Planning a trip to Ireland 2023/24? Everything you need to know
Are you in the process of planning the perfect Ireland itinerary? Don't complicate your life here are all the tips you'll need to make your Irish dream trip come true.
Over 7 million tourists are planning a road trip to Ireland for 202324 and that number grows every year. I am an Irish Canadian who has been house sitting in Ireland for the past few years and am lucky enough to now live here. I have been to every corner of Ireland sometimes more than once so I know how difficult it is to create an Ireland trip planner.
I have noticed similar questions on all the travel to Ireland Facebook groups and online forums so I thought it was about time I wrote a piece on everything you need to know about planning your trip around Ireland, things to love about visiting Ireland and creating your own itinerary for your Ireland vacation. If this is your first trip to Ireland I have a ton of articles on taking a day trip from Dublin or simply how to travel around Ireland. All of the links are underlined and noted at the bottom of the article.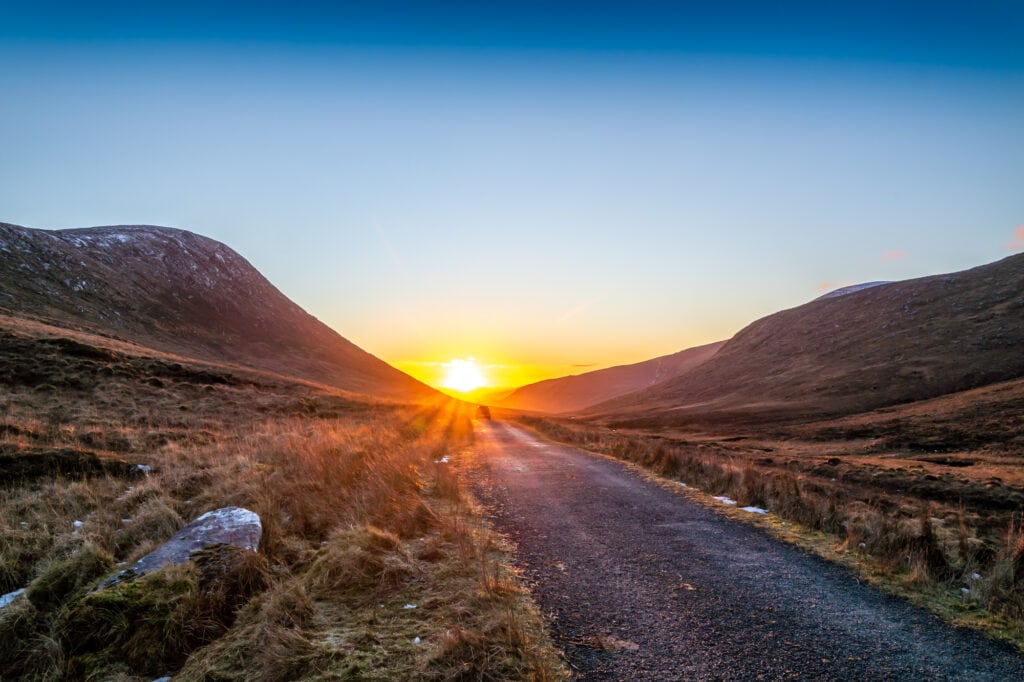 The perfect Ireland itinerary doesn't really exist because different folks want to see different things. Having said that everyone needs to visit Ireland at least once in his or her lifetime; unfortunately, a trip of a week is just not long enough to truly get to know this tiny island. You need to make repeated visits over the years to really get the feel for it. However, I will tell you one thing – after one visit you will become addicted to Ireland and fall in love with this beautiful green island.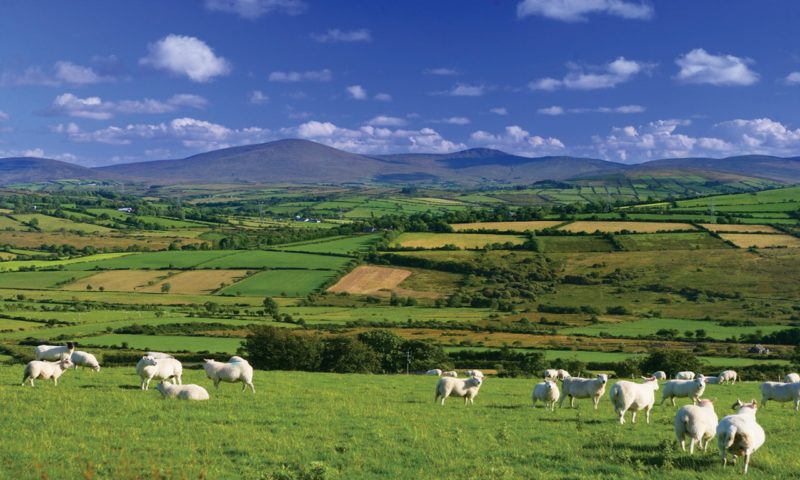 How long to spend in Ireland
Ireland offers a wide range of sights and activities to explore. We suggest spending at least one week in Ireland, although some people opt for just 5 days. However, 2 weeks in Ireland is preferable, and if you have three weeks, you'll be able to experience most of the country at a comfortable pace. This comprehensive guide to planning a trip to Ireland will allow you to start planning and then enjoy your trip to the Emerald Isle.
Ireland is a small country and planning an Ireland road trip with so many sites to see can get complicated. Some of the great tourist sites in Ireland such as the Blarney Stone, Dingle Peninsula, and The Ring of Kerry, are on a tourist bucket list but many are just tourist traps so make up your list with care.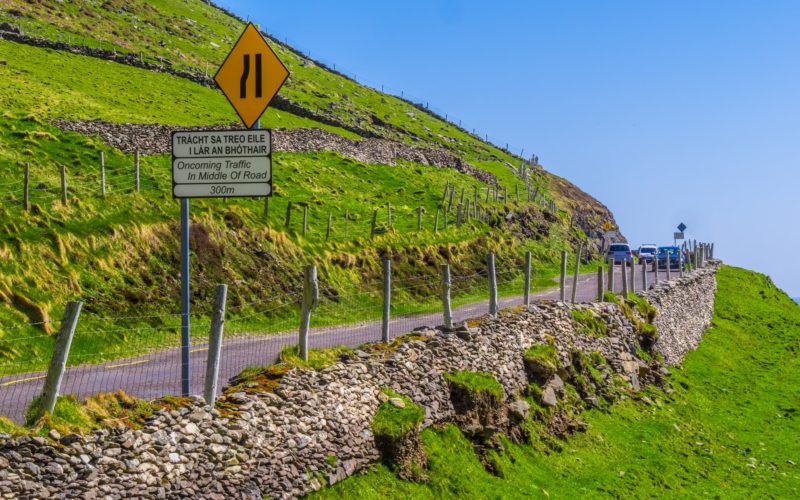 Want to travel to both Ireland and Scotland? This itinerary could be helpful
Xyuandbeyond is reader-supported. When you buy through links on our site, we may earn an affiliate commission. You can read my privacy policy here.
One of the best guides to visiting Ireland is, of course, Rick Steve's Ireland 2019 personally I don't think you can go wrong with his books. For the sheer beauty of Ireland and having a fabulous coffee table book you may want to pick up one called Luminous Ireland. the photography in this book is simply gorgeous.
There are hundreds of vacation packages to Ireland and some of the best are small guided tours with a more manageable group of people. Make sure you check the reviews of any vacation package to Ireland you may want to book. I've seen dozens of people race from site to site on a huge bus and then spoken with those on small coach tours of a maximum of 12 who are loving their experience.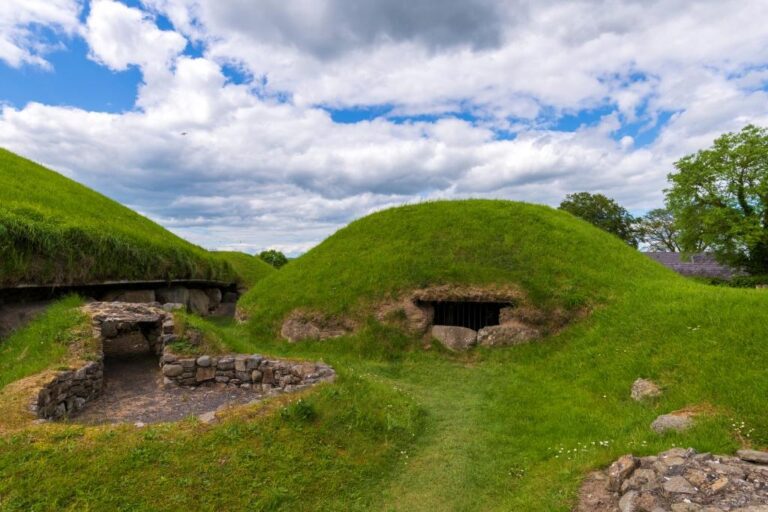 Faqs about visiting Ireland
How many days should you spend in Ireland? How long is a piece of string? The time you need to spend in Ireland can vary from a tightly scheduled 1 week to several months.
How much is an average trip to Ireland? The average price of a 7-day trip to Ireland is around $1,200 for a solo traveller and $2,400 for a couple.
What is the best month to go to Ireland? For a reasonably priced holiday choose the off-season or shoulder seasons – March to end of April and October to March avoiding Christmas.
Is it safe to visit Ireland? Yes, all covid restrictions have been lifted and you can safely visit Ireland.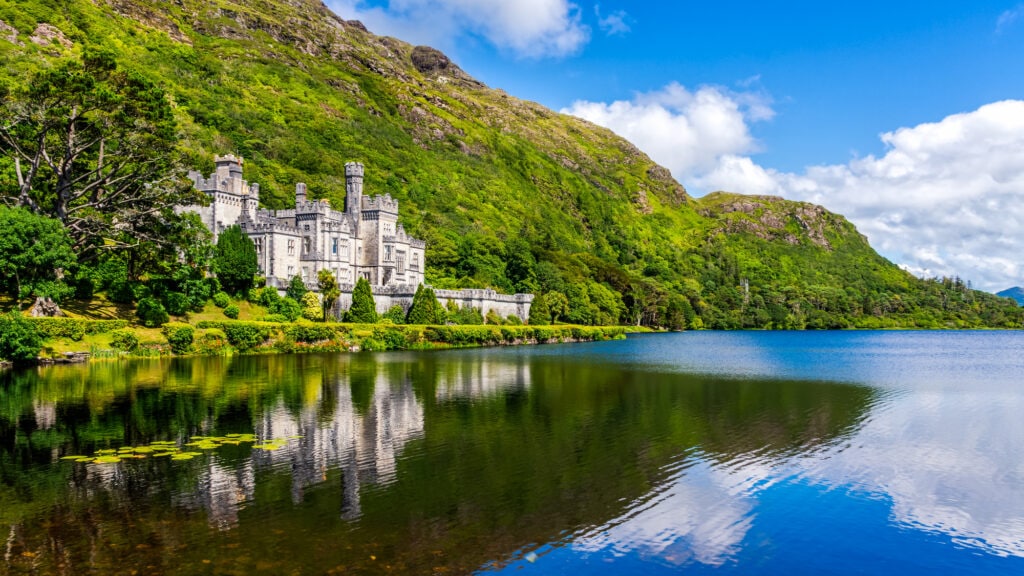 Ireland trip planner – travel tips for your road trip
The biggest tip before heading to Ireland is to make sure you have at least 6 months on your passport.
Ireland is an EU member state, it is not part of the Schengen Zone, but you cannot overstay longer than 3 months unless you have a visa to stay.
You don't have to fly into Dublin in fact if you are planning a Wild Atlantic Way tour it is better to fly into Shannon airport.
Pack lightly but pack layers, good walking shoes, a raincoat and make sure your wardrobe has interchangeable pieces You Won't need any fancy clothes unless planning a castle stay.
You don't need a passport to cross into Northern Ireland but you will need some sterling as the currency is different.
One of the biggest questions is how to plan a trip to Ireland on a budget. This is obviously dependent on what your budget is to start with.
#VAT or sales tax is included in everything here in Ireland so what you see on the bill or invoice is what you pay, you may pay a little more in tax on your take-out food.
apply for your tax-free shopping card before you go, save up to 18% on many of your purchases to bring home. Collect your refund at the airport before you leave.
Make sure to book your hotels and tours in Ireland in advance to ensure availability!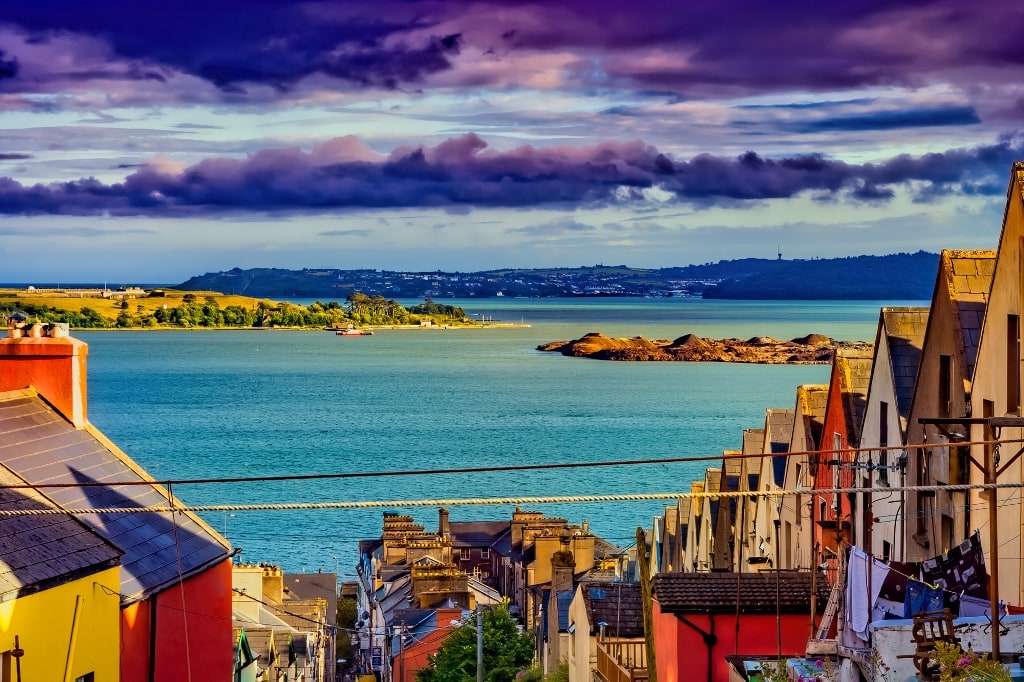 Fly offseason – in other words, don't try to visit Ireland during high season which is the summer months: mid-June through mid-September. The shoulder season in Ireland is April, May, early June and early October. The shoulder season has the distinct advantage of retaining many summer travel perks: longer days, good weather and extended shopping hours. The low season is November through March – the winter-weather months in Ireland. If you do come to Ireland in the winter months expect many of the attractions to be closed for the season.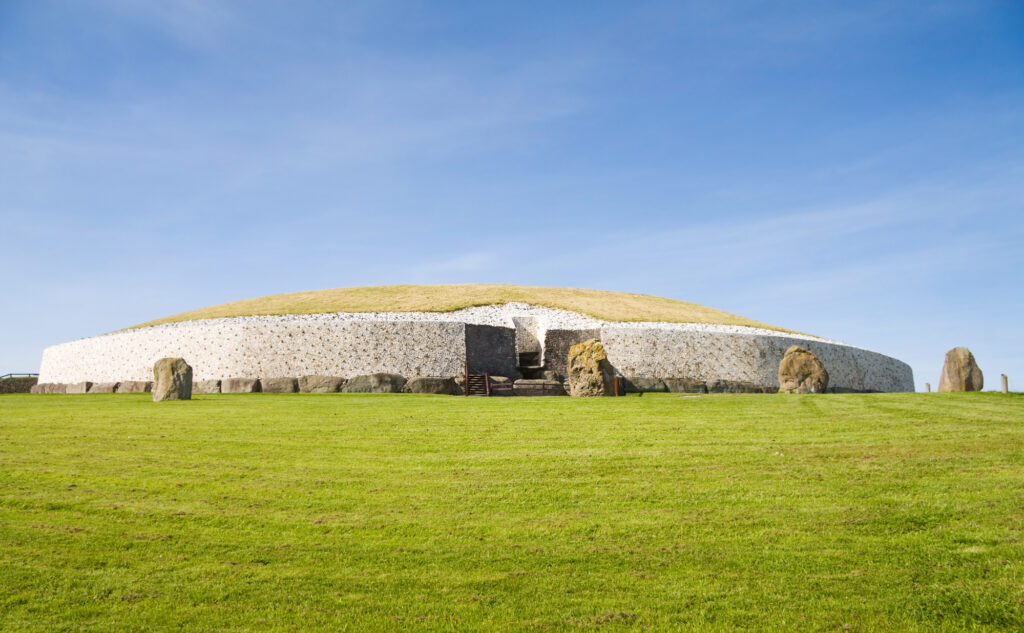 Take advantage of lower accommodation rates in the winter months you can expect to save up to 50% on hotel and B&B rates. Call direct and you can probably negotiate a better rate or upgrades so you will get more value for your money.
Think about self-catering where you can prepare your own food and save on restaurant bills. If you are a travelling foodie go for lunch at the expensive restaurants instead of dinner and save up to 30% on the same meal.
It may sound expensive to rent a car in Ireland but it will save you hours of public transportation time not to mention the hours you save by attempting to figure out how to travel through Ireland on public transport. As many an Irish person will tell you – outside of the major cities public transportation is not very good.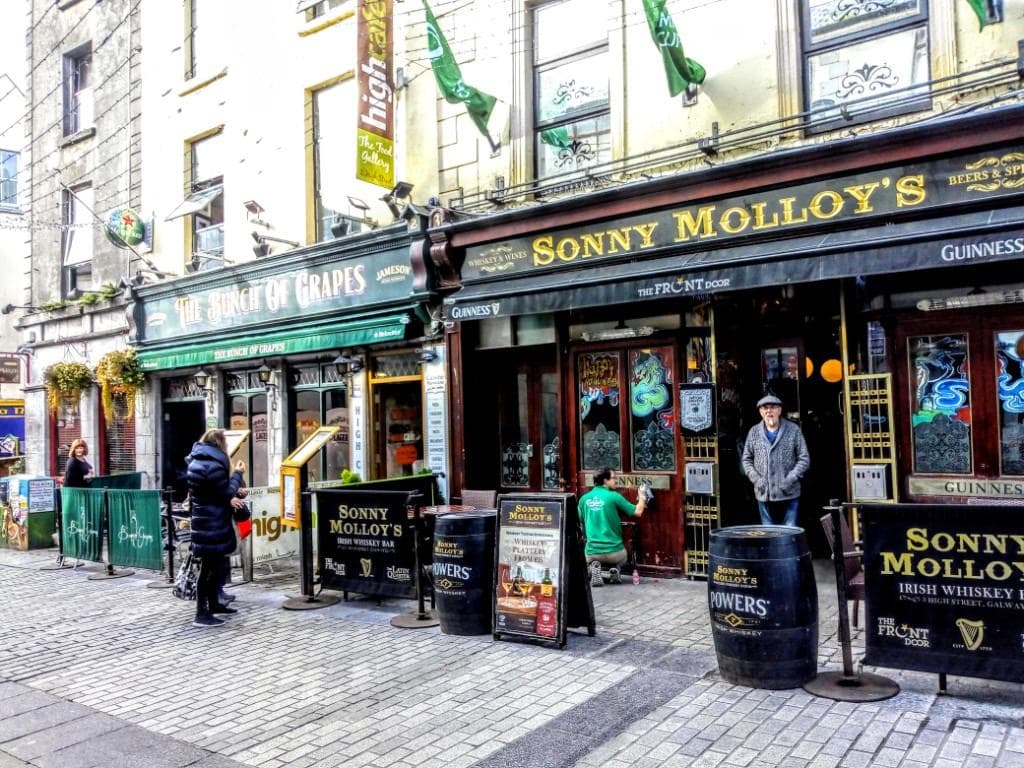 If you are travelling via public transport expect to pay around €200 per person to go from Dublin to Belfast and then down to Cork and Galway.
Buy an Irish SIM card for your phone – this way you have access to the internet and no roaming charges from your home country average cost for a 3IE SIM is €20 for a month.
When looking for a way to keep your food budget in check hit the local Spar or grocery store, often their take-out sandwiches and meals are a great value.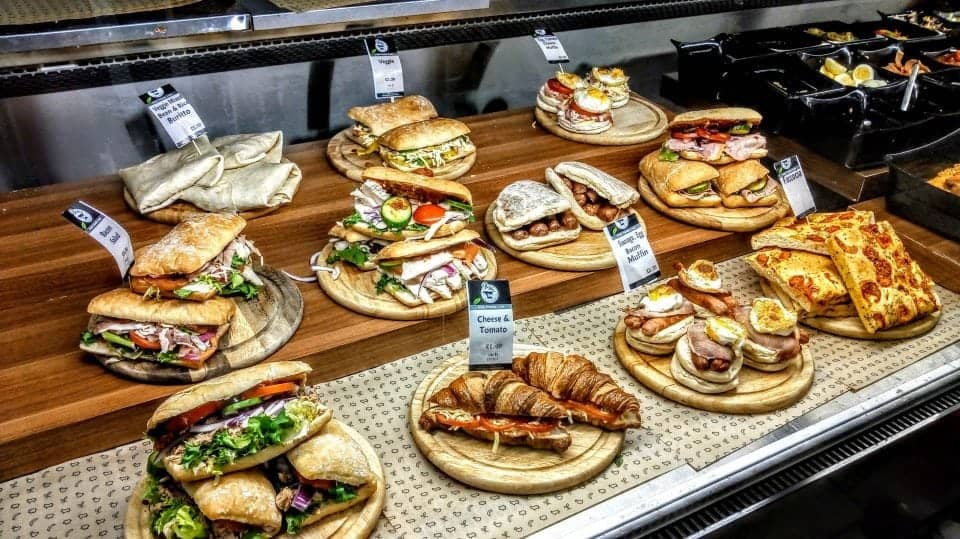 Purchase an OPW Heritage site card for entry into over 600 national monuments for only €40 euros per person. Or better yet plan your visit so it coincides with the first Wednesday of every month is free. We managed to see both Cahir Castle and Swiss Cottage free thanks to this promotion. There are some locations that are not included such as: Kilmainham Gaol, Dublin Castle, Brú na Bóinne Visitor Centre ( New Grange and Knowth) and Clonmacnoise so double-check with Heritage Ireland.
Don't drink or eat in tourist areas like Temple Bar in Dublin and avoid the coffee shops in tourist sites as they charge a high premium for a cup of coffee and there are no free refills.
Check out hostels for your stay – they can be really affordable and many have private rooms and en-suites just like hotels. Check out Journalist on the Run's post on the Best Hostels in Dublin 2018 there are some pretty cool places to stay listed here. If you only have 24 hours in Ireland and head to Dublin check out Kathryn's article on a Day in Dublin the best of the City in a day.

PLANNING A TRIP TO IRELAND?
Getting around Ireland – Understanding the geography of Ireland
Depending on the starting point for your trip to Ireland you should know that Ireland is divided into two parts the North, which is the U.K, and the southern part of Ireland is the Republic you need to keep this in mind as both "countries" have different transport systems, monetary requirements and a few other differences. This will affect not only your car rental but also your trip itinerary.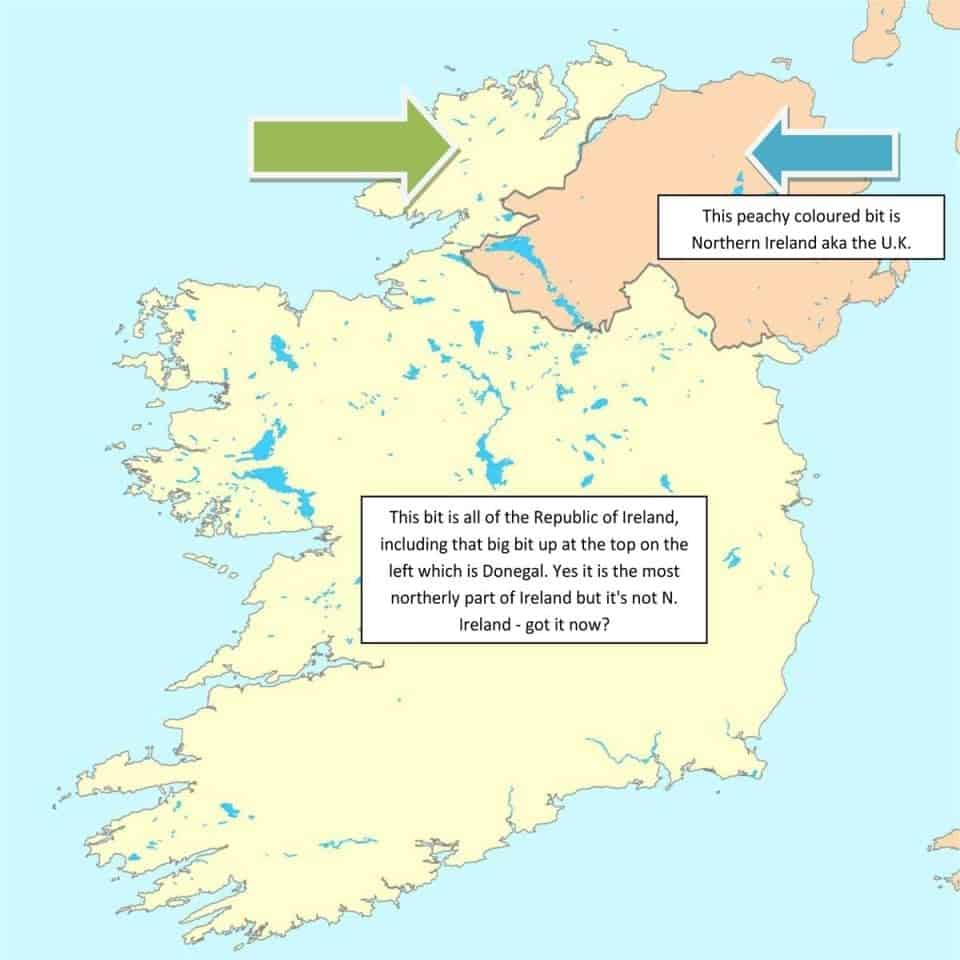 How do you get to Ireland?
You have a choice of several airports in Ireland. If you are arriving on an international flight, it is most likely you will land in Dublin, Shannon or Belfast. Coming from Europe, you may also land at Belfast City Airport. You can get flights into Knock and Cork but they do tend to be substantially higher in cost and that appears to be because you have to fly into Heathrow first and change planes. You should also check some Airline direct sites as well. I have noticed that Norwegian Air and Wow Air don't show up in these searches and you can get the best flights and times direct.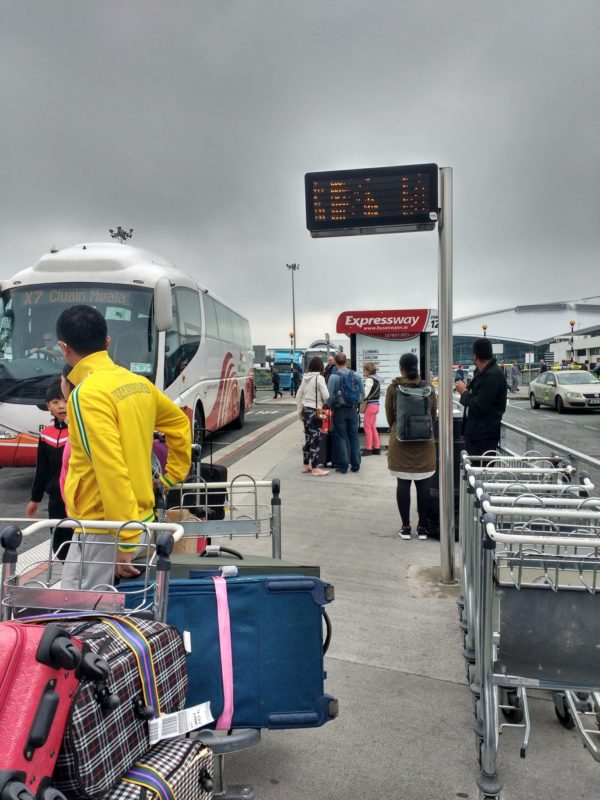 Dublin airport in the Republic of Ireland is the most common and it is well connected to the City via a series of buses. There is no train that runs to Dublin airport; however, the buses are easy to use although there is a lot to choose from. In addition, your hotel may have a shuttle bus that can pick you up at the airport. Dublin airport is relatively small and compact, you simply walk out of the terminal and cross the road to the bus stops, and you can get a bus to anywhere in Ireland from here.
Belfast Airport in Northern Ireland is also quite small and very manageable. Again, there are no trains to the airport but the Translink bus system is easy to negotiate and get into the centre of Belfast City. Again your hotel may have a shuttle that you can take to their location.
Shannon is a slightly different proposition it is on the West coast of Ireland very near to Limerick. It is growing in popularity for folks who want to come into the western area and tour the Wild Atlantic Way of Ireland.
Getting around Ireland from the airport
From Shannon Airport: Bus Eireann has over a hundred routes from Shannon Airport and all the services on the Galway/Limerick/Cork line run to the Shannon Airport so you can pretty much get anywhere in Ireland from Shannon.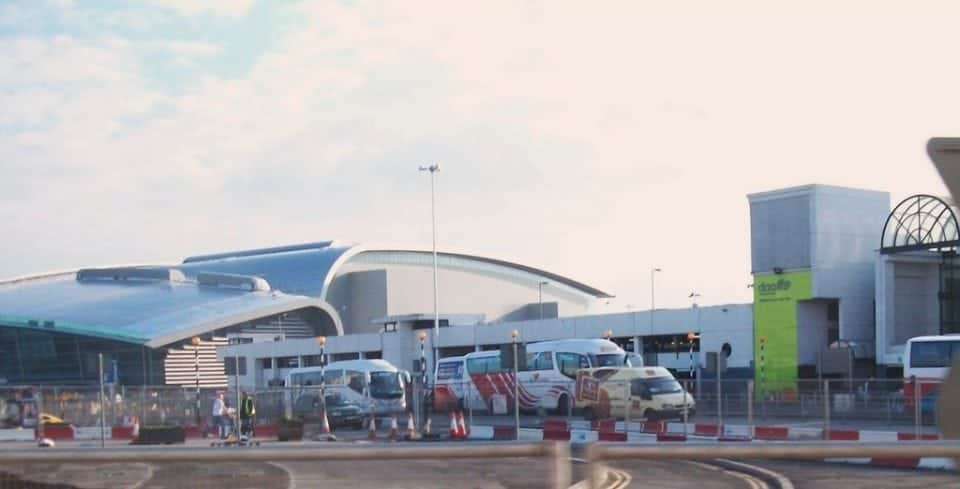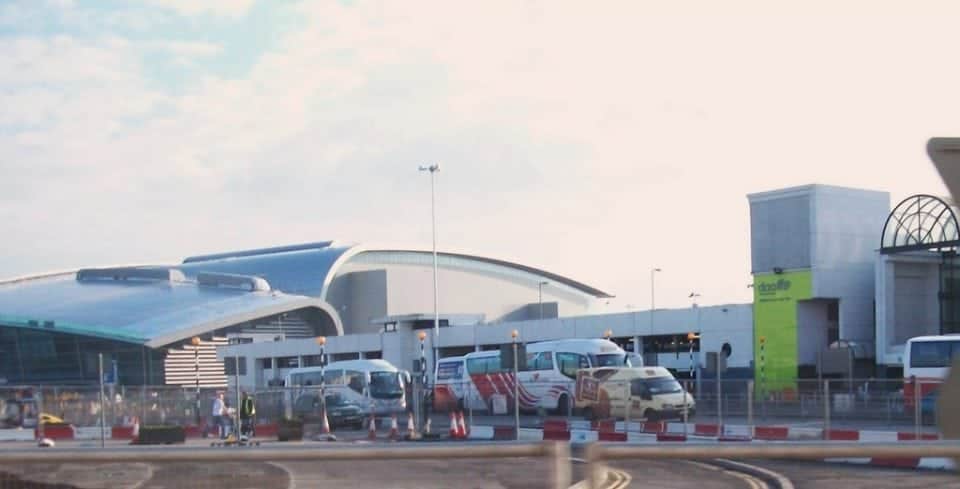 How Do I Get from Dublin Airport to the City Centre?
Dublin International Airport is approximately 6 miles / 12 kilometres north of Dublin city centre. When you arrive at Dublin airport, there are four main ways you can get to the city centre:
Express public coach (Airlink)
Express private coach (Aircoach)
Where do I get the Dublin Bus from the airport?
Dublin Bus stops just outside the exit to Terminal 1, Arrivals level (above Departures). Look for the bus stop on the left of the Arrivals exit. Look for the bus stop on the left as you exit Arrivals. The Dublin Bus 41 journey time from the airport is about 40 minutes. On busier times (the morning and afternoon commuter rush) it can take up to 1 hour.
Where do I get the bus from Belfast Airport into the city and where does it stop?
The Airport Express but to Belfast is just outside the main exit at Belfast Airport. It operates on a daily run to Europa Buscentre/Great Victoria Street Rail Station every half hour.
From each of these airports, you can get to the centre of town by taxi for around €30 Euros to £30 sterling.
If you don't want to go to the centre of town in any of these locations but rent a car, you can rent directly from the airport and drive to your destination. Be very careful when renting cars as the insurance situation is not similar to N. America and can be very costly. Make sure all the costs are taken into account and don't believe the Google results of cheap car rentals here.
Driving a car in Ireland
Don't be scared of renting a car in Ireland or even of driving in Ireland you can find an automatic vehicle if you want but it will cost more to rent. Most cars in Ireland are manual and if you have driven a manual before you won't have any trouble getting used to driving on the left. If you are worried about driving on the left side of the road my hubs says keep your "ass in the middle of the road" and you know you are okay. These small narrow roads can be intimidating but just remember the rule says whoever has the most room to pull over that they do to let you through.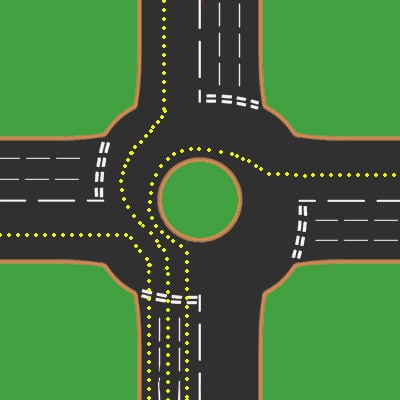 Renting a car in Ireland
Many of Ireland's smaller counties, villages, and towns do not have great public transport. Trains across Ireland have been removed over the years and for example, you can't take a train to Donegal you would be reliant on buses.
When departing from Dublin airport arrange to drop the car off at least 3.5 hours before your flight. The rental car drop off is usually a shuttle bus ride away from the airport but a shuttle is free from the car rental agency. If coming into Shannon or Belfast the journey out of customs and luggage pick up will be much faster as they are smaller airports.
You can usually book your car rental for pick up 30 to 45 minutes after your arrival. If your flight leaves from Shannon you will need 2 to 2.5 hours prior to boarding as most international flights require a 2-hour pre-boarding wait but again the shuttles from the car rental agencies are available and free.
Car rental prices in Ireland can appear to vary greatly so make sure you do your research and get your quotes in writing from each company. Then you can compare the cost of the rentals. Don't be fooled by what appears to be cheap rentals they hide a lot of hidden costs.
Car rental prices have skyrocketed here in Ireland and it is the most expensive country in Europe to hire a car in. Here are some average weekly rental car costs in Ireland for 2023, they are rounded up and you can see the various pricing for manual and automatic cars. Price also depends on when you are visiting as cars will be a little more expensive during the tourist season, these prices include the CDW. The average cost per day is likely around €50 Euros.
What cash or card do I bring to Ireland?
In the North, they require you to use sterling or £ pounds. In the South, you will need Euros €. They will not accept the wrong currency in either part of Ireland.
Yes, there are bank machines ATMs here and if you have an arrangement with your bank at home check which ones you can use without having to pay a charge. You won't need Travellers Checks they are really outdated and virtually every place in Ireland accepts Master Card and Visa but not so much American Express or Discover Cards.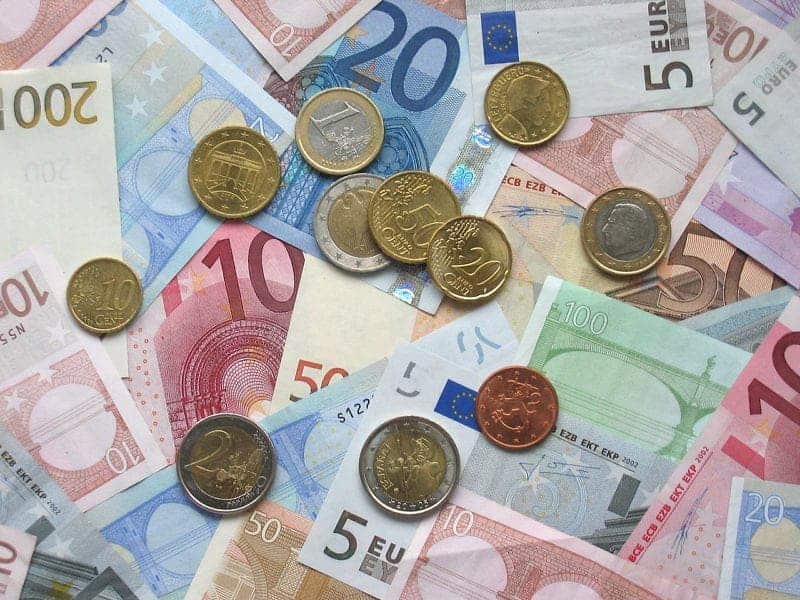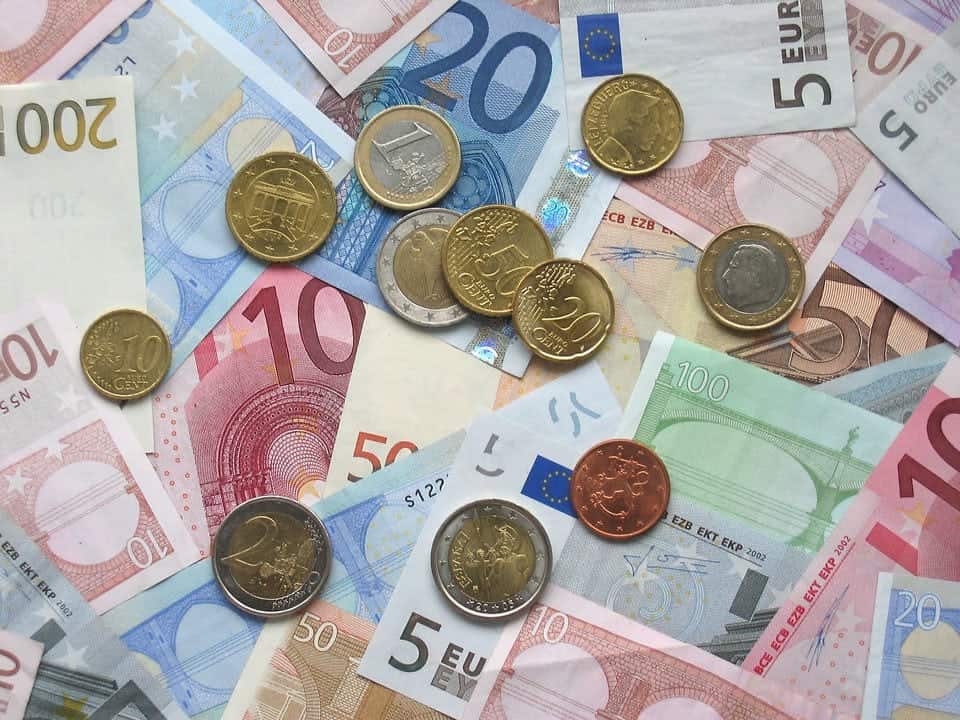 Best time to visit Ireland
Ireland is a beautiful country with some amazing sites, but the weather can be shall we say unpredictable? There is much banter about the weather here and yes you may well experience 4 seasons in one day. However, compared to the snowy regions of N. America the climate here is pretty mild and it may be raining but it will be mild. If you are out on the cliffs or along the coastline depending on the season, it can be quite cold due to the wind. Ireland is known to get snow once in a while but it usually doesn't last very long.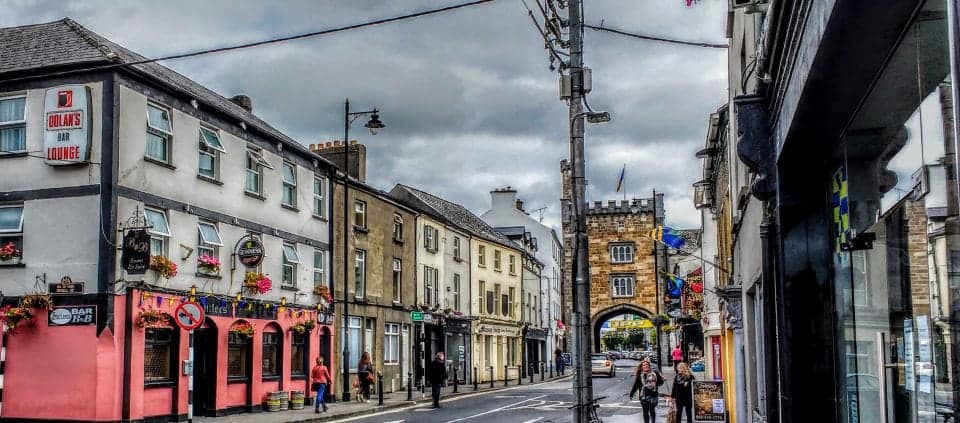 Keep in mind in Ireland the tourist season really runs from April to late October. October to April is much quieter and you may find many places so tourist-free it's a blessing – but having said that many tourist spots might be closed for the season. For example, in Glencolmcille Donegal most of the area is closed and shut down for the winter months. The folk park is shut but you will find some great pubs to hang out in and meet the locals.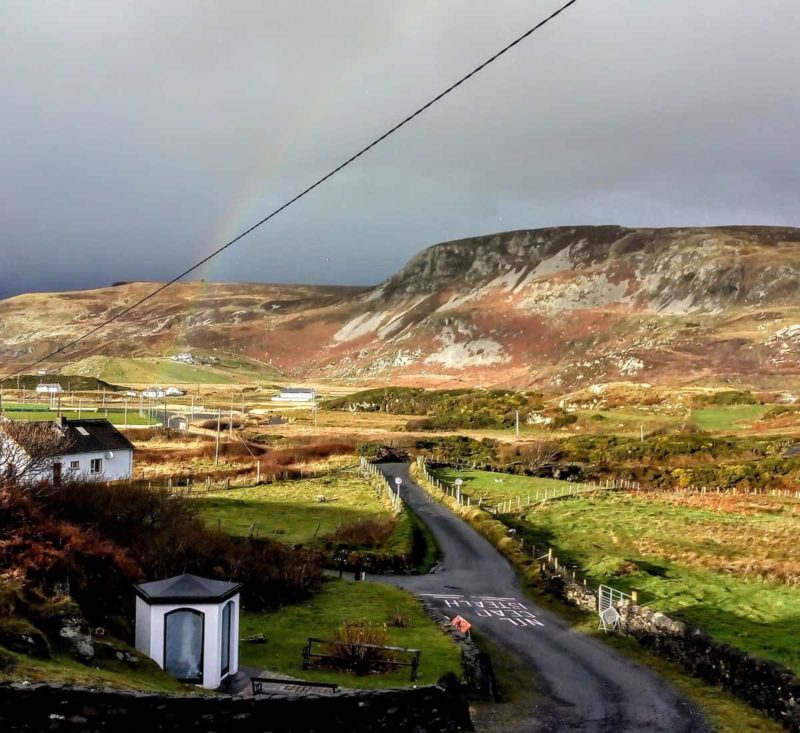 Another example of the seasonality of trips to Ireland is that in Derry you can't get a Hop on Hop Off bus from late October to April as they simply are not running.
The high season for visiting Ireland is June, July and August this is when you will find the most amount of tourists. In N. Ireland hordes of tourists descend from cruise ships to visit the Titanic Experience and the Game of Thrones Tours. So plan your trip to Ireland accordingly in the shoulder season which is April, May, September and October there are far fewer tourists and you will probably enjoy your visit to Ireland without having to deal with the crowds.
If you fancy an overnight trip just to get away Ireland is the perfect destination from anywhere in Europe here's Kathryn's article on spending a Day in Dublin for some great ideas.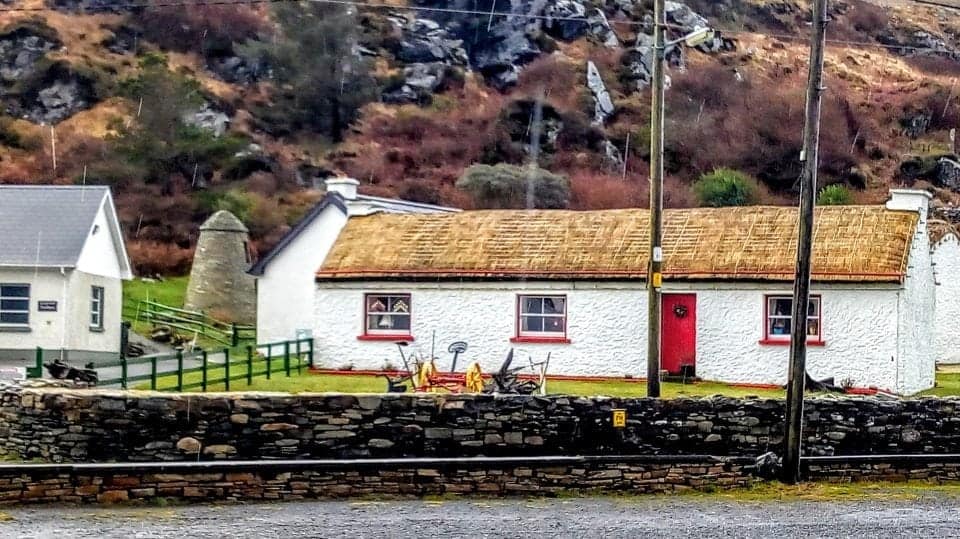 What to pack for a visit to Ireland
There's a saying in Ireland about the weather "we get 4 seasons in one day" and it is so true. We've had snow, rain, sunshine, hail and fierce winds all in a day if you want an idea of what to pack when you visit have a read of Packing for 4 seasons in one day. When planning a trip to Ireland it's important to keep in mind that we do have a lot of rain so be prepared lol.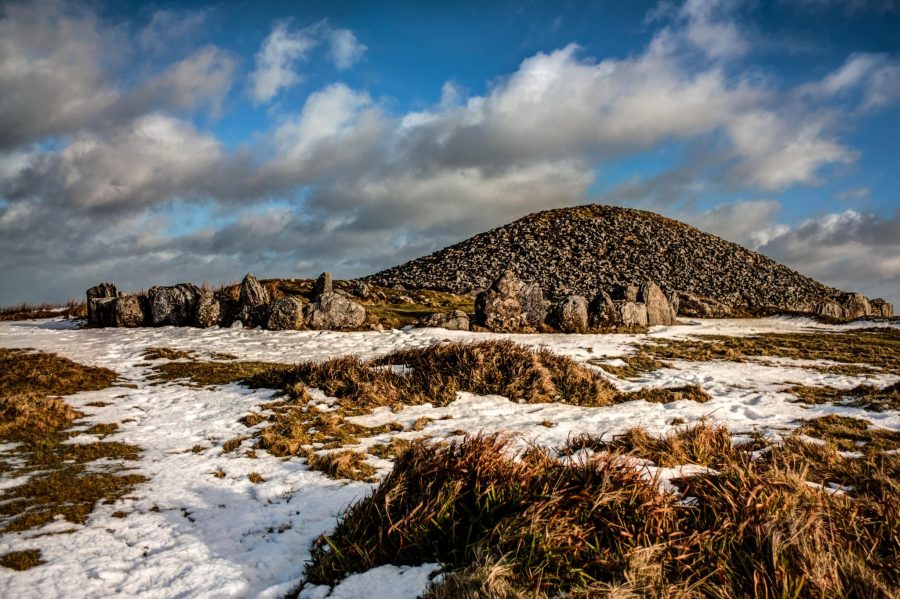 What to pack for Ireland – a great carryon bag
So, personal experience tells me that I need a carry-on bag with those twisty wheels that go in all directions and has both carrying handles and a pull-out drag bar thingy. I want sturdy fabric, preferably in a day-glow colour so I can see the damn thing if I do have to check it. I also want soft sides that give a little – just in case. My recommended one? Well, I pick the azure blue TravelproTravelpro Maxlite 5 19″ Expandable International Carry-On Spinner. I know it's a mouthful but a great case.
Taking care of the personal
Now this one may seem a little odd but I see a lot of N. Americans complaining on the Irish forums that most hotels and B&Bs don't have washcloths. Well, that's true I mean after all who wants to use a used washcloth? Take your own these are great quick-drying washcloths that are reusable and environmentally friendly.
Now if you are really concerned about the whole liquid issue why not take solid shampoo bars and body wash bars. These products are paraben and SLS free, TSA approved (so to speak) perfume-free and chemical-free. That makes them very environmentally friendly and they are so easy to use.
Next, for me are the all-important shoes. I want shoes that are well made comfortable and above all will last for a while and can be used for a lot of walking. Most people want to know if they should bring hiking boots, dressy shoes and runners but really try and make one pair do you the entire trip. Unless of course, you are a hiker and avid walker then you will need some great hiking boots but I suggest you wear them on the plane and put your less heavy daytime shoes in your case.
Keeping your feet warm and dry
The ones I do like are Timberland walking boots, waterproof and comfortable but not only that a little stylish and can be worn when strolling through Dublin with a pair of Jeans or on the Cliffs of Moher in the rain and fog.
Most of the types of weather you have to watch out for here in Ireland is wet, wetter, and damp. But I am also a believer in making a coat do double duty so I won't buy a parka style or one of those coats that just won't work over a nice outfit if I'm going out.
Packing A Windproof Jacket Will Save You In Ireland
I love my multipurpose Craghoppers 3 in 1 jacket. It's windproof, waterproof and breathable and has a drawcord at the waist which helps me look like I have one.
It's easy to use (the inner coat zips out easily) and although not light, it isn't bulky which for those of us carrying their own bulk is perfect. The fabric is called Texapore Cotton Touch, which has a high proportion of organic cotton.
The attention to detail is really impressive with a load of pockets. It is stylish and yet practical and the cost is good, as the coat will last for years. It also comes in a nice navy colour so much better than boring black my wardrobe staple.
What power adaptors to pack for Ireland
Now you are going to need a 110v to 220v voltage converter so you can plug in hairdryers, phones, laptops or tablets and so on. My personal favourite and one that has lasted me 4 years is the Tessan Universal Travel Adapter.
It has 4 ports for charging tablets and phones and a UK/AU/US/EU worldwide plug adapter, so bloody useful. It's more expensive than most but well worth the price.
Don't forget a power bank
Okay now, this one is going to be more important than you can believe. I have the Anker portable charger which I love, super quick and works on most of my electronics. Anker is ultra-light, portable and works under any situation.
Bring lots of photo storage when packing for Ireland
You are also going to need memory cards, trust me you will have more photos than you can store on either your phone or your camera and you don't want to be deleting any to take more before you get home.
This Ultra Scandisk chip will work under adverse weather conditions (we get a lot of those here) and keep your photos or drone footage totally safe.
A flash drive for your Smart Phone will also come in very handy. This picture keeper comes with a flash drive but it's also a software package that finds all your photos from your computer, laptop, or tablet.
Bring your drone to Ireland
I'm not going to recommend cameras or other types of photographic equipment such as a drone because – well because I am a crap photographer who uses a good cell phone for most of my photos. Now I want a drone but I have to admit I haven't bought one yet. So I was reading all kinds of reviews and know which one I want this a Holystone 1080P Drone….sigh if only. This has a huge flying time of 26 minutes.
Now if you have a drone it can be flown in most places in Ireland. If you plan to fly above 15 meters (49 feet) and your drone weighs more than 1 kilogram (2.2 pounds) you must register your drone. You can register on the IAA's website here. Registered drones may not be flown above 120 meters (394 feet). Registered drones may not weigh more than 25 kilograms (55 pounds). Drone pilots must maintain a direct line of sight with their drone during operations, and may not fly more than 300 meters (984 feet).
We all know the rules for liquids and stuff in suitcases, but I say to hell with it bring your favourite face cream and you can pick up what you need in Ireland so cheaply you won't worry about it. Or get some of those solid shampoo and shower bars. Some folks recommend a first aid kit but again why bother I mean really a pack of Ibuprofen here costs around €1 for 12 so why take up the room?
There are times in Ireland in the middle of summer when you can get some very hot weather, it doesn't happen often but it can happen. I always suggest carrying the least luggage possible so layers of clothing make sense. Items like jeans, t-shirts, tank tops and the like that can be layered or used with a nice skirt for a fancy night out.
Ireland is a pretty casual place and you may be surprised when you are out and about in Dublin exactly how many people are wearing track pants and sneakers. Wear your heaviest clothing on the plane with a good warm waterproof jacket it will come in handy when visiting the Cliffs or coastal areas. Don't forget to purchase your travel insurance before you go.
Melissa has a great article on What to pack for a trip to Ireland in June. Her capsule wardrobe choices are just perfect with lots of layers and some waterproof gear you can't go wrong with this advice.
Yes you can stay at a Castle in Ireland
Where to stay and what to see is entirely up to you, be it glamping, B&B's, wild camping or hotels every choice under the sun is here. Ireland has some pretty cool places to stay. Be aware though there are still many B&Bs that have shared bathrooms so keep that in mind. There are caravan rentals, camping rentals, castle stays and hostels. You will have a wide range of accommodations to hang out at.
Dublin is a very expensive city but you may be surprised at just how little it costs to stay at a 5-star in the North of Ireland. Just keep in mind the exchange rate. You can always negotiate rates as well if you contact the hotel directly. There are haunted castles you can stay in and all types of castles from towers to the ultimate in luxury. enchanting castles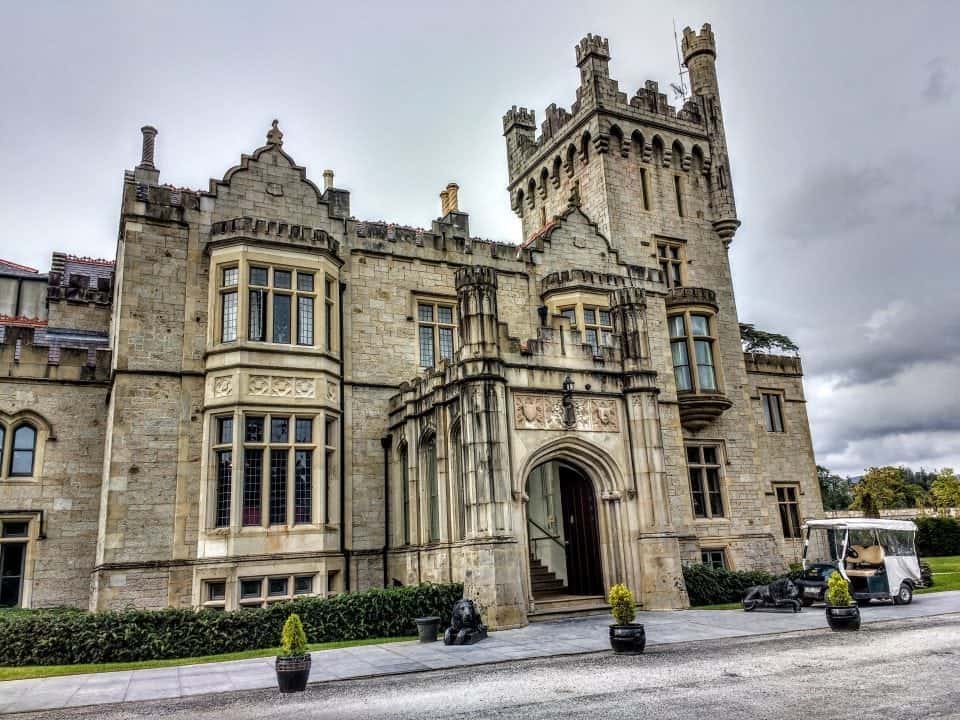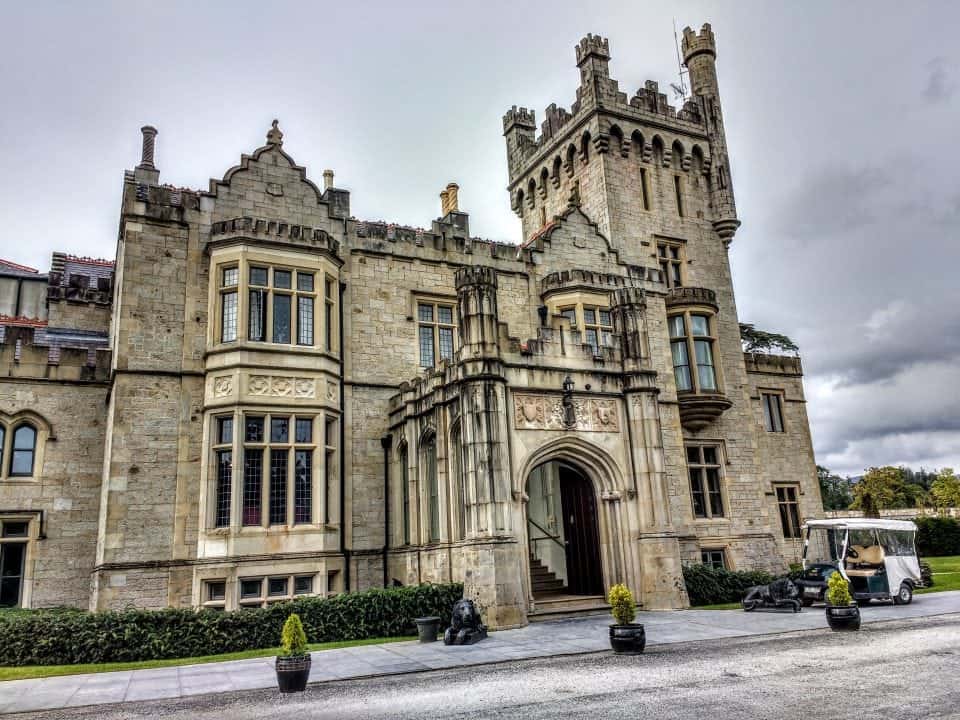 North Americans are accustomed to hotel rooms that have either one king-size bed or queen-size many hotels and B&B's here in Ireland are much smaller and can't accommodate those sizes. So most accommodation will be a double bed unless stated otherwise. Hotel rooms can also be charged at a rate of per person per night. So that bargain hotel at €50 Euros a night will actually be €100 Euros for two of you.
When you are in the hotel make sure that if you use your card key to turn on the electricity that you are aware when the card is taken out the electricity is shut off so try to charge your phones or tablets when the card is in place. You can also ask for a second key if you need to keep charging your devices while you are out for the day.
In Canada and the US we call the ground floor the first floor here in Ireland the first floor is up one flight so keep that in mind when booking a place or you will have to drag your suitcases up a flight of stairs – a great reason for travelling light
What's on in Ireland?
Why? Because if you book a flight to Ireland during St. Patrick's celebrations you may not be able to find a hotel anywhere in Dublin. It just makes sense to check the local holidays, for example, Derry has the absolute best Halloween (Samhain celebration) in the world. In the south of Ireland, any religious holiday such as Easter or Xmas will be celebrated with everything possible being closed except of course hotels and Asian food restaurants. There may also be parades, celebrations, fireworks and things that may just cause delays for your itinerary.
Ireland is a land of festivals celebrations and many activities like the Tall Ships, or Viking reenactments, if there's something you might be interested in attending it makes sense to see what's happening before you visit.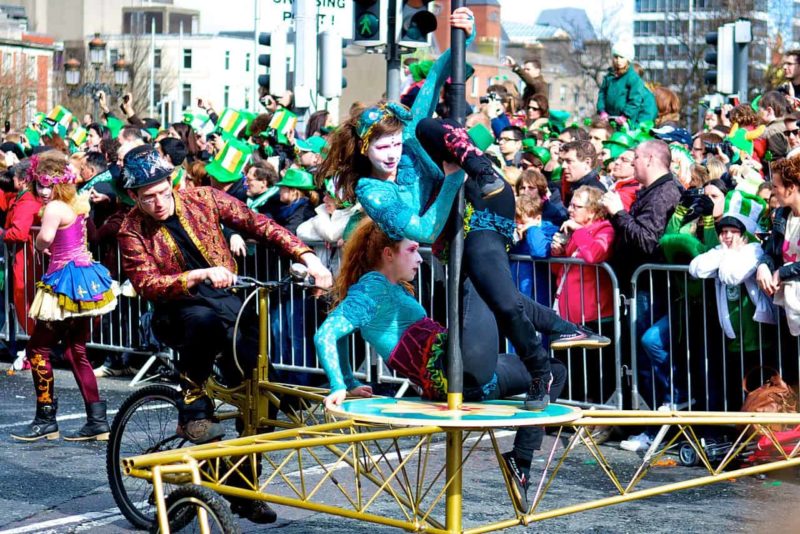 Contact your bank
Double-check with your bank what ATM fees your debit cards or credit cards may be subjected to. In some cases, banks have an exchange of sorts so that your bank may allow you to use your debit card at an Irish or British bank without incurring any fees. It's also good to notify your bank and your credit card companies that you will be travelling so that they don't think your cards have been stolen.
What SIM card do I use in Ireland?
Wifi and roaming charges can add up rapidly and expensively. If you have an unlocked dual SIM card, I recommend picking up a local SIM card. In Ireland, 3IE has a great SIM for €20 a month with enough data allowed to keep you going the whole trip and use your phone as a GPS. You will find similar deals in Northern Ireland, for example, the Tesco Pay as you Go SIM card costs £20 for 12 gigs of data enough easily for 2 weeks.
If you don't have an unlocked, phone and can't add a SIM card check with your carrier as to what is your best option for travelling in Ireland.
Wifi is pretty good here in Ireland but keep in mind that there are many remote places where wifi is simply nonexistent. Download any maps you may require when you have access to wifi at your hotel or B&B and save yourself the grief of not being able to access Google maps. Mind you, one of the very joys of Ireland is getting lost and finding things you never thought you would see.
Ireland doesn't operate 24/7
Belfast on Sunday night is a ghost town a few restaurants stay open till 9 pm and then the whole city closes up. Most shops and retailers will close on both Sunday and Monday so keep an eye on closing times. Additionally, many historic sites won't open on a Monday because they are open on a Sunday. In smaller communities, you may only find a gas station open, however, luckily here in Ireland most gas stations have attached a store that contains everything from fresh bread to smokes.
Ireland IS Heaven for Foodies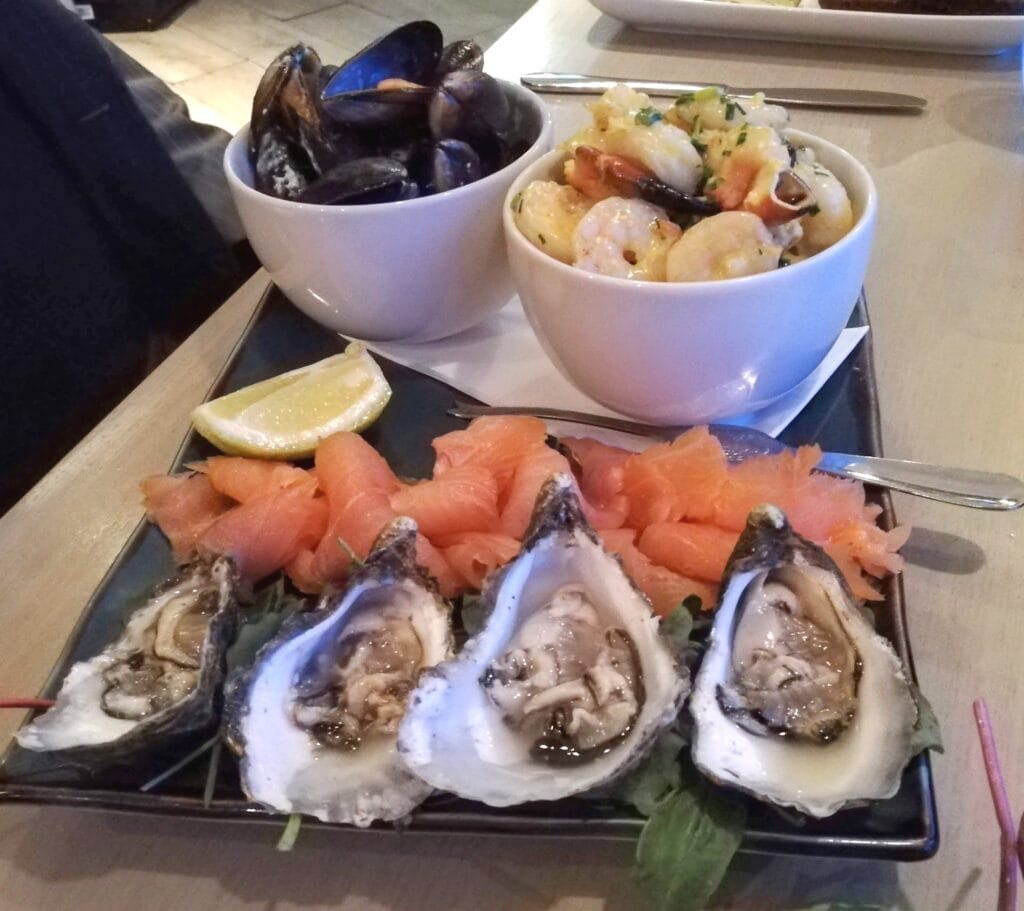 Yes, you can have a bad meal here and we have had a couple. Sometimes not even Trip Advisor or Google Guides gets it right as food is such a subjective thing. One of the things I highly recommend is doing a food tour then you can be assured you will have experienced the best and can go back for more.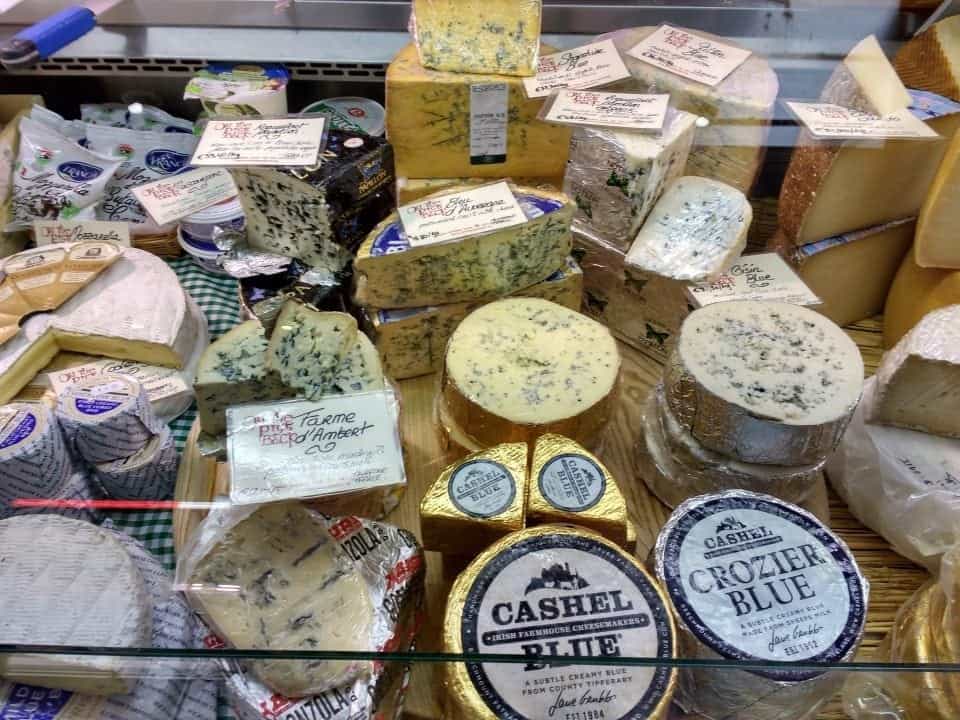 The food here in Ireland has improved massively in the last ten years. The movement towards local produce and sustainability has dramatically increased the offerings available. Why it's even possible to learn what field the animal was grazing in before it hits your plate.
Vegan, vegetarian and gluten-free Ireland
For Vegans and vegetarians, the offerings are getting better and better and many places specialize in offering great vegan dishes. Don't be afraid if you are gluten intolerant or have food allergies it seems to be commonplace to ensure that information is on every menu and there is a huge selection of "free-from" products in every grocery store.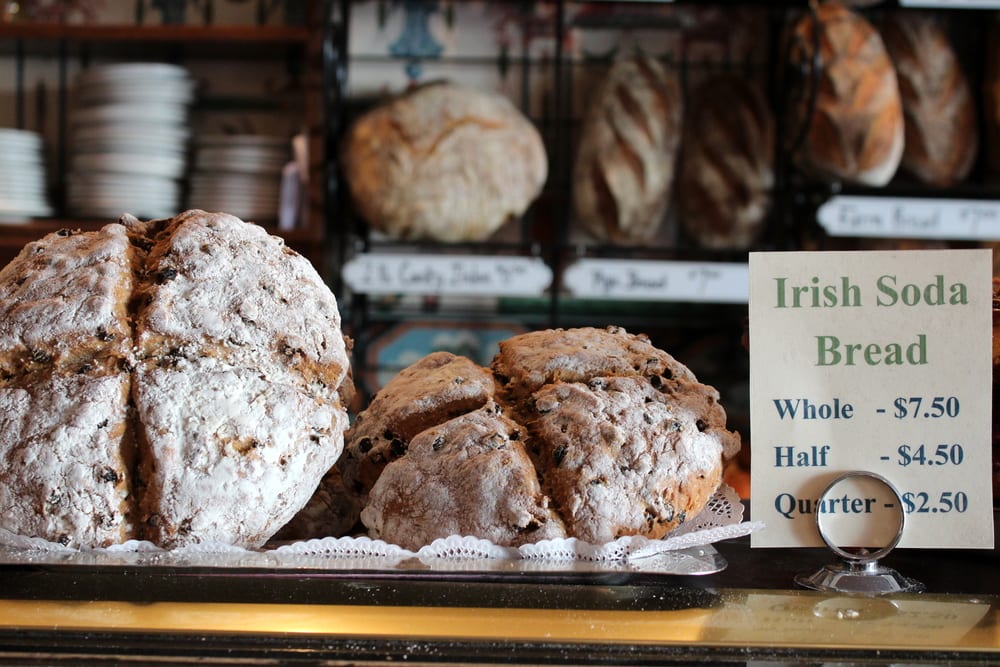 Coffee in Ireland – what's a flat white?
One thing that is not so great here is the coffee. Although there are tons of coffee shops and baristas galore most smaller places in Ireland have yet to learn about good coffee. In most hotels, you will find instant coffee which is of course disgusting. Knowing your coffee ordering here is important:
Flat White – a type of coffee made with espresso and hot steamed milk, but without the froth characteristic of a cappuccino.
Americano – a double shot of espresso with hot water – it's black so milk and sugar have to be added.
White coffee – a double espresso followed by hot water (as with an Americano) and this time added with a little milk (hot or cold)
Latte – All hot milk and a little wet foam, approx. 1 cm. This is called Café Latte. Italian for coffee with milk.
Cappuccino – a double espresso half the remaining space should be filled with hot milk and the other half with wet foam.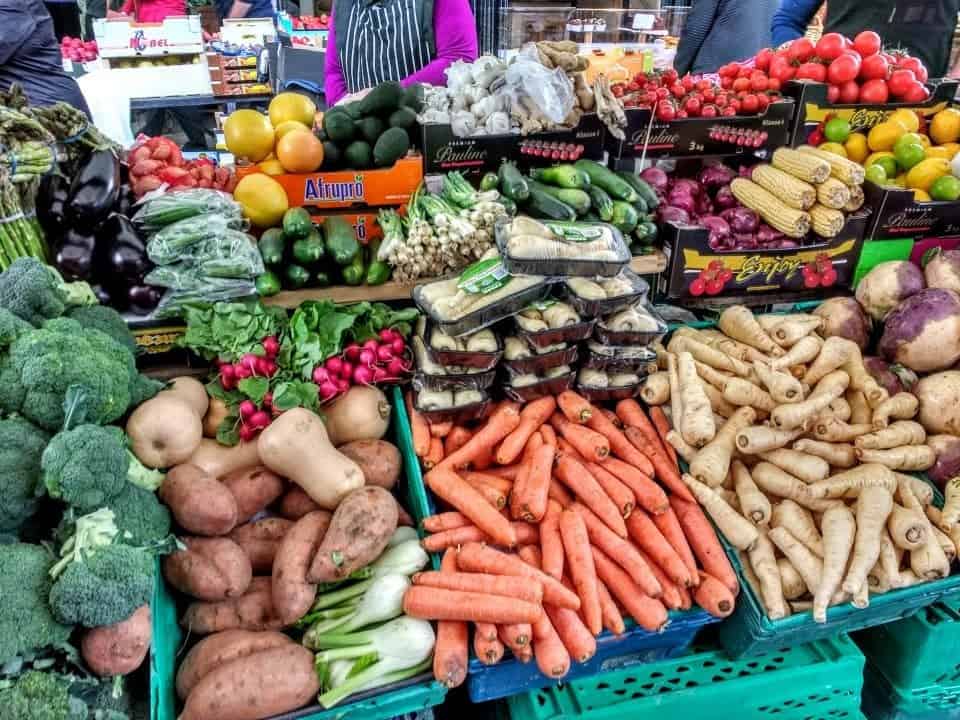 Cheap eats and street food in Ireland
There is so much to choose from in Ireland from street and farmer's markets to simple gas station delis. It constantly surprises me just how good a fresh deli sandwich purchased at the gas station can be. Most grocery chains here also have a huge selection of takeout meals from sandwiches to awesome noodles and salad bowls. I was very surprised at just how inexpensive food is here in many of the grocery stores, much cheaper than where we are from in Canada.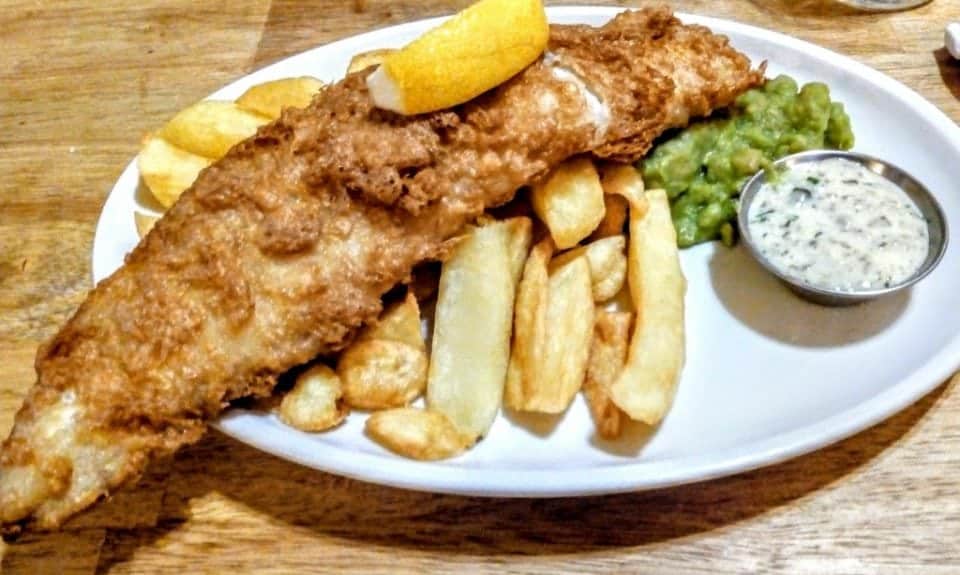 Although Ireland doesn't have the selection, of foods you can find in the UK, you will find loads of Indian restaurants, fish and chip shops and of course, the ubiquitous fast-food chains that you get in the US. Don't forget to indulge in the great Full Irish breakfast when you are here.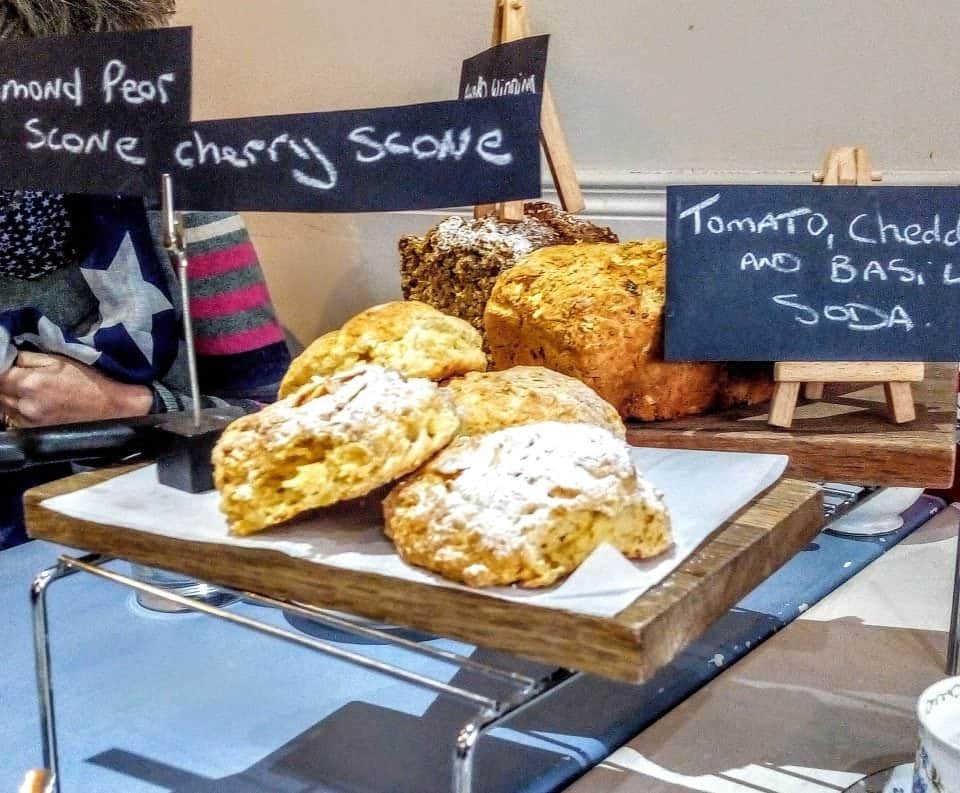 Drinks throughout Ireland are typically served without ice or a mere one cube and at a warmer temperature than North Americans tend to prefer. If you ask for lemon or lime in your soda water – be specific otherwise, you will be served soda with lemon or lime cordial, which is thick sweet syrup.
There is no such thing as a free refill here either for coffee or for soft drinks, and very often, if you ask for water you will get served a bottle and charged for it. So ask for tap water and you won't be charged for it.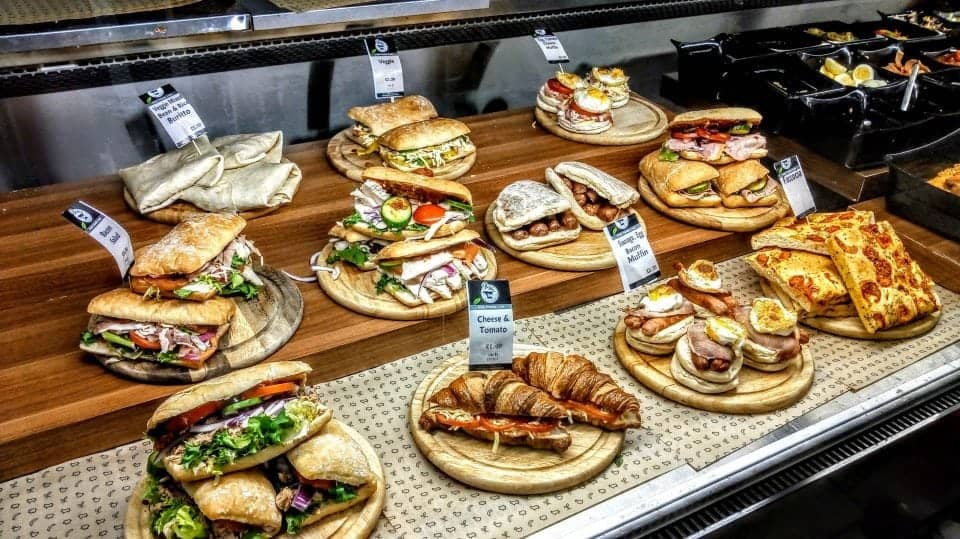 Because dining out is a pleasurable experience here you are never rushed to clear out but it does mean you have to ask for the cheque. As for tipping that is done in some of the better restaurants and occasionally you will see the service charge on the cheque itself. For the most part, however, tipping is not done here although you can offer to buy the bartender a drink if you are enjoying the mighty craic in the pub.
Get an Irish Heritage Card
What is an OPW Heritage Card? Irish Heritage Cards are provided by the Office of Public Works (OPW). They are a government organization that takes care of historic houses, parks and gardens in the States care along with national monuments and historic sites.
The Heritage Card Ireland can be purchased for a small sum and it will give you free admission to all the OPW-managed sites located throughout the country.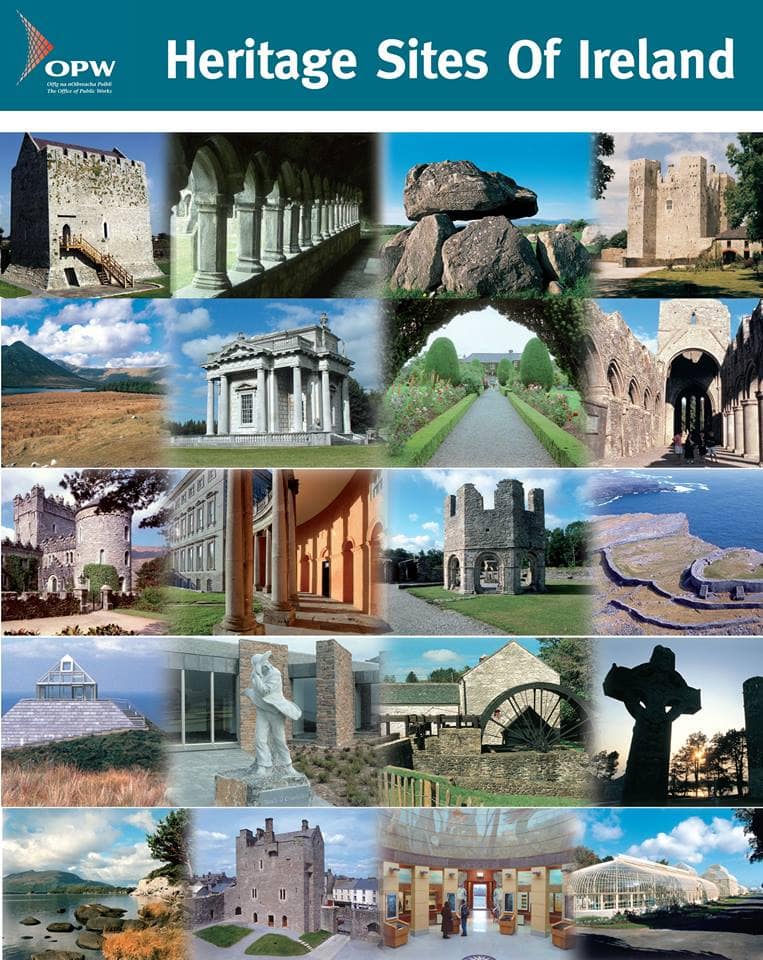 There are 52 sites listed as free with the Heritage Ireland (OPW) Card but at some locations, there may be a charge for parking or other services so keep that in mind.
Thanks to a recent initiative between English Heritage and Ireland's Office of Public Works (OPW), your card is now a key to some of Ireland's most beautiful and historically important heritage sites. You simply have to become a member of English Heritage and your card will be accepted at all the OPW Heritage Card sites in Ireland.
Odds and Ends about travelling in Ireland
Taxes are usually built into the price so when you are out shopping never fear the price is all on the tag and you can fill out some forms before you return home to N. America and get those taxes back.
It's true everything is smaller here from cars to parking spaces to the washrooms and beds. It is a smaller country and doesn't operate on the same premise, as the USA or Canada bigger is not better.
Oh and when you see the date written down here it is in Day/month/year format rather than the month/day/year we use in N. America.
Speed signs on the road in the North it's in miles and in the South it's in kilometres
Sometimes it feels like everybody swears here…lol…and it's probably true so don't be surprised to hear that granny on the bus saying the f word, and yes it's also "feckin" which is used a lot here in the South
Don't be an ugly American. Don't wear that Irish Rugby sweater you got for Xmas with the Irish flag on it when you are in Northern Ireland and don't go around sporting a Union Jack in the republic that's just ignorant. Oh and the Irish hate things that scream I'm an Irish American.
Jill from Reading the Book travel blog has written a great article on what to expect when you cross the Irish border which has some great tips for you-you can read it here.
25 Reasons to visit Ireland
1. History
The very ground you walk on here covers millennia of history. The sacred places, ruins and ancient burial grounds give you a sense of belonging to a country that has survived thousands of years of strife and troubles. Go and visit the murals of Derry and learn to understand what led to the Troubles. Check out the incredible stone Circles and Celtic Crosses.
101 Famous Landmarks in Ireland to see
101 Landmarks in Northern Ireland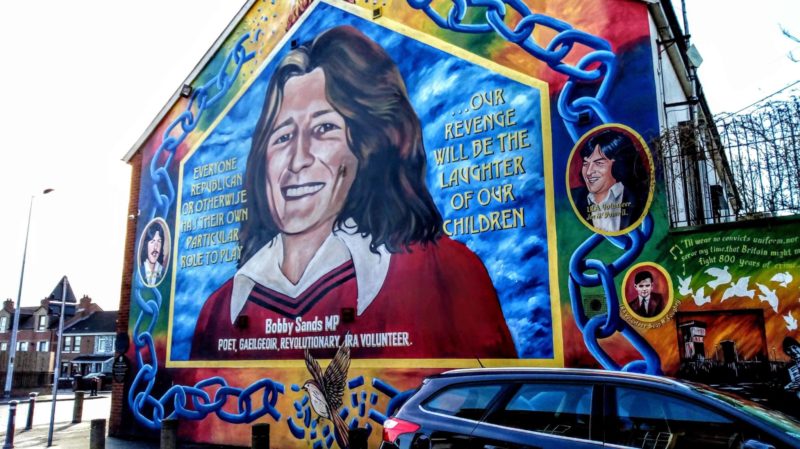 2. Pubs
Who can resist a pint of Guinness or a great whiskey? Even if you don't drink, pubs are where the craic is. Bastions of conversation and community – don't expect to watch your sports here this is for communicating and enjoying meeting people.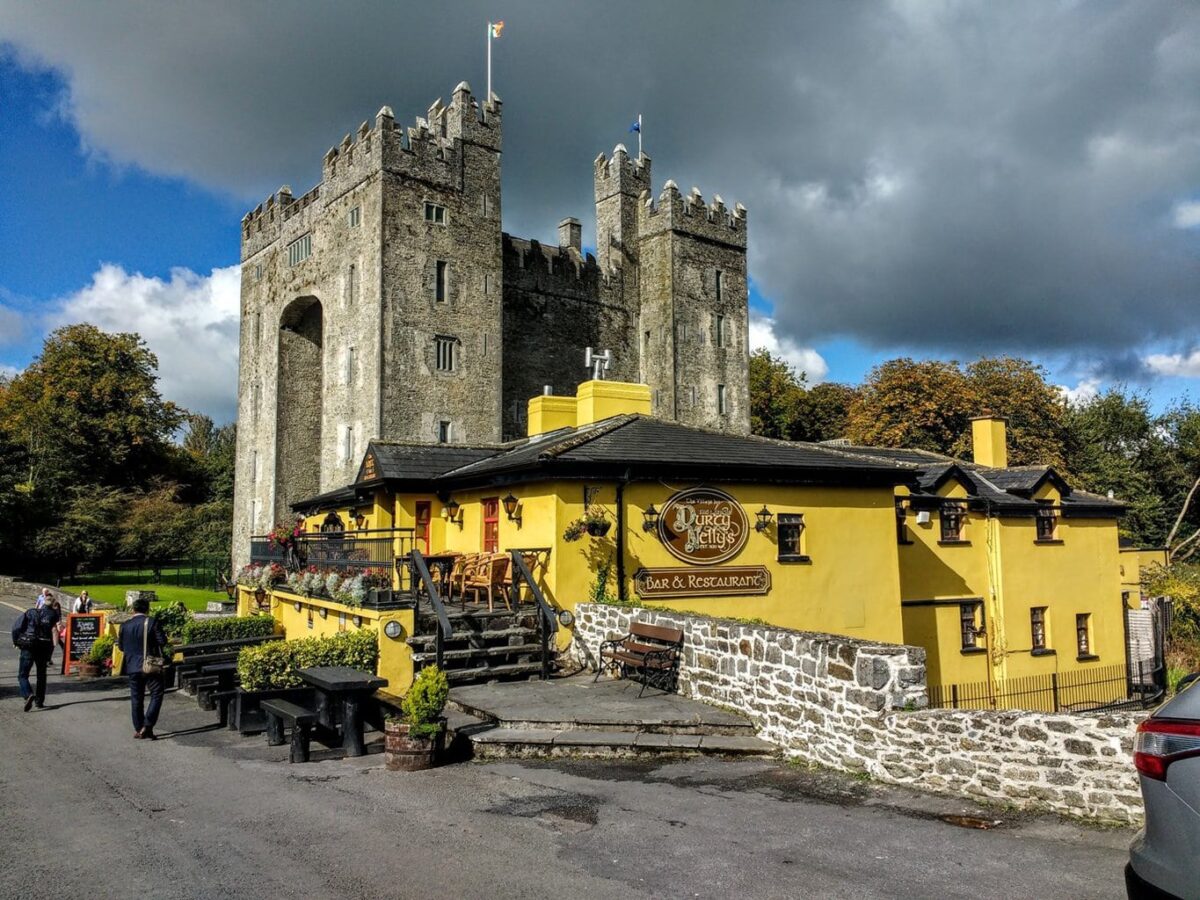 3 Food
Irish food is superb. From cheeses that are made here from local cows, sheep and goat's milk and even vegan cheese that tastes like the real thing. You will know the very field your cow or lamb grazed in and much more. The butter – well nothing more needs to be said about Irish butter it is simply the best in the world.
From simple homemade bread and scones to the finest of smoked fish, the seafood is beyond compare. We went looking for the world-famous Portavogie prawns which are pulled from the ocean every day and served at Quay's Restaurant – they were simply phenomenal.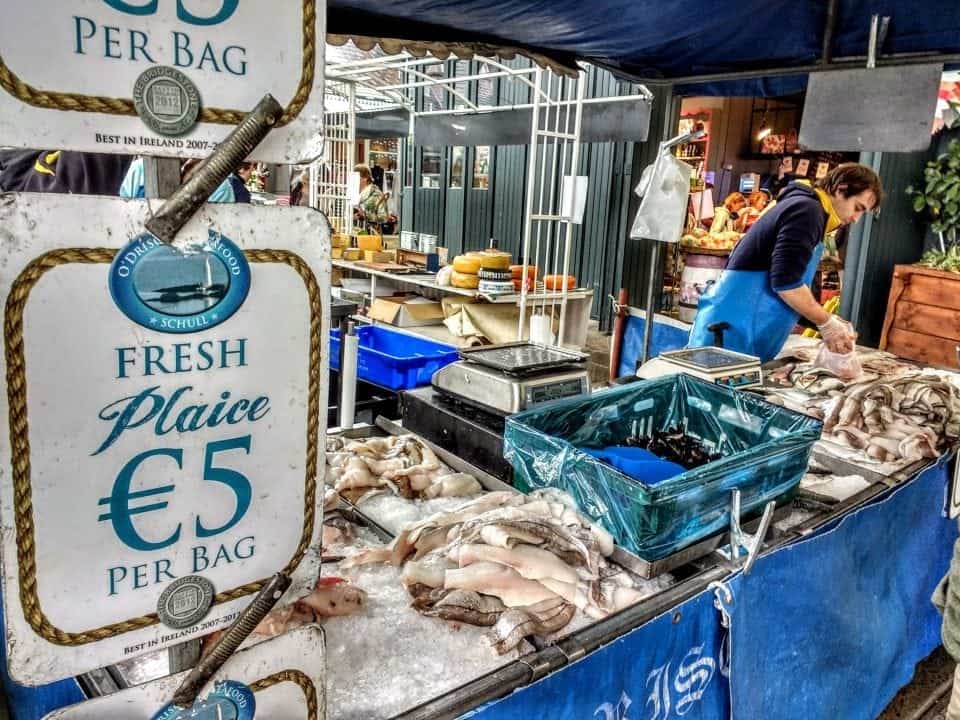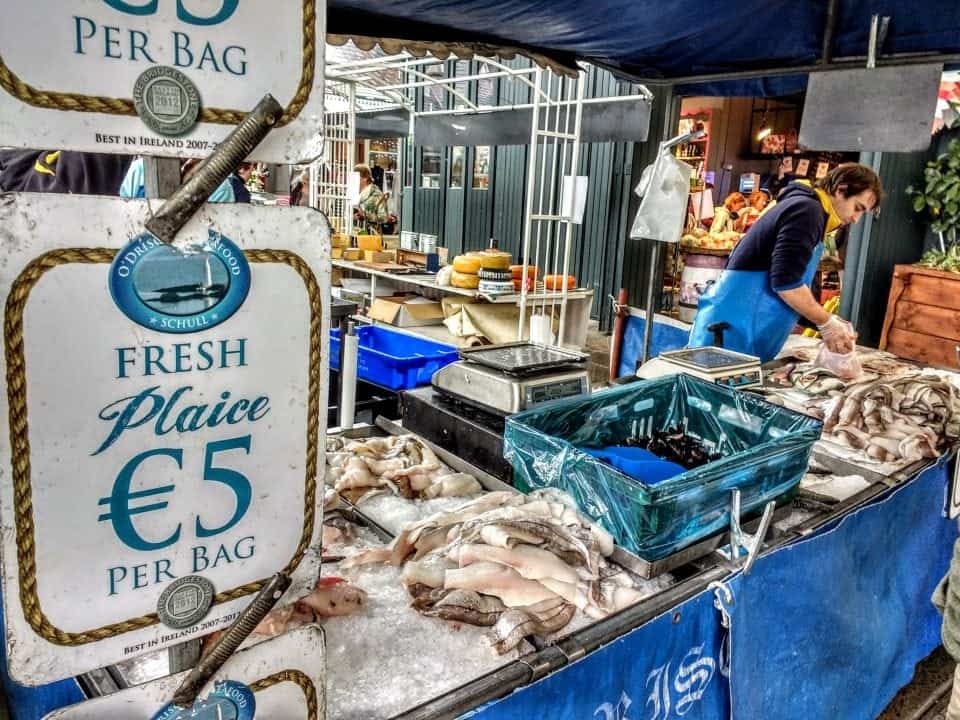 4. Sacred places
True the reformation caused a lot of damage but the resulting ruins are a haunting experience. From the ruined abbeys of Ballycastle to the Rock of Cashel, Slieve League Cliffs in Donegal and the sacred hills of Tara Ireland is a land of sacred spaces and places.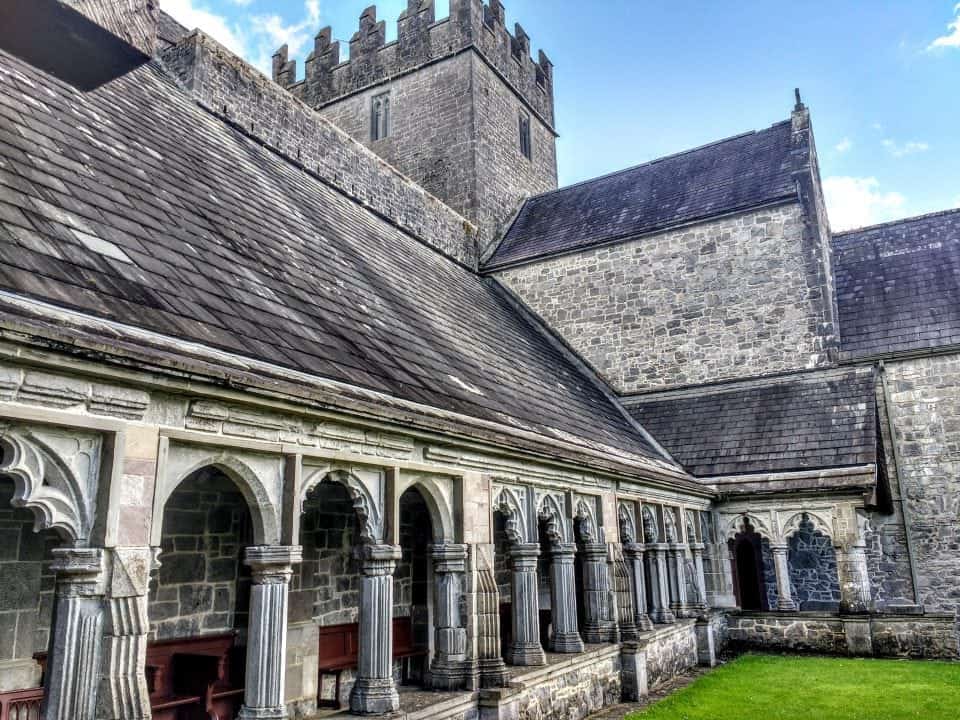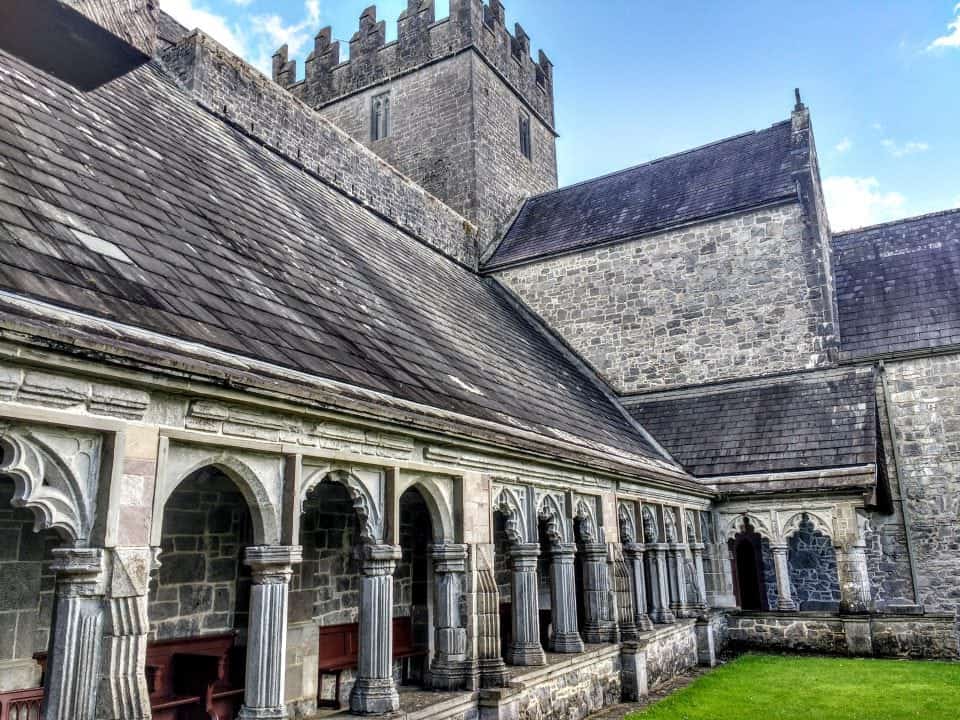 5. Beaches
Not for your candy-ass types, Irish beaches are stunningly gorgeous and unexpected. From amazing surfing places like Bundoran and the Tullan Strand to surfing of the Burren along the WAW. The Atlantic crashes along the coastlines changing the edges of Ireland constantly.

6. Rocks and stones and cliffs
The reason why Ireland wasn't so great in some areas for agriculture the tens of thousands of rocks and stone Circles in the countryside is staggering. The stonewalls you see everywhere divided farms and communities but also brought them together to get through the famine years. The moonscape of the Burren with its otherworldly feel. The cliffs of Moher, Slieve League and the Mountains of Mourne are surrounded by scenes of bucolic pastures and grazing sheep. The hills, valleys and glens of a country that offerings jaw-dropping scenery no matter where you are.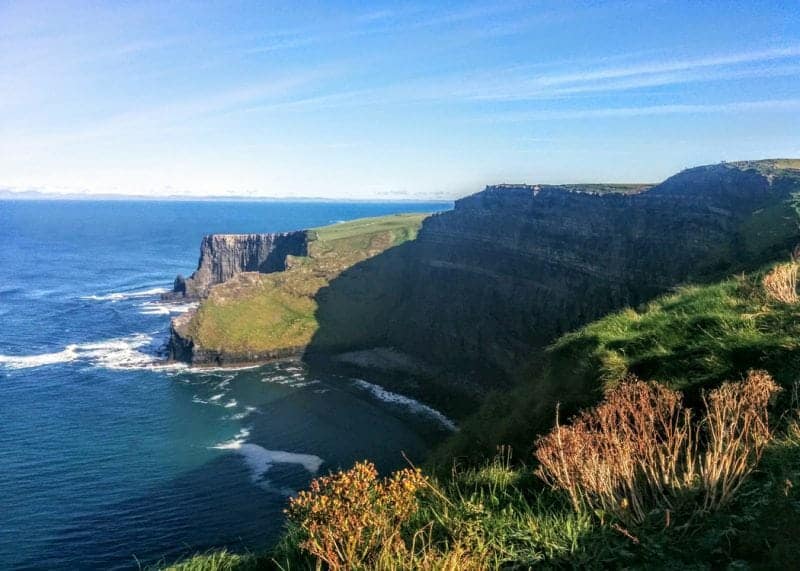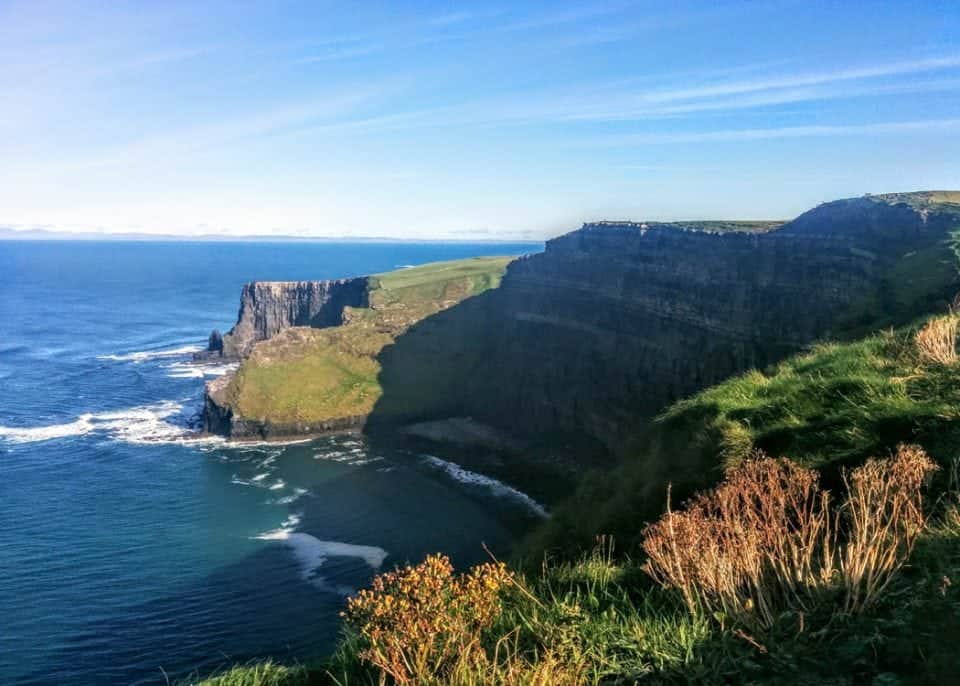 7. The craic
One of the best things to do in Ireland is hit the pubs and hope you get locked in. This literally means getting locked in the pub and continuing to drink and enjoy the banter after hours. Ah getting locked in the pub of an evening enjoying the craic. Knowing that if the Irish are taking the piss (making fun of you) you are accepted. Not wanting to leave the country because you found it incredibly easy to make conversation and by the gods, people smile at you, say hello and good morning and you feel connected to the community if for just a moment.
8. The people of Ireland
Just walking the dog, you get good mornings and a ton of smiles. There's always some chat or banter about the weather. Ireland experiences 4 seasons in a day and people complain but they love it. Folks are friendly there's always a nod and a chat. Complete strangers have conversations with you in grocery stores or in the park.
9. Sunday Drives
Just hopping in the motor for a day out, now this is Sunday driving. No road rage, sure we have some roundabouts to navigate but all in all, you only have to drive minutes down the road to see a heritage site, find a country pub for a great roast dinner and check out some old ruined castles, stone circles or dolmens.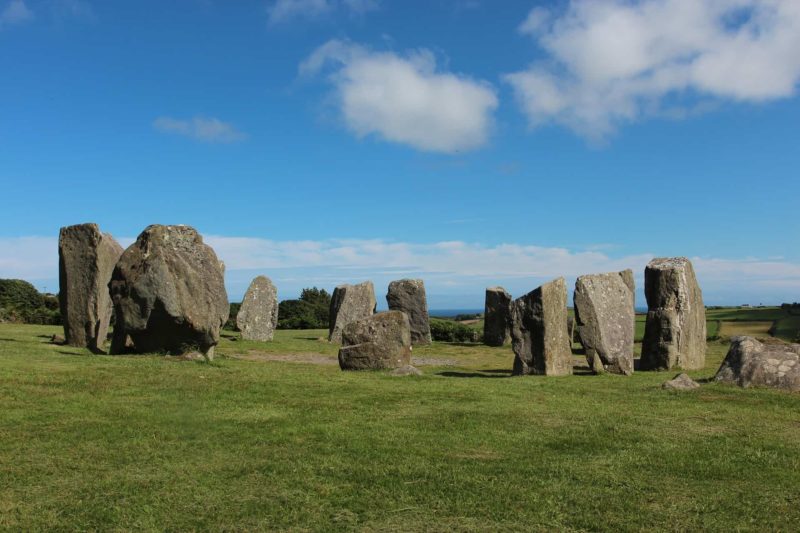 There is always something to see on a Sunday drive and a cool place to stop for refreshments. Don't plan it just head out to see what to see in Ireland from the road – preferably get lost and see what you can discover about Ireland along the way.
One of my favourite places to visit in Ireland is the Southwest coast and Kinsale tops the list for the prettiest village in Ireland. Christine from the Traveling Pinoys Guide to the 11 best things to do in Kinsale is a perfect read before you go.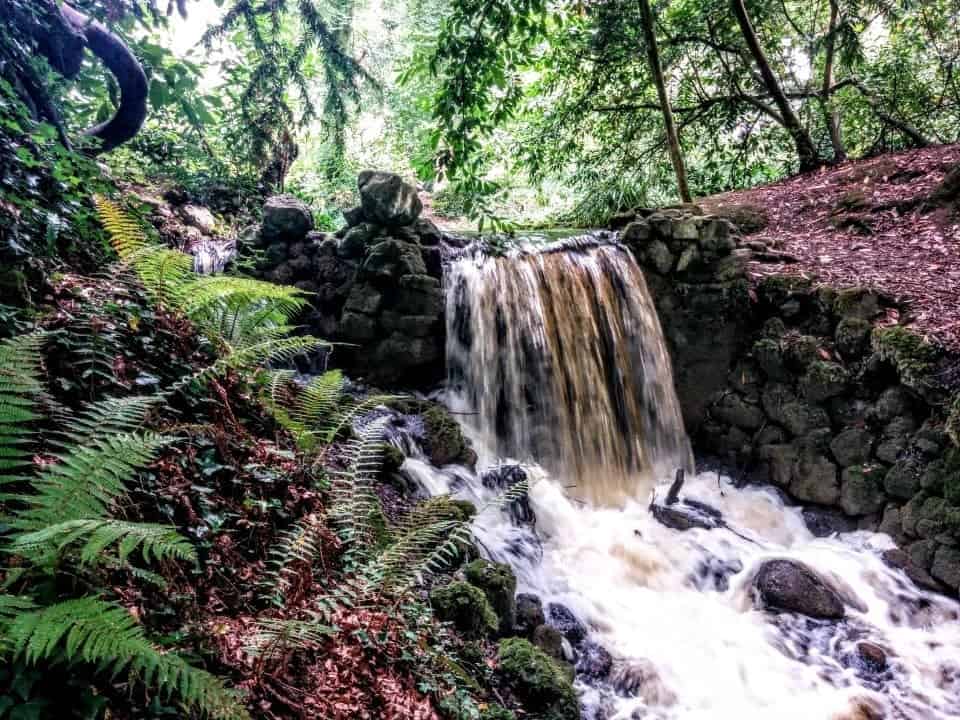 101 Outstanding sights to visit in Ireland
11. Traditional Music Pubs in Ireland
Oh yeah, I said pubs but it deserves repeating. There are Trad pubs that host live music every week with lots of fiddles and bodhrans or the diddly I Di as the Irish call it. There are cool modern pubs that have local musicians and bands and those tiny pubs the size of your living room with not a soul but you under 80 enjoying some storytelling craic.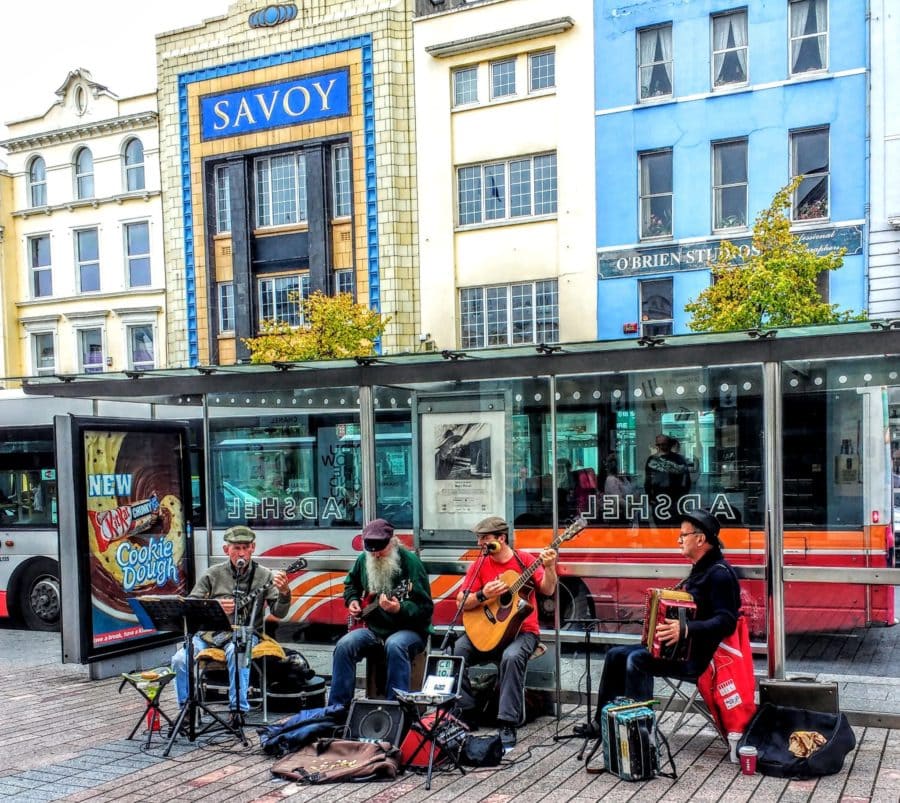 See above – from the Dubliners to U2 and including great Irish bands that you may never have heard of like the Sawdoctors this country's heartbeat is the music whether it be fiddles or electric guitars it's all here. No trip to Ireland would be complete without hanging out at a pub and listening to some traditional music. I would recommend avoiding the Temple Bar district in Dublin as it is ridiculously expensive but there are loads of pubs that have trad music nights and they are easy to find.
12. Wild Atlantic Way aka WAW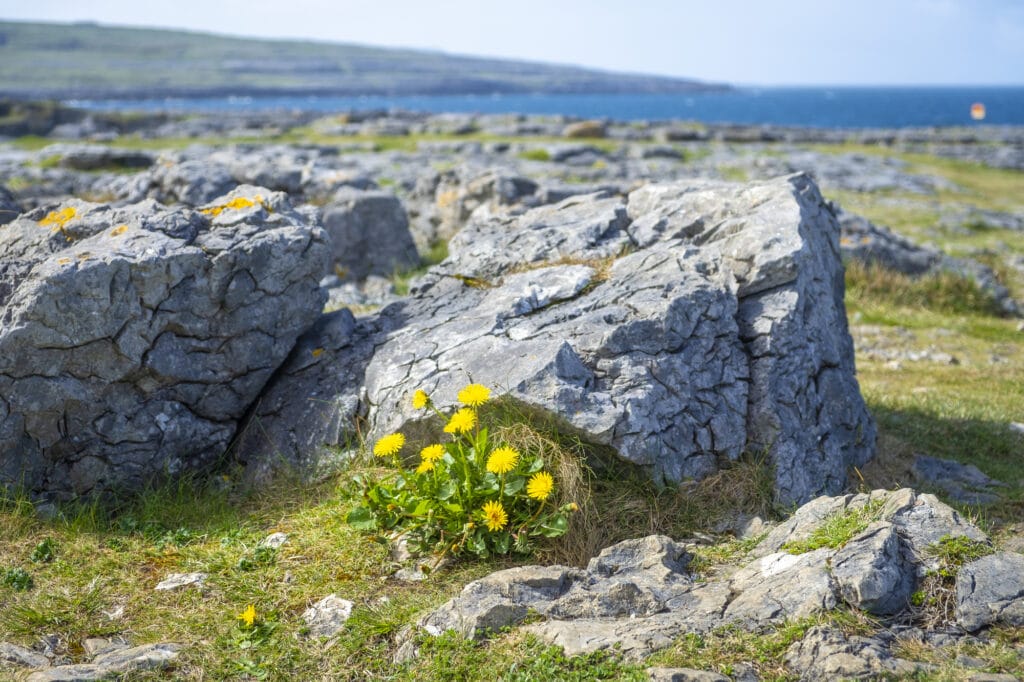 2500 kilometres of coastline, 9 counties to explore the WAW has made a significant impact on tourism to Ireland and has encouraged folks to step away from Dublin and visit the wild west of Ireland. From puffins to wild surfers to the magnificence of the Atlantic pounding the shores of Skellig Michael to ancient cities that once held Irish royalty you have the Ring of Kerry, the Gap of Dunloe, Slieve League, Cork, Galway, it's all here on the Wild Atlantic Way.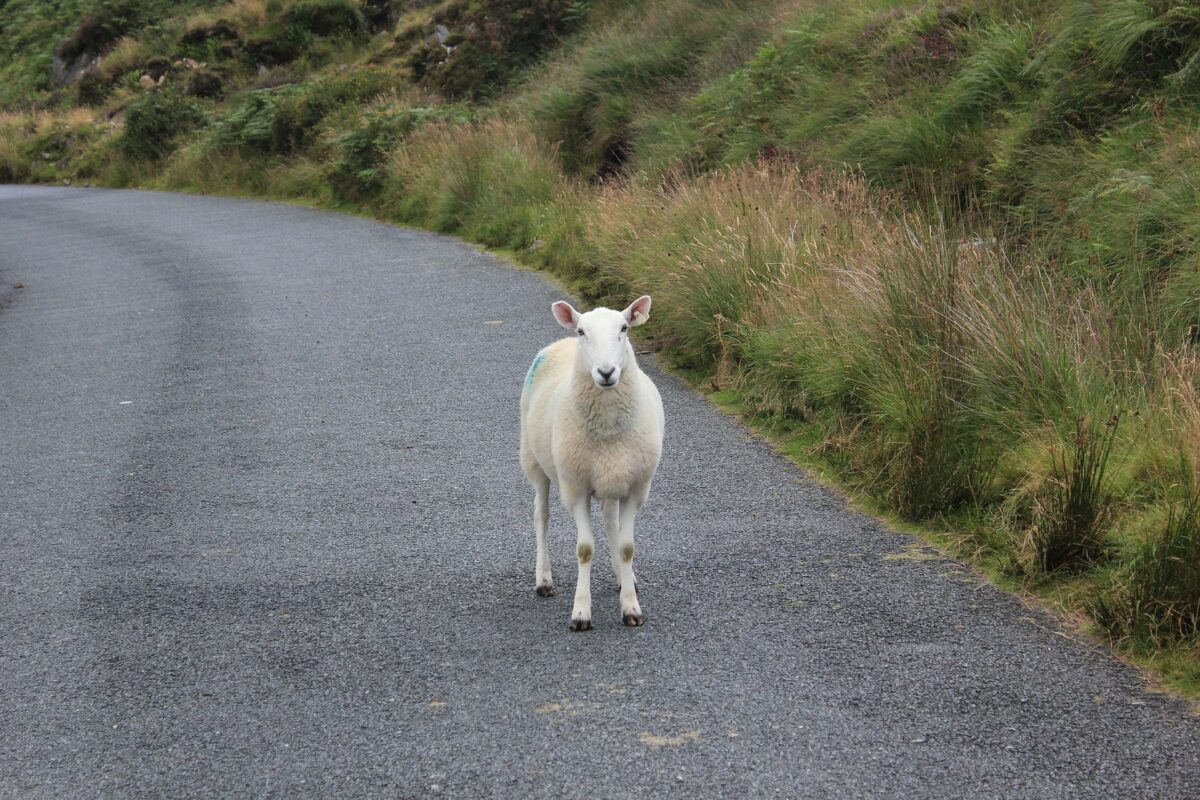 13. Ireland's Ancient East
Ireland's Ancient East is a region with plenty of historical twists and turns! From Viking invaders and Norman knights to high kings, monks and fleeing emigrants; visit places that boast of great legends, strange tales and mighty battles.
In the Ancient East you can visit medieval Kilkenny and its stunning castle, head to Newgrange and the mysterious tombs, visit the Hill of Tara and the Battle of the Boyne grounds. Take in the grandeur of Mellifont Abbey or visit the stunning high crosses of Monasterboice.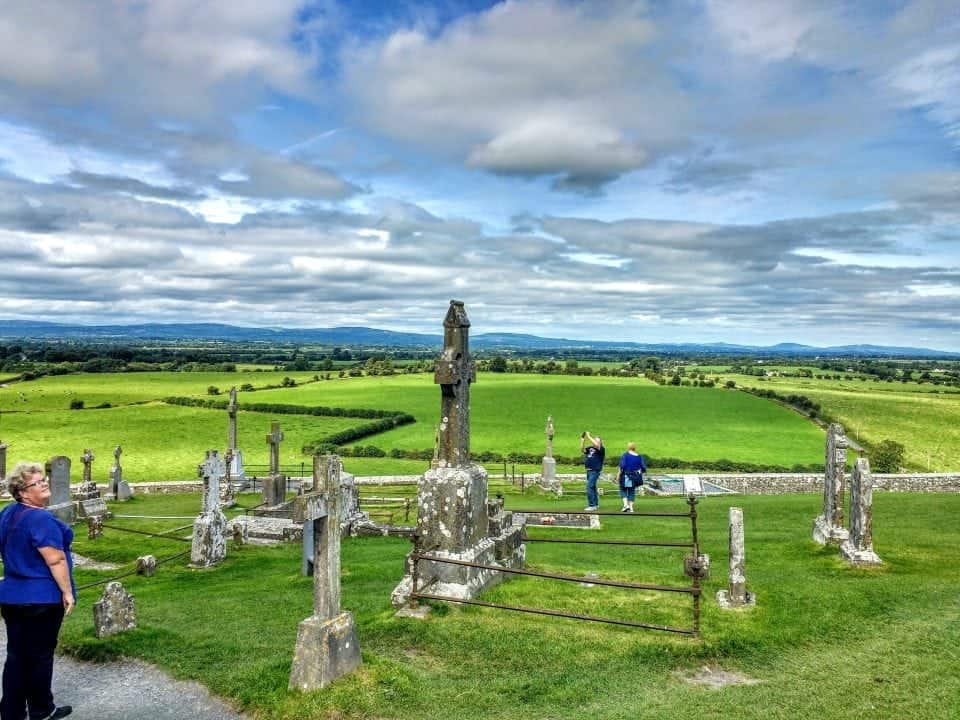 14. The Causeway Coastal Route – Northern Ireland
Lonely Planet says this is the place to be in 2018 so come on out and see some of the most spectacular coastlines in the world. The Causeway Coastal route is approximately 195 km long and provides epic vistas of the dramatically wild Northern Irish coast.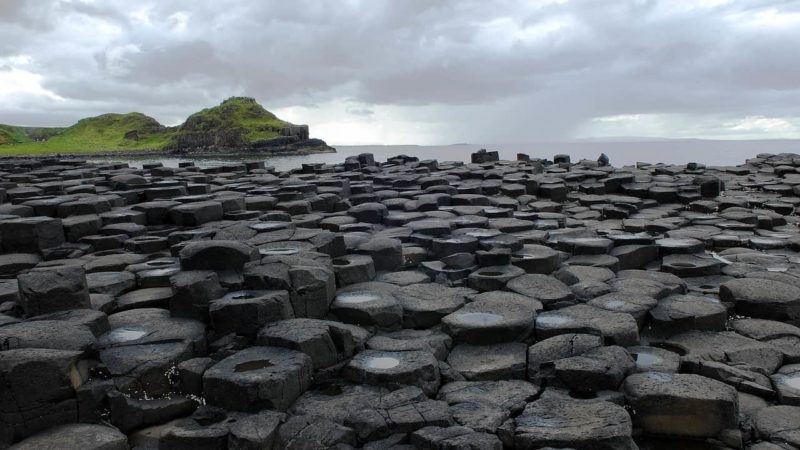 Cross the Carrick-a-rede rope bridge, take a boat across to Rathlin Island to see the puffins, revel in all the Game of Thrones sites across the route. From the incredible mountain vistas of the Mountains of Mourne up and across to Belfast and beyond to Derry the North contains it all.
101 Awesome sights to visit in Northern Ireland

15. Game of Thrones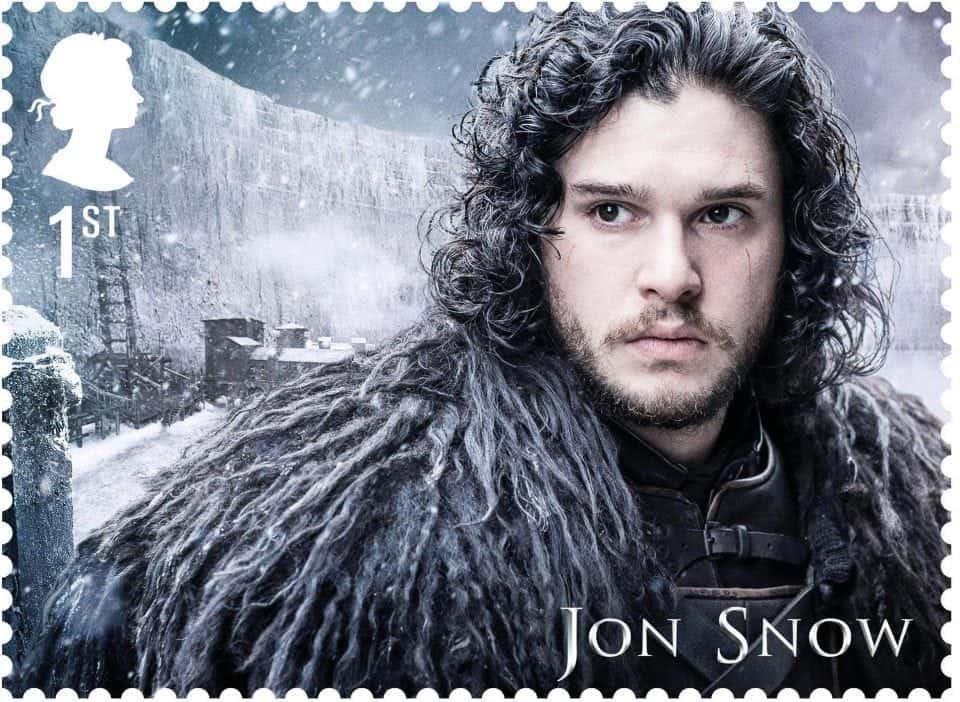 The epic drama based on the books by George Martin, Game of Thrones has been filming in some of Ireland's most iconic locations and some of its most obscure for the past few years. Lots of GOT tours to take or you can self-drive the whole route and find the doors made from the Dark Hedges and each and every sign donated by HBO to mark the filming locations. You can even take part in archery, falconry and some Winterfell fighting if you want.
16. Vikings filming locations Ireland
Who doesn't love a Viking story, well if you are a fan of the History Channels epic series Vikings the story of Ragnar Lodbrok and family then you have to visit all the spots that were used in the filming of the show. Alternatively, you can check out all the Viking history in Dublin after all the city names came from the Vikings.
No less than two Viking settlements have been uncovered in the city, one at Wood Quay and the other at Christ Church Cathedral; originally, a Celtic Christian church founded circa 1028. Vikings ruled with an iron fist for almost three centuries, before finally being defeated in 1014 by the Irish High King Brian Boru in the Battle of Clontarf.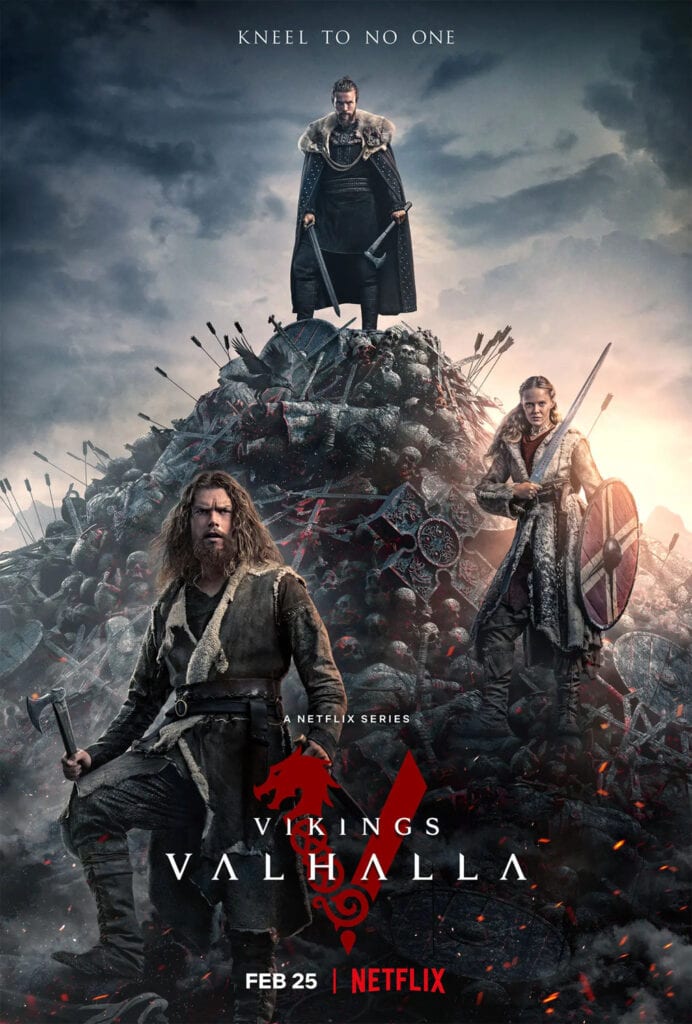 17. Star Wars
Both Star Wars: The Force Awakens and The Last Jedi were filmed in part here in Ireland. From Malin Head in Donegal to Skellig Michael on the Ring of Kerry, these wild and mysterious landscapes became part of Star War's history. May the 4th be with you is the day to celebrate all things Star Wars.
"Go mbeidh an fórsa leat! — May the force be with you!"
18. Because Nat Geo says so
Dublin has been included in National Geographic Traveller magazine's prestigious "2018 Best of the World" list. It is one of 21 cities to feature on the list. But that's only a tiny piece of the country that Nat Geo has come to love. Donegal with its sea stacks, offshore islands, Blue Flag beaches and mountains is a relatively undiscovered part of Ireland and according to Nat Geo; it is a "cool" place to visit.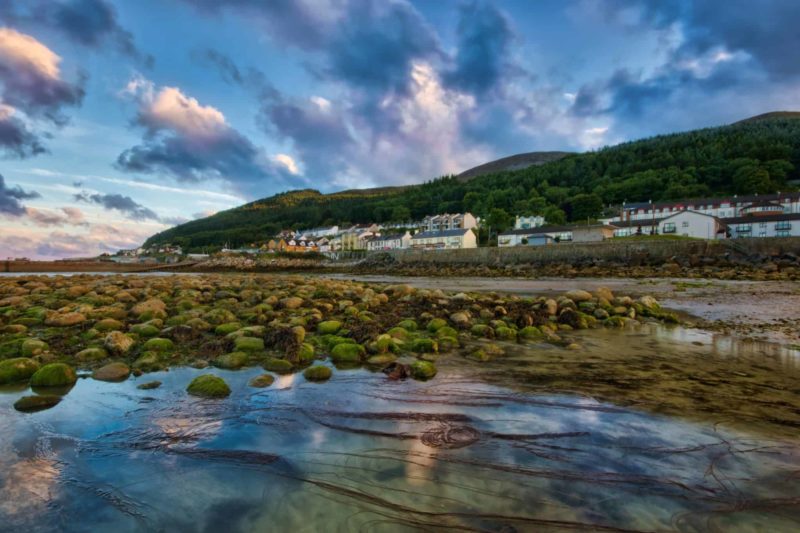 Nat Geo also highly recommends Belfast as a "must-see" destination to its readers. From its Black Taxi Tours of the "Troubles" murals to an empty Stormont Parliament building the city has many fascinating spots to visit and learn all about the North of the country. So don't forget to visit the North when you plan your trip to Ireland.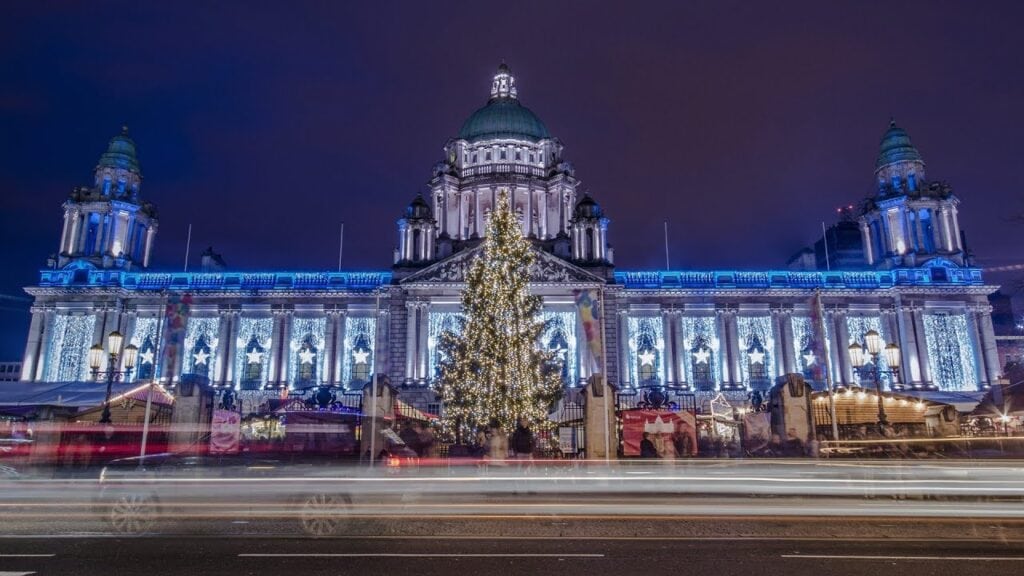 19 Literary Ireland
Ireland has a long and illustrious literary legacy. From William Butler Yeats who is buried in Sligo on the WAW, to Oscar Wilde who went to school in Enniskillen, James Joyce, George Bernard Shaw and Samuel Becket are among the countries greatest literary successes. Lots of Literary tours to take and you can even enjoy one of Ireland's best modern writer Roddy Doyle's work in both film and hardcover.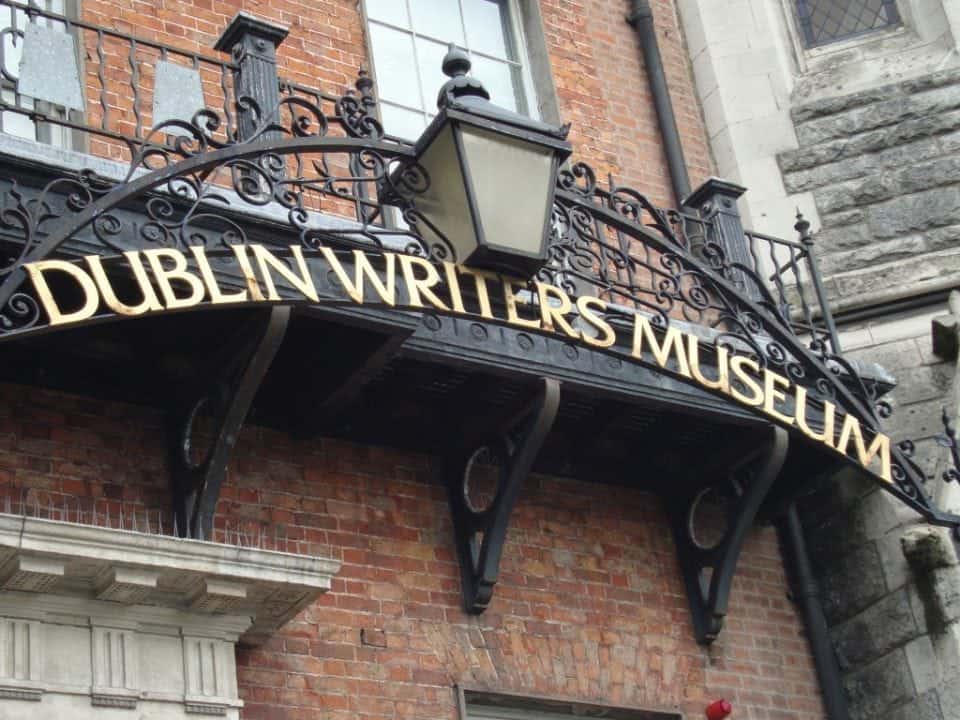 Reasons to visit Ireland even the Irish don't know about
Saint Valentine
Most Irish don't realize that the Tomb of St Valentine's, is in Dublin. Housed in a church on Whitefair Street is the Reliquary containing the remains of St. Valentine, which were gifted by the Pope to Father Spratt who had preached in Rome.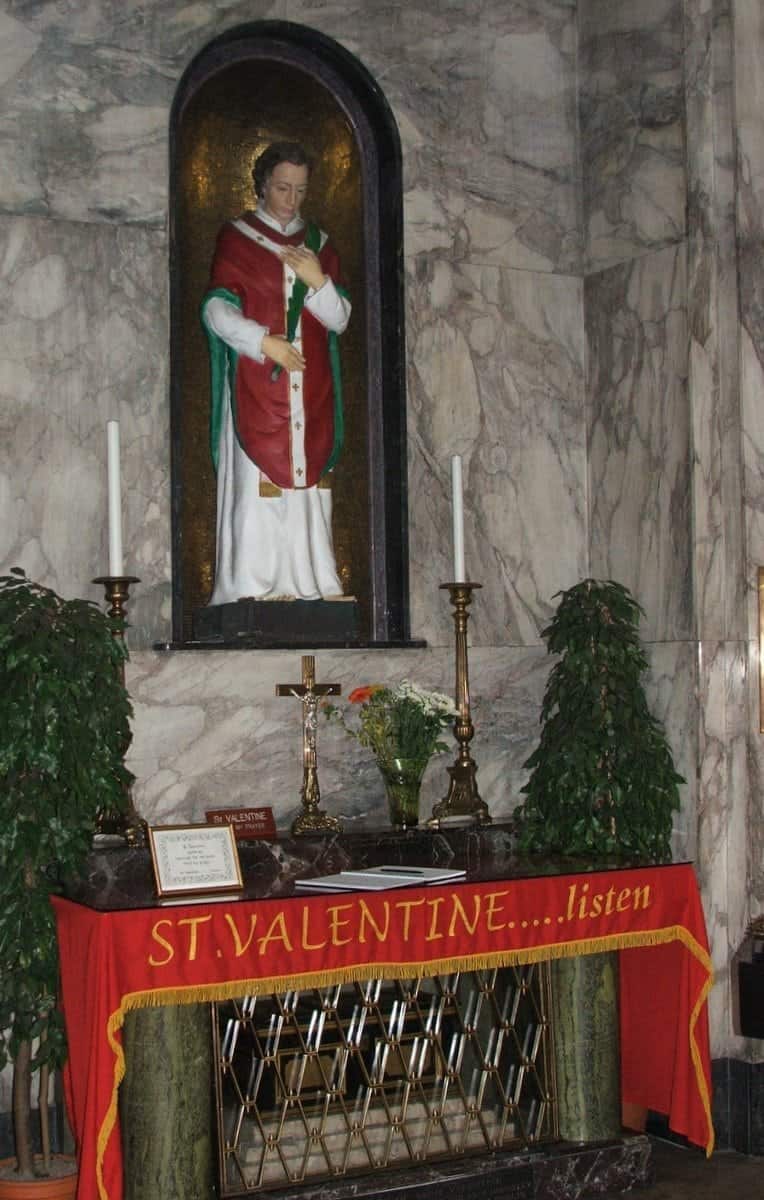 Jewish Museum
There is an Irish Jewish Museum, which is a hidden gem in Dublin. The Museum preserves an important, though small, part of Ireland's cultural and historic heritage. The Museum contains a substantial collection of memorabilia relating to the Irish Jewish communities and their various associations and contributions to present-day Ireland.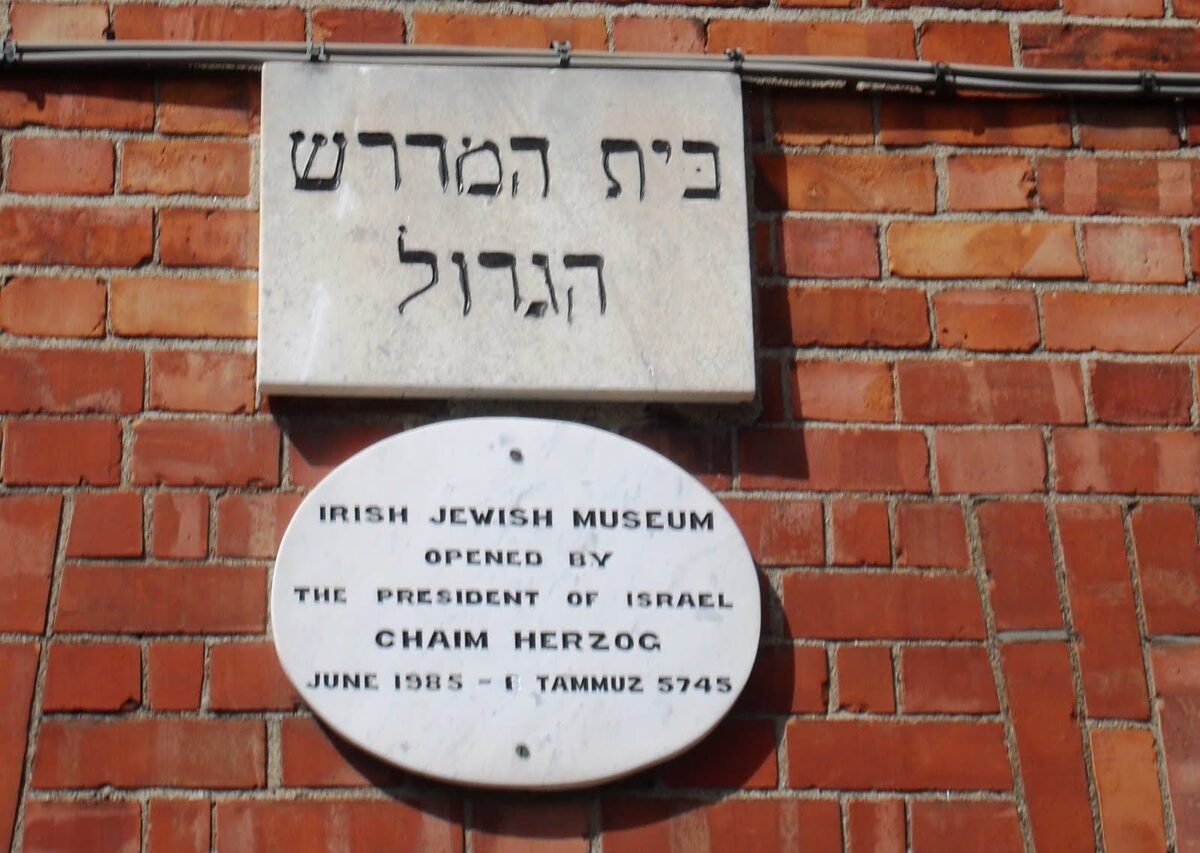 Camino de Santiago starts in Dublin
Few people know that the famous Camino de Santiago (Way of St. James) that stretches across Europe and leads to the Cathedral of Santiago de Compostela in Galicia, north-west Spain, actually begins in Dublin. The Camino Society at St. James Church was set up by pilgrims who have made the journey and they issue the Pilgrim Passport where you obtain your first Camino stamps.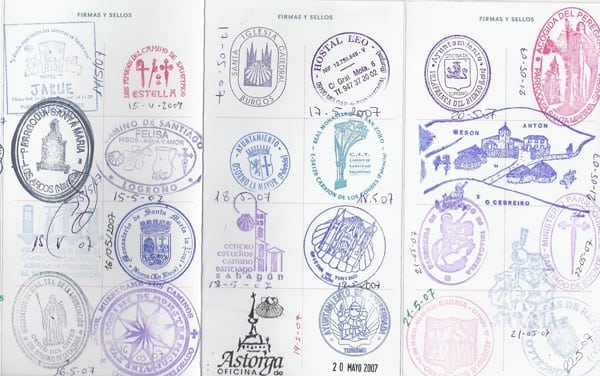 St. Audoen's Lucky Stone
In the main porch of the twelfth-century St. Audoen's Church, you'll find what's mysteriously known as the 'Lucky Stone'. A slab of granite bearing a Greek cross, it's thought to be the tombstone of an early Irish saint and dates back to the 8th or 9th century. Indeed, pilgrims setting off on the Camino de Santiago often touch the stone to ensure they have a safe journey.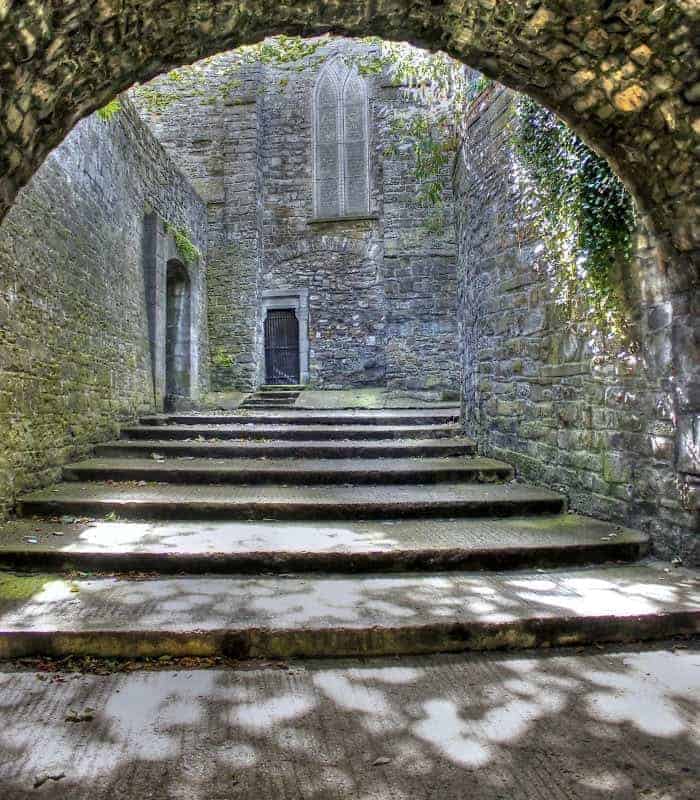 Leprechauns
Yes, there is actually a Leprechaun Museum in Dublin. National Leprechaun Museum, Jervis Street. Not so much a museum as an immersive storytelling experience. Talented guides will tell you all kinds of tales about Irish folklore and legends. Learn about leprechauns, the Tuatha de Daanan, and of course the Irish fairies.
The smell of turf fires in Ireland
Known as peat in other parts of the world, the Irish prefer the term turf. Turf is burned in fireplaces across Ireland and it is one of those aromas that sticks in your heart and head when you leave the country. Take with you some peat/turf smelling incense to remind you of your time here. No trip to Ireland is complete until you have had a chance to smell the turf fires burning in the countryside.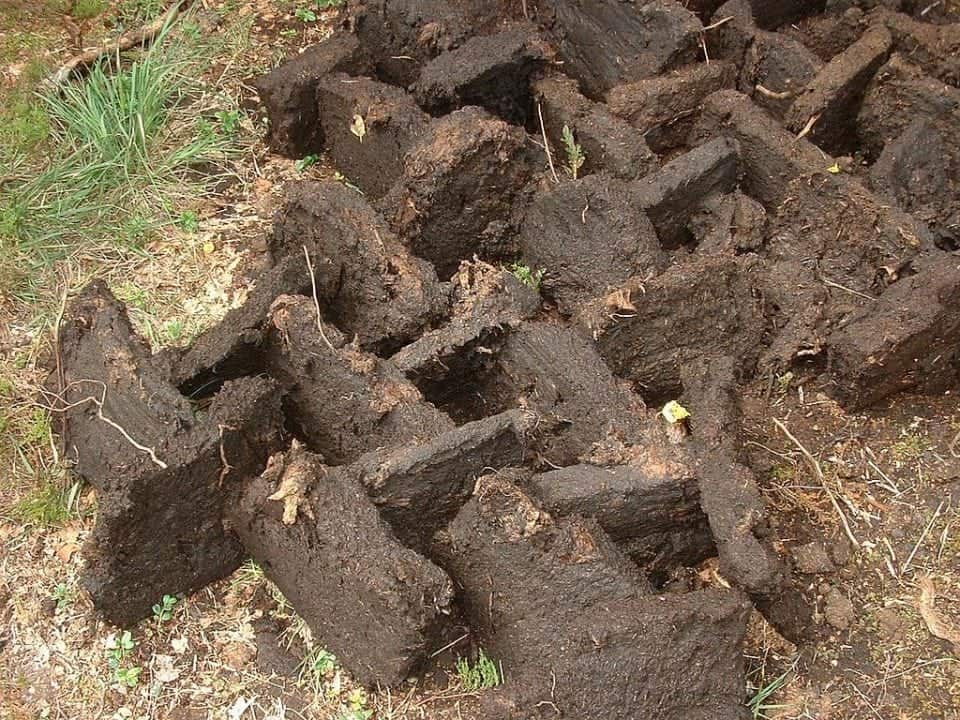 Hubs and I are lucky enough to have retired in Ireland would you like to learn how? Read this.
53 Ultimate Ireland travel tips
So what are your favourite memories of Ireland – do you have some places that you consider quintessentially Irish? So when is your trip to Ireland planned for and what do you hope to see? I hope these tips help you when planning your Ireland itinerary.
Are you in the process of planning a trip to Ireland? Pin it to save it

Latest posts by Faith Coates
(see all)