35 of the Coolest & Unique Places To Stay In Ireland
Your dream trip to Ireland would be so much cooler if you could find a place to stay that you never dreamed would be possible right? Well, Ireland has a ton of unique places to stay at that range from quirky to completely unusual that you can easily stay at. Finding the most unique places to stay in Ireland can be tricky as there is a lot to choose from.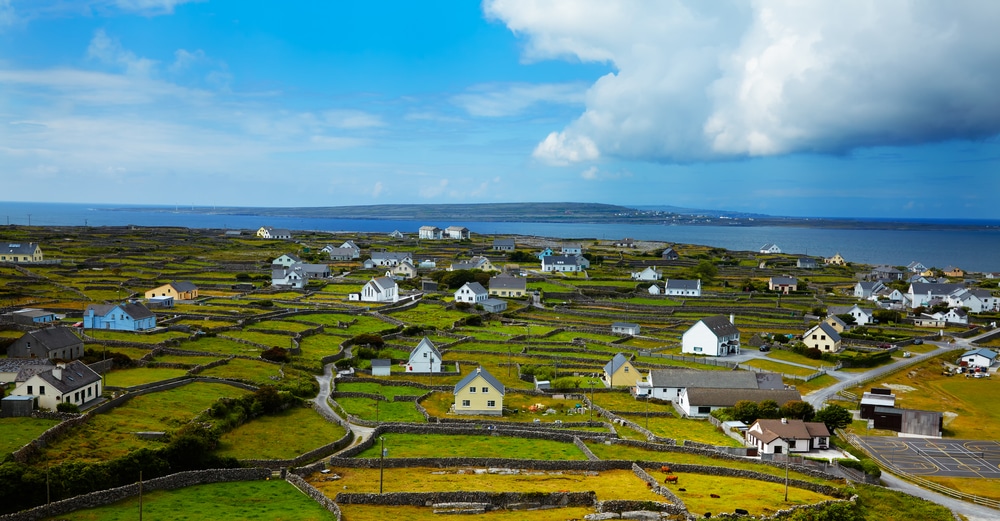 But, if you are looking for some of the most unusual places to stay in Ireland look no further, I've got your back. From lighthouses to yurts and bubble domes this article concentrates on all the unique, cool places to stay in Ireland.
Xyuandbeyond is reader-supported. When you buy through links on our site, we may earn an affiliate commission. You can read my privacy policy here.
Essential guide to renting a car in Ireland
Everyone knows that castles are a dime a dozen in Ireland and there are even haunted ones you can stay at but did you know there are lighthouses you can rent, Yurts, bubble domes, gipsy caravans and even a Ringfort? You can also find fabulous glamping sites with the aforementioned yurts or bubble domes or how about wild camping?
Ireland's full of unique accommodations and rentals that you can stay in for a night or for weeks at a time. These amazingly cool Irish lodgings and quirky rentals are spread all over the country from north to south.
Unique places to stay in Ireland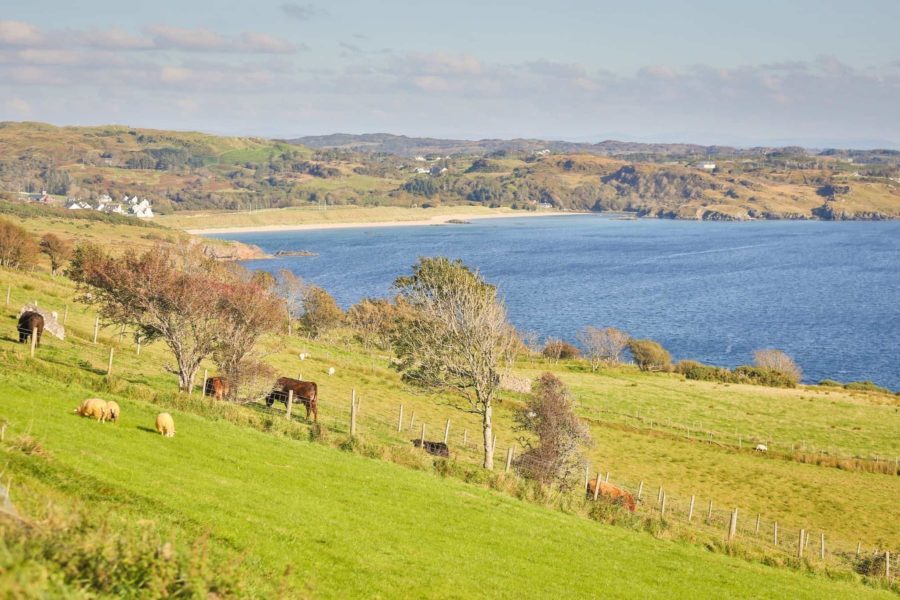 Unusual places to stay abound in Ireland you can rent a luxury Bothy in the Sperrins or tour the whole island in a 1970's VW bus, take a walk with your own donkey or explore the Irish waterways on a boat or a barge. Ireland's unique accommodations can be difficult to track down so I've done the research for you.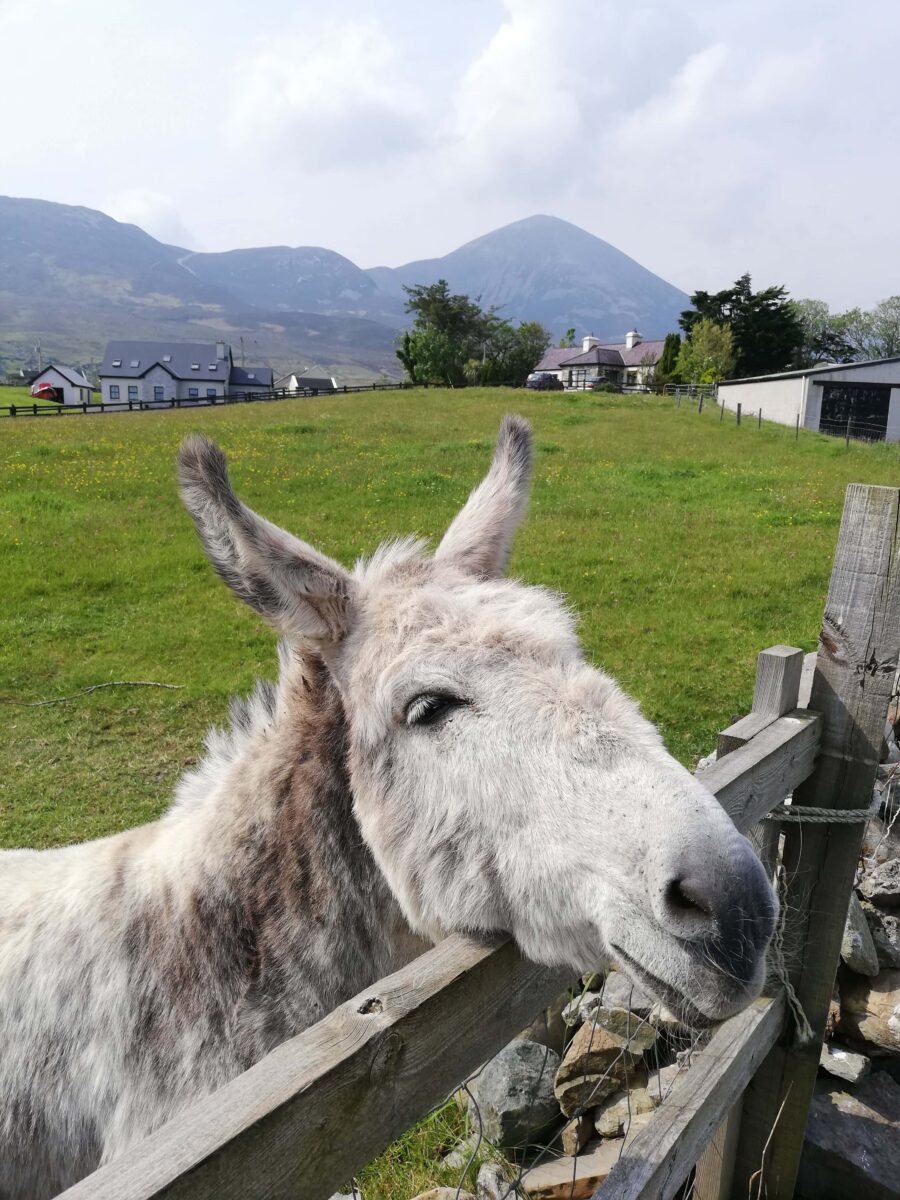 If you are looking for some seriously romantic places to see in Ireland check out Alicia's post on Romantic Getaways in Ireland on her blog Miles Less Traveled.
35 of the most unusual and unique places to stay in Ireland
This is just a mere selection of the most interesting and unique places to stay in Ireland.
Stay in a Ringfort in Ireland
The Irish National Heritage Park offers overnight stays in early Medieval Ireland living in a Ringfort in Wexford. You and the family get to stay in a replica Big House which is a simple building with stone walls and a thatched roof. The house will sleep up to 8 but there is only one room. Facilities are provided and located out of view.
You will cook over an open fire and there is a hidden fridge. You are even given period costumes to wear so you blend in with the park animators. You actually become a part of this incredibly unique Park demonstrating to the visitors how the Irish lived centuries ago. This is one cool Irish experience you don't want to miss if you get the chance.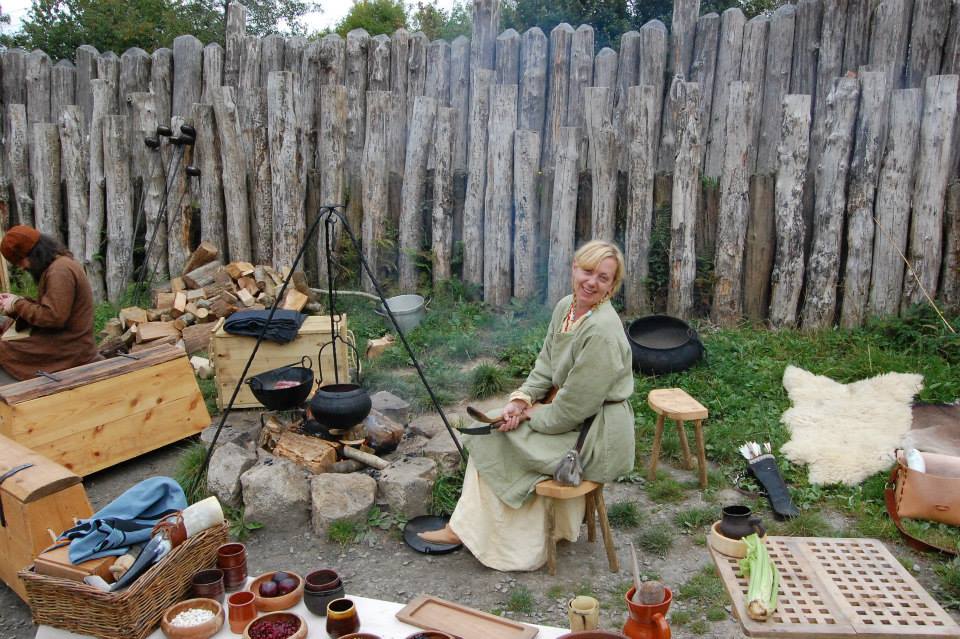 The overnight rate for the Ringfort is €400. This is a flat rate for up to six people (an additional charge per head of €25 for each extra occupant). An evening meal can be arranged for €10 a head, including a hot dish and bread. Wine and beer at cost. If you would like to take a look at a great review of the Park you can check out Saucepanlidkids blog and James article on their Ringfort Stay Over.
Planning a trip to Ireland? Everything you need to know
The Wonderly Wagon
The Wonderly Wagon has mountain views, free WiFi and free private parking, situated in Fintown, Donegal 28 km from Narin & Portnoo Golf Club.There is a fully equipped kitchenette with various cooking facilities, including a toaster, a fridge and kitchenware. There is a private bathroom with walk-in shower and the campground offers an outdoor fireplace. Guests at The Wonderly Wagon can enjoy cycling and hiking nearby, or make the most of the garden.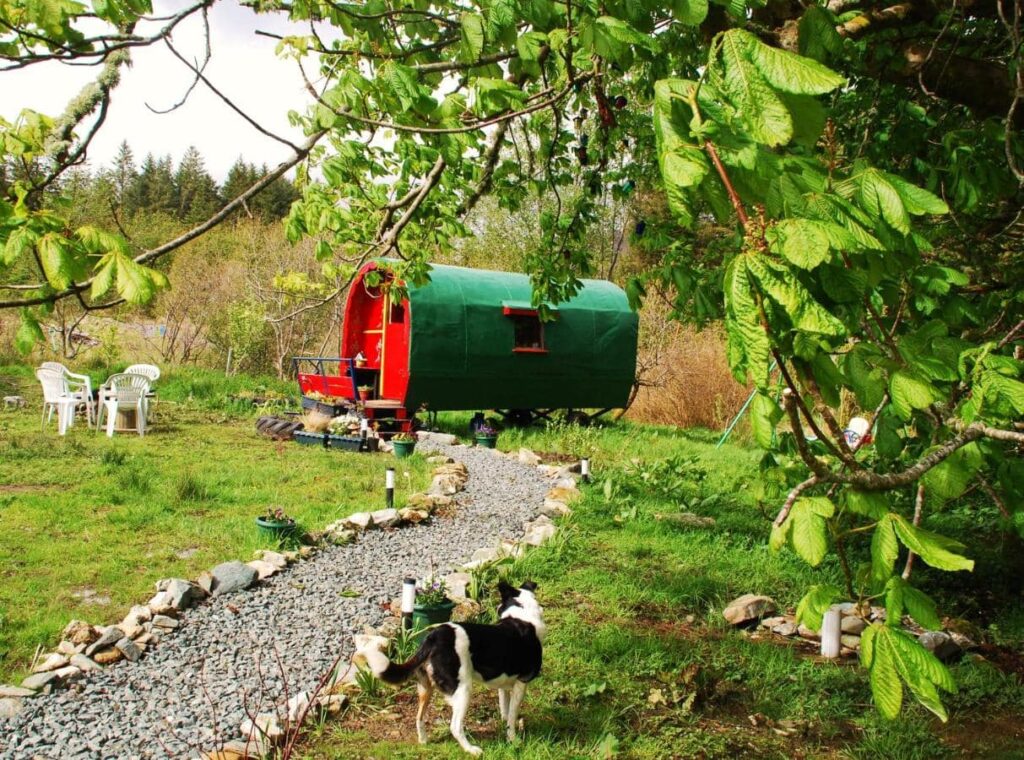 Living in a Lighthouse in Ireland
There are several lighthouses and their associated cottages in Ireland that you can stay at. Most will not allow a one-night stay but if there is a group of you, many of these lighthouse cottages will sleep four or more so it can be a good deal, not to mention a fabulous experience.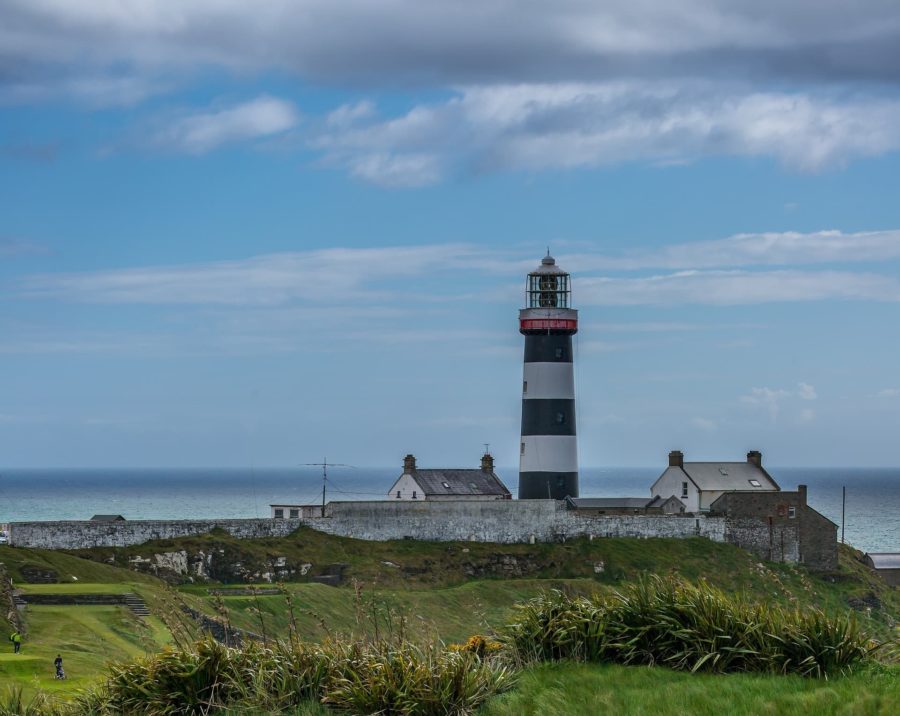 Blackhead Lighthouse N. Ireland
In Northern Ireland, you can stay at the Blackhead Lighthouse. This is located in County Antrim of Blackhead, which is a volcanic cliff at the mouth of Belfast Lough. The Lighthouse was built in 1902 and there are three renovated lightkeepers' cottages available to stay at. The Blackhead Lighthouse once guided the Titanic on its first journey from Belfast to where it would depart from Southampton in England.
Blackhead is a working lighthouse located nearby a stunning coastal walking path. The Gobbins Cliff Path as a short 10 minutes from the lighthouse if you fancy a really challenging hike. There are also much easier walks a Golf Club and Country Parks all within a short drive of the Lighthouse.
The cost is €348 Euros for 2 nights – no one night stays, this cost includes light and heat charges a 100 deposit must be paid which is refundable.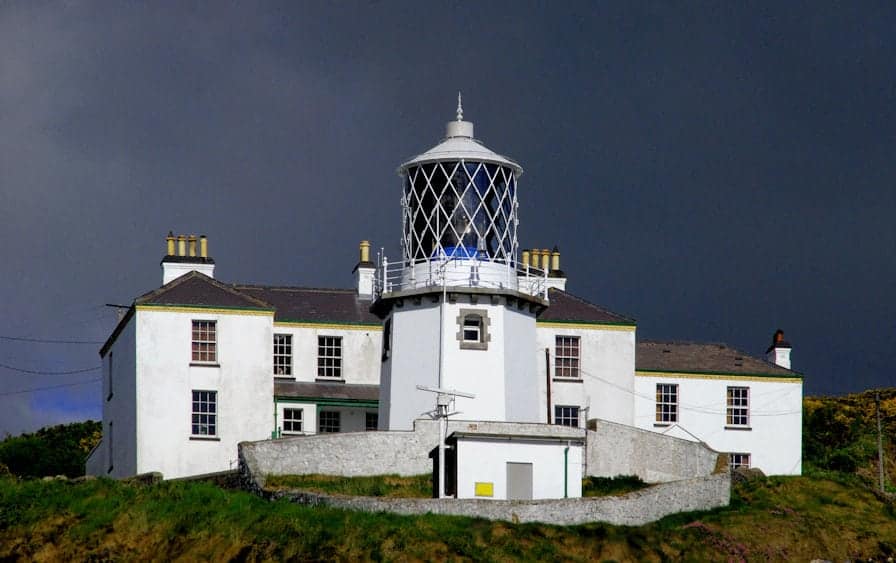 St. John's Point Lighthouse N. Ireland
The second lighthouse to stay at in Northern Ireland is St. John's Point is on the opposite coast of Northern Ireland, near the village of Killough in County Down. This Lighthouse is somewhat different from other lighthouses as it is painted in stripes of yellow and black and it stands 131 feet high. It was mentioned in a Van Morrison song (Coney Island) and has literary connections to Brendan Behan who, it is said, helped his painter father give it a fresh coat of white paint in the 50's – before they pained the stripes.
There are two lightkeepers' cottages to stay in Ketch and Sloop and the cost is around £250 for two nights minimum.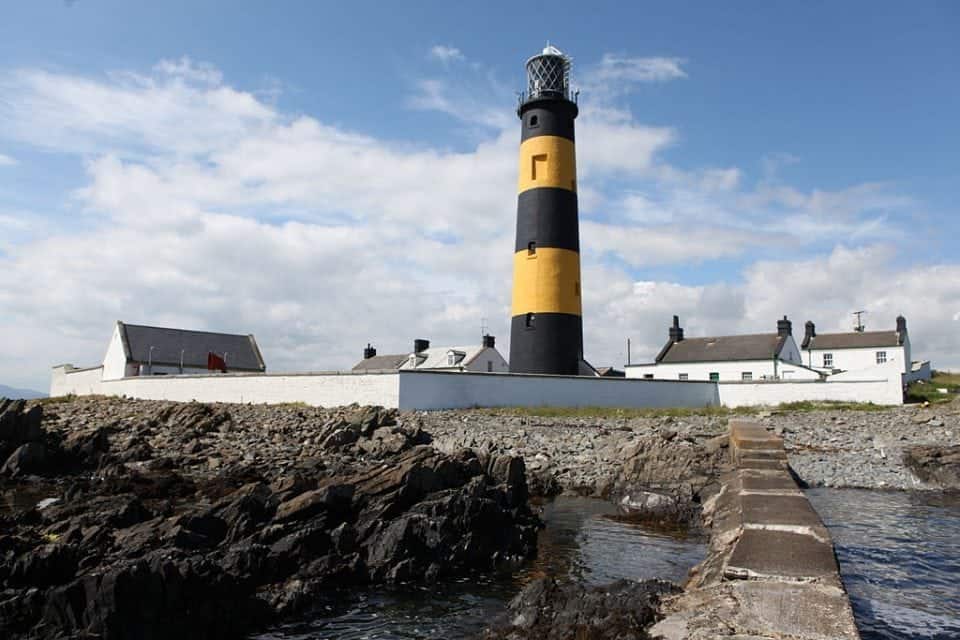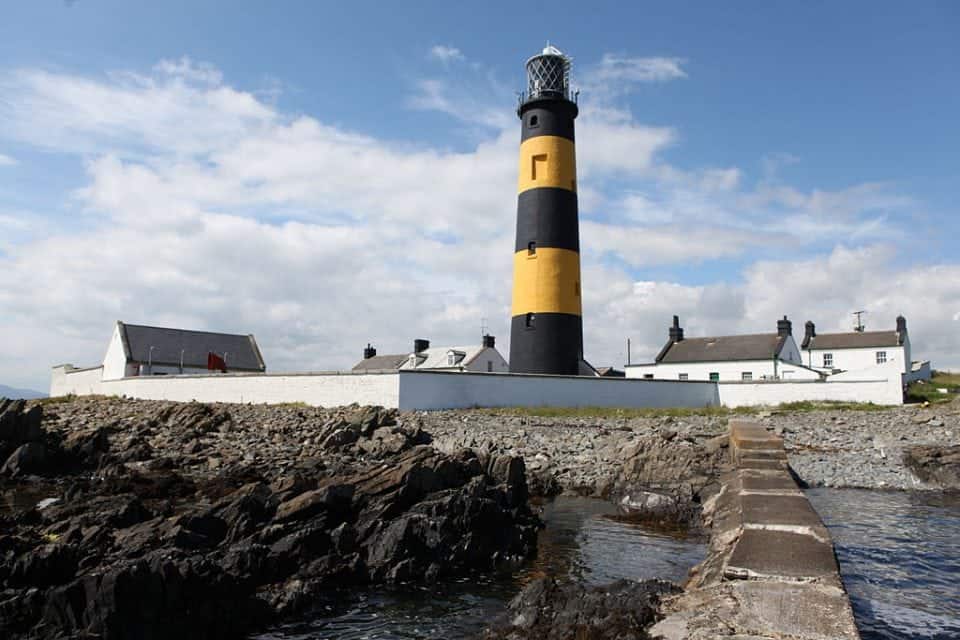 Fanad Head Lighthouse Donegal
From Northern Ireland, you can move to the lighthouses of Ireland. One of the most famous of course is Fanad Head, which sits at the mouth of Lough Swilly Inishowen Donegal. Fanad Head has been voted one of the world's most beautiful lighthouses and it is a highlight on the famous Wild Atlantic Way route. Fanad was built in the early 19th century after the shipwreck of the HMS Saldanha. This shipwreck cost over 250 lives and resulted in the recognition that a lighthouse was needed on Fanad Head.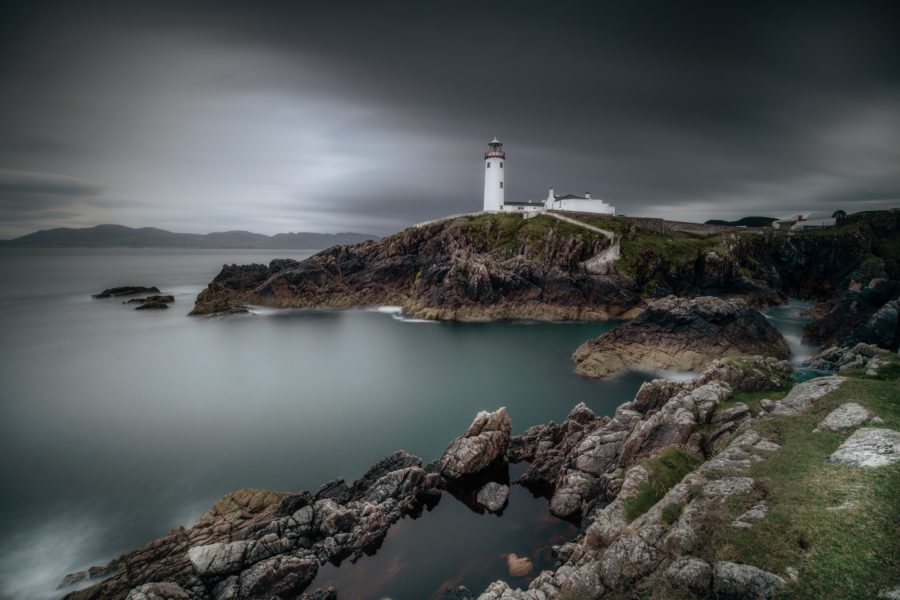 There are three self-catering lightkeepers' cottages here to stay at and they sleep up to 10 in total. The lighthouse is now automated and the cottages have been renovated to superior standards. They are remote and this ultimate getaway boasts no wifi and no phone signal a true escape from the City. The cost will be around €464 Euros for 2 nights.
Book your stay at Fanad Lighthouse today
St. John's Point Lighthouse Donegal
This outpost in Donegal, St. John's Point Lighthouse is one of the most dramatic places to stay in the County. Before you reach the lighthouse cottages, you will pass by one of the prettiest pink beaches in the area Coral Beach. Have a swim or go diving in what some consider the clearest diving waters in Europe. Oh, and by the way, the fishing is awesome here.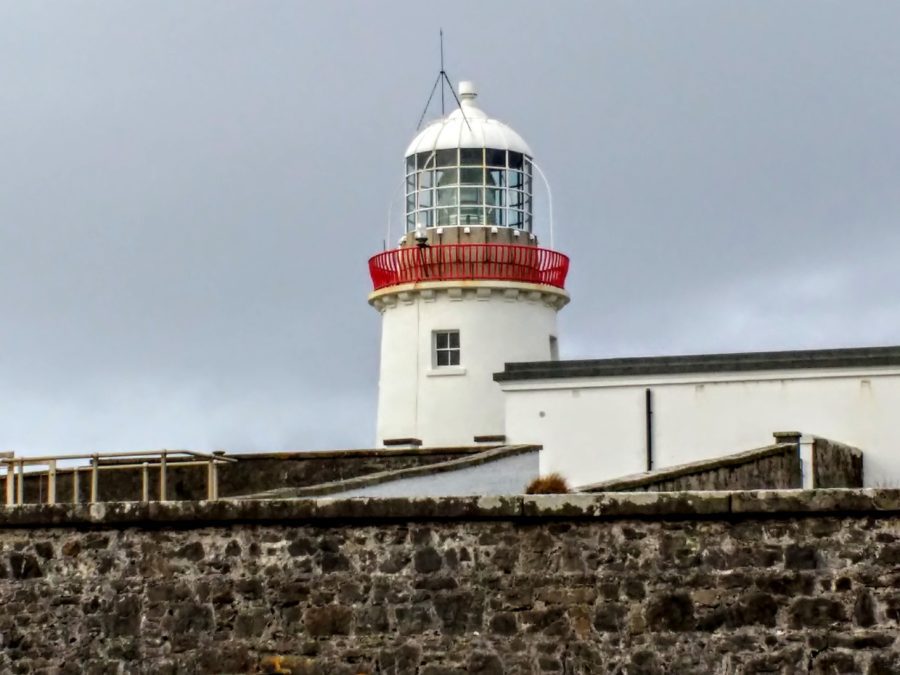 The two light keeper's cottages have a ton of facilities from central heating to microwaves and washing machines, no wifi, no phones and no TV: €563 Euros for 2 nights minimum.
Book your stay at St. John's Point lighthouse today
Clare Island Lighthouse Mayo
Home to the legendary pirate Queen Gráinne O'Malley, Clare Island can be found within County Mayo's Clew Bay. Clare Island Lighthouse was built in 1806 and decommissioned 100 years later in the 1960s. Since that time, the lighthouse itself has been given a four-star luxury makeover and converted into phenomenal vacation accommodation.
There are 6 rooms in this the only 2-towered lighthouse in the country. The lighthouse provides B&B lodging with a 6-course meal and a fabulous Full Irish Breakfast. The Tower House in the Clare Island Lighthouse is without a doubt one of the most amazing places to stay on the Wild Atlantic Way route.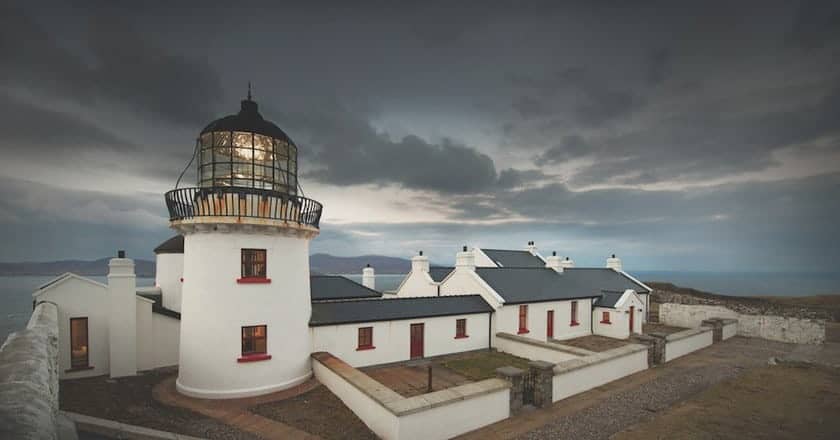 Prices are around €500 Euros per night, with a minimum of 2 nights but they do include
– Collection upon arrival at Clare Island harbour, by either jeep or taxi.
– Breakfast.
– Evening dinner.
– Welcome refreshments.
– Access to the Lantern Tower and a 360 degrees view from the outside platform.
– Children under 16 cannot be accommodated.
Roches Point Lighthouse Cork
Further east on the southern coast, Roches Point Lighthouse lies at the entrance to Cork Harbour, one of the largest natural harbours in the world. Sleeping up to five guests in its three bedrooms, it also comes with a fully equipped kitchen and a terrace decked out with sun loungers.
With its spectacular views of both the Atlantic and the entrance to Cork Harbour. Roches Point Lighthouse guards the entrance to this the second-largest natural harbour in the world. From €185 per night.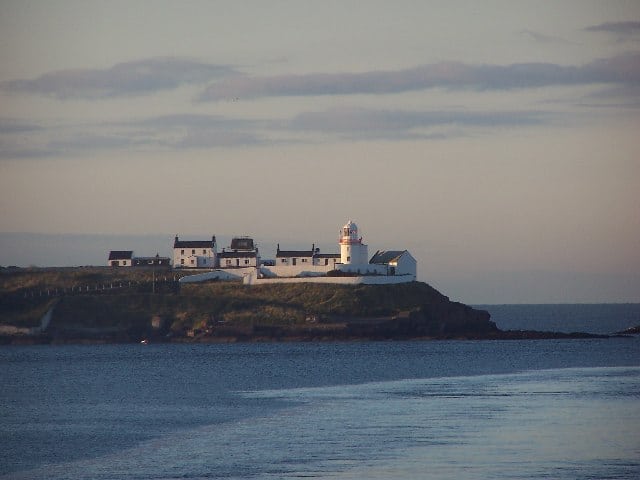 Galley Head Lighthouse Cork
Not far from the award-winning West Cork town of Clonakilty – recently named the best town in the UK and Ireland – Galley Head Lighthouse was the most powerful lighthouse light in the world in 1875. This lighthouse witnessed the sinking of the Lusitania in 1915 and sited many military vessels during WWI and WWII. From €478 for 2 nights
Book your stay at Galley Head today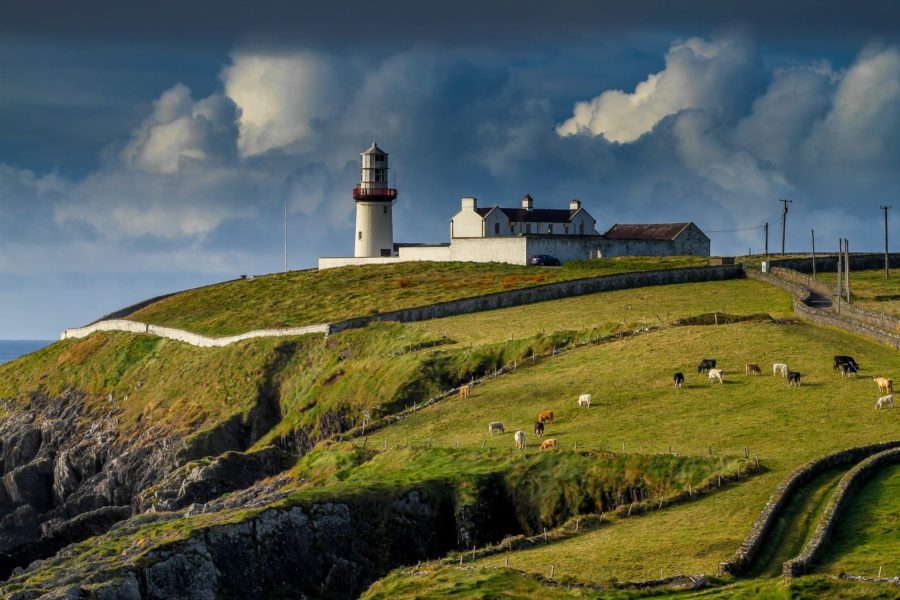 Lighthouse Penthouse Sligo
The Lighthouse Penthouse that can be found at Enniscrone, Co. Sligo in Ireland is 5-star luxury at its finest. Completely remodelled to have an undistracted view of Kilala Bay, and since it is a few meters away from the beach and is large enough to sleep a minimum of eight people, it is ideal for those who love vacationing beside the water and travelling with friends and family .4 beds 4 baths no pets price not listed max 8 guests.
Wicklow Head Lighthouse
The oldest and definitely one of the most unique of all lighthouses to stay at in Ireland, Wicklow Head Lighthouse consists of an octagonal stone tower that would be at home in a fairytale picture book. Built in 1781, it now has two double bedrooms and a top-floor kitchen that is reached by a staggering 109-step climb that's not for the faint-hearted. However, its arched windows look out over the Irish Sea, and it has buckets of character. €598 Euros 2 nights' minimum.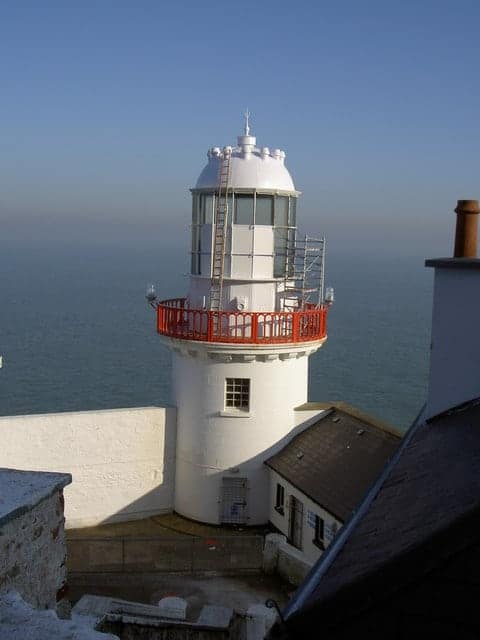 Crookhaven Lighthouse West Cork
On Ireland's most southwestern tip, you will find the Crookhaven Lighthouse. Built in 1843 the original light keeper's cottage was fully restored and offered to guests wanting a different accommodation experience. The spectacular views from the upstairs living space can't be beaten. From Ballydevlin Bay to Streak Head, the views are breathtaking.
There are two cottages at Crookhaven Lighthouse, the Long House and the original cottage. The Long House has two bedrooms and can sleep up to 10 very comfortably. The average cost is around €250 Euros a night with a minimum of 2 nights.
Loop Head Lightkeepers House Clare
Loop Head Lightkeepers House Kilbaha, Co Clare. Perched proudly on an enclosure at the tip of Loop Head stands the lighthouse station. Surrounded by birds and wildflowers, cliffs and Atlantic surf, Loop Head offers holiday accommodation with all of the spectacular appeal of the rugged west coast. However, guests should bring bottled water, as there is no mains water supply. From €445 for 2 nights sleeps 5.
Some of Ireland's more unusual places to stay
Bubble Domes Finn Lough N. Ireland
What a beautiful way to spend the night or a week; watch the stars through the transparent walls while tucked into a 4-poster bed and enjoy the ultimate glamping experience. Finn Lough Bubble Domes are located near Enniskillen in the midst of some of Ireland's most romantic wilds.


Each dome offers a private ensuite, fluffy robes and a lifesaving Nespresso Coffee machine, slippers and a full Irish breakfast. You can glamp to your heart's content here. The Bubble Dome sleeps 2 and costs £250 per night.
Bothy on Trannish Island Fermanagh
Trannish Island Bothy can be found on Upper Lough Erne in County Fermanagh. On this tranquil island lies a refurbished traditional dwelling, known as a bothy. Now, this is one of the most unique places to stay in Ireland. This is a great place to explore some of Ireland's mysteries like the Janus Head on Boa Island.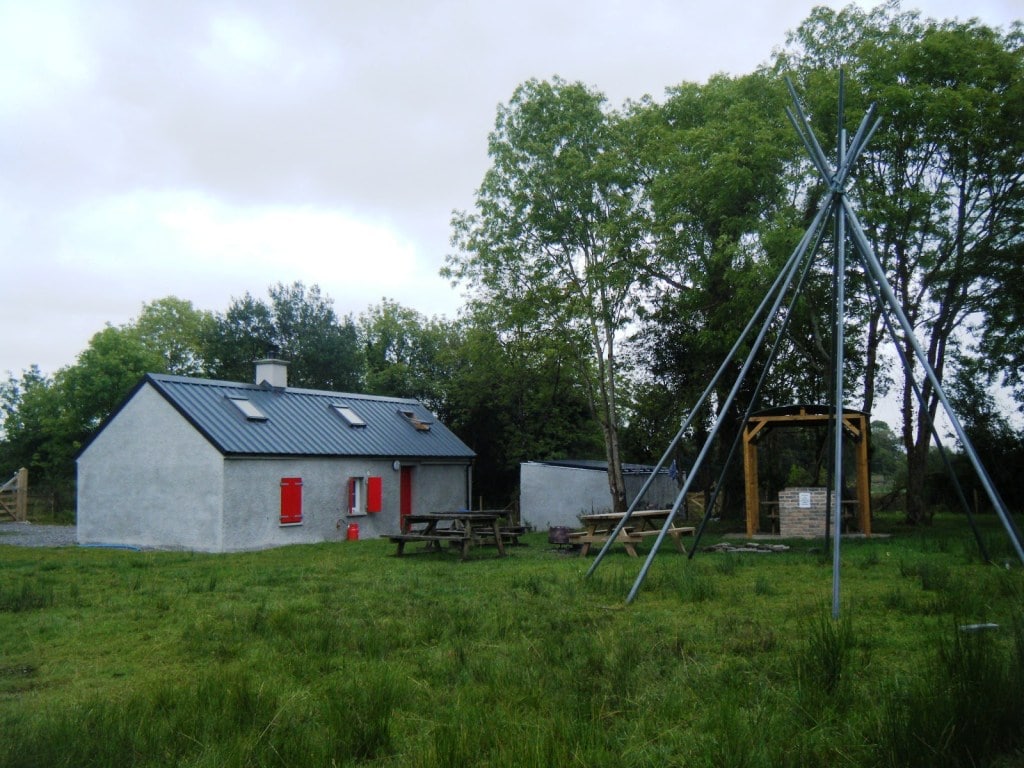 A bothy is a basic shelter, usually left unlocked and available for anyone to use free of charge. It was also used as a generic term for a small working man's hut, usually for gardeners or other workers on an estate. They are found all over Ireland, Scotland, Wales and England and many are in use today as small barns and some have been made over into tiny perfect BnB's.
The Bothy, originally a disused farm building, was restored in 2011 to provide a fantastic overnight camping and glamping experience. It is very popular with canoeists, boat users, youth groups and families.
The Bothy can sleep up to 12 people but no mattresses or bedding is provided and users must bring their own bedding and camping equipment. The cost for the Bothy £8 per person per night sharing, OR £80 for the exclusive use of the Bothy. The campsite fees £2 per person per night so that you can use the camping facilities with showers.
The Bothy Barn Sperrin N. Ireland
The Bothy Barn is a beautifully converted stone barn in the middle of the Sperrin Mountains in N. Ireland. Charlie and Bernadette own the Bothy. Charlie is a farmer and stonemason who renovated the barn himself, is very happy to share farm walks with you, and has a ton of information on the local area. Bernadette is a schoolteacher and again loves sharing the local area with information on all kinds of things you can do in the mountains.
The Bothy has 2 bedrooms with a loft gallery and a bedroom downstairs. All the modern conveniences are here, the bothy sleeps up to 8, and the cost is £180 per night.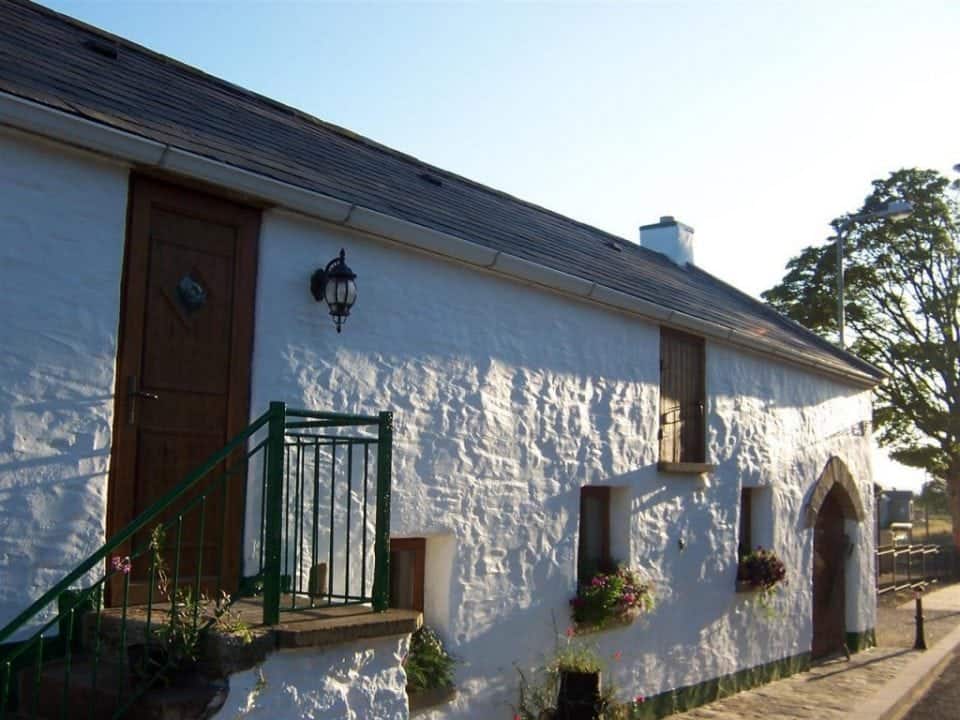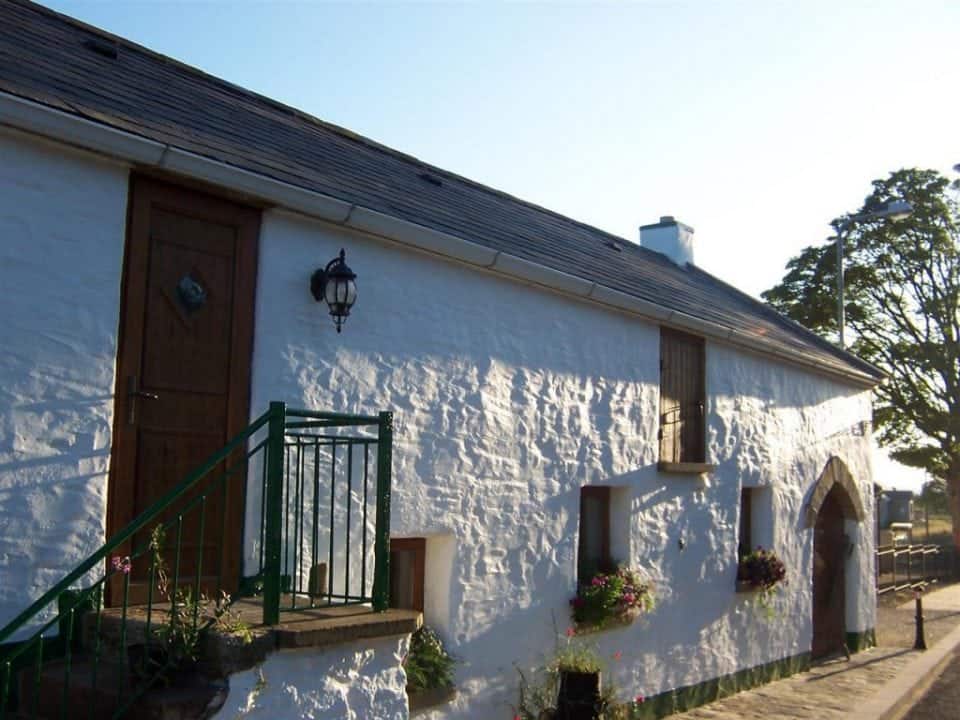 You may find you need a great backpack when touring around Ireland and trust me a good backpack is hard to find so check out Melynda's article on Choosing the best travel backpack. She really covers this in fantastic detail.
Mongolian Yurt Cork
A traditional Mongolian yurt in Whitegate, Cork a little more luxury for your Irish camping experience. This tranquil, stargazer's haven is only 5 minutes from any of the 4 beaches. The yurt sits is beautiful gardens and has a wood-burning stove, and outhouse toilet with the use of a cottage kitchen and bathroom. Cost is from €60 Euros a night and the yurt sleeps 6.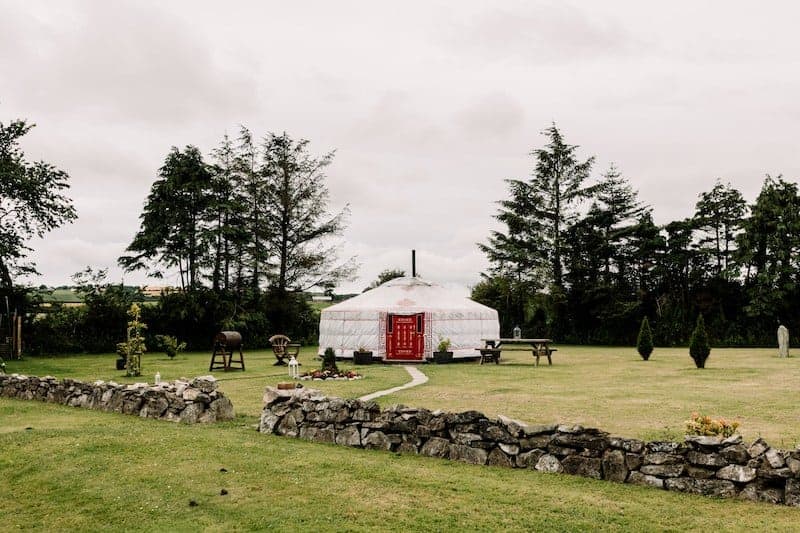 Hobbit House, Yurts & Gypsy Wagons
In Leitrim at Pink Apple Orchard, you will find some amazing glamping options. At this glampsite, they provide a choice of three exquisitely handcrafted Yurts, a Hobbit House, a Teepee and a Bow-Topped Gypsy Wagon, all re-designed and made here at the glampsite.
The most luxurious accommodation pod is the Grass Roofed Hobbit House; with wood burning stove, electricity, candlelight, private toilet and shower facilities. The house sleeps 6 and for 2 nights for a family of 4 costs €260 or for a couple the cost for 2 nights is €200.
Gypsy Caravans
The Clissmann Gypsy Caravans can be found on a 100-acre farm an hour outside Dublin. Situated in the Wicklow countryside you can explore the nearby nature reserve, go hiking, biking or simply sit back and enjoy the views. The glamping caravans are on a nightly per caravan rate, prices start from €90.
Clissman also offers two unique experiences that you won't find just anywhere in Ireland The horse caravan experience allows you to take the caravan to the roads pulled by a horse and you get to explore the Wicklow countryside in a truly environmentally friendly way.
You can also do the Donkey Walking Adventure and explore Wicklow with a donkey companion. You and your donkey travel through several Wicklow villages experiencing a variety of stays in B&B's and Country hotels. Together with your donkey companion, discover the incredible beauty of Wicklow.


Gypsy Caravans & Teepees
Tepee Valley Campsite, Co Armagh. Located outside the small town of Markethill and has exceptional views over the farming countryside, down to the Cusher River and across to Slieve Gullion in the distance. Here you will experience peace and quiet within a choice either of a traditional Native American Tepee or inside a perfectly furnished gypsy caravan.
Recently the campsite has added a choice of two yurts, a log cabin, a geodome or a perfectly furnished Shepherd's Hut, a Gypsy Caravan -called The Rosie Lee and Abram's Wee Wriggly Tin House. Prices average around £160 per night for 2 adults and 2 children depending on which site you decide upon.
Barbican Miniature Castle
The Barbican, Glenarm, Co Antrim can be rented through Air B&B. The Barbican is a miniature medieval castle built on the stone bridge entry into Glenarm Castle. The Barbican has its own roof garden and is the ideal location for a romantic weekend or week for two on the extraordinary Causeway Coast of Northern Ireland. It averages around €166 per night.
BOOK YOUR STAY AT THE BARBICAN NOW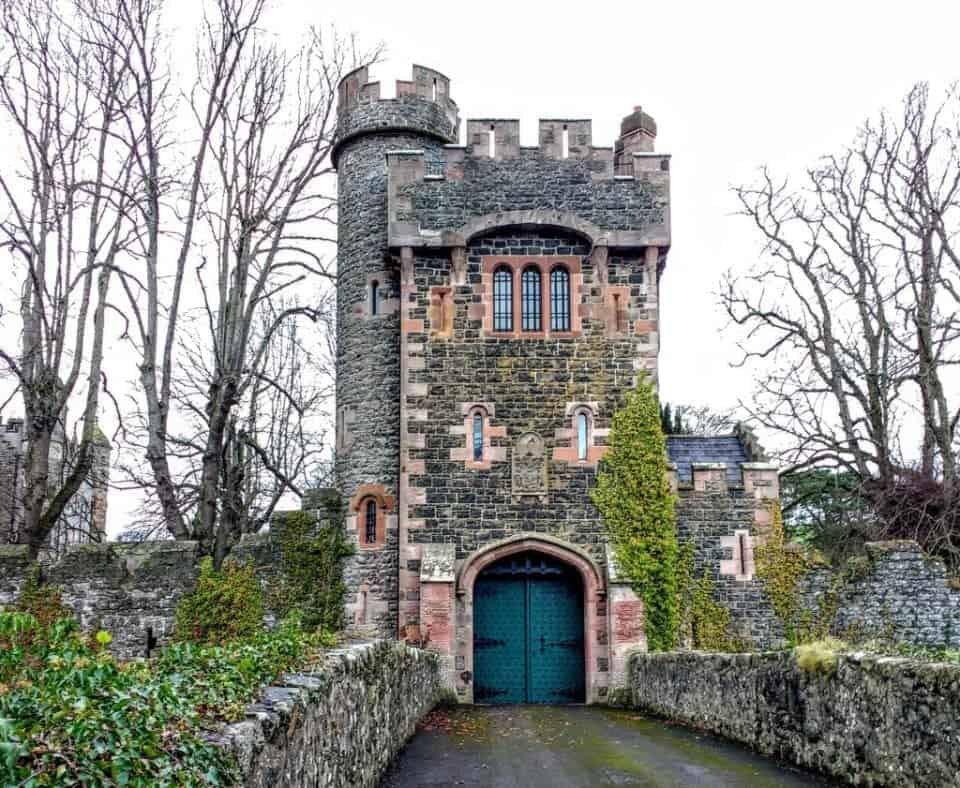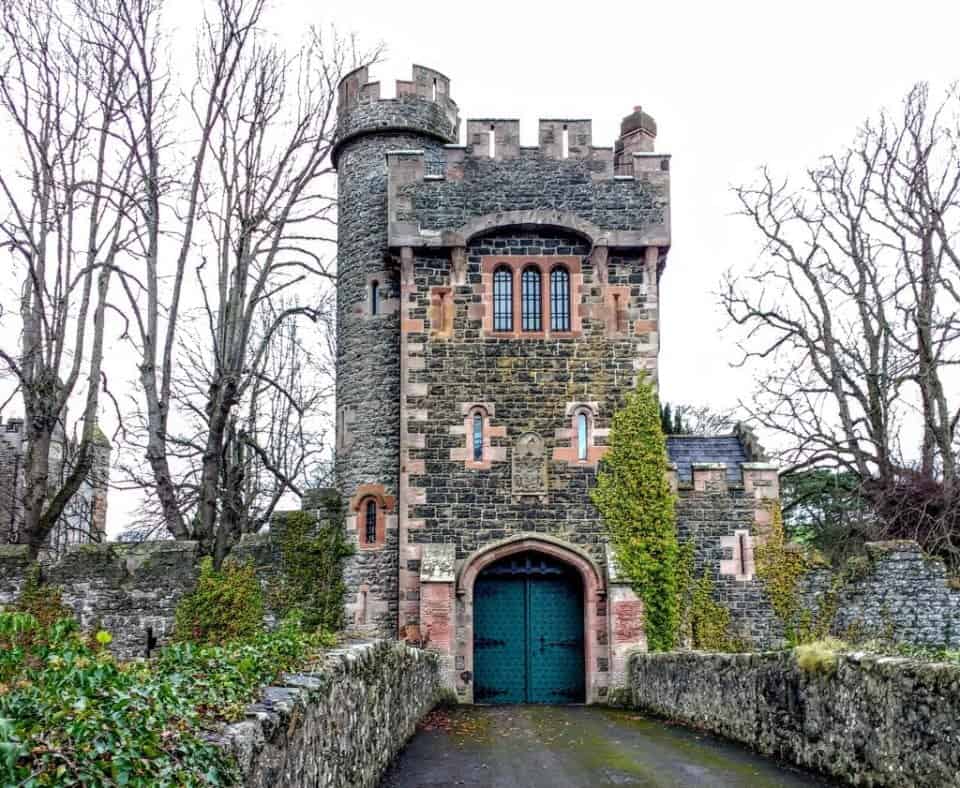 Cuckoo Wood House
Cuckoo Wood House near Westport Mayo is located in a few acres of forest – not quite a treehouse but immersed within the forest the hut is a lovely peaceful place with gorgeous views. The cost is around €90 a night but you must book a minimum of 3 nights in season from April to October.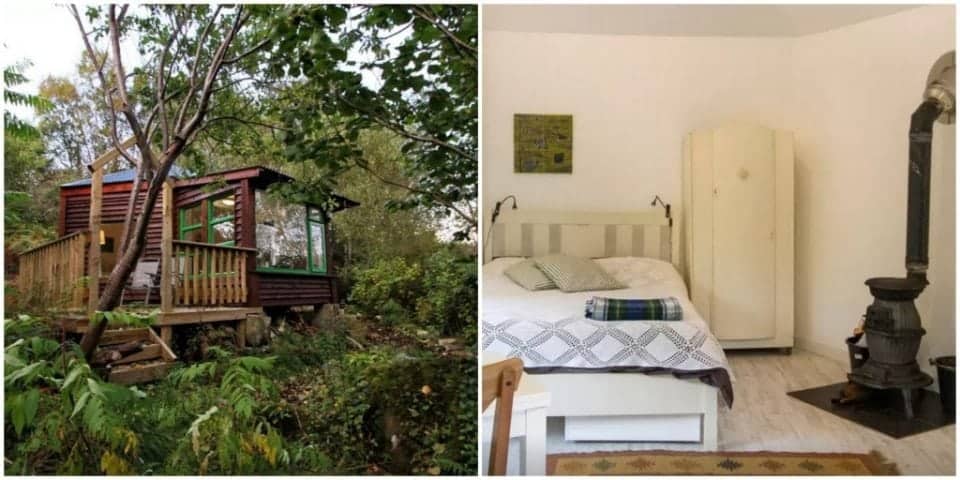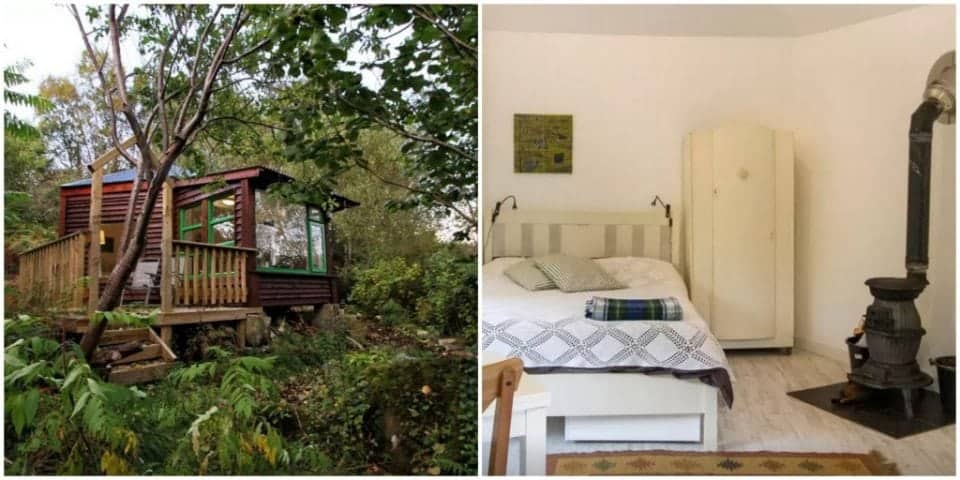 Tree Houses Cork
Urban Tranquillatree is a real treehouse, fully insulated, supported by real trees 6m off the ground. It is south-facing with spectacular views over Cork city. It consists of a bedroom with double doors onto a deck at the top level with a bathroom on the level below. It lies in the corner of a large garden, which was originally a Victorian garden, complete with paths and ponds. Cork city centre is a 5-minute walk with all its attractions, restaurants and shopping. Access to the city is via a unique STEEP HILL cost per night is approx. €130.00.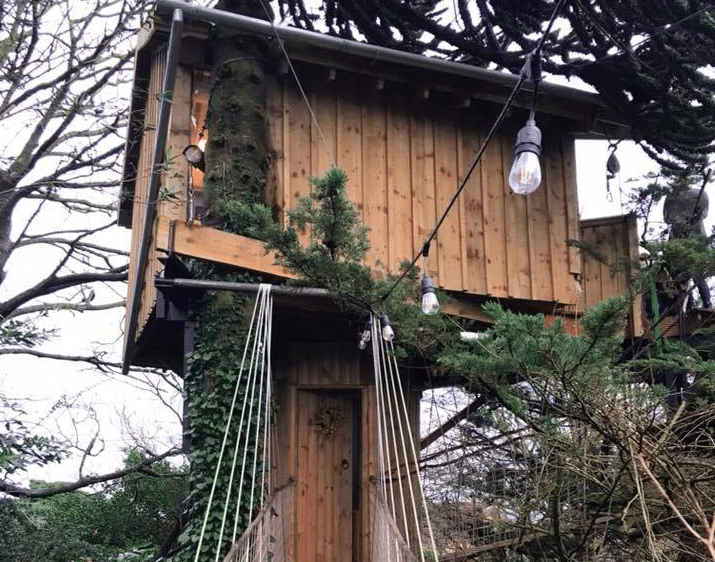 If you love the thought of sleeping in the trees, you should check out Treehouse Cottages 1, 2 and 3 in West Cork. You have a choice of 3 romantic cabins perched in the Spruce and Fir trees forest. They are constructed 100% from sustainable materials so these treehouses leave no carbon footprint. They are quite luxurious and fully equipped inside and out and even have a private hot tub. From €159 Euros a night on weeknights.
Conroy's Old Bar Tipperary
One of Ireland's most famous and unusual AirBnB, Conroy's Old Bar in Tipperary is a charming village pub with cosy bedrooms, an open turf fire, a working till behind the bar, lots of board games and a dartboard. Conroy's Old Bar – is The World's 1st Self Catering Pub!
It is also reported to be Ireland's most famous and unique self-catering holiday accommodation. Conroy's is also fondly referred to as "The Pub with No Beer!" New to the pub is the World of Fairies garden where the kids can enjoy seeking out the little people. The pub only sleeps up to 4 adults or 2 adults and 3 children and is very strict on that rule Cost is €90 Euros a night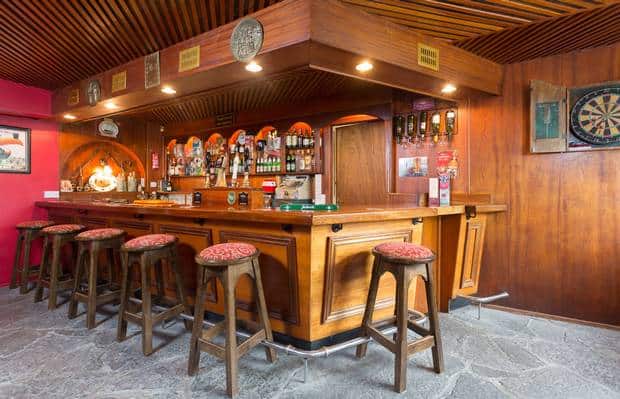 Church of Ireland Chapel Galway
Bookeen Hall is a former Church of Ireland Chapel that was built in 1808. A fabulous building it has a rectangular hall with large gothic windows and a visible bell tower. It consists of 2 bedrooms and a large open-plan living/dining room with superb views of the surrounding countryside in Athenry, Galway. Bookeen offers a private room with an ensuite for 2 from €110 per night.
Martello Tower Dublin Bay
Martello Tower, Sutton near Dublin. The Tower was built in 1804 and is located on the north coastline of Dublin Bay, Ireland, with breathtaking views of the bay and surrounding areas. Enjoy this wonderful historic space, with its 10feet thick walls, original stone staircase and 360-degree views of Dublin Bay! Set right on the rocks you couldn't get any closer to the sea, fantastic views, wonderful air an experience you'll never forget. 5 mins by car to Sutton, 20mins from the city centre of Dublin and only 10 drive mins to Howth Harbour. The Tower sleeps 4 adults at €221 Euros per night.
Here's a great little youtube video from Jonathon Wormald
Scottish Helen's Tower Co. Down
Helens Tower, Clandeboye Estate, Bangor, County Down N. Ireland. William Burn designed Helen's Tower in 1848 in the Scottish style and sits perched high above the beautiful rolling hills of County Down in N. Ireland. Helen's Tower is a 3 story stone tower tucked deep in the woods of the Clandeboye Estate. Standing on top of the world with panoramic views of the surrounding landscape, one can see as far as distant Scottish shores from the top of Helen's Tower. Sleeps 2 from £279 per night.
Ballymaloe House Cork
Ballymaloe House in Middleton Cork is a foodie's dream come true, for what foodie hasn't heard of the famous Ballymaloe cookery school and its influence on Irish cuisine? A lovely boutique hotel with no TV's, comfortable bedrooms and delicious homemade food you can't go wrong staying here.
Fresh flowers are brought in every day and the rooms are decorated in a simple classic fashion with some remarkable artwork. Rooms start at €210 per night or you can take advantage of 3 days, dinner, bed and full breakfast, Per person sharing, standard (€510pp), large (€570pp), Superior (€600pp)
A Horsebox Co. Down
Located near the Mourne Mountains is a totally unique retreat a completely off-grid horsebox, perfect for a romantic getaway for two. The Horsebox is located in Ballyroney in County Down with access to private woodland and gorgeous views of the Mourne Mountains. There is a kitchen with all the necessary equipment and a large dining area.
The truck is completely off-grid, there are no mains power and no wifi. Replacing a fridge, a cool box is available. The shower is wood or gas heated and there are LED lights powered by solar panels and a wood-burning stove. The compost toilet is a few yards away from the truck. The Horsebox sleeps two and prices range from £45 per night depending on the season.
Book your glamping stay at the Horsebox now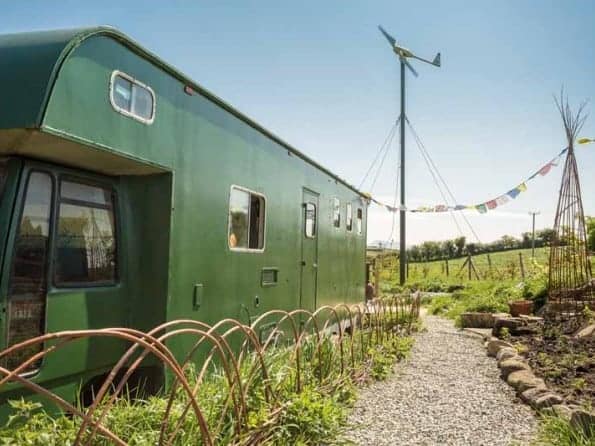 Cruising the waterways of Ireland
Carrickcraft the Shannon and ErneWaterways
Carrickcraft, operates along some 300 majestic miles of silvery waterway. No license is required to cruise the rivers of Ireland, so anyone over the age of 21 can take command of one of Carrickcraft's cruisers. Cruising along the Shannon and Erne Waterways takes you through some of the loveliest countryside in Europe, a perfect opportunity to sample the tranquil setting of unspoilt Ireland.
Carrickcraft offers a choice of 3 dedicated Marina bases, Carrick-on-Shannon, Banagher in Southern Ireland and Bellanaleck in Northern Ireland with flexible start dates and durations and boat sizes. The fleet has 2 to 10 berth cruisers. Carrickcraft is the only Cruiser Company with marinas in both Ireland and Northern Ireland.
There are 13 boats in all – sleeping from 2 to 12 guests, all well designed with a fully-fitted galley for those wishing to self-cater. Alternatively, there are many pubs and restaurants in riverside towns and villages. Prices start from £840 for a 6-berth boat for 3 days.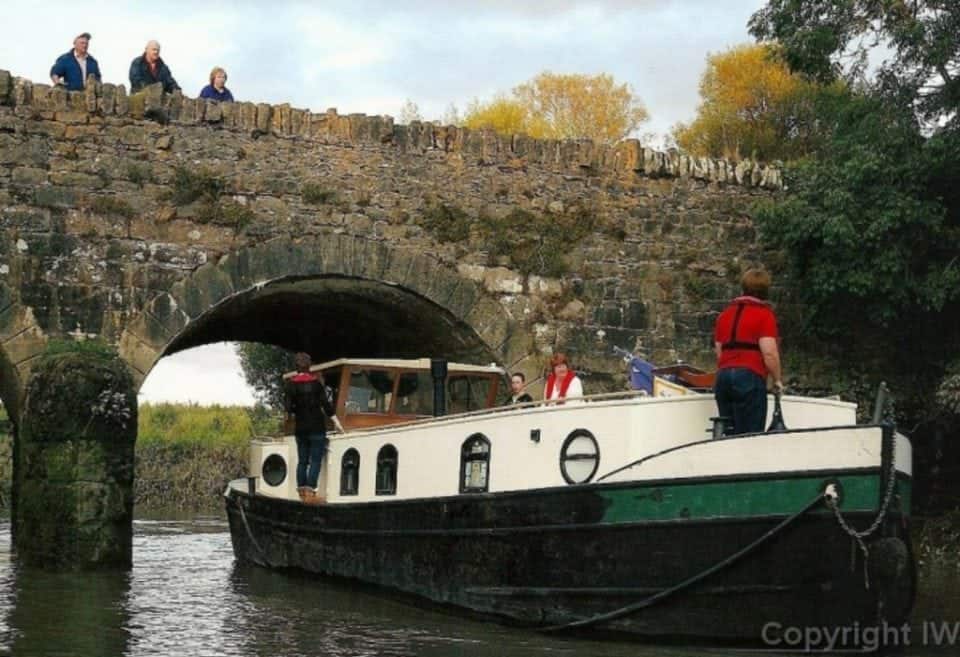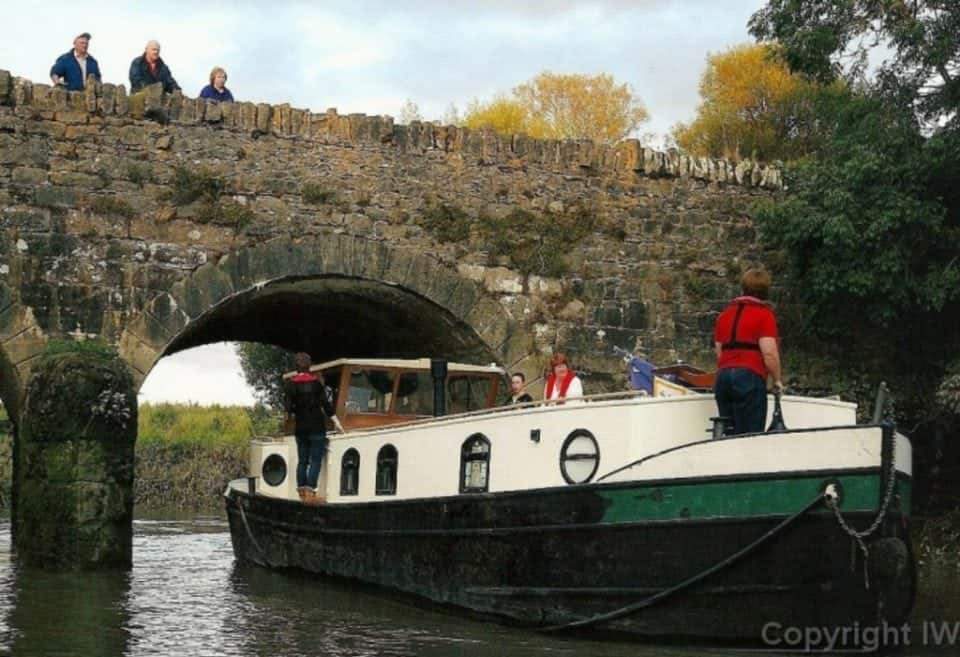 Riversdale Barges Lough Erne & the Shannon
Who needs a hotel when you can float down the river on a barge? Riversdale barges are a modified narrowboat with a wide beam and a level floor. Imagine touring the waterways of Lough Erne and the Shannon on these beautiful boats. All the modern conveniences and the barges sleep from 2-4 or 6-8 people the cost depends on the season and which barge you choose From €640 per week to €1490.00.
Campervans Classic VW's N. Ireland
Last but definitely not least why not rent a classic VW Campervan from Happy Campers NI? These iconic little vans make the perfect way to see Ireland at your leisure. These original 1970's campers can be hired from 2 nights to 2 weeks. The vans include a gas cylinder for the cooker or portable stove, all your taxes and insurance along with road coverage are included and prices range from 2 Nights – £295 to 2 Weeks – £1250.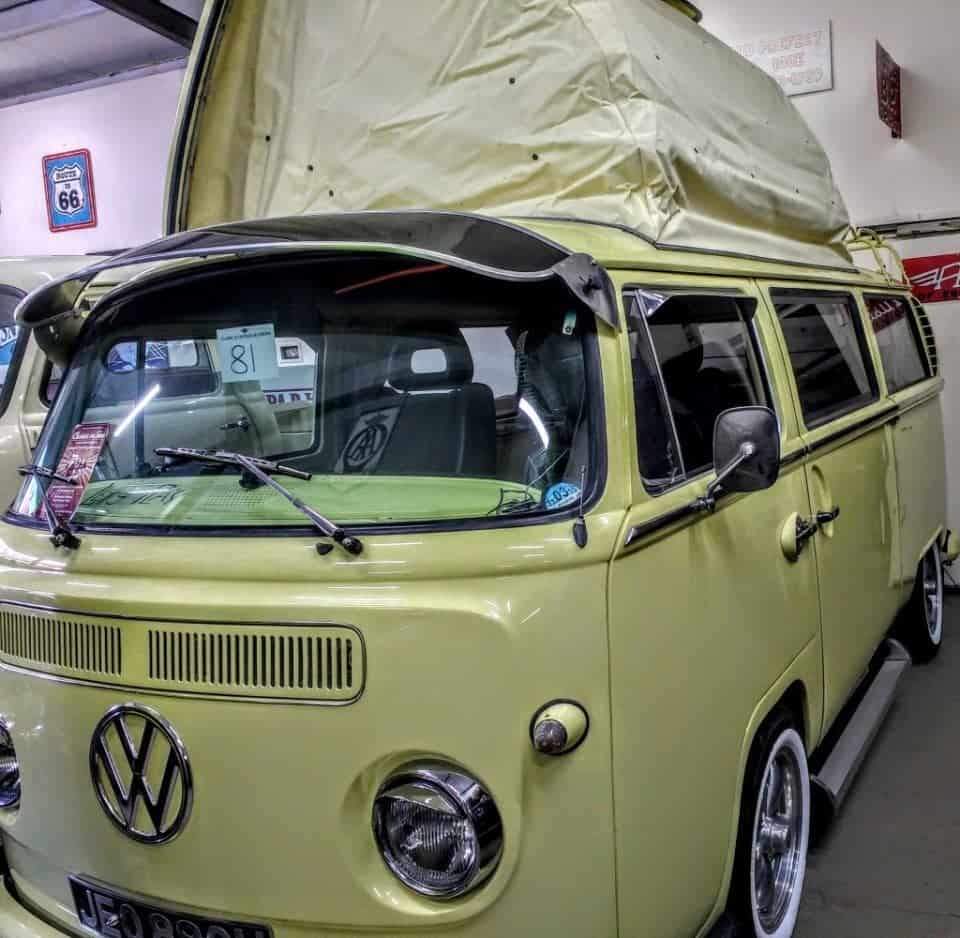 Cro Pod Glencolmcille
The Cropod with spectacular views over Glencolmcille may be inspired by the archaeology of ancient Ireland, and ingeniously designed to make the most of such a small space, but for all intents and purposes, it's a hobbit house. And who in their right mind doesn't want to spend the night in a hobbit house?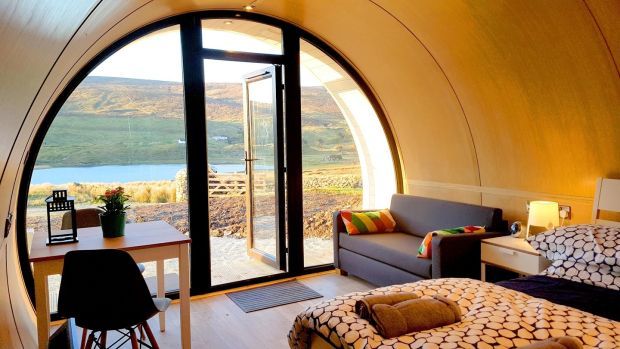 Houseboat on Galway Bay
If you're headed to Galway city, why not stay in a fabulous houseboat, built in 1933 and float on the Long Walk? The Ciara Constantia is a converted patrol ship from France which is 18 meters long. Suitable for one or two couples, it has two bedrooms, central heating, a proper galley kitchen plus a shower room and loo. Breakfast can be had upfront in the wheelhouse, while sundowners are taken on the covered aft deck, whether there is sun or not.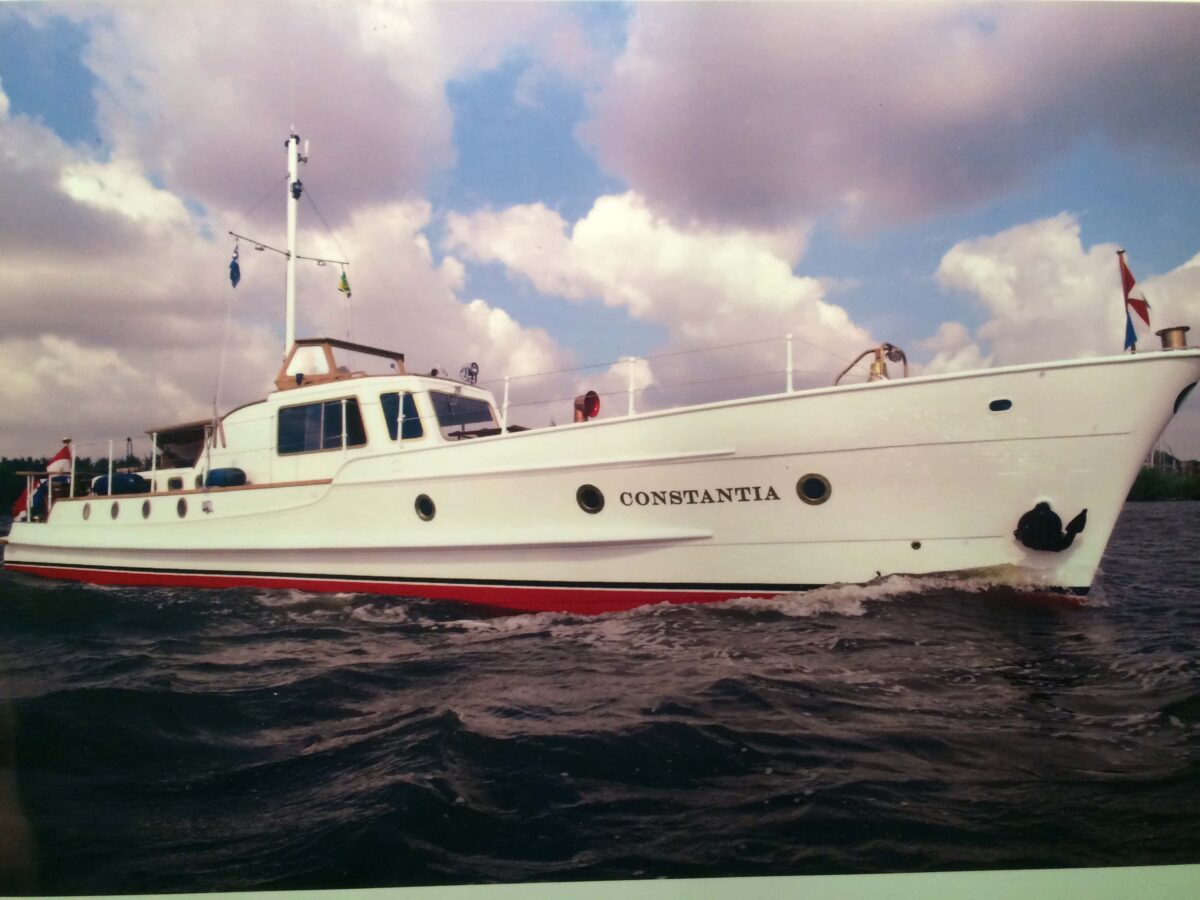 And there you have it a guide to unique stays Ireland. Which one would you choose to stay in? Personally, I am torn between the VW and the bubble dome, or maybe a few nights at Ballymaloe – that would be foodie heaven for me. I should just mention if you want an old-fashioned Irish cottage with stunning views you need to read this which gives you all kinds of Irish cottages over the country to rent. Or if you really fancy some glamping check out this article.
Roisin Dubh Houseboat
The Barge was built in 1999 and is easy to get to by car, and by train it's only 30 minutes from Dublin city centre. It contains 2 bedrooms a bath with shower and a lovely kitchen. Everything you need is very close, within walking distance. Breakfast cafe, pub, barge trips, fine dining and gastropub restaurants, grocery store, walking trails, and the train station is a four minute walk. Its also a great base for exploring Ireland's Ancient East or day tripping to Dublin.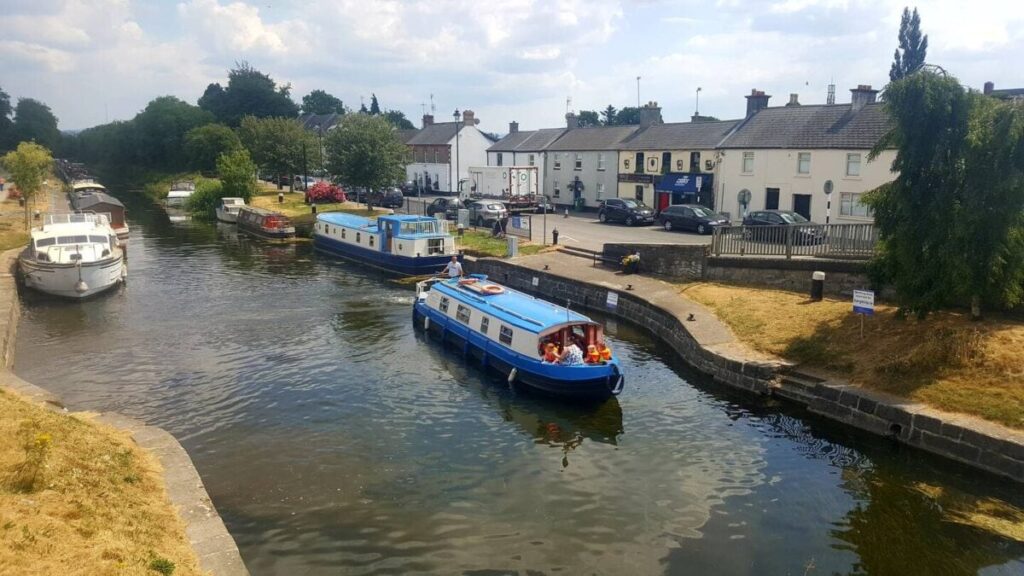 Pin it for later