33 Spectacular Castles in Ireland and some are even hotels
Ireland boasts a rich history, and scattered across its lush landscapes are some of the most enchanting and historically significant castles in the world. These formidable structures, often shrouded in myth and legend, stand as a testament to centuries of Irish heritage.
From towering medieval fortresses to picturesque lakeside palaces, Ireland's castles invite travelers to step back in time and immerse themselves in a world of knights, kings, and timeless beauty. Whether perched atop dramatic cliffs or nestled amidst rolling green hills, the castles of Ireland offer a captivating glimpse into the country's past.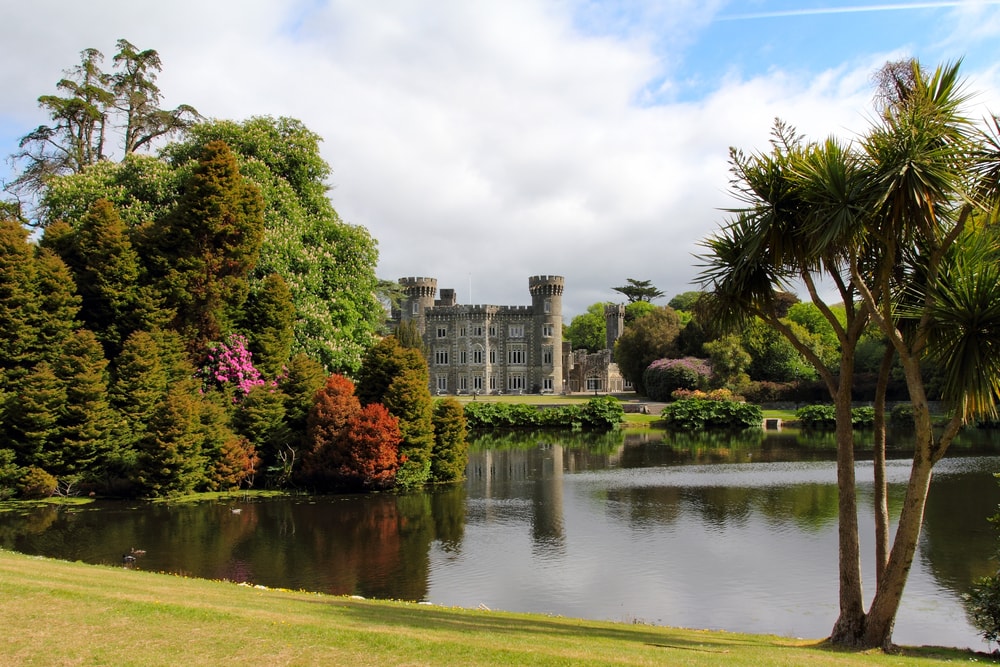 Everybody dreams of staying in one of the best Castle hotels in Ireland or at least visiting as many Castles in Ireland as they can, well here are 33 of the best castles in Ireland and you can actually stay in them. From incredibly luxurious Irish castles to stay in with helipads, spas and butlers to self-catering castle hotels on Air BnB. Ireland has some of the best castles you can stay in.
53 Ultimate Ireland travel tips
I can't think of anyone I know who hasn't dreamt of living in a castle well here in Ireland there are dozens of restored castle hotels you can spend a night in, there are haunted castles, ruined and abandoned castles and many castle you can tour. You won't even have to bankrupt yourself to stay in an Irish castle hotel as some are incredibly reasonable and make a great place to stay the highlight of your trip.
Planning a dream trip to Ireland? Everything you need to know
Here are the best picks for castle hotels in Ireland, with options for all types of budgets!
Best Castles in Ireland Faqs
What is the best Castle in Ireland to visit? A tough question but if you just want to visit a castle and not stay in one I recommend the following: Kilkenny Castle, Birr Castle, Bunratty Castle, Cahir Castle, Carrickfergus Castle, Trim Castle in Mayo, Dublin Castle, and Belfast Castle.
What is the cheapest castle in Ireland? Well, the affordability of staying in a castle in Ireland is subjective what you consider expensive I might consider cheap but here are the most affordable castle in Ireland: Ballynahinch, Clontarf, Cabra, Waterford, Lough Eske, Kinnitty, Ballyseede and the Lodge at Ashford Castle, not the actual castle itself.
Can you stay in Dublin castle? No not in that particular castle but there are two castle hotels near Dublin to stay in – Clontarf Castle and Luttrellstown Castle.
What are the most luxurious Irish castle hotels? Without a doubt, Ashford Castle is one of the most luxurious and expensive Castles in Ireland and has had the most amount of world leaders and celebrities that choose to stay here. Ashford Castle Hotel is rated as the best hotel in Ireland.
Are there affordable Castle Hotels In Ireland? Yes there are affordable castle hotels, just check your budget before you book and you too can have a luxury stay at an affordable price.
Affordable castle stays in Ireland
This is all kind of debatable as what is affordable to me may be unaffordable to you and vice versa. Affordable Castle Hotels is rather an oxymoron if you are a budget traveller. However, if you decide to splurge on an Irish castle hotel here are a few of the more affordable ones.
Reserve a slot for a weekend getaway, or even a whole week, and enjoy the charm of elegant bedrooms with antique furniture, spacious and luxurious dining areas, and remarkable open-air areas perfect for leisurely walks and delightful outdoor meals. Without any specific order, here are a few excellent options for castle accommodation in Ireland.
Clontarf
The Lodge at Ashford Castle
Kilronan Castle
Dromoland
Cabra Castle
Lough Eske Castle
Kinitty Castle
Lough Rynn Castle
Ballygally Castle Hotel
Waterford Castle Hotel
Ballynahinch Castle
Kilea Castle
Ballyseed Castle
Abbeyglen Castle
Mackree Castle
Ross Castle
33 Best Castles in Ireland
Castles – County Galway
Dunguaire Castle
If you want to attend a medieval feast this is the castle to book one at. Dunguaire is probably the most famous landmark associated with Kinvara. The castle was built in 1520 on the gloriously rugged shores of Galway Bay. This restored 16th-century tower house sits on a rocky outcrop on the Bay, 300 yards outside the village of Kinvara.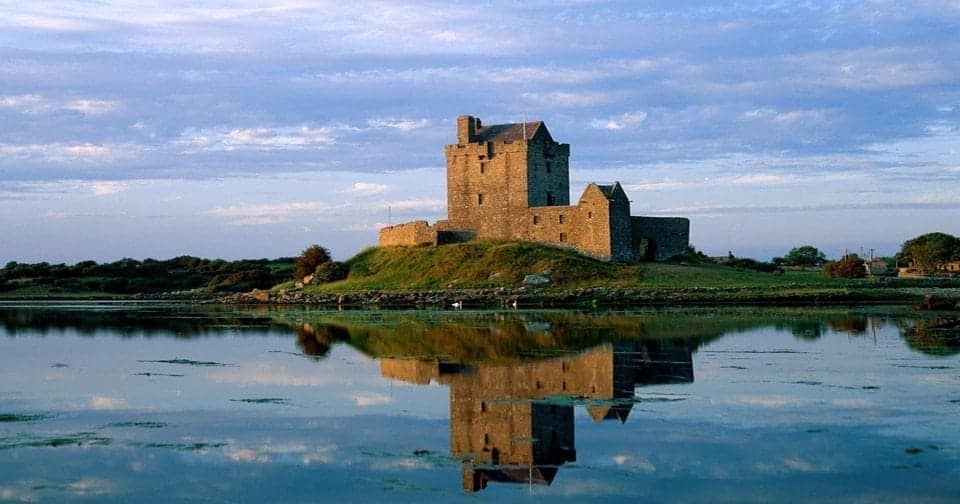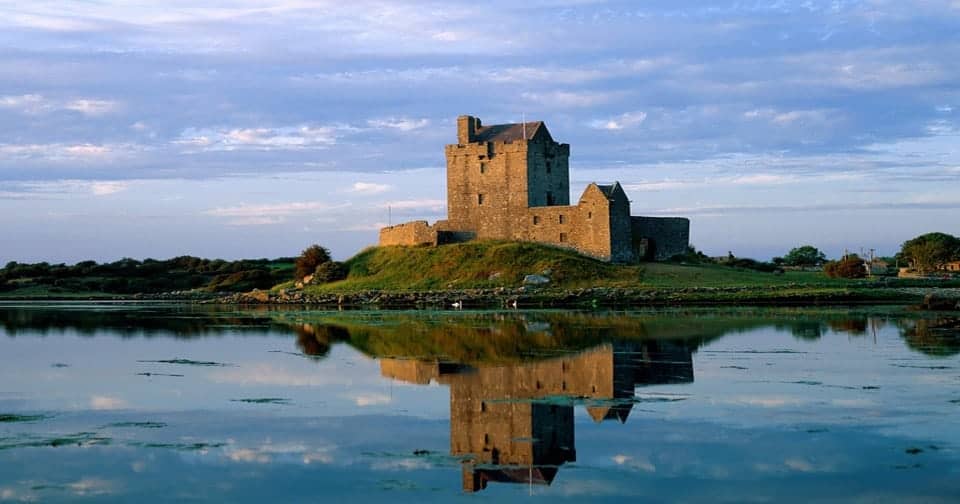 To this day the Castle has a fine tradition of superb feasts with bards, poetry readings, storytelling and much entertainment to be had at the best medieval banquet in Ireland. Guests will gather in the main hall and be welcomed with a cup of mead. Jugs of wine are set out on the tables and thick handmade beeswax candles light the way.
Abbeyglen Castle Hotel
Abbeyglen Castle Hotel is a 4-star castle hotel that has it all surrounded by gorgeous woods and parkland, the Castle has turrets and is a luxury resort to rest your head. Situated in Connemara (where you will find Kylemore Abbey) on the Wild Atlantic Way they are known for their superb cuisine. This is a small boutique-type hotel that has 9 fabulous suites.
Built in 1832 it has been used as a Protestant orphanage, a derelict home for the local sheep and it was purchased and renovated superbly in the 1960s by the Hughes Family.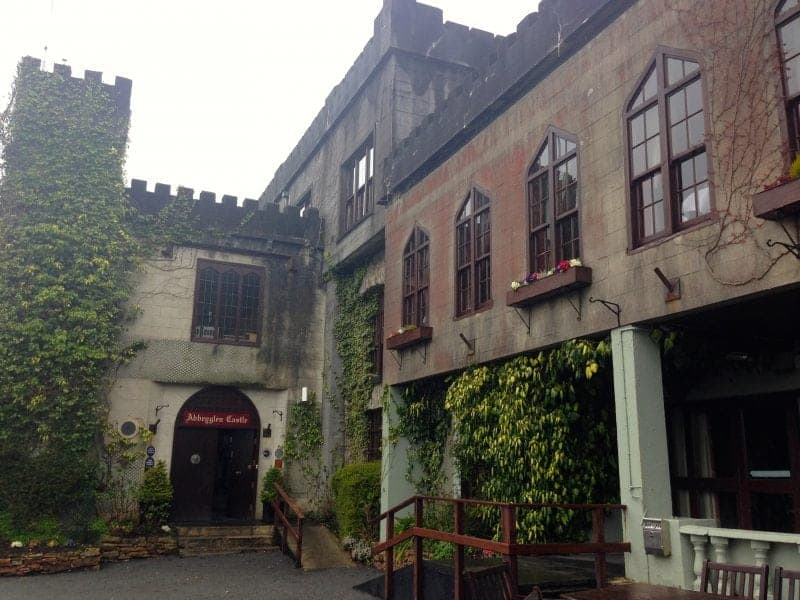 Ballynahinch Castle Hotel
Originally a pretty damned special fishing lodge, Ballynahinch Castle occupies over 700 acres in the heart of Connemara. Dating from the 1700s with a stunning backdrop of the 12 Bens Mountains It has been rated as one of the finest hotels in Ireland.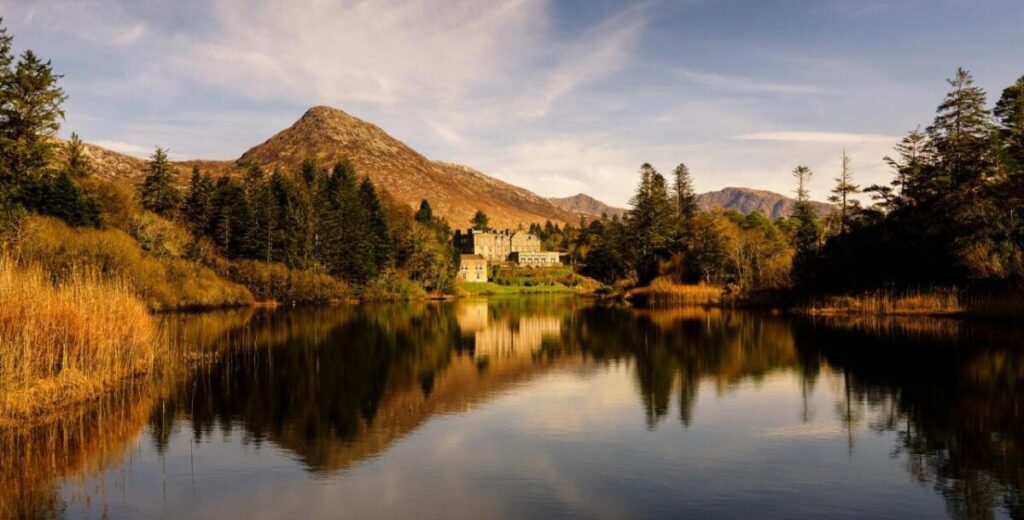 Inhabited at one time by Ireland's Pirate Queen Grace O'Malley celebrities such as Margaret Atwood have stayed here. What makes it special? Occupying 700 acres in the heart of Connemara on a backdrop of the 12 Bens Mountain Range, Ballynahinch Castle is renowned as one of the finest fisheries in Ireland. Dating from the 1700s, Ballynahinch celebrates its origins as a fishing lodge with wood panelling, traditional parlours, riverside rooms and quiet forest trails.
If you are staying at Ballynahinch you can hike the Connemara National park and climb Diamond Hill check out Ireland's Killary Fjord. Rent a car and head to Kylemore Abbey or strike out for the iconic Irish town Clifden village. Cost averages around €300 per night depending on the season.
BOOK THE BALLYNAHINCH CASTLE HOTEL NOW
Lough Cutra Castle
Lough Cutra is a private family home that is available for private rental and it was designed by John Nash. This is a gothic revival Castle built by Colonel Vereker in 1797. The countryside surrounding Lough Cutra contains much evidence of a history dating back to the Tuatha Da Danaans. Evidence of old churches, cells and monasteries is prolific in the area and a number of the islands on the lake contain the remnants of stone alters. The history of the estate can be traced back as far as 866 A.D.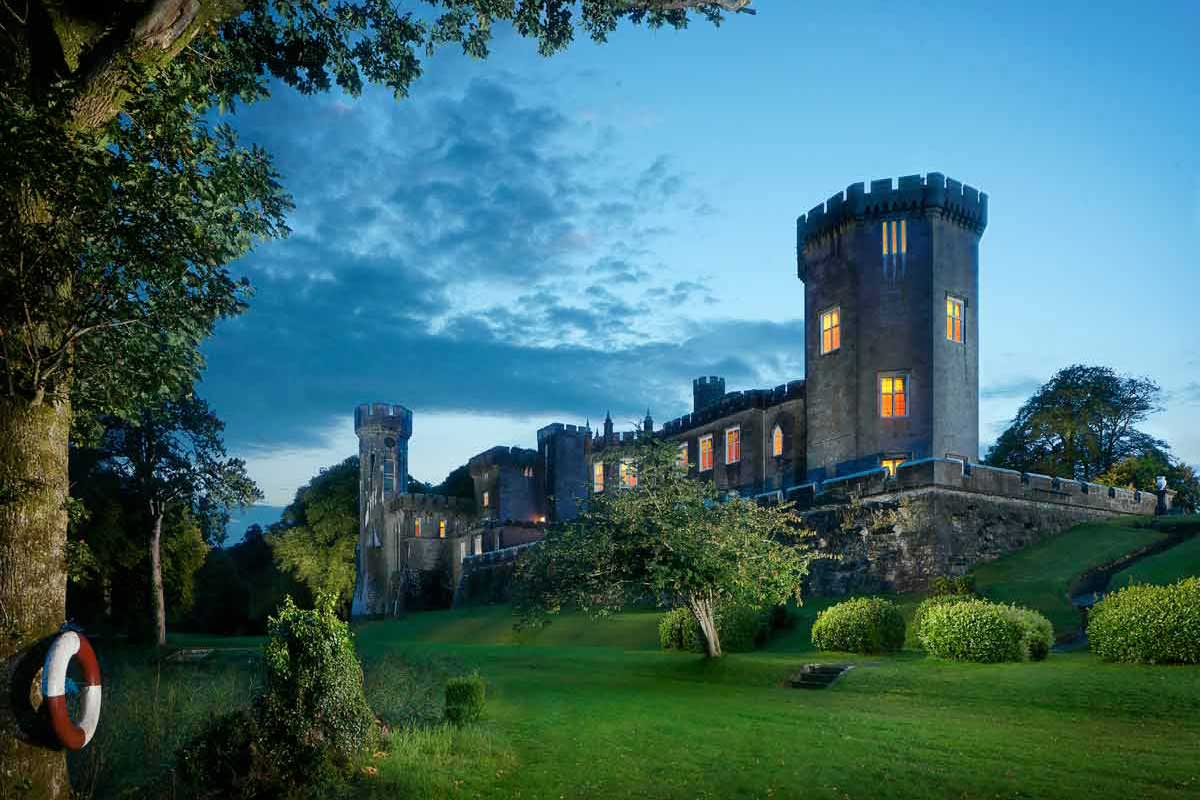 Famous folk who have stayed here include His Royal Highness Prince Charles and Duchess of Cornwall Camilla, Irish President Michael D Higgins, Bob Geldof, Lady Augusta Gregory and WB Yeats.
You can go pike fishing (fly or spinner) on the private 1000-acre lake. Pheasant and duck shooting, bird watching, hiking cycling and within the area there is some great shopping and golf. The nightly rate for 18 people starts at €3,500, with a two-night minimum.
Best Castles – County Clare
Bunratty Castle
The 15th-century restored Bunratty Castle in County Clare, Ireland was believed to be originally a Norse settlement on the River Shannon that was destroyed by Brian Boru in the 900s.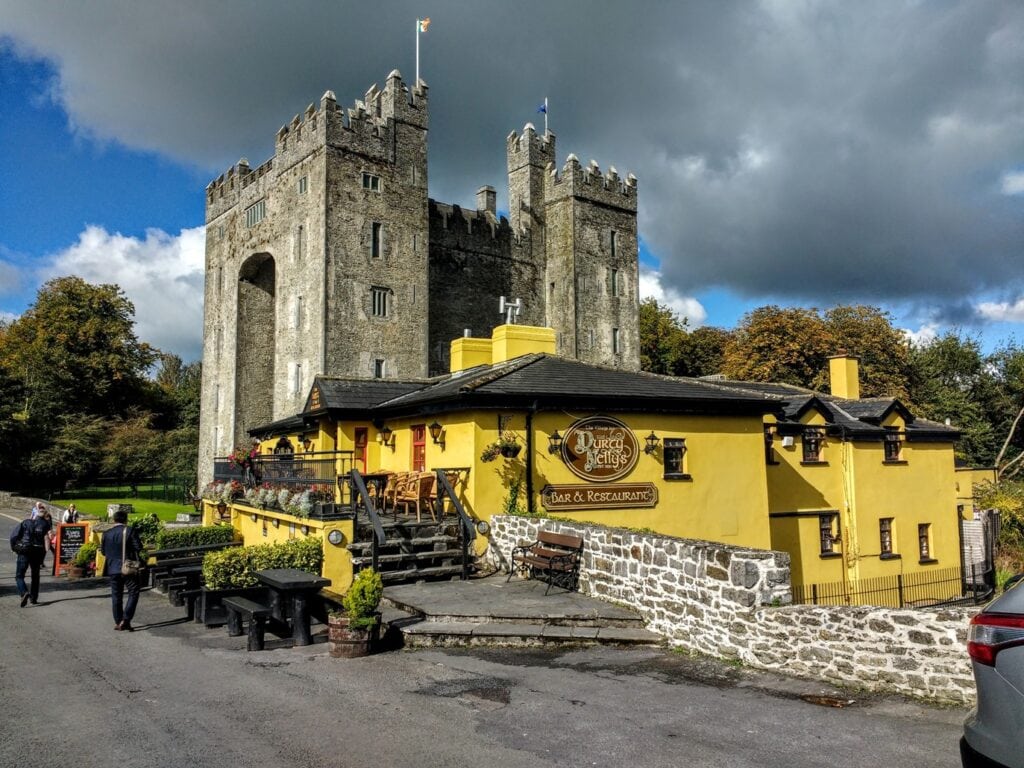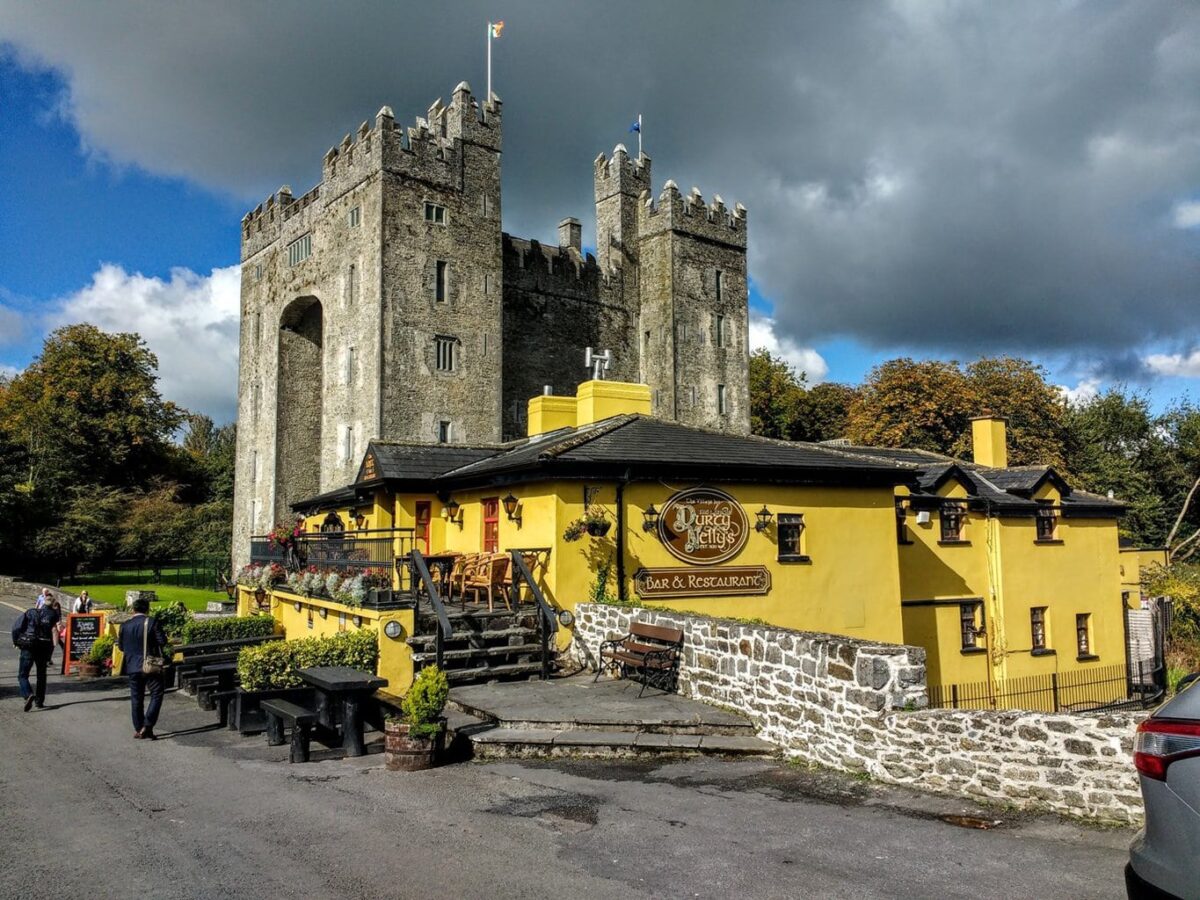 Bunratty castle history says that the first invaders to settle at the Shannon Estuary were the Vikings. At the end of the 10th century AD, they established a trading settlement where pirates and looters brought their captured (stolen) prizes for trade and exchange. Since Viking times the location near the Shannon estuary had been seen as a strategic point. They were followed by the next wave, Norman invaders in the 13th century.
The Bunratty Castle Banquet is one of the most famous events in Ireland a raucous night of medieval revelry and food that takes place over 2 hours and a bit. The cost of the Bunratty Medieval dinner is around €63 per adult but reviewers say it is well worth it.
Best Castles – County Kilkenny
Kilkenny Castle
You can't visit Kilkenny without a tour of the best preserved and renovated Castle in Ireland – Kilkenny Castle. If you're a lover of history, beauty, and captivating tales of the past, then Kilkenny Castle should be on your bucket list. This majestic fortress is one of Ireland's most iconic landmarks, drawing visitors from all over the world to bask in its stunning architecture and rich cultural heritage. With a history spanning over eight centuries and a prominent role in Irish folklore and legend, Kilkenny Castle is an absolute must-see for anyone seeking to immerse themselves in the country's fascinating past.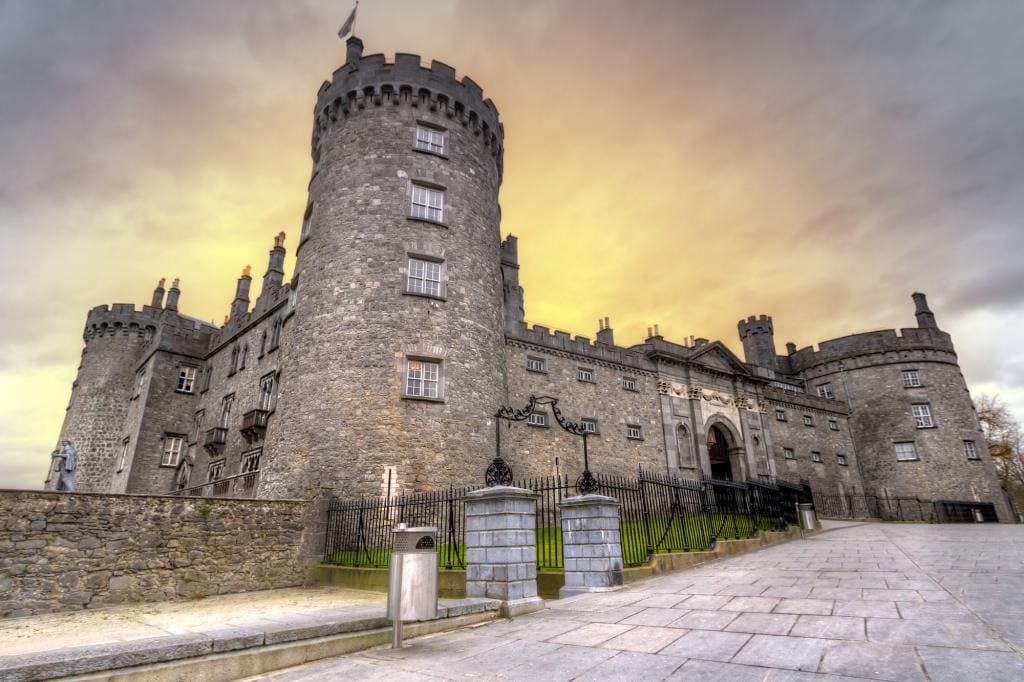 Best Castles – County Limerick
Adare Manor
This Castle offers complete luxury built in the mid-1800 Adare Manor has recently undergone a massive refurbishment and is known for its top-ranked hospitality and is 5-star castle hotel. Set on the outskirts of one of Ireland's prettiest Villages (Adare) the Estate sits in 840 acres with incredible gardens.
Every indulgence is at your fingertips, 5* Michelin-starred dining, the ultimate in pampering and spa facilities, afternoon tea, and horse riding with an English saddle no less. There's also a golf course nearby that will be hosting the Ryder Cup in 2026.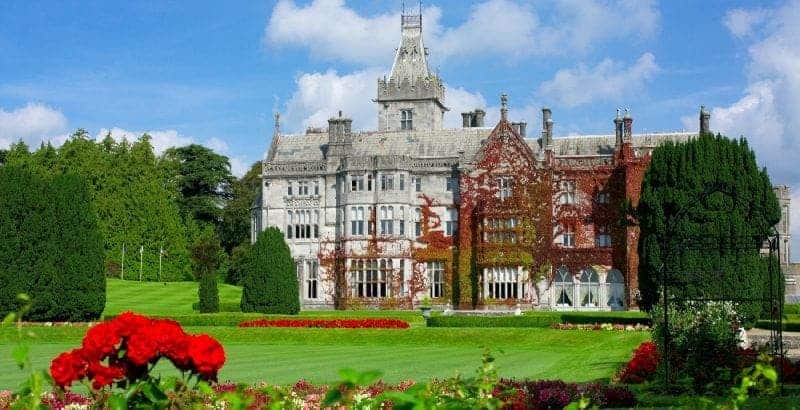 Nearby the quaint Adare village has great charm. Traditional thatched roofs line the main street, many containing fabulous restaurants. You can explore the ruins of Desmond Castle or head over to Limerick to visit the Limerick Milk Market where you can snack and browse to your heart's content. Rooms begin at €360 for a weeknight stay and head upwards to €3,890.00 for a suite.
Bunratty Castle and Folk Park are nearby and you can learn about Irish life from the 1800s onwards.
King John's Castle
King John of England's castle dates back to the 13th century and is one of the best-preserved Norman castles in Europe. The interactive visitors' centre offers to pull out drawers filled with artefacts including weapons and coins (minted in the castle) to dress up areas for children and cannonball games.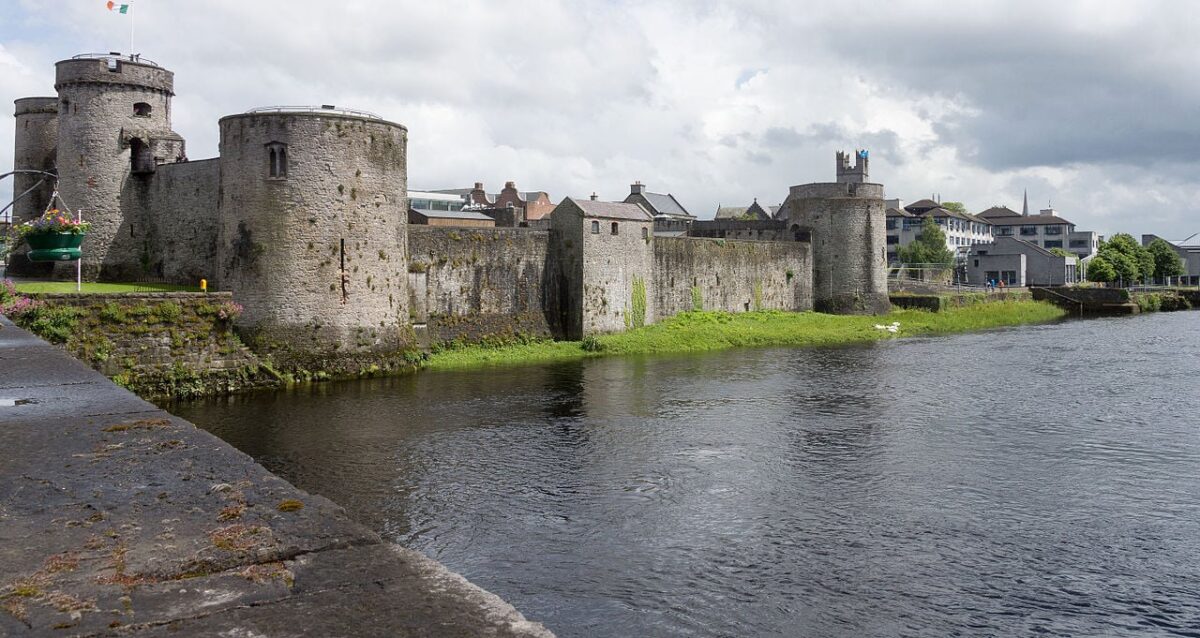 In the main courtyard of the castle, you can watch a blacksmith at work in his forge from the sidelines of a 17th-century siege. The castle itself has been restored beautifully, which allows you to climb several viewpoints that offer a 360-degree view of Limerick.
Best Castles – County Meath
Trim Castle
Trim Castle is the largest Norman castle in Ireland and was constructed over a thirty-year period by Hugh de Lacy and his son Walter, Trim Castle County Meath is where the movie Brave Heart, Mel Gibson's Scottish epic was filmed. The castle is open to a guided tour only and takes around an hour and a half.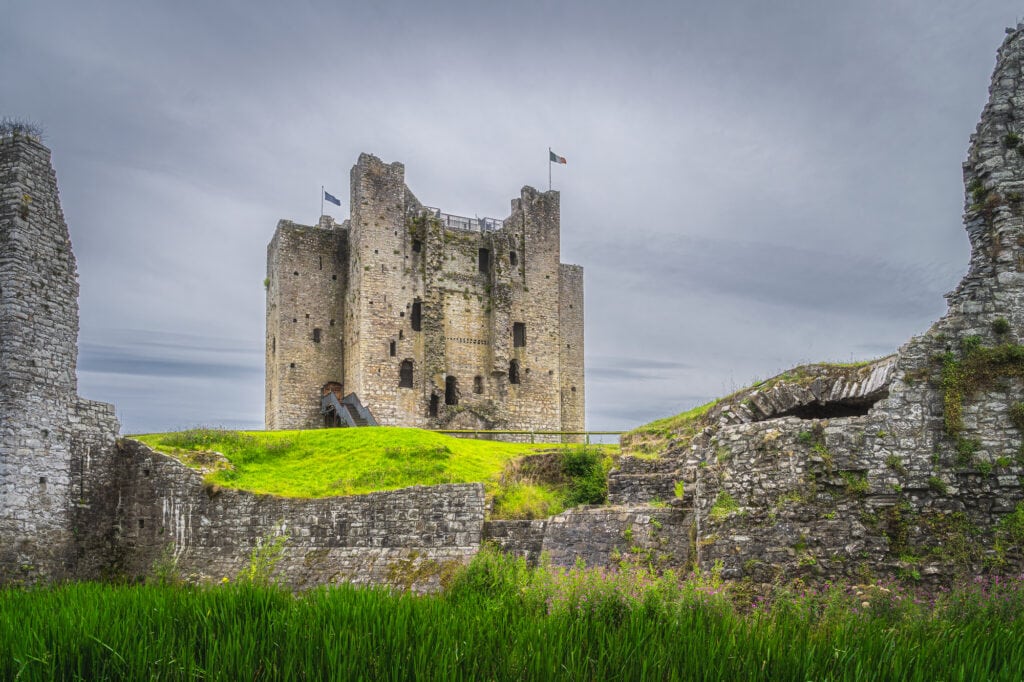 Slane Castle
Slane Castle is set on the grounds of a 1500-acre estate that has been the home of the Conyngham family since the 18th Century. Not only is it the home of the Earl of Mount Charles but it contains a whiskey distillery, a glamping site and hosts some of the world's premier musicians at its summer concerts.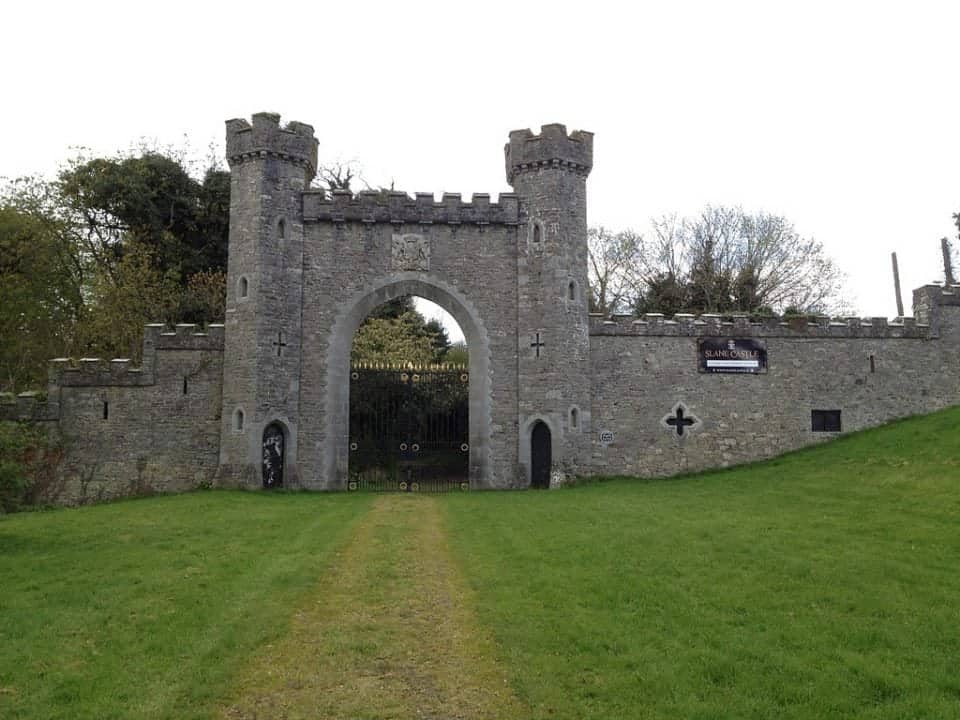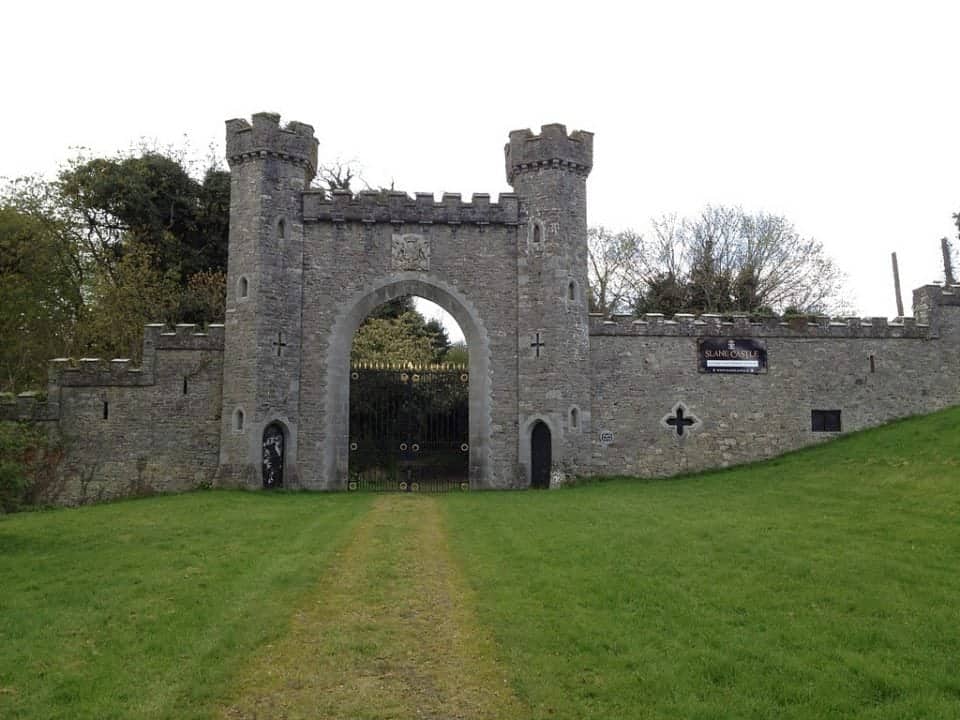 Best Castles – County Cork
Blarney Castle
Blarney Castle, a tour of the Castle and the opportunity to kiss the Blarney Stone is high on the bucket list. Probably one of Ireland's most famous landmarks the legend of the Blarney Stone is one that many tourists pilgrimage to. Not my idea of fun as you have to hike up many narrow and worn stairs and then take care that someone has a good grip on you as you bend over backwards to kiss the stone.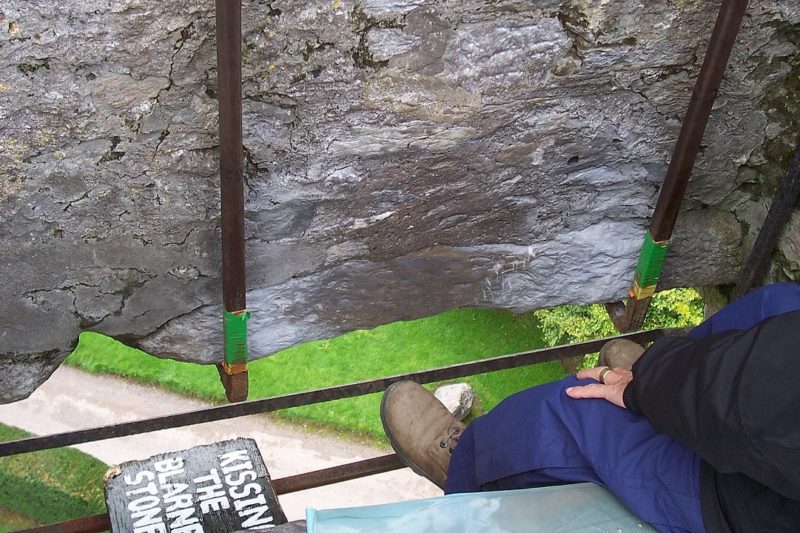 Best Castles – County Tipperary
Lisheen Castle
Lisheen Castle was built in the 1800s but its original structure was burnt down during the Civil War of 1922. The Everard family who owned the dairy farm where the Castle stands rebuilt and restored the Castle in 2000. Available on Air BnB the Castle is now for rent weekly either as self-catering or all-inclusive. and can accommodate up to 14 guests. Prices range From €6,240 a week.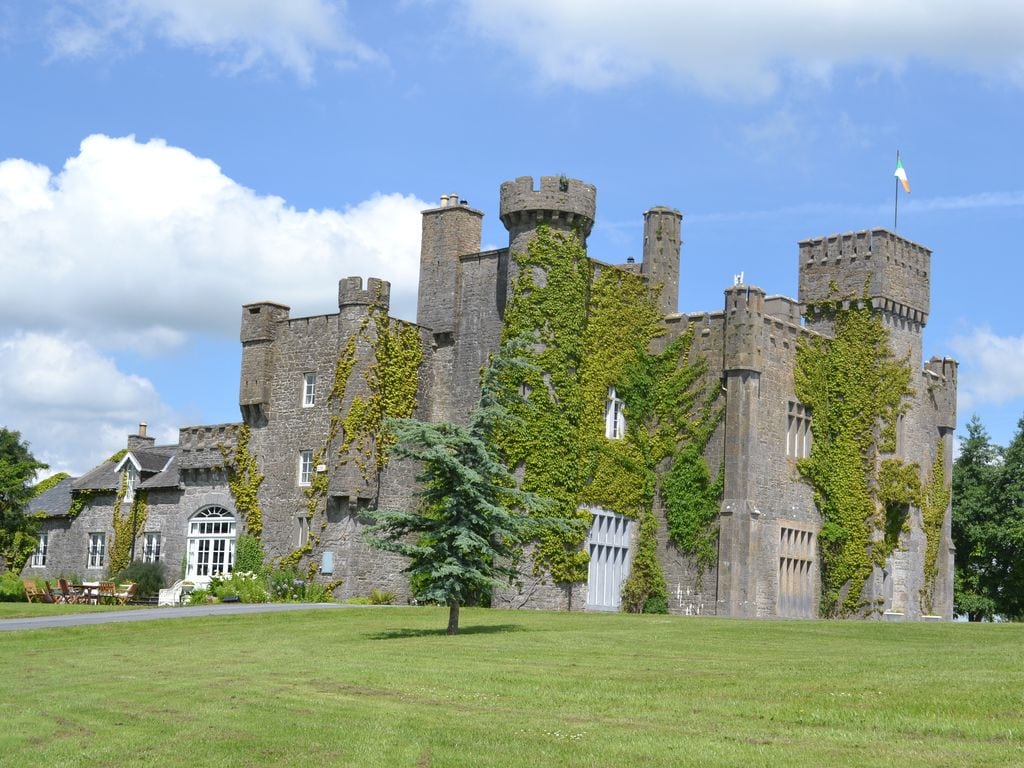 This area of Tipperary makes a great place from which to explore the County and beyond. A short drive will take you into Cork, or Cobh and other historic regions of Ireland's Ancient East.
Best Castles – County Kerry
Ballyseede Castle Hotel – Tralee
Kerry's only Castle Hotel Ballyseede is located near the Ring of Kerry. Set in 30 acres of woodland this is a boutique-style hotel with a resident wolfhound and naturally a ghost.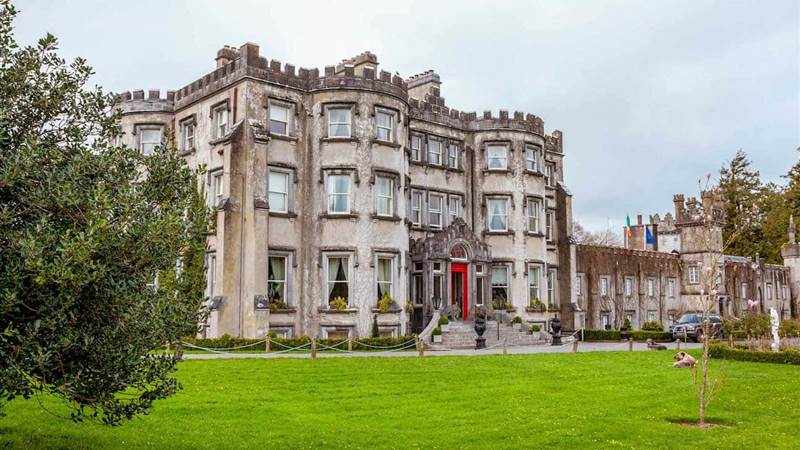 A friendly ghost called Hilda was the last of the owner's line. Hilda was a Nurse during WWI and had seen a lot of bloodshed in France and Belgium at that time. On her return to her home, the Rising had begun and the Tralee area was the site of many a rebel battle and murder.
Hilda is usually to be found in the Crosby Room which was her bedroom and interestingly although no roses are used in the hotel it is said that Hilda's ghost brings with it the smell of red roses from the gardens. Room rates range from €140 to 275 including an excellent breakfast.
From Ballyseede you can easily take a tour of the Ring of Kerry or hike Carrantohil mountain said to be Ireland's tallest. Or simply head for some great walks in Killarney National park and make a stop at Muckross House. Visiting Killarney is a treat and you can pick up a horse and buggy to tour the Ring.
BOOK YOUR STAY AT BALLYSEEDE NOW
Best Castles – County Cavan
Cabra Castle Hotel
Cabra Castle is set in the beautiful Dun Na Rí Forest Park. The Castle is actually two castles, one now converted into a luxury hotel the other a crumbling ruin. Dating back to 1699 and set in 100 acres within the National Forest. Cabra Castle Hotel is officially a building of intrinsically significant, historical and architectural interest and is open to the public between the hours of 11 am and 4 pm daily for viewing, year-round (closed December 24, 25, and 26).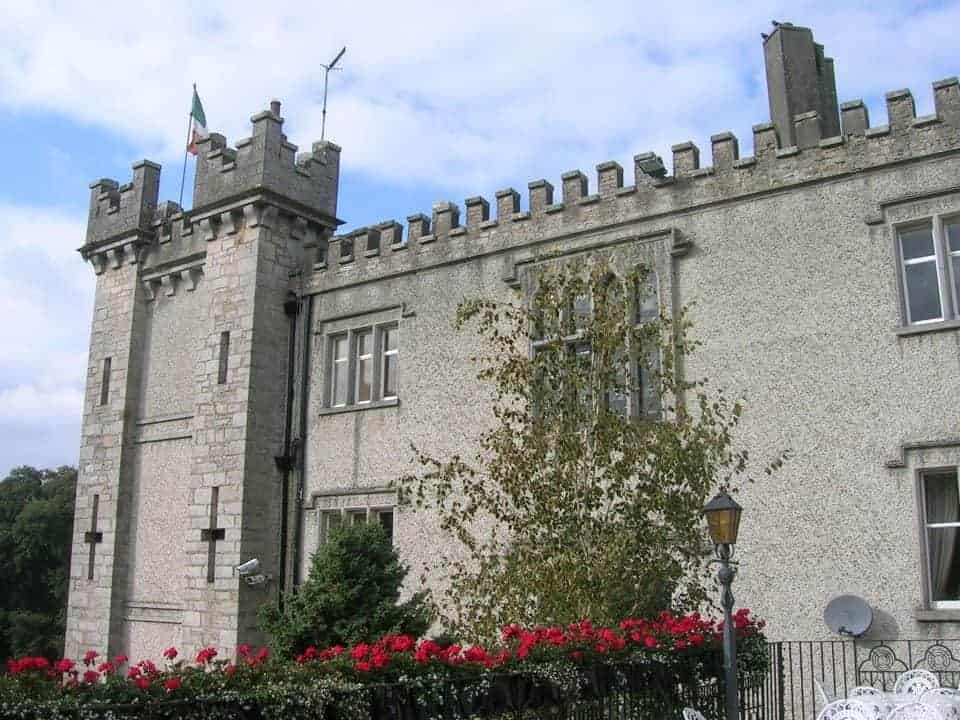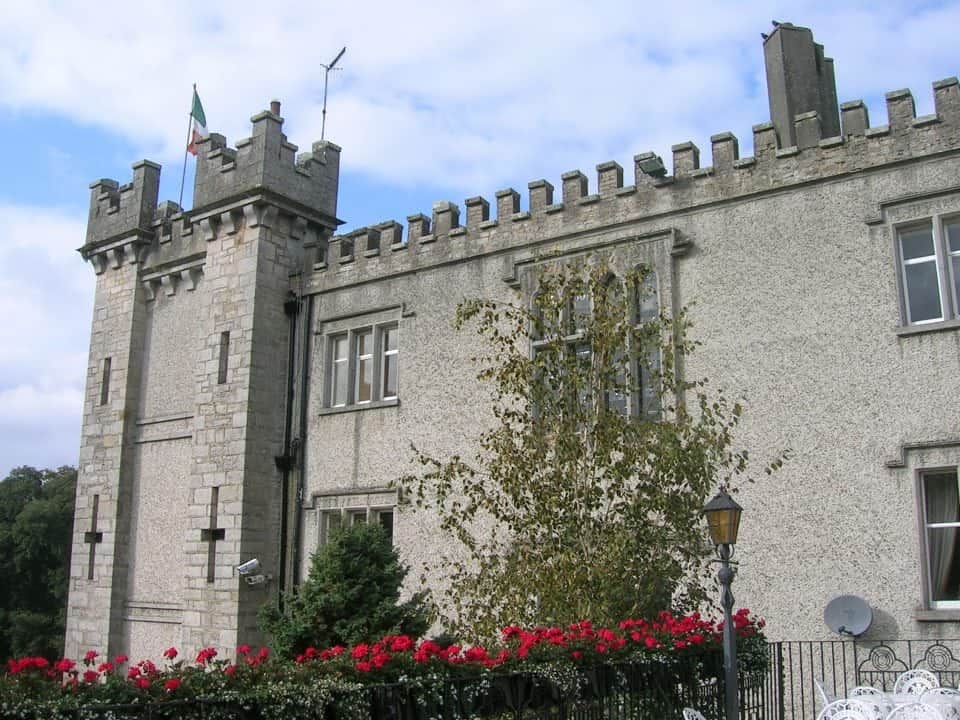 Local legend would have you believe that a true Romeo and Juliet story is the centre of the ghost haunting Cabra.
The locals believe that in the 1780s the young man of the castle fell in love with a servant girl (Sarah) and his disapproving family murdered the girl and her unborn child, dragging her from her bed and hanging her from the nearby bridge. It is said that you can hear the cries of a baby within the castle walls weeping, lonely and lost crying for its mother.
There are 24 bedrooms within the Castle and 6 cottages on the estate that can be rented. Room prices from €140 to 220.
BOOK YOUR STAY AT CABRA CASTLE NOW
Best Castles – County Monaghan
Castle Leslie Estate
A family-run historic Irish Castle the Castle Leslie Estate has been in the family since the 1600s. Castle Leslie has received guests from royalty, celebrities, politicians and others during its lifetime. The Leslie family has a very colourful history and can apparently trace their family roots back to Attila the Hun.
While at Castle Leslie, you take advantage of the Victorian Treatment Rooms, a fabulous afternoon tea and for something more vigorous try your hand at kayaking or horseback riding.
The Castle has hosted celebrities such as W.B. Yeats, Mick Jagger and many more; in fact, Paul McCartney was married to Heather Mills here in 2002.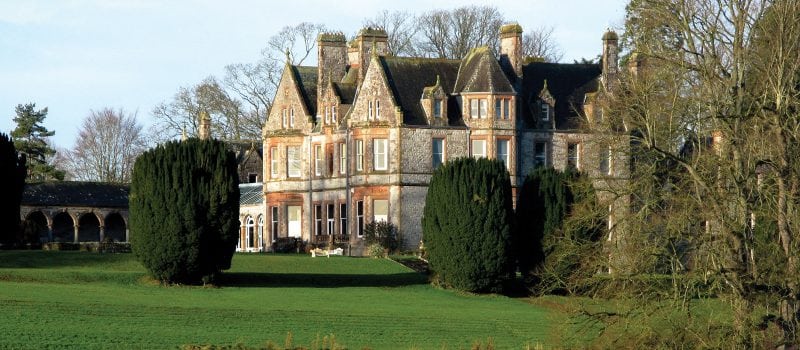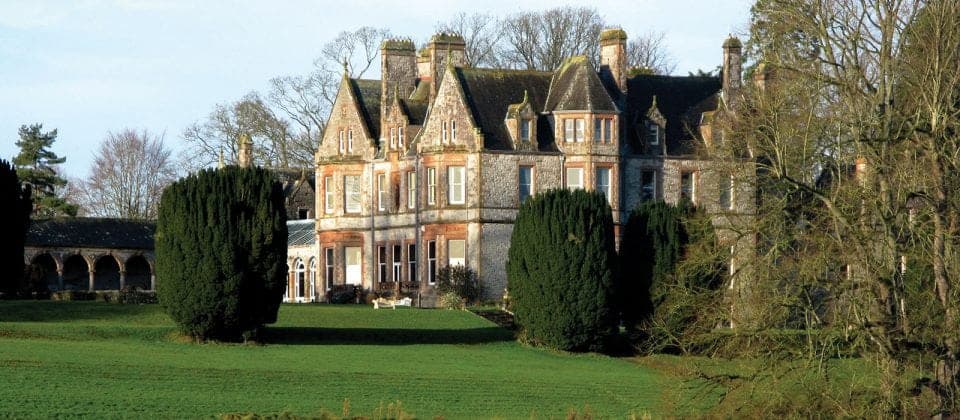 Castle Leslie's hauntings are varied there are rumours of strange happenings in the castle, bells ringing, and mysterious figures wandering the corridors. The Mauve Room is said to visit occasionally by Lady Constance, who died in 1925.
There are also stories about a mysterious monk appearing to visitors and a baby's cry can sometimes be heard in the night. It is said that Norman Leslie, who was killed during the First World War visited his mother on the night he died. Lady Marjorie was sleeping in the Red Room and awoke to see his ghost standing near the foot of her bed, looking through some letters. The ghost turned, smiled at her and then faded away.
Monaghan is truly an outdoor lovers paradise, you can hike the majestic Mourne Mountains, climb Slieve Donard or explore the Game of Thrones filming sites in the area including Tollymore Forest.
BOOK YOUR STAY AT CASTLE LESLIE NOW
Best Castles – County Dublin
Malahide Castle
Malahide near Dublin is reported to be haunted by a jester called Huck who fell in love with a Noblewoman and was murdered for his pains and as he lay dying he vowed to haunt the castle forever. When Cromwell evicted the Talbot family, Miles Corbett was granted the castle and lands, he committed multiple atrocities at the castle, including desecrating the abbey. After the restoration of Charles II, he was hung, drawn and quartered for his crimes. His ghost appears in full suit of armour, then falls into four pieces.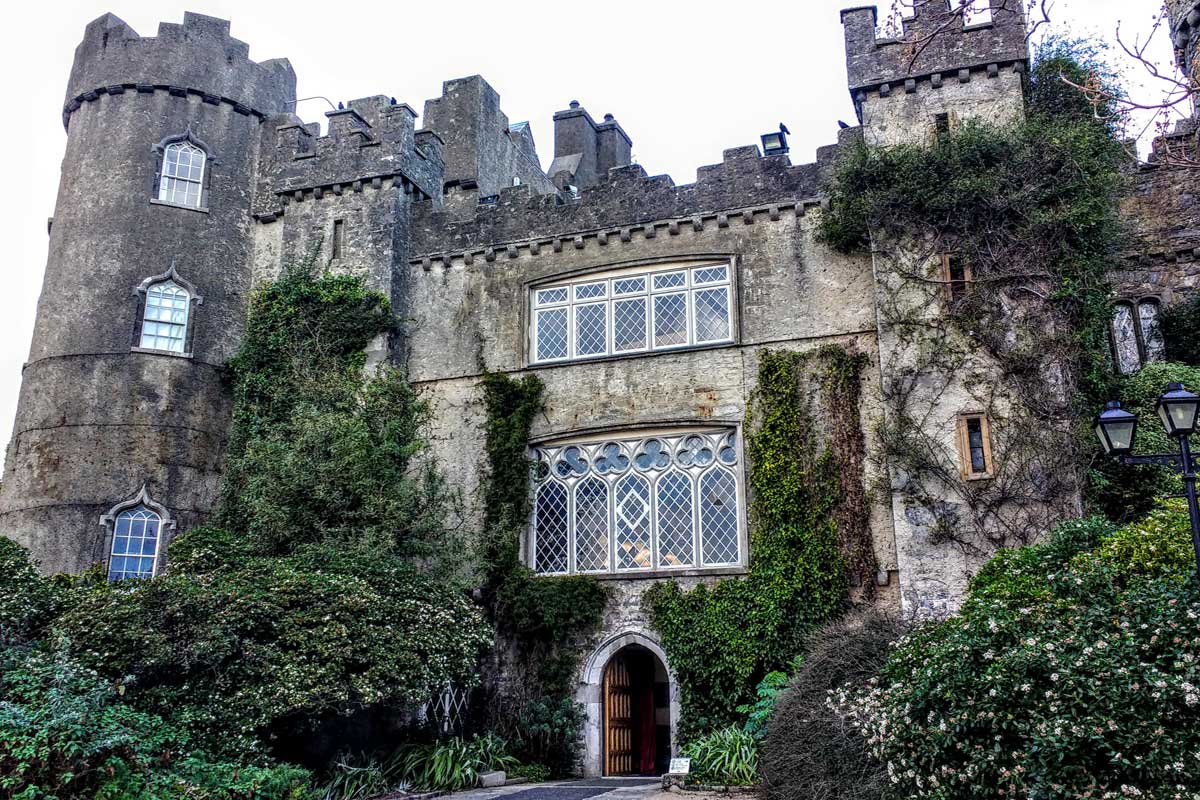 Clontarf Castle Hotel
Dublin is a little short on castles within the city the two best castle in Dublin are just outside of the city. The original Clontarf Castle dates back to 1172 but the "newer" building is significantly younger. Located in the seaside village of Clontarf which is just north of Dublin's city centre and a few miles from the Dublin Airport it is located in a quiet and peaceful setting.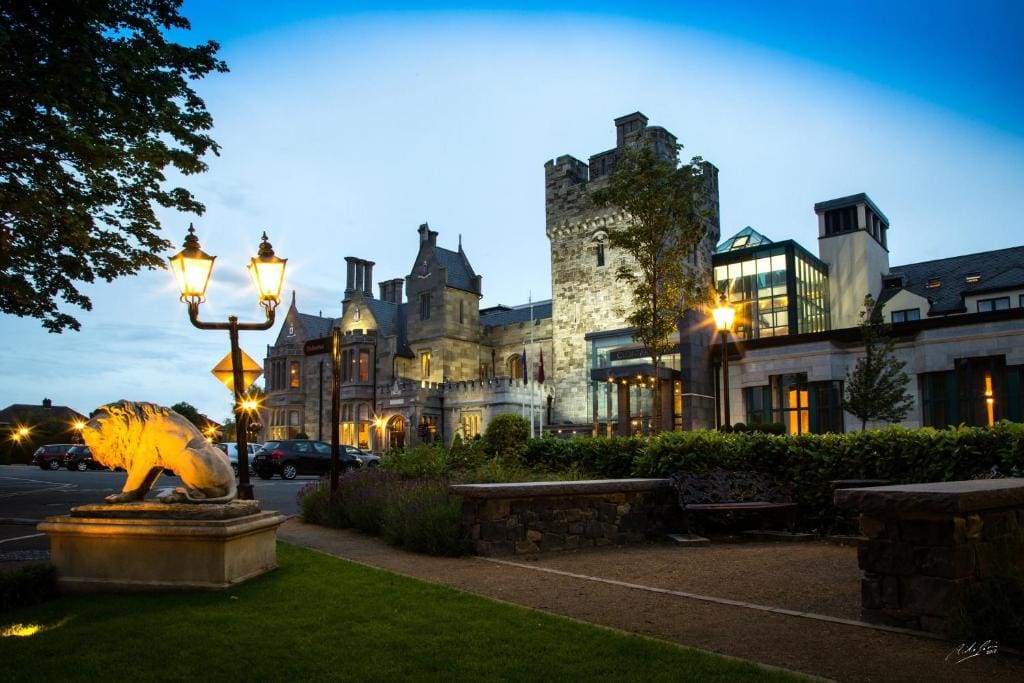 Clontarf Castle has seen a lot of history in its day from the Templar Knights to the Cromwellian conquest and of course the Rising. Irish chieftain Brian Boru gave the Vikings one of their rare defeats at the former port of Clontarf in 1014.
Regarded as one of the greatest composers of the Baroque era, Handel was a regular guest at the castle during the Dublin premiere of his famous work Messiah. Captivated by Dorothy "Dolly" Vernon, the lady of Clontarf Castle's charms, Handel would compose Forest Music in her honour.
Given its proximity to Dublin, there is a plethora of things to do in the area. Take a ride into Dublin and enjoy all the off the beaten path sites. Hang out in some pubs for trad music. Or simply wander around the lovely village of Clontarf. Just a short walk away from Clontarf Castle Hotel sits an elegant townhouse with a bright red door. This is the birthplace of Bram Stoker the author of Dracula.
BOOK YOUR STAY AT CLONTARF CASTLE NOW
Luttrellstown Castle Resort
Lutrellstown Castle Resort is only around 30 minutes outside Dublin and is a true 5* experience. It is a Castle that is for hire on an exclusive basis and it is set within 560+ acres that includes a championship golf course. The Castle dates to the 15th century and it is believed that Sir Henry Luttrell seized the estate in 1436, during the reign of King Henry VI.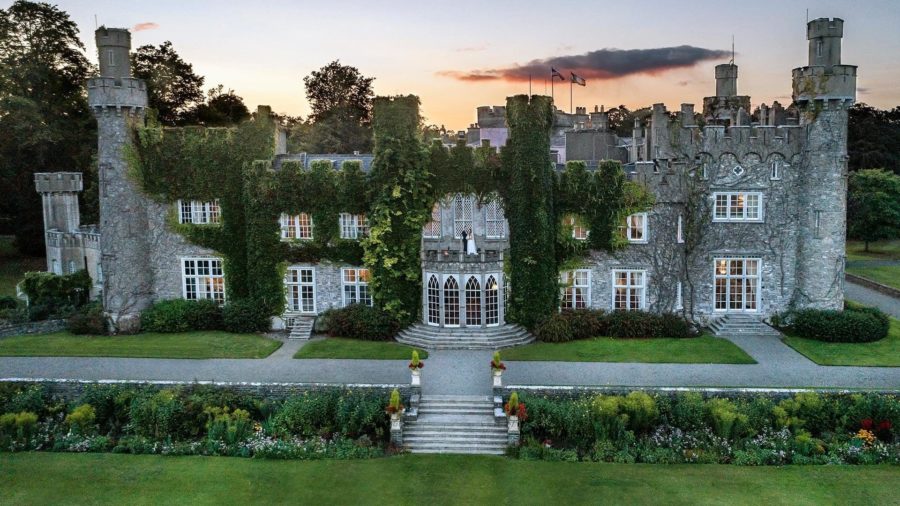 ©Castle Resort
Over the years many notable celebrities and members of the royal family have spent some time at Luttrellstown Castle. The Grand Duke of Luxembourg, Prince Rainier and Princess Grace of Monaco, Fred Astaire, Douglas Fairbanks, Queen Magrethe II of Denmark, Paul Newman and Ronald Reagan have all stayed in this stunning Irish castle. More recently, the world's media descended on Luttrellstown Castle Resort in 1999 for the fairy-tale wedding of David and Victoria Beckham.
Of course, you can't beat the location with Dublin on your doorstep. You can explore some of the tried and true Dublin attractions or look for some off the beaten path ones.
Want to explore your Irish ancestry then go and check out Glasnevin Cemetary for some help tracking the relatives down or take a tour of the graveyard where some of Ireland's most famous rebels and celebrities are buried. Oh and don't forget to head to the Gravediggers pub for a pint.
BOOK YOUR STAY AT LUTTRELSTOWN CASTLE NOW
Best Castles – County Clare
Dromoland Castle Hotel
Dromoland Castle is one of Ireland's finest castle hotels and offers guests the experience of living like the landed gentry, surrounded by luxury. Dromoland Castle is the ancestral home of the O'Briens who can trace their history back to Brian Boru the ancient High King of Ireland.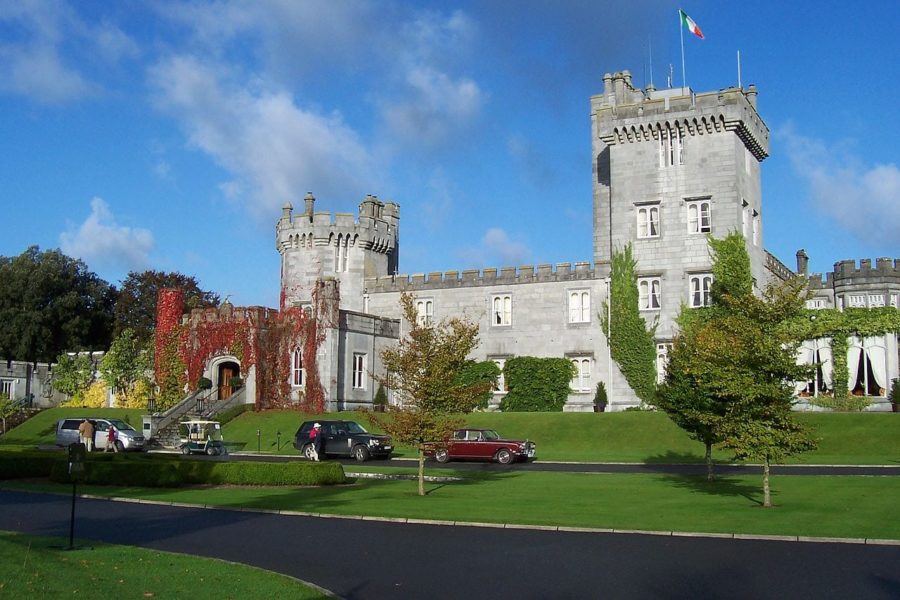 Dromoland is rated one of the best castles to stay in Ireland for families it offers kids clubs during school breaks and the kids will get personalized cookies and milk at bedtime. Babysitting is also available for date night dinners at the Castle's Earl of Thurmond restaurant.
Another storybook castle hostel, Dromoland Castle as you see it today dates back to 1835. The estate is 400 acres and includes a luxurious spa, fine dining options, and plenty of recreational activities including golf, horseback riding, archery, and cycling. Plus, it's close to two of Ireland's most popular natural attractions; the Burren and the Cliffs of Moher, making it a great place to base yourself for a night or two.
Essential guide to the Cliffs of Moher in Ireland
BOOK YOUR STAY AT DROMOLAND CASTLE
Best Castles – County Kildare
Kilkea Castle
Kilkea Castle dates back to the 12th century and is an 800 year-old-castle. Guests can book to stay in either the Castle, Carriage or Lodge Bedrooms. The Castle is also available to hire exclusively. As a Castle guest, you will have a uniquely designed room, access to the restaurant, and drawing rooms and of course the Keep Bar.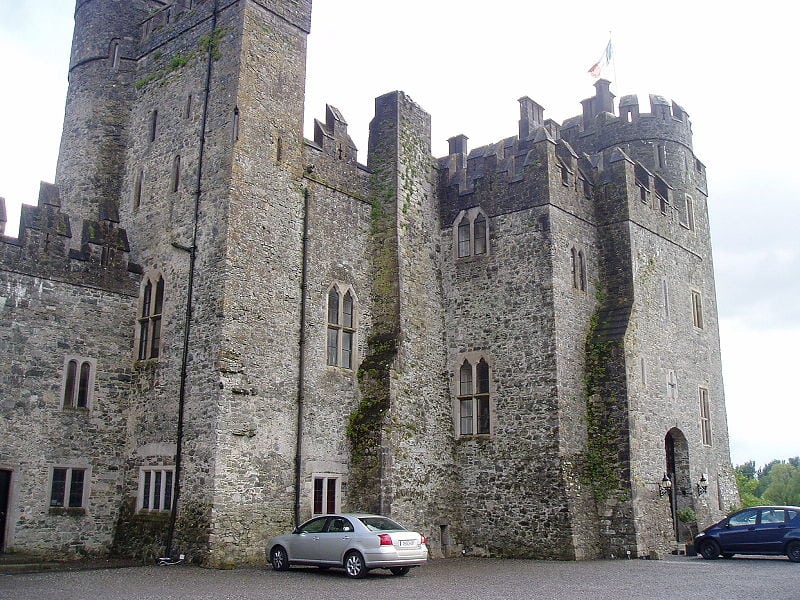 Activities on the Estate include golf, horseback riding, archery, falconry the tennis courts and there are special activities including 4×4 tours, Whiskey and Chocolate tastings, and some beautiful walks on the estate. Castle rooms stays are available from €293.00 per night depending on the season.
County Kildare is west of Ireland's capital, Dublin and it is considered horse breeding central. Famous for the Irish National Stud farm, the Horse Museum and the Curragh Racecourse – if you love horses Kildare is the place to go.
For those who are more into history and nature County, Kildare must visit will include St. Brigid's Catherdram and the Bog of Allen in the north of the county.
BOOK YOUR STAY AT KILKEA CASTLE NOW
Best Castles – County Roscommon
Kilronan Castle Estate Hotel
Another stunningly beautiful castle but slightly off the beaten path Kilronan Castle is tucked into Ireland's Ancient East in the Hidden Heartlands. This is truly a fairytale hotel, built around 1803, the King Tenisons family rebuilt the old family home into Castle Tenison. Sadly due to money "issues" the house was a wreck by 2004 with some outside walls remaining and not much else.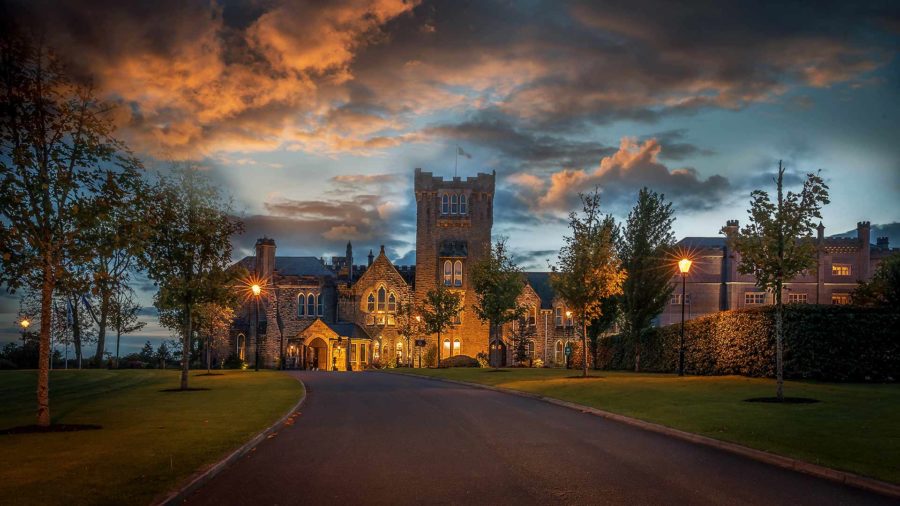 Bought by the Hanly's in 2006 they set about restoring the Castle to its original grandeur. historians and curators were also commissioned to ensure faithful attention to detail including the sensitive selection of interior design and materials from a bygone era
Roscommon is a fairly quiet place but that doesn't mean there is nothing to do pop over to Boyle Abbey is one of Ireland's greatest medieval abbeys. Nearby medieval, Rindoon is the ruins of one of Ireland's only medieval settlements. Sligo is not far at all and there is plenty to see and do here including the church where WB Yeats is buried.
BOOK YOUR STAY AT KILRONAN CASTLE NOW
Best Castles – County Offaly
Kinnity Castle
Kinnitty Castle Hotel is a gothic revival castle that, actually burned down in 1213 and the Castle that stands today was built in 1928. One of my favourite areas of Ireland's Ancient East Kinitty is now considered one of the most luxurious castle hotels in Ireland.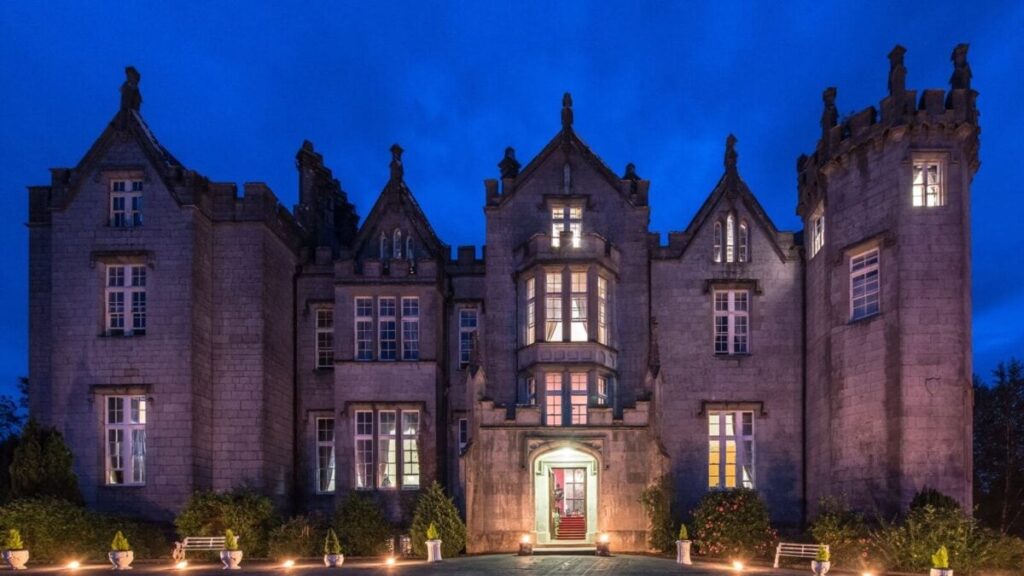 Settle snug in the foothills of the Slieve Bloom Mountains, Kinitty Castle is set within 650 acres of parkland including 60 acres of lawns. There is a fine dining restaurant, the Library Bar and a splendid drawing room to relax in.
There are also lots of activities to choose from starting with golf, tennis, horseback riding and equestrian retreats, clay pigeon shooting and stand-up paddleboarding.
While you are in the area you absolutely must go and visit Birr Castle which is an outstanding medieval castle in the village of Birr. If you are visiting in August go and take in the annual Game Fair held at the Castle.
BOOK YOUR STAY AT KINITTY CASTLE HOTEL NOW
Best Castles – County Waterford
Lismore Castle
Lismore Castle was back in the day an Abbey and the buildings were transformed into a Gothic Castle in the 1700s. The first owner of Lismore Castle was the soon-to-be King of England, Prince John, when he built Lismore back in 1185. On becoming monarch, he passed it to the Church to be used as a Bishop's Palace. After the Church, Sir Walter Raleigh who introduced tobacco and potatoes to Queen Elizabeth bought the Castle.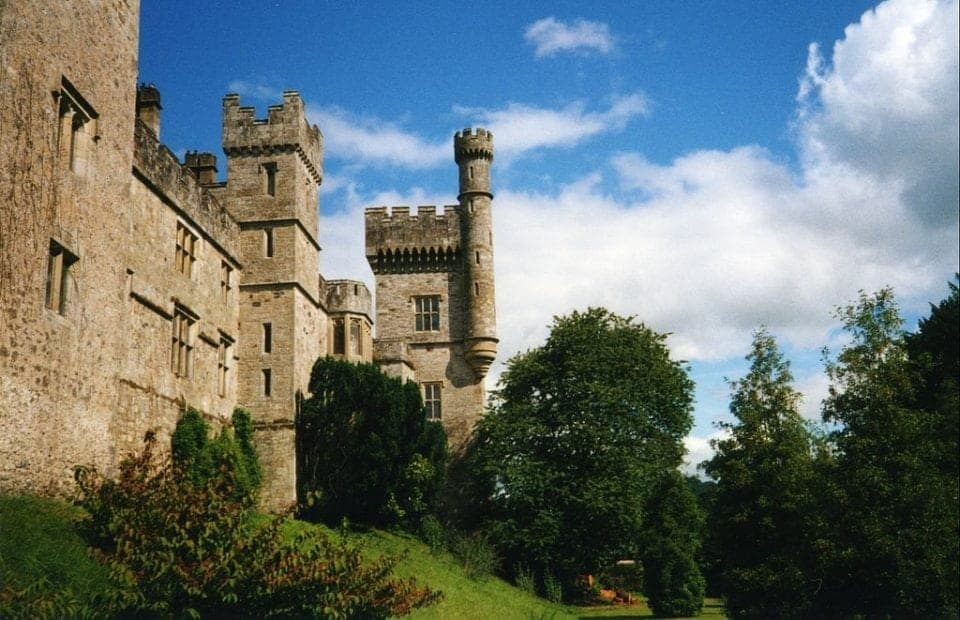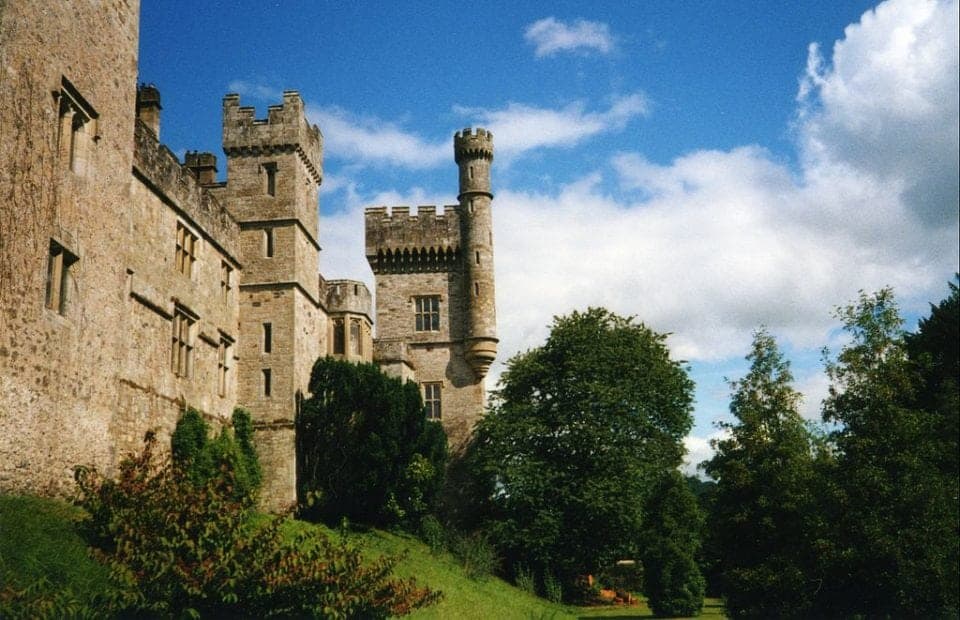 The castle is located in the heart of Lismore village, one of those quintessentially charming Irish villages. You can hike in the Comeragh mountains head over to the Rock of Cashel and Hore Abbey, and visit Cahir Castle and Swiss Cottage said to have been designed by John Nash. If you like cave exploring there is the Mitchelstown Cave about 45 minutes away, and to the south, you have the coast with its lovely beaches.
You can explore Ireland's Viking Heritage in Waterford and experience some great fine dining.
Waterford Castle Hotel
Located on an island outside of Waterford City, the Waterford Castle hotel is absolutely stunning. enchanting year-round. Steeped in Irish history, the site of Waterford Castle settled from ancient times, was the ancestral home of the Fitzgerald Family for 800 years this enchanting Island is surrounded by the River Suir.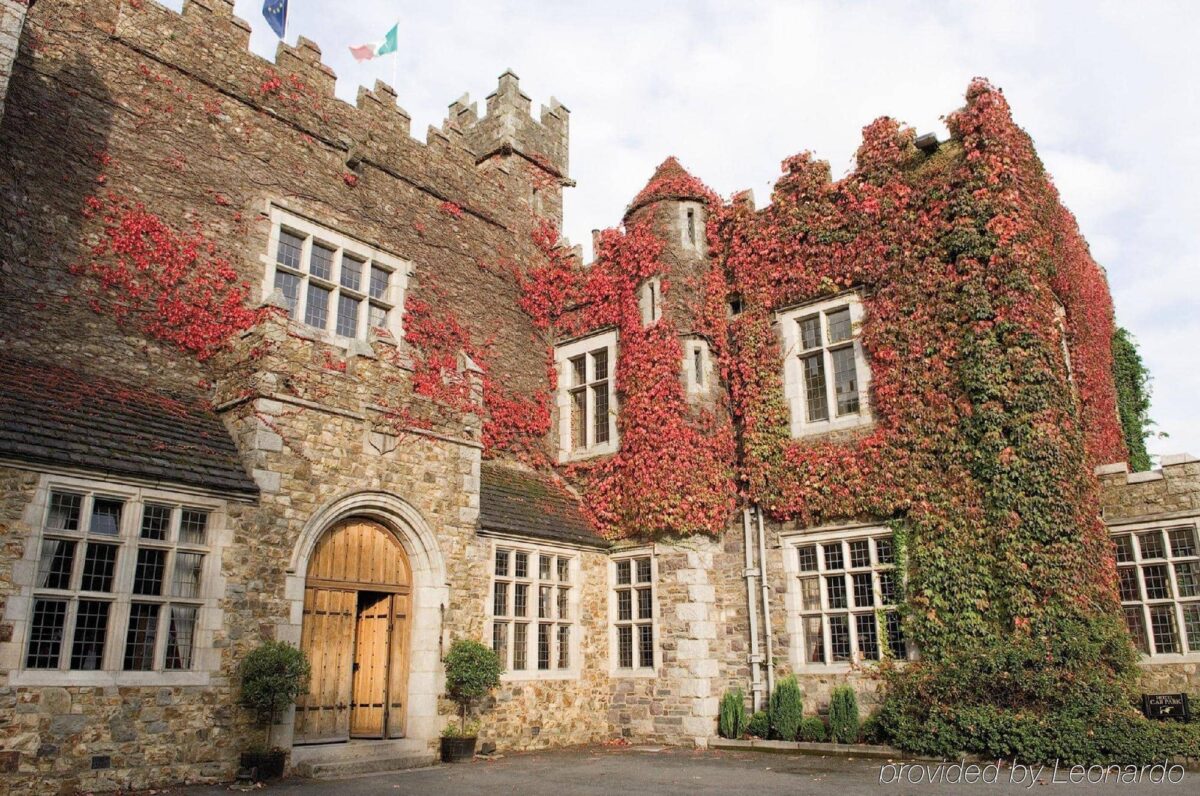 In 2015 the hotel changed ownership and has undergone an extensive renovation and restoration. The new owners have restored the 16th century Castle, and redecorated the 45 self-catering lodges and the King's Channel clubhouse. They are currently putting a luxurious spa into place which should be open soon.
Activities include Falconry and a hawk walk. The Falconer introduces you to the 5000-year-old history of hawks and falcons. You will learn how to fly the hawk and have plenty of time for selfies. You may also get to meet the Estate owls and learn all about them. For a 60-minute Hawk Walk the cost is 1 person €80 or for 2 people €60 each.
Waterford Castle is a short drive from Waterford City which is home to the Viking triangle. You can visit the Comeragh Mountains in the southeast and go for a long hike. It's also a relatively quick trip to Hook Head to tour a working lighthouse. If you want to see puffins take a private boat hire to the Saltee Islands.
BOOK YOUR STAY AT WATERFORD CASTLE NOW
Best Castles – County Donegal
Lough Eske Castle Hotel
Of all the 5-star luxury castle hotels Lough Eske Castle in Donegal is a stunning restoration of a ruin and it is nestled in a 43-acre estate along the Wild Atlantic Way the estate contains a Hotel and Spa that allows you to escape into elegant luxury with 96 guest rooms, and suites, a spa, an indoor heated swimming pool, a fitness centre and hosts many special events and weddings throughout the season. Lough Eske Castle is a luxury dream come true.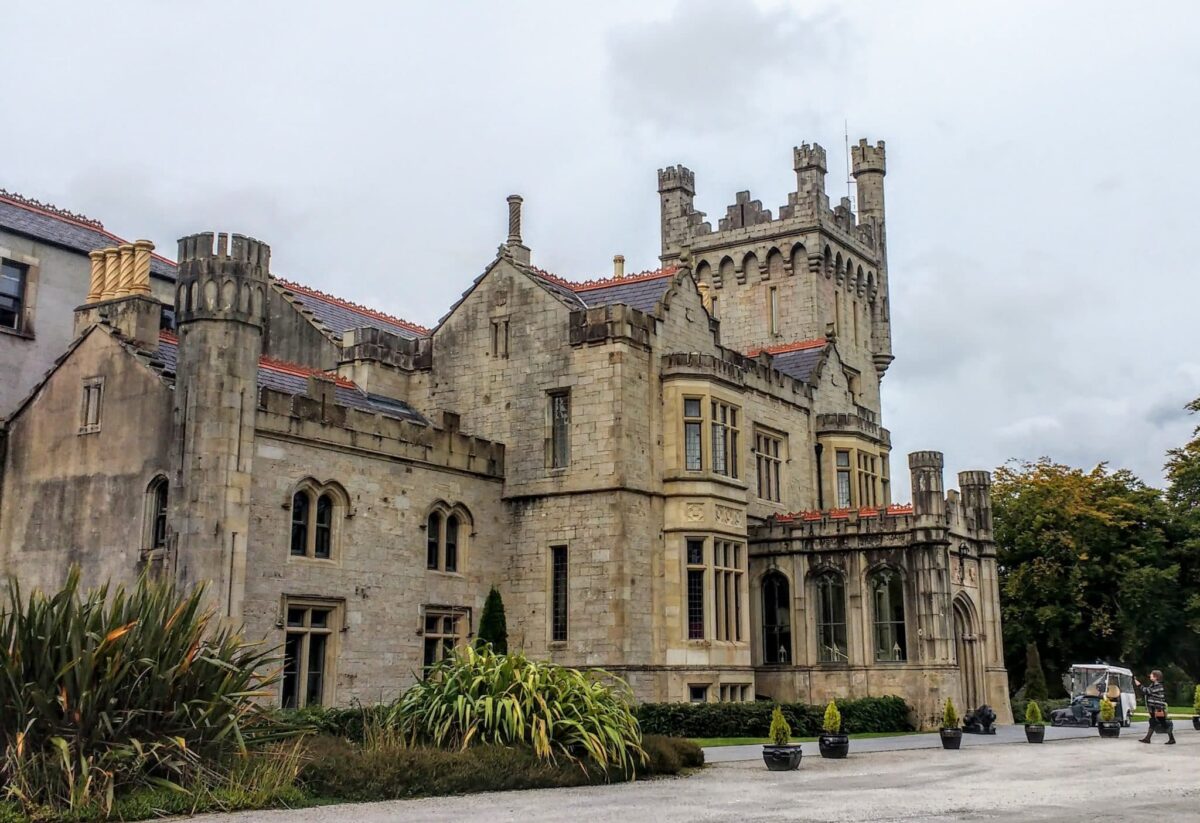 The spacious grounds with their sculptures and fountains, the elegant relaxing spa and top-rated cuisine in the restaurant and bar. The average cost of a room at the Castle is around €350 per night which includes breakfast and full use of the fitness centre but you can find some very nice packages which will include everything from meals to luxurious pampering at the Spa. This 5-star hotel is a treat for the senses and the soul.
Donegal Castle
Donegal Castle was built by the first Red Hugh and his mother Nuala in the 1400s. In the 1600s, the Castle was burnt to the ground after the Battle of Kinsale in 1601, where they were badly defeated, to prevent the British from using it.
Fully restored in the '90s the Castle sits near the centre of Donegal Town just down from the Diamond (which N. Americans would call the town square).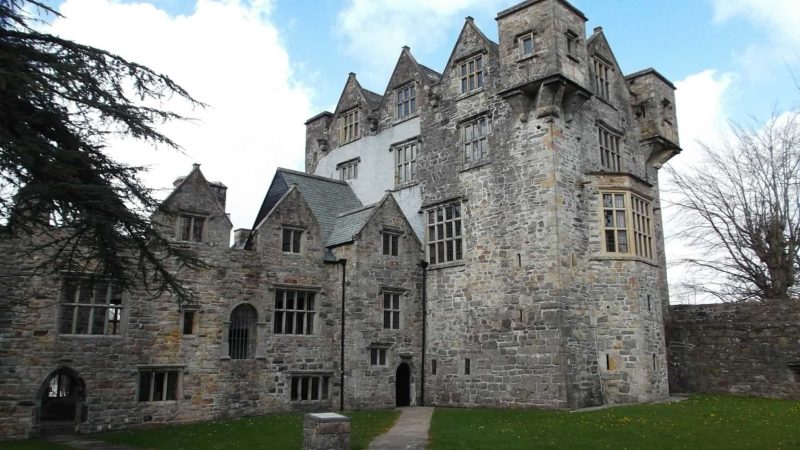 The Castle was rebuilt in Jacobean style in the 16th Century by Sir Basil Brooke after Hugh O'Donnell burnt it down. In the 1990s the Castle was extensively restored. There are guided tours of the castle and there are information panels situated throughout. The cost of a visit to the castle is €4.
Nearby you can enjoy all the pleasures of Donegal Town with its outstanding musical traditions in the pubs. Treat yourself to some gourmet restaurants like The House, or head up for some strenuous hiking on Slieve League. Rent a car and take off to see Glenveagh Castle and the Glenveagh National Park or tour the area around Mount Errigal and the Poisoned Glen.
BOOK YOUR STAY AT LOUGH ESKE CASTLE HOTEL NOW
Best Castles – County Leitrim
Lough Rynn Castle Hotel
Located in County Leitrim, the 18th century manor house Lough Rynn Castle Estate and Gardens was the ancestral home of the Clements family and the legendary Lord Leitrim. Lord Leitrim was a callous and merciless landlord, famous for evicting his tenant farmers and eventually being assassinated in a hail of bullets.
Lough Rynn Castle is fairly new having been built in the 19th century and renovated in 2001. It features a beautiful walled garden that supplies its top-rated kitchens. Lough Rynn has both self-catering cottages and beautifully appointed suites within the castle itself. The hotel has 44 rooms available for rent with prices starting at €110.00 out of season up to €285.00 for a suite in July.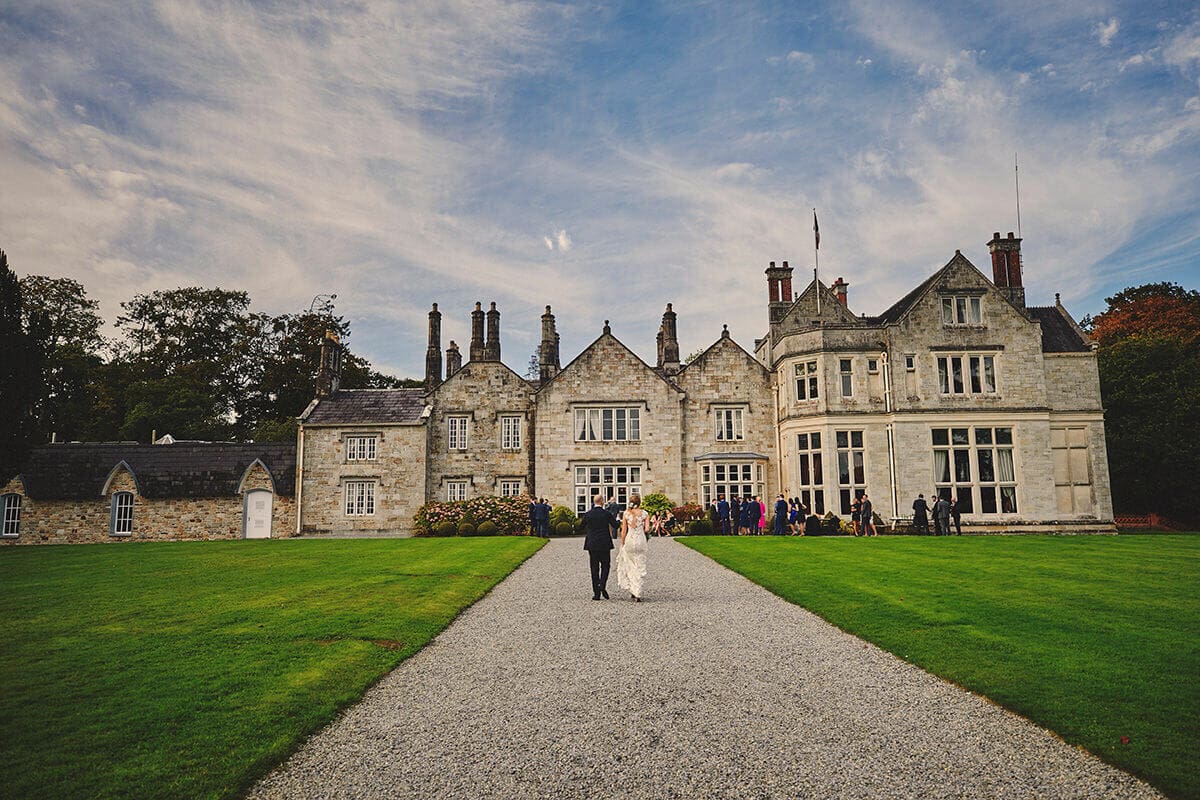 Within 30 minutes of Lough Rynn Castle, there are a plethora of activities that include: golfing, biking, hiking, clay pigeon shooting, kayaking, white water rafting, canoeing, and all types of pleasure cruises on the Shannon. There's the Marble Arch Caves which featured in Game of Thrones, the Glenview Folk Museum and even Ireland's first coal mining museum.
BOOK YOUR STAY AT LOUGH RYNN CASTLE NOW
Best Castles – County Sligo
Markree Castle
The only Castle Hotel in Sligo is Markree Castle, which was home to the Cooper Family for over 370 years. With beautiful Italianate gardens and 500 acres of fields and parkland. In 2015, after four centuries, it finally changed hands and is now run by the Corscadden family who owns several hotels around Ireland. The Castle reopened after its refurbishment and renovation in 2018 to rave reviews.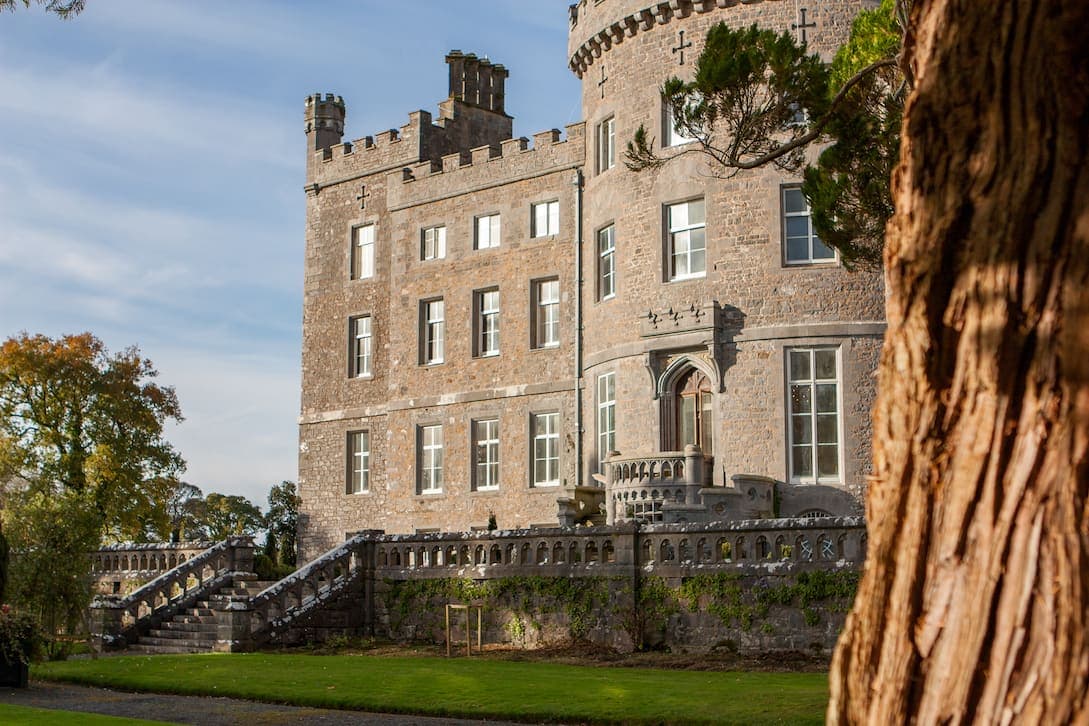 The 300-acre Markree Castle estate dates has a massive staircase that leads upwards and on the landing of the second floor, there is a huge stunning stained glass window that traces the original Cooper family from Victorian times back to King John. There is even a fabulous chapel.
The estate's parkland contains an array of wildlife including the rare red squirrel, otters, and kingfishers it is a mecca for walkers and wildlife enthusiasts.
There is so much to do in Sligo from Yeats Country to taking an outstanding drive around Benbulben or simply hiking the Sligo Way. You can surf in Strandhill take in the seaweed baths or kayak on Lough Gill. Head off in your car and see if you can find the magic road on the Gleniff trail.
BOOK YOUR STAY AT MARKREE CASTLE NOW
Best Castles – County Mayo
Ashford Castle Hotel
A truly authentic 5-star castle hotel and one of the finest luxury castles Ashford Castle is the epitome of luxury, and service with amazing facilities available for its guests. Ashford Castle was established as a hotel in 1939 and became renowned for its "country pursuits" for the rich and famous. This is where many of the stars of The Quiet Man stayed while filming in Cong just down the road.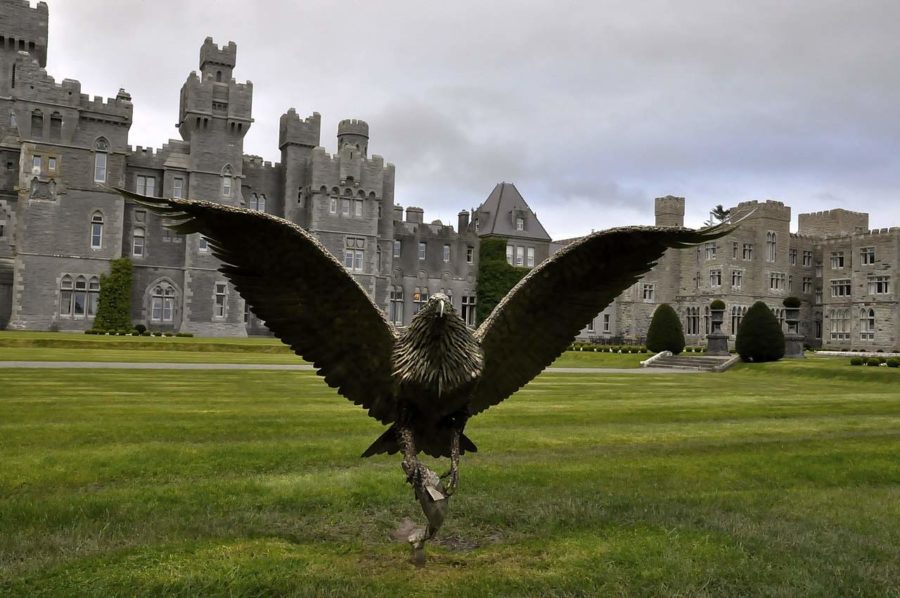 Considered by many to be the best castle to stay in Ireland it's a very grand place and for a small fee, you can even visit if you aren't staying in the Castle of the lodge. Ashford is also one of the best castles to stay in Ireland for families. You tour the area, take a Hawk Walk you can even fish, hunt and learn to shoot at the Castle.
As a member of the public you can visit the grounds of the Castle for a fee of €10 Euros, just ask the gatekeeper for a map. The public is also welcome at Cullen's at the Cottage, a casual eating place set in a thatched cottage with views of the castle. An Afternoon Tea runs from around €40 Euros in the castle itself, again you will need reservations.
Private hawk walks begin at €95.00 for one participant €150.00 for two participants. Rooms start at €325.00 and suites go up to €3,250.00. Of course, this does include a few Ashford extras a Full Irish breakfast, a Complimentary relaxation pool, a steam room and fitness studio, and Complimentary green fees, for the 9-hole golf course.
Since you are in the area why not take a drive to Kylemore Abbey and admire the Victorian Walled Gardens. Stop by Roundstone Village and marvel at the natural wonder that is Killary Fjord, Ireland's largest fjord in Connemara, or hike the ancient pilgrimage track, Mám Éan.
Belleek Castle
Belleek Castle was built between 1825 and finished in 1831 for the cost of £10,000 It was taken over by the Mayo County Council in the 1950s and they used the Manor House as a hospital & military barracks and then abandoned it. In 1961 Marshall Doran, a merchant navy officer and an avid collector of fossils and medieval armour, bought the property beautifully restored it and opened it as a hotel.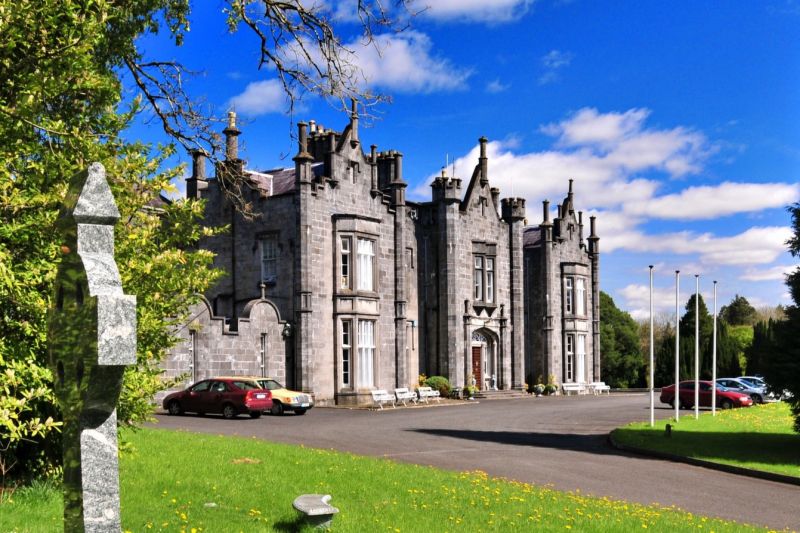 The lovely secret that Belleek Castle holds is that it is so much more than a hotel. You can take a Belleek Castle Tour which includes a history of the Castle and the life of Marshall Doran who restored the Castle. You will see one of the finest collections of Jurassic fossils in Ireland in the Belleek Castle Museum along with medieval weapons and armour. You can also see Grace O'Malley the "Pirate Queen's" bed among other oddities.
You can visit the ruins of Grace O'Malley's Castle near Westport where she is said to have died. Head to Croagh Patrick for a pilgrimage or visit the haunting Famine Memorial in Murrisk.
Best Castles – Northern Ireland
Ballygally Castle County Antrim
Set on the stunning Causeway Coast of Northern Ireland Ballygally is a 4-star hotel with its own ghost. A 17th-century Castle is only 26 miles from Belfast and has recently undergone a refurbishment.
Balleygalley's ghost Lady Isabella is reputed to be "friendly" and visitors can see if they can feel her presence in the "ghost room" tower.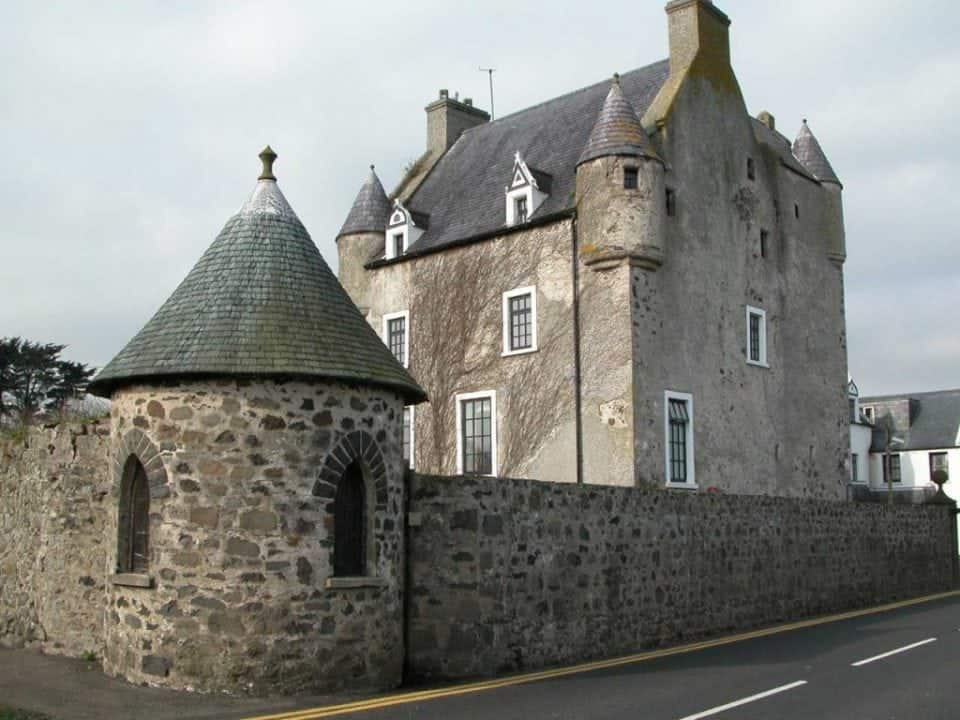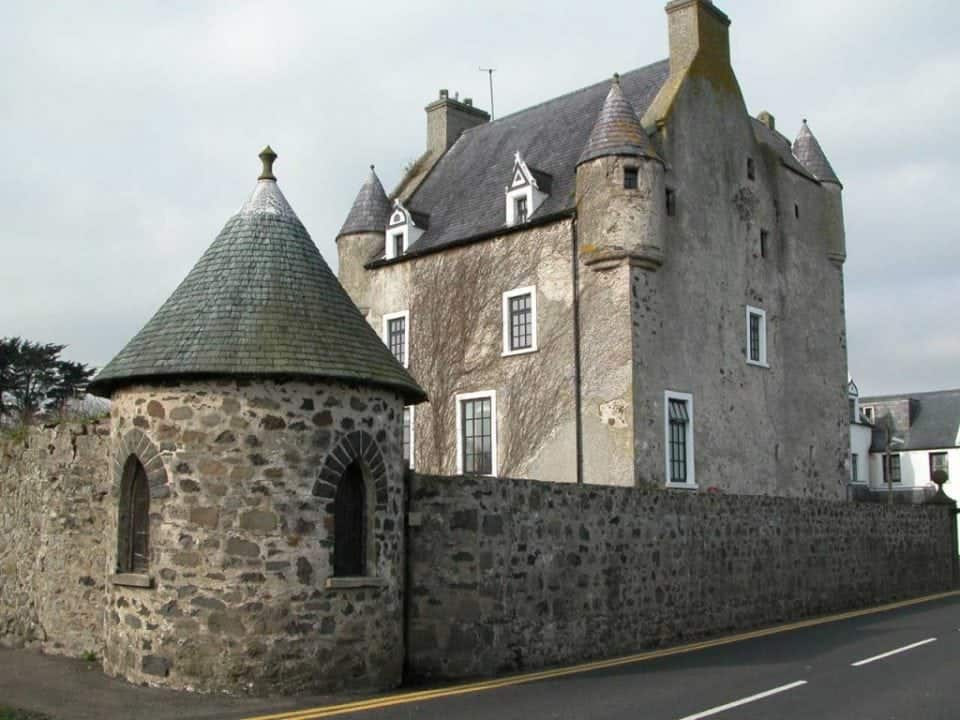 You can also see one of the famous Tour of Doors which are carved from the massive trees that fell in the Dark Hedges which was used as Kings Road in the Game of Thrones. The Castle even runs a Game of Thrones Tour, which includes Afternoon Tea, a tour of the filming locations and an overnight stay with breakfast!
From Balleygalley you can explore the jaw-dropping 9 Glens of Antrim or take a short drive to Carrickfergus Castle. The beach is a short walk away and you can enjoy all the picturesque beauty of the Giant's Causeway, Mussenden Temple, Dunluce Castle and other sites on the Antrim Coast.
BOOK YOUR STAY AT BALLYGALLY CASTLE NOW
Belle Isle Castle County Fermanagh
Belle Isle Castle itself is deep within the 400-acre estate and completely private. Its 18th-century castle has 13 bedrooms and there are 13 self-catering cottages so the estate is very private. Built solely as a house in the early 17th century, Belle Isle Castle is now expanded and fully refurbished and serves as a popular tourist attraction, hotel and wedding venue. It also contains an on-site cookery school.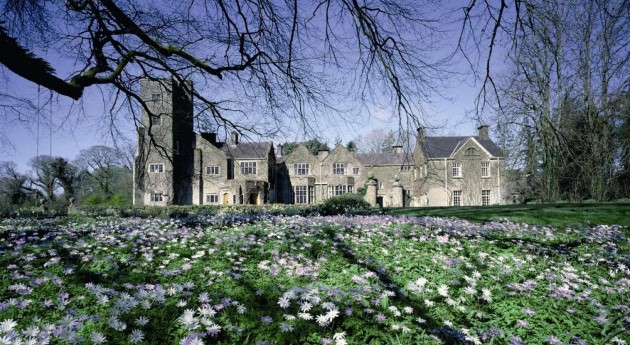 The castle contains a gallery, an overlook tower, a courtyard, and a grand banquet hall. It also offers different residences throughout its coach houses and cottages, all of which include unique, different-style bedrooms for its guests.
A single-lane bridge leads to the Castle crossing over the northern tip of Upper Lough Erne the estate has been in use since the 12th century.
The cost of a stay is for a minimum of two nights in the Castle itself at £2,530.00. However, you can stay in Ash Cottage on the Estate for £150.00 per night. This is self-catering so no breakfast is included.
While you are in the area you can finish your Game of Thrones Tour with a trip into Enniskillen and lunch at Blakes where you will find one of the Dark Hedges doors. You can check out Enniskillen Castle and explore the Lough Erne. While in Fermanagh you might want to do the Stairway to Heaven hike or see some ancient stone figures on Boa Island.
BOOK YOUR STAY AT BELLE ISLE CASTLE NOW
Crom Castle
Crom Castle is a romantic nineteenth-century Victorian castle set in a 1900-acre estate and one of Northern Ireland's most important conservation areas. The stunning castle estate, overlooking the waters of Lough Erne. You can rent the 5-star west wing of the Castle for either a week or for a weekend and it is self-catering.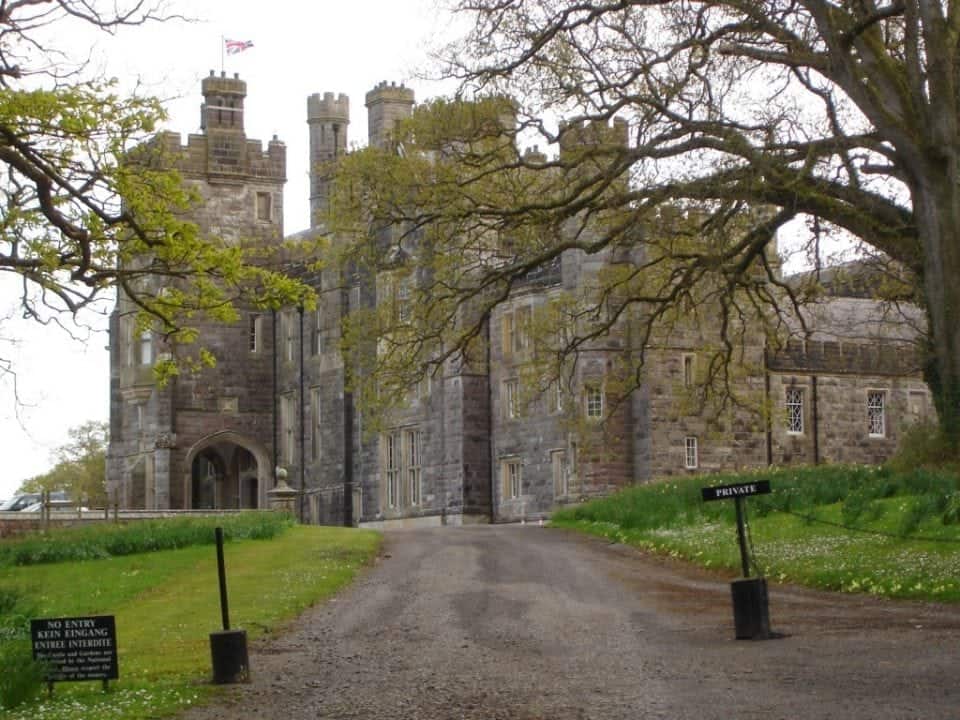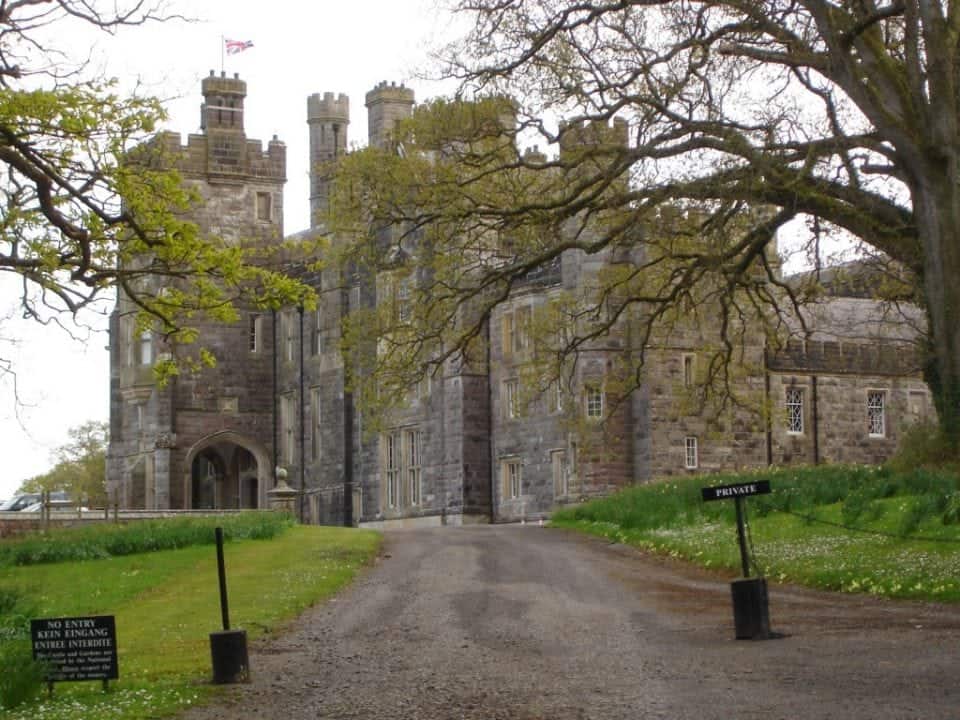 Narrow Water Castle County Down
Narrow Water Castle is a luxurious 5* self-catering property located in Warrenpoint and is privately owned. The Castle dates back to the 15th century and is an Elizabethan revival building completed in 1836. There are two self-catering apartments both of which are 2 bedrooms and ensuite. One is in the oldest part of the house dates back to 1670 and the newer one is in the Castle itself. The owners encourage you to explore the whole estate and see if you can find the hidden castle. To stay here would be to almost imagine you are at Downton Abbey.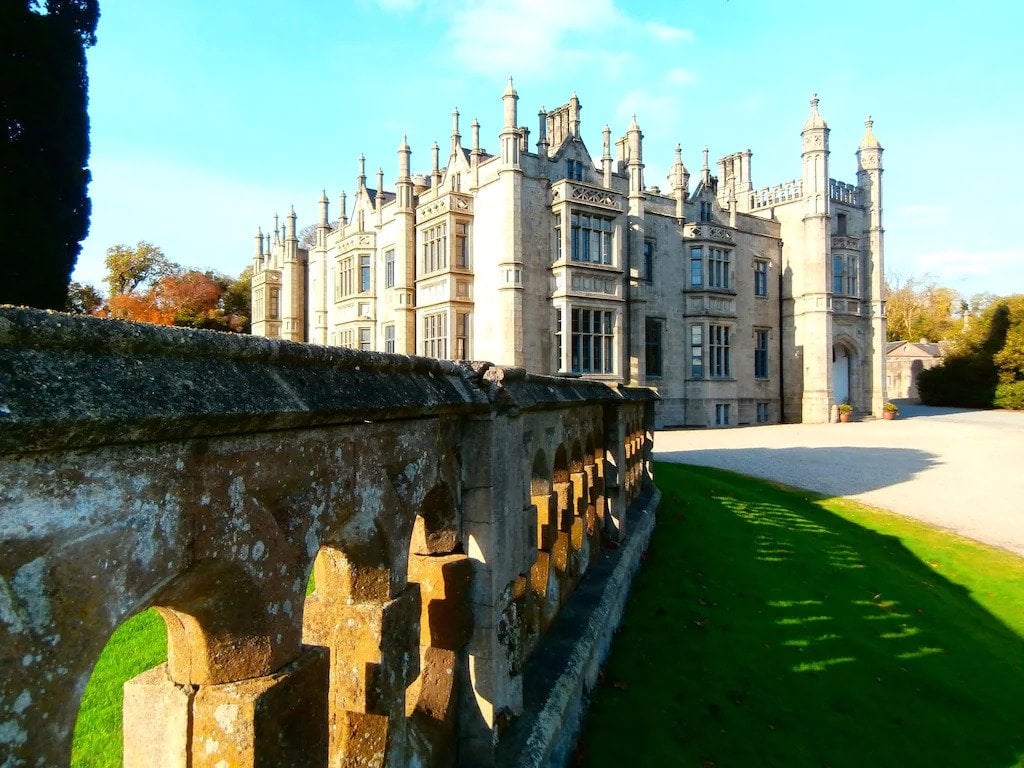 The "Cottage" as it is known as is the self-catering kind not exactly in the Castle itself but with all the luxuries of the Castle the cost ranges from €229 upwards again depending on the season.
County Down is an absolutely stunning part of Northern Ireland. You can explore the Mourne Mountains and go for some incredibly scenic walks and hikes. Head to Tollymore Forest and explore some of the Game of Thrones sites in the woods. Or go hang out by Strangford Lough and enjoy the wildlife and bucolic scenery.
BOOK YOUR STAY AT NARROW WATER CASTLE NOW
If you have always wanted to stay in a castle in Ireland you have a great deal of choice. From ancient manor houses to 5-star luxury castles to ancient rustic castles you can pick from the finest castles in Europe to live your dreams.
Have you stayed in a Castle in Ireland? Tell us all about it.