Ireland Travel Guide: by a local
Céad Míle Fáilte – A Hundred Thousand Welcomes to Ireland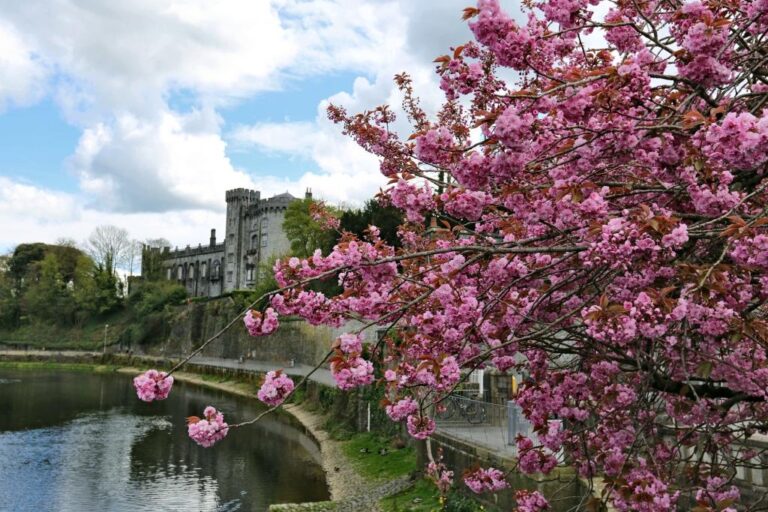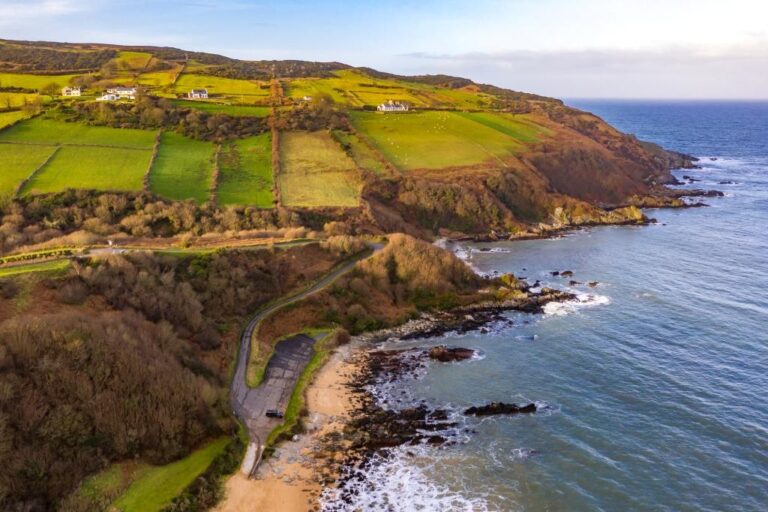 Landscapes that are jaw-droppingly beautiful
I've lived in many places in my life and spent many years exploring Ireland when I lived there. When I write about places to see in Ireland and how to plan your visit I write from years worth of experience instead of a couple of weeks spend exploring the island.
Ireland is an island nation that sits on the westernmost edge of Europe. From lush expanses of green in every hue and shade to rough rugged landscapes strewn with ruins of castles and abbeys.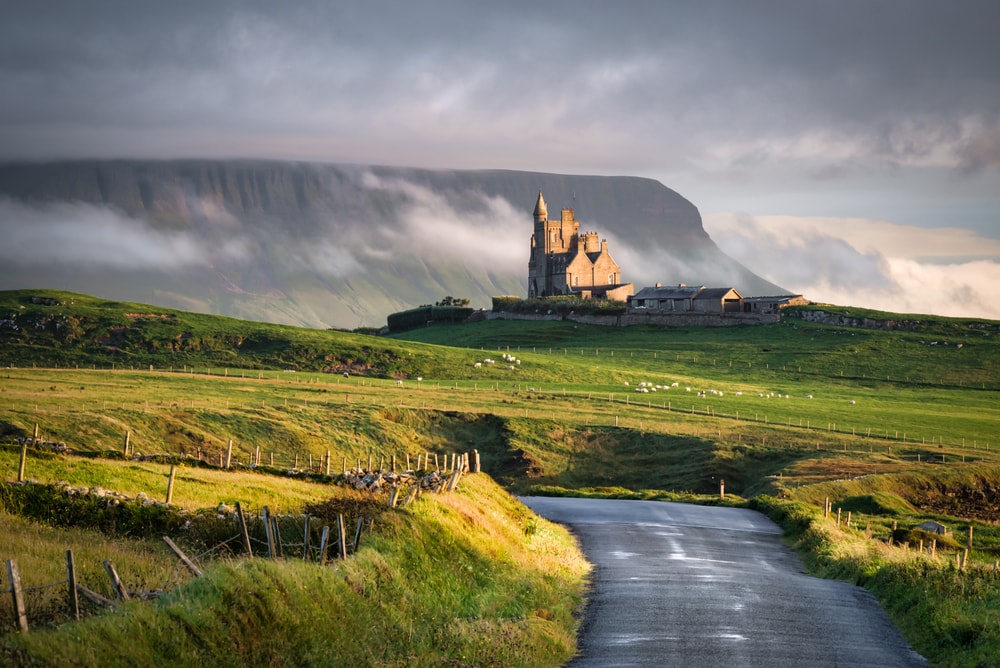 Ireland Travel Guide: Tips from a local
1) The Republic of Ireland and Northern Ireland are on one island but two separate countries. Don't confuse the two and don't call the Republic South Ireland or call anyone there British.
2) The two countries have two separate currencies. In Northern Ireland, they use sterling or the British pound. In the Republic we use euros.
3) When you are travelling to Ireland you can use your credit cards and debit cards here in both the North and the Republic. A great tip though to make sure you get charged less on the exchange ask for it to be in Euros or Sterling when shopping. Oh, and American Express is not used here so don't bother, go with your bank debit card, Visa or Mastercard.
4) Don't expect to go into a bank in Northern Ireland to exchange money they don't. Head to the Post Office instead.
5) Don't worry about travellers' cheques nobody uses them anymore.
6) Do bring some small change with you both in Sterling and Euros. About 100 dollars in small bills will work so that you can buy a bottle of water, or pay a toll with your change. Have both handy when crossing the border. Some tolls give change some don't and others like the one on the M50 around Dublin. This is called an E-flow toll which means it tags your license plate but you have to pay the toll before 8 pm the next day. You can pay it online here or in person with cash or card at any conveniently located retail outlet nationwide that has the Payzone sign.
7) Don't worry about crossing the border between the Republic and Northern Ireland, for the most part, you won't even notice until you see the speed signs change from Kilometers to miles.
8) When travelling to Ireland and within Ireland, remember to keep all your receipts for things you buy so you can claim back that nasty VAT and get a refund.
9) Keeping #8 in mind in the Republic order a Horizon card to make life easier when it comes to claiming back that VAT.
10) In Northern Ireland and the Republic, many stores offer refund paperwork right at the cash desk. You will need your passport to prove you are a tourist but the information can be processed. If you don't do this simply keep all your receipts and claim the VAT refund at the airport. The refund will be sent to your home address eventually.
11) You can rent a car to go travelling in Ireland but if you are travelling across the border expect to pay an additional charge and notify your car rental agency you are going to travel across the border.
12) If you only feel comfortable driving an automatic car you will pay an extra fee for the privilege.
13) Yes in both countries we drive on the left which can scare many a tourist.
14) Renting a car in Ireland is expensive the insurance is extortionate. You may be able to use your credit cards insurance but check with the company first and bring with you a letter stating you are covered. However, you will get a large hold put on your credit card for the privilege.
15) Learn how to use a roundabout before you arrive, they can be very intimidating but once you get used to them you will wish they were in your city. Roundabouts – are all over the place in Ireland. They can be small or major junctions. In all cases, traffic from the right has the right of way.
16) In both the Republic and the North slow drivers are encouraged to pull over to the side of the road to let faster vehicles pass.
17) Don't expect "road rage" in either country. Roads here are small and narrow and it is polite to pull over and share the road when a vehicle is passing on a narrow road.
18) You may hear a lot of swearing, get used to it the Irish on both sides of the border are pretty free with the curse words.
19) Most hotels and B&B's use duvets (comforters) don't expect a top sheet.
20) Hotels and B&B's will rarely supply a washcloth/flannel they are not very sanitary so if you like them to bring your own.
21) Many B&B's don't have a shaver or socket in the bathrooms as it is considered a hazard.
22) Bring with you an adaptor that works for all your devices, you won't need a separate one for your phone charger as USB's are the same the world over.
23) Leave the hairdryer and hair appliances at home the wind will take care of your hair as soon as you step out of the door and most B&B's can supply hairdryers.
25) Tipping is gratefully accepted but not required or mandatory. It's not that the Irish are paid a great wage when working in hospitality they aren't, but they rarely get tips.
26) Don't wear Irish flags or hats and so on when you visit Northern Ireland and the same goes in reverse for visiting the Republic. Travelling in Ireland does require some sensitivity on the part of visitors. Don't refer to the North as Ireland it is Northern Ireland and the south is not the "south" it is the Republic of Ireland.
27) Check if your hotel has an elevator or lift, dragging a heavy suitcase up two flights of stairs can be horrendous.
28) If you have some mobility issues bring your handicapped parking sticker with you and double-check the sites you want to see are accessible. Many are and the information is available on their websites.
29) Bring a good pair of walking shoes, you won't need hiking boots unless you plan on some serious hiking but you will need good shoes as a lot of walking is done in Ireland.
30) Dublin is a very walkable city but get a map online and plan the areas you want to visit before you go it's pretty easy to get lost and turned around going in the wrong direction.
31) Note that most restaurants close at around 9 pm so have snacks handy to keep you going.
32) lots of cafes and coffee shops close around 5 so keep that in mind as well. It can be difficult to find a sandwich and coffee after that time if you don't want a heavy meal.
33) Many pubs do serve food but don't expect anything gourmet. The food will be good, local and wholesome but not particularly adventurous.
34) Looking for affordable accommodation, check out the Universities in Dublin, Cork, and Galway. They often rent out great rooms in the summer months when students are not in class. Many times the locations just can't be beaten for convenience to a city centre or public transport.
35) All areas of Ireland are accustomed to special diets and it is the law that ingredients are declared and a list available. So if you are dairy, gluten or any other intolerant or allergic don't worry you are in safe hands. Travellers who have never been out of their own country worry about these kinds of allergies but travelling in Ireland is easy peasy and 100% follow the legal requirement to name every ingredient.
36) Public transport is virtually non-existent in many rural areas. The larger cities are well served by buses, trams and some trains but in places like Donegal, there is no local bus network system. In many rural areas, there is a service called Local Link. You can't buy tickets online but you can see where and when those small buses run by visiting their website.
37) Bus Eireann is the bus service that goes all over Ireland and you can plan your travel by looking at their schedules and pricing using their Journey Planner online
38) There are trains in Ireland but they do not go all over the Island. Check out the schedules and destinations before you arrive and plan your journey accordingly.
39) In Ireland the electricity is 230V and in N. America generally, it is 110V make sure you have the right adaptor before you come. A multi-European one is the handiest and if it has a couple of USB plugs so much the better. For Ireland and the UK, the associated plug type is G, which is the plug that has three rectangular pins in a triangular pattern.
40) Travelling to Ireland with medications. The first tip is don't pack in your checked luggage as this may just go missing. Carry them in your hand luggage for the most part Customs and Security don't care about your meds unless they are heavy pain meds then you should have a letter from your doctor stating why they are necessary.
41) Over the counter pain relief, bandaids and first aid stuff is pretty darn inexpensive here in Ireland compared to Canada so don't worry about packing a first aid kit and taking up valuable luggage space.
42) Speaking of luggage pack light. Pack your stuff then take out 30% and repack. You want small luggage to fit in small cars if you rent one and again even if taking transit the last thing you want to do is drag around heavy luggage. Packing, well all I can say is bring with you a good pair of walking shoes and a waterproof light jacket. The rest should be all layers, you won't need high heels or fancy clothes here, for the most part, Ireland is pretty casual.
43) Children aged 15 and over, but under 18, are allowed in the bar of licensed premises unaccompanied. Unaccompanied children aged 15 to 17 and accompanied children under 15 may remain in the bar of licensed premises between the hours of 10:30 am (12:30 pm on a Sunday) and 9:00 pm.
44) Visas: Citizens of certain countries must apply for an entry visa before they travel to Ireland. If you require a visit/holiday visa and do not have one when you arrive in Ireland, you will not be allowed to enter the country. A visit/holiday visa is for a short-term stay and will not exceed a maximum of 90 days.
45) If you are a citizen of an EU/EEA member state or Switzerland, you do not require a visit/holiday visa to travel to Ireland. You have the right to enter and reside in Ireland for a period of up to 90 days. Canadians and Americans also do not require a Visa to visit Ireland.
46) The Irish put sweetcorn in virtually everything lol, just kidding but expect to see it in Tuna Salad, on Pizza, in potato salad and other foods you just weren't expecting.
47) The unwritten rule in the pub is if a coaster is sitting on top of the pint or drink it is a placeholder. The person will be right back.
48) Get your phone unlocked at home then when you get to Ireland pick up a SIM card they are usually free. Once you have the SIM get a data package from whichever provider gives you the best deal. 3IE gives you all you can eat data for €20 for a month. You can use What's App, FB messaging or phone to call home when you need to. This will also allow you to use the Google maps app and GPS to get about when you are driving.
49) Very often in a B&B or an older hotel, you will find you have to turn on the shower before you get in. These are electric showers and require you to pull the cord to activate the shower.
50) In a self-catering cottage be aware of 49 and if you need hot water in the sink to wash dishes or hands you may have to switch on the immersion heater which will be in a cupboard in the kitchen. Some have a timer and some don't be careful to not leave the switch on all day it can get brutally expensive.
51) Often hotels have a card slot to turn on the electricity in the room when you remove your keycard there is no power so don't forget your devices won't charge unless your keycard is in the slot.
Want to download a PDF printable version? Simply click here.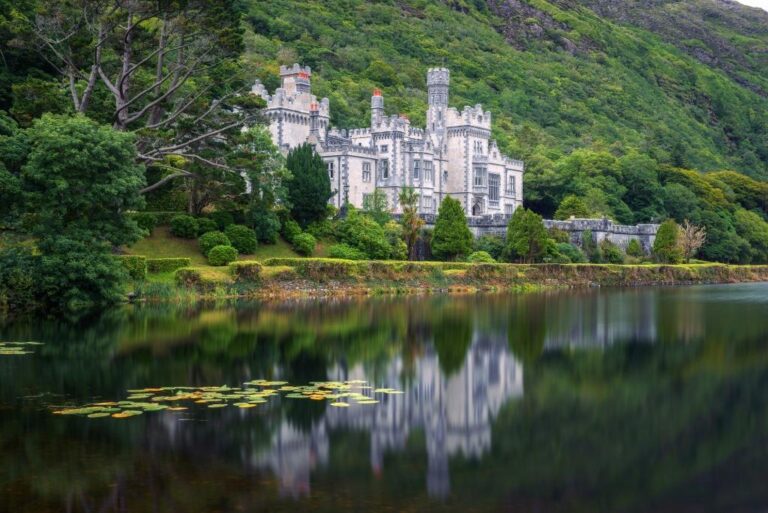 Why should you travel to Ireland? Ireland is a land of myth and mystery, ancient sites, ruined haunted castles, spectacular scenery, the Wild Atlantic Way and Ireland's Ancient East – I have 101 reasons to visit Ireland and could probably think of thousands of things to travel to Ireland for.
The Republic of Ireland is a member of the European Union while Northern Ireland (United Kingdom) is a former member, having both acceded to its precursor entity, the European Economic Community (EEC), in 1973, and as a consequence, there is free movement of people, goods, services and capital across the border.
Northern Ireland was created in May 1921, when Ireland was partitioned by the Government of Ireland Act 1920, creating a devolved government for the six northeastern counties. These counties include Antrim, Down, Armagh, Fermanagh, Derry (Londonderry), and Tyrone.
Regardless of Brexit, anyone born in the United Kingdom and on the island of Ireland (north or the republic) has freedom of movement within the UK. This means that if you are born in England for example you can move to Ireland any time you want and live there without requiring visas or permission to stay. An Irish passport now also allows you the freedom of movement within the EU so you can live anywhere as long as you meet a few general rules. You may also be able to obtain an Irish passport if your parents or grandparents were born on the island this is known as citizenship by descent.
Over 9 million people visit Ireland a year and many will stick to Dublin and spend their entire holiday there enjoying the craic, having a few pints, visiting some museums and maybe taking a tour out of the capital for a day or a few hours. But Ireland is the home of the road trip, so rent a car and get out of the city and explore all those famous shades of green.
Practically everyone who visits Ireland vows to come back again and many do as there is just so much to see and do. In this Ireland travel guide, I've tried to give you a really wide range of activities, places to see, castles to stay in, off-the-beaten-path suggestions and more. This could get a little tricky as I have over 153 articles here on Ireland which include both the Republic and Northern Ireland.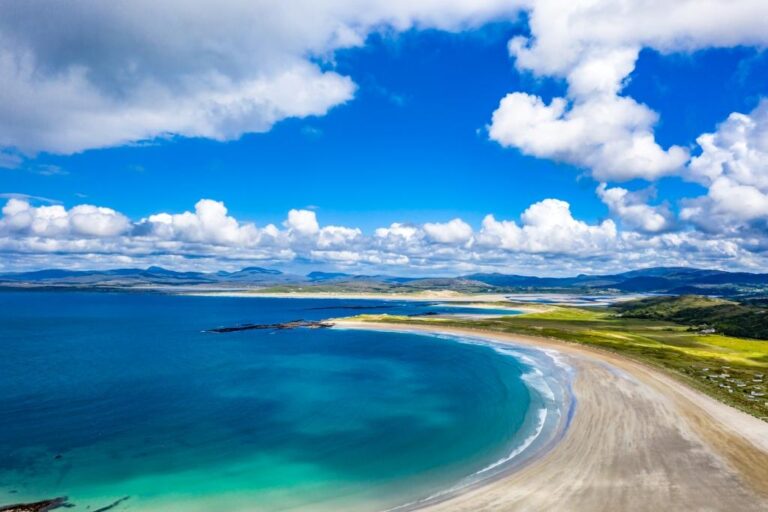 Top things to do in Ireland
According to Failte Ireland, the Irish tourism organization the top attractions for visitors to Ireland are the Guinness Storehouse coming in at #1 and the Cliffs of Moher at #2.
Overall, the top 10 attractions in Ireland are:
1. Guinness Storehouse
2. Cliffs of Moher Visitor Experience
3. Dublin Zoo
4. Book of Kells
5. Tayto Park – now known as Emerald Park
6. St Patrick's Cathedral Dublin
7. Kylemore Abbey & Garden
8. Muckross House Killarney
9. Powerscourt House Gardens and Waterfall
10. Blarney Castle & Gardens
Ireland travel guide
All the craic in Dublin
The capital of the Republic of Ireland and its largest city, Dublin offers so much to explore. Take a walk back in time at Trinity College and see the Book of Kells from 800 CE. The Guinness Storehouse may be a tourist trap and you don't get to see any brewing but it does have some of the best views of Dublin from the rooftop bar. Explore Irish revolutionary history at the Post Office Museum, take the kids to the Leprechaun Museum to learn about Irish legends.
Visit some of Dublin's best pubs for the craic, trad music and a pint. Go and see where St. Valentine is buried or start your El Comino journey – it begins here in Dublin. Check out some Dublin Don'ts, try and find your ancestors at Glasnevin Museum, spend Christmas in Dublin or celebrate St. Patrick's Day or Women's Christmas. And yes you can get married in Ireland just don't forget your paperwork.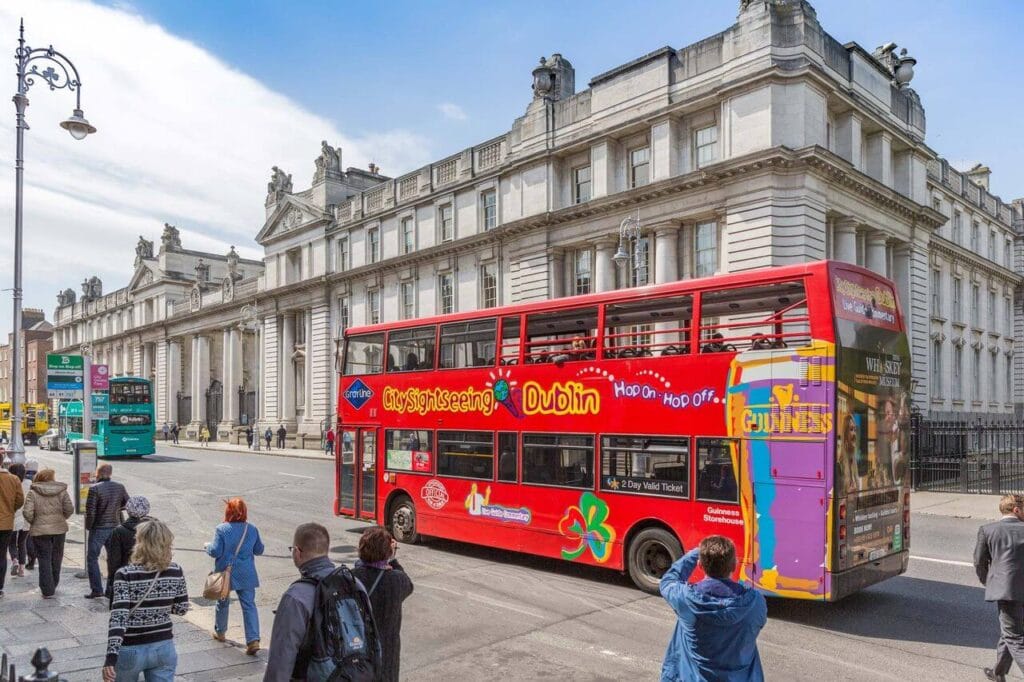 Irish Landscapes
From the Cliffs of Moher to Slieve League in Donegal to the wild stretches of land and a fjord in Connemara. The outstanding Ring of Kerry, stone circles and ancient burial cairns like Newgrange, the Hill of Tara, the wilds of the coolest place in Ireland – Donegal Ireland has a landscape for everyone.
Travel the Wild Atlantic Way, discover Ireland's Ancient East, explore 101 Landmarks in Ireland, go find some outstanding Celtic Crosses or discover Ireland's magical history by hearing the stories of witches, Ireland's saints and ancient legends.
Ireland Travel Guides
The Wild Atlantic Way
Planning a Wild Atlantic Way itinerary can be a challenge it's a hell of a long route but it is well worth taking 2 weeks to explore. It is not possible to explore the WAW in a few days the distances are just too vast and although you can easily use Google maps to plot your route I guarantee you – you will get lost but that is part of the joy of travelling in Ireland.
Along the WAW you can explore Sligo and see where WB Yeats is buried. Visit Donegal Town and explore the best of Donegal visit Killybegs, and find the Secret Waterfall, take some surfing lessons and enjoy some great seafood. Explore the Glenveagh National Park and its castle, discover Glencolmcille an ancient religious place of pilgrimage and look for puffins along the cliffs of the WAW.
Head to Mayo to see Ireland's favourite place to live Westport and discover the Irish pirate queen. Spend a few days in Galway and go visit Cong home of the Quiet Man. Visit Bunratty Castle, the Cliffs of Kilkee, the Burren, Cork and Cobh. As you can see this WAW route is a hell of an introduction to Ireland.
In this part of Ireland, you will come across Gaelic speakers and in the Gaeltacht areas you will hear traditional Irish music including rebel songs and you can see those green rolling hills and the Emerald Isle you have always dreamed of.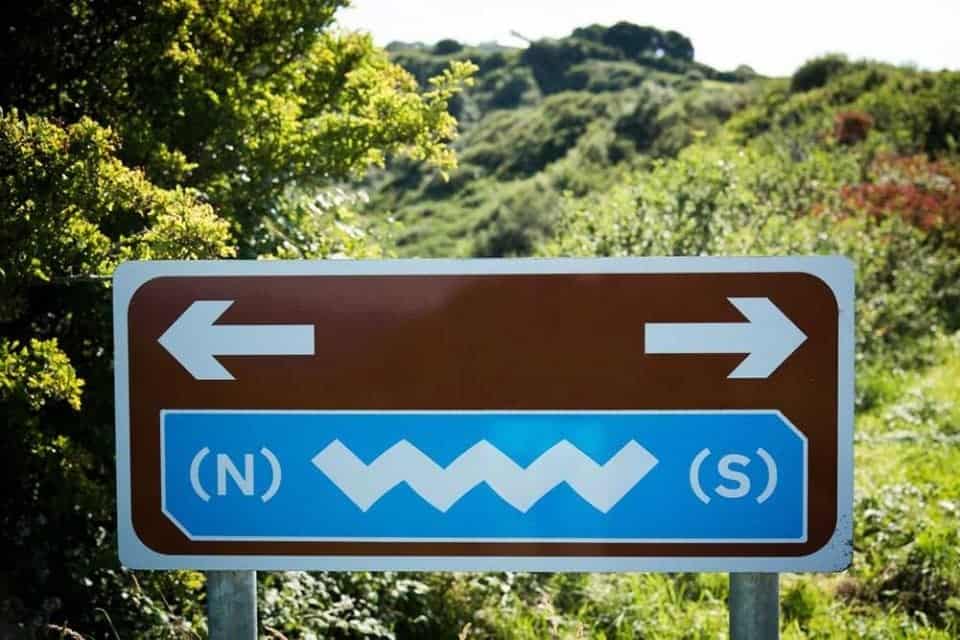 Travel Ireland's Ancient East
Encompassing 5000 years of Ireland's history the Ancient East and covering 17 counties and has hundreds of attractions ranging from Neolithic sites to castles. Ireland's Ancient East is a route that is easy to follow and signposted stretching from the Boyne Valley with the Bective Abbey ruins and Newgrange in the northeast, down through the Wicklow Mountains and see where Vikings was filmed and head all the way down to Waterford's Viking Quarter and Cork's many attractions.
To the north of Dublin, you can head to Mellifont Abbey which it is said that Ireland's Helen of Troy helped to build. Go and see some incredible Irish crosses at Monasterboice and visit a copy of the book of Kells when Trinity is closed.
Visit Kilkenny and discover the Medieval Mile and Ireland's Kilkenny Castle Explore the ancient Rock of Cashel, follow in St. Patrick's footsteps, visit the ancient monastery of Glendalough and hike the pilgrim trails in the National Park. Visit Birr Castle and admire its authentic Victorian telescope, visit the mountains of Slieve Bloom, the Rock of Dunamase, The Viking Triangle in Waterford or the National Stud in Kildare.
If you love an evocative ruin or two visit Kells Priory Ireland's oldest ruins or Jerpoint Abbey a fine medieval ruin. You can even look for the fairy trails and mounds travelling through the countryside.
Head to Tipperary and no it's not a long long way but it is a fascinating visit. While there you can look for sheela na gigs in Fethard, see a place where the true cross may have been in Holy Cross Abbey.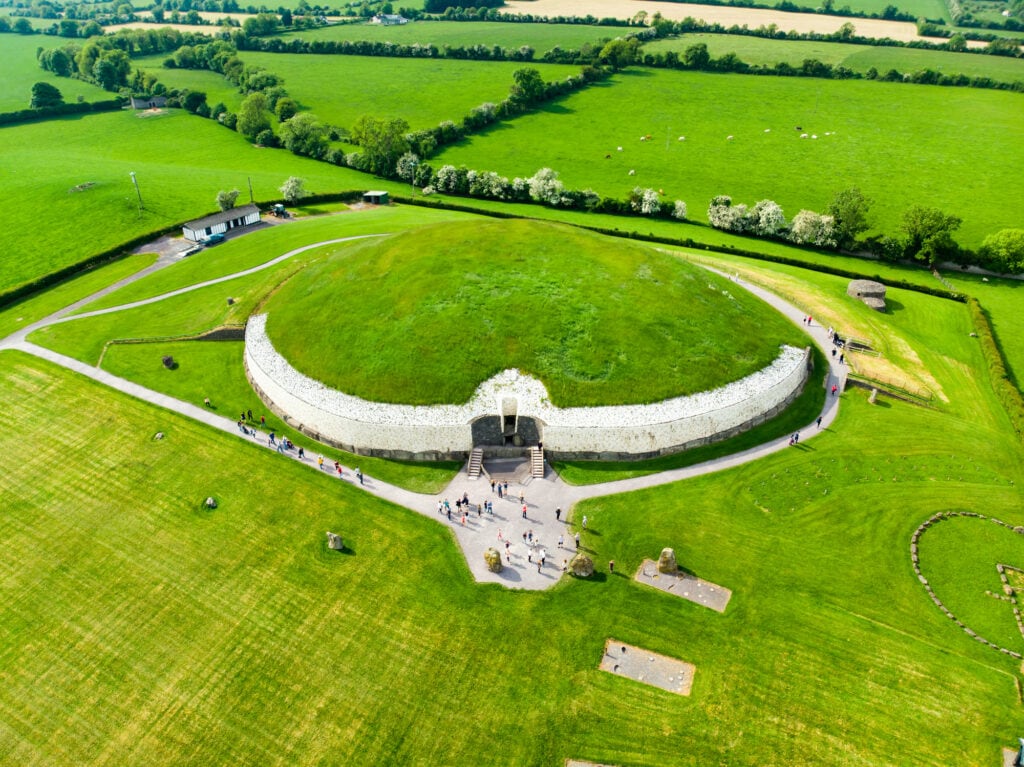 Castles to stay in and haunted castles to visit
Ireland is steeped in history and the entire country is covered in castles (there are some 30,000 castles and castle ruins here). You can stay in some of Ireland's finest castle hotel accommodations or visit some of the most incredible haunted castles. Visit the best-preserved medieval castle at Cahir or see the world's largest and oldest telescope at Birr Castle. You can attend a medieval banquet or do the fairy trail at Bunratty Castle. Word to the wise here if you plan on seeing a lot of historic sites and castles pick up an Irish Heritage card.
If you only have a week in Ireland why not just tour South East Ireland: Wicklow, Waterford, Wexford, and East Cork, or do a one-week road trip if you want to visit both Scotland and Ireland here's an itinerary for you. Don't forget to enhance your Irish slang by kissing the Blarney Stone.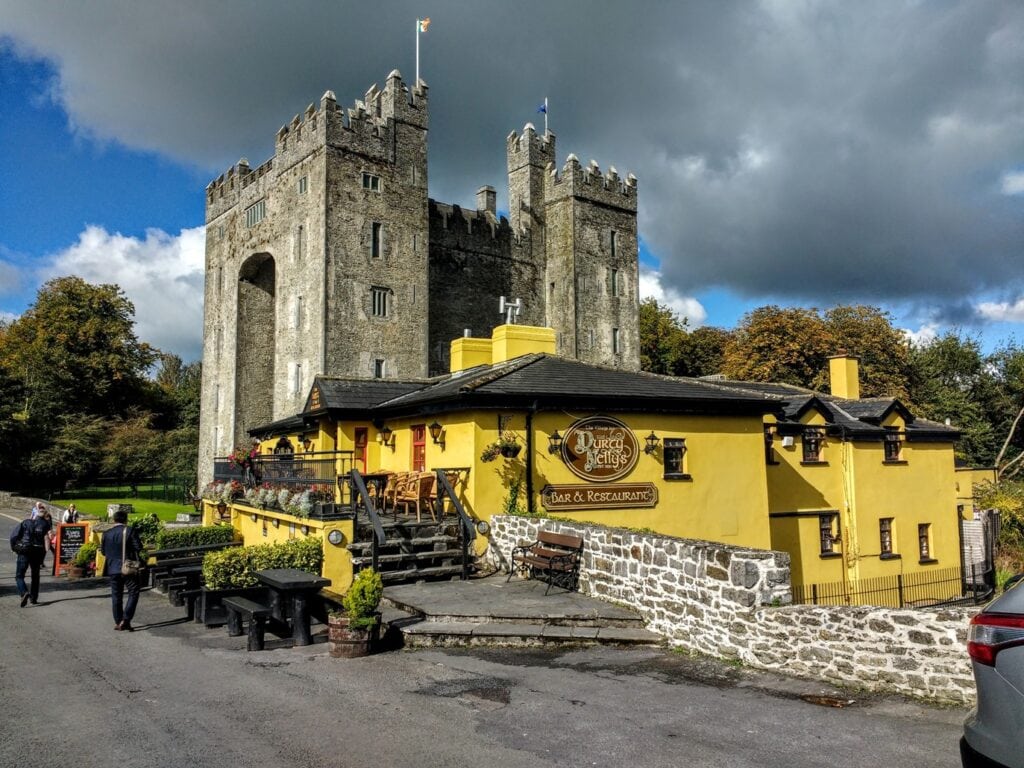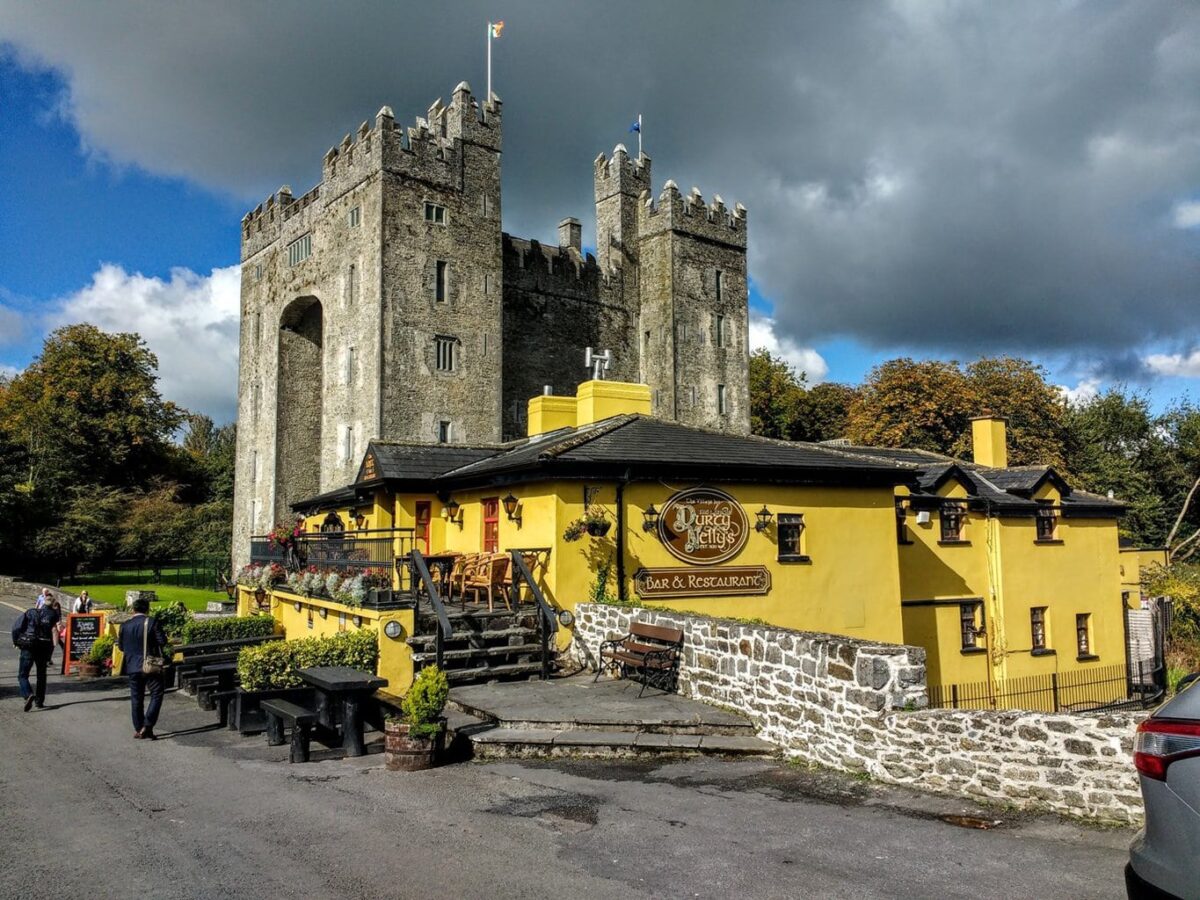 The Islands of Ireland
There are 29 accessible offshore islands dotted around the Irish coast that can be visited via ferry, tour boats and even a cable car. From the Skelligs where Star Wars was filmed to Dun Aengus on Inis Mor, the Aran Islands, Galway Bay's Islands, and even Sligo has a few islands.
Ireland's prettiest towns and villages
There is no lack of gorgeous scenic villages in Ireland, from Killarney to Doolin, from Donegal Town to Carlingford around every corner you will find a pretty town or village to visit. You can rent an authentic Irish Cottage for your stay or perhaps you prefer something a little wilder like some glamping? Ireland also has some cool places to stay like bubble domes, retro caravans and even boats.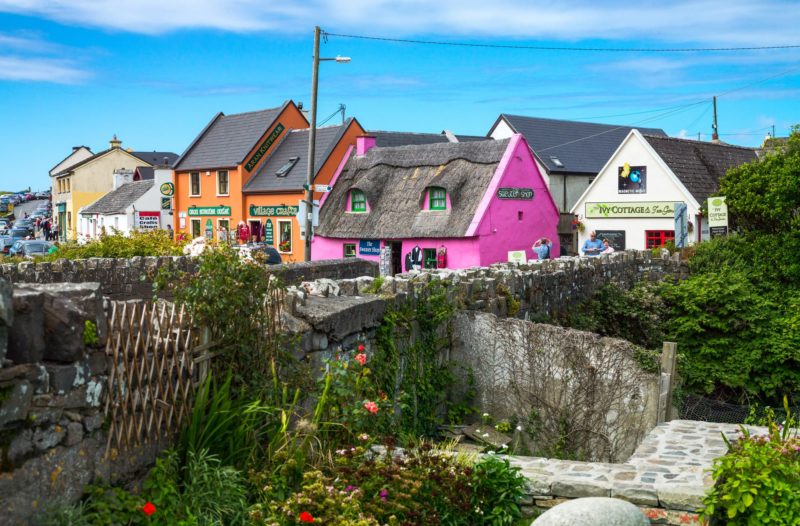 Irish Food and booze
Ireland has always had some great whiskey and there are many whiskey distilleries you can visit and taste the finest across Ireland. There are also gin palaces, fine cocktails, and whiskey-based cream drinks to go along with some fine Irish food.
If offered a full Irish breakfast at your BnB take the host up on that offer as you won't want to eat again until dinner time. Enjoy it with your Irish Soda Bread or Boxty. Make sure you partake of some Portavogie prawns the most famous in Ireland, and some of the best seafood you will ever find is caught right here in Ireland.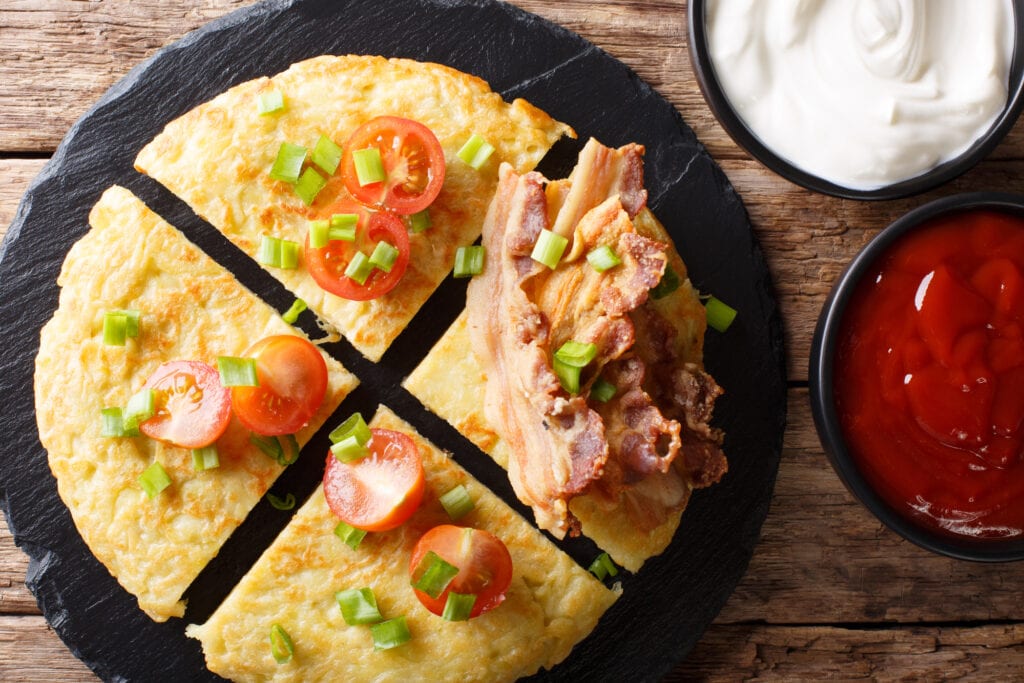 How to get around Ireland
Getting in and out of Ireland is either via Dublin Airport or Shannon in the Republic. Public Transport from the airport is relatively simple either via bus or taxi. You can also get your car rental from the airport but I wouldn't advise renting a car if you are staying in Dublin for a few days you won't need it.
You can get a bus to the Dublin train station and from there you can get to several locations across the country except Donegal to get there you have to take a bus. When in Dublin get yourself a LEAP card With a LEAP card (a card you can top up to use on the country's public transportation), you can use all public transportation options for reduced prices (up to 31% off compared to cash tickets).
You will also find the public transportation pretty poor in some places although the major cities such as Dublin, Galway, Cork etc do have decent links. In fact, most cities with Universities will have great inner-city links. There are some great day trips from Dublin you can look into by train or bus and even private tour companies.
Bus & train passes – Ireland has several rail and bus passes which might work depending on your budget and vacation time.
Irish Explorer – Five days of unlimited Irish Rail travel within 15 consecutive days for 128 EUR.
Trekker Four Day – An adult-only ticket which allows for four consecutive days of unlimited travel on all Iarnród Éireann services in the Republic of Ireland from the date of issue on the ticket, priced at €88 euros.
Car Rental – Renting a car in Ireland is pretty expensive and bloody confusing with all the insurance options. Have a read of this article to learn the ins and outs of Car rental.
When to Go to Ireland
Ireland does have a pretty mellow temperature it doesn't really get the highs and lows of say Ontario. However, rain it does – I mean how do you think the country stays so green? Ireland's climate is very changeable and as we like to say you will see 4 seasons in one day.
June through to August are the summer months when the temperatures peak around 13-20°C (56-68°F) but can climb to 25°C (77°F). This is the busiest season for tourism in Ireland and you will find some cities absolutely jam-packed and accommodation crazy expensive. The days are long in the summer season so you could be up and going at 6 am and the sun doesn't go down until much later around 11 so there are plenty of hours in the day.
Winters can be absolutely miserable if you live here the days are short but we rarely get snow until very recently with climate change some areas are experiencing much colder weather. Having said that it rarely goes below freezing and there is plenty to do except some historic sites may have shorter hours or be closed, but you can still enjoy a Christmas in Dublin or learn about Irish Christmas traditions.
Spring well that's an easy one as most folks head to Saint Patrick's Day March 17 Dublin will be packed to the rafters and nary a hotel room to be had. The temperatures are pretty mild and outside of March 17th you can easily find hotels and accommodations in March.
Fall like spring is called the shoulder season and is a great time to visit. Like spring the cost of a trip will be cheaper and there are still loads of things to do, most sites are open until the end of October and longer and the country is not quite as busy and full of tourists.
12 Ancient Ring forts in Ireland to visit
12 Ancient Ring Forts in Ireland to visit At one point in time, it is believed that there were around 50,000 ring forts in Ireland, … Ireland Travel Guide