Northern Ireland Travel Guide from a local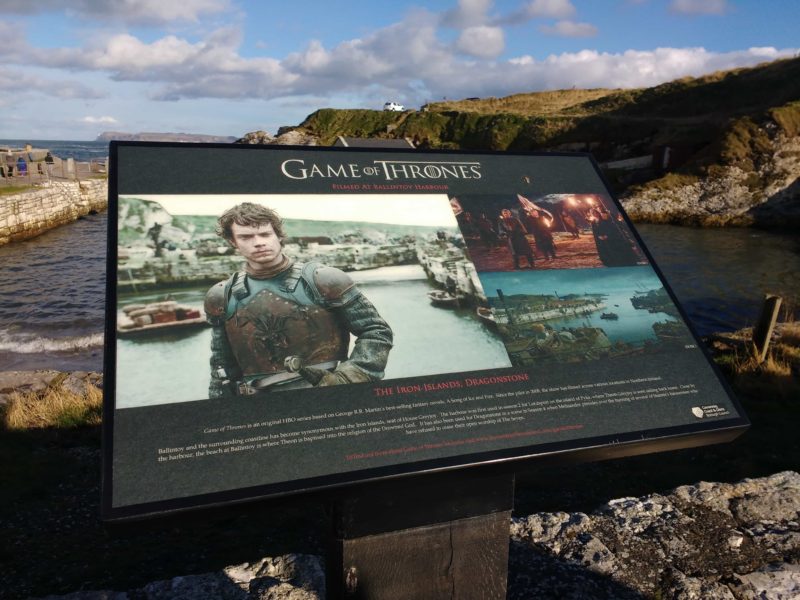 Visit the Game of Thrones Site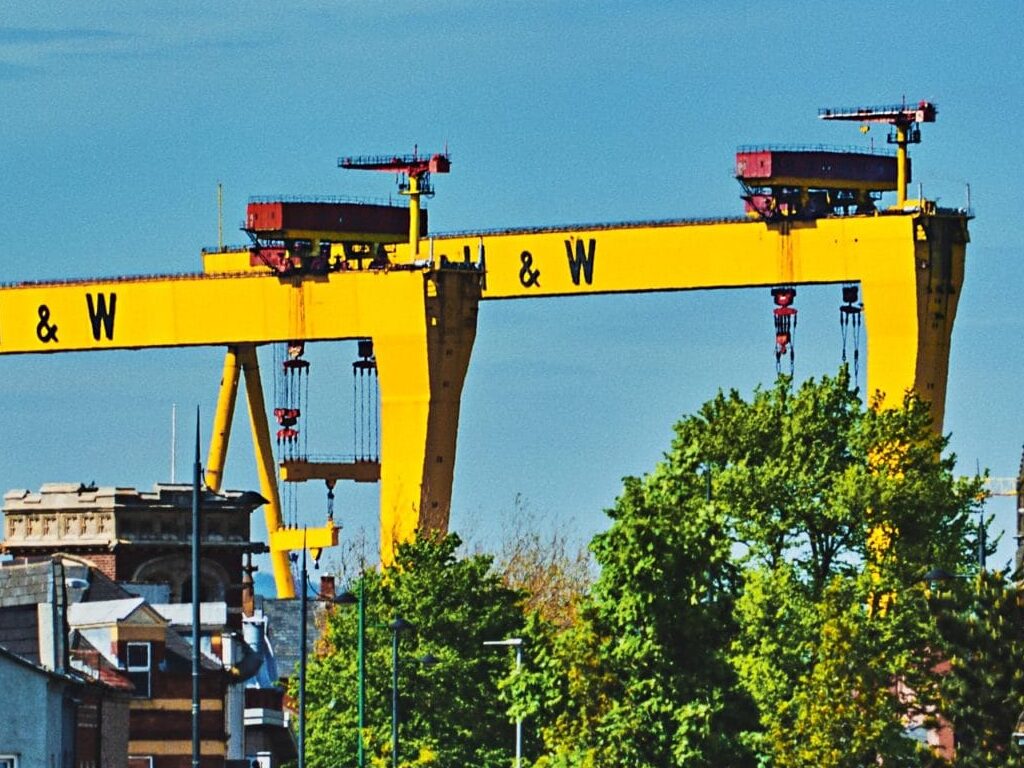 Samson and Goliath Belfast
Northern Ireland has come a long way from the days of the "Troubles" and in fact, is one of the world's leading tourist locations for sites such as the Titanic Exhibition, and of course the famous TV series Game of Thrones. Northern Ireland travel is perfectly safe and in such a small place you can drive across the country in around 2 hours.
The United Kingdom of Great Britain and Northern Ireland (UK), since 1922, is comprised of four countries: England, Scotland, and Wales (which collectively make up Great Britain), as well as Northern Ireland. There are no border crossings between Northern Ireland and the Republic of Ireland so you won't have to get your passport stamped.
Northern Ireland is sometimes referred to as Ulster, although it includes only six of the nine counties which made up that historic Irish province. The six historic counties are Antrim, Down, Armagh, Tyrone, Londonderry and Fermanagh.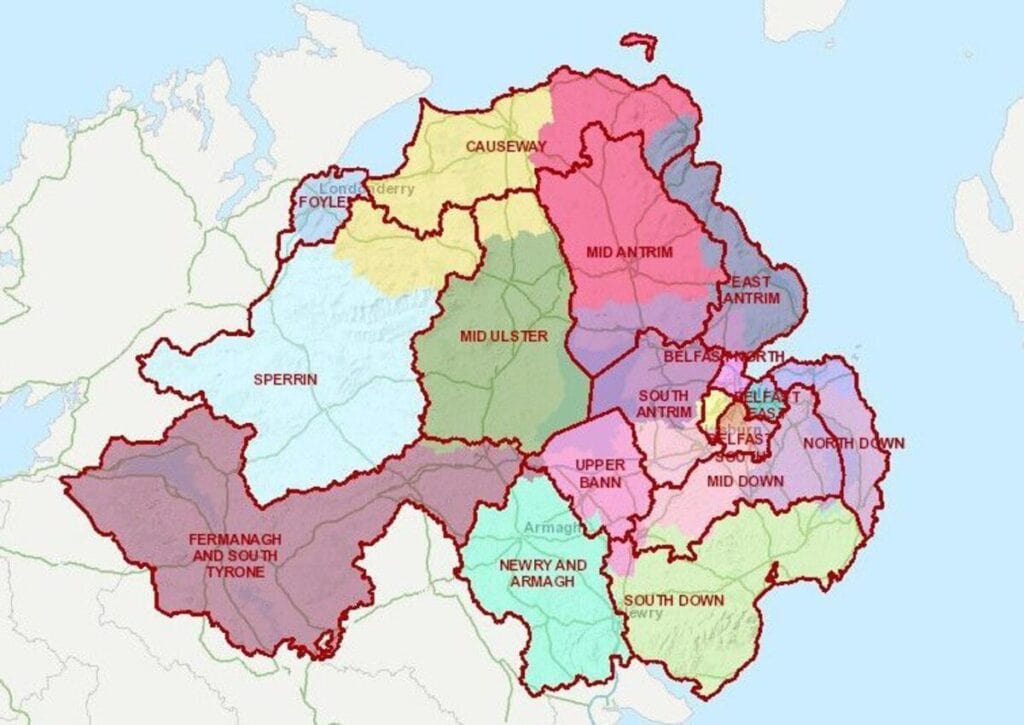 The capital is Belfast, a modern city whose historic centre was badly damaged by aerial bombardment during World War II. Once renowned for its shipyards—the Titanic was built there—Belfast lost much of its industrial base, but is now famous for its tourist attractions. The 6 largest Cities of Northern Ireland are Belfast, Bangor, Derry/Londonderry, Lisburn, Newry, and Armagh.
But remember it is a UK country which means it is not a member of the EU anymore and they use pounds/sterling so you will need that currency and not euros. It is also not a member of the Schengen Zone.
The capital of Northern Ireland is Belfast which is where you will find the Titanic Exhibit and dozens more fascinating sites. Don't forget to visit the peace wall and take a Black Taxi tour to learn about the civil war that cost many lives.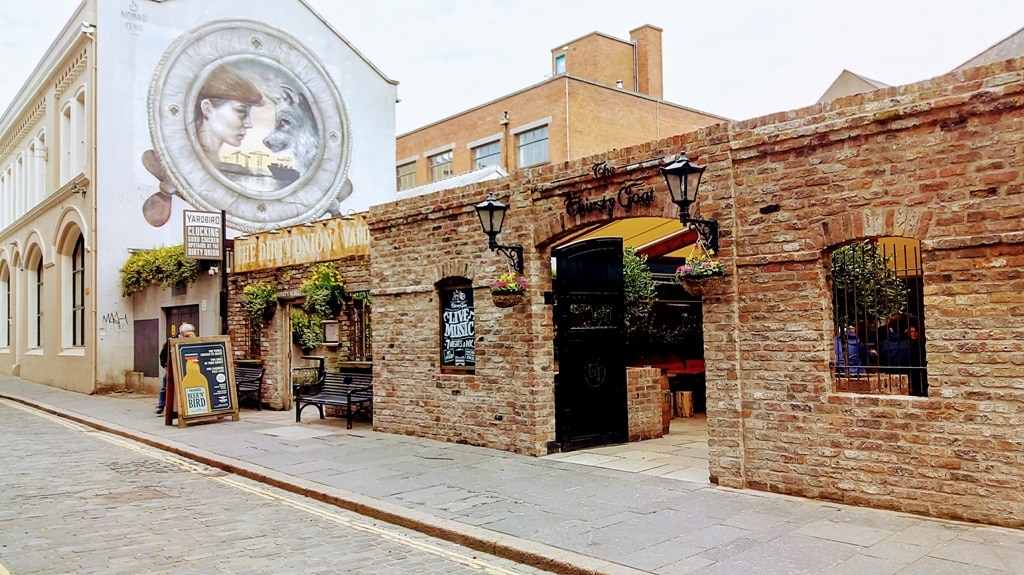 Northern Ireland is famous for movies and films including Game of Thrones that really put the country on the map. Northern Ireland is of course a part of Great Britain and as such has a different government from the Republic of Ireland.
However, these days, if you have rented a car you would be hard-pressed to know if you have crossed the border from the North to the South unless you see the road signs changing to kilometres from miles. A tip here – make sure you have both currencies on you so if this does happen you will be able to purchase a coffee or snack when you come to a cafe or petrol station.
Travel to Northern Ireland
Visiting Northern Ireland is pretty easy these days you can either fly into Belfast from anywhere in the world. Or take a ferry from Scotland.
If you're travelling by air, the easiest airport to fly into is Belfast International Airport (BFS). There are flights to over 70 destinations in the UK, Ireland, Europe and North America. From the airport, you can take a Translink Airport Express 300 bus to the city centre. The journey takes around 30-40 minutes and tickets cost £8 one-way or £11.50 return. The Airport Express 300 runs seven days a week with services every 15 minutes.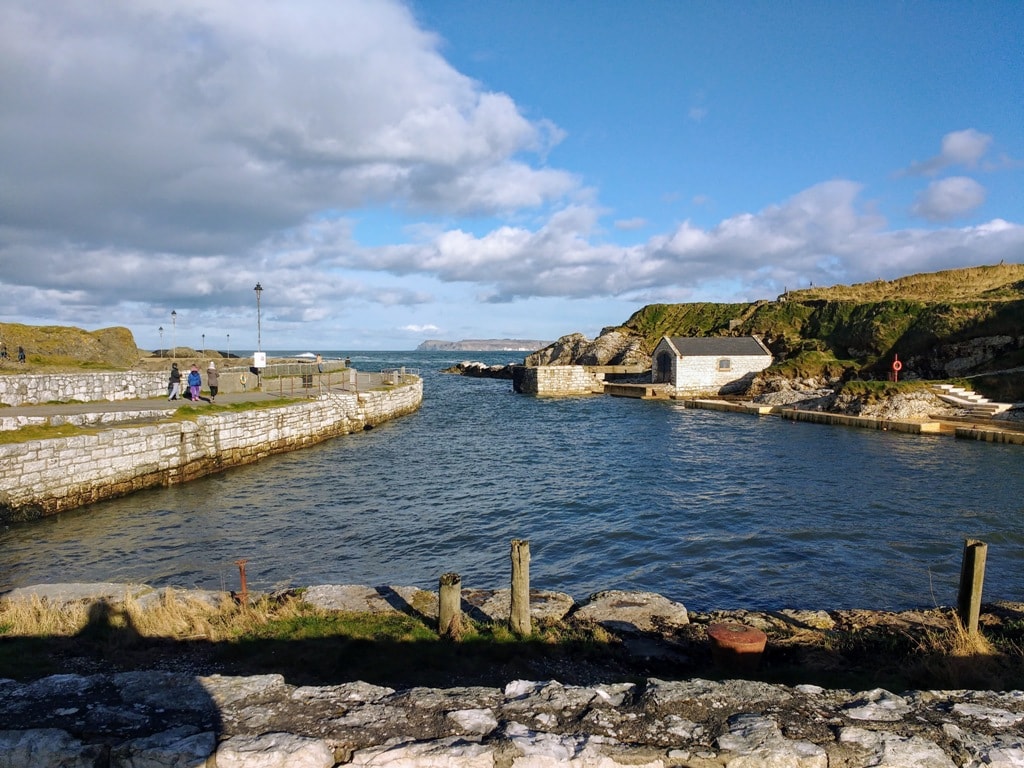 Getting to Northern Ireland by ferry
Taking the ferry is a good option if you're travelling from Britain and want to take your car. There are crossings from England and Scotland, and the high-speed ferry from Scotland takes just one hour. The main ferry companies operating services to Northern Ireland include:
Dublin to Belfast by train
If you're coming from the Republic of Ireland, you can take a TransLink cross-border train from Dublin to Belfast Central Station. It stops at all major towns including Louth, Dundalk, Newry and Portadown. The journey takes about 2.5 hours.
Driving
Driving in Northern Ireland is an easy way to get around and explore at your own pace. You can take your car on the ferry or hire one at an airport or town. The roads in Northern Ireland, particularly in more remote areas, can be narrow in places, so just keep this in mind.
Public transport
Translink is the main public transport service in Northern Ireland. If you'll mostly be using the TransLink rail and bus networks to get around, you could benefit from buying a daily, weekly, monthly or multi-travel pass for cheaper travel rates.
When travelling in Belfast, you can buy a Belfast Visitor Pass for unlimited bus and rail travel for one, two or three consecutive days (note: this is only valid for travel within the Belfast Visitor Pass Zone).
Northern Ireland travel guides
Exploring Belfast
Belfast is a small but easy walkable city and it is full of fantastic attractions such as St. George's Market the oldest covered market in the UK with great food and Irish treats. A top tourist attraction in Northern Ireland is Belfast Castle which is located in the Cave Hill area of north Belfast. It was built in the 1860s and is one of the city's most famous landmarks.
Head to the Cathedral Quarter for some fun. A vibrant neighbourhood it's full of hotels, clubs, superb restaurants and bars and often hosts festivals and artistic events. The Merchant Hotel is located here and even if you can't afford to stay drop in for a superb cocktail and to check out the outstanding interiors. The district was named after St. Anne's Cathedral, with a tall spire that the locals call "the rod to god".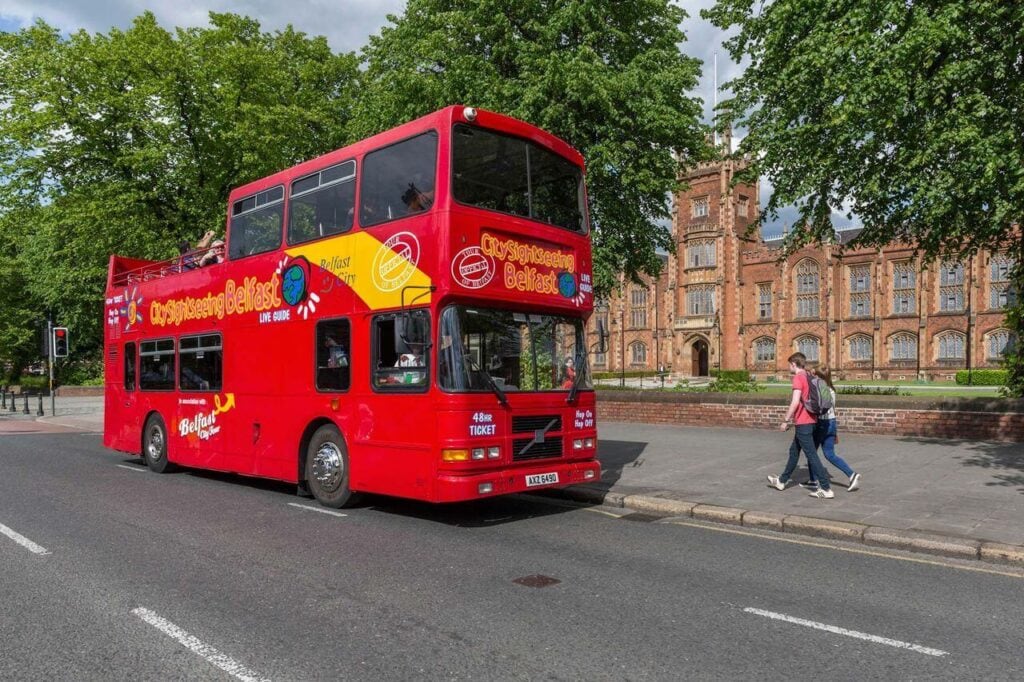 Take a hop on hop-off tour and learn the nicknames of the various street sculptures around the City. Such as the Big Fish as the Salmon of Knowledge is called or the Balls on the Falls as the Rise is called these are just a few of the 101 sites to see in Northern Ireland.
East from Belfast
Heading to the East coast of Northern Ireland you can stop at the gorgeous Helen's Bay for a swim or head out to Bangor and watch the yachts and small sailing boats taking in the calm waters of Belfast Harbour.
Visit the beautiful Mount Stewart estate and gardens or travel County Down and hike the Mourne Mountains. For those who want a serious hike, The Gobbins is for you a 3-4 hour walk along the coastline on a Victorian walkway.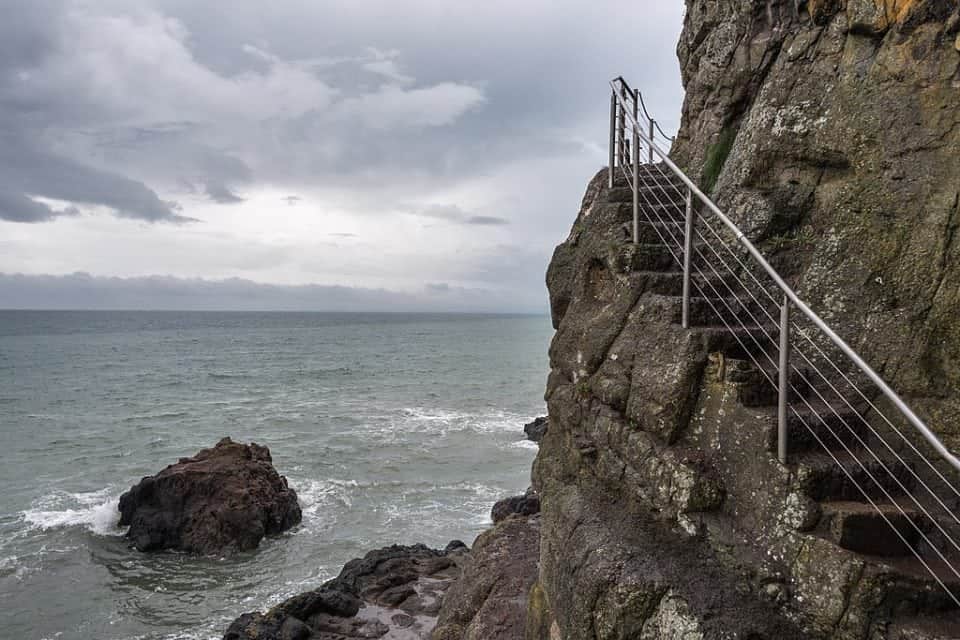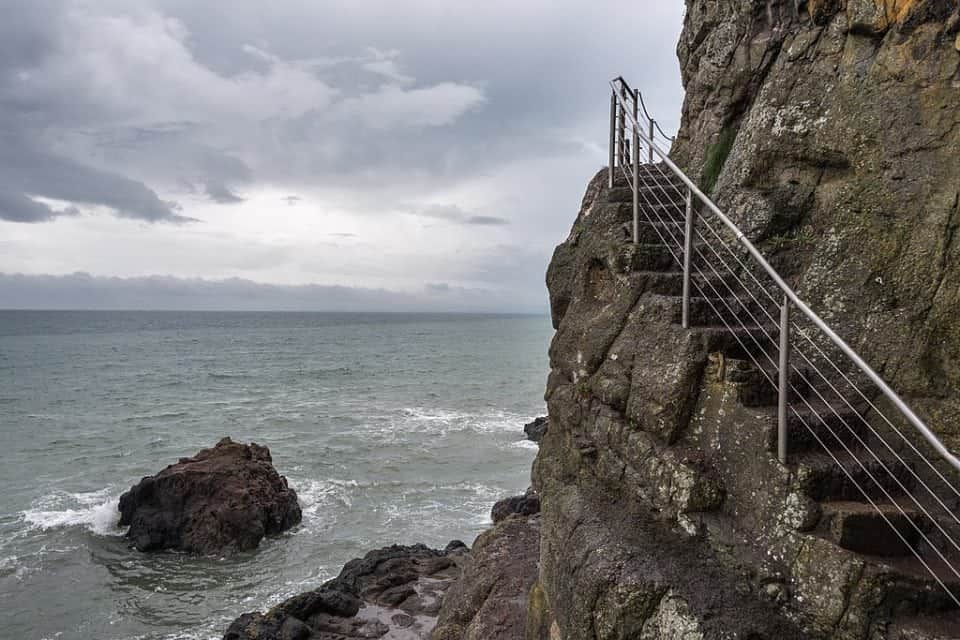 Head down the Ards Peninsula to see Grey Abbey a beautiful ruined Cistercian priory before heading down to Portavogie to try the world's best prawns that are only fished here. You could follow the Game of Thrones route to several sites From here you can travel down to the ferry at Carlingford and cross over to the Republic to one of the prettiest villages in Ireland Carlingford.
Touring the Causeway Coast
The Causeway Coast has been made famous by a few things for example the Game of Thrones TV series that was filmed here. It made many locations famous including the Dark Hedges as the King's Road. Dunluce Castle with a bit of CGI as Castle Greyjoy. The Carrick-a-rede rope bridge is where Balon Greyjoy, King of the Iron Islands, and his younger brother Euron battled.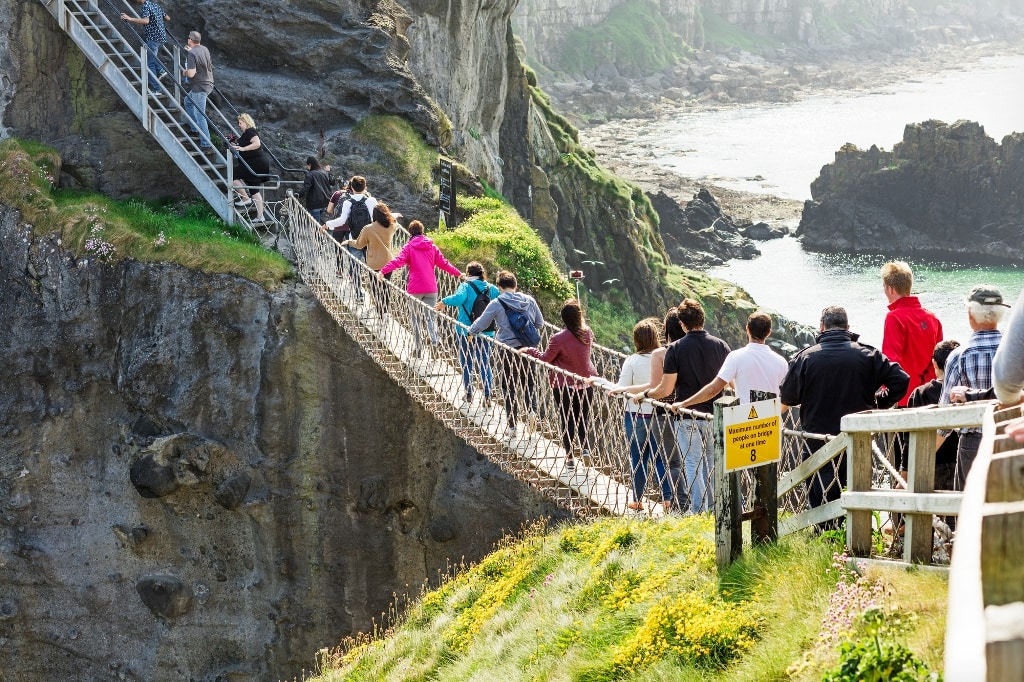 Start your coastal tour at Carrickfergus Castle. Carrickfergus is an excellent starting point for any visitor exploring the beautiful Causeway Coast and Glens. The castle was built in the 12th Century by John de Courcy and is the oldest and best-preserved Norman Castle in Ireland.
The Causeway Coast includes the Giant's Causeway which is a natural phenomenon with of course a tale of giants involved in its creation. Just down the road from the Giant's Causeway is Dunluce Castle and you can stop in Ballygalley where you can stay at the Castle and view the Tour of Doors the famous GOT doors taken from the dark Hedges trees blown down in a major storm.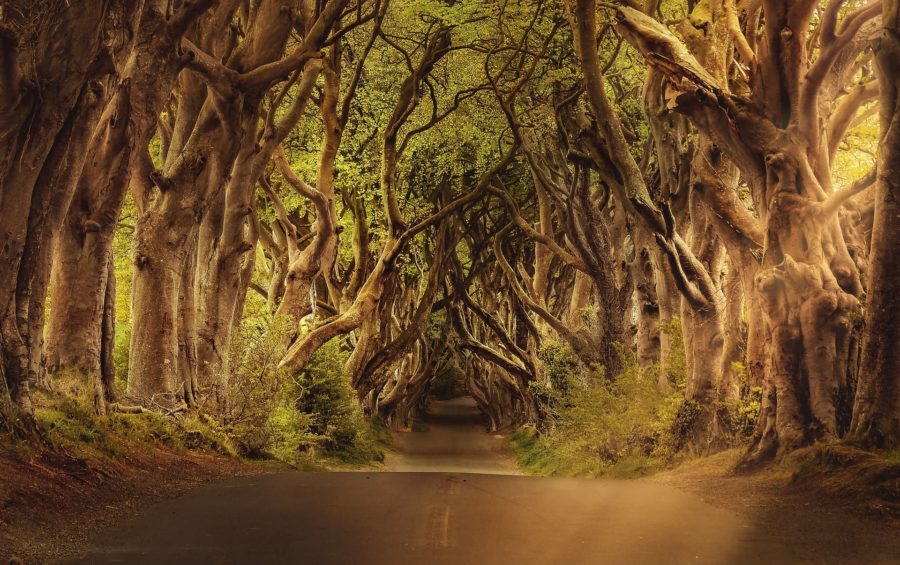 Take in a Whiskey Distillery visit at Bushmills from here you can head to the famous Rope Bridge then Mussenden Temple and Downhill Demesne. I have to say a word here about visiting the 9 Glens of Antrim which has some of the most outstanding views to be found in Ireland.
Before you head out to Mussenden though make a visit to Ballycastle and take the ferry to Rathlin Island where you can find Puffins nesting and learn about Robert the Bruce and his hiding place on Rathlin Island.
Visiting Derry and the western half of Northern Ireland
Now head over to Derry where you will learn more about the Troubles and start to understand the deep divides that Northern Ireland is slowly overcoming. On a lighter note get your Instagram picture done in front of the Derry Girls mural.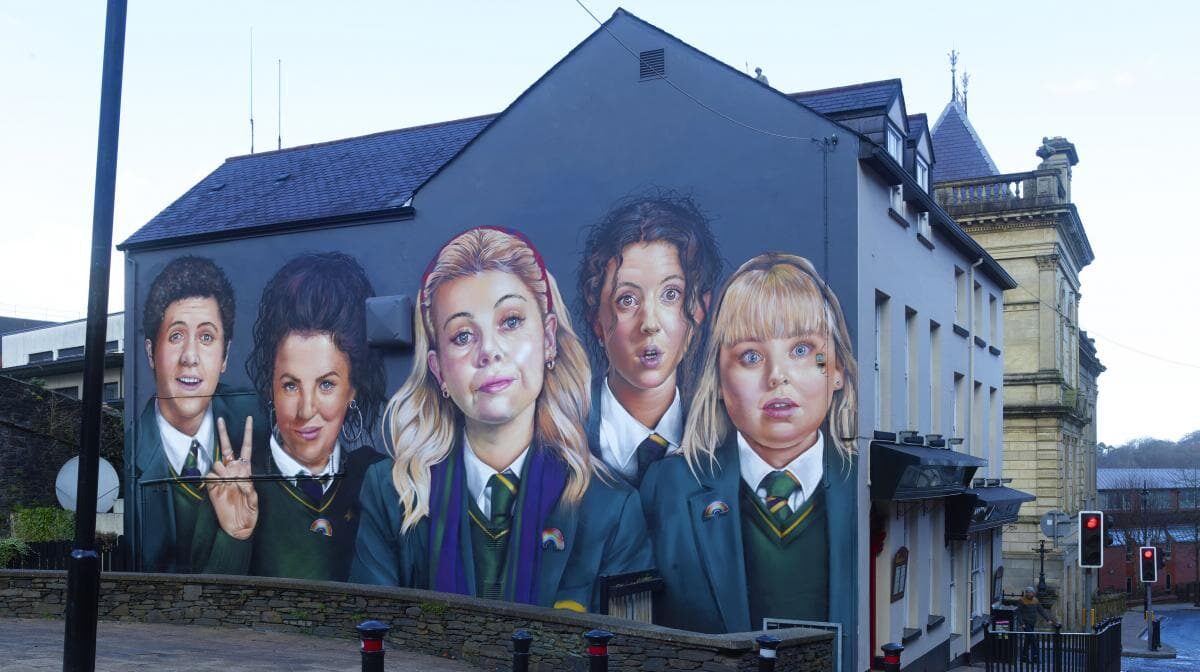 Stop by Omagh and visit the Ulster American Folk Village where you can follow the journey of the Irish diaspora travelling through time.
Near Cookstown in Co Tyrone, the Beaghmore stone circles were excavated from a blanket bog in 1965. This site is a complicated arrangement of Cairns, rows of stones and stone circles. These remains seem to be orientated towards the midsummer sunrise.
The Sperrin Mountains are Northern Ireland's most extensive mountain range and can be found along the border of counties Tyrone and Derry The Sperrins span over 40 miles, and they are described in National Geographic's list of the world's 101 scenic drives. The Sperrins are wild, untouched and raw and there are four scenic driving routes through, around and over the Mountains to be enjoyed.
In Fermanagh, you will find the Stairway to Heaven one of the best walking spots in N. Ireland. The boardwalk raises up to the sky when standing at the beginning of it and so it got its name.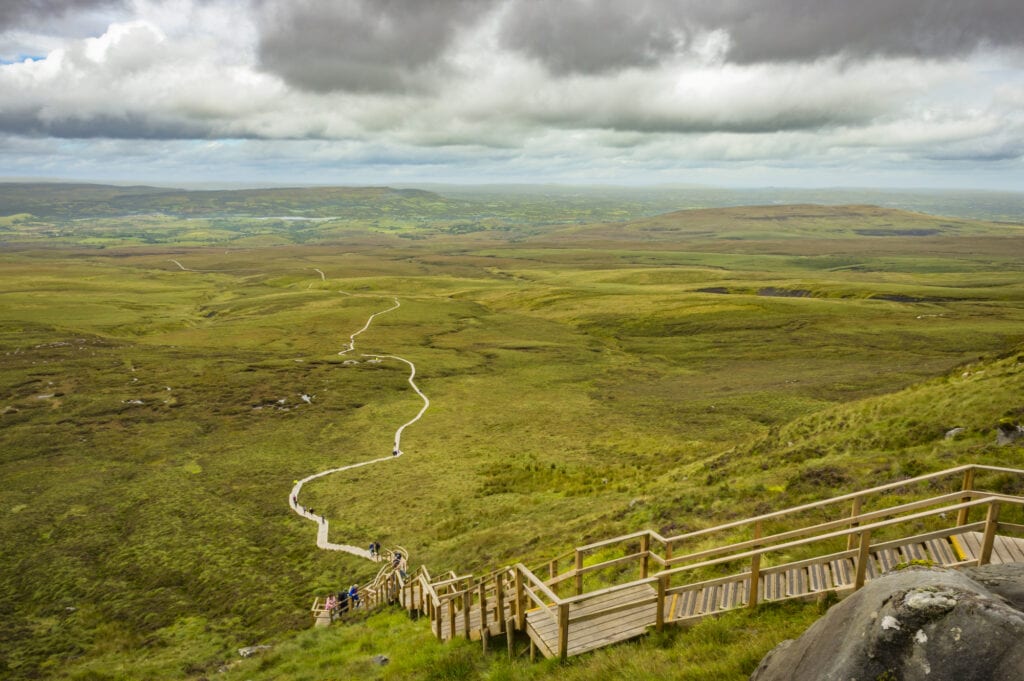 Also in Fermanagh, you can visit Boa Island which is located in Lower Lough Erne. The Lough is made up of 2 large lakes with Enniskillen sitting on an island that separates the upper and a lower lough that runs into the sea in Donegal through Ballyshannon. The Janus Stone on Boa Island predates Christianity and it is believed that it goes far back in time to pagan Ireland. The stone itself is over 2000 years old and is one of the most famous carved stones in Ireland today.
60 Best Northern Ireland tourist attractions
12 Ancient Ring forts in Ireland to visit
12 Ancient Ring Forts in Ireland to visit At one point in time, it is believed that there were around 50,000 ring forts in Ireland, … Northern Ireland Travel