Traditional Irish food 25 of the most popular Irish dishes
What is Traditional Irish Food? Traditional Irish food comes from a food culture that was very poor and the land wasn't rich in resources, or so they thought, these days favourite foods range from the foraged to the speciality farms and artisanal Irish food producers. Traditional Irish dishes are all about comfort and filling your belly. Traditional foods range from Guinness brown bread to Irish stew, scones and soda bread and pretty much anything with a potato in it.
Food made in Ireland has come a long way in the past 10-15 years. Irish culture and traditions meant that what was cooked had to provide the most amount of calories for a hard day's work and many traditional foods are based on 3 items, meat, veg and potatoes.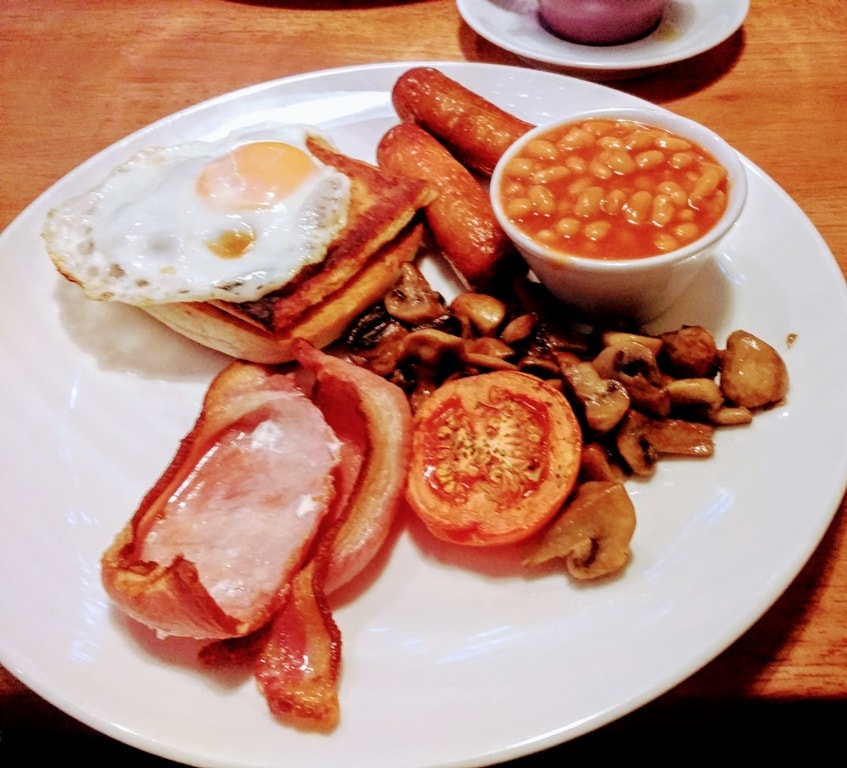 53 Ultimate Ireland travel tips
The traditional Irish fry up for breakfast, for example, was a huge dish meant to give strength to the day and included everything you could think of. In particular, it must have bacon, sausage, tomatoes, mushrooms, eggs, boxty or farls (Irish potato cakes) which are a sort of flat bread and black or white pudding occasionally it is served the British way with baked beans.
Visitors to Ireland want to try as many traditional Irish dishes as possible probably because of their memories of the foods that were prepared for them as children. But Irish food has come a long way and you will find everything here from Michelin-starred restaurants to an entire Irish food culture built on the farm-to-table ethos.
Many fine restaurants in both the north and south focus on ingredients, which are produced and or grown locally with superb cheese, butter and meat products. There is a growing vegan and vegetarian Irish restaurant scene and for those with food allergies, there is a great deal of care taken by the restaurant industry to point out common allergens and work toward providing their customers with a great deal of "free-from" products.
There's also a growing whiskey distilling tradition based on ancient methods of brewing in Ireland. Many distilleries now offer tours of their facilities and it's a great way to discover your favourite whiskey. Speaking of drinks you may think Ireland is a tea drinking nation but in recent years fabulous coffee shops have been springing up all over the country.
Planning a dream trip to Ireland? Everything you need to know
Xyuandbeyond is reader-supported. When you buy through links on our site, we may earn an affiliate commission. You can read my privacy policy here.
Irish Corned Beef and Cabbage?
One thing you may not find in Ireland is Corned Beef and Cabbage a lot of tourists pour in for St. Patrick's Day looking for this "traditional" dish. The Irish version of this is actually bacon and cabbage. Corned beef was not an Irish invention or product. It was the British who invented corned beef using Irish salt in the 1700s. Due to Ireland's lower salt tax and the development of the beef market (due to British Laws), the British started the corned beef industry and began shipping the product to the USA.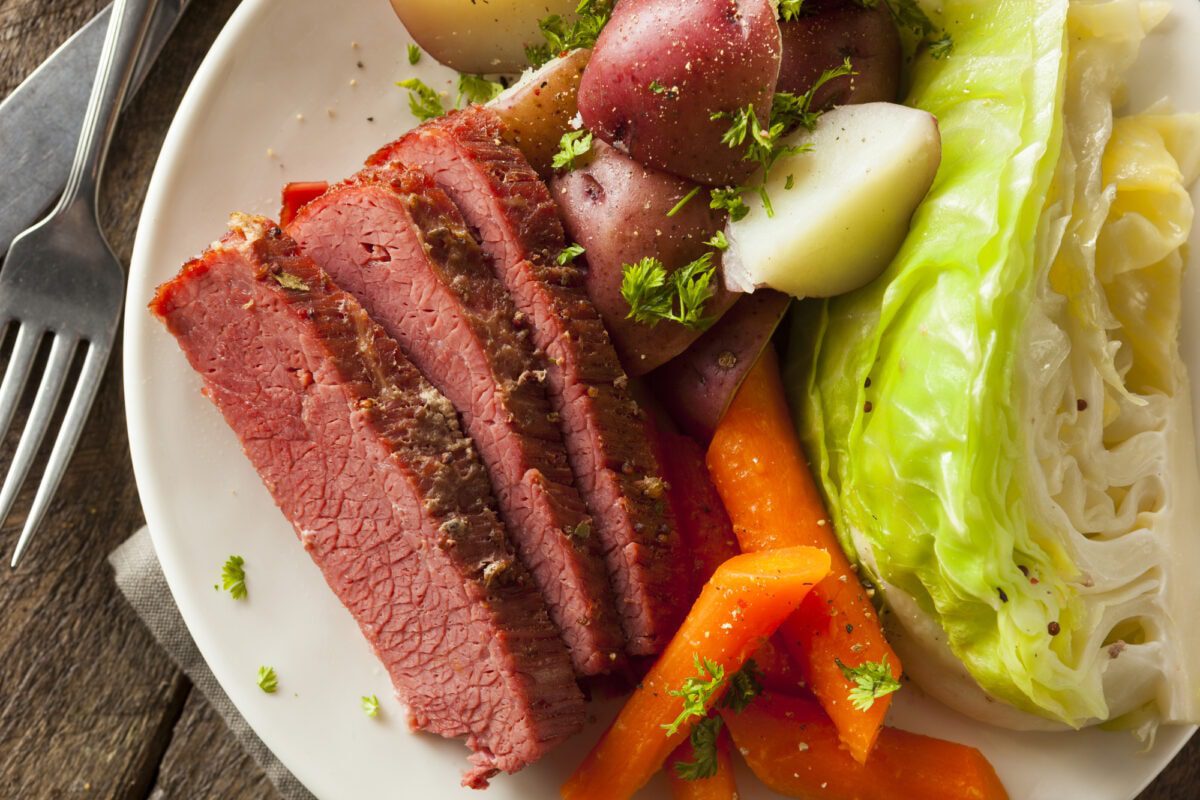 The Irish didn't eat it because they couldn't afford it, but Irish Americans became accustomed to the cheapness of the product and so used it to replace bacon in their traditional bacon and cabbage dishes.
There are a few food markets you should check out when in Ireland. I highly recommend the Limerick Milk Market and the English Market in Cork for those obsessed with a market like me.
11 of my favourite Irish Cookbooks
Traditional Irish Food
Foraged Food in Ireland
There is an enormous wealth of food to forage in Ireland. When I was a kid one of my fondest memories was picking wild blackberries from the roadside along with strawberries, rosehips and other fruits. In addition to what is known here as "leaves" meaning salad leaves such as nettles, thistles, dandelions, and elderflowers. You can also find along the shore rock pools rich with samphire, edible seaweeds, mussels, limpets, cockles, and winkles are all free for the taking along with crabs and shrimp.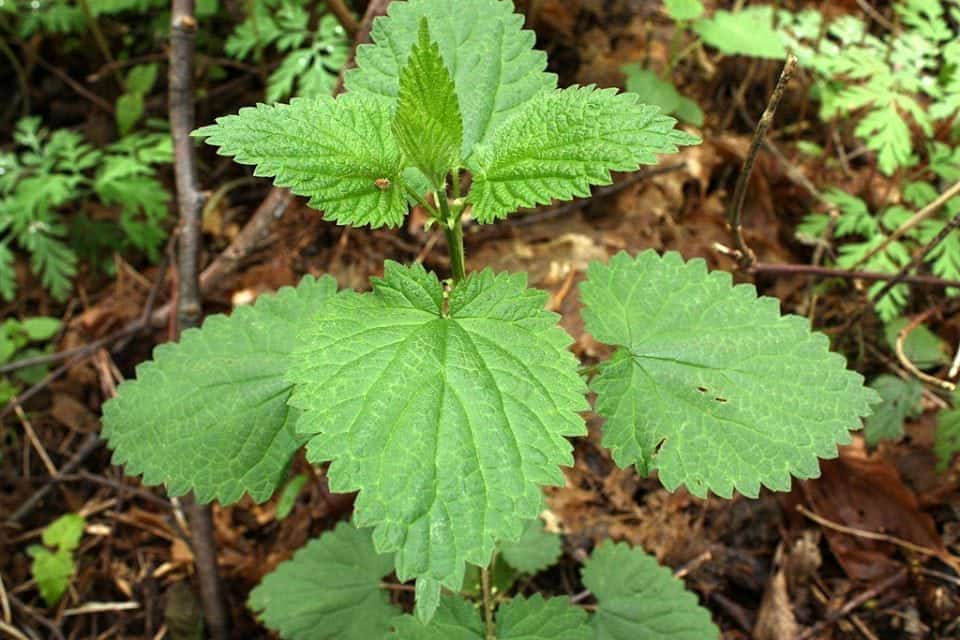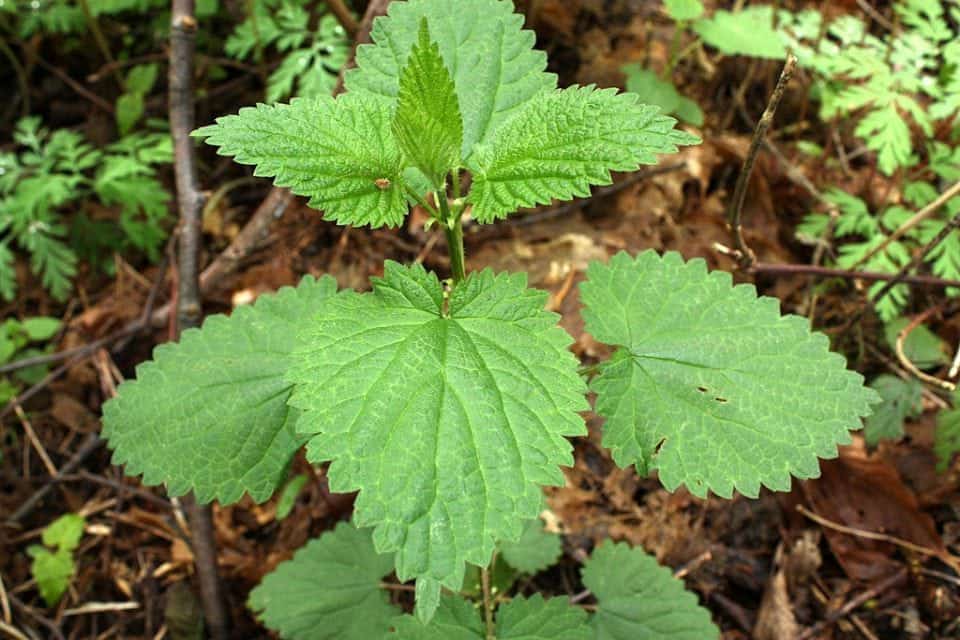 Ireland has a lot of rain (understatement of the century) and this is the perfect climate for wild mushrooms. Early autumn is the foraging time here for mushrooms and they can be found in large patches in woodland and pasture lands following a good rain on a warm day.
Irish Potato
You can't write about traditional Irish food unless you mention the potato and of course the Irish potato Famine. The Great Hunger was a result of the potato blight and the British shipping most of Ireland's edible foods to England. It's a long and sordid history and many Irish consider it genocide as the British detested the Catholic Irish. Of course, this led to years of fighting, civil war and the Troubles in N. Ireland.
Boiled, mashed, fried, baked, roasted and chipped the potato is everywhere here. The humble potato is turned into flour for cakes or used as a thickener in stews the potato is worth its weight in gold. I have also discovered that there are so many potato varieties, which should be carefully chosen for a specific dish.
25 Traditional Irish Foods
Irish Champ
Irish butter
Boxty
Irish Soda Bread
Irish Coddle
Colcannon
Irish Stew
Guinness Cake
Gammon
Rashers
Cockles and Mussels
Irish seafood Chowder
Tripe
Drisheen
Crubeens
Black & White Pudding
Barmbrack
Flapjacks
Gur Cake
Spice Bag
Goody
Chip Butties
Waterford Blas
Dulse
Yellowman
Irish Champ
Ireland's traditional food most certainly includes champ. Champ is probably one of the best known of Irish dishes and it's a very simple one. Mashed potatoes made with good milk, butter and scallions (spring onions). Mashed together and sometimes served as a full meal back in the day. Champ is available virtually everywhere in Ireland and these days is served with a variety of chopped foraged greens such as stinging nettle (which used to be quite popular years ago).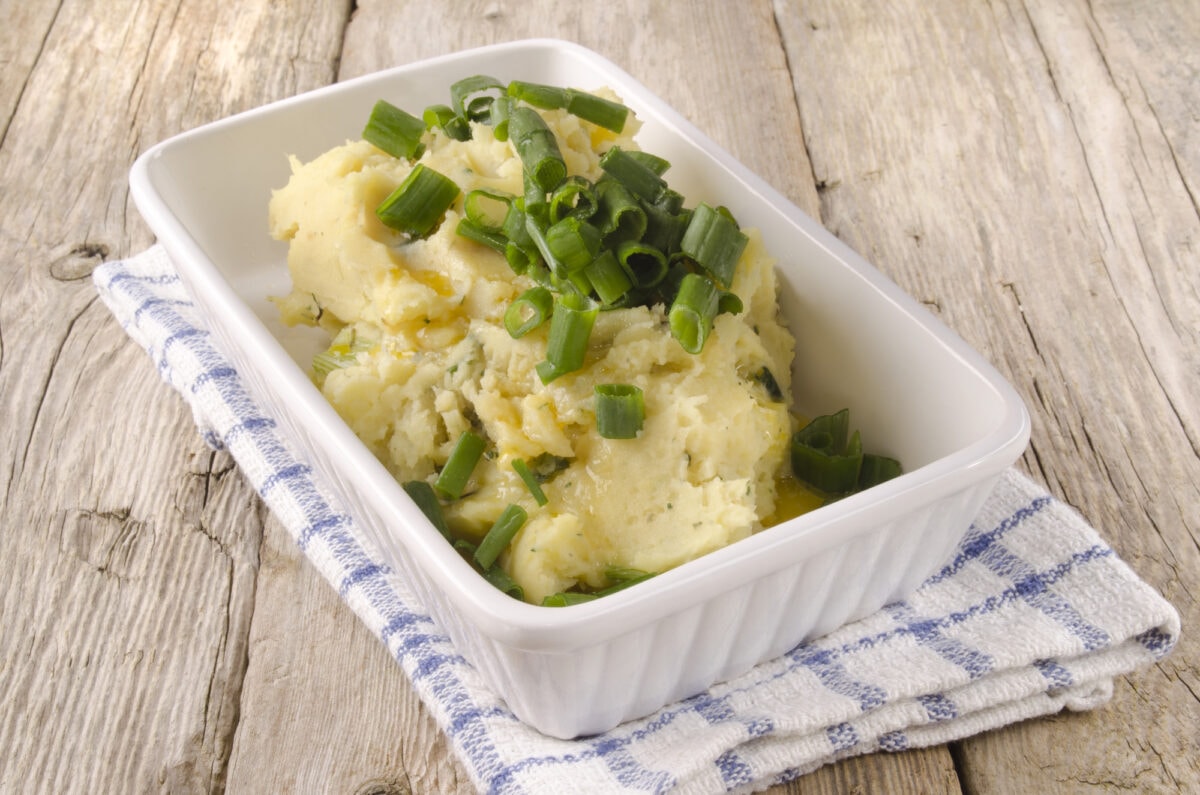 Irish Butter
I have to say a word here about Irish butter because it is true it is really the finest in the world. The reason why? Well, Irish cows are grass-fed and the butter produced from this is much higher in its fat content. This is why we love Irish butter – you could literally put it on a flip flop and it would taste good. After living in France for a while and dealing with French butter and French food culture I say give me Ireland any day.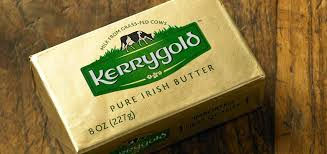 Boxty
Considered native to the Leitrim area botxy is a sort of potato pancake made with grated potatoes or leftover mashed potatoes. Boxty is known by different names depending on where you are from in Ireland. Boxty, poundies, potato pancakes, potato bread, and fadge to name a few.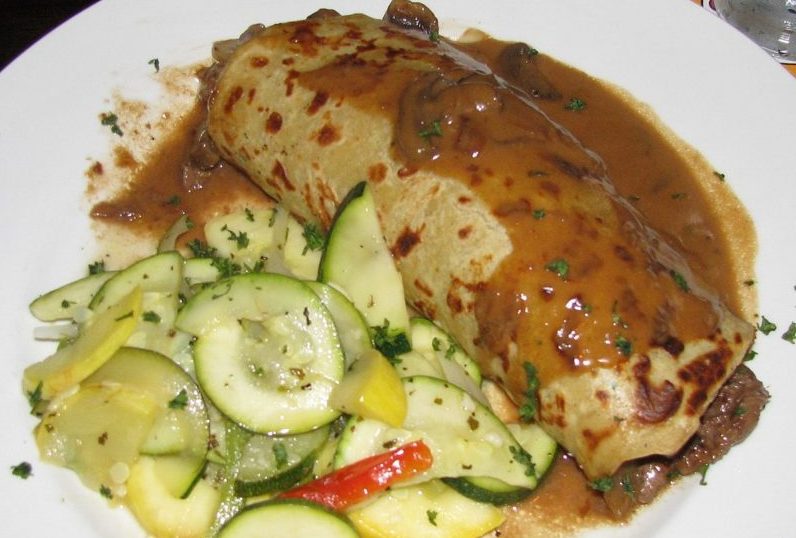 Irish Soda Bread and Irish Scones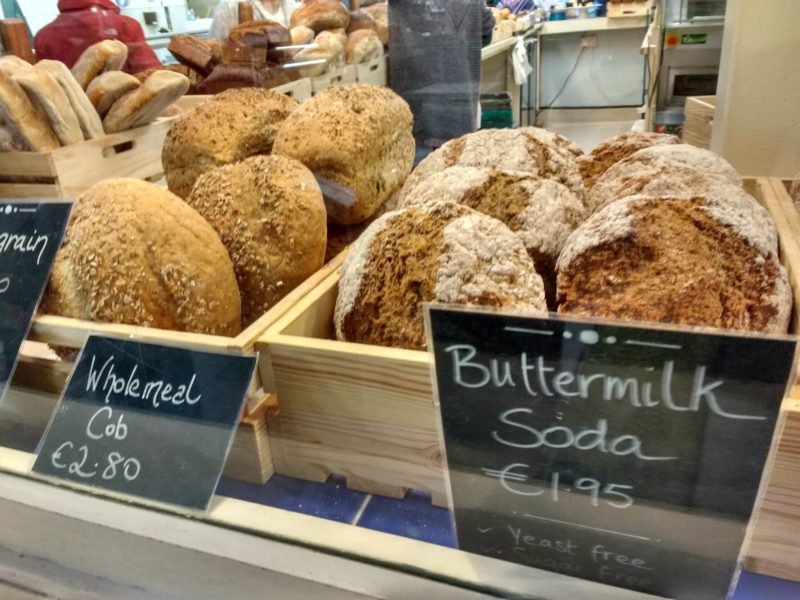 Soda bread and Irish soda scones are created from a basic quick bread that is leavened with baking soda. The other ingredients include flour, buttermilk and salt and they can use either wholemeal flour or white flour. There are as many versions here in Ireland as you can think of. There is nothing better than some Guinness soda and great seafood chowder, or a whole-wheat soda with some smoked salmon and cream cheese.
Coddle sometimes known as Dublin Coddle
Coddle has traditionally been a way to use up leftovers and can include everything sausages, bacon, onions and the main star potato. Usually made by simmering the potatoes in a good stock with other ingredients added it becomes a rich and hearty stew-like concoction. Coddle has appeared in works by James Joyce and was reputed to be Jonathan Swift's (Gulliver's travels) favourite. Need a recipe give Amy of House of Nash Eat's Dublin Coddle one a try, it's a beautifully easy recipe and tastes so good.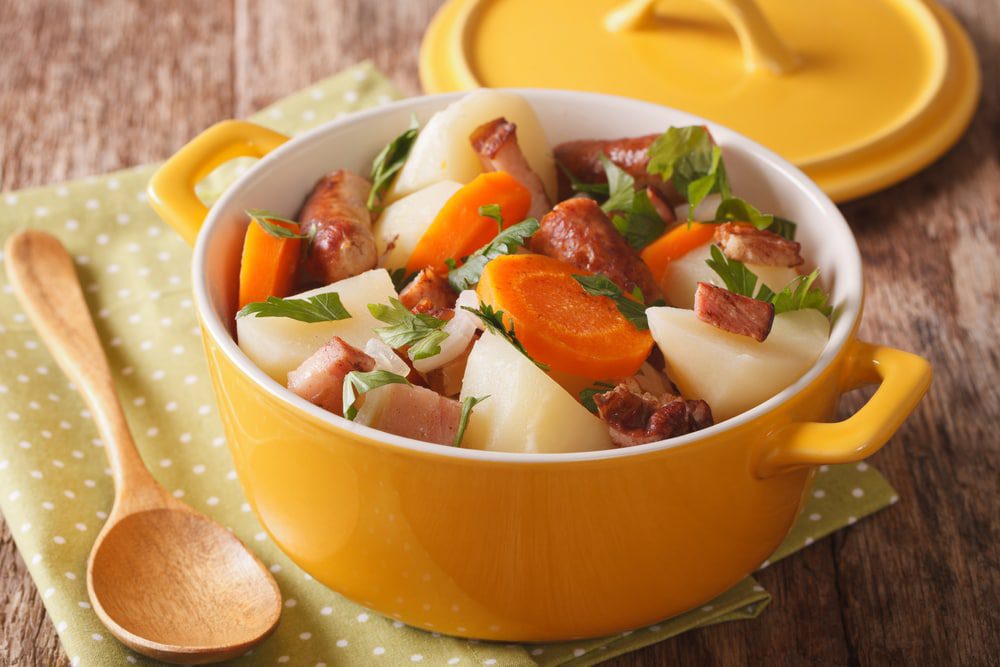 What is Colcannon?
Colcannon is a simple dish a mixture of mashed potatoes, cabbage or kale, milk butter salt and pepper. Generally served with a slice of gammon (see below). This dish is somewhat weirdly associated with Halloween when people used to hide small surprises within the dish.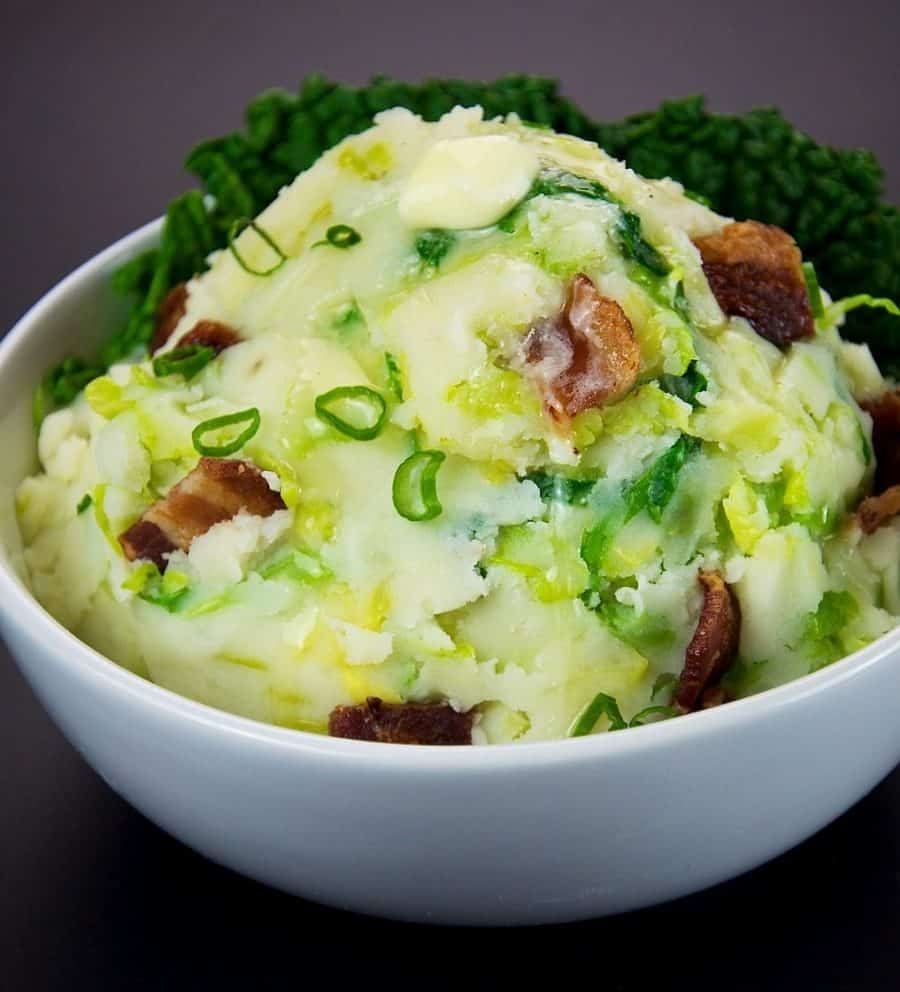 Irish stew
Many would consider this the National Dish of Ireland and traditional Irish food doesn't come any heartier than Irish stew. The Irish stew used to be a very simple dish with mutton, potatoes, and onions as the central ingredients. Back in the early days, it was usually mutton that was used and occasionally goat. These days it has lightened up a little and you will find many a version of Irish stew throughout Ireland.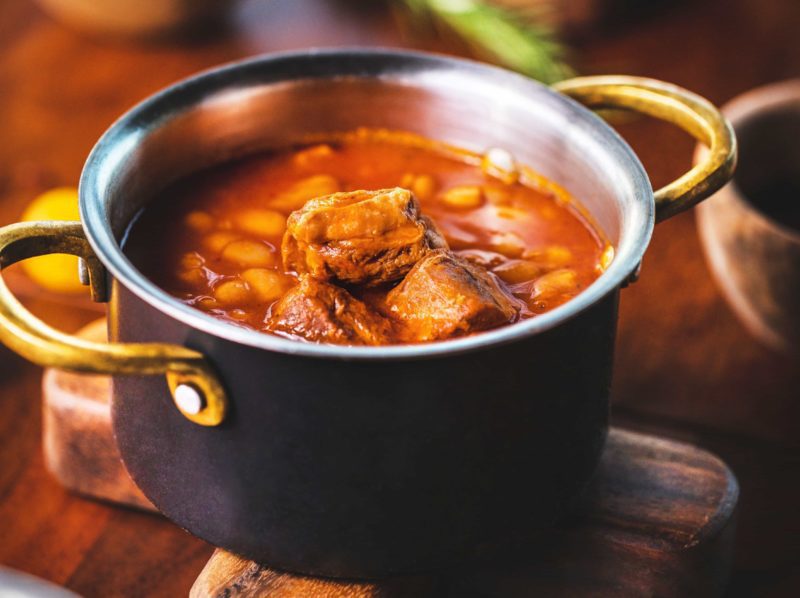 Guinness Cake
It's called Guinness Cake but it really is a deep rich dark chocolate cake that is made with Guinness. Layered with cream cheese icing (to look like a pint of the black stuff) this dessert is not for the fainthearted.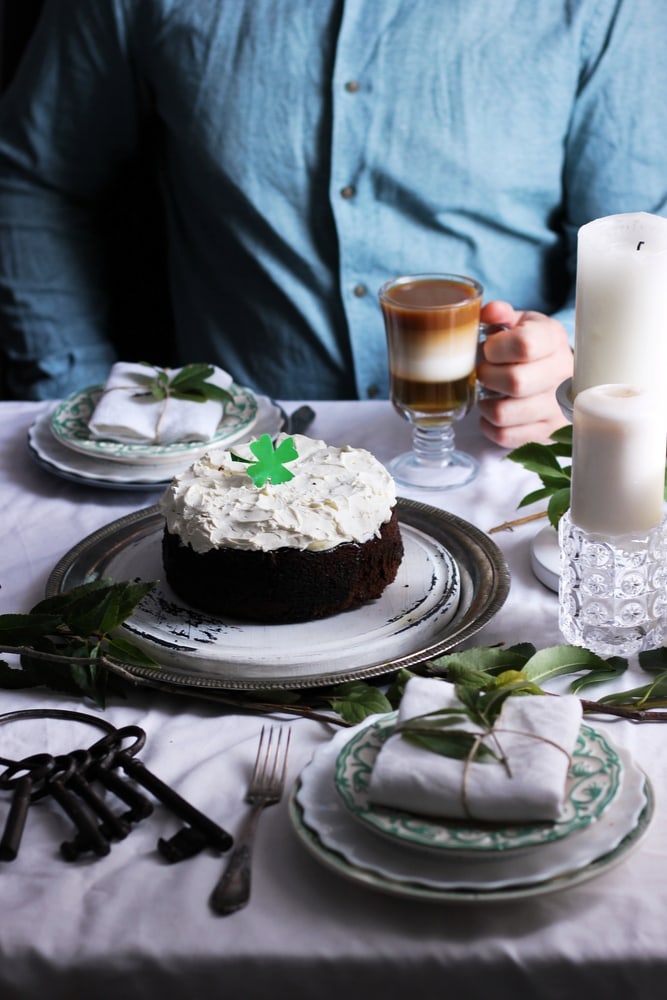 Gammon
My dad's favourite so much so he tried to sneak it back to Canada when he made a trip to Ireland. He would freeze it and stuff it well wrapped in foil into his clean socks. That was back in the day when you could get away with it.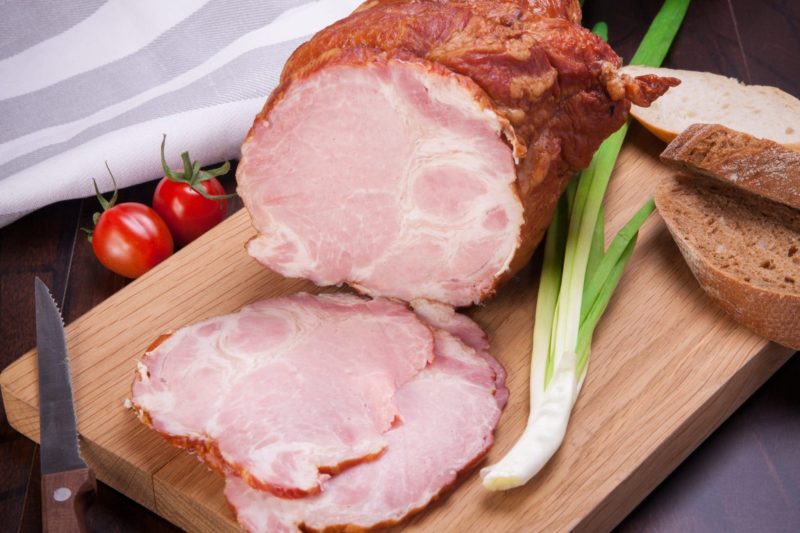 So what is gammon? It is a beautifully cured meat from the leg of the pig, which has been brined and smoked; full of flavour you will often see it on menus throughout Ireland. It can be served for breakfast with a fried egg or as a main meal with colcannon or chips.
Rashers
Irish bacon, not that streaky stuff we get in North America but smoked or uncooked loin slices that make the best bacon butties ever.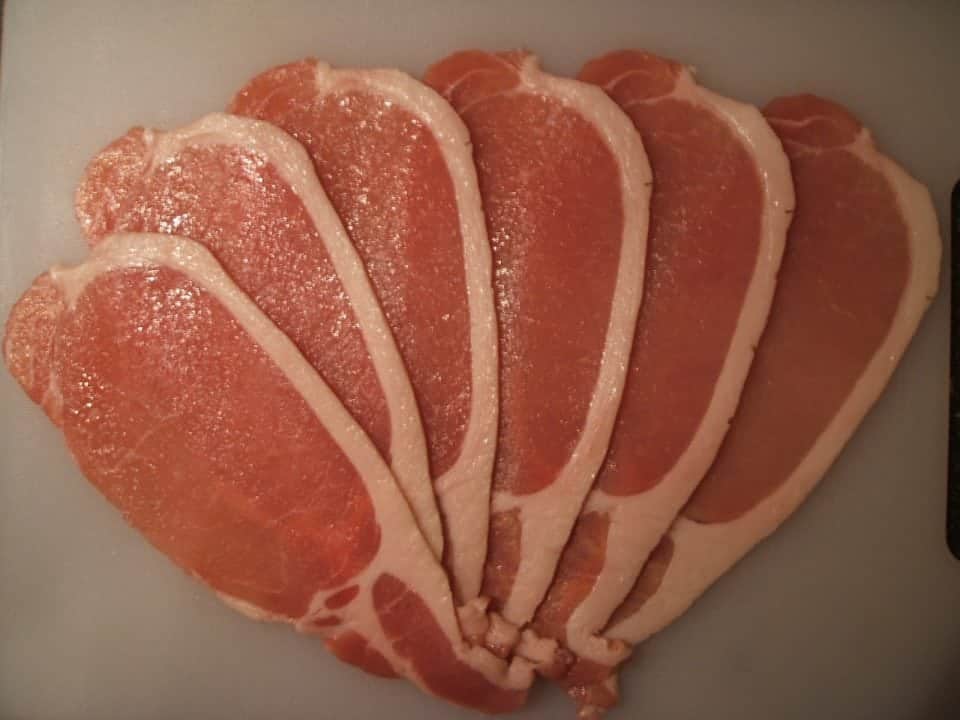 Cockles and Mussels
You must have heard of Molly Malone? Singing cockles and mussels – well this is a very traditional Dublin dish that can be found in a myriad of restaurants. Simply cooked and prepared cockles are small saltwater clams steamed in broth with Dublin Bay mussels and usually some brown soda bread. Yummy.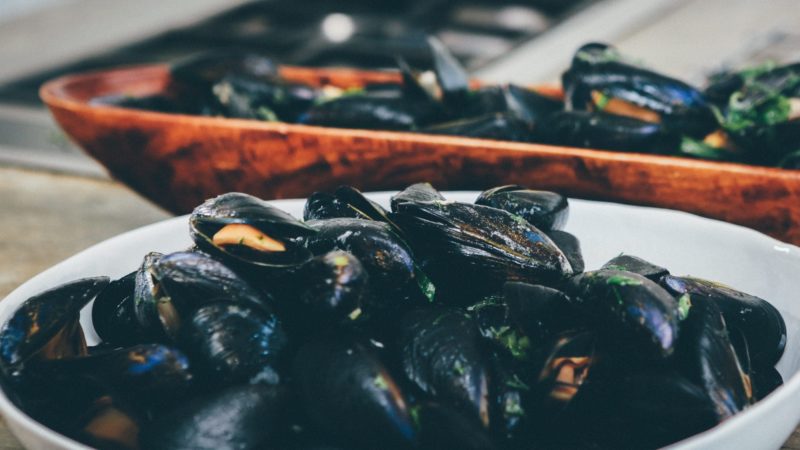 Irish Seafood Chowder
Chock full of cream, mussels, smoked fish and white fish you have to try Irish seafood chowder all over the Island. There are contests galore to see who makes the best of this traditional Irish food and a great chowder will pull in the crowds.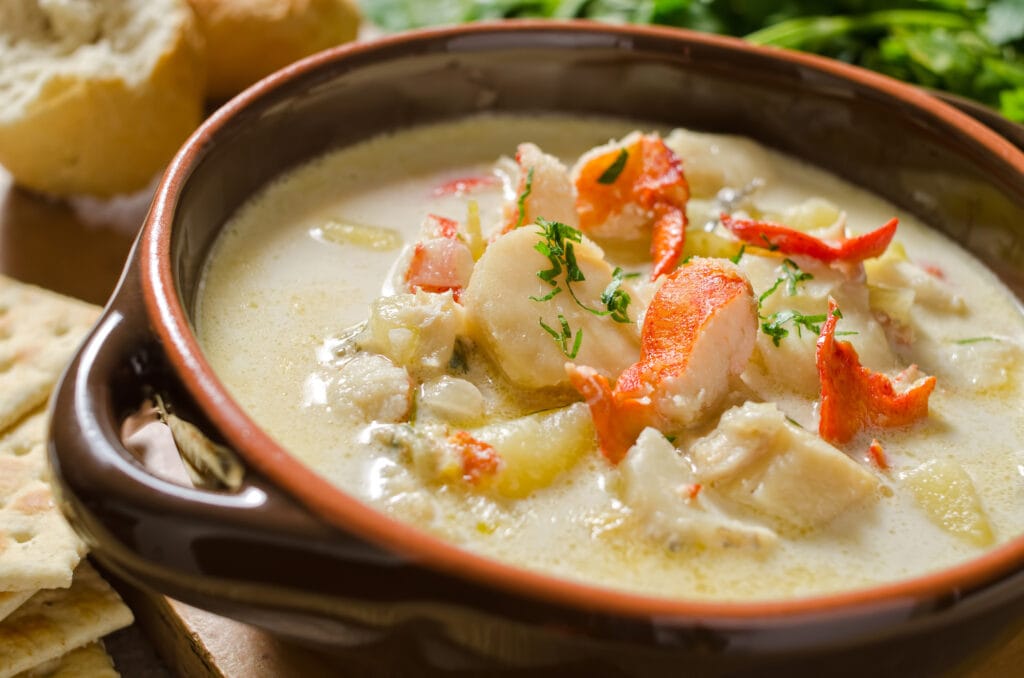 Irish Apple Cake
Apple Cakes were originally made from crab apples as the Irish didn't grow apple trees that were a rich man's fruit and the trees don't grow well in stony soil. The "cake" was made in a cast iron pan over the fire and it is also called Kerry apple cake or Irish apple crumble cake because of its crunchy sugary topping. The cake is made a hundred different ways in Ireland and some are dense and moist, while others have a light fluffy cake surrounded by lots of pieces of apple and a crispy top. It all depends on the baking method and the baker as there really is no authentic old-fashioned Irish apple cake recipe.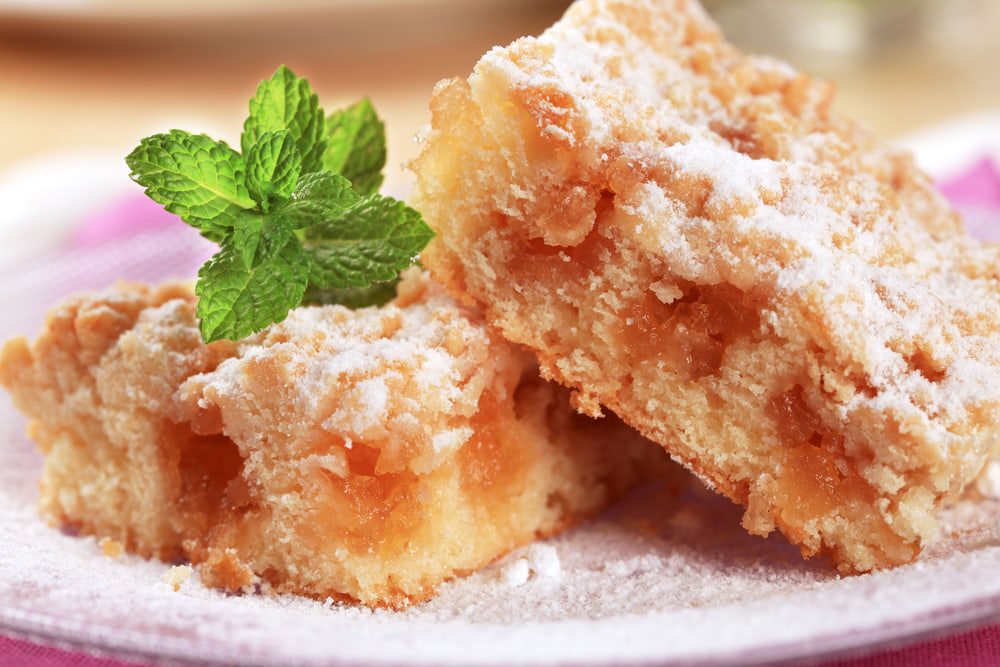 11 of my favourite Irish Cookbooks
What not to eat in Ireland
(said entirely tongue in cheek)
Crubeens
A very traditional dish from the Cork area, crubeens are pig's trotters that have been boiled to tenderness. They are then roasted in the oven to give them a crackly outer skin. Many people are turned off by the fact that they are pig's feet but don't let that put you off these are delicate, crispy and as close to pulled pork as you can get.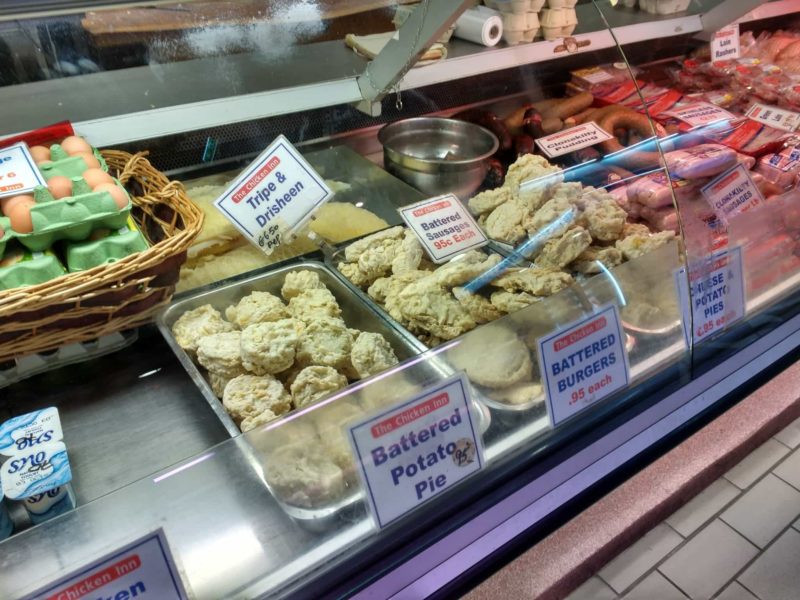 Tripe
Tripe has been in the Cork diet for four centuries. Beef tripe comes from the stomach, usually slow-cooked in milk with onions or made into a soup. Tripe smells pretty funky and I remember when my mum used to cook it for my Granddad it looked like dirty laundry being boiled and smelled much worse. It has a, shall we say different texture and can be very chewy. Although I hear, that many an Irish chef is making tripe popular again.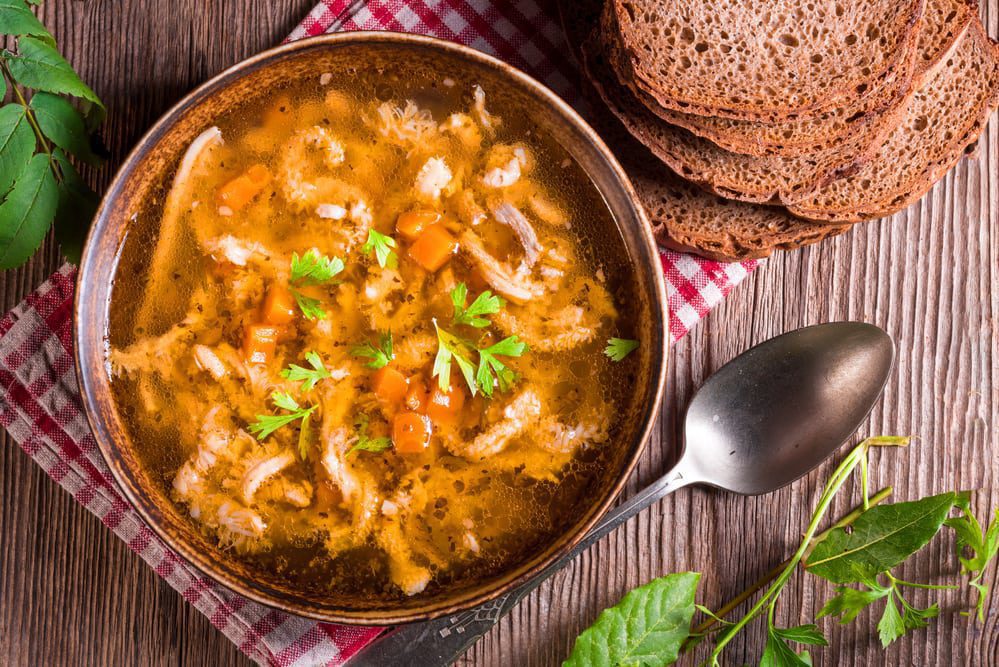 Drisheen
Drisheen is unique to Cork, a sausage of beef and sheep's blood often served with tripe. This can be found in the Cork English Market on most of the butcher's stalls if you can to give it a try. It is also making a comeback on menus around the area.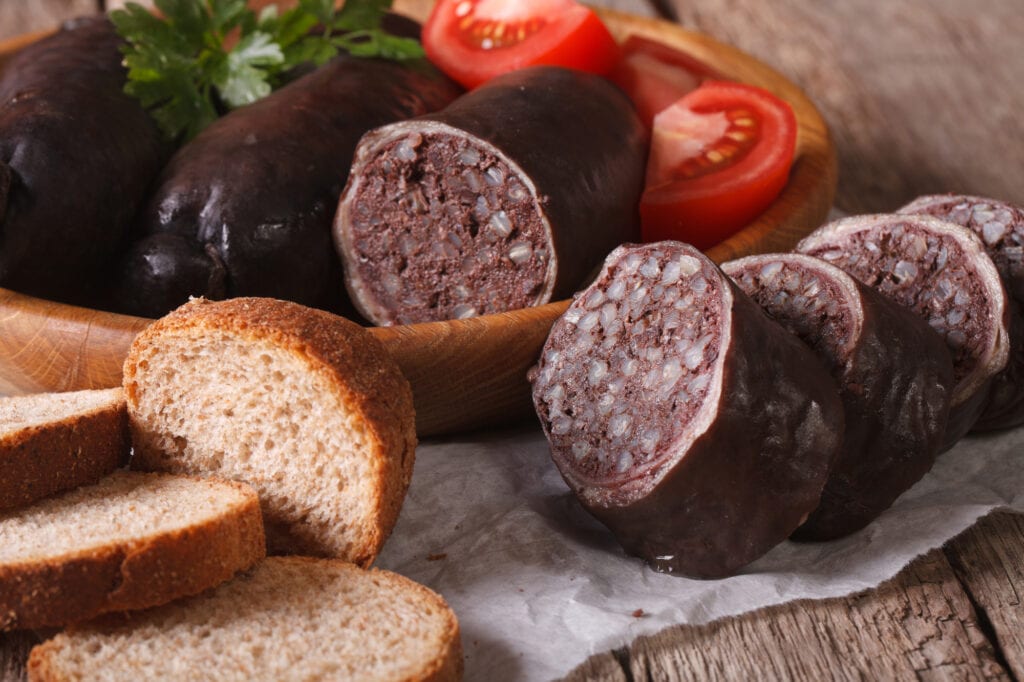 The English Market in Cork where you will always find Drisheen, Crubeens and Tripe
Black and White pudding
Usually found in rounds or squares in virtually every market in Ireland and grocery store. Black pudding is a type of sausage made from pig's blood and oatmeal. and white sausages are made from the fat from pigs with some pork meat, suet, bread and oatmeal.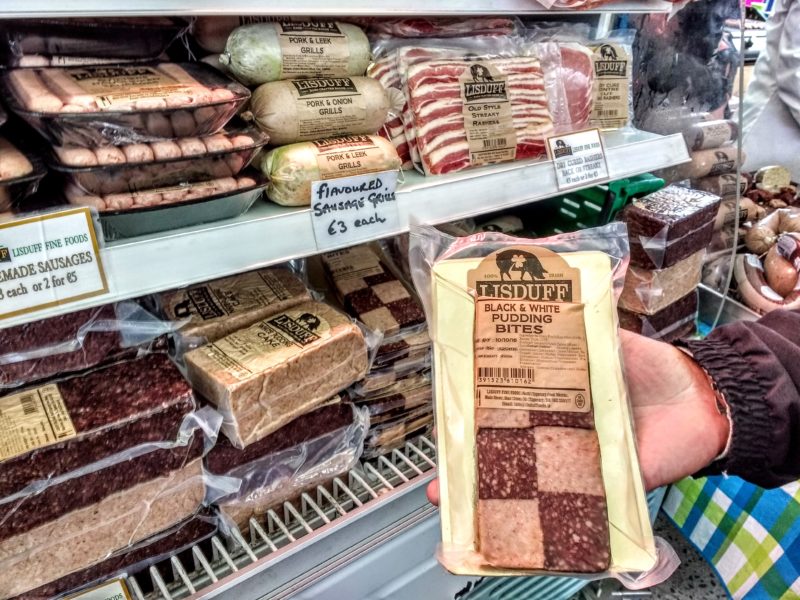 Traditional Irish food you may never have heard of
The Irish have a long history of favourite Irish foods and these are a few that are some of the most popular Irish foods. The chip butty, of course, is also top of the list for anyone who lives in the British Isles as well.
Barmbrack
Barmbrack which you will see everywhere in Ireland is a type of sweet bread made with raisins which are dark brown almost black and sultanas which are dried white grapes that stay a soft yellow colour. Barmbrack is traditionally served with a cup of tea.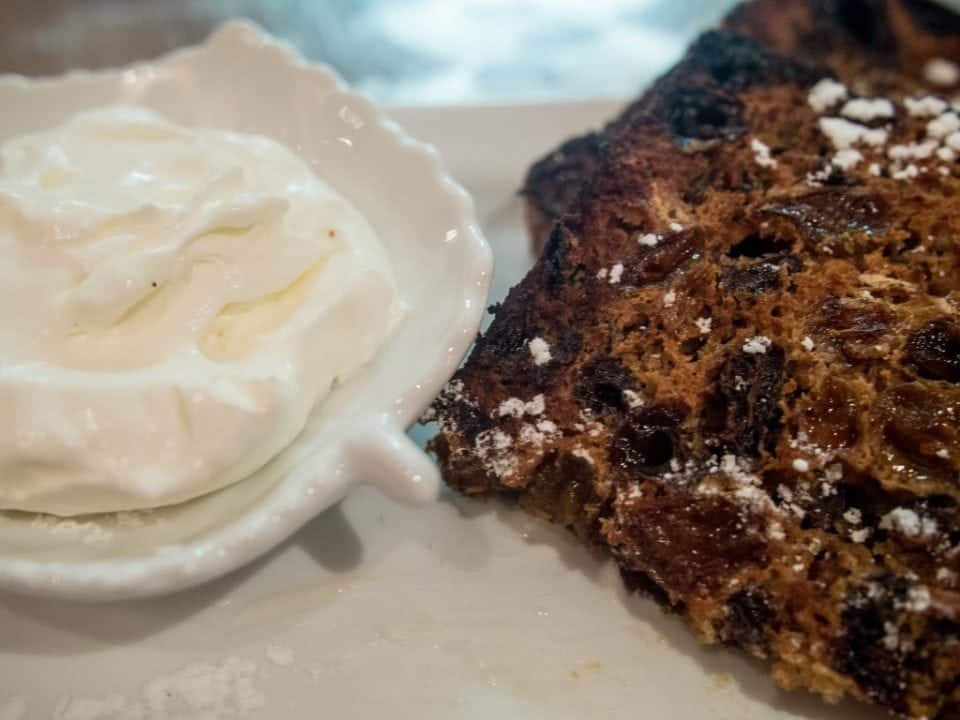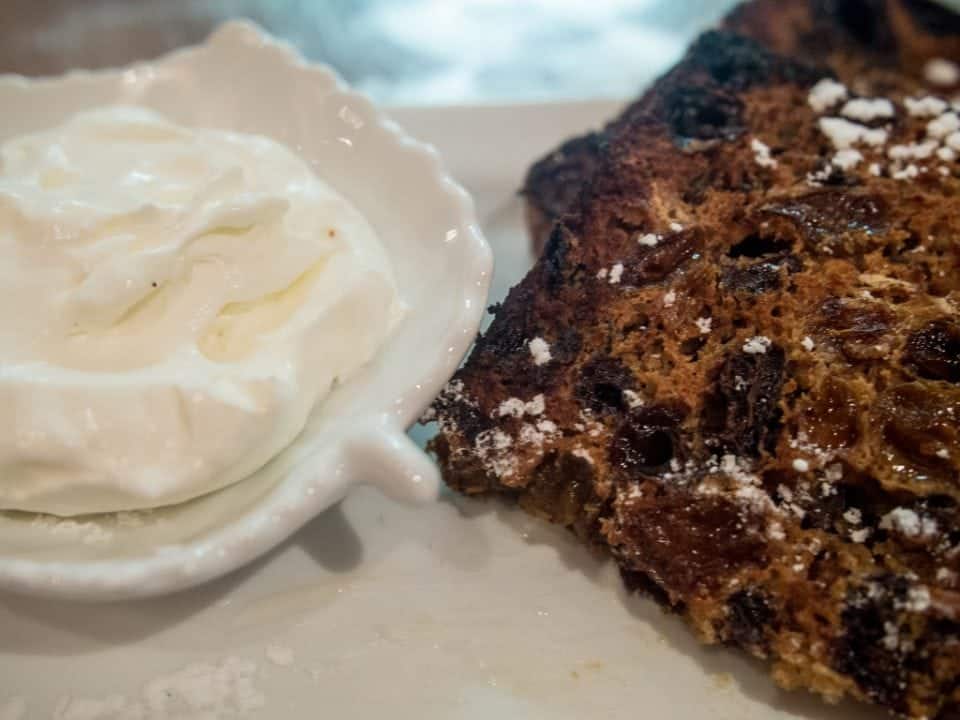 Flapjacks
Unlike the flapjacks, we know in N. America, which are a pancake served with syrup. Flapjacks here in Ireland are a hard oat bar similar to the healthy fruit and nut bars in Canada. These days' flapjacks are made with all manner of fruits and nuts with the traditional oatmeal base.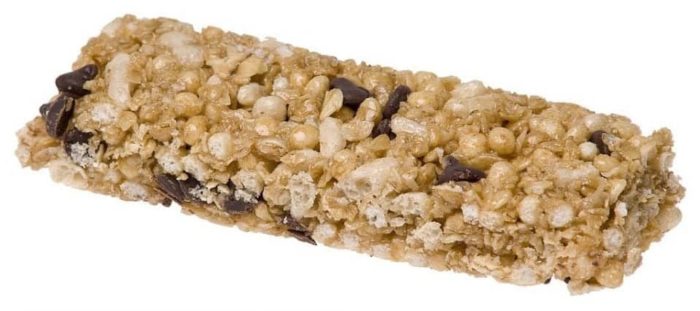 Gur Cake
A 'gurrier' is an old Dublin word used to describe a young boy, usually a troublemaker. Gurriers would often be known to skip school or be 'on the gur'. Since most gurriers were poor and many didn't have family homes, they would steal food to eat. Gur cake was the result of stolen scraps of bread and cake cuttings left on the floor of the bakery. The boys would steal these bits and turn them into a kind of bread pudding for their dinners.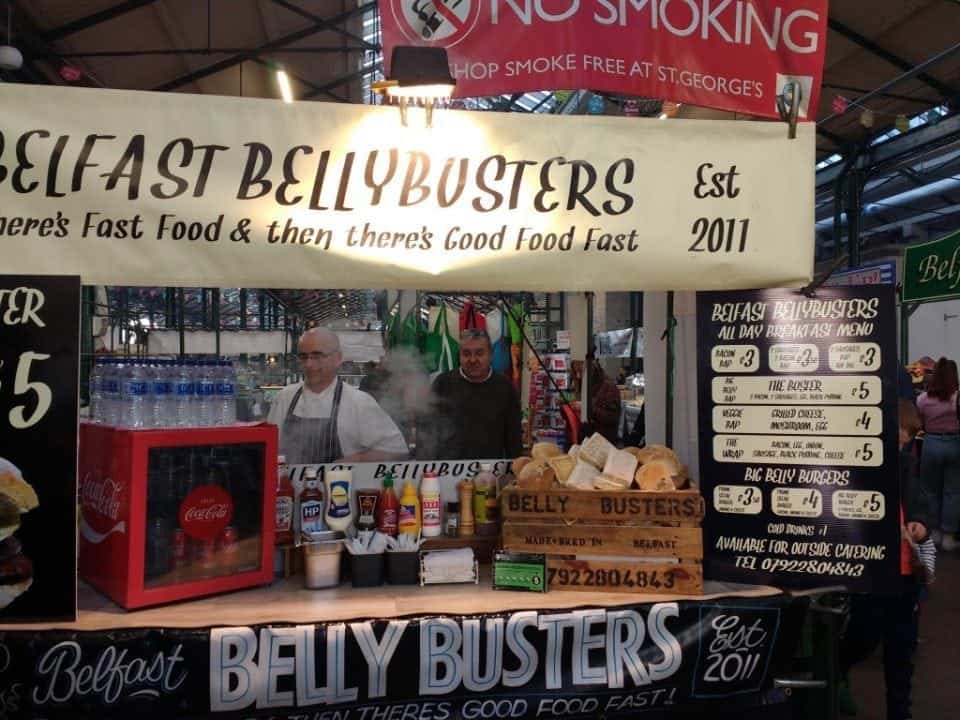 What is Spice Bag?
A favourite snack after a good night out full of the craic. The Spice Bag is Ireland's late night after the pub street food so to speak. Full of chips (French fries) crispy chicken, chillis, and some deep-fried onions and peppers mixed with a variety of spices. Each area does a different type of spice mix and endless debates are held on which chippy has the best Spice Bag. I would have to say that Spice Bag is one of the most popular foods in Ireland and you can find it everywhere.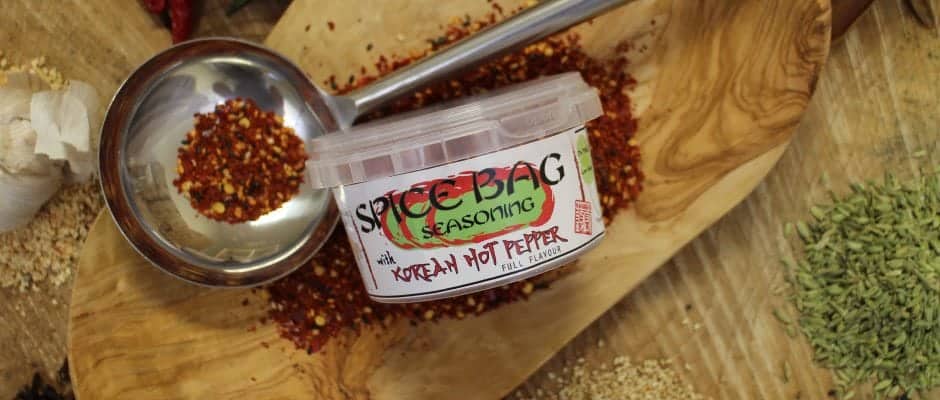 Goody
Goody is an Irish dessert similar to bread pudding but it is not baked. The bread is boiled in milk with sugar and spices like cinnamon and cocoa powder or chocolate chips. As a soft easy on the stomach treat, it was often served when we had an upset stomach as kids…
Crisp or chip butties
Soft white bread slathered with butter and then filled with potato chips (preferably cheese and onion and Taytos brand) or fresh cooked hot from the fryer chips (French fries). Nothing better than a chip buttie when the melted butter runs down your arm – delicious. And a crisp buttie makes the perfect snack (that's potato chips to me and you).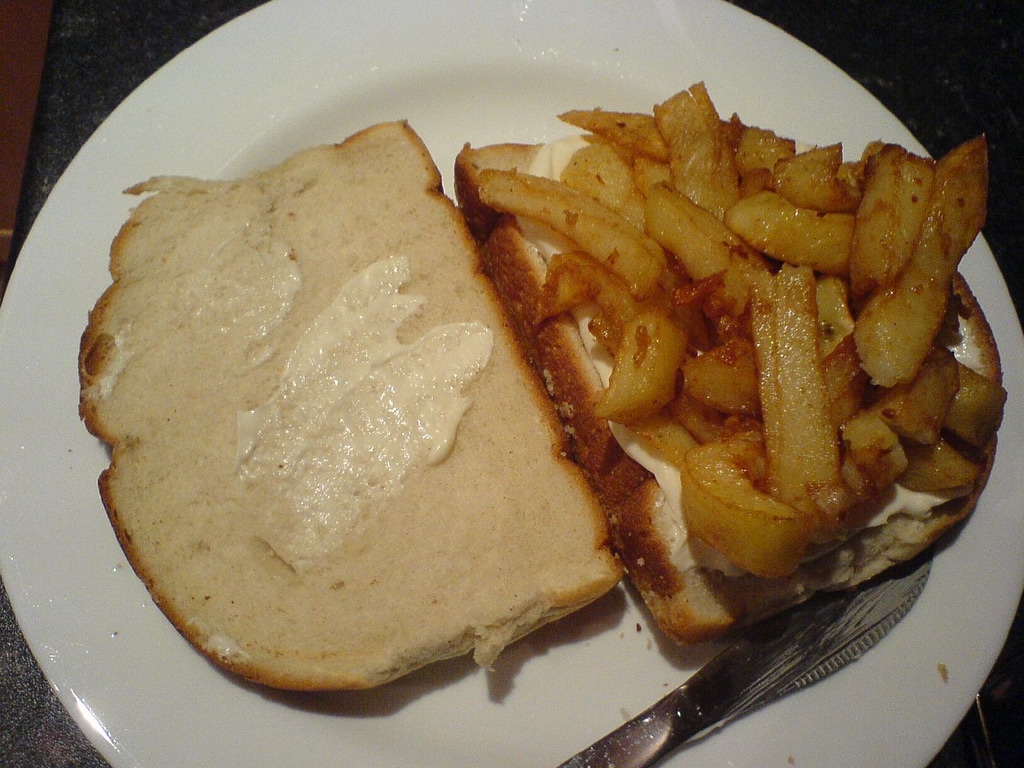 Foods, sayings and bits and bobs that are unique to Ireland
Waterford Blaas
Only in Waterford do you find this traditional soft white bun or bap with its floury coating. The Blaa is now a Protected Designation of Origin (PDO) product along with items like Clare Island Salmon, Connemara Hill Lamb, Imokilly Regato (a gorgeous hard cheese, made from pasteurized cow's milk, Timoleague Brown Pudding (a variety of blood sausage made from fresh pig's blood, pork trimmings, cereals, fresh onions, seasonings, spices, and natural casings), and of course Ireland's favourite bread/bun the Waterford Blaa.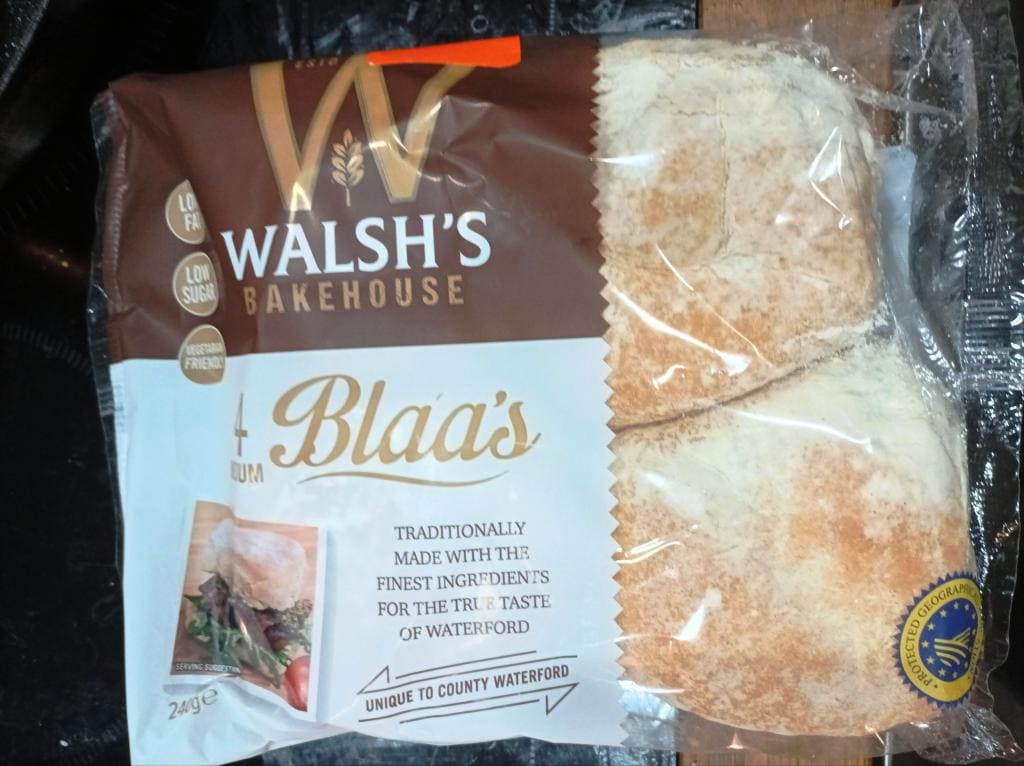 Dulse and Yellowman
My Dad used to talk of his favourite snacks when he was a boy in Ireland – Dulse and Yellowman but I never really knew the tradition behind them. I knew that dulse is wild seaweed that grows on the coasts of Ireland. It was picked and dried as a snack for many an Irish kid. It is really rich in vitamins and minerals and has a salty chewiness to it. These days it is used in a variety of items such as Dulse Butter, Dulse soda bread and Dulse Scones and it is getting more and more gourmet as time goes on.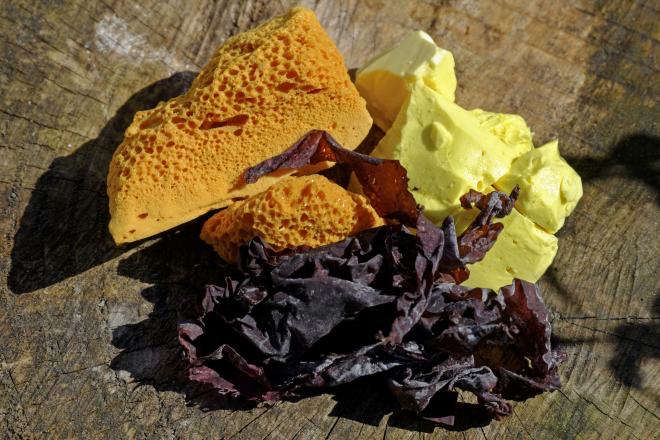 Yellowman, which is for some unknown reason eaten as a snack with dulse, is a honeycomb made from brown sugar, Golden Syrup, butter and vinegar. It is similar to the main part of the Crunchie chocolate bar.
Dulse and Yellowman are celebrated each year at the Ould Lammas Fair in Ballycastle, County Antrim. Dating back to the 17th century, it's the oldest fair in Northern Ireland.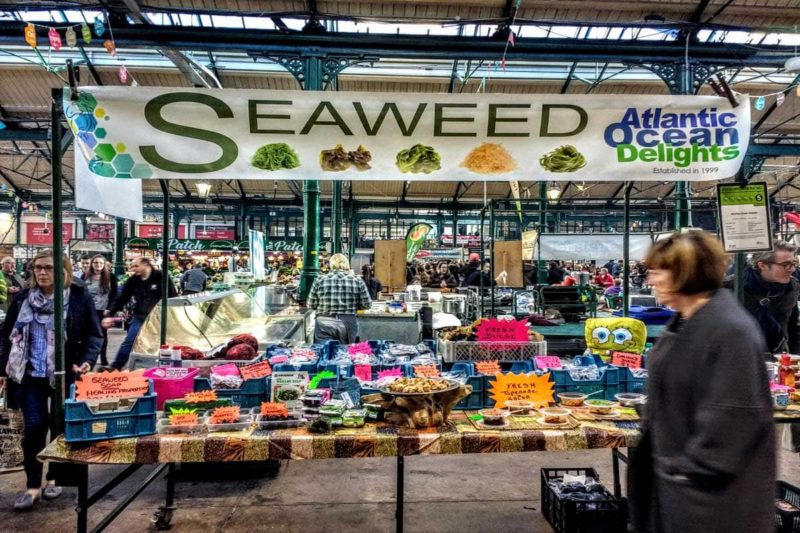 One of the main culinary treats on offer is dulse and Yellowman. These two have been sold side by side for hundreds of years and were made famous by a local shopkeeper and bog-oak carver named John Henry MacAuley. He wrote a ballad about the fair that includes a reference to dulse and Yellowman. Part of the chorus goes as follows: "Did you treat your Mary Ann to some dulse and yellow man / At the Ould Lammas Fair in Ballycastle-O?"
You might recognize Yellowman as the crunchy centre of a Crunchie chocolate bar, or it is sometimes called Honeycomb in N. America.
There you have it 25 foods that are some of the most popular Irish foods, many of which you won't find elsewhere in the world.
If you need an Irish food fix you can download a copy of my Little Irish Recipe book that includes 11 Irish favourites.
What's your favourite Irish food?
You might also enjoy
Best tips for Visiting the Limerick Milk Market in Ireland
Irish Whiskey Tours – 23 tours and tastes
What to pack for Ireland at anytime of year
Best food markets and food halls in N. America
59 Traditional British Foods – from the sublime to the WTF
Food in Malta – the ultimate guide
Spanish Food: 40 of the best foods in Spain
Pin it for later