The fabulous traditional food of Cyprus
The traditional food of Cyprus has many influences – Cyprus sits at the crossroads of the Middle East, Africa and Europe and each of these regions has added a rich variety of ingredients to the cultural mix of the country. Cypriot cuisine is based on fresh ingredients locally grown and products often made by hand from goat's milk cheeses to carob syrup.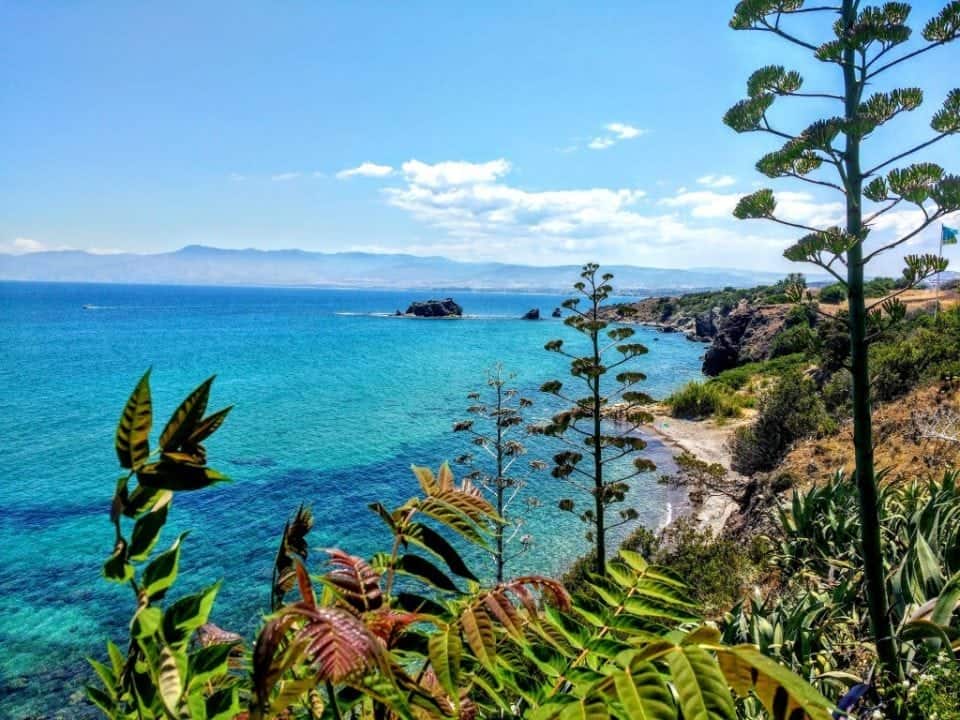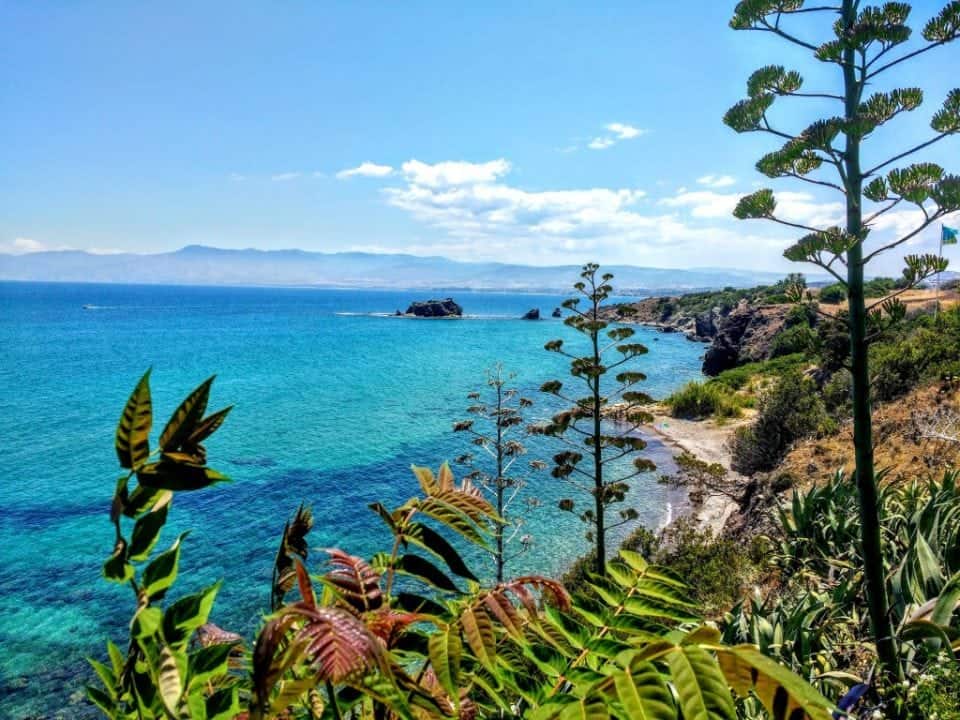 We spent several months in Cyprus exploring the island and tasting everything we could. Cyprus is a great holiday destination both for singles and for parents with kids. There is just so much to do and many perfect beaches to just relax on. Not to mention fabulous Cypriot food to indulge in. There are many popular foods in Cyprus and as an island all kinds of seafood are amongst the best.
Looking for things to do in Paphos Cyprus?
Xyuandbeyond is reader-supported. When you buy through links on our site, we may earn an affiliate commission. You can read my privacy policy here.
Pros and Cons of Living in Cyprus
The traditional food of Cyprus
Cyprus cuisine is among the best in the world, based on locally grown fruits and vegetable crops in Cyprus including lemons, oranges, apples, carob and olives and of course fine olive oil. Food from Cyprus is fresh and brightly flavoured with lots of lemon and olive oil.
Cypriot food is a beautiful fusion of Mediterranean, Greek, and of course, traditional Cypriot ingredients. Meat, fish, fresh vegetables and salads play a primary role in Cyprus cuisine which is based on simple recipes that make the most of the local ingredients.
What is served for breakfast in Cyprus? A Cypriot breakfast is called "mpoukkoma" and it is a lot of food which was needed to give those working a good start to the day. Breakfast in Cyprus will include eggs, freshly baked bread, halloumi, sausages and a lot of vegetables. Mpoukkoma is known in Cyprus as small bites like mezes and is usually served with orange juice and Turkish coffee. Mixed bread with Halloumi cheese and marmalade, with coffee and orange juice along with toast and marmalade.
28 Traditional Cypriot dishes to try
What is the traditional food in Cyprus? Food in Cyprus has some similarities with Greek and Turkish cuisine, however, each dish has its own unique flavour. Here are 28 traditional dishes served in Cyprus that you should taste when you visit.
The national dish of Cyprus is fasolada a bean and vegetable soup, cooked and served with plenty of olive oil. Fasolada was originally from Greece; it was a traditional soup dedicated to the Greek God Apollo.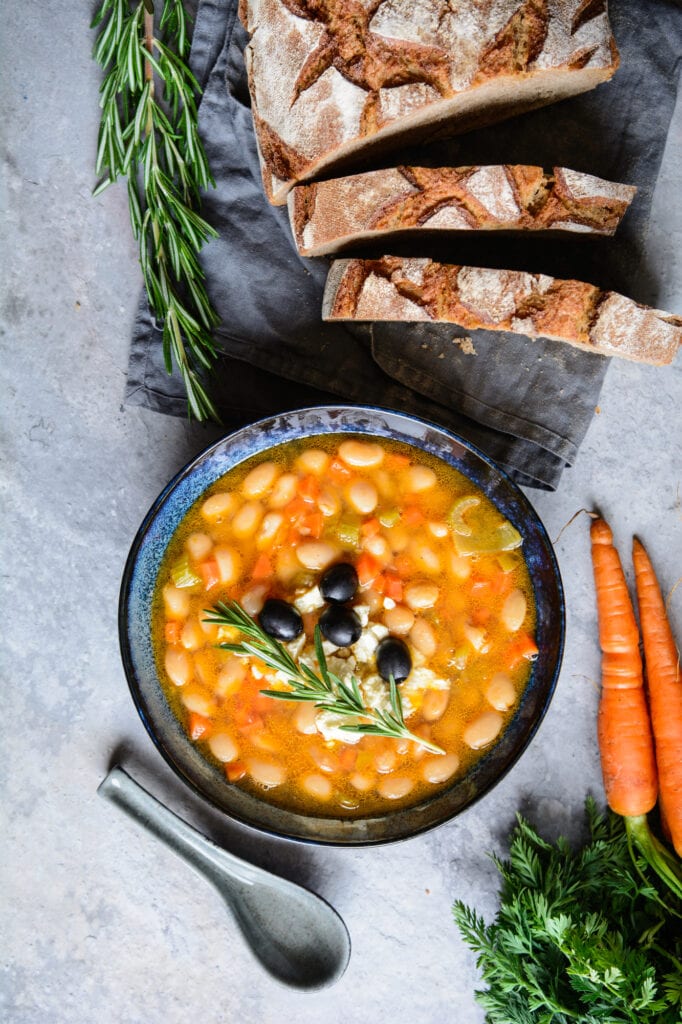 Things to eat in Cyprus
Street food in Cyprus includes Pita Gyros which are wrapped in paper and are the perfect to-go food. Cypriots love their souvlaki, grilled corn on the cob and the famous Koupes, which in other eastern countries and Mexico are called kibbe, kubba and kubbat.
Vegetarian dishes in Cyprus include Bulgur, kibbe, dolmades and of course, hummus and many of Cyprus's meat dishes are made vegetarian and vegan using bulgur wheat, lentils and roasted vegetables. There is also a great variety of bean dishes, soups and stews suitable for vegetarians and vegans.
Bulgur
This is a hulled wheat kernel that has been boiled or steamed until the wheat is cooked. It is then dried and ground – don't confuse it with cracked wheat. Bulgur or Bulghur is used to make pilafs, tabbouleh and koftes.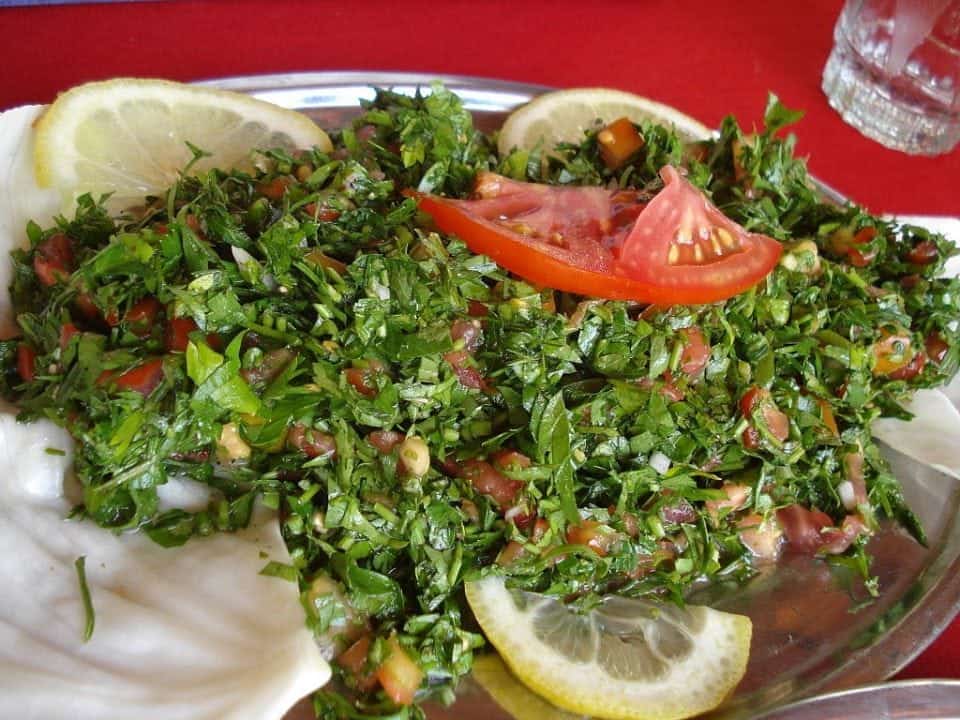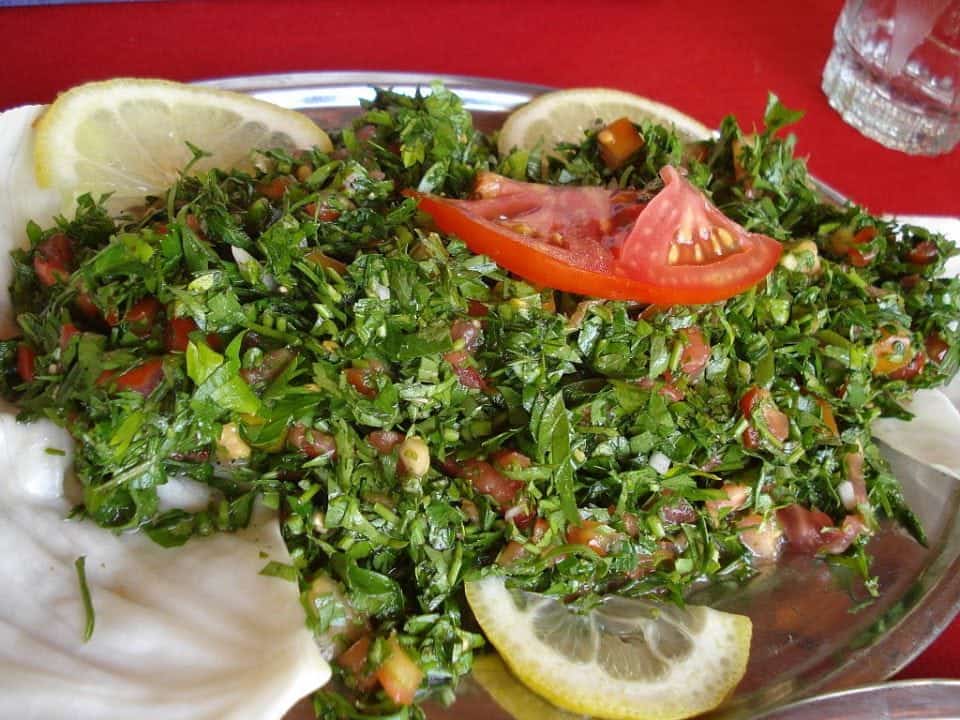 Trahana
This is a very traditional Cypriot dish using bulghur. The bulgur is boiled in sour milk till cooked, dried and then formed by hand into different shapes depending on what village or area it is made in. It is often served with chicken or halloumi and bread.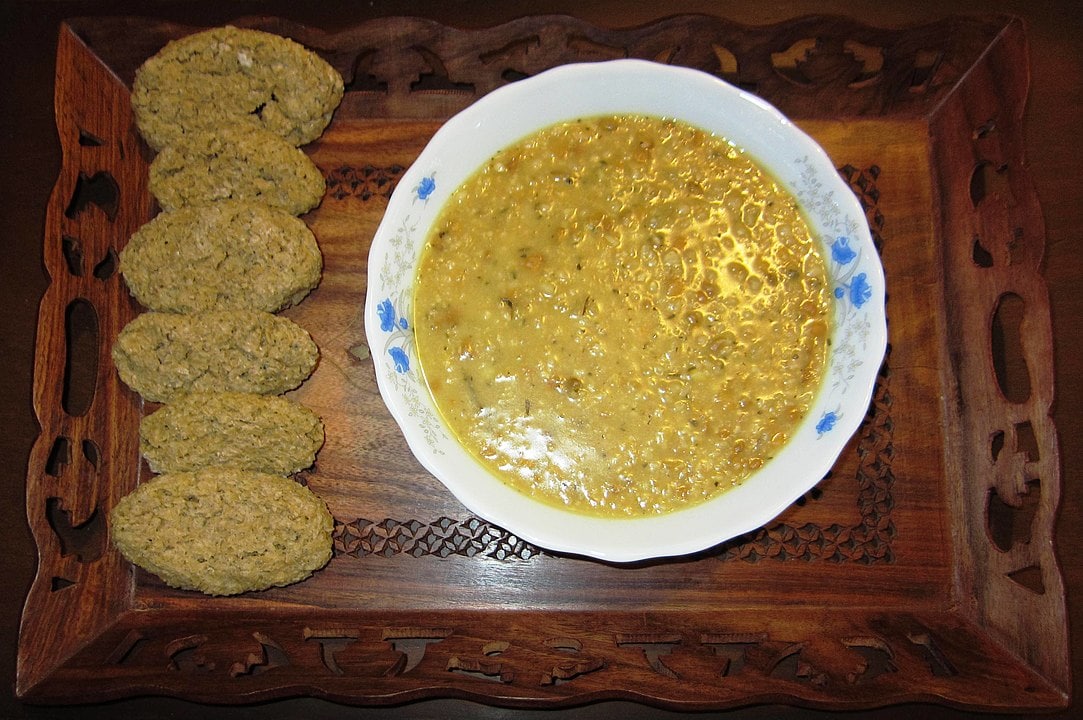 Halloumi
This is a cooked curd cheese that is native to Cyprus and traditionally it was made with both sheep's and goat's milk. It has a very high melting point and it is served either pan-fried or grilled with a drizzle of honey, or a squeeze of lemon. Often as a dessert, halloumi is served with carob syrup.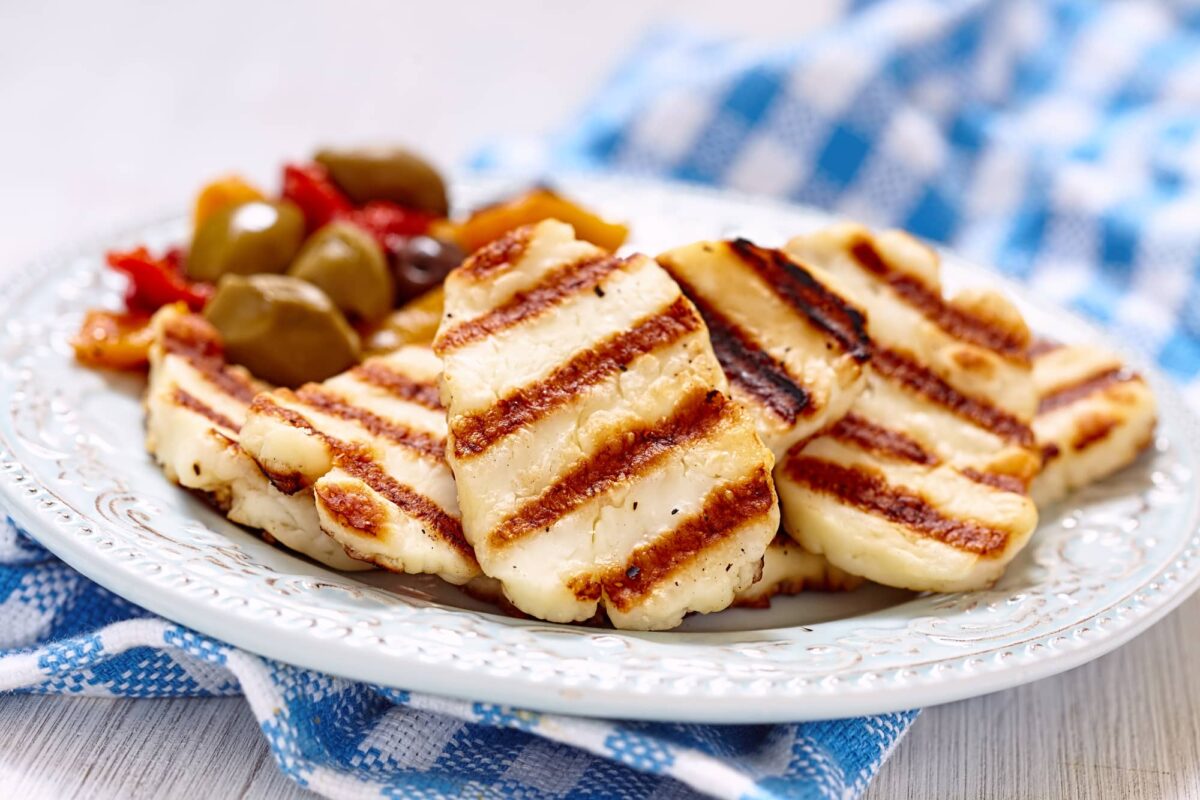 Olives and olive oil
A staple in every Cypriot household there is always a bottle of good olive oil in the cupboard. Cypriots also enjoy spiced green olives and sun-dried black olives, which are also used to make the traditional bread called elioti.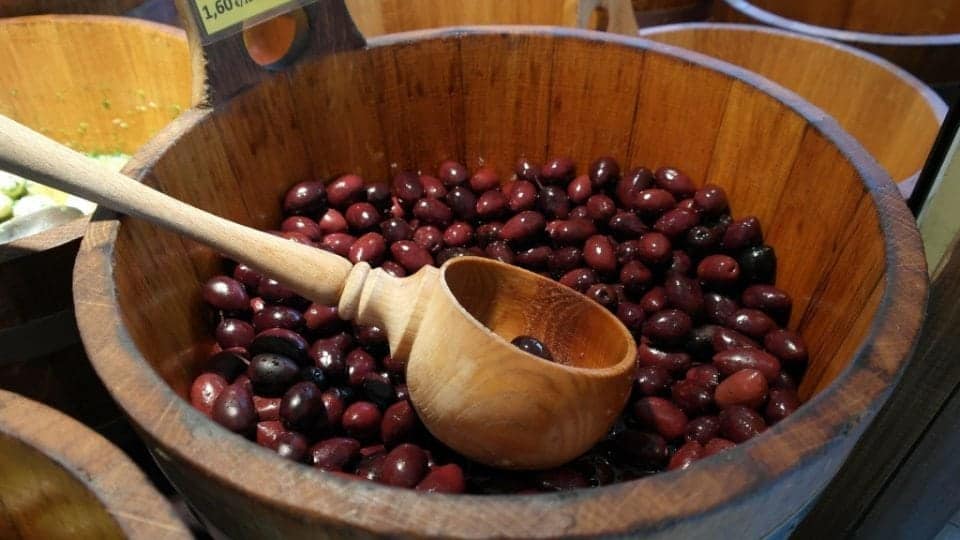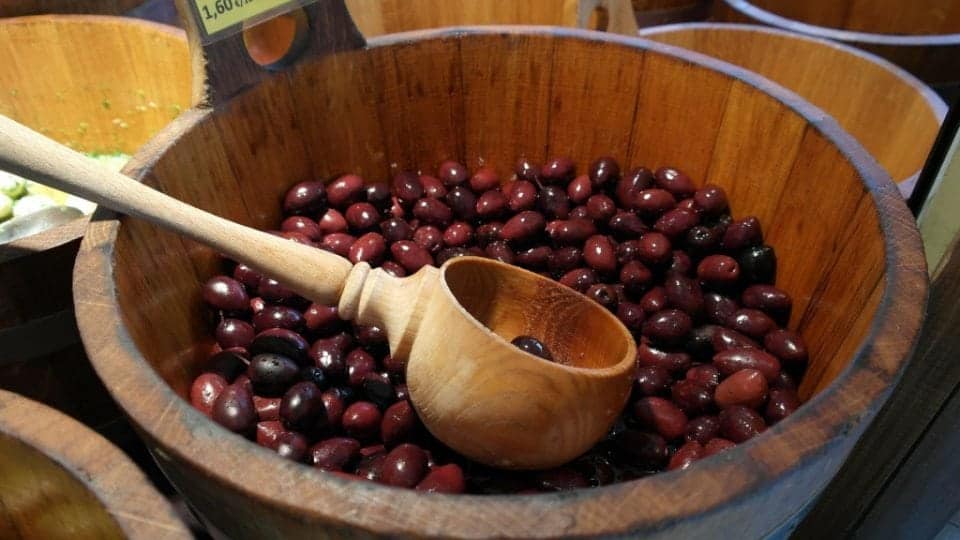 Elioti Bread
More of a loaf or cake type of bread but it is savoury, it sort of reminds me of a Northern American beer bread. It is a soft dough that doesn't need any kneading and it is combined with olive oil, fresh herbs like parsley, mint and coriander and lots of chopped olives.
Afelia
Afelia is a slow-cooked or braised pork dish and its key ingredients are coriander seed and a dry red wine. It is usually served with bulghur.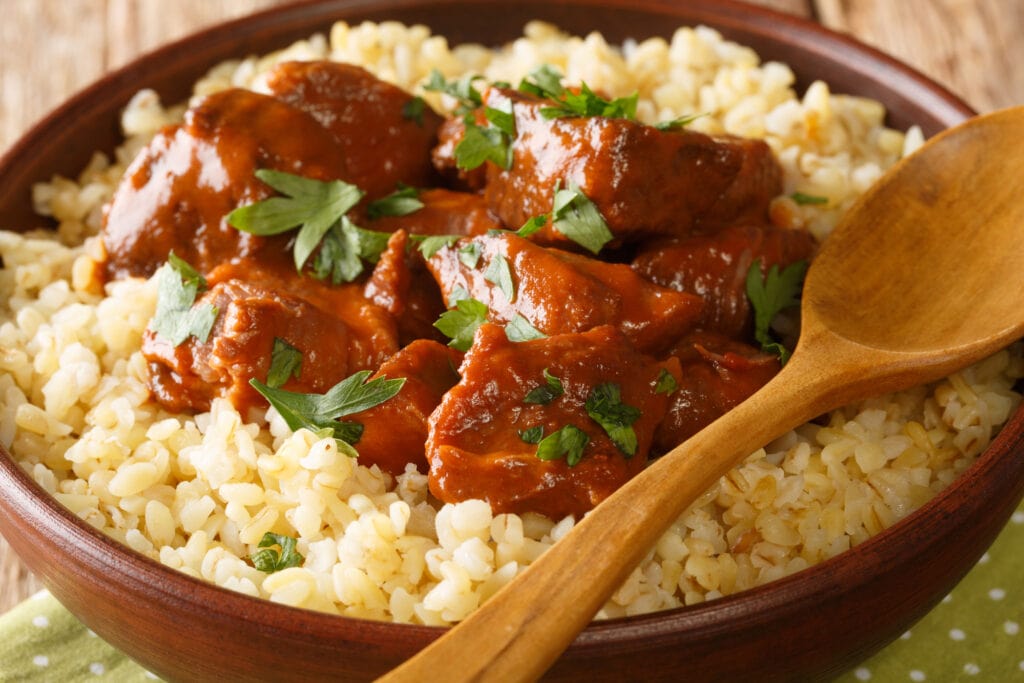 Taramasalata
I never imagined liking taramasalata until I tried sushi, but this tasty dip is made from the salted and cured roe of cod, carp or mullet mixed with olive oil, onion, and lemon. It is served in most taverns and is absolutely delicious on some pita.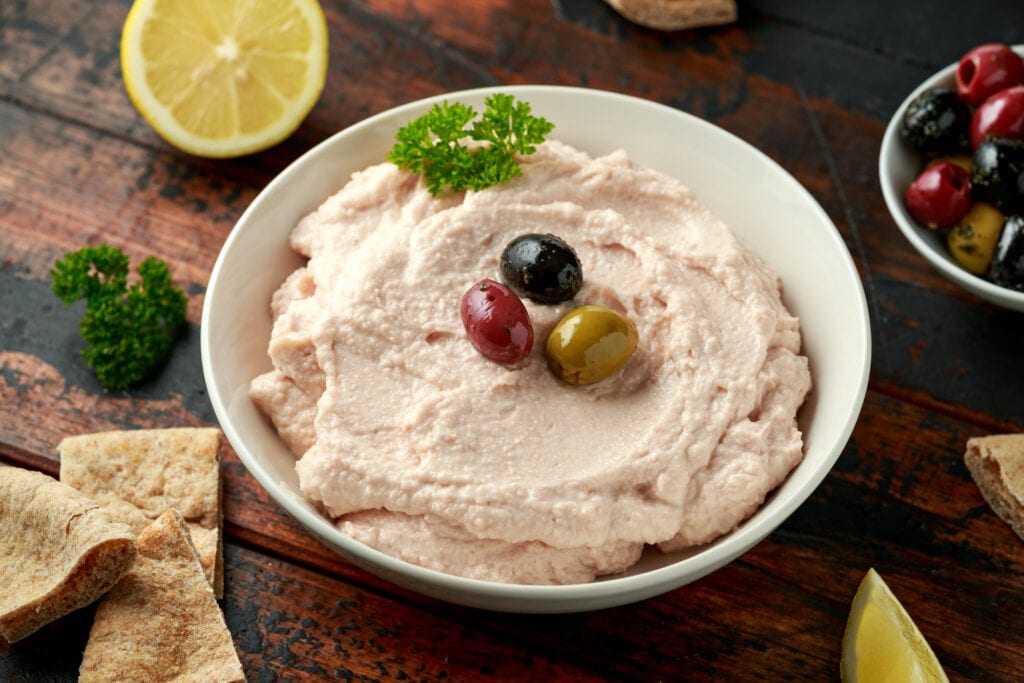 Mahlepi (or mahlab)
Mahlepi is a Middle Eastern spice made from a special variety of ground cherry pits. It tastes like a cross between almonds and cherries. It is used in desserts in Cyprus.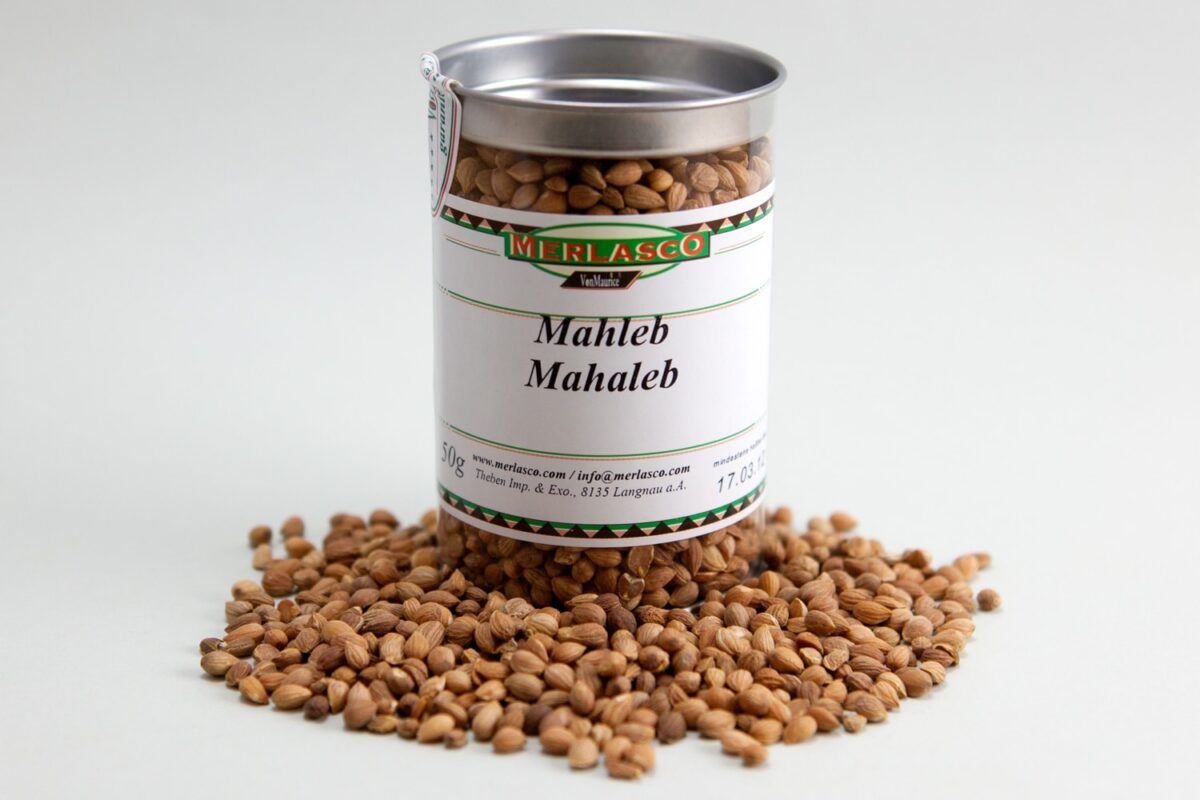 Carob Syrup
Carob syrup is perfect for drizzling on yoghurt or Anari cheese for a healthy but sweet snack. It can also be used in baked goods, salad dressings, marinades and sauces in place of honey or sugar. Traditionally, a carob toffee known as 'Pastelli' is made with syrup.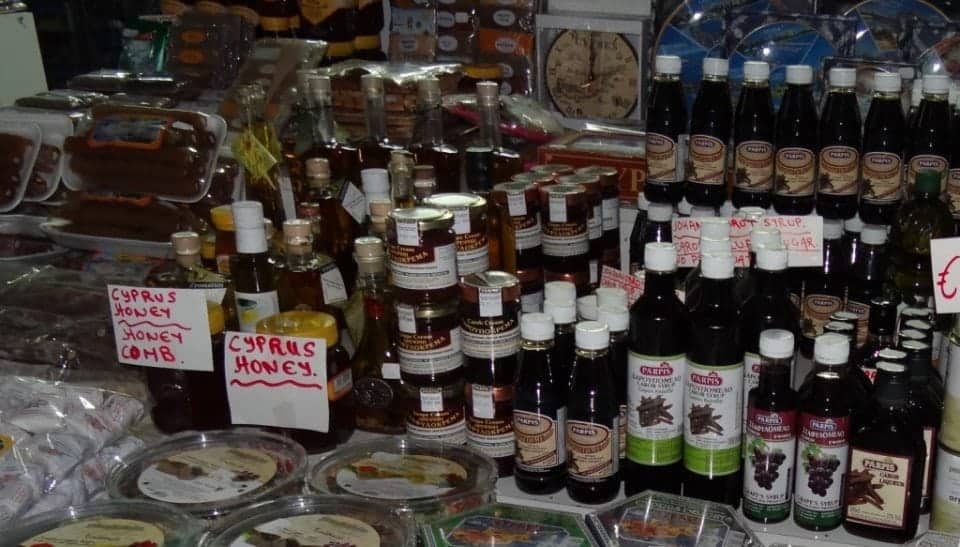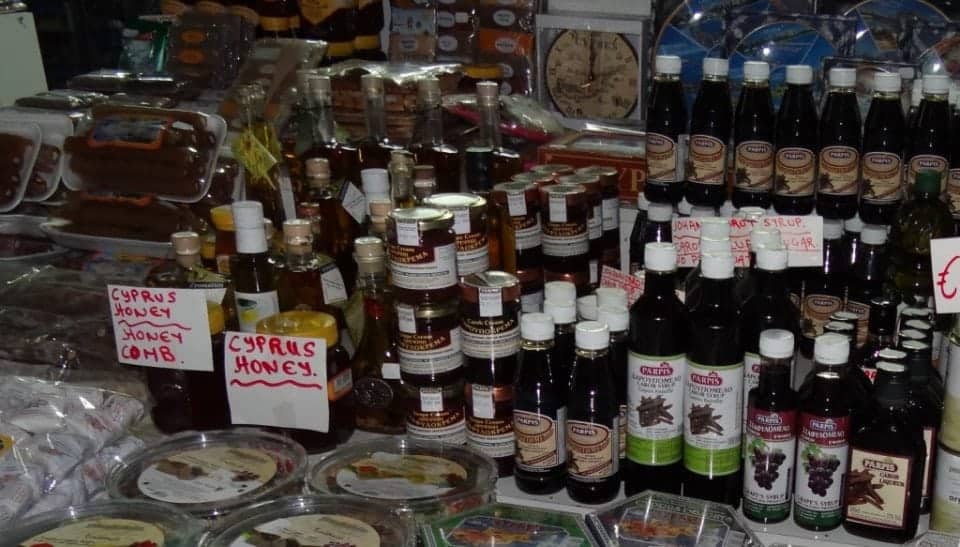 Anari Cheese
It is mildly salted cheese and is usually served at breakfast with honey, jam or filled-in pastries. Fresh Anari should be eaten immediately as it doesn't hold well. When Anari is salted and air-dried in the sun or in an oven, it achieves a very hard and brittle cheese with a mild salty taste.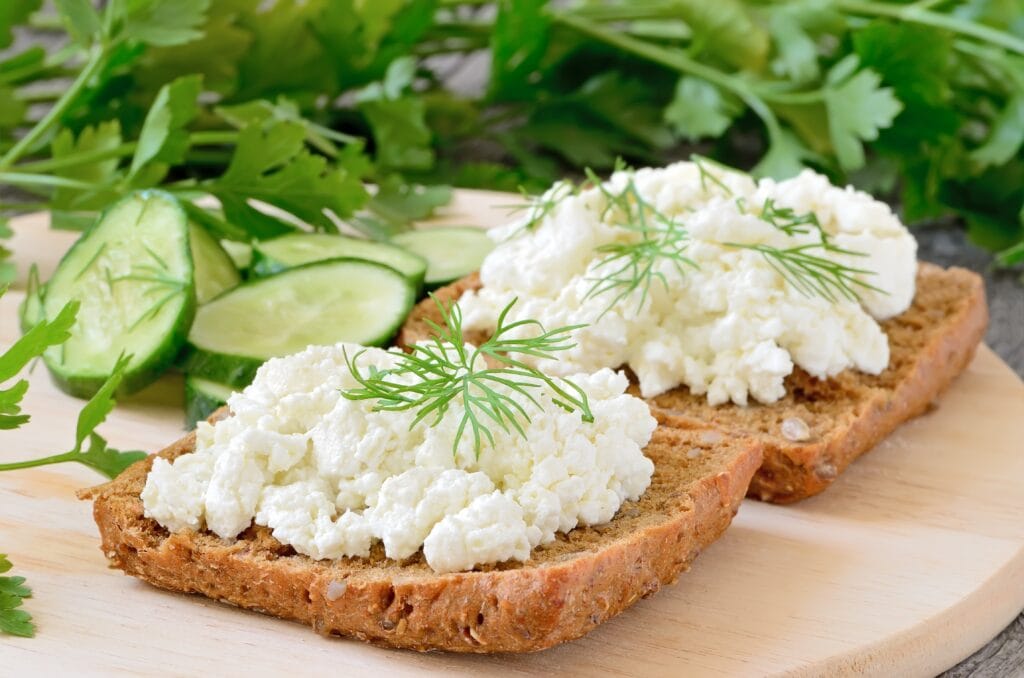 Tahini
The traditional Cypriot dips will include tahini which is a smooth creamy dip made from ground sesame seeds and olive oil.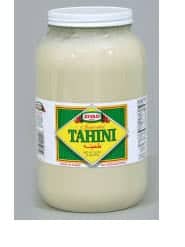 Hummus
Hummus is created from chickpeas, olive oil, garlic, tahini, pepper and salt. These days you can find many versions with other ingredients such as cumin and honey, roasted red peppers, roasted garlic and lemon. The permutations are endless.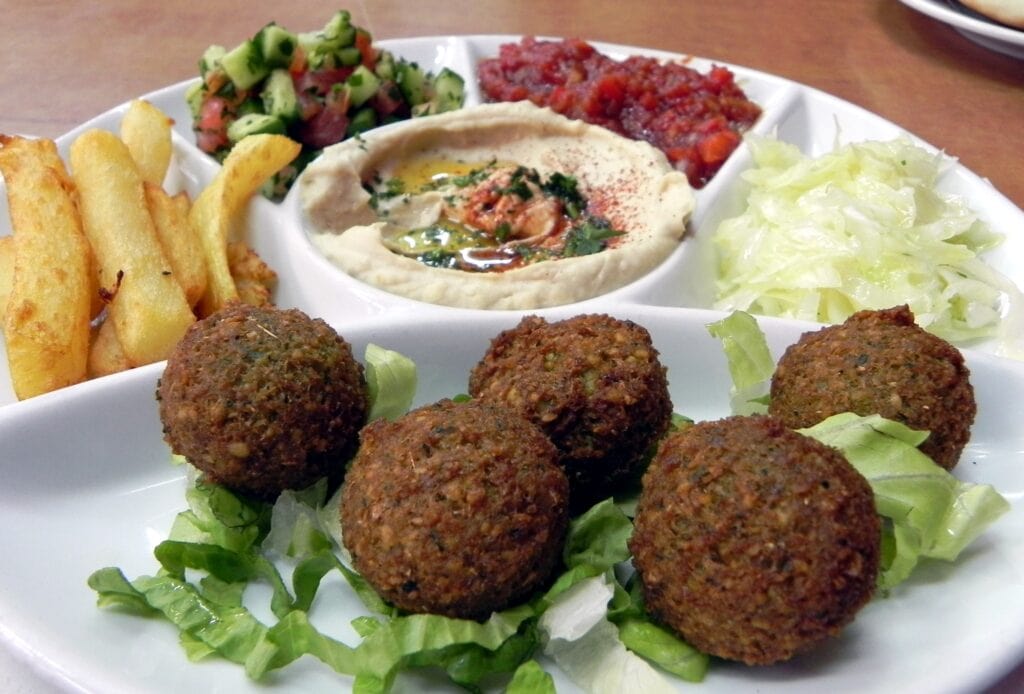 Talattouri (tzatziki)
Talattouri, which is a mint and yoghurt dip with chopped cucumber and fresh garlic, in other words, tzatziki. Mustn't forget the taramosalata, which is fish roe, mixed with garlic, parsley, lemon juice and chopped onion – delicious.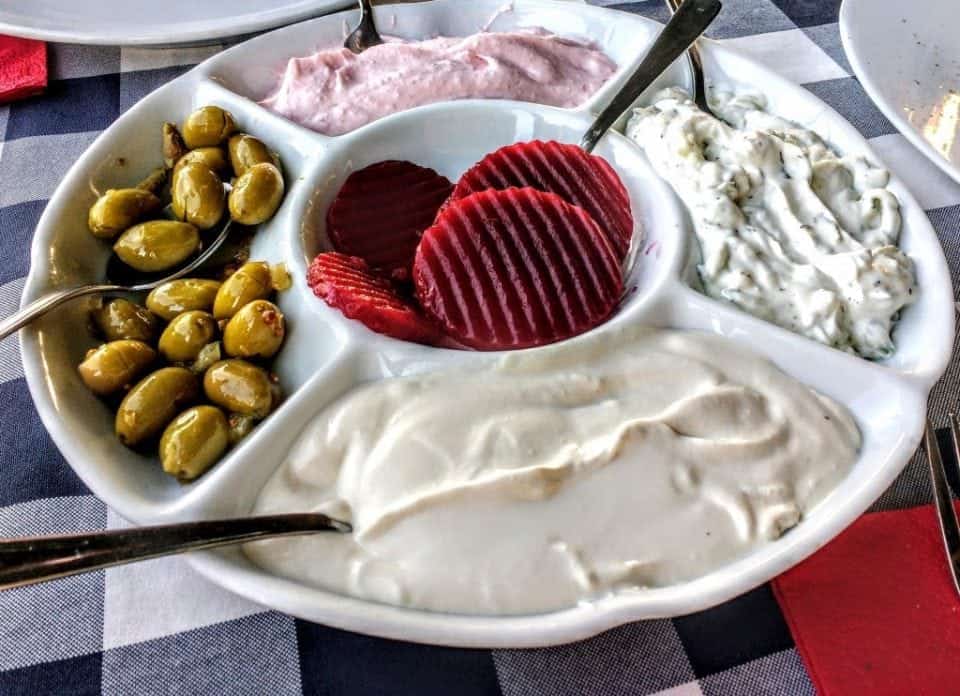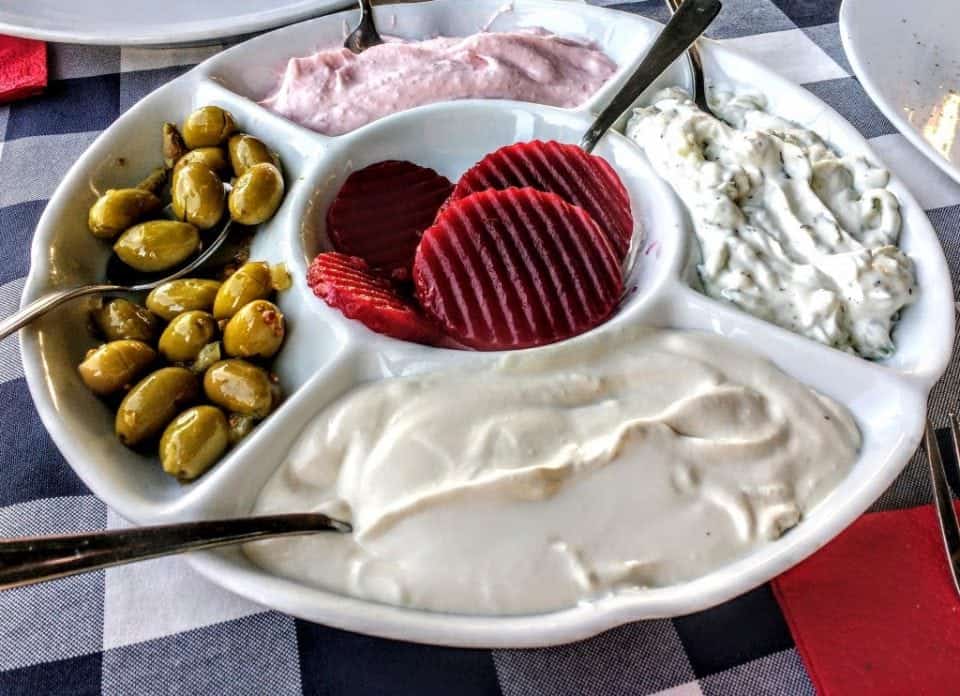 These will all be served with fresh pita bread and will be accompanied by small plates of various pickled vegetables, olives, feta cheese, pickled cauliflower and beetroot. The vegetable dishes could include: fried or grilled zucchini or eggplant, these could be just simply grilled or dipped in flour fried and served sizzilingly hot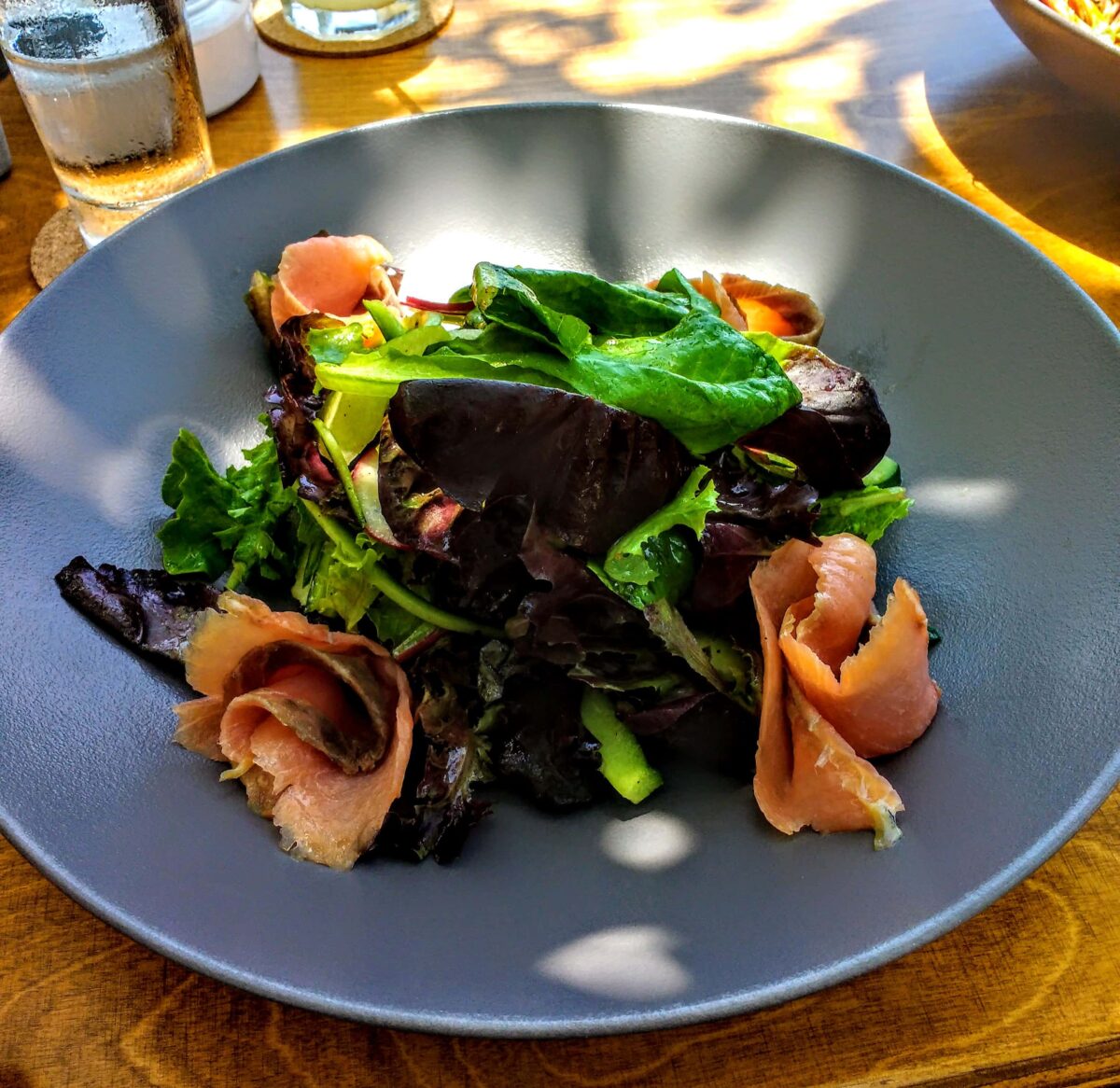 Get to know Cyprus better. Check out Rachel's blog and her Cyprus Travel Blog
Sheftalia
Which is another type of pork sausage-shaped meatball wrapped in caul fat and flavoured with chopped onions, bread crumbs, chopped parsley, white pepper and salt.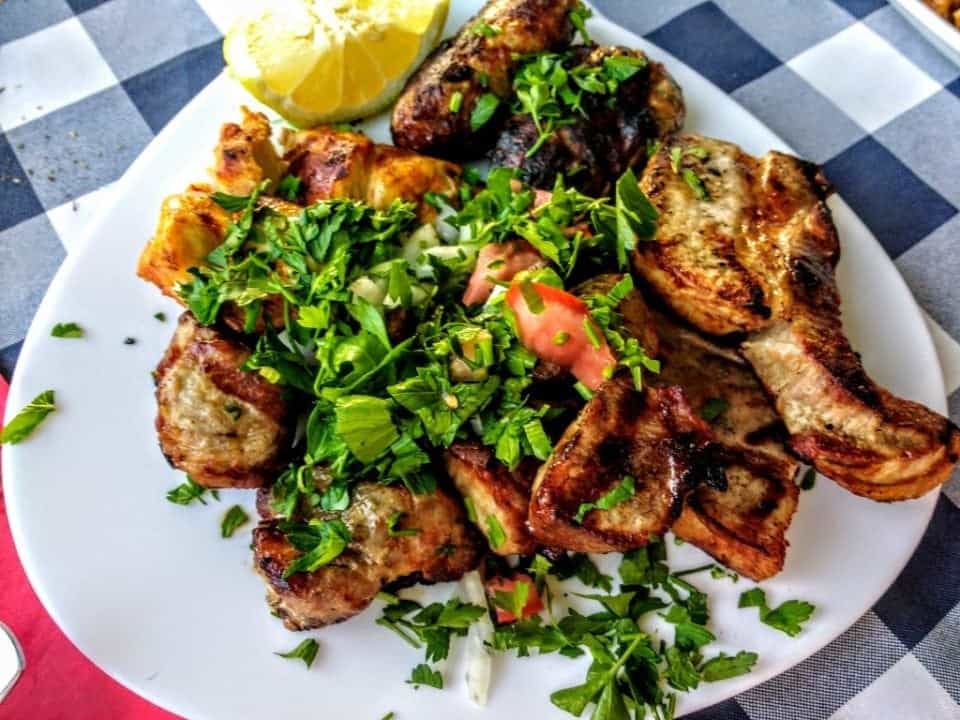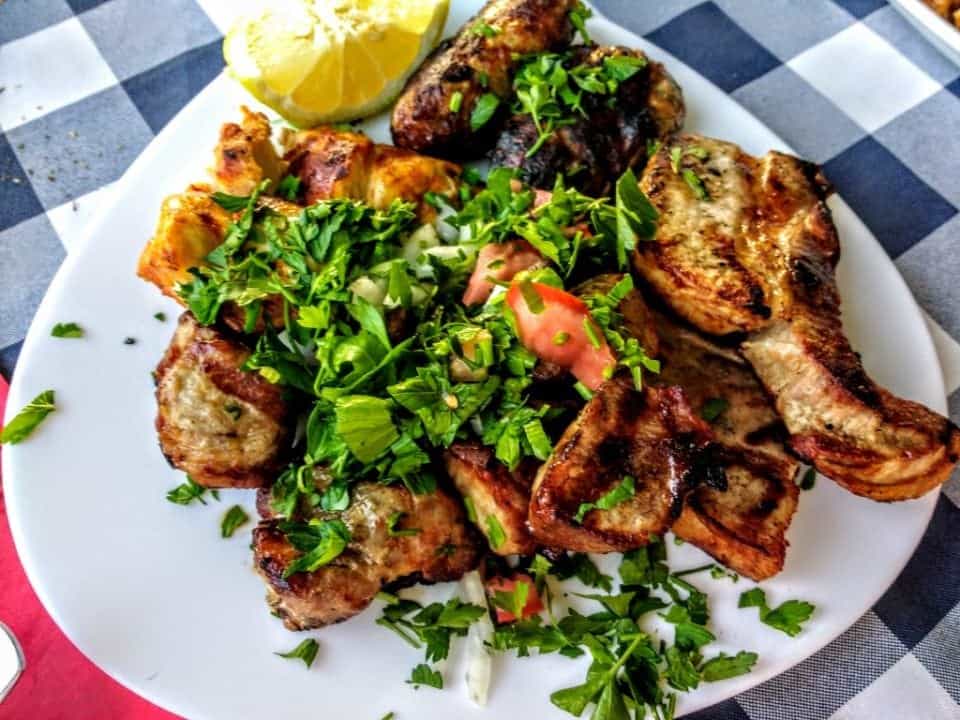 Koupepia – Dolmades
Dolmades also called Koupepia, are grape leaves stuffed with minced meat and rice seasoned with mint, onions and spices. I have to say here that literally the most amazing Dolmades or as Irene called them, our lovely next-door neighbour made Koupepia. Irene couldn't speak English and we couldn't speak Greek but one day she arrived at the house with a plate piled high with dolmades that she was making for a celebration. I have never tasted such divine little treats. I have no idea how she made them but they will remain in my memory forever.
What is the difference between Dolmades and Koupepia? In the traditional recipe, dolma is stuffed with rice, minced meat, and some spices. A Cypriot cook will always add tomato (or tomato paste) and a lot of lemon juice to their koupepia. Onions can also be added, but they have to be finely chopped beforehand. The dish itself is most often baked in the oven until the broth covering the rolls almost completely evaporates.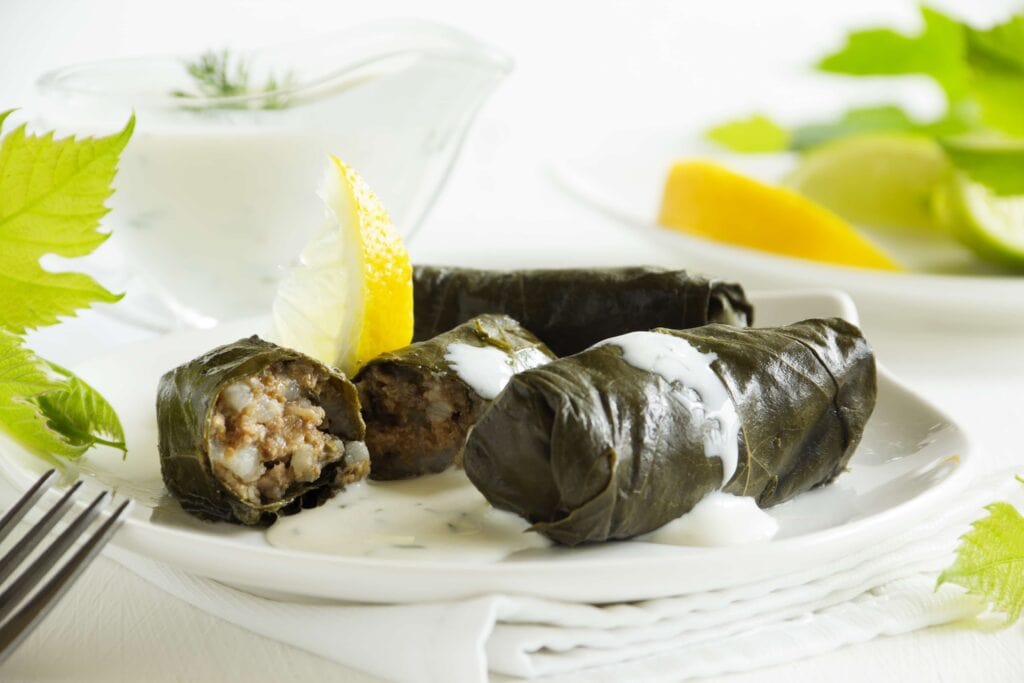 Loukanika
Loukanika is a Cypriot sausage made from pork which is marinated in red wine and then seasoned with coriander and red pepper.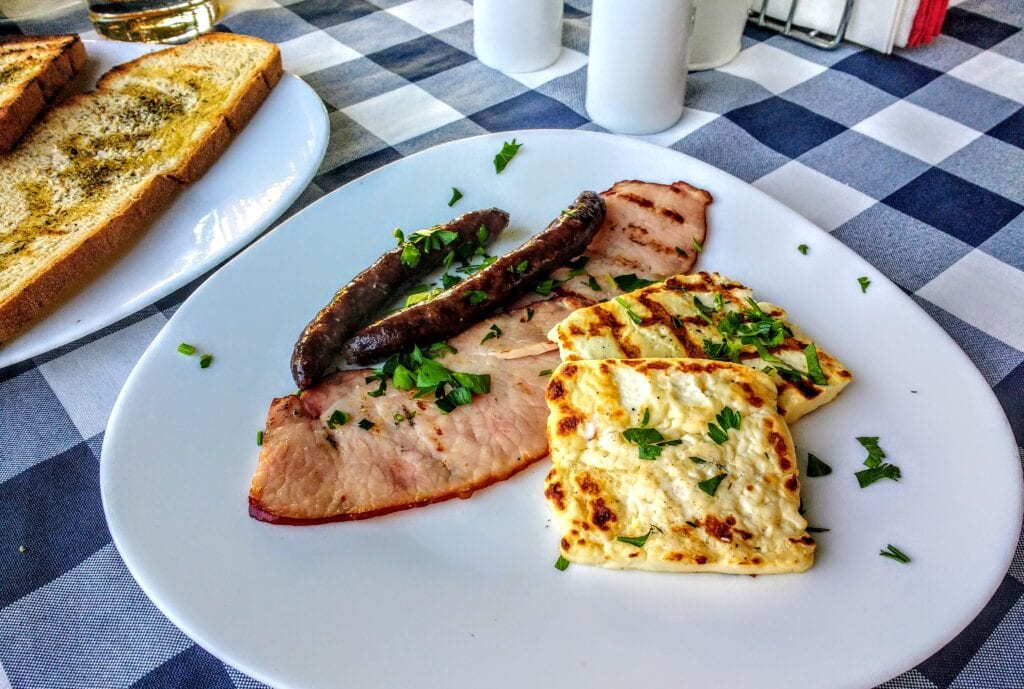 Lountza
Lountza, smoked pork fillet marinated in red wine and coriander; and an absolute staple of meze, grilled halloumi.
Kleftiko
A classic Cypriot dish Kleftiko is usually a leg of lamb that is marinated in olive garlic and lemon and then wrapped in parchment paper with potatoes and bay leaves and very slowly cooked in a traditional clay oven. The word kleftiko means stolen in Greek. It dates back in time when a person stole a sheep or goat they would cook it in a pit and seal the top so no smoke escaped to give away its location.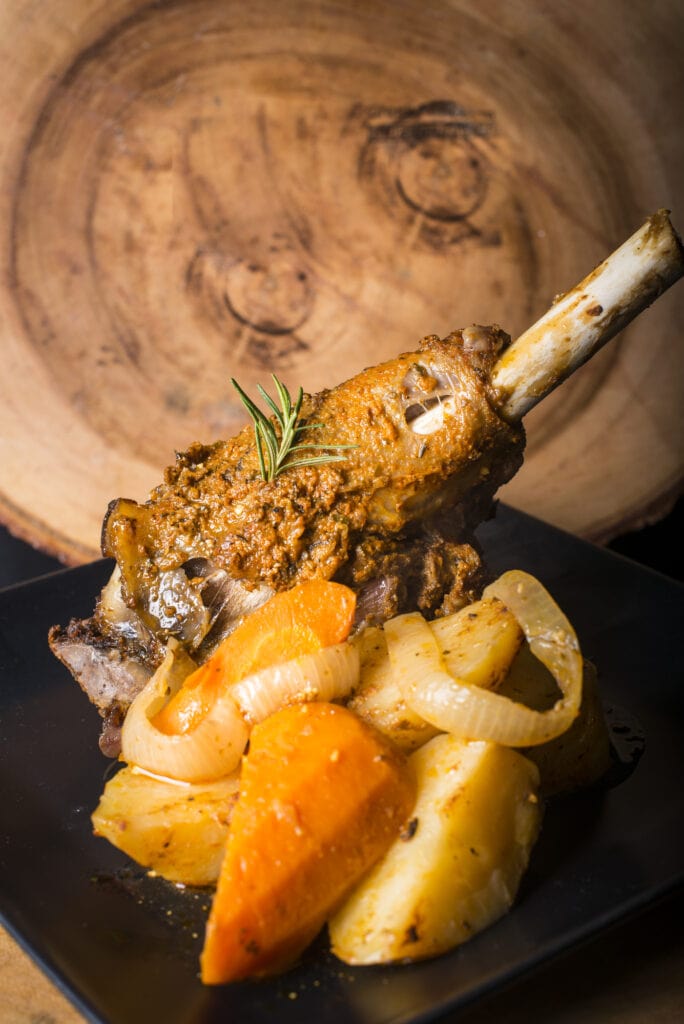 Kleftiko is usually served with bulgur and a salad and there are restaurants and tavernas that specialize in serving this traditional Cypriot dish.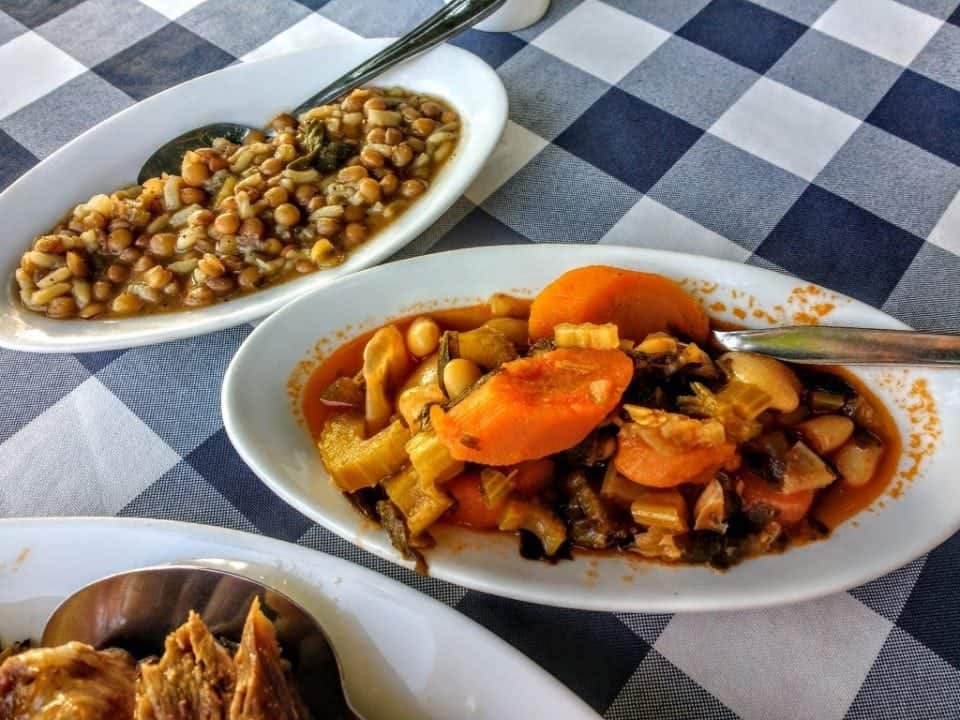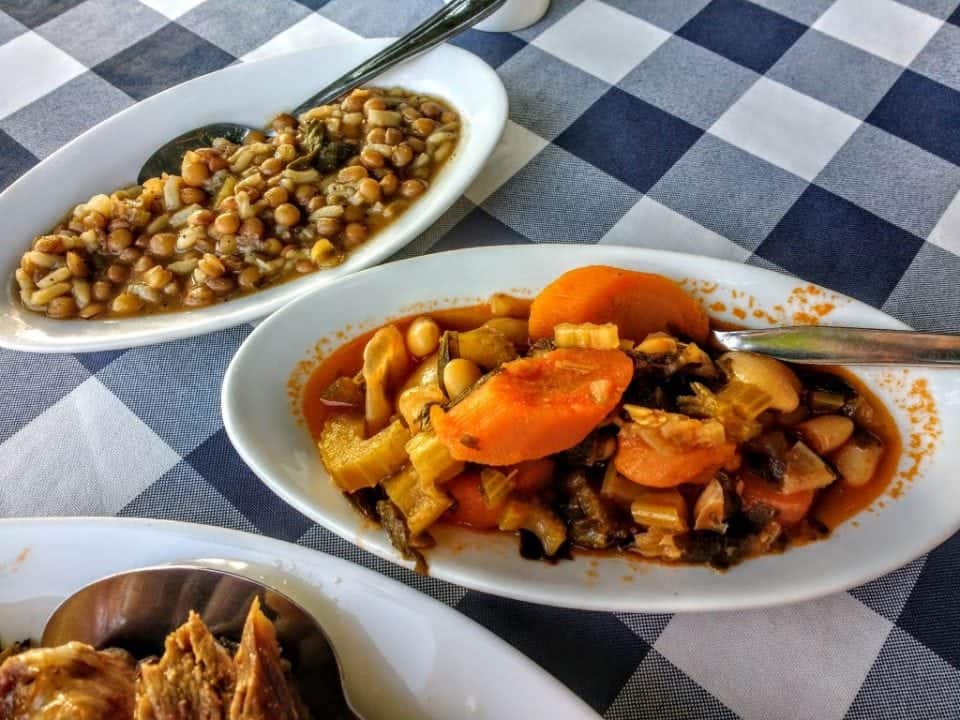 Keftedes
A simple meatball dish made from pork and fried until golden. The meatballs are seasoned with parsley and mint and served with fried potatoes pita bread and salad.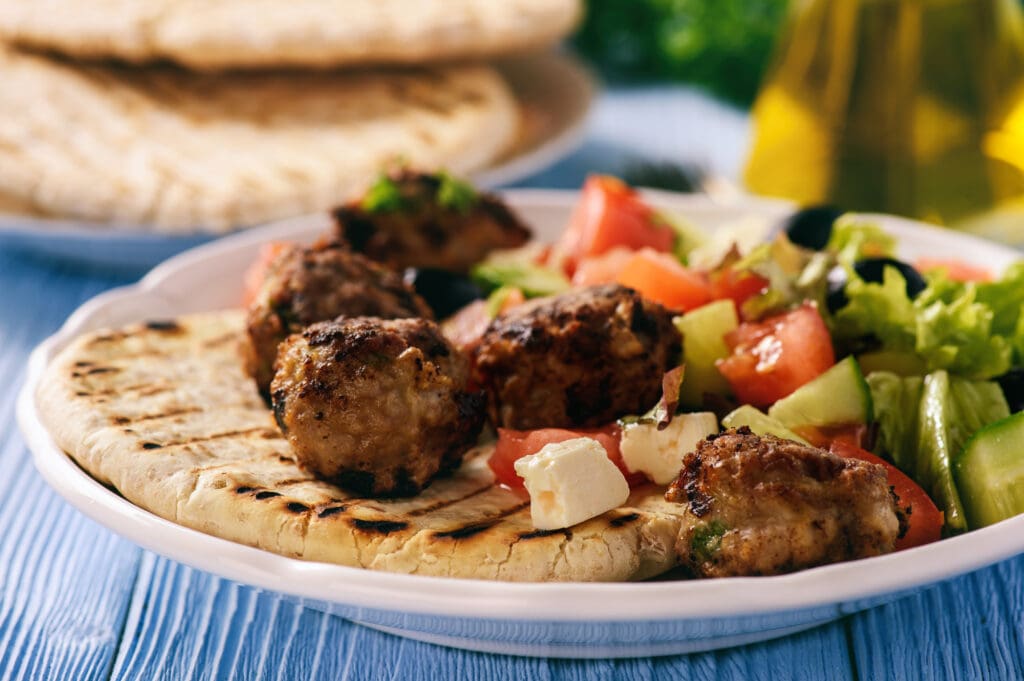 Souvla – chicken, pork or lamb
Souvla is large pieces of meat and it can be chicken, port or lamb that is skewered and cooked on a charcoal grill – a Foukou. The meat has usually been marinated to tenderize it in olive oil, lemon juice, oregano, salt and pepper.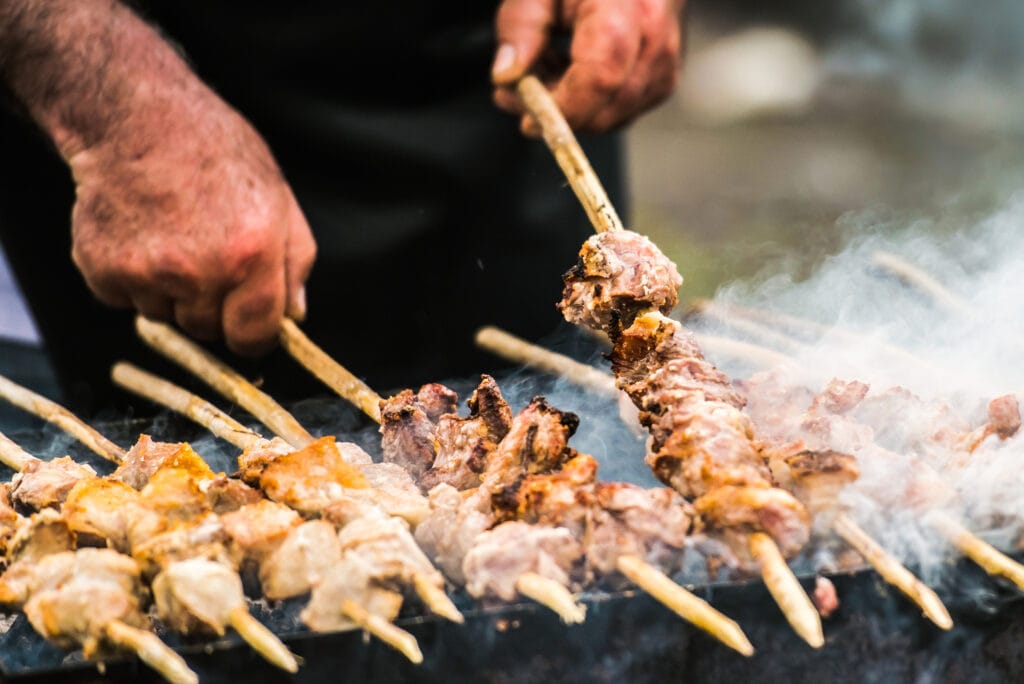 Souvlaki
Basically the same as souvla but served up in pita bread and topped with cabbage, tomatoes, cucumbers, lemon and pickled vegetables the perfect handheld meal.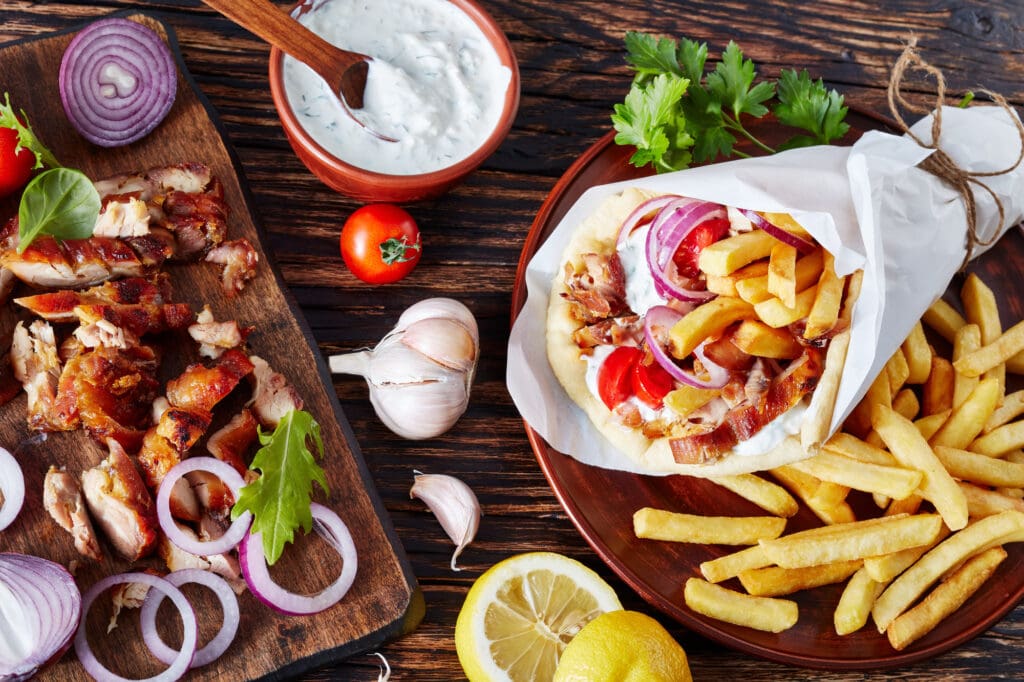 Sheftalia
Sheftalia is a very traditional Cypriot food that you may not want to try but it is absolutely delicious. Sheftali is a sort of long meatball made of spiced minced port that is wrapped in caul fat and then grilled. It can be served with souvlaki or in a pita but this is one traditional food in Cyprus that you should try.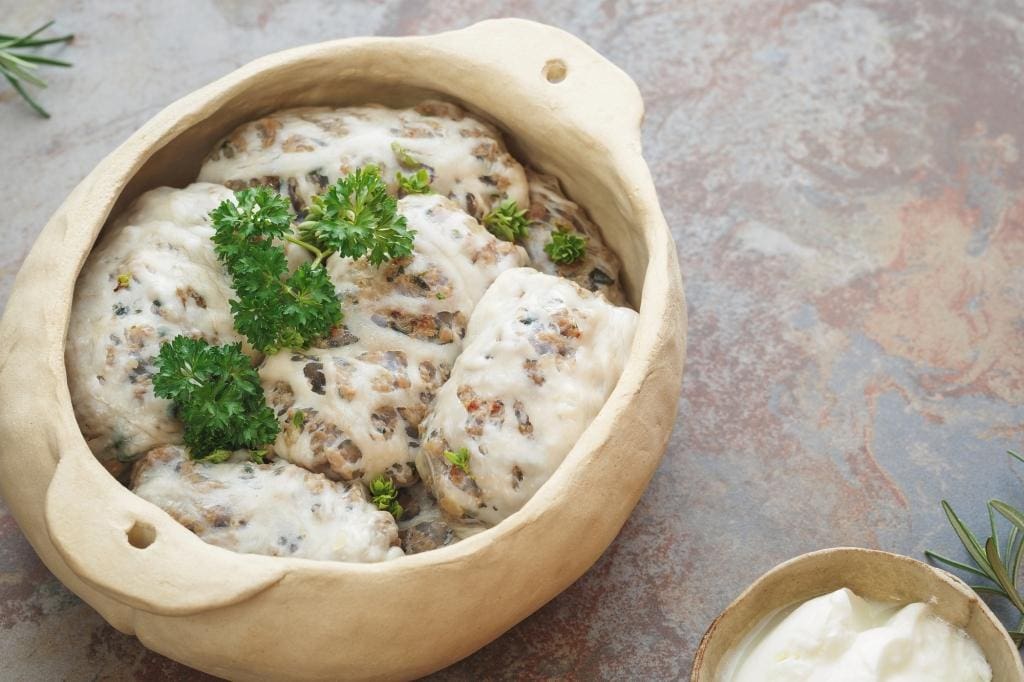 Stifado
Stifado another traditional food in Cyprus a gorgeous filling stew made with rabbit, onions and tomatoes. The herbs and spices used include red wine, cinnamon, allspice, tomatoes and rosemary. Cooked very slowly and served with fresh bread and salad.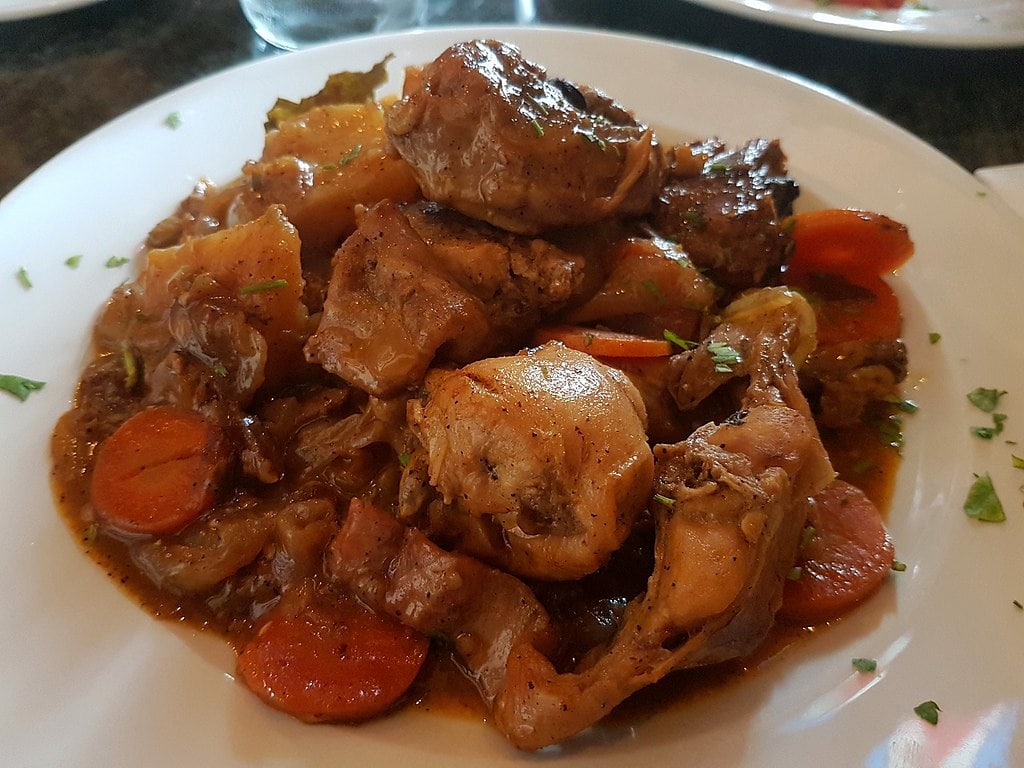 Moussaka
God I love an authentic moussaka this is a Greek dish like lasagna but instead of noodles, it is layers of eggplant, and potatoes that stands in for the pasta. It is then layered with minced meat in a tomato sauce that is lightly flavoured with oregano, salt and pepper. It takes a while to make a great moussaka but the waiting results in the perfect dish.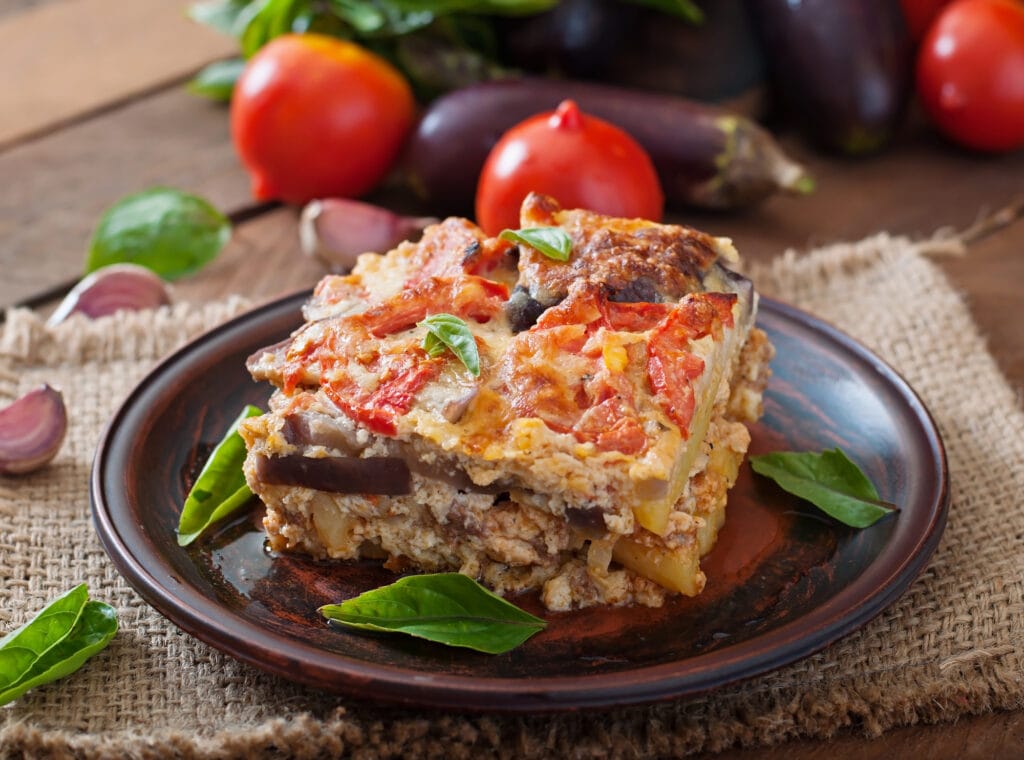 What is Meze in Cyprus?
It is, however, the Greek influence, which is strongest in Cypriot food, and you will see many familiar Greek dishes such as, Moussaka, Souvlakia, and Kleftiko. One of the best meals in Cyprus is Meze. You can take cooking lessons in Cyprus with Yummy Cyprus to really get to know Cypriot food.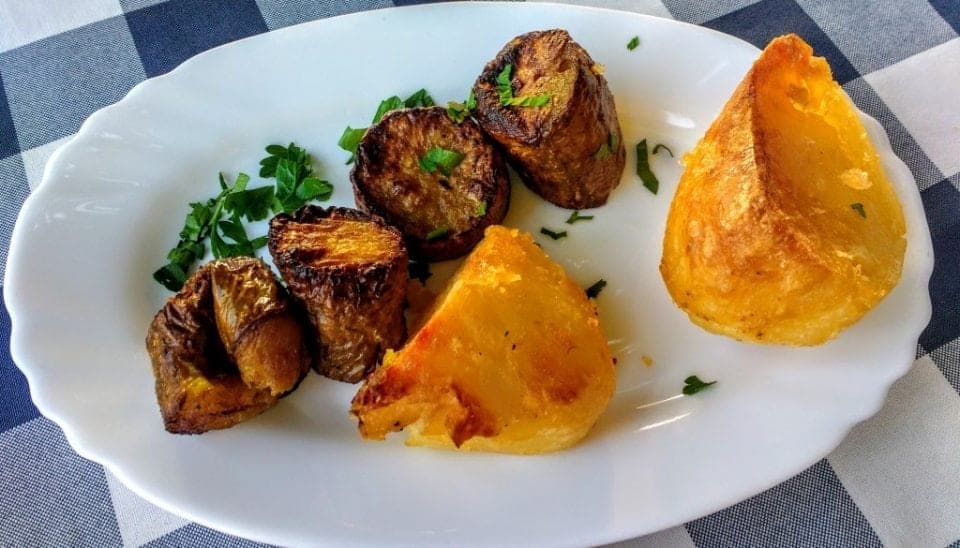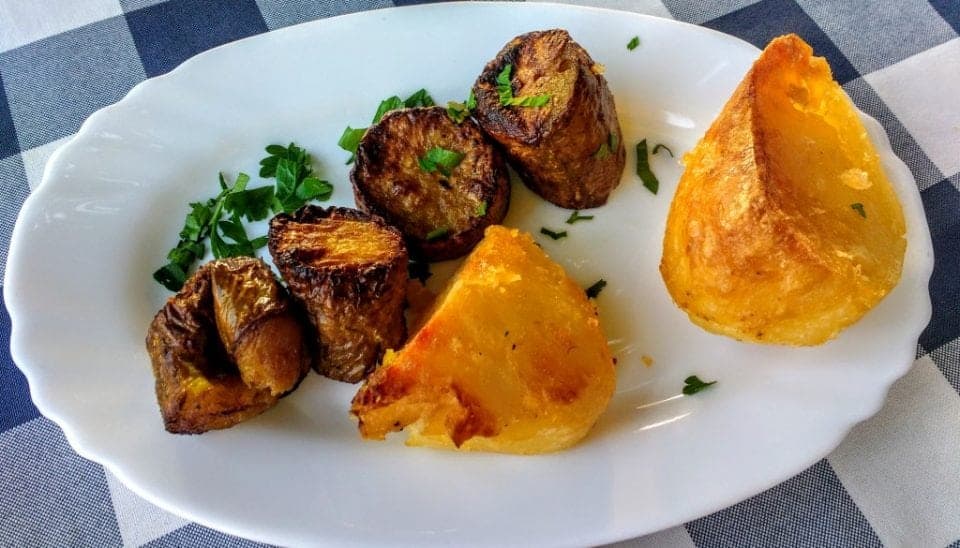 Meze usually consists of between 10-30 small plates of food. We found that meze can be quite expensive in Cyprus averaging around €25- 35 Euros per person and you are never allowed to share one meze meal even though there is more than enough food for 2 people.
Meze is an abbreviation of Mezedes, which means "little delicacies". Some restaurants and tavernas offer their customers the choice of seafood Meze or meat Meze or mixed and these days you can even find vegan or vegetarian meze.
Tips for a Meze dinner in Cyprus
Go hungry, really hungry there is a lot of food to be consumed.
Take your time and lots of it. With that, much food to eat, you want to enjoy your meal over a few hours.
Don't be afraid to ask what you are eating so you can really enjoy the taste of meze.
Cypriot meze dishes
A Cypriot meze dinner is going to start with small tasty dips and a small salad. The salad will consist of grilled halloumi, fresh mint, salad leaves, cucumber and tomato accompanied by a slice of lemon and some olive oil to drizzle over the salad.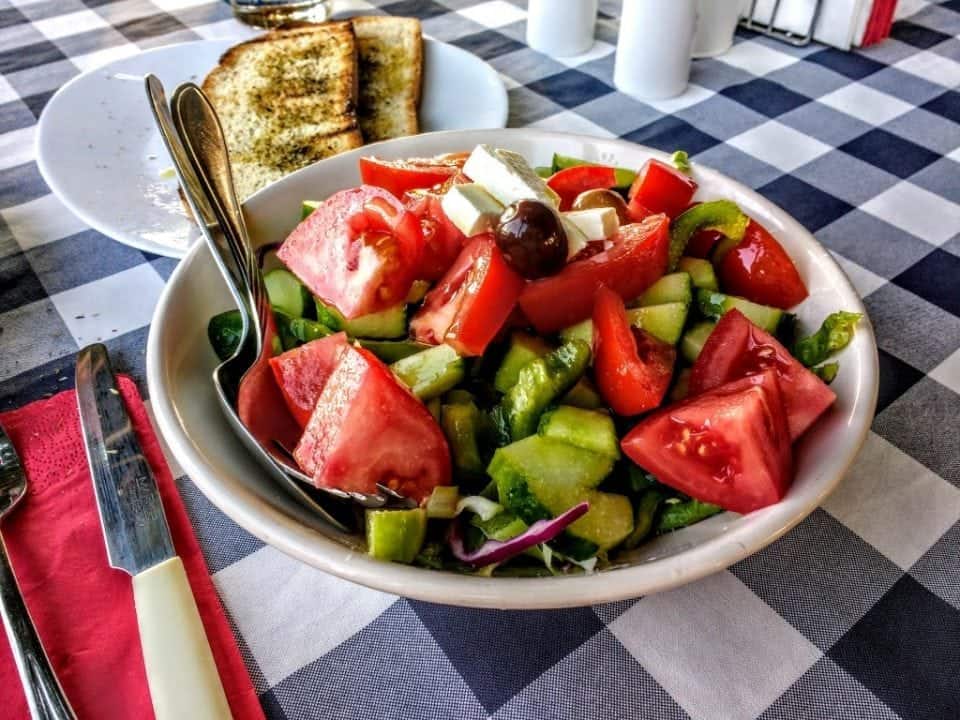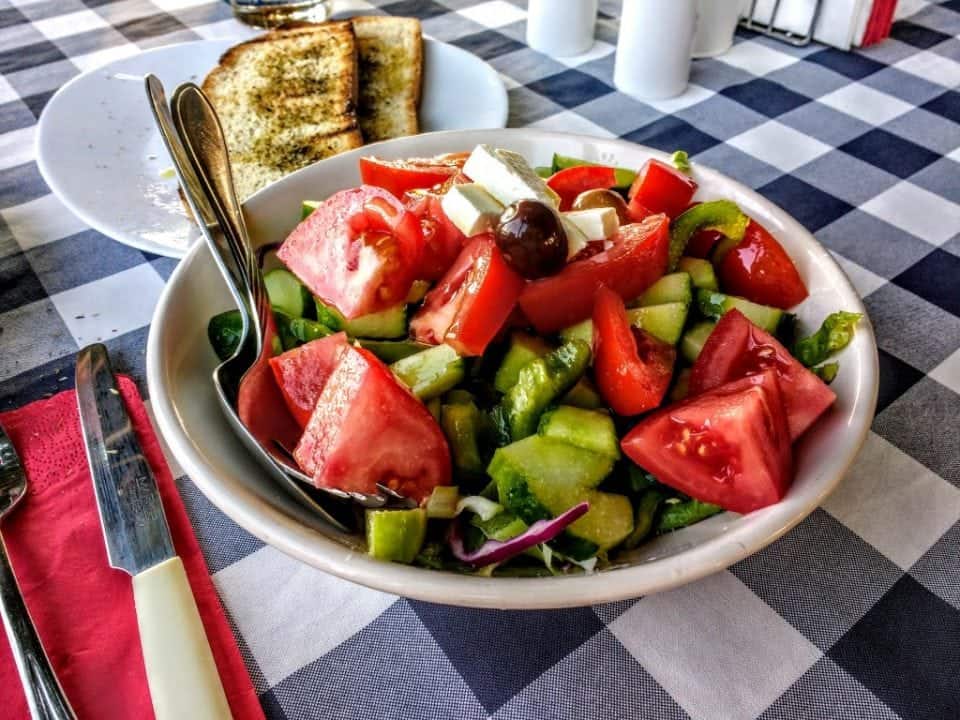 More and more plates will arrive piled with octopus, squid, whitebait, tuna or red mullet, which will then be followed up with chicken and souvlaki. It gets better Moussaka, Afelia, pork cooked in wine and coriander, Stiphado which was a rabbit stew cooked for hours with wine vinegar, onions and spices and you will begin to think you won't be able to eat for another week. We also had Ofto kleftiko, which were incredibly tender pieces of lamb, which are cooked in a sealed clay pot with salt, pepper and bay.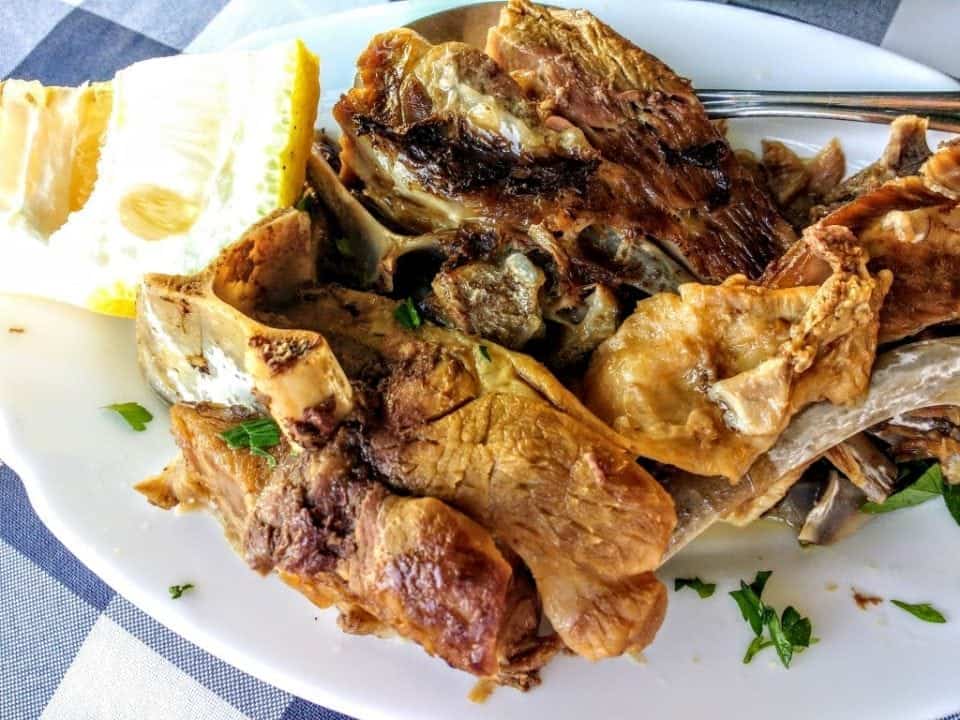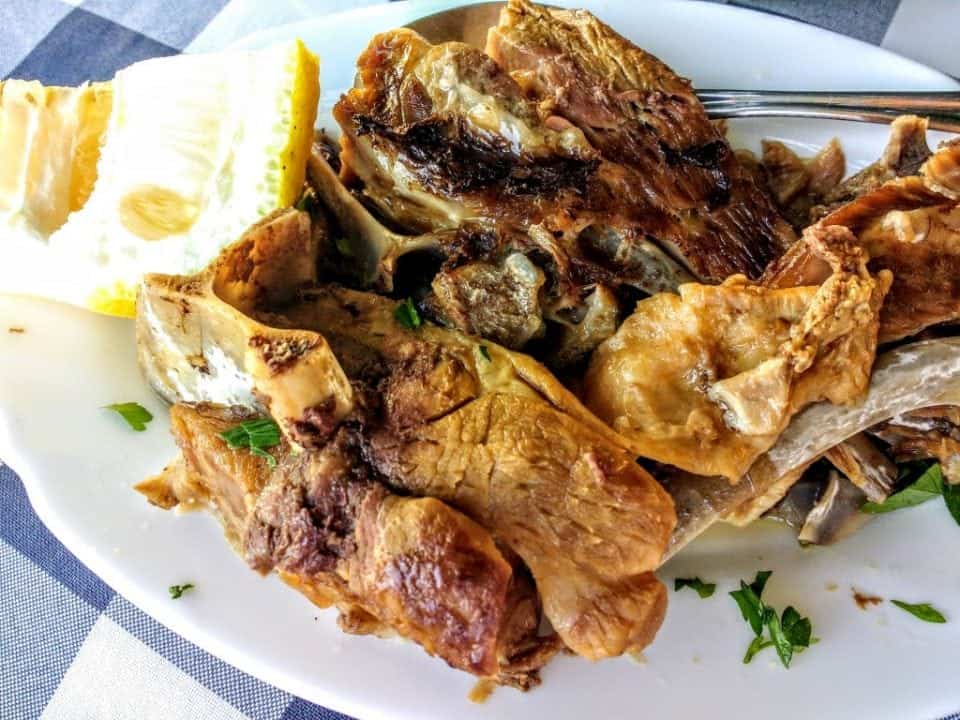 A brief rest, a sip of some lovely Cypriot wine or a great local lager Keo, and some deep breaths and you are ready to move on to dessert, coffee and liqueurs.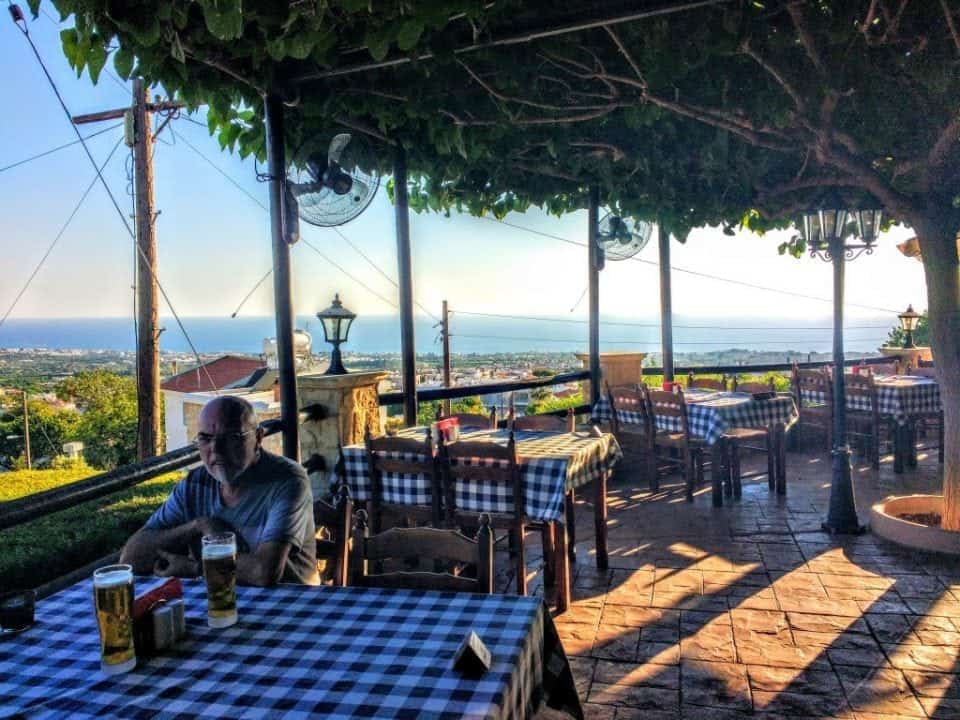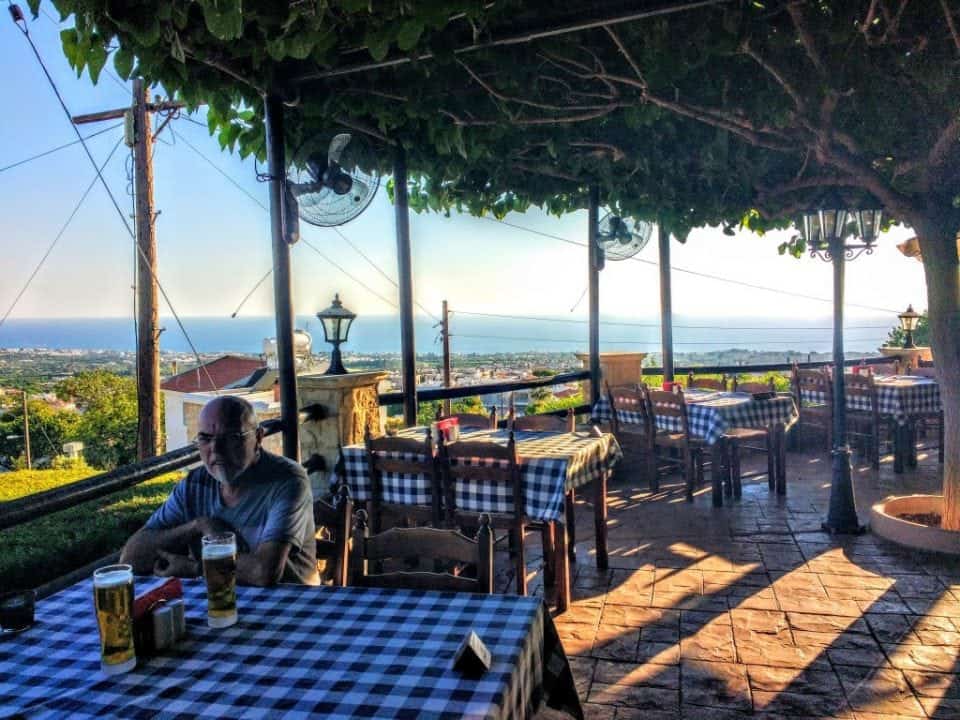 Travelling for Food – some of the World's weirdest and most wonderful unusual foods
Food in Cyprus – dessert
Usually, dessert in Cyprus will be a huge plate of fresh incredibly flavourful fruit, oranges, plantains, figs, grapes, melons or pomegranates whatever is in season will be on the plate.
Bourekia pastries
This is a beautiful little pastry that is filled with Anari Cheese and spiced with a little sugar and cinnamon htye may also be flavoured with rosewater. They are then deep-fried and dusted with icing sugar.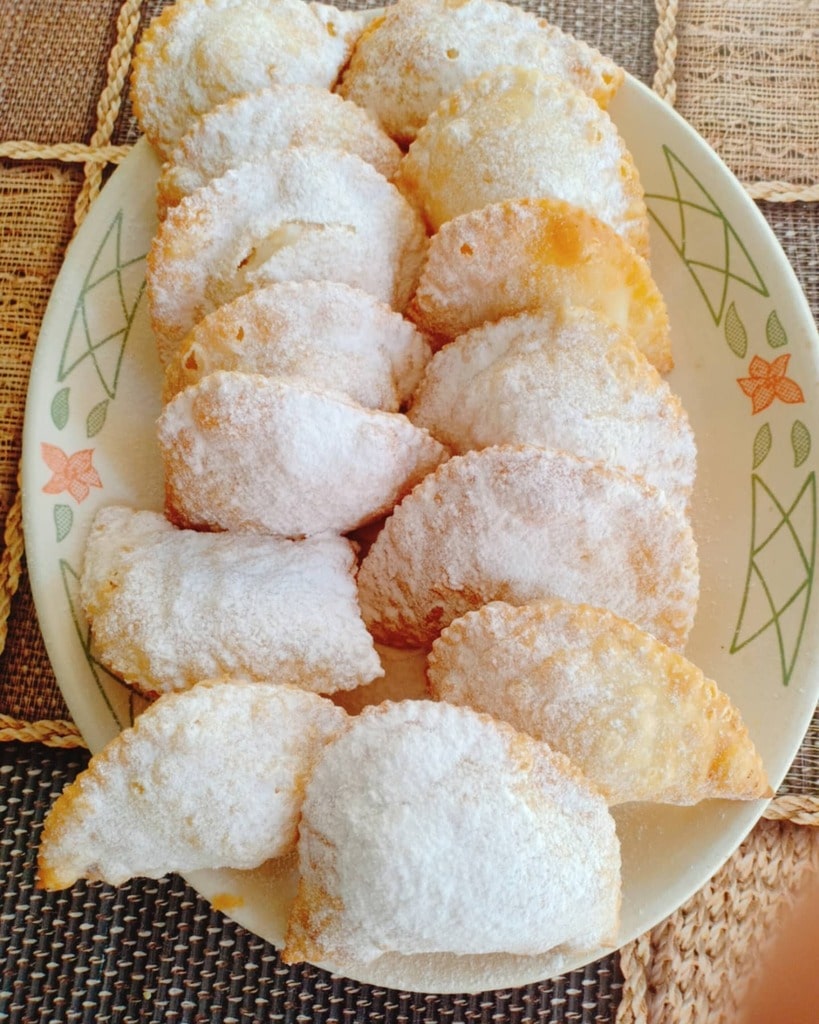 Loukoumades
Reminding you of mini fried doughnuts, Loukoumades are small balls of fried dough, dipped in a hot orange blossom syrup and served hot! Often served up in roadside caravans and stalls, these days there are also plenty of little shops and eateries where you can enjoy them. Crispy on the outside, syrupy and gooey on the inside, loukoumades are nothing short of divine.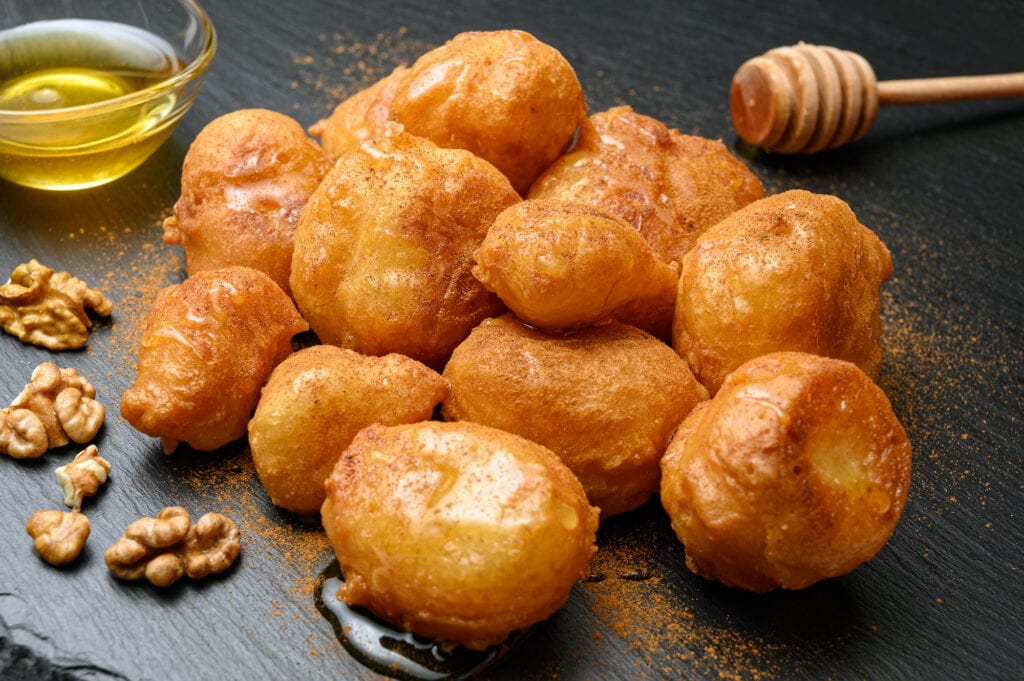 Daktila
A traditional Cypriot Dessert of crispy phyllo pastry that is scented with orange blossom water, then filled with almonds, cinnamon and sugar before being drenched in syrup. Sounds like heaven right? That's because it is.
Cypriot Coffee
The experience would not be complete without a Cypriot coffee (which is incredibly dark, strong and sweet with no milk or cream) and perhaps a liqueur or sherry.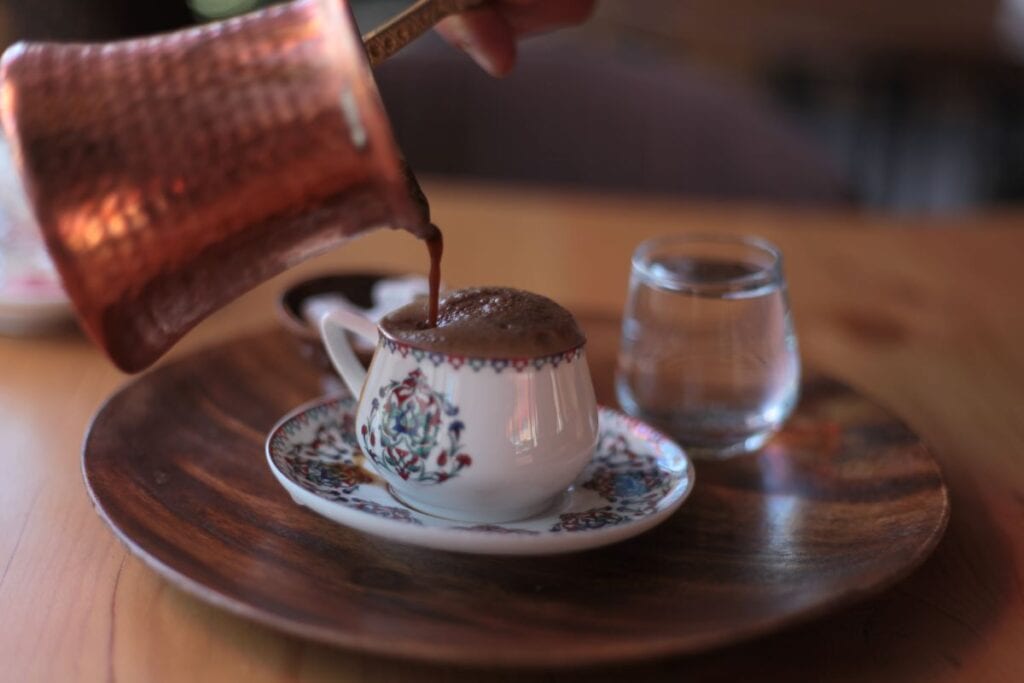 Cypriot Liqueurs
Try Filfar, which is an orange-flavoured liqueur to accompany. If you would like a sherry type of dessert wine give Commandaria a try, this is a sweet, fortified, dessert wine only found in Cyprus. It was originally produced by the Knights of St. John at Kolossi in the Middle Ages. Another liqueur is Zivania, which has very strong liquorice or aniseed flavour.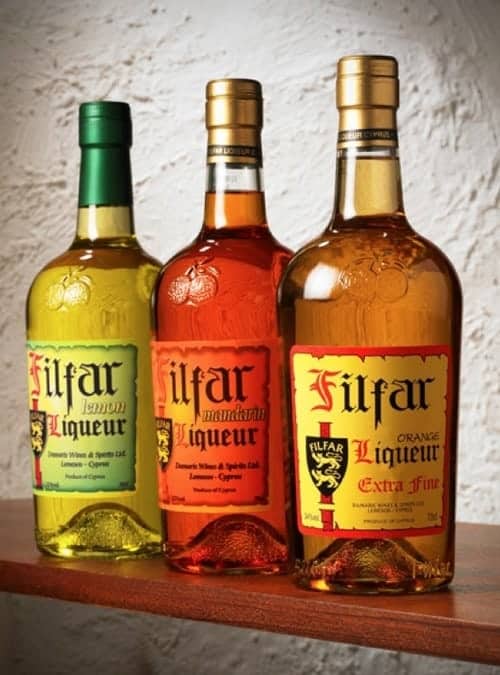 There is much to choose from when looking for traditional foods in Cyprus, from freshly grilled seafood to lovingly stewed and braised pork and rabbit dishes.
There are McDonald's around the world and here in Cyprus, they serve a Halloumi Breakfast muffin. But no worries you can find every imaginable cuisine in Cyprus. But stick to the freshest and best of Cypriot foods your body will thank you for it and you probably won't gain a ton of weight – if you can stay away from those glorious sticky honey desserts.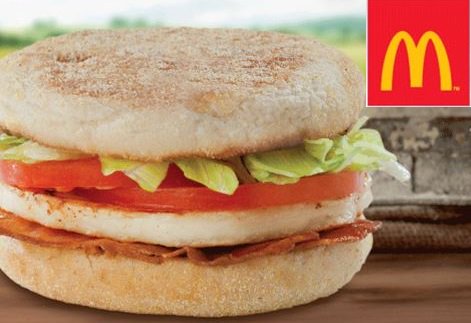 If you would like to know more about Cyprus have a read of Jill's article of Visiting Cyprus in the winter months. There is some great information on things like hiking, accommodations, and places to visit. You won't regret a visit to Cyprus when the sun is shining and you can escape winter at home.
Now if you want to take some great excursions and know what to pack and expect when visiting Paphos check out Rachel's article Paphos Excursions & Paphos city guide in Cyprus.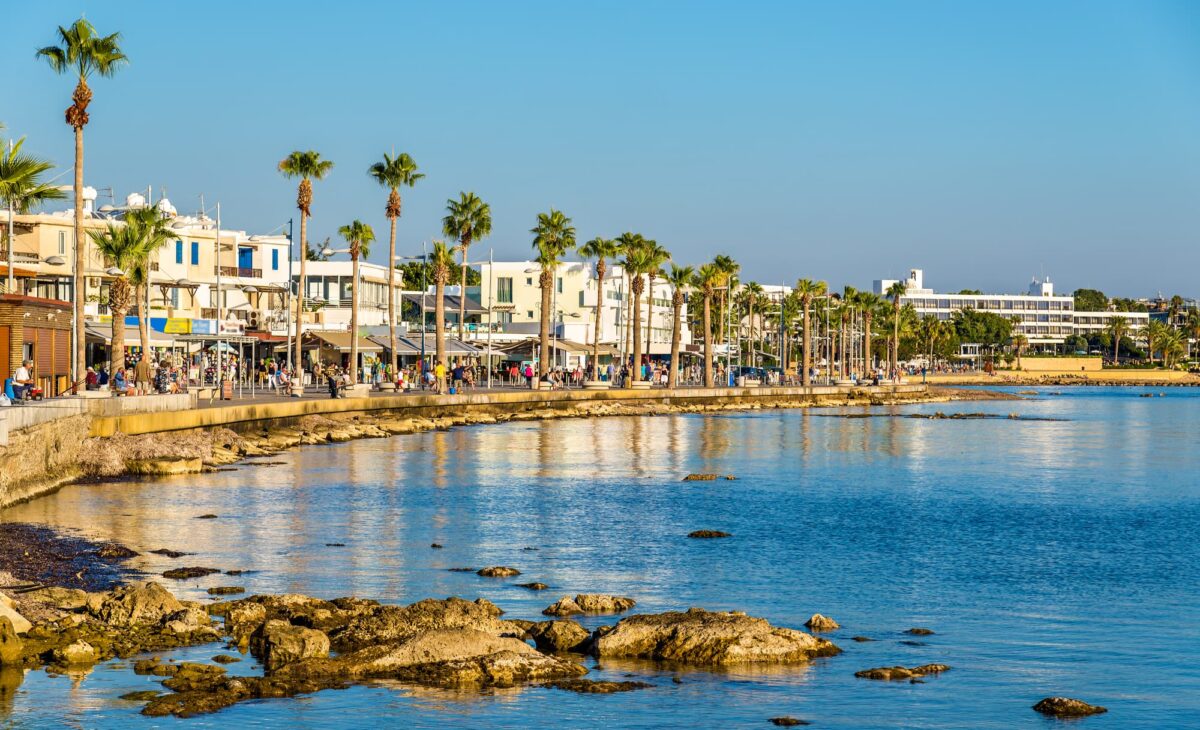 If you want to explore some Cypriot culture you should take a trip into the mountains and visit the Monastery of Agios Neophytos. It's a beautiful location up in the mountains but only around half an hour or so from Paphos and it is beautifully peaceful and serene.
What is your favourite Cypriot food? Have you tried Meze in Cyprus?
You might also like
Agios Neophytos Monastery Cyprus a fascinating sacred site
Visiting the historic Nea Paphos Archaeological Park in Cyprus
The Spectacular Mosaics of Paphos
31 Fabulous Things to do in Paphos, Cyprus
148 National Dishes of countries around the world
Pin it for later

Latest posts by Faith Coates
(see all)