A Guide to the English Market Cork Ireland: an Irish Foodie Heaven
I am obsessed with markets and the English Market in Cork is one I have read about and planned to visit for several years. The English Market Cork has a reputation for showcasing the best in local produce, artisanal bakeries, and speciality butchers and the market holds tight to its traditions to provide a fantastic place to meet foodies with tons of events throughout the year. There is also your pick of foods to grab and go or check out the cafe on the second floor. You can also pick up some fantastic boutique items from vintage shoes and clothes to lovely jewellery and much more.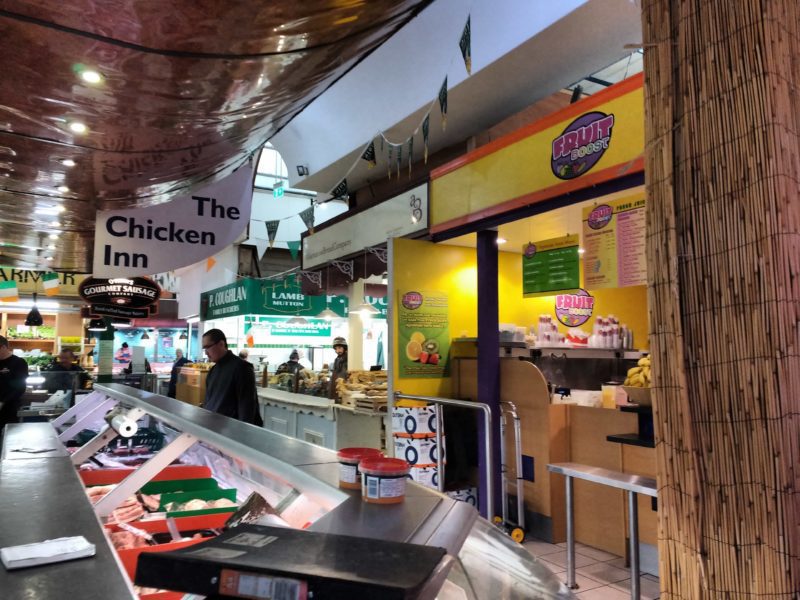 As housesitters we have a huge affection for farmer's markets and whether it's Mexico or Ireland or any country we are lucky enough to visit we have to get to the local market to check it out. The English Market in Cork was one we had read about and were eager to visit as it has a fantastic reputation for being a real foodie destination. If you are spending 24 hours in Cork this is a must-visit.
Are you planning your trip to Ireland – Here's all you need to know
Many of the British farmer's markets incorporate a range of products from clothes to fresh fish. In Yorkshire, for example, we had the chance to visit many market towns to enjoy the range of items available. In Mexico, we had to visit the Lucas Galvez Market in Merida which is simply enormous. Many markets in Ireland are seasonal but we did get a chance to visit the Limerick Market which is a great treat for interesting bread and authentic foods.
53 Ultimate Ireland travel tips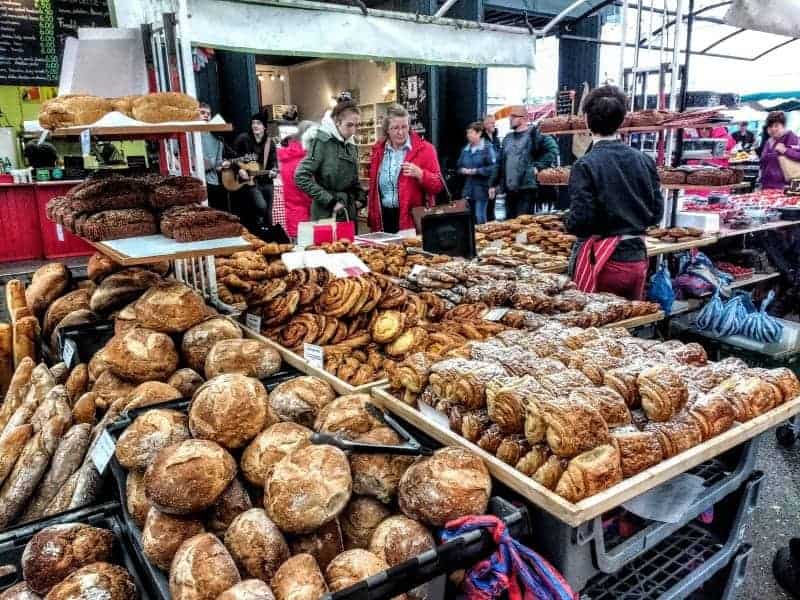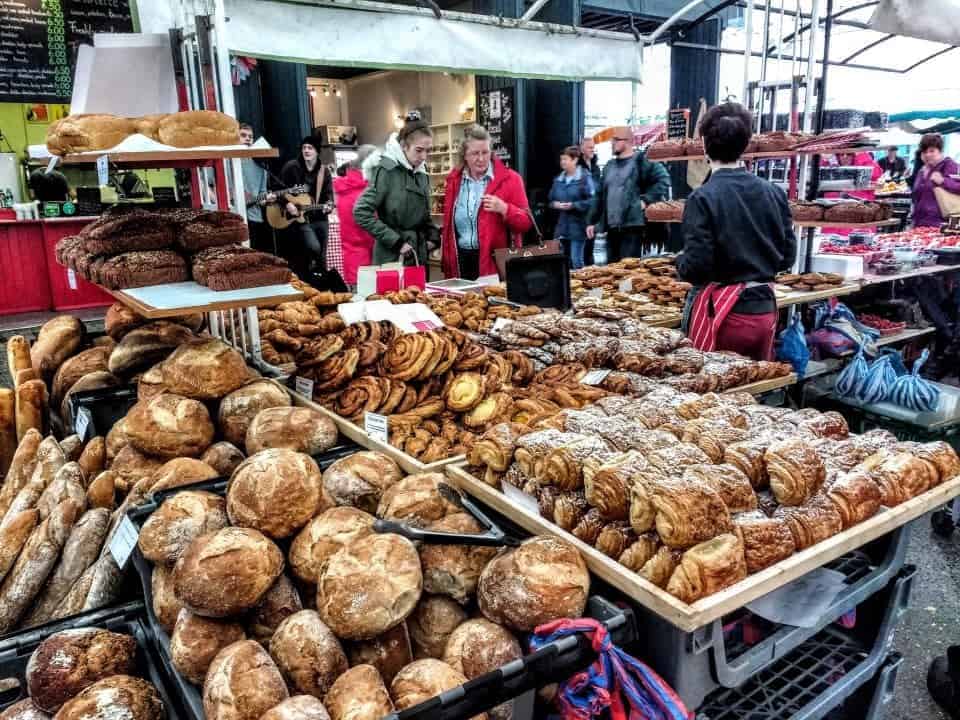 History of the English Market Cork
So why is a Market in Ireland called The English Market Cork? Well, it has to do with the fact that in 1788 the market was created by an "English" (or Protestant) Corporation, with reform in Ireland around 1840 the corporation was taken over by the Irish (Catholic) majority but the English Market had become known as its own entity so an "Irish Market" was established near St. Peter's. The years bring many changes however and today this is no longer a market but a restaurant and nightclub known as the Bodega@StPetersmarket.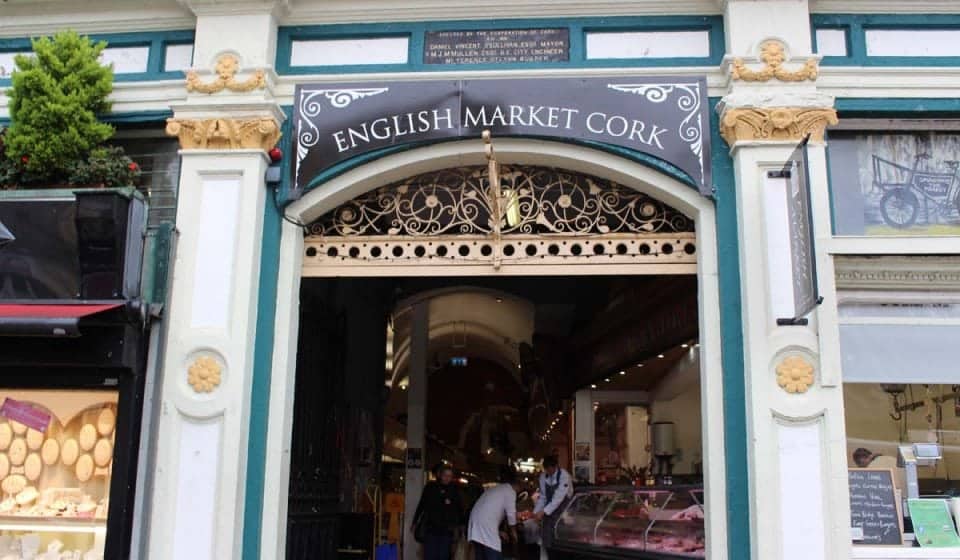 The English Market Cork is intricately linked to the city of Cork and over its 218 years of history, it has been a bastion of Irish food traditions.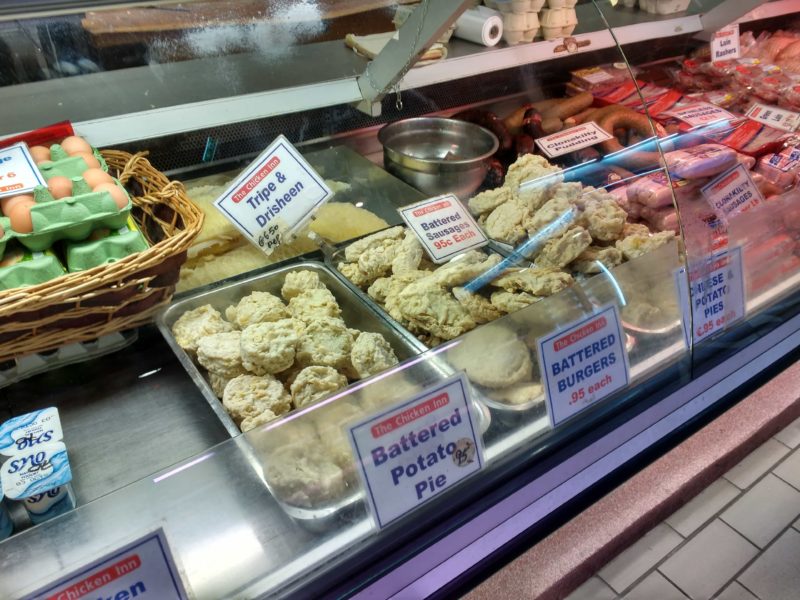 To this day, even among the "foodie" trends of the middle class the Market still supplies old-school favourites like crubeens, drisheen and tripe to its customers. For those who don't know crubeens are boiled, battered and fried pig's feet, drisheen is a type of black pudding made from a variety of animal blood, black pudding is sausages made from pigs' blood and white sausages are made from the fat from pigs. Tripe is from a cow's stomach when I was a kid my grandfather used to boil it on the stovetop for hours (yes, it was disgusting).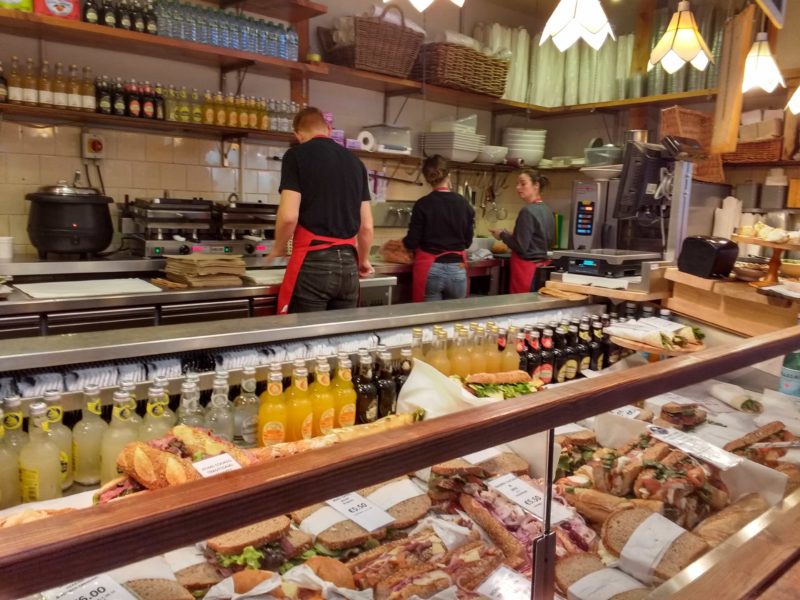 Where is the English Market?
The English market Cork is located in the heart of Cork City's commercial city centre. By the late 1700s, there was a formal covered market in the central space and smaller stalls around the edges of the market which were far more chaotic and of course, the vendors paid way less in rent. It wasn't until 1862 that the new covered Princes Street Market was opened and began operating.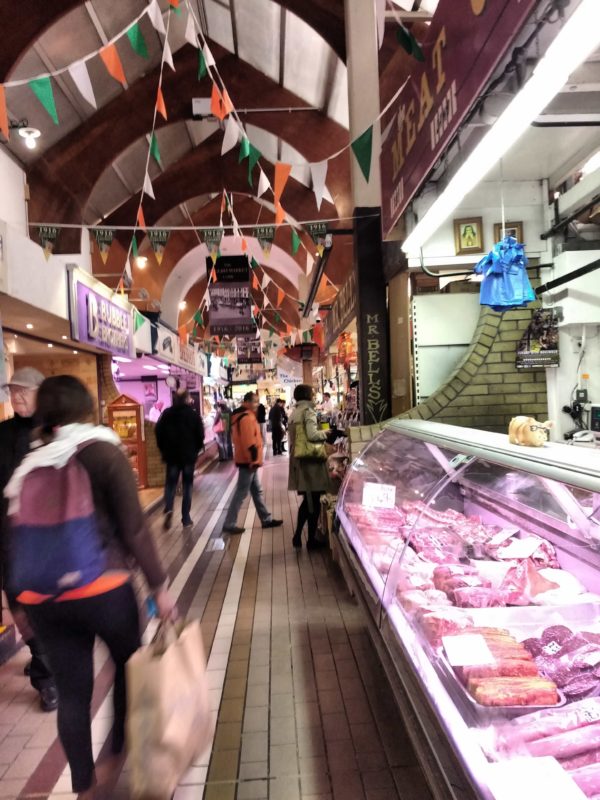 The Market provided a critical source of income for the City, accounting for around 1/3 of the Corporation's income in the 1830s. It was a very up market place, the shoppers were mainly wealthy from both the Protestant and Catholic populations. During the Great Hunger, the market stayed open but had its own Police force to keep away the starving.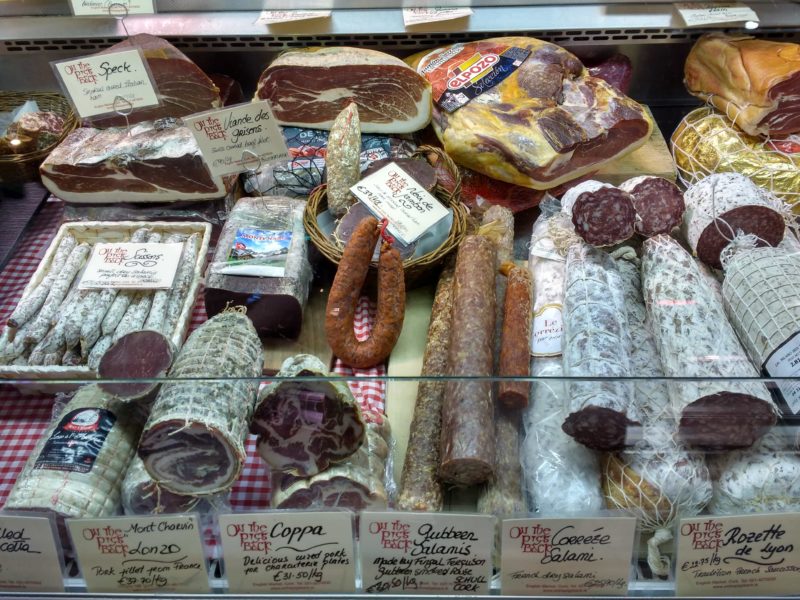 In 1920 when the British Forces overran the city and set fire to Cork, the market miraculously escaped much damage, but in 1922, the market became a casualty of the economic depression and all the things that marked it as a special place to shop had disappeared.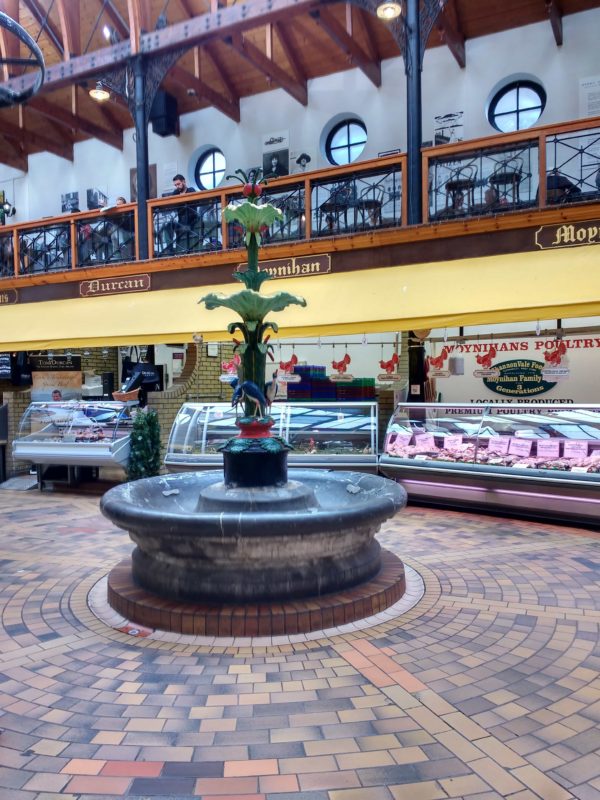 It became increasingly a working-class market and served the local inhabitants of Cork City with the basics from fruit and veg to meat and fish. In the 1980s the market was nearly destroyed by fire and after that, the City realized that it was time to rebuild and develop the Market as a going concern. Food habits were changing and a new generation of shoppers are looking for gourmet and exotic ingredients.
Cork's English Market – what to buy
In the 1990s a surge of growth (the Celtic Tiger) led to a much more adventurous outlook on food and the "foodie" trend was born. Consumers became more educated about their food and where it came from and this was a huge growth time for the market. Immigration and refugee populations added to the mix and the market became the place to pick up unusual and interesting foods and ingredients.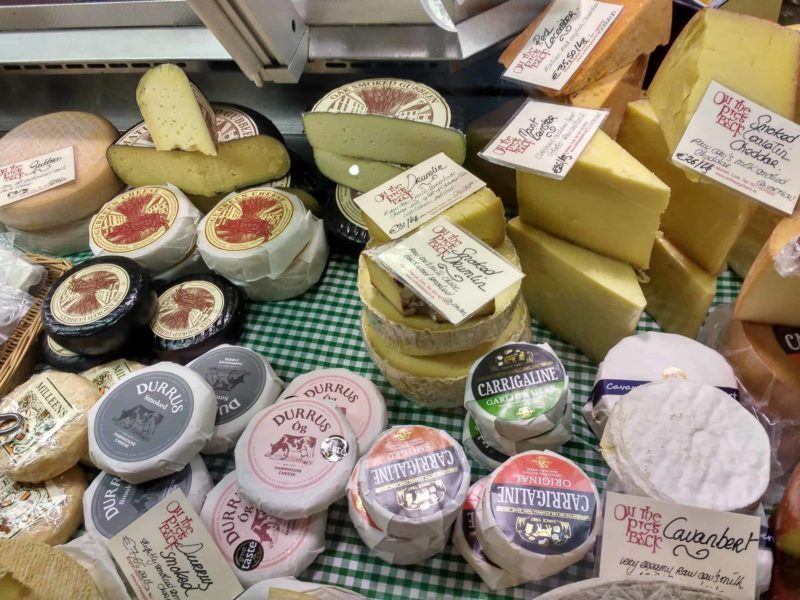 Today the English Market is hailed as one of Ireland's best and it has become a tourist destination and a world-renowned food emporium. From cheeses to olives, cured meats, exotic fish to imported herbs and spices the market is now a mainstay and a must-visit for any foodie in the area.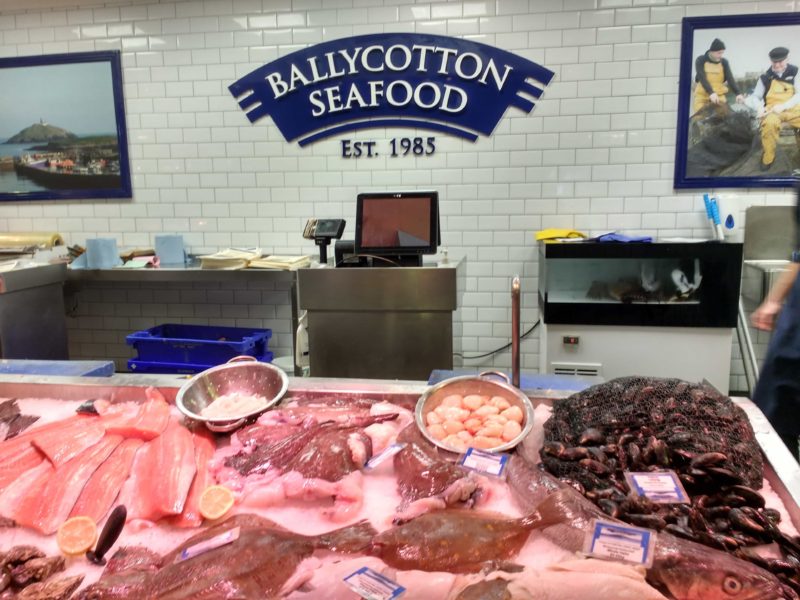 Start-Up Stall in the English Market
The one thing I absolutely loved about the market was the Start-Up Stall. This is a fabulous way to give local food-based businesses a hand-up to get their business off the ground. The successful applicants for the stall get a 4-6 week chance to operate a stall in the market. Ground rules do apply as well, for example, the stall is not a cafe and you cannot prepare hot food, it must be prepared elsewhere.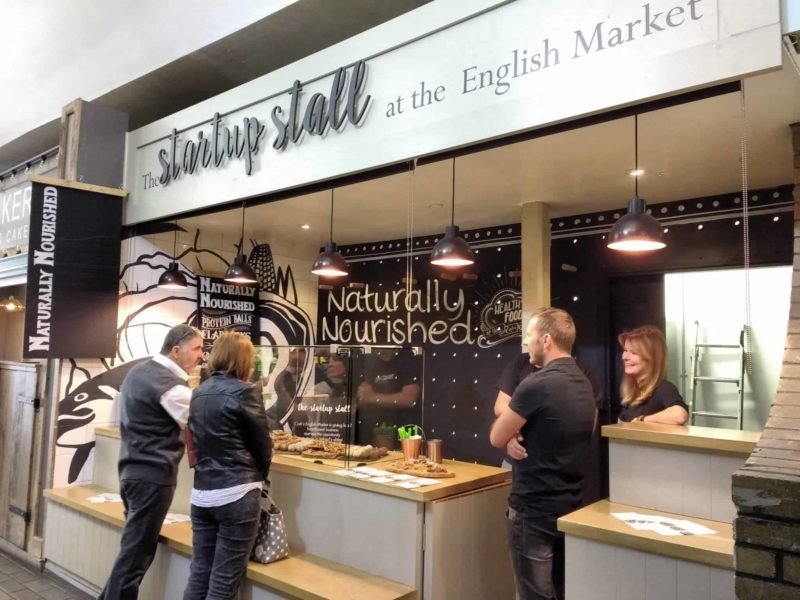 You also cannot be in competition with the Market's primary vendors. Your products must be unique, hopefully sustainable, seasonal and local. With a real emphasis on sustainability, locally grown products, innovative ideas and environmentally friendly concepts the Start-Up Stall is an idea that should be in every Market.
If you are visiting Cork take a side trip to see the stunning Eagle feathers memorial in Middleton. A beautiful memorial sculpture was commissioned in 2014 to commemorate this great debt owed to the Choctaw Nation. Alex Pentek, the sculptor has created an incredible piece in the shape of an empty bowl signifying the 'soup pots' that were the only food relief given to the Irish during the famine surrounded by Eagle Feathers as a symbol of the Choctaw Nation. The Sculpture can be seen at Bailic Park, in Midleton, Co Cork.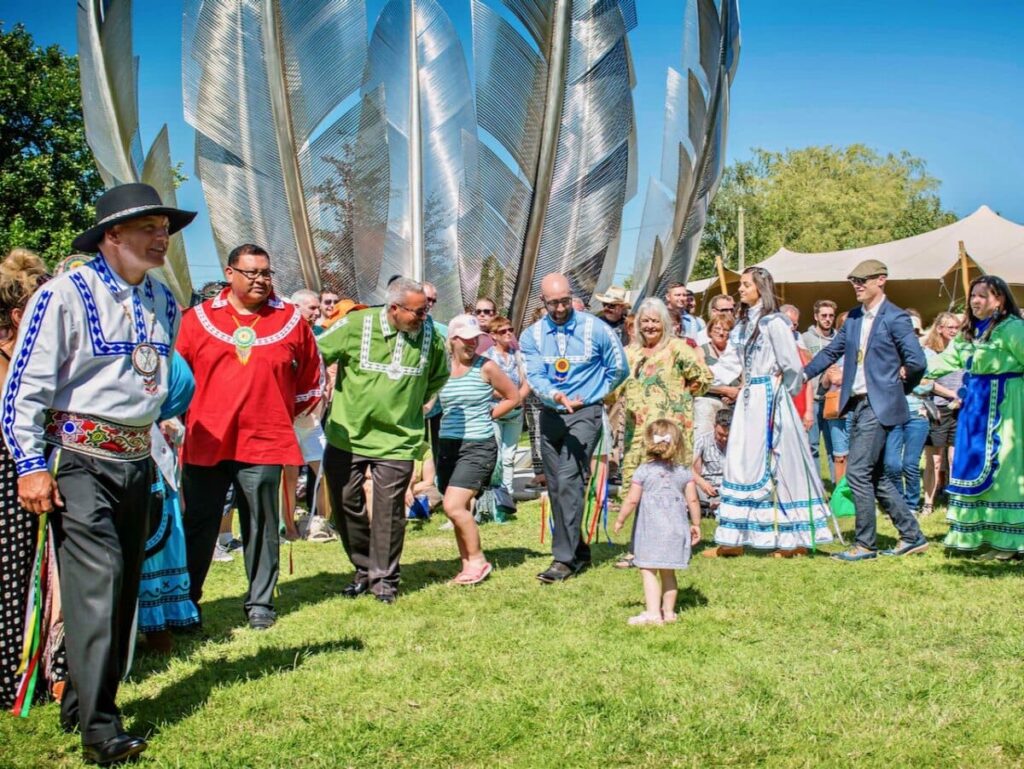 If you enjoyed this article on the English Market here are a few more "foodie" pieces for you to read
No matter what market you happen to be visiting a great breakfast is the only way to start the day in Ireland so don't forget to have a Full Irish when you get the chance.
Can you tell I'm a bit market-obsessed well here are a few more articles on markets and of course Ireland that you may find interesting.
Best tips for Visiting the Limerick Milk Market in Ireland
101 Landmarks in Ireland to see
Best food markets and food halls in N. America
Ireland's Ancient East – an epic road trip
Ancient Ireland 30 sacred places
148 National Dishes of countries around the world
34 Great things to do in Dublin Ireland
15 Dublin Don'ts – a little bit of Irish craic for you
Since we are on the subject of great food what is your favourite food when travelling? Why not let me know and I can add it to a series of articles on travelling for food and unusual foods around the world.
Are you a foodie? Have you heard of micro cuisine?

Latest posts by Faith Coates
(see all)