Ireland's Ancient East tour: All the best places to visit
Journey into the heart of Ireland's past with our guide to exploring its mysterious and captivating east coast. Uncover ancient mysteries and hidden secrets as you travel through one of Europe's most enchanting regions – Ireland's Ancient East. Are you prepared for an epic adventure as we delve into the mythical landscapes and storied landmarks that define this magical corner of Ireland? So what are you waiting for – what are your plans to explore Ireland's Ancient East?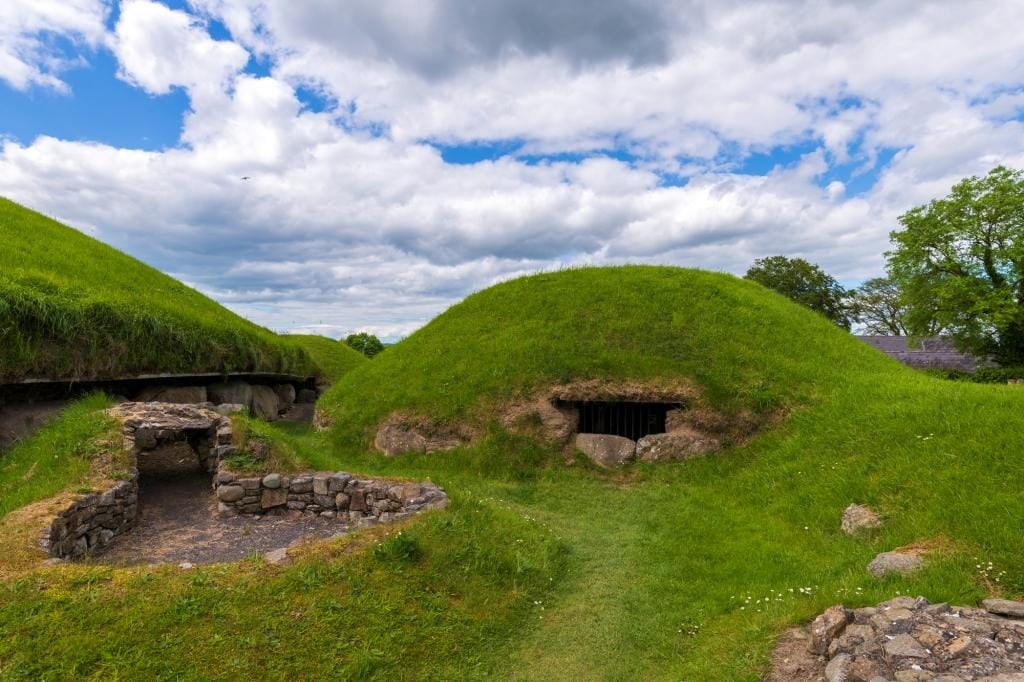 Ireland's Ancient East brings history to life and encompasses over 5000 years of Ireland's history. Ireland's Ancient East is a land of myths and legends and is comprised of the counties Cavan, Longford, Louth, Meath, Monaghan and Westmeath as well as Offaly, Laois, Kildare, Tipperary, Limerick, Carlow and Kilkenny. One of the highlights is Newgrange in Co. Meath, a passage tomb built in 3200BC that rivals Stonehenge. Other highlights include the Rock of Cashel, Waterford and its Viking Triangle.
From picturesque countryside views, historic houses, castles both haunted and not, outstanding gardens and waterfalls and more – Ireland's Ancient East has to offer a myriad of must-see attractions.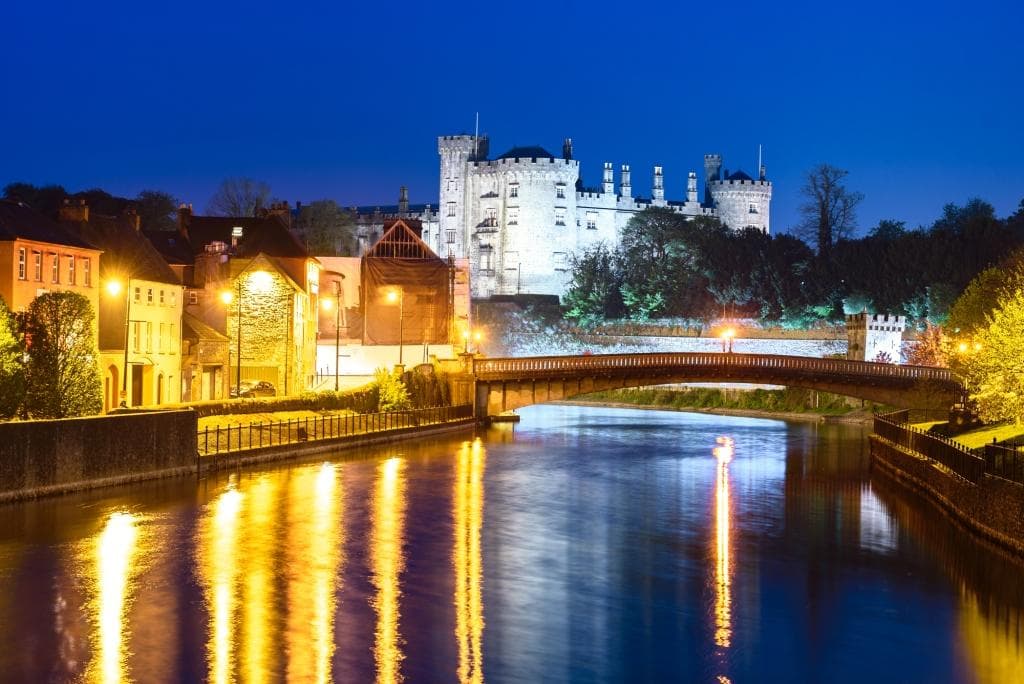 As you can see visiting the east of Ireland could be an epic trip but it certainly can't be done in one week in Ireland. But you can pick some highlights and add them to your bucket list. Your Ireland's ancient east itinerary will contain historic castles, ancient ruins, spectacular natural sites, Irish Whiskey Tours, charming villages and should always include some trad music and great craic in the pubs.
What is Ireland's Ancient East?
East Ireland encompasses 17 counties and has hundreds of attractions ranging from Neolithic sites to castles and covers over 5000 years of Irish history. Ireland's Ancient East region has been divided into three very unique areas.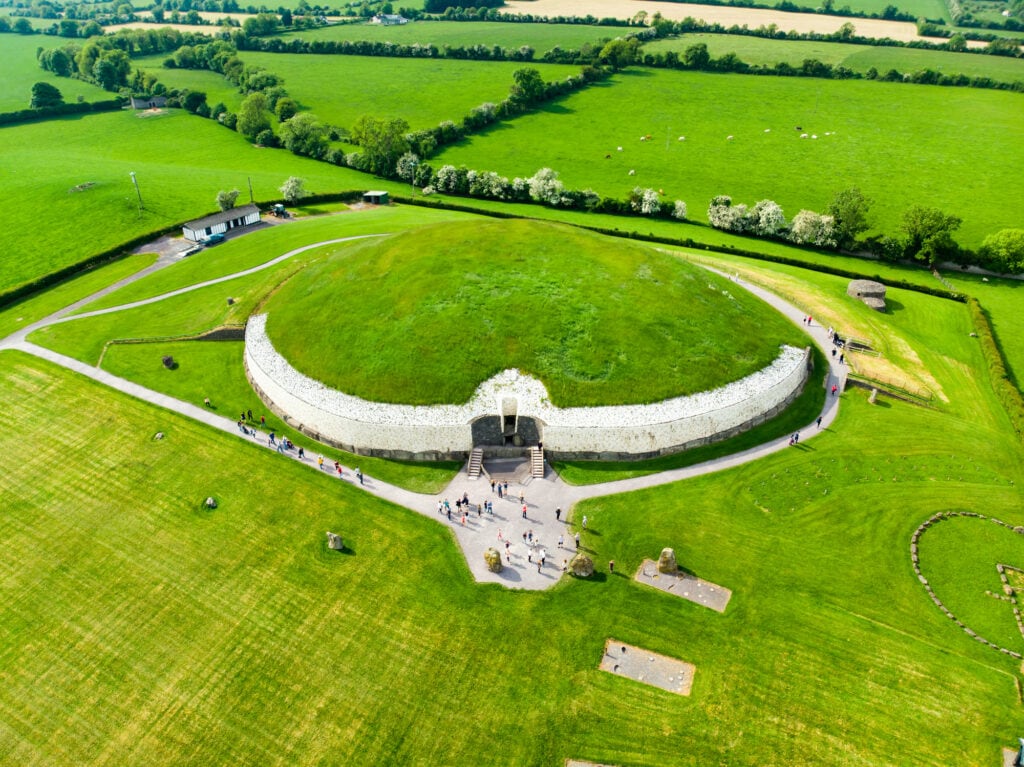 Ireland's Ancient East is a route that is easy to follow and signposted stretching from the Boyne Valley and Stone age Newgrange in the northeast, down through the Midlands all the way down to Waterford's Viking Quarter and Cork's many attractions.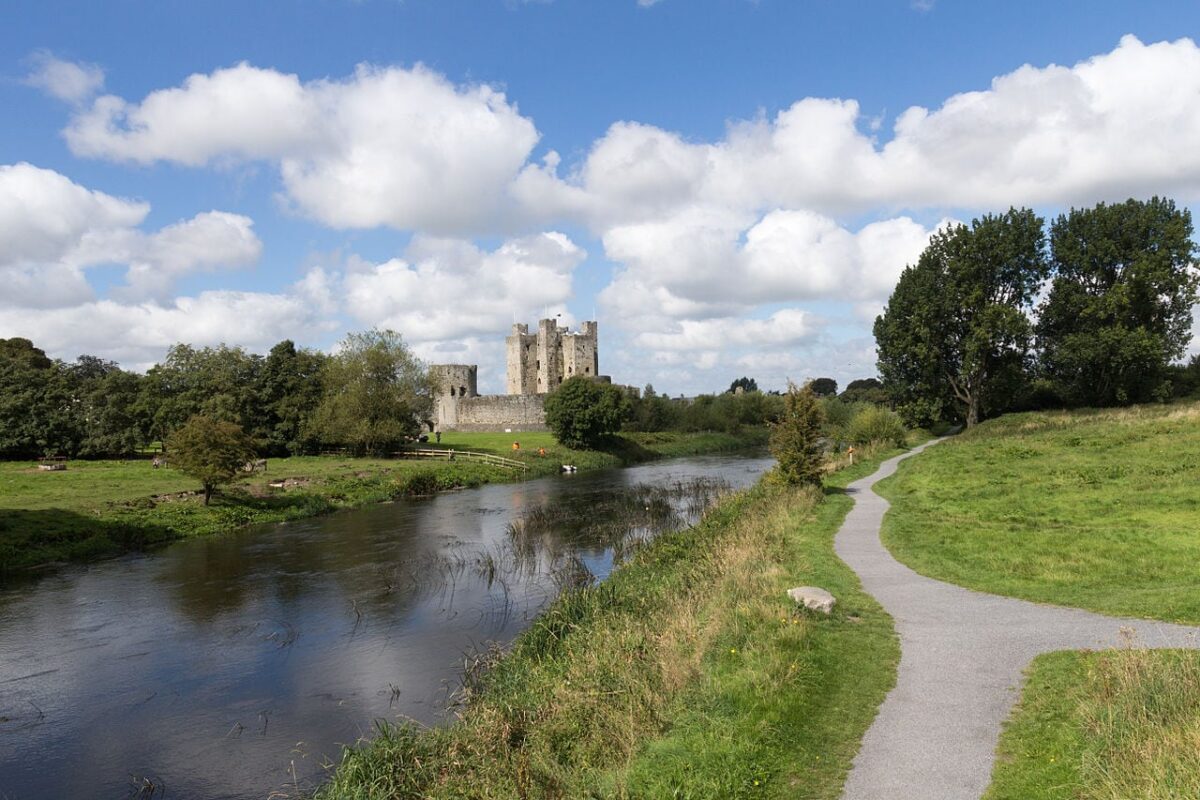 With Ireland's abundance of historical attractions, visitors can tread where legends were born, look for remnants of the Tuatha de Danan, follow St. Patrick's journey and other fascinating Irish saints' footsteps, and see amazing historical sites. As part of the 'Ireland's Ancient East' attractions, visitors can enjoy the stunning Irish countryside, stop off and maybe trying camping or glamping, explore Ireland's pretty towns and villages, take in a festival, taste the local cuisine and stay in fabulous BnBs run by Irish families.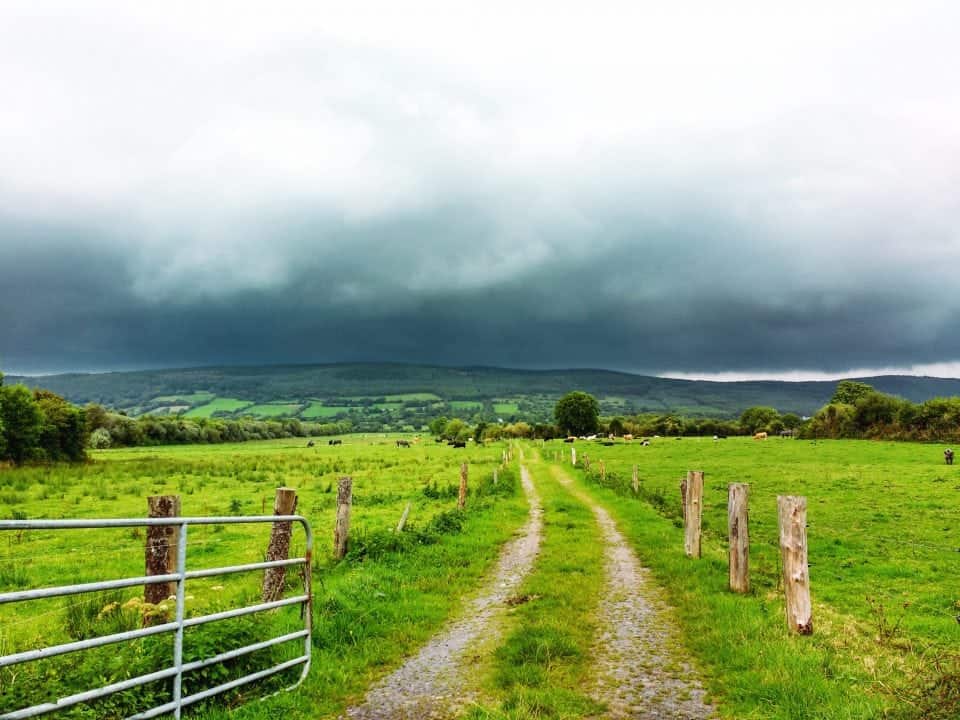 One week in Ireland a road trip
Discover Ireland's Ancient East – 3 unique areas
Places to visit in east Ireland include these 3 unique areas.
The Historic Heartlands These include the Counties of Offaly, Laois, Kildare, Tipperary, Limerick, Carlow and Kilkenny. One of its key attractions is the Rock of Cashel, a place of great historical and religious significance.
The Land of 5000 Dawns encompasses Cavan, Longford, Louth, Meath, Monaghan and Westmeath. One of its main highlights is that of Newgrange in Co. Meath, a passage tomb built in 3200BC.
The Celtic Coast route covers the east coast of Ireland whose counties are Wicklow, Wexford, Waterford and East Cork. Hook Head, Powerscourt and Glendalough are major attractions in the area.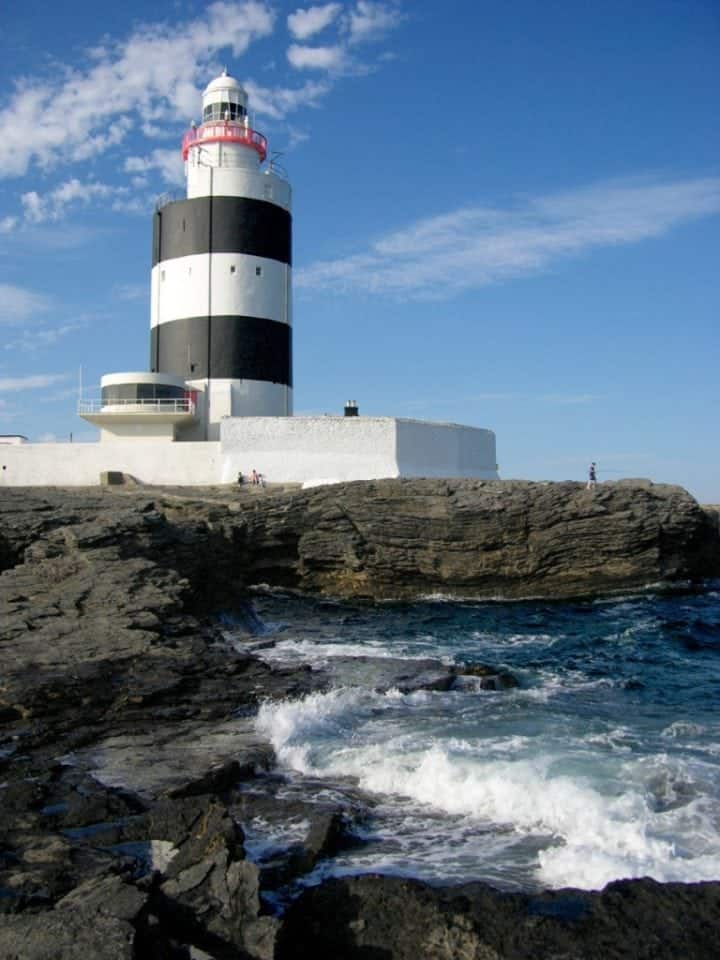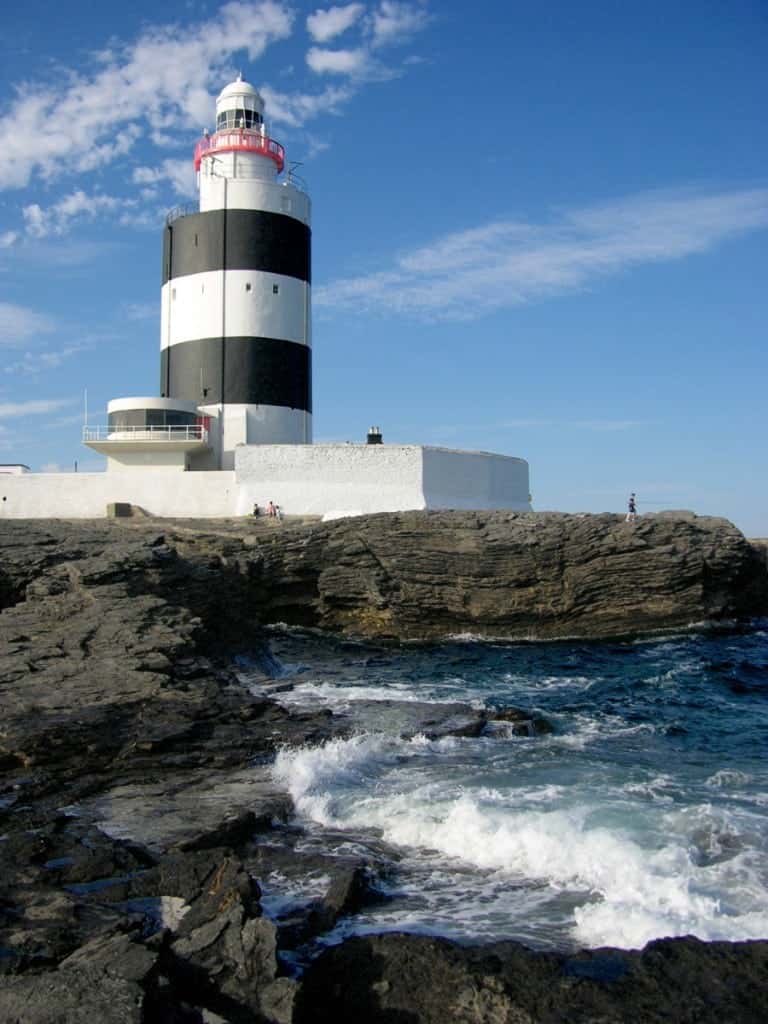 If you want to explore the areas you should rent a car. Don't be afraid of driving the Irish roads there's no road rage here. These Ancient East sites have some of the most incredible Irish historic locations and ancient history that go back as far as human development, natural beauty and jaw-dropping scenery from mountains to boglands.
Ireland's Ancient East Map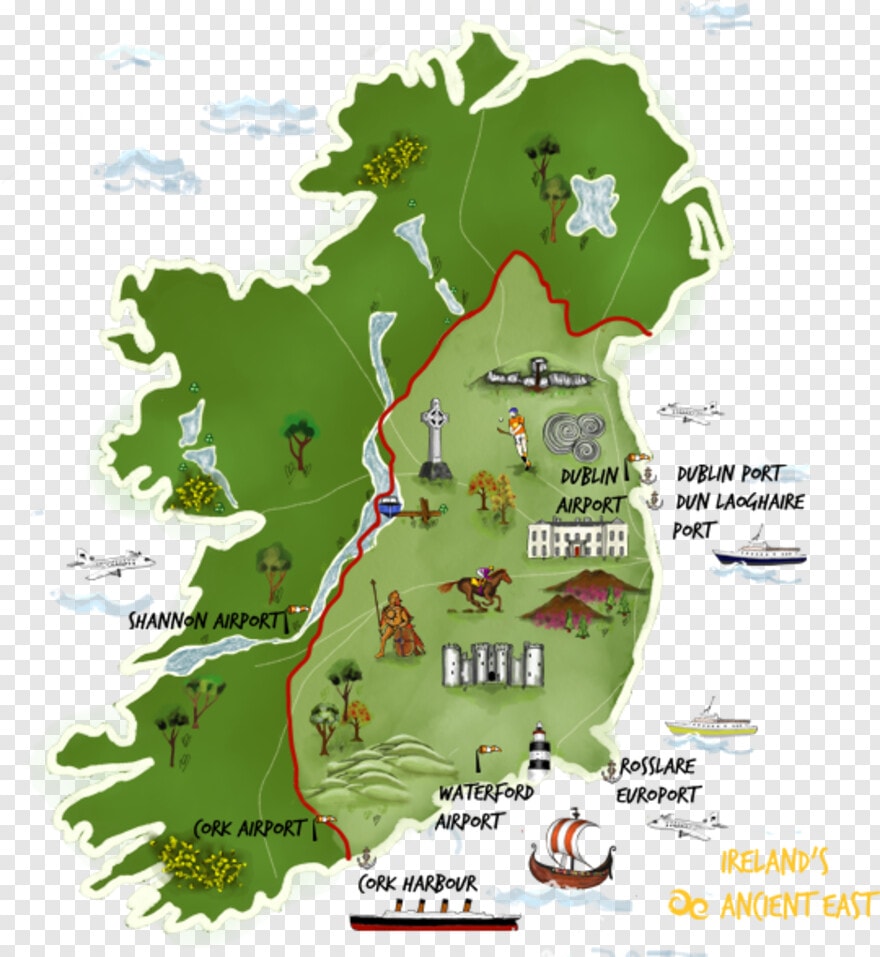 This is by no means a complete guide to Ireland's Ancient East but it is some of the best places to visit. Many you may well have read of or heard about and some will surprise and delight you when you find them.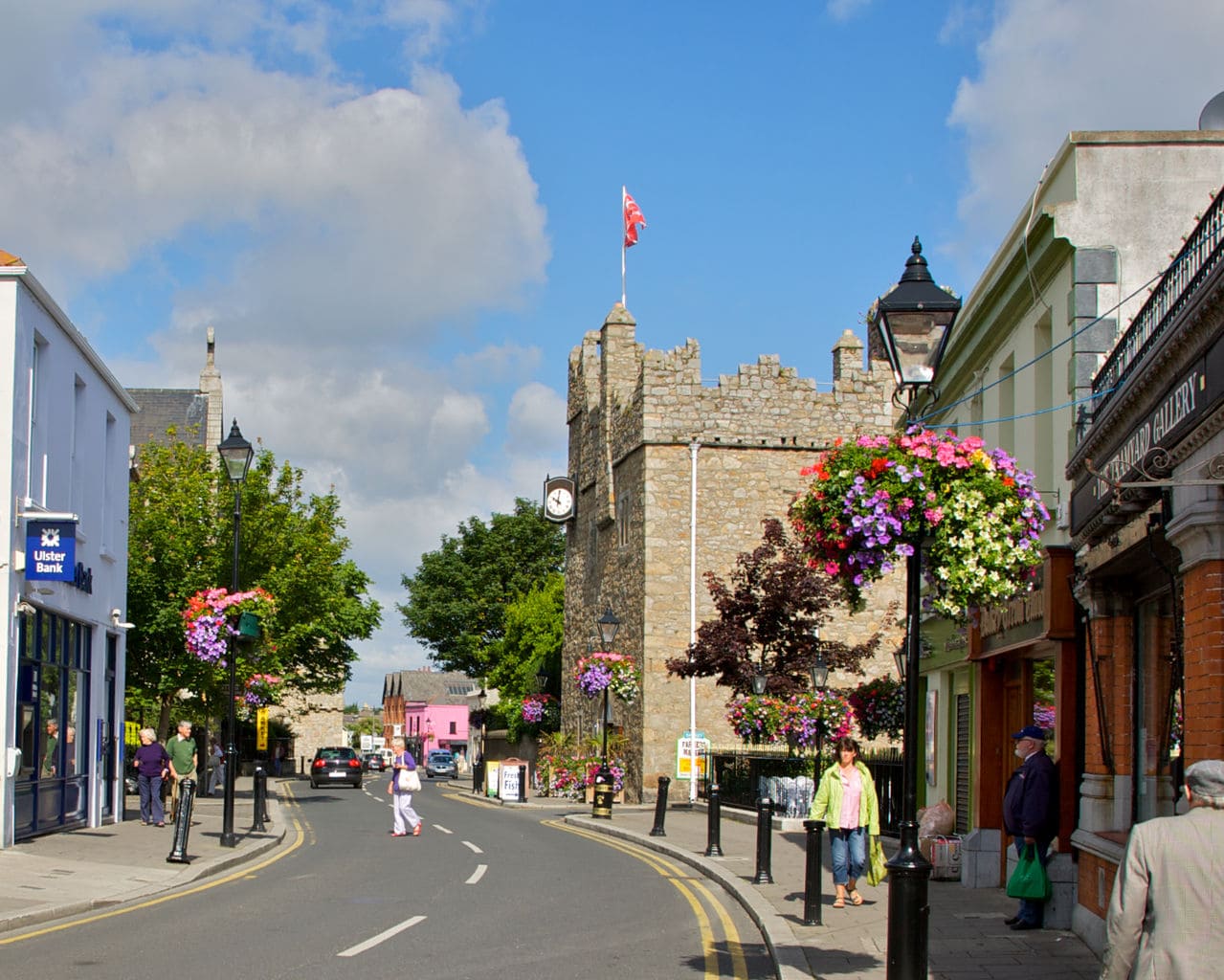 To really experience Ireland you need to step out of the usual tourist destinations and explore areas further than usual tourist sites. Take a moment to move beyond the Rock of Cashel and explore the beauty of Tipperary. Move slightly north of Newgrange and wander through the streets of Carlingford or check out Monaghan with its quiet and tranquil villages and views. Enjoy the craic in the local pubs and have a pint of the black stuff and don't forget to visit some of Ireland's ancient sites.
A first-time visit to Ireland? Need some Irish Planning Inspiration?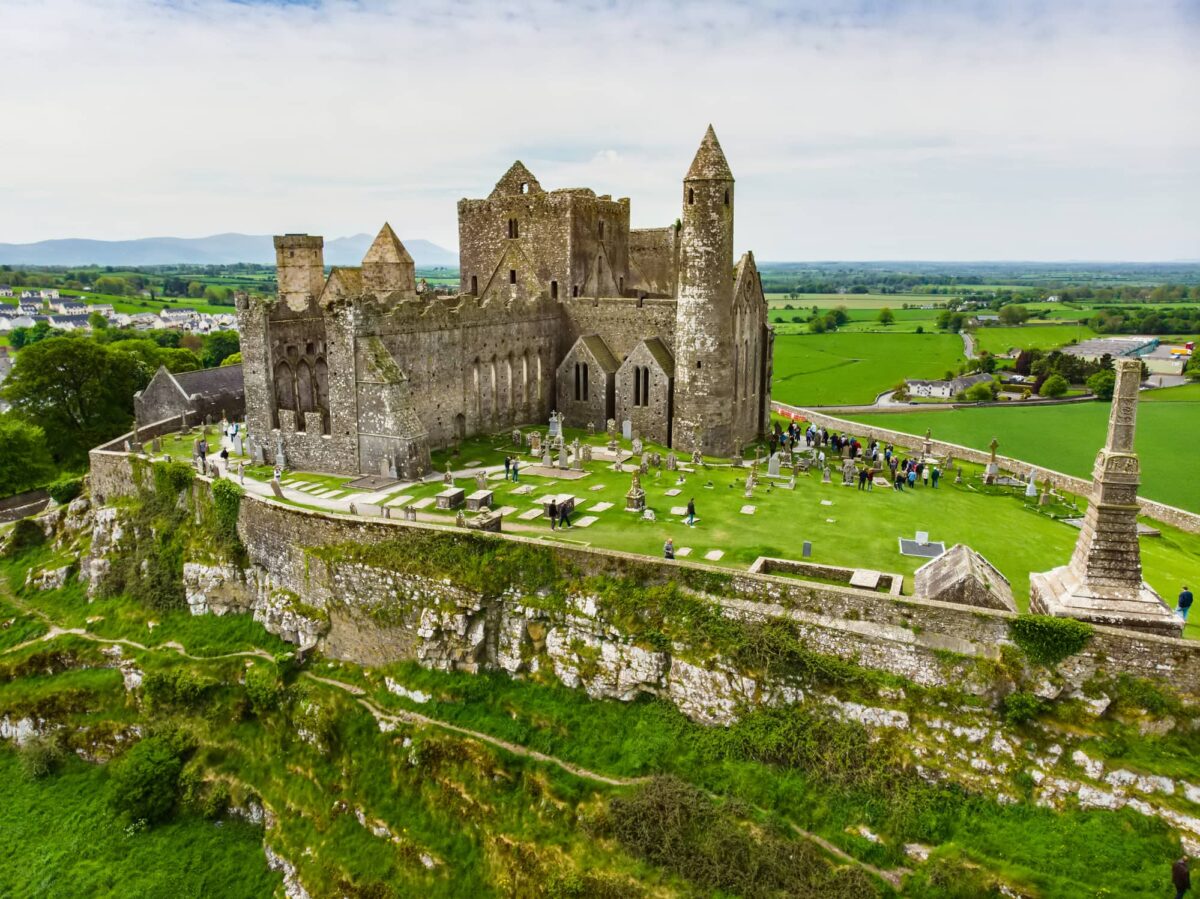 Explore the castle ruins of Ireland
How to Travel Ireland's Ancient East
Bus Éireann has a dedicated map for Ireland's Ancient East, along with an Open Road Pass (buseireann.ie/openroadticket), allowing three days of unlimited travel for €60.
Rail Tours Ireland does escort tours of Ireland's Ancient East the Wild Atlantic Way and all points in between. They use a combination of trains and luxury coaches to escort you around your chosen destinations.
If you want to camp in Ireland's Hidden Heartlands check out Ireland's best camping site here
Things to Do in Ireland's Ancient East
County Offaly
Your Ancient East Tour begins in Offaly which sits in the heart of Ireland with the majestic Shannon River on its western borders and the soft rolling hills of the Slieve Bloom mountains in the East. Great expanses of boglands, a wild and massive mountain park, and deeply shaded wooded valleys with rushing streams and rivers decorate this beautiful County. Even a President has been to Offaly, President Obama's late mother Ann Dunham was a descendant of the Kearney family who left Moneygall Offaly after the Famine to build a new life in New York in 1850.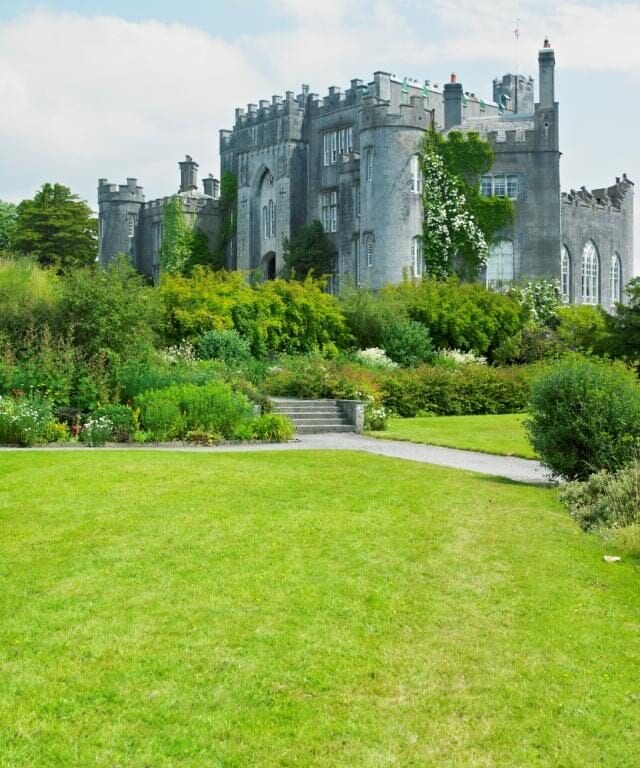 Birr Castle
Birr Castle has stood in Ireland since the Anglo-Normans built a castle on the motte. The castle was held by the O'Carrolls until the 1580's when it was sold to the Ormond Brothers. By 1620 the castle was a ruin and James the 1st granted it to the Parsons family. In the 17th century, the castle survived two sieges and over the course of time until the 19th century the castle was 'modernised' and improved upon. Birr Castle as you see it today was completed by the 1860s and today is lived in by the Parson's family.
Clonmacnoise
Clonmacnoise is a quiet contemplative site on the banks of the River Shannon. Clonmacnoise is home to a cathedral, seven churches, three high crosses, and two round towers. The monastery was founded in 548- 9 by St. Ciarán Mac a tSaor ("son of the carpenter"), who studied under St. Finian at the famous Clonard Abbey.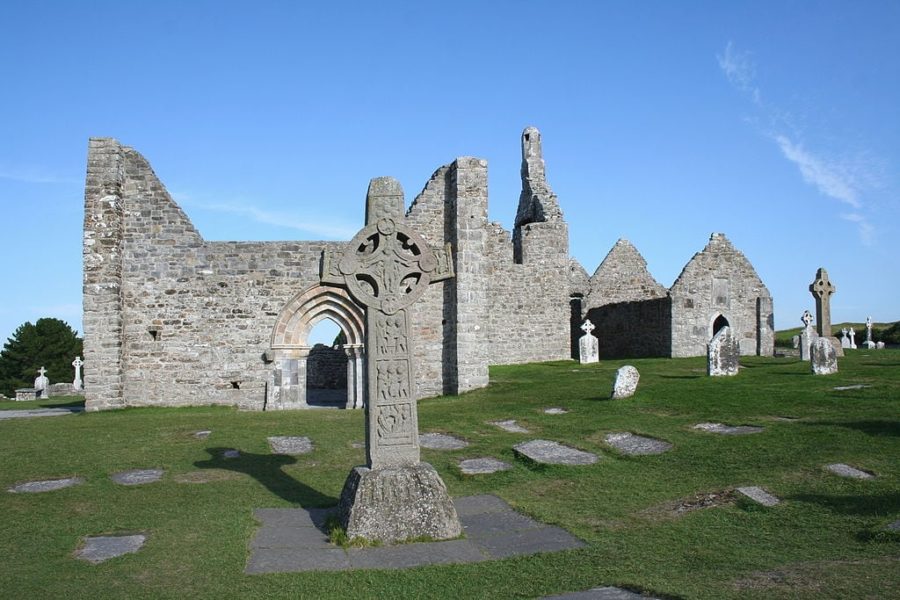 Tullamore Dew Warehouse
Situated on the banks of the Grand Canal, the distillery's original Warehouse was where the whiskey would be sent before being shipped up the canal for distribution around the world. You can tour the Warehouse and journey through almost 2 centuries of Tullamore Dew's history and sample some of this favourite whiskey.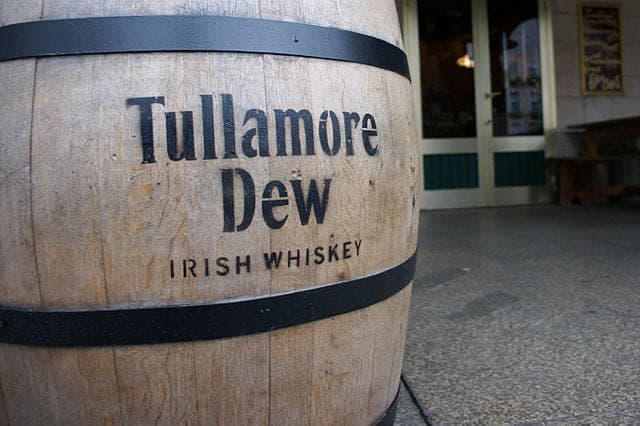 County Laois
County Laois (pronounced Leesh) is located in the south of Ireland's Ancient East in the province of Leinster and was formerly known as Queen's County, its original name was Loigis, which was a medieval kingdom.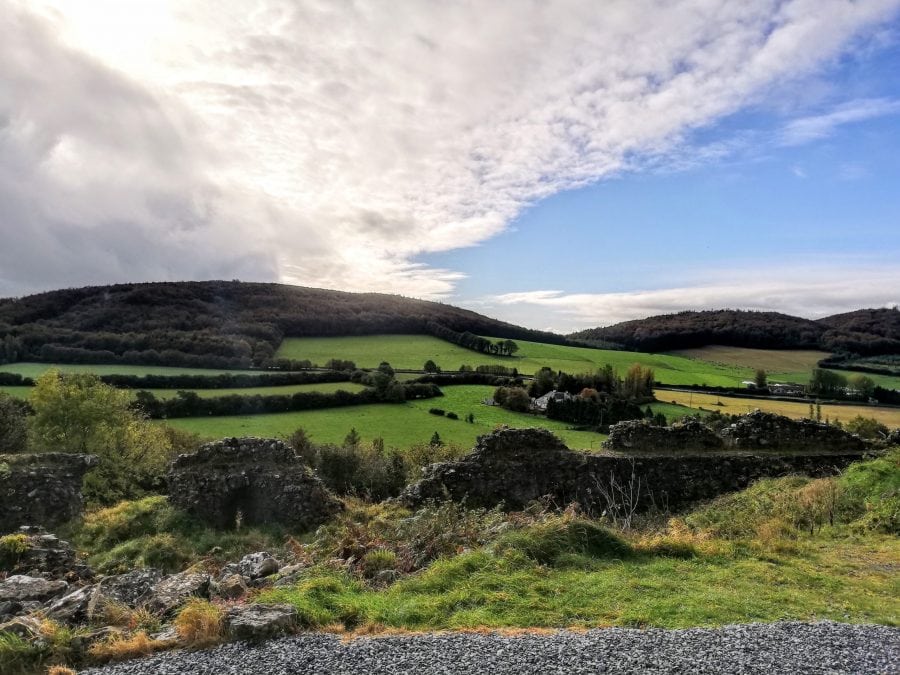 Slieve Bloom Mountains
The Slieve Bloom Mountains Nature Reserve is, Ireland's largest state-owned nature reserve it sits in both Offaly and County Laois. It is designated a Ramsar Wetland Site and a Council of Europe Biogenetic Reserve. Much of the greater upland area has been designated as a Special Area of Conservation (SAC) due to its Mountain blanket bog.

The Mountains are also designated a Special Protection Area (SPA), of special conservation interest for the hen harrier, a rare bird of prey. The Nature Reserve is a great place for hiking, walking, birdwatching or simply enjoying the stunning scenery. There are three way-marked walks and a viewing platform at the Ridge of Capard. There are also guided nature walks during the summer.
The Rock of Dunamase
This craggy limestone outcrop rises dramatically out of the plains just east of Portlaoise. It offered the early settlers in the area a superb natural defence with sweeping views right across the country. It was even a wedding gift from the King of Leinster who granted the castle as part of the dowry for his daughter Aoife when she married the legendary Norman warrior Strongbow in 1170. Dunamase has centuries of history and superb views of the county.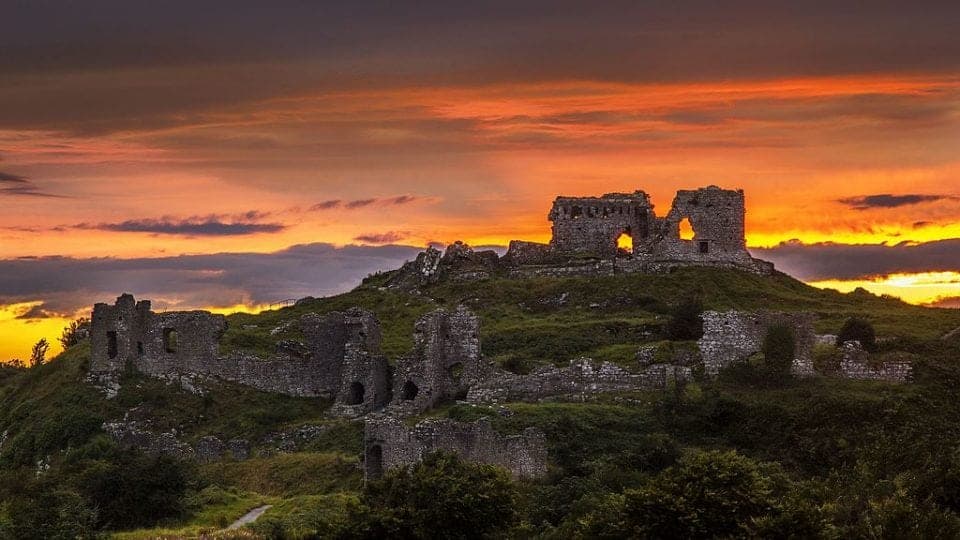 It was destroyed by Cromwell's men in 1650 but the views from the top are a site you shouldn't miss
Donaghmore Workhouse
In the 1850s during the famine, the raw stone Donaghmore Workhouse was a last resort for the starving. Conditions in the workhouses were brutal, and unfortunately, thousands died in these horrendous conditions. These days the buildings remain as a reminder of those grim times with simple displays telling the workhouse stories.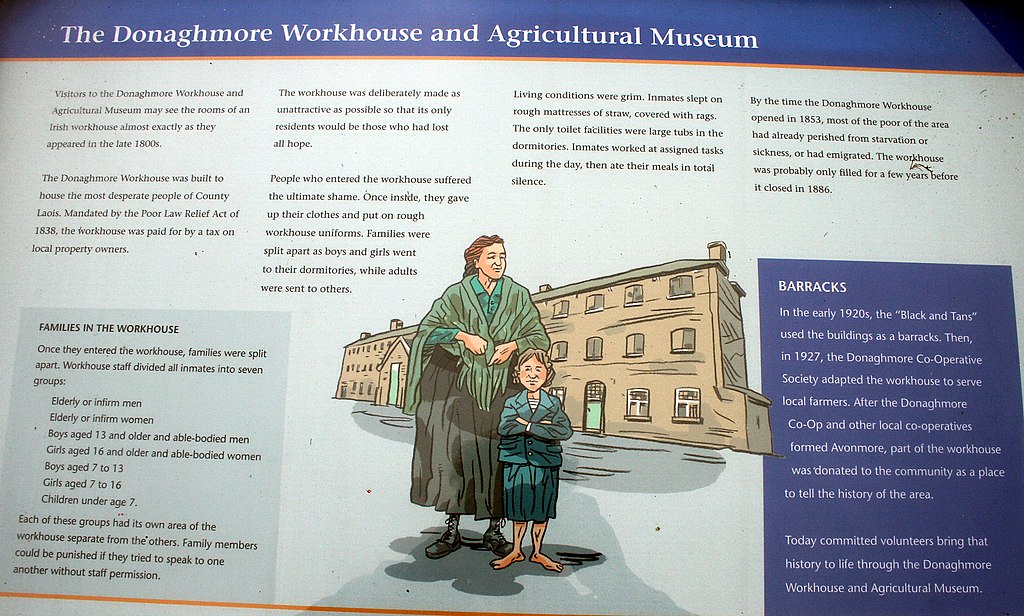 Lea Castle
About 4km east of town are the ivy-covered ruins of 13th-century Lea Castle. The castle consists of a fairly intact towered keep with two outer walls and a twin-towered gatehouse. Access is through a farmyard, 500m to the north of the main Monasterevin road (R420).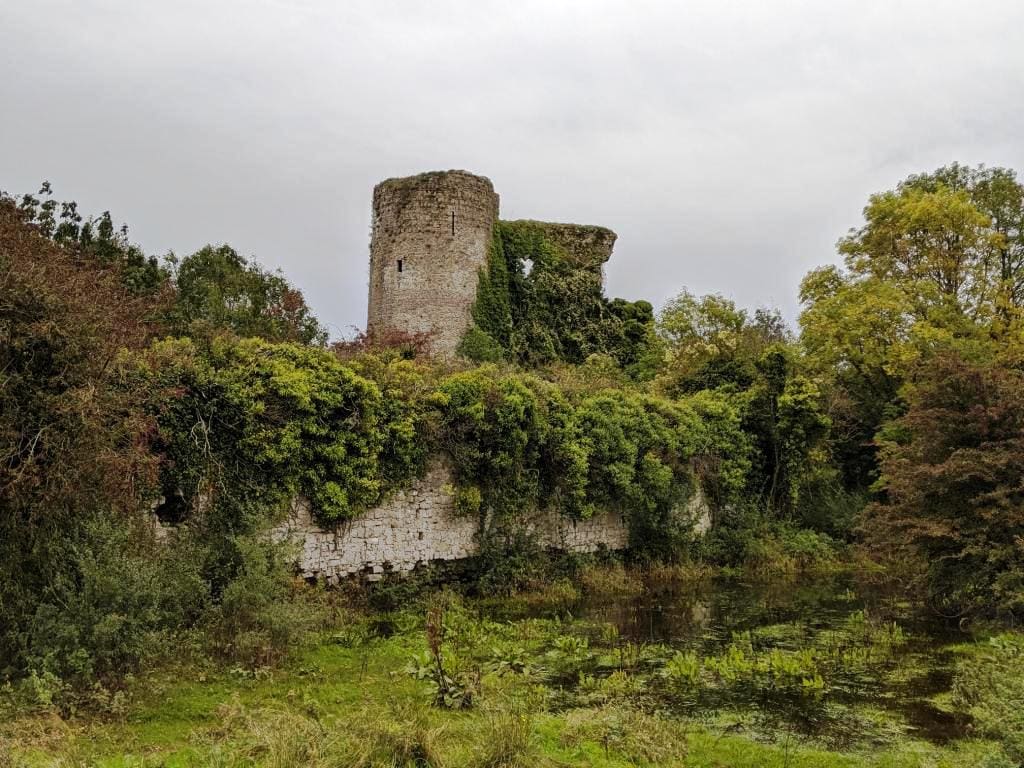 County Kildare
County Kildare is west of Ireland's capital, Dublin and it is considered horse breeding central. Famous for the Irish National Stud farm, the Horse Museum and the Curragh Racecourse – if you love horses Kildare is the place to go.
For those who are more into history and nature County, Kildare must visit will include St. Brigid's Catherdram and the Bog of Allen in the north of the county.
Irish National Stud
The Irish National Stud & Gardens in Co. Kildare is located about an hour's drive from Dublin. The Stud celebrates Ireland's love of horses and horse breeding. If you get lucky the stables may be open to seeing the horses up close and in the spring during foaling time you may see a baby future race winner.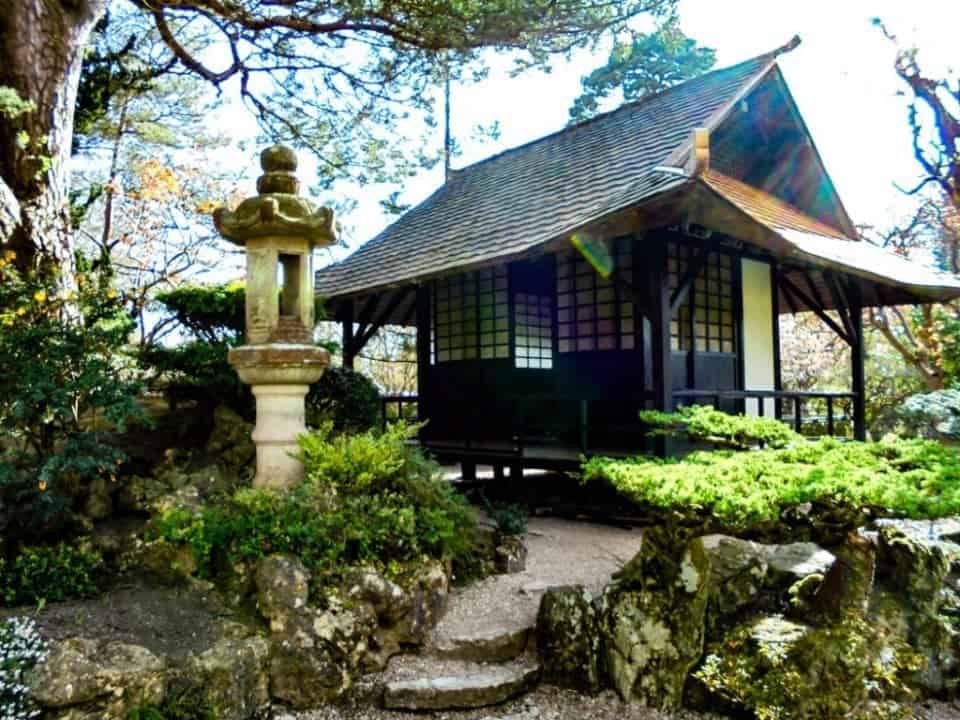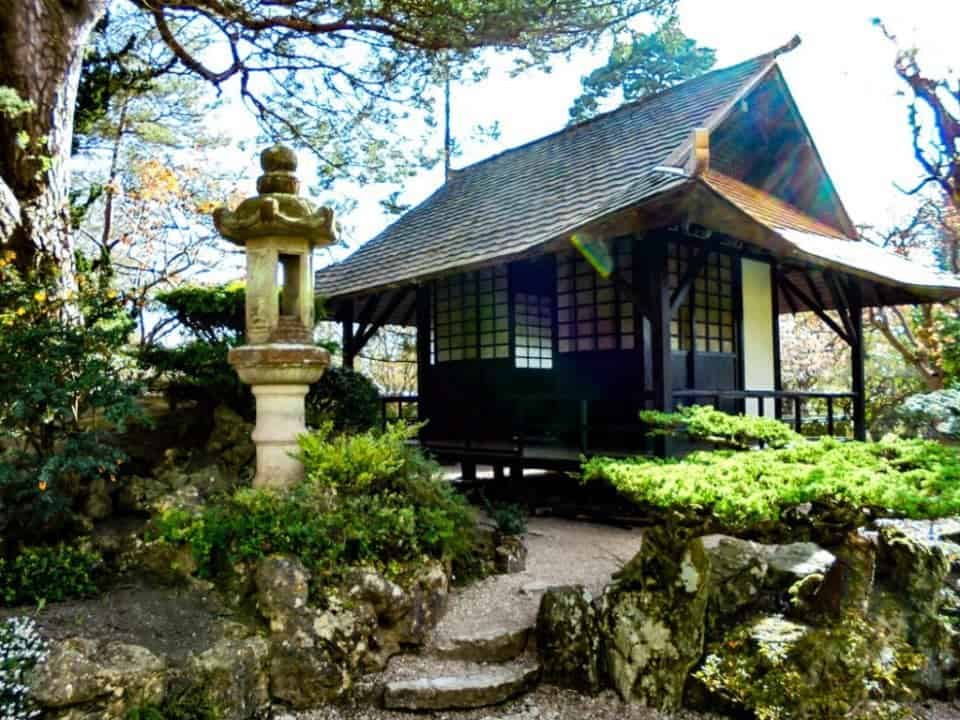 The Japanese Gardens at the Stud offer some beautiful walks and there is a local cafe for some great tea and cake afterwards. Or if you have little ones treat them to the Fairy Walk and Gardens.
Kildare Village
Kildare is referred to as Ireland's most popular day trip in its city guide, yet it is not one of those places you hear about often, or find every travel blogger writing about. I have to admit, I just love the name Kildare, which translates to the church of the oak, and I was pretty obsessed with visiting the town.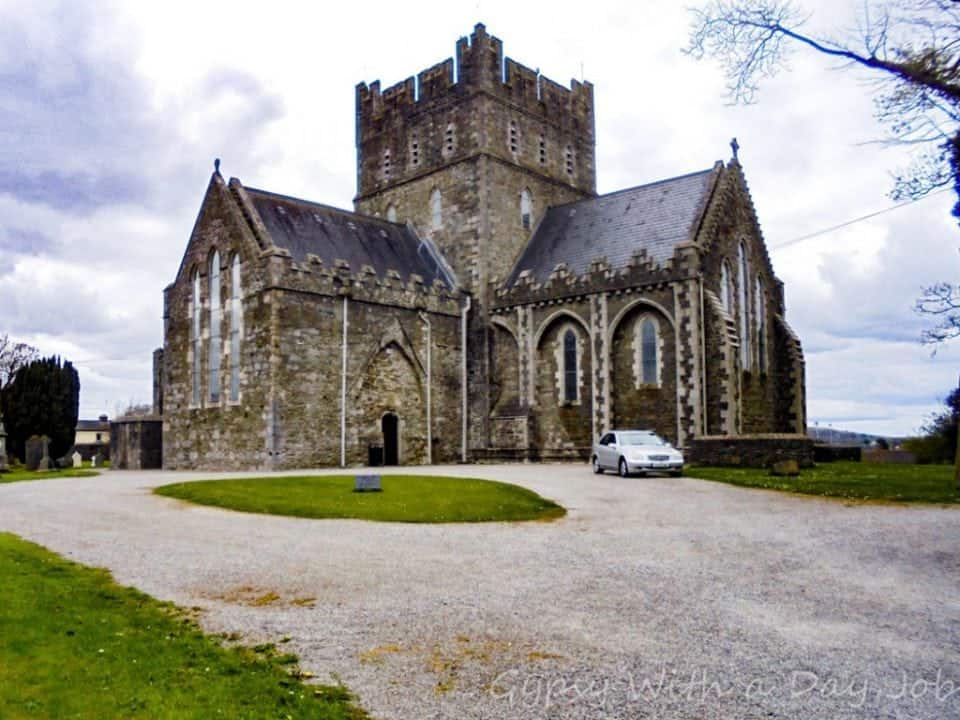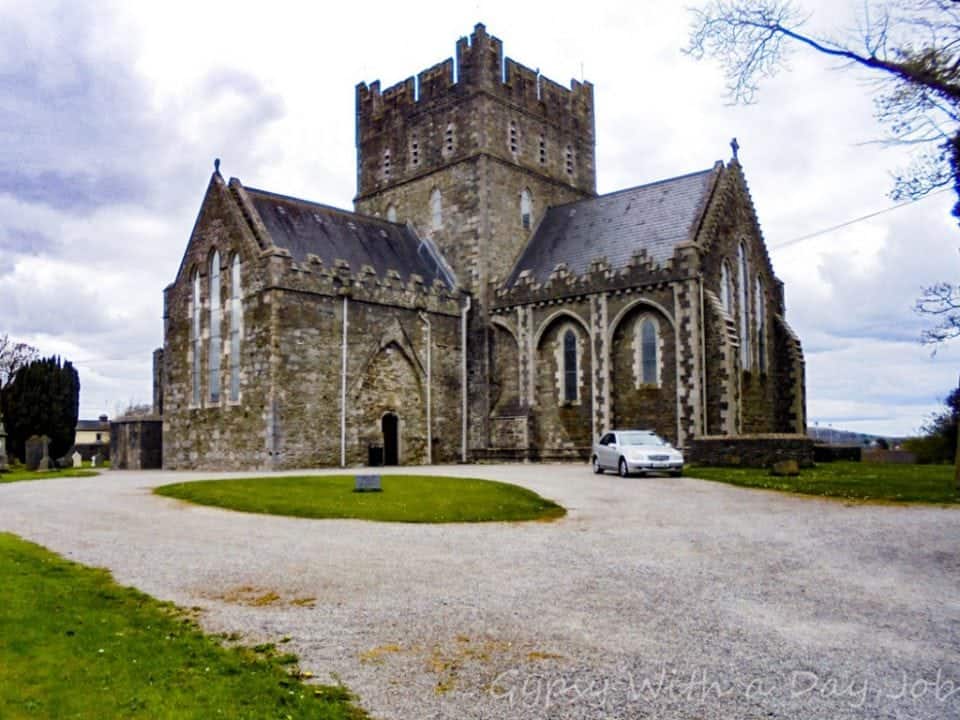 Kildare town, as it is typically called, is the seat of County Kildare. This is unusual, since the village is rather small, with larger cities in the area. It has a charming town square, lined with pubs and shops. Right in the centre is a heritage centre, where visitors can get all sorts of information about the area.
Behind that is Silken Thomas, the perfect lodging location, built around the remains of a Norman castle. Just off the square is St. Brigid's Cathedral and round tower, around which the village was founded. The cathedral is a pilgrimage site for many devout followers of Ireland's second saint.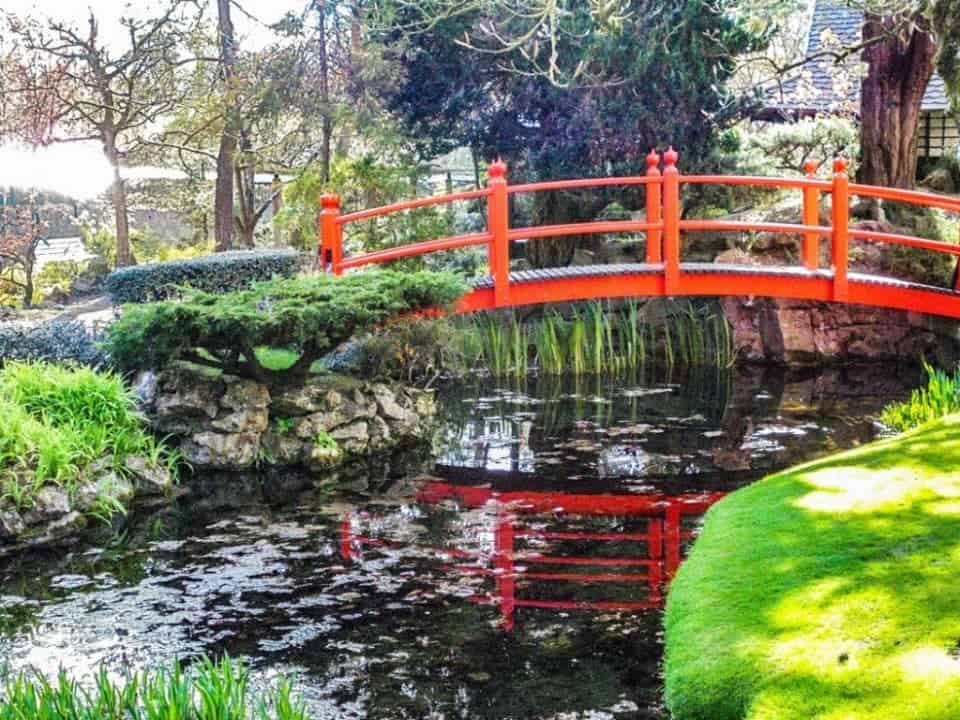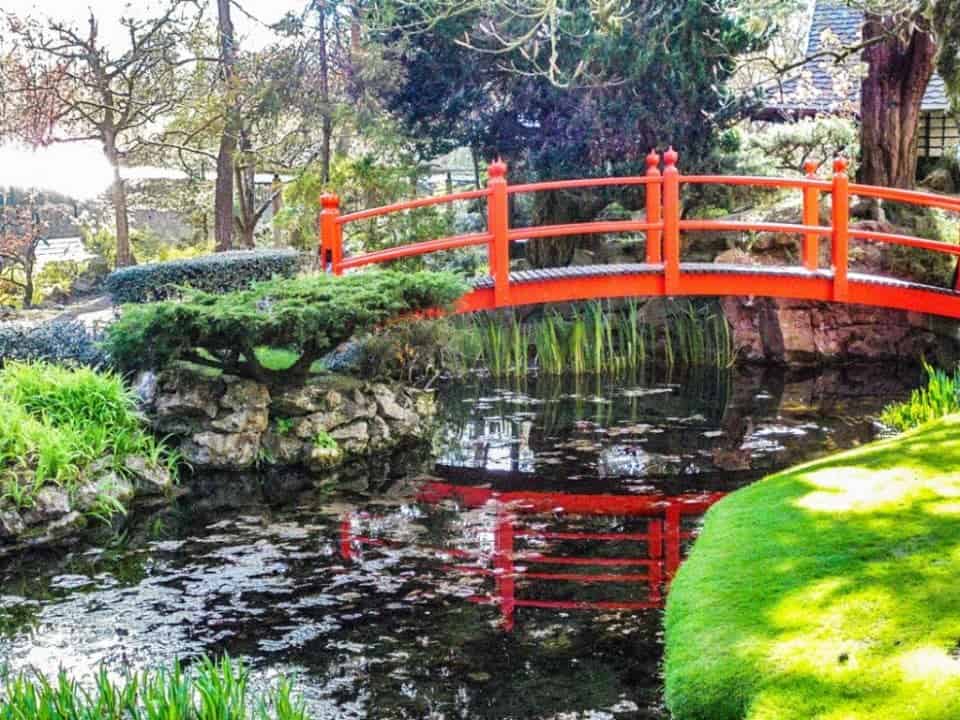 There are plenty of other amazing experiences to be had in the nearby cities and villages in County Kildare, including castles, monasteries, nature centres, a hedge labyrinth, Grand Canal cruises, and the Silver Screen Museum in Naas.
101 Irish Landmarks for your bucket list
County Tipperary
We've all heard that old song It's a long long way to Tipperary – well it's not and you absolutely have to visit this gorgeous County in the Historic Heartland of Ireland's Ancient East. Tipperary is a county with some incredible sights from the Rock of Cashel to the Galtee mountains Tipperary will steal your heart.
Rock of Cashel & Hore Abbey
One of Tipperary's key attractions is the Rock of Cashel, which is a sacred towering rock, known for being both a geological masterpiece, as well as a place of great historical and religious significance, as it boasts a tower, gothic cathedral and castle.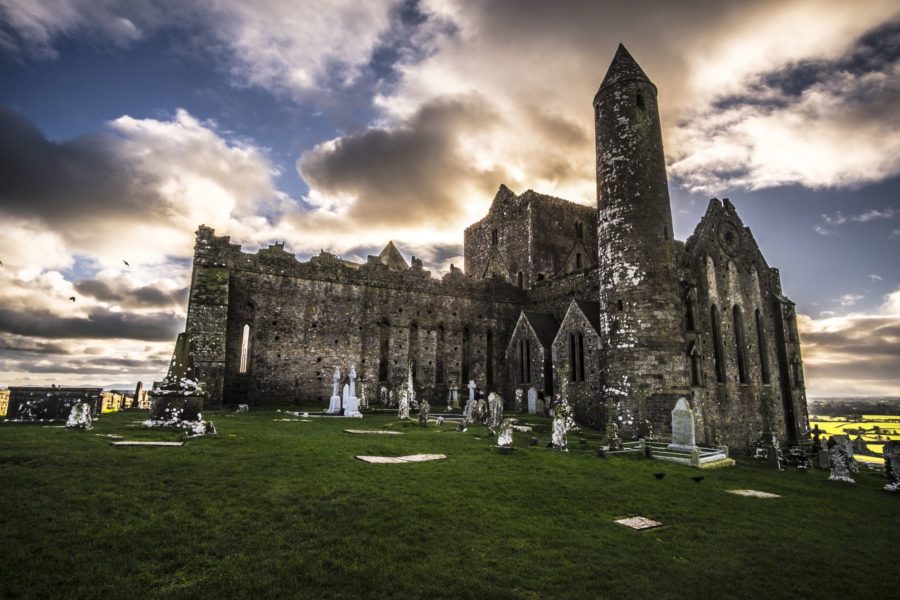 Roscrea
The remains of St Cronan's ancient monastery, Romanesque doorways and 13th-century castles – Roscrea is steeped in history. This handsome market town has a National Heritage status.
The Galty (Galtee) Mountains
The Galtee Mountain range is spread across counties Tipperary and Limerick and is very popular for walkers. With Galtymore as its highest peak, the range also includes Lough Diheen, which is said to be guarded by an unruly serpent, banished here by St Patrick.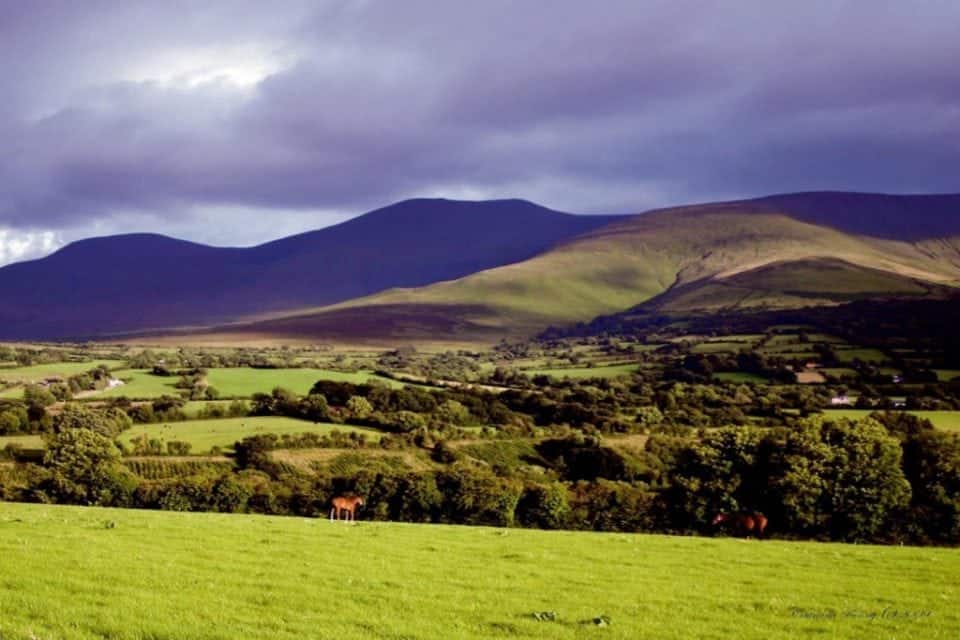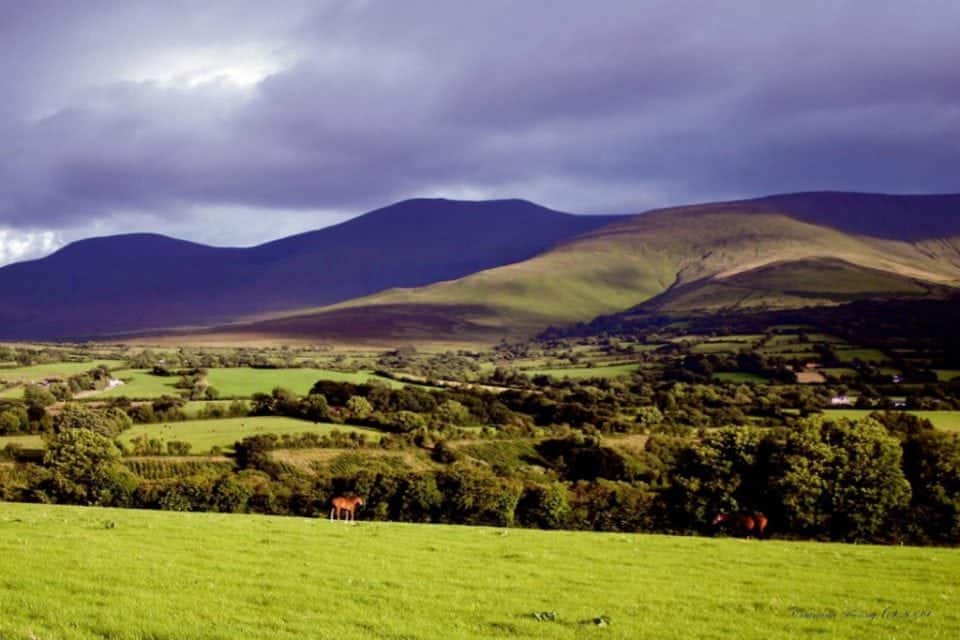 Holy Cross Abbey
Holy Cross Abbey is a 12th-century abbey that once held a particle of the True Cross and was one of the most visited pilgrim sites in Ireland, with the devout travelling from all over Europe to view the cloisters, "whispering arch" and carvings.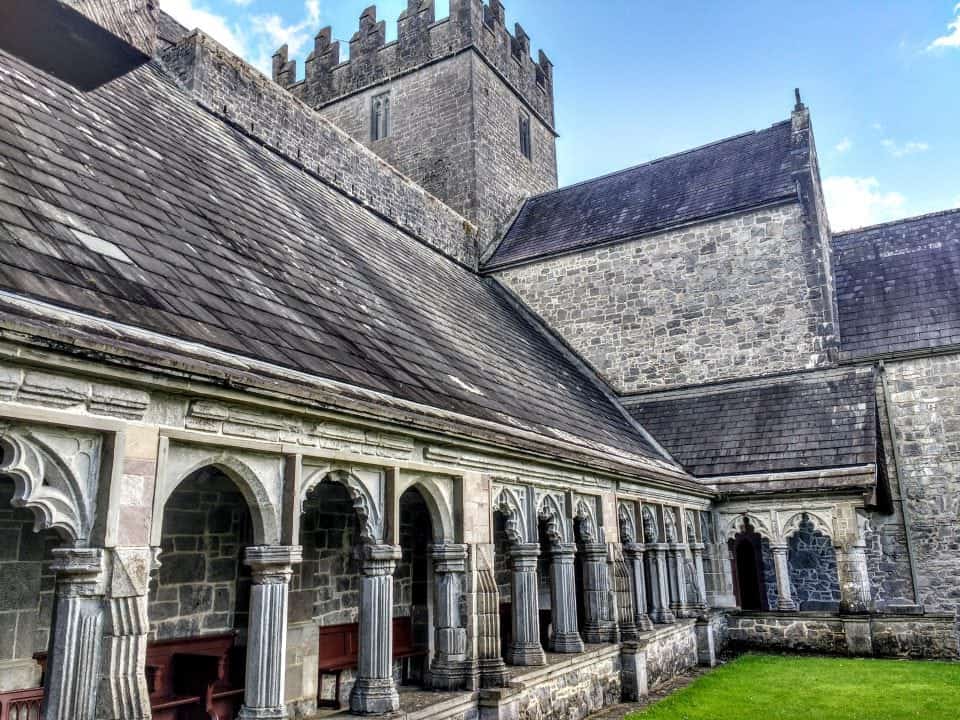 Glen of Aherlow
Stunningly beautiful, Tipperary's Glen of Aherlow's sweeping vistas are as many shades of green as you can count. The Glen is a fantastic destination with activities that range from walking, cycling and horse riding, 4 golf courses and the outstanding Mountain Bike Trail in Ballyhoura.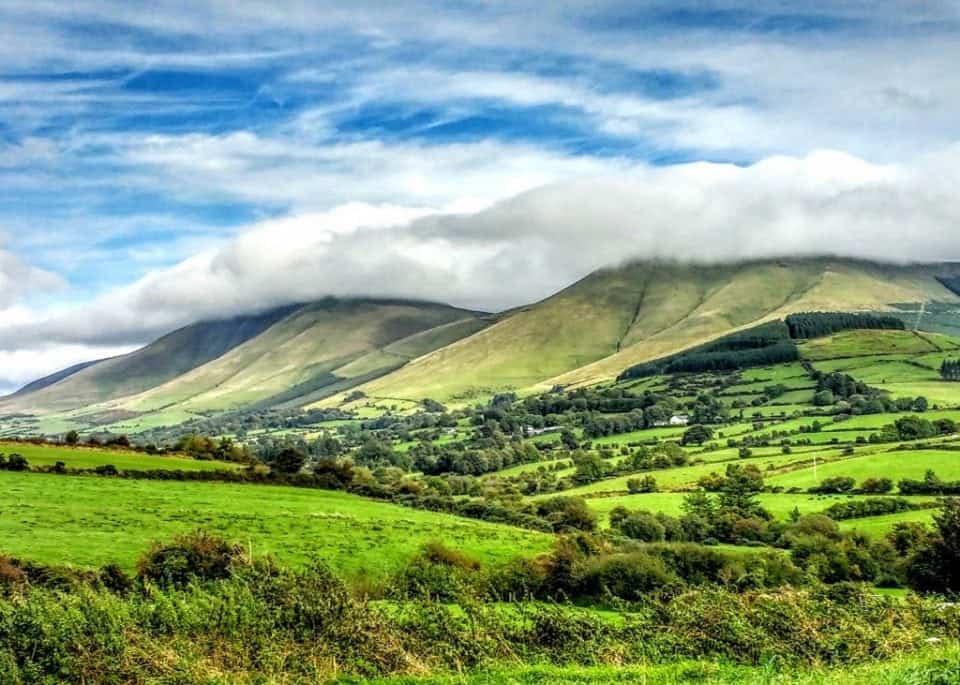 Ahenny High Crosses
A splendid example of early Christian art and craftsmanship, these 8th-century High Crosses are ornately carved with intricate Celtic designs. The base of each cross has carved figures depicting Biblical scenes including Daniel in the Lion's Den and Adam naming the animals.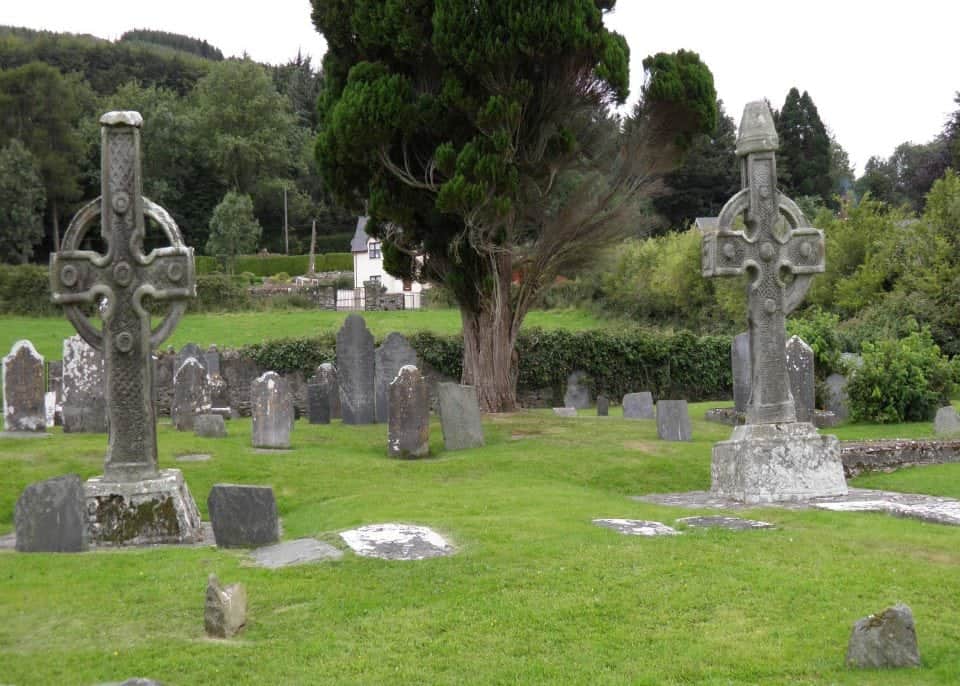 Cahir Castle
Tipperary is home to some of Ireland's Ancient East's most iconic ruins, castles and historic sites. Cahir Castle is one of the best-preserved medieval castles in Ireland. Visiting Cahir Castle and the Village of Cahir is well worth the effort.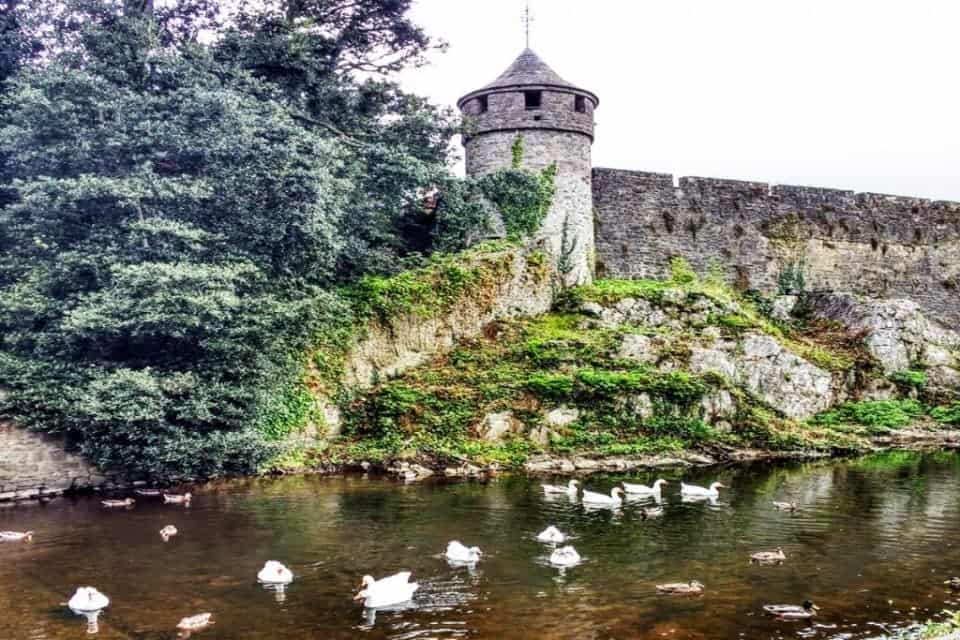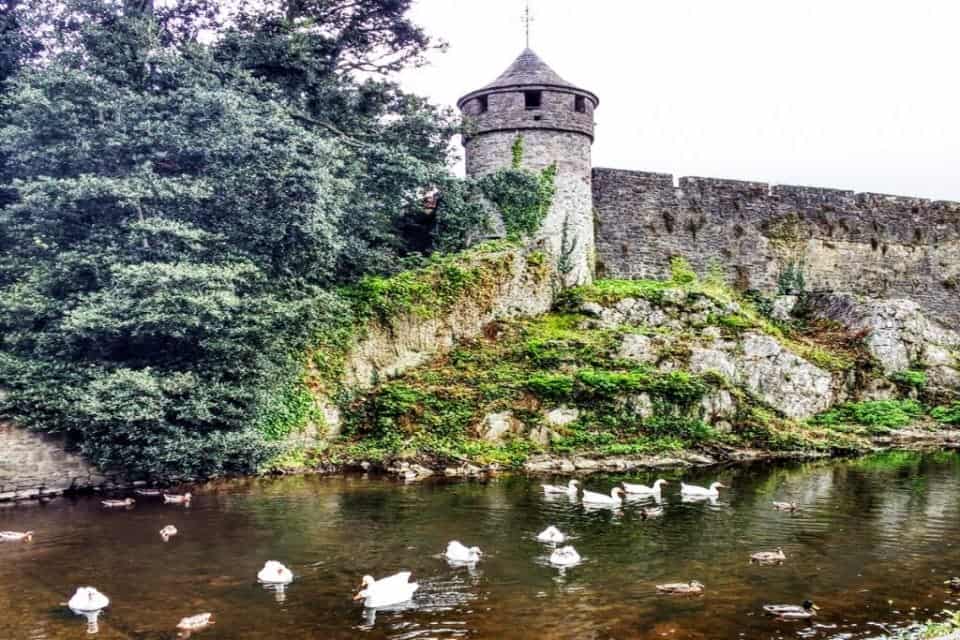 Swiss Cottage
Literally, a walk away from the Castle is Swiss Cottage a beautifully romantic little "cottage" near the Cahir River that was so neglected and run down for many years that a horse was found stabled in the dining room. This cottage is believed to have been designed by the great architect John Nash and is beautifully romantic in its riverside location. You can explore the house and gardens and see the ancient Yew Tree believed to be over 800 years old.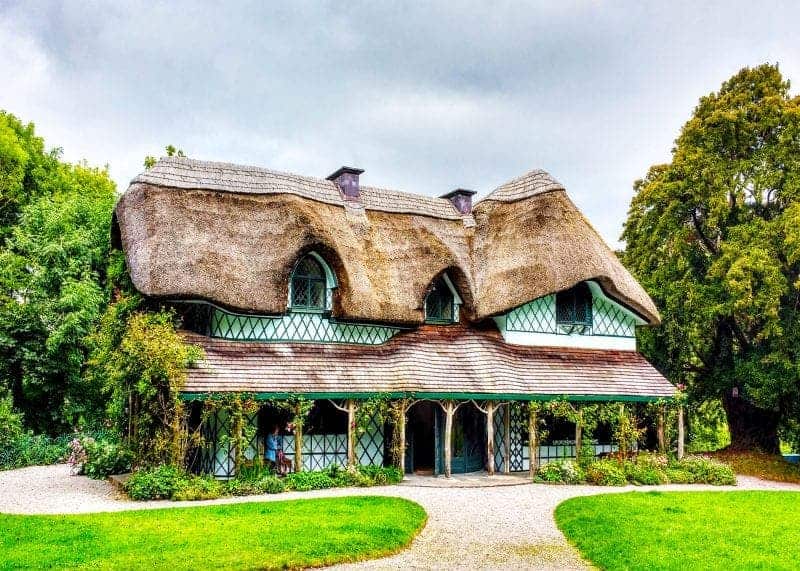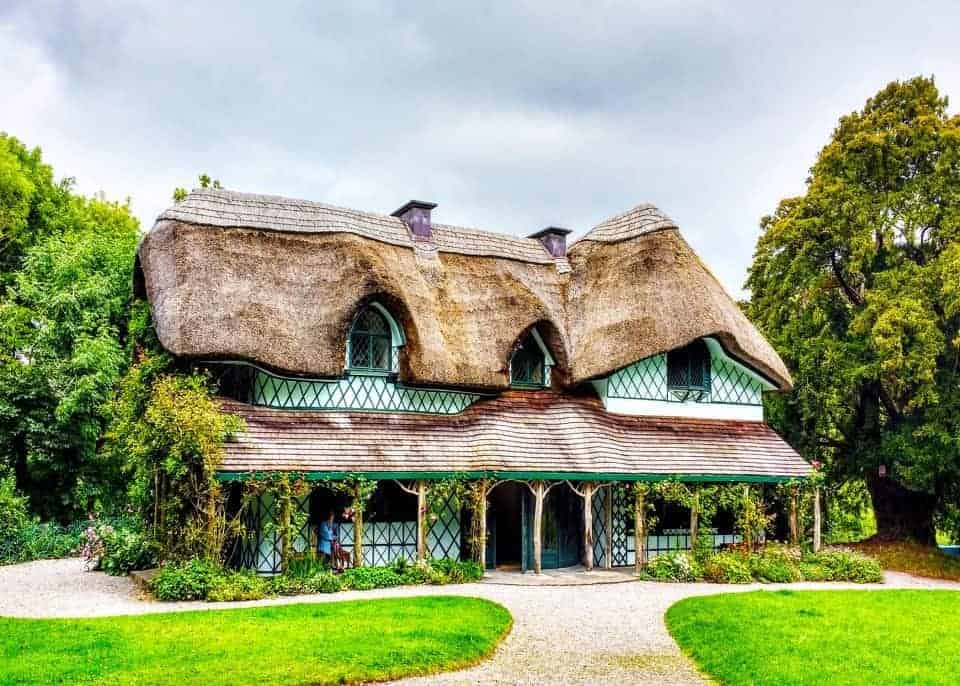 County Limerick
Limerick is the name of the biggest City in the County Limerick and was named after the city. Limerick is bordered by Kerry, Clare, Tipperary and Cork and sits in the Southwest heart of Ireland in the Midlands. The River Shannon flows through the City of Limerick to the Atlantic.
Lough Gur
Lough Gur Heritage Centre in County Limerick has traces of every stage of human existence since Neolithic times. Lough Gur is one of Ireland's most important archaeological sites and humans have lived here since around 3000 BC.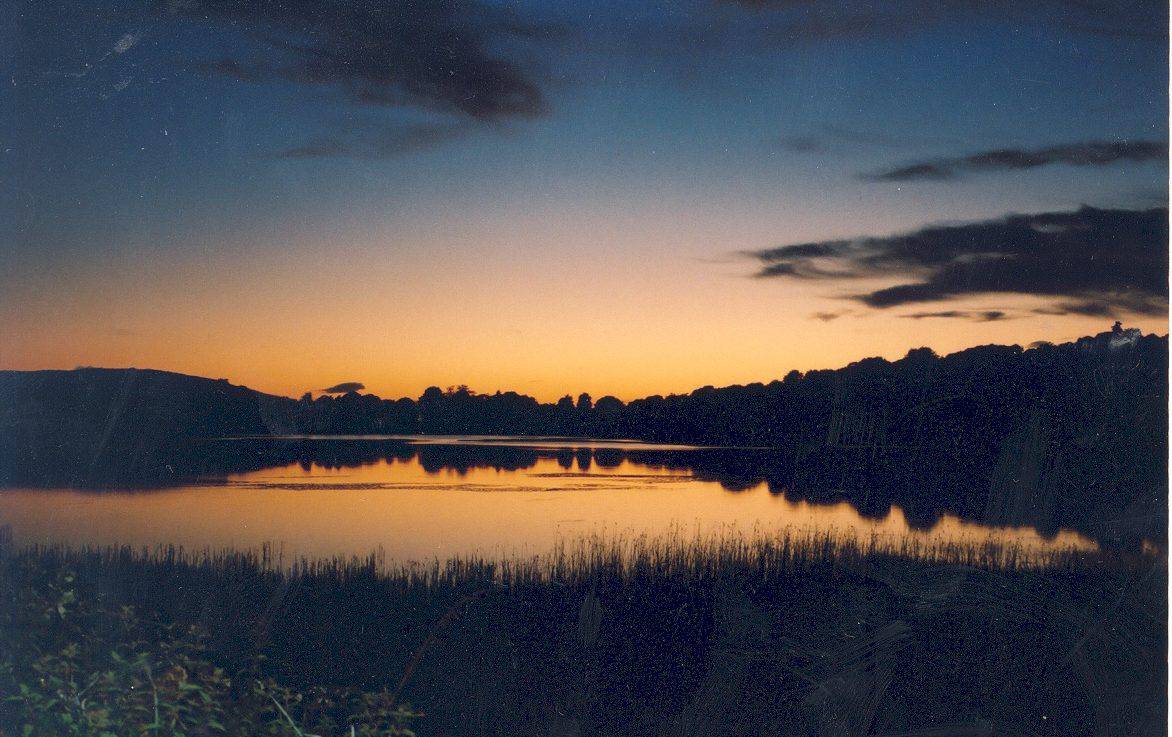 Walk amongst the peaceful stone ruins at Lough Gur, you can see many megalithic sites including Grange Stone Circle which is the largest one in Ireland. There are the remains of at least three crannogs, dolmen stone-age houses and ring forts. At Lough Gur, you can immerse yourself in Ireland's prehistoric sites.

One of the legends of Lough Gur is that the 14th-century lord of Munster and poet Gearóid Iarla, who was a devoted follower of the Goddess Áine, was said to sleep in a cave and will emerge at the time of Ireland's need to gallop around the lake on his great silver-shod white horse. The Heritage Centre at Lough Gur offers both guided and self-guided tours year round. The unique prehistoric monuments you can explore here include standing stones, burial mounds and forts that are more than 5,000 years old, predating even Stonehenge.
Ballyhoura Mountains
The Ballyhoura Mountains are made up of 52 km of trails for hiking and biking. There are dozens of ancient monuments, castle ruins and religious ruins to be seen. This is an area where dozens of Bronze Age artefacts have been uncovered.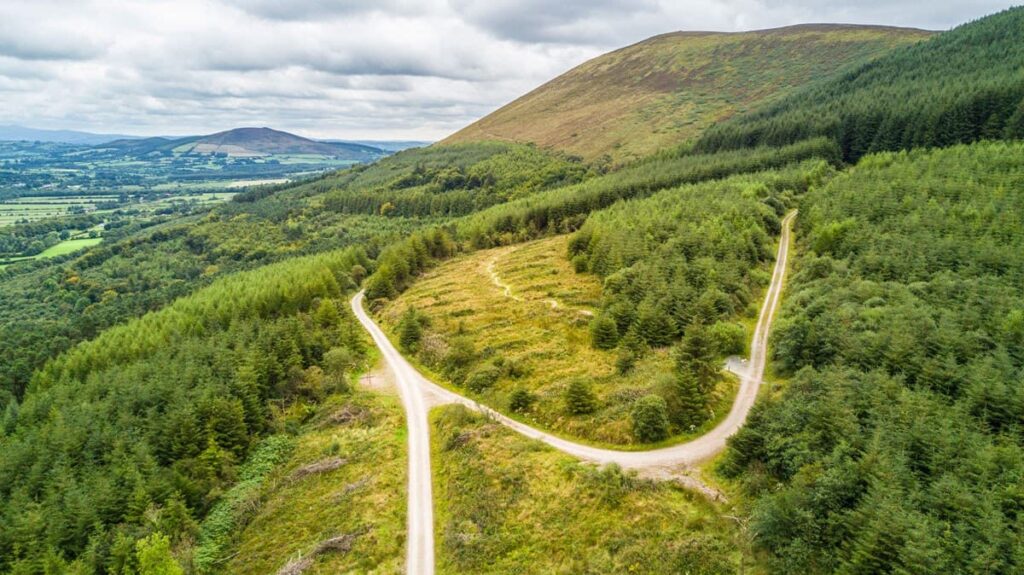 Limerick Milk Market
A bustling foodie mecca the Milk Market Limerick has something for everyone. From special events to foodie tastings and cooking classes the Milk Market covers the gamut of gourmet events in the area.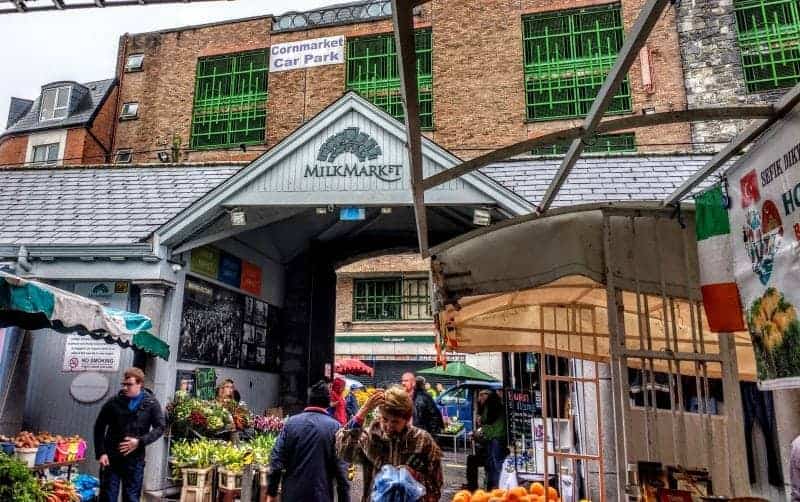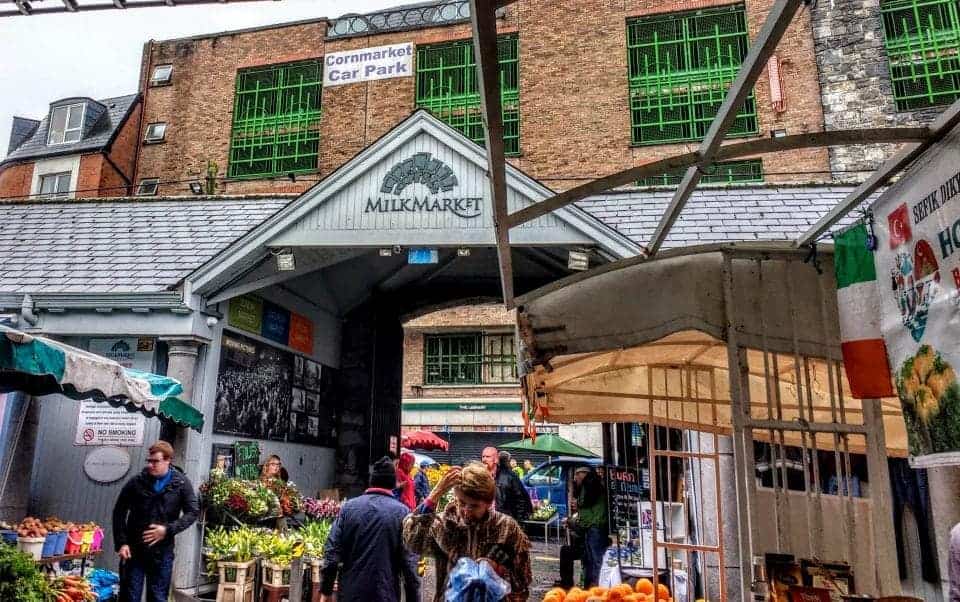 Ireland is home to some of the most sustainable farming methods in Europe and the food culture here is constantly being updated and refined. Monika has written a great post on Typical Irish food that you should take a moment to read.
King John's Castle
King John's Castle, is situated on 'King's Island in the heart of medieval Limerick City. There is a brilliant visitors' centre with state-of-the-art activities and exhibitions. A lovely cafe in the courtyard to enjoy a good cup of tea overlooking the Shannon River.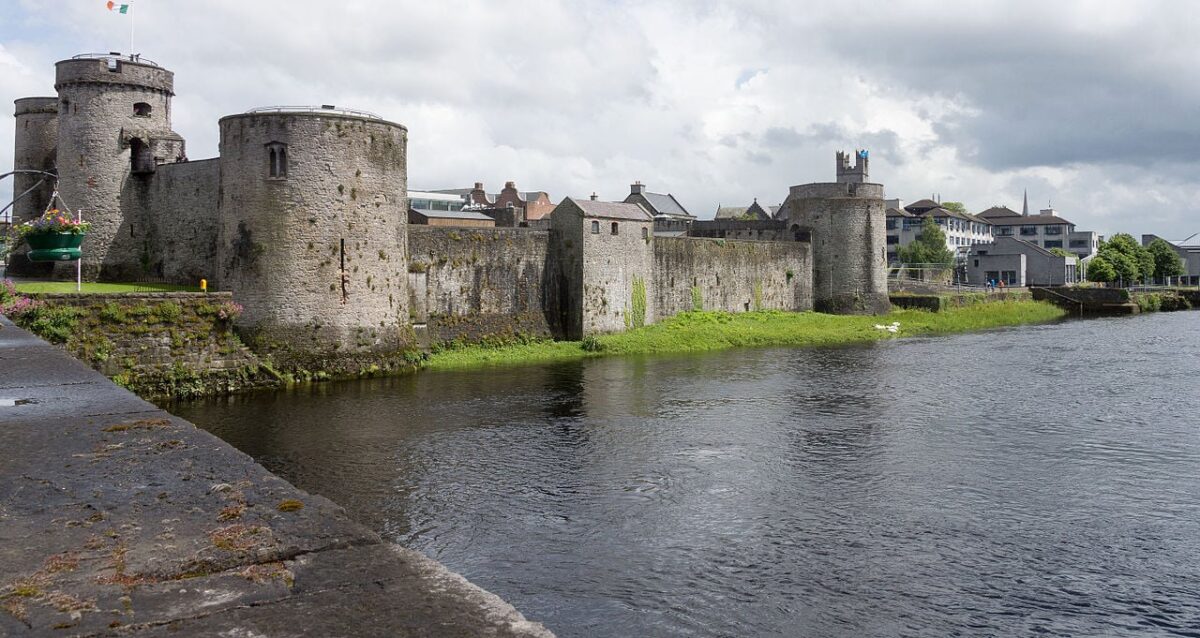 County Carlow
The Normans invaded Carlow in the twelfth century and the land came into the possession of Strongbow, the Norman leader. The town of Carlow was an important Norman stronghold and was walled in 1361 to protect it from the neighbouring Gaelic chieftains, who eventually captured the town in 1405. The County joined the Catholic Confederacy in 1641, which was defeated by Cromwell's forces in 1650. Famine wiped out a lot of the population, cutting it in half.
Carlow Castle
Now a ruin standing on the eastern bank of the River Barrow, Carlow Castle is thought to have been built by William de Marshal (Earl of Pembroke and Lord of Leinster between 1207 and 1213). At one time Carlow was an important and strong military fortress, strategically sited at the confluence of the rivers, and the castle withstood repeated attacks in 1494 and 1641.
Today, two battered towers and part of an intervening wall are all that remain after a local physician tried to remodel it as an asylum in 1814. In an effort to demolish the interior, he placed explosive charges at its base and demolished all but the west wall and towers. this is also one of Ireland's many haunted castles.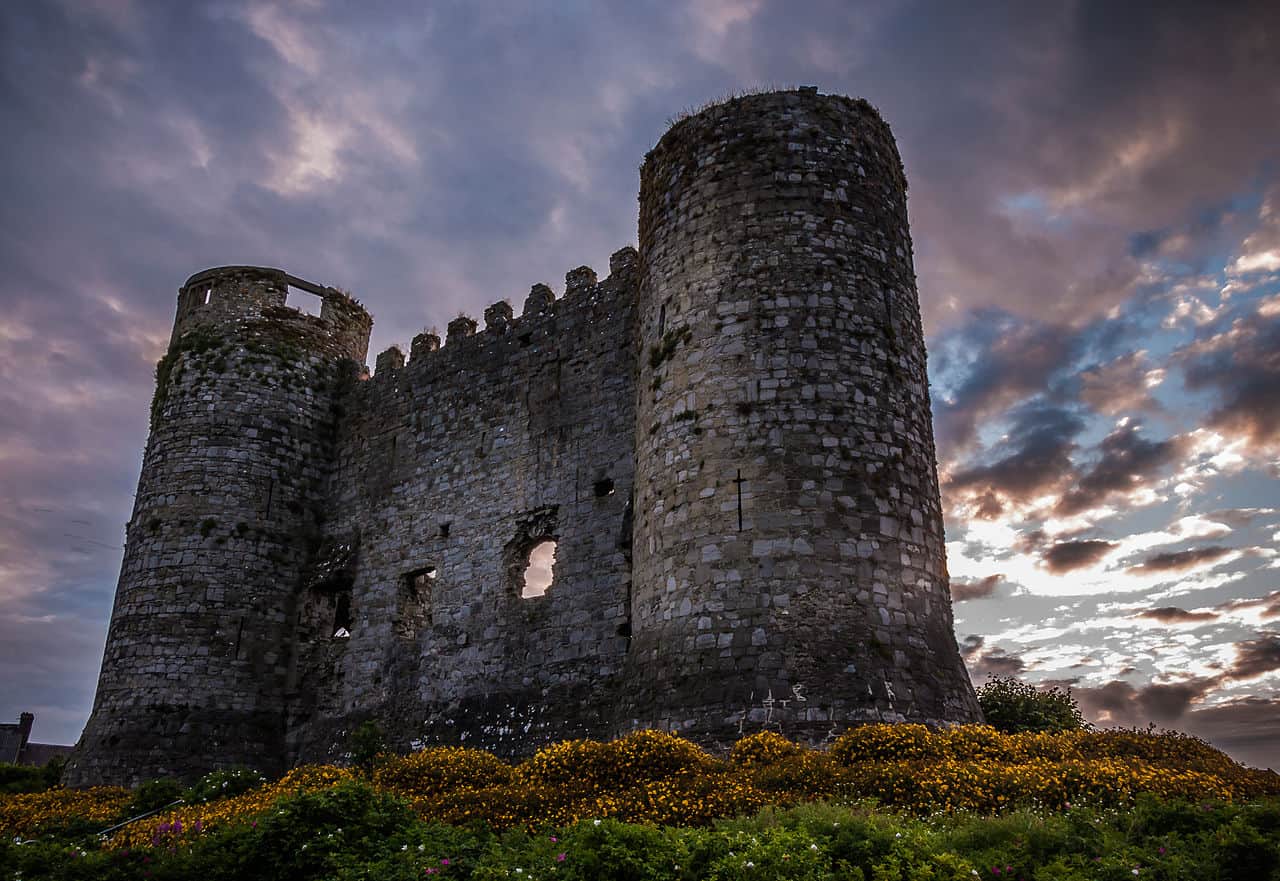 St Mullins Monastery
This important monastic site, founded in the 7th century by St Moling, was the legendary burial place of the Kings of Leinster. The remains include four church buildings dating from the 10th to the 15th centuries. The site includes a well-preserved Norman Motte and Bailey and in the valley below, St Moling's Holy Well.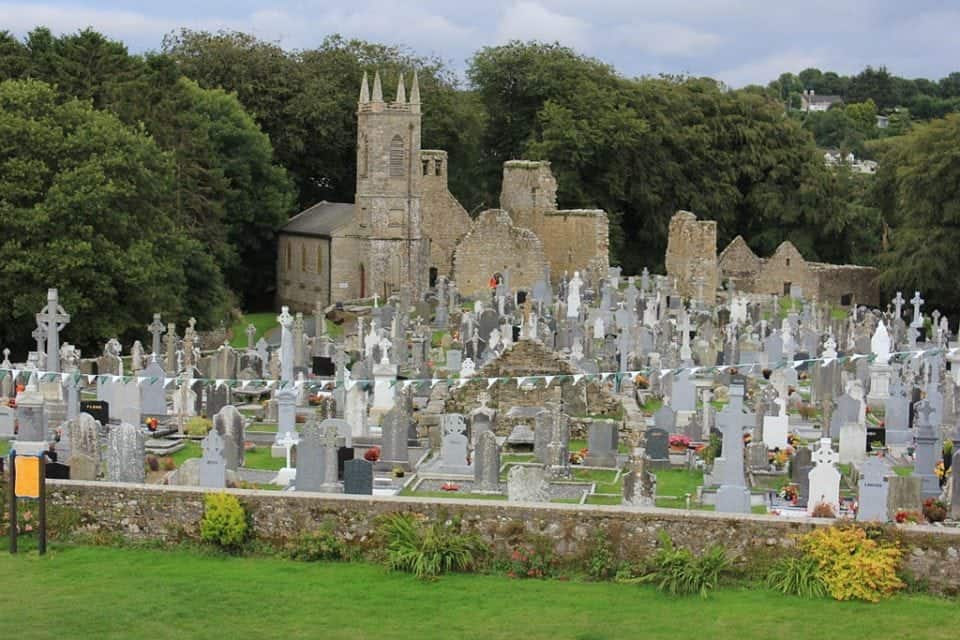 There is a pathway through the graveyard to the monastic buildings. The first one is a Church of Ireland Church built in 1811 now used as a Heritage Centre. The next building is the oldest church known as Teampall Mor a 15th-century church, parts of which date to the 10th/11th century.
To the front right of the Abbey is the stump of a free-standing 11th-century round tower that was later attached to the Abbey. Beyond the Tower are two more buildings- one is signposted as an oratory the other a domestic building. Near the oratory are the remains of a High Cross.
Huntington Castle
What a fascinating history Huntington Castle has it was built in 1625 as a garrison on the strategically important Wexford to Dublin route. After 50 years the soldiers moved out and the family began to convert it into a family home. Many generations of the family subsequently added various extensions and details giving the effect of a truly unique and interesting building. In the 1970s the basement was converted into a temple to the Egyptian Goddess Isis, and the present generation continues to renovate and improve where possible.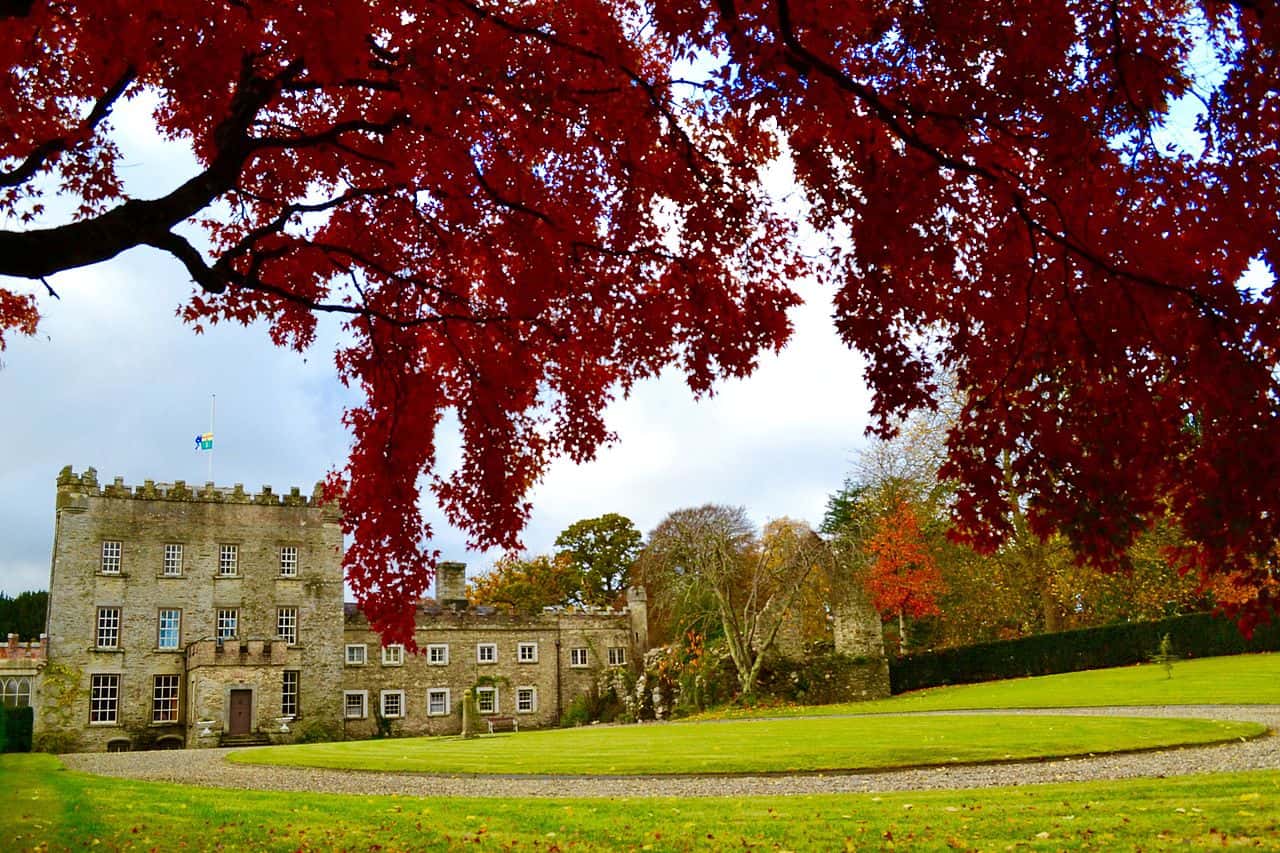 You can stay at the Castle both self-catering and bed and breakfast, get married here, take a tour, visit the beautiful gardens and have tea in the tearoom. Don't miss this flamboyant and eccentric castle when visiting the area.
Borris House
The ancestral home of the McMorrough Kavanaghs, High Kings of Leinster, Borris is one of the few Irish estates that can trace its history back to the royal families of ancient Ireland. Set in over six hundred and fifty acres of walled private park and woodlands, you can tour the house, stay in a Victorian Cottage on the ground and even get married here.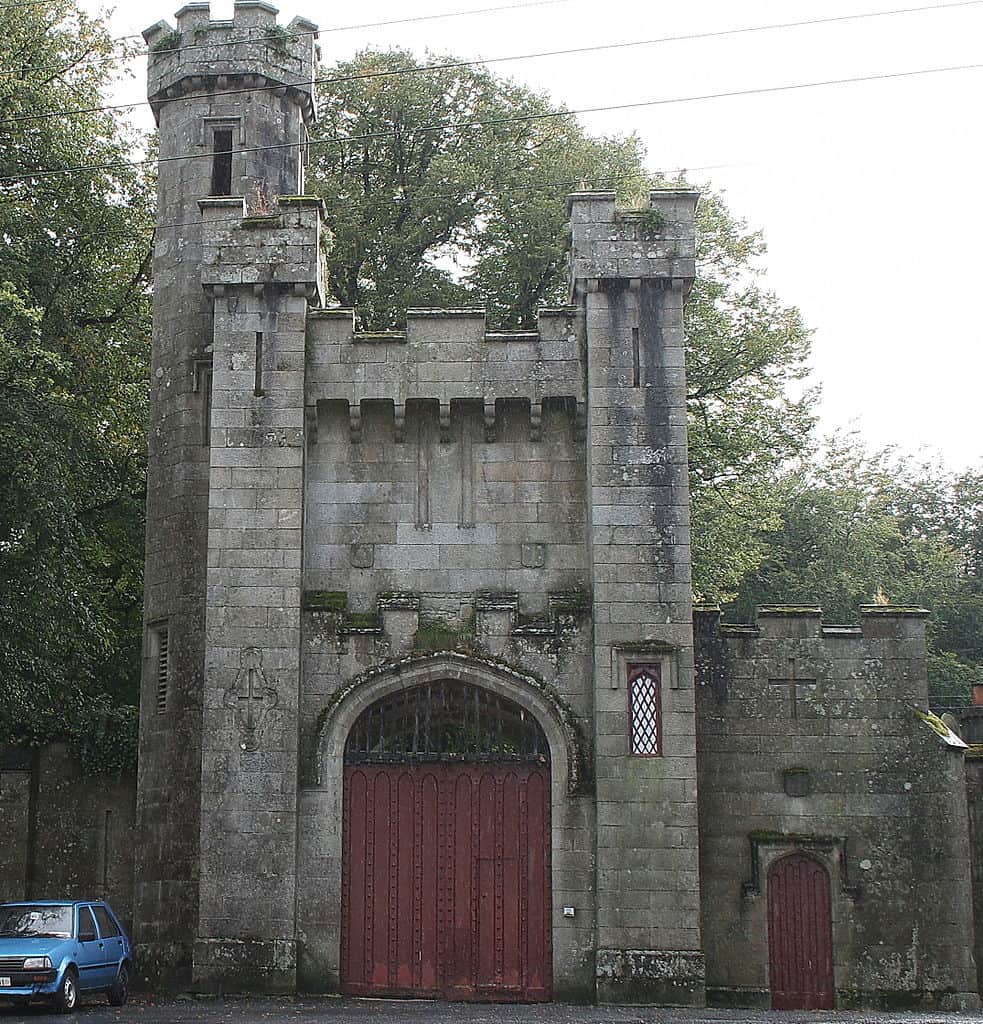 Killeshin Church
One of the tallest round towers in Ireland once dominated this former monastery but was destroyed early in the 18th century by a farmer worried that it would collapse and kill his cows.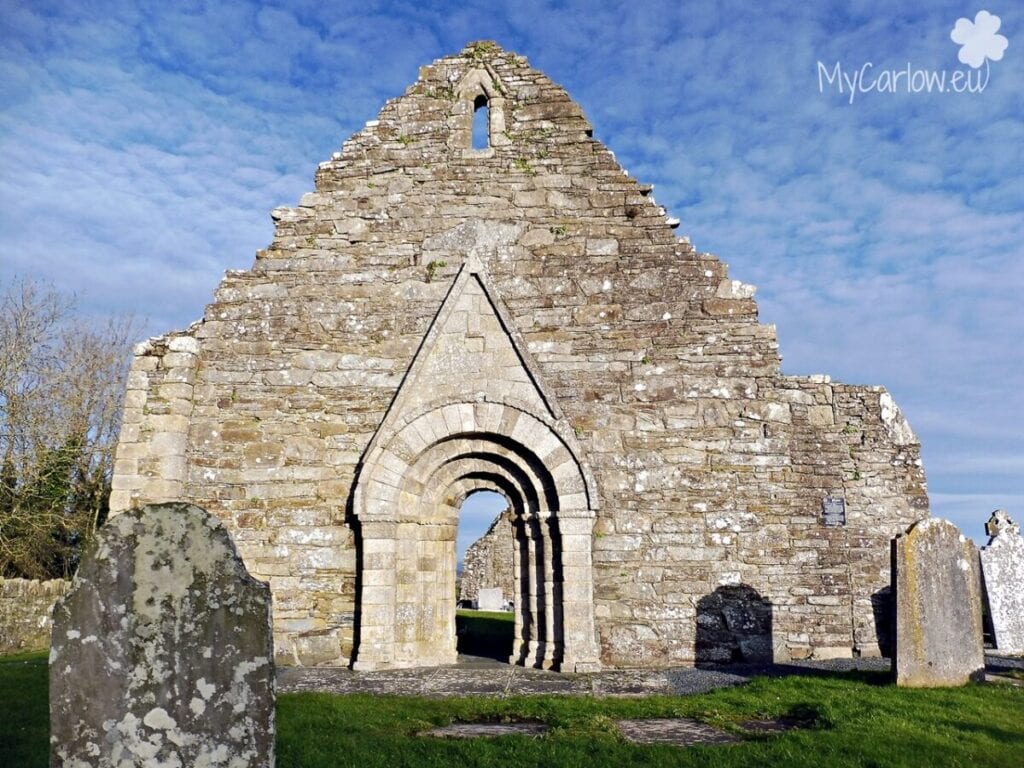 Browne's Hill Dolmen
This 5000-year-old granite portal dolmen or tomb is one of Ireland's most famous prehistoric monuments, sporting the largest capstone in Europe (it weighs more than 100 tonnes). It's signposted 3km east of Carlow.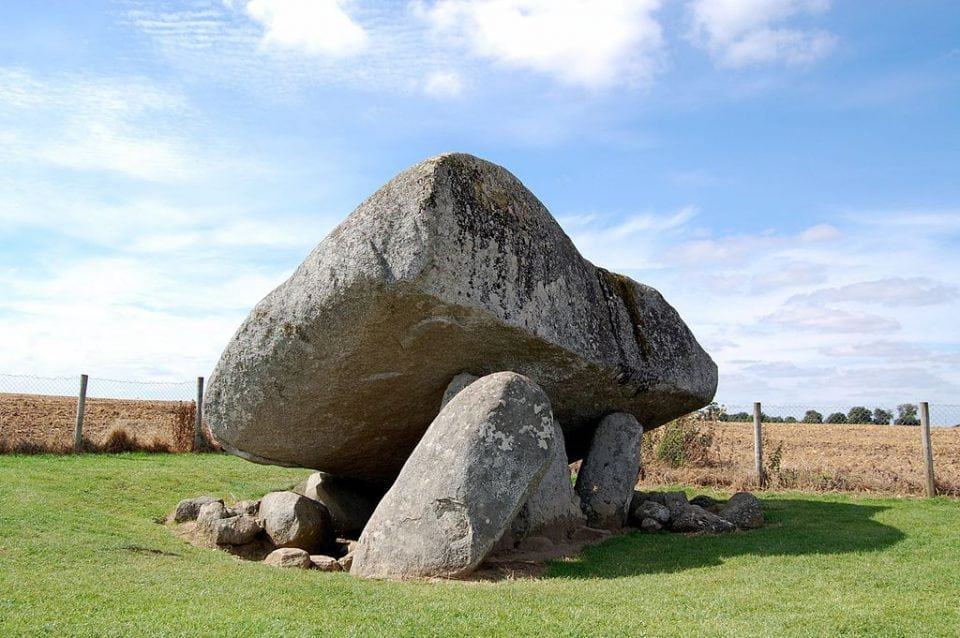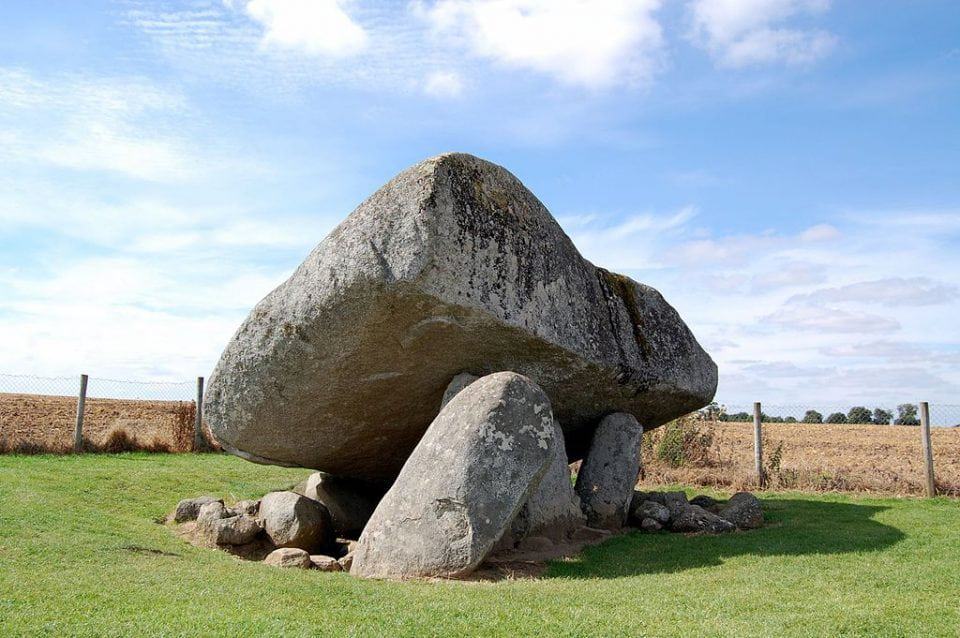 County Kilkenny
There's a buzz about Kilkenny from its Medieval Mile to the great castle, Smithwick's brewery some of the best dining in the area and a huge amount of history and culture.
Kilkenny sits within the heart of Ireland's Ancient East and is on most visitors' must-see list when visiting Ireland. Kilkenny and its historic Medieval city are one of the most visited places in Ireland and the top of any visitor guide to Ireland.
Kilkenny Town
When we planned our trip to the Emerald Isle, we knew we wanted to explore Ireland's Ancient East Route. To do so effectively, we're glad we chose Kilkenny as a central base, as it happened to be the perfect place from which to take in our surroundings. From here, you can easily explore the counties of Waterford, Wexford, Tipperary and obviously Kilkenny.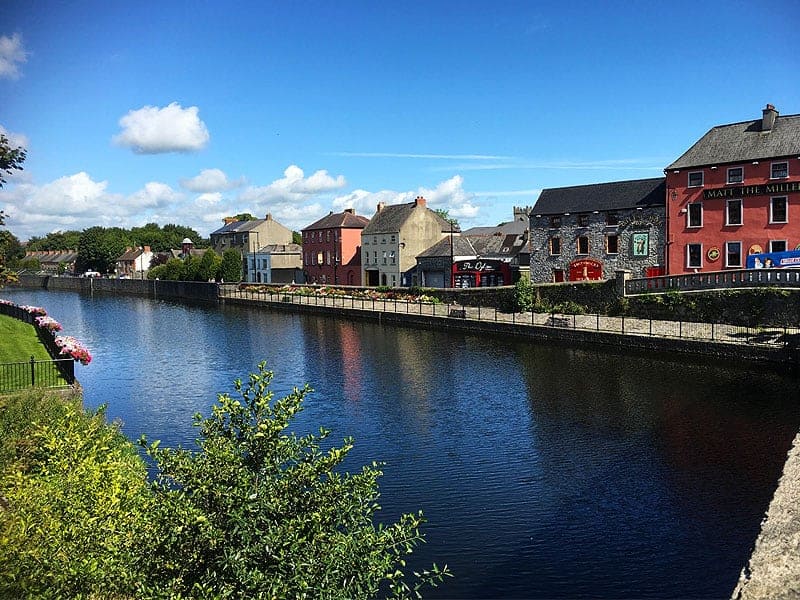 The region is rich in history and boasts endless greenery and fertile lands, which makes for great photo ops at every turn. Day trips from Kilkenny may include a visit to the Rock of Cashel, the place where St-Patrick is said to have baptized King Aengus, who then went on to become the first Christian ruler.
Want to stay put, leave the car behind and just take in the local sights, Kilkenny is a perfect place in which to indulge, as this medieval town has plenty to offer.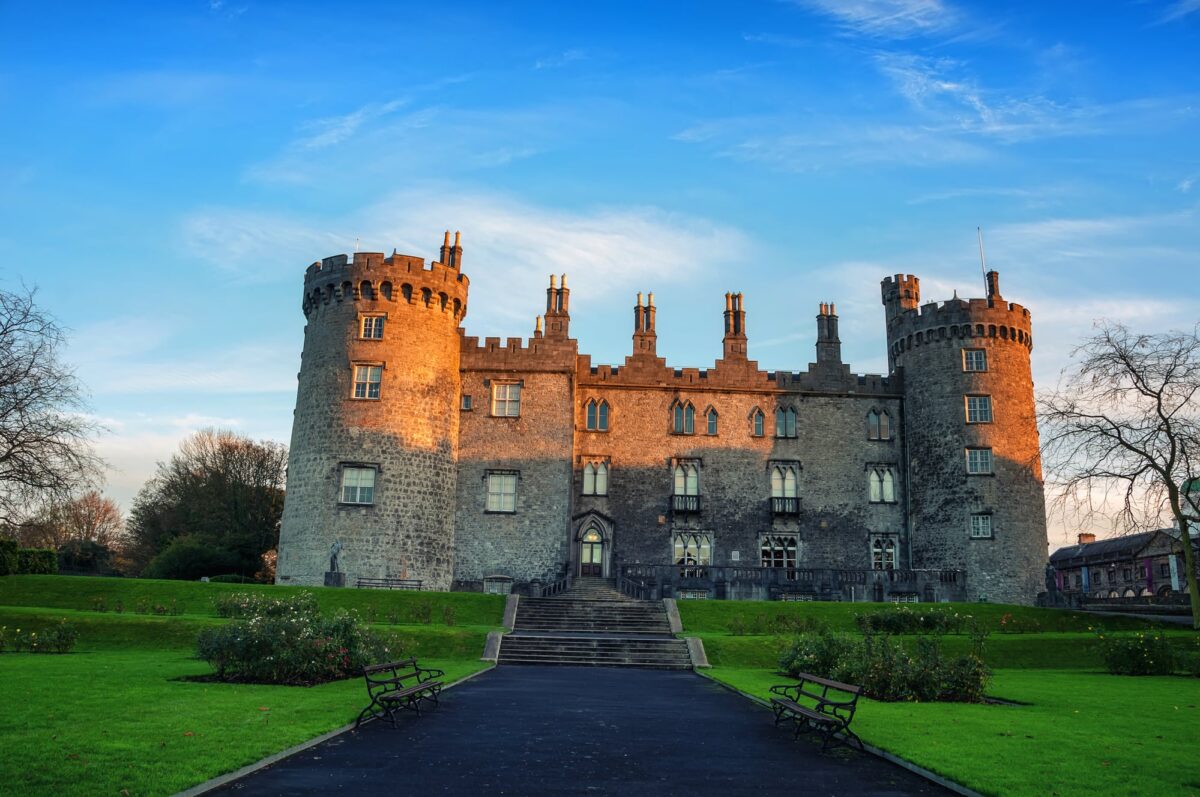 Stroll the medieval mile and its many boutiques and shops, enjoy a pint at Smithwick's Experience Tour or visit Kilkenny Castle, which has been gloriously refurbished and is nestled right on the banks of the River Nore.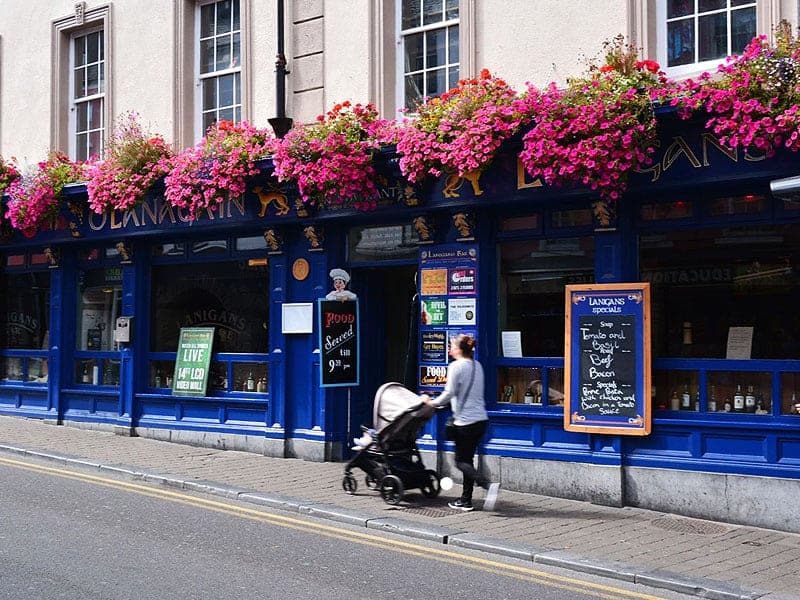 Ready for dinner after a day of touring? Walk into any of the numerous venues serving pub fare or indulge in the many top dining venues available in town, some worthy of the finest palates. Our top dinner recommendation takes you to Rive Gauche (Left Bank) a French-style bistro that sets the mood for the most romantic evening you could ever imagine while in Kilkenny… Bon appetit! Contributed by Nathalie of Marquestra.
Kilkenny's Medieval Mile
Kilkenny was the capital of Ireland for 9 years until Cromwell began his conquest in 1649. It is located in the southeast of Ireland in the province of Leinster. The county of Kilkenny has three major rivers running through it, known as the Three Sisters: the Nore, the Suir and the Barrow.
The City is known for its Medieval Mile and also as the Marble City because of its distinctive black marble. When walking the Mile you will see medieval slipways or alleys, a Tudor Inn, a Dominican Abbey and a fine example of a 17th-century merchant's house and the only example of its kind in Ireland.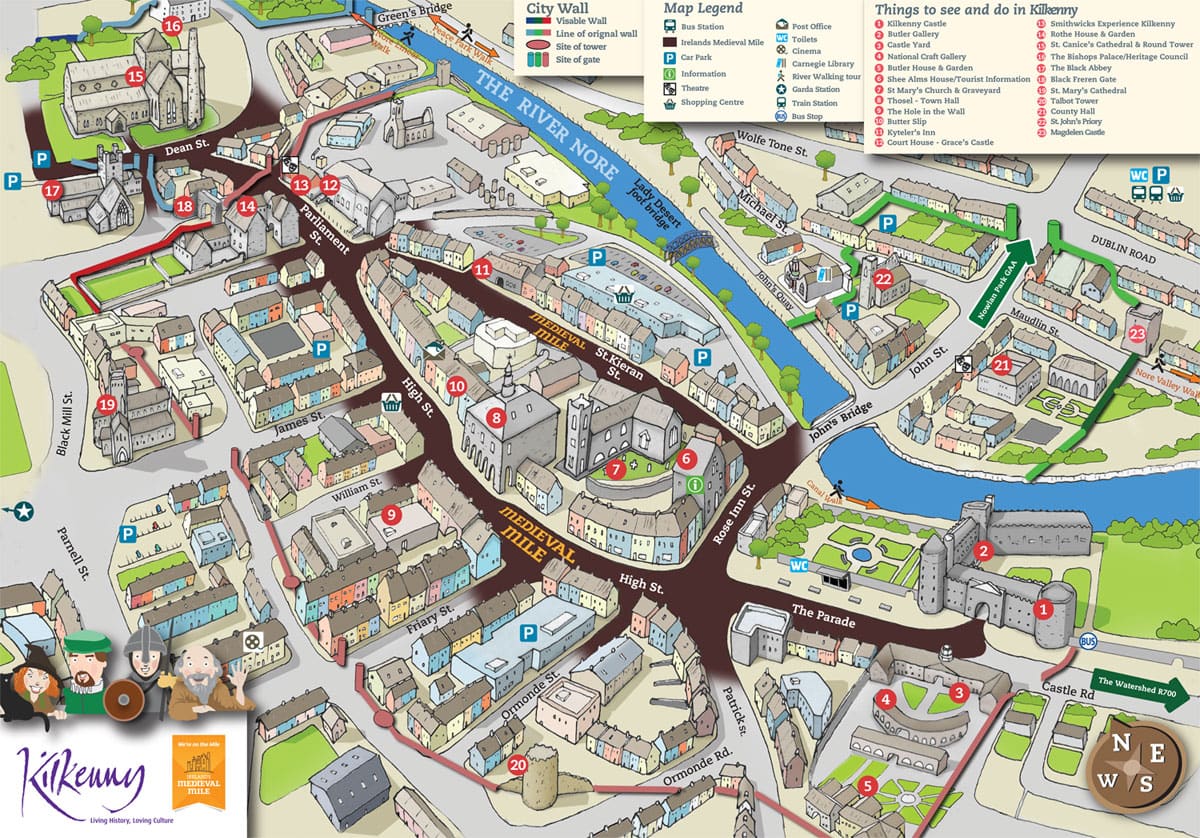 You can visit a recreated medieval garden, climb St. Canice's Round Tower (the oldest standing structure in the city), and take a glimpse of the lives of the Butler family and their servants at Kilkenny Castle. Or feel the hairs rise and your heart beat faster at tales of witchcraft in Kyteler's Inn here since 1324.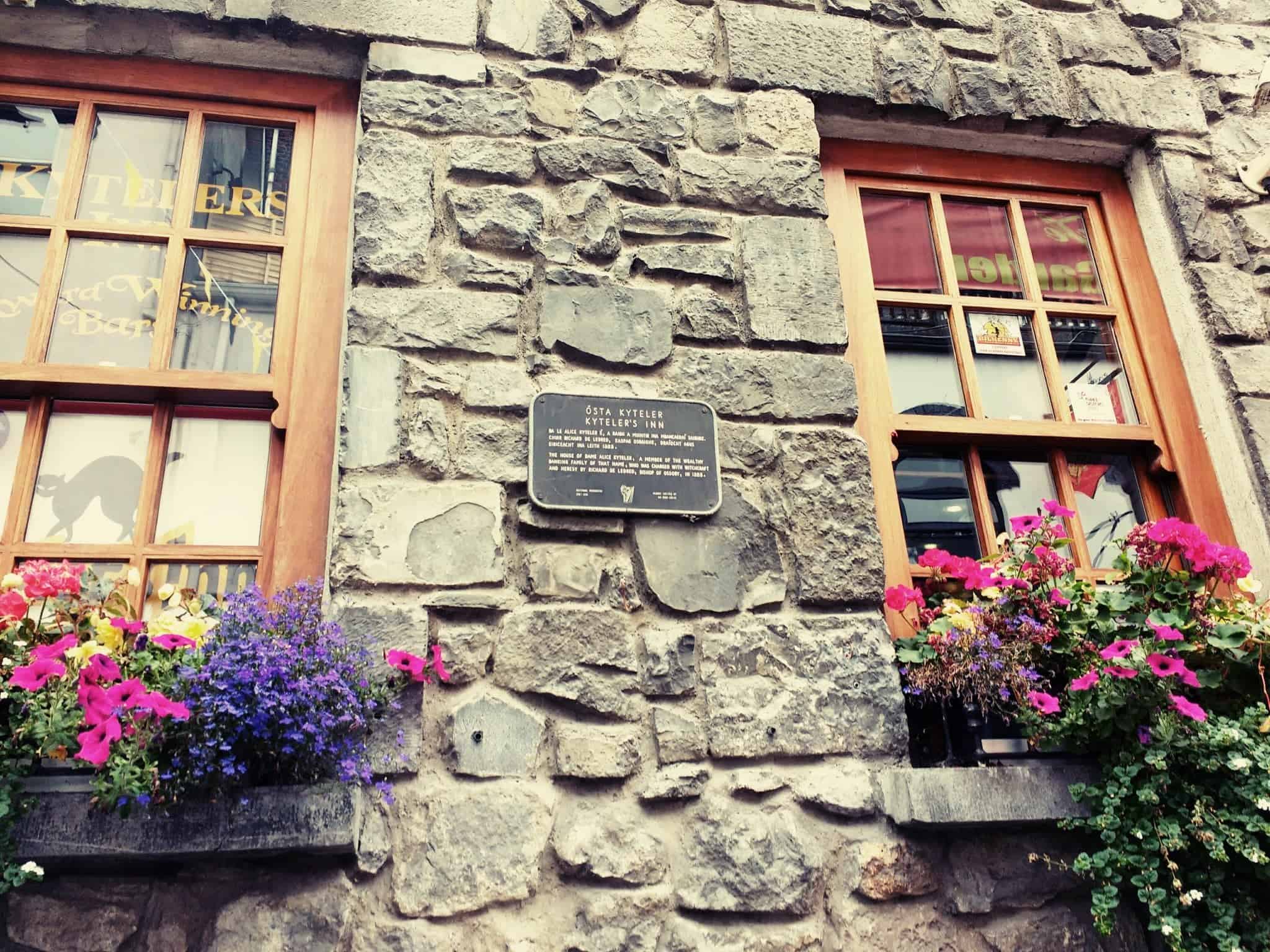 Smithwicks
One of the High Street's main attractions is the Smithwick's Experience a chance to check out one of Ireland's premier brewers of ale. Learn the tale of 300 years of brewing tradition that has led to this rich deep ruby red-coloured ale. If you book your tickets online before you go you will save at least 10% and the cost is around €11.50.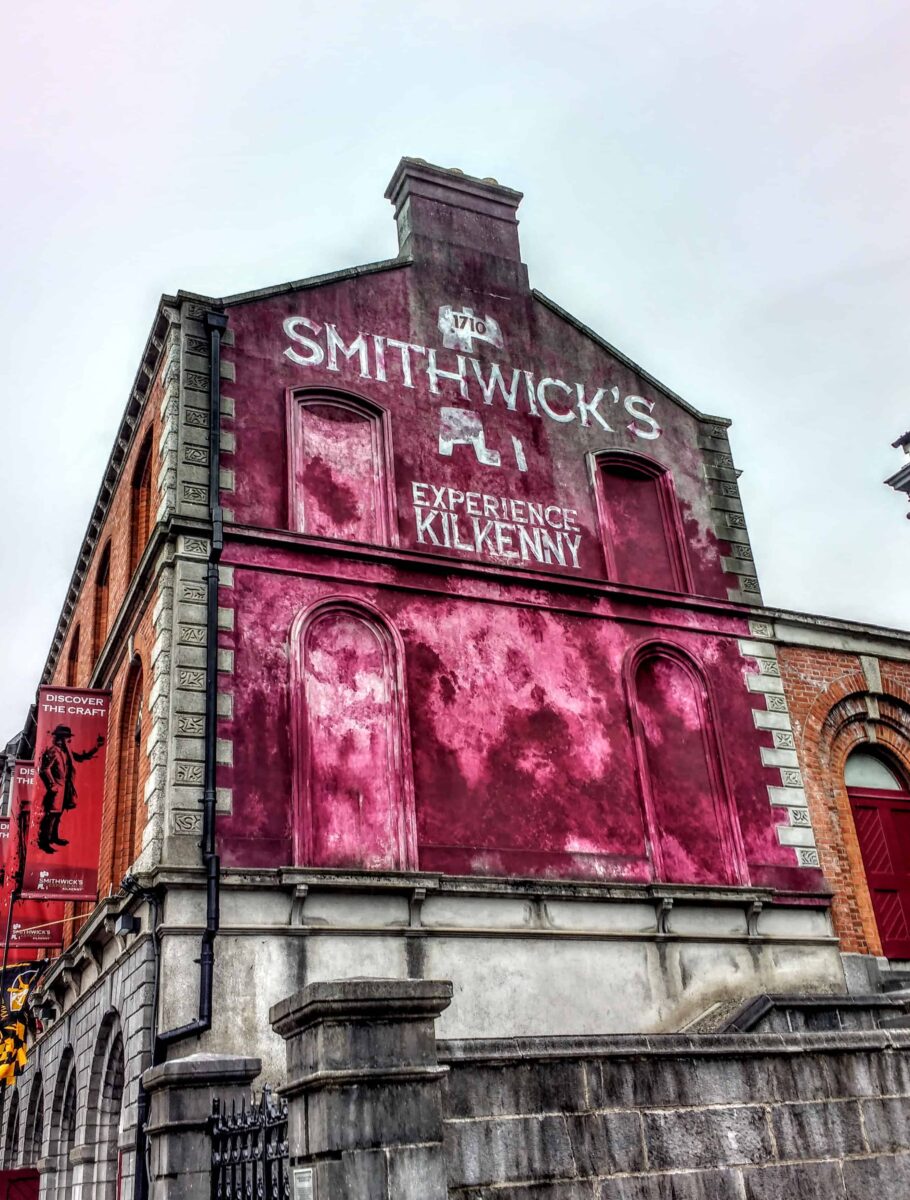 Ireland's Ancient East covers a vast part of this stunning country, but Ireland's Historic Heartlands hold many Irish secrets and legends and deserve some of your time when you next visit Ireland.
Ireland's Ancient East – The Land of 5000 Dawns
County Cavan
Cavan is known as Lake County where they say Cavan has a lake for every day of the year.
Cavan Burren Park
Cavan Burren Park's wide-open landscapes, perfectly preserved glacial erratics and spectacular dolmens.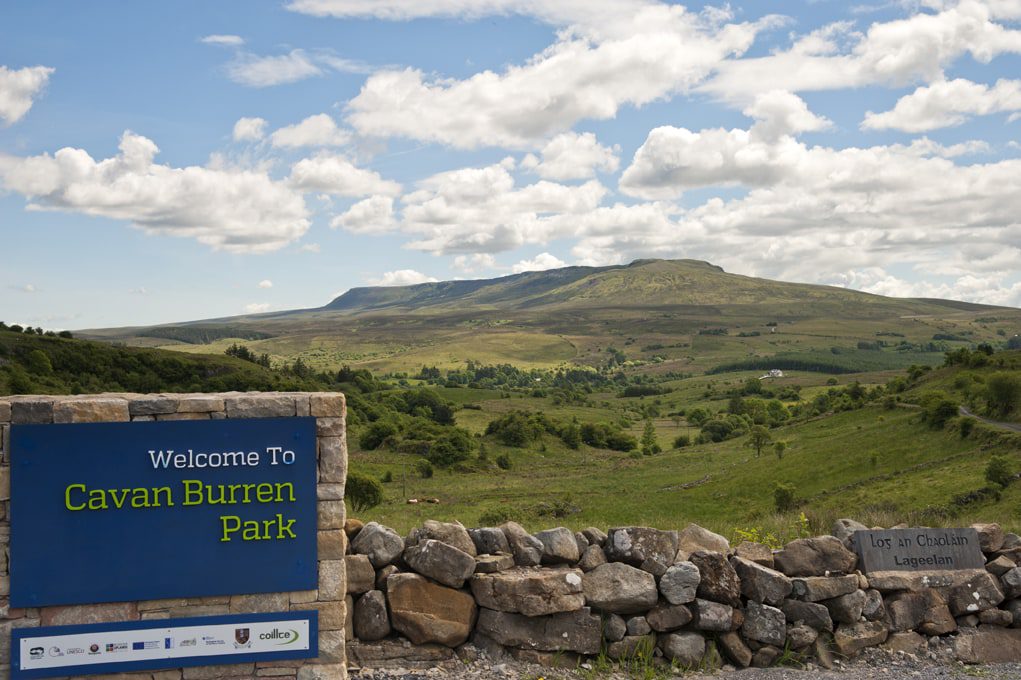 The Shannon Pot
The Shannon Pot is the source of the famous River Shannon whose fame can be traced back to the very early times of the legendary Finn McCool and the Fianna, the great warriors of Irish mythology.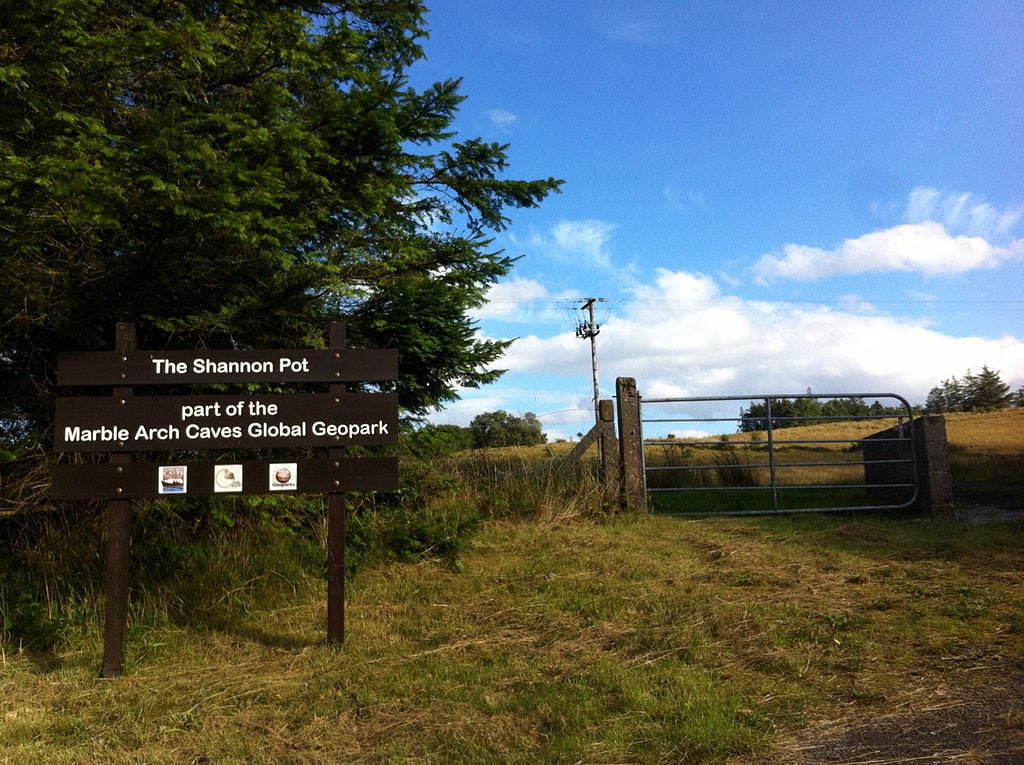 County Longford
County Longford is one of the gems of Ireland's midlands. Some of the fiercest fighting of Ireland's 1798 Rebellion took place at the Battle of Ballinamuck.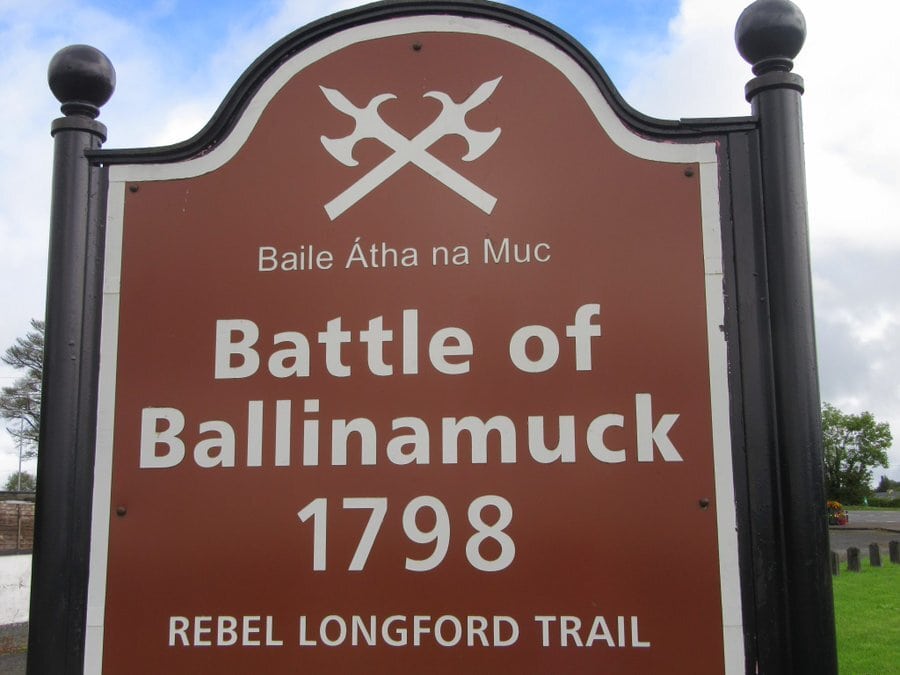 St. Mel's Cathedral
Considered one of the finest Catholic churches in Ireland it is dedicated to Saint Mél (died 488), who came to Ireland with Saint.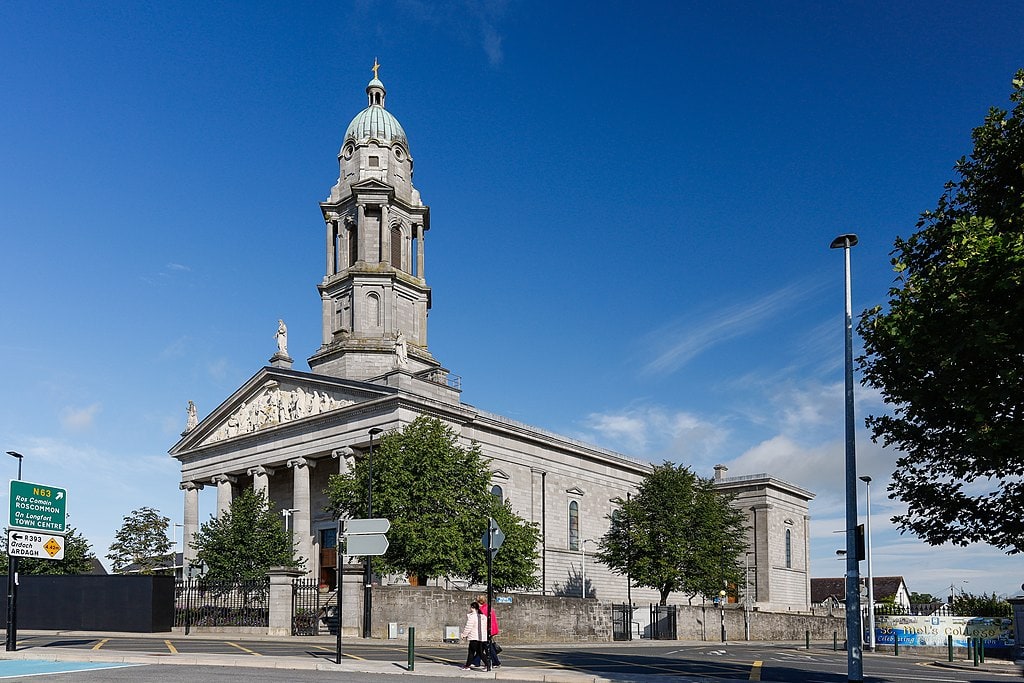 Dolmens
Near Longford town you will find several megalithic sites to explore including; Aghnacliff a portal-tomb Birrinagh, Cartronbrack which is a standing stone and Cloghchurnel a Megalithic enclosure.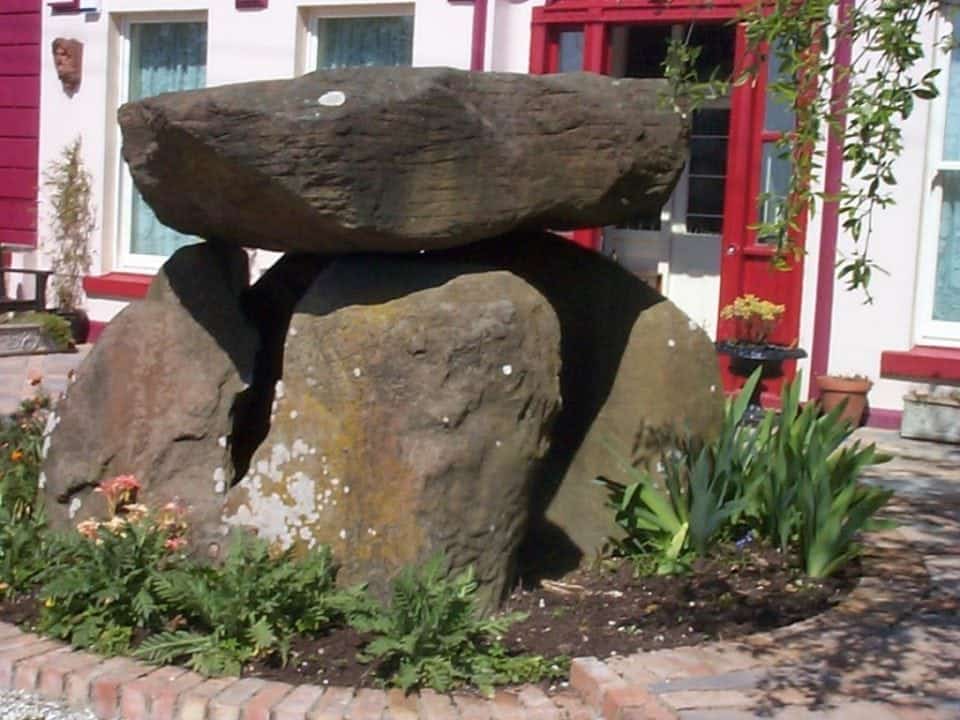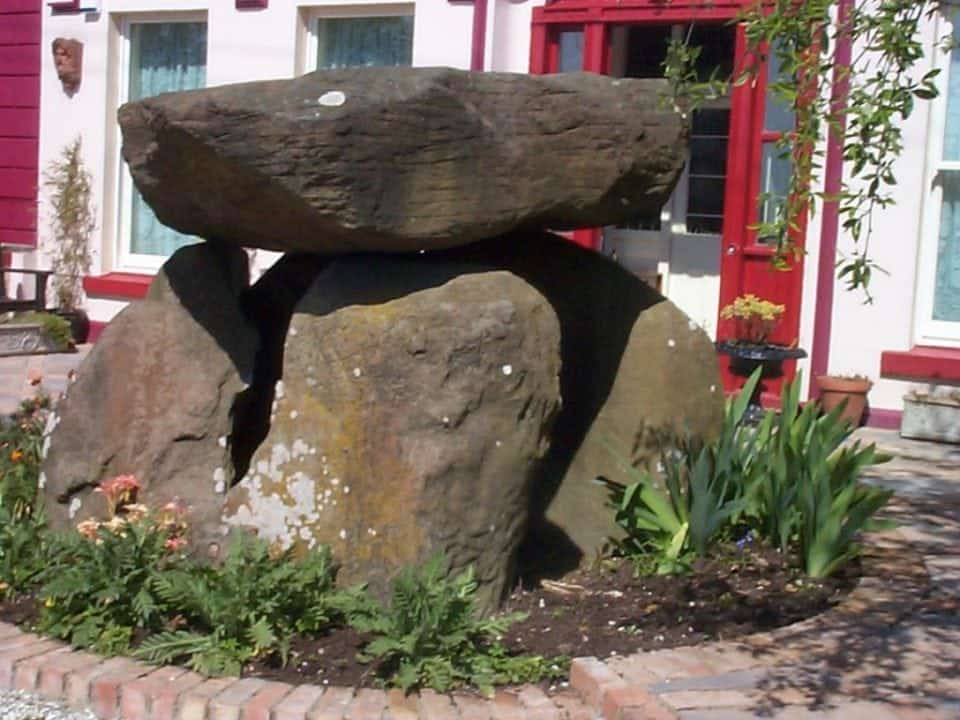 Corlea Trackway
The Corlea Trackway Visitors Centre is in Kenagh, where you'll find the preserved remains of a wooden Iron Age bog road that dates back to 148BC.
County Louth
One of Ireland's smallest counties Louth packs a punch when it comes to historic sites. Home to some of the Boyne Valley's greatest historical treasures, intriguing legends and to a surprising stretch of coastline.
Drogheda
Drogheda is the gateway to the world-famous Boyne Valley region and the UNESCO World Heritage Site at Newgrange and is often missed as folks want to get to the site of the Battle of the Boyne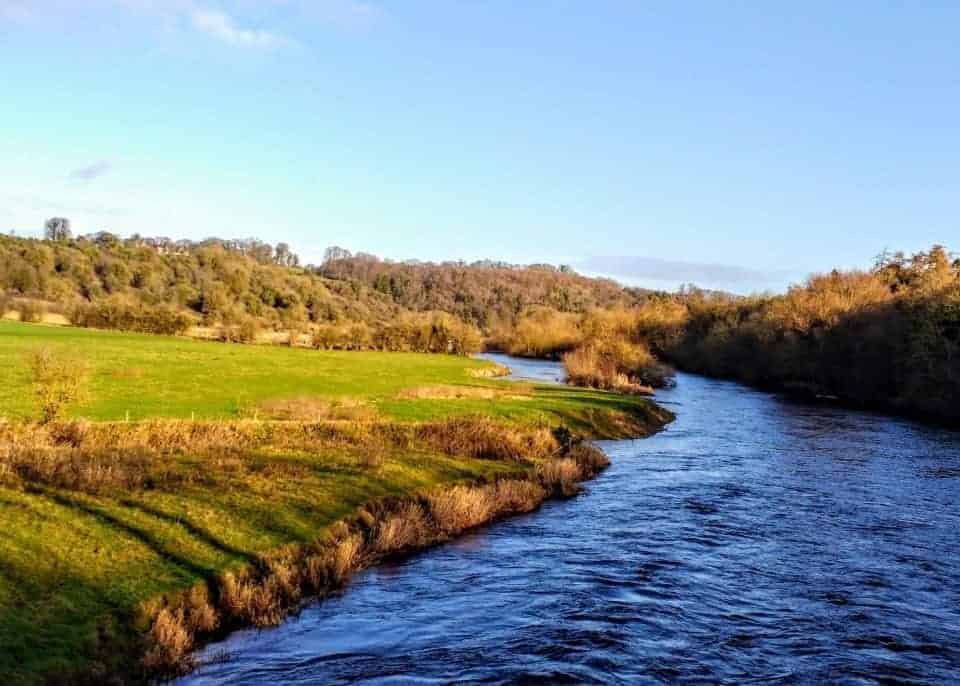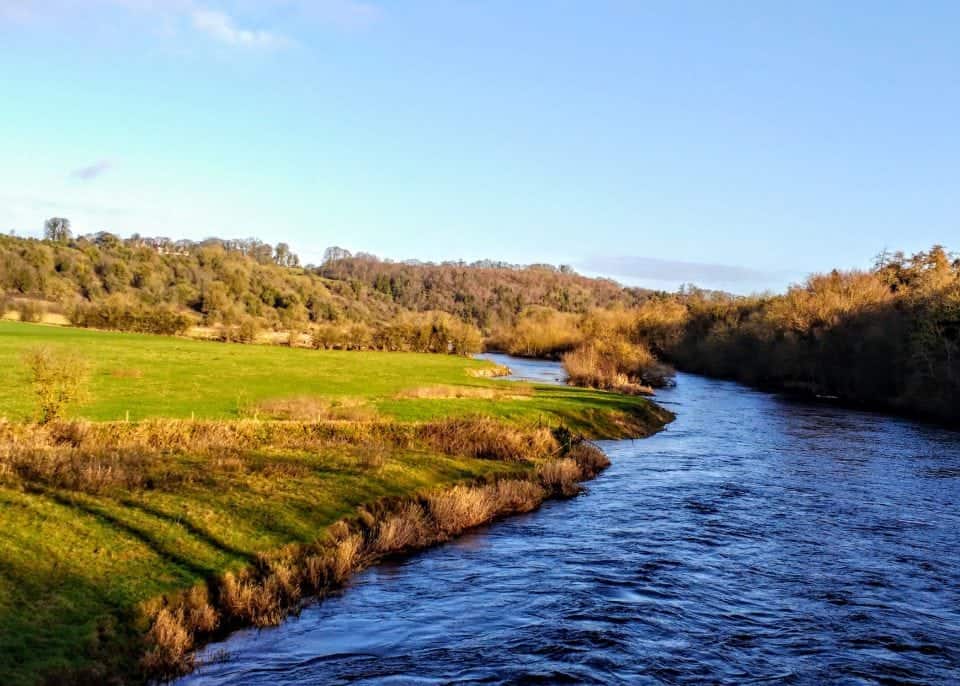 St. Laurence's Gate
Is one of the finest of its kind in Europe dating from the 14th century. It consists of two circular towers connected by a wall within which is an archway.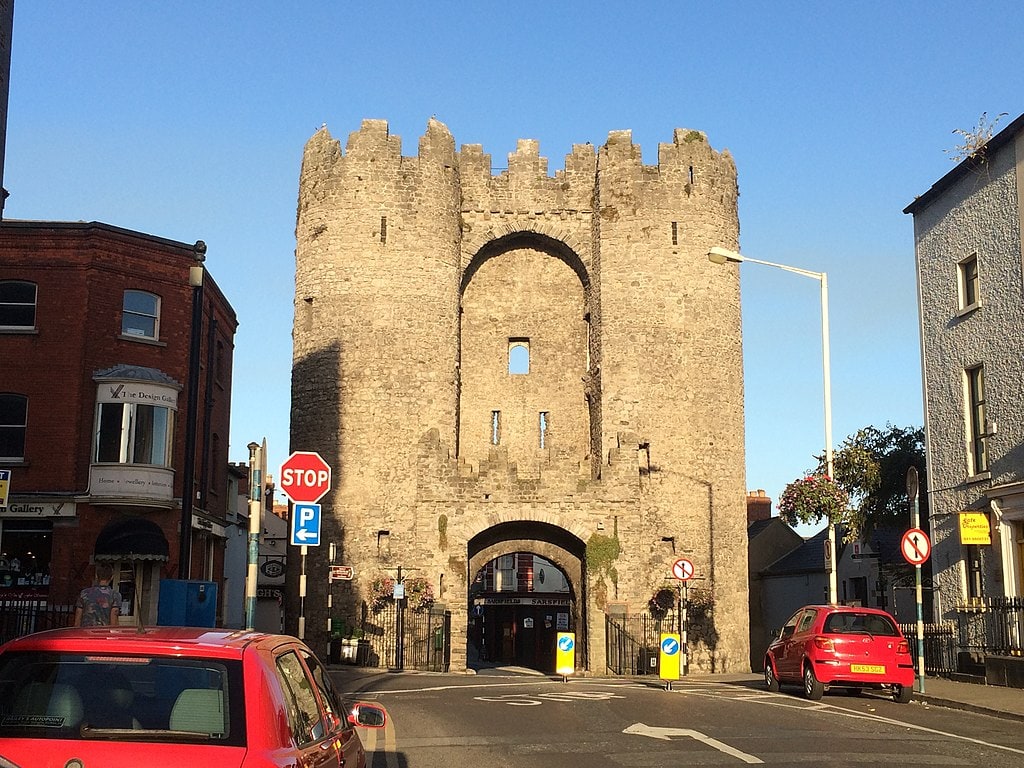 St. Oliver's severed head in St. Peter's Church.
If you are up for it you should go and see the severed head of the 17th-century Irish martyr, St. Oliver Plunkett whose head lies within an intricate golden shrine.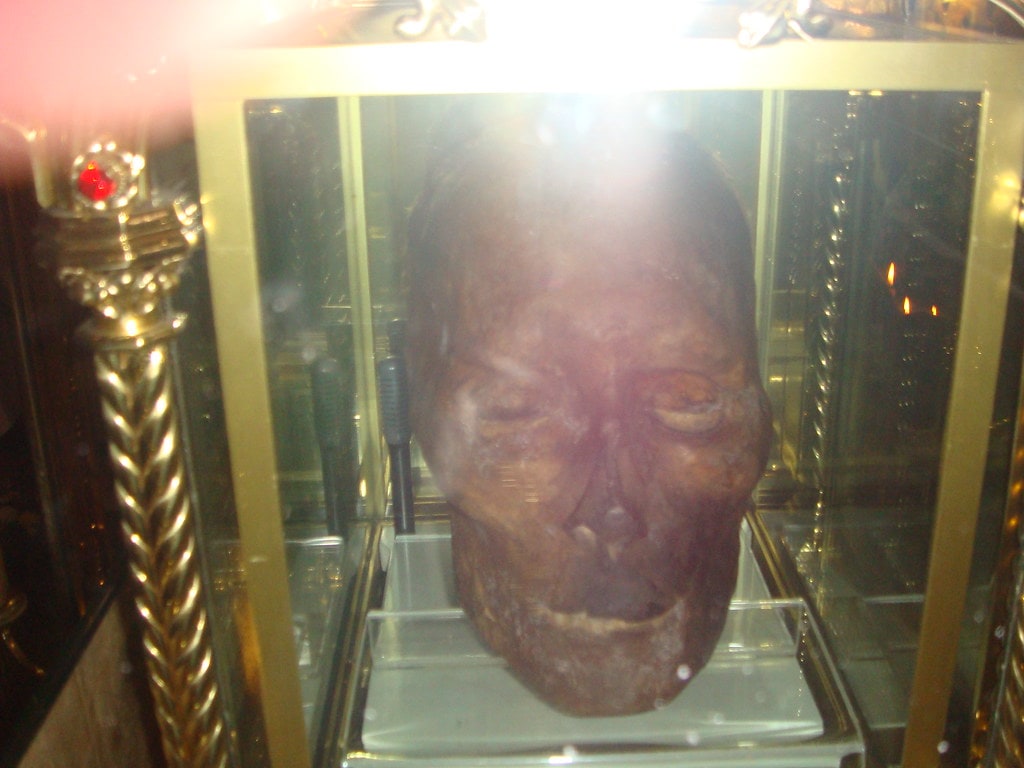 Monasterboice
Monasterboice is a beautifully peaceful graveyard that contains some of Ireland's finest high crosses.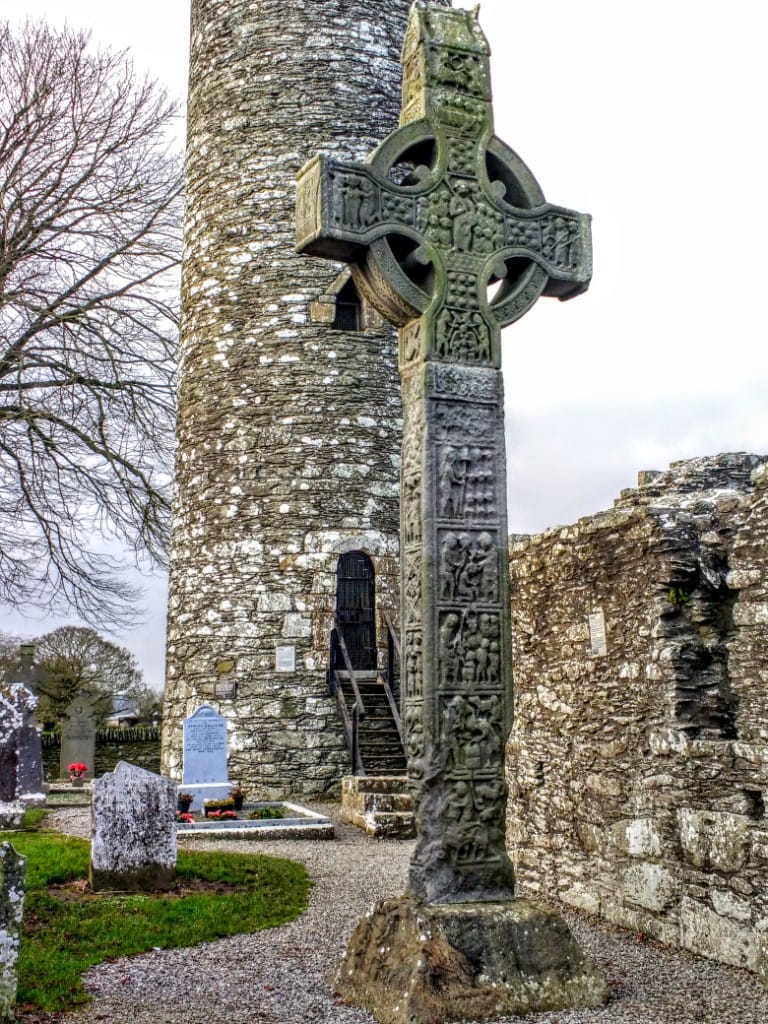 County Meath
Some visitors won't know County Meath but is just north of Dublin, in Ireland's Ancient East. If you have heard of Newgrange (Brú na Bóinne), Knowth, and the Battle of the Boyne then you know Meath a little.
Mystical Hill of Tara
Immerse yourself in the rich historical tapestry of Ireland's Ancient East and take a moment on top of the mystical Hill of Tara. As the legendary seat of the High Kings of Ireland, this site is an ongoing archaeological treasure trove, where past and present intertwine. Within its boundaries, you'll encounter notable features such as the Rath of the Synods, the Mound of the Hostages, and the revered Stone of Destiny, also known as the Lia Fáil. Unquestionably, the Hill of Tara stands as one of Ireland's foremost attractions and a testament to its awe-inspiring ancient heritage.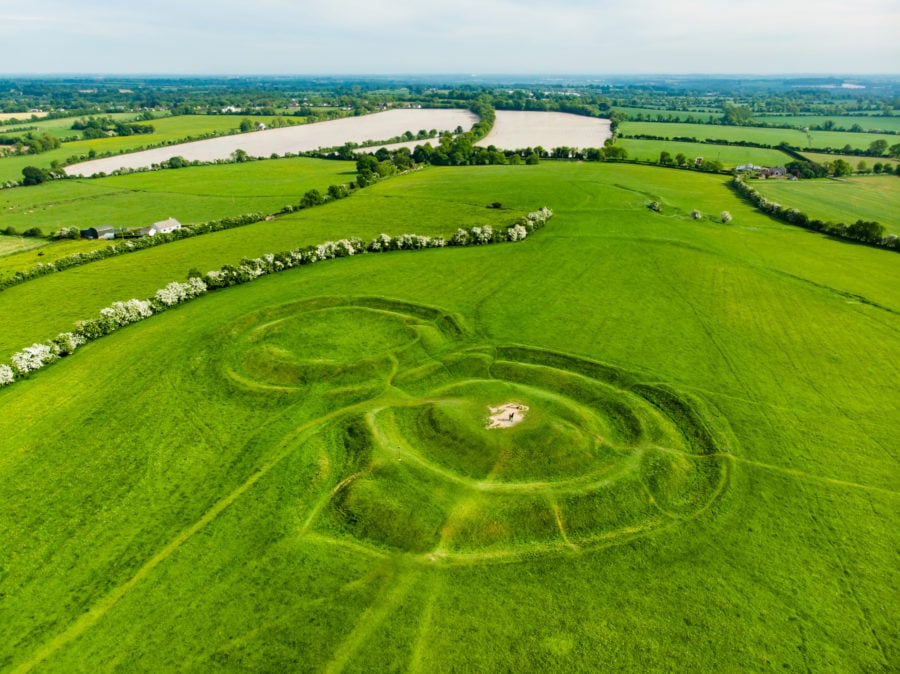 Newgrange
Probably the most famous prehistoric site in all of Ireland and a monument older than Stonehenge and the great Egyptian pyramids everyone should visit Newgrange and experience the passage tomb.
Start your tour at the Brú na Bóinne visitor centre and visit one of Ireland's most famous tourist attractions. Many gather here to see in the Winter Solstice and welcome back spring to Ireland.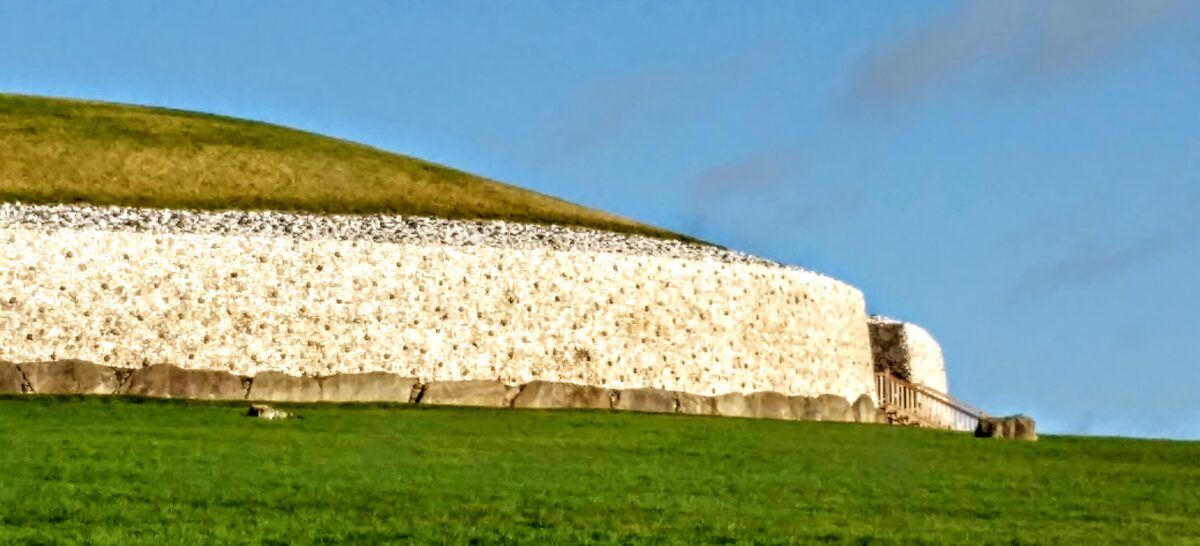 Battle of the Boyne
The famous Battle of the Boyne pitted King William III and his father-in-law King James against each other for control of Ireland in 1690.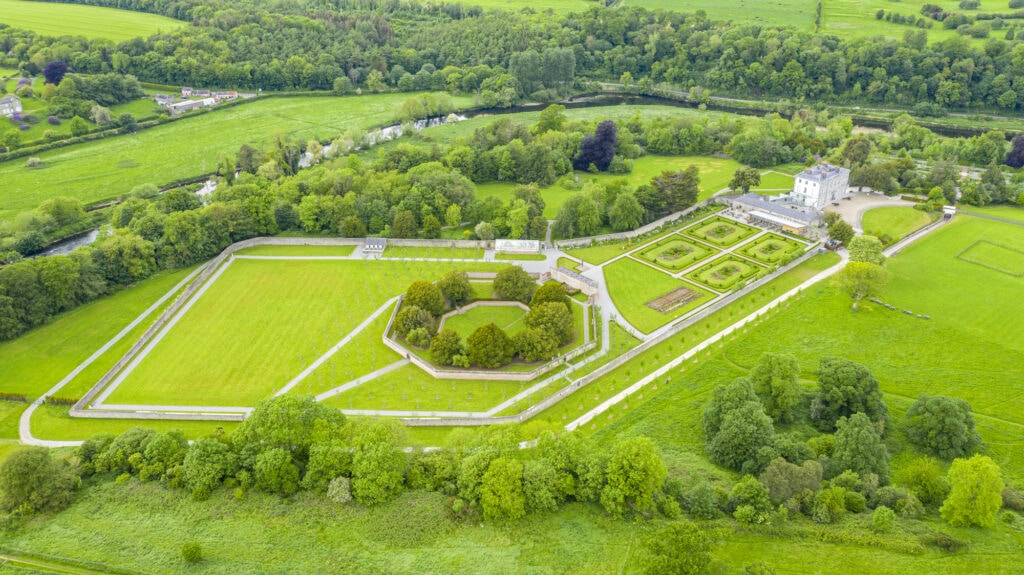 Slane Castle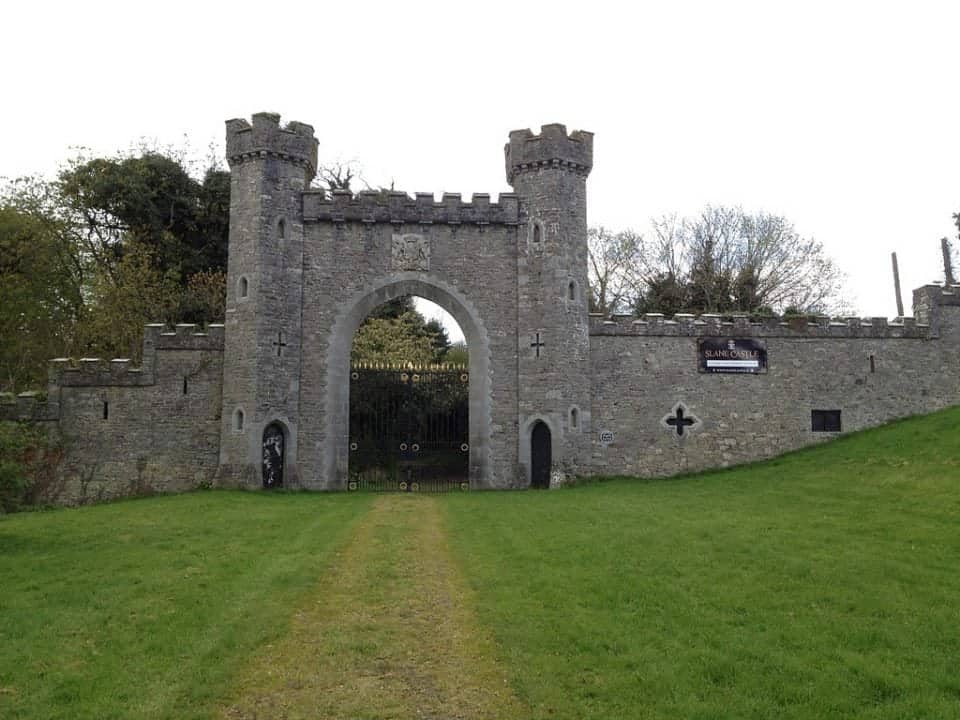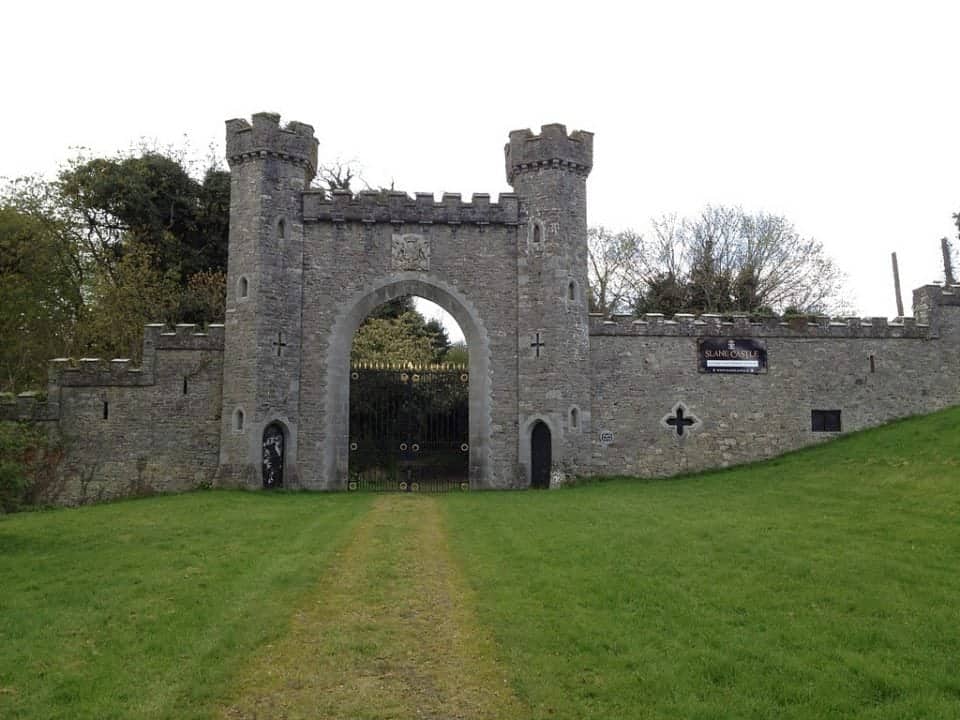 Follow the River Boyne to visit the charming town of Slane and go on a tour of the distillery in Slane Castle. You can even glamp on the grounds of the castle.
The Abbey of Kells
Nestled in the heart of Ireland's Boyne Valley lies the historic town of Kells. Filled with ancient ruins, five Celtic crosses and rich cultural heritage, Kells is a must-see destination for anyone exploring the Emerald Isle. But beyond its historical significance, this charming town offers stunning natural scenery and warm hospitality that will make any visitor feel right at home.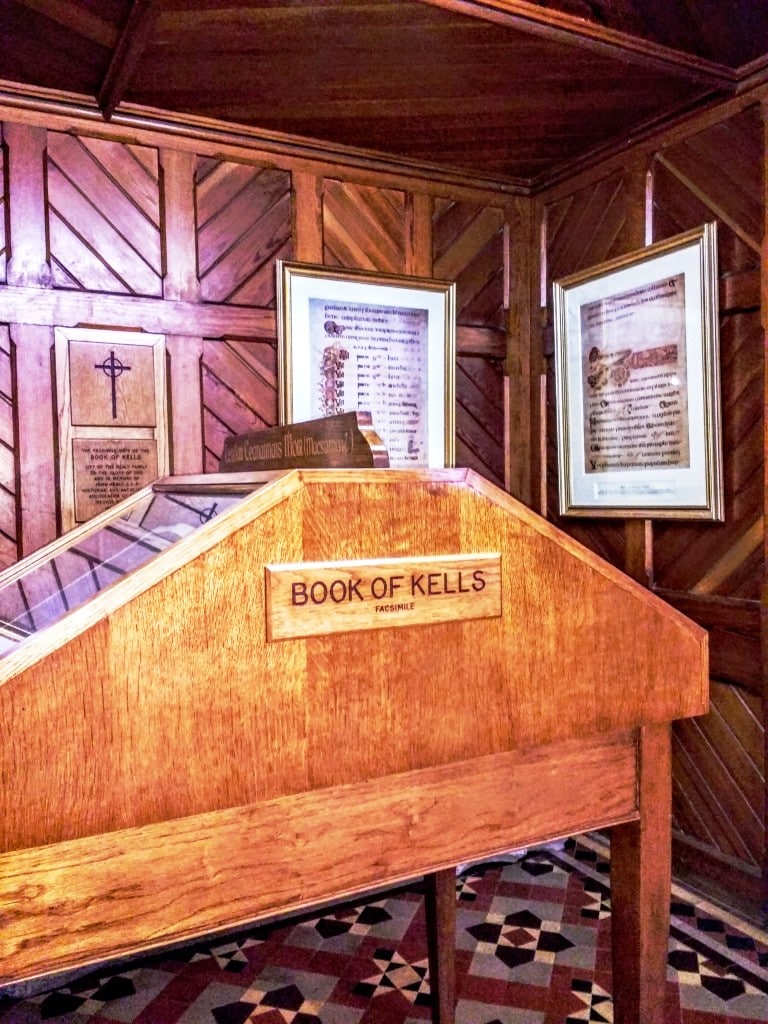 Most people have heard of the Book of Kells, which was found at Kells Abbey County Meath as it remains one of Ireland's greatest mysteries as to where it was created. Some believe it was made in Iona Scotland at the monastery established by St. Colmcille. The 9th century period was rife with Viking attacks and it is believed that the monks relocated to Kells in Ireland perhaps bringing the book with them. The original Book of Kells is now kept in the Trinity Library in Dublin where every day a new page is turned.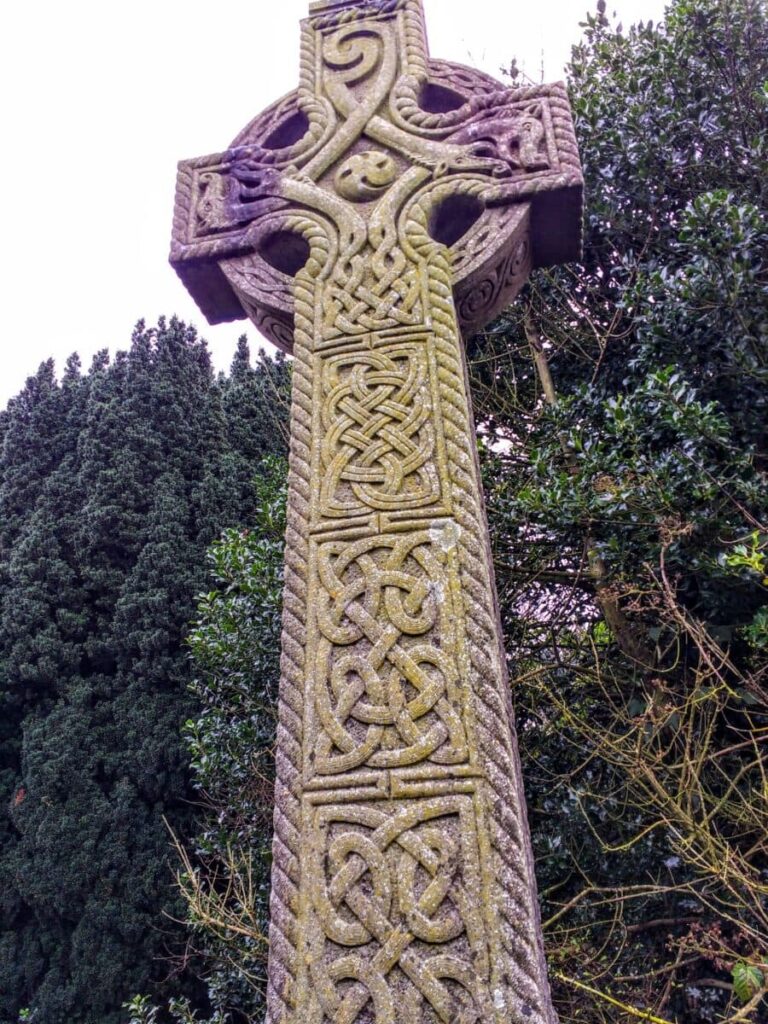 Counties Monaghan and Westmeath
Monaghan is a small county with plenty of outdoor pursuits to take in. Home to lovely lakes and forests aplenty, as well as great outdoor pursuits especially golfing.
Westmeath is not only home to Ireland's oldest pub but it may well be the world's oldest as well. Athlone sits at the very heart of Ireland's midlands and you can enjoy great trad sessions and 12th-century castles all within this myth-laden centre of Ireland.
Carrickmacross Lace
Carrickmacross Lace Gallery in County Monaghan specialises in traditional handmade lace, famously featured in Princess Diana's wedding dress and Kates. Originating in the 19th century, Carrickmacross lace has a rich history and was inspired by Italian lace.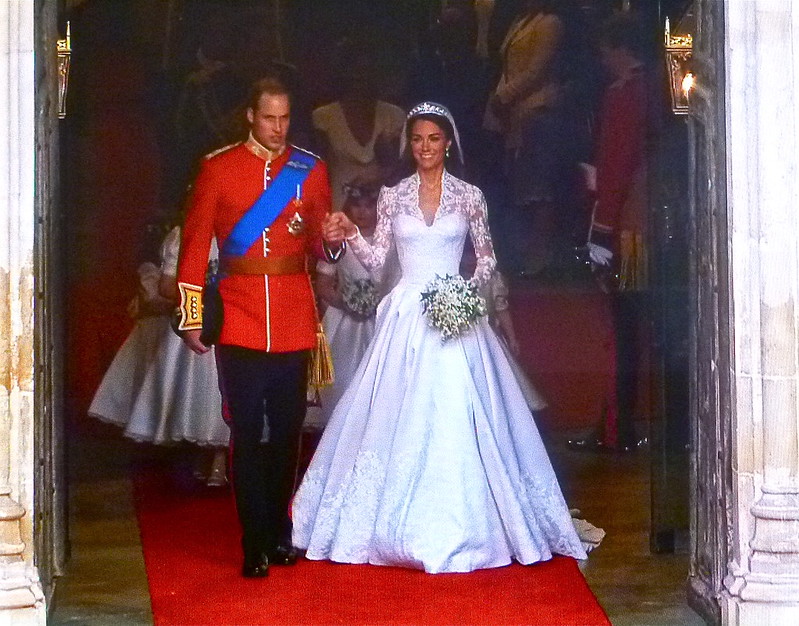 St Peter's Tin Church
You have more than likely seen the iconic photographs of this tiny little tin church. It is said that the Tin Church in Laragh (c1890) was a gift from the mill owner James McKean to his wife after their honeymoon in Switzerland where she saw and fell in love with it.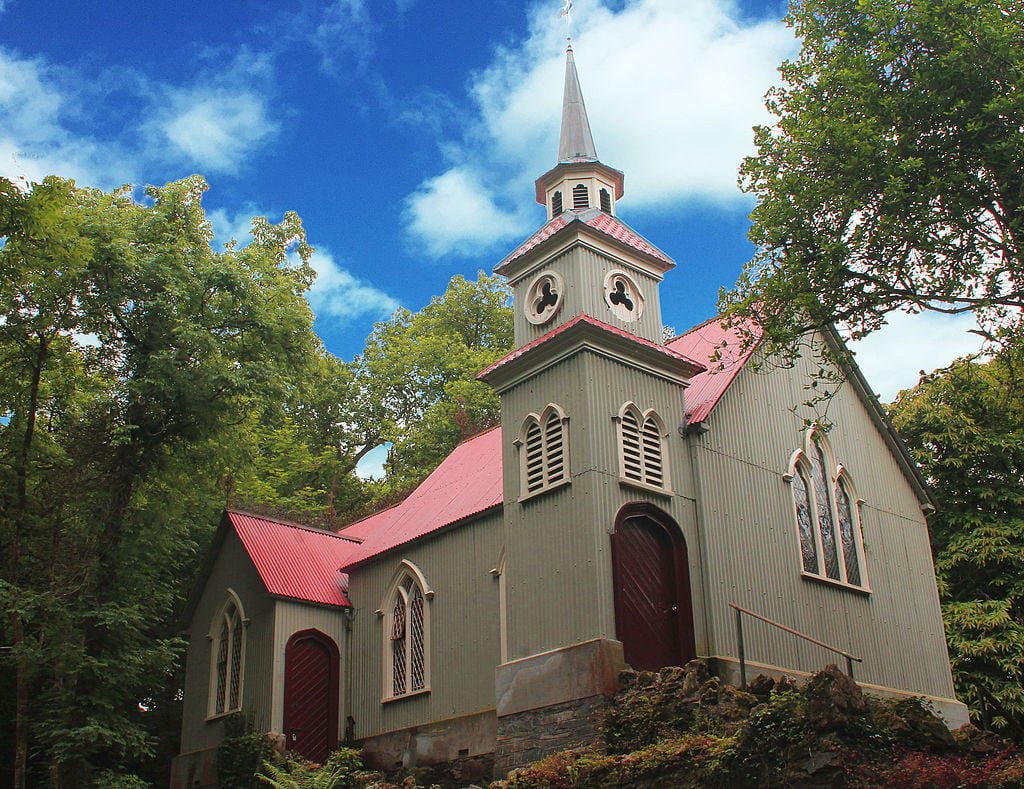 Athlone – Westmeath
Athlone Castle
Situated in the very heart of Ireland this 12th-century stone castle was built for King John by Bishop John de Gray of Norwich, designed to defend the crossing point of the river at Athlone.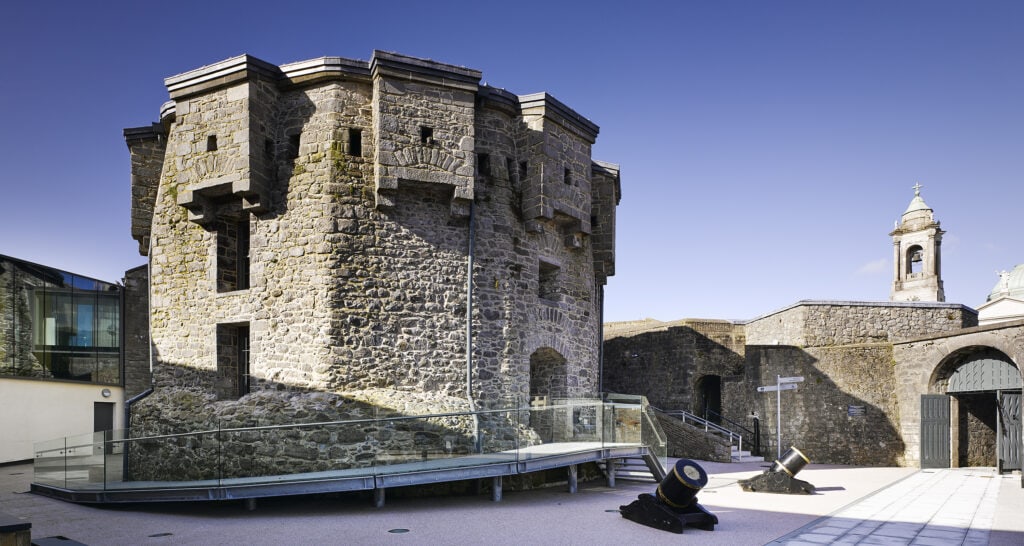 Seans Bar
Sean's Bar holds the Guinness World Record for the oldest pub in Ireland and possibly Europe. It claims to have been established in 900AD and it is the centre of the traditional music scene in the area.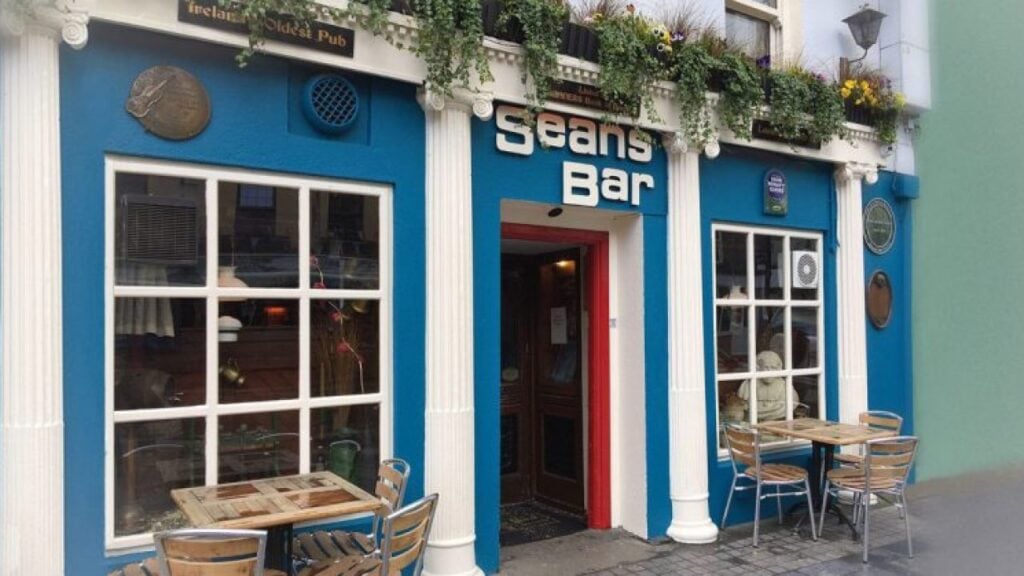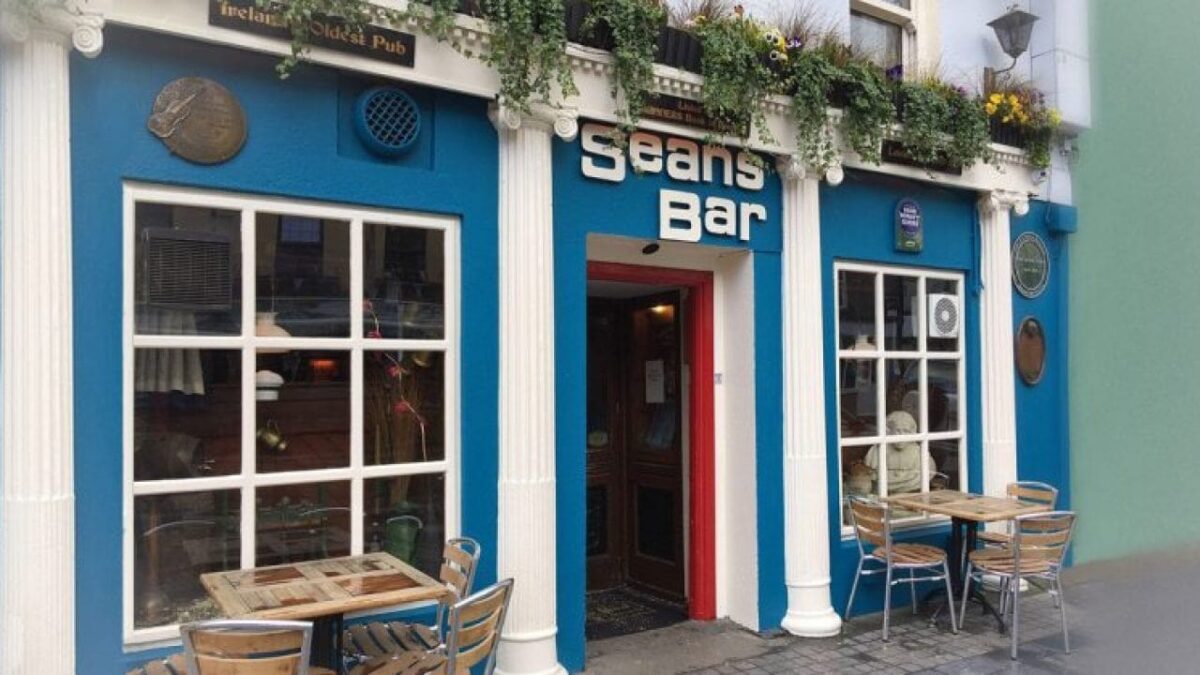 Hill of Uisneach
The hill which is found just outside of Athlone is an ancient ceremonial site containing a series of monuments in Westmeath. It's the mythological centre of Ireland and the site of Bealtaine fires and Druid ceremonies.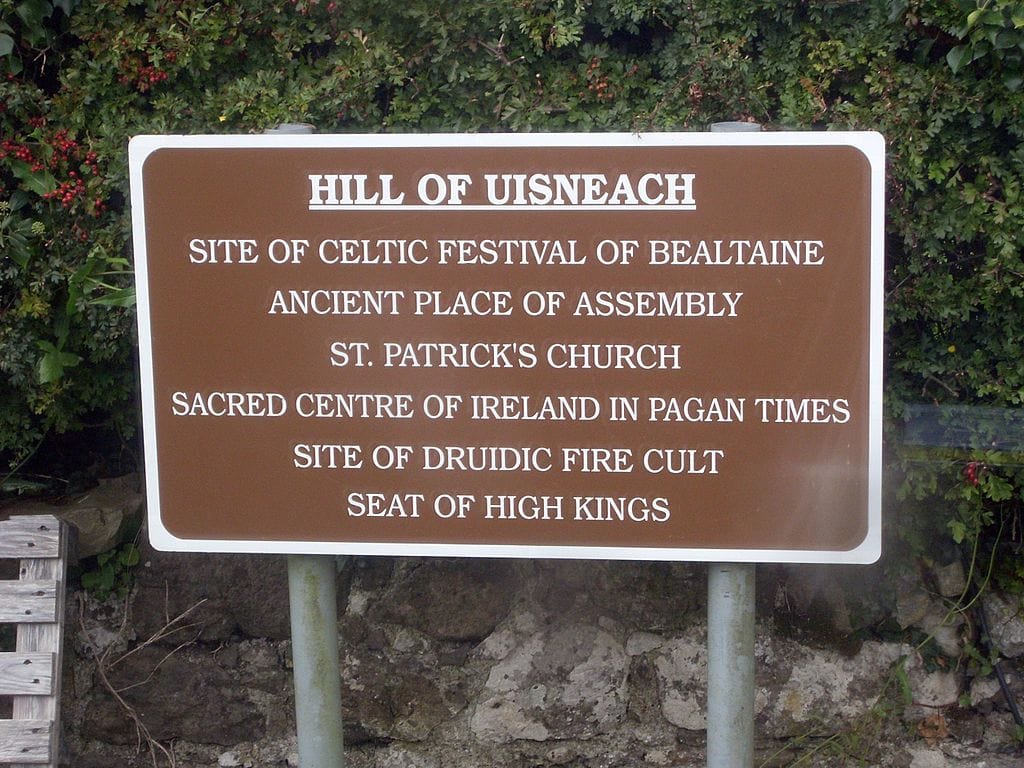 Dún na Sí Amenity & Heritage Park
Is a wonderful getaway that's full of natural beauty. With a series of paths, a wetland reserve, parklands and a children's playground.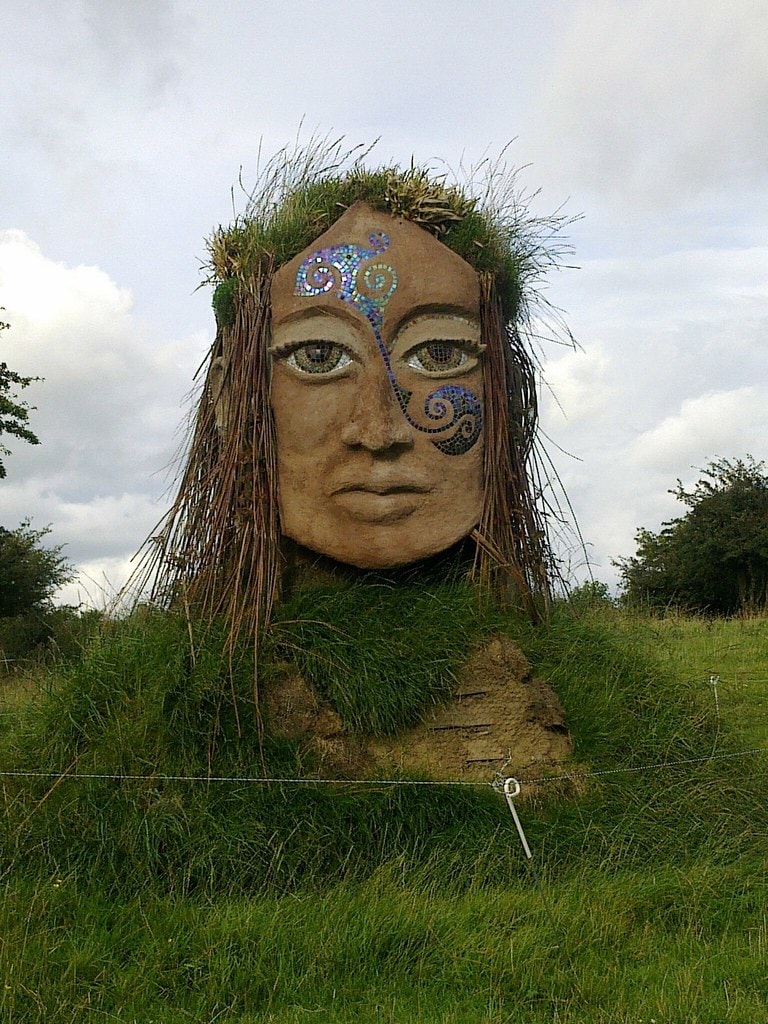 Ireland's Ancient East The Celtic Coast
This area is one of the easiest places to road trip in Ireland due to its proximity to Dublin. The East Coast has much to offer and many hidden gems that tourists may have missed in previous visits. From stunning natural scenery to wild camping, ancient megaliths and literally 5000 years worth of history it is a part of Ireland that needs to be discovered.
County Wicklow
Wicklow's real name is the Garden of Ireland, and it is one of its most beautiful areas, comprised of rolling mountains, pristine beaches and numerous historic monuments. You could spend your entire vacation exploring the mountains, beaches and historic sites in the area.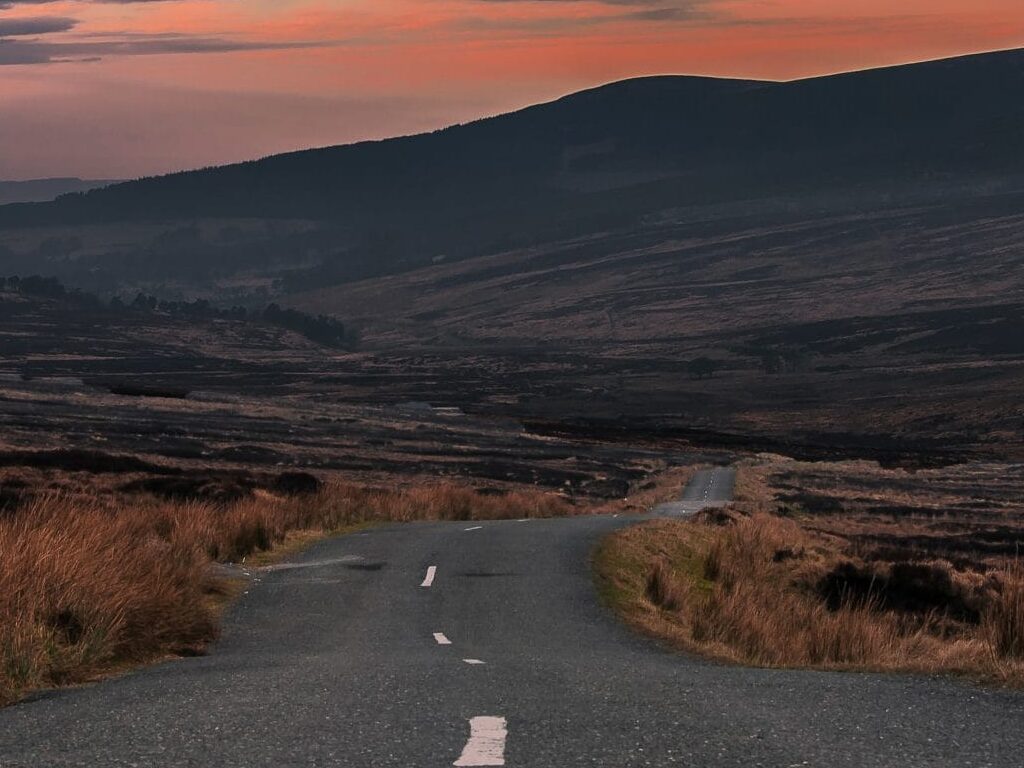 Wicklow Mountains
The Wicklow Mountains National Park can be found just south of Dublin. Located in County Wicklow (obviously) the National Park makes an incredible day trip from Dublin and is one of the most scenic national parks in Ireland's Ancient East.
Glendalough
Glendalough's Monastic site is located near Lower Lake – there is a very small parking area across from the main entryway. The medieval stone arches that you enter through are Ireland's only surviving example of such a gateway.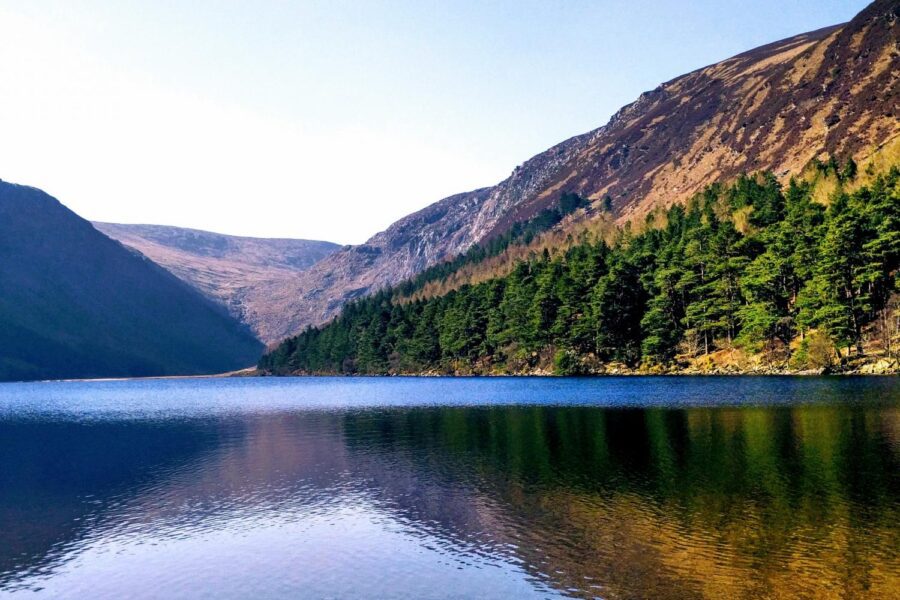 Lough Tay
The Guinness Estate and the home of HBO's Vikings series on TV. This gorgeous estate can be seen from a viewpoint up in the Wicklow Mountains.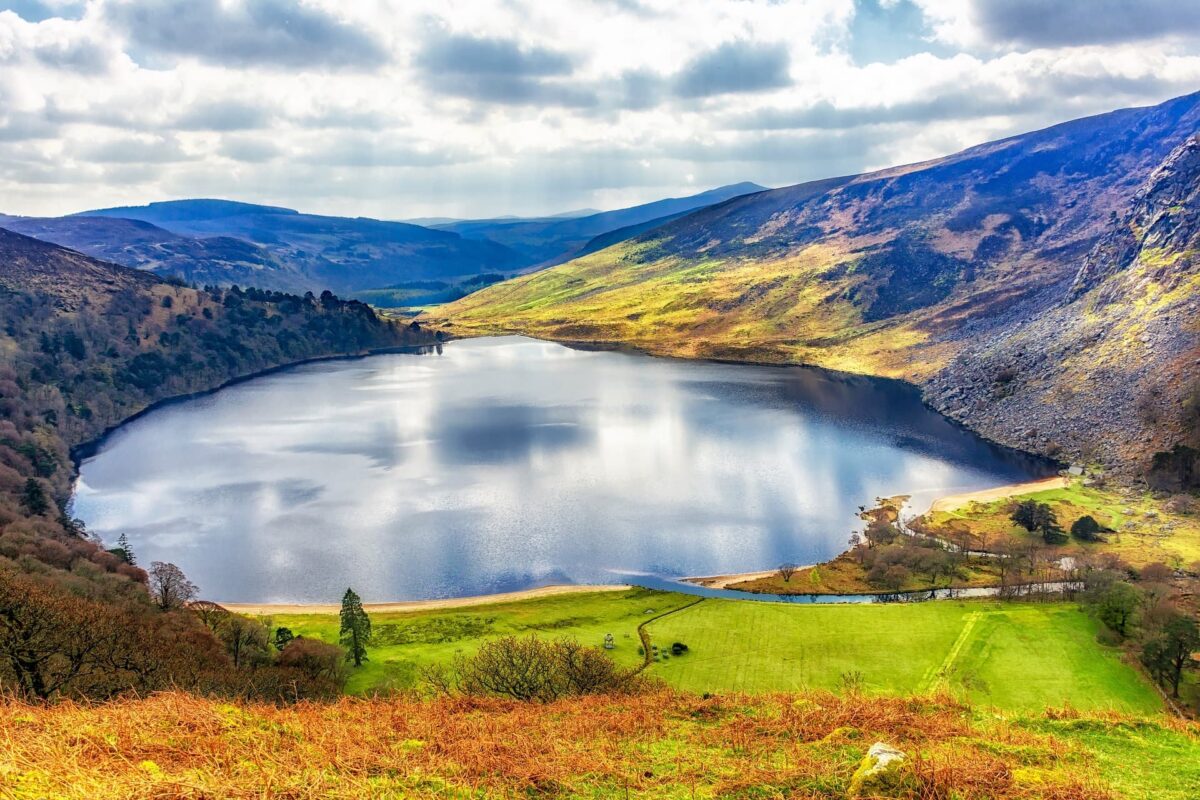 County Wexford
One of the top three places to staycation in Ireland Wexford also boasts the name The Sunny South East because it has the most sunshine hours and the least rain in Ireland. Wexford is rich in Norman and Viking heritage and superb cuisine.
Hook Lighthouse
The Hook Lighthouse in County Wexford has stood guard over the area for over 800 years. It is the oldest intact operational lighthouse in the world. If you can manage it, you can climb the 115 stairs up to the top for some absolutely stunning views out to sea and across the Waterford Estuary.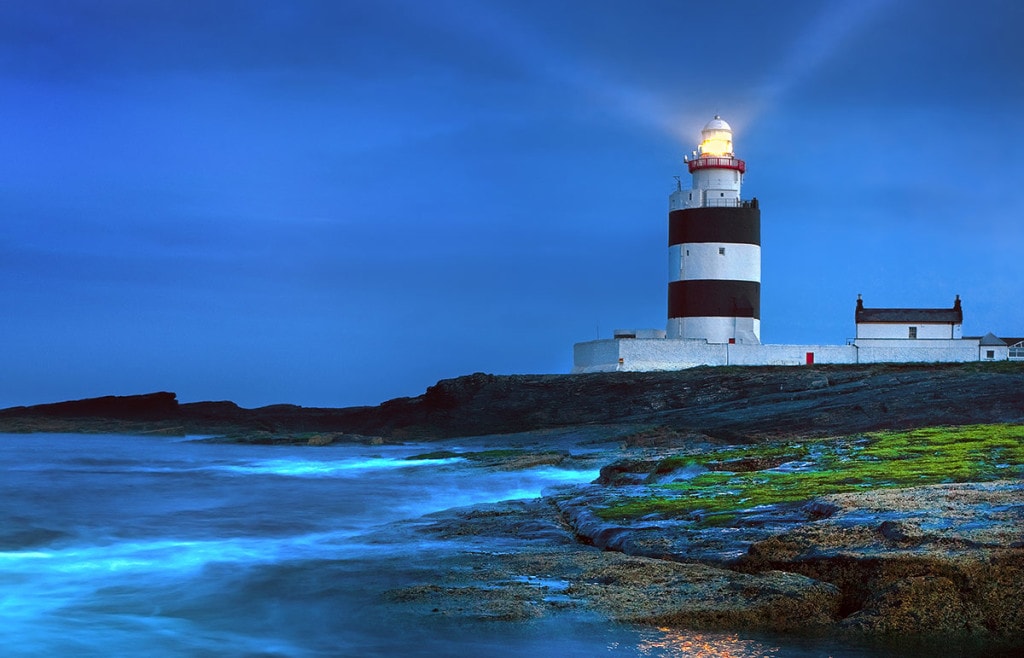 Curracloe Beach
Curracloe beach is a 7-mile-long stretch of soft sand and it's a wonderful place to find some colourful shells. This beach starred in the movie Saving Private Ryan with Goldie Hawn.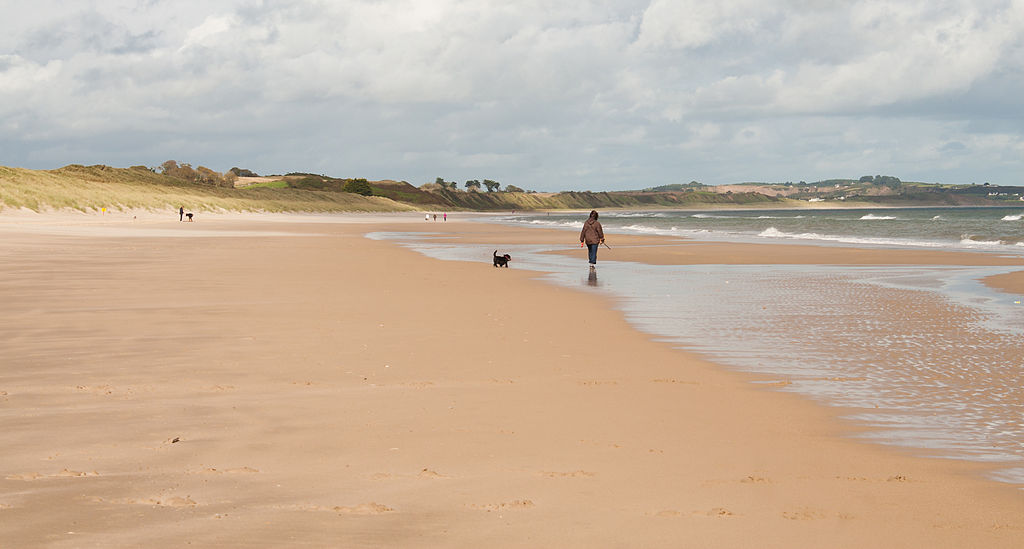 Dunbrody Famine Ship
In New Ross, you can tour the Dunbrody Famine Ship. This authentic replica of an emigrant ship from the 1840s highlights a desperate era when the potato famine created havoc and devastation throughout Ireland.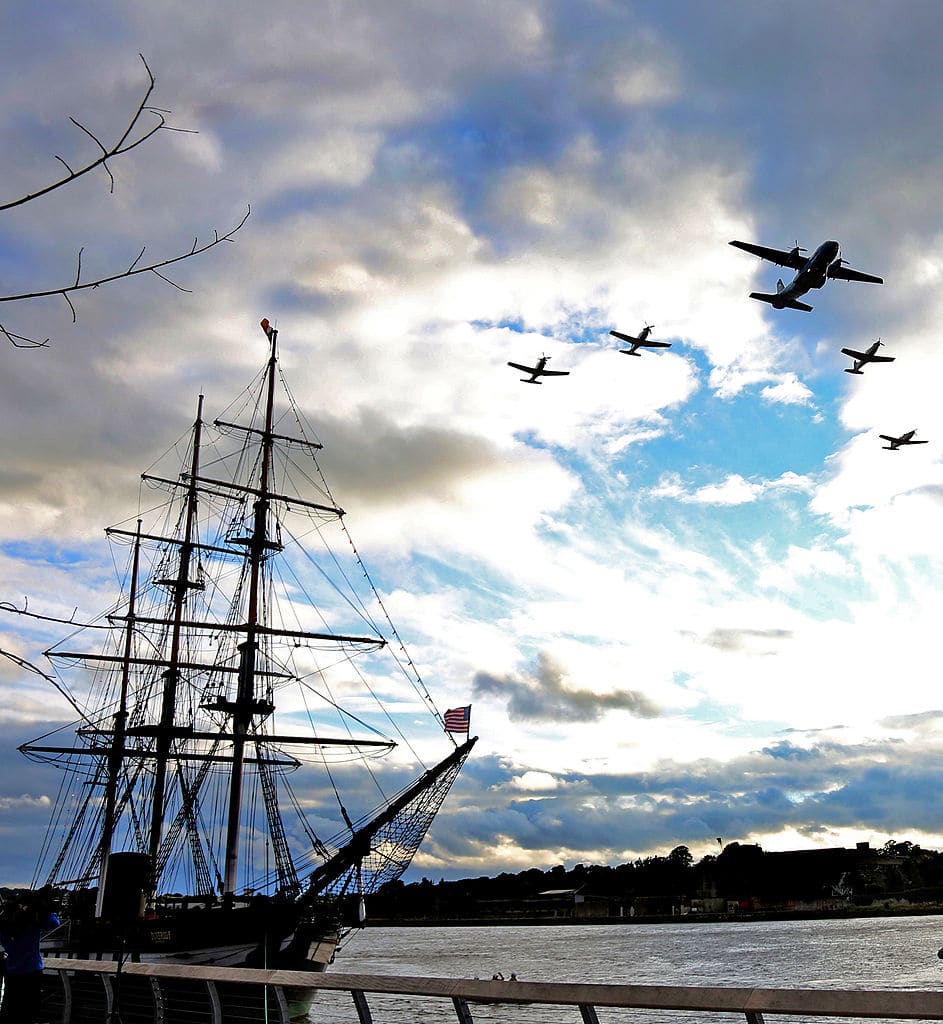 Tintern Abbey
Tintern Abbey was a Cistercian abbey, but today is an atmospheric ruin. The Abbey gets its name from Tintern in Wales and was founded by the Earl of Pembroke founded Tintern Abbey in about 1200.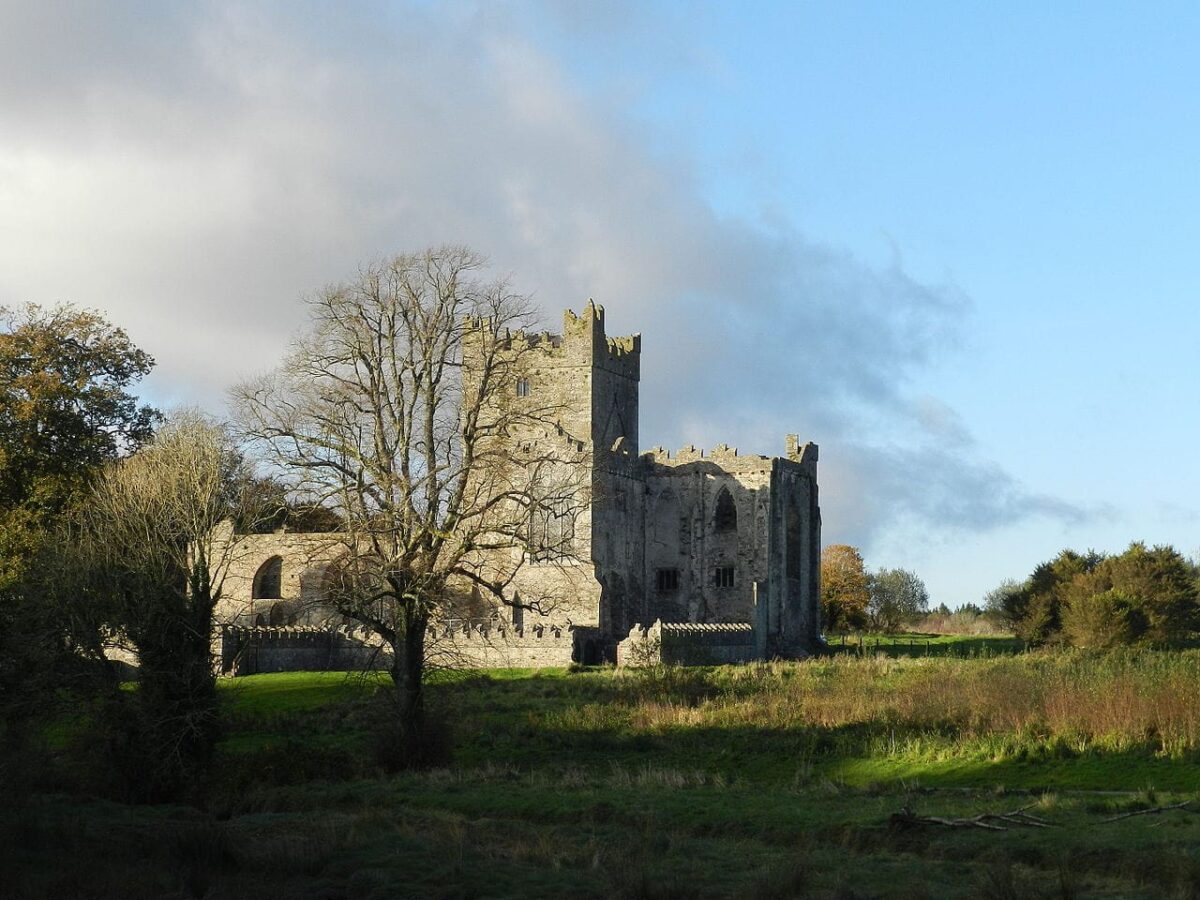 County Waterford
Waterford
It's Ireland's oldest city and boasts a history of over 1,000 years. Its history covers years of Viking rule, Norman buildings and castles and of course the world-famous Waterford Crystal.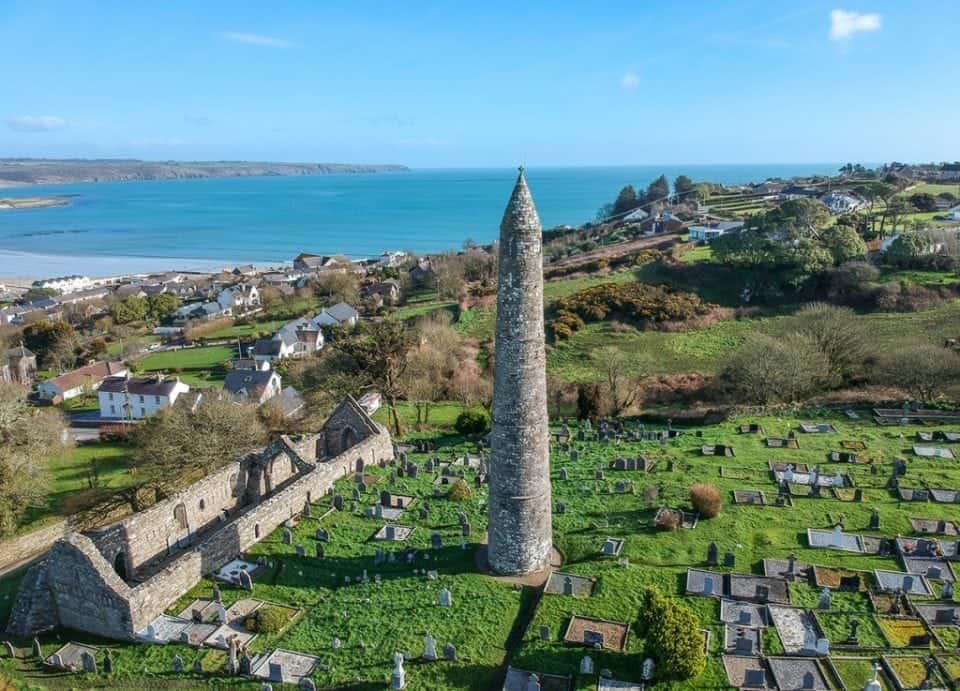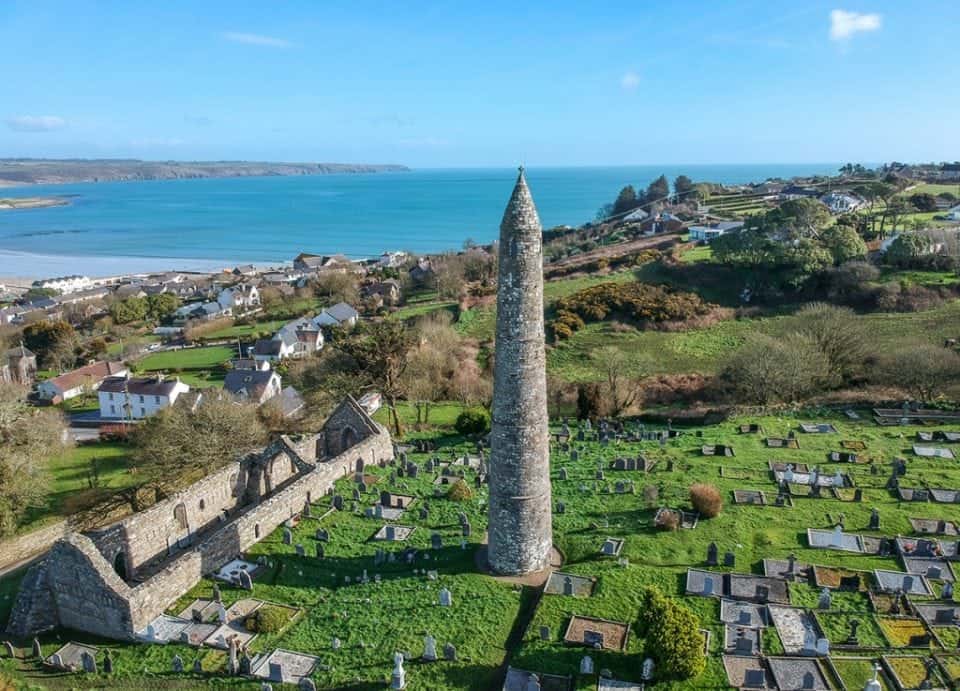 Waterford Crystal
Most people who visit Ireland would love to take home some of that world-famous Waterford crystal. Sadly these days the crystal is actually made in eastern Europe but you can still tour the factory museum and pick up some beautiful pieces.
Vikings
Waterford is the oldest surviving city of Ireland – founded in the 9th century AD by the Vikings – and there are many sites to explore within the city.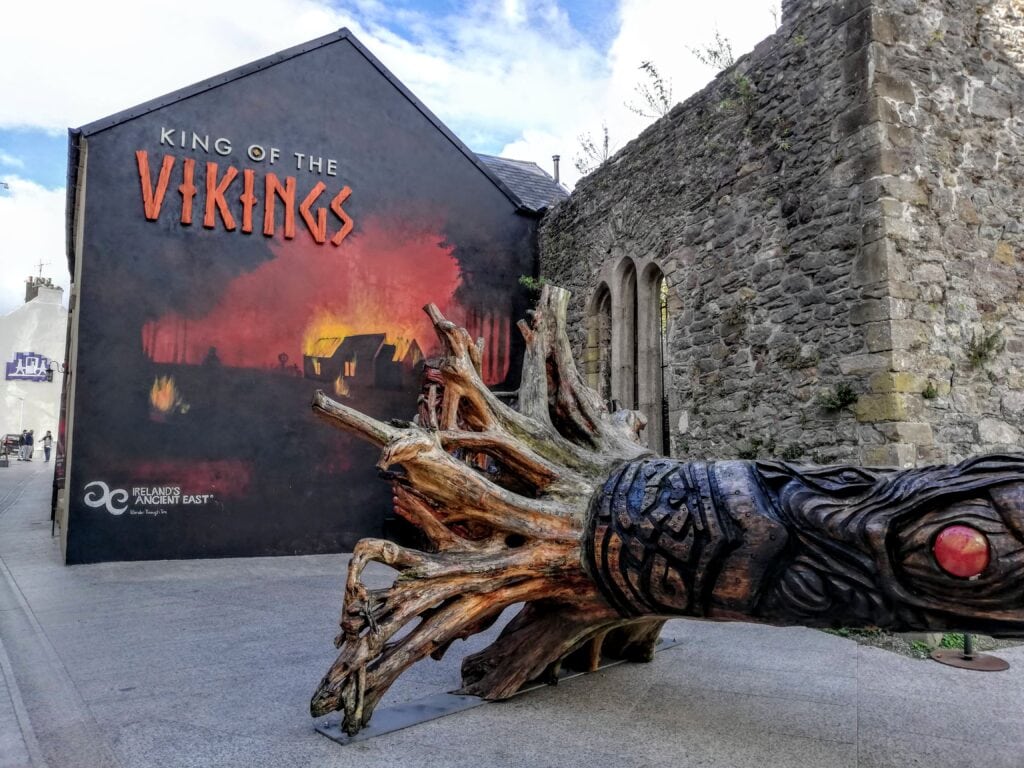 Reginald's Tower
Reginald's Tower is named for Waterford's founder Ragnall. The tower displays contain some ancient metalwork that includes the magnificent Kite Brooch.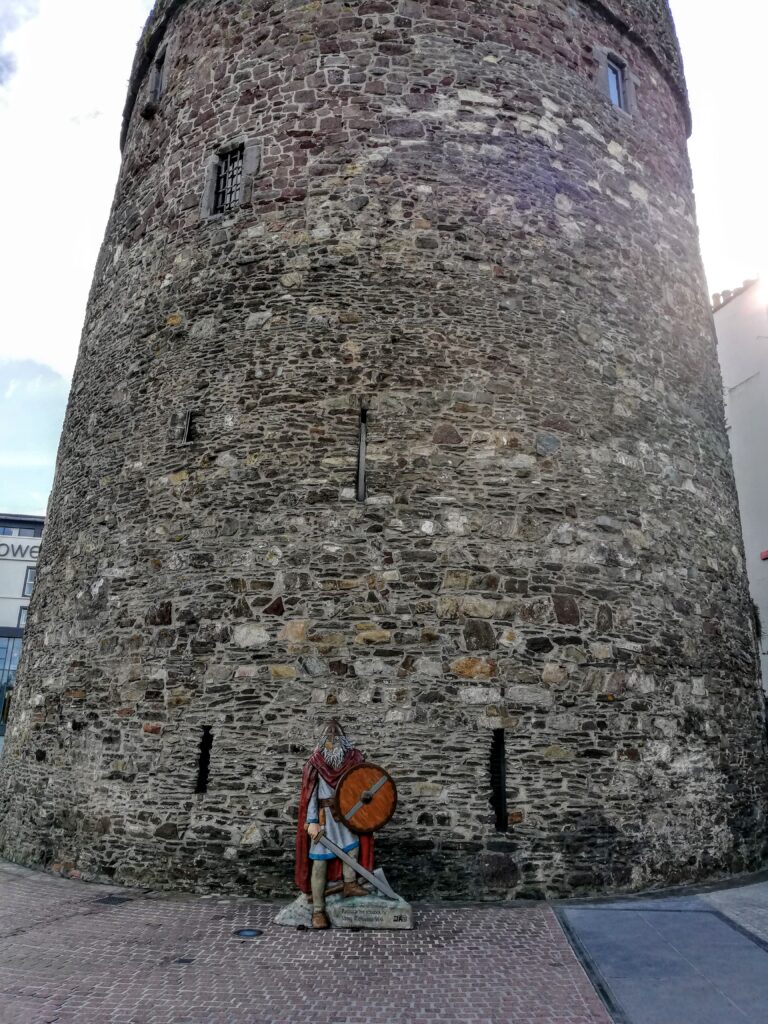 County Cork
Cork has to be one of my favourite places in Ireland. It has a young and vibrant vibe and is home to some of Ireland's best foodie spots like the English Market, great whiskey and important cultural and historic sites.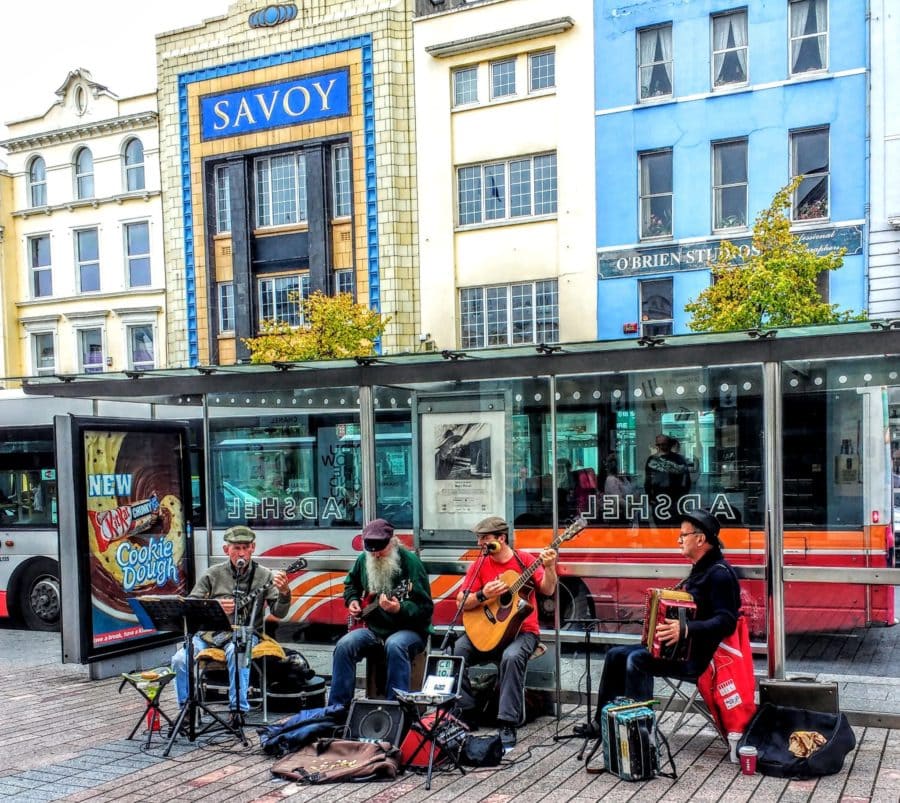 Old Jameson Distillery
Enjoy a great whiskey tour and tasting in the original distillery.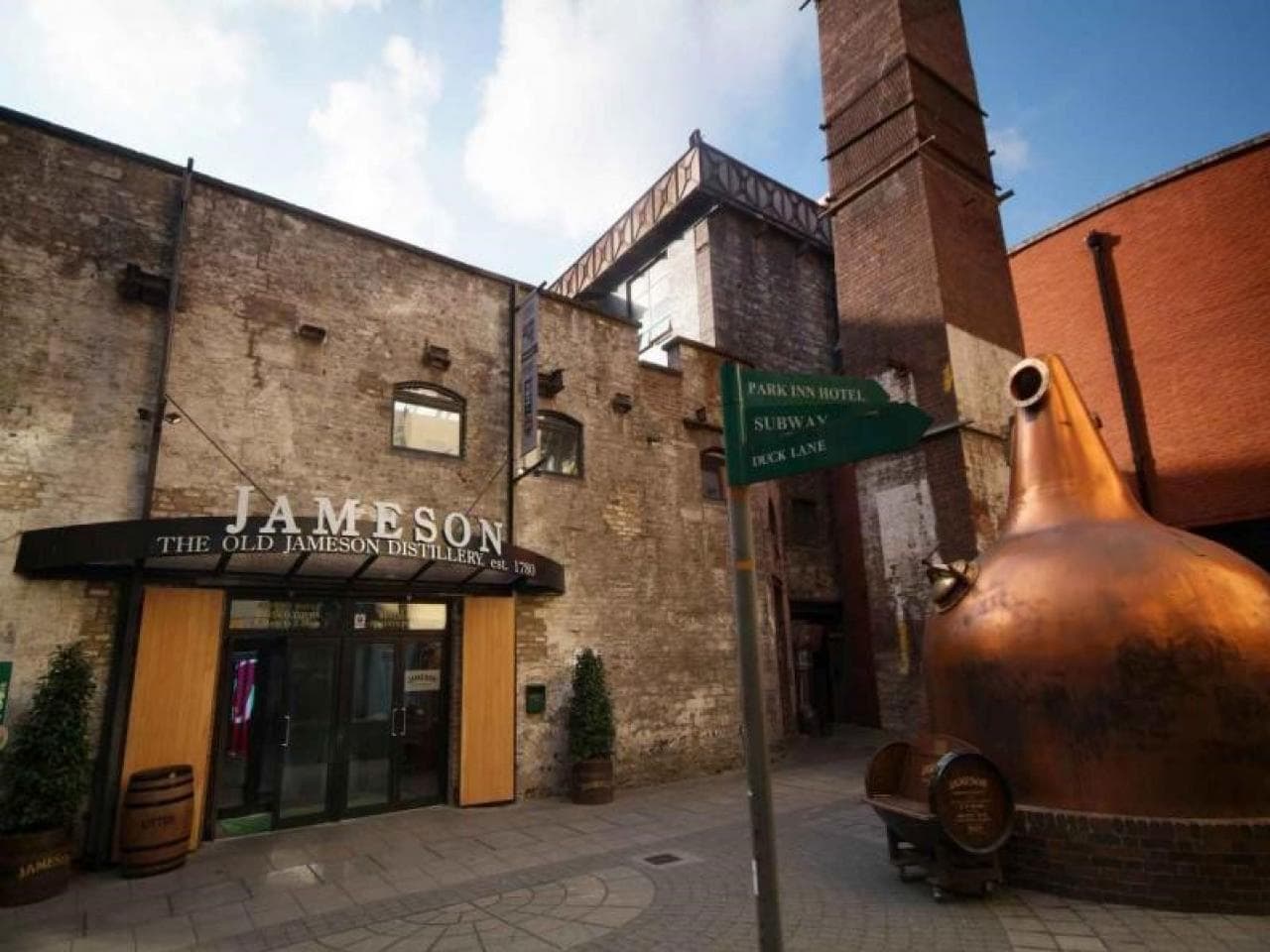 Choctaw Ireland statue – Cork
A beautiful memorial sculpture was commissioned in 2014 to commemorate this great debt owed to the Choctaw Nation. Alex Pentek, the sculptor has created an incredible piece in the shape of an empty bowl signifying the 'soup pots' that were the only food relief given to the Irish during the famine surrounded by Eagle Feathers as a symbol of the Choctaw Nation. The Sculpture can be seen at Bailic Park, in Midleton, Co Cork.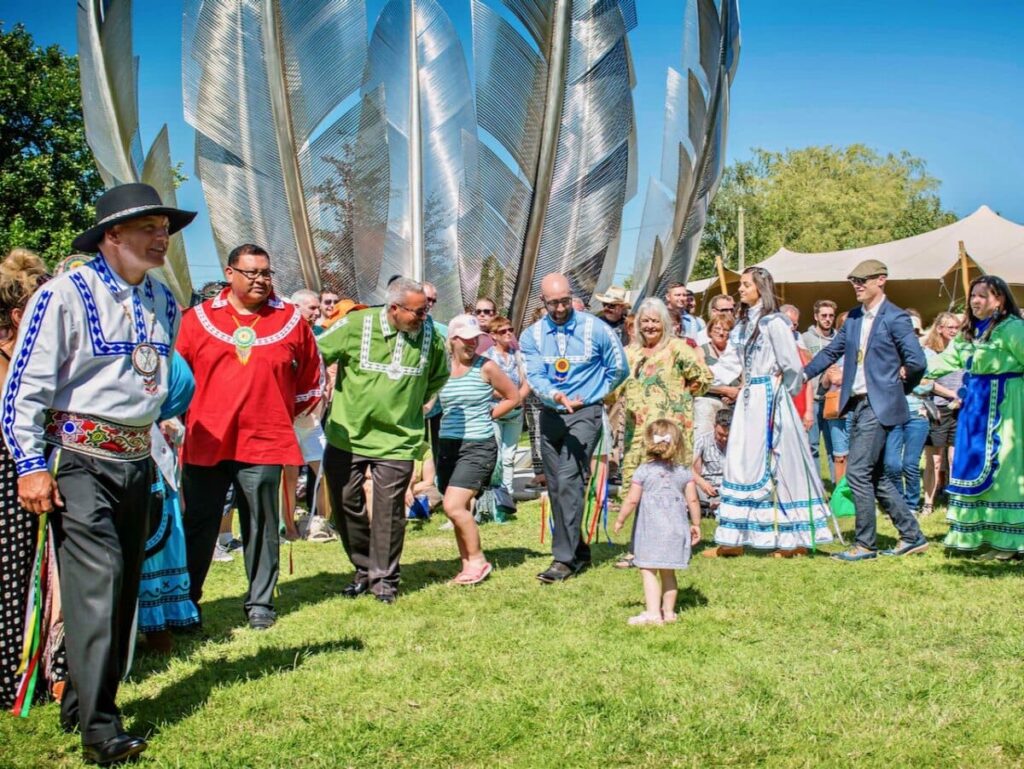 Copper Coast UNESCO Global Geopark
The Waterford Copper Coast is now a UNESCO Global Geopark. It extends along the County Waterford coastline for 25km and is named after the 19th century copper mines that lie at the heart of this spectacular stretch of cliffs.
Cobh
Where the Titanic made its last fateful stop and you will find the "deck of cards" Cobh's colourful houses spilling down the hillside.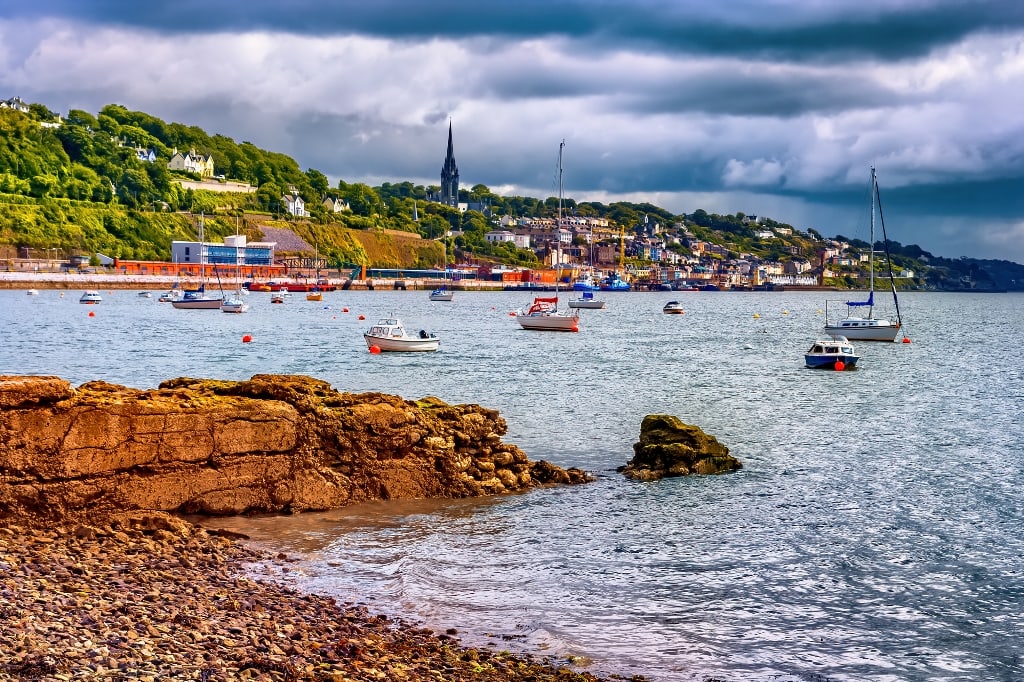 Ballymaloe Cookery School
For Foodies, Cork is the epicentre of the Irish food movement. This is where the world-famous Ballymaloe Cookery School is located and you can take a variety of cooking classes here.
The English Market
Don't forget to visit the famous Cork English market as well it is truly foodie heaven.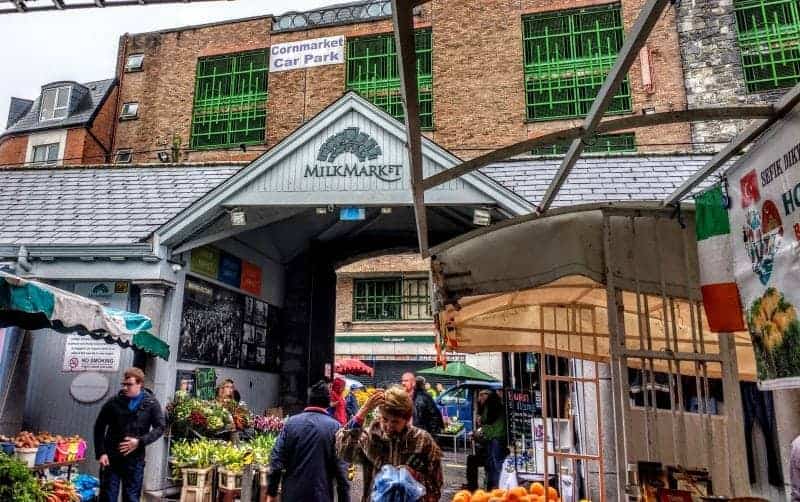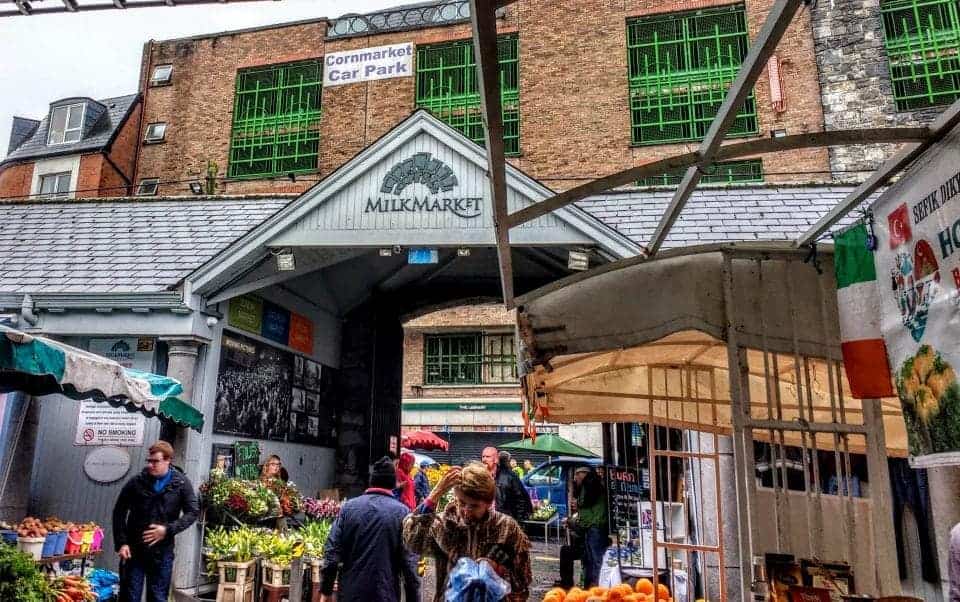 Camden Fort Meagher
Camden Fort Meagher is located in Crosshaven on the Cork Harbour and it is internationally recognised as being "One of the finest remaining examples of a classical Coastal Artillery Fort in the world"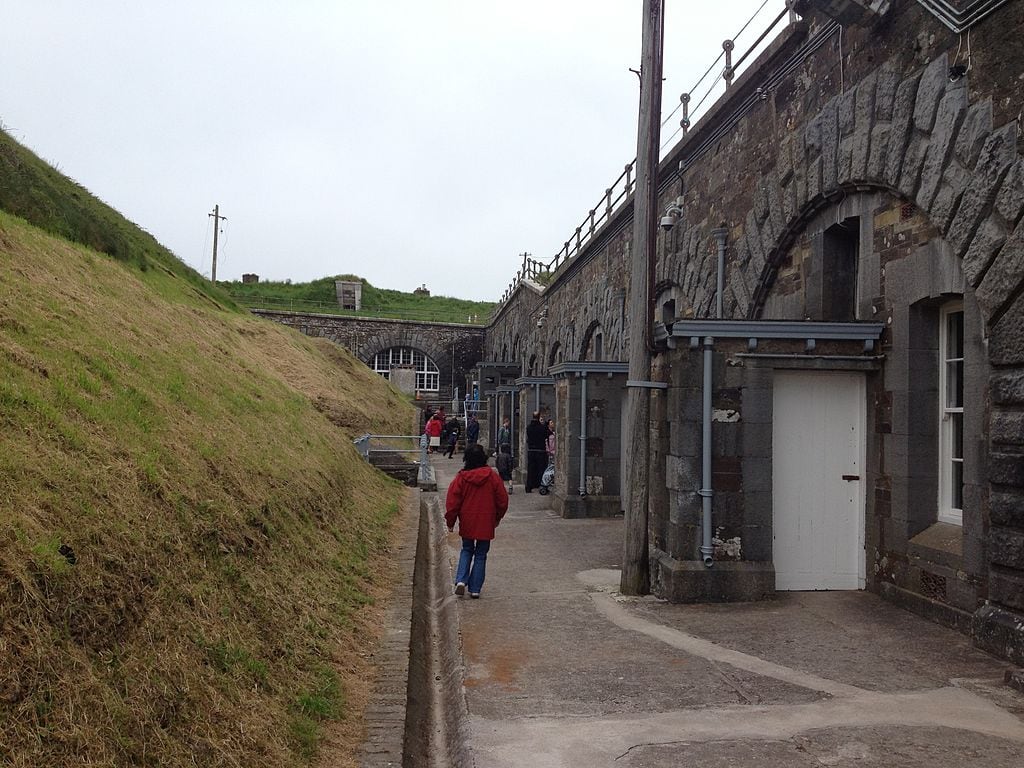 Journey into the heart of Ireland's past with our guide to exploring its mysterious and captivating east coast. Uncover ancient mysteries and hidden secrets as you travel through one of Europe's most enchanting regions – Ireland's Ancient East. Are you prepared for an epic adventure as we delve into the mythical landscapes and storied landmarks that define this magical corner of Ireland?
So what are you waiting for – what are your plans to explore Ireland's Ancient East?
You might also like
101 Landmarks in Ireland to see
Fethard – Ancient Walls and Sheela na Gigs in Tipperary
10 Ancient Celtic Holidays to Celebrate in Ireland
Ultimate Wild Atlantic Way Route
Planning a dream trip to Ireland? Everything you need to know
The Celtic Cross – an iconic symbol of Ireland
24 of Ireland's best beaches from coast to coast
The best of Irish slang and 100+ Irish slang phrases
The perfect Ireland and Scotland Itinerary
Have you been to Ireland's Ancient East? What was your favourite place?