What to do in Ireland for one week?
Ireland is a country that is full of charm, history, natural beauty and warm hospitality. From bustling cities to the serene countryside, there's something for everyone in the Emerald Isle. For those who only have a week to explore Ireland, this may seem like a daunting task but with careful planning and an adventurous spirit, it's possible to experience some of the best that this country has to offer.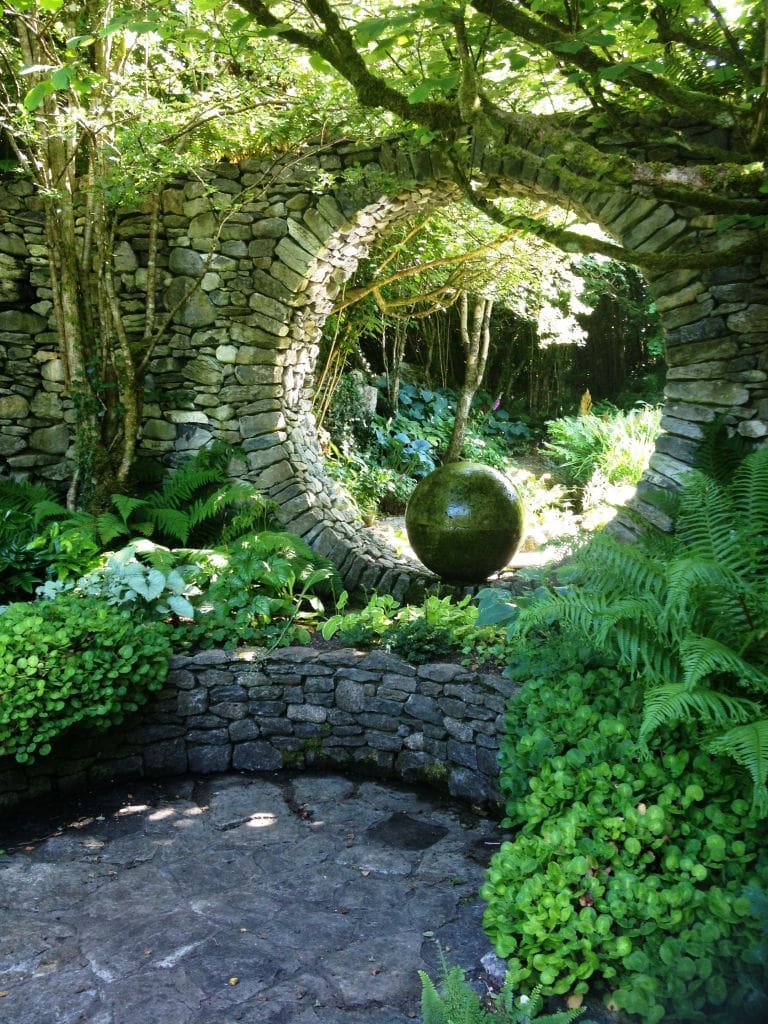 From discovering ancient castles and stunning landscapes to indulging in delicious food and drink, one week in Ireland will leave you wanting more. One week in Ireland that's a tough one to build an itinerary around because there is just so much to see.
This 7 days in Ireland road trip does entail renting a car. You can use public transport in Ireland but it will add so much time to your trip that it is not worth it. I must warn you there's a lot of driving and you may well be exhausted at the end but hey you can sleep on the plane on the way home.
If you plan on staying near Dublin for your week in Ireland you can take some day trips out of Dublin and there are some fantastic ones available. If this is your one and only chance to visit Ireland then this 1-week road trip to Ireland might be for you.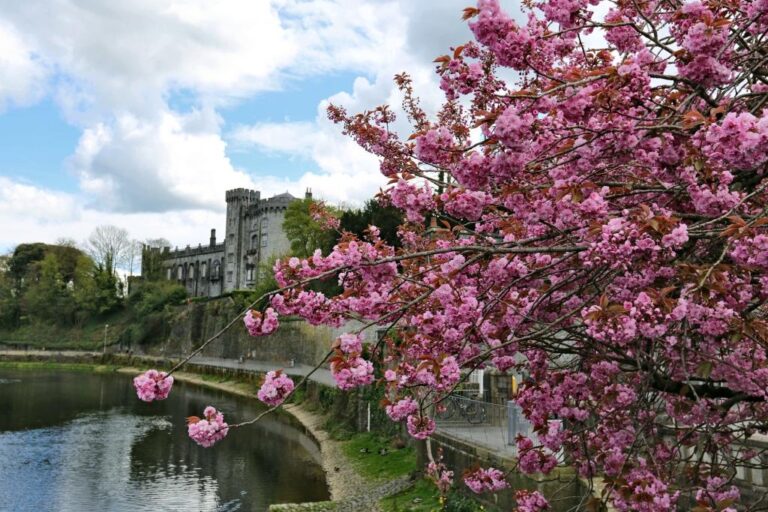 Is one week enough for Ireland? No, but it will give you a taster and a love for Ireland that will bring you back time and again.
The hotels and Bnb's I mention are on booking.com so you can see the reviews and what works for you price-wise and location. I've also linked in places to stay in various areas that you can check out along with articles I've written on places to see and go when you are visiting certain areas. I've included as many as possible pubs with live or trad music as well as scenic areas. So here is the answer to what can you do in Ireland for 7 days.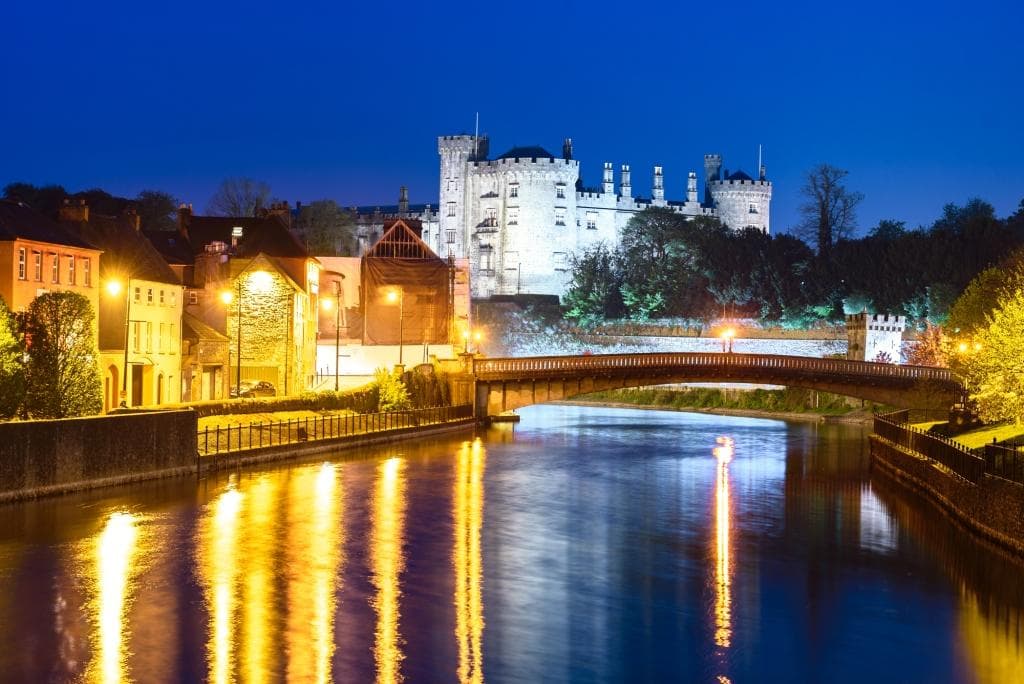 Xyuandbeyond is reader-supported. When you buy through links on our site, we may earn an affiliate commission. You can read my privacy policy here.
One week in Ireland itinerary
Days 1 and 2 – Dublin
Your flight will usually leave in the evening and arrive at Dublin airport in the early morning. Try to sleep on the flight so you can keep jet lag minimal. Once you get out of the airport you can find public transit (bus) to the centre of Dublin or depending on how tired you can grab a cab (details in the article linked below).
Once you get to Dublin head to your hotel and if it's before check-in time leave your baggage with them and head out for breakfast, coffee or lunch whatever time it is. I didn't get into where to eat as so many things have changed since the pandemic but ask at your hotel where they recommend or if in a café ask the staff for suggestions for dinner.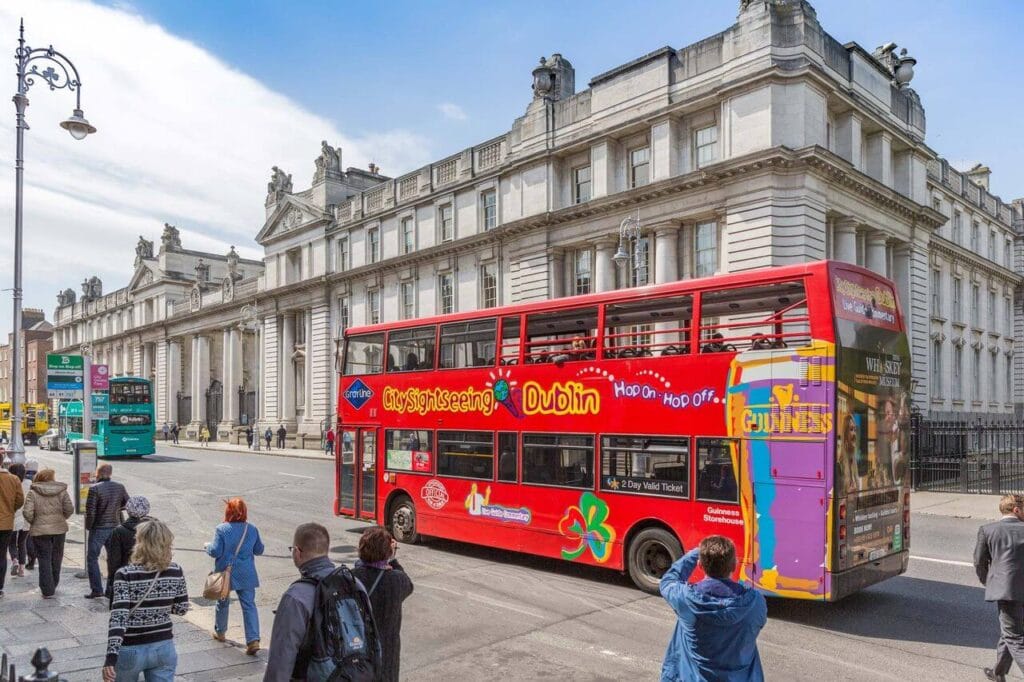 Try to just walk around and see Dublin. You just want to relax and enjoy where you are this day as you will be somewhat tired. So just wander. Here are a couple of articles for you to pick what sites you want to see in Dublin. Try and book a hotel in the centre so you can easily walk to any of the locations you may want to see.
34 Great things to do in Dublin Ireland
15 tips for celebrating St. Patrick's Day in Dublin
15 Dublin Don'ts – a little bit of Irish craic for you
20 Famous Pubs in Dublin for a pint and some craic
Cool things to do in Dublin off the beaten path Ireland
What to see in Dublin
Some of the places to see in Dublin that are all within walking distance
Molly Malone Statue
Temple Bar
Ha'penny Bridge
The GPO where the 1916 rebellion took place
Guinness Tour
Whiskey Tastings
Mummy's at St. Michans
Christchurch
You don't have a lot of time in Dublin so choose carefully. This article will tell you how to get from Dublin airport to the centre of Dublin and your hotel. The articles linked below will give you some great attractions in Dublin that you may want to visit.
Traditional things to do in Dublin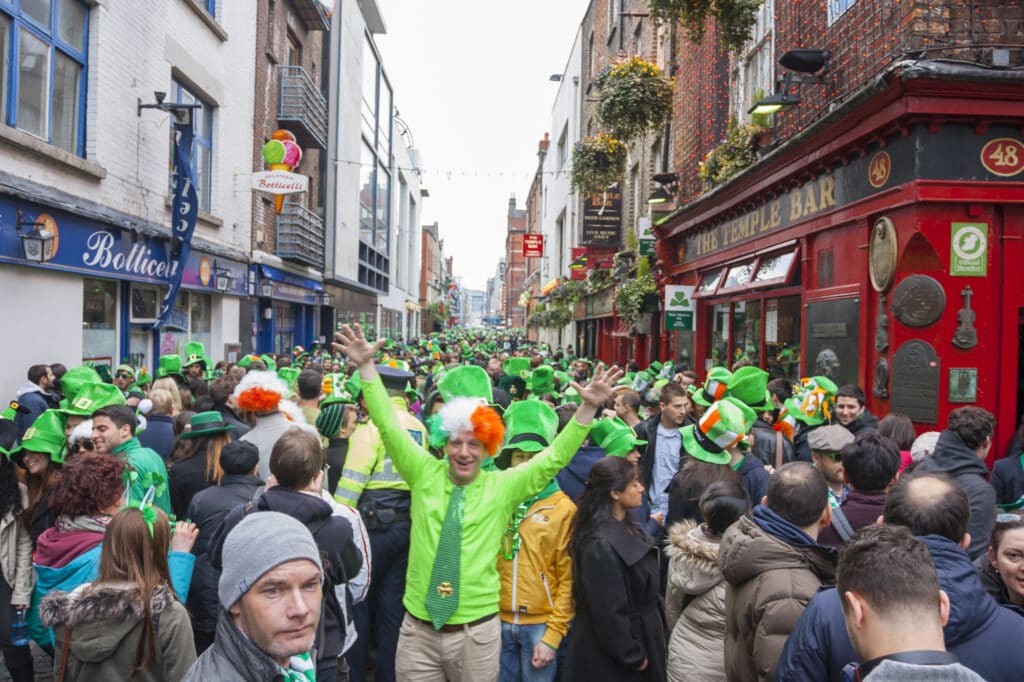 Car rental Ireland
In Ireland, there is no such thing as a cheap car rental thanks to taxes, and insurance. I recommend working with My Irish Cousin who can bring the car to you or you can meet him and pick up your car. His pricing is all-inclusive (except gas) and he is great for advice and information.
Rent a small economical car and he does have an automatic if you want, insurance and all that are brutally expensive here but his pricing includes everything no surprises and many don't. It's well worth it to rent a car to drive outside of Dublin because if you have only one week in Ireland no car – public transport is virtually non-existent in many places outside of the major cities.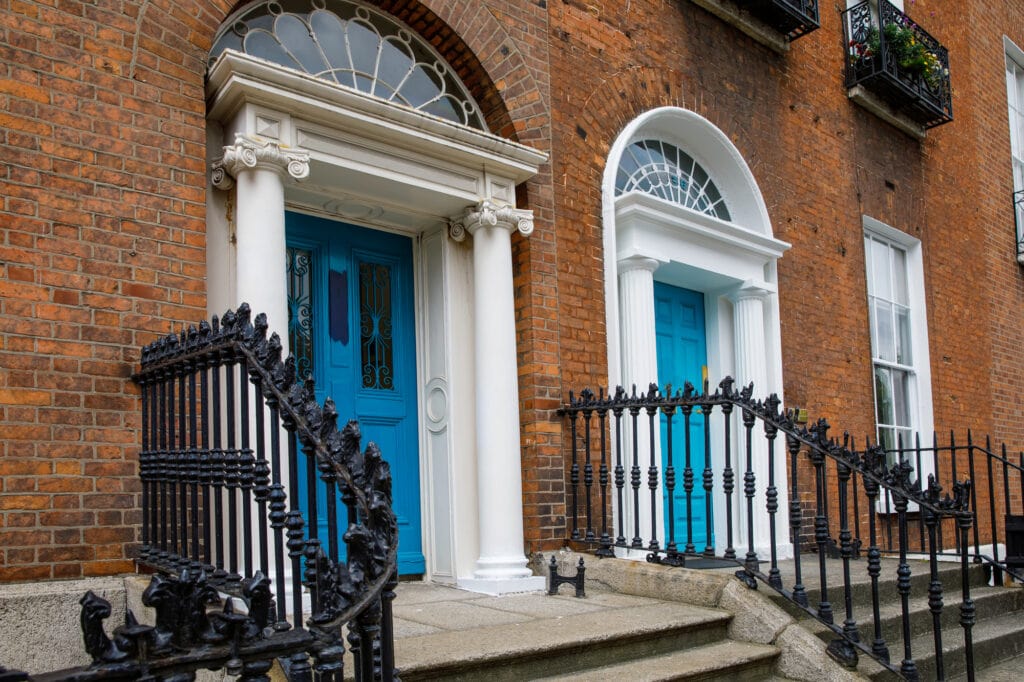 Pubs in Dublin to check out
O'Donoghue's – check out the walls with photos of the various musicians that have played here including Christy Moore, and Phil Lynott. Live music seven nights a week and a truly authentic atmosphere.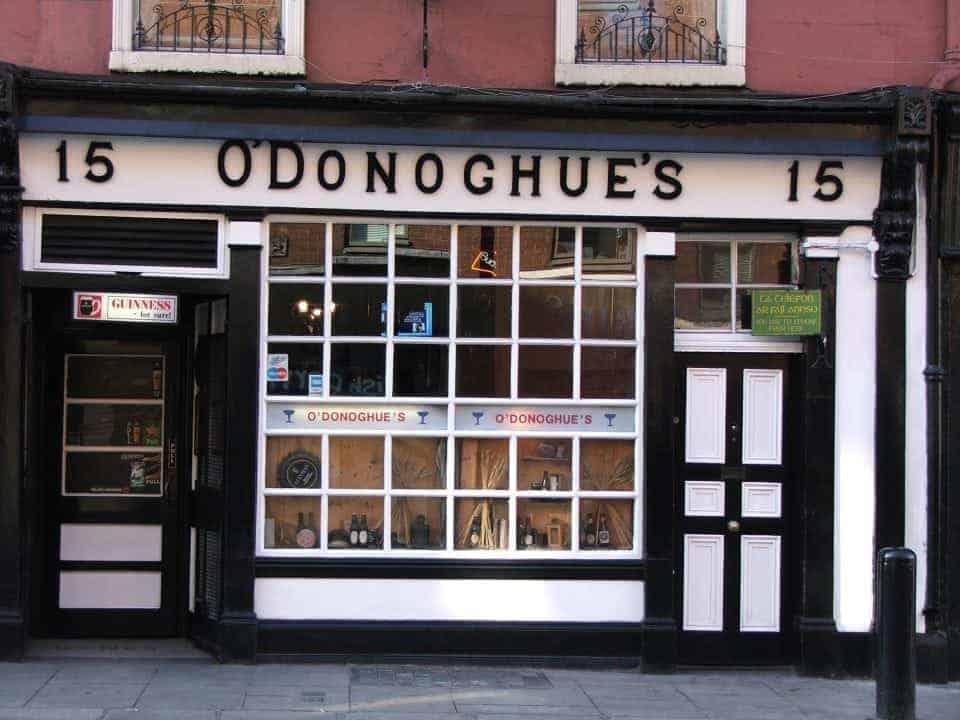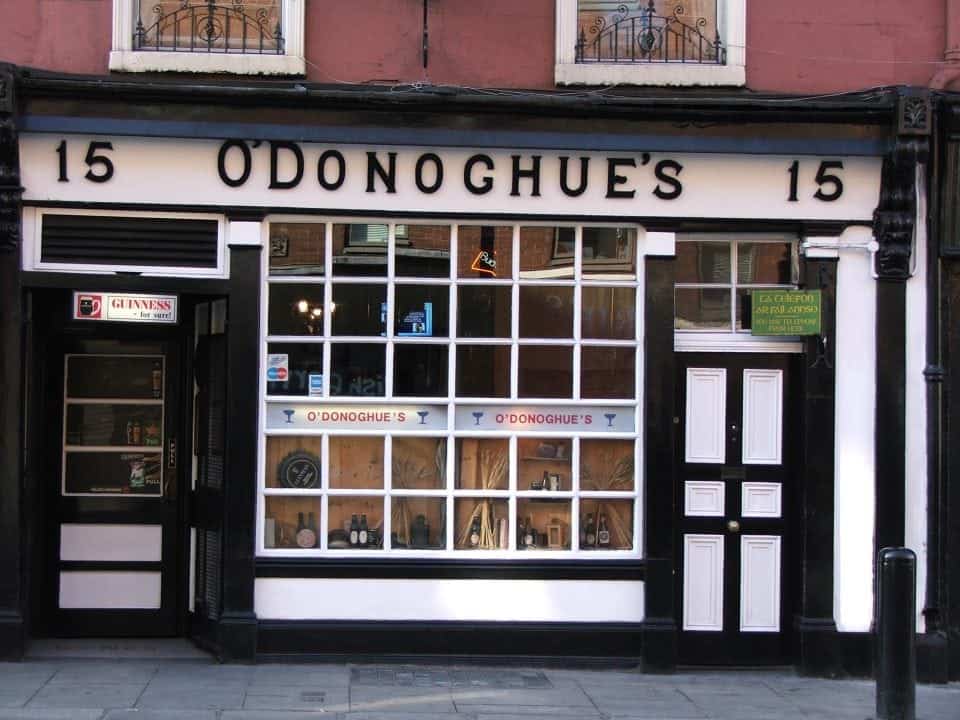 Described in its own words, The Cobblestone is a 'drinking pub with a music problem' located just around the corner from Jameson's Distillery. Music most nights as well as "turn up and play nights" .
The Brazen Head by the banks of the River Liffey is less than ten minute's walk away from the Cobblestone. Serves up traditional Irish food and music. Usually packed with tourists I have to say but claims to be the oldest pub in Ireland (1198) with music every night. It's some good craic tourists or not.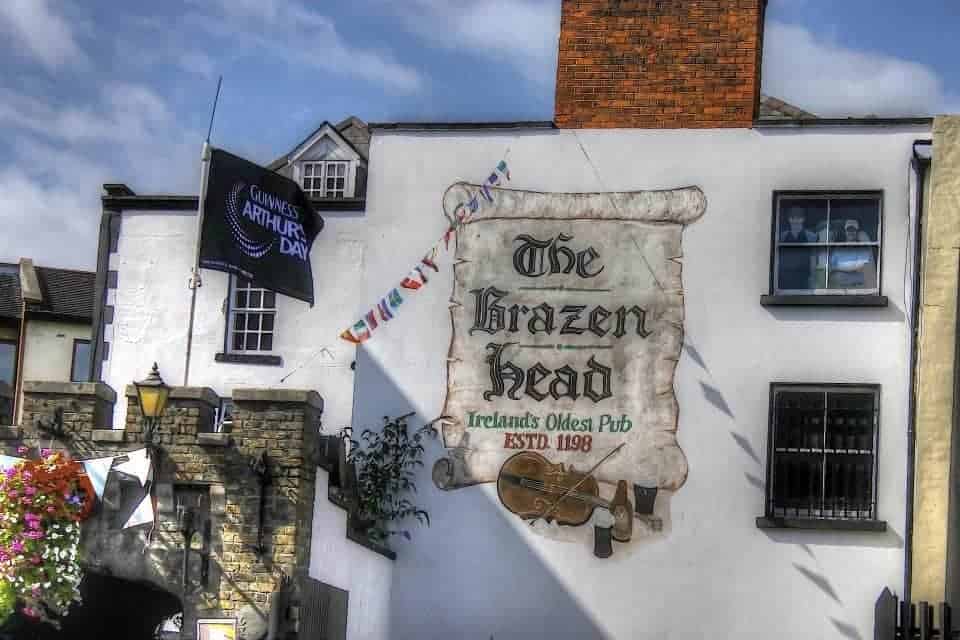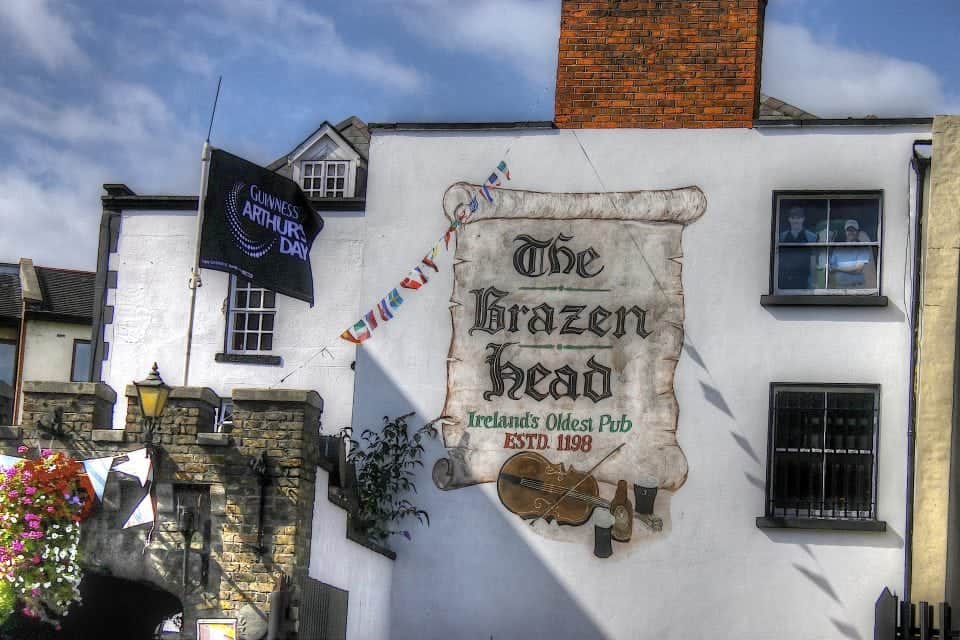 Where to stay in Dublin
You don't want to stay in Temple Bar too touristy and too expensive but definitely visit the area it is lively and pretty.
Wynn's Hotel in the heart of Dublin is located 5 minute's walk from Trinity College, Temple Bar and Henry Street. It offers an elegant restaurant and rooms with free Wi-Fi. Cost around €206 per night but includes a full Irish breakfast.
Dergvale Hotel is near O'Connell Street, Temple Bar, Trinity College, Dublin Castle, Guinness Storehouse, Grafton Street and Henry Street for shopping, theatres, museums and restaurants. A continental breakfast is included in the price. Averages around €100 per night.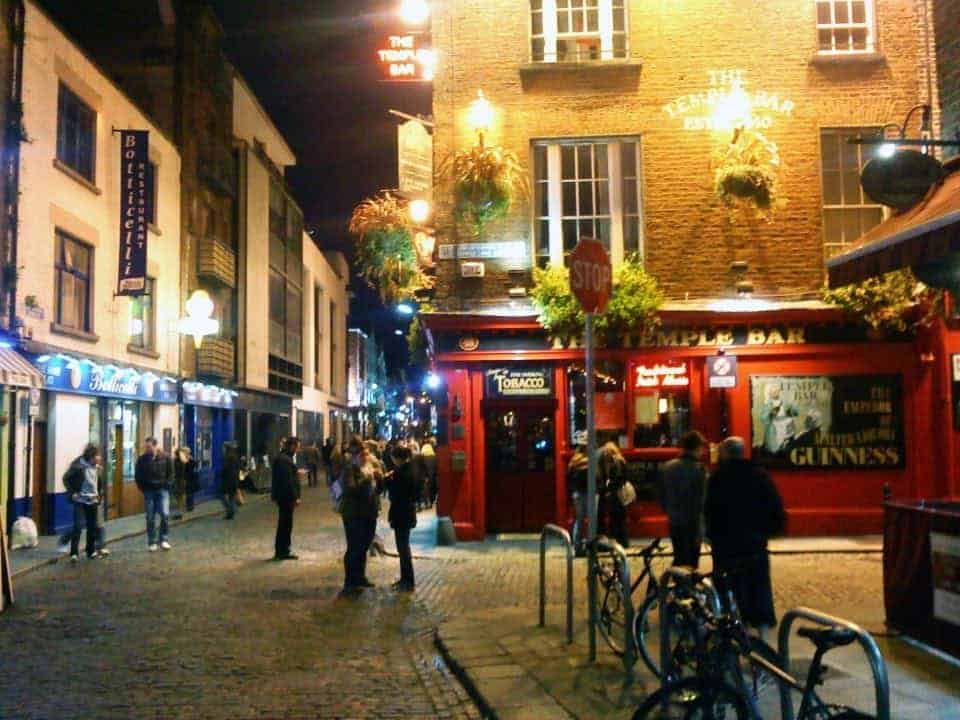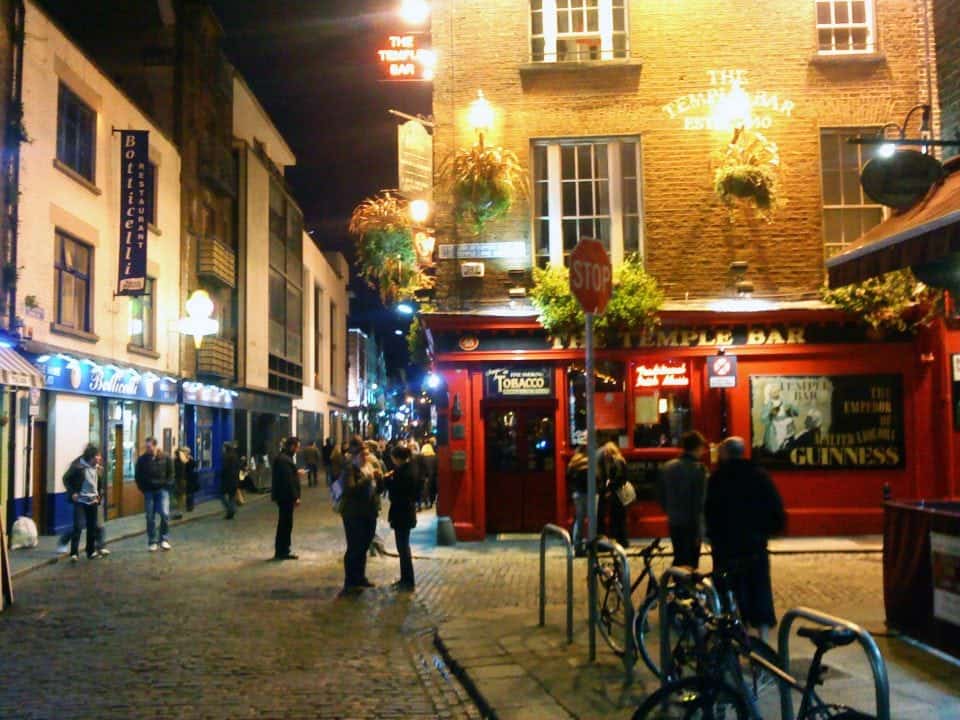 One week in Ireland
Day 3 – Wicklow & Kilkenny
Get your rental car early and head to Wicklow and Glendalough where you can see some incredible areas and then head to Kilkenny for the night. You will pass through the Wicklow Mountains and see the Guinness lake from a distance of course (it's where the TV show Vikings was filmed), then the Glendalough national park and the ruins of the monastery are just breathtaking. Book a hotel in Kilkenny for the night and then leave the car at the hotel and visit Kilkenny on foot.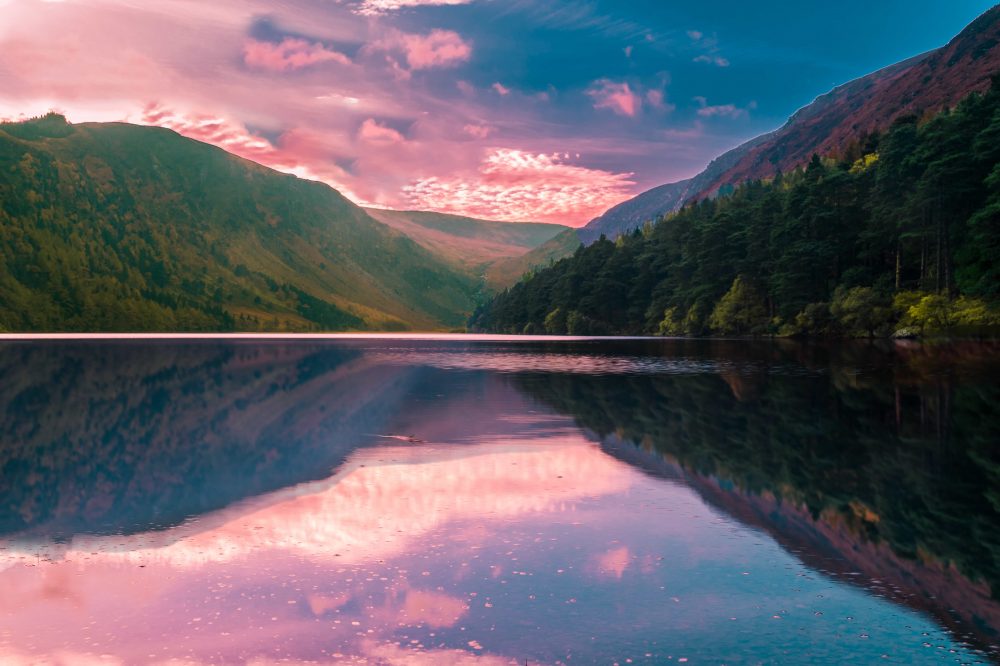 Things to see in Wicklow and Glendalough
Where to stay in Kilkenny
The Butler House in Kilkenny comes highly recommended. A 4-star guesthouse with 13 luxury rooms and gorgeous gardens and grounds The Butler House is a great location.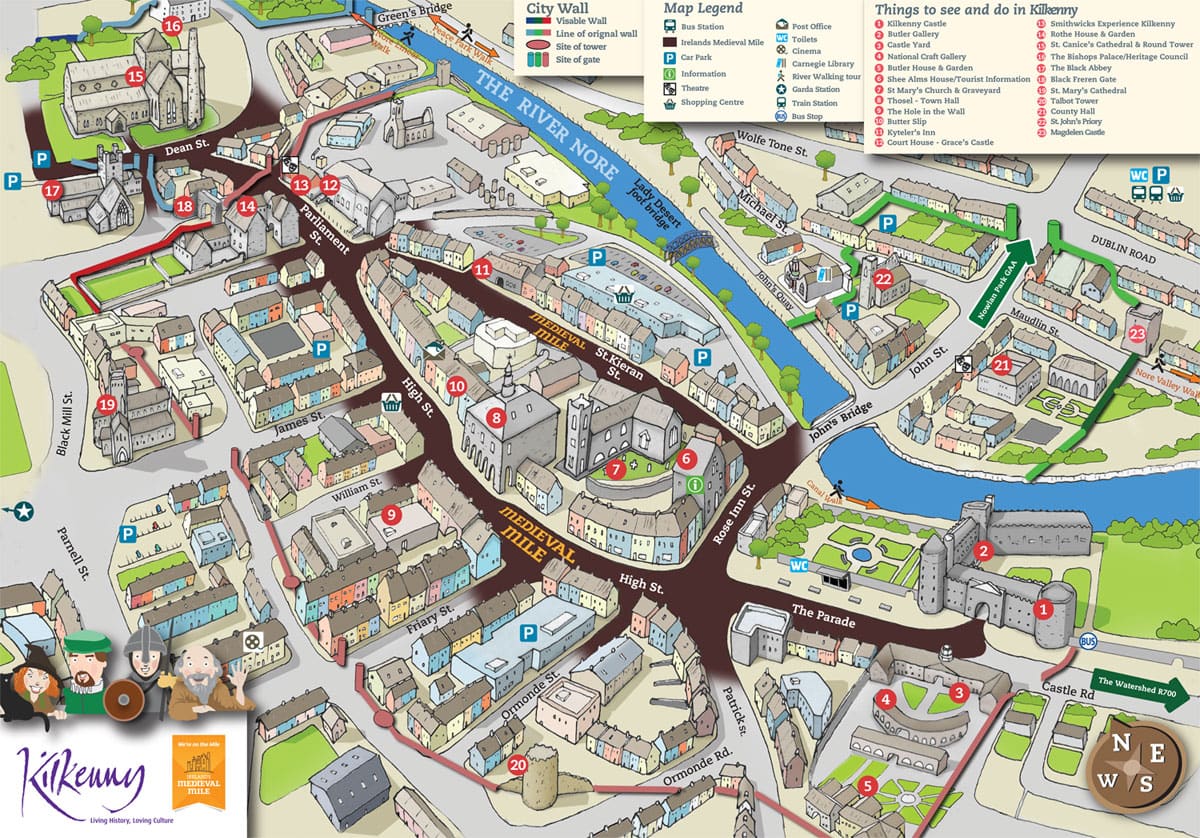 MacGabhainns Backpackers Hostel is one of the top 10 hostels in Ireland and number 1 in Kilkenny. Located in the City Centre only minutes from the bus and train stations. They are noted to have the best showers in the city and lots of freebies, such as free breakfast, parking, security lockers, internet access, Wi-Fi and even a free map of the city! Breakfast includes porridge, cornflakes, toast, butter, jam and tea or coffee. You can also have as much free tea and coffee as you want, all day long!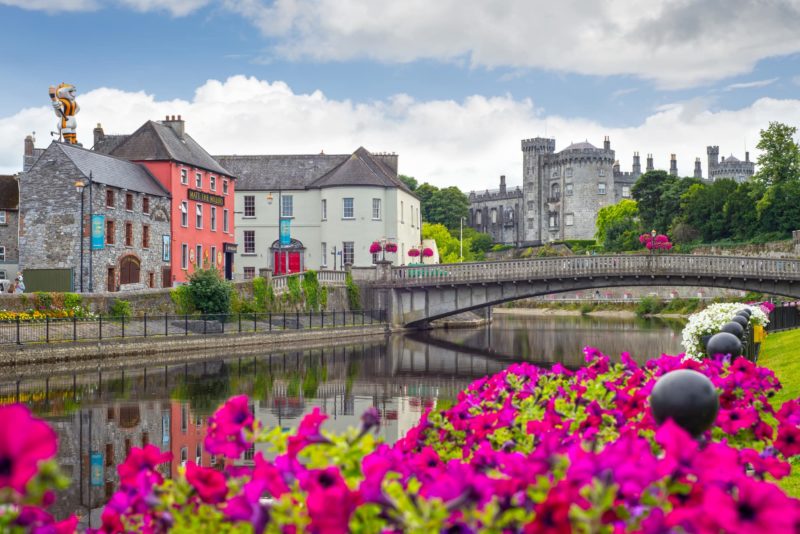 Day 4 – Rock of Cashel, Cork, Blarney Castle
Set out from Kilkenny and head to the Rock of Cashel. So on the drive stop at Cashel to view the Rock and have lunch in Cashel which is a tiny little town but has some great places to eat. It will probably take a couple of hours to visit The Rock and then maybe a walk over the road to see the ruins of Hore Abbey.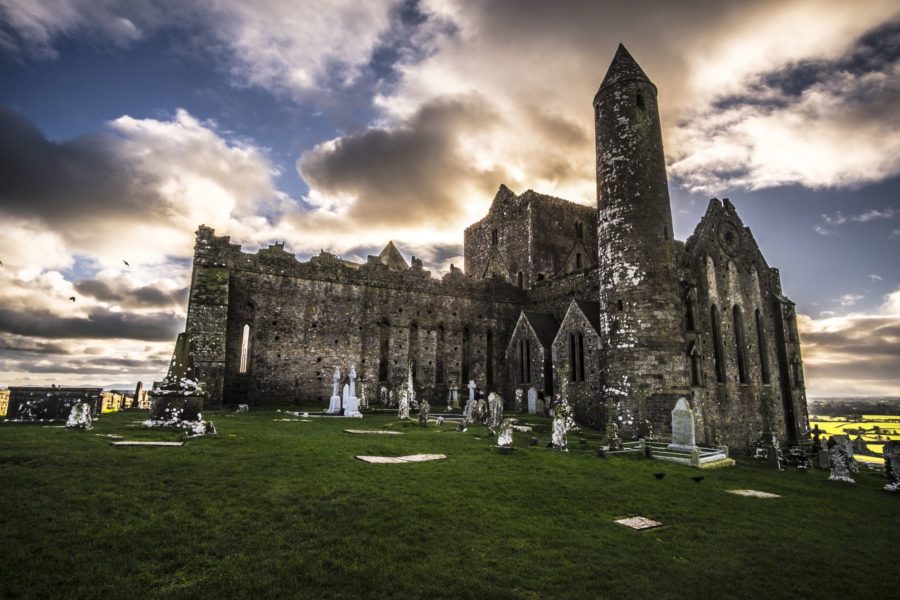 Then head on down to Cork to your hotel/BnB for the night. Cork is a great city, clean, with a very young vibe. If you have time and love a market check out the English Market you can pick up street food here or a snack and it is a beautiful place to visit.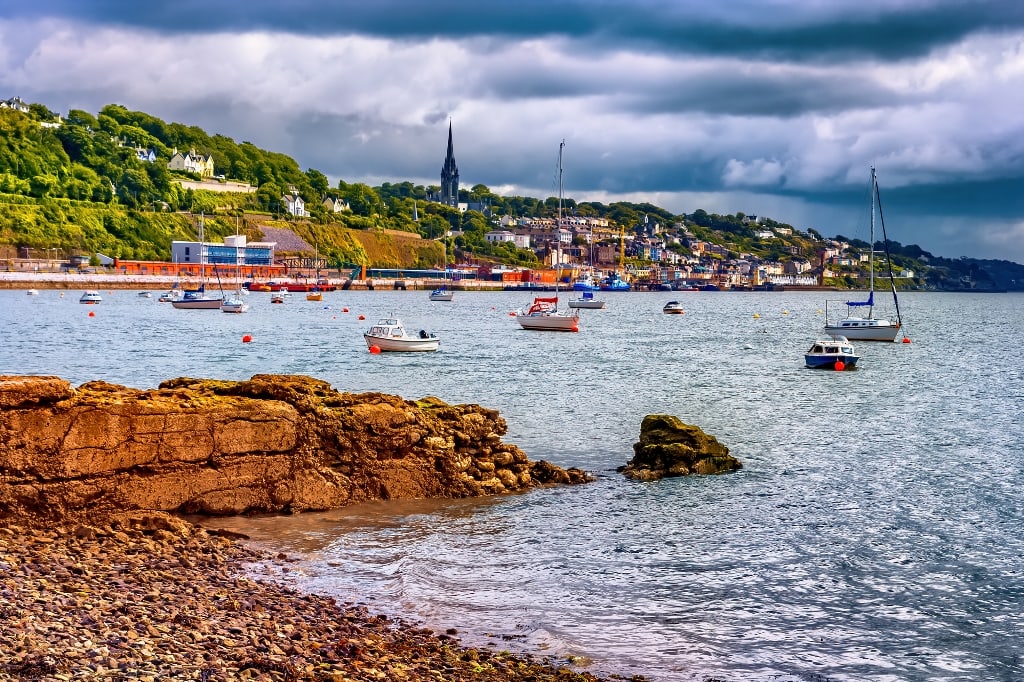 If you have time head down to Cobh it's only half an hour from Cork and if you are there in the spring or summer months the sun will stay out until 9 to 10 pm so plenty of time for a quick visit. Another option would be to drive to Blarney Castle to kiss the infamous stone. It's only a 16-minute drive from Cork.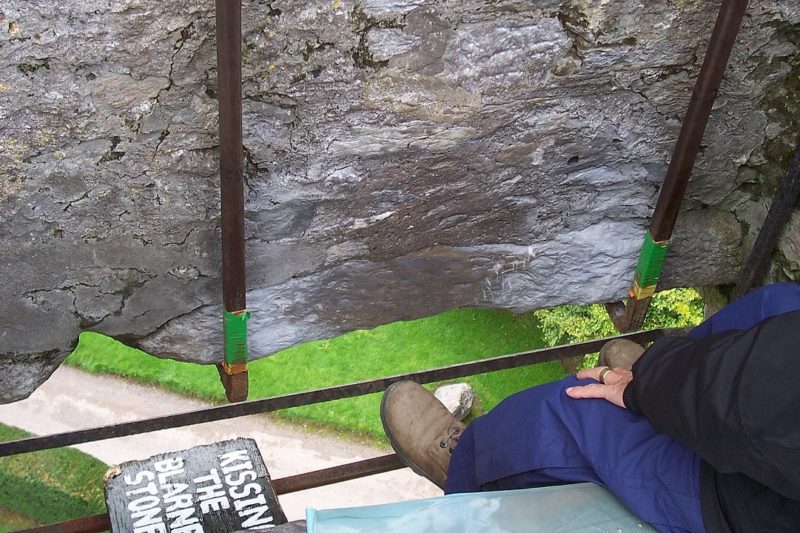 While in Cork if you want to hear some traditional Irish music head to The Sin É pub the most traditional pub around, music is played 7 nights a week.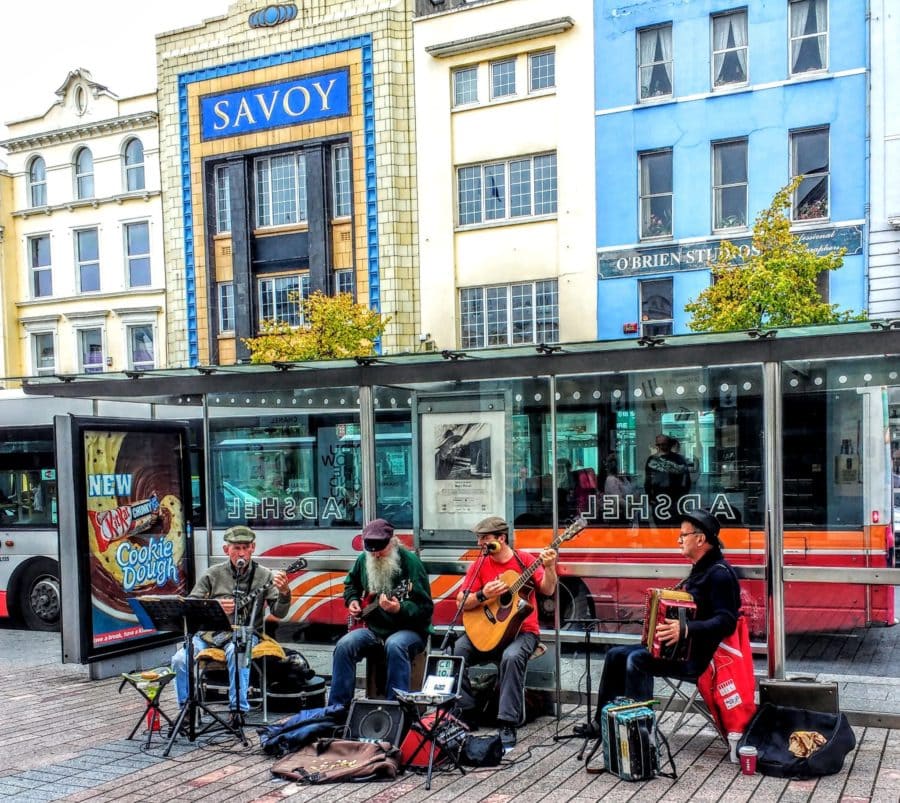 Where to stay in Cork
Where to stay in Cork – here's a couple of places, you will need to make sure there is parking for the car, and you don't want to be too far from the centre of town so you can park and walk. Hotel Isaacs is originally an Edwardian tobacco factory, now a boutique hotel, set in the heart of Cork. Averages around €139 a night. Jurys Inn Cork is located on Anderson's Quay overlooking the River Lee. Jurys is a 5-minute walk from Kent Station and offers a bar, restaurant, and 24-hour reception. Average €124 a night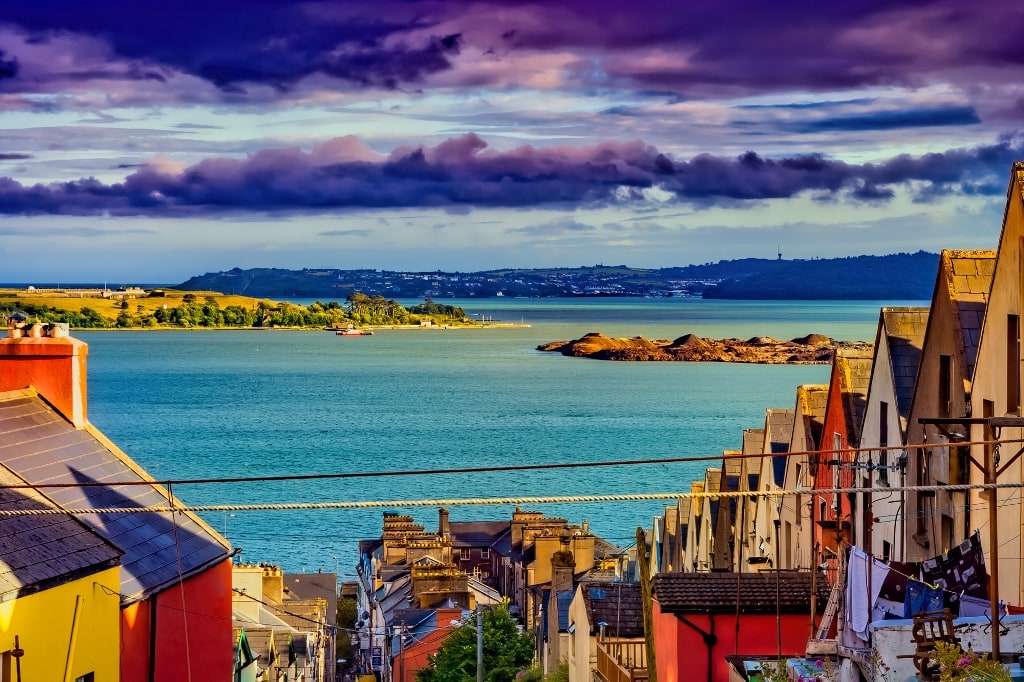 Day 5 – Killarney
Leave Cork and head to Killarney where you can stay for a night and do the Ring of Kerry you could then do an evening tour in Killarney – after you have driven the Ring. The evening tours start at 4.15 and you will visit various places the cost is around €35 but includes the jaunting car, tour guide a beer and pizza.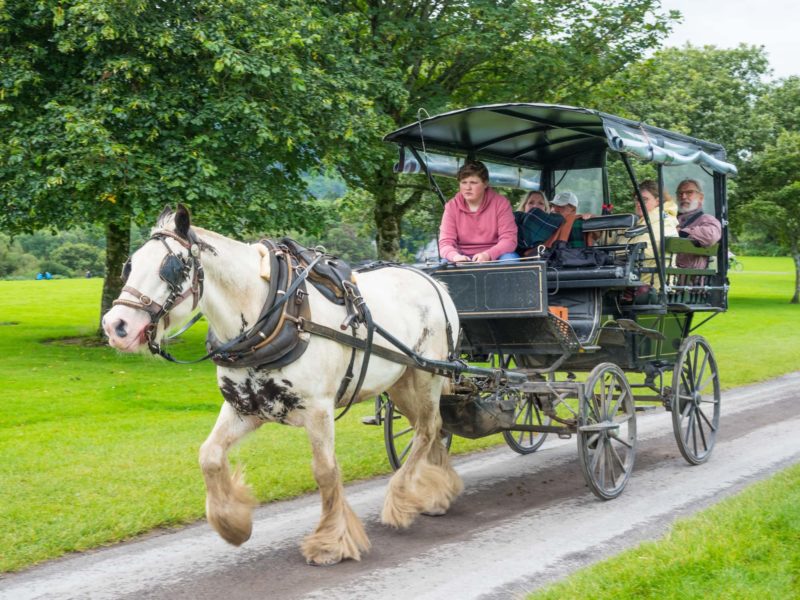 Where to stay in Killarney
Murphy's of Killarney is in the heart of Killarney, close to rail and bus services and shopping areas. Around €100 a night you can stay at The Old Weir Lodge on Muckross Road, this highly acclaimed guest house boasts a wonderful location just 10 minutes walk from Killarney town centre. €140.
What to see near and in Killarney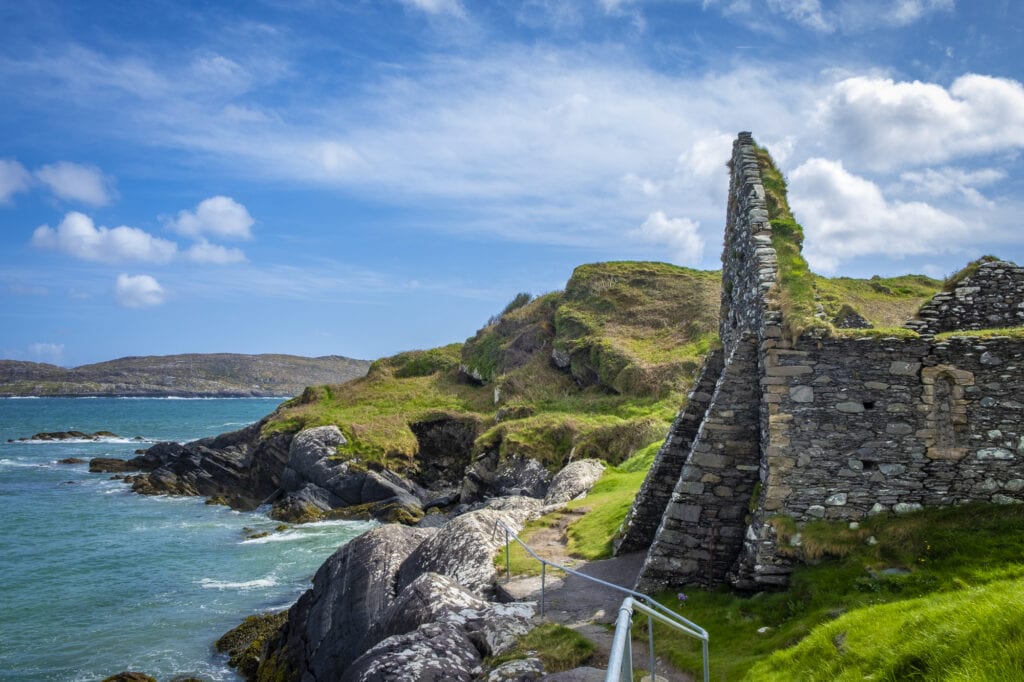 Day 6 – Adare, Bunratty and the Cliffs of Moher
Killarney to Adare will take around 90 minutes to drive. You could stay in Adare overnight at Desmond Adare Castle which is luxury personified and expensive but highly recommended. Adare is one of those picturebook Irish villages, there's not a ton of things to do here but well worth stopping for lunch.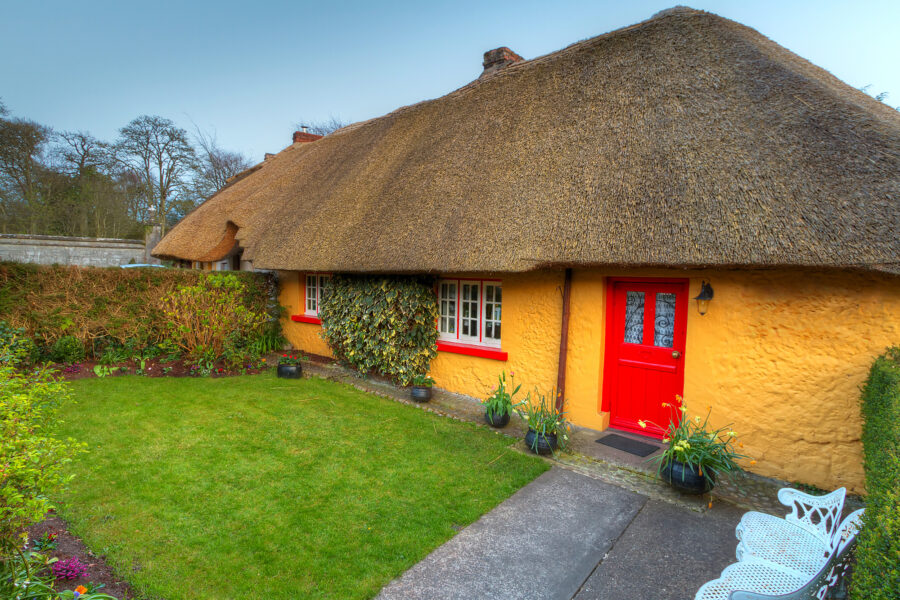 From Adare, you can then head out to visit Bunratty and the Cliffs of Moher. Bunratty Castle and then onto the Cliffs of Moher Bunratty is my favourite castle, lots to see with an Irish folk village on the grounds with original houses brought in that were going to be torn down.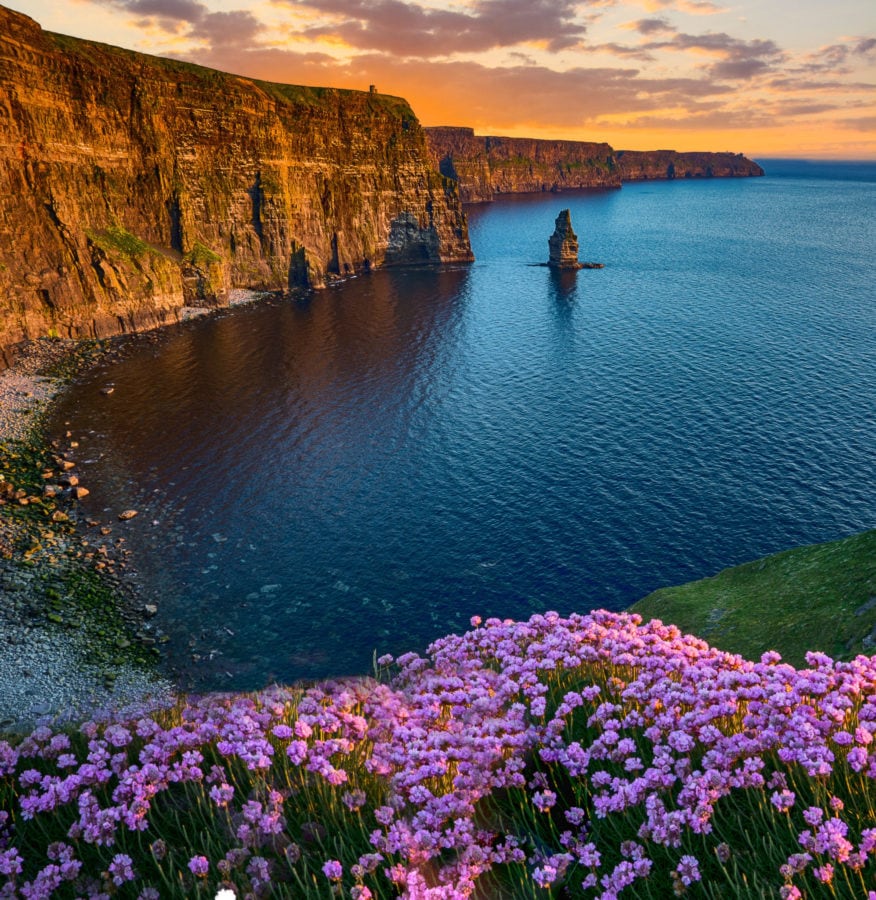 The castle is pretty cool and you can have a pint in Durty Nellies just outside the castle. It's only 20 minutes or so from Adare. That would take you the morning and then in the afternoon, you could head to Moher which is about an hours drive. A must-see is the Cliffs of Moher they can be full of tourists but it's almost mandatory to visit.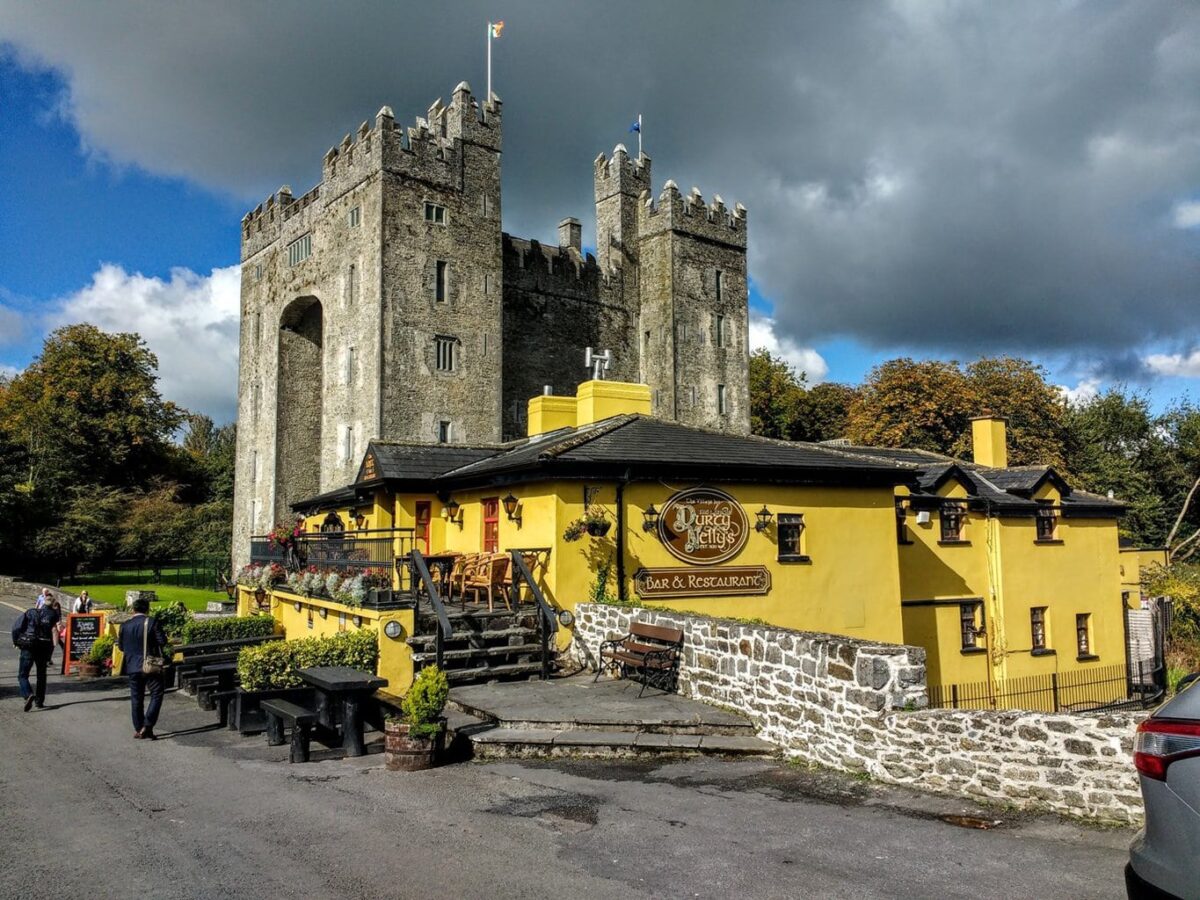 Day 7 – Athlone and back to Dublin
This day will depend on the time your flight leaves. But the drive to Dublin airport will take 3 hours from the Cliffs. If you have plenty of time why not stop in Athlone and visit Sean's bar. They say it's the oldest in Ireland (900AD) but that is always up for debate. You could grab a pint of the black stuff and lunch and then head to the airport.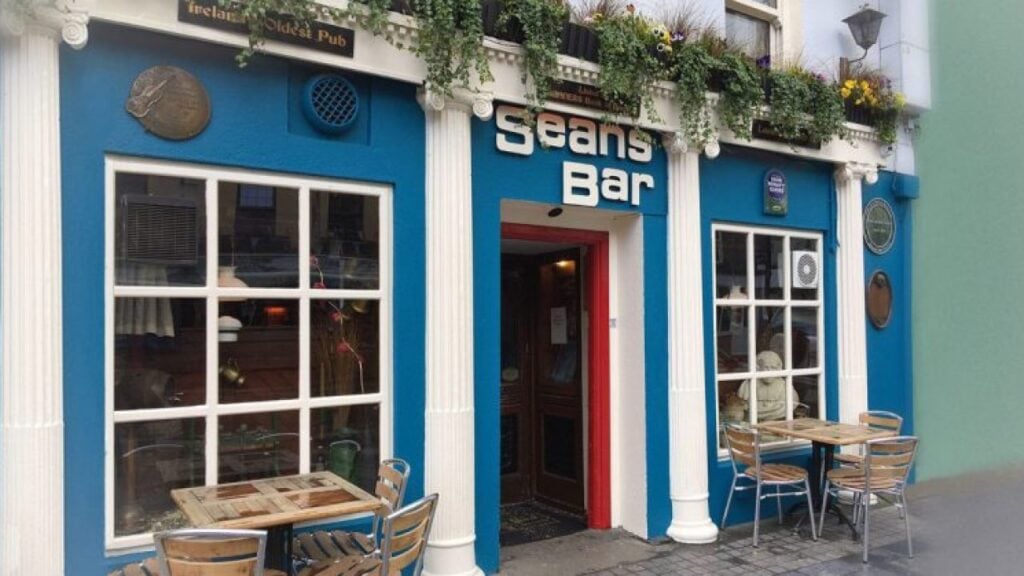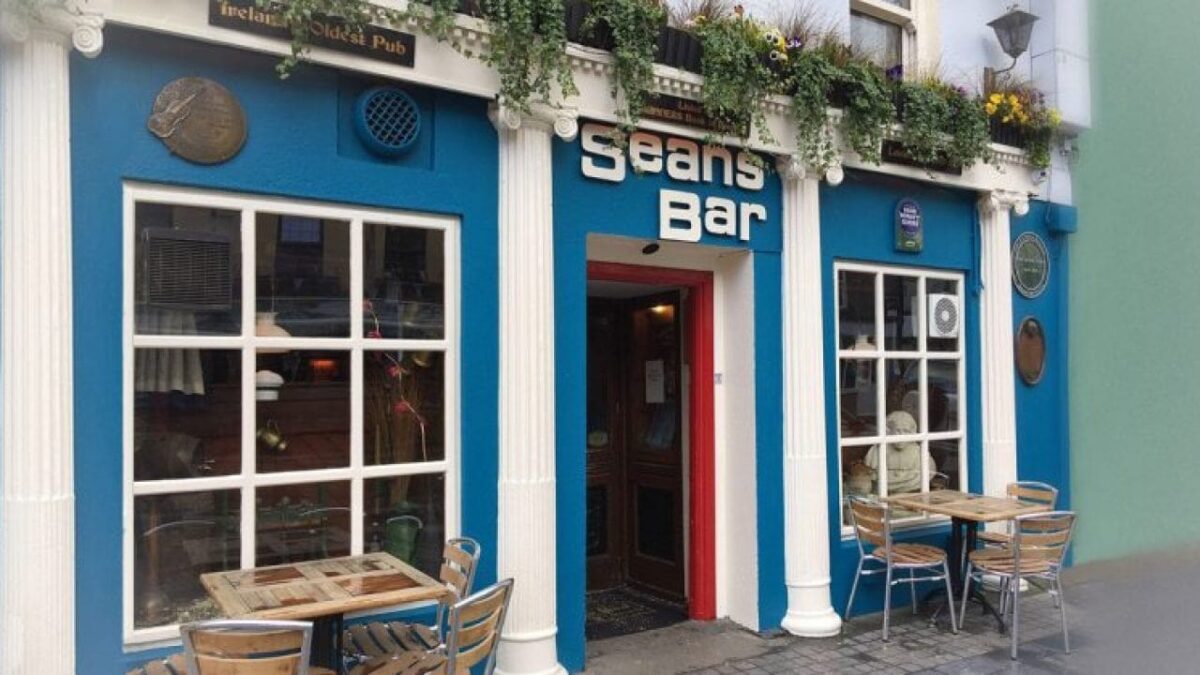 This one-week in Ireland itinerary will give you a fantastic overview of the country and I can guarantee that it will bring you back as your Irish bucket list grows and you have to see more of this addictive country.
One week in Ireland cost
| One Week in Ireland for 2 | Estimated costs in US dollars |
| --- | --- |
| Airfare | $1,200 |
| Accommodations | $1,200 (prices vary by location) |
| Transportation and attractions | $600 |
| Food & drink | $385 ($55 per day) |
| Random Spending | $200 |
| Total | $3,585 |
Spending one week in Ireland is an experience unlike any other. From breathtaking landscapes to the warm and welcoming locals, there is something for everyone to enjoy. Whether you're exploring the bustling city streets of Dublin or hiking through the stunning Cliffs of Moher, every day brings a new adventure. The rich history and culture of Ireland only adds to its charm and make it a destination worth visiting time and time again. So pack your bags, grab your passport, and get ready for an unforgettable journey through the Emerald Isle!
You might also like
53 Ultimate tips for travel to Ireland Céad Míle Fáilte
101 Landmarks in Ireland to see
Cool things to do in Dublin off the beaten path Ireland
Must see places in Ireland's Ancient East
Wild Atlantic Way Ireland a road trip
Planning a dream trip to Ireland
Ultimate Ireland Road Trip – 15 day Ireland itinerary