Insiders Guide to Things to Do in Dublin
Where do you begin to sort out things to do in Dublin when visiting Ireland? There are a lot of things to do in Dublin Ireland and Dublin is an incredibly vibrant city. When visiting Dublin you can see attractions dating back to the Vikings, and medieval times, learn to appreciate Ireland's great literary heritage and appreciate all the unique things to do in Dublin.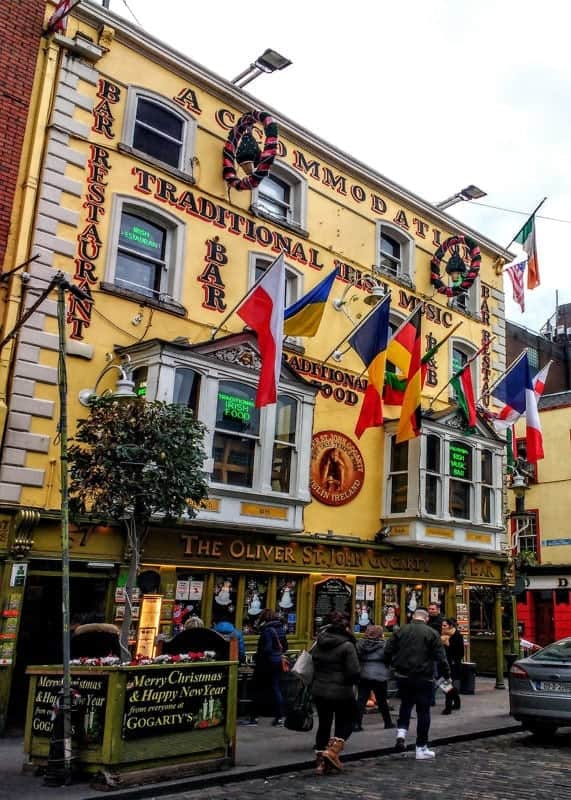 Sightseeing in Dublin is a treat for those interested in music, literary pursuits, Vikings, architecture, cafes and coffee shops, great food and pubs – oh let's be honest virtually anything and everything can be found in Dublin.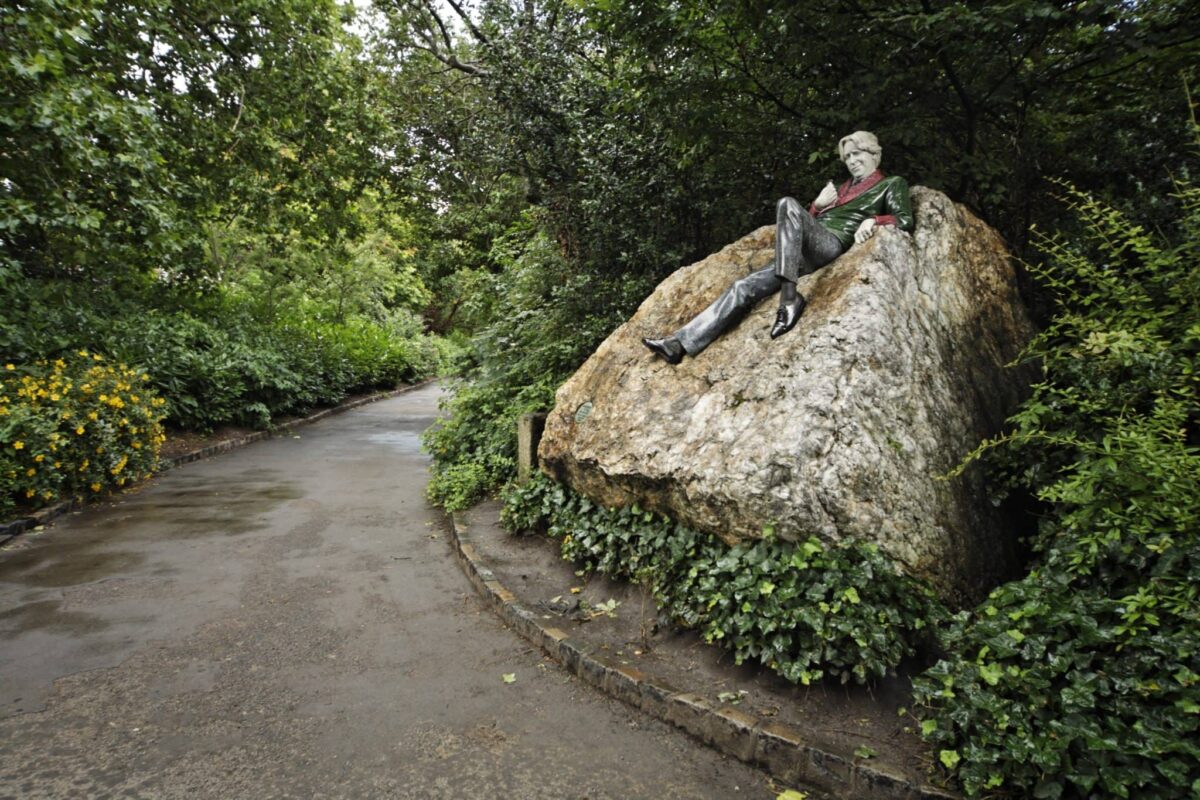 You can spend a few days in Dublin or an entire week and for many Dublin is the top of their bucket list. In this article, we'll take a closer look at some of the top things to do in Dublin that will help you create unforgettable memories during your visit.
Getting to Dublin
You may land in Dublin early in the morning but fear not as you won't be as jet-lagged as you think and the best way to overcome that and get yourself on Irish time is to just hang in there and spend your first day in Dublin just walking and seeing the city.
If you want to know how to get from Dublin airport into the city it's pretty easy, most of the major buses stop just outside the airport and from there you can get to either central Dublin or across the country to Belfast or the Wild Atlantic Way.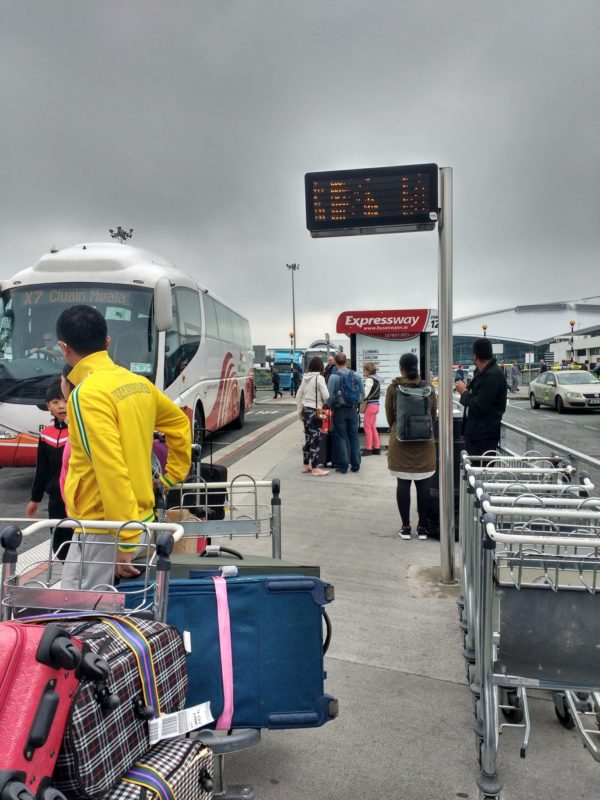 Dublin is a pretty easy place to sightsee most of the interesting places to visit are within walking range and there is also lots to do along the way from great pubs to hang out in or grab some authentic Irish food in a local pub/restaurant like Gogartys.
If you plan on staying overnight in Dublin before you carry on visiting the rest of the country you are going to want to book your accommodation ahead of time if you plan on coming in the summer high season. If you want to visit Dublin for St. Patrick's Day you should probably book at least a year ahead as the town gets very crowded as you can imagine.
There is a vast range of accommodations in Dublin from super budget to luxury castle stays. Dublin has a host of hostels to stay at most of which have private rooms and ensuites and then there are the mid-range hotels and the top of the lot is Clontarf Castle Hotel.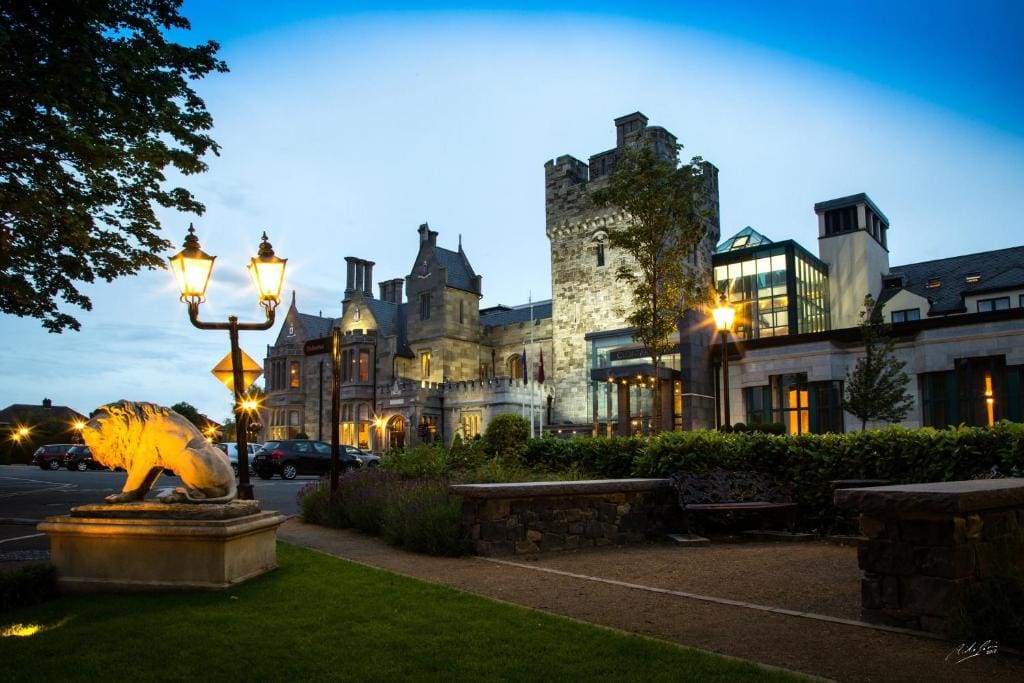 Visit some of Dublin's hidden secret attractions and off-the-beaten-path Dublin must-sees
How to get around in Dublin
Dublin, the capital of Ireland, is a city that offers visitors an array of exciting activities to indulge in. From exploring the rich history and culture to enjoying the vibrant nightlife and savouring delicious Irish cuisine, there's something for everyone in Dublin.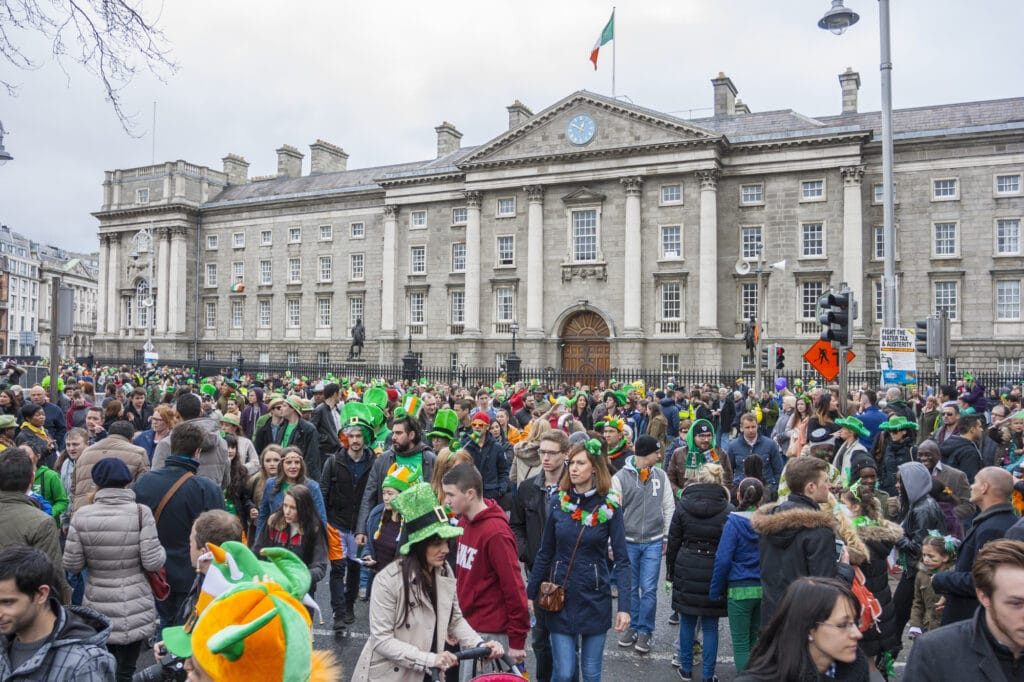 Whether you're a first-time visitor or a seasoned traveller, this charming city has plenty to offer. If you want to find out what's on in Dublin during your visit the best thing you can do is check out Dublin What's On website. This will give you details about exhibits, events, musical showcases and many more things to do in Dublin city centre .
I always recommend a Hop On Hop Off bus tour to familiarize yourself with a city. The Dublin one is great as it shows you all the places you may want to see later on in your stay and gives you a great way to see just how the city is laid out.
Dublin Hop on Hop Off Bus Tour
Let people laugh, but get on the bus, it's a nice easy option to tour a City for the first time and it is most definitely one of the fun things to do in Dublin, I can guarantee you will laugh yourself senseless with the witty commentary of the guides. You can get your bearings and learn how to get to where you want to go. Travel around the City without getting lost as you can always grab a bus. The tour guides are brilliant on the Dublin buses, with a great sense of humour, they fill you in on all the little things like the statutes nicknames "the tart with the cart" and they stop at all the major sites. BOOK YOUR HOP ON HOP OFF TOUR NOW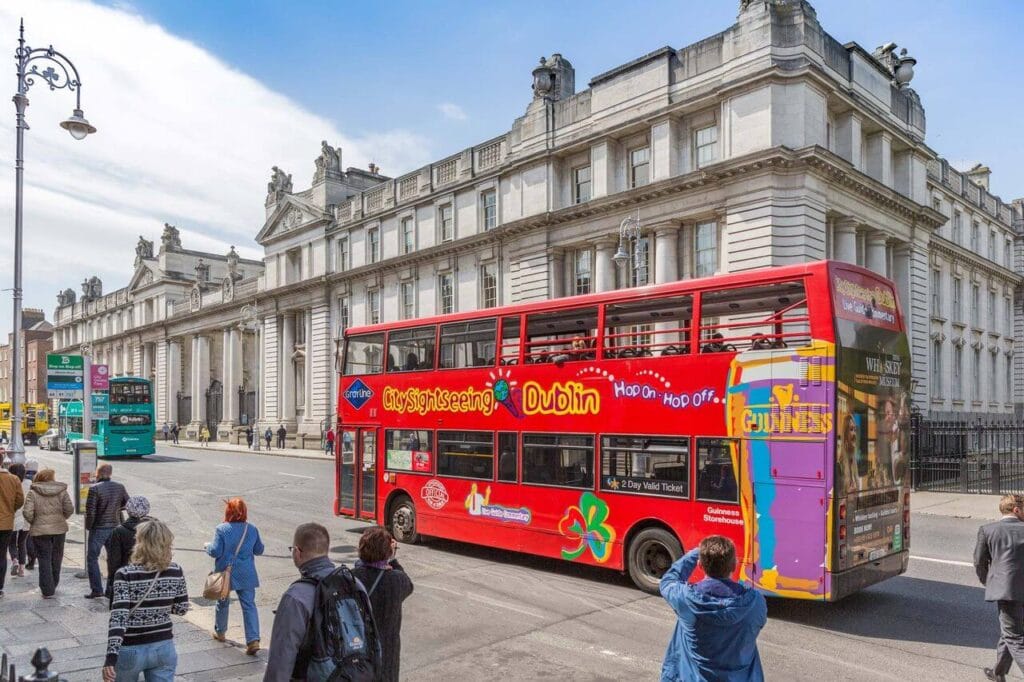 Dublin Bikes
If you fancy a healthier way to get around there's Dublin Bikes check out the rows of blue-lined up across the City. These bikes can be "rented" by anyone by paying a small credit card fee or joining for €10 a year. All you do is pick up a bike and when you are done with it drop it back off at a different Dublin bike location.
Cycle out along the canals and have a picnic on the lawn in the quad in Maynooth or in Phoenix Park where there is so much to do." Note: Once you sign up for Dublin Bikes, the first half-hour of each journey is free, This means you can virtually get anywhere in the city for free and bikes are the best way to get around!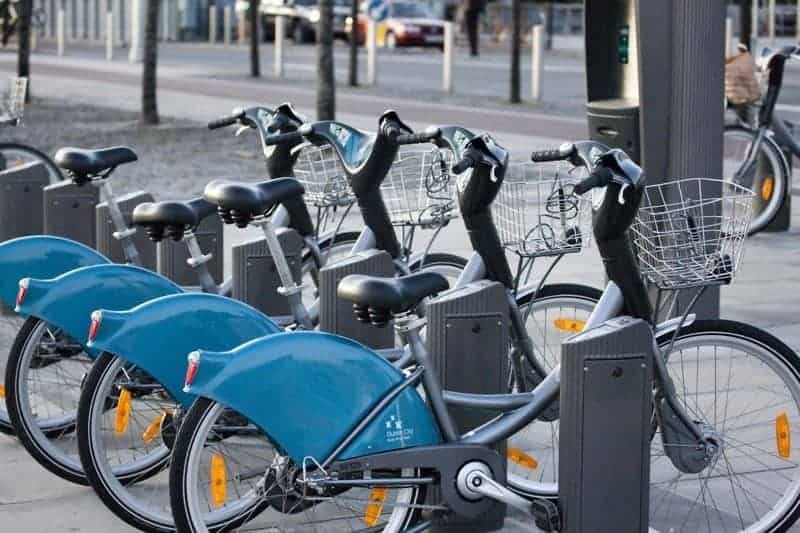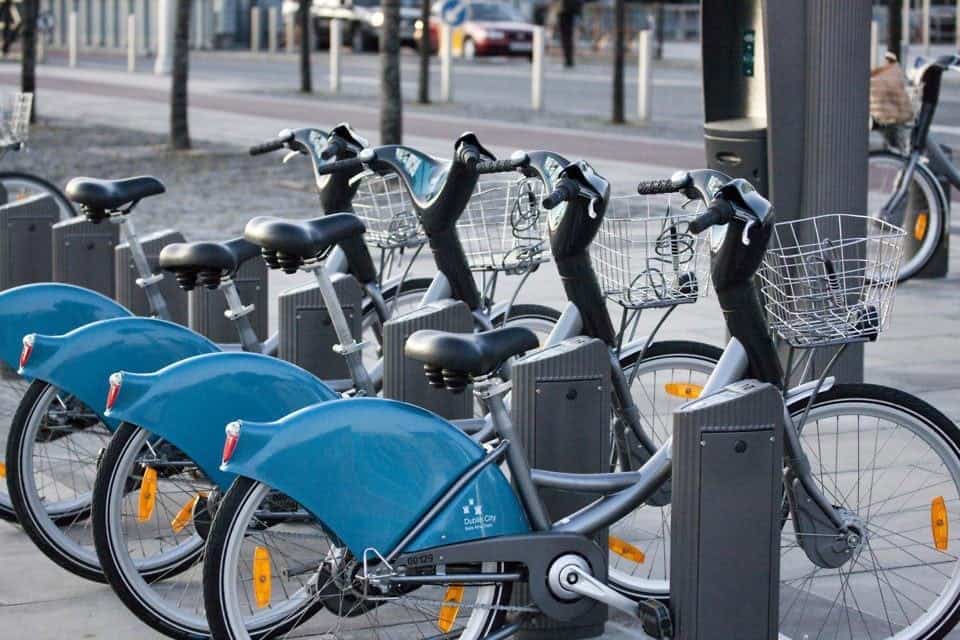 Bike Tours Dublin
Dublin city bike tours offer an easy-paced eco-friendly bike tour of the City with experienced guides to entertain and inform. A great way to tour the City, get in your daily exercise and just plain enjoy yourself.
What to do in Dublin Ireland
Tourist attractions in Dublin range from beautiful parks like St. Stephen's Green or Merrion Square where you can see a lounging statue of that literary great Oscar Wilde to all the shopping your heart can desire in the Stephen's Green shopping centre.
Activities in Dublin could include hitting up all the museums including the Whiskey Museum for those inclined for a more "relaxed" atmosphere to learn about the 1916 Revolution and visiting Kilmainham Gaol.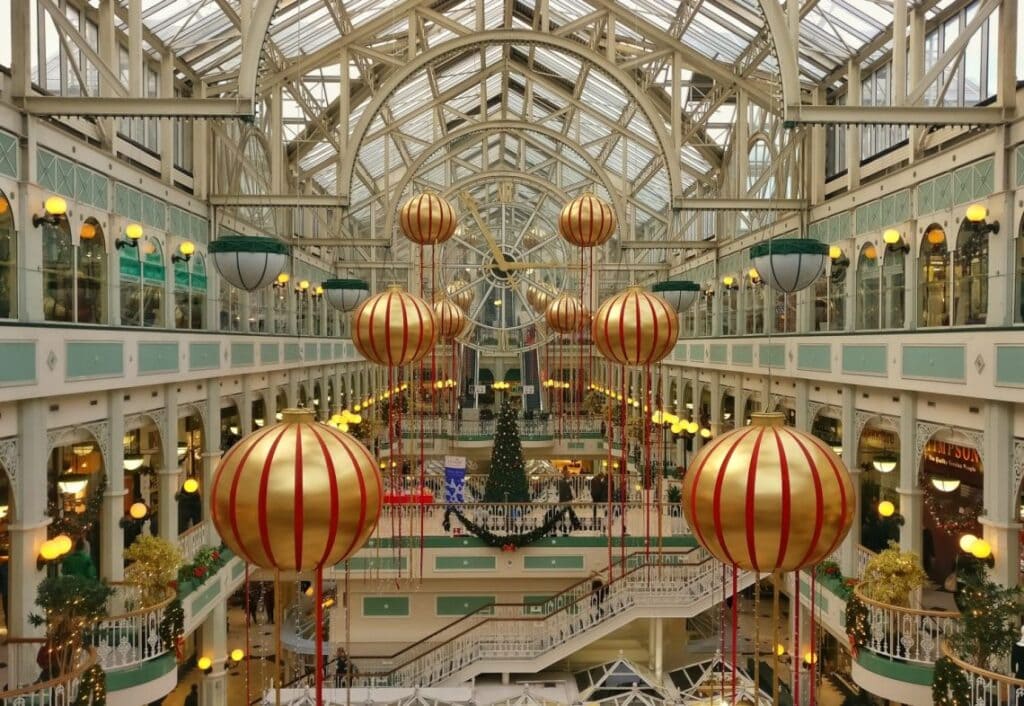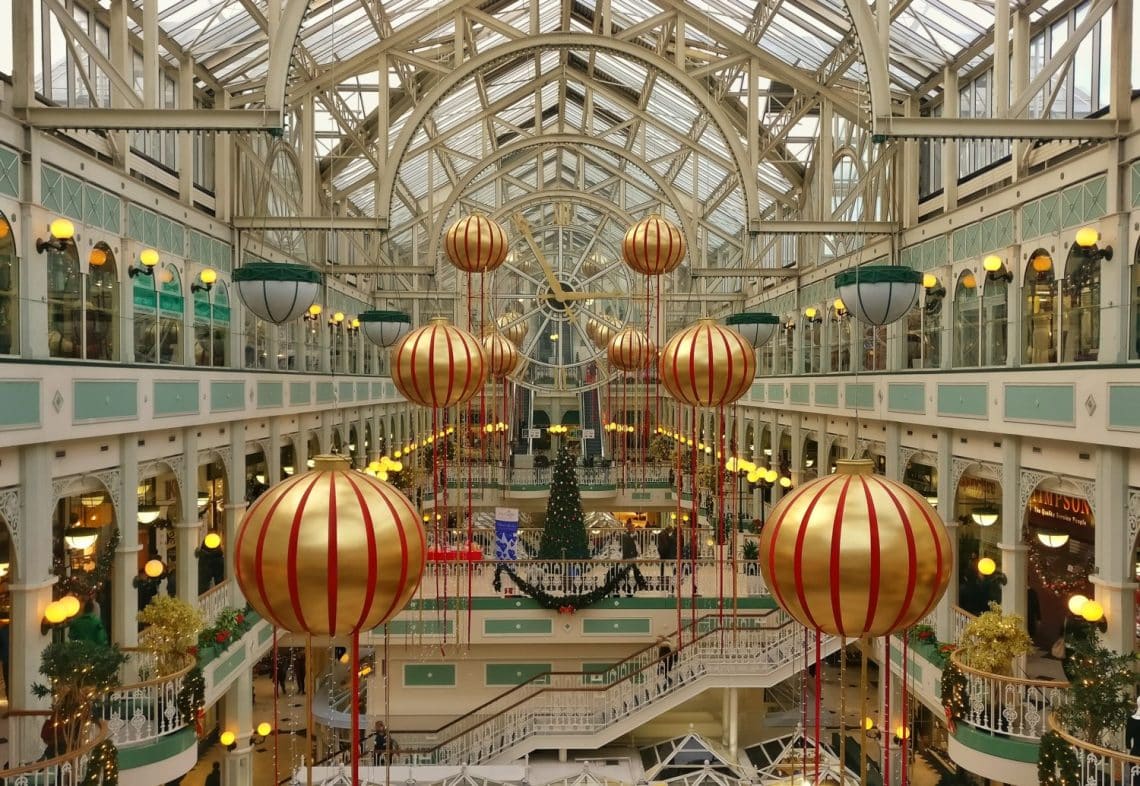 The Liffey – the heart of Dublin
There are so many places to go to in Dublin but you can't avoid the iconic Liffey River and its bridges and they are definitely a must-see in Dublin. The Liffey River begins in the Wicklow Mountains about 20 miles (32 km) southwest of Dublin and it flows westward through 50 miles (80 km) across the country and then finally into Dublin and the Bay where it empties into the Irish Sea.
Floods wreaked havoc on Dublin throughout the thousand years of its existence. Swollen by frequent and torrential rainstorms, the floods were as fearsome and deadly as they were unpredictable and uncontrollable. There was little option for citizens to cross the river and so bridges began to be built.
Ha'penny Bridge
This white, cast-iron bridge over the River Liffey has become an icon of Dublin, with its ornate design and quaint lampposts. The bridge is named for the original toll of one ha'penny to cross over. It was the first iron bridge across the Liffey and was built in 1816. It was the only pedestrian bridge to cross the Liffey until the Millenium Bridge opened in 1999.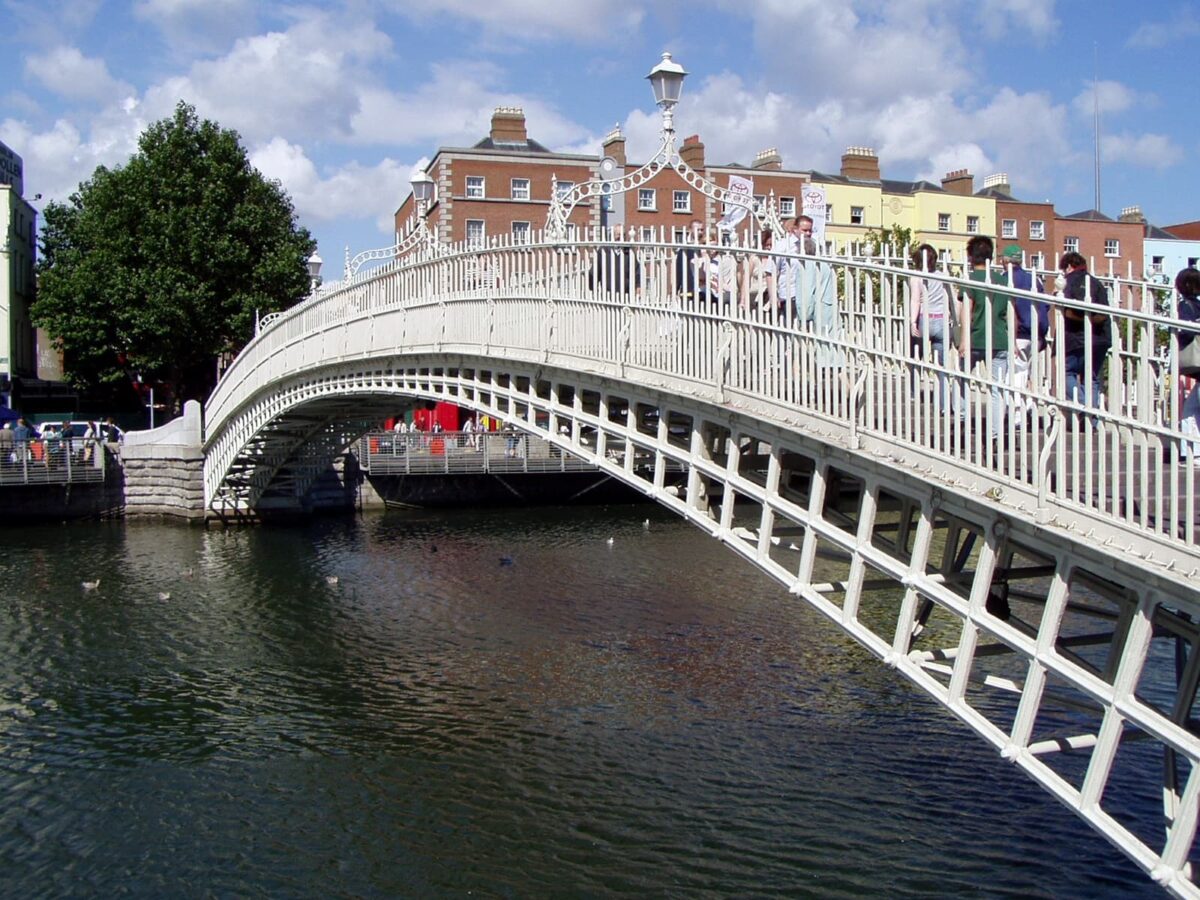 Here's a fantastic list of Irish movies to see before you come to Dublin
National Botanic Gardens
The Gardens are free green spaces that Dubliners flock to on a sunny day when they can put on a pair of shorts and soak up the sun. Even on a cloudy day, the gardens are a riot of colour and fragrance in the summer months. Located just 3 km from the Dublin city centre, the National Botanic Gardens are an oasis of calm and beauty, and entry is free.
Housing over 300 endangered species, the gardens also contain the National Herbarium and several historic wrought iron glasshouses.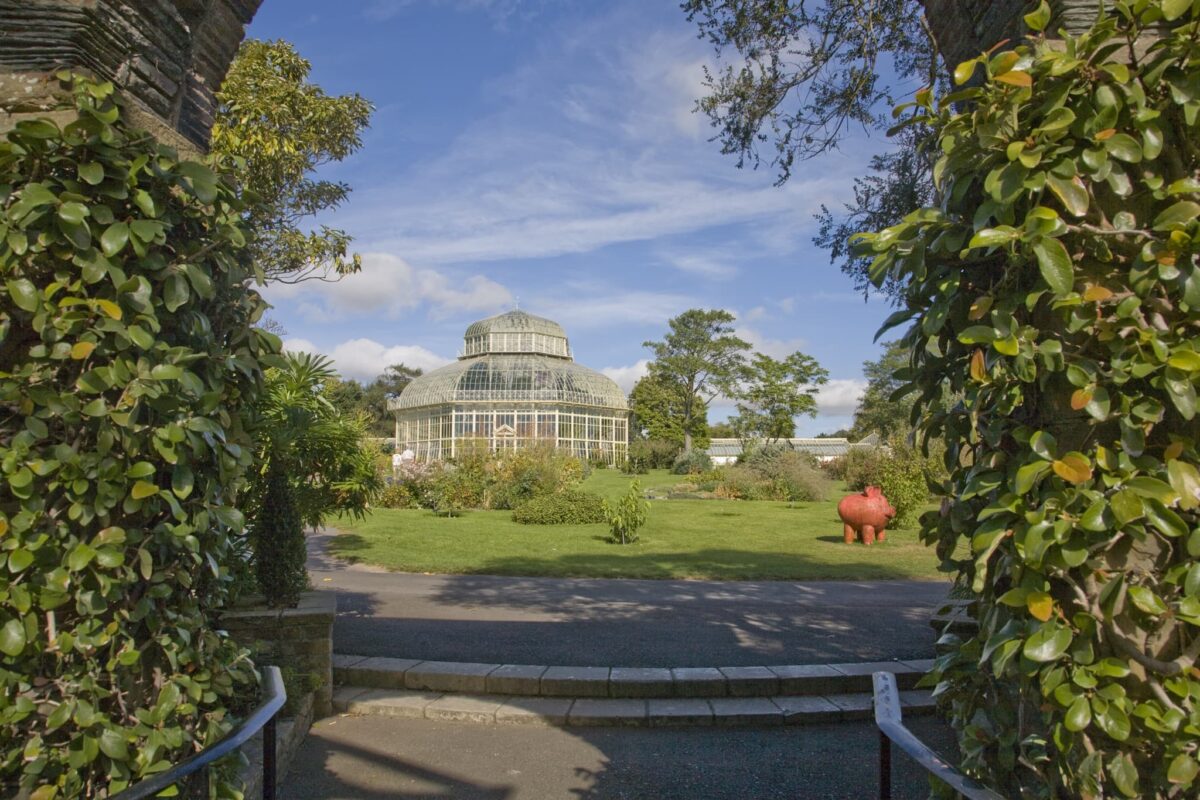 Trinity College Library
For a book lover, this library is an awe-inspiring place, housing thousands of rare and unusual books it is an antiquarian dream. Admission does include a visit to the Book of Kells, an ornate manuscript of the Gospels, which Celtic monks decorated by hand in the ninth century, but only 2 pages are turned over every day so you might only see text and not the glorious illuminations.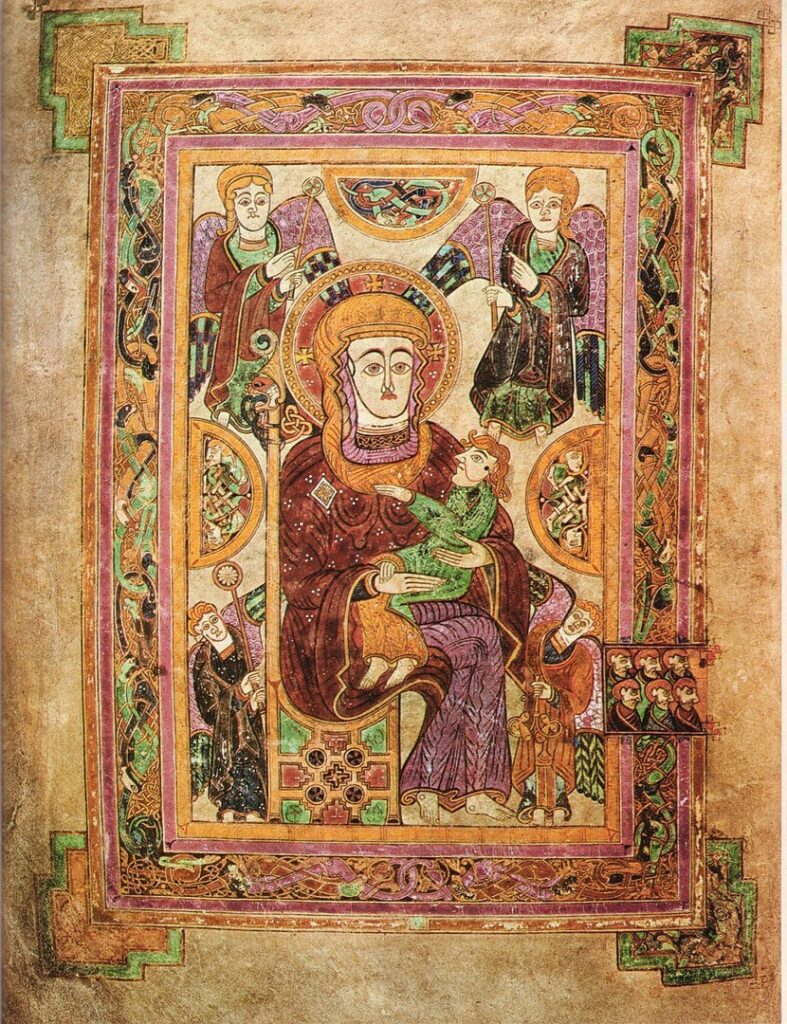 If you get a chance you absolutely must visit Monasterboice and the Village of Kells to see some of Ireland's largest celtic crosses and the place where the Book of Kells originated.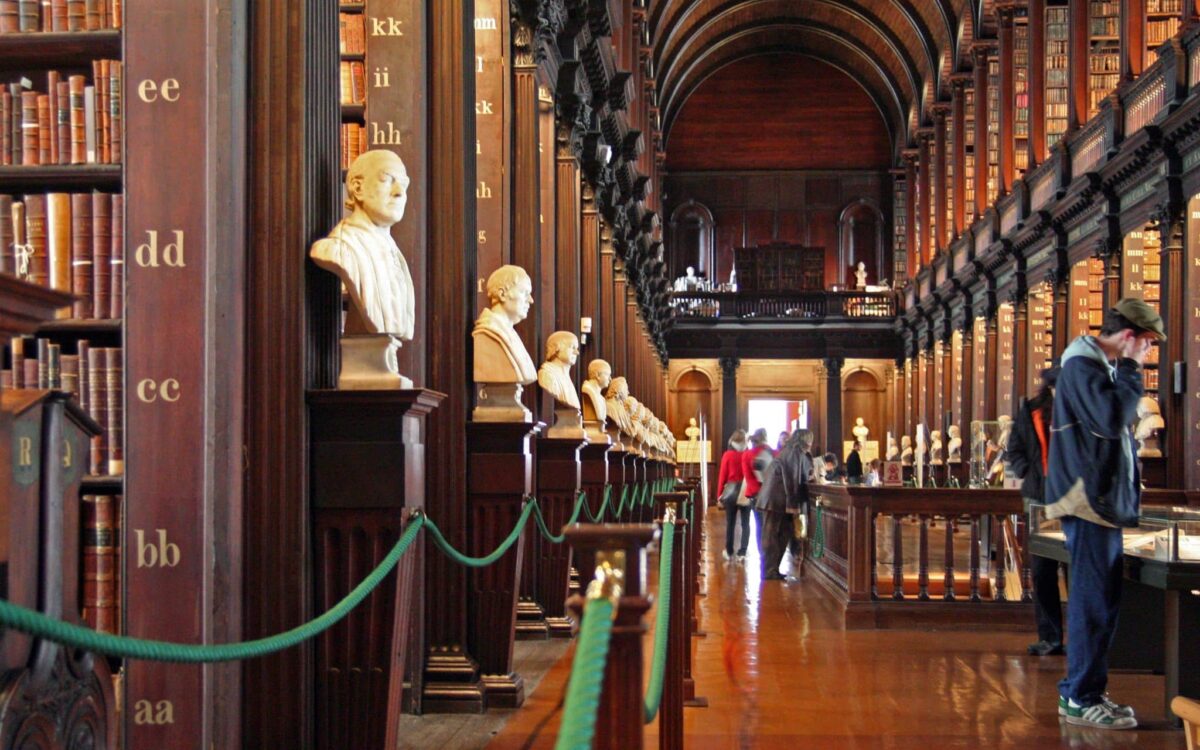 What see in Dublin – Dublin Museums
Chester Beatty Library
The library's exhibitions are built on the personal collection of Alfred Chester Beatty. Mr Beatty was born in the United States and was later made an honorary Irish citizen. He was a world traveller with a voracious appetite for collecting.
With free admission and described by the Lonely Planet as not just the best museum in Dublin, but one of the best in Europe, the Chester Beatty Library is a must-see. It is the only museum in Ireland to win the 'European Museum of the Year'.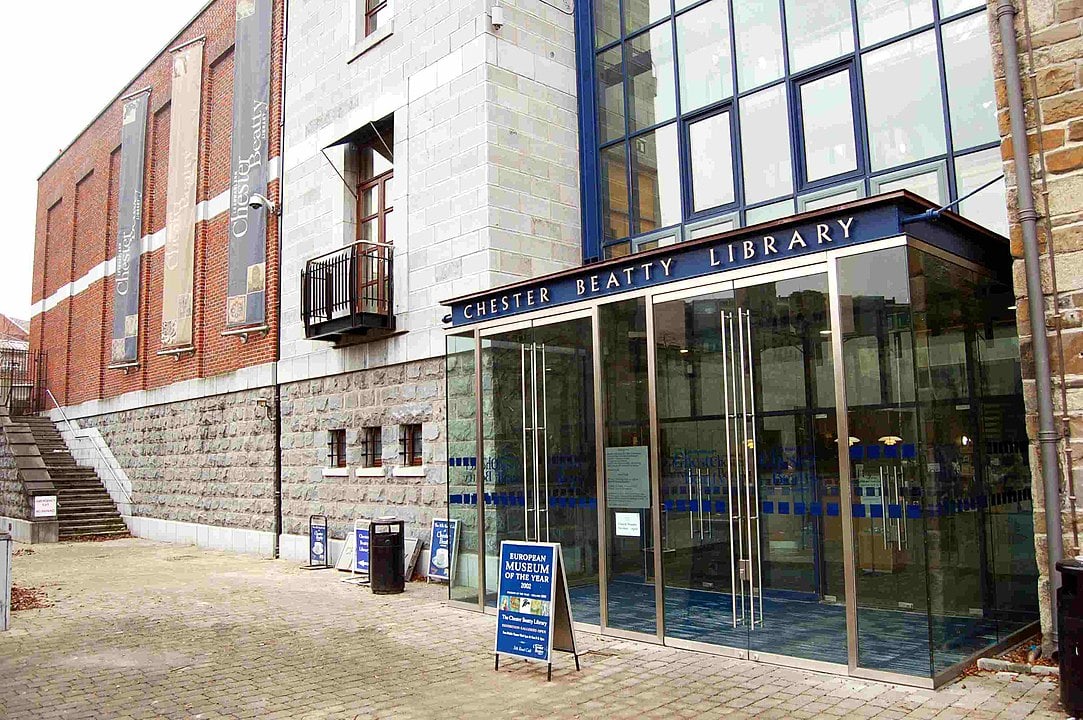 Irish Whiskey Museum
The Irish Whiskey Museum is the home of everything Irish whiskey! Independent of all whiskey distilleries, there are over 100 different types of Irish whiskey in the building. The storytellers talk through over 2000 years of Irish whiskey history on fully guided tours and lead interactive tastings of a wide variety of Irish whiskeys.
Tours include each of the 4 different rooms themed to represent a different period in Irish history. Finish the tour by becoming a true whiskey connoisseur with a tasting of 3 (Classic) or 4 (Premium) different Irish whiskeys. Other experiences, such as the Whiskey Blending Experience and the Whiskey and Brunch experience are also available.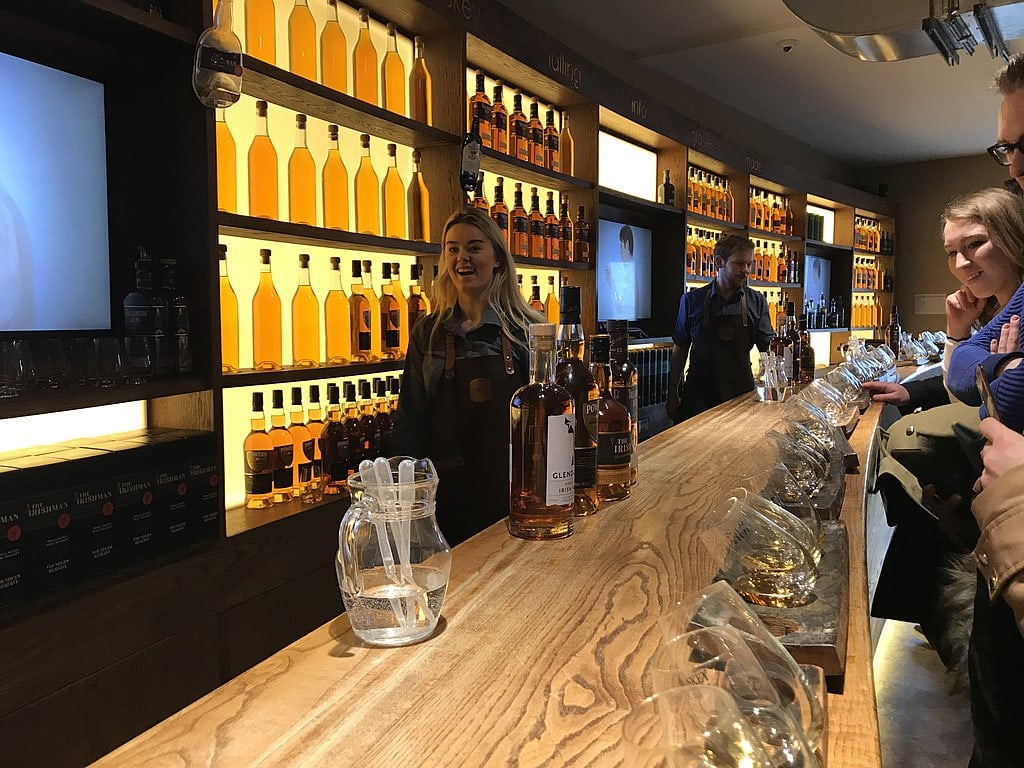 Irish Emigration Museum
The Irish Emigration Museum covers the history of the Irish diaspora and emigration to other countries. It was voted as "Europe's Leading Tourist Attraction" at 2019, 2020 and 2021 World Travel Awards.
Want to find out who your ancestors were and where they came from or want to fill out your Family Tree? Ask the resident genealogists.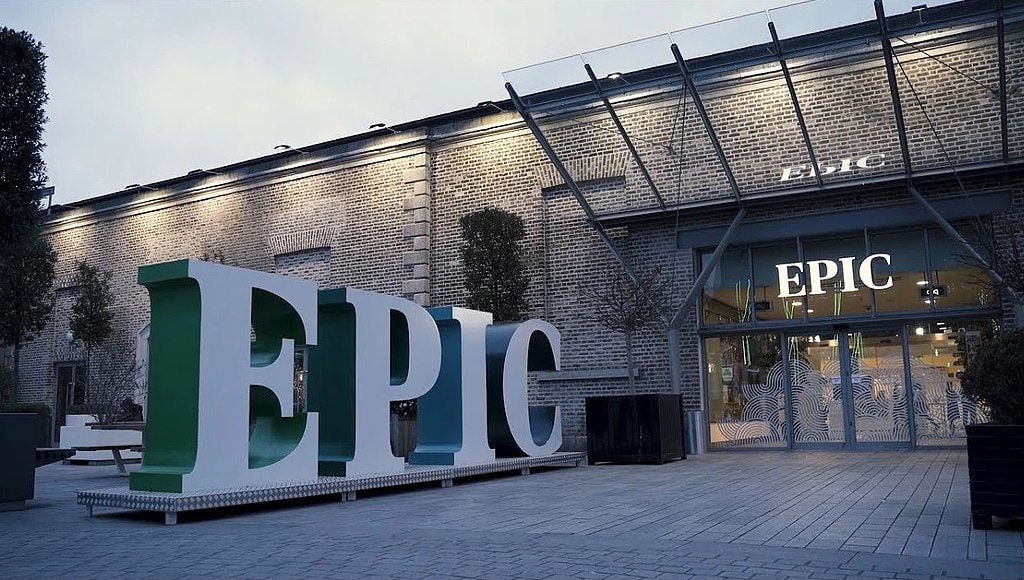 The Little Museum of Dublin
The Little Museum of Dublin is a local history museum situated at St Stephen's Green, Dublin, Ireland. The museum is located in an 18th-century Georgian townhouse. The Little Museum tells the remarkable story of the Irish capital. Today there are over 5,000 artefacts in the collection.
This 90-minute tour of 20 interactive galleries helps you go beyond the stereotypes to help discover what it truly means to be Irish. Here you will discover that what it means to be Irish expands far beyond the borders of Ireland through the stories of Irish emigrants who became scientists, politicians, poets, artists and even outlaws all over the world.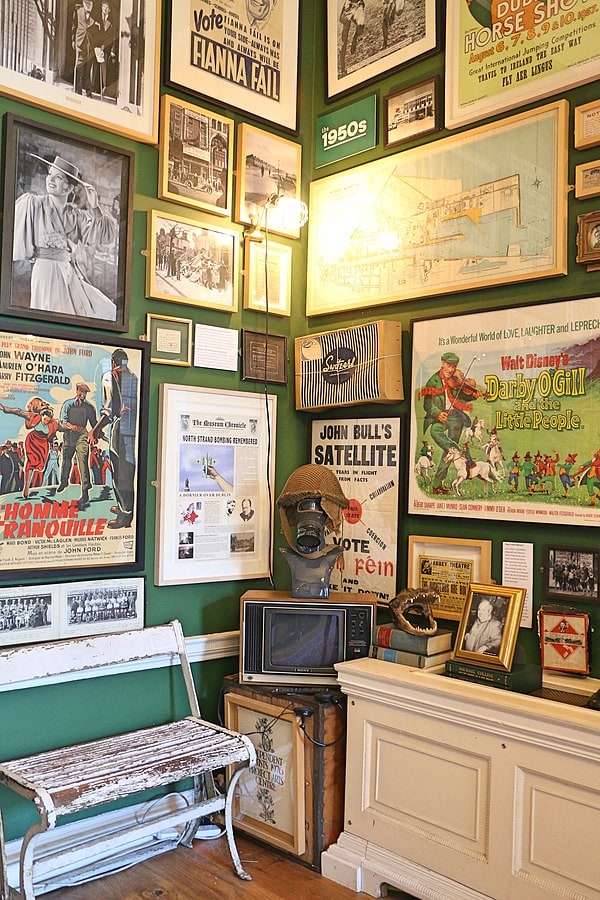 Dublin Writers Museum
The Dublin Writers Museum covers three centuries of Irish literature, with exhibitions showcasing the life, works, materials and personal items of some of the country's literary icons, from WB Yeats to Frank McCourt.
Did you know that In 2010, the UNESCO organization and the Creative Cities Network made Dublin a UNESCO City of Literature? This makes Dublin one of 7 cities of Literature in the world.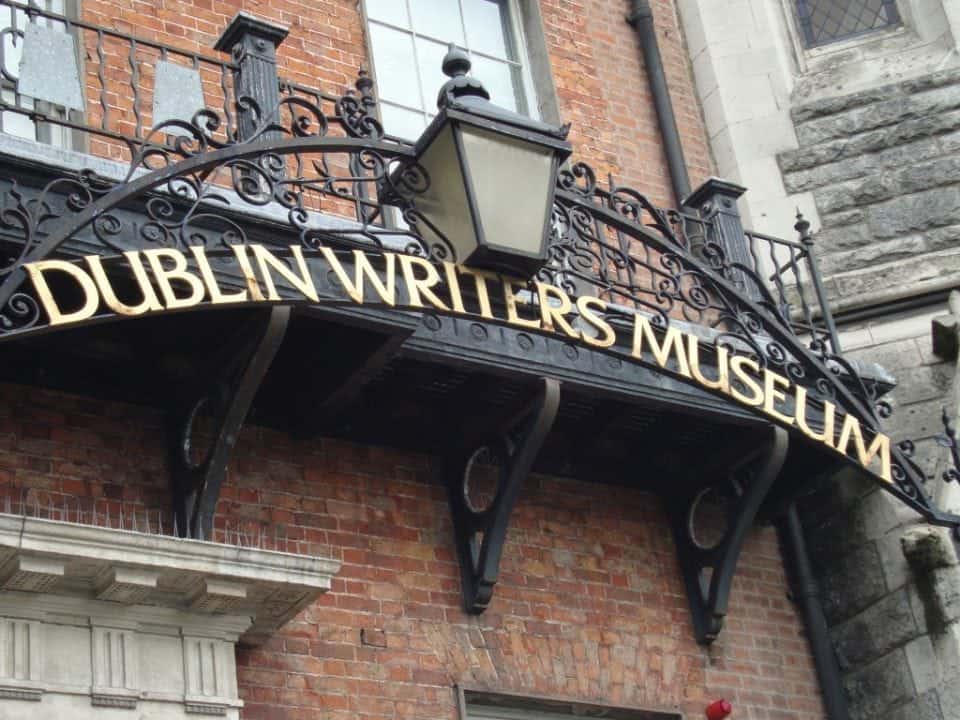 Jeanie Johnston Famine Ship
On Custom House Quay you will spot the Jeanie Johnston which is the only famine ship during those harsh times that did not have one death onboard for the seven years it transported the Irish to Canada. The tour of the ship re-creates the journey the Irish took and what they had to deal with on the journey.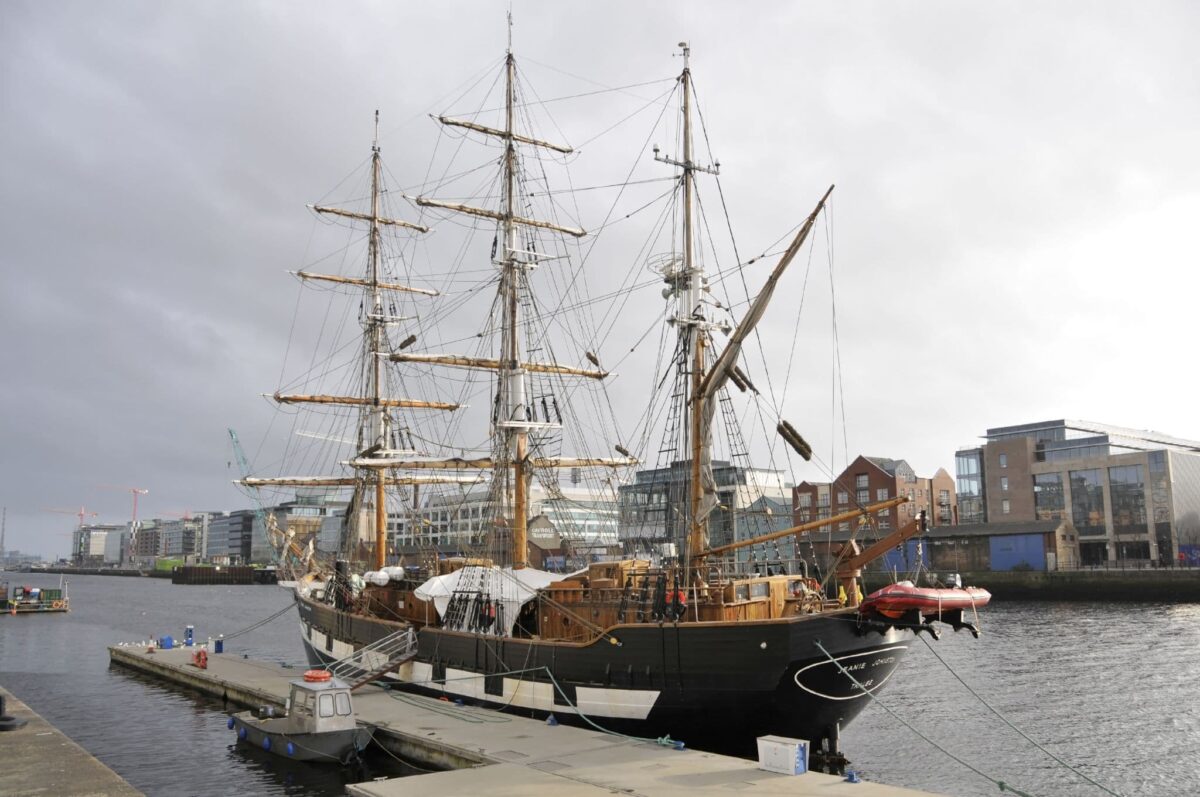 Kilmainham Gaol
A Dublin must-see is Kilmainham Gaol Museum this is the place where the Irish rebels were incarcerated. Accused of many crimes including the 1916 Easter Rising it was at Kilmainham that many lost their lives to a British firing Squad.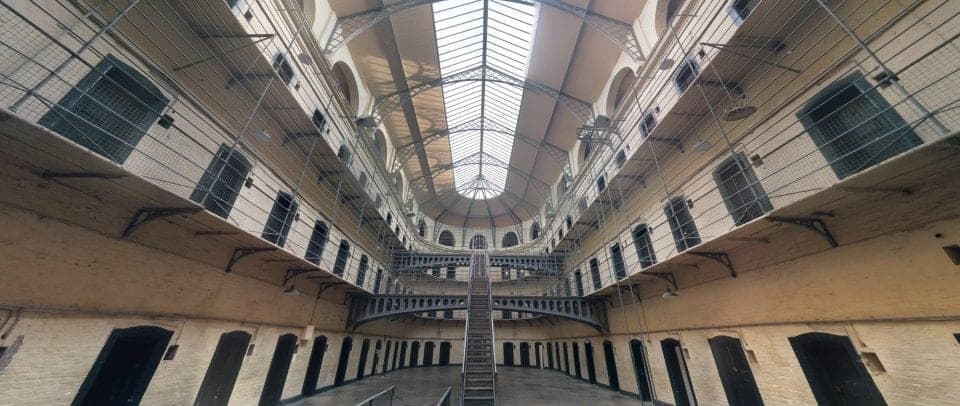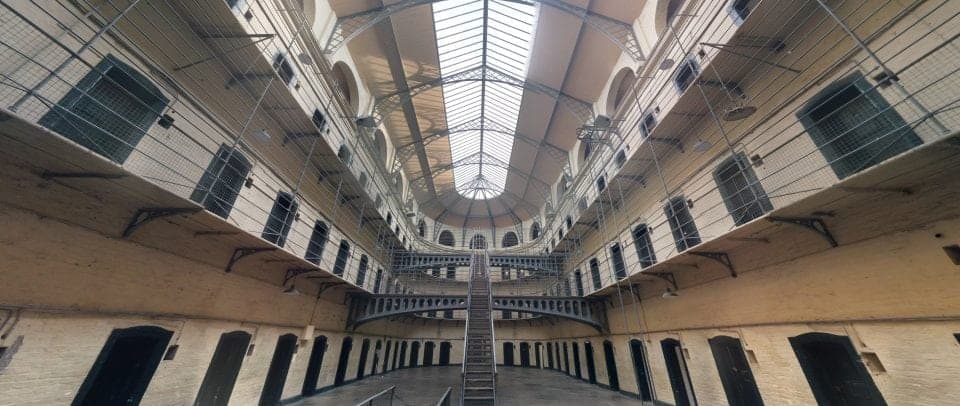 The Irish Jewish Museum
This is a real hidden gem for people visiting Dublin. The Museum preserves an important, though small, part of Ireland's cultural and historic heritage. The Museum contains a substantial collection of memorabilia relating to the Irish Jewish communities and their various associations and contributions to present-day Ireland. The Museum is an all-Ireland museum and its material is associated with the communities of Belfast, Cork, Derry, Drogheda, Dublin, Limerick & Waterford and relates mostly to the last 150 years.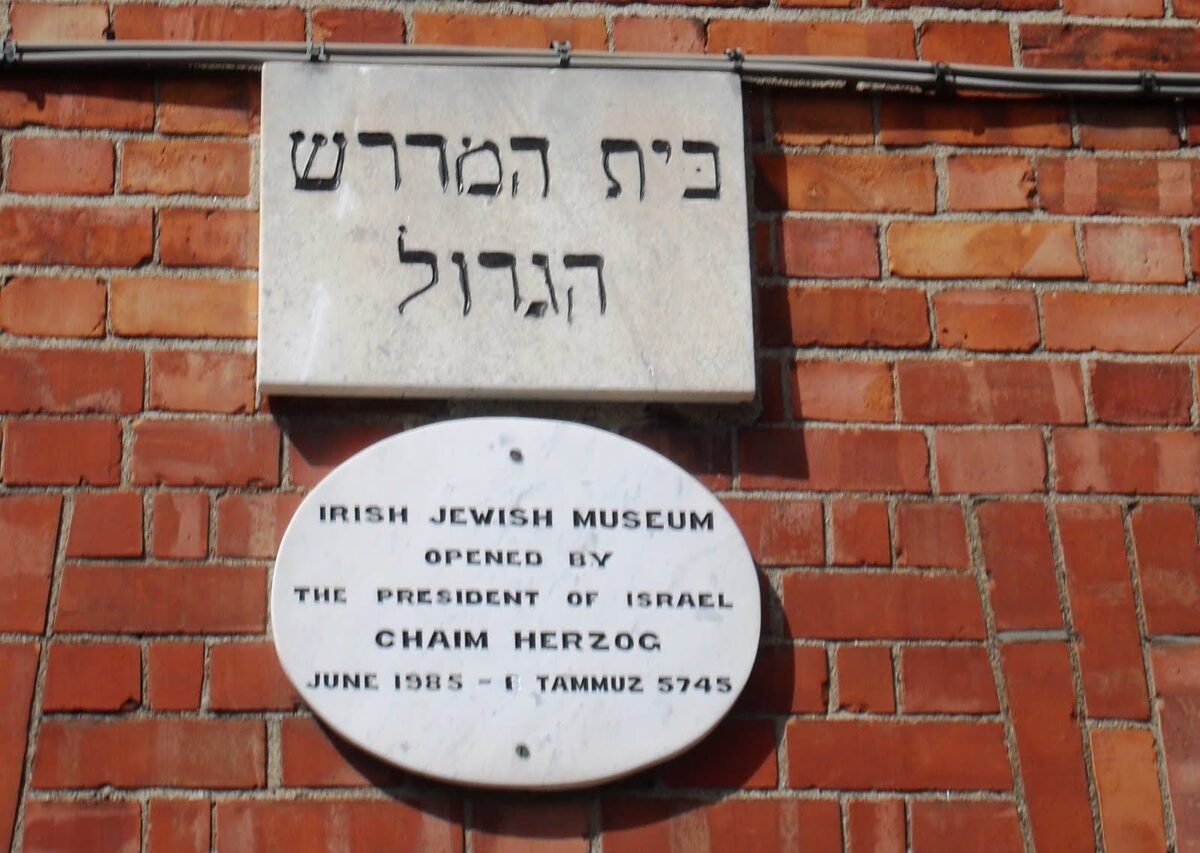 Glasnevin Cemetery Museum
While you are at the Botanic Gardens head over to the Glasnevin Cemetery where you can see the graves of many of Ireland's heroes and heroines. Take a look at the Museum or do some research on your Irish ancestors.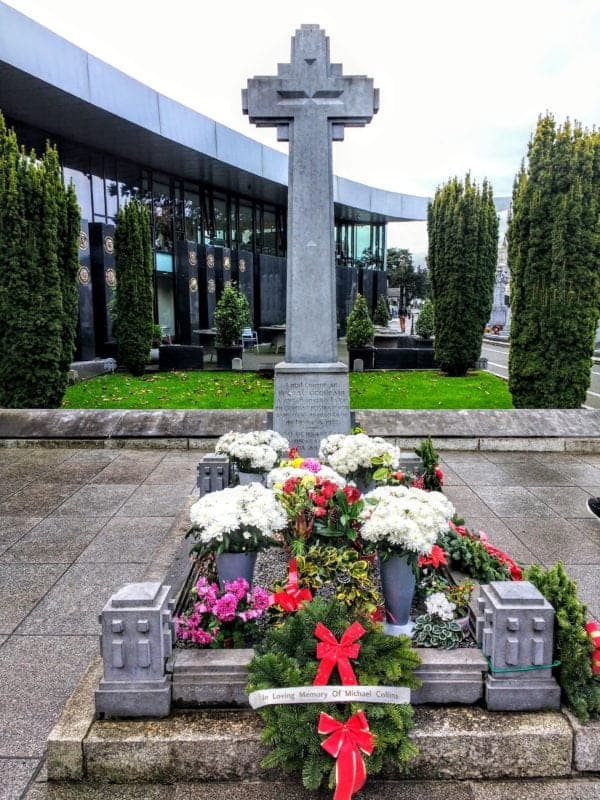 National Leprechaun Museum
One of the fun things to do Dublin Ireland for kids is head to the National Leprechaun Museum explores Irish folklore through stories and interactive exhibits about Irish fairies, and Irish myths and legends including the famous Irish leprechaun.
Dublinia: Experience Viking and Medieval Dublin
Dublinia is a fascinating interactive museum that explores the Ireland of long ago, focusing largely on its Viking and medieval history. Full of the fascinating history of how Dublin got its name and the Viking history of the area.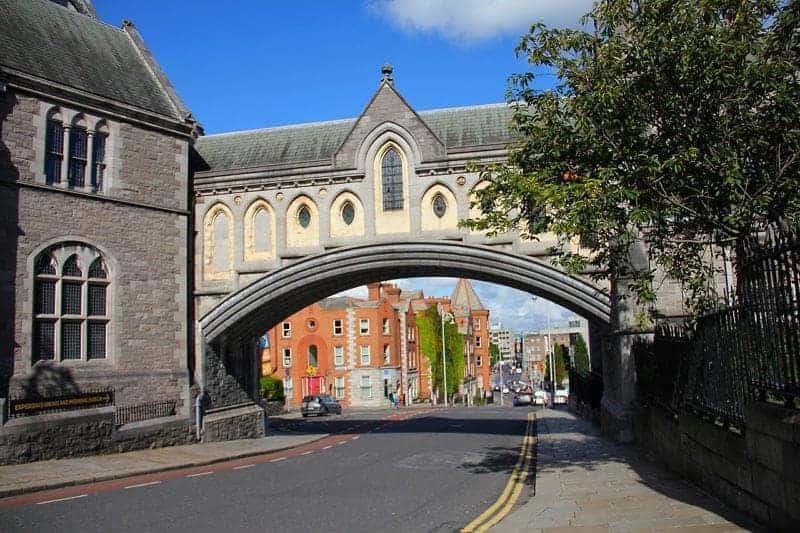 Churches and Cathedrals of Dublin
Christ Church Cathedral
Located in the heart of Dublin city centre, Christ Church was originally a Viking church and has been welcoming pilgrims and visitors for almost 1,000 years. This is an Anglican cathedral with a tiled medieval floor, vaulted ceilings and a stunning nave.
Take a tour of the Cathedral to find the crypt, the city's oldest working structure, or climb into the belfry and discover its world-famous bells. Other hidden treasures are waiting to be discovered: Strongbow's final resting place, the heart of St. Laurence O'Toole, a rare copy of the Magna Carta and the famous mummified cat and rat.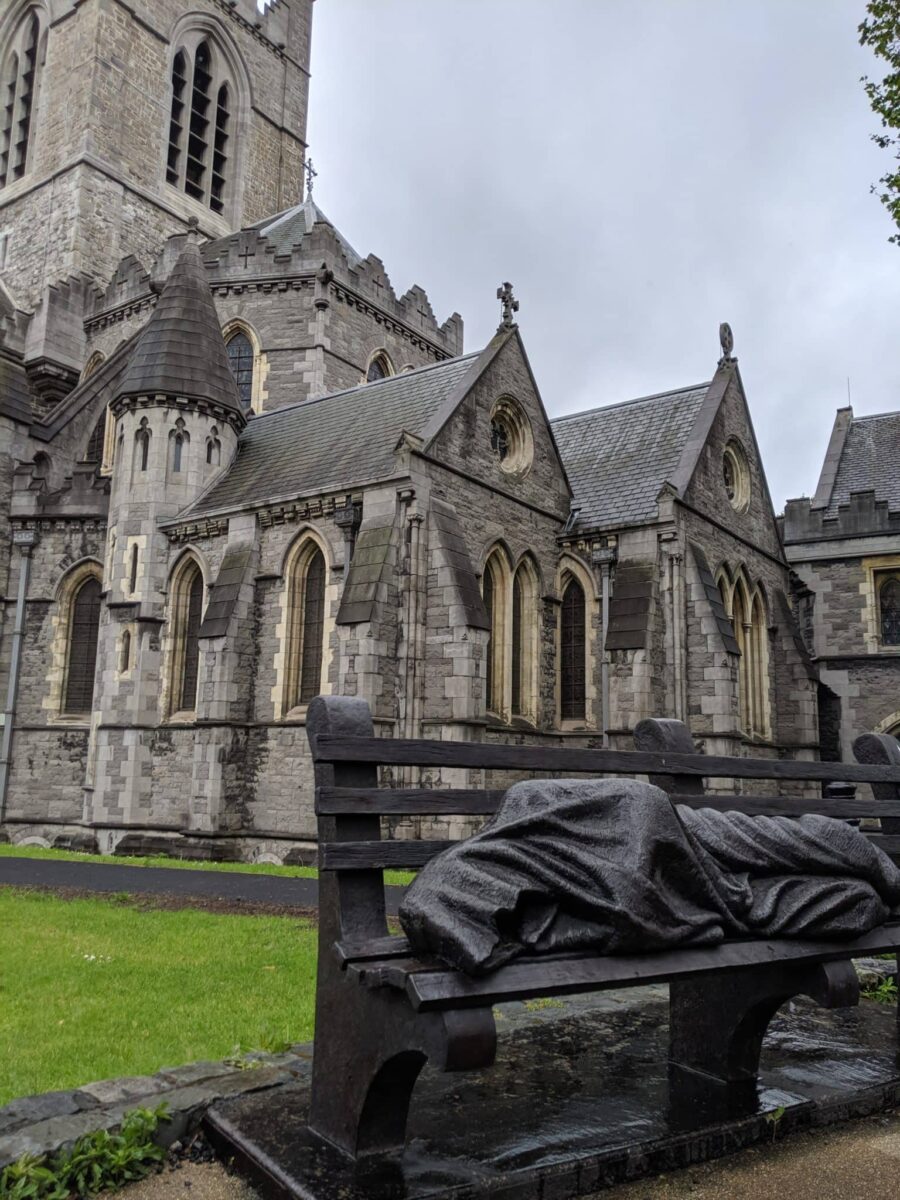 St. Patrick's Cathedral
Saint Patrick's Cathedral is the National Cathedral of the Church of Ireland. As the largest cathedral and one of the most important pilgrimage sites in Ireland, Saint Patrick's has been at the heart of Dublin and Ireland's history and culture for over 800 years.
St. Michan's Mummies
The foundations of St. Michan's date back to 1095, the church was originally built to serve the Vikings, who were still in Ireland. Caskets are strewn and tucked into niches in the walls but with the conditions in the crypt the coffins are disintegrating and in some of them you can see some of the remains. The main four "mummies" are the Unknown Woman, The Crusader, the Thief who is missing parts of both feet and his hand ( which was said to be his punishment) and The Nun.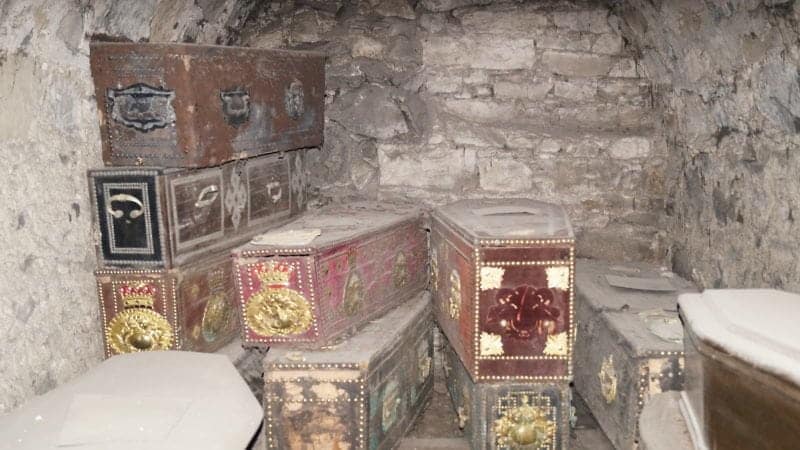 Visit St. Valentine
One of the coolest things to do in Dublin is look for St. Valentine. Not many Dubliners know this but Saint Valentine's remains are housed in a church on Whitefair Street. On November 10, 1836, the Reliquary containing the remains of St. Valentine was gifted by the Pope to Father Spratt who had preached in Rome.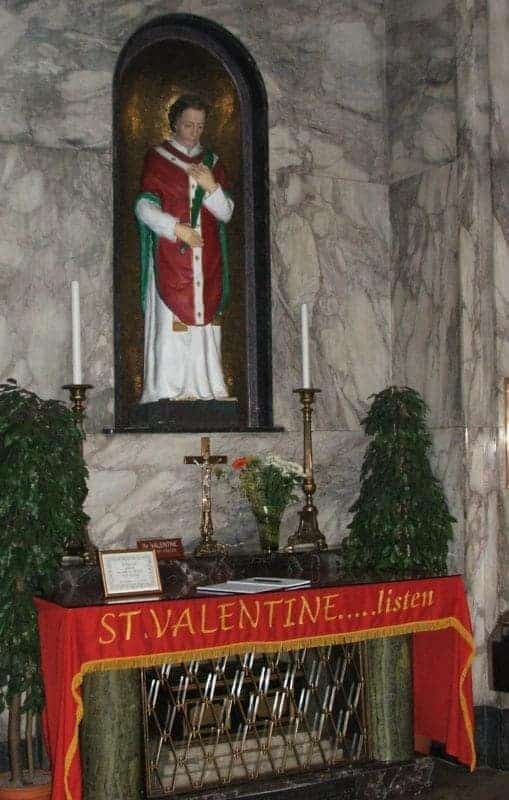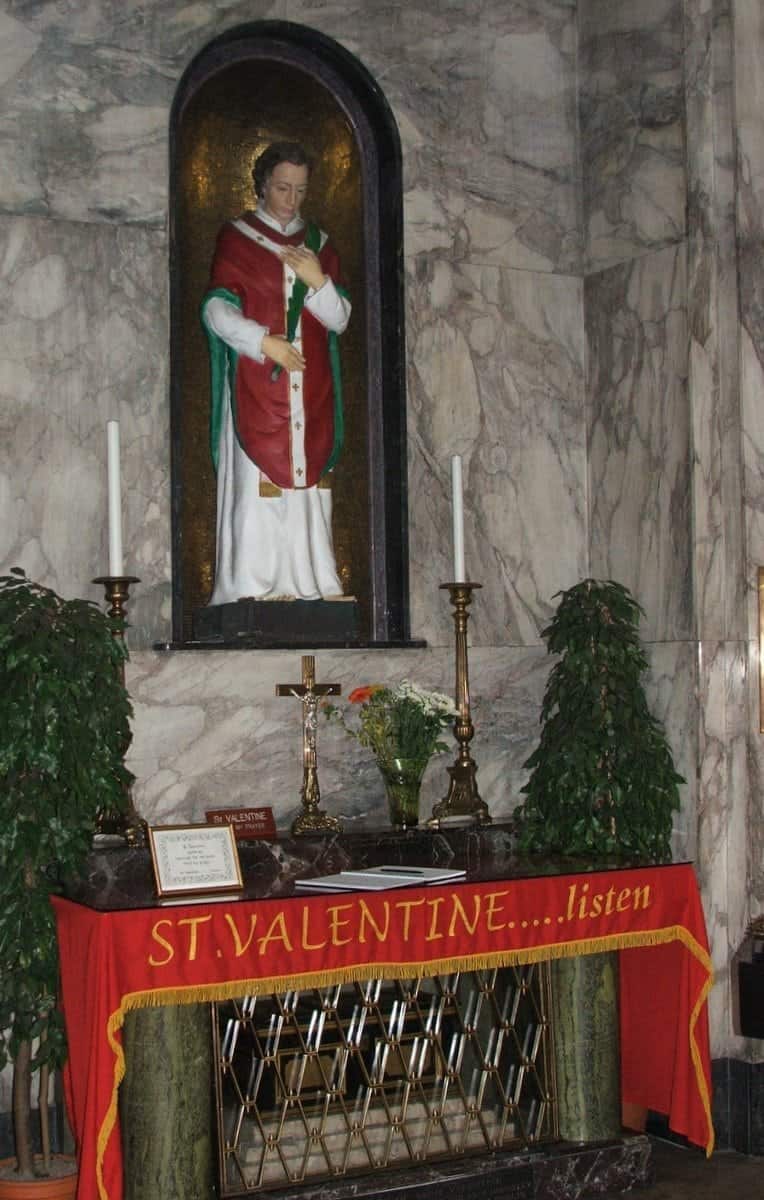 Dublin Attractions
Stephen's Green
Gorgeous on a sunny day. Half of Dublin lunches are here during the summer. Grab a sandwich and join them.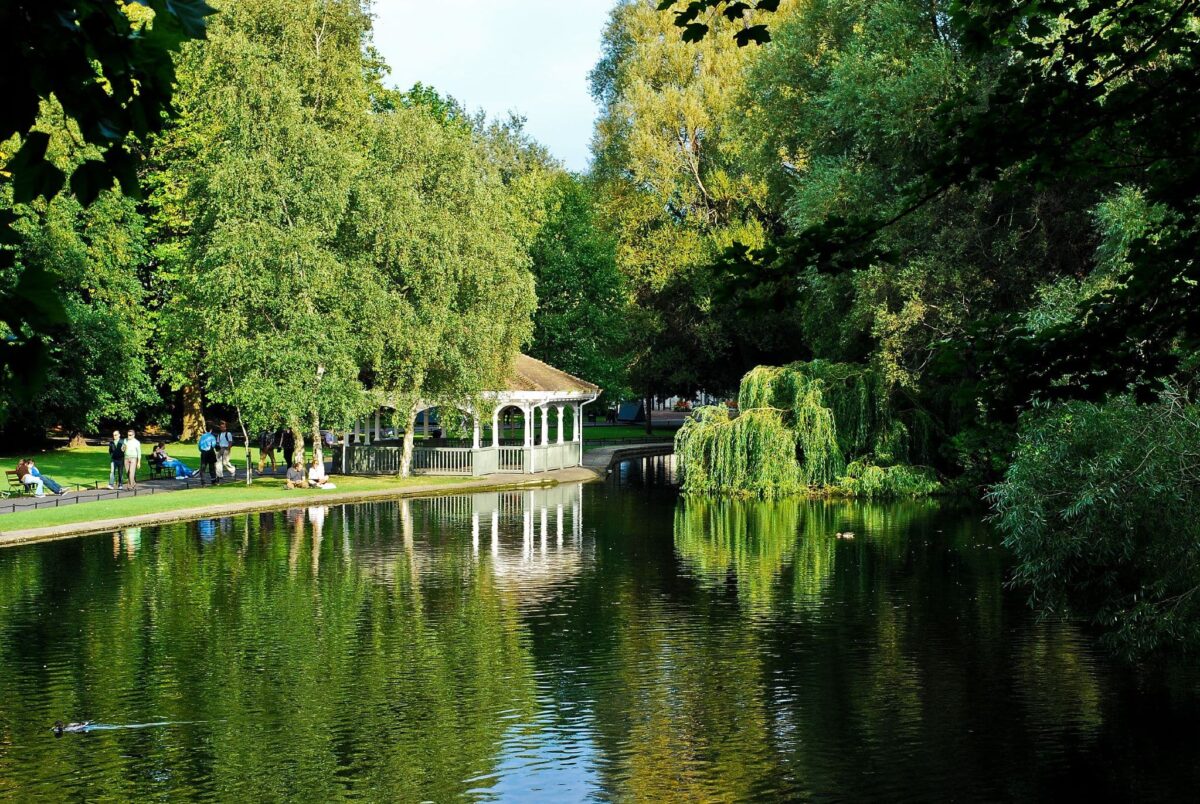 Merrion Square
Not as large as Stephen's Green but even more spectacular when the flowers are in bloom and surrounding the square are the beautiful Georgian houses and their multi-coloured doors.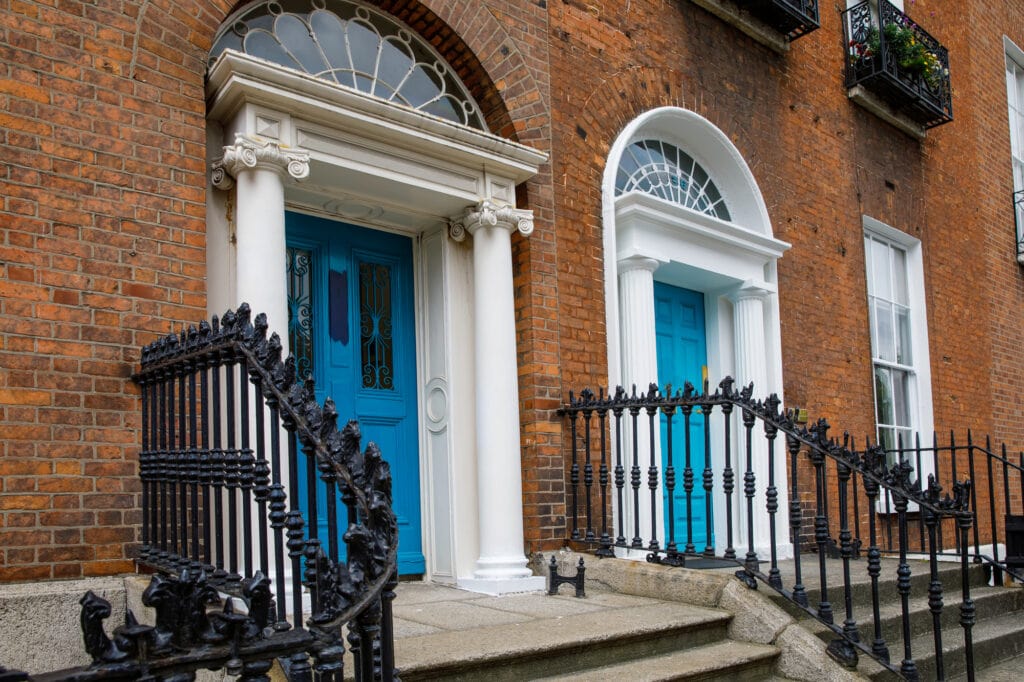 Grand Canal
Walk along the banks from Rathmines Bridge to The Old Schoolhouse bar and restaurant.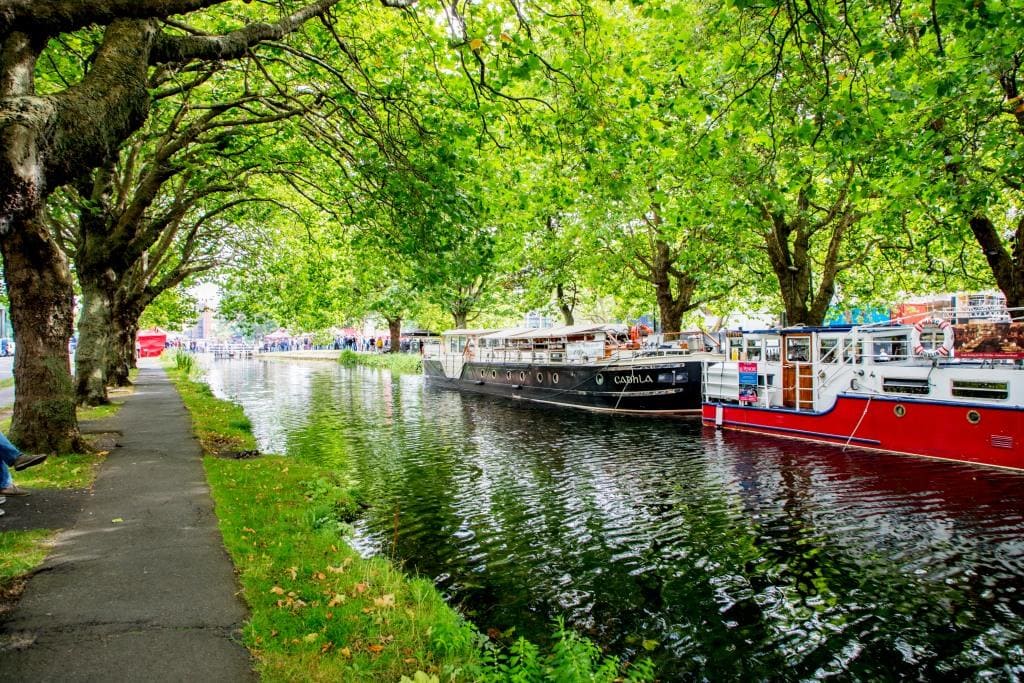 Dublin Castle
I'm going to add a great one to this list that I totally forgot about, Dublin Castle. If you want to know more have a read of Anisa and Russells's article on What you need to know about visiting Dublin Castle. It's a fascinating building to take a tour of.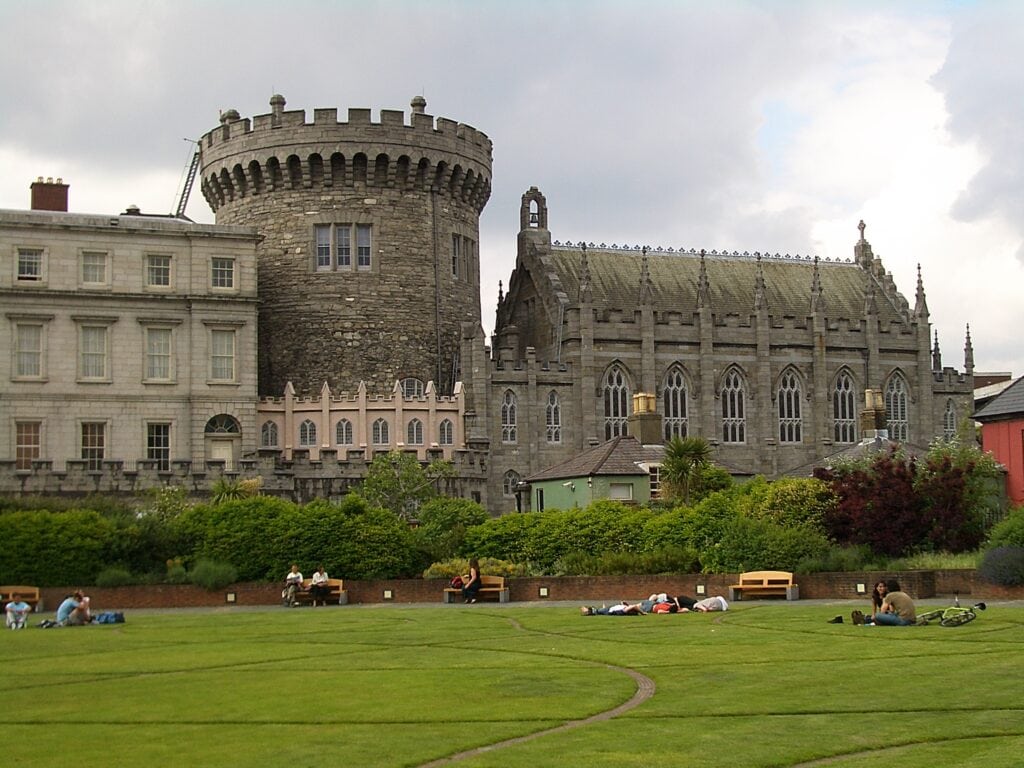 Street Art of Dublin
The Spire – The Monument of Light
Take a wander over to view the "Spire" Dublin's newest landmark and sculpture on O'Connell Street. Dubliners being Dubliners have nicknamed it the nail in the Pale, the stiletto in the ghetto, the pin in the bin, the stiffy by the Liffey, the spire in the mire, or the spike.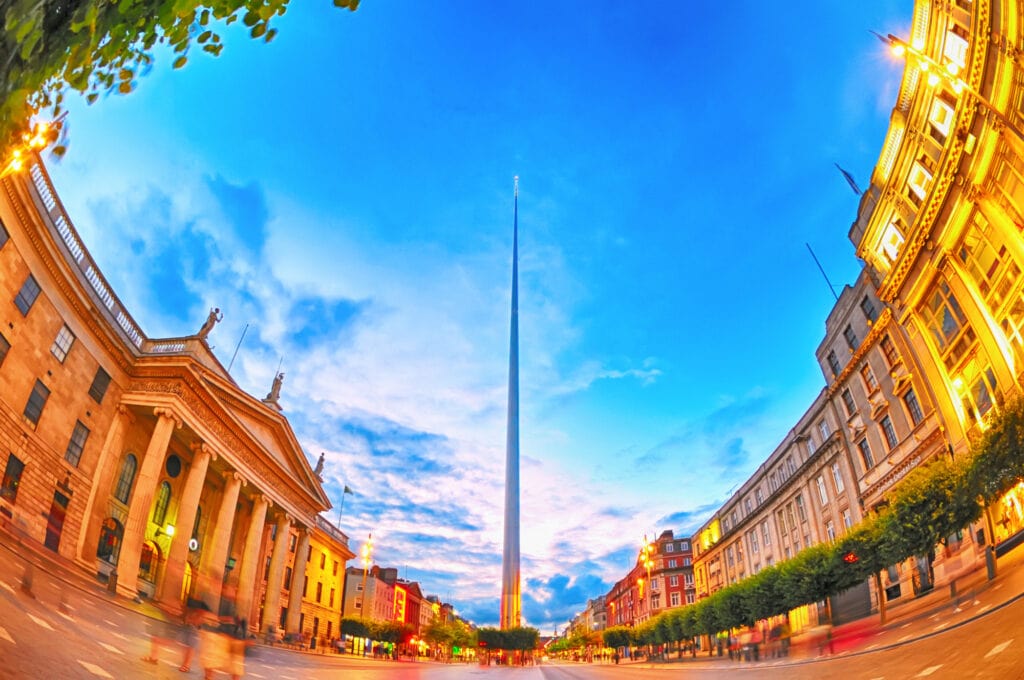 Molly Malone – the tart with the cart
The statue of Molly Malone on Suffolk Street is just a short walk from Trinity College and Grafton Street. Probably not a real person but a legend has grown up around a character from a song called Molly Malone who worked as a fishmonger but also as a working girl and died in one of the outbreaks of Cholera that regularly used to sweep the city of Dublin.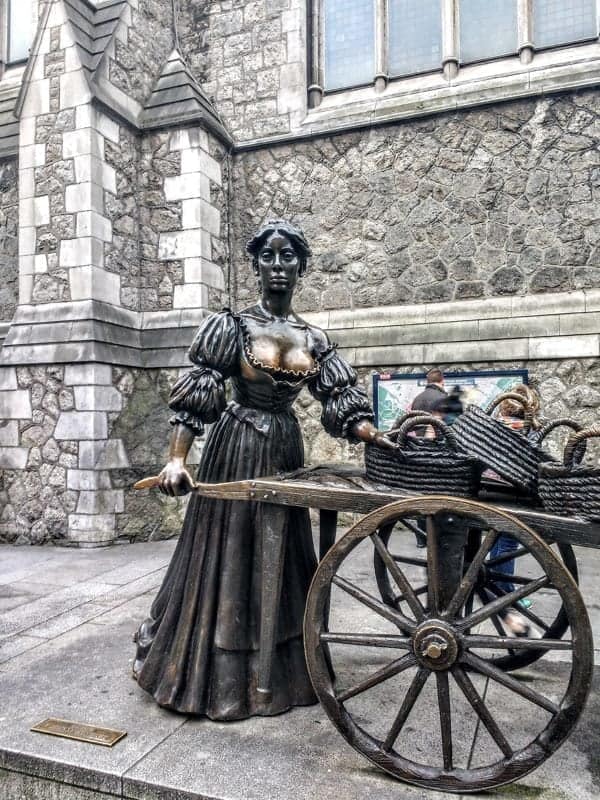 Things to do in Dublin – Dublin Tours
Old Jameson Distillery
A tour of Jameson's is a must for whiskey lovers. The tour covers all the basics and a good lesson in what differentiates Irish whiskey from other types of whiskey and in particular Jameson Whiskey. There is also a tasting at the end of the tour, so get in there and volunteer and you will be treated to an extended tasting of whiskies that is most educational. BOOK YOUR TOUR OF THE JAMESON DISTILLERY NOW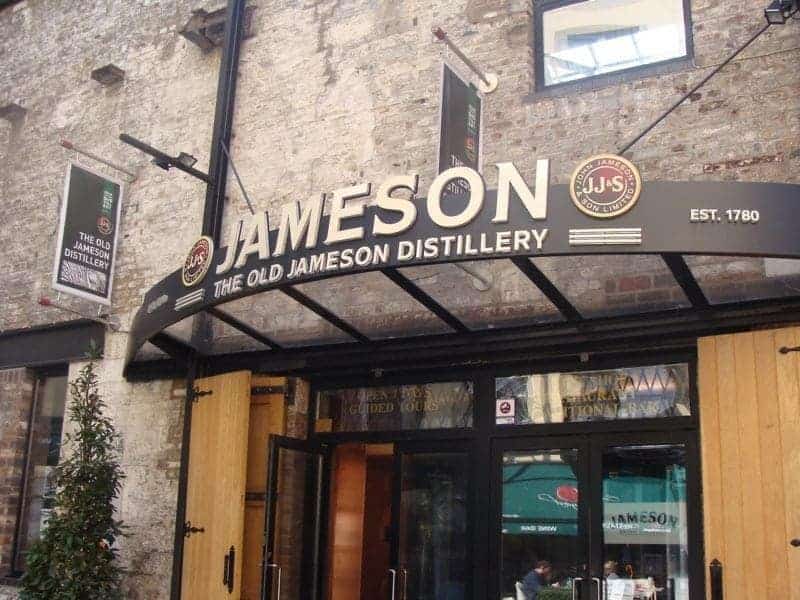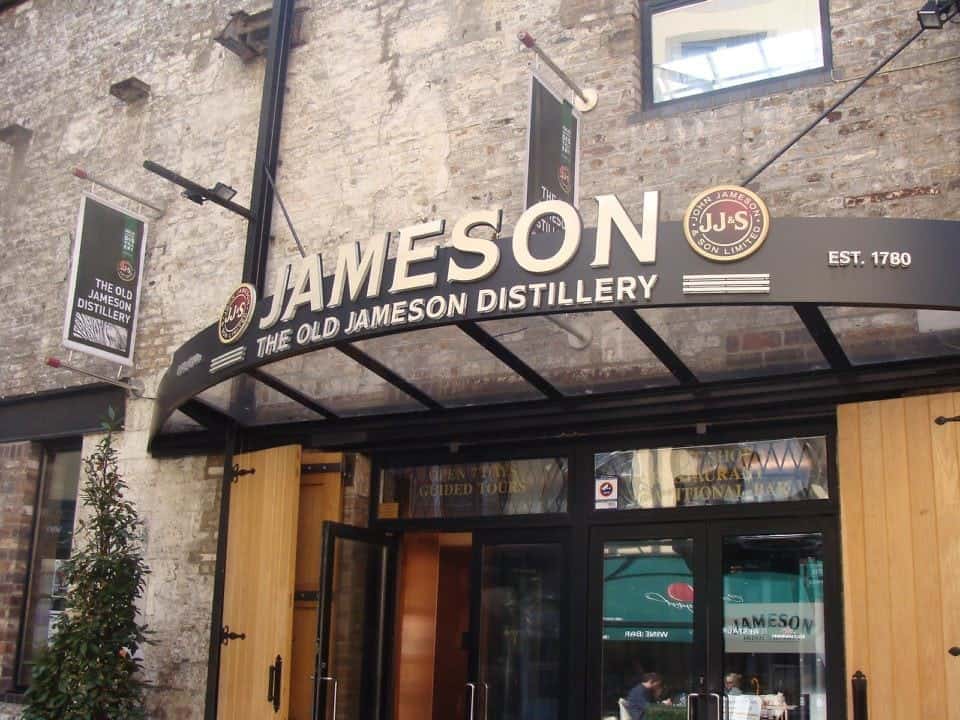 The Famous Guinness Storehouse Tour
This seems to be the one that everyone wants to see when they hit Dublin for a day. The Guinness storehouse tour is not based on seeing how they make Guinness it is more of a history of where Guinness began and the processes involved. It is an interactive tour but you don't see the brewery. You do get to go up to the Sky Bar and learn how to pour a pint of Guinness and you get some amazing views of Dublin it has to be said.
You can learn a lot more about the Guinness tour from Sav at Salt Water Vibes blog her post on the Guinness Storehouse Brewery Tour has all the details you need. BOOK HERE FOR AN EPIC GUINNESS STOREHOUSE TOUR – SKIP THE LINE & GET A FREE PINT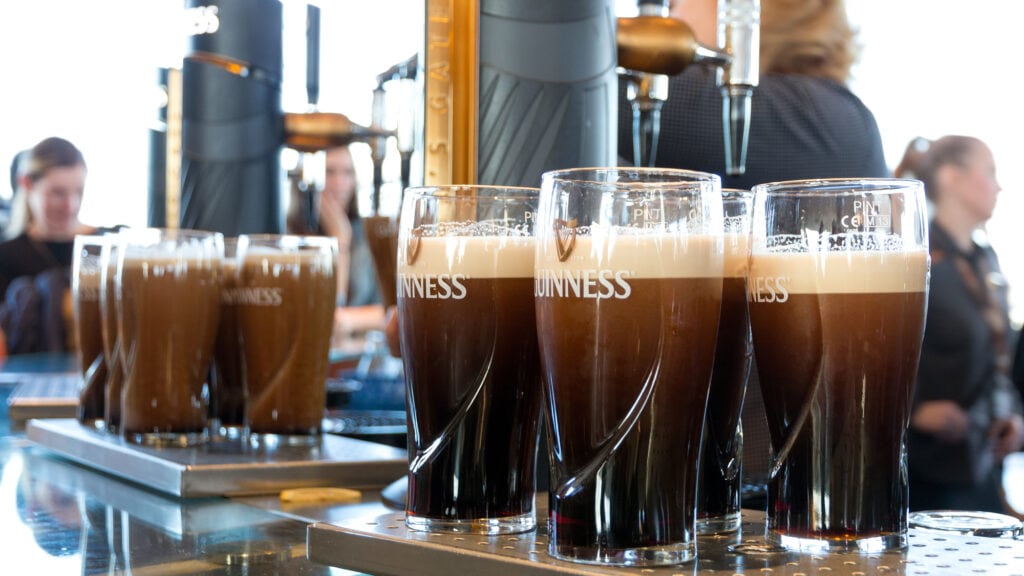 Dublin Ghost Tour
This is a gothic-style mobile theatre with a storyteller leading a spellbinding trip through Dublin's haunted streets. On this eerie tour, you will learn about Bram Stoker, Dr Clossy and his bucket of entrails, The Walking Gallows the Dolocher stalker and more. These tours are also done on the Ghost Bus Tour.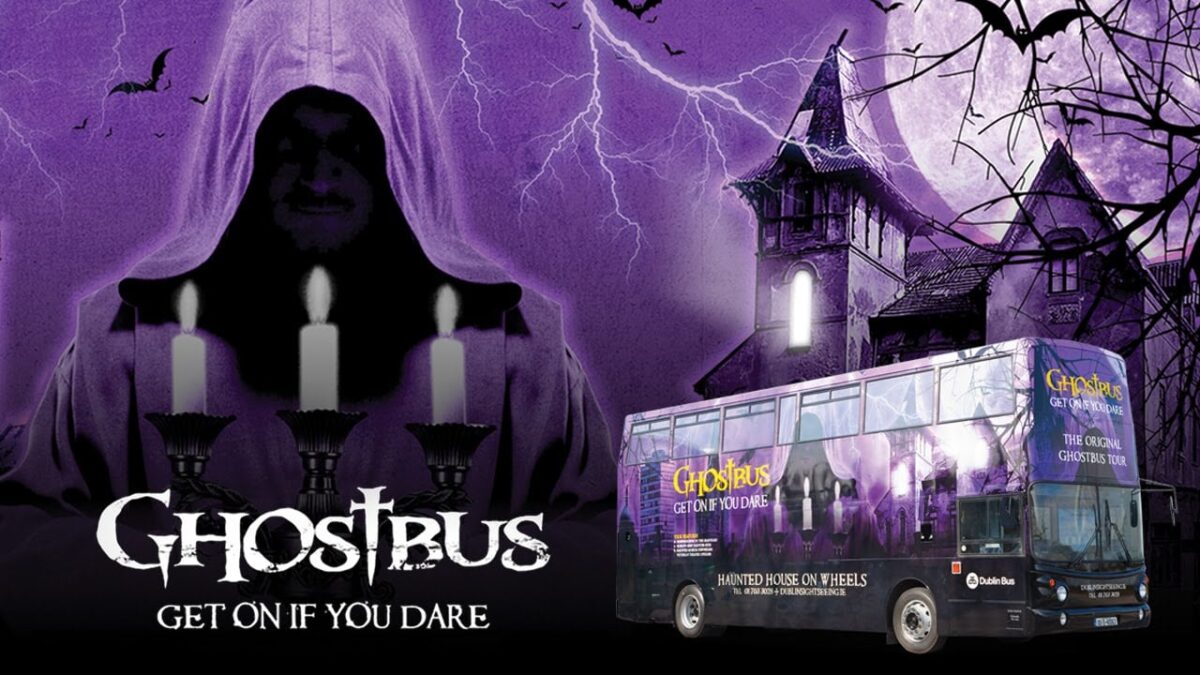 Alternatively, go for a relaxing stroll on your own Dublin is one of the most walkable cities in Europe. There are several websites where you can pick up copies of walking tour guides or even download apps to provide you with step-by-step directions. Tours include Dublin's Georgian district where you can stroll by Merrion Square's famous doors, or take the Dublin City tour from St. Stephen's Green down to the Quays. Here are some more places to see in Dublin.
Pub Crawls in Dublin
One of the top things to do in Dublin is, of course, to check out the pubs. From the 12 Days of Christmas to literary, haunted, musical and more, pub crawls are a fantastic way to not only get to know the Irish themselves but to make new friends and visit pubs you might just never see as a tourist.
The Traditional Irish Musical Pub Crawl
Generally, these are led by professional musicians who perform tunes and songs while telling the story of Irish music and leading you through a series of pubs that offer a wide variety of Irish music. The crawl will show you some pubs where local boys used to perform and treat you to some authentic Irish Trad music.
The Dublin City Pub Crawl
Learn how to pour the perfect pint of Guinness, experience some trad music get your free pints and tour some of Dublin's most authentic pubs. You may learn some Gaelic along the way and the crawl also includes entry to some after-hours nightclubs.
Literary Pub Crawl
Off the wall, book-themed pub tours take a walk through the famous writers' of Dublin. Avoiding most of the tourist clichés this crawl is a great evening of storytelling, gossip about writers and a great pint or two.
Discover Dublin's rich literary heritage while absorbing the convivial ambience of traditional pubs on a literary pub crawl. Wander Dublin's charming streets to visit sites and pubs that inspired some of the country's most famous writers; enjoy refreshing pints of locally brewed ale and sample local specialities (own expense), and put your newfound knowledge to the test in a fun-filled literary quiz at the end of your tour. Delve into Dublin's literary past and exciting pub culture with entertaining and informative actors during this enriching experience. Read more about Dublin Literary Pub Crawl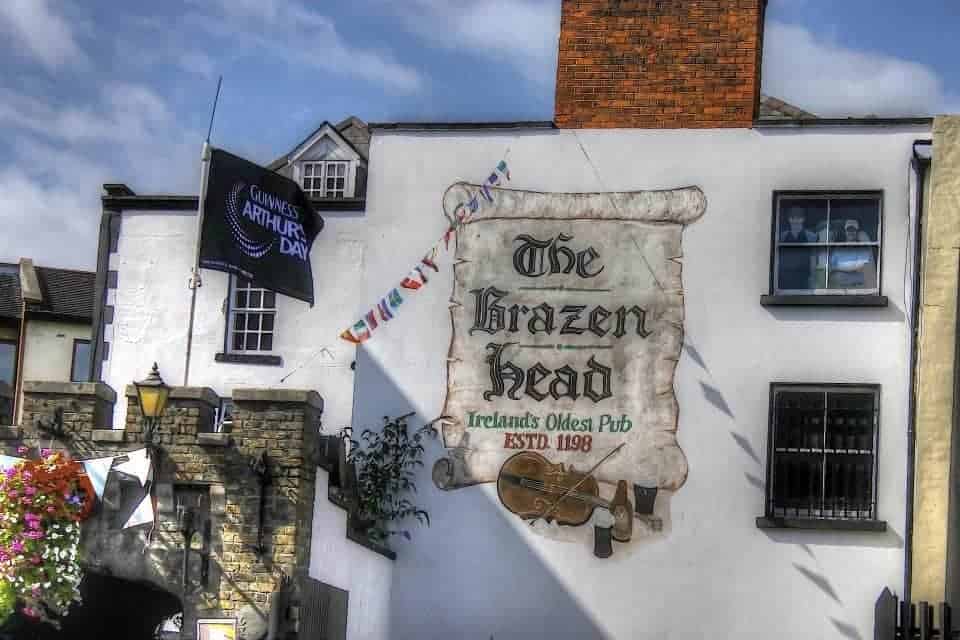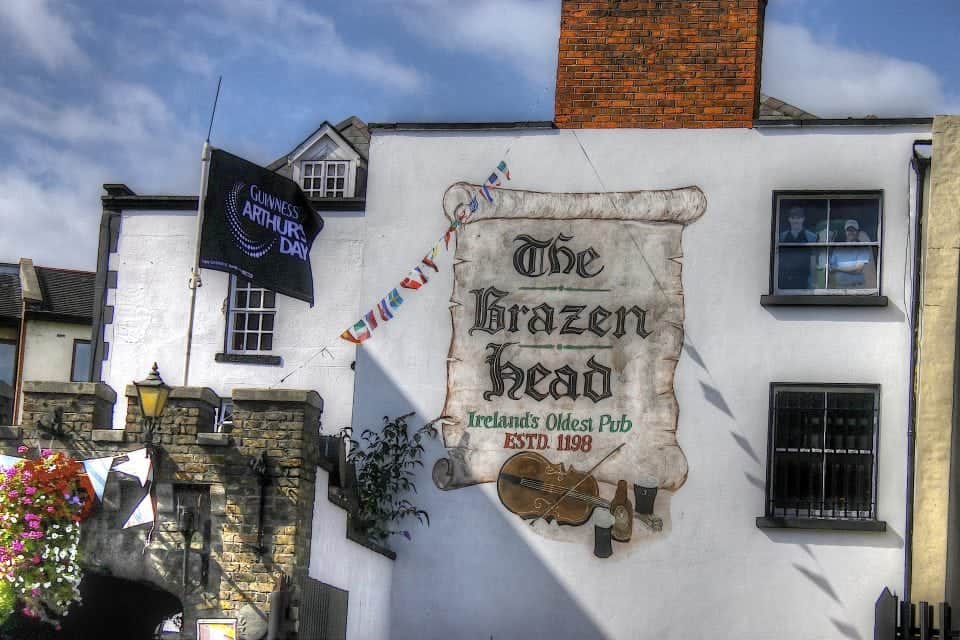 Backpacker Pub Crawl
A great tour for the youngster or hostel stayers this pub tour goes where the locals do and the guides work hard to avoid the usual tourist traps. Great guides, free shots lots of live music and drinking games make this a great tour for the under 25's. BOOK HERE FOR YOUR CRAZY PUB CRAWL TOUR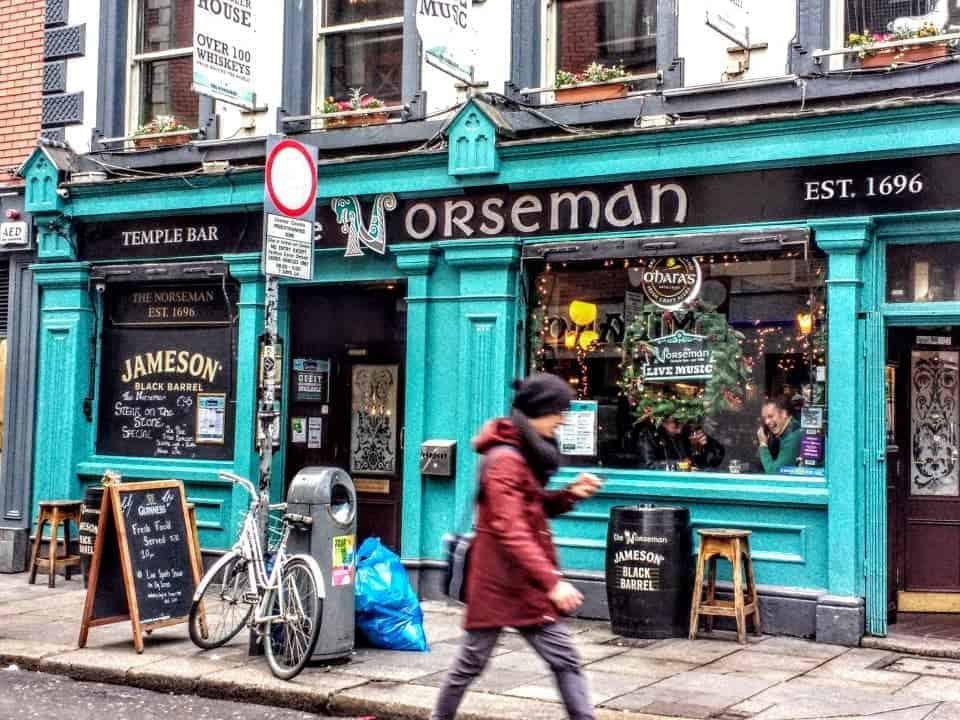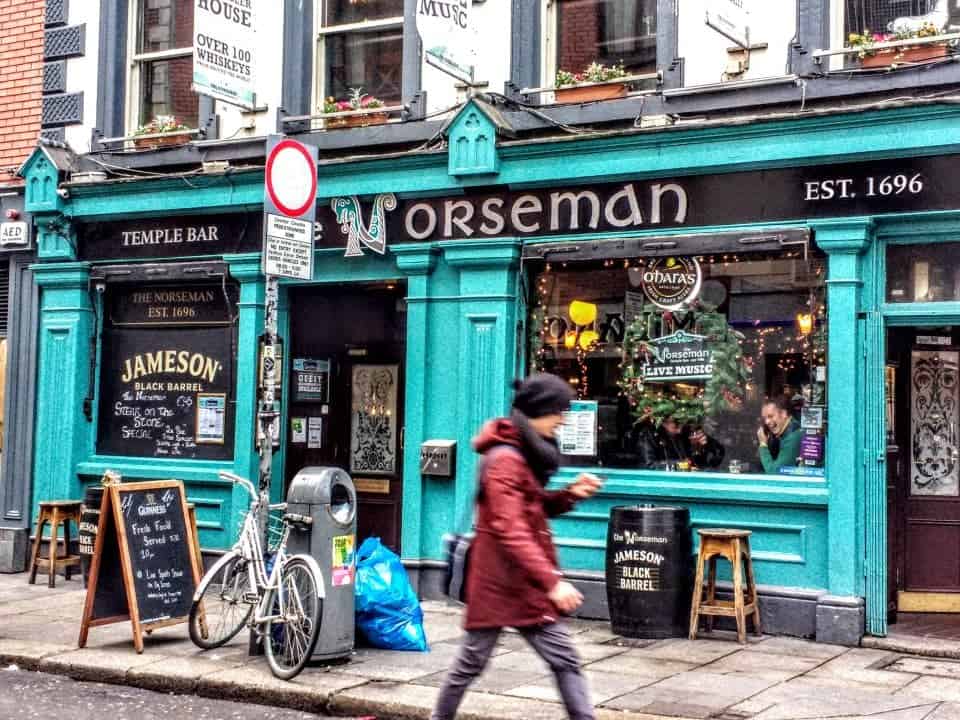 Whiskey Tasting Tour of Dublin
Sample the smooth taste of Irish whiskey on a tasting tour in Dublin. With a whiskey connoisseur, visit bars to try Ireland's finest varieties. Follow in the footsteps of Oscar Wilde and Jonathan Swift as you visit notable Irish bars around Dublin's city centre, learning about the drink's history along the way. Read more about the Whiskey Tasting Tour of Dublin
Dublin Pub Crawl
Dublin is where pubs are born. Some don't survive, many leave the Irish shore, and several have mid-life crises, but few are ageing as gracefully as the stable pubs that bestow so much character on Dublin. Avoid tourist traps and fake 'Irish' pubs! Follow in the footsteps of Irish literary giants like Patrick Kavanagh, Flann O'Brien and Brendan Behan. If Dublin has hidden gems, they're the pubs that don't advertise to tourists. Read more about Dublin Pub Crawl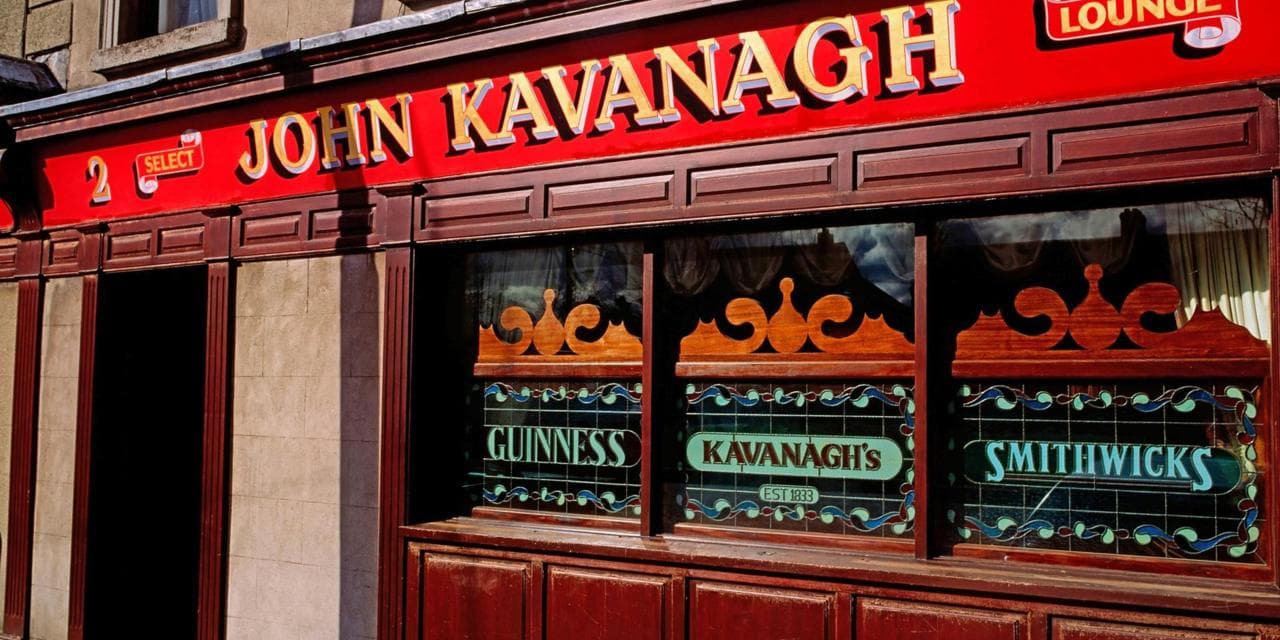 Walking tours of Dublin
You may have noticed that Temple Bar is missing from this list of 22 things to do in Dublin, that is because you will end up in Temple Bar at some point during your tour of Dublin. It is an overpriced and very touristy area that charges far too much for a pint of Guinness. Having said that you will find loads of interesting places to take your Instagram photos of but you don't need to pay anything for a trip down the Temple Bar.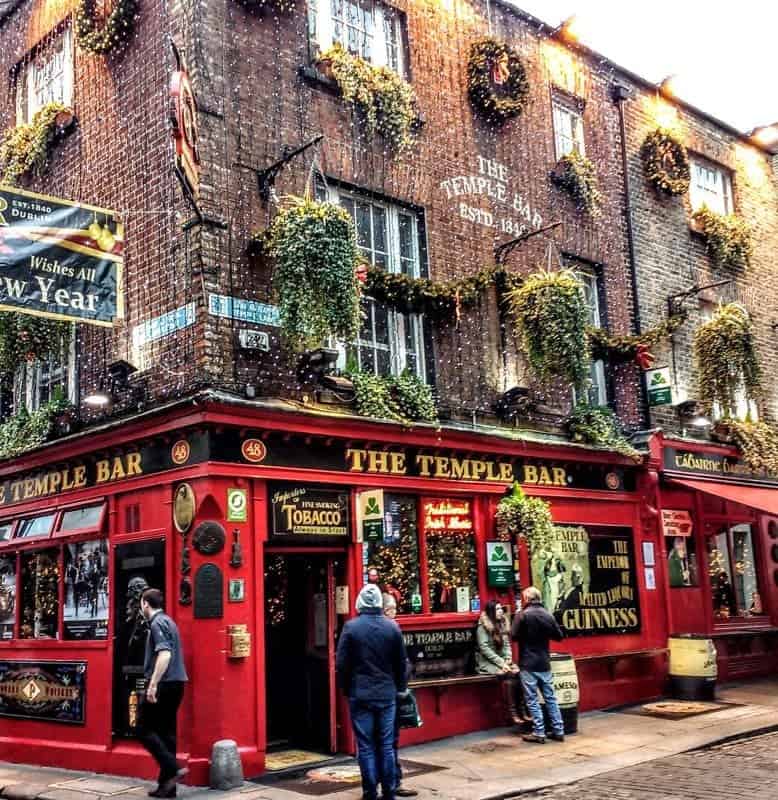 There are many walking tours of Dublin they range from absolutely free to around €15 Euros each you can take the following tours:
1916 Rebellion Tour
A highly acclaimed free tour and very entertaining even if you are unfamiliar with the history.
Hidden Dublin Walks
Hidden Walks deals include medieval Celtic Christianity shown through the horrors of the bubonic plague, the characters of the 19th century. The tour winds its way up the Dublin Mountains towards the burnt-out shell of a haunted hunting lodge – The HellFire Club. Dating from 1725 it was known for its association with Satanism, the supernatural and the occult.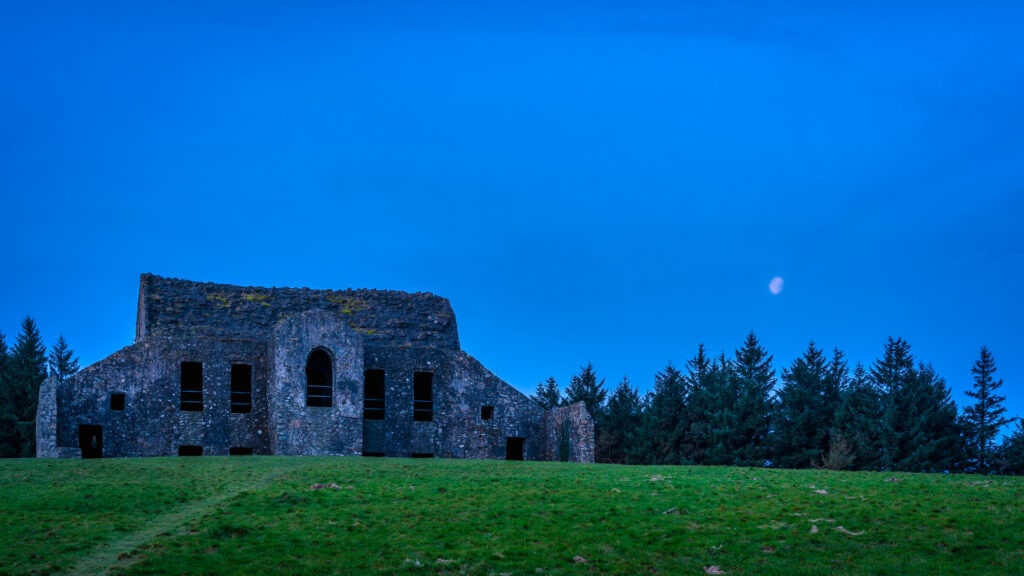 Le Cool Walking Tours
The tours incorporate all the staples of the new "cool", from pop-up shops, bars and restaurants, to new collectives, graffiti art, street performance, and what they call 'living culture" moments. This is a two-hour tour where you can find out what is new, and interesting and learn about emerging economies, music and literature in Dublin's creative streets. BOOK HERE FOR GREAT WALKING TOURS OF DUBLIN
Foodie Tours in Dublin
Fab Food tours do some great walking foodie tours of Dublin. Touring street markets, speciality gourmet stores, street food vendors and small intimate venues that are bringing new international and contemporary tastes to Dublin. As you enjoy the food, you'll also learn a little about the culture and history of each neighbourhood. Try some traditional Spice Bag after the pub or a full Irish breakfast.
Those familiar with the city will be amazed to discover food outlets, and tasty surprises they never knew existed, and visitors will leave with up-to-date insider knowledge of the best of what is happening food-wise in Ireland.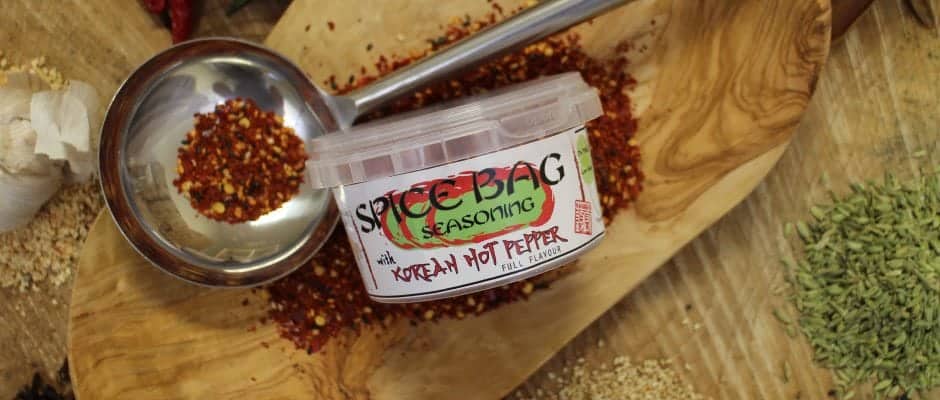 Dublin Coastal Craft Beer and Seafood Trail with a Local
Known for its bounty of seafood, bars, restaurants and, importantly, beer, the small historic fishing village of Howth is perched on the coast just a short drive from downtown Dublin. Join in a guided half-day tour, featuring a freshly-caught two-course seafood lunch and a selection of North County Dublin's finest craft beers.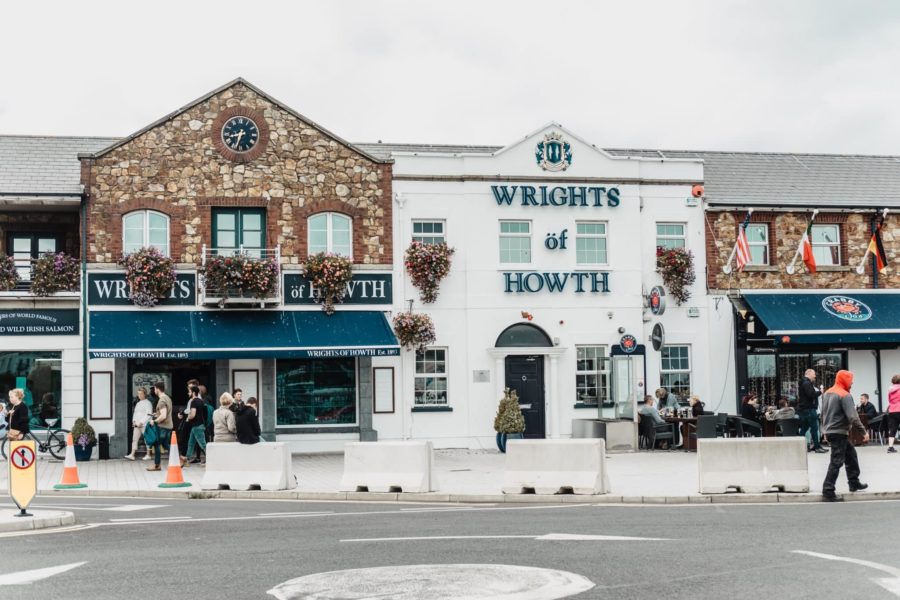 With this tour, discover the rich Norman and Viking history of medieval Ireland. Discover some of Howth's less-known eateries and bars, popular with locals Sample Ireland's freshest seafood: Dublin bay prawns, Portavogie shrimp, Oysters, Gambas, and more Hear of Norman and Viking invasions and discover legends from 12th-century Howth Walk across Howth Harbour and watch fishing boats return with the latest catch. Read more about Dublin Coastal Craft Beer and Seafood Trail with a Local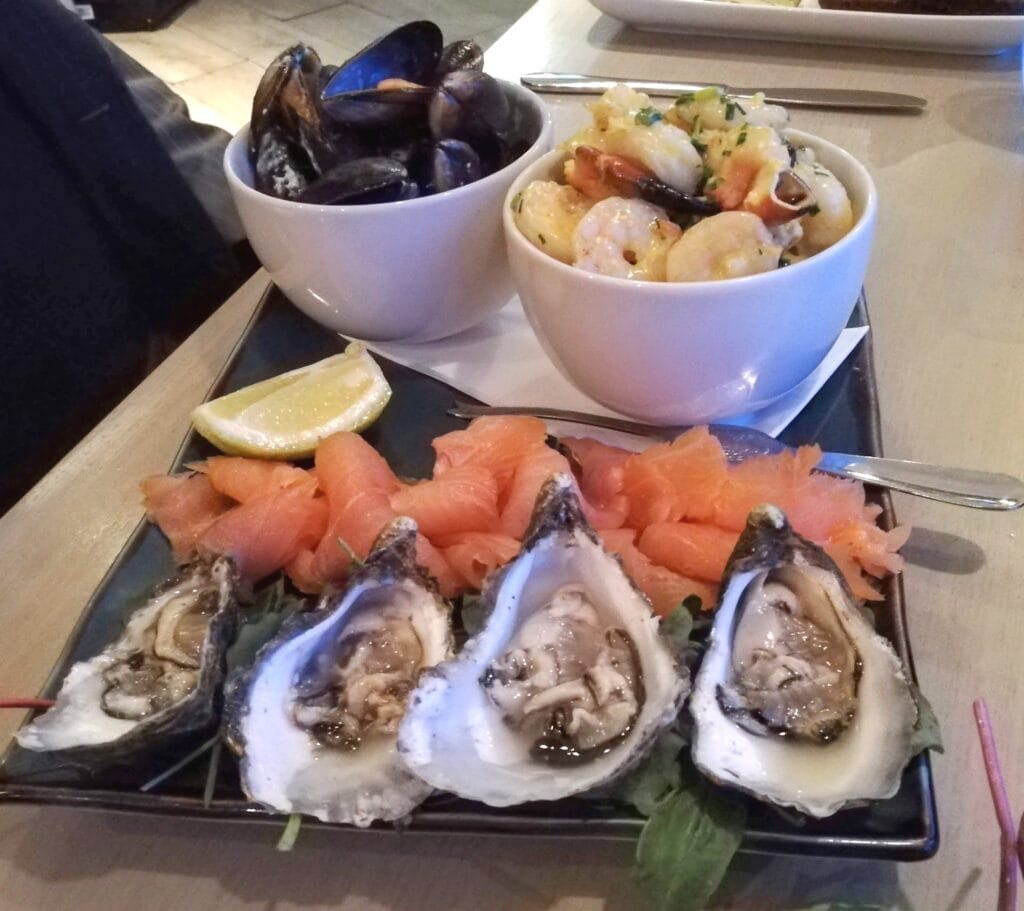 Delicious Dublin Food Tour
Discover Dublin's burgeoning culinary culture—and visit a number of the city's characterful eateries—on this small-group walking tour. Be sure to arrive hungry: this lunchtime tour kicks off in the late morning and includes a number of samples. Try local cheeses and chocolates, drop by bakeries and food halls, and head off the tourist trail when you visit venues that locals love. As you go, learn more about Ireland's gastronomic history. Get off the tourist trail and see another side of the city Learn all about Ireland's rich food culture from your guide. Read more about Delicious Dublin Food Tour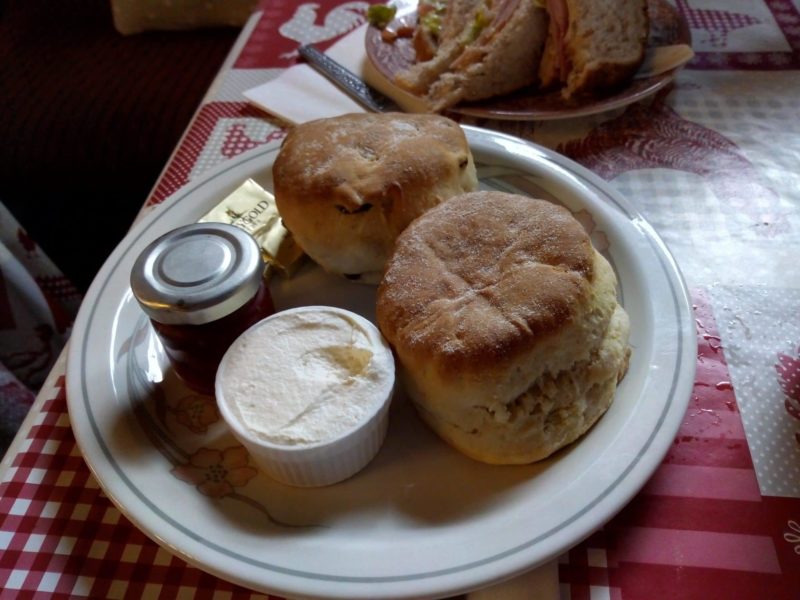 Dublin Secret Food Tour w/ Private Tour Option
Eat like a true Dubliner on this small-group Dublin food tour. With your guide, seek out authentic pubs, cafés, food shops, and markets, and savour Irish specialities including a traditional breakfast, artisanal cheeses, ice cream, and more. Pair your tastings with an Irish cream liqueur and another tipple, admire some of Dublin's hidden gems and learn about its culinary heritage as you eat and explore. The tour is limited to 12 or fewer. Read more about Dublin's Secret Food Tour w/ Private Tour
Traditional Music & Dinner Tours Dublin
The Irish House Party Dinner and Show Dublin
Immerse yourself in a night of traditional food and entertainment at the Irish House Party in Dublin. You'll experience one of the city's best ways to spend an evening at this dinner-and-show event complete with authentic Irish fare, diverse music, dancing and storytelling. Enjoy some traditional Irish food like Guinness stew and Baileys-infused chocolate cake, and sing and dance the night away with a talented group of performers. Read more about The Irish House Party Dinner and Show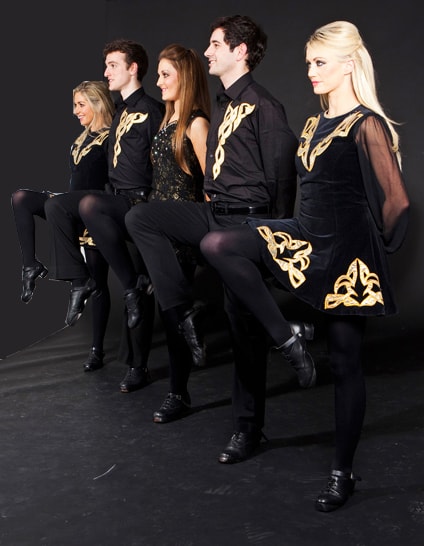 Traditional Irish Night Show Ticket in Dublin with optional Dinner
Enjoy an evening of traditional Irish food, music and dance with an Irish show at the Belvedere in Dublin. Get set for a night of non-stop entertainment as professional Irish folk musicians and dancers take to the stage to perform Irish dances, jigs and reels. Tuck into a delicious 3-course dinner of typical Irish cuisine, sip a pint of Guinness (own expense) and maybe even get up on stage to try your hand at Irish dancing. Read more about Skip the Line: Traditional Irish Night Show Ticket in Dublin with optional Dinner
Hikes and walks near Dublin
Howth Head Hike
The best walk within Dublin's limits is Howth Head. Grab a DART from Tara Street Station to Howth on Dublin's north side (30 mins). Walk to the end of Howth along the waterfront following the road up and to the right at the end of the harbour. Keep following the coast and you will find yourself on a wide unpaved path that runs right around Howth Head. The walk has splendid sea views and is guaranteed to clear your head.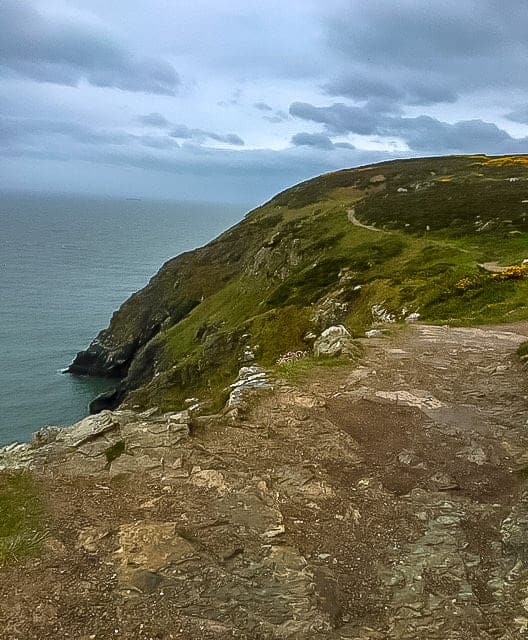 Dun Laoghaire Hike
A second, more traditional and less taxing option is to walk the pier at Dun Laoghaire, which extends more than a mile out into the Irish Sea. Again, a DART from Tara Street – this time to the south – will get you there.
Bray Cliff Walk
This is another stunning coastal path that takes you 7km along the cliffs between Bray and Greystones. If you want to go one way from Bray, for example, you can hop on the DART to take you back from Greystones.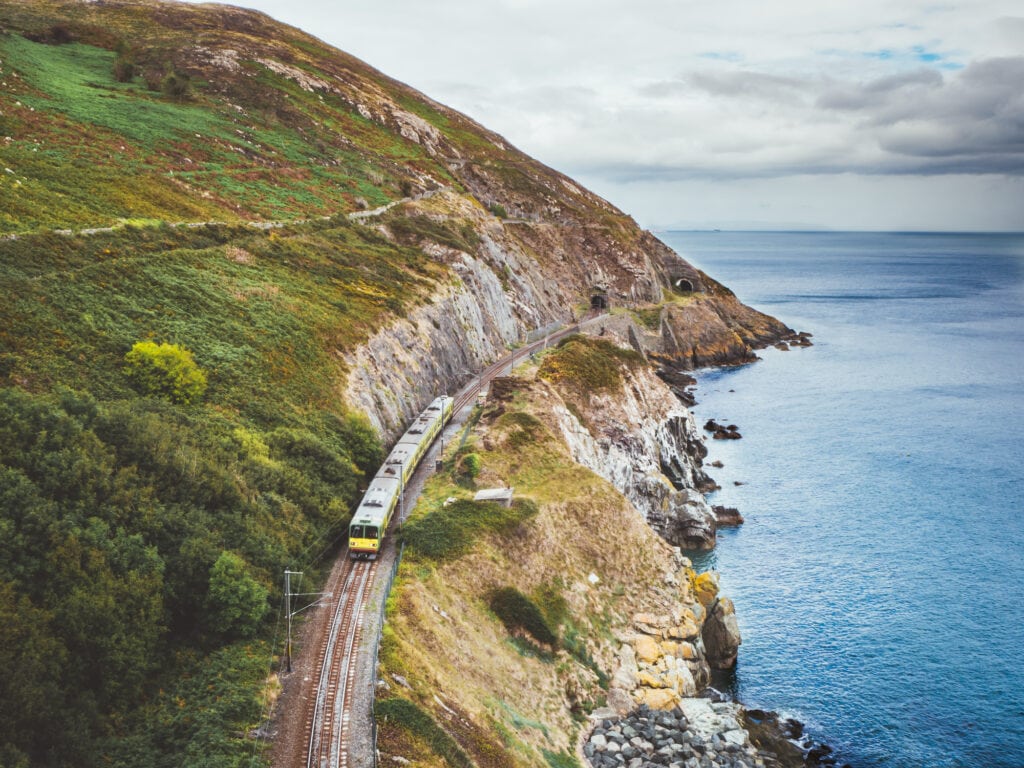 There are just so many things to do in Dublin but don't forget this is an island full of history, relics and ruins, castles and incredible scenery that lies just outside Dublin here are a few ideas for you to check out if you want to get out of Dublin for a day and explore Ireland off the beaten path.
Go and visit the Wicklow Mountains and Glendalough and have a scout around for some of the sites used in the filming of the History Channels show Vikings. Here are 101 things to do in Ireland lists you can add to your bucket list:
All in all, Dublin is a vibrant city with something for everyone to enjoy. Whether you're interested in history, culture, or just having a good time, there's plenty to see and do here. So grab a pint of Guinness at the iconic Temple Bar, explore the stunning Trinity College campus or take a stroll through St Stephen's Green Park. With its friendly locals and lively atmosphere, Dublin is sure to leave you with unforgettable memories that will last a lifetime.
Pin it to save it

Latest posts by Faith Coates
(see all)