Tourist traps in Europe and where to go instead
Want to know what to skip in Europe and head to instead? Tourist trap in Europe and the most overrated European cities are everywhere and even some of the greatest bucket-list destinations like Paris or Venice are huge European tourist traps.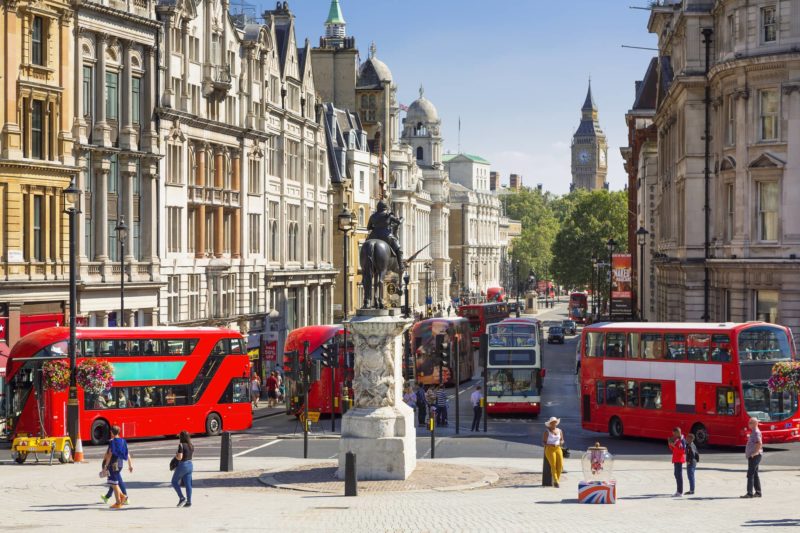 European Countries limiting tourists
For many of us who love to travel and have a travel bucket list of special places, we've dreamt of travelling to means putting up with massive crowds, overtourism and soul-killing Instagram influencers. The most over touristed places in Europe are often some of the very places we feel we must visit and many European locations are taking measures to limit tourists and what tourists are allowed to do. For example Venice is now limiting cruise ships, the Alhambra in Spain has controlled entry, in Rome you are not allowed to sit on the Spanish steps.
Marseille in France has capped visitor numbers, Portofino, a picturesque town on the Italian Riviera, has designated "off-limits" areas to curb overcrowding. The Amalfi Coast is implementing a license plate restriction which means that there is a system in place as to who is allowed to drive the road between Vietri sul Mae and Positano. Barcelona is considering charging a tourist levy.
Tourist traps in Europe and 25 Alternatives
Overtourism is a relatively new term for travel and it refers to the negative impact caused by tourism. Examples include protests taking place in Barcelona, Cruise ships being banned from Venice. Overcrowding at Mount Everest caused the deaths of 12 climbers.
We've seen stories in national newspapers about tourists defacing sacred monuments, "influencers" destroying agricultural sites like fields of sunflowers, and horrendous begpackers. The problem is growing and is going to cause more problems in the future.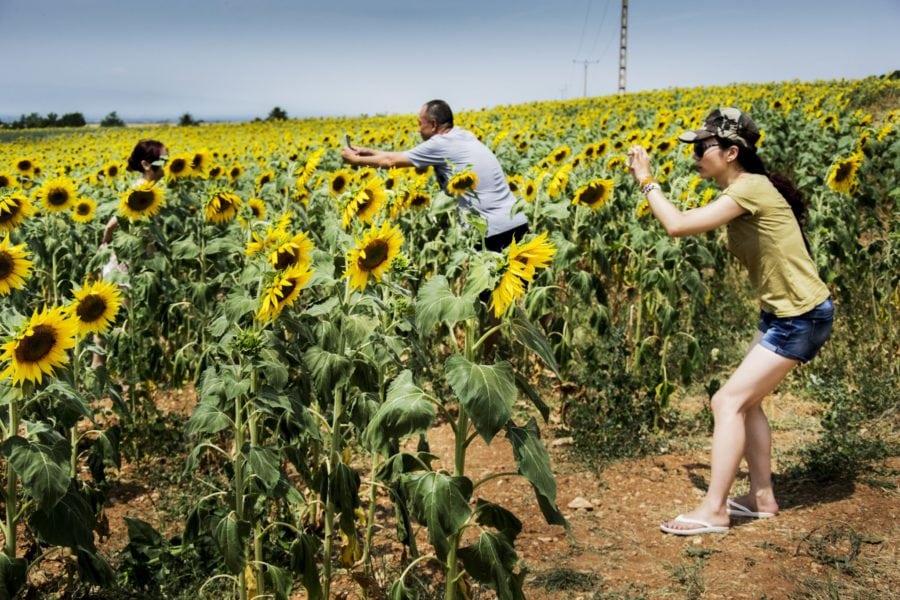 Some areas are instituting an "entry fee" if you just pop in for the day and don't stay. Portmeirion in Wales does this the cost is £12 admission charge for adults, but if you plan on spending some money in town you can get free entry. tourist "taxes" are going up and in some areas, you have to pay to leave the country.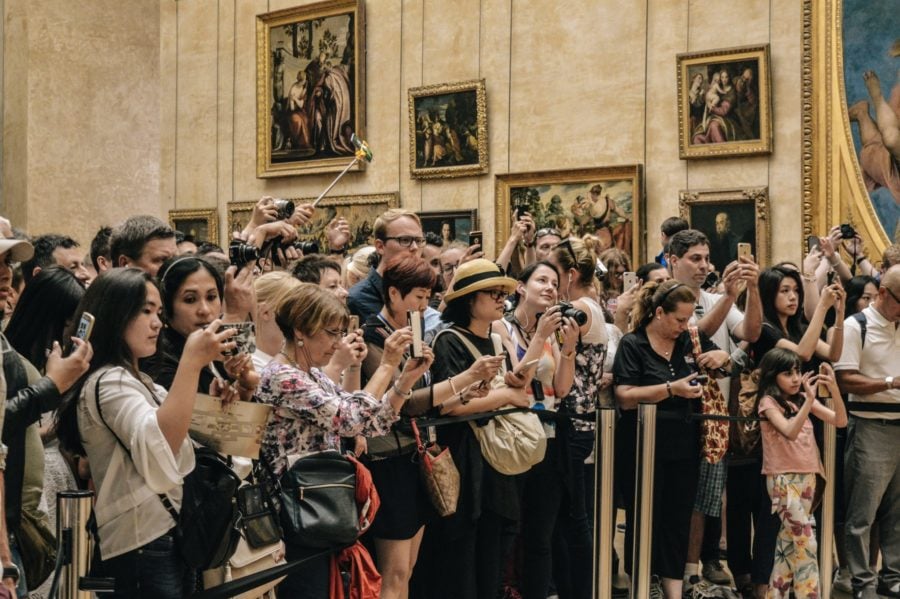 Peruvian authorities have taken measures to control the large influx of Machu Picchu visitors. Venice, Toronto, London and other major cities are working on putting limitations on Air BnB, Hallstatt, Norway is under siege from "hour trippers" and cruisers. Around the world villages, towns and cities are deciding when and how to limit tourism to ensure that their citizens are comfortable in their own homes and actually have homes.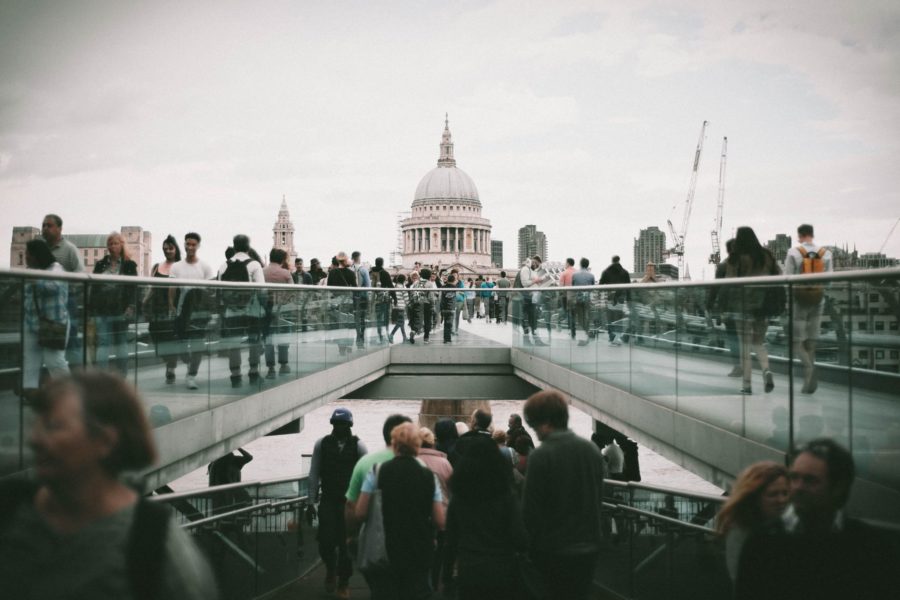 As wanderers and travellers, we have a responsibility to travel mindfully and that means taking care of our surroundings and communities while we travel.
Exploring 28 Enchanting Medieval Towns of Europe
Tourist traps in Europe and what to see instead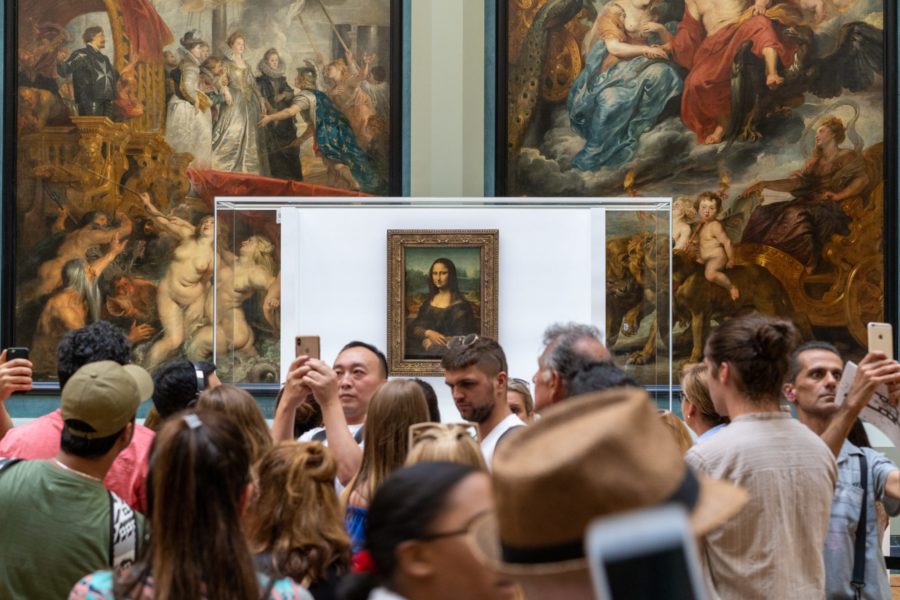 Skip Capri try Ischia
The island of Capri is undeniably beautiful, full of interesting things to do and steeped in glamour. But it's also expensive, crowded and a tourist trap. I can cope with all of that, but what really put me off Capri was the constant sense that I wasn't quite good enough, rich enough or glamorous enough for the island.
Don't get me wrong, I did love the gorgeous views and the pretty streets of Capri Town, and I really loved the very relaxing chairlift up to the top of Monte Solaro. But Capri gave me an uncomfortable, and at the end of our day trip, I was glad to head back to more down-to-earth Sorrento.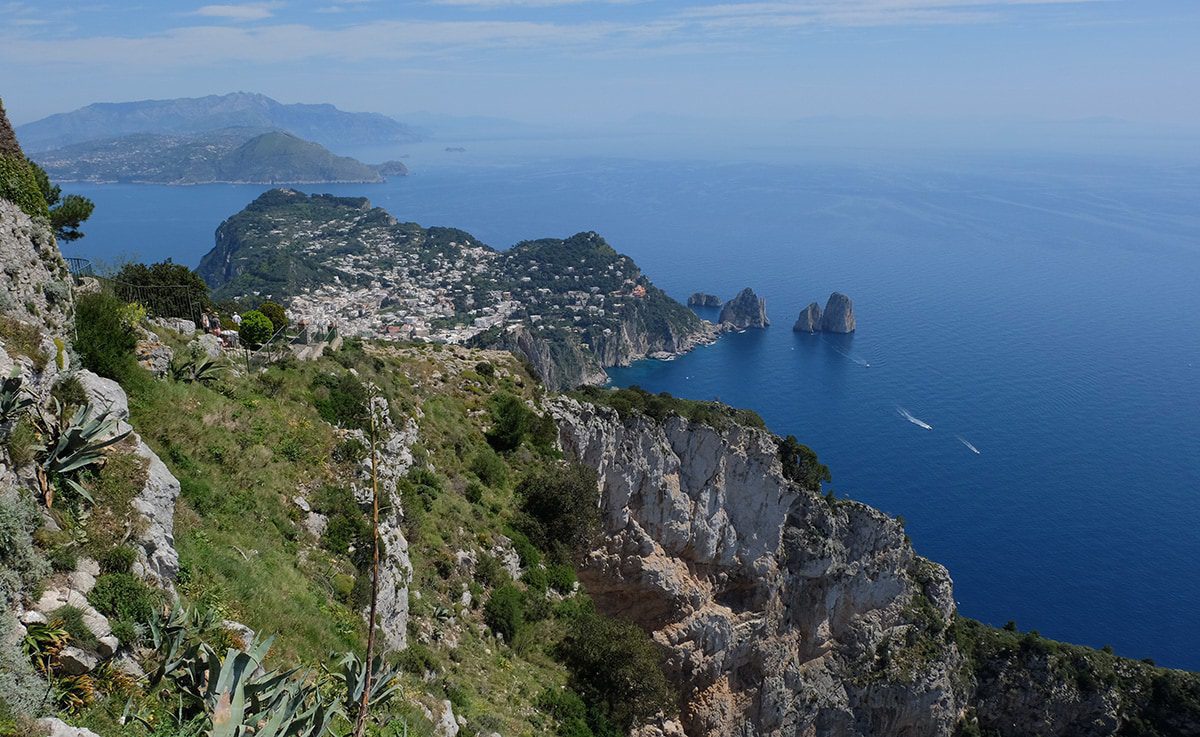 Not long ago I heard about another island in the Bay of Naples. A bit bigger than Capri, just as easy to get to from Naples, just as beautiful and with lots to do. That island is Ischia, and it has everything I liked about Capri, plus a chilled out, informal atmosphere, way cheaper prices and – the real clincher – over 100 volcanic thermal springs.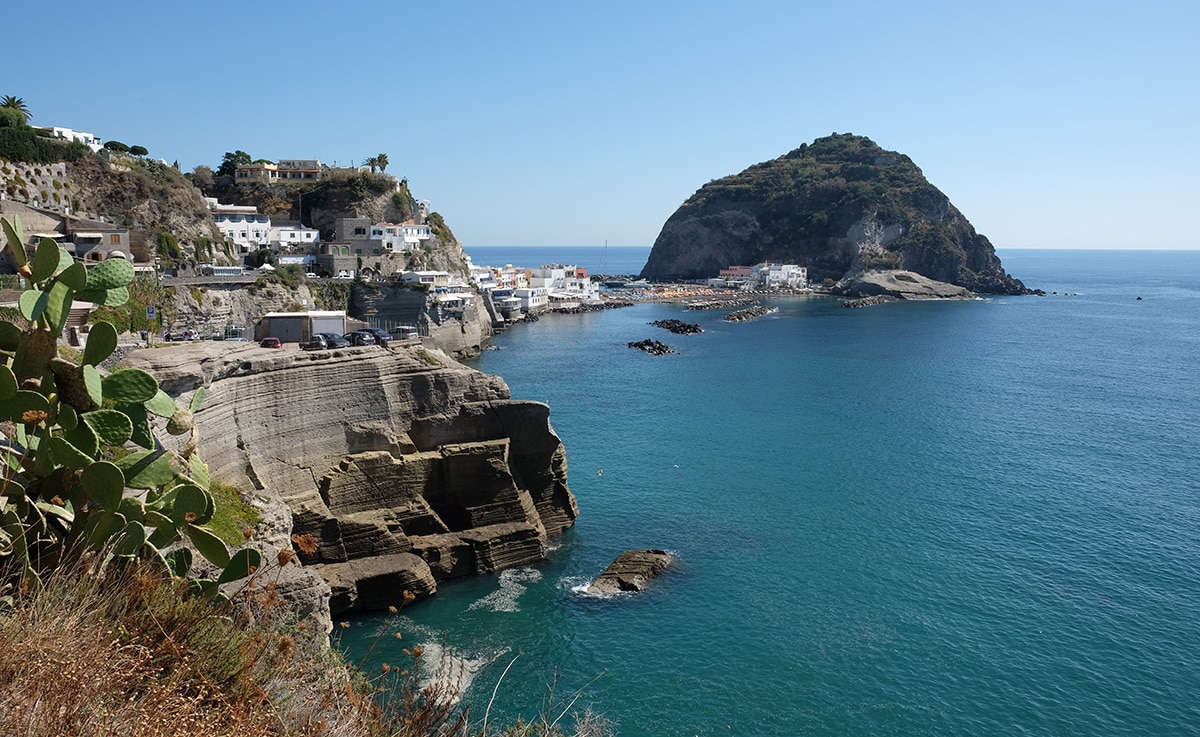 There's something for everyone here, and budget travellers and luxury travellers alike will be delighted with the range of things to do in Ischia. Take those lovely hot springs as an example; luxury travellers can choose a fabulous hotel with on-site thermal baths. Mid-range visitors to Ischia will love visiting one of the island's gorgeous grown-up water parks, set in beautiful gardens.
And if you're on a tight budget, you can go to Sorgeto beach and bathe in hot volcanic waters that bubble up into the sea for free. Elsewhere in Ischia, you'll find romantic Medieval castles, world-famous botanical gardens and some of the cutest, ice-cream-coloured towns to be found in this part of Italy.
Where Capri gave me bad vibes, Ischia left me feeling relaxed, refreshed and dying to return. It's a swap that I wholeheartedly recommend. By Helen from HelenonherHolidays
Skip Berlin try Hamburg
Yes, Berlin is a great city that has a lot to offer and is full of top sights. But it is also full of tourists – German and international visitors crowd the German capital pretty much year-round. If you want to experience a fun German city that is not as overrun by tourists, especially hoards of international tourist groups, I highly recommend Hamburg.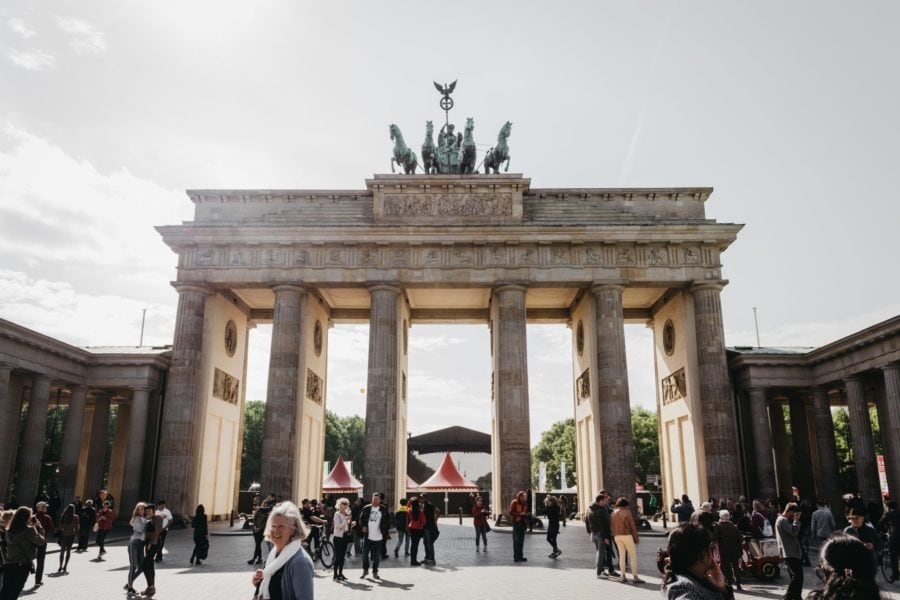 Hamburg is the gem of Northern Germany. Germany's second-largest city offers big city amenities but still has local charm. Located on the Elb and Alster rivers, it offers not only fun water-based activities but is also one of the largest port cities in Europe and an important trade city. These foreign influences have shaped Hamburg into a diverse and affluent city with some interesting quirky facts that make it definitely worthwhile your visit:
Hamburg is the coffee capital of the world. Every seventh cup of coffee that is consumed in the world has been traded in Hamburg.
The Beatles: Hamburg is the city where the Beatles had their first gig and where they became famous. They had also more hours on stage in Hamburg than in any other city.
Hamburg's UNESCO World Heritage Site "Speicherstadt" is the largest Warehouse district in the world. The beautiful brick architecture is absolutely stunning and the canals give it almost a Venetian feel.
Hamburg "invented" the modern office building. The Kontorhaus District has 8 UNESCO-recognized houses that were the first pure office houses in Germany in urban areas.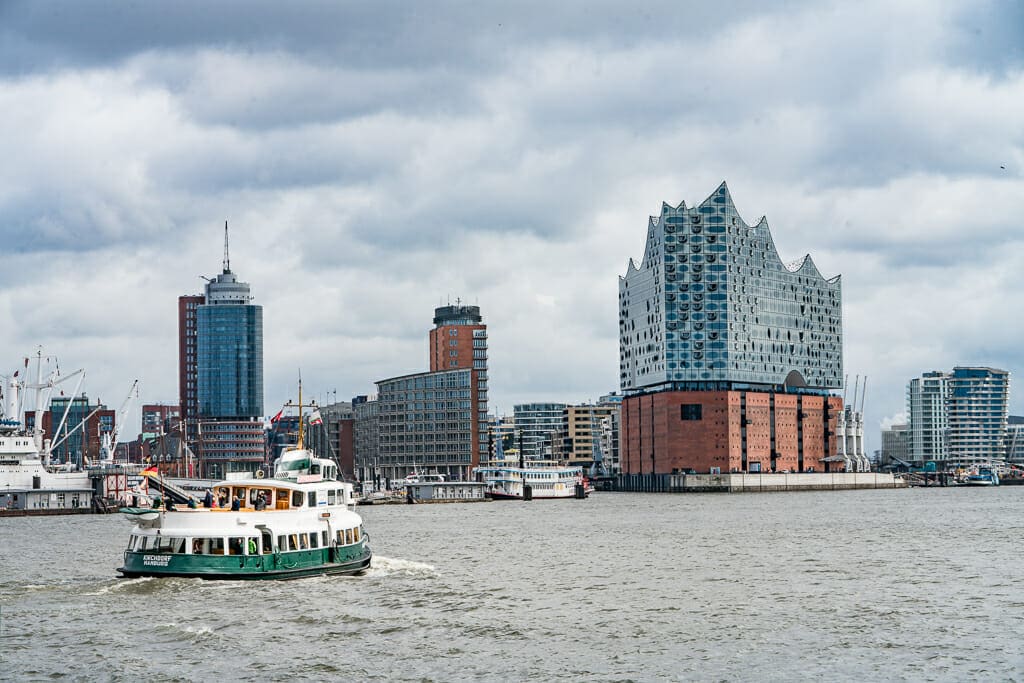 Hamburg is a fun city to visit and has a lot of charm. While it is a landlocked city and about 110km from the coast of the North Sea, you are always near water and the city has a very maritime vibe. By Maria at EuropeupClose
Skip Venice and try the Venetian Islands
Officials in Venice have responded to over-tourism with initiatives, such as relocating the cruise ship port to the mainland and banning new hotels in the historical city centre. Venice also unveiled an awareness campaign last year called #EnjoyRespectVenezia, which encourages responsible behaviour (e.g., do not picnic on church steps) and provides a daily meter of crowds (all red from June through mid-September). The city is also promoting Detourism, a movement that urges visitors to avoid the usual routes and behave like a local.
One of the worst things when travelling is to show up at a famous tourist destination like Venice and be completely overwhelmed by the crowds of people. On Rialto Bridge, you might have to wait for more than a half-hour to wade through the 5-6 people deep to get to the railing for a photo. It can be so bad in Venice that you have to walk shoulder to shoulder down the tight narrow alleys and gondolas bump into each other because there are so many on the river at one time.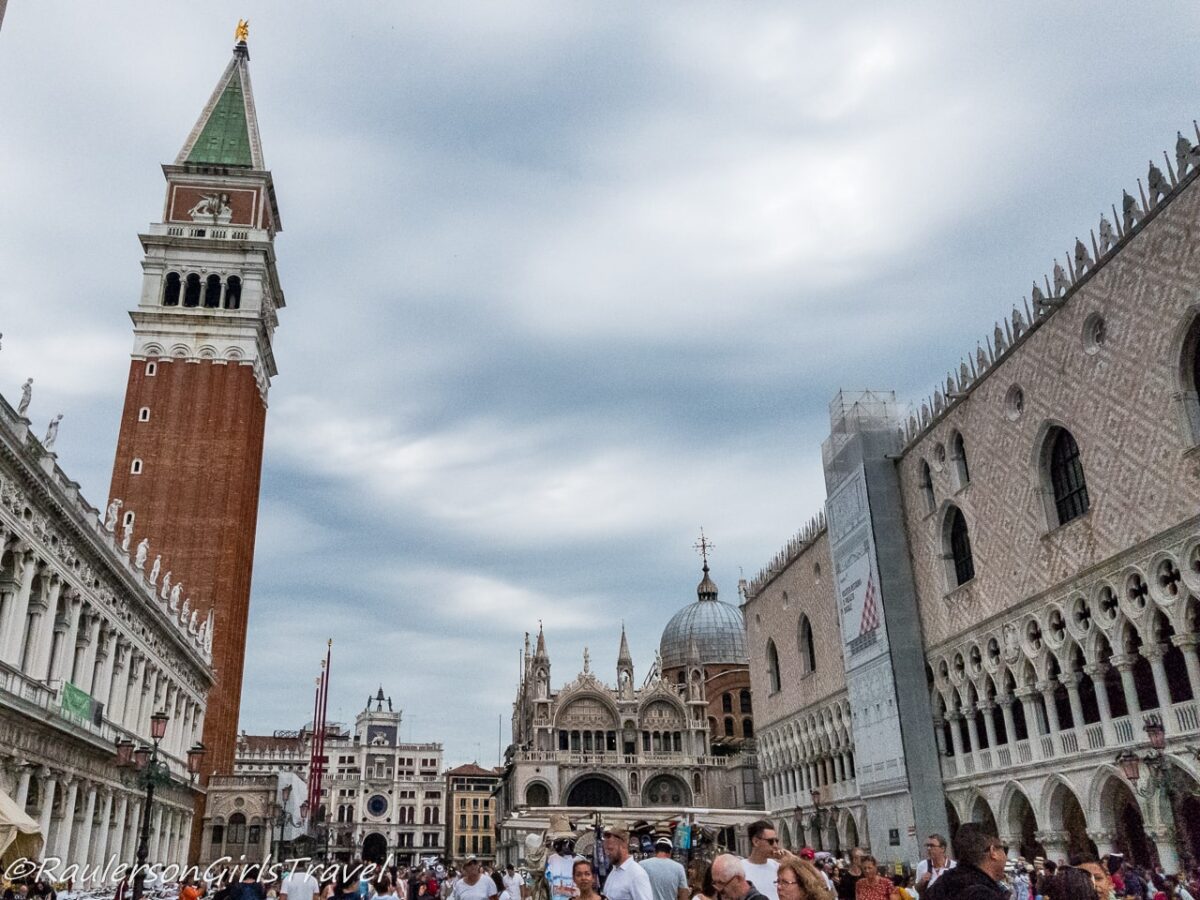 Next time you are standing in St. Mark's Square and can't get a photo without someone walking in front of you, consider an alternative for the day. An alternative with fewer people, but still getting the Italian vacation you dreamed of.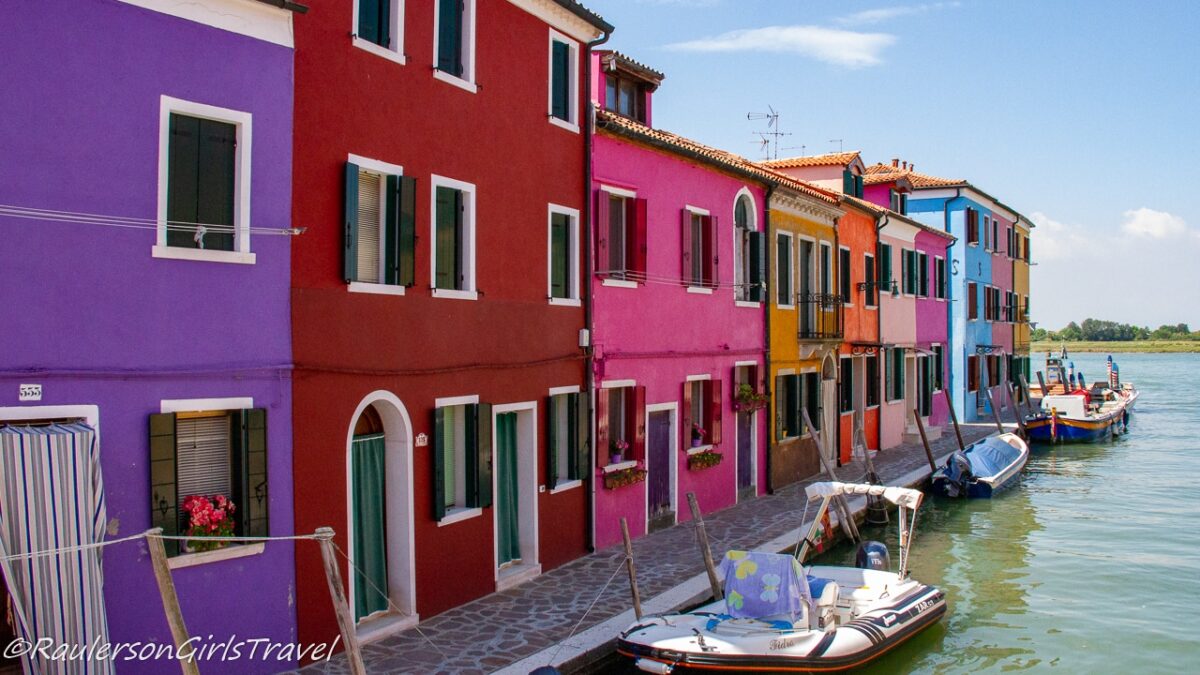 Taking a day trip to the Venetian Islands can give you that Italian vacation but, without the craziness of the crowds at the Venice sites. With a short boat ride from Venice, you can immerse yourself in Italian culture on the islands of San Michele, Murano, Burano, Mazzorbo, and Torcello.
Here you will find good food, historic cemeteries, unique museums, beautiful Italian churches (on Torcello the Cathedral of Santa Maria Assunta is over 1000 years old), authentic souvenirs (Murano glass and Burano lace), and some amazing photo opportunities among the colourful fisherman buildings on Burano which was named one of the colourful cities of the world. And the nice thing is that there are way fewer people touring the Venetian islands than on the main island of Venice. With only a half-hour or less to travel between the islands, you can definitely make a full day of visiting all of these islands. Which makes it an enjoyable day out in Venice! By the RaulersonGirls
Skip Venice try Padova
The allure of Venice is never-ending. Yet a blessing as well as a curse. Tourism is always a valuable generator of income for any destination but the issue of over-tourism has been gaining greater significance in recent years. Cities like Venice become a victim of their own success and generate something of a paradox. And so, all the more reason to explore elsewhere in the Veneto region and somewhere like Padova.
This historic university city has been a centre of academia stretching back to the 13th Century and counts Gallileo as perhaps its most famous alumnus. Located less than an hour's train journey away from Venice, Padova is a real treasure chest of history and culture spanning thousands of years. In fact, its giant Basilicas almost resemble the famous St. Mark's in Venice but with a darker exterior. The Basilica of San Antonio with its Byzantine domes is one of the eight most sacred shrines recognised by the Holy See in the Vatican. One thing I can assure you is that, unlike Venice, you will not be surrounded by pigeons!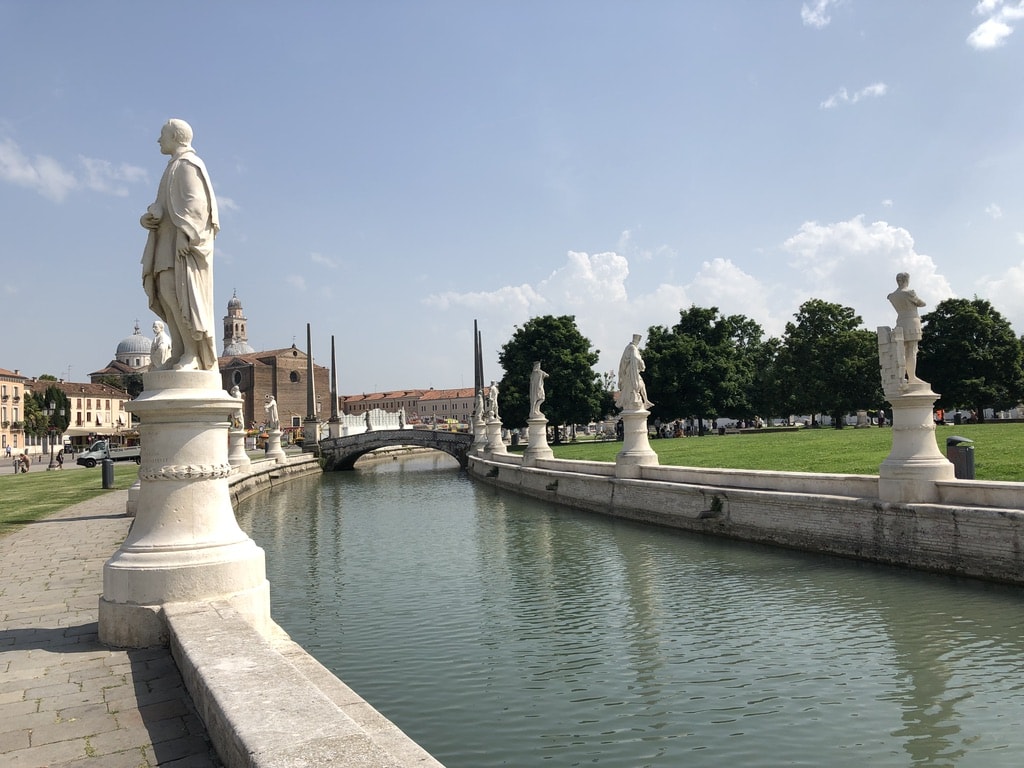 One of the most instantly recognisable parts of Padova is the Prato della Valle. A large public square with at its heart a little park to chill and a circular waterway with bridges linking at different points. Around this are 88 statues of notable figures from Padova's history.
An absolute must-see in Padova is the Botanical Garden, officially the world's oldest of its kind. Simply a great place for peace and reconnecting with nature, the Orto Botanico does indeed look like the place that was an inspiration to thousands of other such Botanical Gardens the world over. there are separate sections for tropical plants and medicinal plants too.
Much as I love Venice and love coming back to rediscover so many different charms I may have previously overlooked, if ever the crowds get too much and put me off then I know I can always go to Padova without hesitation. From Jonathan at Journeymaxx.
Skip Venice try Verona
As soon as you think of Verona Shakespeare comes to mind. This city is 75 miles west of Venice and like Venice, the UNESCO World Heritage site comes with all the necessary charms including piazzas with Greek Gods, a performing arts venue set within a Roman amphitheatre and a 13th-century castle along with (of course) Juliet's Balcony.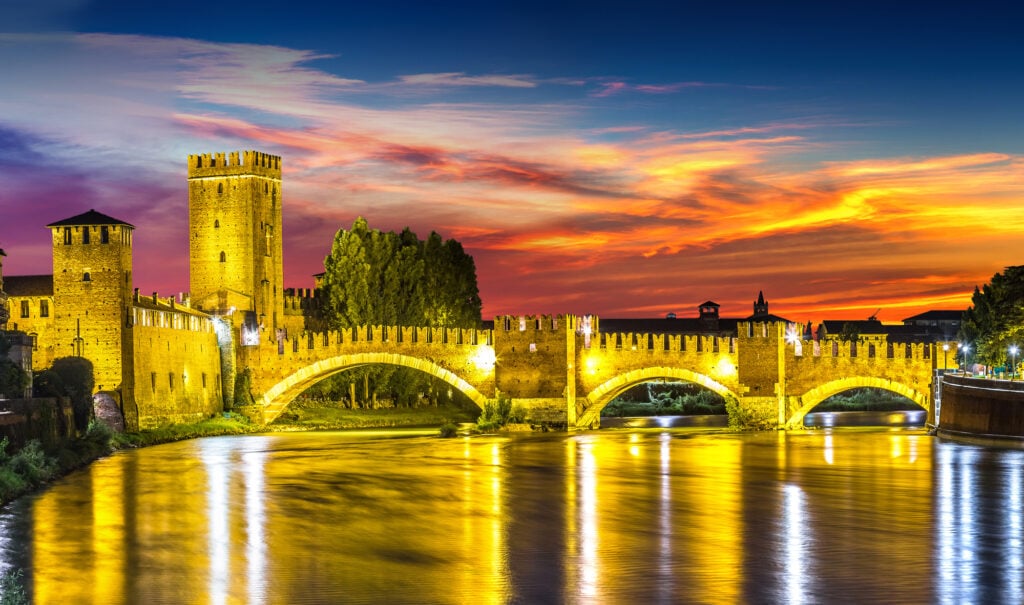 Skip Barcelona, Try Girona
Barcelona is one of the most popular tourist destinations in Spain. This means travellers need to expect long lines for museums and attractions, overcrowded restaurants serving mediocre food, and increasing displeasure from locals about tourists. While not all travellers would equate this with Barcelona, it's become the reaction of many who visit the city. Thankfully, only 38 minutes away by train, the quaint city of Girona offers travellers the perfect alternative to Barcelona.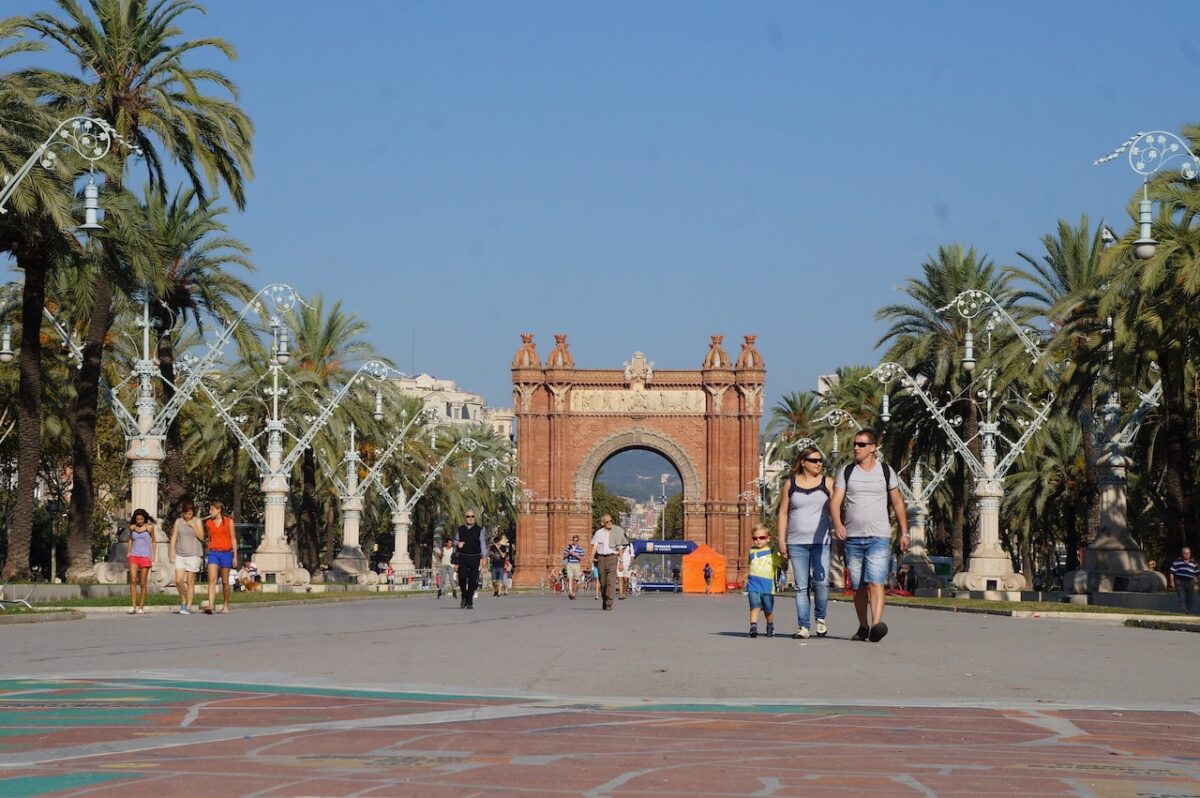 Dating back to Roman times, Girona is the capital of the province of Girona, in the region of Catalonia. With only 100,000 residents, Girona offers a glimpse into small-town Catalan life. For travellers, Girona offers something for everyone. Unlike the overcrowded La Boqueria in Barcelona, which now serves mainly tourists, not locals, Girona boasts one of the best local food markets in all of Spain.
The Mercat del Lleo features dozens of fresh fruit and vegetable vendors, fishmongers, and butchers. It's a truly local Spanish market. Home to the former number one restaurant in the World, El Celler de Can Roca, food travellers to Girona can enjoy the 3 Michelin Star restaurant's 13-course tasting menu.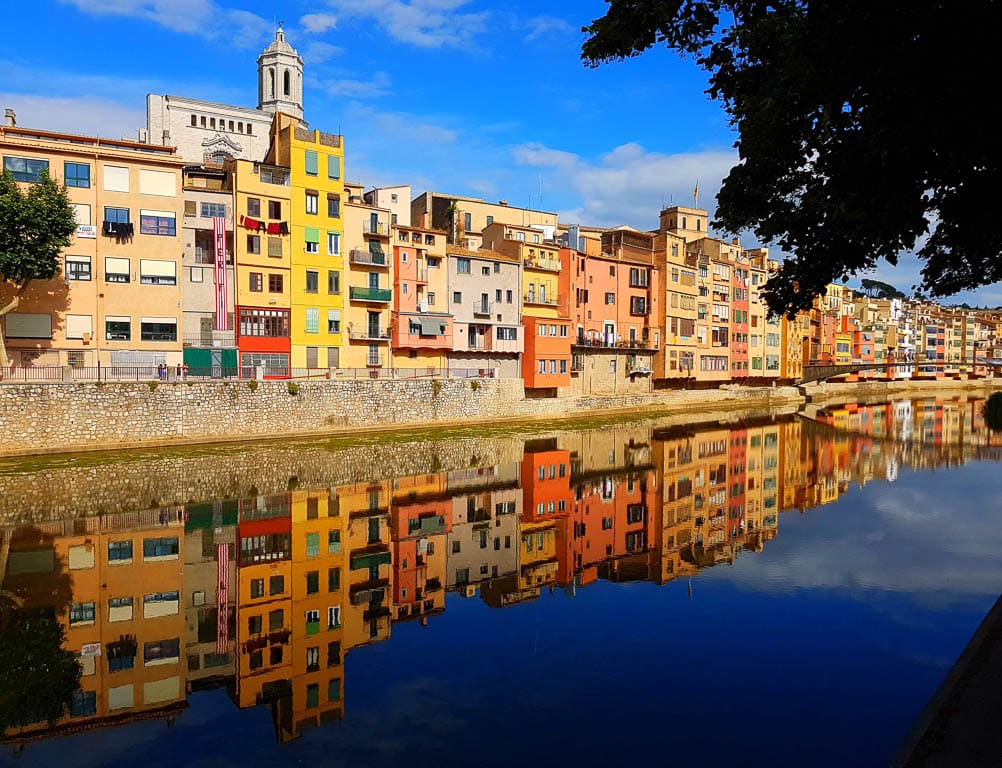 The city is home to other Michelin Starred restaurants as well as several others serving high-quality Catalan cuisine. For lovers of Game of Thrones, Girona is well worth the trip. The city played an important part in Season 6, providing numerous iconic filming locations. From the steps of the Cathedral of Girona to its narrow back alleys and stairways, Girona is a Game of Thrones lover's dream. A great year-round destination, Girona hosts a number of festivals for Christmas and Easter, and every May the city comes alive with flowers.
The annual Temps de Flors event adorns Girona from head to toe in intricate flower displays. History lovers will enjoy exploring Girona's past. With ancient city walls that travellers can explore, Arab baths dating back to the 12th century, and a historic Old Town featuring a Jewish Quarter from the first century, Girona is alive with history and worth the visit. It's the perfect alternative to Barcelona. By Amber from FoodandDrinkDestinations
Skip Barcelona try Seville
Seville is the cultural and business centre of the Andalusian region and the birthplace of flamenco. There's A LOT to see and experience in Seville it is the cultural heart of Spain and the best place to experience the mixture of cultures in the country.
Seville is home to the largest Gothic cathedral in the world and it's a UNESCO World Heritage Site. You can climb the Giralda, from where you will enjoy one of the best panoramic views of the city. In the Crypt you will find the tombs of several kings of Castile and of Alfonso X the Wise, and even the tomb of Christopher Columbus.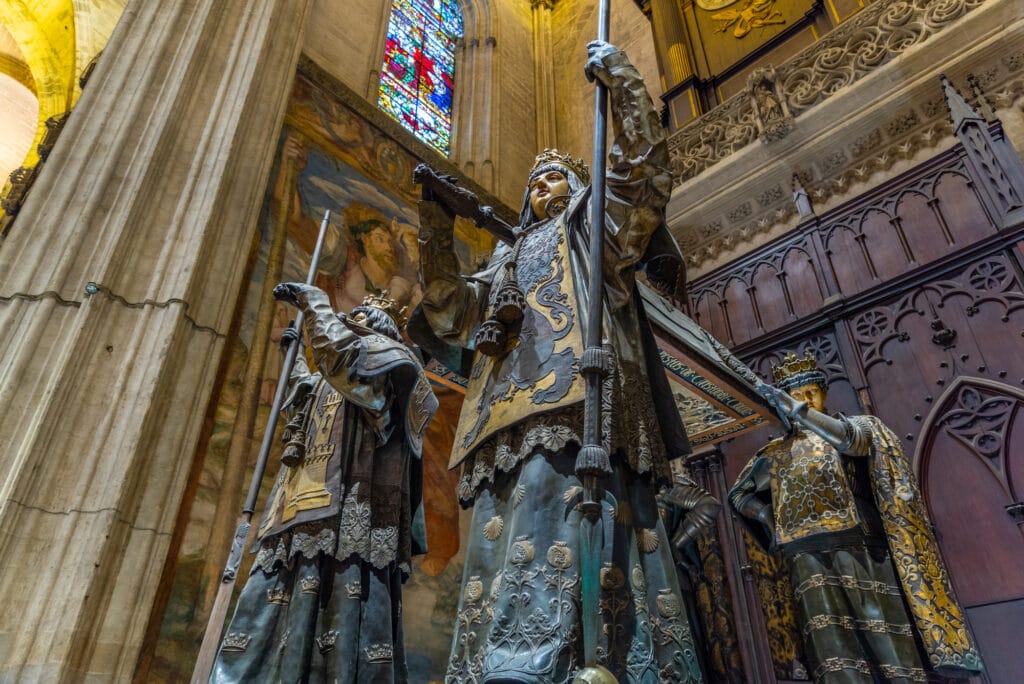 Don't skip the Alcazar is a series of Palaces with architecture from the 11th century up to the present day including Islamic, Mudejar, Gothic and Renaissance. There are stunning gardens that began over 1000 years ago filled with ponds, sculptures, fountains and scented trees and flowers
Skip Rome's Colosseum and try Pula
One of the most iconic tourist attractions of Rome, known all around the world, is the Colosseum, although with fame comes a heck of a lot of tourists! This huge amphitheatre, once the site of bloody battles where thousands of gladiators and animals met their gory end, is now visited by over 5 million tourists a year. The Colosseum is now so popular that immense queues gather awaiting their chance to marvel at this ancient wonder, with waiting times reaching over two hours and tour companies charging additional fees with the promise of a shorter line.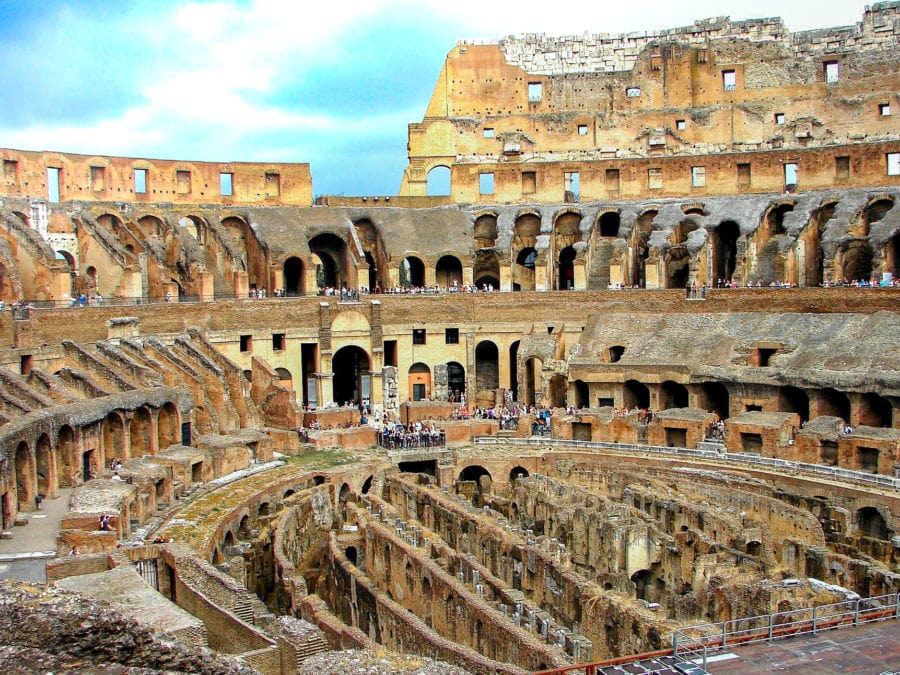 What some people don't know is that there were actually over 200 amphitheatres constructed throughout the Roman empire, many of which are still standing and well worth a visit should you wish to swerve the crowds. If you want to see a Roman arena head to Pula, Croatia.
The Arena in Pula, one of the most intact amphitheatres still standing, is in fact just over the border in Croatia, a previous marine stronghold of the Roman empire.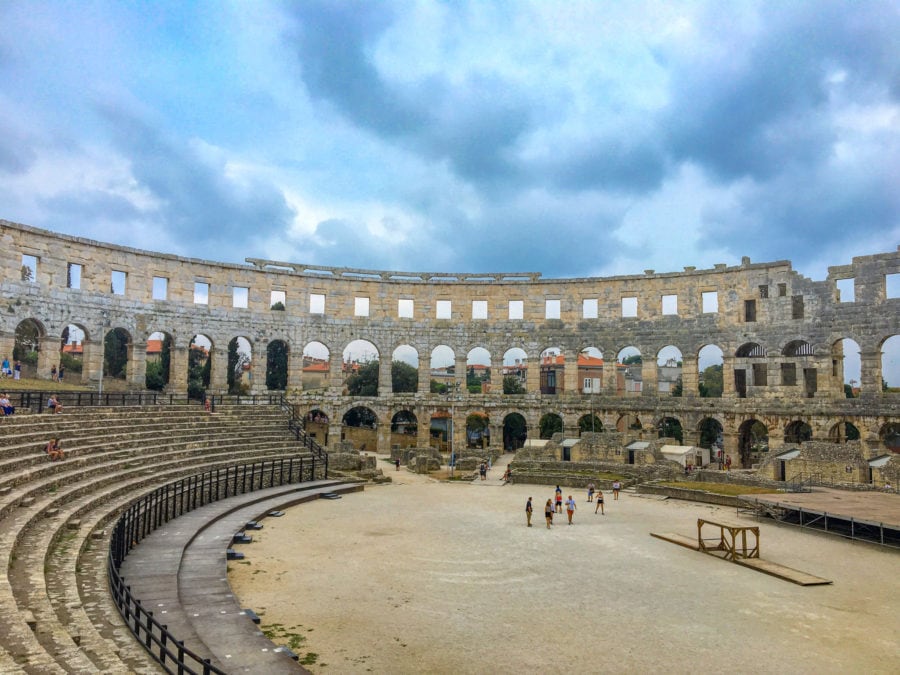 Along with a distinct lack of queues, the Pula Arena costs only half the price of the Colosseum. In Summer you can even enjoy a variety of small performances and film showings in the amphitheatre itself. As an added bonus, Pula is a lovely town to explore the Istrian peninsula with accommodation and food at a fraction of the price of popular Rome. Italian influences are still strong within Pula, Croatia so you can still find the cracking pizzas and delicious bowls of fresh pasta that you'd expect from Rome. From Laura and Charlie of theTravellingStomach
Skip Rome try Turin
Turin is a Piemonte city in northern Italy, this is where the famed Turin Shroud comes from. The Roman Quarter showcases ancient wall ruins and the excavated remains of a Roman theatre. The Royal Museums contain several institutions that track the city's history from Roman times to Italian unification in the 1800s. Among the cultural attractions here you will find the Archaeological Museum; the Royal Garden, Armoury and Library; and the Chapel of the Holy Shroud, which reopened in September after a 28-year closure.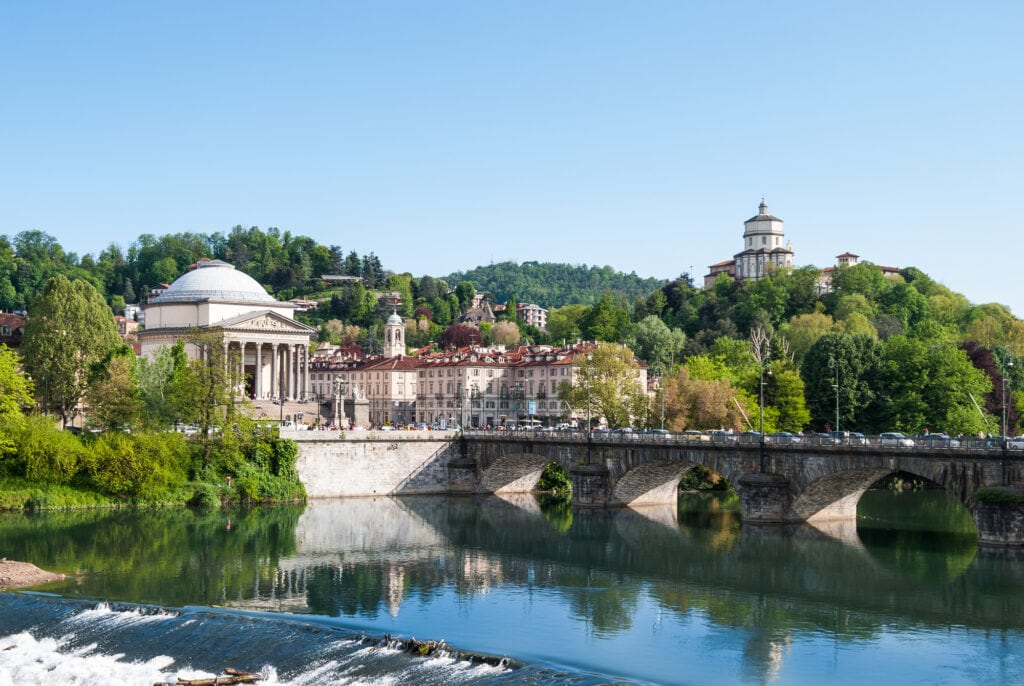 For those mad about cars, the National Automobile Museum has amassed a collection of more than 200 vehicles from France, Britain, Germany, Poland, the Netherlands, Spain, the United States and, of course, Italy.
Skip Dubrovnik try the Dalmation Coast
Dalmatian Coast is probably one of the most popular tourist destinations in Croatia. We're talking about beautiful medieval towns with famous historical sites, crystal clear water and beautiful scenery. However, for the last few years, some of these stunning towns have become so overly populated with Instagram-hungry tourists and party crowds, that it's impossible to visit them during the high season.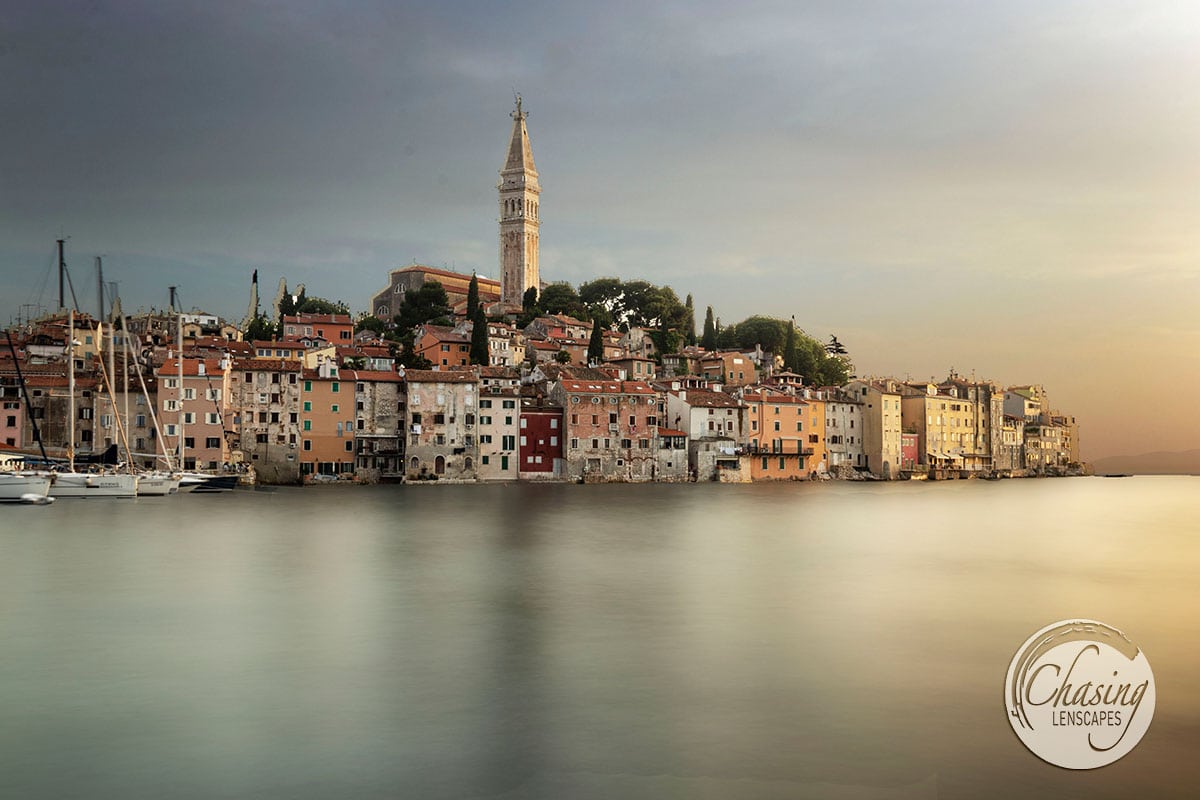 We've been there in June, just before the high season and in Dubrovnik, for example, we found ourselves dreading the thought of going back into the old town in the middle of the day. Croatia is stunning, and the Dalmatian Coast has some wonderful gems but personally, we fell in love with a much quieter county, the Istrian Peninsula.
So why should you visit the Istrian Peninsula? It's the rising star of Croatia so the time to visit it is now before the crowds of tourists arrive. The western coast of the Istrian Peninsula is dotted with stunning and colourful fishing towns, out of which the most beautiful one is the charming Rovinj. There are beautiful beaches all along the coast, most of them are pebble and rocky beaches, but the hues of green and turquoise will tempt you to jump in and cool off in style.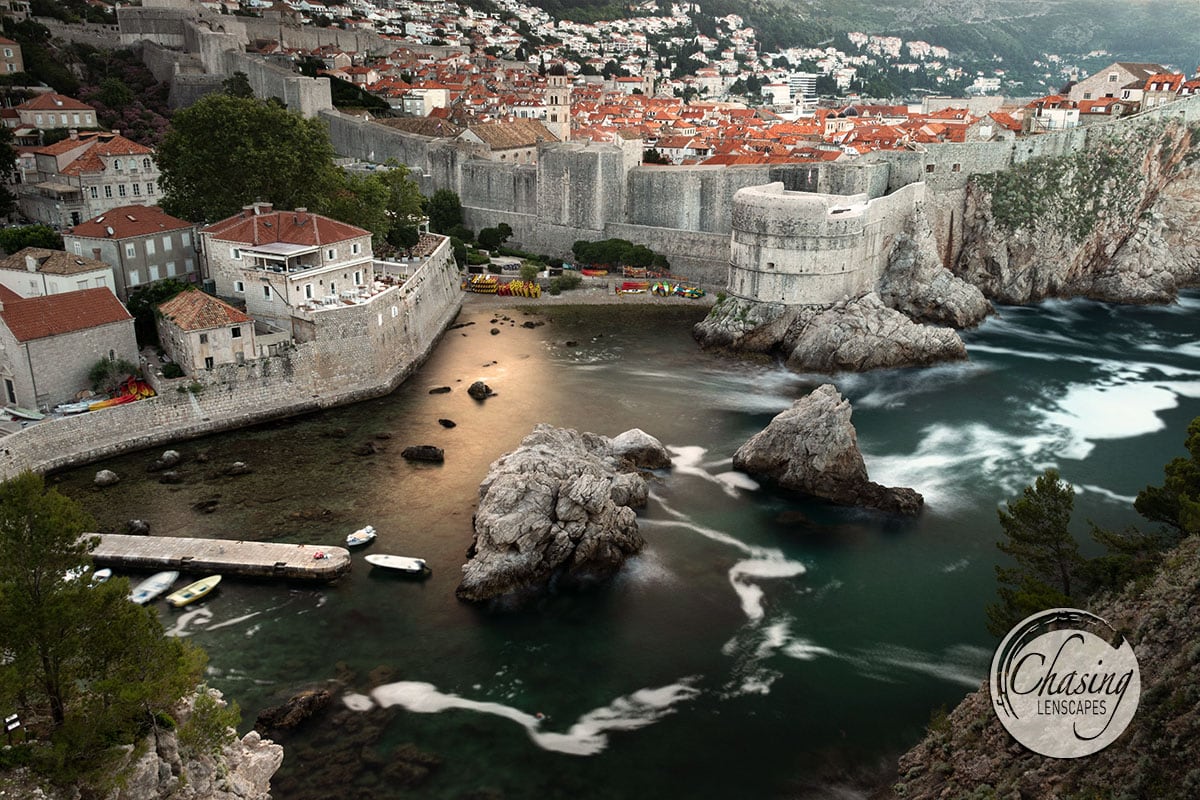 Istria is also a foodies paradise, with beautiful olive oil groves and dozens of local wineries and have we mentioned that you can actually go truffle hunting during the truffle season? Even off-season, the seductive and nutty smell of truffles will lure you into the gourmand restaurants or simple home-style eateries you'll find all over Istria. Everyone has their signature truffle dish and homemade pasta recipe.
The Italian rule has definitely left its mark on Istria and to this day many of the locals are fluent in both Croatian and Italian. Trust us, Istria is going to win you over with its Croatian-Italian vibes, picturesque towns and gastronomy scene. So, you'd better add Istria to your bucket list when planning your Croatian adventure if you want to discover one of the most stunning counties in Croatia. From Maya and Sari of ChasingLenscapes
Croatian food – Discovering the delicious food of Croatia
Skip Bratislava try Györ
Bratislava, the capital of Slovakia, is a popular tourist destination. The city, on the banks of the Danube River, is also a frequent stop for river cruises. When we visited there, 5 large cruise ships were moored. Unfortunately, this set the tone for our visit: we found most places way too crowded for our liking. It also didn't help that the city of Bratislava doesn't have that many spectacular sights, so everybody ends up at the same places.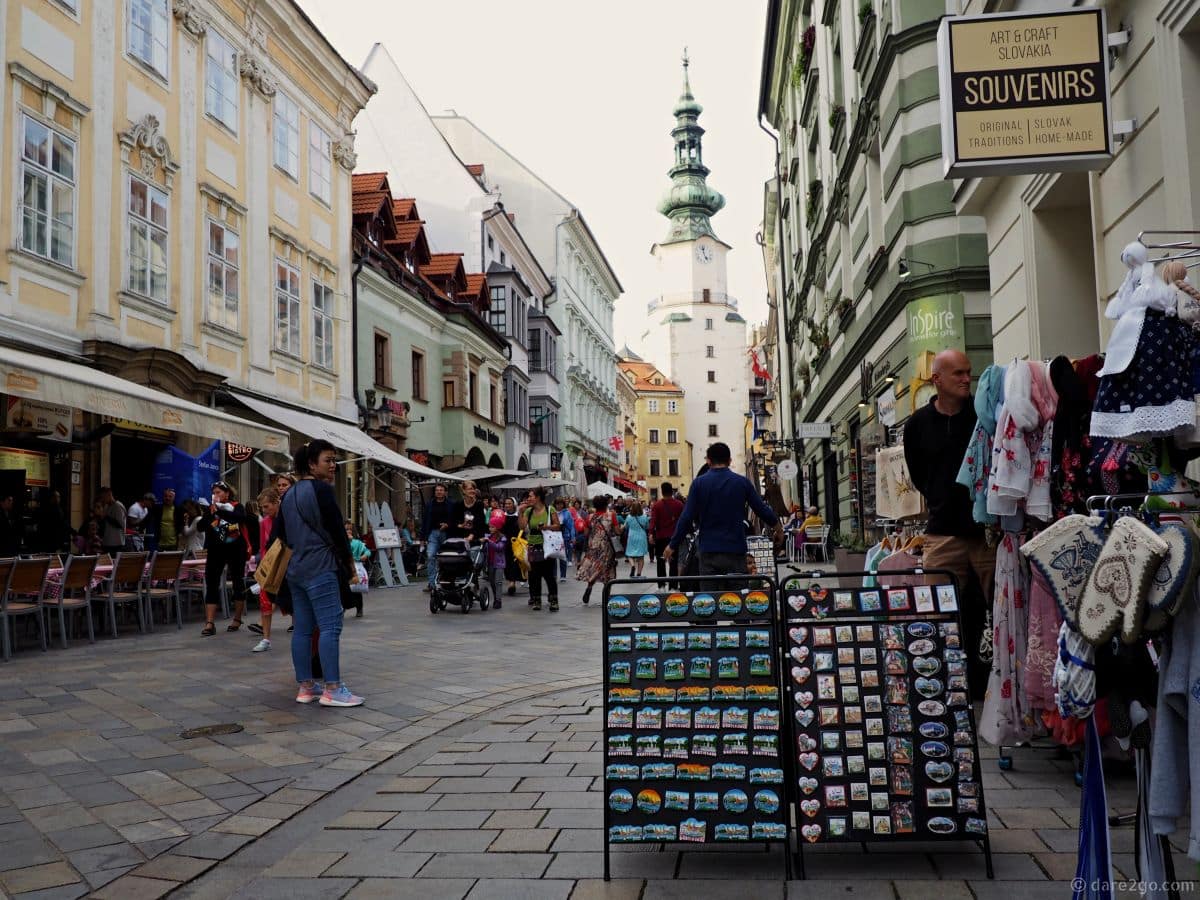 This is due in part to the pragmatic socialist past of the country: countless old buildings had to make way for new, soulless, practical structures. For example, there is one old town gate left and of course, every visitor wants to take a selfie standing in its arch. The main pedestrian street leading up to Michael's Gate is lined with nothing but restaurants and souvenir shops – all vying for the tourist Euro.
After this visit, we didn't come with high expectations of Hungary, but we were totally captivated by our first stop: Györ, the city of three rivers. It's a medium-sized city, the sixth-largest in Hungary. It doesn't have a medieval centre either – that was burnt down in 1529 to keep the Turks from occupying it. But Györ (pronounced jyeur) is a beautiful city nonetheless!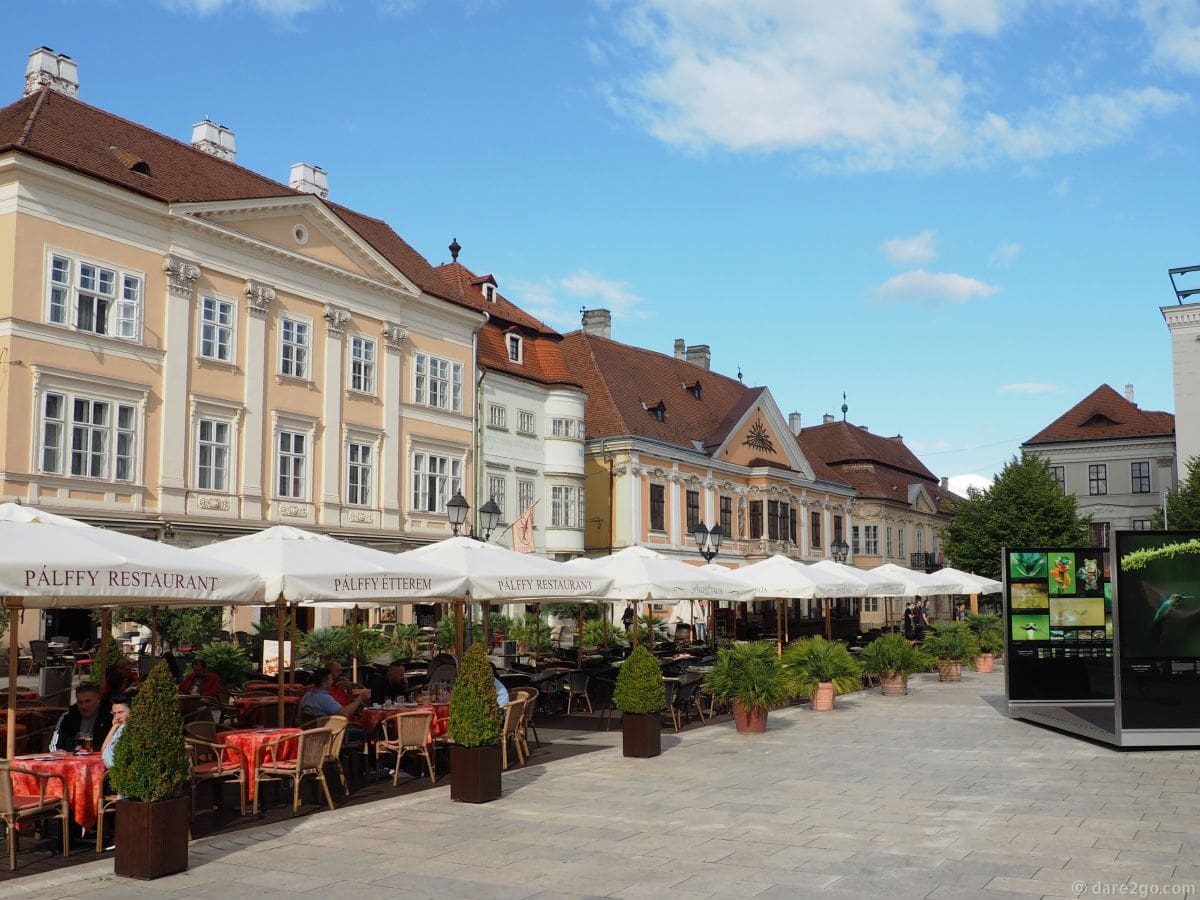 Our immediate impression was that of a well-kept centre; clean, nicely paved, and full of life. Not terribly busy, but many locals going about their business. Györ has a healthy mix of retail shops; almost all are in attractively renovated historic buildings. Most of the centre consists of beautiful Renaissance and Baroque houses, a sign of a prosperous past.
The city has a number of interesting sights; from the bishop's castle right above the confluence of the Rába and Mosoni-Duna Rivers, to the impressive town hall, built in the early 1900s, at the other end of the historic centre. Györ's main square, Széchinyi, is surrounded by many beautiful buildings, like the Esterházy Palace, Lord Abbot's House, and a complex of former Jesuit buildings.
What impressed us the most was the number of public art pieces throughout the town, many themed around the city's slogan: "City of Water". Did you know that today you can enjoy carbonated soda water and wine spritzers thanks to a patent by one of Györ's former citizens? A soda bottle fountain commemorates this fact.
This comparison is written from a very recent experience: in late September we visited Bratislava in Slovakia, as it was on our way from Czechia south into Hungary. Our next stop was Györ. Nothing explains how these cities sparked our enthusiasm better: we only took 20 photos in Bratislava, 136 in Györ! by Jurgen from Dare to Go
Skip Copenhagen try Aarhus
There are a lot of people who come to Denmark just to visit Copenhagen. And sure it is a beautiful place, but it is also crowded with tourists and overly expensive. What is to see in Copenhagen? Most of the people are going to Nyhavn, the brightly coloured place in the centre of Copenhagen. Truth is, there is not that much to do. You can take a picture there, but unless you have a high budget, it is not possible to eat dinner there without losing a fortune.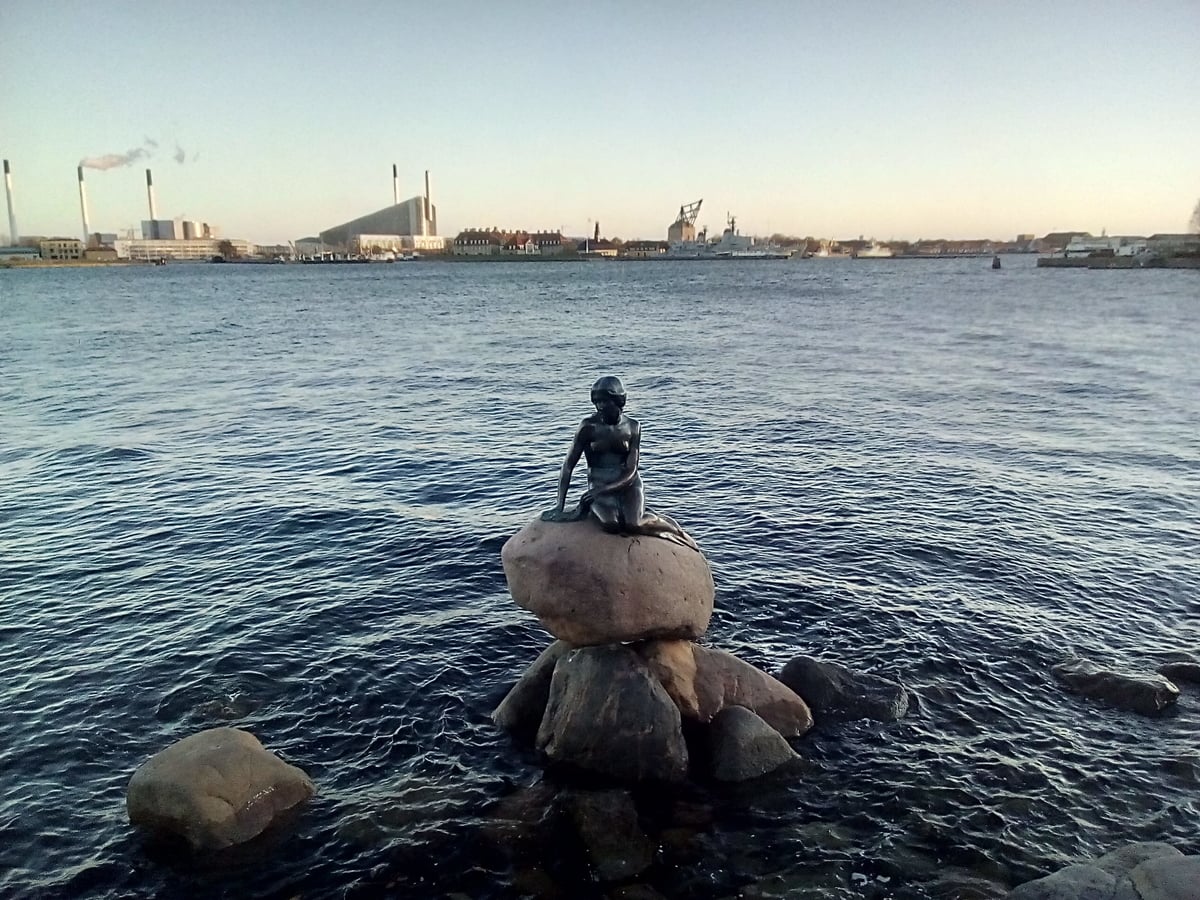 The same goes for the statue of the little mermaid. It is beautiful and iconic, but also very small. Very often hard to see because it is surrounded by other tourists.
Does that seem like a nightmare? Well, luckily Denmark has a lot more to offer. One of the places to go instead could be, for example, Aarhus. Aarhus is the second biggest town in Denmark. It might not have an iconic statue from a fairy tale. However, it has a lot of other things. My favourite place is the museum ARoS. Which is a museum of modern arts with a rainbow view on its roof?
Another great example would be a local place called Gamle by, where people dress like from the 19th century and are surrounded by historical parts of the city. You can also see here how architecture developed over the centuries as the buildings are in different styles with an explanation around them.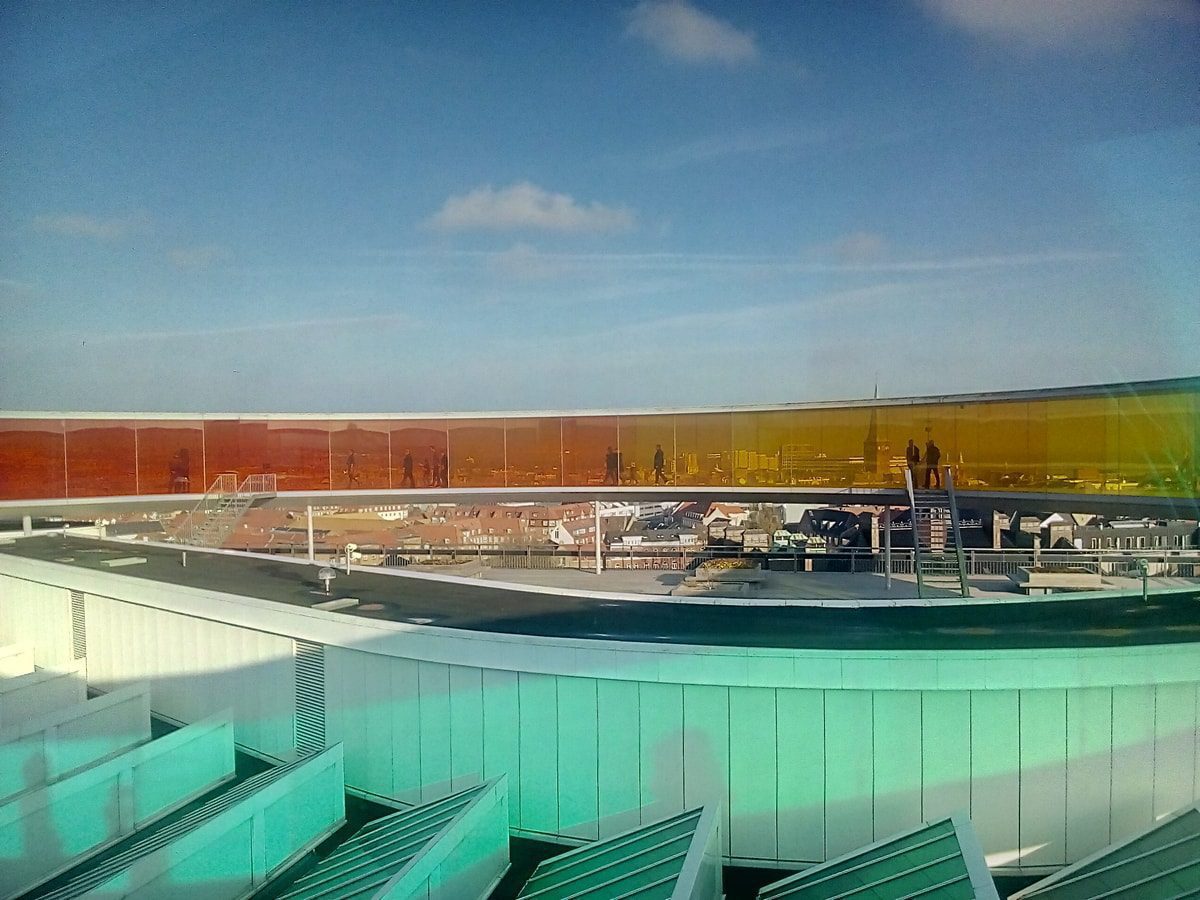 One of the greatest places in Aarhus, if you are longing for some nature, is also the infinity bridge. It might sound fancy but it is a huge walk around the bridge that is located on a beach. The beach around is quite beautiful and close to nature. This place is more known to locals so it is great if you want to be a little further from the centre.
But overall, for a city location, Aarhus is a great place with a lot of things to offer. Compared to Copenhagen it is also cheaper. by Albina of GingeraroundtheGlobe
Skip Prague try Olomouc
While Prague's historical beauty cannot be disputed, in recent years the Old Town has become very commercial and it's nowadays quite hard to plan a trip and experience Prague sans tourist crowds.
While I'd never tell anybody to skip Prague altogether, because I love the food and beer here, I have an alternative for those who love history, and incredible architecture, and prefer to take it all in in a much quieter setting.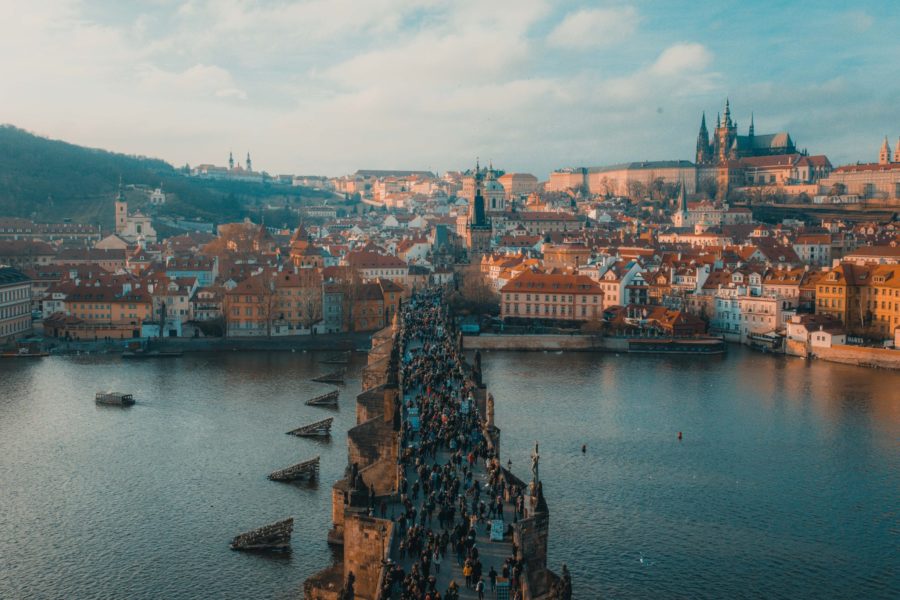 Welcome to Olomouc, the 6th largest city in the Czech Republic. Olomouc is only 2 hours away from Prague (by train) but the difference in the number of tourists is striking. There's literally no one.
You'd be surprised by what all there's to admire in Olomouc. The beautiful Baroque Old Town is centred around two interconnected squares and features plenty of narrow streets that suddenly open to reveal breathtaking churches.
Olomouc even has its own astronomical clock. That's right, it's not just Prague that features an astronomical clock! This one was majorly renovated in the '60s but it still works in the same way the Prague astronomical clock does and comes complete with a rooster.
A large column proudly standing on the Lower Square of Olomouc was inscribed on the UNESCO World Heritage List in 2000. It's one of the largest plague columns ever built and even features a small chapel on the bottom.
Olomouc is a student town, which means that, unlike Prague, it becomes emptier in the summer months. You'll mostly meet just Czech tourists visiting the city in July and August, and a tiny amount of international visitors.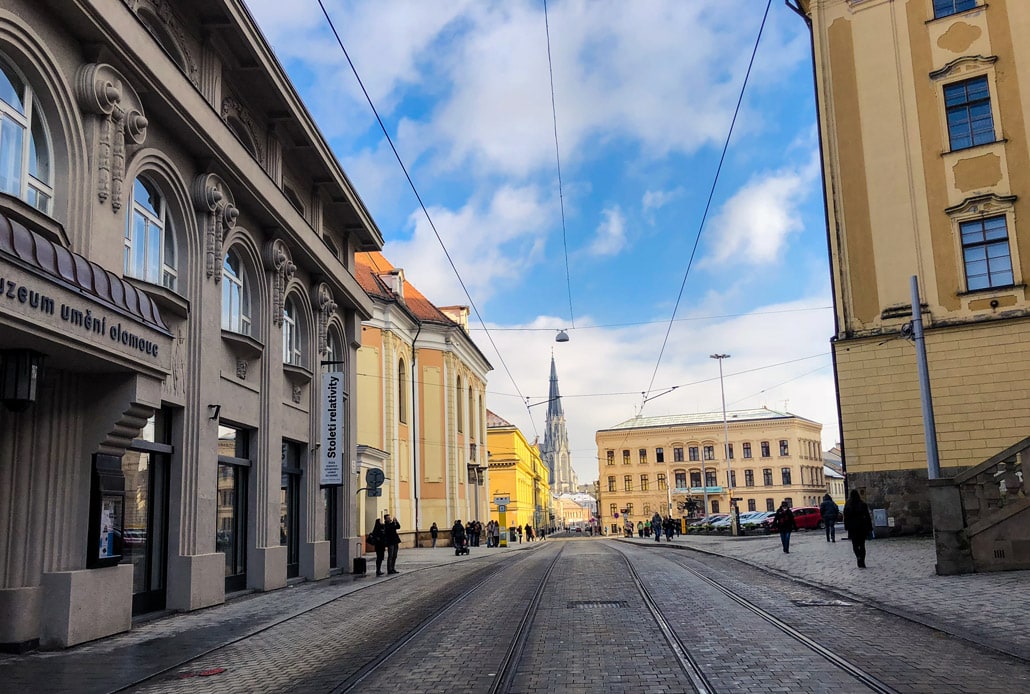 But don't think Olomouc is only about history and there's no space for modern life. Olomouc is developing quickly too, and you can rest assured there are plenty of both traditional and modern restaurants, cafés and bars. The cultural life is rich too and events are held frequently, usually in the city centre. If you visit in winter, you'll be able to experience one of Czech Republic's nicest Christmas markets.
I can highly recommend Olomouc after a day or two in Prague. Even better if you can spend more time in both cities and compare for yourself. by Veronika of TravelGeekery
Skip Zagreb try Sarajevo
In the last few years, Croatia has become increasingly popular, including its capital Zagreb. Croatia is a beautiful country and for some places, the hype is completely understandable even though mass tourism is definitely becoming an issue. However, I feel that all the attention to Zagreb is definitely overrated.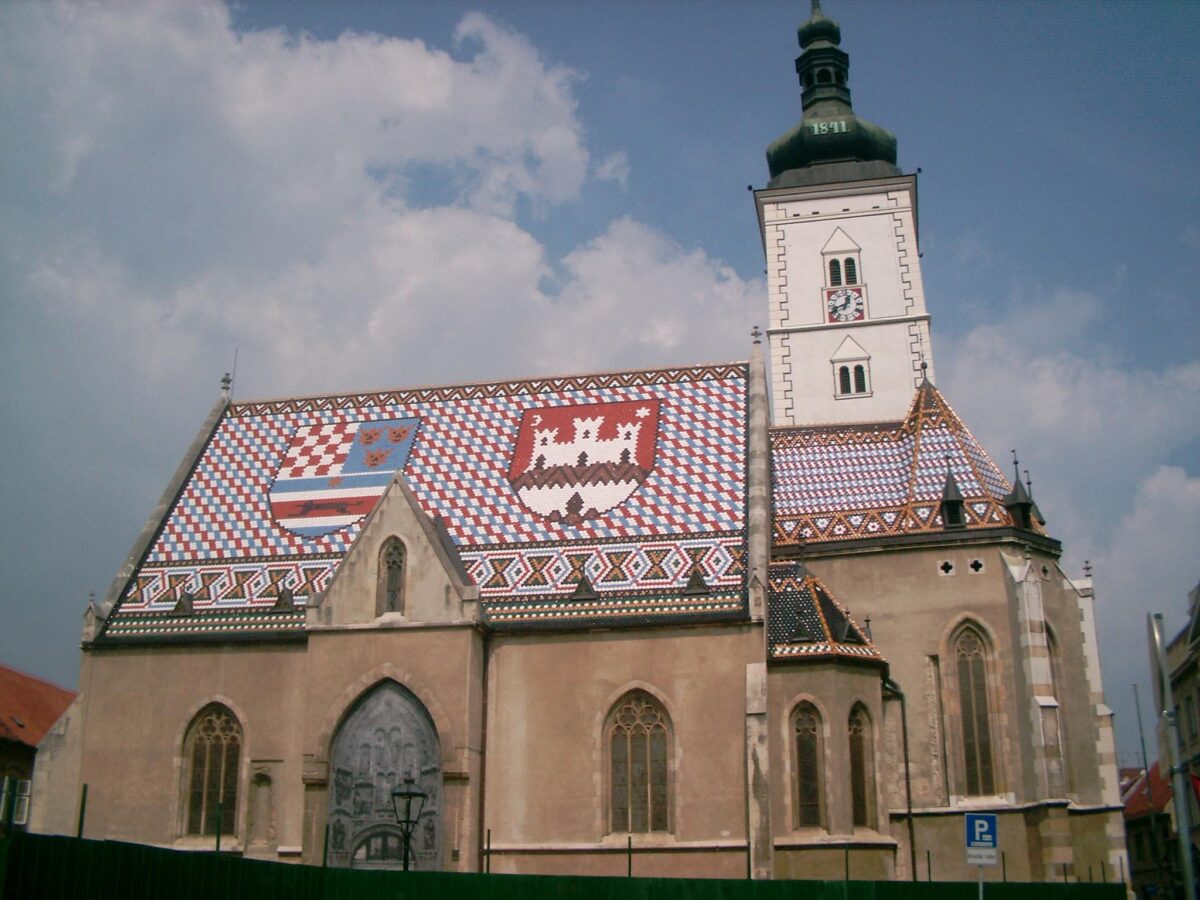 Zagreb is a nice city, but there aren't a lot of impressive tourist attractions. Whenever I visited Zagreb I quickly ran out of things to do and resorted to its cafes and restaurants. Not a bad thing per se, because there is good food in Croatia. However, there are more interesting and beautiful cities to visit in the region.
A better alternative, for example, is Sarajevo, the capital of Bosnia. Sarajevo is more budget-friendly and has a more scenic location surrounded by the hills of the Dinaric Alps. Being one of the most multicultural cities in Europe with a turbulent past there are also plenty of things to see and do.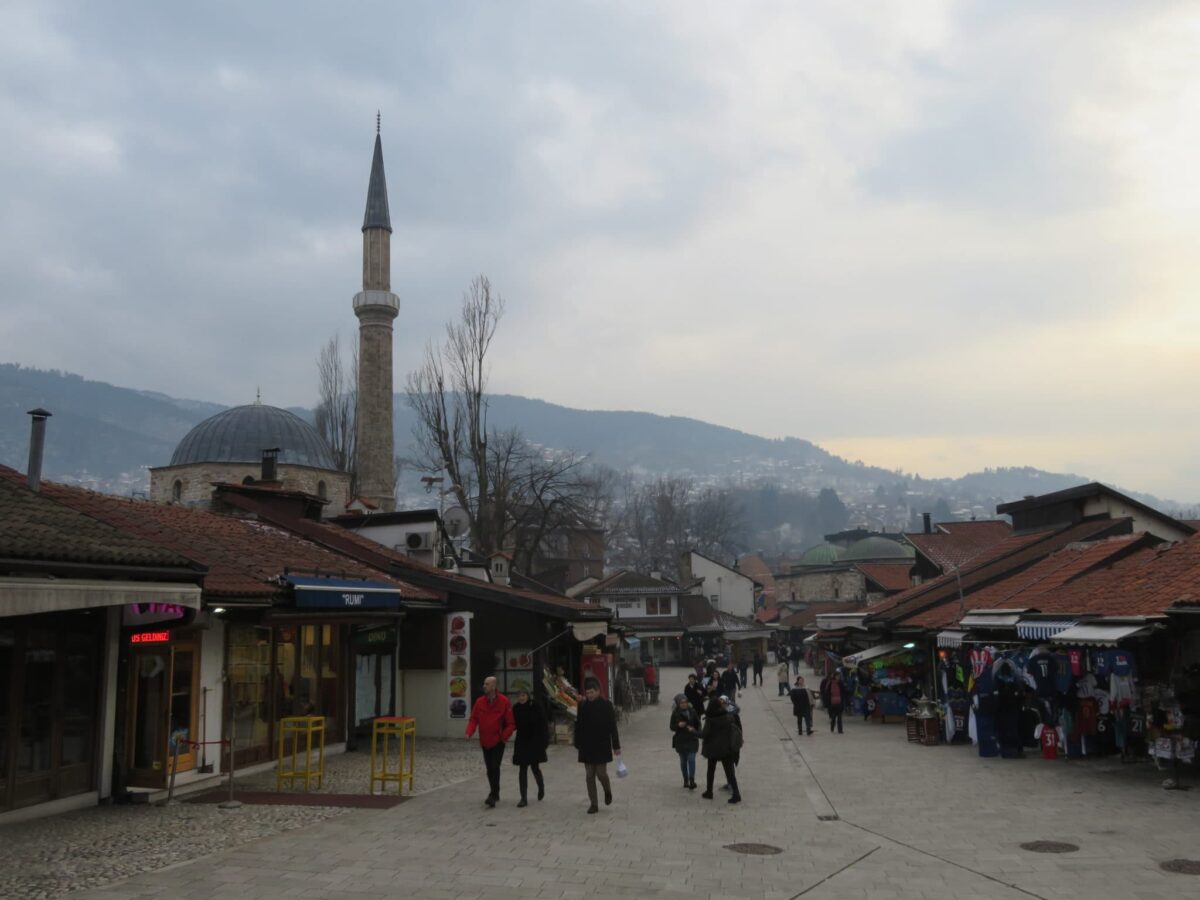 Sarajevo is a year-round destination. In summer you can go hiking in the mountains or wander through the streets of the old town where you travel back in time to the Ottoman empire. In winter you can go skiing in one of the mountain resorts where they organized the winter Olympics in 1984.
Sarajevo has a vibrant cafe culture and the old town is full of teahouses and coffeehouses. They are cheap by European standards and so are its restaurants where you can try Bosnian cuisine. Bosnian food is similar to Croatian food, but with Ottoman influences, there is more variety in Bosnia.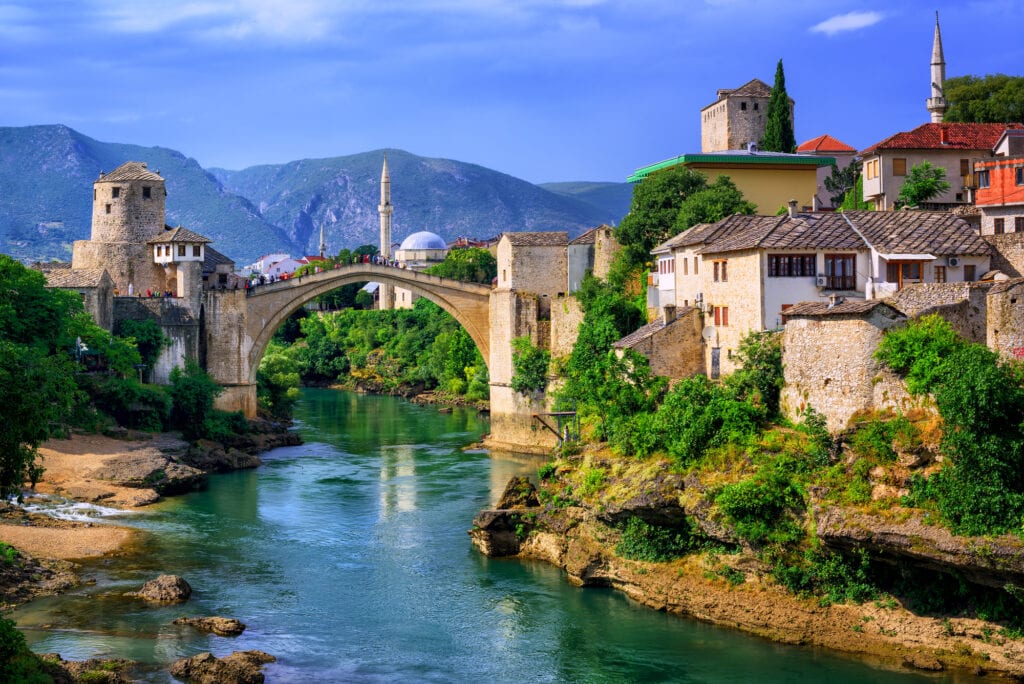 Sarajevo will probably remind you of the war and there are some interesting museums to learn more about it. Despite its troubling past the city now feels more peaceful than ever and is a symbol of hope and reconciliation. If I have to choose between Zagreb and any other city in the Balkans it is an easy choice. It will be Sarajevo. from Ellis of BackpackAdventures
Skip Amsterdam try the Hague
Last March, we had the opportunity to visit The Hague, a town in the Netherlands well known for being home to the International Court of Justice. It was rainy and cold, and incredibly windy, but we were really surprised by the number of fun things to do in The Hague – so much so that it quickly became our favourite town in the Netherlands, overtaking that tourist trap named Amsterdam.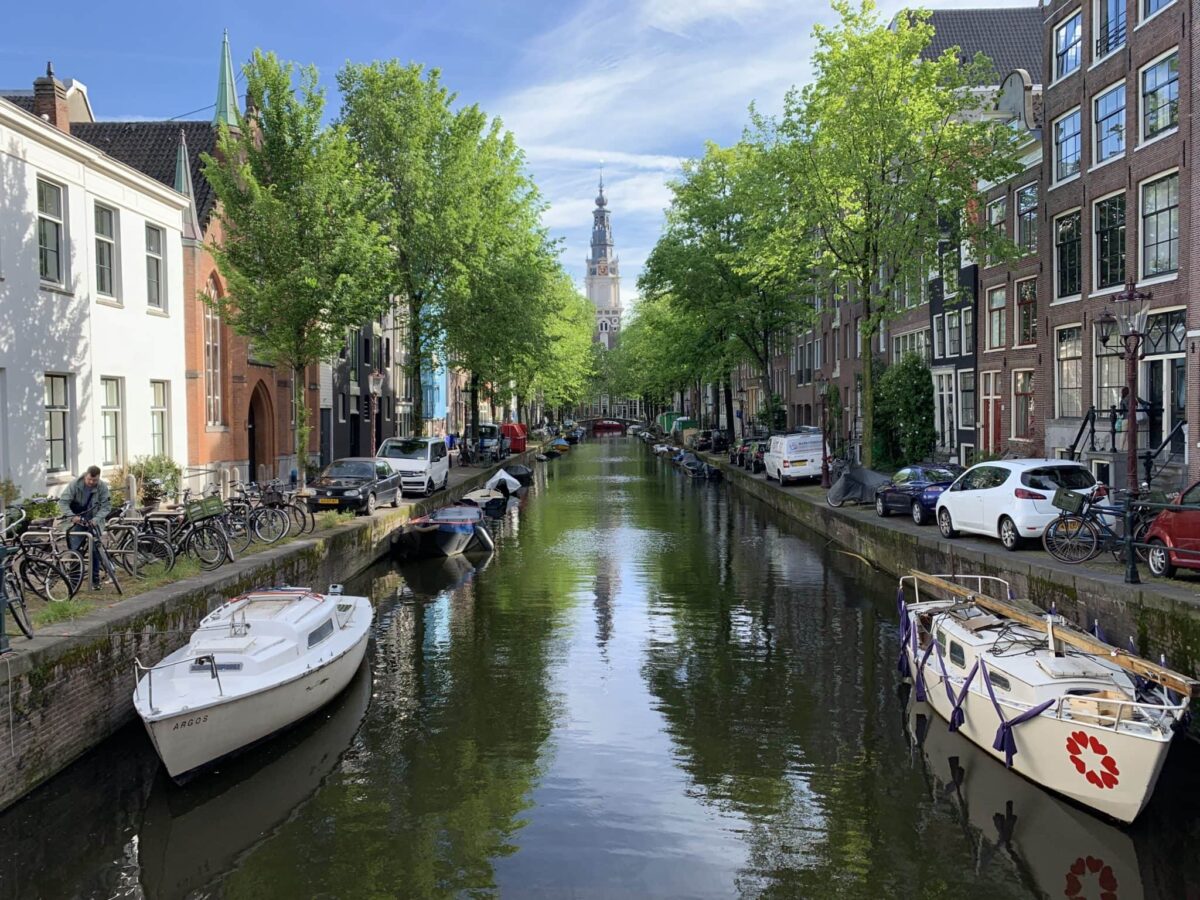 The Hague offers everything that Amsterdam has to offer – parks, interesting museums, and canals, but on top of that there's also a long, sandy beach. Not many tourists visit as The Hague has the reputation of being a politics and business-focused city, but that means you can enjoy roaming the city and checking out sights with very few tourists and no long queues!
We warmly recommend considering visiting The Hague instead of Amsterdam or at least visiting The Hague for a day trip. The city has something to offer during all seasons – in winter when the weather is cold and rainy, it's fun to visit unusual art museums like Escher in the Palace or the crazy-looking Museum Voorlinden, whereas in summer it's the perfect time for a canal cruise or to spend time on The Hague's two beaches – Kijkduin and Scheveningen.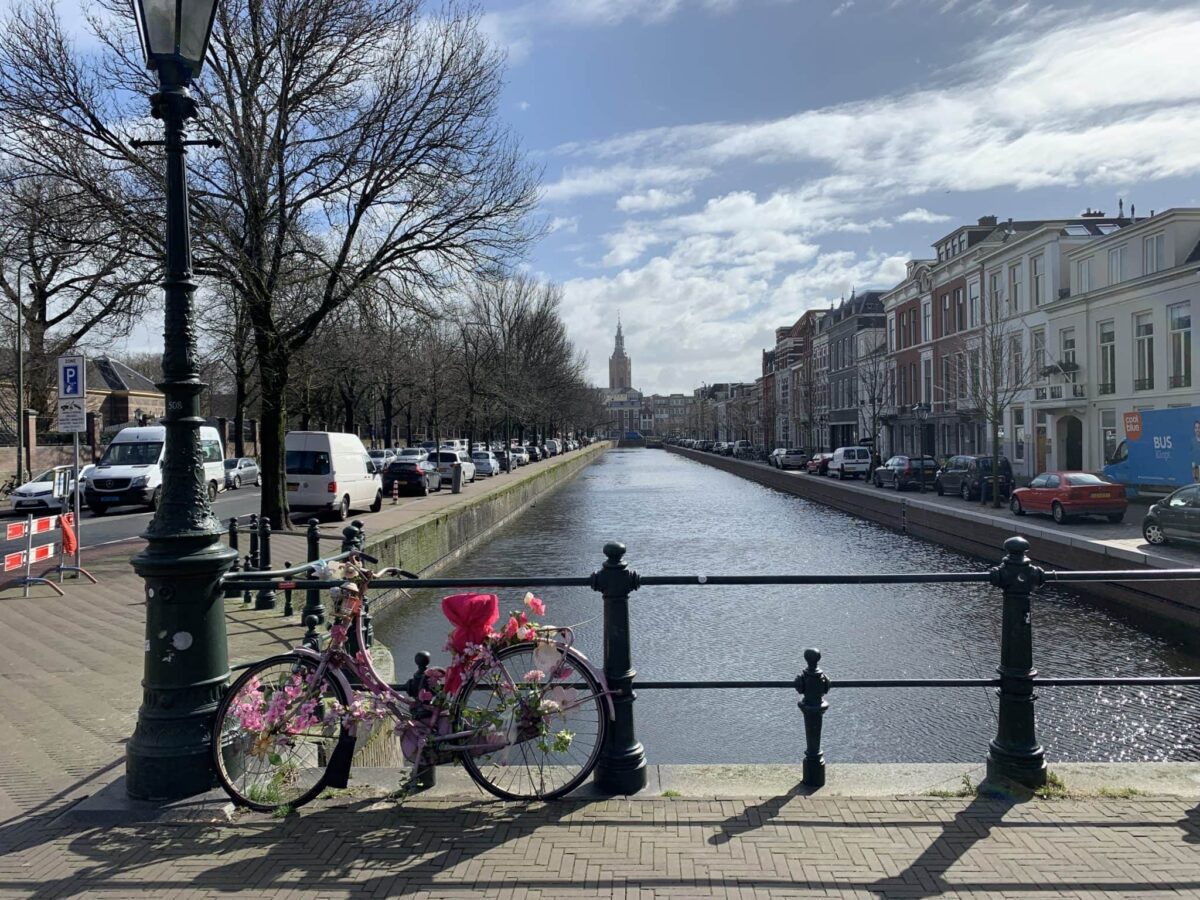 Yet, the #1 not to be missed The Hague attraction is the Peace Palace, home to the Permanent Court of Arbitration, the International Court of Justice, the Library of International Law, and the Hague Academy of International Law.
The Peace Palace is not always open for tours as it's an institutional building where courts are often in session, but if you can definitely visit it – it represents mankind's commitment to peace, which hopefully one day we shall achieve. from Margherita of TheCrowdedPlanet
Skip the Hardergrat Trail Switzerland and try Arnigrat
The Hardergrat trail in Switzerland is a really popular ridge hike. The 24 km hike starts from Interlaken and requires a really early start in order to complete the whole section before the last train leaves from Brienzer Rothorn. The trail offers fantastic views of Lake Brienz and the Jungfrau region.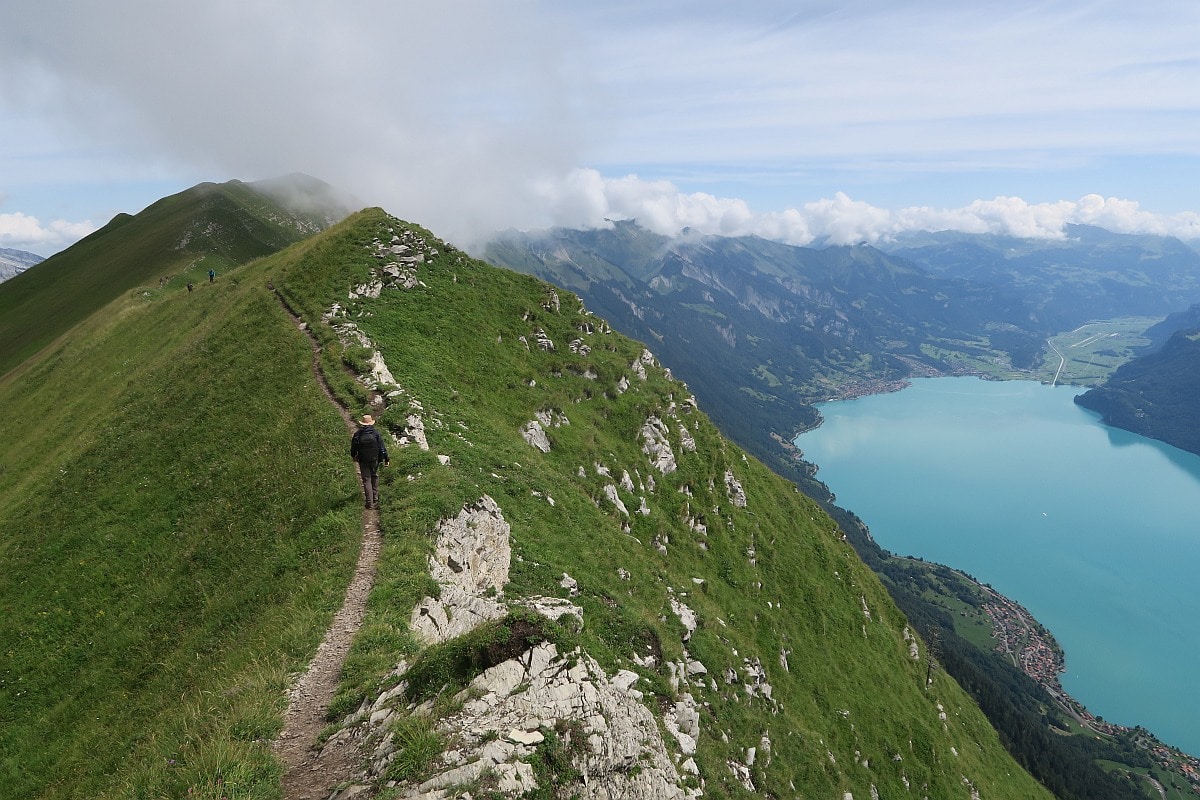 While it is clearly a beautiful hike, the crowd you encounter along the way spoils the experience. Lots of people, especially trail runners consider it a big challenge to do the whole hike. Many people take the funicular from Interlaken to Harder Kulm, which is also part of the Hardergrat trail. There are lots of hikers who only do the Augstmatthorn to Suggiture section, which is a much shorter and easier hike. The other end of the hike at Brienzer Rothorn is also really cramped with tourists who took the train up from Brienz. You won't find much solitude here.
But there is another gorgeous ridge hike not so far, which offers just as beautiful views without the crowd. There is no cable car there, no restaurants and no crowd. Arnigrat is a hidden gem in Switzerland, which can also be done as a day trip from Lucerne. You will see glaciers, lakes, cities, mountains and valleys along the way.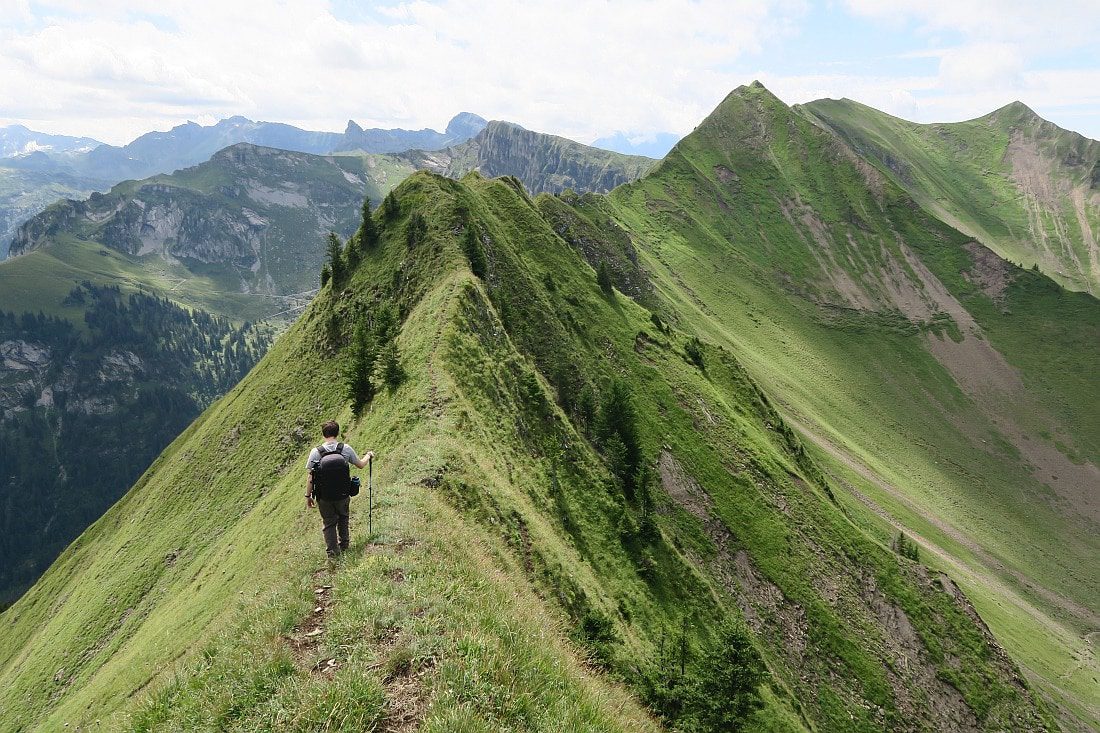 You will encounter swiss cows and even alpine marmots. Apart from the gorgeous views, you can enjoy peace and quiet. The main peak of the Arnigrat hike is Wandelen, which is 2105 m. The circular hike is about 12 km. As both hikes are along a narrow, sharp ridge, good hiking boots are essential and don't attempt to do either of them if you suffer from vertigo. from Eniko of TravelHackerGirl
Skip Mykonos try Naxos
If you're planning a trip to the Greek Islands, Mykonos is probably one of the first islands that spring to mind. Don't overlook the lesser-known islands, though. While Mykonos may have been made famous thanks to its "Insta-worthy" scenes, it's certainly not the only place where you'll find perfect beaches, white buildings and a backdrop of stunning landscapes. Enter Naxos – a smaller Greek Island that has a lot in common with its overpopulated neighbour but, in my opinion, has much more charm.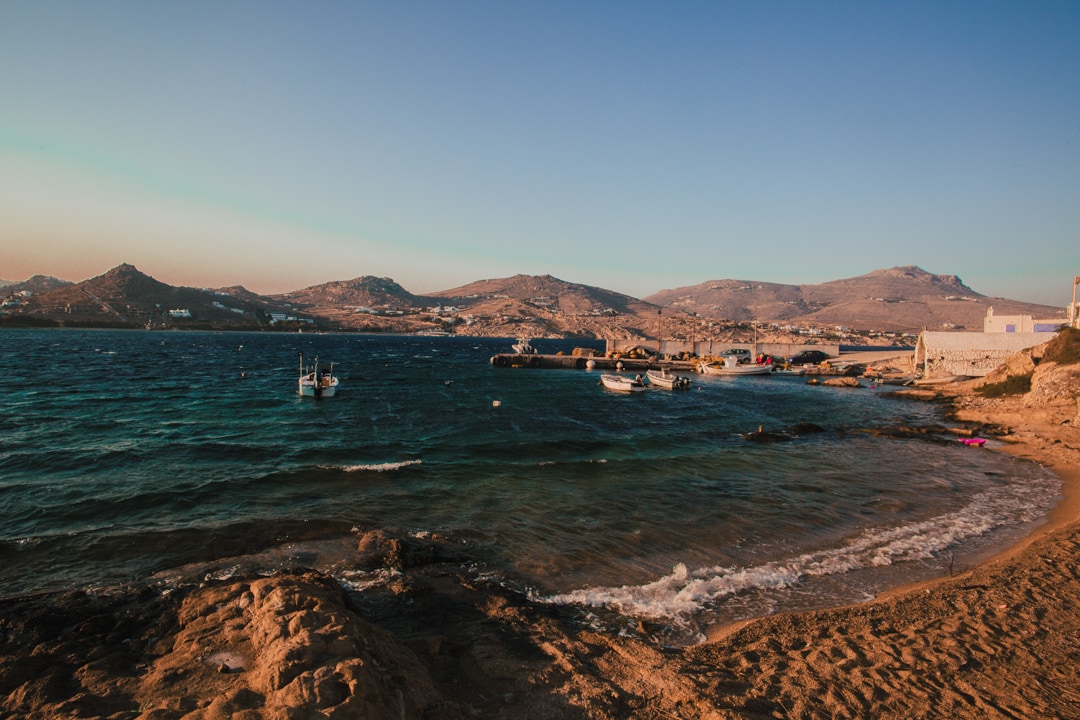 Naxos isn't a particularly well-known Greek Island – and that's a great thing. Although it's small, you can still enjoy it without constantly being surrounded by tourists. On average, Naxos only sees one cruise ship visit per month. Compare that to Mykonos, where there are usually at least two in port every day, and you can imagine how much calmer the island feels.
Being a lesser-known island, Naxos is also much more affordable than others. While Mykonos will set you back a small fortune no matter where you stay, Naxos has plenty of affordable accommodation, even in the centre of town. For the price of one night in Mykonos, you could enjoy at least 2-4 nights in Naxos, making it a perfect option if you're trying to travel the Greek Islands on a budget. Food, drinks and everyday essentials are all much cheaper, too.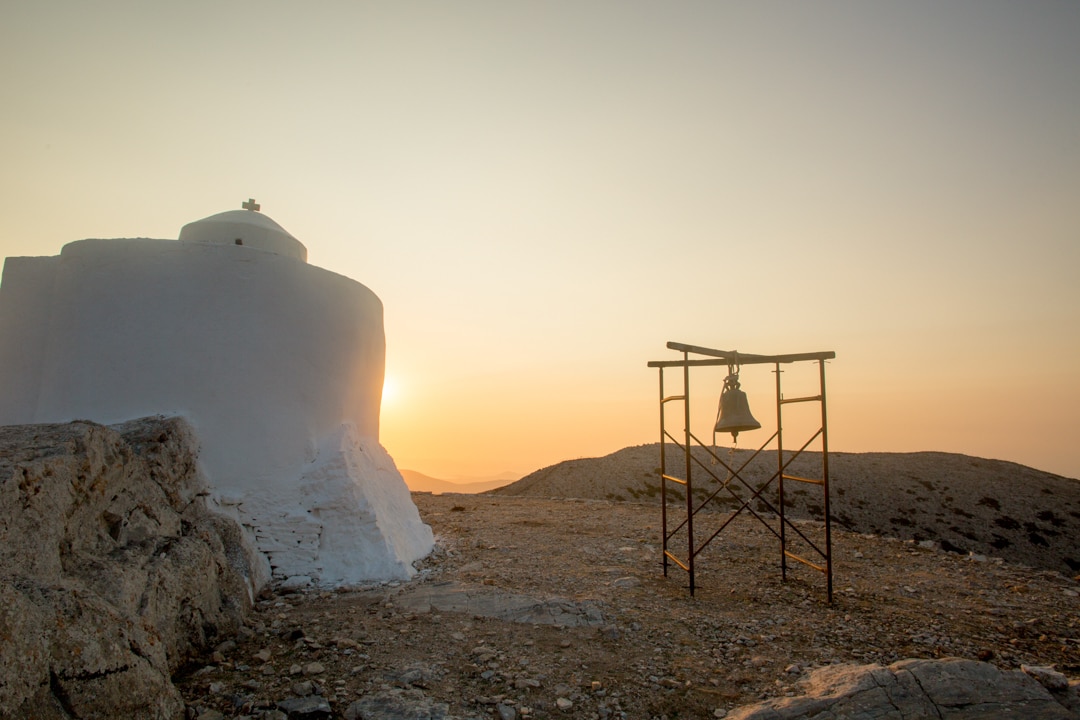 While there are obvious differences between Mykonos and Naxos, you can enjoy pretty much the same activities on both. Hiring a quad bike is a popular way to explore Mykonos, and it's the ideal way to see Naxos too. In fact, Naxos has even more untouched, rugged landscapes that are just asking to be explored! Along with its pristine beaches, cute towns and incredible food, it makes Naxos an obvious choice for a more authentic Greek trip. from Jodie of Alajode
Skip Florence try Matera
Florence, Italy — the cradle of the Renaissance! Home to Michelangelo's David! The location of the famous Uffizi Museum! Could anyone visit this magical place and come away anything less than dazzled?
Yup. We visited last October and were decidedly underwhelmed. Sure, the art is impressive. But it's so famous that you can't help but be a little disappointed. And don't get us started on the people: sweaty crowds thronging the streets, lines stretching into infinity, and bus after bus disgorging even more tourists.
Naturally, the prices are outrageous. And art aside, the city itself doesn't impress all that much. The Arno River is muddy, and other Italian cities have nicer piazzas. As for the famed Ponte Vecchio? Meh. Instead, consider heading south for Matera, Italy.
Odds are you've never heard of this town of 60,000 located in the Basilicata region. But once there, you'll find the incredible Sassi di Matera, or "stone cities" — Matera's "old town" area. It's really – old, a gathering place since 7000 B.C., and possibly the longest continuously occupied place on Earth. Overlooking "la Gravina" — Italian for "the ravine" — the Sassi started out as caves carved out of the distinctive white rock.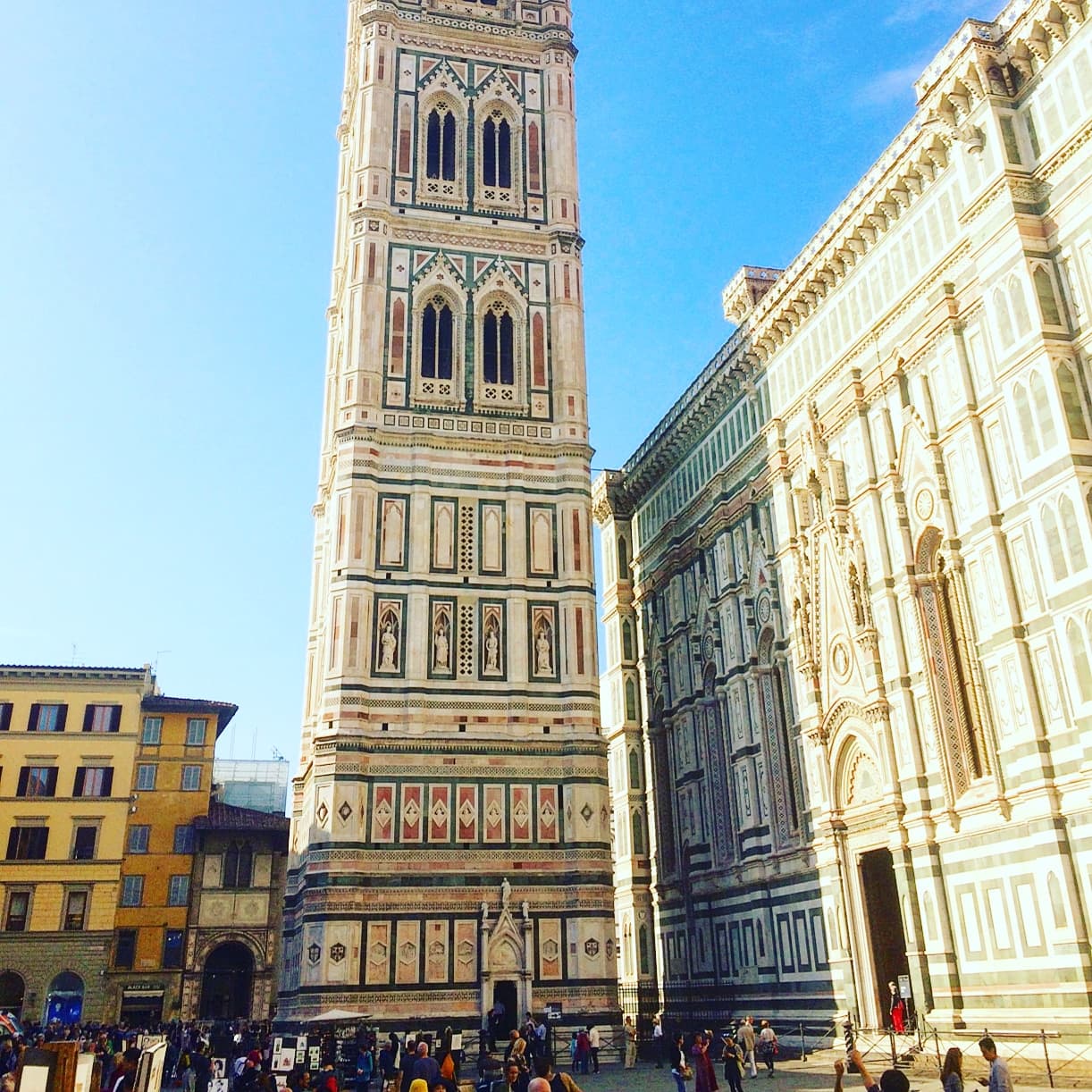 Over centuries, white stone buildings rose above and around the caves. The result is a strange hybrid: structures that are half building, half cave. Meanwhile, the landscape is sometimes so steep that the streets and pathways run over the tops of buildings.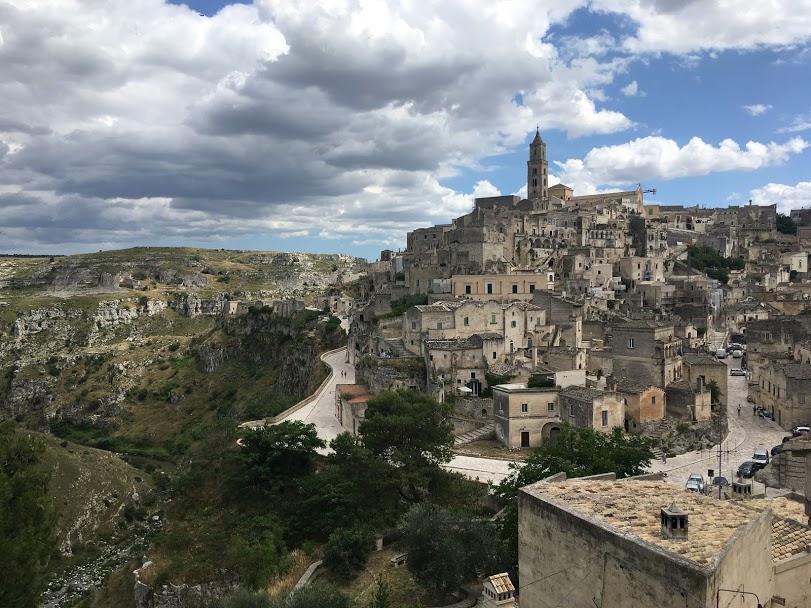 Most breathtakingly of all is the mountain-like slab of rock towering above the whole area. In fact, this is the church of Madonna de Idris — a chapel that was painstakingly carved out of stone over many years. There's a reason why movies like Wonder Woman and The Passion of the Christ were filmed here. You can spend hours exploring the twisty streets and taking in the sweeping views. And unlike Florence, you'll probably have the place almost entirely to yourself. By Michael Jensen & Brent Hartinger from Brentandmichaelgoingplaces.
Skip Tuscancy try Umbria
When you picture quintessential Italy – the rolling hills of olive orchards, the pool villa in the sunny countryside, the wineries Chefs and cheesemakers and castles on a hillside – you probably think of Tuscany. With some of the greatest historical sites in cities like Florence and Siena, Tuscany has long been one of the most popular destinations for tourists in Italy.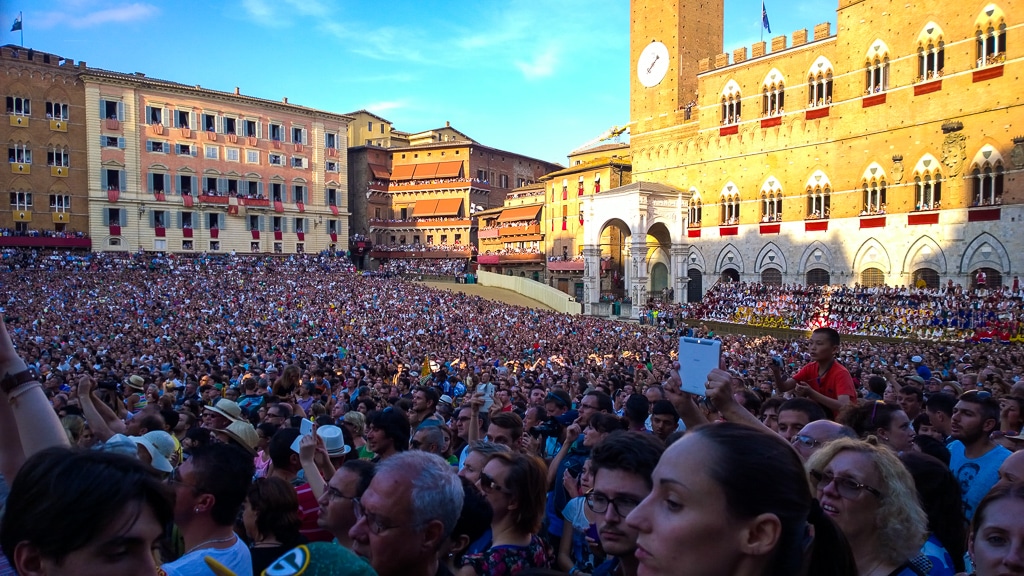 But doesn't that defeat the purpose of a relaxing stay in the Italian countryside?
Just to the southeast of Tuscany is its less popular counterpart: Umbria. With a very similar landscape and a quiet lifestyle, you'll find all the old-world Italian charm you could possibly ask for, without the crowds.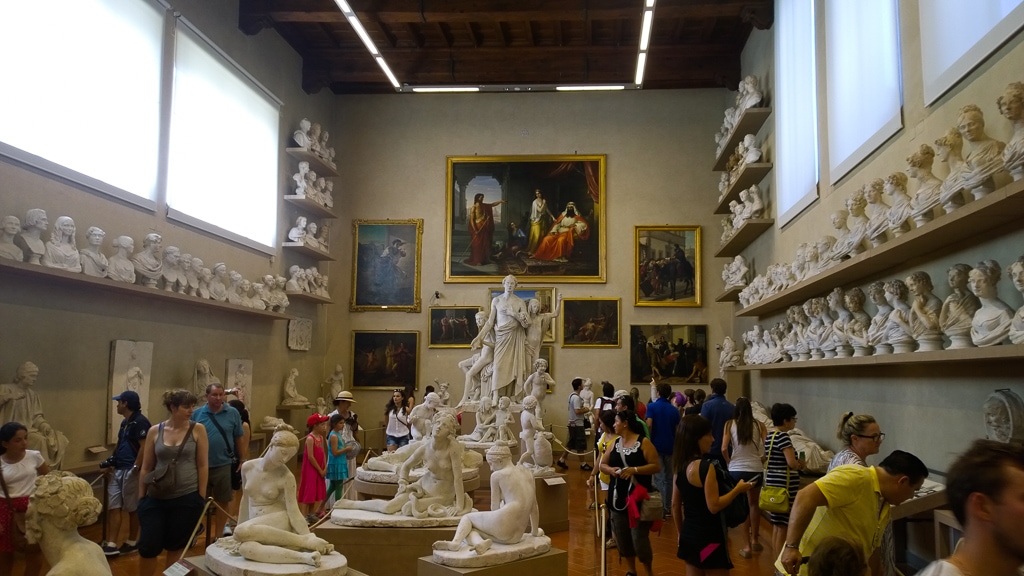 Where Tuscany has Chianti for wine lovers, Umbria has Montefalco. Florence is famous for its Duomo, but the Orvieto Cathedral is absolutely stunning as well. Umbria may not have the coastline that Tuscany boasts, but Lake Trasimeno is one of the best lakes in Italy. Every hilltop has a historic town, and Umbria has the unique attraction of truffle hunting.
In Florence, you'll wade through throngs of tourists coming off endless buses and wait for hours to see Michelangelo's David. If you head to Pisa to see the Leaning Tower, you'll find a charmless town without much to do besides wait to get the same overdone photo as the hundreds of people around you – you know, the one where you hold up the tower.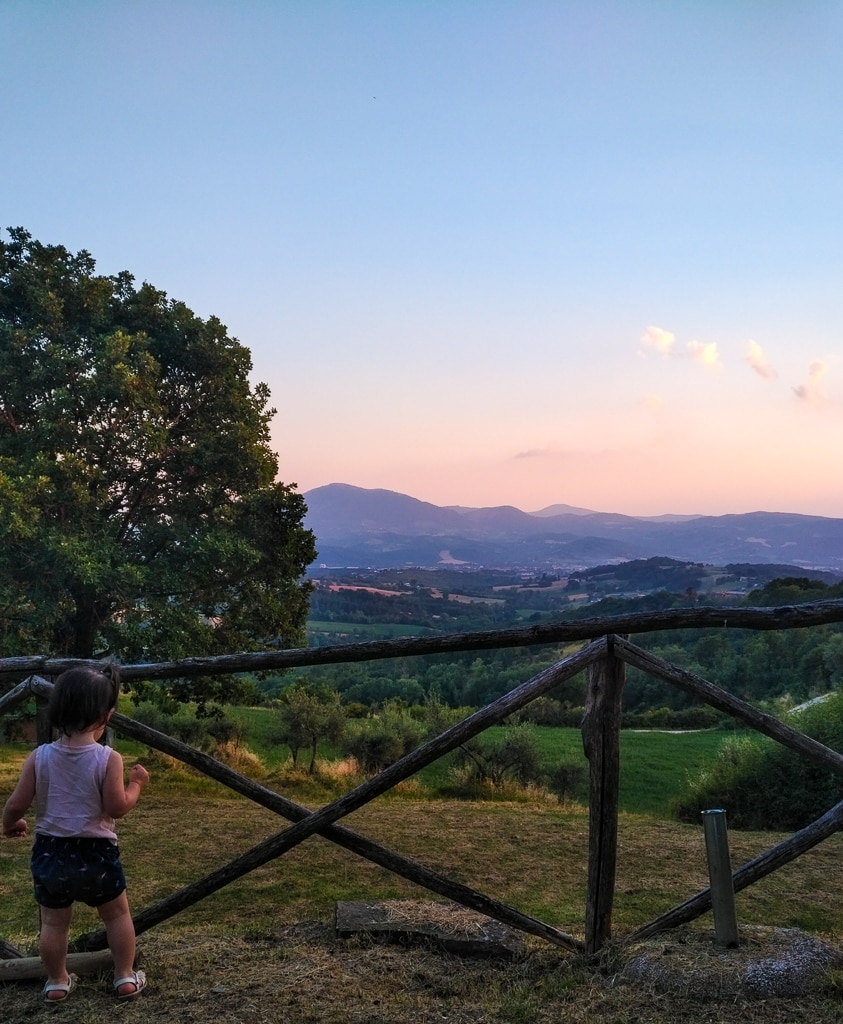 If you want to experience a more authentic Italy and don't care for the large cities and the tourist buses, give Umbria a try. Check out the 13th-century frescoes in the basilica in Assisi. Lookout from the ramparts of Castiglione del Lago. Get lost in the countryside, driving from perfect little town to perfect little town, tasting all the wine, olives, and gelato along the way. And if you're taking the little ones, check out all the things to know before you go to Italy with a toddler or baby! In other words, experience the true Italy. By Dani of DiapersinParadise
Skip the Caminode Santiago try the Camino del Norte
The Camino de Santiago – a pilgrimage route in Spain became increasingly popular in the last years due to several books and movies. According to the official statistics of the Pilgrim's Office in Santiago de Compostela, more than 320 000 people arrived in Santiago on foot or bicycle in 2018 and this year promises to beat the record. There are several Camino de Santiago routes that start in different parts of Spain and Portugal mainly finishing in Santiago de Compostela but most people don't know about it, about 60% of all pilgrims walk the Camino Frances the most famous and popular route.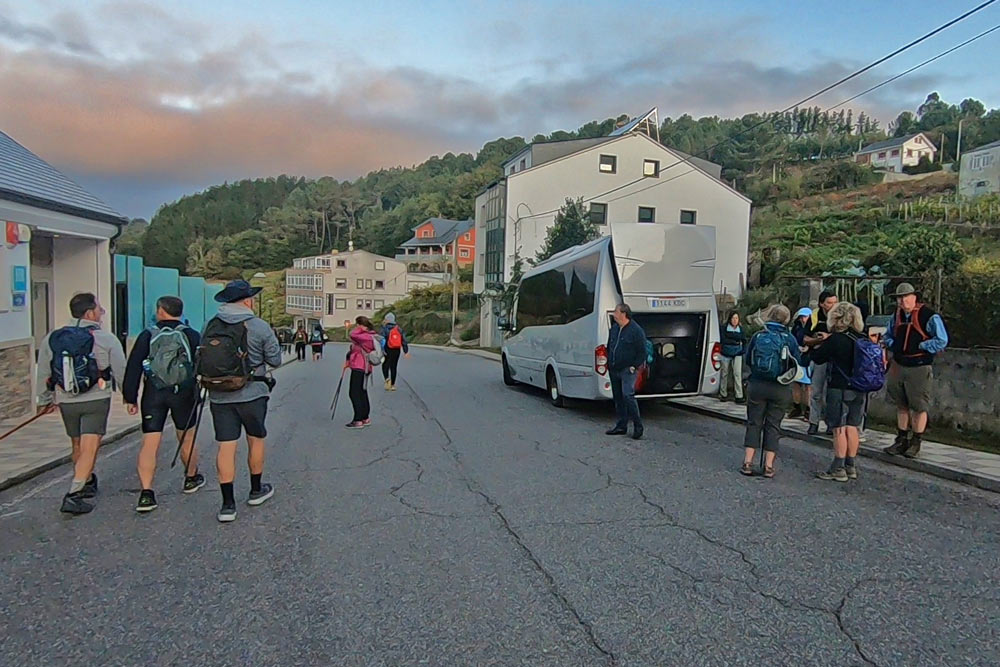 As a result, the route gets overcrowded during the peak season which is May, August, and September with hundreds of pilgrims arriving in the same place every day which results in the lack of available accommodation in smaller towns, sometimes people are forced to walk an extra 5 or 10km before they can find a place to sleep. Not all places can be booked in advance the most budget albergues (hostels for pilgrims) work on a first come first serve principle. To make sure they'll get a bed, people start walking at 4.30-5 am in the dark to arrive early enough and it becomes a race not exactly what you'd expect from a pilgrimage.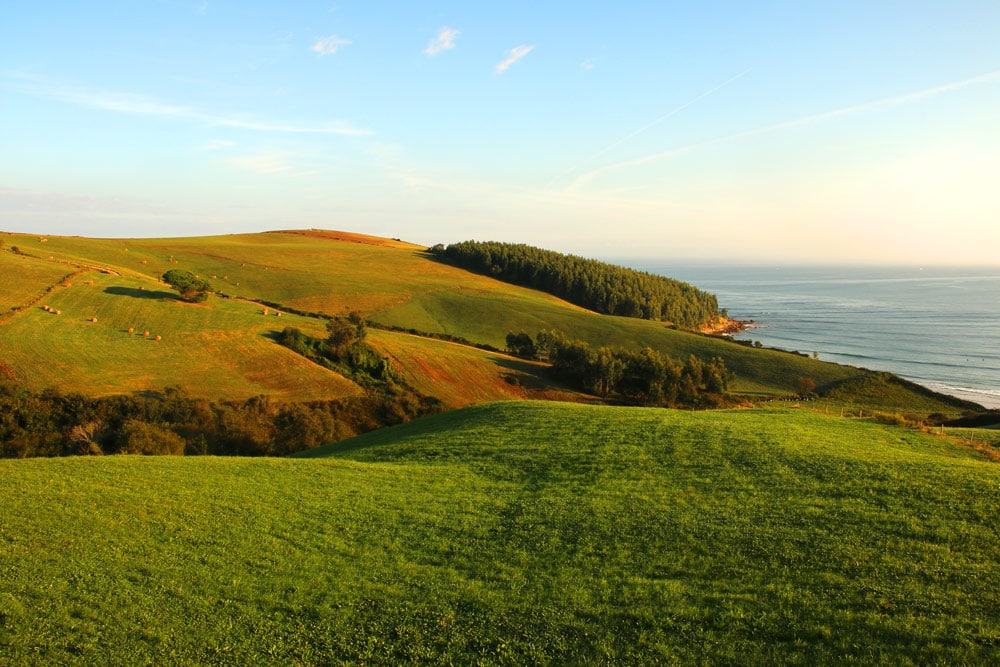 Another downside of the popularity is the commercialization of the Camino it loses its personal touch. We've walked 7 different Camino routes and in our experience, some of them have more impressive scenery than the French Way, like the Camino del Norte which follows the Northern coast of Spain and offers very diverse scenery, but only 6% of all pilgrims choose this route. Choosing the alternative more off-the-beaten-track Camino route is not only beneficial for pilgrims but for the country in general, helping to distribute the income from tourism between different regions of Spain. By Campbell & Alya of StingyNomads
Skip Paris try Bordeaux
When people think of France, they immediately think of Paris. Paris is one of the most famous cities in the world and it's known as "the city of love". Paris might have been romantic, sparkling clean and absolutely stunning in the 1950-es or 1960-es, but those times are long gone now.
What you can find in Paris now is overcrowded with locals and tourists city (Paris is the 2nd most visited city in the world after Bangkok), with pretty unfriendly residents that are tired of tourists and just want to get home / to work / wherever they are going, dirty streets and even dangerous areas (Paris is a huge city that attracts all sorts of people, so yes, there are areas with problems).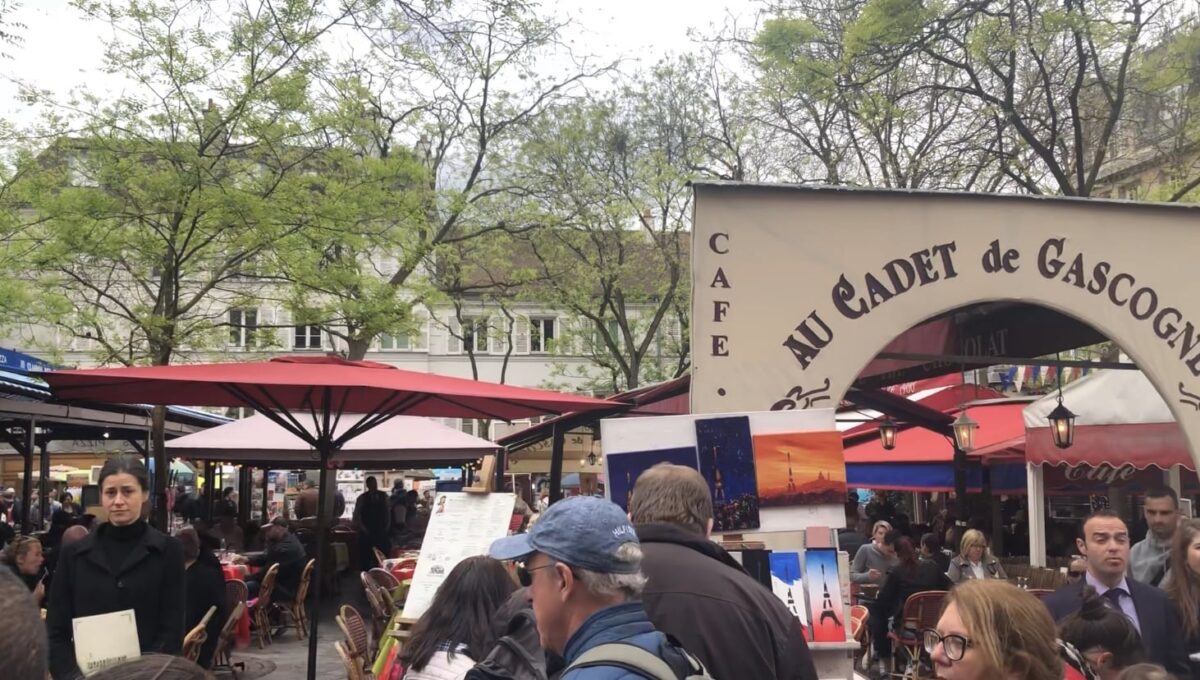 No wonder, that many tourists get a so-called "Paris syndrome" when they get an extreme shock after discovering that Paris looks like nothing they have imagined. If you want to visit a "very French" (culturally), beautiful, clean and friendly city, head to. Bordeaux is also touristy, but by no means, it's as crowded as Paris. We noticed that people in Bordeaux were very friendly and helpful, the prices were lower and the wine (Bordeaux is famous for its wine) is undeniably better.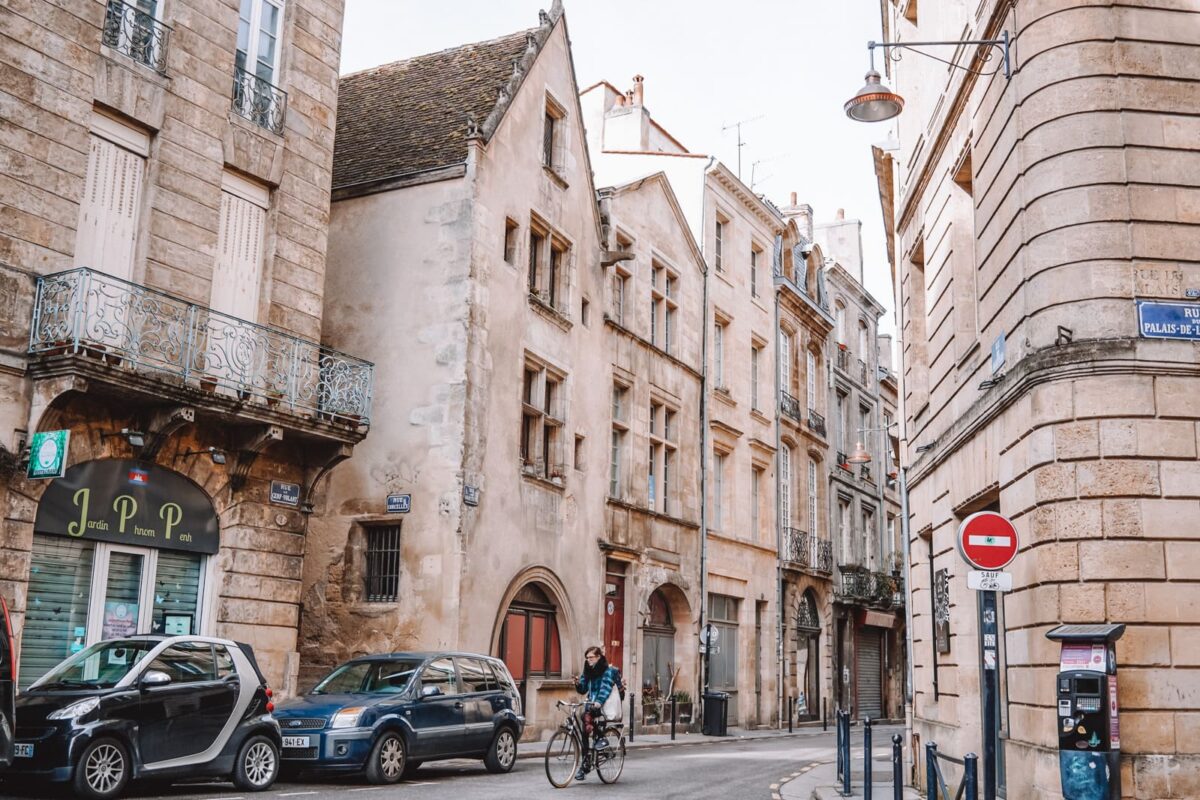 You can walk the streets of Bordeaux on Sunday morning and see people carrying home baguettes from local bakeries, street musicians, and very few cars and feel this atmosphere that was around in Paris multiple decades ago. Bordeaux has also a lot of things to do and should you ever get bored of the city, you can always hop on a bus and head to gorgeous villages nearby, e.g. Saint-Emilion.From Liza at Tripsget
French Food Culture: The Ultimate Guide
Skip Paris try Lyon
Paris is a fantastic location but in my opinion too busy and full of tourists visiting all the main attractions. If you already have been to Paris but want the same vibe but more relaxed with many attractions, fun neighbourhoods and even a medieval district to explore, check out Lyon. The city of Lyon is similar in lifestyle, historic charm and even two main rivers that criss-cross the city to create scenic vistas, gorgeous bridges and wonderful promenades that offer food venues, farmers' markets and even art fairs on the shores of the main river.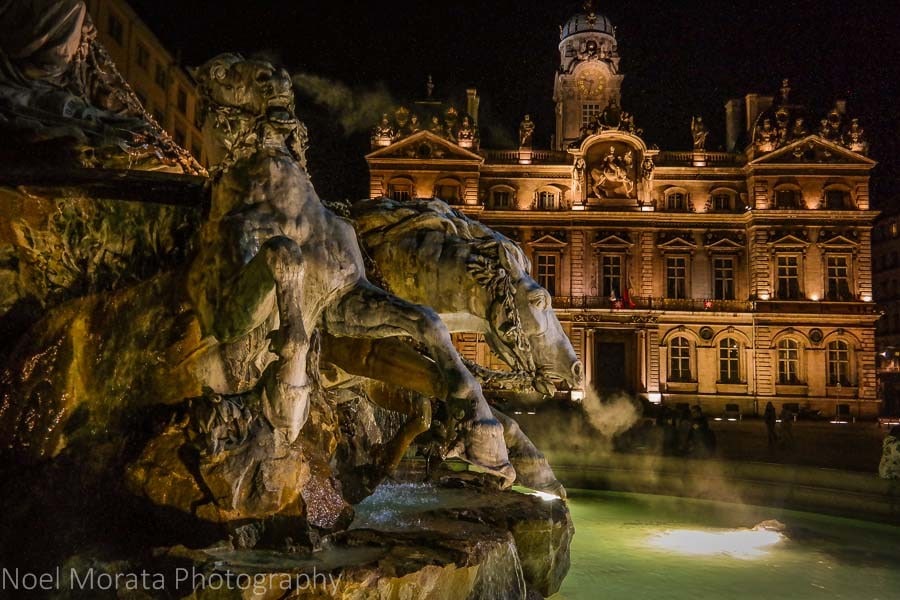 Lyon has stunning architecture, lovely pedestrian walking venues with bars and open-air restaurants and across the Saone river is the historic district of Lyon with medieval charm, lovely small streets also filled with open-air dining venues, large historic architecture and impressive plazas to explore. If you climb to the top of the main Basilica of our Lady of Fourviere, you will be greeted with stunning views of the valley floor and panoramic city views. The splendid basilica is stunning with impressive and ornate interiors you can explore.
You can easily spend an entire day just exploring the medieval district of Lyon, but there's so much to see in the entire city on the other side of the Saone river. Check out my post on the first impression of Lyon here for more pictures and inspiration to visit this fantastic alternative to Paris and worth spending a few days or more to explore this wonderful city. From Noel Morata of Travelphotodiscovery
Where to find the sublime lavender fields of France
Skip Lake Como try Lake Garda
Visit Lake Garda instead of Lake Como Located in the Lombardy region of northern Italy and famous for its villas, Lake Como and the towns around the lake are popular with tourists, it is overrated in my opinion! While it makes for a romantic escape, and is great for people-watching and wandering the picturesque alleyways, there is not much to do other than boat rides to see the majestic Italian villas and to wander in the different villages.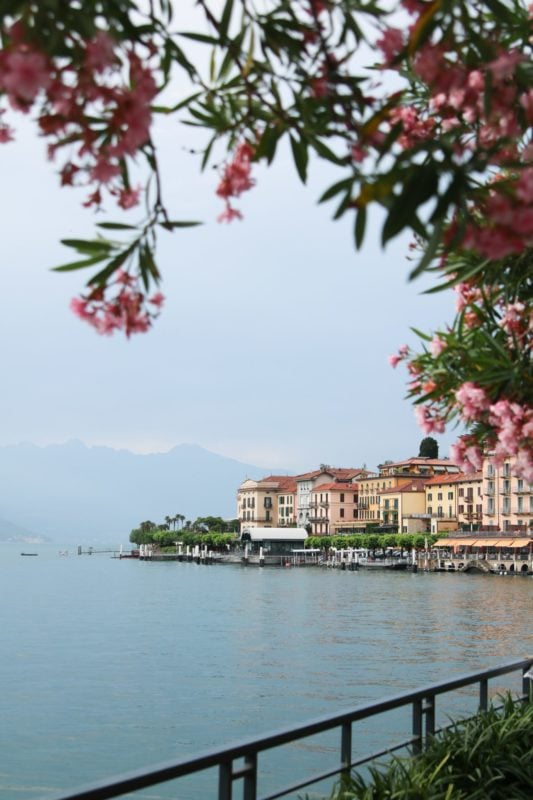 Lago di Garda compared to its neighbour Lake Como is not as popular, but it is a well-known family holiday destination among Italians. It is a perfect stop for a few days if you are visiting Northern Italy, there are many fun activities and cute towns to visit around Lake Garda. You can visit wineries, learn about olive oil production and even look for truffles. If you are visiting during fall, the air is a little crisp, the leaves are changing into golden colours and in November you might even be able to visit some Christmas markets.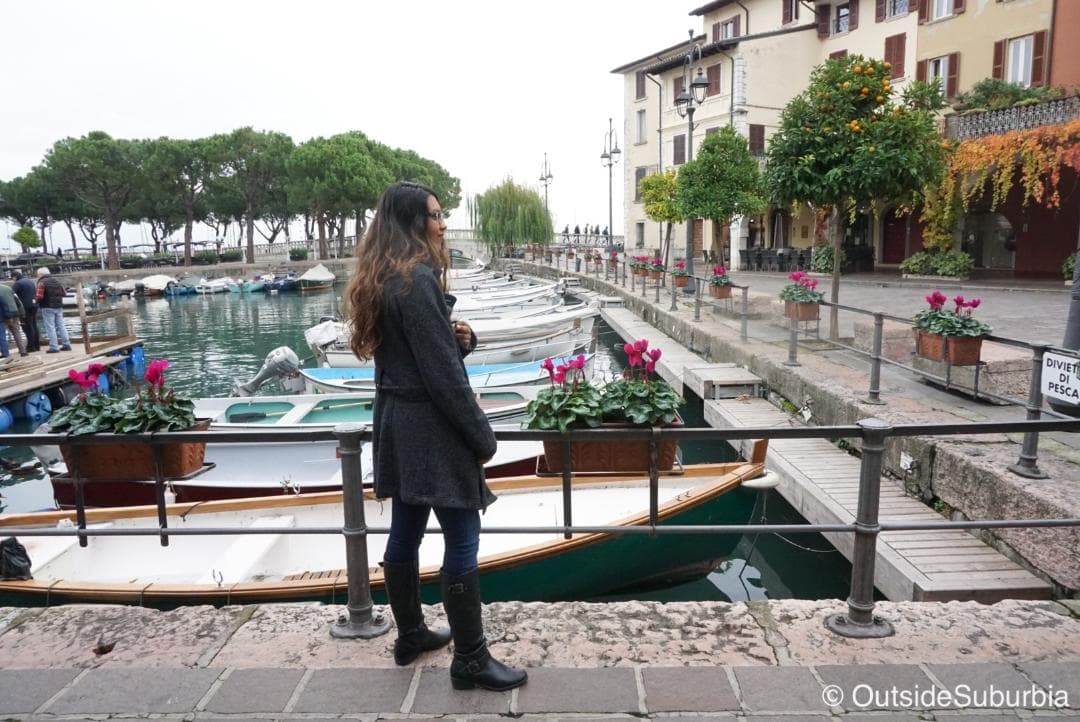 Skip Crete try Rethymnon
Crete is a popular tourist destination, but as the largest of Greece's islands, you can comfortably skip the island's most over-touristed spots to enjoy some of its quieter cities and towns instead. While there are many charming beach towns and villages, I have to admit that Rethymnon is my favourite place in Crete.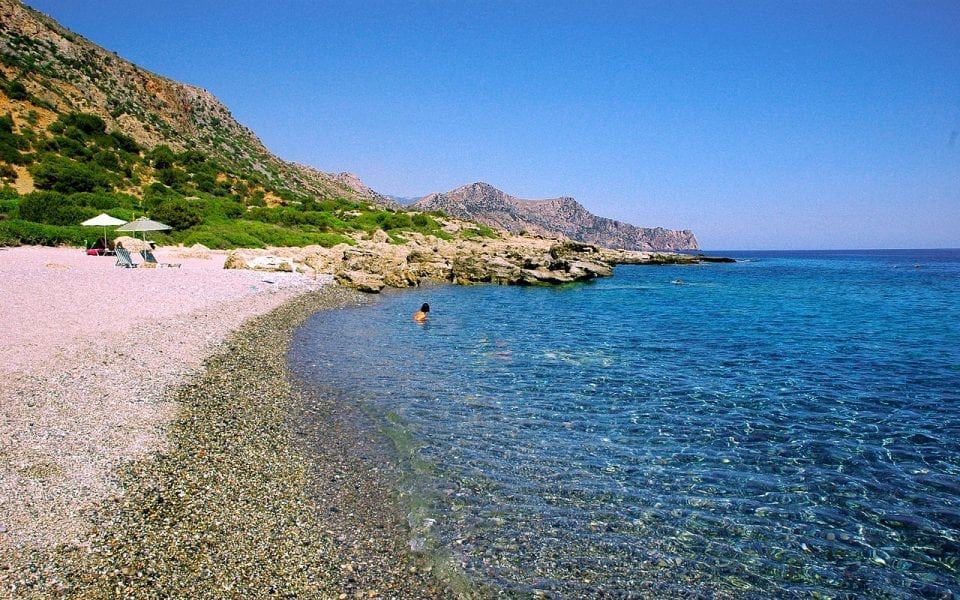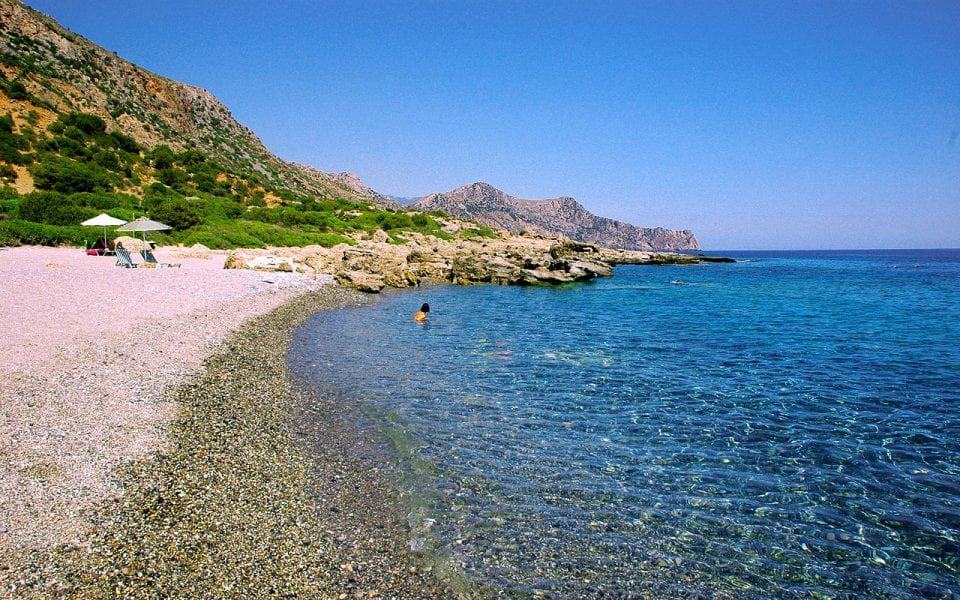 Chania, while charming, is one of the most popular places for tourists, and it gets very crowded in the high season. Instead of wrestling with the crowds, fly into Chania or Heraklion and head straight to Rethymnon. The town, located a few hours from both of the island's airports, is a perfect substitute for Chania.
Both towns have beautiful Venetian harbours to explore, fabulous lighthouses, and historic mosques. Of course, they also have traditional tavernas that feature the best of Cretan cuisine, so you won't miss out on any delicious dishes by picking Rethymnon over Chania.
If you want to taste Crete's local wine and spirits, you'll find both cities offer wine tours where you can learn about the island's millennia-long history of viticulture. For spirits, make sure to sample some Cretan raki. Every good taverna will most likely offer you some complimentary raki at the end of any meal, but be careful! If you finish what they offer you, they're likely to come by and try to give you another complimentary round. You can't outdrink a Cretan!
Both towns have great beaches nearby, but the ones in Rethymnon have fewer other beachgoers to contend with, making it a more relaxing beach vacation spot.
While there's no end to the activities you can do in either city, you can enjoy more Rethymnon activities because you won't have to wait in line before getting a jump on your day. From Stephanie of SofiaAdventures
Skip Dubrovnik try Peljesac
Skip Dubrovnik and head to the Peljesac peninsula Perfectly preserved old town with its 2 km long defensive walls, towers and forts, cobbled streets, passages and alleyways, hip bars, myriad of restaurants, and pebbly beaches make Dubrovnik the most visited town in Croatia. Add to that the fact that Dubrovnik was a filming location for Game of Thrones since season 2 and you will understand why so many tourists flock to Dubrovnik every year.
However, everywhere, popularity brings lots of good things, but also bad. From June until September, the crowds are unsupportable, the prices are way too high and the service staff at times can be rather rude.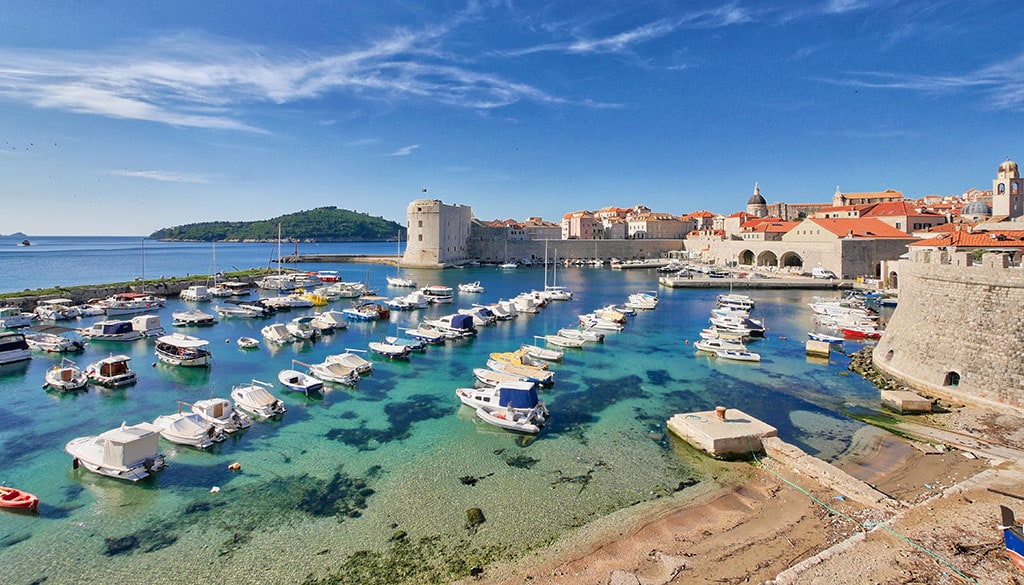 Think of the employment of traffic marshals to direct people not cars, think of 6000 cruise ship passengers disembarking daily in Dubrovnik in high season, think of another 25.000 people visiting Dubrovnik daily on their own, think of desperately looking for a parking spot, or paying basically double for anything you decide to buy.
Why not look for something different, and still visit Dubrovnik for a day? Just 50 km north of Dubrovnik you will find the Peljesac peninsula with its sleepy villages, amazing vistas, secluded beaches, endless vineyards, scenic roads, the best fresh oysters and other seafood in all of Croatia, and its own defensive walls in Ston. These 5.5 km long walls are apparently the longest preserved fortification walls in all of Europe.
Peljesac is still an off-the-beaten-track destination, yet it is so close to Dubrovnik. It is also a good base to visit the islands of Mljet and Korcula as ferry boats to both islands depart from the peninsula.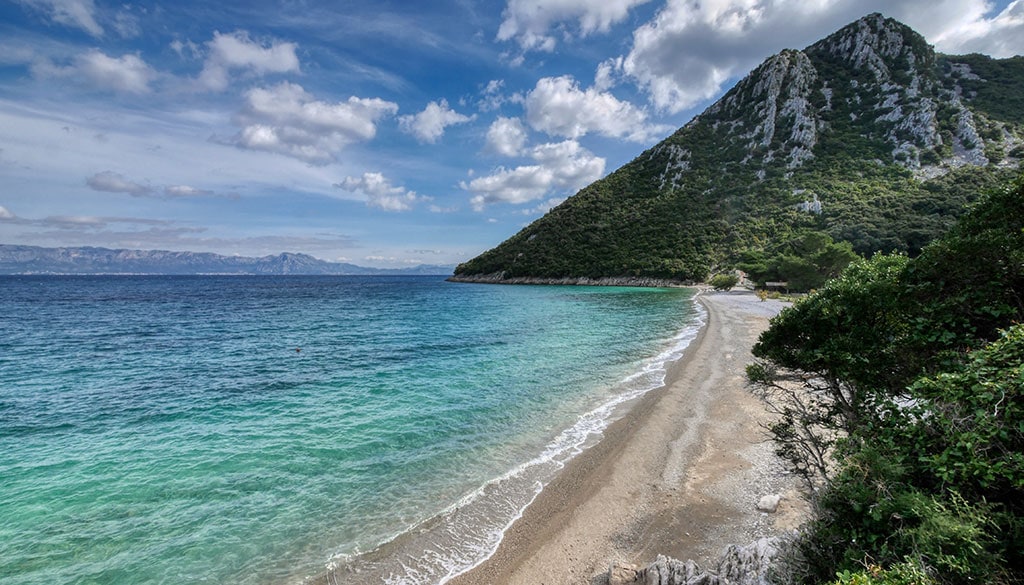 Don't miss visiting Dingac and Postup wine regions, the Korta Katarina, Saints Hills and Milos wineries, tasting fresh oysters and squid black risotto in Mali Ston, walking the walls of Ston, and having a dip in the crystalline Adriatic Sea on the beaches of Divna, Duba or Zuljana. From Frank of FrankaboutCroatia
13 ways to be a responsible traveller
*Don't visit overtouristed sites go for alternatives.
This article has 18 different areas of the world to avoid and an alternative
*Look for sustainable travel companies
Book your vacation through sustainable travel companies. You can also use a charity like Charistay to book your hotel stays.
*Don't buy the bullshit that airlines spew about being carbon neutral
Check your airline carefully to ensure they are actually giving back to the communities they fly into.
*Visit During off-peak season instead of high season
This means don't go in the summer when places are jam-packed with tourists. In Rome, for example, all the locals go away because it's too damn hot and there are too many tourists. So book in early Spring or Winter. Travel During the Shoulder Season which usually means much lower prices, decent weather and far fewer tourists blocking your Instagram shots.
*Spend your money locally
If you are on one of those damned behemoth cruise ships spend some freaking money in the community. Cruises are the WORST offenders of over-tourism they spew pollutants into the waters and the folks onboard spend virtually no money in a town because everything is provided for on a ship. So go have lunch in the town you visit and buy some damned souvenirs stop being so freaking cheap.
*Eat locally
Forget Johnny Rockets and McDonalds or those tourist traps on every main street in every tourist city. Get down and follow the side streets, find a menu, not in English and get your ass inside and eat what the locals eat.
If you are on a cruise STOP heading for the buffet before you head out on a tour and spend some money in the village or town you are touring. Support local restaurants and cafes.
*Find a local guide
Don't spend a small fortune on ship tours or huge tour names find someone local and pay them to take you around show you their community. Often these guides are half the price of a huge tour and they show you places you might never otherwise see.
*Be An Eco-friendly tourist
An eco-friendly tourist works to leave no trace of their presence. Take your refillable water bottle and your reusable straw. Carry a cloth bag to keep your souvenirs in. Make sure your personal effects are biodegradable that means your shampoo, toothpaste and personal items should be chemical-free and won't poison the environment.
*Avoid Air BnB and stay in smaller hotels that are run by locals
Most hotels and accommodations are on Booking. com and other hotel sites but look for the smaller hotels and check out whether or not they have a website. If they do book direct and save them the .com booking fees.
Air BnB is seriously impacting major cities' homeless issues. With everyone and their brother making money renting rooms, houses and apartments it is becoming almost impossible to find housing in cities like Dublin, London, and Amsterdam and many cities are taking steps to stop this trend. Be aware that there are other options. Other options include trading houses or housesitting.
*Research the place you are visiting
In a local hotel here in Ireland, an American tourist once complimented the Chef by saying "I guess they are American trained". They then proceeded to the entertainment evening which was an American country and western tribute night.
Sure the massive hotel employed locals at a piss poor minimum wage and NO tips were allowed. Sure it "entertained" with American-style jokes, an emcee and music all performed by folks brought it for the night. Did they employ local bands to play Irish music – hard no. Did they serve traditional dishes – hard no.
This type of thing happens over and over again. Get out of the usual tourist traps and get into some local culture, food, and celebrations and learn about the area before you go.
*Don't drink too much
I've seen it over and over again American youngsters backpacking around various parts of the world drinking too much and vomiting everywhere. Amsterdam is known as a party city and is now taking steps to curb rowdiness. Galway city is having the same issues and needs to address this type of behaviour fast.
*Respect the community you are travelling in
Don't do that typical tourist crap and get a selfie on the Cliffs of Moher on the edges folks are dying falling off the Cliffs. Don't interrupt sacred festivals or processions to get that all-important shot, respect the local traditions and ceremonies.
Don't deface public places or monuments with graffiti or pose with smiles and say cheese in places like Auschwitz or waterskiing down the grand canal in Venice.
*Travel to alternative destinations
There are 195 countries in this beautiful world (that does include the Vatican and the state of Palestine) and many of the most visited are becoming overwhelmed with tourists. Bali, Peru, Thailand, France, Italy and Northern Africa come to mind. Isn't it time you considered the lesser-known destinations?
If you are headed to Ireland I have a whole article on Tourist Traps in Ireland to avoid. I give you alternatives to kissing the Blarney Stone or heading to Temple Bar in Dublin so you can avoid those heaps of tourists.
You might also like
Beautiful villages in Normandy
Exploring the beautiful Mayenne – Pays de la Loire, France
Visiting Croatia for one brilliant week
My Move to Europe – 23 personal stories
148 National Dishes of countries around the world
pin it for later