Celebrating Christmas in Spain: 22 traditional Spanish customs
All over the world people celebrate Christmas with distinctly different customs. Christmas in Spain is perhaps the most traditional, family-oriented celebration in the whole world, and here it lasts until the 6th of January or Epiphany.
If you're looking for a unique Christmas experience, Spain is the perfect destination. With its rich history and diverse culture, the country offers plenty of opportunities to celebrate the holiday season in style. From traditional Christmas markets to lively street festivals and mouth-watering cuisine, there's something for everyone in Spain during this time of year. Whether you're an avid traveller or simply looking for a change of scenery, spending Christmas in Spain promises to be an unforgettable experience that will leave you with memories that will last a lifetime.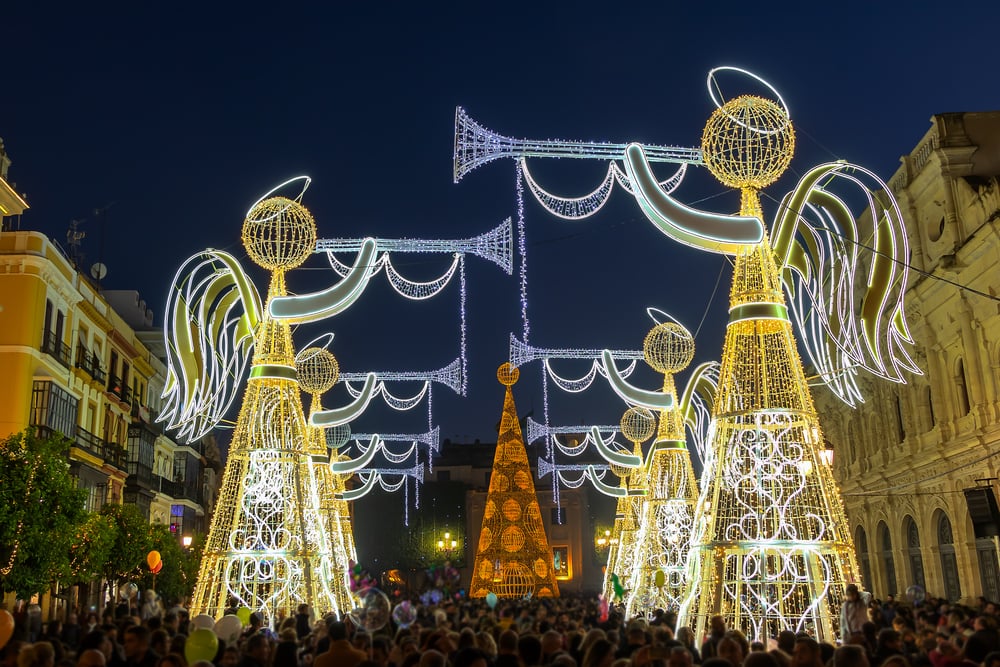 A Spanish Christmas begins on December 6th which is Día de la Constitución Constitution Day a celebration of the day Spain became a democracy and 6 December is a national holiday. The day is seen as the start of the December holidays and a long 3 day holiday is sometimes taken in conjunction with the Feast of the Immaculate Conception.
Here are 22 Spanish Christmas traditions that you should know if you are visiting Spain this season.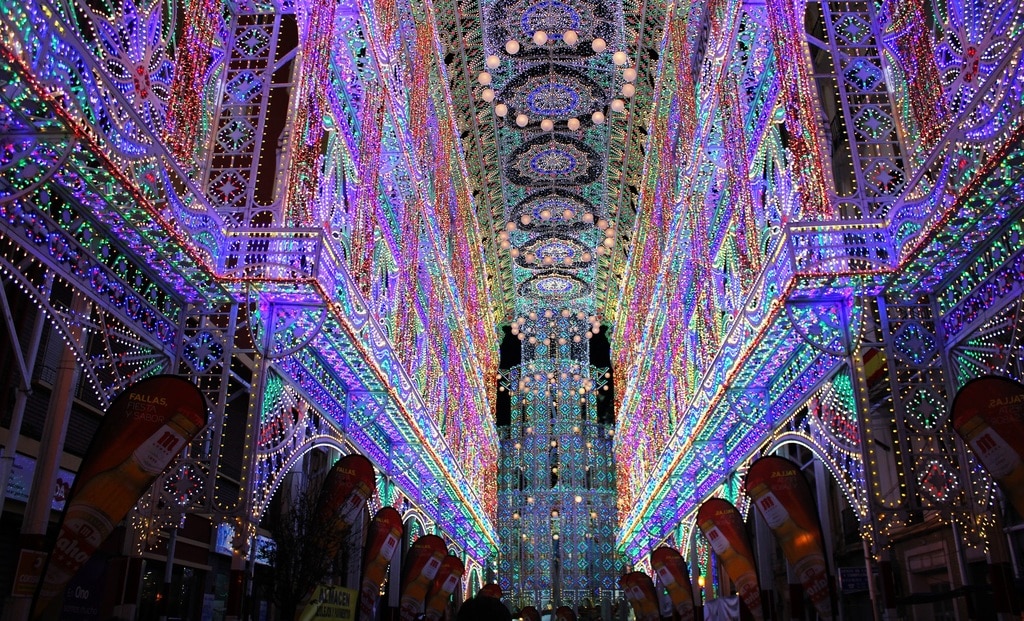 Christmas in Spain – 22 traditional Spanish Christmas customs
Feast of the Immaculate Conception
December 8th is the Immaculada (Feast of the Immaculate Conception) which marks the beginning of the religious Christmas celebrations. Seville is the place to celebrate this day.
Colourful Christmas lights
Like most cities and villages across the world, they are decked out in a huge variety of twinkling Christmas lights and trees. Leading up to Christmas itself these lively villages are a delight for both children and adults.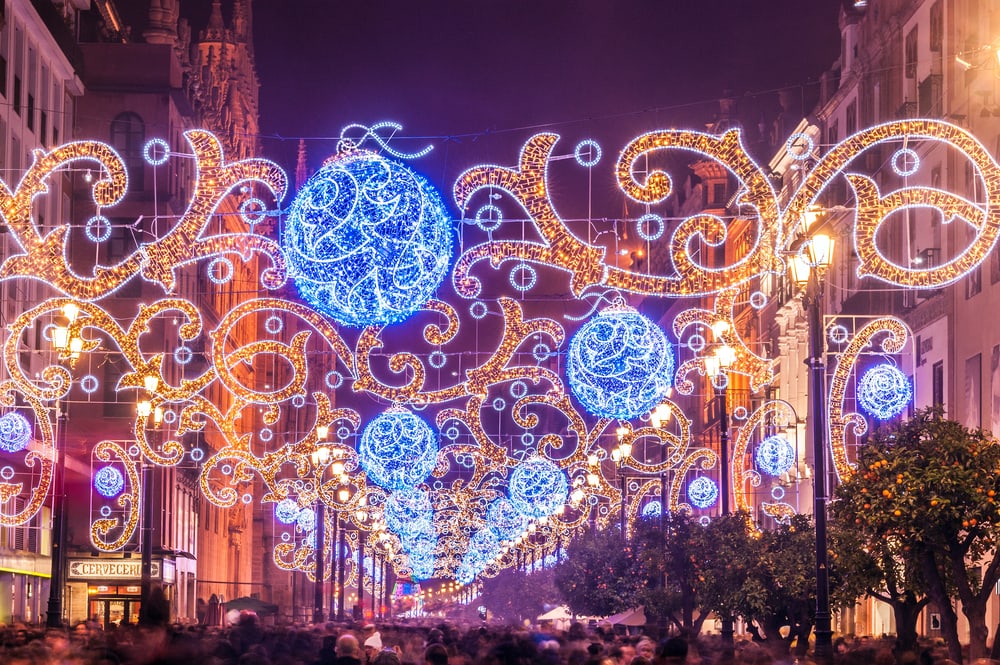 What is a Belén?
A Belén is a nativity scene representing the birth of Jesus and you will see these all over Spain at Christmas time. However, in Spain, they are really works of art. In many towns, you will see living nativity scenes featuring live animals and actors playing the major characters. You can buy gorgeous Belens at the many Christmas markets that dot the country at Christmastime.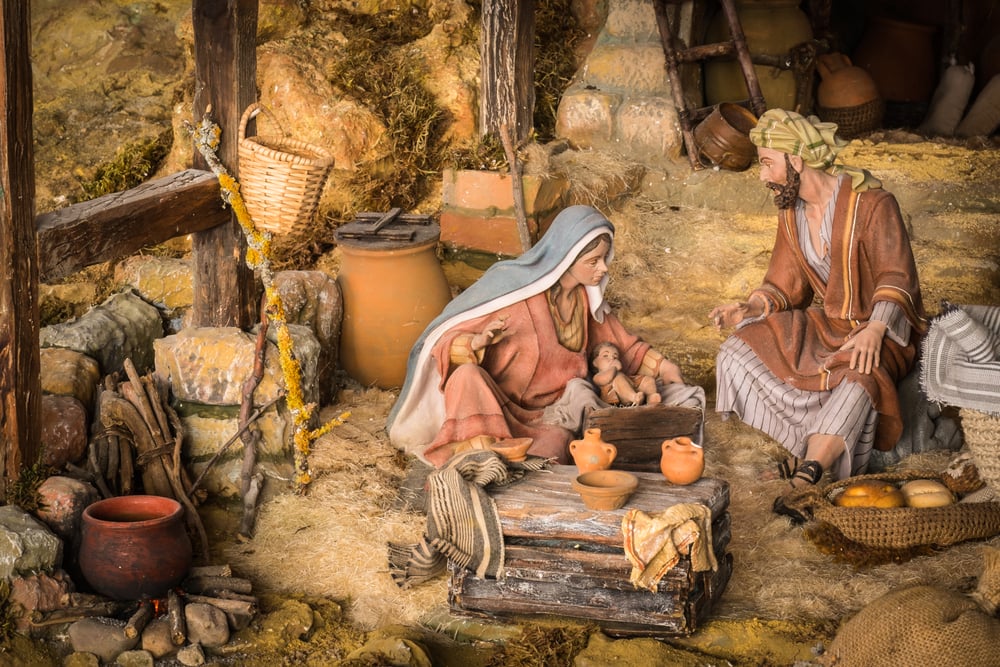 Christmas Markets in Spain
In most of Spain's largest cities, you will find a Christmas market where you can buy handcrafted gifts candy, Christmas decorations, your nativity scene and beautiful small gifts. In Barcelona the best Christmas Market if the Fira de Santa Llúcia which has been held for the last 236 years in front of the cathedral.
There is another market in Barcelona called the Feria de los Reyes de la Gran Vía, and it is the biggest Christmas market with over 200 stalls.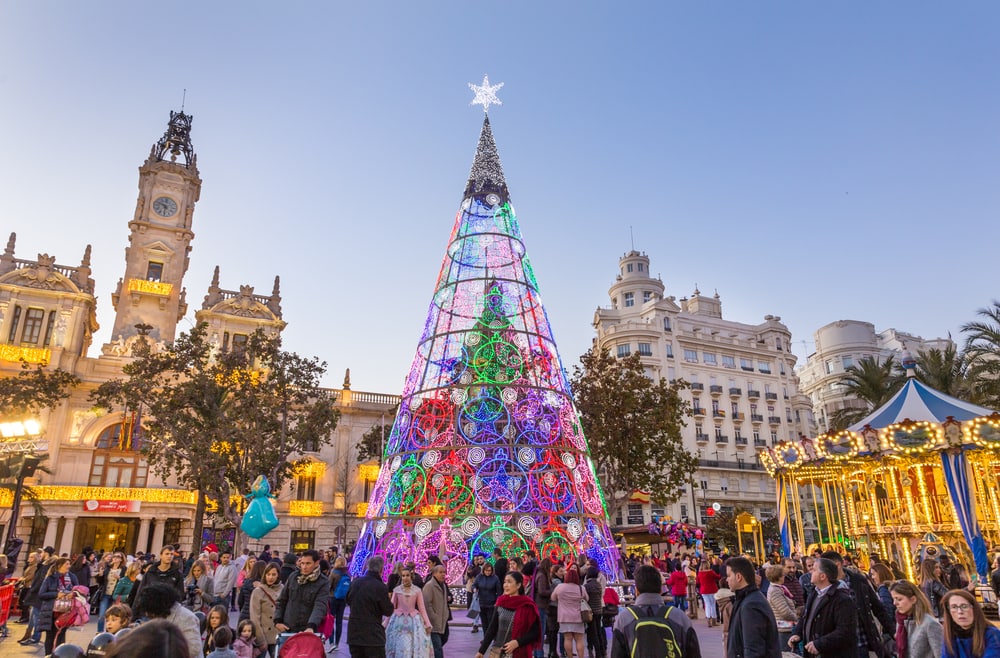 In Madrid, there are several Spanish Christmas markets but the two biggest are the Christmas market in Plaza Mayor and the Christmas market in Passeio de Recoletos.
The Plaza Mayor Christmas Market is also known as the Mercado de Navidad! This is a very old market located in the historic centre of the city. There is also the Christmas Market in the Paseo de Recoletos, which is the absolute best place to buy from artisans from all over Spain.
In Valencia, the market is held in Plaça de l'Ajuntament, just outside Valencia's Central Market. This market has an area dedicated to all things food and Spanish gastronomy. There's nougat, chestnuts, sweets, chocolate and much more.
Granada's Christmas market has around 70 stalls and offers visitors a wide variety of products such as Christmas figurines and nativity scenes, toys and crafts including leatherwork, pottery, silver and jewellery!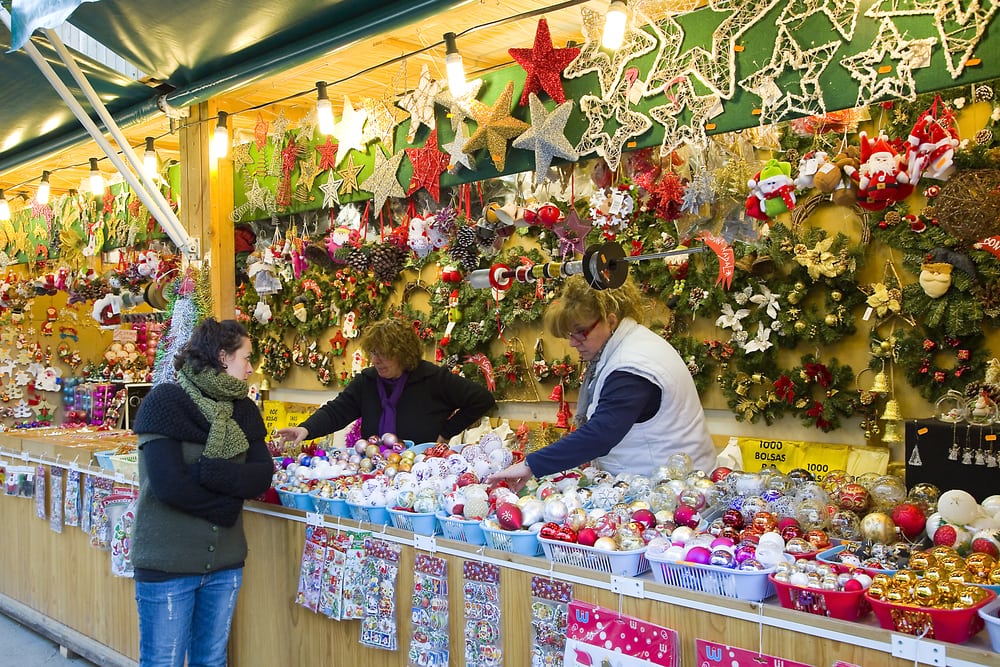 In the neighbourhood of Puerta Real there is a Christmas fair dedicated to food and the exhibition of original (handmade) items.
In Seville, you will find the market near the Seville Cathedral where you will see all kinds of food goodies and Christmas gifts. There are also camel rides!
You might also enjoy this article Best food markets in Europe
What is a Caganer?
A Catalan tradition Caganer means the shitter or crapper and he is a statue found in Catalonia in north-east Spain and in many Belen scenes. The traditional figure depicts a peasant wearing black trousers, a white shirt and the classic red Catalan cap – the barretina.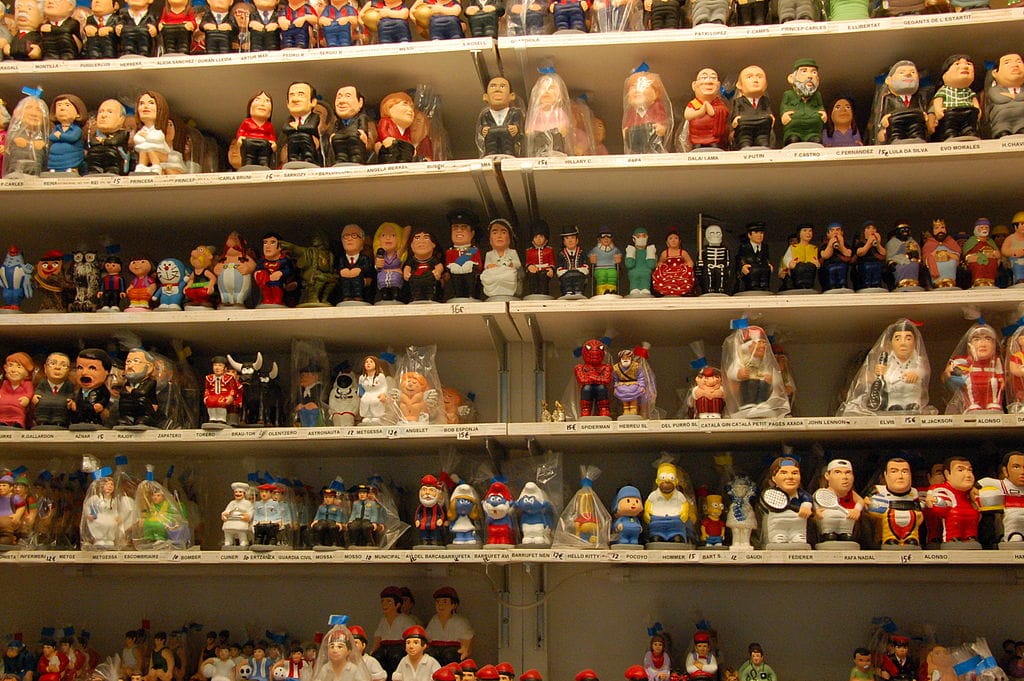 Dating back to the 17th century this figure symbolizes good luck and fertility for the year to come According to some legends, if people in the country place this figurine in the nativity scene, they would have a good harvest the next year.
What is a Caga Tío?
Caga Tío is a small figurine made from a log that poops candy at Christmas. This Catalan holiday tradition involves a log that's fed scraps of food for several weeks leading up to Christmas. Then, it's beaten with a stick and implored to poop out a Spanish nougat called turrón.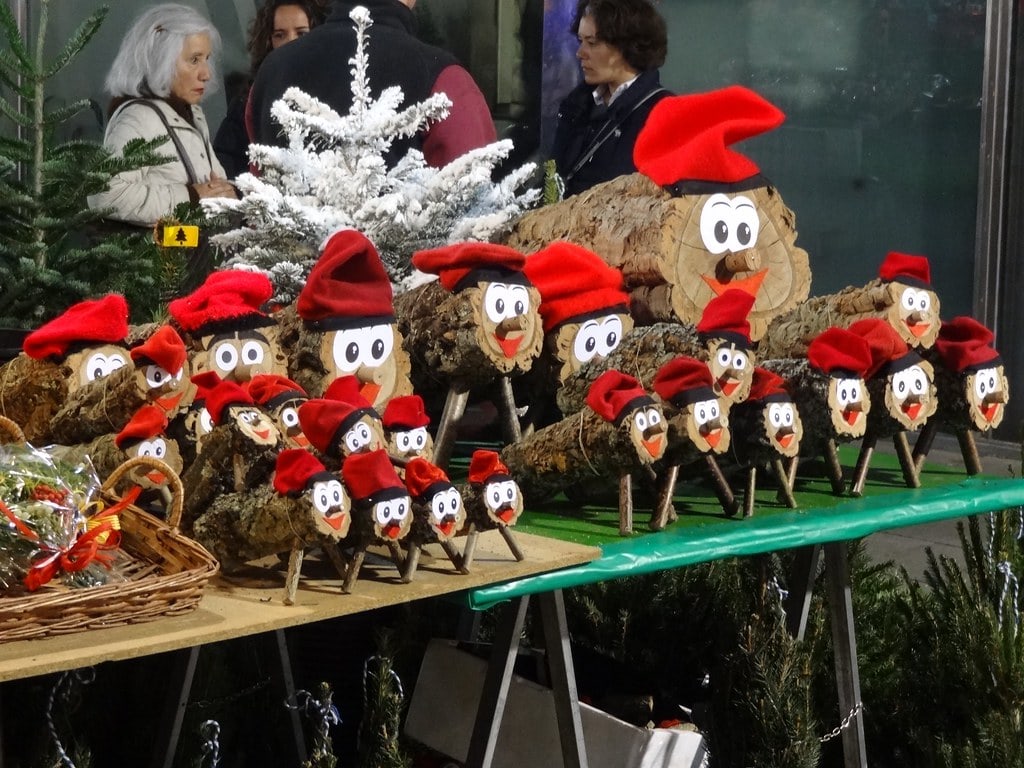 Spanish Christmas Lottery: El Gordo – the fat one lottery
El Gordo is the big Christmas lottery and is worth more than 2 billion in prizes. Like most lotteries, the odds are not in your favour but everyone and I mean everyone buys a ticket.
A ticket (boleto) for El Gordo Lottery costs €200, but you can buy one-tenth of a ticket or boleto for €20 each. The draw is held on the 22nd of December.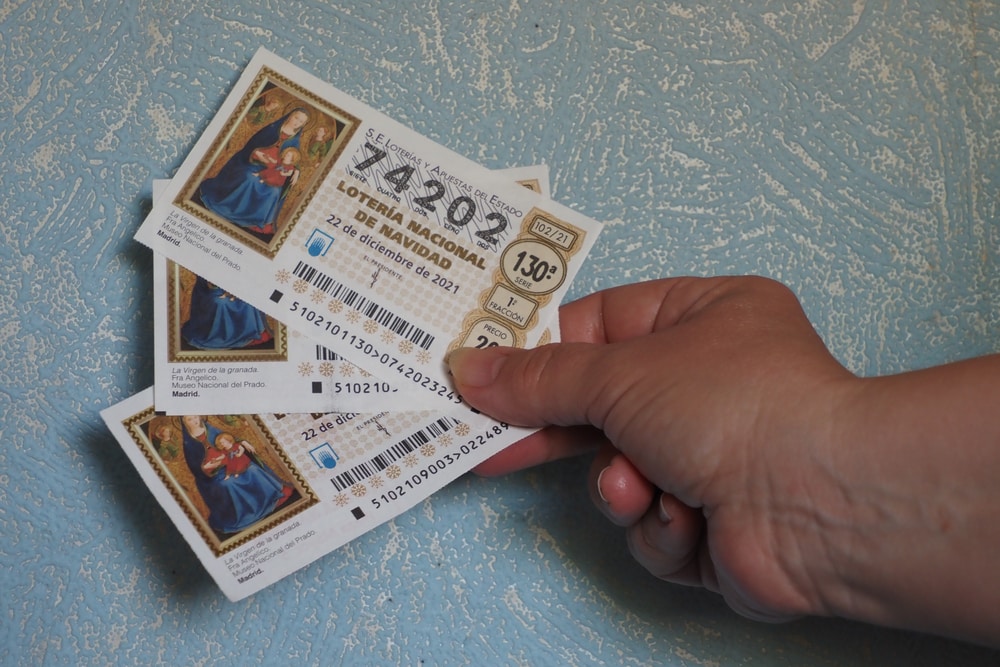 Hogueras de Navidad – Christmas bonfires
The Christmas bonfires take place in Southern Spain mainly in Granada and Jaen on December 21st. The celebration marks the winter solstice the shortest day of the year and it is a tradition to jump through the bonfire flames to bring good luck to you and your family.
Essential Tips For Visiting The Alhambra Palace In Granada 2023
Nochebuena – Christmas Eve
Like France, Christmas eve is usually the most important family gathering of the year. Family members gather around a feast of meat, wine particularly Cava, typical foods not eaten at other times of the year, and all kinds of desserts.
Favourite Christmas sweets include turrón which is a nougat made of toasted sweet almonds and Polvorones which is made from almonds, flour and sugar.
Midnight Mass – Christmas Eve
Many people go to a Midnight Mass on Christmas Eve, known as La Misa Del Gallo (The Mass of the Rooster), because a rooster supposedly crowed the night Jesus was born. Many families also eat the main Spanish Christmas dinner on Christmas Eve (Nochebuena) just before or after Midnight Mass.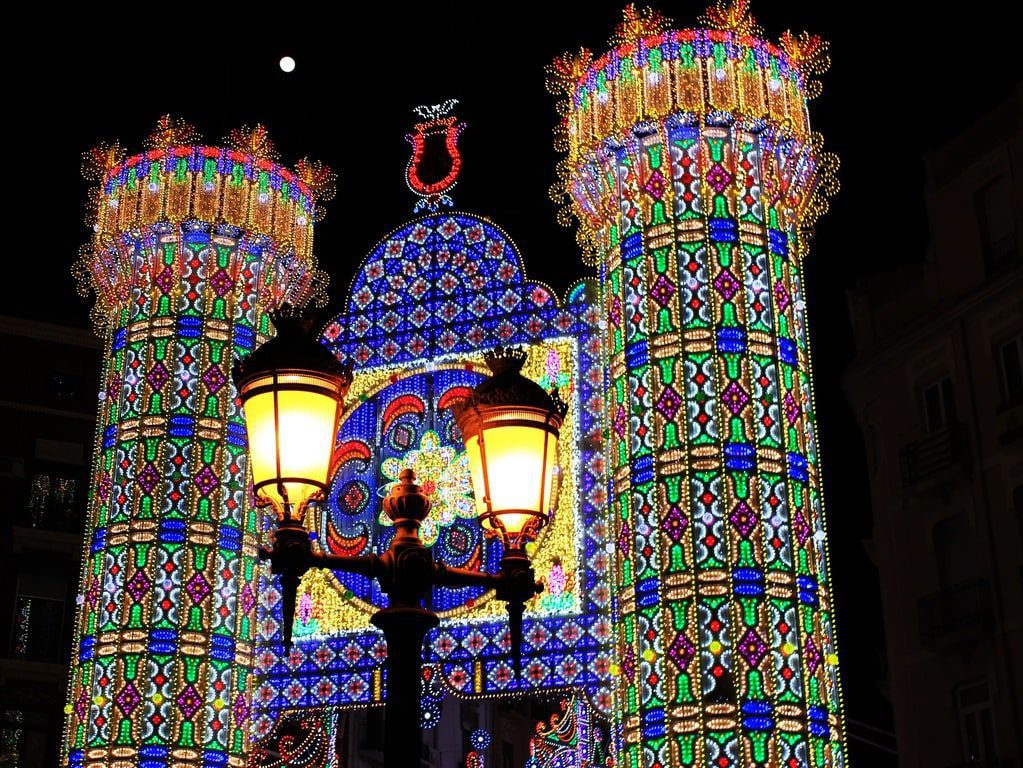 Christmas Day
Christmas Day is a national holiday so the shops are all closed and people tend to go out for a walk or drop into a bar for tapas before heading home for a large family lunch.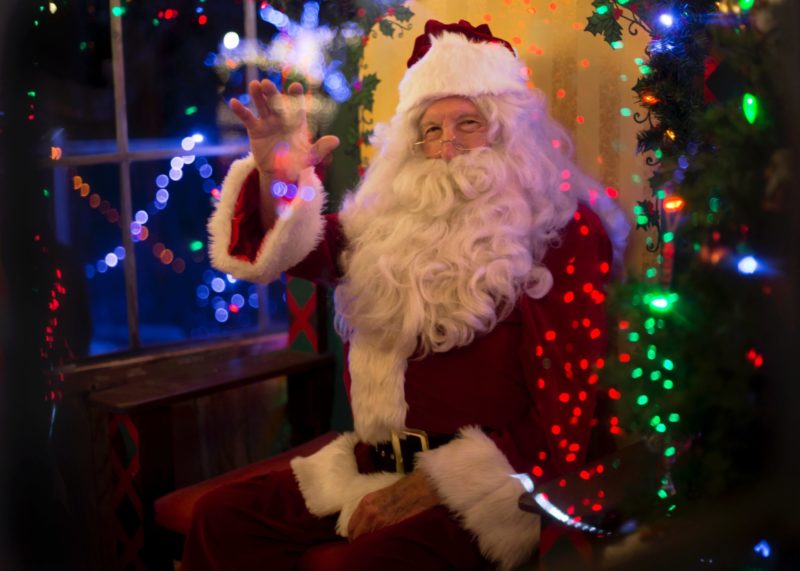 For the kids, they get to unwrap their presents and see what Papá Noel brought everyone.
Who is the Olentzero?
In the Basque Country, there is another gift-bringer known as Olentzero who has a different origin story. The Olentzero legend typically describes him as a giant from the Pyrenees, and he wears traditional Basque clothing and smokes a pipe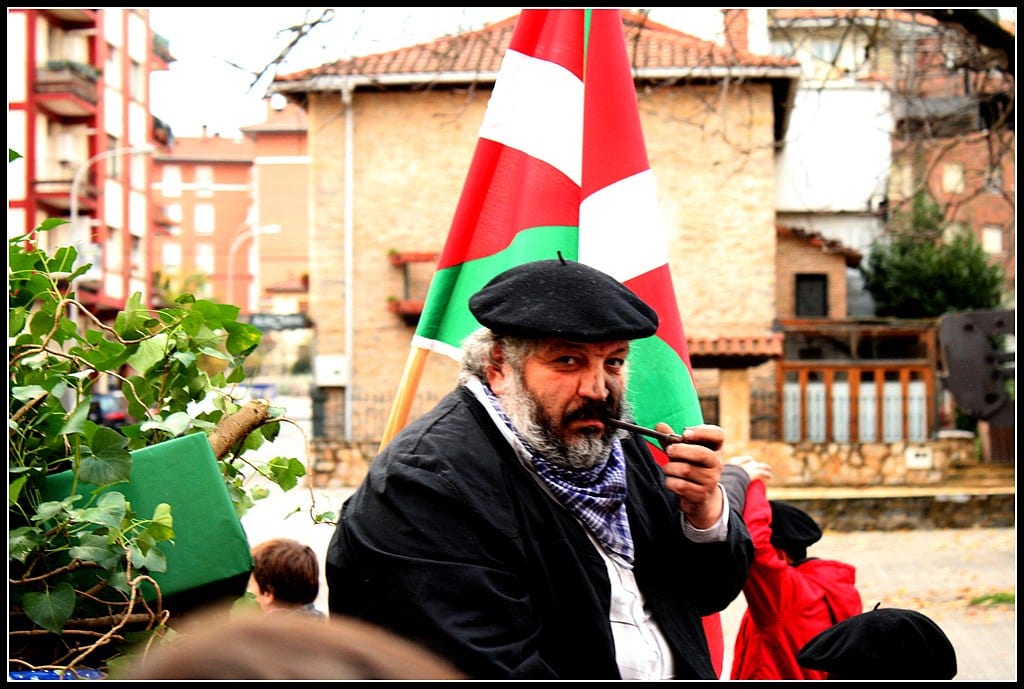 San Esteban – St. Stephen's Day/Boxing Day
Stephen's Day is on December 26 we know it as Boxing Day but here in Spain it is known as San Esteban or Sant Esteve in Spanish, is an annual public holiday in some Spanish communities, particularly in Catalan areas, on the day after Christmas. Catalunya celebrates St. Stephen's Day on December 26 by eating another big meal, this time featuring pasta known as canelons (cannelloni) stuffed with leftover meat, turkey, and/or chicken.
St Stephen's Day is a unique feature of the Catalan calendar linked to their Carolingian past. In the 9th century, Old Catalonia belonged to the empire founded by Charlemagne and the culture had very different ideas about family.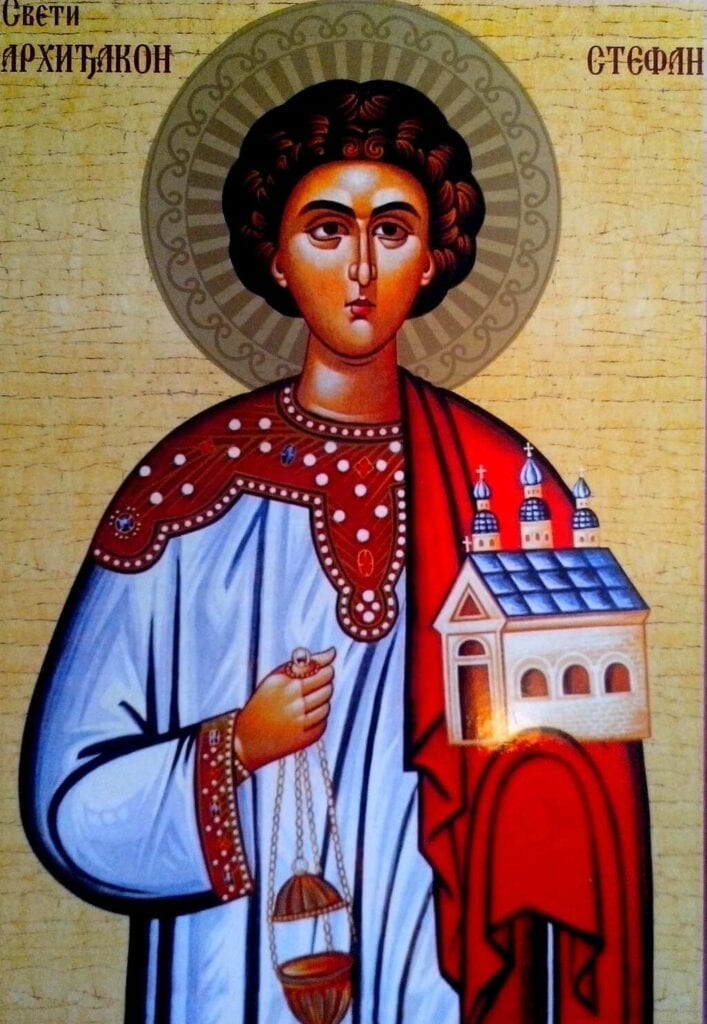 At Christmas, for example, the whole family gets together to celebrate and since journeys were long and difficult in the middle ages people needed time to return home to work the next day. So St. Stephen's Day became a day not to work but to travel.
Santos Inocentes – Holy Innocents Day
December 28th is the day of Santos Inocentes and has rather a grim meaning behind it as it is the day that commemorates the killing of all the children under 2 years of age by King Herod.
Here is Spain though it has become April Fools' day and folks play all kinds of tricks on people and you may see a few 'fake' news reports on the TV.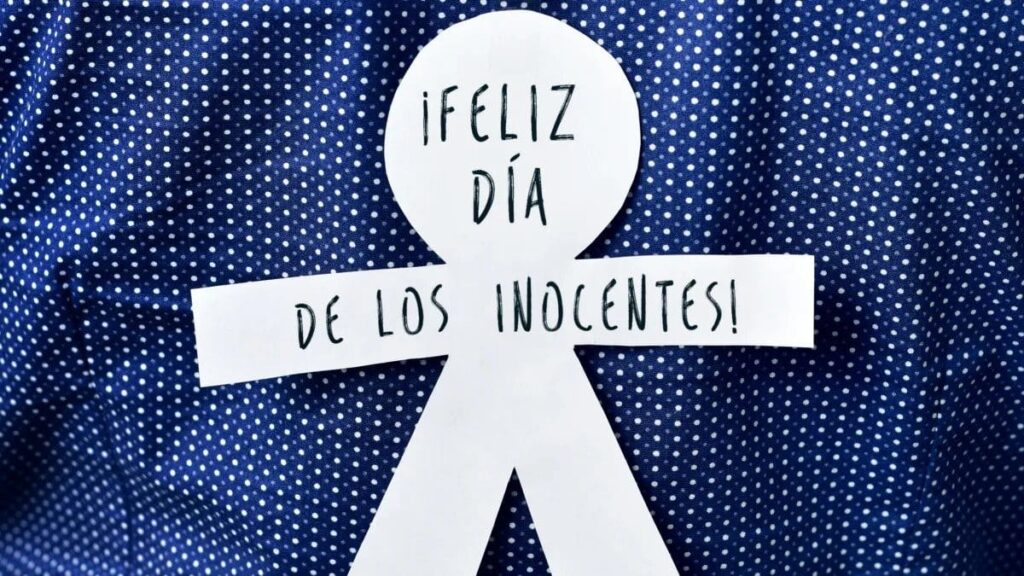 One of the many 'jokes' is to pin a white paper figure on someone's back – these people are called the innocents. In some villages, the people are required to carry out specific jobs like street cleaning and refusing to do so results in a fine that goes to help pay for the celebrations.
Noche Vieja – New Year's Eve
This is a huge celebration in Spain and there are all kinds of street parties and special celebrations in clubs and bars all over Spain.
Until midnight people tend to stay at home and at the stroke of midnight it is traditional to eat 12 grapes, one on each stroke of the clock to bring good luck for the new year. In Madrid and other main cities, revellers congregate in the main square (Puerta del Sol in Madrid) and eat the grapes along with a celebratory bottle of cava then head out into the night until after sunrise.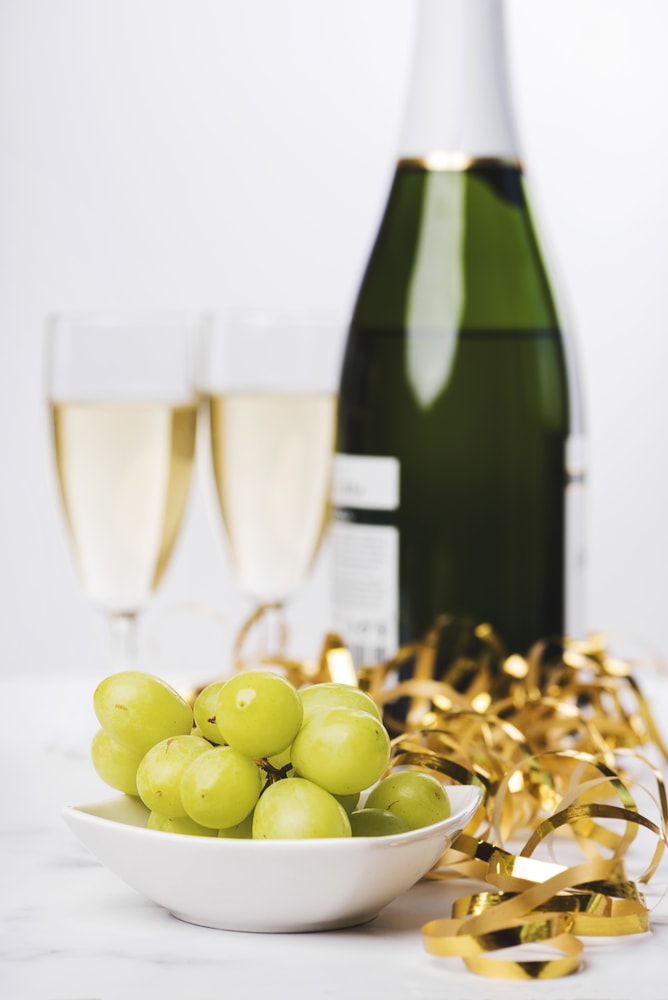 12 grapes of the year
When the clock strikes 12 you must eat one grape for every hour or chime of the church bells. This is said to bring good luck for the New Year and is usually done with glasses of Cava. After midnight folks head out to the bars to celebrate.
The striking of the clock in Puerta del Sol Square
This is the Spanish equivalent of the ball drop in Times Square New York. In the centre of Madrid, thousands gather to celebrate the arrival of the New Year and join the huge party. After eating the 12 grapes the cava is uncorked and everyone parties till the wee hours of the morning.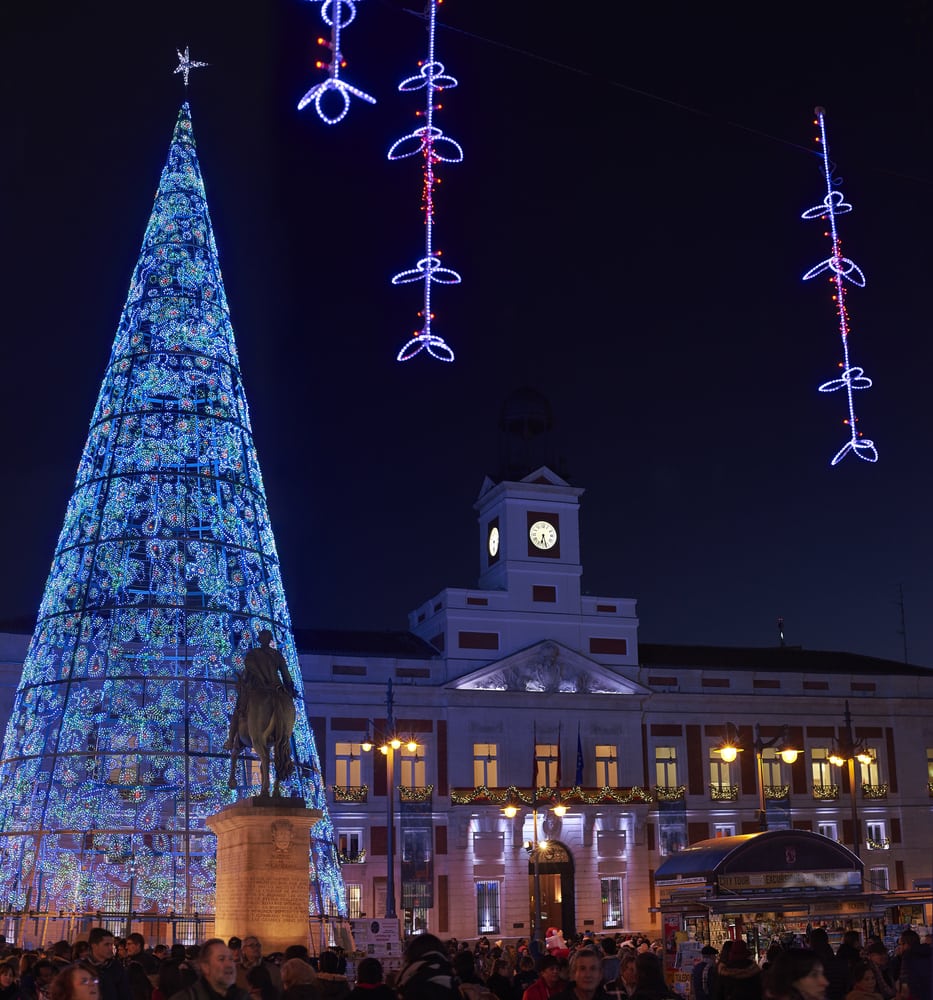 New Years Day
A somewhat more relaxed day where pretty much everything is closed so you take a walk and maybe go see a film and recover from your New Year's Eve hangover.
What is Dia de Los Tres Reyes Magos?
On January 5th in many places there is a children's parade – Día de los Reyes Magos (Three Kings Day). Children come to see the parade and ask for gifts from the people who are dressed as three Wise Men the Kings Melchior, Gaspar and Balthasar.
Before going to bed the children leave their shoes or dinner plate out hoping that when they wake up they will find gifts left by the Kings.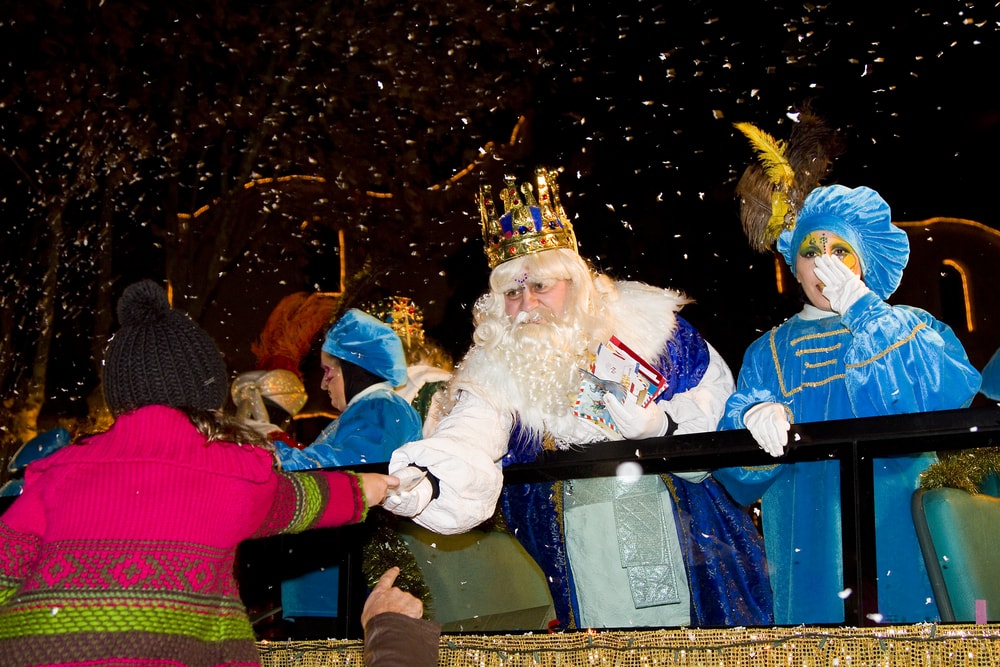 Roscón de Reyes – King Cake
A typical New Year's dessert consists of Roscón de los Reyes or King Cake just like in France this brioche style ring holds some surprises and the finder is crowned king or queen of the day. The Spanish King Cake is a brioche-like ring decorated with candied fruit.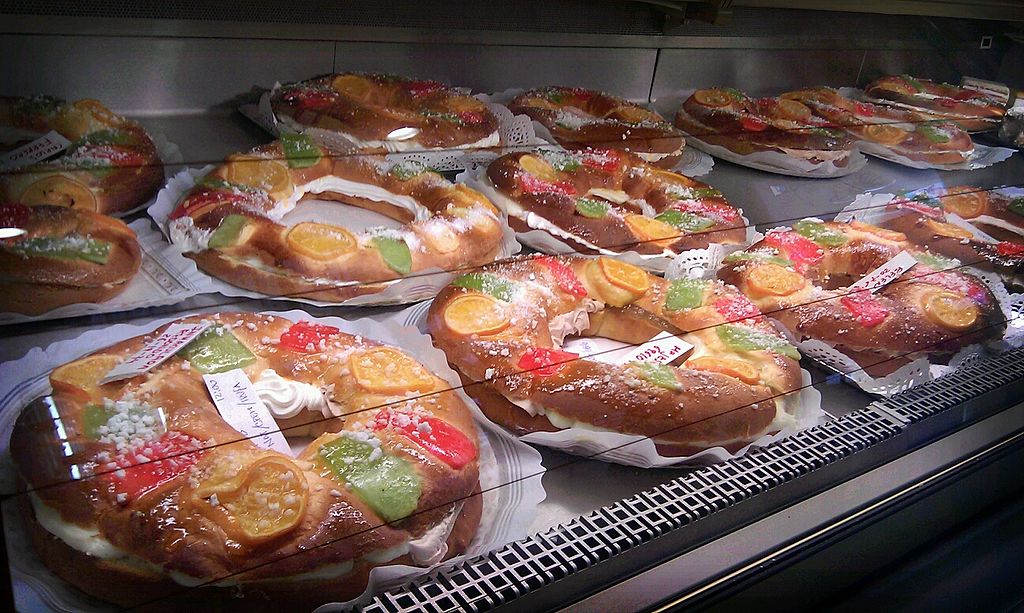 Epiphany – Dia de Los Tres Reyes Magos
Epiphany takes place on January 6th, in Ireland it is the Day of Women's Christmas and when the Christmas tree comes down. In Spain, it is celebrated as the day the Three Kings arrived in Bethlehem.
For Spanish children, this is the day of the year when they wake up to find that Los Reyes Magos have left gifts for them. Santa may leave them a token gift on December 25th but the Three Kings are the recipients of the letters claiming good behaviour.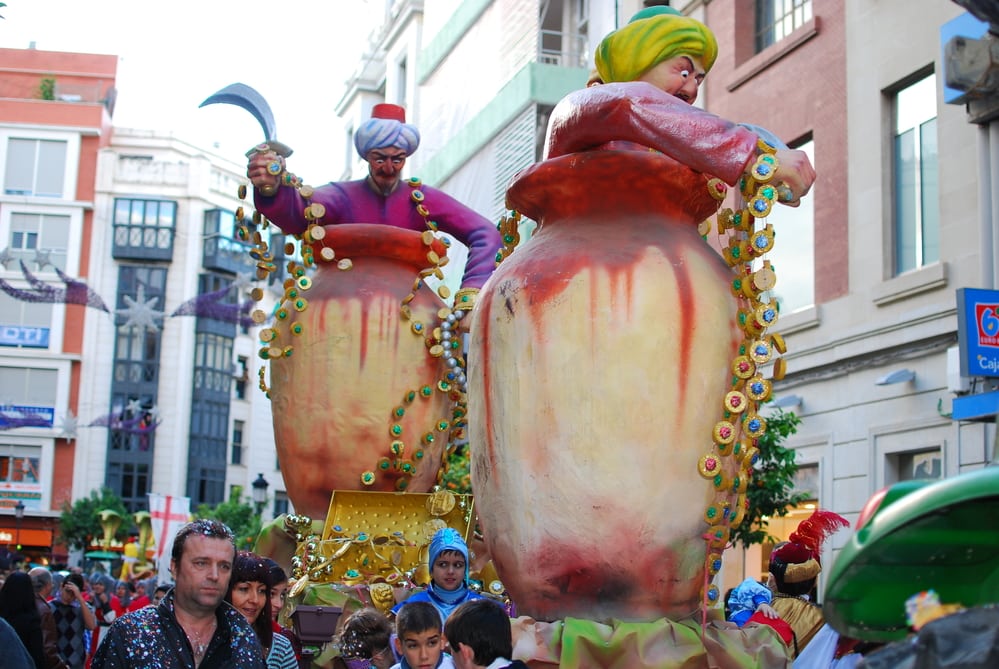 There are mailboxes throughout Spain where the children can post their letters to the three kings to explain their good or bad behaviour through the previous year.
Spanish Christmas Food
Spanish Christmas meals always begin with a tray of meats, cheeses, seafood, piles of langoustines, crab, pickles, preserves and elaborate small mouthfuls of lobster mousse or prawns many of the foods you find at tapa will be on the table.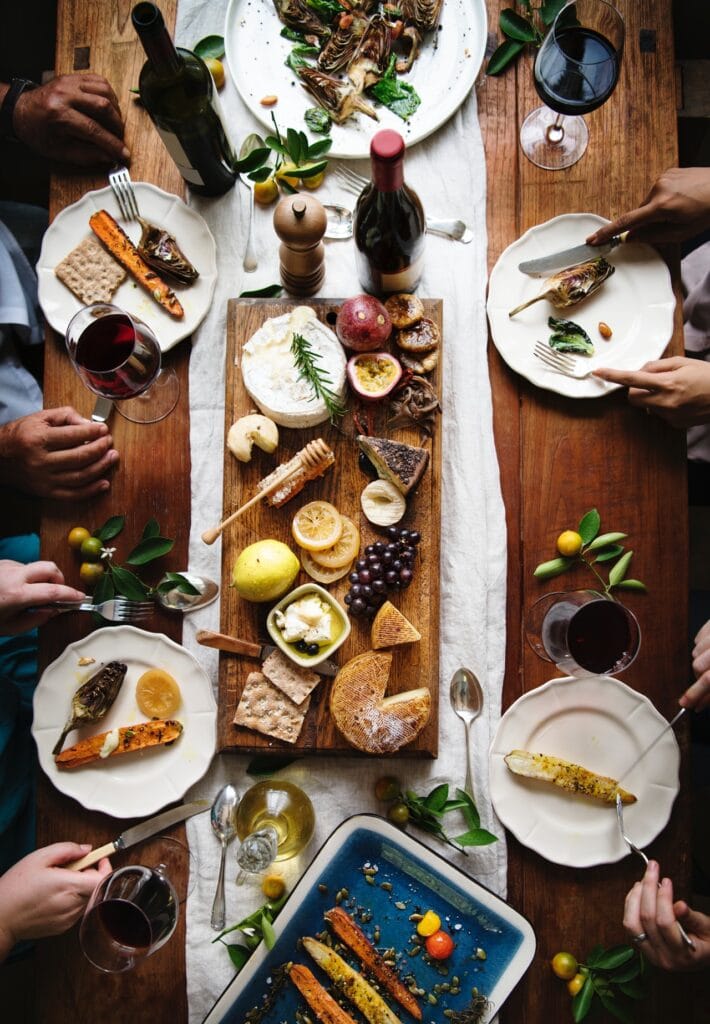 The first course is usually a stew or soup such as the famous Andalucian Garlic Soup, or even a fish soup which is popular along the coastal areas.
The main course is usually a suckling pig or a tender lamb cooked over a woodfire and served on a bed of onions and potatoes. Another main course might be sea bass or bream that has been oven baked.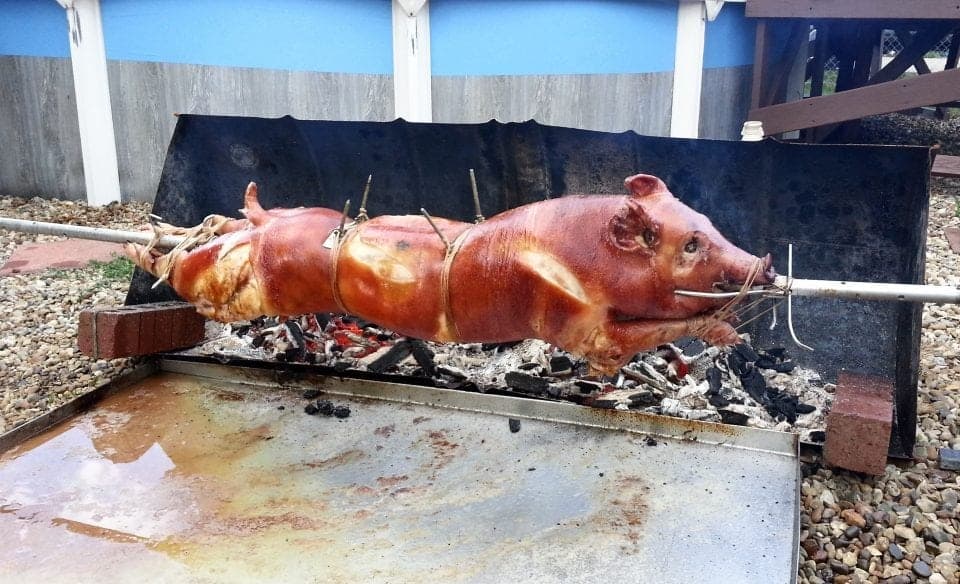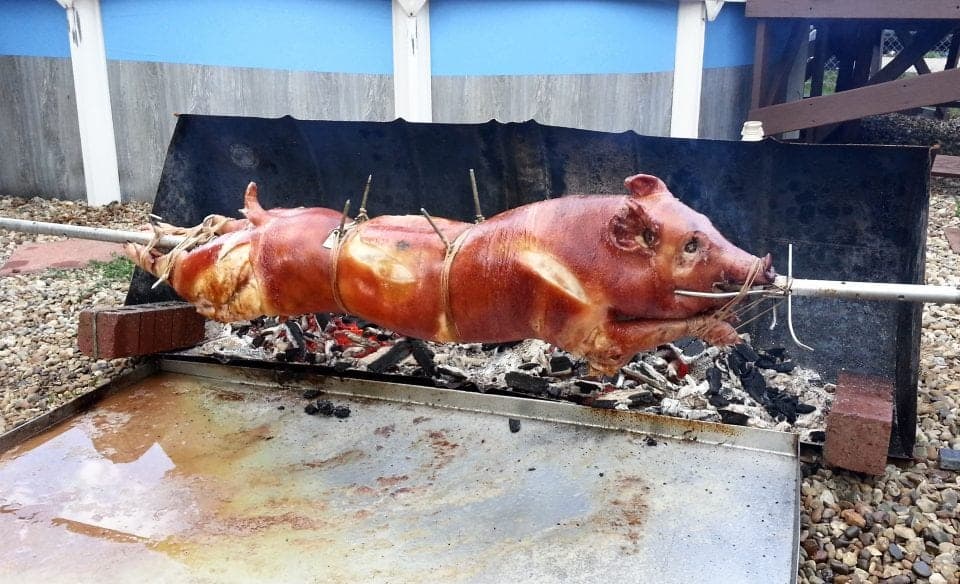 The main course is served alongside big bowls of potatoes, salads and freshly baked bread that guests can help themselves to.
Dessert could be Torrijas which is caramelised bread almost like caramelised French toast. The bread is soaked in infused milk and then fried and rolled in sugar and served with a cinnamon-infused custard.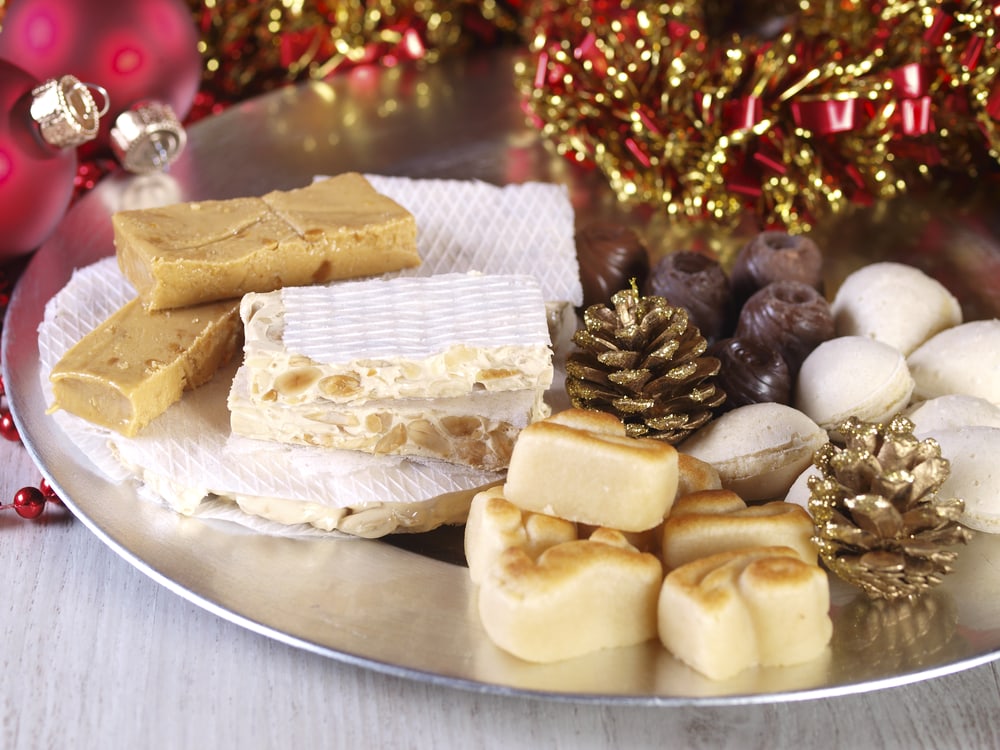 Popular desserts and sweets include 'mazapán' (made of almonds, sugar and eggs), 'turrón' (made of honey and toasted almonds) and 'polvorones' (made of flour, butter and sugar).
And there you have it the absolute best way to celebrate Christmas in Spain is to plunge right in and enjoy all the traditions this holiday brings in a new country.
Spending Christmas in Spain is a unique and unforgettable experience. From the festive atmosphere to the delicious traditional food and drinks, there are countless reasons why this holiday season should be on your travel bucket list. Whether you choose to join in with the locals for a midnight mass or simply stroll through the beautifully decorated streets, you're sure to feel the warmth of Spanish hospitality throughout your entire stay.
You might also like to read
Fabulous holidays on the Costa Almeria Spain
The Best Things To Do in Valencia
20+ Pros and Cons of Living in Spain
Semana Santa celebrating holy week in Spain story
Ultimate Southern Spain Road Trip
Pin it to save it