The Best Things To Do in Valencia
Valencia, Spain's third-largest city and the birthplace of paella, is home to the world-famous City of Arts and Sciences and plenty of beautiful beaches. And while those are great reasons to visit, there's much more to explore here than what you'll find in most guides to the best things to do in Valencia. Read through these insider tips to make the most of your next trip!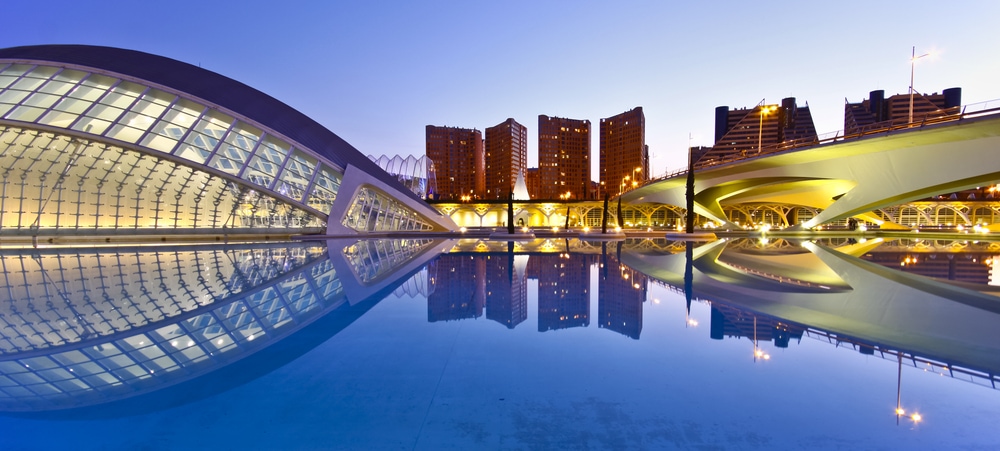 Getting to Valencia, Spain
There are three main ways to get to Valencia. Flying is the fastest, while arriving by train is great if you're making a larger trip throughout Spain.
Flying to Valencia
Most international flights outside the EU to Spain connect through Madrid or Barcelona. However, the Valencia Airport is well-serviced, too. It's also super accessible since it's only about ten kilometers from the city center.
Once you arrive at Valencia Airport, you can take the metro into the city center. You'll walk down to the ground level of the regional terminal and pay €3.90 for a single trip.
Alternatively, you can take the 150 bus from Valencia Airport into the city center or catch a cab outside the main terminal. However, taxis are the most expensive option, with a €5.40 airport surcharge.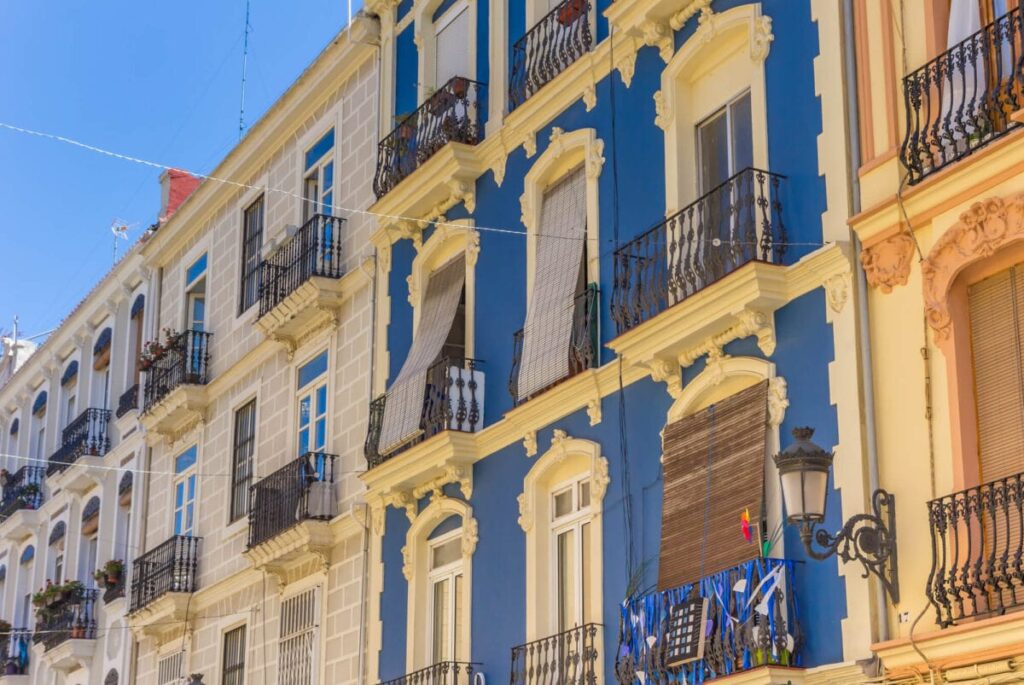 Taking the Train to Valencia
If you're traveling by train, you'll arrive at one of the two main Valencia train stations: Valencia Joaquín Sorolla or Valencia Estación del Norte. Both are located in the city center and are serviced by Valencia's metros and buses.
Book train tickets in Spain ahead of time during busy tourist seasons to ensure you snag a spot on the train you're interested in. While you might get lucky with a last-minute ticket, spots tend to sell out quickly during the summer months.
Drive to Valencia
And, finally, it's possible to rent a car in Spain and drive to Valencia. It's easy to access from the AP-7 and A-3 highways. Just keep in mind that driving in Valencia's city center is quite challenging, especially when it's time to look for parking.
It's also worth checking with your hotel or Airbnb ahead of time to ensure they have parking available for your rental car. This is a helpful tip for traveling in Spain in general, and a mistake I made a few times when I first visited.
A Taste of Valencia: Finding the Best Paella
Valencia is the birthplace of paella, making sampling a dish or two (or three…) one of the best things to do in Valencia. How do you distinguish "okay" paella from the best paella in Valencia, though?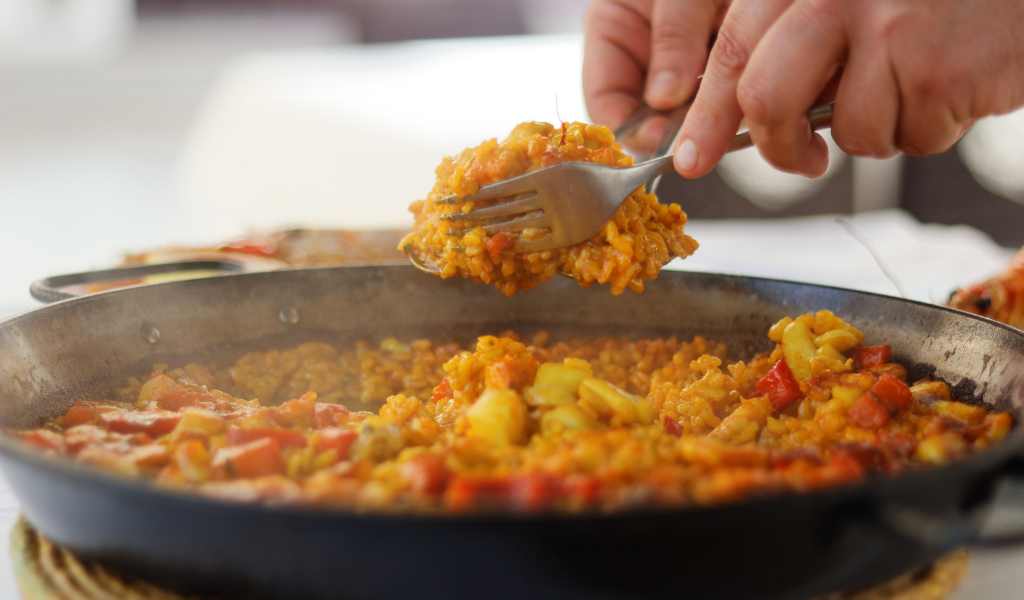 What you're looking for is fresh paella with never-frozen ingredients. You can guarantee that any place serving single-sized portions is freezing the rice beforehand. Additionally, if you see lots of bright-colored posters outside the restaurant in English, it's likely a spot catering to tourists and, therefore, not that authentic.
Whenever I visit Valencia, I love to get paella at the following spots (or have spoken to locals who swear by these restaurants).
Restaurante Levante
If you're looking for truly authentic paella in Valencia, this is the spot to visit.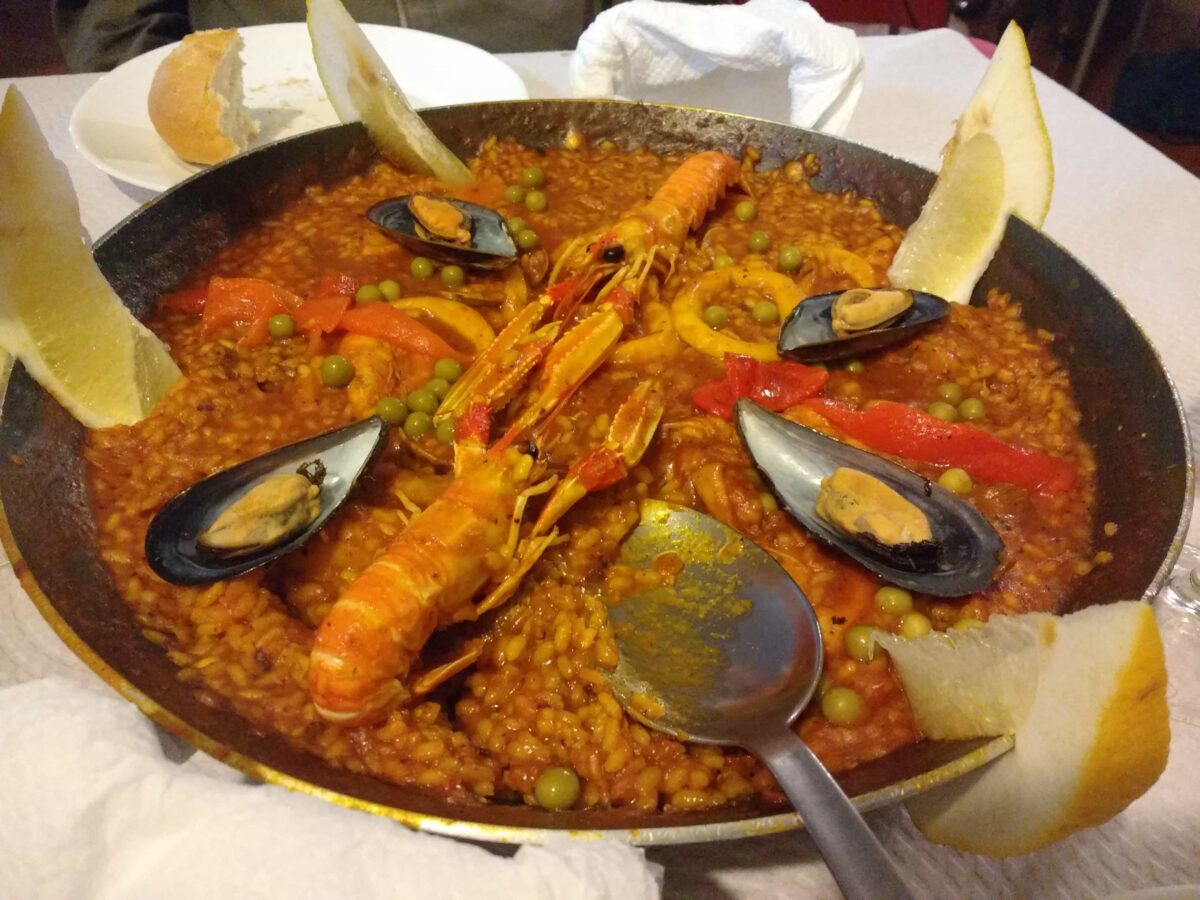 Not only can you sample one of tens of thousands of bottles of great Spanish wine with your meal, but locals say they serve the best and most authentic paella here, complete with locally sourced beans, chicken, and rabbit.
Not in the mood for paella? They serve other Spanish dishes and delectable seafood fare. Their menu includes everything from steamed Galician cockles to squid and fried calamari.
Casa Carmela
Head to the beach in Malvarrosa, a traditional neighborhood in Valencia, for some of the best paella in the city at Casa Carmela. While the beachfront nature of the spot is alluring for most (even locals), the freshness of the food here is the catch (pun intended).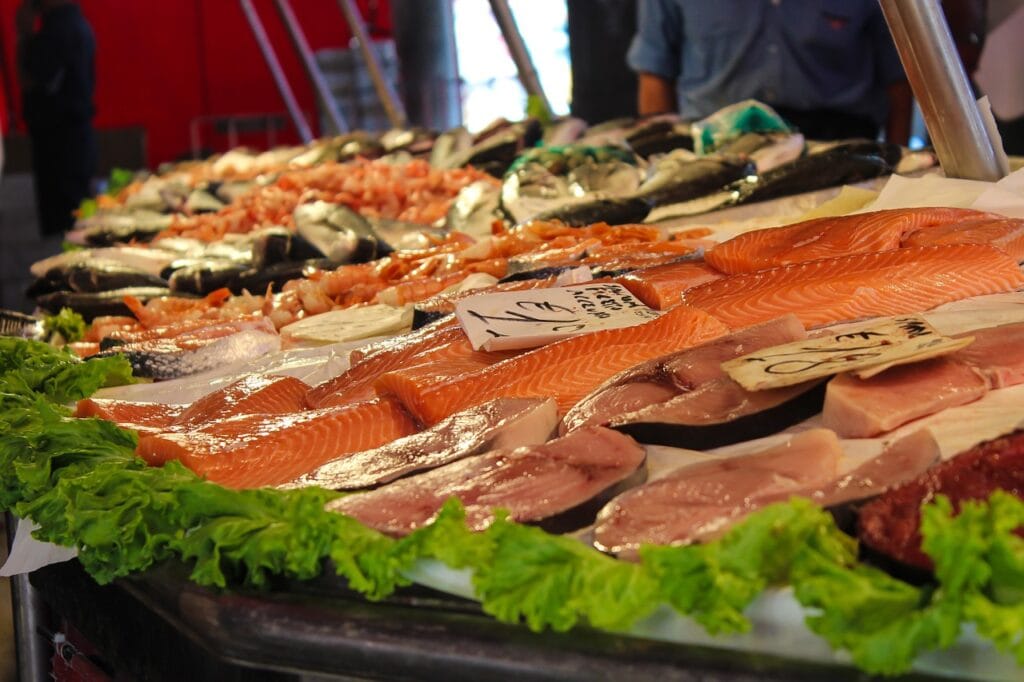 They only use fresh fish and seafood from the local fish market and cook it all over an orange-wood fire. This is a great spot if you love Spanish wine, too — their wine menu is a whopping 24 pages long.
La Pépica
With 125 years of history hidden within its walls (Hemingway ate here), La Pépica is a great place to sample great paella while indulging in local Valencian history.
It's one of the best spots to watch the sunset over the Balearic Sea (it's right next to the popular Malvarrosa Beach, a beach lots of locals visit and one of my favorites for things like surfing or swimming). Don't leave without sampling Valencian fideua here, essentially paella with pasta instead of rice.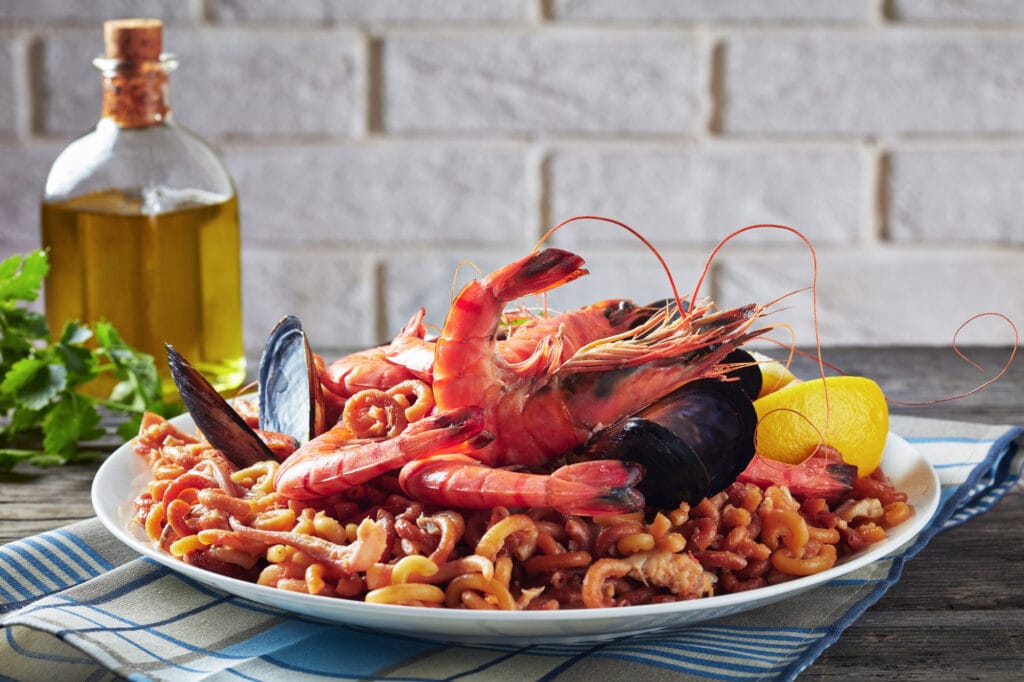 The Best Neighborhoods to Stay in Valencia
Valencia is an incredibly walkable city. It's one of the main reasons why it's one of the best places to live in Spain with family, and it also means that regardless of where you stay, you'll likely find it easy to explore on foot or by using the local metro system.
However, there are two neighborhoods that stand out that I love to suggest other people stay in when visiting Valencia (especially for first-time visitors).
Ruzafa
Every city has its "trendiest" neighborhood; in Valencia, that's Ruzafa. It's situated just south of Valencia's Old Town, meaning it's super-close to other hotspots and attractions, including Gulliver Park, the Russafa Market (another spelling of the same name), and the City of Arts and Sciences.
Perhaps even better are the bars and cafes of Ruzafa. On the weekends, you can get a feel for the neighborhood's laidback bar scene at spots like La Pizarra, a local tapas spot perfect for mingling with locals. Grab a caña here, then explore the street art and graffiti.
Ciutat Vella
Ciutat Vella, Valencia's Old Town, is a great place for any traveler visiting Valencia, whether traveling solo or with a family full of kids.
Its central location means you're right in the heart of all the action, and the neighborhood is lined with cute cafes and tapas bars along its cobblestone streets that are perfect for exploring.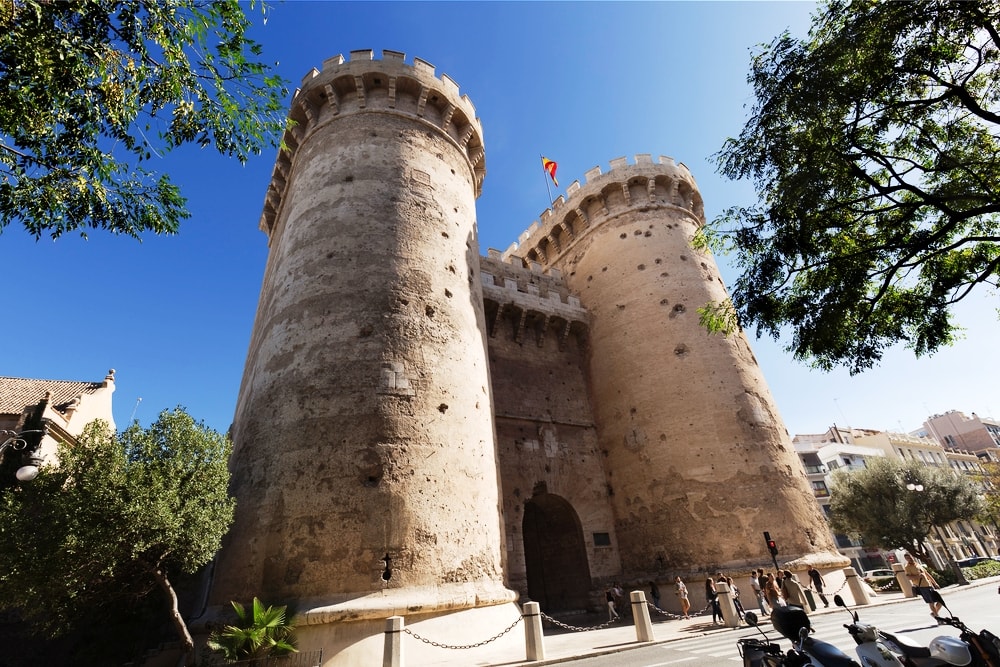 One of my favorite parts of Valencia's Old Town to stay in is El Carmen (or El Carme), bordered by the old city walls and a few of the city's iconic towers — Torres de Serranos and Torres de Quart.
Old town is one of my favorite places to get Mexican food in Valencia, La Tía Juana (you likely didn't come to Valencia for Mexican food, but the spot is lively and fun, especially if traveling with kids).
Things to do in Valencia: Off the Beaten Path
While you can't visit this Spanish city and not go to the City of Arts and Sciences, it's not the only thing to do in Valencia. Although its name translates to the "City of the Arts and Sciences," resembles an expansive open-air museum, with cutting-edge architectural wonders and captivating attractions.
Within the Ciudad de las Artes y las Ciencias, you'll discover a myriad of extraordinary sites, such as the aquarium, a opera house, an IMAX theater, a science museum, an art gallery, and a multipurpose plaza.
These are a few of my favorite suggestions for lesser-known attractions and activities in Valencia.
Unique Architecture & Gardens
If you're into unique architecture, Valencia is a great destination. Some of my favorite off-the-beaten-path places to explore include:
Palau de les Arts Reina Sofía Opera House : This is the latest and most spectacular of the buildings in the Ciudad de las Artes y las Ciencias (City of Arts and Sciences). It has been designed as an all-embracing cultural centre, setting the stage for operas, dance and open-air concerts.
Casa Museo Benlliure: The former house of the Benlliures, a family of Valencian artists.
Espai Verd: A ​​unique residential complex with floating floors that looks like it's straight out of a 1980s sci-fi movie.
Jewish House: A really beautiful, colorful house decorated in Valencian Art Deco style.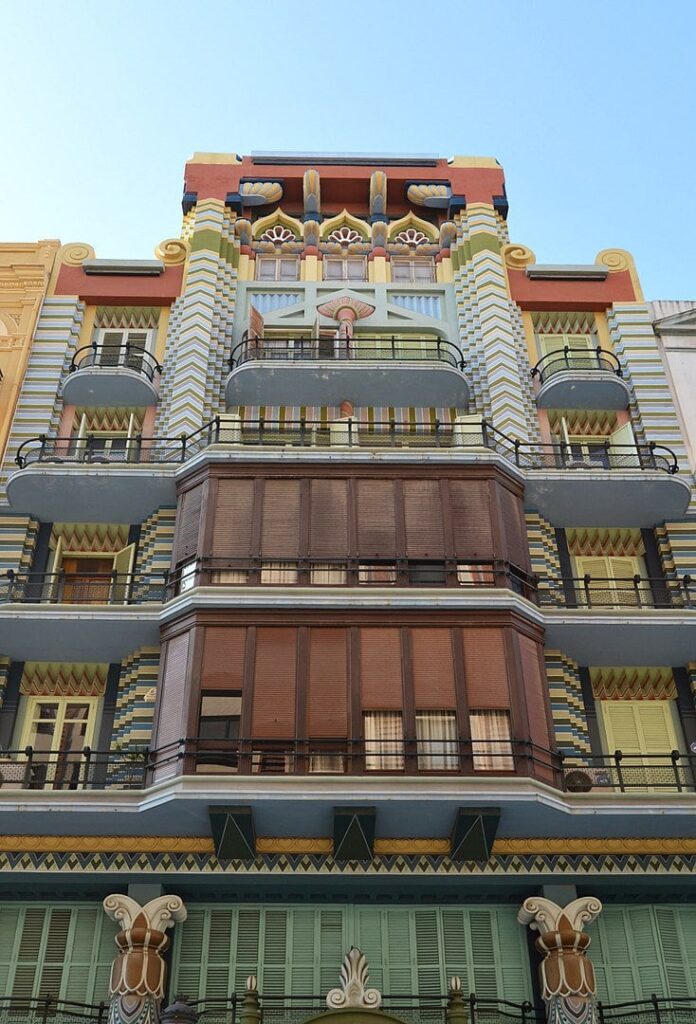 Palacio del Marqués de Dos Aguas & the Ceramic Museum: A 15th-century Gothic palace with a beautiful facade.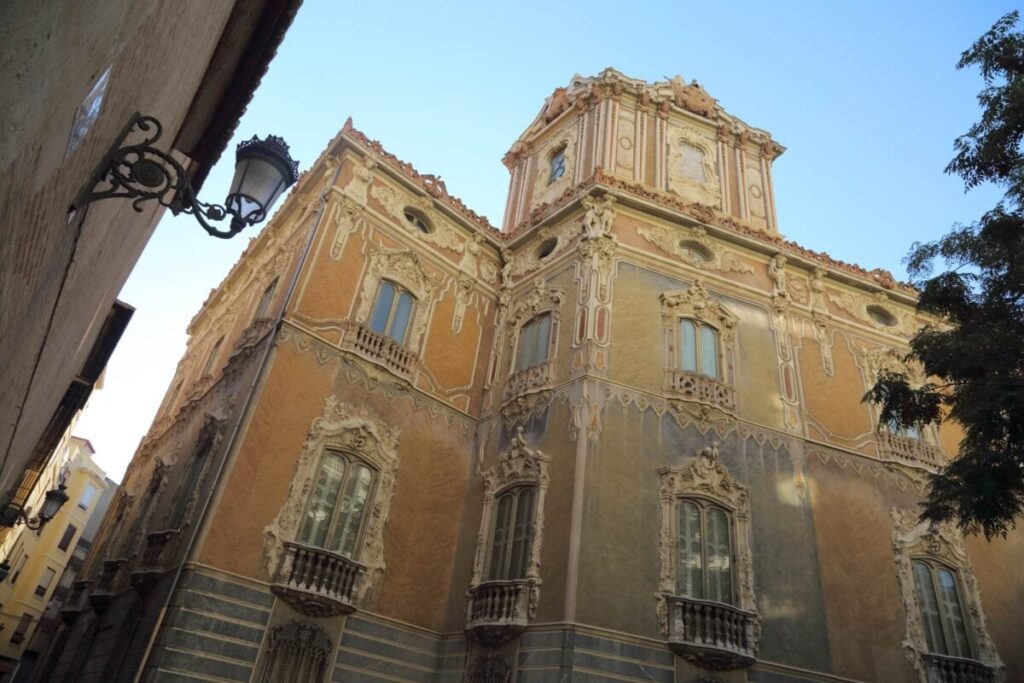 Jardines de Monforte: One of the most beautiful gardens in Valencia, complete with marble statues, flowers, and even a few cats!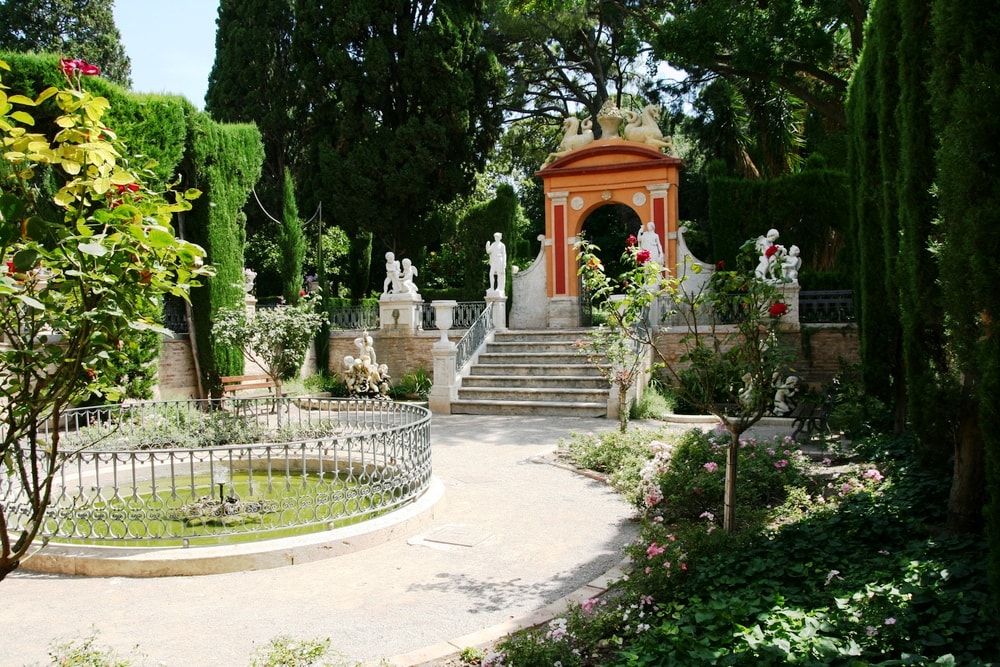 Valencia Cathedral, Miguelete and the Holy Grail: Valencia's cathedral is an impressive building nestled between two beautiful squares: Plaza de la Reina and the Plaza de la Virgen. It is believed that the cathedral has the original Holy Chalice or Holy Grail.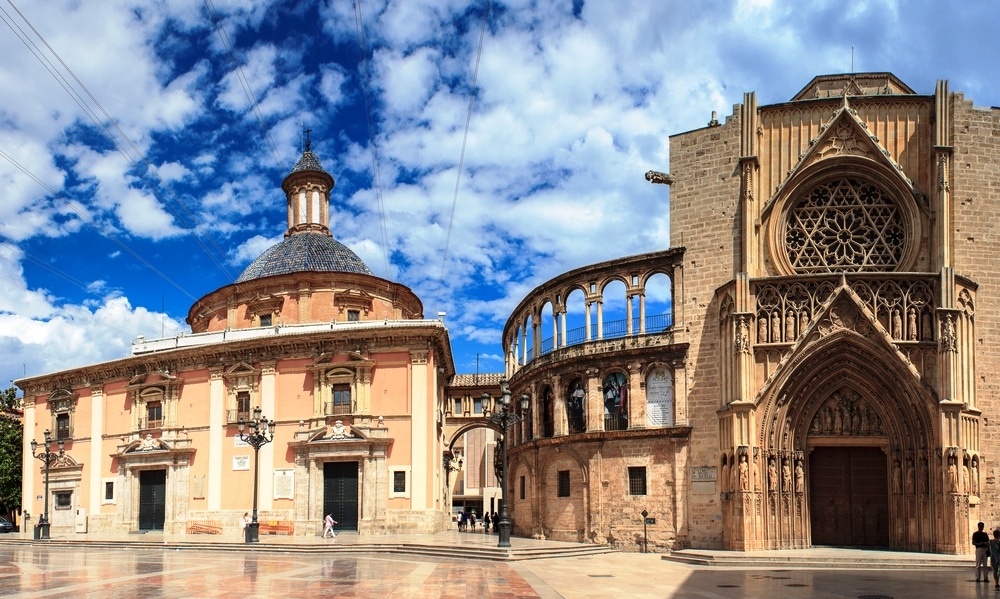 The Institut Valencià d'Art Modern – Valencian Institute of Modern Art: Located in Old Town and was created in 1986 with its objective to be the pursuit and teaching of modern and contemporary art in Spain.
Plaza Redonda: One of Valencia's most unique tourist attractions due to its unusual design. Surrounded by traditional craft shops and tapas bars at street level, you can also browse the small stalls that sell lace, embroidery, fabrics and Valencian souvenirs, among other things.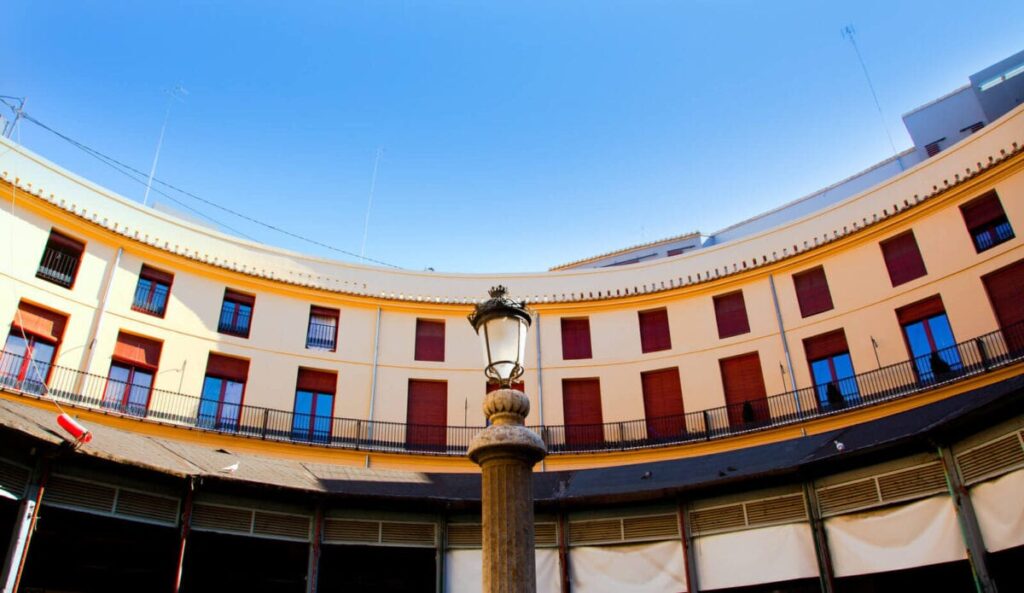 Valencia was founded in 138 BC by the Romans, which means it's home to tons of unique architecture and buildings from centuries past, including Roman ruins, Arab baths, and Valencian Renaissance-style monasteries.
So, one of my favorite things to do in Valencia is just head out with a camera and get lost looking at all the different buildings.
Albufera Natural Park
This wetland reserve is just south of Valencia. Take a boat tour that'll carry you through a maze of canals where you can birdwatch or enjoy views of the Mediterranean coastline.
If you don't have a car, catch the 24 or 25 bus in the city center. It's €1.50 each way, or free if you have the Valencia Tourist Card.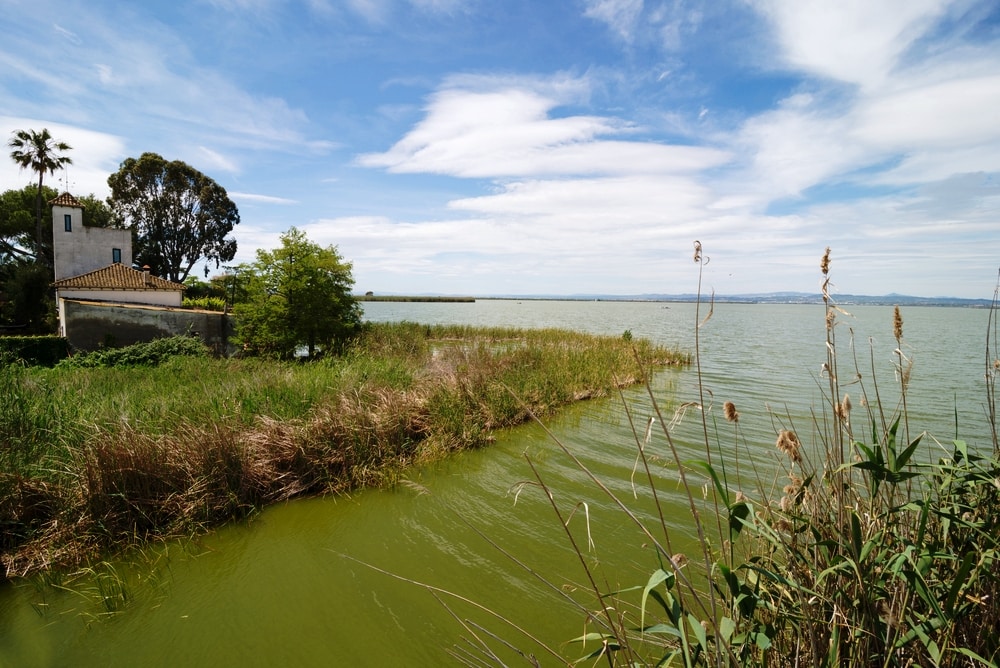 Art and Culture Beyond the Tourist Spots
L'Oceanogràfic is Europe's largest aquarium and undoubtedly one of the best things to do in Valencia. Here you can travel through the longest underwater tunnel in Europe, and admire the sea creatures such as sharks, and discover the only belugas whales in Europe.
Other top museums in Valencia include the Palacio del Marqués de Dos Aguas & the Ceramic Museum, the Museo de las Ciencias Príncipe Felipe, and the Church of San Nicolás.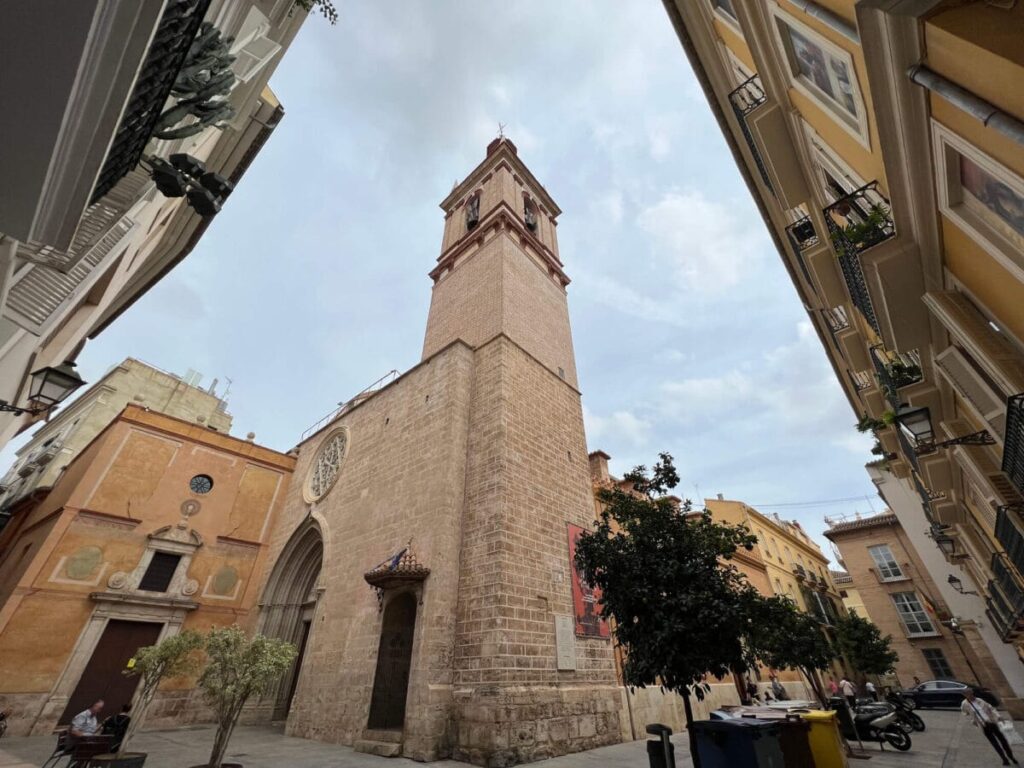 However, there are two other standout spots I always suggest when friends or family ask for recommendations of the best cultural things to do in Valencia.
The Fallas Museum
If you can't visit Valencia in March to experience the uniquely whimsical (and often bizarre) Fallas Festival, be sure to add the Fallas Museum to your Valencia itinerary. It houses "ninots," the papier-mâché sculptures you see in the festivals.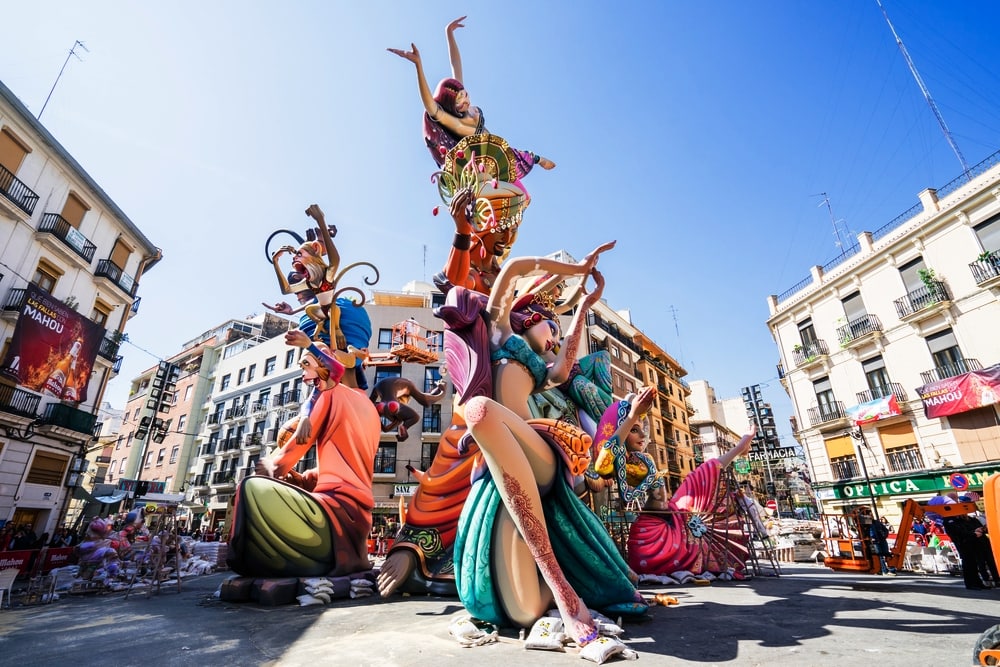 Locals vote on which one to save from the fire each year, and then they put it in the museum. You can view tons from decades past, and the entry ticket is super budget-friendly at just €2.00 per adult.
Silk Museum
Valencia was the capital of the Silk Road, which means you can't visit the city without going to the Silk Museum. Inside, you can enjoy unique displays of silk clothing, ceiling frescos, and educational insights regarding the city's golden age as a top silk manufacturer.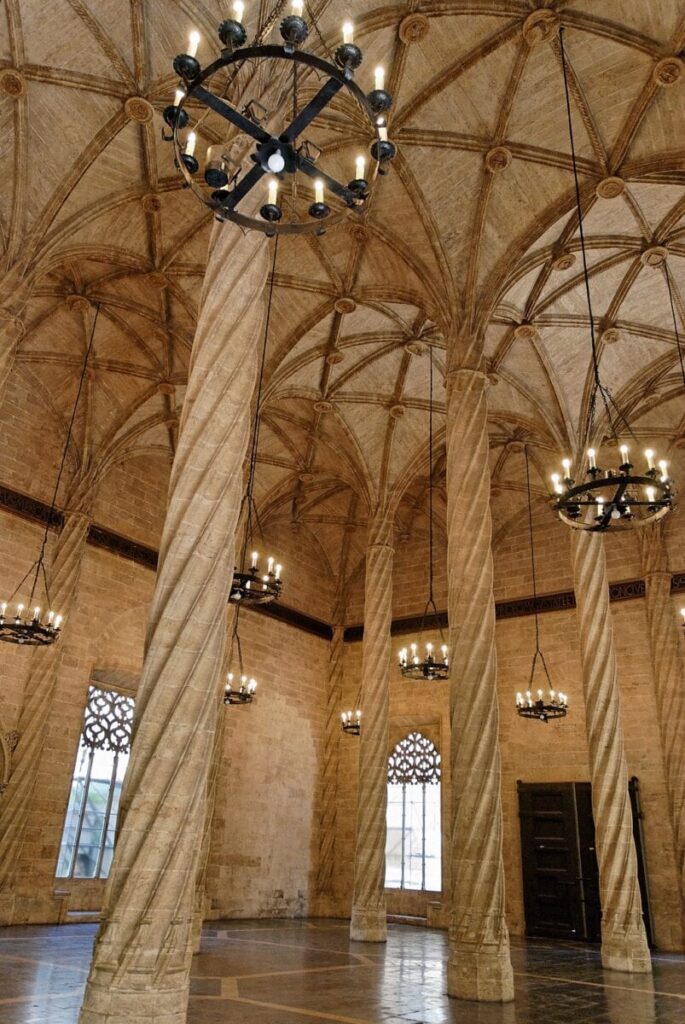 La Lonja, the actual Silk Market, is about a seven-minute walk from the museum, making it the perfect add-on to your historical tour. The silk exchange building was constructed in the late 15th century and is now a UNESCO World Heritage Site
Visit on a Sunday from 10 a.m. to 1 p.m. to buy (or even sell) antiques and unique souvenirs from local vendors. Entry to the market is also free on Sundays! Otherwise, it's €2.00 per adult.
Unusual Outdoor Activities in Valencia
Valencia often feels like one big park. Starting at the L'Oceanogràfic near the coast up to Parc de la Canaleta is a long stretch of green space with tons of things to do in between. While perhaps not "unusual," I suggest exploring that space on foot, which should only take about 20 to 30 minutes (unless you stop to explore, which I highly suggest you do!).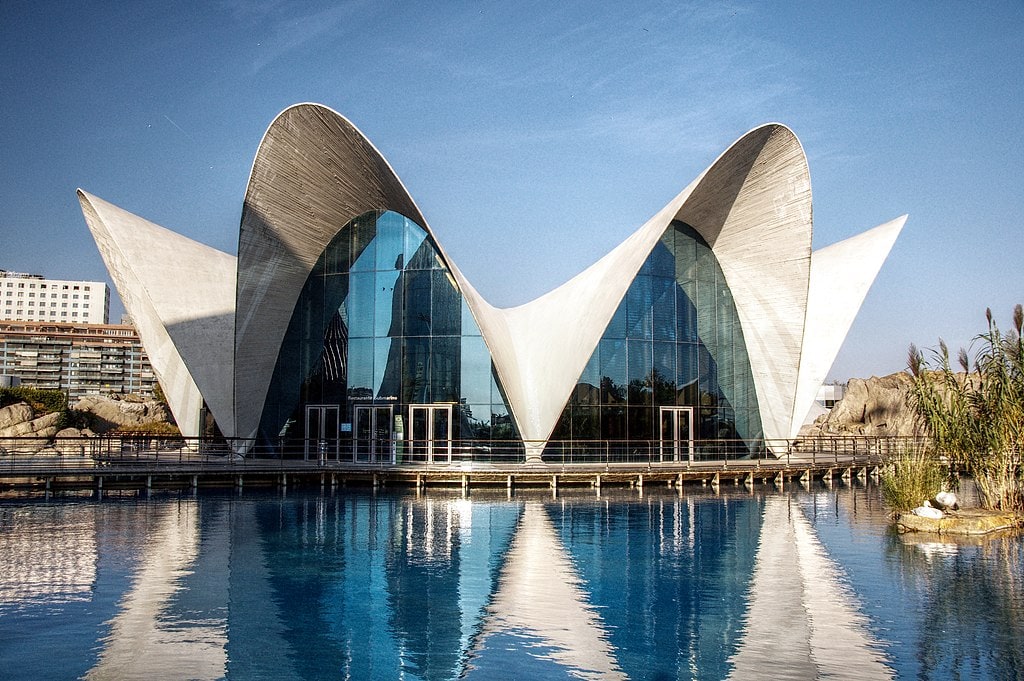 If you're interested in exploring the city on wheels, rent a bike and head to Alboraya, a small town north of the city center, before cycling back to Port Saplaya, known as Valencia's "Little Venice."
If you have time to book a day tour, I suggest exploring nature parks and outdoor activities outside Valencia's city center, including the Montanejos Hot Springs and the Caves of San José. Both make for great day trips from Valencia.
Tips for Living the Valencian Life
Whether visiting or living in Valencia, the quicker you immerse yourself in the local way of life, the better. As with most Spanish cities, Valencia (and Valencians) enjoys a slower, Mediterranean pace of life. Here's where to go and what to do if you're interested in experiencing Valencia like a local.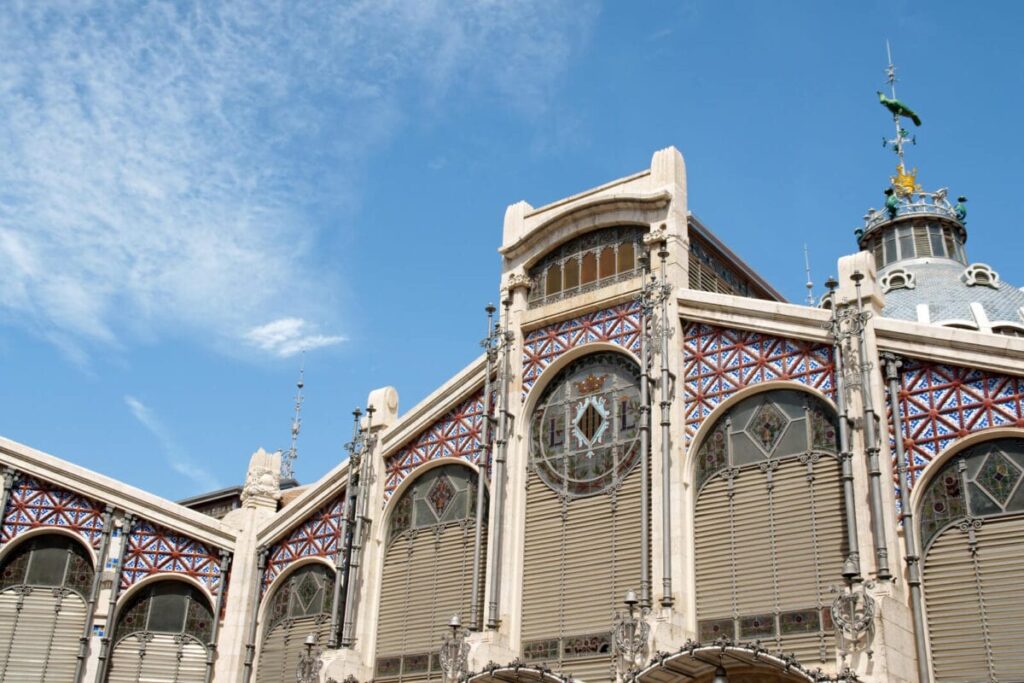 Mercat Central the central market
Slow down and enjoy the sights and sounds here, starting with a visit to the Mercado Central. It's one of the largest covered markets in Europe, and you can find fresh vegetables, seafood, and more. It's a great place to get a glimpse into local life and to support the local economy.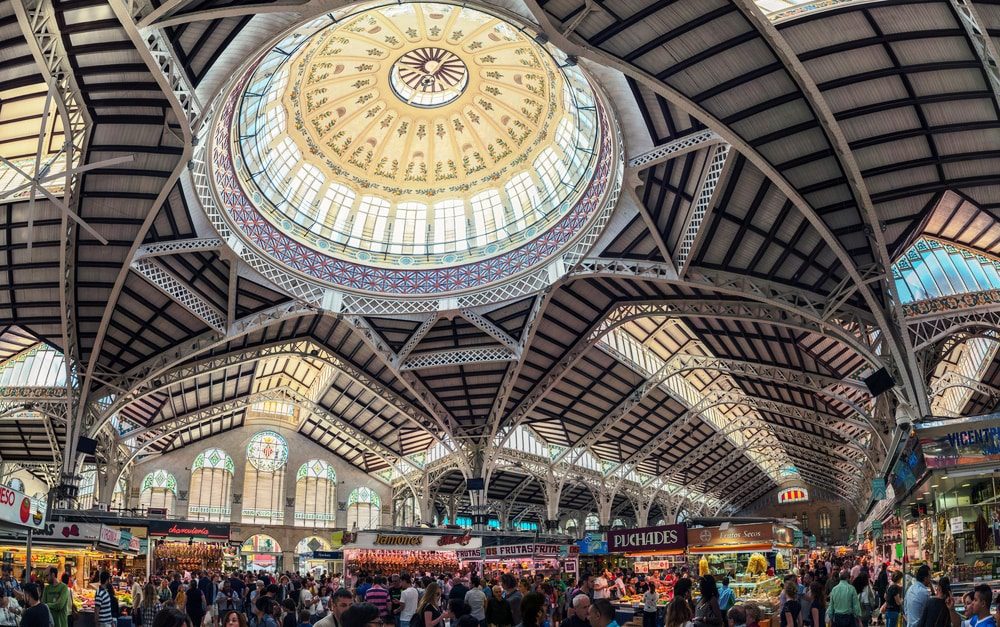 Colón's Market
Another foodie favourite Colón's Market, was set up in 1916, and it has twelve stalls where you will be able to buy fresh products and eat in one of the nine restaurants the market has. If you like tiger nut milk drink, then you are in luck: Colón's Market can boast of having two of the most famous brands of horchata. There are cooking classes and even places to enjoy the best craft beer from all around the world.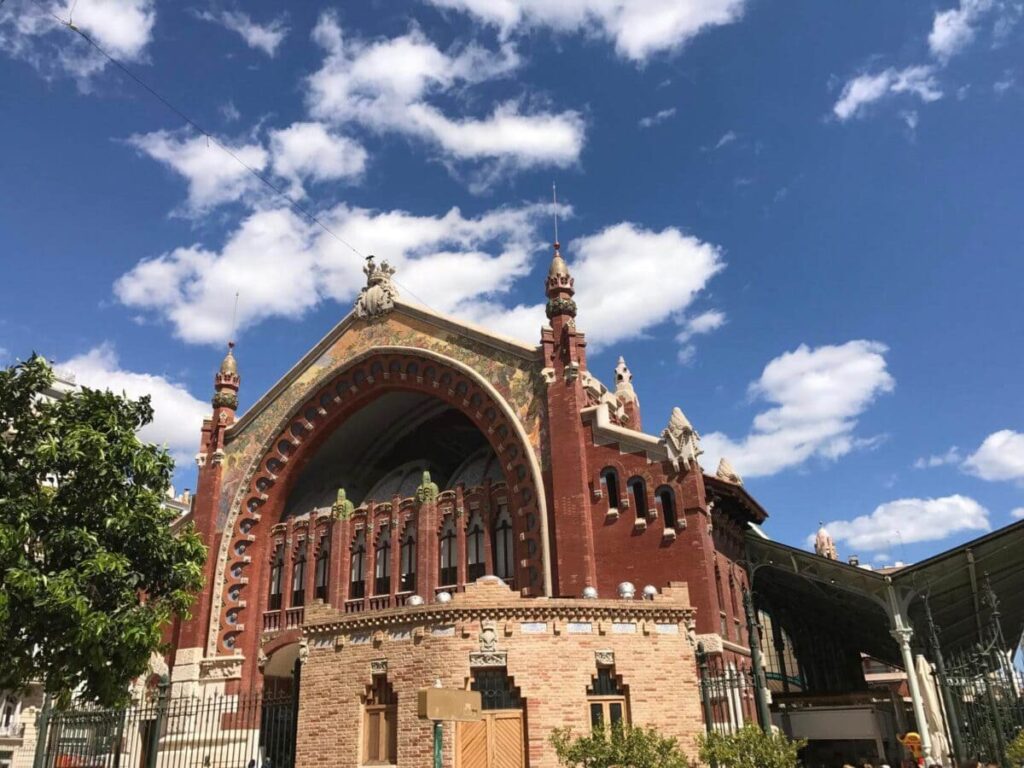 Valencian Food
When you get hungry, definitely try Valencian paella which is of course the authentic original paella the national dish of Spain. Or, if you're in the mood for something slightly smaller, there are plenty of great tapas bars in Valencia.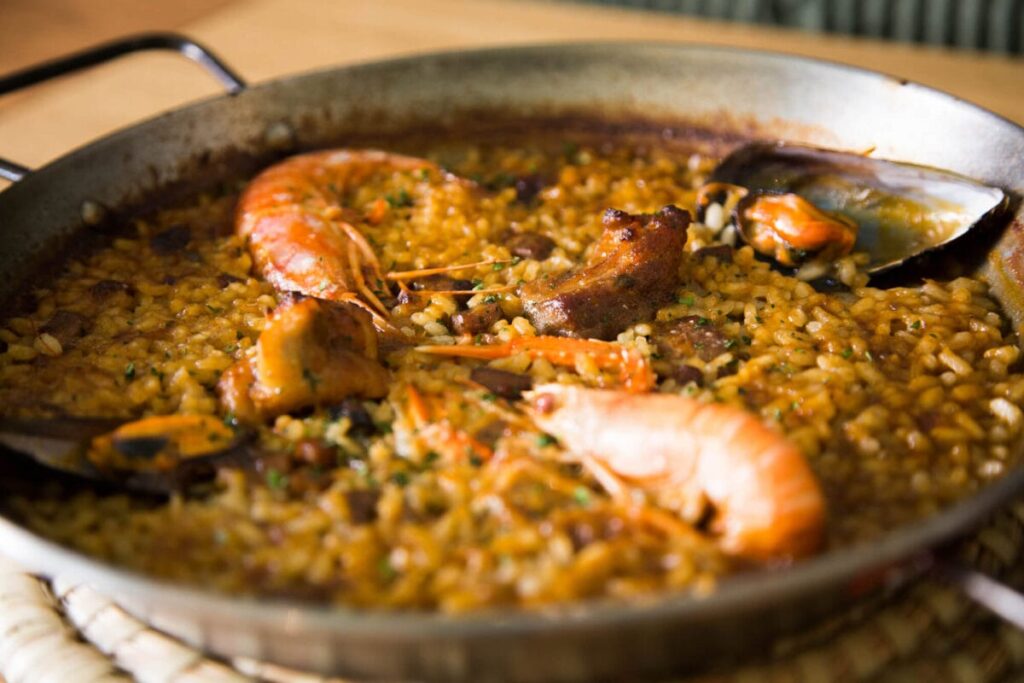 Tanto Monta is a great stop for a sandwich, but El Forn del Carmen and Rus de Ruzafa are two other great tapas bars to try, too. Wash it down with horchata, a sweet yet refreshing drink made with "chufa," or tiger nuts.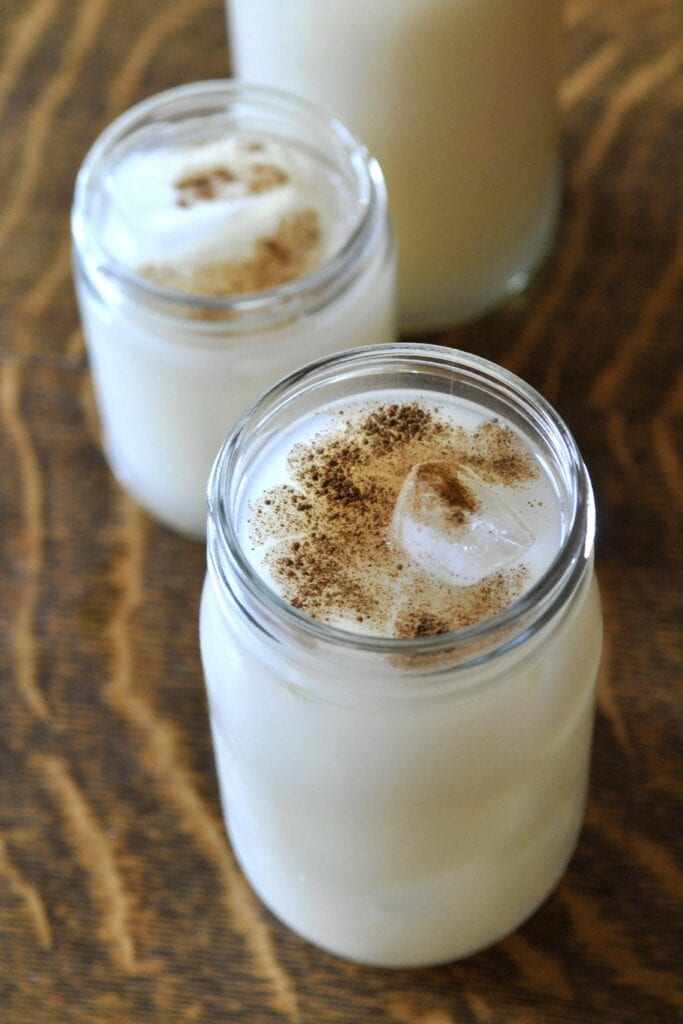 If you're into seafood, mussels are great here (ask for "clóchinas," which are slightly smaller than mussels). If not, stick to the sweets, with pumpkin flan being a particular favorite of mine.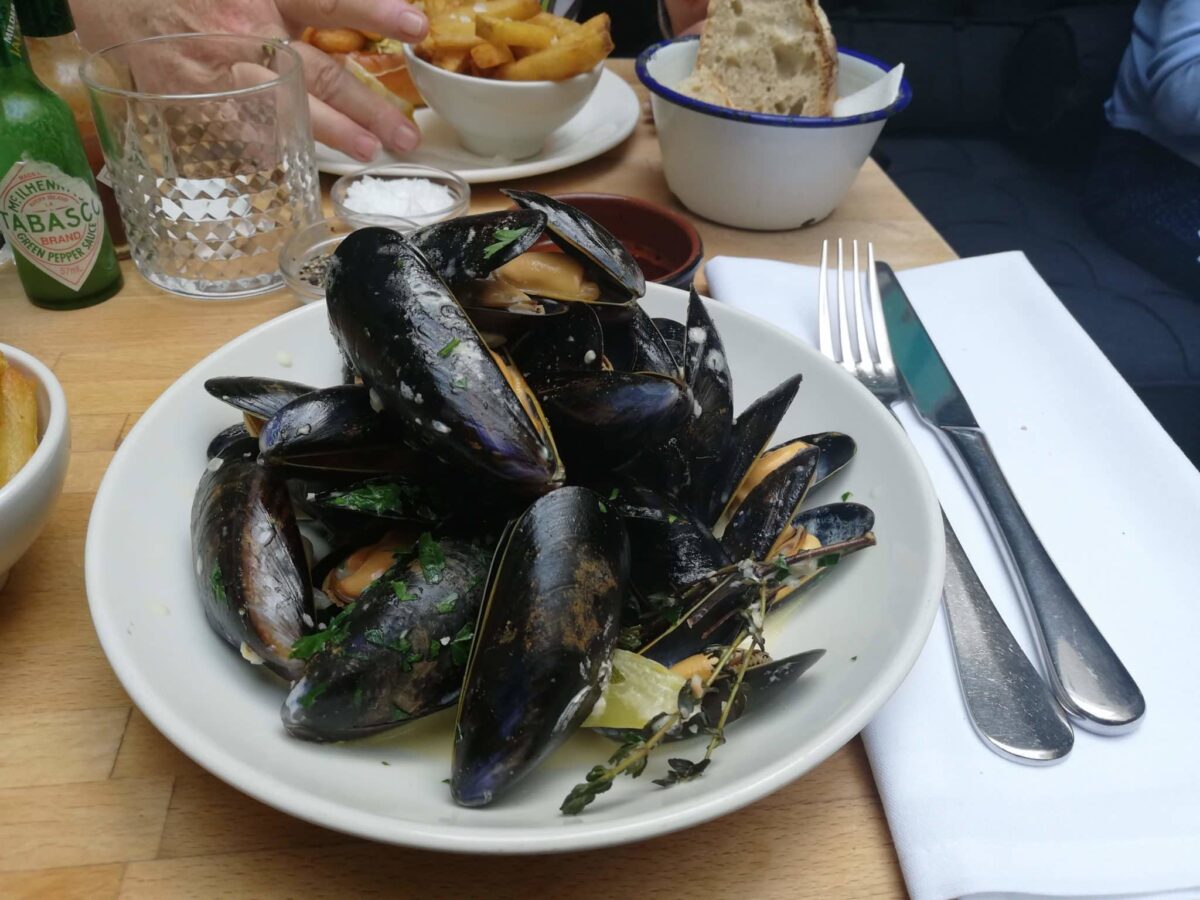 Valencian Festivals & Events
For a truly enriching cultural experience, plan your trip to Valencia during one of the city's major festivals, Las Fallas, the week-long celebration that occurs every March. You'll get to see bizarre papier-mâché figurines and fun fireworks displays.
Depending on when you visit in March, you might catch Semana Santa, an Easter celebration held in the El Cabanyal neighborhood. The celebrations are unique in Valencia in that they're heavily focused on the fishing community.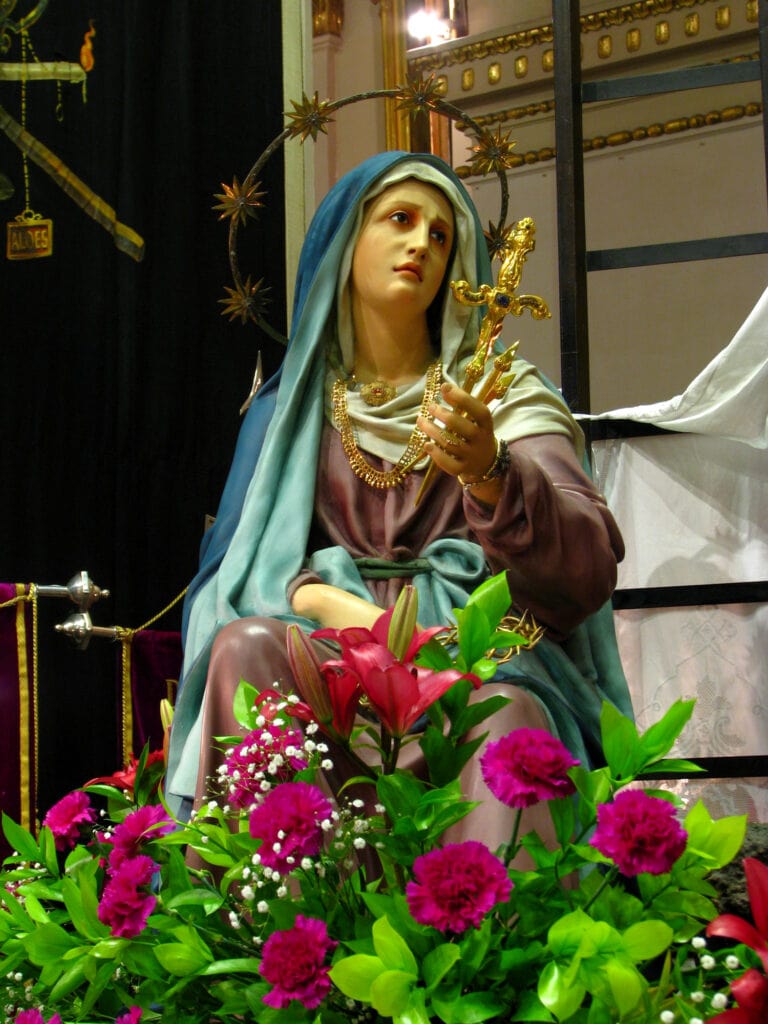 Or visit during August to participate in La Tomatina, a wild festival where you…throw tomatoes at thousands of other locals and tourists.
Shopping Like a Local in Valencia
For truly unique souvenirs, visit La Lonja's Sunday flea market. If you're not in Valencia on a Sunday, El Carmen is bursting with vintage shops and small boutiques where you can find cool trinkets and trendy clothes.
The El Mercat neighborhood, in general, is a great place to wander if you're looking for souvenirs like local pottery or craft beer. Plaza Redonda is one of my favorite spots to pick up handmade souvenirs.
Valencia Is Worth a Visit
While most tourists skip Valencia in favor of Madrid, Barcelona, or even Ibiza, it's actually one of my favorite cities in Spain. The contrasts of the city are what make it truly magical, and the best way to explore Valencia is with open eyes and an open mind.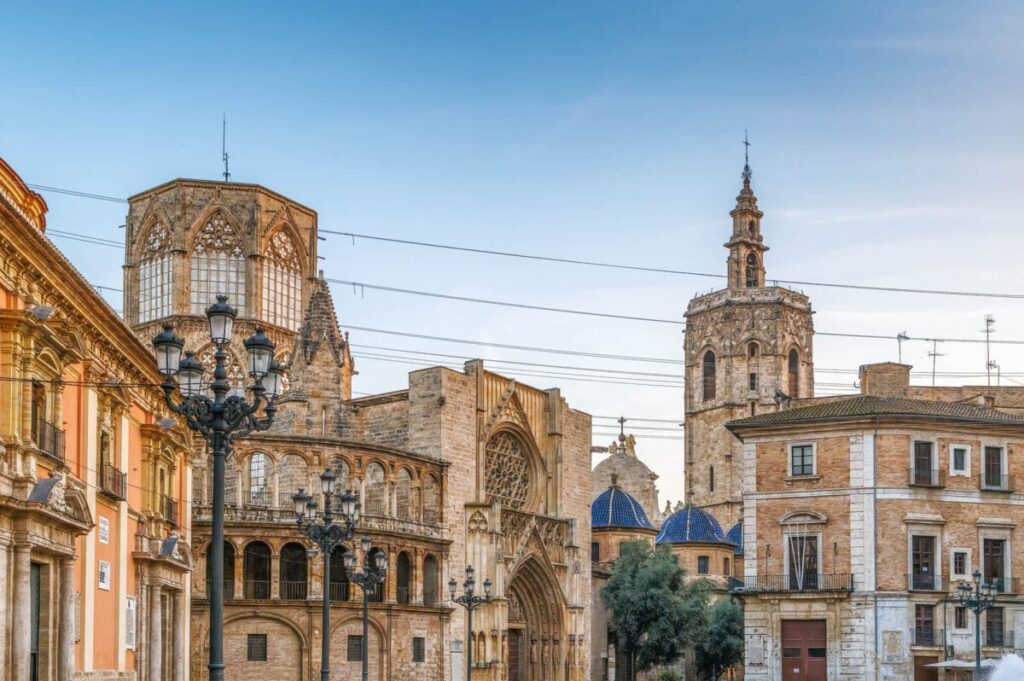 The only "bad" thing about visiting the city is that, with so many things to do in Valencia, you'll likely leave so enamored that you'll have to plan a few more trips to truly experience it all. Es lo que hay!
Author Bio: Timon spent five years living in Spain and shares his experiences on his travel blog, TravelSpain24.com. He is familiar with every corner, from adventures to culture, including special spots in Valencia. Follow his journey for helpful tips on Spain!
Want to read more about Spain?
Magical Things to Do in Seville Spain
20+ Pros and Cons of Living in Spain
Ronda, Spain: A Local's Itinerary for a Perfect 2 Day Trip
Things to do in Malaga, Spain: by a Local
Pin it to save it

Latest posts by Faith Coates
(see all)