All the Best Things to do in Malaga, Spain: by a Local
Malaga in Southern Spain located in the province of Andalucia is a popular hotspot for holidaymakers nearly all year round. In the summer, crowds are drawn here for the promise of sun and sandy beaches, and the city attracts a lot of tourists even in the winter months thanks to pleasant weather and over 300 sunny days per year.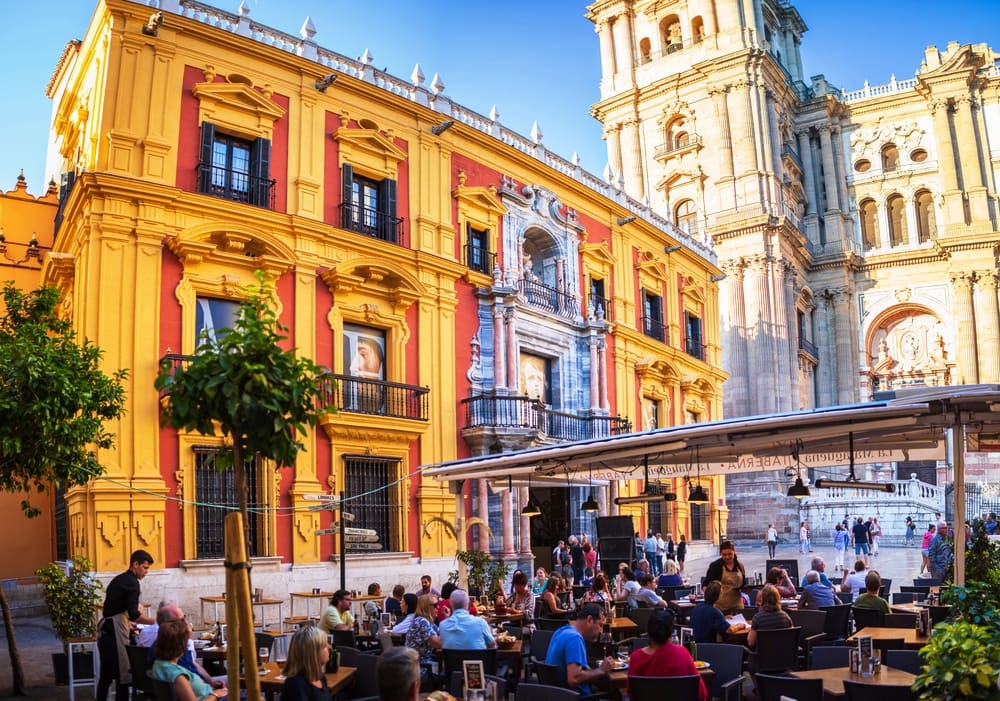 Thanks to the location of the international airport just 10 minutes out of the city, Malaga is a great option for a city break or even for a winter sunshine trip. If you are torn between Malaga vs Marbella it really depends on what you are looking for on your holiday. As I mentioned Malaga is great for a getaway cultural city break and Marbella for a lovely beach vacation.
If you're looking for things to do in Malaga, you've probably seen lots of recommendations for the standard spots like the Picasso Museum, Alcazaba, the Gibralfaro Castle and others. But there is much more to experience in the city beyond the usual attractions.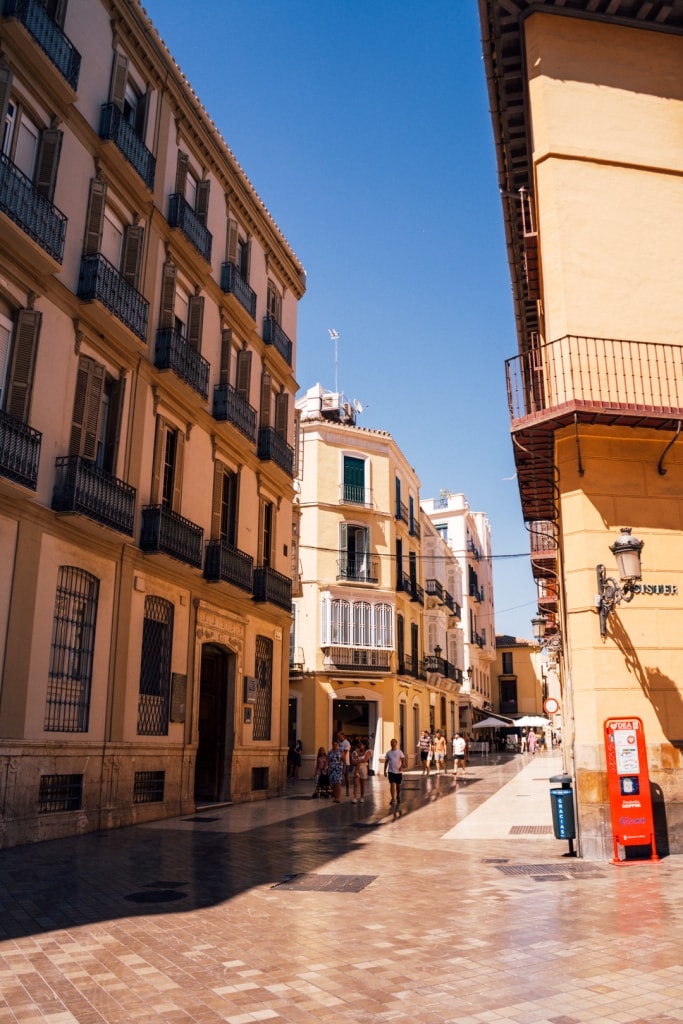 How to Get to Malaga, Spain?
Known as the birthplace of Pablo, Picasso, Malaga is located on the Mediterranean coastline in the southern part of Spain.
The best way to get to Málaga is to fly into its airport, Malaga Airport or Málaga–Costa del Sol Airport (AGP). From Spain, there are multiple direct flights to this airport.
Malaga airport is located just 10km away from the city center, making it very convenient as you can easily take a bus, taxi, or train in as soon as your flight lands. There are multiple train stations within Malaga city, making it an easy option to get to your hotel.
Food in Malaga
Food plays a hugely important part in that Spanish culture and eating out is a big part of that. Andalusian cuisine is quite distinctive and relies heavily on seasonal produce and seafood fresh from the ocean.
Andalusian cuisine hails from the region of Southern Spain and it has been influenced by a multitude of flavours, from North African to Moors, Christians, Jews, and Romans.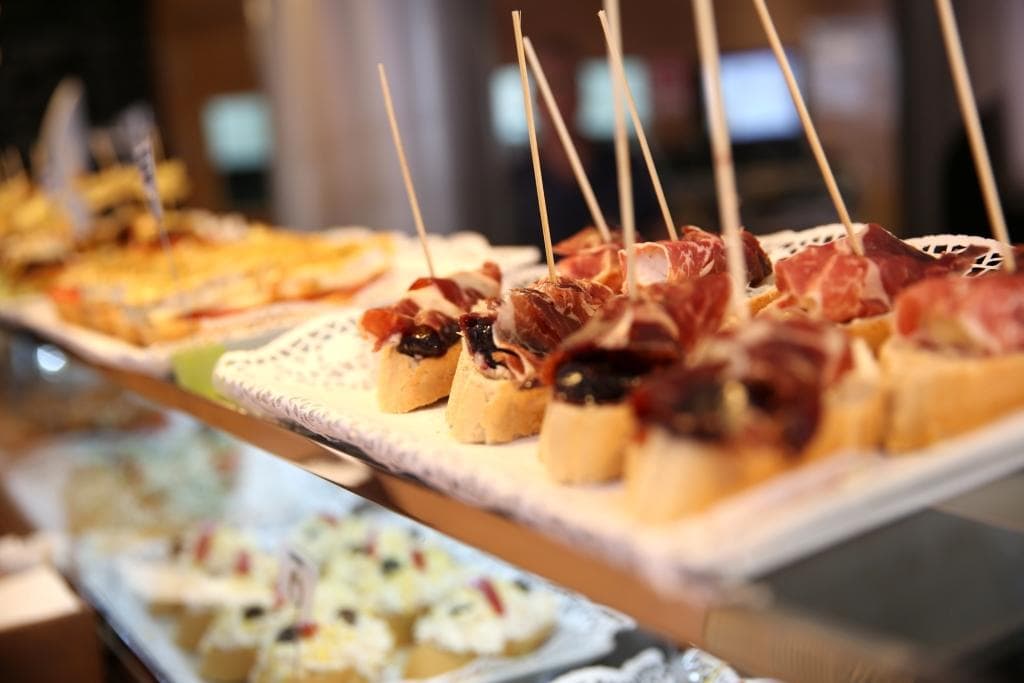 Regional Andalusian cuisine includes; gazpacho, gambas (shrimp) right at the water's edge, octopus, paellas, almorejo (an almond soup) and a host of other delicacies.
As I've been living in Southern Spain for over three years now, in this post, I will offer some of my top tips for the more unique and less touristy places to see and experience in Malaga.
Let's dive right in!
Off the Beaten Path: Things to do in Malaga
Visit the Lesser Known Car and Fashion Museum
When you mention a museum in Malaga, all the buzz is about Picasso Museum or Centre Pompidou. I have something a little different for you – the car and fashion museum!
If that sounds like a weird mix, I thought so too until I visited the place in person. The museum is located in an old tobacco factory and is surprisingly impressive in its sheer size and the number and originality of the exhibits.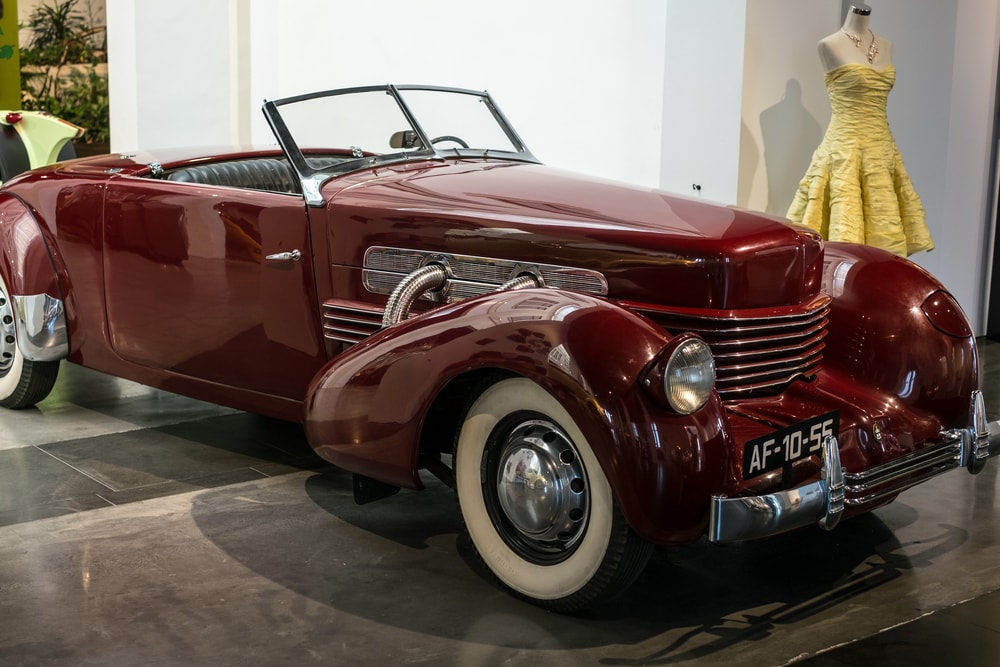 It's a little outside of the centre, but that's always a good thing – fewer people. You can take a short 10-minute taxi ride there, or walk there from Soho in about 30 minutes.
The museum's collection includes over 200 different models of vintage cars, divided into grouped exhibits by the era from which they come, and complemented beautifully by fashion exhibits from the same period.
There are some real gems to be found here, which include the futuristic car models and fashion pieces worn by Madonna and Lady Gaga, which are too pretty to collect dust in a museum.
If you're looking for some shelter from the sun and a unique experience indeed, you won't regret venturing to the car museum (even those who are not into cars like most of the female population).
Taste Local Wine
Malaga's winemaking history dates back to the Phoenician times nearly 3000 years ago when the first traders arrived in Malaga and Cadiz and began the tradition of producing wine.
Today, Malaga counts itself among the top wine-producing regions thanks its high-altitude wineries producing some of the most unique grape varieties.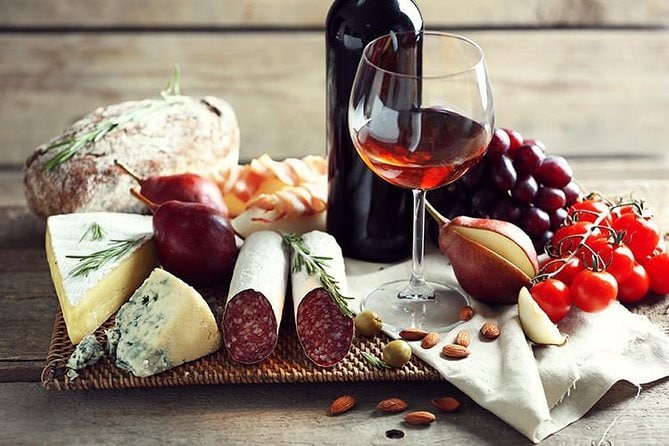 If you want to get a 'taste of Malaga', the wine route is the most delicious way to explore it.
You can book one of the winery day trips and enjoy a wine-tasting experience with a guide, or venture out on your own. A good place to start is also the Malaga wine museum where you can learn more about the wine-making tradition and the varieties available in the region.
If you want to take the lazy approach, venturing out to the nearest Bodega or Vinoteca is an easy way to do a bit of exploration with your taste buds, without the need to leave the city or venture too far from your accommodation.
Admire street art in Soho District
Soho to me is one of the most underrated districts in the city. What used to be a run-down part of Malaga has been transformed into a hipster neighbourhood with boutique shops, unique restaurants, bars and art shops.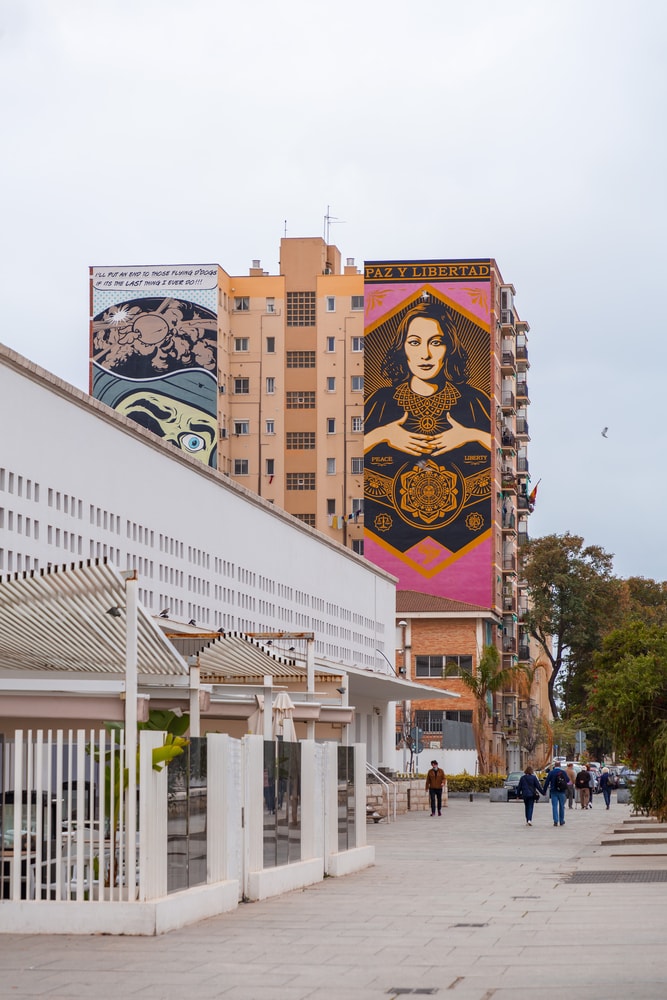 On the streets of Soho, you can admire stunning street art which was produced as part of a community project to breathe life back into this district. If you love art, you can also book a local guide who will take you to the best spots for street art and tell you more about the district itself.
This part of the city is less visited by tourists, providing more of an authentic experience and a break from the crowds.
Relax in Arab Baths
For a truly Andalusian exotic experience, choose one of the Arab baths available in the city. There are more of them in places like Granada, but in Malaga, you will find a few options that will teleport you to faraway lands filled with the smell of essential oils and water trickling in the background.
A true delight for all senses, and a relaxing break from the scorching heat outside, spending a day in the baths is also a nice alternative to a traditional spa in the hotels.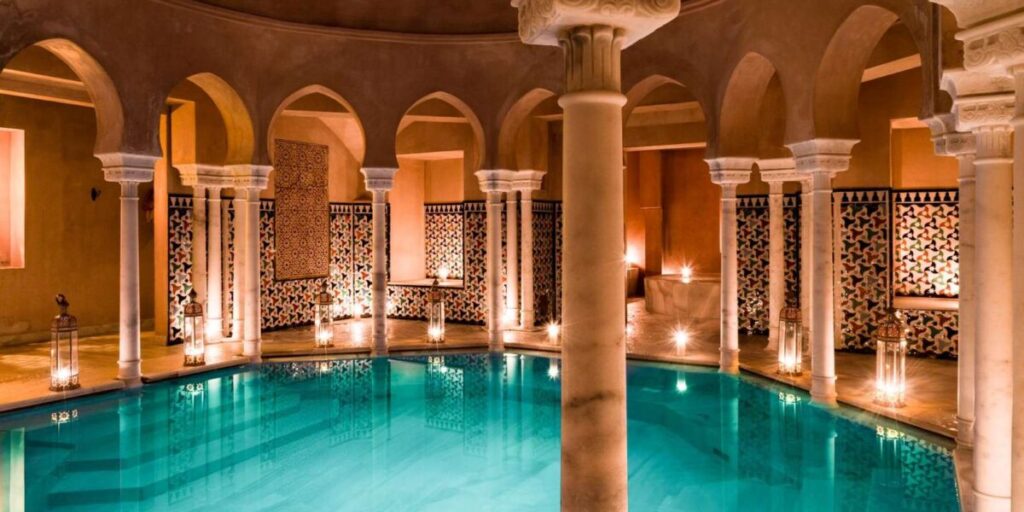 The baths normally offer a range of different rituals, massages and services, or you can just book access to the plunge pool to enjoy some quiet time in these serene surroundings.
Get Lost in La Conception Gardens
I absolutely loved this place! If you hear botanical garden, you probably won't imagine the lush jungle this place really is!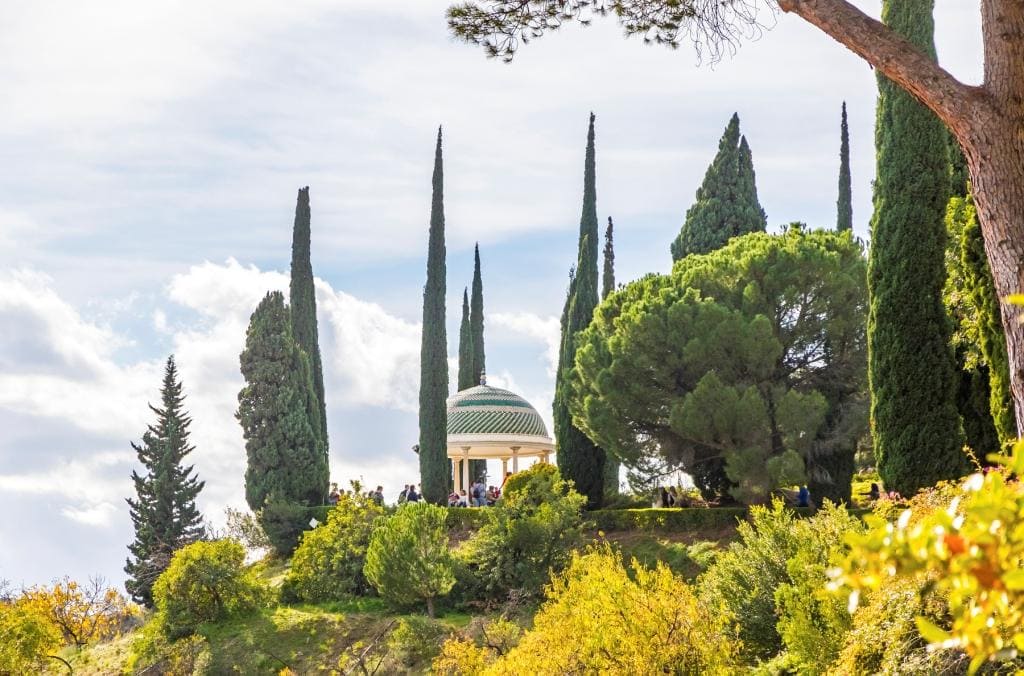 The gardens stretch at the edge of the town, so you will have to take a taxi or a short drive by car, but it's well worth it.
This lush paradise is home to a large variety of exotic plants, trees and everything in between. Being over 100 years old, the heart of the garden is a lush jungle with overgrown trees, a waterfall, a pond with fish, its own cactus garden and a lookout place.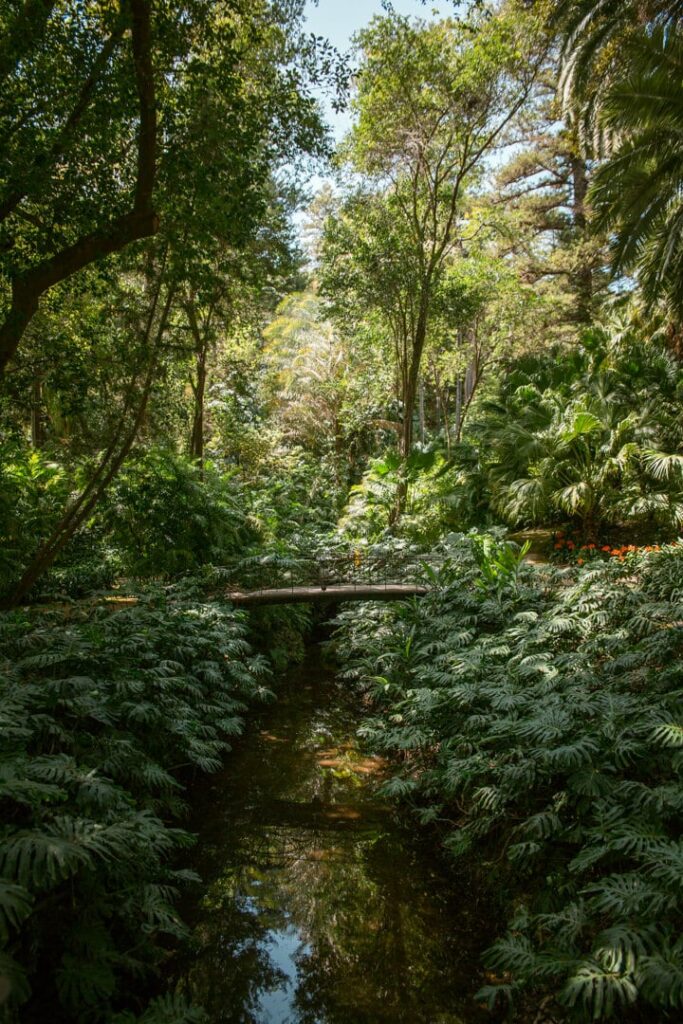 Best of all? It has picnic places spread around the garden, so you can bring your own food to enjoy the stunning surroundings.
In May, the wisteria starts blooming and makes for a wonderful experience to see it in person in the gardens. In November and December, the garden is decorated with festive lights and they do a light show in the evenings – well worth the trip.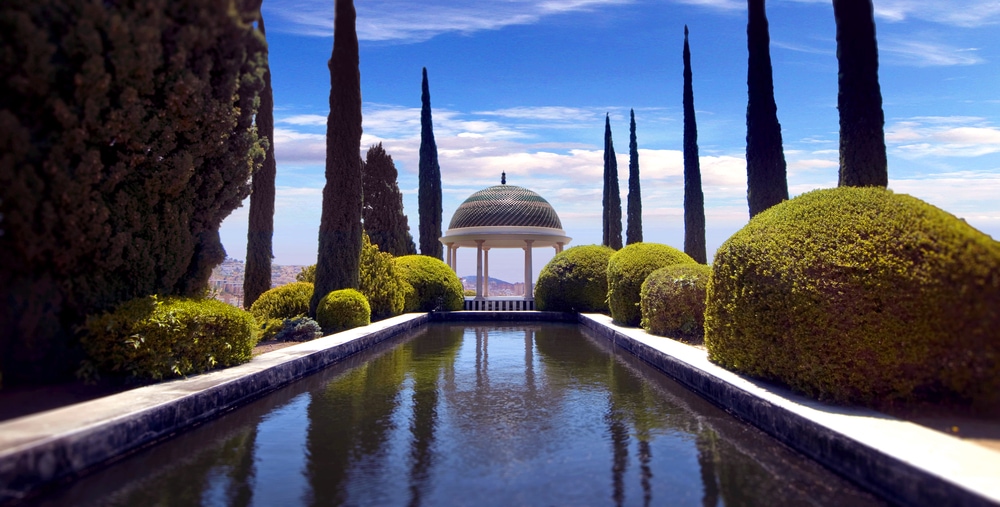 Things to do in Malaga
Malaga Beaches
Malaga's beaches are among the best in Spain and visitors head to Playa de la Malagueta for its long sandy beach and many restaurants, bars and cafes located along the shoreline.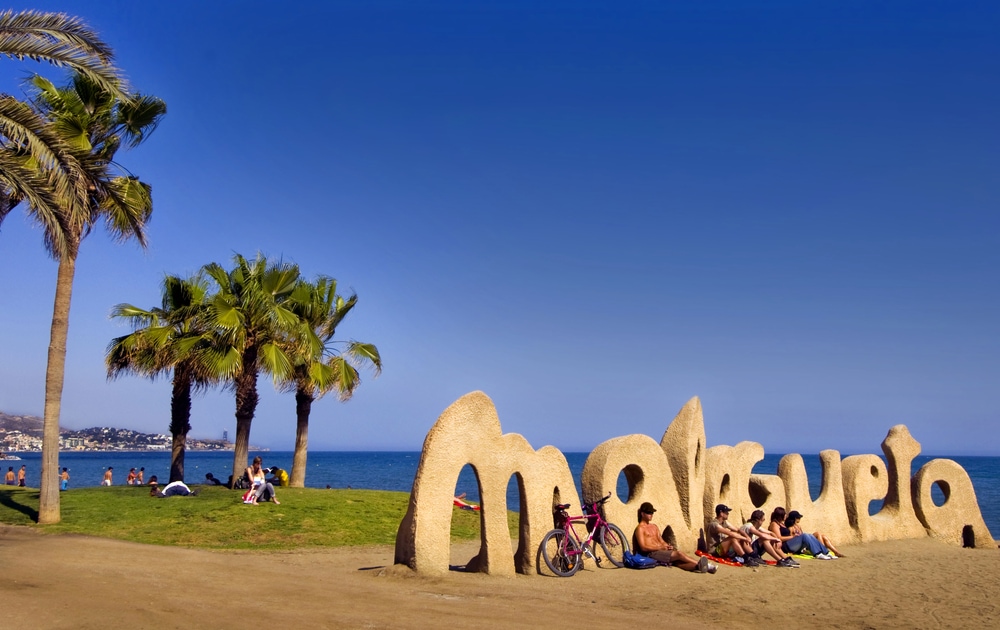 Picasso Museum – Museo Picasso Malaga
Picasso was born in the port city of Málaga in 1881, and lived there until he was 9 years old. Though the family relocated to A Coruña in northern Spain when Pablo was 9 years old, and he would go on to study and live in Madrid and Barcelona before settling in Paris in 1904, Picasso always considered himself a malagueño.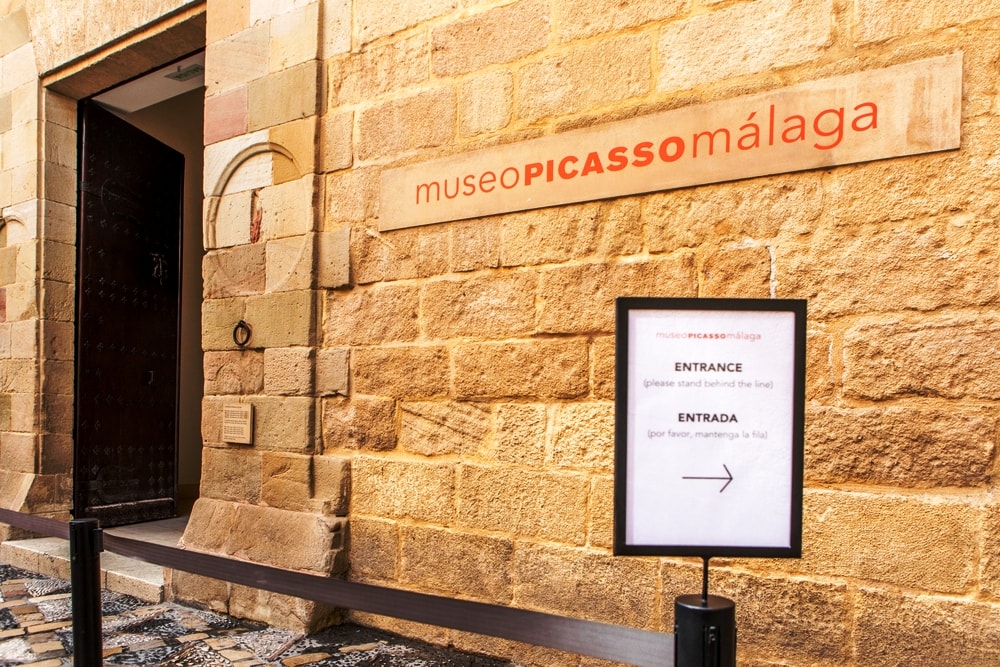 A highlight of the current selection of works is a 1958 tapestry version of Picasso's groundbreaking 1907 painting "Les Demoiselles d'Avignon," woven by Jacqueline Dürrbach. Only one such tapestry was ever made, and Picasso kept it until the end of his life, hanging it over the fireplace at his villa La Californie in the South of France.
Alcazaba
The Alcazaba is considered one of the most beautiful citadels that can be visited in Spain. Built on the slopes of Mount Gibralfaro which gave the occupiers a strategic location to defend the city. The Moors built the Alcazaba in the 8th century and occupied the Iberian Peninsula during the Middle Ages.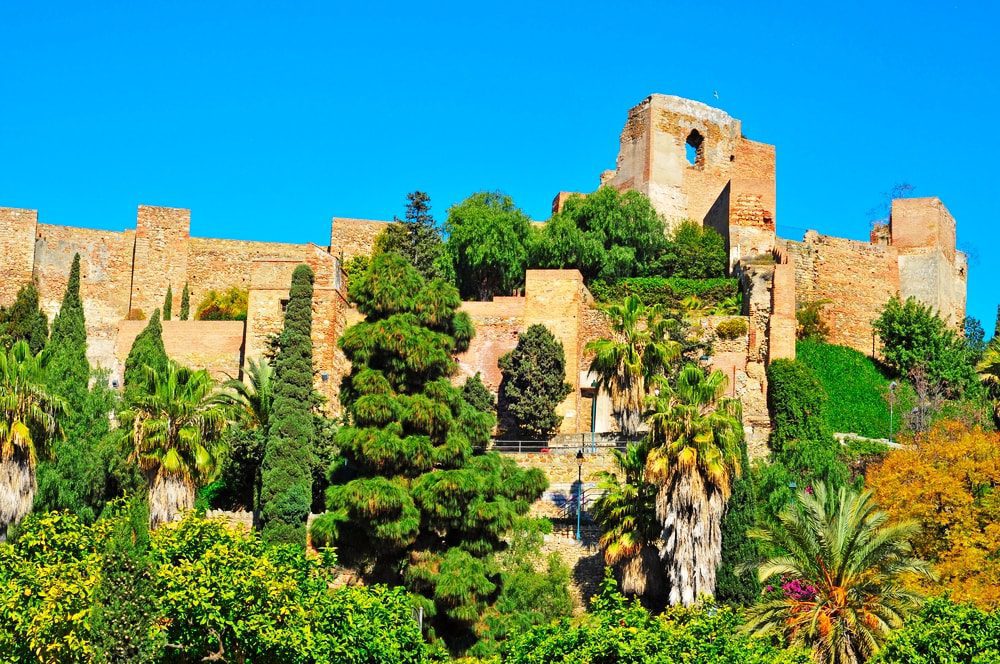 Gibralfaro Castle
The magnificent Castillo de Gibralfaro sits on a high hill overlooking Malaga city and port and dates back to the 10th century. The hill forms part of the Montes de Malaga mountain range that sits within the Montes National Park.
The castle was built in 929 AD by Abd-al-Rahman III, Caliph of Cordoba, on a former Phoenician city and lighthouse, it's a name in Arabic and Greek gebel-faro means rock of the lighthouse.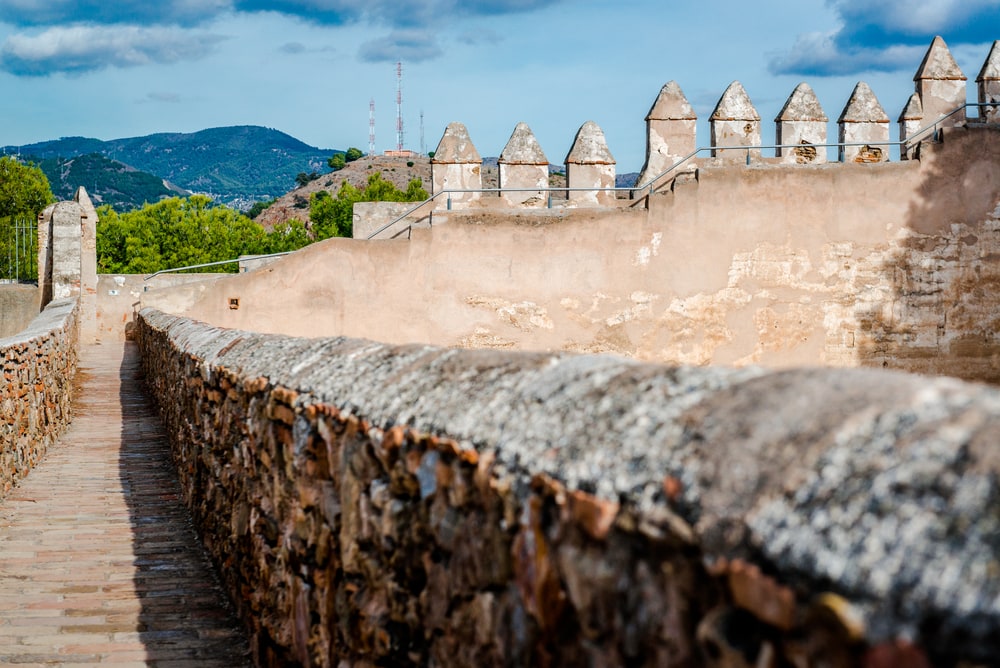 The castle is famous for the three-month siege by King Ferdinand and Queen Isabella, which ended only when hunger forced the Malagueños to surrender. Afterwards, Ferdinand occupied the site, while his queen took up residence in the town. The ramparts which have been restored are very reminiscent of The Alhambra and provide amazing views over the city.
Carmen Thyssen Museum
The main focus of the museum is 19th-century Spanish painting, predominantly Andalusian, based on the collection of Carmen Cervera, the fifth wife of Baron Hans Heinrich Thyssen-Bornemisza. Here you can see paintings by Van Eyck, Dürer, Caravaggio, Rembrandt, Canaletto, Monet, Degas, Morisot, Van Gogh, Gauguin, Kirchner, Mondrian, O'Keeffe, Hopper… are just some of the great names whose works you can see in the museum.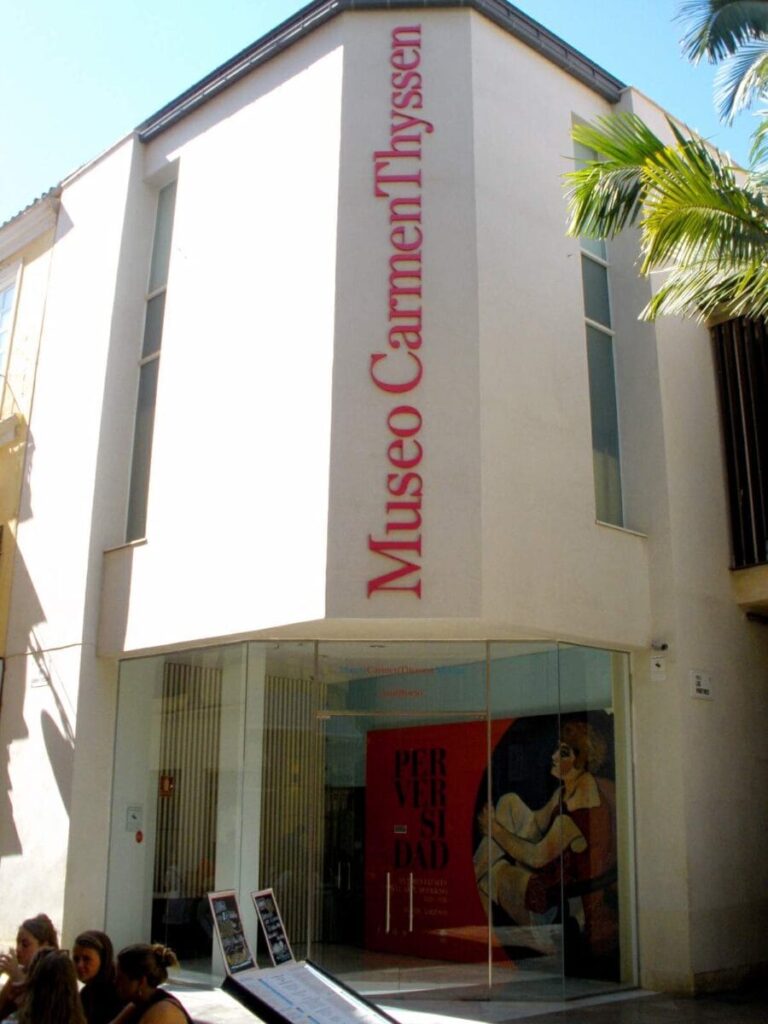 Centre Pompidou Malaga
The Center Pompidou de Malaga is the headquarters of the Center National d'art et de Culture Georges Pompidou de France located in the building called El Cubo in Malaga . The Pompidou Center in Malaga has around 80 works in its collection, of which Picasso, Francis Bacon, Giacometti, Magritte, Brancusi, De Chirico, Frida Khalo, Chagall and Kandinsky are just a few artists' displayed works.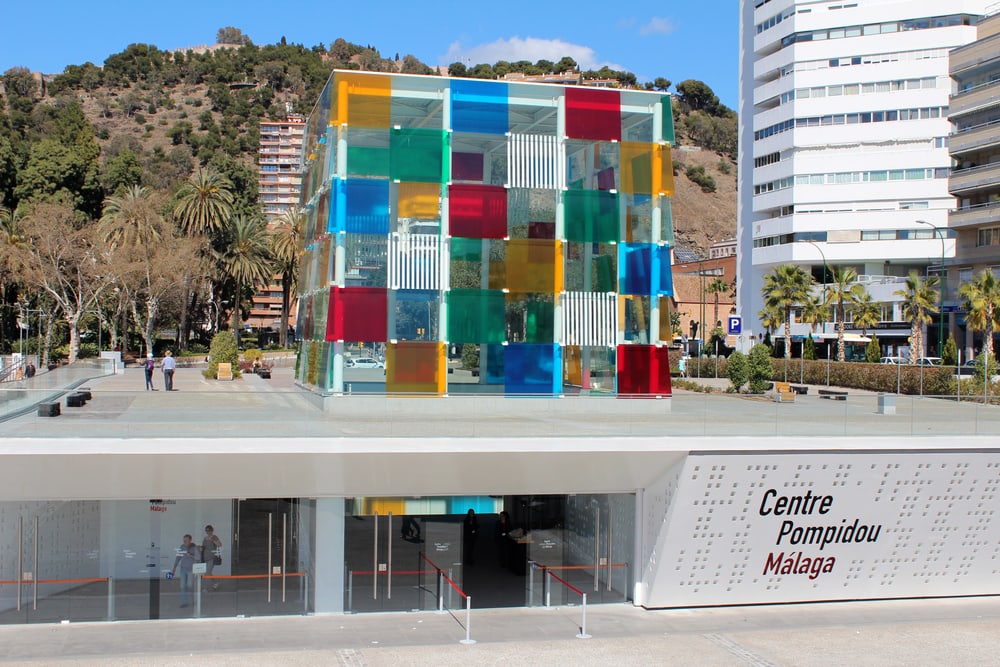 20+ Pros and Cons of Living in Spain
What to see around Malaga Spain
Admire the Colomares Castle Monument in Benalmadena
If you've already seen Castillo Gibralfaro, I have something a bit more impressive for you, and on a much small scale.
This small monument that's peaking between the buildings and trees just below Benalmadena Pueblo was built by a local architect as a tribute to the travels of Christopher Columbus.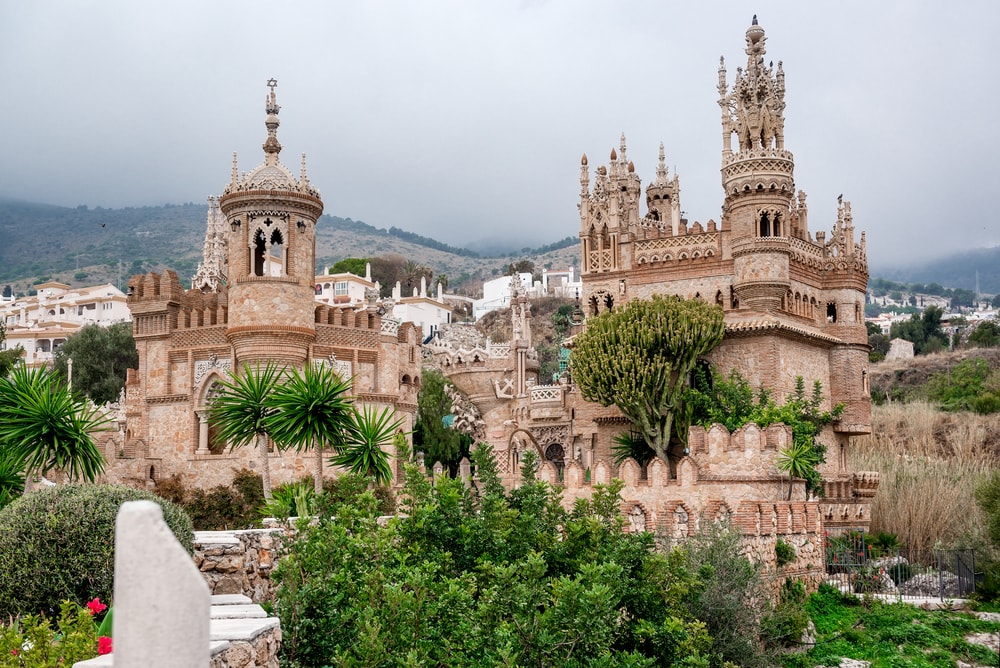 It's truly a unique building as it features a variety of architectural styles, and even claims to have the smallest chapel in the world.
How do you get there? You can easily drive there from Malaga, or take a local taxi (uber is usually cheaper), but there is also a local train from the main station in Malaga that will take you to the village of Benalmadena (Arroyo de la Miel stop).
The place is not big, but they have a small cafe and toilets on the spot. Right next to it is a cool place to grab a drink and enjoy the view called La Cupula Lounge.
Caminito Del Rey
Go on a stunning day tour with a local, hiking the famous Caminito Del Rey Gorges that Malaga is known for.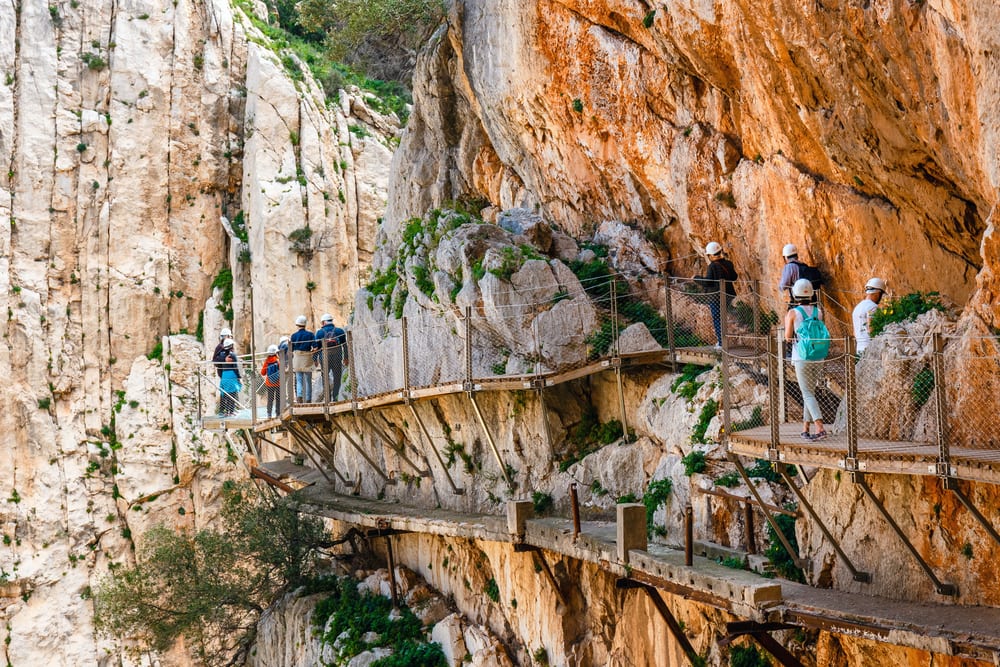 Hike Torcal de Antequera
Join a guided nature hike with a local, walking through the UNESCO Heritage site in the Natural Park of Torcal de Antequera. This stunning karst landscape is very similar to the Burren in Ireland.
Take a Day Trip to Marbella
If, after all the exploring, you fancy a change of scenery, Marbella is a perfect choice.
This flashy coastal resort town is only 30 minutes drive away from Malaga on the Mediterranean coastline and offers you a chance to spend a day exploring the beautiful narrow streets of the old town, relax on the coastal promenade and enjoy a meal with a sea view.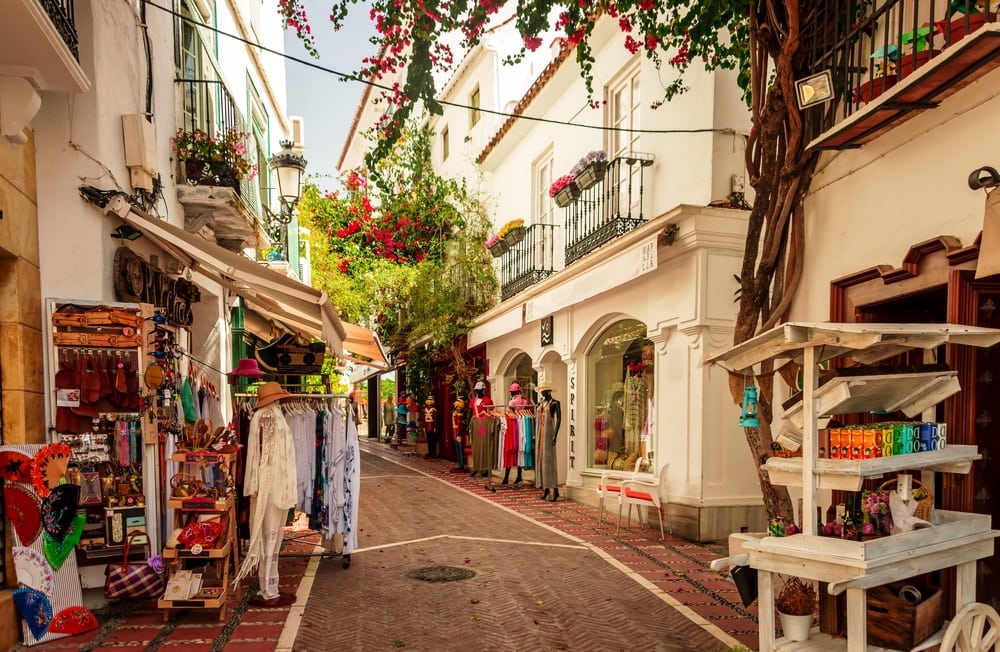 If you're travelling with a car enthusiast, visiting the district of Puerto Banus is a must – this part of town is a pure display of wealth, with superyachts parked in the marina, and an array of supercars crossing the streets every few minutes. Luxury shopping? This is the place to be!
Marbella also has a fair selection of luxury beach resorts and clubs, with fine dining restaurants scattered around the city.
Put on your most fancy clothes and give yourself a taste of a different world in Marbella.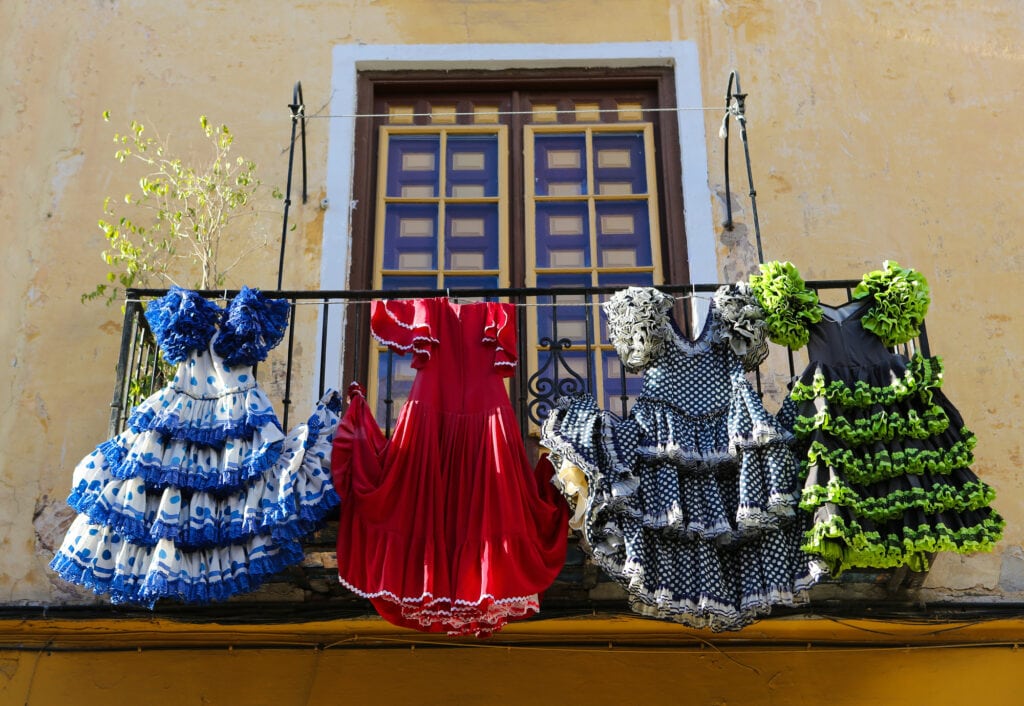 I hope you found lots of inspiration for your trip to Malaga. Whatever the reason may be that you're travelling to the heart of Costa del Sol, I'm sure you will love it as much as I do.
Let me know in the comments which one of these suggested activities intrigues you the most and why!
You might also like to read these Spanish articles:
Visiting Salobreña Spain on the Costa Tropical
The Best Things To Do in Valencia
Ronda, Spain: A Local's Itinerary for a Perfect 2 Day Trip
Magical Things to Do in Seville Spain
Almeria holidays: Things to do in Almeria Spain
Mojácar Spain: the perfect guide to this charming village
13 Magical Things to Do in Seville
23 Unique things to do in Cartagena Spain
Visiting Caravaca de la Cruz and the wine horses
Celebrating Christmas in Spain: 22 traditional Spanish customs
Pin it to save it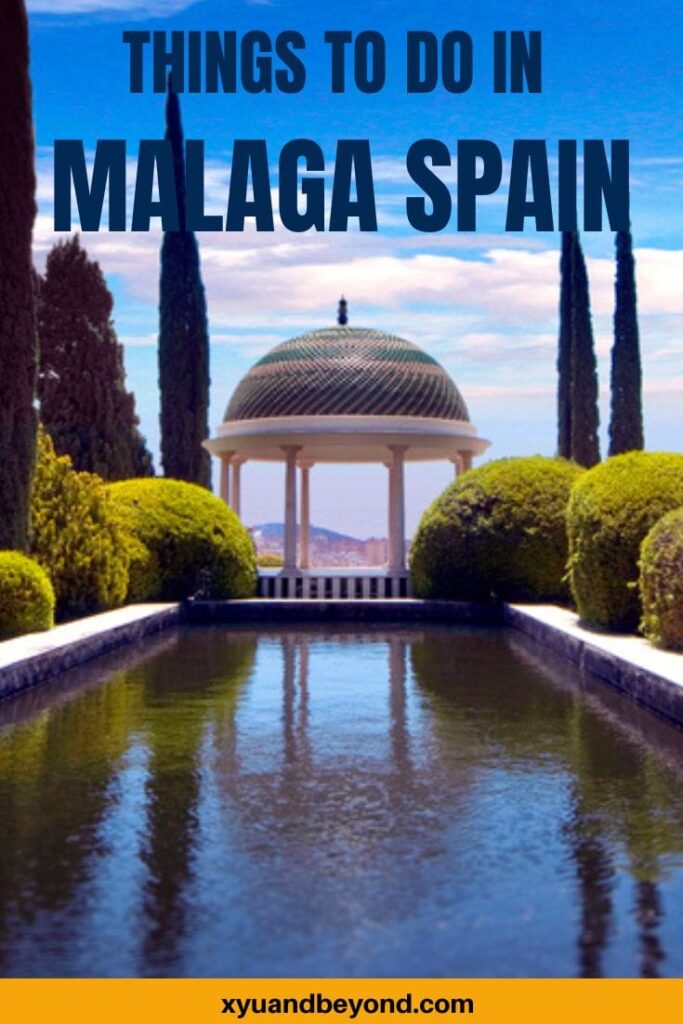 Latest posts by Faith Coates
(see all)