Walk the Camino de Santiago
If you are over 50, you can still enjoy the Camino de Santiago as if you were in your 30s. The Way of Saint James, as it is known in English, is a special pilgrimage to Santiago de Compostela in which hundreds of thousands of pilgrims take part each year.
Walking the Camino, you are sure to come across people of different nationalities, beliefs, backgrounds, and ages! Last year, 18.5% of pilgrims were over 60.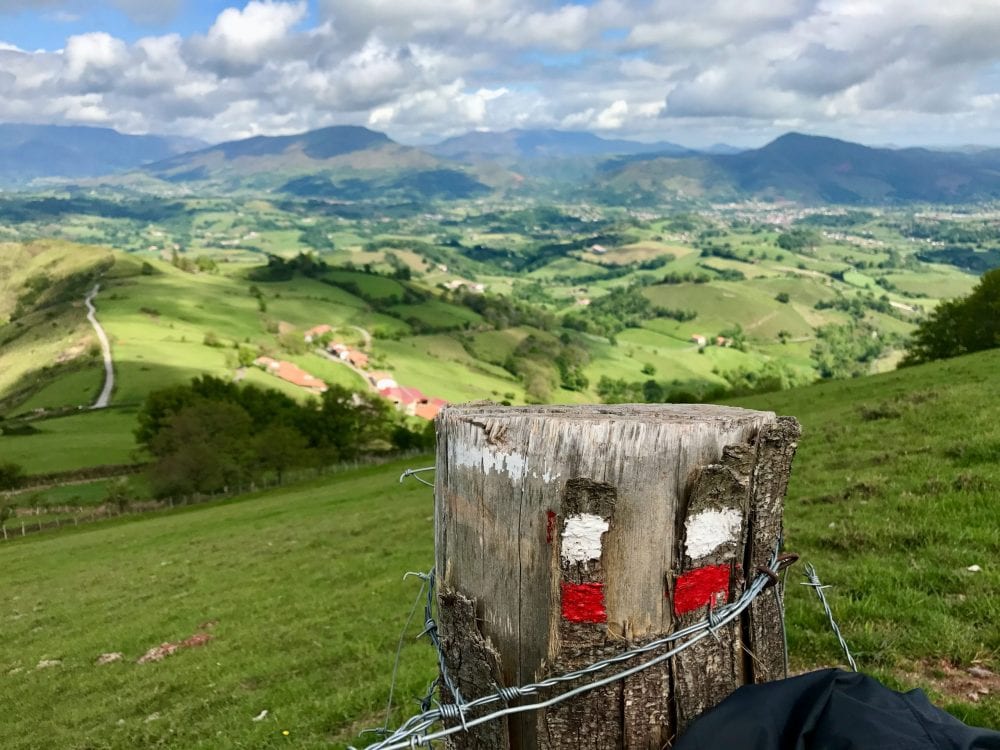 Nowadays, most retirees are in good health. However, they are not always experienced hikers. Because of that, many pilgrims in their 50s and 60s are concerned about the risks involved in long hikes like the Camino pilgrimage.
But, with enough preparation, and the right attitude, walking the Camino de Santiago in your retirement is indeed possible.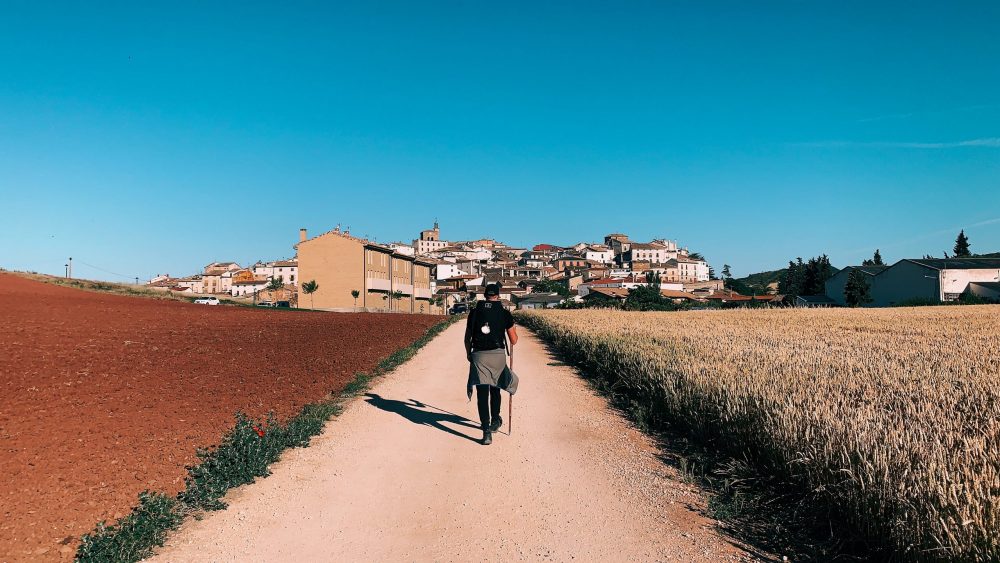 What is the Camino de Santiago?
Camino de Santiago is a large network of age-old pilgrims' ways, most of which stretch across Spain, Portugal, and France.
The Camino de Santiago is a centuries-old pilgrimage path in Europe that has been traversed by numerous pilgrims. The ultimate destination of this pilgrimage is the City of Santiago and the Cathedral of Santiago de Compostela, which is among the three Christian sanctuaries constructed above the burial place of the twelve Apostles. Individuals who embark on this journey for religious purposes perceive it as an avenue to repentance and absolution.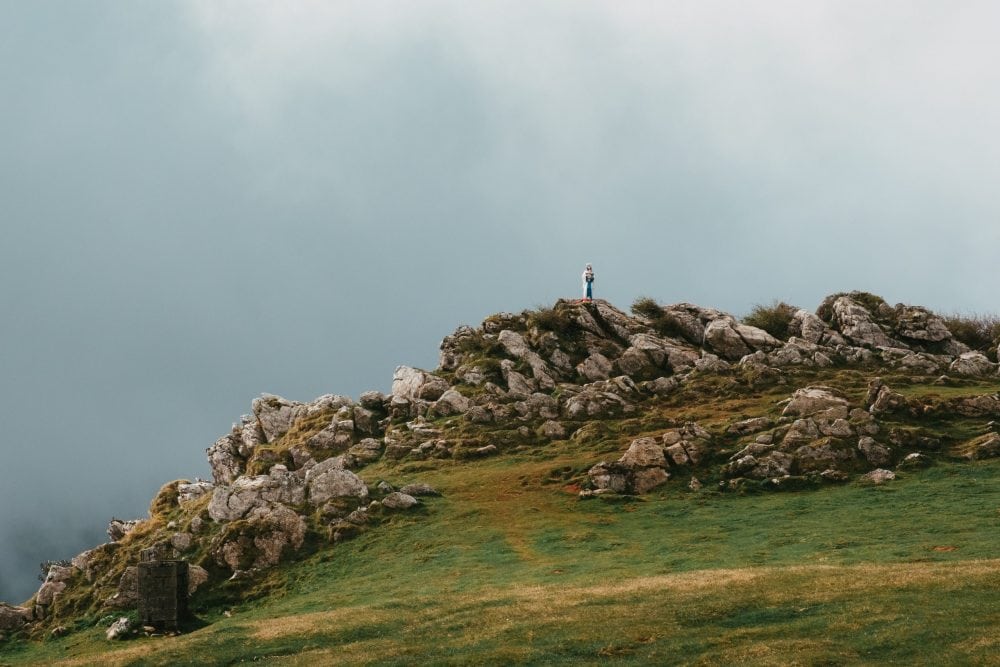 The earliest records of pilgrimages to the Shrine of Saint James date back to the 9th century. In medieval times, it became the most renowned Christian pilgrimage.
Today, aside from being a famous retreat for spiritual growth, the Camino de Santiago is also popular with avid hikers.
The Pilgrim Certificate
There is a Camino Society based in Dublin which is a voluntary organisation, founded in 1992 by returned pilgrims to 'give something back' to the Camino and to future pilgrims in gratitude for the fellowship and spiritual renewal they had each experienced on their own Camino. It fosters an understanding and appreciation of the Camino's related history, art, architecture and music.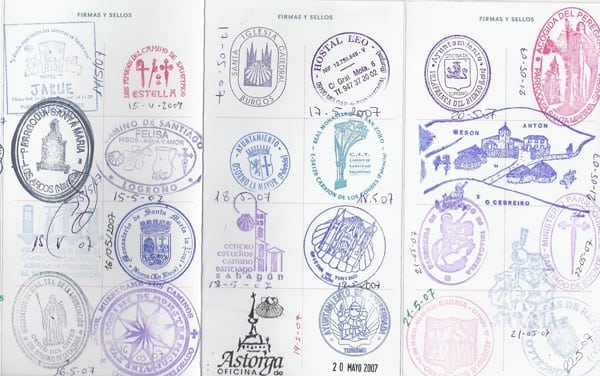 The offices in Dublin issue the Pilgrim Passport and offers an opportunity to all those interested in the Camino to meet and share practical information and experiences, especially with those intending to travel by foot or by bicycle.
What is the Pilgrim Certificate? The Pilgrim Certificate (also known as Compostella, Compostelana, or Compostela) is a document that certifies that a pilgrim has completed the Camino de Santiago. It is an official document that confirms the pilgrimage to the tomb of Saint James the Apostle.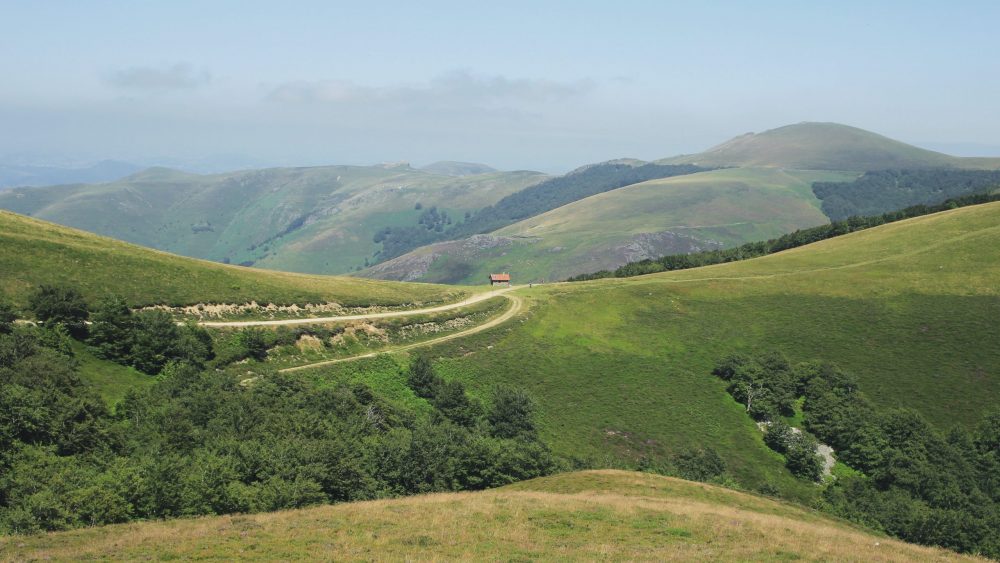 Tips for Hiking the Camino in Your Retirement
To complete the walk, you need to be healthy and fit. Even though the routes are full of pilgrims of all ages, this doesn't mean that everyone can hike independently of their conditions.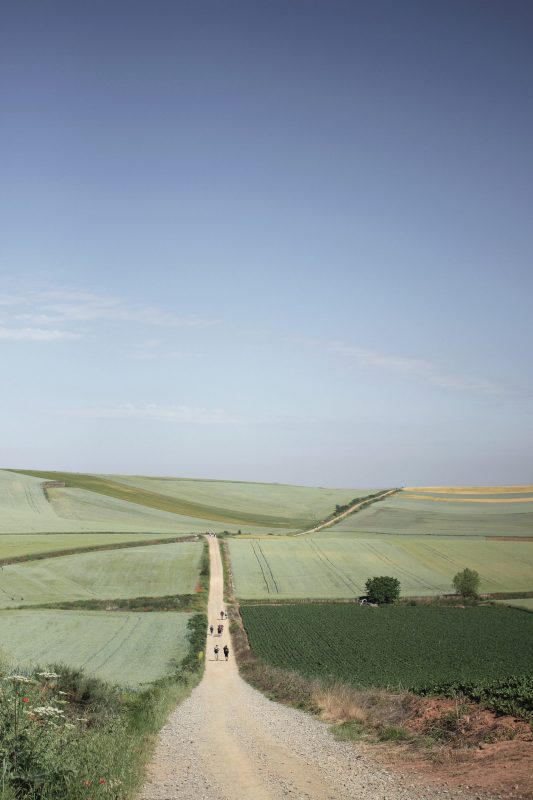 Camino: Popular Routes Map
Map of the main routes of the Way of St.James in Spain; Camino Frances, Portuguese Camino, Camino del Norte, Camino Primitivo, Via de la Plata, Camino Ingles, and Camino Finisterre. Traditionally your pilgrimage to Santiago would have started from your home, nowadays, these nine routes to the Cathedral de Santiago de Compostela have become the most popular Camino Ways.
Throughout the middle ages, thousands of pilgrims walked from their homes to make their pilgrimage to Santiago de Compostela. This paved the way for many different routes across Europe, all coming together to arrive in the city surrounding the Cathedral of Santiago de Compostela.
There are several Camino de Santiago routes you can choose to follow:
Camino del Norte.
Camino Portugués, Portuguese Way
Camino Primitivo.
Camino Inglés.
Vía de la Plata.
Camino Finisterre-Muxía.
Camino Francés (the French Way/French Route)
Saint-Jean-Pied-de-Port to Pamplona. Northern Spain the route starts in Irún, a city on the French border, and meanders up and down along the coastline.
Cost to walk the Camino
The majority of pilgrims typically spend between $30-60 (€25-50) per day, resulting in a total cost of $900-1800 (€750-1500) for a 30-day journey. In case you do not possess hiking equipment, purchasing new gear such as footwear, backpack, and sleeping bag might cost around $300-600 (€250-500).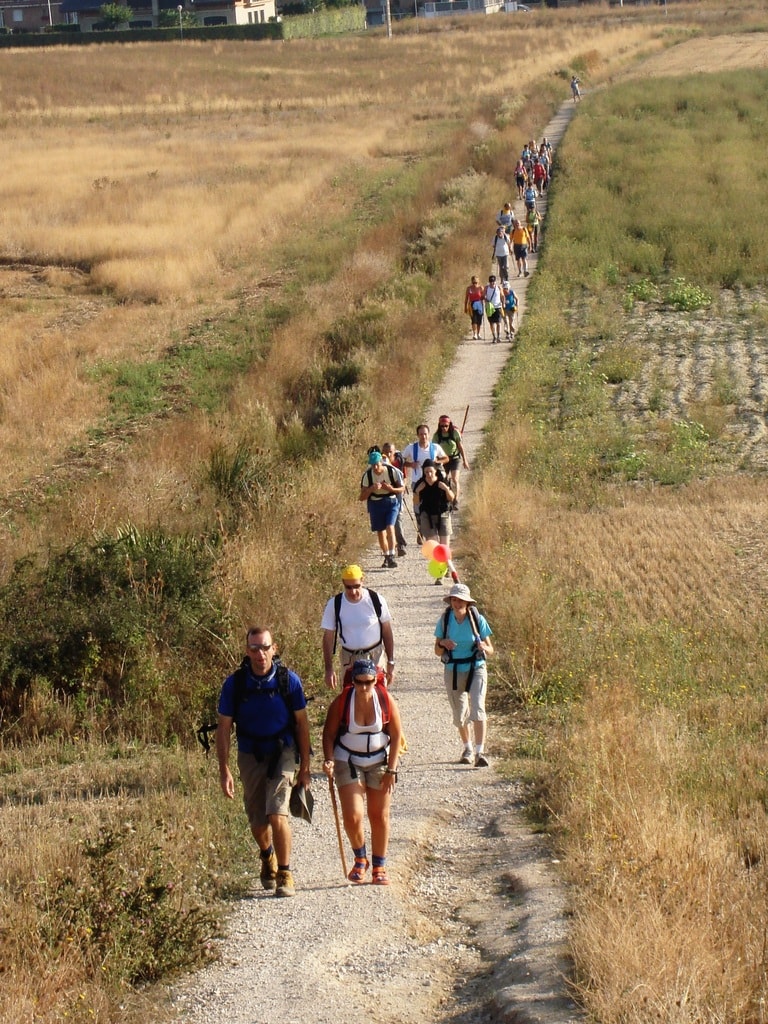 Best time to walk the Camino
While the Camino de Santiago is passable all year round, the months of April, May, June, September and October are optimal months for experiencing the trail.
Train for you Camino Santiago route
Most of us are not used to hiking 10 miles a day. You'll need to complete some training before you start your pilgrimage.
When preparing for the Camino, any sort of cardio training is good, whether it's cycling, swimming, jogging, or, naturally, hiking.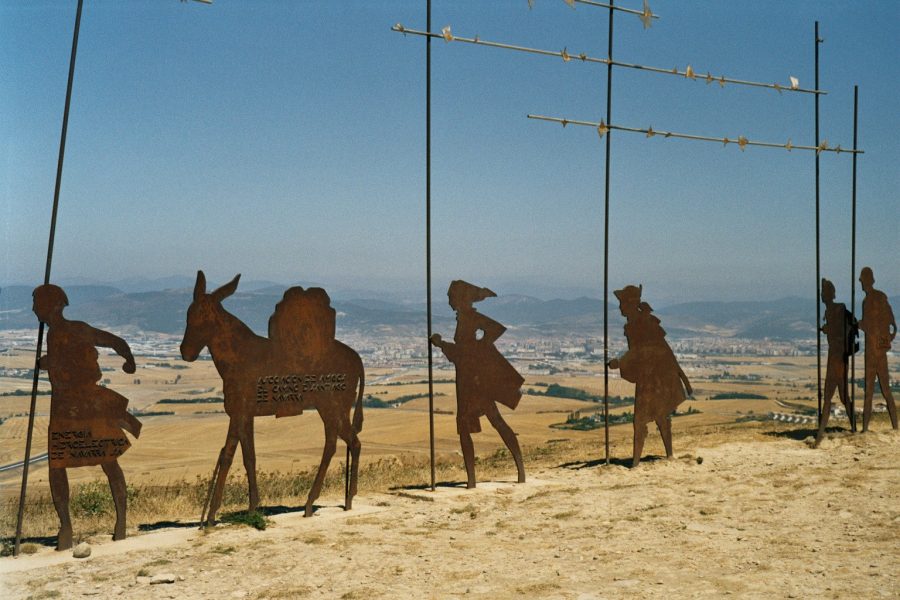 It would be best to start preparing 3 months before your Camino trip. Work on gradually building up your stamina and the distances you can hike.
If you can, try to walk around 2 hours a day. Since the Camino can be quite hilly, try to hike on various types of terrain.
Learn some basic stretching exercises. When you begin your Camino, do a series of simple stretching exercises each day to wake up your core muscles and loosen joints. At the end of each day's hike, do some further stretches to help your body recover and relax.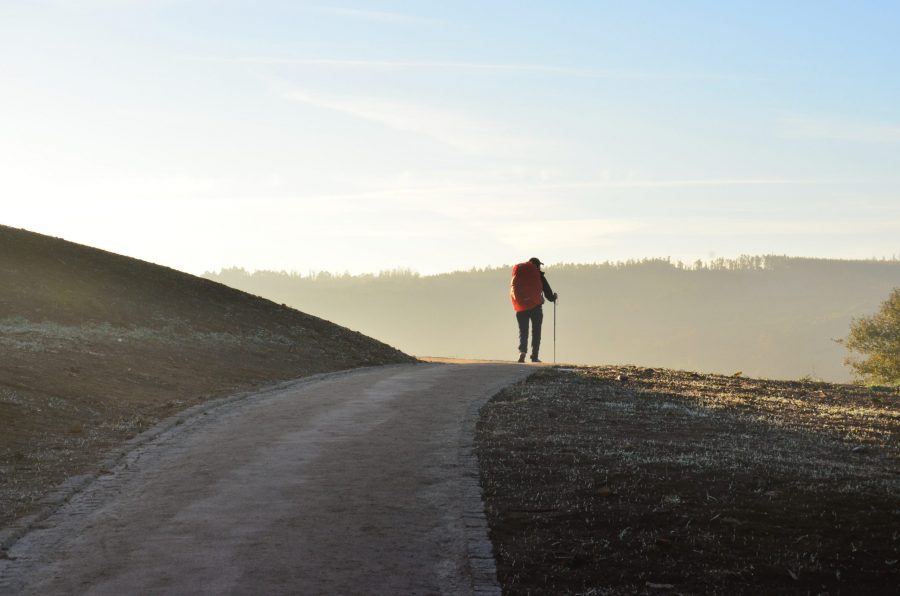 It would be wise to talk to a health professional before you embark on your journey, especially if you have problems with any part of your body or haven't done much exercise in a while.
Take Your Time
Don't hurry. It's best to start your journey slowly. The first days on the trail are critical to the rest of your journey.
Try to walk in a relaxing manner during the first week, let your body get used to hiking every day.
If you push yourself too much in the beginning, you might have problems with your knees and back later on. As your pilgrimage progresses, you can gradually increase your daily mileage.
But keep in mind—the Camino is not a race. Take a rest whenever you feel like it. No matter which route you take, you will come across a lot of interesting buildings, charming villages and beautiful sights.
Take your time to explore the treasures of Spain. Pilgrims that are older and possibly retired have a considerable advantage over others. They are not in a hurry to get back to work or school. Your vacation can last for as long as you please.
Enjoy the fabulous food of Spain from tapa to paella the food is usually locally grown and prepared.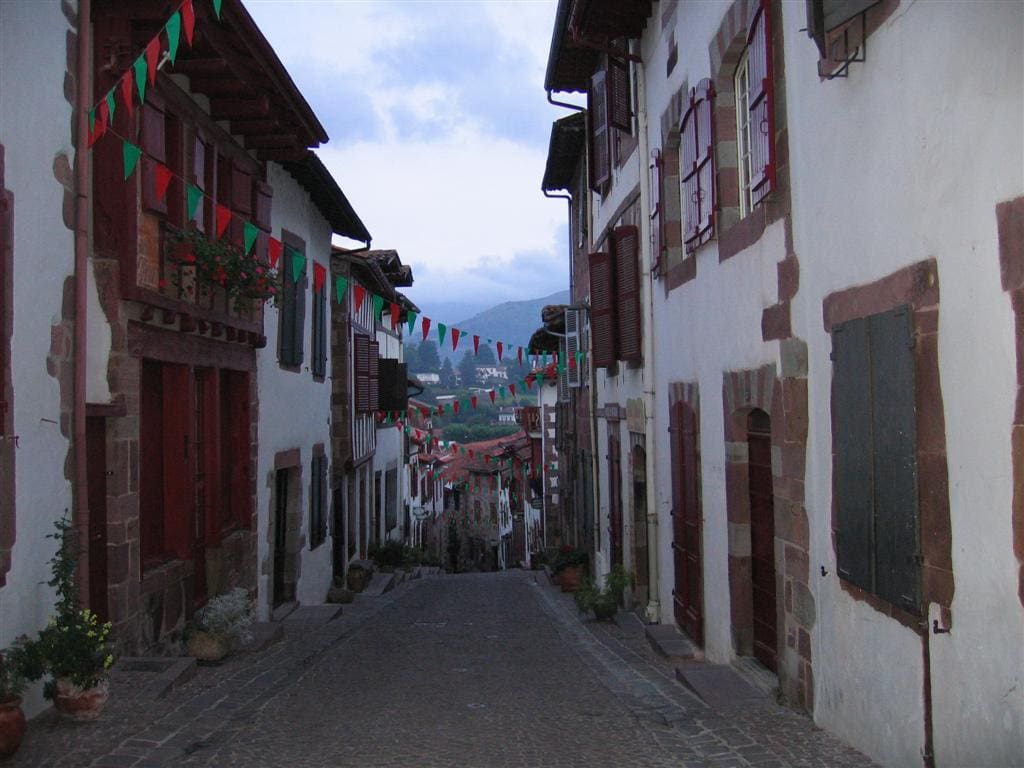 What to Pack for the Camino
You can choose to carry all of your stuff on your back or have it transported to your Albergue (hostel for pilgrims) or hotel at the end of each day. If you pick a more traditional route such as the Camino Frances, this will be easy to arrange.
Nevertheless, you don't want to pack more weight than you can handle. As a rule of thumb, you shouldn't carry more than 10% of your body weight. You won't need much, as long as you pack right.
Hydration should be first on your list. There are many drinking water fountains along the major routes, so be sure to bring a water bottle. A lightweight and collapsible water bottle may be the best solution.
It's especially important to get the right footwear, clothes, and a backpack.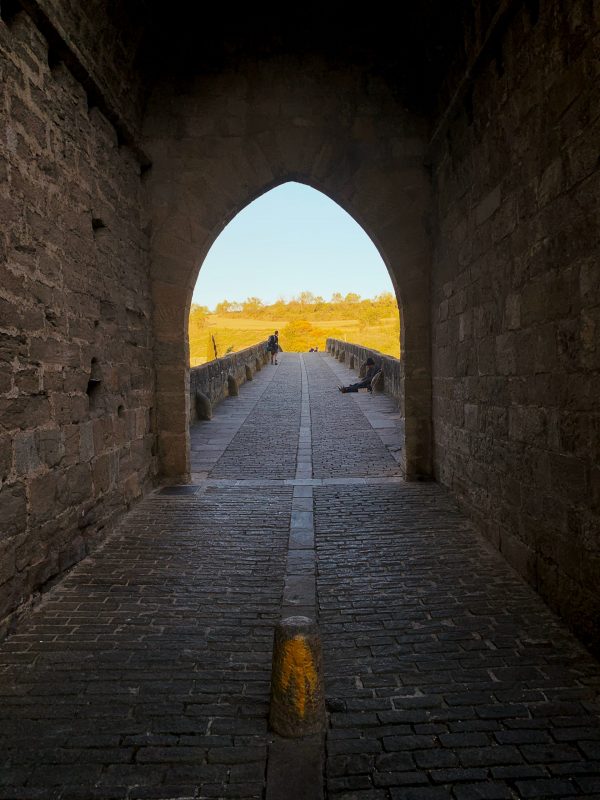 Make sure to walk-in your shoes before your Camino. Test them out on a couple of long day hikes to make sure they are comfortable enough. This will help you avoid blisters. Go for a pair that is well-cushioned.
It's also a good idea to wear two pairs of socks, heavier wool outer socks and lightweight, moisture-wicking inner socks. Make sure to bring bandages and band-aids.
A pair of walking poles can be of great help on the Camino. It can help you save a lot of energy and take the pressure off your hips, knees, and back.
When it comes to clothing, it's best to choose a fabric that has great moisture-wicking properties, such as wool or polyester.
Your backpack needs to be light, but it should also be big enough to fit your belongings. Make sure to choose a model with hip straps.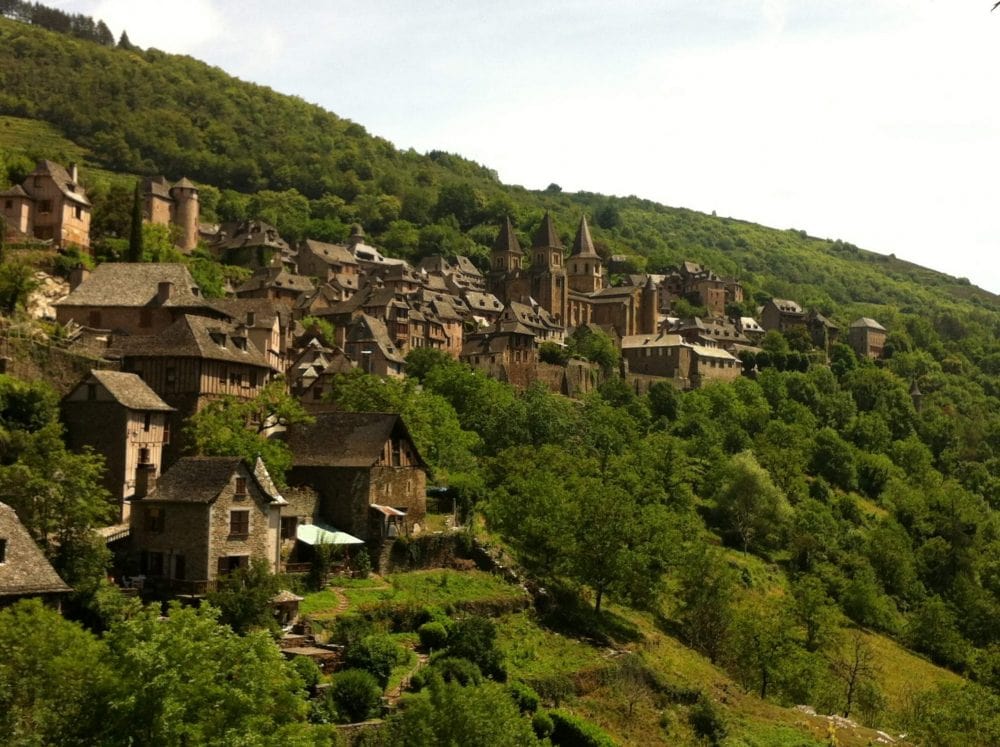 Bringing a sleeping bag is also a good idea if you plan on staying at an Albergue. Most Albergues only provide a sheet and a pillow.
Choose the Right Accommodation
As hinted, albergues are not the most comfortable places to stay. If you can afford it, choose hotels and casas rurales whenever they are available.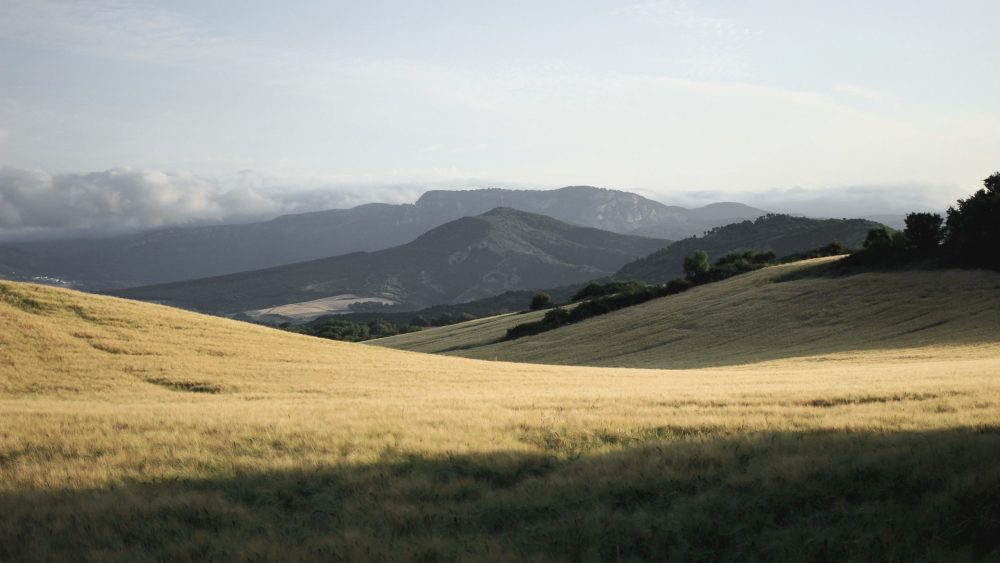 Albergues are fine, but they can be somewhat hectic, as it's not uncommon to find 20 people packed in one room. After a long day of walking, you may want to stay in a quieter and more relaxing place.
Choose the Right Time for Your Camino
Most people walk the Camino in July and August, but this time of year can be too hot.
It's best to hike the Camino in April, May, and September when the temperatures are milder. By walking the Camino in spring or early fall, you'll also avoid the summer crowds.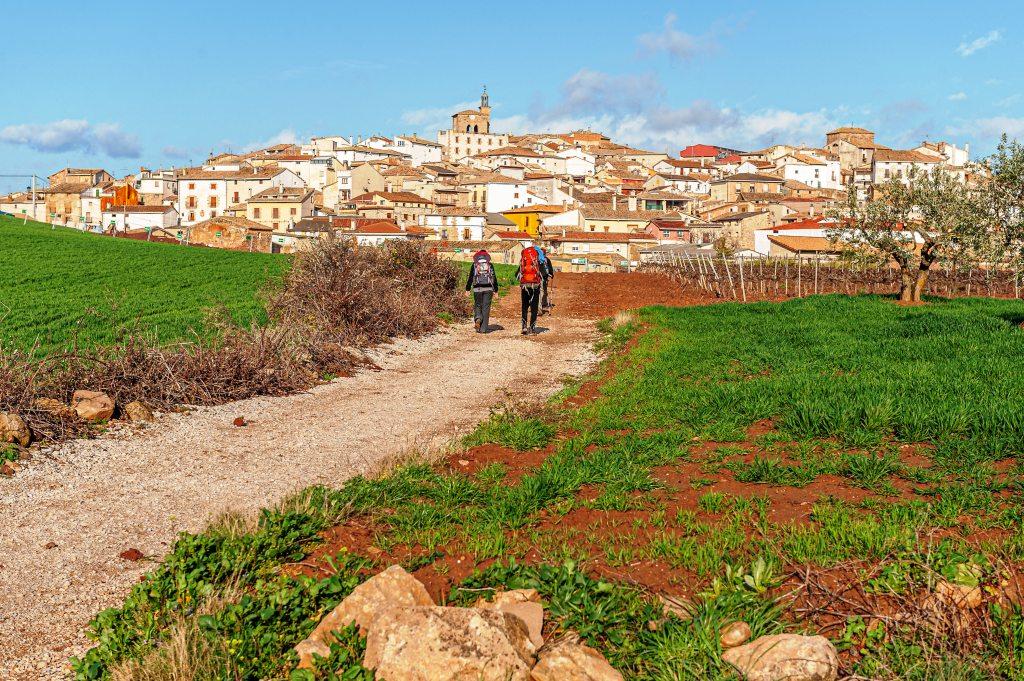 Top Sights Along the Camino de Santiago
Pyrenees
The Pyrenees offer a truly enchanting experience when walking the Camino de Santiago. The breathtaking scenery upon entering Spain from the French town of Saint-Jean-Pied-de-Port is truly remarkable. Hikers will reach their highest point at the Col de Leopoder, which stands at an impressive altitude of one mile (1,450 meters) above sea level, as they approach the Spanish town of Roncesvalles.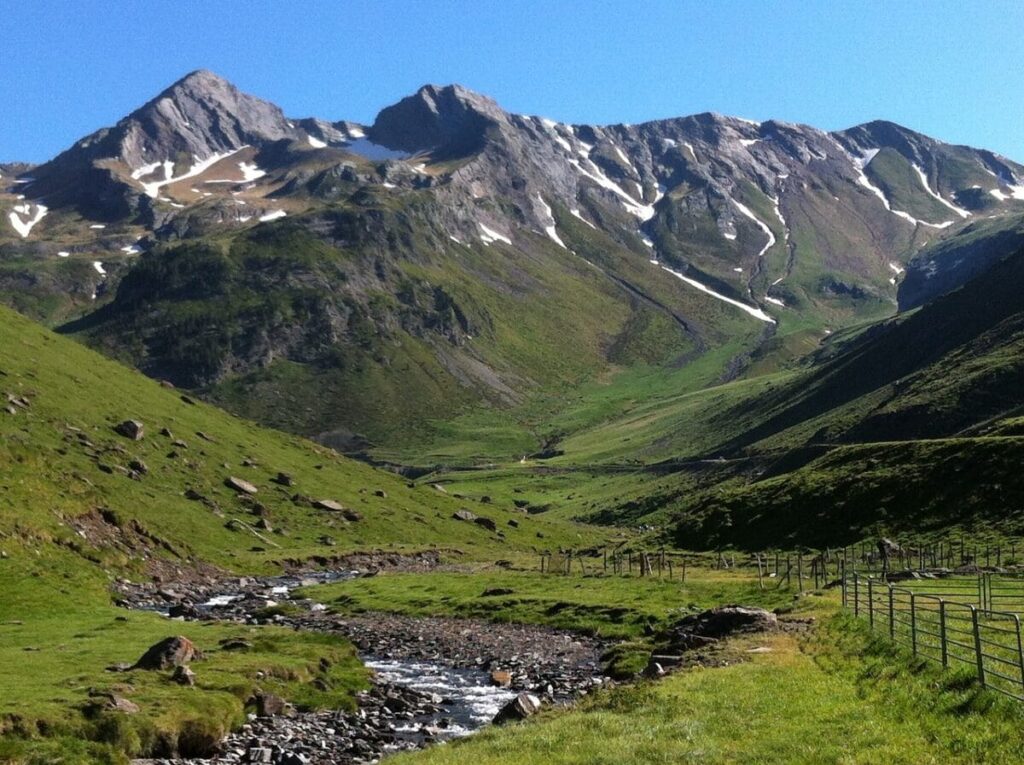 Pamplona
Pamplona, the magnificent capital of the Navarra region in Spain, is renowned for its annual San Fermin Festival, commonly known as the Running of the Bulls, held every July. This historical city boasts a multitude of significant religious monuments, and its bustling old town presents a delightful shopping experience along with numerous fascinating museums to explore. Pamplona also offers a variety of exceptional tapas restaurants where visitors can savor exquisite Spanish cuisine.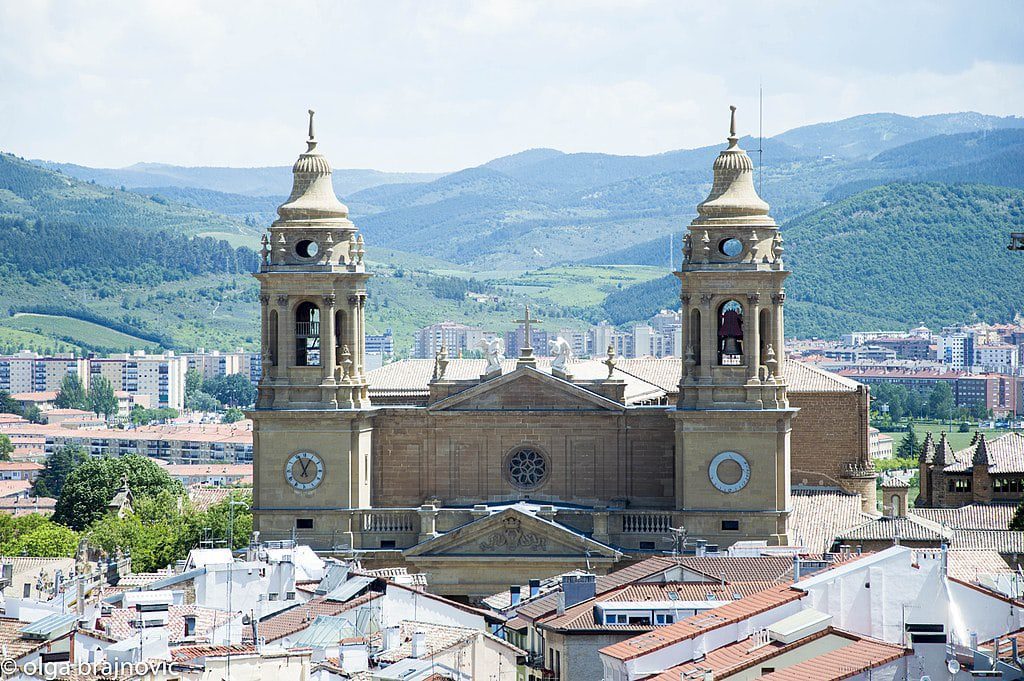 Iglesia de Santa María de Eunate
The Church of Saint Mary of Eunate is another remarkable attraction along the Camino. Its origins are a mystery, as nobody knows who constructed this octagonal masterpiece in the 12th century. Situated in the Navarra province, the church stands alone in the midst of vast meadows. Enveloping it is a cloister adorned with 33 arches. Eunate is a captivating and puzzling surprise that should not be missed during your Camino de Santiago journey.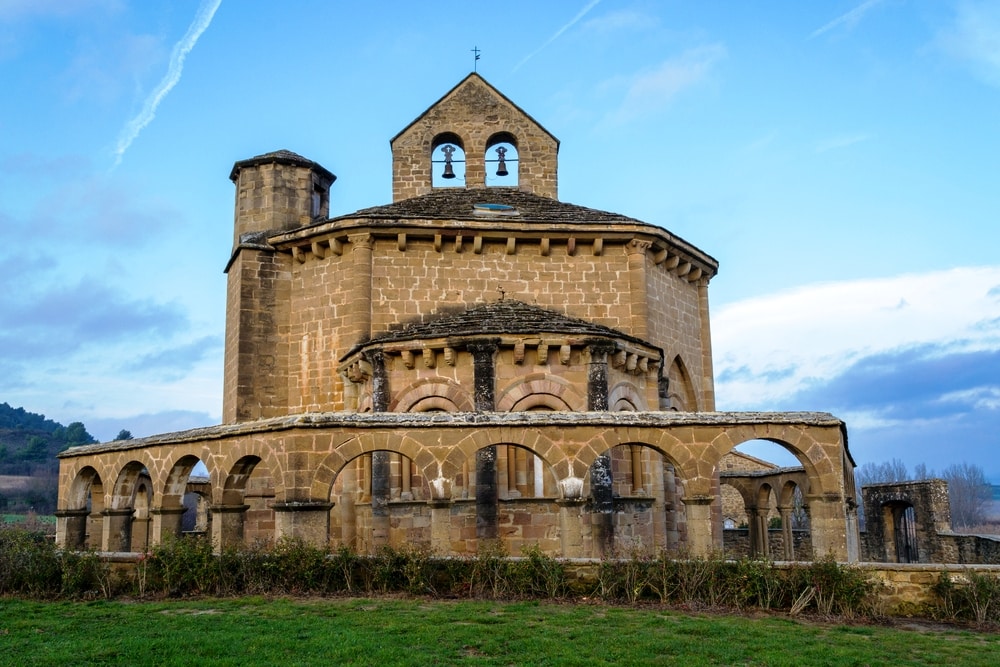 Burgos
Burgos is another noteworthy highlight along the Camino. The magnificent Gothic cathedral in Burgos is undeniably one of the most breathtaking sites in Spain. Additionally, just across the Arlanzón river, you can explore a top-notch museum on human evolution, home to Europe's earliest human remains. Dining in Burgos is also a delightful experience. The food available in the main Plaza is incredible and reasonably priced.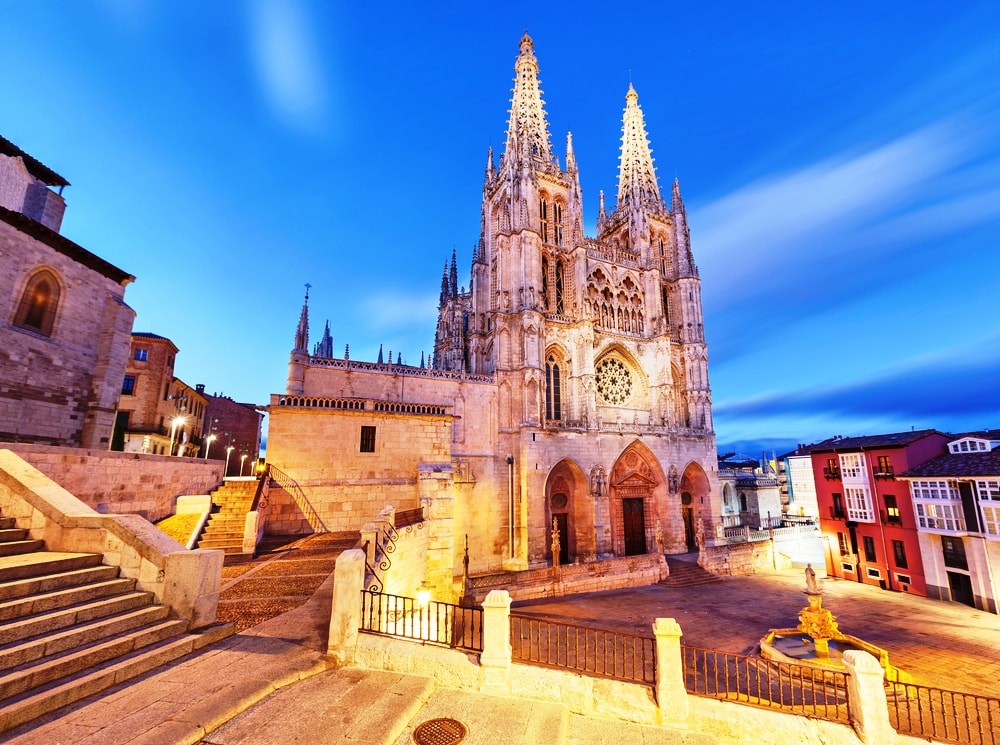 Leon
Leon is possibly the most culturally rich city in Spain. It offers numerous attractions for visitors to enjoy while following the Camino. One of the highlights in Leon is its Cathedral, a stunning example of Gothic architecture from the 13th century that is definitely worth a visit. In the Old Town of Leon, you will find many excellent wine bars and restaurants, and the local cuisine is renowned as some of the finest in Spain. Additionally, the city houses one of the country's most significant sculpture museums.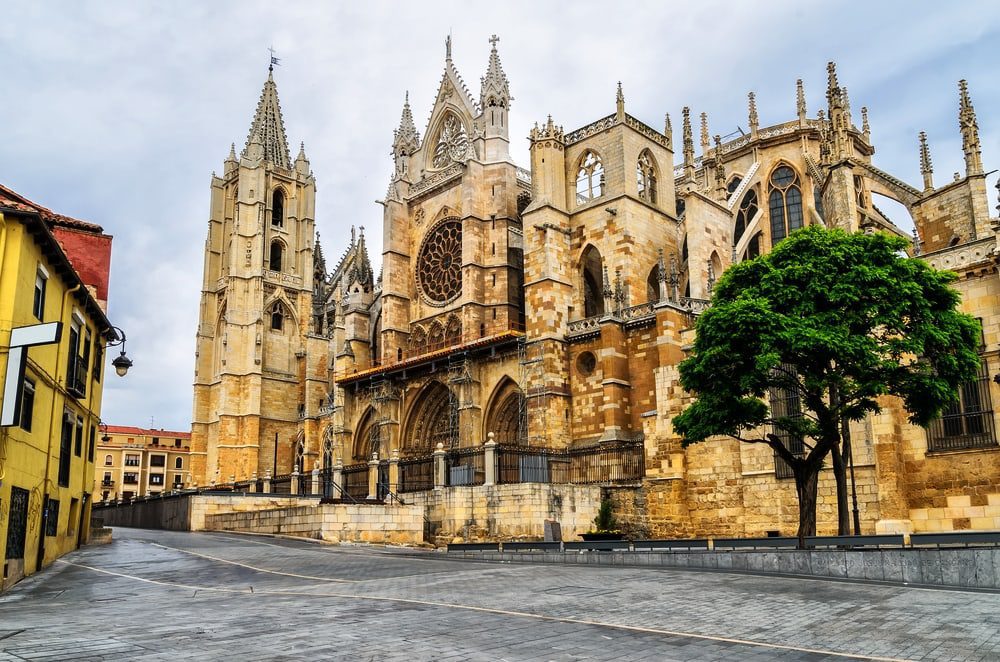 Leon Cathedral
Leon Cathedral serves as a prominent landmark, attracting tourists from all over. The Camino is a pilgrimage route that allows individuals to embark on a journey to rediscover and connect with the religious and historical roots of Europe. Travelers on the Camino pass through picturesque Spanish villages and serene countryside, immersing themselves in the beauty of nature. Despite its existence for more than a millennium, the trail still captivates new pilgrims with its enchanting allure.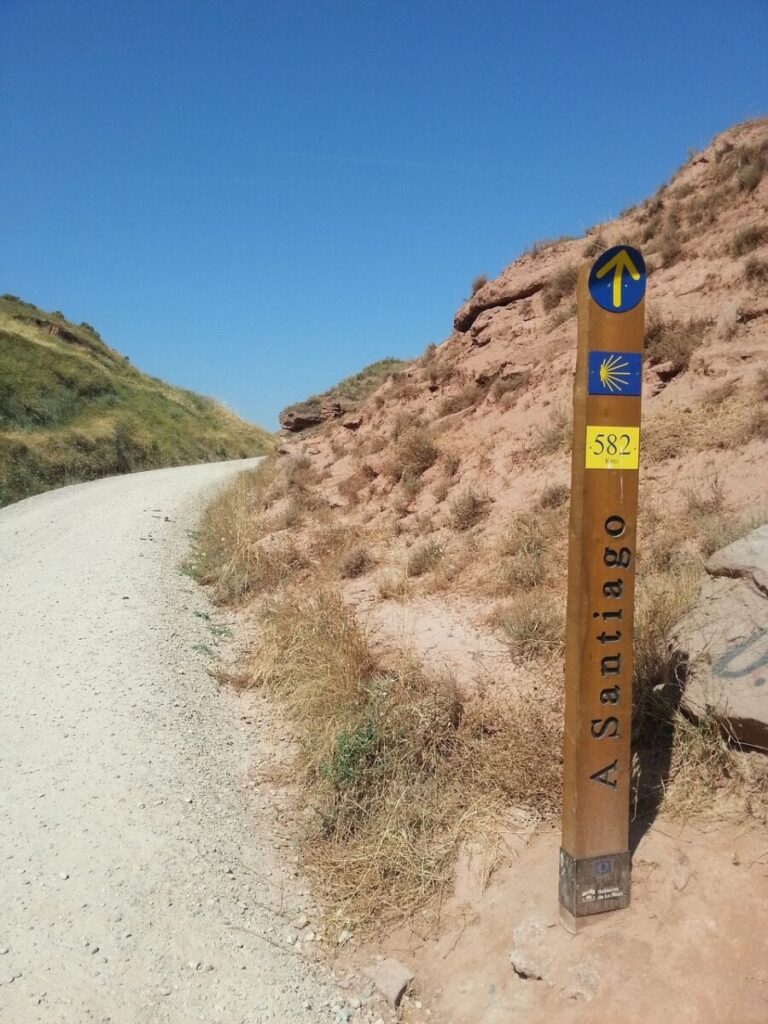 Conclusion
The best part of the Camino are all the people you will meet along the way. You can rest assured you'll come across some outstanding pilgrims who will lend you a helping hand if you need it.
Anyone can walk the Camino. The most important thing is to find your own pace and listen to your body. Make sure to bring your good mood along as you are in for a life-changing experience.
You might also like to read
20+ Pros and Cons of Living in Spain
Tabernas desert a wild and barren landscape in Spain
Magical Things to Do in Seville Spain

Latest posts by Faith Coates
(see all)