Unique things to do in Dublin
There is plenty to do and don't do in Dublin, in fact, there is so much to do you may be overwhelmed. This list of hidden attractions, cool sites & unusual places to see will give you some of the more off-the-beaten path Dublin ideas. When planning your dream trip to Ireland I recommend spending two days in Dublin and then exploring further afield.
If you have travelled to Dublin before you may have seen all the traditional tourist sites of this beautiful city. This list of different things to do in Dublin will take you beyond the usual statues and streets to see hidden corners and interesting sites of Dublin.
There are so many cool things to do in Dublin, but there are also loads of secret places to see in Dublin. Many tourists find all the usual things to do in Dublin but miss some of the Dublin activities that are different. This list of stuff to do in Dublin will make your holiday all that more interesting.
If you would like to explore further than Dublin why not check out my fellow blogger Nathalie's post on her site Marquestra: Best Ireland 2-week itinerary it will give you awesome things to do outside Dublin both N. Ireland and the Republic.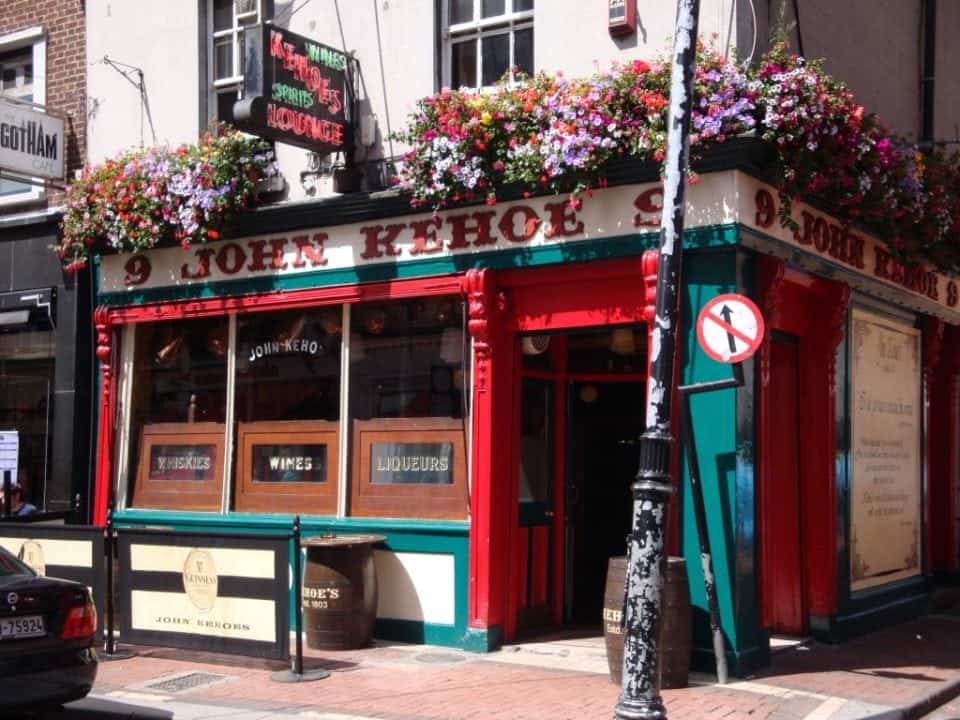 Here's a great article about the Ultimate Road Trip from Belfast to Derry tons of information on places to stay where to eat and what to do in each city.
Cool Things to do in Dublin
21 Unusual things to do in Dublin
1 Teeling Distillery
The Teeling Whiskey Distillery is the first new distillery in Dublin in over 125 years and is bringing the craft of distilling back into the heart of Dublin. Located in an ancient market square called Newmarket, an area long associated with brewing and distilling, this distillery is a three copper pot still operation reviving the traditional style of Dublin whiskey distillation. There are now over 18 whiskey distilleries in Ireland many of which you can tour and experience their whiskey tastings.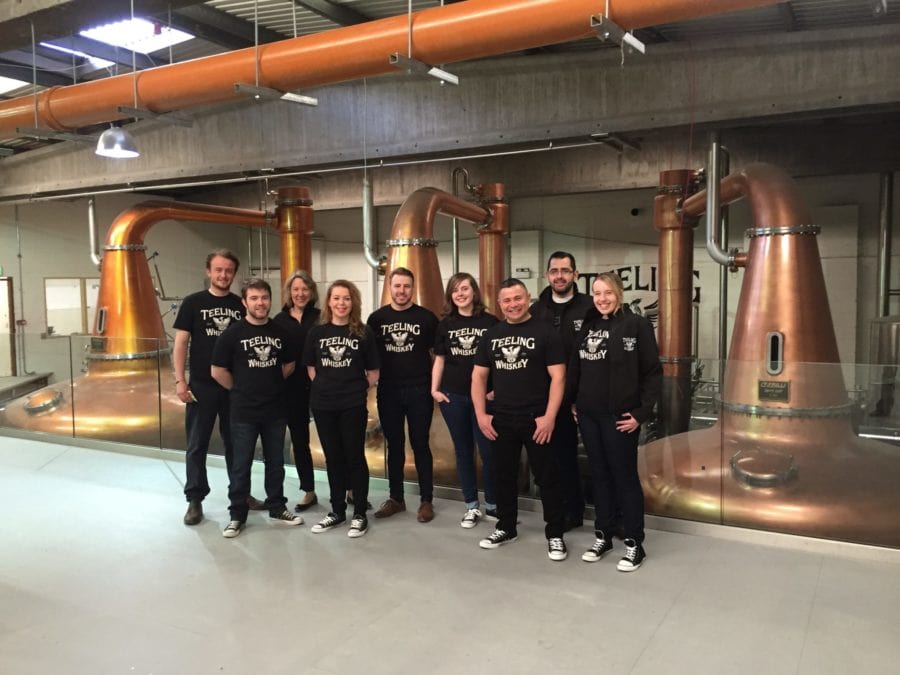 2. The Tomb of St Valentine's, Whitefair Street

Not many Dubliners know this but Saint Valentine's remains are housed in a church on Whitefair Street. On November 10, 1836, the Reliquary containing the remains of St. Valentine was gifted by the Pope to Father Spratt who had preached in Rome.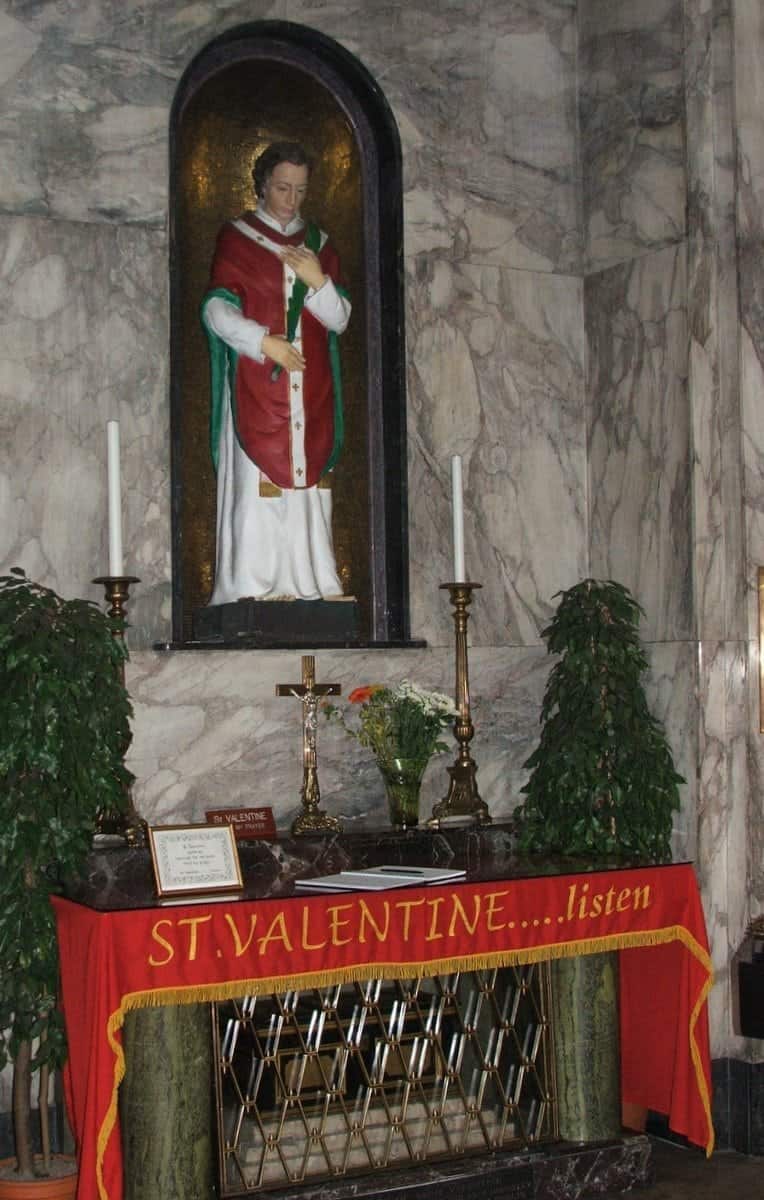 With the death of Spratt, interest in the relics died away and they went into storage for many years. During a major renovation in the church in the 1950s/60s, they were returned to prominence with an altar and shrine being constructed to house them and allow visitors to see the relics.
3. Jeanie Johnston Tall Ship and Famine, Custom House Quay
A replica of the original Jeanie Johnston Tall ship that ferried over 2,500 people to a new life in North America during the famine years. The Jeanie made 16 journeys and managed to do it with no loss of life. This tall ship is a replica that was built in Kerry but it has sailed to North America and around Europe. Near the Jeanie, you will also see the Famine Memorial Statues.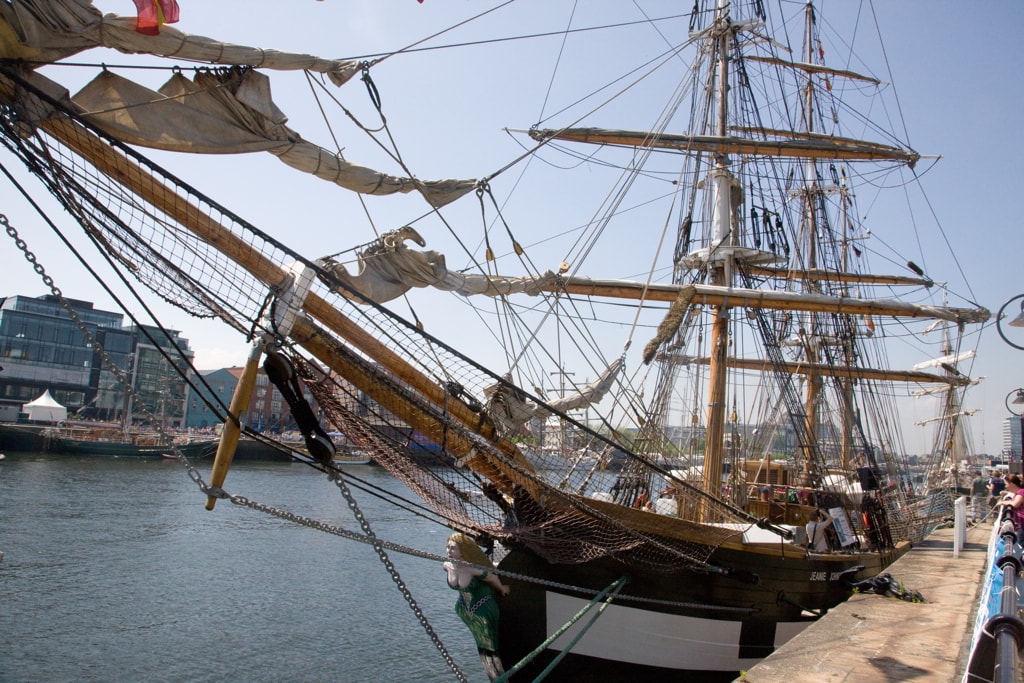 4. James Joyce Cultural Centre, North Great George's Street
The Centre conducts walking tours of the city based on Joyce's life and work. The Museum itself concentrates on Ulysses and hosts readings, discussions and musical evenings based on the novel.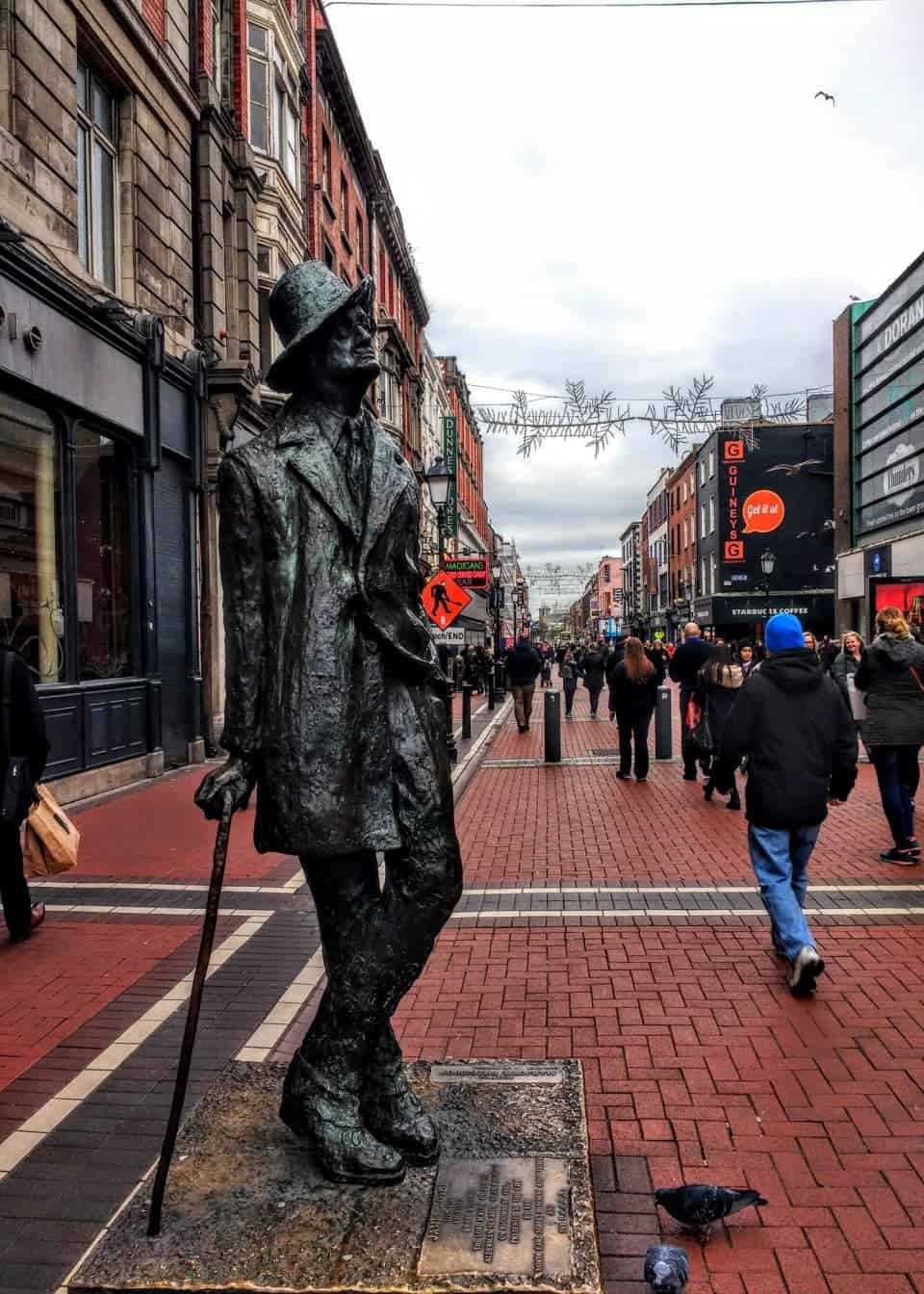 5. The Irish Jewish Museum, Walworth Road
This is a real hidden gem for people visiting Dublin. The Museum preserves an important, though small, part of Ireland's cultural and historic heritage. The Museum contains a substantial collection of memorabilia relating to the Irish Jewish communities and their various associations and contributions to present-day Ireland. The Museum is an all-Ireland museum and its material is associated with the communities of Belfast, Cork, Derry, Drogheda, Dublin, Limerick & Waterford and relates mostly to the last 150 years.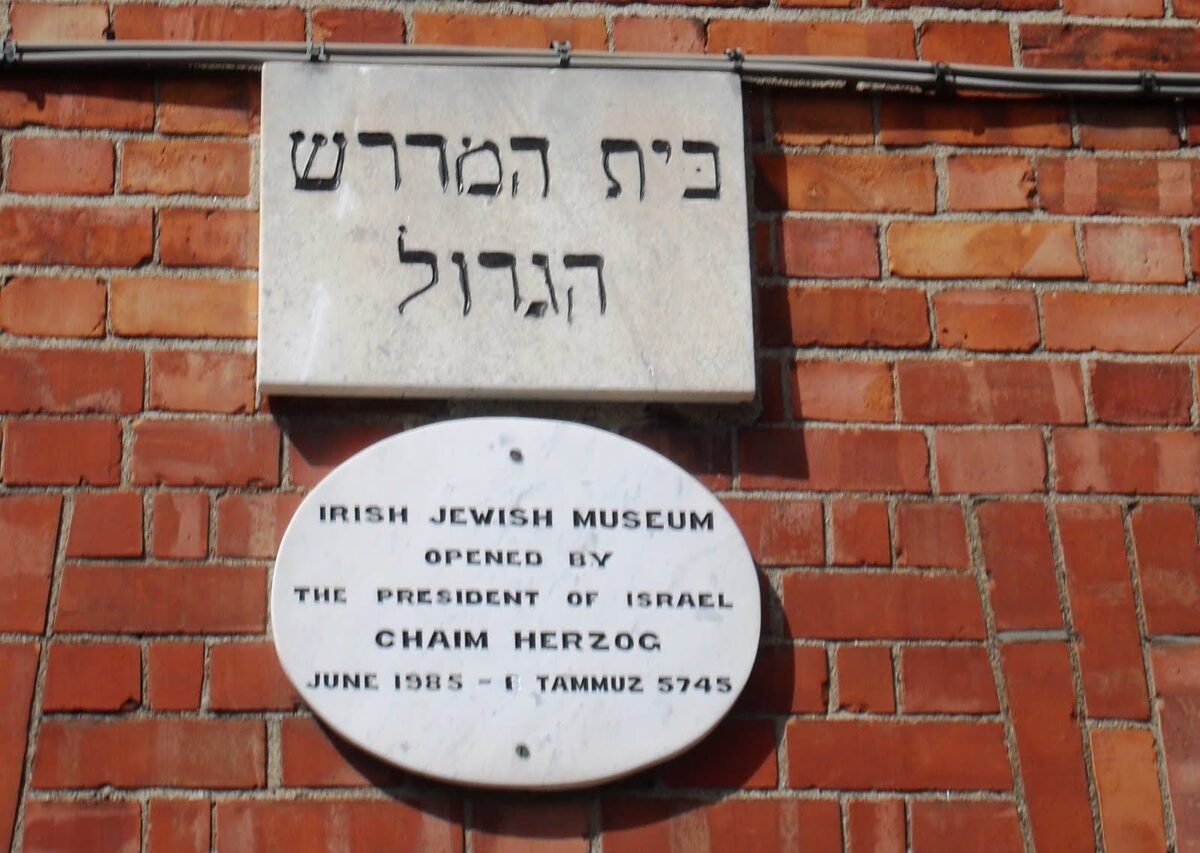 6. The Bodysnatcher's Watch Tower in Glasnevin Cemetery
The watchtowers were set up in the 1800s to prevent the unscrupulous from digging up the bodies for medical science at the time. Glasnevin's Watch Towers were a fine-selling feature back in the day and no bodies were ever reported being snatched from the graveyard. There is an informative Visitors Centre at Glasnevin and you can even grab a bite to eat in the cafe, which overlooks the headstones.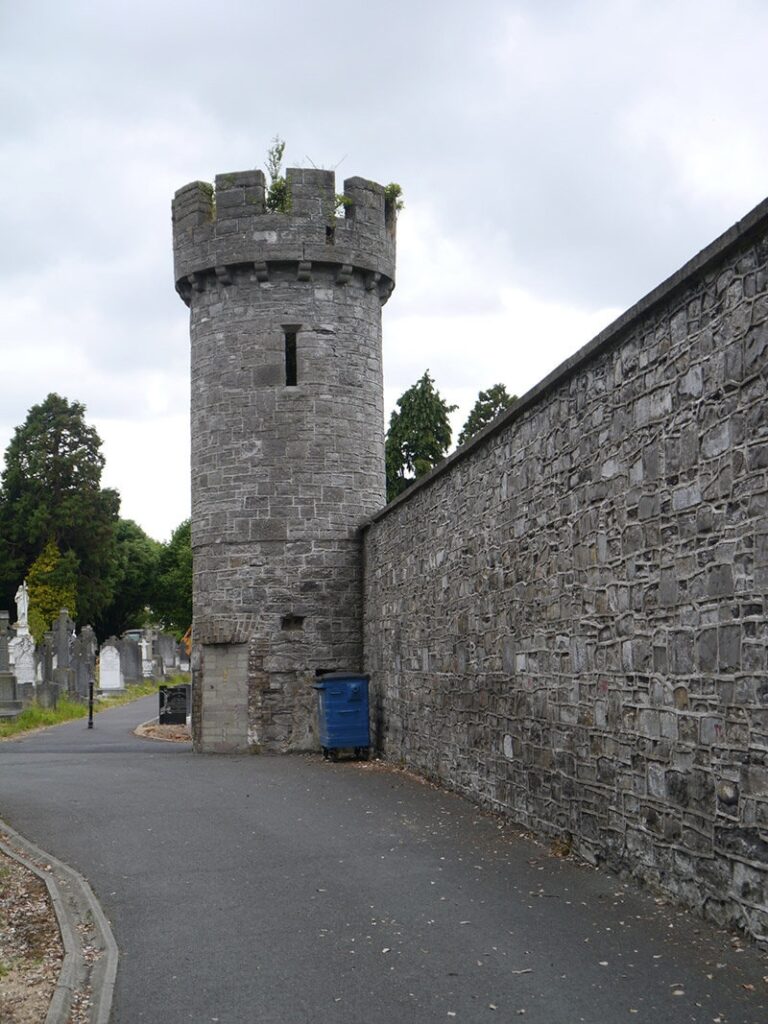 7. National Leprechaun Museum, Jervis Street
Now, this is an interesting one of those things to do in Dublin. I've read reviews that some people are disappointed but this is a great place to take the kids. Not so much a museum as an immersive storytelling experience. Talented guides will tell you all kinds of tales about Irish folklore and legends. Learn about leprechauns, the Tuatha de Daanan, and of course the Irish fairies.
8. Science Gallery, Trinity College
"It may have 'science' in the title, but each exhibition at the gallery proves it to be the most creative, innovative and artistic venue in Ireland." – Shane Hegarty, Irish Times, April 2011
Located in the beautiful Trinity College Dublin is the fantastic concept of the Science Gallery, where art and science collide. Don't expect a huge venue, or anything similar to something you've visited before. This is a world-first, where exhibitions change regularly, and you're encouraged to have your say.
9. Go to a Gaelic Football Game, a Hurling Match or Rugby, Croke Park, Northside of Dublin
Gaelic Football is a different game from anything a North American has ever experienced. The ball is similar to a U.S. football but the game is played very differently The objective of the sport is to score by kicking or punching the ball into the other team's goals between two upright posts above the goals and over a crossbar 2.5 metres (8.2 ft) above the ground.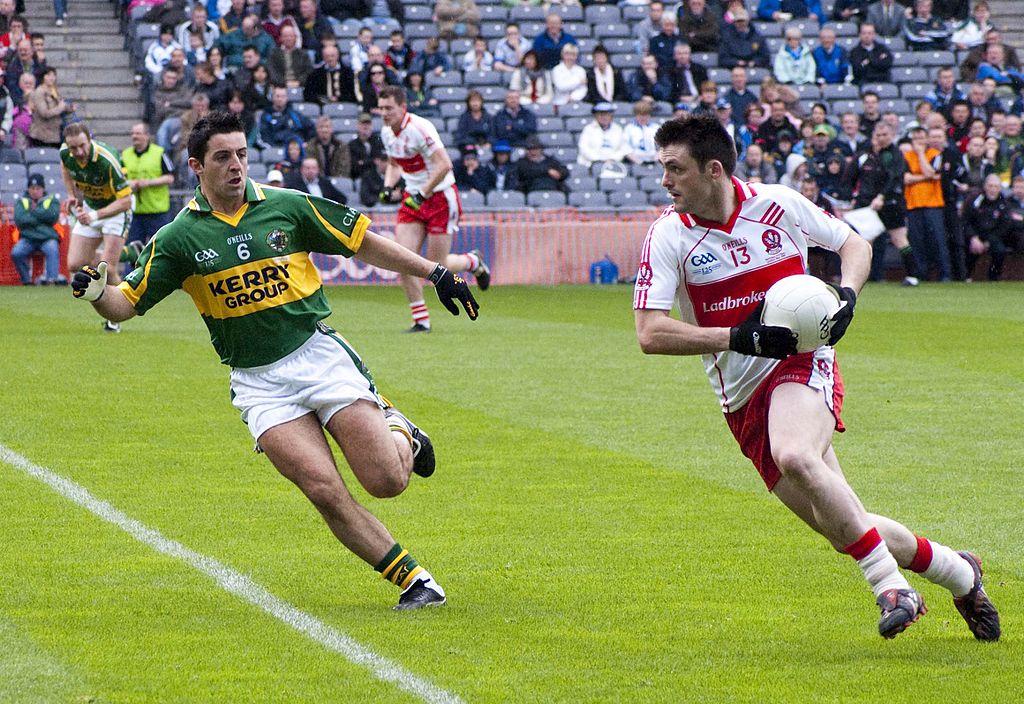 A national obsession Hurling somewhat resembles hockey, with no ice and a much shorter stick. The national game of Ireland it probably dates back to the 2nd millennium.
10. Gay Bingo at The George, Great George's Street
You don't have to be gay to enjoy Gay Bingo at The George. Running since 1997, on Sunday night, the hostess with the mostess, Shirley Temple Bar, will give you an unforgettable experience. Vanity Fair said: "You haven't played bingo unless you've played with Shirley Temple Bar." The Irish newspaper, the Sunday Independent, describes the night as: "An amalgam of pub panto, drag show and beginner's gambling!"
11. St Michan's Church Mummies, Aungier St
The foundations of St. Michan's date back to 1095, the church was originally built to serve the Vikings, who were still in Ireland. Caskets are strewn and tucked into niches in the walls but with the conditions in the crypt the coffins are disintegrating and in some of them you can see some of the remains. The main four "mummies" are the Unknown Woman, The Crusader, the Thief who is missing parts of both feet and his hand ( which was said to be his punishment) and The Nun.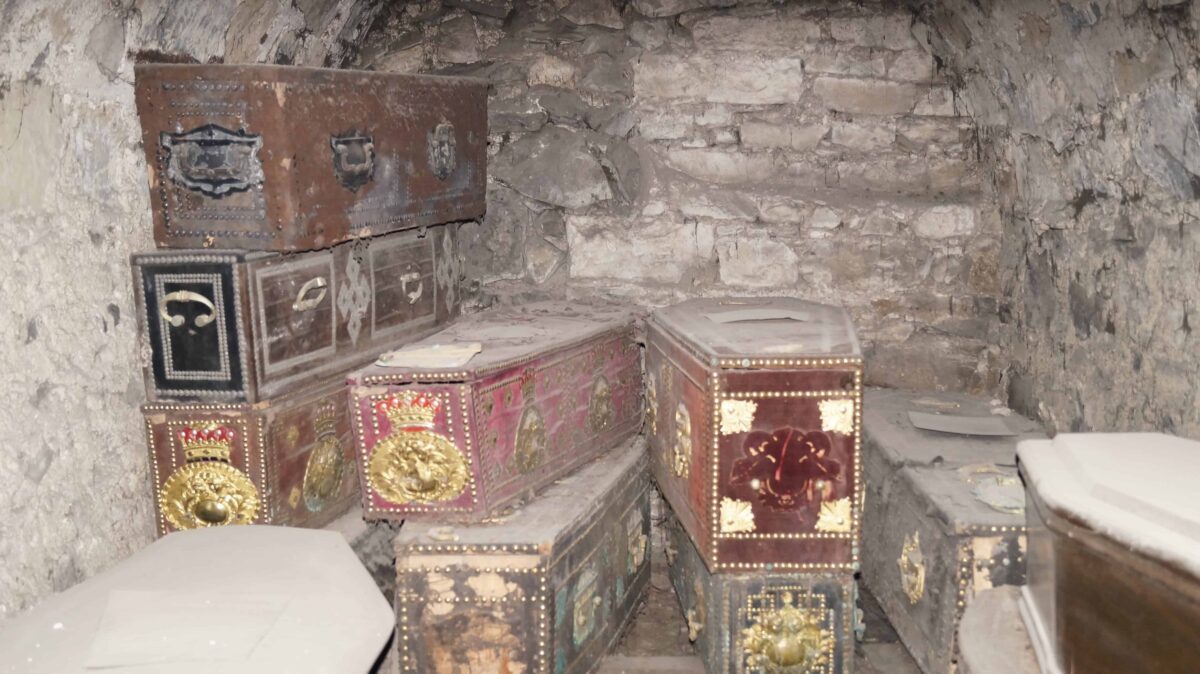 The Crusader is quite tall his legs were broken and folded to be able to fit into the tiny coffin, he was believed to be around 6.5 feet tall which was a giant in those days. His hand stretches out from the casket and you are allowed to touch it gently. Legend has it that a young Bram Stoker visited the crypt, many think this is what inspired his love of the morbid.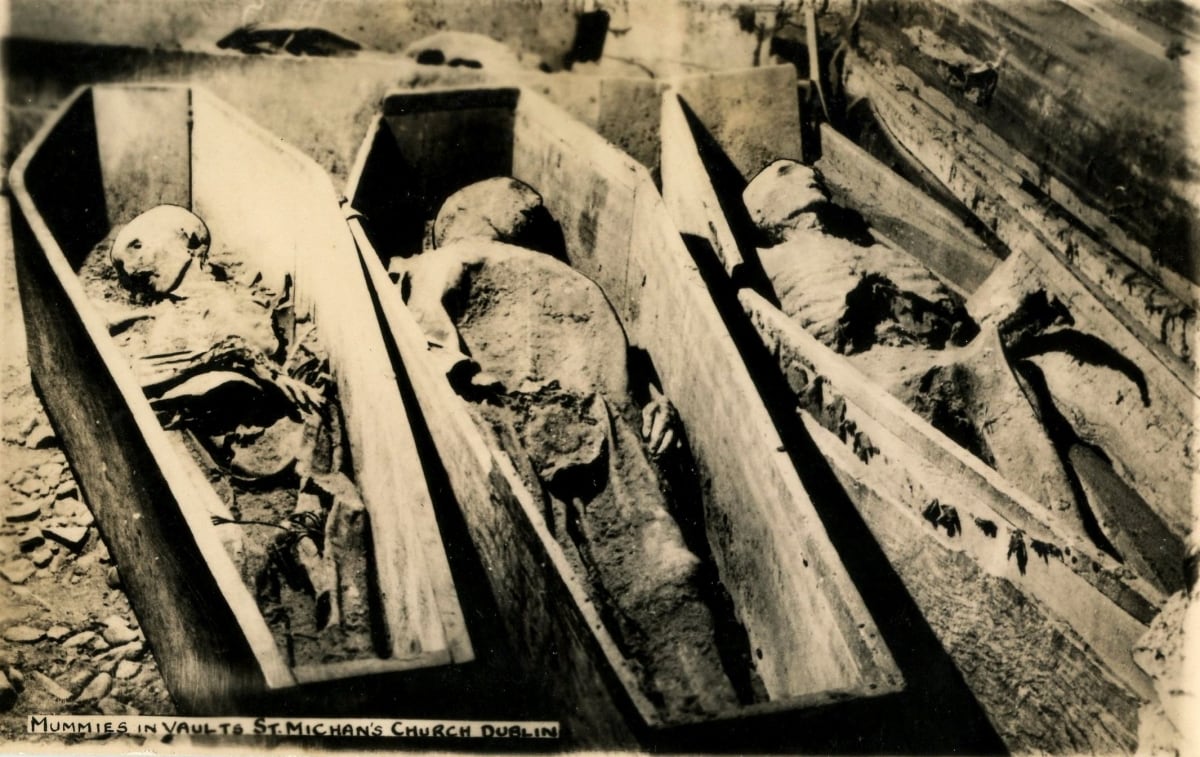 In 2019 some idiot broke into the crypt and stole two skulls. The 800-year-old crusader's skull and another one. Fortunately, they have now been found and the crypt will reopen to the public.
12. Number Twenty Nine, Fitzwilliam Street
A unique Museum found in the heart of Dublin but often overlooked. Situated in the heart of Dublin's fashionable Georgian streets, this four-story restored townhome is a microcosm of Dublin life during the period from 1790 to 1820. The exhibition ranges from artefacts and works of art of the time to carpets, curtains, floor coverings, decorations, paintwork, plasterwork, and bell pulls The nursery also includes dolls and toys of the era.
13. Marsh's Public Library
Love a library? Well, Marsh's was Ireland's first public library opened in 1707. A beautifully preserved building from the early eighteenth century. The original oak bookcases house more than 25,000 rare and fascinating books. Famous readers have included Jonathan Swift, Bram Stoker, and James Joyce. Oh, and there is a ghost you will have to visit to find out more.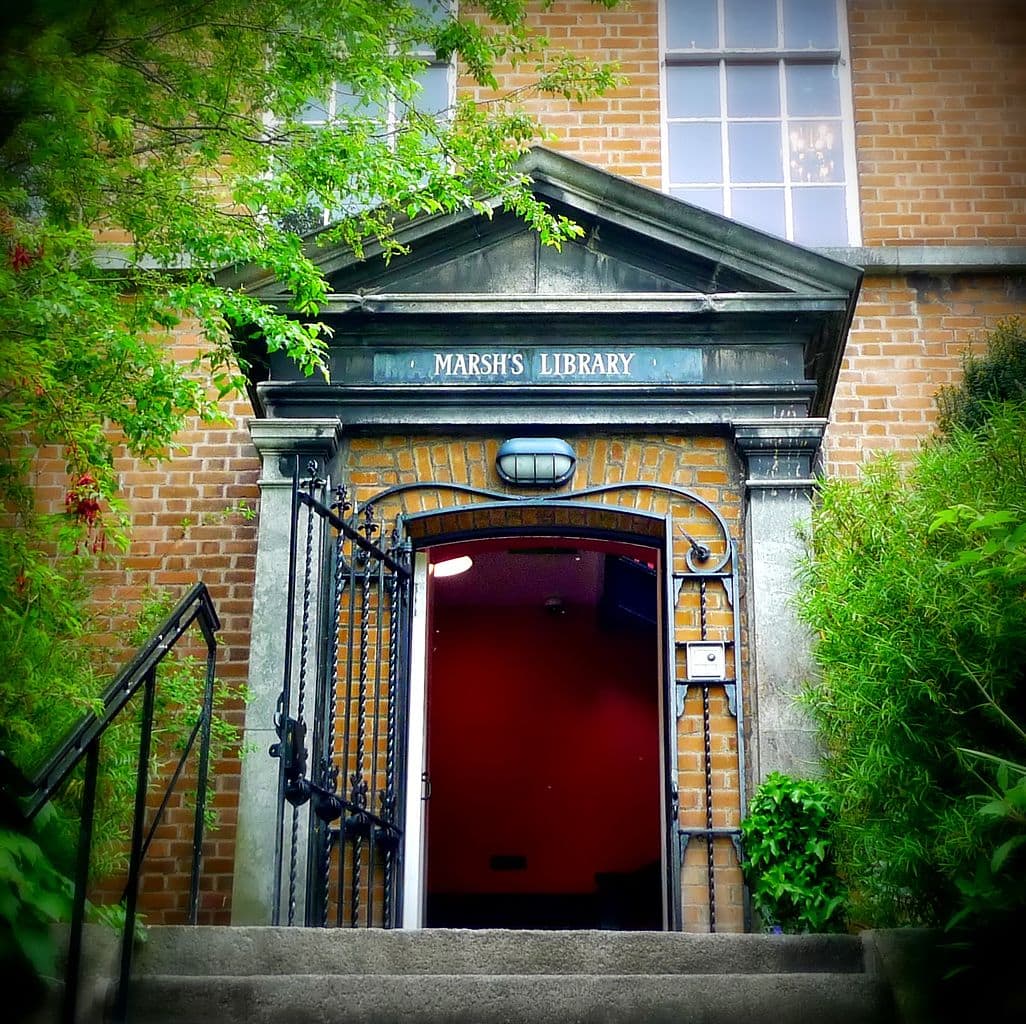 14. Hugh Lane Gallery, Hugh Lane
The Hugh Lane Gallery is located on Parnell Square. It is free and houses a reconstruction of Francis Bacon's work studio. Visit before noon on a Sunday and get treated to a free piano recital in the beautiful Sculpture Gallery.
15. The Brew Dock, Amiens Street
If by this stage you're ready for a pint, try something other than the Black Stuff that the country has become famous for. Ireland's currently enjoying a surge in microbreweries and pubs are popping up to embrace this trend. The Brew Dock is currently serving one of the best selections in the city, and the food will keep your hunger pains at bay.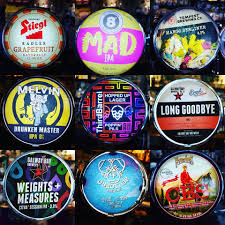 Want to know more about where to find Dublin's best pubs and clubs? Read it here.
You can also check out the Smithwick Experience Brewery in Kilkenny
16. Street Art, Tivoli Theatre Car Park
Tivoli Theatre car park is an explosion of graffiti art. Dozens of works of art turn this vacant lot into an outdoor gallery of street art, including several pieces by Steve Powers, the New York-based artist better known as ESPO.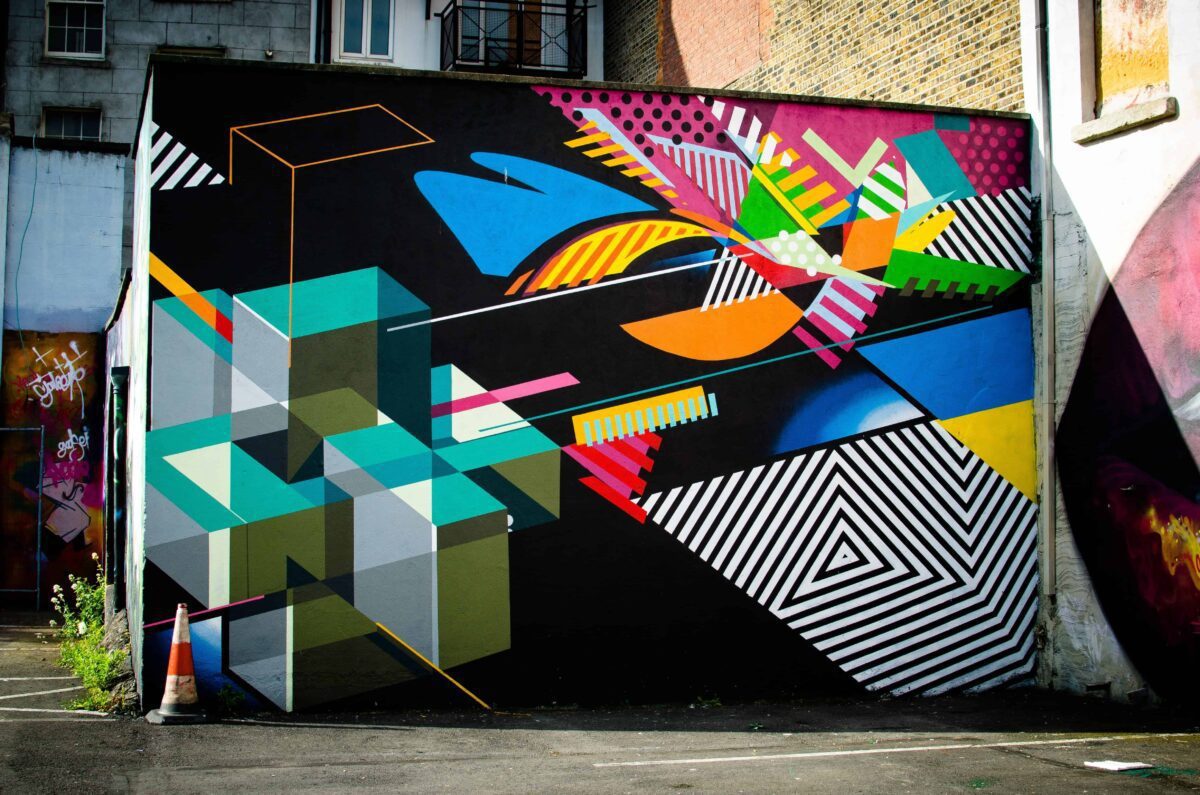 17. Camino Starting Point, St. James Street
Few people know that the famous Camino de Santiago (Way of St. James) that stretches across Europe and leads to the Cathedral of Santiago de Compostela in Galicia, north-west Spain, actually begins in Dublin. The Camino Society at St. James Church was set up by pilgrims who have made the journey and they issue the Pilgrim Passport where you obtain your first Camino stamps.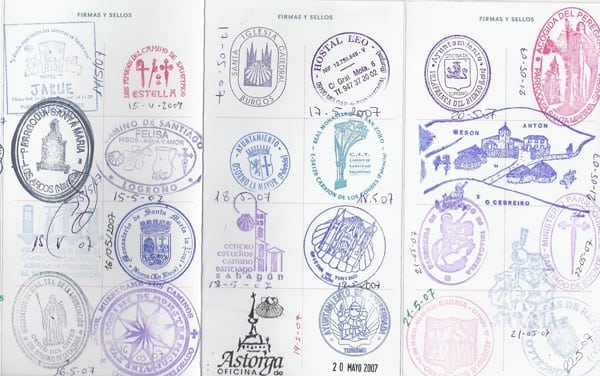 18. The Lucky Stone at St. Audoen's Church, High St., Merchant's Quay
In the main porch of the twelfth-century St. Audoen's Church, you'll find what's mysteriously known as the 'Lucky Stone'. A slab of granite bearing a Greek cross, it's thought to be the tombstone of an early Irish saint and dates back to the 8th or 9th century. Indeed, pilgrims setting off on the Camino de Santiago often touch the stone to ensure they have a safe journey.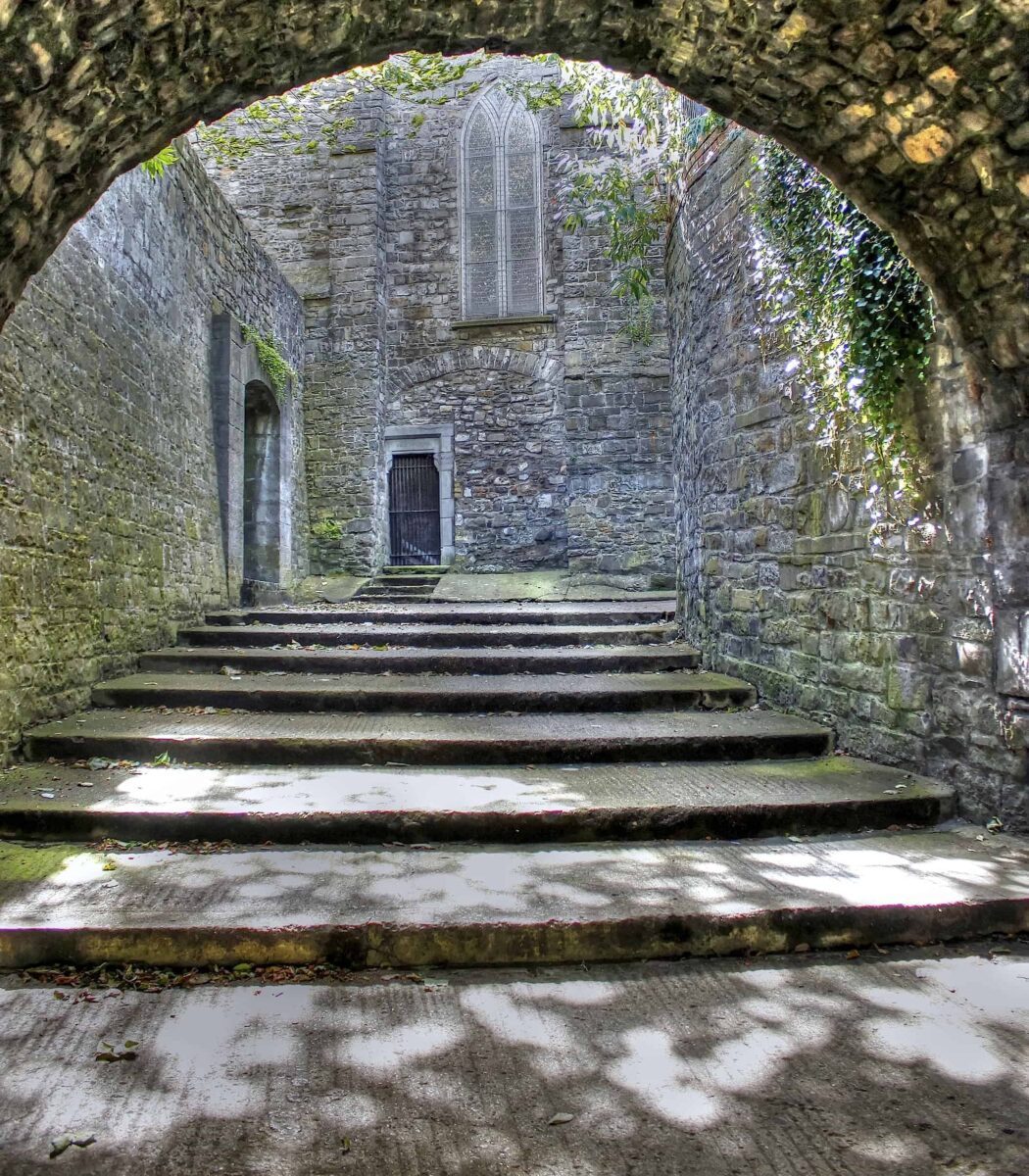 19. Knights Templar Preceptory, Molesworth Street
The Freemasons' Grand Lodge of Ireland located in Dublin is the second most senior Grand Lodge in the world and the oldest in continuous existence. Built in 1865, one of its many highlights is the Knights Templar Preceptory; a fascinating 'room within a room' that's flanked by ornately carved chairs and an array of majestic coats of arms. The Freemasons host tours of the building and reveal all kinds of interesting information about the history of this mysterious brotherhood.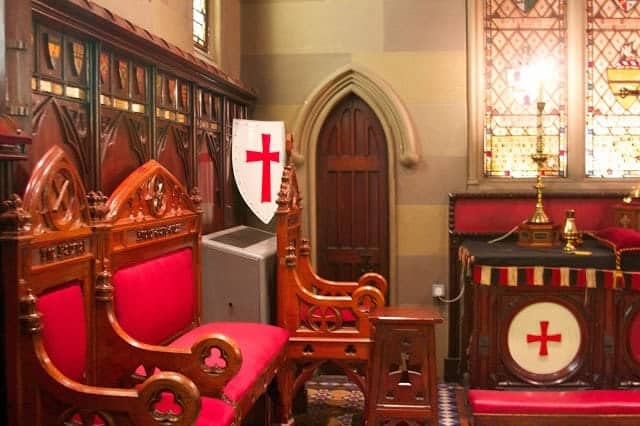 20. The Dodder Rhino
In the suburb of Churchtown, you will find a renowned pub called The Dropping Well. This is another of Dublin's historic pubs and it owes its origins to the Great Famine, where it was first licensed as a community Morgue. What is brilliant about the Dropping Well is its view of the Dodder River (which runs into Dublin City) and its most interesting "tenant".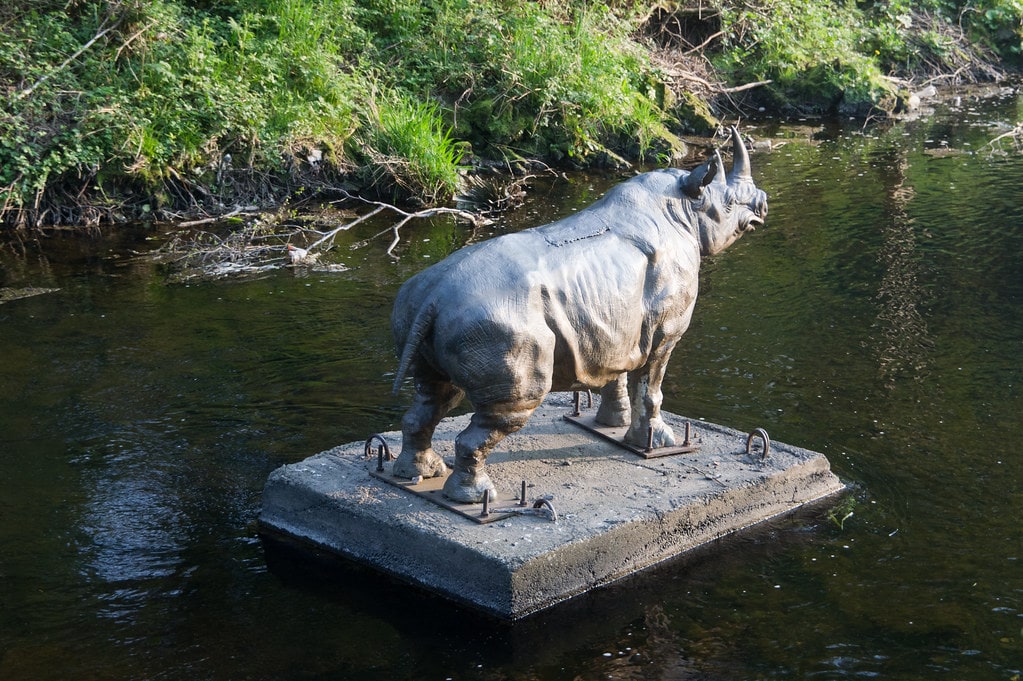 You wouldn't think you would find a sculpture of a rhino in the middle of a river, would you? But the River Dodder is home to a bronze one that was apparently installed in 2002. No one appears to know why or how and even the staff at the pub have a variety of tales to tell about the origins of the rhino.
21. Father Pat Noise
Crossing the O'Connell Bridge you will see a commemorative plaque to Father Pat Noise. Installed in 2004 it went completely unnoticed by the local council until 2006. The plaque is actually a funny tribute to the father of two jokesters and the name Father Pat Noise is an anagram of "Our Father". The council was going to remove the plaque but decided to leave it in place after locals and tourists alike began leaving flowers to remember the Father whose "carriage plunged into the Liffey causing his drowning".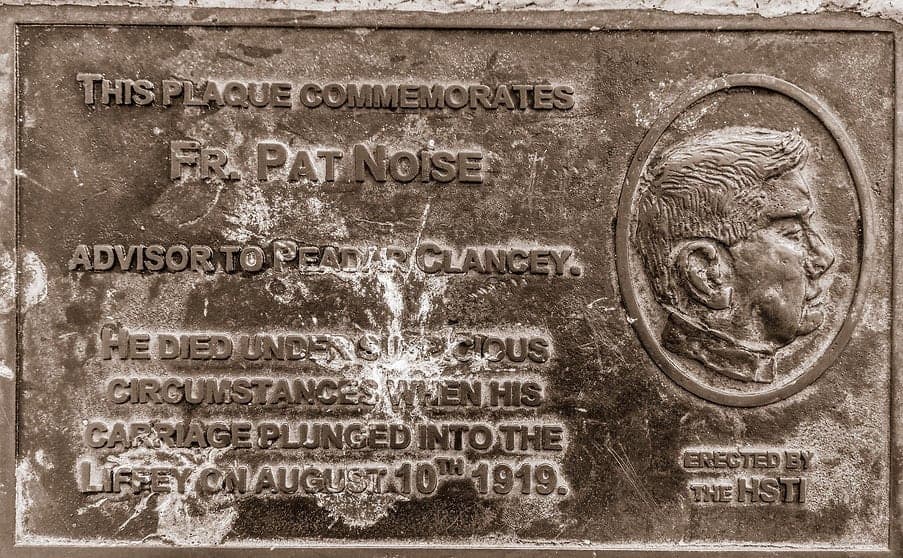 Alternative things to do in Dublin
Royal College of Physicians' Heritage Centre
During his period of captivity on the remote island of St Helena, Napoleon found solace in the companionship of the Irish physician, Barry Edward O'Meara. As a token of his appreciation, Napoleon bestowed upon O'Meara a gift – a toothbrush. Today, this extraordinary relic awaits your discovery at the Royal College of Physicians' Heritage Centre, on Kildare Street.
The Museums collection of medical instruments dates from the 18th century onwards, showing the development of medical technology over time. The collections include a suit worn by College President Horne when he received his Knighthood in 1913, a tray carved by Countess Markievicz, artwork, medical records and much more. You can even trace your ancestors who were Doctors from the Museum.

And there you have it 21 very different do's in Dublin. There is just so much to do in Dublin but don't forget this is an island full of history, relics and ruins, castles and incredible scenery that lies just outside Dublin here are a few ideas for you to check out if you want to get out of Dublin for a day.
I think it is pretty cool that there are actually ferries from Dublin to the UK and Wales and even France so if you wanted to you can pop across the Irish sea for a few days. Jordan has written about 5 Inspirational Ideas For Your Next Irish Ferries Holidays you can take a ferry from Dublin and cross the water in only 2 hours, how cool is that?
Tamara has written 25 Helpful Ireland Travel Tips for a stress-free trip that you should have a read of before you leave.
Hitting the Wild Atlantic Way is an area you don't want to miss as well from the Cliffs of Moher up to Donegal the wild west of Ireland will haunt your dreams forever.
Planning to spend 7 days in Dublin exploring from Kilkenny to Waterford? This is a jam-packed itinerary but it can be done. Simply rent a car and go for it.
You might also like
53 Ultimate tips for travel to Ireland Céad Míle Fáilte
Dublin's Best Coffee Shops: Guide to the 20 Best Cafes 2023
Traditional Irish food 25 of the most popular Irish dishes
101 Landmarks in Ireland to see
101 Landmarks in Northern Ireland
Pin it for later

Latest posts by Faith Coates
(see all)