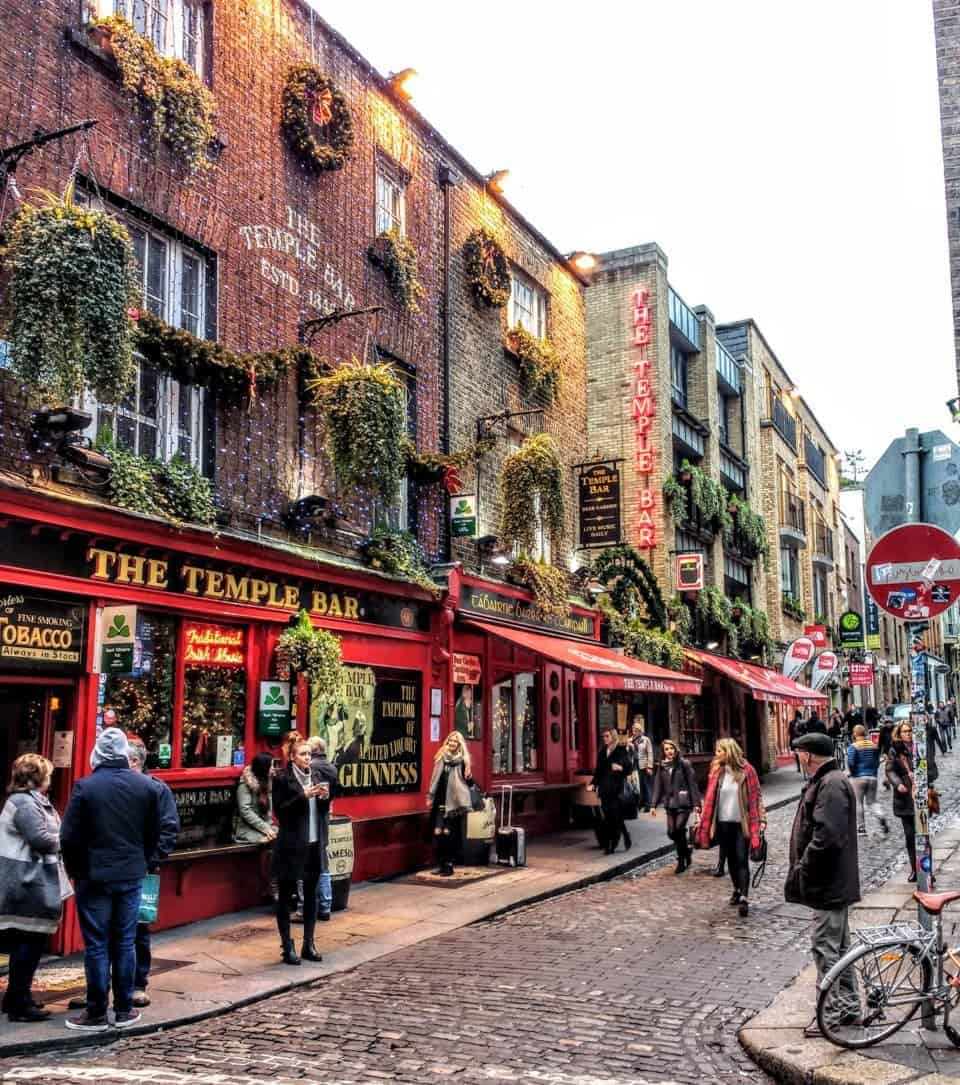 Places to see in Dublin
There are a lot of Dublin Must Do's and Dublin is an incredibly vibrant city. Sightseeing in Dublin is a treat for those interested in music, literary pursuits, Vikings, architecture, pubs – oh let's be honest virtually anything and everything can be found in Dublin.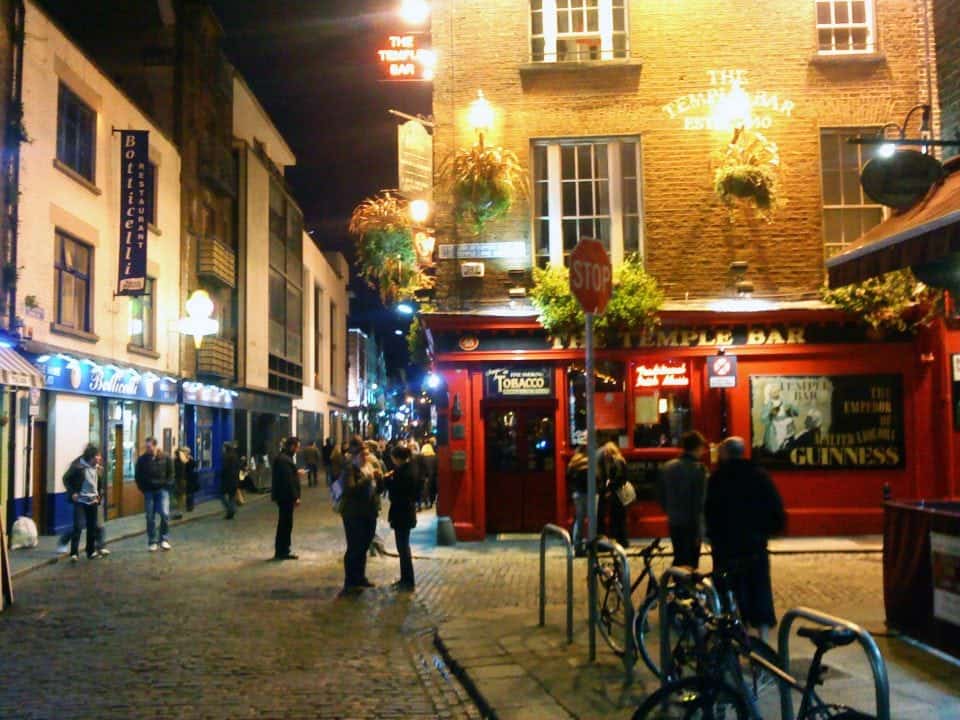 Dublin is a pretty easy place to site see most of the interesting places to visit are within walking range and there is also lots to do along the way from great pubs to hang out in or grab some authentic Irish food in a local restaurant like the Boxty House.

Dublin must do's
What's on in Dublin
Old Jameson Distillery, Bow Street Smithfield Village
A tour of Jameson's is a must for whiskey lovers. The tour covers all the basics and a good lesson in what differentiates Irish whiskey from other types of whiskey and in particular Jameson Whiskey. There is also a tasting at the end of the tour, so get in there and volunteer and you will be treated to an extended tasting of whiskies that is most educational.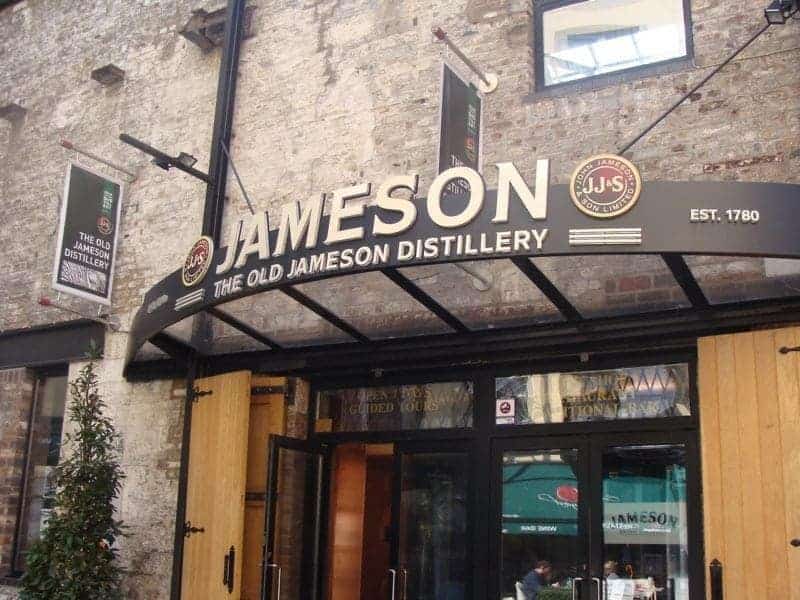 2. Pub Crawls
From the 12 Days of Christmas to literary, haunted, musical and more, pub crawls are a fantastic way to not only get to know the Irish themselves but to make new friends and visit pubs you might just never see as a tourist.
The Traditional Irish Musical Pub Crawl
Generally, these are led by professional musicians who perform tunes and songs while telling the story of Irish music and leading you through a series of pubs that offer a wide variety of Irish music. The crawl will show you some pubs where local boys used to perform and treat you to some authentic Irish Trad music.
The Dublin City Pub Crawl
Learn how to pour the perfect pint of Guinness, experience some trad music get your free pints and tour some of Dublin's most authentic pubs. You may learn some Gaelic along the way and the crawl also includes entry to some after-hours night clubs.
Literary Pub Crawl
Off the wall, book-themed pub tours take a walk through the famous writers' of Dublin. Avoiding most of the tourist clichés this crawl is a great evening of storytelling, gossip about writers and a great pint or two.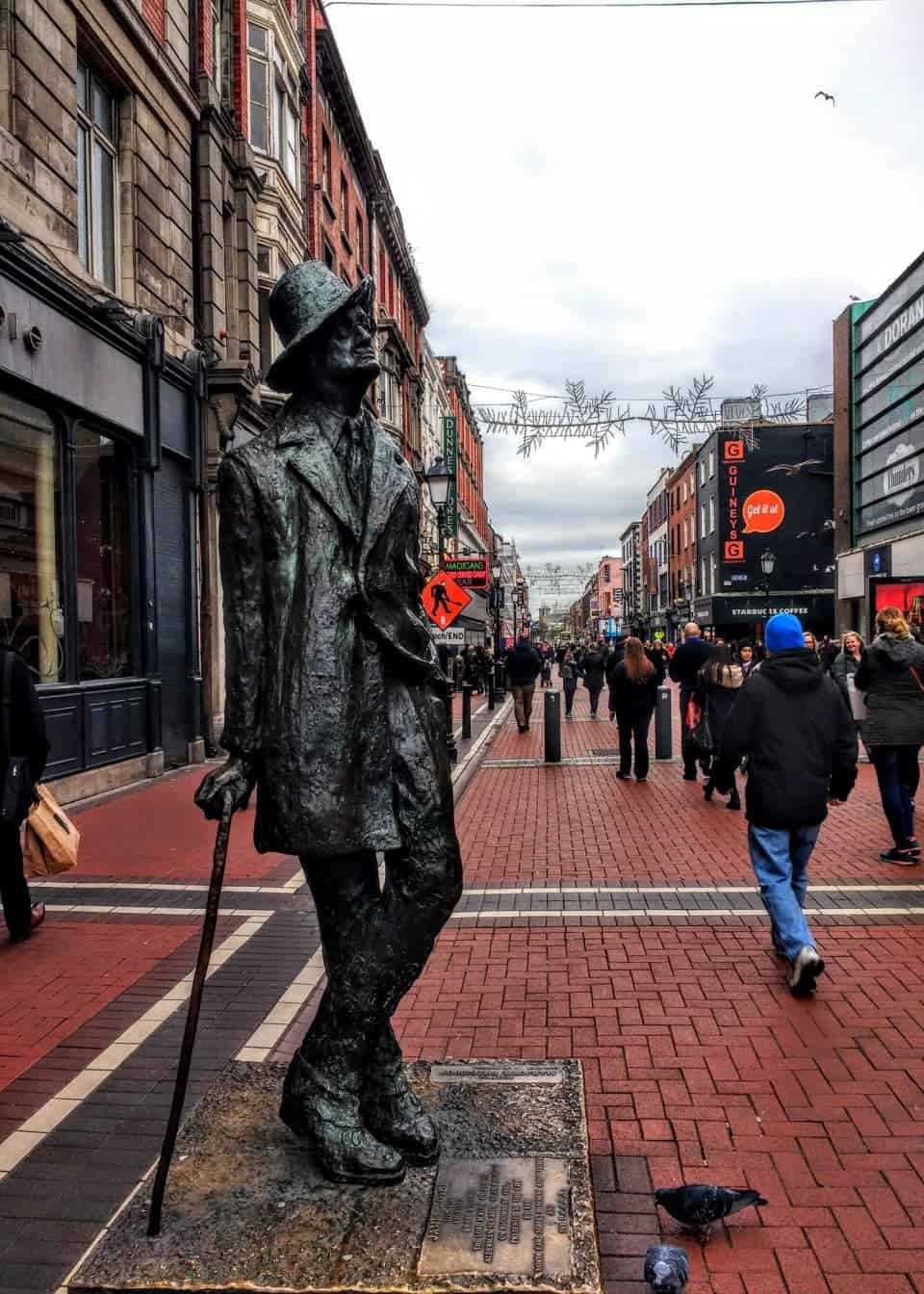 Backpacker Pub Crawl
A great tour for the youngster or hostel stayers this pub tour goes were the locals do and works hard to avoid the usual tourist traps. Great guides, free shots lots of live music and drinking games make this a great tour for the under 25's.
Must Do's in Dublin
3. The Liffey
The Liffey, Abhainn Life, Avenlif and Joyce's Anna Livia Plurabelle – all these names most likely derive from Magh Life, the rich plain or Magh of County Kildare through which the Liffey meanders on its way to the sea. The Liffey begins in the Wicklow Mountains about 20 miles (32 km) southwest of Dublin and it flows westward through 50 miles (80kms) across the country and then finally into Dublin and the Bay where it empties into the Irish sea. Floods wreaked havoc on Dublin through its thousand years if its existence. Swollen by frequent and torrential rainstorms, the floods were as fearsome and deadly as they were unpredictable and uncontrollable. There was little option for citizens to cross the river and so bridges began to be built.
4. Ha'penny Bridge
This white, cast-iron bridge over the River Liffey has become an icon of Dublin, with its ornate design and quaint lampposts. The bridge is named for the original toll of one ha'penny to cross over. It was the first iron bridge across the Liffey and was built in 1816. It was the only pedestrian bridge to cross the Liffey until the Millenium Bridge opened in 1999.
Here's a fantastic list of the top 40 Irish movies to see before you come to Dublin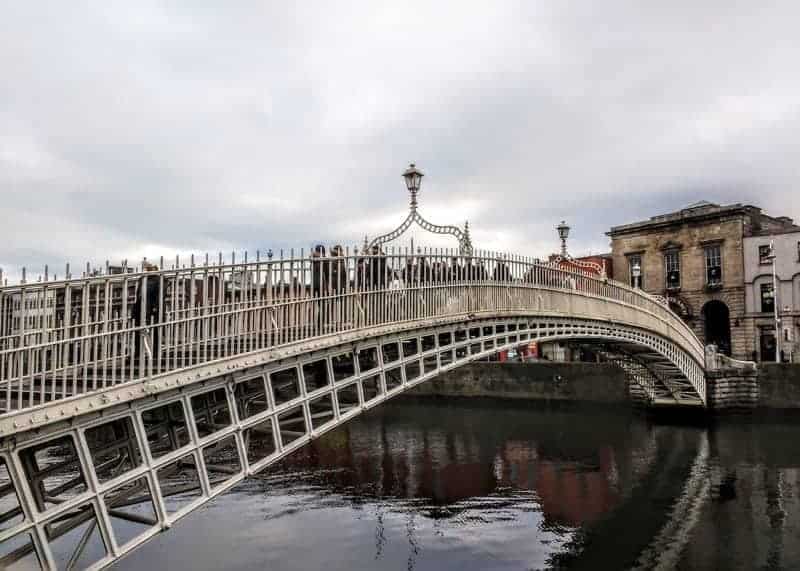 5. National Botanic Gardens, Botanic Road Glasnevin
The Gardens are free green space that Dubliners flock to on a sunny day when they can put on a pair of shorts and soak up the sun. Even on a cloudy day, the gardens are a riot of colour and fragrance in the summer months. Located just 3 km from Dublin city centre, the National Botanic Gardens are an oasis of calm and beauty, and entry is free. Housing over 300 endangered species, the gardens also contain the National Herbarium and several historic wrought iron glasshouses. While you are there head over to the Glasnevin Cemetery where you can see the graves of many of Ireland's heroes and heroines. Take a look at the Museum or do some research on your Irish ancestors.
6. Trinity College, Trinity College Library
For a book lover, this library is an awe-inspiring place, housing thousands of rare and unusual books it is an antiquarian dream. Admission does include a visit to the Book of Kells, an ornate manuscript of the Gospels, which Celtic monks decorated by hand in the ninth century, but only 2 pages are turned over every day so you might only see text and not the glorious illuminations. If you get a chance you absolutely must visit Monasterboice and the Village of Kells to see some of Ireland's largest celtic crosses and the place where the Book of Kells originated.
This is a Guide to Dublin's neighbourhoods so you know where to stay and where to visit when in Dublin
7. Dublin Writers Museum, Parnell Square
The Dublin Writers Museum covers three centuries of Irish literature, with exhibitions showcasing the life, works, materials and personal items of some of the country's literary icons, from WB Yeats to Frank McCourt.
8. Chester Beatty Library, Clock Tower Building Dublin Castle
The library's exhibitions are built on the personal collection of Alfred Chester Beatty. Mr Beatty was born in the United States and was later made an honorary Irish citizen. He was a world traveller with a voracious appetite for collecting. With free admission and described by the Lonely Planet as not just the best museum in Dublin, but one of the best in Europe, the Chester Beatty Library is a must-see. It is the only Museum in Ireland to win the 'European Museum of the Year'.
9. Dublin Hop on Hop Off Bus Tour
Let people laugh, but get on the bus, it's a nice easy option to tour a City for the first time. You can get your bearings and learn how to get to where you want to go. Travel around the City without getting lost as you can always grab a bus. The tour guides are brilliant on the Dublin buses, with a great sense of humour, they fill you in on all the little things like the statutes nicknames "the tart with the cart" and they stop at all the major sites.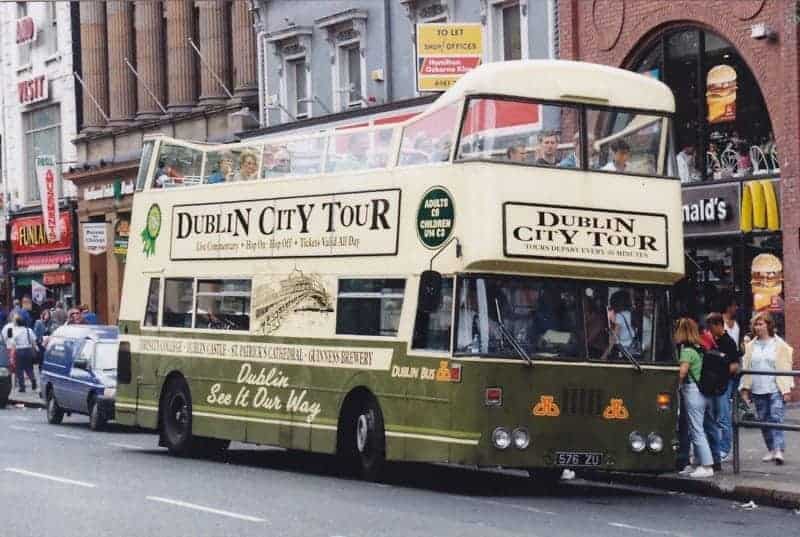 10. Guinness Storehouse, St. James Gate
One of the absolute must do's in Dublin is drinking Guinness and visiting the Guinness site. Located in St. James's Gate this production site has been home to Guinness since 1759. These days as one of Dublin's most popular tourist attractions, the Guinness Storehouse is definitely worth a visit.
The story of Guinness and the many exhibits are interesting & well presented and the view from the age-old art of brewing that makes Guinness so distinctive. There are also tastings, learning how to pour the perfect pint and a nice view from the Gravity bar with that free pint in hand.
You can learn a lot more about the Guinness tour from Sav at Salt Water Vibes blog her post on the Guinness Storehouse Brewery Tour has all the details you need.
11. Walks in Dublin
There are many walking tours of Dublin they range from absolutely free to around €15 Euros each you can take the following tours:
1916 Rebellion Tour
A highly acclaimed free tour and very entertaining even if you are unfamiliar with the history.
Dublin Literary Pub Crawl actors performing extracts from major works in a number of pubs with literary connections these are paid tours or you can grab a free literary walking tour as well.
Hidden Dublin Walks
Hidden Walks deals include medieval Celtic Christianity shown through the horrors of the bubonic plague, the characters of the 19th century. The tour winds its way up the Dublin Mountains towards the burnt out shell of a haunted hunting lodge – The HellFire Club. Dating from 1725 it was known for its association with Satanism, the supernatural and the occult.
Le Cool Walking Tours
The tours incorporate all the staples of the new "cool", from pop-up shops, bars and restaurants, to new collectives, graffiti art, street performance, and what they call 'living culture" moments. This is a two-hour tour where you can find out what is new, interesting and learn about emerging economies, music and literature in Dublin's creative streets.
Foodie Tours in Dublin
Fab Food tours do some great walking foodie tours of Dublin. Touring street markets, speciality gourmet stores, street food vendors and small intimate venues that are bringing new international and contemporary tastes to Dublin. As you enjoy the food, you'll also learn a little about the culture and history of each neighbourhood. Those familiar with the city will be amazed to discover food outlets, tasty surprises they never knew existed, and visitors will leave with up-to-date insider knowledge of the best of what is happening food-wise in Ireland.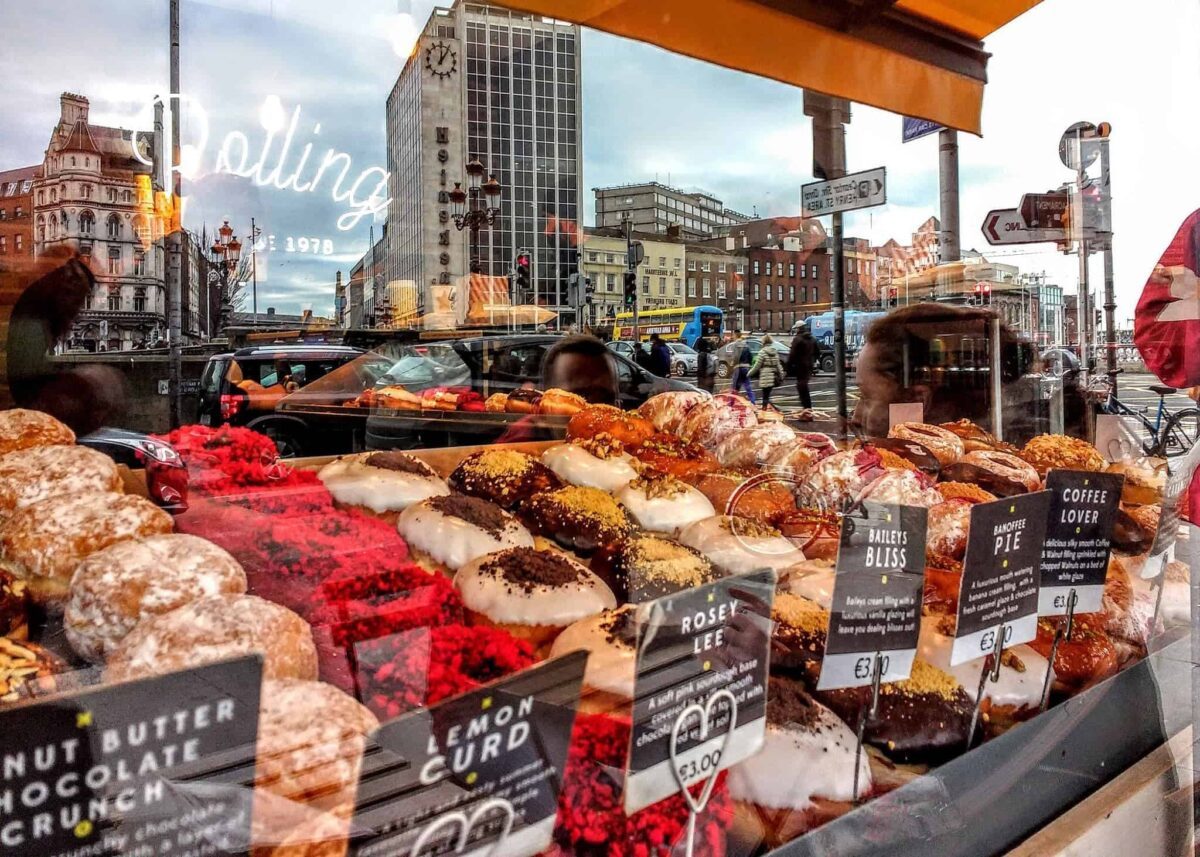 Need to know where to eat in Dublin – got you covered there as well have a read of Dining in Dublin here
Dublin city bike tours offer an easy paced eco-friendly bike tour of the City with experienced guides to entertain and inform. A great way to tour the City, get in your daily exercise and just plain enjoy yourself.
Dublin Bikes
Dublin Bikes check out the rows of blue lined up across the City. These bikes can be "rented" by anyone by paying a small credit card fee or joining for €10 a year. All you do is pick up a bike and when you are done with it drop it back off at a different Dublin bike location. Cycle out along the canals and have a picnic on the lawn in the quad in Maynooth or in Phoenix Park where there is so much to do." Note: Once you sign up to Dublin Bikes, the first half hour of each journey is free, This means you can virtually get anywhere in the city for free and bikes are the best way to get around!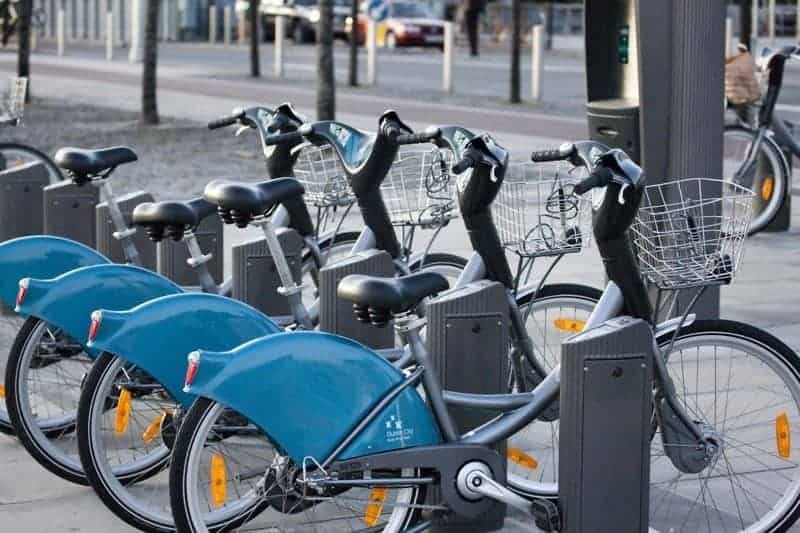 13. Dublin Ghost Tour
This is a gothic-style mobile theatre with a storyteller leading a spellbinding trip through Dublin's haunted streets. On this eerie tour, you will learn about Bram Stoker, Dr Clossy and his bucket of entrails, the Walking Gallows the Dolocher stalker and more. These tours are also done on the Ghost Bus Tour.
14. Alternatively, go for a relaxing stroll on your own
Dublin is one of the most walkable cities in Europe. There are several websites where you can pick up copies of walking tour guides or even download apps to provide you with step-by-step directions. Tours include Dublin's Georgian District where you can stroll by Merrion Square's famous doors, or take the Dublin City tour from St. Stephen's Green down to the Quays. Here are some more of Dublin's must do's.
Stephen's Green. Gorgeous on a sunny day. Half of Dublin lunches here during the summer. Grab a sandwich and join them.

Merrion Square. Not as large as Stephen's Green but even more spectacular when the flowers are in bloom.

Grand Canal. Walk along the banks from Rathmines Bridge to The Old Schoolhouse bar and restaurant.

Take a wander over to view the "Spire" Dublin's newest landmark and sculpture on O'Connell Street

The best walk within Dublin's limits is Howth Head. Grab a DART from Tara Street Station to Howth on Dublin's north side (30 mins). Walk to the end of Howth along the waterfront following the road up and to the right at the end of the harbour. Keep following the coast and you will find yourself on a wide unpaved path that runs right around Howth Head. The walk has splendid sea views and is guaranteed to clear your head.

A second, more traditional and less taxing option is to walk the pier at Dun Laoghaire, which extends more than a mile out into the Irish Sea. Again, a DART from Tara Street – this time to the south – will get you there.
Here's a little piece about following the music in Ireland
15. The World Famous Irish Music Party from Dublin
Located 10 minutes from the City Centre in a beautiful 18th Century townhouse, The Irish House Party is a truly unique experience in Dublin. This new tradition began with serious Irish musicians revolting against what they considered the naff or cheesy Irish entertainment that was going around the pubs and local venues. It features traditional Irish music and Irish dancing at its very best, performed by All Ireland champion musicians, dancers and entertaining presenters.
I'm going to add a great one to this list that I totally forgot about, Dublin Castle. If you want to know more have a read of Anisa and Russells's article on What you need to know about visiting Dublin Castle. It's a fascinating building to take a tour of.
There is just so much to do in Dublin but don't forget there is an Island full of history, relics and ruins, castles and incredible scenery that lies just outside Dublin here are a few ideas for you to check out if you want to get out of Dublin for a day.
Visit the site of Newgrange where you can see how the solstice celebrations began.
Check out the Battle of the Boyne, the Hill of Tara, Trim Castle and the ruins of Mellifont Abbey a short trip outside Dublin
Go and visit the Wicklow Mountains and Glendalough and have a scout around for some of the sites used in the filming of the History Channels show Vikings.
Inspired? Pin it for later
This post may contain some affiliate links