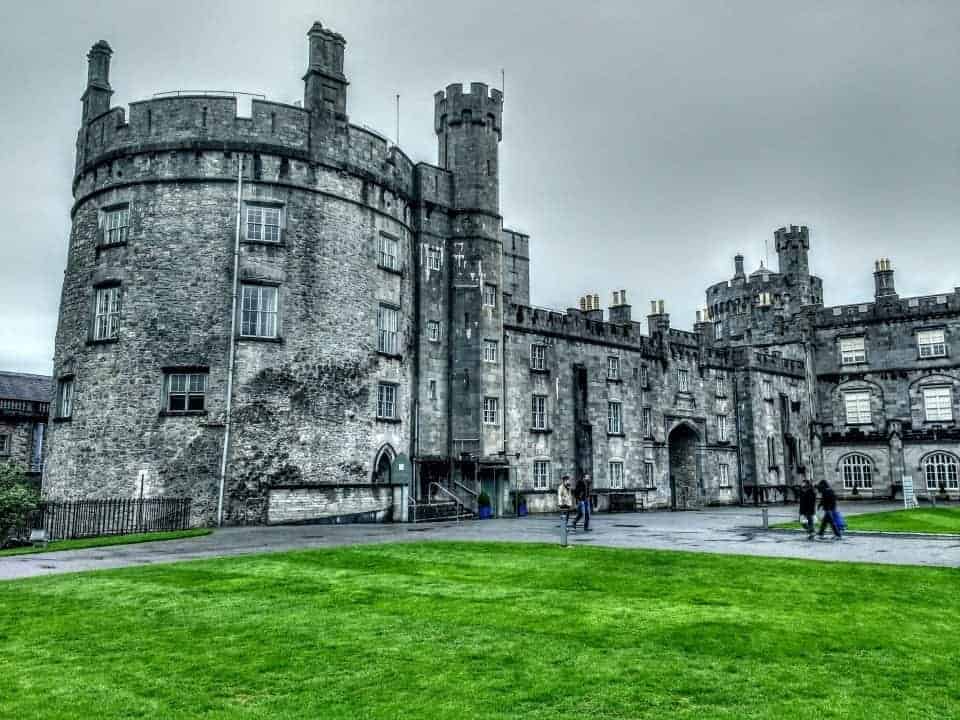 Touring Kilkenny
We were house sitting in Tipperary and on a beautiful sunny day we decided we were off to visit and start touring further than  Kilkenny. We had heard all about Butter Lane, Kilkenny Smithwicks, the witch of Kilkenny and of course the castles and Abbey so we headed off to check out our list of things to do in Kilkenny.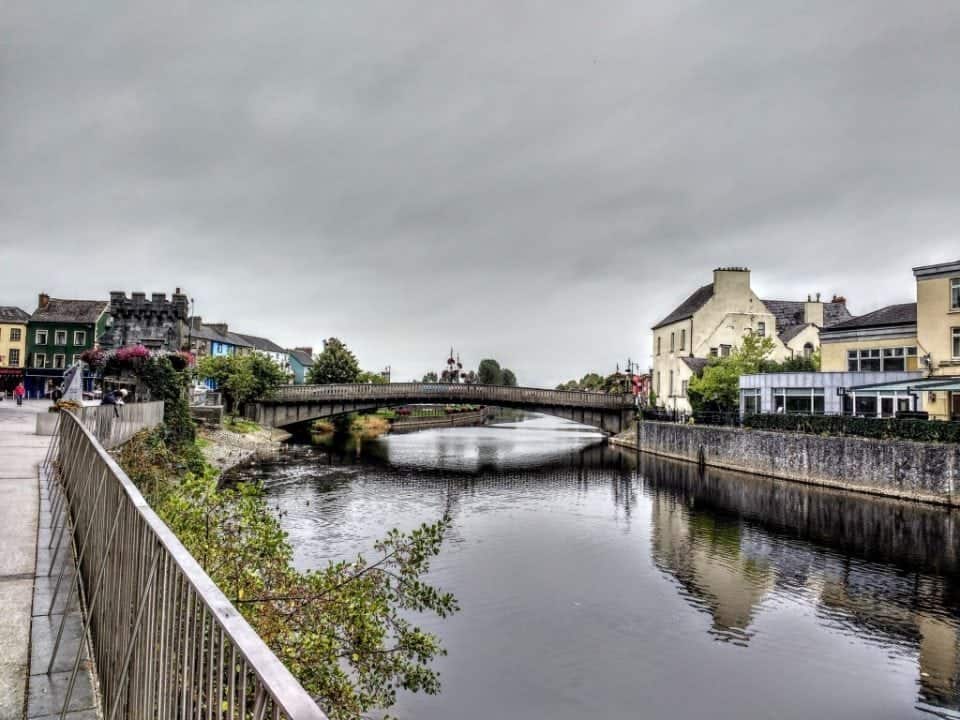 How to get to Kilkenny from Dublin
Kilkenny is around an hour and a half drive from Dublin. You can also catch a train from Heuston Station in Dublin to Kilkenny's Macdonagh Station at a cost of around €13 euros return for one person. The train journey is also very fast and only takes an hour and a half. Buses also run to Kilkenny and in the summer months the Xpress service on
Bus Eireann takes around 90 minutes for €10 Euros per person.
Where to stay in Kilkenny
The Butler House in Kilkenny comes highly recommended. A 4 star guesthouse with 13 luxury rooms and gorgeous gardens and grounds The Butler House is a great location
The 4 star
Newpark Hotel
rests on the edge of medieval
Kilkenny city
, a cultural gem of festivals and historical sites.
On over 40 acres of parkland, offering luxurious accommodation, a Health Club & Spa and fun filled kids' activities, this family friendly hotel is the ideal base for exploring
Kilkenny
.
The Hibernian House
 is a Georgian Guest House situated on Lower Patrick Street in the centre of Kilkenny's cultural quarter and just a stone's throw from the hustle and bustle of city life. Kilkenny Castle and Gardens is a 2-minute walk.  Attractions like The Smithwick's Experience and the Medieval Mile are also within a short walking distance.
The Kilkenny ­Ormonde Hotel is a 4 star city centre Hotel, located right next to Kilkenny City landmarks such as the  Kilkenny Castle, the intriguing Medieval Mile Museum, St. Canice's Cathedral with its Round Tower offering incredible views of the City.
For the more budget minded traveler here are two great hostels to stay at from around €17 Euros a night.
MacGabhainns Backpackers Hostel is one of the top 10 hostels in Ireland and number 1 in Kilkenny. Located in the City Centre only minutes from the bus and train stations.  They are noted to have the best showers in the city and lots of freebies, such as free breakfast, parking, security lockers, internet access, Wi-Fi and even a free map of the city! Breakfast includes porridge, corn flakes, toast, butter, jam and tea or coffee. You can also have as much free tea and coffee as you want, all day long!
Lanigans Bar  Start your Kilkenny experience at Lanigans Hostel , the perfect location to explore Kilkenny. Lanigans hostel is the best located hostel in Kilkenny, Safe, Comfortable and clean for Visitors on a budget. It is approved by the Irish Tourist Board and it is in the heart of Kilkenny City. All rooms  are ensuite, and they have female only rooms, there is an award winning pub & restaurant attached for some great drinks and craic. Rates in Lanigans Hostel start from €16 Book now!
If you want to visit an authentic Irish family pub then you can't go wrong with Lenehan's. This fabulous little pub has been in the Lenehan's family since 1911 but the building dates back to the 17th Century. Read Geri's account of visiting the pub on her visit to Kilkenny, An Accidental Visit to the most interesting Kilkenny old pub. 
Kilkenny and the Medieval Mile
Kilkenny was the capital of Ireland for 9 years until Cromwell began his conquest in 1649. It is located in the southeast of Ireland in the province of Leinster. The county of Kilkenny has three major rivers running through it, known as the Three Sisters: the Nore, the Suir and the Barrow.
The City is known for its Medieval Mile and also as the Marble City because of its distinctive black marble. When walking the Mile you will see medieval slipways or alleys, a Tudor Inn, a Dominican Abbey and a fine example of a 17th century merchant's house and the only example of its kind in Ireland.
Things to do in Kilkenny
You can visit a recreated medieval garden, climb St. Canice's Round Tower (the oldest standing structure on the city), and take a glimpse inside the lives of the Butler family and their servants at Kilkenny Castle. Or feel the hairs rise and your heart beat faster at tales of witchcraft in Kyteler's Inn here since 1324.
Planning a first time trip to Ireland? Here's everything you need to know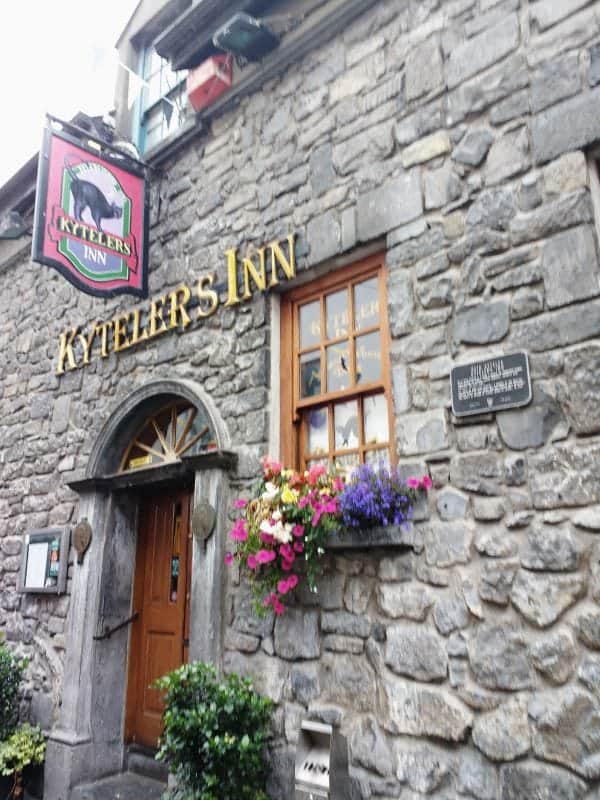 There are lots of ancient sites well worth visiting including: the Dunmore Caves in Ballyfoyle, the ruins of the monastery in Kells, St. Canice's Cathedral and Kilkenny Castle.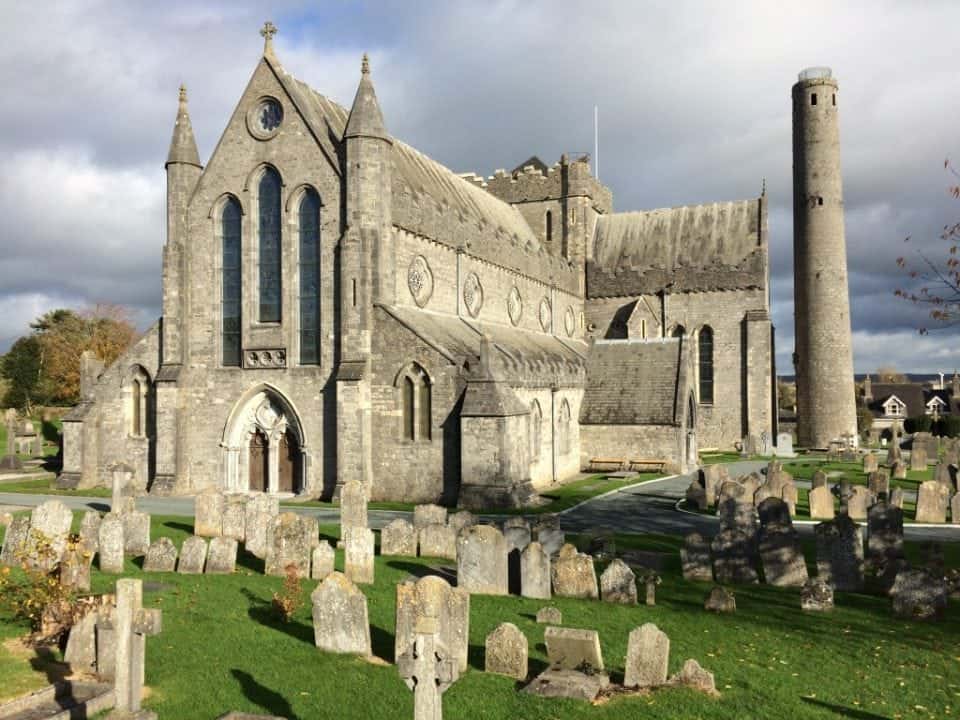 Need to rent a car to travel throughout Ireland – Here's everything you need to know
Getting around Kilkenny
At a cost of €8 Euros for adults this is a great way to get around Kilkenny if you are mobility challenged. This small road train does tours all around the city starting off at Kilkenny Castle and does a 30 minute tour of the Medieval Kilkenny.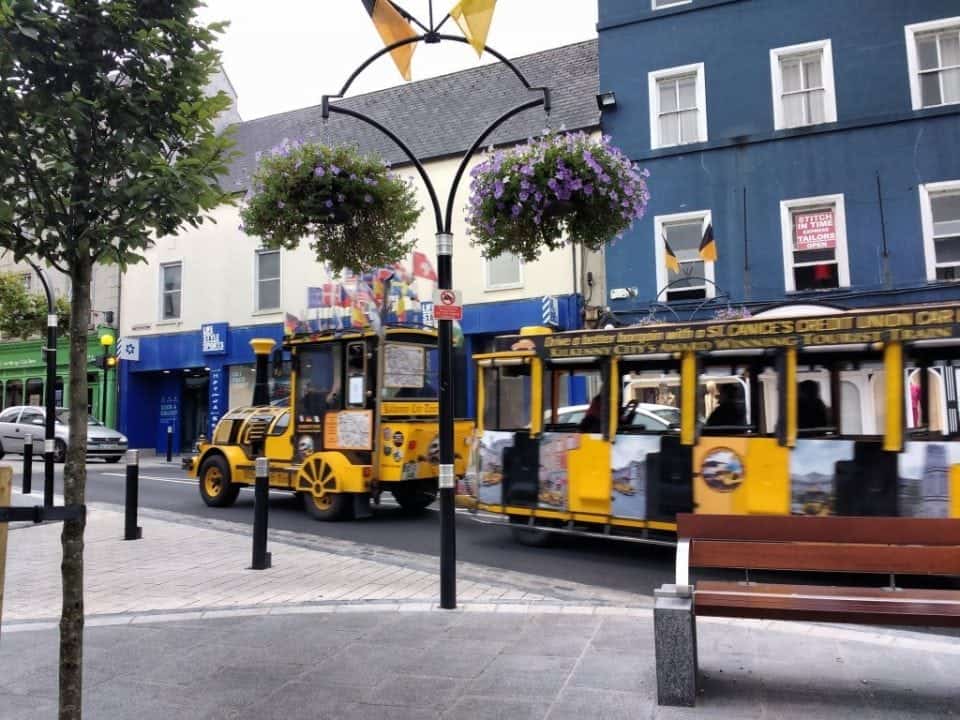 While on board you will get a full commentary giving a historical and fascinating insight into the history of Kilkenny
View Kilkenny's historical sites from the comfort of our road train.
The Dominican Black Abbey in Kilkenny was founded in 1225 by William Marshall, Earl of Pembroke. The church has since been beautifully restored to its original splendour with a spectacular coloured stained glass window. The Black Abbey was part of the Dominican Priory and derived its name from the Black Friars, as the Dominicans were called.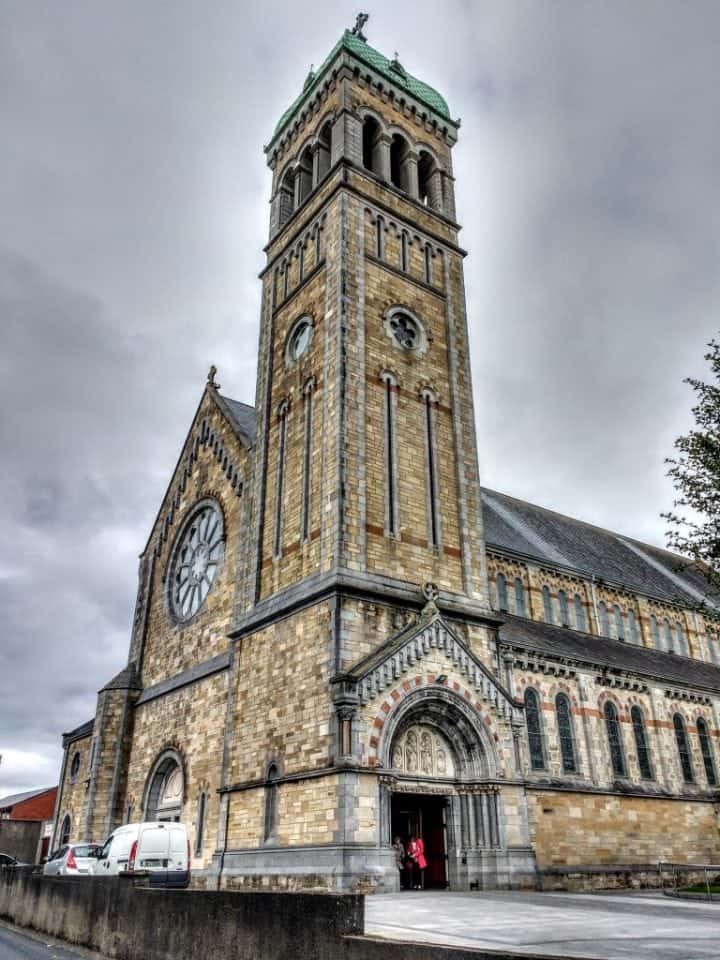 Kilkenny Castle stands dramatically on a strategic height that commands the crossing on the River Nore and dominates the 'High Town' of Kilkenny City.  Kilkenny Castle is a complex structure that has evolved over 8 centuries and contains many architectural styles.  The cost to enter the castle is  €7 and you can join a free guided tour and these are conducted in a wide variety of languages.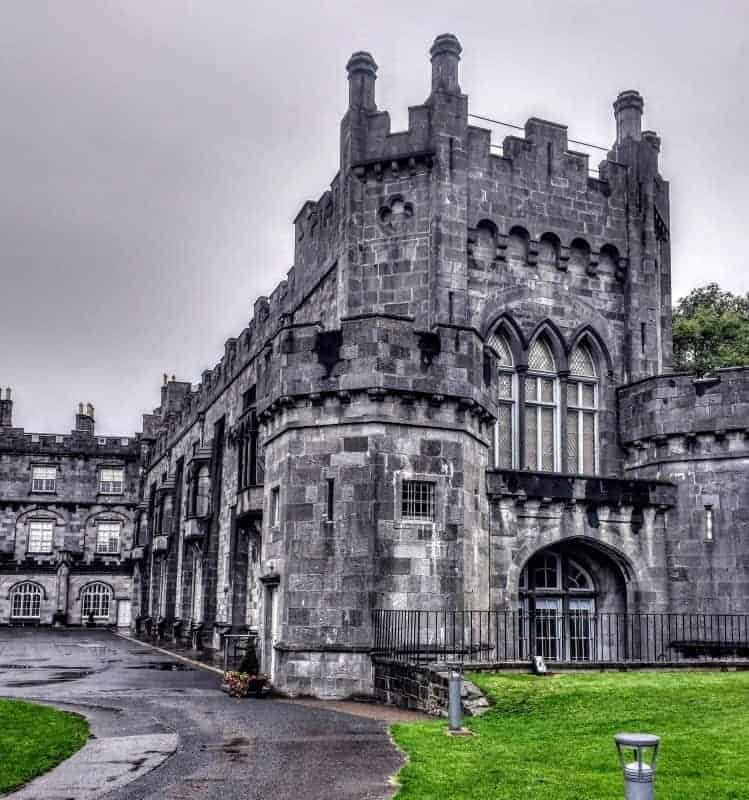 The original Anglo-Norman stone castle was built for William Marshal, 4th Earl of Pembroke in the first 10 years of the  thirteenth century. Kilkenny Castle later became the principal Irish residence of the powerful Butler family for almost 600 years. Their ownership began when James the 3rd Earl of Ormond, purchased the castle around 1390, and lasted until 1967 when Arthur, 6th Marquess of Ormonde presented it to the people of Kilkenny in return for a token payment of £50.
Kilkenny Design Craft Centre offers an amazing selection of Irish handcrafted gifts. The Centre is Ireland's most prestigious source of Irish gifts of exceptional quality, all chosen with a discerning eye for quality, uniqueness and style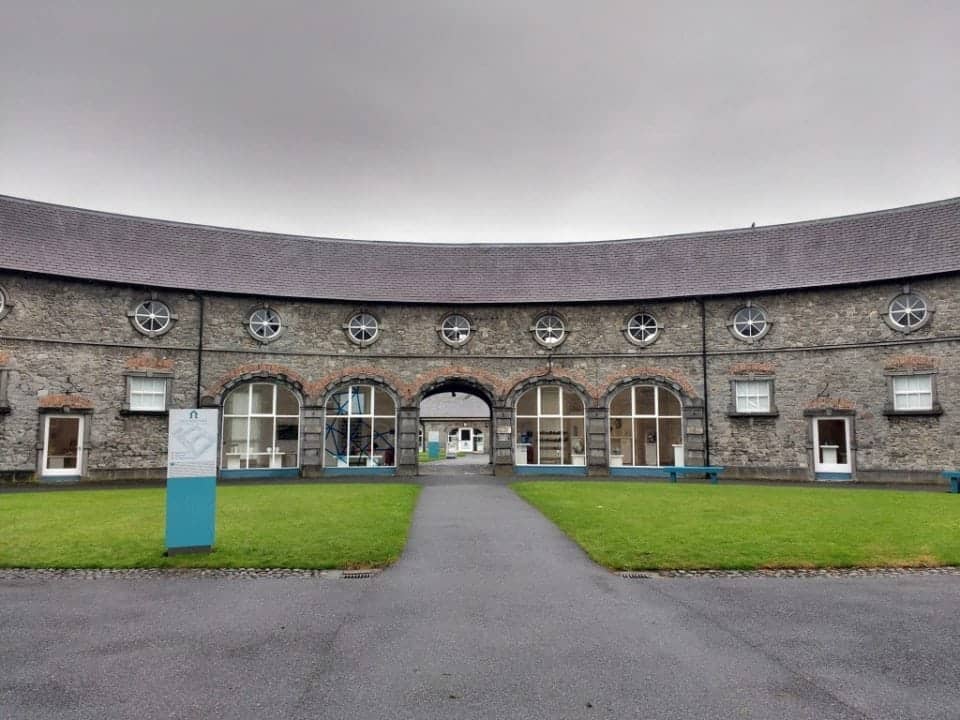 Comhaltas Ceoltóirí Éireann
Comhaltas Ceoltóirí Éireann is the largest group involved in the preservation and promotion of Irish traditional music. Their Summer Entertainment Show with Ceoltoiri Kilkenny at Kilkenny Castle each Wednesday evening from June – August.
Famine Heritage of MacDonagh Junction
The historic nature of the MacDonagh site is well documented. On the site was the former Union Workhouse built in 1842 to accommodate up to 1,300 local poor. When the potato famine began in 1845 the Poor House quickly became the City Famine Workhouse
History and geology blend at Dunmore Cave to give an interesting and unique insight into this landmark. Consisting of a series of chambers formed over millions of years, it contains some of the finest calcite formations found in any Irish cave.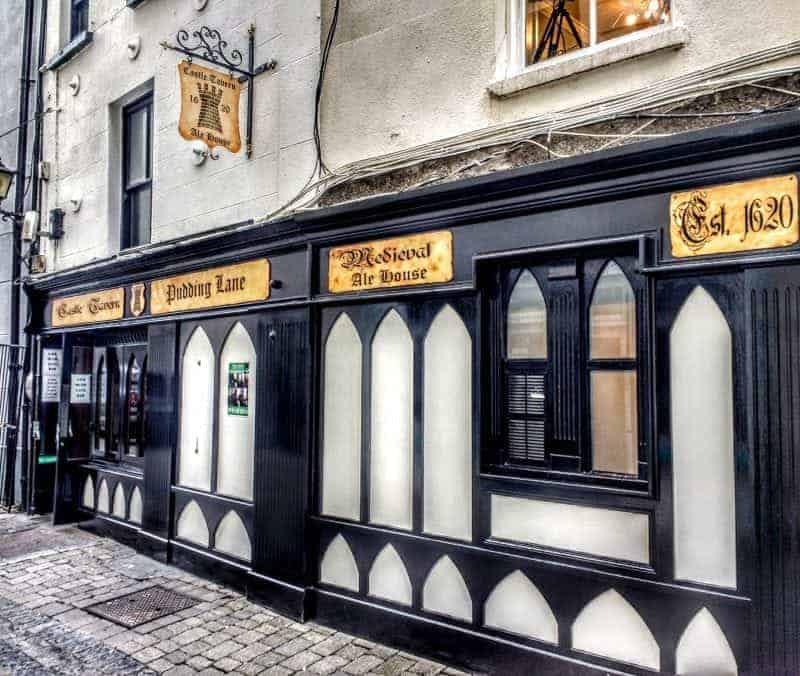 Kilkenny's Medieval Mile
Walking the medieval mile you will come across a variety of small boutiques and some interesting sites.   City Hall, better known as The Tholsel is the place where Dame Alice Kyteler's maid was burned at the stake in 1324 for witchcraft.
Kyteler's in Kilkenny is one of Ireland's oldest inns. It has a unique story, great food, artisanal beers, live music and of course a ghost.
Dame Alice was accused of witchcraft by her husband's children who believed she had poisoned him to get to his money.  This was the first known Witchcraft Trials in Europe, through torture the church obtained confessions and Dame Alice was sentenced to be burnt at the stake, but the night before her burning in 1325 Dame Alice escaped.  It is believed that Dame Alice went to London but nothing more was heard of her after her escape.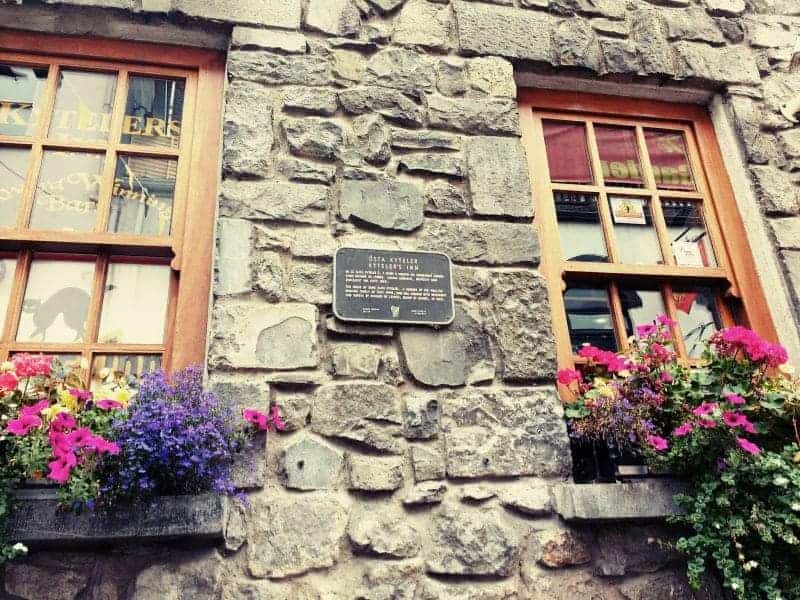 Butter Slip Alley is a tiny dark walkway that connects the High Street  to the Low Street, now known as St Kieran's Street. The narrow medieval cobblestone alley was built in 1616 and was home to butter vendors.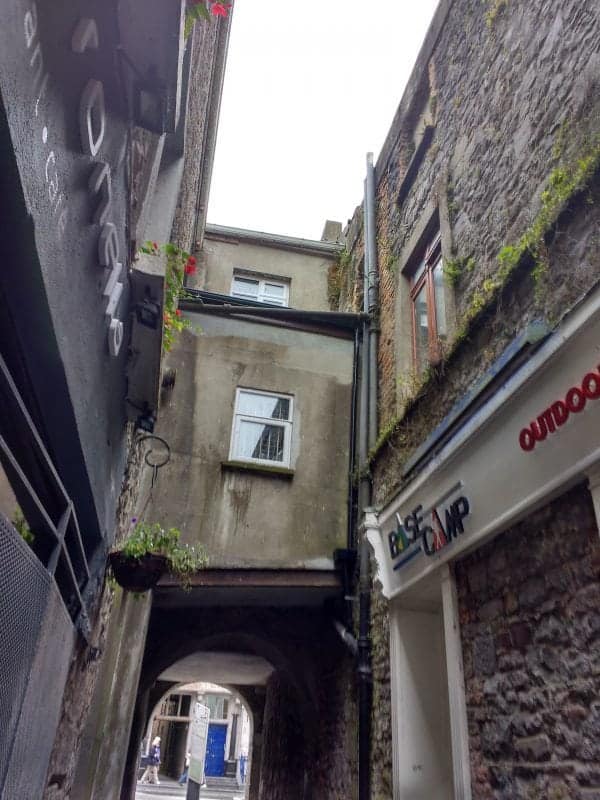 On St. Kieran's street you will see the Tudor Rothe House. It is said to be one of Ireland's best surviving examples of a 16th Century merchant's house. Today it is maintained as a museum with artifacts from Viking and Celtic times. The cost to enter the museum is €5.50 in the museum you can see exhibits of costumes, and artifacts from around the area.
Genealogy Services Ireland
With over 200,000 family history parish and civil records, Rothe House is the genealogical research centre in Kilkenny city and county. For those with Kilkenny ancestry, this is the place to start your search, or even add to your existing knowledge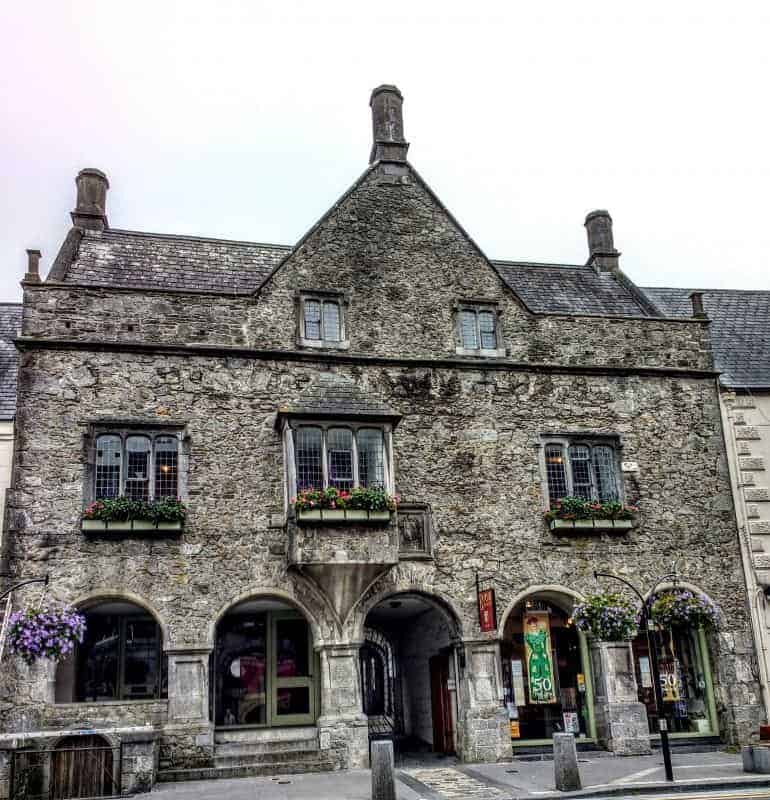 One of the High Streets main attractions is the Smithwick's Experience a chance to check out one of Ireland's premiere brewers of ale.  Learn the tale of 300 years of brewing tradition that has led to this rich deep ruby red coloured ale.  If you book your tickets online before you go you will save at least 10% and the cost is around €11.50.
From the Mile you can stroll down to Black Abbey, named for the Monk's black garments and the famous St. Canice's Cathedral which is the second largest in Ireland. The first monastery was built here around the 6th Century by St Canice, Kilkenny's patron Saint. St Canice's Cathedral is now home to the burial site of President Obama's 6th generation grand Uncle and Bishop of Ossory.
Kells Augustinian Priory just outside Kilenny
The Priory sits  along the King's River beside the village of Kells, about 15km south of Kilkenny. One of  the most striking features is a collection of medieval tower houses spaced at intervals along and within walls which enclose a site of just over 3 acres. These give the priory the appearance more of a fortress than of a place of worship and from them comes its local name of 'Seven Castles'.
The Celtic cross dates from the 9th century and stands over the burial site of Niall Caille, High King of Ireland.

Kilkenny's famous 16th century tavern. It is housed in the oldest surviving townhouse in Ireland – the 1582 Archer Inner House, 17 High St. Fully restored over the past 10 years, its tavern, snug and Archer room are now open to visitors
On the road from Kilkenny right off the highway you will see the ruins of an ancient church across the fields from the Church is the beautiful Clomantagh Castle which can actually be rented on Air BnB.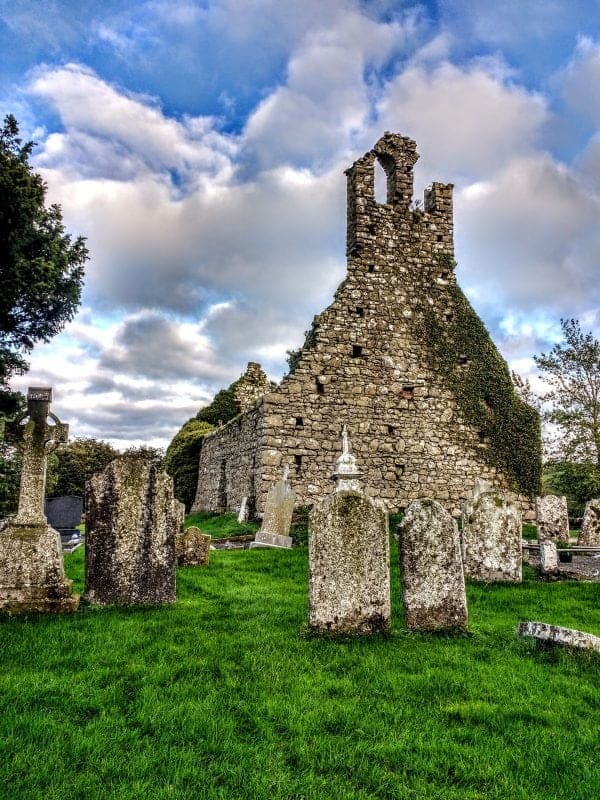 "Clomantagh Castle is part of a unique settlement of tower house, farmhouse and bawn.   The tower (1430s) and the farmhouse (1800s) are linked by doors allowing guests to wander freely between two periods of history. A mixture of simplicity and rustic charm, Clomantagh also features a Sheela-na-gig – a symbolic pagan nude carved on one of the stones.
Of outstanding importance because of the collection of buildings spanning the period from the 12th – 19th Century, the complex at Clomantagh includes a 12th Century parish church, an early 15th Century tower house, an almost intact boundary or bawn wall with a medieval dovecote, and a 19th Century farmhouse."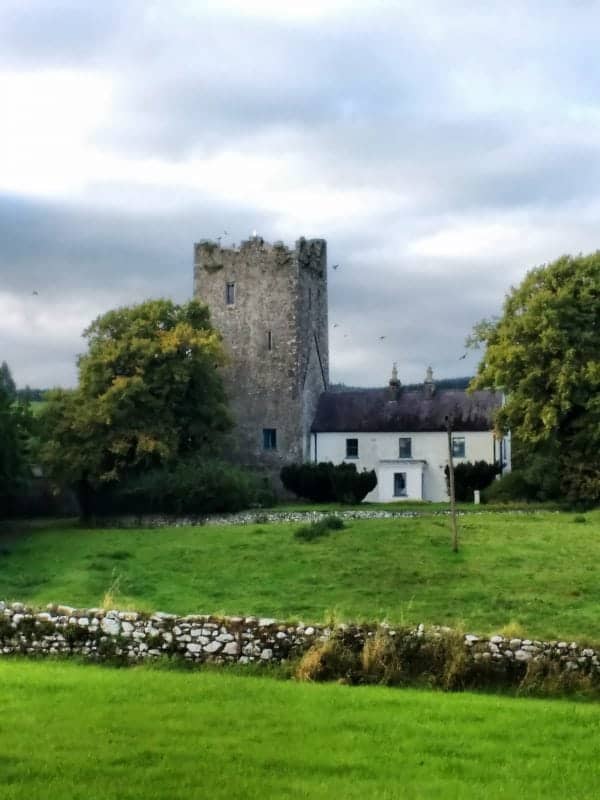 What did you love about Kilkenny?
Inspired pin it for later
You might also like