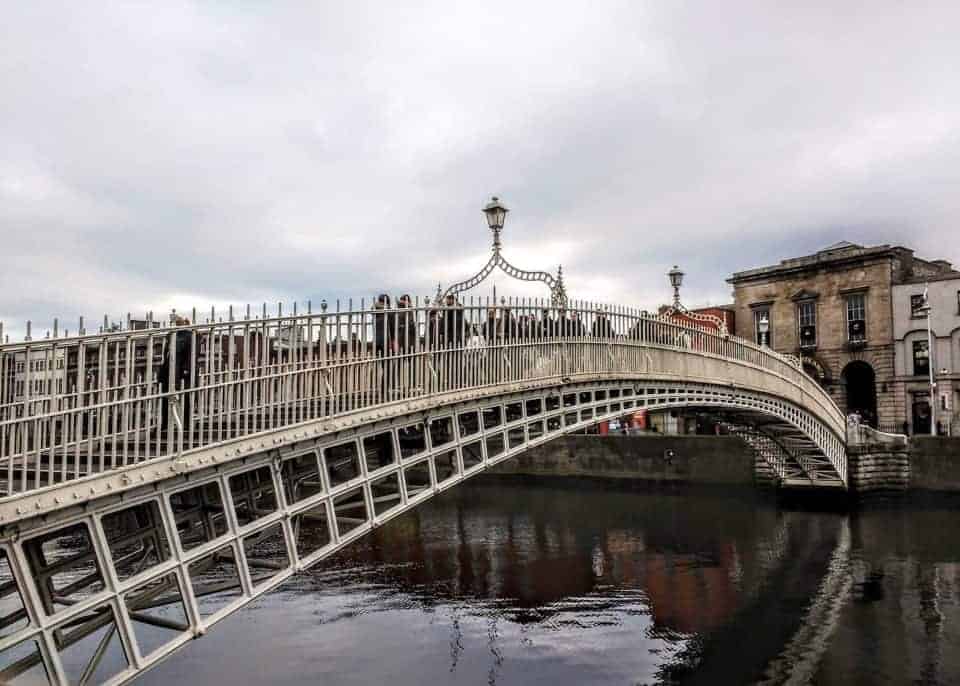 Planning on travelling to Ireland?
Ireland Travel Tips
For many people who have never travelled far Ireland is top of their bucket list but travelling to Ireland doesn't need to be tricky or complex. Here are some fabulous Ireland travel tips that will help you before you leave for the Emerald Isle.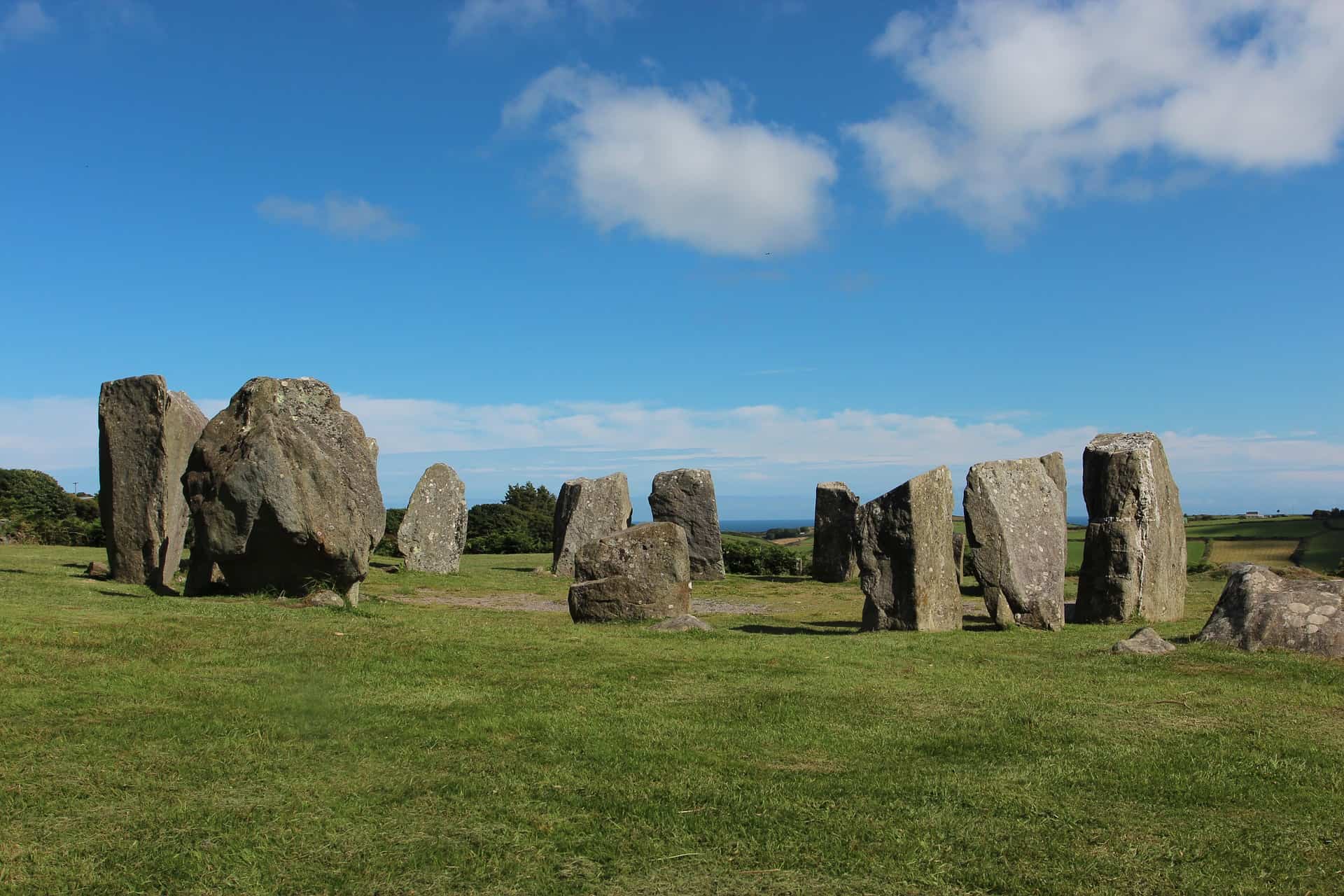 Visiting Ireland for short periods merely whets the appetite for more and I haven't yet met a person who has visited and not fallen in love with the country.
11 Tips for travelling to Ireland for the first time
When is the best time to visit Ireland?
Well, I have to admit I am slightly biased but I believe anytime is the best time to visit Ireland. Even in the winter, the place holds a charm that not many countries have. Usually, though most of the tourist come to Ireland from April to early October. From October to April many of the sites you may want to visit will be closed, although the ruins and scenery remain. If you want to come in spring or fall choose early April and late September the tourist hordes are diminishing and you may actually get those photos without the crowds.
Yes, you will get rain it's guaranteed but then that's what makes Ireland so green. Don't worry about bringing an umbrella just a light waterproof jacket and layers will help. In Ireland, we like to say there can be 4 seasons in one day. A simple drive down the motorways will pass you from rain to sun to cold and windy so be prepared.
Ireland Travel Tips
What you need to know before you visit Ireland for the first time.
1 Ireland is comprised of 2 separate countries. The Republic or what is commonly known as Ireland has Dublin as its capital. Northern Ireland is ruled by the U.K and considers itself "British". Obviously, in the past this has caused what became known as "the troubles", but these days since the Peace Accord the Island of Ireland has become an entirely different place to visit.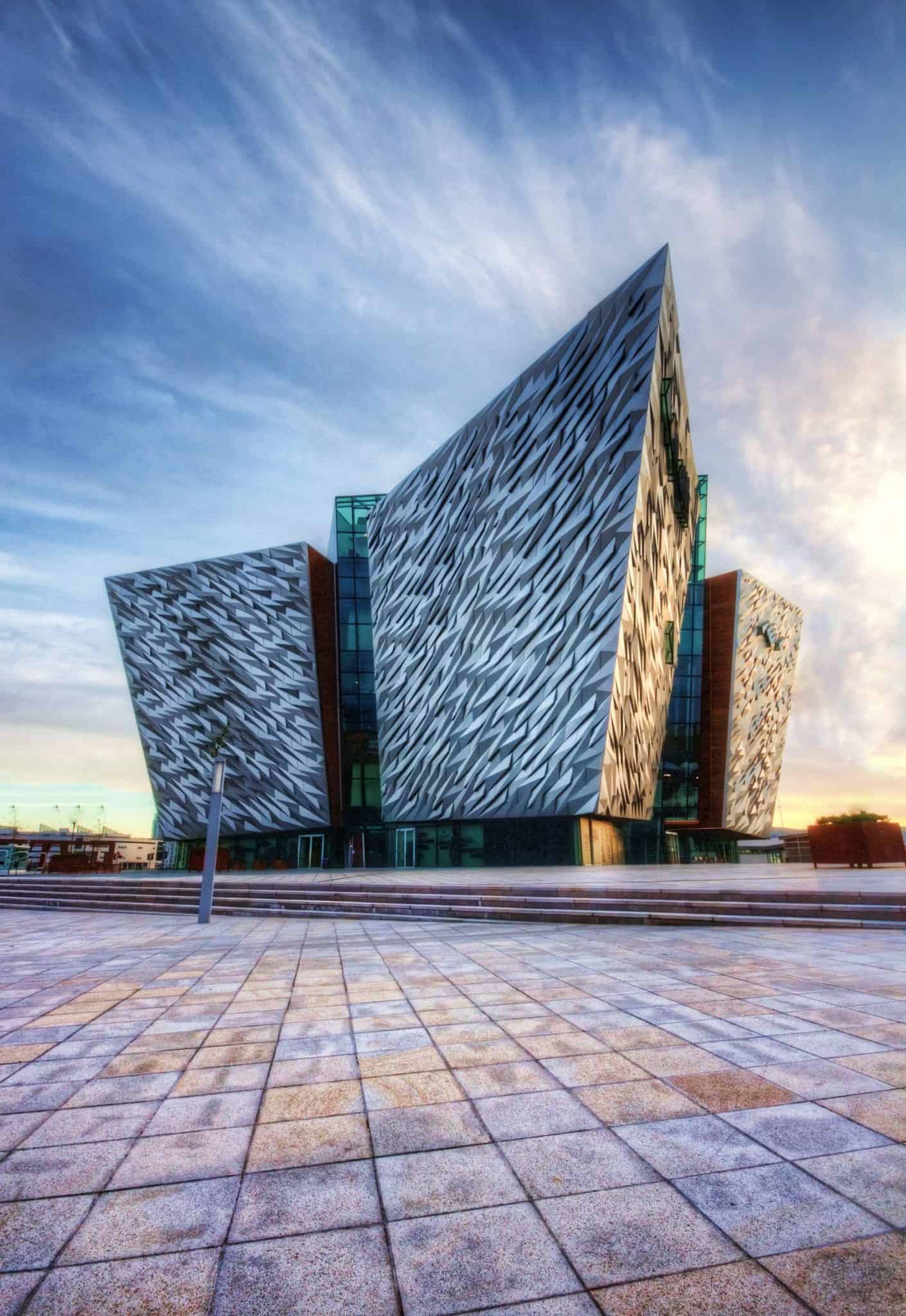 2 Visas: Citizens of certain countries must apply for an entry visa before they travel to Ireland. If you require a visit/holiday visa and do not have one when you arrive in Ireland, you will not be allowed to enter the country. A visit/holiday visa is for a short-term stay and will not exceed a maximum of 90 days.
3 If you are a citizen of an EU/EEA member state or Switzerland, you do not require a visit/holiday visa to travel to Ireland. You have the right to enter and reside in Ireland for a period of up to 90 days. Canadians and Americans also do not require a Visa to visit Ireland.
4 Currency: Ireland uses the Euro as its official currency. One euro consists of 100 cents. Notes are €5, €10, €20, €50, €100, €200 and €500. Coins are 1c, 2c, 5c, 10c, 20c, 50c, €1 and €2. High denomination notes such as €100, €200 and €500 will not normally be accepted in the shops and restaurants, so bring cash in lower denominations when you're coming to Ireland. In Northern Ireland, they use sterling or pounds so make sure you have both kinds of currently if you plan to visit both areas of Ireland.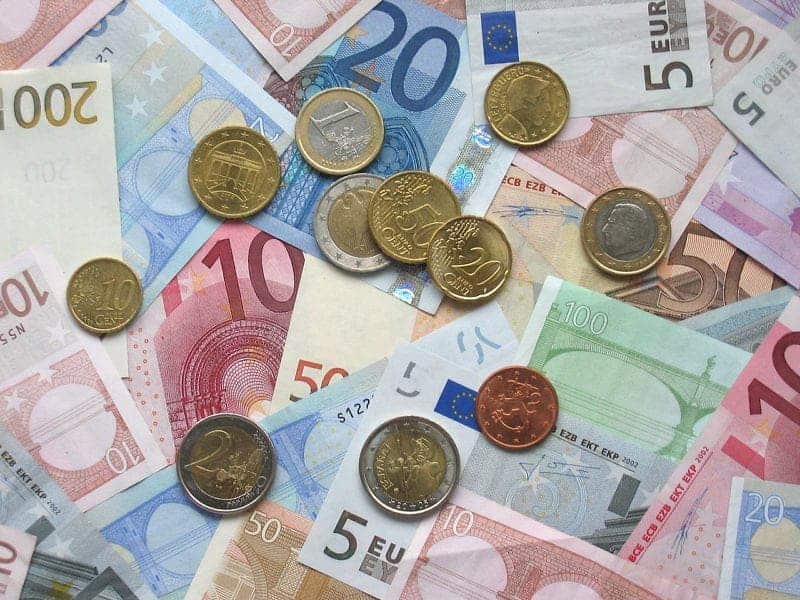 5 Banking and obtaining money: Visa and MasterCard are widely accepted throughout Ireland; American Express is accepted in some places but not all. Credit cards can be used for purchases and also to withdraw cash from ATMs. Ireland uses a "chip and pin" system for debit and credit card transactions. Some Banks in Ireland have arrangements with US or Canadian banks to use their ATM's without fees so double check before you go.
6 Internet and Phones: Internet and email access are readily available throughout Ireland. Internet cafés and access points are available throughout the city and country. Wireless hotspots are common throughout the country, available at most hotels and at many pubs, cafes, and restaurants. It may be advisable to pick up a SIM card to drop into your phone so you can use data at the going rate instead of expensive data from your home country. Make sure your phone is unlocked or a dual sim so you can easily add an Irish SIM card – the cost of an unlimited data SIM from 3EI is around €20 euros for a month.
7 Weather in Ireland: Ireland at any time of year can be damp, wet, and chilly. Depending on which time of year you are going to visit, check the weather conditions and dress accordingly. Good water and windproof jacket are recommended if you are planning on hiking along with a good pair of walking shoes as Dublin is a highly walkable city. I have seen questions on many of the Facebook groups about travelling in Ireland and what to bring for the weather. Umbrellas are cheap you can buy many in the Euro stores here. Leggings and layers are the way to go.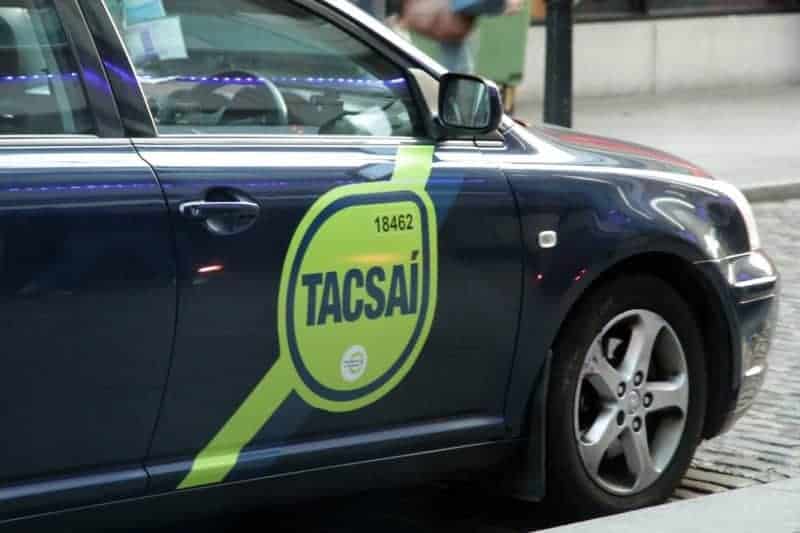 Want to watch some great Irish movies before you land? Here is my top 40 list of Irish films.
8 Tipping in Ireland: There is not a strong tipping culture in Ireland but many locals and visitors tend to tip for certain services, in particular restaurants, taxis and personal services (e.g. hairdressing). A rough general guide follows. If you want to tip and are in doubt about how much, think 10%. Warning, watch your restaurant bill, many already add a service charge to the bill and you could end up "tipping" twice. It is also worth keeping in mind that often serving staff, both bar and floor, do not receive tips which are added to either credit cards (or in hotels those which are added to room charge) it is always best to ask in advance, to ensure your tip is received by staff and not the establishment.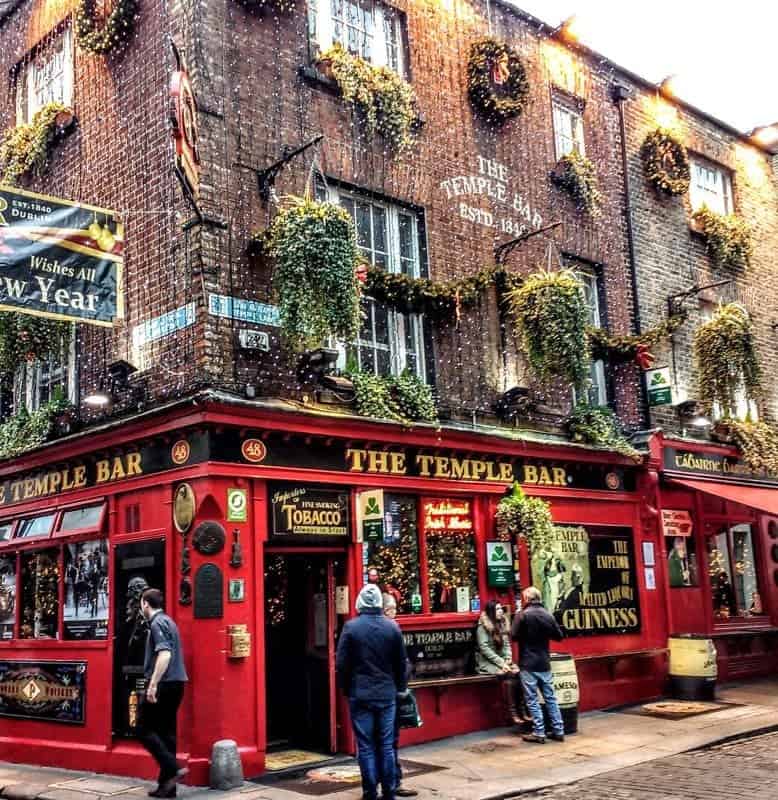 Bartenders: No tip expected, if you are part of a large group who have had a number of drinks and exceptional service from the staff, you might consider a tip of €1 to €2 Euros). Moreover, while barmen do not expect tips, lounge staff (floor serving staff) does and €1 or €2 for a large round is considered acceptable.
Taxis do not expect tips but it is common practice to round up the fare to the higher and not expect change.
9 Best time to visit Ireland: The most popular months are from June until mid-October. These are the high season months in Ireland and you will find items like car rental, accommodation, and food much more expensive. The shoulder season of spring which is from mid-March until June is a great time to visit Ireland. Some things may still be closed for the season but will open up usually around the end of March beginning of April. Late October to March is the low season with far fewer tourists clogging up all the sites. However, some sites will not be open to the public as they are difficult to maintain and make accessible during the winter months. So try and make a list of all the places in Ireland you want to see and double check they are open in the winter months.
If you are worried about visiting Ireland in the winter months – don't be there is simply so much to do and see particularly in Dublin check out fellow travel writer Naomi's post Why you should go to Dublin in December it's chock full of places to see and things to do.
10 Food in Ireland: Don't worry about not being able to find special foods such as gluten-free or vegan. These options are readily available all over Ireland and very common in every shop and restaurant. When visiting Ireland expect to be astounded by the quality of the food available. From Irish butter to fresh fruit and vegetables and a great emphasis on locally produced and sourced products. The Irish even know which cow fed in which field. The growth of tourist orientated food businesses here has been phenomenal. Make sure you take the time to visit the Irish markets or take a food tour when you are here.
Make sure you have a full Irish Breakfast at least once, it will fill you up all day and many BnB's offer this as part of the accommodation cost.
The best food tour on the Causeway Coast is the Ballycastle Food Tour by Irish Feast, they also have a range of tours that are simply awesome.
If you are visiting Limerick a must-see is the Milk Market and Cork has the English market – both of these are historic locations and a must visit when you travel to Ireland.
11 Heritage sites, museums and famous filming locations in Ireland: Most people have heard of the Game of Thrones and how it is filmed in Northern Ireland – you can visit many of the actual filming locations when you travel to Ireland.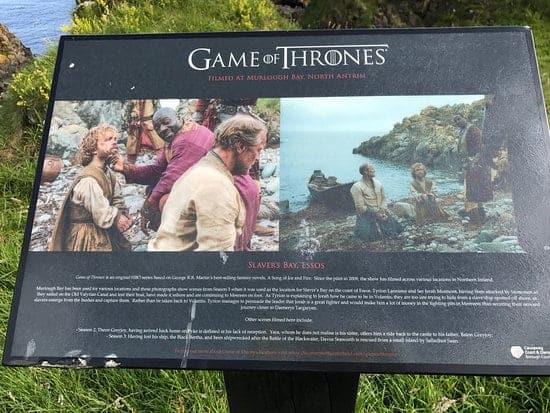 Have you heard of the Vikings TV show produced by the history channel? If not check it out before you come to Ireland and when you are here you can visit the filming locations – who knows you may catch one of the battles being filmed. There are also many museums and ruins to be seen in Ireland completely free of charge.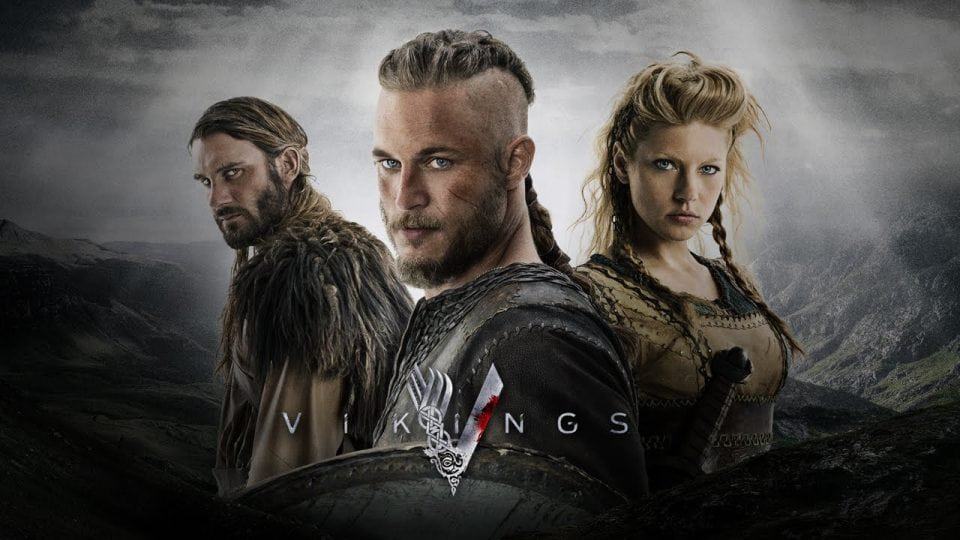 At the Ulster Museum in Belfast, you can go and see the Game of Thrones Tapestry for no charge.
Interested in finding some activities in Dublin that are no cost, then read no further my fellow blogger Maria has a great post here about Free Things to Do in Dublin.
To truly see Ireland you need to rent a car, but Irish rental rules & regulations can sneak up and surprise you with the insurance costs. Here's everything you need to know.
Figuring out an itinerary when you are only able to spend a week in Ireland can be tricky but Tamara has a great one for you the ultimate Ireland itinerary for one week of exploring the Emerald Isle
This article gives you a great week going from Dublin to the Ring of
Dublin
Wild Atlantic Way
Burren Rocks, Cliffs of Moher, Bunratty Castle
Dingle Peninsula
Ring of Kerry and Limerick
Pin it for later:
You might also like