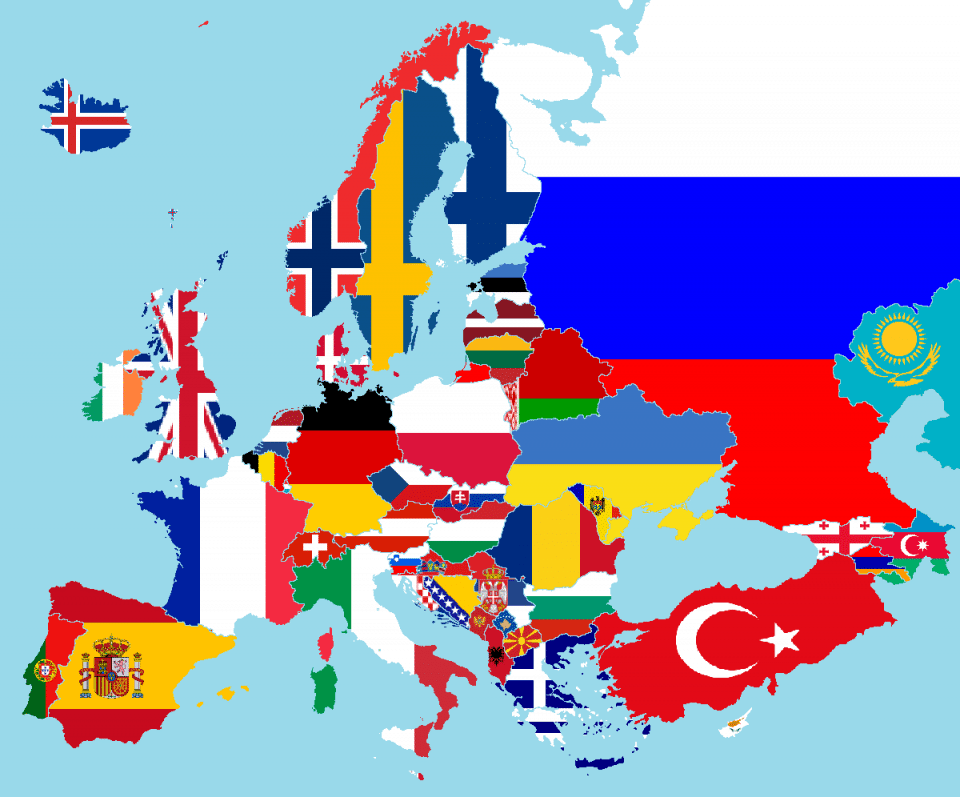 How to get a European Passport
If you are seriously considering living in Europe the value of EU citizenship and a European passport cannot be denied. As a retiree, you can obtain a very different lifestyle from that of Canada or the US and live in the home of your ancestors or simply a place you are passionate about.
EU Passport FAQS
EU passport requirements are obviously established for those who can prove either residency in an EU country or the right of citizenship to a European country.
An EU Passport is the Passport of the EU country in which either you were born or have a right to citizenship in. An Irish passport, for example, is an EU passport.
Any country that belongs to the EU has a passport that gives you the right to access certain privileges within the EU.
EU citizenship is gained by either being born in an EU country or in many cases having ancestors that were born in an EU country. Obtaining a passport means that you are a citizen of that country and therefore a citizen of the EU.
If Britain leaves the EU it means that the British Passport will no longer have the same privileges and access to the European Union as other EU passports will have.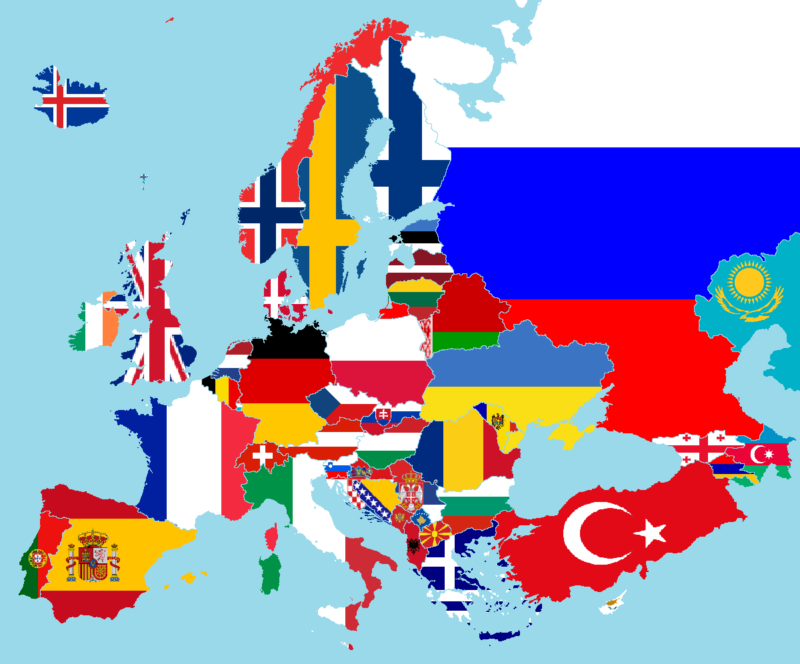 What is an EU or European Passport?
Even if you are not a retiree and want to experience living in Europe you can apply for EU citizenship by descent (or ancestry) if your parents and sometimes grandparents and great grandparents emigrated from an EU member country.
"European Union or EU Citizenship is enshrined in the EU Treaty: 'Every person holding the nationality of a member state shall be a citizen of the Union. Citizenship of the EU shall be additional to and not replace national citizenship."
So in other words, if you qualify and can obtain EU citizenship if any of the following apply
born in an EU country and moved to the US or Canada as a child (or any country for that matter)
parents were born in an EU country
grandparents were born in an EU county (there are exceptions)
These are the current European Union Countries:
Austria, Belgium, Bulgaria, Croatia, Republic of Cyprus, Czech Republic, Denmark, Estonia, Finland, France, Germany, Greece, Hungary, Ireland, Italy, Latvia, Lithuania, Luxembourg, Malta, Netherlands, Poland, Portugal, Romania, Slovakia, Slovenia, Spain, Sweden and the UK.
Getting an EU Passport after Brexit
If you were born in any of these countries but don't currently live there you have a right to obtain citizenship in that country and get an EU Passport.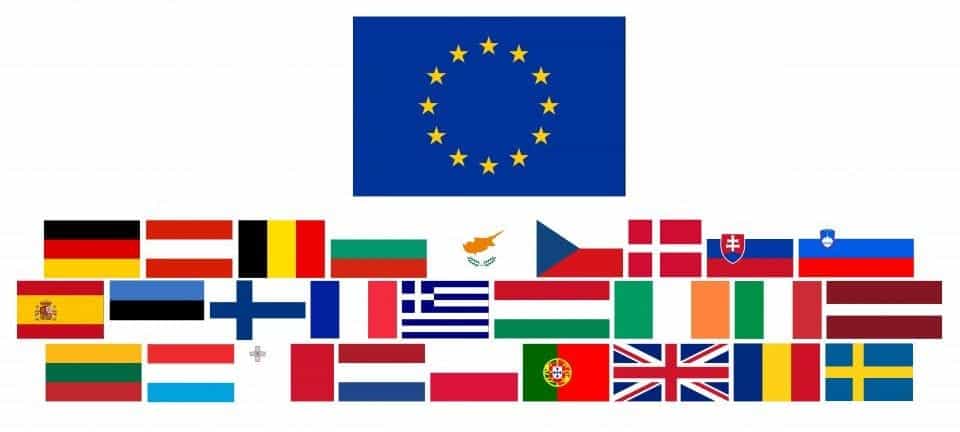 For those born in Britain with UK citizenship, there will be issues with EU passports since due to Brexit British citizens will no longer be part of the EU. The ramifications of this are currently being worked out. Britain after Brexit will have an impact on new passports issued within Britain but there is sure to be some workaround for British citizens living and working in other EU Countries.
The Best Non-Schengen Countries to Visit in Europe if Your Visa is Running Out this a great article if your Visa is running out and you don't have an EU Passport, Stefan has provided some fantastic tips and suggestions for you.
Getting a European Passport from the USA or Canada
For those of us from North America, the law of jus Solis (right of soil) and jus sanguinis (right of blood) might be the answer for you. What this means is that most European countries have a mechanism by which those who have never resided in the country can obtain residency and citizenship and therefore your European passport.
This right of blood means that depending on the country you may have a right to a passport for that country through your parents or grandparents. In some cases, there are countries that are welcoming back individuals who were forced to leave or became a citizen of another country due to civil disputes and wars that carved up nations, or those who were forced from their countries of birth through fascism, pogroms, escapees from Nazi Germany, Poland and so on.
A large part of obtaining citizenship in the country of your ancestors will rely on obtaining the necessary documentation. This can be a somewhat stressful procedure, as many of the smaller European countries like Greece have not centralized their databases of this kind of information.
You do not need anyone's permission to obtain copies of birth certificates, death certificates or marriage certificates. You simply apply online as most countries have this facility by providing the dates and names according to the demands of the system, pay your money and the certificate will be mailed to you. If you are unsure of dates, many government databases can help with the searches. For example, we had to find a marriage certificate, we knew the approximate dates and the names of both parties and the search facility that we used found the certificate for us – it was dated a year later than expected but nevertheless we now have the certificate.
What is EU citizenship by descent
These 4 points are the way forward to becoming either a European citizen or a citizen of any country in the world.
Citizenship by Descent – If you have a parent, grandparent, and in some cases, a great grandparent who was a citizen of a European country and you meet certain conditions you can become a citizen of that country.
Naturalization – You obtain a residence permit in your European country of choice and then wait until the required period of time has passed to become a citizen by naturalization.
Citizenship by Investment – You make an investment in the country and, in return, the country grants you citizenship.
Citizenship by Exception – A government body (parliament, the prime minister, the president, etc.) has the power to grant you citizenship, often based on exceptional merits.
Check out this link about Applying for a Visa for Beginners you may find it extremely helpful.
How to get an Irish Passport
IRELAND
Getting an Irish passport is the dream of many of us who were either born in Ireland and emigrated when young or who consider Ireland their spiritual home. Today there are more Irish that live outside Ireland than actually live in the country, and many of those whose family suffered and left thanks to the famine and poverty desperately want to return to Ireland someday.
We spent nearly a year obtaining our Irish passports and we finally succeeded. It wasn't difficult as luckily I was born in Northern Ireland and am guaranteed an Irish passport by right of being born in Ireland. My husband was born in London to Irish parents and we had a bit more paperwork to find to get his Irish citizenship sorted.
Anybody born on the island whether they are born in Northern Ireland or in the Republic is automatically entitled to Irish citizenship. If your parents or grandparents are Irish, you are also entitled to claim citizenship. You can even pass on Irish citizenship to your children as long as you register your citizenship before your children are born.
You can obtain an application form from your nearest consulate and from that point simply fill it out with the required birth certificates, marriage certificates, photos and payment and you should receive your Irish passport with no bother.
Learn more about becoming an Irish citizen on the Irish Embassy website and find your local Irish embassy or consulate here.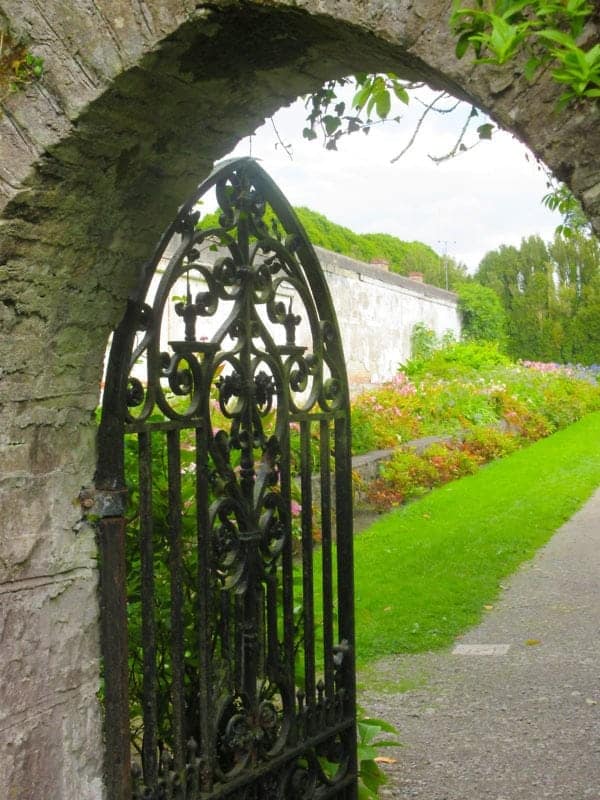 Want to know How to Move to Ireland with or without citizenship by descent?
AUSTRIAN
BY DESCENT: Children automatically become Austrian citizens at the time of their birth, when the mother is an Austrian citizen. The same applies if the parents are married and only the father is an Austrian citizen.
If born to married parents before 1 September 1983, people can claim citizenship if their father was an Austrian citizen at the time of their birth, according to Austrian legislation.
For those born after that date, citizenship can be claimed if either parent was an Austrian citizen at the time of their birth.
Those born out of wedlock will gain citizenship only if the mother was an Austrian citizen at the time of the child's birth.
Marrying an Austrian man or woman will only give you alien citizenship status in the country, and even then, this is only after six years of residence in Austria.
BELGIAN
BY DESCENT: Child of a recognized Belgian mother, father or grandparents, regardless of the child's country of birth, even if the father dies before birth on or after 1 January 1985. Belgian citizenship is acquired by birth in Belgium to a Belgian citizen OR; the Belgian parent was born abroad and makes a declaration, within a period of five years following the child's birth, requesting that he be granted Belgian nationality.
BULGARIAN
BY DESCENT: Bulgarian citizen by descent is any person of whom at least one of the parents is a Bulgarian citizen. This is a two-stage process; the applicant must first apply for a Certificate of Bulgarian origin with the State Agency. Once this is received, they can then apply for Bulgarian Citizenship with the Ministry of Justice.
CYPRUS
BY DESCENT: Those born abroad to at least one Cypriot can register with a local consulate for citizenship. Those born between 1960 and 1999 to a Cypriot mother can register as a citizen of Cyprus upon turning 21.
You can also apply through UK citizenship. If you were born before August 16, 1960, are a UK citizen, and your father is Cypriot, you can apply for citizenship this way.
CZECH REPUBLIC
BY DESCENT: If the child is born to Czech parents outside of the country said, a child can obtain citizenship ex-lege.
DENMARK
BY DESCENT: If either the mother or father of the child born outside Denmark is Danish, they can obtain citizenship by descent.
This is a really interesting article written by Mary on how she obtained her Schengen Visa as a Phillipino who was in Vietnam and applied through the Danish Embassy.
I was a little surprised by Dutch law, as it appears to be very sexist and a little strange when you consider who the one who gives birth is. If your birth was prior to 1984, you can only be a Dutch citizen by law if your father was a Dutch citizen at the time of your birth. It does not matter whether you were born in the Netherlands or abroad.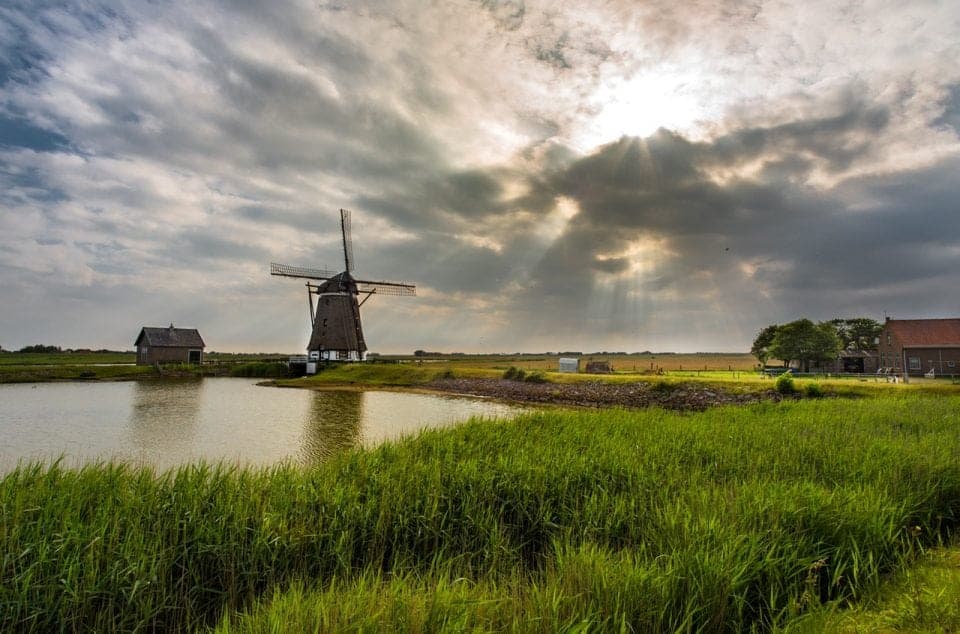 If you were you born after 31 December 1984, you can become a Dutch citizen if your mother or your father was a Dutch citizen but your father must have acknowledged you as his child before you were born. In other words, his name must be on your birth certificate.
There are also some issues with having to give up your nationality if you want Dutch citizenship these are the rules:
Dual nationality
In addition to your Dutch nationality, you might have one or more other nationalities. Depending on the situation you might have to choose between your Dutch and other nationality.
Renouncing other nationalities after naturalisation
If you have more than one nationality, it is not always clear what your rights are. For instance, your country of origin may require you to do compulsory military service. The Dutch government wants to limit dual nationality as much as possible. If you have only one nationality, it will be clear what your rights are. That is why people who want to acquire Dutch nationality through naturalisation are, as a rule, required to give up their other nationality if possible. This is called the renunciation requirement.
Loss of Dutch nationality
You might automatically lose your Dutch nationality if you acquire another nationality.
Exceptions to the renunciation requirement
In several situations, you are not required to give up your original nationality.
In some countries, you automatically acquire the nationality of that country if you are born there. And it is up to every country to decide when their nationals lose their nationality. Greek and Iranian nationals, for example, cannot give up their nationality: it is not legally possible. In Morocco giving up your nationality is not accepted in practice.
If you are married to a Dutch national, you may keep your own nationality. The same applies in the case of a registered partnership.
Refugees who want to be naturalised are allowed to keep their original nationality. This only applies to people who are recognised as refugees in the Netherlands, Aruba, Curaçao or St Maarten.
Other nationalities no longer recorded in the personal records database
Since 6 January 2014, second or multiple nationalities are no longer recorded in the Personal Records Database. If you have another nationality besides Dutch nationality, this will no longer be noted when you register.
ESTONIA
BY DESCENT: Child of a recognized Estonian mother or father, regardless of the child's country of birth, even if the father dies before birth.
FINLAND
BY DESCENT: This may be granted a residence permit if at least one of your parents or grandparents is or has been a native Finnish citizen.
If your grandparent or parent has subsequently lost his/her Finnish citizenship when applying for citizenship in some other country, for example, it will have no impact on the matter.
FRANCE
Whether they were born in or out of the country, you can become a French citizen so long as one of your parents is as well. All generations before you must have registered birth certificates before you can register your own.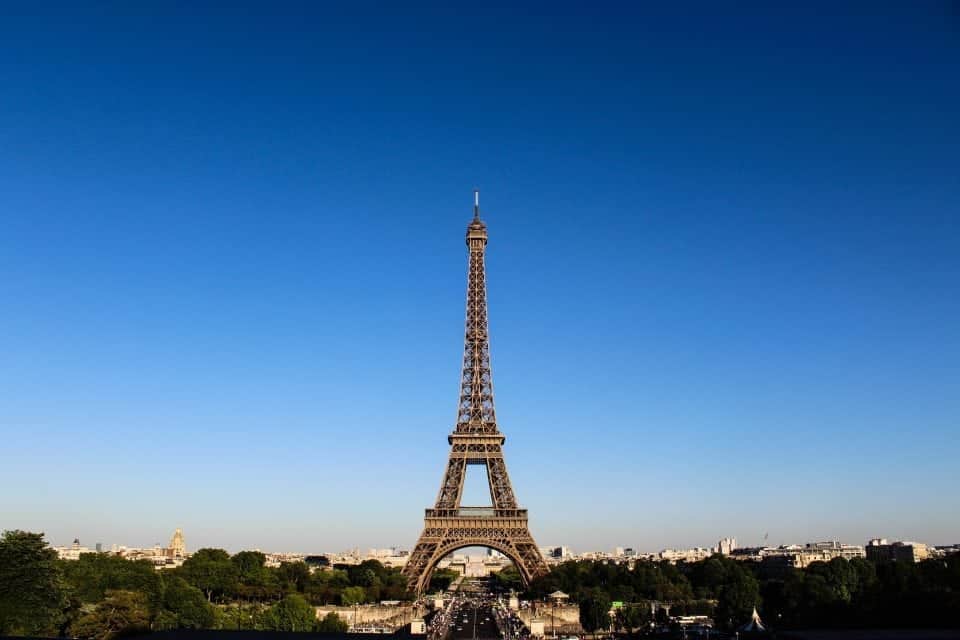 France is a founding member of the European Union and like other countries in the EU, becoming a French citizen gives you access to live, study and work in any of the 28 EU countries.
You can apply for a long-stay visa for France as well. This is a great read of what not to do and How to Apply for a Long-Stay French Visa (and not screw it up) by Andi of And On Adventure – it's a great read.
GREECE
As with Ireland and Italy, anybody with a grandparent born in Greece is theoretically entitled to claim Greek citizenship… An uncentralized system of documentation does make it quite difficult in Greece to obtain the required ancestral certificates and documents though so be prepared for a lot of searching.
If you succeed, a word of warning: Greece is one of the few European countries that still have mandatory military service for males aged 19–45.
GERMANY
Germany will only give you citizenship if your mother or father was a citizen. A child becomes German through birth if at least one parent holds German citizenship. This applies irrespective of the place of birth. However, a child born to a German abroad does not acquire German citizenship if the German parent(s) themselves were born abroad on or after 1 January 2000 and continue to live there, unless this means the child would be stateless or the birth is registered with the German embassy or consulate within a year.
If only the father is German and he is not married to the mother, acknowledgement or legal establishment of paternity is required. This sort of procedure may only be initiated before the child turns 23.
The citizenship of the other parent is irrelevant with regards to acquiring German citizenship, though the child usually also acquires the foreign citizenship of the other parent by birth, resulting in multiple nationalities. Germany has one exception to the standard rules:
Former German citizens, who between January 30, 1933, and May 8, 1945, were deprived of their citizenship on political, racial, or religious grounds, and their descendants, shall on application have their citizenship restored. They shall be deemed never to have been deprived of their citizenship if they have established their domicile in Germany after May 8, 1945, and have not expressed a contrary intention.
Germany confers citizenship for children and grandchildren of former Germans who were deprived of their citizenship status between January 30, 1933, and May 8, 1945, on racial, political, or ethnic grounds. You can read more about it here.
HUNGARY
Hungary updated its nationality law in 2011 to permit anybody with Hungarian ancestry, including great-grandparents, to claim citizenship by descent. However, you have to speak at least a rudimentary level of Hungarian and pass a language test.
While most people that apply for Hungarian birthright citizenship attain citizenship from their parents, grandparents or great grandparents, you can try tracing back further with the right paper trail. Hungarian legislation was updated in 1993 to allow more opportunity for Hungarian descendants to return to their homeland.
ITALY
Theoretically, anybody with a grandparent born in Italy can claim citizenship, just as a prospective Irish citizen can. In fact, Italy is even more generous: you can even claim citizenship through an Italian-born great-grandfather on either side. (But not a great-grandmother.)
Italian citizenship is passed on from parent to child without limitation of generation. You only need to produce evidence that everyone in your direct line of ascendants has maintained their Italian citizenship without interruption since 1861.
Read the government statement on Italian nationality law here.
LUXEMBOURG
BY DESCENT: If either parent was born in Luxembourg, their children can claim citizenship by descent.
LATVIA
BY DESCENT: Child of a recognized Latvian mother or father, regardless of the child's country of birth, even if the father dies before birth.
There are some exceptions in Latvian law due to WWII.
Pursuant to Clause 1, Article 2 of the Citizenship Law, namely persons who were citizens of Latvia on 17 June 1940 or their descendants and who are not citizens of another country.
Pursuant to Article 2 of the Citizenship Law, a procedure under which the Office of Citizenship and Migration Affairs accepts and examines applications and registers a person as a citizen of Latvia is established by Cabinet Regulation of 24 September 2013 Procedure for Registering a Person as a Citizen of Latvia.
Exiles (those who were forced to leave Latvia between June 17, 1940 and May 4, 1990, due to foreign occupation) and their descendants who were born until October 1, 2014
Latvian citizenship can be requested by those who were citizens of Latvia on June 17, 1940, and who fled occupation and left Latvia between June 17, 1940, and May 4, 1990, and for this reason did not return to Latvia, as well as their descendants, who have been born until October 1, 2014. Dual citizenship is allowed with any other country!
At the time of birth at least one of the parents was a citizen of Latvia
In this case dual citizenship is allowed for those who are citizens of the member states of the European Union, the European Free Trade Association (EFTA), NATO or if you are a citizen of Australia, Brazil or New Zealand (children are eligible for dual citizenship with any country, but at age 25 will have to make a choice).
LITHUANIA
BY DESCENT: Child of a recognized Lithuanian mother or father, regardless of the child's country of birth, even if the father dies before birth. As well as being able to claim descent through grandparents, and great grandparents that were citizens of the Republic of Lithuania which existed from 1918 to 1940 and your ancestor left the country before it restored its independence in 1990.
MALTA
BY DESCENT: The son/daughter, who was born prior to the 21st of September 1964, of a female who was born in Malta and who became or would but for her death, have become a citizen of Malta on the said date.
The son/daughter of a female citizen of Malta (who acquired Maltese citizenship by birth in Malta, by registration or by naturalization, and who was a citizen of Malta at the time of your birth) and you were born outside Malta on or after 21st September 1964 and before the 1st August 1989.
The direct descendant, second or subsequent generation, born abroad of an ascendant that was born in Malta of a parent who was also born in Malta. (If the descendant is a minor, then the person who at law has authority over that child shall submit the relative application).
POLAND
Poland has generous but complicated rules about citizenship, that revolve around "unbroken succession." This seems to be based on military service, which was compulsory until 2009.
If your Polish ancestor became a citizen of another country after 1951, you should be eligible to claim citizenship. If they became a foreign citizen before 1951, it was considered to be a renunciation of their Polish citizenship, which breaks the line of succession.
However, Poland also seems to have considered citizenship for its male citizens to be unrenounceable if they had military service obligations. Therefore, you may still be eligible to claim Polish citizenship even if the military service was to another country. If you can get around this mess of conflicting laws and regulations, great-grandparent born in Poland can assure you of citizenship by ancestry.
PORTUGUESE
BY DESCENT: Child of a recognized Portuguese mother, father or grandparents, regardless of the child's country of birth, even if the father dies before birth.
ROMANIAN
BY DESCENT: The children born from Romanian citizens on Romanian territory are Romanian citizens.
Furthermore, Romanian citizens are also those:
a) Born on the Romanian territory, even if only one of the parents is a Romanian citizen;
b) Born abroad and both parents and only one of them has Romanian citizenship.
Romanian nationality law is founded on the social policy of jus sanguinis by which nationality or citizenship is not determined by place of birth, but by the citizenship of one's ancestor. It contrasts with jus soli ("right of soil"), in which citizenship is determined by one's place of birth
SPAIN
To obtain Spanish citizenship either or both of your parents must have been born in Spain. There is one exception like Germany to atone for its fascist past. If you have a Spanish ancestor who left Spain between 1936 and 1955 (i.e., during the years of the Spanish Civil War and the ensuing dictatorship), you've got a good chance of claiming Spanish citizenship.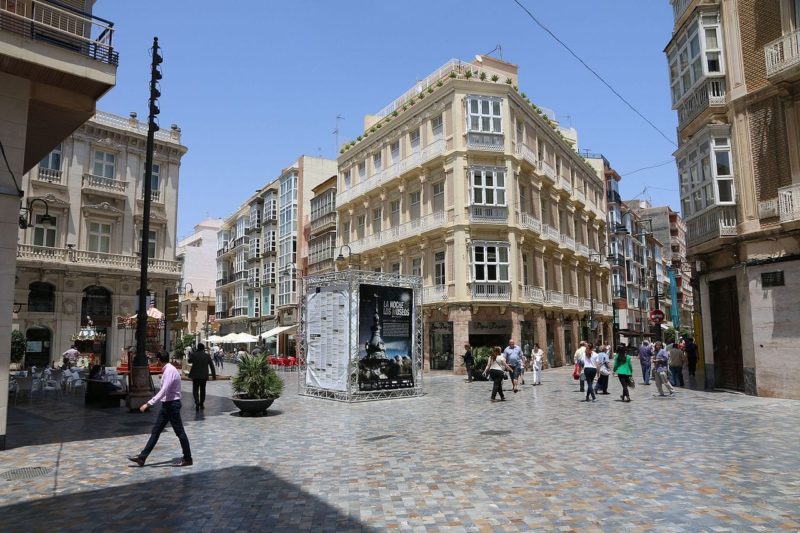 We have spent many months exploring Spain as a retirement destination and we just love Southern Spain, in particular, the region around Almeria. If you are interested in moving to Spain and living in the country you will find a super informative piece written on how to do this by the Wandering Wagoners Abroad Blog. The Move to Spain blog has all the information you need to move here on a non-lucrative visa.
SLOVAKIAN
BY DESCENT: Citizenship of the Slovak Republic is automatic for a child who at least one of the parents is a citizen of the Slovak Republic
SLOVENIAN
BY DESCENT: A child gains the Slovenian citizenship by birth:
– If both parents of the birth mother and father are Slovenian Citizens,
– if only one parent of the child born is Slovenian Citizen and the child is born in Slovenia,
– if one parent of the child born is Slovenian Citizen, and the second is unknown or has unknown citizenship or is without a second parent and the child is born in a foreign country.
SWEDEN
BY DESCENT: A child born before 1 April 2015 acquires Swedish citizenship at birth if: the child's mother is a Swedish citizen (Swedish mothers have only been able to pass on their citizenship since 1 July 1979); or – the child's father is a Swedish citizen, the child is born out of wedlock, and the child is born in Sweden.
Swedish nationality law determines entitlement to Swedish citizenship. Citizenship of Sweden is based primarily on the principle of jus sanguinis. In other words, citizenship is conferred primarily by birth to a Swedish parent, irrespective of place of birth.
THE UNITED KINGDOM
Just so, you know England, Wales, Scotland and Northern Ireland are not nations. They're all part of the UK, they each have their own parliaments and laws but they are still considered one nation. The Republic of Ireland — that is to say, the southern part of Ireland — is not part of the UK.
British nationality law stipulates that you must have a British parent, and furthermore, that parent must be British-born, not a citizen by descent. It used to include grandparents but that has now been changed.
The UK is known for its strict immigration policies, but they allow a path to citizenship for those who can prove that one of their parents was born in the UK.
BUYING EU CITIZENSHIP
Interested in alternative ways to get your EU citizenship or passport? If you have plenty of money you can literally "buy" your way into most countries in the world including EU ones.
Malta and Cyprus
For those without ancestors to claim citizenship from there is another path to EU residency or citizenship – through property investment.
Malta and Cyprus offer fast-track citizenship to investors, although you must be able to prove you have significant resources (ie. cash). If you ever get the chance to visit Cyprus you will note the legions of Russians and Chinese buying up property all over the country. Of the two, Cyprus is the simplest and fastest.
The current investment options include:
Residential properties€1.5 million (plus VAT if any)(Can even be a single primary residence for €2M)or commercial properties€2 million (plus VAT if any)
Purchase or establishment or participation in Cypriot companies or businesses for €2 million investment in Alternative Investment Funds or financial assets of Cypriot companies or Cypriot organisations that are licensed by CySecCombination of the investments mentioned above. Within this criterion, the applicant may purchase special government bonds of the Republic of Cyprus, up to €500.000for more information on Cypriot residency and EU citizenship click here
Malta takes longer – up to two years – and also demands official residency for 12 months and a non-refundable donation of €650,000 (£566,000).
The current investment options in Malta are:
A non-refundable contribution of at least €650,000 (£569,925) to National Development and Social Fund, and;
Purchase of €150,000 (£131,521) in government stocks/ bonds, and;
A property transaction, which can include a purchase (for a minimum of €350,000) or a rental (for a minimum of €16,000 per year), held for five years.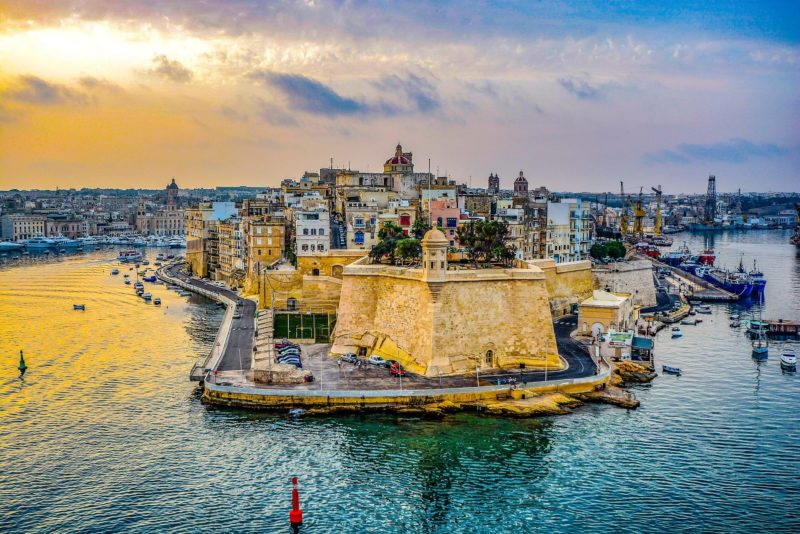 Latvia
For residency in Latvia, here's what's required:
A minimum of €286,000 ($333,064 or £257,472) over a period of five years in a credit institution, or;
To invest in equity capital, the foreign national must invest a minimum of €36,000 ($41,924 or £32,409) and must pay a minimum of €28,600 ($33,306 or £25,747) in the next year.
You can apply for citizenship after five years through the process of naturalization (i.e. language test, history test), but here's the problem apparently Latvian is almost impossible to learn so the chances are pretty slim of gaining citizenship.
Greece
To gain residency in Greece, you need to invest a minimum of €250,000 (£219,301)in Greek properties.
Portugal
Options include:
Capital Transfer
A transfer of at least €1 million into a Portuguese bank account, or approved investment option, or;
€350,000 investment in research activities that are part of the national scientific and technological system, or;
€350,000 investment in artistic production or the national cultural heritage, or;
€350,000 in investment or venture capital funds committed to the capitalization of companies incorporated under the Portuguese law, with a maturity of at least five years.
Property Aquisition
Real estate purchase of at least €500,000, or;
Real estate purchase of at least €350,000 for the refurbishment of properties older than 30 years, or in an area of urban regeneration.
Business
Creation of a minimum of 10 new jobs, or;
€350,000 for the incorporation or increase of share capital of a Portuguese company, creating or maintaining a minimum of five permanent jobs, for a period of three years.
Spain
Spain has an Investor Permits program called Golden Visa, which can eventually lead to citizenship.
Minimum investment of €500,000 (£438,602) in real estates, or;
Minimum investment of €1 million in shares of Spanish companies, or;
Minimum deposit of €1 million at a Spanish bank, or;
Minimum investment of €2 million in government bonds.
After five years, the applicant can request permanent residency.
After 10 years, they can request citizenship.
Don't want to live in Europe but need to know as an American how to get a Schengen Visa? This is a super detailed post by Jordan of WayfaringwithWagner that gives you the lowdown on understanding the Schengen rules for U.S. citizens (Canadians as well)
Planning on retiring to Ireland? Here's what you need to know.
Did you know if you are a spouse of an EEA/EU citizen, you are still required to apply for a Schengen visa? Read Rayazan's post on her blog EverythingZany to learn more about applying for a Schengen Visa from the UK
What's your experience been like getting an EU Passport?
Getting an EU Passport or EU Citizenship Pin – save it for later reference
You might also like