23 Pros and Cons of Living in France from an expat
Living in France was a dream I thought would never come true. The thought of fresh croissants and pain au Chocolat and all that fantastic French food. Visiting a new chateau every week and even staying in one fueled my French dreams.
I have to admit while it does have its charms it is a very difficult country to live in, not to mention very expensive. Here are my pros and cons of living in France after spending 3 years here housesitting.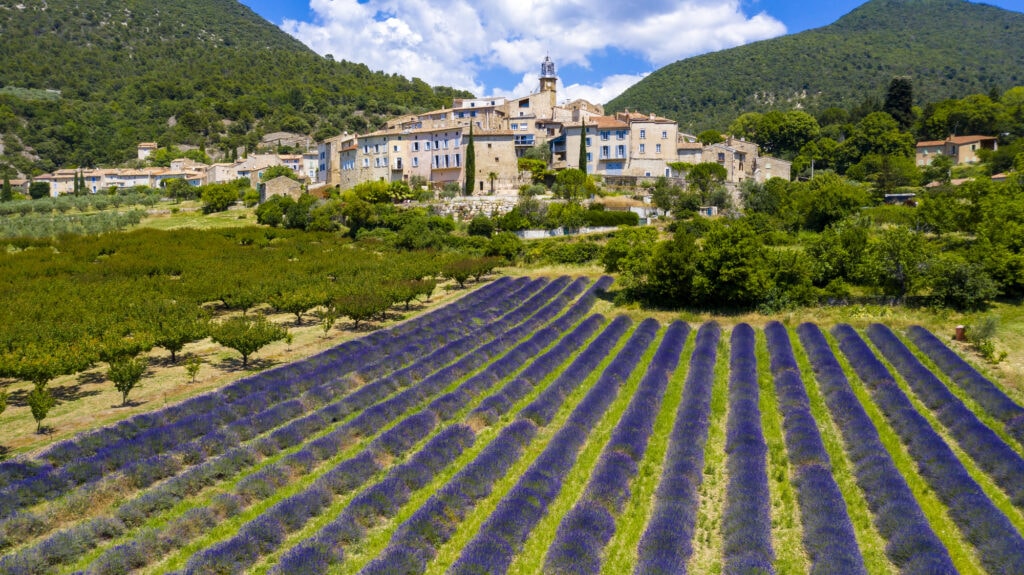 I moved to France during the pandemic and as of now have been here for 3 years. My biggest struggle has been and probably always will be learning French. As a Canadian, you would think I learned French in school – after all, it is our second language. But sadly no. The reality of living in France is completely unlike what you see on TV shows about renovating chateaux and living a sustainable country life in a large house with lots of land.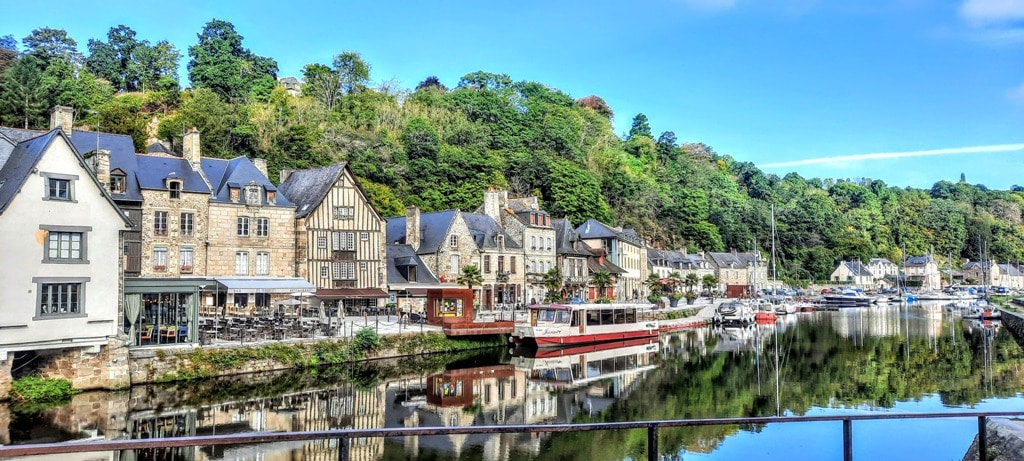 Many British and Americans come here with a French fantasy in mind 'living the good life', fitting into the community and soon the fantasy turns to a nightmare. Hidden costs, inability to speak the language, bureaucracy and high cost of living, and taxes are just some of the disadvantages of living in France. There are however some positives and I will attempt to outline both for you from my personal experiences.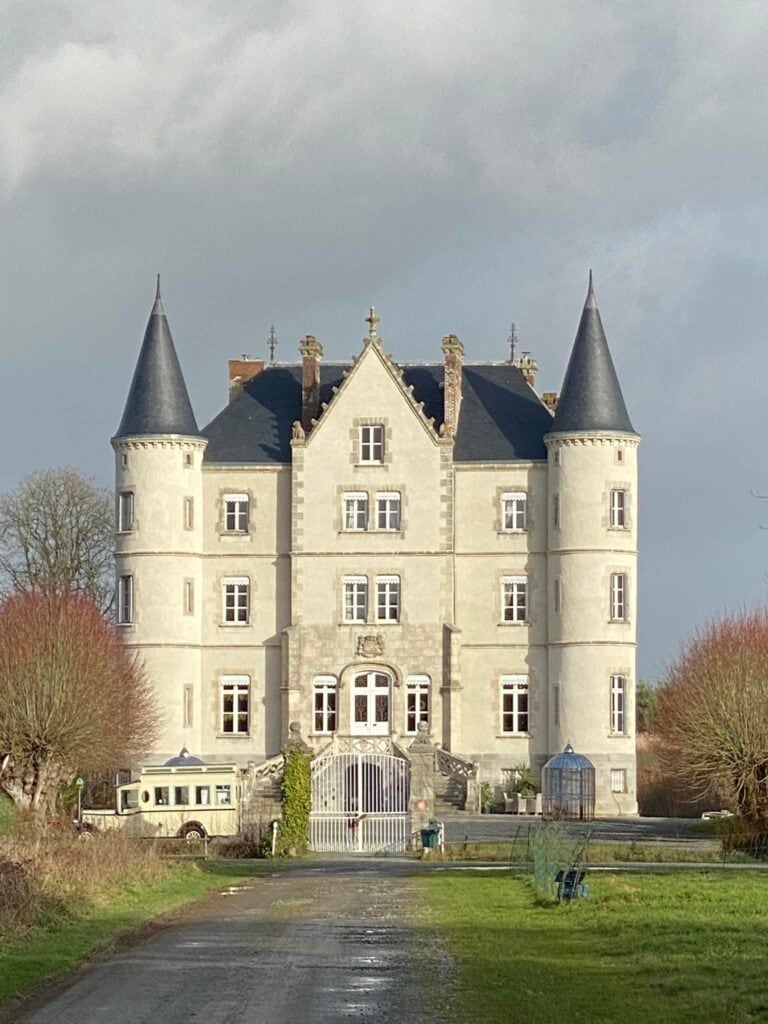 I just want to add here that while my husband says "Dick and Angel have a lot to answer for" it really isn't their fault that folks have bought into their dream of living in France. They are incredibly talented and seriously nice folks and have lived their dream with a host of talents and skills that I for one do not have. No matter what crap you read that jealously claims they are not nice people it is patently false so don't buy it but learn to live your dream of retiring in France or creating a new life here for yourself – just understand what you are getting into.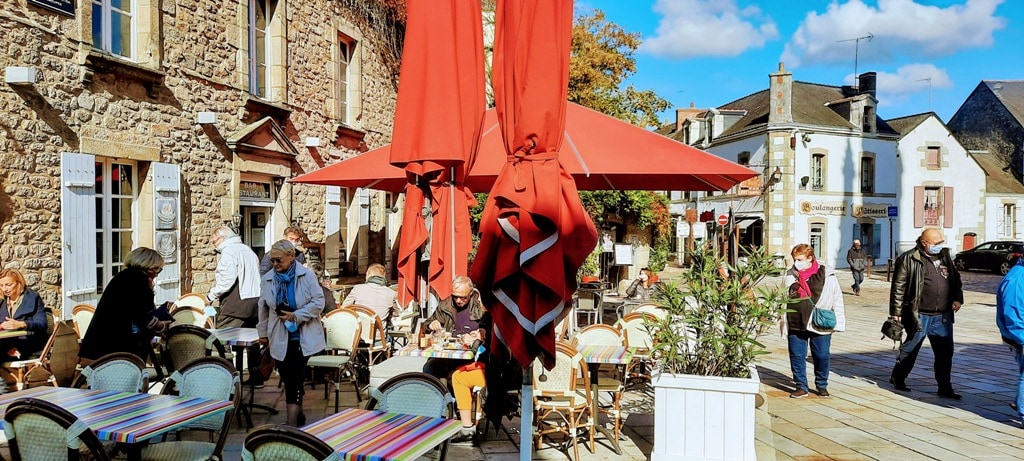 Pros and Cons of Living in France
Learning the Language
While French is a beautiful language, the language barrier can pose a challenge for those who are not fluent in it. French Canadians are often looked at strangely in France the Quebecois language dates back centuries and they often had words that are not the same as in France. Mind you having said that Parisians are snobs, do not appreciate regional language differences, and poke fun at rural French accents.
Communication and integration into French society will be extremely difficult without any French and may be nearly impossible depending on where you live. In Lassay les Chateaux where we are based, we have found many friendly French folks who help us with our language skills and many in the village speak a little English.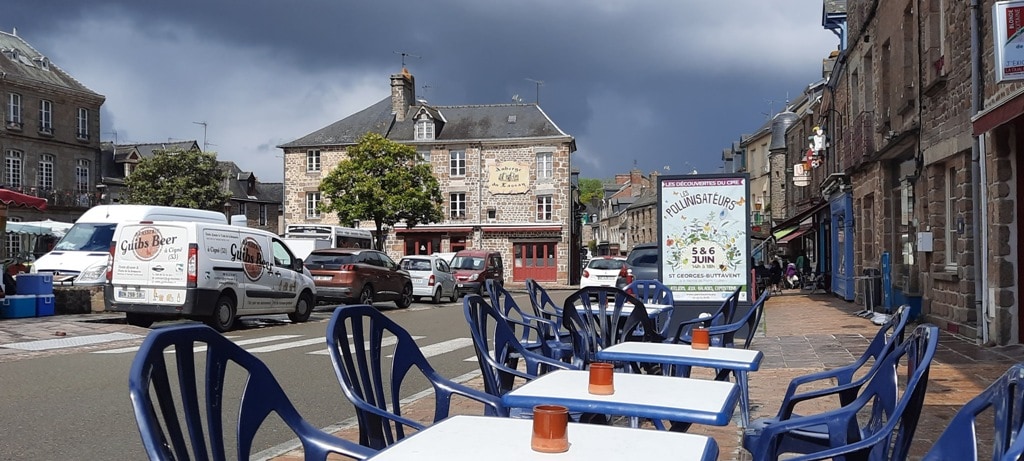 Having said that we have run into many obnoxious French who dismiss us out of hand as being British and therefore not worth their time or effort to help. The enmity between the French and the British still exists in many areas.
Con Cost of living in France
One con of living in France is the high cost of living. France is known for being an expensive country to live in, especially in major cities like Paris. The cost of housing, groceries, and transportation can be significantly higher compared to other countries.
Renting an apartment or purchasing a home can be quite expensive, especially in popular areas. Additionally, the cost of groceries and dining out can quickly add up, making it difficult to stick to a budget. Transportation costs, such as public transportation or owning a car, can also be expensive, with high fuel prices and toll fees.
Another aspect that contributes to the high cost of living in France is the taxes. The tax system in France can be complex and is known for being high, which can significantly impact individuals' disposable income. Overall, the high cost of living can be a major drawback for those considering living in France, as it may be challenging to maintain a comfortable lifestyle without substantial financial resources.
Pros and cons of French healthcare system
Having lived in the UK, Ireland, Canada and now France I'm accustomed to great free health care. France has often been said to have the best health care in the world. One of the biggest points of contention between expats is the fact that many have experienced absolutely abysmal care and others have top-notch care.
Generally speaking, France provides universal coverage for all residents and covers around 75% to 100% coverage depending on your personal situation. You can obtain Private Health Insurance in France which is incredibly complicated and not horrendously expensive as it is in the US.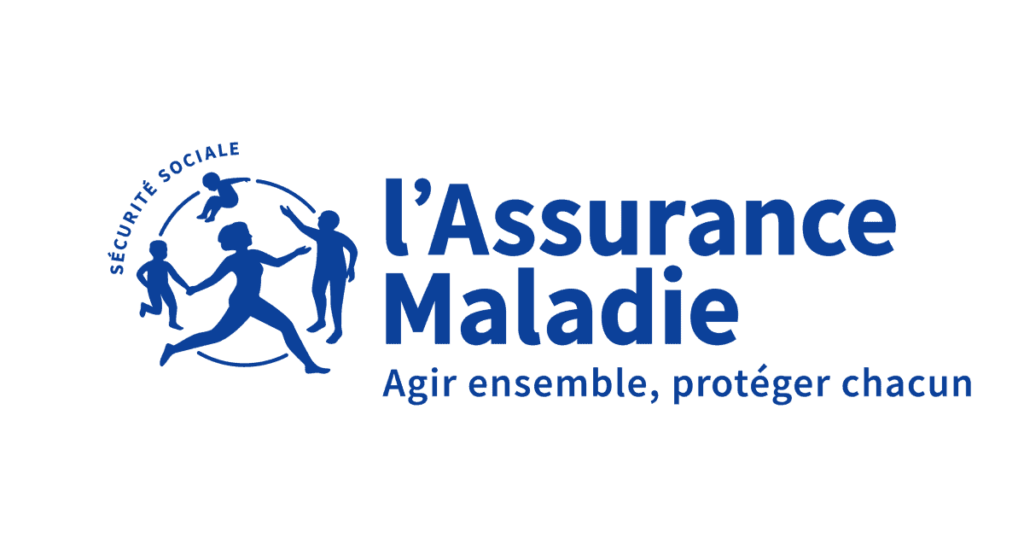 Before qualifying for free health care, you must be living in France for at least 3 months. After which you can register at your local CPAM (caisse primaire assurance maladie). Although supposedly once approved you will be able to get a Carte Vitale the reality is that it can take years to obtain a CV as it is known here. It took me 3 years to get this card.
Until you receive the CV you will have to pay the prescription charges and the €25 Euro fee for your Doctor's appointment. This will be reimbursed prior to receiving the card if you obtain a Feuille de Soins which is a receipt and sent it into CPAM. Always keep copies CPAM and L'Assurance Maladie are notorious for losing documents and even the French say they are horrendous to deal with.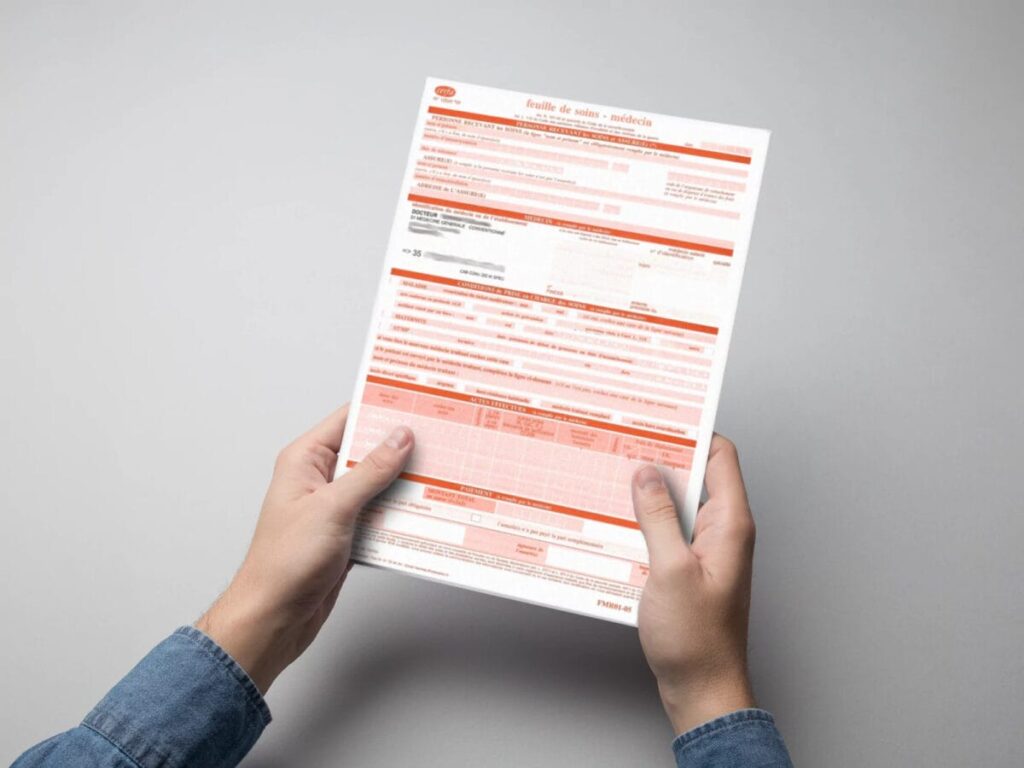 If you have a condition such as diabetes or cancer you can obtain what is called an ALD. An Affection de Longue Durée (ALD) is a major or long-term illness for which the State accepts responsibility for your health costs. It is defined in French law as a 'condition requiring long-term care and particularly costly treatment'.
Now although I have had to pay for all my health care over the past 3 years I have obtained part refunds from CPAM which help and the actual costs of items like prescriptions (depending on the drug) are relatively affordable when compared to Canada or the US.
Word of advice here in France for healthcare they use your maiden name so make sure you have documentation of exactly what your name is as written on your birth certificate. For example part of the reason it has taken me so long to get a Carte Vitale is that I go by the name Faith but my birthname is Helen Faith and all my passports and documents are in the name Faith. CPAM requested that I obtain a name change legally to prove my name is Faith Helen instead of Helen Faith.
Health Care in France – Cons
Do not expect your Doctor to have any answers and don't expect them to arrange any specialist appointments for you. That is your responsibility you may get a referral letter which potentially could make getting an appointment quicker but you will have to figure out how to contact the Doctor and make the appointment.
France has a severe shortage of Doctors and Dentists in particular outside of the major cities. You require a Medecin Traitant which is like a family doctor to get full refunds through CPAM but many people go years without one due to the waiting lists and lack of Doctors.
Driving in France
Driver's License Exchange: You can drive in France for a period of one year on your home driver's License and then it must be exchanged for a French license. My Ontario driver's license was exchanged to a French one, but be aware that if you do try to exchange your license it could take up to a year to complete. Take a colour photocopy of your current license and carry it with you when you are driving.
Con Driving in France
Like any country driving in France in the major cities can be a terrifying experience but North Americans have one advantage as the French drive on the left. However there are some pretty archaic road rules in France once out of the major cities. Priorite a Droite has caused many a non French driver to have accidents or even tickets for bad driving.
Priorite a Droite means priority to the driver or vehicle on the right and this ancient law dates from the time of horse and cart and seems never to have been repealed. The French Highway code doesn't even mention it but in rural areas you must be aware of it. Notice the signs particularly in rural areas and make sure you keep a close eye on streets to the right so you don't get slammed.
Pro: Good Work-Life Balance
France is a country based on work to live unlike North America and the UK. There are a standard 25 vacation days in a year and some offer well over that. Retirement age is now 64 and the retirement pension is considered very good. The age was recently raised and there have been ongoing massive protests against this across the country.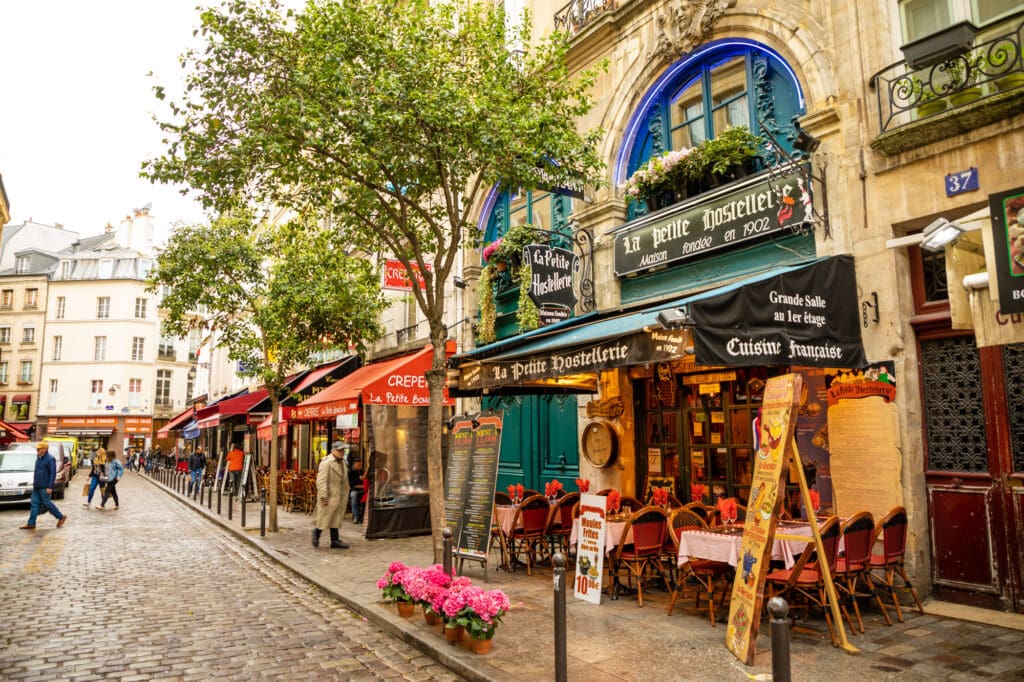 A word of warning here is no French translation of customer service exists so don't be surprised when a French worker doesn't seem to care if you served well or help you find something. Of course, this doesn't hold true for all French workers as many do care but they don't lose their jobs for bad service.
A perfect example of work-life balance and one that drives many immigrants and ex-pats absolutely insane is that everything closes in France for 2 hours over the lunch period. This may not apply in major cities such as Paris but across France lunchtime is sacred and from 12 until 2 even historic sites are closed for lunch.
Con Open a French Bank Account
What documents do you need to open a bank account in France? There are three categories of documents required—identification (your passport), proof of address (such as a rental contract and/or a utility bill), and proof of residence status if you are not a member of the EU and hold a passport such as an Irish or other EU member you must have a Visa or Titre de Sejour.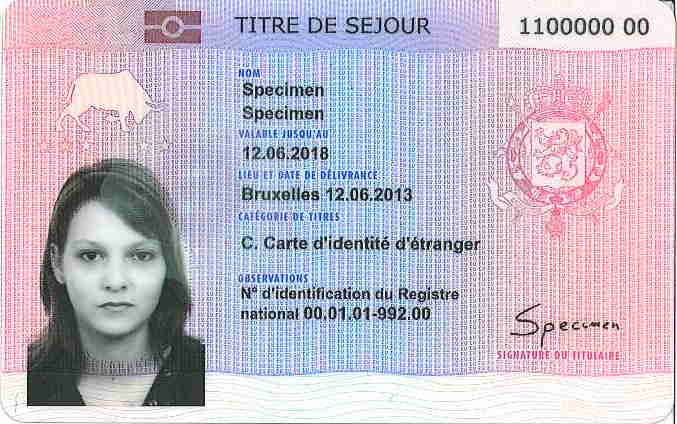 Pro: Higher Education in France Costs
The real cost of a degree is similar to anywhere else in the world (about 10,000€ per year for a Bachelor's and 14,000€ for a Master's). However, the French government subsidizes 2/3 of the cost for all international students in public institutions.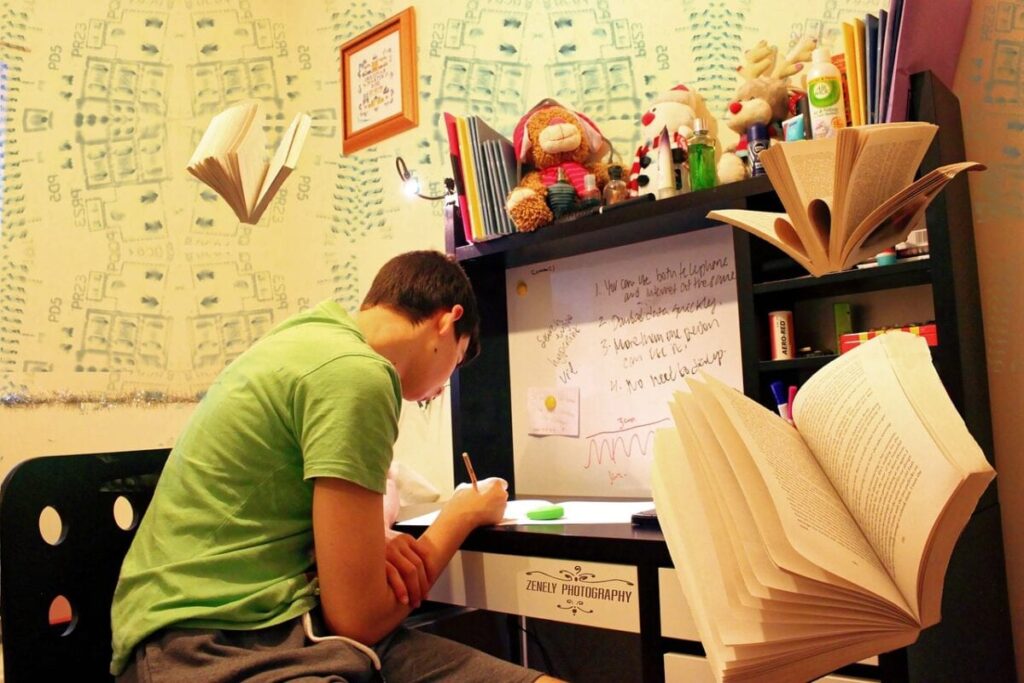 Tuition Fees In Public Institutions
Tuition fees for international students enrolled in degree programs in France's public universities are consistent across institutions. The tuition fees as of the 2020/2021 academic year are:
2,770 euros per year at the Licence level
3,770 euros per year at the Master's level
380 euros per year at the Doctoral level
Special Situations
1) If you are:
A student who is a national of a country included in the European Economic Area or Switzerland;
A student who is a Canadian national with a residence in Quebec, in accordance with France-Quebec agreements;
A foreigner with the status of resident in France or in the European Union, or a foreign student living in France for private life and family reasons;
A student already registered in a higher education program in France (Licence, Master or PhD) and who continue the same degree in the following academic year;
A student currently registered in a preparatory program to join a Licence, Master or PhD program (such as a FLE training) and joining a degree in the following academic year.
If these cases apply to you, you may qualify for reduced tuition fees, which are set at the following rates as of the 2020/2021 academic year:
170 euros per year at the Licence level
243 euros per year at the Master's level
601 euros per year for Engineering programs
380 euros per year at the Doctoral level
Pro and Cons: Employment in France
In many instances, the primary challenge faced by foreign individuals to gain employment in France is the language barrier. Although some corporate environments may accommodate English speakers to some extent, proficiency in everyday French is required.
While taxes in France may appear high, their purpose is to fund France's extensive welfare state and its generally good public services. These services include transportation infrastructure and virtually free university education.
Legal weekly work hours
The legal working time for full-time employees is set at 35 hours per week for all companies.
Daily Work Breaks
As soon as the daily working time reaches 6 hours, the employee is entitled to a break of at least 20 consecutive minutes. This provision is obligatory by law.
Paid leave
Every employee is entitled each year to paid leave at the employer's expense. An employee is entitled to leave of two and a half working days per month of actual work with the same employer. During paid leave, the employee receives his vacation pay.
Other types of leave
Child Sickness: an employee may be granted three days of absence per year or a parental leave.
Birth, wedding, conclusion of a PACS, death of a relative…: when these events occur, the employee may be absent between 1 to 5 days.
Maternity or Paternity leave: Female employees are entitled, before and after the birth of their child, to a maternity leave during which their employment contract is suspended and will be paid an allowance by Social Security.
Payment of transport expenses by the employer: The employer is obliged to pay a part of the price of the season tickets subscribed by his employees for their travel between their usual residence and their office by public transport or even public bicycle hire services. The employer shall pay 50% of the costs, providing that they are 2nd class fares.
Pro: Job Security
Every employee is employed based on a contract that safeguards the rights of the worker. Broadly speaking, there are two primary types of contracts: a permanent contract (contrat à durée indéterminée or CDI) and a fixed-term contract (contrat à durée déterminée or CDD). Each type carries its own set of advantages and disadvantages, but both contracts consistently prioritize the well-being of the worker. Additionally, as long as the company remains operational, termination or dismissal of employees is generally challenging.
Con and Pros of housing in France
Renting in France
A private landlord has the right to ask for information about your financial situation. For information, you will be asked to provide the following documents:
Photo ID (identity card, residence permit, passport or driver's license).
Your last three rent receipts, or proof of address, a declaration by the individual who is housing you, or your most recent property tax notice, or a title deed for your primary residence.
A copy of your employment contract or any other document proving that you are in employment.
Your last three pay slips or, if you are self-employed, your last two balance sheets.
Your last French income tax notice.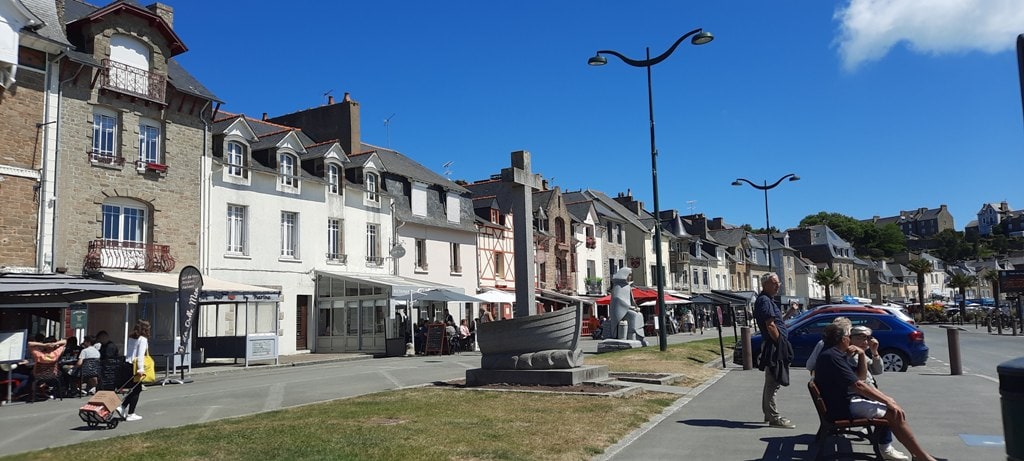 The landlord can also ask you to name a guarantor who will cover any debts that you may subsequently incur. This guarantor may be a private individual or a legal entity located in France. The guarantor must also supply information regarding their financial resources. In some cases in order to obtain a rental you may have to offer pay several months up front.
Buying a House in France
French lenders offer mortgages to both residents and non-residents. You will need to meet income requirements and provide a minimum deposit. Self-employed individuals need to show a set of audited accounts for at least three years.
Lenders may want to check your credit history and current assets, and some have age restrictions. For example, you may find it difficult or more expensive to get a French mortgage if you're over the age of 65. French mortgages are usually only available with a property purchase agreement, but you can sometimes secure a certificate of commitment (lettre de confort) from a mortgage lender, which lasts three or four months.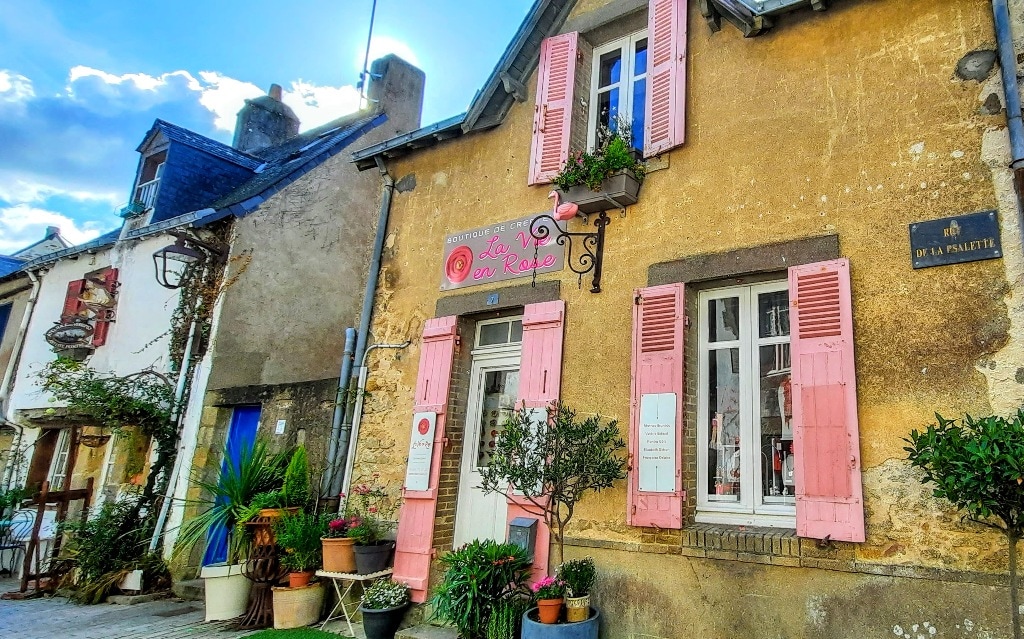 Your best bet to buying French real estate is to pay cash and not require a mortgage. Many French houses are very rundown and ancient and the French won't buy them so they are left for the expats to renovate and make habitable. A big headache here is that there is no MLS or multiple listing service which means that you have to explore with multiple real estate agents.
Costs for renovating in France are extremely high and you will find a distinct lack of decent fittings and materials for renovation as that is something the French don't consider particularly important as they prefer to buy newer houses rather than renovate ancient buildings.
Con: French Bureaucracy
France has a reputation for its bureaucratic nature and failings and even the French complain loudly about the problems. It is not uncommon for individuals to spend years attempting to navigate through complex procedures, even for seemingly simple tasks such as registering a new address. This experience becomes even more challenging for non-French speakers.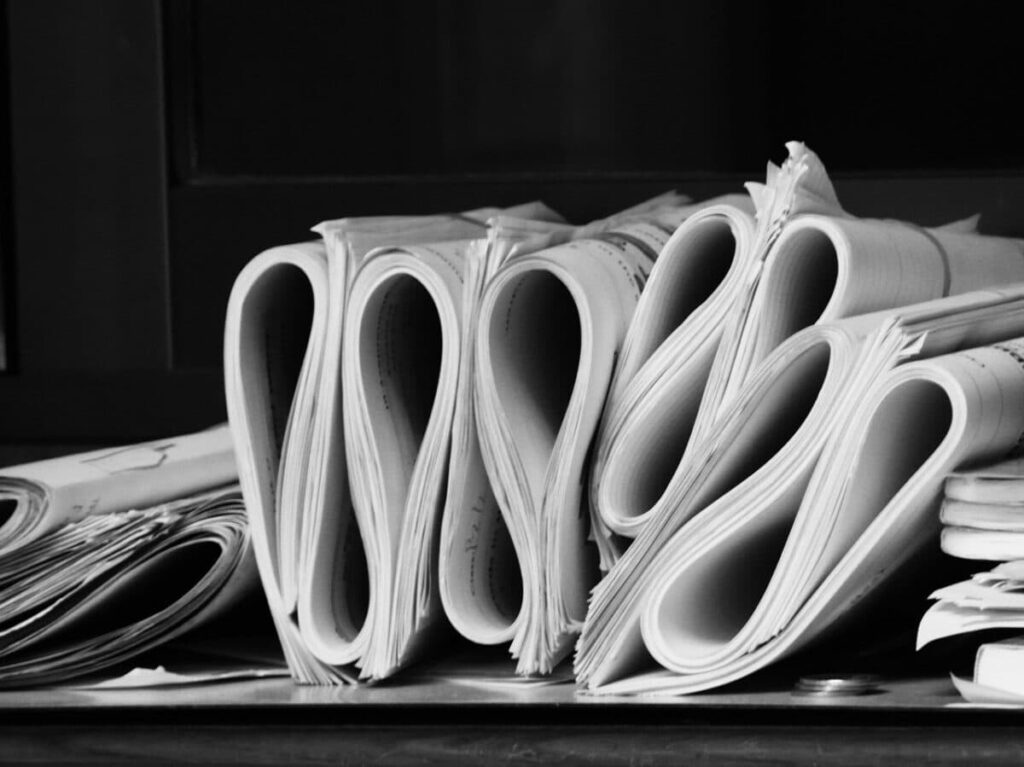 Although there are government websites that provide information about the required forms, their usefulness is often limited. The outcome of your application relies heavily on the individual handling your case and their mood at the time. Furthermore, once you have submitted all the necessary documents, the waiting time for a response can feel like an eternity.
Con: Visa Renewals French bureaucracy
Approximately six months prior to the expiration of your visa, it becomes necessary to initiate the renewal process. This applies to all types of visas, whether it be a student visa or a long-stay visa. However, even after receiving your new visa, which often arrives three months behind schedule, you will find yourself required to begin the process anew.
As a result, during each renewal cycle, you will experience a period of three to six months without a valid visa, rendering you unable to depart the country.
Con: The French love to Strike
It sometimes feels like the French will strike for any reason at all. From train and transport strikes to air traffic controllers, these are the worst because they are the most disruptive. Without any warning, there might be no trains or buses available and the airports have to shut down.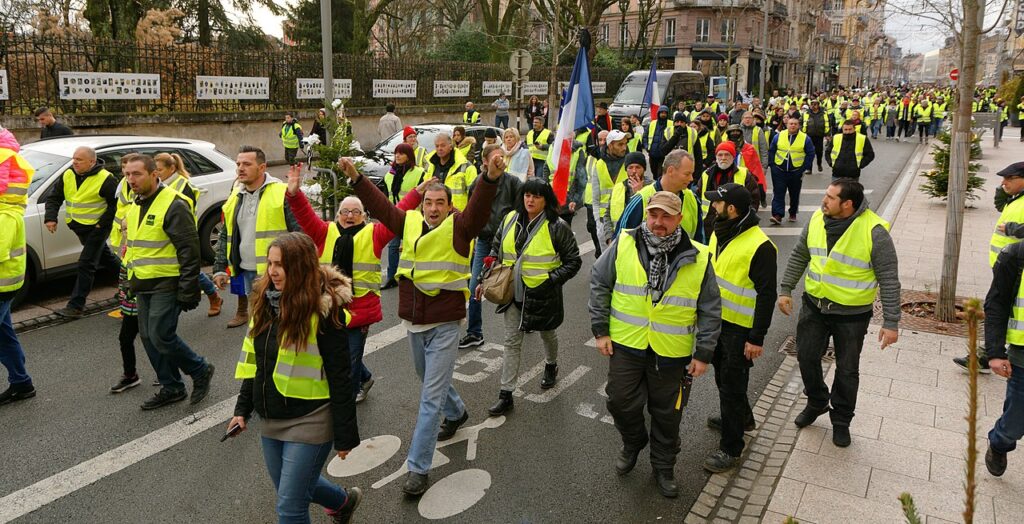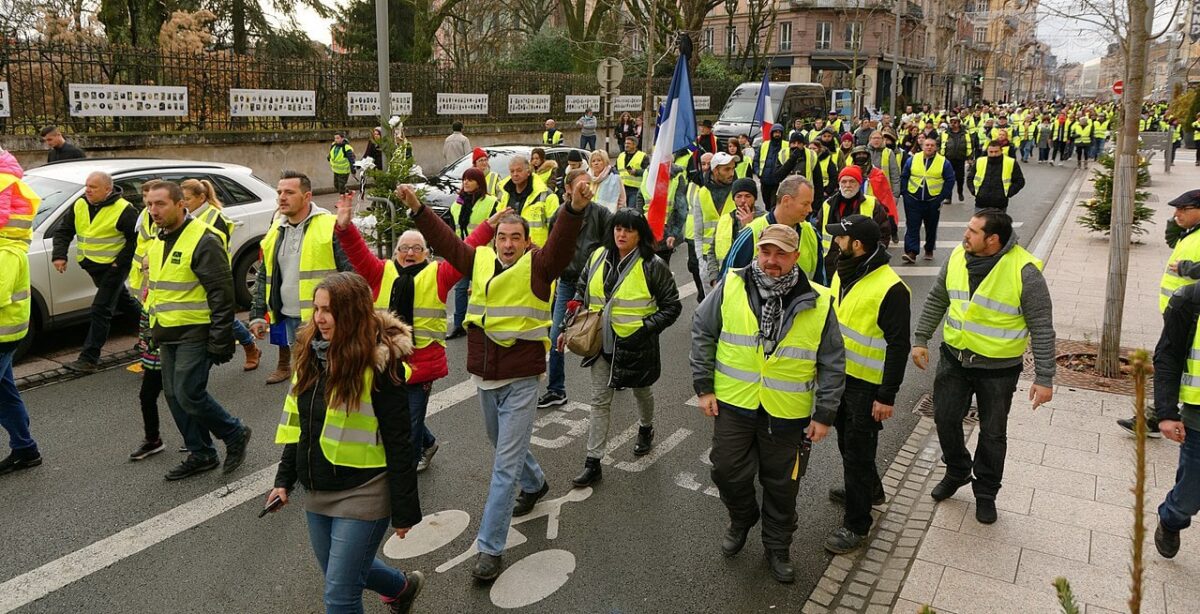 Con: Traveling from and through France
While France has some great roads making car travel fairly easy it can be very expensive to travel around the country. I'm constantly surprised at the number of French families that have huge camper vans as the cost of fuel is incredibly high.
However, I believe this is because it is very difficult to travel through France on the public transportation system. Although France has some great train routes they can be extortionately expensive and getting anywhere in France can take hours if not days.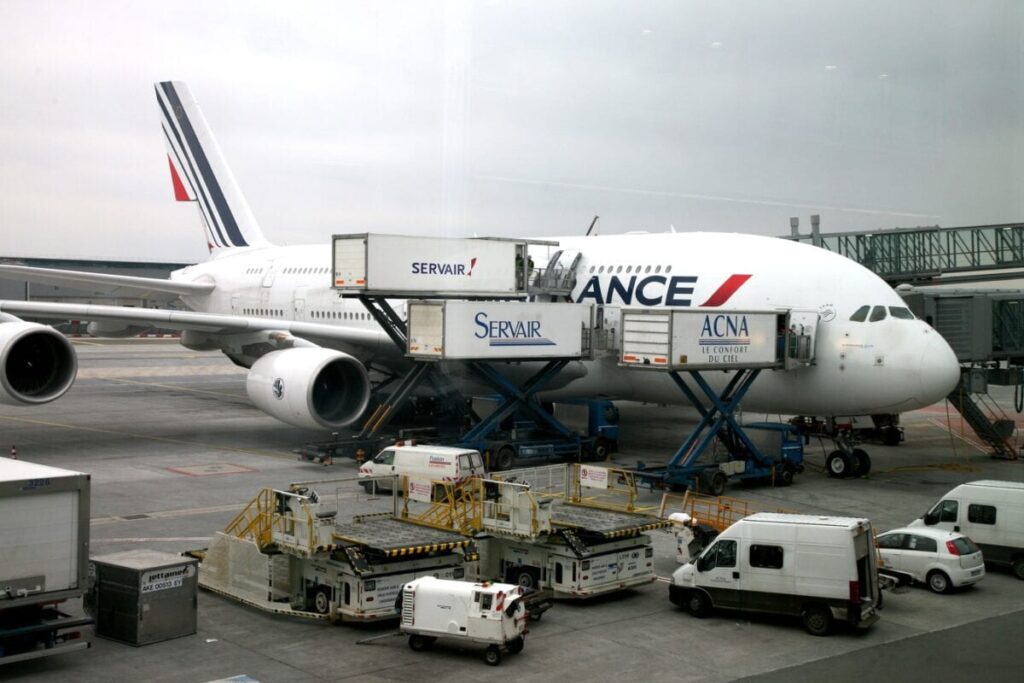 You should know that if you want to fill up your car or camper with fuel the mainly unmanned pumps will charge your debit card a maximum fee which is refunded several days after the actual amount you used is recognized.
It is also very difficult to get out of France via air as the French are introducing a new law limiting flights that are under two hours and making them illegal so you have to take a train or a bus.
Food and Wine: French Cuisine
It is often claimed (by the French) that the food in France is superior to every country in the world. There is a particular arrogance that comes from this belief that is not really accurate as far as I'm concerned.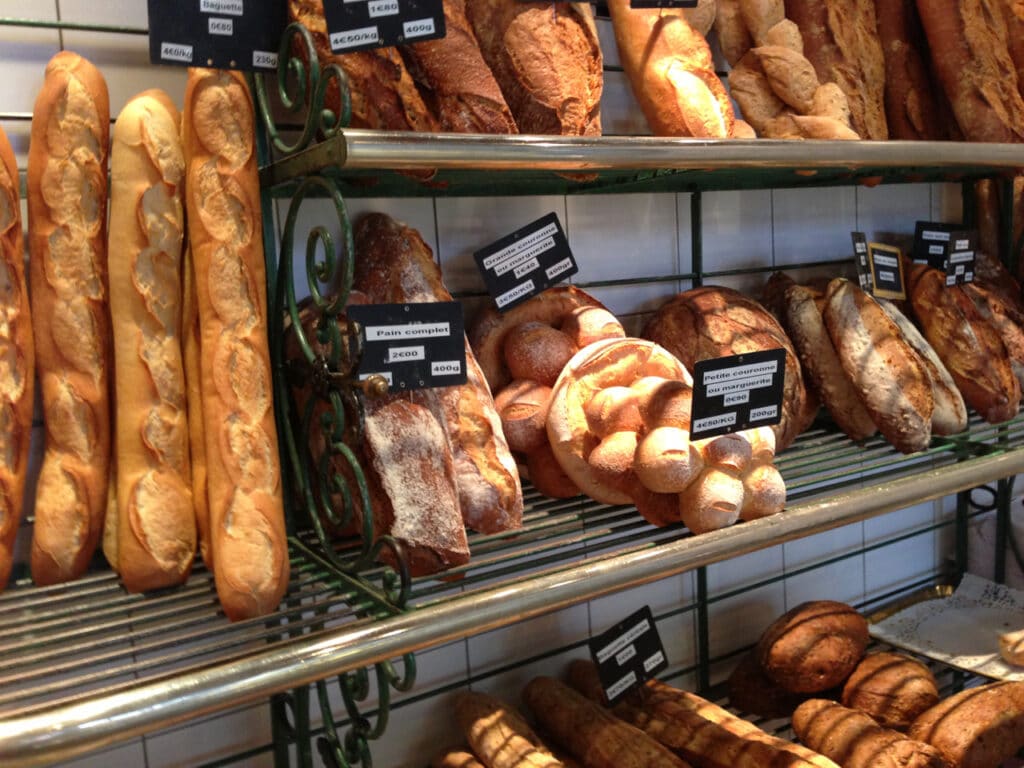 While there are some amazing French dishes and great restaurants and cafes outside of major cities these can be very difficult to find. Boulangeries that make legendary croissants and baguettes definitely have an advantage over many other types of food shops. Some areas are made famous by celebrity Chefs such as Cancale where Anthony Bourdain ate freshly harvested oysters on the beach are a treat to visit. Watch for great reviews and take recommendations and pay attention to the hours kept so the place is actually open.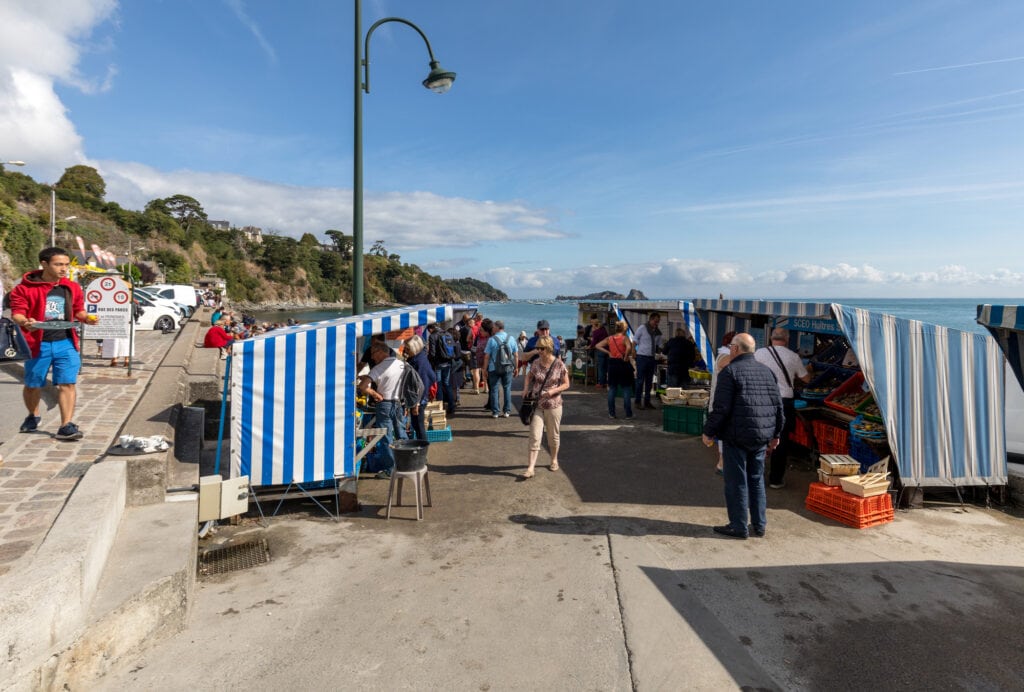 However, we have found that here in the Mayenne good, fresh food is very hard to come by. Most products in grocery stores are not particularly fresh and very often in such horrendous condition with mould that they are not worth buying from. Much of the produce purchased at a major grocery chain must be eaten within a day or it is rotten.
It was a huge surprise to me just how much canned food is available, anything and everything is canned here and frozen produce is gaining in popularity as well. The French don't tend to do breakfast they would rather an espresso and a croissant so it can be difficult to find restaurants and cafes outside of the tourist areas where you can have breakfast. Many restaurants and cafes are also closed several days of the week and don't open until noon and then only stay open for a few hours.
Just as an example we were at the beautiful Fontevraud Abbey where Eleanor of Acquitaine is buried and went to have dinner at the Croix Blanque which only served dinner between 7pm and 8:30.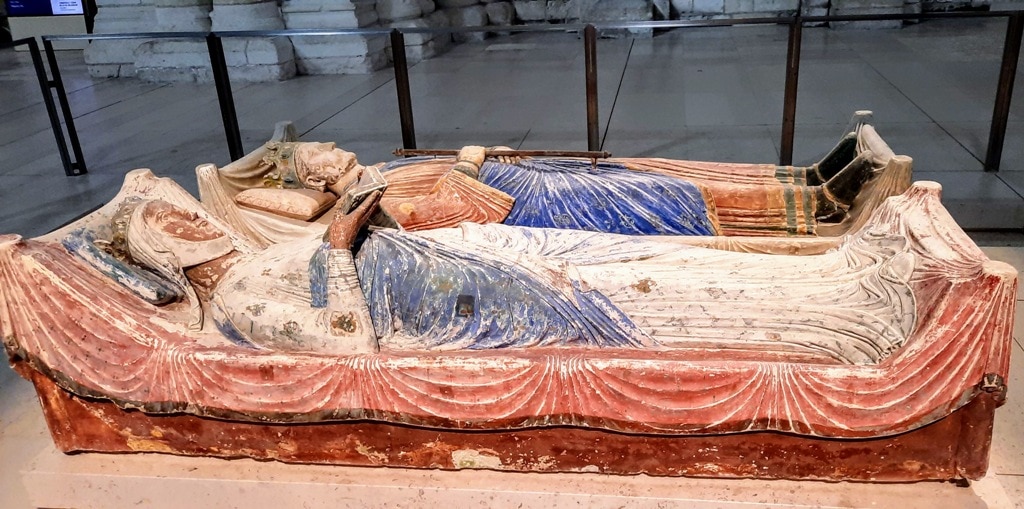 Having said that you cannot beat the French for wine, ciders and the cost of any kind of booze lol.
Pro: History and Culture
Renowned for its rich history and vibrant culture, France captivates with its multitude of artistic and historical treasures. From the iconic Louvre, the south of France, stunning chateau like Chenonceau and Chambord, to the beaches of Normandy, the country has played a pivotal role in shaping Europe's history and story.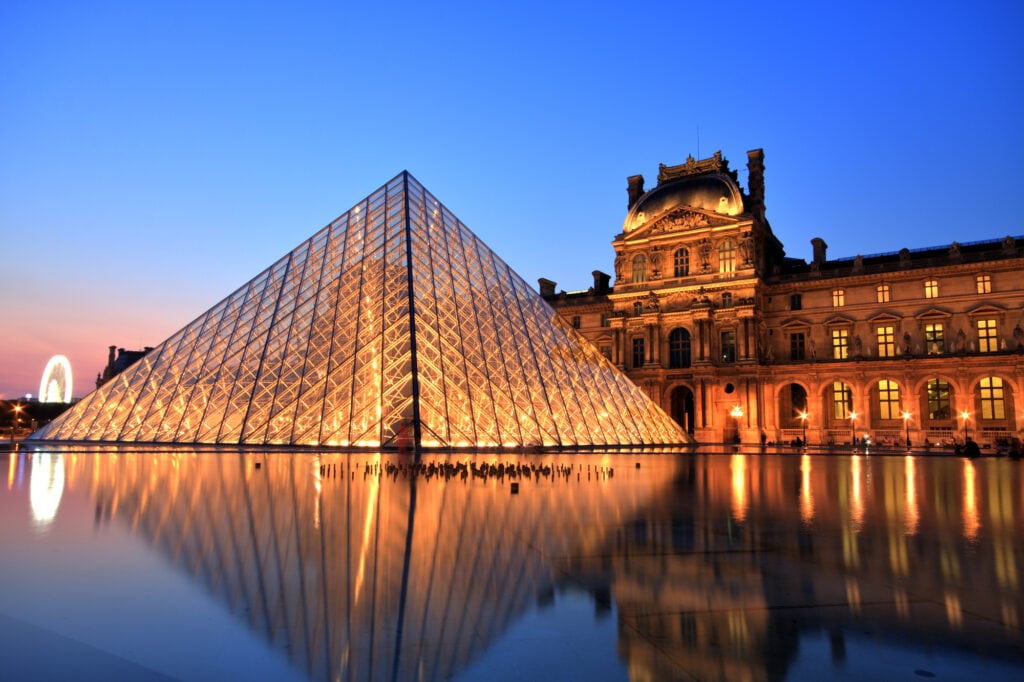 Its enduring influence on art and fashion spans centuries, positioning France as a steadfast leader in these realms. Moreover, the connection between the past and the present is palpable throughout the nation, regardless of the specific location.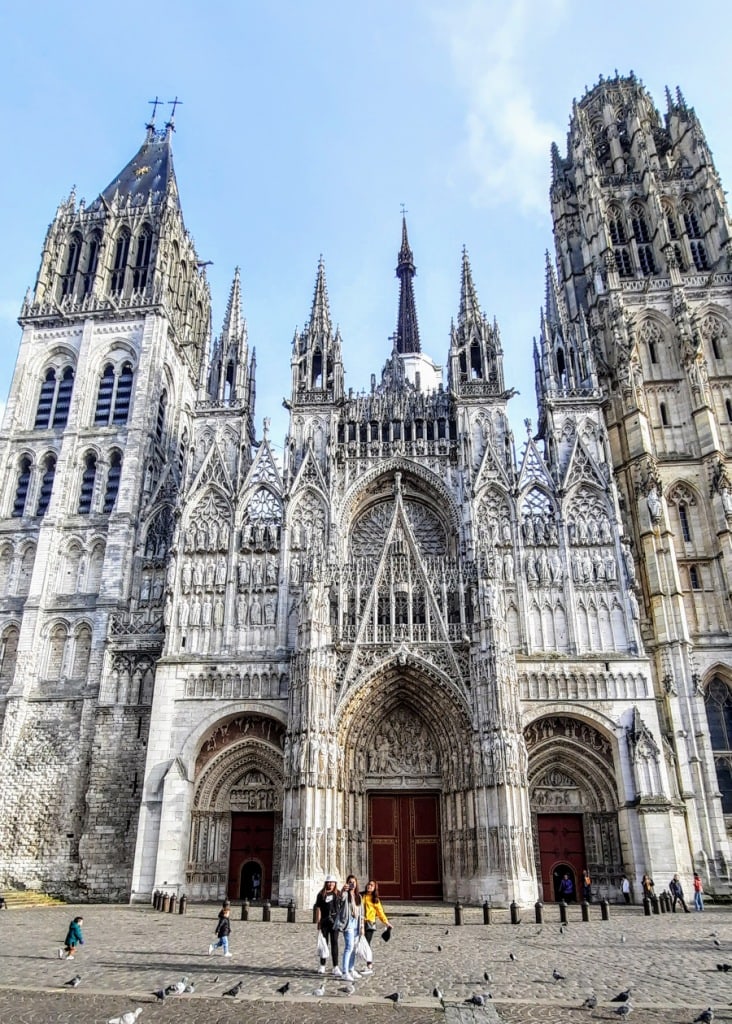 Preserving the architectural heritage is a paramount value in France, as historically significant buildings are rarely demolished. Instead, considerable efforts are made to restore and maintain them. This juxtaposition of sleek modern structures alongside well-preserved medieval half timbered houses can be seen in Rennes, and Paris.
Unlike the UK you will find many historic sites incredibly affordable to visit and the Cathedrals and Churches are generally always free. Most historic sites here in France that charge an admission free are only open seasonally except in the big cities, and they will open around 10am, close for lunch at 12 and reopen from 2 until around 4 or 5pm.
Pro Beautiful Landscapes
France offers a diverse range of landscapes, from the picturesque lavender fields of Provence to the stunning beaches of the French Riviera. Whether you enjoy hiking in the Alps, visiting medieval villages, eating French bread and cheese, or exploring vineyards in Bordeaux, or relaxing by the Mediterranean Sea, France provides ample opportunities for outdoor enthusiasts to connect with nature.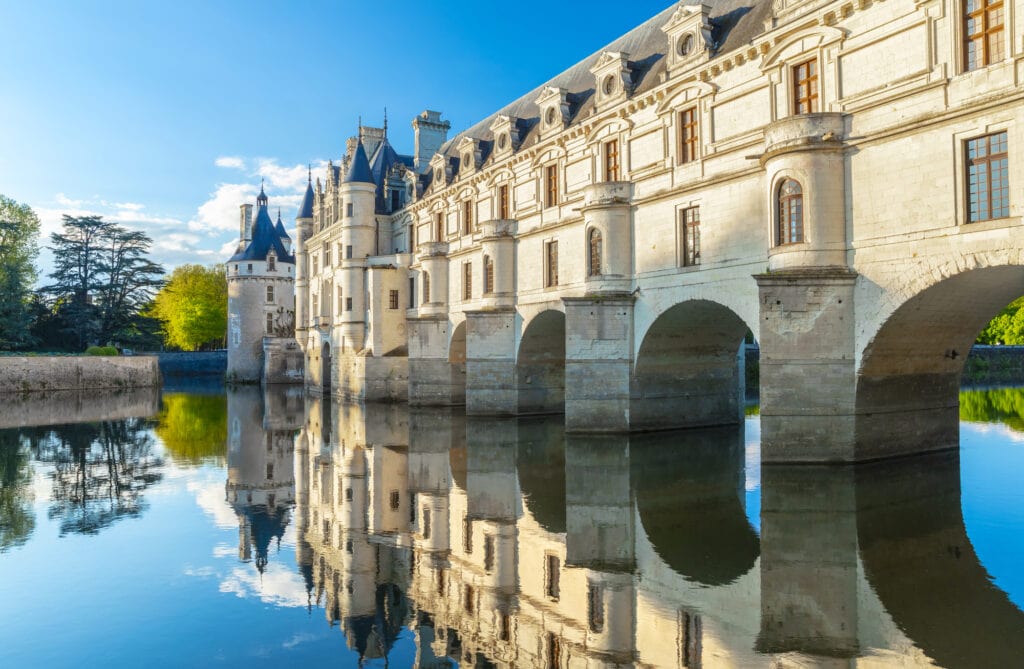 FAQS: Pros and cons of lving in France
Q: What are the pros of living in France as an expat?
A: The pros of living in France as an expat are numerous. The quality of life in France is considered one of the best in the world, with a strong focus on leisure and enjoying the finer things in life. The country offers a rich culture, beautiful landscapes, and a sophisticated lifestyle. Additionally, France is known for its excellent healthcare system and education opportunities.
Q: What is expat life like in France?
A: Expat life in France can be quite rewarding. The country has a large expat community, making it easy to connect with people from different backgrounds. The French lifestyle is known for its emphasis on work-life balance, allowing expats to enjoy a slower-paced lifestyle. However, it's important to note that expat life in France also comes with challenges, such as language barriers and dealing with bureaucracy.
Q: Do I need to speak French to live in France as an expat?
A: While it's not uncommon to find English-speaking expats in France, knowing some French will definitely make your life easier. French is the official language, and many locals may not speak English fluently, especially in smaller towns and rural areas. Learning the language will help you navigate daily life, communicate with locals, and fully immerse yourself in the French culture.
Q: Is work-life balance good in France?
A: Yes, work-life balance is considered important in France. The French prioritize leisure time and taking breaks, which can be beneficial for expats seeking a more relaxed lifestyle. However, it's important to note that the work culture in France can vary depending on the industry and region. Some jobs may still have longer working hours, particularly in larger cities.
Q: How is the transportation system in France?
A: France has a well-connected transportation system, making it easy to travel within the country. The public transportation network, including trains and buses, is efficient and reliable, especially in urban areas. Many cities in France also have bike-sharing programs and pedestrian-friendly streets. However, if you plan to live in a rural area or prefer more flexibility, owning a car might be necessary.
Q: Are there any disadvantages of living in France as an expat?
A: While there are many advantages to living in France as an expat, there are also some disadvantages to consider. Dealing with French bureaucracy can be challenging and time-consuming. The language barrier can also pose difficulties, especially if you don't speak French fluently. Additionally, the cost of living in certain cities, such as Paris, can be high, and finding affordable housing may be a challenge.
Q: Is city living common in France?
A: Yes, city living is common in France, particularly in larger cities like Paris, Lyon, and Marseille. French cities offer a vibrant and cosmopolitan lifestyle with a wealth of cultural activities, international cuisine, and social events. However, it's worth noting that city living in France can also be more expensive compared to living in smaller towns or rural areas.
Personal experience tells me that rural living in France (which is most areas) there is a lack of activities and events and the French are very reluctant to engage with english speaking newcomers unless they have lived there a long time.
Q: Do the pros of living in France outweigh the cons?
A: The pros of living in France as an expat generally outweigh the cons, but it ultimately depends on your personal preferences and circumstances. While there are some challenges to living in France, the country offers a high quality of life, a strong sense of community, and a rich cultural heritage. Overall, many expats find the advantages of living in France outweigh any potential disadvantages.
Q: Is France a good country for expats to move abroad?
A: France is considered a popular destination for expats looking to move abroad. The country offers a high standard of living, excellent healthcare and education systems, and a diverse range of cultural experiences. Whether you're seeking a cosmopolitan lifestyle in Paris or a quieter life in the French countryside, France has something to offer for expats of all backgrounds.
Q: Why do many expats choose to live in France?
A: There are many reasons why expats choose to live in France. Some are attracted by the country's rich history, art, and architecture. Others appreciate the emphasis on work-life balance and the slower-paced lifestyle. The quality of food and wine, the strong sense of community, and the opportunity to learn and improve French language skills are also common reasons why expats choose to make France their home.
Amazing Things to Do in France
Looking for more inspiration to convince you to move to France? Check out these wonderful places to visit.
Dinan France: Medieval France at its finest
Normandy Villages 22 of the most beautiful
Food in Brittany: Fall in love with the food of Bretagne
14 Most Beautiful Chateaux of the Loire Valley
Remarkable Rouen: Things to do
Exploring 28 Enchanting Medieval Towns of Europe
Wrap-Up of the Pros and Cons of Living in France
Living in France offers a unique blend of cultural richness, high-quality living standards, and breathtaking landscapes. The country's deep-rooted history, artistic heritage, and emphasis on work-life balance make it an attractive destination. However, it is essential to consider the potential challenges, such as the language barrier, high cost of living, bureaucracy, and limited job prospects for non-French speakers.
In conclusion, living in France is a double-edged sword. While it offers a myriad of advantages such as a high standard of living and cultural richness, it also presents challenges in terms of cost and bureaucracy. Ultimately, the decision to reside in France will be subjective, depending on personal preferences and priorities.
Pin it to save it