10 Fabulous Cooking classes around the world
Food Culture incorporates a country and people's ethnicity, and cultural heritage and provides a great way to understand and communicate through food. What better way to see the world than through food?
The best way to get to know a country is through its food culture. A perfect way to experience that is through a food tour and to take it to the next step an international cooking class will give you further insight into a country's traditions.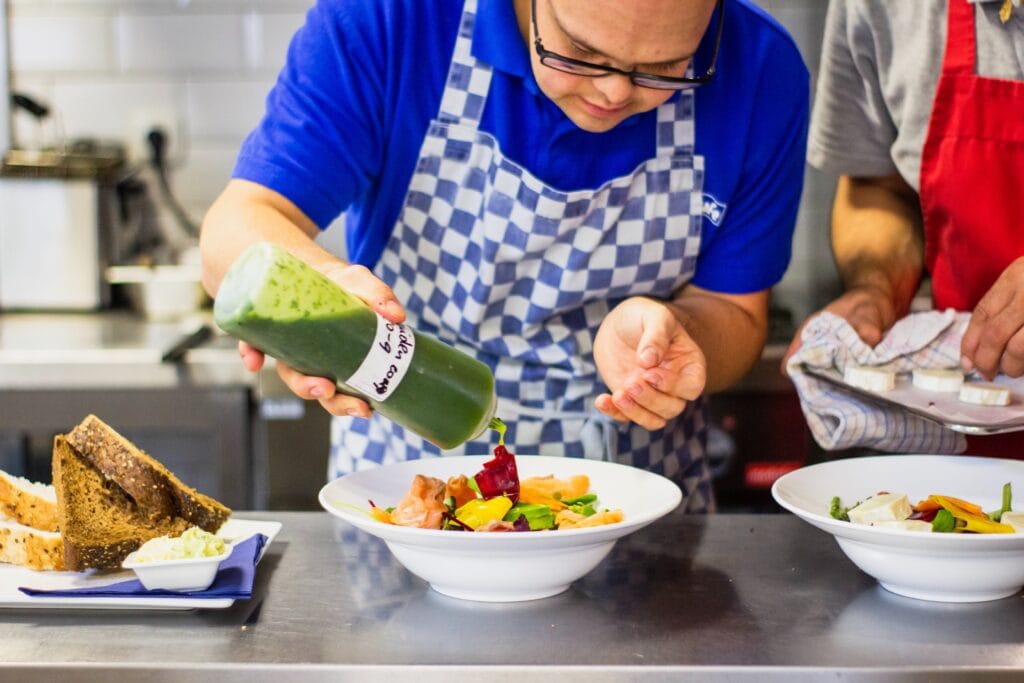 These cooking classes and tours will give you the best introduction to cuisines around the world.
From Middle Eastern food in Morocco to Jewish food traditions you can experience the world of food while travelling or even staying at home.
Find a local cooking class near you and sign yourself up for a new experience. The following 10 class and tour write-ups were contributed by foodies who love to experience new dishes and learn about their host countries' foods and cultures.
10 International cooking classes and food tours
Sichuan Cooking
The Sichuan province in China is renowned for three things. Pandas. Technology. And food. Unfortunately, you won't magically become a semiconductor manufacturer overnight or be able to roam free with wild pandas. But! You CAN get hands-on by learning traditional Sichuan cuisine!
An hour outside of downtown Chengdu, you can take a traditional cooking class at the Chuancais Cooking and Cuisine Museum. It is actually the FIRST regional cuisine museum in the WORLD! Included in admission (360RMB/pp or ~$50USD) is a personal guide and a full itinerary that includes tons of snack tasting and learning about traditional ingredients and methods. Then, the fun part begins.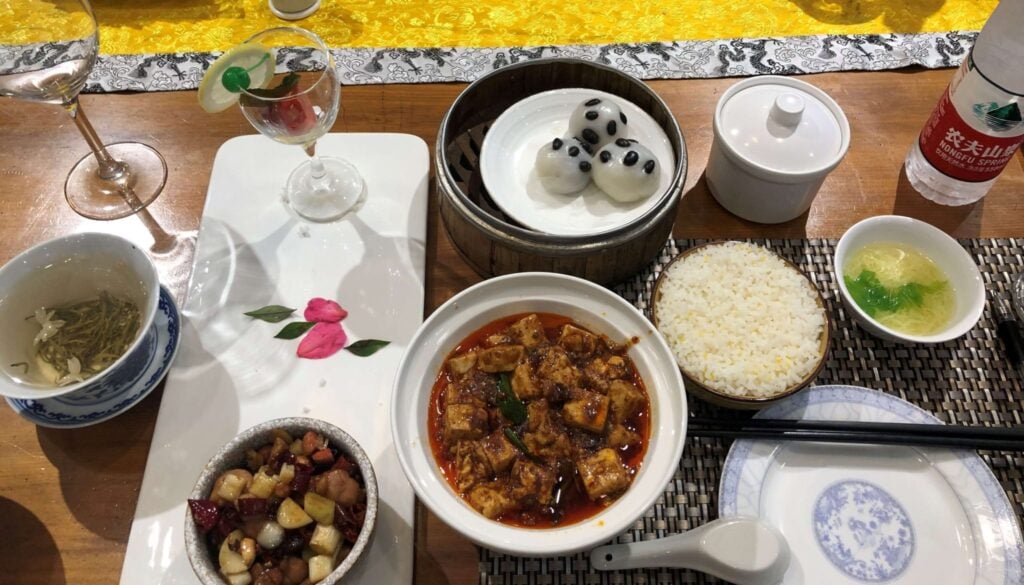 Your cooking class is set up in a really nice kitchen with the ingredients and materials already measured out for you. Then, under the watchful eye of a certified Sichuan chef, they walk you through the steps needed to perfect traditional Sichuan dishes.
It is fun, interactive, and also customizable! If you have any dietary concerns or food restrictions, just let them know when you buy the tickets and they can adjust the menu! After cooking and eating your delicious meal, you are awarded an official novice Sichuan chef certificate and are given recipes to try at home! by Kay of the Awkward Traveller
Luang Prabang – Laos cooking class
One of the top things to do in Luang Prabang is to join a traditional Laos cooking class. The food in Northern Lao uses traditional flavours such as garlic, lemongrass, and chillis to make everyday dishes known as Laap.
The expert-led cooking classes last around four hours and start by picking fresh ingredients and herbs, from the local morning market, before learning how to make bowls and containers from banana leaves. The cooking class will then begin with the fundamentals, such as making steamed sticky rice, the staple of all meals in Laos.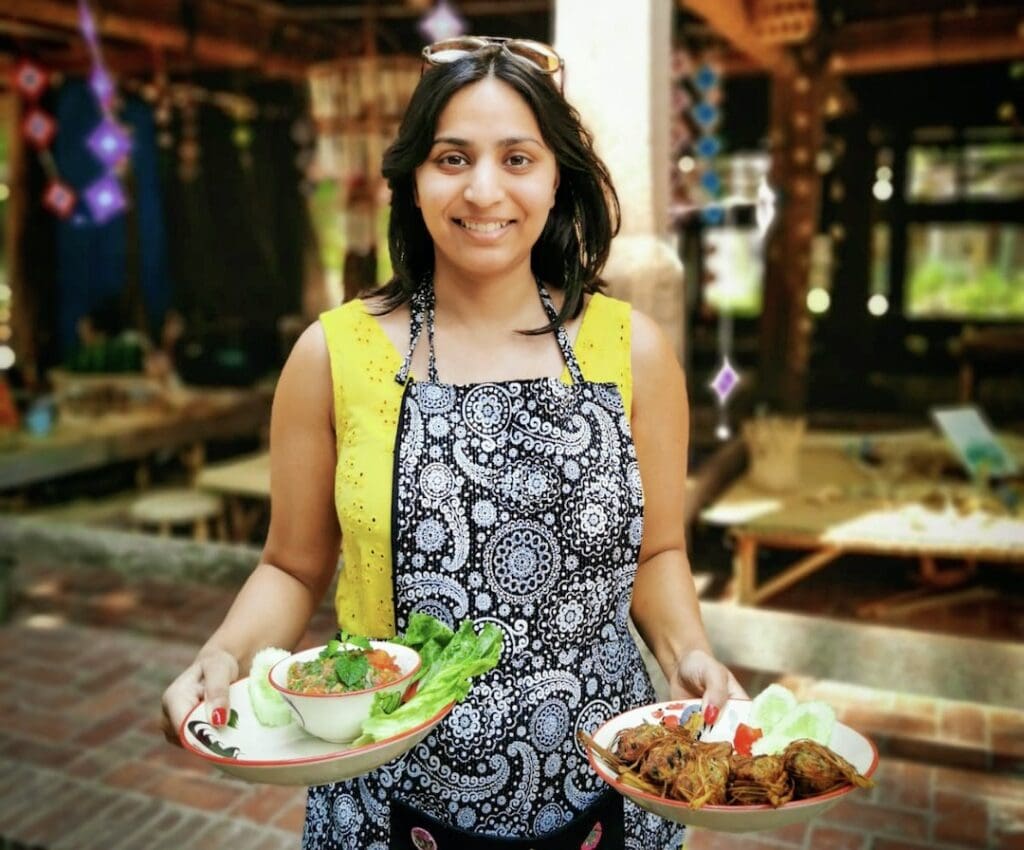 Next, you will create the other five dishes, usually, a spicy tomato dip called jaew, vegetable soup, Laos chicken salad, lemongrass parcels stuffed with chicken, and fresh mango sticky rice for dessert. Bare in mind that Laos food is very spicy, so do take note of that when creating your banquet!
Once your four-course meal has been created you can sit down and enjoy the fruits of your labour.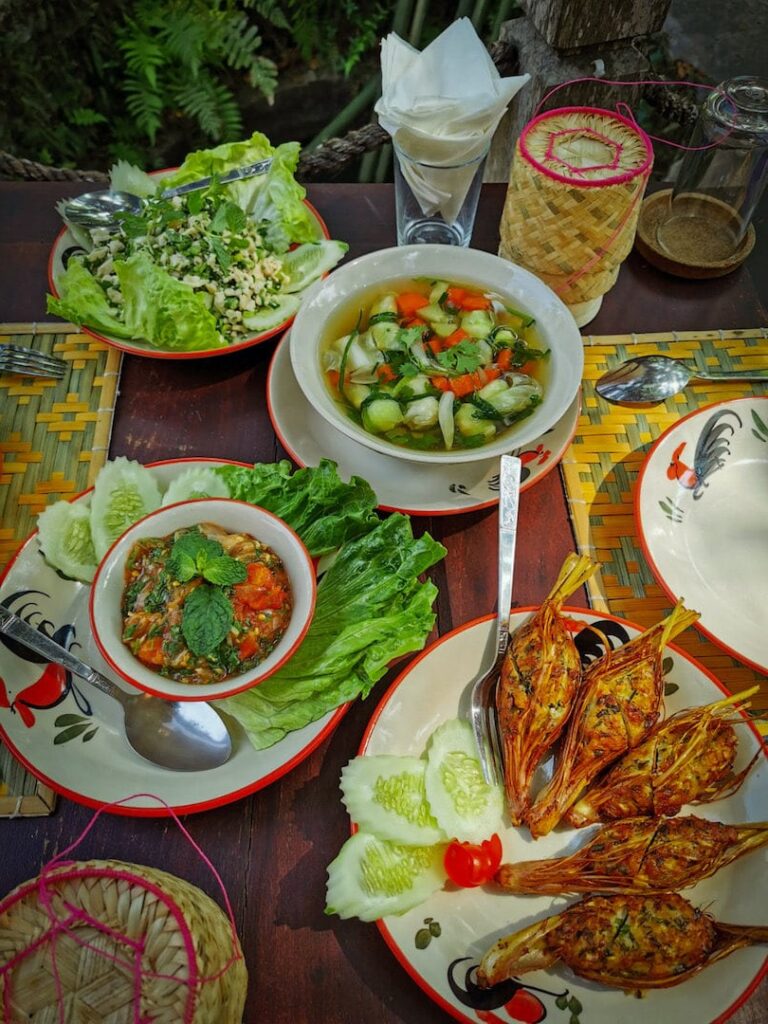 At the end of the lunch, you'll take home the recipes and knowledge to be able to recreate the dishes on your return. Classes are available in small groups or privately, but as they are very reasonably priced I would suggest going for a private one so you can be more hands-on with the cooking. from Roshni at The Wanderlust Within
Pasta Class in Florence
One of the best culinary adventures I took during my travels around the world was a pasta cooking class in Florence. The small group experience was very hands-on, with everyone having their own cooking station where we learned how to make the dough and how to work the traditional pasta machine, cutting it in different shapes.
Working with the pasta rolling machine was fascinating, as this little rudimentary piece of metal can not only roll the pasta to the perfect thickness but it can also cut it into whatever shape you need: spaghetti, tagliatelle, capellini, fettuccine, and many more. With the same machine, you make the ravioli and the lasagne sheets. It's fascinating how you keep rolling the dough until it reaches lengths of over one meter.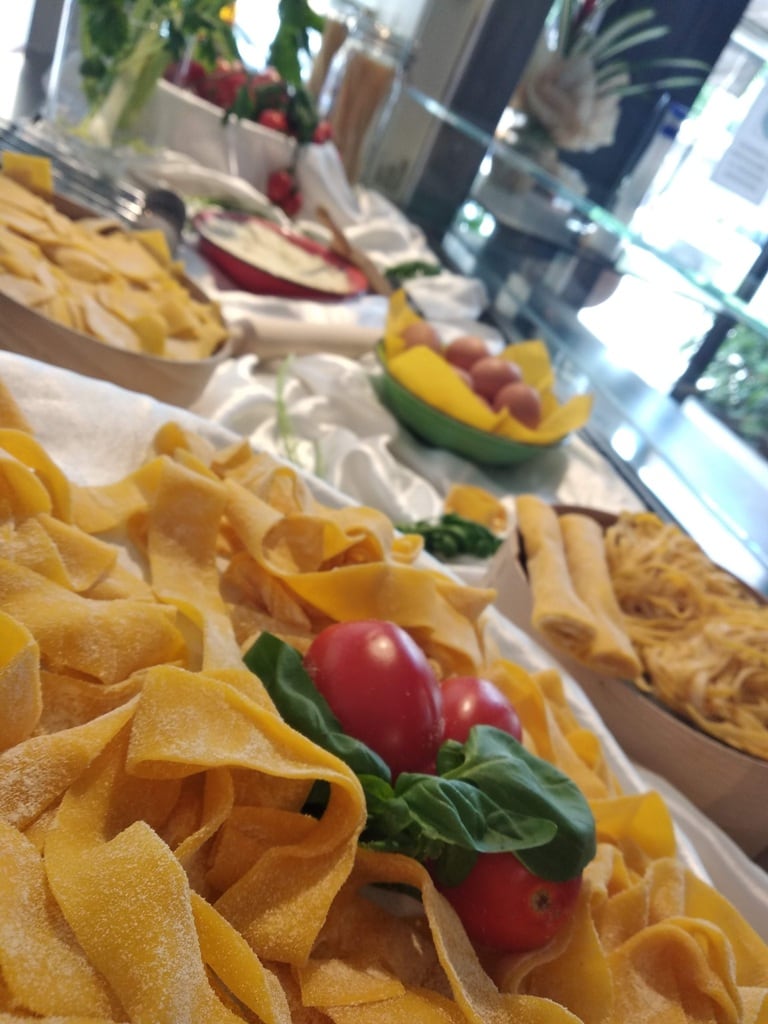 The cooking class I took in Florence lasted for half a day and started with a visit to the local market, where the chef bought the vegetables needed to fill the ravioli. Then, we stopped at a different small family-owned shop to buy bread, cheese and hams, for our appetiser.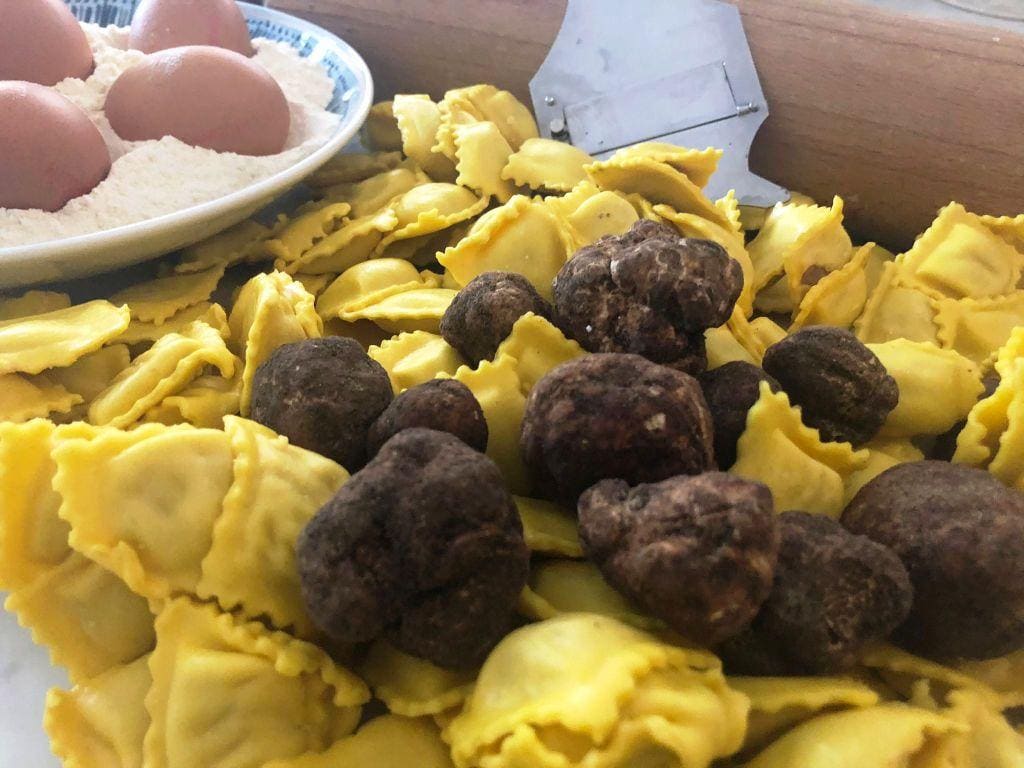 The cooking studio is located in a non-touristy part of Florence, in the Oltrarno neighbourhood, in an old building with a beautiful interior patio, where we enjoyed a glass of homemade prosecco and a selection of charcuterie, whilst on the break.
During this fantastic cooking class, we learned how to make traditional tomato bruschetta, tagliatelle with mamma's secret tomato sauce (which we did learn), ravioli with ricotta and spinach in a sage and butter sauce, and panna cotta with caramel and chocolate sauce, topped with chopped nuts. by Joanna of TheWorldinmyPocket
Hanoi Cooking Class
Much of Southeast Asia is known for its refreshing and flavourful cuisine and Vietnam is no different. With the use of fresh ingredients such as herbs, spices and vegetables to achieve complimentary tastes and textures, Vietnamese food is vibrant, colourful and delightfully complex. In my opinion, it's one of the most delicious cuisines in the world and bound to leave anyone's tastebuds satisfied.
With this in mind, I believe a Hanoi itinerary would not be complete without taking a cooking class. After all, Hanoi has a thriving street food scene and it's a lot of fun to try and recreate some of its most famous dishes.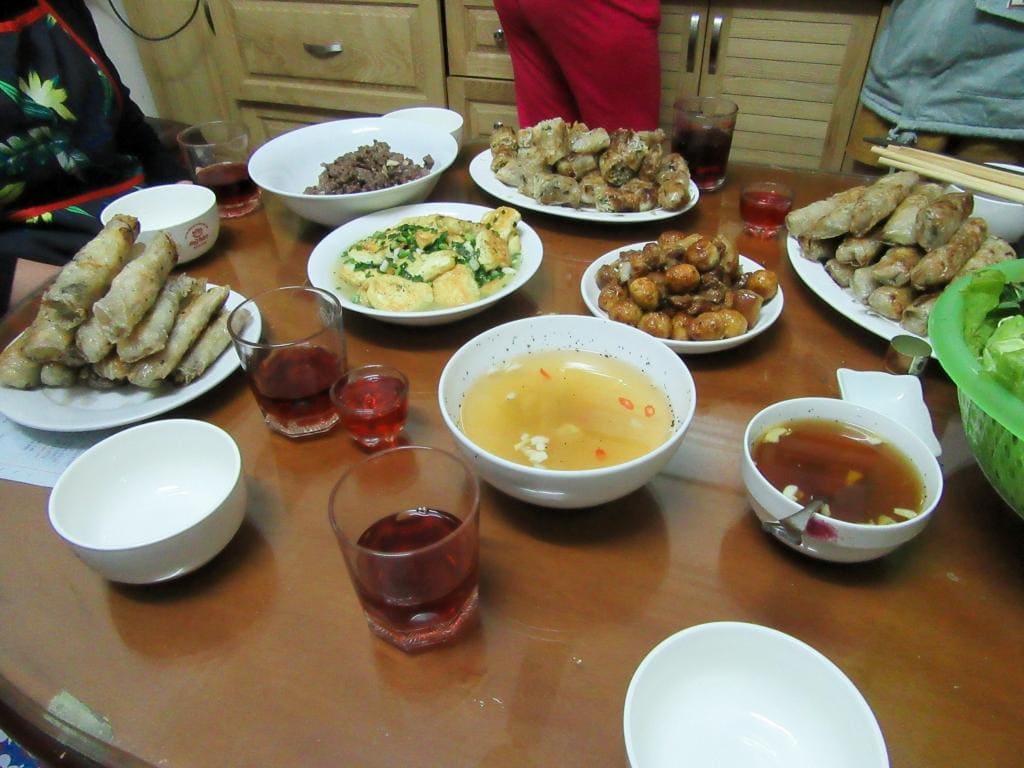 I went with The Mom & The Pan after it was recommended to me by a number of people, who said it was a very "immersive" cooking experience run by a lovely lady called Ms Lan. Most cooking classes are hosted in restaurants or shops, but Ms Lan will take you to her own house in Lac Long Quan.
The cooking class starts with a market tour, where you'll accompany Ms Lan to her local market to buy all the fresh ingredients needed for the class. Hanoian markets are vibrant and colourful, and provide a good insight into the daily life of the locals.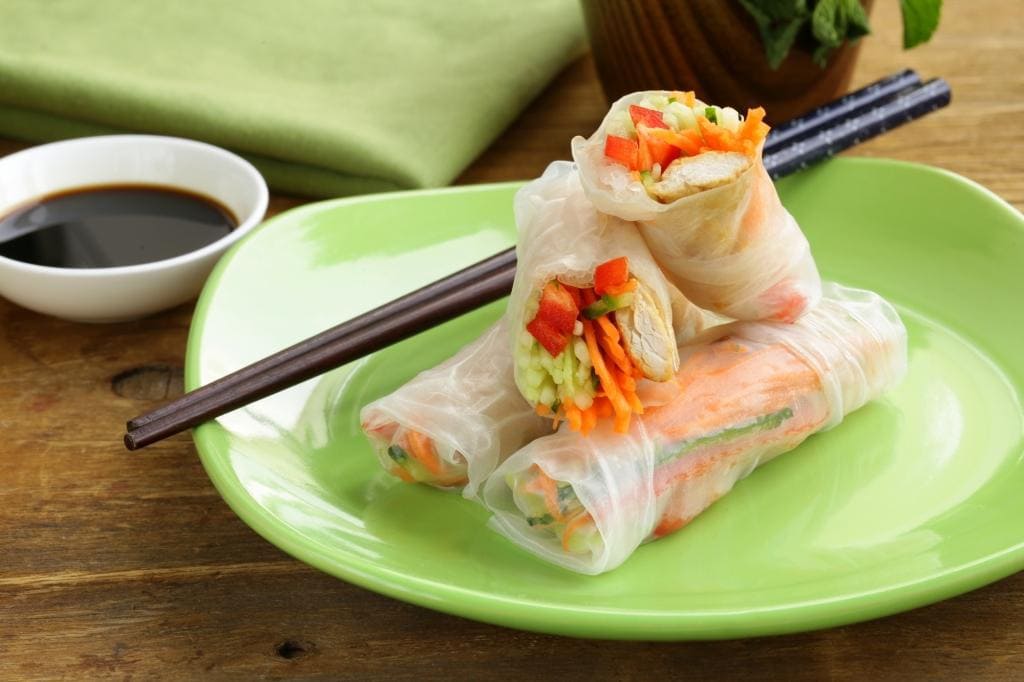 You'll then head back to Ms Lan's kitchen, which is homely and inviting, to learn how to make some of Vietnam's most famous dishes – think banh mi, pho, nom bo and summer rolls. The cooking class starts in the morning and finishes just in time for lunch, so you can enjoy all the delicious food you just made. And trust me, there'll be a LOT! by Lauren of ThePlanetEdit
Moroccan Food tour
My favourite food tour (and I have taken many) was in Marrakech, Morocco. The first stop on the Marrakech food tour was a meat restaurant where we tried tanjia – melt-in-mouth lamb slow-cooked in an earthenware pot in a traditional pit oven. For those adventurous enough, you could even try a sheep's eyeball (surprisingly delicious, albeit somewhat gelatinous).
Next, we entered the narrow alleys of the labyrinthine souk (market), where we sampled several kinds of olives from one of the many tiny stalls. Deeper in the market, we watched a woman prepare messemen – a savoury crepe filled with a spicy savoury paste, accompanied by a traditional soup, which we ate, as the locals did, standing up in the crowded street.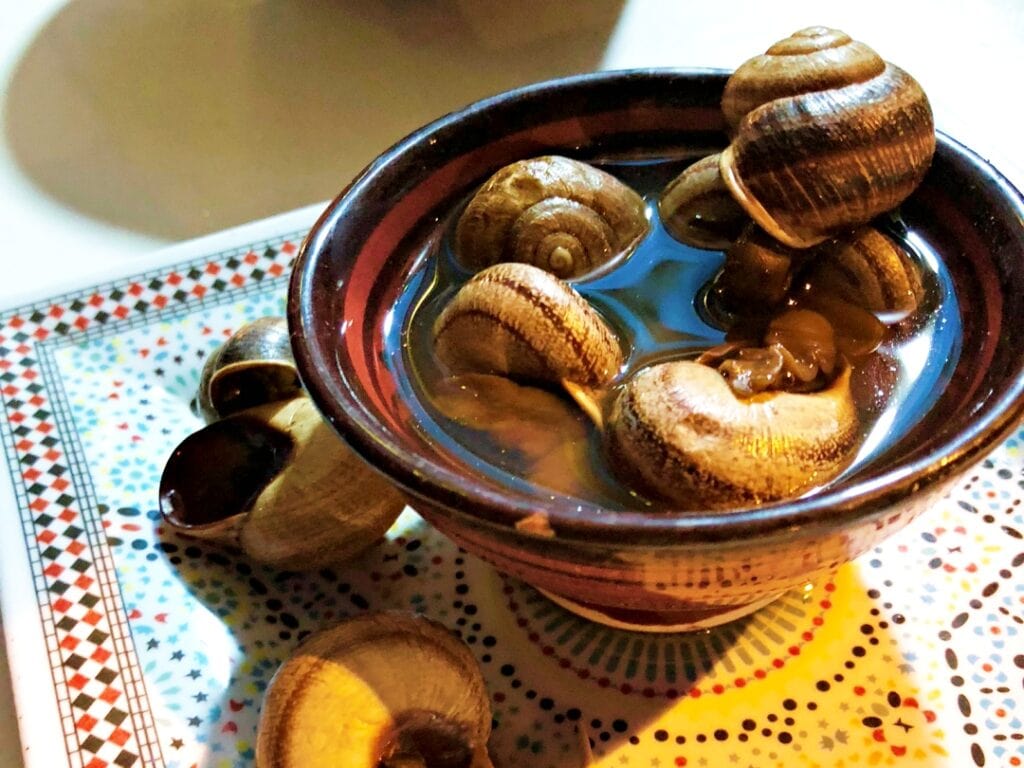 Further down the street, we squeezed into an outdoor table to try sardine burgers. The sardine patty, ketchup and raw onions on bread were delicious. We topped it off with a doughnut freshly fried next door, served on a strand of palm leaf and dipped in orange blossom syrup.
Next up, after a brief stop to see the communal bread baking ovens, was babbouche, a Moroccan snail soup. Inspired by French escargot, but with a local twist, the snails and soup were earthy and spicy and surprisingly good.
A food tour in Morocco has to include couscous, and so this was our next stop. Couscous, served with meat and vegetables, is traditionally enjoyed by families at home on Fridays, but we were lucky to have some of the best in Marrakech on our food tour.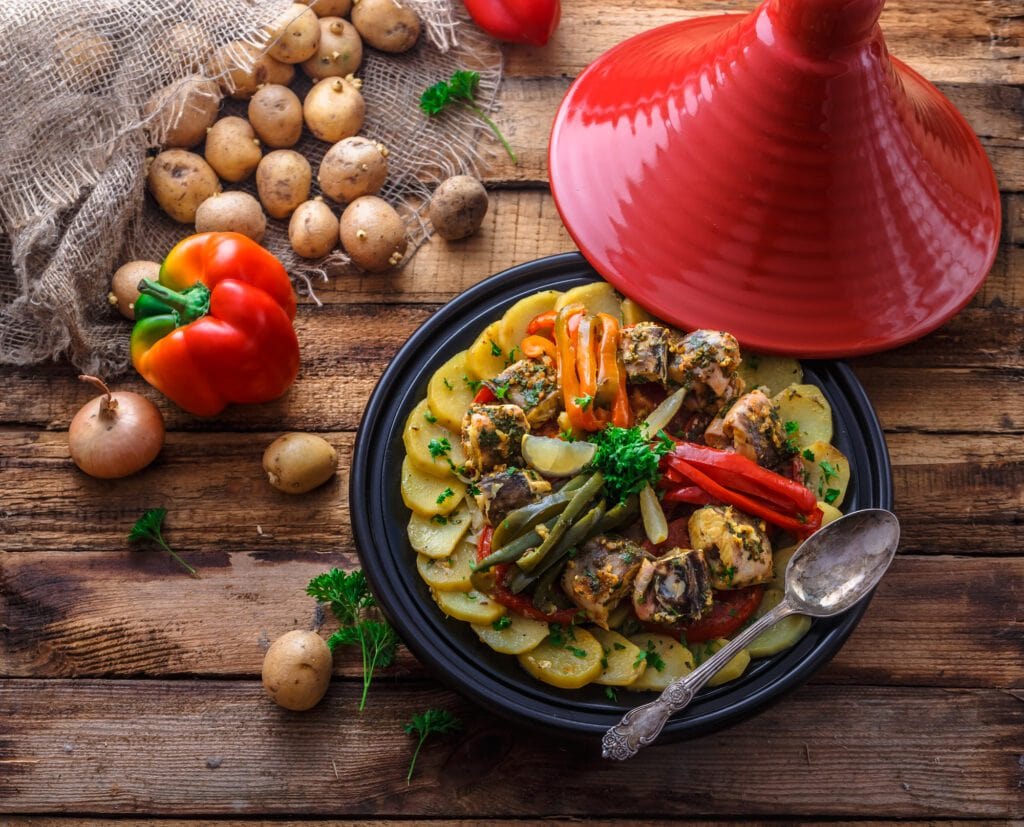 By this stage, we were all full, but had just enough room left for our last stop – a selection of Moroccan pastries, some slices of orange sprinkled with cinnamon, and a date or avocado smoothie to top it off.
The tour was a really great way to try some foods I didn't know of and learn a lot about Moroccan culture through the food. by James of TravelCollecting
Bangkok Cooking Class
There are many cooking classes on offer throughout Thailand's capital city Bangkok – but we recommend booking a 'Thai cooking with a twist class with a company called 'The Market Experience'.
What makes this class special is that it takes place inside the famous 24-hour flower market which is one of the biggest flower markets in the world, and the biggest fruit and veg markets in Bangkok.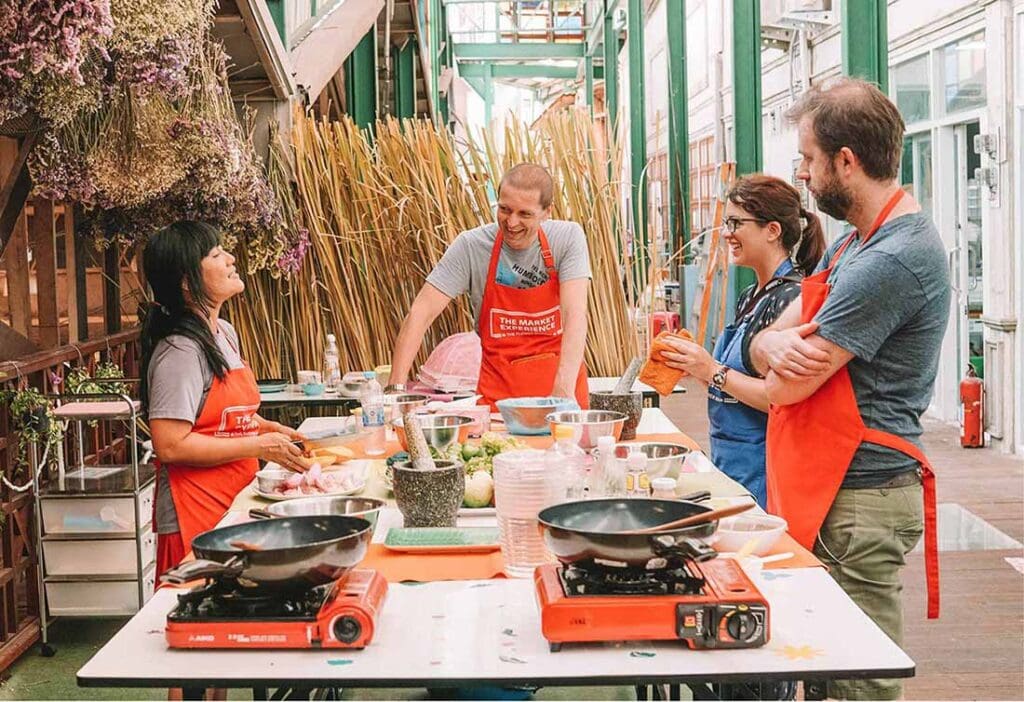 The half-day Bangkok cooking class starts with a colourful tour around the market to learn about many interesting local ingredients. This is then followed by a fun group lesson where you learn how to prepare four classic Thai dishes, but in a more creative way using the ingredients we found in the market.
Some of the popular dishes we cooked included Thai Green Curry (you get to pound your own curry paste using a traditional mortar and pestle!) and Pad Thai (using a butterfly pea blue dye to give it a 'twist')! Because the group sizes are small you get a truly wonderful experience with as much or as little help as you require.
At the end of the class, you get to sit down and enjoy all the delicious dishes you have created – a great experience for foodies and fans of Thai food! by Caroline of CKTravels
Japanese Cooking Class
One of the culinary highlights of my month-long trip around Japan was the cooking class I took in Kamakura. What was really special about this class was the hosts and the setting. It was taught by a local woman, Naoko Tsunoi, and her 88-year-old mother, in the kitchen of their own home. This was the only occasion in Japan where I was invited into a Japanese home, and it was really special.

And of course, being able to chat with Naoko's mother about Japanese food and about her experiences as a tea ceremony hostess is something I will never forget. While her mother speaks only Japanese, Naoko speaks both English and French fluently, so she was able to interpret for us. And since returning from Japan last November, I've been studying Japanese for a few minutes each day, so I hope that next time I visit I'll be able to say at least a few basic things without an interpreter.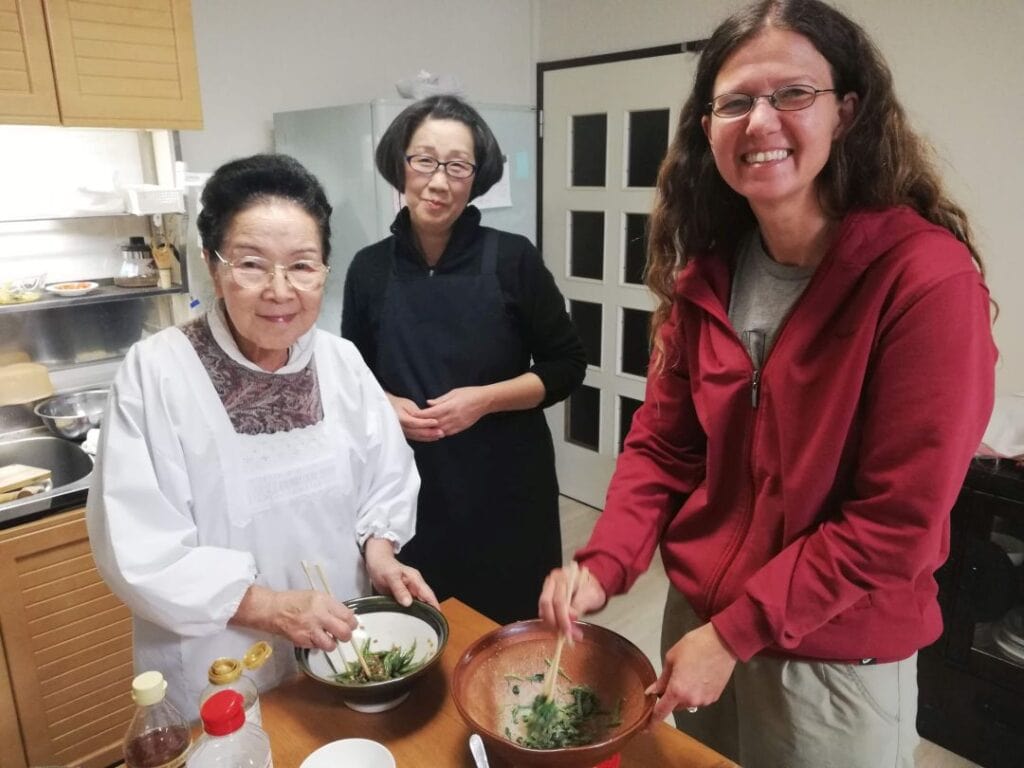 Our cooking class was focused on "ofukuro no aji", which translates as "Mother's flavour". We learned to cook the types of traditional homecooked dishes that Japanese mothers prepare for their families. And since my husband and I are both vegan, Naoko and her mother adapted the dishes to be free of all animal products. This was not difficult, since the traditional Japanese diet is mostly plant-based anyway, with the addition of some fish.
We booked our class through AirKitchen, which offers cooking classes with locals all across Japan, and many of these classes can be made vegetarian or vegan on request. by Wendy of The Nomadic Vegan
Turkish cooking class in Istanbul
One of the best cooking classes we had was definitely in Istanbul. We met Selin, our chef, at the Spice Bazaar on the European side of the Turkish metropolis. We started the "class" by not only shopping for lots of spices but also by trying out many different typical Turkish delicacies. Selin really knows everyone at the Bazaar and it was the perfect start to our cooking experience.
After that, we hopped on the ferry and went all the way over to the Asian side of Istanbul as our Turkish cooking class was actually happening in Selin's home, which was not only her apartment but her parent's home. Hence, it was full of historic Turkish things and, well, Selin had lots of stories to tell.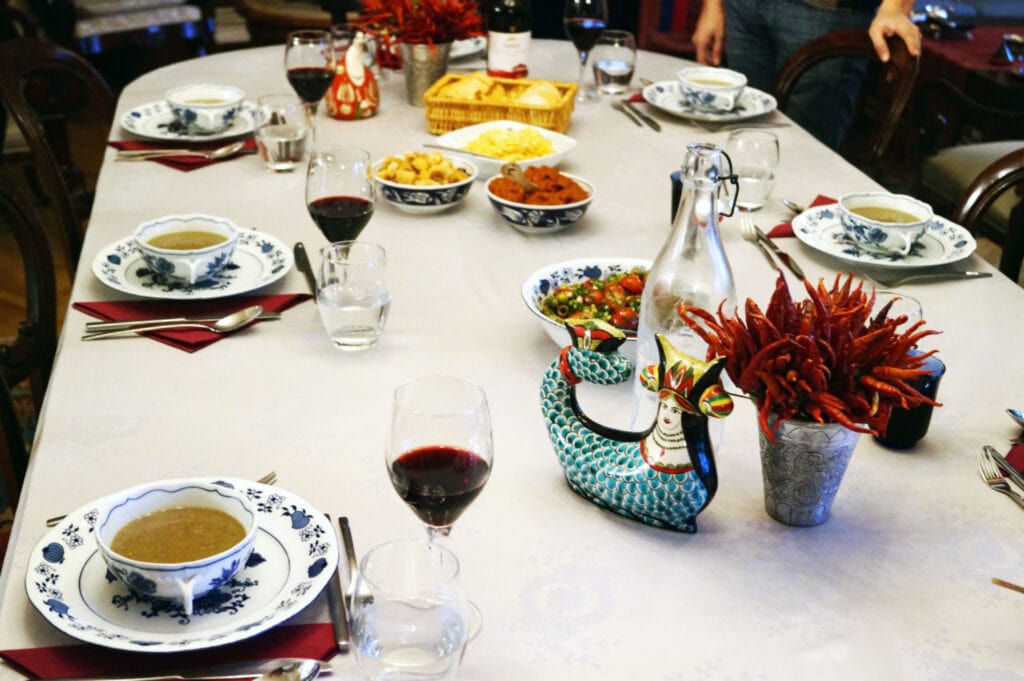 Once at her place we started cooking, equipped with a branded apron and a cooking menu. All in all, we cooked seven different dishes including one soup and drank lots and lots of Turkish red wine with it while listening to Turkish music. It was super authentic and so much fun! In the end, we all had our food in Selin's living room, sharing all plates with a bunch of people from all over the world.
It was actually one of our favourite experiences in Istanbul as we got to know so many things about Turkish culture and daily life. Selin was the best host and really charming. As a present, we could take our cooking menus and got a bag from Selin too. You can easily book this class via Turkish Flavours. by Clemens of TravellersArchive
42 scrumptious traditional Turkish foods to try
Carpe DC Food Tours
Most visitors to Washington, DC come to learn about the nation's history via the Smithsonian Museums, the Capitol, and the plethora of memorials on the National Mall. But very few tourists learn anything about the city itself. Which, as a city with a rich cultural history, a city that has seen so many world-changing events, is a tragedy.
Enter Carpe DC Food Tours. The founders of Carpe DC wanted to get tourists off of the normal beaten paths of DC and into its less-visited neighbourhoods while introducing them to the city's most iconic food spots.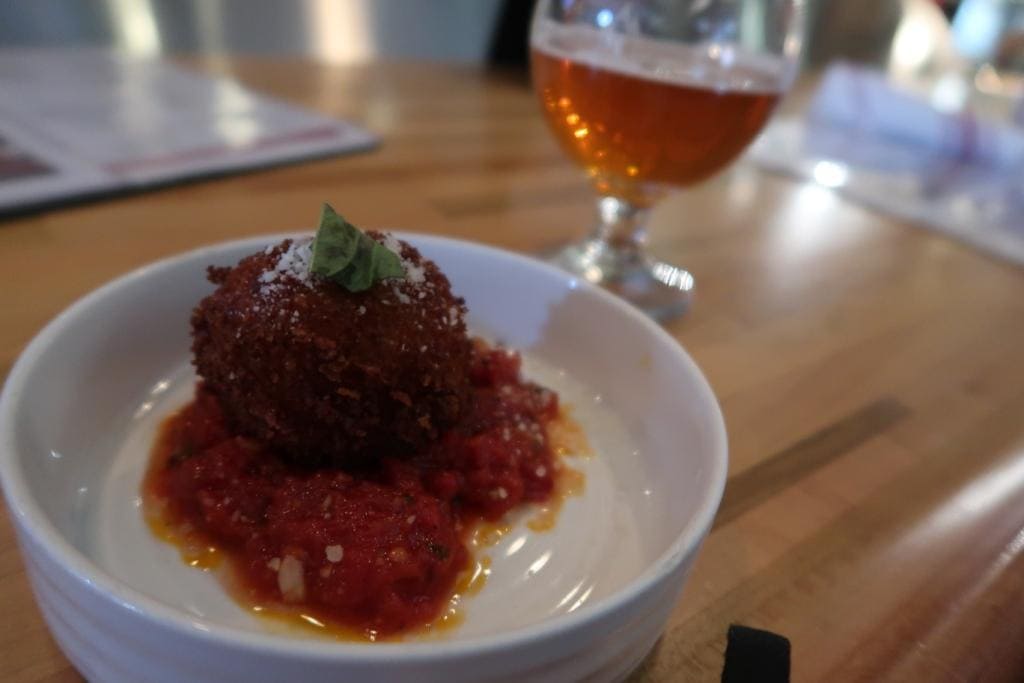 On a Carpe DC tour, guests learn about the glamourous history of DC's oldest neighbourhood, Georgetown, while eating handmade doughnuts by a canal once used to transport goods to the West. Or they can how U Street was once known as "Black Broadway," home to the likes of Duke Ellington and Billie Holliday while eating half-smokes in the room MLK Jr. planned his March on Washington. They can even take a tour of Alexandria and learn, via 5 locally owned Old Town restaurants, how the neighbourhood had evolved since its pre-Revolution founding.
Not only does Carpe DC ensure that its guests learn about the city and leave with a full stomach, but a portion of every ticket is donated to Bread for the City, a charity that provides services to DC locals including providing food, clothing, and legal and medical services.
If you want to get off the beaten path in the nation's capital while eating amazing food, then you need to take a Carpe DC food tour. by Maggie of PinkCaddyTravelouge
Greenwich Village Food tour
New York City is considered one of the world's food meccas due to the variety of cuisine offered and the number of restaurants available to locals and tourists alike. One of the most unique ways to learn about New York City is to take a food tour through one of its neighbourhoods.
Greenwich Village is a historic neighbourhood not far from the hustle and bustle of Midtown, yet it feels as if you are walking through a movie set. Walking through the area you see tree-lined streets, brownstones, and cafes everywhere. The majority of food options in this area are centred around Italian cuisine with a variety of mom-and-pop type restaurants and speciality shops.
To get a sampling of the area, our family took a Greenwich Village Food Tour from Foods of NY Tours that encompassed the heart of Italian cuisine in Greenwich Village. This walking food tour not only gave our family the opportunity to taste some delicious food, but we learned about the history of the neighbourhood as well.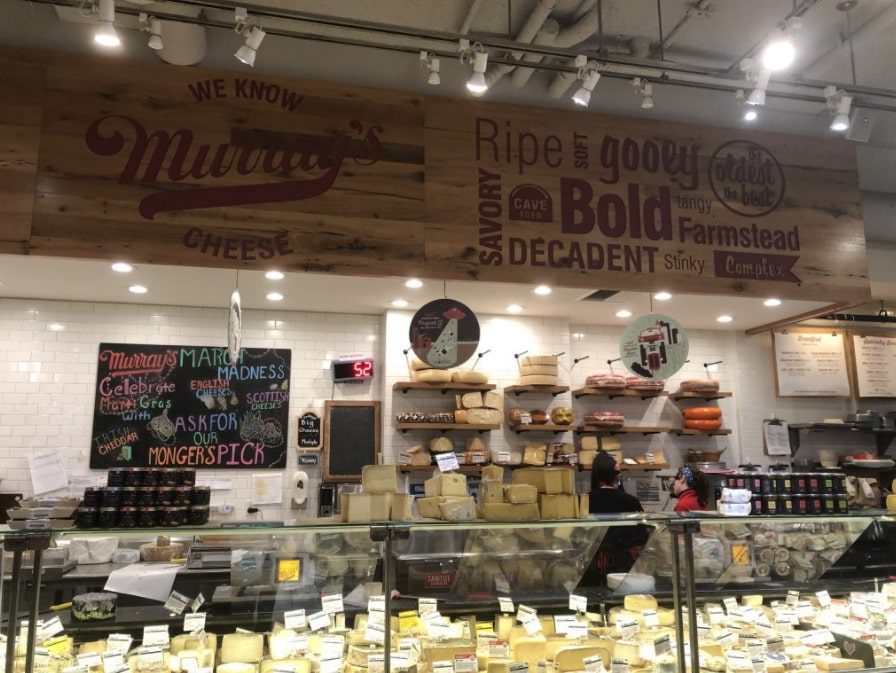 On our 8 stops throughout Greenwich Village, we tasted speciality cheeses, homemade pasta and meatballs, Mediterranean olive oils, a slice of classic NY pizza, soppressata, prosciutto, oatmeal and chocolate chip cookies, and a tasty cannoli. Our tour guide not only took us to quaint restaurants and speciality food shops but explained the history of the area and some fun trivia facts from TV and movie films in the area.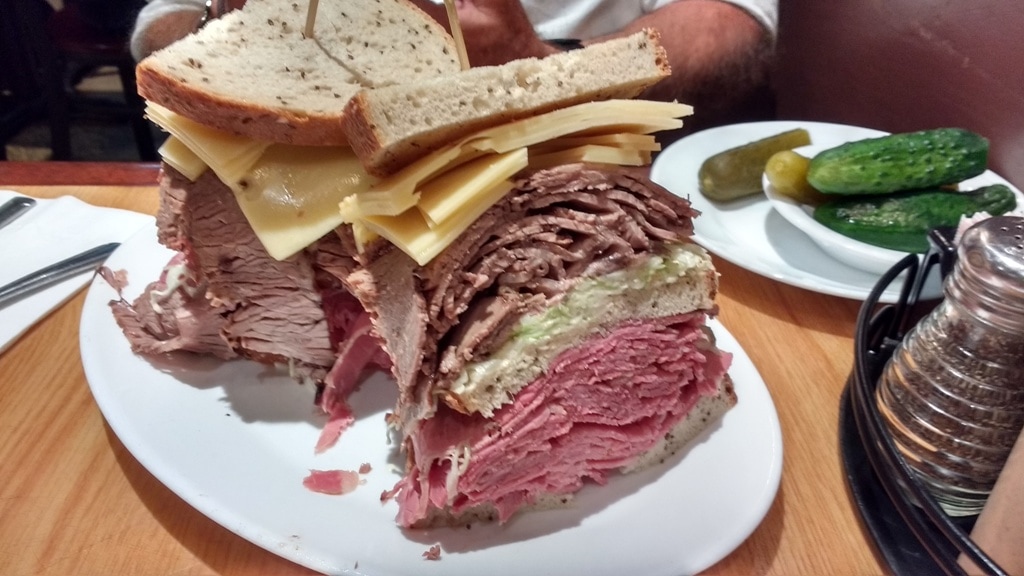 Overall, I highlight recommend taking this Italian food tour in Greenwich Village to experience a different side of New York and learn about the culture of the neighbourhood through a delicious food experience. by Margie of DQFamilyTravel
Have you taken a cooking class when travelling or at home? Tell us about your favourite and why.

Latest posts by Faith Coates
(see all)