The glorious diversity of New York City's ethnic restaurants
The Big Apple, the City that Never Sleeps, City of Dreams, The Empire State, Gotham, Fun City, The Capital of the World. New York City has been called many things, but it's never been called dull. For those of us obsessed with food the ethnic restaurants are where we can taste a piece of NYC history and authentic immigrant food cultures.
It would be very difficult to decide which food cuisine reigns supreme in NYC. Not surprisingly, pizza, Chinese, Mexican and American foods hit the top of the list, but depending on where you are in New York you will find various areas where the population's ethnic foods are the ones to seek out.
For example, American food prevails in tourist-heavy midtown Manhattan, while Mexican food is popular around Elmhurst, Queens, which has a large Mexican-American community.
I love New York
New York fizzes with energy year-round and has been admired and obsessed over by many a famous writer, poet, musician and artist.
"The city seen from the Queensboro Bridge is always the city seen for the first time, in its wild promise of all the mystery and beauty in the world." – F. Scott Fitzgerald
"One belongs to New York instantly. One belongs to it as much in five minutes as in five years." – Thomas Wolfe
"As for New York City, it is a place apart. There is not its match in any other country in the world." – Pearl S. Buck
"I get out of the taxi and it's probably the only city which in reality looks better than on the postcards, New York." – Milos Forman
"I look out the window and I see the lights and the skyline and the people on the street rushing around looking for action, love, and the world's greatest chocolate chip cookie, and my heart does a little dance." – Nora Ephron
This post may contain affiliate links. If you make a purchase through a link, I may receive a small commission, at no cost to you. These commissions help keep this website up and running, and I thank you for your support. Read my full disclosure here.
My hometown is forever exciting, effervescent, exhilarating and bewitching.
A nation of cuisine diversity
There are innumerable features and attractions in New York City that one could talk about; a multitude of world-class museums, iconic landmarks, splendid parks, cool and trendy neighbourhoods, but let's focus on one New York City feature that no other city comes close to, its ethnic variety reflected in its many ethnic restaurants.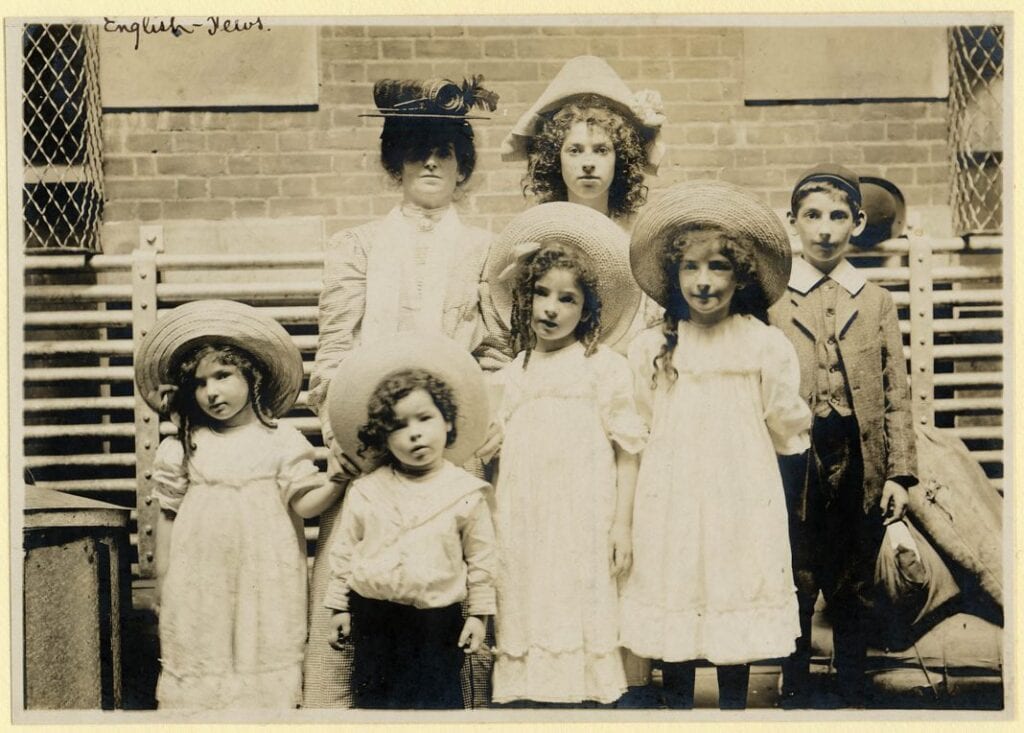 What accounts for NYC's ethnic diversity? Immigrants. We are a city of immigrants, a gateway to the rest of the United States. In fact, in the borough of Queens, one of NYC's five boroughs more languages are spoken than anywhere in the world. New York City has long had a local government Office of Immigrant Affairs responsible for helping newly arrived immigrants to integrate into their new homes.
Immigrant cuisines in New York City
Although the area that would become New York City was inhabited by the Lenape tribe of local Native Americans for centuries, the first Europeans to settle in New York City were the commercially minded Dutch when they established New Amsterdam as a trading port. From that auspicious moment, immigrants fueled the city's industry, commerce, culture and cuisine.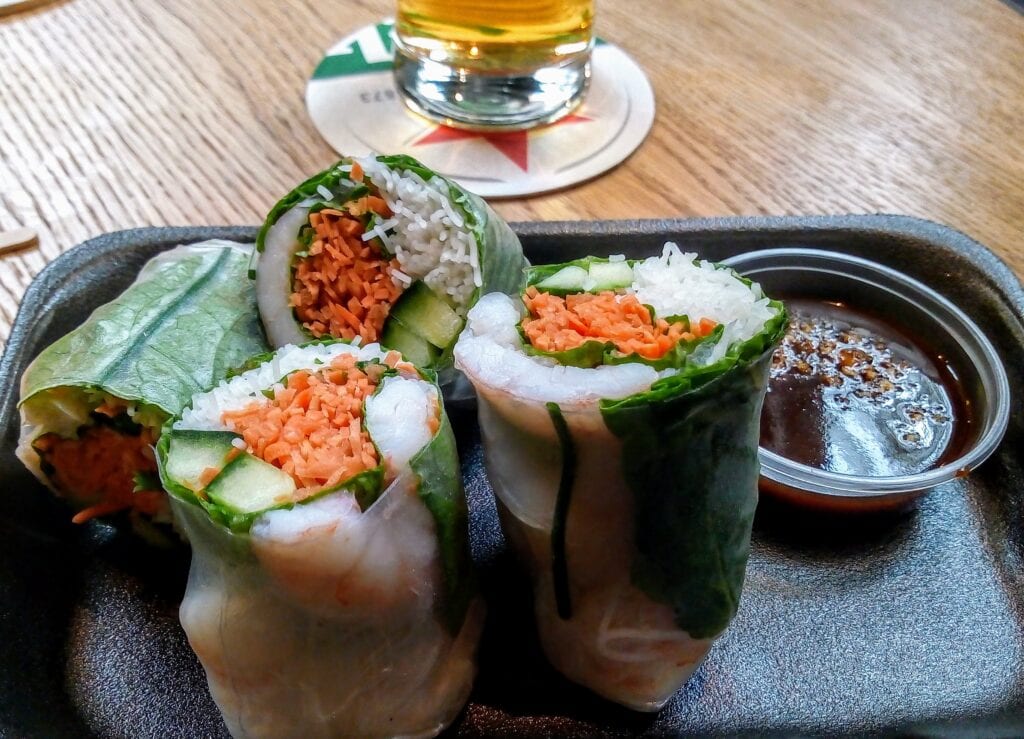 Europeans, Latin Americans, Asians, Africans, all came to NYC seeking a better life and in so doing enriched their adopted city with their own mosaic of cultures. One of the many things brought to the melting pot of New York is their food culture.
What better way to explore the rich ethnic heritage of New York City than to sample cuisines from all around the world from A to Z.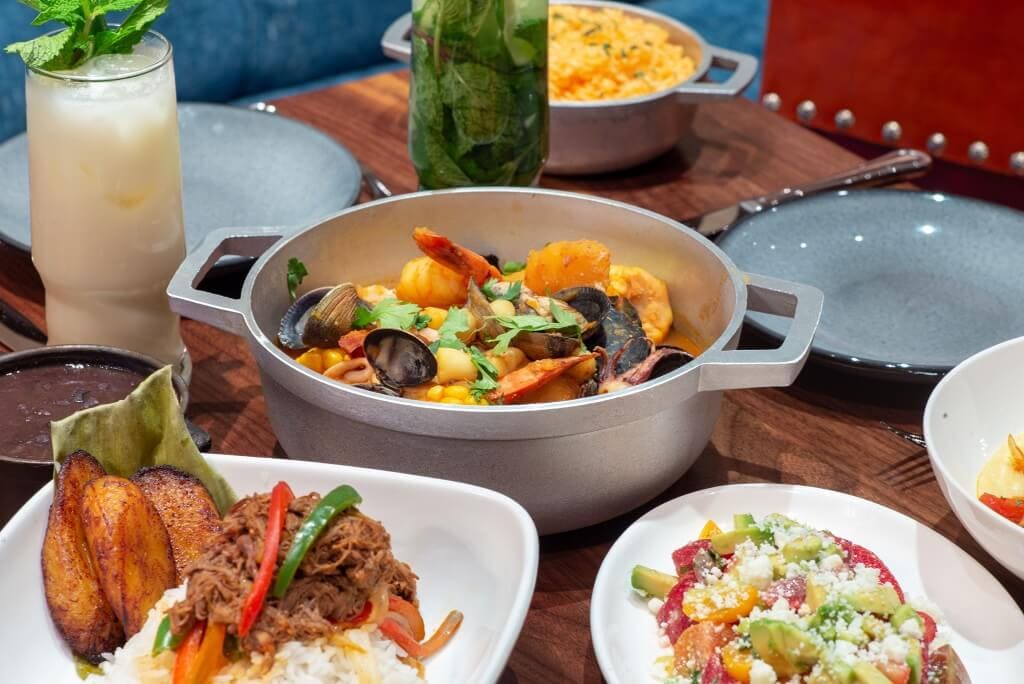 As in other cities, different ethnic groups – and their cuisines – tend to congregate in specific neighbourhoods.
Ethnic restaurants in NYC – where to find them
Chinatown, in Lower Manhattan, is no longer the place to go for Chinese food exclusively. You'll now encounter restaurants from many southeast Asian countries mainly Vietnam (Baxter Street has some excellent Vietnamese restaurants) Malaysia, Thailand and Myanmar (Burma), and a new one on the food scene the micro-cuisine of the Baba Nyonya.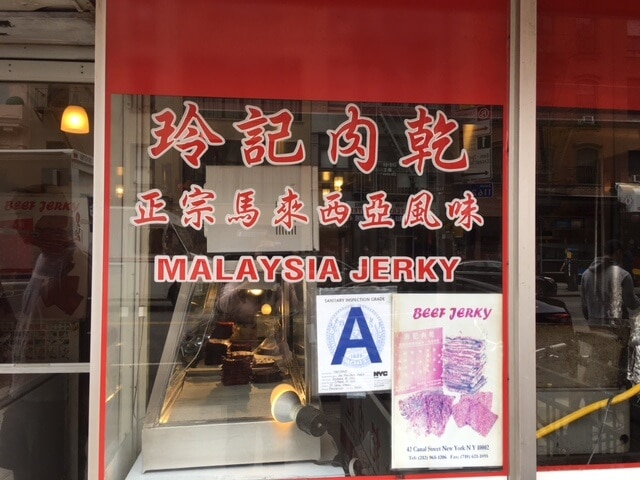 There is no longer just ONE Chinatown in NYC. Now there are at least nine. The biggest Chinatown in the United States is now in Flushing, Queens at the end of the #7 subway line.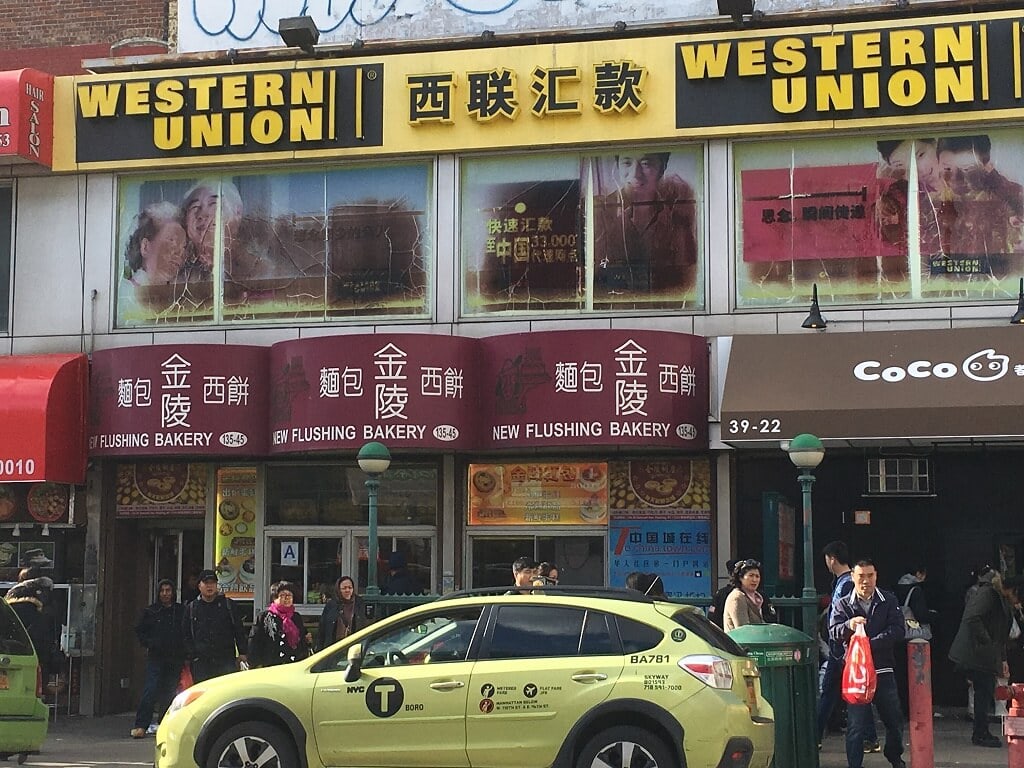 Flushing not only features cuisines from every Asian country, but the area has also started to segment Chinese food by region, Szechuan, Cantonese, Fujian and more! Another concentration of Asian restaurants is in Sunset Park in Brooklyn. Other "Chinatowns" include concentrations in Little Neck, the East Village, Forest Hills, Bensonhurst and Elmhurst.
The area north of Manhattan called Washington Heights is home to Dominicans, currently the largest concentration of the city's foreign-born residents. Dominican food is flavorful with subtle spices that combine to create thick stews and seafood delicacies.
Indian food can be found all over the city, but many restaurants have concentrated in the area now known as Little India around Lexington Avenue in the 20s. Here too, the restaurants are beginning to segment from "Indian" to any number of specialities like Parsi, Keralan, Gujarat, Southern Indian or vegetarian.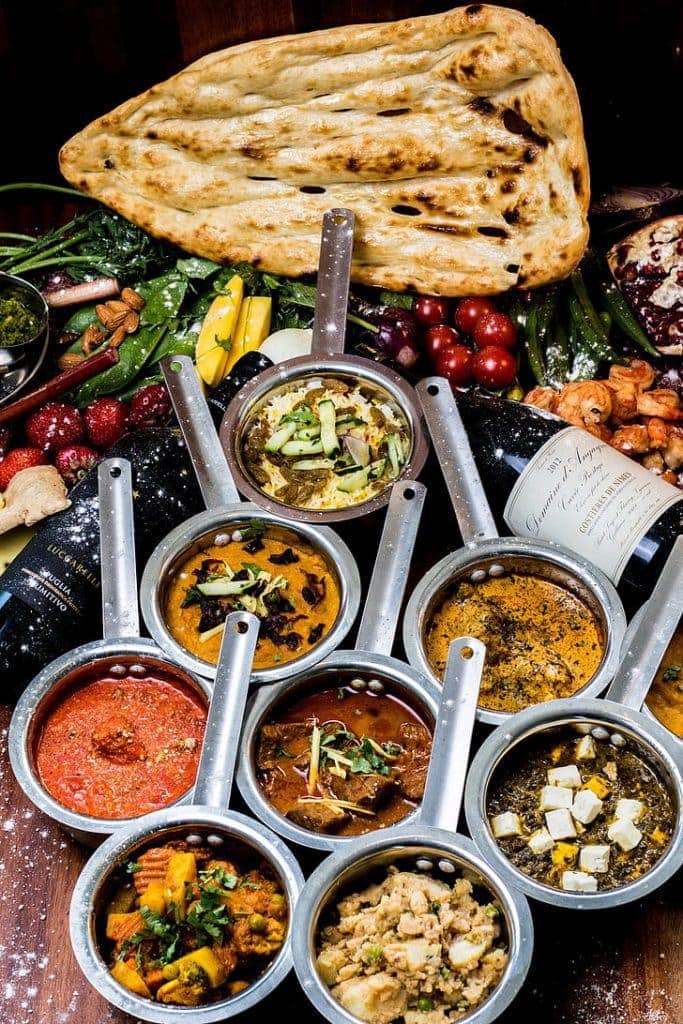 Koreatown, with restaurants that are world-renowned, is found in the area concentrated between 5th and 6th Avenues and 31st to 33rd streets.
The area on 2nd Avenue in the single digits is known for its Ukrainian restaurants.
Astoria, Queens has Greeks restaurants so good you'll think you're in Athens.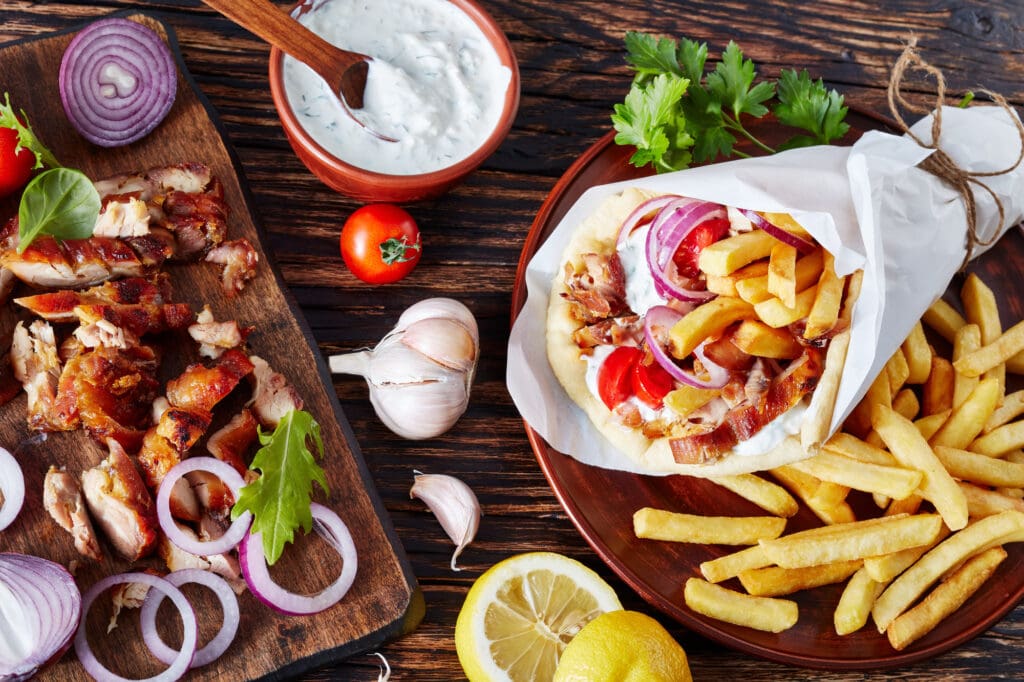 More recent arrivals and fusion ethnic restaurants
Another interesting feature of ethnic cuisine in New York City is how it is evolving. You now find dishes that are a combination of two or more ethnic cuisines. One good example of this is the Chinese-Indian cuisine found in some Indian restaurants around Little India. It's not two separate cuisines offered in the same restaurant, it is a blending or fusion of two incredibly innovative and sophisticated cuisines into one.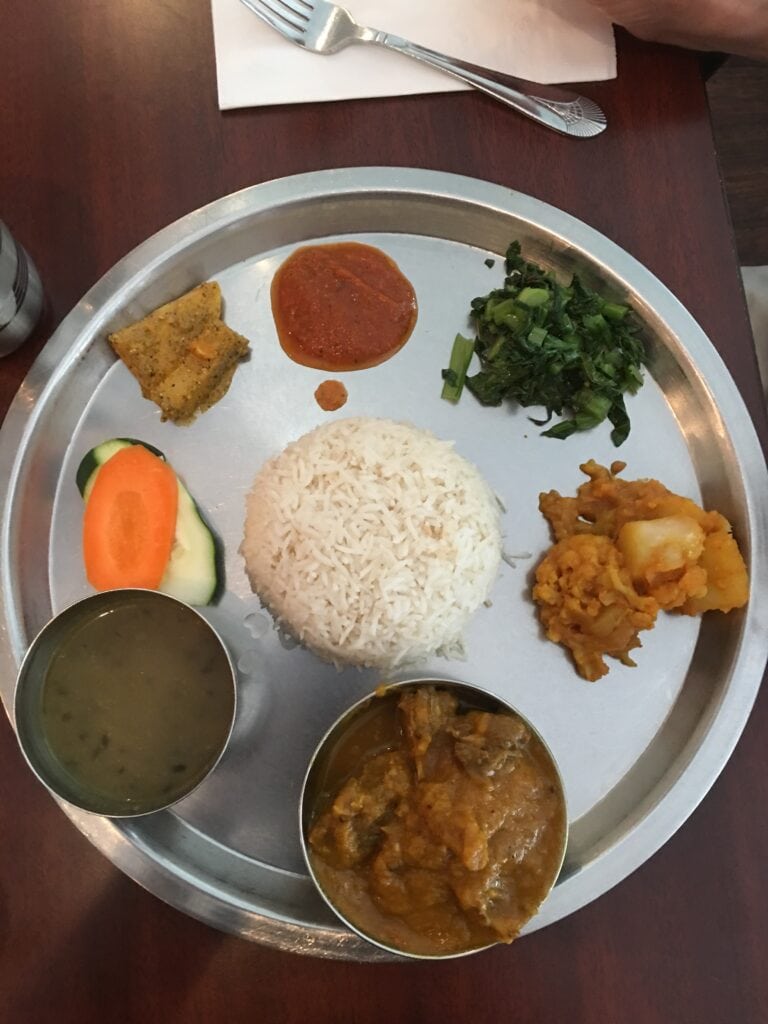 More recent arrivals also bring their rich cultures and cuisines. Harlem, famous among other things, for its African-American home cooking, also hosts new players like West African, East African, Ghanaian and Senegalese cuisine. Mexicans, a group that has grown in recent decades, have also enriched New York City's food scene in numerous ways.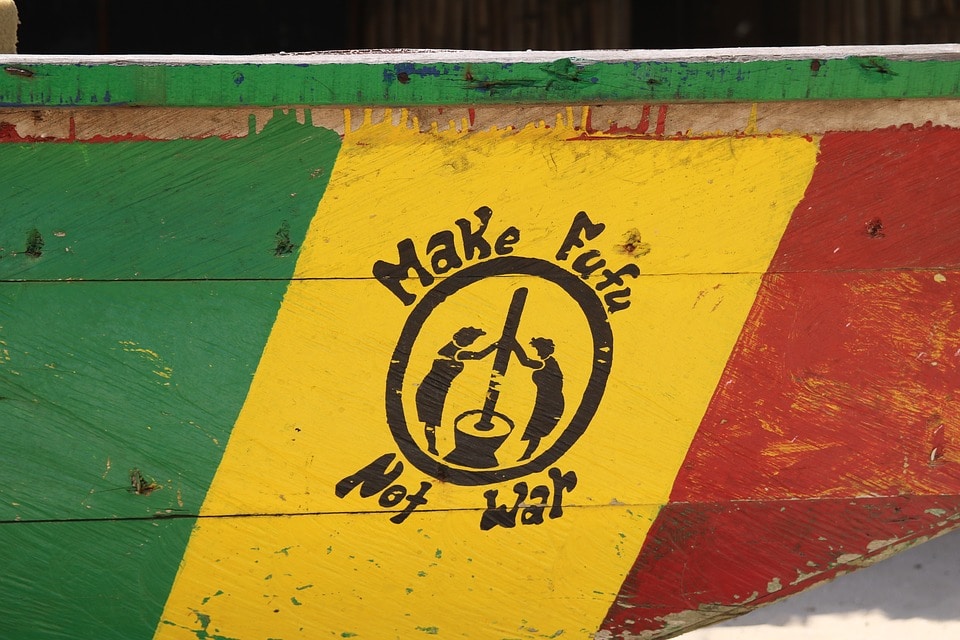 Cuban restaurants, although a large part of the New York City community since the early 1800s have seen their traditional dishes, which are themselves a fusion of Native American, European and African cuisines, evolve beautifully within the New York City melting pot.
From Polish perogies in Brooklyn to Salvadorian pupusas in Queens, Argentinian empanadas in Hells Kitchen to Vietnamese banh mi in Chinatown, you name the dish, NYC offers it in its many culturally rich neighbourhoods.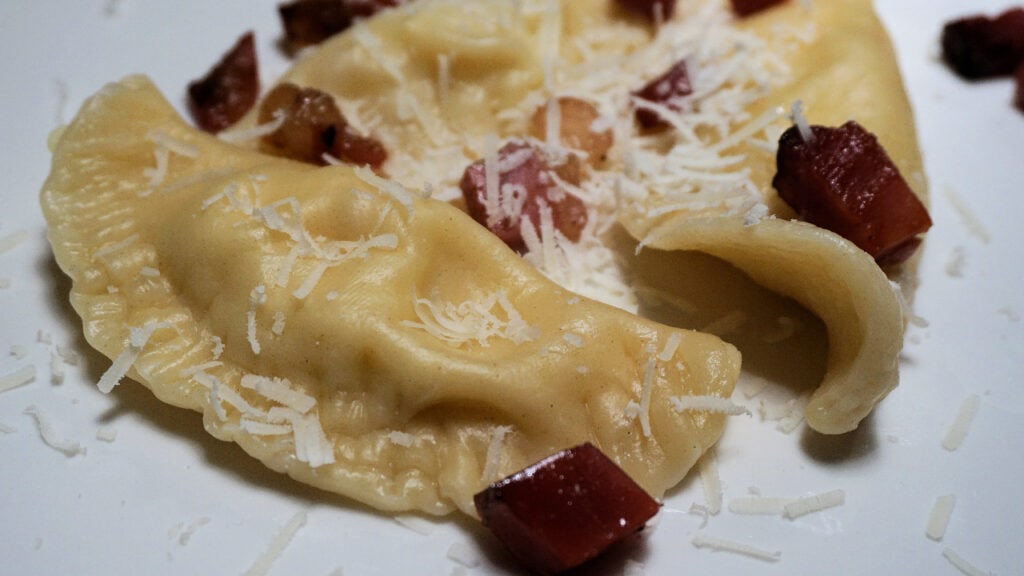 A dash of history and a pinch of culture
To get a good feel for NYC history through its many diverse cuisines, I recently decided to truly immerse myself in NYC's immigrant past through a Big Onion Multi-Ethnic Eating Tour. This tour takes place in the city's Lower East Side, an area rich in immigrant history. I love food, so the combination of NYC immigrant history and ethnic food was perfect. This Big Onion food tour did not disappoint.
Our tour guide, Laura, was very knowledgeable. In fact, all Big Onion Tour Guides are doctoral candidates in history at various universities around New York. Laura took us on a historical tour of the early immigration centres of the major immigrant groups throughout the years; the Jewish neighbourhoods, Little Italy, Chinatown, and Puerto Rican New York, just to mention a few.
Some of these neighbourhoods are among the most underrated attractions of New York City.
At each stop, we sampled the cuisine of the ethnic group being discussed. These tasty little tidbits of history were both delicious and plentiful. We feasted on Italian mozzarella, mini-calzones and gelato in one of Little Italy's oldest salumerias (Italian style deli). The fried plantains from the Caribbean were crispy on the outside and warm and soft on the inside.
Vietnamese spring rolls were bursting with vegetables and seafood. Malaysian beef jerky, Jamaican pickled pineapple, Chinese milk pastries, …you will not leave this tour hungry! All food samples came accompanied by the culturally rich ethnic heritage of the dish itself.
Dive into the metaphorical melting pot
The best part of the tour, besides the actual eating, is learning all the interesting off-beat fun facts and little bits of local history. You'll also be surprised to see how many famous NYC restaurants you will recognize from movies and TV.
You will also be interested to learn how neighbourhoods evolve along with the different immigrant demographics. For example, you will visit a pickle store named, "The Pickle Guys." This store had been a Jewish establishment in the current location for generations. That ethnic group moved on and another, the Chinese, moved in. The store was purchased by the Chinese employees who kept the name and the business alive just as it was. So now, "The Pickle Guys" are a Chinese family. Only in New York!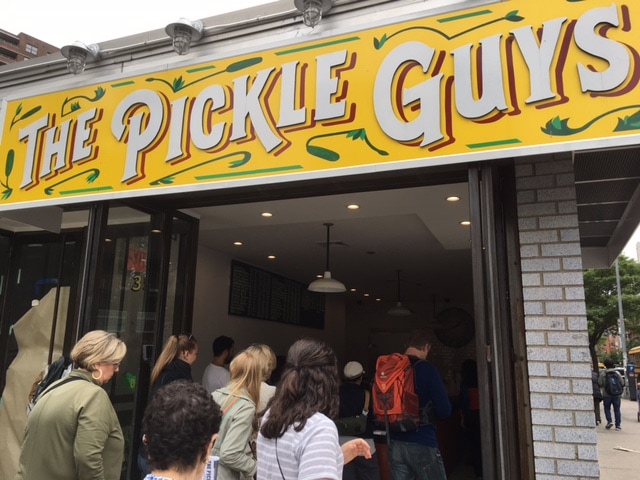 As you stroll around Little Italy you will learn about the contributions of the Italian-American community during WWII engraved on a plaque on the wall of San Gennaro's church in Little Italy.
Or learn how immigrants advocated for fair housing laws after living in crowded tenements, laws that changed many aspects of New York City housing for the better.
All the interesting history lessons are accompanied by period photographs of the very places being discussed. You really feel like you are walking through the history of the city.
These fascinating anecdotes are the stories of how a little Dutch trading outpost eventually became the great metropolis it is today.
The flavour of New York City really comes through in the aromas of its multi-ethnic cuisines. A walking food tour of this bustling city is a great way to get a feel for the city and experience one of its most culturally important features, its diversity, through its foods. Taste New York City and taste the world! Exploring the multi-cultural cuisines of New York City means one thing – multiple trips.
This guest post was written by Talek Nantes. Talek is an author, digital content creator and founder of the travel blog, www.travelswithtalek.com. She is a passionate travel enthusiast and enjoys sharing her travel experiences with others. Talek's personal and professional background has led her to travel to over 110 countries. She has lived and worked throughout the world and speaks several languages. Talek has an MBA and a Master's Degree in International Relations from the University of Pennsylvania. She lives in with her husband in New York City and Miami.
Interested in reading more?
Weird American food – 32 dishes to try
World of Drinks – the weird and wonderful
BBQ in the USA Where to find some of the best
Best food markets and food halls in N. America
148 National Dishes of countries around the world
Food Travel 27 stories of food around the world
New York State – why you should visit
Hop On Hop Off New York City Bus