15 Very Best Things to Do in Washington DC for Foodies!
DC has a reputation for politics but it's worth mentioning that it's also home to some of the most diverse selection of foods as well!
Whether you're visiting DC for the first time or have been here multiple times, there's definitely a foodie experience for everyone. Even as a DC local, I'm always pleasantly surprised by all the new restaurants and culinary experiences that pop up in the area!
From the health-conscious travelers to those who love to go all out (I can relate haha!), here's my roundup of some of the best things to do in Washington DC as a foodie!
Things to do in Washington DC for Foodies
1. Shop and Eat at Union Market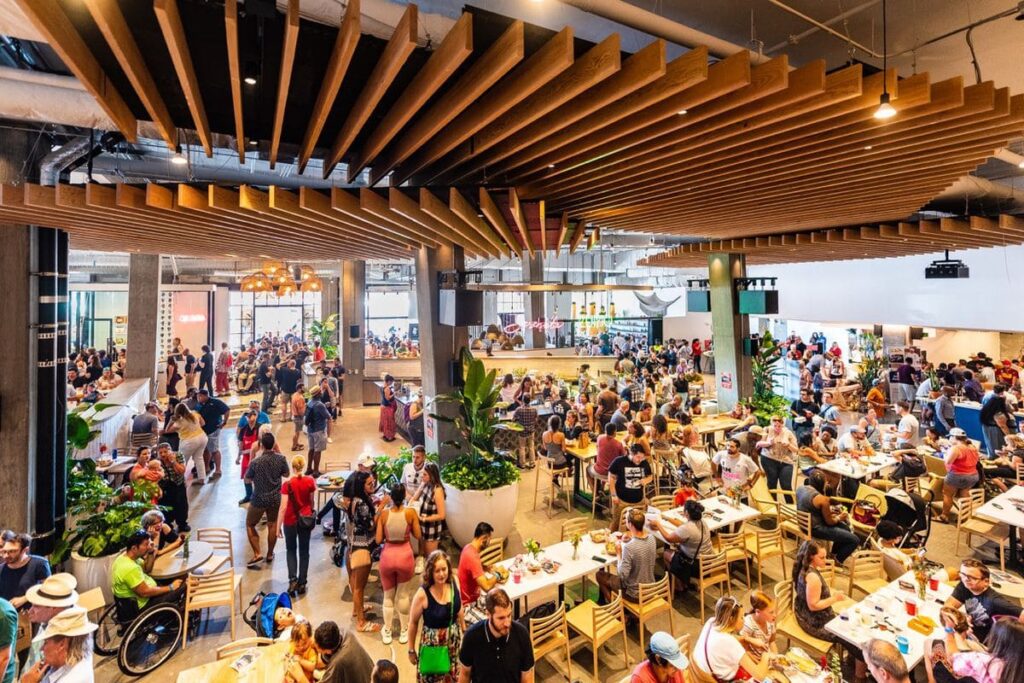 I love a good food hall so I had to kick off our list with Union Market!
Union Market is a restored grocery and specialty food hall located in the heart of the now revitalized NoMa neighborhood. The market is home to more than 40-plus vendors all selling a diverse array of foods to try.
I've found it's a great place to walk around and discover local restaurants and shops. Throughout the year, Union Market also hosts different events open to the public. Many of which are free to attend making it a great free thing to do in Washington DC! Who doesn't love saving money while traveling?
I hadn't been to the NoMa area in a while so when I visited a few months ago, it was so cool seeing how much it's changed and all the restaurants and shops that now call this neighborhood home. Some restaurants that I'm particularly excited to try are the Bulgogi beef tacos at TaKorean and the Marion Berry with Graham Crackers flavor at Ice Cream Jubilee!
2. Explore the Eden Center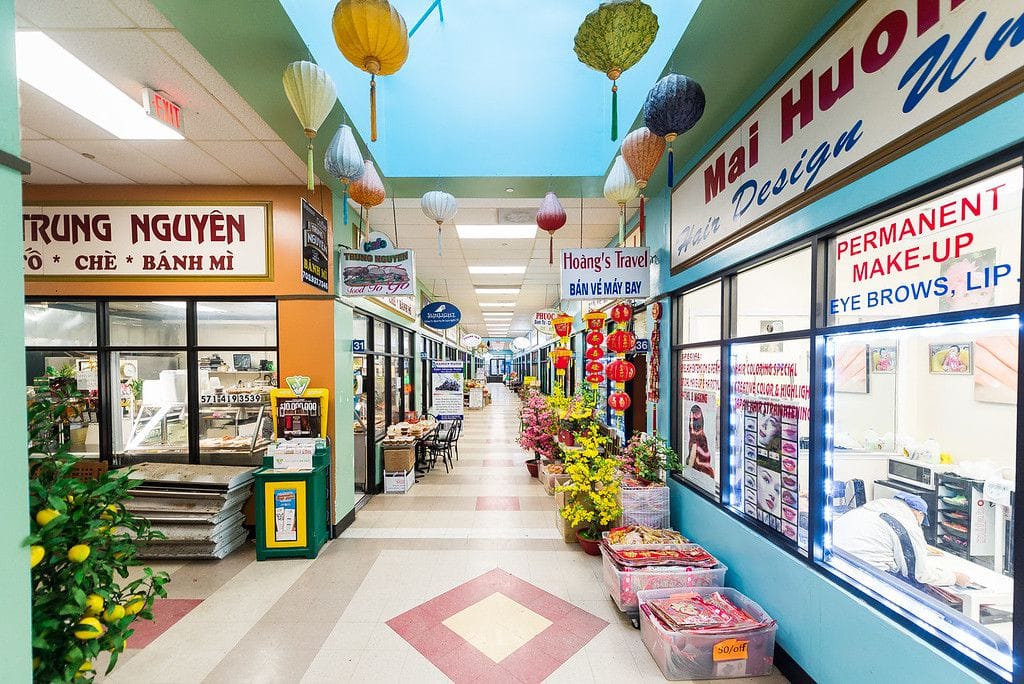 As home to more than 120 family-owned restaurants, shops, and supermarkets, the Eden Center is the largest (and very much beloved) Vietnamese commercial center on the East Coast.
Located just outside of DC in Falls Church, Virginia, the Eden Center boasts some of the best authentic Vietnamese food in the area. Growing up in this area, the Eden Center was always my go-to spot for a bowl of pho, banh mi, or sticky rice. Even now, I love stopping by the Eden Center whenever I'm craving a steaming bowl of pho!
3. Get a Taste of the Very Best at DC Restaurant Week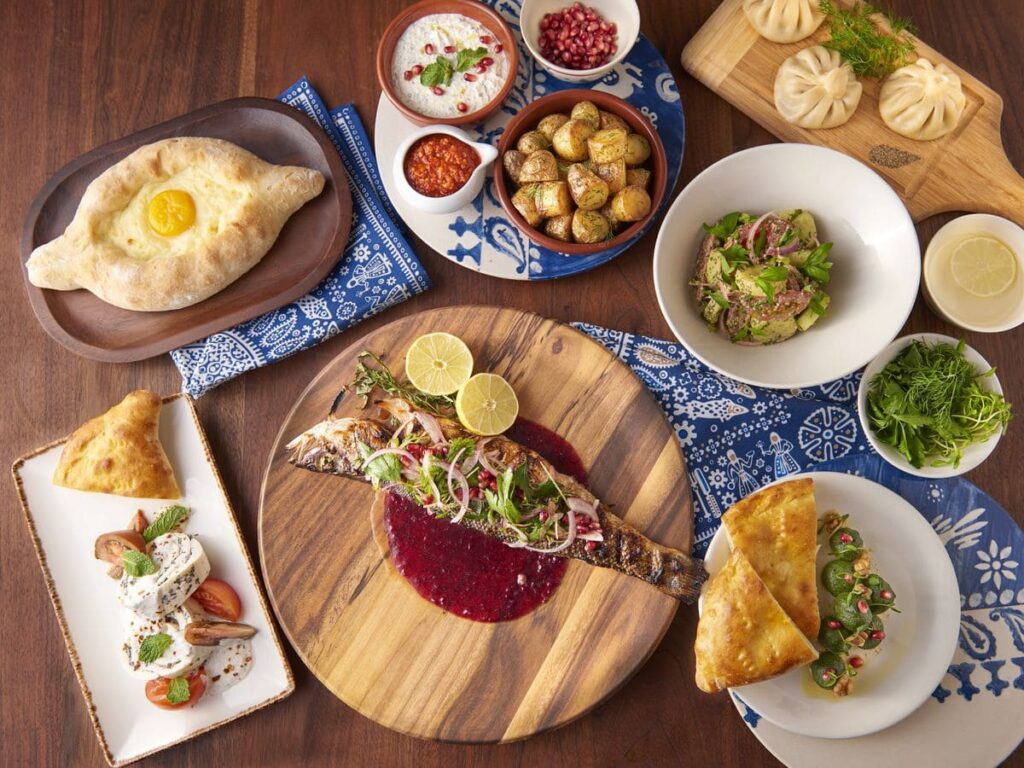 Every foodie from the DC area that I have ever known always awaits DC Restaurant Week with the utmost excitement.
It's that magical biannual celebration where DC's best restaurants (including the Michelin ones) offer a special menu that allows diners to indulge in the finest cuisine for a pretty reasonable price. Choose from multi-course dinner menus at $40 or $55 per person or $25 if you're more of a brunch and lunch person.
This year was my first year partaking in Restaurant Week and oh my was it a lot of great food! We got to treat ourselves to a 3-course Georgian feast at Supra in Mount Vernon Square all for $25! If you go, I would highly recommend the "Lyulya Kebab", or the ground lamb kebab.
4. Indulge in Cherry Blossom-Themed Treats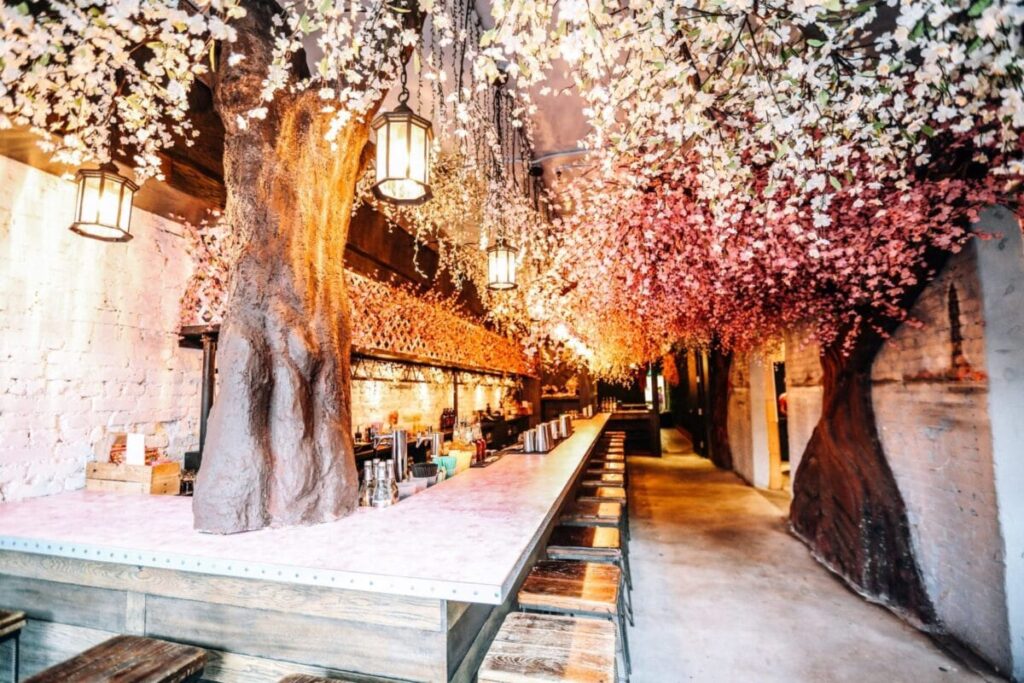 We, Washingtonians, take great pride in our cherry blossoms!
As these pink and white flowers start to bloom in the spring and cover the city in a soft ocean of pastel colors, you'll find plenty of restaurants in and around the DC area welcoming the blossoms with special cherry blossom-themed drinks and menus.
Hotels throughout the area, like the Waldorf Astoria and the new Salamander DC, will also offer afternoon tea menus that are centered around the season of cherry blossoms.
From sake and shochu tastings to strawberry sake cream puffs, and other Japanese-inspired treats, you're sure to find many of the restaurants with special menus (even Starbucks, believe it or not!).
5. Get Your Fill of Crab at the Maryland Blue Crab Feasts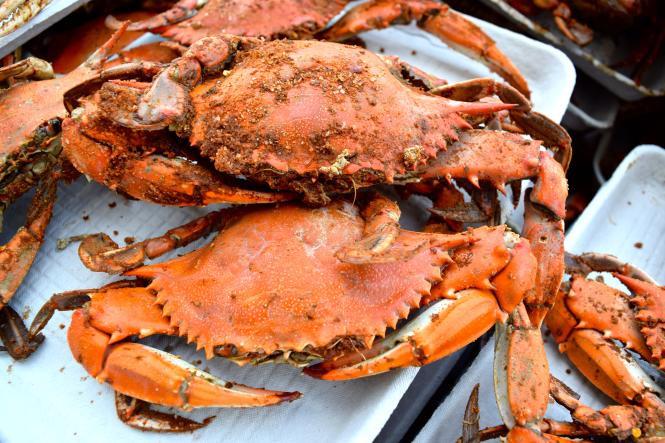 I know this one might not be in DC but it's close enough that I'm including it on this list!
During the late spring and summer months, you'll find an abundance of blue crabs in the waters and on the menus of local restaurants. After all, it is the peak season for Maryland blue crabs!
Many cities in Maryland will host crab festivals where you'll find yourself surrounded by all sorts of crab dishes. From crab soup, and crab cakes, to the classic steamed hard crab, there's no shortage of crab around this time of year!
It's a great coastal summer activity and is well worth a trip to Maryland if you're here during these months. Oh, and if you happen to be taking a stroll around the area, make sure to walk along the docks and check the pilings! You'll usually find crabs clinging to the dock pilings right under the water's surface. It's one of my favorite surprises to find a few blue crabs along the dock!
6. Try the Iconic Half-Smoke at Ben's Chili Bowl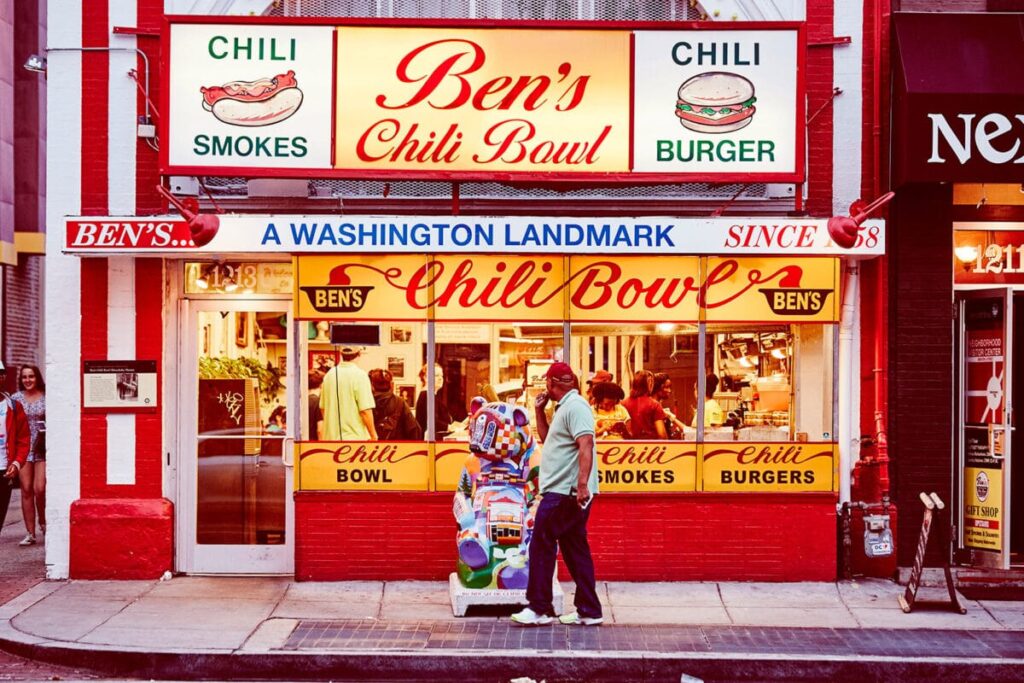 No trip to DC is complete without a visit to Ben's Chili Bowl for half-smokes.
For context, a half-smoke is a half-pork, half-beef sausage that's cooked on a griddle until perfectly charred. It's then placed on a hot dog bun before being seasoned with yellow mustard, chopped white onion, and, of course, the famous chili sauce.
This historic restaurant has truly seen it all. During its 65 years in DC, Ben's Chili Bowl has been serving up half-smokes, chili dogs, and milkshakes through historic events like the March on Washington, where Martin Luther King Jr. delivered his iconic "I Have a Dream" speech, the DC riots, and numerous presidential elections.
Ben's Chili Bowl has truly become a quintessential part of DC culture and is often frequented by presidents and celebrities like Barack Obama, Jimmy Fallon, Bruno Mars, and more.
7. Get the Celebrity Chef Dining Experience at Hell's Kitchen by Gordon Ramsey
Fresh from across the pond, Gordon Ramsey's eagerly anticipated Hell's Kitchen officially opened in DC early this year.
If you're walking along the boardwalk, it will more than likely be one of the first buildings you see along the water. Located on the Wharf, this two-story waterfront restaurant offers beautiful views overlooking the Potomac River. The inside of the building itself is gorgeous as well. Tastefully decorated and designed, it's an experience that has DC visitors and locals queued up for nearly 3 months just to get a chance to dine there.
Dining at Hell's Kitchen is certainly an extravagant affair but if you're not feeling a full-course meal, you can also opt to pop into Gordon Ramsey's fish-and-chips shop across the boardwalk instead.
8. Eat at Iron Gate, DC's oldest restaurant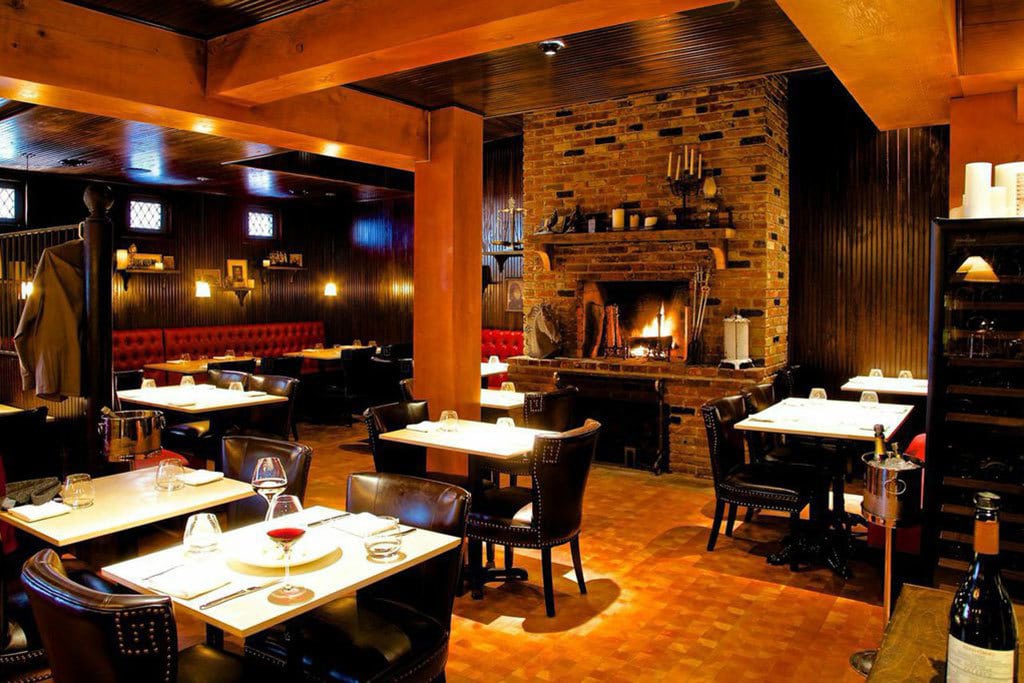 Iron Gate is one of DC's oldest continuously operating restaurants. Located in the heart of DC, near Dupont Circle, Iron Gate offers a warm and intimate setting for diners to enjoy Italian and Greek small plates curated by the executive chef.
This warm and cozy historic restaurant welcomes you in with its intimate firelit dining room and wisteria-canopied patio. Upon arrival, you'll also be offered a choice of ordering from the a la carte menu, tasting menu, or family-style menu. Platters are shareable so it's perfect for families or groups of friends visiting.
9. Grab a Slice of Pizza Larger Than Your Head at Jumbo Slice Pizza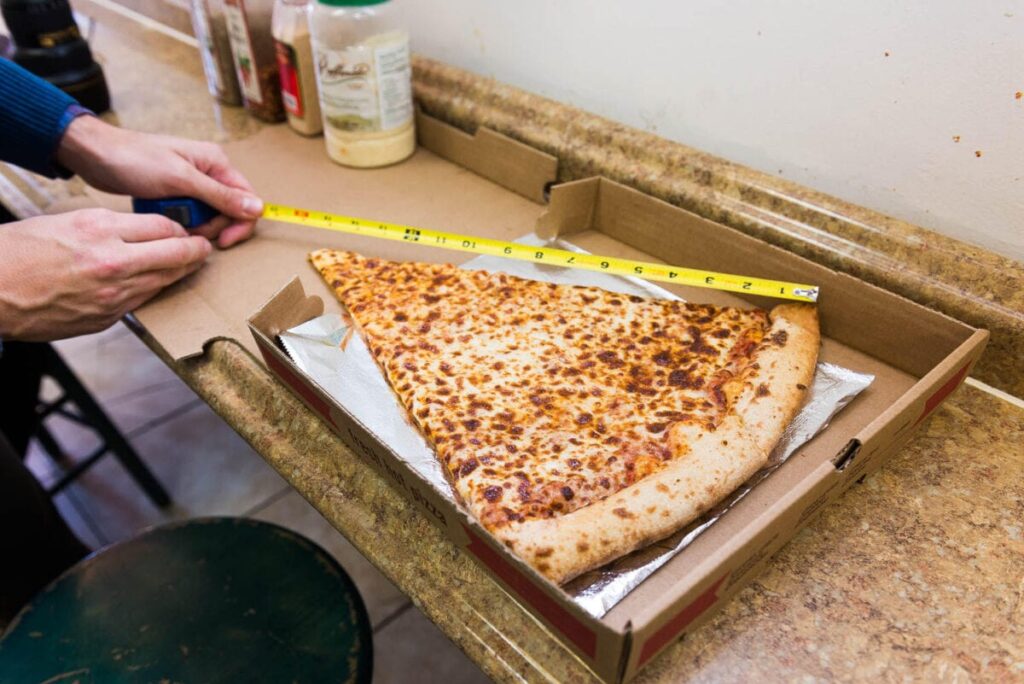 Ok, DC's pizza may not be as iconic as New York City's or Chicago's but we certainly have a good pizza scene here too!
If you're looking for a slice of pizza larger than the size of your head, make your way over to Jumbo Slice Pizza in Adams Morgan. Served up on not one, but TWO paper plates, jumbo slice pizza is exactly as its name suggests: jumbo-sized.
Measuring about 1 foot in length (or 30.48 cm), this fresh slice of pizza boasts a thick, doughy crust and golden baked cheese to top it off.
Plus, when you get those late-night cravings (c'mon we all do!), they're open until 3:30 AM on Fridays and Saturdays to satisfy your inner foodie.
10. Find Yourself Taking Part in DC's Speakeasy Scene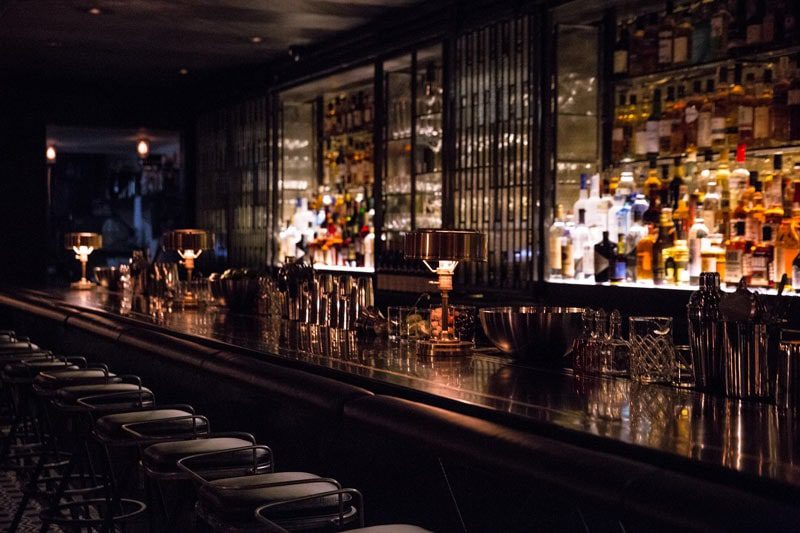 When visiting a speakeasy, you'll find yourself immersed in a part of American history.
The concept of a speakeasy started popping up in the 1920s when America went into its Prohibition Era. During this time, all alcohol was banned from the country but speakeasies became the way to combat that.
Hidden in underground basements, attics, and sometimes disguised as other businesses, these speakeasies continued to serve alcohol in secret and soon gained popularity throughout the country. Though America no longer has a ban on alcohol, speakeasies are still an integral part of DC's nightlife culture.
Some are hidden behind book shelves in hotels like Allegory DC and some are hidden behind a full-length mirror like The Mirror. Part of the fun of a speakeasy is finding those secret places so be ready for secret entrances and special codes. If you can find their discreet entrances and get in, you'll be treated to some amazing drinks and cocktails.
11. Visit Annandale, the "Koreatown" of DC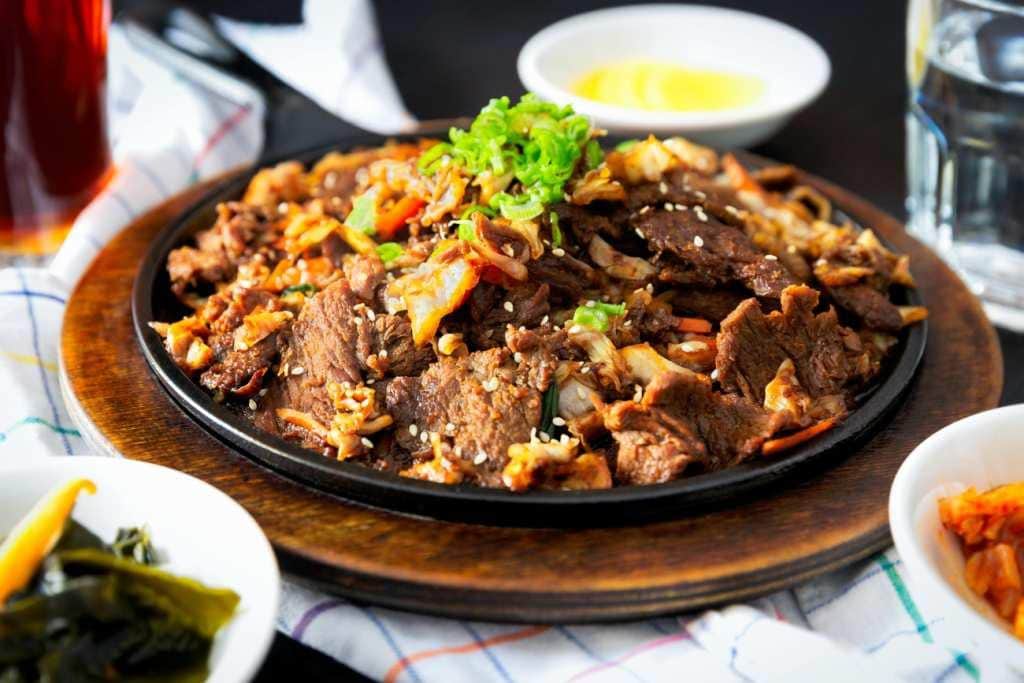 Hands down, no questions asked, this is my all-time favorite go-to spot for Korean food in the area.
Compared with other areas in DC, Annandale just does it differently, especially when it comes to authentic Korean food. It's become so prominent that the city of Annandale is now known as being home to DC's very own Koreatown.
Throughout Annandale, you'll find so many locally owned Korean restaurants that serve some of the most authentic dishes you'll find outside of Korea. Some of my favorites are a steaming bowl of "sundubu" (tofu stew) at Yechon or the flavorful "sujebi" (hand-torn noodle soup) at Tosokchon.
It's also a great area for a night out with friends! Whenever I'm in Annandale, we'll get a group of friends together for an all-you-can-eat Korean barbeque before heading over to one of the many karaoke places in the area. It always makes for such a fun night of good (and bad haha) singing, good food, and good company!
12. Explore Local Produce and Goods at the Eastern Market Farmers' Market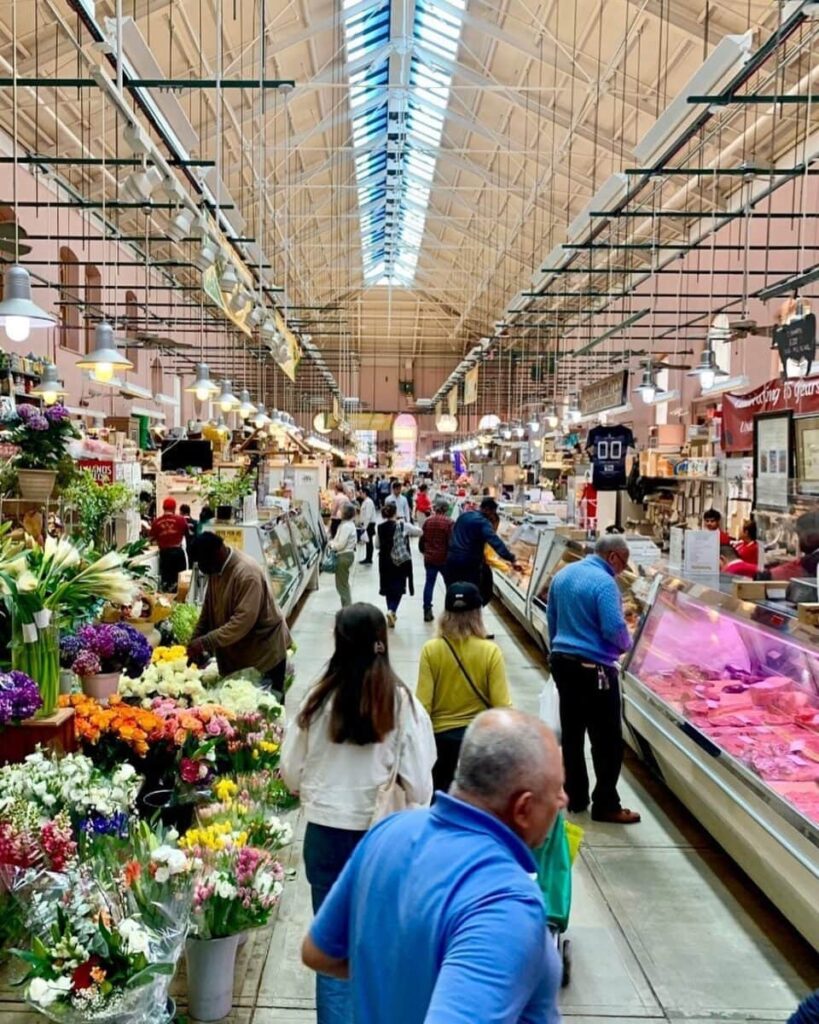 What better way to spend a weekend than at the farmers' market?
Eastern Market is one of DC's oldest marketplaces. The market is tucked into the heart of the historic Capitol Hill neighborhood and is the perfect place to find farm-fresh produce, handmade crafts, baked goods, and many other treats.
Merchants from all over Maryland, Pennsylvania, Virginia, and West Virginia travel to Eastern Market to set up shop in the historic building. Whenever I get the chance to visit, I love strolling down the main hall and browsing the merchants' booths to find all sorts of local produce, meats, and baked goods.
The market is open every Tuesday from 12 pm-4 pm and on Saturdays & Sundays from 9 am-3 pm. If you come early enough, you may even be able to snag some of the legendary blueberry buckwheat pancakes at The Market's Lunch before the rest of the crowd does!
13. Have Lunch or Dinner on the Potomac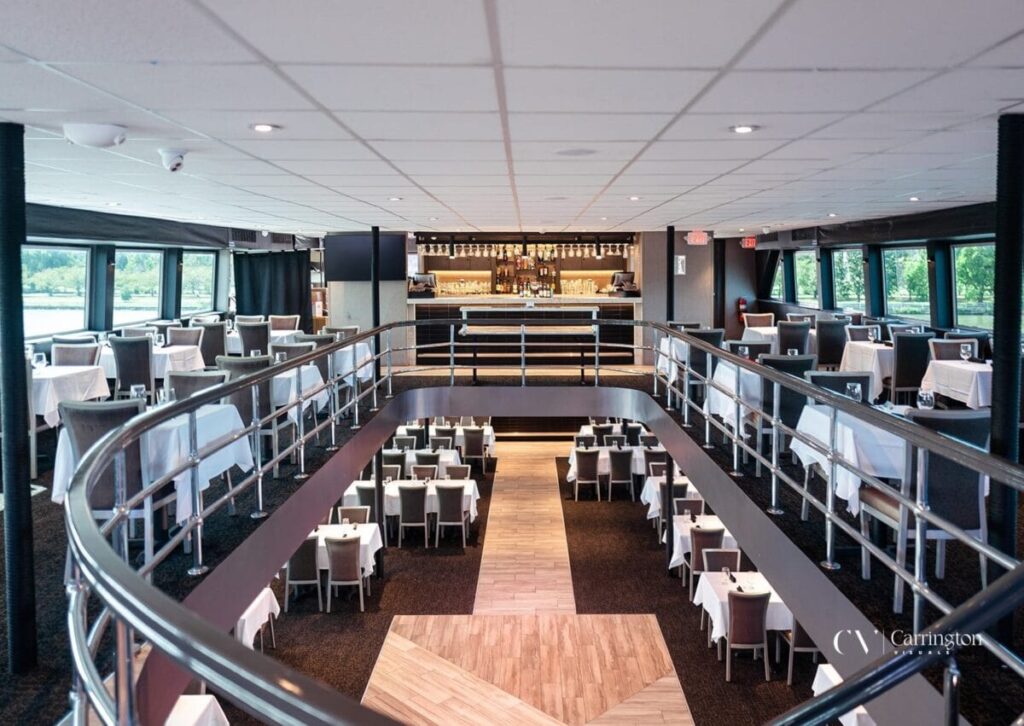 While the monuments and government buildings may be the first things you think of when DC is mentioned, it's also worth mentioning that DC has some great attractions and neighborhoods along the water as well!
And what better way to see all these attractions than from the water itself while being treated to a multi-course meal!
As a local, I had always thought that the lunch and dinner cruises were just something for tourists and didn't ever think to partake. Fast forward to the summer of this year, when I was pleasantly proven wrong by a friend who invited me to lunch on one of the cruises. The weather was perfect, the meal was great, and I got to see DC in a way I had never seen it before!
I can now say that for those who are visiting for the first time (or even for locals!), I would highly recommend booking a lunch or dinner cruise. It's a great way to see a lot of DC in just a few hours and without any of the traffic. Plus, you'll get to see it all with the comfort of a white-glove serviced meal.
Various dinner and lunch cruises launch from the different waterfronts in DC depending on the company you decide to book with. Most of the waterfronts, if not all, are quite accessible from downtown.
14. Be a Part of DC's Brunch Culture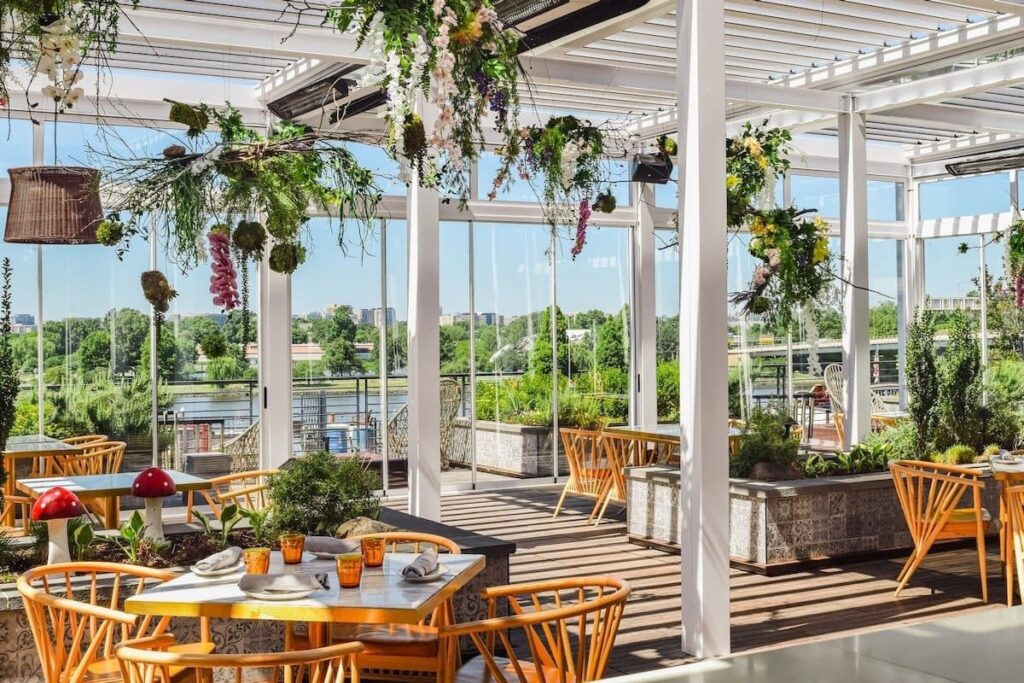 DC loves brunch and we make sure you know it.
From bottomless brunch, mimosas, eggs benedicts, and Bloody Marys, DC has a huge brunch scene that offers it all.
Brunch is so ingrained in DC culture that it almost seems breakfast and lunch no longer exist and have been taken over by its new brunch predecessor. My friends and I no longer meet up for just breakfast or lunch. It's now brunch on the weekends for us!
Oh and don't forget! Brunch hours can go from 11 am-3 pm at most places so you'll have plenty of time to enjoy those bottomless mimosas.
While you can certainly find the traditional brunch options at iconic places like Founding Farmers and The Duck & The Peach, you'll also be able to find brunch menus consisting of other cuisines as well. From a French brunch at Le Diplomate to a Malaysian brunch at Makan, it's very likely DC has brunches from all corners of the world to satisfy any global citizen.
15. Dig into Peruvian Chicken at El Pollo Rico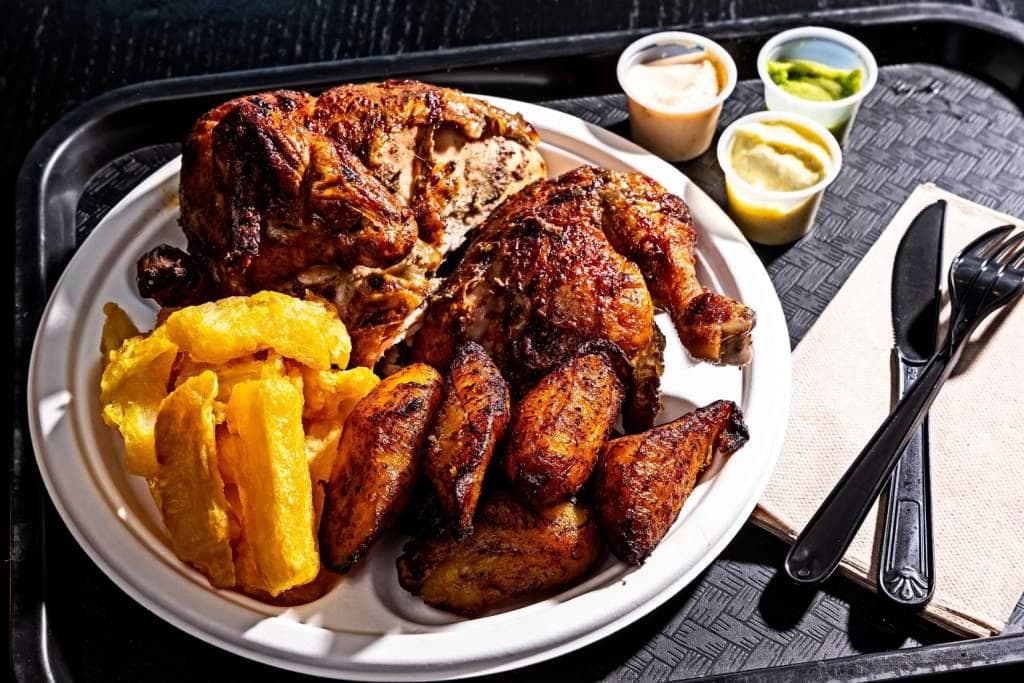 Hop on the Metro or walk across the bridge to Arlington, Virginia where you'll find some of the best Peruvian Chicken in the area.
This perfectly cooked chicken is juicy, fresh, and just downright flavorful. Throughout Arlington, you'll find places like El Pollo Rico and The Chicken Place offering up this dish alongside a generous helping of yucca fries, rice, beans, and, of course, the spicy green sauce.
Conclusion
It's always amazing seeing how many diverse foods DC has to offer. There's literally so much that you would certainly need more than one trip, or maybe even a lifetime, to try it all!
From brunch to speakeasies, there's definitely a culinary experience for everyone here in the nation's capital. I hope this guide was helpful in giving you a sense of all that DC has to offer for foodies! Happy dining!
Author Bio :Sophia Wu is an American travel blogger and the founder of the blog By Sophia Wu. With a passport in hand and a curiosity for the world, Sophia has traveled to over 14 countries and loves sharing the stories and tips she's collected from her adventures on her blog. Whether she's hiking the tallest mountains in Taiwan or strolling the streets of Monaco, Sophia loves finding new ways to experience the world and share it with those around her.
Pin it for later