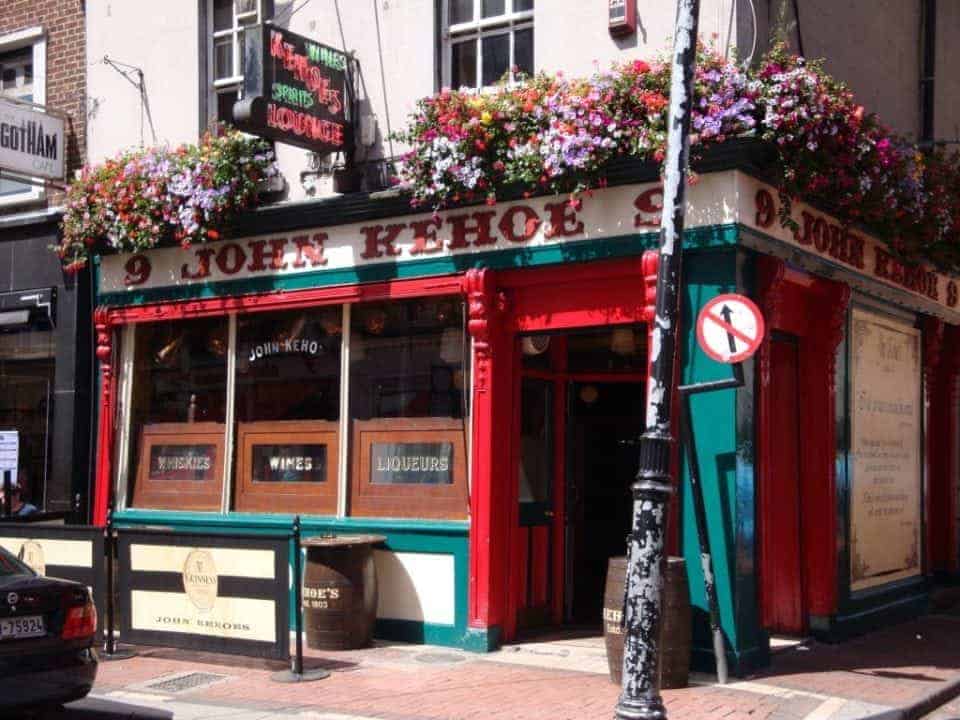 20 of the most famous pubs in Dublin
One of the first questions anyone asks about Ireland is where to find the best pubs in Dublin. Ireland is a mecca to those who want to check out some of the oldest and most famous pubs in Dublin, with a huge variety to choose from. there's many a famous pub in Dublin that you can grab a pint at.
We always use Skyscanner to book our flights to Ireland or anywhere else on the planet for that matter. It gives you some great options and alternative airports to fly into that can make your life somewhat easier when planning your trip.
But before you head out for the evening check out some of these Dublin Don'ts.
Planning a first time trip to Ireland? Here is all you need to know about getting here
This post does contain some affiliate links, they cost you nothing but if you click on them to purchase something I may receive a small commission. So please click away lol.
You can pick a Trad Music venue (Trad is short for traditional with bodhrans, fiddles and the like) Literary Pubs, home to some of Ireland's famous writers or a pubs hundreds of years old. With a vibrant young population, Dublin also has some of the best nightclubs and bars to hang out at.
If you need to find accommodation in Dublin Booking.com has, of course, lots of options and you can stay in anything from a cheap hostel to a luxury castle.
BOOK YOUR STAY AT DUBLIN'S BEST HOSTEL
BOOK YOUR LUXURY STAY AT A CASTLE IN DUBLIN
BOOK YOUR BUDGET BUT BOUTIQUE HOTEL STAY IN DUBLIN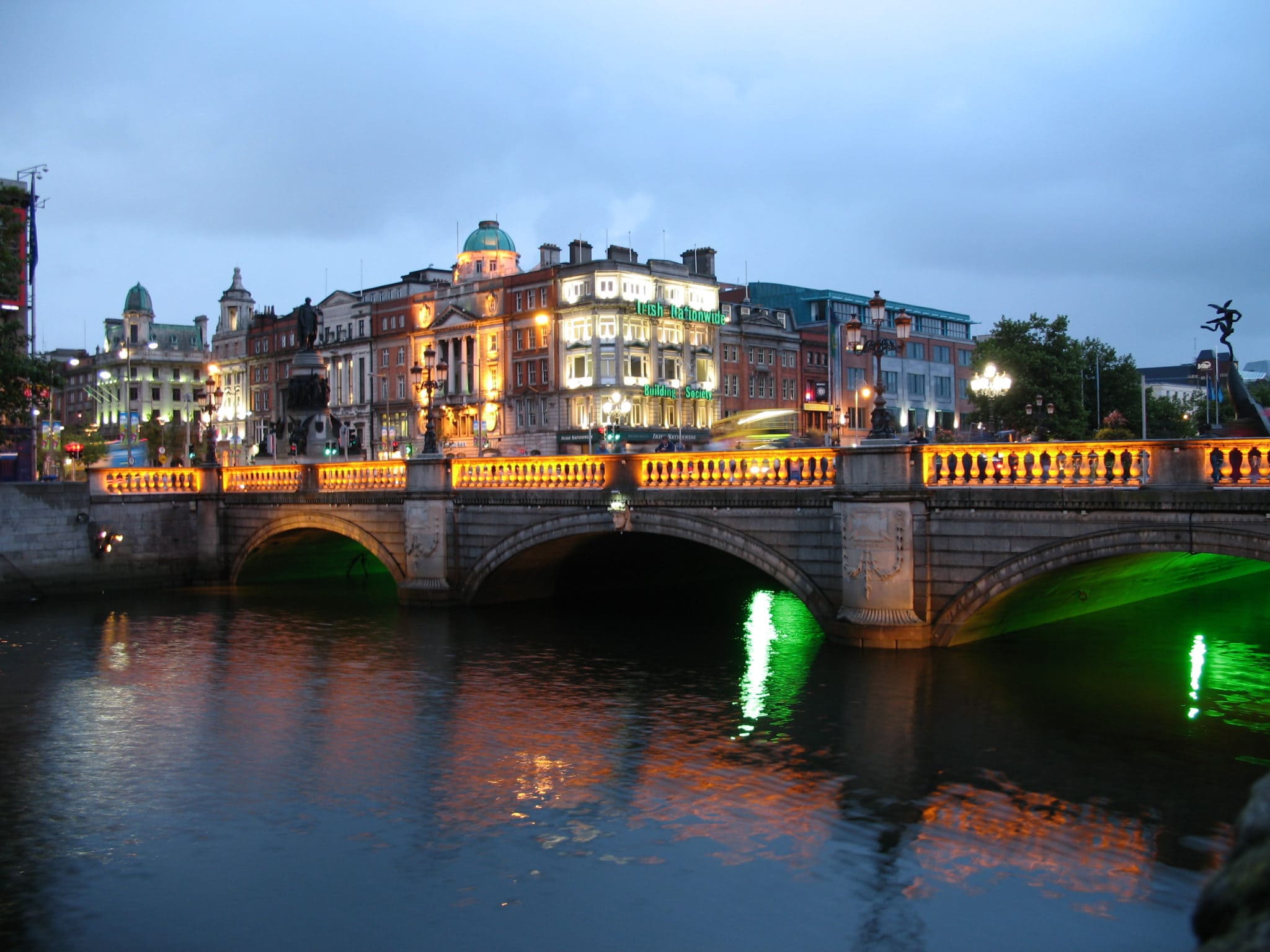 Here are some of the most famous Pubs in Dublin to enjoy some of that great Irish craic
1 O'Donoghues, Merrion Row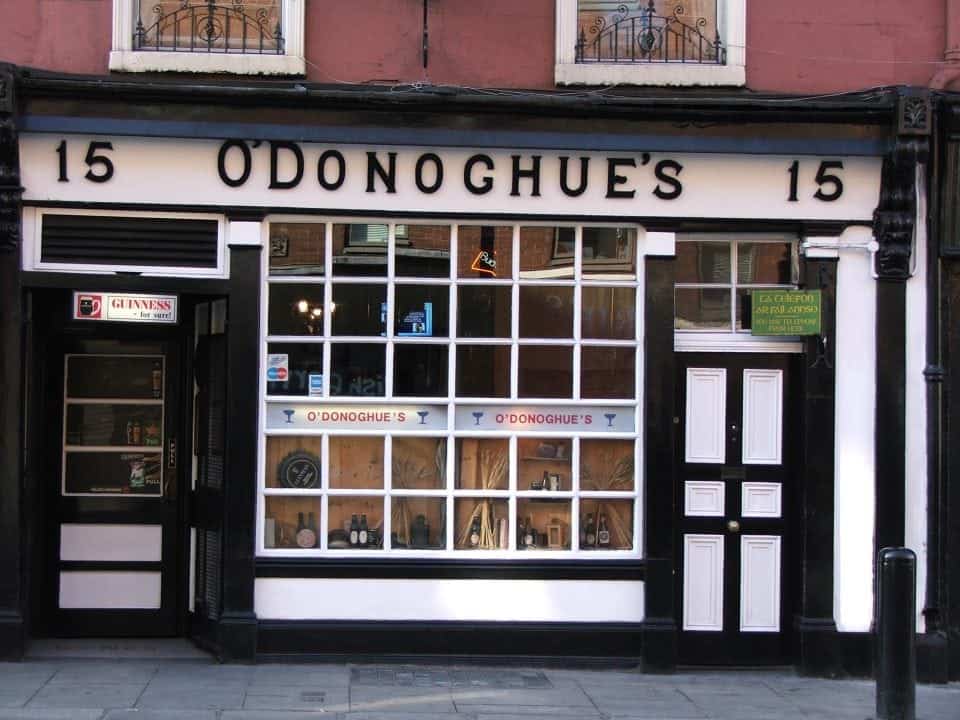 One of the most famous pubs in Dublin. A pub popular with both locals and tourists this one is famous for being the "home" pub of the Dubliners and the best place for authentic trad music. This is one of the absolute best pubs for music in Dublin.
BOOK YOUR TOUR FOR A DUBLIN PUB CRAWL
2 The Long Hall, South Great George's Street
Not as well known as O'Donoghues this is another one of the most famous pubs in Dublin. It's perfect for a quiet pint with no loud sorts, TVs or bad entertainment. A strong favourite with the Dublin crowds the Long Hall is an old-style pub with an ornate Victorian ambience. Its staff pours a perfect pint and it has a stellar reputation for potent gin and tonics. Carved wooden snugs, filigreed mirrors and over the top Victorian decor sets this pub apart from all the others.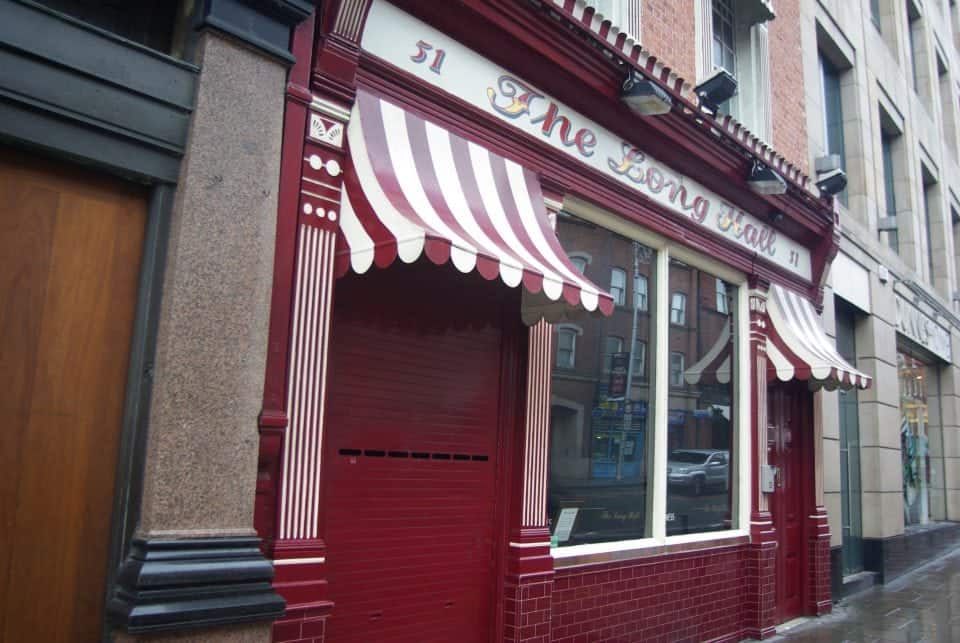 Many pubs serve food with the drink but if you are looking for something a little different check out these recommendations. Where to Eat in Dublin.
3 The Stag's Head, Dame Court
A literary pub this is where James Joyce was said to hang out. A little off the beaten path it sits right in the heart of the City. This is a true Irish Pub and relatively unknown among the tourists.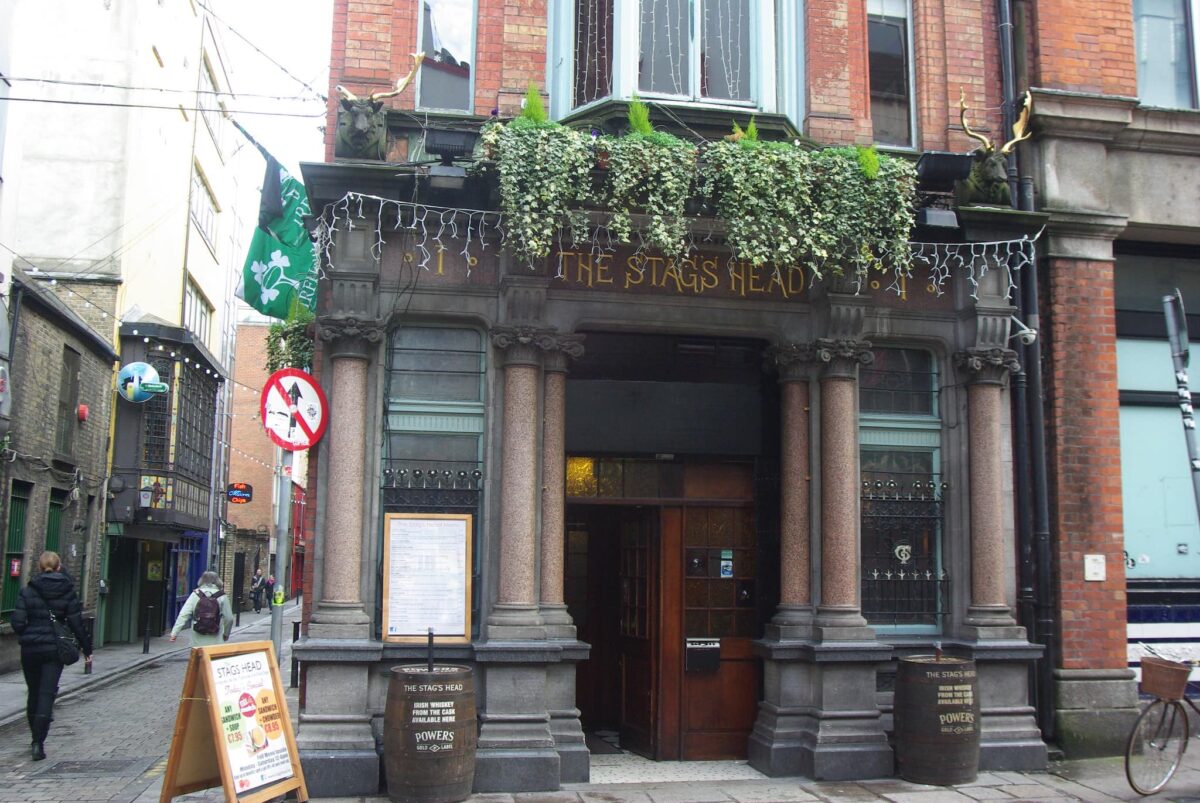 4 Kehoe's, South Anne Street
Kehoe's is an old Irish home that was turned into a pub, rather like most pubs out in the Irish countryside. It's tiny and literally feels like someone's house, full of nooks and crannies you kind of expect your granny to pop out of the kitchen. It sits just beside Grafton Street.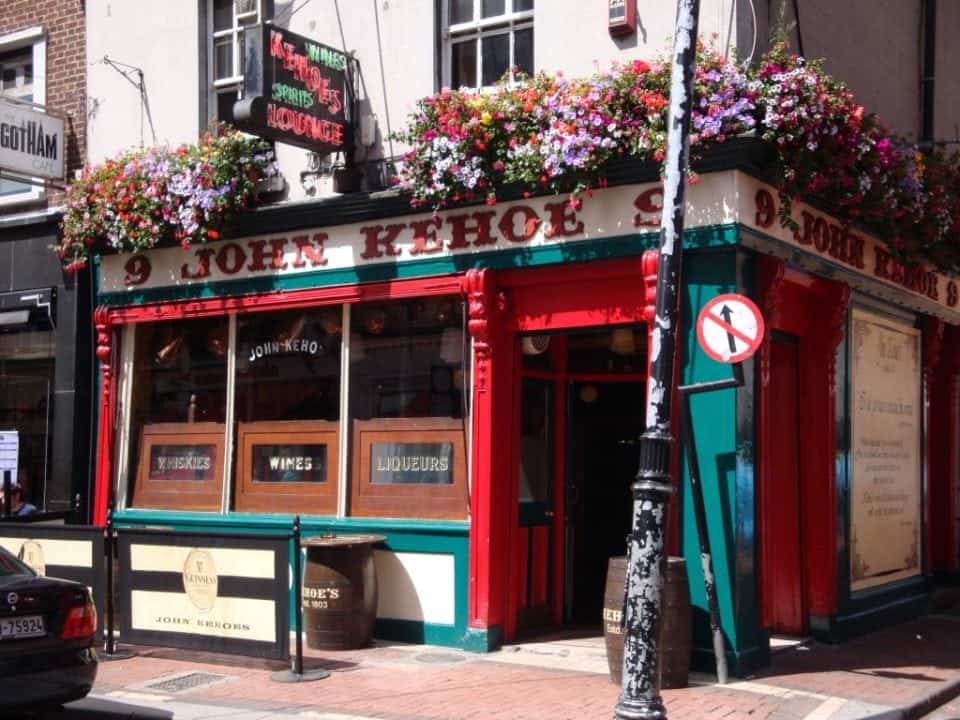 PLANNING YOUR DREAM TRIP TO IRELAND?

5 The Dawson Lounge, Dawson Street
This pub is considered the smallest in Dublin and can hold around 20 people. Worth checking out just to experience the place.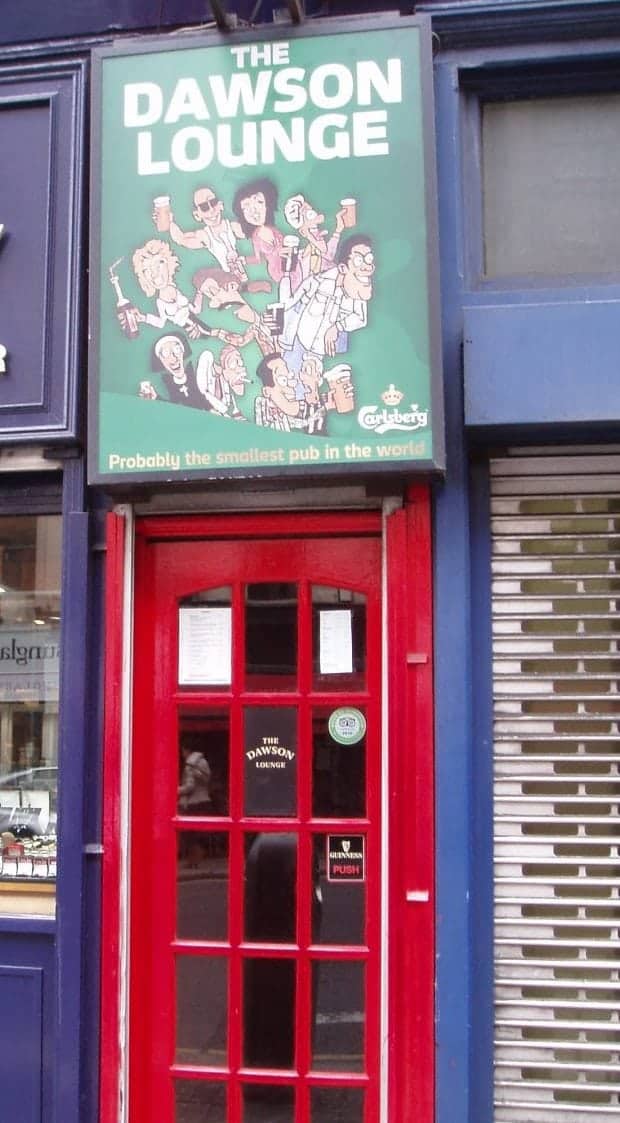 6 Sin É, Newlands Road
A very popular bar with the University and student crowds it hosts trad music during the week and DJ's on the weekends, lots of street and house music to dance the night away.
CHECK OUT FLIGHTS ON SKYSCANNER
7 Hartigan's, Leeson Street
Reputedly, the best place in town to get a Guinness, the older lady who runs the place is said to pull a "mean pint". A "traditional" style pub down to the old carpets and furnishings no fancy pub grub or cocktails here, just a quiet place to have a great pint.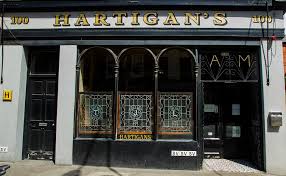 BOOK YOUR WALKING TOUR OF DUBLIN
8 John Kavanagh, The Gravediggers, Prospect Square Glasnevin
Want some Different Do's in Dublin have a read here
Open since 1833, Gravediggers sits beside Glasnevin Cemetery and earned its name serving pints to the gravediggers through a specially made window into the graveyard. One of the oldest pubs in Dublin the Gravediggers hosts many an Irish celebrity like Glen Hansard who drops in for a pint of the black stuff. The only thing on tap is Guinness but the restaurant next door serves top-rated Italian fare. For the few and proud who can find their way to this North Side fixture, it's the best pub in all of Dublin.
9 Mulligan's, Poolbeg Street
This pub has been around since 1782 and is completely authentic. The wood floors are still damp from gallons of beer spilt on them for centuries, the wooden pew seating is uncomfortable and the ceilings are very low so you duck a lot. But it is said that Mulligan's pours the best pint of Guinness in Dublin.
10 The Black Sheep, Capel Street
The first ale pub in Dublin that began to serve the delicious craft beers made in Ireland It is a shabby chic kind of place and on tap are the Galway Bay Brewery ales and other Irish craft brews that can be hard to find in Dublin. They do offer gastro-pub food but the star of the show is the craft beers.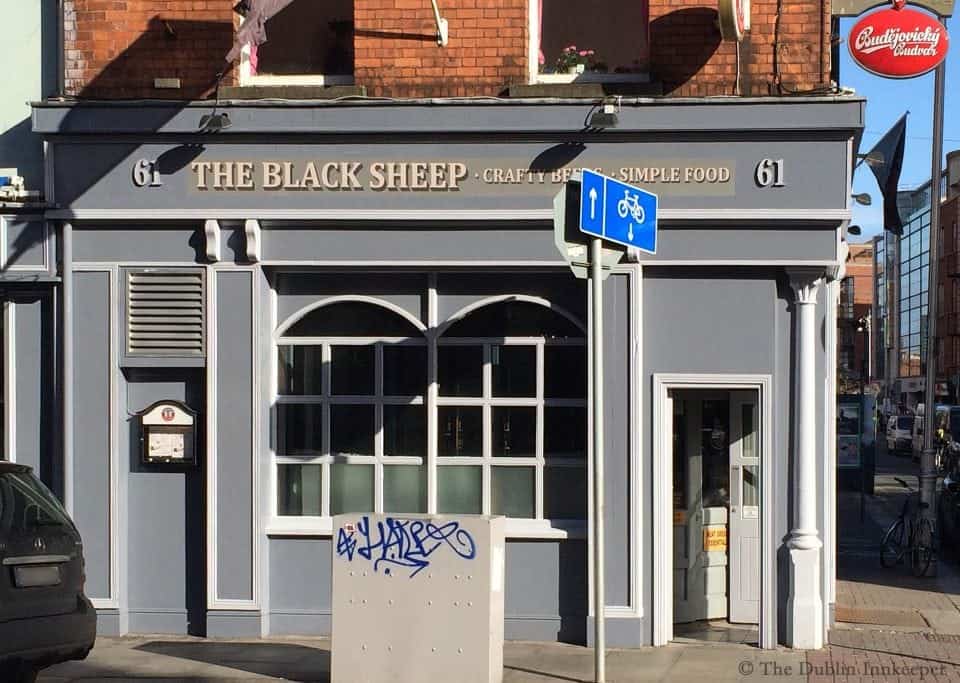 11 The Brazen Head, Bridge Street
Dating back to the year 1198, the Brazen Head is Ireland's oldest pub and it's still a lively spot, and considered one of the best pubs in Dublin for live music every night. The building was originally a coach house (it's not known how much of the original remains) and walls are lined with old pictures, papers and ads from the past.
Famous names that supped a pint or two in the pub include James Joyce, Brendan Behan and Jonathan Swift. For food, tuck into beef and Guinness stew or a big bowl of steamed Irish mussels. Highly recommended if spending a couple of days in Dublin to get the full Irish musical treatment.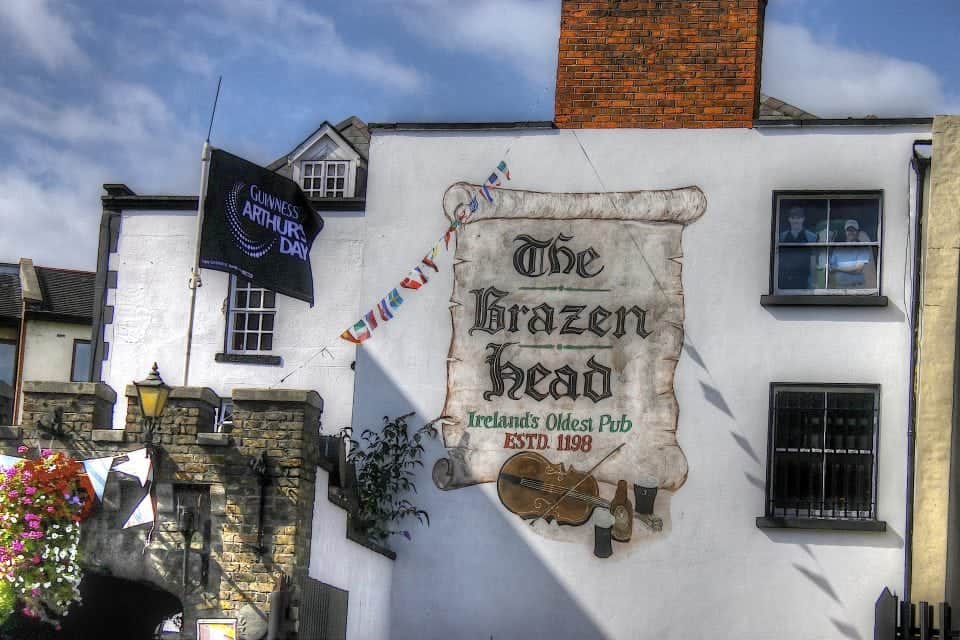 12 The Norseman, Temple Bar
The Norseman is located in Temple Bar and the building as drinking establishment dates back to the 1500s when it was known as the Wooden Man Tavern due to a wooden Viking figure on the corner of the street. The location of the Norseman was first licensed in 1696 and James Monks owned the bar, James was a blender of whiskey for Jameson's. The bar prides itself on working with Teelings Dublin's own whiskey distillery and local craft brewers.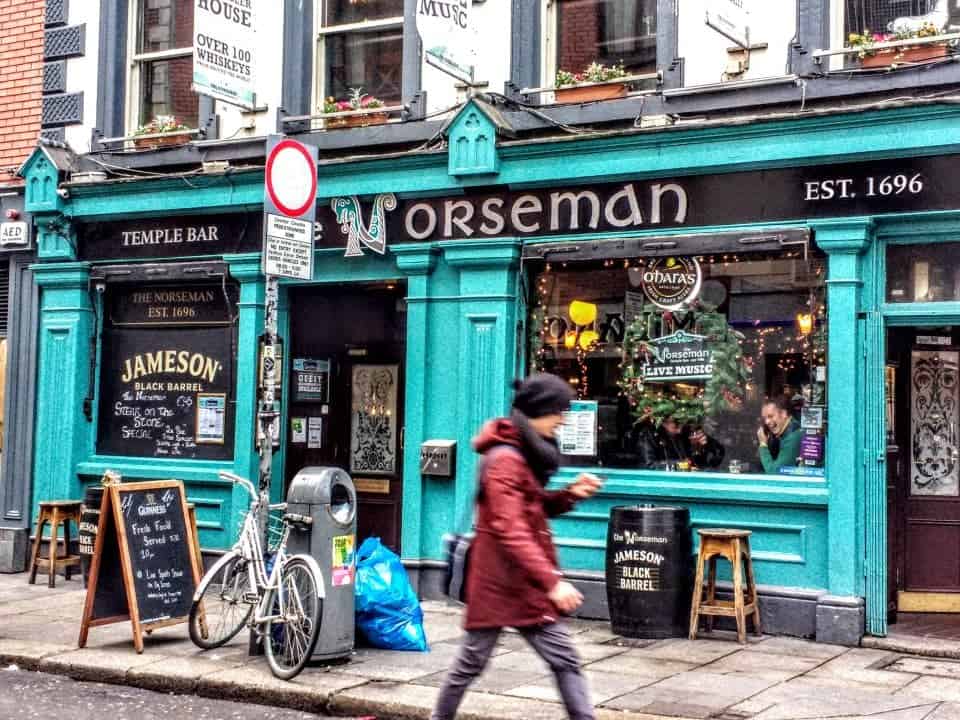 Fan of History Channels the Vikings? Here is a great list of all the places to visit where the epic drama is filmed
Best Clubs in Dublin
13 The Black Door, Harcourt St
So exclusive even Dubliner's have a hard time tracking it down. A very smart split-level cocktail club with a piano bar is hidden behind an unmarked black door on Harcourt Street. Lots of young Dubliner's quaffing vintage Scotch and pricy champagne mingling with the upper classes and some celebrities. The Black Door is exclusive with a very strict dress code and a party until the small hours of the morning.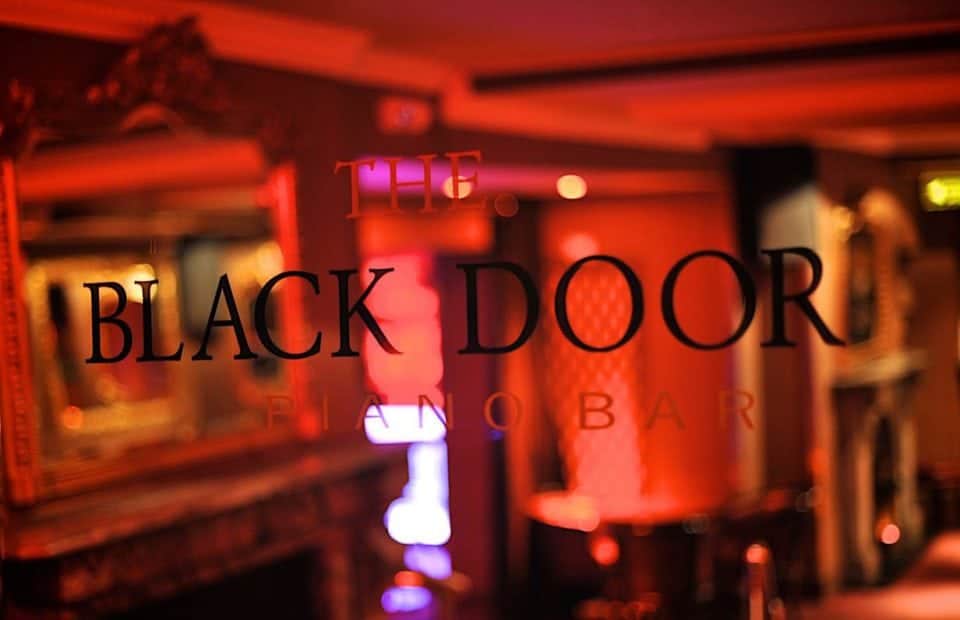 14 The Globe, South Great Georges Street
One of the trendiest places to hang out and have a cocktail in Dublin The Globe has no pretensions to be anything other than that. Great place to hang out with the in-crowd and it is one of the few bars open late most nights until 2:30 unlike other bars, which close at 12:30.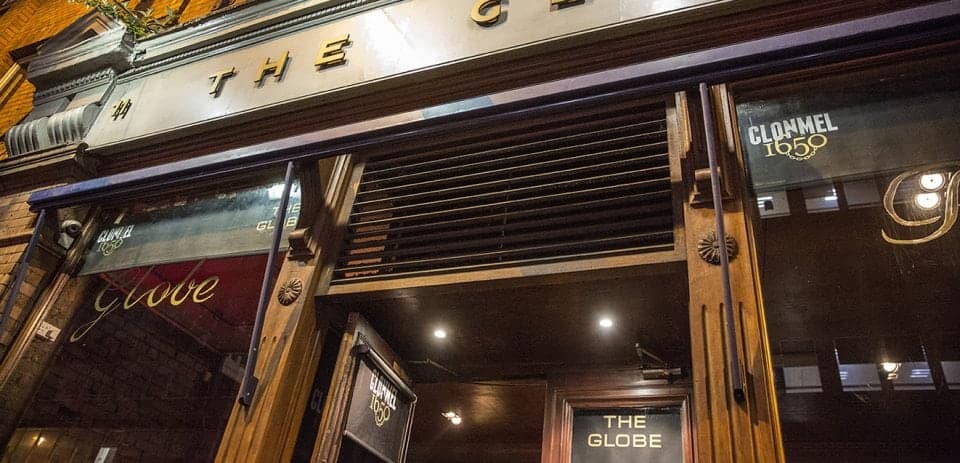 15 Hogan's, South Great George's Street,
Hogan's sits a few doors away from The Globe and has the same kind of crowd. But, it has much more space with a dance floor downstairs and is always packed with trendy young things.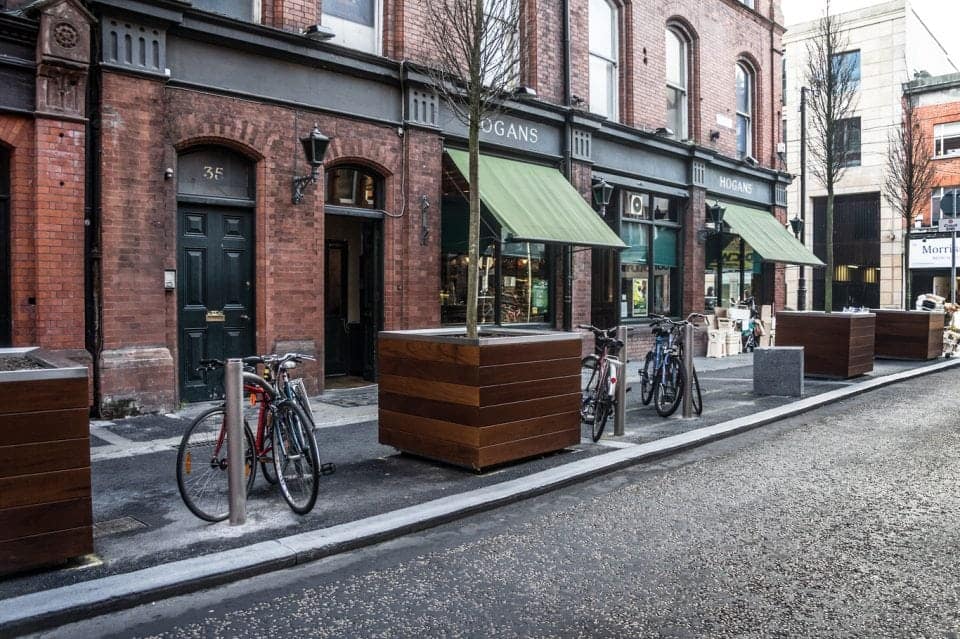 16 The Workmans, Wellington Quay
The Workmans is a bar, a nightclub as well as a music venue. The weekends are very busy here and you will see live bands as well as a DJ upstairs. The building has existed on this site for over 160 years and from 1888 to 2003 was the home of the original Workingmen's Club. Its personality has been lovingly preserved and complimented with its original features being the focal point on each floor. The upstairs section is free entry and you may have to pay on the door to enter downstairs if there's a gig on
16 Club M, Cope Street
Find Club M in the Temple Bar district and it is the perfect location for dancing with 2 floors and balcony galleries.
17 The Button Factory, Curve Street, Temple Bar
Is considered one of the best places in Dublin to see live bands and great DJ's. They play host too many international acts and have apparently the best sound and light system in Dublin. One of the best music clubs in Dublin for live current bands.
18 'No name bar', Fade Street
Also known as the "Snail Bar" due to the snail sign outside the front door also the Secret Bar and 3 Fade Street. The 'No name bar' came about because when it opened it wasn't given a name but it has become a trendy location for the young and hip to hang out. Apparently famous for its mojitos and on the weekends serves a mean brunch.
19 Everleigh Garden, Harcourt Street
Winner of the 2013 nightclub of the year Everleigh Garden is a unique nightclub. It caters to everyone it can with music from chart hits to 1980s and electro-house. Its Mediterranean feel and outdoor vibe make you feel like you're a world away from the City.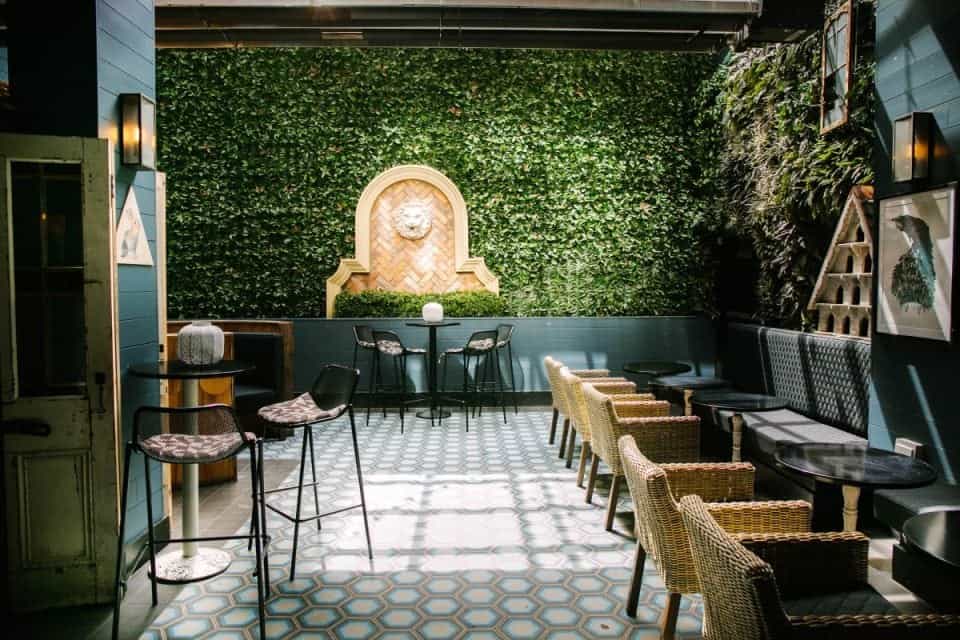 20 Fallon & Byrne, Exchequer Street
A cosy wine cellar that doubles as a wine bar with food prepared and served by the Chefs from the gourmet restaurant on the top floor. It is a wine shop but you can choose your bottle and the staff will open it for you to enjoy at your table.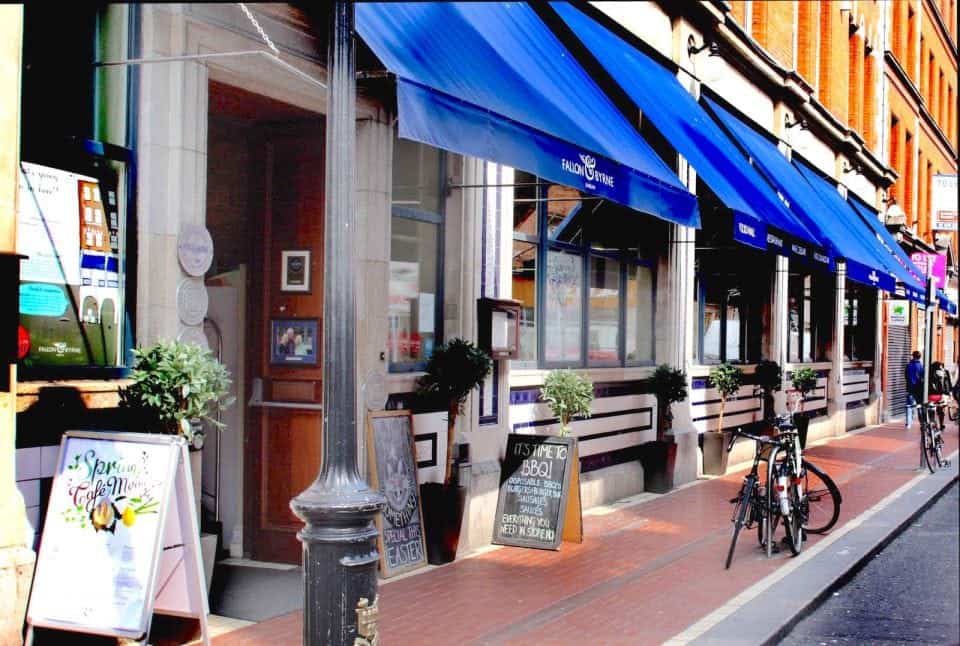 There is a huge variety of pubs and clubs to hang out in around Dublin. Most Irish love to hit the pub for a drink and some craic (good fun) and simply hang out and chat with friends and strangers. There is nothing like an Irish pub to get the feel for the country and make some new friends.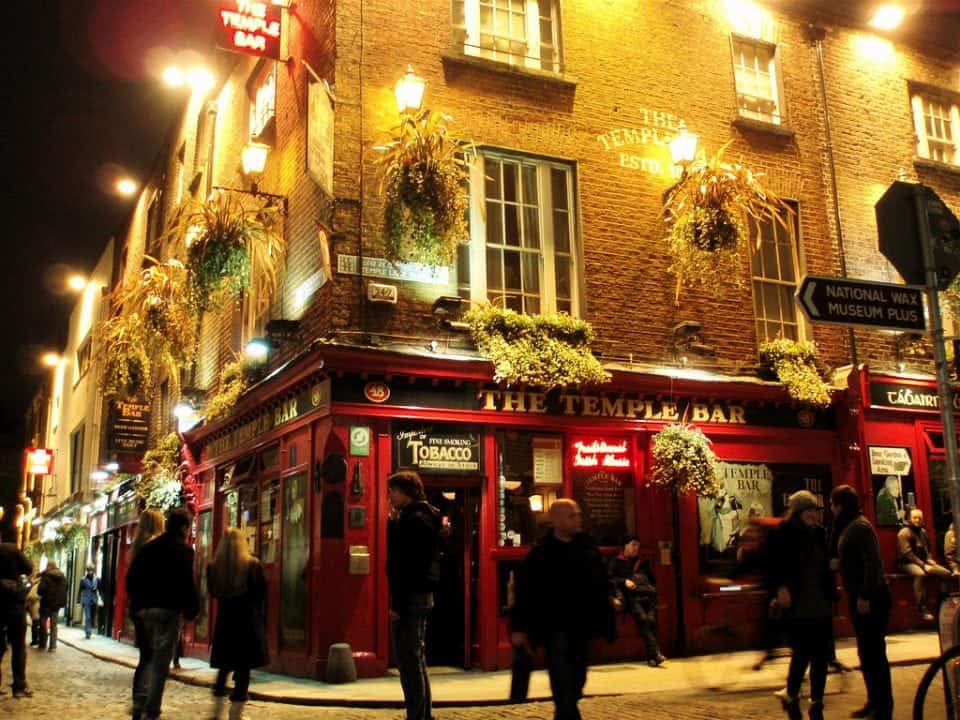 Dublin is a small walkable city with plenty to see and do and here are some more articles you may want to check out before you go. You can also spend a day or so in Ireland and then explore the south coast from Dublin to Kilkenny and Waterford.
If you want to take a trip all around Ireland including the North you will need to rent a car but you can take a 14-day road trip around Ireland and enjoy all the major bucket list site.
We had to include our Top 43+ Movies to watch before you go to Ireland – give ya a feel for the place
Pin it so you can find it later