Famous Pubs in Dublin for a pint and some craic
One of the first questions anyone asks about Ireland is where to find a great Dublin pub. Ireland is a mecca for those who want to check out some of the oldest and most famous pubs in Dublin, with a huge variety to choose from. there's many a famous pub in Dublin that you can grab a pint at. This article includes what I think are the best pubs in Dublin for traditional music.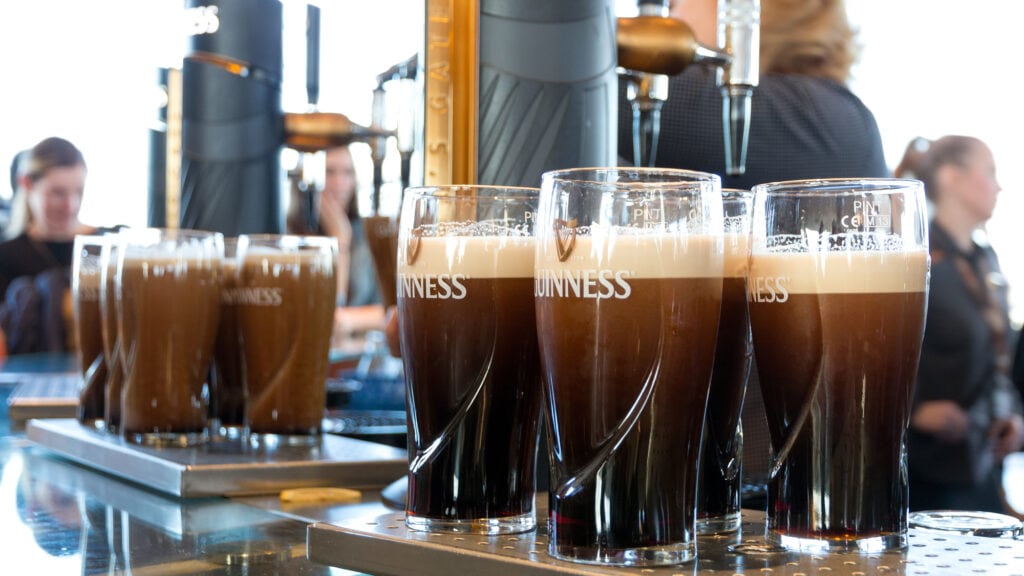 But before you head out for the evening check out some of these Dublin Don'ts.
Planning a first time trip to Ireland? Here is all you need to know about getting here
Xyuandbeyond is reader-supported. When you buy through links on our site, we may earn an affiliate commission. You can read my privacy policy here.
You can pick a Trad Music venue (Trad is short for traditional with bodhrans, fiddles and the like) Literary Pubs, home to some of Ireland's famous writers or pubs hundreds of years old. With a vibrant young population, Dublin also has some of the best nightclubs and bars to hang out at.
If you need to find accommodation in Dublin Booking.com has, of course, lots of options and you can stay in anything from a cheap hostel to a luxury castle.
BOOK YOUR STAY AT DUBLIN'S BEST HOSTEL
BOOK YOUR LUXURY STAY AT A CASTLE IN DUBLIN
BOOK YOUR BUDGET BUT BOUTIQUE HOTEL STAY IN DUBLIN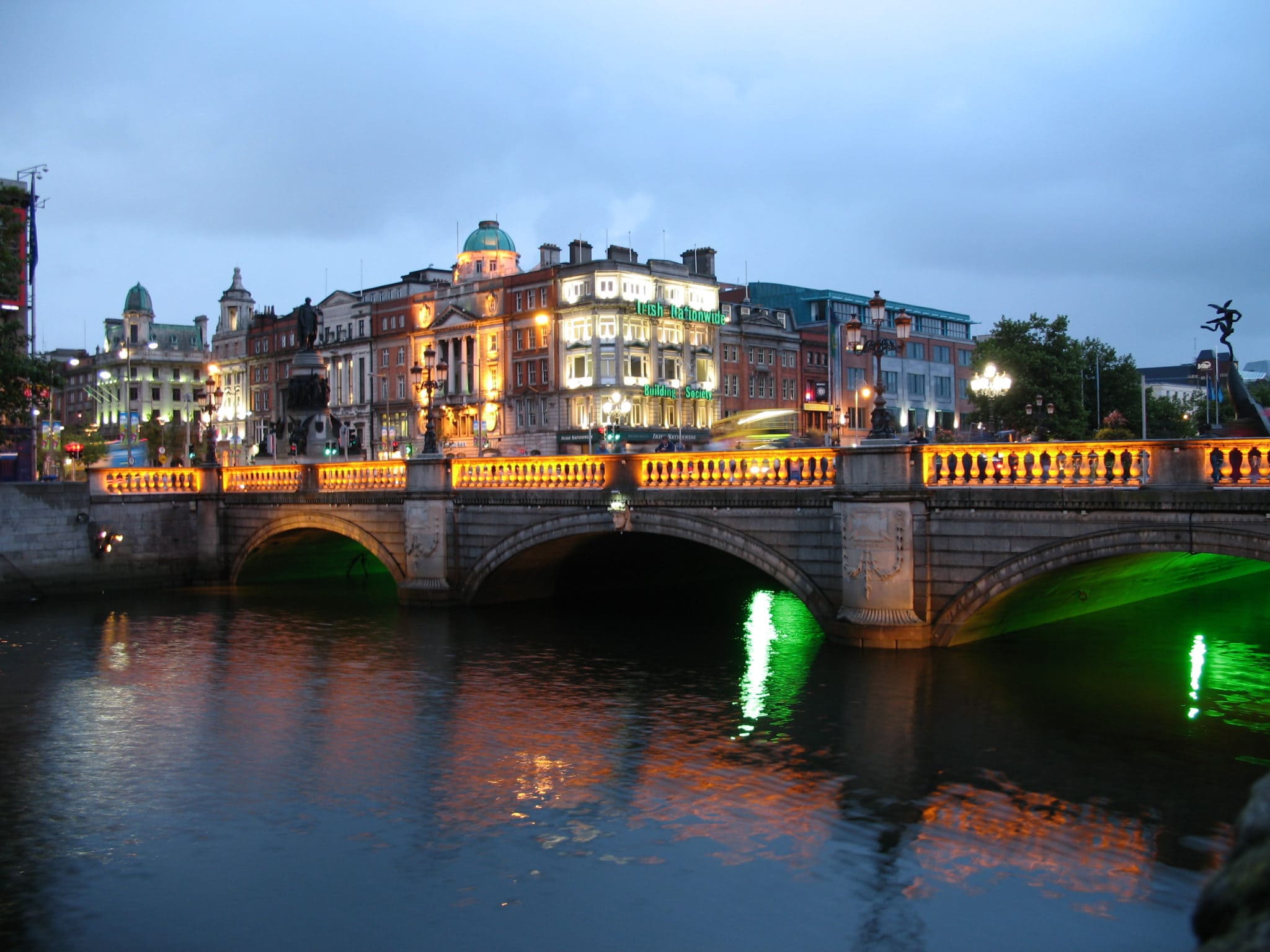 20 of the best pubs in Dublin
Dublin boasts an array of iconic pubs that resonate with history, culture, and the lively spirit of the city. The Brazen Head, Ireland's oldest pub, welcomes visitors with its historic charm and traditional Irish music. The Temple Bar area hosts a collection of beloved pubs, including The Palace Bar, a literary haven, and The Temple Bar Pub, known for its vibrant atmosphere.
For a taste of authentic Irish authenticity, John Kavanagh's, affectionately called "The Gravediggers," offers a step back in time. Meanwhile, The Long Hall stands as a quintessential Victorian-era pub, exuding elegance and character.
O'Donoghues, Merrion Row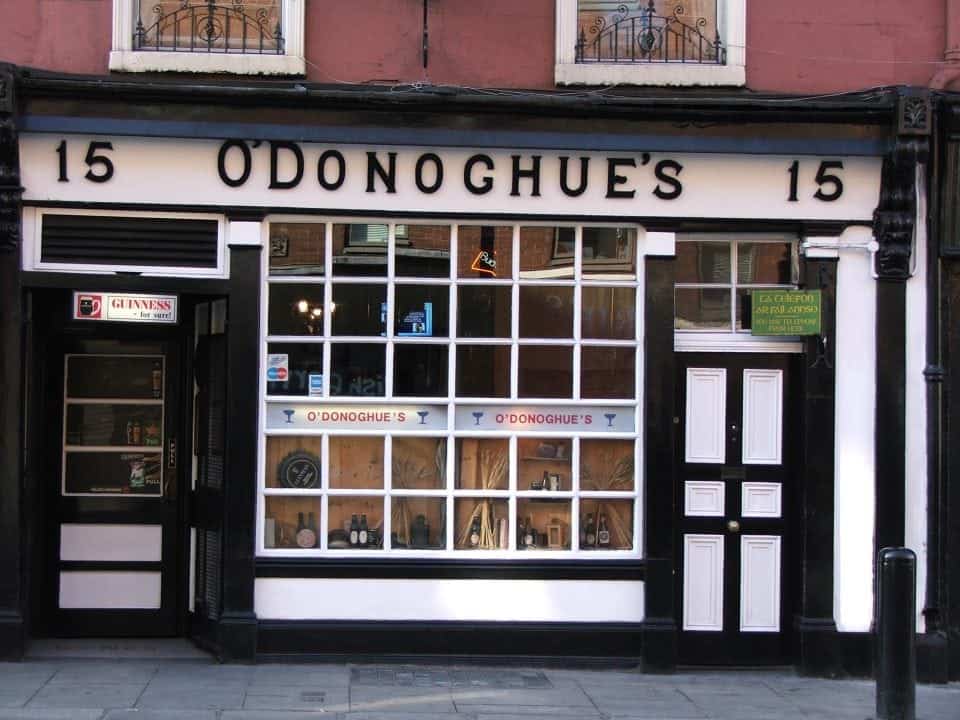 A Dublin pub popular with both locals and tourists this one is famous for being the "home" pub of the Dubliners and the best place for authentic trad music. This is one of the absolute best pubs for music in Dublin.
BOOK YOUR TOUR FOR A DUBLIN PUB CRAWL
The Long Hall, South Great George's Street
Not as well known as O'Donoghues this is another one of the most famous pubs in Dublin. It's perfect for a quiet pint with no loud sorts, TVs or bad entertainment. A strong favourite with the Dublin crowd the Long Hall is an old-style pub with an ornate Victorian ambience. Its staff pours a perfect pint and it has a stellar reputation for potent gin and tonics. Carved wooden snugs, filigreed mirrors and over-the-top Victorian decor sets this Dublin pub apart from all the others.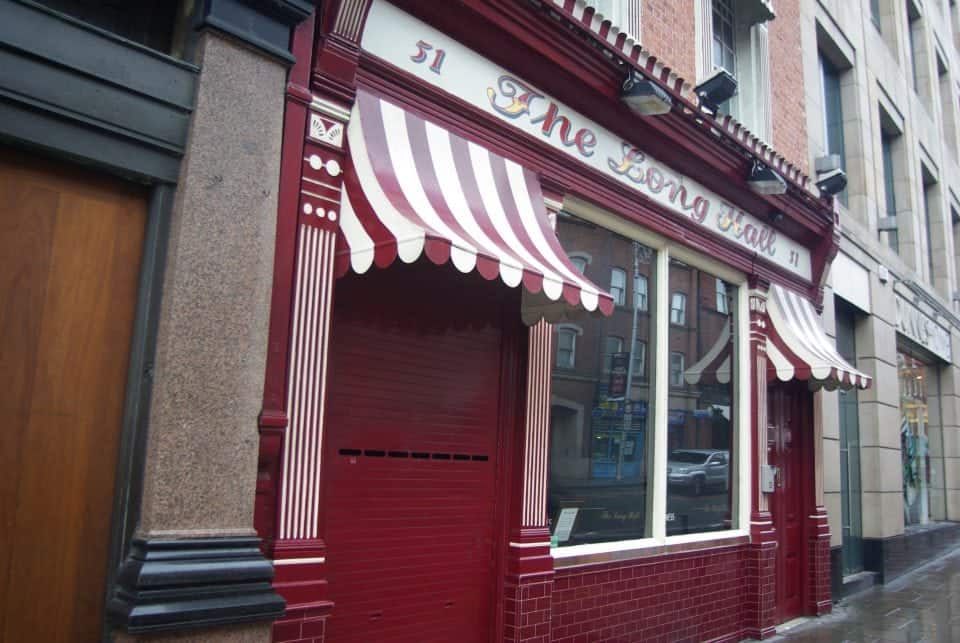 Many pubs serve food with the drink but if you are looking for something a little different check out these recommendations. Where to Eat in Dublin.
The Stag's Head, Dame Court
A literary pub this is where James Joyce was said to hang out. A little off the beaten path it sits right in the heart of the City. This is a true Irish Pub and is relatively unknown among tourists.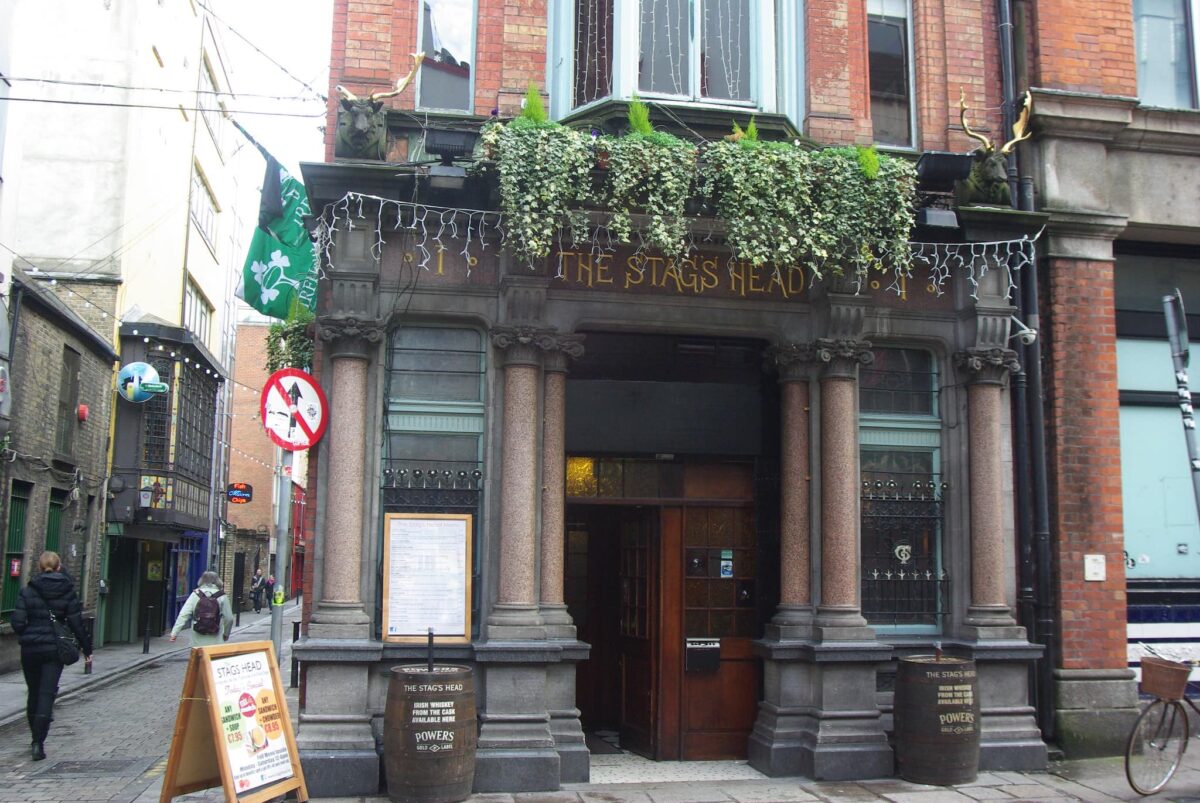 Kehoe's, South Anne Street
Kehoe's is an old Irish home that was turned into a pub, rather like most pubs out in the Irish countryside. It's tiny and literally feels like someone's house, full of nooks and crannies you kind of expect your granny to pop out of the kitchen. It sits just beside Grafton Street.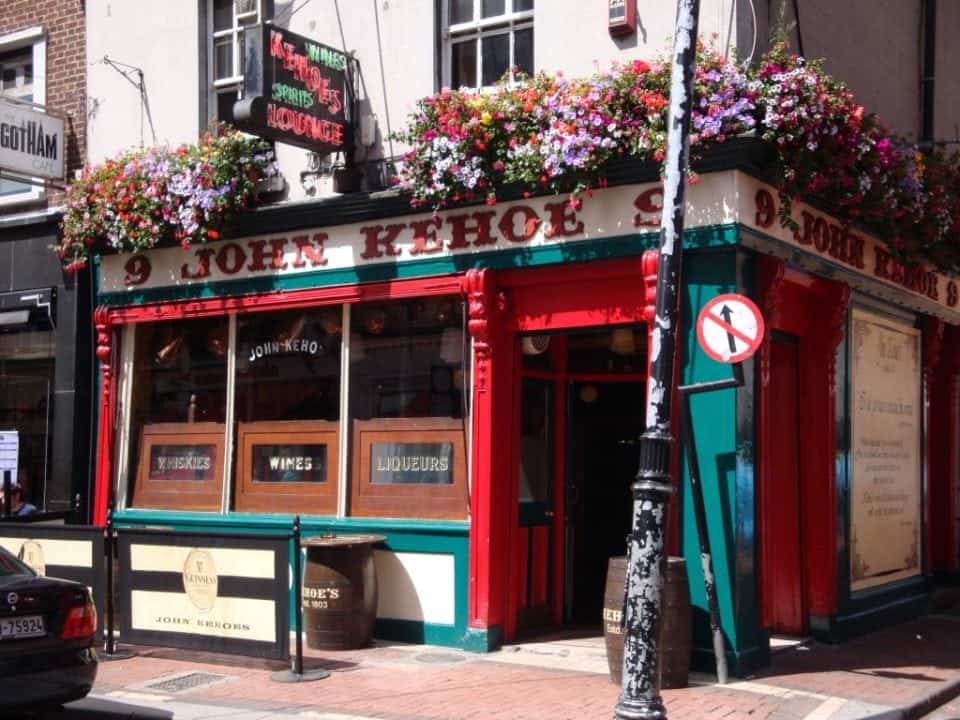 PLANNING YOUR DREAM TRIP TO IRELAND?
The Dawson Lounge, Dawson Street
This Dublin pub is considered the smallest in the city and can hold around 20 people. Worth checking out just to experience the place.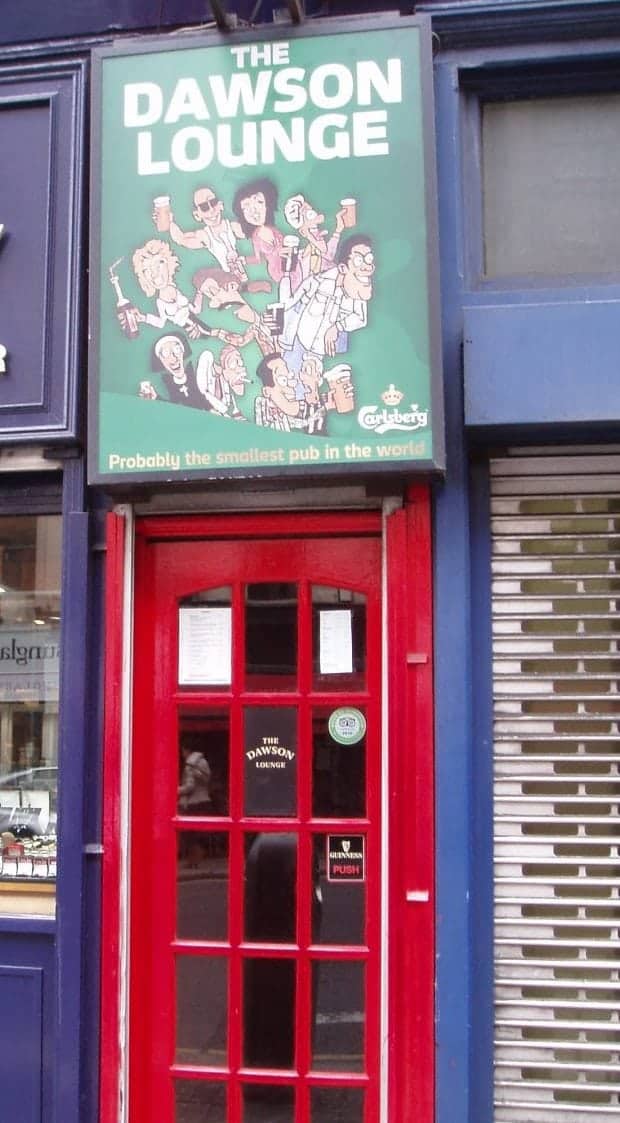 Hartigan's, Leeson Street
Reputedly, the best place in town to get a Guinness, the older lady who runs the place is said to pull a "mean pint". A "traditional" style pub down to the old carpets and furnishings no fancy pub grub or cocktails here, just a quiet place to have a great pint.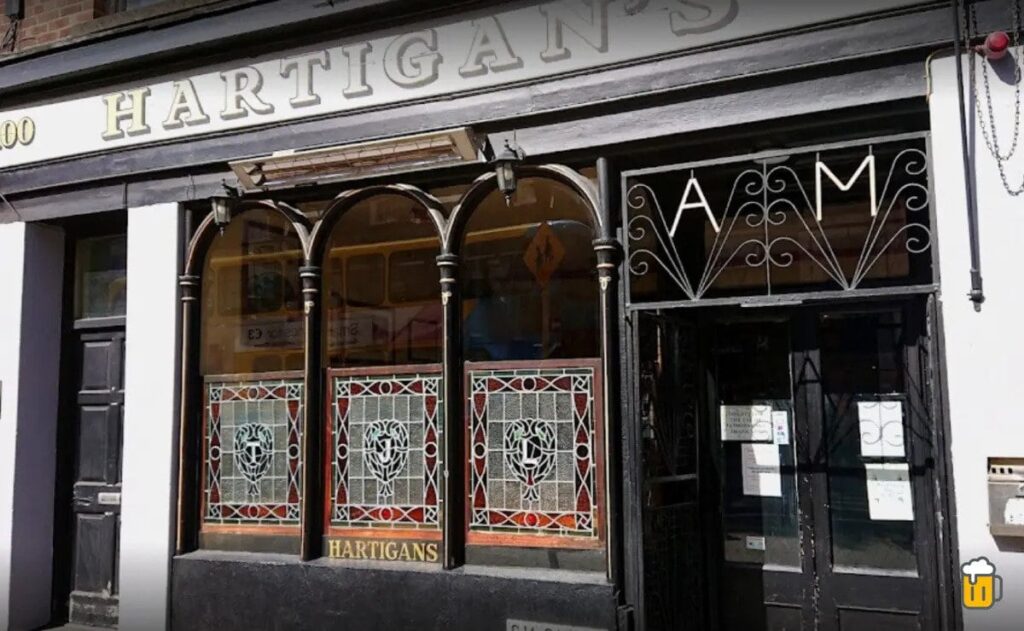 BOOK YOUR WALKING TOUR OF DUBLIN
John Kavanagh, The Gravediggers, Glasnevin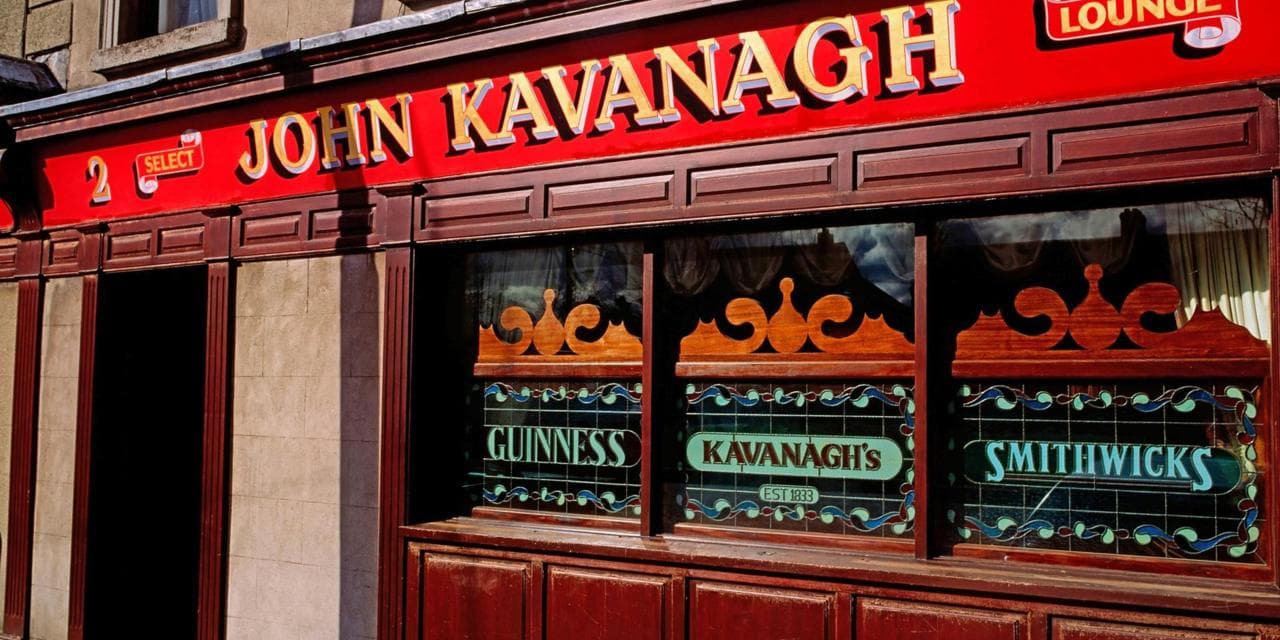 Want some Different Do's in Dublin have a read here
Open since 1833, Gravediggers sits beside Glasnevin Cemetery and earned its name serving pints to the gravediggers through a specially made window into the graveyard. One of the oldest pubs in Dublin the Gravediggers hosts many an Irish celebrity like Glen Hansard who drops in for a pint of the black stuff. The only thing on tap is Guinness but the restaurant next door serves top-rated Italian fare. For the few and proud who can find their way to this North Side fixture, it's the best pub in all of Dublin.
Mulligan's, Poolbeg Street
This pub has been around since 1782 and is completely authentic. The wood floors are still damp from gallons of beer spilt on them for centuries, the wooden pew seating is uncomfortable and the ceilings are very low so you duck a lot. But it is said that Mulligan's pours the best pint of Guinness in Dublin.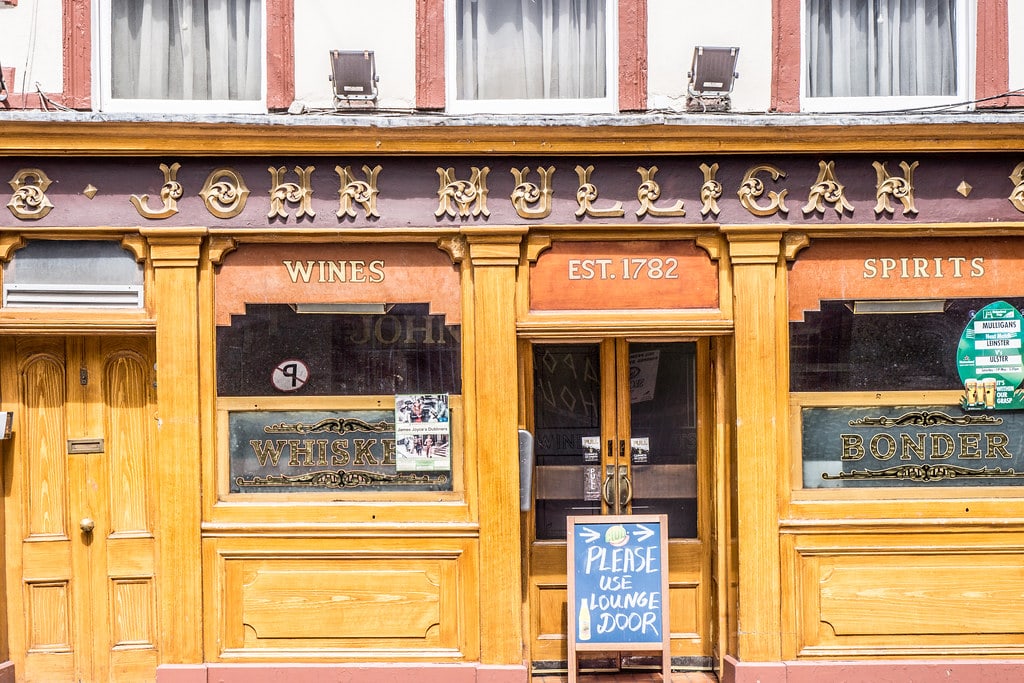 The Black Sheep, Capel Street
The first ale pub in Dublin that began to serve delicious craft beers made in Ireland It is a shabby chic kind of place and on tap are the Galway Bay Brewery ales and other Irish craft brews that can be hard to find in Dublin. They do offer gastro-pub food but the star of the show is the craft beers.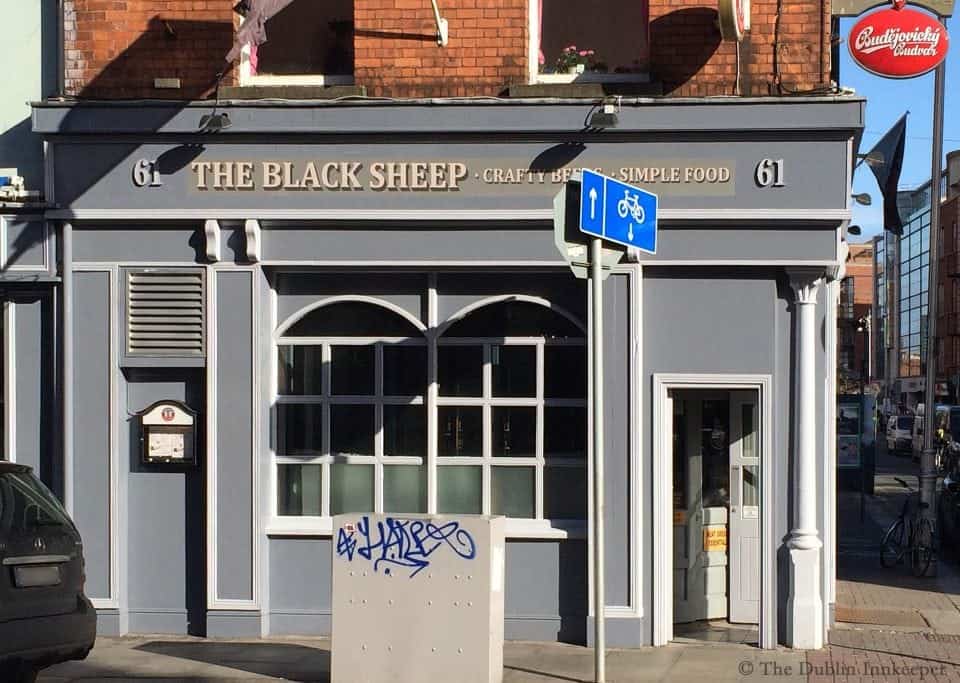 The Brazen Head, Bridge Street
Dating back to the year 1198, the Brazen Head is Ireland's oldest pub and it's still a lively spot, and considered one of the best pubs in Dublin for live music every night. The building was originally a coach house (it's not known how much of the original remains) and walls are lined with old pictures, papers and ads from the past.
Famous names that supped a pint or two in the pub include James Joyce, Brendan Behan and Jonathan Swift. For food, tuck into beef and Guinness stew or a big bowl of steamed Irish mussels. Highly recommended if spending a couple of days in Dublin to get the full Irish musical treatment.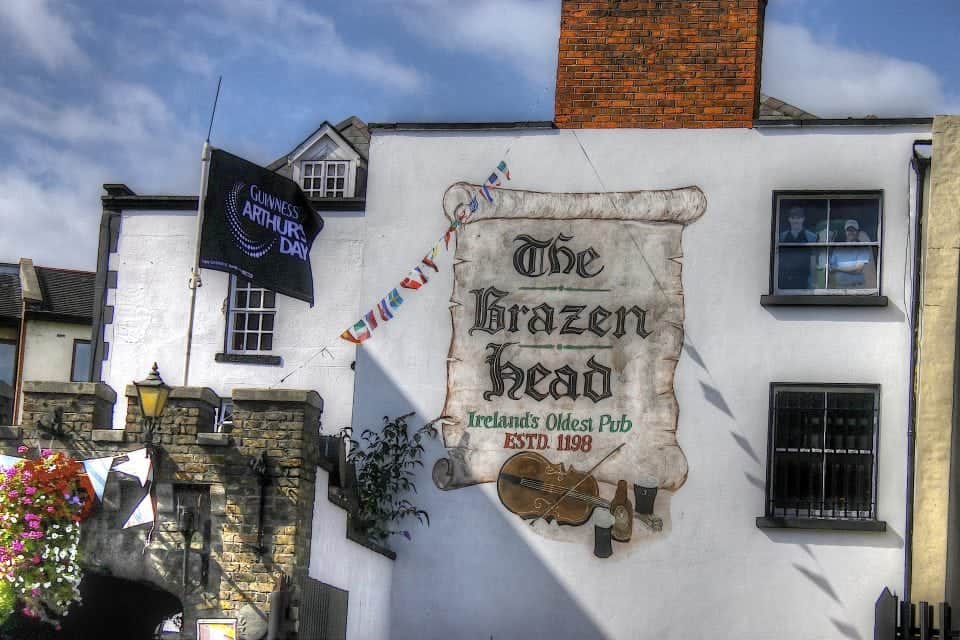 The Norseman, Temple Bar
The Norseman is located in Temple Bar and the building as a drinking establishment dates back to the 1500s when it was known as the Wooden Man Tavern due to a wooden Viking figure on the corner of the street. The location of the Norseman was first licensed in 1696 and James Monks owned the bar, James was a blender of whiskey for Jameson's. The bar prides itself on working with Teelings Dublin's own whiskey distillery and local craft brewers.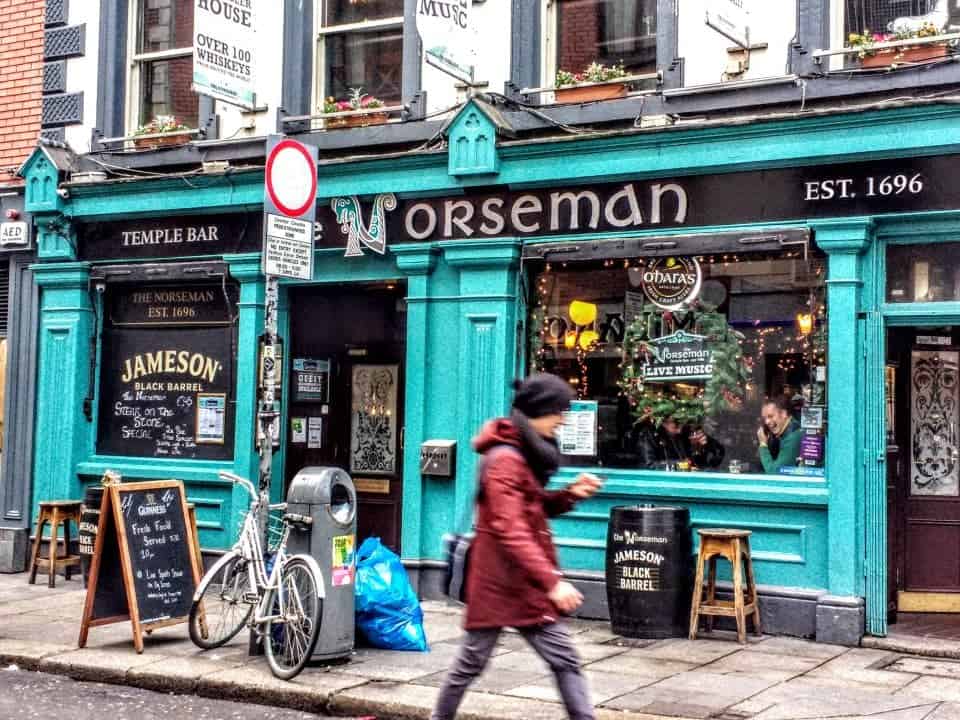 Fan of History Channels the Vikings? Here is a great list of all the places to visit where the epic drama is filmed
Palace Bar edge of Temple Bar
If you do want to explore the Temple Bar area in Dublin this pub is just on its perimeter which means it will be considerably cheaper for a pint of the black stuff. A good place to start the night off right. Irish poet and novelist Patrick Kavanagh once described the Palace Bar on Fleet Street in Dublin city centre as the "most wonderful temple of art".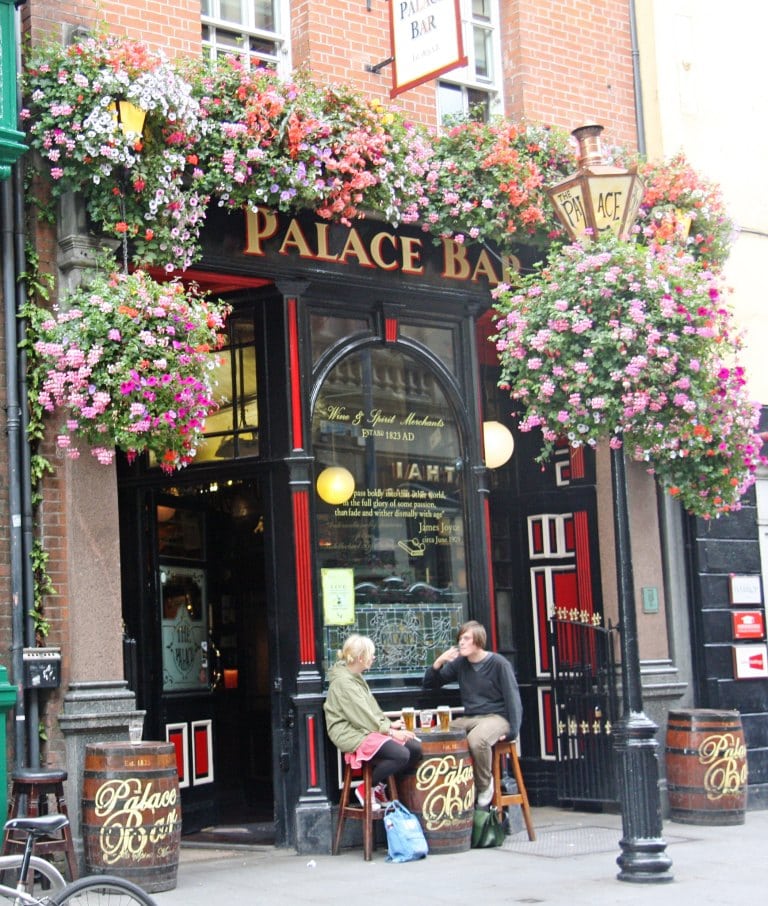 The Cobblestone, King St.
A brilliant pub for traditional Irish music. The cobblestone isn't in the city centre but it is truly worth the trip. There's some great craic to be had in this pub with the locals. Described in its own words, The Cobblestone is a 'drinking pub with a music problem' located just around the corner from Jameson's Distillery. Music most nights as well as "turn up and play nights"
Toners, Baggot St
Dating back to 1818 this is one of Dublin's oldest and best traditional pubs. Complete with an ancient wooden bar stashed with ephemera and old pub bits and pieces. Many years ago it was a grocery store and it still contains those memories. There is a large snug inside the front window where it is said that WB Yeats used to love to sit and drink when he came to visit his favourite place in Ireland – Sligo.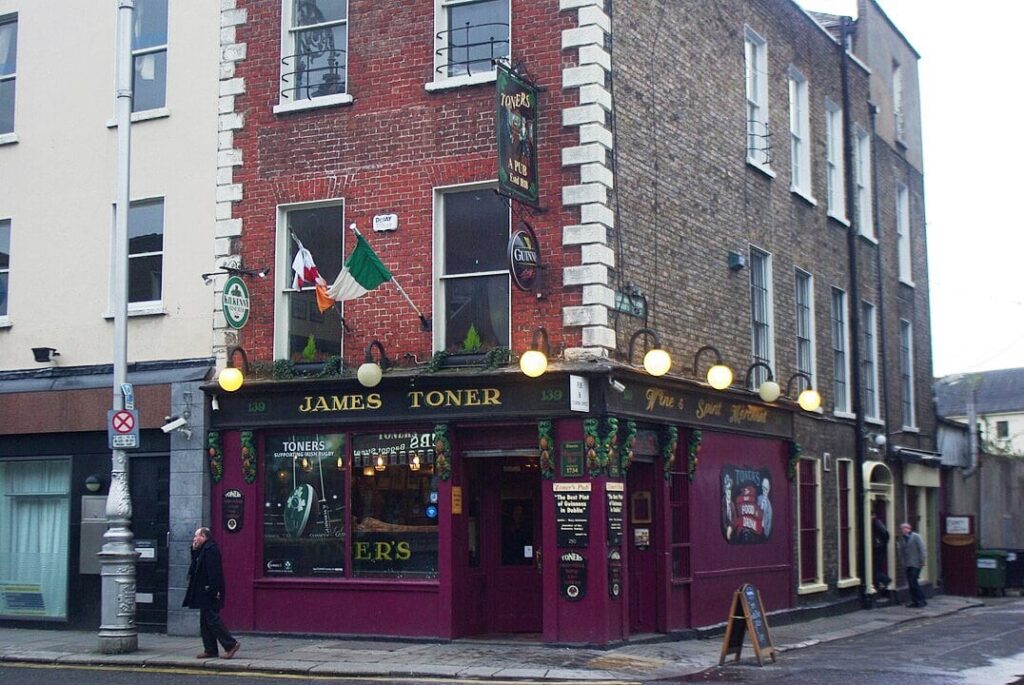 McDaid's, Harry St
Located just of Grafton Street McDaids is a true Dublin "boozer", there's no live music or entertainment but the place is infamous as a haunt of literary giants like Brendan Behan. This is where you'll meet true Dublin characters.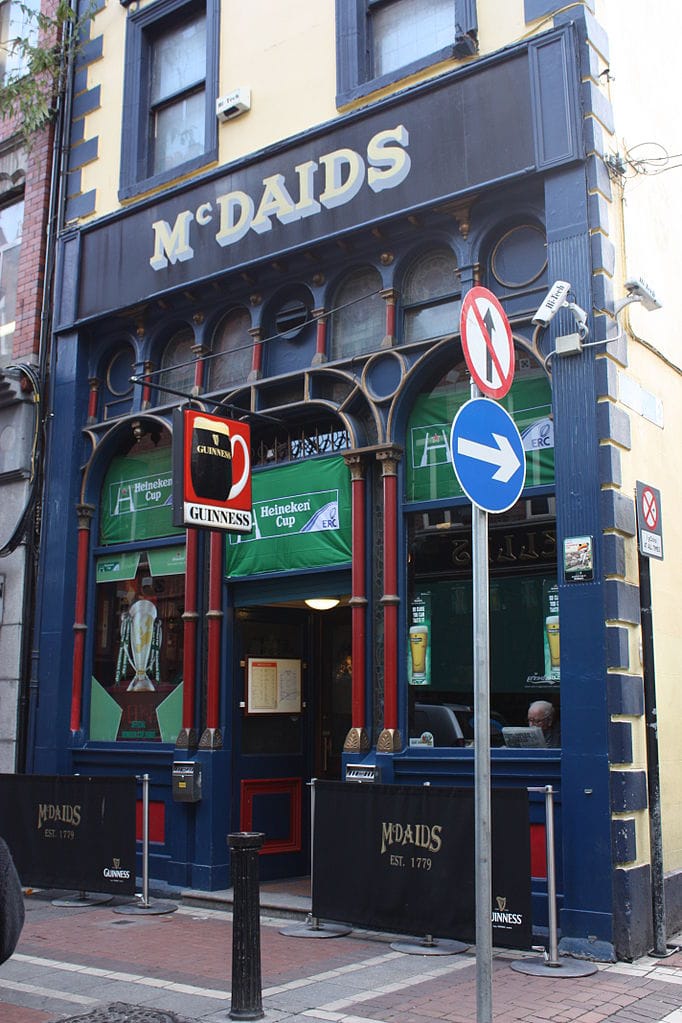 The Globe, South Great Georges Street
One of the trendiest places to hang out and have a cocktail in Dublin The Globe has no pretensions to be anything other than that. Great place to hang out with the in-crowd and it is one of the few bars open late most nights until 2:30 unlike other bars, which close at 12:30.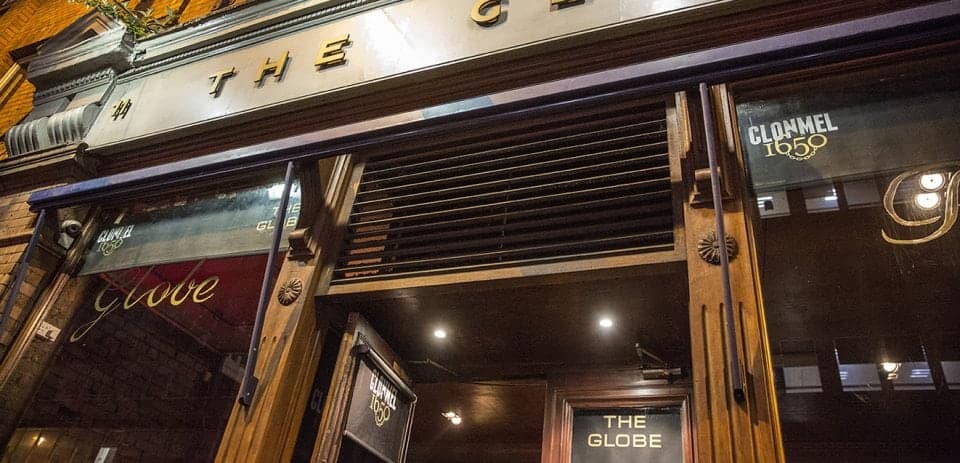 Hogan's, South Great George's Street
Hogan's sits a few doors away from The Globe and has the same kind of crowd. But, it has much more space with a dance floor downstairs and is always packed with trendy young things.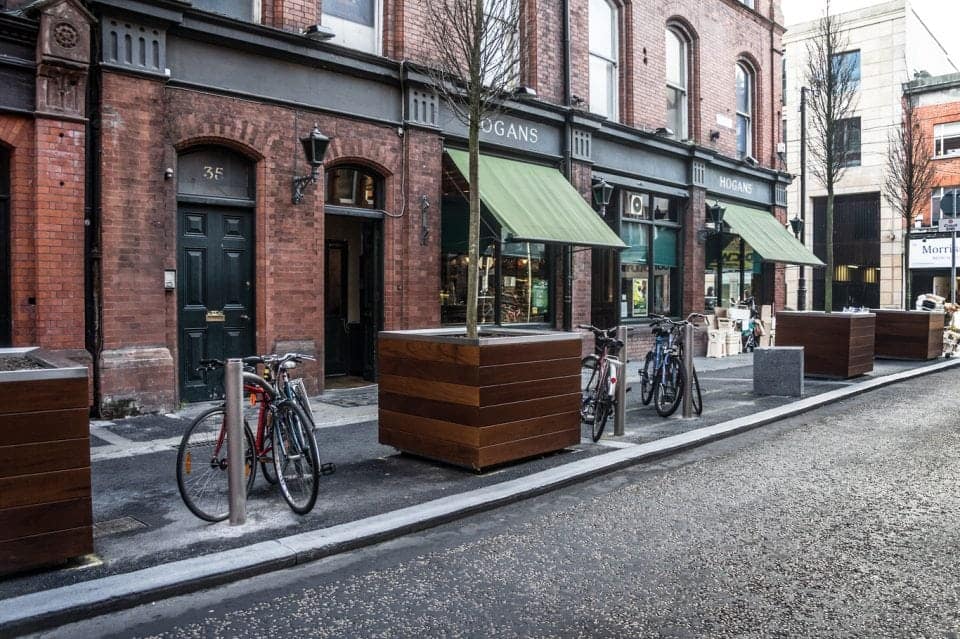 Fallon & Byrne, Exchequer Street
A cosy wine cellar that doubles as a wine bar with food prepared and served by the Chefs from the gourmet restaurant on the top floor. It is a wine shop but you can choose your bottle and the staff will open it for you to enjoy at your table.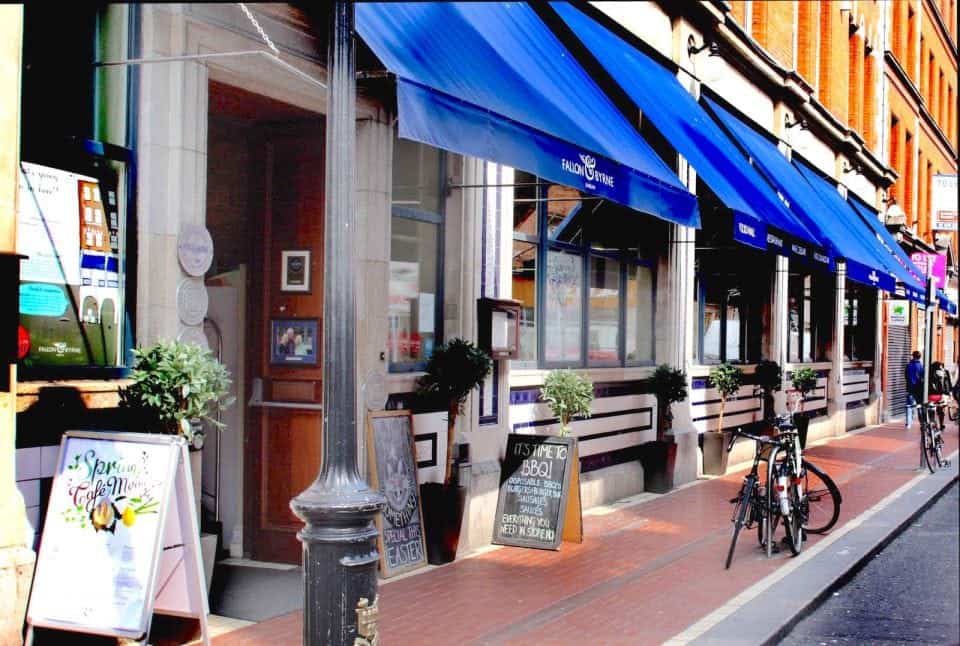 There is a huge variety of pubs and clubs to hang out in around Dublin. Most Irish love to hit the pub for a drink and some craic (good fun) and simply hang out and chat with friends and strangers. There is nothing like an Irish pub to get the feel for the country and make some new friends.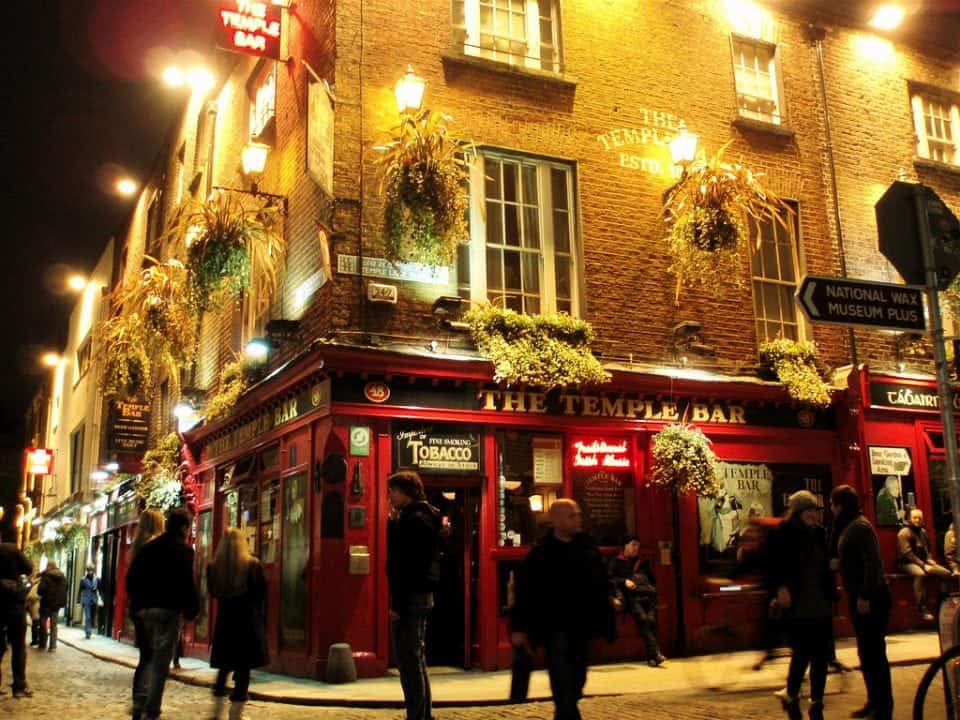 Dublin is a small walkable city with plenty to see and do and here are some more articles you may want to check out before you go. You can also spend a day or so in Ireland and then explore the south coast from Dublin to Kilkenny and Waterford.
If you want to take a trip all around Ireland including the North you will need to rent a car but you can take a 14-day road trip around Ireland and enjoy all the major bucket list sites.
We had to include our Top 43+ Movies to watch before you go to Ireland – give ya a feel for the place
Irish Pub Tours you may enjoy
Generation Pub Crawl Dublin
No one knows how to party like the Irish and what better way to join the fun than this great-value pub crawl? Meet up with your local guide and like-minded partygoers for a fun evening including free Guinness, free shots, live Irish music a​and craic. You'll enjoy skip-the-line, free entrance to all venues with your newfound drinking buddies.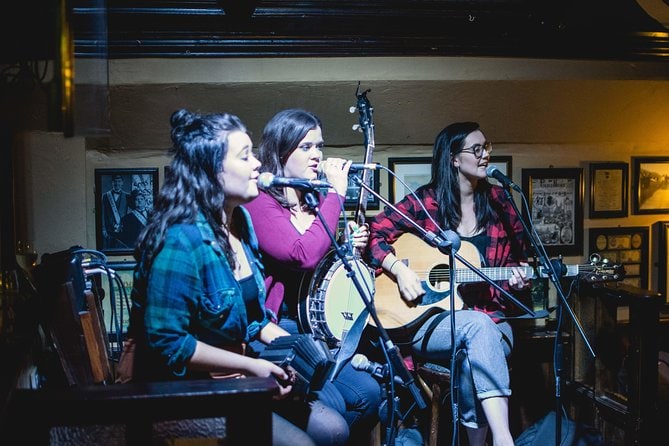 You'll enjoy skip-the-line, free entrance to all venues with your newfound drinking buddies, experience the electric atmosphere of Dublin by night, and visit up to five pubs & venues including Dublin's best nightclub. Great-value tour includes entrance fees, free shots, drinks discounts and complimentary welcome Guinness.
Read more about Generation Pub Crawl Dublin
Dublin Literary Pub Crawl
Discover Dublin's rich literary heritage while absorbing the convivial ambience of traditional pubs on a literary pub crawl. Wander Dublin's charming streets to visit sites and pubs that inspired some of the country's most famous writers; enjoy refreshing pints of locally brewed ale and sample local specialities (own expense), and put your newfound knowledge to the test in a fun-filled literary quiz at the end of your tour. Delve into Dublin's literary past and exciting pub culture with entertaining and informative actors during this enriching experience.
Read more about Dublin Literary Pub Crawl
Whiskey Tasting Tour of Dublin
Sample the smooth taste of Irish whiskey on a tasting tour in Dublin. With a whiskey connoisseur, visit bars to try Ireland's finest varieties. Follow in the footsteps of Oscar Wilde and Jonathan Swift as you visit notable Irish bars around Dublin's city centre, learning about the drink's history along the way.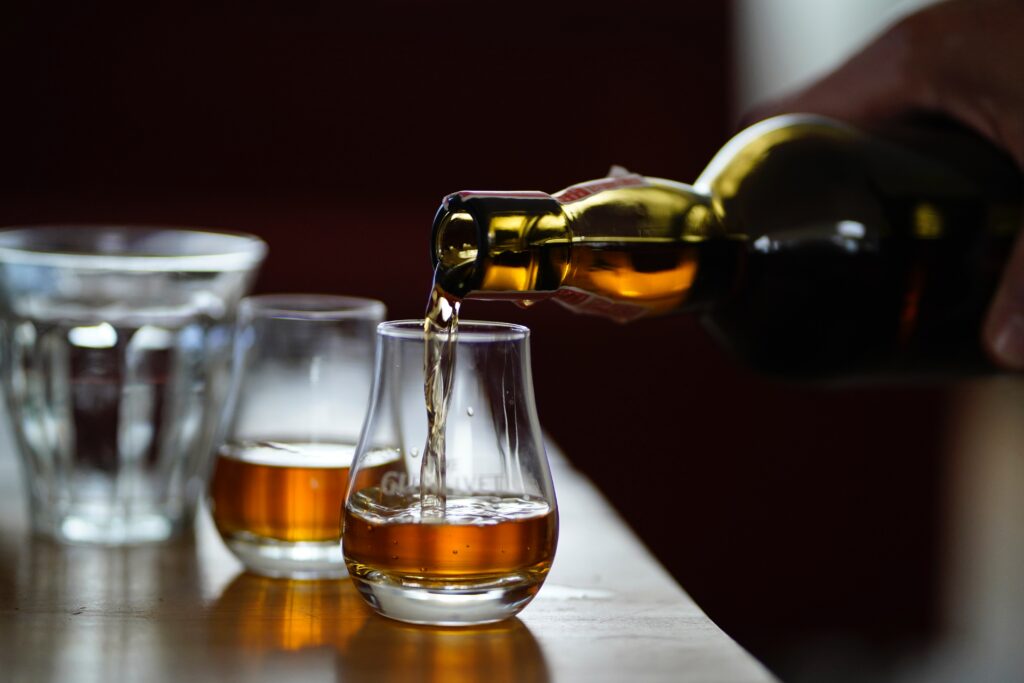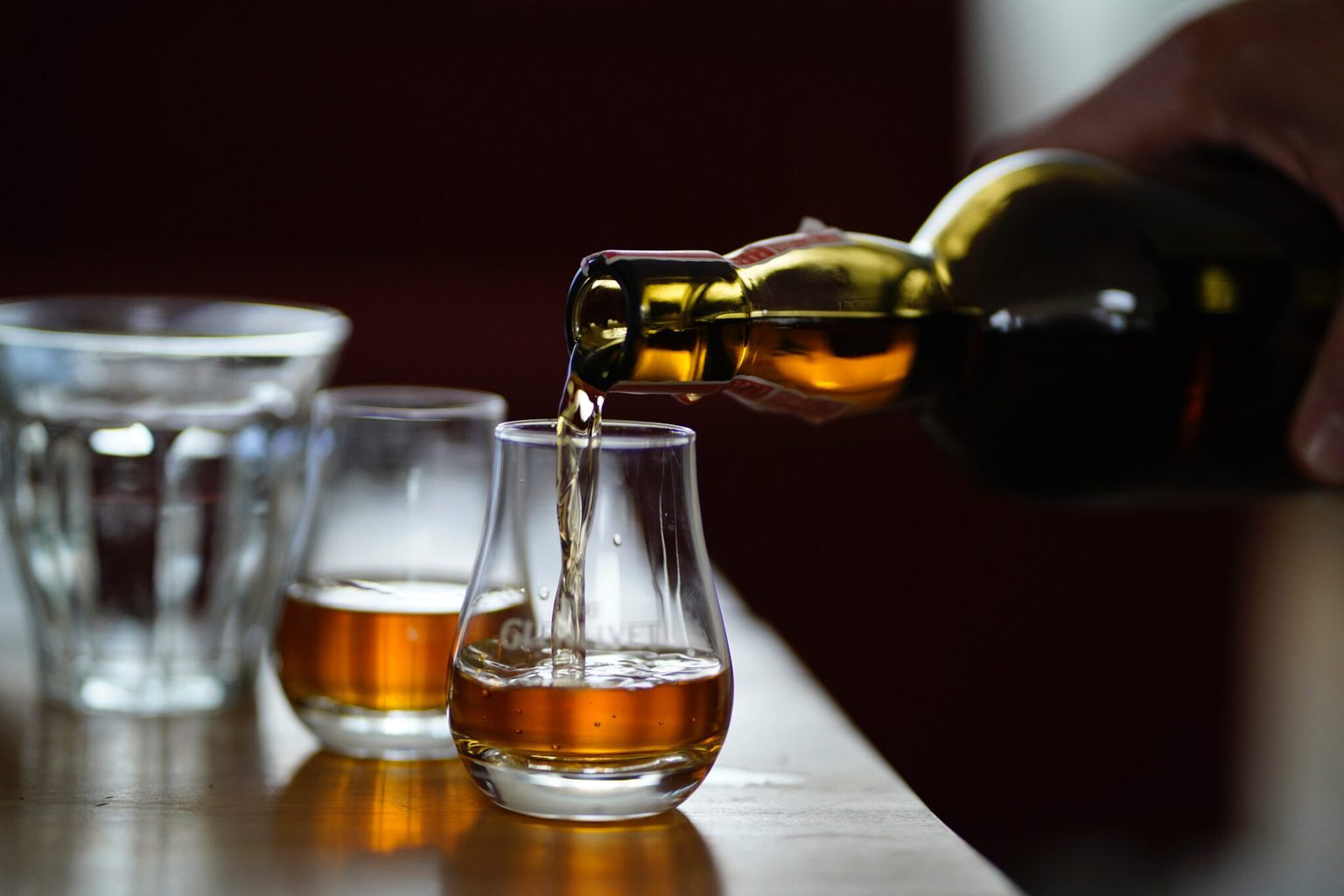 Read more about Whiskey Tasting Tour of Dublin
Dublin Pub Crawl
Dublin is where pubs are born. Some don't survive, many leave the Irish shore, and several have mid-life crises, but few are ageing as gracefully as the stable pubs that bestow so much character on Dublin. Avoid the tourist traps and fake 'Irish' pubs! Escape with the locals to learn how to savour a pint of Guinness. Find out how to ensure you always get a great pint and why it's important!
Follow in the footsteps of Irish literary giants like Patrick Kavanagh, Flann O'Brien and Brendan Behan. If Dublin has hidden gems, they're the pubs that don't advertise to tourists. The locals. The authentic Irish pub where a conversation is flowing faster than the beer, where the character of the pub is as fascinating as the characters in it, where literature, society and history eternally lives.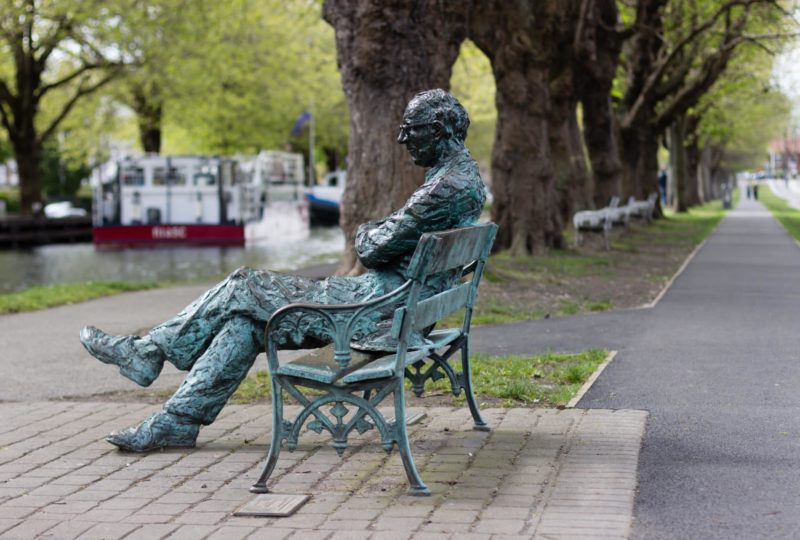 Read more about Dublin Pub Crawl
Dublin Historical Pub Tour with a Local
Many other pub crawls in Ireland stick to just one area, but this one allows you to get the tourist experience in Temple Bar and then a more local experience in the Rathmines neighbourhood. Plus, you won't have to walk the distance in between because a private vehicle gives you a ride. Hear Irish music, drink Irish booze, and have a fun night out while in Dublin. Come ready to drink—this pub-crawl tour includes three beverages Rest your feet as you ride by private vehicle from Temple Bar to Rathmines Hear traditional Irish music being played at some of the stops Enjoy a fun night out in Dublin with a guide who ensures your safety