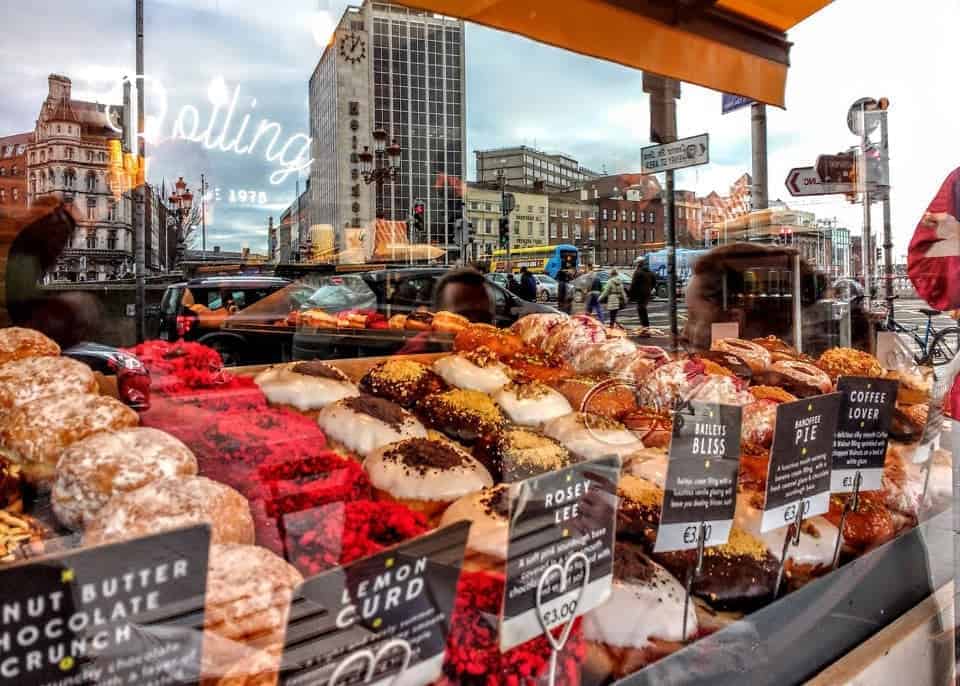 Where to eat in Dublin
A few years back Irish food didn't even count as a joke, but these days Irish cuisine is on top of the foodie pyramid and dining in Dublin is a foodies paradise. These days the choice of where to eat in Dublin includes anything from the traditional boxty to authentic Thai food. If you are wondering where to eat in Dublin, wonder no more here is a selection of some of the best choices for breakfast lunch and dinner in Dublin.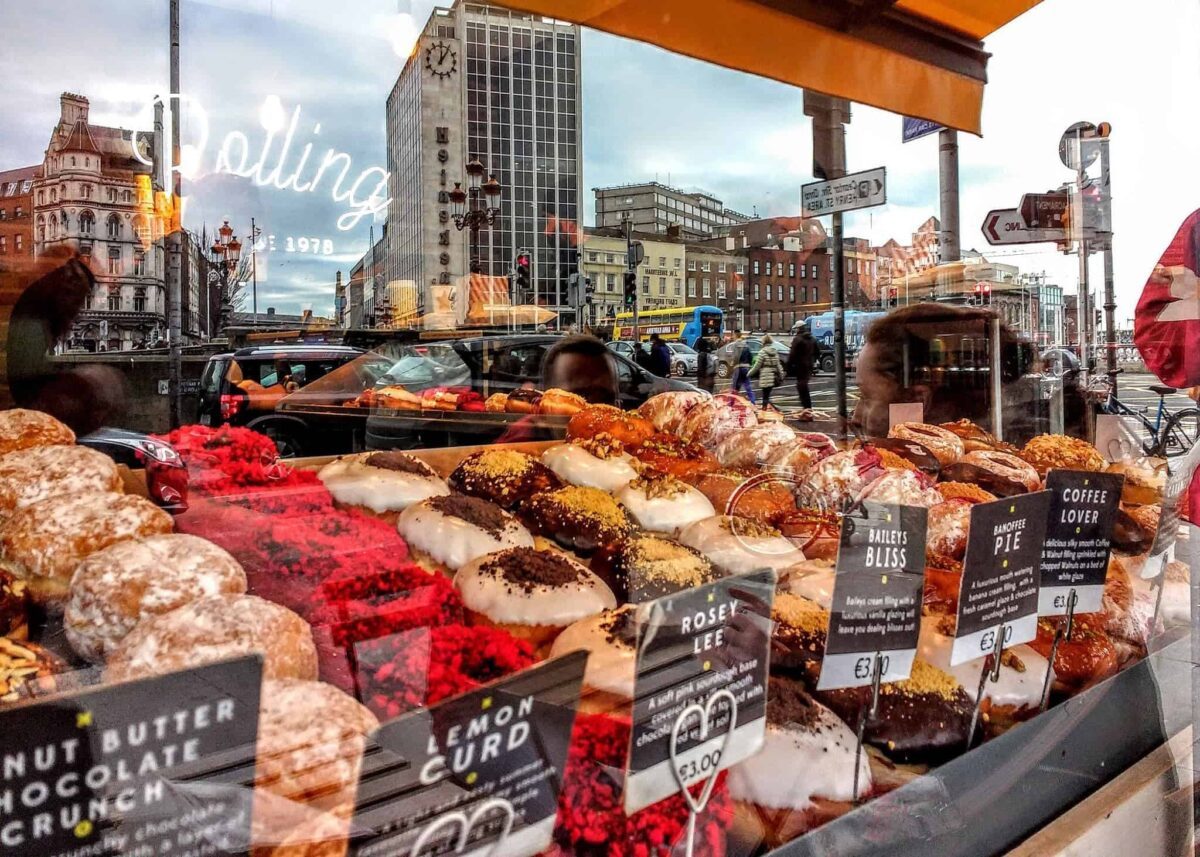 Fresh ingredients, world-renowned chefs, the world famous Ballymaloe School of Cookery and some of the globe's finest ingredients have created a cuisine that is one of the best. From traditional foods like a full Irish and restaurants serving boxty, Irish cuisine is as varied as its people and regions.
Since the BSE scare back in the 90's Ireland has been stringent about protecting its meat sources and this has allowed the country to focus on local products with strong provenance. Virtually any Irish beef, pork, veal, chicken and so on can be traced back to the original source.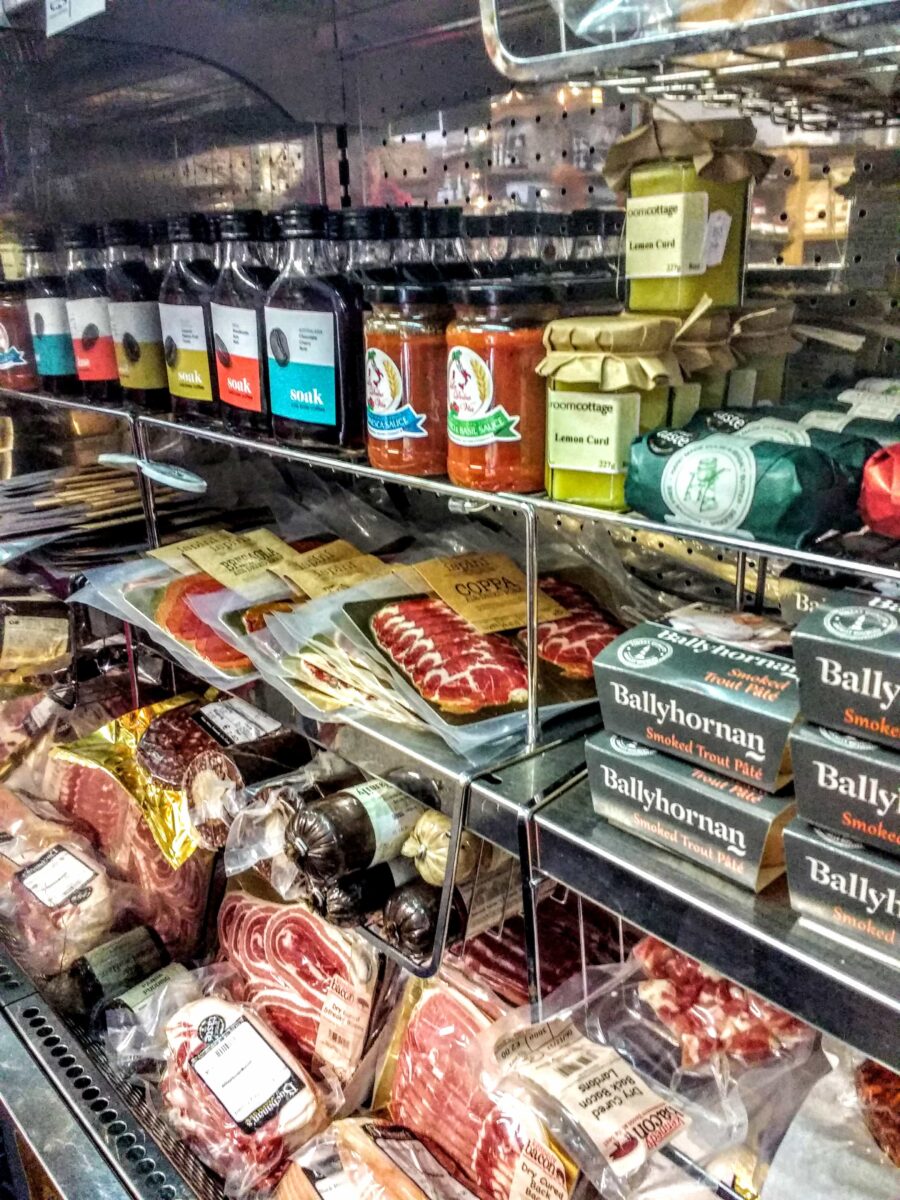 The terroir is marked on the packages bought in grocery stores and it gives you the full information on grazing, pasture and so on. The seafood caught in the waters around Ireland is the best in the world. From Dublin Bay prawns to Wild Atlantic Way smoked salmon, oysters, crayfish, and even seaweed is sourced and used here. In the restaurants and food stalls, new and inventive ways are being developed to serve fantastic local produce and it is now easy to find stunning meals that create sublime memories when dining in Dublin.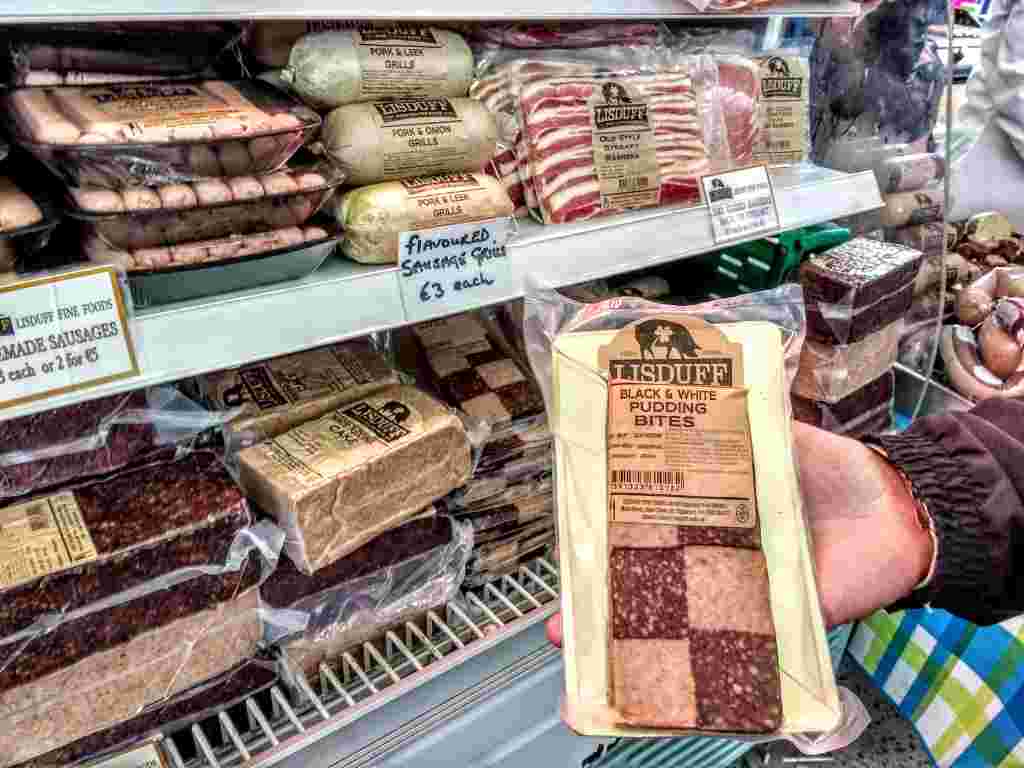 One thing you must try when in Dublin is a Full Irish Breakfast. Served in cafes, restaurants and via street food vendors a Full Irish is a breakfast for champions. With black and white pudding, rashers (Irish bacon), boxty or potato pancakes, soda bread, grilled tomatoes, mushrooms, toast and a couple of fried eggs, and don't forget the big mug of tea.
Where to eat in Dublin
Veginity is a plant based street food truck with a permanent location inside a warehouse. It operates from Thursday to Saturday in this location and can also be found at Eatyard from Thursday to Sunday. Catering to vegans and non-vegans they have some amazing tempting and imaginative dishes like marinated tofu burger with wasabi mayo, plant based 'F!&h and Chips' and plantain tostones.
A popular dining destination Brother Hubbard's has two locations which focus on 50% vegan foods and the rest vegetarian. They have a signature flavour vibe which is Middle Eastern and the do some amazing open hummus sandwiches, smashed avocado and cannellini beans on toasted sourdough. There are vegan soups and lots of other dishes to choose from. Vegetarians have their pick of brunch dishes like Turkish eggs menemen and beans baked in a rich tomato sauce, served with a fried egg, feta and olive yoghurt. Open seven days a week for breakfast, brunch and lunch, Brother Hubbard North also serves dinner from Tuesday to Saturday'
Staple Foods caters to two modern food groups vegan and paleo. Located near the Grand Cana Dock they have piled high salads, loaded grain bowls and great pasta bowls inspired by Mexico, the Middle East, the Far East, Japan and India.
Govindas is An amazing place with 3 locations completely vegetarian and well known for excellent tasty food and great for the budget, there is also plenty to choose from for vegans on the menu as well.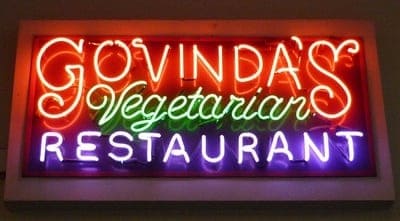 Gerry's many a student has fed themselves for the day on Gerry's Full Irish. Includes all the fixings from rashers to fried eggs and you can have as much toast as you like, and tea refills are on the house too.
The Kingfisher this Cafe feeds the crowds from nearby Croke Park, very handy place to have a real Full Irish if you're in store for a day of shopping. A Dublin tradition with big crowds and even bigger breakfasts. They also have boutique accommodation and self-catering as well.
Matt the Rashers probably the most famous full Irish in the city, Matt The Rasher is popular with Dubliners in the know. Cheap and cheerful the place does get packed out so be prepared to queue. The recently opened location in Clondalkin (a suburb of Dublin) is also wildly popular.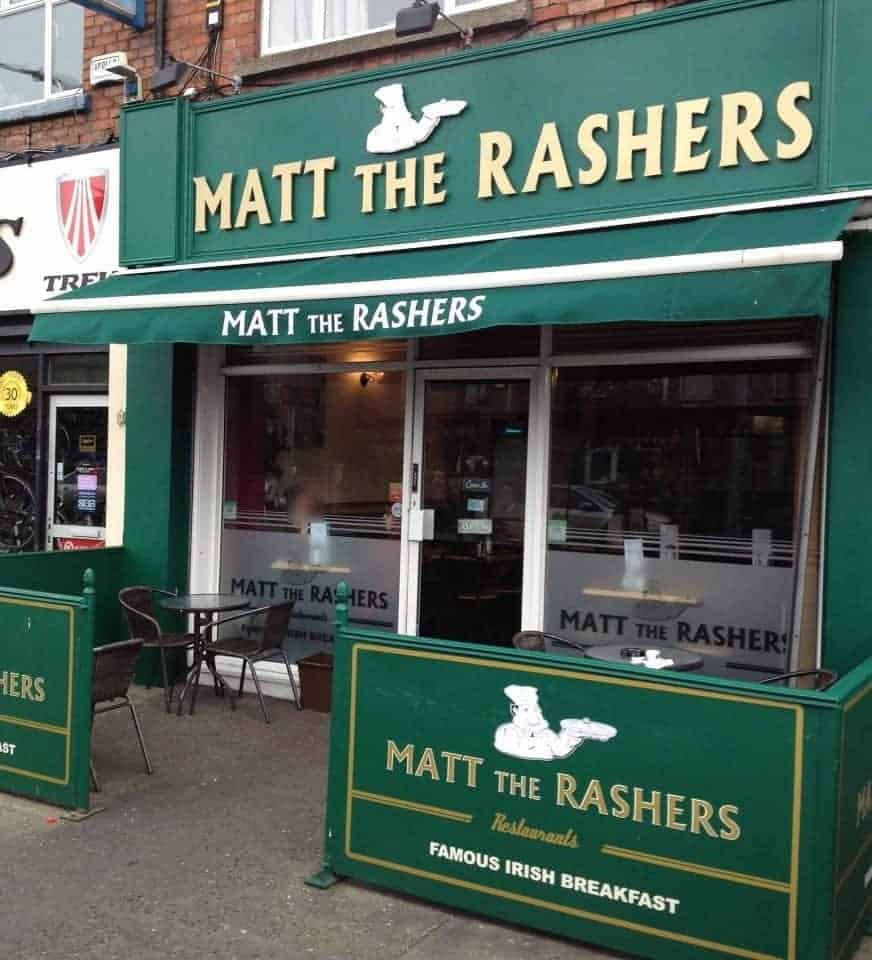 Lovin Spoon serves up a phenomenal all day breakfast with an amazing Full Irish that comes with pancakes, a little unusual but very tasty and it is supposedly one of the best-valued breakfasts in Dublin which includes tea and coffee.
Hatch and Sons version of a full Irish includes double baked eggs, sausage, bacon and tomato and some of Dublin's best coffee. They also have "healthy" menu options like granola but that is not what you go here for.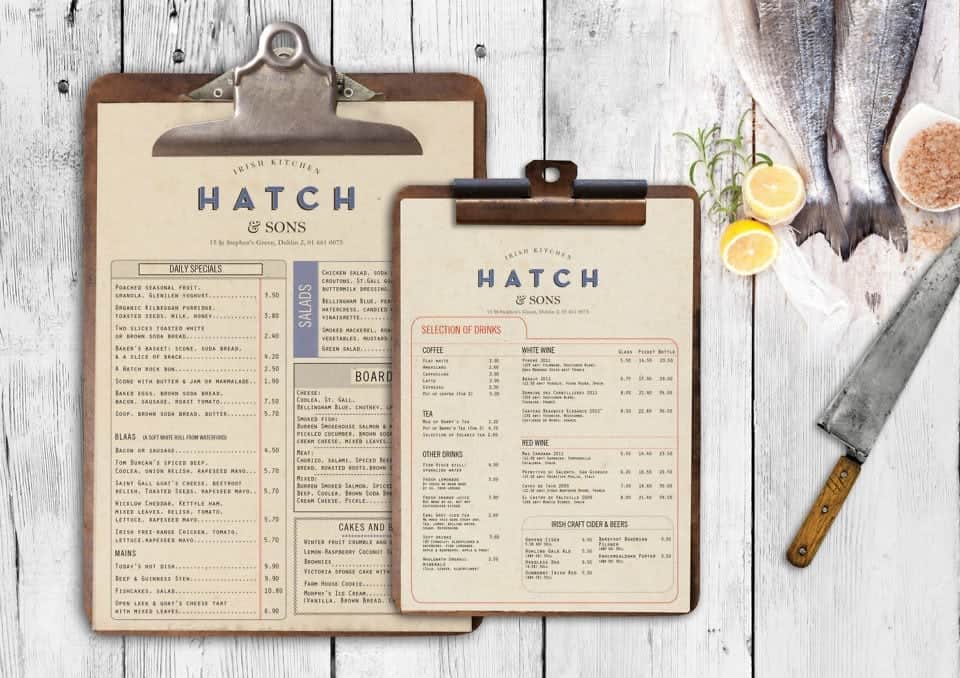 When you have finished your breakfast, shopped till you drop or simply hit the hop on hop off buses to tour the sites you may want to have some great food to keep you fueled for the day or evening. These are just a few of the top rated food destinations in Dublin.
Craft This is one of the best of Dublin's new neighbourhood restaurants and is worth the trip from the city centre to Harold's Cross. Philip Yeung's establishment offers smart, modern Irish/European cuisine: fresh seafood, excellent meats, luxurious desserts – and the best of local ingredients. Try the County Mayo pork belly, followed by a vivid rhubarb mousse with meringue. Lunch, an excellent Early Bird ('Neighbourhood') menu, and weekend brunch are also on offer.
The Boxty House the potato has been the star and the joke of Irish cuisine for years. At the Boxty house, they take a great Irish staple the boxty and with carefully chosen artisan foods transform it into a gourmet treat. A boxty is similar to a hash brown, made with flour and mashed or grated potatoes it becomes the perfect vehicle for a host of toppings. Most famous for its place in a full Irish the boxty is taken to gourmet heights here.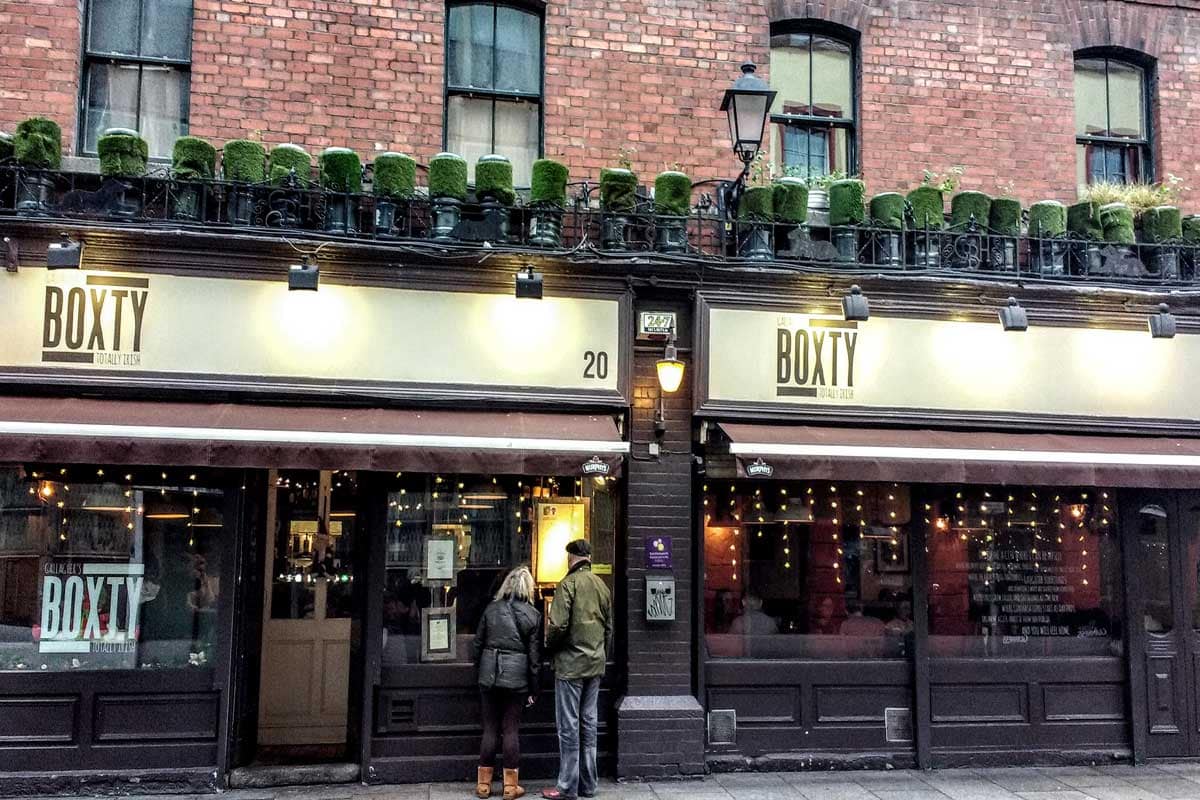 Chapter One has been around now for 20 years and its take on Irish food has produced both stellar dishes and reviews. The restaurant has one Michelin star and is one of Dublin's most well-rated restaurants, even Anthony Bourdain has eaten here.
The emphasis at Hugo's is on Irish meats and loads of seafood. Irish seafood is some of the best in the world. Dishes from smoked haddock to duck confit have left diners impressed and going back for more
Bewley's was a Dublin institution and a must-see for over a hundred years but it closed for a 1000 days for a remarkable multi-million Euro renovation. It's impossible to visit Dublin and not see the newly renovated.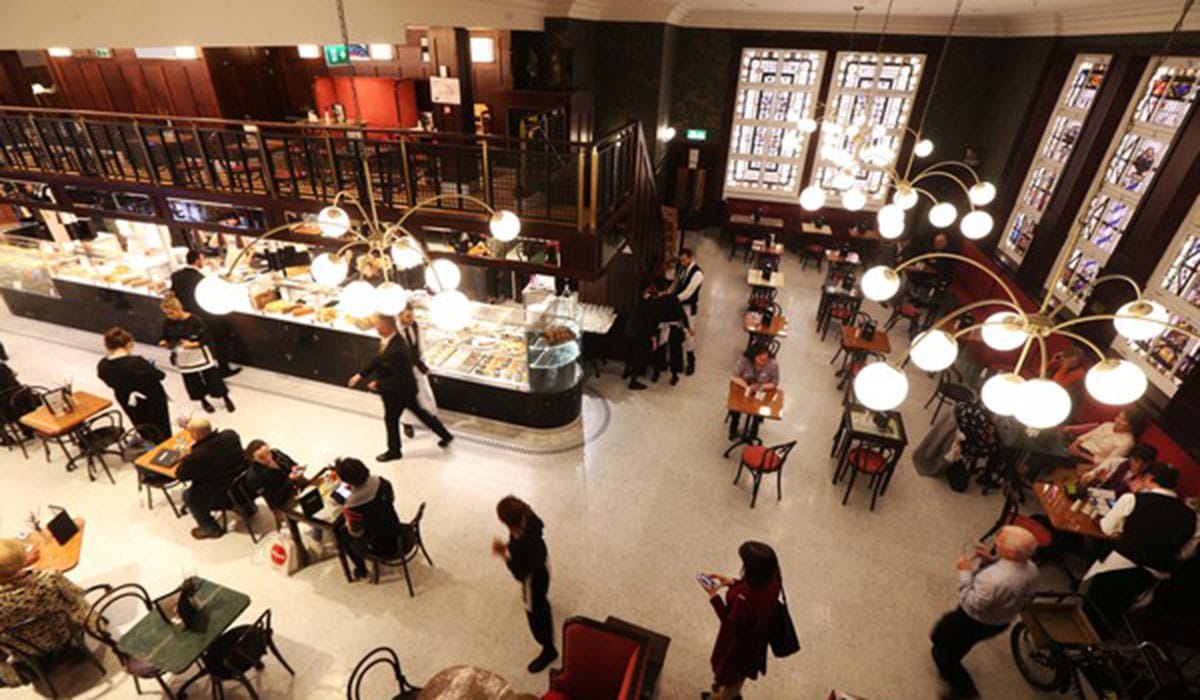 Bewley's, Come for coffee, savouries, sweet treats (including the signature Bewley's cherry buns, and 'Mary cake', a rich confection of apricot and chocolate) – and to admire the glorious Harry Clarke stained-glass windows which illuminate the café.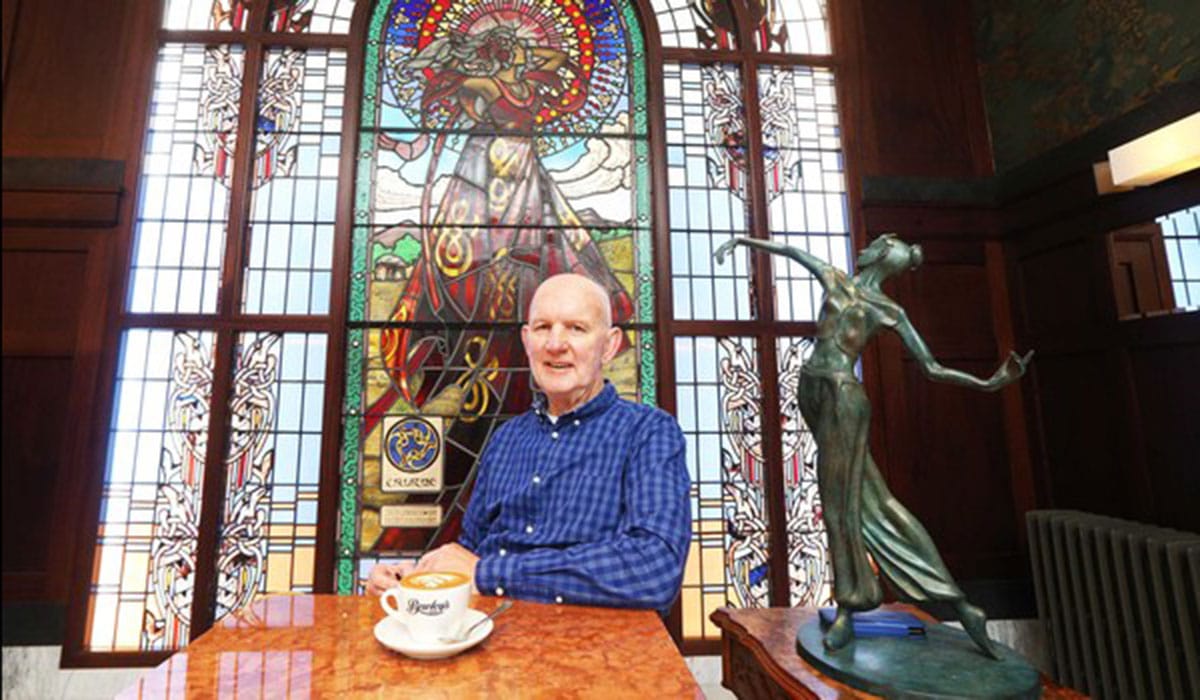 Lock's has been a Dublin fixture for decades, enjoying an excellent reputation and a beautiful location on the banks of the Grand Canal. Today, it's under new management – but the charm of the place has not faded. The cooking today is contemporary Irish, with the best of local ingredients. Try the smoked Irish trout with seaweed butter, and the shank of aged venison to follow. There's another dining room upstairs, quieter and with fine canal views – lovely on a summer evening.
The Pig's Ear rated one of Dublin's top 10 restaurants you will be in for a treat at the Pig's Ear. Truffled, mashed potatoes, Earl Grey Tea cured salmon, tiny chocolate mice for dessert. Heaven on a plate. They have now also opened a sister restaurant called Mr Fox on Parnell Street.
Visiting Dublin? Here are some Different Do's for you.
One of the top Italian spots in Dublin, this little restaurant began as a shop by a couple who opened it after relocating from Rome. There is a fresh mozzarella bar, a wonderful bruschetta selection and really authentic Italian cuisine.
The next two great places to find food in Dublin are not technically restaurants but they have a superb selection of foods to eat on the go or take back to your self-catering accommodations.
Where to eat in Dublin that's not a restaurant
Temple Bar Food Market a great way to spend a Saturday is eating your way around the Temple Bar Food market. More than your average farmer's market, this is the place to come and grab some seriously good street food.
The food hall at Fallon & Byrne is a great way to while away an hour or so admiring and taste testing. The shop has a great selection of prepared foods that are easy to warm up at home. They have some lovely wheaten bread and excellent cheese that you can grab for a picnic.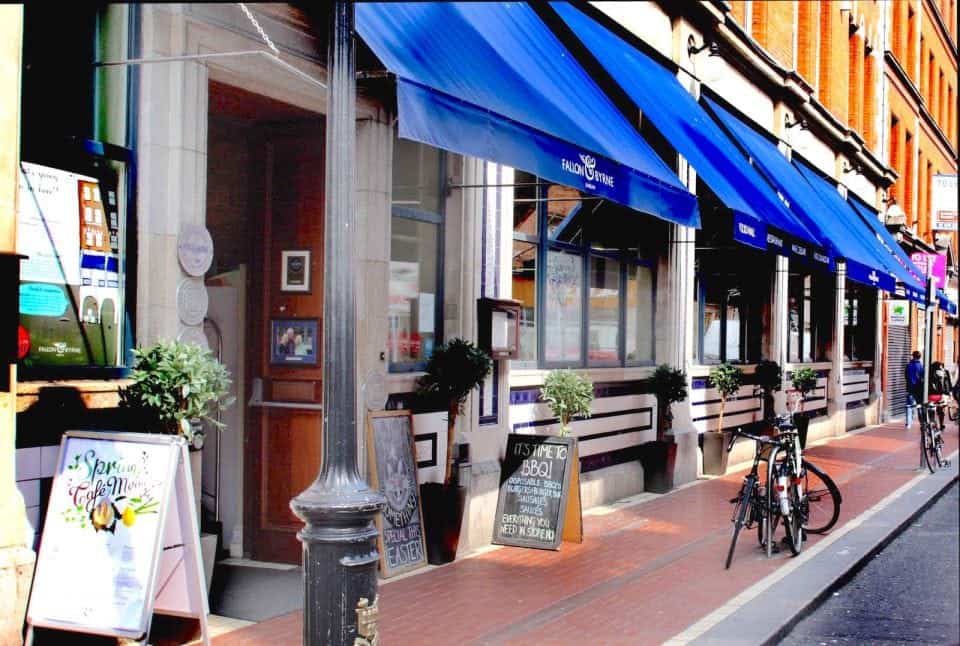 This is a fantastic place to try some locally produced cheese, sliced meats and smoked salmon. In the wine cellar, you can choose from over 600 wines and drink on the spot along with a fabulous selection of charcuterie, smoked fish and cheese boards. Upstairs in the dining room, there is a well priced set lunch and an à la carte menu.
It may not make sense given the Irish weather but some of the best icecreams in the world are available here. Made from County Kerry cream the seasonal sorbets are a little taste of heaven. Check out Murphy's Ice Cream on Wicklow Street.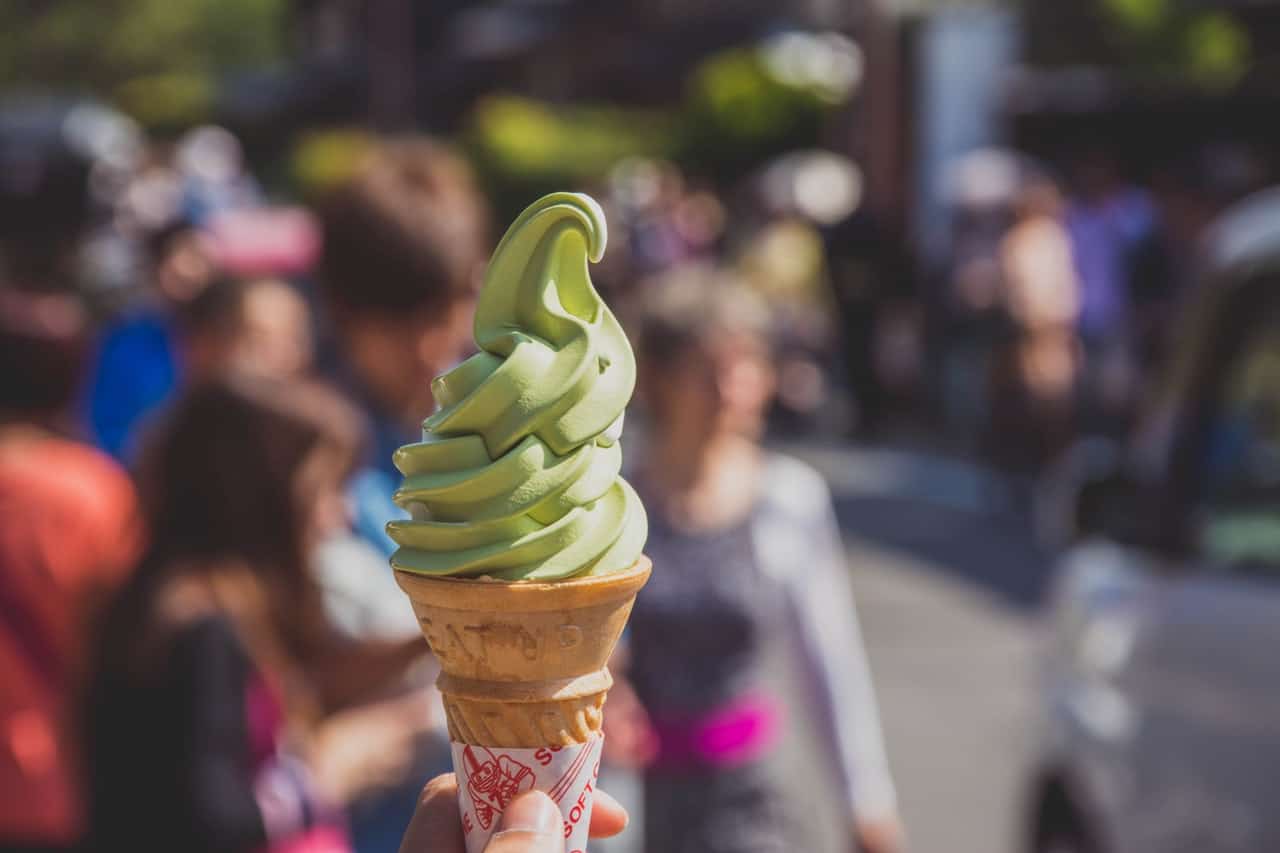 Where are your favourite places to eat in Dublin? Let me know I would love to add them to the list.
Here are some articles that you may also find interesting:
A little bit of Irish craic for you – what not to do in Dublin
Pin it for later