33 Things that are unique to Ireland:
Ireland has some pretty distinctive customs, saying and words for certain items that are used only in Ireland. On your first visit to Ireland be it to family or as a tourist there are certain things you should know about the place, things that are unique to Ireland.
Be it North or South there are as many differences in culture as there are sayings and accents. There are however a few things that are relatively common to both areas and stuff you should know before you go. These 33 points are all unique to Ireland.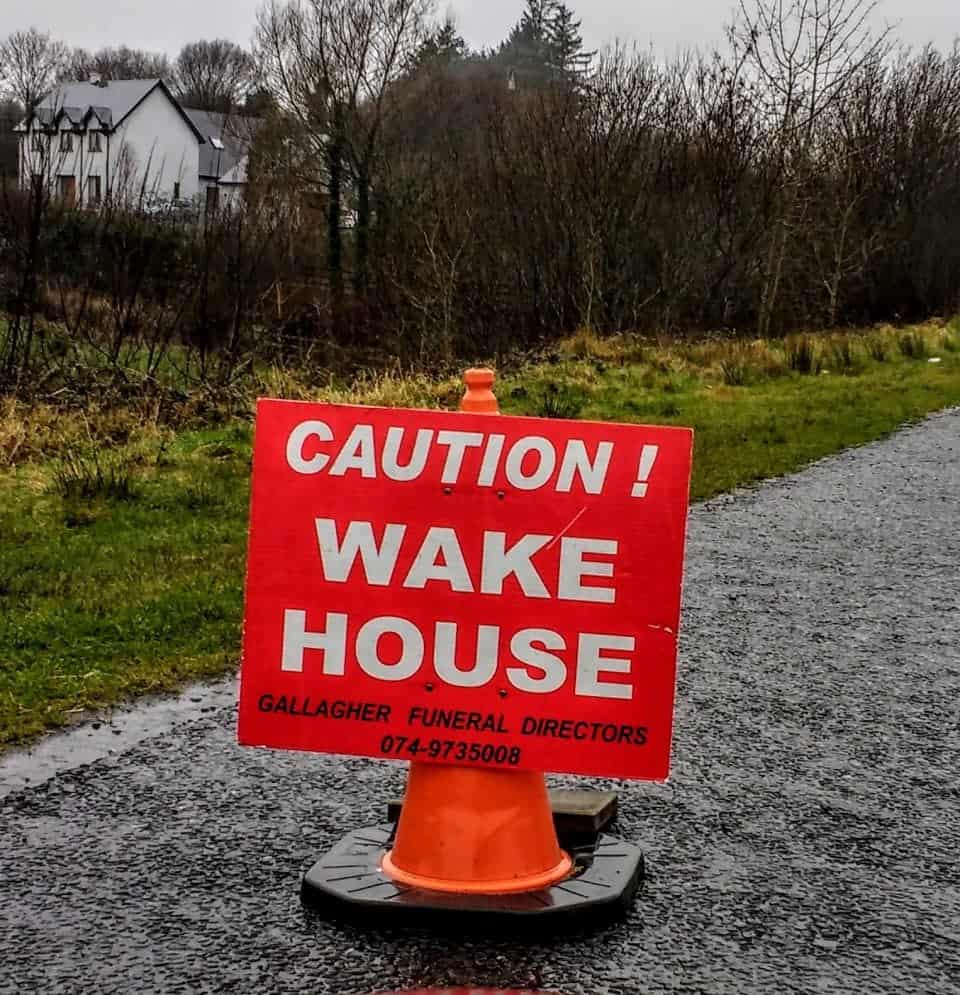 Xyuandbeyond is reader-supported. When you buy through links on our site, we may earn an affiliate commission. You can read my privacy policy here.
There are some differences between the North and the South but I would recommend visiting both Dublin and Belfast if you get a chance just to explore the country as both have great craic and beautiful scenery.
Are you planning your trip to Ireland? Here's is everything you need to know about visiting Ireland
and 53 Ultimate Ireland travel tips
Want to check out the various places to see in Ireland take a look at these distinct regions:
There are many things that are unique to Ireland and here is my list of 33 things that are unique to Ireland (even if they came from someplace else they are now Irish). Foods, sayings and things you will only hear in Ireland.
Here's a little bit of Irish craic for you – Dublin Don'ts
Unique Ireland – 33 things that are only in Ireland
1 The press
The press is the kitchen cupboard where food is stored. The hot press is where the boiler is for the hot water and central heating.
2. Yer man
Or yer woman a saying that is heard all over Ireland, sometimes because they simply can't remember the person's name or then again just because.
3. Butter
No doubt about it in Ireland Kerrygold is the brand to buy but all Irish butter is better. It's so good you can slather it on your hand and eat it.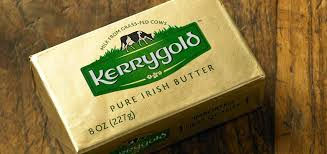 4. Rashers
Bacon but not just bacon Irish heavenly bacon, beautifully brined pure pork loin, this is not your average streaky bacon like North Americans are used to.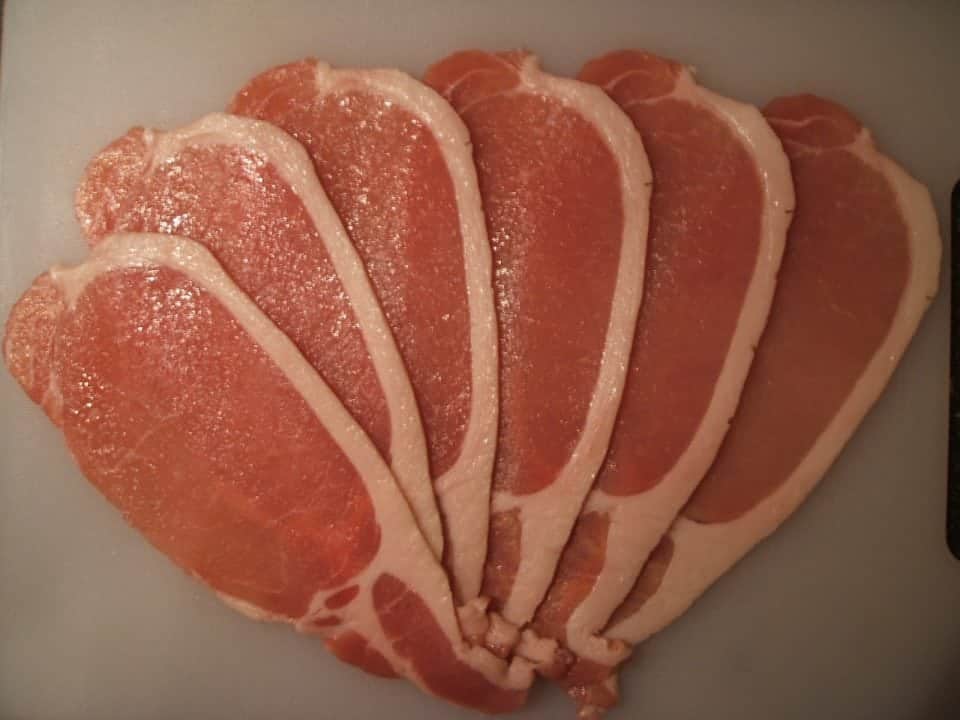 5. Tea
It must be tea, not many Irish homes have coffee makers but all have several teapots the preferred brands in Ireland Bewley's, Barry's, and Lyon's. Tea is served very hot from the pot and milk and sugar are always added. Ice tea is available but unheard of in any restaurant.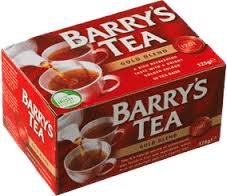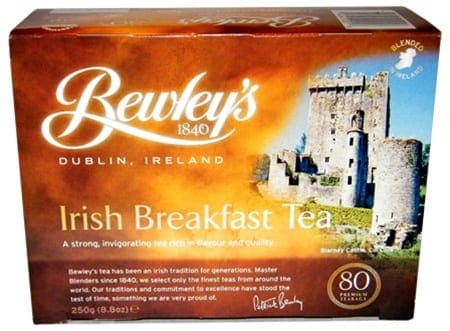 If you need some Barry's Tea it can be found on Amazon.
Here's a list of 40 of my favourite Irish films to watch before you go.
6. The Immersion and the boiler
These are used to provide the home with hot water, many folks turn them off and on when required so you may find yourself washing dishes with cold water or even a brisk cold shower if you forget to turn on the immersion. Most, if not all, Irish showers are electric and you need to pull the cord to switch them on before you can take a hot shower.
7. Swearing
Remarkably it seems that everyone swears here, from the youngest to the oldest.
8. The craic
No not "crack" which has several N. America meanings here in Ireland it means the party no other explanation needed except that the Irish find the craic everywhere.
9. Diddly I di
Traditional music is also known as Trad, but the Irish who do love trad music tend to take the piss and call it the diddly I di.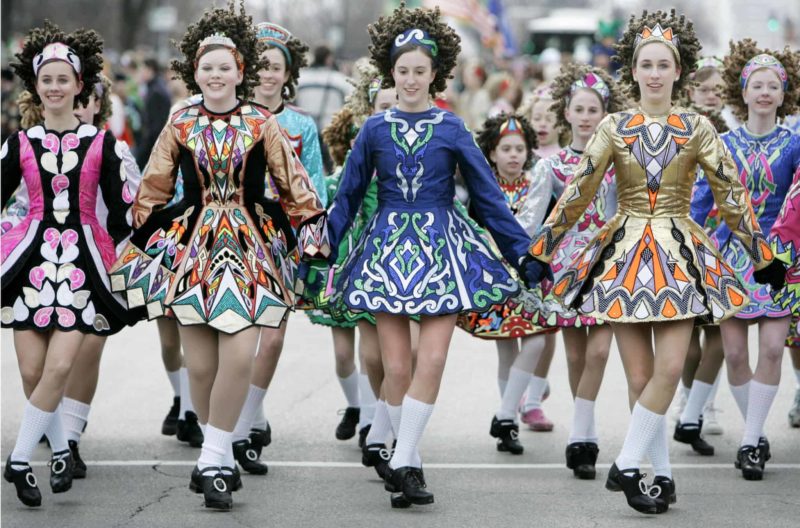 10. The guard
Also known as the Garda or the Police.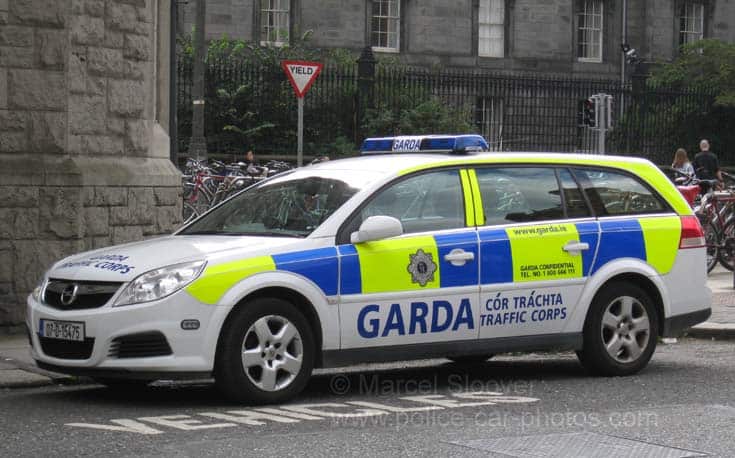 More things that are unique to Ireland
11. Text alert areas
A cool idea which puts everyone's cell number on a text alert so they can develop a phone tree when they spot trouble or unknowns in rural areas.
12. Petrol
There is only one kind of gas (petrol) in Ireland and it is unleaded the other is diesel there are no grades of gas for sale. (You can even get a full Irish at several petrol stations such as the Apple Green).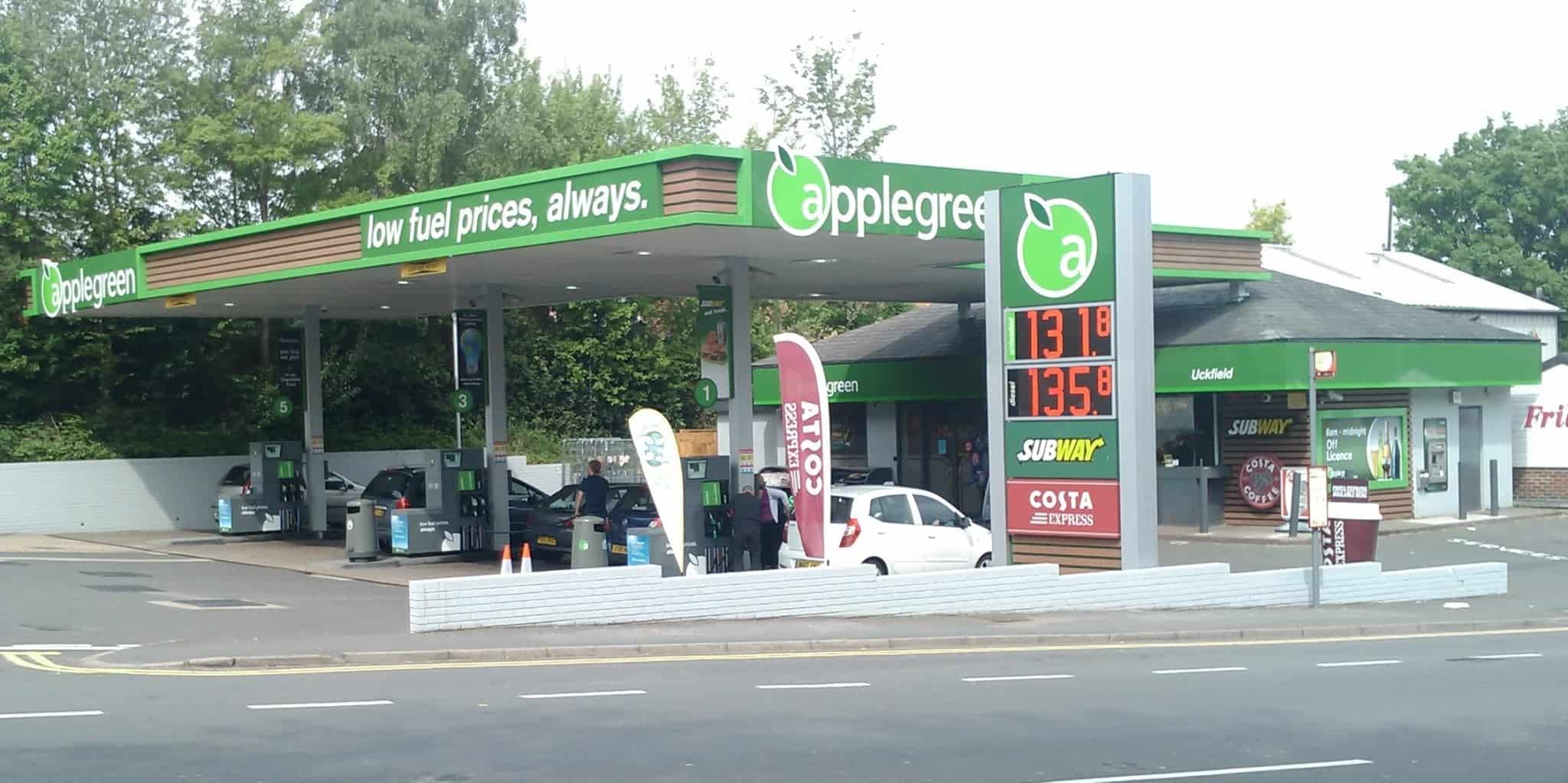 13. Tipping
Is an interesting subject here. Check for a service charge in restaurants – in many areas the tip is already included in the bill so check before double tipping. Ireland is not a tipping culture in many places although in Dublin it is slightly different
14. Tayto sambo
The best sandwich in the world is plain white pan bread slathered with butter enclosing crispy cheese and onion chips (crisps as they are known here). According to the Irish Mirror, the sambos are now so popular they are now served on Aer Lingus.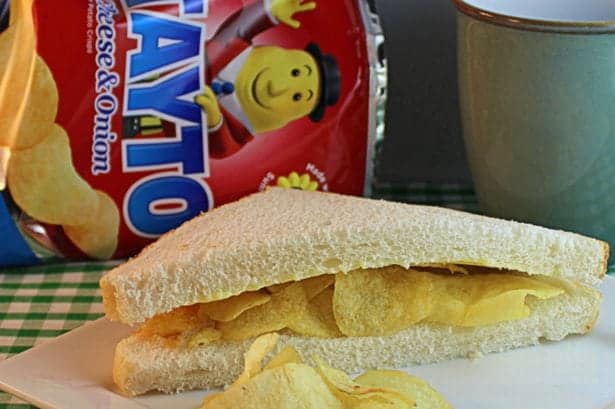 Need some Taytos for that crisp buttie – get them through Amazon here.
15. Pan Bread
Pan bread – also known as a batch loaf, there are no crusty sides as the bread sticks together in the "pan" and it is taller than N. American bread. This is Brennan's Pan Bread which you can buy a whole loaf or a half a loaf.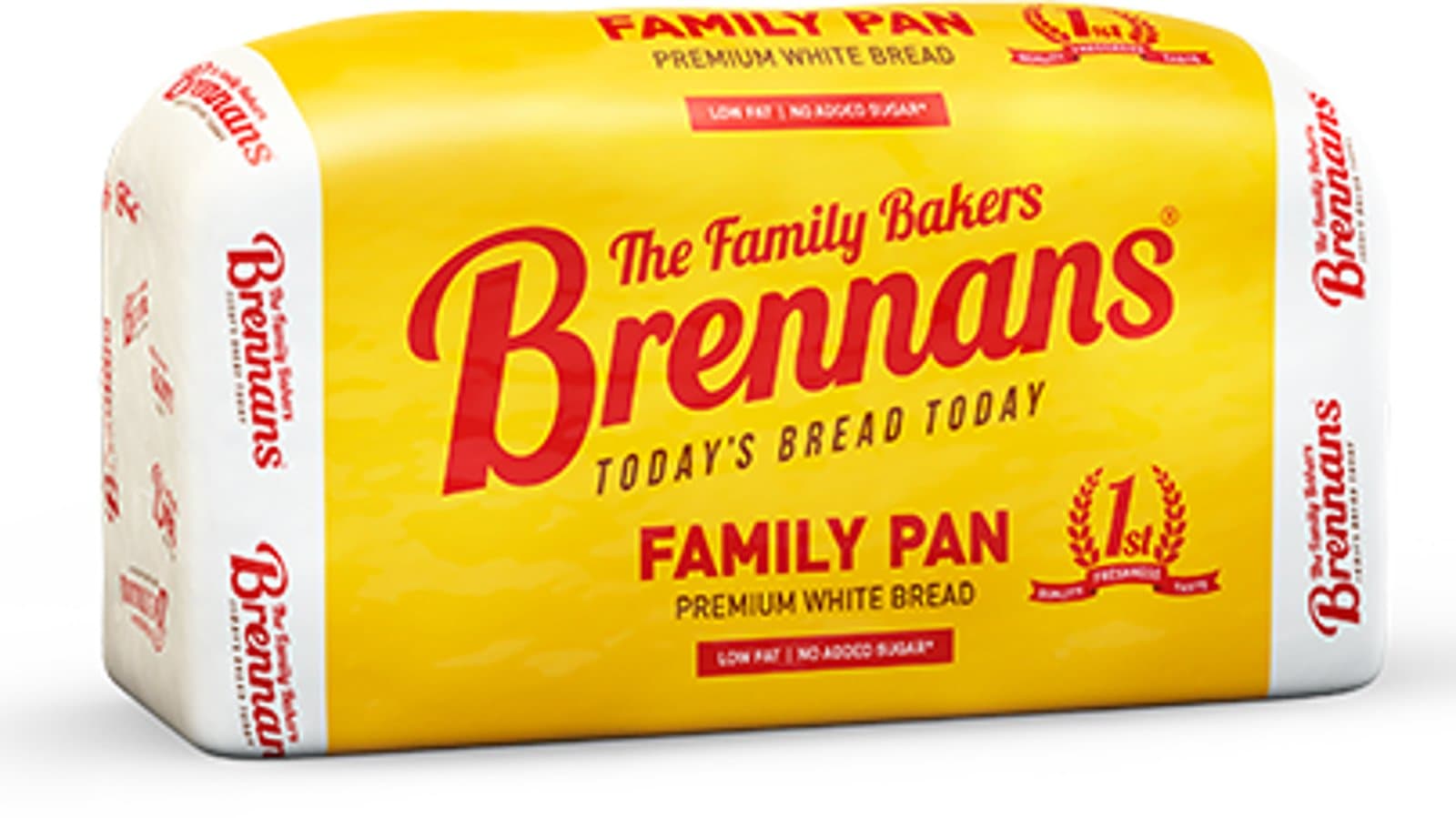 16 Soda bread
A traditional Irish favourite served with everything. The rise in soda bread is due to the use of baking soda a traditional quick bread.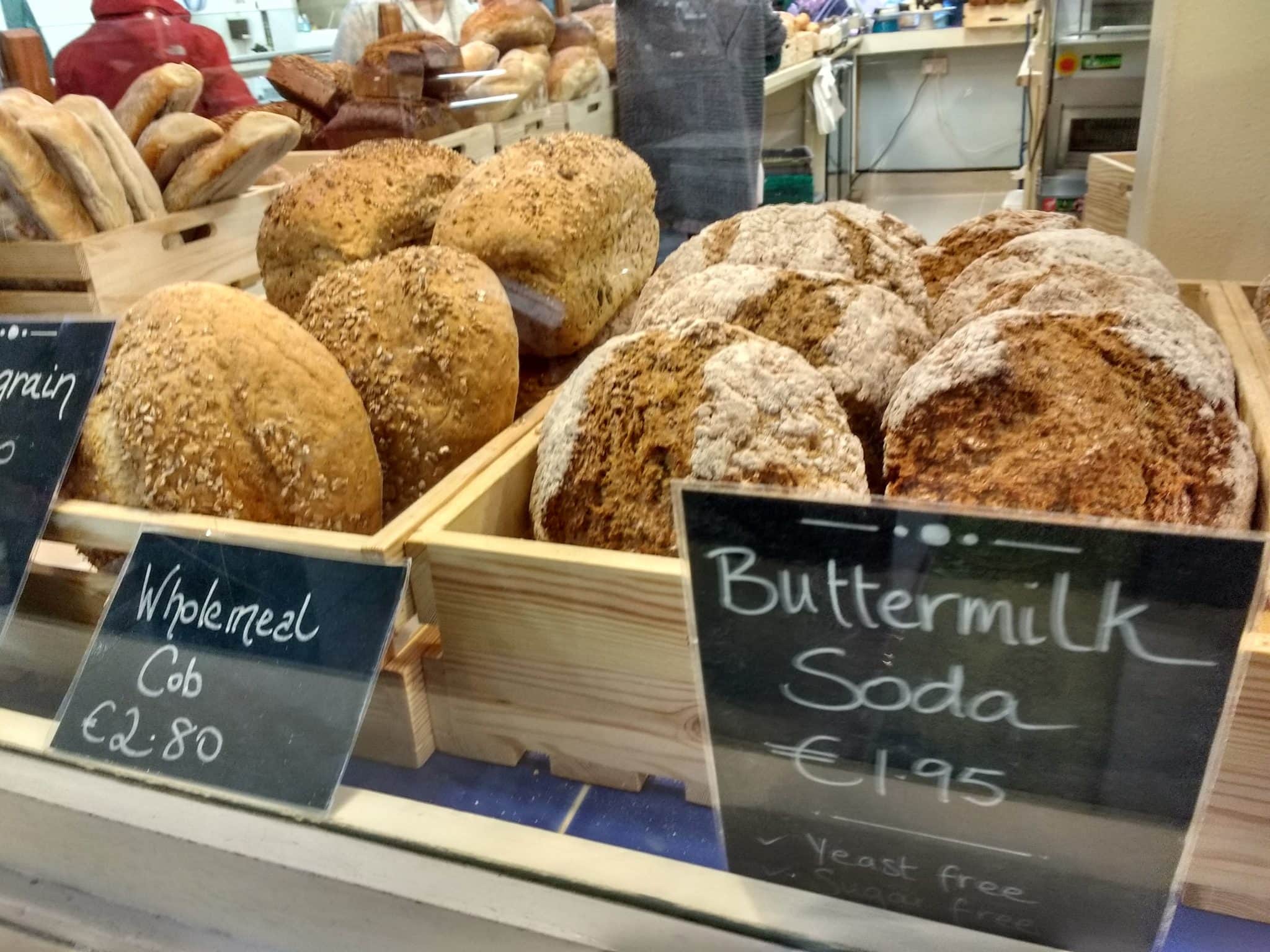 17 Potato Farls
Eaten at breakfast also known as fadge, farls, boxty and poundies. A portion of the flour is replaced with leftover mashed potatoes or grated fresh potatoes. This is a flatbread usually in a square or triangular shape – perfect served with fried eggs.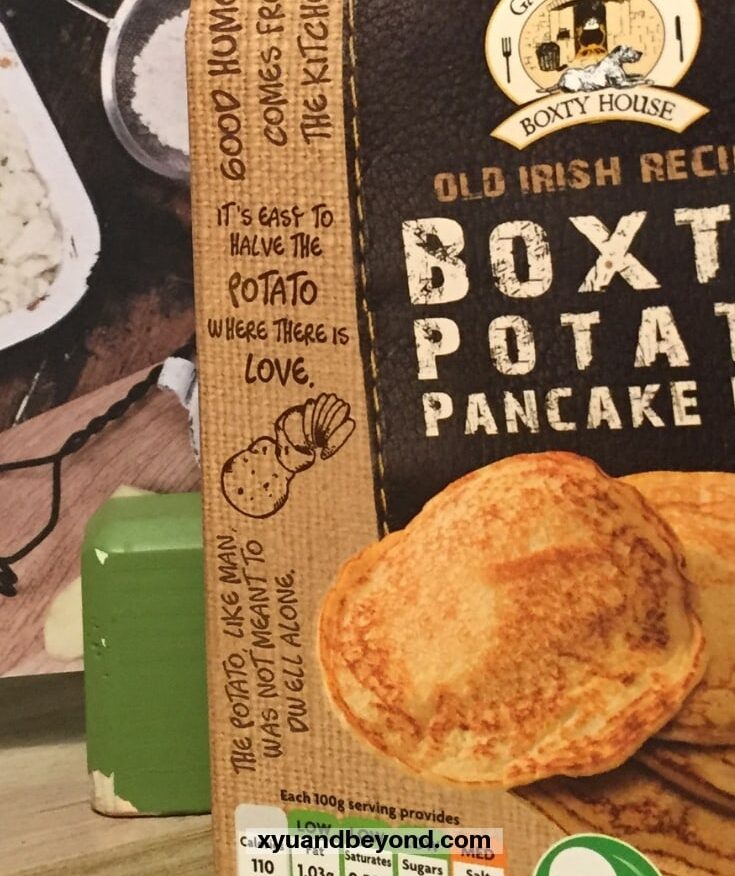 It wouldn't be a full Irish without Boxty
It can be tough to find your favourite Irish foods when you aren't in Ireland. So why not pick up this book from Amazon with some fantastic Irish recipes to cook at home.
18 Barmbrack
Barmbrack is a yeasted bread that is sweet and has currants (dried fruit currants) and sultanas (a type of raisin) in it.
19 Waterford bla
Only in Waterford do you find this traditional soft white bun or bap with its floury coating. The Blaa is now a Protected Designation of Origin (PDO) product along with items like Champagne.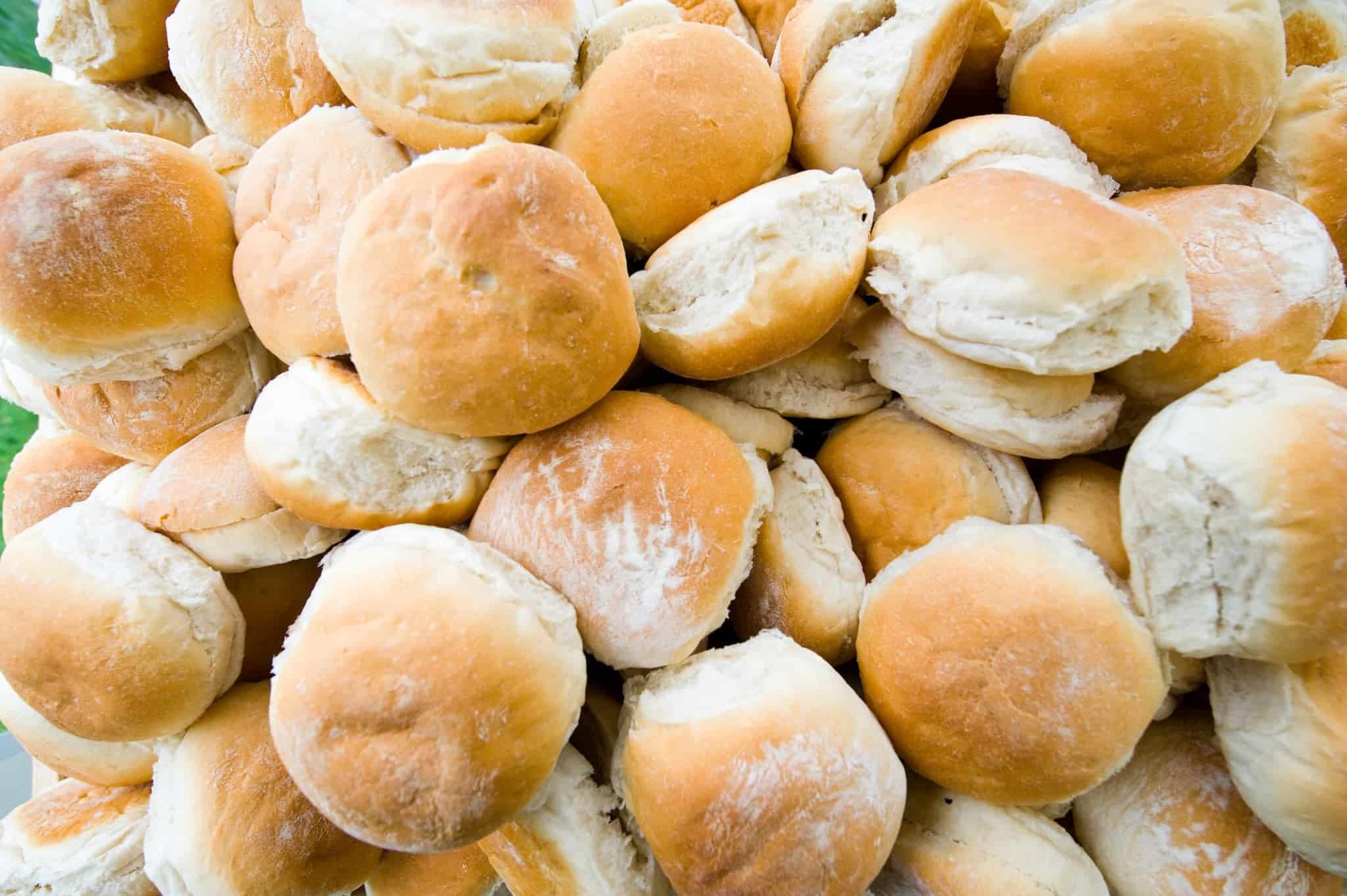 20 Wheaten Bread
Brown bread – pretty much everywhere you will see homemade brown bread served – it is a non-yeast moist brown bread that tastes superb with anything and everything also known as Wheaten bread fantastic served with smoked salmon.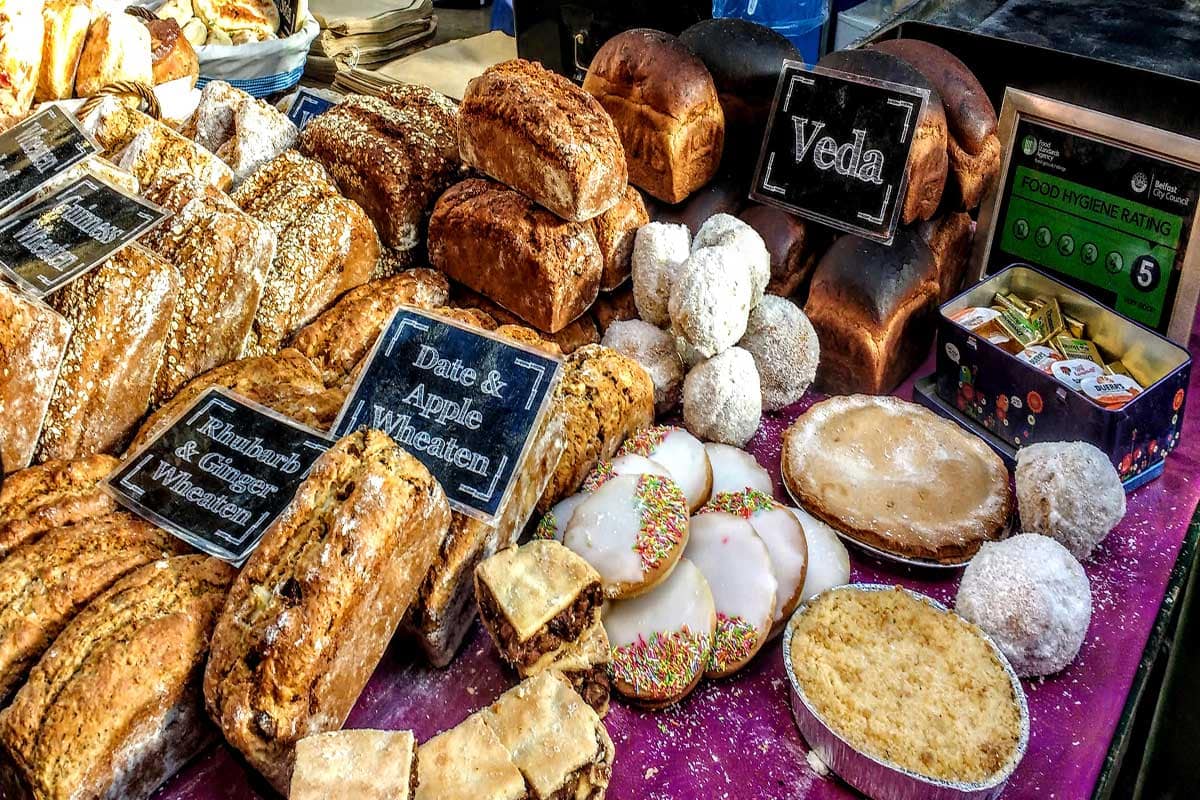 21. Minerals
In North America; pop, soft drinks, cola, sodas.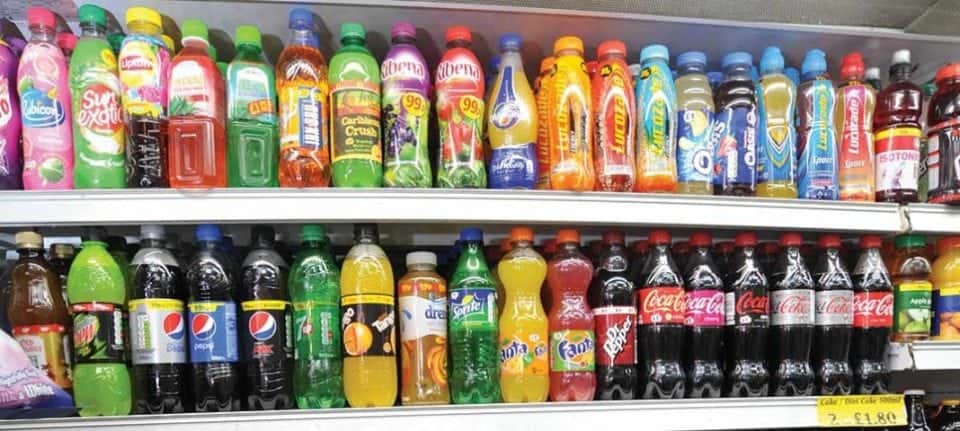 22. A few select Irish Phrases
"I will yeah"
It really means I won't so listen carefully to when the Irish are talking you have to learn to interpret
Slagging off
if the Irish don't insult you then move on you know they like you when you get teased, tormented and they take the piss.
Taking the piss
Is making fun of someone getting pissed is getting drunk, not angry. If you want some craic in the pub be prepared to have the "piss" taken out of you, in other words, you will be insulted, teased, made fun of and if you can't give as good as you get you might as well leave.
"Arsed"
As in can't be arsed or bothered.
"Away with the fairies"
As in he's away with the fairies or not quite all there.
"Are you wid me now?"
As in do you understand
Wind yer neck in
Used to tell someone to mind their own business or stop bragging and giving large.
23. Irish bathrooms
They don't have plug sockets or light switches. In most hotels they do but in Irish homes, for some bizarre reason, they believe that these electrical modern conveniences are somehow a danger. Now go into any Irish kitchen near the sink and there are sockets and switches galore. Truth is that the Irish electric grid goes into the home at 200 kW which is much higher than North America and probably was dangerous in the past. But they don't seem to have circuit breaker outlets in Ireland.
Learn more about Belfast Slang and Dublin Patter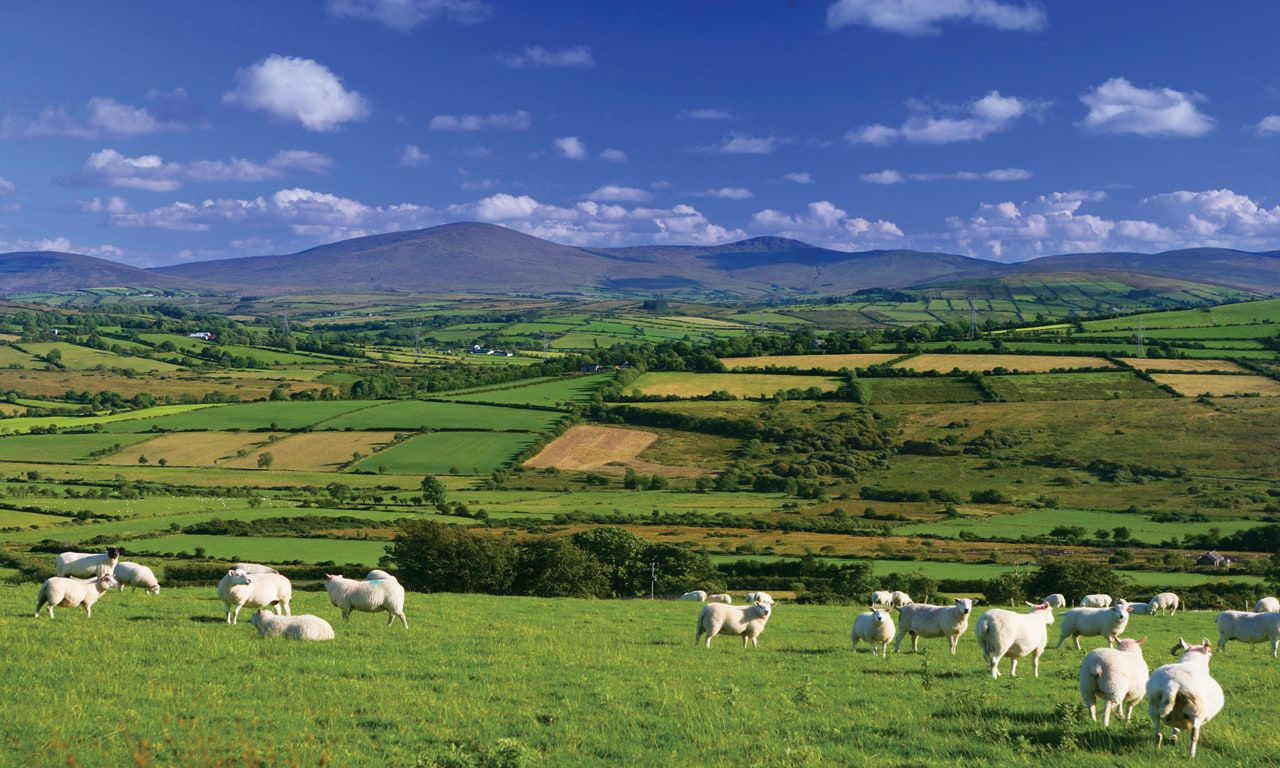 24. Irish WIFI and Internet.
Outside of the cities in the rural areas Irish WIFI is truly a joke barely usable and in many areas non-existent. I've been in so-called third-world countries where the internet is better.
25. The Irish Goodbye
Often in the middle of a good night out and some great craic, the Irish will disappear without saying goodbye, this has become known as the Irish goodbye. The other Irish goodbye is the repeating of goodbye at least 6 or 7 times in an attempt to get off the phone to someone.
26. No road rage
The Irish are completely content to wait for that tractor to park in town, or not overtake that slow-moving car for miles and miles and miles. The Irish have no road rage at all.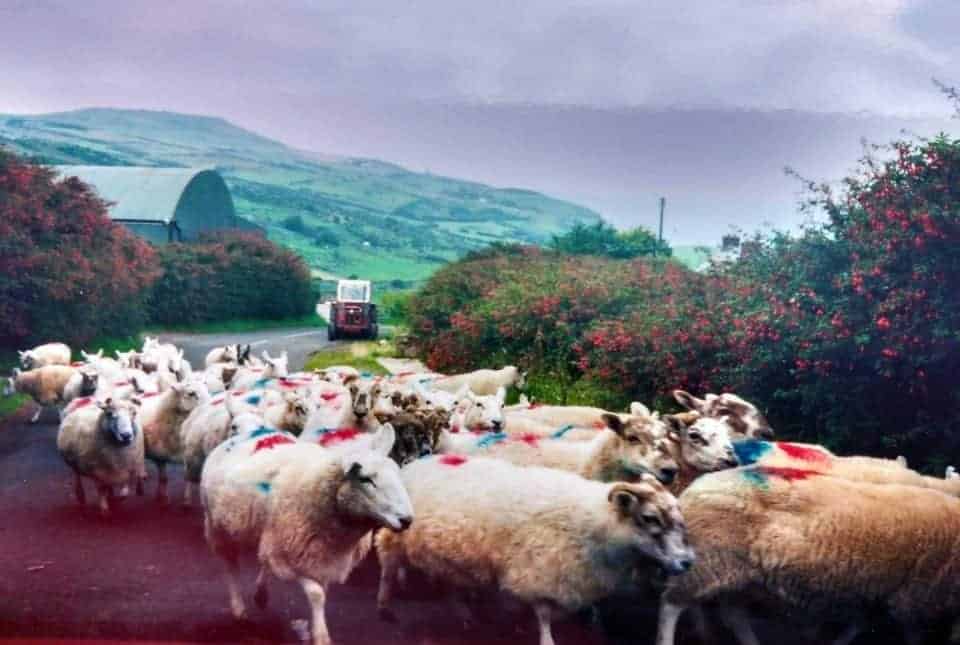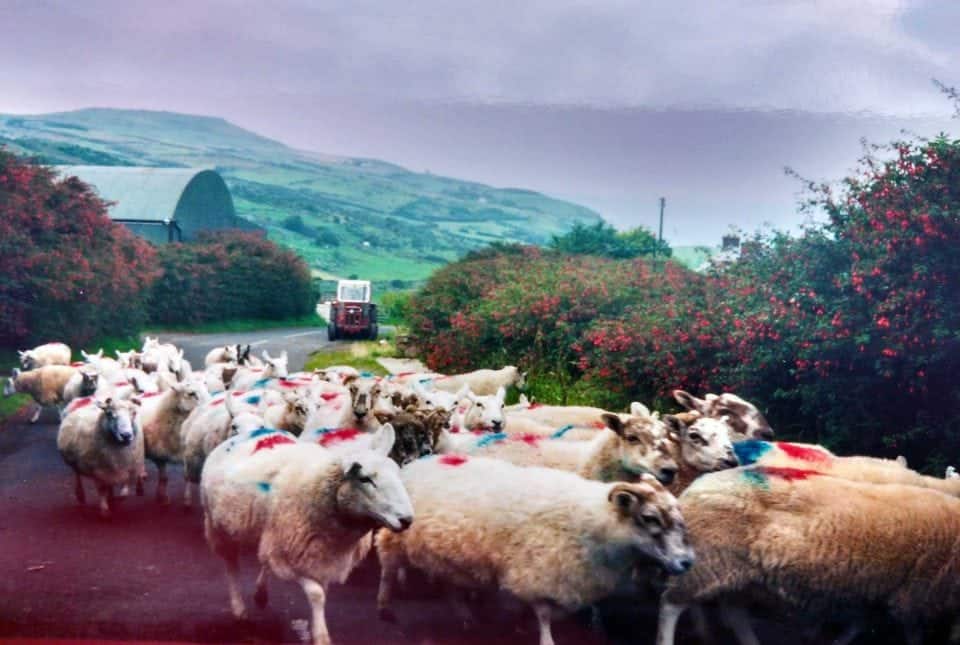 27. Baked Goods
Don't expect Irish muffins to be the same as in N. America. Irish muffins are sweet and loaded with sugar, chocolate, sprinkles and more. They are a bit like heavy, stale cupcakes. The Irish also don't bake great bagels or doughnuts their doughnuts are pretty heavy and stodgy. Also not so great on savoury pies although they do make an amazing apple or rhubarb one.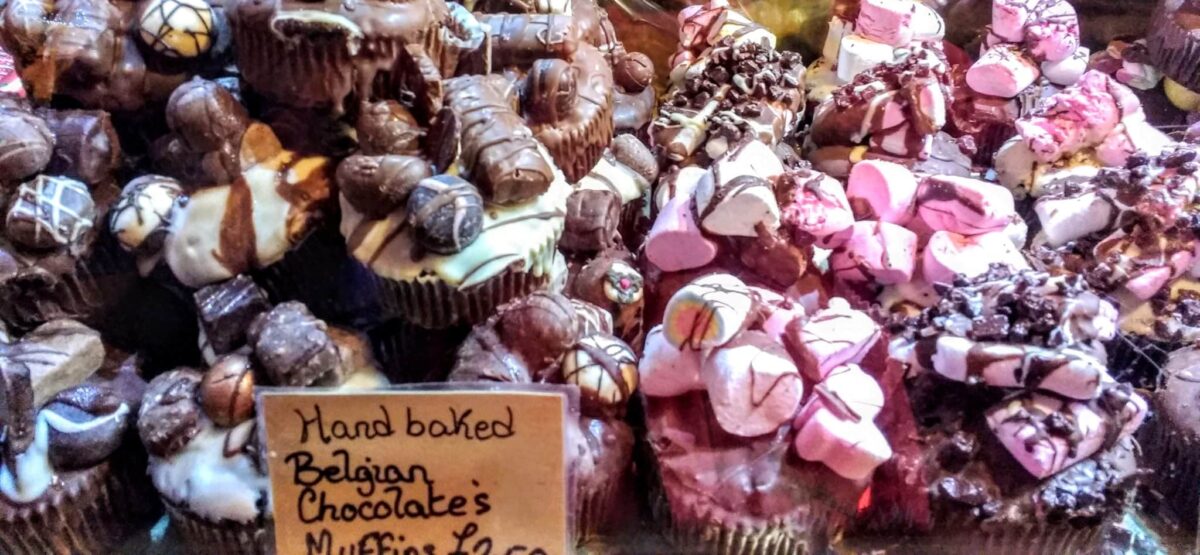 The Irish do however make fantastic bread, but their sweet baking as in cakes, and brownies leave a lot to be desired. It may be better in the city but I've tried Belfast Cupcakes and would rather eat a pile of sand.
28. Full Irish Breakfast
This is the full breakfast served everywhere (including petrol stations) and includes bacon, farls, baked beans, grilled tomato, black and possibly white pudding, sausages, eggs and of course the obligatory mug of tea.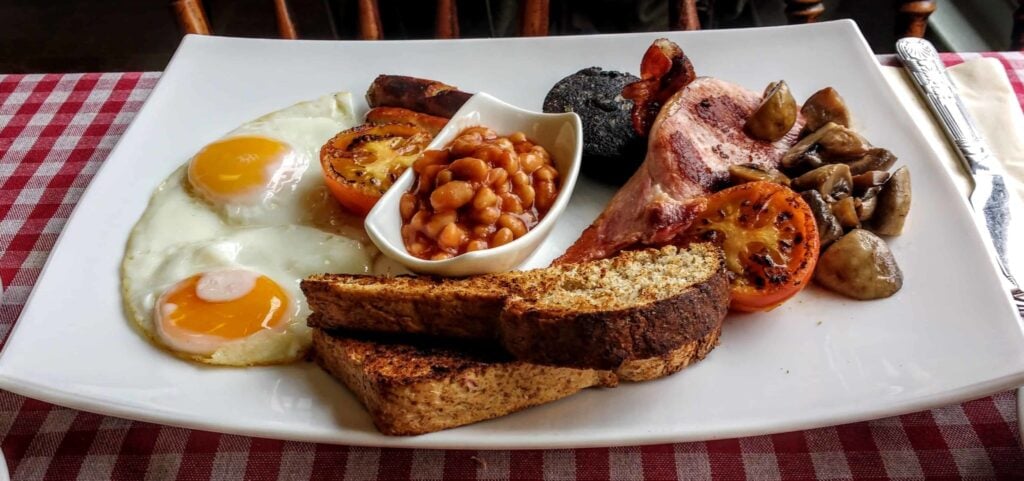 29. The Irish Accent
Doesn't matter where you go you will hear a wide variety of Irish accents. Some say Donegal is the most difficult to understand, that's probably because they are a dominantly Gaeltacht region. The Irish have a knack for hearing a particular region's accent and will take the piss accordingly.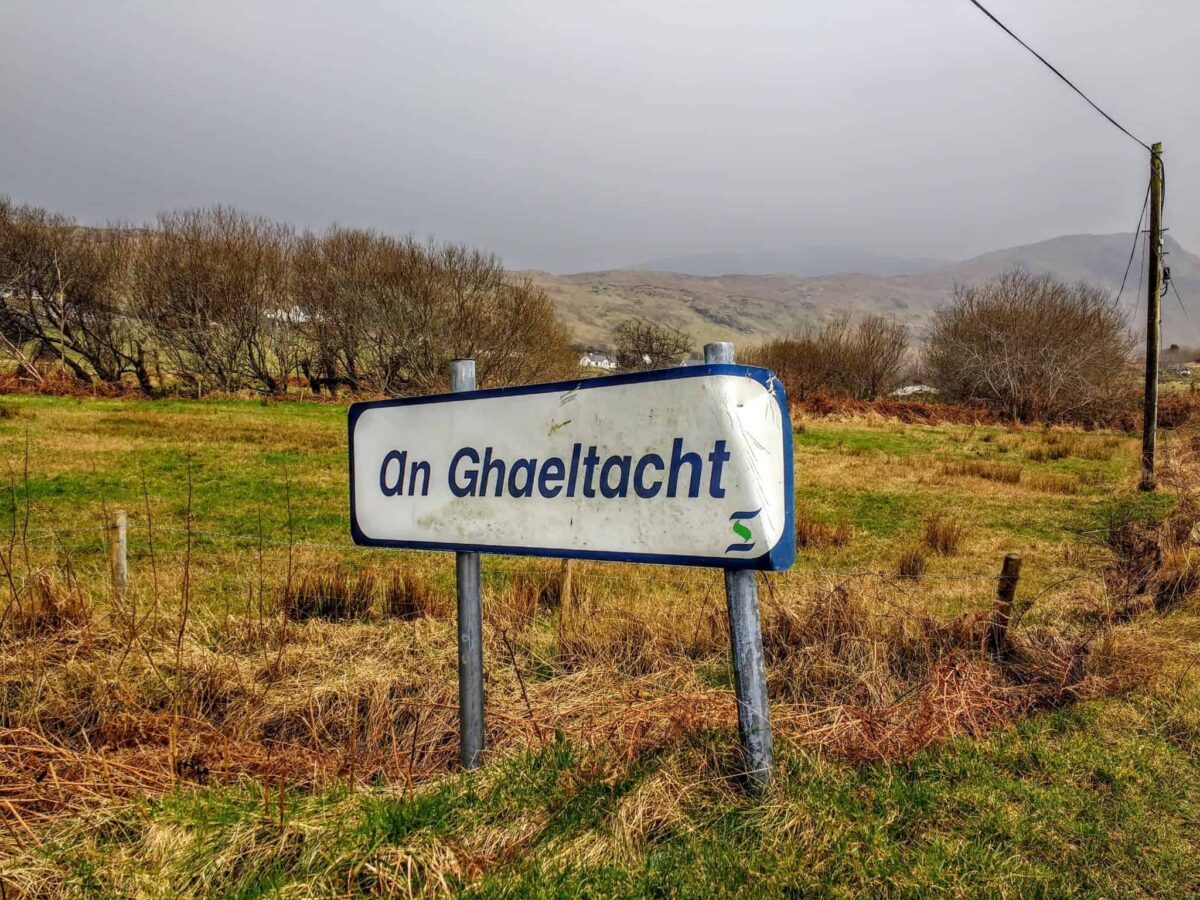 30. The Wake
It is still a common occurrence here. In Ireland, the body is laid out in the family home for 3 days before being buried. Most wakes bring out the whole village or area and there are signs on the roads to drive with care past a Wake House.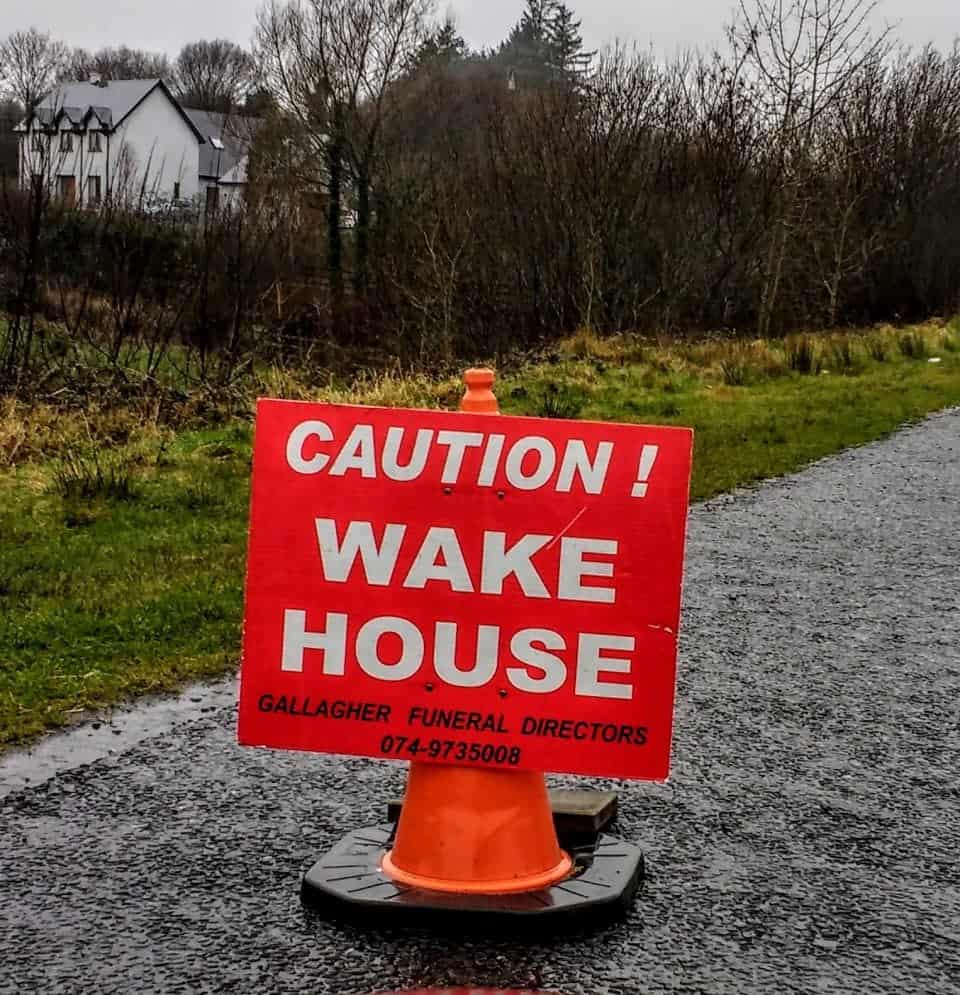 31. A Lock-In
Legally speaking drinking hours are until 11:30 in pubs on a weekday and 12:30 on a weekend. However, there is a brilliant cultural tradition here in Ireland called the lock-in. Quite often in rural areas and in many urban as well you suddenly notice the bar has cleared out somewhat, the curtains are drawn and the pints are still being pulled. You can hear people trying to get into the pub and some that are known to the Publican are allowed in and the door is promptly locked behind them.
You are now in the middle of a lock-in and Irish tradition that allows folks to keep on drinking and enjoying the craic. May you have the privilege of enjoying one on your visit.
Need some tips for the best pubs and clubs in Dublin – got you covered
32. Roundabouts
A method of moving traffic around circular islands that is pretty much foreign to N. Americans but words exceedingly well – just remember the traffic to the right of you has the right of way.
33. Turf & Peat
Most Irish these days have central heating, but I have yet to be in an Irish home or pub that doesn't have an open fireplace. Turf is what scents the air with that lovely quintessentially Irish aroma. It is dug out of the peat pits, and left stacked in the fields to dry out. If you see a stack of brown logs you are probably looking at a turf or peat bog. The Irish also burn coal and wood in their fireplaces as it is cheaper than most of the oil fired central heating units.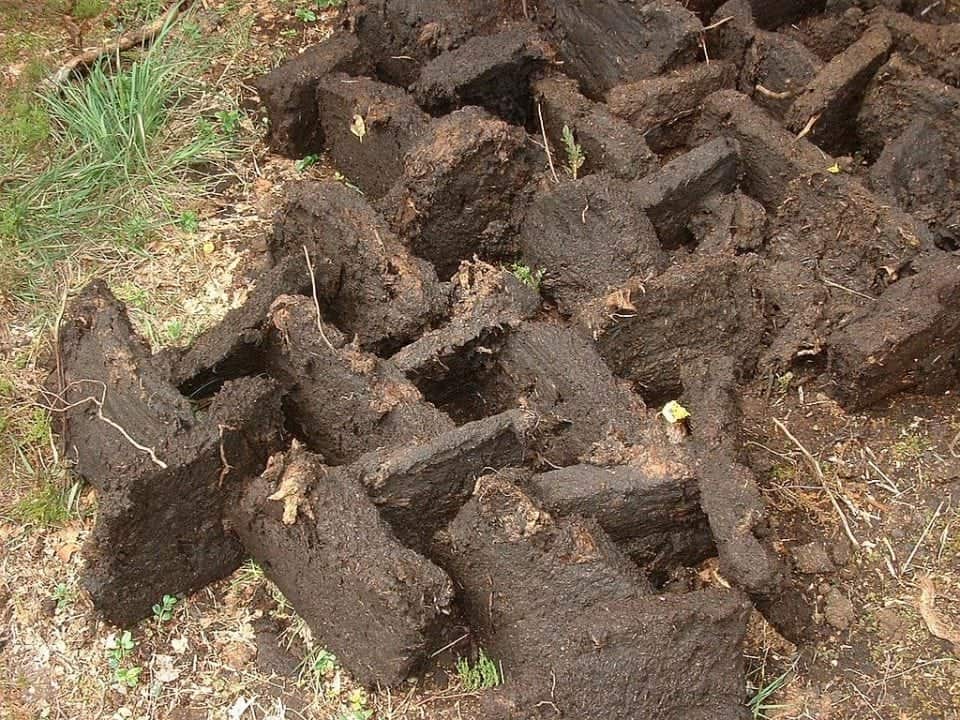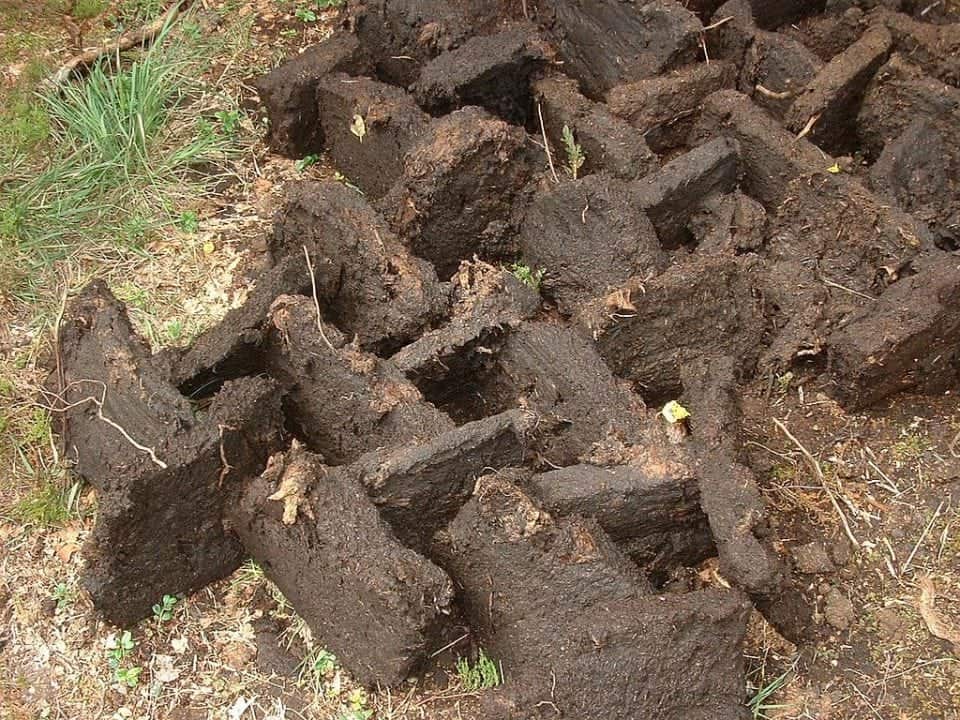 Find yourself needing the earthy fragrance of peat to remind yourself of Ireland well you can order some peat logs to burn at home in your indoor fireplace or on a fire pit.
Lots more articles on Ireland to enjoy
Fancy moving or retiring to Ireland – here's all you need to know
Irish grandparents? – Maybe you are eligible for an Irish passport?
What to pack for Ireland at anytime of year
101 Landmarks in Ireland to see
101 Landmarks in Northern Ireland
One week in Ireland a road trip – Dublin to Athlone
15 tips for celebrating St. Patrick's Day in Dublin
Christmas in Belfast how to spend a fabulous holiday here
The best things to do in Dublin for an Irish Christmas
Share what you think is unique to Ireland
pin it for later