Camping in Ireland: 30 Best camping and wild camping spots
Camping in Ireland is something that adventurers cannot miss. The emerald island, famous for its breathtaking landscapes, wild coasts, and the richness of its history, is an ideal destination for those looking for a genuine outdoors experience. Whether you prefer a classic camping ground or want to go wild, Ireland won't leave you disappointed.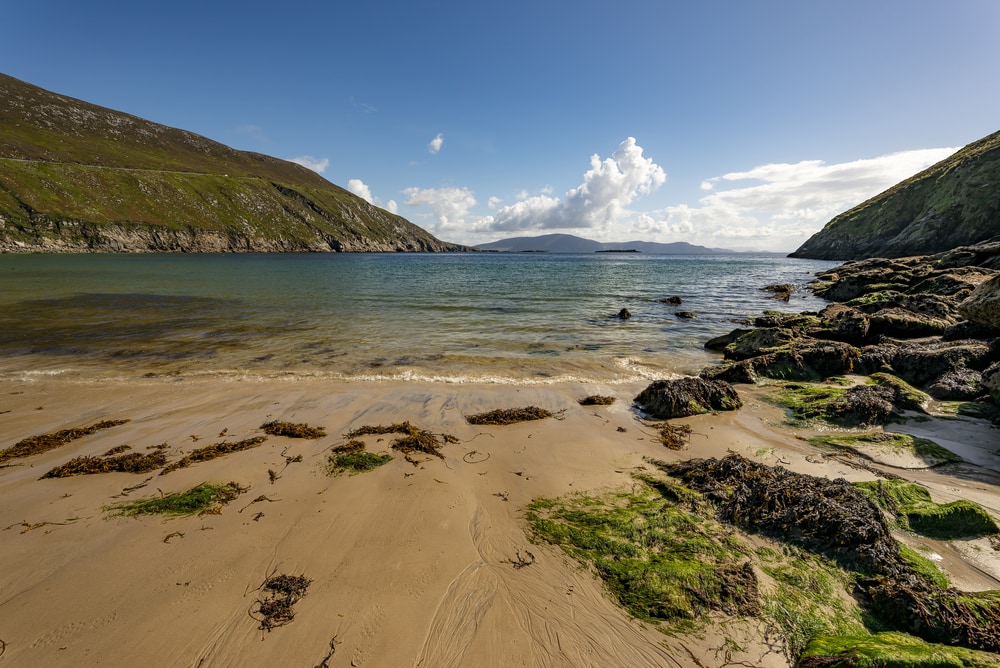 Ireland is the perfect place to indulge in your passion for camping! Ireland has a long-standing history of camping, and it may just be the ideal spot for you to enjoy this favorite hobby. The climate is delightful, so you won't have to worry about feeling too sweaty or sticky at night. And the best part? You won't find any creepy bugs or snakes, just a few midges at worst. Plus, the beautiful nature and wildlife of Ireland await you for an unforgettable adventure. Don't miss out on the opportunity to experience it all firsthand!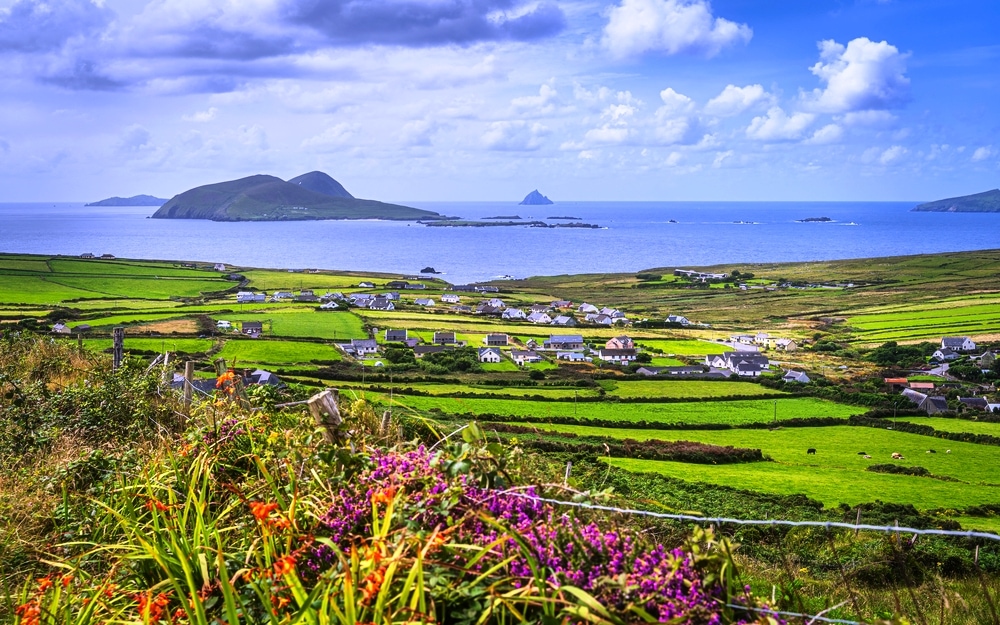 However, knowing where and how to camp in Ireland is crucial. In this article, we'll explore the different types of camping in Ireland and the best places to pitch up your tent, campervan or mobile home. From stunning mountains to hidden beaches, Ireland has it all.
Xyuandbeyond is reader-supported. When you buy through links on our site, we may earn an affiliate commission. You can read my privacy policy here.
Why is camping in Ireland great?
Camping in Ireland is an unbeatable experience for many reasons. Firstly, Ireland is a country known for its sprawling lush landscapes, dramatic coastline and diverse wildlife. In a camping trip there, not only can you immerse yourself in these natural wonders, but also discover the rich cultural heritage of the country. Ireland is dotted with ancient ruins, castles and historic sites that are open to the public.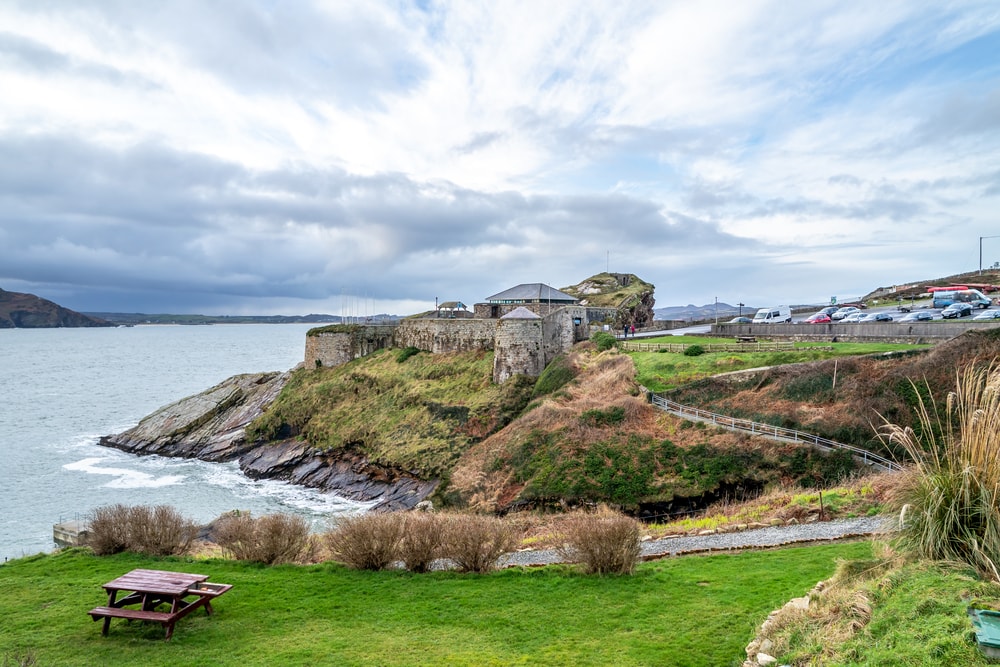 From the mystical Cliffs of Moher and the rugged Connemara National Park to the ancient Blarney Castle, Ireland's camping sites are in close proximity to these treasures, making it easier to explore. Moreover, camping offers a sense of freedom and self-sufficiency which is hard to find in other forms of travel. With a well-stocked tent, camping gear, and basic supplies, you can venture out on your own and discover the hidden nooks and crannies of Ireland at your own pace.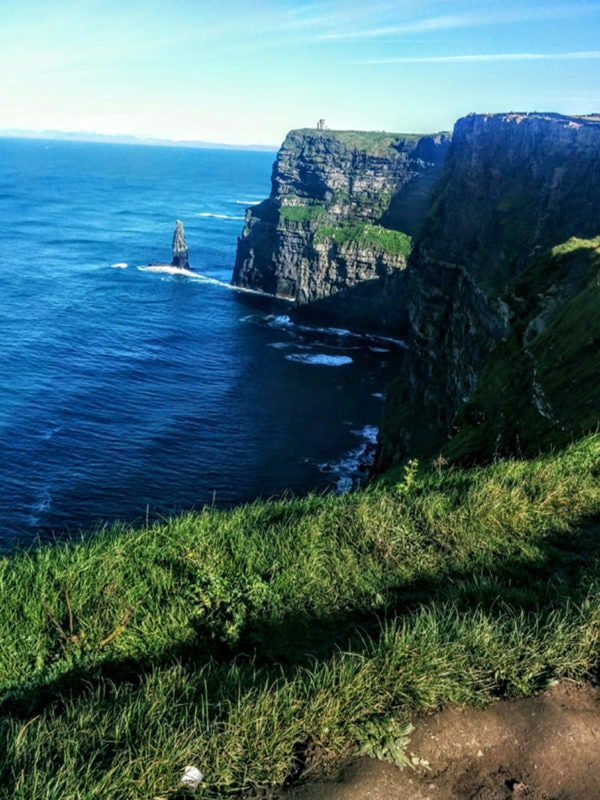 Another advantage of camping in Ireland is its eco-friendly ethos of take nothing but memories. Most camping sites are located in stunning natural settings where you can get away from the hustle and bustle of the city and typically have strict rules about recycling, littering and conserving water. Visitors having a low impact on the environment are something that camping trips in Ireland encourage and are proud of.
Ireland has a vibrant camping community and offers something for everyone. The options range from primitive campsites in out of the way locations to well-equipped family-friendly sites with playgrounds and games rooms. Some campgrounds have additional facilities like swimming pools, archery ranges, and bike rentals. The best part is you can choose your camping experience and adjust according to your budget and desired level of comfort.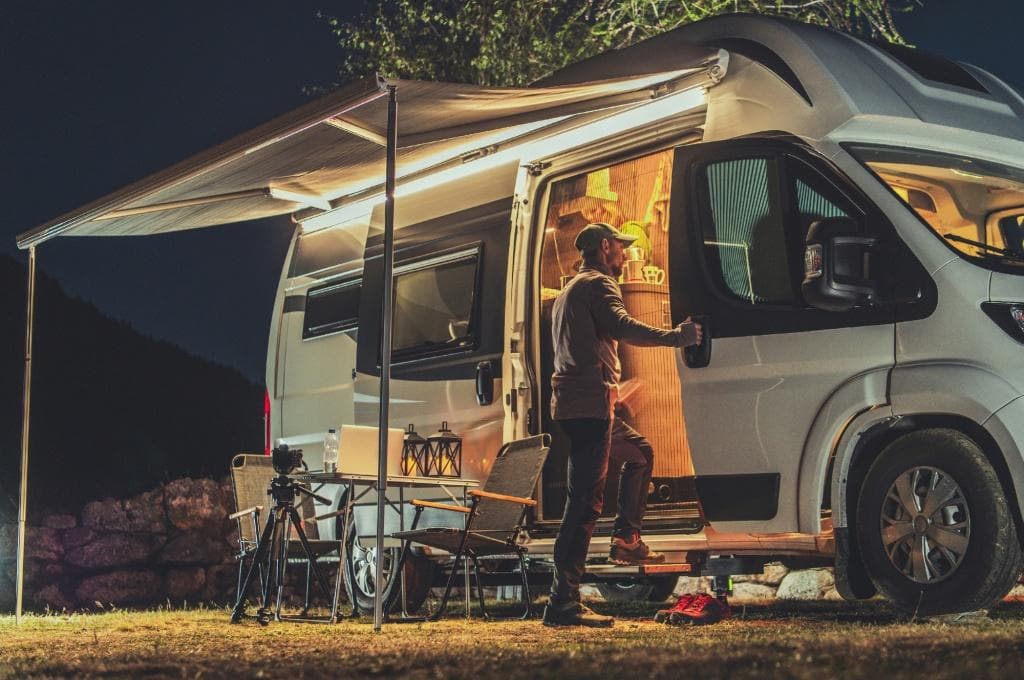 Finally, camping in Ireland is affordable. The cost of accommodation in cities is increasing rapidly, whereas camping is a budget-friendly option that can include all the necessities from food to accommodation. Whoever goes camping can lower their carbon footprint while enjoying an inexpensive way of travelling and discovering different corners of Ireland.
Choose between campsites or wild camping
When planning a camping trip, one of the first decisions you'll need to make is whether to stay at an established campsite or venture out for a wild camping experience. Campsites offer amenities such as running water, toilets, and clean-up facilities, making them a convenient choice for those who may be new to camping or prefer a more organized experience.
Additionally, established campsites often provide a sense of community, with opportunities to meet other travelers and participate in group activities. However, these conveniences come at a cost, as campsites can be crowded, noisy, and may require advance reservations or fees.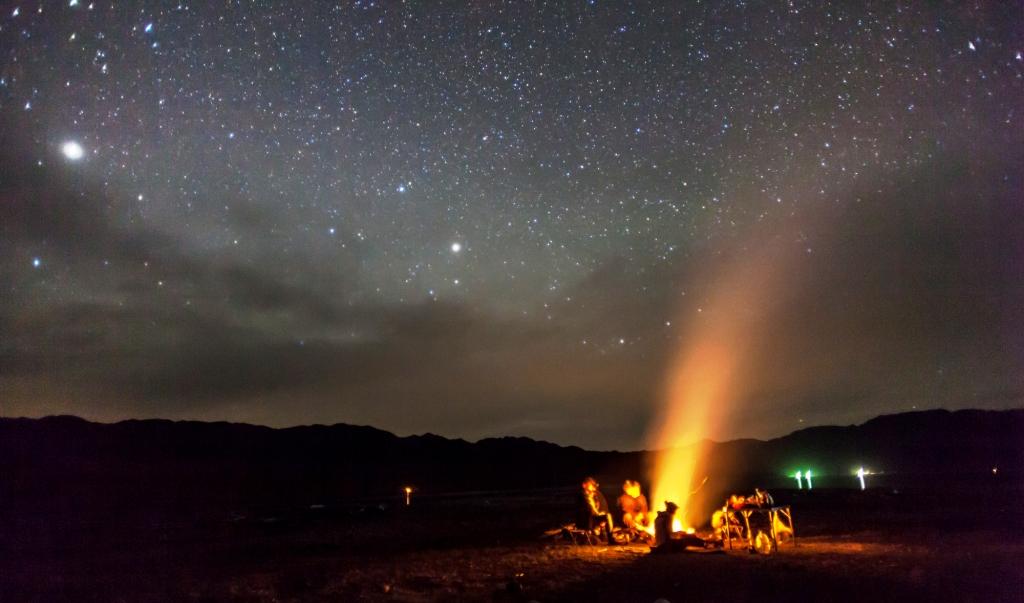 On the other hand, wild camping spots across Ireland offer a chance to truly disconnect and immerse oneself in nature. Sleeping under the stars in an undiscovered location can be an exhilarating experience, providing a sense of adventure and solitude that cannot be found within the confines of a campsite. Wild camping is also often free, making it an ideal option for those on a budget.
Ultimately, the decision to choose between a campsite and wild camping will depend on individual preferences and the type of camping experience one is seeking. Those who prioritize comfort and convenience may prefer established campsites, while those seeking a more adventurous and secluded experience may opt for wild camping. Regardless of which option you choose, remember to always respect the environment and leave no trace behind.
Guide to Wild Camping in Ireland
Wild camping involves finding a secluded location in the great outdoors, pitching your tent, and spending the night in the wilderness. It is legal in Ireland as long as you follow the principles of Leave No Trace by taking your rubbish with you and leaving the area the way you found it.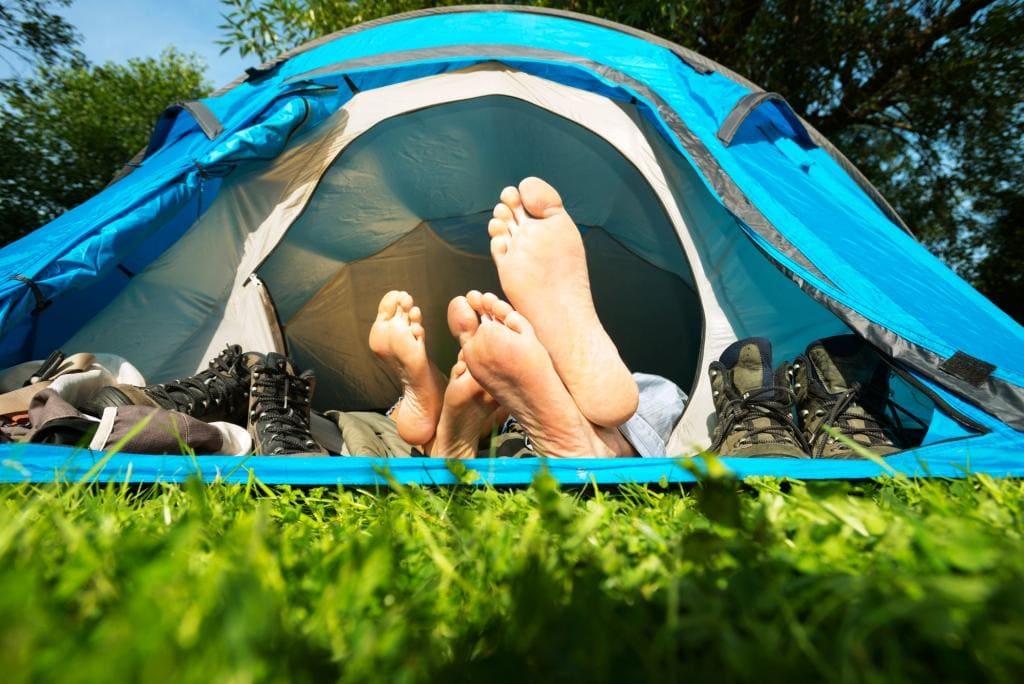 Where can I find the best wild camping spots in Ireland?
Ireland has many hidden gems for wild camping enthusiasts. Some of the best spots include the Wicklow Mountains National Park, the Beara Peninsula, the coastline around Kerry, and the Dingle Peninsula. There are also many beautiful national parks and private lands perfect for camping.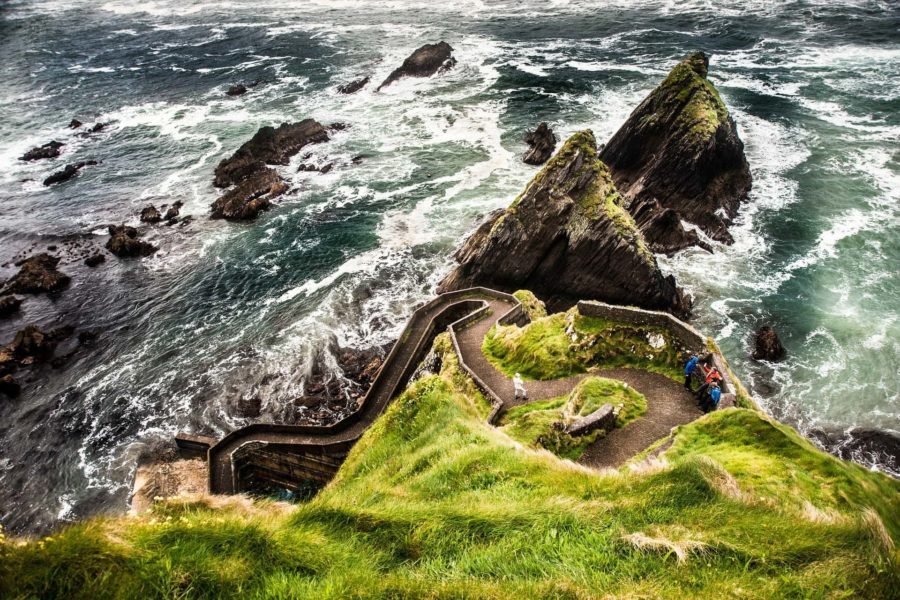 Can I wild camp in a campervan or motor home?
Yes! Camping in a campervan or motor home is a great way to explore the wilder parts of Ireland. Just make sure to park in designated areas and follow the principles of Leave No Trace.
What are some of the best places to go wild camping in Ireland?
Ireland has plenty of stunning areas for camping. Some of the top spots include the Wicklow Mountains, the Beara Peninsula, and the coastline around Kerry. You can also find beautiful camping options in national parks and private lands.
Is it safe to wild camp in Ireland?
Wild camping in Ireland is generally safe as long as you follow common sense rules like camping in areas that are not overly remote or isolated. Always let someone know where you are going and when you plan to return.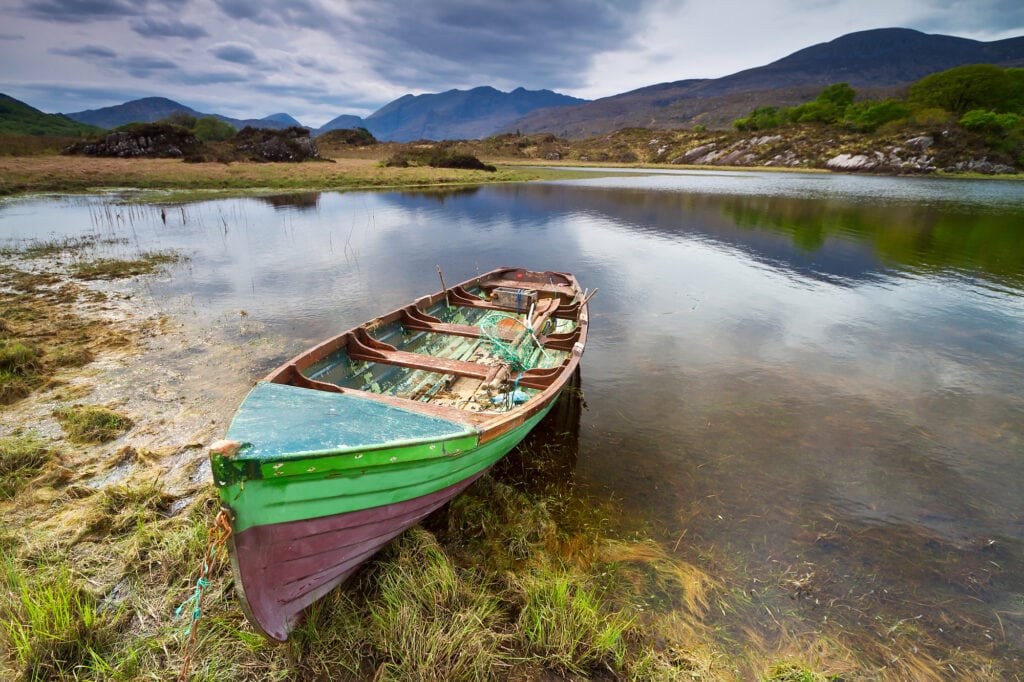 How do I find a legal and safe place to wild camp in Northern Ireland?
In Northern Ireland, wild camping is generally allowed on most public lands, though it's best to check with the landowner first. Some good options include national parks and forests, as well as designated camping areas. Wild camping is only legal in Northern Ireland if you have been granted permission by the landowner and every bit of land is owned by a private individual. Northern Ireland Forestry Service issues camping permits at some of its sites.
Can you wild camp in Ireland?
Yes! Wild camping is legal in Ireland. Just be sure to check out restrictions and prohibiting signs in the area you wish to pitch a tent and ensure its not private property.
Can you camp on any beach in Ireland?
Under Irish by-laws, erecting any tent or temporary dwelling on public own Irish Beaches is illegal. This includes no camping on the foreshore, car park, sands or sand dunes. Breaking the law can result in on-the-spot fines of €125.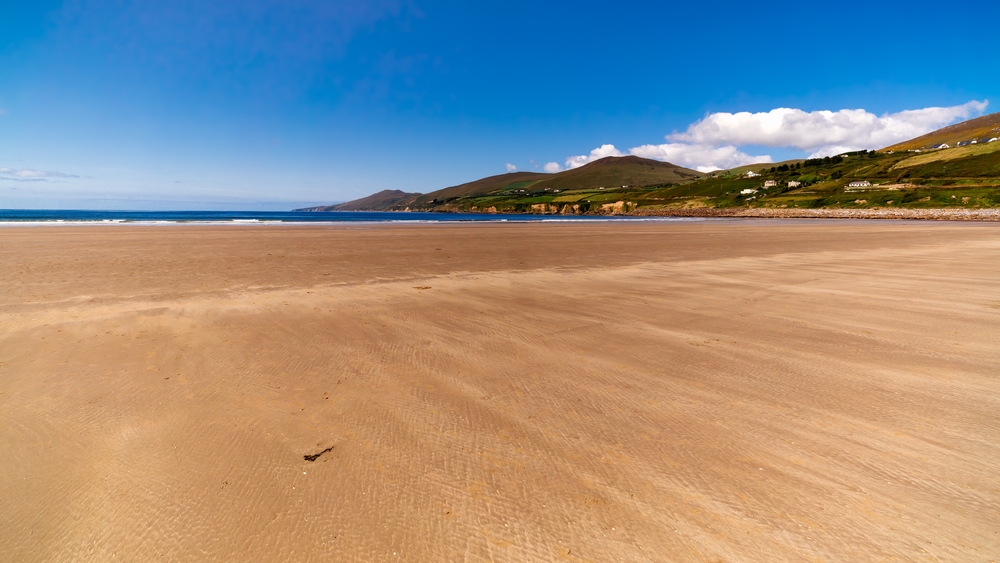 Plan ahead and prepare.
Travel and camp on durable surfaces.
Dispose of waste properly.
Leave what you find.
Minimize campfire impacts (be careful with fire).
Respect wildlife.
Be considerate of other visitors.
Wild camping is a great option in Ireland due to the sparsely populated and safe nature of the country, as well as the lack of dangerous wildlife. However, it's important to remember that most land in Ireland is privately owned, and therefore camping without permission is considered trespassing.
Although trespassing is a civil law issue, it's still advisable to ask for permission from locals before pitching up on their land. Camping on public land is typically prohibited, but if you're respectful and leave no trace, it's unlikely that you'll be asked to move. If you're looking for camping options in Ireland, we've compiled a list of eight recommended sites, both paid and wild.
30 of the Best Places to Camp in Ireland
Looking for the perfect camping destination in Ireland? Look no further because we've got you covered with a list of 29 of the best places to camp in the Emerald Isle! From the snow-capped peaks of County Donegal to the rugged coastline of County Clare and the serene countryside of County Wicklow, there's something for every type of camper.
Whether you're seeking an active adventure, a quiet escape, or an immersive cultural experience, each of these campsites boasts stunning natural beauty, rich history, and excellent facilities. From glamping options with luxury amenities to wild camping spots that offer total seclusion, these sites will satisfy every camper's tastes. And with so many incredible destinations to choose from, you can experience the magic of Ireland in a unique and memorable way.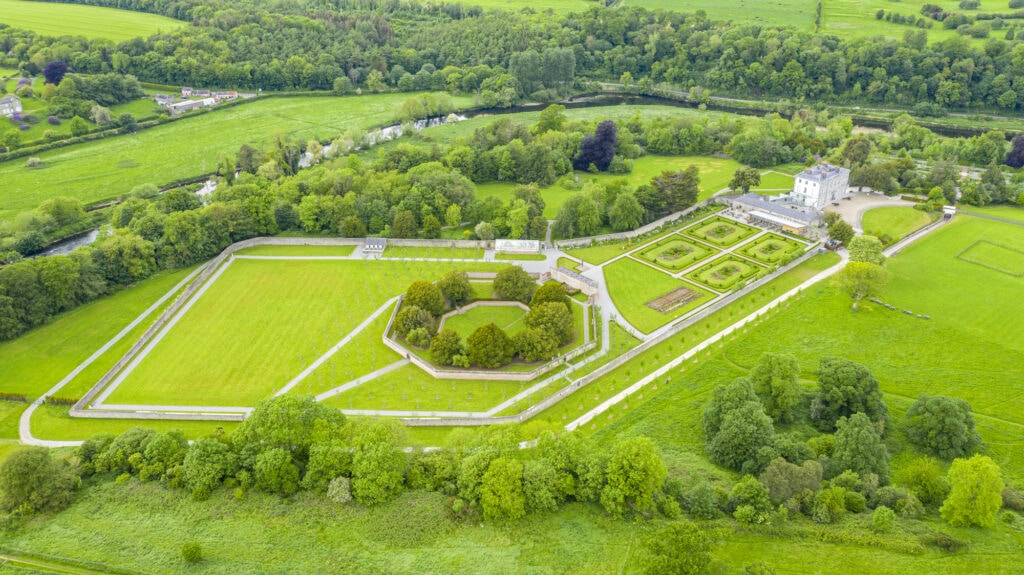 So pack your bags, grab your tent, and get ready for an unforgettable camping experience in one of the most beautiful countries in the world! Whether you're a seasoned camper or a first-timer, these campsites will leave you refreshed, inspired, and ready for more. So what are you waiting for? Explore our list of 29 of the best places to camp in Ireland and discover the beauty, culture, and adventure that this amazing country has to offer!
Aran Islands: Galway
Can you camp on the Aran islands? Yes you can the Aran Islands campsite and glamping lodges are located on Inis Mór, the largest of the three Aran islands at the mouth of Galway Bay on the Wild Atlantic Way, Ireland. The Aran Islands are renowned for their stunning landscape and cultural heritage and Inis Mór is home to one of Ireland's few World Heritage Sites.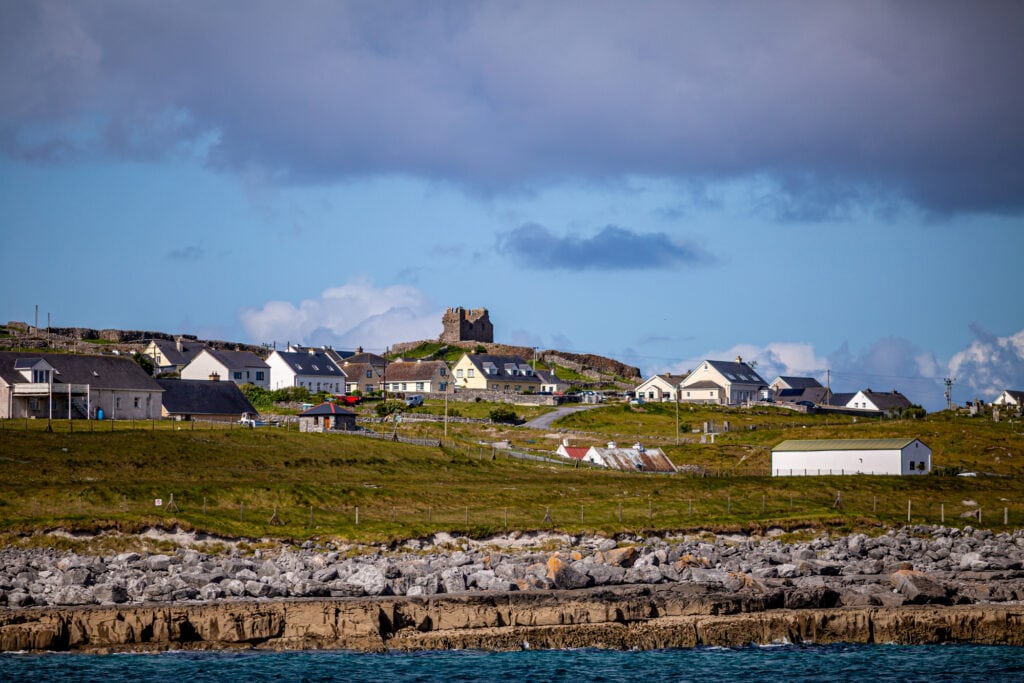 One of Ireland's newest purpose-built campsites is within easy walking distance of the main ferry terminal at Kilronan. Overlooking Frenchman's beach, with panoramic views across Galway Bay towards the mountains of Connemara, it is located directly in the centre of Ireland's western trail, The Wild Atlantic Way.
Beara Peninsula: County Cork and Kerry
It's a flat, peaceful landscape, and one that plays host to lovely local wildlife, from deer to pine martens. The counties of Cork and Kerry along the west coast of Ireland boast the Beara Peninsula, spanning over 200 kilometers on the west coast of Ireland. This peninsula offers the stunning vistas and breathtaking views of the Atlantic and expansive areas for campers to choose from. With two mountain ranges, the Caha Mountains and Slieve Miskish Mountains, there is no shortage of elevated and remote spots to pitch your tent.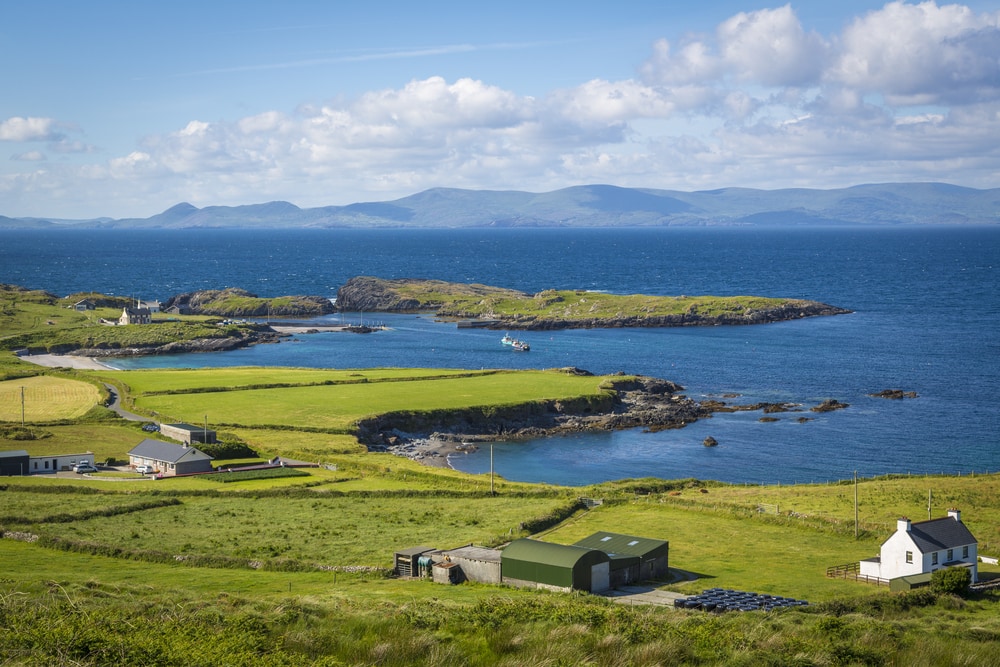 Glenregan Wild Camping: County Offaly
Nestled between Stillbrook Hill and Wolftrap Mountain, Glenregan Wild Camping is a tranquil location that feels secluded yet accessible. This valley is bordered by dense woodland and is situated near the R440 road. The peaceful, flat landscape is home to a diverse range of wildlife, including deer and pine martens.
Doonloughan Beach: Ballyconneely, Connemara
Of all of the camping spots on this list, this one is especially nice for swimmers. The water is clear and inviting, especially on a warm day. Ballyconneely's Doonloughan Beach is a charmingly expansive cove with a vast expanse of beach and its surroundings. The gentle hills that overlook the bright sand may accommodate camping, and the seclusion adds to its allure,
Among all the campsites on the list, this one is exceptionally fantastic for those who love to swim. The clear and welcoming water and fabulous sandy beaches are perfect for adults and children.
Omey Island: County Connemara
Looking for a unique wild camping experience? Make your way over to Omey Island in Connemara and witness the gradual incoming tide that separates you from the busy world. This tidal island is situated near Claddaghduff and is just a short walk from the mainland, making it an ideal destination for a night under the stars.
While camping on Omey Island, you'll be treated to breathtaking views of the Aughrus peninsula and the crashing waves of the Atlantic Ocean. Remember to bring all your own supplies as there are limited shopping options on the island, and check the tide times before embarking on your adventure.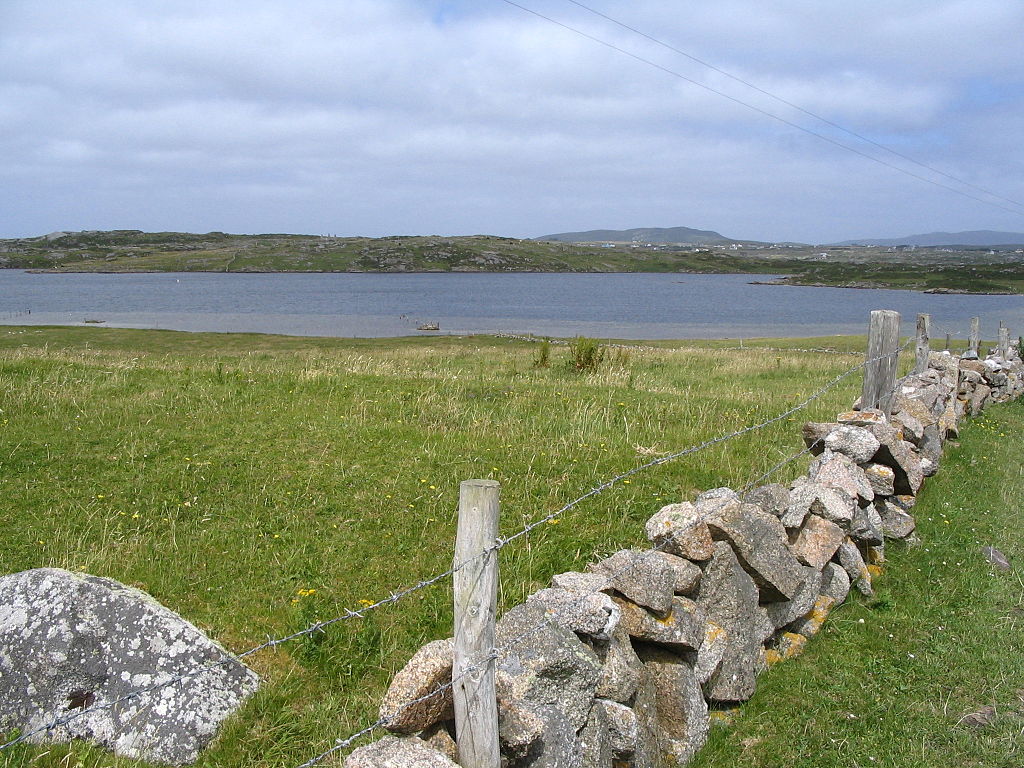 Wicklow Mountains National Park: County Wicklow
Wicklow Mountains National Park is not officially a wild camping site nor does it have official campgrounds for campers, or motor homes. However, camping is allowed here but you cannot camp at Glendalough. The Camping rules in Wicklow are Campsites must be at least 400m from a road capable of carrying a vehicle and Campsites must be at least 400m from a building. Tents must be moved after every second night to allow vegetation to recover. – Campers must remove all food waste and litter, whether or not it is biodegradable.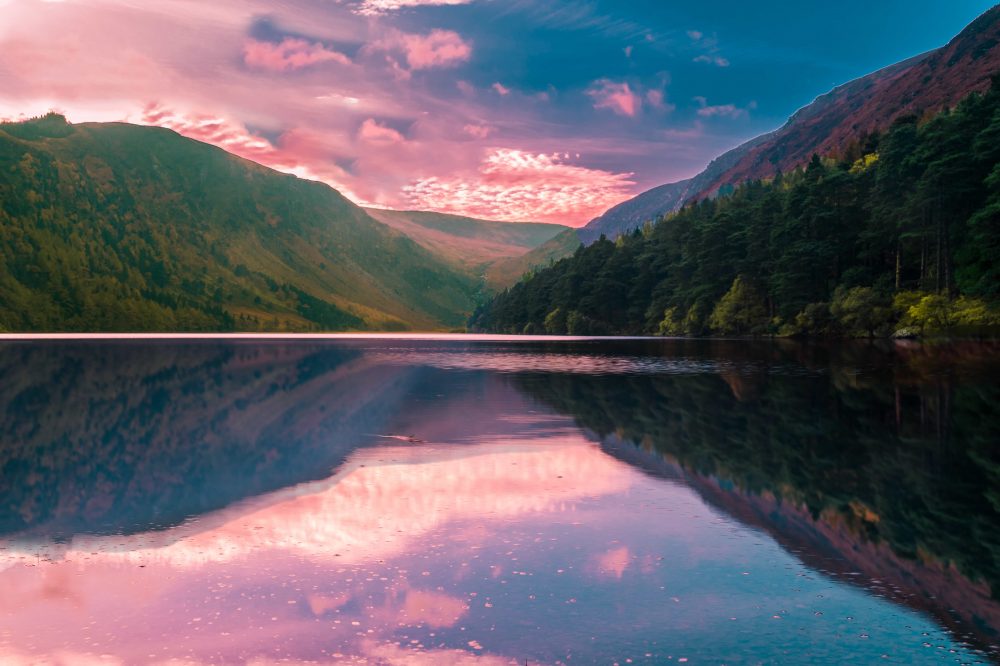 Brushers Adirondack Shelter: County Wicklow
During the summer months, Wicklow National Park and the Wicklow Way can become quite crowded, but as the weather gets colder and darker, the crowds tend to dissipate. This means that if you choose to stay overnight here, you might very well have the stunning mountains all to yourself.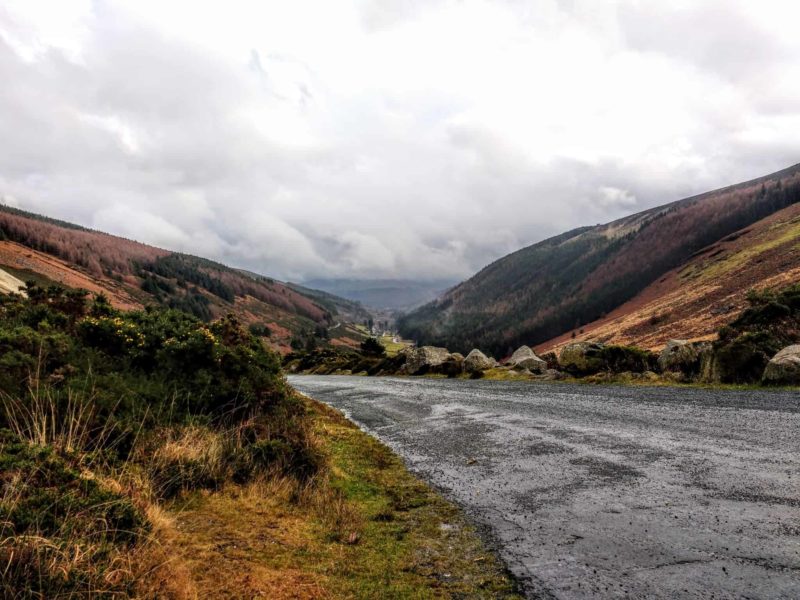 Several Adirondack shelters have been constructed in remote areas by a group of ecological volunteers. These three-sided shelters are ideal for long-distance hikers and provide a basic sleeping area that can accommodate up to five people. One of the most frequently visited huts is located at Brushers Gap and can be reached by a 90-minute hike from civilization. This hut includes a fire pit, water tank (though the water may need to be treated before drinking), and picnic table. Two similar huts can be found at Mucklagh and Mullacor.
Knockadav Wild Camping: County Waterford
Come and experience the breathtaking views and fresh mountain air in the Knockmealdown Mountains! It may be very chilly at the top but remember, with the right gear, there's no such thing as bad weather. This camping spot offers stunning views of the beautiful farmland and Blackwater Valley.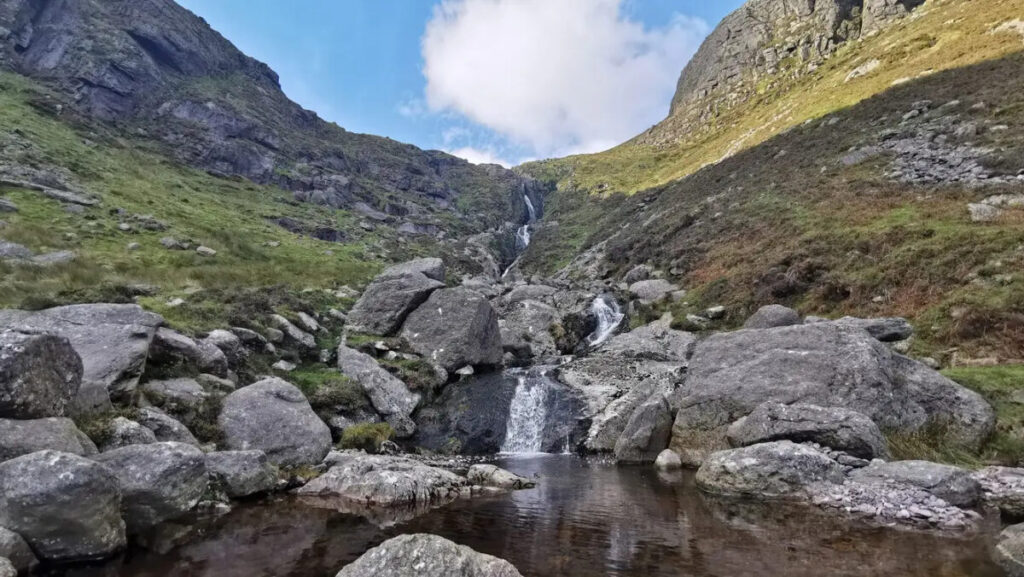 In addition to the gorgeous landscape, this area is also a breeding ground for various bird species such as the red grouse and hen harrier. Keep your eyes peeled for other unique birds such as warblers, cuckoos, and even buzzards! Book your trip now and discover the natural beauty of Tipperary and Waterford.
Chleire Haven: Cape Clear, County Cork
Discover Chleire Haven, an extraordinary camping and glamping destination nestled on the picturesque Cape Clear Island in Cork, Ireland. Experience the perfect blend of comfort and adventure during your stay in one of our stylish Central Asia-inspired yurts, fully equipped with everything you need to unwind and recharge. You can cozy up in a wooden double bed or stay warm by the wood burning stove, adding a touch of luxury to your camping trip. Enjoy the great outdoors with our outdoor BBQ area and fire pit, perfect for bonfires under the stars.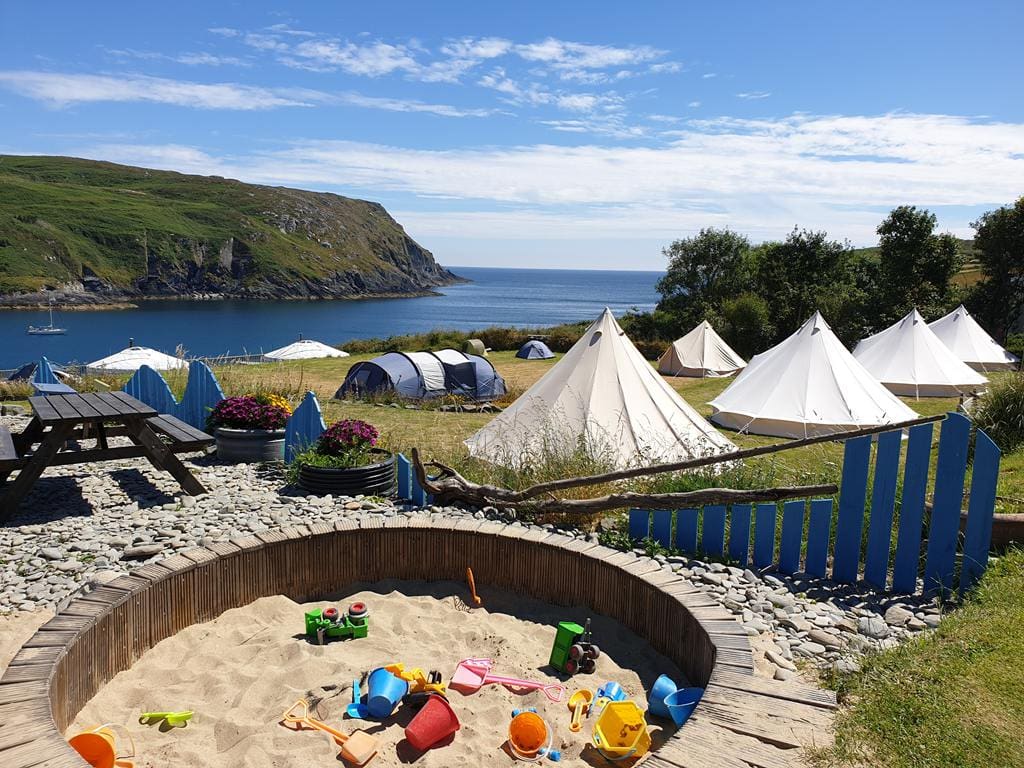 Clifden Eco Beach: Connemara
For an unforgettable eco-friendly getaway, make your way to Clifden Eco Beach in Connemara. Immerse yourself in the stunning natural surroundings and indulge in sustainable living.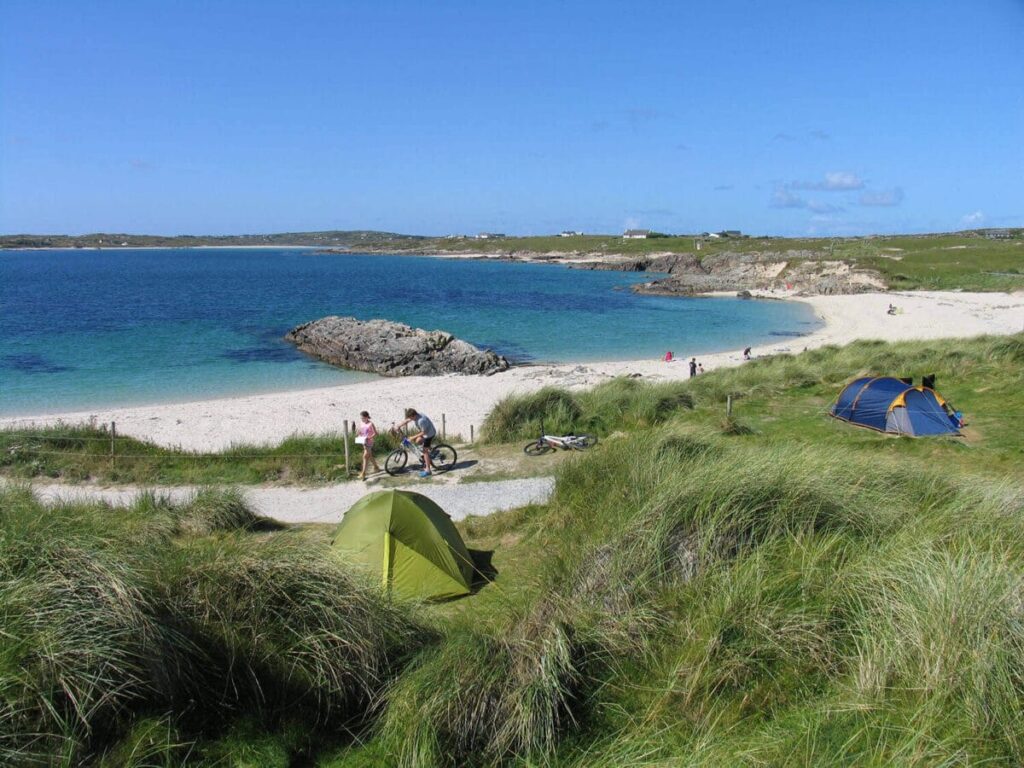 For the eco-conscious, the place is also an eco-certified carbon-neutral accommodation property. The estate is situated amidst sand hills along the Connemara coastline and has breathtaking vistas of the ocean. It also provides an exclusive and private beach for guests to enjoy.
Visitors have the option of renting one of the dispersed tents on the lawn that come with cozy double beds. Alternatively, they can bring their own camping gear and rent a designated area for pitching. Additional fees apply for utilizing the various amenities provided.
Baginbun Beach: Co. Wexford
Fancy a morning dip when you wake up? Then spend a night beneath the stars at Baginbun Beach, around a 15-minute drive from Hook Head in County Wexford. Accessed via a tiny road just outside Fethard, the beach has great shelter from the elements thanks to the grassy cliffs that enclose the small cove.
You may well have this special spot all to yourselves so you can kick back, watch the sun go down and enjoy the rugged beauty of the Hook peninsula in blissful solitude. Baginbun is also a great swimming spot, although the sea can be a little unpredictable around the Hook peninsula so approach the water with caution and watch out for strong currents and rips.
/centre>
Eagle Point Camping: Bantry Bay, County Cork
The breathtaking Eagle Point Camping and Caravan Park is nestled on a spacious 20-acre property that boasts panoramic views of Bantry Bay on County Cork's stunning Atlantic Coast, this park makes a great destination for your next family holiday. Here, you'll find a diverse range of impressive facilities and exciting activities that will cater to every member of your family.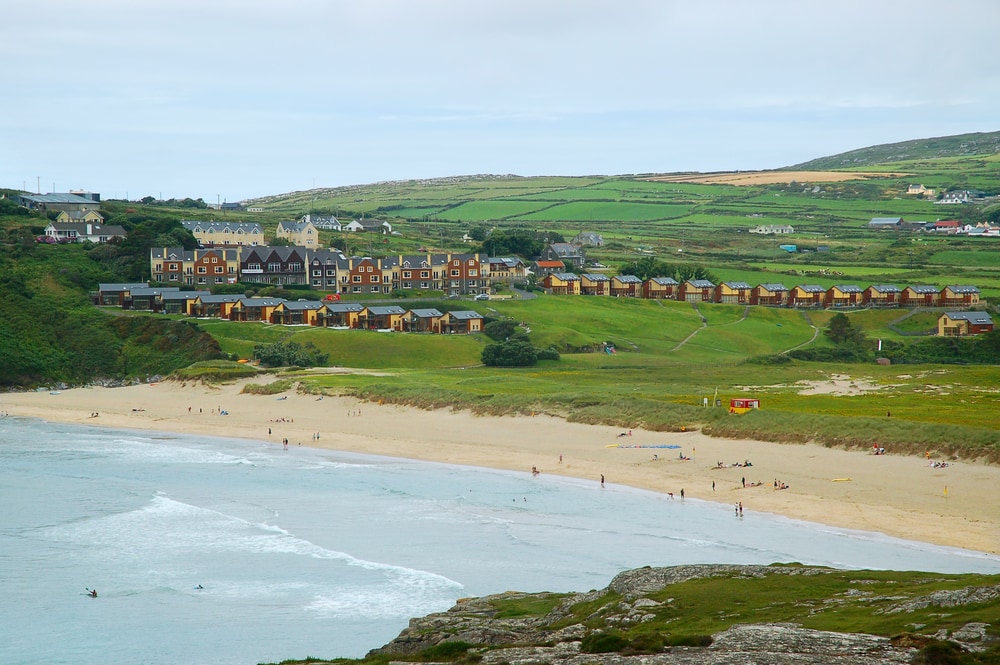 Whether you're looking to camp in a tent, park your caravan or motor home,this park has got you covered! They offer free hot showers and toilet facilities to ensure that your stay is as comfortable and enjoyable as possible. Your kids will have the time of their lives at the park, thanks to a fantastic range of amenities. And for those who love the ocean, the site is ideally situated close to some of the best fishing and boating spots around.
When you are in the area you can explore the outer reaches of Ireland's Ancient East, discover Cobh and head to the English Market in Cork.
Portsalon Luxury Camping: County Donegal
If you are touring Donegal and heading up to the far North Portsalon is the place for luxury clamping. There are 5 yurts for your glamping pleasure with king size beds and wood burning stoves.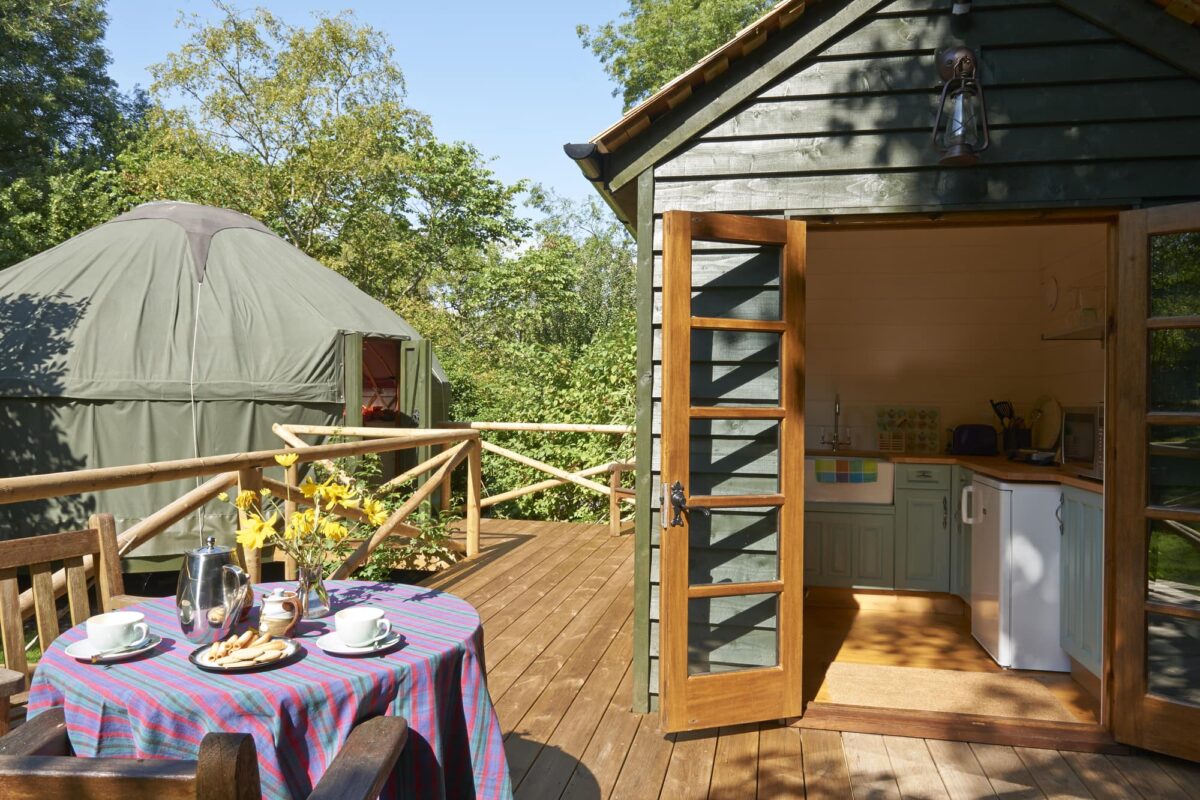 Beyond the yurts are a decked area, BBQ, hammocks and fire pit with stunning views of the ocean. This is an adult only glamping site close to Portsalon with its 3 mile long Blue Flag beach. The yurts overlook Lough Swilly, Mulroy Bay, Knockalla mountain and the Inishowen Peninsula.
Rosguill Holiday Park: County Donegal
The perfect place to pull up in your Motor home or Camper Van this beautiful caravan park on the stunning Rosguill Peninsula makes for a stunning campsite. There are loads of facilities at the park for you and the kids from tennis courts, ice-cream shop, beaches, mini golf and more.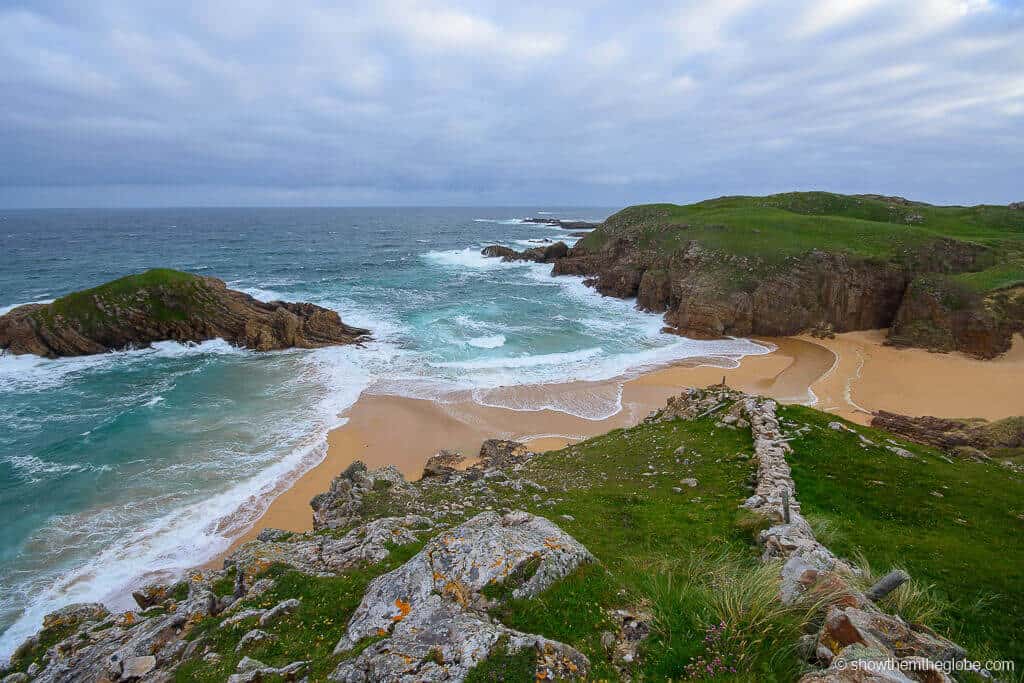 Explore Donegal and see the highest cliffs in Ireland at Slieve League, visit the Doagh Famine Village, or follow in the footsteps of Saint Columcille.
Nore Valley Park: County Kilkenny
The Nore Valley Park campsite welcomes campers with tents, motor homes, caravans, and campervans and everything you need for a great camping experience. You can also rent a wooden hut or a mobile home if you don't have your own.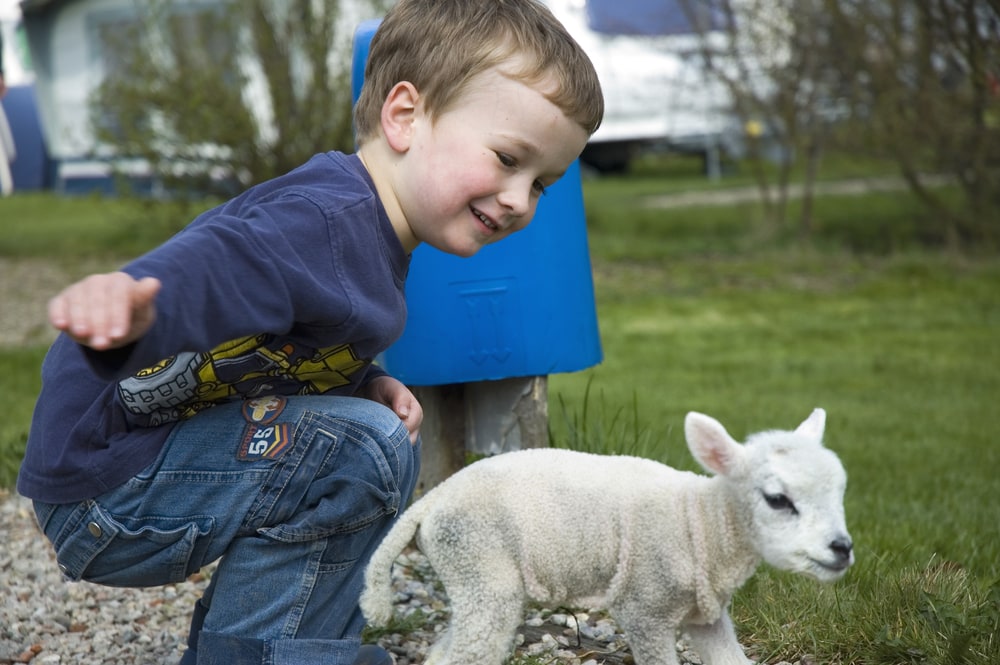 There is a farm onsite so the kids can feed the animals and pet the resident goats and rabbits. The farm also offers lots of activities from hay rides to go-karting. You can swim in the river pool at Thomastown, and visit Medieval Kilkenny and other nearby historical sites.
Wild Nephin Park: County Mayo
Wild camping in the breathtaking grounds of Wild Nephin National Park in Mayo you're encouraged to pitch your tent under these easy-to-follow rules. To start your adventure on the right foot, register online and plan for a pedestrian-only camping experience.
Your camping site won't have car or van access, so you can revel in the serenity of nature. If you're driving in, the closest spot to park is North of Bothy in Letterkeen. Plus, make sure to stop by the Ballycroy Visitor Centre to learn all about Nephin's Dark Sky Reserve and experience fun events like guided walks and kids clubs.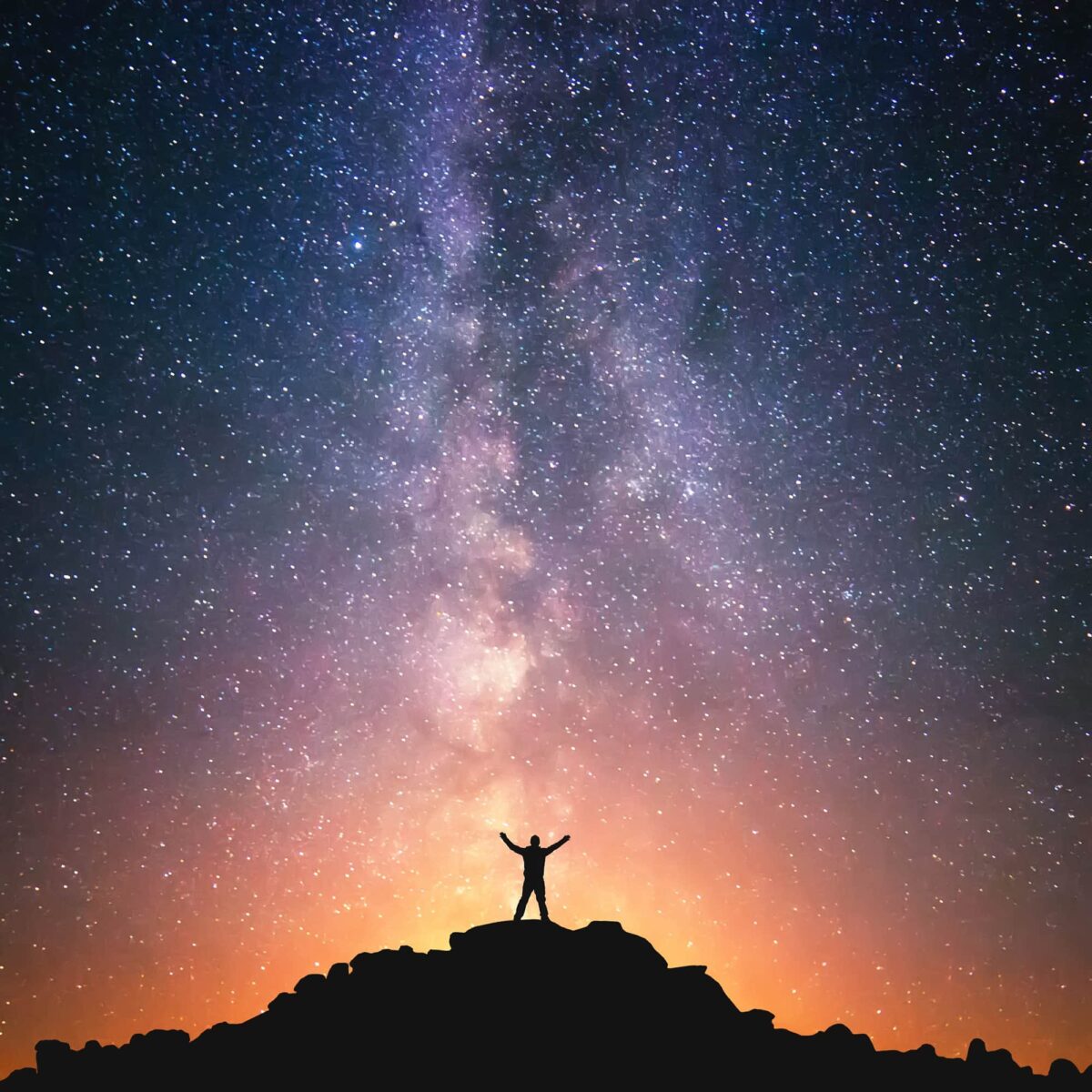 Ready to take things up a notch? Head to the Altnabrocky shelter, a challenging 5-hour hike from Lough Avoher on the marked trails. Get ready to have some unforgettable outdoor experiences!
Boyles' Caravans and Camping Ground: County Donegal
Immerse yourself in the magic of the West Donegal nights and the Wild Atlantic Way and indulge in sweet treats as you toast marshmallows by the crackling fire at Boyles' Caravans and Camping Ground. Enjoy a peaceful slumber in a cozy caravan or set up camp with your own tent and greet the morning with the soothing sound of the sea. Don't forget to keep an eye out for the majestic pods of dolphins and basking sharks during your exhilarating camping experience.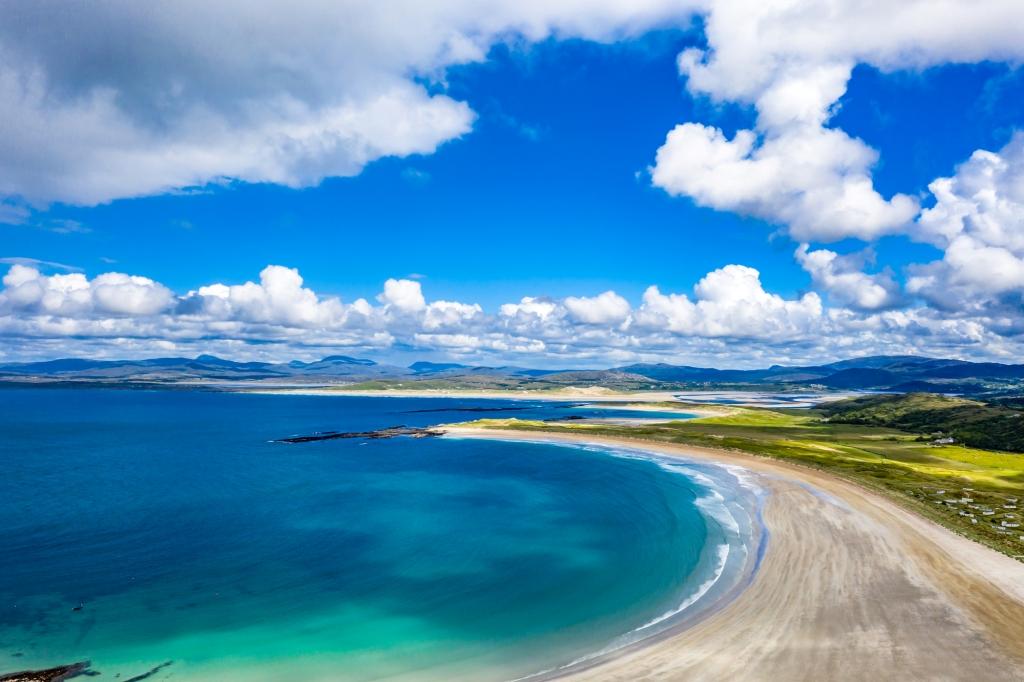 Pure Camping, Glamping and Yoga Retreat: Loop Head Peninsula, County Clare
Situated on the south side of the Loop Head Peninsula on the Wild Atlantic Way, Pure Camping is a Glamping eco-campsite where the rainwater is harvested and heated by solar energy, and toilets are naturally composting. You can choose to pitch a tent or stay in a luxury bell tent or wooden cabin. There's an eco sauna miles of woodlands to hike plus of course the yoga and meditation centre for classes.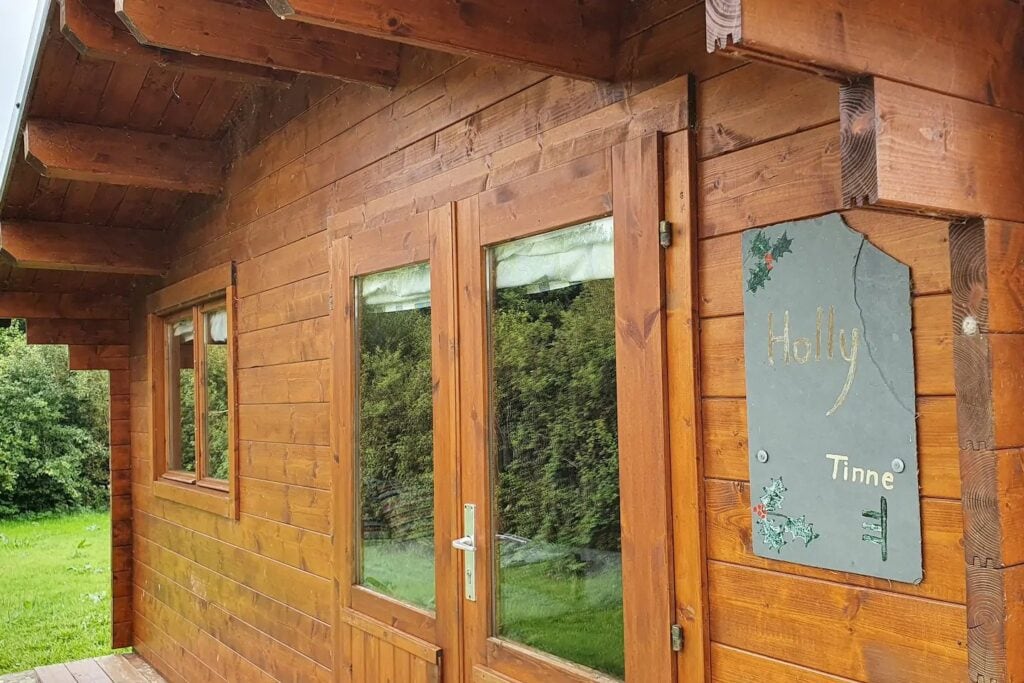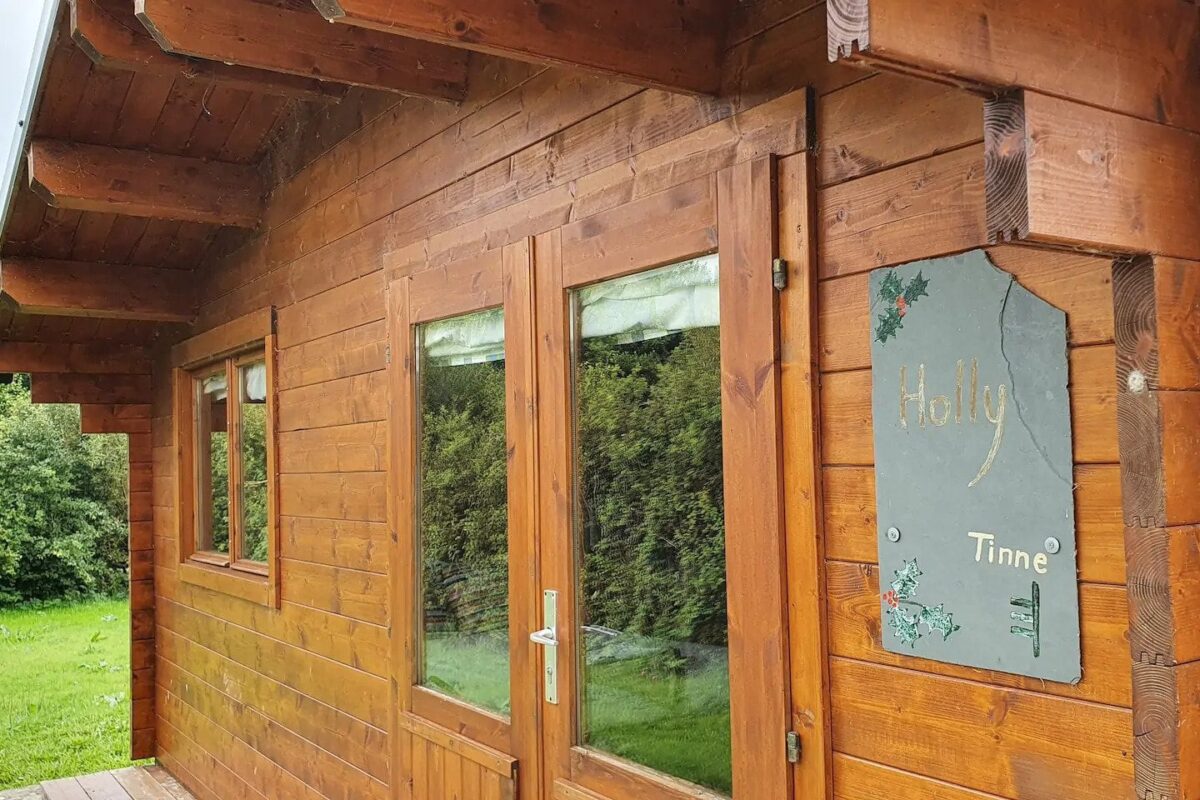 Roundwood Caravan and Camping Park: County Wicklow
Explore the beautiful Wicklow Mountains National Park and experiencing a more relaxed pace of life at Roundwood Caravan and Camping Park! You can set up your tent in the highest village in Ireland and embark on some amazing hiking adventures. After a day of exploring, enjoy a scrumptious meal at The Roundwood Inn, a charming venue with a rich history dating back to the 17th century. Camping in Wicklow is a must-do for any nature lover!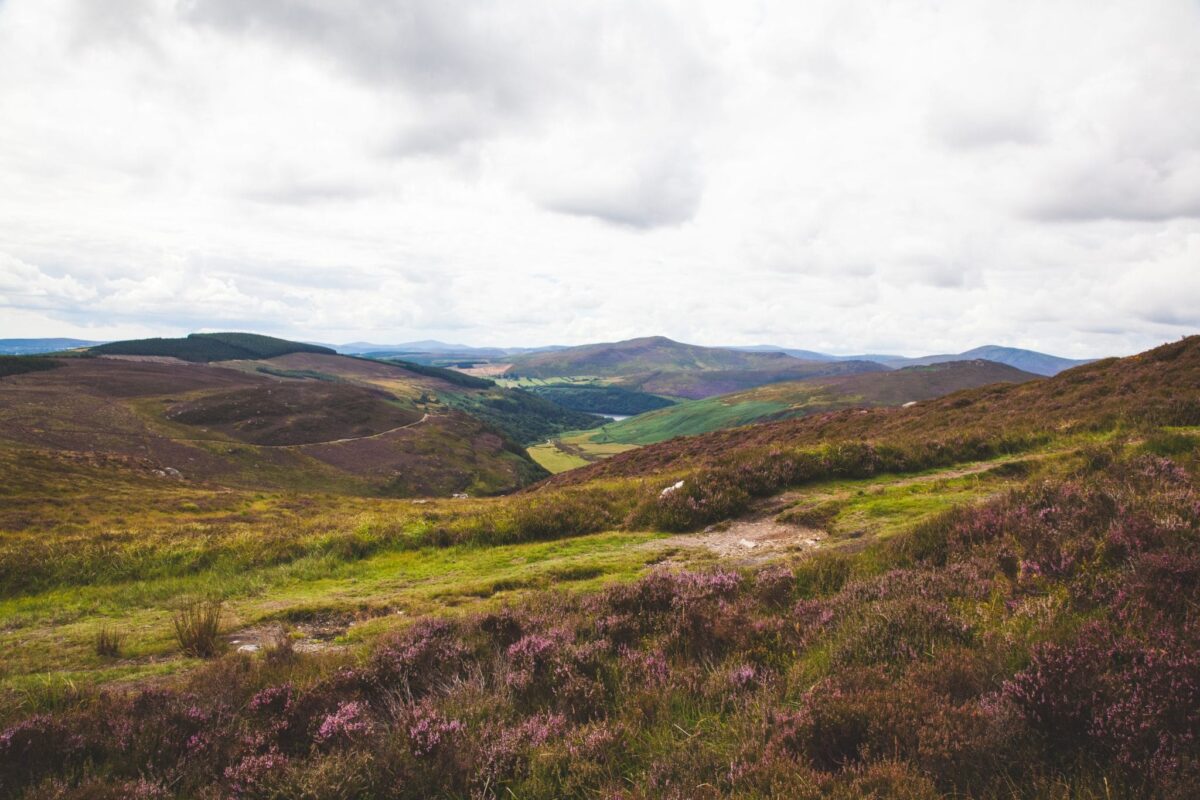 Wave Crest Camping: Ring of Kerry, County Kerry
Discover the beautiful Wave Crest Camping site located in Caherdaniel on the renowned Ring of Kerry. This hidden gem boasts an awe-inspiring waterfront spot that showcases breathtaking ocean views.
As a family-owned and operated park, there's something for everyone! With top-notch facilities, you can pitch your tent, park your motor home or caravan and enjoy all the amenities you could need – from laundry services to hot showers and even an on-site café.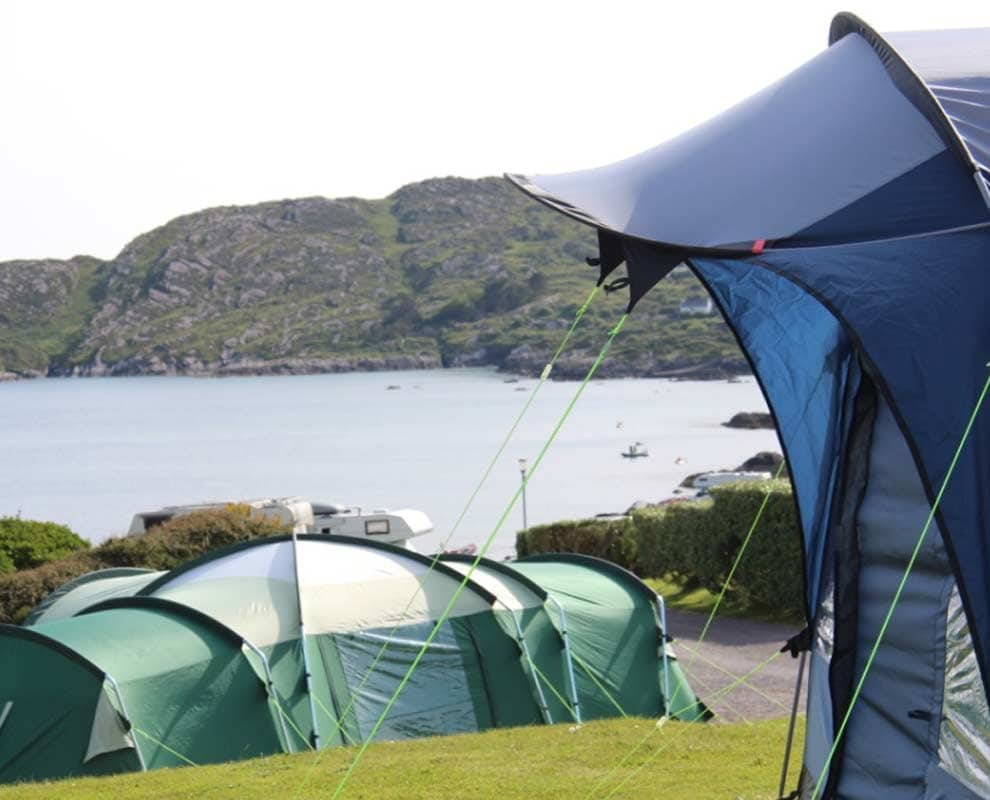 What's more, the little ones will have an absolute blast in the games room, TV room, and playground area. So leave your worries behind, and bask in the joy of a stress-free vacation!
Rosses Point Caravan Park: County Sligo
One of the most underrated places in Ireland Sligo has much to offer the outdoor enthusiast camper. Head to the Rosses Point Caravan Park positioned overlooking the Atlantic Ocean and near safe, sandy beaches and 100 hard stands with electricity and 2.5 hectares of camping space. The top-class facilities include toilets, showers, a camper's kitchen, hot water wash-up area, laundry room, chemical waste disposal, and motor home service point. Additionally, to keep everyone entertained, there is a TV room, games room, and Internet access.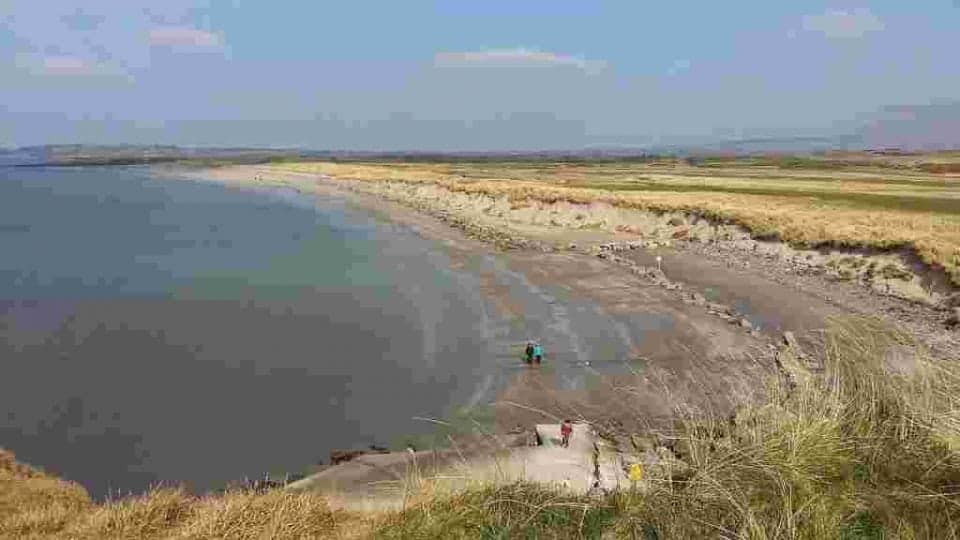 Within just 500m of the park, visitors will find bars and restaurants. Sligo Town is just 8km away and other attractions, such as the Carrowmore megalithic tombs, Celtic seaweed baths, and Drumcliffe Visitor Centre where WB Yeats is buried are also within reach.
Valentia Island Caravan and Camping Park: County Kerry
Get off the beaten track with a camping experience on Valentia Island. Valentia Island Caravan & Camping is a family run park on the Wild Atlantic Way route. Ideal for motor homes, touring vans, camper vans, hikers, cyclists and bikers. 7 kilometers from Portmagee, the main departure point for boat tours to the Skellig Islands where Star Wars was filmed.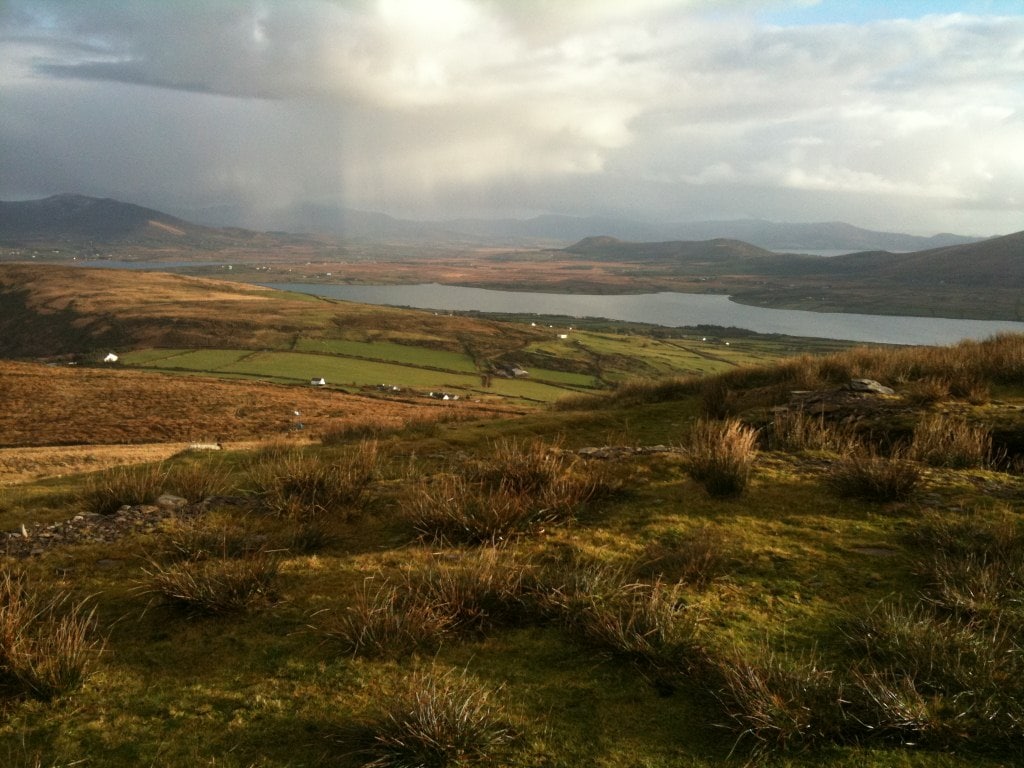 Valentia Park offers facilities of the highest standards of quality, cleanliness and hygiene. The entrance to the park is tarmac. Each of the twenty six hardstands has electric and water points for motor homes, campervans and caravans. The Park also has a separate dedicated camping area which can cater for approximately twenty tent pitches.
The Trading Post Camper Park: County Wexford
Looking for an incredible place to park your caravan and camp out in County Wexford? Look no further than The Trading Post! With a 4-star rating and family-run charm, this park is the perfect base for exploring nearby counties like Waterford, Kilkenny, Carlow, and Wicklow. Plus, if you love breaking off from the well-trodden path and adventuring on your own terms, you'll feel right at home here.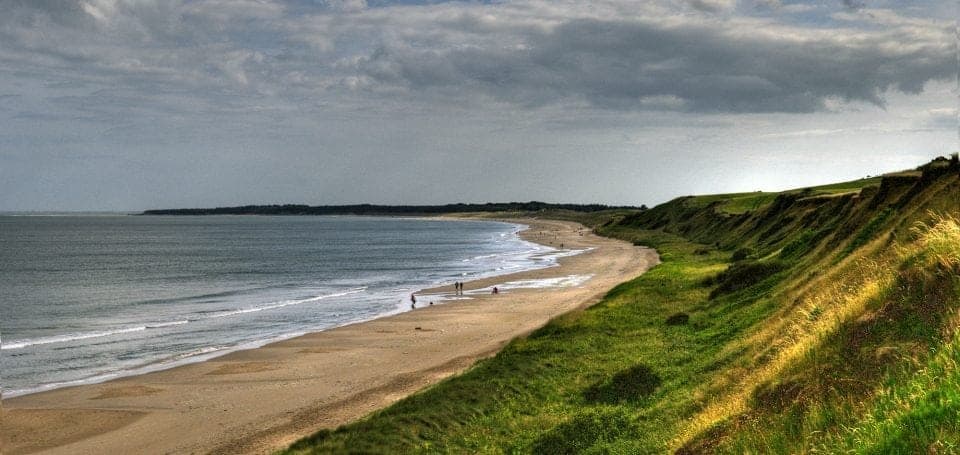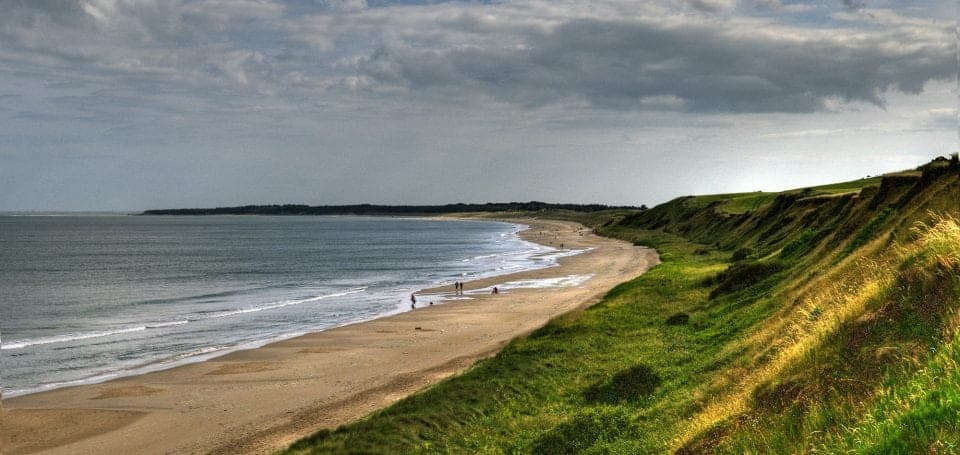 At The Trading Post, you'll enjoy top-notch facilities like electric hookups for your caravan, hot showers, laundry and ironing options, public phones, and WiFi to stay connected to the world. There's even a shop on-site for all your needs, plus a TV room and takeaway food options for kicking back and relaxing at the end of the day. And with nearby opportunities for beach going, walking, and cycling, you're sure to have a blast in the beautiful surroundings.
Streamstown Caravan and Camping Park: County Tipperary
Streamstown Caravan & Camping Park is set on a dairy farm in County Tipperary. Located amidst beautiful scenery, the park is found in Streamstown, which is near Roscrea. It offers a very central location for touring all areas of Ireland.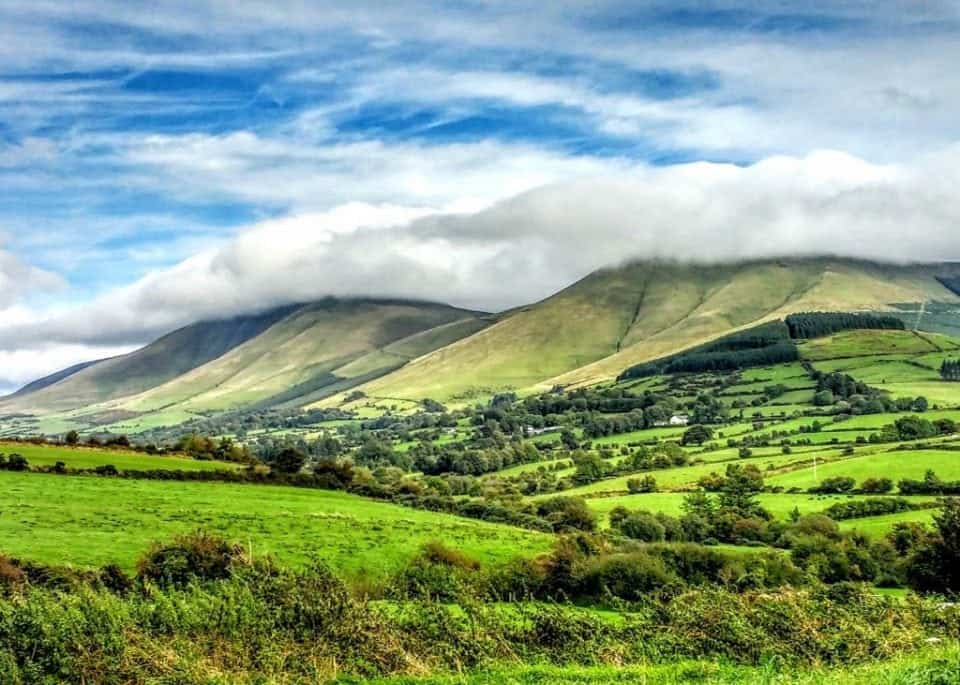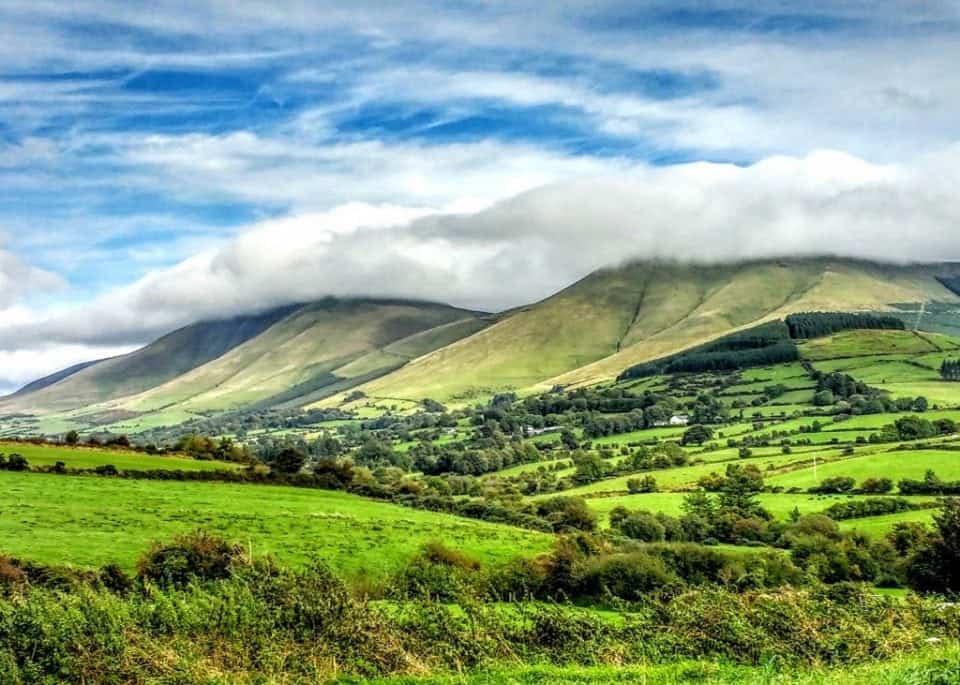 The family run park provides a relaxing atmosphere as well as good quality standard amenities. At the park visitors can avail of free hot showers, spacious disabled facilities, electricity points, laundry facilities, and a camper's kitchen with electric cooker and refrigerator/freezer. There is also a TV and pool table for guest's enjoyment. You can book space in a static caravan, pitch a tent or bring your van or mobile home.
In Tipperary you can visit fascinating sites such as the Rock of Cashel, Holy Cross Abbey which is said to hold a piece of the True Cross, the medieval Fethard Walls and Sheela na gigs and don't forget the Swiss Cottage and Cahir Castle.
Best camping sites in Northern Ireland
Ben Crom Reservoir: County Down, Northern Ireland
If you're the type who craves adventure and is a seasoned camper, then the Mourne Mountains are the perfect destination for you to explore. Nestled in the midst of this rugged and majestic mountain range lies the Shelter Stone, located at Ben Crom Reservoir. You'll be pleased to know that this area offers a secluded spot for a handful of bivvy enthusiasts.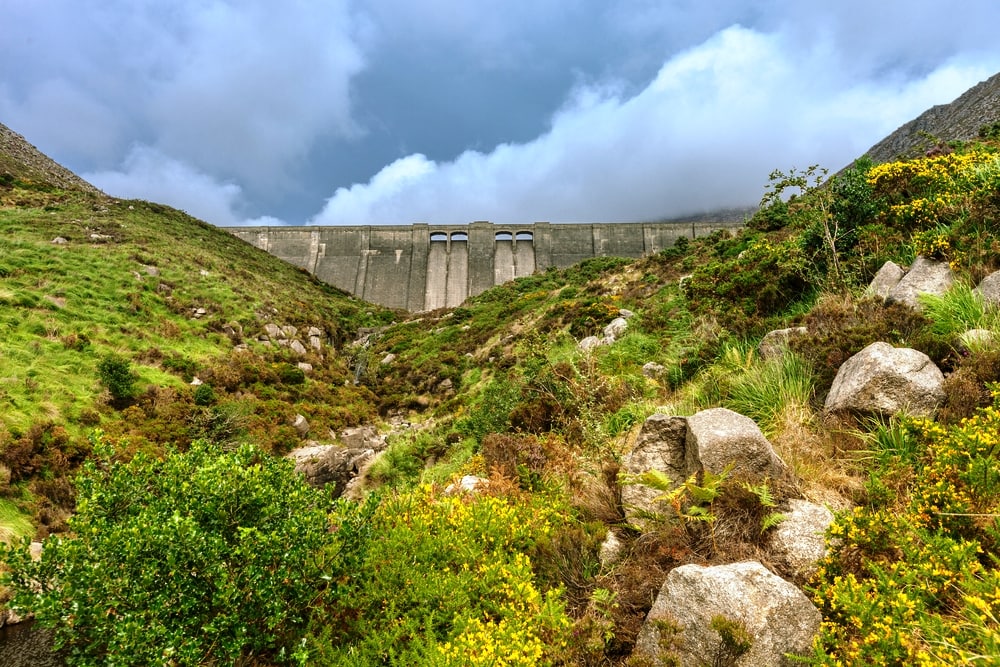 What's a bivvy you ask? In very simple terms, a Bivvy (Bivouac) Bag is a bag made from a lightweight waterproof floor fabric (usually a nylon), with a waterproof (and hopefully breathable!) top. Think of it as a very thin, light, waterproof outer bag that goes around both your sleeping mat and sleeping bag.
It's no secret that this is a favorite spot for wild camping enthusiasts, as you'll wake up to stunning views of the reservoir and the sublime Mourne Mountains. If you prefer to set up your tent, there are some fantastic camping spots available at the head of Ben Crom Reservoir.
Watertop Farm: Causeway Coast, Ballycastle
If you're looking for an incredible place to experience the best of the north coast, don't miss out on staying along the spectacular Causeway Coastal Route between Ballycastle and Portstewart, this is also the perfect place to explore the 9 Glens of Antrim.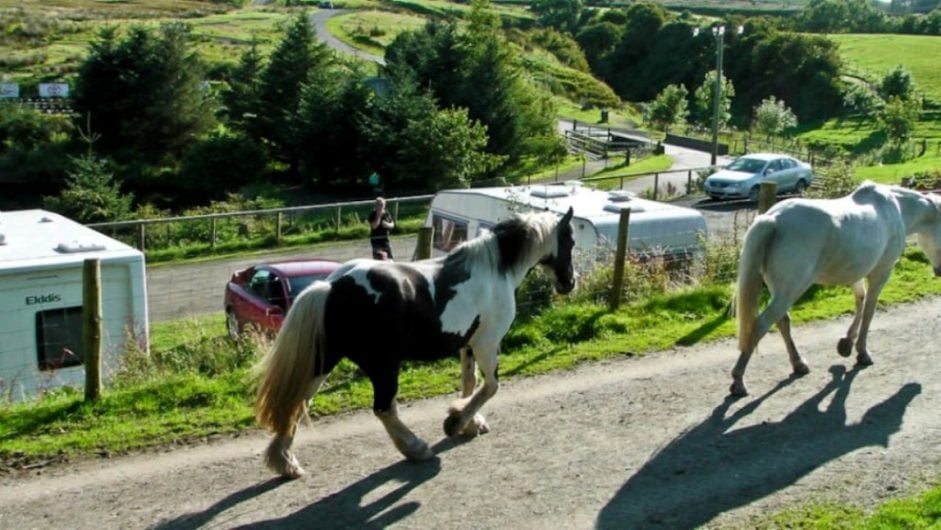 One of our top recommendations for lodging is a delightful Ballycastle campsite, where you'll have endless opportunities to explore the Gray Man's Path walking trail, discover the beauty of Rathlin Island and go Puffin spotting and then bask in the sun at Ballycastle's Blue Flag beach, The Strand.
For families looking for an unforgettable getaway, Watertop Farm is the perfect choice. Offering a wide range of exciting activities such as a play area, an indoor activity barn, go karting, pony trekking, and a boating lake, this farm also boasts numerous friendly farm animals waiting to meet and interact with you.
All motor home and caravan sites come complete with electric and water hook-ups, ensuring that your stay will be comfortable and hassle-free. So, don't hesitate – book your stay now and get ready for an adventure-packed vacation!
Castle Ward Caravan Park: Strangford Lough, County Down
Are you a fan of the popular TV show, Game of Thrones? You won't want to miss a chance to visit the real-life location of Winterfell and Whispering Wood at the National Trust estate of Castle Ward.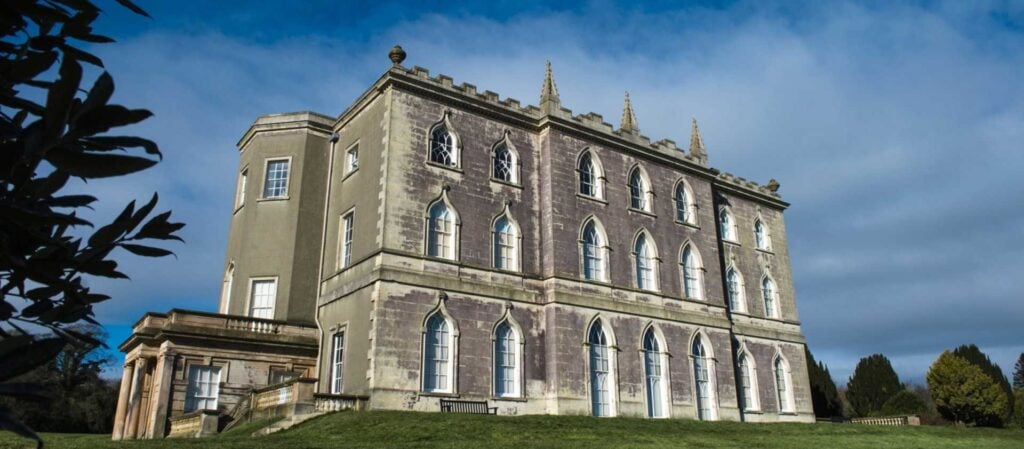 This estate was used for many scenes in the show's first season and is located next to the stunning Strangford Lough. Take a half-mile walk to Winterfell Castle & Demesne for guided tours and breathtaking views. The park itself boasts stunning views over Strangford Lough and offers access to several walking trails. Get ready for an unforgettable adventure!
Ballyness Caravan Park: Bushmills, County Antrim
You won't want to miss the chance to visit the world's oldest functioning distillery, Bushmills, during your Northern Ireland road trip. And what could be better than staying at Ballyness Caravan Park, which draws its water from the stream that creates delicious Bushmills Malt Whiskey? Plus, the park is conveniently located near Dunluce Castle and numerous Blue Flag beaches.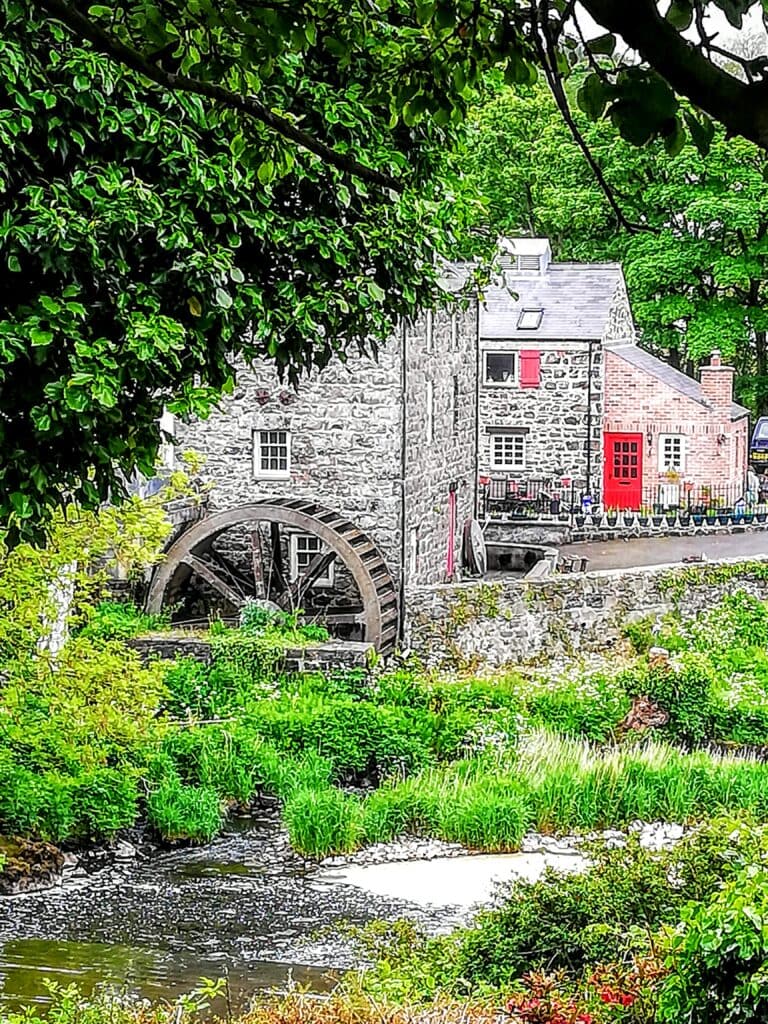 And if If you're in the mood for exploring the charming Bushmills village, it's just a short half-mile stroll away. Don't forget to hop on the Causeway Rambler Bus, which stops right at the park from April through September for easy transportation.
Castlerock Holiday Park: County Derry
Experience the exciting journey from Co Antrim to Co Derry and indulge in a luxurious getaway at Castlerock Holiday Park, nestled in the charming seaside town of Castlerock, and located just a quick drive away from Coleraine's bustling market town.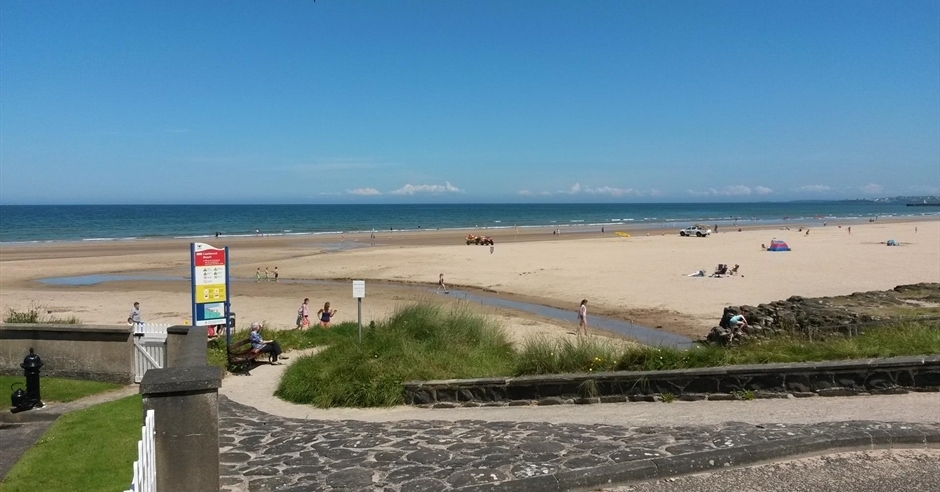 Treat yourself to one of Northern Ireland's top-rated camping destinations where you can take a leisurely stroll to the Blue Flag Castlerock Beach and admire the historic Mussenden Temple, or take a few minutes to hit the links at the prestigious Castlerock Golf Course. Don't miss out on this exceptional experience!
Castle Archdale Caravan Park: County Fermanagh
Get ready to experience a delightful stay on the stunning shores of Upper Lough Erne at this amazing award-winning location! Spread over 20 acres, this caravan park is situated within the breathtaking Castle Archdale Country Park. You can also enjoy renting boats and participating in adrenaline-pumping water sports at the water sports centre! Don't forget to take a ferry ride to the charming White Island. Furthermore, the caravan park boasts fully-serviced, must-have pitches for a comfortable and convenient stay. Get ready to have an unforgettable vacation!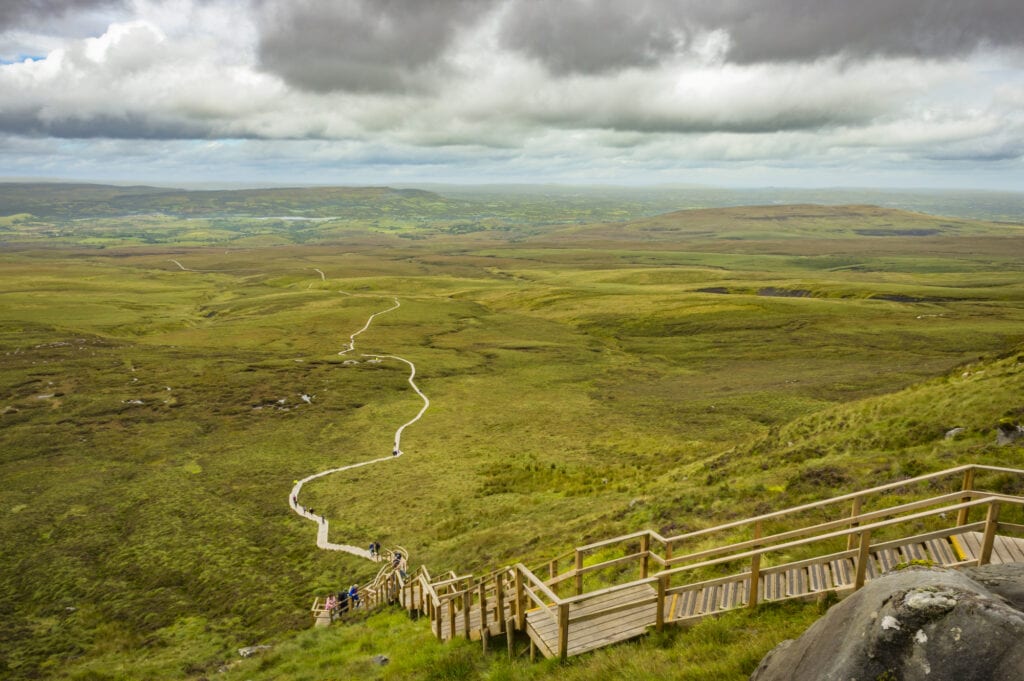 In Fermanagh you can explore Boa Island where some unusual two-headed stones lie in a graveyard. Visit one of the Game of Thrones Doors or the Castle in Enniskillen. Find the Stairway to Heaven and climb the 450 stairs to the top.
The best campsites in Ireland: what have we missed?
There are so many incredible campsites in Ireland that it's almost impossible to name them all. But that doesn't mean we're not going to try! From the rugged coastline of Donegal to the tranquil Lakes of Killarney, this country is a paradise for campers and nature lovers alike.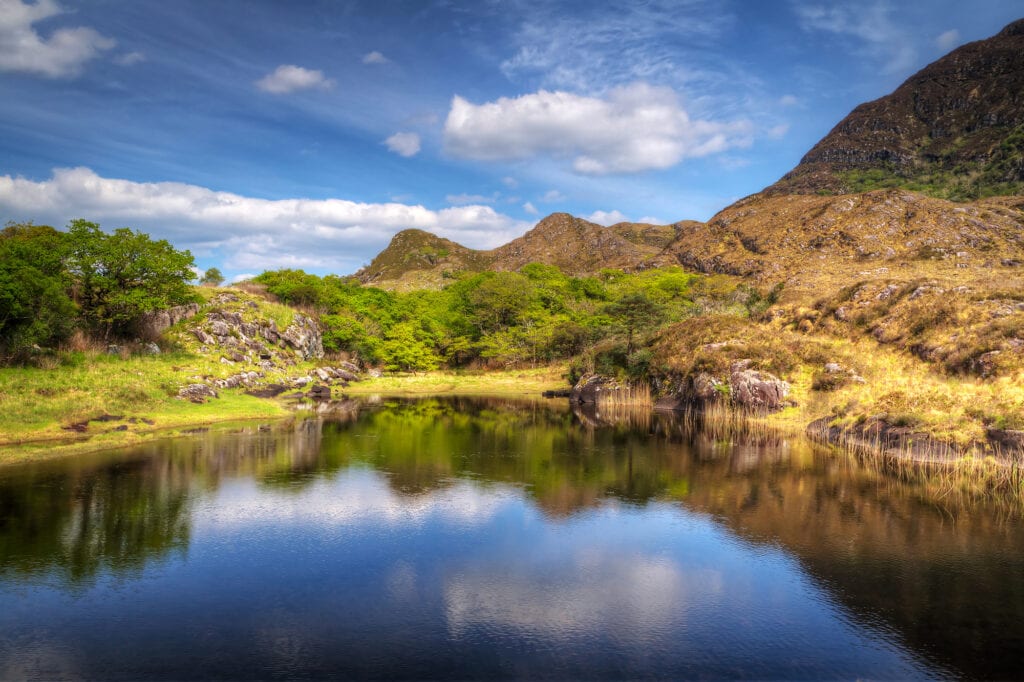 Whether you're a seasoned hiker or just looking to relax and take in the scenery, there's something for everyone here. And that's just the tip of the iceberg! So if you think we've missed any of the best campsites in Ireland, let us know. We're always on the lookout for hidden gems and great places to pitch a tent, and we're sure there are plenty of other spots that deserve a mention. So get out there and start exploring – the best camping experiences in Ireland are waiting for you!
Have a camp site you'd like to recommend? Let me know in the comments section below!
Don't have time to read now – save it for later simply pin it

Latest posts by Faith Coates
(see all)