Celebrating all things Star Wars in Ireland
It looks like Tourism Ireland is planning another epic May the 4th be with you Festival in Ireland for 2022. If you are a Star Wars fan heading to Ireland this May here is all you need to know about the Wild Atlantic Way's May the 4th be with you. This three-day event on Ireland's west coast has something for every member of the Rebel Alliance and beyond.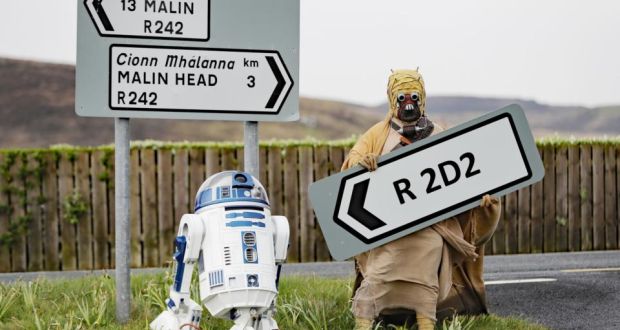 Prepare to get intergalactic along this cosmic coastline; gaze deep into the night at galaxies far, far away; enjoy exclusive screenings of Star Wars: The Last Jedi against the backdrop of the actual film locations; catch behind-the-scenes exhibitions, and even train in the ways of the Jedi. There's fun to be had from one end of the universe to the other.
Star Wars in Ireland 2022
The WAW's May the 4th be with you festival runs for 3 days. From County Kerry to County Donegal on the Wild Atlantic Way coast, villages and towns up and down the coastline will be putting forth their best celebrations and events.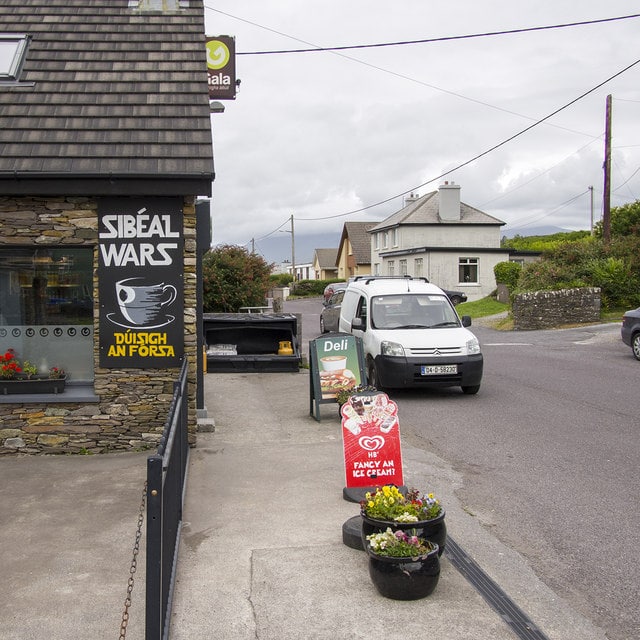 Star Wars in Ireland
May the 4th be With You – Kerry
The Festival will host events simultaneously from Malin Head in Donegal to Ballyferriter, Port Magee and Valentia Island in Kerry. There will be a festival Dome in Kerry that will be home to a variety of events and exhibitions.
There is a lot taking place in Kerry around Portmagee and I would recommend if you are looking for a great place to eat and to stay check out The Moorings. They've been voted Munsters best gastro pub with fantastic local seafood offerings. The rooms are newly refurbished and in the pub, there is live music.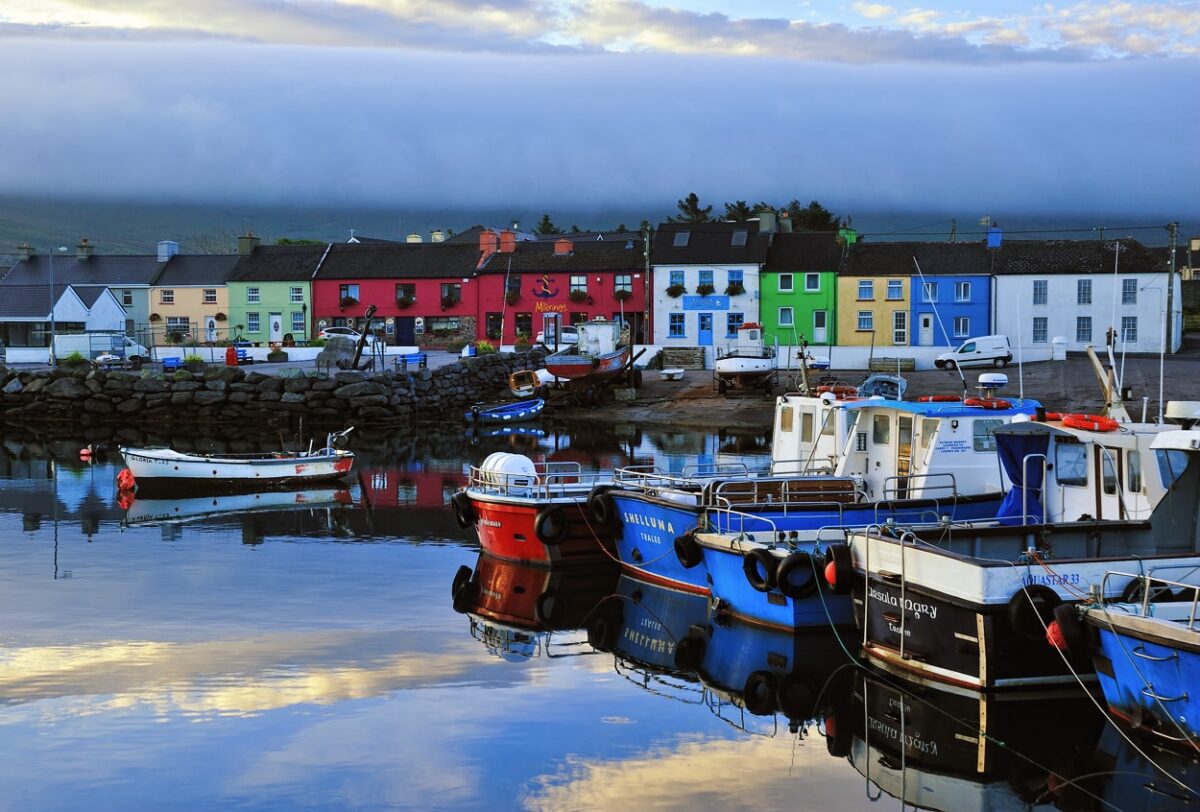 On Valentia Island, the best recommendation is the 200-year-old family-run Royal Hotel Valentia which has the Royal Bar and Restaurant for some lovely local cuisine. The hotel has amazing views of the Iveragh Peninsula, Valentia Harbour and the Portmagee Channel and its rooms are also newly refurbished.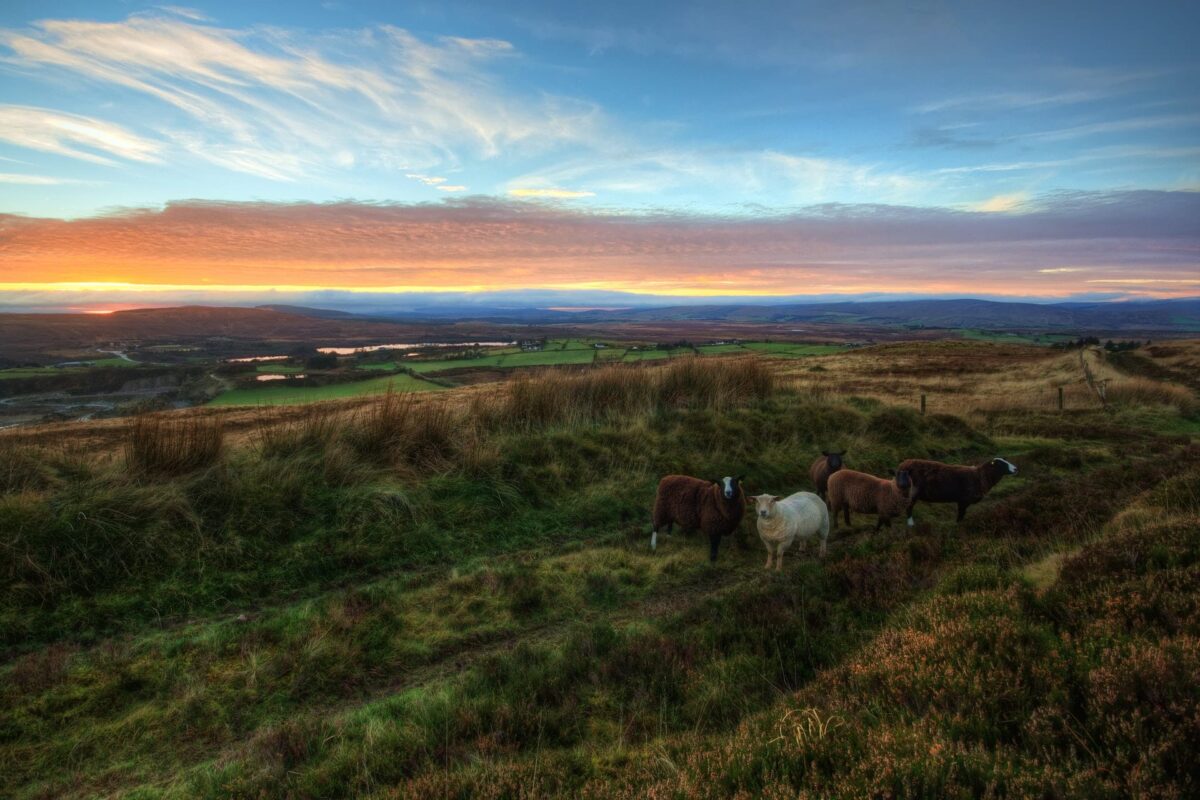 Apparently, they take food and drink very seriously on Valentia and while you have the Royal Hotel restaurant, which comes, highly recommended you can also check out the Valentia Island website, which has several places to choose from.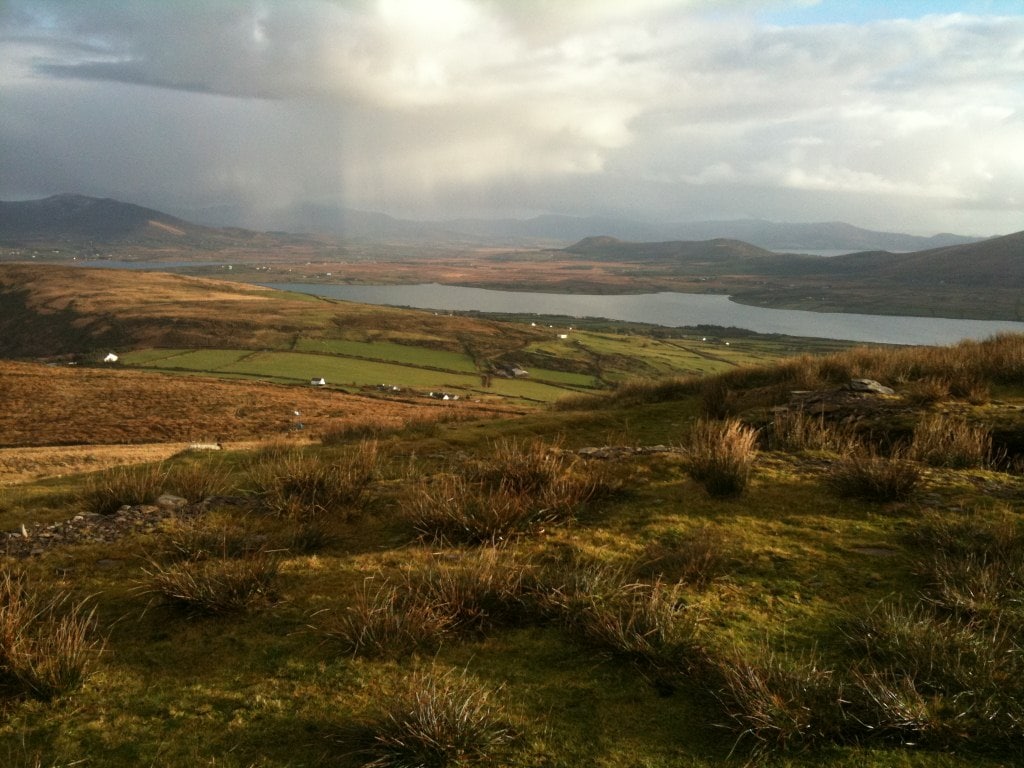 The Ceann Sibéal Hotel is a small family-run hotel that comes highly recommended in Ballyferriter. It's full of local artwork and has some of the most stunning views in the area. They have a terrific pub and restaurant where you can enjoy traditional music and every February they host a traditional Irish music festival called "Scoil Cheoil an Earraigh"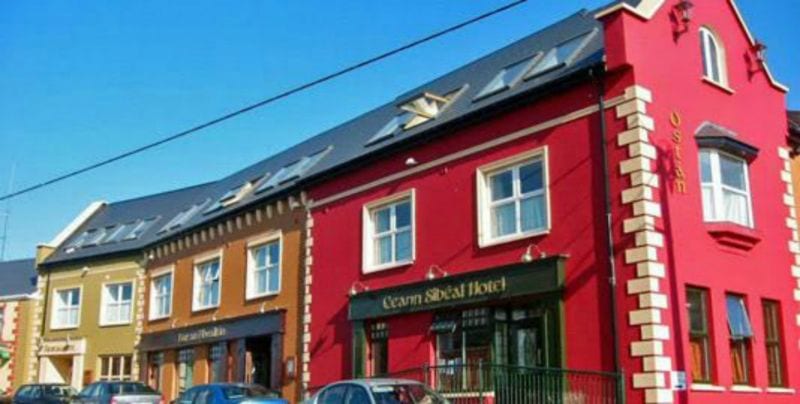 While you are in Malin Head don't forget to check out the newly named R2D2 road. The Inishowen tourism and hospitality industry have had a difficult couple of years and they are preparing for May the 4th 2022, with their Star Wars-themed event for May 4th they say "we send this beam of light from "this galaxy far, far away. …The Force is still strong in Inishowen".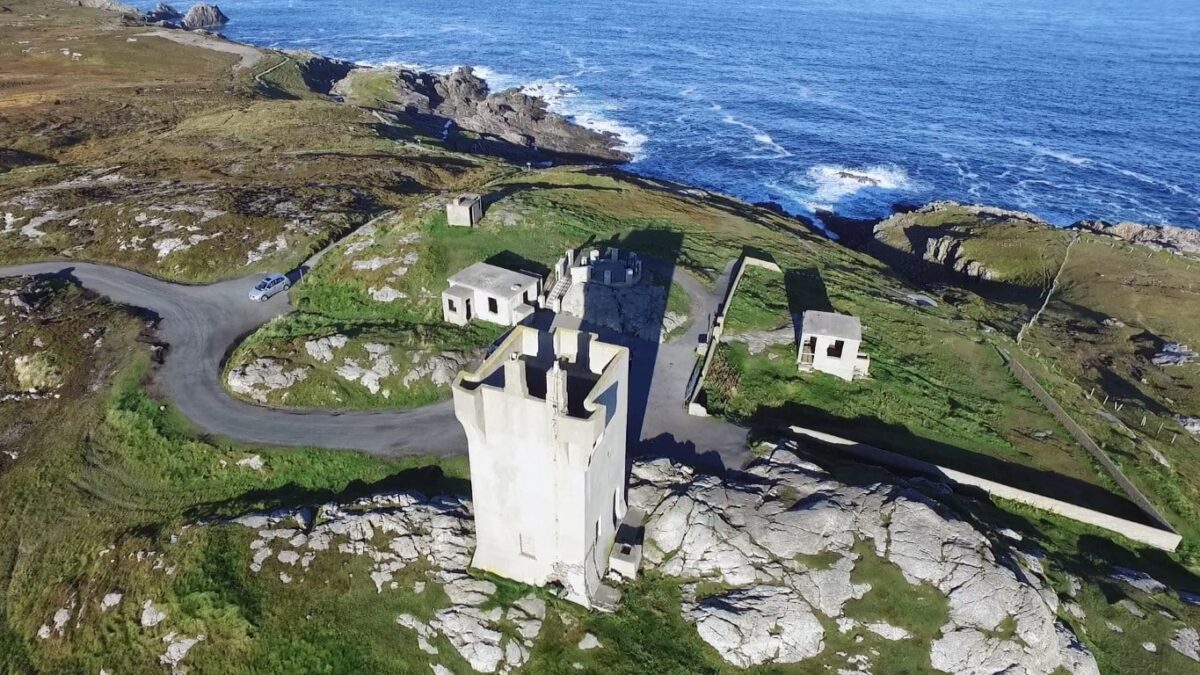 Take on some Jedi Training, learn about the stars, experience virtual reality, and take part in guided walks to explore the Star Wars filming locations. There's torchlight storytelling, stargazing, cruises around the Star Wars coastline, virtual reality experiences and much more.
In County Donegal, Malin Head is the place to be. It's a bit of a drive from Kerry but well worth the trip. You will really be able to see Donegal's motto "it's different up here". In Malin Head, you will want to stay at the Ballyliffen Lodge and Spa Hotel which is superb. Spectacular views over Malin Head and located a short drive away from Ireland's most famous golf course Ballyliffen Golf Club, the Lodge is ideally suited for a little luxury during your stay for the Festival.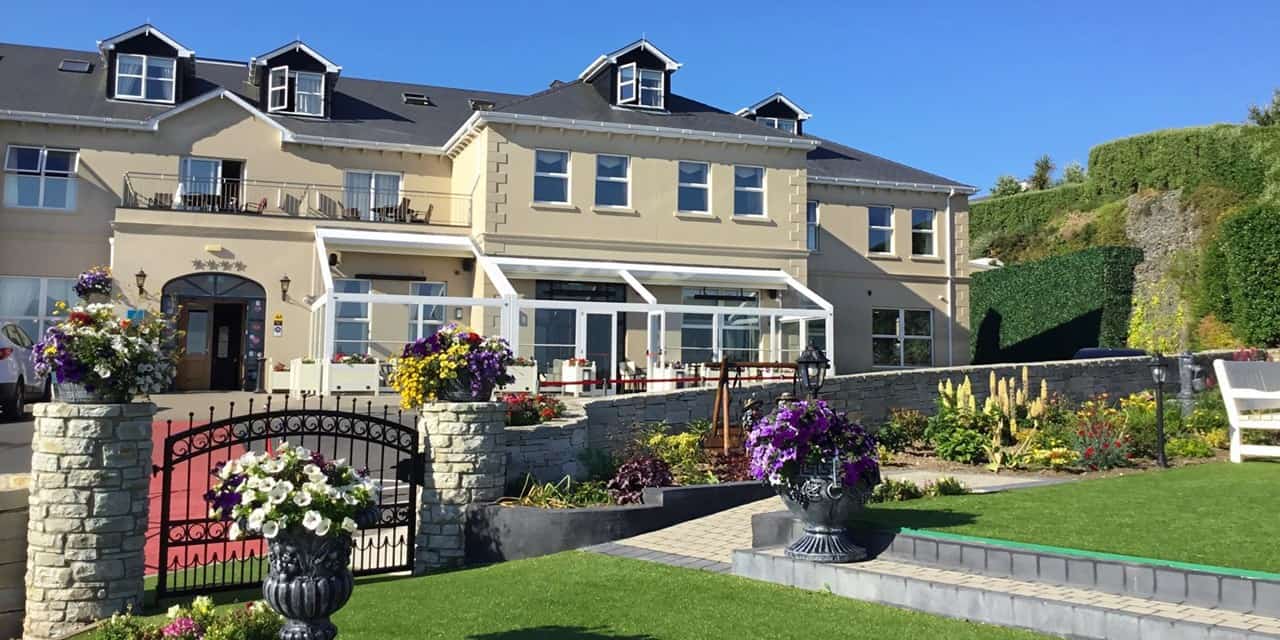 In Ballyliffen, you need to grab a bite at Nancy's Barn it's located in a converted barn and has won many awards not the least of which is one for its brilliant seafood chowder.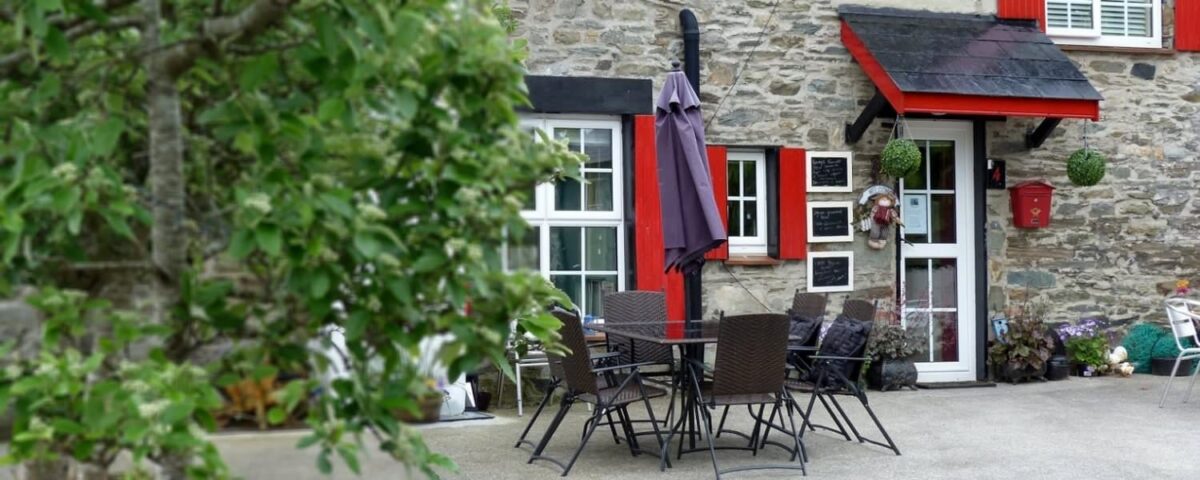 You must check out Cafe Banba, which is Ireland's most northerly bakery and coffee shop. A family run business they have two coffee vans, which can be found at Banba's Crown and Ballyhillion.
Celebrations in Malin Head will include this one, which sounds amazing. Wild Strands is in their own words "our creative eclectic, seasonal, local and organic menu provides customers with a real unique wild taste, all cooked with seaweed in our wood-fired oven."
Can you beat that I ask you? As a foodie I am so looking forward to this, Wild Strands are hosting a Feel the Force Awaken retreat, a special retreat for the May 4th festival. According to Wild Strands, this will be "A unique experience a mindful, foodie adventure that engages with the Star Wars Film theme, The Force, and location through organic wild food, outdoor tai chi Qigong, a guided bus tour and walk". oh man, I want to go.
There are so many absolutely cool things happening at the festival it's impossible to name them all but here are my top 7.
7 Awesome Things to do to celebrate Star Wars in Ireland
May the 4th be with you
Star Wars parade Valentia Kerry
On Day 1 in Valentia, the Festival will launch from the Festival Dome at 8 pm this is a free event and will introduce you to all the upcoming festivities.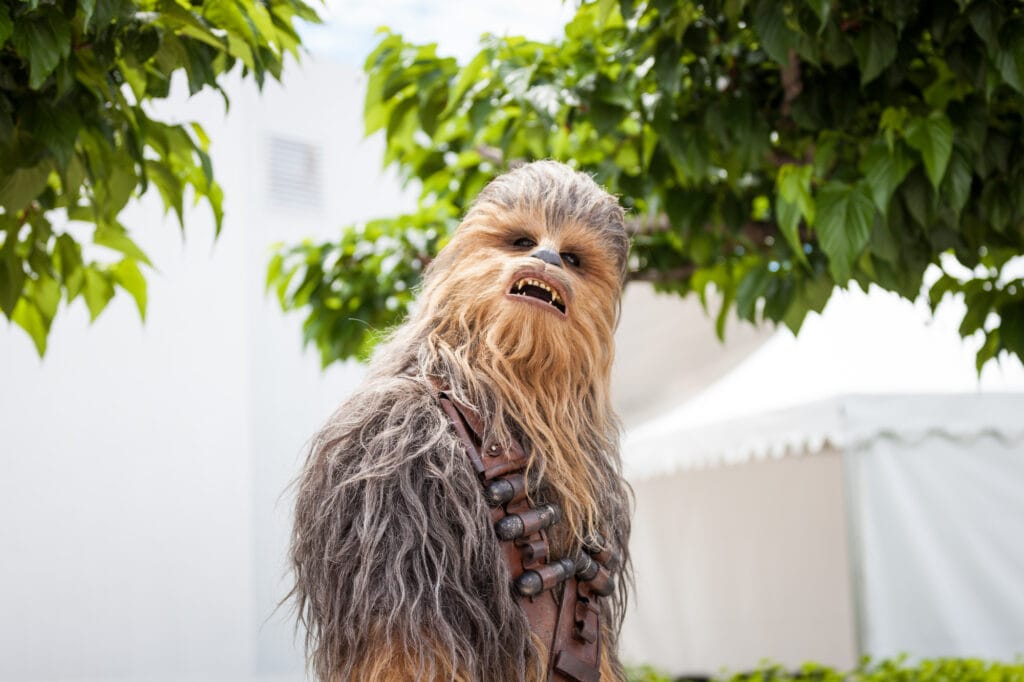 Then Get your Star Wars gear out and on for the Imperial March which kicks off the festival at 8:30 pm from the Festival Dome. There will be an army of over 300 light sabres making their way through the parade route. The parade is free and runs from 8:30 to 9 pm.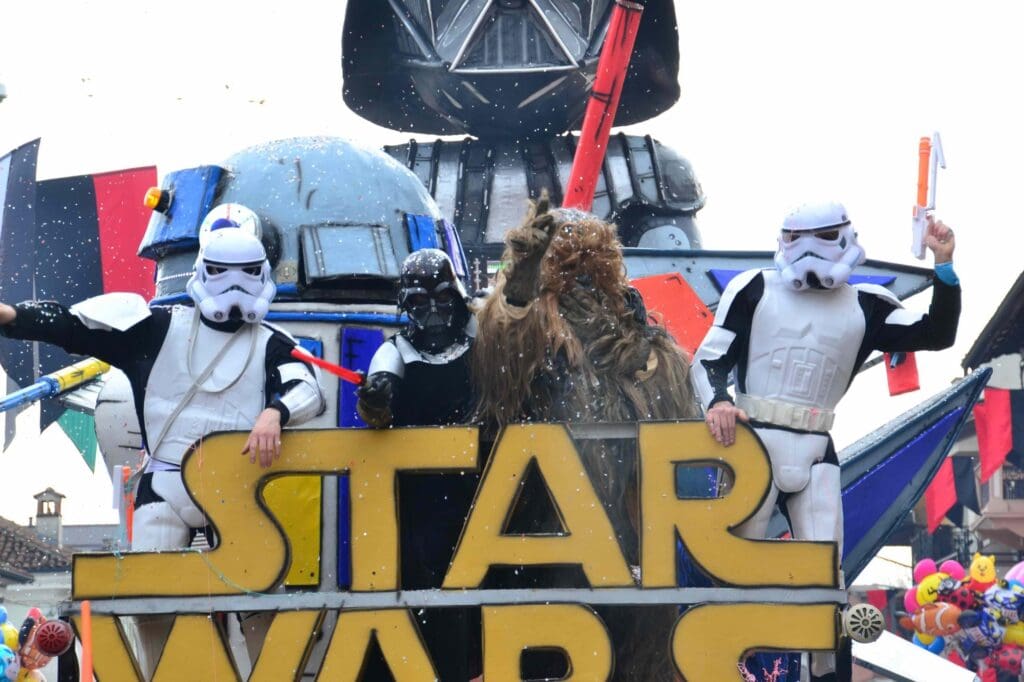 Lightsaber Battle Portmagee
Take part in the Lightsaber battle where over 300 lightsabers wielding participants will create an outstanding visual display.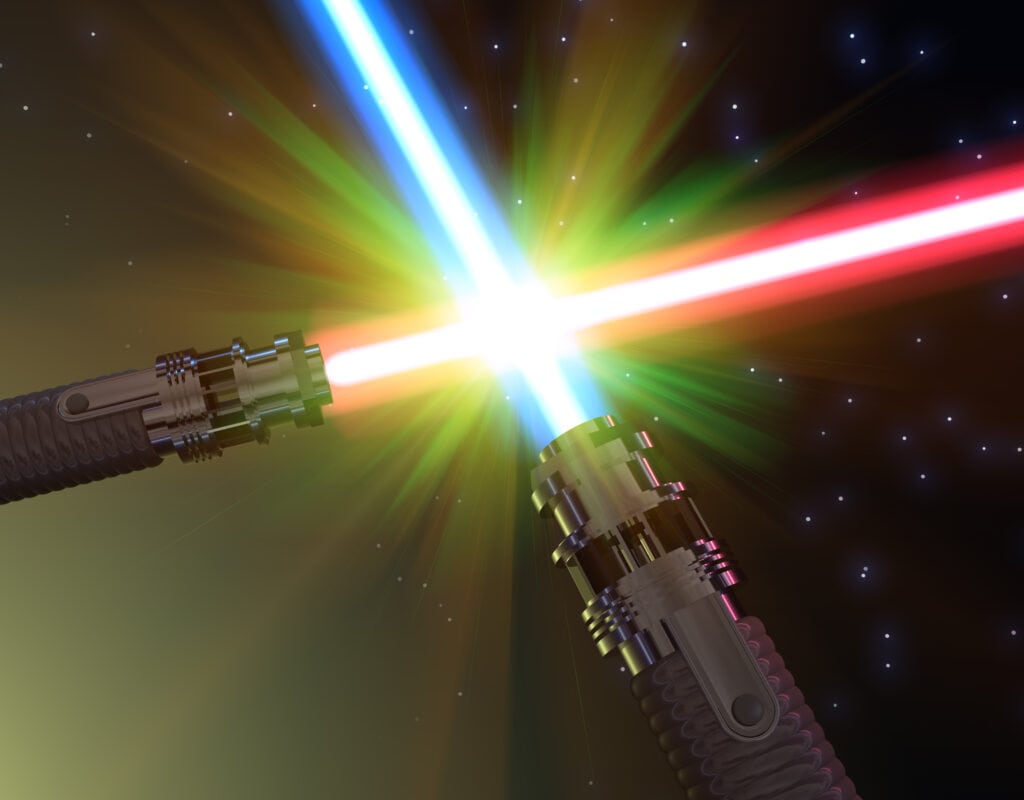 Skellig Island Virtual Reality Valentia
In the Festival Dome, you can experience the Skellig Islands through virtual reality. You will be treated to a three-dimensional virtual reality tour of the islands and their staggering views without getting seasick. This is free and will run from 11 am until 5 pm on Saturday and Sunday of the Festival
Yoda Yoga – Malin Head and Valentia

This is a cool idea. If you are into Yoga and know Star Wars, you will get the fact that The Force is similar to Prana or the life energy that flows through everyone, inside, outside and within us. Yoda Yoga will be held in both Malin Head and Valentia and is suitable for any level of experience.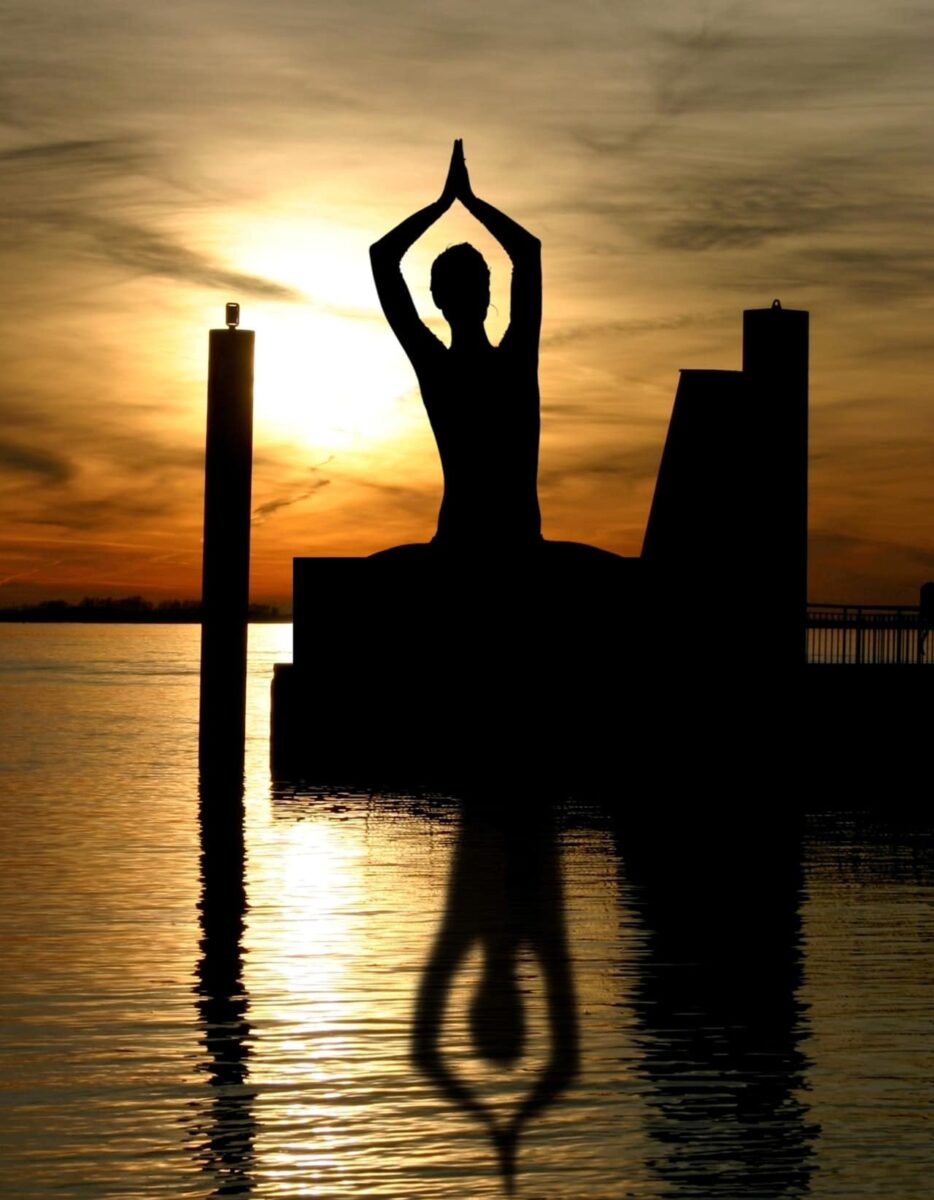 Full of Sith live show – Ballyferriter May 4th
If you are a Star Wars fan then you will know that The Full of Sith podcast is the most-listened-to Star Wars podcast in the world and they will be hosting a show in Ballyferriter during the May the 4th be with you Festival. This will be free and it starts at 3 pm at the Ceann Sibéal Hotel, the show will be hosted by Bryan Young, Holly Frey (host of Stuff you missed in History), and Mike Pilot with special guest James Floyd (writer for Star Wars Insider and Star Wars.com) joining the panel.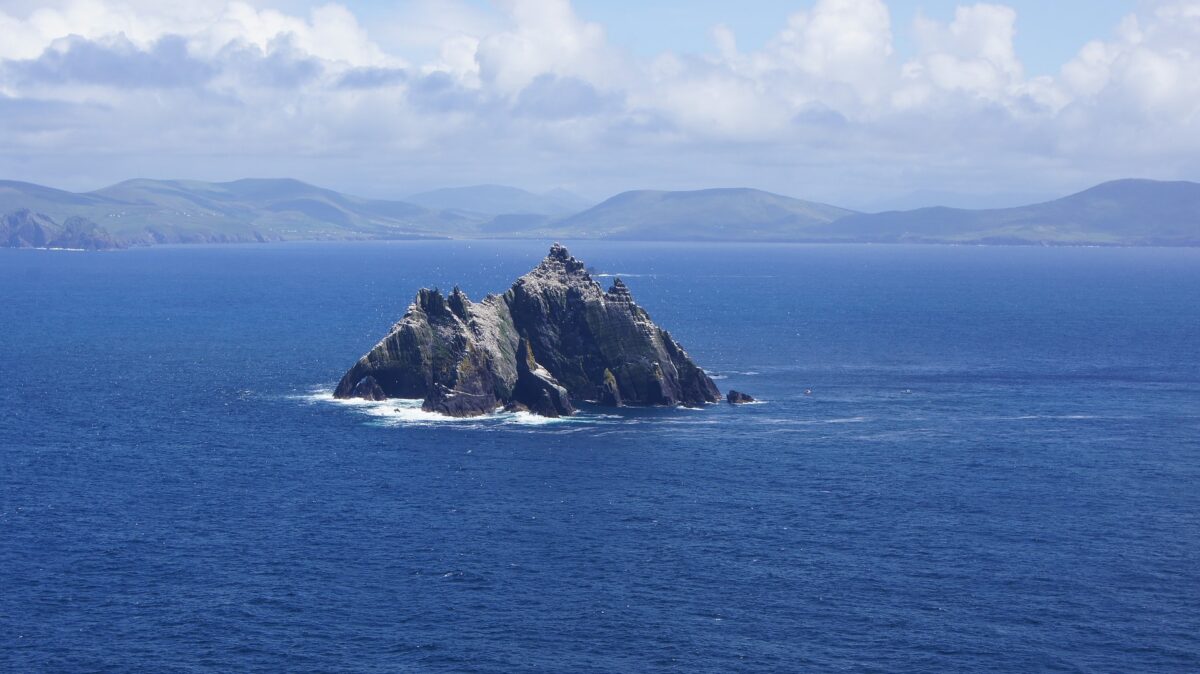 Half-day kayaking – Malin Head
Inish Adventures will take you on a Kayak adventure to see key filming locations from the Last Jedi from the waters of the Inishowen. This epic adventure lasts from 9.30 am until 1.30 pm on both Saturday and Sunday.
Skellig Island Eco Tours
For the princely sum of €40, you can take a tour of the Islands from the waters. These eco-tours will sail from Portmagee Marina, depending on the weather. This boat tour circles both Islands and you get up close to Skellig Michael and the small Skelligs to see both the wildlife and the historical sites.
The landing tour departs Portmagee marina in the morning at approximately 8:30 am arriving back at the marina in the afternoon around 2 pm.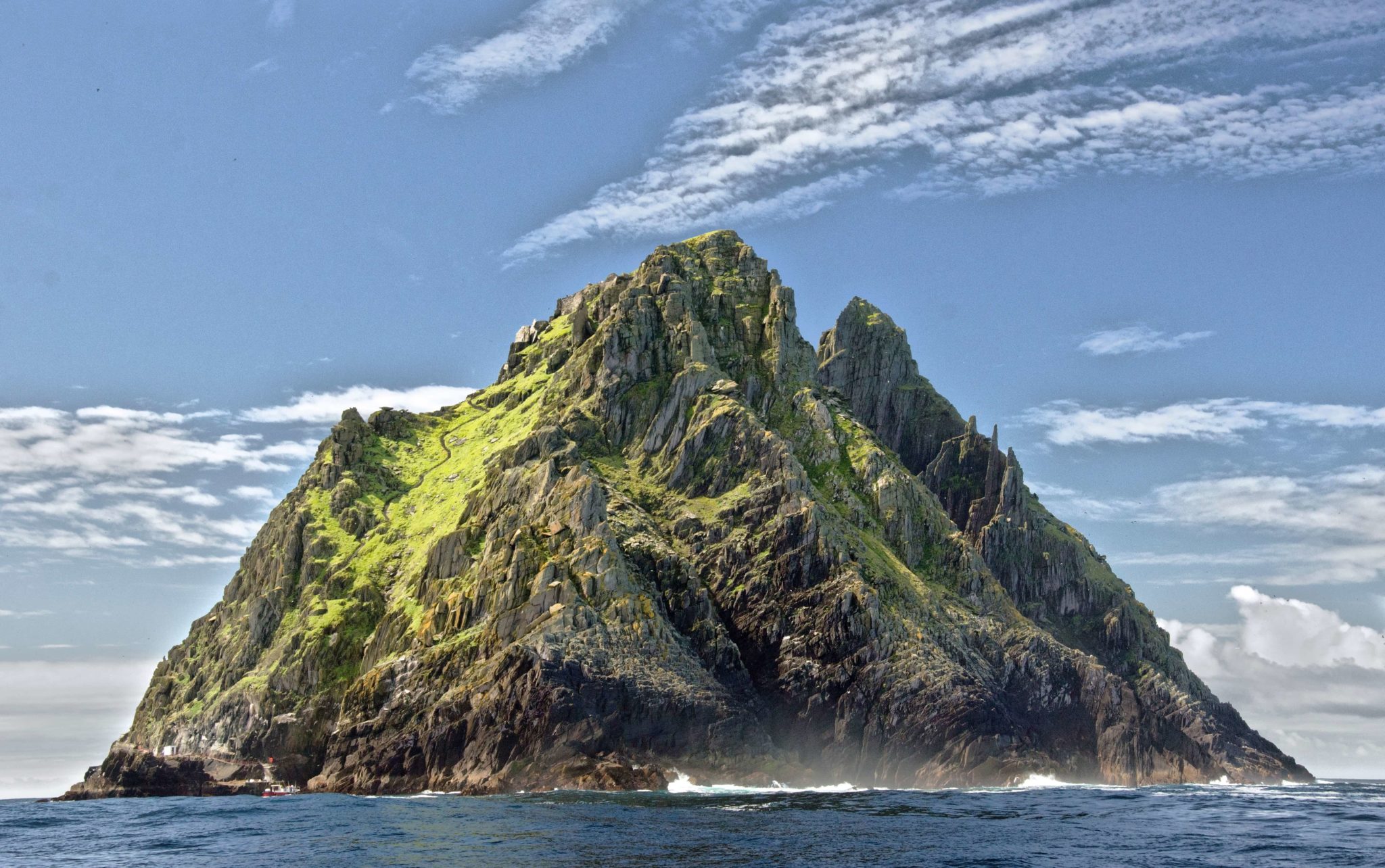 From Lego building competitions to meeting fellow Star Wars fans at the Comic Book Expo, there are lots of fun family events on offer.
Star Wars Adventure Trail
Yoda Yoga
Skellig VR experience
Fuinnimh Big Drums
Children's Workshop / Lego Corner / Gaming Corner
Dark Skies Time-lapse Display
Movie screening – Force Awakens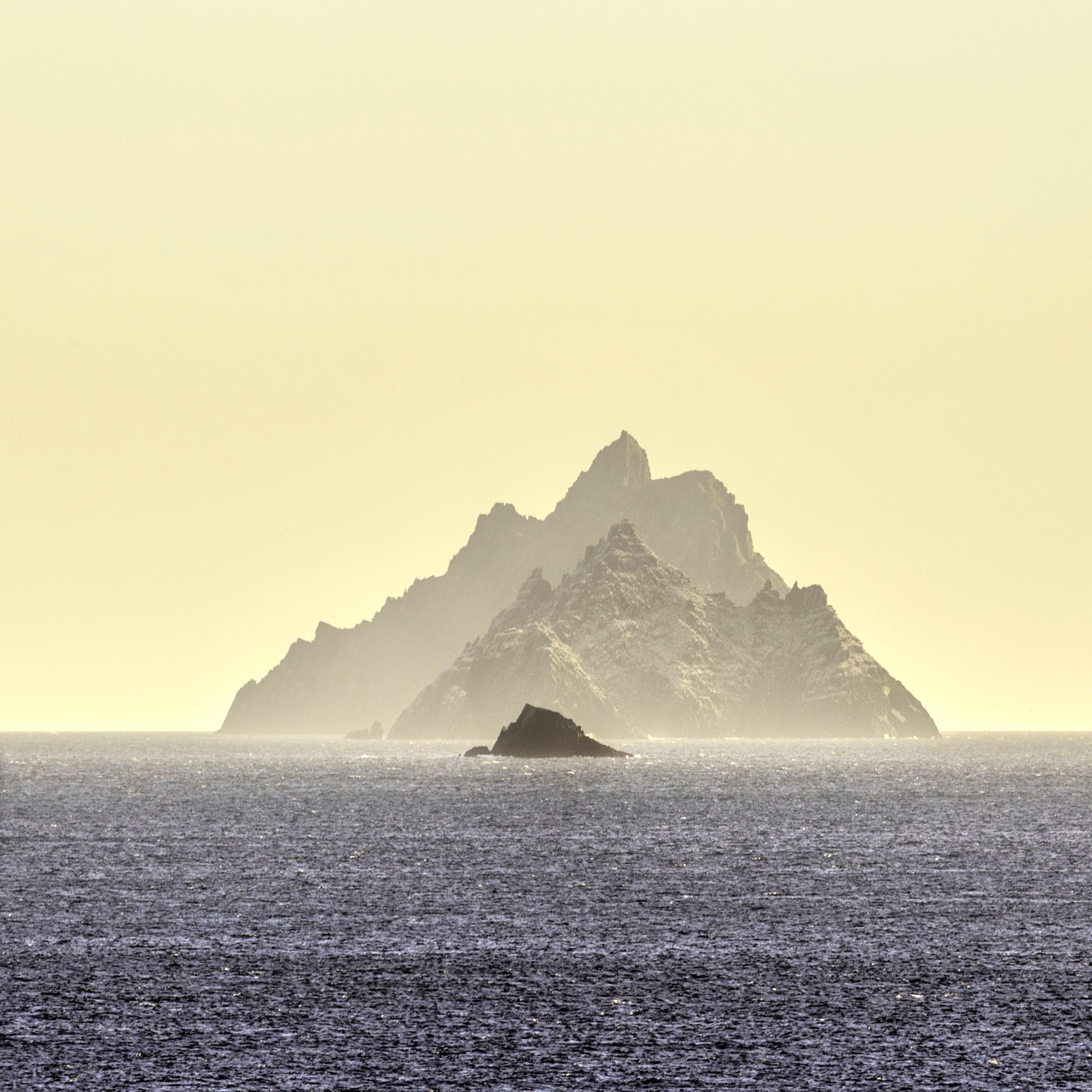 How are you celebrating May the 4th be with you?
You may also like
Where is Vikings Filmed? All the Irish filming locations for Netflix new series – Vikings Valhalla
Visiting Downton Abbey – Highclere Castle
Planning a dream trip to Ireland? Everything you need to know
Ultimate Wild Atlantic Way Route
46 Fantastic things to do in Donegal Ireland