5 historical places to visit in Ireland near Dublin
Historical sites in Ireland are not difficult to find and Ireland's Ancient East is an area full of history, drama, battles, wars and ancient monuments & historical sites such as the Hill of Tara & Mellifont Abbey. If you have a very short time in Ireland these 5 historical places to visit in Ireland near Dublin should be on your what to see list.
Newgrange in the Boyne Valley is another fabulous site that should be on your bucket list but I would recommend seeing this separately as it takes at least 2-3 hours to properly view the site. If you are out and about visiting Newgrange I would also suggest heading over to Kells and Monasterboice to see not only a free replica of the Book of Kells but some of the finest high crosses in Ireland.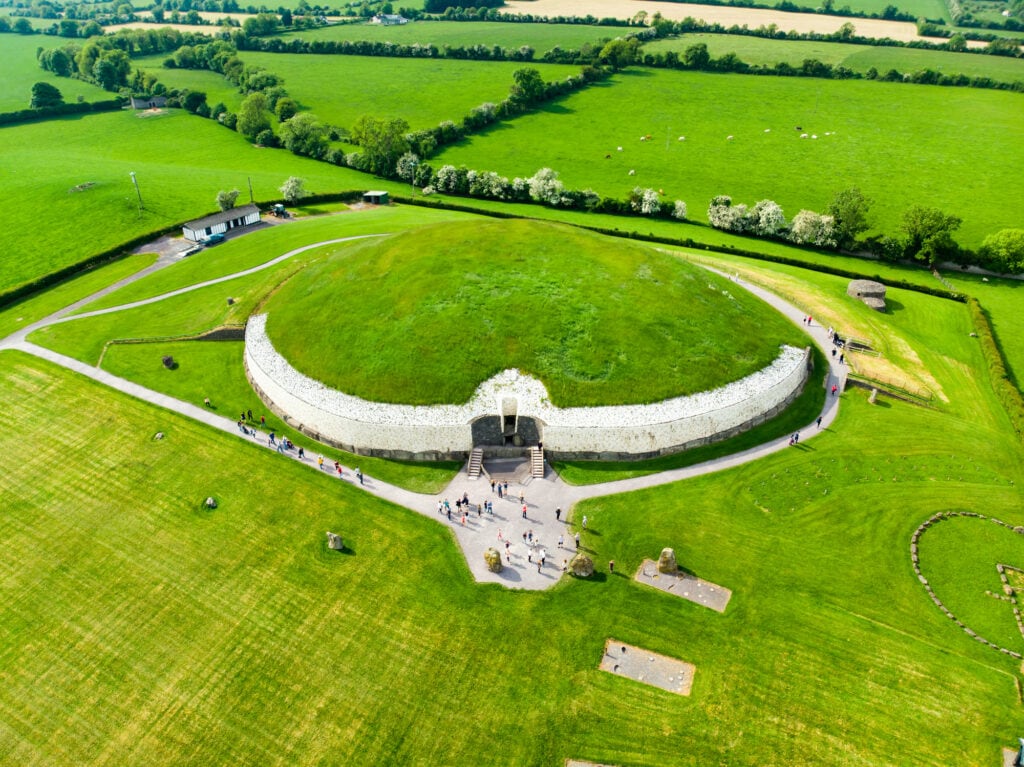 Planning a dream trip to Ireland? Everything you need to know
5 Historical sites in Ireland you must visit
These day trips are less than an hour from Dublin.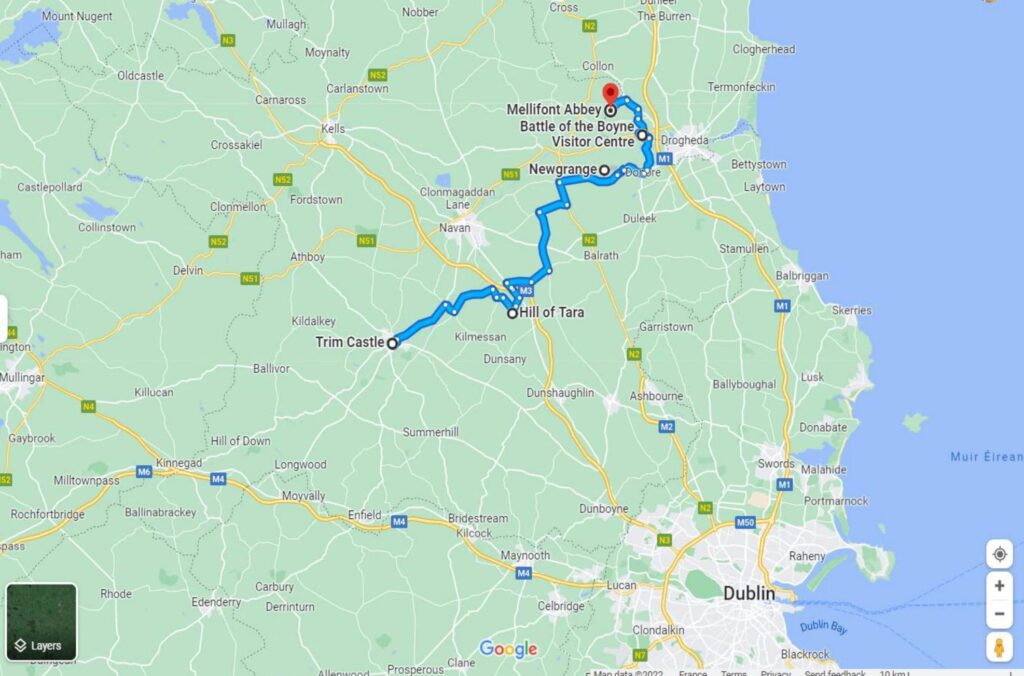 Historical ruins in Ireland are found around every corner of the country. There are many historic places to visit in Ireland that are just outside Dublin that are within easy reach of the city. It would be advisable in some cases to either take a tour or hire a car. These 5 sites are considered Ireland landmarks and are among the best things to see in Ireland if you are staying in Dublin for a few days.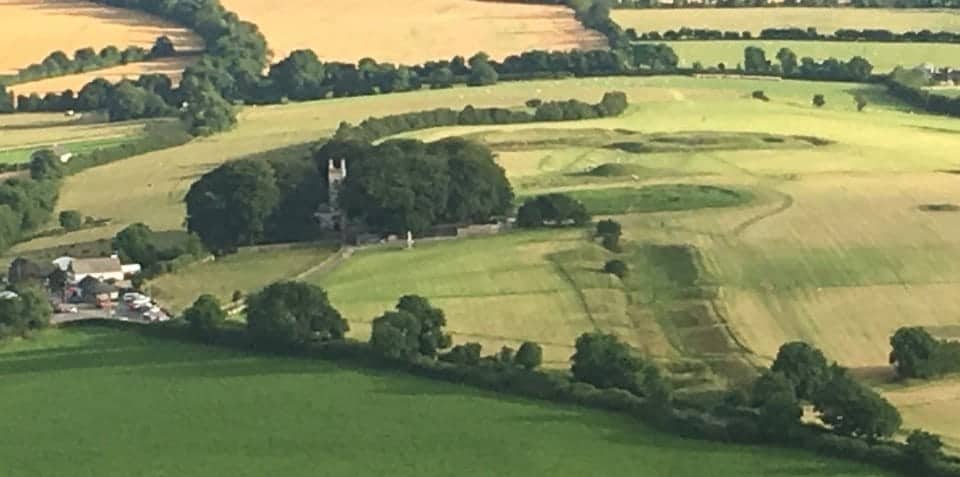 You can also take many tours to some brilliant historical sites near Dublin through companies like Get Your Guide. These are just a few of the places to see in Ireland.
12 Ancient Ring forts in Ireland to visit
5 Top things to do in Ireland
Counties Meath and Louth are in the province of Leinster and is part of Ireland's Ancient East. It is named after the historic Kingdom of Meath, from Midhe meaning "middle". Within this county lies some of Ireland's most iconic treasures from the Hill of Tara, the Boyne River the heart of the Battle of the Boyne, to castles such as Slane and Trim where Mel Gibson's Braveheart was filmed and the glorious Mellifont Abbey ruins. These sites are all places to visit near Dublin and won't take too long to get to.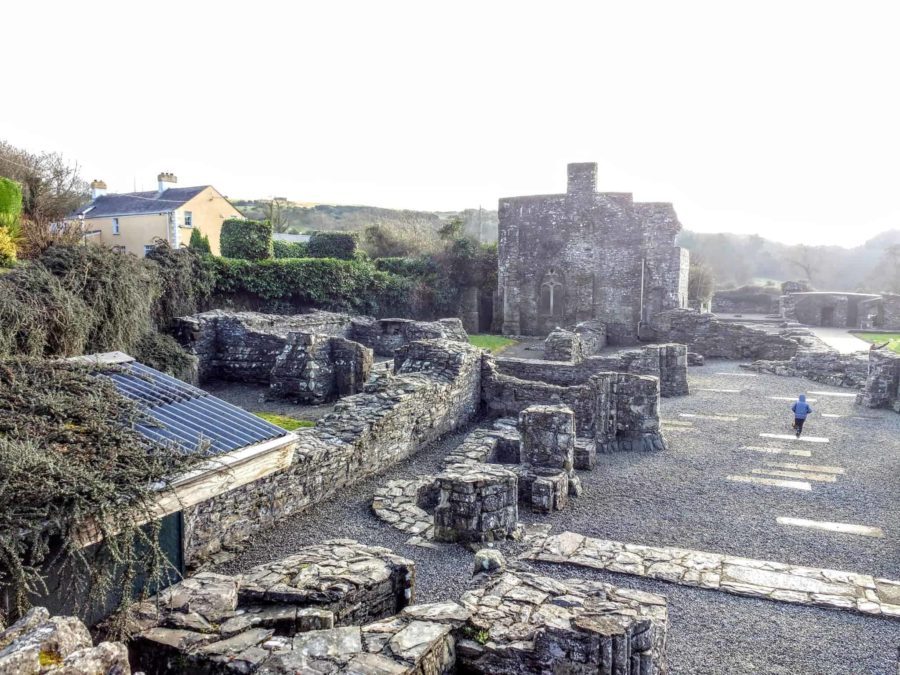 Hill of Tara
One of the most revered and ancient historical sites in Ireland is Tara the ancient Irish seat of the High Kings. It is a huge site that is continually being investigated archaeologically and is believed to be older than the Egyptian pyramids. Tara encompassed the Rath of the Synods, The Mound of the Hostages and the Stone of Destiny or the Lia Fáil. This is one of the top attractions in Ireland,
53 Ultimate Ireland travel tips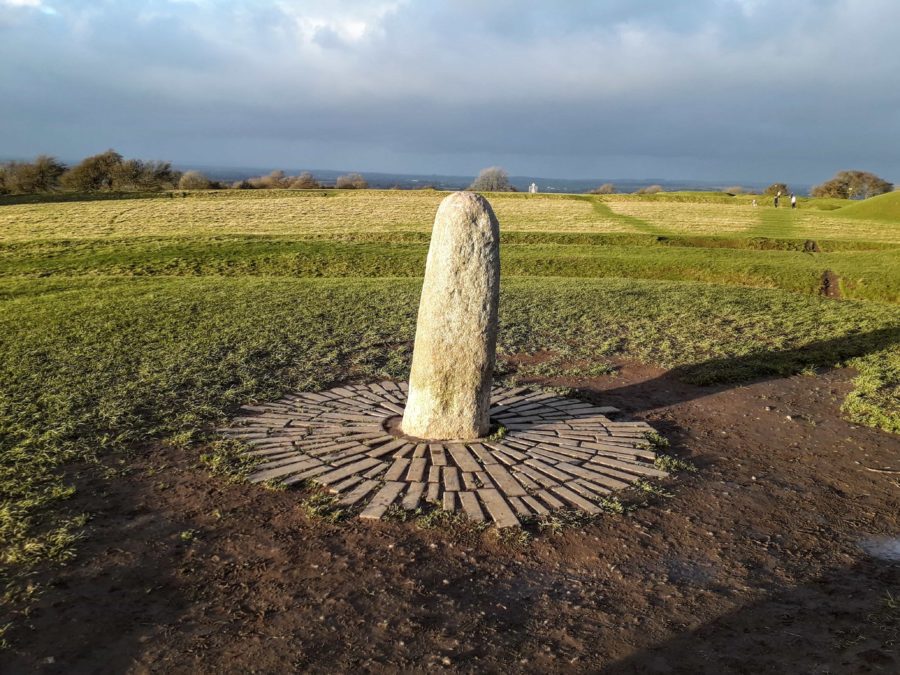 The site of Tara, it has been discovered, has revealed a huge wooden henge, said to be even bigger than Stonehenge and would quite possibly be the size of a football stadium which means it would have been seen on the skyline for many miles around.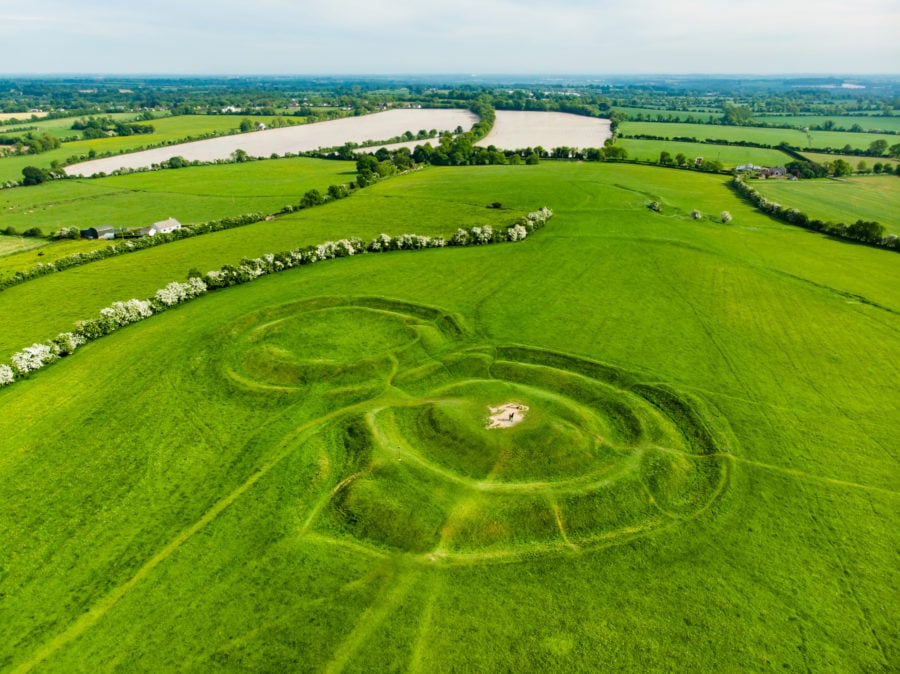 It is haunting being surrounded by this landscape and these megaliths, something this old full of legends and myths reminds us of why we visit Ireland.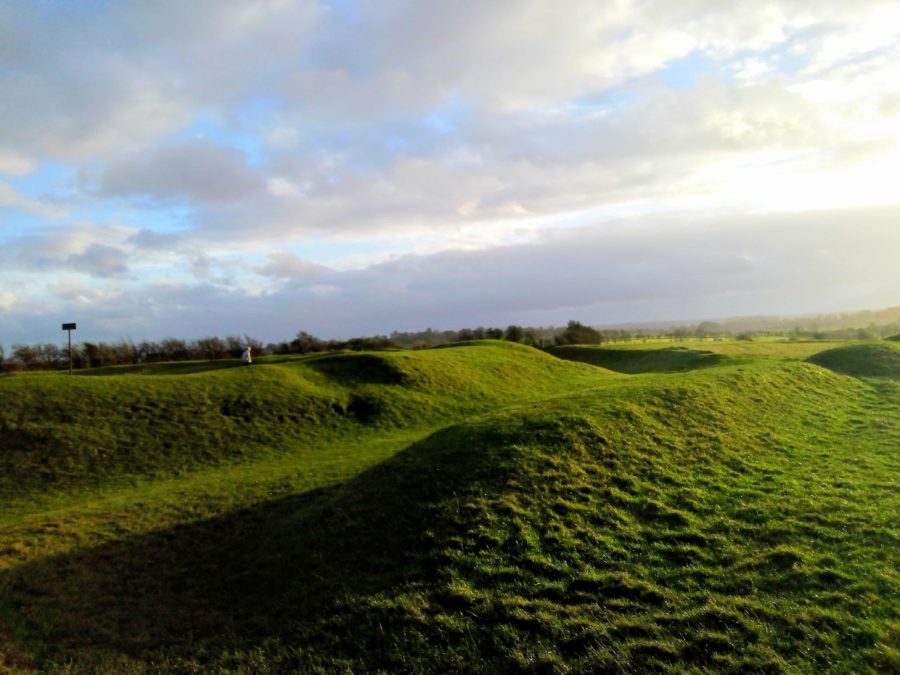 According to Mythical Ireland the Lia Fail or "Stone of Destiny" was brought here by, the Tuatha Dé Danann, as one of their sacred objects. It was said to roar when touched by the rightful king of Tara.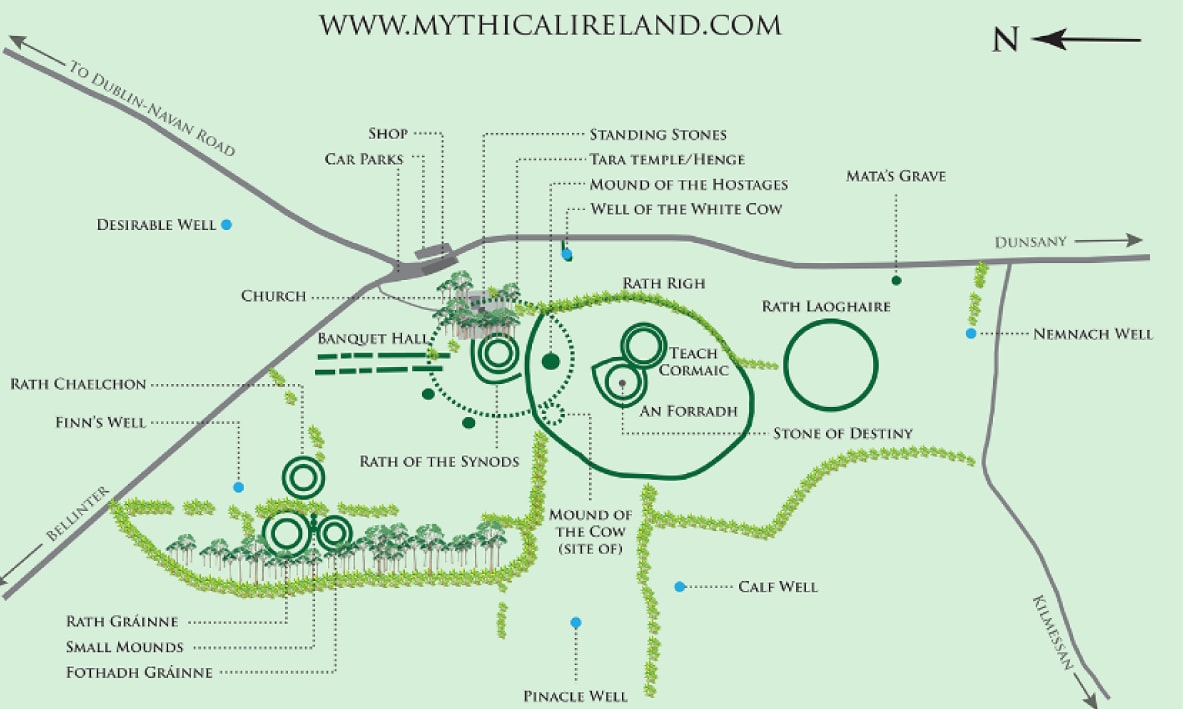 The "Mound of the Hostages" is a megalithic 'passage tomb' and is the oldest monument on the hill, and one of Ireland's most famous historical sites dating to around 2,500BC. The name "Mound of the Hostages" comes from the custom of Kings keeping important people or family members from other royal families as hostages to ensure that the families followed the King's rule. One of the legendary Kings of Tara was named Niall of the Nine Hostages in recognition of the fact that he held hostages from all the provinces of Ireland and from Britain.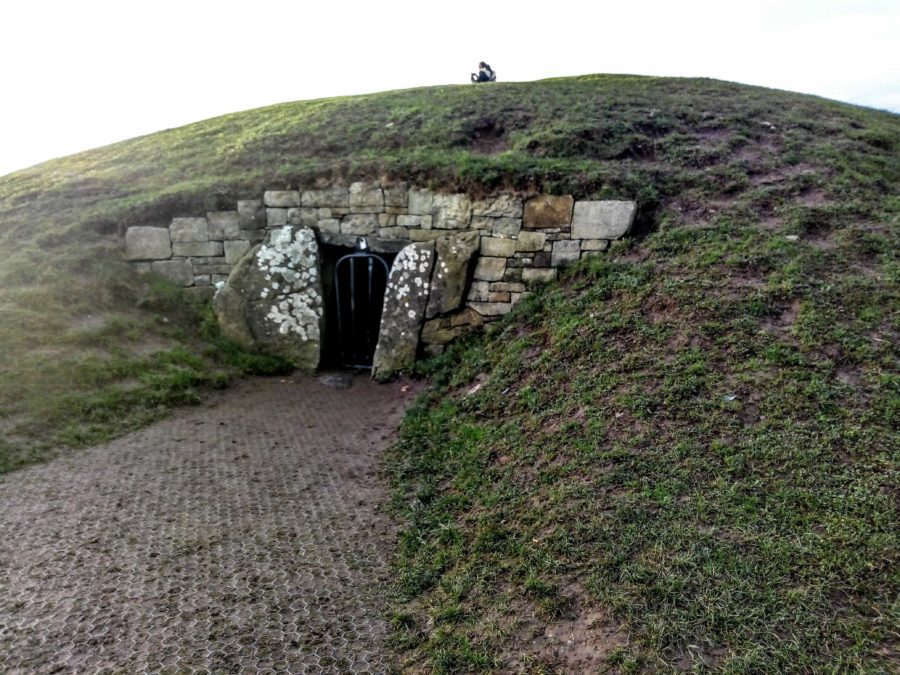 In the churchyard at Tara, there are two standing stones, which are believed to be quite ancient.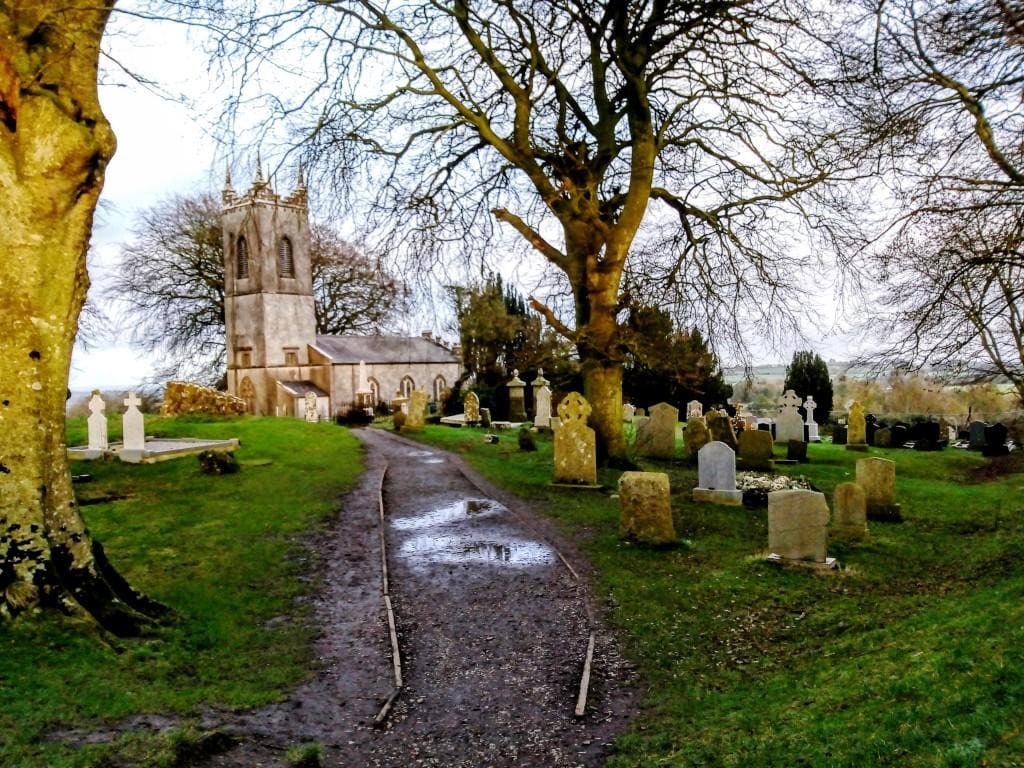 The taller of the two stones is thought to feature a figure of the Celtic fertility god Cernunnos and is similar to many of the 'Sheela na Gigs found across Ireland.
Battle of the Boyne
When you are in the area you must visit the Battle of the Boyne centre which commemorates the biggest battle in the history of Ireland that took place in 1690.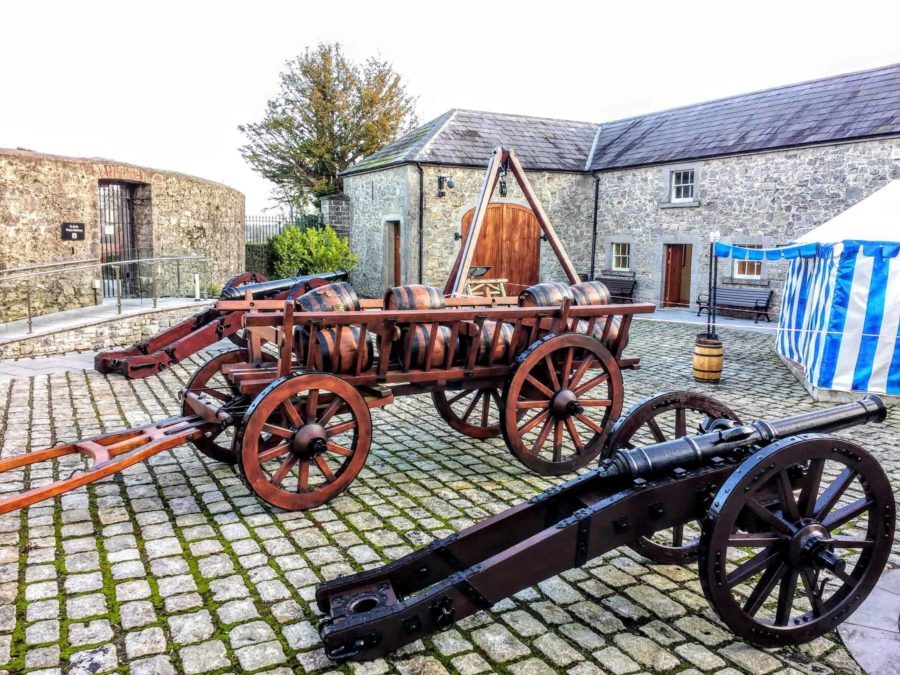 There's a lot to learn here and some great displays and an audio-visual display with a huge 3-dimensional map of the battle. The grounds are pretty spectacular as well.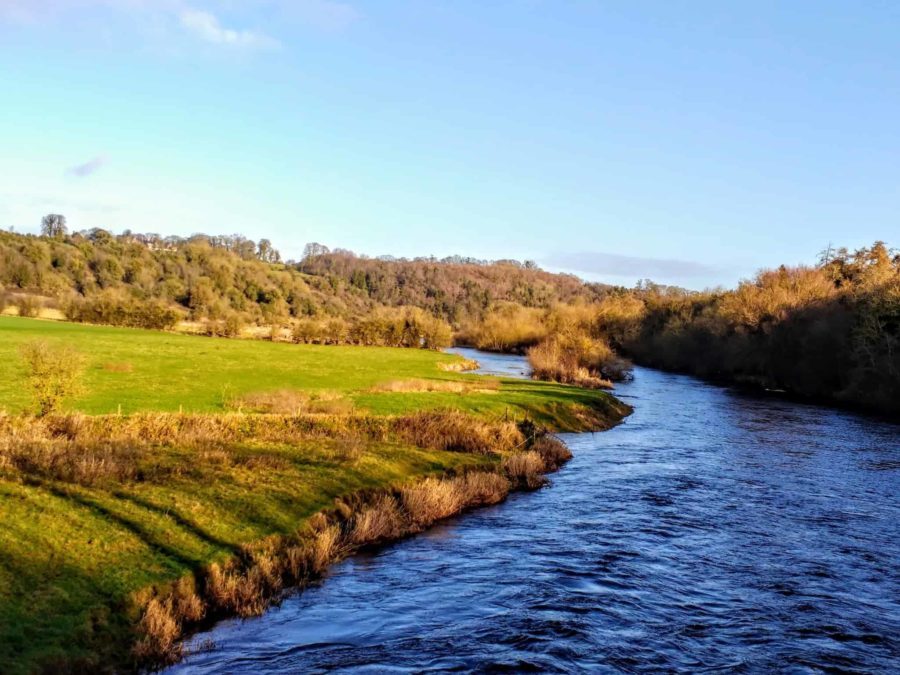 Mellifont Abbey
Mellifont Abbey is a 12th-century Cistercian abbey with an incredible set of ruins that are quite breathtaking. There is an octagonal lavabo which is an ancient washing place for the monks before meals. The arches are quite Romanesque and the carvings really detailed. You can hear the river whispering in the background and if you listen carefully you can just imagine the chanting of monks as they went about their daily routines.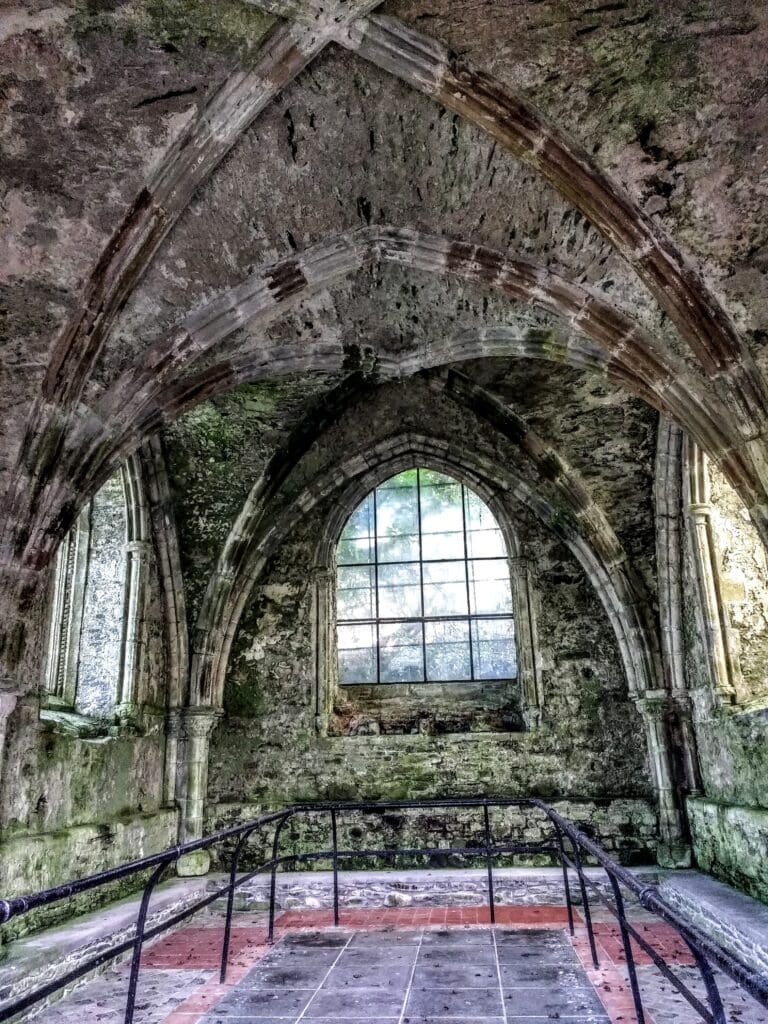 The Cistercian order was called the White Monks, which was due to the white choir robe worn over their day to day habits. The rule of St. Benedict, which was all about prayer, work, peace and a return to manual labour was literally observed by the Cistercians.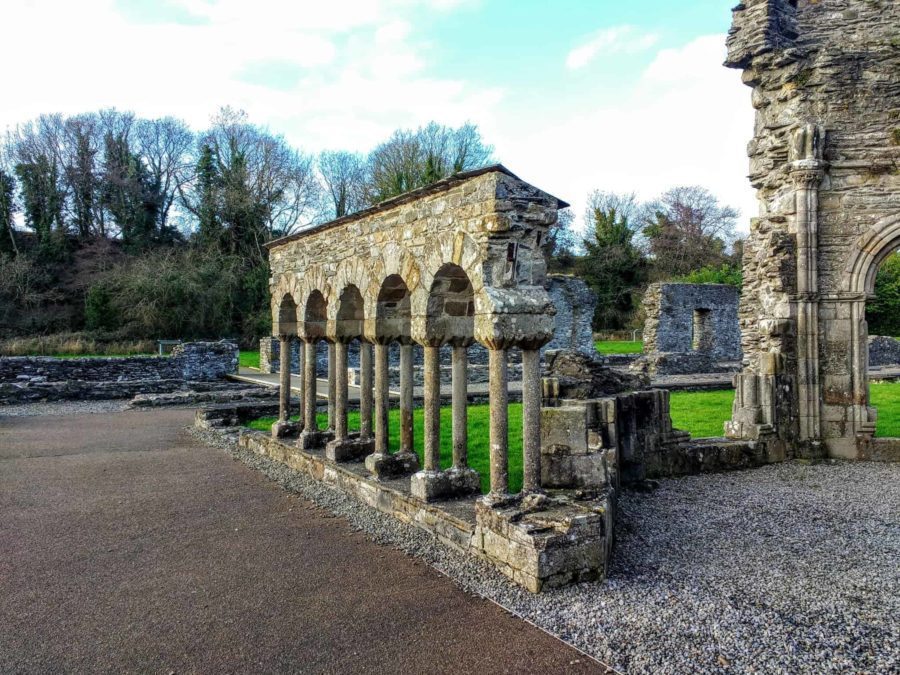 The farmland and fields around the Abbey would have been a wonderfully fertile land for growing enough food to feed over 400 of the monks and lay brothers. The Abbey has a dominantly peaceful history but William of Orange did use the Abbey during the Battle of the Boyne as his headquarters.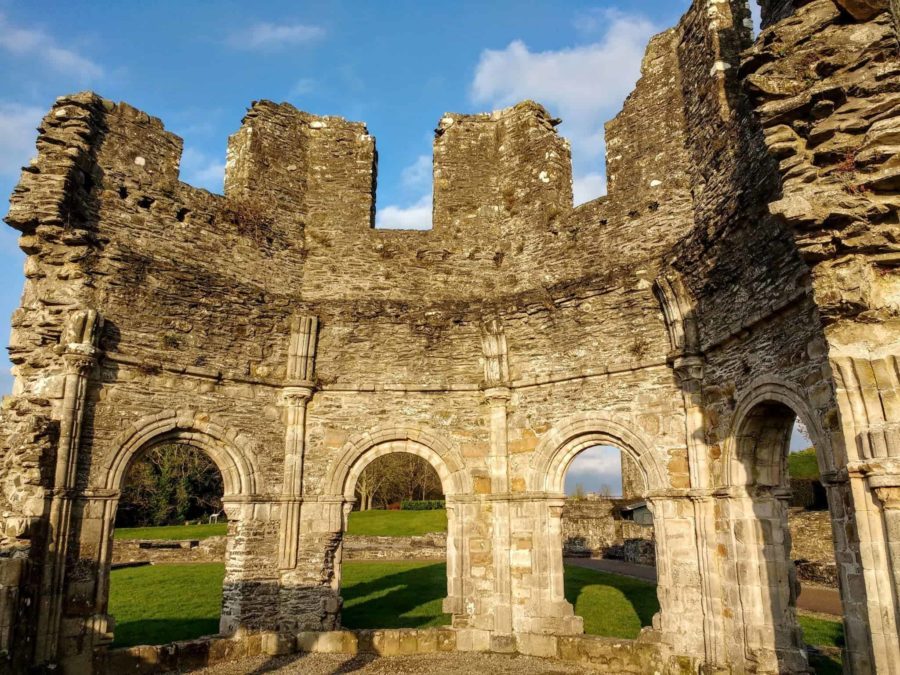 Mellifont was a well-known monastery in its day and in 1152 it hosted the Synod of Drogheda which was attended by Kings and Bishops. Mellifont was demolished during the Reformation when King Henry VII dissolved them and took any treasures belonging to the monasteries. Mellifont was sold and a fortified manor house was built on the site in 1556 by Edward Moore.
Trim Castle
Trim Castle is where the movie Brave Heart, Mel Gibson's Scottish epic was filmed. The castle is open to a guided tour only and takes around an hour and a half. There are some who say the Castle is haunted Monks have been seen wandering throughout the ruins and guests in the Trim Castle Hotel (which is across the road) and some have seen nuns praying at the foot of their bed in the hotel. The hotel sits on the grounds of an old Cemetery for nuns.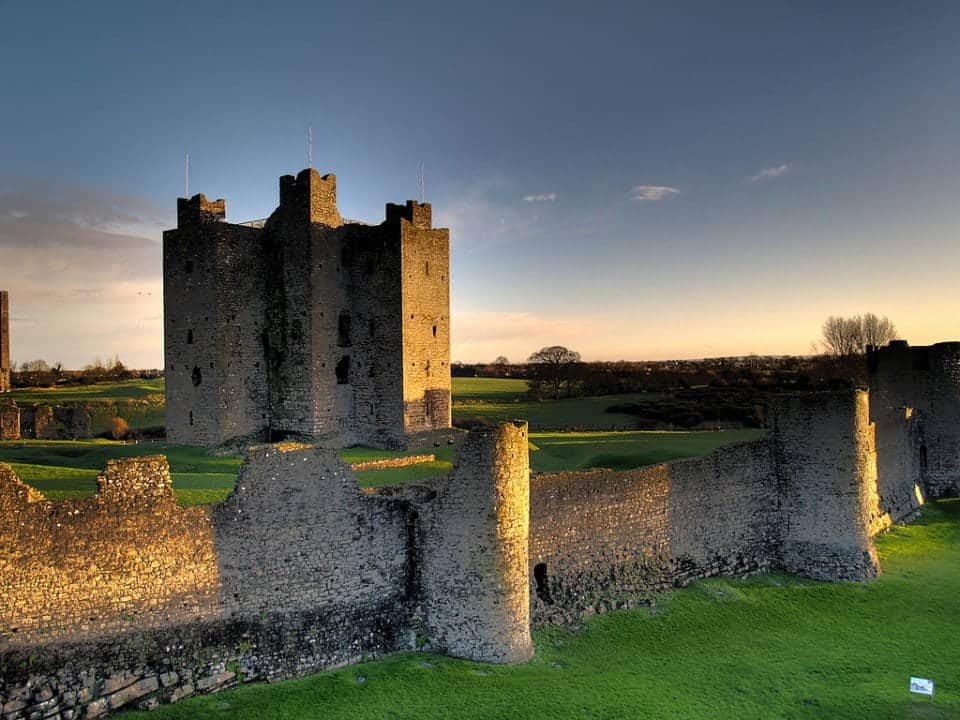 Newgrange
Newgrange is a Stone Age (Neolithic) monument in the Boyne Valley, County Meath, it is the jewel in the crown of Ireland's Ancient East and a UNESCO World Heritage Site.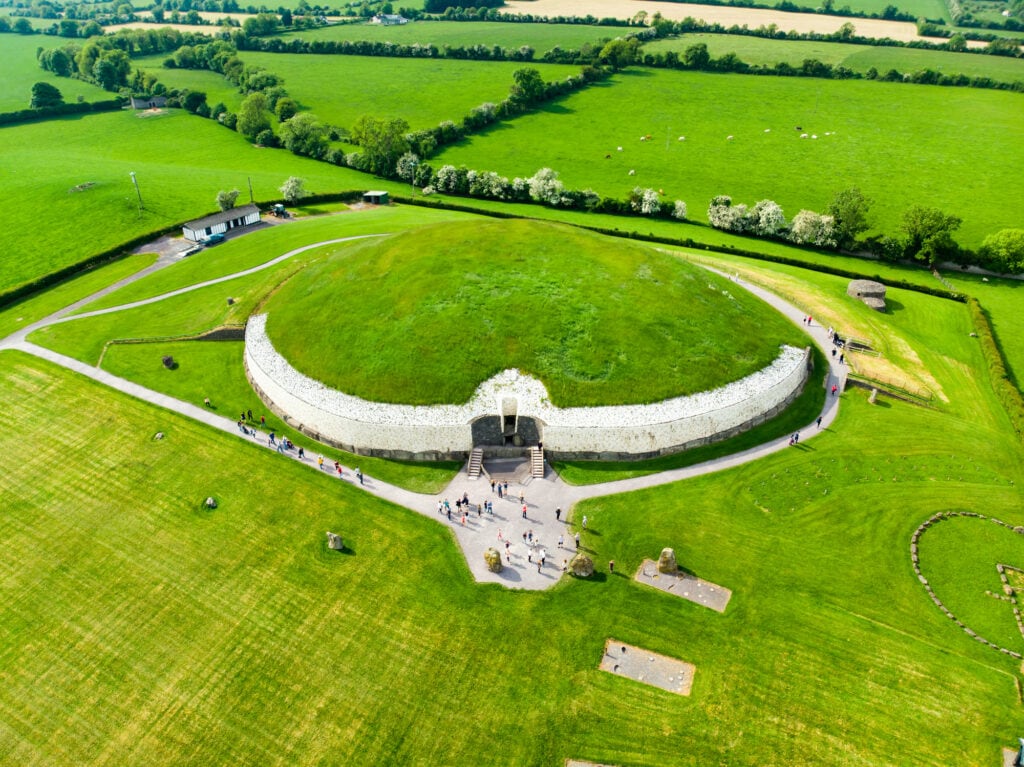 Newgrange is a Neolithic monument that was constructed about 5,200 years ago (3,200 B.C.) which makes it older than Stonehenge and the Great Pyramids of Giza. Newgrange is a large circular mound 85 meters (93 yards) in diameter and 13.5 meters (15 yards) high with a 19-meter (21 yards) stone passageway and chambers inside. The mound is ringed by 97 large curbstones, some of which are engraved with symbols of megalithic art.
These 5 sites historical sites in Ireland that you must see outside of Dublin are all within easy driving distance of each other and easy to find. There is lots more to see and visit when taking a day trip out of Dublin. Here are a few more stories you might be interested in.
Dublin is a brilliant city to enjoy some Irish "craic" and here are a few ideas for you to check out if you want to get the full Dublin experience.
A few Dublin don'ts for you to take on board before you visit
and some Dublin Do'sand some Dublin Different Do's – did you know the El Camino begins in Dublin? I thought not.
Go and visit the Wicklow Mountains and Glendalough and have a scout around for some of the sites used in the filming of the History Channels show Vikings.
You might like these articles if visiting Ireland
101 Landmarks in Ireland to see
Magical Places in Ireland to see
Ultimate Wild Atlantic Way Route
47 Magical Things to Do in Mayo
46 Fantastic things to do in Donegal Ireland
Pin it to save it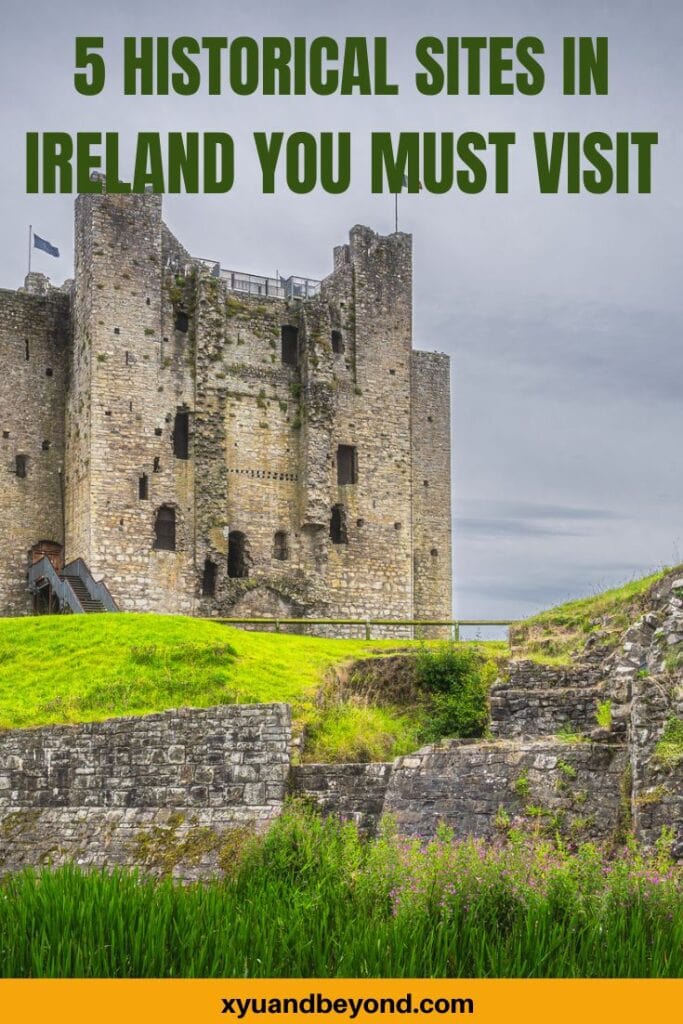 Latest posts by Faith Coates
(see all)