Visiting Malta – 2 fabulous days in Malta
Our visit to Malta trip began with a cruise – a European cruise around the Mediterranean and we cruised into the stunning grand harbour of Malta on a beautiful sunny day. We were about to spend 2 days visiting Malta and it just wasn't long enough. You really need much more than a few days in Malta to really appreciate the island. These are my must do things in Malta.
Malta's UNESCO World Heritage capital Valetta is a perfect tiny gem of a capital city. It is extremely walkable although there are many steps up and down the charming cobblestone streets. It is known as a Citadel Capital surrounded by the bluest seas you have ever seen and towered over by its 16th-century fortifications.
The archipelago of Malta has three large islands- Malta, Gozo and Comino that are inhabited and I recommend, if you can to visit Gozo where the Azure Bridge was located before it fell into the sea.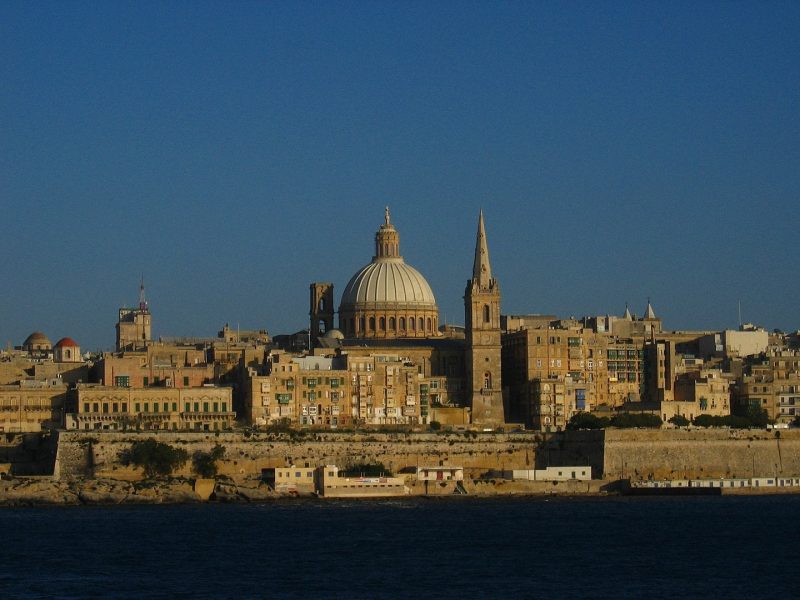 Why visit Malta? Malta was built by the Knights of St. John, the Knights of Malta and it has the highest density of historic sites of any country in Europe. Some sites are older than the pyramids and its famous Grand Harbour takes in tens of thousands of cruise visitors a year.
It was at Grand Harbour that scenes for Game of Thrones were filmed. On the east side of the Grand Harbour in Karkala, Fort Ricasoli doubled as the Gate of the Gods of King's Landing. Malta is also one of the top 5 family vacation Dive Sites if you are an avid Scuba diver.
Xyuandbeyond is reader-supported. When you buy through links on our site, we may earn an affiliate commission. You can read my privacy policy here.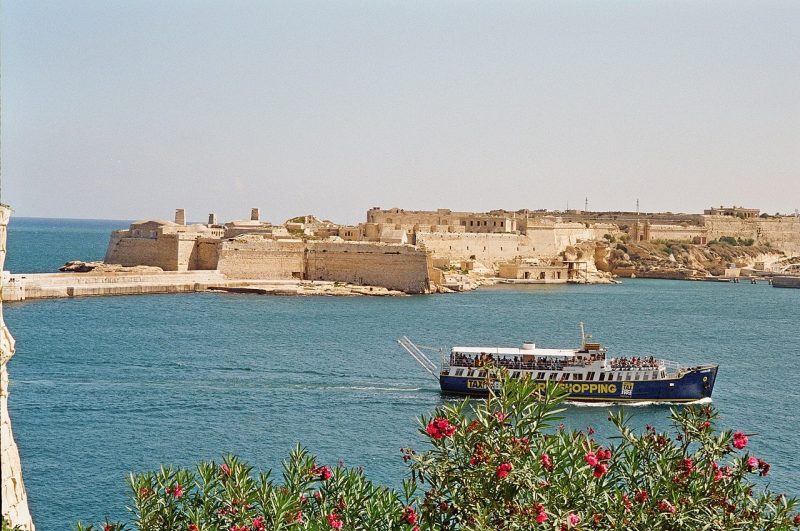 Where is Malta?
Malta is an island state in southern Europe, located in the middle of the Mediterranean Sea, 93 kilometres south of Sicily.
Do I need a Visa for Malta?
Malta is a part of the EU and the Schengen Zone so as a Canadian or American you can stay in Malta for up to 90 without a visa.
How to get to Malta
From the USA several airlines now fly direct to Malta. Delta Air Lines – (DL) with 60 direct flights between New York and Malta monthly. Virgin Atlantic – (VS) with 60 direct flights between JFK and MLA monthly. Turkish Airlines – (TK) with 30 direct flights between New York and Malta monthly. From Canada there are direct flights from Vancouver, Toronto and Montreal.
Cruising to Malta
Several ships cruise the Mediterranean and many will dock at Malta. Ships dock at the Valletta Waterfront just outside and below the walls of Valletta. From our ship, we could see Valletta and the Three Cities. The Maltese call the 3 cities Cottonera, they are Birgu (Vittoriosa), Senglea (Isla) and Bormla (Cospicua).
From the docks, you can take an elevator/lift up to the top of the Barrakka Gardens which is a must-see on the Malta itinerary 2 days list. From this point, you can simply walk through Valetta very easily. You could also walk up the hundreds of steps to the city but since eventually you will want to visit the Gardens perhaps the lift up and a walk down is in order.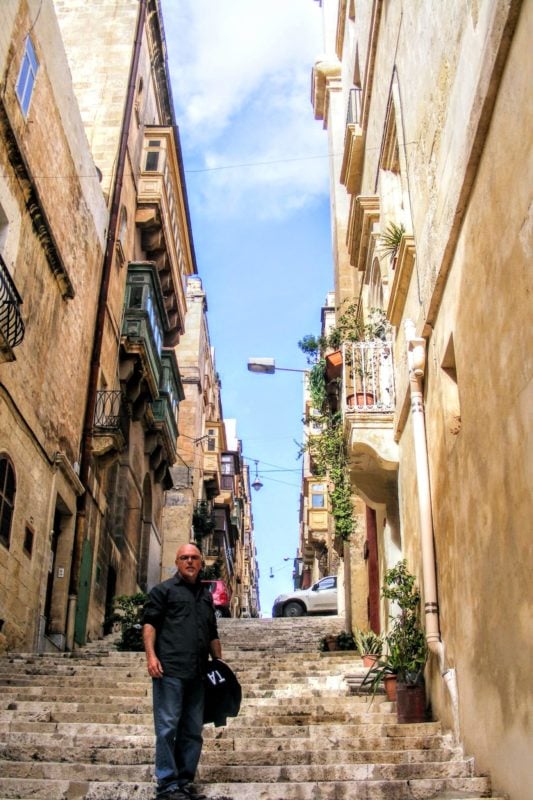 The bus station is just a 5-minute walk from the elevator and from here you can get to anywhere in Malta quite cheaply. The taxi stand is a few minutes from here or you can catch one from the waterfront itself. The White taxis have set fares from the airport to most places on the island.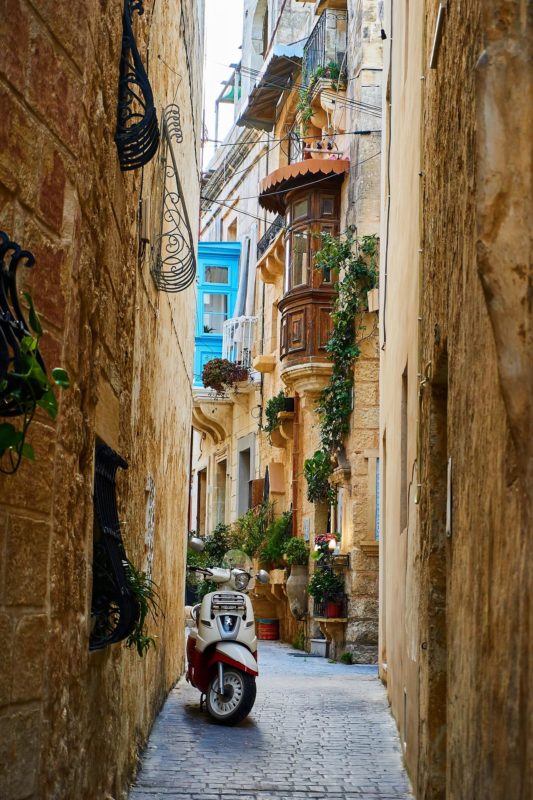 Opposite the lift at the cruise dock you can find the Three Cities ferry, or why not take a traditional dghajsa water taxi either straight across to Vittoriosa (€2) or on a half-hour tour of the Grand Harbour (€10).
Did you know that Malta is home to three UNESCO World Heritage Sites? These are the City of Valletta, the Megalithic Temples and the Hal Safleni Hypogeum.
When to Visit Malta
Thanks to some great weather Malta is a year-round destination. We went in October and found the weather simply perfect. During the summer months, if you like lots of heat and humidity July and August are the busiest months for beach holidays.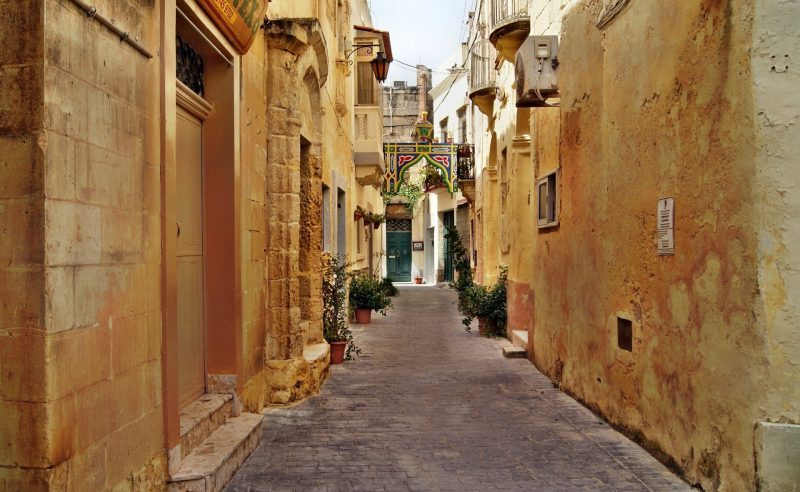 Spring is a perfect time to visit Malta, April, May and June are supposed to be the most pleasant months and there are tons of local festivals and holidays to take in.
An international fireworks festival in May and June is held in Valletta, local village feasts, and medieval re-enactments in Mdina take place in May, and the strawberry festival Festa Frawli are a few of the things you can do in Malta in the springtime.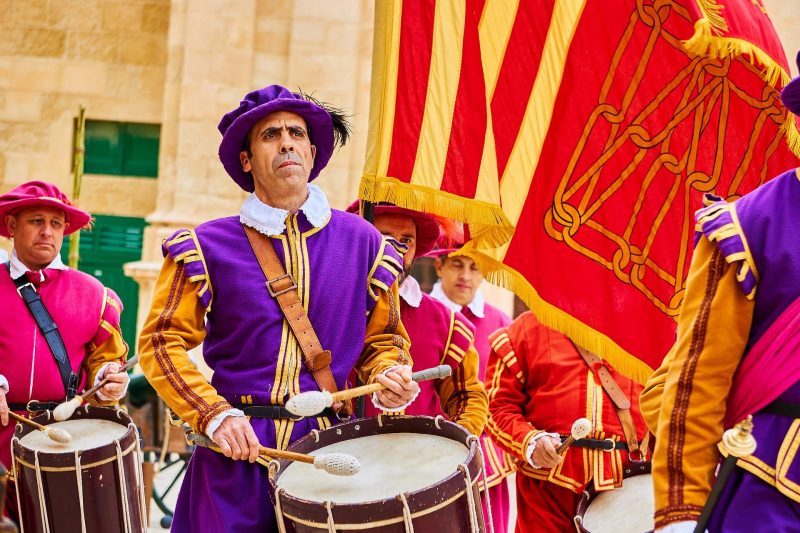 Getting from Malta's airport to Valetta
Flights arrive at Malta's international airport hourly from all over the world. Getting to the airport or from the airport in Maltas is easy and there's re 4 express bus lines to transport you there. Reaching the airport in Malta by bus is very straightforward thanks to four express lines designated X1, X2, X3 and X4.
The cheapest option to get to Valetta is by taking the X4 bus that leaves the airport every 30 minutes. The trip lasts around 25 minutes and costs about 2€.
You can also just take a taxi, taxi fares are fixed in Malta and the cost will be 15€.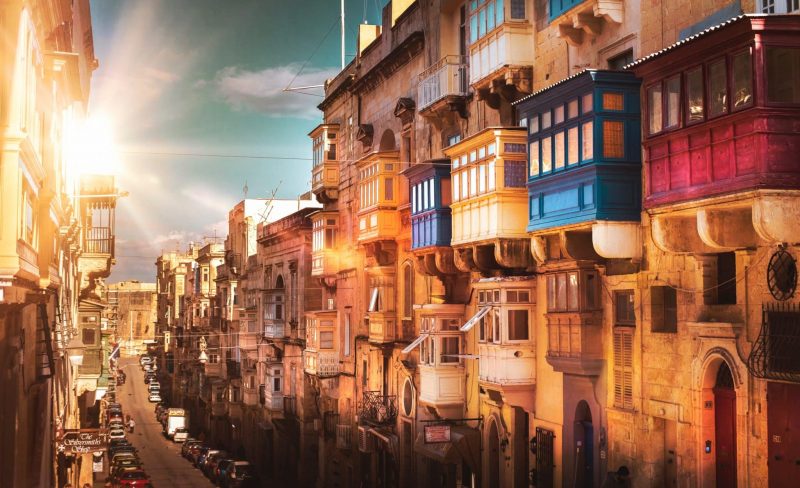 What to see in Valletta
Valletta
For your two days Malta Itinerary, there is no time to waste. Our cruise ship sailed into the capital Valetta and we disembarked for an adventure in seeing as much as we could with walking tours of Valetta. The first stop from the harbour is the lift to the Barakka Gardens which saved us some hard uphill walking.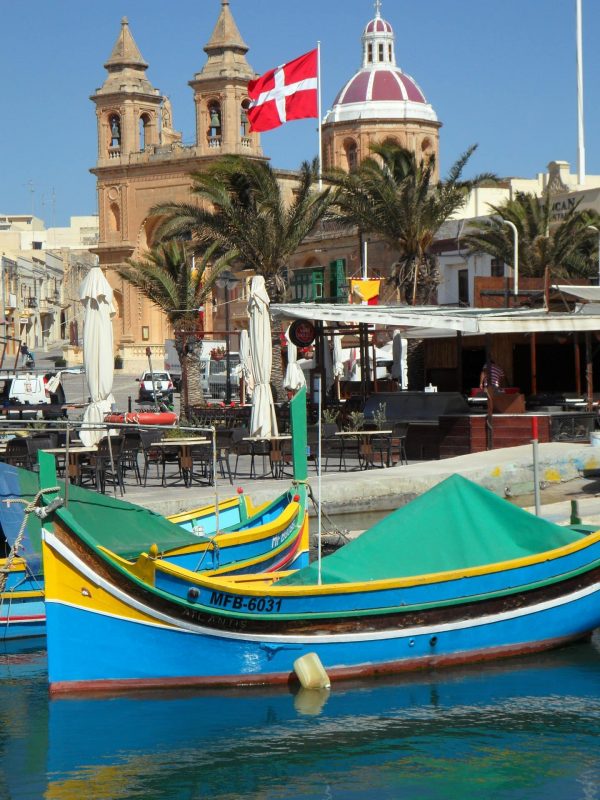 Once you get off the lift make your way down Valletta's main street – Republic Street and make sure to take some side detours to have a look at the beautiful little laneways and the homes with gorgeous balconies and outstanding door knockers.

The gallerias are an important and unique design feature in traditional Maltese buildings. These galleries decorate many buildings in Valletta but I couldn't find much about them. Today there is legislation in place that protects the gallerias and grants are available to restore them.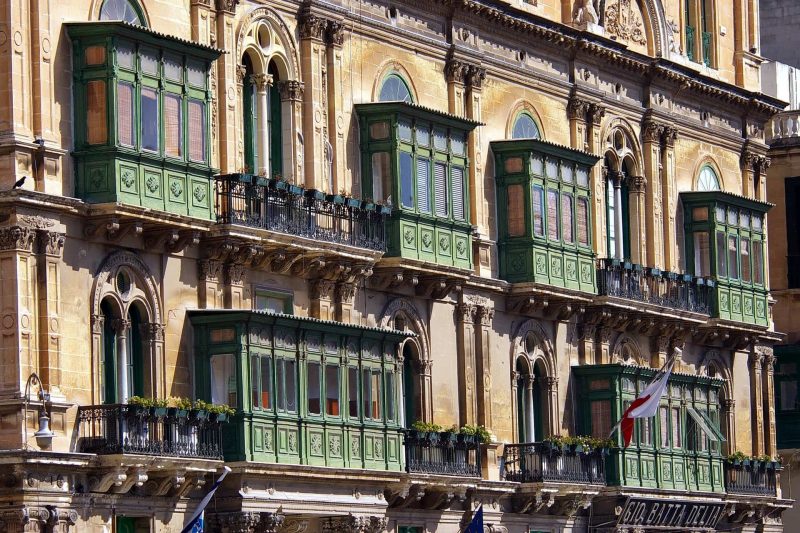 Upper Barrakka Gardens
The Upper Barakka can be found close to Castille Place in the Southeastern part of the city. Located not very far from their Upper Barrakka twin, the Lower Barrakka Gardens are perched atop the Valletta bastions (St. Christopher's Bastion to be precise), a little further North, on the same side of Valletta.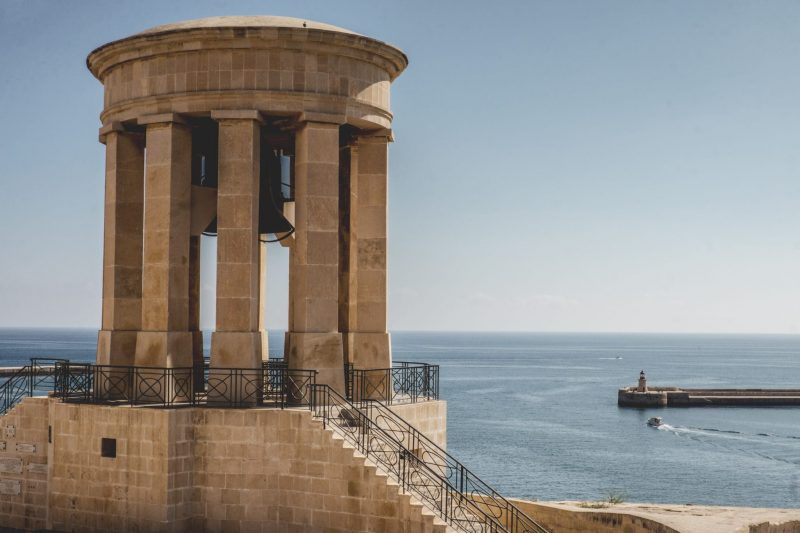 The Lower Barrakka Gardens are about a 15 minutes walk down from the Upper Gardens. Both gardens are simply magnificent providing stunning views over the Harbour.
The Upper Barakka is a collonaded garden created in 1661, and they were the exclusive private gardens of the Knights of Italy. It was only in 1824 that the gardens were opened to the public, during WWII the Gardens were heavily damaged by bombing but have since been beautifully restored.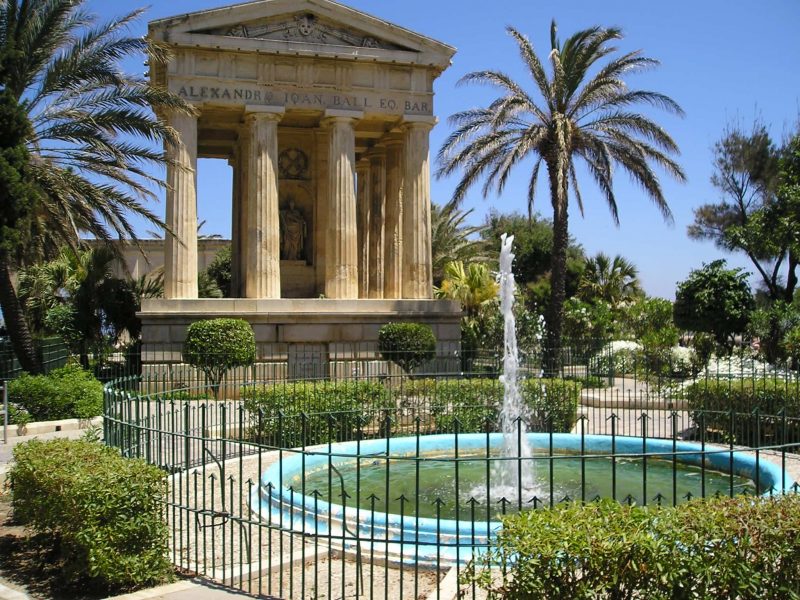 The terrace provides one of the best views of Malta Harbour a panoramic view that includes the three cities. The gardens are home to a collection of statues, busts and plaques dedicated to various famous scientists, explorers and notable heroes of Malta. The famous Maltese sculptor, Antonio Sciortino's sculpture 'Les Gavroches' depicts three children hurrying forward, with the statue itself signifying the extreme hardships faced by the Maltese population at the turn of the 20th century.
The Lower Barrakka Gardens has brilliant views of the mouth of the Grand Harbour and you could sit here watching the ships, boats and yachts come and go for hours.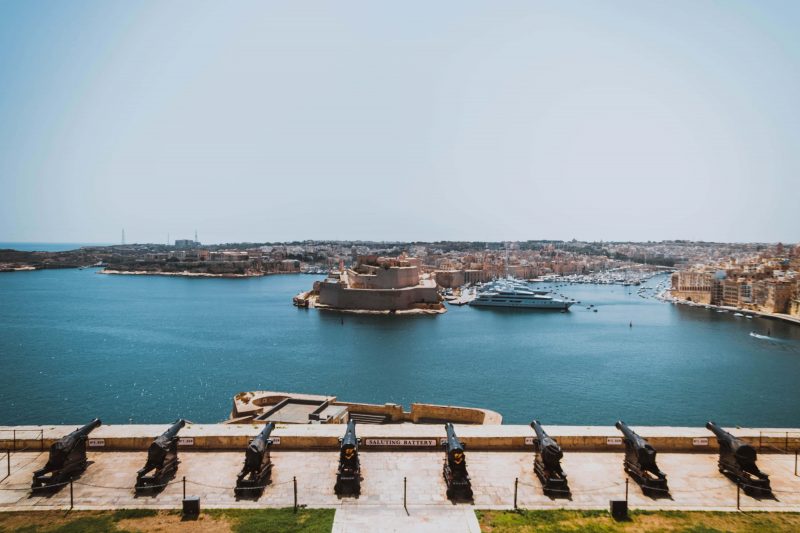 The Lower Gardens also have a midday gun salute that takes place in the Lower Barakka Gardens. This takes place every day and the cost is Adult (16+ years old): €3. The views alone make this worthwhile.
Victoria City Gate
Named after Queen Victoria you will spot the gate near the bus station. It is the only gate within the fortification of Malta that has survived. If you are taking the lift up when you exit the lift and walk towards the bus station which you can see from the elevator you will spot the gate itself.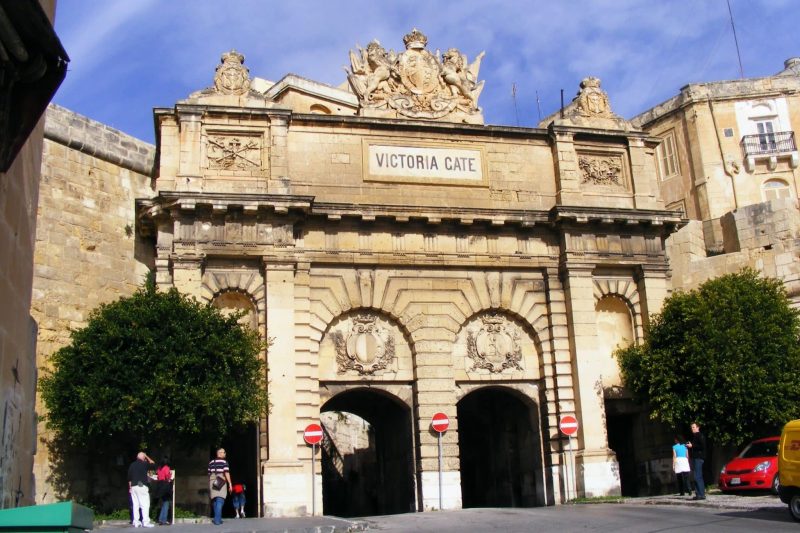 National Museum of Archaeology
This is an important Knights-period building and home to the extraordinary Goddess statues and other carvings from Malta's unique Neolithic temples. If the Goddess Archaeology on Malta fascinates you as much as it does me take a tour to Mnajdra and Hagar Qim to visit these unique neolithic temples that are older than Stonehenge. The sites are only 500 metres apart so make sure you see both of them.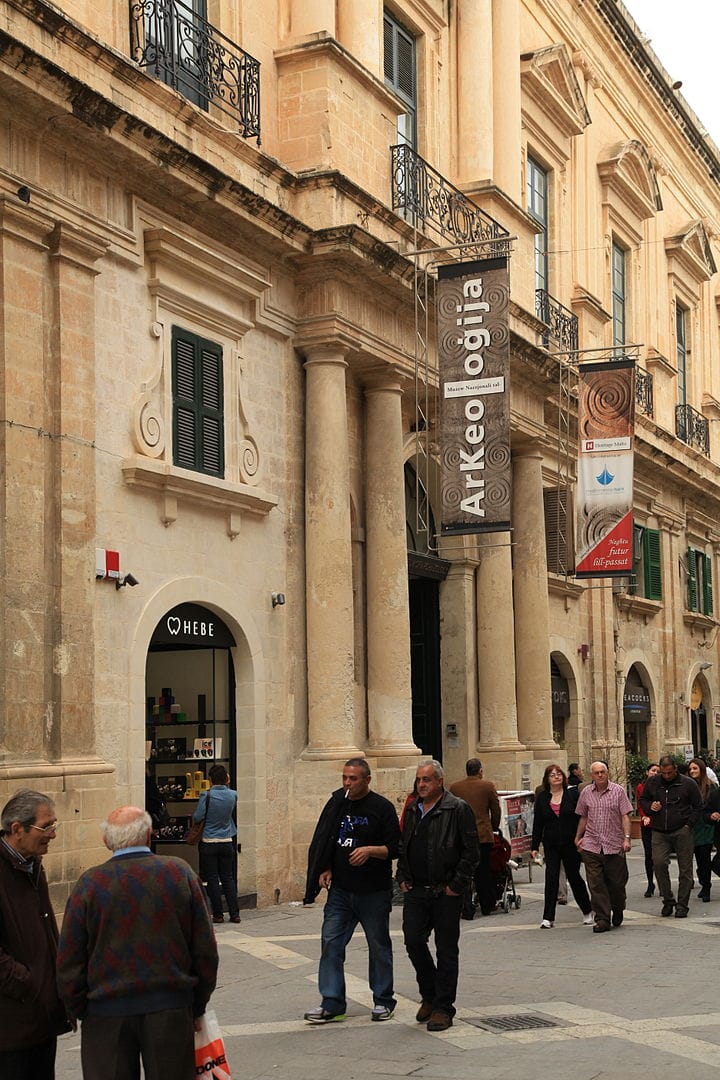 My feminist hackles rise when studies (by men) show that these may not be related to the Goddess cults found all over Europe. Not only that but when the goddess figures are tagged as "fat ladies" or "obese figures" I get really annoyed. It's pretty obvious when you take a look at some of the representations that not only do they look remarkably similar to others found across Europe but there is also an amazing resemblance to the Sheila-na-gigs of Ireland.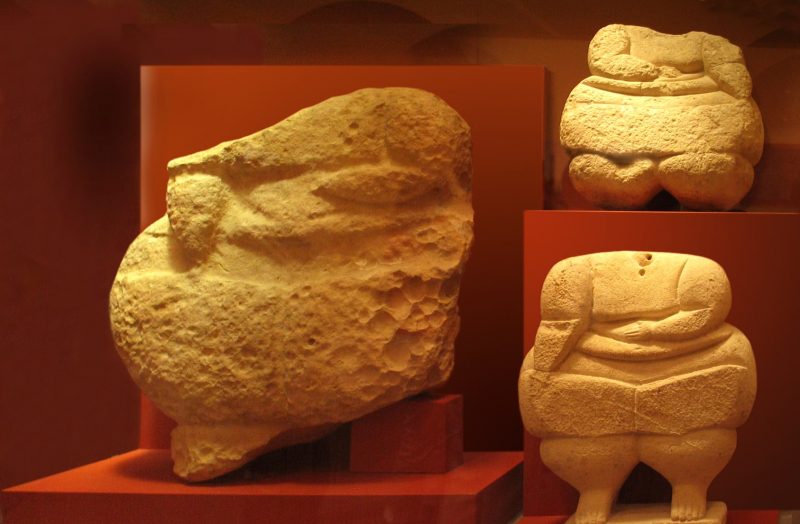 If you get a chance and are as obsessed with this type of anthropology and archaeology as I am take a Goddess Tour.
Enjoy unrushed visits to the temples of Ggantija, Hagar Qim and Mnajdra, Tarxien, and the spell-binding, world-famous Hal Saflieni Hypogeum, where the 'Sleeping Goddess' was found. We also visited archaeological sites which require special permission to access.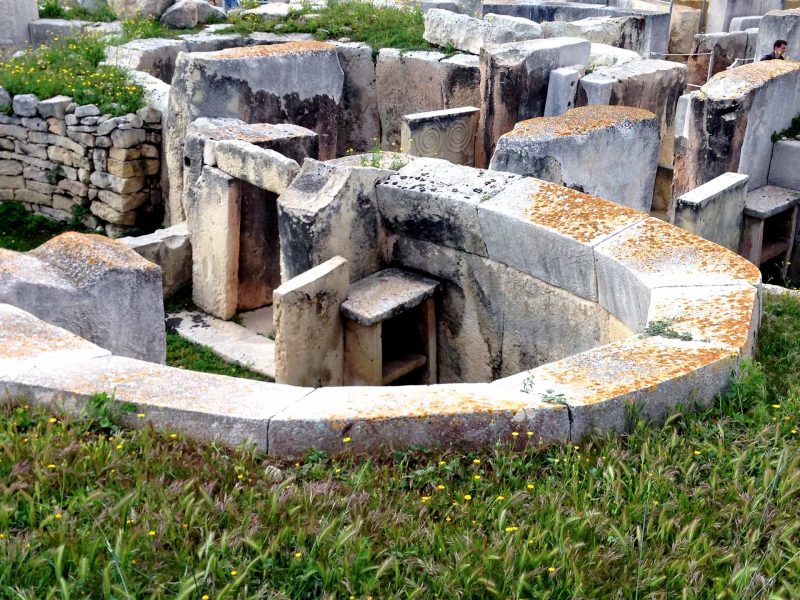 Explore the abundant folklore of caves and miraculous springs, handcrafts (most notably the beautiful handmade bobbin lace of Gozo, weaving, and the delicate beadwork of ganutil), visits to local artists' studios, and the indigenous folk music of Malta (Ghana).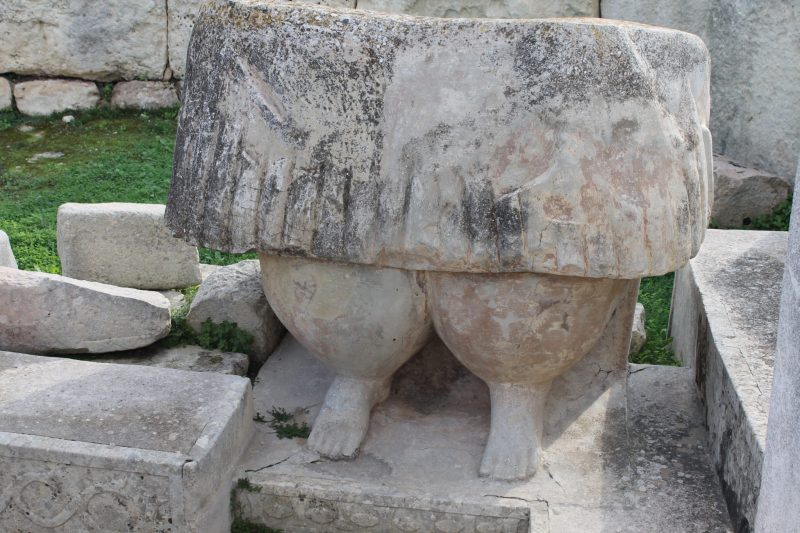 This little church is nothing compared to the big cathedrals in other European capitals but it was the first building to be erected in Valletta way back in the 16th century.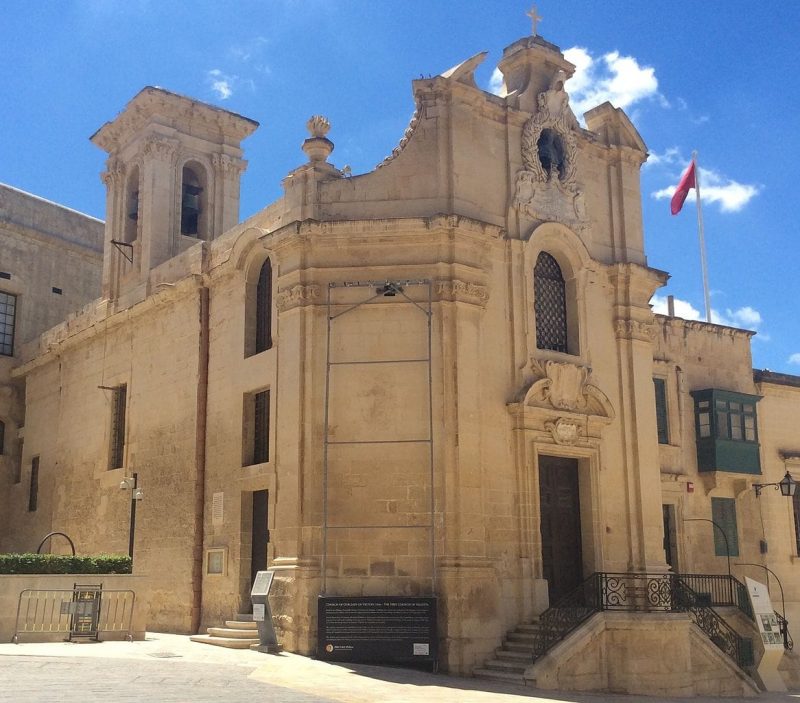 St. John's Co-Cathedral
St. John's Co-Cathedral, the city's iconic monument. The Cathedral looks a little underwhelming from the outside but it hides its incredibly sumptuous interior. Inside everything is covered with gold and painted. It isn't a huge cathedral by some European standards but it is amazing.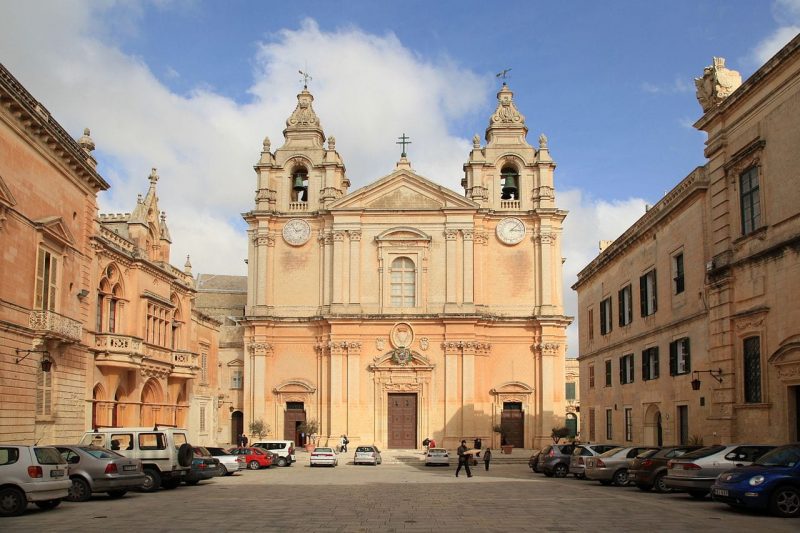 The marble floors hide some 375 tombs of the Knights of the order and there are 8 chapels dedicated to each of the orders.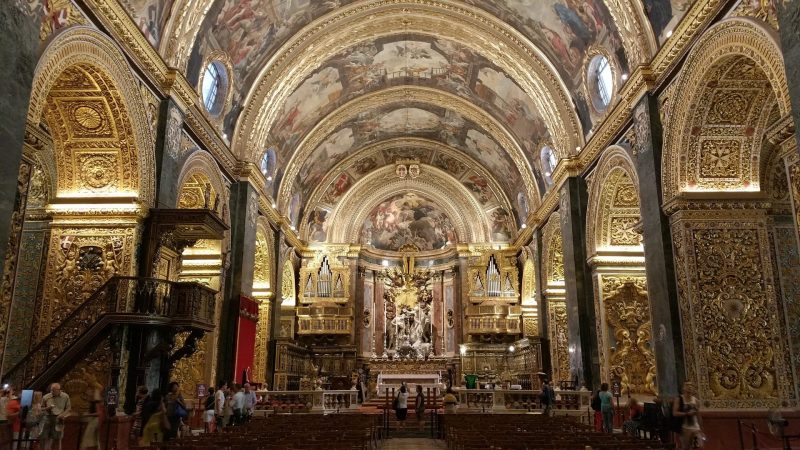 If you want to avoid the lines you should get there first thing in the morning or around 12:30 during the lunchtime break. In addition, you should know that you need to be appropriately dressed for women you need to cover yourself with a shawl if you have a sleeveless dress or top on.
Casa Rocca Piccola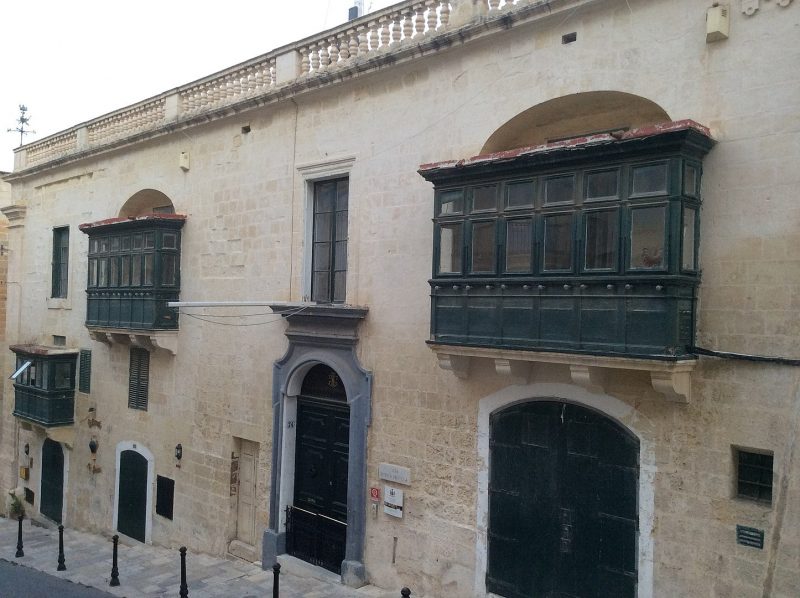 Open to the public Casa Rocca Piccola is a 16th-century Palazzo belonging to the 9th Marquis de Piro. Guided tours are available and inside you will find some stunning treasures and ancient artefacts of Malta.
The tour even includes 3 bomb shelters cut from solid rock. The prices for the guided tours are €9 for Adults
Grandmaster's Palace
The Grandmaster was the leader I guess you would call him of the Knights and of the people of the Island. The Grandmaster role is still in place today but has evolved to a more community-based role rather than a warrior one. The Grandmasters were pledged to take care of their knights, ensure that they practised and kept their vows to God and took care of the community.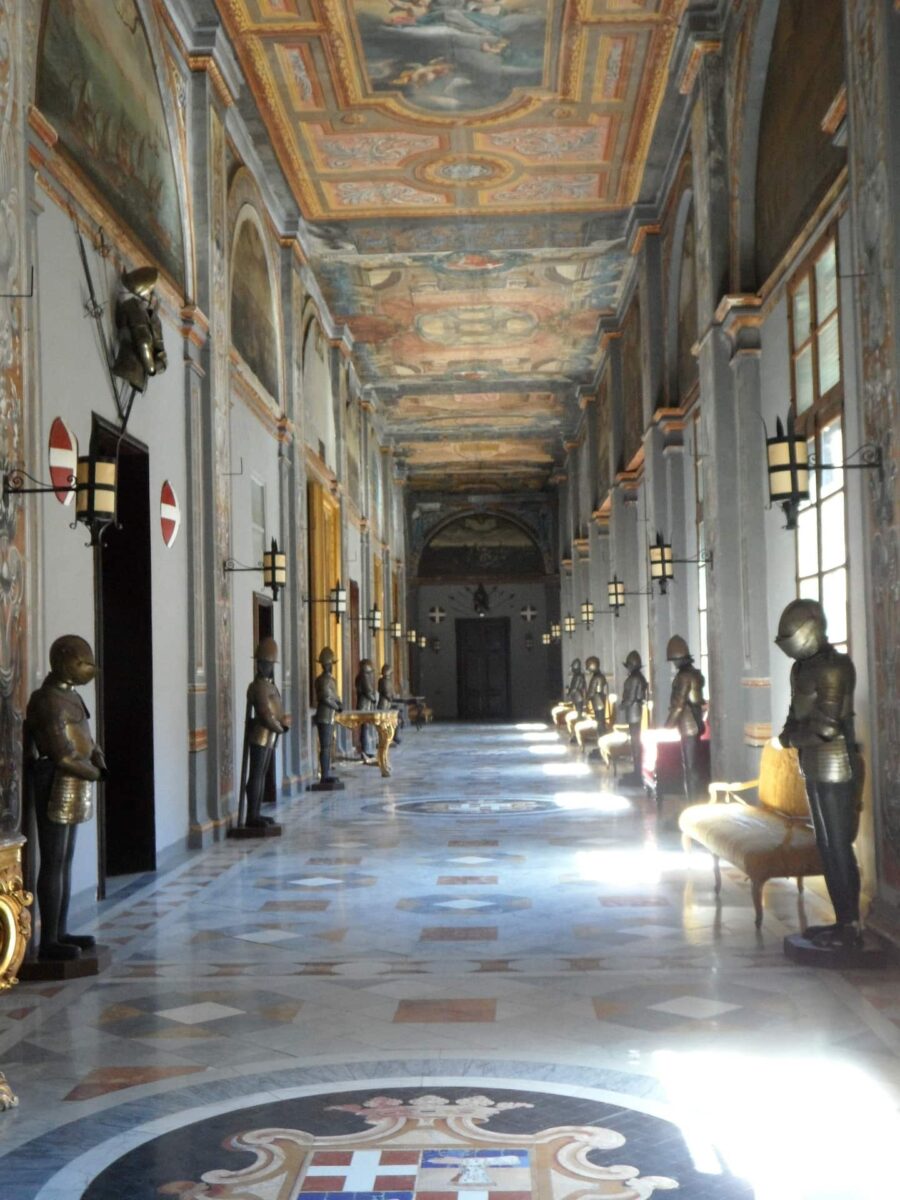 The Grandmasters Palace is now the seat of the President of Malta. You can visit the Palace's State Rooms and view the only full set of the famous French Gobelins tapestries left in the world. The Staterooms also contain an incredible display of armour and weapons once belonging to the Knights of Malta.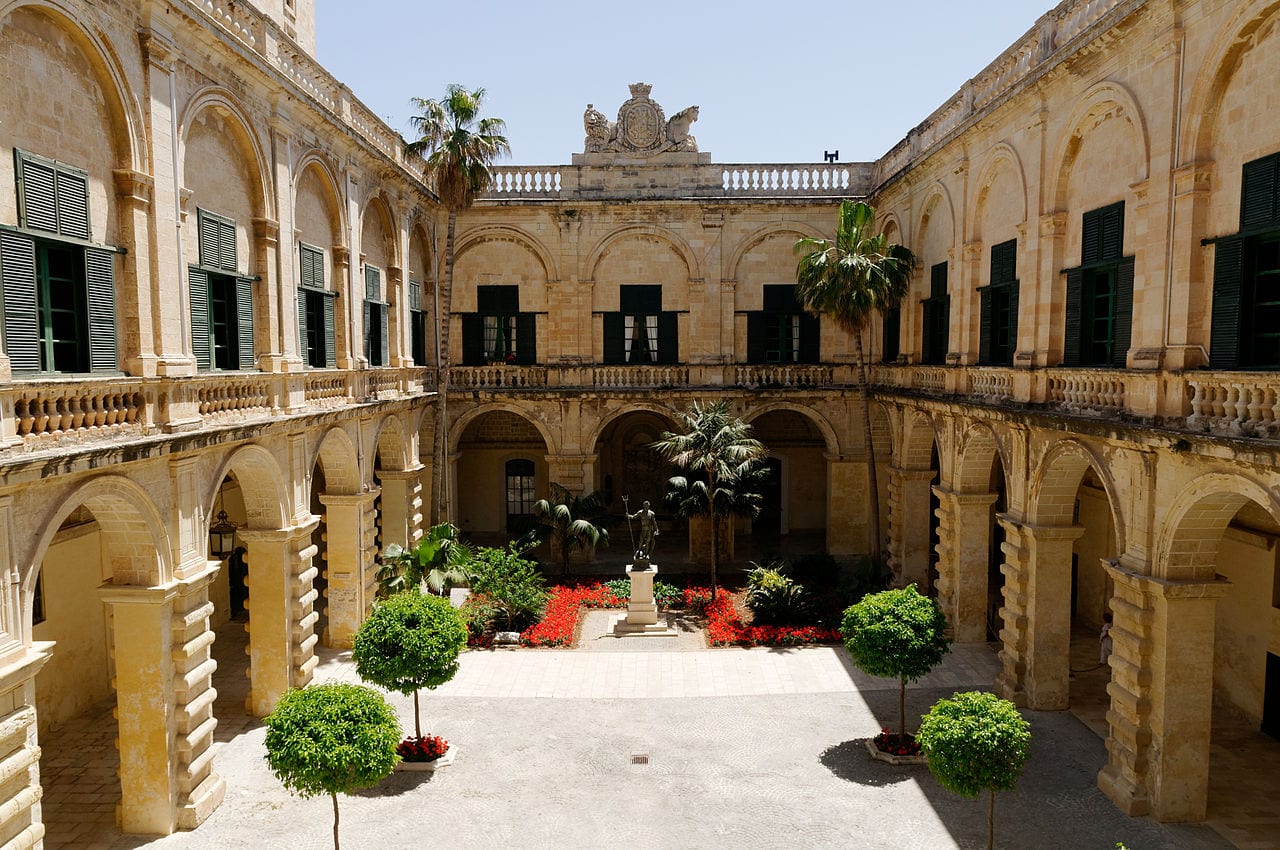 Republic Street and Merchant Street
On the main shopping streets in Valletta on Sundays, there is an awesome market on Sundays known as The Stalls of Valletta or Il-Monti. It takes place on Merchant street you can literally buy anything here from clothes, leather goods, snacks souvenirs the displays are endless.
There are smaller markets that take place during the week but this is the big one.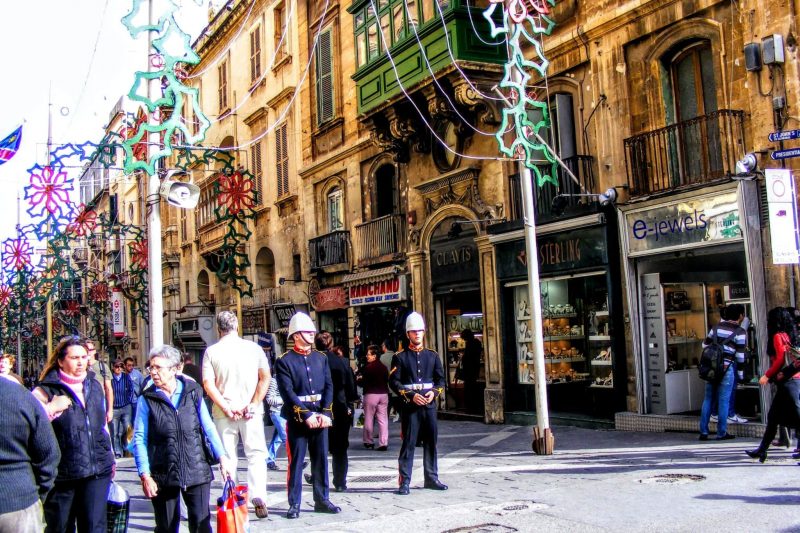 Travelling in Malta: The 3 Cities – Malta's Harbor Towns
Travelling in Malta and around Malta can be done by public transport (bus there are no trains in Malta) and ferries to the islands but they are notoriously late or even way too early – so if you are trying to get someplace for a specific time you may be better of taking a taxi or hiring a driver for the day.
There's the official website of Malta Transportation – they offer a variety of passes and show you the routes and timetables.
Birgu
The shuttle boat to the 3 Cities will stop first at Vittoriosa in Birgu. Birgu is the oldest of the Three Cities and existed well before the arrival of the Knights. It is also the most popular town among the Three Cities due to its historical and cultural significance. A grand restoration project has been going on in Birgu for several years and there is now a great selection of little cafes, fine restaurants and boutique hotels.
The Birgu Waterfront project, includes a magnificently restored fort, museums, a yacht marina and several places for entertainment and fine dining. Fort St. Angelo is where the Knights of St. John first settled in Malta around 1530.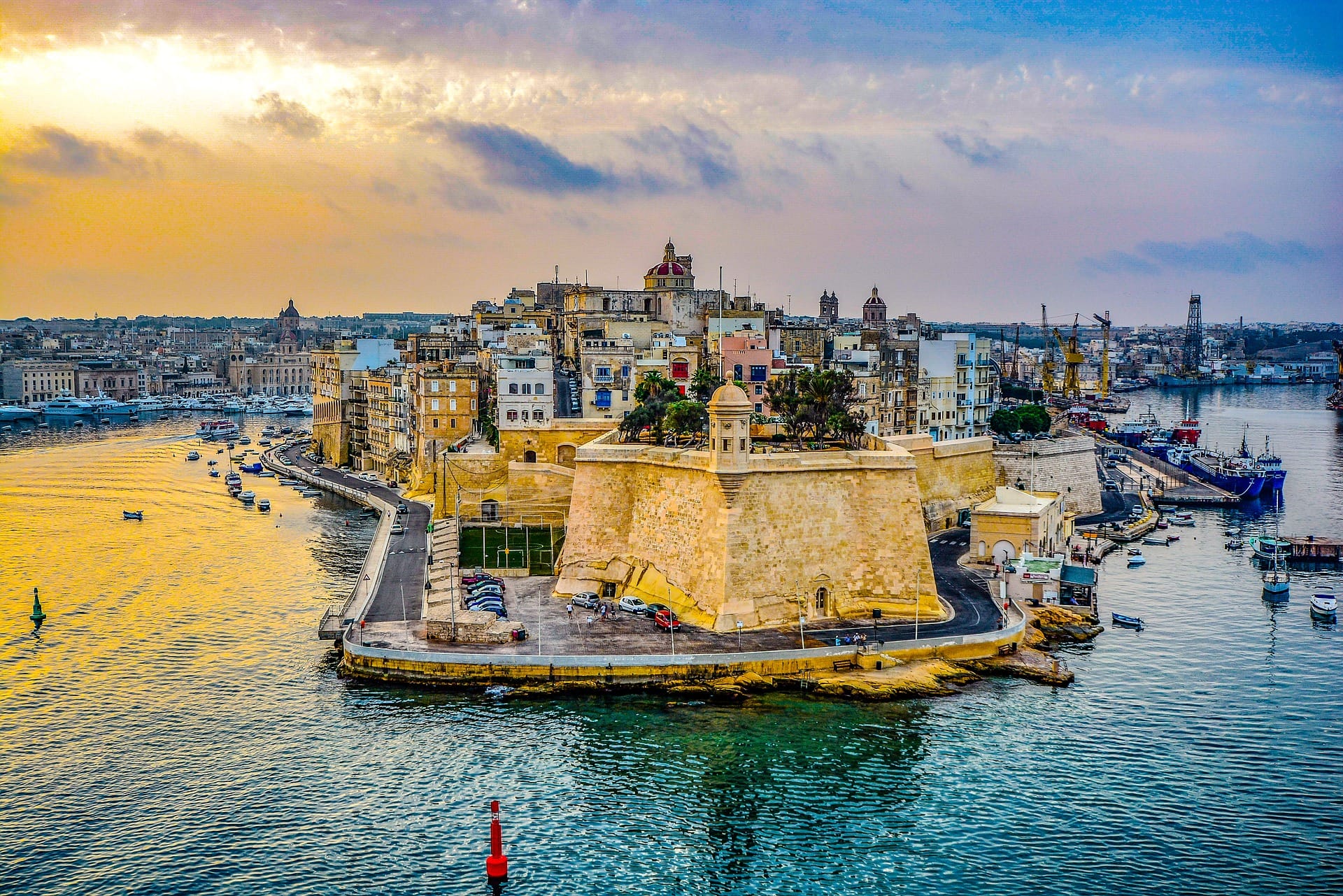 Fort Saint Angelo
Fort Saint Angelo was also used in the filming of Game of Thrones. It was the location for the Red Keep Prison and the Underground Chambers. In Season 1, Episode 5 Arya chased a cat into the dungeons under the castle and overheard Varys and Magister Illyrio. The Fort is also where Ned Stark was kept before his beheading.
Church of Our Lady of the Immaculate Conception
Bormla doesn't have a lot to see but there is the famous Church of Our Lady of the Immaculate Conception. Worth it for the restored beautiful interiors and precious works of art including The Madonna and Child by the Italian painter Veneziano.
Bir Mula Heritage Museum
The Bir Mula Heritage Museum will give you a glimpse into the lives of the people who lived here before the Knights set foot on the island.
Senglea
Senglea is also small with not a lot to see except for some stunning works of art on display in the Our Lady of Victories Parish Church. There are also outstanding views of Valletta from the Gardjola and its garden.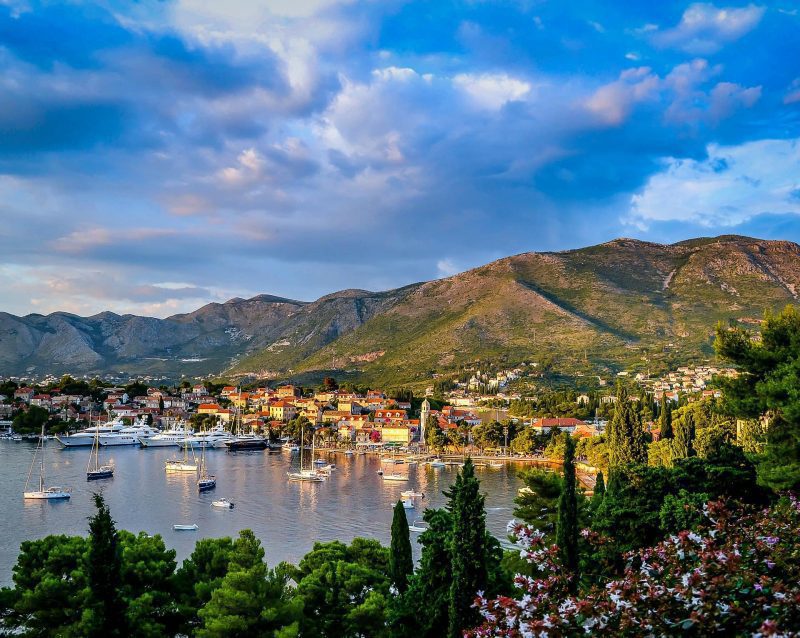 The Mdina Malta
Around a 25-minute drive from Valletta is the Mdina a must-visit in your 2 days in Malta. Mdina is the old capital of Malta but it was abandoned by the Knights of the Order when they wanted to be closer to their ships in case of attack. Mdina is a superb fortified city with charming narrow streets. You can get a bus easily to Mdina which is the way to go as cars are not allowed here at all.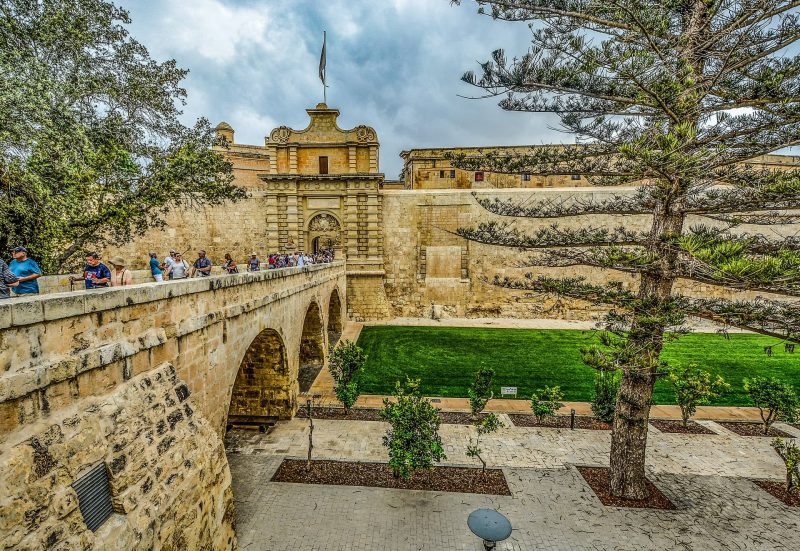 If you are a Game of Thrones fan (like myself) some of the GOT filming locations are a must for your 2 days in Malta bucket list.
It was in the Mdina that Games of Thrones filmed Catelyn and Ser Rodrik riding into King's Landing to attempt to find out what caused Brandon's fall and later where Ned Stark says his goodbyes to Catelyn when she leaves King's Landing after the death of King Robert Baratheon.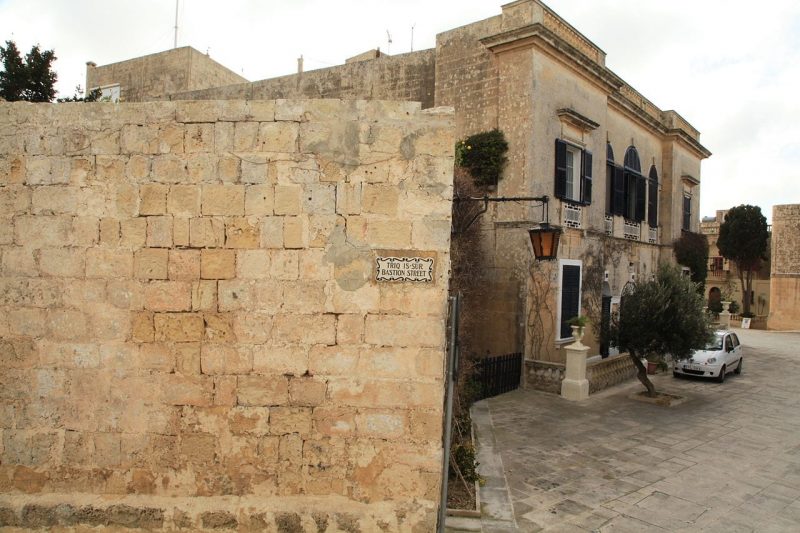 Mesquita Square
Mesquita Square was the setting for the attack on Ned and his guards which led to his imprisonment. It was also used for the setting of Little Finger's brothel and the Street of Steel.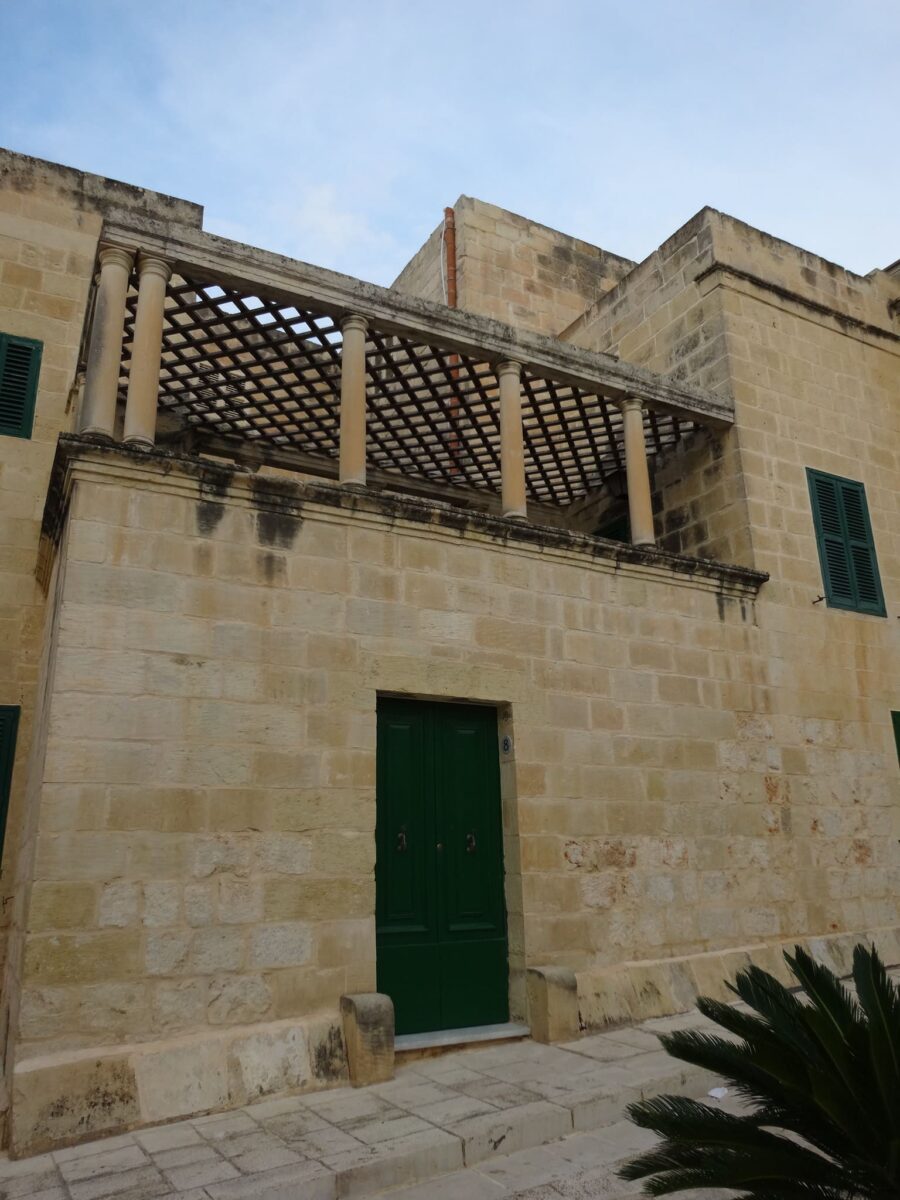 St. Paul's Cathedral
St Paul's Cathedral and its museum rank as one of the highlights of a visit to the Mdina. The cathedral is said to be built on the site of the villa belonging to Publius, the Roman governor of Malta who welcomed St Paul in AD 60.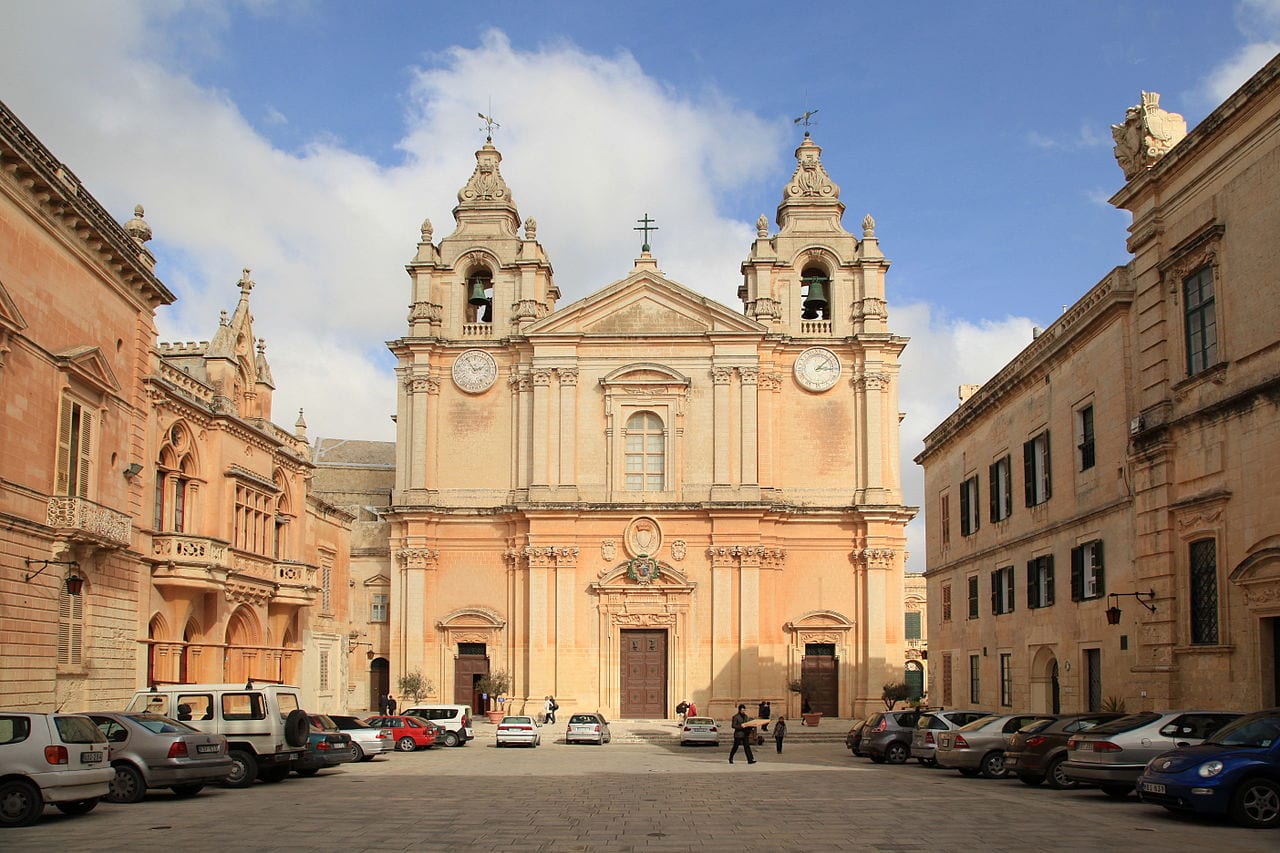 Vilhena Palace
Vilhena Palace was the site for the Grandmaster's Palazzo and is one of the most Baroque buildings in Malta. It opened as a National Museum of Natural History in 1973.
Palazzo Falson
The former home of Capt Olof Frederick Gollcher who was the son of a prosperous shipping merchant. Gollcher was a collector of objets d'art and historical objects. Palazzo Falson was not only his home but also a setting for his works of art and antiques. After his death in 1962, the house was restored and the contents displayed to the public.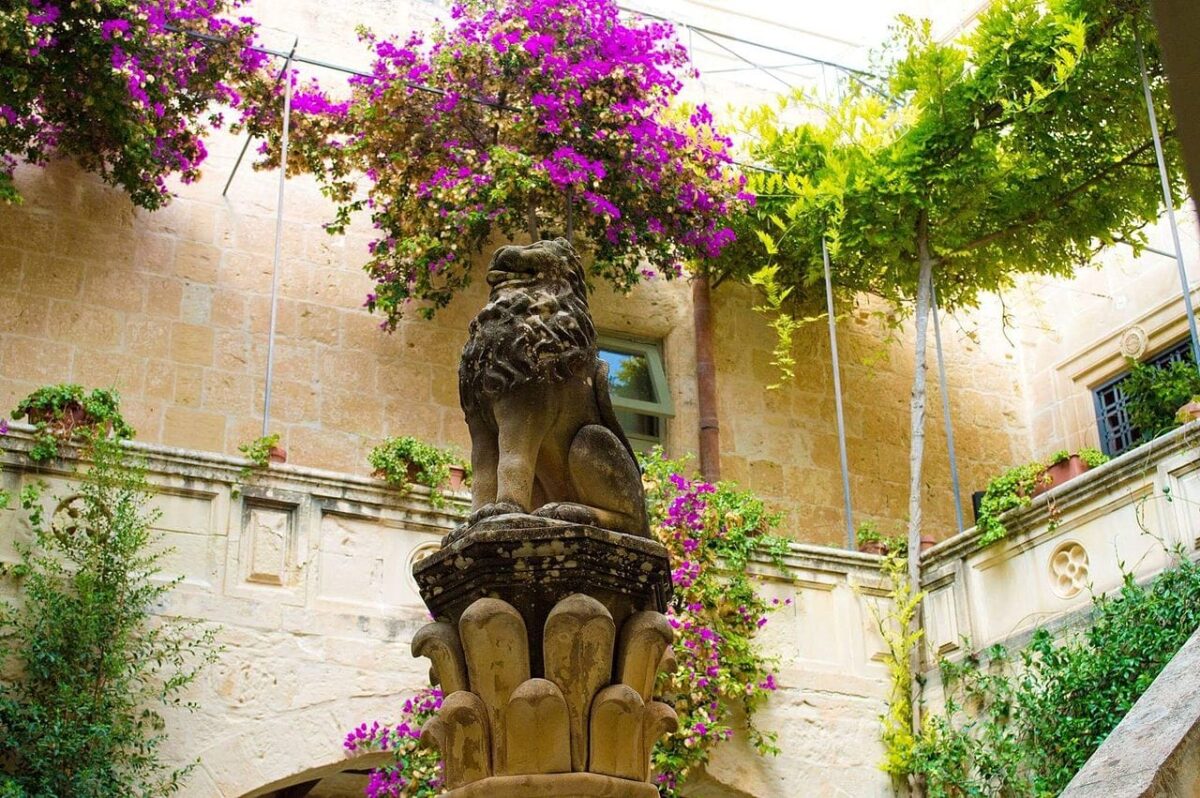 Rabat, Malta
Rabat is across the public square from Mdina. Here you can visit the Church, catacombs and caves dedicated to Paul the Apostle.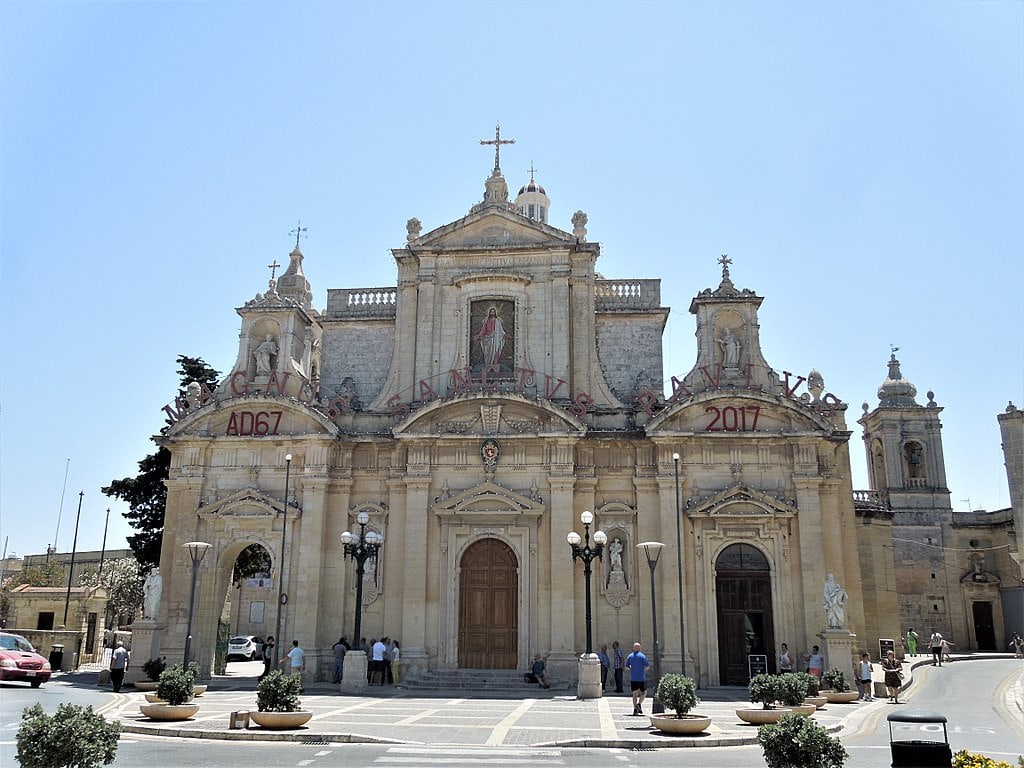 St. Dominic's Convent
The Convent was used as the Red Keep Garden when Ned Stark confronted Cersei about the father of her children being Jamie her twin brother. The famous quote that came out of this confrontation was from Cersei 'When you play the game of thrones, you win or you die. There is no middle ground.'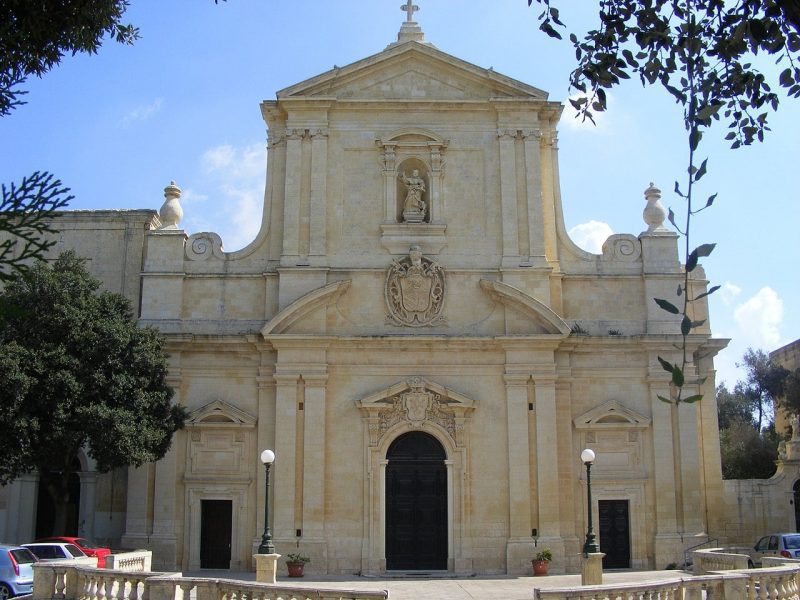 St Paul's Catacombs
A Roman cemetery complex represents the earliest archaeological evidence of Christianity on the Island. These catacombs are perfect examples of Roman and Byzantine burial sites.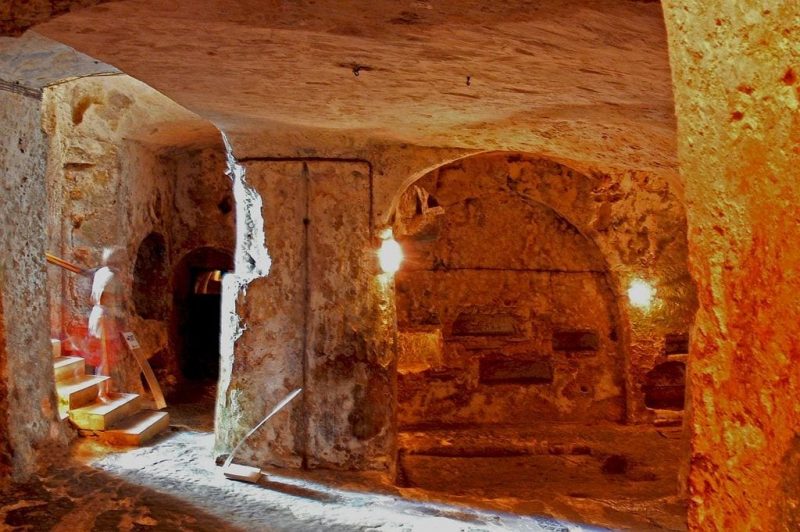 Casa Bernard
This is a unique Royal Palace passed down through many generations it is a 16th Century Palazzo that has recently been restored. It is a private family home where you can take tours and see how the other half lived and still live.
The Blue Grotto Malta
Any 2 days in Malta must take in the world-famous Blue Grotto. The Blue Grotto is a complex of 7 caves across from the islet of Filfla. For those oldies among us, you may remember the Robin Williams movie Popeye which was filmed in the area.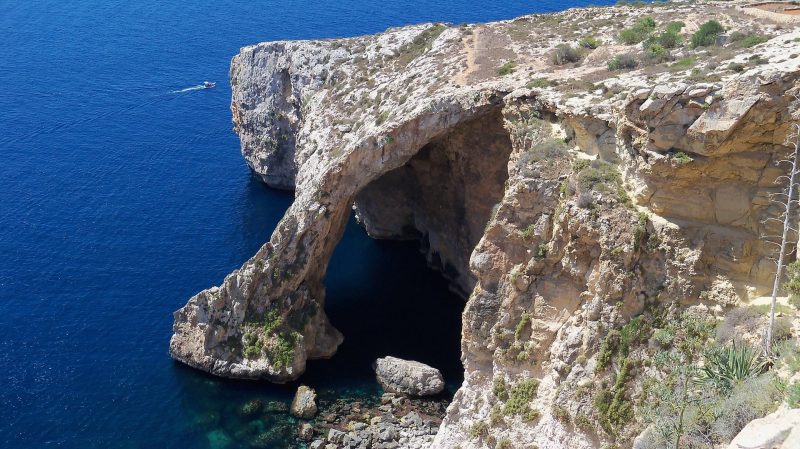 Sadly the world-renowned Azure Window Tieqa tad-Dwejra, as it is known in Malta collapsed after heavy storms. A boat tour is the best way to see the caves and you can swim and snorkel in the waters. If you are spending 2 days in Malta you can take a 20-minute boat trip to the area as well.
What to eat in Malta
If you are like us and taking a cruise and spending only 2 days in Malta here are some fabulous Maltese dishes that you should try. Yes you can eat vegan in Malta the options are somewhat limited but they are available.
Coffee and pastries
Located in an old palazzo in the bustling streets of Valletta, Caffe Cordina traces its origins back to a small tea shop in Bormla, it has since grown and become a beacon for foodies going to Malta. This is absolutely where you must enjoy a Coffee and pastry or a light lunch.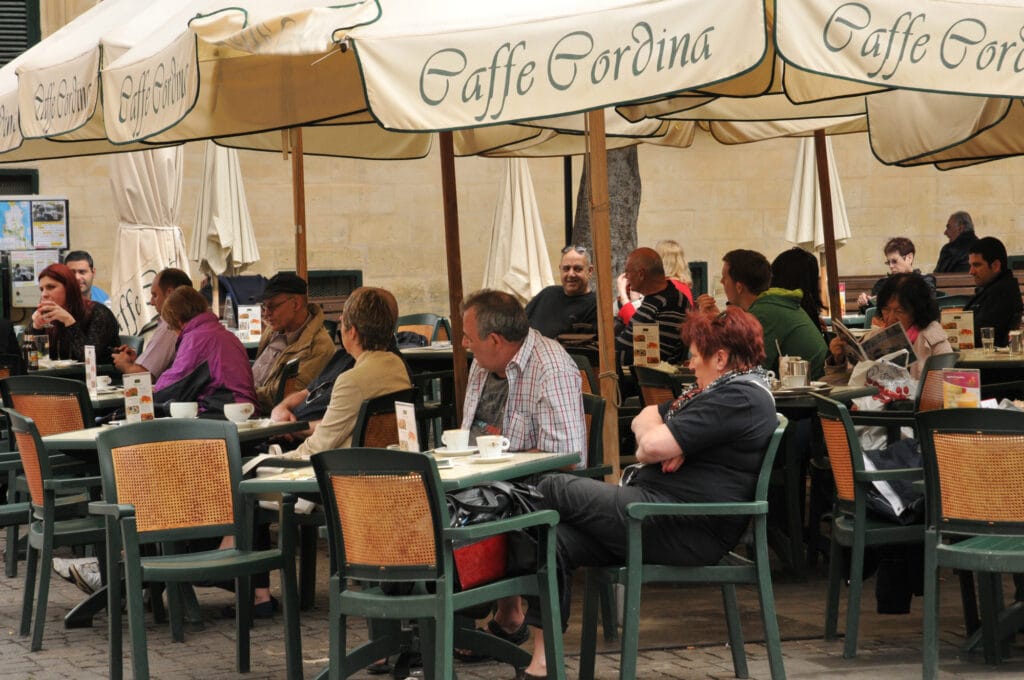 Pastizzi
Sitting in the main square enjoying a glorious cup of Maltese coffee you must have some Pastizzi. This delicate golden flaky pastry traditionally contains a filling or either peas or ricotta.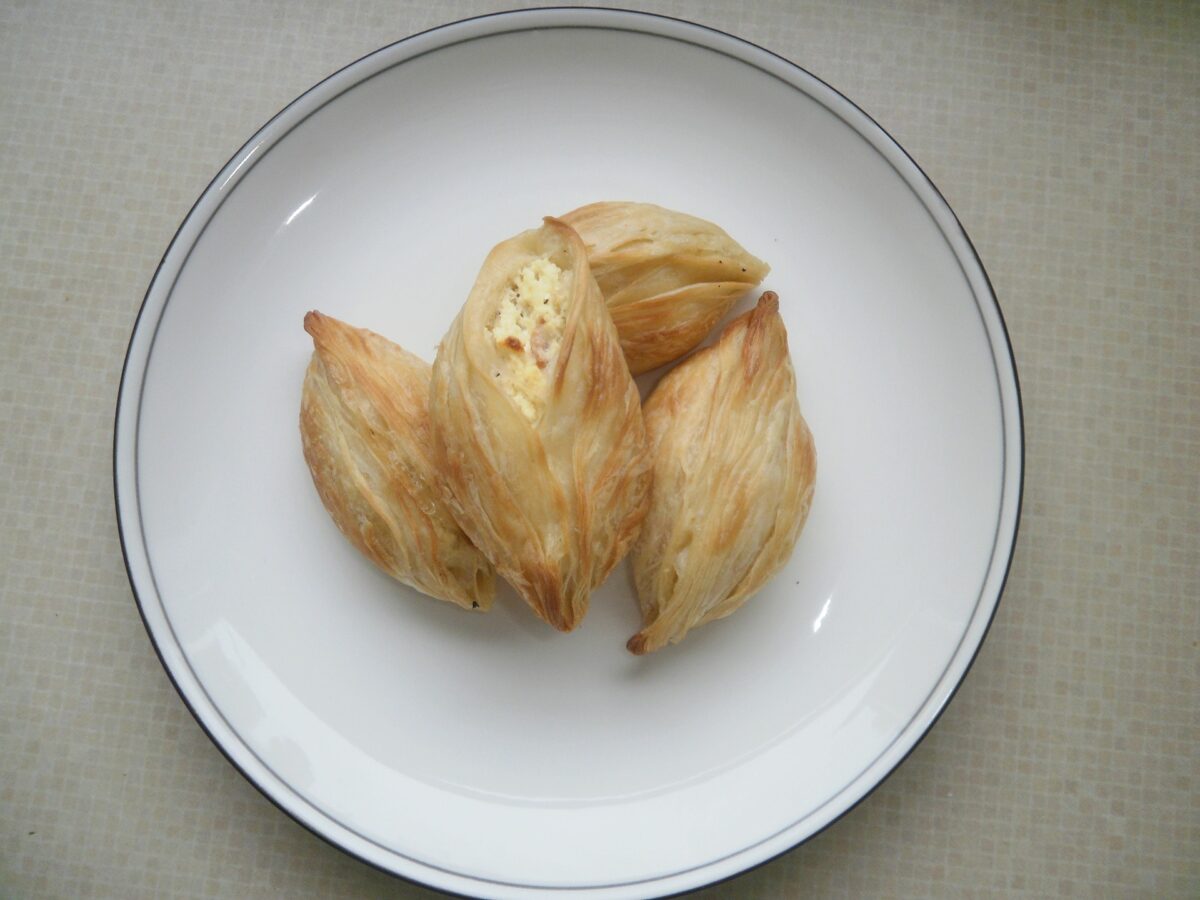 Because of Malta's situation on the Med, you will find some of the finest restaurants serving traditional foods everywhere. Do not however be tempted to eat on the waterfront near your ship. There are much better restaurants in town and you will find the prices much lower. Be aware though that many of the restaurants are closed on Sunday evenings.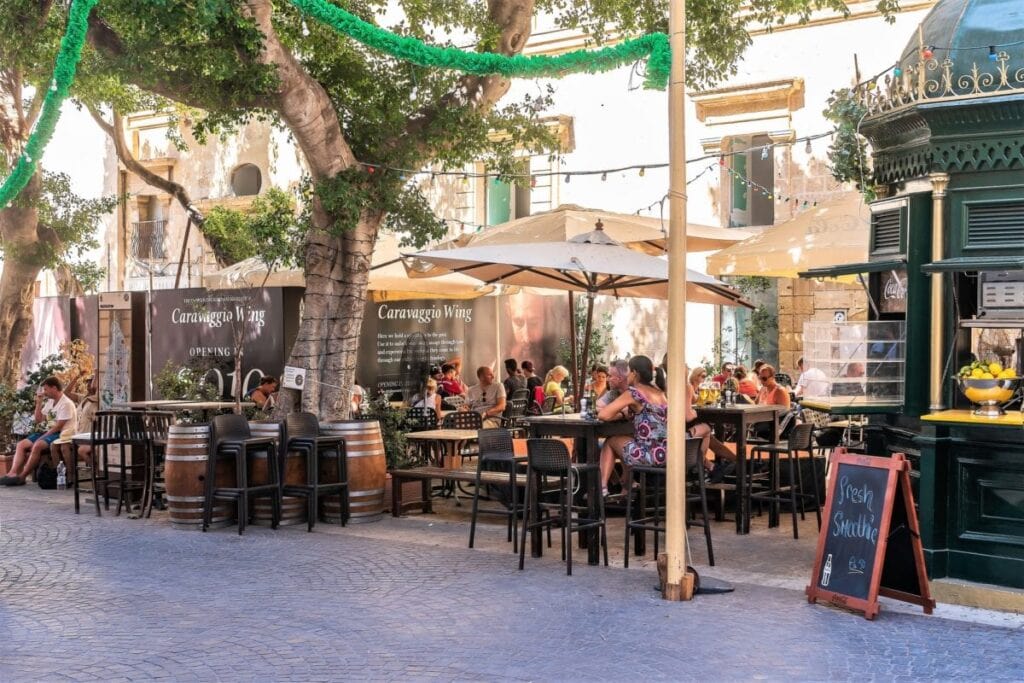 Maltese cuisine
A top favourite among the Maltese people is stuffat tal-fenek (rabbit stew), often identified as the national dish. Legend has it that it started off as a form of resistance to the Knights of St. John who imposed strict hunting laws.
Traditional Maltese food is rustic and based on the seasons. Look out for Lampuki Pie (fish pie), Rabbit Stew, Bragioli (beef olives), Kapunata, (Maltese version of ratatouille), and widow's soup, which includes a small round of Gbejniet (sheep or goat's cheese).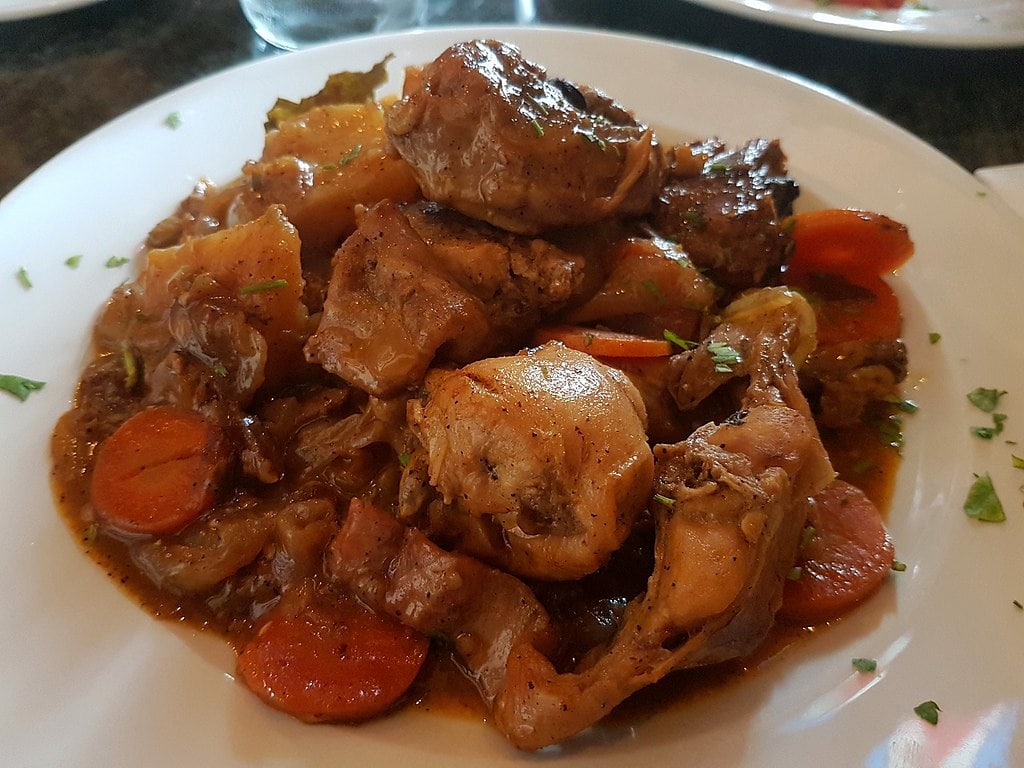 Where to eat in Malta
We did our fair share of enjoying the food of Malta and its food culture and probably gained a few pounds on the journey.
Medina
In the Mdina try Medina with its beautiful stone courtyard dripping with oleander and vine leaves. In the winter months, there is a roaring fire to settle by with a glass of wine. The food is both traditional and modern, fresh local and beautifully presented.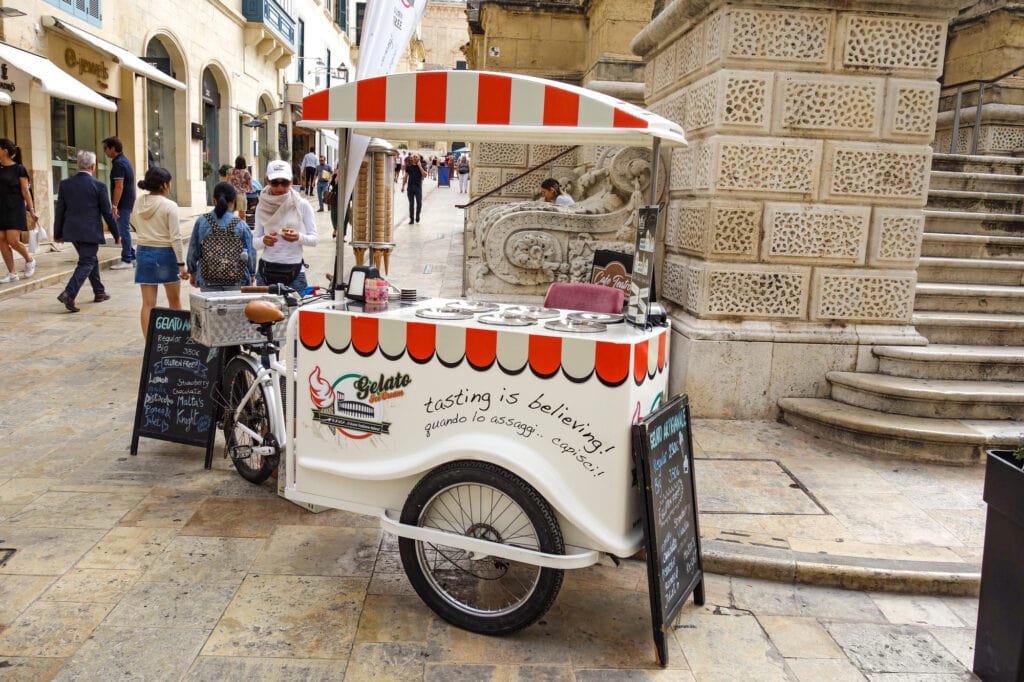 Rampila
Set between the bastion walls in Valletta it has a terrace tucked in between the inner and outer fortifications. Known for its fish dishes the restaurant has a fabulous ambience.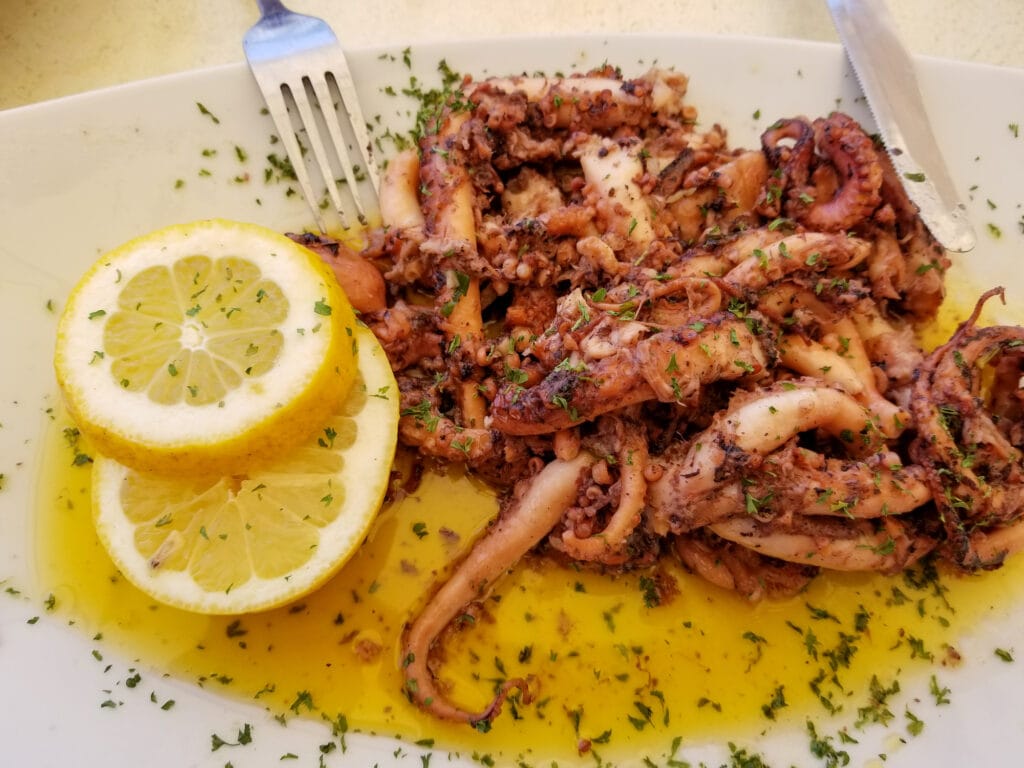 Legligin
A tiny wine bar and restaurant is where to come to sample Maltese home cooking. The Maltese Meze includes bread, two types of olive oil, arjoli (made from sun-dried tomatoes, capers, olives and anchovies), local goats' cheese and ravioli. Meat and vegetable dishes follow usually including a couple of slow-cooked hotpots. To end the Mezes have some of the Chef's homemade chocolates and limoncello. Legligin is open on Sunday nights, one of the few restaurants in Valletta that is.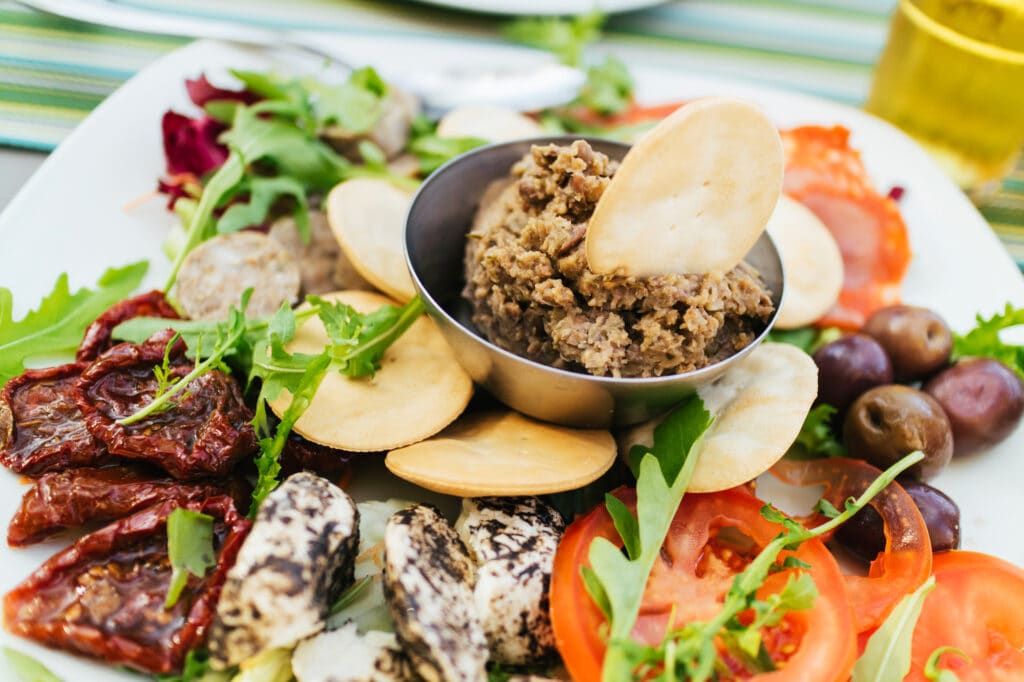 Ta' Marija
A "national" restaurant serving traditional Maltese cuisine you would think it would be chocka with tourists but even the Maltese themselves love this place. On Fridays and Wednesdays during the summer months, it hosts Maltese Extravaganza Nights, with roving mandolin players and singers and a Maltese folk show along with supper.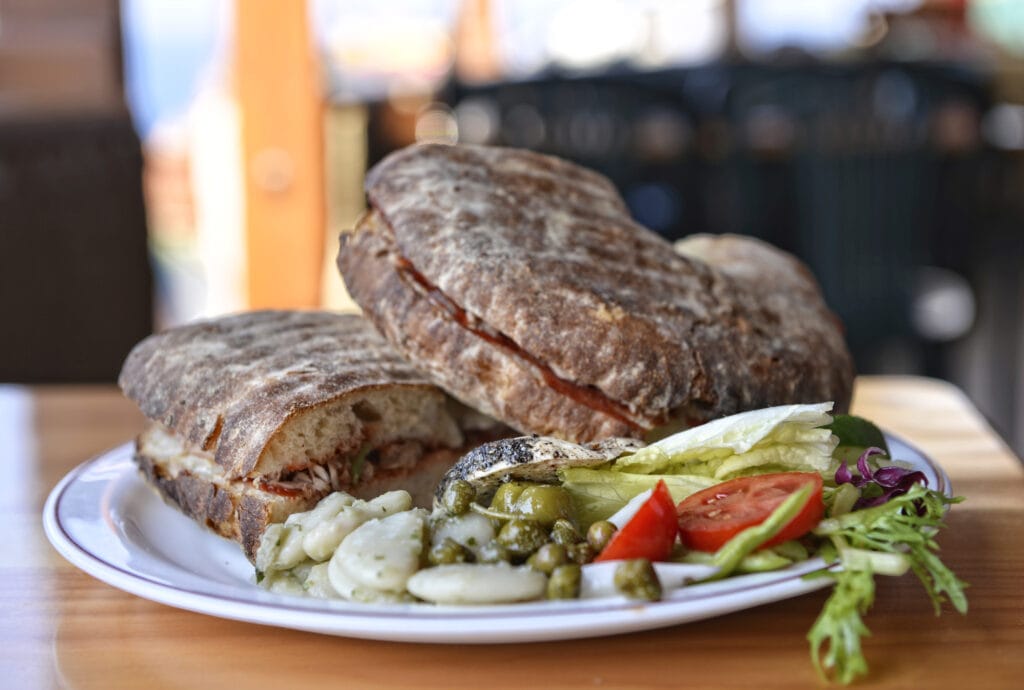 This is a great place to try the local favourites including fish soup, fresh pasta filled with local cheese, beef bragioli, bakes and thick Maltese sausage. Everything is served in really large portions and on Saturday nights and Sunday lunchtimes there is an all-you-can-eat buffet, and Thursday night is rabbit night (rabbit is Malta's national meat).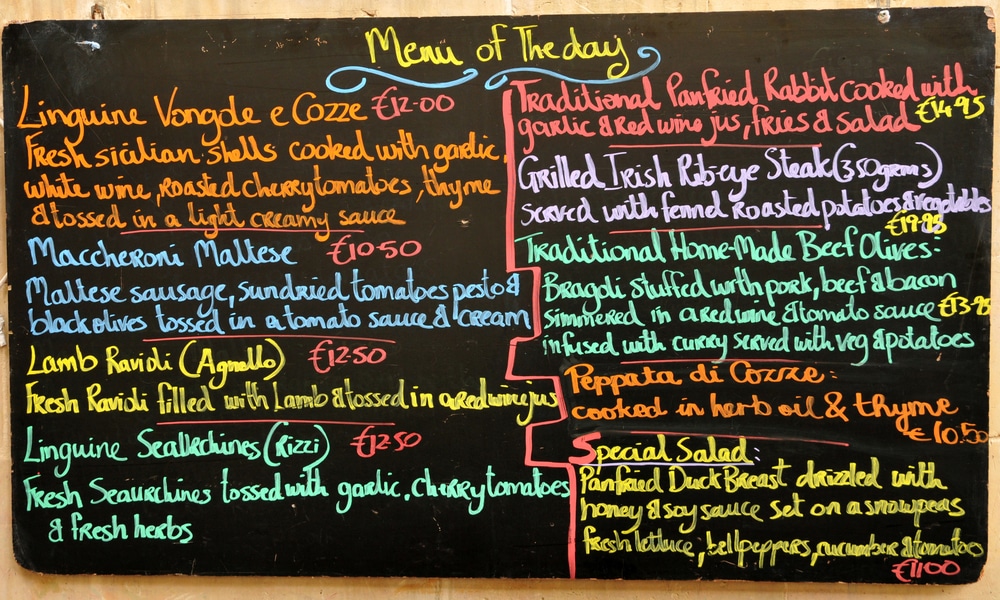 What to buy in Malta
A Silver filigree cross or a gloriously colourful piece of Mdina glass. Souvenirs that you can eat or drink make fabulous treats for friends. Try some of Malta's prickly pear jam, nougat or some baked honey rings.
Qubbajt (Maltese Nougat)
Nougat is one of Malta's most popular sweet treats here it is known as Qubbajt.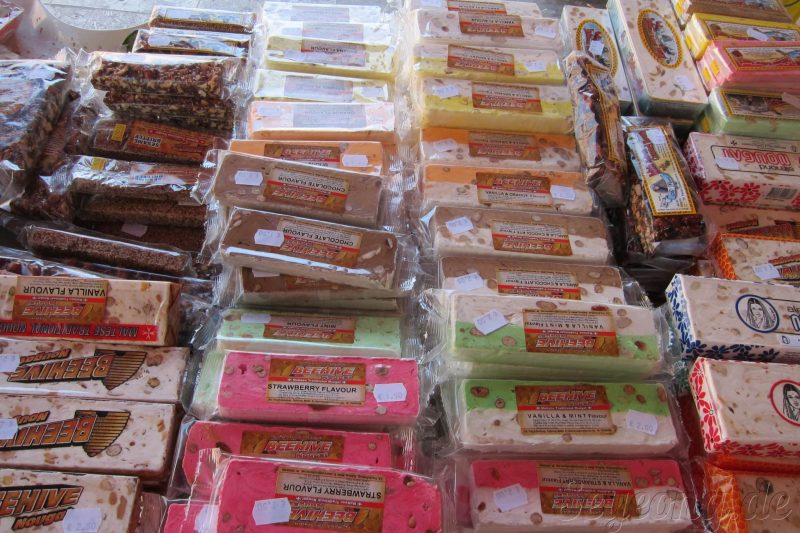 Maltese Filigree Jewelry
Filigree jewellery is not my particular favourite but here in Malta, it is beautiful art. Gold or silver wires are twisted into intricate patterns and adorn earrings, necklaces, brooches and bracelets.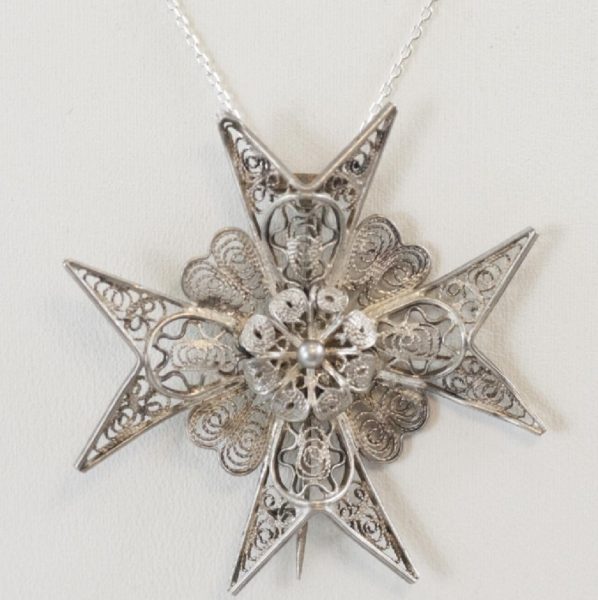 Bajtra
If you have never tasted prickly pears then you are in for a treat with this liqueur. It's very mild and often served as an aperitif after dinner. If you are not crazy about the booze grab some prickly pear jam to remind you of those lovely 2 days in Malta.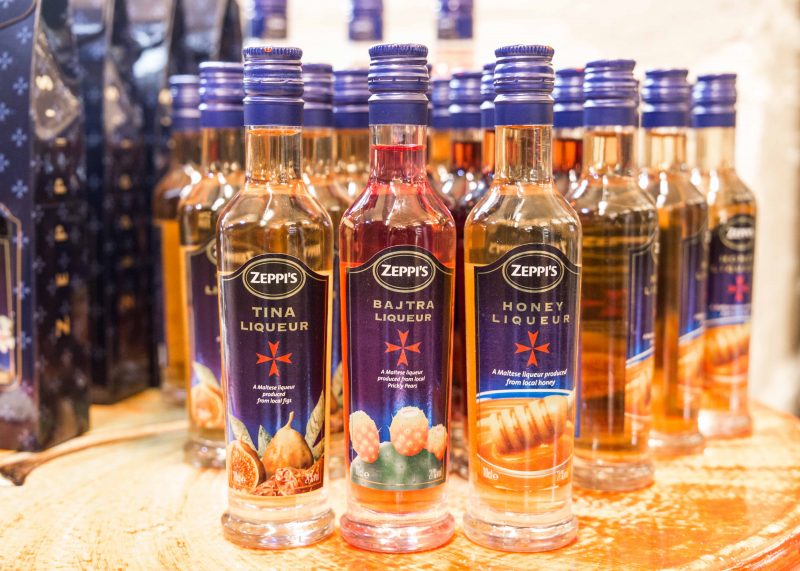 Ġbejna
You can find Ġbejna in most shops in Malta but it is a product of Gozo. It's a round cheese that's made from unpasteurized goat's or sheep's milk. It comes plain or flavoured and the garlic one is delicious.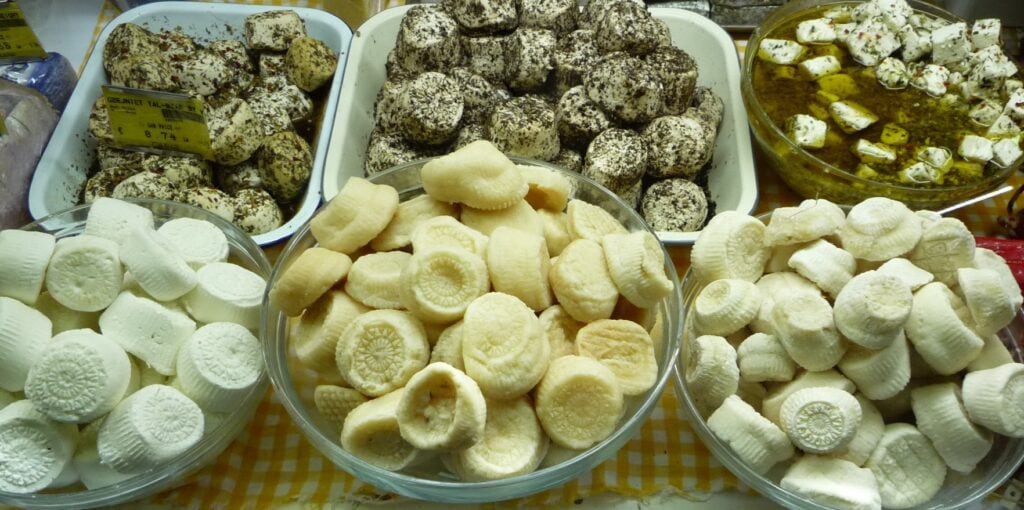 Bizzilla
Bizzilla is a Maltese lace using practices that date back to the times of the Knights. Dozens of bobbins threaded with various thicknesses of thread are used to create these beautiful lace items that range from coasters to full bed covers.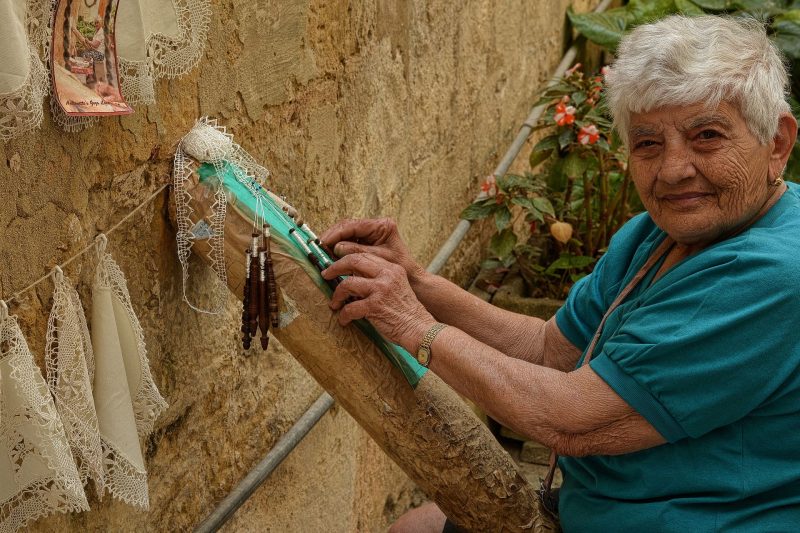 Malta weekend breaks are the perfect getaway from anywhere in Europe. So there you have it 2 days in Malta and a fabulous review of what to do in those 2 days. So when are you going to visit Malta?
Interested in more articles on visiting Europe?
Food in Malta – the ultimate guide
35 Amazing Malta Festivals and Events
Best tips for visiting Malta solo
Underrated Destinations in Europe
148 National Dishes of countries around the world