Ultimate Malta Solo Travel Guide: What to Expect
I love visiting Malta and it's one of those places that I could go back to again and again. Its position in the Mediterranean means that is a melting pot of cultures and food influences, not to mention its strategic wartime location making it rich in history. I adore the Cathedrals, fortresses and beaches. Malta has great weather in the summer months and is a safe and easy tourist destination for female travel and ideal for solo travel. You can easily spend a weekend visiting Malta solo or how about 5 days in Malta?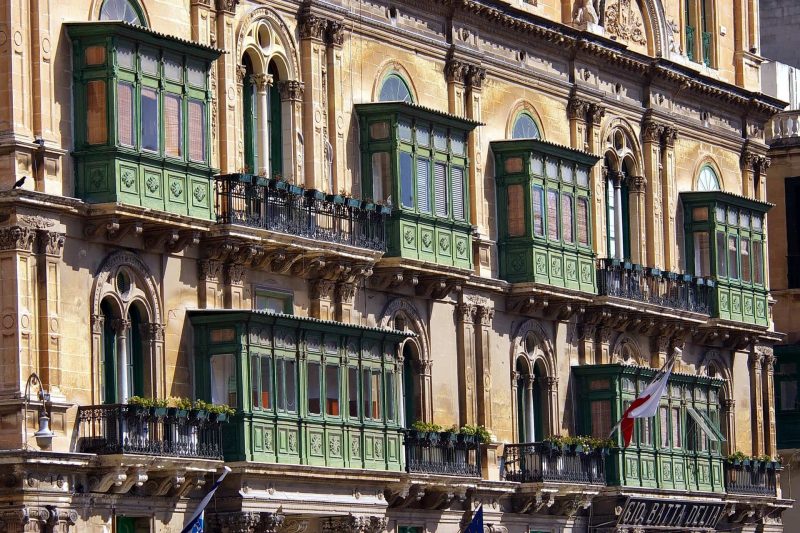 How much does it cost to visit Malta?
How much spending money you need for your Malta itinerary purely depends on what you plan to do, for my Malta visit I budget around £50 per person per day or £350 per week of spending money to cover excursions and meals. There is a lot to do in Malta at little to no cost, so it's a brilliant island for those travelling on a budget or self-catering.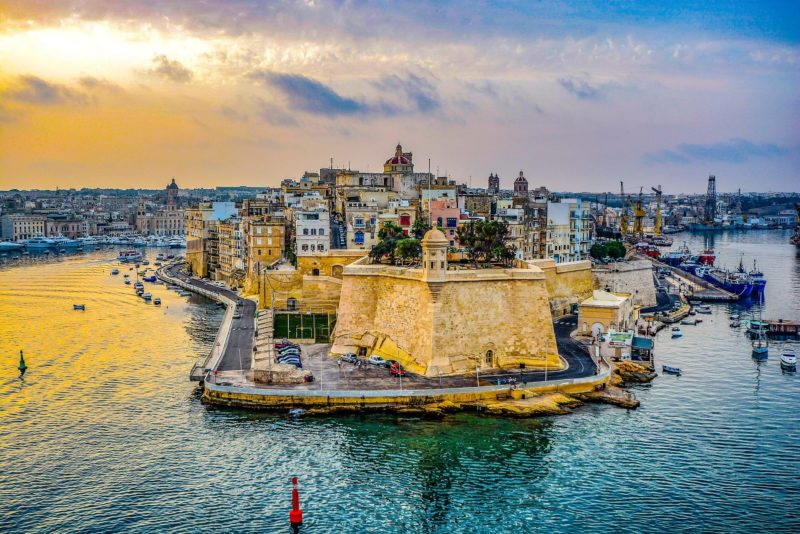 Xyuandbeyond is reader-supported. When you buy through links on our site, we may earn an affiliate commission. You can read my privacy policy here.
How do I get to Malta?
Out of N. America cruises are some of the best deals to be able to visit Malta. Many of the repositioning cruises or Mediterranean cruises have Malta as a destination and it is well worth finding one that does.
Solo Travel Malta – public transportation
Taxis are quite cheap here and they use metres but if you can, try to get a black cab not a white one as it's cheaper. You can hire a car on the island (there are no motorways) but traffic is one of the biggest problems in Malta so look at getting the bus if you can.
Public transport in Malta both Malta and Gozo have very good bus networks with buses covering most of the islands. Buses run from 5.30 am and 11 pm and are fairly cheap. The classic yellow buses used to be an iconic feature on the island and one of the many tourist attractions. Sadly, these vintage buses are no longer in service.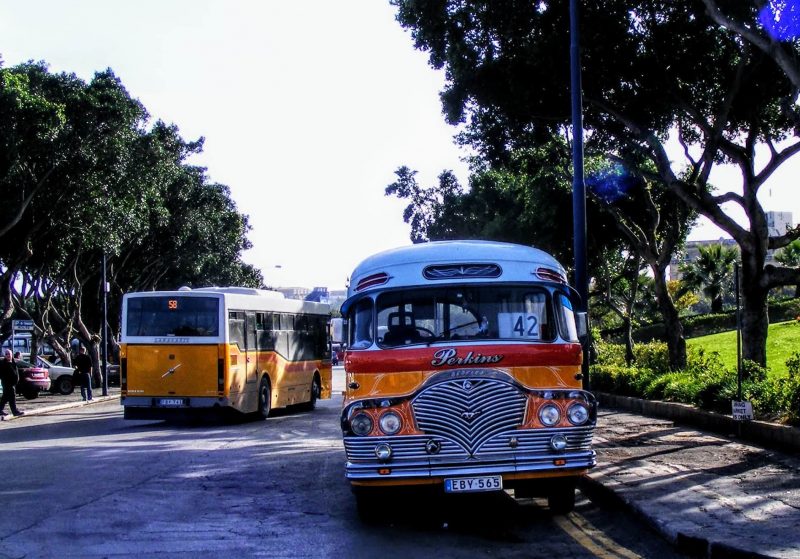 If you are quite short on time, hop aboard the city sightseeing bus for the main sights. Although it is touristy, it's still a good way of getting around and learning about the islands. If you are planning to be in Malta for a week, think about buying a Tallinja card that allows you to travel for 7 days with no limit.
Is Malta Safe?
Malta is a rather safe place. You will notice during the summer months; children are often outside playing until as late as midnight. That doesn't mean that you shouldn't keep your wits about you, as you would in any new place. Do not leave your belongings unattended at any time and make sure you keep your streetwise skills in mind as you move around.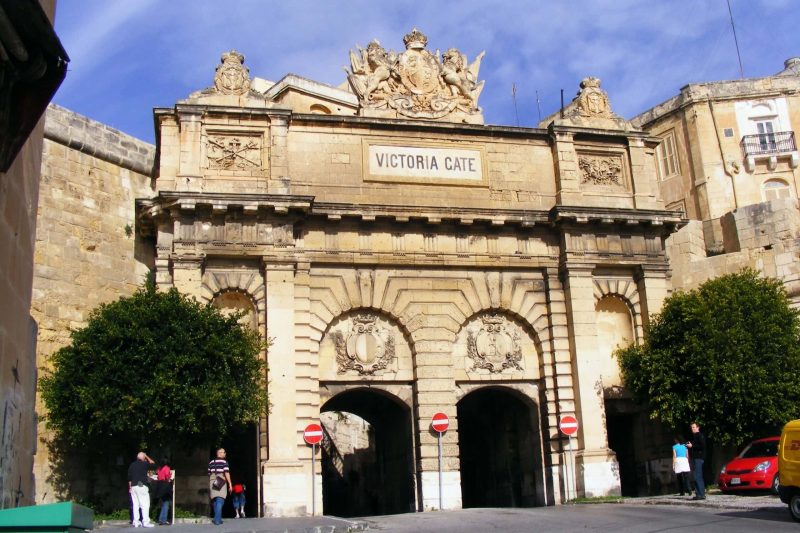 Visiting Malta solo travel tips
Take pictures of your passport or make a scan of it and email it to yourself so you have some kind of digital copy. This will make it easier for you to get a new one if you happen to lose it.
Pack Light – The idea of travelling alone is so you can be independent and travelling light will help you to achieve that. When you have lighter luggage, you don't need to depend on someone else to carry it for you, and it'll also give you the mobility and freedom to move around the different islands as you like.
Electric sockets in Malta use the three-pin UK-style plugs.
The wind can be very strong, and the sun is also quite harsh, so you'll want to bring sun hats, sunblock and shades to keep cool.
It's common to tip in restaurants – around 10% for good service.
Google Offline Maps – At some point during your trip, you'll more than likely travel to a place where there's no reception and you may even struggle to find your way around. With Google Offline Maps you can now track your location even if you're offline, by planning your location before you leave your villa or hotel. GOM will then direct you to your intended destination and back, without needing reception, which means that you'll be able to tell if you or your driver ends up taking a wrong turn while on the way back to your hotel room.
There is a ferry that runs between Malta and Gozo daily from Chirkewwa Port. They run every 45 minutes and it takes just half an hour to get between the two islands. Gozo is definitely worth a visit.
Things to do in Malta – A World Heritage Site
Valletta
Stroll around this gorgeous city and look at the historical museums, heritage sites, beautiful architecture and lovely views over the sea and neighbouring cities. The Saint John's Co-Cathedral may not look too interesting from the outside but just wait until you see what's inside. It's adorned with gold and contains two superb paintings from Caravaggio. Below the marble floor are the tombs of the Grand Masters of the Order of Malta and some other nobles. Close to 400 of them are buried there, it's a must-see for history lovers in Malta.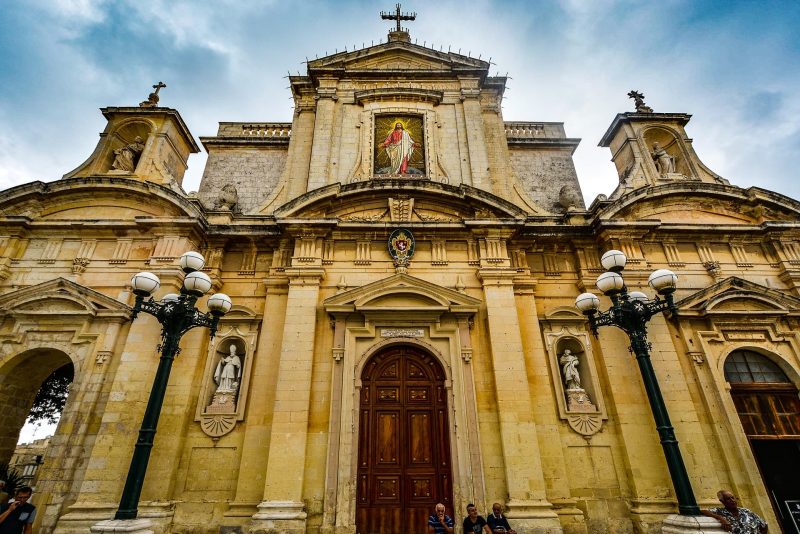 Upper Barraka Gardens
Merchant Street and Republic Street are the main commercial streets in Valletta, with multiple stores and restaurants. Finally, the Barraka Gardens are also called Upper Barraka Garden and Lower Barraka Garden.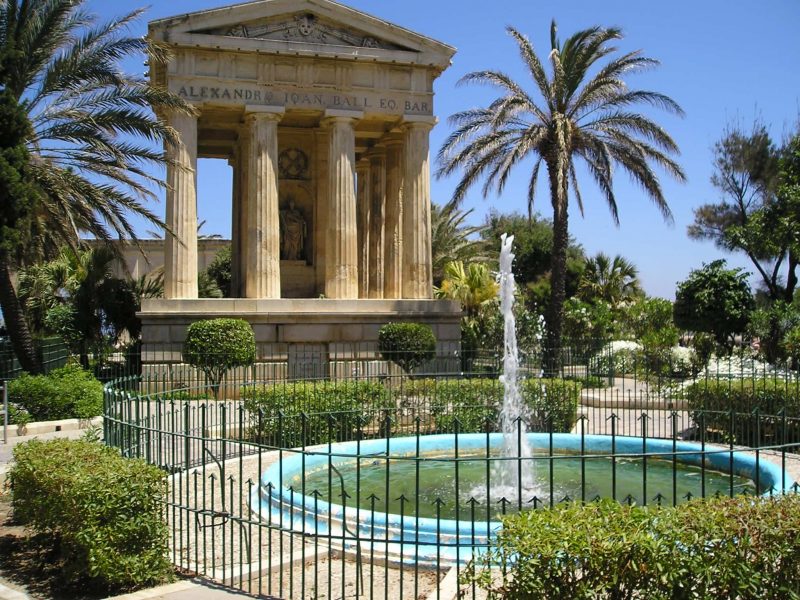 The lower garden is fairly small but has a photogenic temple. The upper garden is bigger, with nice colonnades and a lovely view over the 3 cities. You can also see the Saluting Battery, which is an artillery battery used to salute foreign vessels in the past. It's still functioning nowadays and fires every day at noon.
BOOK A WALKING TOUR OF VALLETTA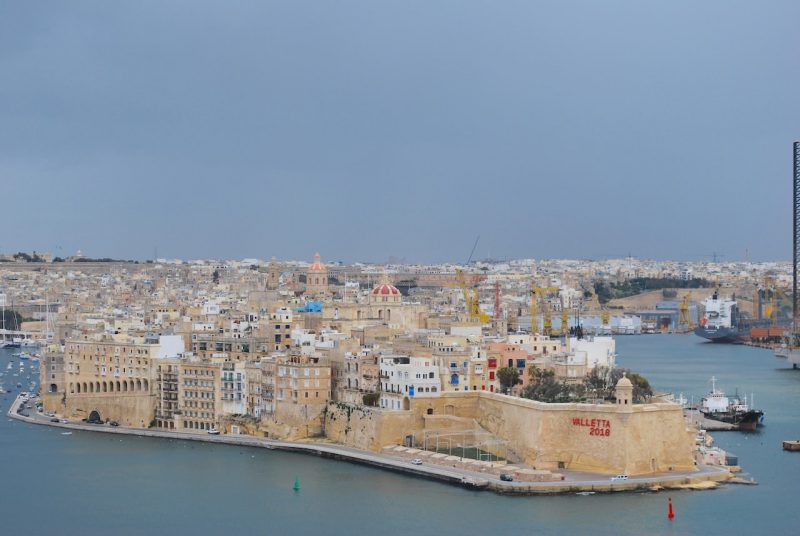 The Three Cities is a collective name for Conspicua, Birgu and Senglea – three fortified cities across the Grand Harbour from Valletta which you can see from the Gardens.
Hypogeum
The Ħal Saflieni Hypogeum is an outstanding underground burial complex that bears testimony to a civilization that has disappeared. It was in use between 4000 BC and 1500 BC. Covering a remarkable 500 square metres, it was among the first Maltese entries on the UNESCO World Heritage List together with the Ġgantija Megalithic Site.
The Ħal Saflieni Hypogeum lies on the summit of a hill in Paola, not far from the Grand Harbour. It was accidentally discovered in 1902 by a stone mason who was laying the foundations to build a number of houses. By the time the Hypogeum was reported most of the houses had been completed and made ready for habitation. As a consequence, the upper level of the monument sustained irreversible damage. By the end of 1903, the site became public property and its excavation lasted until 1911.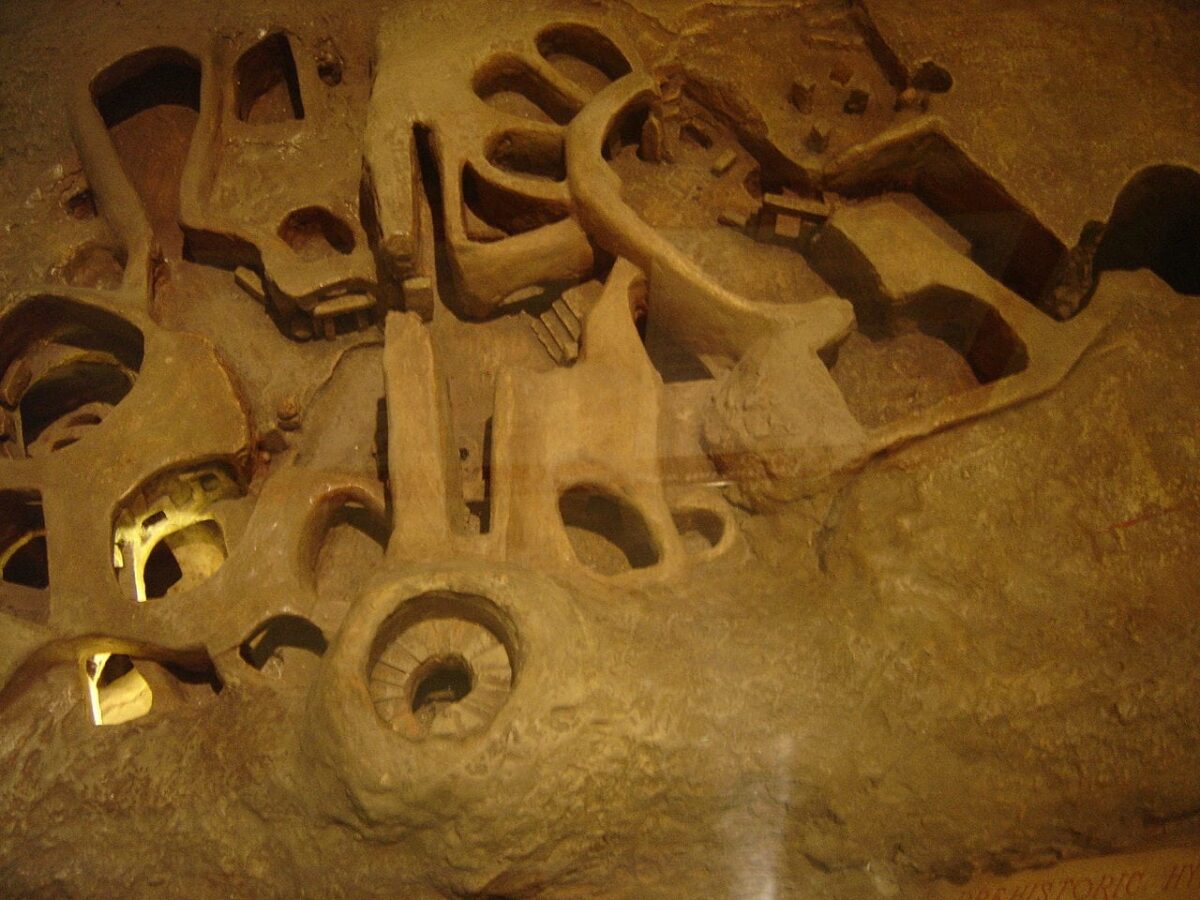 Mosta
Mosta is a town situated in central Malta, inhabiting about 19,200 people, making it one of the biggest towns on the island.
Mosta is very well-known for the Mosta Rotunda which is a Church that has a large dome. It is the third biggest unsupported dome in the whole world with an internal diameter of 37.2 metres and walls around 9.1 metres thick.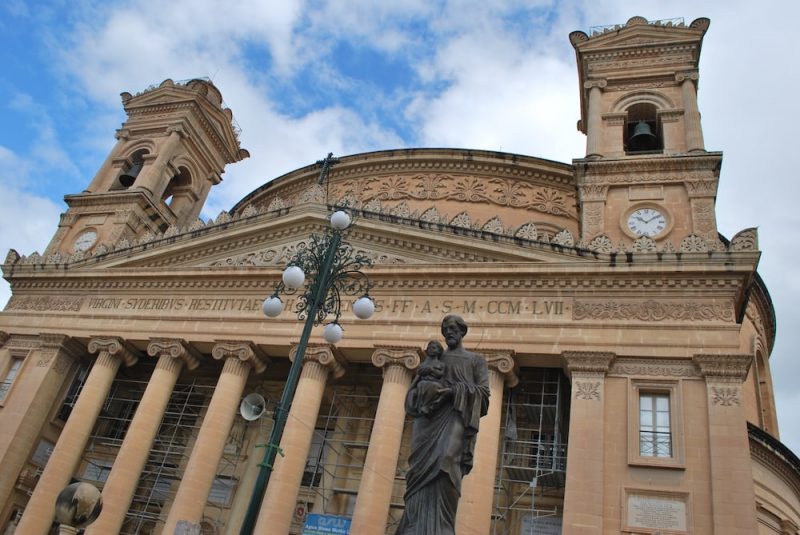 Mosta is constantly developing and new houses are built here on a daily basis. The business community is extremely active and prosperous, and due to this, the town's population is always growing. A very well-known feast among the locals as well as the tourists is called the feast of Saint Mary the Assumption, which is celebrated on the 15th of August. This day is a public holiday in Malta and is celebrated with lots of food, music and fireworks it is definitely worth a visit.
Mdina
Mdina is the former capital of Malta. Before the Order of Malta (during the Middle Ages), the government and some other administrations were located there. It was once called "Citta Notabile", the noble city. When the Order arrived, the knights decided that they had to be closer to their ships and Valletta became the new capital. Also named "the Silent City", Mdina is an invigorated city loved by tourists for its quiet streets and charm. The city is home to many historical monuments:
Paul's Cathedral(the oldest cathedral in Malta) and its museum
The 18th centuryVilhena Palace
Other amazing palaces onVillegaignon Street, like the Palazzo Falson.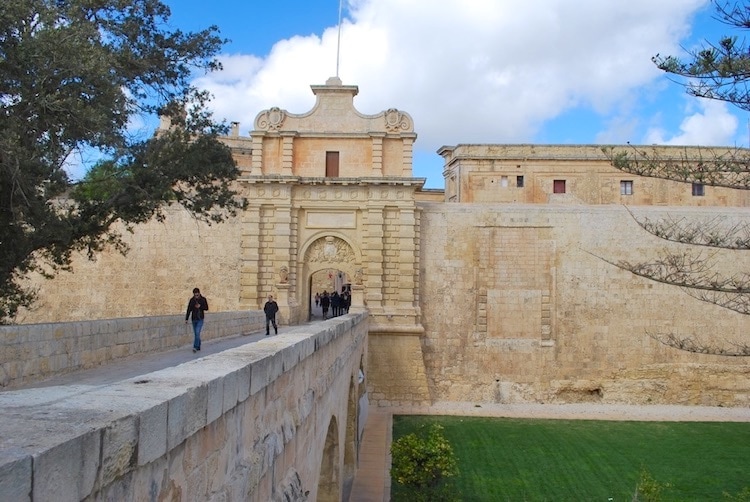 After exploring Mdina, you can go down to look at the old moat which has been turned into a garden. From there you'll be able to see the impressive ramparts from the bottom.
You can also find Game of Thrones sites in Malta in the Mdina.
This trip is exactly what you need if you want to visit some of the most interesting places in Malta in just one day. Start from Mdina, the ancient and Medieval capital city of the island. Explore Malta's history discovering the Christian catacombs and enjoy the impressive view from the Dingli cliffs and have a stroll through San Anton botanical gardens in Attard. Lastly, let yourself be blown away by the majestic Mosta Dome church and its breathtaking dome.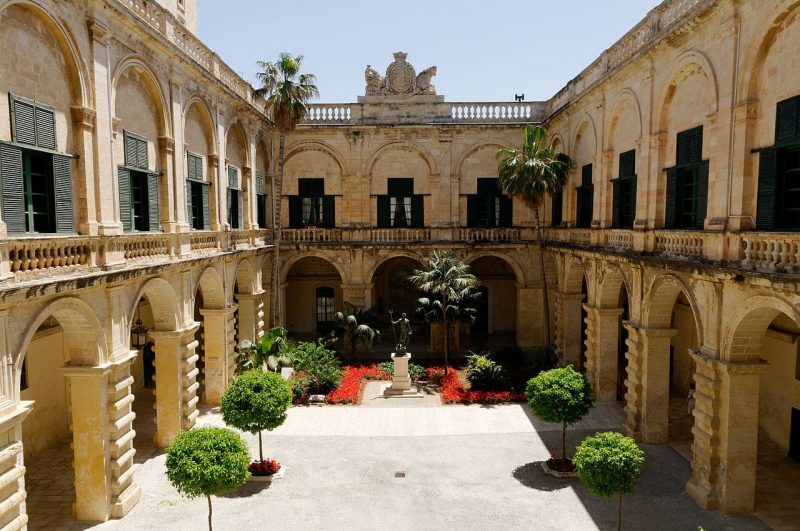 Gozo
Located a short ferry ride from the main island of Malta, Gozo is a more laid-back vacation type of place. You can't visit Malta without exploring Gozo island for at least one day, no matter what transport you choose: bike, bus or rent-a-car. Places to visit in Gozo include the villages of Xlendi, Marsalforn and the capital Victoria (don't miss its Citadel).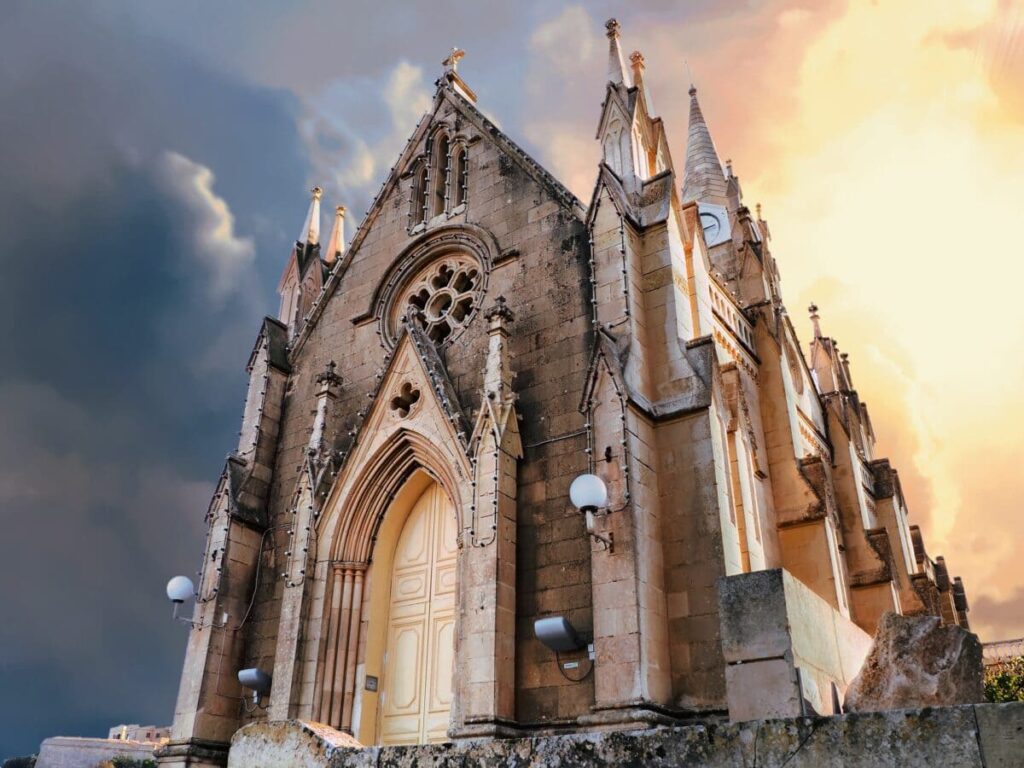 Azure Window
The Azure Window on the island of Gozo was Malta's most famous landmark. This natural arch sadly collapsed in a storm in 2017, but there are now stunning plans for its reconstruction.
The plans are to create a "polygonal architectural form with mirrored steel faces" that will "blend into the landscape". It will have the same size and the same proportions as the original limestone arch. The interior has been designed by the architect in the form of a snail's shell.

Each floor of this oversized spiral will present one thousand years of Maltese history. To achieve this, an exhibition with relevant content is being developed for the 5,000 square metres of available space. The specific details have not yet been revealed.
Sliema and St Julian's
Sliema and St Julian's are the key tourist cities in Malta. You will find plenty of hotels, clubs, restaurants, casinos and shopping malls. They are the ideal destinations if you like busy cities and enjoy partying. If you do enjoy quieter places, these cities may not be the best for you. In Sliema, you can have a good meal in the multiple seafront restaurants providing unique views over Valletta. There is also a stunning promenade going from St Julian's to Sliema and Valletta along the sea. It's possibly the most crowded area of the island, particularly during summer nights.
Blue Lagoon Malta
The picture postcard Blue Lagoon is a natural pool of turquoise waters that is ideal for swimming and diving, its exotic underwater life and warm waters make it a favourite stop in your Malta travels.
The Blue Lagoon is located between the island of Comino and the islet of Cominotto, this location is great, only 20 minutes from the main island and only 10 minutes from the island of Gozo.
Best places to stay in Malta
La Falconeria – in the centre of Valletta this hotel offers a fitness centre, on-site bar, an à la carte restaurant, and WiFi is free throughout. Each room at this hotel is air-conditioned (which you need in Malta in the summer months) and comes with a flat-screen TV. Some rooms have views of the city. Rooms include a private bathroom. For your comfort, you will find bathrobes, slippers and free toiletries.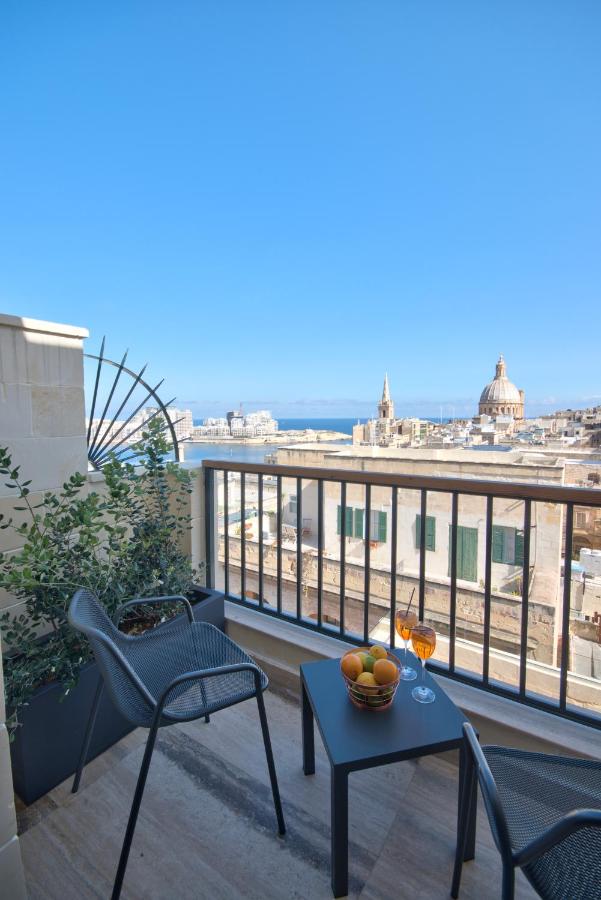 Jean de Valette Boutique Living – centrally located apartments that come with basic requirements, oven, toaster, kettles, TV, ironing, free WiFi and seating area. Certain units come with air conditioning and a washing machine.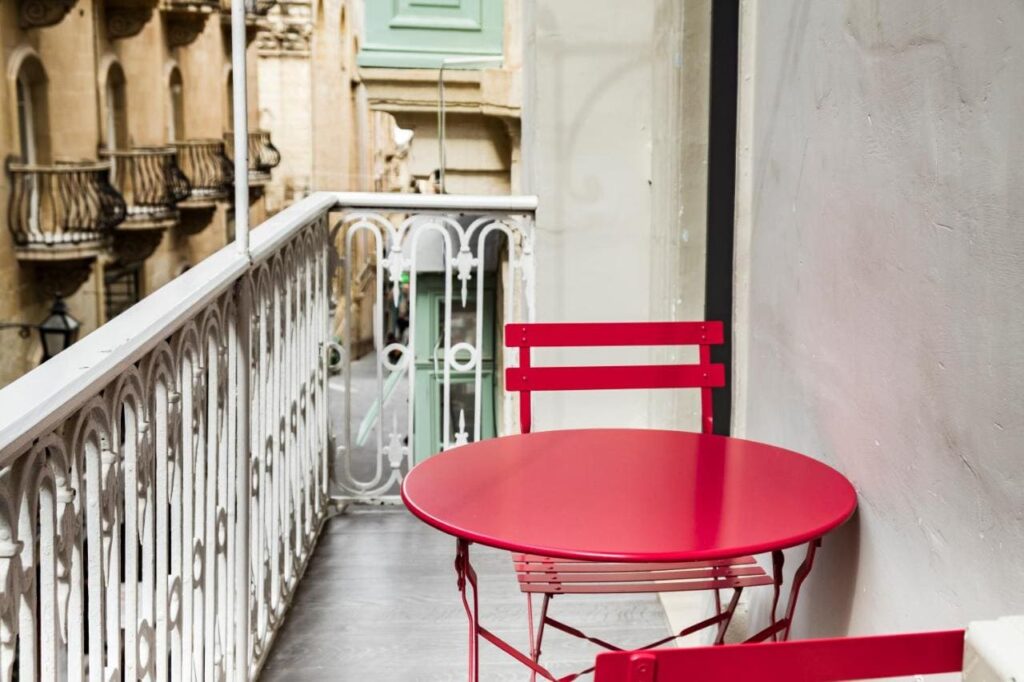 Valletta Hostel Accommodations a centrally located hostel 50 m from Malta's National Museum of Fine Arts. It offers accommodation with free WiFi. The property offers private rooms with a shared bathroom, some of which have access to a shared kitchen, as well as dormitory rooms with either a ceiling or wall fan. Some have wood-beamed ceilings and stone walls.
Recommended hotels in Sliema:
Hostel 94 With free WiFi access, rooms and dormitories come with a fan and some have a balcony. Each shares a bathroom. Breakfast is served daily. They also have an airport shuttle available.
Two Pillows Boutique Hostel – 200 m from the ferry harbour, Two Pillows Boutique Hostel is less than a 10-minute walk from Sliema's Tower Road beach. All its rooms offer free Wi-Fi. These modern-style rooms feature free air-conditioning and a private or shared bathroom with a shower. Some rooms have a terrace with views of the sea and the city. Beds in dormitories and a shared kitchen are also available.
Pebbles Boutique Hotel – This is an Aparthotel that offers modern, air-conditioned accommodation with free WiFi. It features a beauty salon and a rooftop terrace with a Jacuzzi whirlpool overlooking the Mediterranean Sea.
Guests of Aparthotel Pebbles have free access to the Medasia Beach Club in Summer. Here parasols and sunbeds are available to rent on weekdays. Accommodation at the property includes a flat-screen TV and a seating area with a sofa. All studios and apartments also include a kitchenette or kitchen. Some units come with a balcony, some with sea views.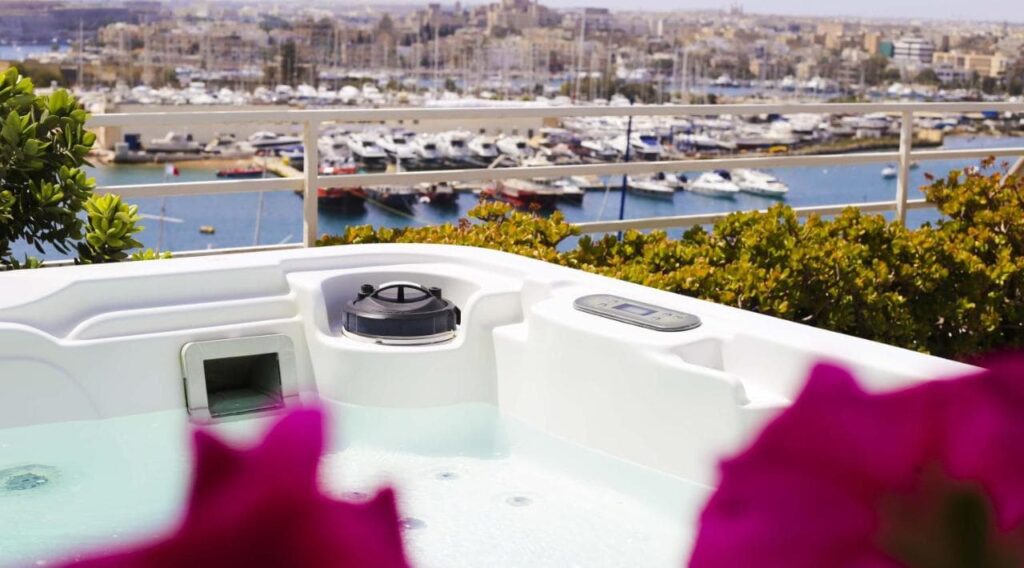 Palazzo Violetta – Offering a year-round outdoor pool and terrace, Palazzo Violetta is located in Sliema, less than a 10-minute walk from the sea. It offers free WiFi and modern studios with a balcony and air conditioning.
Studios at the Violetta come with a kitchenette and a 40″ flat-screen TV. The private bathroom is fitted with a shower, free toiletries and a hairdryer. Some studios are split-level with a mezzanine sleeping area. A continental breakfast is served daily, while a full English breakfast is available on request. There is also a bar and a 24-hour front desk.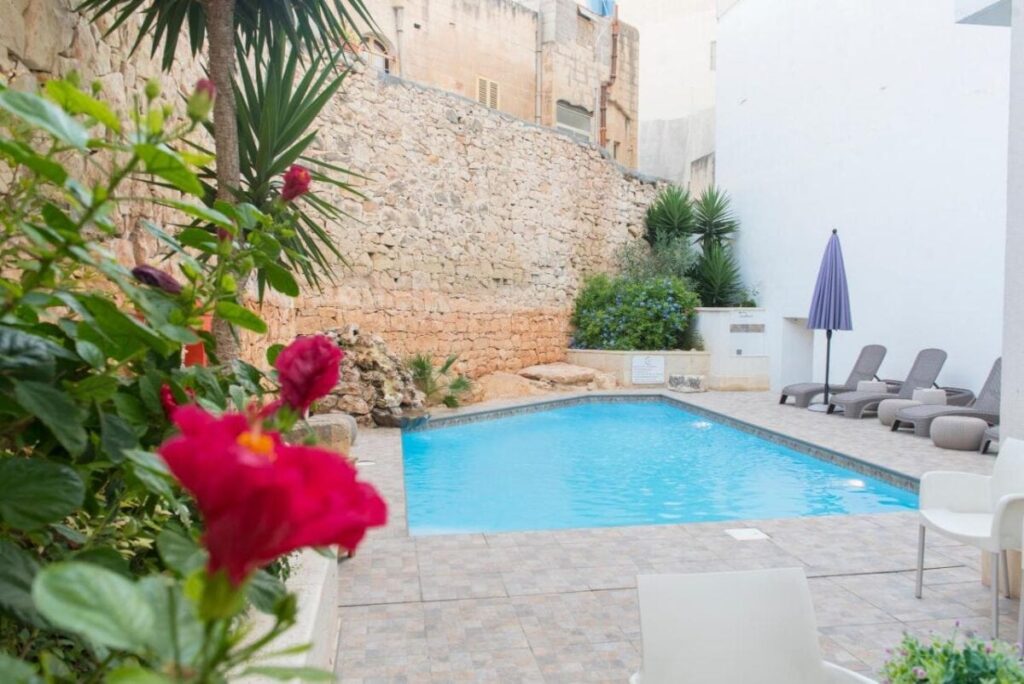 So, have you been to Malta yet?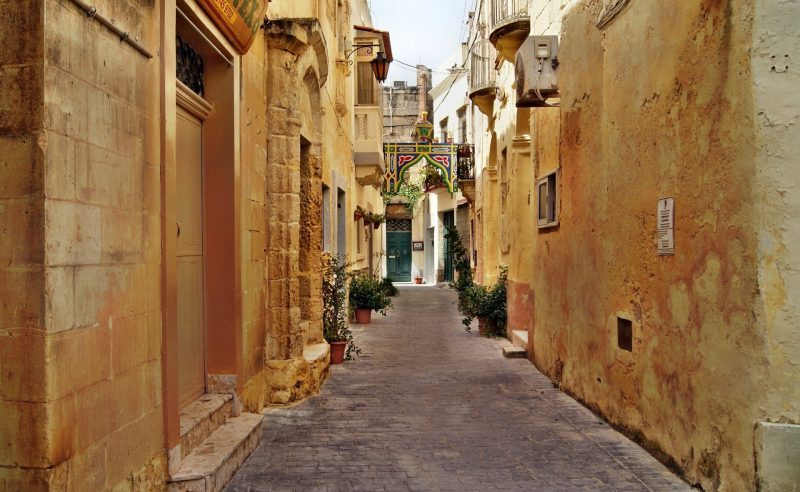 Taking a solo journey to Malta is an enriching and transformative experience that offers a unique blend of history, culture, and natural beauty. Whether exploring ancient temples, soaking in the Mediterranean sun, or enjoying one of Malta's many festivals, Malta's diverse offerings make it an ideal destination for solo travelers seeking adventure and self-discovery. The island's compact size, English-speaking population, and friendly atmosphere make it a safe and accessible choice for those going it alone.
Want to read more about exploring Europe?
Food in Malta – the ultimate guide
How to Spend a fabulous 2 Days visiting Malta

Latest posts by Faith Coates
(see all)