10 day Europe trip itinerary: How to plan your magical trip
We decided to explore Europe through housesitting, but having said this we are lucky in that we have Irish passports which allow us entry to all EU countries without worrying about Visas and the Schengen areas.
This 10-day Europe itinerary provides a variety of options for travelers looking to explore the continent. Whether you prefer a cultural journey through Eastern Europe or a coastal adventure along the Mediterranean, there is an itinerary to suit your preferences.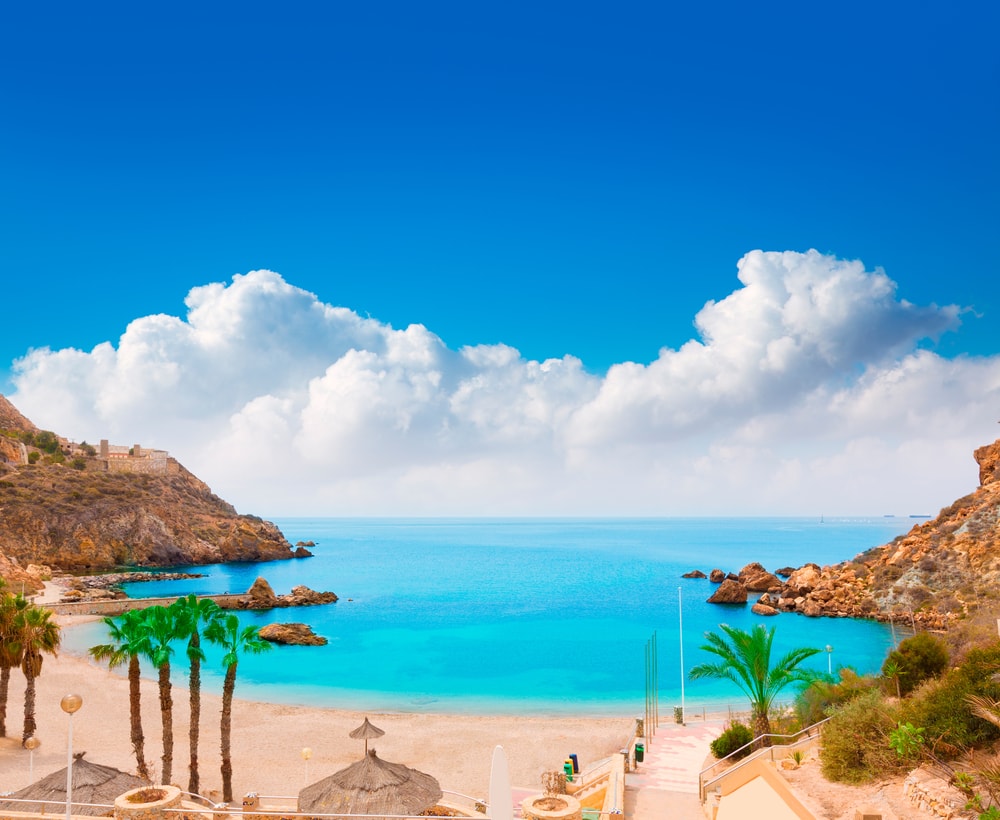 The reason this is a 10 day Europe trip itinerary is that often you will fly in from North America and land in the early hours of the morning. When leaving your flight may leave later at night depending on the airline and land again early back home. But you may need a day or half a day to get back to whichever airport you are flying out of – so keep that in mind.
I made the mistake once of booking a connecting flight but didn't realize that I actually arrived the day after my first flight instead of the day of my first flight. This of course meant having to re-book flights and pay extra for a new flight. A mistake I will never make twice.
Planning a 10 day Europe trip – what's your starting point?
Planning a 10-day trip to Europe involves carefully selecting your starting point and ending destination, researching visa requirements, and choosing the right transportation options. Additionally, Europe offers numerous day trip options, allowing you to visit popular attractions such as the Eiffel Tower in Paris or the Cliffs of Moher in Ireland.
With only 10 days in reality to plan a trip with flights you may only get to spend 2 days in the locations you most look forward to. Perhaps start with 2 days in London, 2 days in Paris and 2 days in Rome and 2 days in Venice. This may seem to be only 8 days but you have to account for the travel time between destinations and that of course depends on whether or not you are flying, taking a bus or train or possible driving a rental car.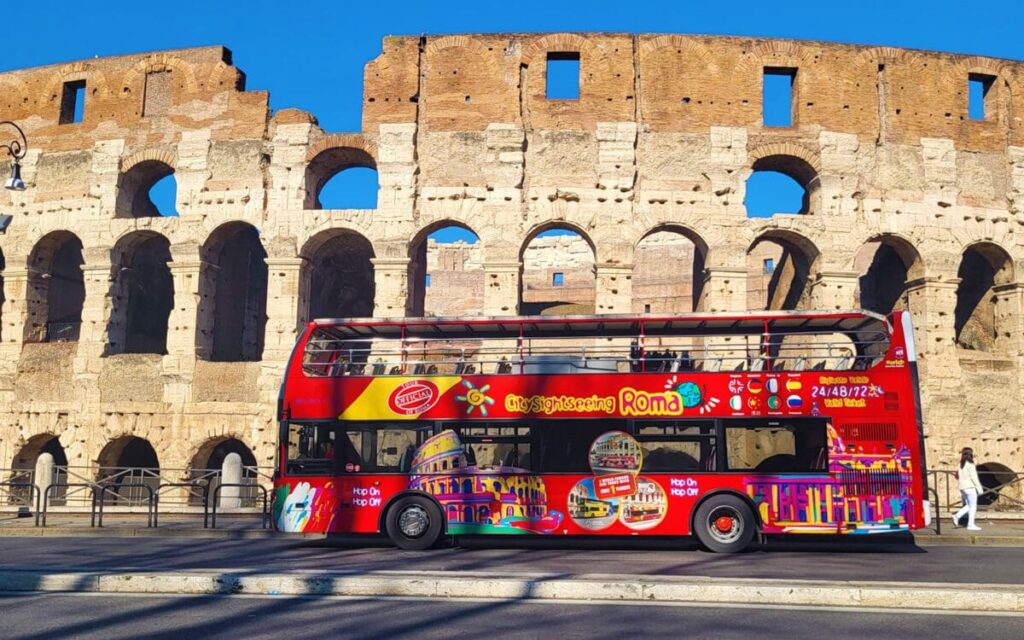 To make the most out of your 10-day trip, prioritize your must-see attractions, consider guided tours, and utilize public transportation to efficiently navigate between destinations and help you plan your 10 day itinerary. With proper planning and an organized itinerary, your 10-day Europe trip will be a memorable experience.
Best months to visit Europe
If you are planning your first trip to Europe, the best month to visit would depend on your preferences and interests. For a shorter trip of around 10 days, I recommend that you visit Europe during the summer months of June, July, or August.
During this time, the weather is generally pleasant, and you can explore the iconic cities and attractions without worrying about extreme weather conditions. These days with climate change Europe is subjected to pretty extreme weather conditions and do keep in mind in the large cities the concrete jungles retain heat and can make even a heat lover exhausted.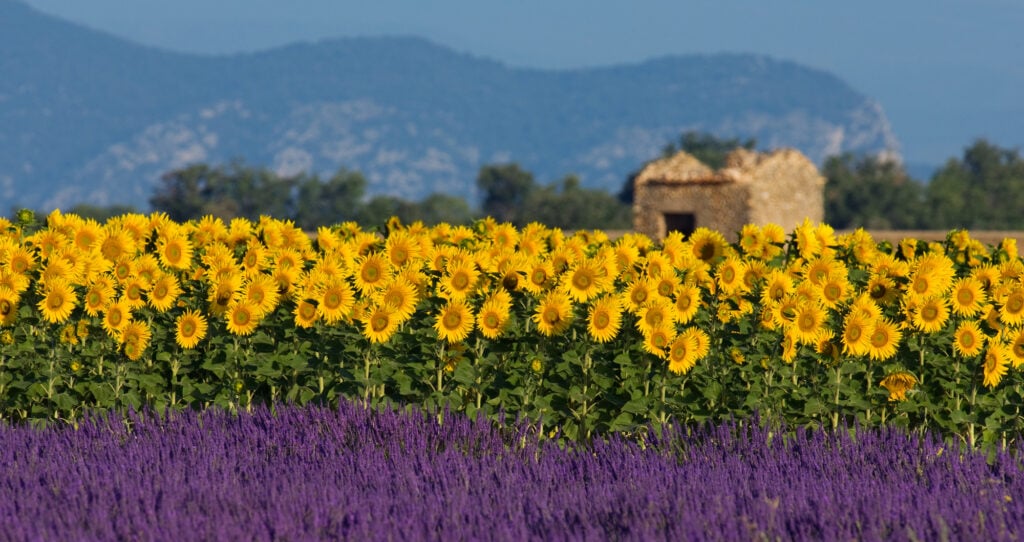 Keep in mind also that in Europe many countries have August as their holiday month so it may be very likely in places like Italy and France for example that tourist sites are closed and the weather is too hot and humid to deal with tramping around all those iconic tourist sites.
10 days in Europe itinerary – best Europe Itineraries
Europe is a continent filled with rich history, stunning architecture, and diverse cultures. With so much to see and do, planning a 10-day trip can be overwhelming. However, with the right itinerary, you can make the most out of your time and create unforgettable memories.
Great Britain and Ireland Tour
Start your adventure by flying into London and spending 2 days in this glorious capital city. Check out places like Covent Garden or St. Paul's Cathedral. Visit Buckingham Palace and the Tower of London. Enjoy some great British food at the street markets of London and then ride the London Eye to get the best views in town.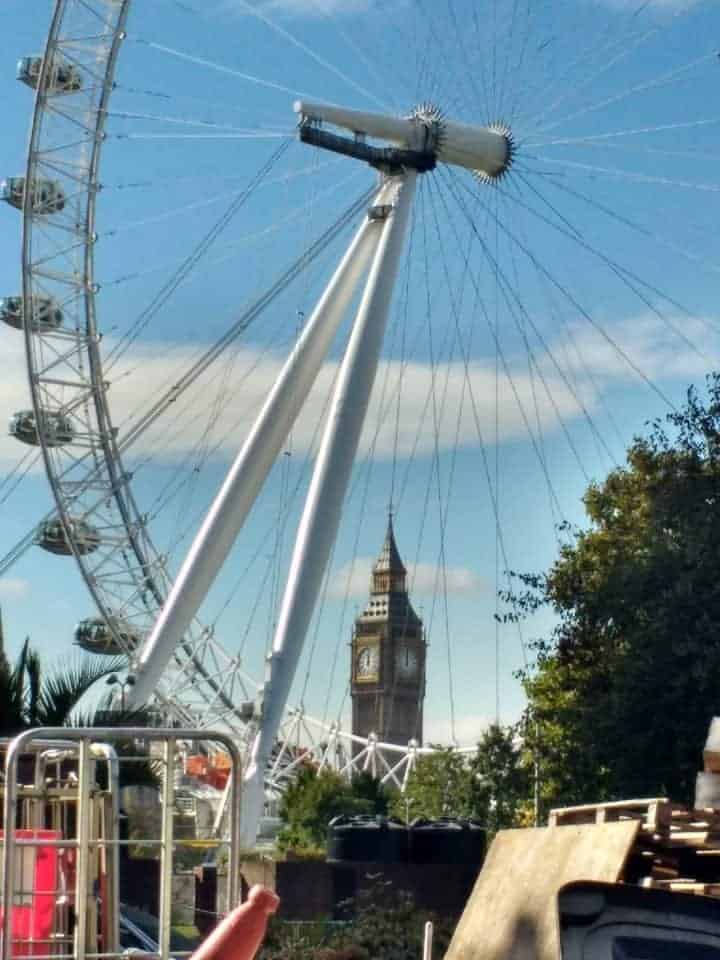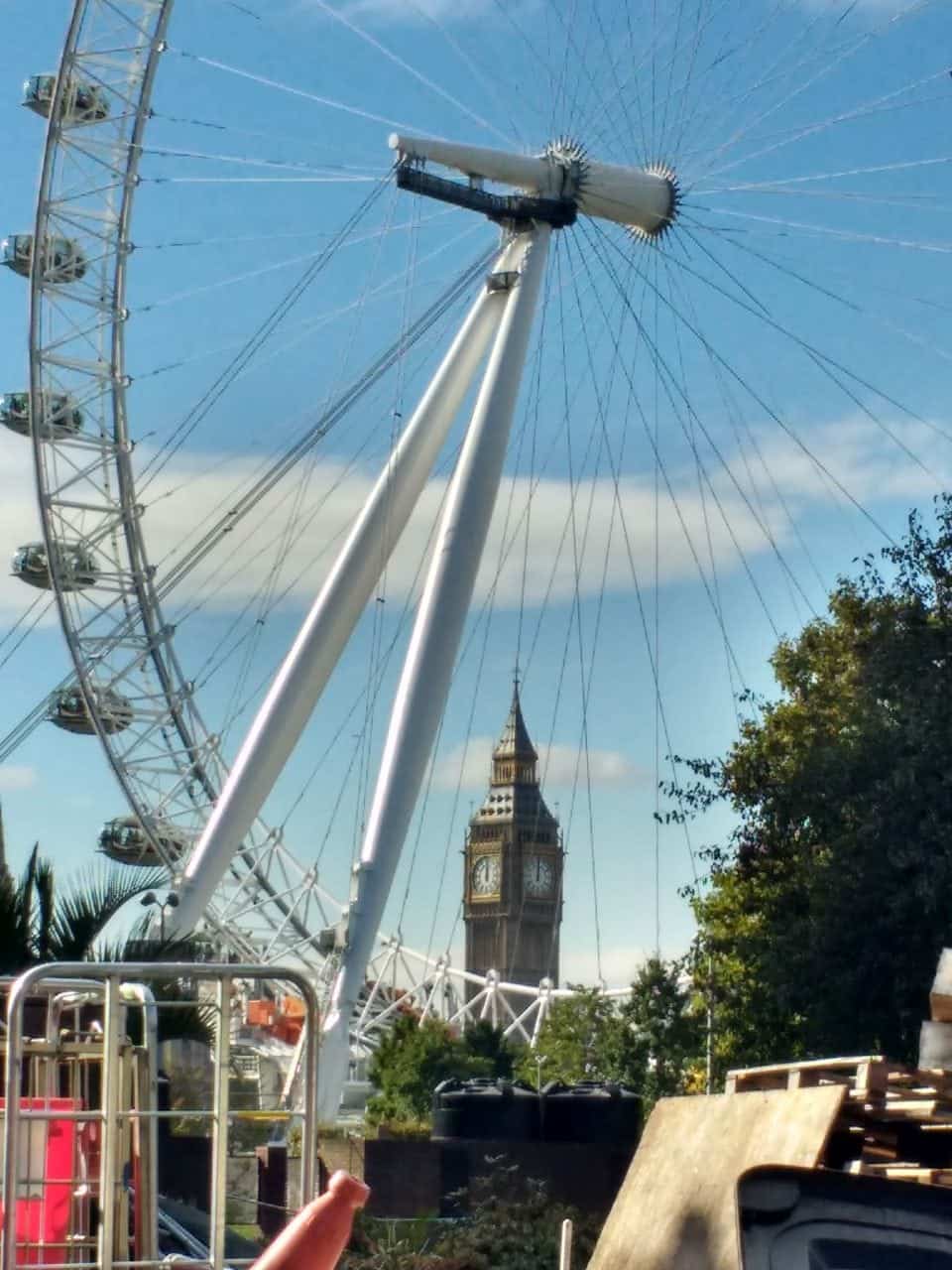 Head out of one of the smaller airports (for example Stansted or Luton) on a flight to Dublin where you can explore this great city. From Dublin you can either make your way to Northern Ireland to see Belfast and the Game of Thrones filming sites such as the Dark Hedges. Or you can head to the Wild Atlantic Way and enjoy the wilds of Donegal or visit the iconic Cliffs of Moher. I would suggest renting a car in Ireland to really make the most of your 10 day tour.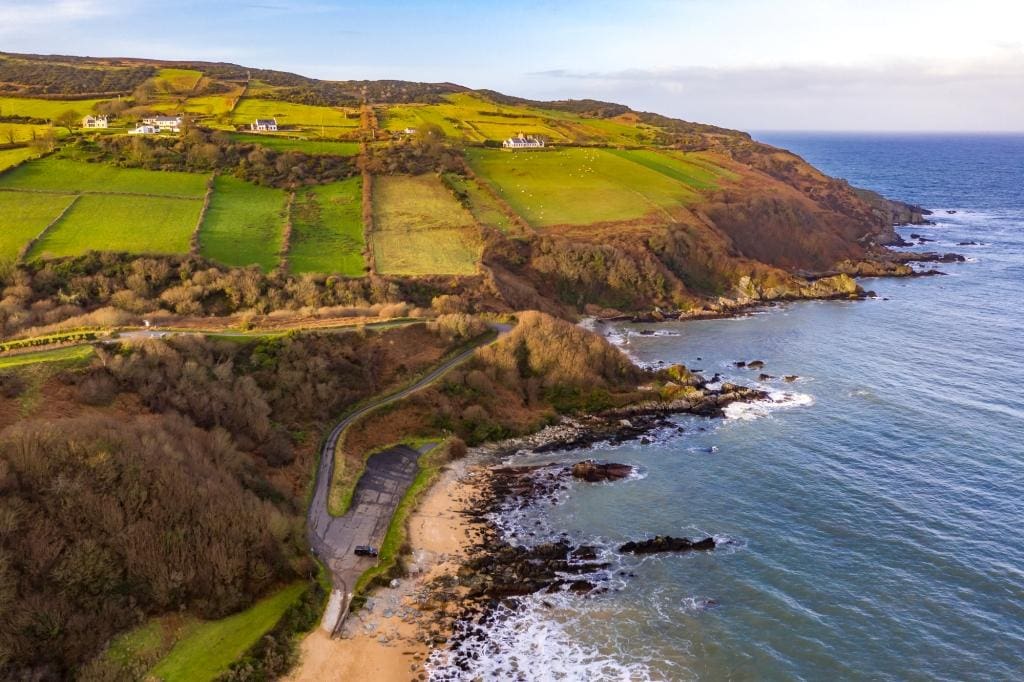 Eastern Europe tour
Start your journey in Prague, the capital city of the Czech Republic. Explore the charming medieval streets of Old Town and visit the iconic Prague Castle. Next, head to Budapest, Hungary, where you can relax in the thermal baths and admire the stunning Parliament building. End your trip in Vienna, Austria, where you can indulge in art, music, and delicious Viennese cuisine.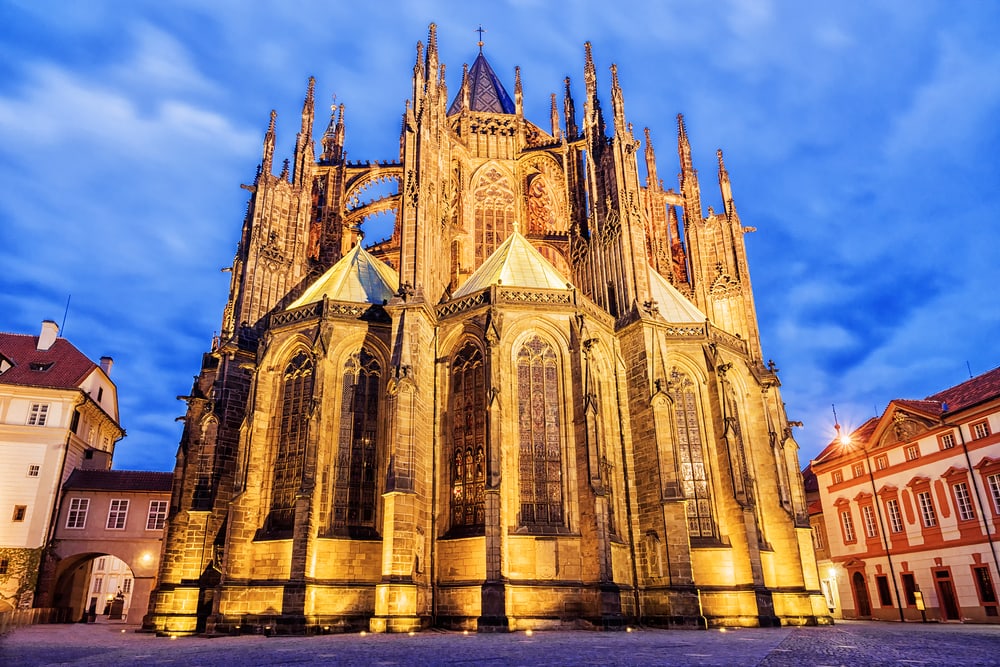 Central Europe highlights
If you prefer a mix of history and natural beauty, a central Europe itinerary is perfect for you. Begin in Munich, Germany, and visit the famous Neuschwanstein Castle. Then, head to Prague where you can visit the Prague Castle across the famous Charles Bridge. From Prague it is onto Vienna and its sumptuous pastry and cakes. From Vienna head to Salzburg to visit Mozart's birthplace.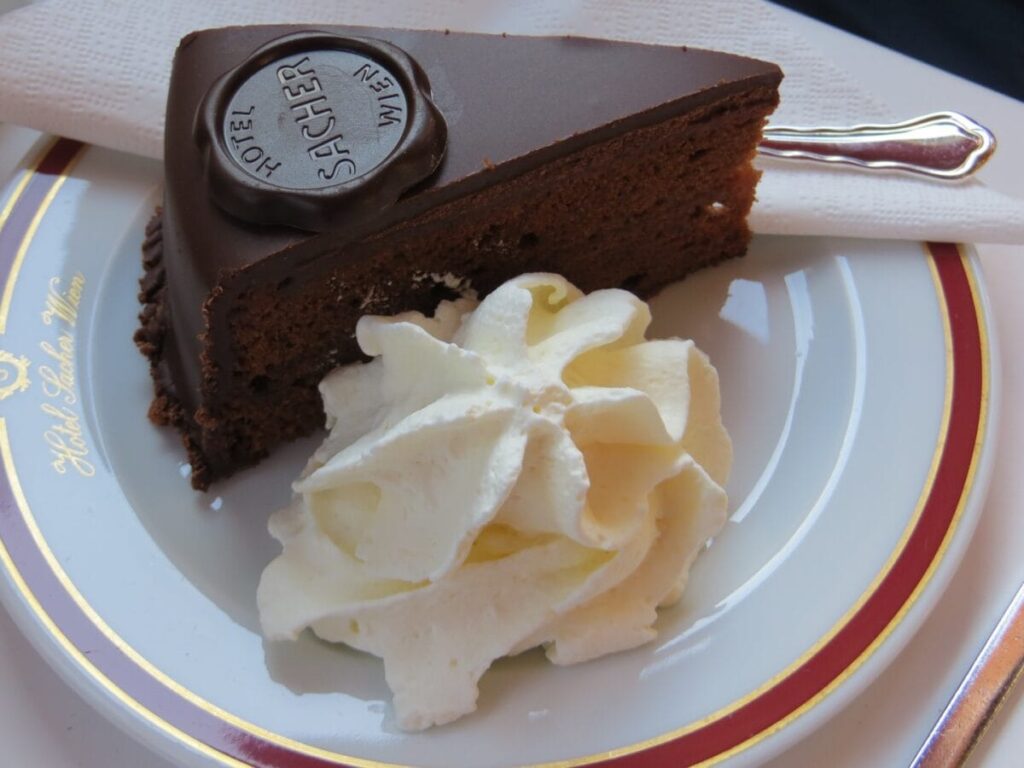 Mediterranean coastal adventure
If you want to soak up the sun and relax by the sea, a Mediterranean coastal adventure is ideal. Start in Barcelona, Spain, and stroll along the vibrant Las Ramblas. Head down the coast to the stunning white villages of Andalucia and visit Ronda or Malaga and indulge in some beachy life style.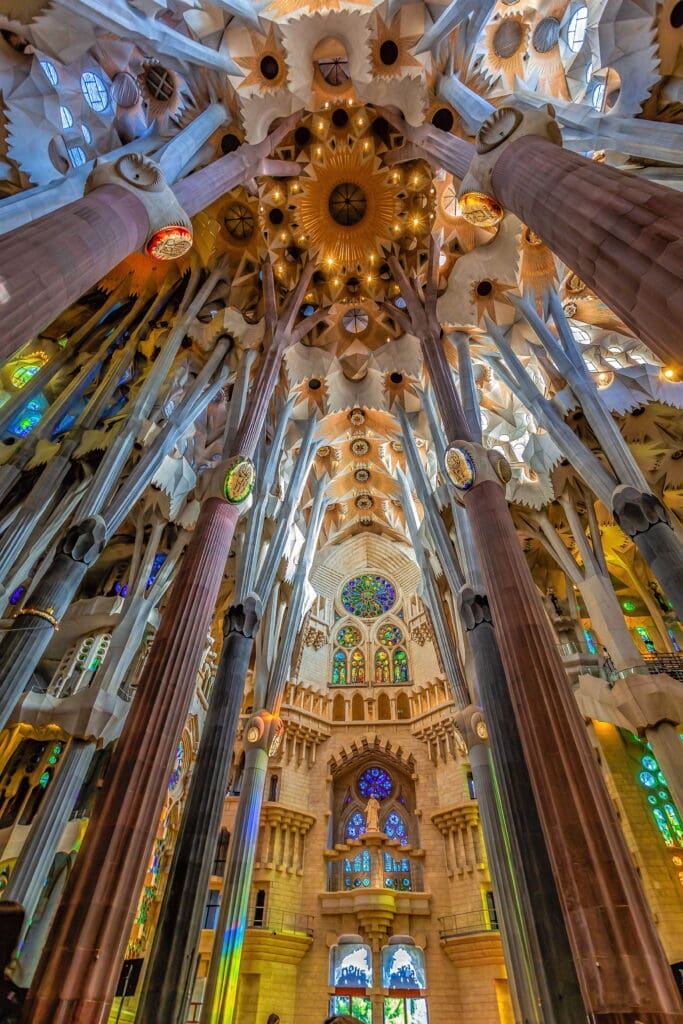 Next, visit the picturesque French Riviera and explore the charming city of Nice or Menton. Finish your trip in Rome, Italy, and immerse yourself in the rich history and culture of the Eternal City.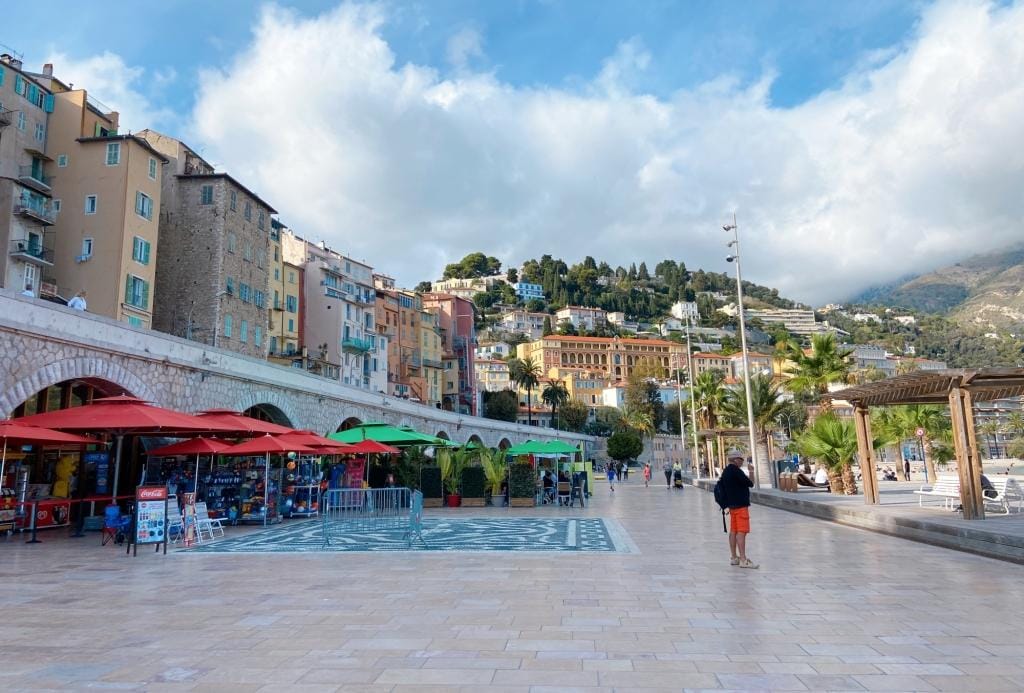 How to plan a 10-day trip to Europe?
1. Deciding on your starting point and ending destination
Choose a starting point that is convenient for you, such as a major city with accessible airports. Consider the ending destination as well, as it will impact your transportation options.
2. Researching visa requirements
Check the visa requirements for the countries you plan to visit. Some countries may require a visa, while others may allow visa-free entry or offer visa-on-arrival.
3. Choosing the right transportation options
Research different transportation options, such as train, bus, or plane, to find the most efficient and cost-effective way to travel between your chosen destinations.
What are some day trip options within Europe?
1. Day trip to Paris from London
If you're based in London, consider taking a day trip to Paris via the Eurostar. Explore iconic landmarks like the Eiffel Tower, Louvre Museum, and Notre-Dame Cathedral.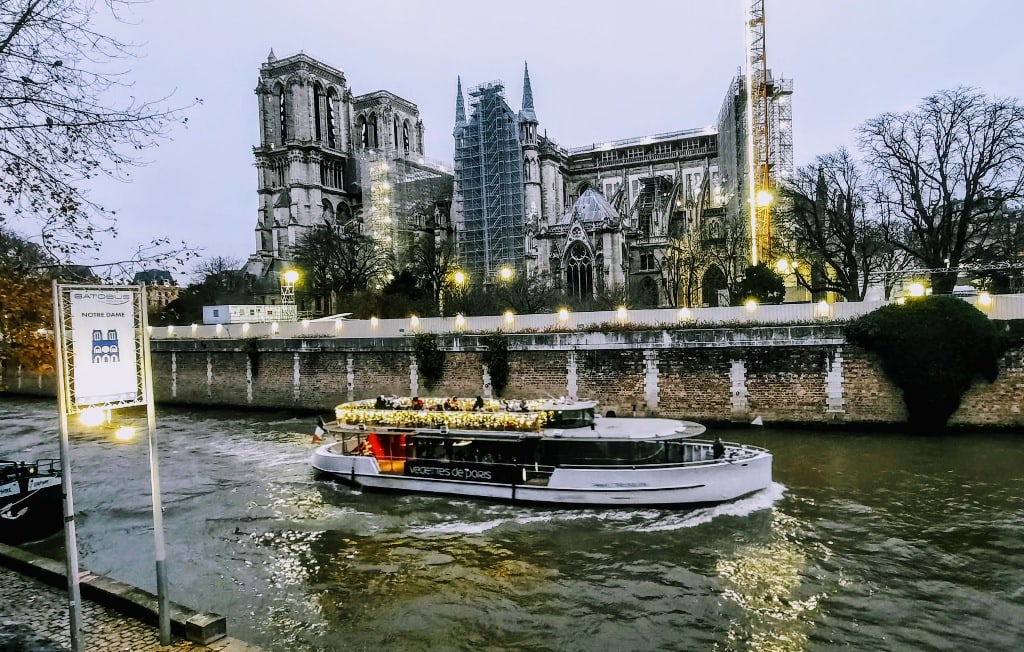 2. Visiting Dublin for some traditional music
Take a couple of days to visit Dublin and enjoy some of the brilliant traditional music in Dublin's famous pubs.
3. Exploring the fashion capital of Milan
Explore the Gothic Duomo di Milano cathedral and the Santa Maria delle Grazie convent, housing Leonardo da Vinci's mural "The Last Supper,".
4. Head to Rome for a weekend
When in Rome, don't miss the opportunity to visit the Vatican City. Explore St. Peter's Basilica, marvel at the Sistine Chapel, and soak in the beauty of the Vatican Museums.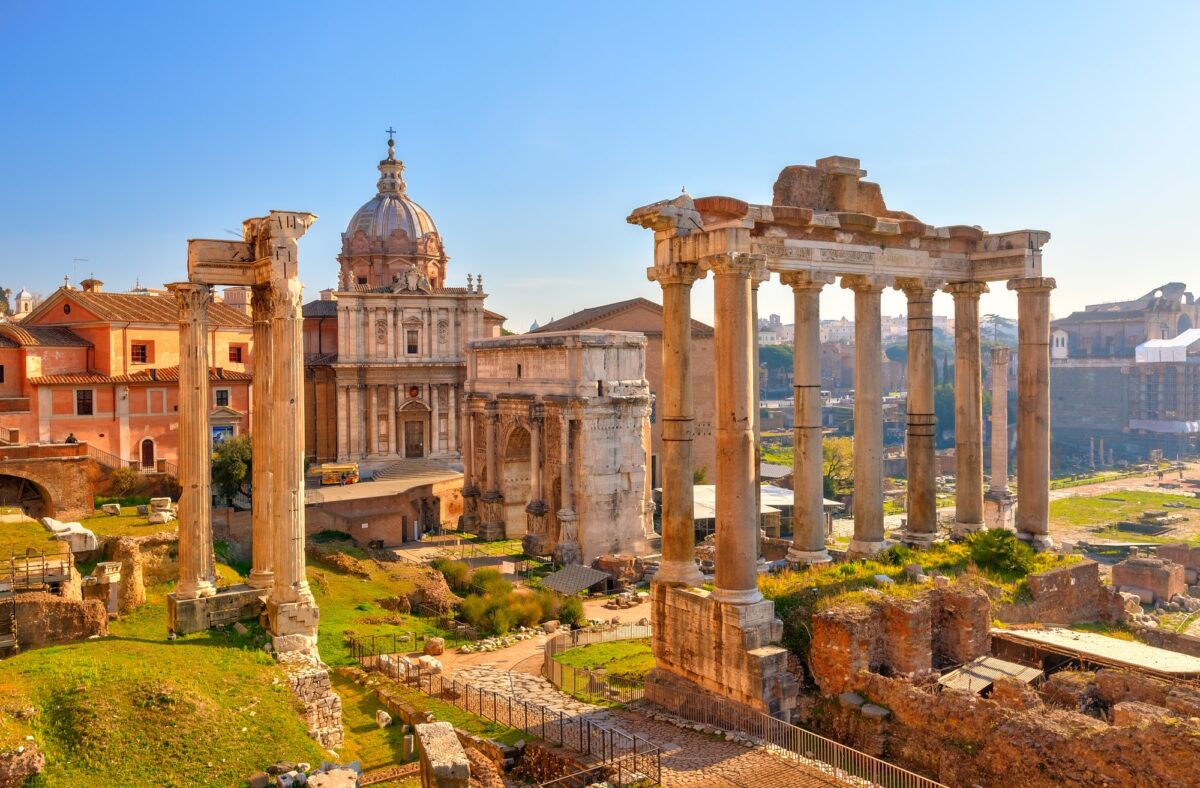 What are the must-see attractions in Europe?
Eiffel Tower in Paris
No trip to Europe is complete without a visit to the iconic Eiffel Tower in Paris. Take in the panoramic views of the city from the top and capture unforgettable memories.
Colosseum in Rome
Step back in time and visit the Colosseum in Rome, an ancient amphitheater that once hosted thrilling gladiatorial battles. Explore the ruins and learn about the rich history of the Roman Empire.
Prague Castle
Prague Castle, known locally as "Pražský hrad," is a historic and iconic architectural complex located in the heart of Prague, the capital city of the Czech Republic. It is one of the most significant and well-preserved castle complexes in Europe and has played a central role in the country's history for over a thousand years.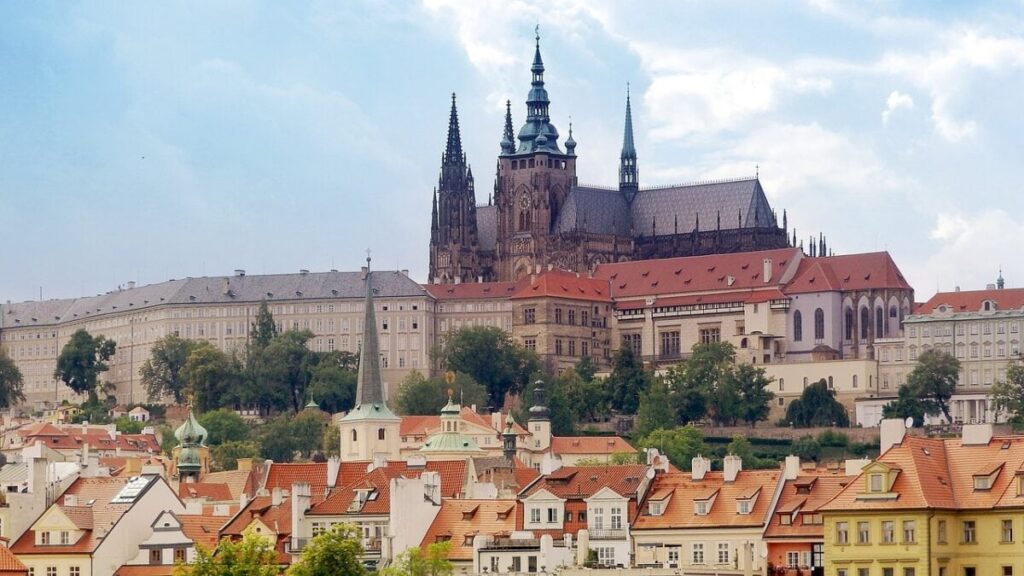 Acropolis in Athens
In Athens, Greece, visit the Acropolis, a UNESCO World Heritage Site. Climb to the top and admire the iconic Parthenon, an ancient temple dedicated to the goddess Athena.
The Tower of London and Tower Bridge
The Tower of London has served various roles throughout its long history, including as a royal palace, prison, and treasury. Today, it is renowned for housing the Crown Jewels and medieval architecture. Tower Bridge, located adjacent to the Tower of London, is a distinctive suspension bridge that spans the River Thames. The bridge can be raised to allow large vessels to pass beneath it, and its glass-floored walkways offer visitors stunning views of the city.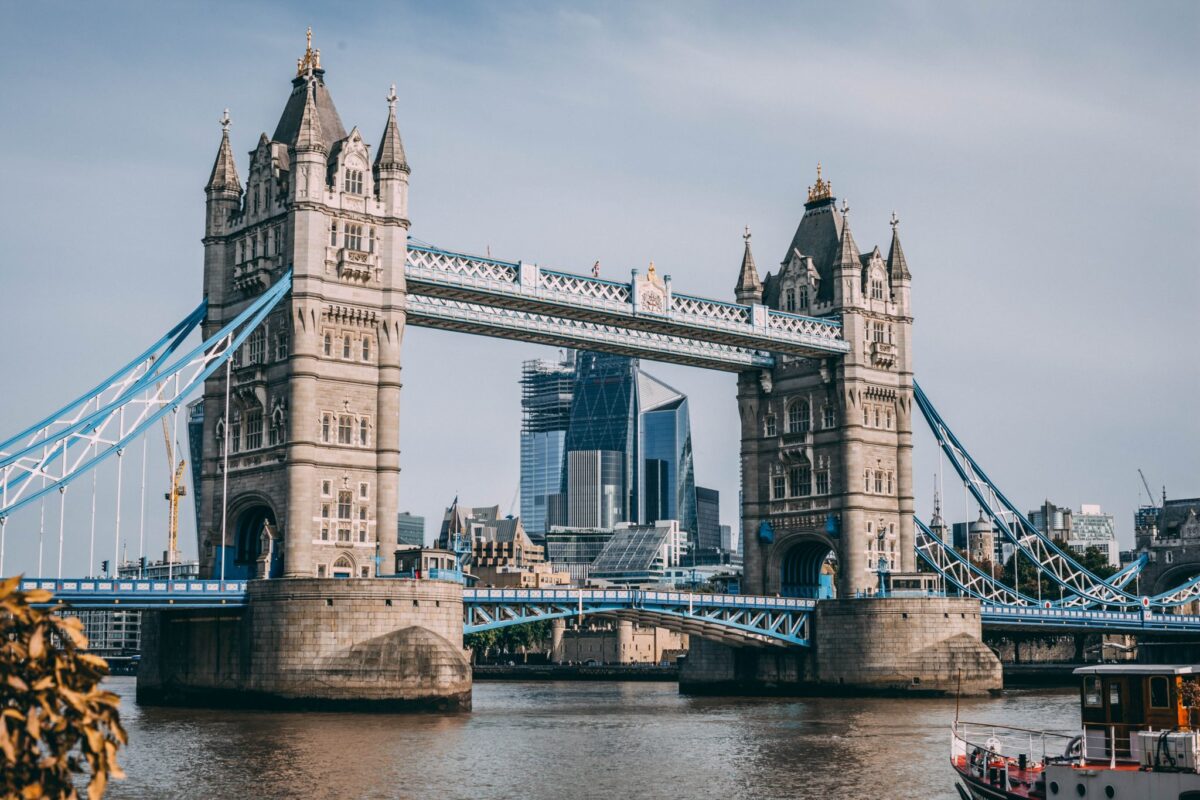 Explore the wonders of Gaudi in Barcelona
Antoni Gaudí's work in the city is characterized by whimsical, organic forms and a deep appreciation for natural elements. La Sagrada Família, is an awe-inspiring basilica known for its intricate facades and interior. Park Güell showcases his playful use of mosaics and imaginative structures set within a lush garden environment. Gaudí's work in Barcelona is celebrated worldwide for its artistic brilliance and has earned many of his creations UNESCO World Heritage status.
Take a gondola ride in Venice
Imagine drifting along the narrow, winding canals in an elegant, handcrafted boat guided by a skilled gondolier, you'll pass by centuries-old buildings with intricate facades, picturesque bridges, and hidden corners that make Venice a true masterpiece.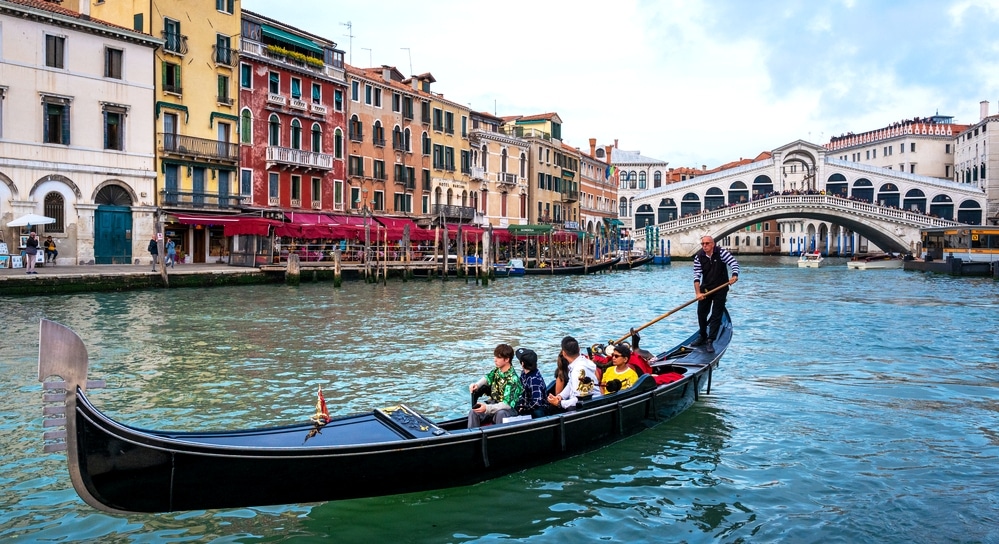 Visit the Fairy Tale Neuschwanstein Castle
Visiting the Neuschwanstein Castle in Bavaria, Germany, feels like stepping into a fairy tale. Perched on a hilltop against a backdrop of the Bavarian Alps, this enchanting castle, built by King Ludwig II, exudes a fairytale charm with its soaring towers, ornate interiors, and picturesque surroundings.
How to make the most out of a 10-day Europe trip?
1. Prioritize your top destinations and attractions
Make a list of your must-see destinations and attractions and prioritize them. This will help you make the most out of your limited time and ensure you don't miss out on your top picks.
2. Opt for guided tours to save time
To save time and make the most out of each day, consider booking guided tours. Expert tour guides can provide valuable insights and take you to the best spots while maximizing your time.
3. Take advantage of public transportation
Use public transportation, such as trains and buses, to navigate between cities and attractions. It's not only cost-effective but also allows you to experience the local culture and scenery.
With careful planning and a well-thought-out itinerary, you can make the most out of your 10-day trip to Europe. Whether you choose to explore the historical sites of Eastern Europe, the stunning landscapes of Central Europe, or the Mediterranean charm of coastal cities, your European adventure awaits!
Europe Itinerary ideas
Some sample itineraries for a first trip to Europe could include cities like Paris, London, Rome, Barcelona, and Amsterdam, allowing you to experience the diverse cultures and histories of the continent.
My first trip to Europe was an exciting adventure and planning a trip to Europe probably took more time than actually visiting. With only 10 days exploring, I planned my itinerary carefully. I started in Paris, admiring the iconic landmarks like the Eiffel Tower and Louvre Museum.
From there, I traveled to Rome, where I indulged in delicious pasta and explored the ancient ruins of the Colosseum. My next stop was Barcelona, where I soaked up the vibrant atmosphere and visited the stunning Sagrada Familia.
Though my trip was short, it was packed with unforgettable experiences. Now, I can't wait to plan a trip for 3 weeks or much longer to explore even more of Europe's beauty. A 10-day trip to Europe is a great way to explore major cities and discover where you want to go on your next trip
London and Paris Itinerary
Day 1: Arrive in London – Spend the day exploring Big Ben, the Tower of London, the London Eye
Day 2: Buckingham Palace and the Changing of the Guard
Day 3: Walking Tour of the City or take a boat trip down the Thames River
Day 4: Explore some of London's many street markets and have lunch at Borough Market before heading to Covent Garden
Day 5: Train to Paris: Take a hop on hop of bus and stop at the Eiffel Tower and the Arc de Triomphe on the Champs Elysee
Day 6: Explore the Museums: Orsay and Louvre
Day 7: Explore some neighborhoods: Montmartre and Le Marais
Day 8: Day Trip to the Palace of Versailles
Day 9: Picnic in the Luxembourg Gardens on the left bank, check out Shakespeare and Co. and wander the cafes in the Latin Quarter and Saint-Germain-des-Prés. Day 10: Return home
Barcelona & Southern France
Day 1: Arrive in Barcelona
Day 2: Antoni Gaudi's Park Güell and Walking Tour
Day 3: Beach day
Day 4: Las Ramblas, the Gothic Quarter, El Born, Gràcia, and El Raval
Day 5: Train to Perpignan France and then take a tour to Carcassone
Day 6: Day trip to Avignon and Aix en Provence
Day 7: Head to Cannes, to spend a day in luxury
Day 8: Head Nice for the day
Day 9: Spend the day in Menton
Day 10: Return home
10-day itinerary in Italy
Day 1: Arrive in Venice explore St. Marks Square, the Bridge of Sighs and Rialto Bridge
Day 2: Explore Venice and take a Condola Ride
Day 3: Train to Florence explore the Duomo and museums
Day 4: In Florence tour the Palazzo Vecchio and Giott's Campanile
Day 5 & 6: Train to Rome & the Colosseum (a UNESCO World Heritage Site)
Day 7: Train to Cinque Terre
Day 8: Roam the fishing villages & Cinque Terre hike
Day 9: Rent a boat or take a day tour to Capri or train to Positano (Amalfi Coast)
Day 10: Train back to Rome & return home
Munich, Prague, & Vienna: 10 Days Europe Tour Itinerary
Day 1: Arrive in Munich and explore the Marienplatz Square
Day 2: Day trip to the Nymphenburg Palace
Day 3: Train to Prague where you can explore Prague's Lesser town, and cross the Charles Bridge to Prague Castle
Day 4: Lennon Wall and St. Vitus Cathedral
Day 5: Train to Vienna in Vienna enjoy some Sachertorte and Viennese Pastries
Day 6: The Hofburg & Belvedere Palace
Day 7: Take a day trip to Schönbrunn Palace
Day 9: Train to Salzburg and visit Mozart's birthplace and the Sound of Music locations
Day 10: Return home
10 day Irish Road Trip
Day 1: Arrive in Dublin book your tickets early for a tour of Guinness, stop by a famous pub for some traditional music and a pint.
Day 2: Stroll around Temple Bar, have lunch at the Boxty House and head to The Brazen Head pub
Day 3: Drive to Kilkenny, stroll the Medieval Mile, visit Kilkenny Castle and St. Canice's Cathedral
Day 4: Drive to Cork and head to Blarney Castle to kiss the stone
Day 5: Quick drive to Cobh and tour Titanic exhibit and Cobh's stack of cards houses
Day 6: Drive to Killarney and tour Killarney National Park and the Ring of Kerry
Day 7 & 8: Drive to Cliffs of Moher & stay in Doolin
Day 9: Head to Galway and explore shop Street to get your Claddagh ring and enjoy the pubs for traditional music.
Day 10: Drive to Shannon airport and return home
A 10-day Europe itinerary gives you a great way to see some of the continent's diverse offerings. Starting in Paris, visitors can explore iconic landmarks such as the Eiffel Tower and spend a day at the Louvre Museum and take a boat ride down the Seine.
Continuing on to Barcelona, you can soak up the vibrant atmosphere of the city, enjoy delicious tapas, and visit the famous Sagrada Familia. Next, a stop in Rome immerses travelers in history as you wander through ancient ruins like the Colosseum and explore the Vatican City.
The choice is yours head to Amsterdam, where you can take in the picturesque canals and visit world-class museums like the Van Gogh Museum. Explore the Normandy Beaches of France or the ancient medieval villages of Europe, visit some stunning bookstores or simply enjoy the outstanding beaches in Europe.
A 10-day journey through Europe can give you a mix of art, history, and culture, leaving you with unforgettable memories and a desire to explore more.
Frequently asked questions about planning a 10 day trip to Europe
Q: How can I plan a 10-day trip to Europe?
Planning a 10-day trip to Europe requires careful consideration of your travel preferences, budget, and the countries you wish to visit. Start by researching the top destinations in Europe and create an itinerary based on your interests. Consider the logistics of travel, such as the best mode of transportation between countries, and allocate enough time for sightseeing and relaxation. It's also important to check visa requirements, book accommodations in advance, and create a budget for expenses.
Q: What are some itinerary ideas for a 10-day Europe trip?
There are plenty of itinerary ideas for a 10-day Europe trip depending on your preferences. Some popular options include a central Europe itinerary covering cities like Prague, Vienna, and Budapest, or a Western Europe itinerary visiting Paris, Amsterdam, and Brussels. You can also consider an Italy itinerary exploring Rome, Florence, and Venice, or an Eastern Europe itinerary visiting cities like Warsaw, Krakow, and Budapest. It all comes down to your interests and what you want to experience during your trip.
Q: How can I spend 10 days in Europe?
Spending 10 days in Europe can be a wonderful experience. To make the most of your time, plan your itinerary carefully, making sure to include a mix of must-see attractions and hidden gems in each destination. Allocate enough time for exploring, but also allow time for relaxation and immersing yourself in the local culture. Take advantage of public transportation to easily navigate between cities and countries, and keep in mind that Europe offers a diverse range of experiences, from historical landmarks to stunning natural beauty.
Q: What is the best way to plan a 10-day Europe trip?
Planning a 10-day Europe trip can be overwhelming, but a good way to start is by utilizing online travel resources and guides that provide sample itineraries and tips for each destination. Consider using travel planning websites or apps that can help you organize your flights, accommodations, and activities. Research the best times to visit each destination and take into account any events or festivals happening during your travel dates. Finally, don't forget to check visa requirements and any necessary travel documents.
Q: What are the best itineraries for a 10-day Europe trip?
The best itineraries for a 10-day Europe trip are subjective and depend on your interests. However, some popular options include a classic Europe itinerary visiting iconic cities like Paris, Amsterdam, and Rome, or a cultural itinerary focusing on cities known for their rich history and art, such as Athens, Florence, and Vienna. Adventure-seekers may enjoy an itinerary that includes outdoor activities in cities like Interlaken, Switzerland or exploring the stunning landscapes of Iceland. Ultimately, the best itinerary is the one that aligns with your travel preferences and allows you to make the most of your time in Europe.
Q: When is the best time of year to plan a 10-day Europe trip?
The best time of year to plan a 10-day Europe trip depends on the countries and cities you wish to visit. Europe offers something unique in every season. Summer (June to August) is popular for good weather and outdoor activities, but it can be crowded. Spring (April to May) and fall (September to October) offer pleasant weather with fewer crowds. Winter (December to February) is ideal for visiting cities renowned for their Christmas markets and ski resorts. Consider the weather, events, and your personal preferences when determining the best time to plan your trip.
Q: What are some tips for planning a 10-day Europe trip on a budget?
Planning a budget-friendly 10-day Europe trip requires careful planning and research. Start by creating a budget and determining how much you can allocate to transportation, accommodations, meals, and activities. Consider visiting cities in Eastern Europe, as they tend to be more affordable compared to Western European destinations. Look for budget airlines or consider traveling by train or bus instead of flying between cities. Save money on accommodations by staying in budget hotels, hostels, or even renting apartments. Additionally, opt for local eateries or markets instead of expensive restaurants to save on food expenses.
Q: How can I make the most of a 10-day Europe trip?
To make the most of your 10-day Europe trip, prioritize your must-see destinations and attractions. Allocate sufficient time in each city to explore the highlights and immerse yourself in the local culture. Consider taking guided tours or joining day trips to nearby attractions that might be difficult to reach on your own. Take advantage of public transportation to get around efficiently, and allow time for leisurely strolls or relaxing in local parks or cafes. Lastly, be flexible and open to unexpected discoveries as some of the best experiences can come from wandering off the beaten path.
Q: Is it possible to do a boat trip during a 10-day Europe itinerary?
Yes, it is possible to incorporate a boat trip into a 10-day Europe itinerary. There are several destinations where you can enjoy boat tours or cruises, such as exploring the stunning Greek islands, cruising along the Danube River in Central Europe, or sailing along the coast of Croatia. Check out the best cruise tours Europe adventures here. Research the specific destinations you plan to visit and look for boat tour options that fit within your itinerary. Note that availability and timings may vary, so it's advisable to book in advance.
Q: What are some must-visit places during a 10-day Europe trip?
There are countless must-visit places in Europe to consider for your 10-day trip. Some popular destinations include Paris, Rome, Barcelona, Amsterdam, Prague, Vienna, Berlin, and Istanbul, to name just a few. These cities offer a mix of history, culture, and stunning landmarks. However, don't limit yourself to just big cities—Europe is full of charming towns and villages worth exploring. Consider your interests, such as art, history, or nature, and find destinations that offer the experiences you're looking for.
How To Enjoy Your 10-day European Trip
Utilize public transportation like trains and buses for efficient and cost-effective travel. Learn basic phrases in the local language and be aware of cultural norms to enhance your interactions with locals.
Prioritize visits to historical and cultural sites, as Europe is rich in art, history, and architecture. Pack light to make navigating public transportation and exploring local neighborhoods easier. Capture memories through photos and a travel journal, but also take time to enjoy the moment without using a camera.
Stay connected with reliable communication methods and use travel apps for navigation, translation, and currency conversion. Consider travel insurance to cover unexpected events, and respect the local environment by following rules and guidelines. Relax and enjoy the journey, balancing exploration with relaxation and savoring each destination's unique experiences.
When packing for your 10-day European trip, focus on essentials to ensure a hassle-free and enjoyable experience. Opt for versatile clothing that can be mixed and matched.
Bring travel-sized toiletries to save space and comply with airline regulations. Remember important documents such as your passport, travel insurance, and necessary visas. Pack a compact and lightweight camera or smartphone for capturing memories.
Lastly, pack any specific items you need, such as prescription medications or special accessories. Keep your packing list minimal and efficient, allowing you to focus on enjoying your European adventure.
Pin it to save it