How to plan a trip to Europe: Your Epic Europe itinerary
Are you dreaming of embarking on a memorable trip to Europe? Travel to Europe with all its fantastic attractions can be both exciting and overwhelming. With so many amazing destinations to explore and countless things to see and do, it's important to have a well-organized itinerary and trip plan to make the most of your time. We have found that housesitting is a great way to see both popular destinations and those of the beaten track. For the past 8 years we have been travelling to smaller towns and finding great destinations on a very tight budget.
Whether you're planning a 10 day trip or if you decide to stay longer your European trip will benefit from careful planning with a flexible travel itinerary and a solid plan of where you want to stay.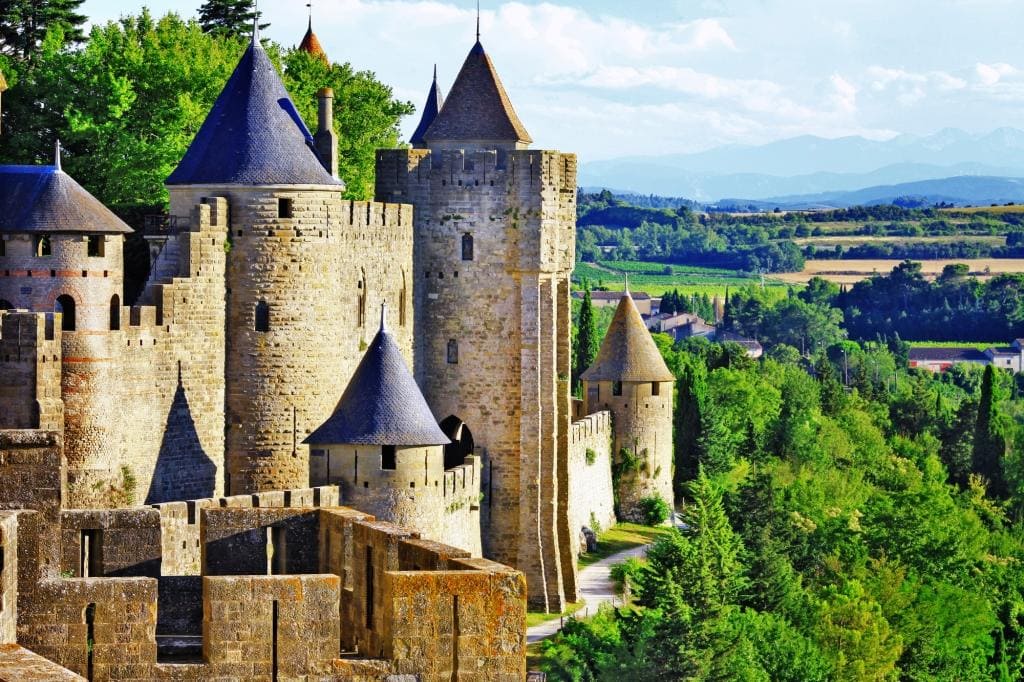 Planning for some is a real effort but trust me it is worth it when planning travel in Europe. It allows you to anticipate obstacles, figure out your budget and what your potential options may be. Planning your Europe travel allows you to relax a little and ensure you don't go over budget or over time and you get to see what you want to see.
Xyuandbeyond is reader-supported. When you buy through links on our site, we may earn an affiliate commission. You can read my privacy policy here.
Start Planning: Choosing your European destinations
When planning a trip to Europe, the first step is to decide which destinations you want to visit and create a budget. I am going to assume you have been dreaming of your European trip for a while and have read the most up to date websites and guide books.
The continent is home to a so many iconic cities, charming villages, and breathtaking landscapes. It's essential to consider your travel preferences and interests to create a personalized itinerary. Whether you're a history buff, a nature enthusiast, or a food lover, Europe has something for everyone.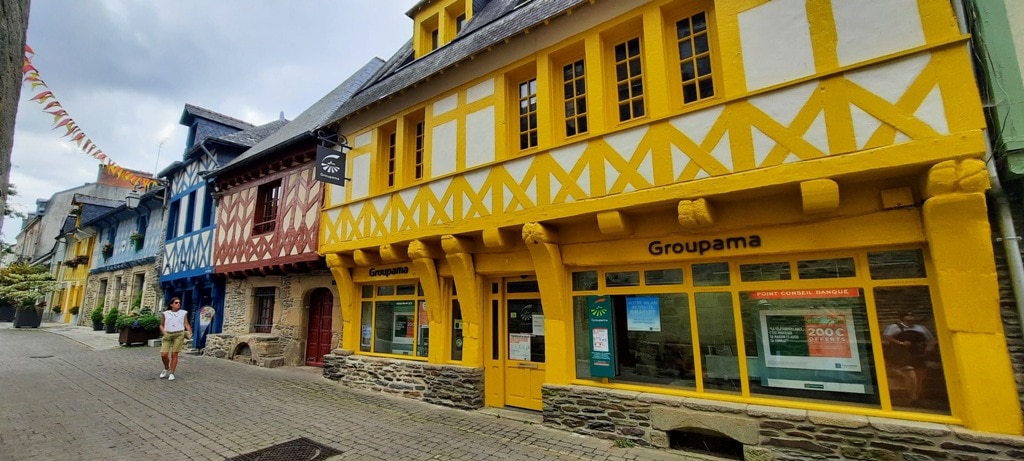 Make a list of the best places and cities in Europe that you want to visit during your trip. Do you dream of strolling through the romantic streets of Paris, exploring the ancient ruins of Rome, or indulging in the glorious food and tapas of Barcelona?
Perhaps you'd prefer an Italian travel itinerary visiting the Amalfi Coast or the Cinque Terre. Consider the top attractions and landmarks that each destination has to offer, and prioritize the ones that you are most interested in. Whether your trip if for one week in Europe or several months this will help you narrow down your choices and create a well-rounded itinerary.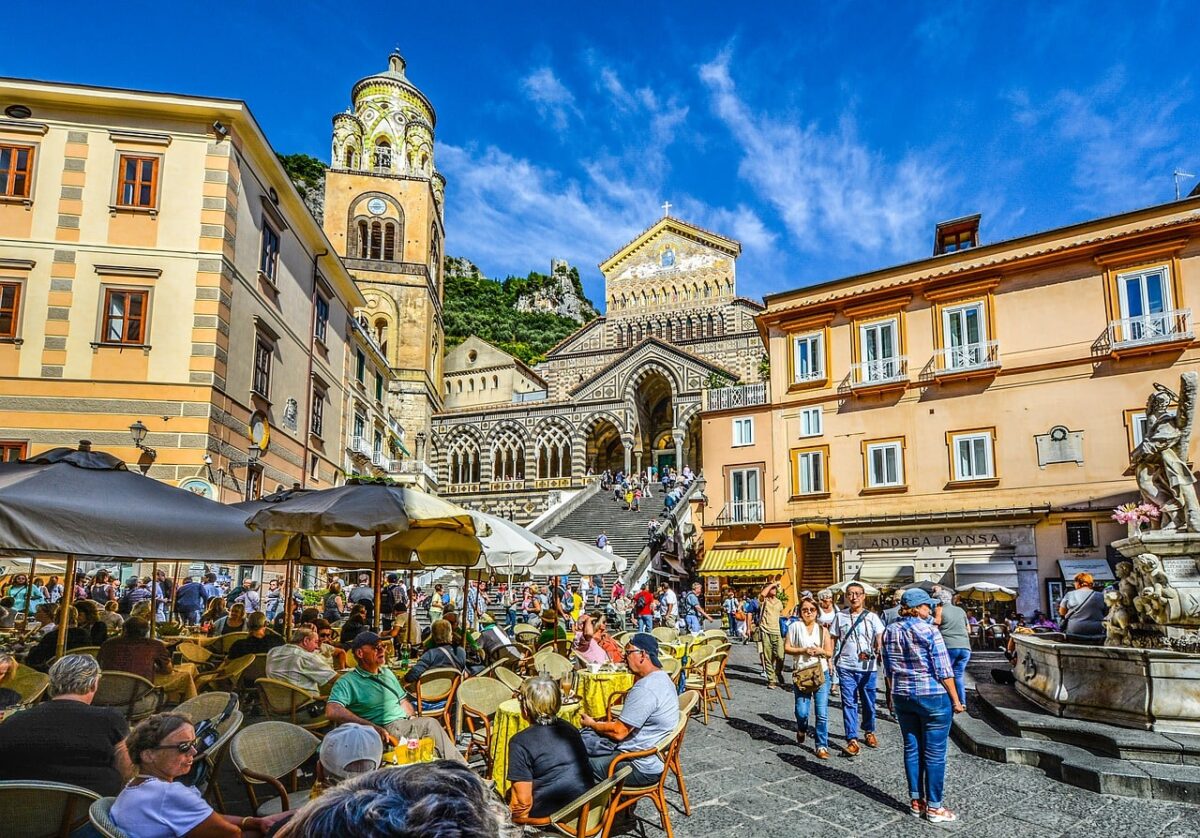 Determining the duration of your trip
Once you have an idea of the destinations you want to visit on your plan to travel to Europe it's time to decide how long your trip is going to be. The length of your stay in Europe and throughout Europe will greatly influence your itinerary and the number of places you can fit into your schedule. While some travelers opt for a quick 2 week adventure, others prefer to spend several months exploring the continent. If this is your first time to Europe you may want to choose a single country trip or if you have the time a multi-country trip.
Because we retired early and wanted to travel we decided to take up international housesitting. This is a great way to take a vacation in Europe without having to pay sky high hotel or Air BnB prices. We have travelled all over Europe from Ireland to Spain and in between. We have house sat in Cyprus, Andalucia, Ireland, France, England, Scotland, Northern Ireland, Portugal, Italy and it has allowed us to make short weekend breaks all over Europe.
If you're planning your first trip to Europe or have limited time, a 10-day itinerary is a great starting point. This timeframe allows you to visit multiple cities and get a taste of the rich cultural diversity Europe has to offer. However, if you have more time on your hands, consider extending your trip to truly immerse yourself in the European experience.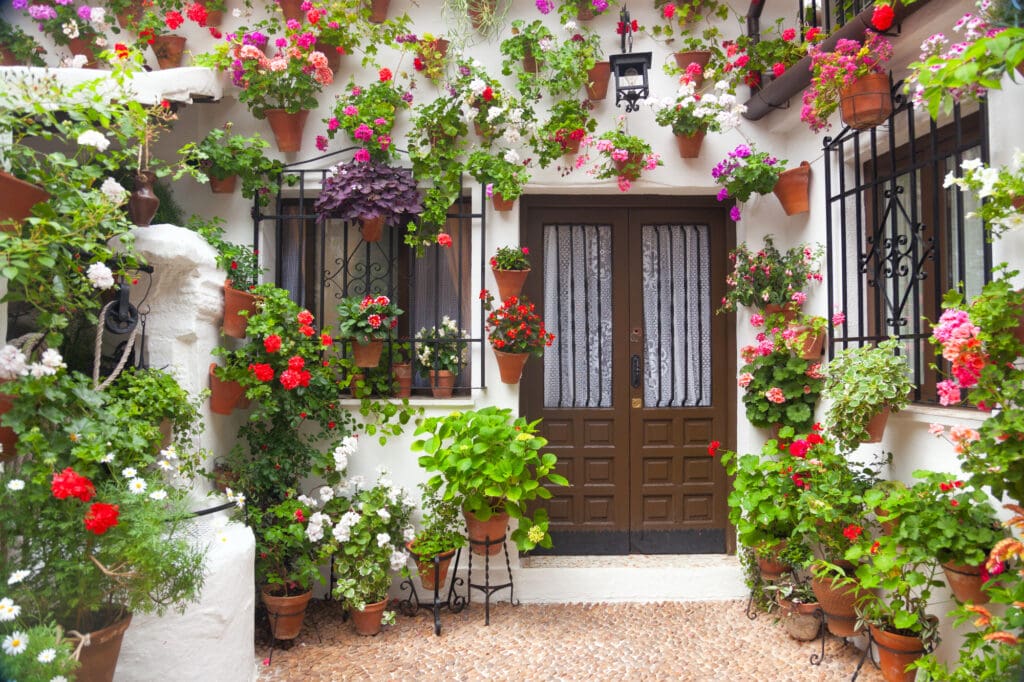 Keep in mind your length of stay might be determined by things out of your control such as the Schengen Area of Europe, and the time it takes to travel between countries and cities. In France for example a new law means that there are no internal flights under 2 hours in an attempt to be environmentally friendly so you are going to have to drive or take the train.
In many European countries there are super fast trains and then incredibly slow trains. Where we live in France in a rural area we have to drive an hour to the slow train station and 2.5 hours to the fast train station. Neither of these train stations have public transportation to them from our location which makes getting out of France incredibly time consuming and difficult.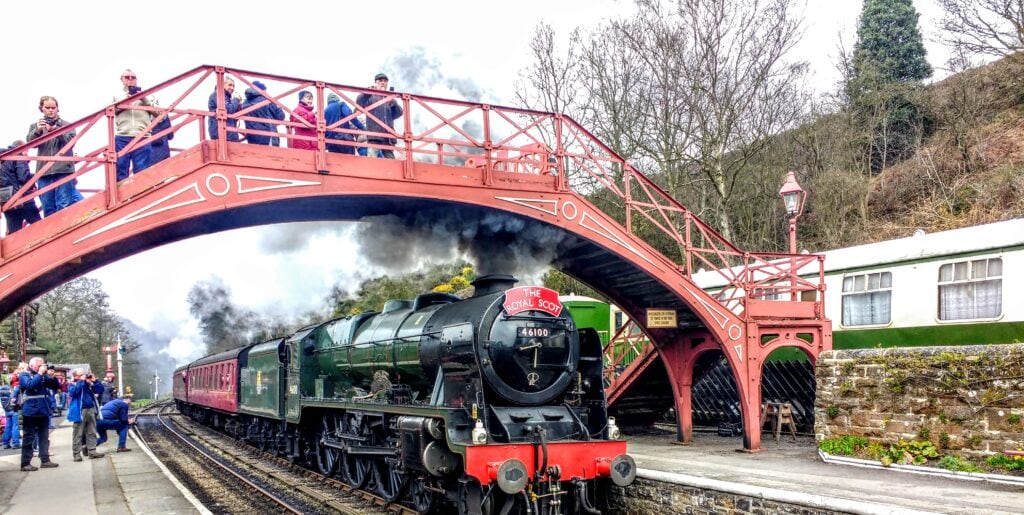 Figure out your budget
Put together your initial budget allowing for airfare, transportation within and to your destinations, are you a hostel person, a luxury hotel traveler or a budget traveller, sightseeing and entertainment, and miscellaneous costs.
Plan Your Europe Travel Itinerary and Schedule
Begin by creating your route and an approximate timeline for your trip. Consider various factors such as geography, weather, crowds, the time of day, and your personal travel preferences when crafting your plan. Strive for a balanced mix of bucket list cities you have to see and charming small towns in your itinerary. For instance, you might pair Vienna with a visit to the picturesque Danube River Valley, explore London along with the scenic Cotswolds, and experience Paris alongside the enchanting chateaux of the Loire Valley.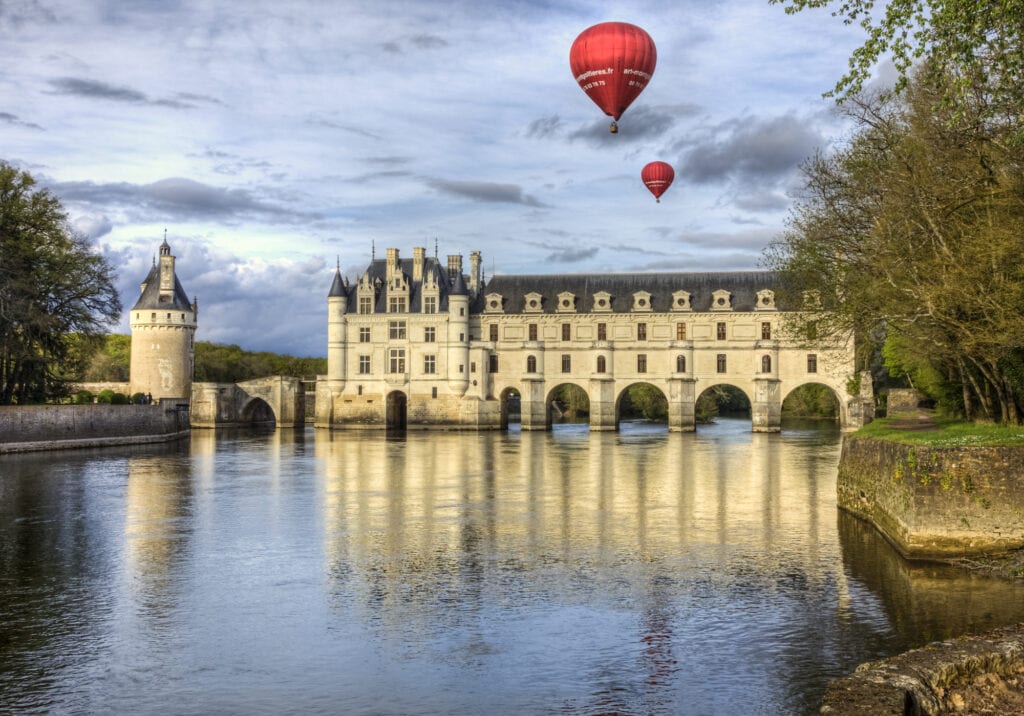 Next, make decisions regarding the cities you'll start and end with on your European trip. Taking a one-way flight into one city and departing from another can be more cost effective and if you are renting a car in one city check that it can be dropped off in another area at a minimum or no charge fee. Keep in mind though that driving a car in a major city can be extraordinarly stressful and more than likely uneccesary. For example London, Dublin, Paris, Rome and major cities like these have great public transport options so you don't have to put up with the congestion and horrendous traffic.
Other means of transportation
This brings us to the options of deciding upon your transportion within and to the locations you want to visit. Keep in mind the length of time you have to spend in a country and then work out what might be the best way to get to your ideal locations.
Within many European countries the train is the best option. There are now night trains across Europe which can get you to a specific area overnight and you spend the night in a sleeper car not wasting time as you travel onto a new destination.
Transportation within Europe offers a great blend of convenience and diversity, catering to a wide range of travelers. Cheap flights, to different countries facilitated by an extensive network of budget airlines, have revolutionized regional travel, allowing travelers to hop between European cities swiftly and affordably.
Whether you're exploring the historic streets of Rome or savoring the vibrant culture of Barcelona, budget carriers like Ryanair and EasyJet offer wallet-friendly options.
On the other hand, the Eurail pass system provides an enchanting alternative for those seeking a more leisurely journey or by using the high speed train. With its extensive network of interconnected railways, the Eurail pass enables travelers to traverse the picturesque landscapes of Europe, from the lush countryside of France to the charming villages of Austria. Europe's transportation options, including cheap flights and Eurorail, ensure that the continent remains an accessible and enchanting destination for adventurers of all kinds.
As I mentioned above don't bother driving in major cities but check out where the train stations are and how to access public transportation options and the cost. Decide if you want to walk a city or take a hop on hop off bus or local tour.
TIP: to get over jet lag try switching your watch to the time of the city you are travelling to, that way you begin to adjust your body clock to different cities.
Make a rough Europe itinerary
Figure out how many days you want to spend in the locations you have chosen. Try to stay in one hotel or hostel to minimize your costs. A centrally located hotel or bnb will allow you to avoid public transportation costs and guaranteed the staff can recommend great places to eat on a budget or a splurge. Websites like Rome2Rio make estimating travel time somewhat easier.
Adjusting your itinerary
Don't be afraid to adjust your itinerary on the fly and definately expect to re-arrange your choice of areas to visit. If you have two absolutely must see destinations and you are running late cut out the city that will cost too much or take too much time. Trust me you will return some day.
Understanding the Schengen Area
Understanding the Schengen Area is critical if you decide to do a long term trip of say 6 months backpacking Europe. Europe does not offer borderless travel in reality that only applies to a specific group of countries in what is called the Schengen Zone.
In the case of most short-stay visas and visa exemptions, you are permitted to spend a maximum of 90 days within the Schengen Area within a 180-day period. Very often folks confuse the Schengen zone with EU countries. You need to know which countries are Schengen and which are not.
Bulgaria, Cyprus, Ireland, Romania and the United Kingdom are EU states that are not currently part of the Schengen area. This means that a flight from one of these states to a Schengen state is regarded as an external flight and is subject to border checks.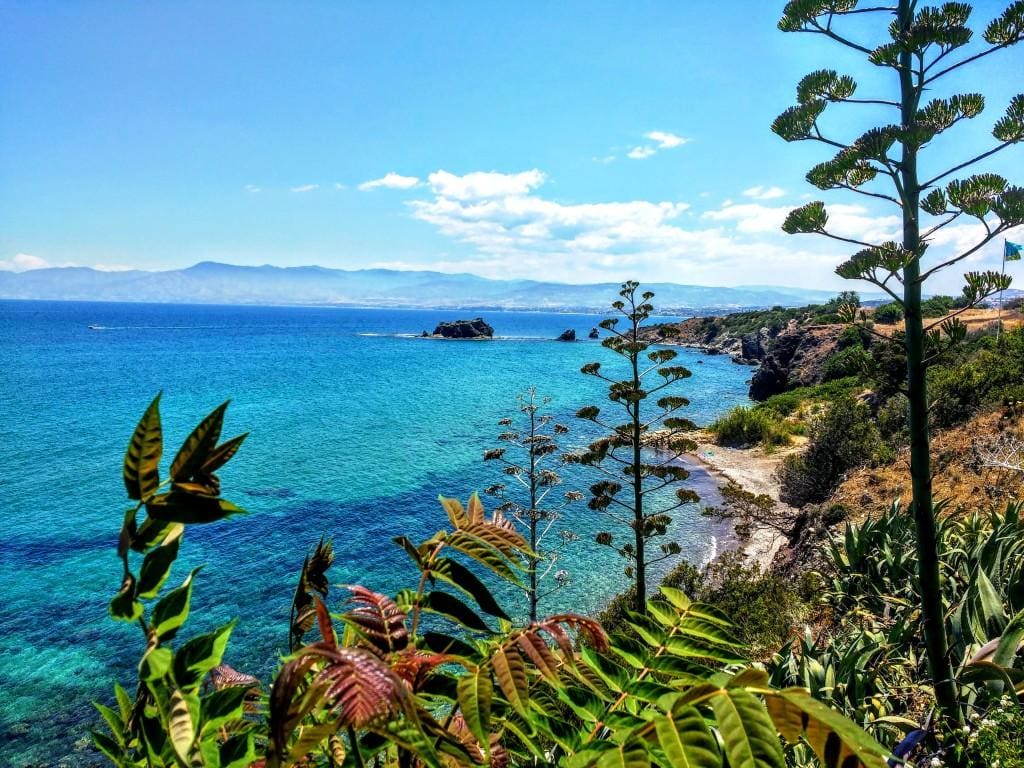 In addition, the four European Free Trade Association (EFTA) member states, namely Iceland, Liechtenstein, Norway, and Switzerland, though not EU members, have established agreements in alignment with the Schengen Agreement.
There are also three European microstates—Monaco, San Marino, and Vatican City—maintain open borders for passenger traffic with their neighboring countries.
As of the year 2023, the countries that make up the Schengen Area are as follows:
Austria
Belgium
Czechia
Denmark
Estonia
Finland
Hungary
Iceland
Latvia
Liechtenstein
Lithuania
Luxembourg
Norway
Slovakia
Slovenia
Sweden
Switzerland
Visas and required documents
This one gets a little trickier depending on the destinations in Europe you have chosen for your European Visit. Depending on which country your passport is from but there are 50+ countries that do not require a visa prior to arriving.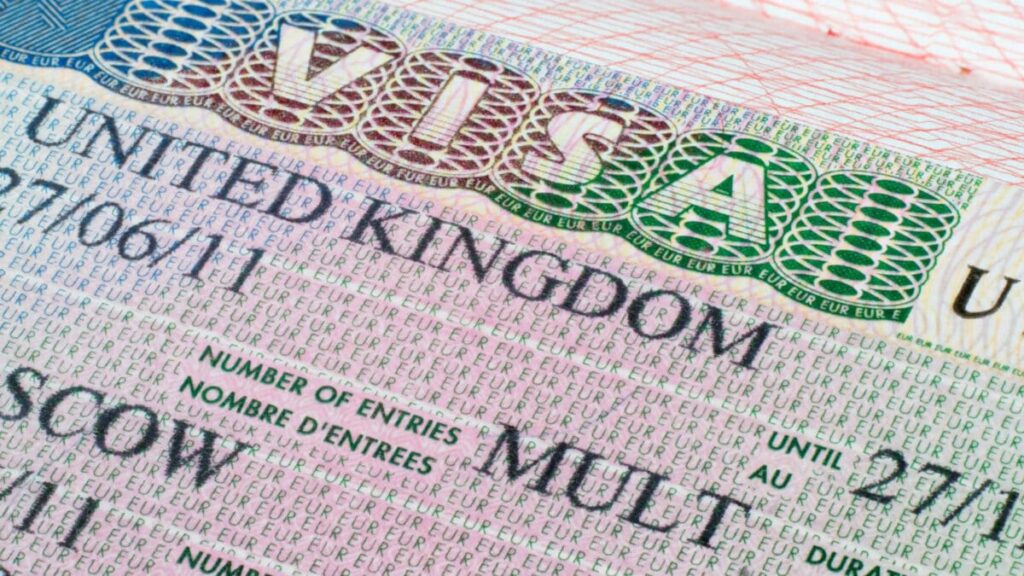 What is Etias 2024
The ETIAS travel authorization is a mandatory entry requirement for individuals from visa-exempt countries who intend to travel to any of the 30 European nations covered by this system. This authorization is electronically linked to the traveler's passport, and its validity extends for a maximum of three years or until the passport's expiration date, whichever occurs first. Applying for an ETIAS will cost €7 euros.
Possessing a valid ETIAS travel authorization grants individuals the privilege of entering the territories of these European countries as frequently as desired for short-term visits, typically not exceeding 90 days within any 180-day timeframe. However, it's vital to note that the possession of an ETIAS does not guarantee automatic entry. Upon arrival, border officials will request to review your passport and additional documentation to verify compliance with entry prerequisites.
Book Your Flights to Europe
Now it's time to book your flights to Europe, personally I always use Google Flights because I can see the best and most economical times to fly and the site always give you options. For example if I want to get the cheapest flight possible Google flights might tell me that travelling time is 20 plus hours with layovers and I can determine if that will work for me.
With Google flights you also don't really need a specific destination you can type in Europe and see what is available and go from there. Or just hit explore and see what comes up.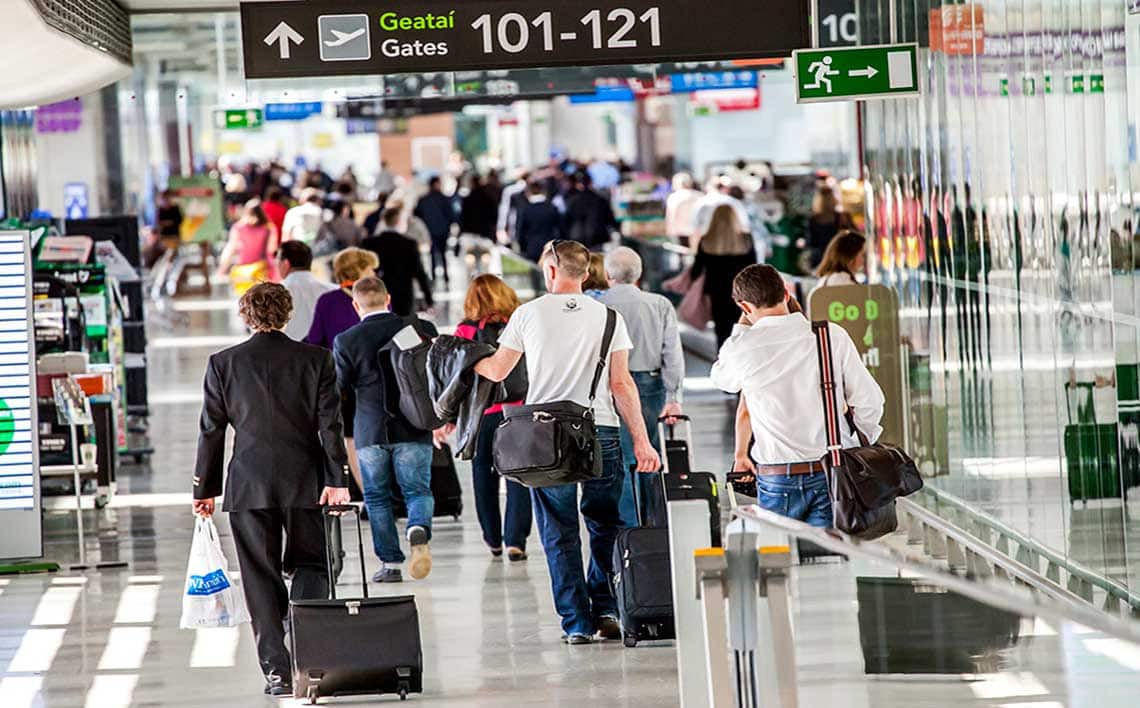 I never book through Google flights however I will only check out the flight and then go to the airline directly to book flights as they can provide far better customer support than a booking website.
Book Your Accommodation
So after booking your flights it is time to book your accommodation. For me this is all about what is my budget. Being an older traveler I am not looking to stay in hostels personally although I hear there are some great elder hostels in Europe I am just not the backpacking type.
My first step is always booking.com because I can search location, reviews, quality and what amenities are available. I can also see that if I rent a car in my chosen location can I park at the hotel and is there free wifi.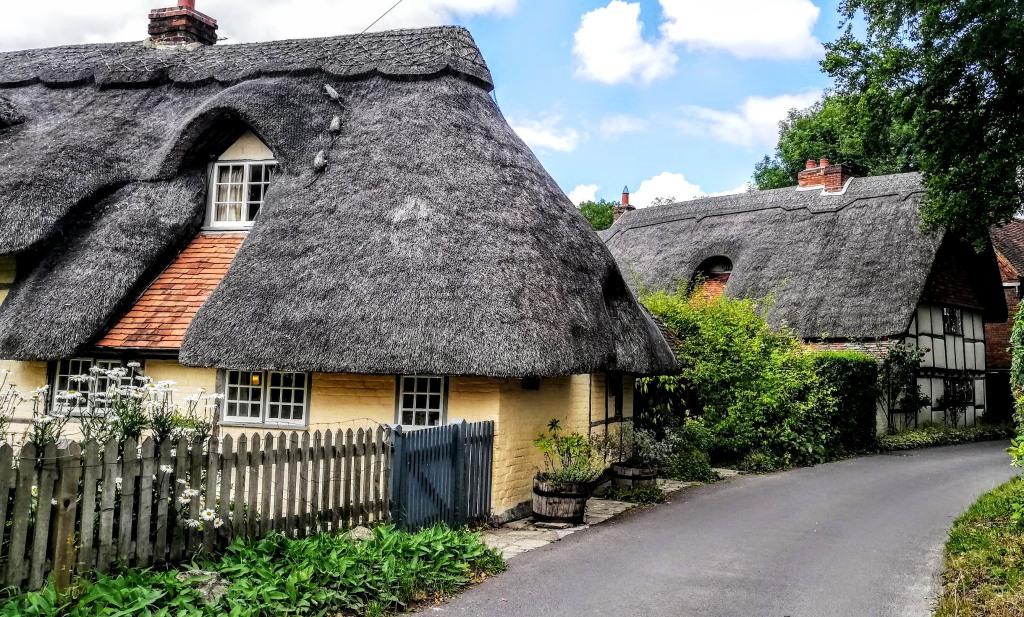 Always check the reviews of the hotel to ensure it is the standard you want. If I need a cheap hotel for the night I am happy to go with a 2 star that has good reviews but I have booked 4 star hotels and been very unhappy with the service and quality so
One really important thing to keep in mind if you're planning on staying at hotels is that, hotels in Europe use a different star system than in North America. Here in Europe a 5 star hotel is usually a big one with lots of amenities and a pool but not necessarily a luxurious hotel.
Beautiful Irish cottages to rent for your dream holiday
Choose How You'll Get Around Europe
You have your landing point, your list of places to see and your bucket list of cities, villages and specific sites you want to take in on your European vacation.
So depending on your sense of adventure and your budget of course do you want to rent a car and travel to various locations or do you want to travel by public transport. I have had friends who rented a car in Italy and travelled up and down the country staying in farmhouses, small villages, agri-tourism places and generally seeking out the hidden gems and relatively tourist free locations.
Then again if you plan on major cities you won't want to rent a car as you won't need to and you can travel by cheap airlines such as Ryanair all over Europe or perhaps Volotea here in France.
If your choice is public transportation check out sites like Rome to Rio or Omio to compare the price of flights, trains and buses going from your chosen cities.
Travel Planning your itinerary: Day-by-day breakdown
Now that you have your destinations and mode of transportation sorted, it's time to plan your day-by-day itinerary. Start by allocating the number of days you want to spend in each city or town. Consider the top attractions, activities, and experiences that you want to include in your itinerary and factor in travel time between destinations.
When planning your days in Europe, it's important not to over pack your schedule. Give yourself some downtime to wander through the cobblestone streets, relax in local cafes, and soak up the charming atmosphere. Remember, the aim is to savor each moment and create lasting memories, so don't rush from one place to another.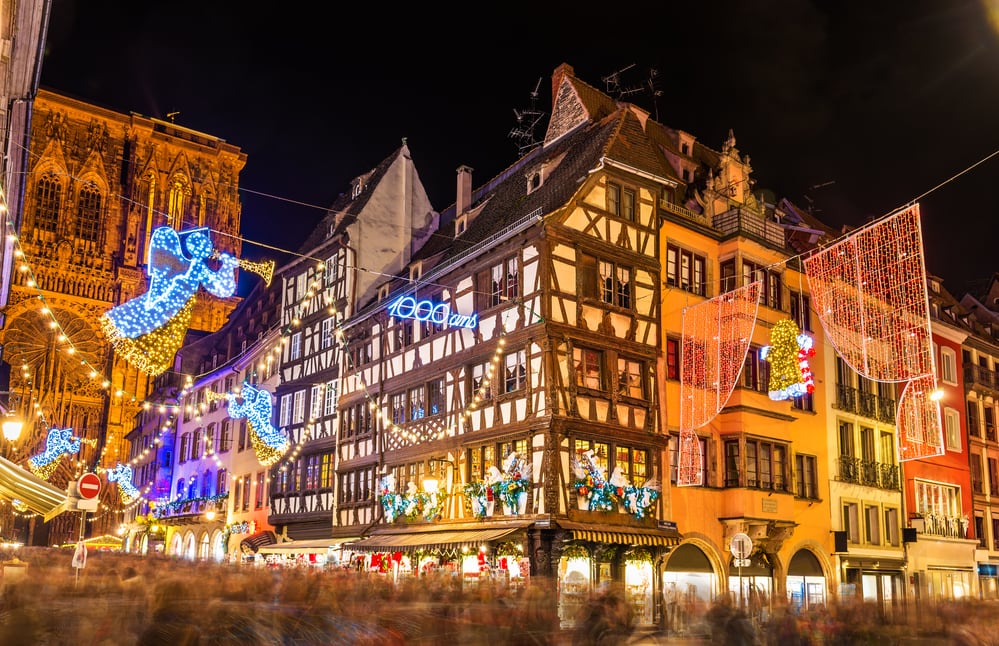 Tips for a memorable Europe trip
As you embark on your European adventure, here are some essential tips to help you make the most of your trip:
1. Research your destinations:
Before you depart, take the time to research each destination to familiarize yourself with the local customs, traditions, and must-see attractions. This will enhance your overall experience and help you make informed decisions during your trip.
2. Pack wisely:
Europe offers a diverse climate, so pack accordingly. Layering is key to adapt to changing weather conditions. Also, don't forget essentials such as comfortable walking shoes, a universal adapter, and a money belt to keep your belongings safe. My best tip for packing is to remember that no-one will ever notice that you have worn the same outfit twice.
Wear your heaviest clothes when flying. For example your jeans and walking boots or shoes – wear them on the plane when flying to Europe. Then in your carry on suitcase keep it light and use packing cubes.
3. Make use of travel guides:
Invest in a reliable travel guide that provides insider tips, maps, and recommendations for each destination. These guides can help you navigate through unfamiliar cities and discover hidden gems. Rick Steves is always a gem for great travel tips and places to stay and eat.
4. Embrace local cuisine:
One of the highlights of any trip to Europe is indulging in local foods. Don't be afraid to try the local dishes and immerse yourself in the culinary culture of each country you visit. Be sure to explore the vibrant farmers' markets and indulge in delicious street food. Visit the great markets of Europe and learn about the local food culture and indulge in that countries National dish.
148 National Dishes around the world
5. Immerse yourself in the local culture:
Take the time to learn a few basic phrases in the local language and interact with locals. This will not only enhance your cultural experience but also make your interactions more meaningful. Just as an example here in France you should always say bonjour when entering a store or before you order at a café or restaurant. When you are leaving the polite thing is to say au revoir and bon journee which is simply good bye and have a nice day.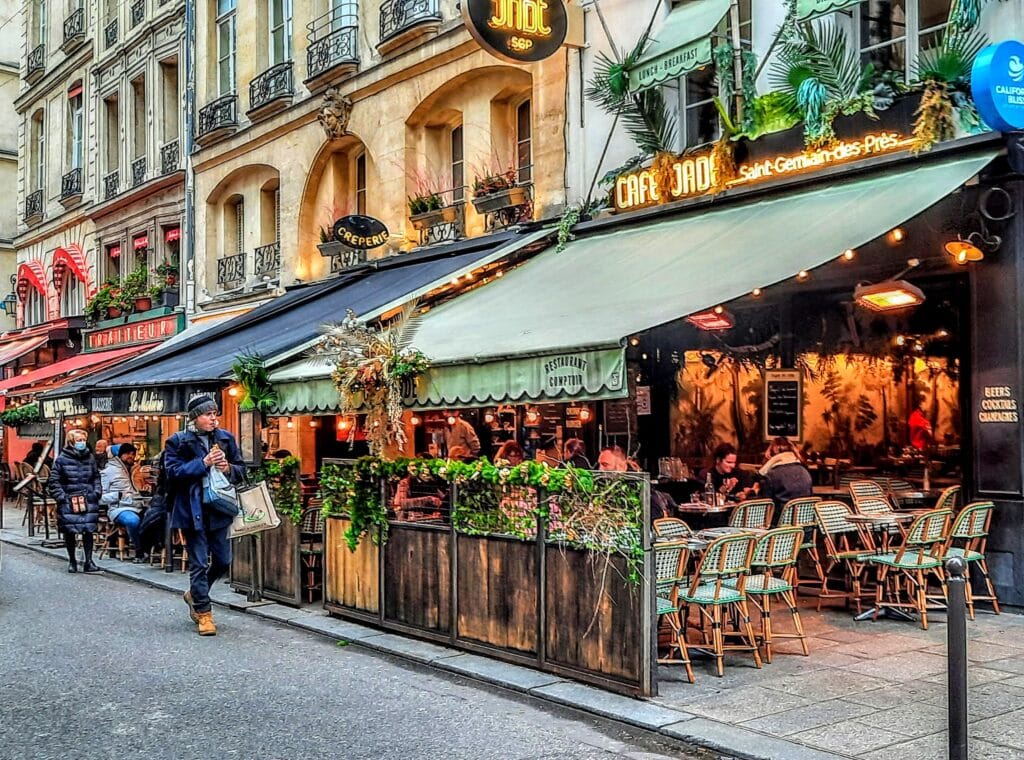 6. Be flexible:
While it's important to have a well-planned itinerary, leave room for flexibility and spontaneous adventures. Some of the best travel experiences happen when you allow yourself to deviate from the planned route. We always found that we got lost a lot, which meant for some amazing finds and destinations that we never knew existed. If you are driving use Google maps or Waze to find those hidden gems.
Sample itineraries for Europe
Let's talk about sample itineraries for exploring Europe. If you are planning a weeks in Europe trip of a lifetime and whether you're a history buff, a foodie, or just love immersing yourself in different cultures, Europe has something to offer for everyone.
When you plan your trip one epic itinerary could start in Paris, the city of love. Stroll along the iconic Champs-Élysées, and don't forget to visit the stunning Eiffel Tower. Your Paris itinerary should always include a boat ride on the Seine and a visit to the Louvre. From there, then head to the train station and travel to Rome, the eternal city. Marvel at ancient ruins like the Colosseum and Roman Forum, and don't miss out on tasting some authentic Italian pasta and gelato.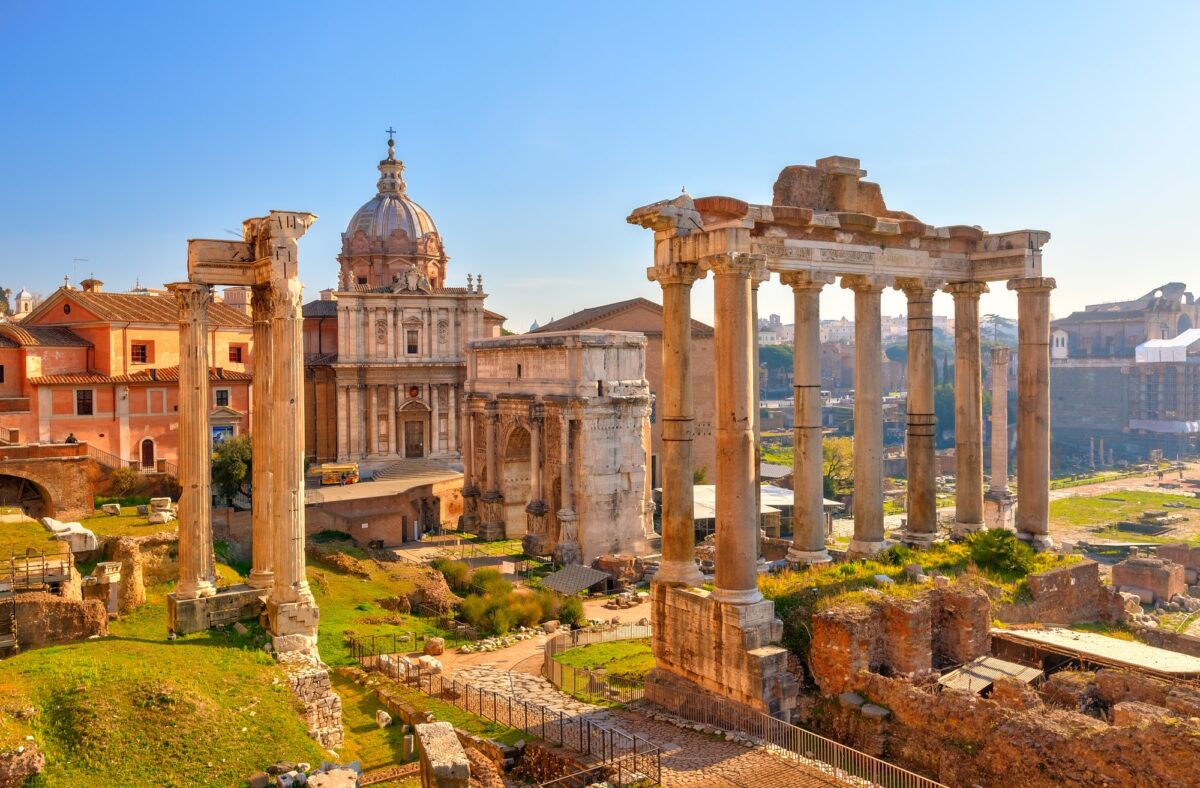 Next stop, Barcelona! Explore the vibrant streets of the Gothic Quarter, indulge in some tasty tapas, and be sure to take in the breathtaking views from Park Güell. If you're a nature lover, make your way to the picturesque Swiss Alps. Enjoy some skiing or snowboarding in Zermatt or hike through the stunning Interlaken region.
After all that adventure, relax in the canals of Venice, taking a gondola ride and grabbing some world-famous gelato. Finally, end your journey in the cultural capital of Berlin. Dive into the rich history of the city by visiting the Berlin Wall or the Brandenburg Gate. Don't forget to try some authentic currywurst and experience the vibrant nightlife.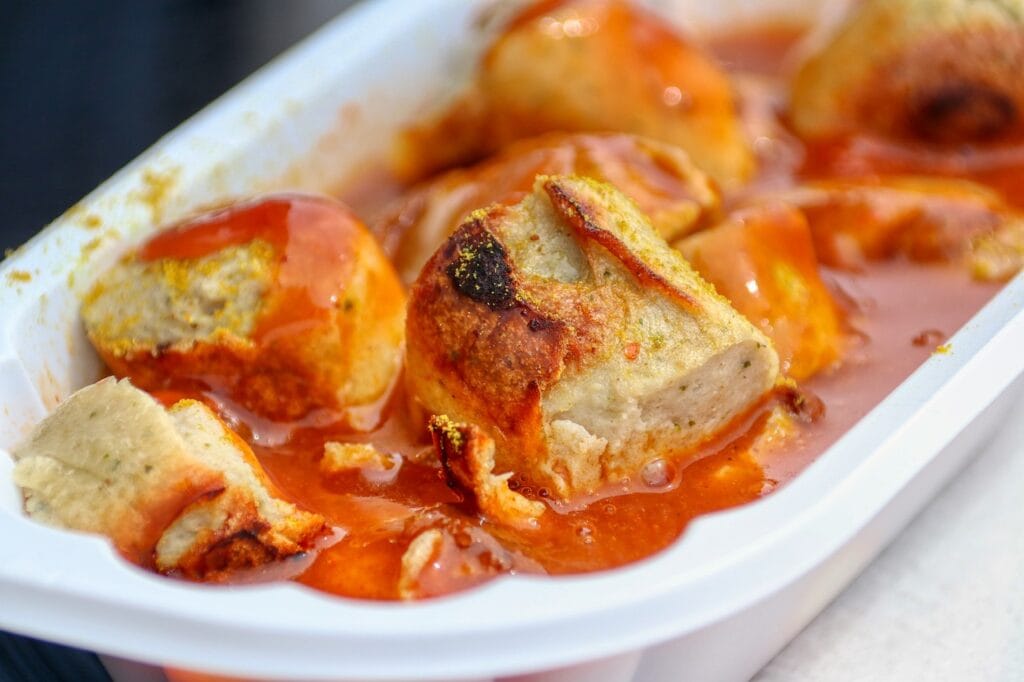 Or perhaps you plan to visit the UK and Ireland and hang out in some fabulous medieval villages and cities like the Shambles in York, or plan a great trip to all the Roman ruins or Viking sites. If you are a hiker or walker think about taking in the Highlands of Scotland and seeing the Isle of Skye, or what about visiting the ancient sites of Newgrange or the medieval mile in Kilkenny Ireland.
Perhaps you fancy a pub crawl throughout Ireland and the UK, visiting all the famous pubs, ruined castles, stone monuments and exploring foodie destinations and traditional dishes of these great historic locaitons on your Europe tour.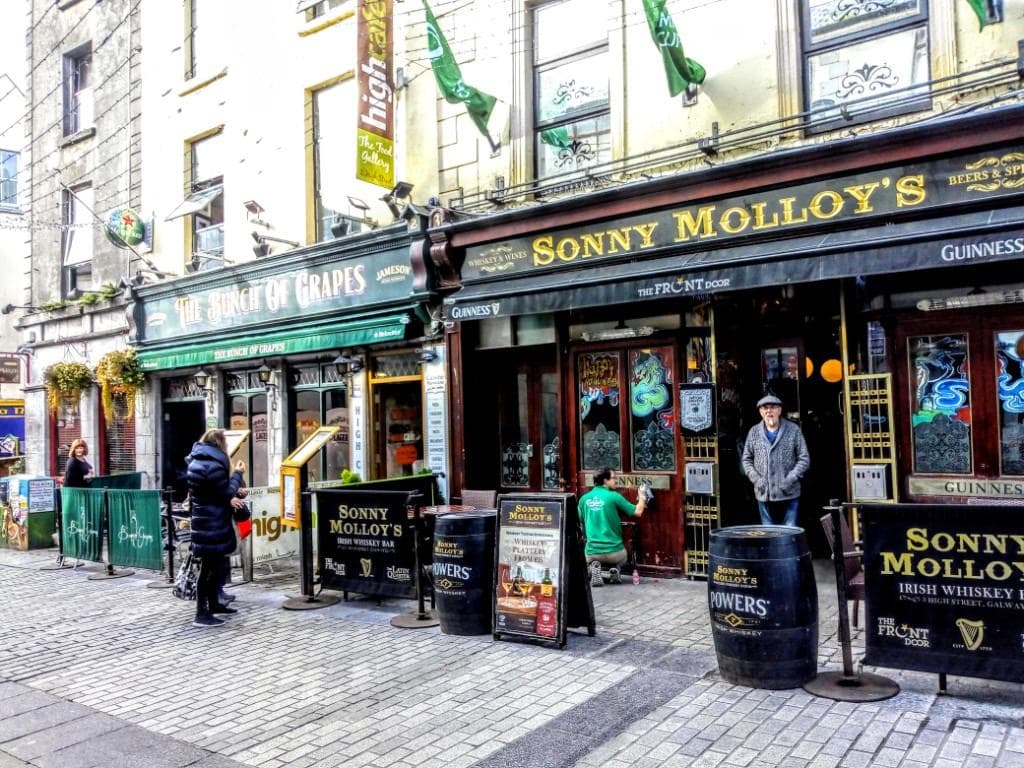 When you go to Europe your trip planning should take in how to see the sites that have been on your bucket list for years. You could choose to stay in one city for several days and take day trips to major attractions. For example if staying in London you can easily take a day trip to Bath, Oxford or Windsor and its famous Castle.
FAQS on planning a trip to Europe
Q: How do I plan a trip to Europe?
Planning a trip to Europe can be overwhelming, but with the right tips and resources, it can be a smooth process. Start by deciding how long you want to spend in Europe, what countries or cities you would like to visit, and what your budget is. Once you have a clear idea of your preferences, you can start researching flights, accommodations, and attractions to create a customized itinerary.
Q: What is the ideal length of a trip to Europe?
The ideal length of a trip to Europe largely depends on your personal preferences and the number of countries or cities you want to visit. However, a 2-week trip is a popular choice for many travelers as it allows enough time to explore multiple destinations without feeling too rushed.
Q: Any tips for planning my first trip to Europe?
Planning your first trip to Europe can be exciting and nerve-wracking at the same time. Here are some tips to help you get started: – Start planning well in advance to secure the best deals on flights and accommodations. – Research visa requirements and make sure your passport is valid for at least six months beyond your planned departure date. – Create a list of must-visit attractions and prioritize them to make the most of your time. – Consider using a travel planner or itinerary builder to streamline the planning process. – Don't forget to allocate some free time for spontaneity and exploration.
Q: Can you suggest an itinerary for my Europe trip?
Creating an itinerary for your Europe trip depends on your interests, budget, and time constraints. Some popular options include: – Western Europe: Starting in cities like Paris, Amsterdam, or Rome and traveling through countries like France, Germany, and Spain. – Central Europe: Exploring cities like Prague, Vienna, Budapest, and Krakow. – Mediterranean: Exploring the coastal regions of countries like Greece, Italy, and Croatia. It's best to do some research and choose an itinerary that aligns with your preferences.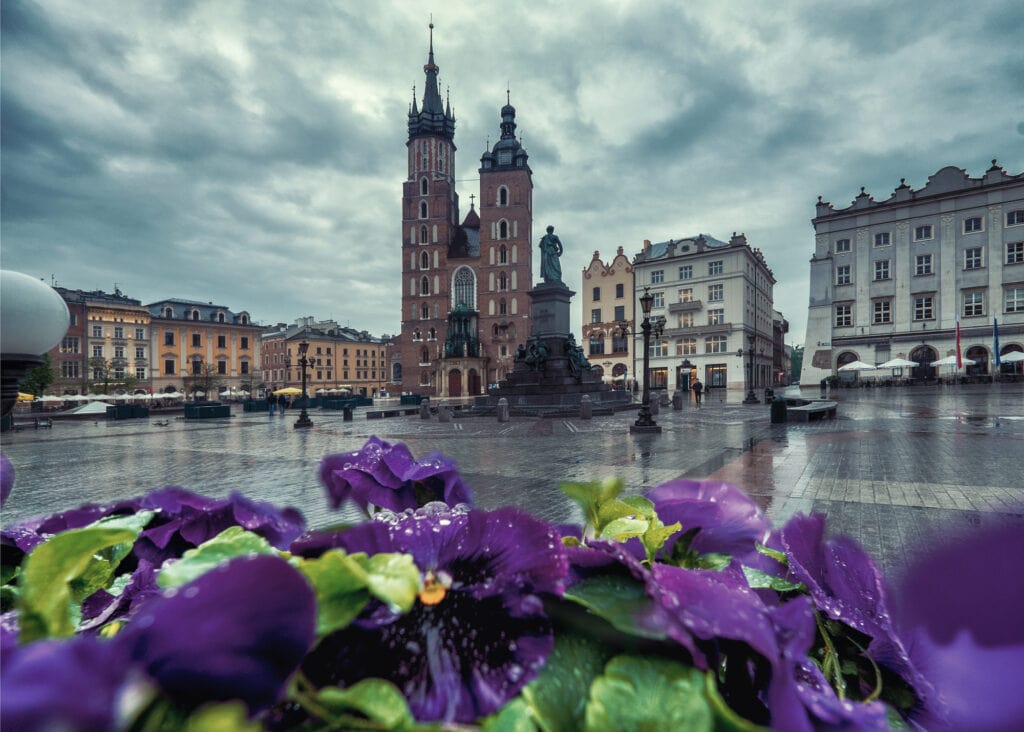 Q: Should I travel around Europe by train?
Train travel is a popular and convenient mode of transportation in Europe. It allows you to enjoy scenic views, avoid traffic, and easily reach city centers. However, it's not the only option. Depending on your itinerary and preferences, you can also consider flying, taking buses, or renting a car.
Q: What are some of the best places to visit in Europe?
Europe is rich in cultural, historical, and natural attractions. Some of the best places to visit include: – Paris, France: Known for its iconic landmarks like the Eiffel Tower and Louvre Museum. – Rome, Italy: Home to ancient ruins like the Colosseum and world-renowned art. – Barcelona, Spain: Famous for its unique architecture, vibrant culture, and beautiful beaches. – Prague, Czech Republic: A picturesque city with stunning architecture and a rich history. – Athens, Greece: Where ancient ruins meet breathtaking views of the Mediterranean Sea. These are just a few examples, and there are countless more amazing destinations to explore in Europe.
Q: How can I plan an epic trip across Europe?
Planning an epic trip across Europe requires careful research and organization. Here are some steps to help you plan: 1. Decide on your starting and ending points. 2. Determine the countries or cities you want to visit along the way. 3. Research transportation options and consider using a combination of trains, flights, and buses. 4. Allocate enough time in each destination to fully experience the culture and attractions. 5. Create a flexible itinerary that allows for detours and spontaneous adventures. 6. Consider booking accommodations in advance to secure the best deals. With proper planning, your epic trip across Europe will be a memorable experience.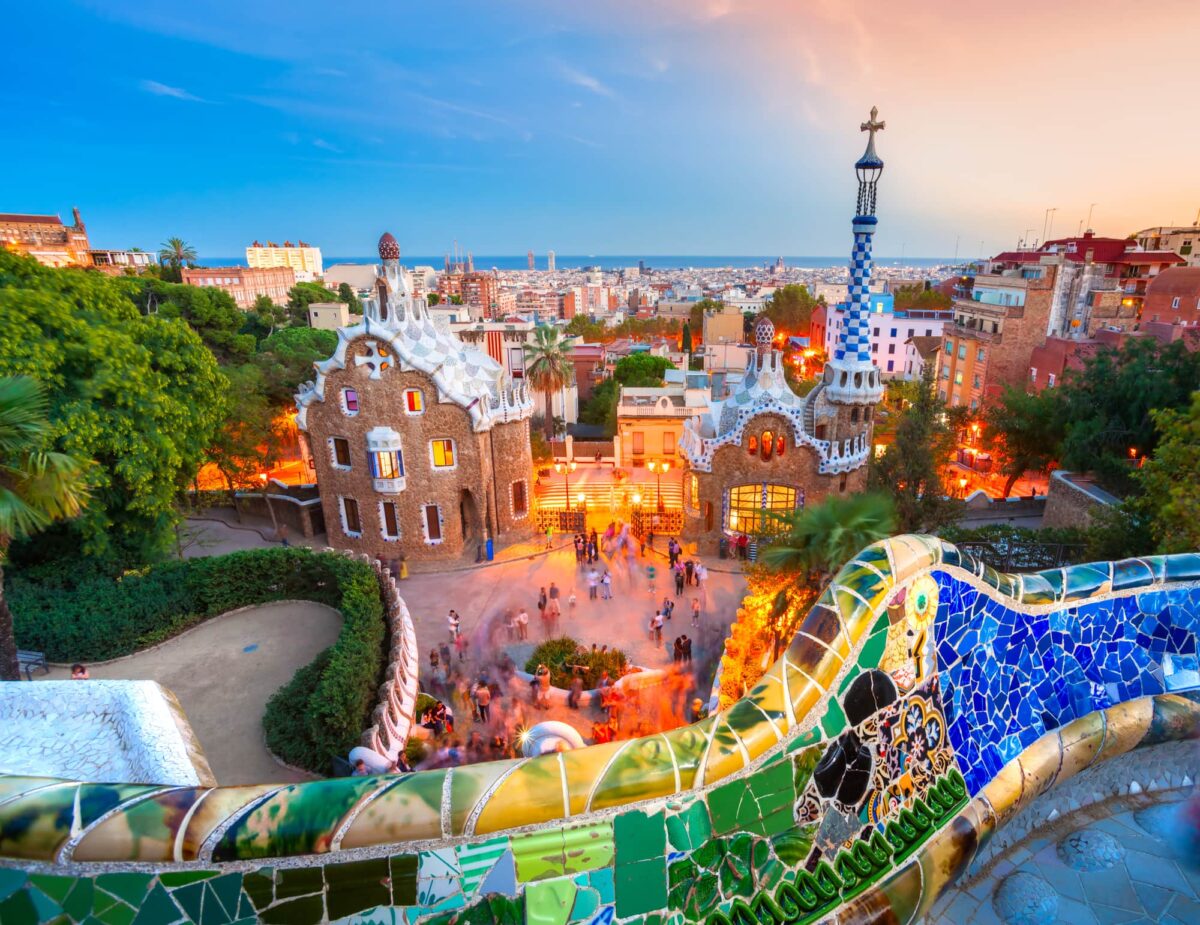 Q: Are budget airlines a good option for traveling within Europe?
Budget airlines can be a good option for traveling within Europe if you're looking for affordable and convenient ways to get from one city to another. Just keep in mind that budget airlines often have stricter baggage policies and additional fees for extras like seat selection and luggage. Be sure to read the terms and conditions and compare prices before booking.
Q: What are some essential travel tips for visiting Europe?
Here are some essential travel tips for visiting Europe: – Pack light and bring comfortable shoes for walking. – Learn a few basic phrases in the local language. – Be mindful of your belongings and take precautions against pickpocketing. – Check the local customs and dress appropriately, especially when visiting religious sites. – Familiarize yourself with public transportation options. – Notify your bank and credit card companies of your travel plans to avoid any issues with card usage. Remember to always be respectful and open to experiencing new cultures during your trip to Europe.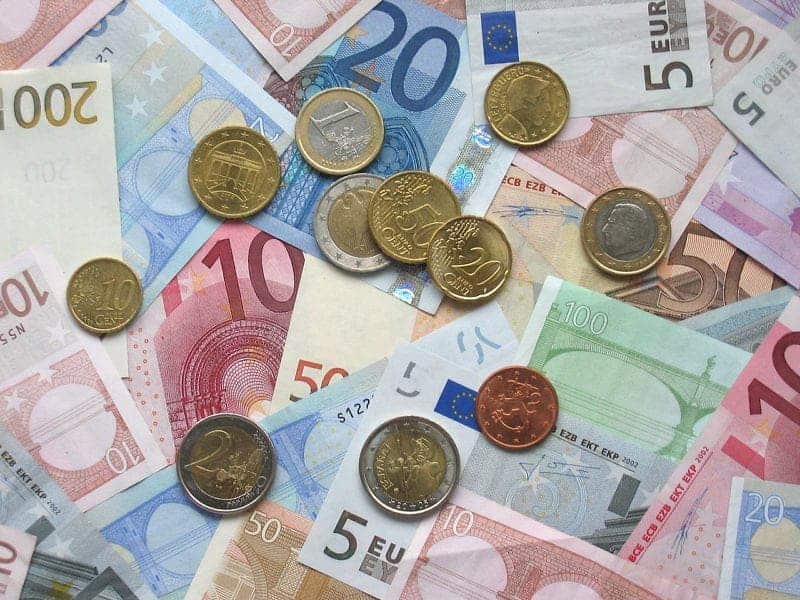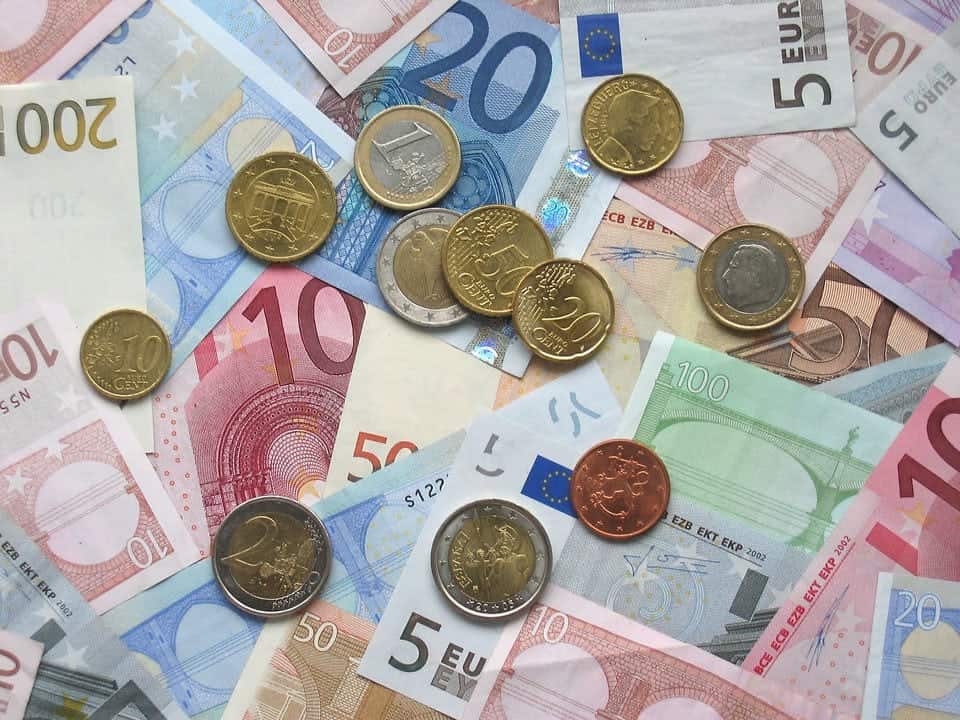 Q: How do I make the most of my 2-week trip to Europe?
To make the most of your 2-week trip to Europe, it's important to plan ahead and prioritize your must-visit attractions. Here are some tips: – Opt for a multi-city itinerary to maximize your time and experience different cultures. – Consider booking skip-the-line tickets for popular attractions to save time. – Take advantage of local guided tours to learn more about the history and culture of each destination. – Leave some free time for exploring off-the-beaten-path neighborhoods and discovering hidden gems. Remember to not overplan your itinerary and allow for some flexibility to truly enjoy your European adventure.
Conclusion
Planning a trip to Europe can be an exciting and rewarding experience. By carefully crafting your itinerary, considering your travel preferences, and incorporating the tips mentioned above, you can ensure a memorable journey across the enchanting continent. So, start planning your Europe itinerary today and get ready for an epic adventure! Personally we are now choosing to house sit in some Eastern European countries but we are still seeking a home country to settle in. We thought Ireland would be the place for us but there are definite pros and cons to living there, so we are still seeking the right place for us.
Pin it to save it