16 Things to do in Bath England for 2 days
The only UK city that's been designated a UNESCO world heritage site in its entirety, Bath England is well worth a weekend visit while exploring the country. Even if you have as little as two days in Bath you will fall in love with the city and plan to come back for a visit again. If you want to see the best of Bath in a short time this article will give you 16 great things to do in Bath for a weekend.
Bath is just one of the many unique weekend breaks in the UK. You could choose from Dublin, Belfast, Edinburgh, Oxford, and even hit up the English seaside or take in Liverpool's incredible music scene. Bath is an easy trip from London and makes a fabulous staycation.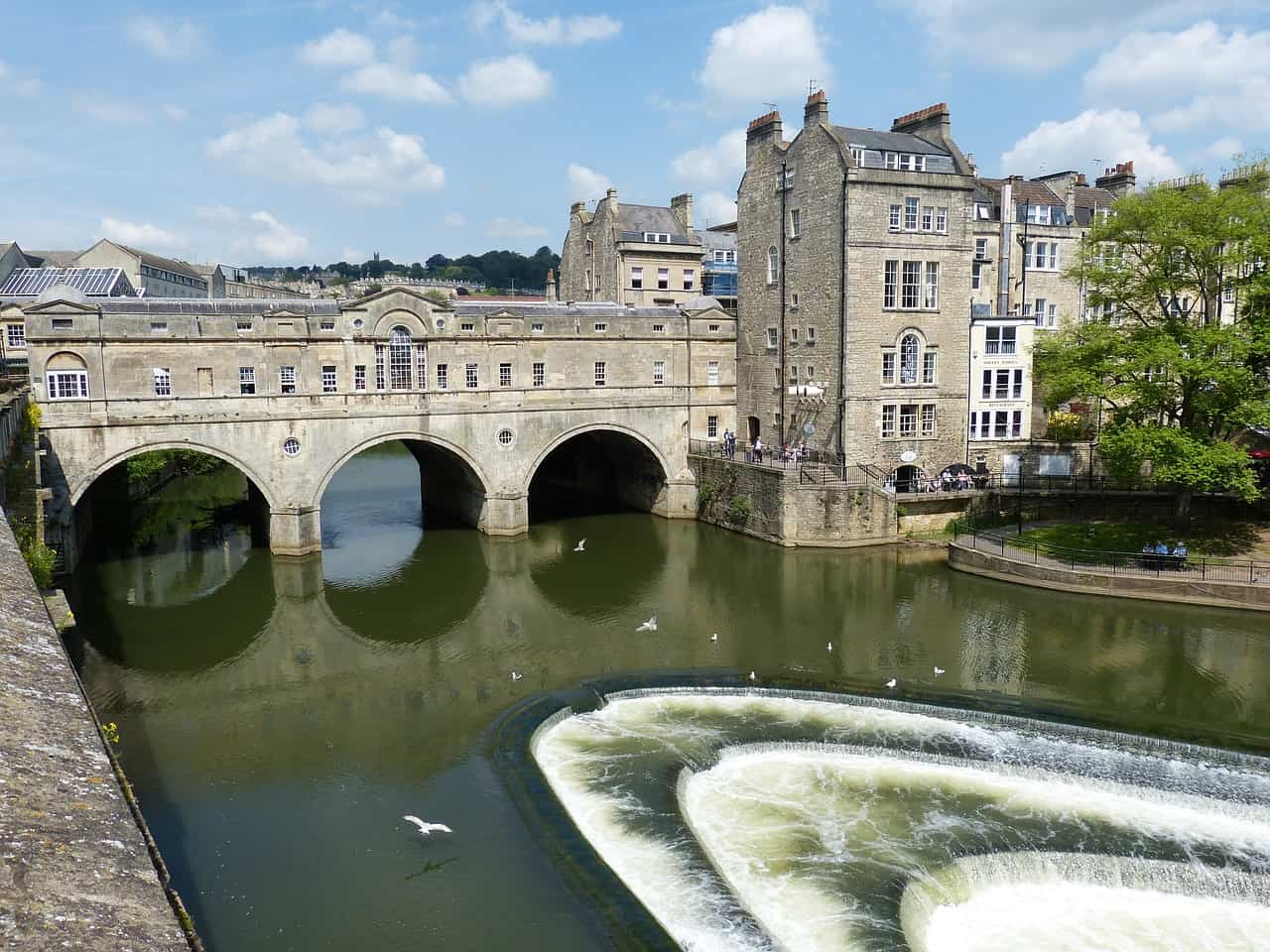 Xyuandbeyond is reader-supported. When you buy through links on our site, we may earn an affiliate commission. You can read my privacy policy here.
Best places to see in Bath
Every corner of Bath has a story to tell; here you can learn about Roman history while strolling down Georgian streets and admire an Abbey restored in Tudor times before walking to the Grade 1 Heritage Listed station that was built by Brunel in Victorian times.
And although much of Bath's appeal is historic, it is also a spa town. This means it is home to not only the world-famous Bath spa but plenty of luxurious hotels that are perfect for a weekend away. A weekend in Bath is a wonderful way to spend a few days.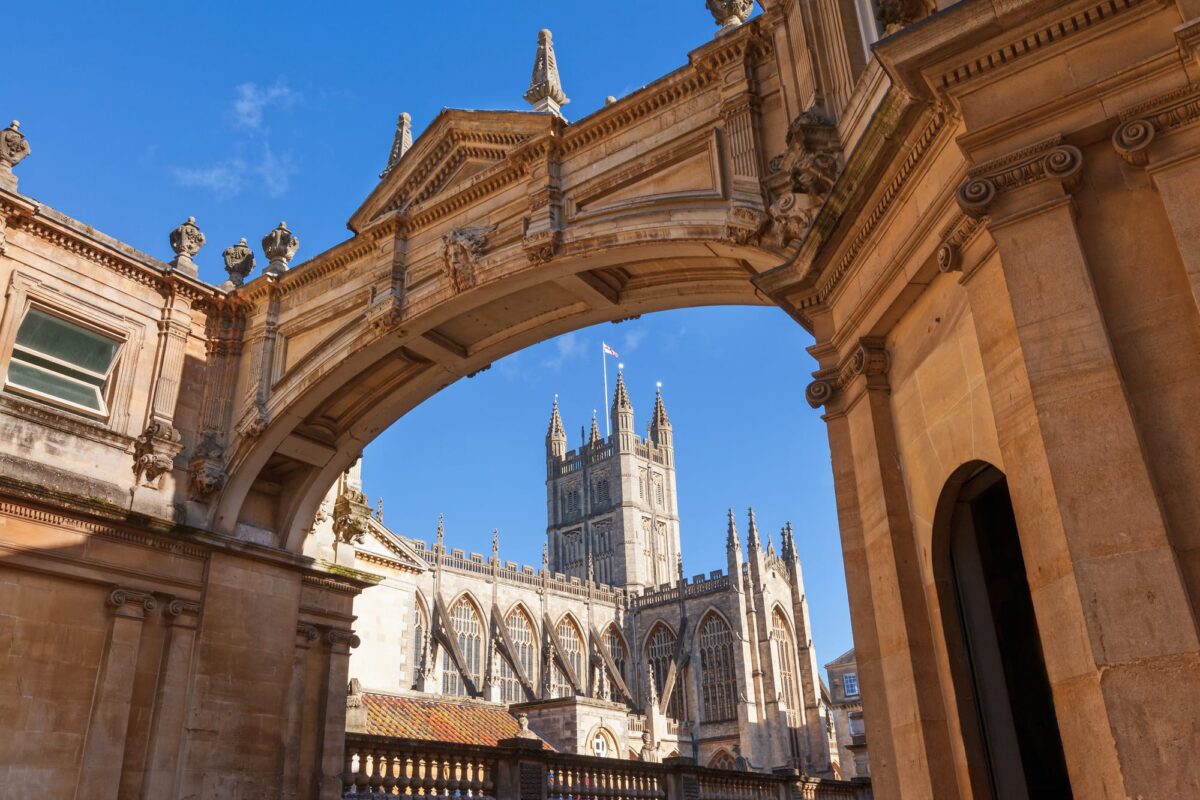 How to get to Bath from London
Whether you live in London and simply want a weekend or 48 hours away, or if you're a tourist enjoying a holiday in London and want to add a Bath weekend onto your itinerary, it's really simple to travel between the two cities.
One of the best things about travel in the UK is that 'the other side of the country is only a 2-hour train journey. It's very easy to get to Bath by rail from London Paddington; there are direct trains throughout the day. Fares start at around £30 and can be as much as £70 – it's best to book these early to secure the best deals.
If you're wanting a cheaper option, National Express coaches leave London Victoria coach station for Bath daily and can cost as little as £4.
Or if you're self-driving, take the M25 to junction 15 and then drive westwards on the m4, turning off at junction 18 and following signs to Bath city centre.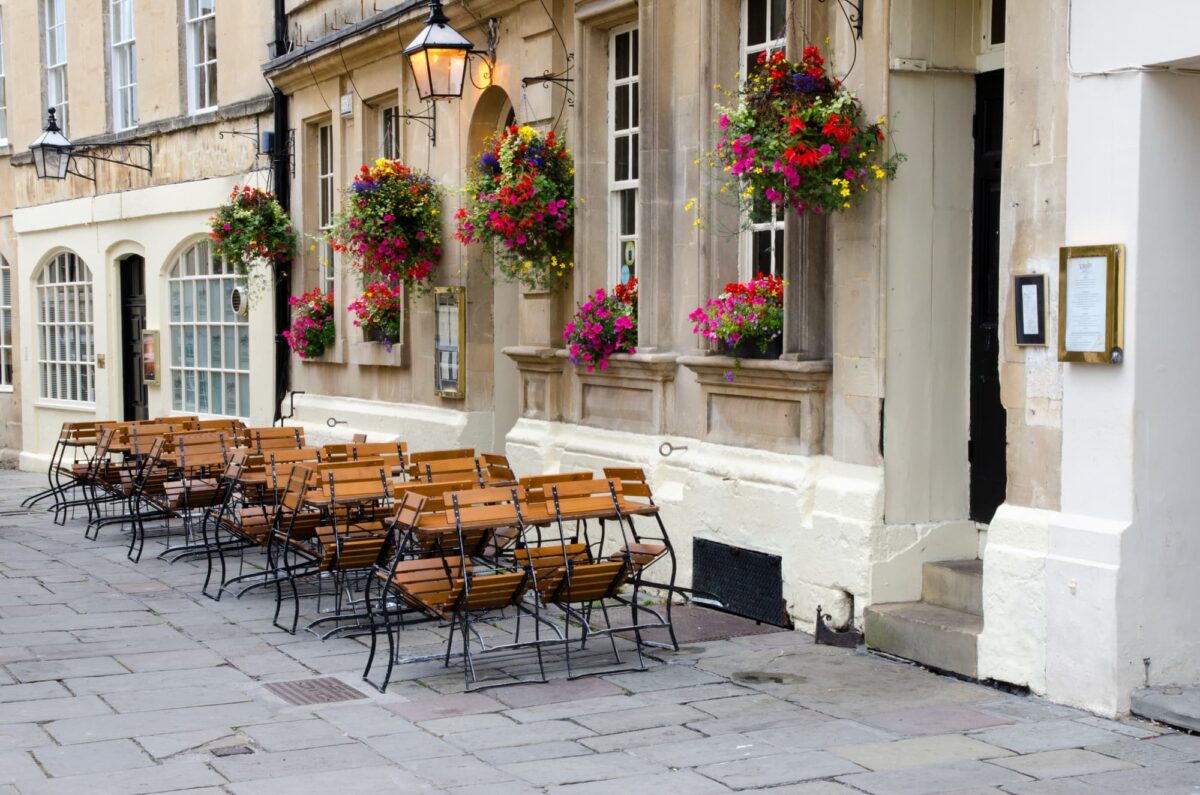 The history of Bath England
The UNESCO city of Bath, England was founded by the Romans as a thermal spa. Bath became an important centre of the wool industry in the Middle Ages. In the 18th century, under George III, it developed into an elegant town with neoclassical Palladian buildings, which blend harmoniously with the Roman baths.
The Roman Baths and magnificent Temple were built around the natural hot spring which rises at 46°C and was at the centre of Roman life in Aquae Sulis between the first and fifth centuries. The remains are incredibly complete and include sculpture, coins, jewellery and the bronze head of the goddess Sulis Minerva.
A visit to the Roman Baths would not be complete without a visit to taste the waters and enjoy tea, coffee or snack in the 18th century Pump Room, the centre of Georgian entertainment in its day, which is situated just above the Temple.
The 15th-century Abbey, Pump Room and Roman Baths are located right in the heart of the city. Bath Abbey Heritage Vaults are well worth a visit: the 18th-century vaults provide an unusual setting for the exhibitions, displays and presentations of over 1600 years of abbey history.
What to do in Bath: Day One
Bath itinerary 2 days – spending a weekend in Bath
Bath Abbey
One of the most beautiful places to visit in Bath is Bath Abbey. Few churches in the UK are as fascinating as Bath Abbey. There has been a religious building standing on its site since Norman times and it was the place of the coronation of Edgar, the first King of England in 973 (before this time, England was a group of separately governed nations).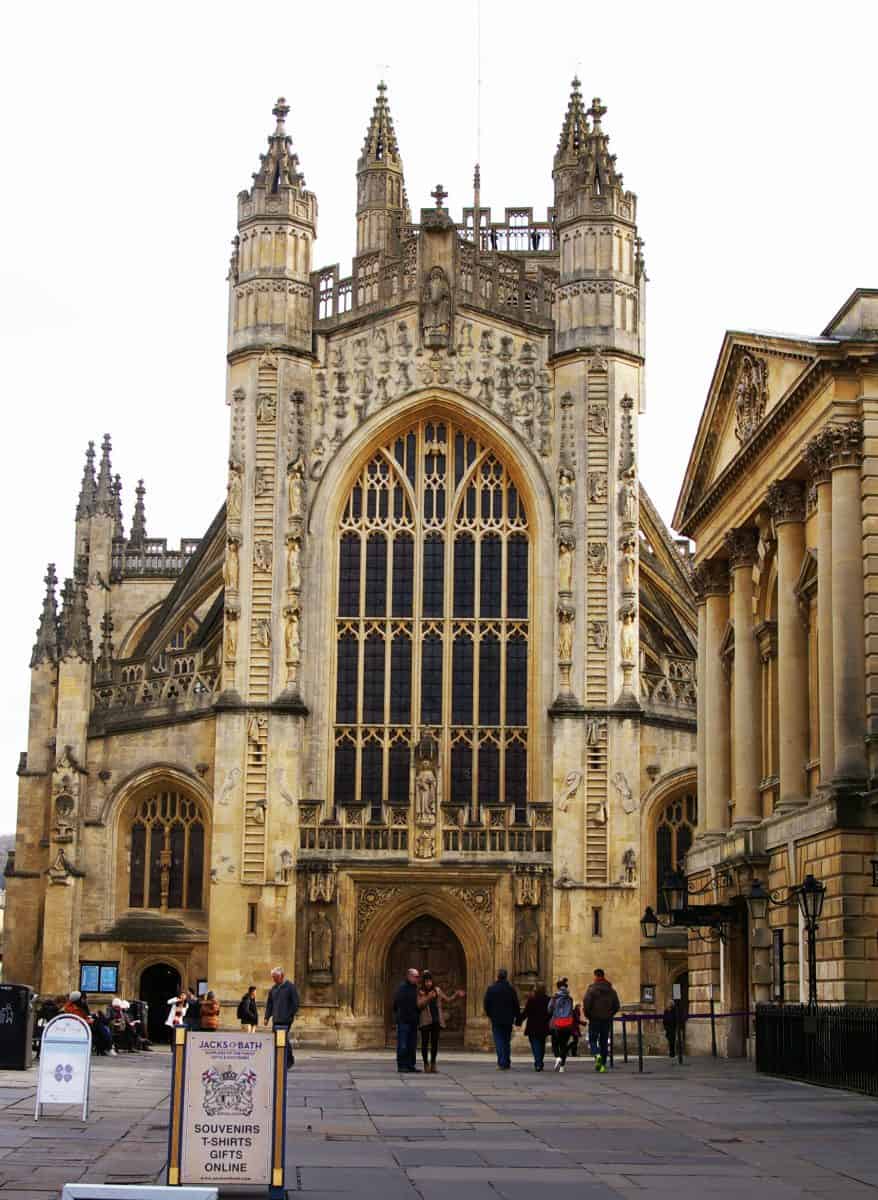 It ended up a disused site but was rebuilt by Bishop Oliver Cromwell in Tudor times. He actually had a dream that he should be the one to restore the Abbey and set to work on it shortly after.
This took a while to complete – Henry VIII's dissolution of the monasteries got in the way of abbey refurbishments all over the country – but Queen Elizabeth I made sure it was restored during her reign. The building as it stands today was completed in 1611.
It is now technically the parish church for Bath but is still known by many as Bath Abbey. It has beautiful stained glass windows and ornate carvings; if you're a keen photographer, you'll have a lot to snap here!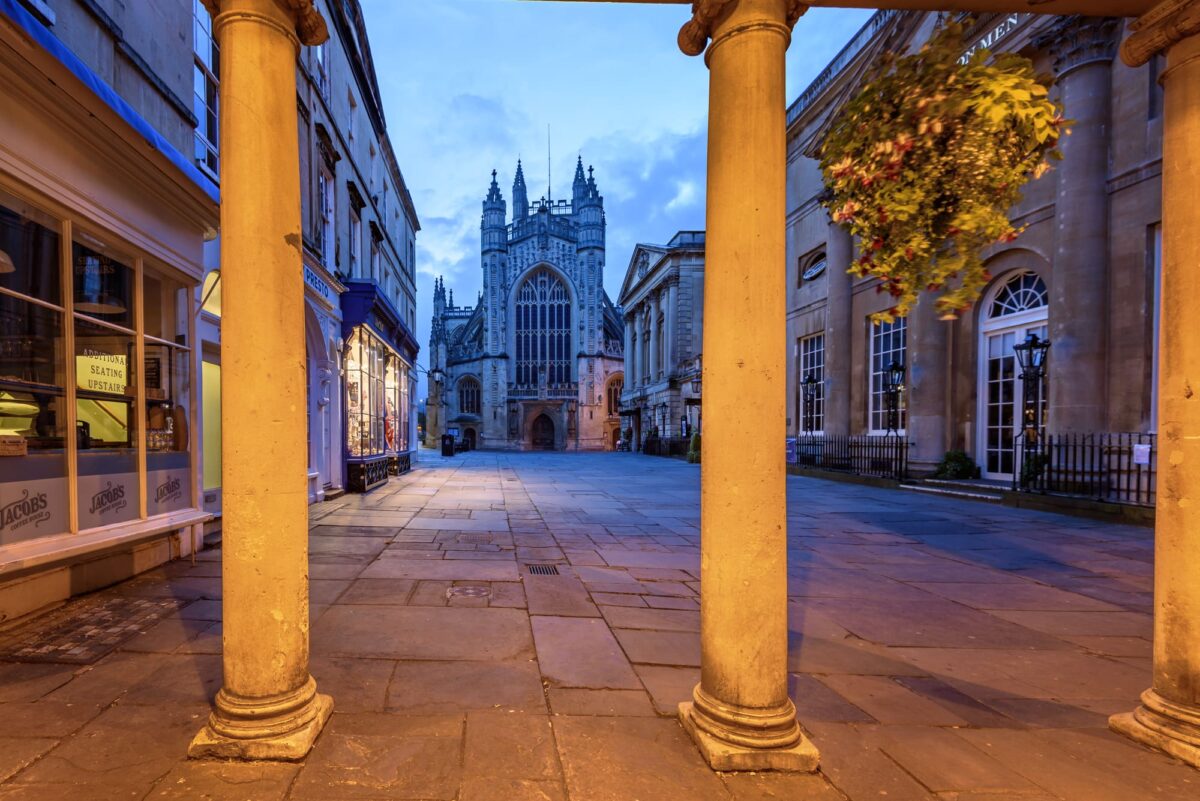 Entry to the abbey is free but donations are appreciated. Tower tours take place from the abbey, which details the history of the building. You'll get a behind-the-scenes look at the workings of the abbey and be able to ascend to the top of the tower to get a great view of the city. They cost £6.
Explore the Roman Baths
Possibly the most famous Roman centre in the country and one of the cool things to do in Bath is to visit the attraction that gave Bath its name, the Roman Baths are a must-visit while in the city. The baths and attached museum detail the fascinating history of these early settlers, describing how they lived, worked and socialised.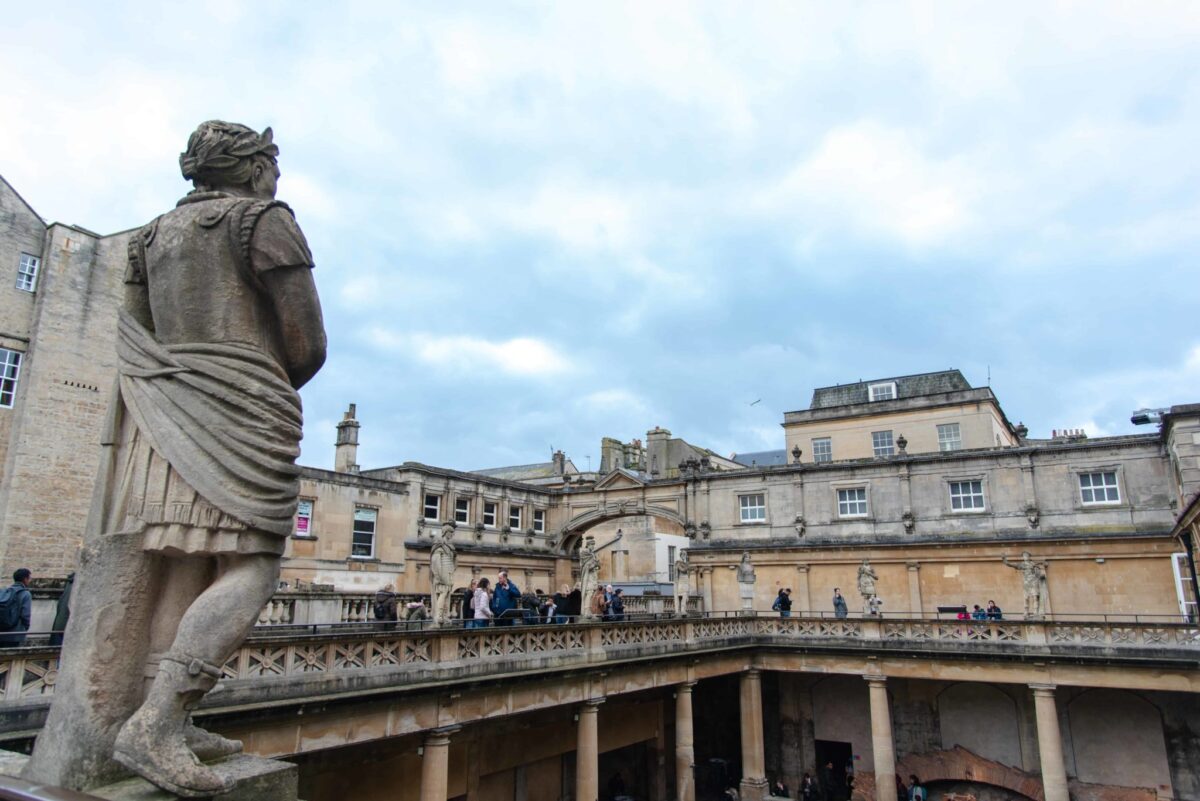 The baths themselves have been restored to mimic what they would have been like in the Roman days, and a lot of research has been undertaken into how these early-day spas actually worked.
It costs £18-20 for an adult to enter the Roman Baths and £9.45 – 11.25 for a child, with family tickets costing between £30 and £50 (depending on the number of adults). It will take around three hours of your time in Bath and is great for people of all ages.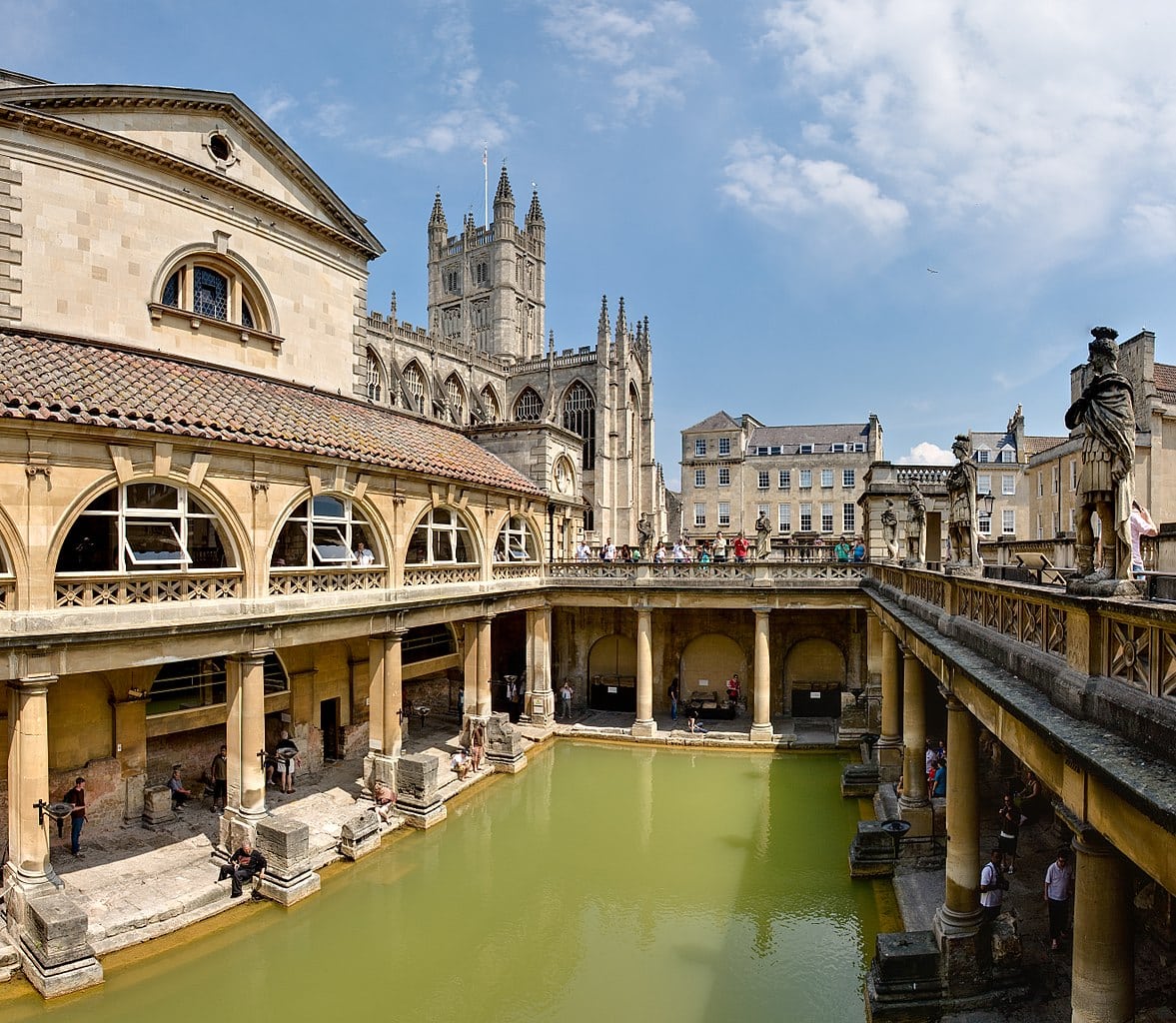 If you want to visit a henge where you can actually touch the stones and wander through the monoliths, check out the Avebury Henge
Walk around Victoria Park
One of Bath's lovely green spaces, Victoria Park is perfect to escape the city for a while (not that Bath is a concrete jungle, far from it, but it's still nice to get into nature!). It was opened by Princess Victoria in 1830, who was 11 years old at the time and who turned into one of England's most pivotal monarchs.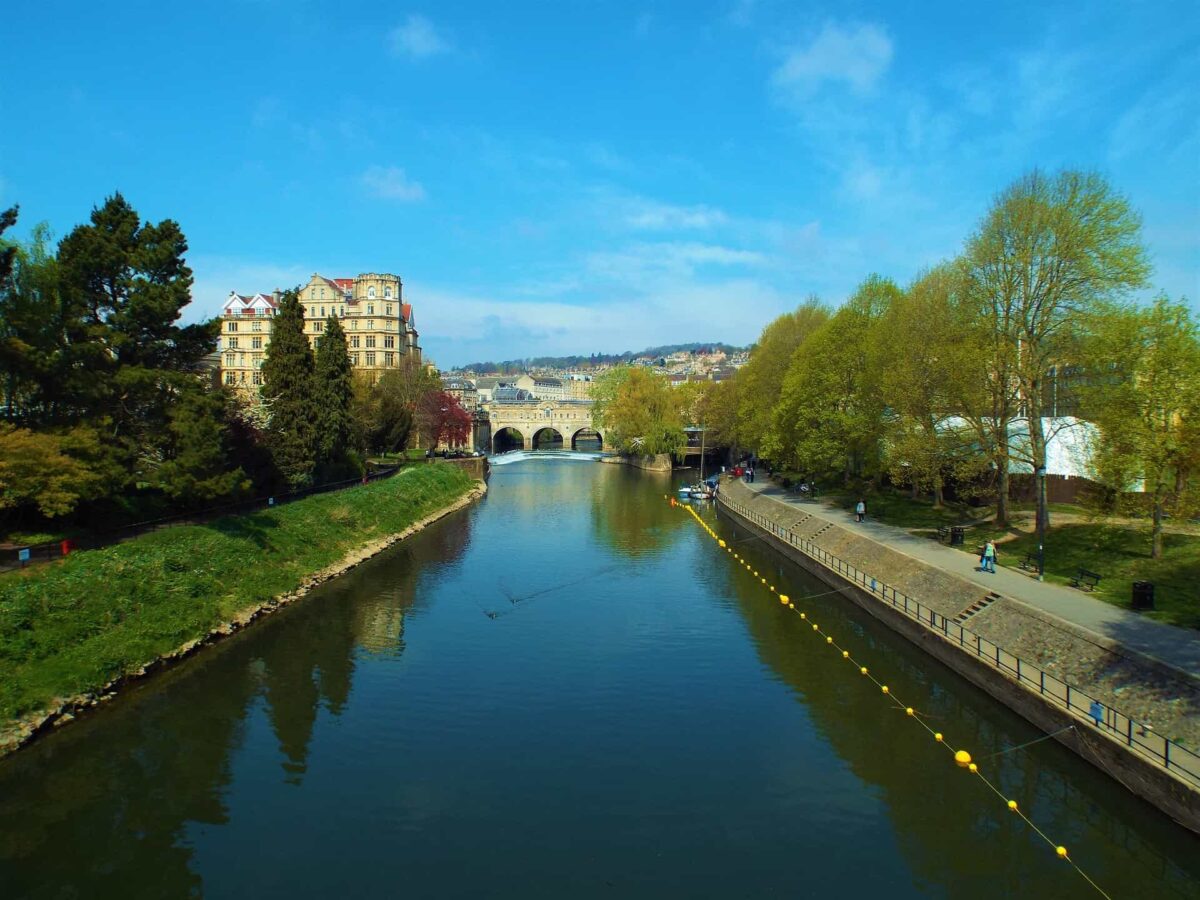 Victoria Park is also home to Bath's botanical gardens; walking around there is a great way to spend half an hour enjoying some nature.
The Royal Crescent
Bath tourist attractions include many locations you may recognize from various British movies and television shows. Close to the town end of the park is the Royal Crescent. Bath has many crescents which hark back to its Georgian influences, but the Royal Crescent is possibly the most famous and impressive.
It's fundamentally a row of Georgian terraced buildings built in a crescent shape with a large grassy lawn in front, and it's a photographer's dream. The buildings have been used as a set for many TV programmes and movies, and these days is the Royal Crescent Hotel.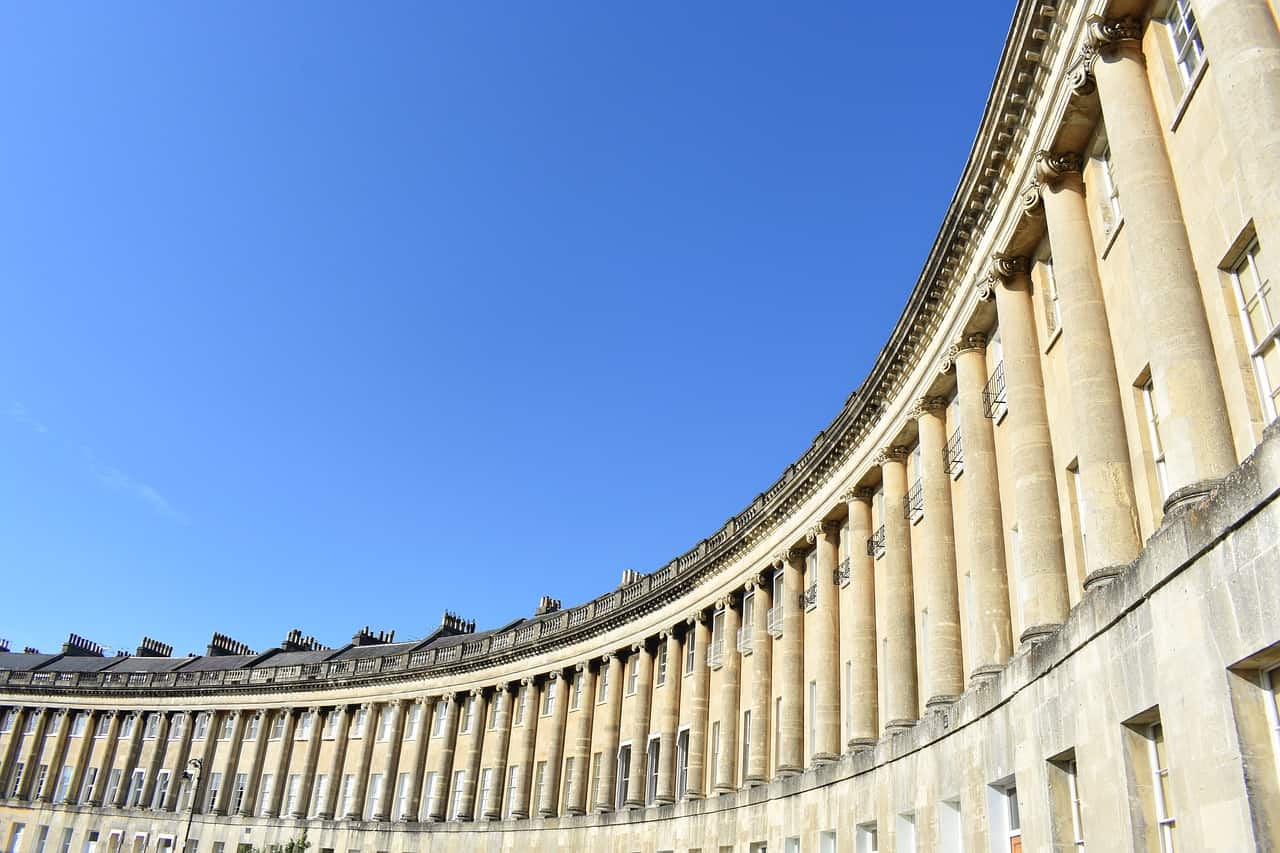 There is, however, one exception. No. 1 Royal Crescent is furnished exactly how it was during Georgian times, acting as a living museum for anyone who wants to get a bit closer to this part of Bath's history. It costs £10.60 for an adult and £5.30 for a child to enter No. 1 Royal Crescent.
Admire The Circus
There is plenty of amazing architecture in Bath; if you're staying in the city centre, you've only got to walk out of your front door to be graced with some beautiful Georgian buildings.
One of the most famous – and definitely most unique – pieces of architecture is the Circus. This ring of houses was built by John Wood the Elder. It's a perfect circle, and it is supposed to mirror Rome's Colosseum.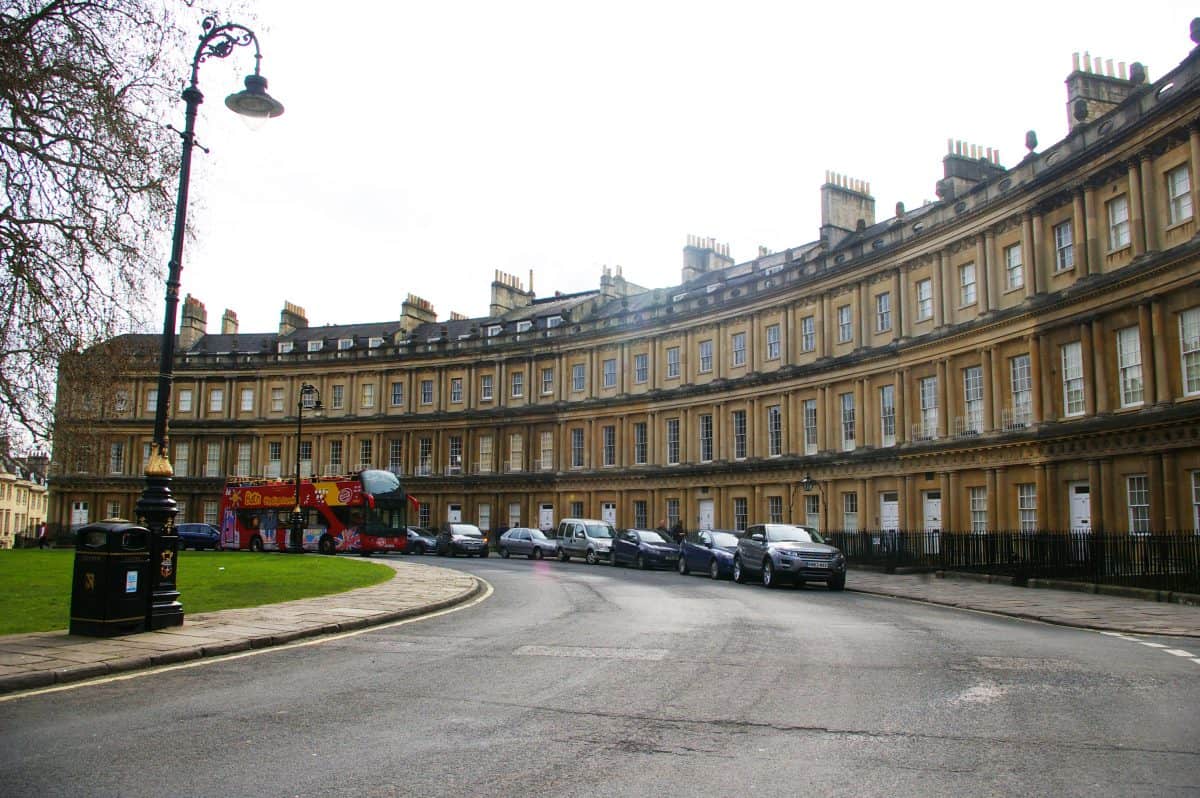 Engraved into each of the buildings are acorns, which represent Prince Bladud – who is thought to be the founder of Bath.
Interestingly, when you look at a map of Bath from above, the circus, the Royal Crescent and Brock Street – which is the road connecting them – looks like a key. This is a Masonic symbol; John Wood was known for using these in his work, but this is the only instance of the symbol being visible from the sky. In a world before drones, this was no easy job!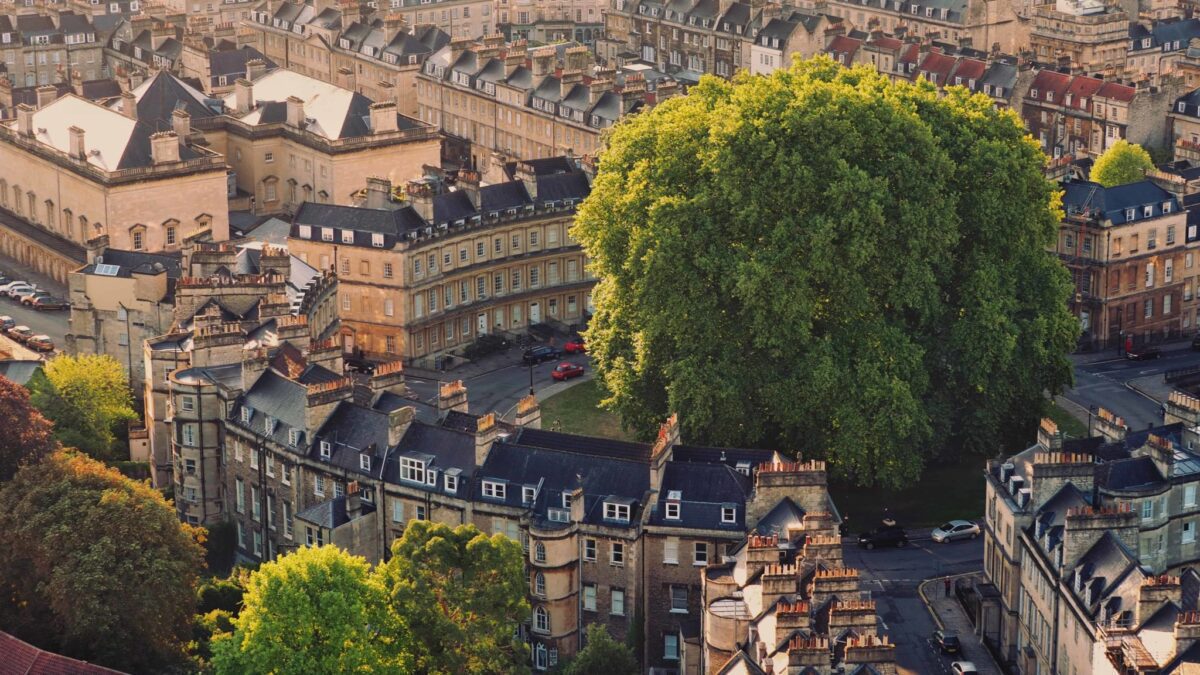 There are also plenty of other buildings to admire in Bath. Be sure to spend some time on your first day in Bath just taking in the magnificent buildings.
The Fashion Museum Bath
One of my top ten things to do in Bath and if you love anything fashion you have to check out the Fashion Museum collection There are almost 100,000 objects in the collection, ranging from decorated gloves from the time of Shakespeare to fashions by today's leading designers in the Dress of the Year collection.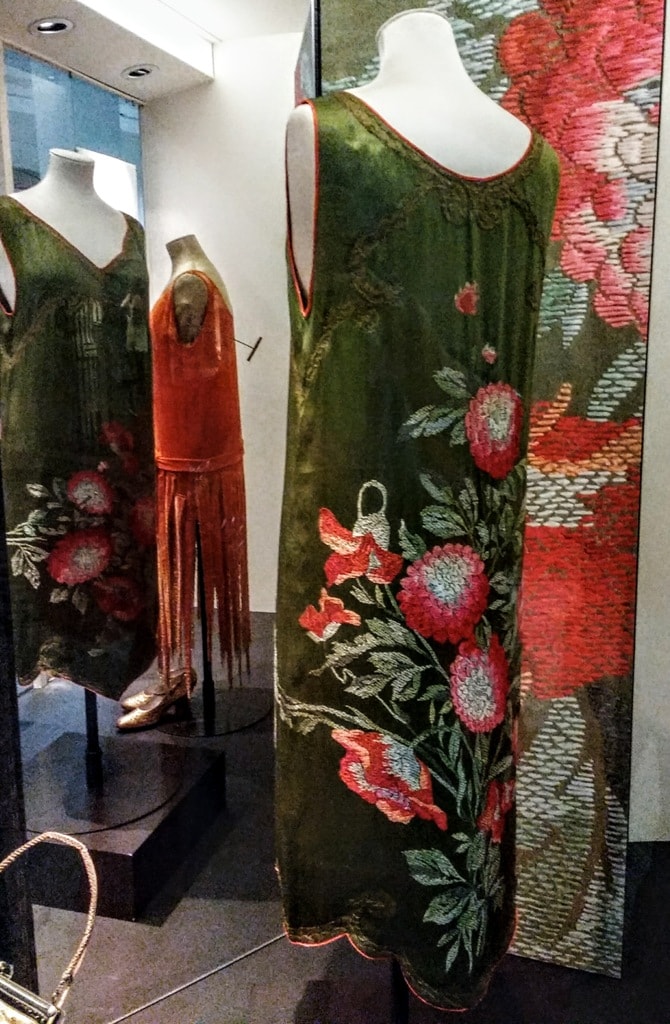 Bath Walking Tour
If you want an overview of the many attractions in Bath take a walking tour with the Mayor of Bath's Corps of Honorary Guides. These are two-hour tours that are led by extremely knowledgeable local guides who share the highlights of Bath and tips to help you fall in love with this beautiful city. The tours are free and leave from the courtyard by the Roman Baths at 10.30 am.
Bath Assembly Rooms
In the 18th century, the Bath Assembly Rooms were the place to be seen even Jane Austen attended balls there. These days the rooms are open to the public when not in use and some great films and TV shows like Brigerton film here.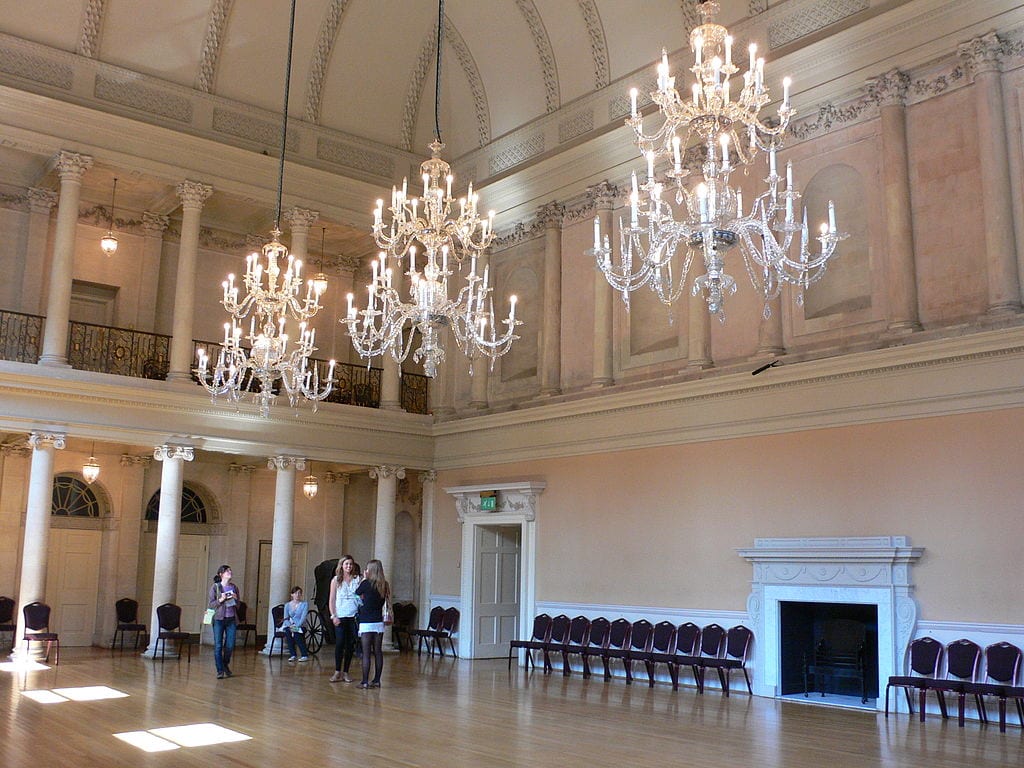 Walcot Street
If you fancy a bit of shopping you have to check out Walcot Street which these days is the centre of artisanal shops and studios. During the Roman period in England, Walcot was a focal point for the local road network. From excavations and casual finds, it is known that Walcot Street was also an area of dense Romano – British occupation.
It is probably the oldest commercial street in Bath and that includes a certain women's profession of the time. It was also home to the Cattle and Corn Markets.
Bath Arts Workshop
Bath Arts Workshop started in 1970 on Walcot Street and was set up to involve the community in projects to break down barriers between "work/play/art/drama and social activity, to integrate all ages and types of people and to stimulate creativity on a collective as well as on an individual level". It staged its first event in June 1970 and started the first "Other Festival" in 1971 during Bath Festival week.
Two Days in Bath: Day Two
Bath Skyline Walk
You'll have to trek up a hill for this one – but I promise it's worth it! The West Country is one of the hilliest areas in England and the Bath skyline walk takes full advantage of this, by giving hikers the chance to look over the UNESCO World Heritage City. Be prepared to be wowed.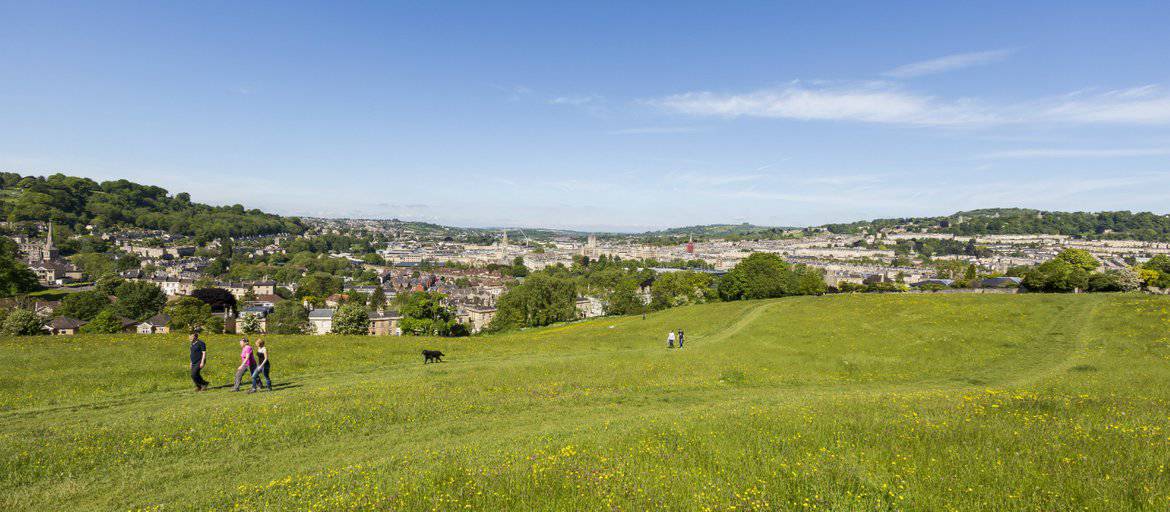 As well as admiring the view, the skyline trail weaves through some of Bath's surrounding farmland. It's a great way to see the nature of Somerset while being very close to the city centre.
If one of your two days in Bath is a Saturday, consider taking part in Park Run. This five-kilometre free run stretches along the Bath skyline and is a great way to see the view! There are Park Runs all over the world, but this is arguably one of the more scenic ones. This Park Run, like all others, is completely free.
Sydney Gardens
If you head back to Bath city via Sydney Gardens, you'll have the chance to see one of Jane Austen's haunts and a lovely picturesque area of the city. Sydney Gardens is full of plants, water features, statues and bridges and is a really pleasant side-stop.
Pulteney Bridge
Back in town, swing by Pulteney Bridge. This photogenic bridge is one of Bath's best places to visit; it's one of the only bridges with shops on it in the world. The bridge was the first step in developing Bathwick, a residential area on the other side of the river.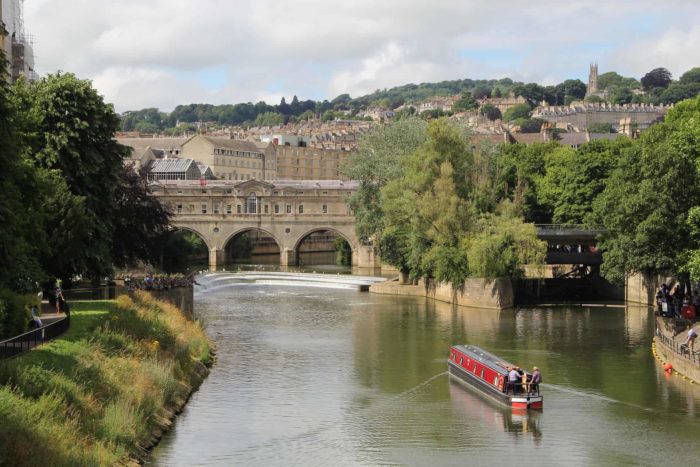 Bath Weir is here as well; it has been on maps since 1603, so historians think it to have been built around then. It was built to prevent flooding of the city.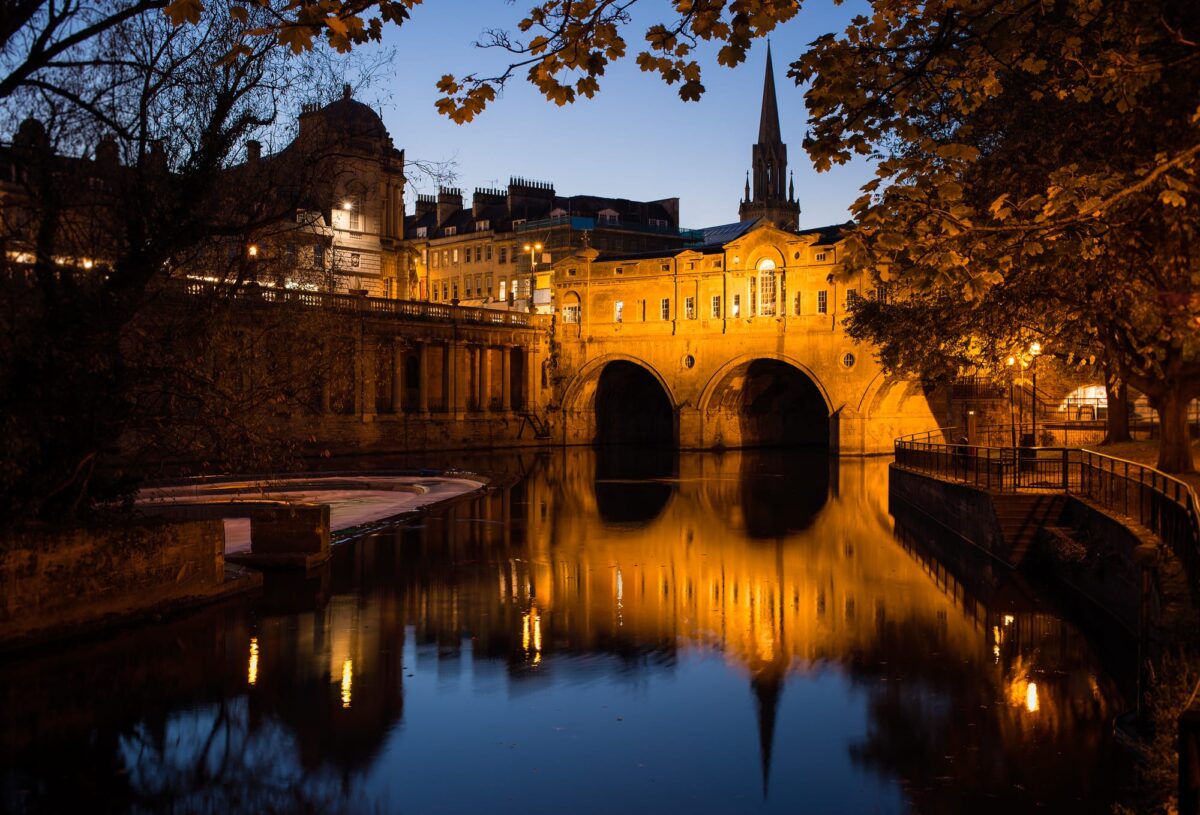 Jane Austen Centre
One of Bath's most famous residents is the novelist Jane Austen. She lived in the city from 1801 to 1806, during its Georgian heyday. The museum celebrates the novelist's life here (although she did say on more than one occasion that she actually wasn't too fond of Bath!) and details her achievements, although Jane is actually buried at Winchester Cathedral.
It costs £12 for an adult and £6.20 for a child to enter.

Afternoon tea at the pump rooms
Another iconic Bath experience is dining in the Pump Rooms. This old-world café is decked in chandeliers, plays piano music and serves up the most delicious afternoon tea. Guests can feast on finger sandwiches and cakes to their heart's content, and even try a Bath Bunn.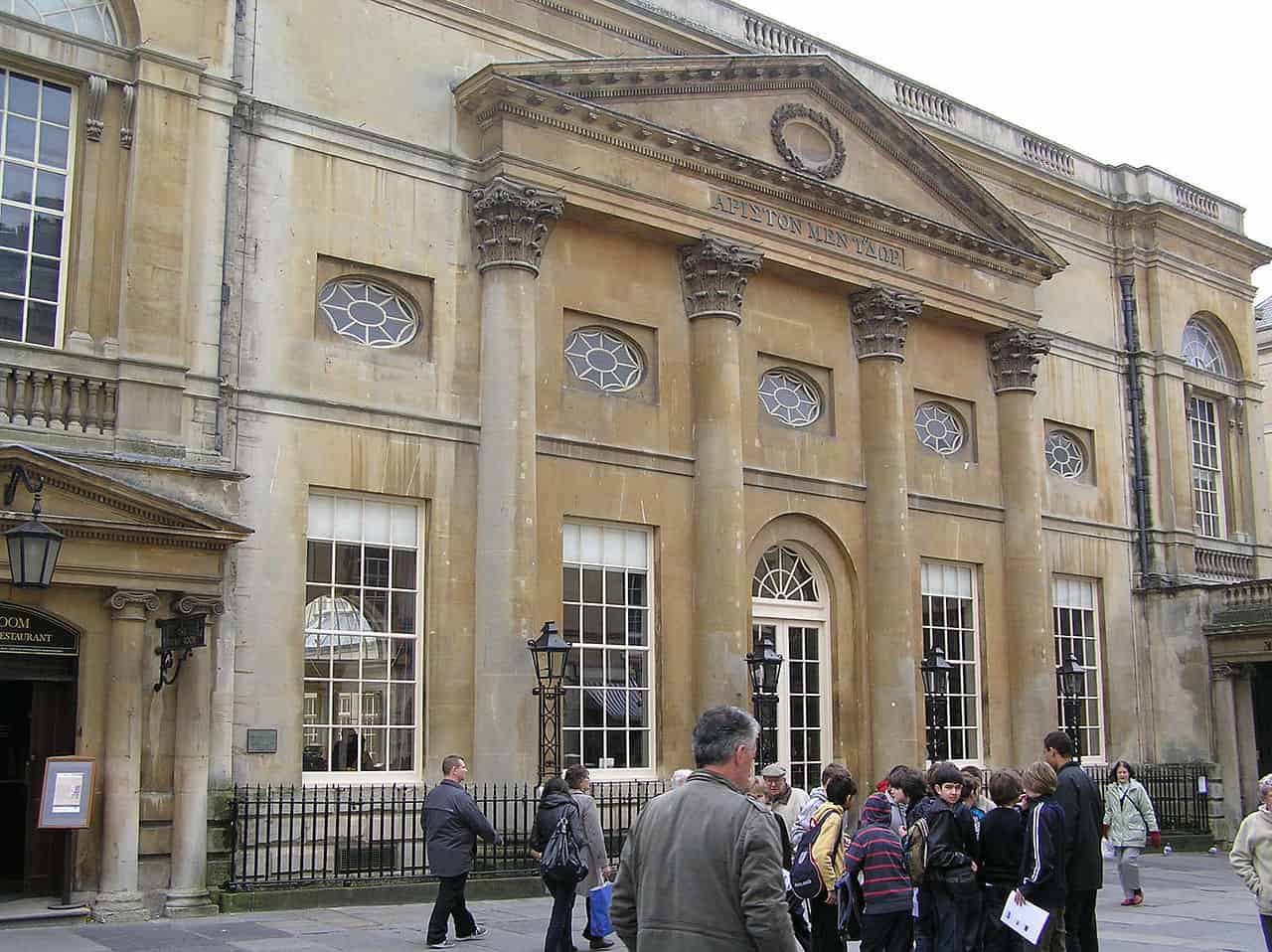 The Pump Rooms are attached to the Roman Baths, and there is a fountain in the corner serving spring water. Make sure you try this while in the Pump Room – it's alleged to have healing properties!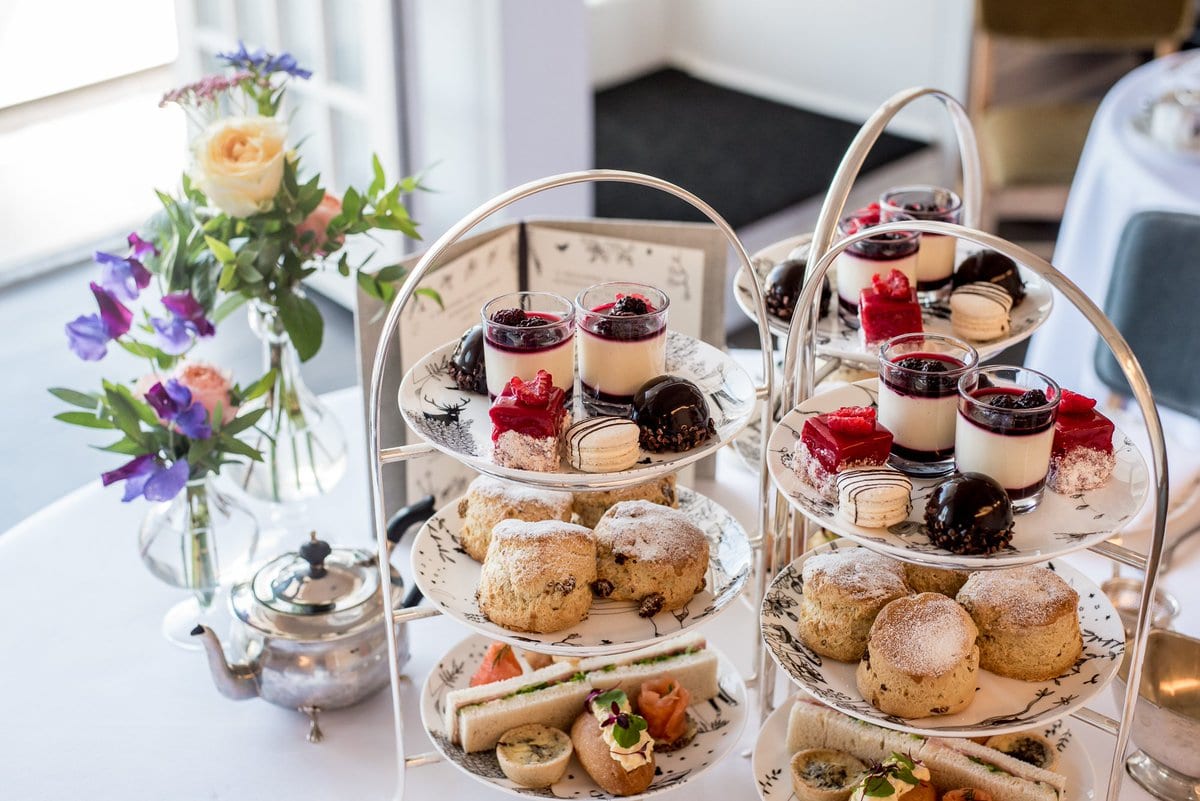 Thermae Baths & Spa
After a lot of sightseeing, heading to the spa is essential! And luckily, Bath has one of the best in the country. The spa is the only naturally heated one in the UK, and it has a thermal rooftop pool, as well as various scented saunas and a downstairs pool.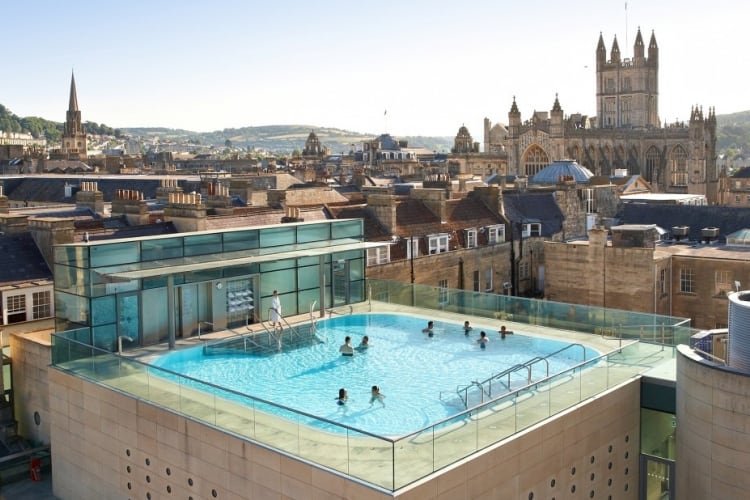 There are, of course, places to get massages and other spa treatments. An evening at Bath Spa is the perfect way to pamper yourself.
Holburne Museum
Sir William Holburne lived at 10 Cavendish Crescent in Bath in 1830 with his three unmarried sisters. William was an avid collector of silver, porcelain, portraits, Roman glass, and much more. His fabulous collection was given to the City of Bath in 1882 this collection of over 4,000 objects, pictures and books was bequeathed to the people of Bath by Holburne's sister, Mary Anne Barbara Holburne.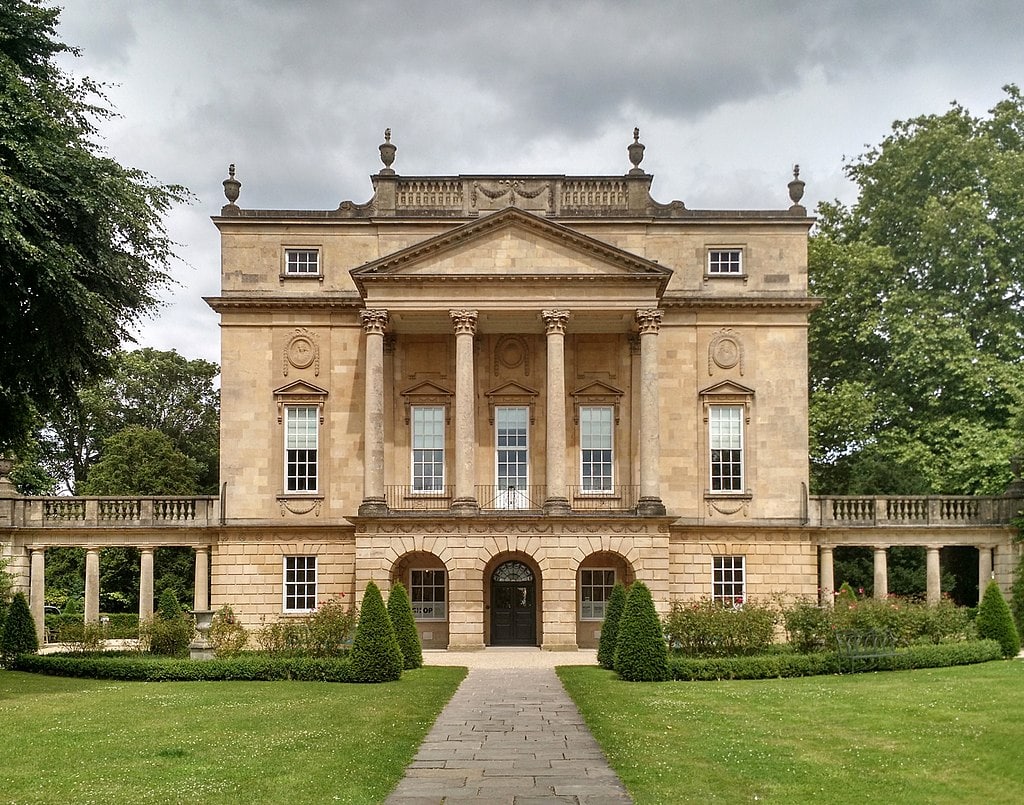 Best place to stay in Bath UK
Bath is a small city, meaning that most of the accommodation options are in the city centre. If you are looking for a place to stay in Bath, here's a round-up of Bath's best Airbnbs. From townhouse apartments to sweet little coach houses, there's a hotel for everyone.
Budget/ Mid-Range Hotel: The Kennard
Ideal for those who want to be in the city centre, but don't want to spend a huge amount of money, The Kennard is located near to all of Bath's main attractions, in a historic building dating from 1794. Rooms have patios, WiFi, flat-screen TV and an en-suite bathroom the rate includes breakfast.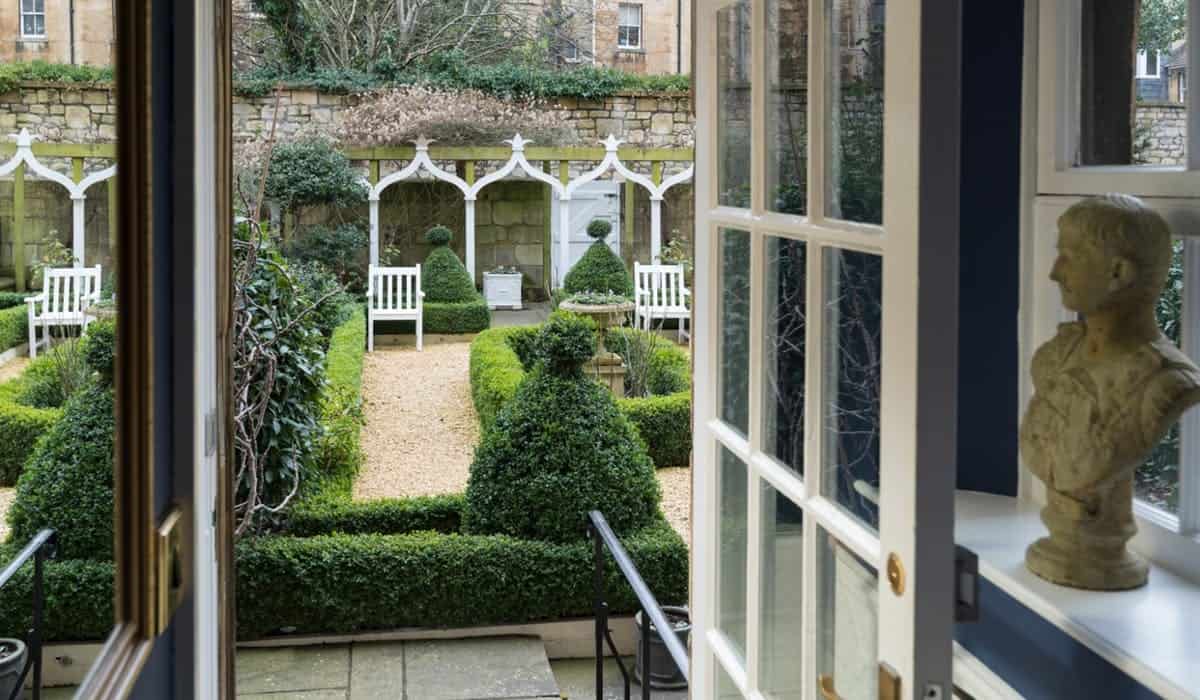 The Regal Landsdown Road
Offering free WiFi and city views, Regal Landsdown Road is an accommodation located in Bath, just 500 m from The Circus Bath and 600 m from Royal Crescent. It is situated 4.2 km from the University of Bath and provides luggage storage space.
The holiday home features 6 bedrooms, a flat-screen TV with satellite channels, an equipped kitchen with a dishwasher and a microwave, a washing machine, and 4 bathrooms with a shower.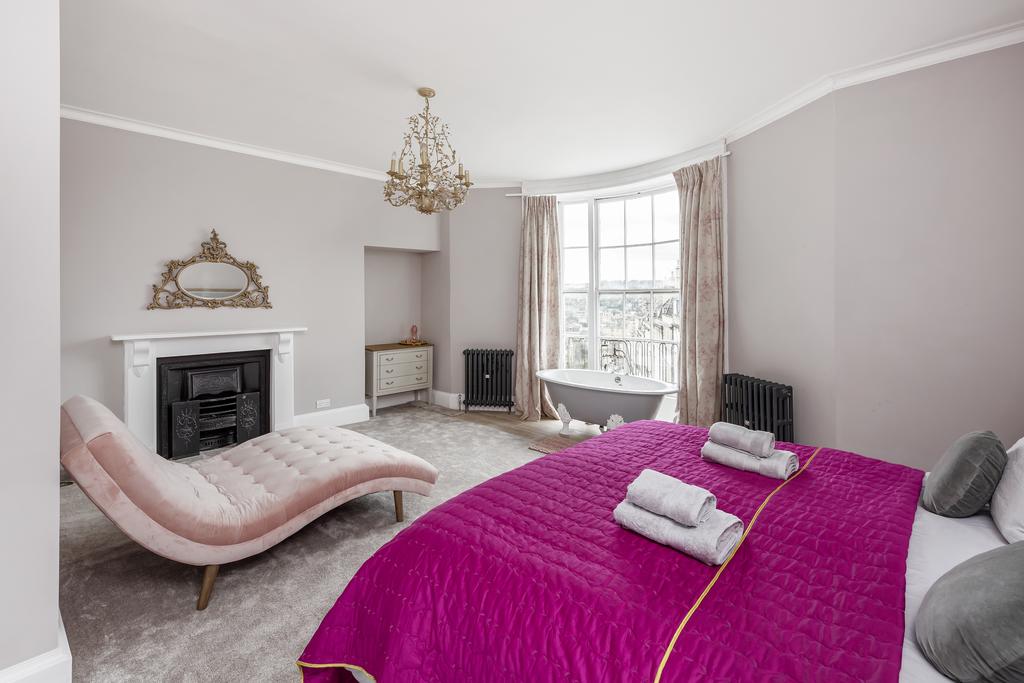 Luxury Hotel: The Gainsborough Bath Spa
Perfect for those who want the ultimate pampering weekend, The Gainsborough Bath Spa is the only hotel in the country with a spa with naturally heated water. Rooms are clean and bright, holding onto traditional décor yet with contemporary features. The hotel is attached to Bath spa and also on site is a fitness centre, bar and restaurant.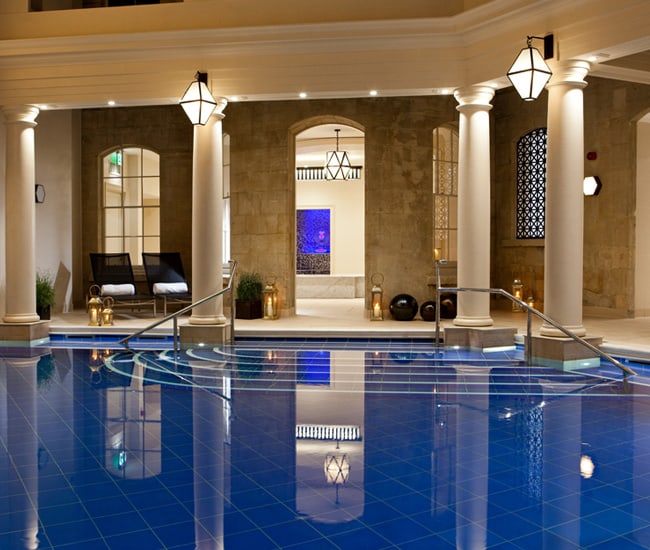 Bath for foodies
Sally Lunn Bun
According to legend, Sally Lunn, a Huguenot refugee, arrived in Bath in 1680 and started work with a baker in Lilliput Alley (now North Parade Passage). Sally introduced the baker to her light, airy, brioche-style bun, which soon became popular at the public breakfasts and afternoon teas that were fashionable at the time. The recipe for the bun is still a closely guarded secret today and is mentioned in the deeds of Sally Lunn's Historic Eating House and Museum, one of the oldest houses in Bath that features a kitchen museum in the basement and a characterful restaurant on three floors. See below for restaurant information.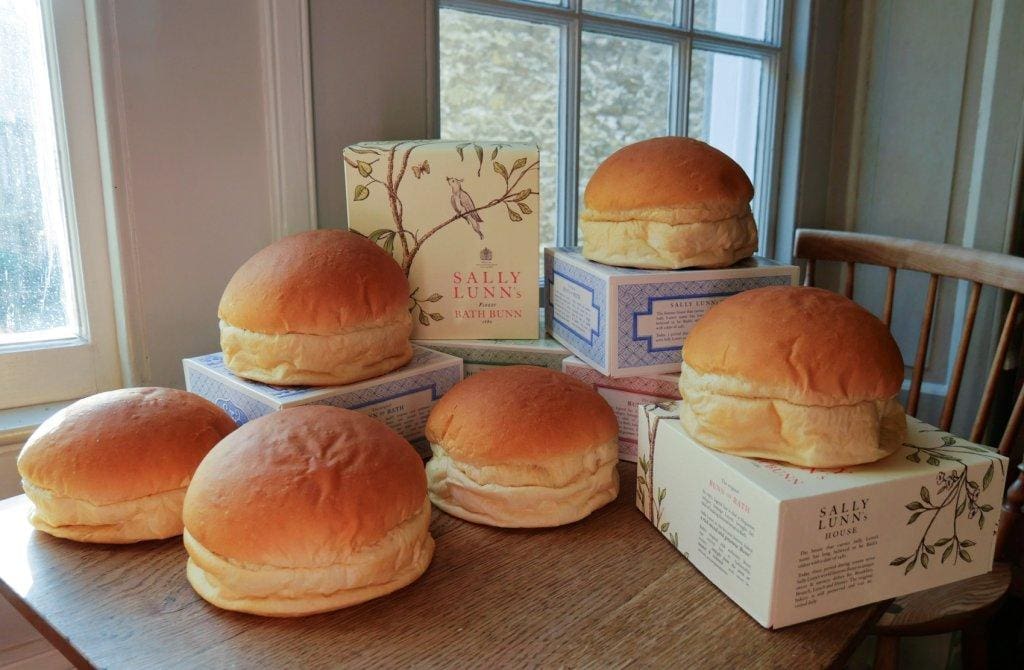 Bath Bun
The Bath Bun was created by 18th-century Dr William Oliver. These buns were made from a rich, sweet egg and butter dough topped with crushed caraway seed comfits. However, they were so tasty his patients' waistlines expanded at an alarming rate and had to quickly be replaced with the far plainer, Bath Oliver Biscuit. Today's Bath bun is still made from sweet yeast dough (often with a whole sugar lump in the centre).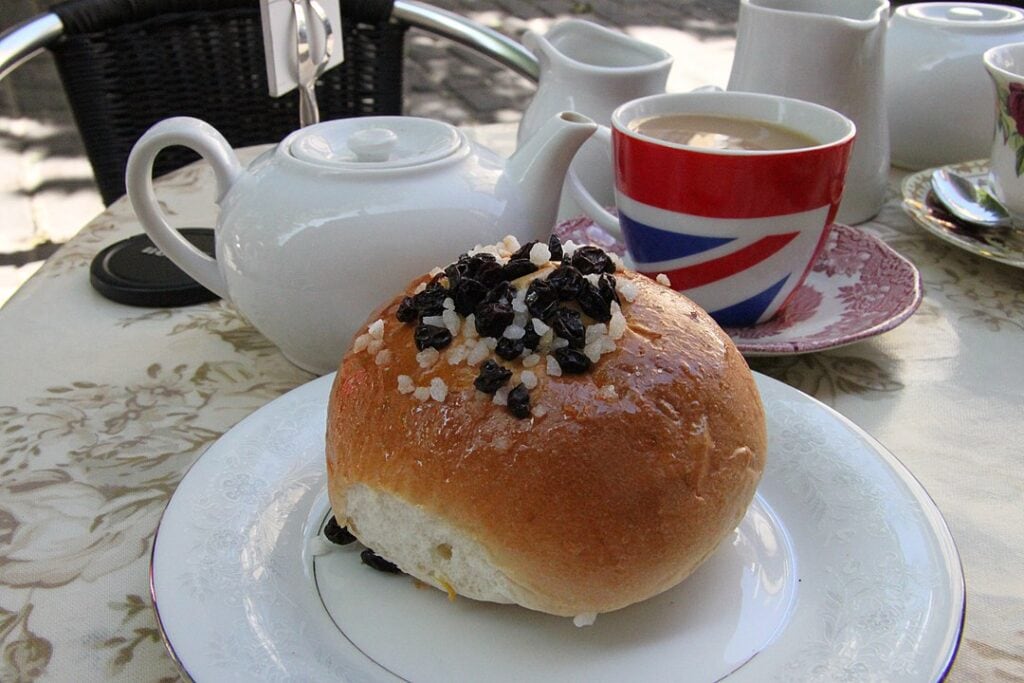 Bath Olivers
Bath Olivers are a biscuit usually served with cheese. They were originally created by Dr William Oliver. When Dr Oliver died he left £100, a sack of flour and his secret formula to his coachman, who set up a shop on Green Street and became rich on the proceeds.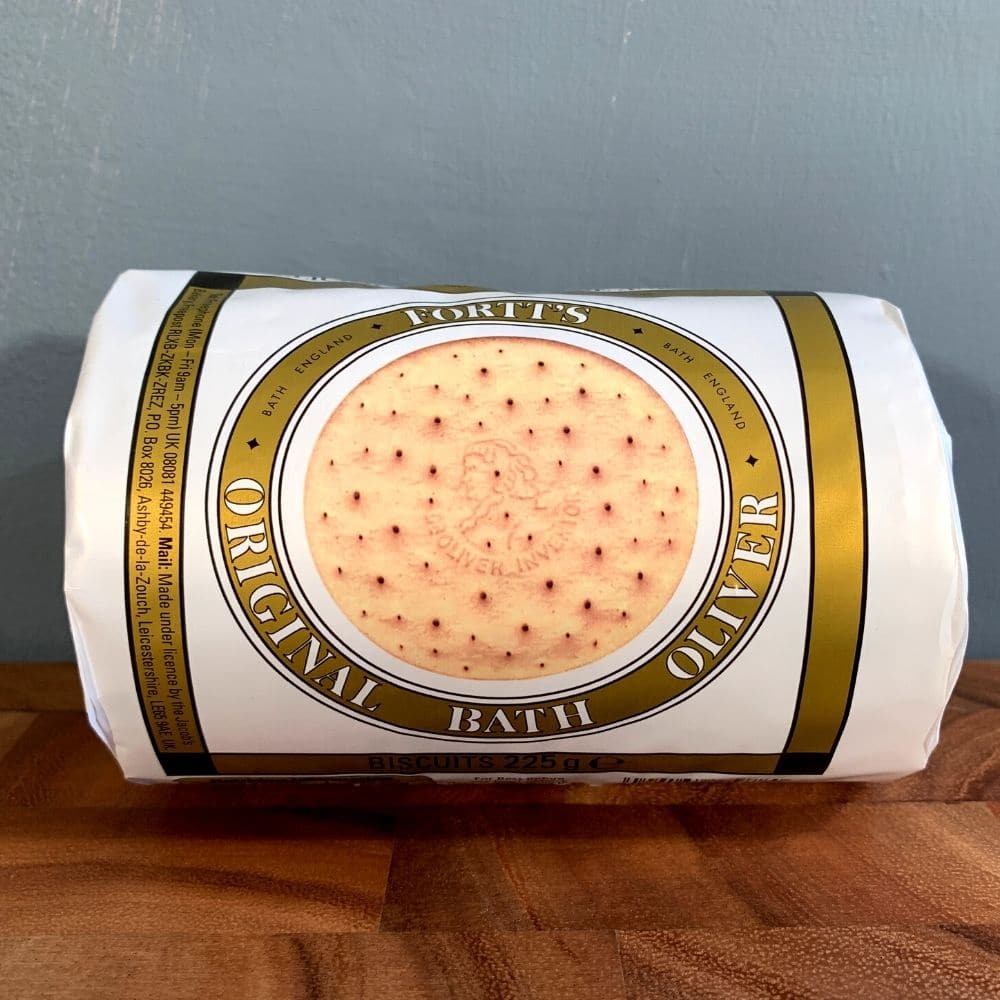 Bath Chaps
A very local speciality made from the lower part of pig cheeks often cured like bacon. Served hot or cold they can have a lot of fat so are not very popular these days but can be found on the Menu at Garricks.
Bath Soft Cheese
Made just outside of the city from an ancient recipe, the Bath Soft Cheese range includes Wyfe of Bath, Kelston Park, Bath Blue and the original Bath Soft. To sample and purchase these delicious cheeses, visit the Bath Farmers' Market, held in Green Park Station every Saturday morning or take a tour of their dairy farm in Kelston to learn more about the cheese-making process.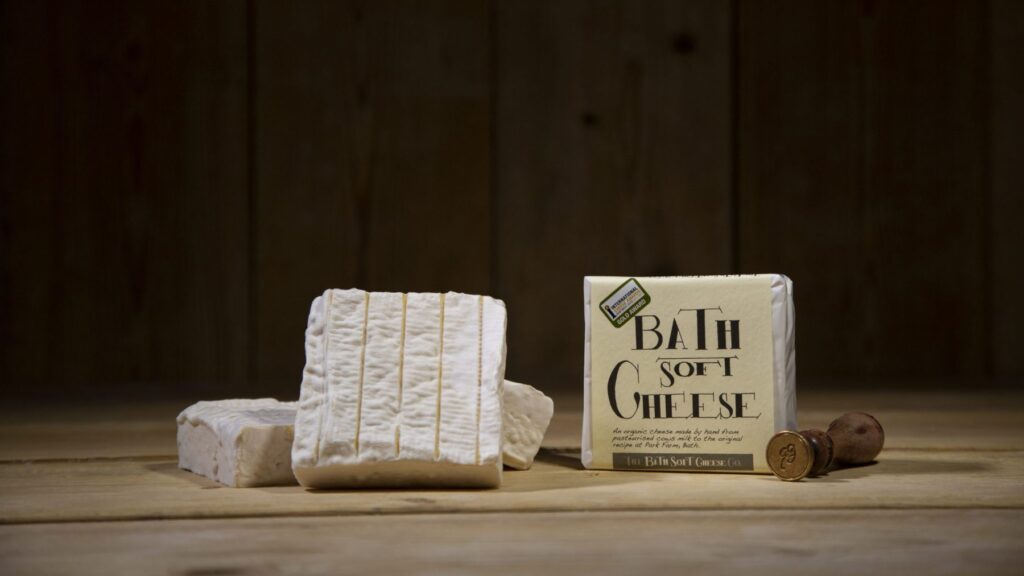 Where to eat in Bath
There are plenty of great restaurants in Bath for all types of tastes! There are, of course, all of the standard British chain restaurants (Zizzis, Nandos, Wagamama) but also many independent eateries.
A few that I'd recommend are:
Yak Yeti Yak – serving Mongolian food, a cuisine that's often not given much attention in Western culture, this highly-rated restaurant offers guests the chance to sit on the floor and enjoy their food the authentic way. (If you don't want to do that, don't worry, there are tables and chairs too!).

OPA – this restaurant serves Greek tapas as well as various other delicious dishes, with plenty of vegetarian and vegan options.
Sally Lunn's – if you're looking for hearty British food, this is the best place in Bath. Famed for its sticky buns, the 'Sally Lunn bun'. A type of brioche is spread with butter or cream, it is made to a recipe legend says was brought to the country by a French emigrant in the 17th century. Sally Lunn's serves up tasteful main courses and traditional puddings.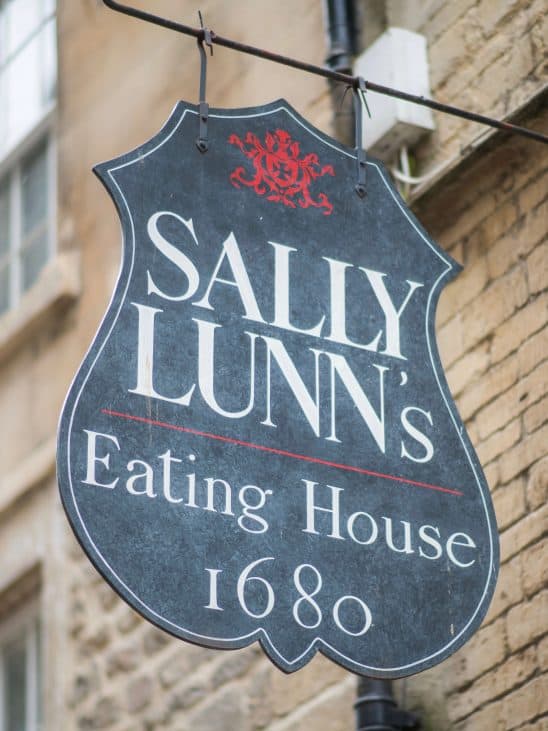 Fellow blogger Lucy spent a fabulous weekend in Bath celebrating her sister-in-law-to-be's upcoming nuptials with a perfect Bath Hen Do: How to spend a weekend in Bath.
Bath is more than just a pretty face. It's a city that knows how to have fun while still retaining its historical charm. From soaking in the hot springs like a Roman emperor to getting lost in the winding streets of the Georgian quarter, to its fabulous Christmas market, Bath offers something for everyone. So whether you're looking for culture or cocktails, history or high tea, make sure you add Bath to your bucket list. Who knows? You might even end up staying longer than planned – after all, they don't call it "The Queen of English Cities" for nothing!
There you have it the best of Bath in two days. I hope these two days in Bath itinerary has helped you when planning your trip to the UK! While there is still more that can be enjoyed in the city, two days in Bath or a Bath weekend break is perfect for those who want to enjoy all of its historic attractions and of course, spend some time unwinding in the world-famous spa and tea rooms.
You might also like
23 Stunning English Manor Houses
Pros and Cons of Living in the UK
Witch Trials in England: 33 Witch Sites to Visit
Scarborough England – 31 entertaining things to do
17 of the Prettiest Cotswolds Villages
16 Evocative Ruined Abbeys in Yorkshire
Pin it for later

Latest posts by Faith Coates
(see all)