Best 24 City Staycations in the UK
Staycations are more popular than ever at the moment. Many in the UK are choosing to enjoy a staycation in the UK rather than go abroad, partially due to the uncertainty. Staycations offer UK visitors so much. You can visit Scotland, England and Wales without a passport but also there's the amazing landscapes, culture, history and everything else in between.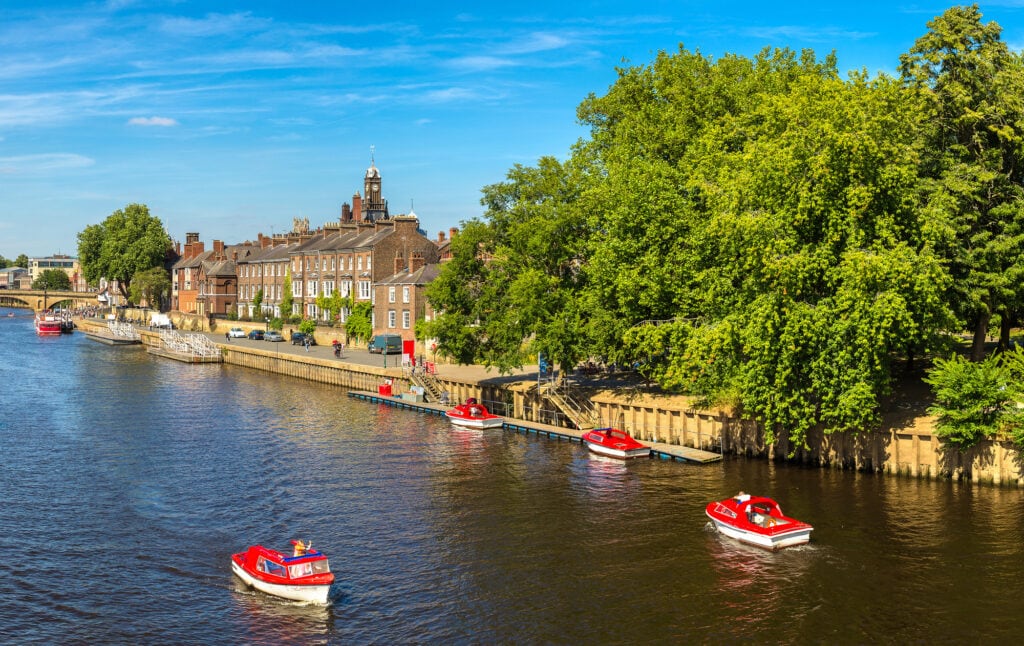 Staycations mean you can take time out and relax or go on an adventure; experiencing new restaurants, attractions and people and if you are visiting the UK these may be places you want to live in when you move. So many flock to the UK shores every year for a holiday so it's time now to enjoy the country that's right on your doorstep.
With untouched beaches, loads of green countryside and some of the best cities in the world now is the time to experience a staycation. In this blog, we're going to look at some of the top city break destinations to enjoy a few days away. You might be looking to experience Liverpool, London, Bristol or stunning Edinburgh. Although small in landmass the UK has flagship cities dotted all over. Enjoying a few days away in a city you've never been can do wonders for the mind and recharge your batteries.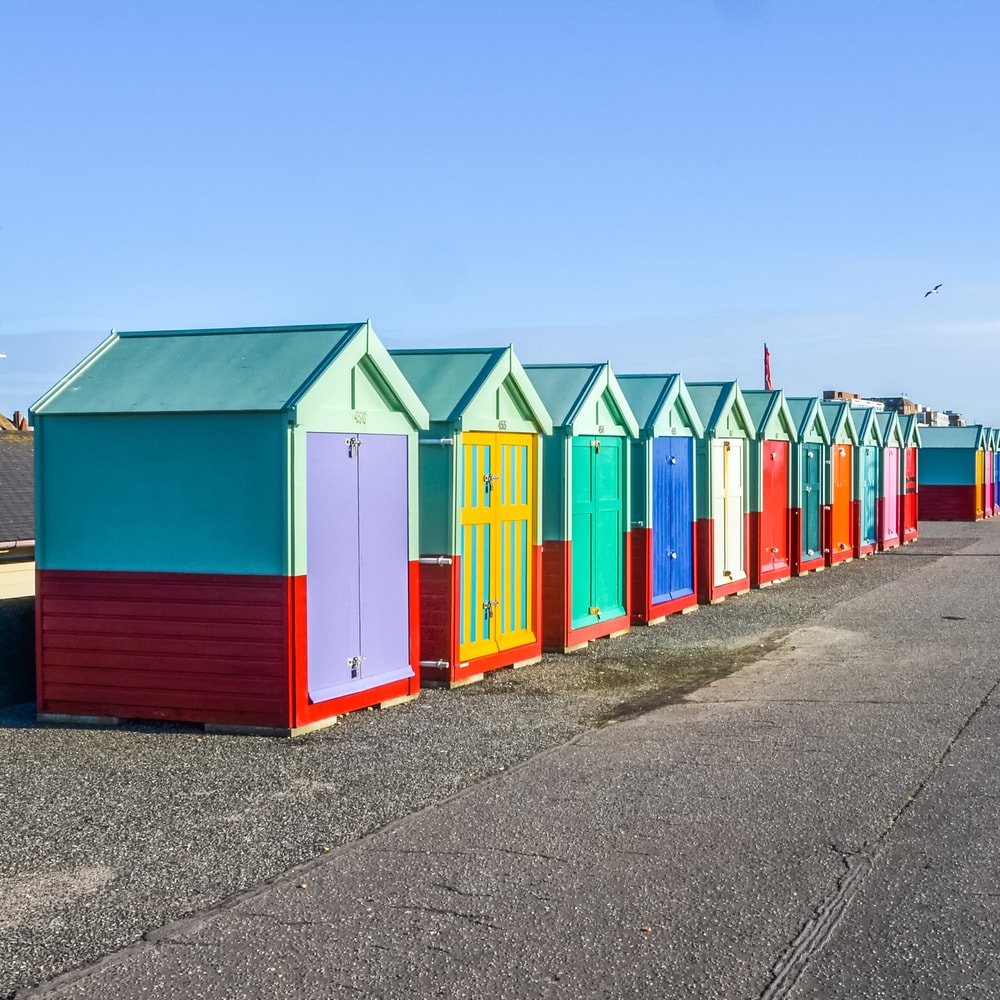 It is not possible to do justice to the many historic and fascinating cities in the UK in one article as I would be writing thousands of words. So here are a few more of my favourite staycations cities in the UK.
Things to do in Lincoln, England and Things to do in Lincolnshire
27 best things to do in Whitby, England
31 awesome things to do in Scarborough Yorkshire
Things to do in Kenilworth Warwickshire
The best things to do in Essex, England
23 Attractions and things to do in Blackpool to enjoy
All the Best Things to Do in Anglesey: A Comprehensive Guide
Great Reasons to visit Chelmsford in Essex
All the best things to do in Salisbury England
Xyuandbeyond is reader-supported. When you buy through links on our site, we may earn an affiliate commission. You can read my privacy policy here.
Best 24 City Staycations in the UK
Southern England: London, Bath, Cotswold's, Brighton, Windsor, Torque, Truro, Salisbury, Canterbury, Oxford, Bristol
Northern England: Manchester, Liverpool, York, Newcastle, Chester
Wales: Cardiff, Llanrwst, Tenby
Scotland: Edinburgh, Glasgow, Inverness
Northern Ireland: Belfast, Derry
Staycations in Southern England
Staycation London
Experiencing London should be considered for many reasons. London is a place everyone should visit at least once. Its amazing cultural scene, must-see historic sites, great restaurants and nightlife as well as grand hotels; makes it an adventure playground for visitors. It's a real thriving multicultural metropolis.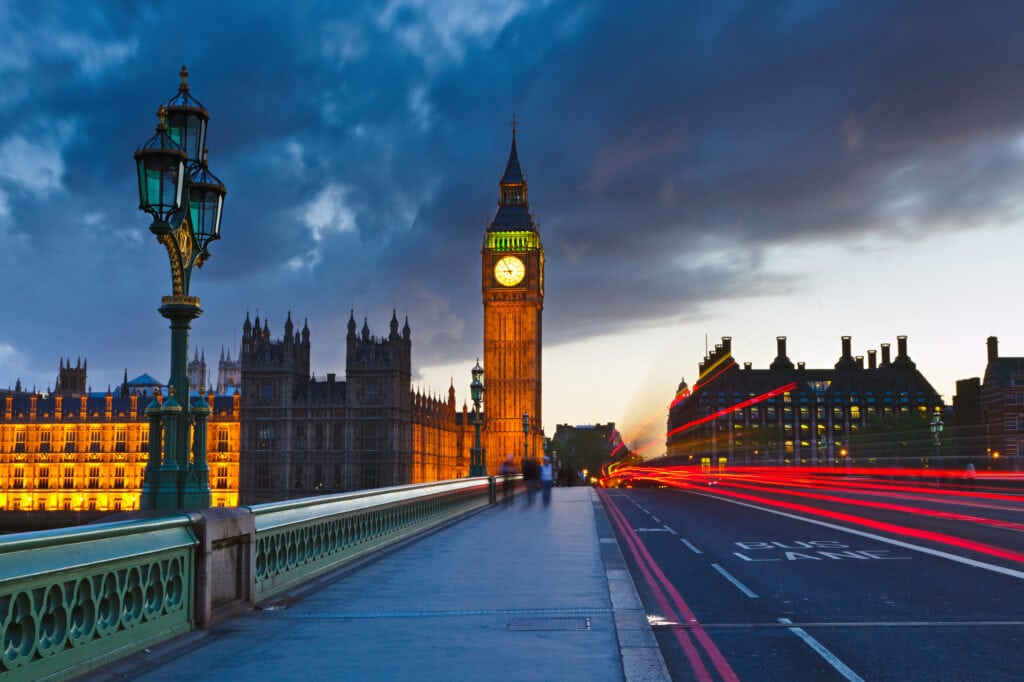 Head to quirky Shoreditch for the graffiti and Leather Lane Market, wander through St. James Park and experience Westminster Abbey, Big Ben and Buckingham Palace. Take a ride up the River Thames and have the camera ready. There is so much to do here, a staycation in London ticks all the boxes and more. It offers everything for every different type of visitor. Taking 2 days out in London is the perfect time for a memorable staycation.
Bath
The only UK city that's been designated a UNESCO world heritage site in its entirety, Bath England is well worth a weekend visit while exploring the country. Even if you have as little as two days in Bath you will fall in love with the city and plan to come back for a visit again.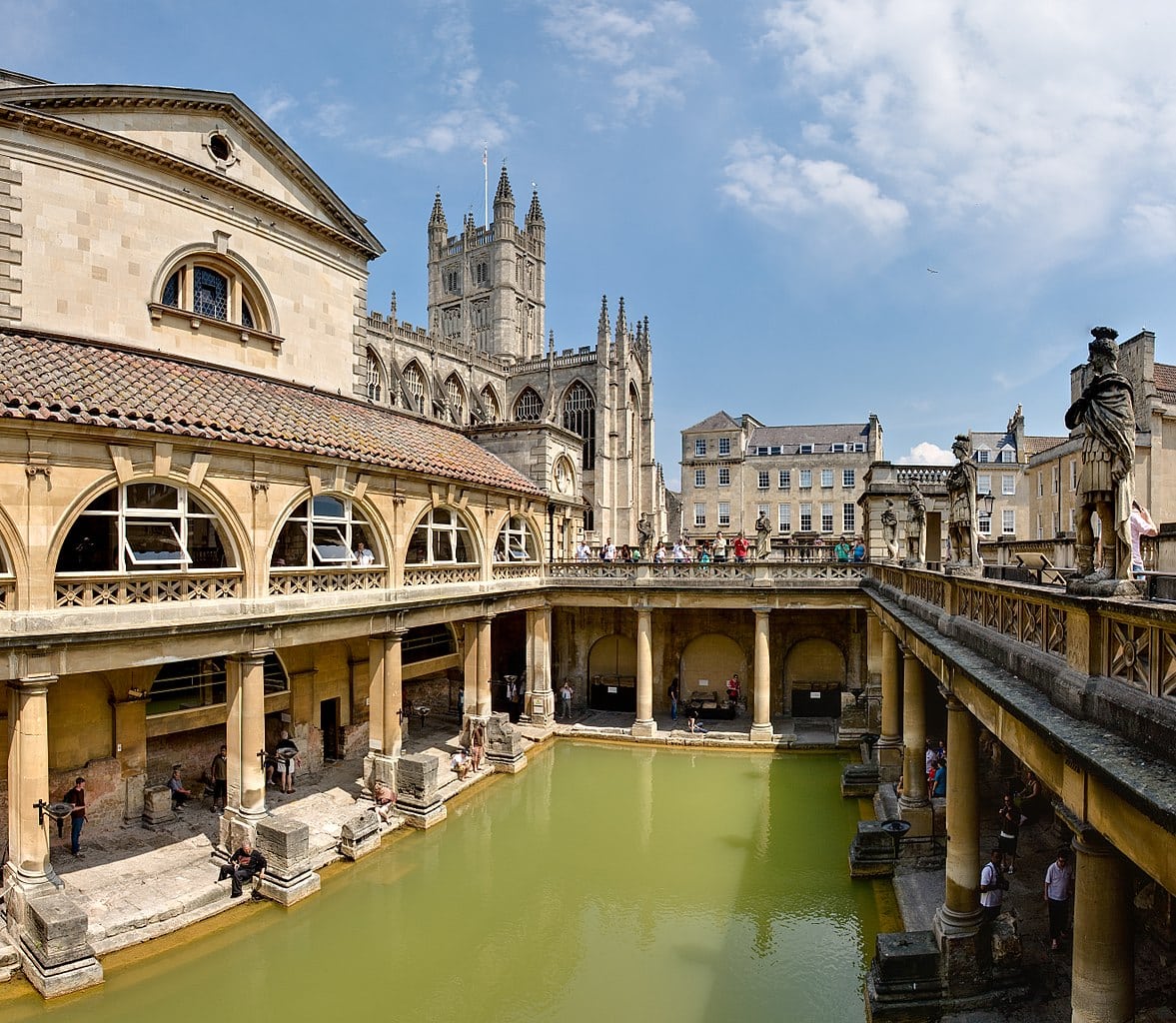 You can explore the Roman Baths, admire the architecture of Bath Abbey and visit the Royal Crescent where shows like Bridgerton and Downton Abbey have been filmed. Look for the Pump Rooms and have the perfect afternoon Tea. Or if you are a Jane Austen fan who was one of Bath's most famous residents you can tour the Jane Austen Centre.
Cotswolds
Just 2 hours from London, the best Cotswold villages will make you feel like you have taken a step back in time. With so many amazing choices, trying to choose the best villages in the Cotswolds to visit may overwhelm you a little.
Castle Combe has been called the prettiest village in England and it is tucked into an Area of Outstanding Natural Beauty in northwest Wiltshire. Or visit Woodstock which is where you can find great antiques and Blenheim Palace.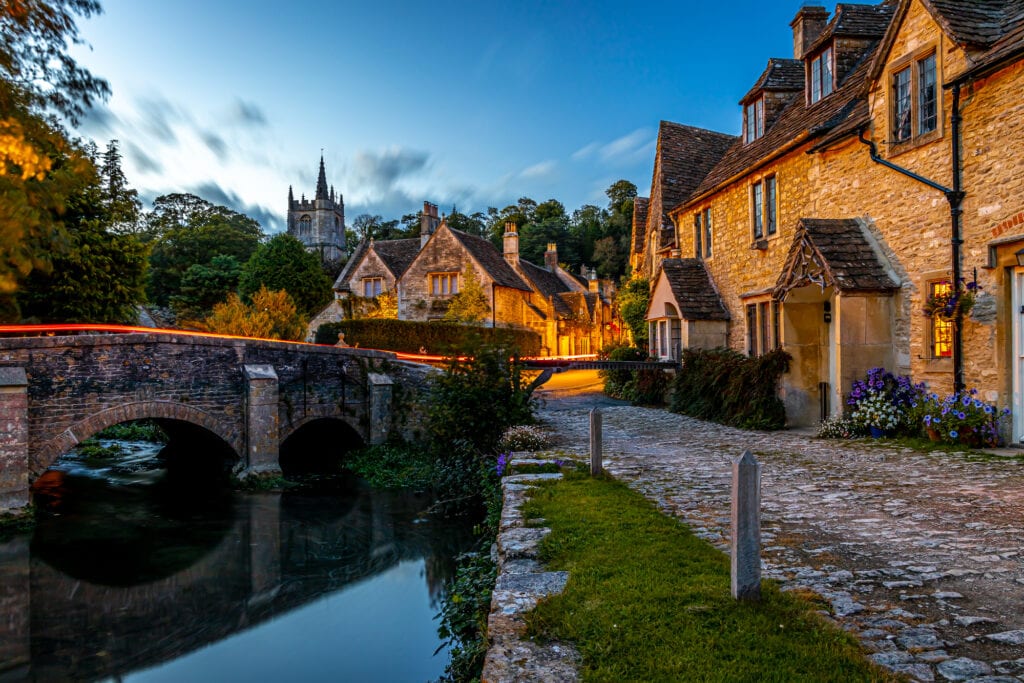 Check out Burford in Burford and have tea while the world passes by. You can dine at a hotel that was frequented by Nell Gwynn and King Charles. Or simply visit England's oldest pharmacy.
Chedworth Roman Villa has some of the most incredible virtually intact Roman mosaics in England. The Villa is comprised of bathhouse rooms and hypocaust systems, and a Nymphaeum Water Shrine that is still fed by the same waters.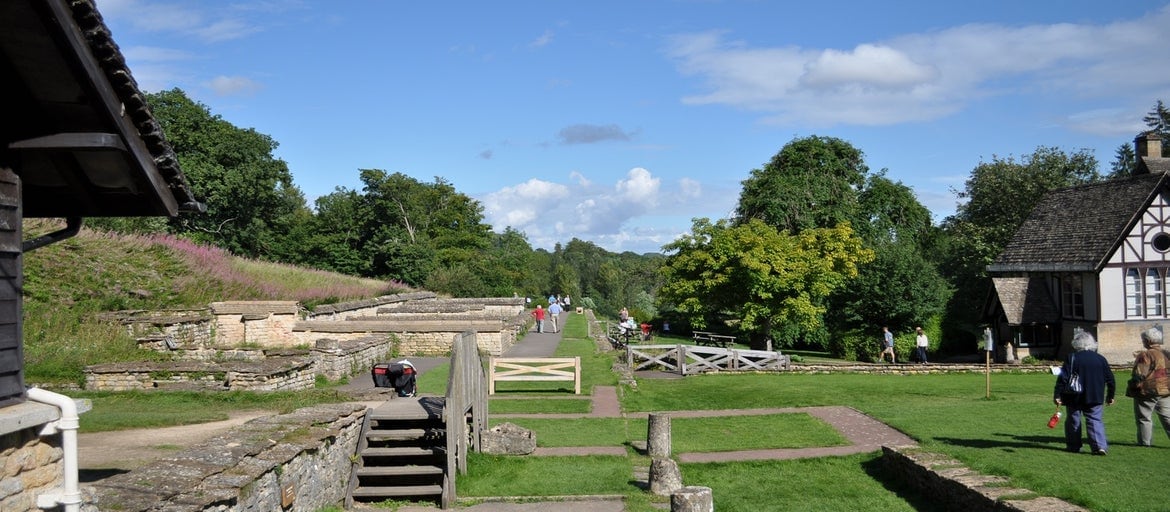 Visit the famous Bourton on the Water nicknamed the Venice of England and see the model village. Snowshill is beautifully set in the rolling Cotswolds hills which surround it on 3 sides. The views are absolutely outstanding from the top of the Village and it is completely unspoilt.
Brighton
Looking for a bit of the English seaside? Then Brighton should be your go to choice. With its fabulous Brighton Pier and some brilliant shopping and dining Brighton has all the bright lights of London, gourmet dining, casual café culture and plenty of fabulous activities and of course there's that beach.
Windsor
Head to Windsor to visit the King at Windsor Castle but don't forget there are plenty of other activities in Windsor you can head to Michelin starred restaurants, cruise the river and feed the King's swans or attempt the Long Walk to the Castle.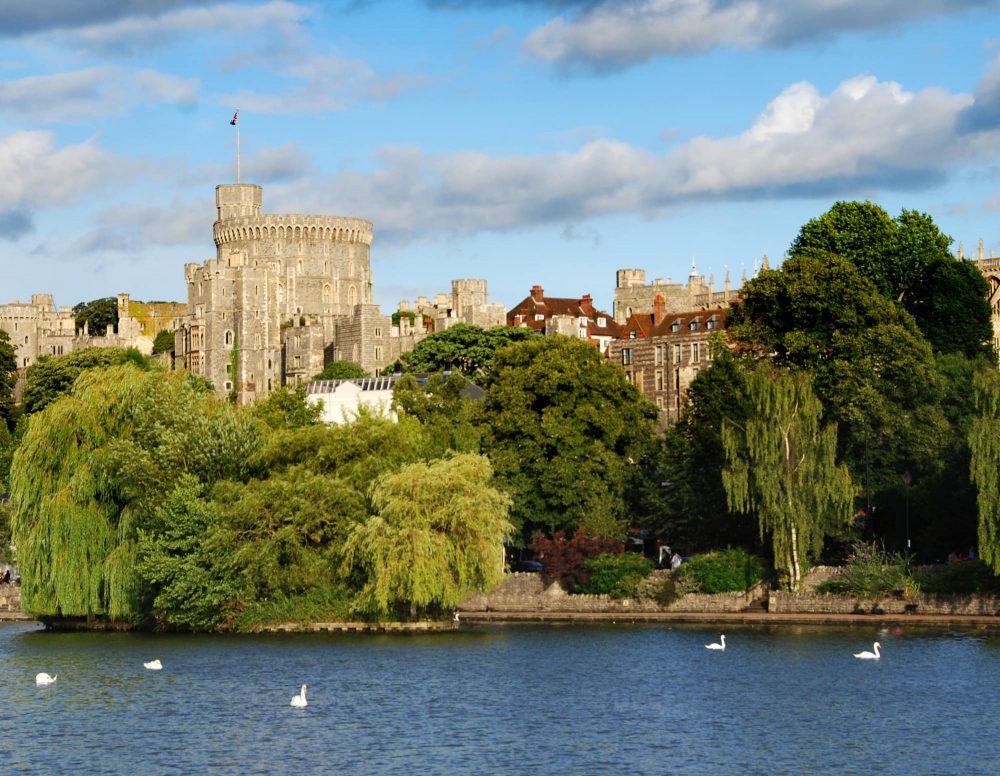 Oxford
The city of dreaming spires in Oxfordshire and the place where the filmmakers of the Harry Potter movies got tons of inspiration for locations. Beyond Oxford University and its stunning buildings, and Harry Potter vibes it is also a city filled with world-class museums, brilliant pubs, and great sites to explore.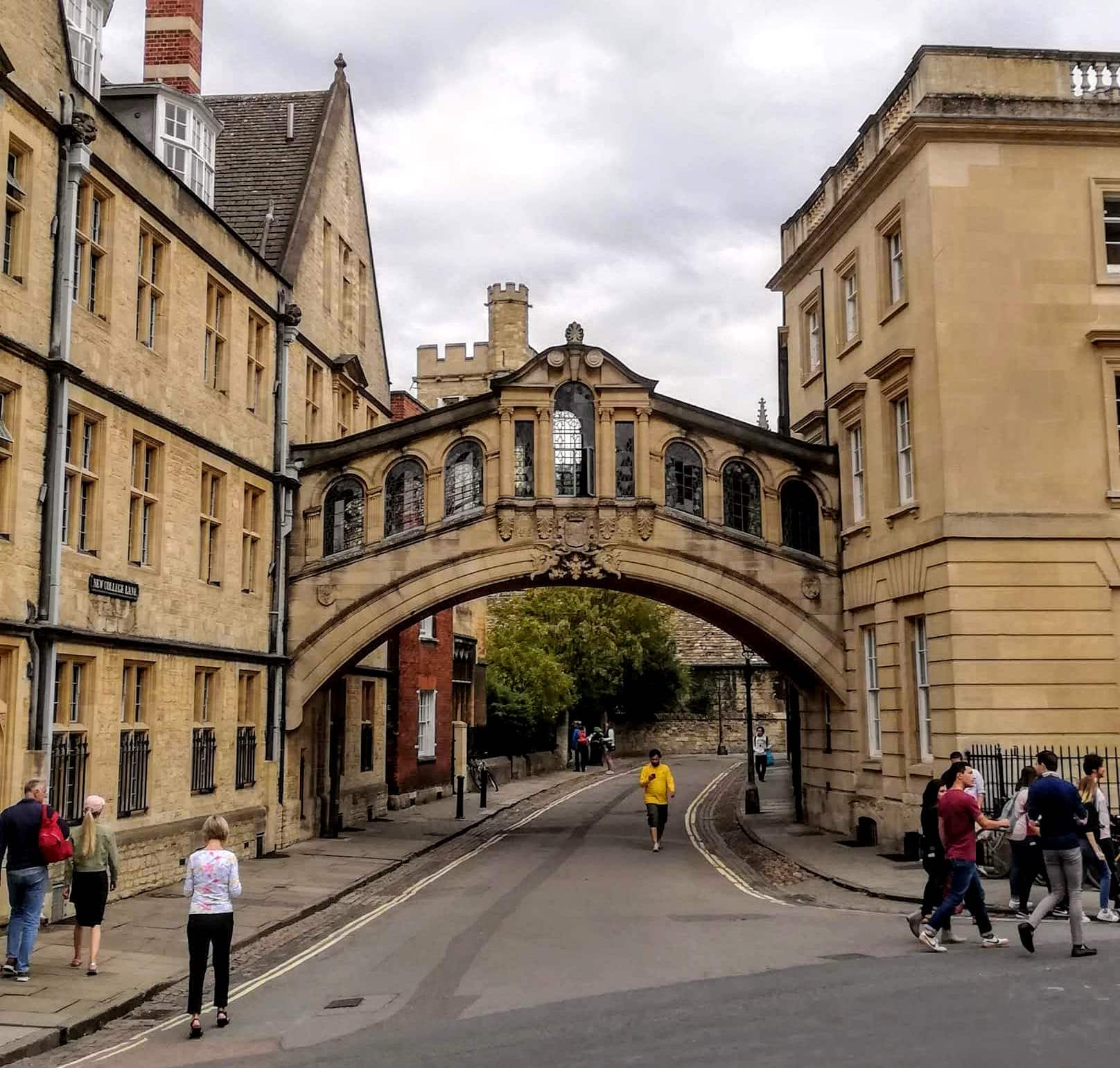 Make sure book a visit to the Bodleian Library is, of course, one of the most famous libraries in the world Did you know that the library keeps a copy of every single book printed in the UK. The Bodleian is home to the Gutenberg bible, J.R.R. Tolkien's watercolours for The Hobbit, Shakespeare's First Folio, and four thirteenth-century copies of the Magna Carta.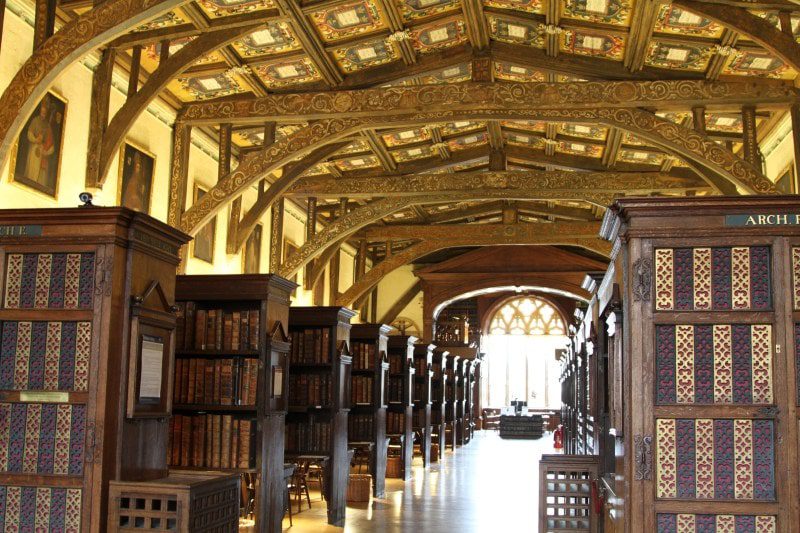 Stratford upon Avon
If you know your Shakespeare then you know this is where he was born. Stratford upon Avon is a smallish medieval market town in South Warwickshire and known as the gateway to the Cotswolds which is very close to London and the drive is around 2.5 hours. It's very easily accessible by public transport and by car. Although parking in Stratford upon Avon is pretty tricky.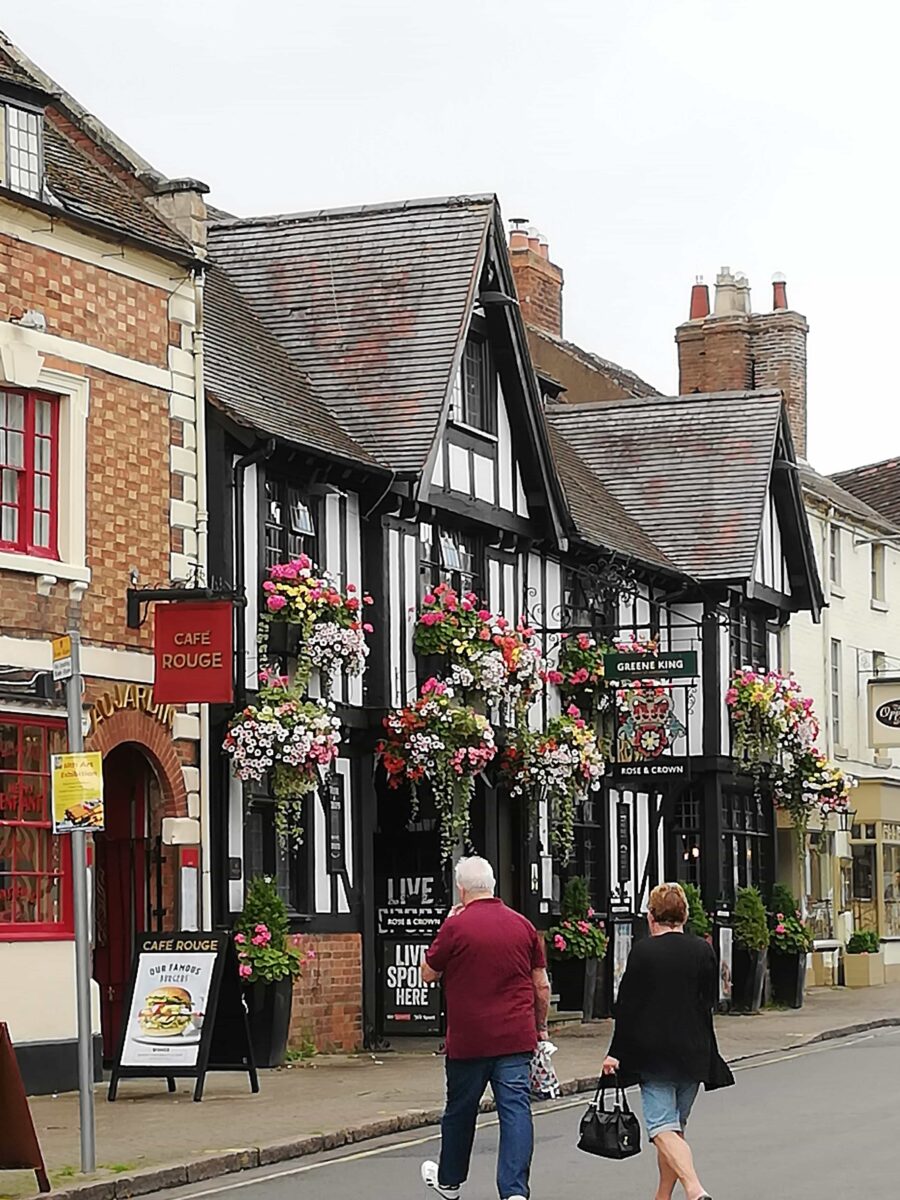 There are so many things to do in Stratford-upon-Avon you will want to come here over and over again. You have all the Shakespearean sites including the house where he was born, Anne Hathaway's Cottage, and more. You can take a boat down the Avon River, attend a play at the Royal Shakespeare Company and even get some fish and chips at Gordon Ramsay's old place of employment Barnaby's.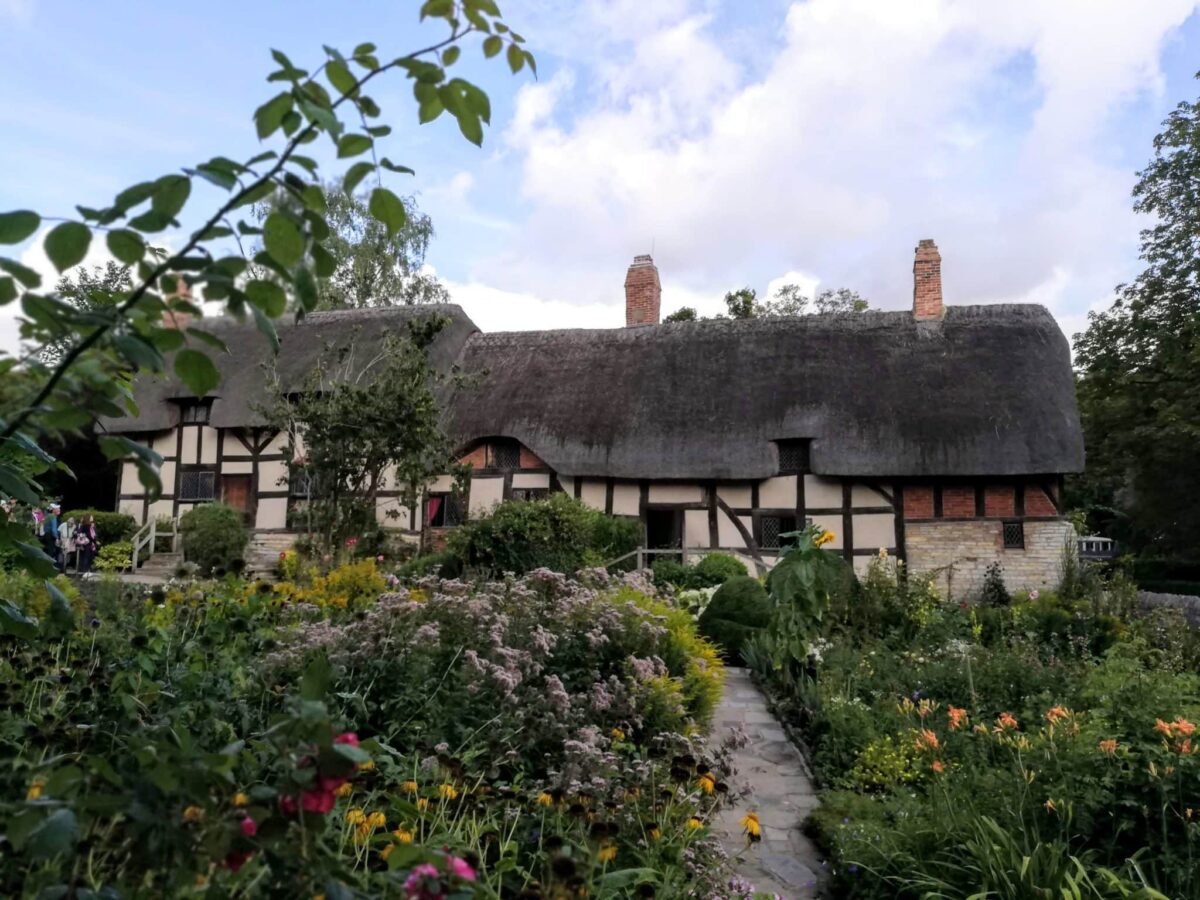 Cambridge
One of England's oldest cities – and famously home to one of the oldest universities in Europe – pretty Cambridge isn't just for students. Set in East Anglia, around an hour from London by train, it's perfect whether you fancy a leisurely boat ride on the river, wandering the historic streets, visiting museums or as a base to explore some of the local area (picturesque Saffron Walden in Essex is nearby, as well as Ely with its famous cathedral).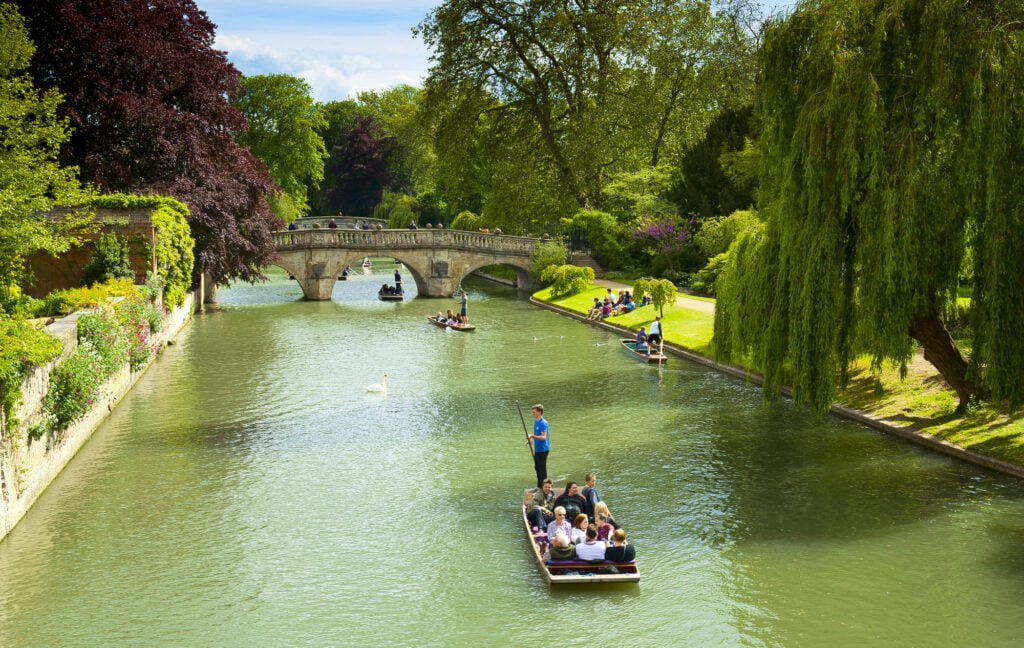 Truro
Truro is located in the Cornwall Area of Outstanding Natural Beauty. That's right. A city in an AONB. England's most south-westerly city is also the only city in Cornwall and averages 1745 hours of sunshine a year, and that alone should make it a great city to visit in England!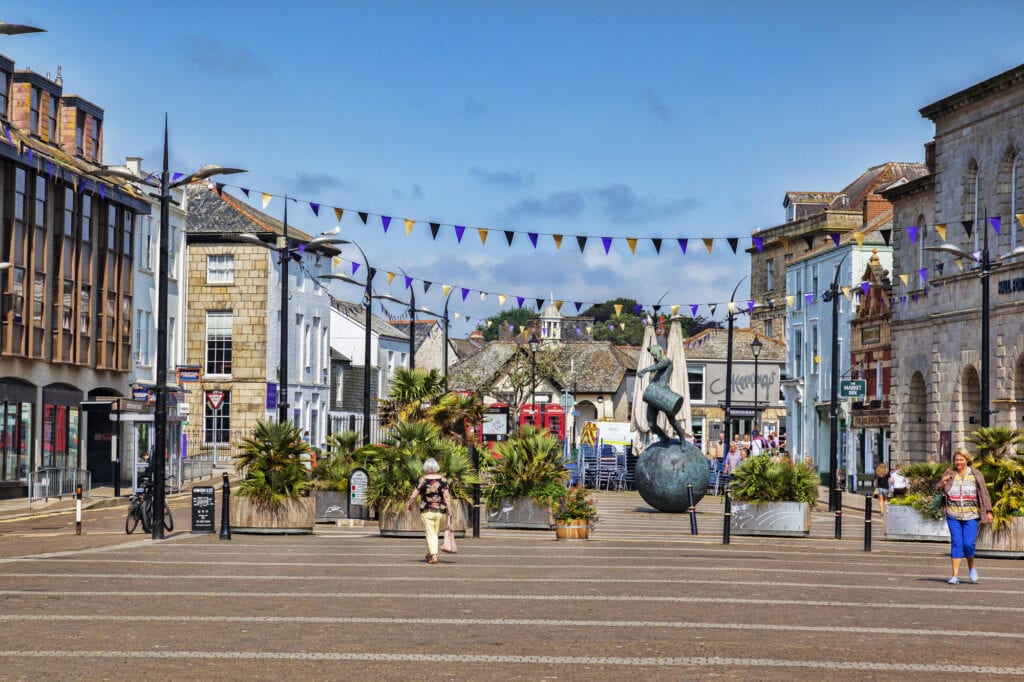 One of the top things to do in Truro is to visit the stunning cathedral here, one of only three in England with three spires, and Truro's great location makes it easy to visit some of Cornwall's magnificent gardens, like Trelissick, which is less than 5 miles away.
That's also where you'll find the closest beach too. Transport links are fabulous here, there's a train station and a great bus service for national and local transport – which makes it easy to walk parts of the South West Coast path, which passes close by.
Torquay
The English Riviera is a coastal destination in the county of Devon, consisting of three key resorts, Torquay, Paignton and Brixham, and the smaller village of Babbacombe. These three areas show the beauty of the English seaside – although it's one of the only places in the country where you'll find palm trees! As well as a general seaside-y atmosphere and watersports with great surfing beaches, you can enjoy the 800-year-old Torre Abbey, the caves of Kents Cavern, Babbacombe Model Village, and plenty more!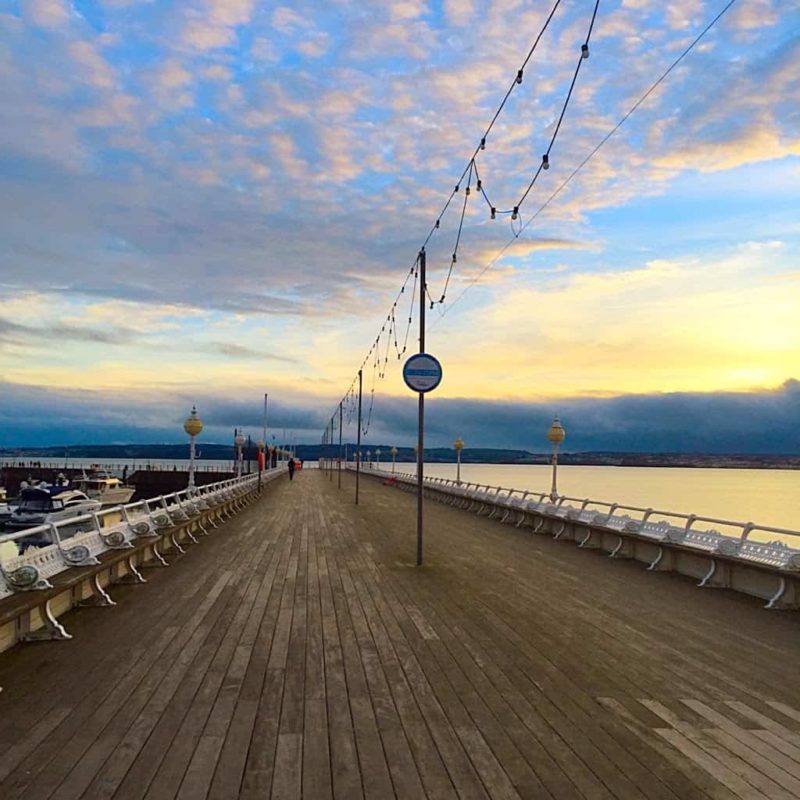 Canterbury
Things to do in Canterbury include visiting the famous cathedral where Thomas Becket was assassinated, which caused the site to become a place of pilgrimage for Christians around Europe. Other UNESCO world heritage attractions are St Augustine's Abbey and St Martin's church. The River Stour runs through Canterbury's heart, and there are plenty of places to grab a coffee, a drink, or dinner in the historic centre.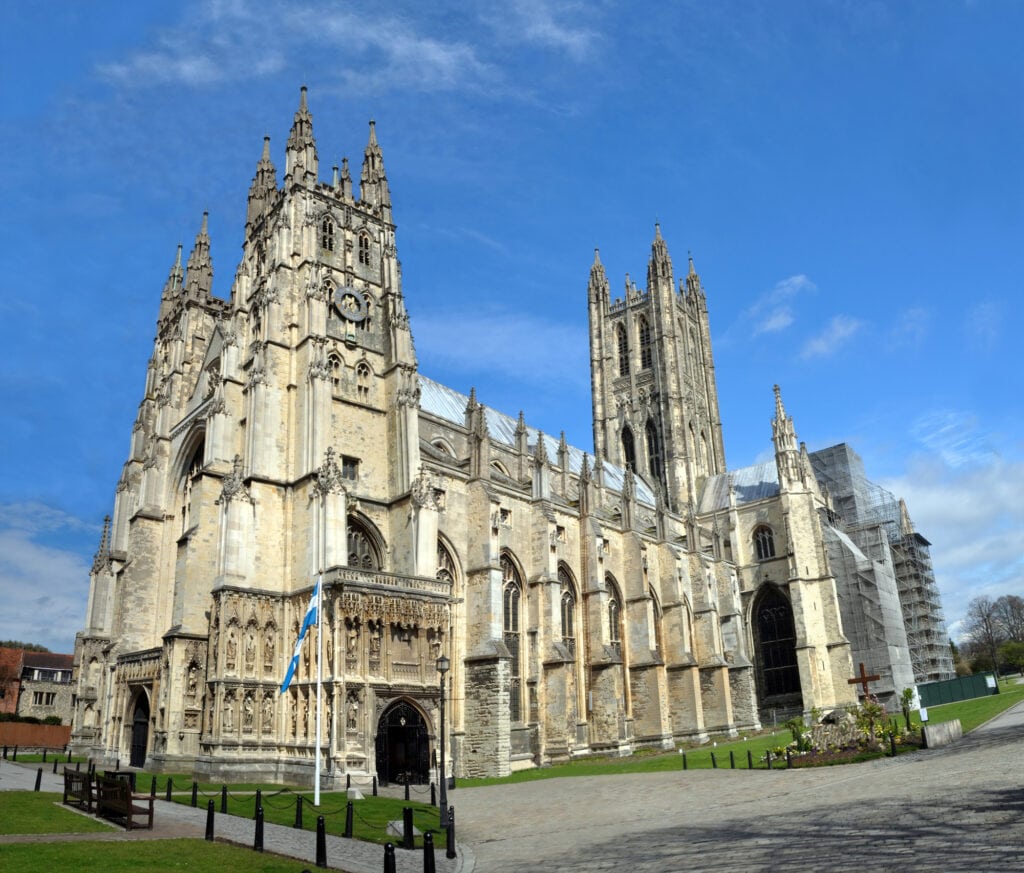 Visit Bristol
Bristol is an up-and-coming city break destination in the UK. It's a forward-thinking, innovative powerhouse with an appreciation of the arts and technology. There is a lot to explore here such as The Wave, a breathtaking surfing lagoon, casting 1000 waves an hour. When tourists come to Bristol, they usually take time at the small-scale breweries in the city. It's got a reputation as having some of the best in the UK.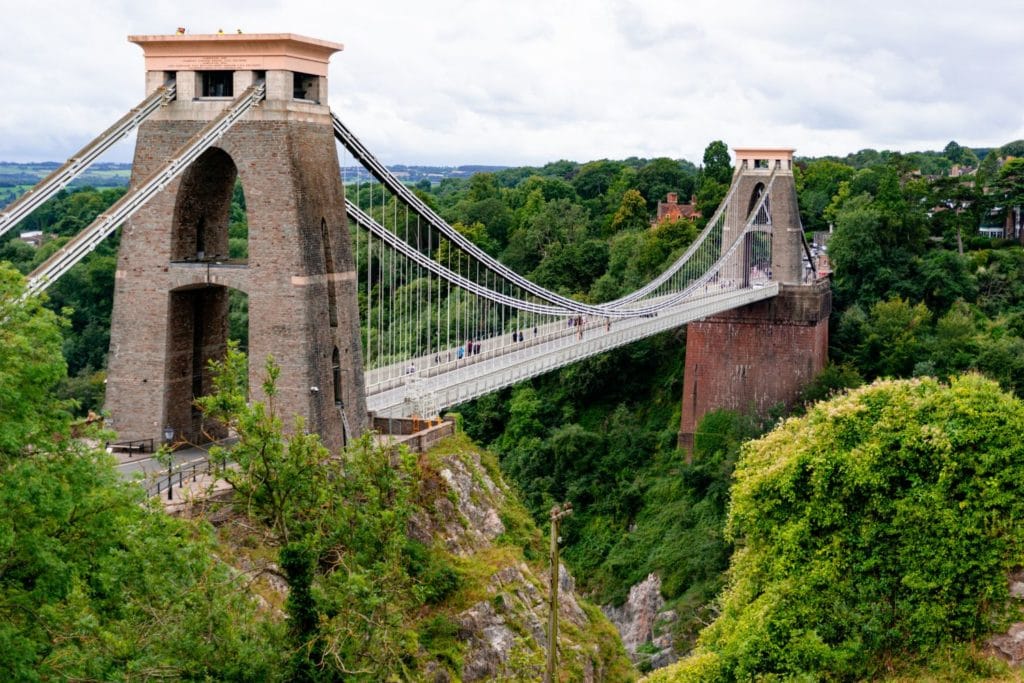 Visiting Bristol also means heading to its Museum and Art Gallery and checking out Banksy's Devolved Parliament that's on display there. In terms of restaurants, well the choice is yours. Amazing brunch and vegan joints around the waterside. We recommend the wonderful Ethicurean and cool vibe of Koocha near Gloucester Road.
Staycations in Northern England
York
At the heart of the city lies the Shambles a maze of narrow twisty lanes at the heart of the Shambles is the actual lane called The Shambles and it is the best-preserved medieval street in the world.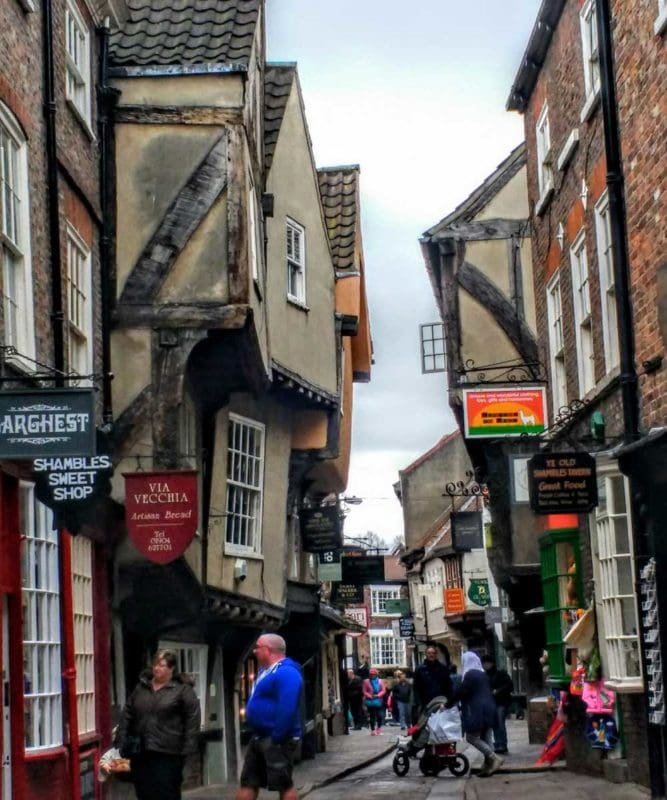 York Minster is a stunning cathedral dating back to the seventh century. Step inside and admire medieval stained-glass windows, carved stone and sparkling artifacts. Climb all 275 steps up to enjoy the view from the highest point in York.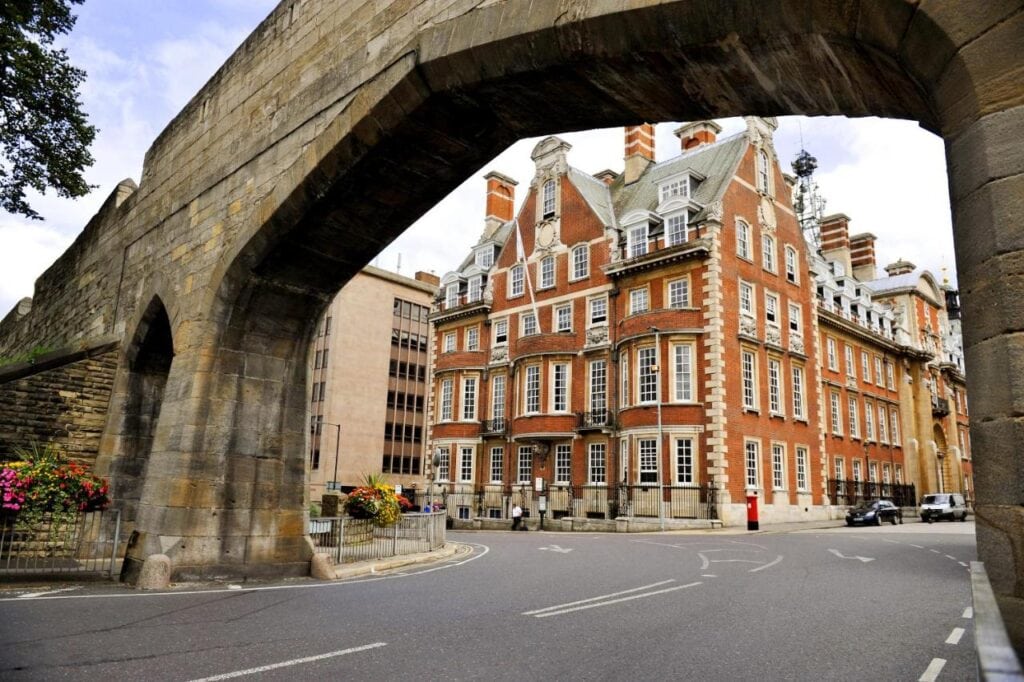 If you love Vikings you must head to Jorvik which was the Viking name for York this attraction gives a snapshot of what Viking life would have been like. Or head to the York dungeon where you can explore the grizzly path of York's history.
Newcastle
A mix of old and contemporary, Newcastle is undoubtedly one of the best cities in England. There are plenty of historical and cultural things to do in Newcastle to make you fall in love with this wonderful city.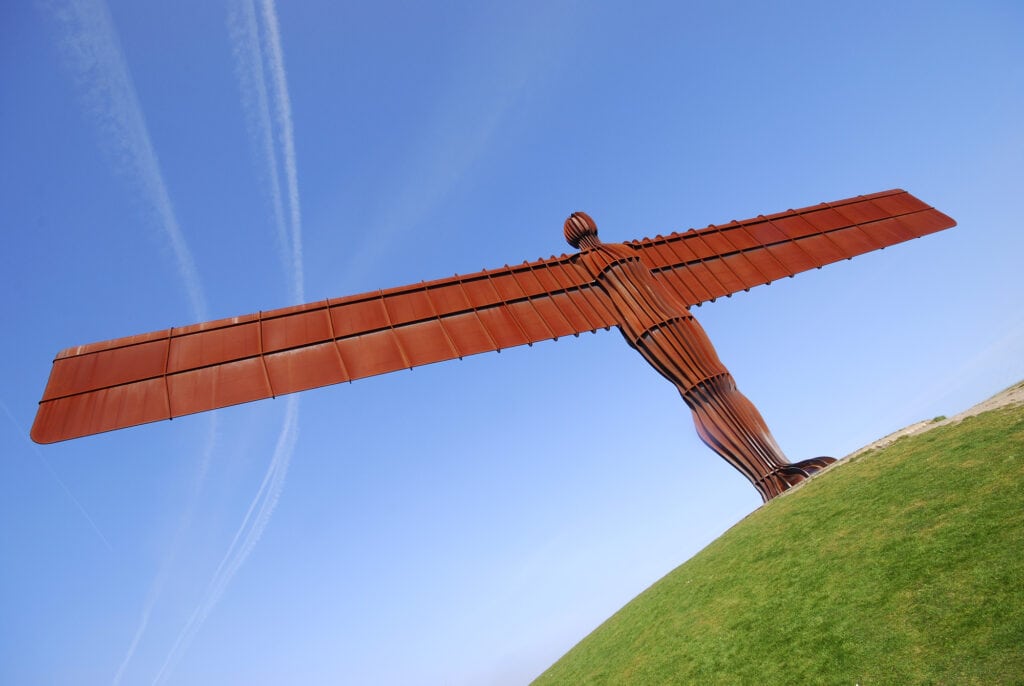 Admire the spectacular architecture of the iconic Tyne Bridge. Built in the early 20th century, Tyne Bridge spans over the River Tyne and connects with the nearby town of Gateshead. Next, visit the historic Newcastle Castle, after which the city is named. Take a look inside this medieval Norman fortress. You can explore the castle's narrow passageways, chambers, dungeons and prison cells.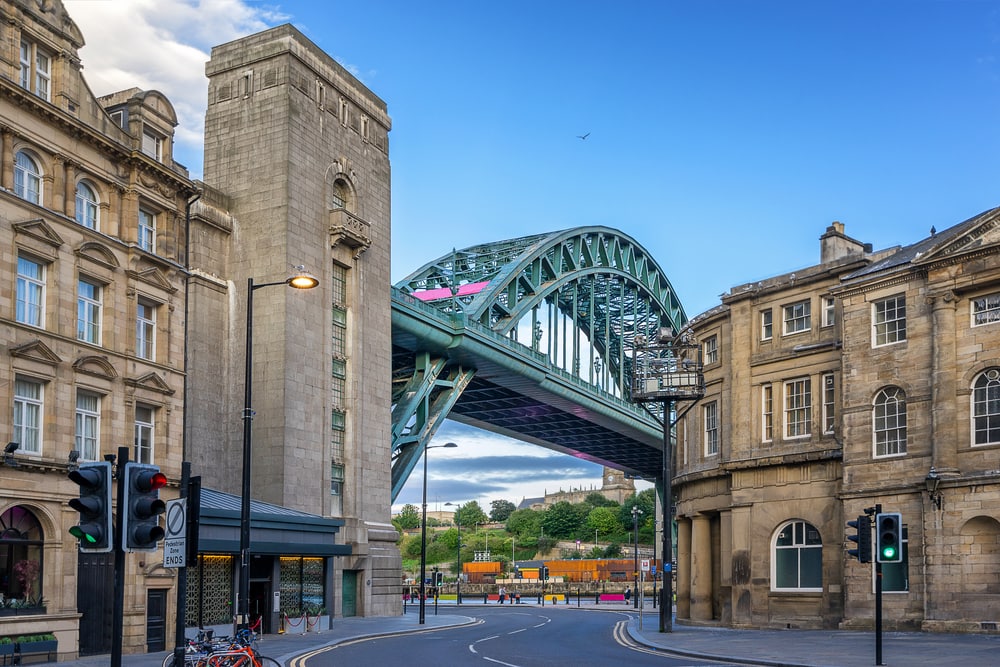 Exploring Manchester for a great UK staycation
The next city on the list of staycations is the powerhouse of Manchester! Enjoying weekends in Manchester is becoming more popular year on year. It might not be the first place you would think to come but city breaks in Manchester should be thought about. It's a really fun and vibrant city. The cosmopolitan streets are there to be explored. With loads of great museums and galleries as well as being able to experience fantastic restaurants all over the place.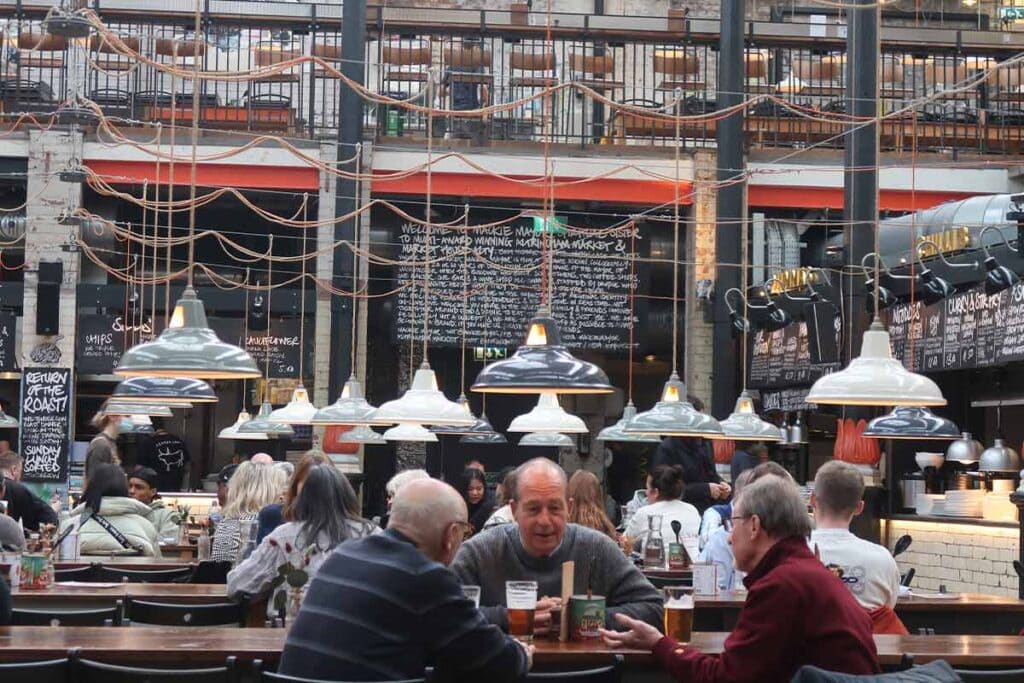 Manchester was the birth of the Industrial Revolution but since then it's transformed itself into a modern and multicultural city. Recommendations include visits to Breeham Tower, the Northern Quarter and Spinningfields for great shopping opportunities. Manchester is a great place to enjoy a few days away even as part of a wider staycation break in the UK. There are loads of hotels to suit every budget so this city is truly for everyone.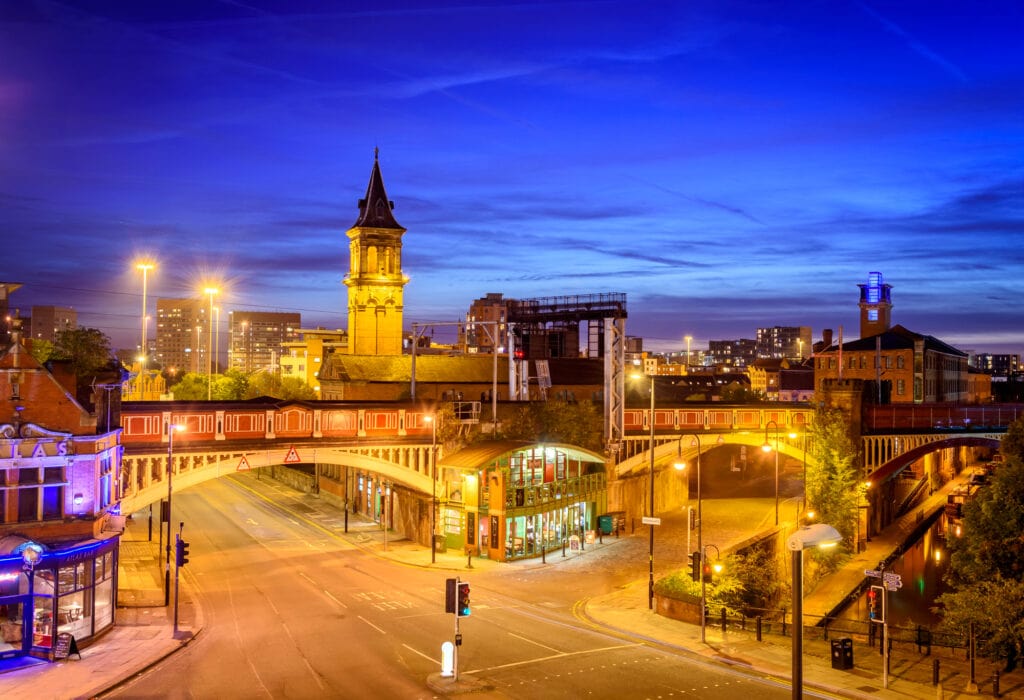 Liverpool
Liverpool is a maritime city in northwest England and has several well-preserved and historic buildings in the heart of the city centre, many of which have been granted World Heritage Status by UNESCO. Highlights include the famous Royal Albert Dock Area and the cobbled William Brown Street in the Cultural Quarter.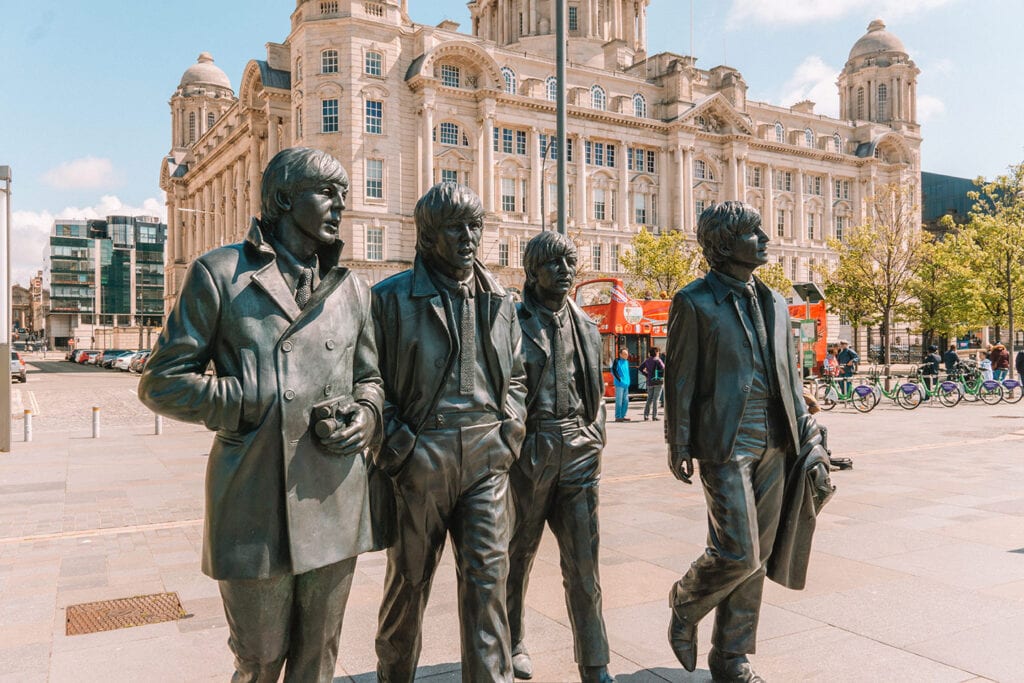 If you are looking for a more vibrant and urban neighbourhood then the Baltic Triangle (known as the 'Creative and Digital Quarter') is a historic area spread over several city blocks. Here you'll find cafés, bars and restaurants, as well as vintage markets and colourful street art murals.
Chester
If you want to visit one of the most charming medieval cities in England which is just a short drive from beautiful beaches and waterfalls in Wales, look no further than Chester.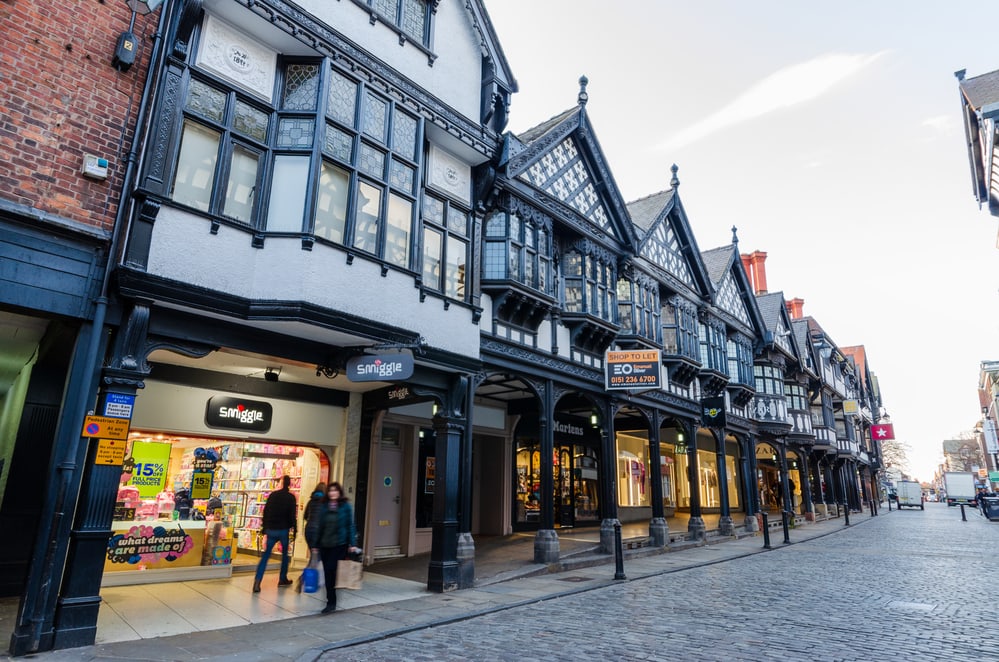 One of the best things to do in Chester is a city cruise which will allow you to admire this incredible city from the water. Sailing under the Queen's Park Suspension Bridge which reminds me of London Bridge is an amazing experience when visiting Chester.
However, you cannot also miss the Roman Amphitheatre or Chester Cathedral which are the top attractions in the city. Then, walk around Chester city walls which are one of the best-preserved in the UK. You will also love all black and white buildings which make Chester stands out among the other cities in the country.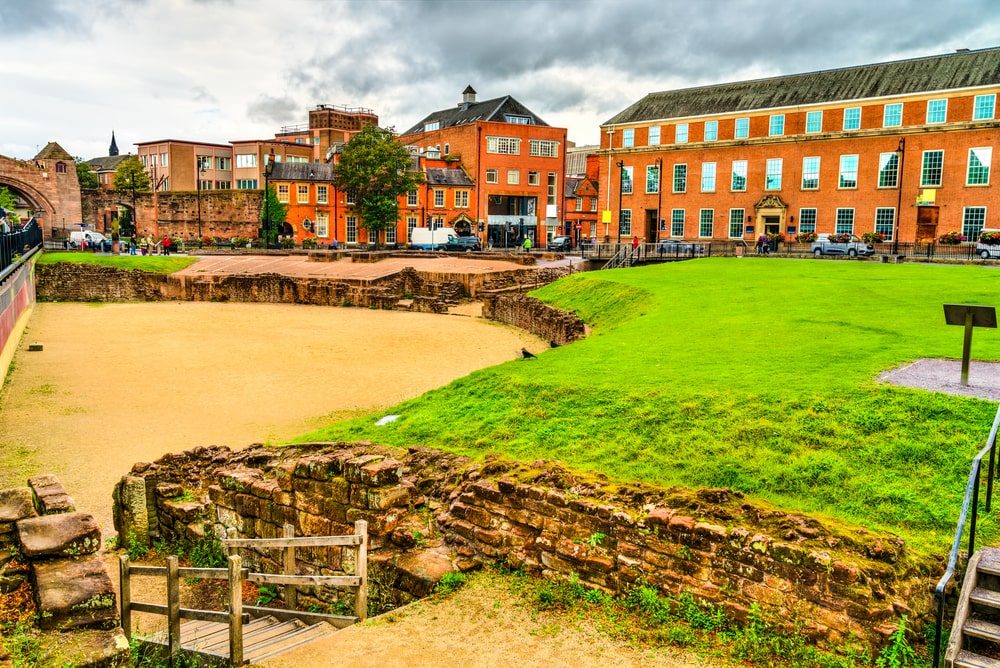 Staycations in Scotland
Short Breaks in Edinburgh
As mentioned, Edinburgh is Scotland's flagship city. Whether you come to Scotland for a few days; you need to visit Edinburgh. It's a city that has a certain charm and magic to it. Its beauty is the first thing that stands out with its majestic castles (especially Edinburgh Castle which looks over the city).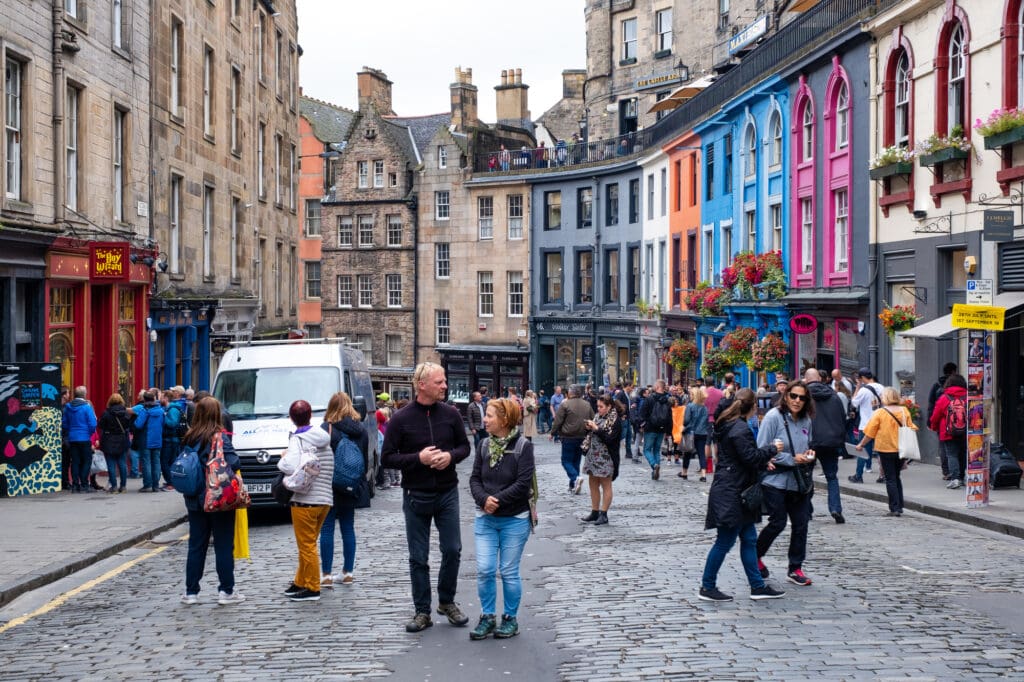 Edinburgh Castle is a must-visit, looking over the city from an extinct Volcano. It has such a fascinating past that should be explored. Visitors need to walk the Royal Mile in Edinburgh's Old Town. The stretch of cobblestone street takes you from Edinburgh Castle to Holyrood Castle and on the way explore the many tartan shops, great restaurants, bars and tea rooms. Visiting St Giles Cathedral that's situated behind Parliament Hall gives you a hint of what Old Edinburgh was like centuries ago. Edinburgh is a wonderful place that can be explored again and again.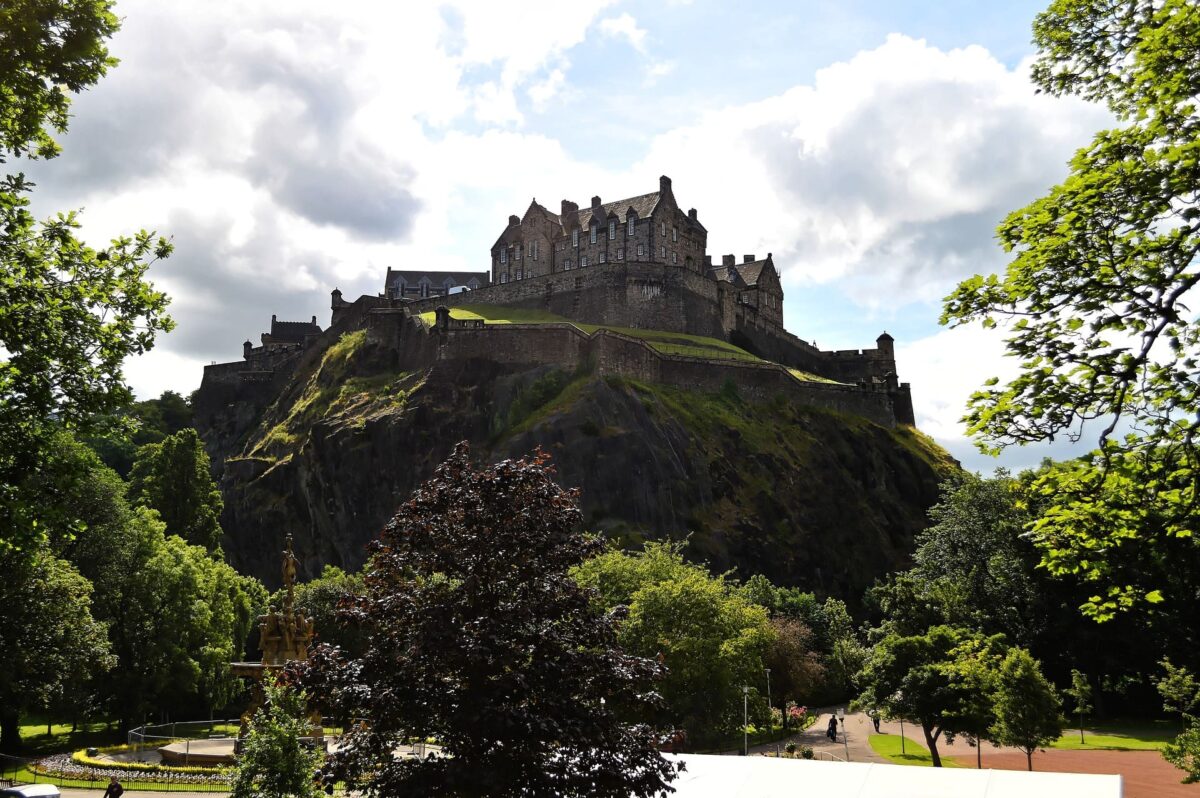 Weekends in Glasgow, Scotland
Glasgow often gets forgotten about when talking about its sister city; Edinburgh. However, Glasgow is a must-visit when looking at staycations here in the UK. The city is the largest in Scotland and has some of the most breathtaking Victorian architecture and stand outbuildings created by renowned architect Charles Rennie Macintosh.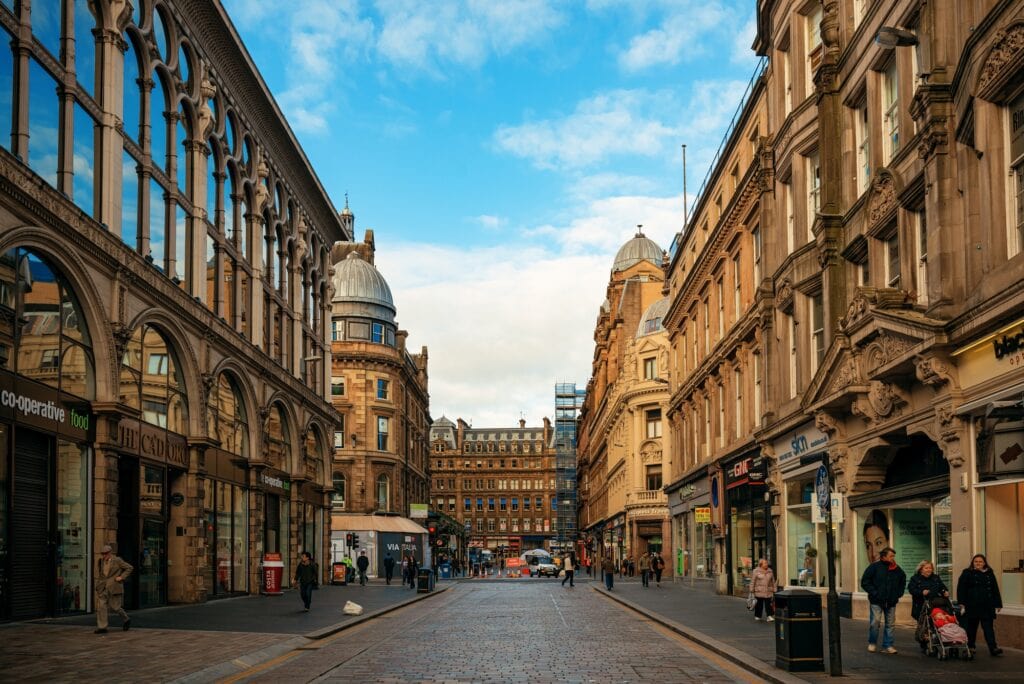 Added to this, Glasgow is the place to come for a real shopping experience outside London. From the swanky wide streets of Buchanan Street to the pop-up vintage stores in the West End, it has it all for keen shoppers.
Glasgow is also a friendly city. The slogan "People Make Glasgow" hits home when you visit. Staycations here should be considered for those looking for a different city break staycation. Also, the city is really easy to navigate with awesome hotels and other types of accommodation to stay in.
Staycation in Inverness
Capital of the Highlands and gateway to some of the most beautiful scenery in the Highlands and Islands of Scotland, Inverness has so much to offer. A small but vibrant city, there are so many things to do in Inverness. Inverness is the Capital of the Scottish Highlands and is often used as a gateway to stunning destinations like the North Coast 500 which is considered one of the world's most beautiful road trips.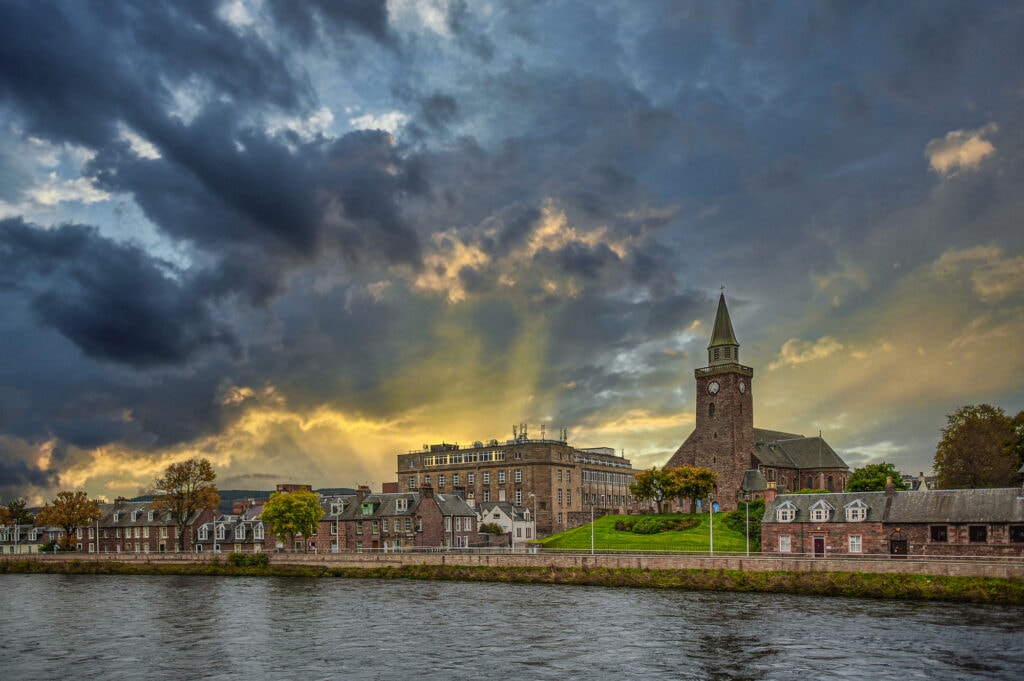 You can take in the Botanic Gardens, walk in Bonnie Prince Charlie's footsteps at Culloden, shop at the Victorian Market and in the evening head to Hootananny – the ceilidh bar with live music and dancing.
A must see is Inverness castle looks may be deceiving, but Inverness Castle is an ancient castle and has stood on top of the hill since 11AD. The castle has endured many turbulent times and as with many castles has been rebuilt over the years, once after the first Jacobite rebellion and again 10 years later, which gives us the castle we see today.
Wales staycations
Tenby
Barbican gatehouse, St Mary's Church dating back to the 15th century and the National Trust's Tudor Merchant's house, a popular tourist spot and the oldest standing building in Tenby. Aside from these, you can also visit the ruins of Tenby Castle and, if the tide is low, you could visit St Catherine's Island with its 19th-century fortification, although the fort itself is closed to the public.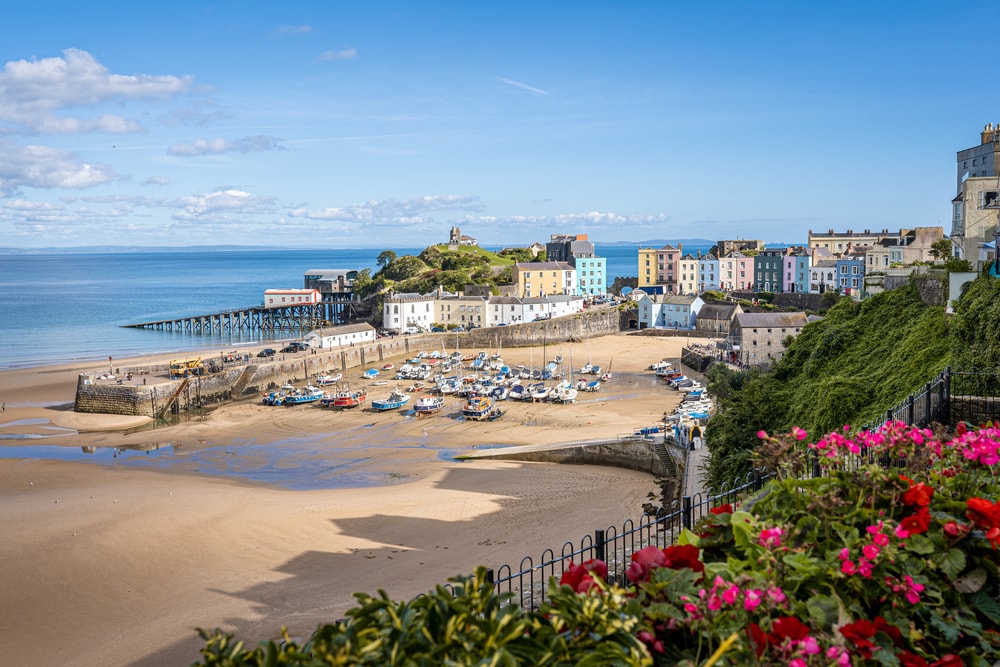 Cardiff
Cardiff is the capital of Wales and the heart of the city was formed during the medieval period many traces from this time survive today, especially close to Cardiff castle. The castle dates from the 11th century when the Normans conquered Glamorgan. It was begun by William the Conqueror on his return from St David's in Pembrokeshire, in 1081.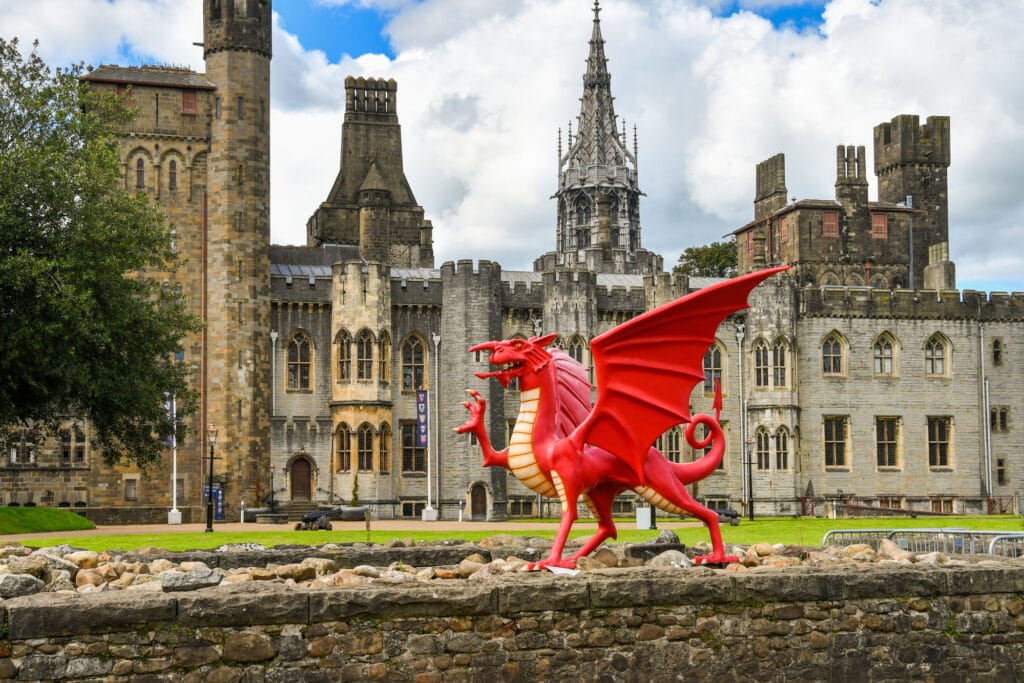 Cardiff Castle was originally built in wood. In the 12th century, Robert Consol, Duke of Gloucester, rebuilt it in stone. At this time, the Castle's west and south walls were raised, building upon the ruined walls of the Roman fort.
Llanrwst
Llanrwst is a pretty, hidden gem in Wales and it's most well-known for the picturesque Ty Hwnt i'r Bont tea room which you have probably seen on Instagram, and the nearby three-arched stone bridge said to be built by Inigo Jones.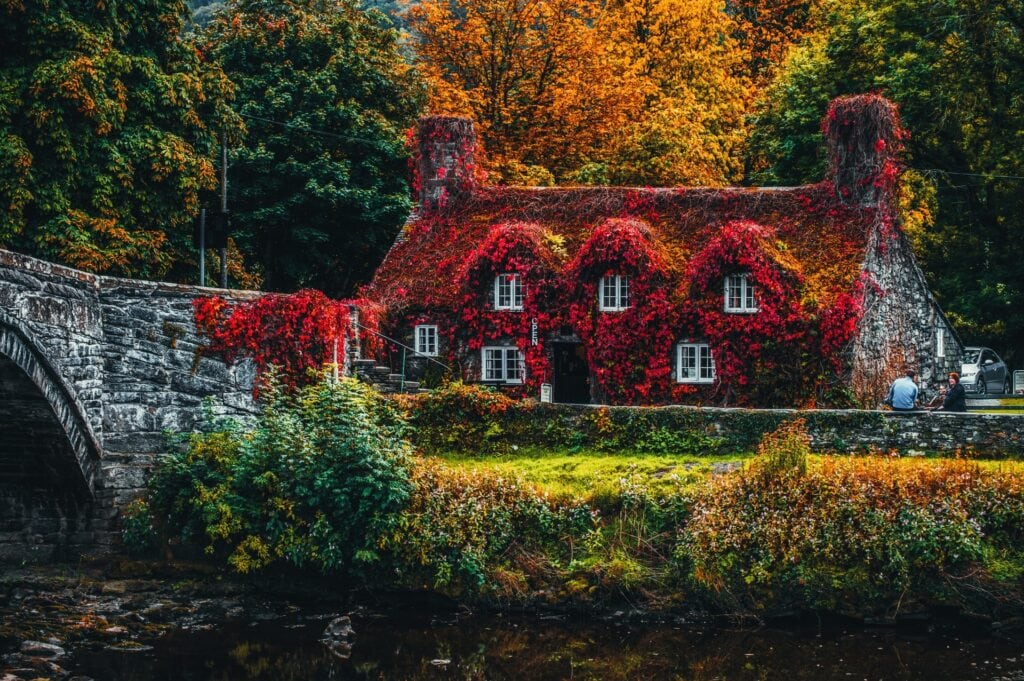 In the middle of the town is the Parish Church of St Grwst which is home to a stone coffin that is said to be the tomb of Llywelyn the Great. Then check out the nearby almshouses before heading out of town to Gwydir Castle (open seasonally), a 16th Century Tudor courtyard house built for the powerful Wynn family. While there, ask for the key to the nearby Gwydir Uchaf Chapel. This was the castle's private chapel and inside you will find a beautifully painted interior.
Northern Ireland Staycations
Belfast
Clearly, Belfast has been phenomenally successful at bringing in visitors to the city through the history of the Titanic and of course the Game of Thrones phenomenon. However, there is much more to the city than these Belfast tourist attractions.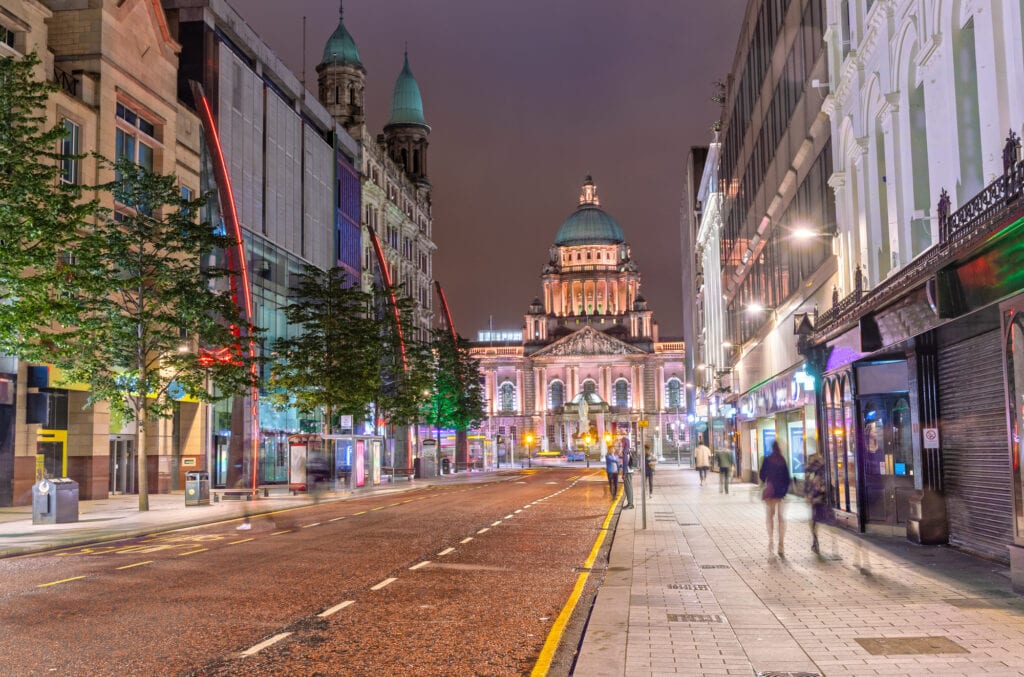 One of the top things to do in Belfast is to take a walking tour of the best tourist attractions in Belfast and these can be seen on free walking tours of the City along with Political Tours, Pub Crawl tours, and as they say in their own words "discover the city with local experienced and the best-looking guides in Ireland." How can you pass up things that are free in Belfast?
Derry
Derry is the second biggest city in Northern Ireland and is located in County Derry which borders Donegal and has close ties to the County. Its name Derry comes from the Irish word Daire which means oak forest. Derry is the only remaining intact walled city in Ireland. The old city which is walled is on the west bank of the Foyle River and is spanned by two bridges for vehicles and the pedestrian bridge named the Peace Bridge.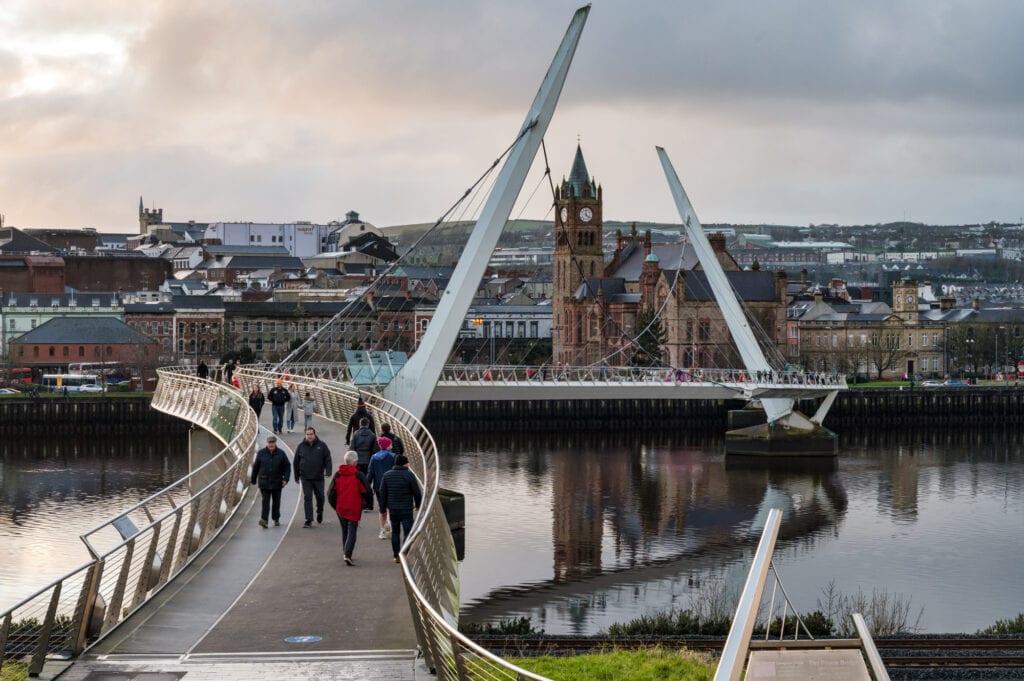 There is a lot to see and do in Londonderry Ireland; the city holds a lot of history from the ancient oak forests that were plundered by the British to the Troubles and Civil Rights marches and the best city walls in Ireland.
Staycations are in. City break staycations are in. There is so much to enjoy, discover and experience right on your doorstep in the UK. Staycations in the UK are a fantastic way to explore all that this beautiful country has to offer. From stunning natural landscapes and idyllic coastal towns, to vibrant cities brimming with culture and history, there is something for everyone. Not only does a staycation save money on travel expenses, but it also supports local businesses and reduces our carbon footprint. So why not consider ditching the passport and opting for a staycation this year?

Latest posts by Faith Coates
(see all)