Brighton Bucket List: The Best Things to Do
Brighton is one of England's most iconic cities, attracting over nine million tourists each year. From being the home of one of Britain's oldest piers, to its narrow and winding streets full of modern restaurants, cafes and bars, Brighton is one of the best places to visit in the UK.
Plus, if you're visiting England and are staying in London, Brighton is one of the easiest coastal cities to visit as a day trip. Just a short 60-minute train ride away, it's the perfect seaside break for all ages.
In the following post, I outline the best things to do in Brighton, England. As someone who lives in London, Brighton is somewhere we often visit when we're in need of fresh air. And if the sun is shining, you can bet most Londoners will be heading down to Brighton!
So, if you're looking for a fun day out in Brighton (whether it rains or shins), these are the best things to do.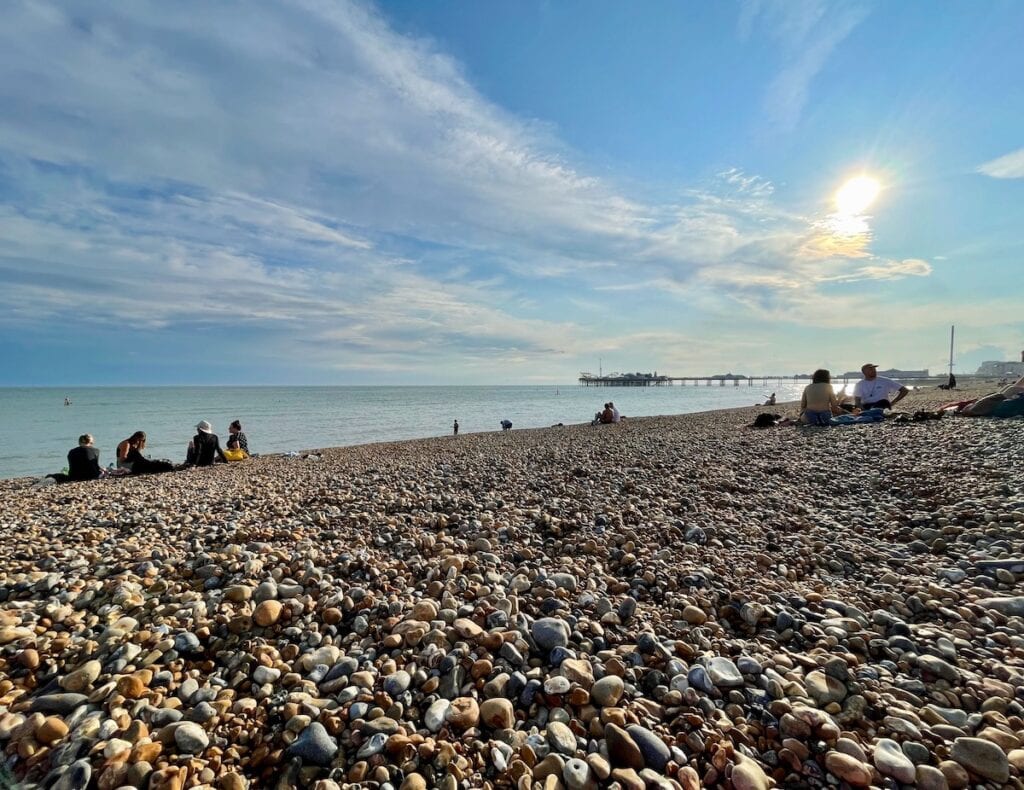 Xyuandbeyond is reader-supported. When you buy through links on our site, we may earn an affiliate commission. You can read my privacy policy here.
Where is Brighton?
Brighton is a seaside city situated on the south coast of England. It is nestled between Eastbourne and Worthing and is within driving distance of Portsmouth, Southampton, and Hastings.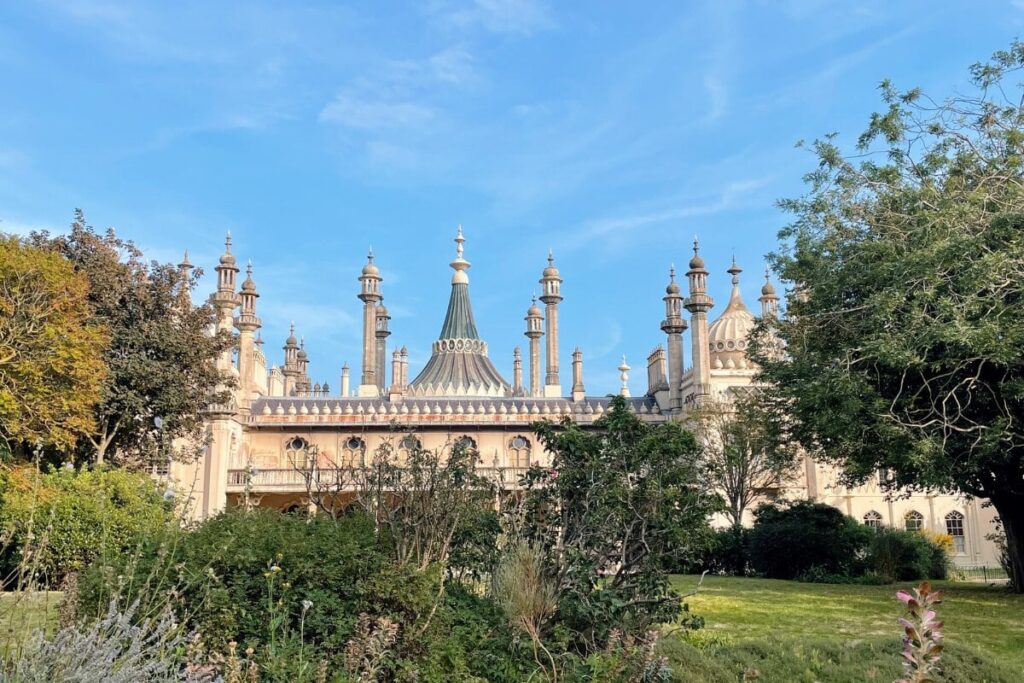 History of Brighton
Brighton began as a Saxon Village and over time became a bustling fishing village. It was attacked by the French several times during the 1500s and in the 17th century is where King Charles escaped to France to avoid capture in his attempts to take the throne. In the 18th century, the town became the place to take advantage of the 'curative' waters of the sea and the Prince of Wales made the town famous.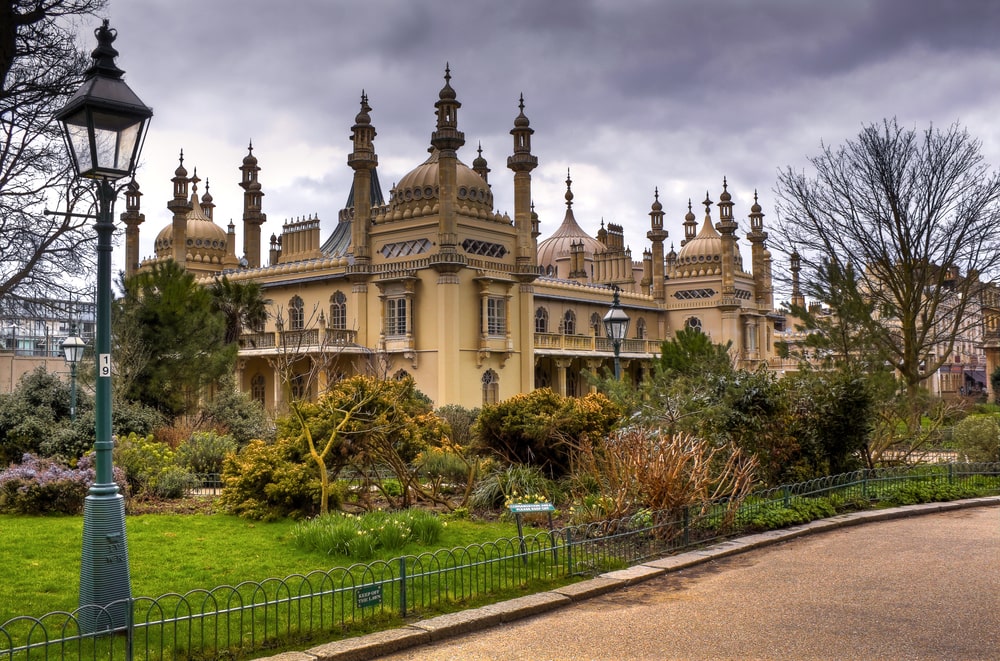 What is Brighton known for?
Brighton is most famous for its impressive pier and pebbled beach, located just 10 minutes away from the central train station. But over the recent years, Brighton has become a popular tourist destination for more than its beach. It's now known as one of England's most diverse cultural hubs.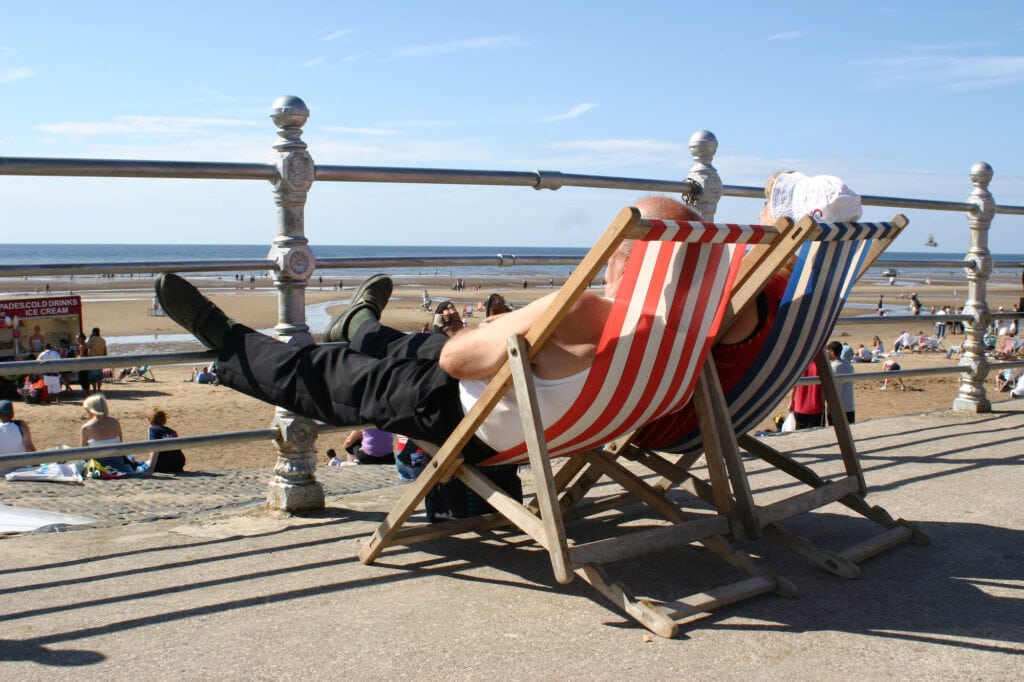 From quirky shopping stores, outdoor markets, vibrant street art, eclectic music venues, and restaurants serving food from all over the world, Brighton proudly welcomes visitors from all walks of life.
Best things to do in Brighton, England
Walk along Brighton pier
A trip to Brighton isn't complete without a walk along the famous pier! Brighton Pier is over 1722ft long and was originally built 123 years ago. The famous structure that survived two world wars and a catastrophic fire in 2003 is still open for tourism and welcomes thousands of visitors each year. In fact, it is often the most visited tourist attraction in England outside of London.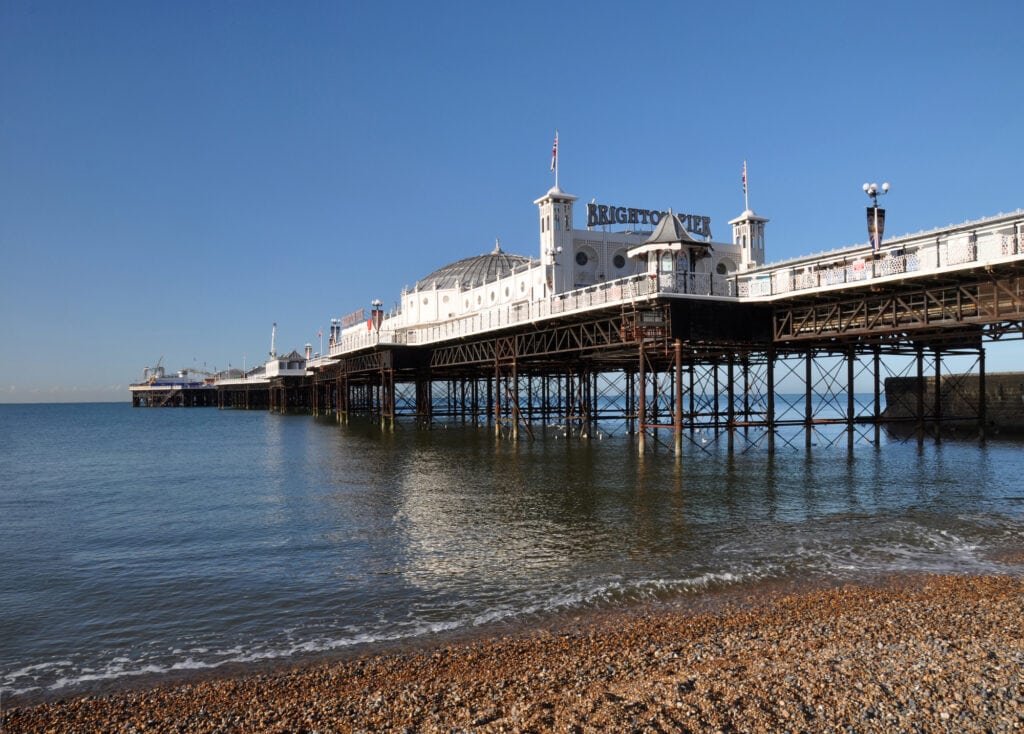 Expect the pier to be full of Victorian charm, with old-school arcades, fish and chip shops, candy floss vendors and quaint cafes. It also has an excellent view of the sea, so you can take your flask of tea and enjoy the views at your own pace.
Top tip: Palm Court Restaurant, which is located right in the middle of the pier, is one of the best places in Brighton for seafood. They also have a large wine and cocktail menu and are open from morning until night.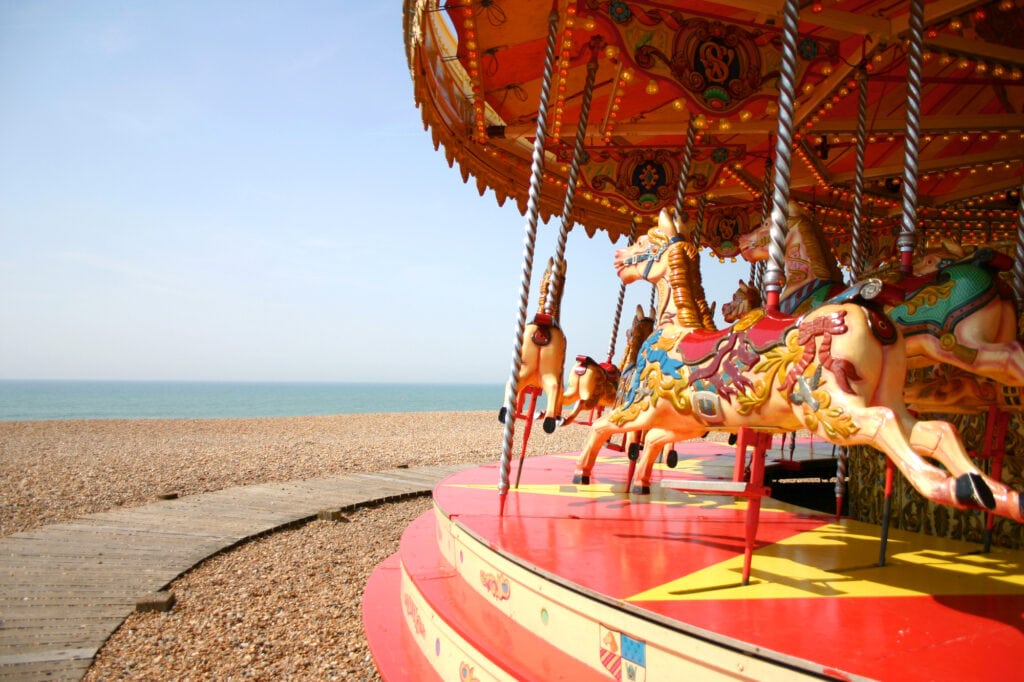 Take a ride on the Electric Railway
One of the many fun things to do in Brighton is to take a ride on Volk's Electric Railway. This is the oldest electric railway in the world dating back to 1883. The train runs along the seafront today and gives passengers an authentic ride between Aquarium Station (near Brighton Palace Pier) and Black Rock Station (near the Marina).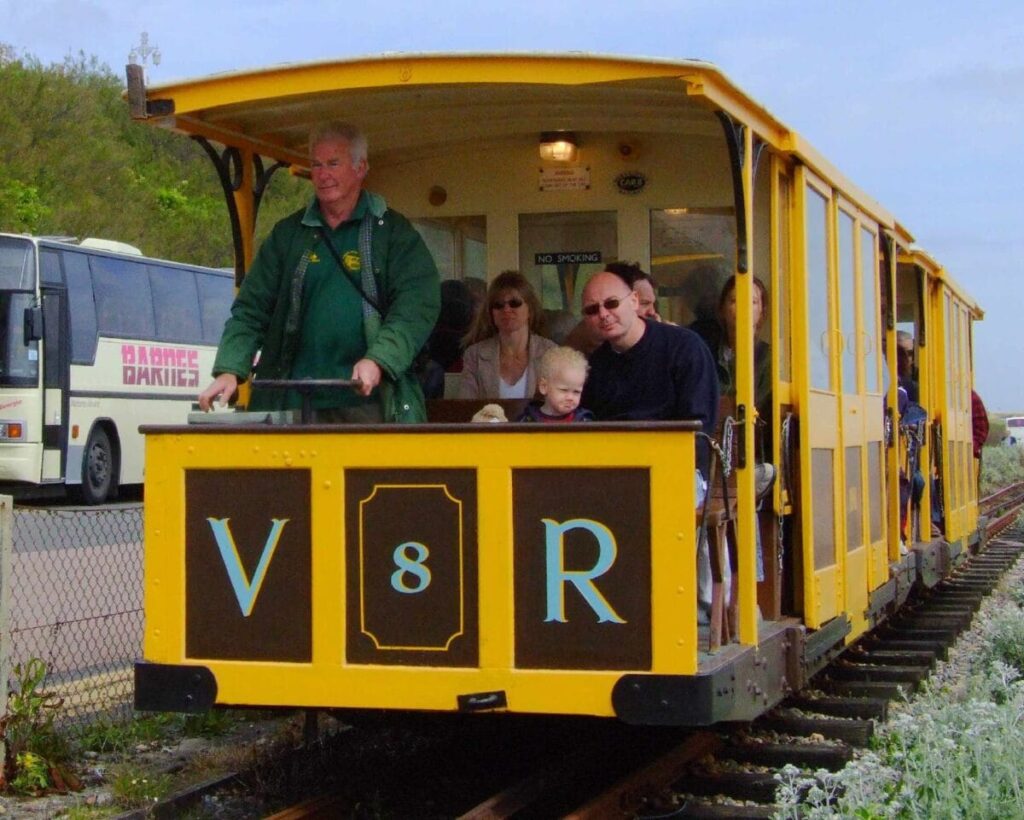 Eat ice cream on Brighton Beach
Brighton Beach showcases a typical British seaside town. With colourful deckchairs, a bandstand that is over 130 years old and ice cream vans lining the streets, it's hard not to feel nostalgic when visiting.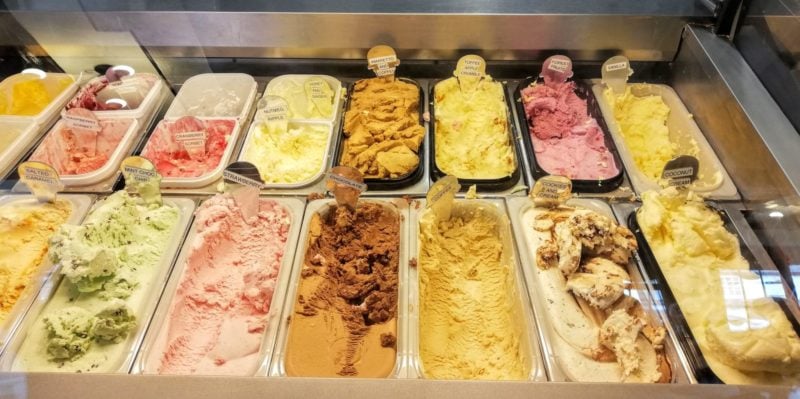 As well as the pier, Brighton is known for its beach. Made up of rocks, shingles and cobbles, it's not the most comfortable, but it's a great place to hire a deckchair and spend the day basking in the sun.
Walk to the Royal Pavillion
Built for King George IV over 200 years ago, the Royal Pavilion is located in the centre of Brighton, surrounded by colourful plants, flowers, and greenery.
Its unique and eclectic architecture is a mix of Chinese and Indian styles, with giant patterned domes on the roof. It's often referred to as the 'Taj Mahal of Brighton'!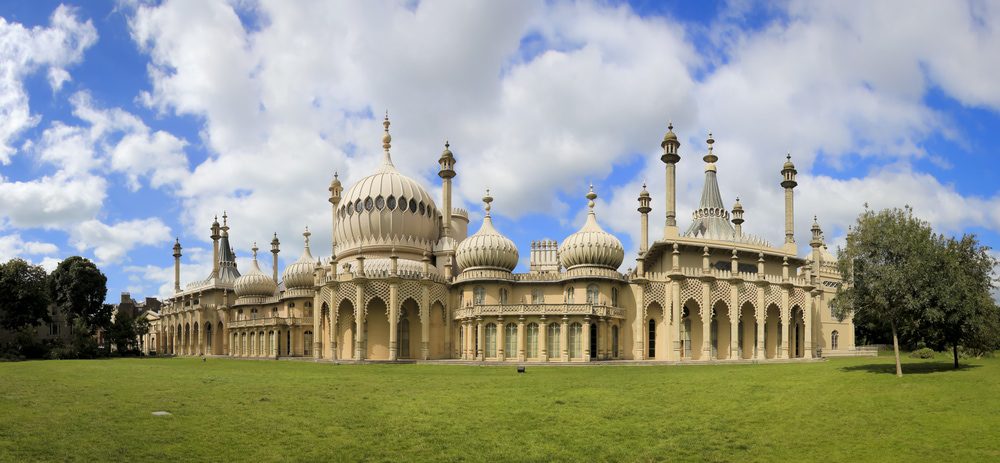 Each year the pavilion hosts a variety of events, and you can book a tour around the historical rooms and corridors that were built to entertain a king. The pavilion opens at 9.30 and the last admission is at 5 (closing at 5.45 pm).
Take a stroll to the colourful beach huts in Hove
Another great thing to do whilst in Brighton is to visit the colourful beach huts on Hove Beach.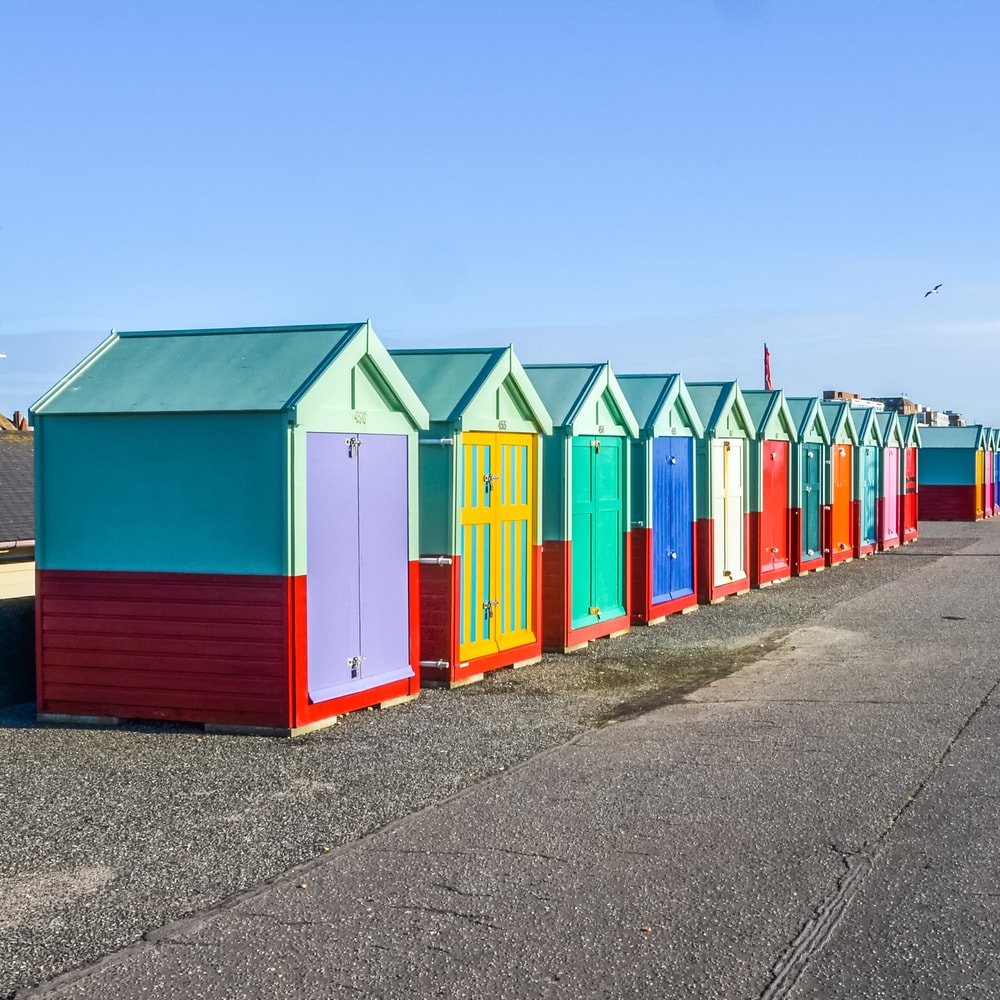 Around a 30-minute walk from Brighton Pier, they're one of Brighton's most iconic scenes. Either admire them from afar or get up close for a great photo.
Eat fish and chips overlooking the sea
Whether you've never been to Brighton or you're a returning visitor, nothing quite beats eating fish and chips along the British seaside.
Most fish and chip shops will serve everything from cod, haddock and plaice, as well as vegetarian options such as plant-based burgers, cheese sticks and my favourite – mushy peas!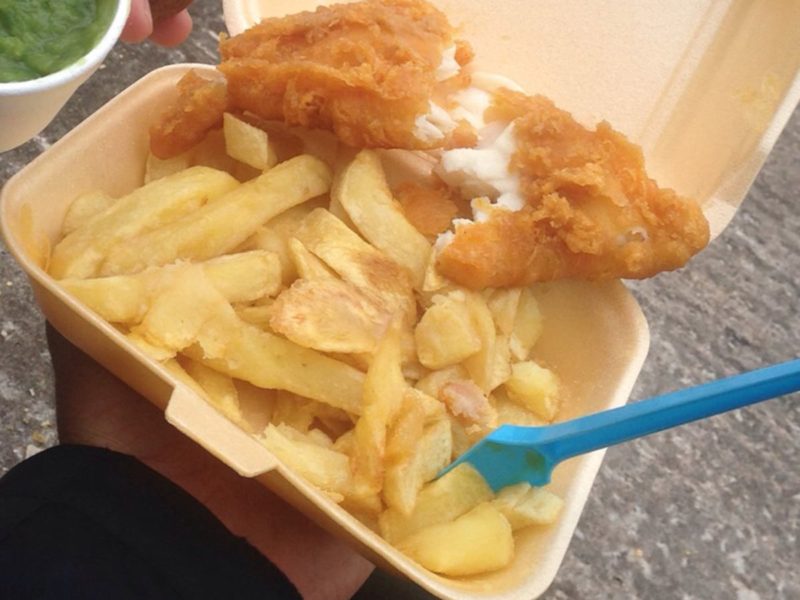 We've tried many fish and chip shops along the Brighton coast, and they're all just as good as each other. Simply take a walk along the front and pick your favourite. If you want my advice, the small, grubby-looking holes in the wall are the best. They may not look great, but the food is delicious!
Attend a show at the Brighton Dome
The Brighton Dome is run by an arts charity that presents the biggest cross-arts Festival in England, an events venue which includes music education and hosts over 600 events a year.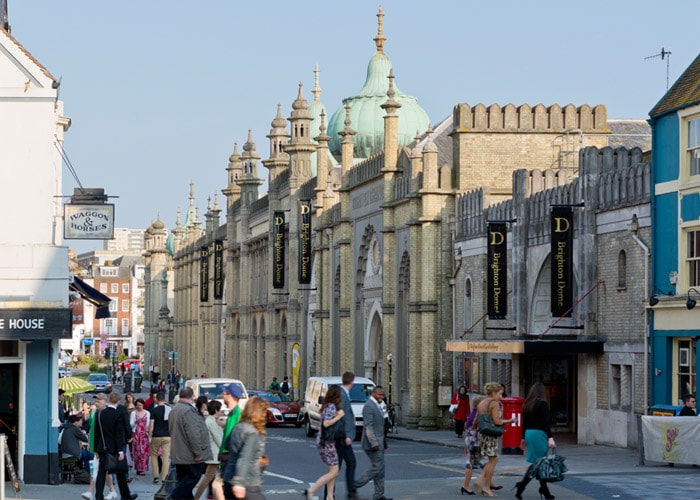 Brighton Dome is a stunning 200-year-old building in the heart of the City which began life as riding stables for the Prince Regent and has transformed itself over the years to a dance hall during WWI, a hospital during WWII and even a roller-skating arena.
Here you can enjoy sound installations, concerts, plays and shows from immersive experiences to world-renowned concerts and rock shows.
Go shopping in the vintage stores
One of the best things about Brighton is the amount of vintage clothes shops there are. If you don't want to buy anything, browsing the vibrant and eclectic Brighton stores is an experience.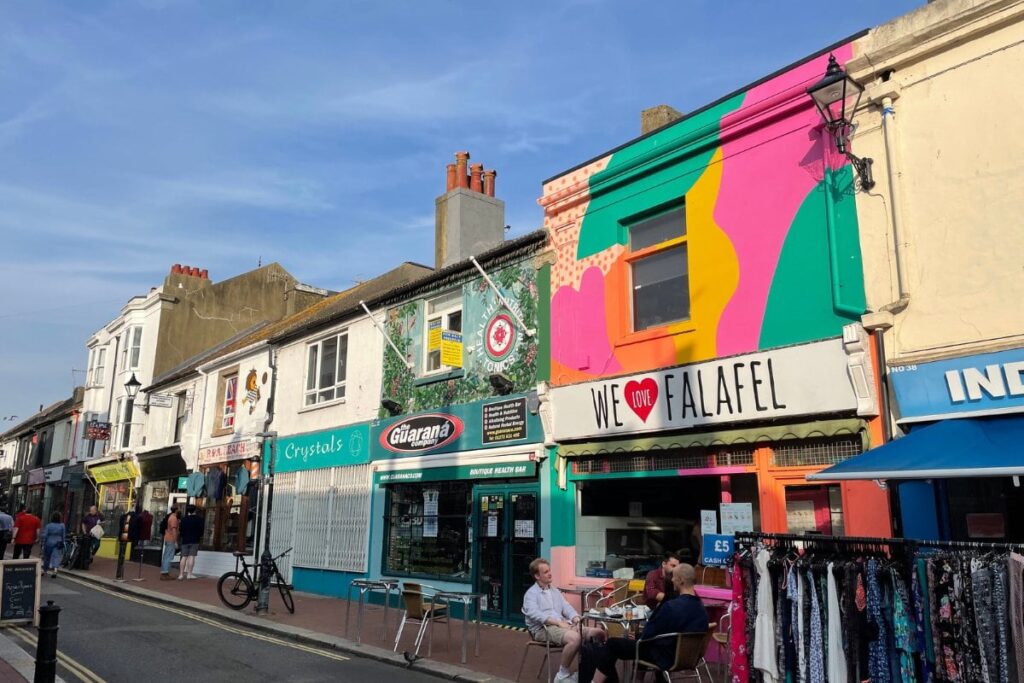 One of the biggest vintage stores in Brighton is Beyond Retro, which has a famous sister store in East London's famous Brick Lane. It's one of the best places to find unique and quirky vintage clothes.
Hope and Harlequin, All About Audrey, Rebound and Preloved are also some of the best. They are all different, offering clothes, antiques, designer pieces and even home decor.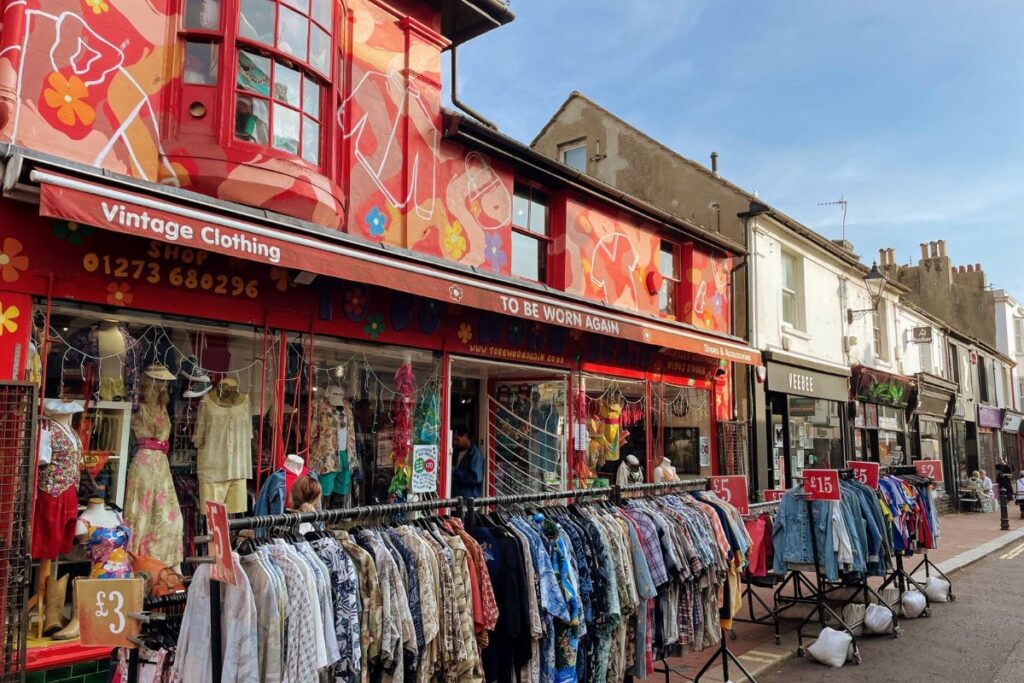 To Be Worn Again is one of the most colourful and cheapest vintage shops in Brighton, and is definitely one to stop by if you want some budget deals!
Unwind at the Rockwater for dinner
If you're looking for somewhere nice for dinner, head over to Rockwater for beautiful sea views, delicious cocktails, and big comfy chairs.
With a large front deck overlooking the sea, Rockwater is the perfect place to unwind, drink a glass of wine and listen to live music. With craft workshops, sip and paints, quiz nights and even a chess club, it's the perfect venue to spend the evening.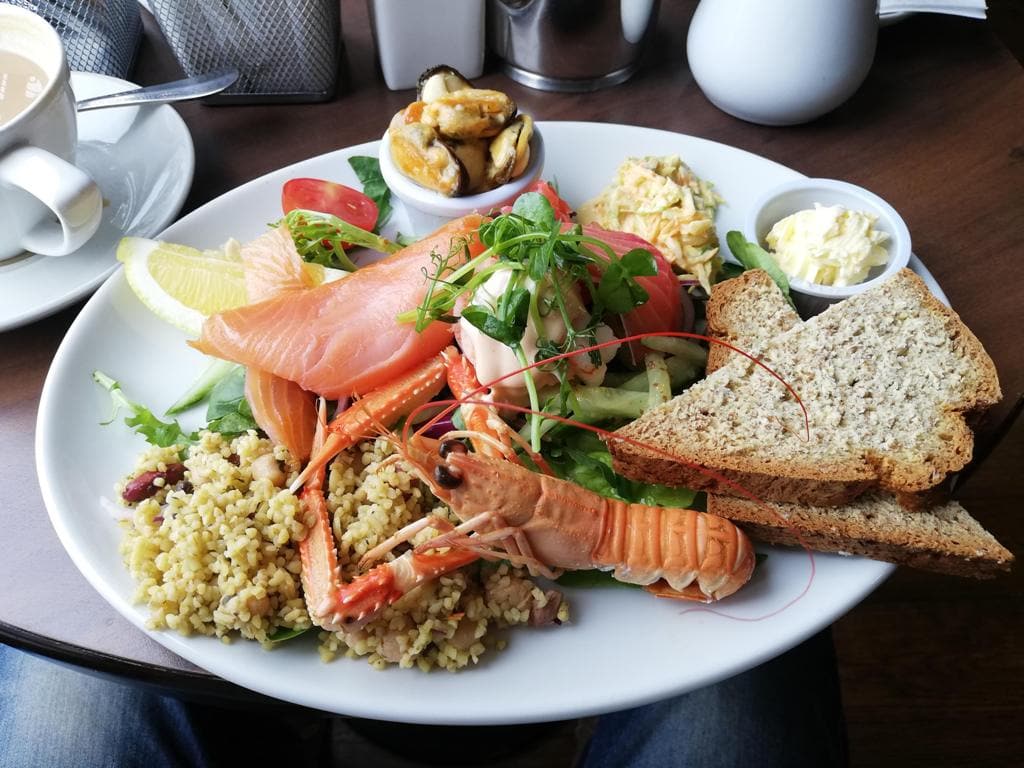 Rockwater restaurant can be found near Hove, so a visit can easily be paired with a walk to the colourful Hove beach huts!
Walk through Brighton's famous lanes
With 1 restaurant for every 250 people in Brighton (that's more eateries than anywhere else in the country!), Brighton is one of the best places to eat vegetarian or vegan food and enjoy some of Brighton's best Craft Beer Breweries. And most of those restaurants are located on the famous Lanes.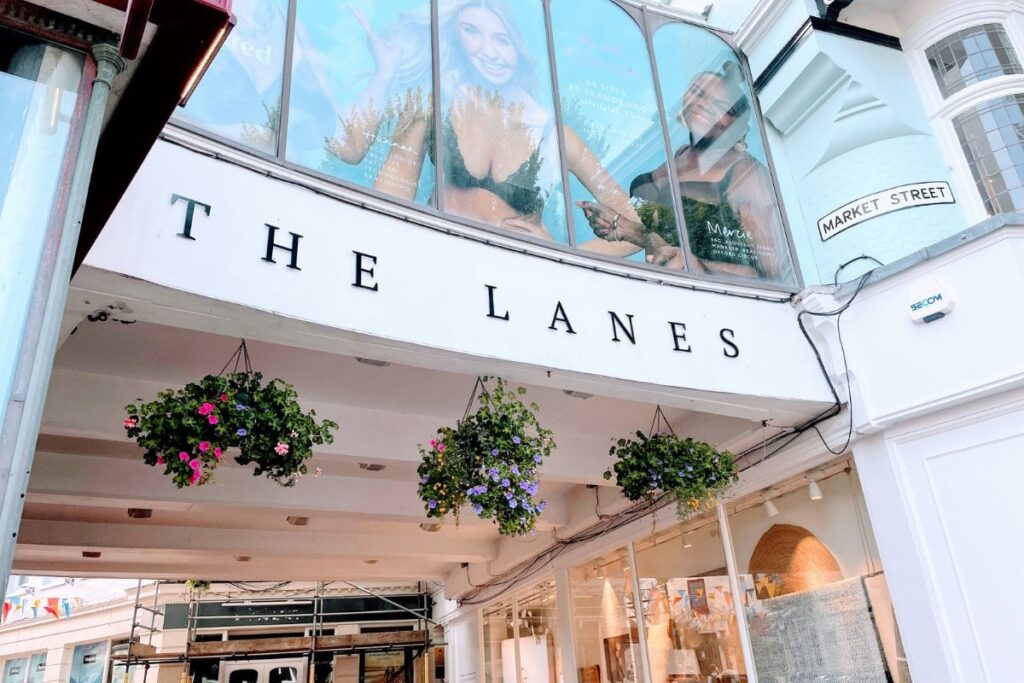 The Lanes in Brighton were once the hub of an old fishing town. Now, they're the cultural hub of Brighton, after being transformed into a diner and shoppers' paradise.
Expect a maze of narrow streets consisting of everything from live jazz bars, Chinese buffets, Italian restaurants, small boutiques, high-end jewellers and traditional English pubs.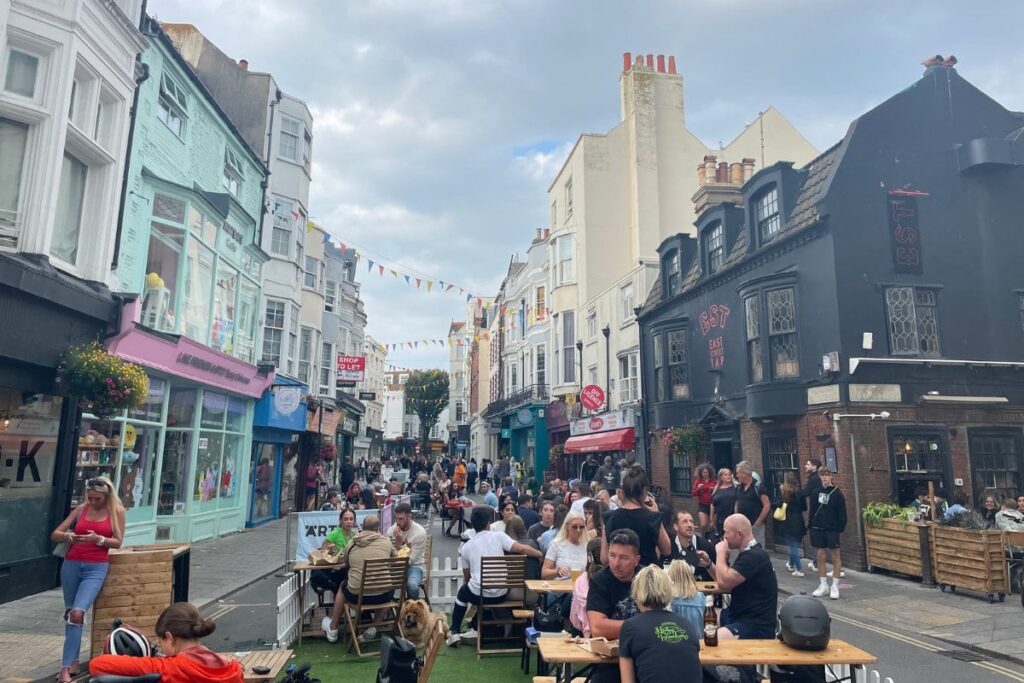 The Lanes wind around the heart of Brighton, with lots of narrow, cobbled streets that are full of life and have a good atmosphere.
Even if you don't want to spend any money, the Lanes are fun to walk around and soak up the atmosphere.
Visit the Brighton toy museum
If it's a rainy day when you're visiting Brighton (which is quite likely when you're in the UK), you can spend some time browsing the toy museum. Known as one of the 'world's greatest toy museums', the space covers over 4000 square feet and will take a couple of hours to walk around.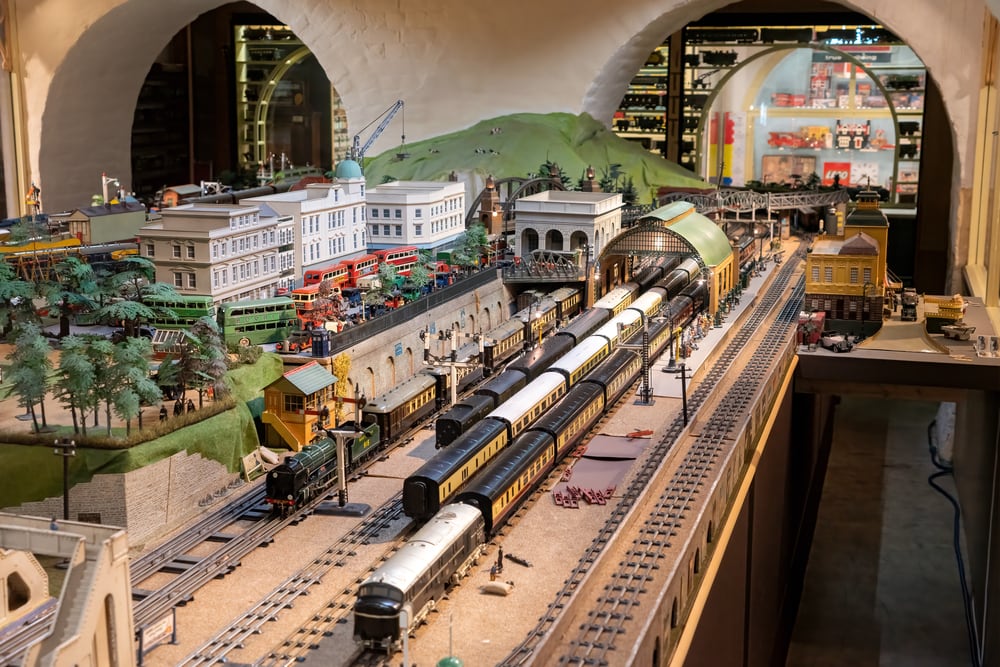 The Toy Museum is located underneath Brighton train station, making it a good place to start or end your day.
Visit the Brighton Aquarium
Another great thing to do in Brighton is to visit the world's oldest aquarium. Built in 1869, Brighton Aquarium has over 5000 sea animals from around the world and is one of the city's most popular tourist attractions.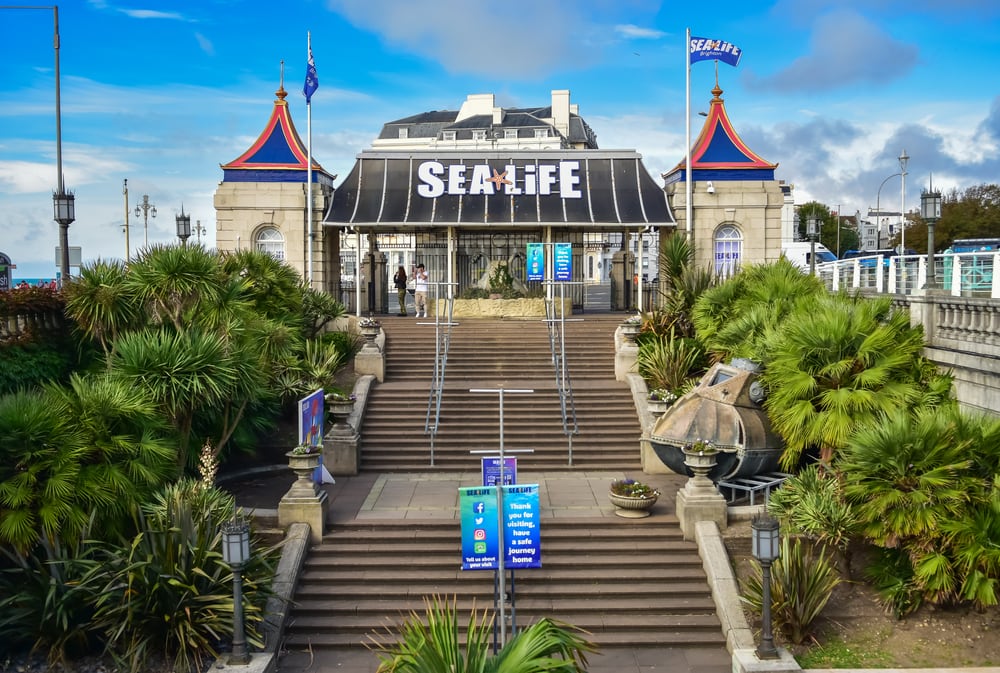 The Brighton Aquarium is located next to the pier, so it's a great morning or afternoon activity, especially if it's raining!
See Brighton from the sky on the British Airways i360
A new addition to Brighton's skyline is the i360. The 138-metre-high, 360-degree viewing tower sits right next to the beach, giving unbeatable views of the sea, pier and surrounding landscapes. The spacious glass viewing pod allows you to walk around and enjoy the views of the quirky city of Brighton, the beautiful rolling South Downs National Park, the UNESCO Biosphere and, on the clearest days, all the way along the coast to the Isle of Wight.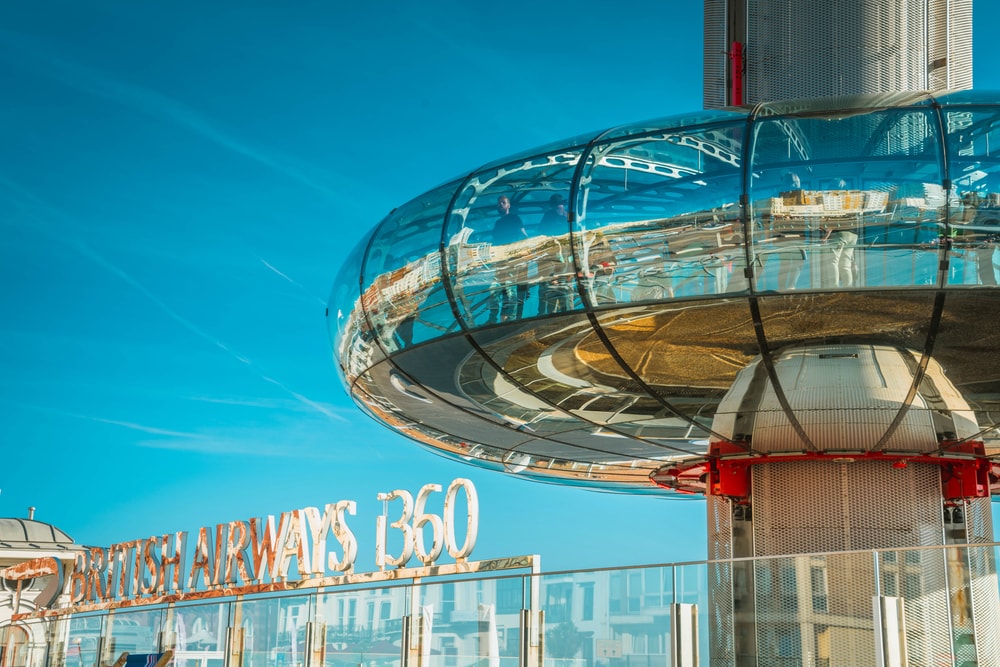 If you have time, there's a restaurant and bar at the highest point of the tower. You can drink your wine and enjoy the views at the same time! Note the i360 can get exceptionally busy during the peak summer months, so be sure to pre-book!
South Downs National Park
The South Downs are a stunning place to visit just a stone's throw from Brighton. If you want to discover the breathtaking white cliffs of the Seven Sisters Country Park, enjoy a drink in a cosy English country pub, walk the South Downs Way or take a picnic to Devil's Dyke this Park will enchant you.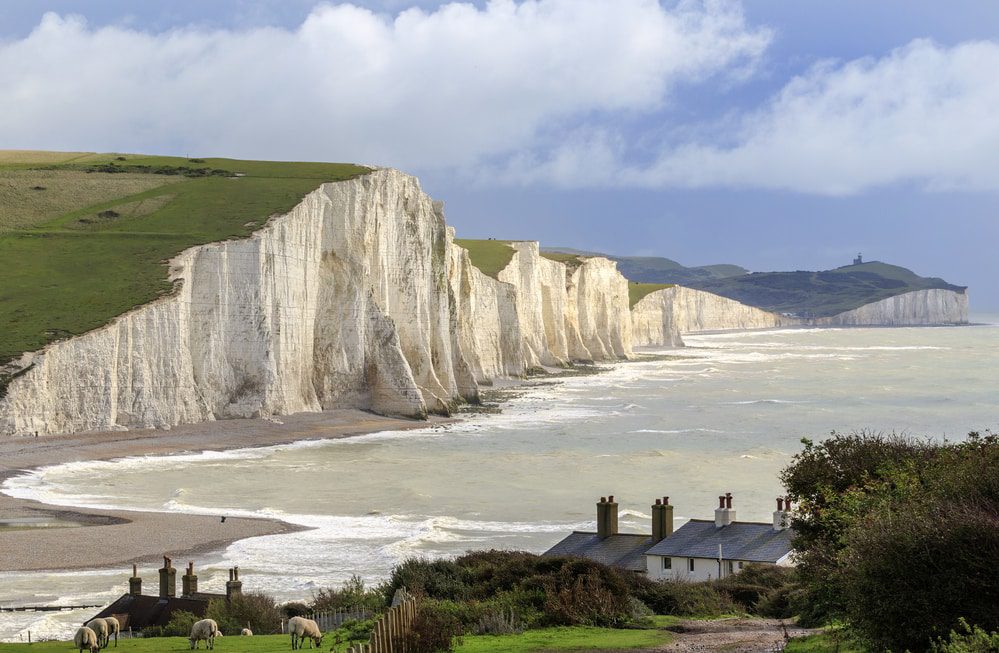 The South Downs are also home to fabulous vineyards that rival the French Champagne region and are home to producing some of England's finest sparkling wines.
Getting to Brighton from London
The easiest and fastest way to travel between Brighton and London is by train. Trains take around 60 minutes and run from London Bridge, Blackfriars, and Victoria.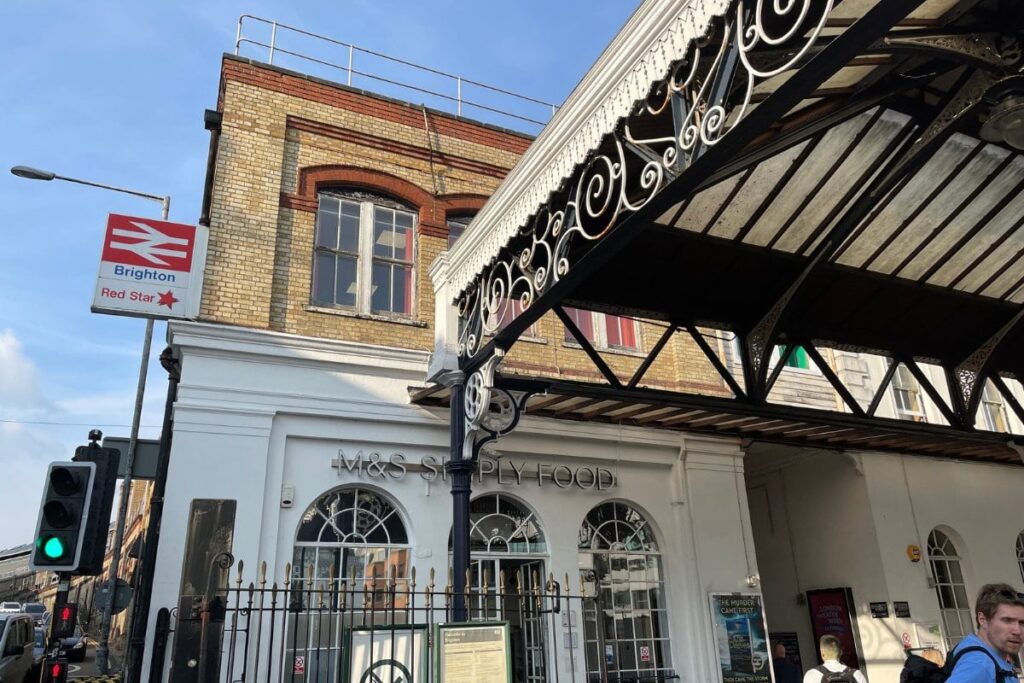 For a more scenic (and cheaper) journey, there are buses that run from London to Brighton. Note the bus takes considerably longer, with a journey time of two and a half hours.
If you're driving from London, Brighton is around 50 miles towards the south of England. On a good day, it will take you about 90 minutes to drive from central London.
How do I get around Brighton?
Most of Brighton's attractions are within walking distance of each other. Even if you decide to stroll down to the Hove beach huts, it will take you under 30 minutes to walk there on foot.
If you do want to catch a bus, prices are fairly cheap and the bus system is easy to use.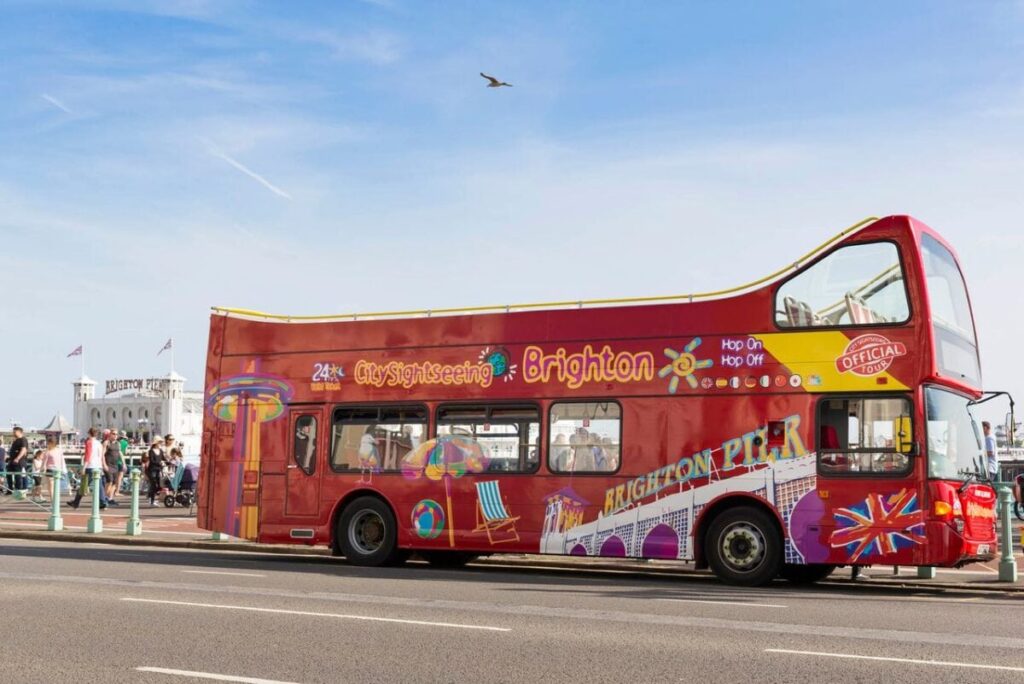 The BTN Bikeshare company is a great way to see Brighton on two wheels. Bikes are easy to rent by downloading the app and using the online system. You can then begin your hire for as little as 3p a minute!
If you want to experience the English coast, Brighton is a great day out for all ages. As someone who lives in London, it's one of our favourite trips out in the warmer months.
It's a great English seaside city, with so much to see and do. Plus, the people are friendly, welcoming and kind – and as I said, Brighton welcomes those from all walks of life.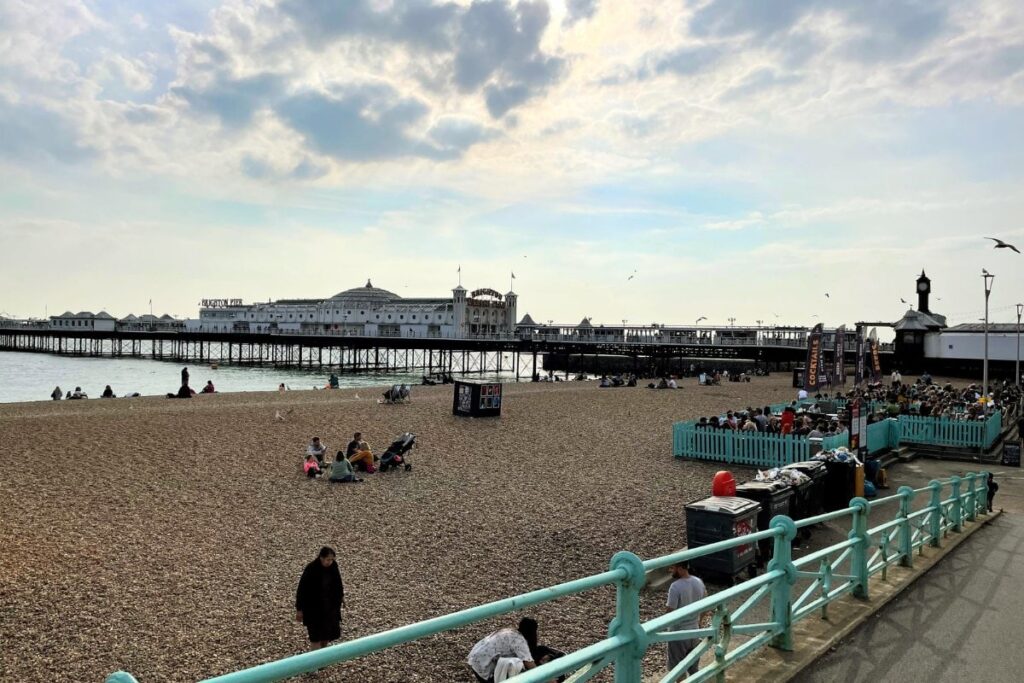 Brighton is a vibrant and captivating city with plenty of things to do and see. Whether you're looking for a relaxing day at the beach or an exciting night out on the town, there's something for everyone here. From exploring the historic architecture to sampling delicious local cuisine, Brighton offers a unique and unforgettable experience that's sure to leave a lasting impression. So why not plan your next trip to this stunning seaside destination today? You won't be disappointed!
Pin it to save it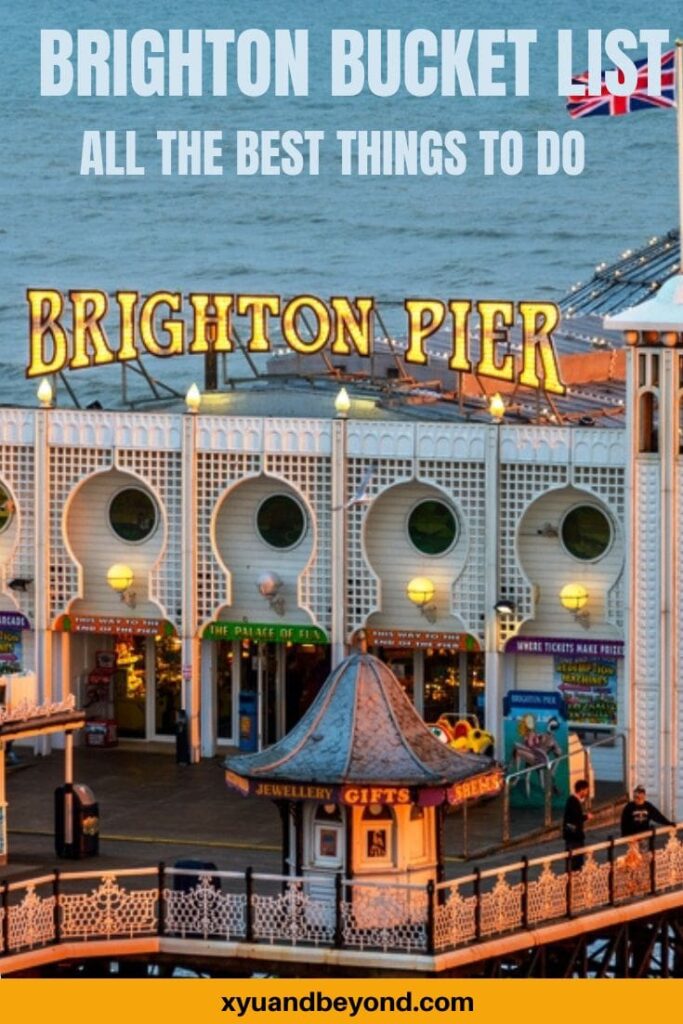 Written by: Jennie is the creator and founder of the travel and adventure blog Jennie Wanders. Based in London, Jennie works as a full-time blogger whilst travelling to global destinations to create curated, realistic and detailed guides.
You can follow her honest stories from around the world, goals to hit all seven continents and adventures (or most often misadventures) on the blog and via Instagram!