Best National Trust Places to Visit In the UK
Whether you live in the United Kingdom or are planning on moving here, there's a good chance you've heard of the National Trust. This organisation is a charity and membership for heritage conservation across the UK, and across England, Scotland, Wales and Northern Ireland, it has some of the most amazing, beautiful and historic sites to visit.
UK National Trust properties are sometimes free to visit, or you may have to pay an entrance fee which goes towards maintaining the sites across the country. A National Trust park, garden or house is always a fascinating and fun day out for the whole family, so if you're looking for some of the very best ones to visit to make the most of your days out, here are our top 10.
Xyuandbeyond is reader-supported. When you buy through links on our site, we may earn an affiliate commission. You can read my privacy policy here.
Best National Trust Sites in England
Sissinghurst Castle Garden, Kent
Sissinghurst definitely has one of the best National Trust gardens UK-wide, which was first created by Vita Sackville-West and Harold Nicolson who loved Sissinghurst Castle and worked hard to make the gardens as iconic as they are today. You can visit the Tower, which housed Vita's writing room, the Library, which hosts many exhibitions throughout the year, and the plant shop to start your own garden at home.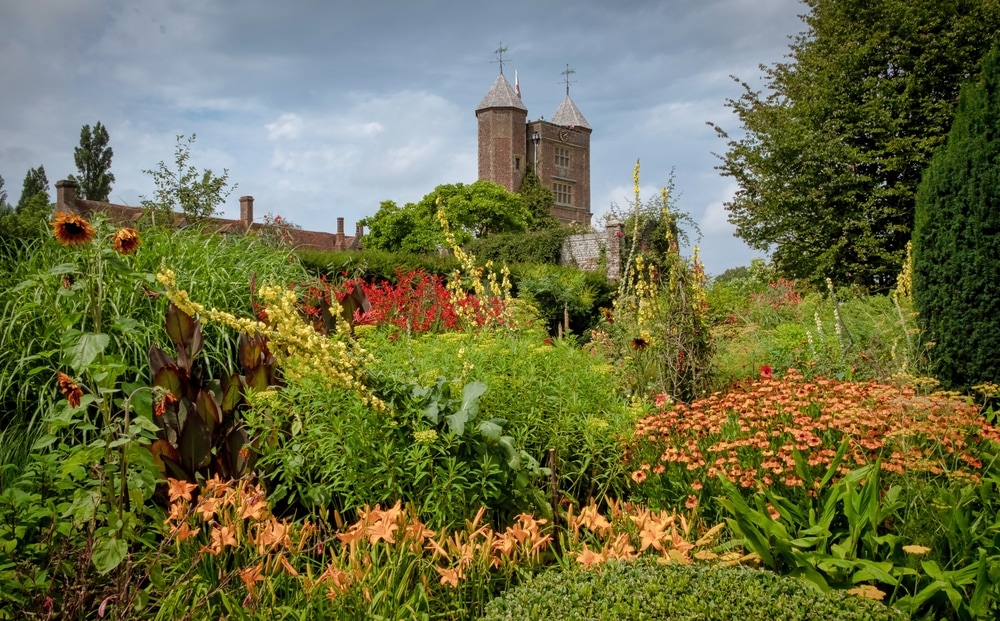 Heard of the White Garden England? One of the most famous features of Sissinghurst is the White Garden, which you can visit while you're there. Unlike the other beautiful gardens nearby, the White Garden was designed by Vita, who decided to only grow flowers and plants that matched the colours white, green, grey and silver. The result is a strikingly unique space that focuses on different shapes and textures to keep it interesting. Expect to see some white gladioli, white irises, white pompom dahlias, white Japanese anemones, and much more.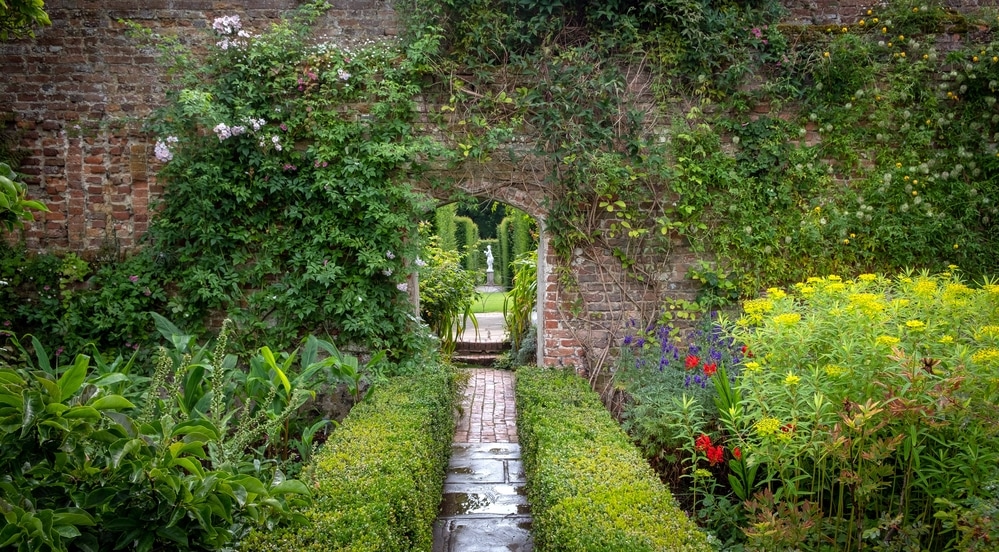 Nunnington Hall, Yorkshire
Up in Yorkshire – one of the most beautiful regions in England – Nunnington Hall is a wonderfully picturesque National Trust spot, with a gorgeous manor house, organic garden, and exhibitions to visit throughout the year. Situated on the edge of the River Rye, Nunnington Hall is tranquil and colourful, with plenty of flowers and the occasional peacock roaming the grounds.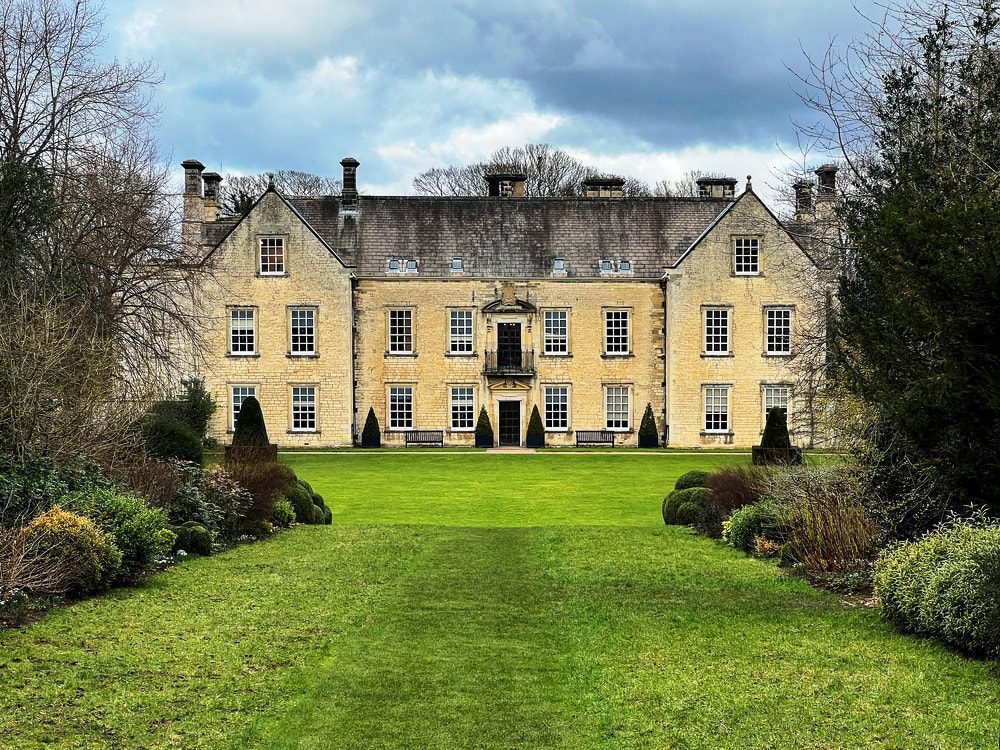 You can walk around the walled tea gardens, or if you're in the mood to just relax, grab something sweet in their tea room and look out over the lovely gardens. There's also a second-hand bookshop on the grounds, so you can treat yourself to your next great read.
Ashridge Estate, Hertfordshire
Ashridge Estate is home to around 80 miles of walking and cycling trails, so if you're looking for a National Trust site that will help you get your exercise in, this is the one. There's a rich history dating back to the 13th century, and the grounds were later developed in the 1760s.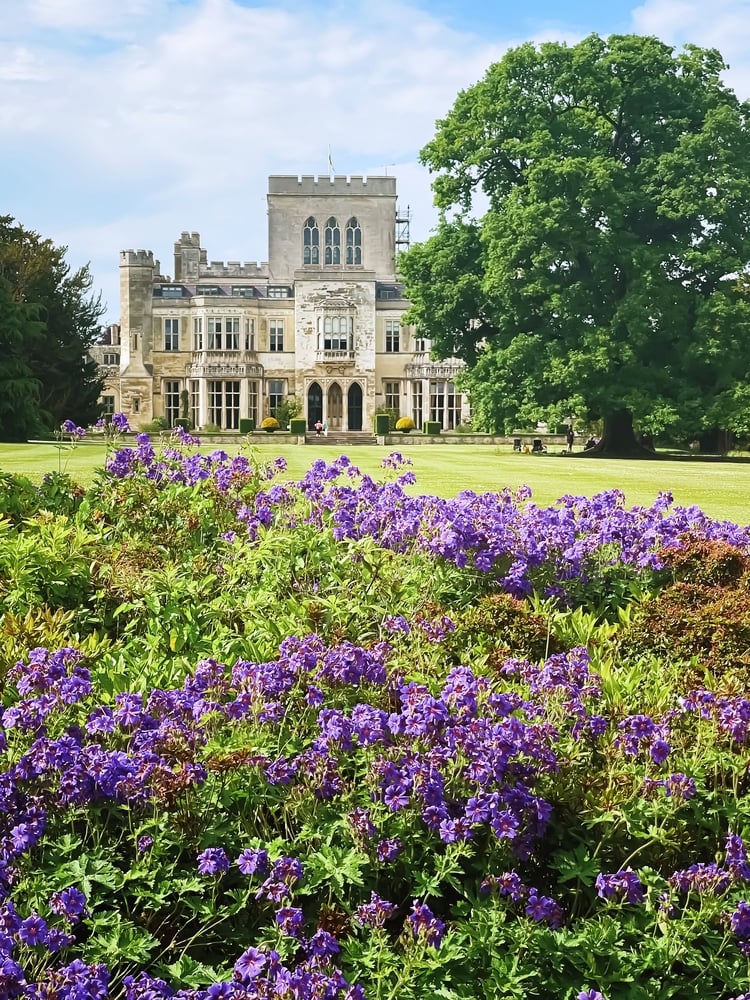 One of the most beautiful features of Ashridge Estate is the surrounding forest which, at the right time of year, is home to a blanket of bluebells and wild garlic. It's such a stunning area in fact, that the grounds and trees have been featured in several Hollywood movies, including one of the Harry Potter films and the 2012 Les Misérables adaptation.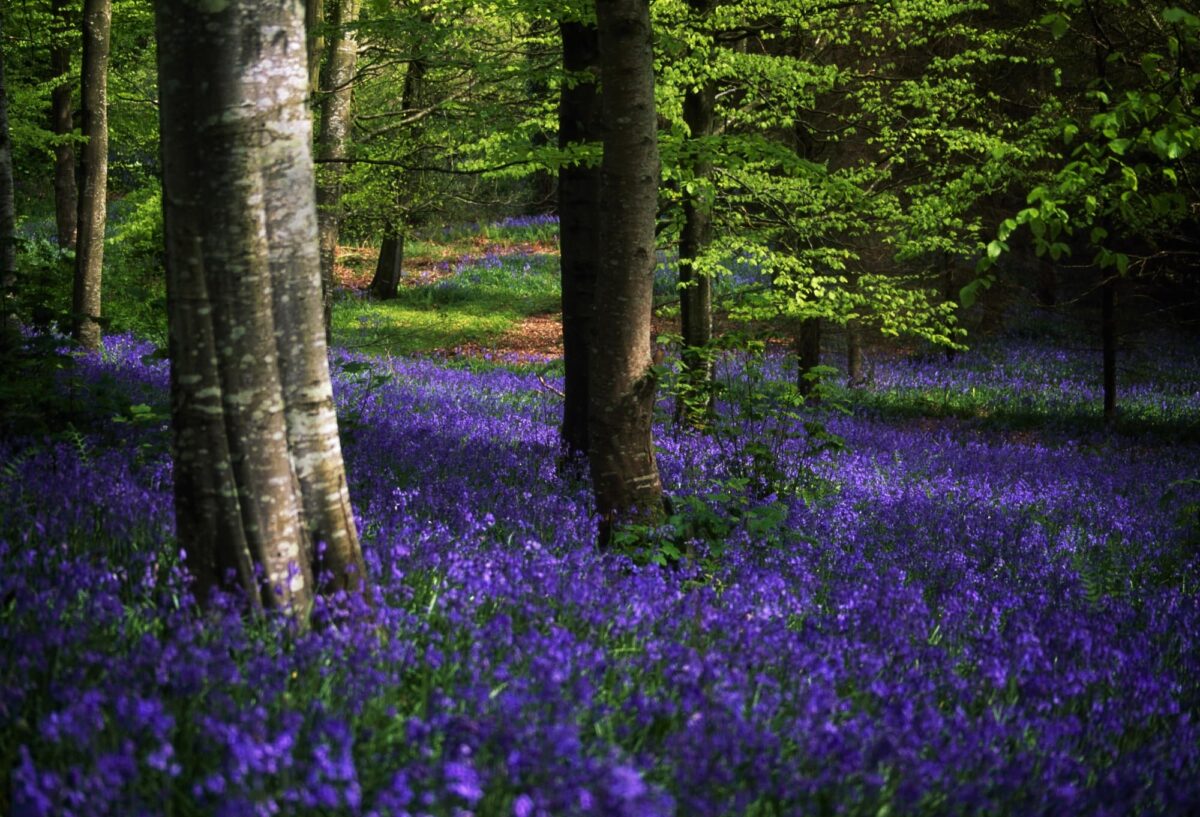 Blickling Estate, Norfolk
Cyclists, this one's for you! Blickling Estate is a whopping 4,600 acres, so there are plenty of cycle paths to try out. Don't worry if you don't have your own bike, as you can rent one when you get there.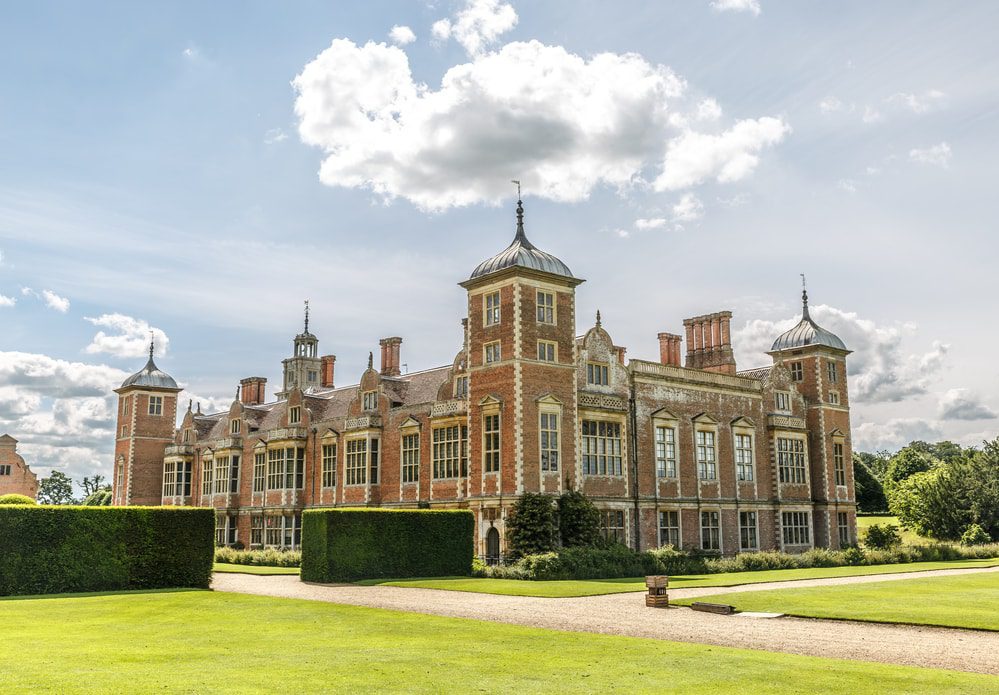 The history of Blickling Estate is what draws visitors to the spot again and again; it was previously owned by Anne Boleyn's grandfather and it is thought that Anne herself was born there. With epic views, multiple landmarks to discover, and plenty of wildlife to spot, you won't be bored on a day out at Blickling Estate. Don't miss exploring the rooms of the amazing mansion, including the Great Hall, state bedrooms, and the library.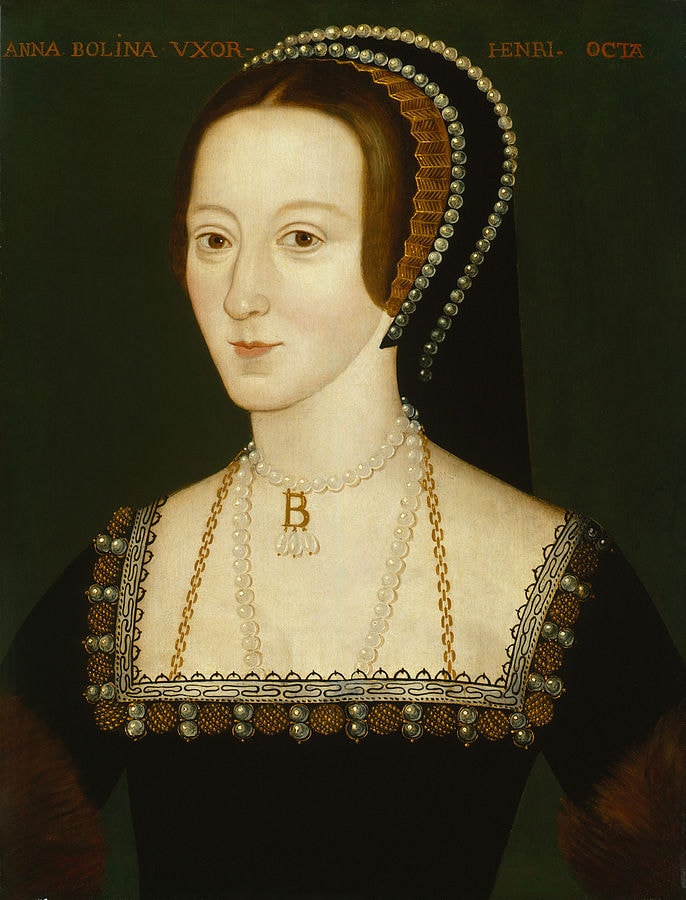 Ickworth House, Suffolk
Although parts of Ickworth House remain closed, the 1,800 acres of gardens and grounds are open to the public for lovely walks and exploration. From the ancient woodlands to the stunning Italianate gardens, the grounds have a little bit of everything.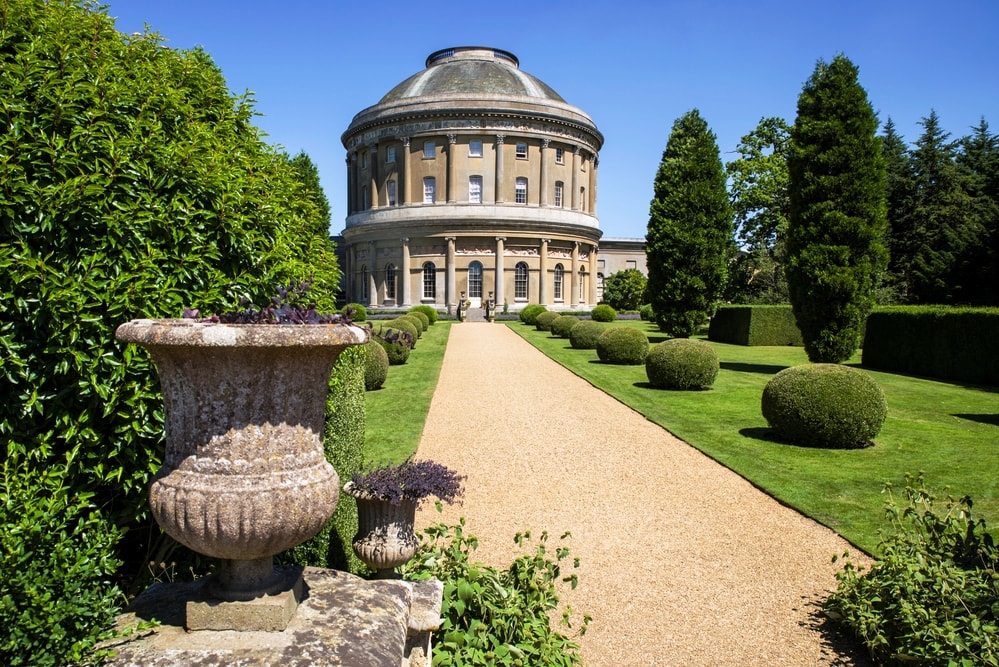 Head to the walled gardens which are packed with vegetables and gorgeous flowers, walk to Lownde Wood to see if you can spot a deer, and stroll to Horringer Meadows to say hello to the resident ewes who graze in the area. If you go in spring you might even see the new lambs.
Hardwick Hall, Derbyshire
Hardwick Hall is known as one of the most impressive Elizabethan buildings in England, and its history is fascinating to discover on a day trip there. It was built by Bess of Hardwick, who also built Chatsworth House and was one of the richest women in Elizabethan England at the time.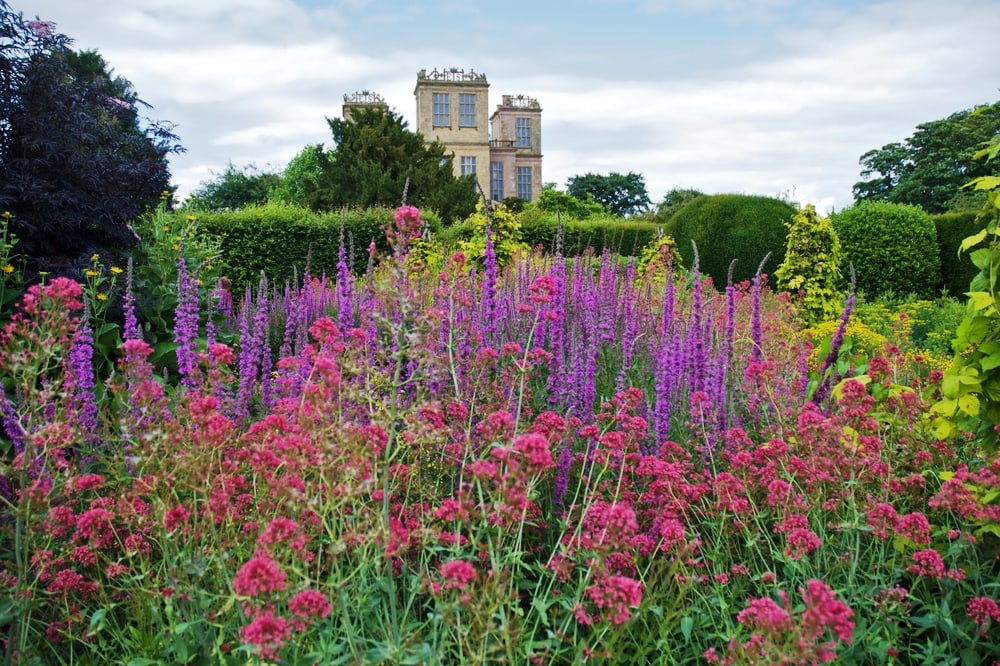 For its time, the architectural design of Hardwick Hall was seen as radical and featured so much glass that the building is known locally as "more glass than wall"!
Inside you can explore little pieces of history, such as Elizabethan embroidery, forties furnishings, and treasures inside the Long Gallery, which runs along the whole length of the east side of the house.
St Agnes Head, Cornwall
St Agnes Head Cornwall is undoubtedly one of the most impressive National Trust sites, but it's different from others on the list as it doesn't have a stately home, castle, or any indoor areas. Instead, a visit to St Agnes Head offers incredible views of the cliffs and sea and ruins of the tin mines that used to stand there.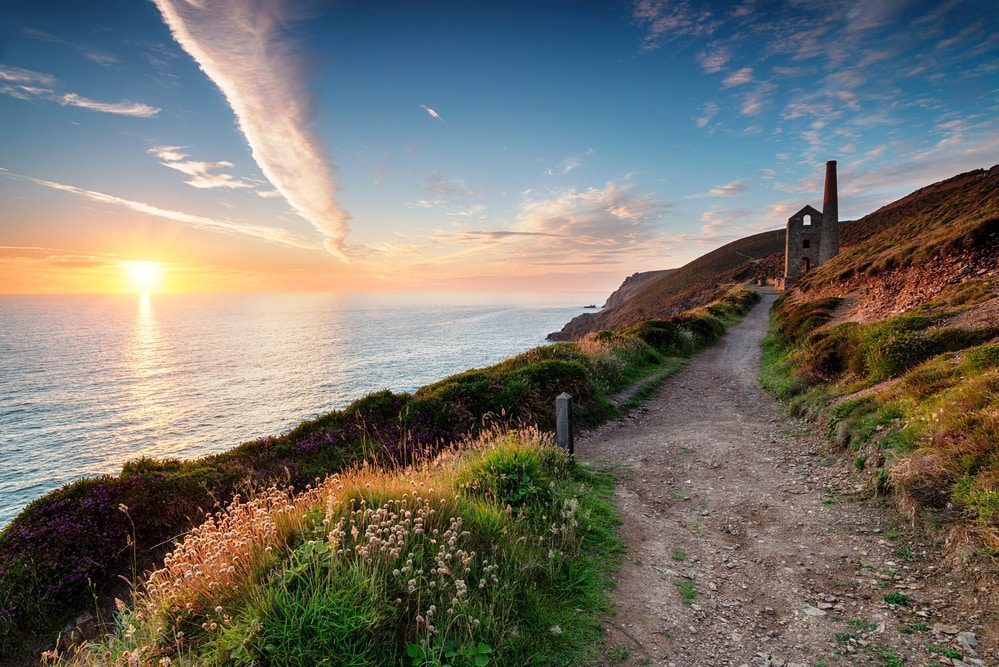 The area is so stunning that it's been used in the TV series Poldark, and you can take in the scenes with your own eyes on a coastal walk. Take on a section of the South West Coast Path, or walk to Chapel Porth Beach to grab a snack at the cafe there.
Hill Top, Cumbria
Known for its connection with British writer Beatrix Potter, this gorgeous area of the Lake District is well worth a visit. Potter's 17th-century farmhouse is situated there, which she bought in 1905 with the money earned from the publication of her first book, The Tale of Peter Rabbit.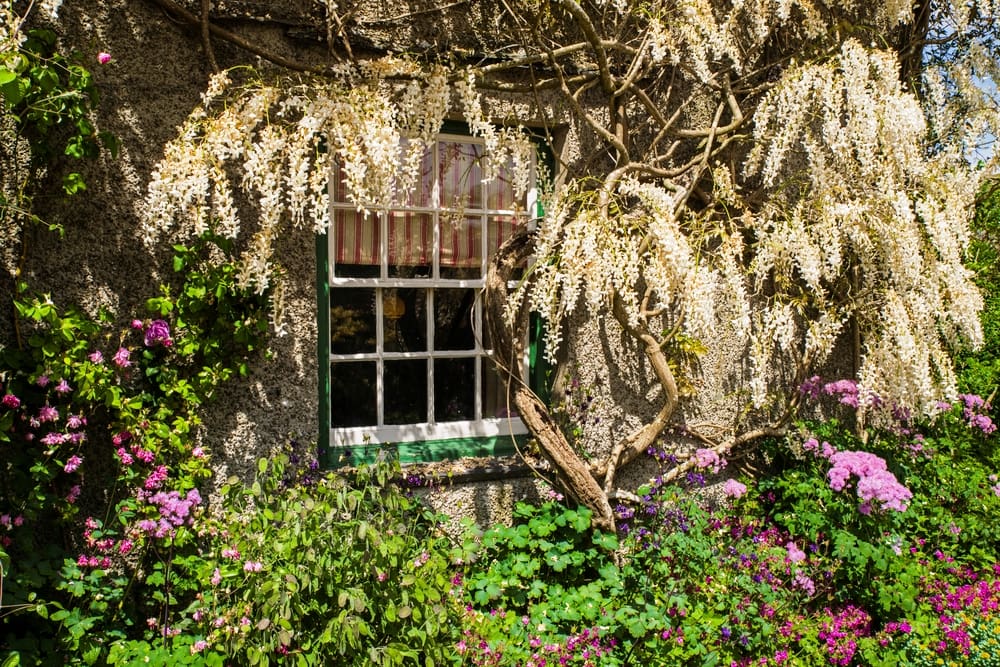 Not much has changed in the house since then, which makes it a really interesting historical place to visit. Inside, you'll see locally made furniture, trophies from Potter's prize-winning Herdwick sheep, and the library where she wrote many of her books. The gardens are just as special, with gorgeous flowers and 4,000 acres to walk around, all left to the National Trust when she passed away.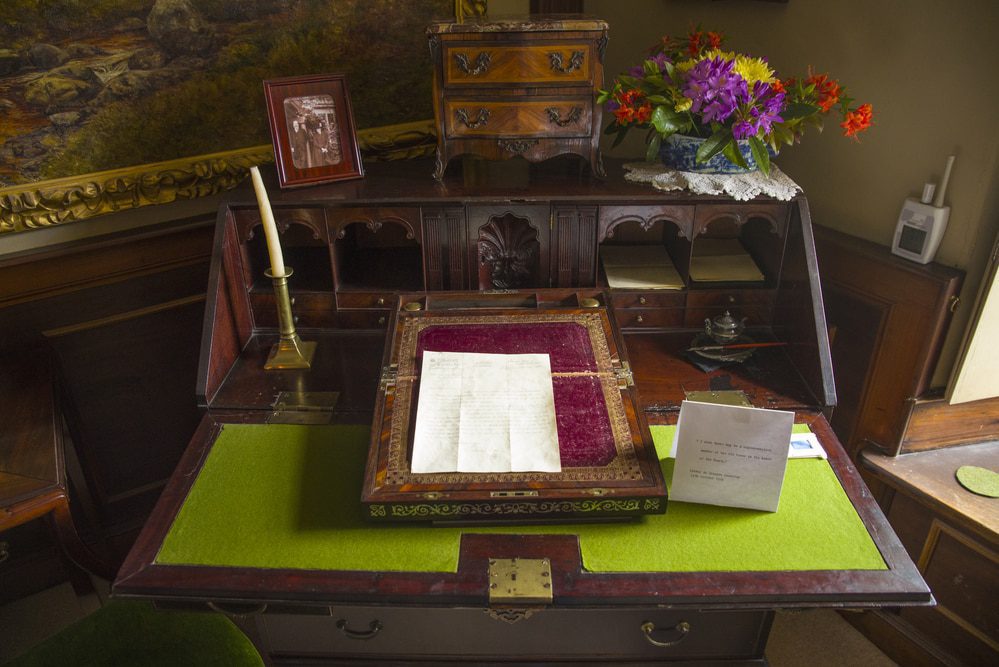 Visit the Lake District and you'll also be in the midst of some of the highest mountains in England, with the peaks all around you.
Old Harry Rocks, Dorset
Dorset is one of the most picturesque areas of England, and if you're visiting you will want to add Old Harry Rocks to your itinerary. They are part of the Jurassic Coast World Heritage Site and are managed by the National Trust. This National Trust site has no grand house or indoor museum, but it does boast one of the most beautiful walks you can go on in the country, with Old Harry Rocks at the end waiting for you.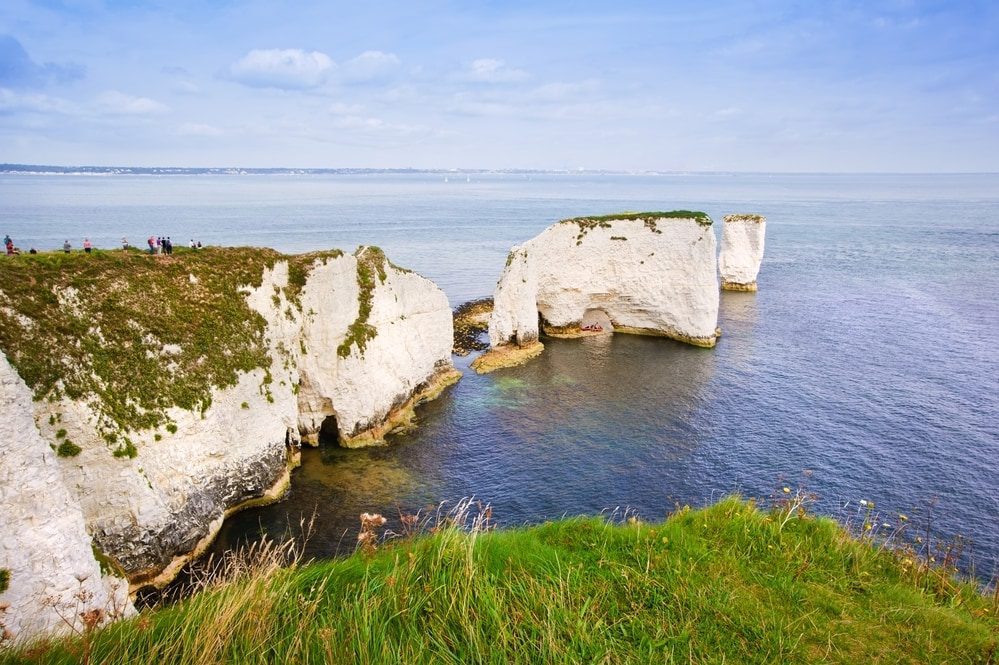 The unique chalk rock formation is iconic in the area, and you can start your walk from South Beach in Studland. You'll find the full trail route on the National Trust website.
Up until 1896 Old Harry's Wife stood next to him, but due to erosion she fell into the sea, so today it's just Old Harry you'll notice there. This is a brilliant walk that almost anyone can enjoy, and the National Trust offers an all-terrain mobility scooter for hire so disabled visitors can enjoy the epic views. Take a picnic and spend time on the clifftops — you'll love it!
Fountains Abbey and Studley Royal Water Garden
Fountains Abbey and Studley Royal Water Garden is located in North Yorkshire. This is a UNESCO World Heritage site, this vast estate features the atmospheric ruins of Fountains Abbey, stunning water gardens, and a deer park.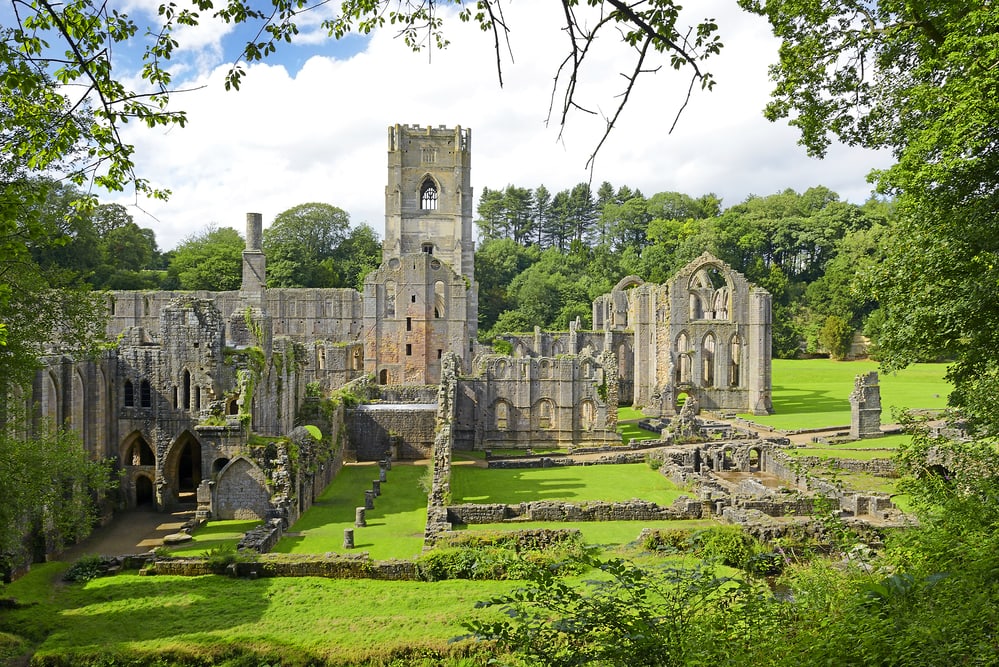 Studley Royal Water Garden and Fountains Abbey is a UNESCO World Heritage site near Ripon. There is an 18th-century landscaped garden, some of the largest Cistercian ruins in Europe, ruins of a Jacobean mansion and a Victorian church designed by William Burges. The gardens were developed around the house but a fire burnt the manse down in 1946.
The water garden at Studley Royal was created in 1718 and is one of the best-surviving examples of a Georgian water garden. The gardens is incredibly dramatic with views of ornamental lakes, temples, and follies including a Palladian-style banquet house and a neo-gothic castle.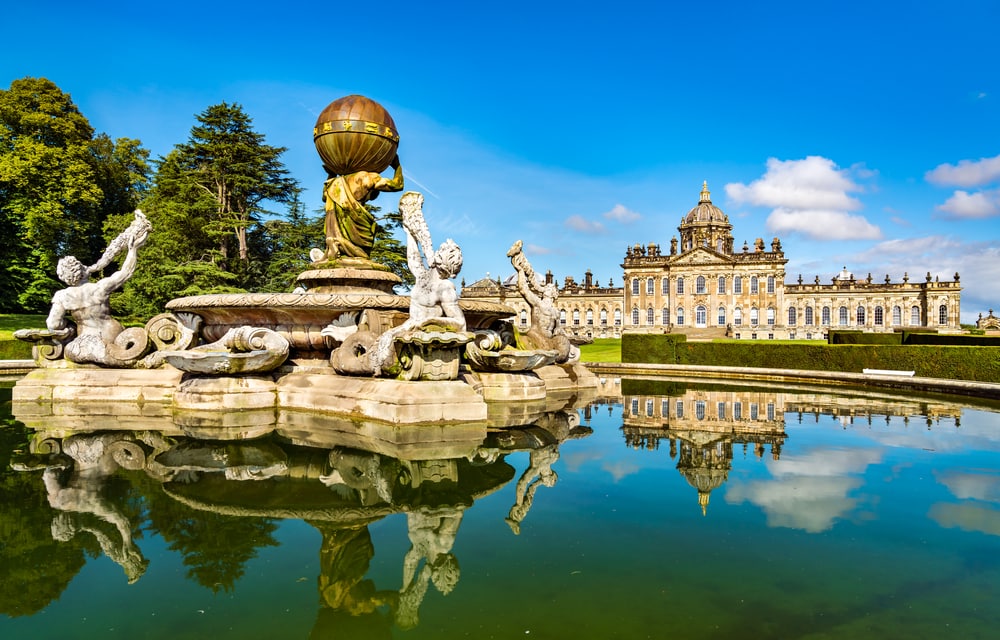 Attingham Hall and Park
Attingham Hall is an elegant Georgian mansion near Shrewsbury, Shropshire, built in the late 18th century. It was designed by renowned architect George Steuart and is considered one of the finest examples of neoclassical architecture in England. The mansion features beautifully furnished rooms, including the Entrance Hall, Picture Gallery, Library, and Drawing Room. Visitors can explore the opulent interiors, admire the intricate plasterwork and ceiling decorations, and get a sense of the lifestyle of the aristocratic owners.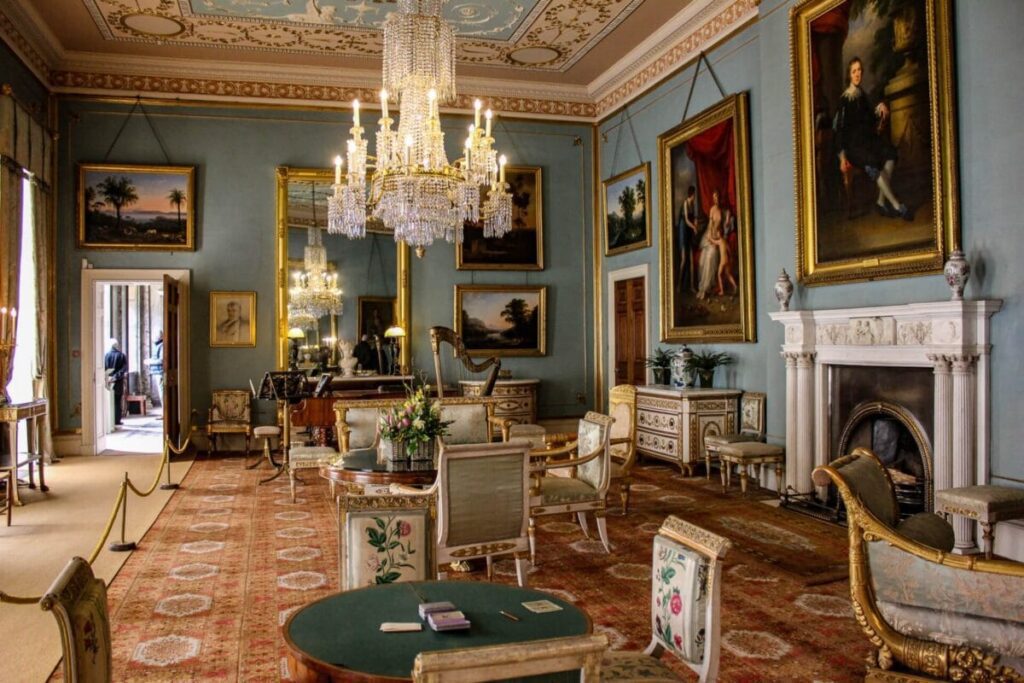 Attingham Park which surrounds Attingham Hall spans over 4,000 acres and offers a delightful blend of nature, history, and outdoor activities. The park is home to lush green meadows, serene woodlands, and a tranquil stretch of the River Tern. Visitors can enjoy leisurely walks or bike rides along the numerous trails that crisscross the estate. The park also has a walled garden that features beautifully manicured flower beds, an orchard, and a productive kitchen garden.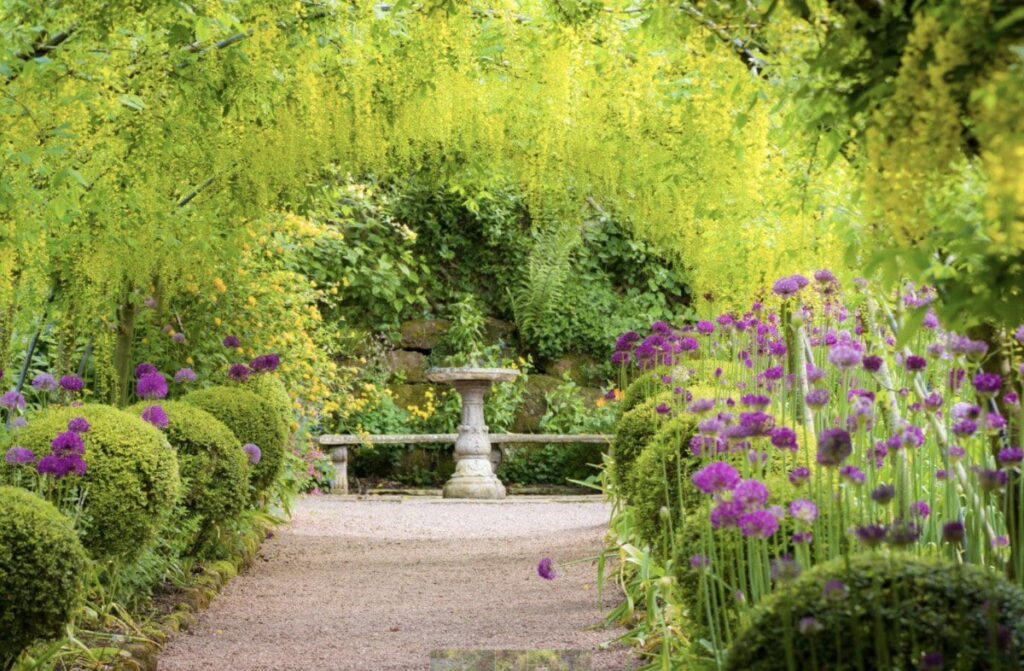 Best National Trust places to visit in the UK
Powis Castle – Wales
Powis Castle was built in the mid-13th century by a Welsh prince – Gruffudd ap Gwenwynwyn – wanting to establish his independence from his traditional enemies, the aggressive princes of Gwynedd (North Wales). By the late 13th century, Llywelyn ap Gruffudd of Gwynedd had established himself as Prince of Wales, and in 1274 he destroyed Powis Castle, forcing Gruffudd ap Gwenwynwyn into exile.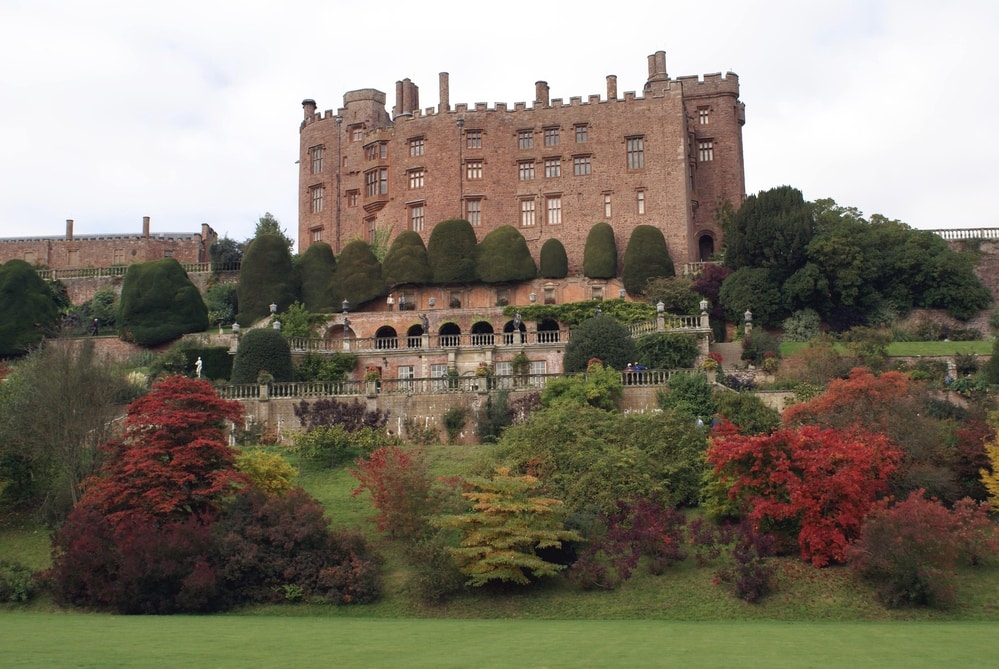 Powis Castle has the most extraordinary terraced gardens in Britain. The gardens are laid out in Italian and French styles, Yew trees tumble down hills, the flowers paint vivid colours around the gardens and lovely statues stand between the incredible borders.
Mount Stewart – Northern Ireland
Mount Stewart is a stunning National Trust property located in County Down, Northern Ireland. It is renowned for its exquisite gardens, impressive house, and rich history.
Mount Stewart House is an elegant 19th-century mansion that was the home of the Marquesses of Londonderry. The house showcases a unique blend of architectural styles, including Classical, Gothic, and Italianate influences. Inside, visitors can explore lavishly decorated rooms, including the Drawing Room, Dining Room, and Study. The house is filled with an extensive collection of artwork, antique furniture, and historical artefacts, providing a glimpse into the lives of the influential Stewart family.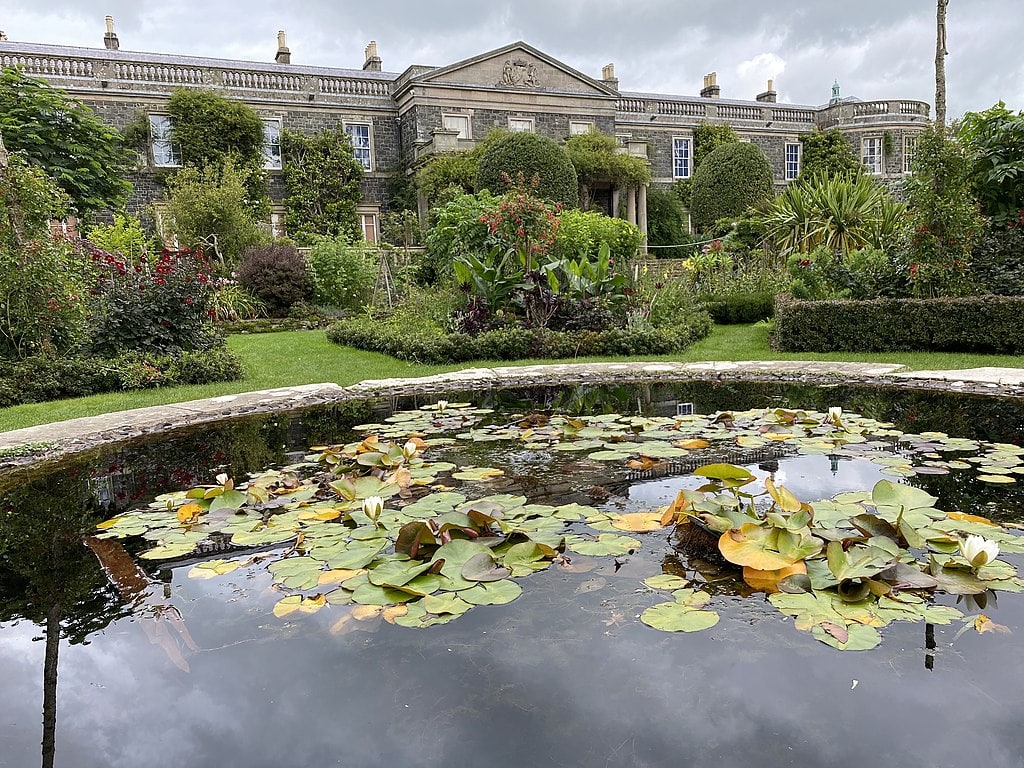 The formal gardens at Mount Stewart are renowned for their beauty and variety. They were originally designed by Edith, Lady Londonderry, and have since been expanded and enhanced over the years. The gardens feature a series of themed outdoor spaces, including the Italian Garden, Spanish Garden, Sunken Garden, and Shamrock Garden. Each area has its own distinct character and offers a delightful sensory experience with vibrant flowers, carefully manicured lawns, and striking architectural elements.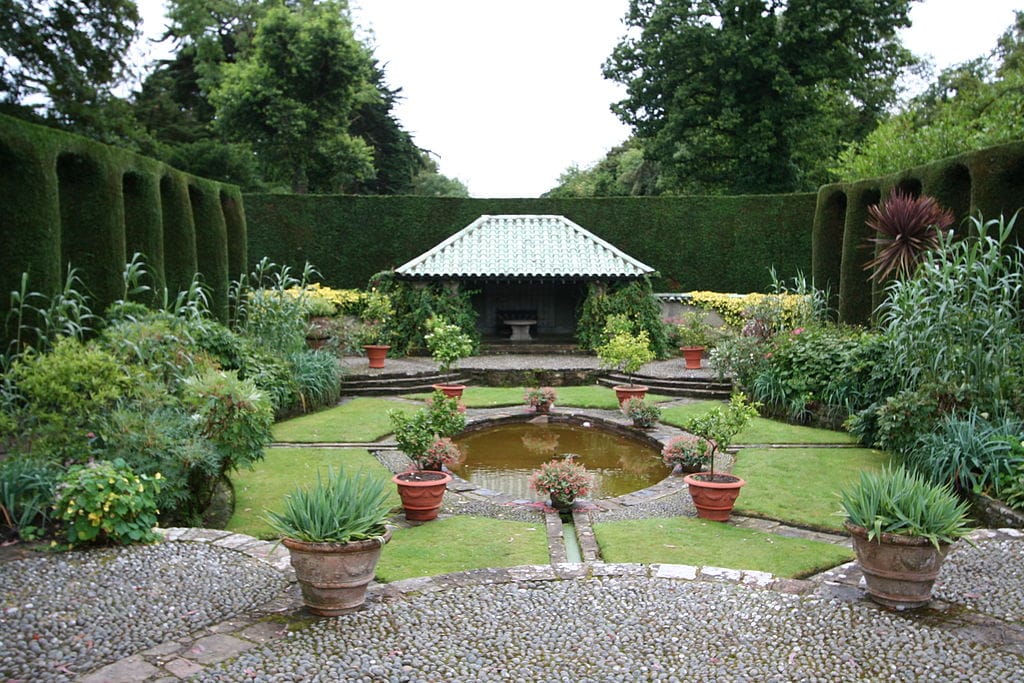 Culzean Castle – Scotland
Scotland's Culzean Castle is one of its finest National Trust places to visit. Tour the castle and admire the period objects, take in the panoramic view of the Clyde from the Round Drawing Room and investigate one of the world's largest collections of swords and pistols in the armoury. There are around 40 historical buildings and follies hidden throughout the estate as well as 3 miles of shoreline to explore, formal gardens and a woodland trail to the Swan Pond.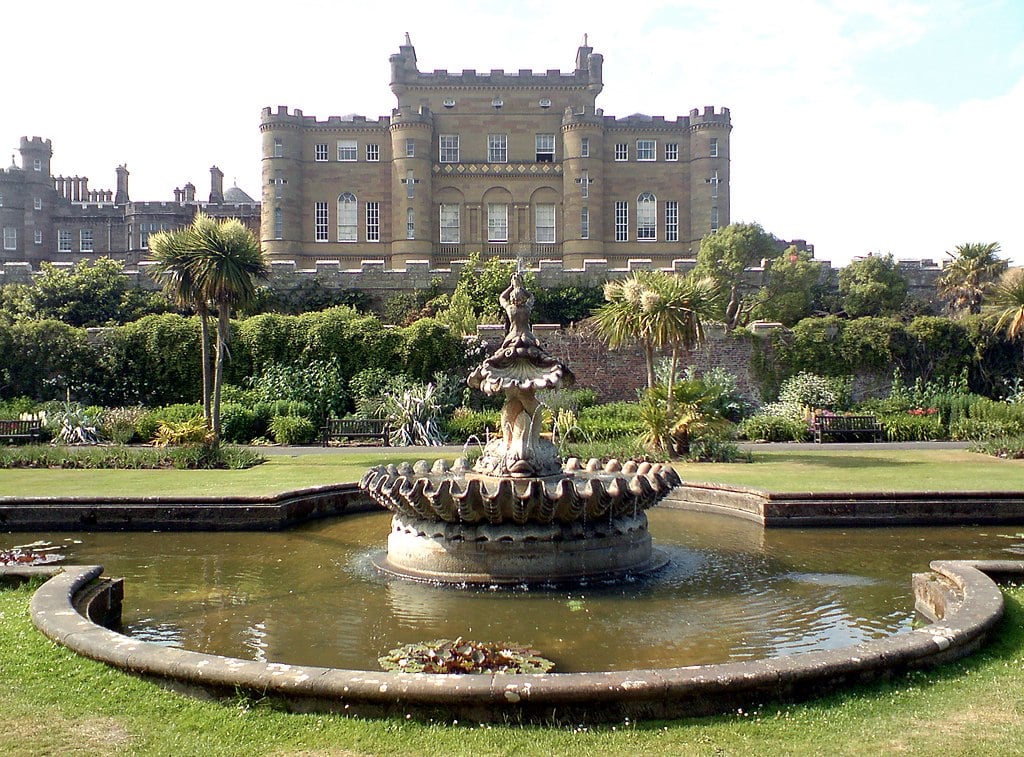 If you're wondering whether or not a National Trust membership is worth the money, you can find out more here: Is National Trust Membership Worth It?
These stunning National Trust sites are some of the best in England, offering something for everyone. From historic houses to gorgeous green grounds for walking, you'll find something to do whether you're bringing the kids along, hanging out with friends, or heading out on a romantic date day. National Trust sites always deliver a great day out!
Visiting the best National Trust places in the UK offers a remarkable journey through history, nature, and architectural splendour. Whether you wander through enchanting gardens, explore opulent interiors, or immerse yourself in breathtaking landscapes, these National Trust treasures provide a captivating glimpse into the rich heritage of the UK.
You might also like these articles.
23 Stunning English Manor Houses
Pin it to save it