25 of the best things to do in North Yorkshire England
Visiting North Yorkshire should be a must-do on everyone's list. There are so many things to do in North Yorkshire it was a struggle to keep the list in control. It was a pivotal location in British history and it contains some of England's most evocative historic sites. There is a lot to love when visiting North Yorkshire not the least of which is its Viking history in York but as a central location to the War of the Roses and its incredible "Shambles" and Cathedral.
We loved Yorkshire and in particular we loved the City of York which is just one of the many places to visit in North Yorkshire. If you are planning a visit to Yorkshire may I suggest you make a list of all the Yorkshire tourist attractions before you go, so you won't miss anything then plan the places of interest in Yorkshire you want to visit.
Victoria from Bridges and Balloons has a brilliant article on The Best Things to do in York you should have a read of before you go. All the fabulous historic sites are covered plus many you may not even be aware of.
Yorkshire is the largest northern county in England and is considered to be "God's own country". From sheep farming to that incredible coastline, stunning waterfalls, to some of the best produce the country grows and the daffodils – Yorkshire has it all. Ancient history from the Romans to the Vikings and the War of the Roses this county is redolent of British history.
25 Places to visit in North Yorkshire
North Yorkshire is an area that deserves far more exploration than simply visiting York. This beautiful county has so much to offer from the wolds to the moors and some of the best food in England is available in Yorkshire from the traditional 'Yorkshire pudding' to the best puds and pies money can buy. Yorkshire is also home to many market towns that should be visited if you get a chance. Right now these are my top picks for enjoying Yorkshire at its finest.
Your North Yorkshire day trips could include a gourmet feast, a trip to the Dales, visiting incredible lavender fields, following the beer trail and many more.
The Yorkshire Dales
A must-visit is the Yorkshire Dales a massive national park the Dales include over 841 square miles of stunningly beautiful scenery and lovely small villages and towns. If you love the Cotswolds you must come and explore the many things to do in the Yorkshire Dales.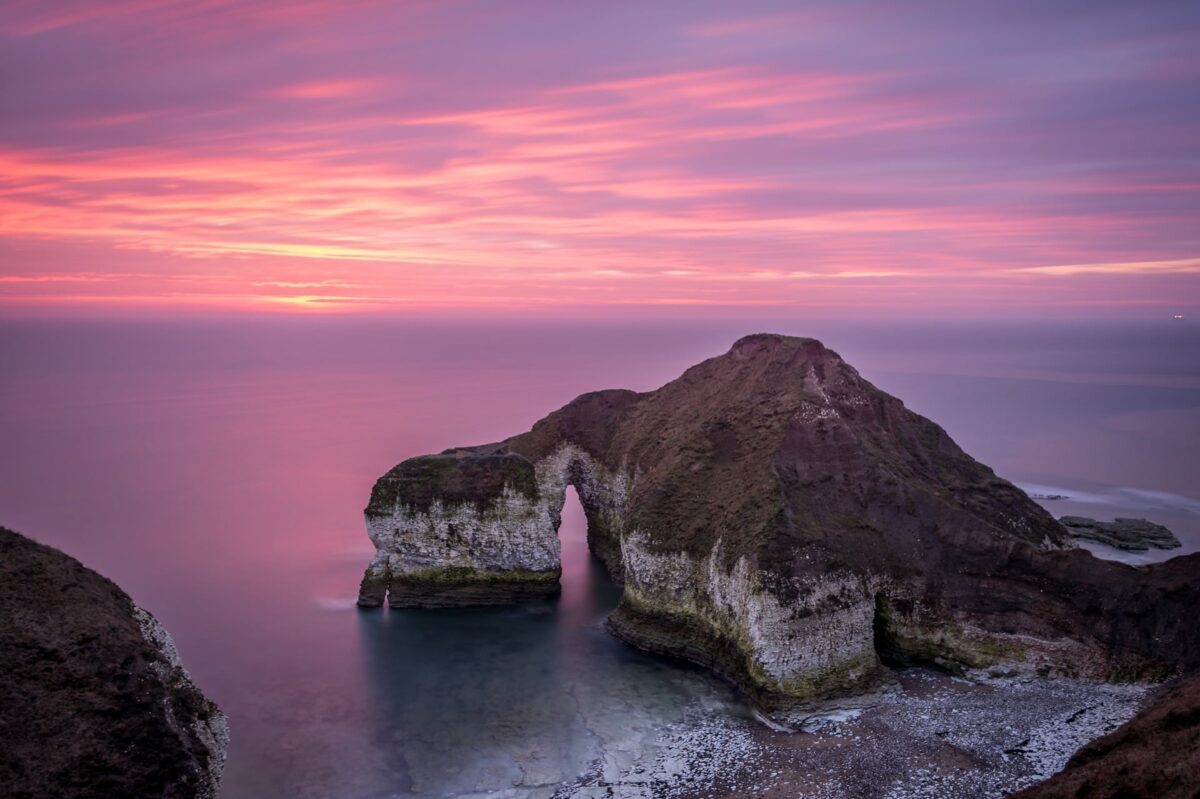 Fancy the trip of a lifetime to Hogwarts? Check out the steam train journeys on the North Yorkshire Moors Railway Line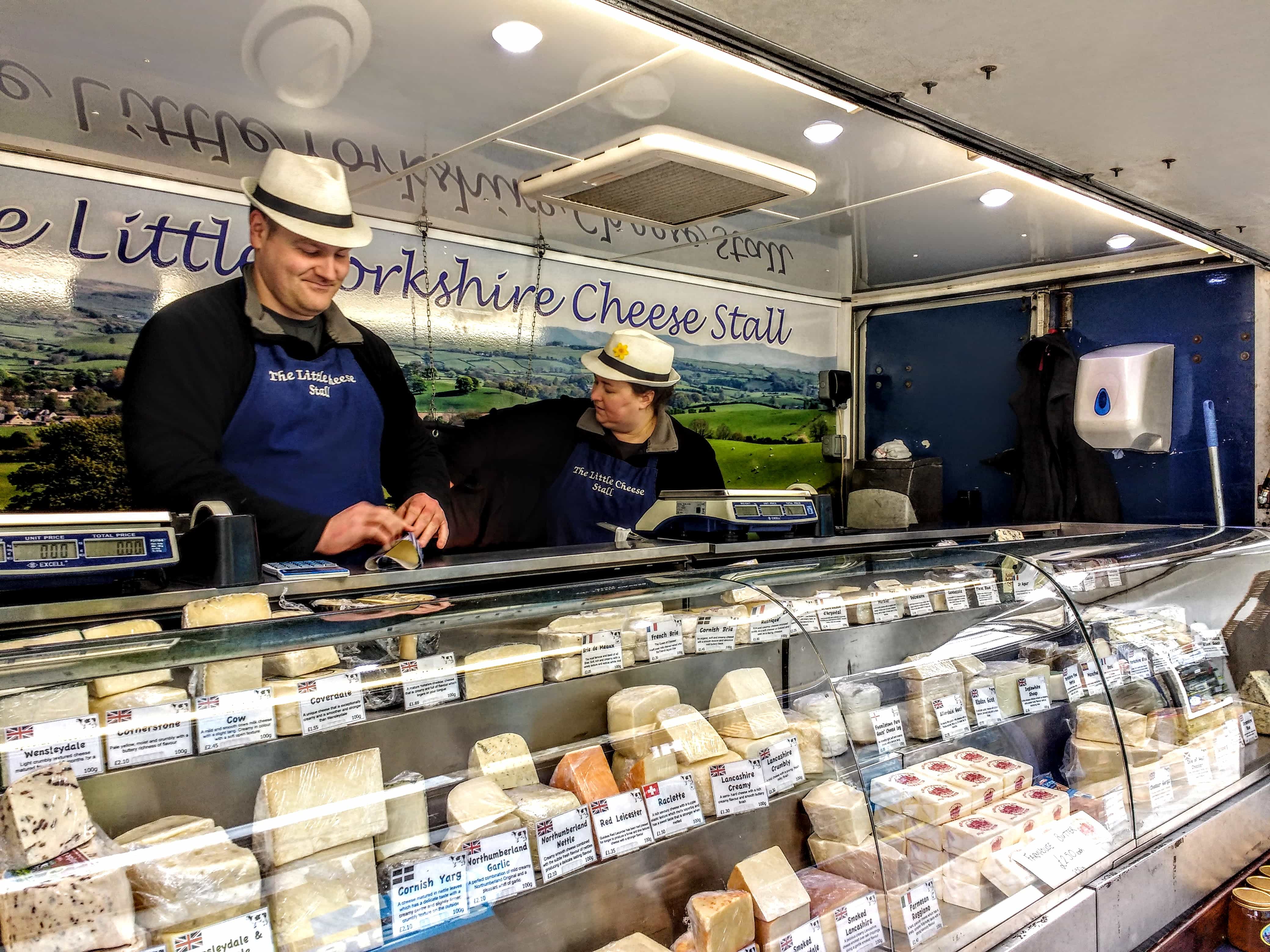 My little list pales in comparison to Anna and Alex's Ultimate Yorkshire Bucket List, check it out 50 things to do in Yorkshire by a local – it's brilliant.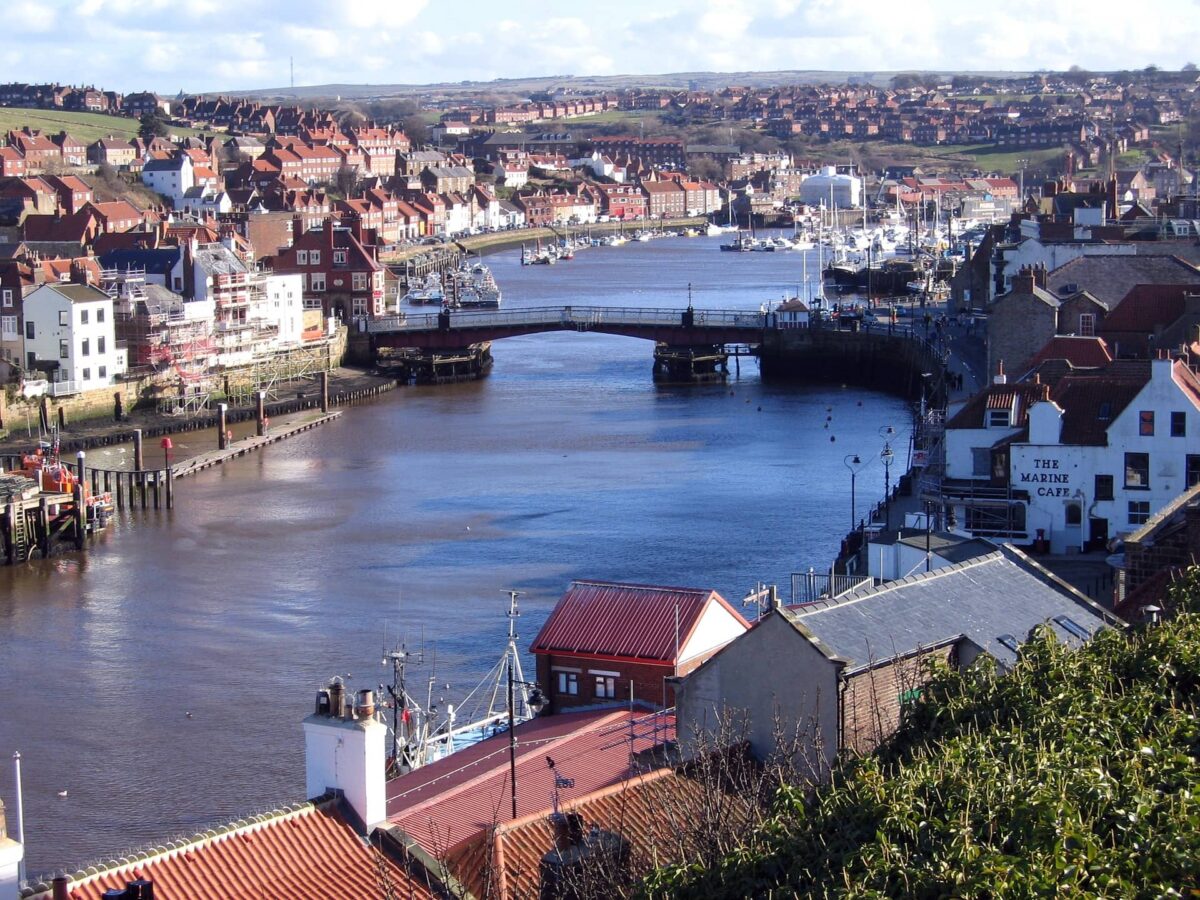 Best places to visit in North Yorkshire
York – The Shambles
This place is a slice of history from ramshackle buildings leaning at all angles, to an open-air market, the Shambles is a bustling piece of the 15th century and one of the most famous Yorkshire tourist attractions. One of Europe's best-preserved Medieval streets the Shambles is mentioned in the Domesday book making it over 900 years old. Originally home to all butchers, the Shambles got its name from the fact that the butchers threw all the offal and blood into the streets from the shops, the name comes from the medieval world shamel which means booth or flesshammel a word that means flesh.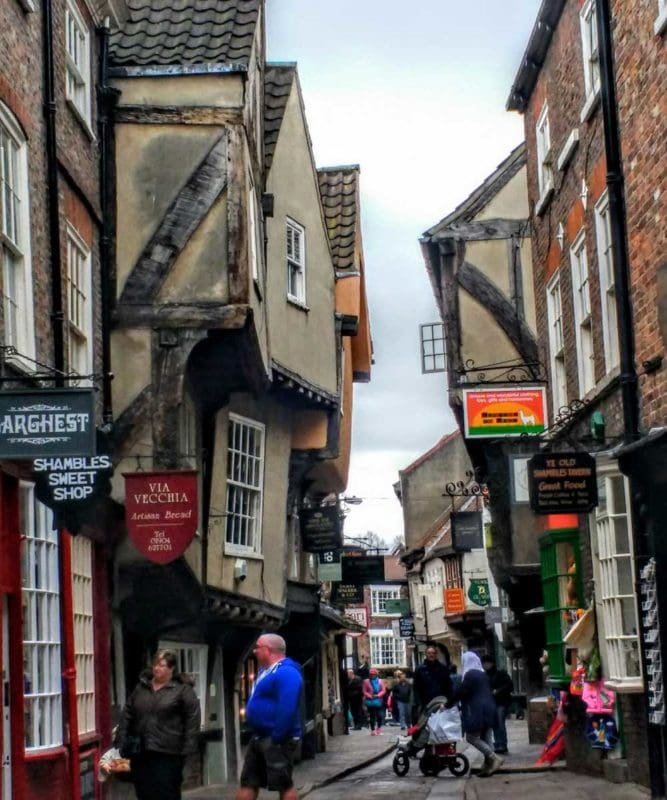 A butcher's wife who lived on this street, Margaret Clitherow was brought up in the reformed religion. In 1574 she became a Catholic and allowed her home to be used for the shelter of persecuted priests. Over the course of 12 years of hiding them, she was arrested on several occasions and spent over 3 years imprisoned. Margaret refused to speak or plead at her trial and was condemned to be crushed to death, naked under a heavy stone on the Ouse Bridge in York. Margaret was later made a Saint by the Church.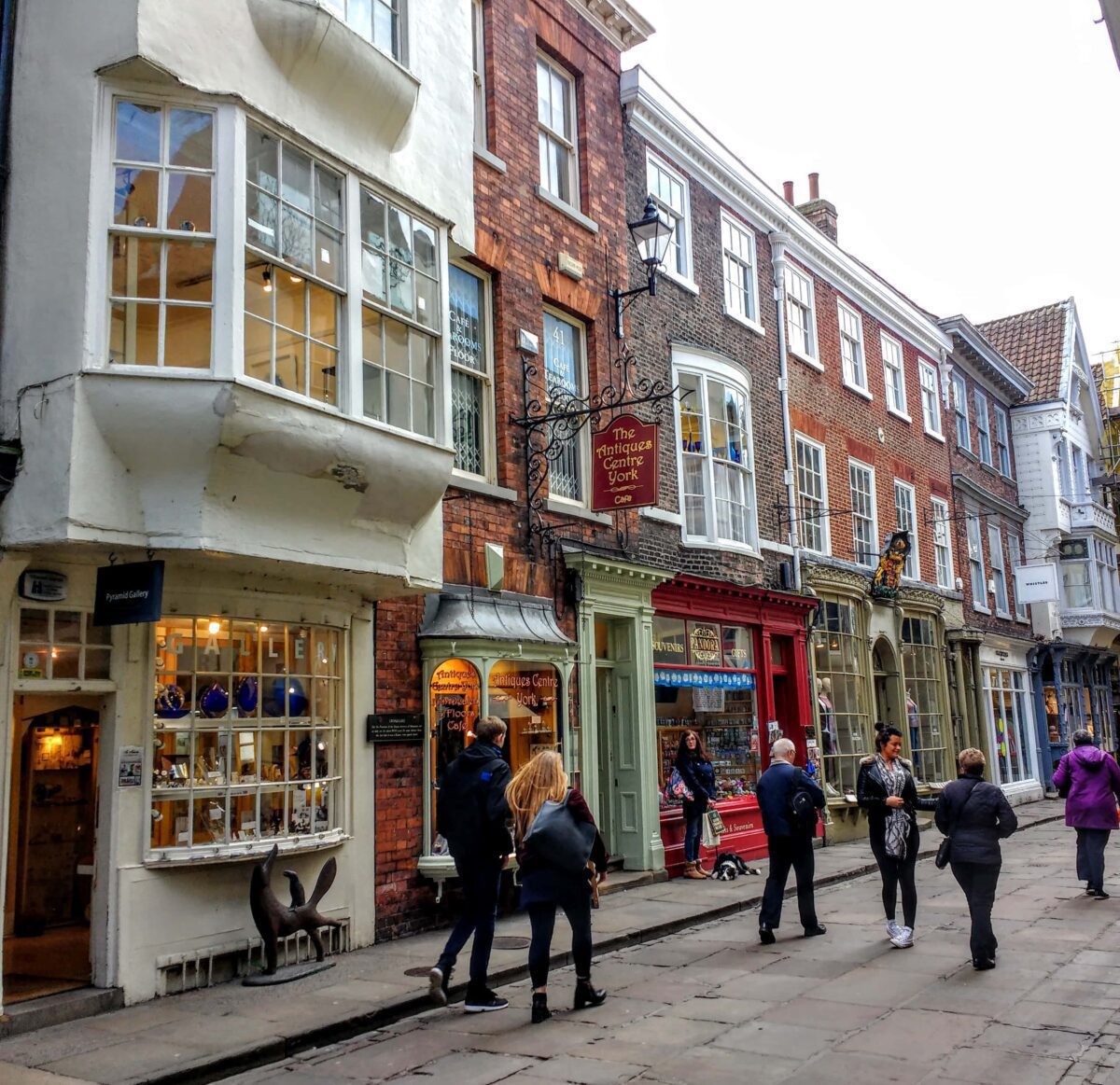 If you really want to experience some fantastic shopping in Yorkshire check out Shops in York City Centre Area by Sharon of What the Saints did next. York is also famous for its Christmas Market which you can enjoy when spending Christmas here.
Clifford's Tower
Also known as York Castle this was the centre of Norman medieval defences. York Castle formed an important royal fortification in the north of England and was built by William the Conqueror.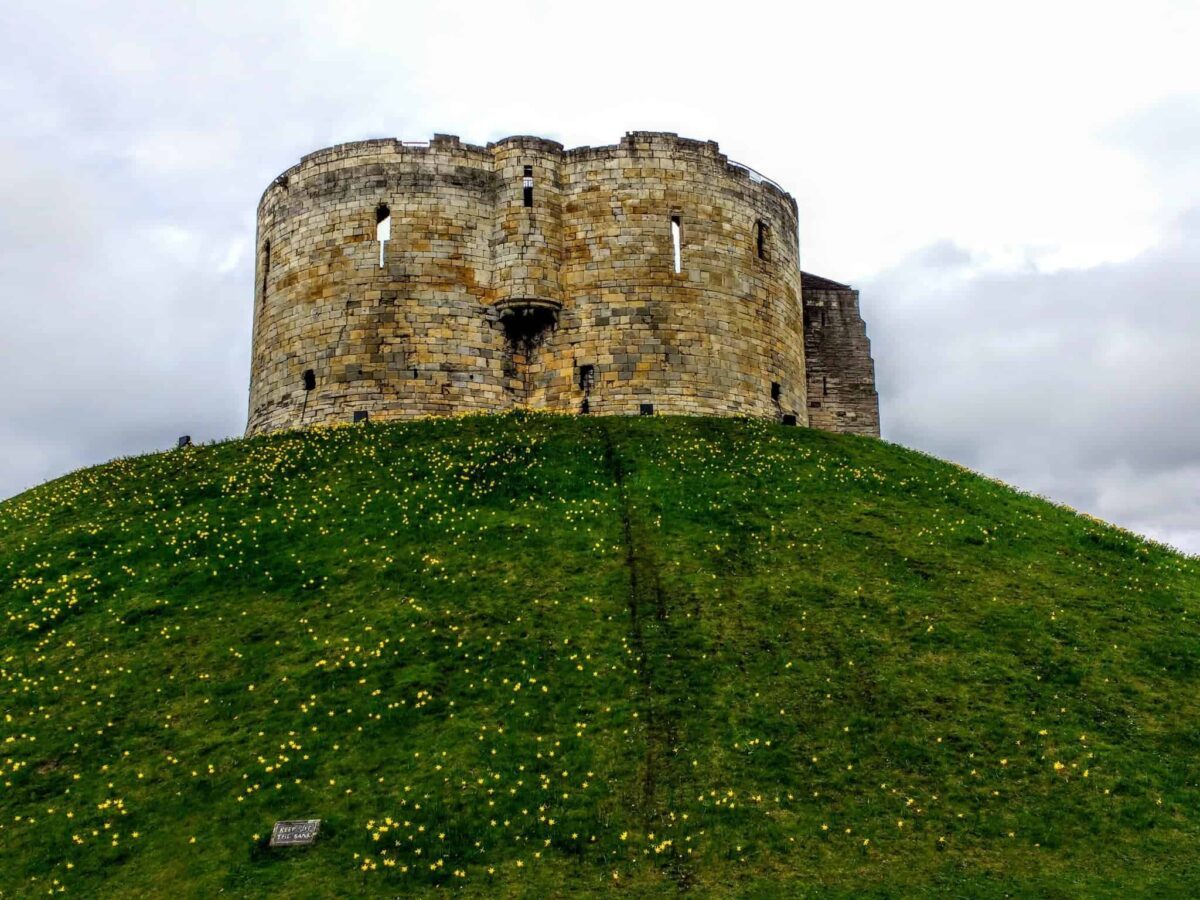 York Minster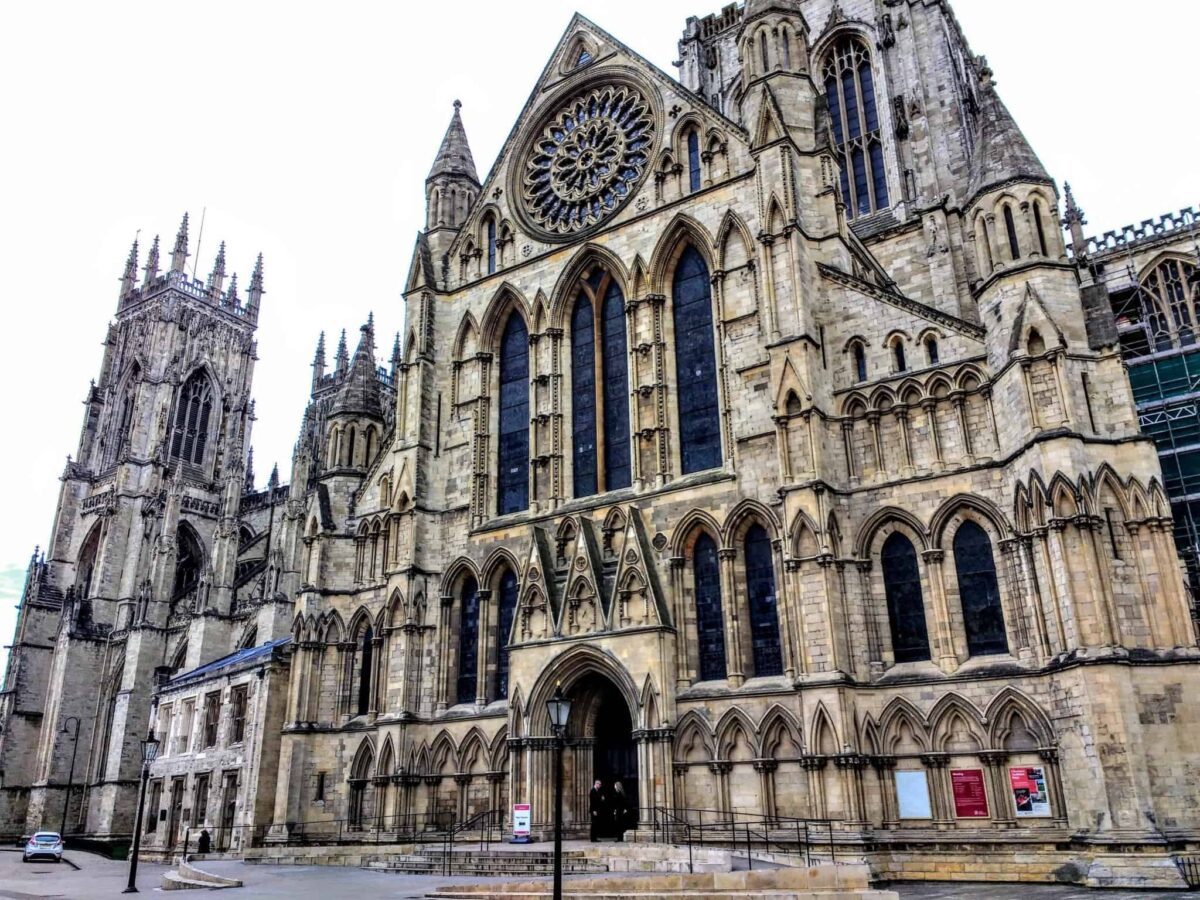 Technically called The Cathedral and Metropolitical Church of Saint Peter in York it is the largest Cathedral in Northern Europe. The name "minster" comes from the Anglo-Saxon period as these were Missionary teaching churches. York has the largest expanse of medieval stained glass in the world with a rose window a heart-shaped design known as the Heart of Yorkshire and the Five Sisters Window. The building is breathtaking in all its gothic glory. There are so many things to discover about the incredible York Minster that it is a must-see when visiting.
York – National Railway Museum
When you visit York don't forget to take in the National Railway Museum this museum covers over 300 years of rail history and has 1,000,000 objects that changed the world. A great day of exploring even if you never thought you were a trainspotter.
Roman walls in York
The city or 'bar' walls of York are the most complete example of medieval city walls still standing in England today. Beneath the medieval stonework lies the remains of earlier walls dating as far back as the Roman period.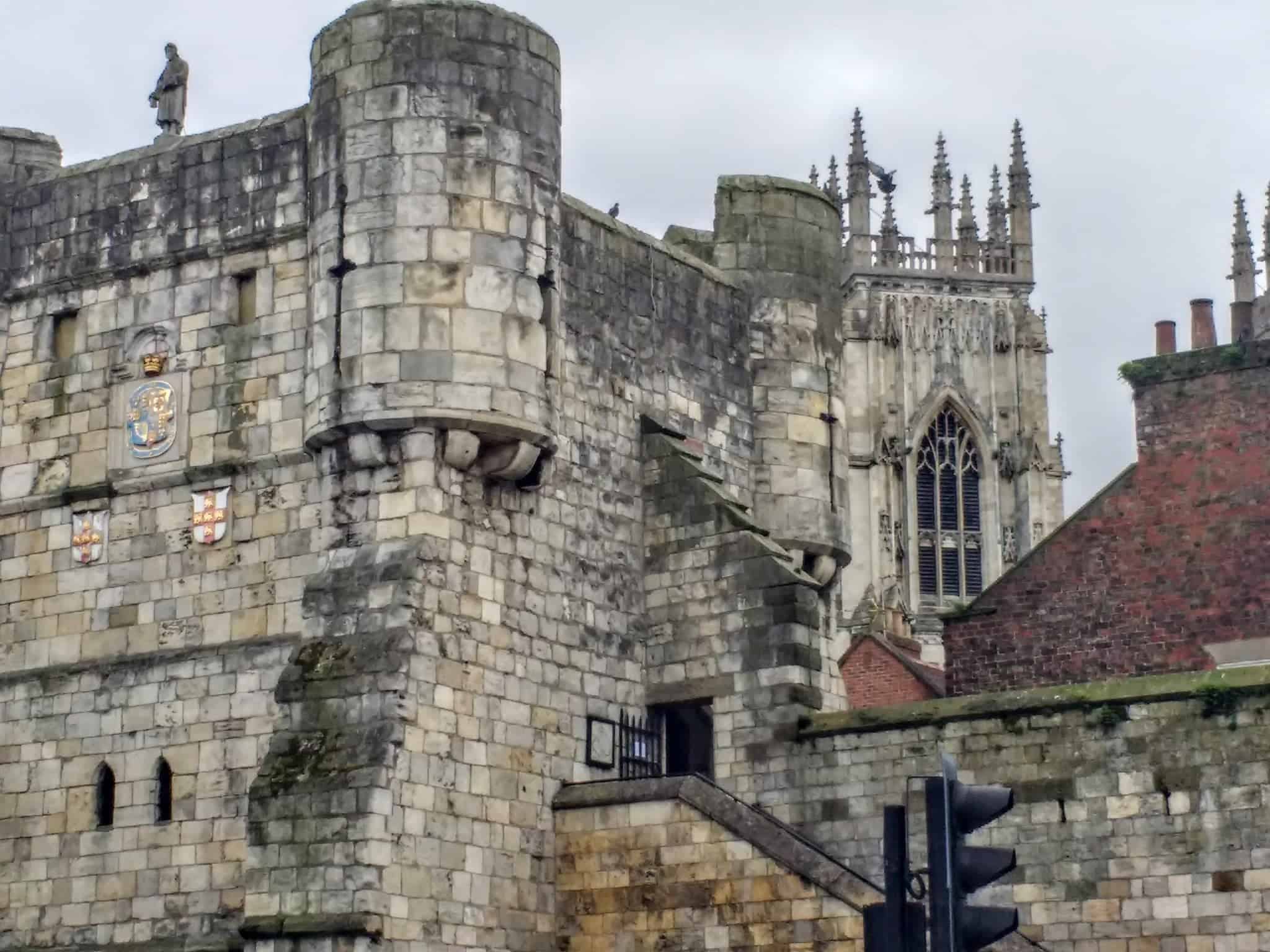 The Roman-built walls survived into the 9th century when, in AD 866, York was invaded by the Danish Vikings. The Vikings buried the existing Roman wall under an earth bank and topped it with a palisade. Since the mid-nineteenth century, the walls have been restored and maintained for public access, including the planting of spring flowers on the old Viking embankment. Today the walls are a Scheduled Ancient Monument and a Grade 1 listed building.
York – Jorvik the Vikings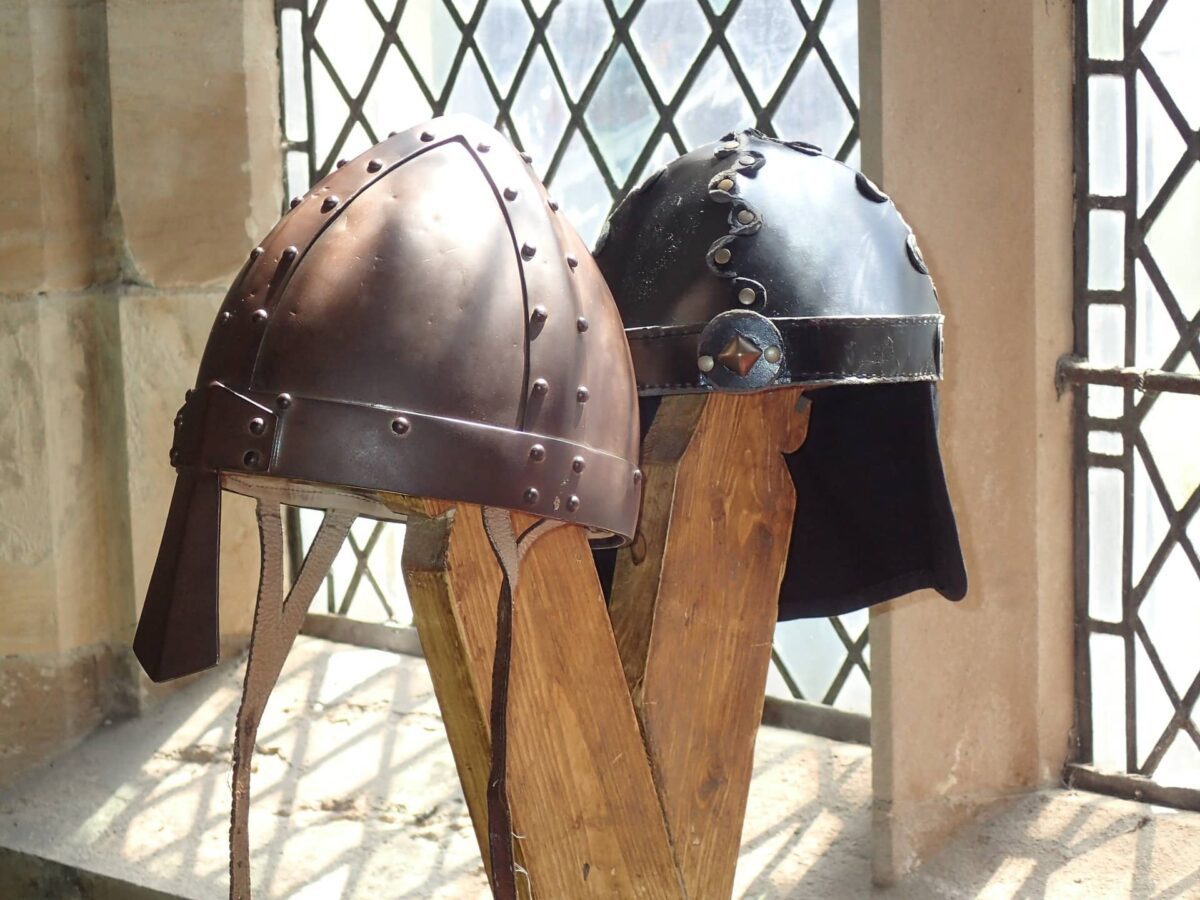 Jórvík is Danish/Norwegian for the Viking city of York located in Yorkshire or as it was known in those days as Northumbria. In the late 9th century and the first half of the 10th century York was dominated and ruled by the Norse warrior-kings. In the 1970s there were some outstanding archaeological finds made in the City of York that changed the world's perception and knowledge of the ancient Viking warriors.
When the digs at Coppergate in York were finished in the early 80s it was decided to create a centre to display the findings and knowledge that had been gained from these years of digs. Jorvik was built over a period of 4 years and debuted in 1984. Unfortunately during the storms of 2015 Jorvik suffered a great deal of damage and had to be reconstructed. Opening in April of 2017 the new re-imagined Jorvik will take you through time capsules of Viking history. This is a living museum that has to be seen to be believed.
The Top 24 Vikings UK locations to visit
North Yorkshire Moors Railway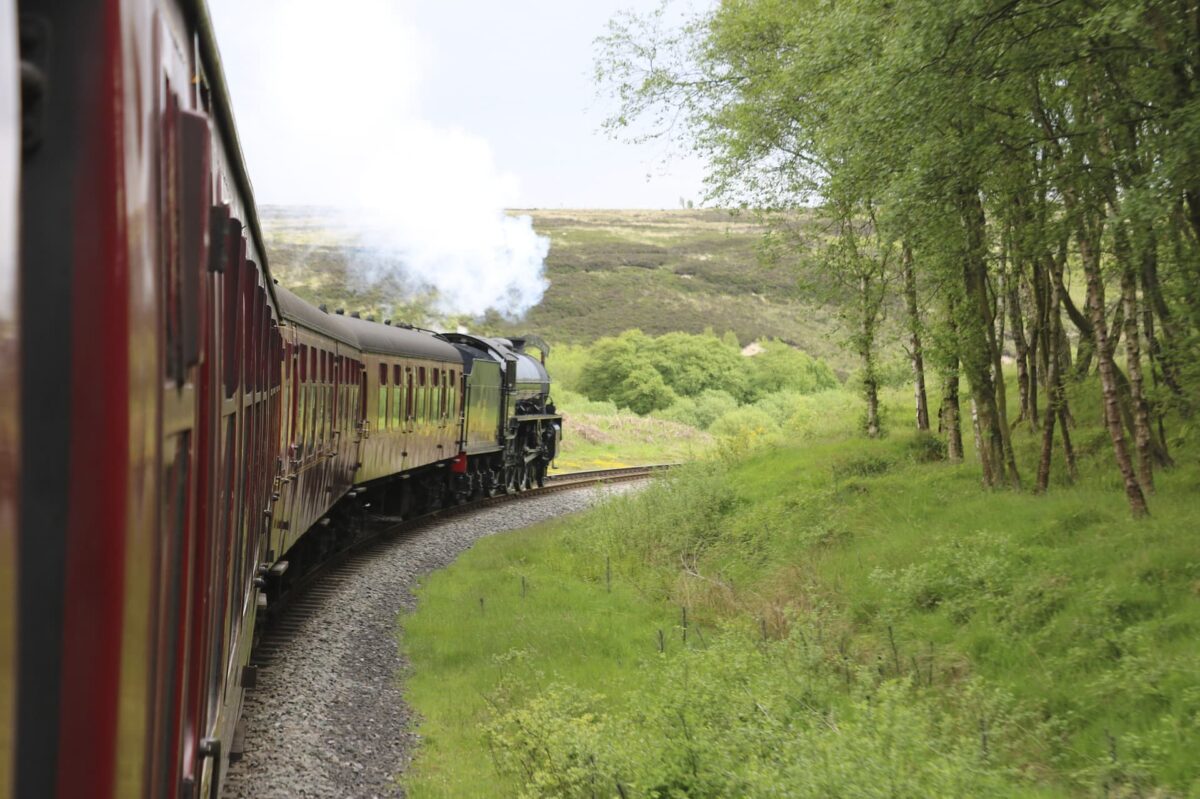 North York Moors Railway ran the rails here and was the new modern passenger service from London to Glasgow in 1927. Rebuilt by British Railway in 1950 she was retired in 1962. The train was returned to service in 2015 and travels through the Moors National Park in late March and early April.
The journey travels through the beautiful North Yorkshire Moors National park and picturesque York villages including Goathland which starred as Hogsmeade Station for those attending Hogwarts. It was where Harry Potter disembarked for Hogwarts school and the station was also a feature of the British show Heartbeat. A must-do in Yorkshire is taking a ride on the steam train and experiencing it for yourself.
Staithes
Is a lovely seaside town near Whitby it was once one of the busiest fishing ports on the North East coast, and home of famous Royal Navy captain and explorer, Captain James Cook.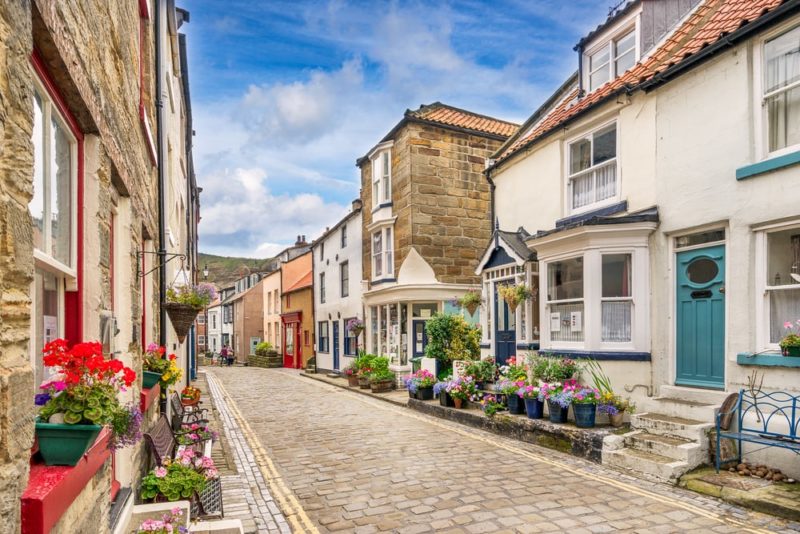 One of the attractions is the Captain Cook & Staithes Heritage Centre this is a recreation of the shop where he worked when he lived in Staithes. In the museum are over 200 books, letters, medals and engravings that give you a glimpse into his life.
Beach Huts of Scarborough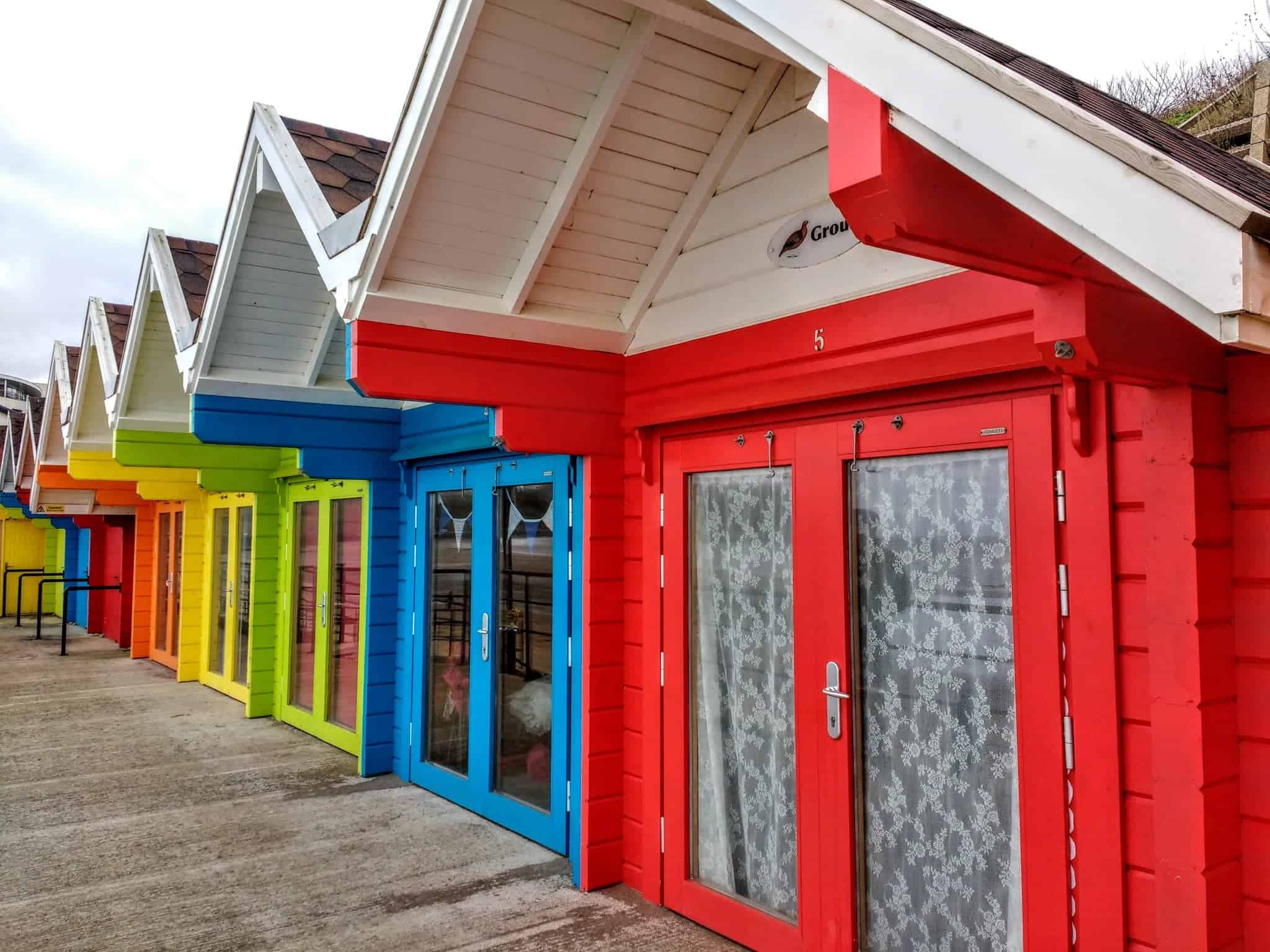 These charming rainbow-coloured beach chalets are available on Scarborough Beach for rent and can be used year-round. Perfectly equipped with tiny kitchens they make for a perfect place to sit and watch the beach and waters of the North Sea from the snug little hideaway. Costing an average of around £1200 a year to rent they are simply the epitome of a British bucket and spade holiday.
The North Yorkshire Lavender Fields and Wolds
When you think or hear the word wolds you tend to think of the Cotswolds but Yorkshire has its very own wolds and they are home to many a lavender field.
The Yorkshire Lavender Fields is an award-winning lavender farm and garden is set in the Howardian Hills, an area of outstanding natural beauty in North Yorkshire. The farm gives spectacular panoramic views of the Vale of York.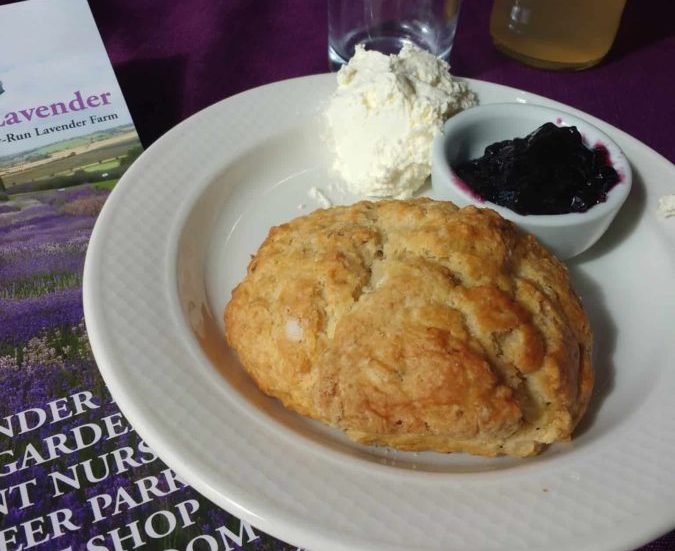 The gardens are a mixture of different styles, including a lavender spiral, a Mediterranean garden, a sensory garden and a wildflower meadow. In summer lavender is particularly dazzling, with a stunning array of different colours, from white through a complete range of blues and lilacs, to magnificent deep purples, along with a range of distinctive and heady scents.
Take some time out to visit the Tea Shop at Yorkshire Lavender and treat yourself to some lavender scones and lemonade.
Castle Howard
One of England's stately homes Castle Howard is a baroque masterpiece, more palace than house. Castle Howard is centred on a striking dome, with two wings enclosing a courtyard. To the north, the ground falls away to a large lake, to the south, formal gardens share space with more water features and several glorious follies.
In 1982 the appeal of Castle Howard was further enhanced when it was chosen as the setting for the television production of Evelyn Waugh's novel Brideshead Revisited. A permanent exhibition relating to the filming of the television series can be seen by visitors to the house.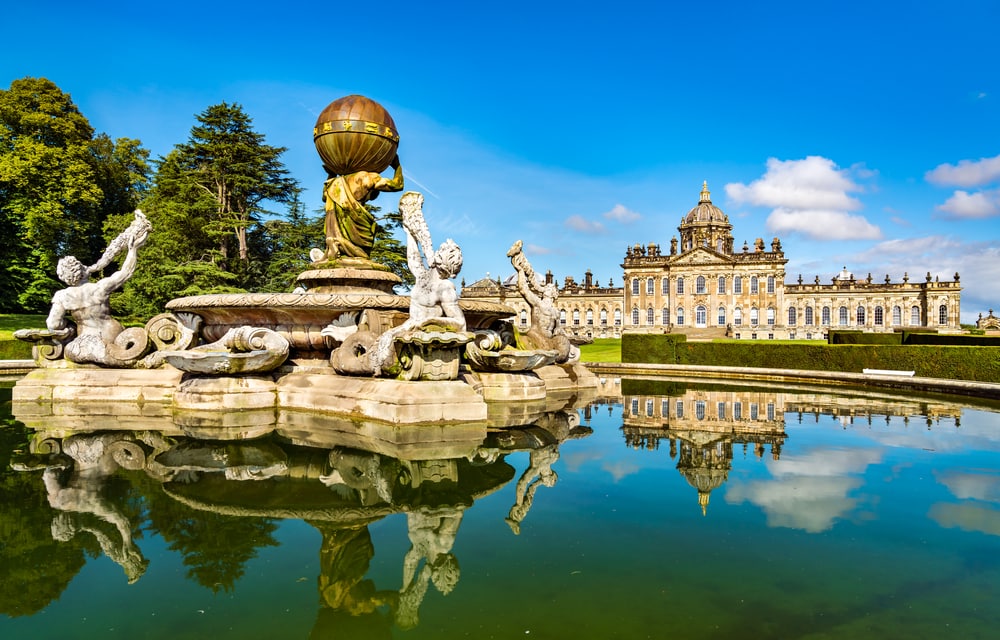 Studley Royal Water Gardens
Studley Royal Water Garden and Fountains Abbey is a UNESCO World Heritage site near Ripon. There is an 18th-century landscaped garden, some of the largest Cistercian ruins in Europe, ruins of a Jacobean mansion and a Victorian church designed by William Burges. The gardens were developed around the house but a fire burnt the manse down in 1946.
The water garden at Studley Royal was created in 1718 and is one of the best surviving examples of a Georgian water garden. The garden's is incredibly dramatic with views of ornamental lakes, temples, follies including a Palladian style banquet house and a neo-gothic castle.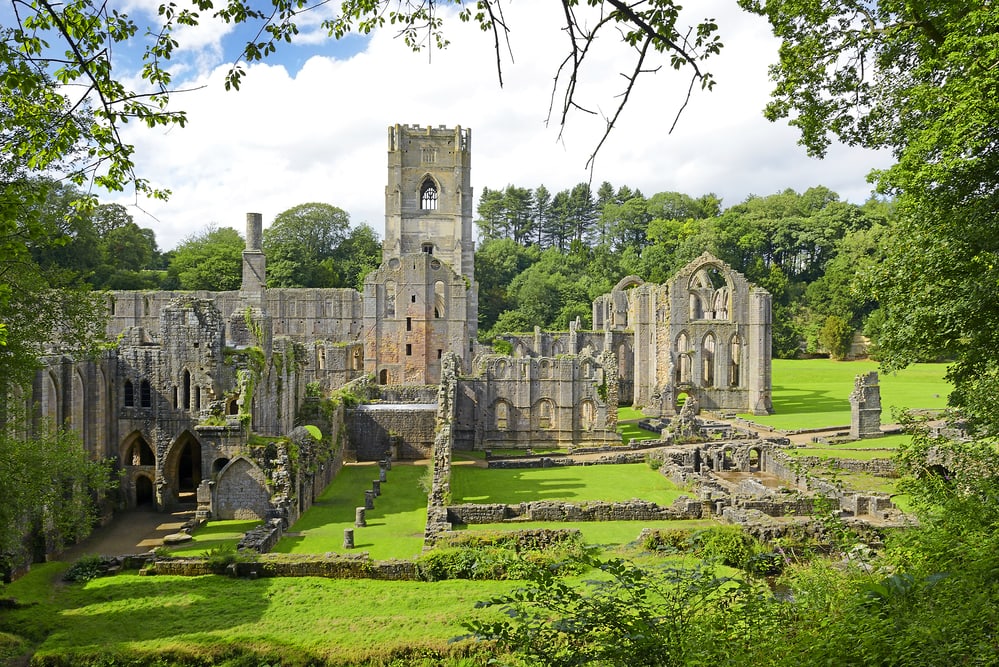 The Ale Trail of North Yorkshire
Wharfedale's own Ale Trail takes in 15 of Yorkshire's finest inns, most of which are easily reached on the Pride of the Dales bus service. Order a pint of Wharfedale Best, Blonde or Black in any of the 15 pubs on the trail and receive a special stamp. If you collect 10 stamps you'll receive a free Ales Way T-Shirt, plus your name will be entered into the 'Hall of Fame' and appear on The Ales Way website. If you visit all 15 of the inns you'll be the lucky recipient of a souvenir box set with two bottles of beer and a branded pint glass.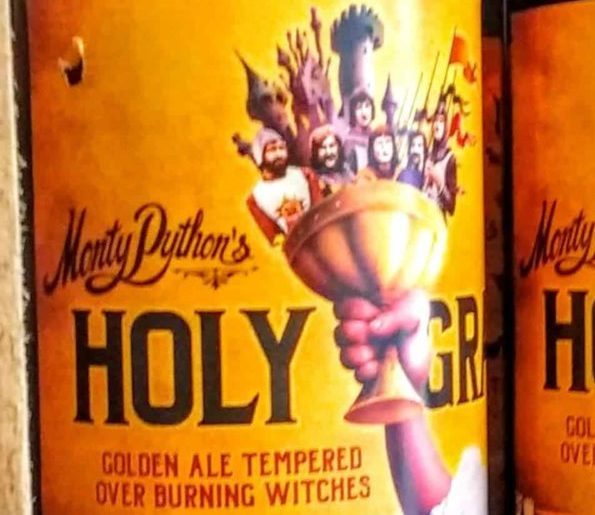 The route of Wharfedale's new Ales Way will stretch from Ben Rhydding to Hubberholme and will include the home of the Wharfedale Brewery, The Flying Duck in Ilkley. Amongst the 15 inns are some of Yorkshire's most iconic pubs including The Craven Arms at Appletreewick near Skipton, The Devonshire Hotel at Grassington, and The George Inn at Hubberholme, a gem of an old inn overlooking the river Wharfe with mullioned windows, flagged floors and stone walls. Visit The Ales Way website for a full list of all 15 real ale gems many of which offer accommodation.
Daffodils of Yorkshire
Daffodil Dale' to see Farndale's glorious wild daffodils. It's a straightforward 3½-mile linear route alongside the enchanting River Dove, from Low Mill to Church Houses and back, though there is an alternative return route that climbs through farm fields for some lovely valley views. Depending on the weather, the daffodils are usually out between mid-March and mid-April, but this is a charming walk at any time of year. This photo below was taken in Helmsley when we went to visit the Helmsley Castle.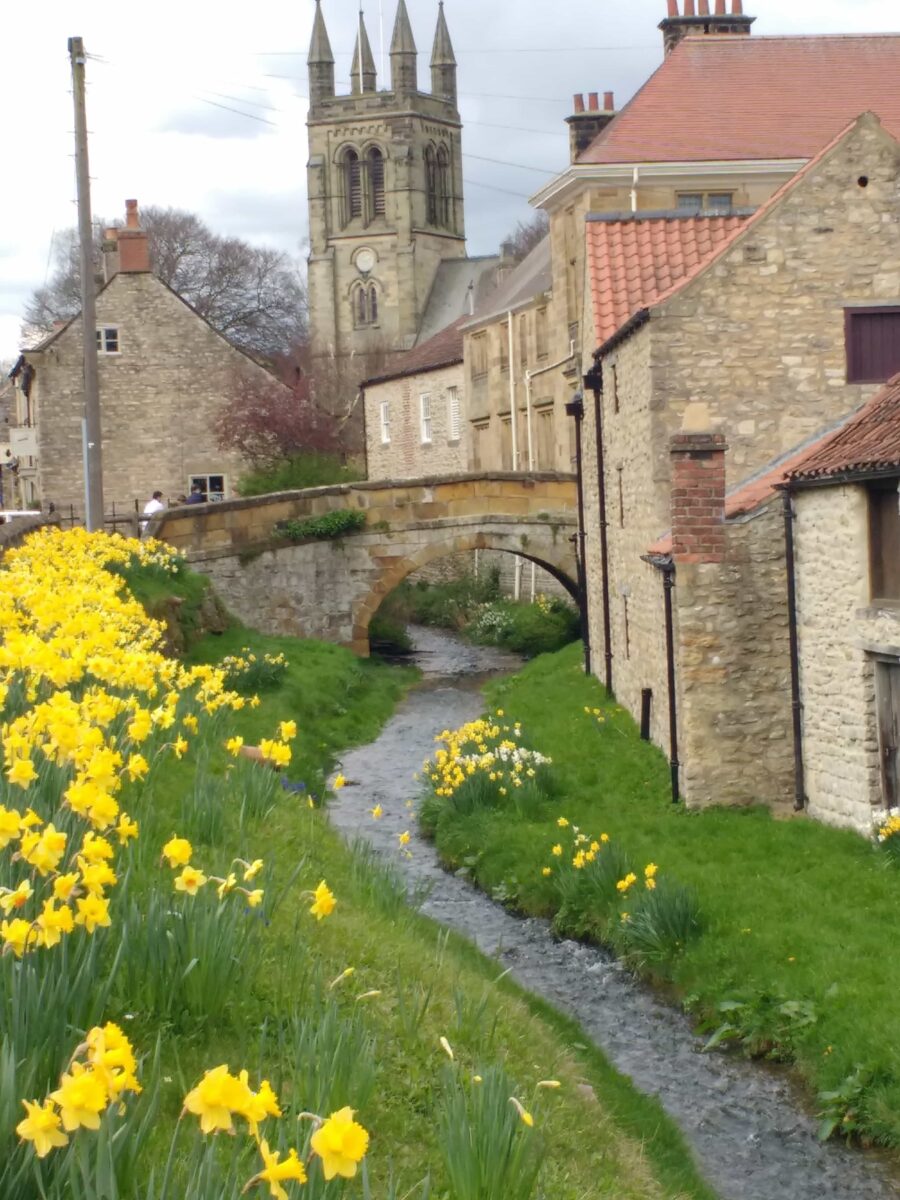 Market Towns for foodies
Yorkshire has many market towns where foodies can follow their food dreams. Malton has an absolutely incredible gourmet food market with products and produce you won't find anywhere else in Yorkshire. The Helmsley market has fabulous baked goods and cheeses – not to mention a ruined castle. Picking has a lovely weekday market that includes locally caught fish and homemade pastries and bread.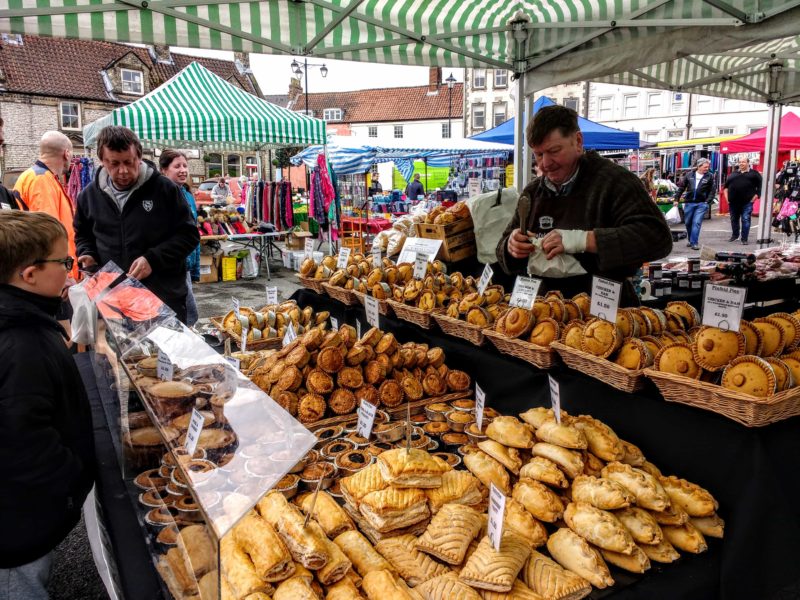 Helmsley Castle
Unlock 900 years of life at Helmsley Castle, which can be found in the picture-perfect market town of Helmsley the castle ruins date back over 900 years and over the years evolved from a medieval fortress to a Tudor Manor and a Civil War stronghold.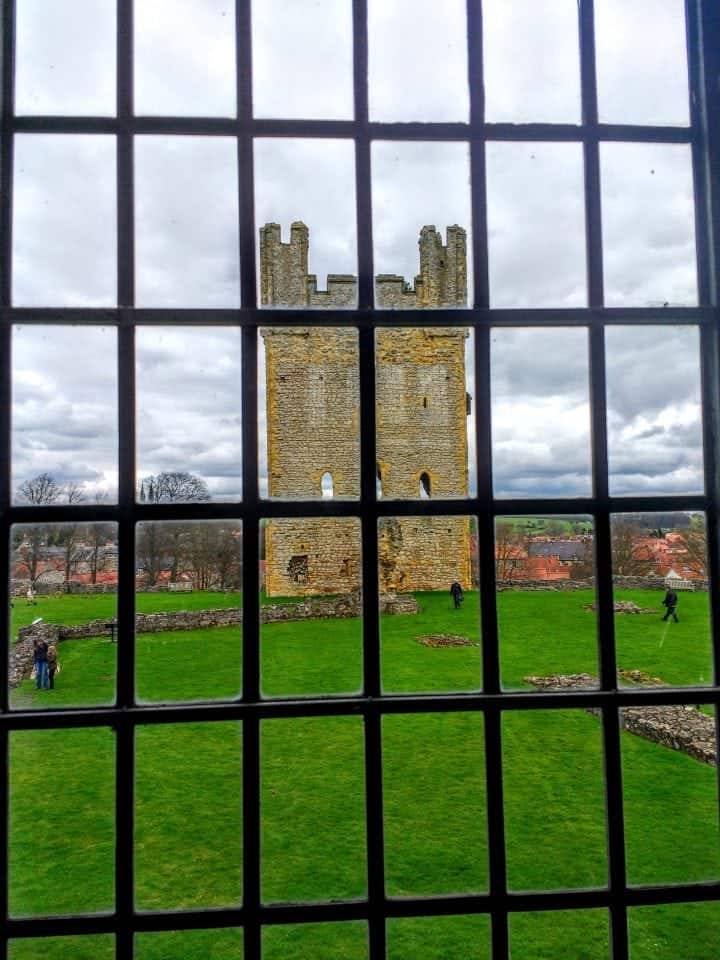 Horses and Hounds
Hunting, shooting, and hounds have a long and checkered history in England. Dating back centuries these traditions have generated many years of controversy. These days the 'hunt' is done without live foxes and is called a drag hunt. These beautiful hunters, the incredibly well-trained hounds, and the red coats of the hunters make for some incredibly interesting days out.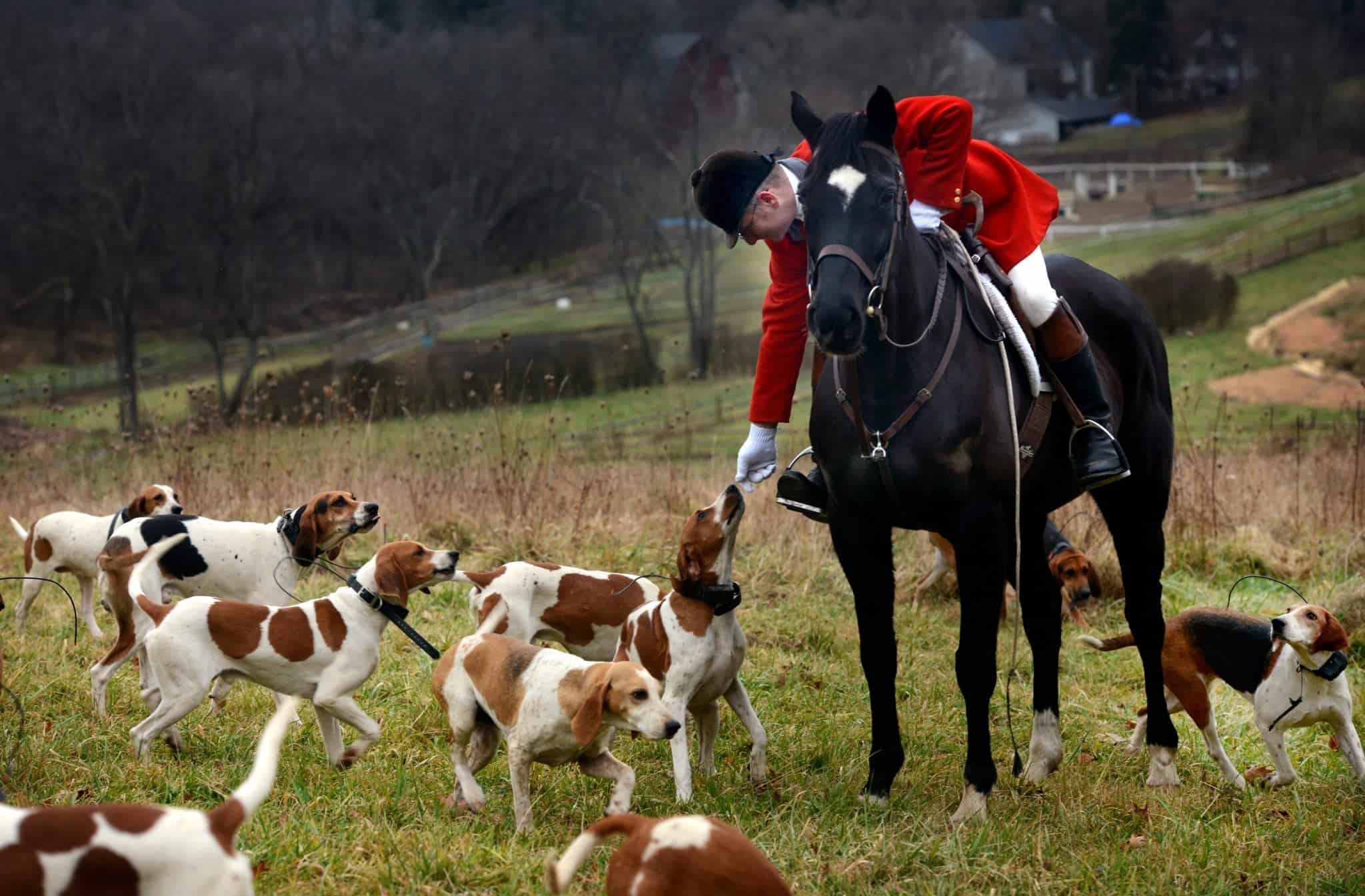 Visit Flamborough Head
Flamborough Head is a paradise for hikers and birdwatchers alike with two lighthouses on the headlands. The Old Flamborough Lighthouse was built in 1674, whereas the New Flamborough Lighthouse, which is still operating was built in 1806. The lighthouse and visitor centre are open seasonally for tours for an admission fee.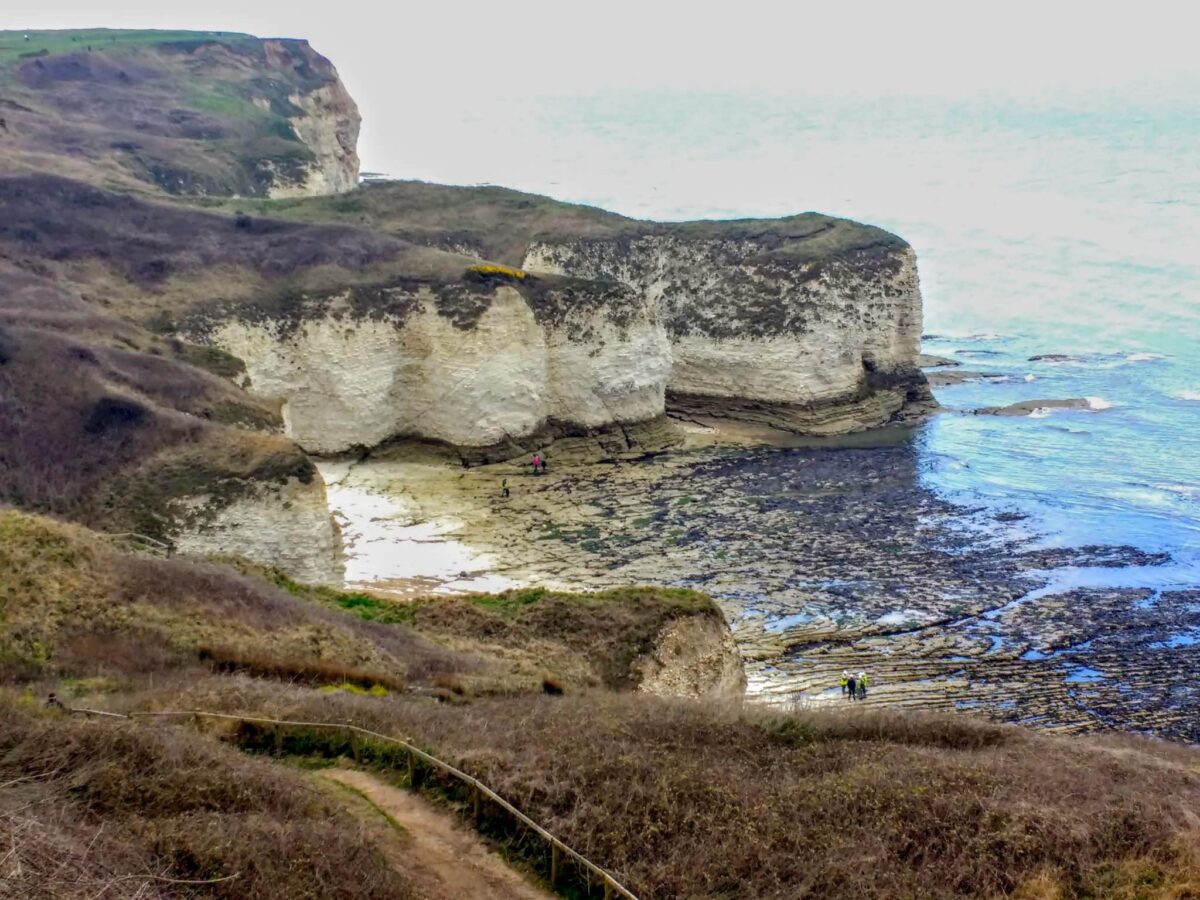 Whitby Abbey
Whitby Abbey is where Bram Stoker got his inspiration for Dracula an incredibly beautiful location above Whitby Bay with endless views. The Abbey is a haunting gothic site and you can well see where Bram Stoker got that famous inspiration. Don't forget to check out the UK'S Biggest Goth and Alternative Weekend held twice a year in Whitby you can follow them on Twitter @WGWGothWeekend.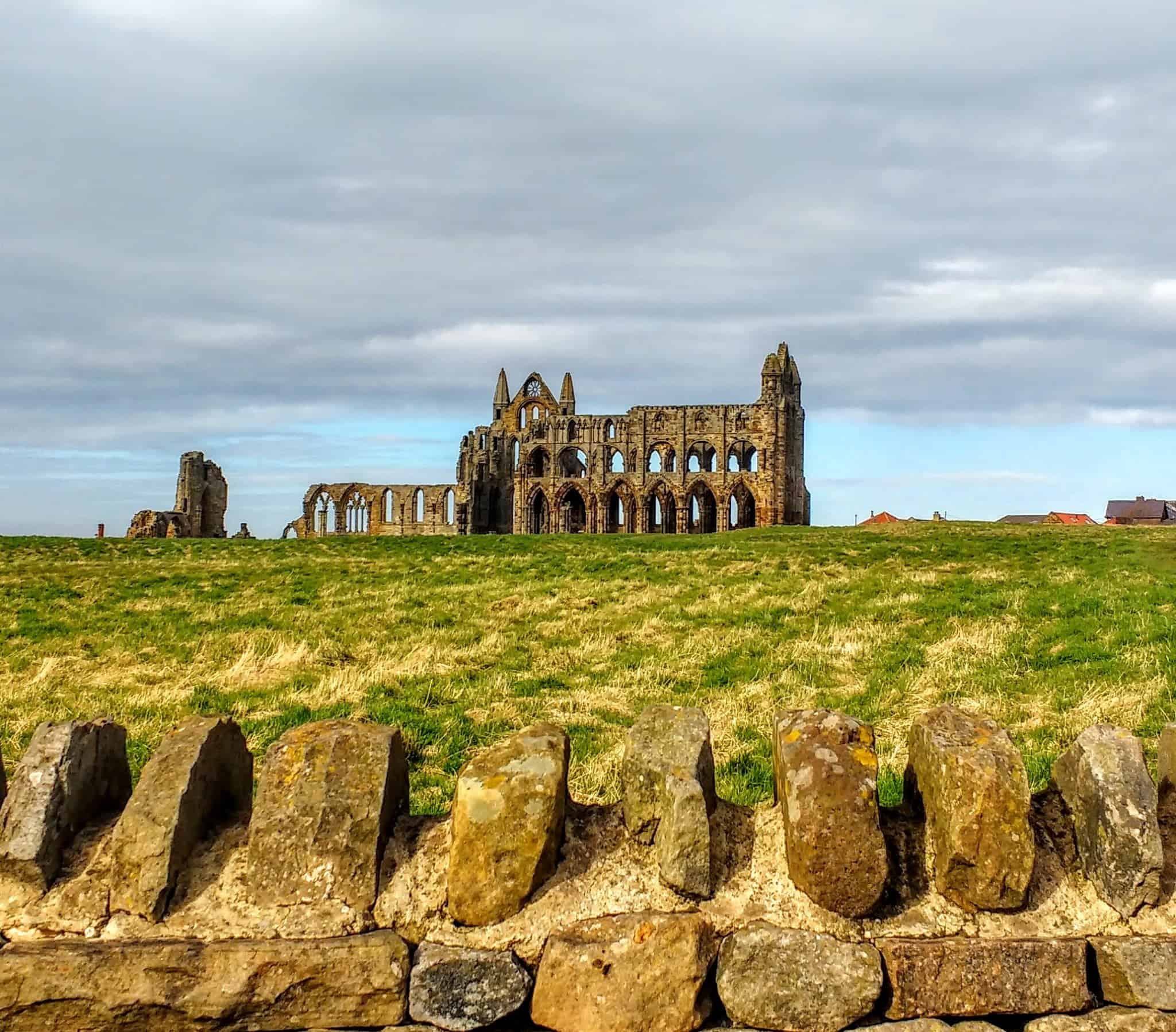 This is another must-do when visiting Yorkshire, along with the Abbey make sure you go into Whitby itself where you can find some cool boutiques with gothic influence and some of the country's best fish and chips and deep-fried Mars bars.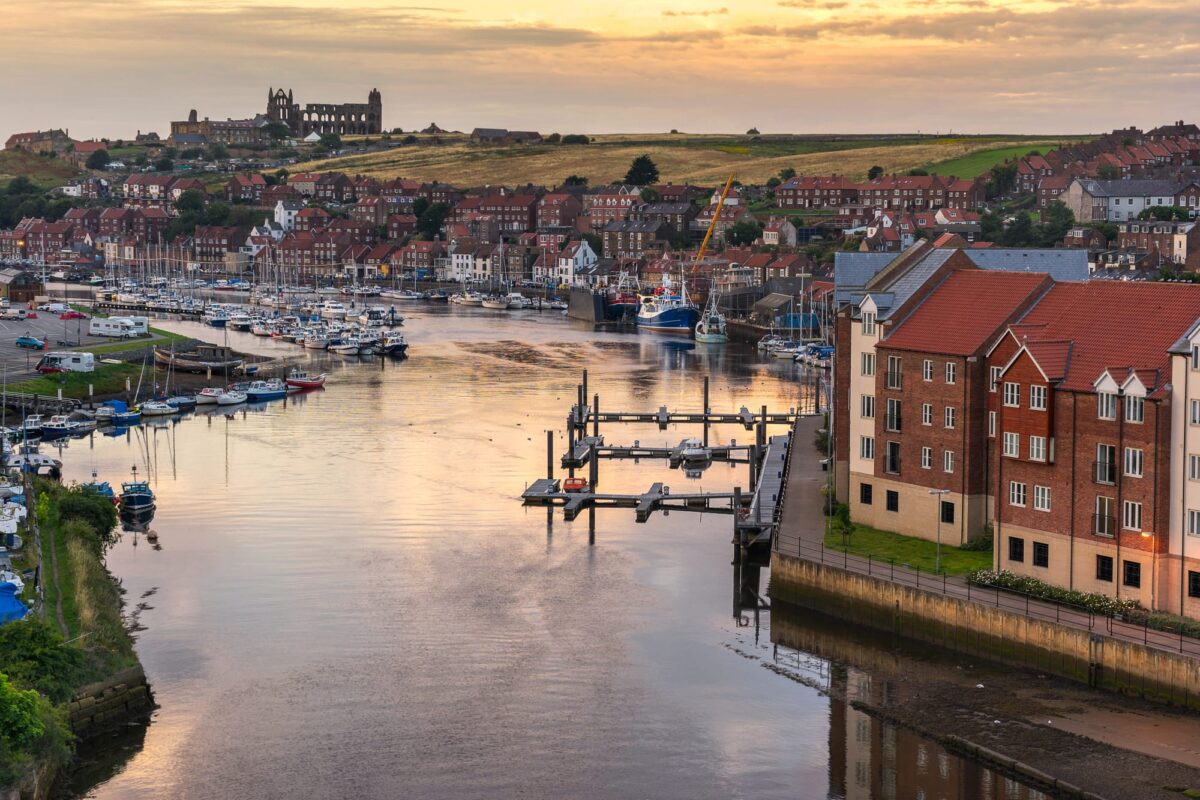 Walk the Cleveland Way
The Cleveland Way is a 109-mile trail that begins in Helmsley and takes in the dramatic coastline of North Yorkshire. The Way is over 50 miles long but it takes in some of the most superb landscapes North Yorkshire has to offer. From beautiful towns and quaint fishing villages and fascinating places like Whitby and Scarborough, this is a hike to be reckoned with.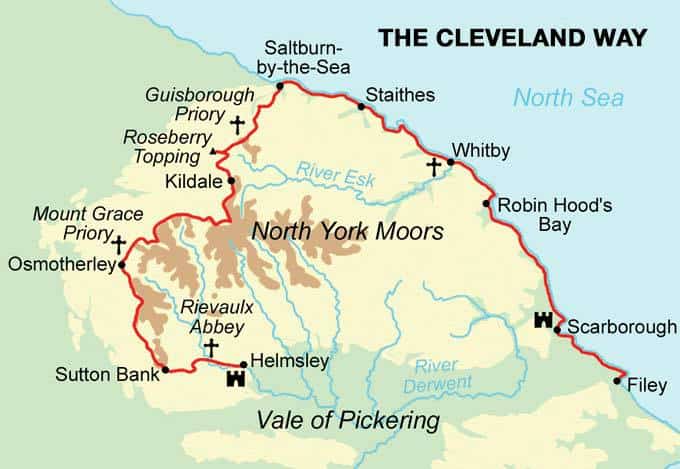 Scarborough Castle
The Scarborough Castle site dates back to the iron age and has a significant location on a promontory that juts out into the North Sea. A ruin since the English Civil War the castle the area has been occupied by Romans, Danes and encompasses an iron age settlement.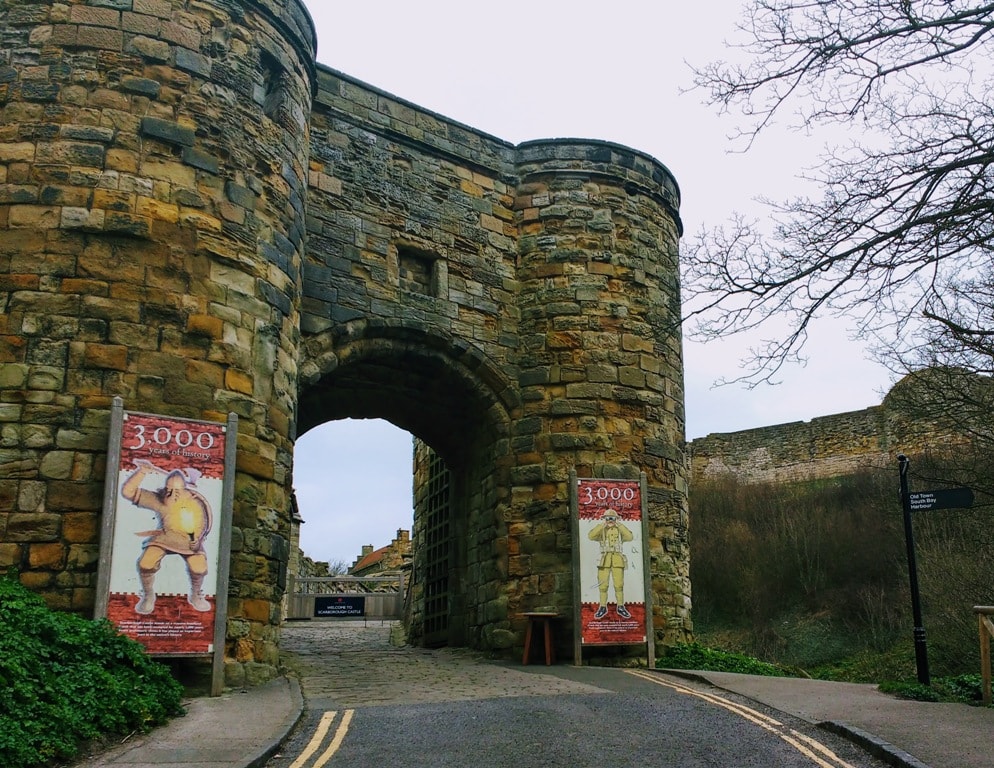 Rievaulx Abbey
Rievaulx (pronounced ree voh) was one of the richest Cistercian Abbeys in the North of England until Henry VIII dissolved it during the reformation. A stunning ruin it sits deep in the valley surrounded by beautiful thatched cottages and is often used as a filming site. This is a must-do when you visit Yorkshire – Rievaulx is hauntingly beautiful and its setting is picture-perfect.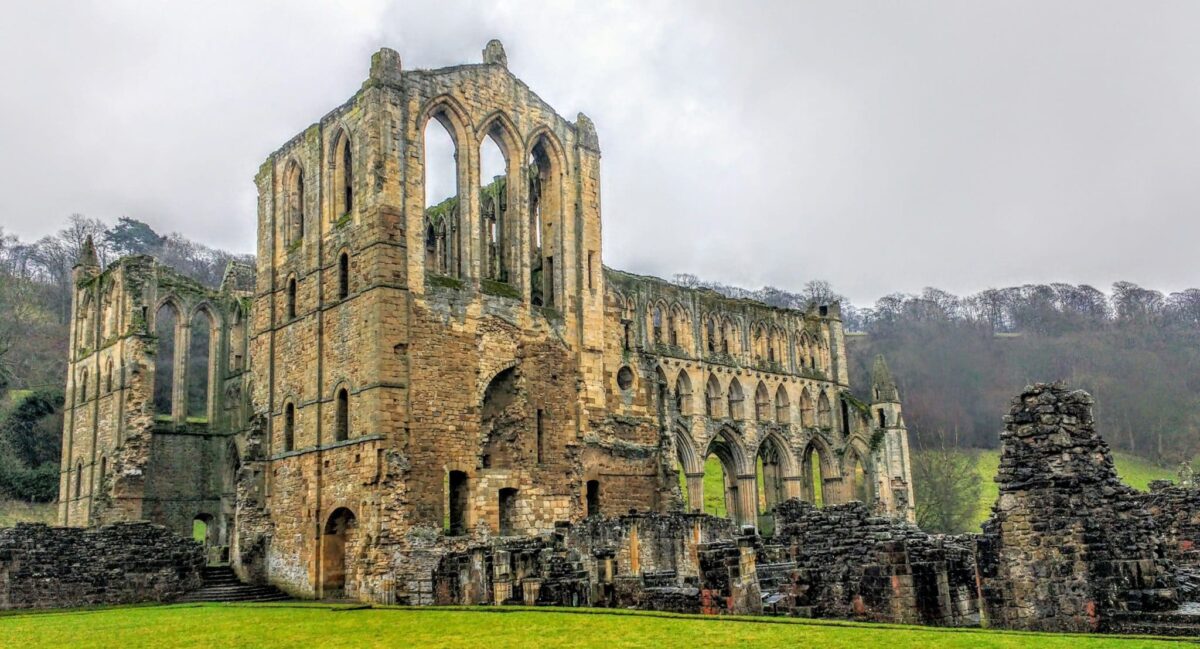 You may want to visit some gorgeous villages and towns outside York so I highly recommend a trip to Saltaire which was declared a UNESCO World Heritage site. If you want to know more about it check out Tracy's post on Things to do in Saltaire.
Robin Hood's Bay
Robin Hood's Bay is probably my favourite place in Yorkshire. You have to walk down the hill to get to the village but its gorgeous buildings, beautiful shoreline and tiny alleyways give you a feeling that time has stopped. Jam-packed with the story of smugglers and full of lovely cafes, great gift shops and beautiful viewpoints. Robin's Hood Bay will soon become your favourite stop in Yorkshire.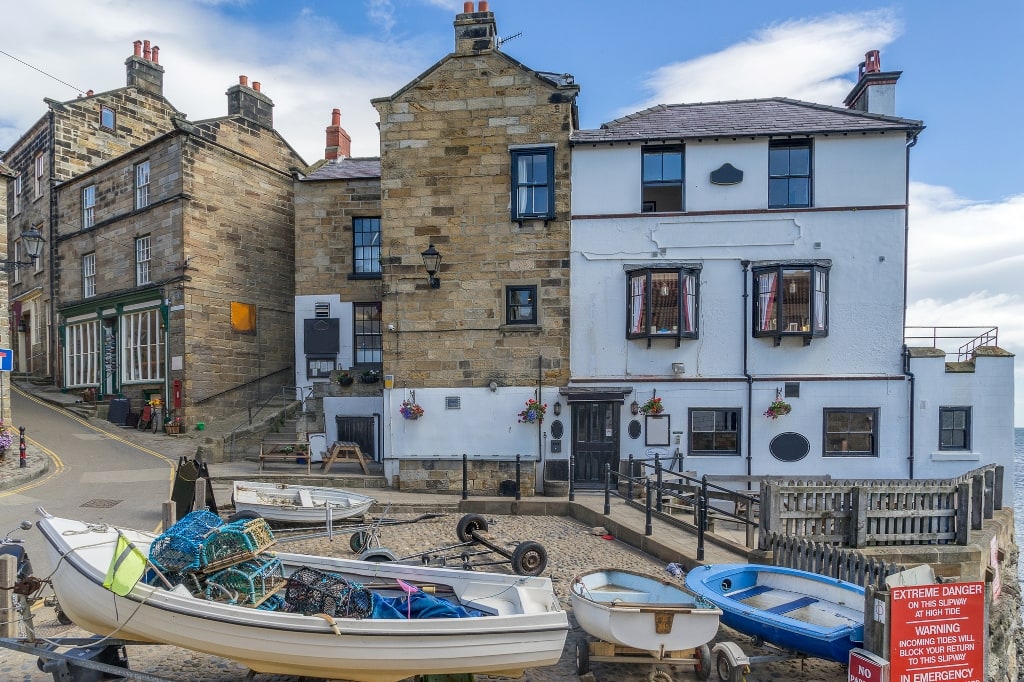 Kirkham Priory
A beautiful priory ruin perched on the Derwent River Kirkham was an Augustinian Abbey until the dissolution of the monasteries in the mid-1500s when it was destroyed. Used by Churchill during WWII to test the D-Day landing vehicles. The front gates are a beautiful specimen of English Gothic architecture.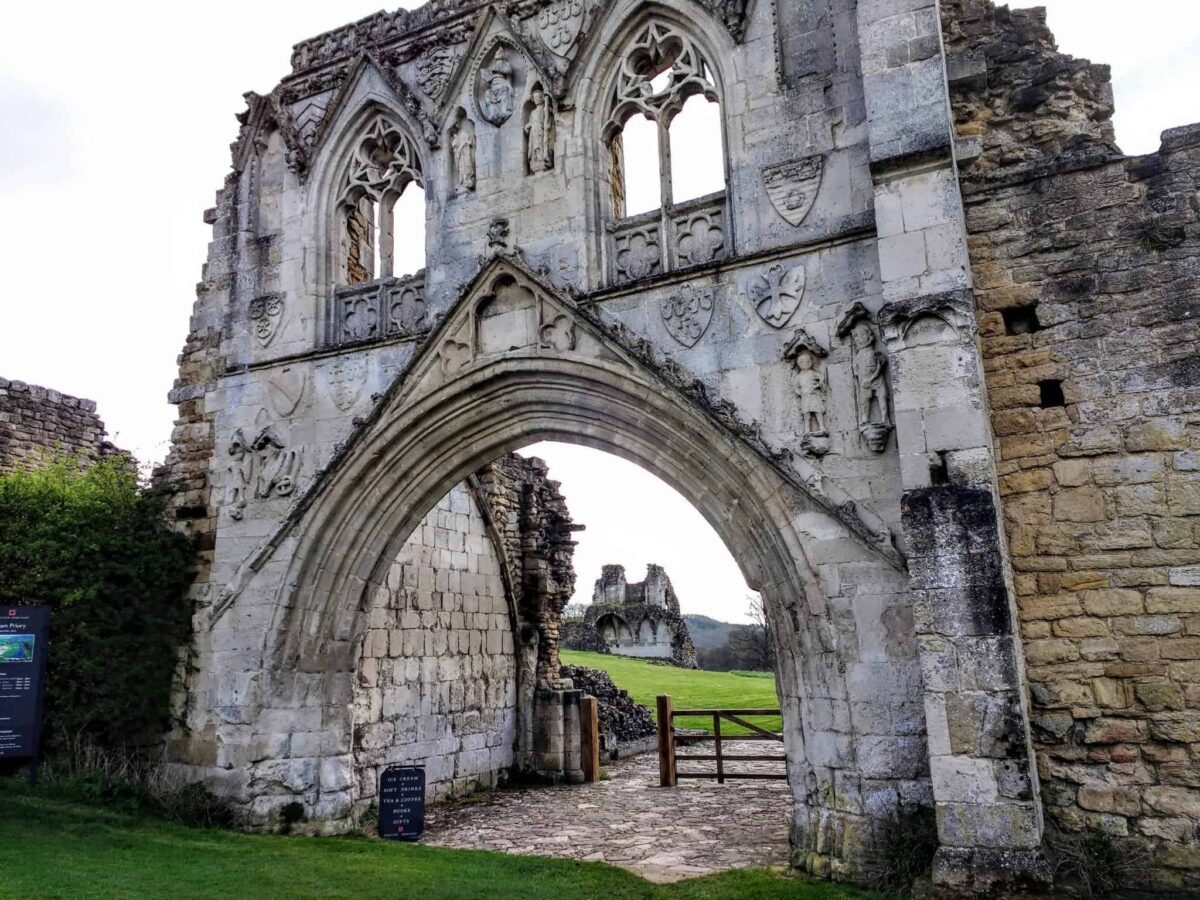 If you are visiting York with kids you may be wondering exactly what you can do with kids in the City so check out fellow blogger Sinead's post on Things to do in York with Kids
If you are visiting Yorkshire with kids you will find so much to do it can be a little overwhelming so check out fellow bloggers' post on 30+ Fantastic Family Days in Yorkshire, Nikki has outdone herself on this list of incredible things to do with kids.
I recently found this fantastic guide of 100 things to do in England by Your RV Lifestyle it's pretty impressive if you are interested in everything England has to offer.
You might also like
Visiting Bronte country, home of the Bronte sisters
Pros and Cons of Living in the UK
Kirkham Priory – a hidden gem in Yorkshire
37 Fabulous things to do in York
16 Evocative Ruined Abbeys in Yorkshire
Helmsley Castle an atmospheric ruin in North Yorkshire
Whitby Abbey Exploring the gothic masterpiece
All the best things to do in Pickering North Yorks
Yorkshire Market Towns & Prettiest Yorkshire Villages
The Shambles York the oldest medieval street in the world
Inspired? Pin it for later