18 BRITISH GIFTS FOR N. AMERICANS
Headed back to Canada for a long-overdue visit I know I need to pack my carryon with British Gifts particularly chocolate for my obsessed friends. Which means I have to get checked luggage and the prices on that these days is ridiculous.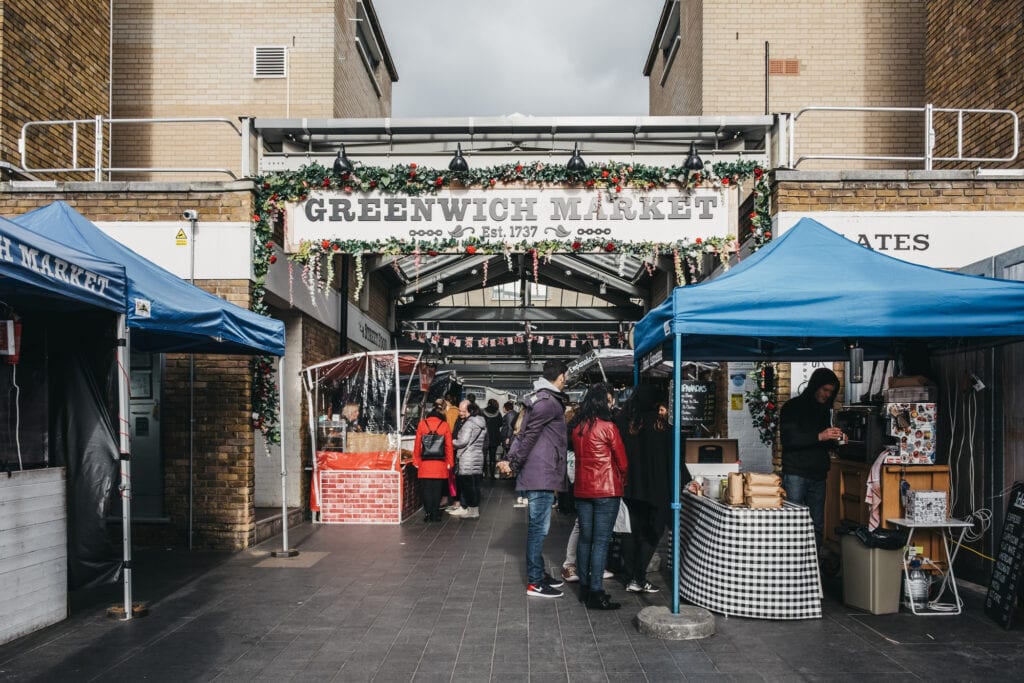 So I've put together the perfect British Gift list for anyone who lives in N. America. Full of your favourite British presents for you or for your family.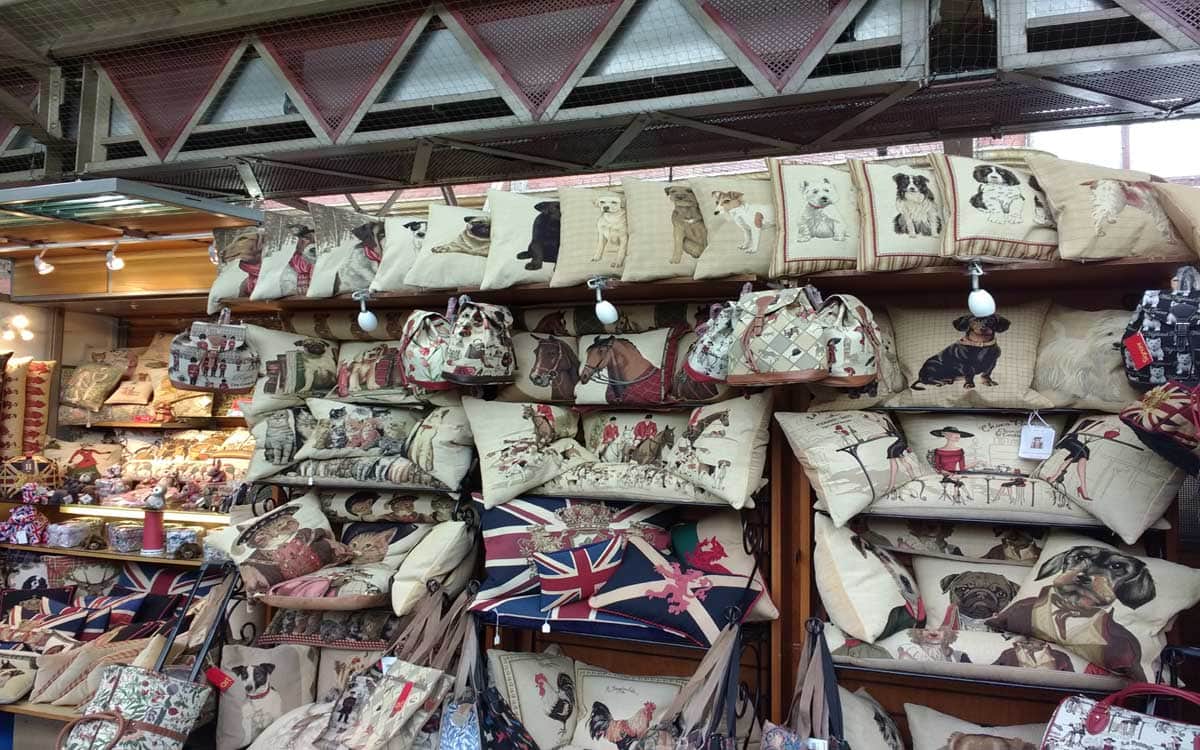 British gifts ranging from basics found at your local grocery store to the heart of London's best high streets, here are 18 British gifts to give Americans that can't make that trip to Britain.
Xyuandbeyond is reader-supported. When you buy through links on our site, we may earn an affiliate commission. As an Airbnb Associate, I earn a small commission if you book through one of my links. You can read my privacy policy here.
English Heritage Memberships
One of my very favourite shops even when I lived in Canada was English Heritage and here are some of my go-to British Gifts from their shop
English Heritage Gift Card
An English Heritage Gift card the absolute perfect gift for anyone planning a trip to the United Kingdom when we can travel again. The British Heritage Gift Card gives you.unlimited access to over 400 historic places and kids go free.
With your membership, you get a cool full-colour handbook and the Member's magazine 4 x a year. You are eligible for free or reduced entry to hundreds of historic events and reenactments and your membership allows you entry to attractions throughout Britain, Isle of Man, Ireland and New Zealand.
British Tea Caddy
If you can't make it to the UK you need a great British Gift like this adorable tea caddy. Tea Caddy – England Needs You to Drink Tea.
Cadbury's Gift Hamper
Cadbury's chocolates the main British gift on everyone's list. Now I know a lot of places have British gift stores these days but they are just so damned expensive so here's a solution you can order direct from Cadbury's and you may not save massive amounts but you get a much better selection. So how about a jam-packed Christmas Hamper full of your favourite Cadbury's goodies?
1 x Chocolate Coloured Wicker Gift Hamper with double clasps
1 x 600g Cadbury Roses Tub
1 x 800g Cadbury Heroes Limited Edition Tin
1 x 400g Cadbury Bournville Selection Box
1 x Cadbury Stocking Selection Box 195g
1 x 850g Dairy Milk Bar with Merry Christmas Cardboard Gift Sleeve
1 x 430g Cadbury Retro Selection Box
1 x 136g Cadbury Chocolate Christmas Decorations
1 x 80g Cadbury Dairy Milk Mini Snowballs Bag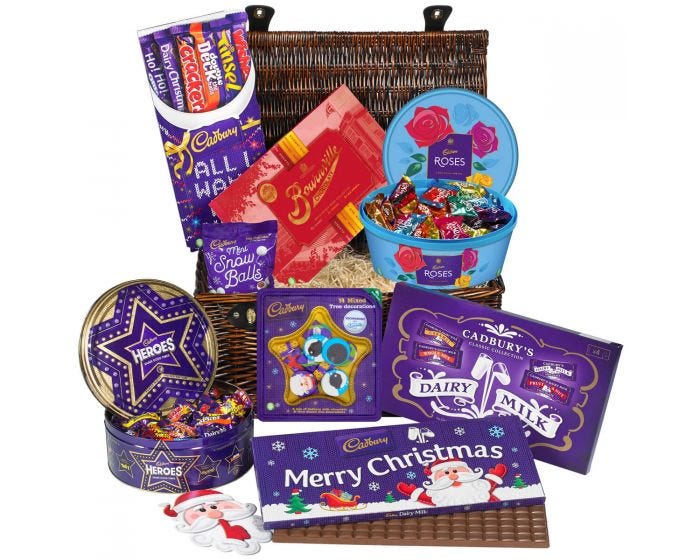 Gift Pack Cadbury's Chocolate bars
Cadbury Chocolate Gift Pack Large – 12 FULL-SIZE Chocolate bars of delicious Cadbury Chocolate from the UK with unique Gift Box and a free Global Treats Chocolate.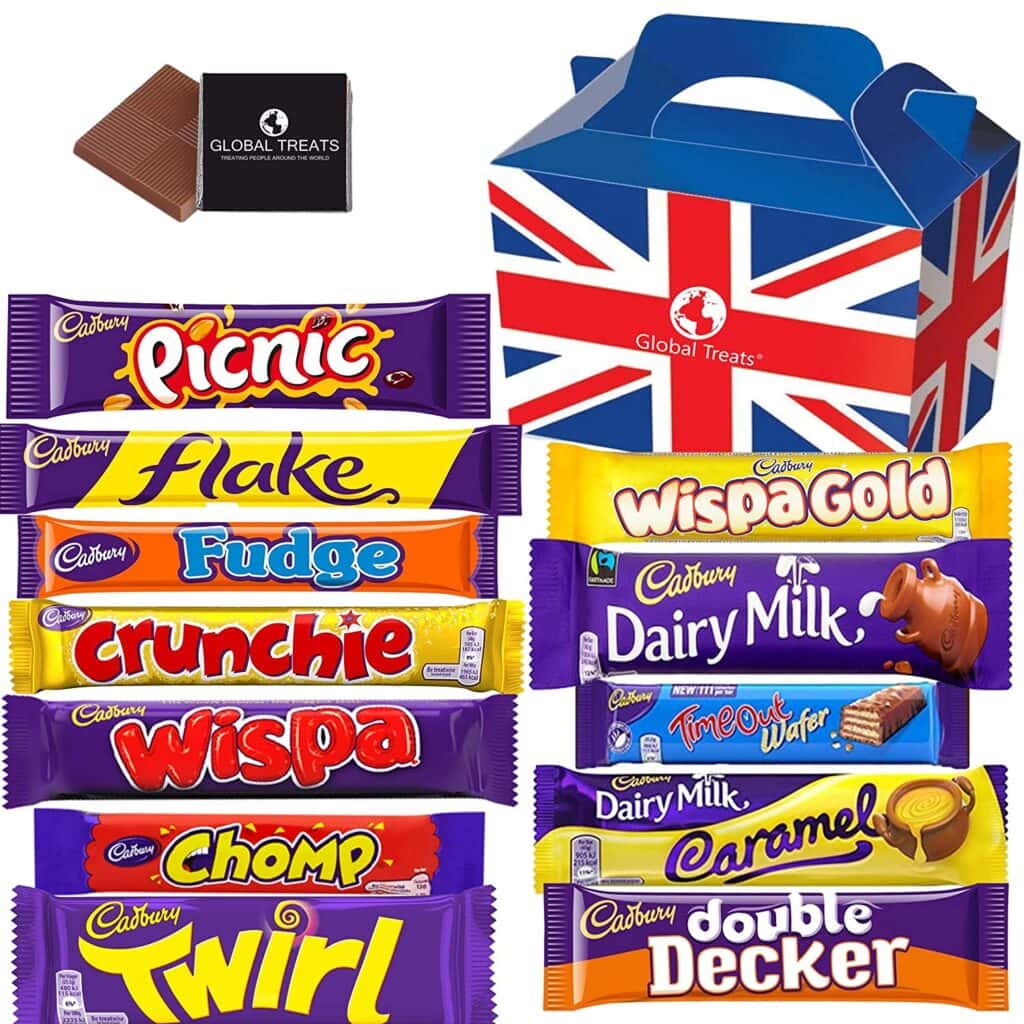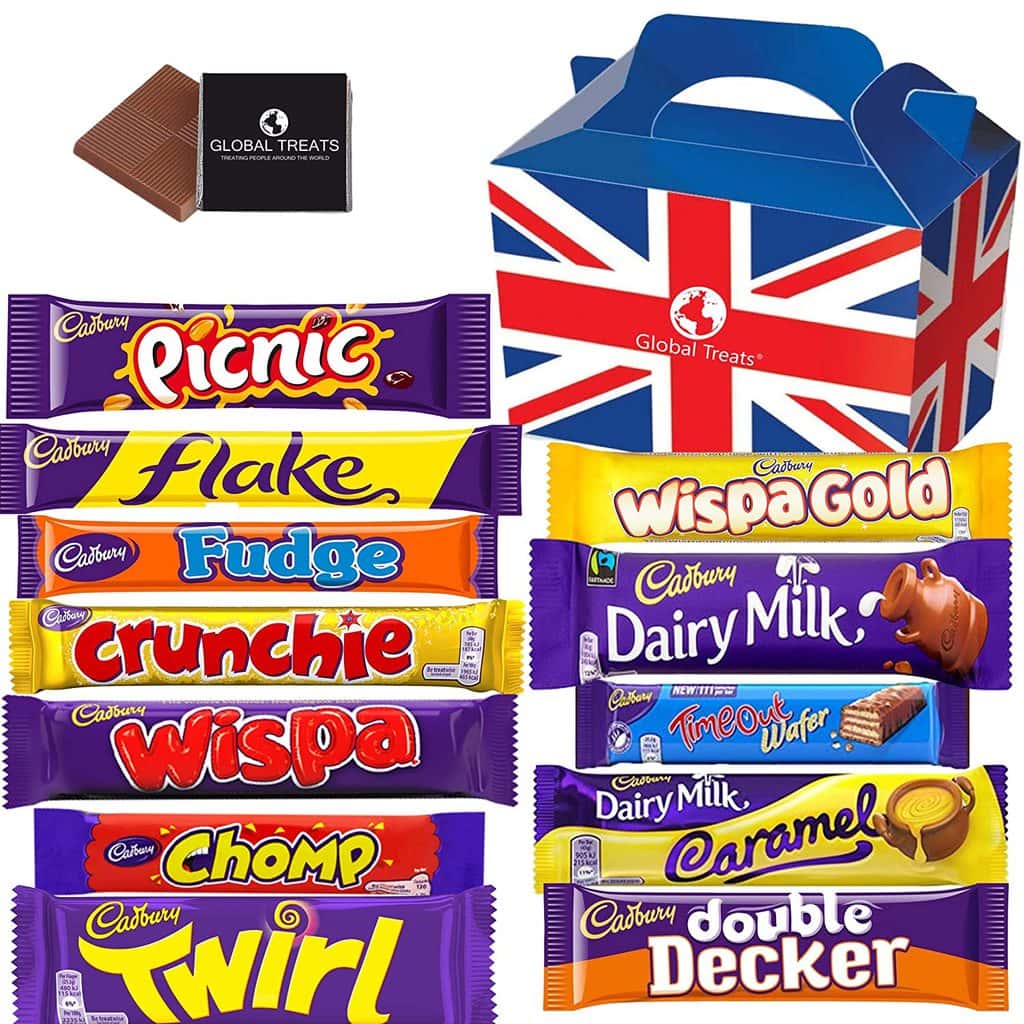 Gothic Whitby Abbey T-Shirt
Whitby Abbey T-shirt a graphic T with the gothic Whitby Abbey in Yorkshire Featuring facts, illustrations of historical events and hints to the story of Dracula. There is also Tintagel, Stonehenge and Dover Castle available.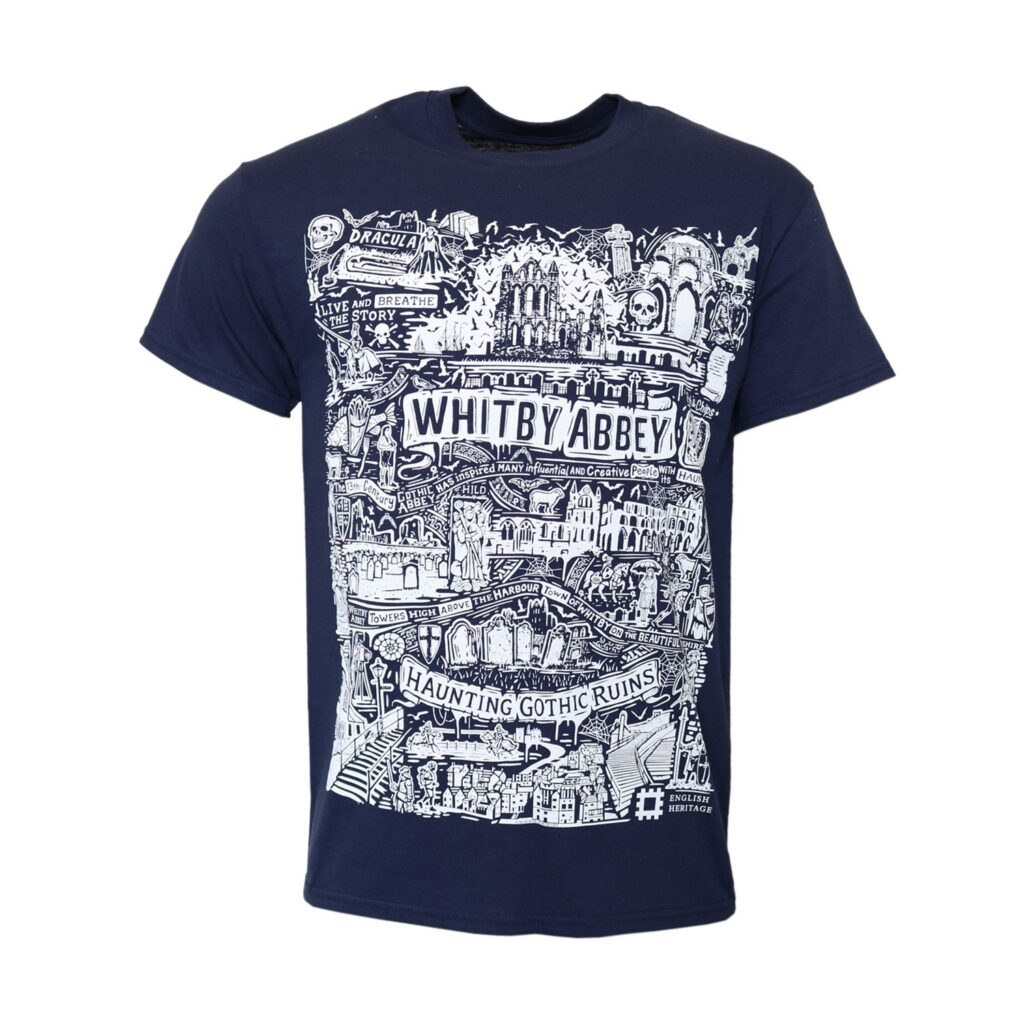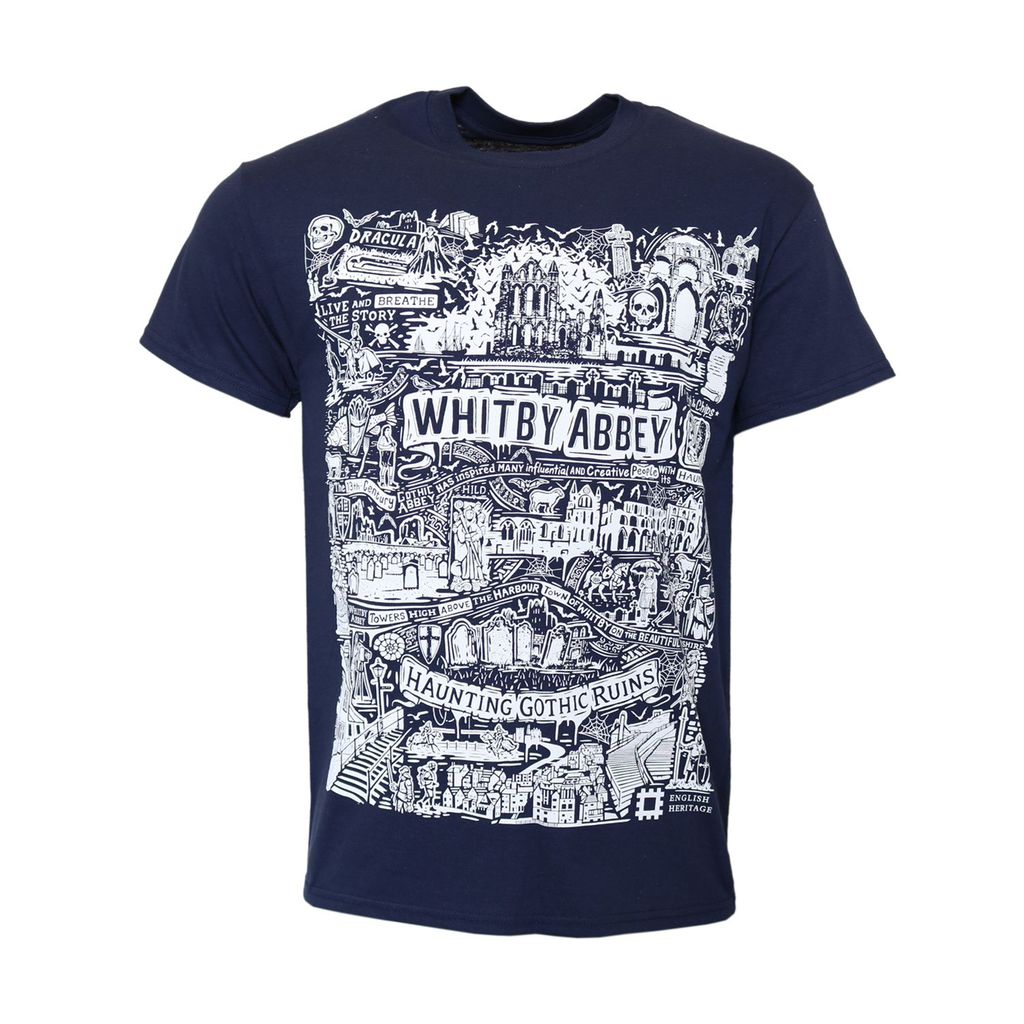 Stonehenge Chess Set
Stonehenge Chess Set battle against your opponent in a historically inspired game of chess with this Stonehenge chess set. The board features an aerial image of the historic stones with a black and white check pattern over the top. The pieces are shaped to represent things that relate to the stone circle and include; a trilithon stone as the king, a standing stone as the queen, Neolithic people as the rook and bishop, a spearhead as the knight and a Neolithic hut as a pawn. This chess set makes a great gift for a friend or loved one that has visited Stonehenge.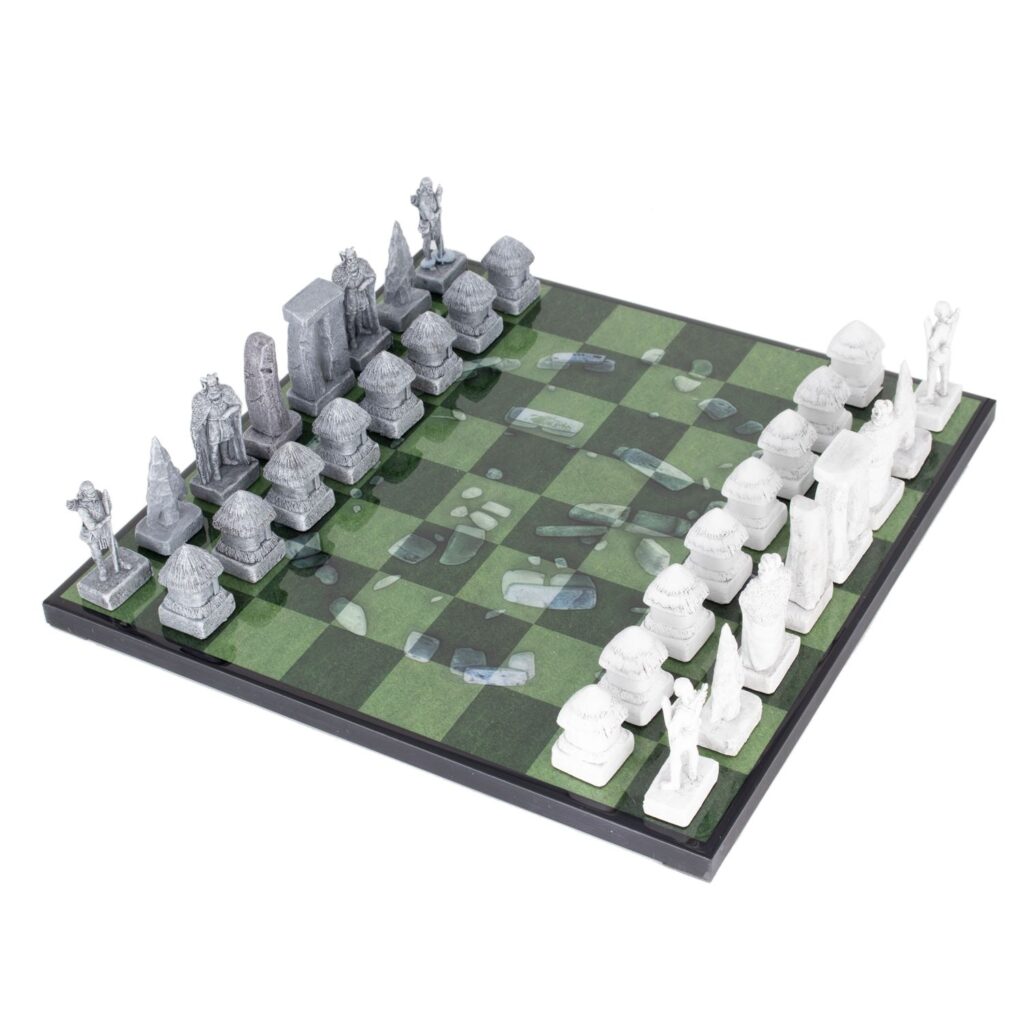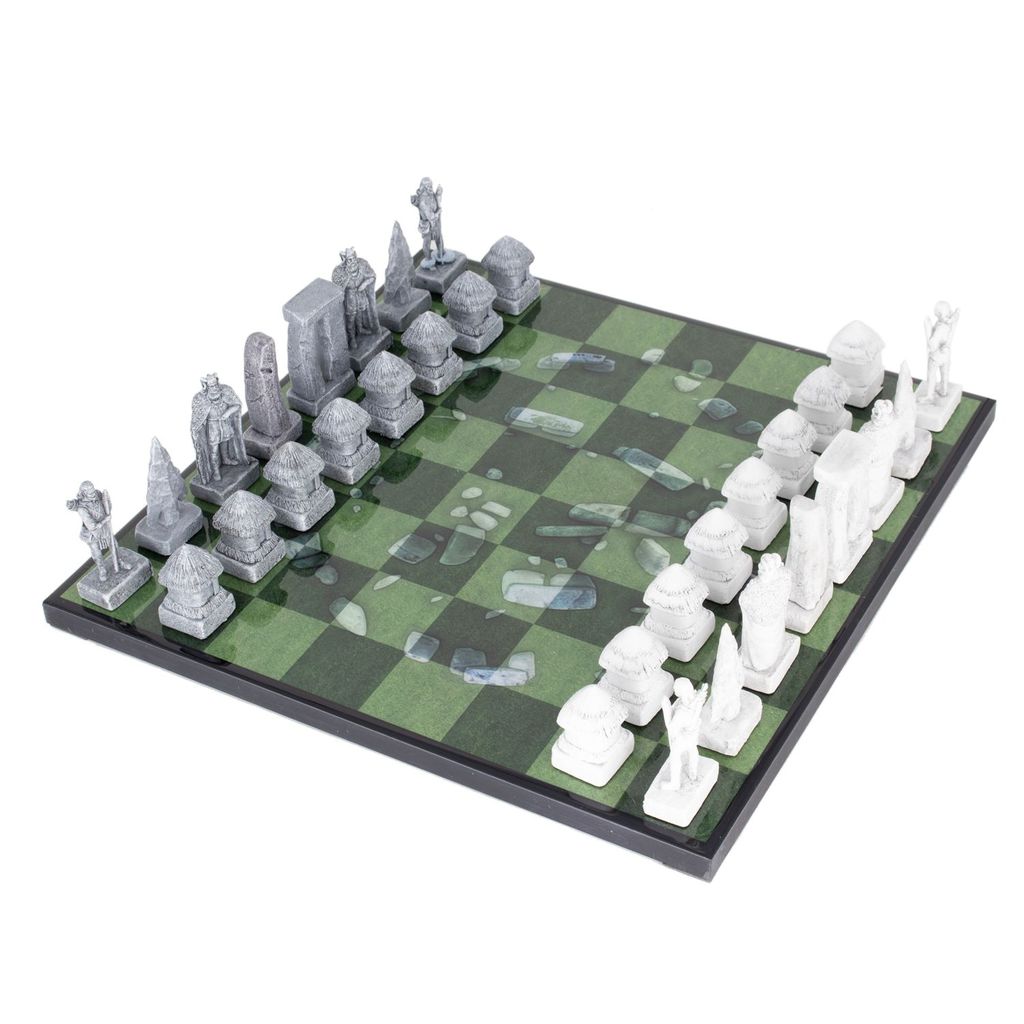 Viking Drinking Horn
A Viking drinking horn with stand the extravagant drinking vessel comes with its own stand, perfect for display. It is crafted from cow horn using traditional methods of manufacture that have remained largely unchanged for more than 250 years. I ordered one of these for my 3 sons all Gen X and all huge fans of the Viking series filmed in Ireland – they now stand in pride of place on their bar shelves.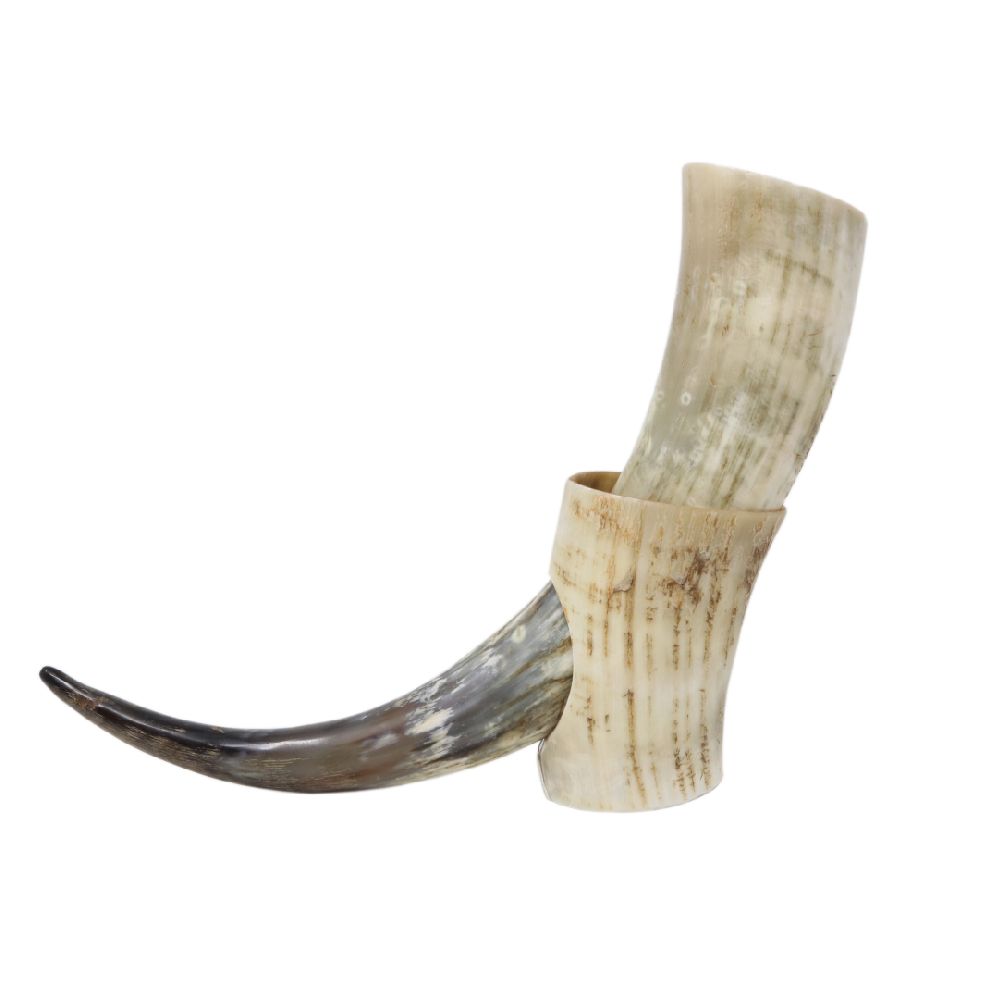 Skull Head Tankard
Skull Pit Tankard drink from this tankard at a dinner party to show your guests that you mean business. It is covered in highly detailed skulls, to give the impression of a deathly skull pit, while the handle has been finely crafted into the shape of a human spine. It has a removable stainless steel insert for ease of cleaning and is cast in resin to ensure maximum durability. Now I know this may seem a bizarre gift but trust me on this one anyone who is into goth, Vikings, Celtic history or is under the age of 40 will go crazy for this tankard.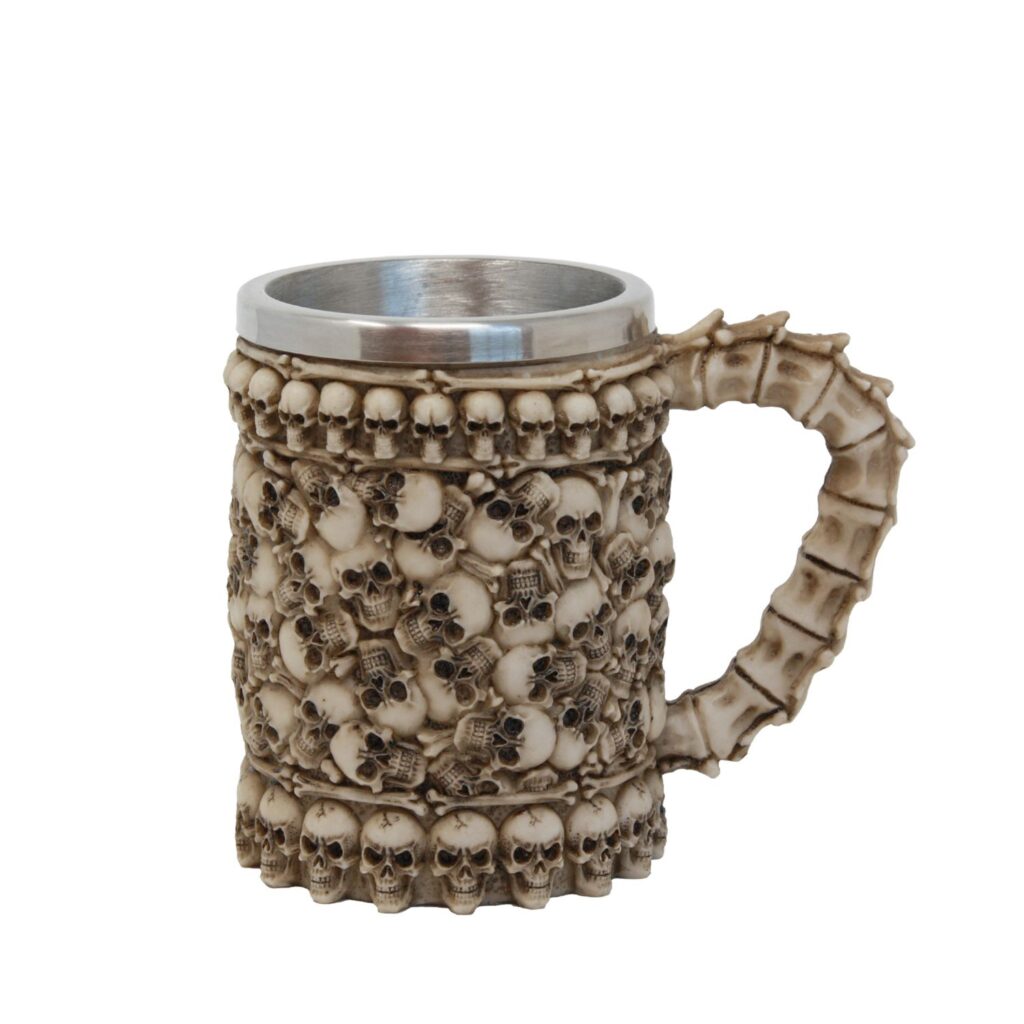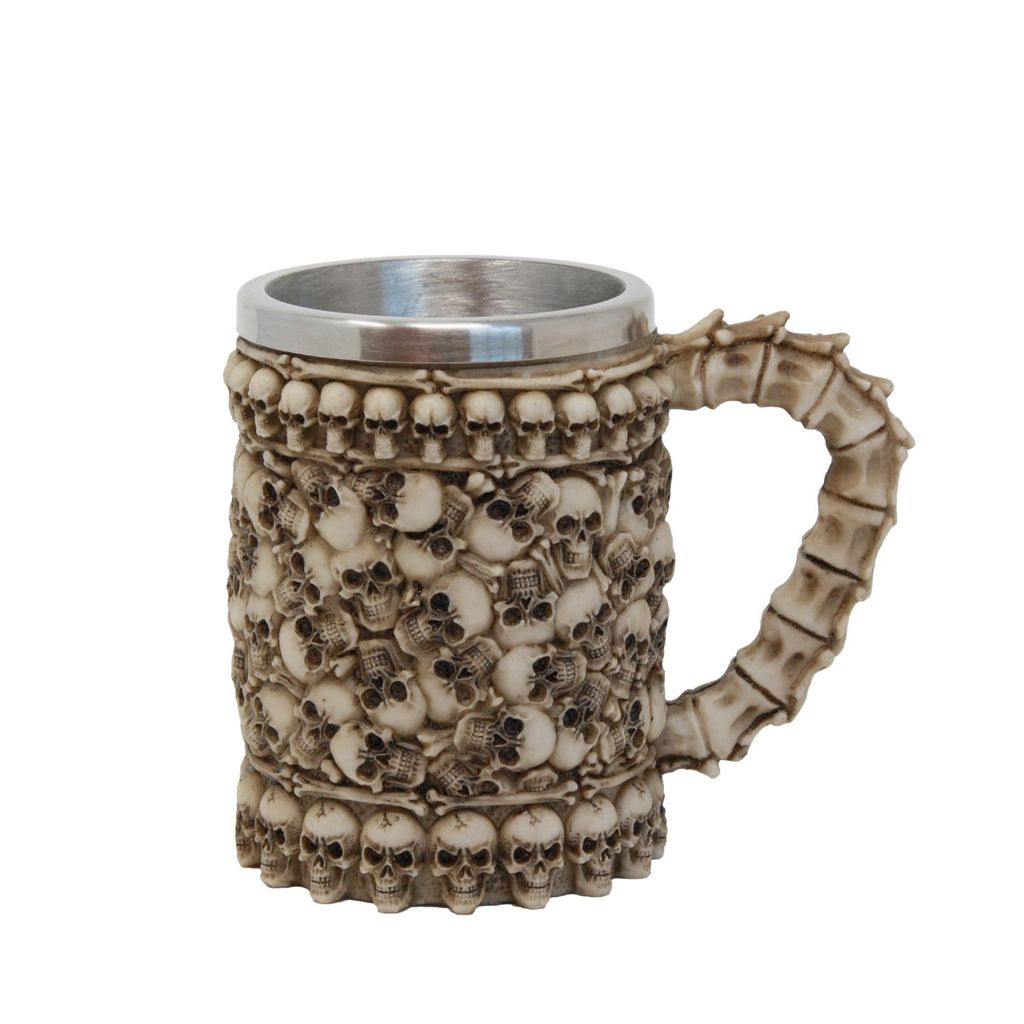 Heritage Blue Plaques Guide
The English Heritage Guide To London's Blue Plaques the official, illustrated English Heritage guide, with over 950 of London's most interesting inhabitants and their former homes brought to life.
Blue plaques, bearing names both familiar and intriguing, can be found all across the capital. From Bob Marley to Alan Turing, Virginia Woolf to Vincent Van Gogh, Mahatma Gandhi to Emmeline Pankhurst, the plaques celebrate an incredible range of London's past residents.
Whether they be scientists, sports stars, artists, actors, inventors or politicians this revised and updated English Heritage guide reveals, with wit and insight, the stories of London's most extraordinary men and women and the homes in which they lived.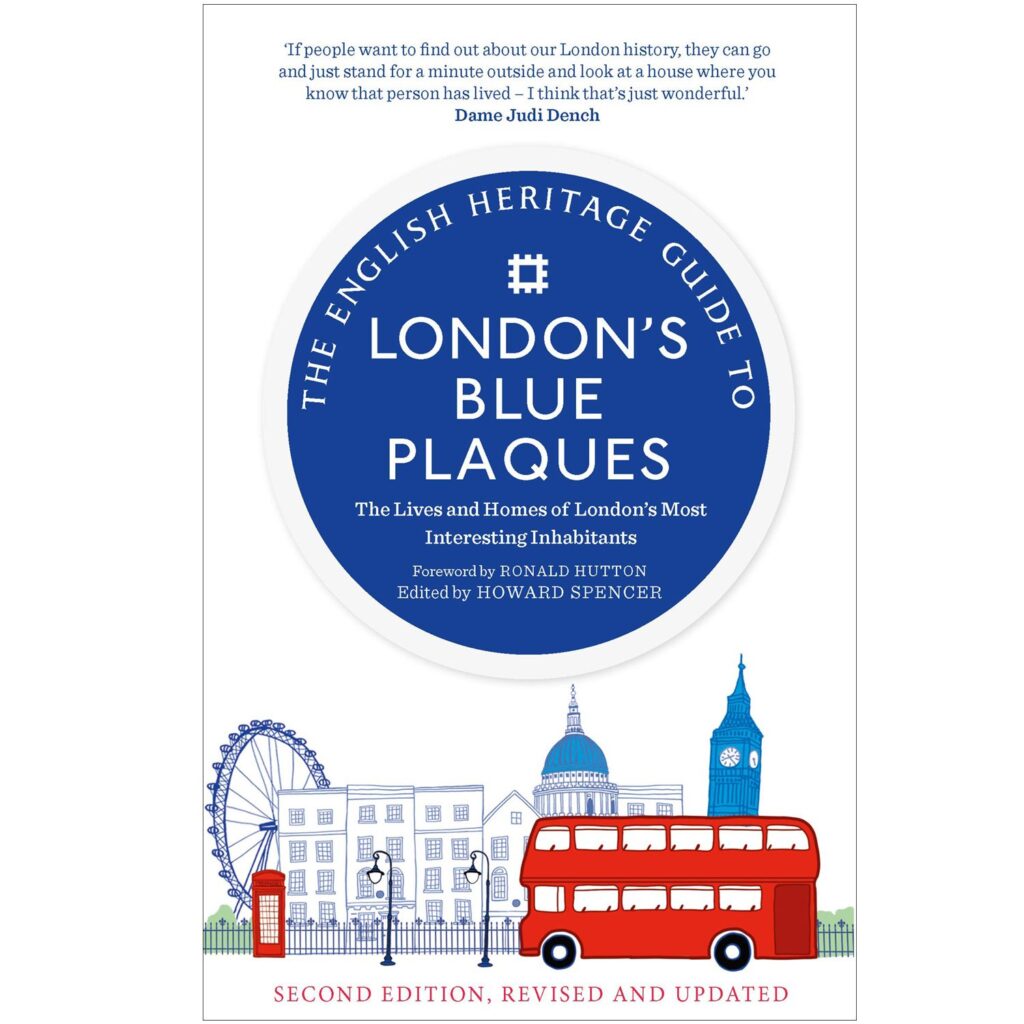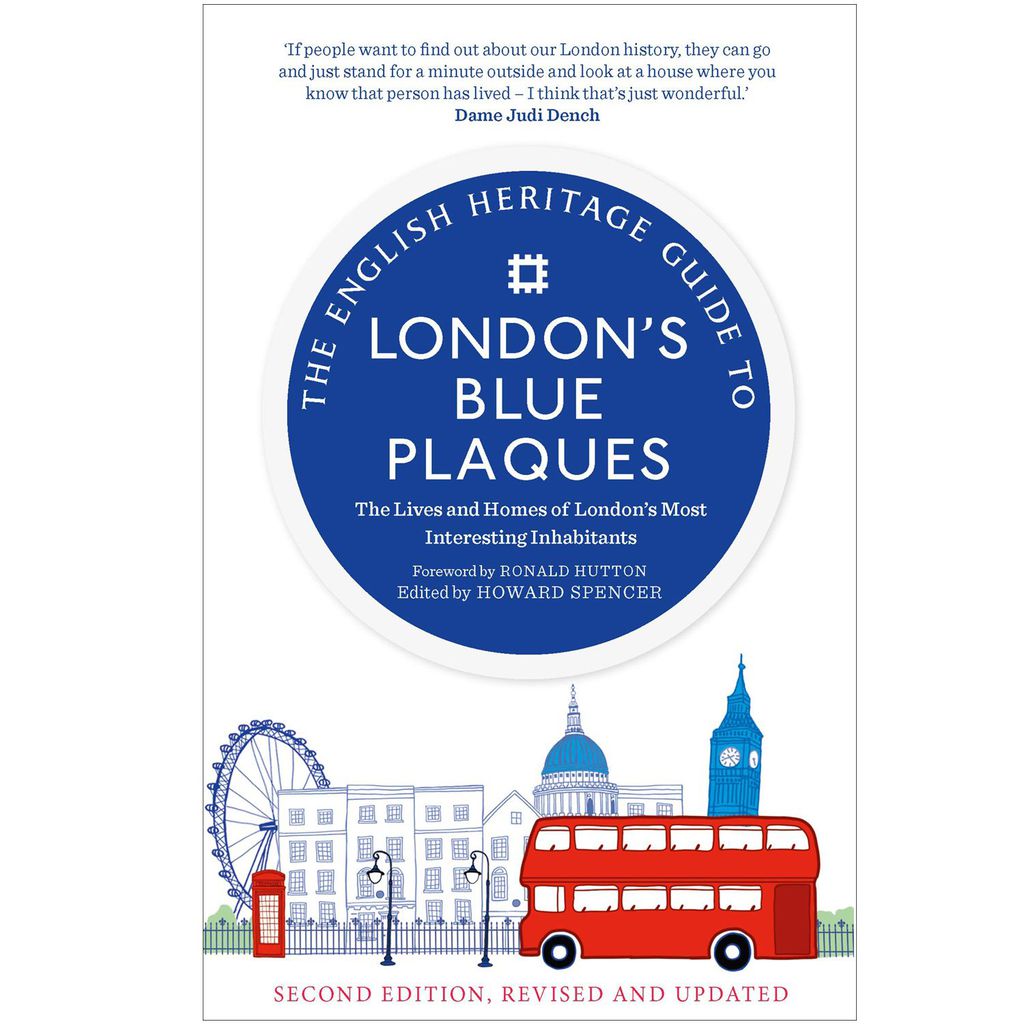 William Morris silk scarf
William Morris golden lily scarf. William Morris was an English textile designer, novelist and poet who was hugely influential to the revival of traditional British textile art. This scarf showcases one of his many floral patterns, screen printed onto beautiful silk. The scarf has hand-rolled hems and measures at 150x35cm.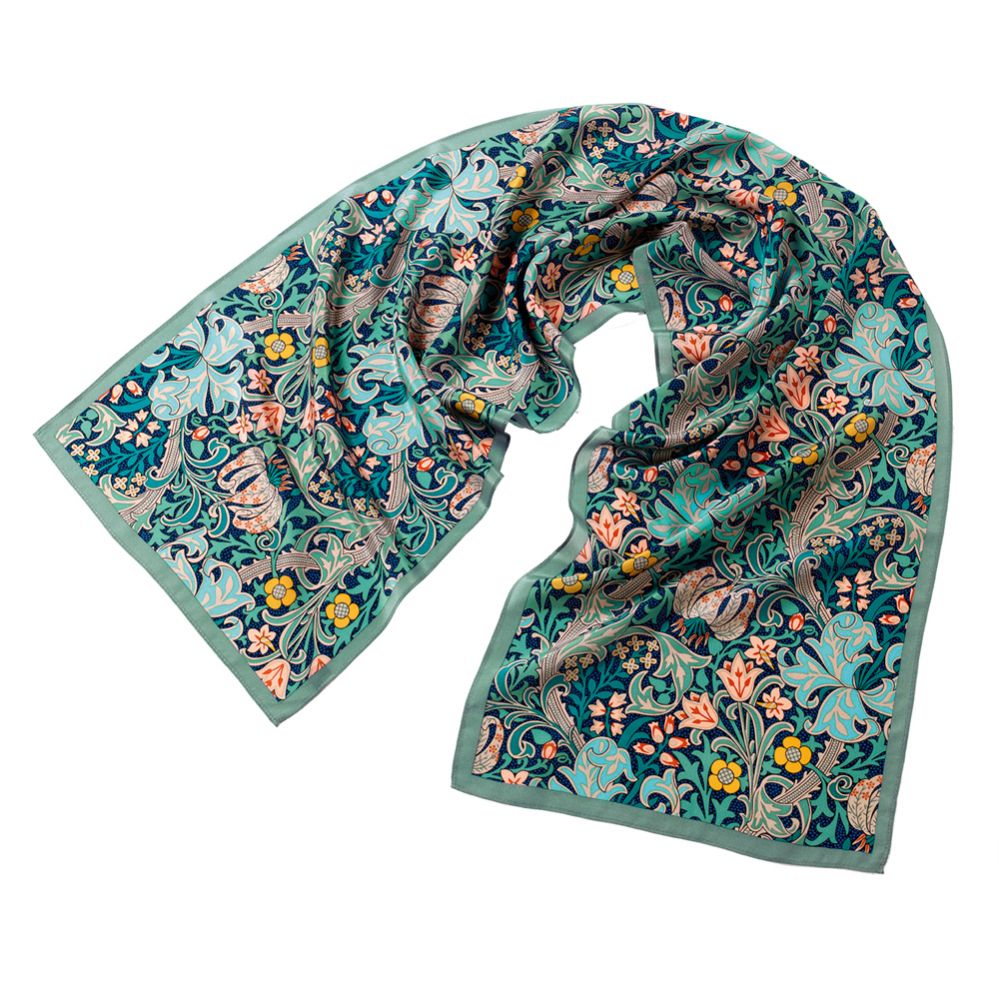 Tudor Rose Charm
Tudor rose charm for the lady in your life that collects charms for her bracelet This Tudor Rose Charm makes a stunning addition to any silver charm bracelet or collection.
Designed exclusively for English Heritage and crafted from Sterling Silver, this exquisite charm makes a lovely keepsake or a beautiful gift for a loved one.
Themed Maps from Ordnance Survy Britain
If you're enthusiastic about music, TV & film, food, or adventure – there's a map for you. Not only maps but gifts, activity gear and apps can be found here.
I love the themed maps which include:
Food Map Great Britain
The Cheesiest map of Great Britain. Bursting full of over 2,000 food and drink locations, with a generous taste of trivia, this map will have you lusting after the variety of cuisine the Isles have to offer.
Between Paddington's famous marmalade sandwiches to sandy seaside picnics, Britain has had a strange love affair with food.
Discover all the best traditional dishes, local specialities and eateries, Great Britain has to offer with this double-sided map. It doesn't matter if you love sweet or savoury foods, you can use the extraordinary key symbols to find all the cake, cheese, and tea you'll ever need.
Great British Film Map
The Great British Film Map is packed with over 2,000 locations in Great Britain connected to films and television. Sections include Glasgow, Cardiff, Manchester and London. There's a mini-map showing you some of the most famous film and TV journeys.
Music Map of Great Britain
Marvellous Music Map celebrates Britain's love affair with music. Featuring over 2,000 festivals, live music venues, and places celebrated in song & symphony – containing an abundance of information!
Spend time flicking through Britain's wonderful musical history, from the R&B and Rock 'n' Roll of the 60s, all the way up to the contemporary.
Also included is a unique road tip through Britain's top 50 music location – along with perfect playlist to accompany you – everything you need to get inspired, get outside, and start exploring.
Great Pubs of London: Pocket Edition
Everybody wants to know where all the great Pubs are in London This is a pocket-sized edition of the best-selling Great Pubs of London, this book celebrates London's most significant and historic pubs. This book takes readers through the doors of 25 historically and architecturally significant London pubs.
Through photographs specially commissioned for this project, readers can explore these institutions–from snob screens to 400-hundred-year-old flagstone floors. Engaging texts highlight what makes each pub so special, their place in London's history, the personalities who have frequented them, the events that occurred inside, and the ways pubs have contributed phrases such as "on the wagon" and "one for the road" to the modern lexicon. This book reveals why the Lamb and Flag in Covent Garden earned the nickname the "Bucket of Blood," and features a pub that Charles Dickens described as a "great rambling queer old place."
The Rough Guide to London
Experience London like a local with the most opinionated, entertaining guidebook on the market. Rough Guides' expert authors have trampled through royal parks, navigated cobbled alleyways and propped up many-a-bar while researching this guide. Whether you plan to browse the best of London's independent shops, roam the rising quarters of Peckham and Hackney or witness relics of London's grisly history, The Rough Guide to London has it covered. What's more, the sleeping, eating, shopping, drinking, and nightlife listings have been tailored to suit every budget, from luxury to shoestring. With stunning photography, easy-to-use maps and chapter highlights, plus some fast-fix itineraries,
The Rough Guide to Great Britain
Another great Rough Guide this one covers all of Great Britain which will show you where to eat, sleep drink and shop across the UK. Full-colour maps throughout – navigate the medieval lanes of York or Bath's Georgian streets without needing to get online. Things not to miss – Rough Guides' rundown of Britain's best sights and experiences.
Vintage Travel Prints
I absolutely adore these vintage art travel prints they make perfect wall decor for anyone who loves to travel and collect mementoes of where they have been. You can find virtually every country and city in this Etsy shop so why not buy more than one?
So there you have my little British Gifts guide. If you look on Etsy you will be blown away by the creative talents of many designers, artists, photographers and makers so I urge you to shop from the smaller creators this year and support local efforts. None of these gifts come from Amazon and when you purchase from organizations or makers like Etsy and the Book Depository your gifts will come from local bookshops or local makers and creators.
You might also like
Unique Gifts from Ireland – 32 of the best souvenirs of Ireland

Latest posts by Faith Coates
(see all)