Unique Gifts from Ireland – 54 of the best souvenirs of Ireland
Do you have an Irish fan on your shopping list for birthdays, anniversaries, holidays or just any old time? Or maybe it's you who is in love with Ireland. Perhaps you made a trip and forgot to pick up an Irish souvenir for yourself? Alternatively, maybe you just want to share your love of Ireland with some authentic Irish gifts.
Many a time I've walked out of a store thinking should I or shouldn't I and every damn time I totally regret the fact that I didn't and spent the time dithering.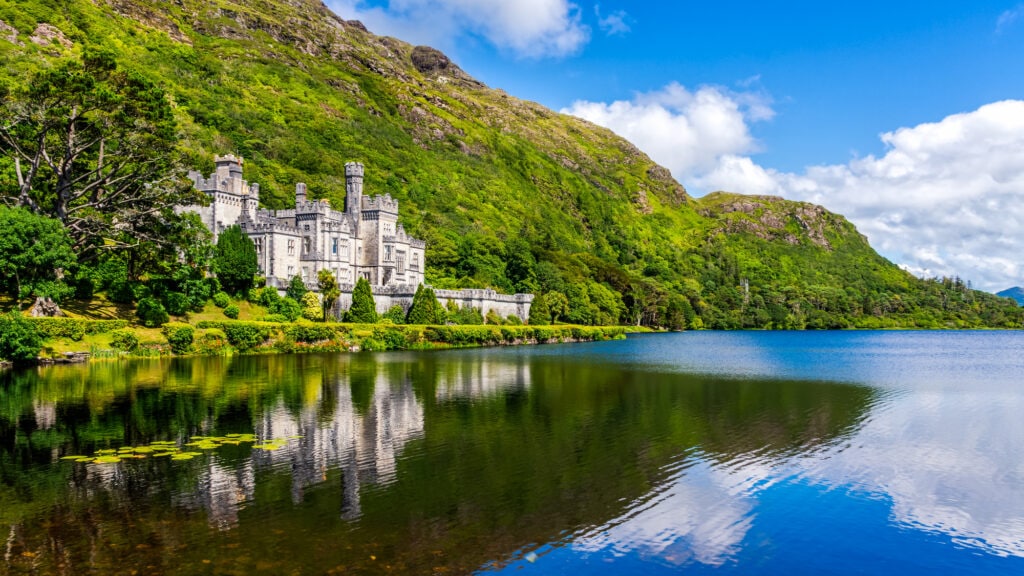 These days I am much luckier I actually get to live here so it's all good and I can indulge my love of Irish gifts. How lucky can a girl get? If you have forgotten to bring home that perfect Irish souvenir here is all my favourite Irish gifts that can be ordered online to surprise your family and friends or purchased on your dream visit to Ireland.
What can I bring home from Ireland to the USA or Canada?
The main items you can't bring home with you are raw meat products or things like plants, fruits and seeds. Items such as cheese, baked goods, and canned or preserved foods are fine but must be declared. If you fail to declare these types of goods you could face up to a $10,000 fine.
To get the most up-to-date information on what's permitted, visit the US CBP information page: Travelers bringing food into the U.S. for personal use. The rules for bringing food and food products into Canada are broadly similar but with a few differences. Find out more about What You Can Bring to Canada, from About.com's Canada Travel Guide Jane McLean.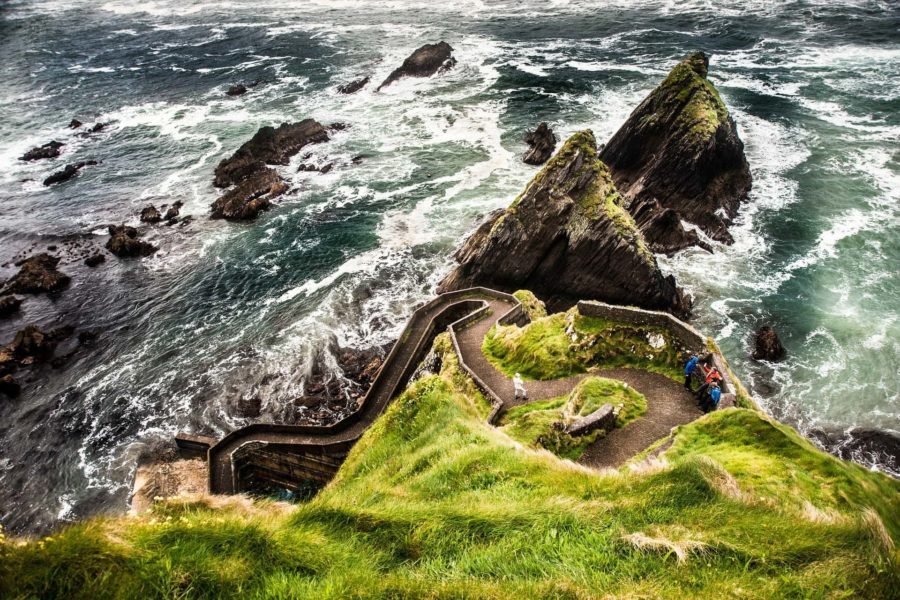 Xyuandbeyond is reader-supported. When you buy through links on our site, we may earn an affiliate commission. You can read my privacy policy here.
Where to buy your traditional Irish gifts
Well, this can be a tricky one you see Ireland (like every other tourist trap in the world has a myriad of tacky gift/souvenir shops. The most well-known and seen in virtually every city across Ireland is Carroll's Gift Shops.
If however, you are looking for authentic Irish gifts then you need to look in smaller towns and villages. For example here are the places in Donegal to buy authentic Donegal Tweeds and Knits.
The Donegal Shop, 201 St Stephen's Green, Dublin
Triona – Donegal Tweed & Irish gifts, The Diamond, Donegal Town
Donegal Tweed Visitor Centre, Main St, Ardara, Co. Donegal
Magee of Donegal, The Diamond, Donegal Town
Avoca is a name that screams Irish weaving and you will find many locations where not only can you indulge in your love of fine woven scarfs, throws and much more but you can also visit the Avoca Mill and have a tour of the weaving floor.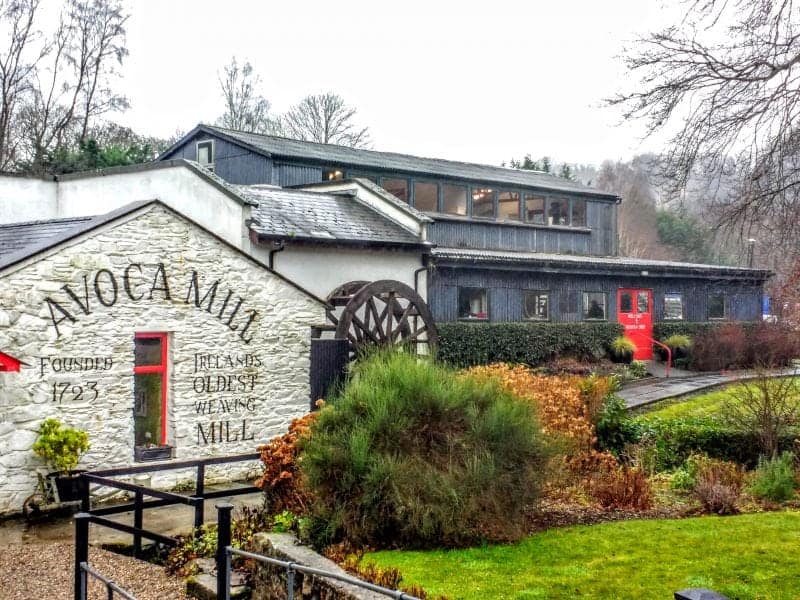 You will find Avoca locations all over Ireland including in Belfast but my personal favourite was found at Powerscourt. Here there is a market where you can buy all kinds of foodie gifts, grab a lovely snack in the café and enjoy the stunning Powerscourt gardens.
54 of my favourite gifts from Ireland
Avoca throws and woven items
Remember when you stopped in that beautiful Avoca store and you didn't buy that soft as down throw that was so colourful and you left the shop glancing back thinking should I buy it shouldn't I buy it and you bloody well didn't.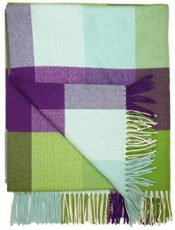 Yeah, me too but guess what? You can buy them online. This fabulous green and pink Avoca throw is 100% lambswool and it is to die for. Alternatively, how about this amazing purple and green cashmere throw, I can wrap myself up in it and it's perfect for a blingy night out or a peaceful night in by the fire. I adore Avoca products.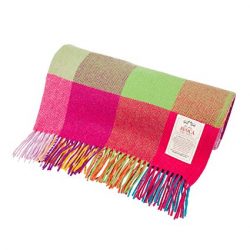 Aran Sweaters
One of the best gifts from Ireland and an absolute must-have is an Aran sweater made right here in Ireland. This is one I simply love. I like a long sweater with pockets and this one is so perfect it even has a hood so I can wear it under a good coat (the layers thing again ya know) and my head is warm. Best yet it comes in extra-large woo hoo. I do love the green (so Irish ya know) but it does come in a load of colours including (get this only the Irish) parsnip.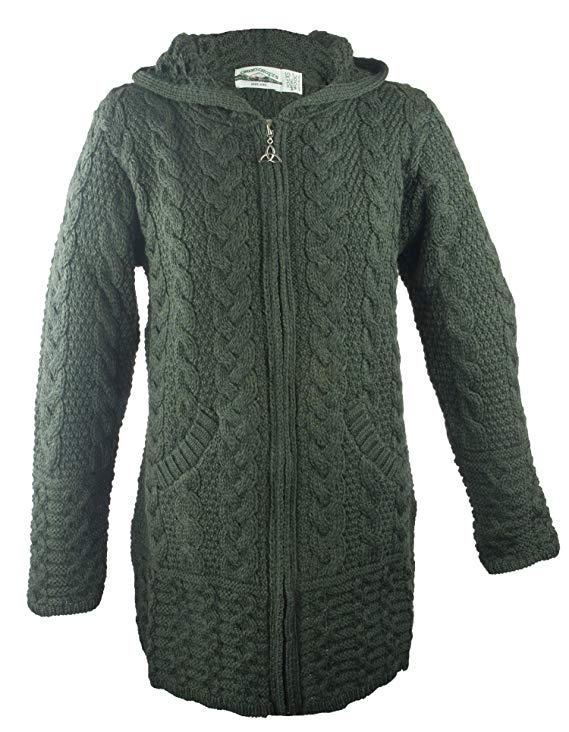 For the man in your life, I really like this cardigan sweater with a nice roll type collar and buttons. Like the ladies' one, it's 100% merino wool. So soft and warm, and It comes in a nice deep charcoal colour and looks great dressed up or down.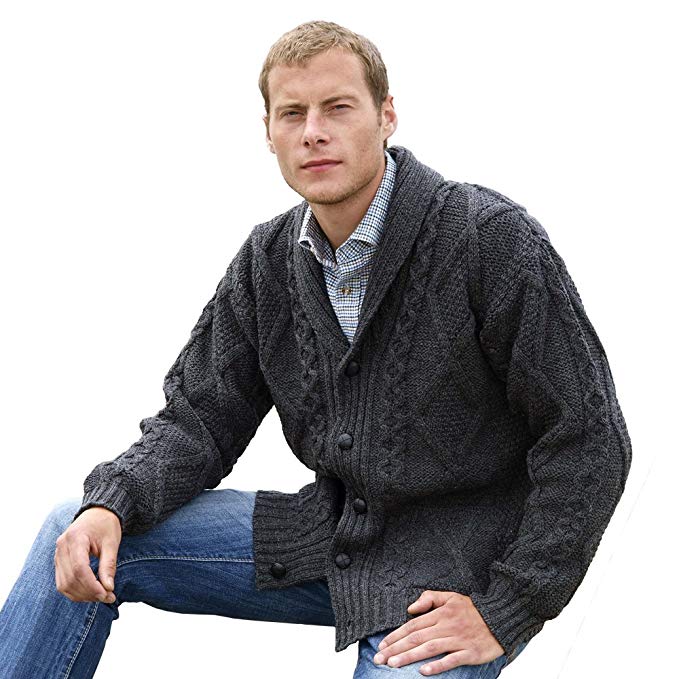 For the little ones in your life I cannot resist this isn't it gorgeous? A lovely hooded jumper in Merino wool with buttons on the side so damn cute.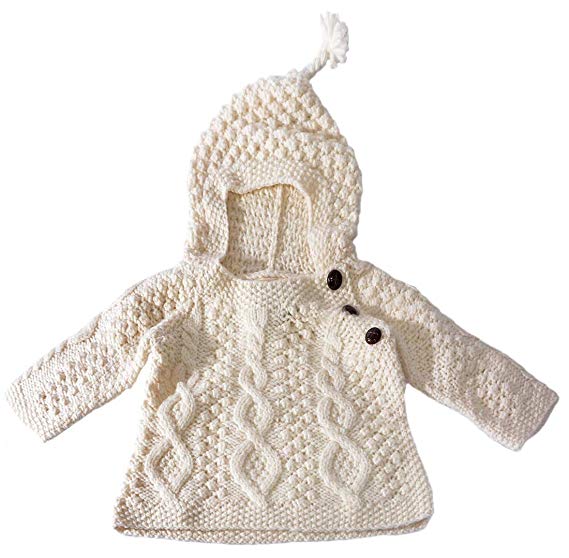 Flat Caps aka Peaky Blinders caps
The first thing my hubs bought when we got to Ireland was a flat cap. Now there are two types of flat caps here. The first is the kind of flat cap you see in the TV show Peaky Blinders it's a softer cap with a bill that the top of the hat snaps to as seen here. This Biddy Murphy one is a true Donegal tweed cap that comes in 4 colours and has a nice warm quilted lining.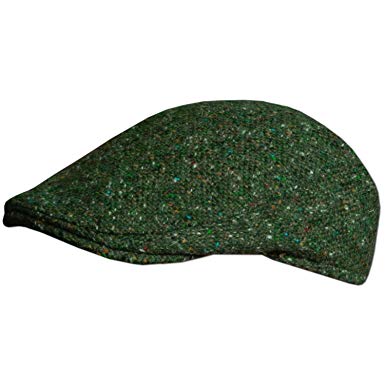 This green one is not as soft and squishy as the Peaky Blinders style but it's a firm more shaped flat cap and the green is just perfect it's also made from pure Donegal tweed.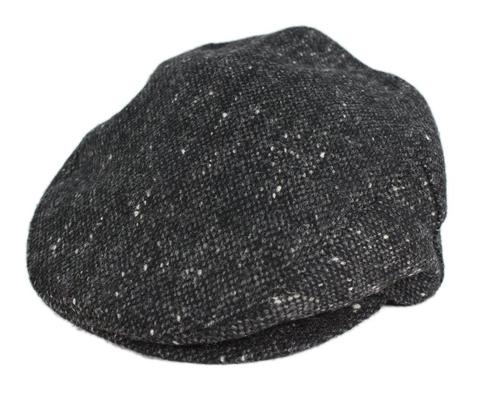 Jewellery the ultimate gift from Ireland
Claddagh Ring
Now, this is absolutely beautiful and really hard to resist. It's called a wedding band but it is so beautiful I would wear it without the husband. It's a women's sterling silver Claddagh band and it's irresistible. The best place to buy a Claddagh Ring is in Galway at The Claddagh a jewellery shop that specializes in Claddagh's.
How should you wear your Claddagh ring:
Not only the ring has a symbolic representation, but the way you wear it also has a meaning.
If you're not in a serious relationship, wear it on your right hand facing outward.
If you're in a serious relationship, wear it on your right hand facing inward.
If you're engaged, wear it on your left hand facing outward.
And finally, if you're married, wear it on your left hand facing inward.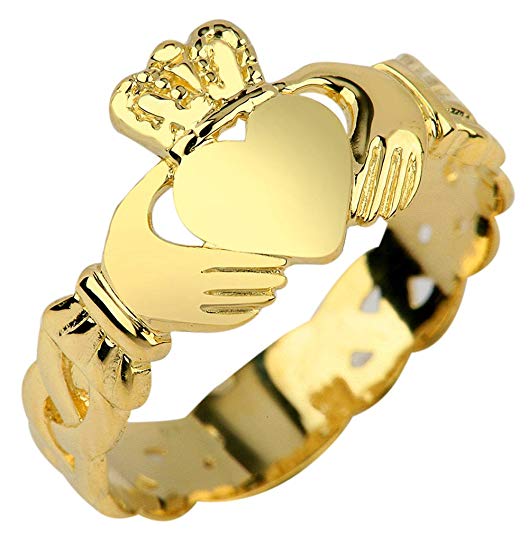 Tara Brooch
I love a brooch or a pin whatever you want to call it. I like to wear 5 or 6 on my jackets all together and I do love this Tara Brooch pin based on the Tara brooch, a famous and beautiful brooch for all occasions. It is a Celtic Cloak brooch from 700 AD and can be seen in the National Museum of Ireland. The Brooch wasn't found at the Hill of Tara it was found in Bettystown on the beach. Made from gold and silver it contains amber and glass beads.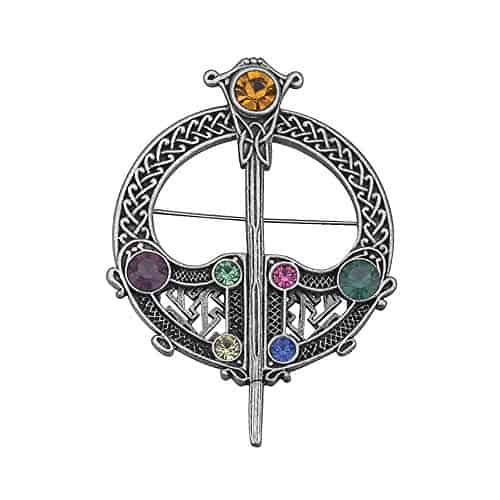 Whiskey Barrel Ring
How about a custom, handmade Jameson Irish Whiskey Barrel ring made with authentic Jameson Whiskey Barrels Oak. Over-harvesting made Irish Oak rare after about 1850, most Jameson barrels are made from oak found in the USA.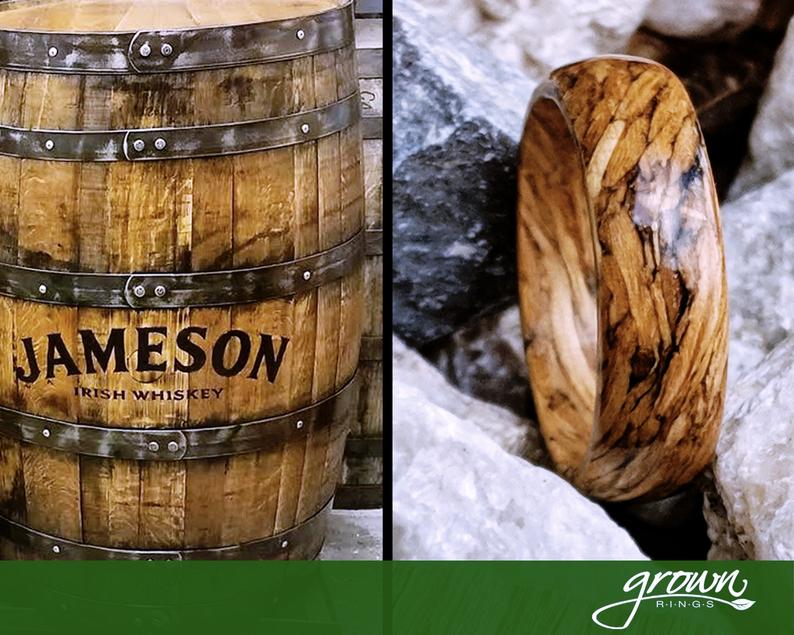 Connemara Marble Ring
A beautiful silver Celtic band inset with Connemara marble. Connemara marble is one of the rarest marbles in the world and is found exclusively in the West of Ireland. Sourced from family-controlled quarries in Connemara. it is becoming increasingly rare. The world's finest truly green marble, it varies in colour from silver grey, pale green, and shades of sage and moss to a deep variegated dark green.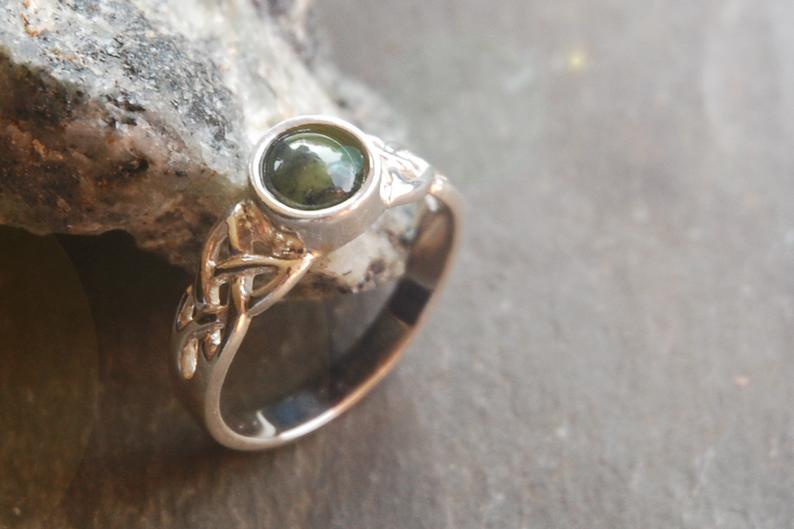 Trinity Knot
Depicting the trinity and dating back to ancient times in Ireland the Trinity can signify: God, Jesus and the Holy Spirit, or girl, mother and crone depending on your spiritual outlook I guess. These are beautiful Trinity Knot Earrings you can order online.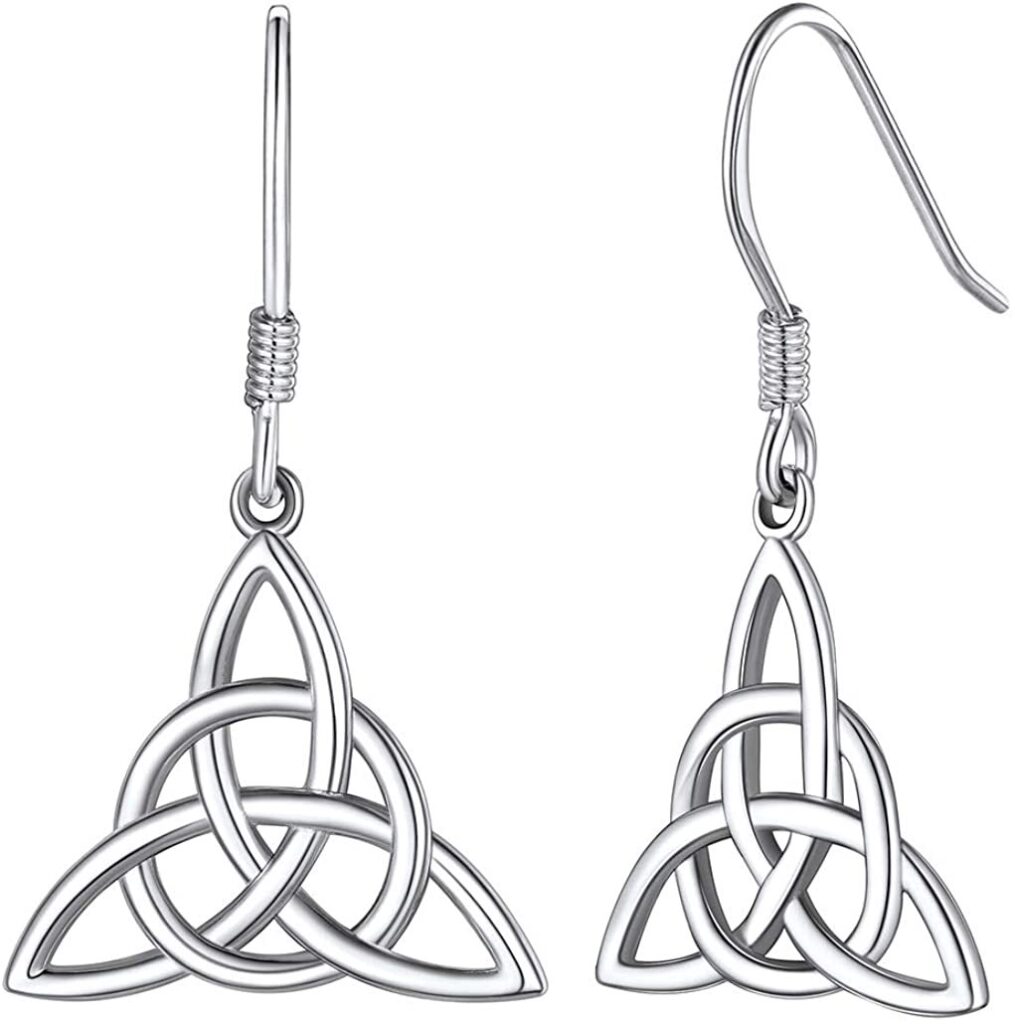 Sláinte! – Irish alcohol & food gifts
Irish whiskey is famous worldwide, but I bet you didn't know that the Irish also distil some very fine Gin. You can purchase any of these fine whiskies or beers in most liquor shops throughout Ireland.
Traditional Irish Whiskey
The word "whiskey" comes from the first word in the Gaelic phrase "uisce beatha," which means water of life, and of course in Ireland, you can taste and tour many a whiskey distillery.
Jameson: New Midleton Distillery in Cork produces Jameson and other local whiskeys. Jameson is a blend of low pot still and fine grain. A sweet and subtle whiskey with gentle notes of vanilla.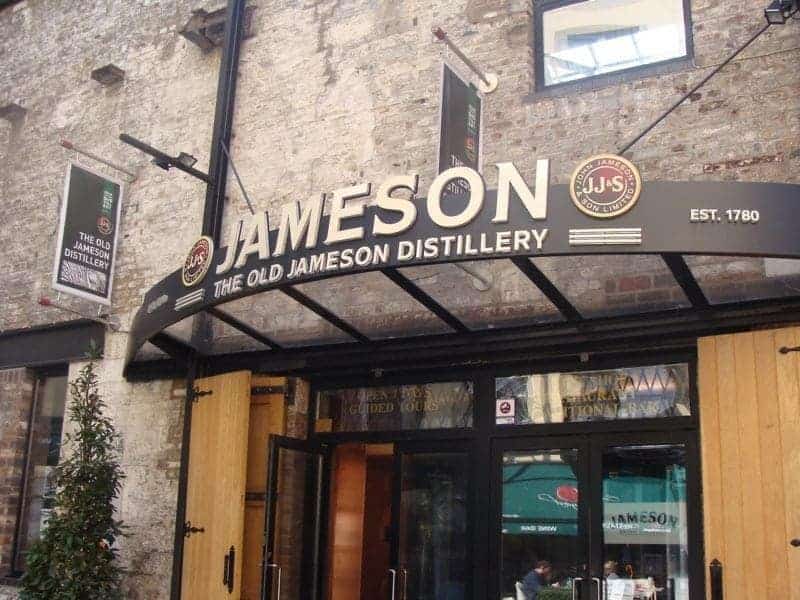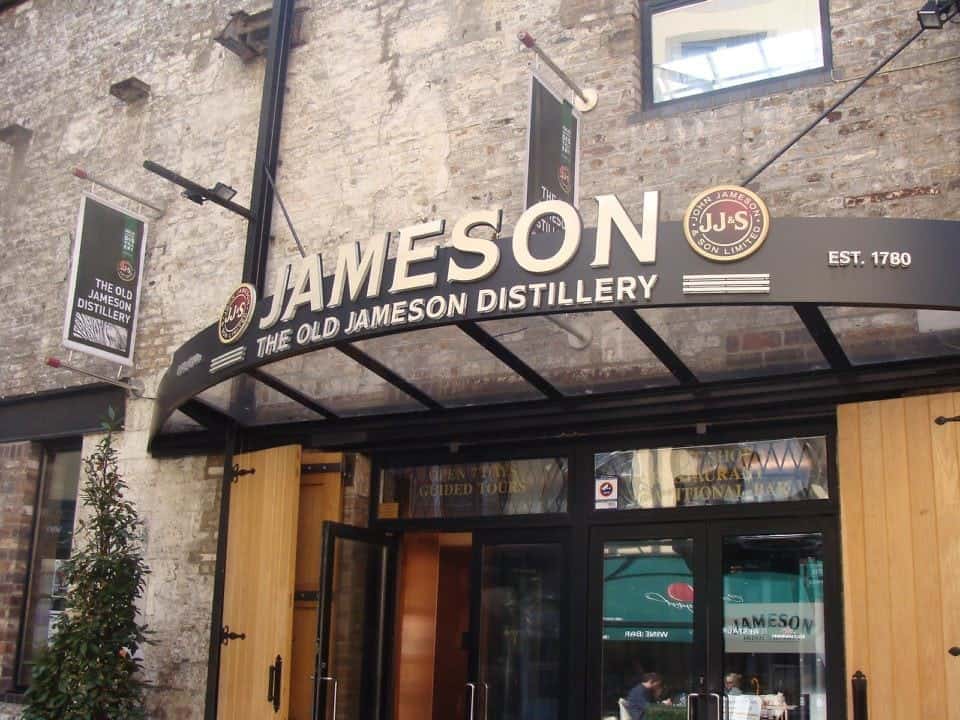 Bushmills: The world's oldest distillery, in Northern Ireland, produces a blend of lighter grain and malt whiskey. A smooth warming taste that is sweet with floral aromatics – a must-try.
Connemara: Connemara tastes and smells like Ireland, to be honest – sweet, peated single malt with light spices and vanilla.
Tullamore Dew: Founded in 1829 in the town of Tullamore, located between Dublin and Galway.
Silkie Slieve League Whiskey: The Legendary Silkie Irish Whiskey is a balanced blend of double and triple distilled single malts, soft grain whiskey and a hint of peated malt.
Glendalough Gin: Made of fresh and wild ingredients from the Wicklow mountains, this gin has herbal and floral tones.
Drumshambo Gunpowder: Named after the gunpowder tea from China, but with features of local meadowsweet.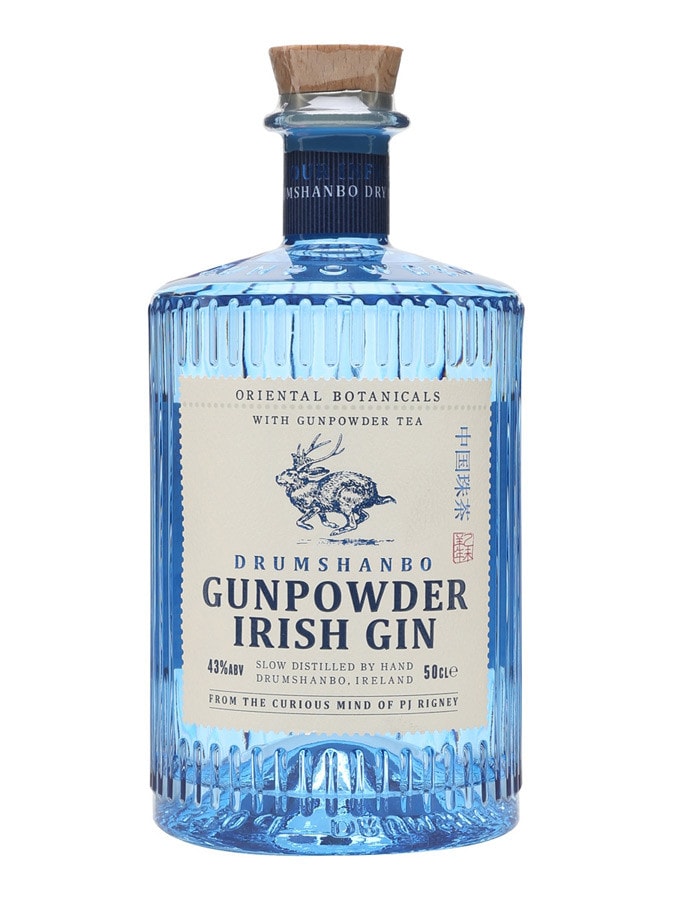 Silkie Irish maritime Gin: An Dúlamán Irish Maritime Gin is the first gin distilled in Co. Donegal. Dúlamán is the name of an Irish folk song which relates a conversation between two seaweed collectors (it is also the name of one of our gin seaweeds).
Irish Beer
Smithwick's Irish Ale: Smithwick's was originally brewed in the heart of Kilkenny at St. Francis Abbey in 1710, and today it is considered one of the most popular ales in Ireland.
Guinness Draught: This stout originated in Dublin in 1759 and while it might be just a marketing ploy, the company recommends pouring its beer using a special 2-part method to create the perfect pint.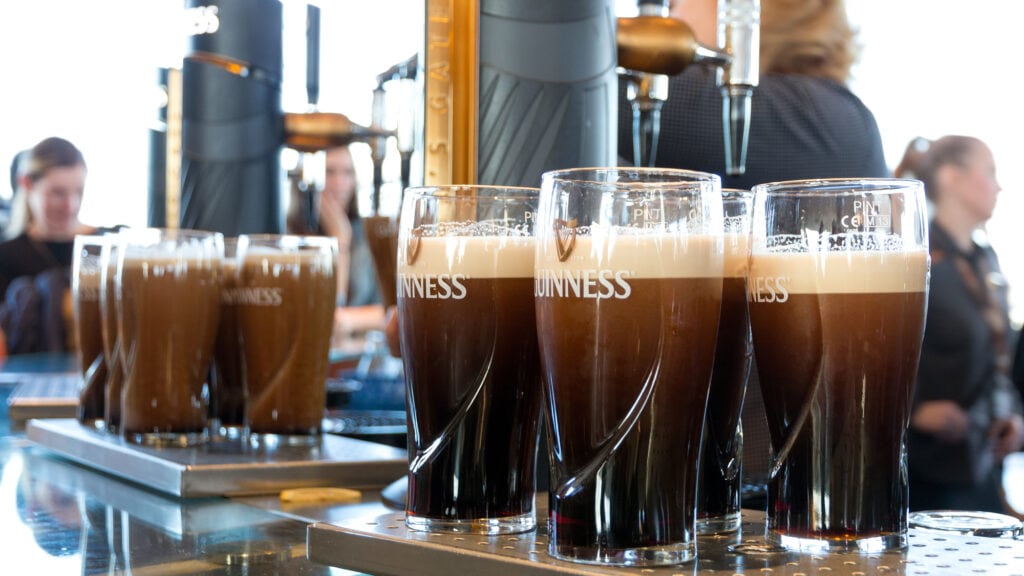 Murphy's Irish Stout: This dark, rich beer has been brewed in Cork, Ireland since 1856. It has almost no bitterness thanks to its flavours of smooth coffee and chocolate.
My favourite Irish pantry staples
These are just a few of my favourite Irish pantry staples. I cannot go without my Barry's tea and the Ballymaloe relish goes on everything.
Barry's Tea Barry's Irish Tea Assortment Gold 40ct & Irish Breakfast 40ct (80 count total) Imported from Ireland. The perfect cuppa.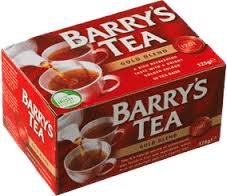 Tayto's crisps: Tayto Cheese and Onion flavour crisps from Ireland (24x25g Packs). The only way to make a chip buttie is with Tayto's. Ireland favourite snack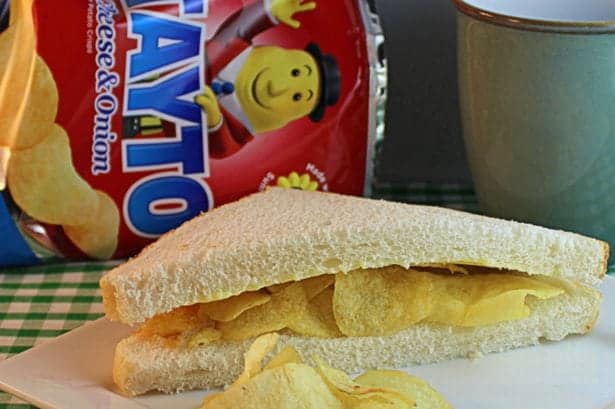 Ballymaloe Original Sauce, 11 Ounce: I put that s**t on everything – remember that commercial for hot sauce well this relish literally goes with everything. I've had it on cheese sarnies, lamb roast, and cold meat platters just use your imagination. It's gluten-free. It's virtually fat-free and made from all-natural ingredients.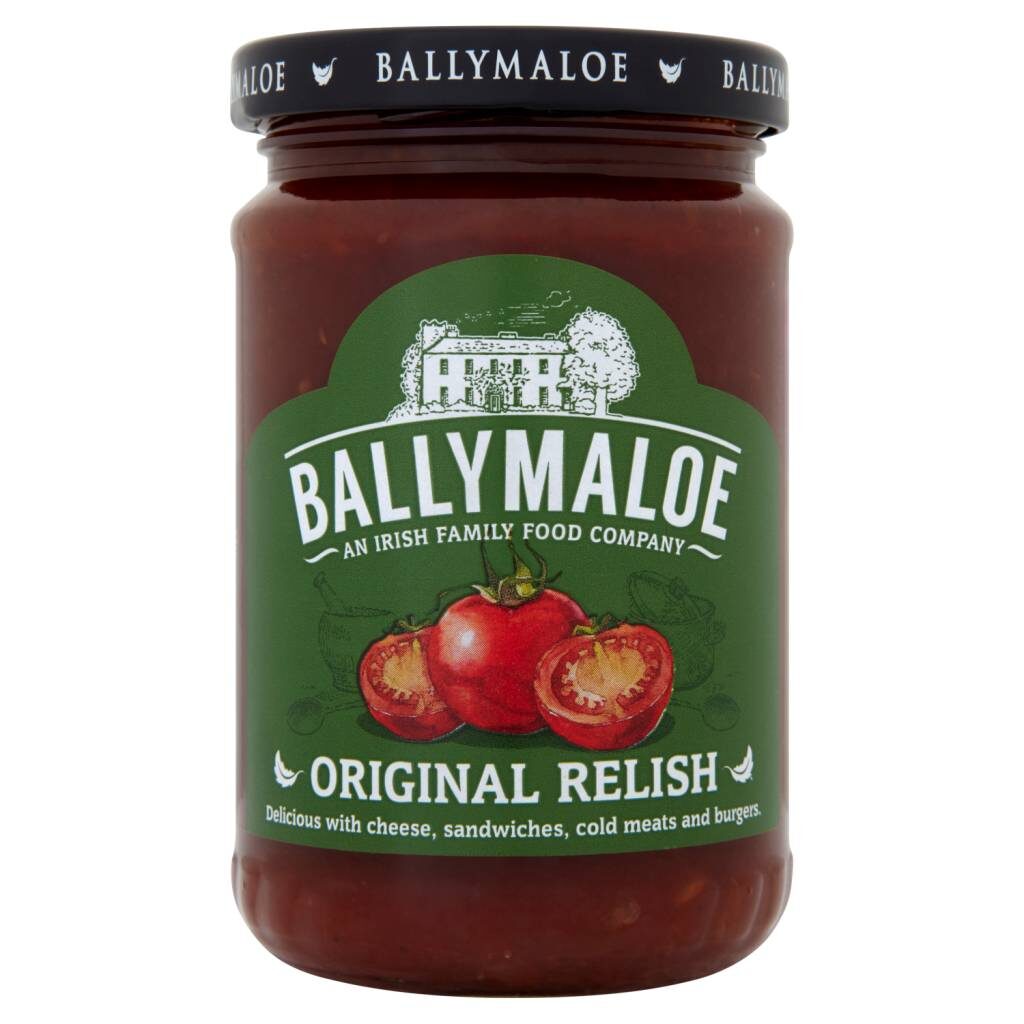 Irish Soda Bread: Brown or white it all tastes amazing. An easy to make bread you can find a recipe here or purchase it online. Click here to find it on Amazon
Irish Boxty: Usually served with breakfast boxty is a sort of potato pancake also known as fadge in Northern Ireland.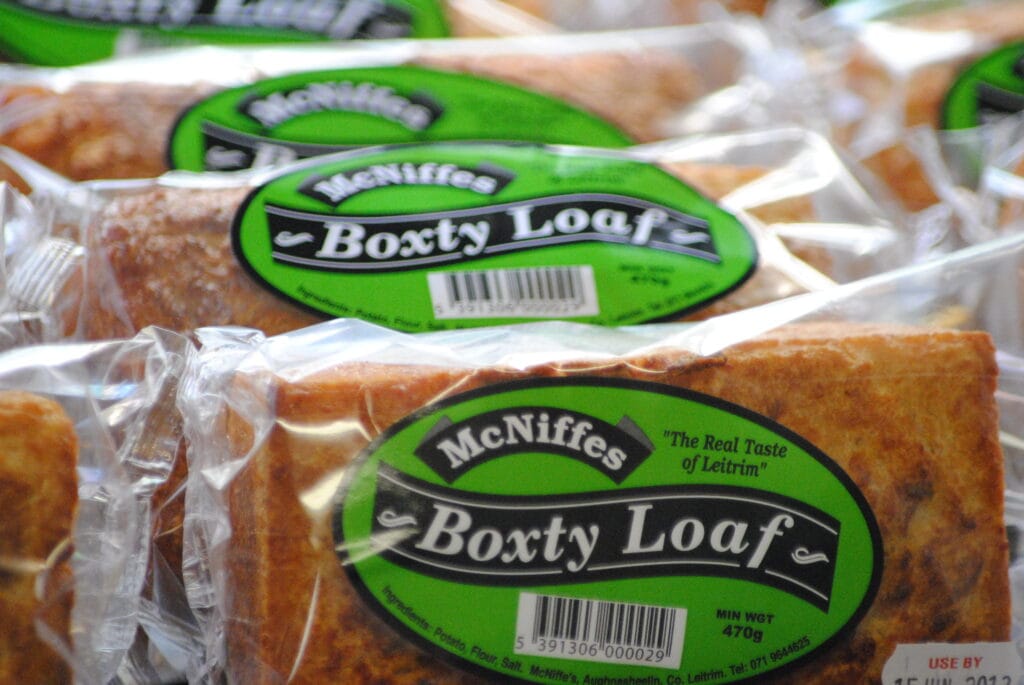 Irish Chocolate: Cadbury's is of course the most popular brand of chocolate and obviously available in virtually every corner shop or petrol station in Ireland. Cadbury is a British brand though. Order it through Amazon here.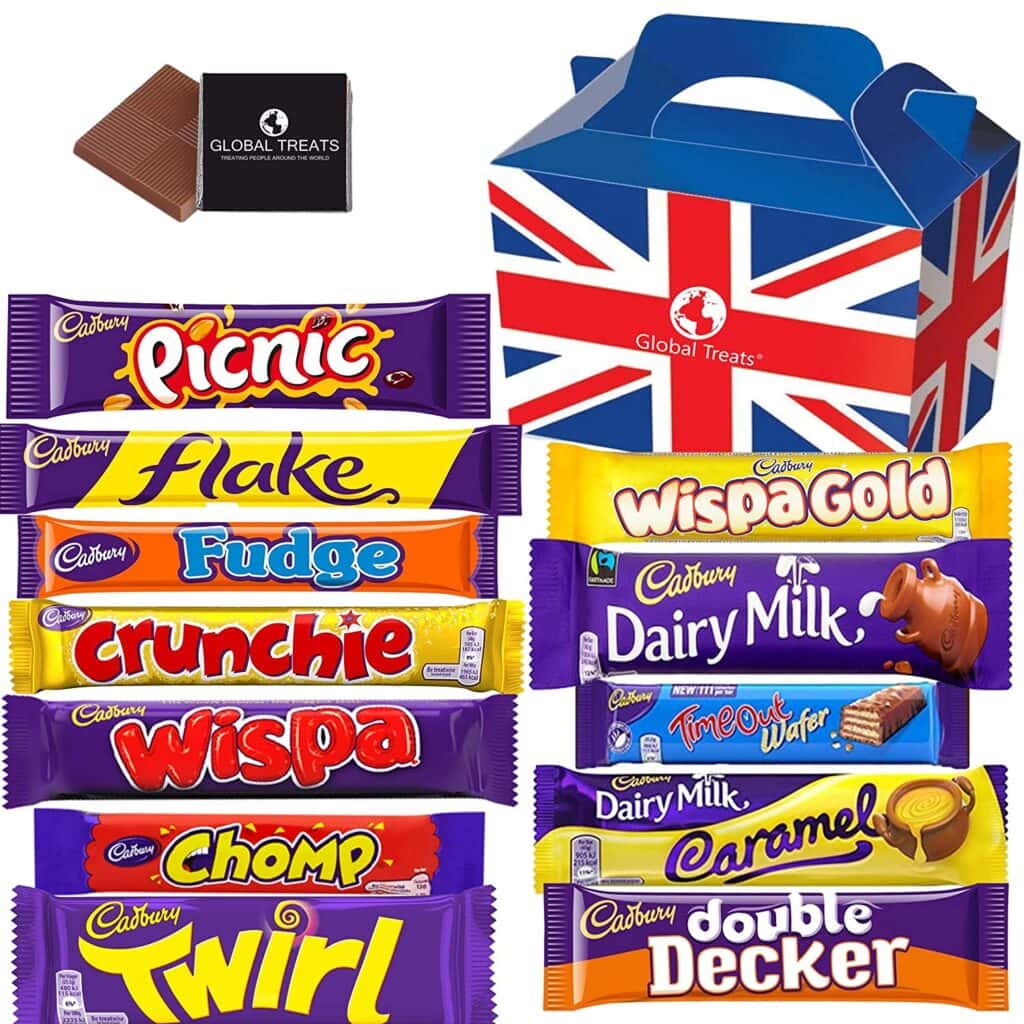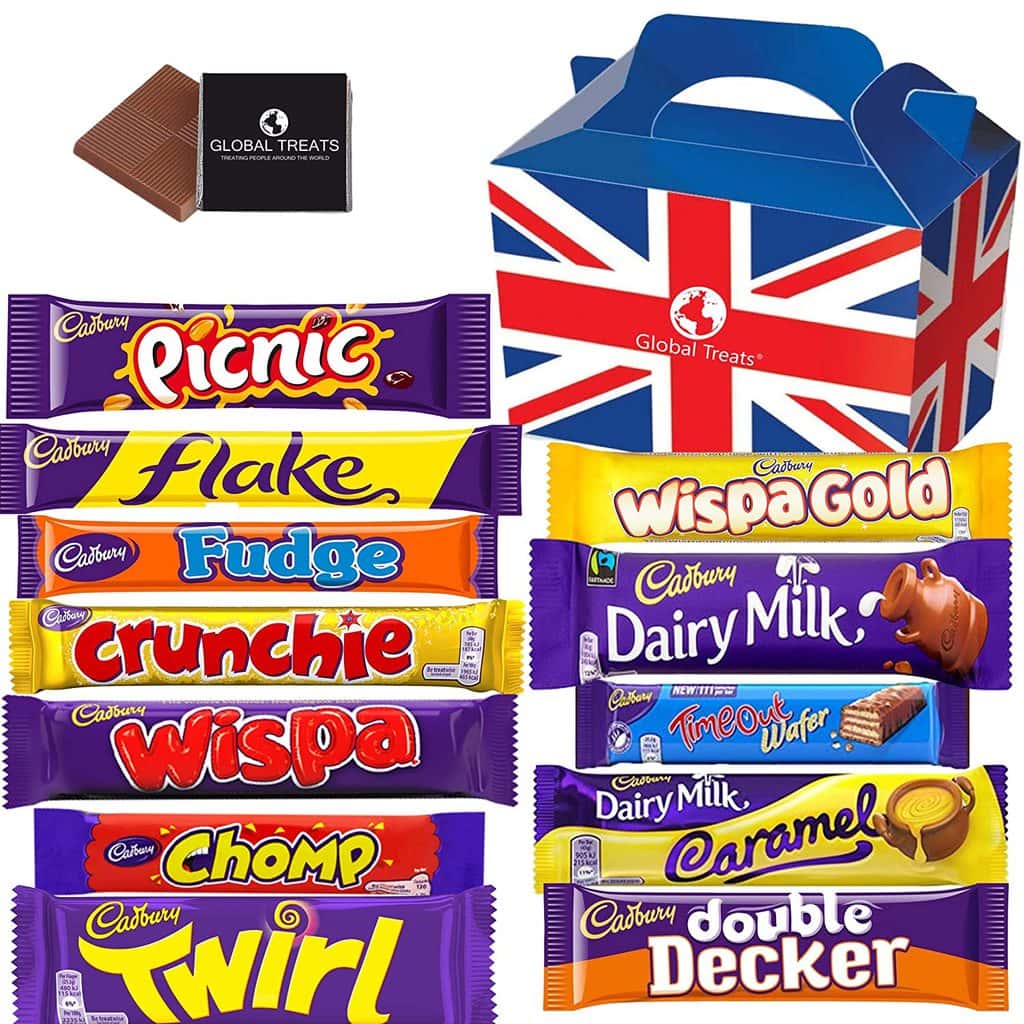 Butlers Chocolates: Founded in 1932, Butlers is dedicated to the craft of exceptional chocolate-making. They have many shops all around the country and you can also enjoy their Cafes. Click here to find it on Amazon.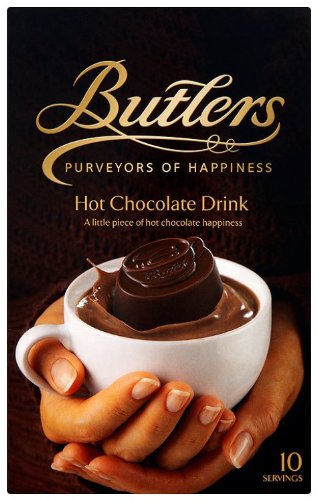 Irish Cheese gifts
Irish Cashel Blue: This wonderful farmhouse blue cheese hails from Tipperary. Using only fresh cows' milk from their Friesian herd, Louis and Jane Grubb have produced this masterpiece.
Irish Dubliner Cheese: A strong mature Cheddar, with the sweet aftertaste of Reggiano.
Irish Cahill Farm Cheddar Cheese with Porter Ale: Mixed with dark porter ale during the cheese-making process, this cheese has a marbled effect with dark brown veins. Click here to find it on Amazon.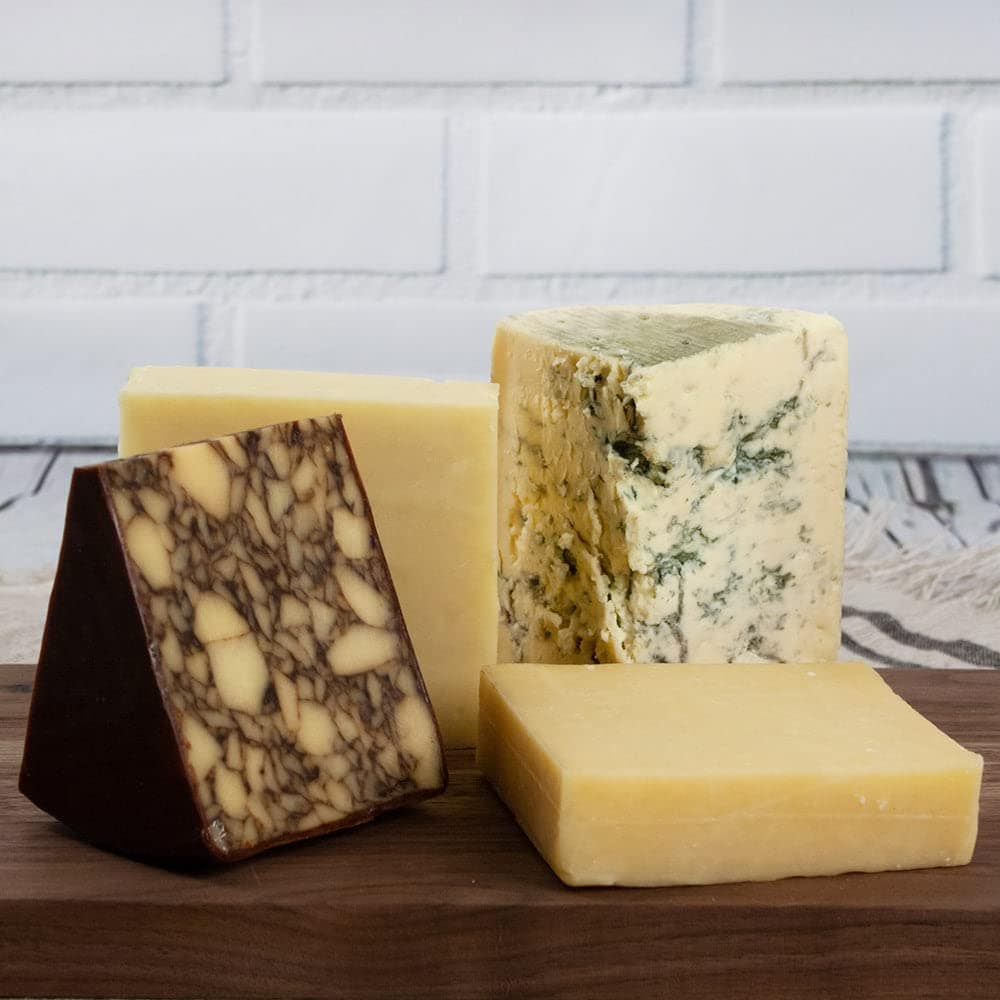 Musical gifts from Ireland
Now onto more musical things. Everybody knows the Irish love a good trad music night and there's nothing more trad than knowing the words to those ancient songs. Well here's the The Big Book of Irish Songs that you can't pass by. It has over 70 songs with piano guitar and vocal arrangements. What a great way to learn all those old favourites before you hit the pub.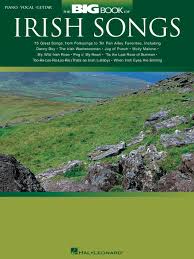 Fancy a traditional Irish Bodhran? This is a traditional 18″ in diameter Bodhran with a standard tipper and it can be ordered from Amazon and shipped all over the world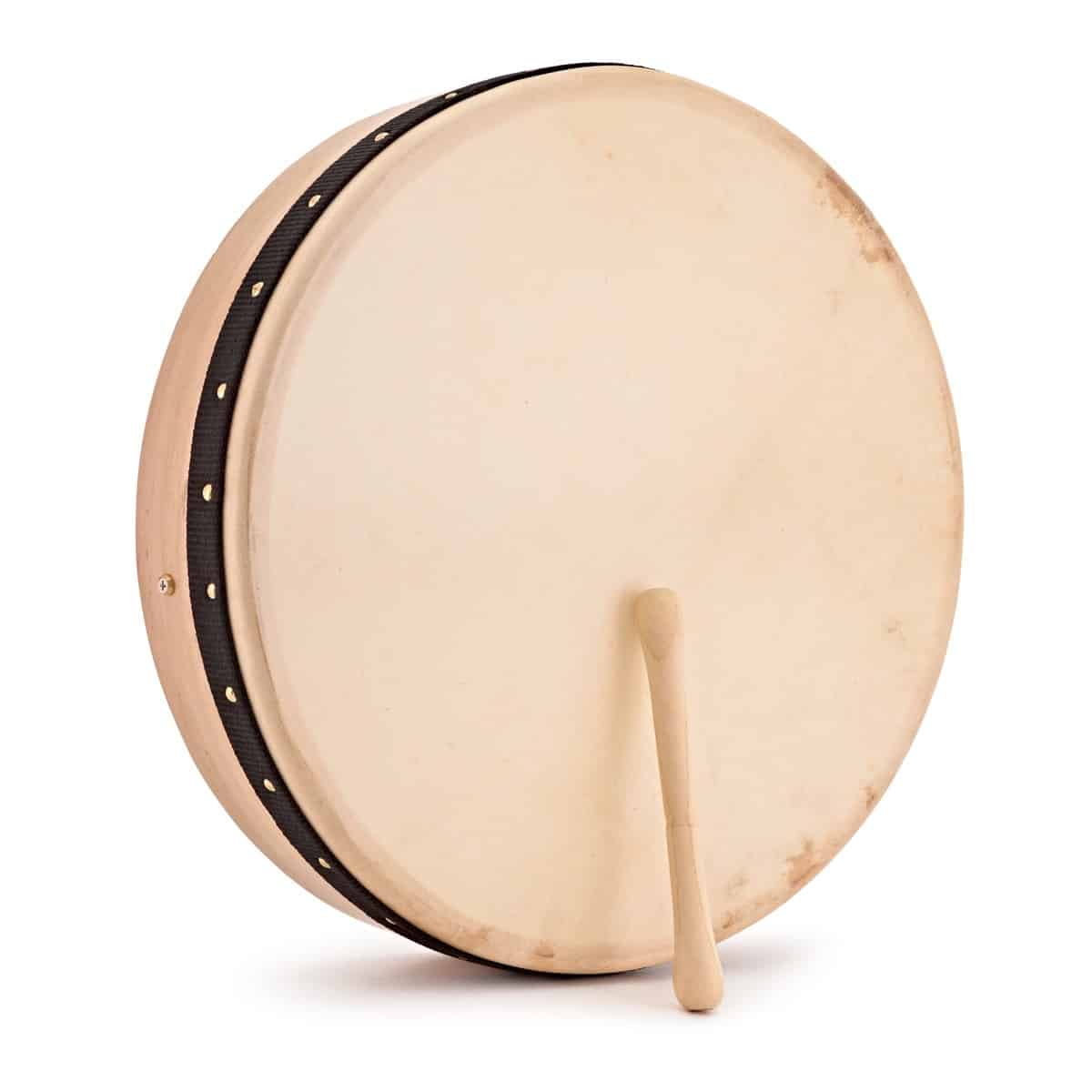 How about learning the Tin Whistle? Easy to pick up and even easier to pack so when you come to Ireland you can bring it with you and have a play on one of those many trad music nights you attend. This comes with a CD and it's in several different languages as well.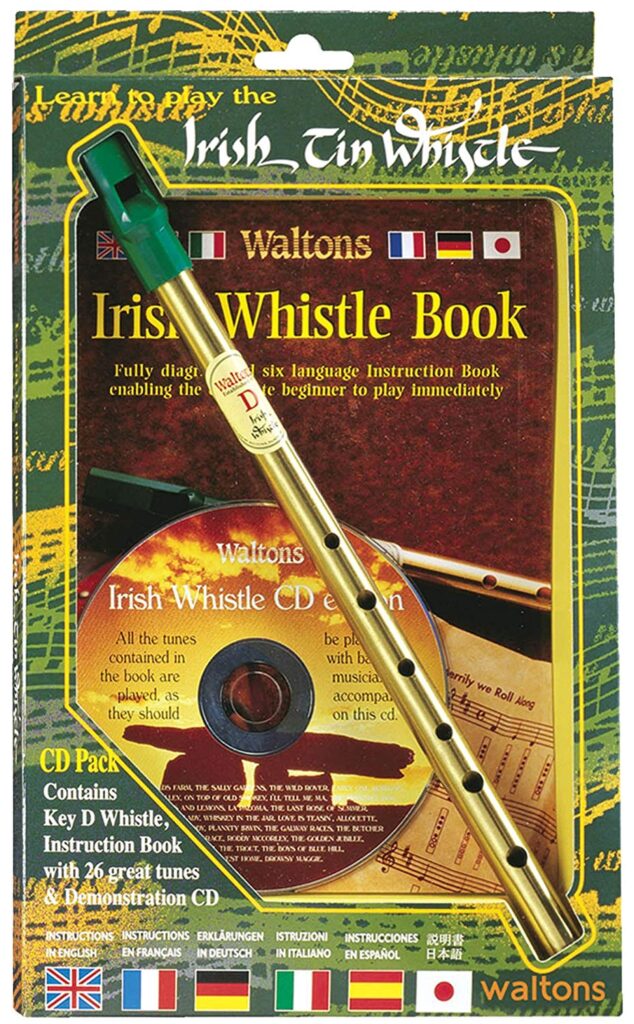 Irish gifts for your home
Irish turf
The aroma that sings of Ireland and the old peat bogs a smell that haunts you after your visit. Well, now you can bring it home but only in incense form.
Real Irish Turf by BogBuddies is real miniature sods of turf from the bog in the heart of Ireland. In Ireland, turf had a crucial role in being the only source of fuel available to most households. It burns with a distinctive aroma which wafts through the countryside even today!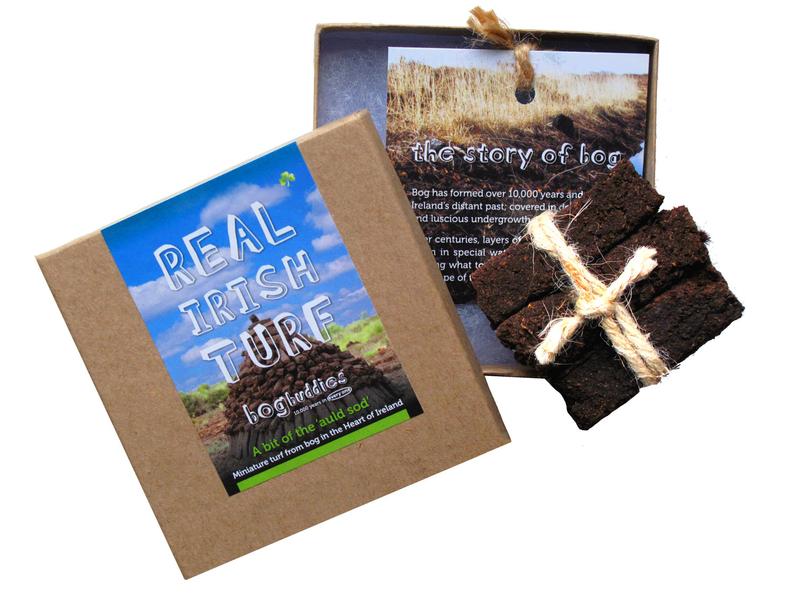 Nowadays the bogs are being preserved as a precious resource but there are still many bogs where turf is cut in the traditional way. The bog is cut into sods and then stacked into piles and left to dry in the sun.
Waterford Crystal is one of the most famous brands associated with Ireland but it is no longer (sadly) made in Ireland in fact it is fact made in Slovenia, the Czech Republic, Hungary and Germany.
You can buy Waterford all over Ireland in many fine gift shops and museums all over Ireland or order from Amazon here.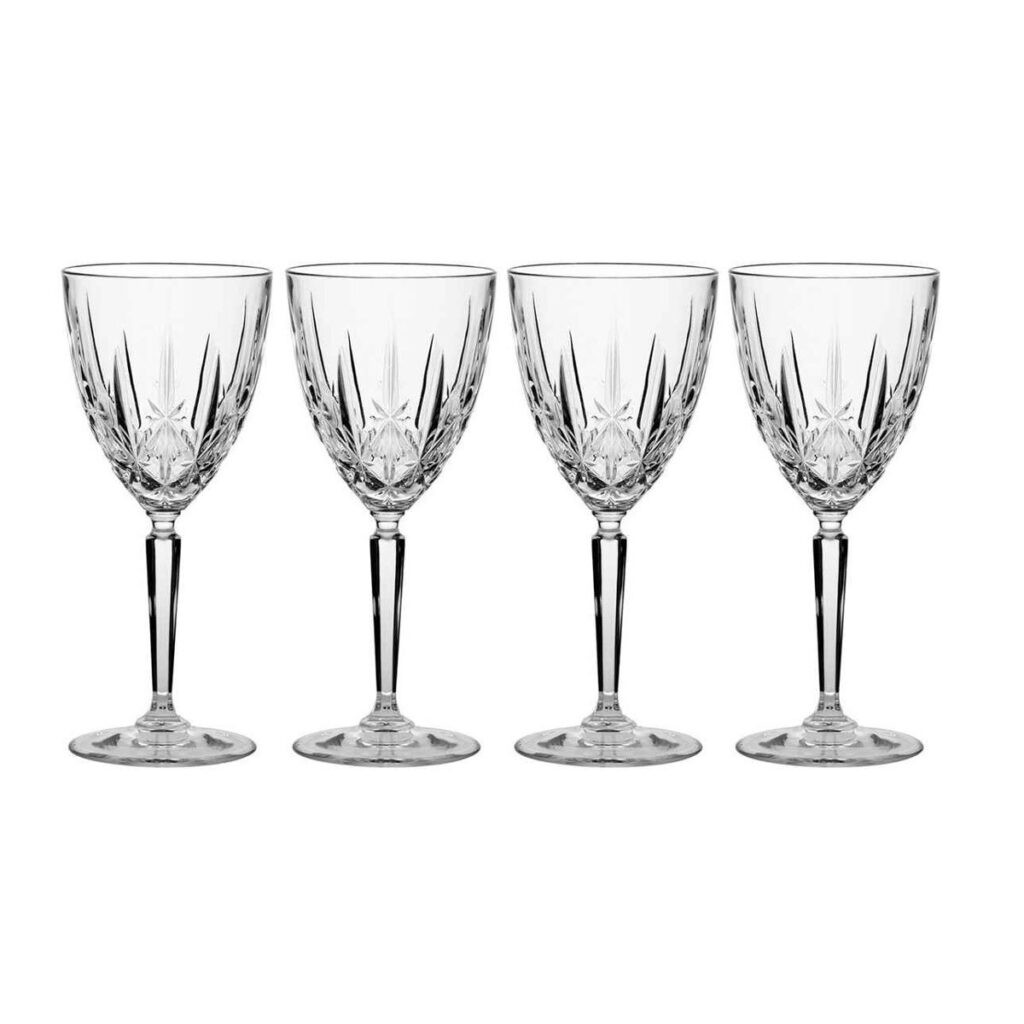 Belleek Pottery is situated in the picturesque village of Belleek in County Fermanagh on the banks of the River Erne. Collected by mammies for years Belleek is an iconic Irish brand of fine china handcrafted for over 150 years. You can order from Amazon here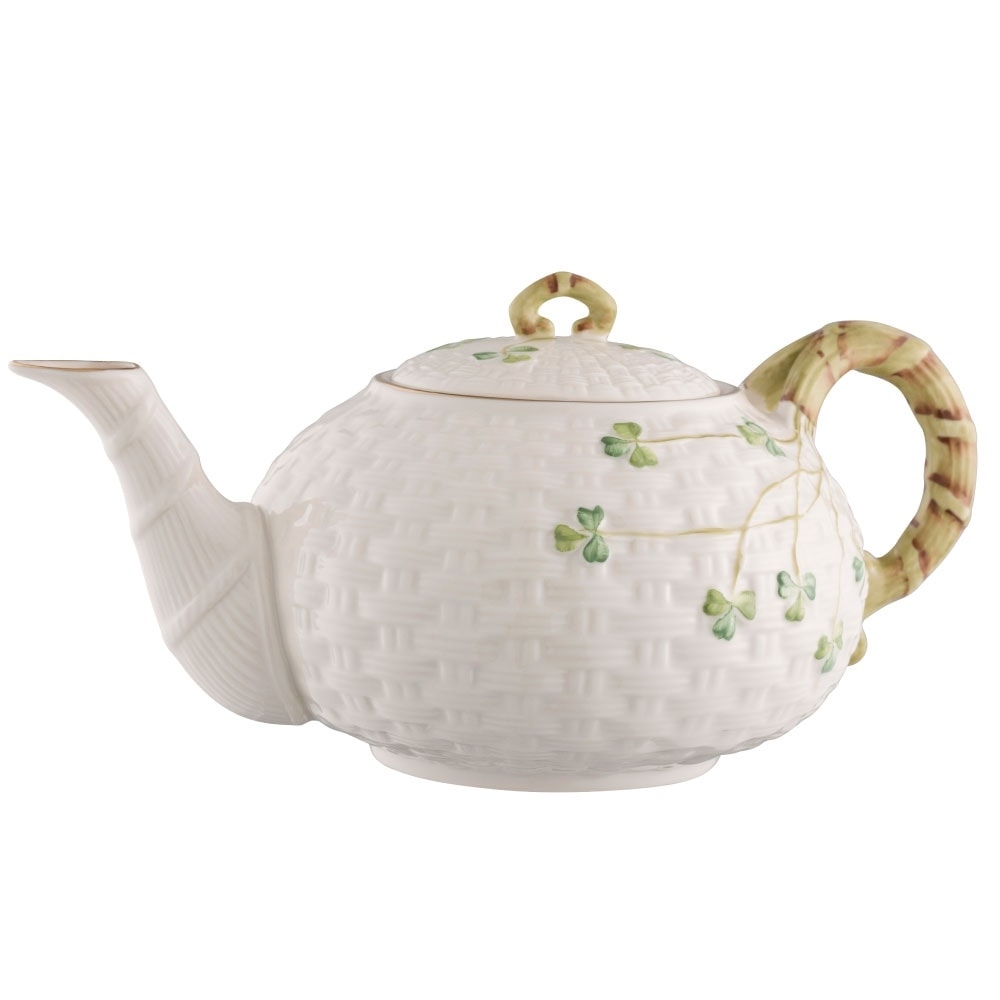 I have a few of these Irish road signs, they are fully customizable. These signs are reminiscent of the days in Ireland when the roads were marked by black and white bilingual road signs(which often pointed the wrong way!). They are made on the Wild Atlantic Way and are totally weatherproof.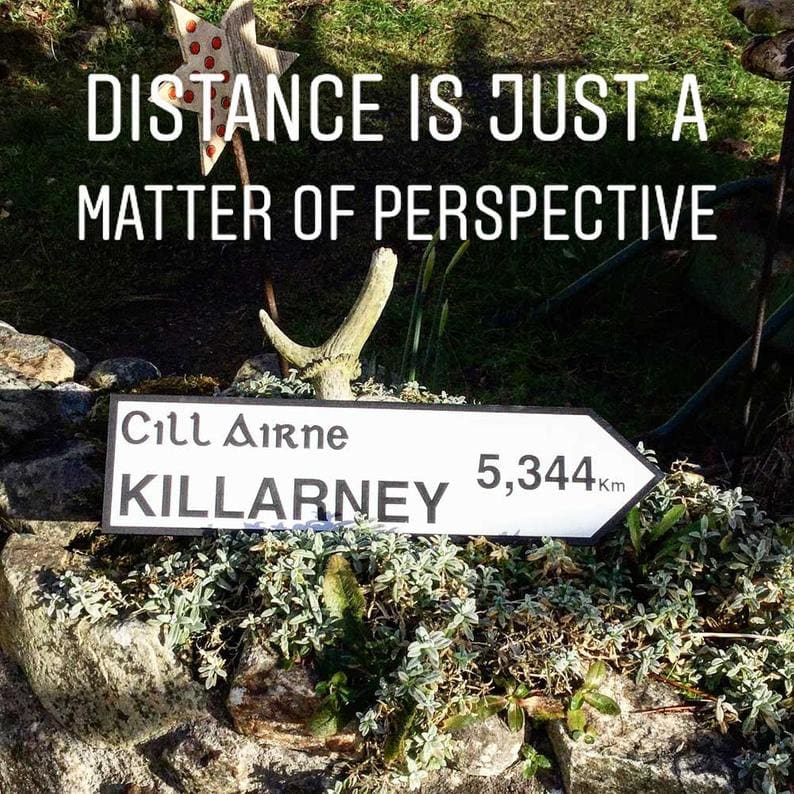 This old, full-colour wonderful map shows Ireland as it was in 1798. It was created and published by William Faden, a preeminent mapmaker of the time and His Majesty's official geographer.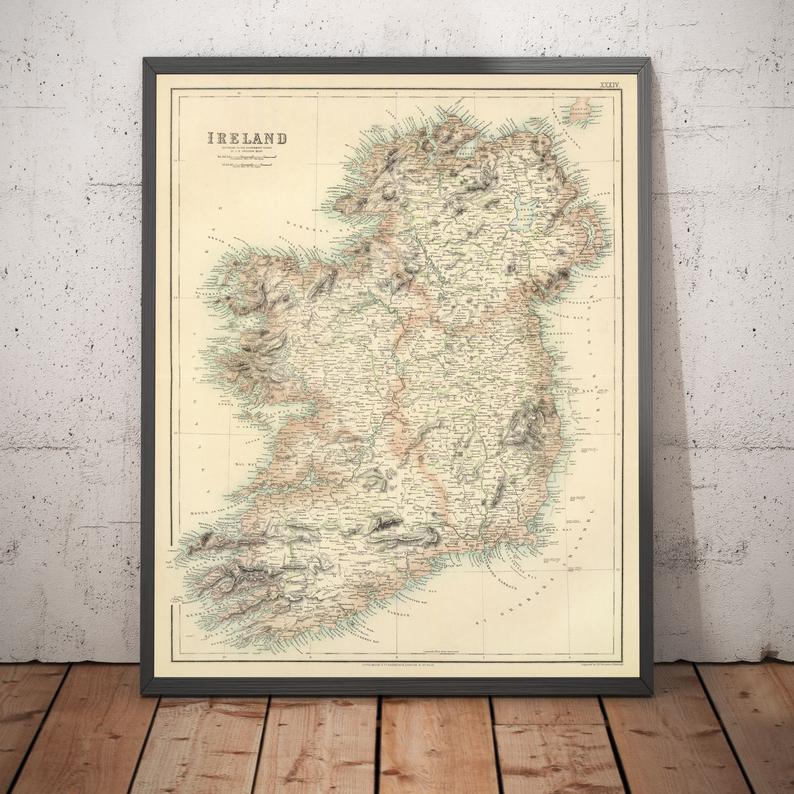 This is one of the finest and rarest old maps of Ireland, showing all of the original counties and provinces.
I adore these Irish prints, this one is of Royal Portrush Golf Course in Northern Ireland. This is one of the places along the Causeway Coast of Northern Ireland and of course one of the most famous golf courses in the world. Check out the artists work and if you are like me you will be ordering several of these posters.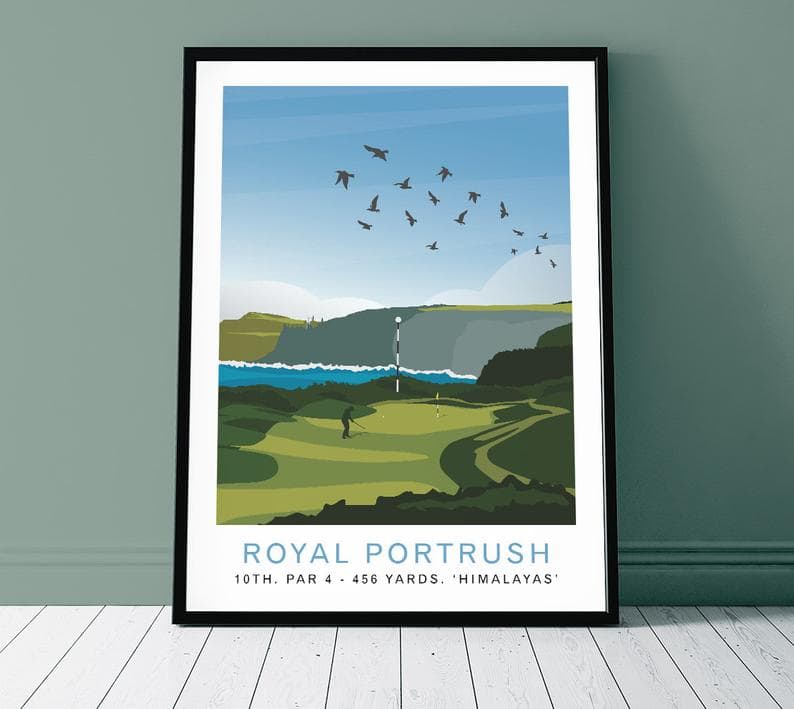 And this one is of Rossnowlagh Beach in Donegal. If you ever get the chance to come to Donegal you will find at least 10 blue flag beaches in the county with Rossnowlagh being one of the most famous, particularly for surfers. A short drive from Sligo or Donegal Town Rossnowlagh is one of the most famous beaches in Ireland.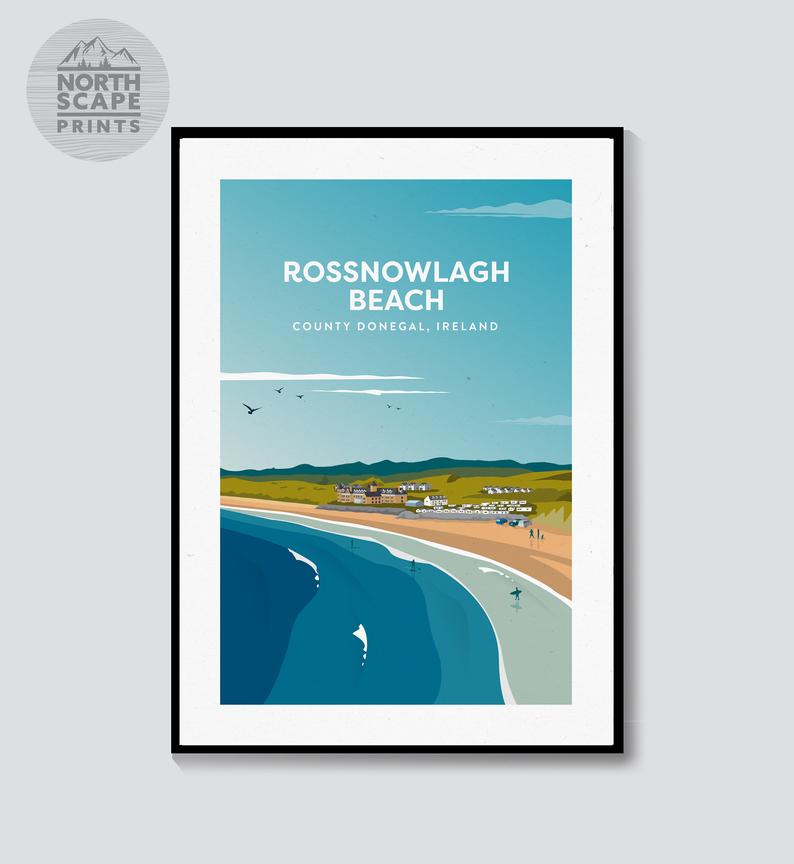 Irish gift books
Everybody needs A Massive Book Full of Feckin' Irish Slang That's Great Craic for Any Shower of Savages. With this, you will know exactly what everyone is saying when you hit the pub. The craic will be mighty and you will be able to insult the Irish in terms they will understand, and you will be able to translate what is being said about yourself.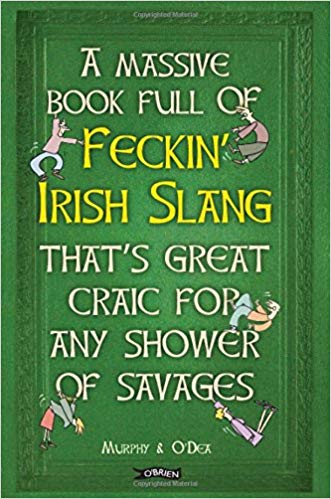 This Stunning Ireland Photography Book by one of Ireland's favourite photographers. Ireland a Luminous Beauty.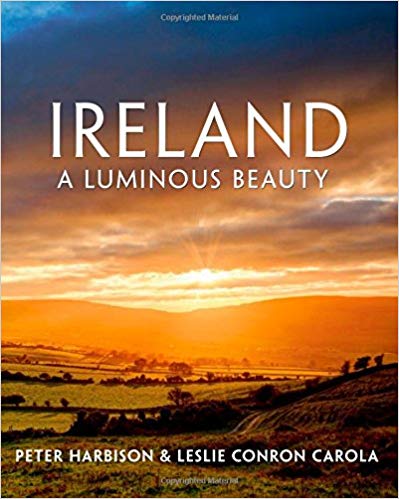 Ireland's landscapes and scenery are stunning and this beautiful coffee table book is the perfect way to enjoy them and reflect back on your Irish memories.
Irish cookbooks you must get
Darina Allen is Ireland's favourite chef; she founded and runs the Ballymaloe School of Cooking that every foodie worth their Himalayan Pink Salt knows. If you want to surprise one with a fabulous cookbook from Ireland Darina's book Irish Traditional Cooking is the one to buy.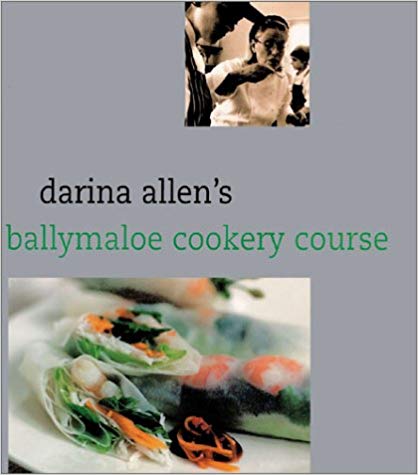 The Food & Cooking of Ireland Classic Dishes from the Emerald Isle: The History, Traditions, and Ingredients
Biddy White Lennon and Georgina Campbell have been involved in Ireland's foodie scene for many years and in fact along with Darina can be credited with actually creating Irish food culture.
This gorgeous book has over 250 photos of its tantalizing recipes along with expert advice and tips. The cookbook covers a wide range of traditional Irish food recipes from potato cakes to colcannon, soda bread and of course a delectable Irish Whiskey trifle.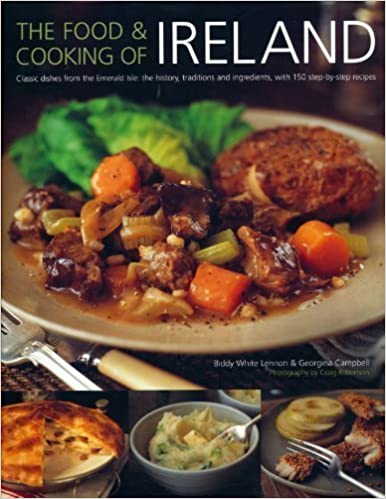 Brian McDermott grew up in Burt County Donegal and has built a reputation as a Chef by creating healthy tasty food based on traditional recipes and local produce. Whether it's cooking freshly-caught mussels for the fishermen at Greencastle pier or sharing his skills with others at his cookery school, Brian loves to celebrate the best of his home county's warmth and traditions.
Irish Country traditions pub fare to country classics
Everybody loves a pub in Ireland whether you are a drinker or not and Irish pubs serve some of the best-homecooked food in the country. This cookbook includes more than 125 Delicious recipes. From breakfast and homemade bread to stews and pub food, this awesome pub cookbook will take you on a tasty journey filled with timeless mouth-watering recipes and unforgettable feasts.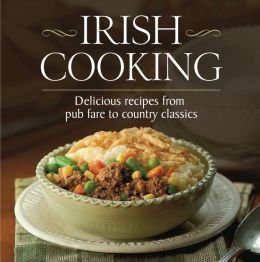 Coast recipes from Ireland's Wild Atlantic Way
Ireland's favourite TV Chef Rachel Allen takes a journey along the Wild Atlantic Way and showcases over 100 of the most delicious recipes using local ingredients and produce, foraged treasures and gifts from the land and the sea along the way.
The west coast of Ireland is a rugged place of wild natural beauty, and the traditional food of these coastal towns and villages complements this perfectly. Simple meals made with the freshest ingredients, these are fuss-free recipes packed with flavour. From rustic seafood and rich stews to heart-warming sweets, this is Irish food at its finest.
Everyone knows if you are headed to Galway City then you must eat at Ard Bia, one of Galway's most enduring restaurants. Ard Bia concentrates on featuring the best of Irish produce served with a little exotic twist. The Atlantic Scallop dish is seasoned with sumac, a pomegranate cake that has Irish whipped cream. More than a cookbook this is the perfect souvenir from Galway.
Irish history books
The Making of Modern Ireland 1603-1923 by JC Beckett: JC Beckett's overview is an important milestone in Irish historiography, a lucid combination of factual information and reasoned analysis by one of the recognised giants of modern Irish history.
Modern Ireland 1600-1972 by RF Foster: Roy Foster writes like a dream and it is difficult to decide which of his many books I like best.
Irish Christmas Gifts
Are you a Department 56 collector? Then you won't want to miss this piece. Christmas in the City Village Murphy's Irish Pub Lit House the perfect new piece to join your collection and brighten up your Christmas scenes.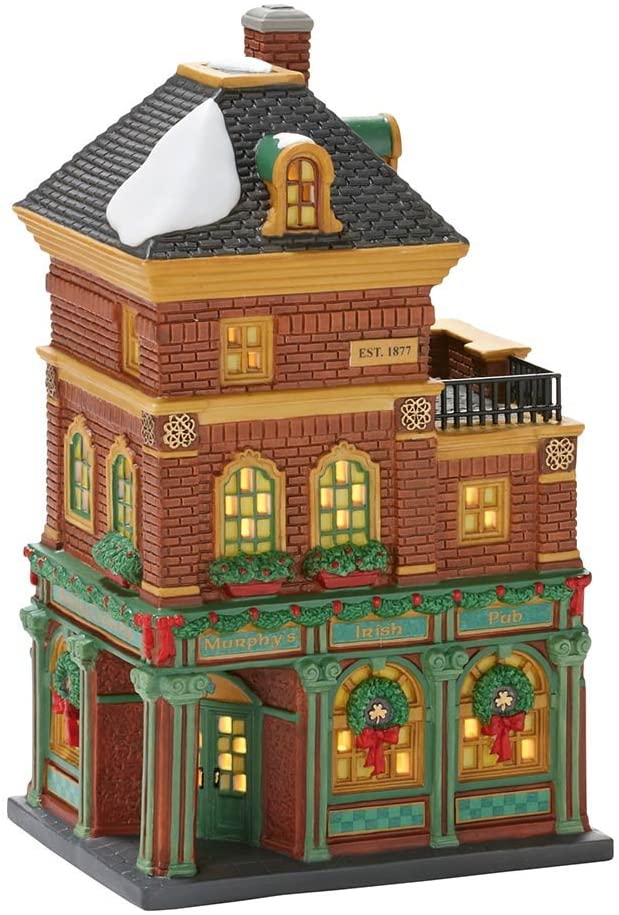 Just for fun who could resist some greatly tacky shamrock Xmas lights. Drape them over the Xmas tree or save them until St. Patrick's Day it wouldn't be Irish without some shamrocks.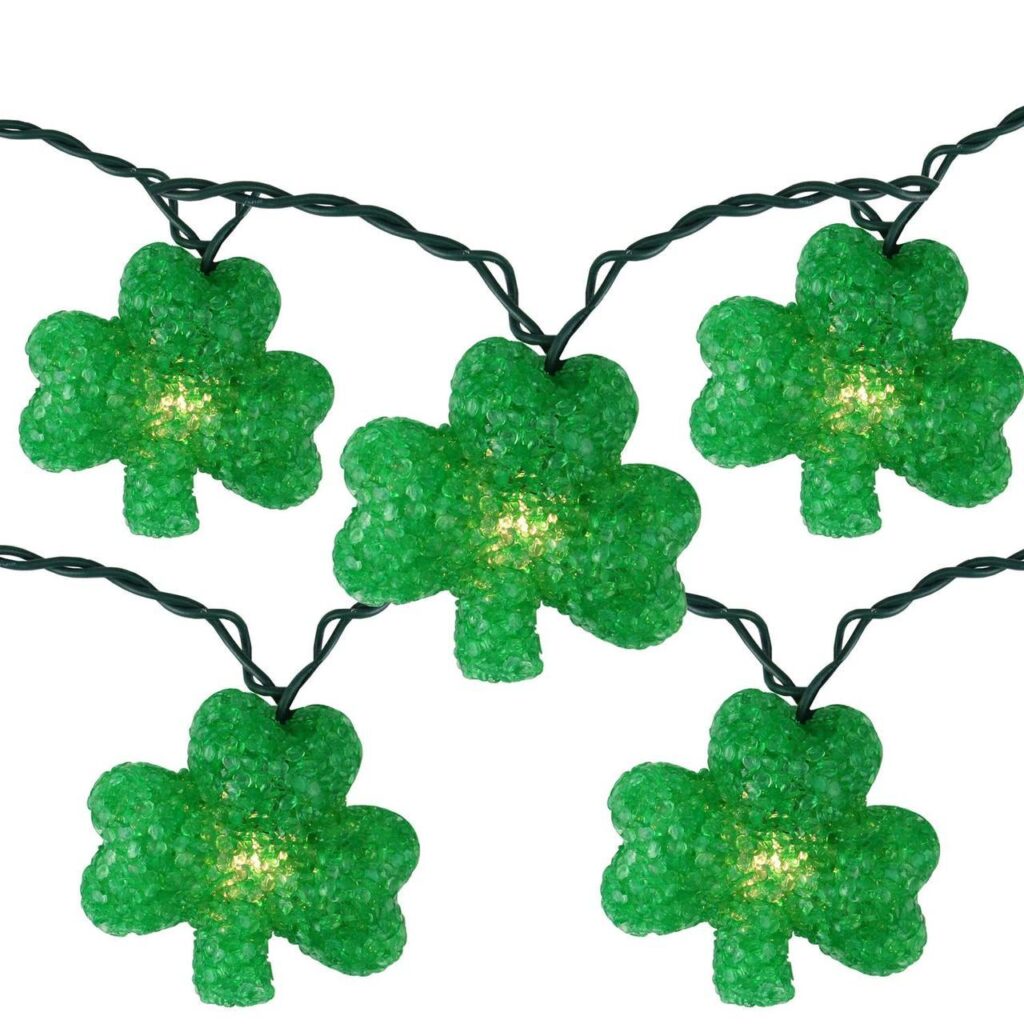 Last but not least, I couldn't resist this little figurine of an Irish step dancer, isn't she cute? What a lovely way to decorate the tree.

Here's something so Irish you just can't turn it down, a subscription to Father Ted Ireland's best-loved priest and his antics. You can watch it for free with a Prime subscription because you get 30 days free.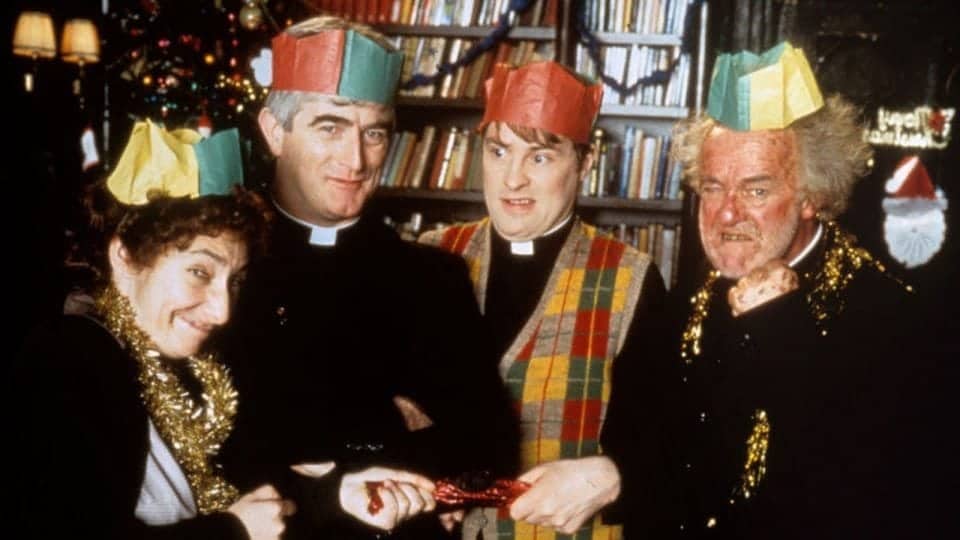 So did you manage to find your unique gifts from Ireland? I hope you find something to enjoy your Irish memories for a long time to come or at least until you next come to Ireland.
You might also like
Ancient Ireland 30 sacred places
The Rock of Dunamase – visiting these magnificent ruins
Visiting Bunratty Castle Ireland
Ulster American Folk Park a step back in time
.

Latest posts by Faith Coates
(see all)