Ulster American Folk Park Omagh – a step back in time
The Ulster American Folk Park is an open-air national museum just outside Omagh, in County Tyrone, Northern Ireland. It contains over 30 exhibits including buildings that you can explore and it makes the perfect day out with or without kids.
The Park tells the stories of over three centuries of Irish emigration to the new world. Costumed interpreters and guides are based within the exhibits and tell the stories of who lived there and what their lives were like.
The Ulster American Folk Park focuses on the Irish who left Ulster in the 18th, 19th and 20th centuries including those suffering due to the famine.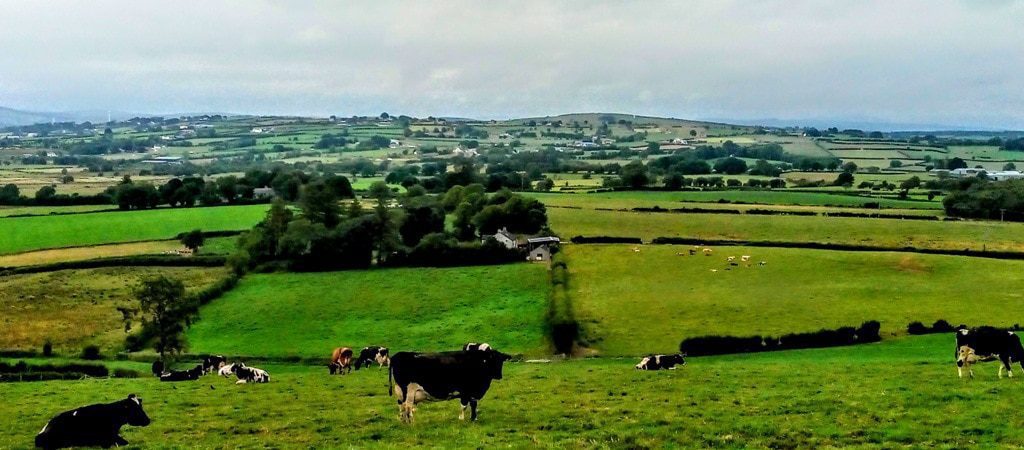 101 Landmarks in Northern Ireland
About the Ulster American Folk Park
Covering over 30 acres the Park will take you around 2-3 hours to explore so wear comfortable shoes. The cost to enter the park is £9 per adult and it is a self-guided tour that includes indoor and outdoor exhibits and galleries.
Given the Irish weather and that 4 seasons in one day, it is possible for rain to fall so take an umbrella and wear your sturdy walking shoes. There is a café that serves snacks and drinks as food items are not allowed into the galleries although you can grab an icecream cone walking the park. There are picnic tables around the main car park (parking is free) where you can stop for a picnic lunch.
Ulster American folk park opening hours
The Folk Park is open Tuesdays to Sundays from 10 to 5 and an adult ticket costs £10.89.
When you enter the Visitor's information centre you will see the Centre for Migration Studies (CMS) with its attached library.
There is a lovely gift shop that contains a wide range of gifts inspired by the collections within the park from toys, books and souvenirs. You can also purchase old-fashioned sweets at O'Doherty's Shop on Ulster sweets. By the way, dogs are not permitted within the park.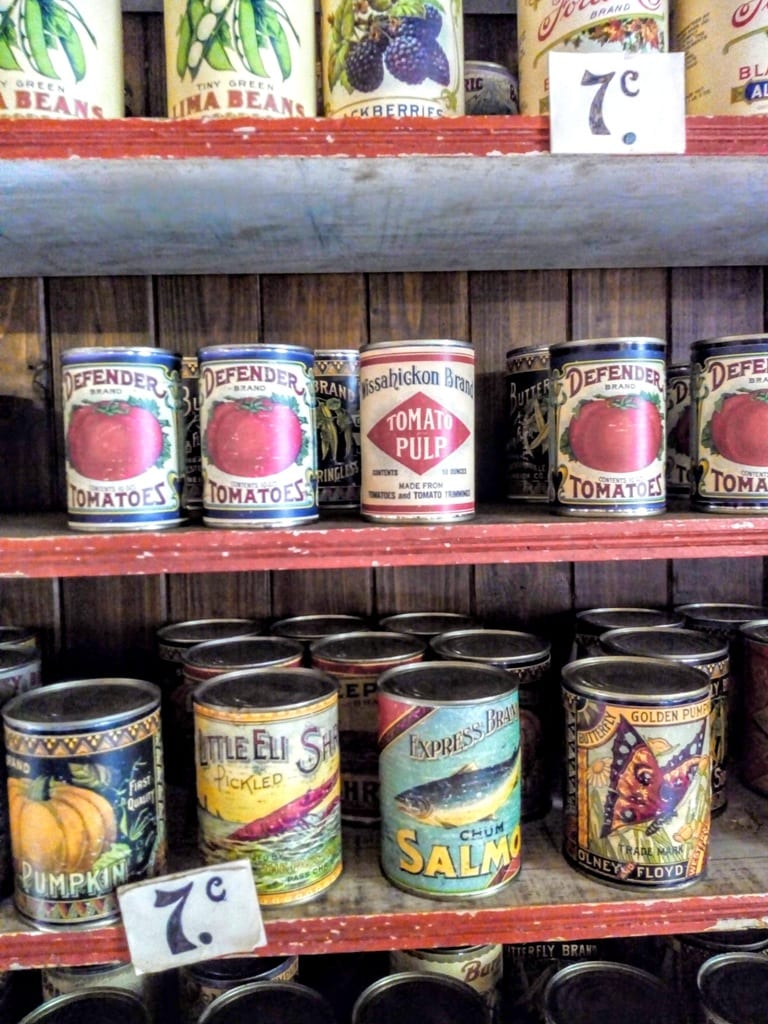 60 Best Northern Ireland tourist attractions
The Centre for Migration Studies
The Centre offers many courses with it University partners concerning the study of Irish Migration from 1600 to the present day. The incredible library contains over 10,000 books, over 50 periodicals, maps, audio-visual material, and a collection of primary source documents (the Irish Emigration Database) which is searchable on computer. The centre is open to visitors during basic office hours, and closed during public holidays.
How to get to the Ulster American Folk Park
Located just outside Omagh, in County Tyrone, the drive from Belfast takes just over an hour. You can take a bus from Belfast or Derry to the Park. From Belfast you would find the bus at the Europa Bus Station – Translink Goldline bus 273 from Belfast to Derry stops in Omagh and will stop on request at the park gates.
However, either way, a bus from Derry or Belfast will take you at least 3 hours so better to rent a car and drive yourself.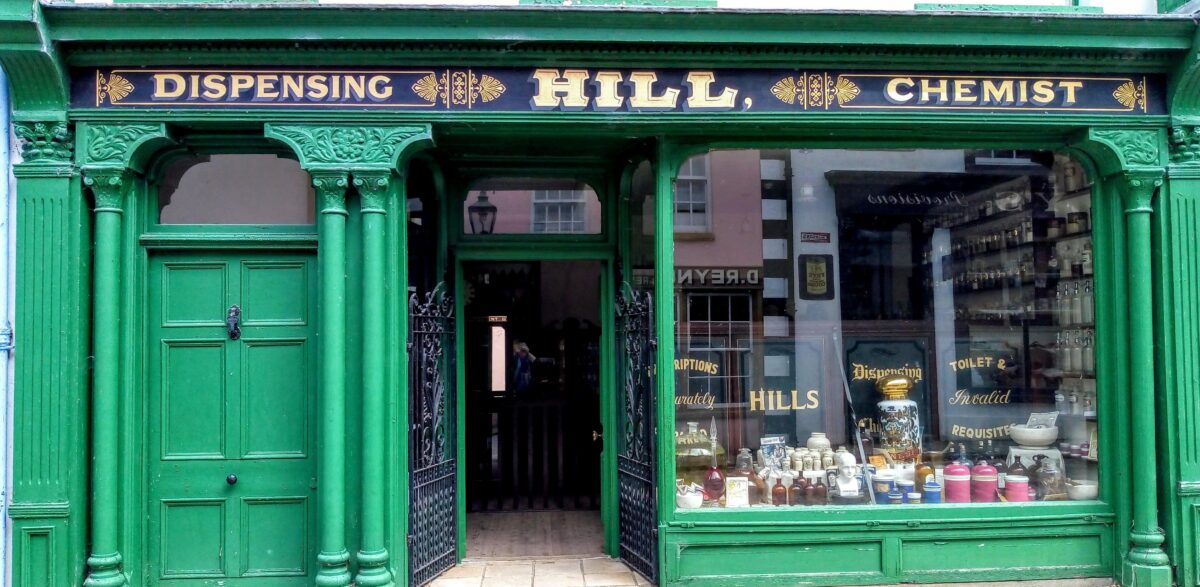 Ulster American folk park map
What to see at the Ulster American Folk Park
Emigrants Gallery
Old World
Mellon Homestead
Campbell House
Hughes House
Ulster Street
The Union Brig Ship
New World
American Street
Samuel Fulton House
Pennsylvania Log House
Tennessee Rogan Plantation House
The Old World
The Old World region includes whole streets of original houses, an original printing press, a bank, an old police barracks, the old Castletown National School, and two churches. Central to this region is the boyhood home of Thomas Mellon, judge and founder of the Baltimore Banking dynasty.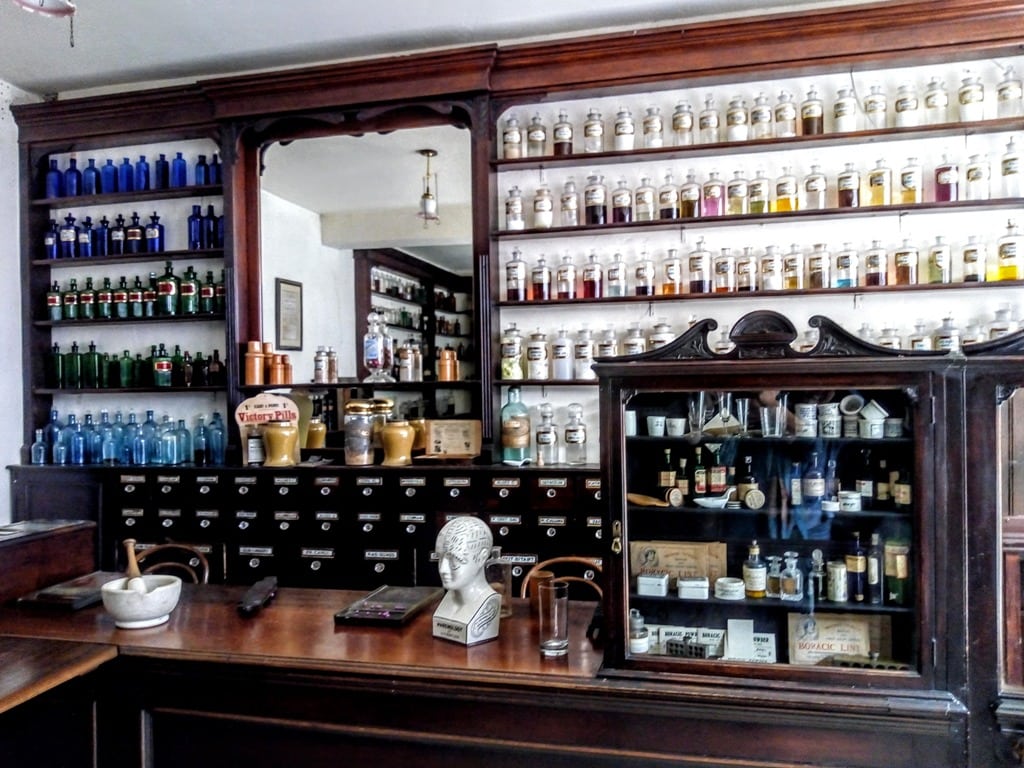 Some of the two-up, two-down houses in one of the reconstructed streets in the park were transported, in their entirety, from Sandy Row, off the Donegall Road in Belfast, and other buildings have been transported from elsewhere in the province.
Emigrants Gallery
This is where you enter the folk park and here you will find a complete gallery of the emigrant experience. What drove people to emigrate and what they expected in the New World.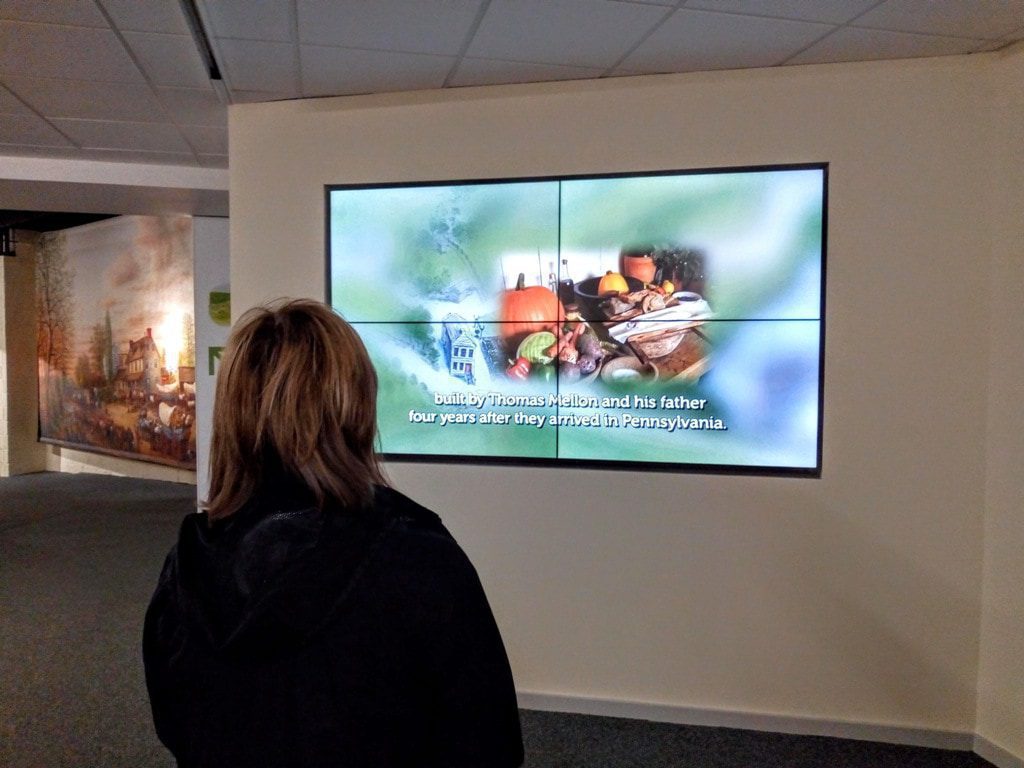 Mellon House
Mellon House is the birthplace of Irish-American banker and lawyer Thomas Mellon, founding father of the Mellon banking dynasty in Pittsburgh.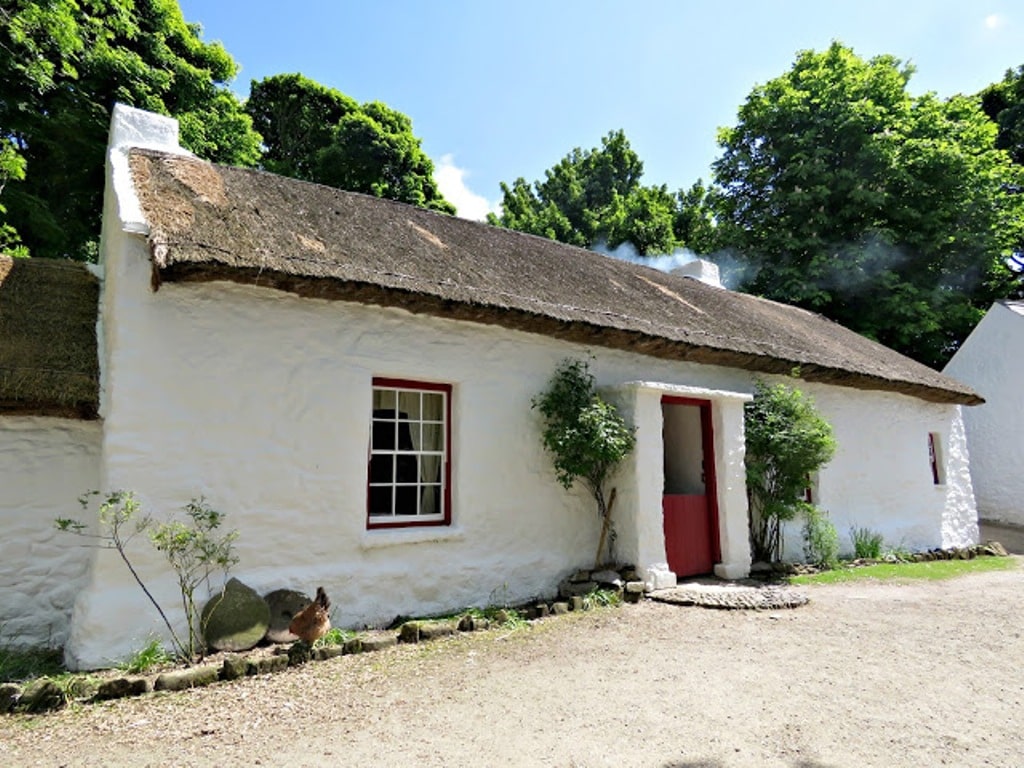 Campbell House
The Campbell House originally stood at Aghalane in the Glenelly Valley, this substantial farmhouse was reconstructed in the Ulster-American Folk Park in 1985. It is 2 storeys with a thatched roof, and was the home of a relatively prosperous farming family. An inscribed stone built into the front wall of the house states that it was built by Hugh Campbell in 1786.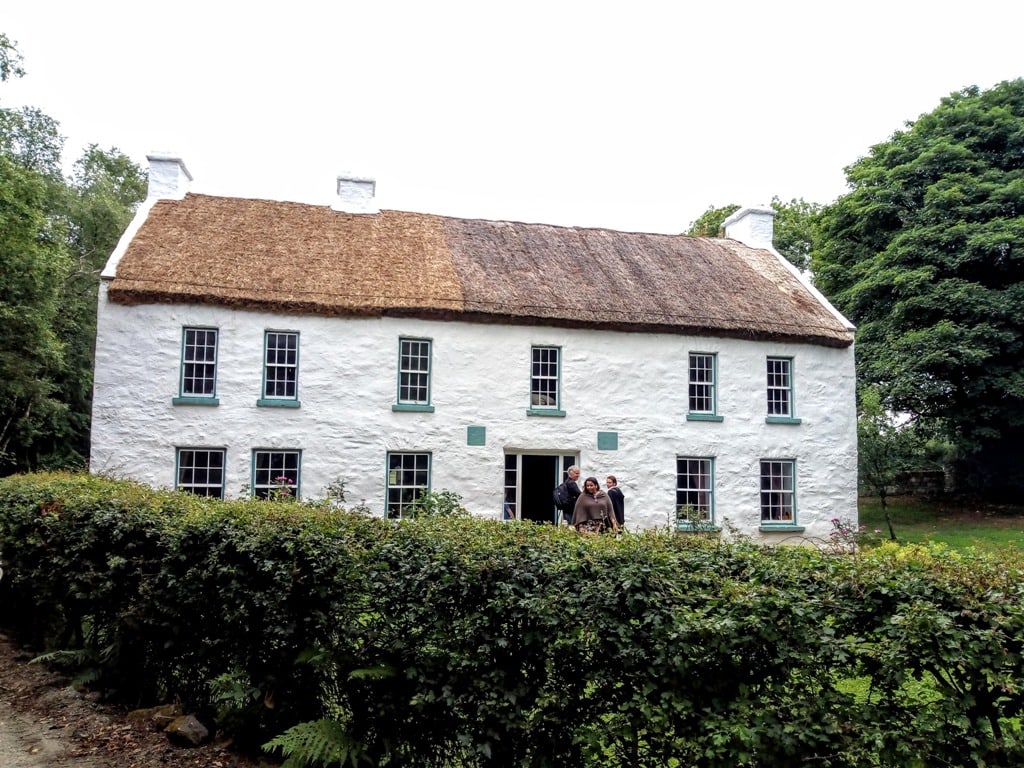 Hughes House
The Hughes House was the childhood home of John Joseph Hughes, the first Roman Catholic Archbishop of New York. The building comes originally from the townland of Dernaved in County Monaghan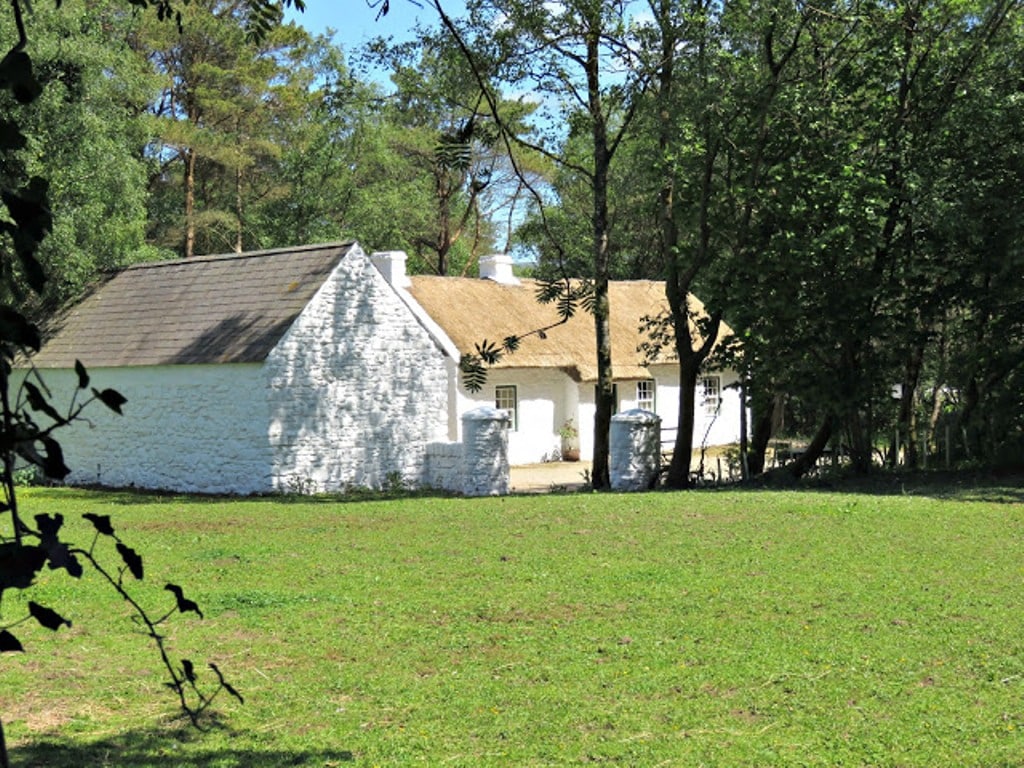 Ulster Street
This street contains many shops and businesses in their original buildings brought in from all over N. Ireland. They include a Chemist, Saddle Makers, Sweet Shop and Post Office.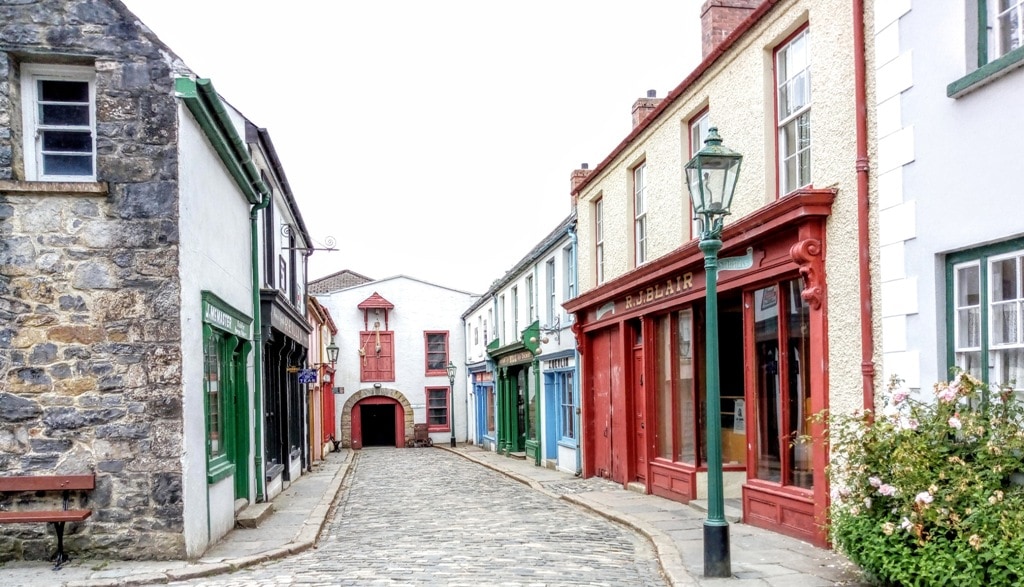 Reilly's Pub-Grocery Shop was built by John Riley in Newtownbutler in 1820. One half of the building was a pub and the other a grocery store where folks could pick up the basics from flour to tea.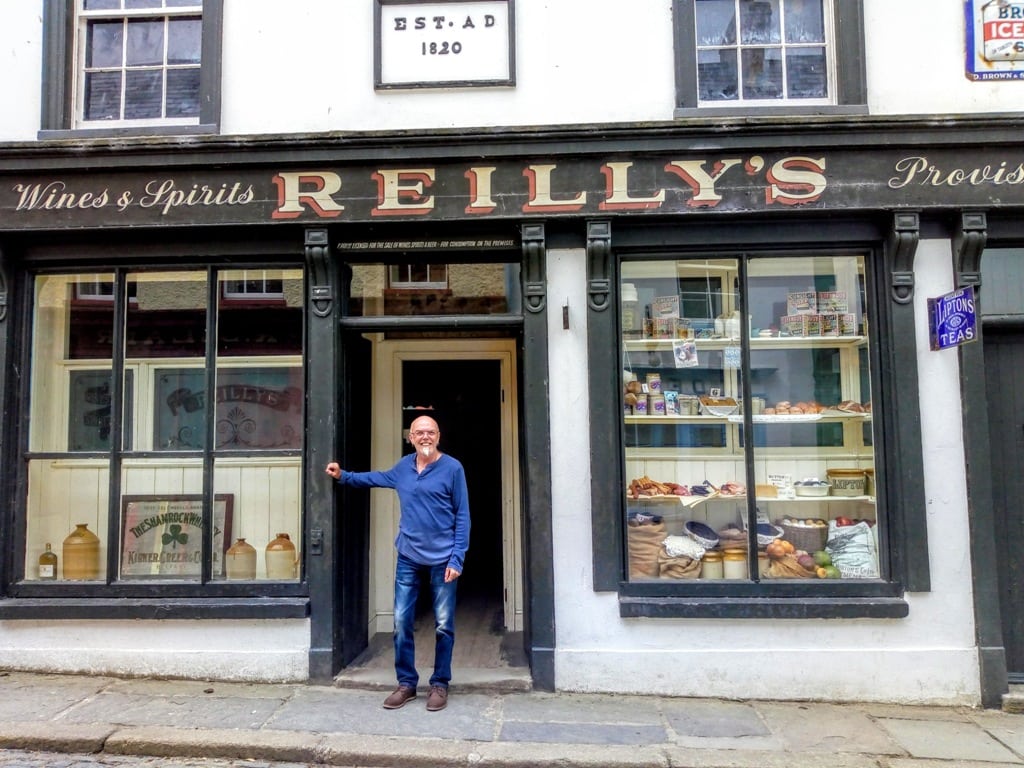 Bridging the Old and New Worlds is a full-size replica of an immigrant sailing ship The Brig Union. As you pass through the ship you exit the other side into the Americas.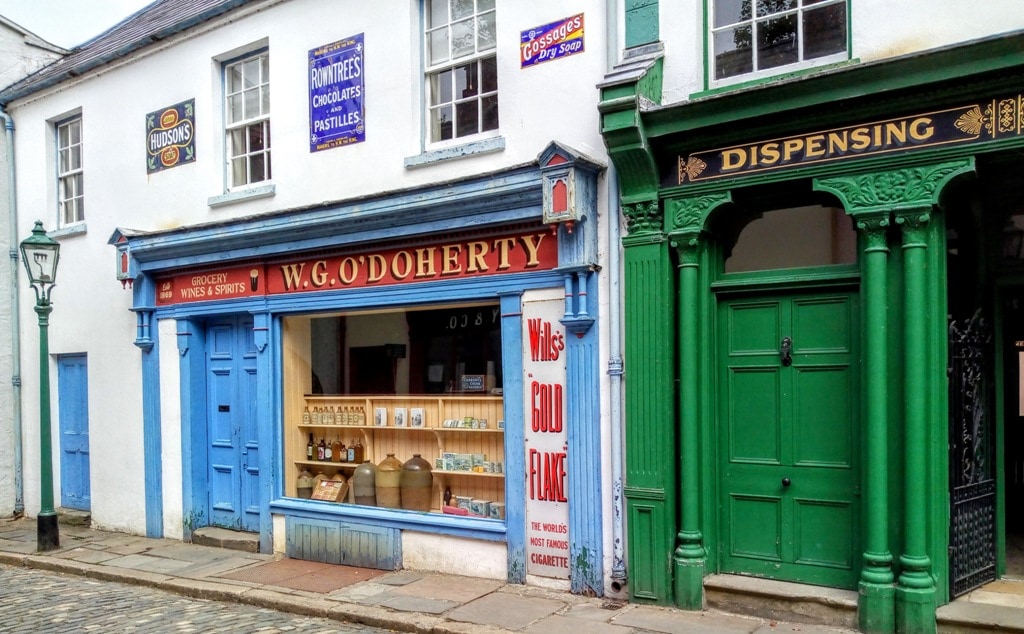 Brig Union Ship
American Street
Step into an American Street where you can see the original interior of a Virginia General Store with all its available wares.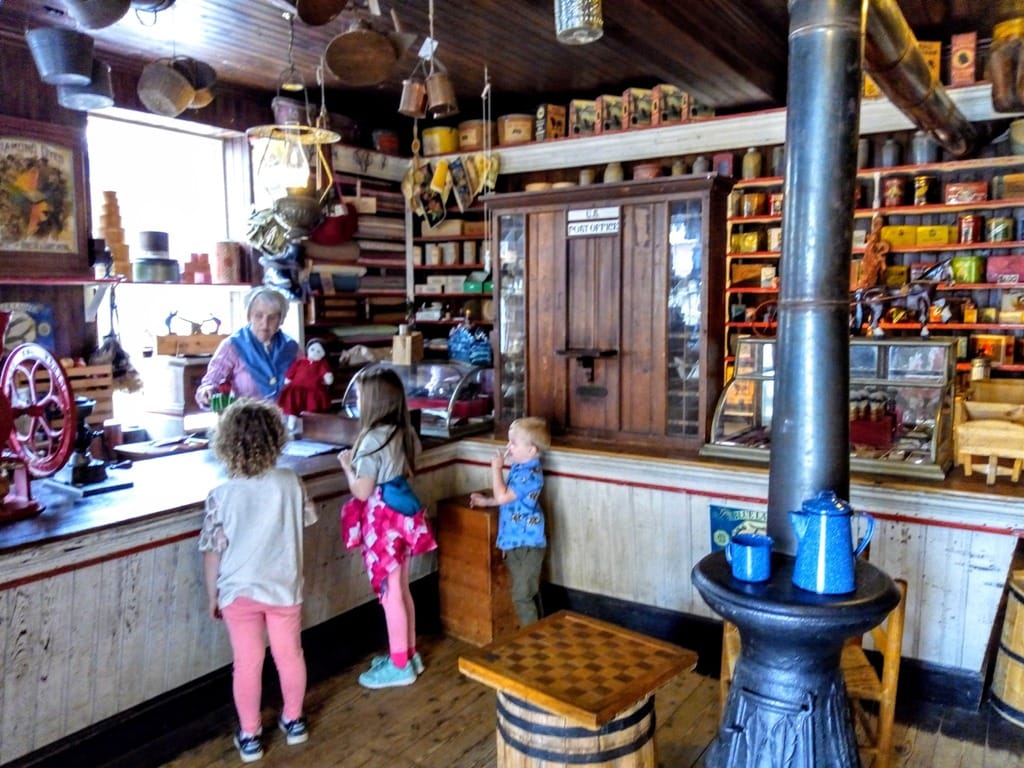 Fulton Stone House
A 1720s Fulton stone house painstakingly dismantled in Lancaster County, Pennsylvania, and rebuilt by the Ulster American Folk Park.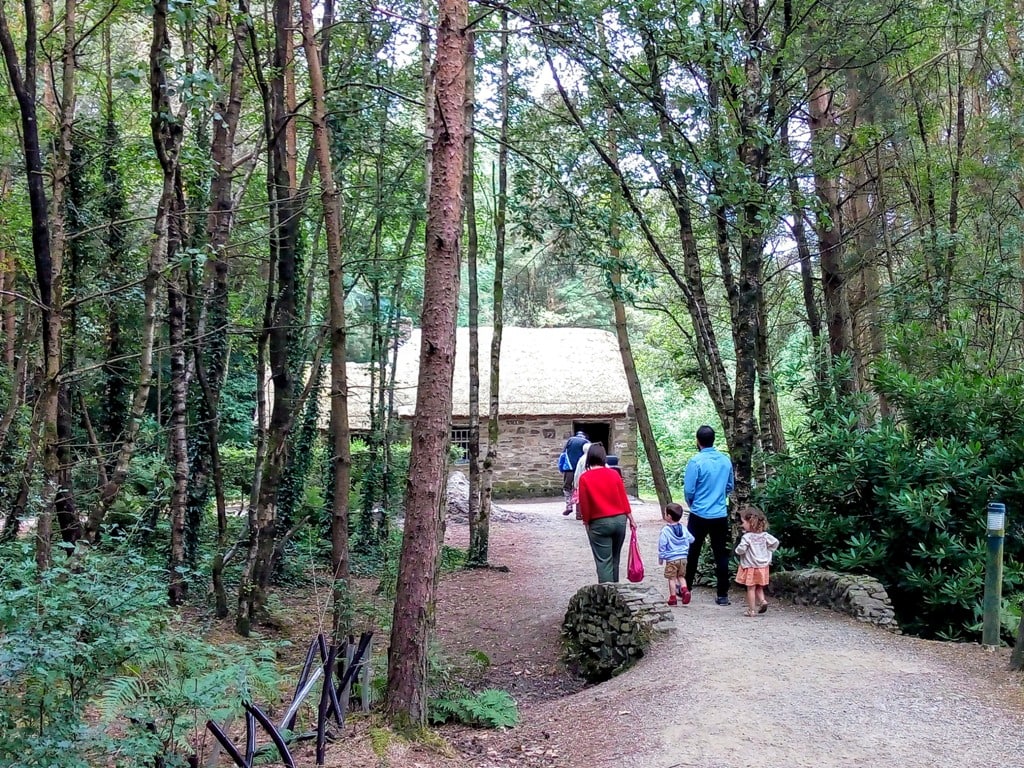 Appalachian Log House
Which hails from Washington County Pennsylvania.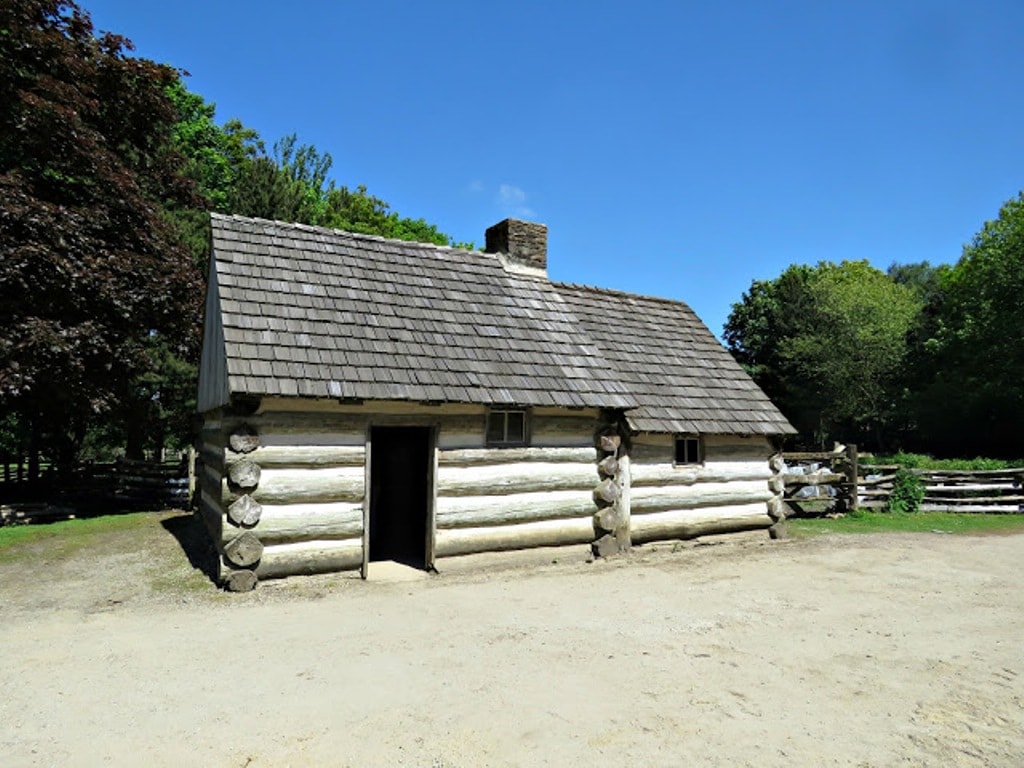 Francis Rogan House
A plantation house built by Francis Rogan originally located near Nashville, Tennessee.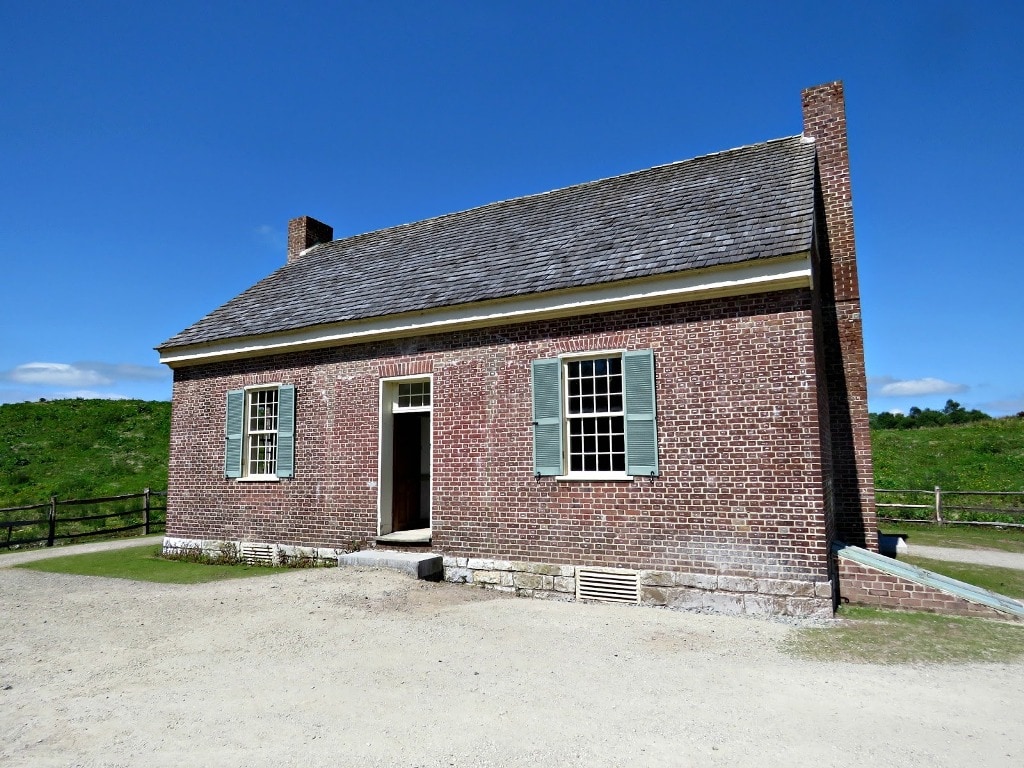 Ulster American folk park events
All the day-to-day activities in both the new world and the Old world can be seen at the Park. From Spinning and weaving where you can actually have a try.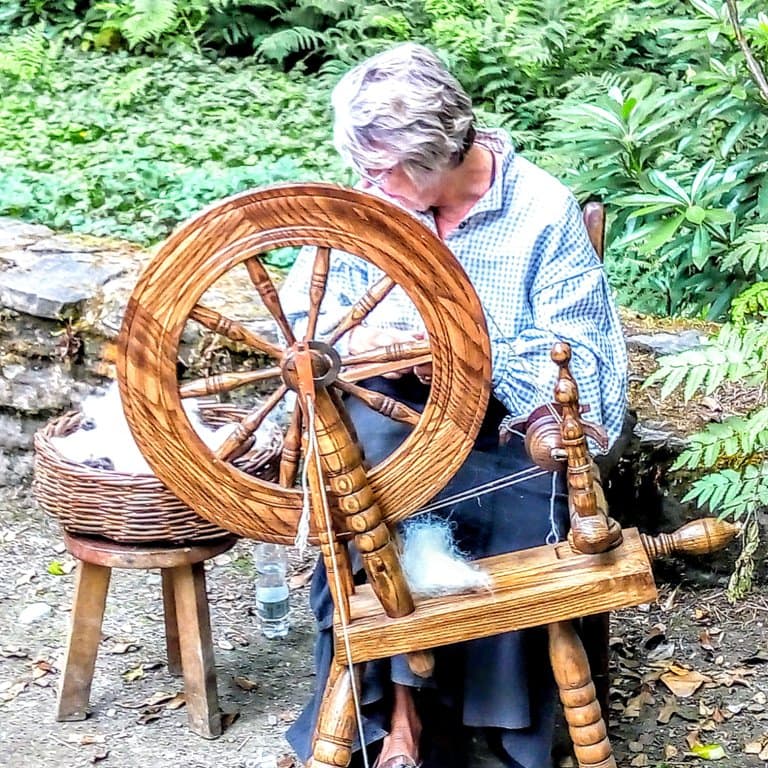 Blacksmithing and even printing presses are demonstrated daily.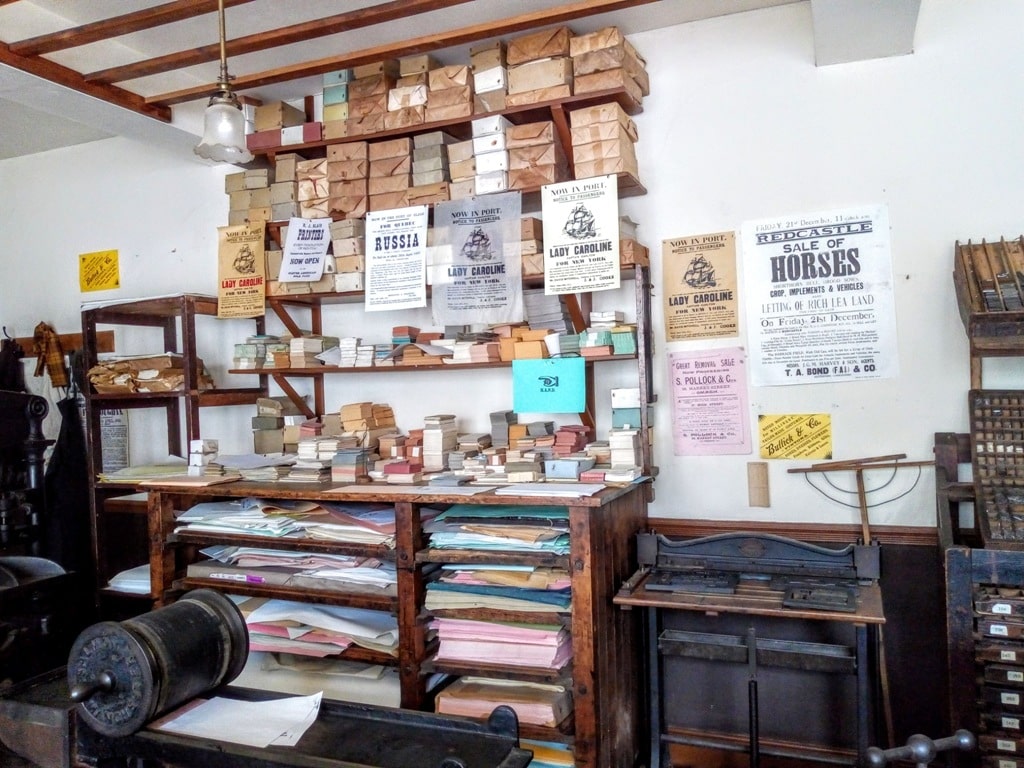 Sample some original authentic foods cooked on the open hearth and music is celebrated with a 3 day Bluegrass Festival that takes place in September.
In September 2020 The Ulster American Folk Park launched a new music trail, Folk Park Live, in partnership with Snow Water, Arts Council of Northern Ireland and Tourism NI.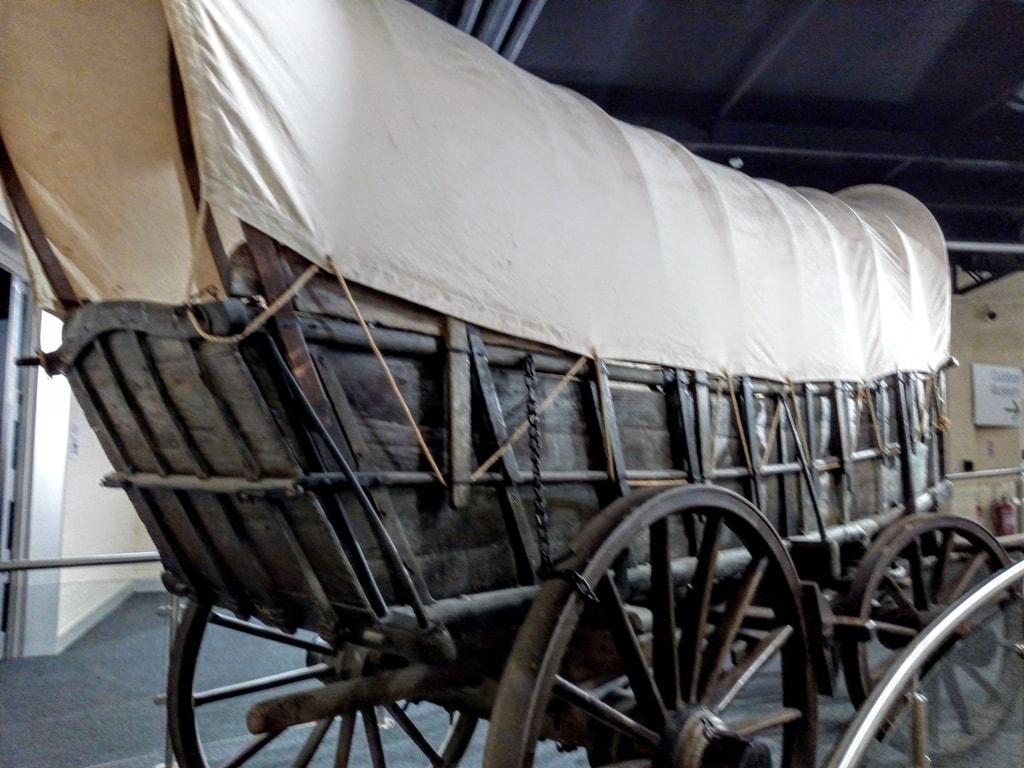 The trail tells the story of emigration from Ulster through traditional songs performed by a range of local artists. Visitors will enjoy an immersive audiovisual tour of the museum, with songs that tell of the lives and plight, hardships and successes of those who had to leave Ulster over 300 years.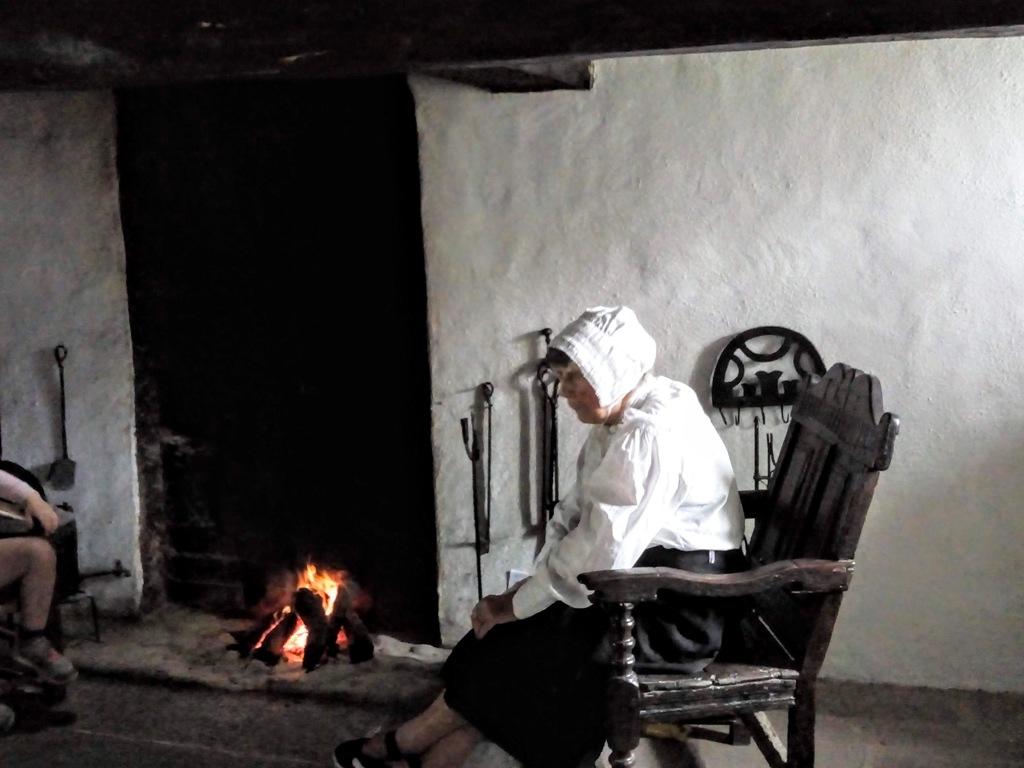 This new experience features musical talents such as Neil Martin, Jack Warnock, Gemma Bradley, Niall Hanna, Maurice Leyden, Eilidh Patterson, Gareth Dunlop, and No Oil Paintings, Cathal Hayden, Mary Dillon and ROE.
A live performance from each musician was filmed at 12 locations across the Ulster American Folk Park to create a musical experience that can be enjoyed both online and on-site at Ulster American Folk Park. It includes songs from home and songs written from afar about home; Scottish-influenced fiddle music and piping; Appalachian music; religious songs; fast, lively energising music and slower reflective pieces.
The performances can also be enjoyed from home at folkparklive.com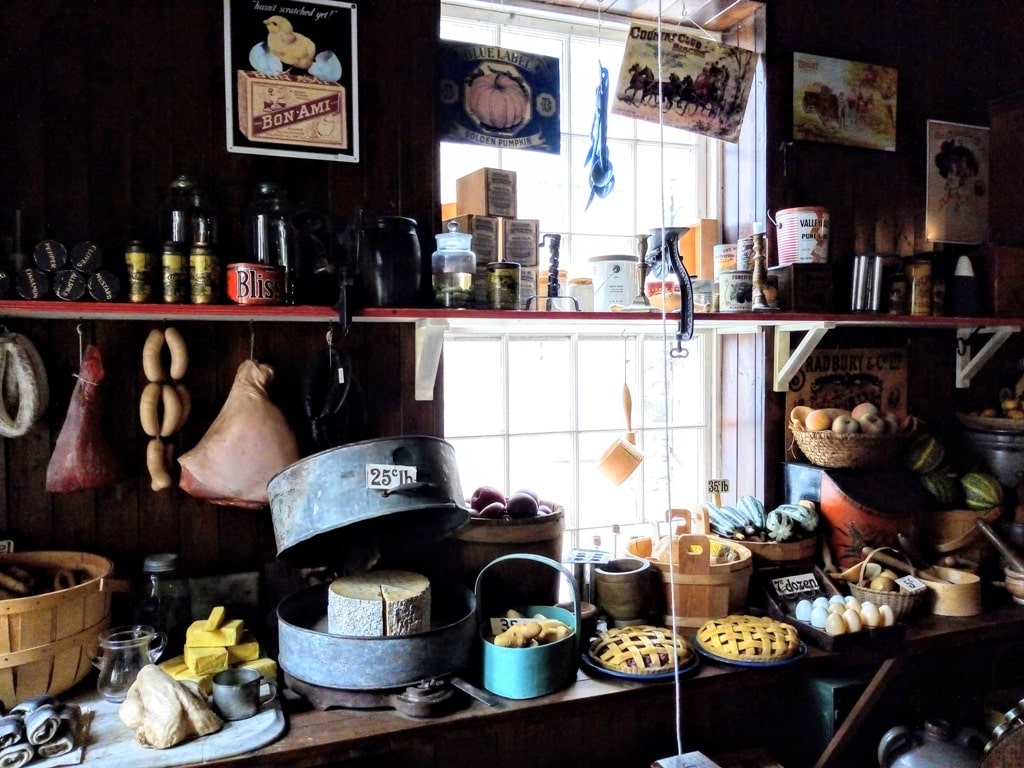 Over two million Ulster folk left their homes to build a new life in the New World and the Ulster American Folk Park brings to life the drama behind Irish emigration telling the remarkable story of those that crossed the Atlantic for the New World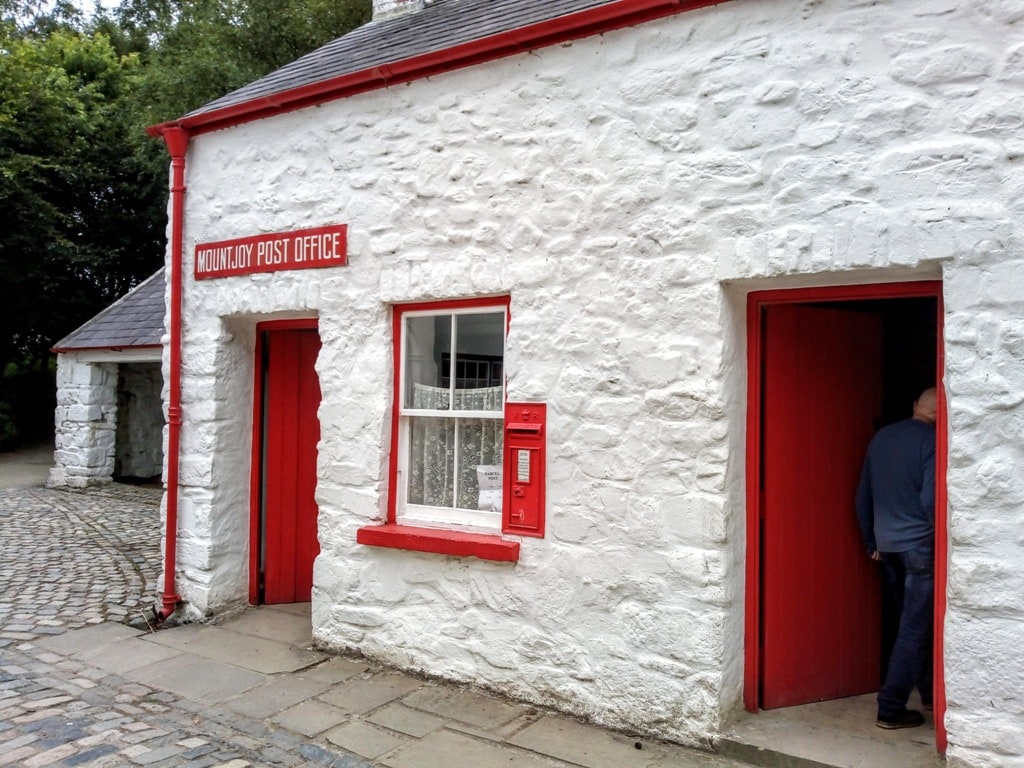 Ulster American Folk Park café
The Loaf Cafe this social enterprise on-site café is operated by Loaf Catering, which is a social enterprise supporting people with learning difficulties and autism into jobs with a future. Loaf Café offers a range of hot and cold drinks and freshly made food including their award-winning sausage rolls, healthy salads and traditional soups and stews, using locally sourced produce.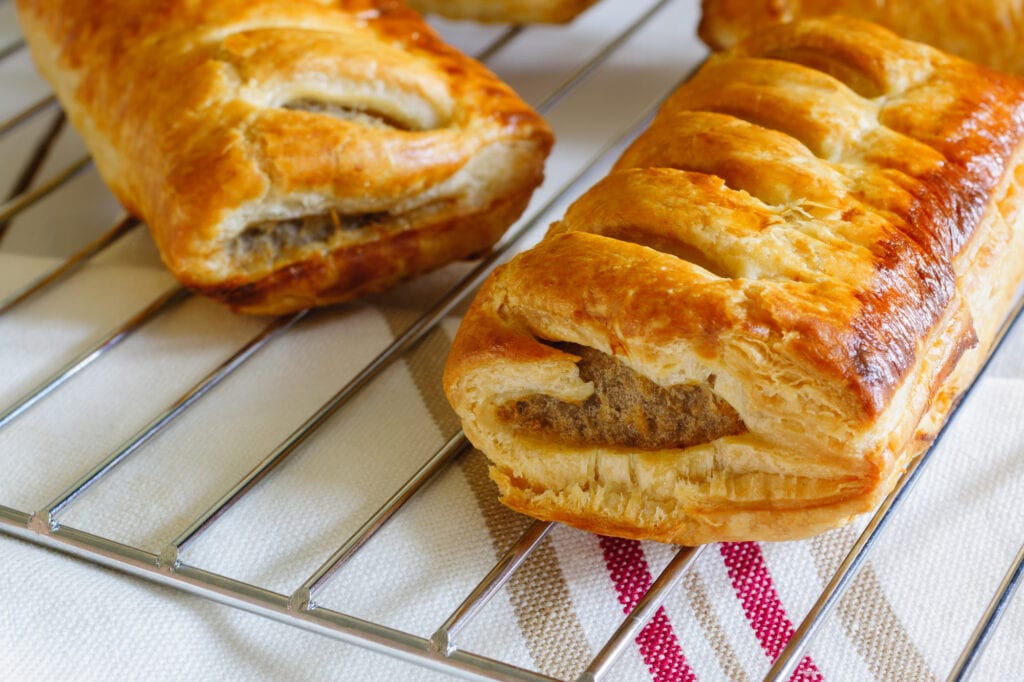 Have you been to the Ulster American Folk Park yet? What was your favourite part of the park?
You might also like.
Planning a dream trip to Ireland? Everything you need to know
53 Ultimate tips for travel to Ireland Céad Míle Fáilte
60 Best Northern Ireland tourist attractions
44 of the best things to do in Belfast
What is the best Causeway Coastal Route Itinerary?
Pin it to save it