Best Time to Visit Ireland for Unforgettable Experiences in 2024
Ireland, the Land of Saints and Scholars, is a land of breathtaking landscapes, rich history, and warm hospitality. From the rugged cliffs of the Atlantic coast to vibrant cities and towns steeped in culture. Ireland is a magnificent country that should be on everyone's travel bucket list.
With its mild climate and diverse attractions, Ireland offers something for every traveler. But when is the best time to visit this picturesque destination? The answer largely depends on what you are looking for. Summer months from June to August bring warm weather and longer daylight hours, perfect for exploring the stunning countryside and enjoying outdoor activities.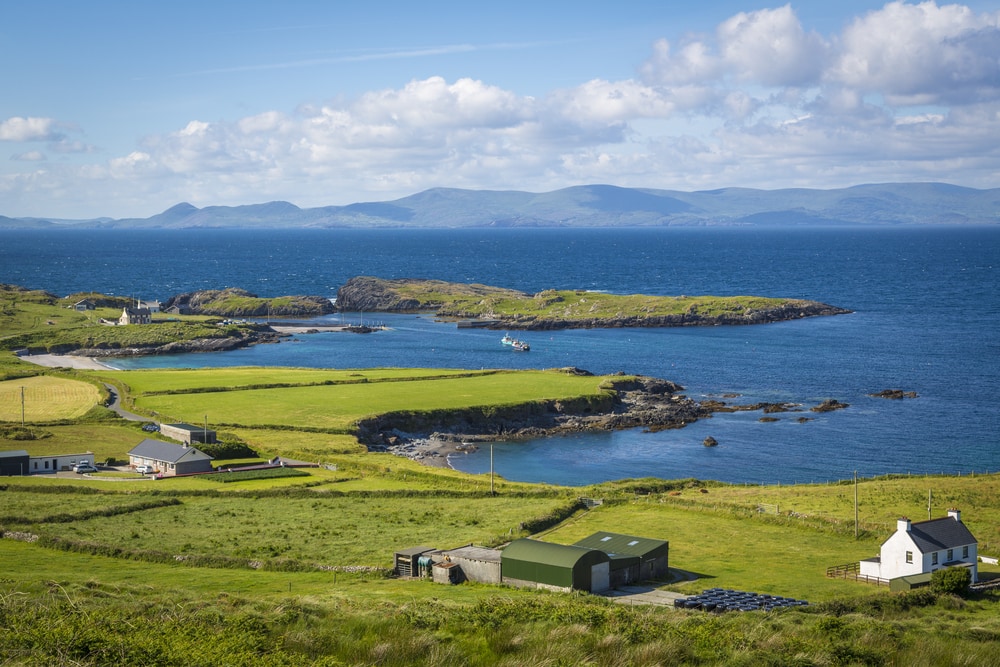 Plan a trip to the UK and Ireland
If you prefer smaller crowds and lower prices, the shoulder seasons of spring and autumn offer mild temperatures and breathtaking scenery. So, whether you're seeking a lively festival atmosphere or a quiet retreat, Ireland has a season to suit every preference.
What's the best time to visit Ireland? The best time to visit Ireland depends on the type of experience you are looking for and your personal preferences. If you want to enjoy great weather and take part in outdoor activities, then the summer months between June and August are the best, particularly if you want to wild camp or luxury glamp in a beautiful landscape.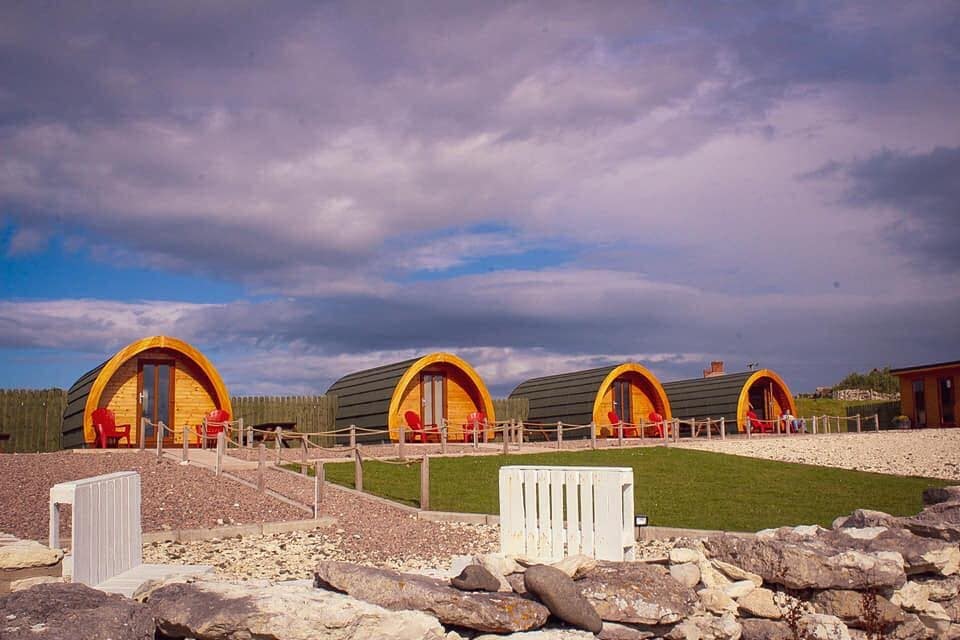 Best time to take a road trip in Ireland
The best time to take a road trip in Ireland is during the summer months of June, July, and August. This is when the weather is warmest and most suitable for touring the country. The days are longer, allowing for more time to explore and enjoy the various attractions and scenic routes. The landscapes are vibrant and lush, with blooming flowers and green countryside.
The coastal roads are particularly stunning during this time, with the chance to witness breathtaking sunsets over the Atlantic Ocean. You can drive the Wild Atlantic Way down the west coast of Ireland and enjoy some true hidden gems in Sligo, Mayo and Clare. Marvel at the Cliffs of Moher, visit the sea stacks in Mayo, take a bike ride through the Greenways enjoy some fabulous seafood in Westport and visit the Pirate Queen's ruined castle.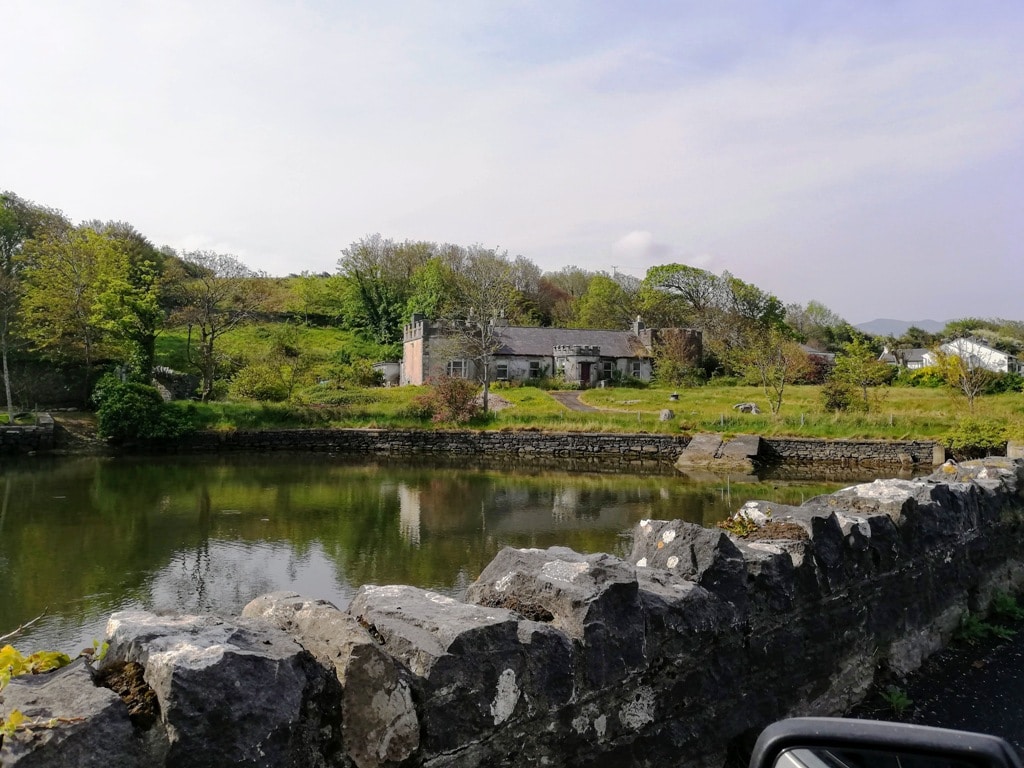 The best time to go to Ireland for a road trip to the national parks of Ireland is during the summer months of June, July, and August. This is when the weather is mild and the landscapes are at their most vibrant. The national parks, such as Killarney National Park and Connemara National Park, offer breathtaking views of lush greenery, majestic mountains, and crystal clear lakes and even a fjord. By embarking on a road trip during this time, you can fully enjoy outdoor activities like hiking, biking, and picnicking. This time of year also makes it easier to visit all the ruined castles in Ireland without having to slog through mud and rain.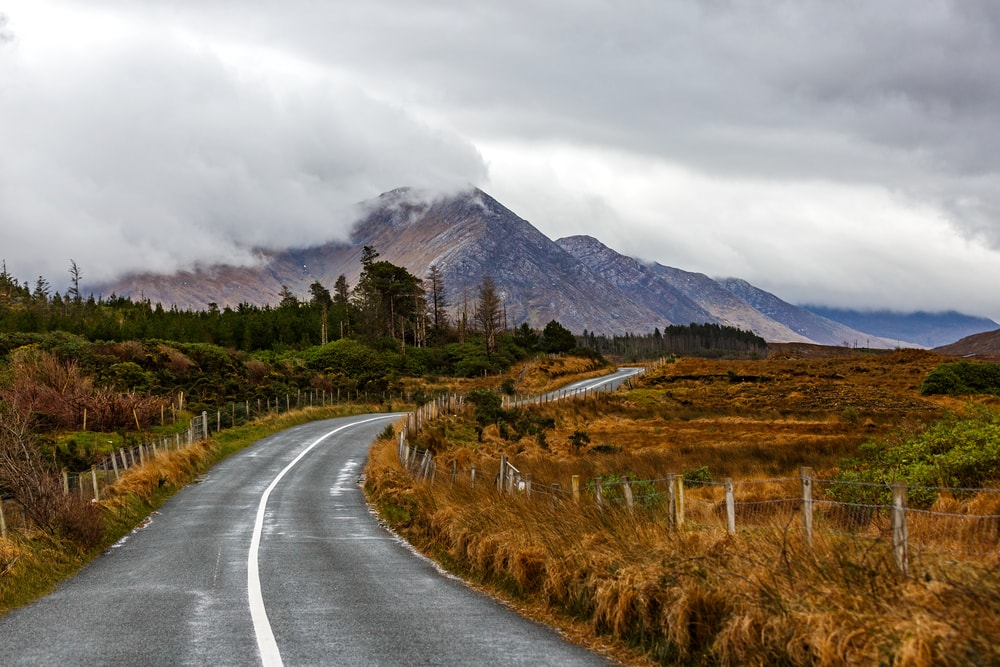 In addition, summer is also when many festivals and cultural events take place, offering a unique opportunity to experience Irish music, dance, and culinary delights. However, it is important to note that summer is also the peak tourist season in Ireland, which means popular destinations and attractions can get crowded. Therefore, it is advisable to plan ahead, book accommodations in advance, and explore off-the-beaten-track locations for a more tranquil experience.
Shoulder Season in Ireland
However, if you want to avoid crowds and enjoy lower prices, then consider visiting during the shoulder season of April-May or September-October. Regardless of when you choose to go, Ireland will not disappoint with its stunning landscapes, rich culture, friendly people, and world-renowned hospitality.
When planning your trip to Ireland, it's crucial to consider the best time to visit to make the most of your experience. In this article, we'll explore the different seasons in Ireland and provide insights into the ideal time to explore the land of Saints and Scholars.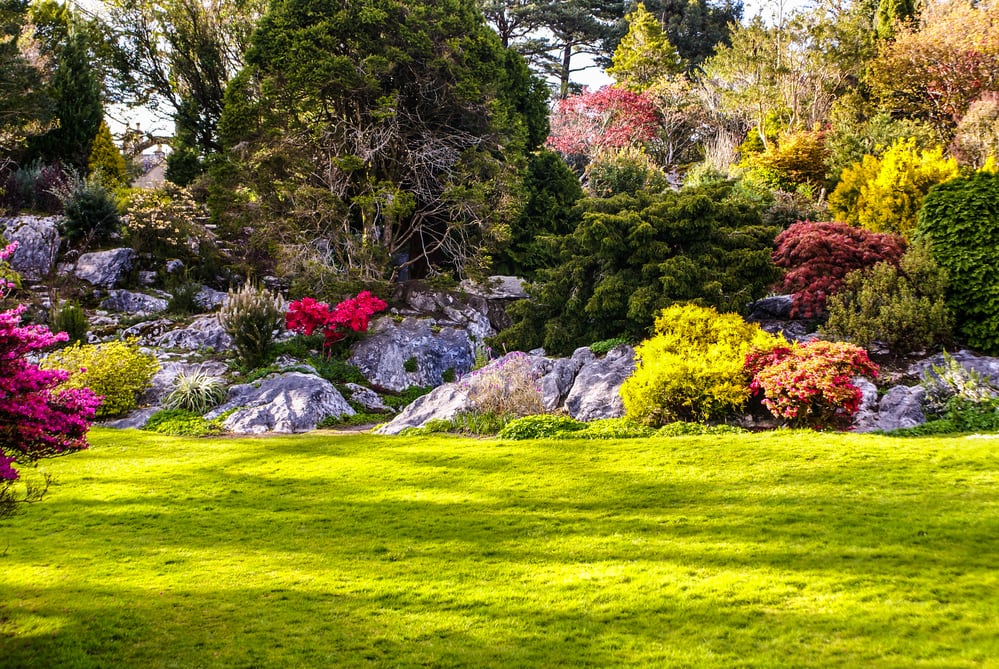 When visiting Ireland I always suggest the months of April, May, September and October that way you can avoid the peak tourist season and take advantage of lots of daylight hours and fewer tourists clogging up Ireland's historic sites. Ireland in May is glorious with the spring flowers just starting to come into bloom you will see rhododendrons trees, wild fuschia bushes and green as far as the eye can see.
June, July and August are peak seasons however they will also be the best time to visit Ireland if you plan to wild camp, or tour the countryside in a camper van. Since many Irish attractions are weather dependent you should be able to tour the Causeway Coast and take a walk across the Carrick a Rede rope bridge or visit the Skellig Islands as the weather (fingers crossed) will be better.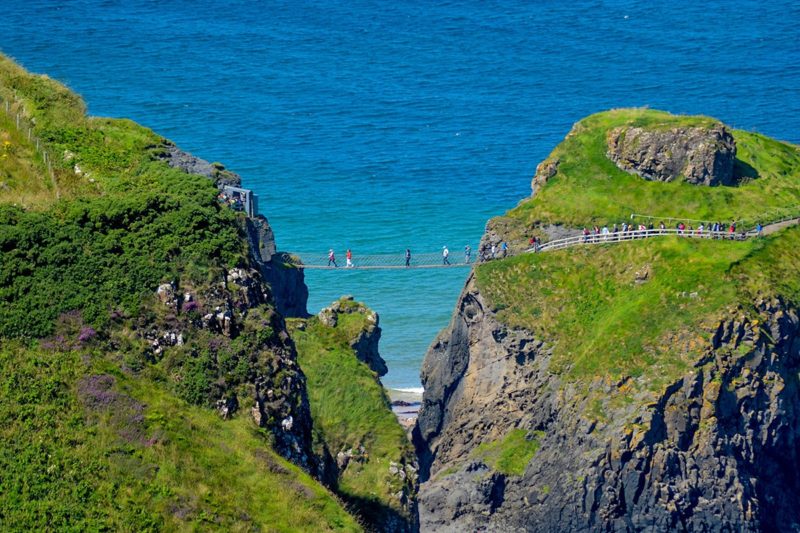 The best time to visit Ireland for festivals and celebrations outside of Saint Patrick's Day is from May to August and if you are a foodie and want to try some of Ireland's best traditional foods the food festivals tend to take place from July to October.
In December you can celebrate Christmas in Dublin or Belfast and join in many of the Irish traditional celebrations and traditions. Most hotels and restaurants are closed on Christmas Day but your hotel will be planning some fantastic entertainment and dinners. Christmas markets are to be found all over Ireland and Northern Ireland and you can pick up some great Irish souvenirs and handmade crafts.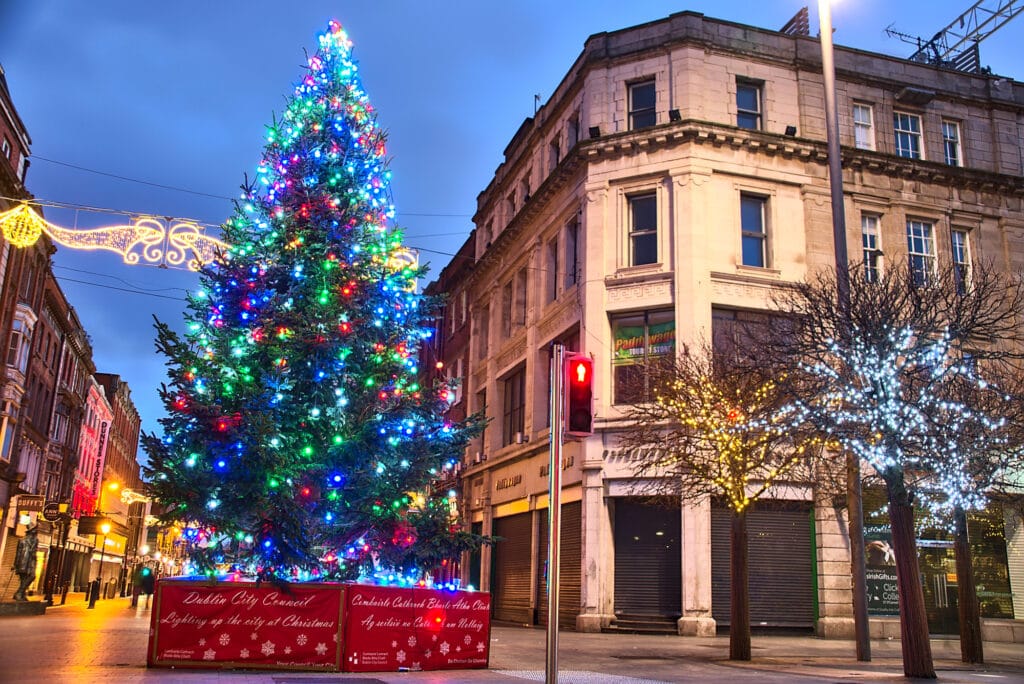 The best time to visit Ireland
Spring in Ireland– March to May
Around this time of year Ireland begins to come back to life with festivals like Beltaine and St. Brigids Day Spring in Ireland marks the awakening of Ireland's lush landscapes. The countryside bursts into life as vibrant flowers bloom, and the valleys and hills are blanketed in vibrant shades of green and splashes of yellow gorse.
Temperatures during spring are relatively mild, ranging from 8 to 15 degrees Celsius (46 to 59 degrees Fahrenheit). This shoulder season offers a quieter and less crowded experience compared to the peak tourist season, making it perfect for explorers seeking tranquillity.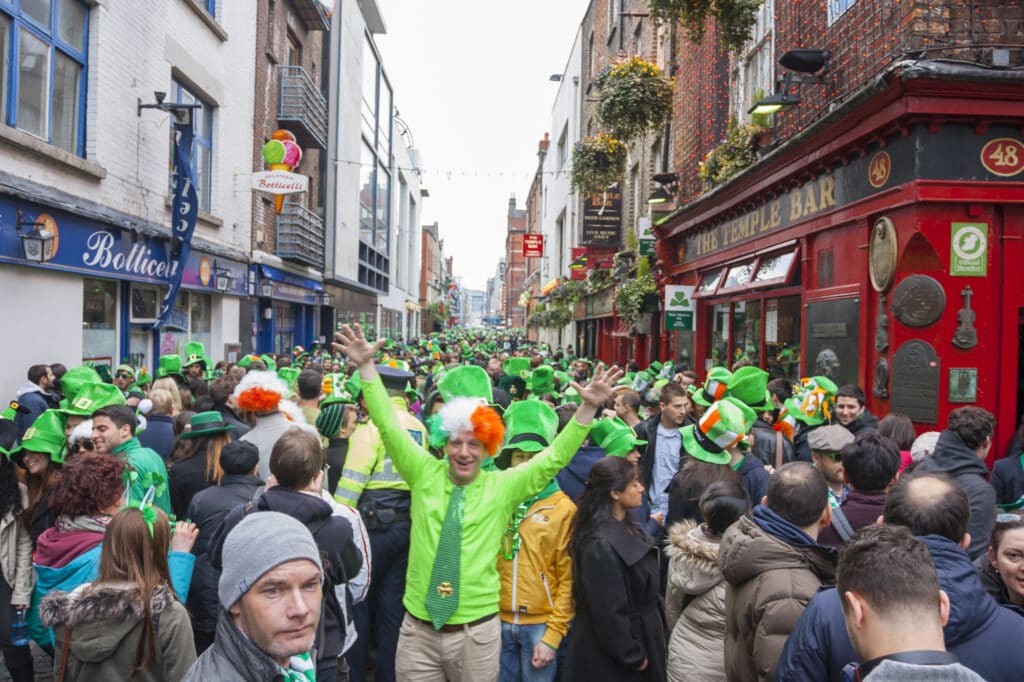 During spring, visitors can join in the St. Patrick's Day celebrations where the streets come alive with parades and festivities. Exploring Ireland's charming villages, historic castles, and ancient ruins during this time allows you to immerse yourself in the country's rich heritage while enjoying pleasant weather conditions.
Summer in Ireland – June to August,
Summer is naturally the peak tourist season in Ireland. The weather is at its warmest, with temperatures averaging between 15 to 20 degrees Celsius (59 to 68 degrees Fahrenheit). This season offers longer daylight hours, giving you ample time to explore and indulge in outdoor activities.
Summer is an excellent time to explore Ireland's stunning coastal areas, such as Ireland's Ancient East and experience the breathtaking beauty of the Wild Atlantic Way. The vibrant cities, of Dublin, Cork, and Galway, buzz with festivals, street performances, and lively pub culture, offering a raucous atmosphere for visitors.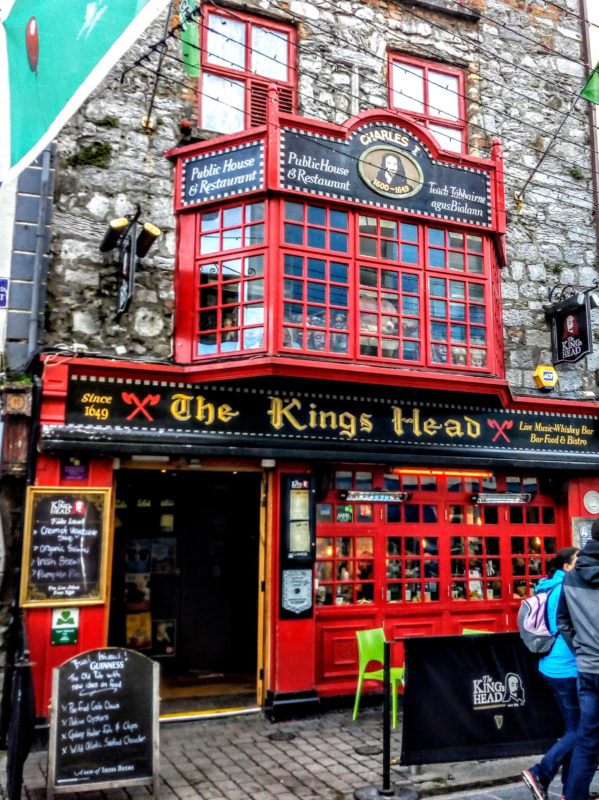 Don't forget to head to Kilkenny and walk the medieval mile or visit the best preserved castle in Europe – Kilkenny Castle. This is also a great time to hike the Glendalough National park and visit the ancient monastic site or how about Powerscourt with its incredible waterfall that featured in the Vikings TV show.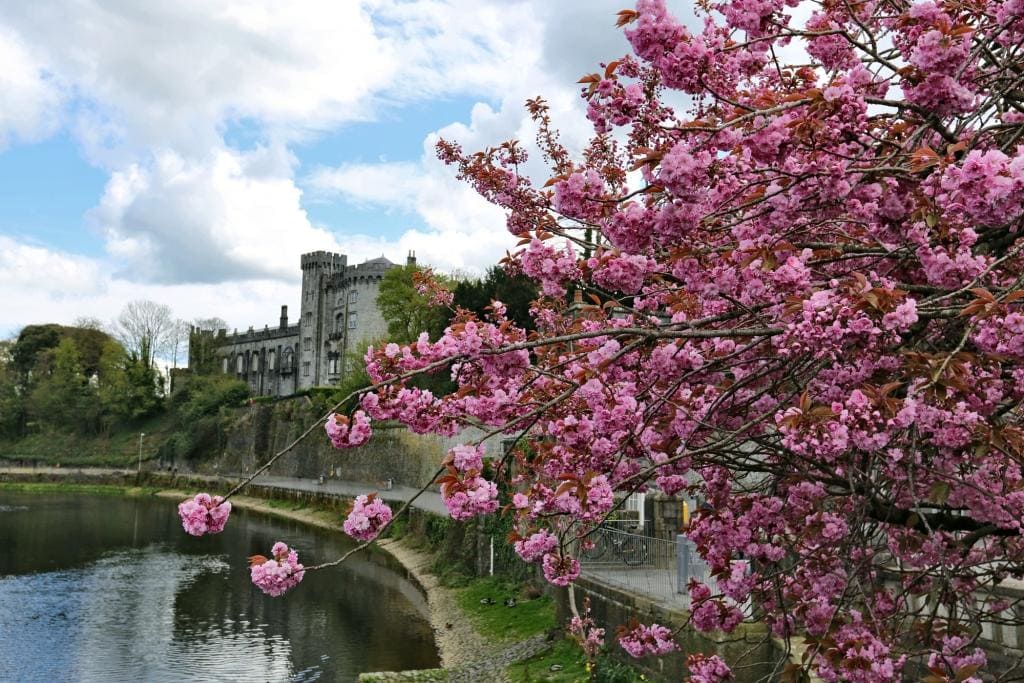 It's important to note that summer is the busiest time of year, and popular attractions can become crowded, especially in August. I highly recommend booking accommodations and attractions in advance to ensure you don't miss out on your bucket list sites or plan to visit some of Ireland's off the beaten path sites to avoid tourist crowds.
Autumn in Ireland – September to November
Autumn is another wonderful time to visit Ireland. As the summer crowds disperse, you can enjoy a more tranquil experience while still benefiting from mild temperatures ranging from 10 to 15 degrees Celsius (50 to 59 degrees Fahrenheit).
The landscapes are transformed into a magnificent tapestry of warm hues, with trees and foliage displaying vibrant red, orange, and golden tones. Autumn in Ireland offers a photographer's paradise, as the soft light accentuates the beauty of the countryside, making it an ideal time for nature enthusiasts.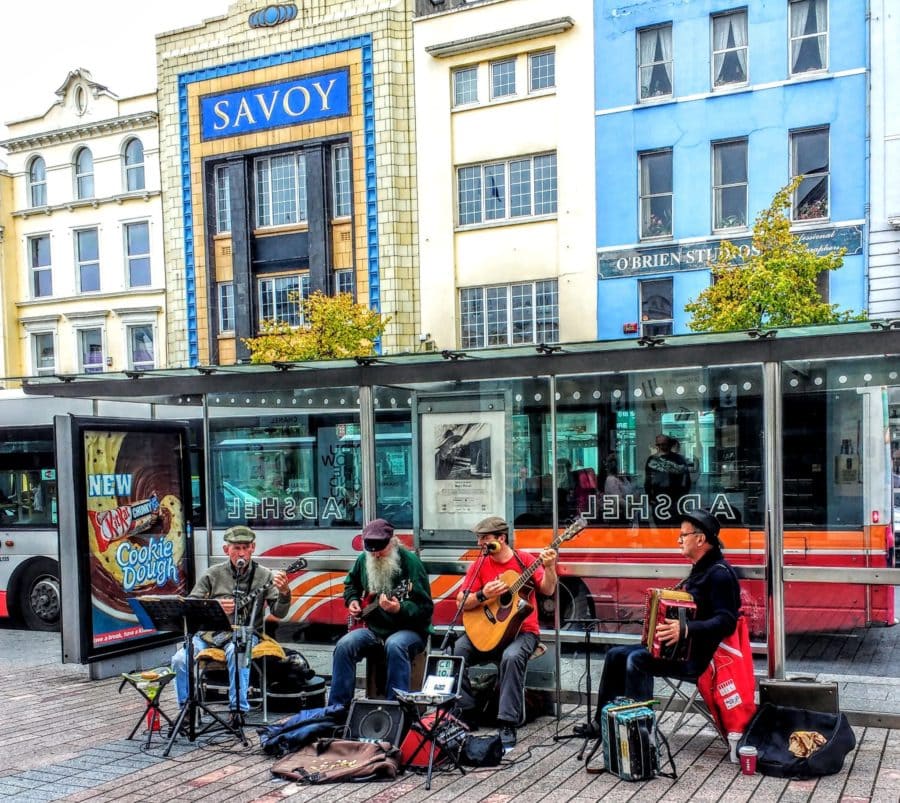 Additionally, autumn brings a host of cultural events, including food festivals and traditional music sessions. Exploring Ireland's picturesque villages and participating in local activities provides a deeper insight into Irish traditions and customs.
Winter in Ireland – November to February
While Ireland's winters can be chilly and damp, they offer a unique charm and tranquillity. The average temperatures range from 4 to 8 degrees Celsius (39 to 46 degrees Fahrenheit). Winter is the least crowded season, allowing you to explore popular tourist spots without the usual crowds.
During winter, you can witness the dramatic beauty of the coastline, with crashing waves and stormy skies adding a touch of mystique to the experience. The cities are adorned with festive lights, and traditional pubs provide a cosy refuge from the winter chill.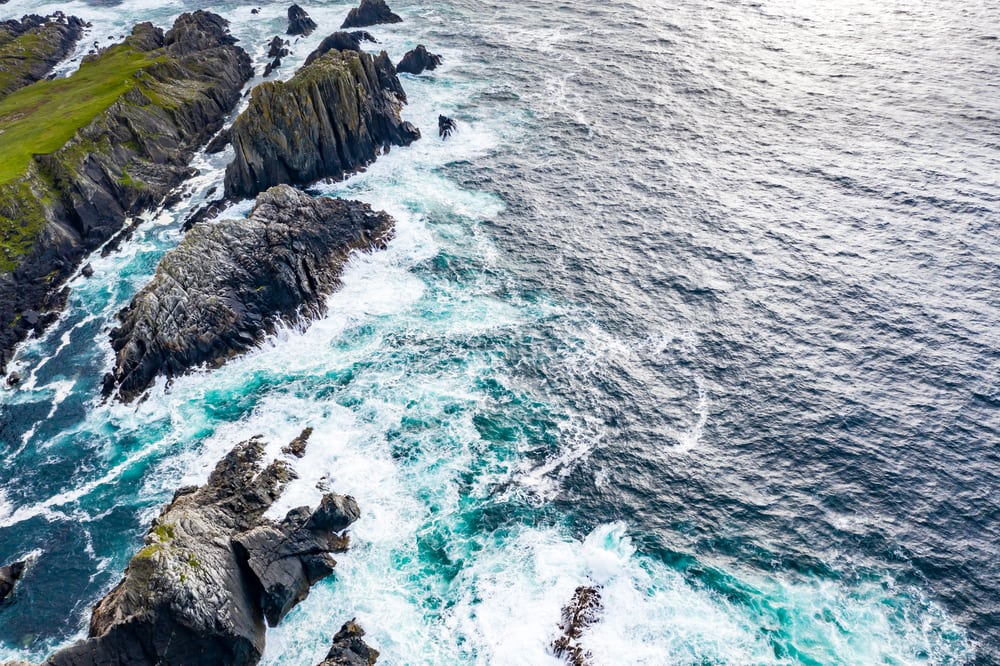 Winter in Ireland also offers the opportunity to indulge in warm comfort foods, enjoy roaring fires in charming country inns, and immerse yourself in the festive spirit during Christmas markets and celebrations.
There are of course shorter days in the winter months but on the upside, it is a lot cheaper to get to Ireland. Keep in mind that many Irish attractions will be closed for the season, although in the larger towns and cities, you will still find many heritage sites open.
When to see the Northern Lights in Ireland
The best time to see the Northern Lights in Ireland is during the winter months when the nights are longer and colder. The lights are often more vibrant and visible on clear, dark nights. It is important to check the aurora forecast to ensure the best chances of witnessing this natural phenomenon. With its rugged landscape and serene coastal beauty, Donegal provides an enchanting backdrop for experiencing the awe-inspiring beauty of the Northern Lights in Ireland.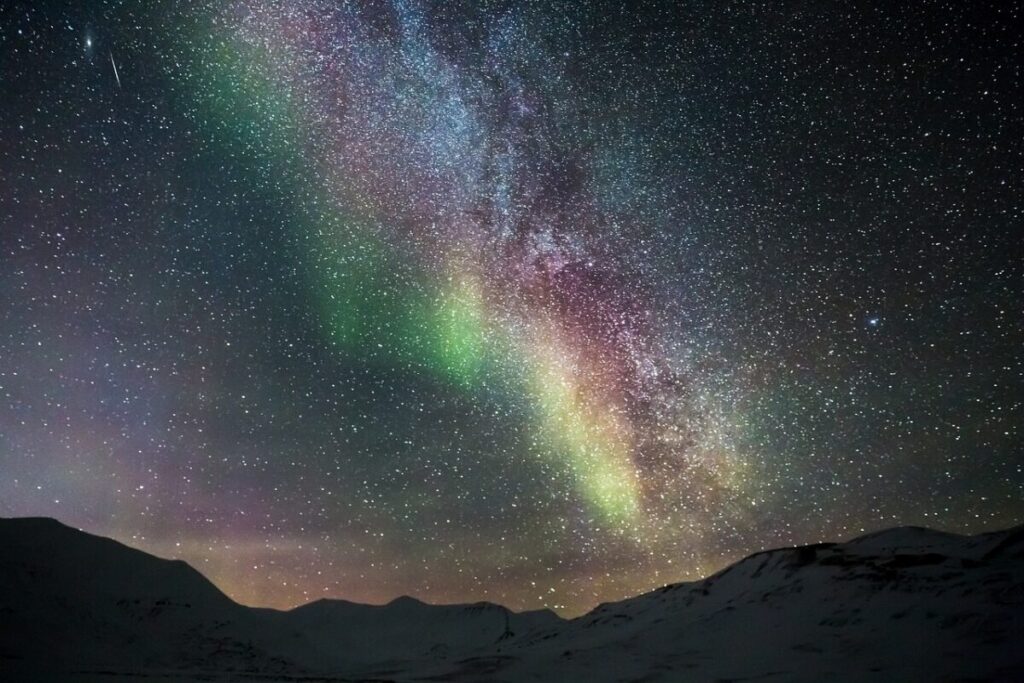 If you want to see the mesmerizing phenomenon of the Northern Lights in Ireland, the best place to go is Donegal. Located on the northwestern coast of the country, Donegal has minimal light pollution and a clear view of the night sky, making it perfect for spotting the colorful displays. Fanad Head Lighthouse and Malin Head in Inishowen are popular spots as they offer unobstructed views of the horizon.
When to see Puffins in Ireland
In Ireland, Puffins breed mainly on the West Coast and in a few locations along the east coast. Puffins like the safety of the cliffs and sea stacks which are as far as you can get from predators like rats and foxes. They are known to use rabbit holes for nesting and egg-laying sometimes even chasing off the original residents.
Puffins return to the clifftop nesting areas in March and April. Once the chicks have hatched and 40 days have passed they begin to fly out again this usually takes place from around mid-August to the end of September. The best place to see puffins is on Rathlin Island off the coast of Ballycastle.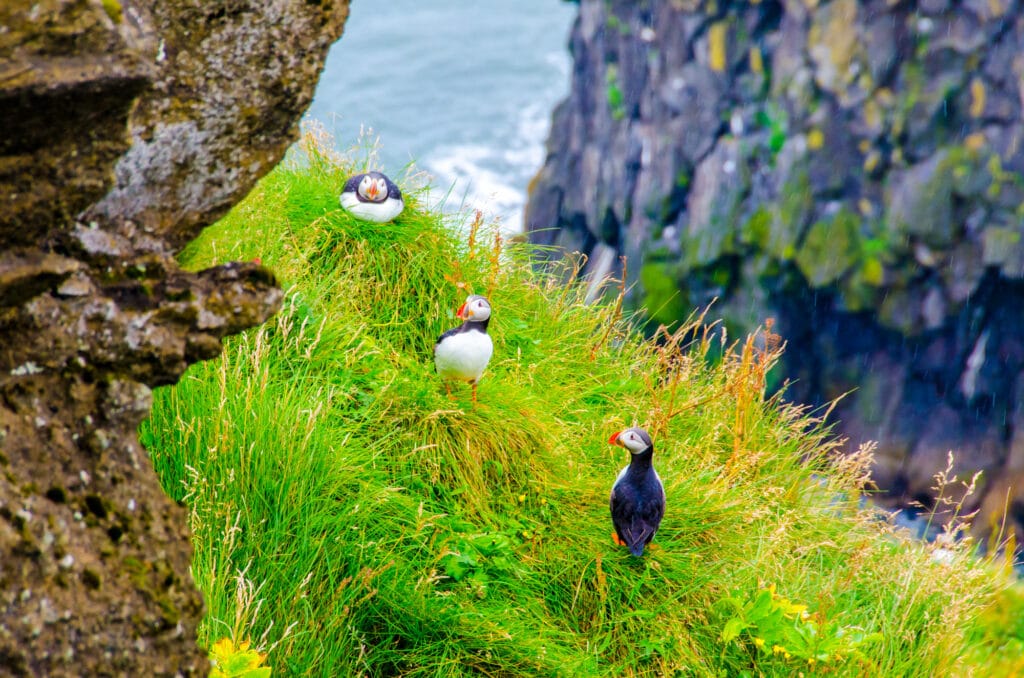 Irish Festivals to enjoy
Festivals in Ireland are known for their lively and vibrant atmosphere. Ireland is a country that deeply values its culture and traditions, and this is reflected in its festivals. One of the most famous festivals in Ireland is St. Patrick's Day, celebrated on March 17th. This festival is a celebration of Irish heritage and is marked with parades, music, dancing, and of course, plenty of green attire.
Another popular festival is the Galway International Arts Festival, held in July. This festival showcases a wide range of artistic performances including music, theatre, visual arts, and dance. The atmosphere during this festival is electric, with people from all over the country and beyond coming together to enjoy the various events and performances.
Other notable festivals in Ireland include the Cork Jazz Festival, the Waterford Harvest Festival, and the Lisdoonvarna Matchmaking Festival. Whether it's music, arts, or cultural celebrations, festivals in Ireland offer a unique and exciting experience for both locals and visitors alike.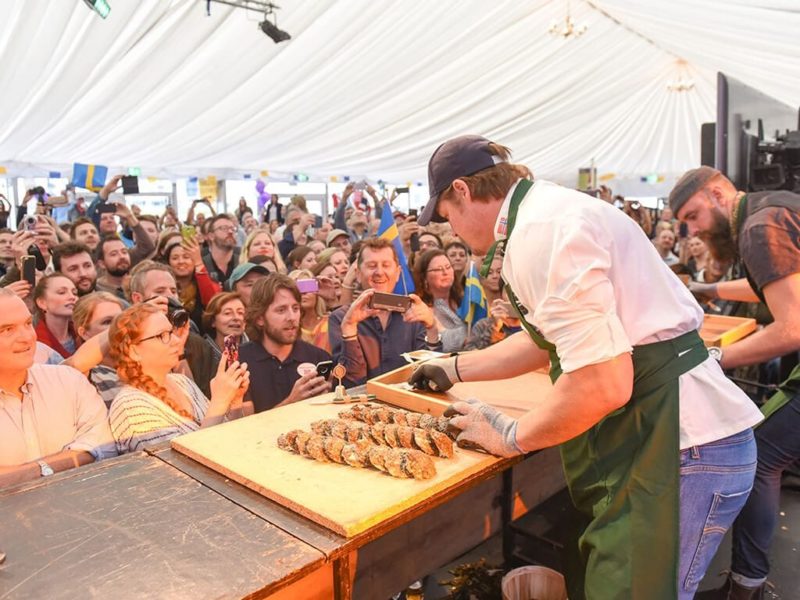 In Galway you can enjoy the Oyster Festival in September there's Cork on a Fork in August and no music lover can resist the Rory Gallagher International Festival, and enjoy some brilliant live music in Donegal in June it's a great time to road trip the Wild Atlantic Way.
FAQS
Q: When is the best time to visit Ireland?
If you want to visit ireland to avoid crowds the best time to visit Ireland is during the spring months of April and May. These months offer mild weather, fewer crowds, and beautiful scenery.
Q: What is the peak season for visiting Ireland?
The peak season for visiting Ireland and enjoying warm weather is during the summer months of July and August. This is when the weather is warmest and many tourists flock to the country.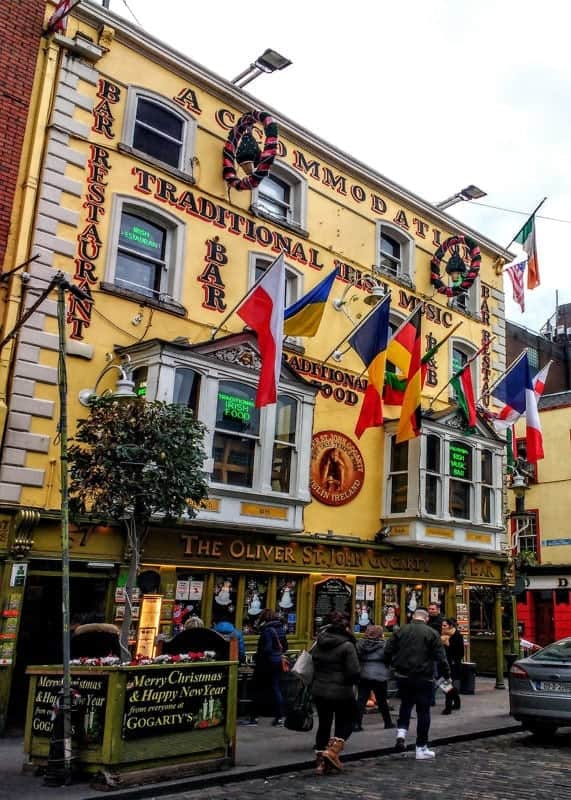 Q: What is the weather like in Ireland?
The weather in Ireland is known to be unpredictable. It can range from sunny and warm to rainy and cool in a matter of hours. As we like to say here there are 4 seasons in one day and it's always a good idea to pack layers and be prepared for any weather conditions.
Q: Is February a good time to visit Ireland?
Yes, February is considered a great time to visit Ireland. It offers fewer crowds, lower prices, and the chance to experience the country's stunning landscapes without the influx of tourists. However I would say to make sure the attractions you want to visit are open because in many cases they close for a few months throughout the country.
Q: What are some popular attractions in Ireland?
Some popular attractions in Ireland include the Ring of Kerry, Dingle, Kylemore Abbey, Newgrange, the Hill of Tara the vibrant cities of Dublin, Galway and Cork. These offer a mix of stunning natural beauty and cultural experiences.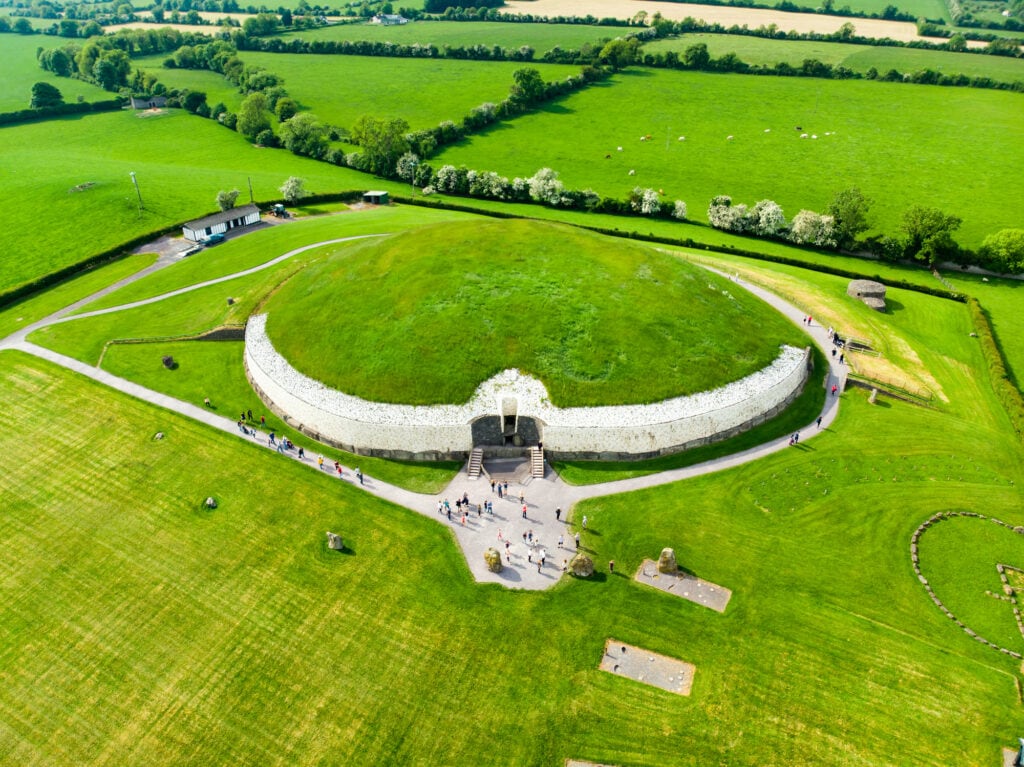 Q: When is the best time to visit Dublin?
The best time to visit Dublin is in the spring or fall when the weather is mild and the city is less crowded. This allows for easier exploration of the city's charming streets and cultural sites.
Q: Is it better to visit Ireland in April and May to avoid crowds?
Yes, visiting Ireland in April and May is a great way to avoid crowds. This is considered the shoulder season, where there are fewer tourists and more availability for accommodations and attractions.
Q: What is the best time to travel to Ireland to enjoy the best weather?
The best time to travel to Ireland to enjoy the best weather is during the summer months of June, July, and August. However, it's important to note that even during these months, the weather isn't guaranteed to be consistently warm and sunny.
Q: Is it a bad time to visit Ireland in winter?
Visiting Ireland in winter can still be enjoyable, but it's important to be prepared for colder temperatures and the possibility of bad weather. Many attractions may have reduced hours or be closed during this time. You also need to be careful with respect to driving as even the slightest hint of snow causes issues with travel.
Q: When is the best time of year to visit Ireland to avoid the summer crowds?
The best time of year to visit Ireland to avoid the summer crowds is during the spring or fall. These shoulder seasons offer fewer tourists and a more relaxed atmosphere.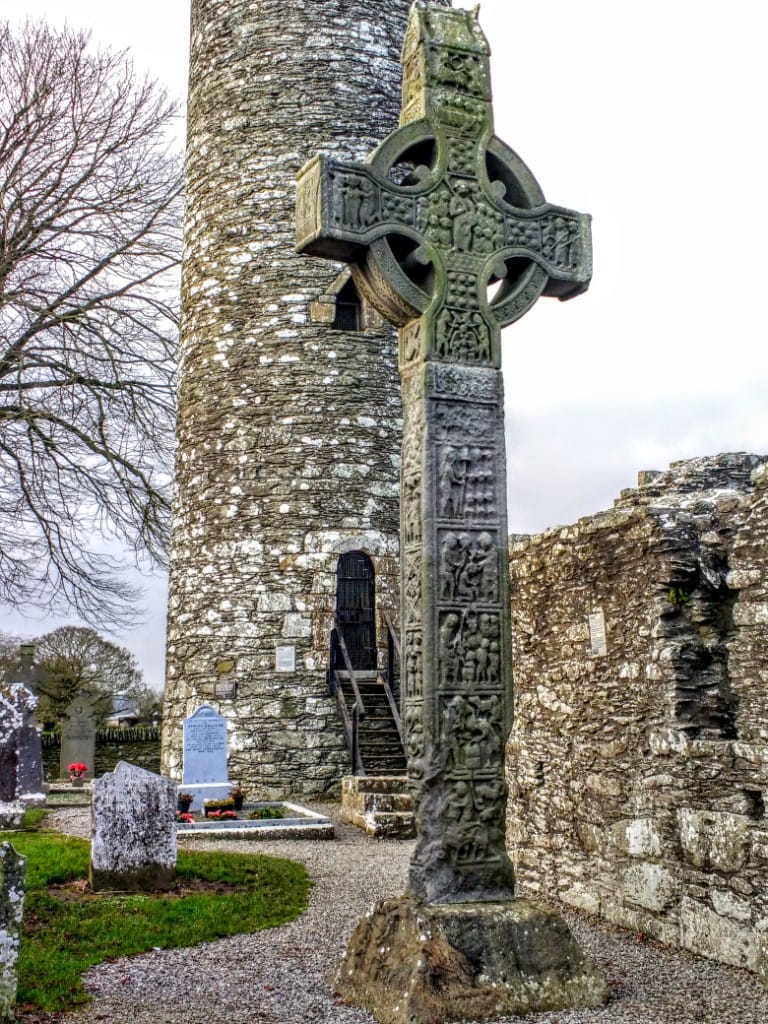 Ireland is a destination that captivates travellers throughout the year, but the best time to visit depends on your personal preferences and what you hope to experience during your trip. Spring, from April to June, offers mild weather, blooming landscapes, and fewer crowds, making it an excellent choice for exploring the country's natural beauty and ancient sites.
Summer, from July to August, brings longer days, lively festivals, and vibrant cities, making it ideal for outdoor activities, cultural events, and immersing yourself in the lively atmosphere. Autumn, from September to October, showcases Ireland's stunning fall colours and is a great time for hiking, touring historical landmarks, and enjoying traditional Irish music sessions in cosy pubs.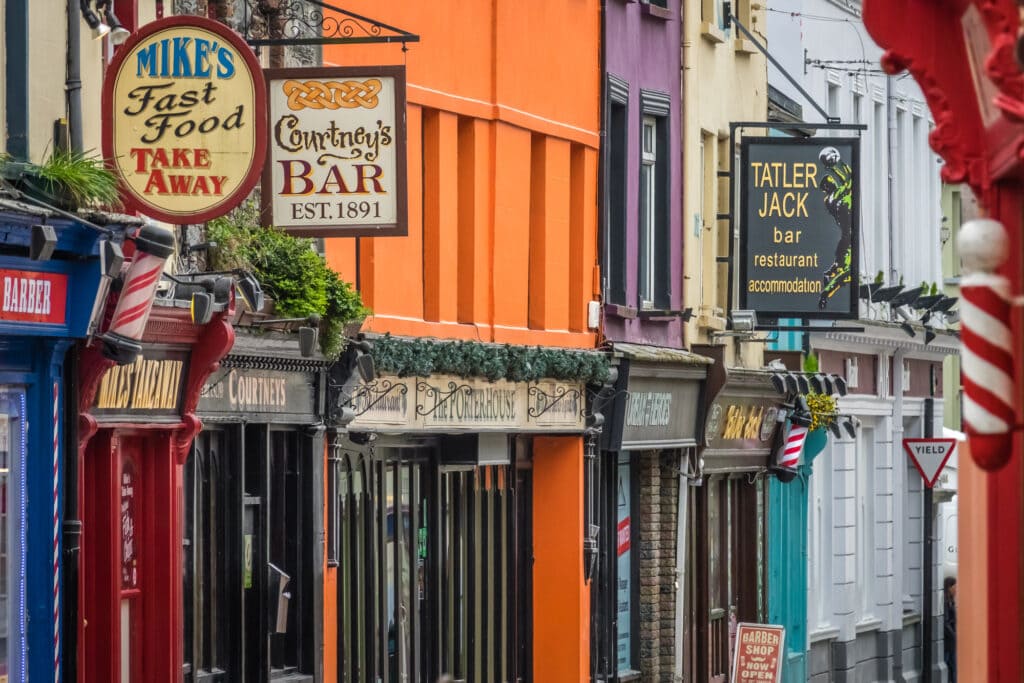 Winter, from November to February, is the quietest and least crowded season, allowing for intimate experiences, picturesque landscapes, and opportunities to celebrate holidays like Christmas and New Year's Eve in a unique Irish setting. It's important to note that the weather in Ireland can be unpredictable at any time of year, we like to say it's four seasons in one day. Your clothing should be layers and be prepared for occasional rain showers. Ultimately, whether you visit during the spring, summer, autumn, or winter, Ireland will enchant you with its breathtaking scenery, warm hospitality, rich history, and vibrant culture.
Pin it to save it: