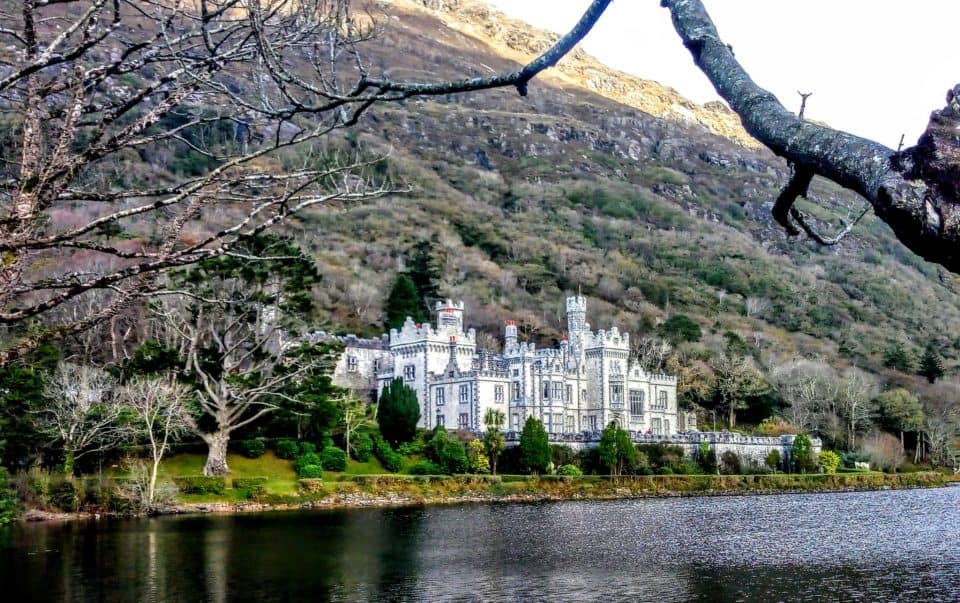 Kylemore Abbey Connemara
Where is Kylemore Abbey?
Kylemore Abbey lies in the midst of what Oscar Wilde called "Connemara's savage beauty". Set in the west of Ireland Connemara is a land of awe-inspiring beauty. Wild windswept bogs, glacial lakes and a truly unspoilt natural beauty.
Connemara is a feast of rough mountains, glistening lakes and constantly changing skies. The roads seem to wind endlessly around one gorgeous view after another. From Killary Fjord to sheep traffic throughout the neighbouring farms, Connemara is simply stunning.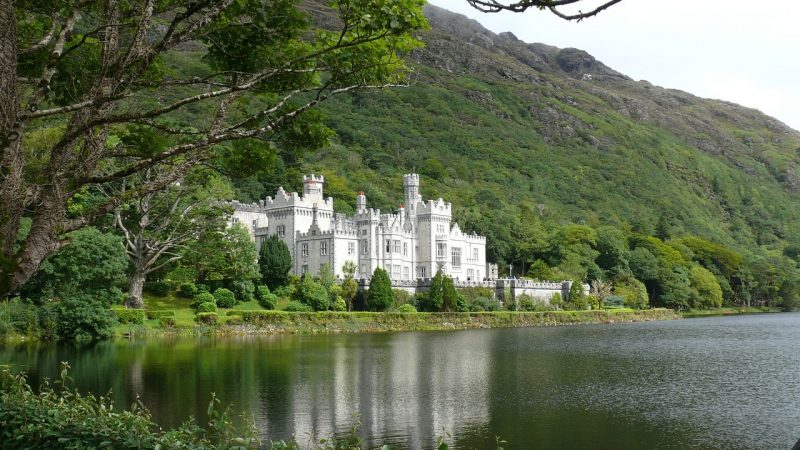 How to get to Kylemore Abbey
As I mentioned above Kylemore Abbey is located in Connemara, Co. Galway, in the West of Ireland. It sits on the N59 highway between Clifden and Westport. It is very easy to get to from Shannon, Galway City, Westport or Cong.
This post contains affiliate links. By buying through these links I may make a small commission (which I am very grateful for!) at no extra cost to you.
The drive from Dublin will be around 3-4 hours so you would probably want to stay overnight in a nearby location. From Shannon Airport, for example, it is about a 3-hour drive and from Galway City around 1 and 1/2 hours.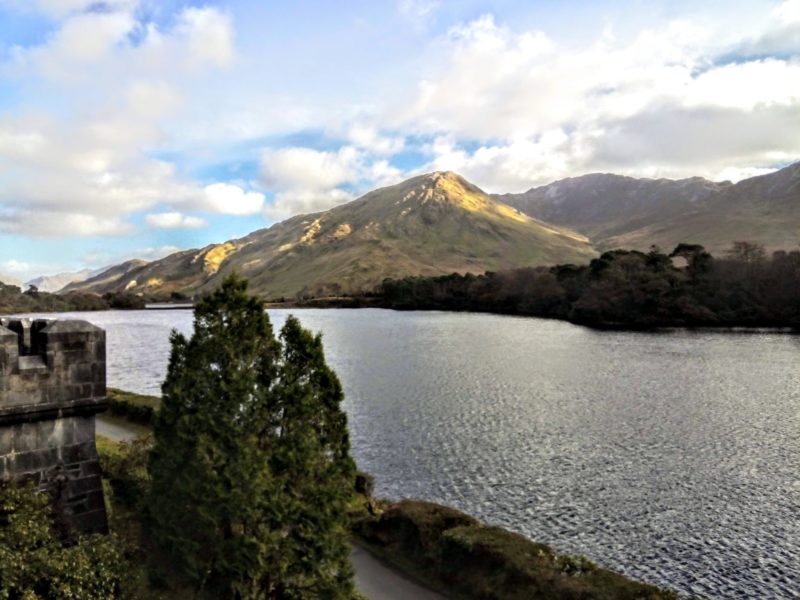 Public Transport to Kylemore Abbey
Due to the fact that public transport in Ireland for the rural areas is dismal, it could be a bit of a journey to get to Kylemore Abbey by bus or train. From Dublin, for example, you would take a train and then transfer to a bus for a 5+-hour journey and a 10-minute walk. If you wanted to go by bus, it would be very similar to the train journey and take around 6 hours.

If you are planning a day trip to Connemara that will include Kylemore Abbey here's what to do on a day trip from Galway City to Connemara.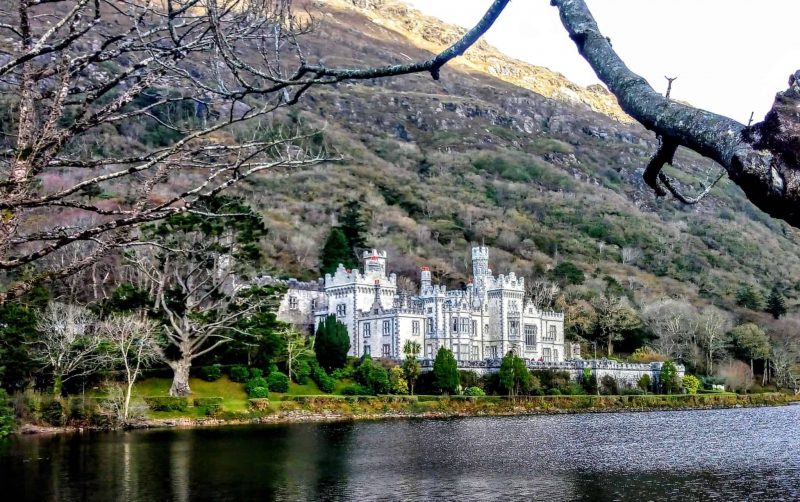 There are lots of private tour groups and operators that run tours to Kylemore and Connemara. I would highly recommend a Get Your Guide Tour of Connemara, which will include Kylemore Abbey. These range from full-day tours from both Dublin and Galway to tours spread over a few days.
There are also private tours by Healy's Galway Bus Tours, Lally Tours, Galway Tour Company and Wild Atlantic Way Day Tours.
Kylemore Abbey and Victorian walled garden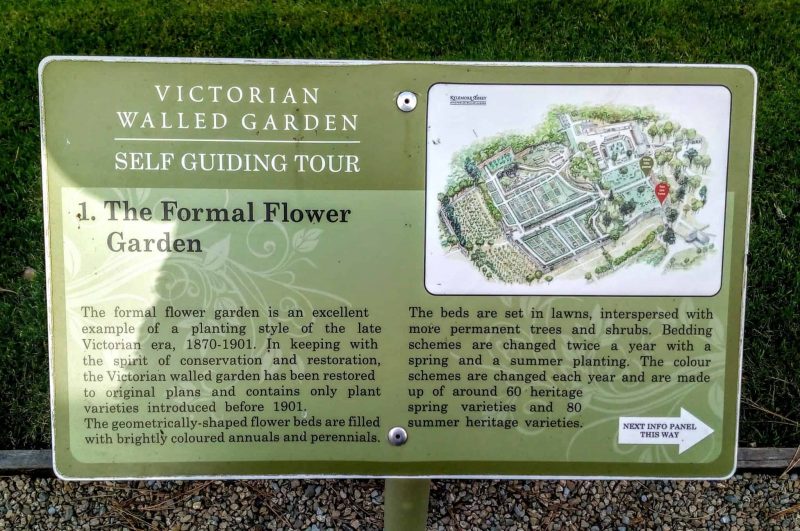 Cost of tickets for Kylemore Abbey
If you buy your tickets on-site for the Abbey, it will cost you €15 or 13.30 online and a family with up to 6 kids up to 10 years costs €28.00 and €26.60 online.
Ticket prices all include the following:
· The restored rooms in the Abbey (Ground Floor Only)
· Audio-Visual presentation in the Abbey
· History Talks in the Abbey at 11.30 am, 1.00 pm and 3 pm
· The Neo-Gothic Church
· The Mausoleum+
· Woodland and Lakeshore Walks
· The Victorian Walled Garden (Including shuttle bus to and from the Garden)
· Entry to performances in the Neo-Gothic Church when scheduled.
· Guided Garden Tours in June, July and August (see events calendar)
Opening hours of Kylemore Abbey
1st November -13th March: 10.00 am to 4.30 pm
14th March-3rd April: 09.00 am to 5.30 pm
4th April-4th October: 9.00 am to 6.30 pm
5th October-1st November: 10.00 am to 4.30 pm
Bank Holidays will operate as normal working hours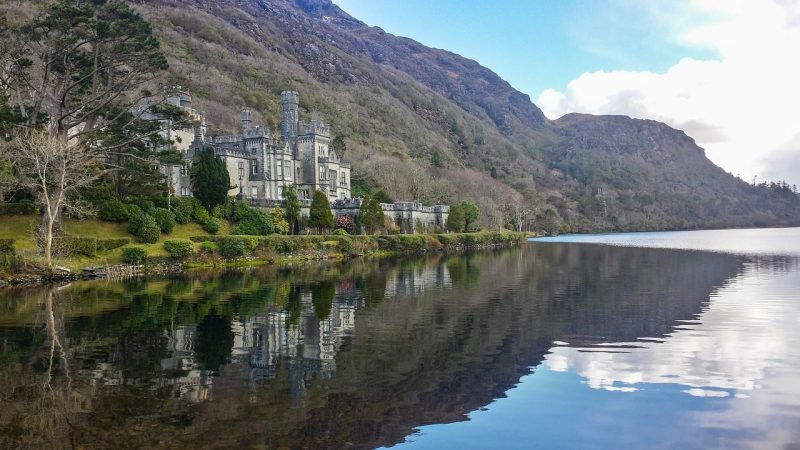 Kylemore Abbey Accessibility
Kylemore Abbey is somewhat accessible but it is limited. The Abbey itself has a step to the entrance hall and the rooms are somewhat limited. The Gothic Chapel is not wheelchair accessible. The shuttle bus to the gardens is all wheelchair accessible and the paths, although gravel, can be navigated there are some steps and steep inclines.
The story of Kylemore Abbey
Kylemore was a gift of love for Mitchell Henry's wife Margaret. Mitchell was born in Manchester but was immensely proud of his Irish heritage and he brought Margaret to Ireland on their honeymoon in 1840. This was during some of the worst times in Irish history during the famine but both could see the potential of the area and the beauty under the despair of the people. They both wanted to settle and help the area grow.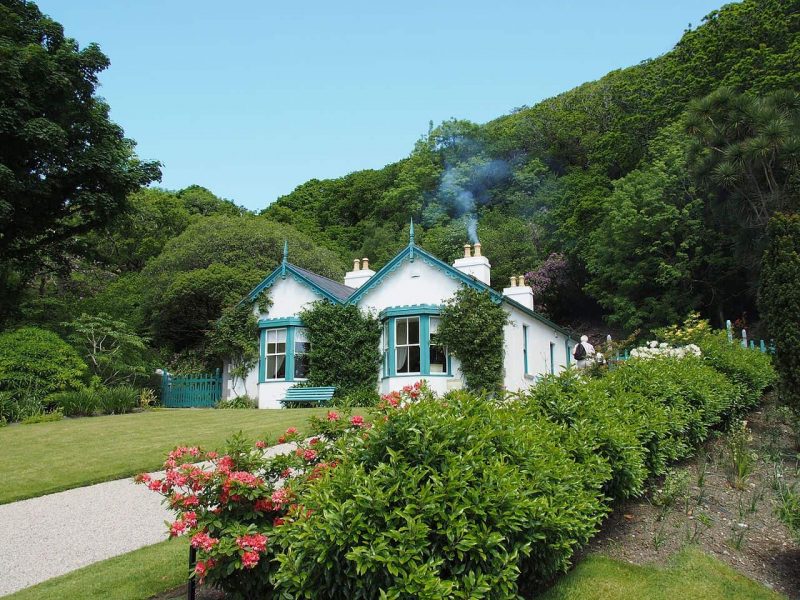 A Doctor, Mitchell quit his practice to become a politician where he felt he could make the most change in the world. As a result of a massive inheritance, he was determined to build his great home in Ireland.
Kylemore Castle at that time was built with 33 bedrooms, 4 modern bathrooms, dozens of offices and domestic staff rooms, a library, study, sitting rooms, ballroom, gunroom and many more. The Castle was built to the exacting Victorian standards of the day including blasting out the mountain so that the residence could sit with perfect views of Lough Pollaacapull.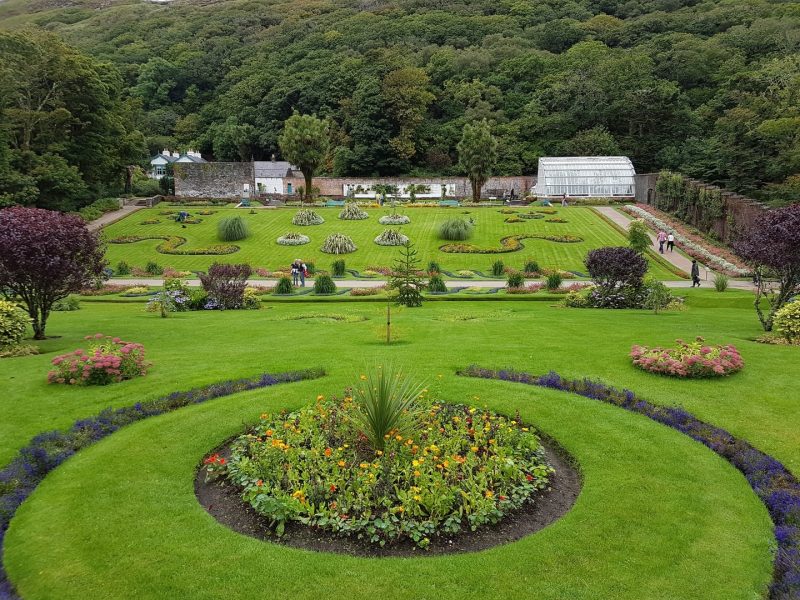 Tragedy struck several years later on a family tour of Egypt where Margaret died as the result of an unknown virus. Her body was embalmed and returned to Kylemore. Local legend says that Margaret was laid out in a glass coffin so the locals could come and pay their respect until she was laid to rest in the Mausoleum.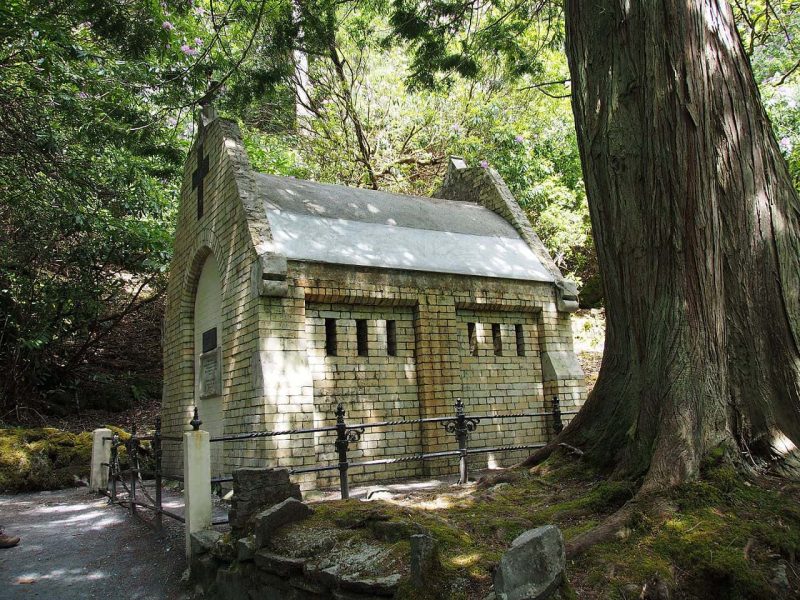 Mitchell never really recovered from the loss of his wife although his children helped him manage the estate until 1903 when it was sold to the Duke of Manchester.
The Duke and Duchess of Manchester lived an incredibly lavish lifestyle and when they moved into Kylemore Castle, they set about renovating it. They removed much of Mitchell's Italian inspired interiors and made the castle more suitable for the massive entertainments they hope to host. Unfortunately, they ripped out the beautiful German stained glass window in the staircase hall and much of the local Connemara marble. The locals were not happy about this.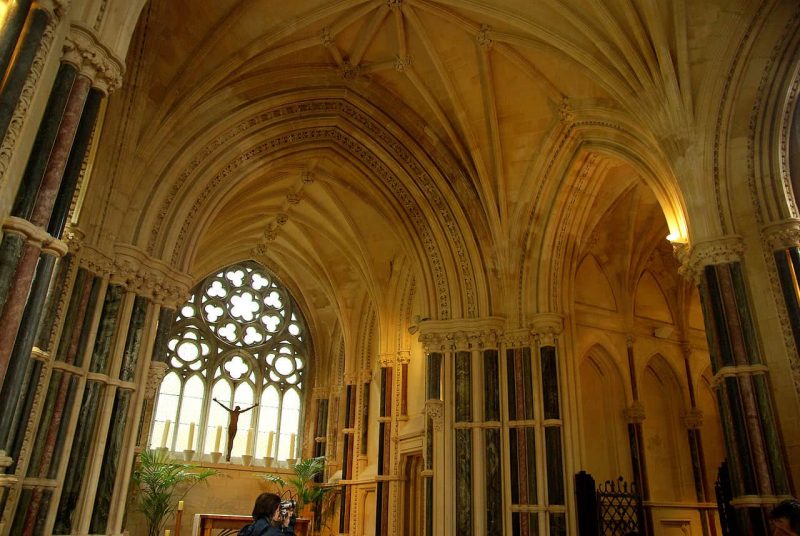 Rumour had it that the Duke lost Kylemore to a gambling debt and he and his wife divorced several years later. The Benedictine Nuns took over Kylemore in 1920.
The nuns opened or rather reopened their boarding school that was originally in Brussels. Local girls attended Kylemore as a day school and the nuns also ran a farm and a guesthouse. There was a terrible fire in 1959 but the school continued and eventually closed in 2010.
What to see at Kylemore Abbey
Victorian Walled Garden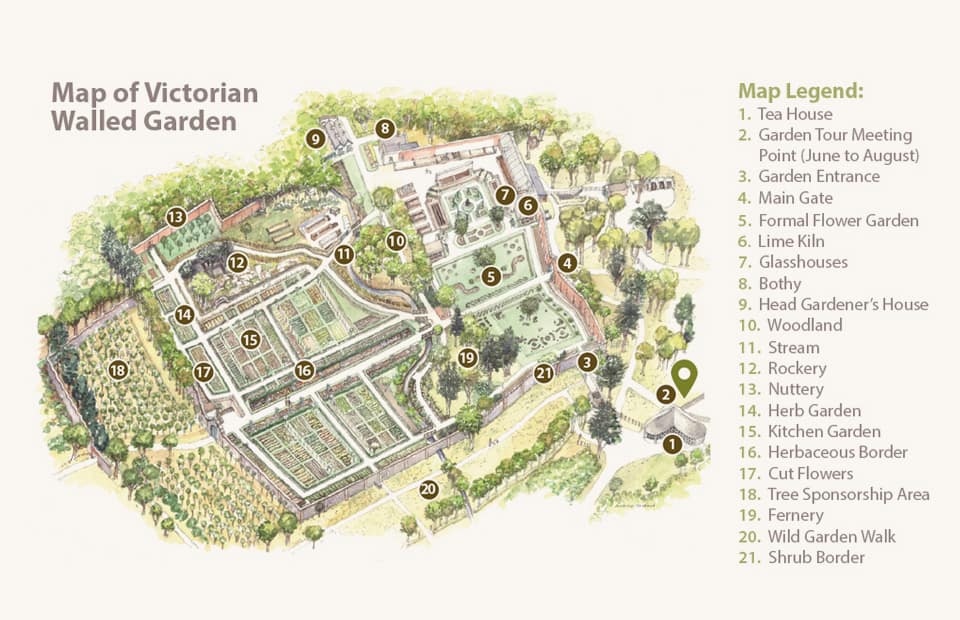 The real highlight of visiting Kylemore Abbey is strolling the 6-acre Victorian Walled Garden. The buildings are beautifully restored and there are woodland walks, gurgling streams, nature trains and play trails for the children. Your ticket to Kylemore includes a shuttle bus that is caught behind the Visitors Centre and it takes you down to the gardens.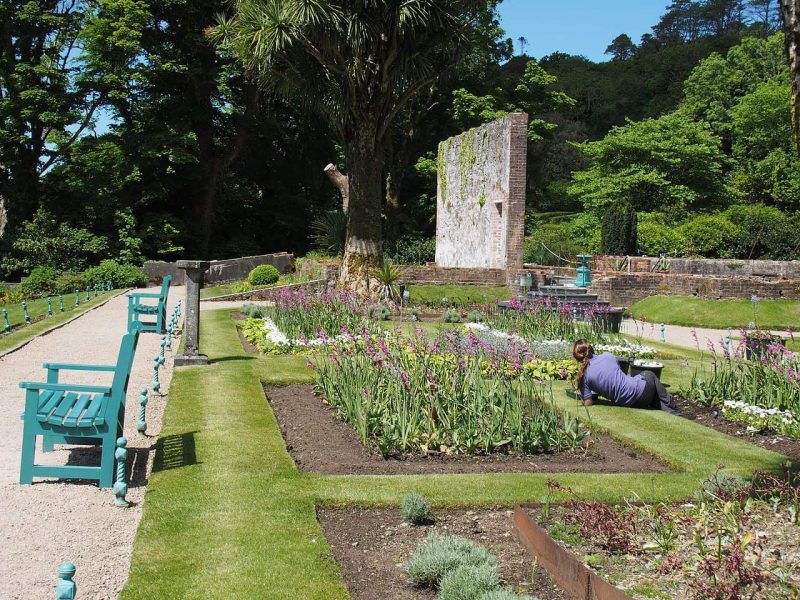 The garden itself is divided by a mountain stream. The eastern part of the garden includes the formal flower garden. Comprised of roughly 6 acres, the Garden is divided in two by a beautiful mountain stream. The eastern half includes the formal flower garden, which only contains authentic Victorian plants and flowers. There are glass houses the head gardener's house and the garden bothy. A bothy, by the way, is a small shelter that was built for labourers and gardeners to take shelter in.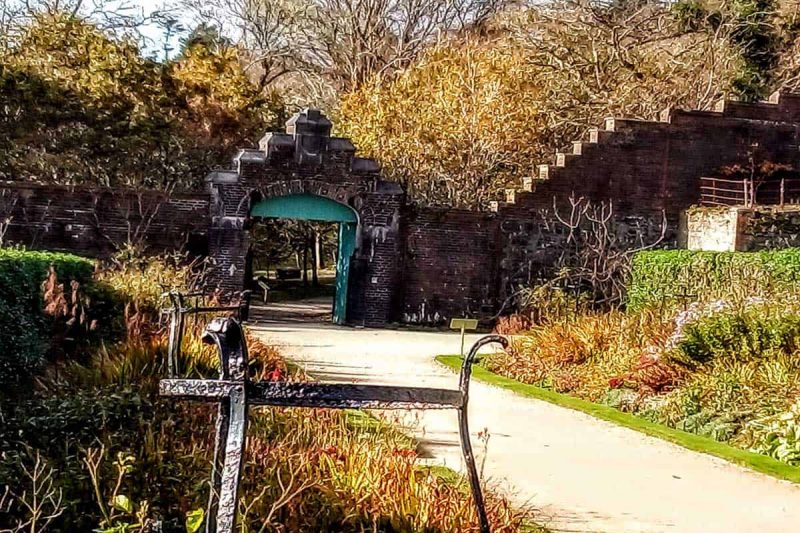 The western side of the garden includes a herbaceous border, espaliered fruit trees, a herb garden, and a rockery. As every good Victorian garden should, there is also a fernery.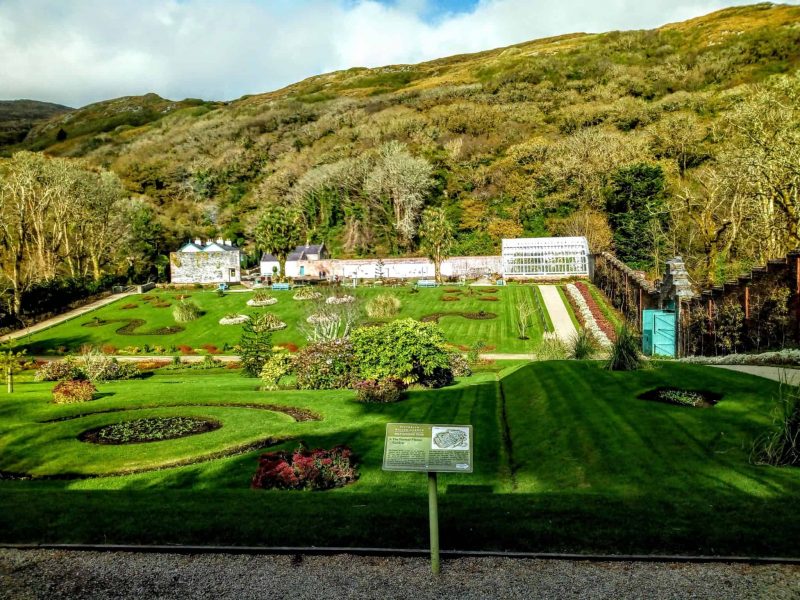 Kylemore is considered a Heritage garden that only displays and growing plants from the Victorian era. The walls are built from Irish granite, Scottish read stone, and they protect the garden from all manner of inclement weather and wandering sheep.
The Gothic Chapel
Nestled in the woods a short walk from the Abbey is the neo-gothic church that Mitchell built for his wife Margaret. Modelled on much greater cathedrals the church is a perfect miniature. A short distance you will find the Mausoleum where both Mitchell and Margaret are buried side by side.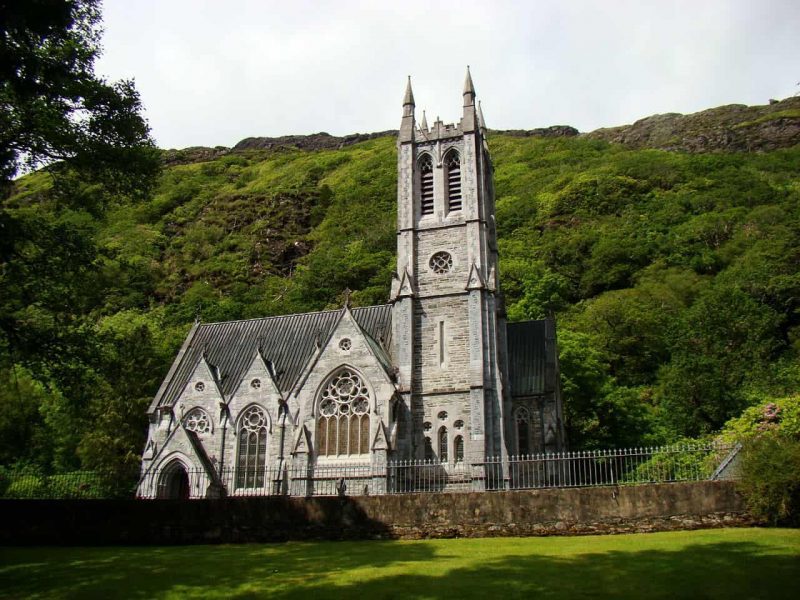 No visit to Kylemore is complete without making a wish on the Giant's Ironing Stone. This great hunk of rock legend says was dropped here by two baby giants playing near their mother's hot iron. However, there's another legend that says Cuchulain and Fionn Mc Cool were tossing around a hot iron from a nearby mountain and they are the ones who dropped it.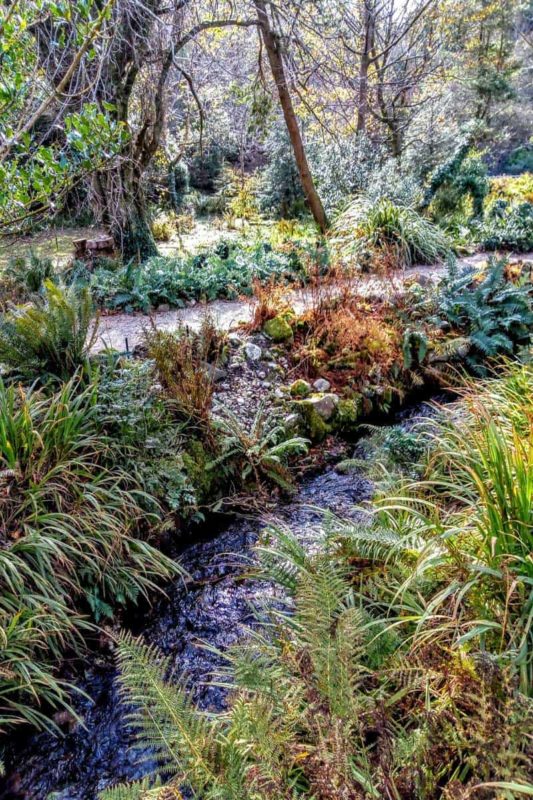 Kylemore Abbey
I have to be honest here the Abbey is a little disappointing. You are only allowed to visit the first floor and it's a little old and tired looking. The nuns still occupy the Abbey to the rear of the main house so it's completely understandable that they must be afforded some peace and quiet.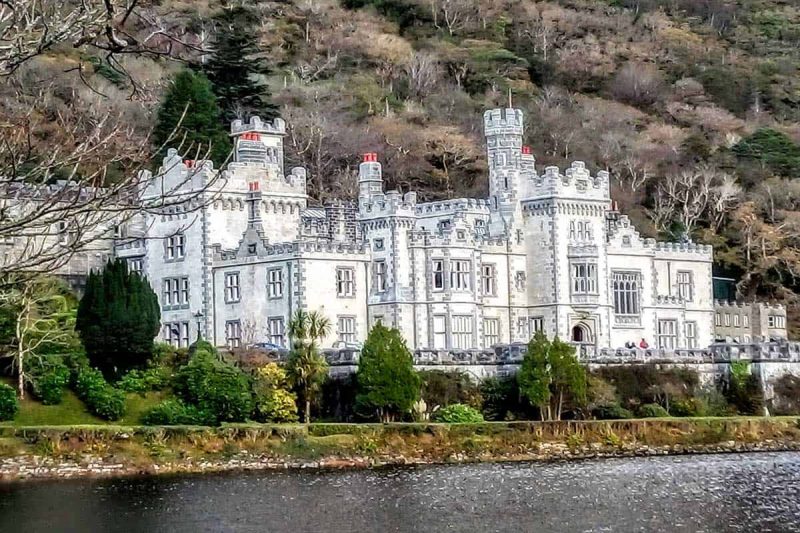 The self-guided tour begins in the entrance hall, which is oak-panelled, and needs a good clean and leads into the inner and saloon hall. The inner hall has a lovely grand staircase and large leaded glass window.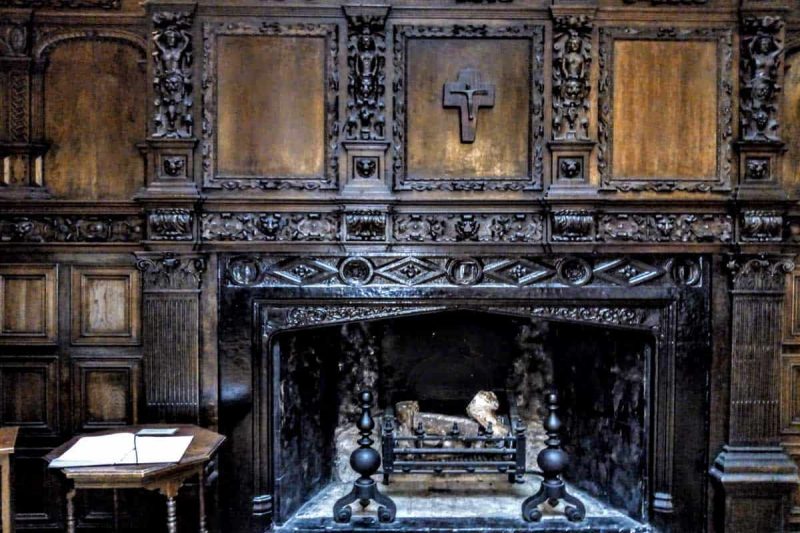 The two rooms that are somewhat original to the house are the Drawing room and the Dining room. Both are dressed and fitted with antiques close to the original periods. These rooms do need a good clean and a proper dressing and restoration. The dining room has a table set for dinner and some original items. There is also a beautiful Kilkenny marble fireplace. The Drawing room has a beautiful Italian marble fireplace and hand stencilled wallpaper. As you go into the room, you will see an original portrait of Margaret Henry on the left.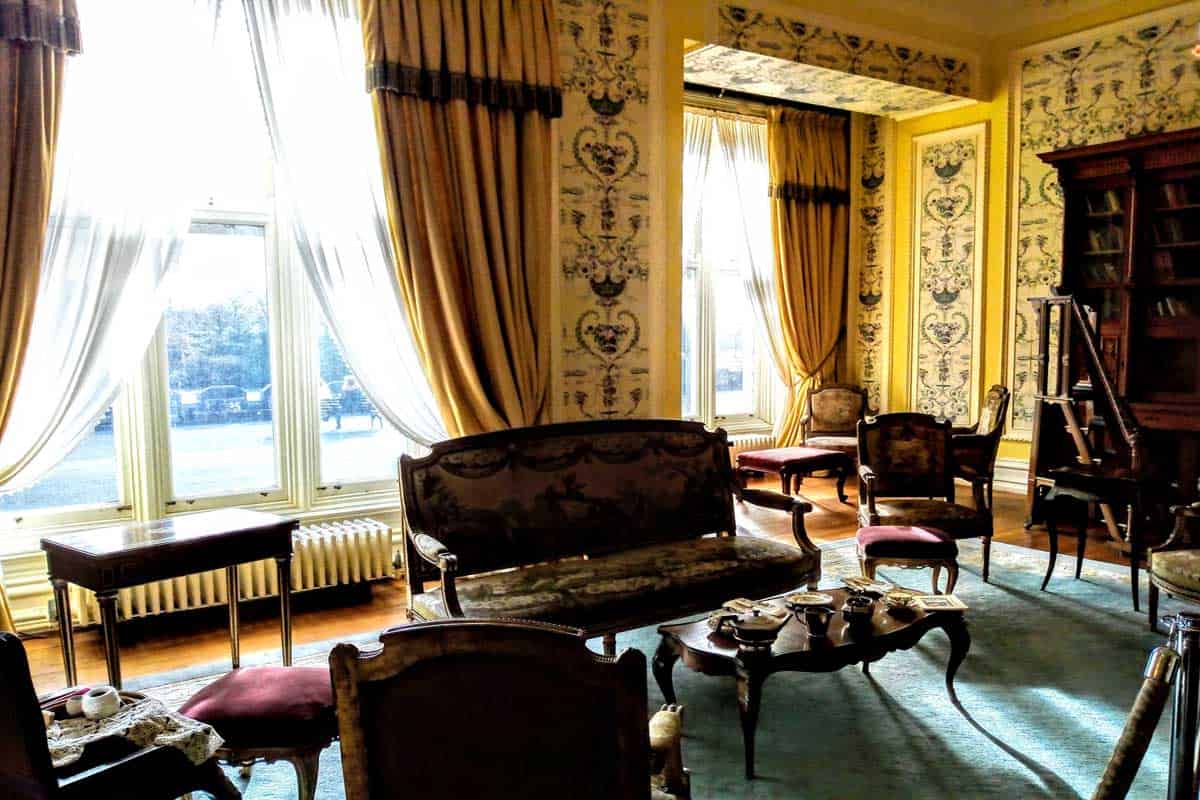 The Morning Room contains a collection of artefacts of the Benedictine community and some beautiful hand embroidered religious garments. Across from the entrance hall, you will see a display of the history of the school.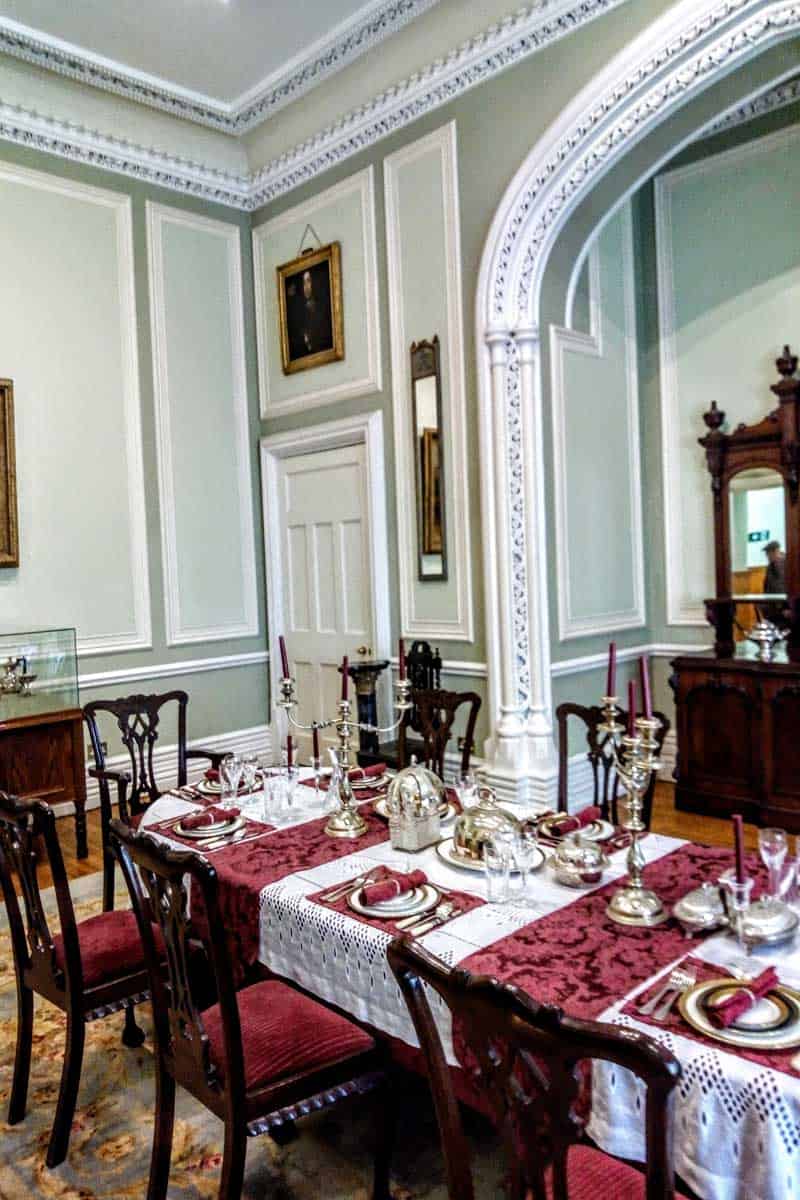 The Visitors Centre and Cafe
Across from the entrance to the Abbey and Gardens sits a Visitors Centre and Mitchell's Cafe. There is also a Garden Tea House, which sits just outside the walled garden, which is a gorgeous place for a cuppa in the blooming months. As per usual with most of these types of tourist places, the food is merely adequate and overpriced. The gift store is a good size but for the life of me, I simply cannot figure out why it would feature Naomi Campbell's jewellery – what this has to do with Kylemore Abbey let alone Ireland is beyond me.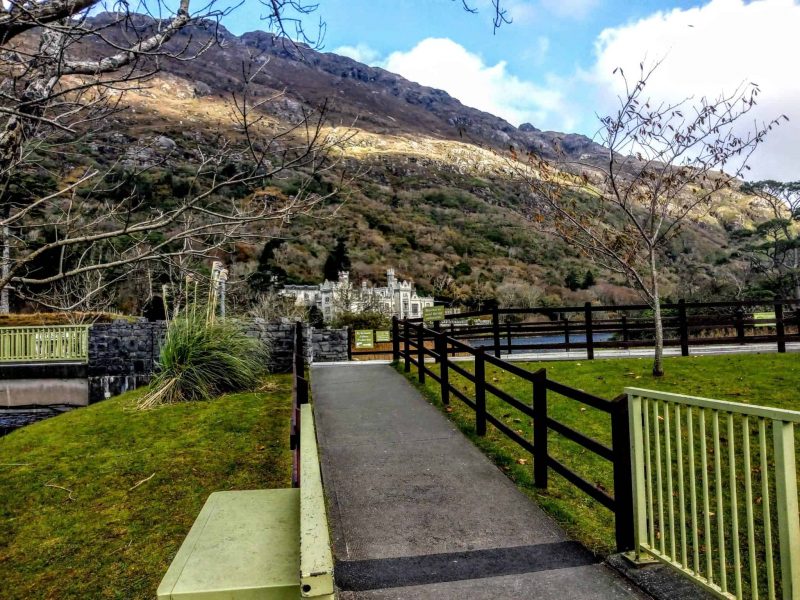 Would love to hear your honest opinion about Kylemore Abbey or any other places that you might have visited in Ireland.
Pin it for later