15 of the Best Things to do in Brussels Belgium
Looking for an adventure in Europe? Look no further than Brussels, the capital city of Belgium. It's one of the cities often overlooked in Europe but it's an amazing place to visit, and there are so many things to do in Brussels.
Known for its beautiful architecture, delicious cuisine, and rich history, Brussels has something to offer everyone. Whether you're a foodie looking to indulge in some Belgian chocolate and beer, an art lover seeking out the city's comic strip murals, or a history buff interested in the European Parliament and other landmarks, there's plenty to see and do.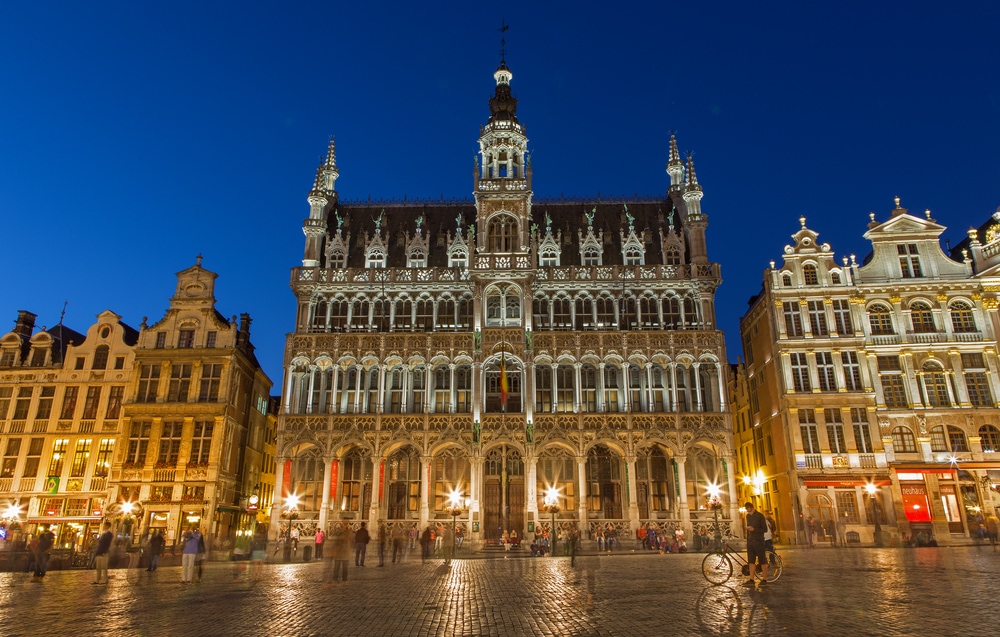 Without further ado, let's get right into some of the best things to do.
Xyuandbeyond is reader-supported. When you buy through links on our site, we may earn an affiliate commission. You can read my privacy policy here.
Things to do in Brussels
Visit Atomium
The most famous landmark in Brussels is Atomium. It's a unique structure that is sure to catch your eye, making it a must-do thing when you're in Brussels. Atomium is a 102-metre-tall iron atom, with nine interconnected spheres. You can actually go inside, where you can explore a range of exhibitions that focus on science, technology and design. But one of the best parts is the view from the top sphere. It's breathtaking.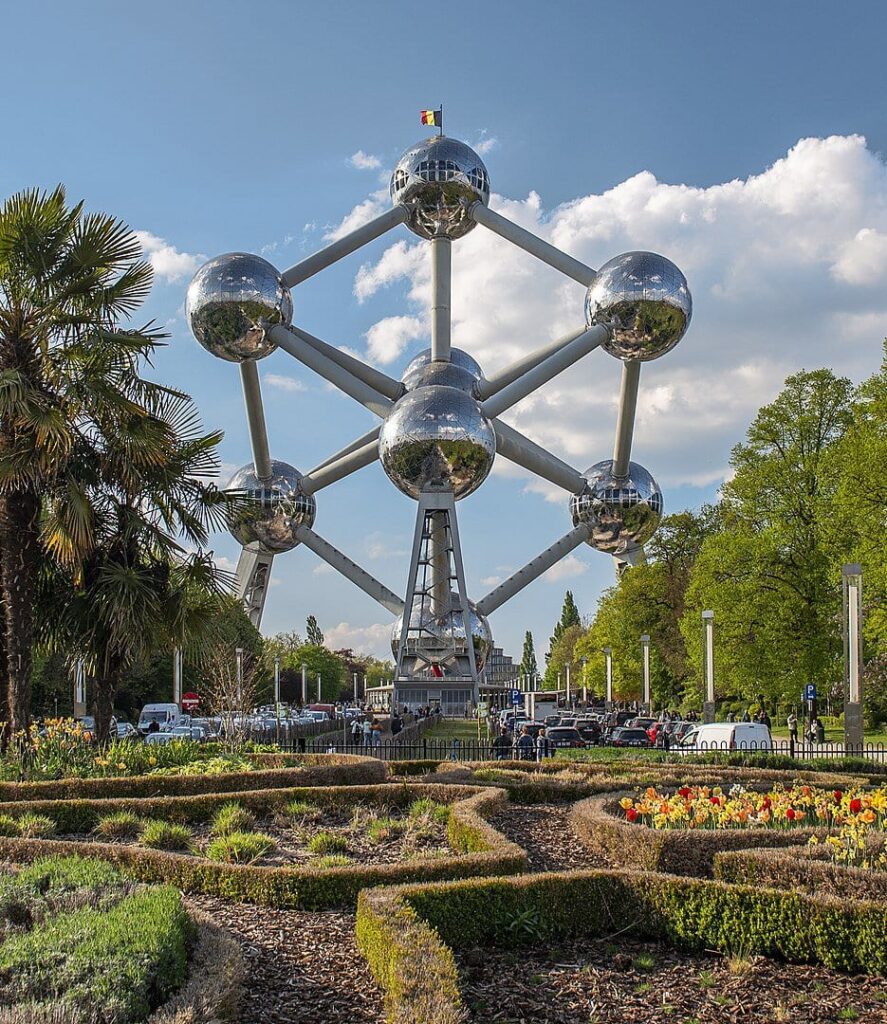 Admire the Grand Place
The Grand Place is the beating heart of Brussels, and it's one of the most beautiful squares in Europe. It would be impossible to visit Brussels without heading to the Grand Place, it's one of the reasons Brussels is worth visiting. The square is a UNESCO World Heritage Site, and it's made up of stunning buildings, including the Town Hall and the King's House, which are both incredible examples of architecture. In the modern day, the Grand Place is also home to numerous cafes and restaurants, so it's the perfect place to stop for a coffee or a bite to eat. Like loads of Europe's landmarks like the Colosseum or Eiffel Tower, the Grand Place is particularly beautiful at night when the buildings are illuminated.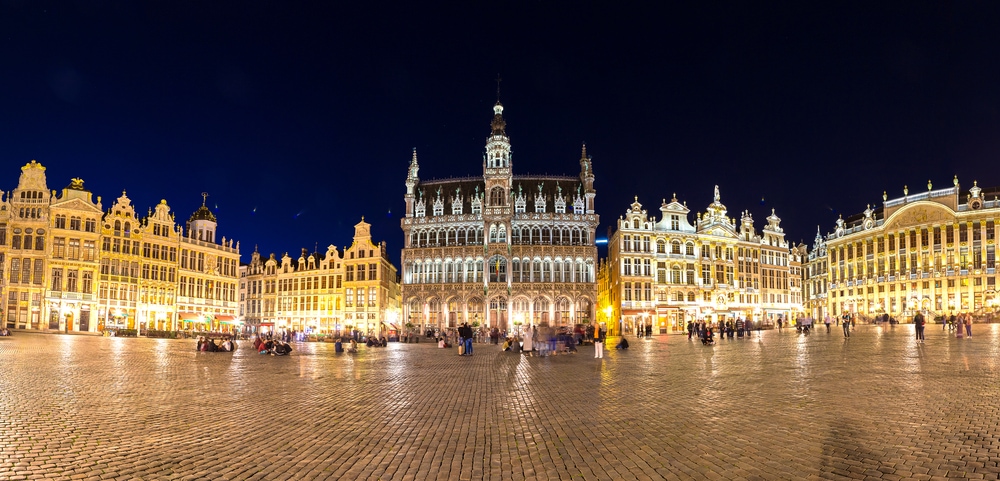 Enjoy some Belgian Chocolate
Belgium is famous for its chocolate, and there's no better place to indulge than in Brussels. There are countless chocolatiers throughout the city, quite literally around every corner, and each has its own unique recipes and flavours. There are so many options to choose from, and when it comes to chocolate, there's something for everyone in Brussels.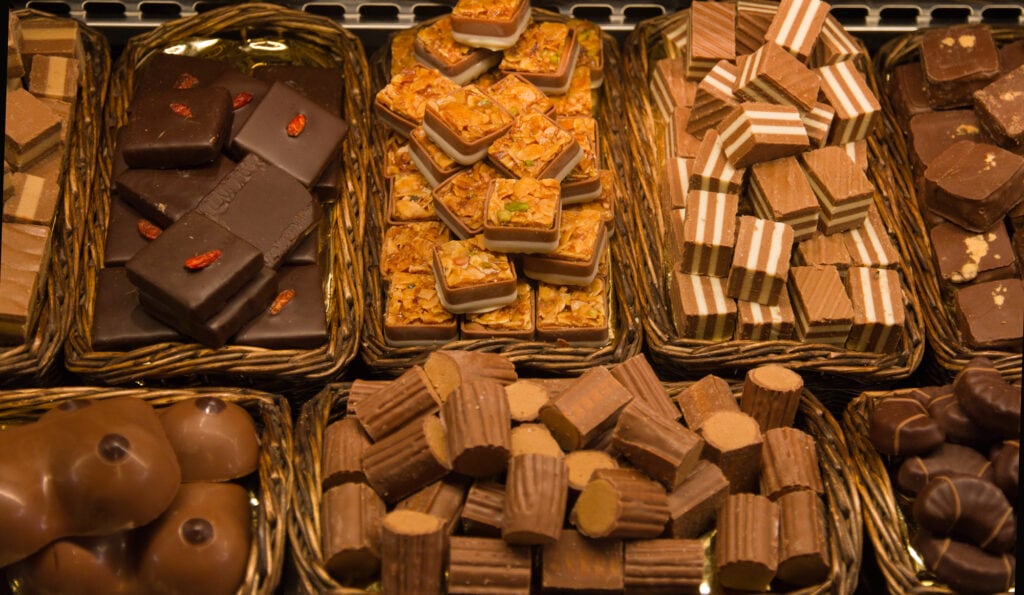 See Mannekin Pis
The Mannekin Pis is a small bronze statue of a little boy peeing, and it's another one of the most famous landmarks in Brussels. Brussels is definitely underrated compared to other European cities, there are so many landmarks in the city. Mannekin Pis has been a symbol of the city for centuries, and there are many legends and stories about its origin. It's also usually dressed in a variety of costumes throughout the year, adding to the uniqueness. No matter your thoughts, there's no denying the statue is a great spot for a photo op!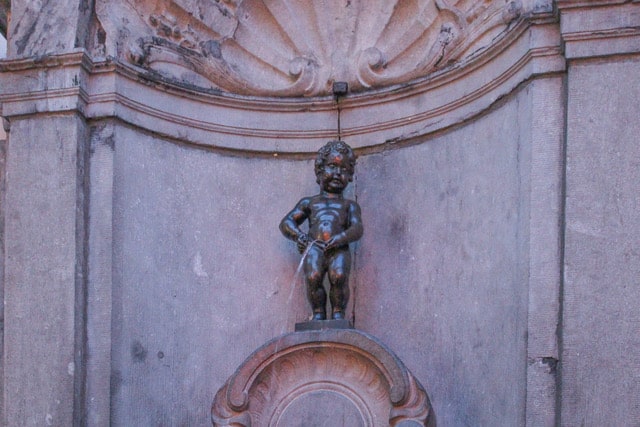 See Jeanneke Pis & Zinneke Pis
In addition to the Mannekin Pis, Brussels is also home to two other quirky peeing statues, bringing it to three throughout Brussels. The Jeanneke Pis is a small statue of a girl peeing, located on a side street near the Grand Place. And the Zinneke Pis is a statue of a dog peeing, located in the St. Catherine neighbourhood. While these statues aren't as famous as the Mannekin Pis, they're still worth seeking out if you're looking for a unique and offbeat sightseeing experience.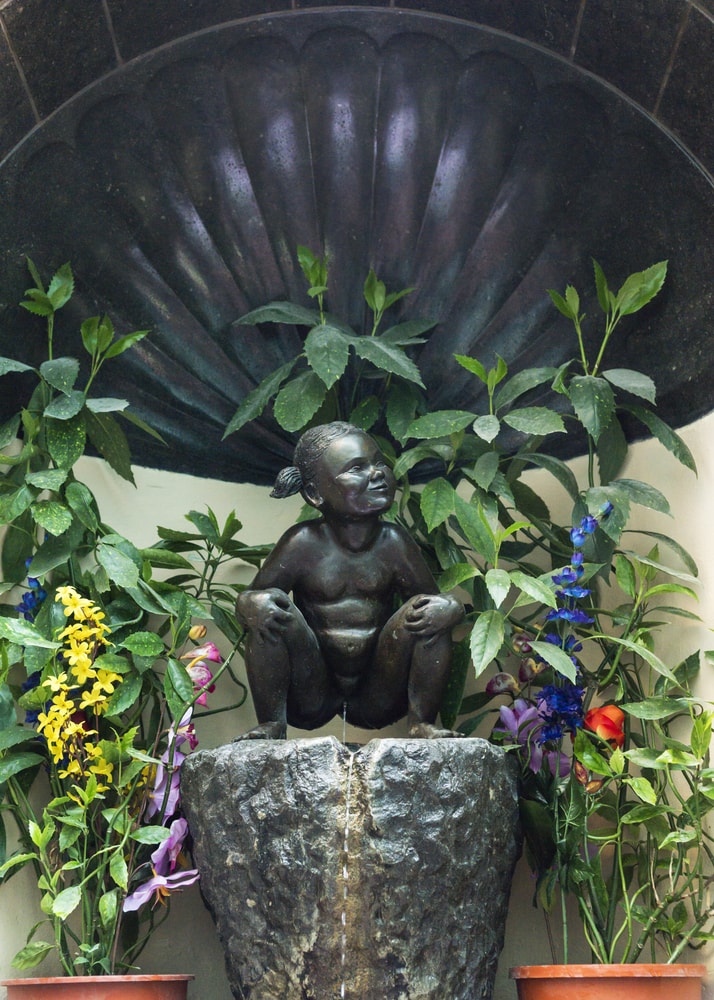 Visit the Cathedral of St. Michael and Gudula
The Cathedral of St. Michael and Gudula is one of the most impressive churches in the city, making it one of the best things to do in Brussels. The church is a beautiful building inside and out, and it's been a place of worship for over a thousand years. The cathedral is home to many works of art, including stained glass windows, sculptures and paintings. It's also a peaceful place to escape the hustle and bustle of the city as the inside is so quiet.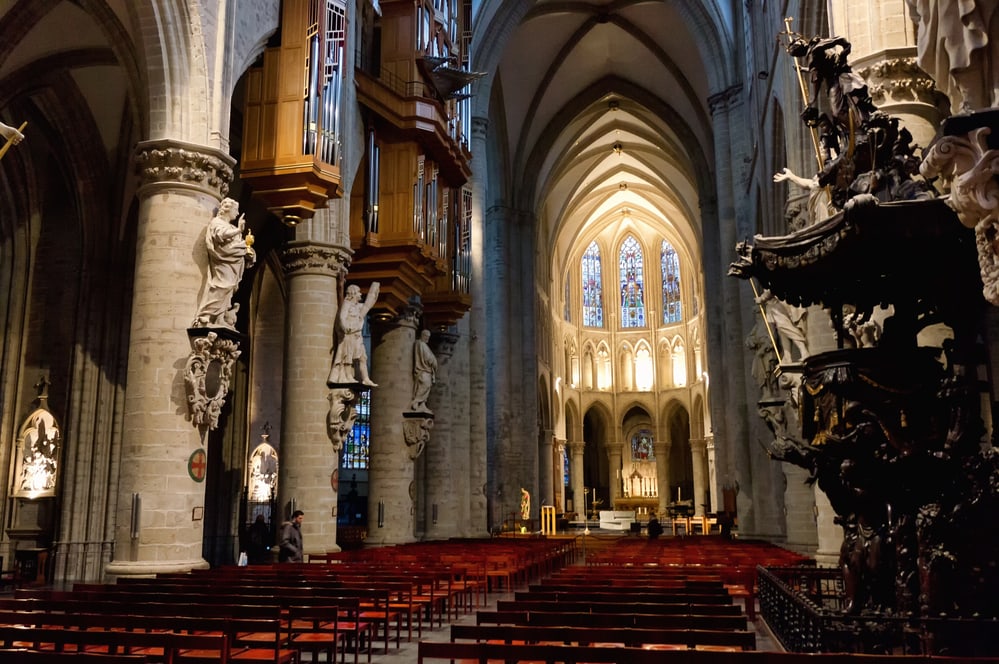 Enjoy some Belgian beer
As well as chocolate, Belgium is famous for its beer too. It makes sense as German beer is excellent and Belgium is one of the countries that border Germany. Being the capital, Brussels is the perfect place to try some of the best brews in the country. There are countless bars and cafes throughout the city that serve a wide variety of beers, and enjoying a pint of Belgian beer in Brussels is an absolute must-do.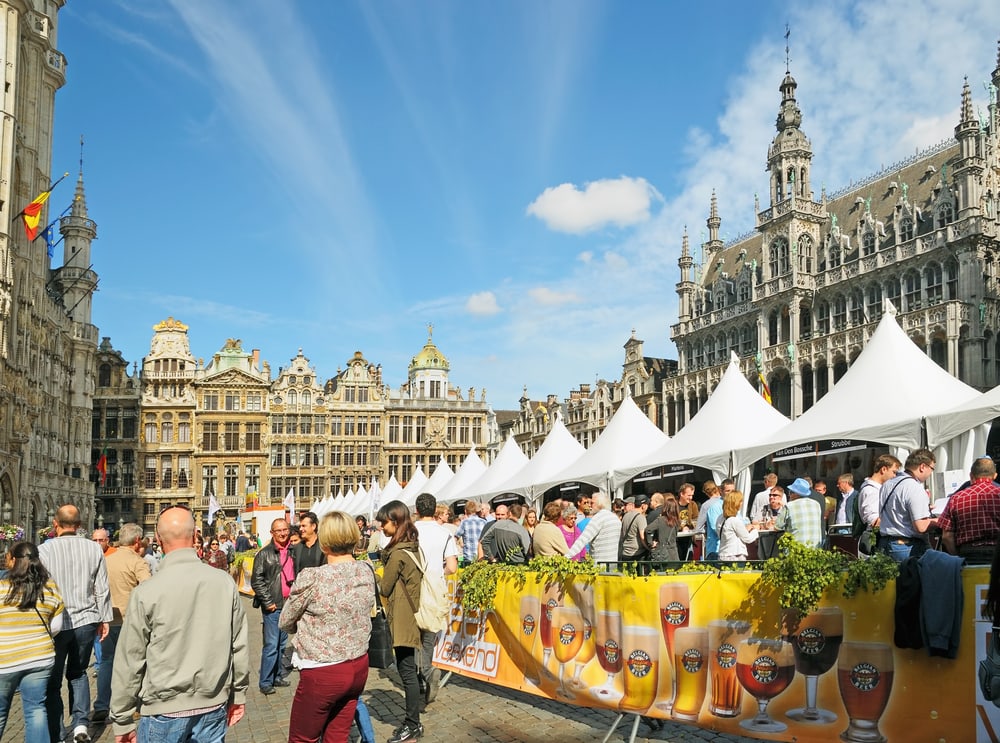 See the Cinquaintenaire Arch
The Cinquaintenaire Arch is one of the most impressive monuments in the Belgian capital, and seeing it is another of the best things to do in Brussels. It's a triumphal arch that was built in the 19th century to commemorate Belgium's independence. It's located in Cinquaintenaire Park, hence the name, which is a beautiful green space that's perfect for a picnic or a walk. The arch is definitely worth seeing, and it's a great spot for taking photos too. It's as good as the Arc de Triomphe, but nowhere near as popular.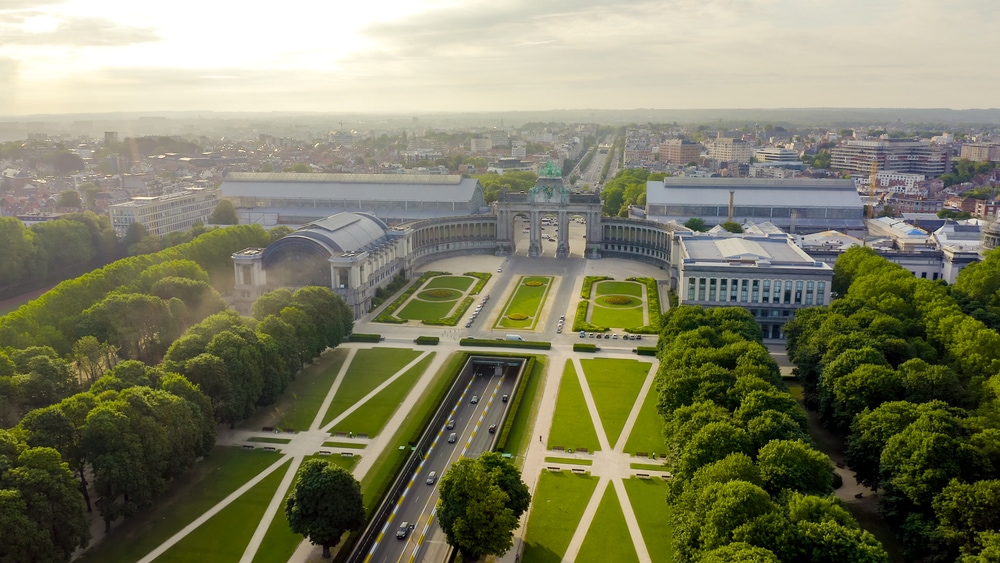 Visit Brussels Palace
Yet another Brussels landmark is the Brussels Palace, as said earlier, there are so so many things to see in Brussels. The palace is the official residence of the Belgian royal family and is surrounded by a large park, which is open to the public. You can stroll through the park, take a picnic (there are lots of great spots in Brussels!), or simply relax and enjoy the scenery. Like the Cinquaintenaire Arch, it also provides a good location for taking some pictures.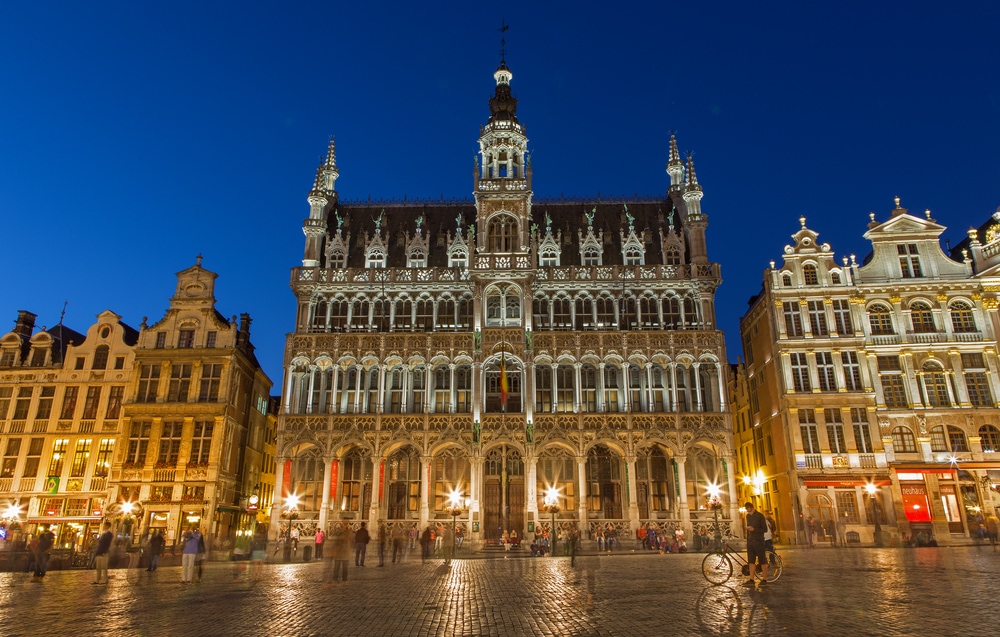 Visit Brussels Zoo
One of the best things to do in Brussels for families or couples – or animal lovers – is to head to Brussels Zoo. It's one of the oldest and most famous zoos in Europe, with a wide variety of animals from across the globe. The zoo is a great place to spend a day and there are plenty of interactive exhibits that are sure to keep kids entertained. It's an incredibly modern zoo, and there are also several restaurants and cafes on-site, so you can grab a bite to eat while you're there too.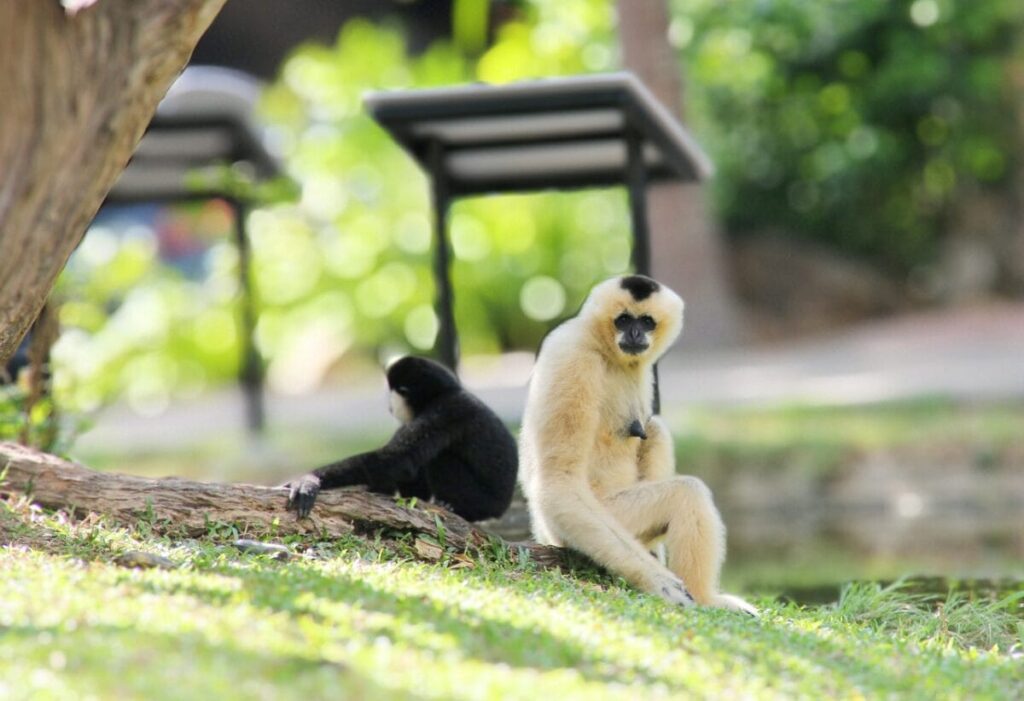 Explore Mini Europe
Right beside Atomium is Mini Europe which is a unique park that features miniature replicas of some of the most famous landmarks in Europe. Mini Europe is another must-do thing in Brussels, and as it's so close to Atomium, you can buy tickets that include access to both attractions. The attraction offers exactly what the name suggests, and some of the landmarks that you can see at Mini Europe include the Eiffel Tower and the Leaning Tower of Pisa.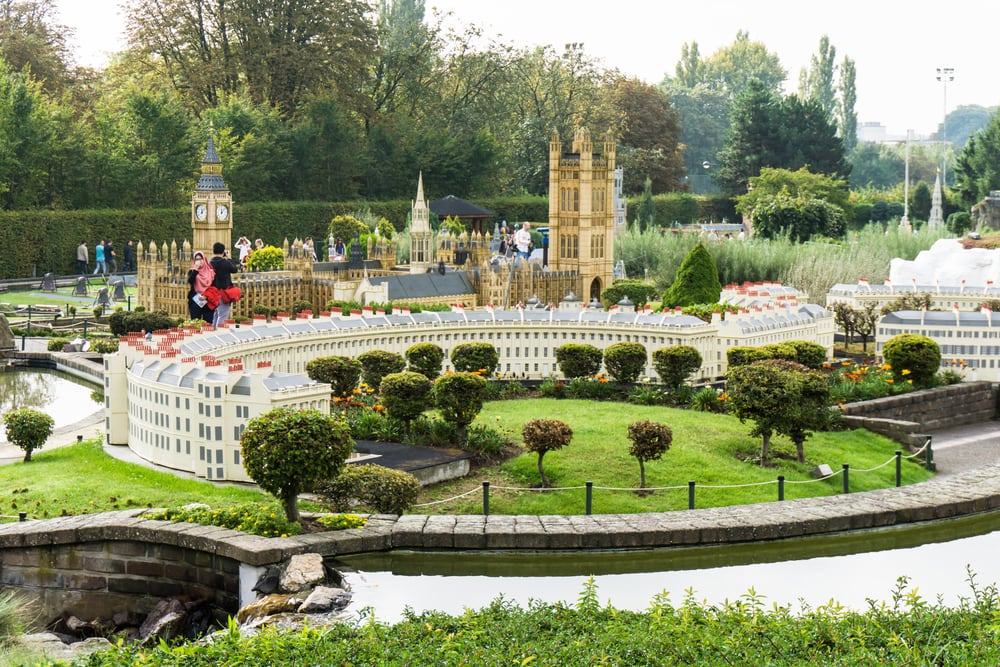 See Brussels from Mont des Arts
One of the best views over Brussels aside from the view from Atomium, which is a little outside the centre of the city, is from Mont des Arts. Translated literally as Mountain of Art, you know exactly what to expect. The shrubbery and greenery are beautiful, particularly in the summer and the view from the top with the Brussels skyline in the background is beautiful. Once again, it's also a great spot for taking photos, especially at sunset. So be sure you don't forget to bring your camera!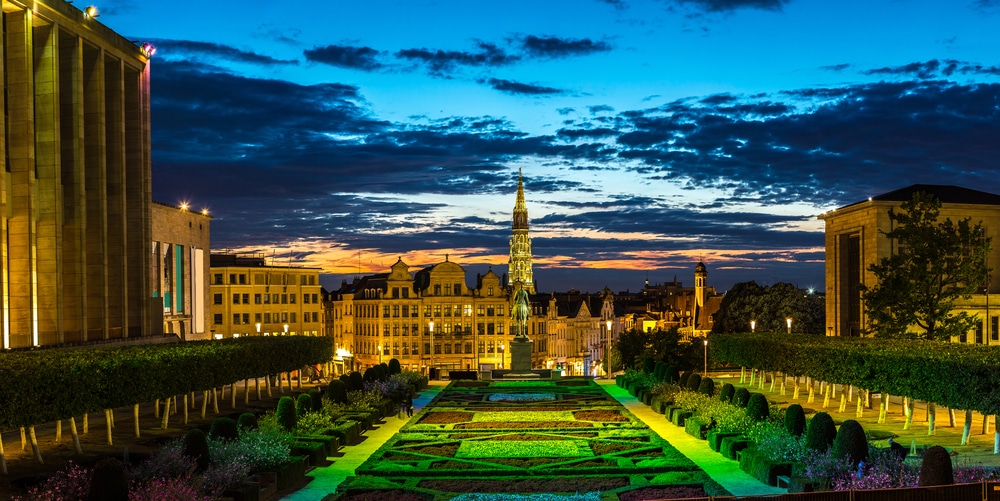 Walk the comic strip route
Brussels is known for its comic strip art and one of the best ways to see it is by taking the comic strip route. Throughout the city, there are a number of official comic strip murals and the route takes you past over 50 murals featuring popular characters such as Tintin, Lucky Luke, and the Smurfs, who were created in Brussels. It's a great way to see the city and learn about its comic strip culture. Brussels locals resonate with the characters as they don't take themself too seriously and enjoy a bit of humour!
Visit the European Parliament
No matter how many days in Brussels you have, you need to make a trip to the EU Parliament. The European Parliament is the legislative branch of the European Union, and one of the 3 is located in Brussels (the other two are in Strasbourg and Luxembourg). You are able to take a tour of the Parliament, which includes a visit to the Hemicycle, where Members of Parliament debate and vote on legislation as seen on TV. It's quite surreal to sit in the room where so many crucial decisions have been made over the previous decades.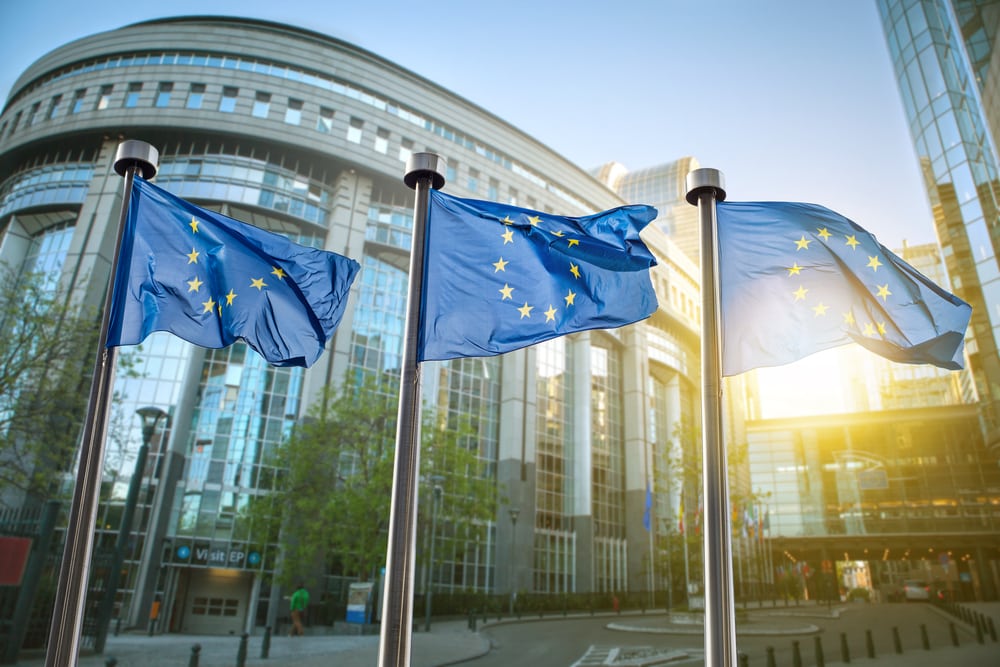 Learn a bit of history at Parlamentarium
Next to the European Parliament is the Parlamentarium, which is an interactive museum that tells the story of the European Parliament and its role in shaping the future of Europe. It also teaches the history of Europe itself, which is fascinating. Visitors can learn about how the EU works, and what its goals are too. The museum is really modern with loads of interactive exhibits, films, and audiovisual displays that make learning about politics and history fun and engaging. It's a great place to visit if you're interested in history/politics or just want to learn something new.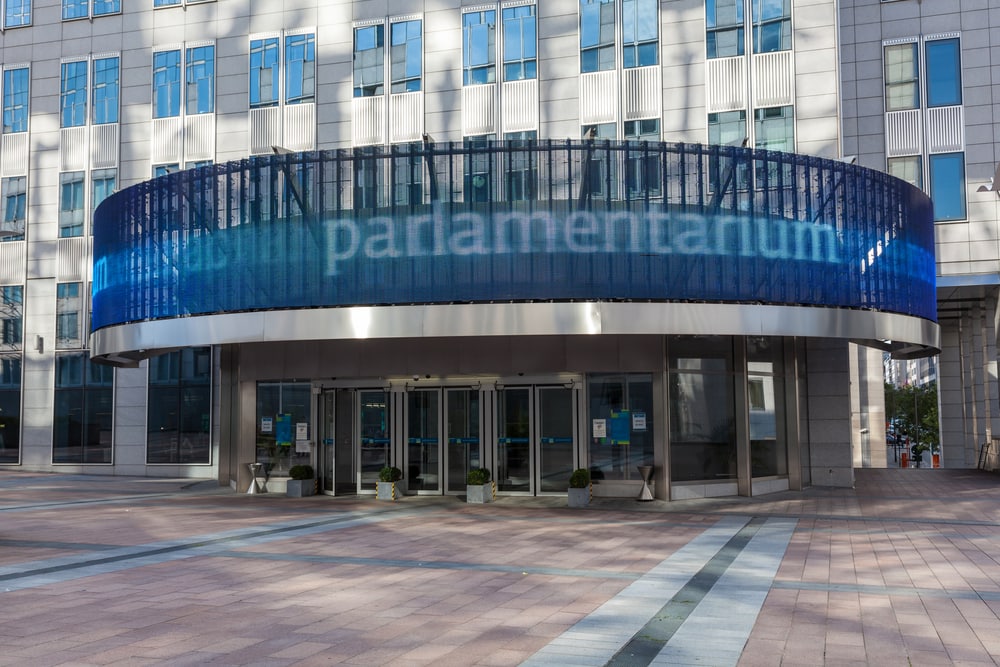 Things to do in Brussels: Conclusion
And that concludes the list of top things to do in Brussels!
Hopefully, this guide has inspired you to visit this beautiful city and experience all that Brussels has to offer. From the iconic Atomium to the mouth-watering Belgian chocolate, from the majestic Grand Place to the fascinating European Parliament, there's so much to see and do in Brussels.
So what are you waiting for? Book your trip now and get ready to create memories that will last a lifetime.
Pin it to save it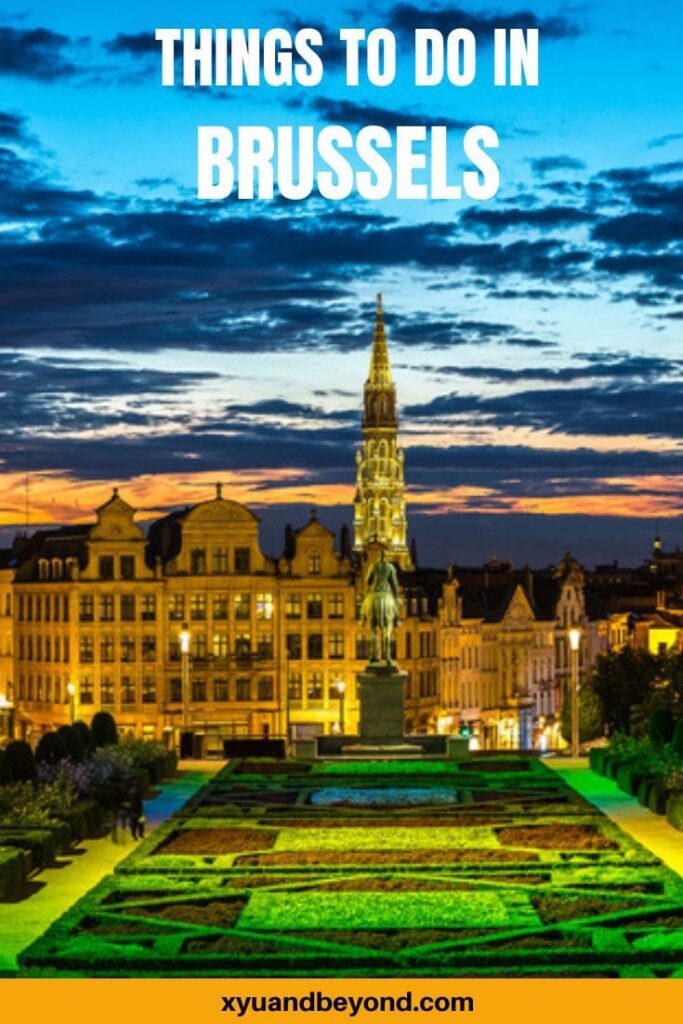 This post was written by Josh Band from A Backpacker's World. Josh loves to write about travelling all around the world. From Southeast Asia to Europe, and everything in between, Josh loves to explore and write about his travels.