37 of the Best Things to Do in Westport Ireland
Westport County Mayo Ireland has to be one of my favourite places in Ireland. Voted one of the top towns to live in Ireland for many years it has won Ireland's Tidy Towns competition several times over. Westport is one of the most charming villages in Ireland and it is perfect for a getaway or added to your Irish bucket list. This is my list of all the things to do in Westport and the area.
Westport or in Irish Cathair na Mart means "stone fort of the beeves" It is located in County Mayo. Westport sits at the southeast corner of Clew Bay on the Wild Atlantic Way route.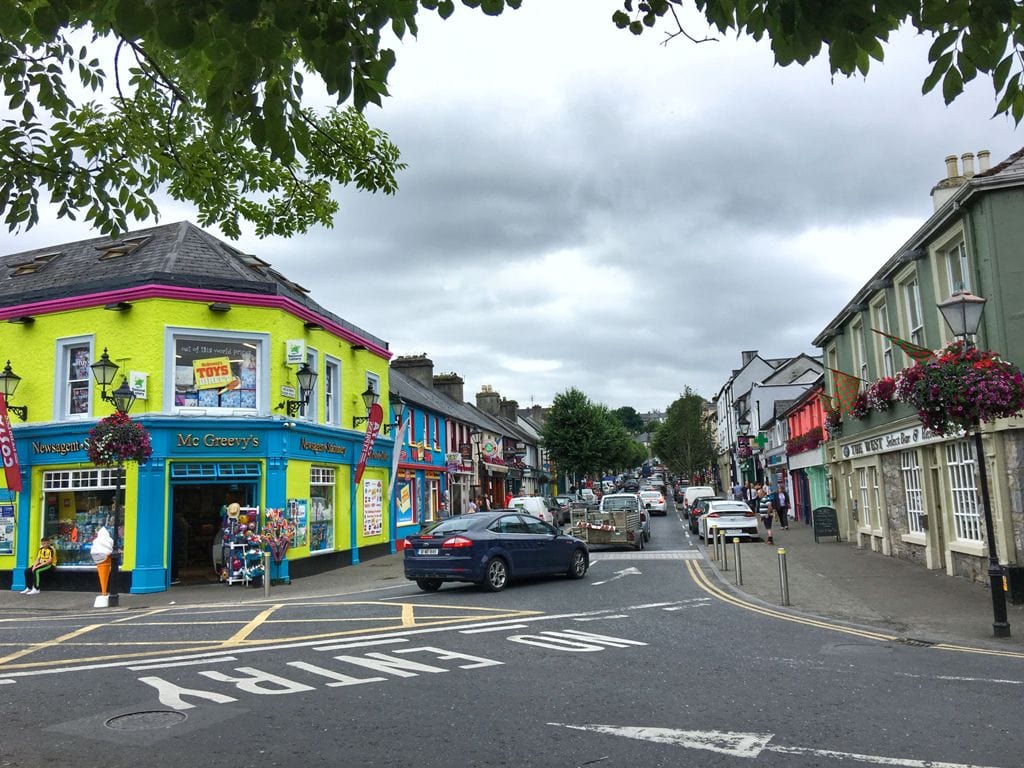 Westport County Mayo is located about a 1hr 30 minutes drive from Galway City, this stunning area of Ireland has stunning landscapes, gorgeous deserted beaches, atmospheric ruins and bags of Irish heritage and history. There is so much to see and do around Westport from the Great Western Greenway, Clew Bay (my favourite area), The Blueway, Achill Island, Clare Island, and of course Croagh Patrick.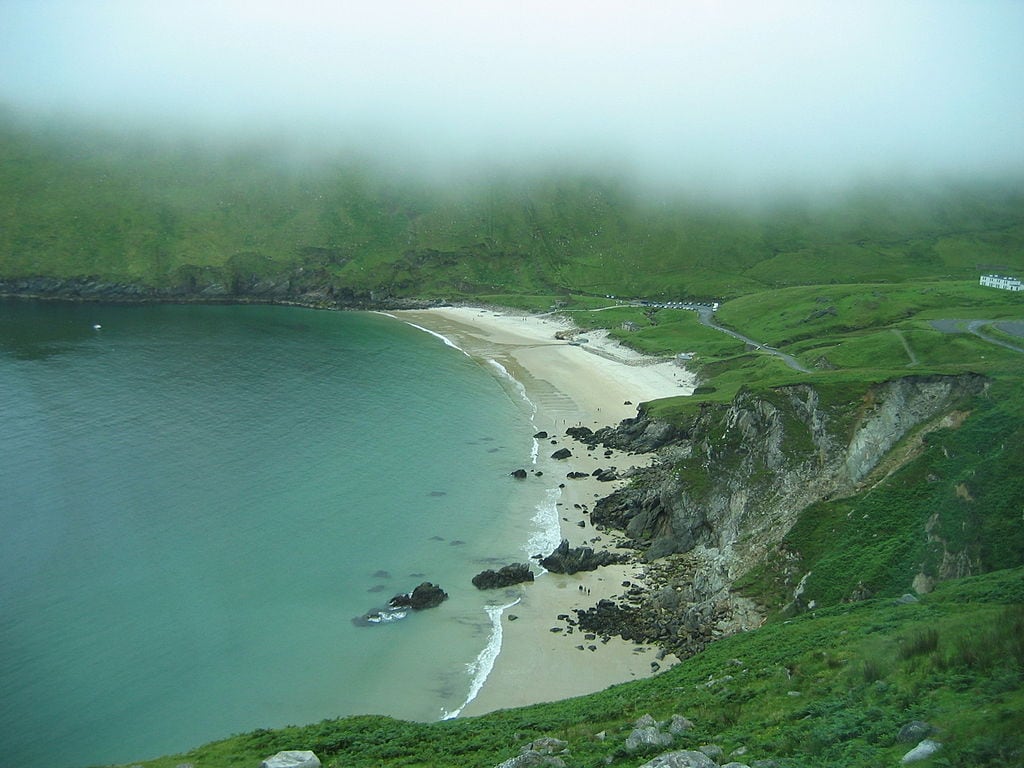 We spent a weekend in Westport County Mayo and have happily been back on our Irish road trips several times. Finding a housesit nearby is next on our agenda so we can spend some quality time in the area as it is a place in Ireland that we would love to live in.
Xyuandbeyond is reader-supported. When you buy through links on our site, we may earn an affiliate commission. You can read my privacy policy here.
How to get to Westport
By train
The Westport Train Station is located on Altamount Street in Westport and is a short walk away from the town centre.
By plane
Ireland West Airport (Knock) is the closest Airport to Westport Town. The drive time is approx 50 mins.
Shannon Airport to Westport is approx 2 hrs driving.
Dublin Airport to Westport is approx 3hrs 15mins driving. You can rent a car at any of these airports and drive to Westport.
By bus
The Westport Train Station is located on Altamount Street in Westport and is a short walk away from the town centre.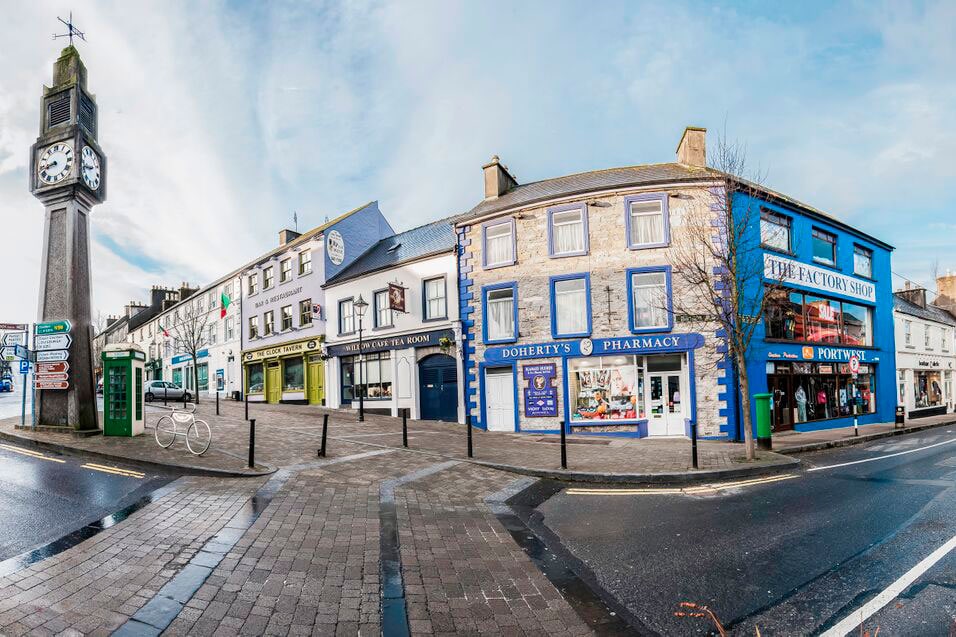 Distance from Dublin to Westport?
It is 222 km from Dublin to Westport and you can either rent a car from Dublin Airport or take a bus from Heuston Station. Westport can be reached quite easily by train from Dublin which takes 3 1/2 hours, by car, or by plane to Knock Airport. The train station is located a bit out of the town on Galway Road.
Map of Westport Ireland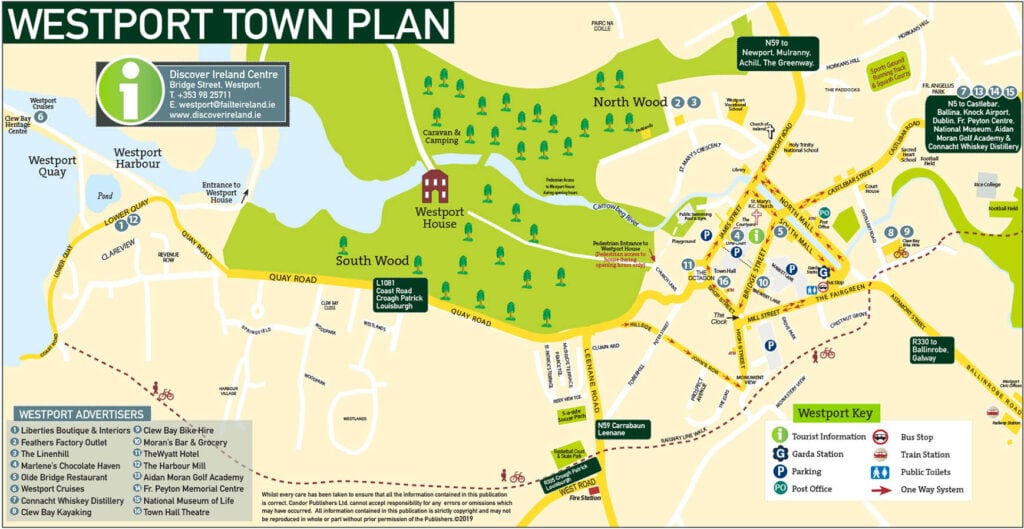 History of Westport
Westport Mayo is a heritage town that was designed by James Wyatt in 1780 which means the architecture is Georgian in style.
The area of Westport once belonged to a 16th-century seafaring clan called the Ó Máille clan, who controlled the Clew Bay area, then known as Umaill. These days you may know of the clan as the O'Malley and the Pirate Queen Grainne.
The original village of Westport was located on what is the front lawn of Westport House. The population at the time was around 700 and the town had a high street and a small port on the Carrow Beg River.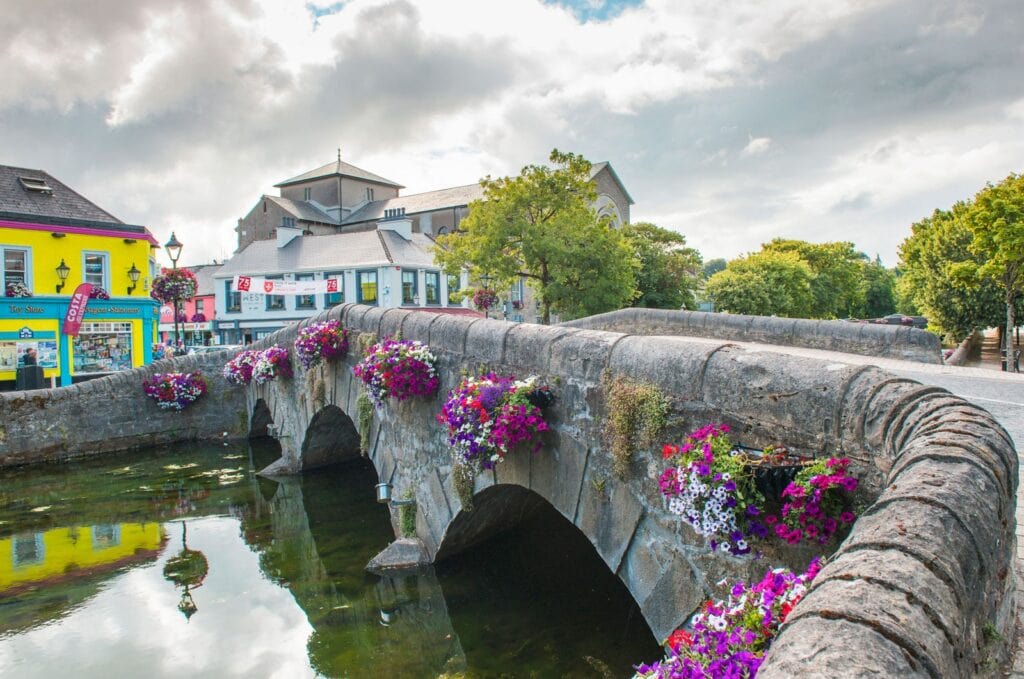 When the Browne family decided to build their home – Westport House – they moved the town to make way for their gardens and renamed it Westport. Westport is one of the few heritage towns that is considered a "planned town" and one of the few in Ireland.
James Wyatt added to the original house designed by Richard Cassels and it became the manor house of the Marquess of Sligo.
Westport Mayo follows the style of towns introduced by the Normans and incorporates the river Carrow Beg into the town layout with low stone walls and tree-lined promenades and lovely stone bridges crossing the River.
Things to do in Westport Ireland
There are many places to visit both in Westport and in the area. Your Westport what-to-do list should include some of these attractions but you may need to rent a car to really see the area as there are so many Westport attractions both in and out of the town.
Visit Westport House
One of the top attractions when you're visiting Westport is Westport House which is simply full of treasures and artefacts that will fascinate anyone interested in Irish culture. Known as "Ireland's Most Beautiful Home", this Palladian manor house is still privately owned the tour really brings these stories to life and showcases the treasures contained in over 30 rooms and 6 permanent exhibitions available for you to explore.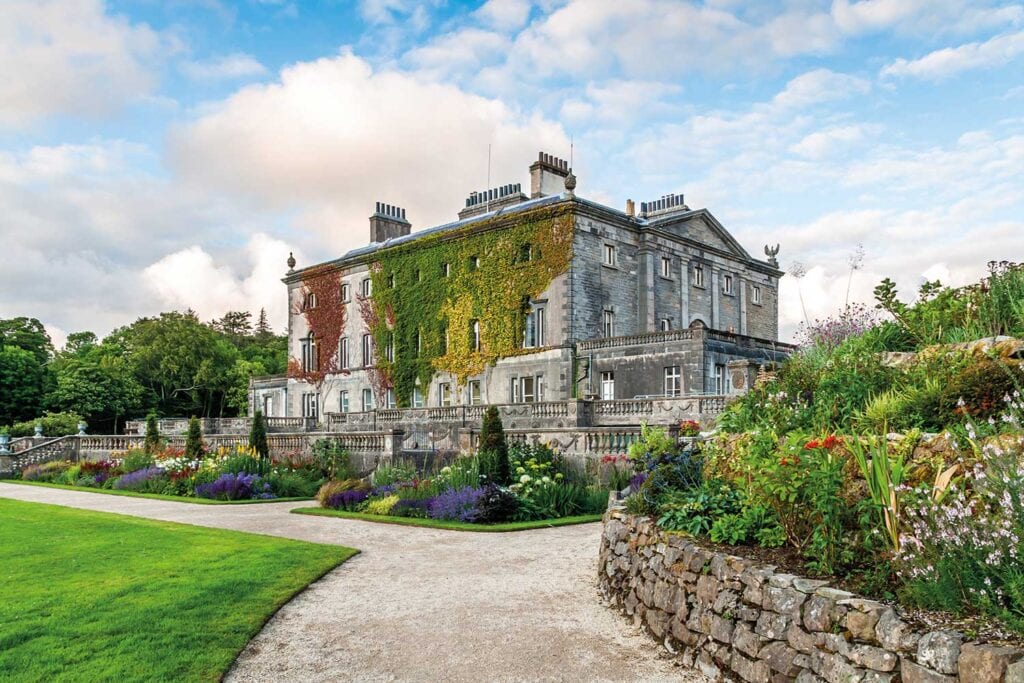 Westport Pirate Adventure Park
Located on the grounds of Westport House the Pirate Adventure Park offers a great deal of fun for the whole family. You can take a turn in a pedalo on the lake, there's a variety of soft and hard playgrounds, rides from the Cannonball Run, and Pirates Swinging Ship to a plunge log flume ride and much more to be enjoyed.
Westport Town Hall
Westport Town Hall Theatre presents and promotes a year-round programme of theatre and arts events, workshops, and exhibitions catering for all ages. Town Hall is found right on Westport's Octagon, one of the most central points of the town within walking distance of all local amenities. This state-of-the-Art Cultural Centre showcases the very best in performing arts drama and live music from traditional to modern.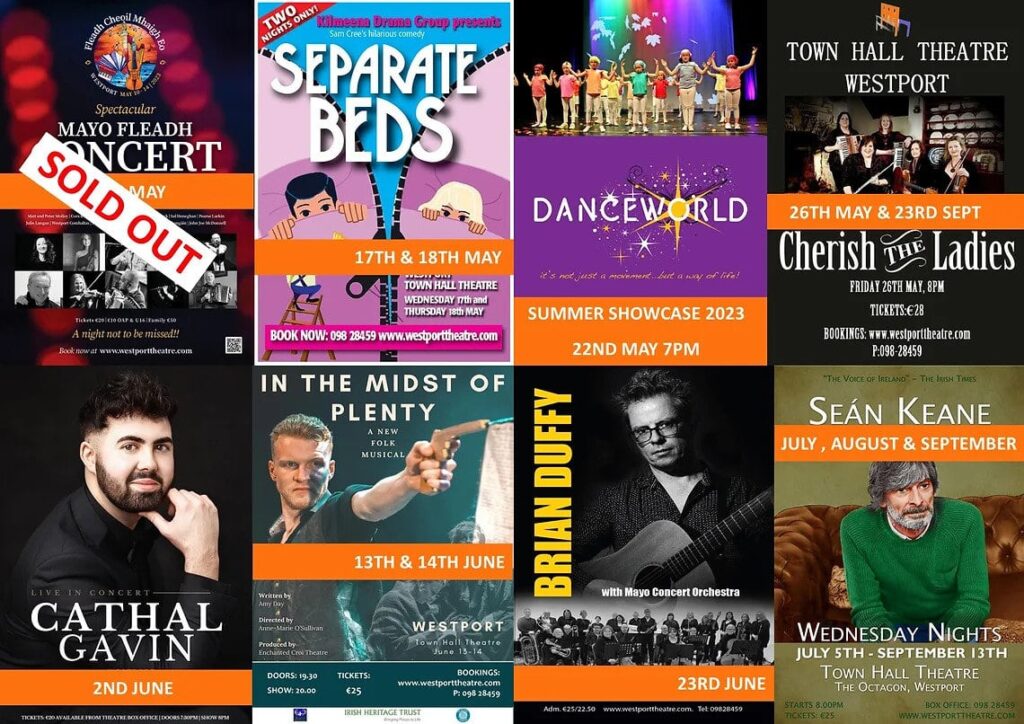 Westport Train Tour
The Westport Train Tour is an all-weather sightseeing tour that tells the story of Westport. It starts at Westport House's town centre gate and runs through the estate to Westport Quay and then back to Westport town. This is the perfect way to see Westport (particularly if you have walking issues). The tour lasts around 45 minutes and runs from October to March.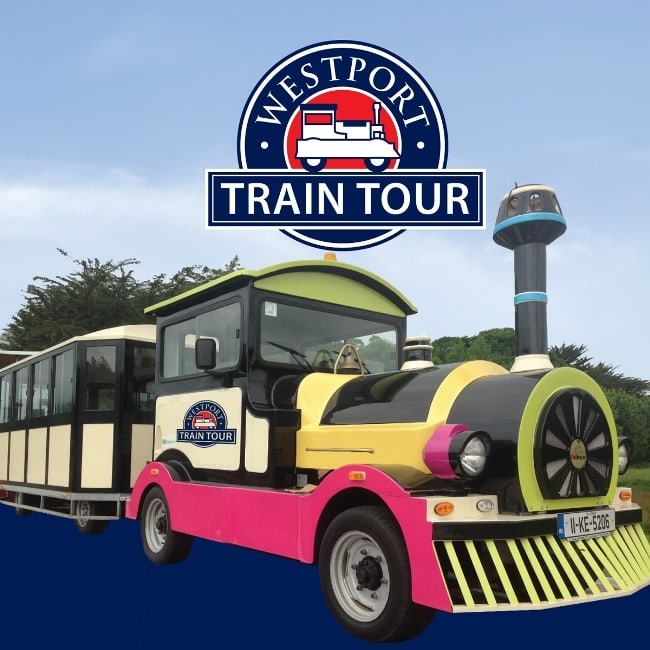 Westport Town Centre
You will find no lack of things to buy in Westport from the traditional knits and woollens to simply outstanding artisanal arts and crafts. For those that are foodies, there's the Food and Craft Market or hit up the Westport Country Markets. Don't forget to stop by Westport Tourism to gather information about what there is to see and do in Westport.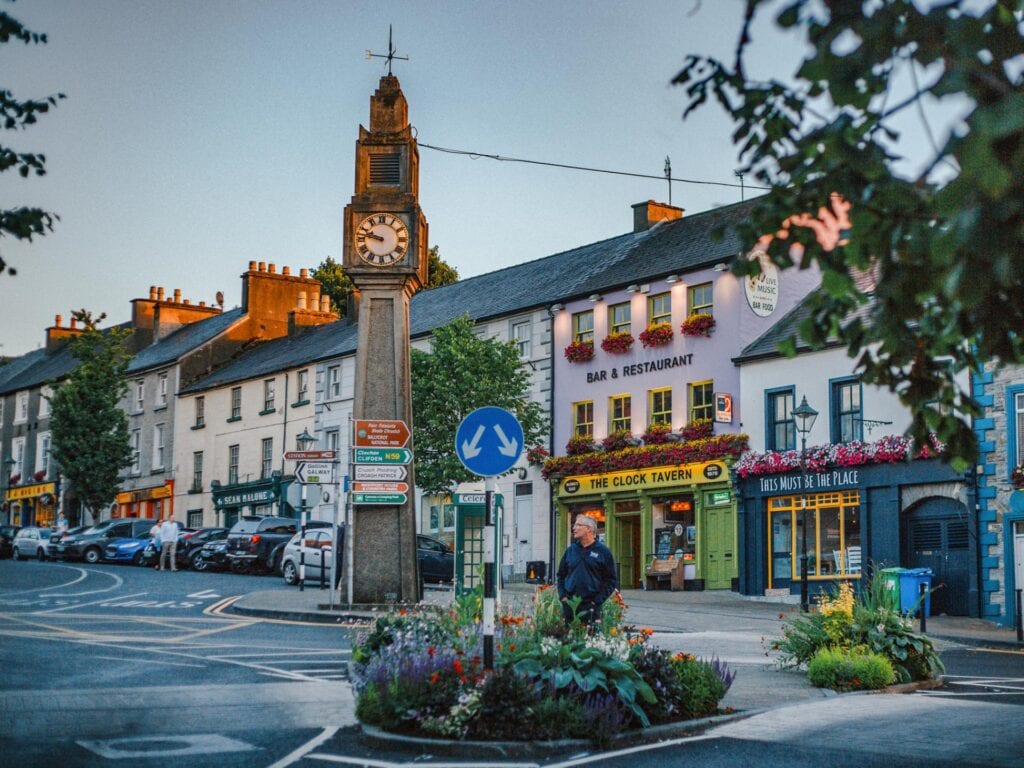 Westport Food & Craft Market
Westport Food and Craft Market takes place on Saturdays from March to December in Westport, County Mayo. A selection of fresh local produce, homemade foods and crafts are available to the public.
Westport Country Markets
Westport Country Markets are held every Thursday at The Boxing Club, James St, Westport. Produce includes organic vegetables, baked goods, jams and chutneys, free-range eggs and fresh flowers. Traditional crafts include pictures, toys and greeting cards woodturning, patchwork, homespun wool, handwoven items, and hand knitting and all goods produced locally.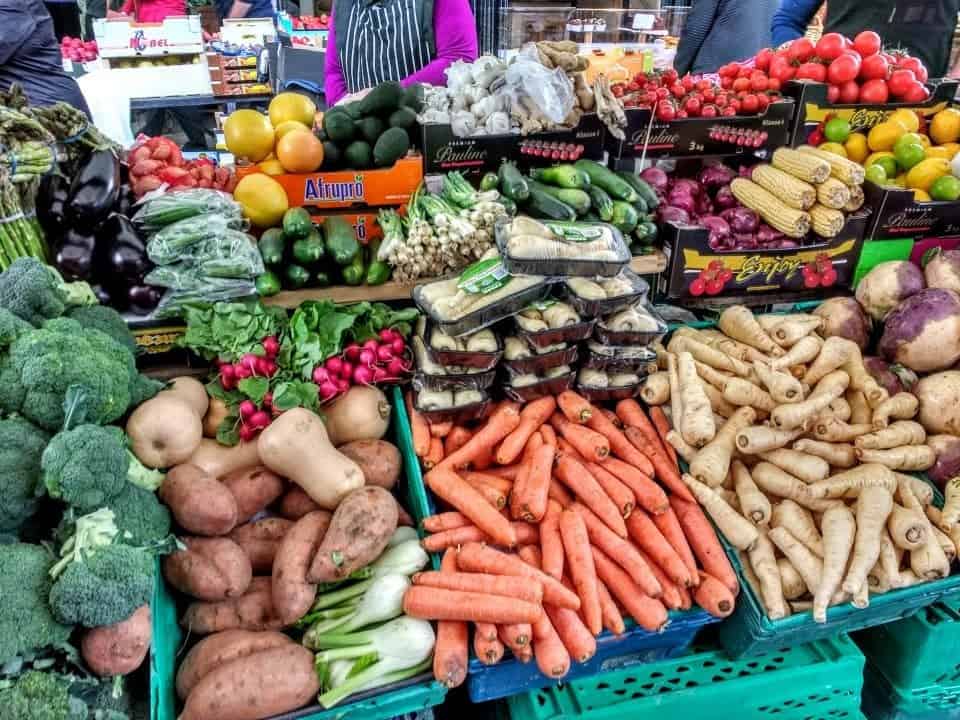 Westport pubs to find the craic
For many the attractions in Westport are the plethora of pubs to visit to enjoy traditional Irish music and some craic. There are around 40 pubs and restaurants in the Westport area. If you are visiting Westport head to Achill Island to find Ireland's most western pub Gielty's Bar & Restaurant is the last pub on the road of pubs in Achill Island. Situated at the edge of Dooagh village on the road to Keem beach Gielty's is the most westerly pub in Europe.
You will find some fabulous BnB's at Clew Bay and don't forget to visit the Shebeen for some traditional music and a pint of the black stuff.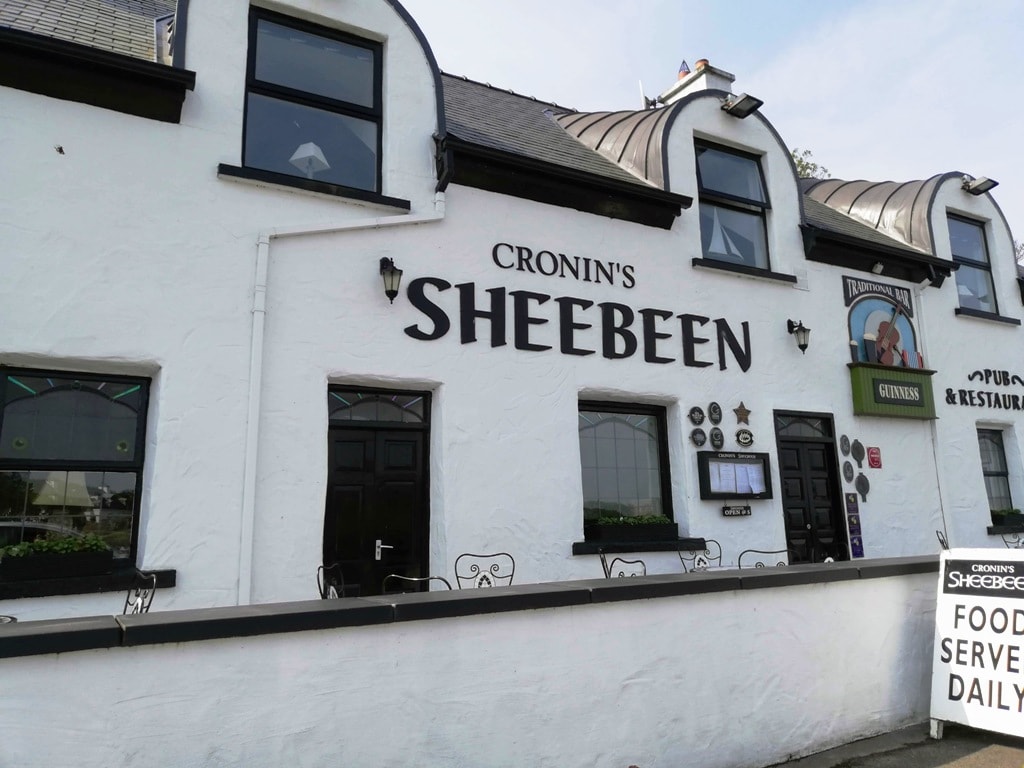 If you are feeling hunger pangs the Two Towers Restaurant will serve up some of the best and freshest seafood in the area. Not to mention the fabulous views of Clew Bay and a great covered beer garden.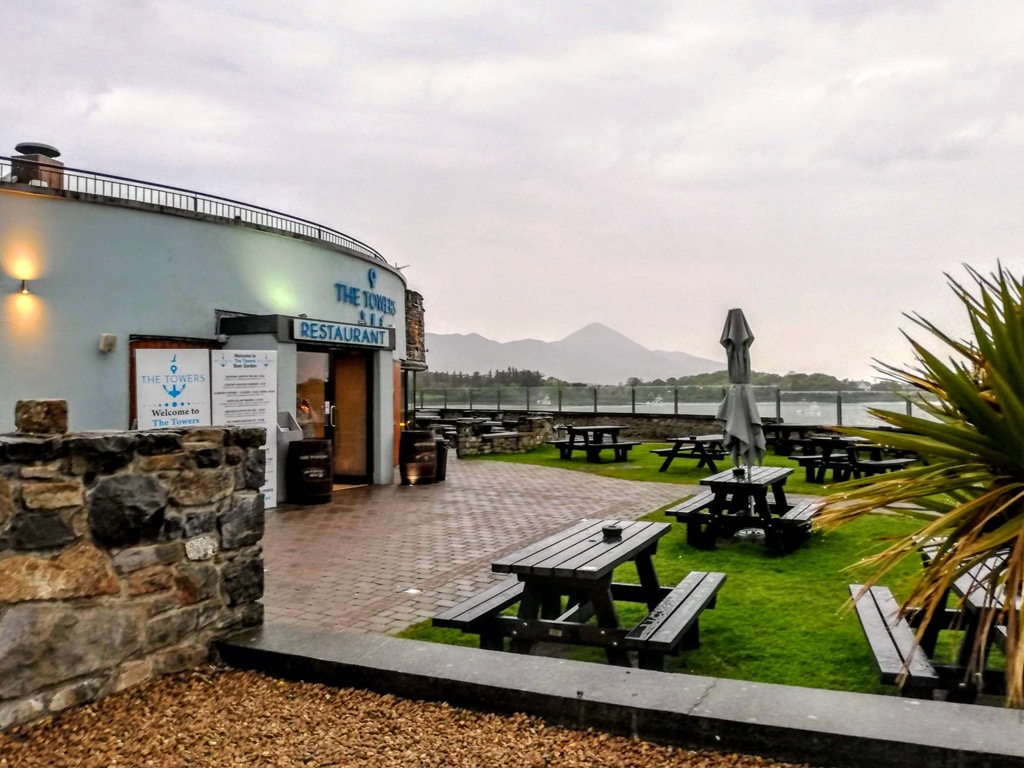 Matt Molloy's pub in Westport is not only the most famous in the area but also renowned for its tradition of Irish music. What adds to its charm is the fact that it's owned by Matt Molloy himself, a member of the legendary Irish band The Chieftains. The Chieftains, a classic Irish ensemble founded in Dublin in 1963 by Paddy Moloney, Sean Potts, and Michael Tubridy, hold a special place in the heart of Irish music enthusiasts.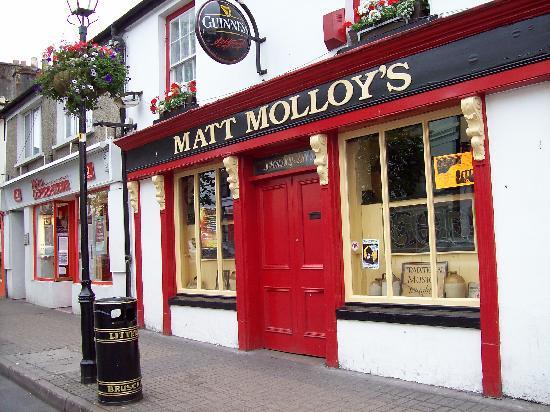 Westport Festivals
Famous for its variety of festivals here are a few you won't want to miss.
Westport Horse & Pony Show – 2nd & 3rd June
Dating back to 1741, Westport Horse and Pony Show has long been an annual favourite among locals and visitors alike. It is held in Knockranny.
Westport Folk & Bluegrass Festival – 14th – 16th June
Westport Folk & Bluegrass Festival showcases the best of local, national and international folk and bluegrass acts. The Festival also consists of music workshops, musical lunch and pub gigs.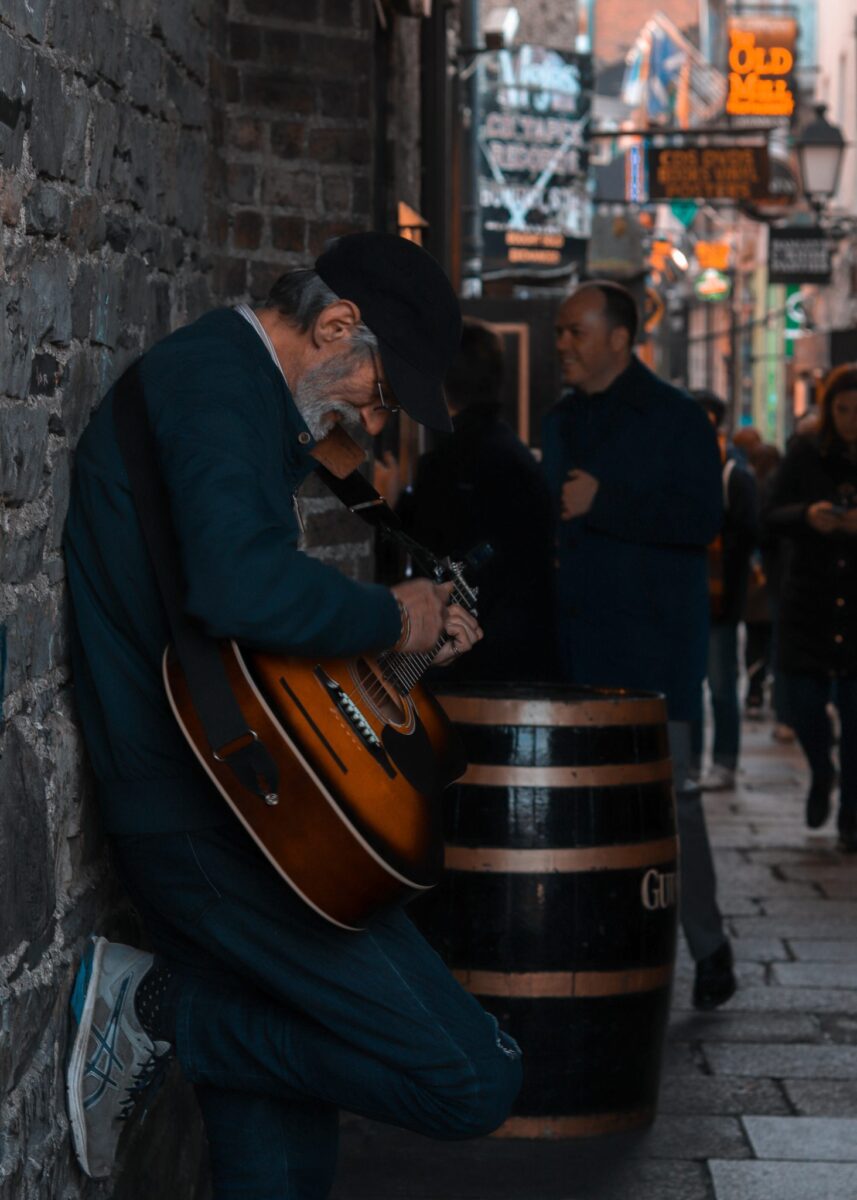 Westport International Sea Angling Festival – 19th – 23rd June
Westport International Sea Angling Festival is a 1-day shore event and 3-day boat event in the beautiful waters of Clew Bay. Now in its 56th year, it is the longest-running Sea Angling event in Europe.
Westport Festival of Music & Food – 29th & 30th June
Set amidst a stunning 400-acre site in the heart of Westport town in Mayo, the Westport Festival of Music and Performing Arts will be an annual two-day celebration of music and song, embracing the very best local and international rock, folk, Celtic and acoustic sounds.
Ballina Salmon Festival – 8th – 15th July
Ballina Salmon Festival is Ireland's premier family-orientated Festival giving thousands of people, eight days of fun-filled artistic and cultural events catering for all age groups. The Lady of the Moy competition and the street festival are among the many highlights.
Achill Seafood Festival – 19th – 22nd July
Féile Bia na Mara – Achill Seafood Festival is a weekend of fun and feasting to celebrate Achill's rich maritime heritage and seafood culture.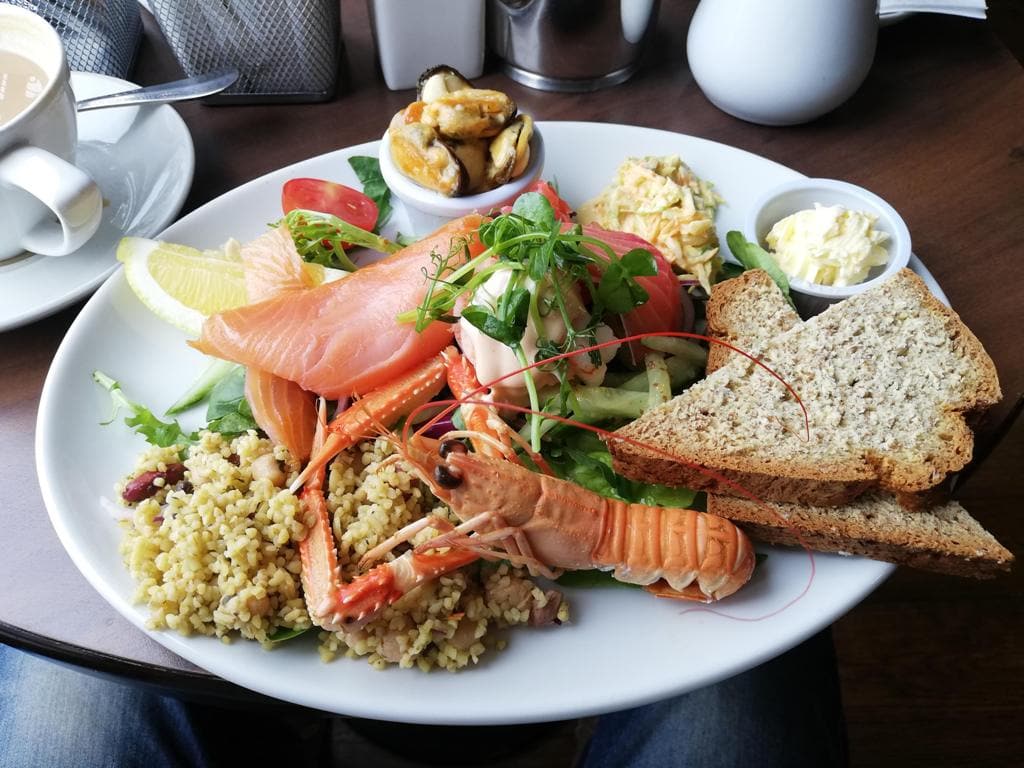 Westport Street Music Festival – 27th – 29th July
Westport Music Festival features national and international music acts throughout the town. There are lots of activities for all ages including the extremely popular heritage day.
Croagh Patrick Annual National Pilgrimage – July
Each year, The Reek, as it is colloquially known, attracts about 1 million pilgrims. On 'Reek Sunday', the last Sunday in July, over 25,000 pilgrims visit the Reek. At the top, there is a modern chapel where mass is celebrated and confessions are heard. Individuals and groups come from all over the world and include pilgrims, hill climbers, historians, archaeologists and nature lovers.
Achill Summer Walks Festival – 24th – 27th August
Explore the secluded beaches, hills and secrets of Achill's stunning landscape during this walking festival. There are walks for all levels and all of the walks will be guided by a fully qualified local guide
Westport Horse Fair – 24th September
Westport Horse Fair dates back to 1741 and has many classes of ponies and horses on the day. The fair includes showing classes in the morning and also a dog show.
Westport Arts Festival – 30th September – 9th October
Now in its 34th year, Westport Arts Festival has long since established itself on the West coast calendar as an exciting and diverse event. The festival is a locally-run event and gives an exciting insight into the lively community in Westport with a feast of theatre, dance, recital and music. There are children's events, exhibitions and workshops.
The Helm Skate Festival – 6th & 7th October
The Helm Skate Festival is now in its 18th year and the prospect of catching one of Clew Bay's monster skate is a key factor in attracting anglers from all over Europe to this end-of-season event.
Things to do near Westport
Westport Adventure Park
Westport Adventure Park is located a 10-minute drive from Westport town centre in Knappagh. You have to be over the age of 7 to enjoy the centre's adrenalin-inducing activities. These range from archery tag, zip wires, high ropes challenges and laser combat to name a few.
The Blueway of Mayo
The Blueway is a network of water trails at which you can experience a variety of water-based activities, including kayaking and snorkelling, in a safe controlled environment.
You can find the County Mayo Blueway around Mannin Bay and Old Head along with Keem Beach on Achill Island.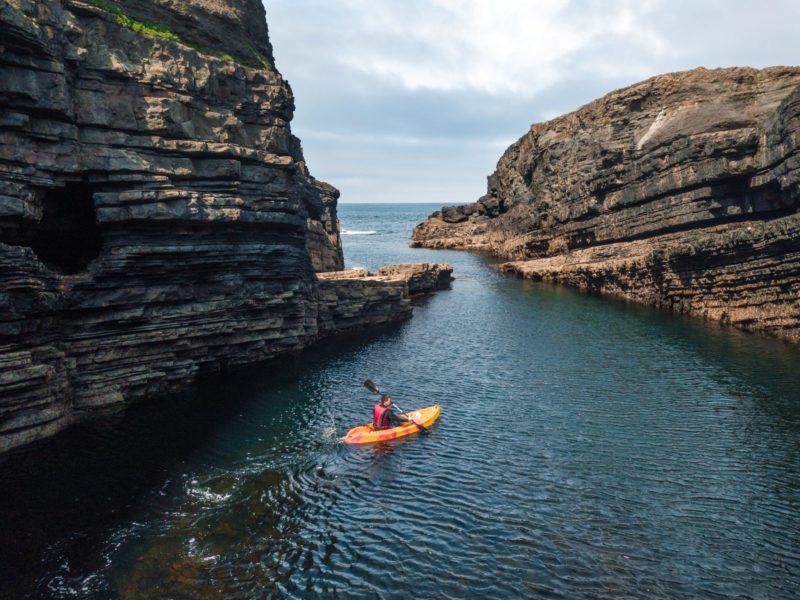 The Blueway Snorkel Trail
You will find the snorkel trail at the beach just west of the pier wall. The trail continues north for around 1/2km to the western headland. There is a wide variety of sea life to watch including shoals of fish and shore crabs along with anemones and other plant life.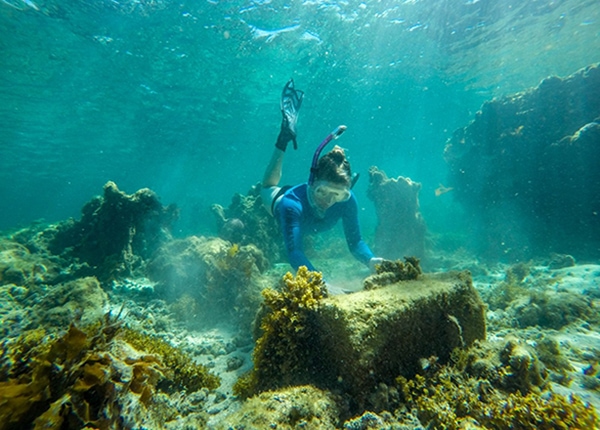 The Kayak Trail
The kayak trail is accessible either from the beach or the slipway on the east wall of the harbour. The 5.5 km trail will bring you along the shore from Old Head to Lecanvey pier passing a number of small beaches and short sections of the cliff along the way. Only the start of this trail in the vicinity of Old Head itself is suitable for beginners.
Grace O'Malley's (Ireland's Pirate Queen) home of Clare Island on the Blueway, offers coasteering, snorkelling, and raft-building.
The Great Western Greenway
The Great Western Greenway is the longest trail in Ireland with off-road walking and cycling trail and is part of the National Cycle Network. This simply gorgeous route is way-marked, mostly traffic-free with solid surfaces that are perfect for walkers and easily accessible for wheelchairs and those with walking issues.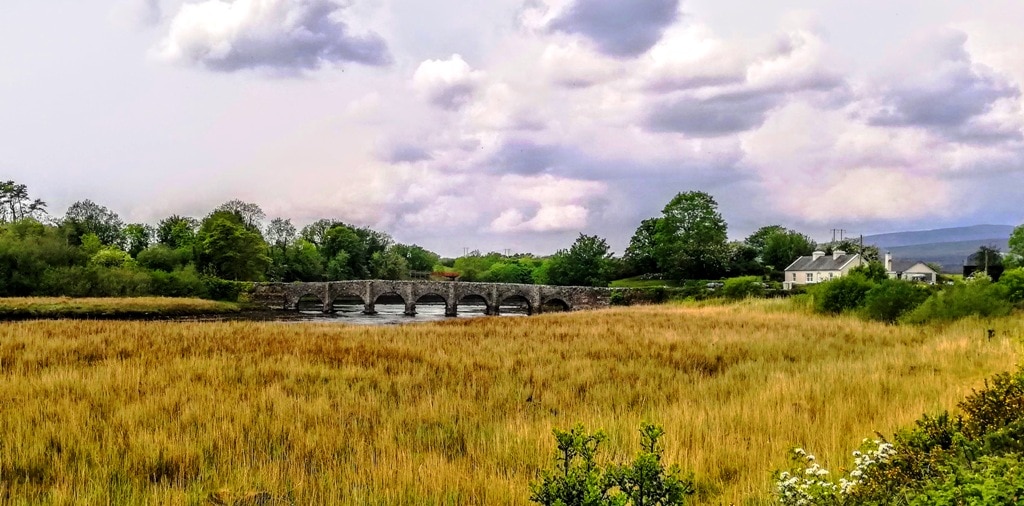 The paths meander past rivers, stone bridges small but delicious cafes serving light lunches, fabulous Irish bakes and scones – gorgeous dripping with cream scones.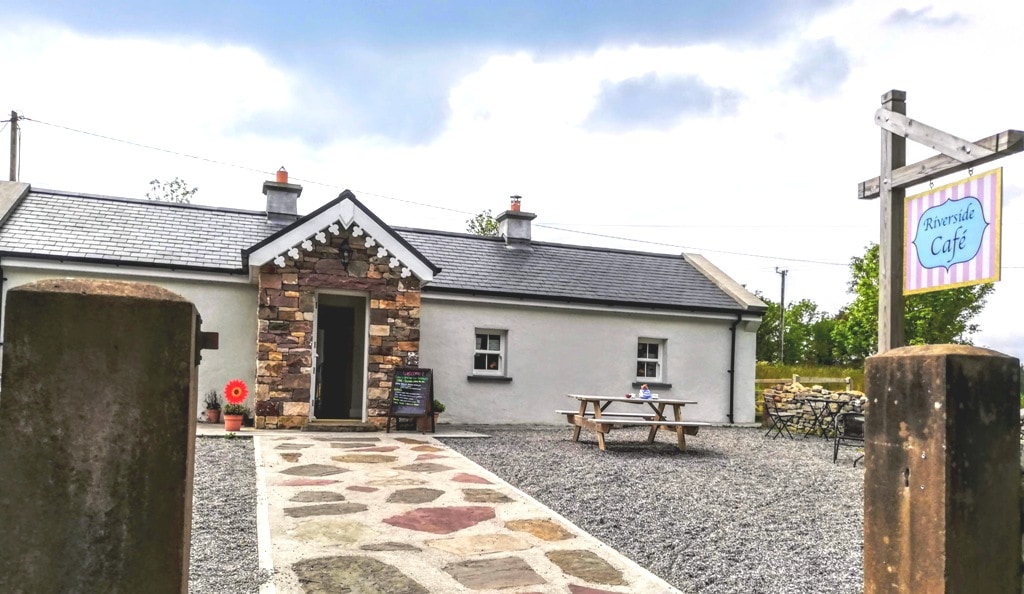 Westport Beaches
So many fabulous Irish beaches are in and around Westport, many are Blue Flag designated and perfect for families.
Old Head Beach
Old Head is a Blue Flag Beach located around 3.5km east of Louisburgh. The beach has a small harbour, a sandy beach – very popular for families and a woodland walk. Louisburgh Village has a number of shops, pubs and dining outlets.
Old Head is a safe area for swimming, with lifeguards on duty during the summer months. A more exposed trail extends west from Old Head Harbour to the beach at Calla passing caves along the way. At just under 5 km, this trail has no easy exit points and should only be undertaken by experienced kayakers in good weather conditions.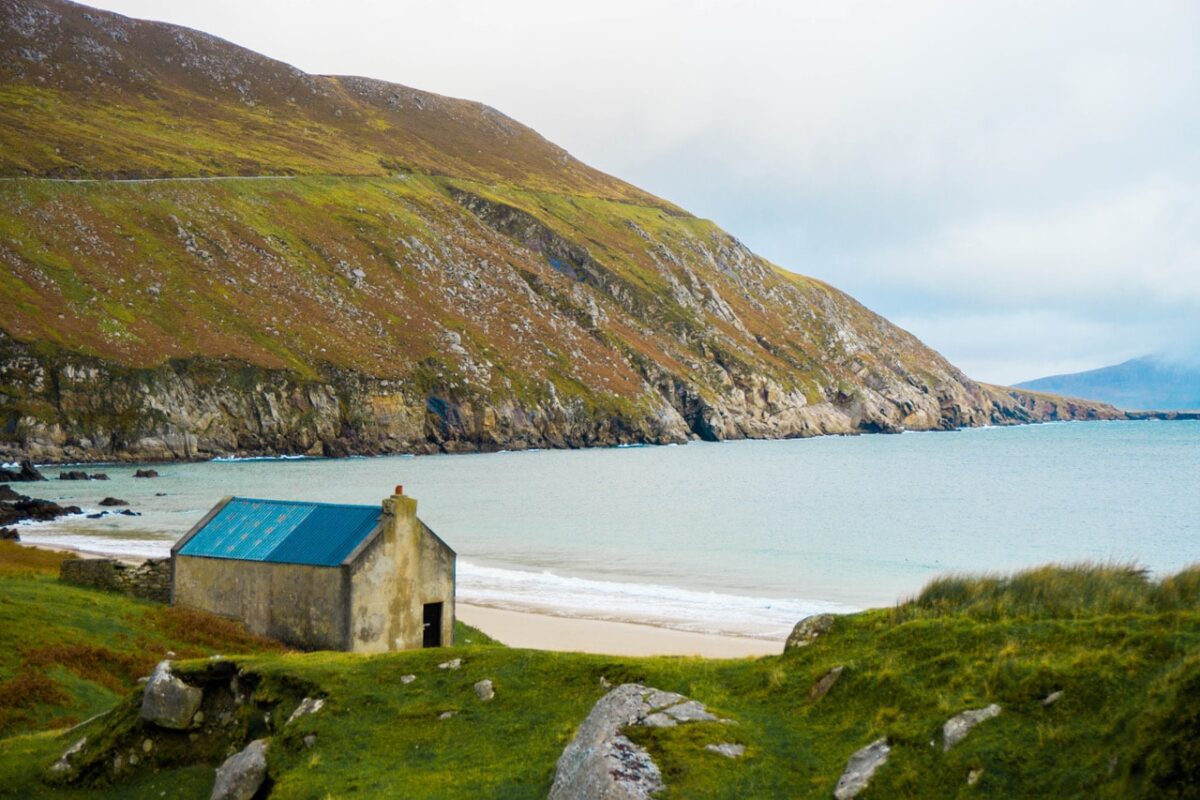 Beaches near Westport
Louisburgh: Carrawmore Beach

Killala: Ross strand

Belmullet: Mullaghroe Beach, Elly Bay Beach

Clare island

Murrisk: Bertra beach

Mulranny: Mulranny beach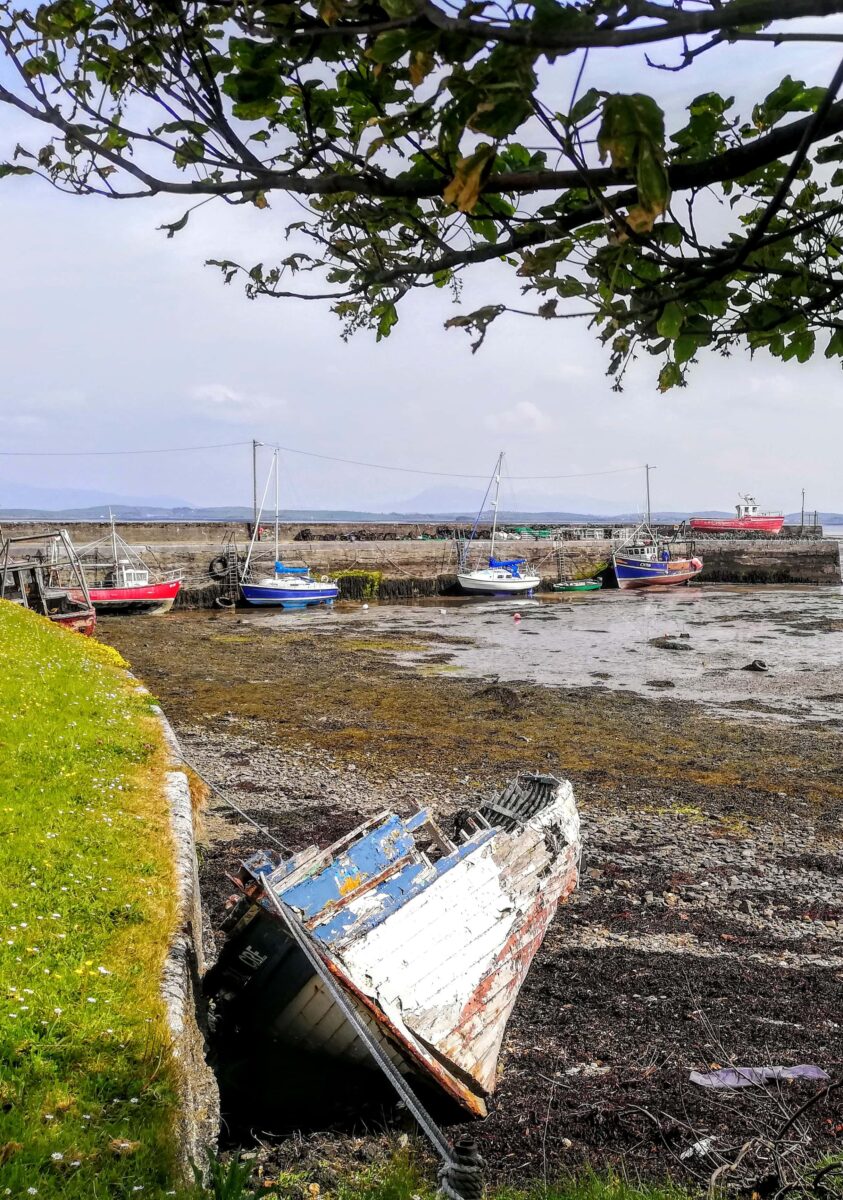 Wild Nephin Ballycroy National Park
Located on the Western seaboard in northwest Mayo, Wild Nephin National Park covers a vast 15,000 hectares of uninhabited and unspoilt wilderness, dominated by the Nephin Beg mountain range. To the west of the mountains is the Owenduff Bog, one of the last intact active blanket bog systems in Western Europe.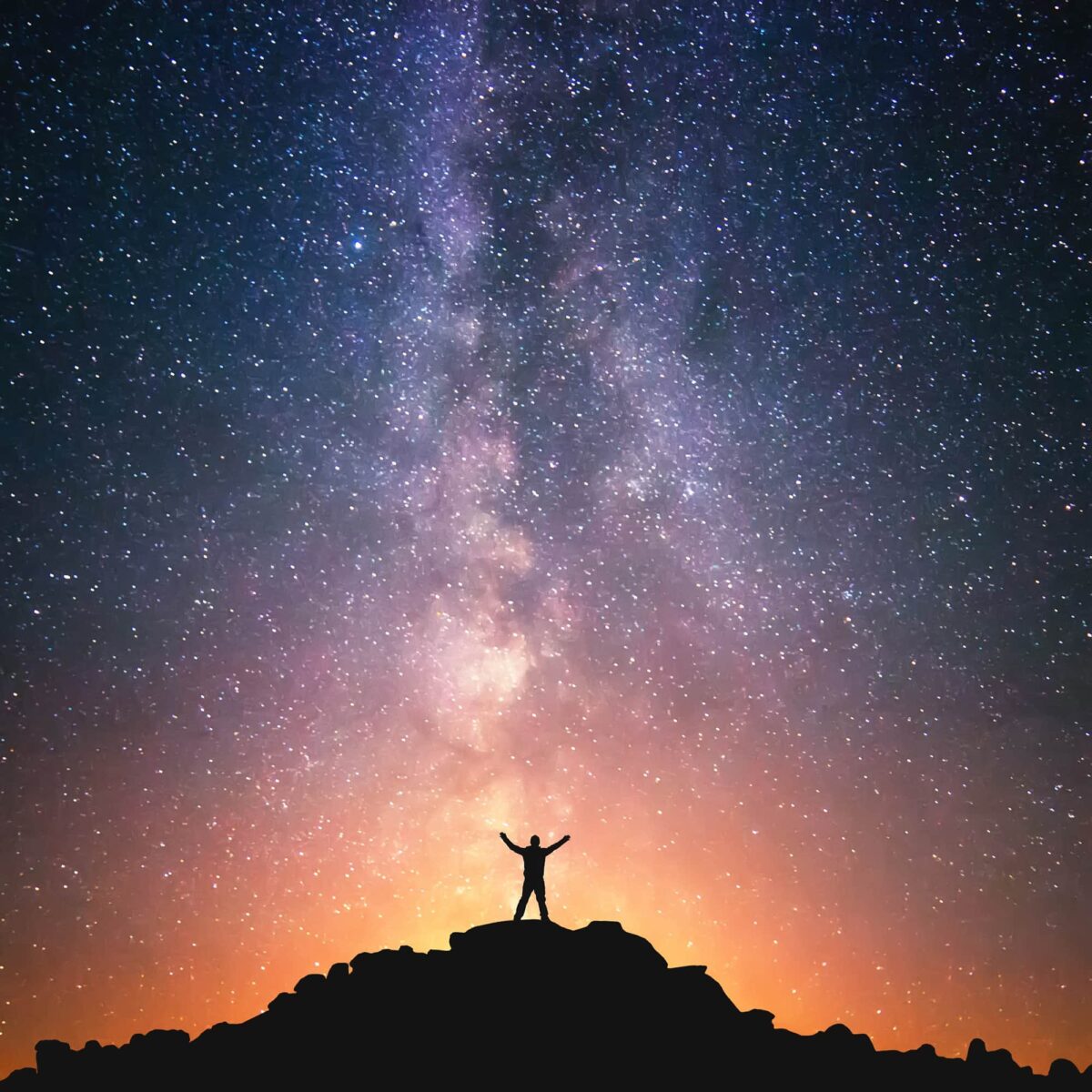 Wild Nephin National Park showcases some of the darkest, most pristine night skies in the world and is officially certified as a Gold Tier standard International Dark Sky Park. The Mayo Dark Sky Park extends across the entire National Park, and on a clear night, visitors can see thousands of twinkling stars, other planets in our solar system, the Milky Way and even meteor showers, all with the naked eye.
Achill Island
How to get to Achill Island from Westport
Achill Island Co Mayo is the largest of the Irish islands with a coastline of almost 80 miles. The best way to get from Westport to Achill Island without a car is to take the 456 bus from the station or to drive as Achill is connected to the mainland by a swing bridge and is accessible all year round.
This is where the movie 'The Banshees of Inisherin' was filmed on location on Achill Island, Co. Mayo, and you can do a guided tour of the sites seen in the movie.
Beaches of Achill Island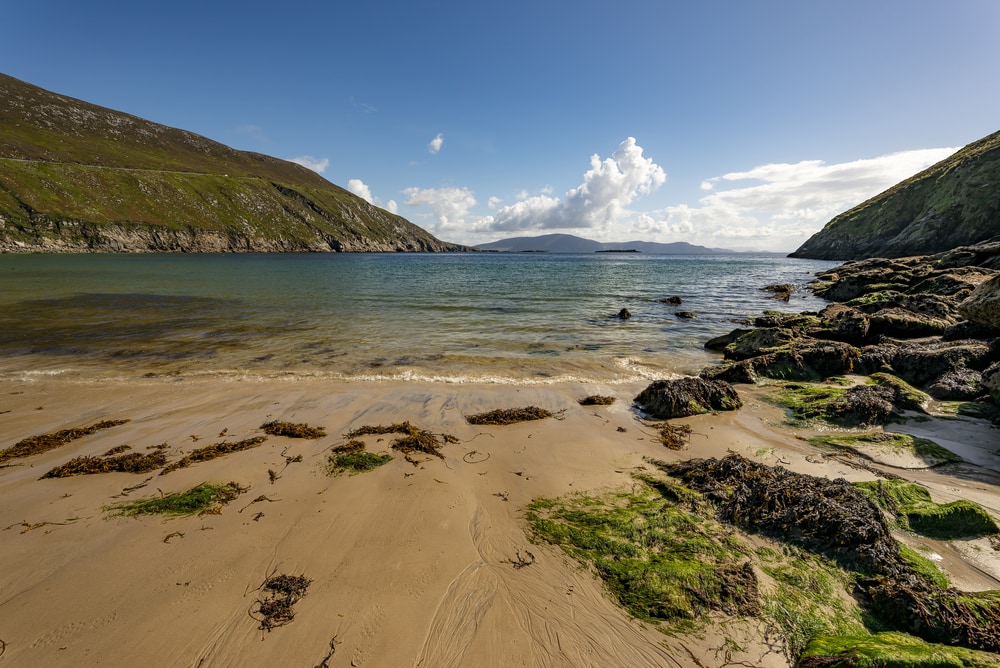 Keem Beach: A Blue Flag beach perfect for swimming.
Keel Beach: A beautiful beach, a surf spot, and a great place to spend time with the family perfect for surfing, swimming, windsurfing, kites, sand castles, and picnics.
Dugort Beach: A perfect swimming beach with stunning views of Slievmore Mountain.
Golden Strand: Golden Strand is one of two Blue Flag beaches in Dugort. It is a sandy beach with large pebbles at one end and looks out over Blacksod Bay. There are also sand dunes along the headlands which have many different plants and wildlife.
Dooega Beach: The old fishing village of Dooega lies on the southern side of Achill Island and its small, south-facing beach at Camport Bay is perfect for summer swimming.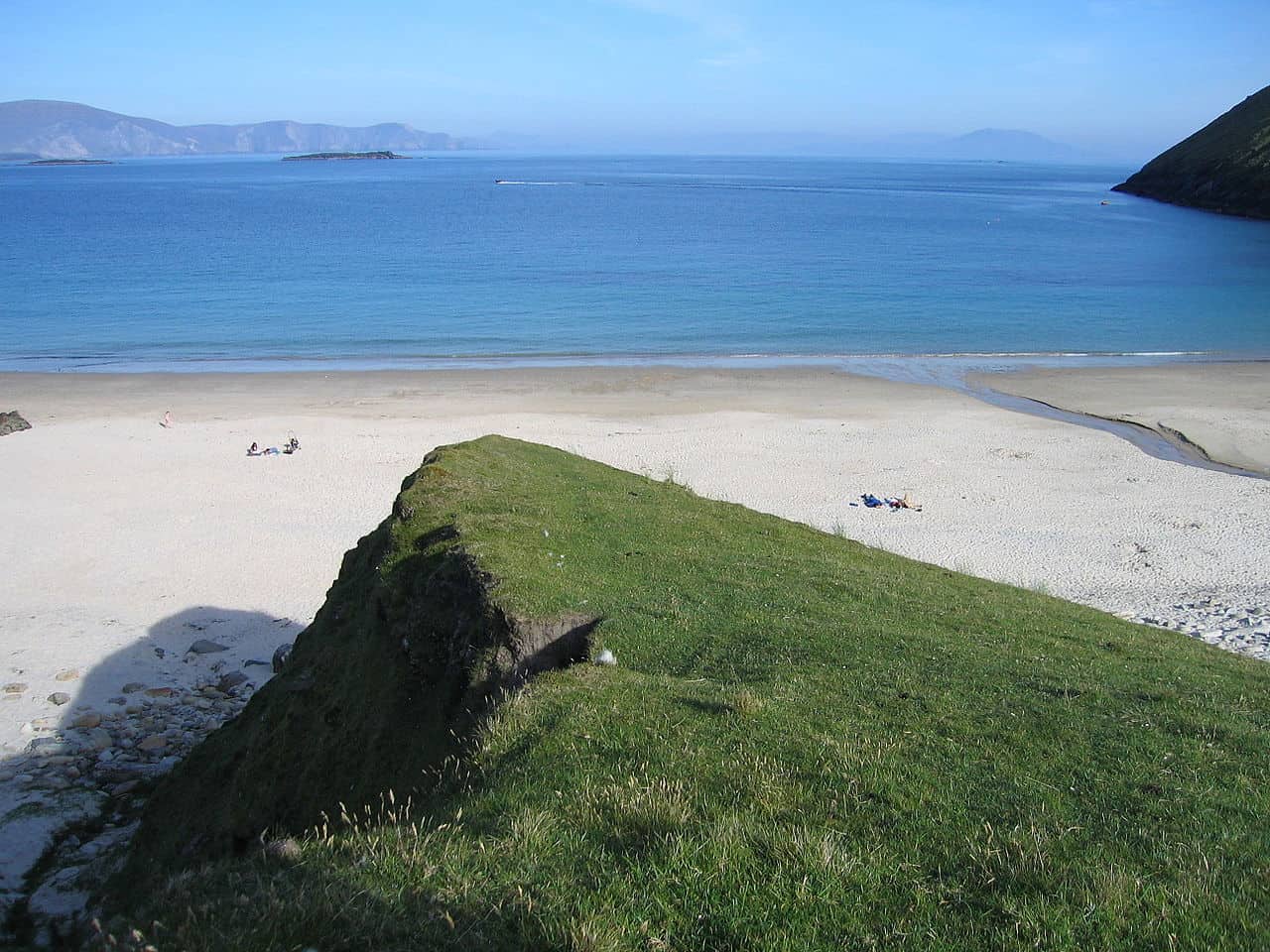 Kildamhnait Castle
Kildamhnait Castle, on the southeast coast of Achill Island, is a 15th-century tower house associated with the O'Malley Clan, there is also a 16th-century church, graveyard and holy well you can visit.
Achill Mission known as The Colony is situated at Dugort and is one of Achill's most famous historical sites. In 1831 the Protestant Reverend Edward Nangle wanted to convert the Catholics of Achill to his version of Christianity and founded a mission at Dugort, which included schools, an orphanage, a hospital, a hotel and cottages. Famous and quite successful the mission declined after Nangle's death and was closed in the 1880s.
Close to The Colony, at the base of Slievemore Mountain lies the Deserted Village. This village was inhabited until An Gorta Mor or the Great Hunger. You can still see the ruins of nearly 80 one-room houses and in the fields the "lazy beds" where potatoes were grown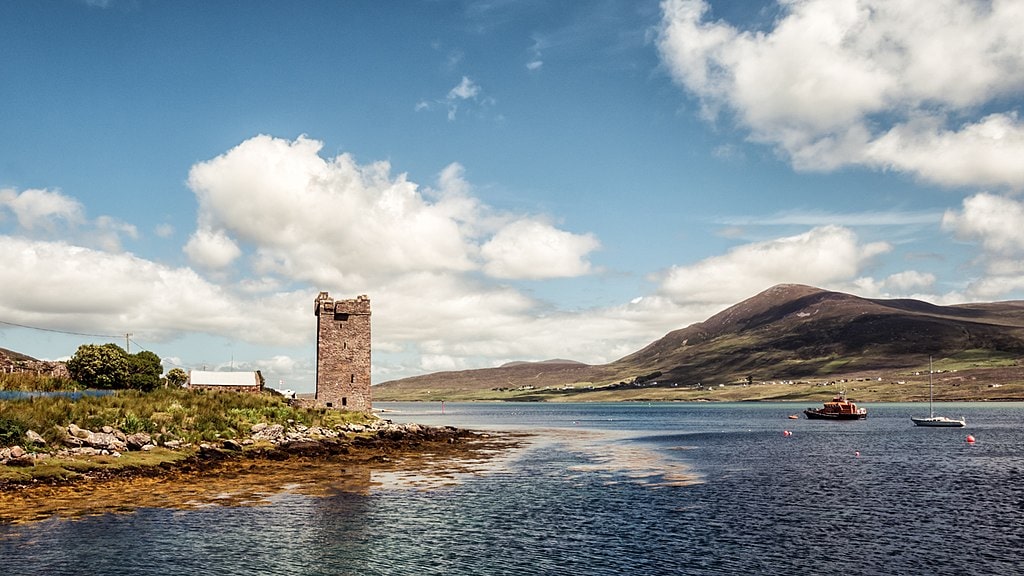 Climb Croagh Patrick
One of the most popular things to do near Westport is to climb Croagh Patrick. Lying just west of Murrisk is the famous Croagh Patrick known around these parts as the "Reek". You can park at the Murrisk Car Park for free and check out the Visitor's Centre.
A sacred place long before St. Patrick climbed it in 441 AD, the Reek was a site of worship as far back as 3000 BC. Croagh Patrick's name comes from the Irish 'Cruach Phádraig' meaning 'Patrick's Stack'. The mountain is known locally as The Reek, from 'rick' or 'stack' as traditionally turf and hay are stacked in ricks that mimic the shape of the mountain.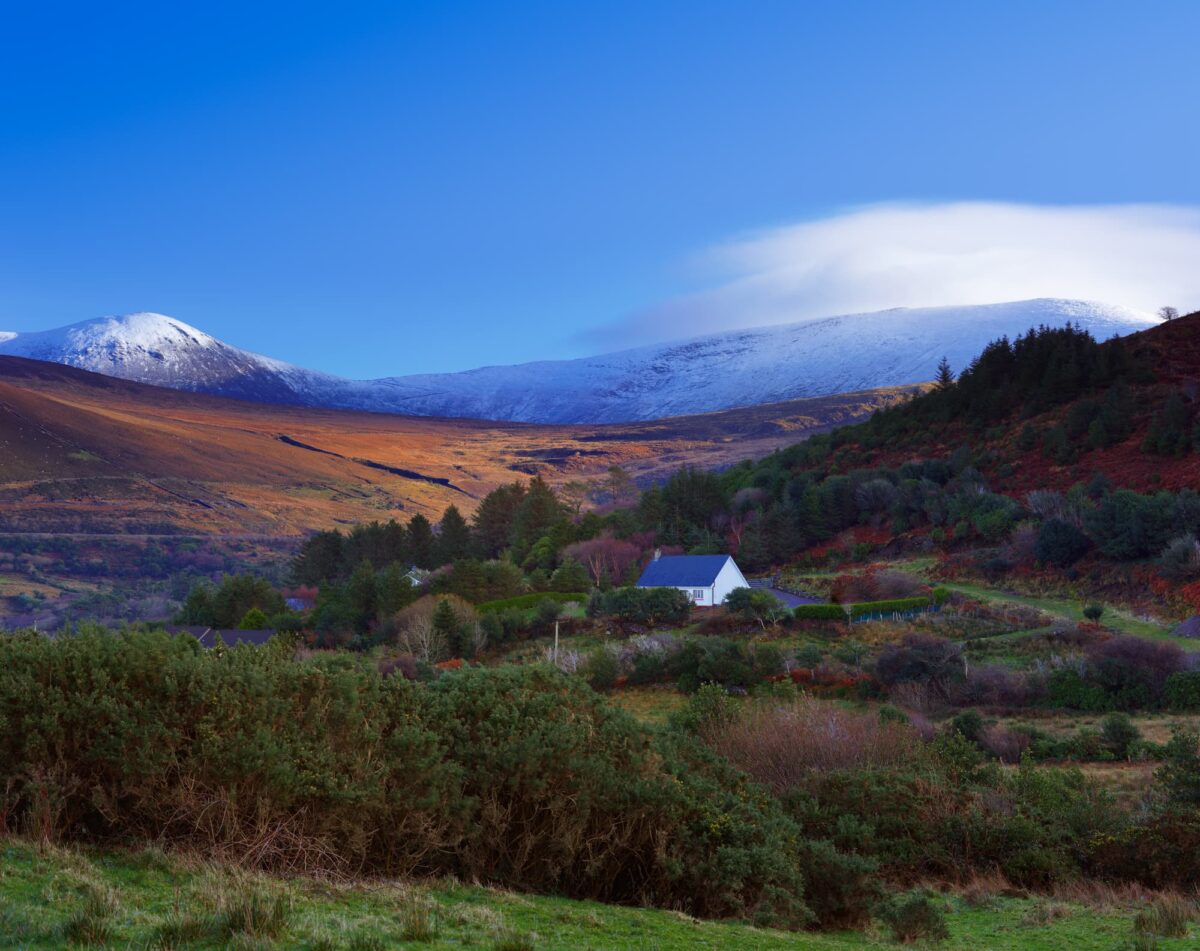 In pre-Christian times, Croagh Patrick was known as Cruachán Aigle. Historians believe the older name is connected to a pagan harvest deity, the dark god Cromm Crúaich, later known as Crom Dubh. The literal interpretation is Eagle Mountain.
Traditionally on the last Sunday in July, thousands of pilgrims climb the summit in honour of Saint Patrick who, according to tradition, fasted and prayed on the summit for forty days in the year 441. Masses are held at the summit, where there is a small chapel.
From ancient times pilgrims have climbed the mountain barefoot or on their knees, as an act of penance, a practice that continues to this day. This is not an easy pilgrimage by any stretch of the imagination, friends who have climbed the summit say it is phenomenally difficult and many have been injured attempting the climb as it is loose rock underfoot and very slippery.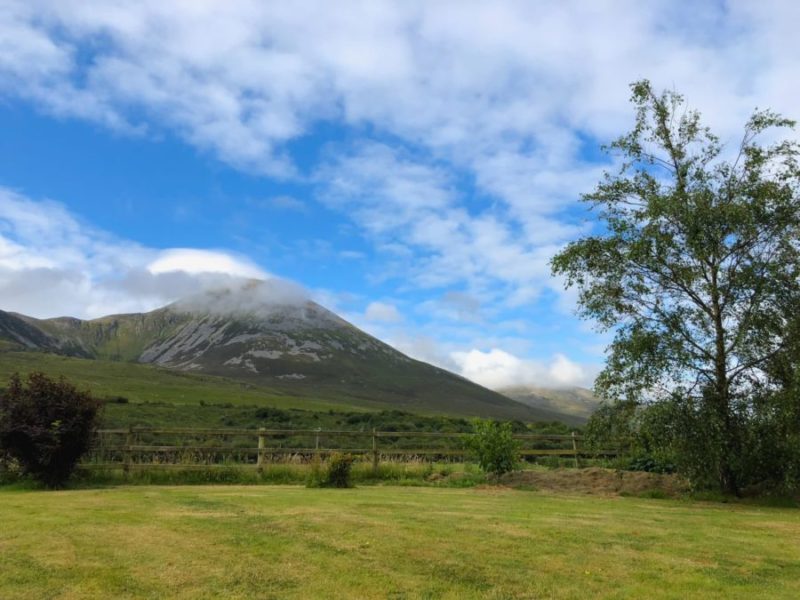 Cairn of Stones
At the base of the mountain's cone lies the 'Cairn of Stones' and the legends tell of the pagan gatherings at Lughnasa here. Lughnasa is celebrated on August 1st and is the beginning of the harvest season. The stories say that pagans would gather to celebrate Lugh and Danu in the Celtic tradition to honour these Celtic Gods and pay homage through the Fire Festival.
The cairn – Leacht Beanain, is named after St Patrick's disciple Benignus, and it is the first of Croagh Patrick's three prayer stations. A pilgrim must walk around Leacht Beanain seven times and recite seven Our Fathers, seven Hail Marys and one Creed, before starting the most gruelling part of their pilgrimage.
Croagh Patrick Chapel
At the summit of Croagh Patrick, there has been a chapel since the 5th century. Archaeological excavations discovered the remains of the foundations of Teampall Phádraig (St. Patrick's Chapel).
In 1905 a new building was constructed by 12 local men. The stones and cement were hauled up the mountain by donkeys and in tribute to their work donkeys are still used on the annual pilgrimage day Reek Sunday.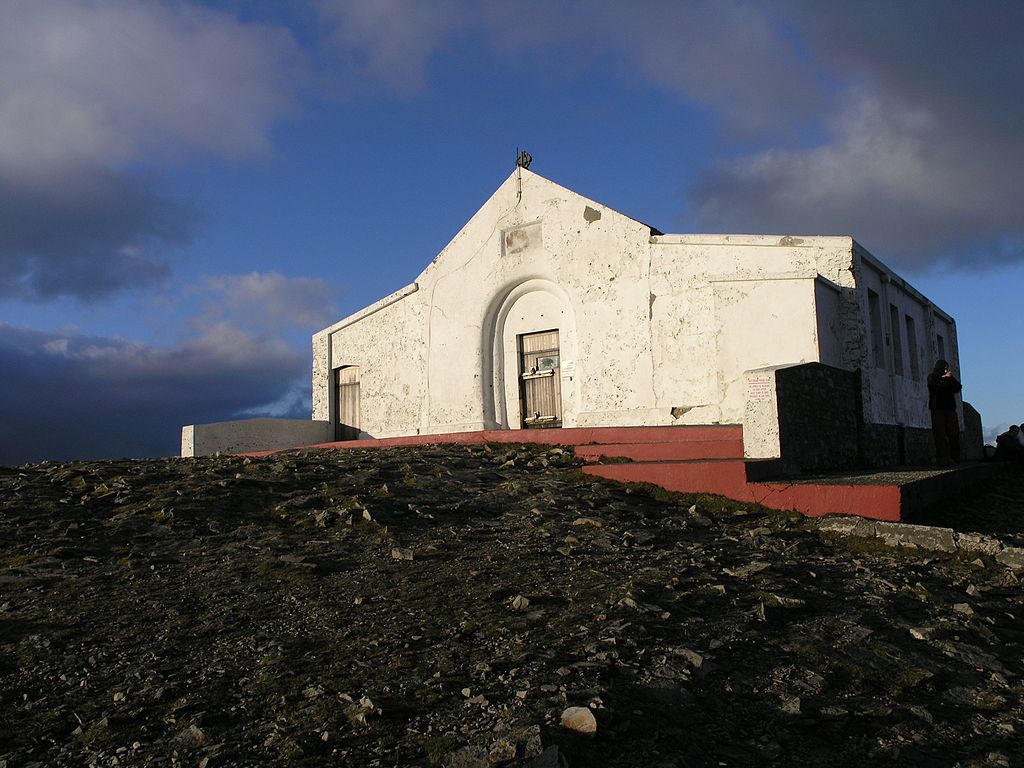 Westport Walks
Mayo is famous for its beautiful scenery. Here are five circular walks you can walk or hike while in Westport
Murrisk Loop
The Murrisk Loop which is a 5k walk is actually a combination of three walks – the Mountain Loop, Pier Loop and the Abbey Walk.
It begins at the Murrisk Car Park and this walk offers incredible views over Clew Bay. Along the walk, you will pass a Bronze age cooking site, a Mass rock, a stone fort and lazy beds or potato ridges that date back to the Great Hunger.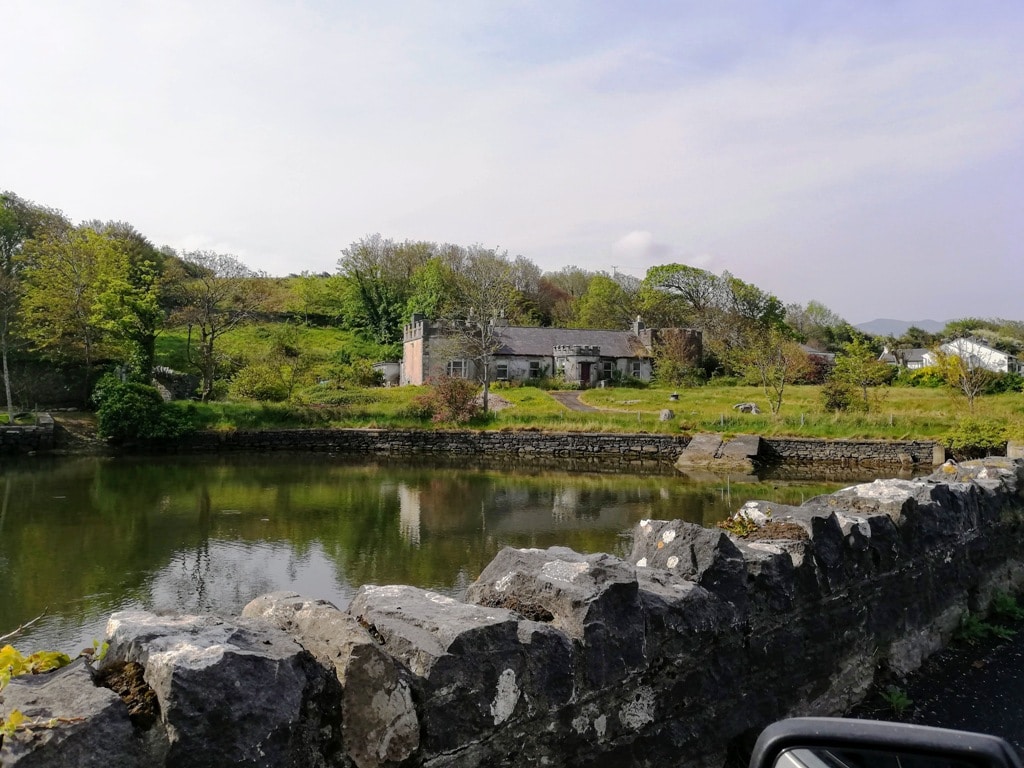 Murrisk Coffinship
A National Famine Memorial can be seen on this walk. This haunting bronze sculpture is a true "coffin ship" with skeletons woven through the sculpture depicting and commemorating all those who died on the voyages to North America.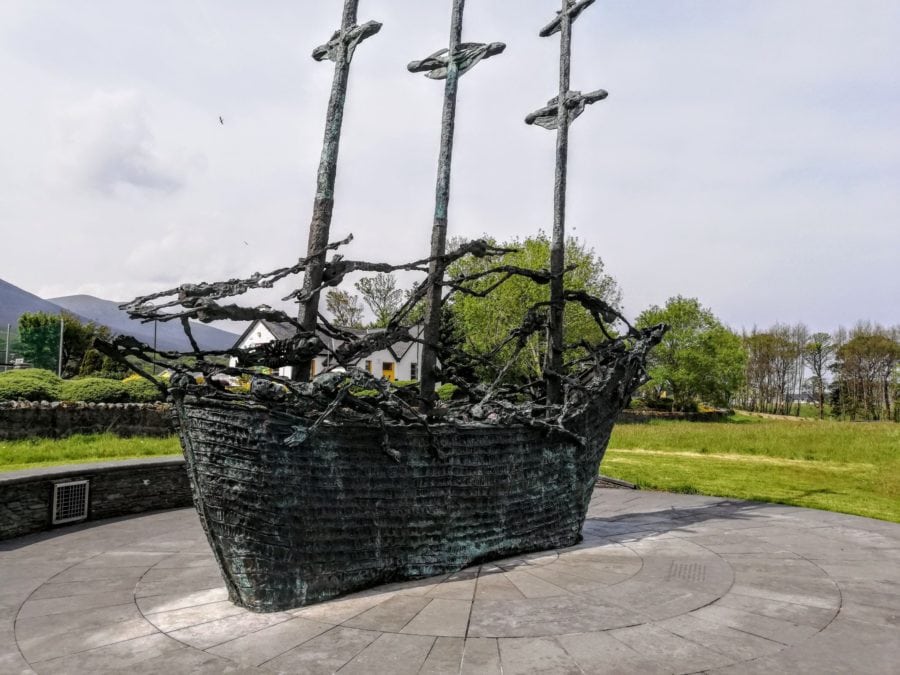 Murrisk Friary
The ruins of this small Friary which was built around 1457 by Hugh O'Malley used to contain some of the relics of St Patrick.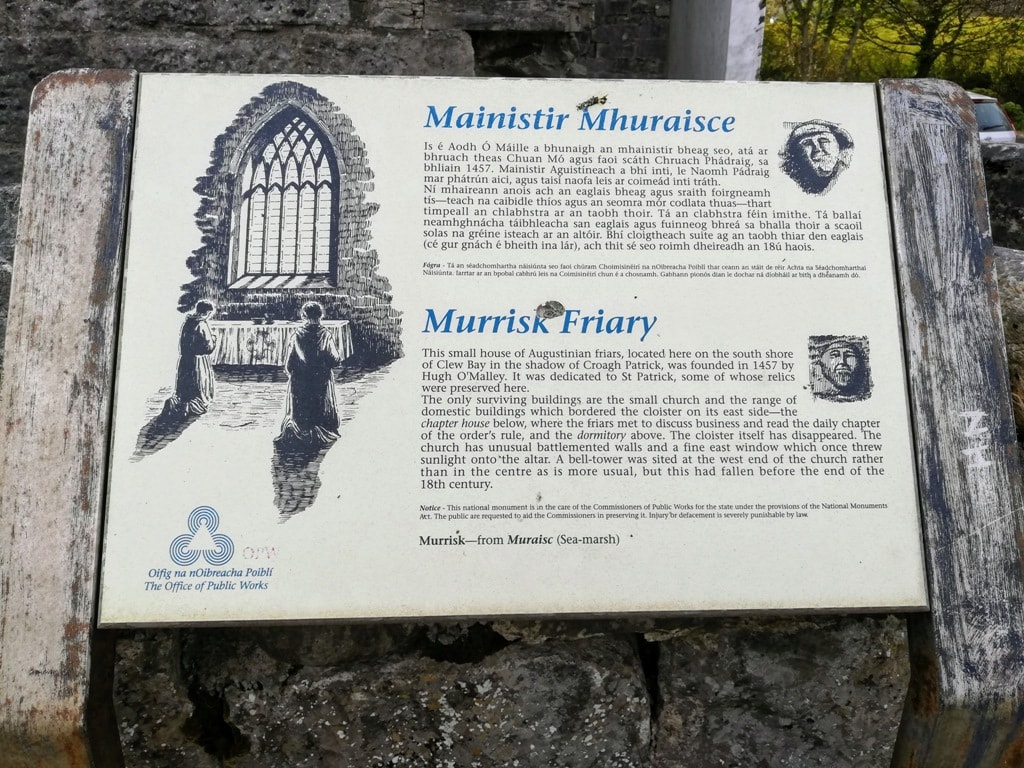 Granuaile Loop
On Achill Island, you will find the Granuaile Loop. You can stop for a pint at the start from Johnny Patten's Public House, Derreens, this 6.8km trail passes along old bog roads and open moorland. On this loop, you will see some outstanding views of Croagh Patrick, Clare Island and Clew Bay. You will pass by the deserted village of Ailt and see at least 40 large stone cairns.
Lough Lannagh Loop
A much easier walk is found at Castlebar's Lough Lannagh Loop, which is just 20 minutes from Westport. A buggy and wheelchair-accessible route it covers a kilometre. Along the route, you will spot some small-scale bronze sculptures made by Westport artist Elaine Griffin, each relating to Castlebar's recent and distant past.
Brackloon Walk
At Brackloon Woods on the Owenwee River, you can simply let your mind get lost in these ancient oak woodlands, deep mossy crevices and prehistoric ferns. This is an easy looped walk of 4km just 7 km from Westport itself.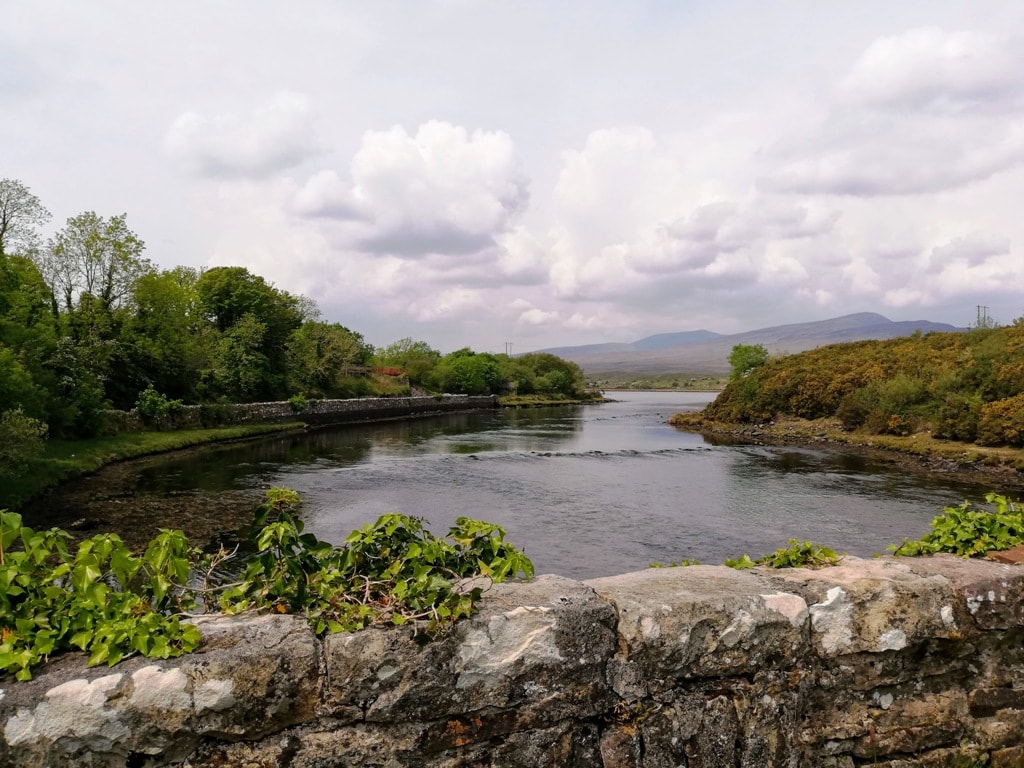 Clew Bay Westport
Clew Bay is simply outstanding and one of those day trips from Westport Ireland, that you shouldn't miss. Once the home territory of the O'Malley's and the famous Pirate Queen Grainne Clew Bay is the ideal spot for a staycation or weekend getaway.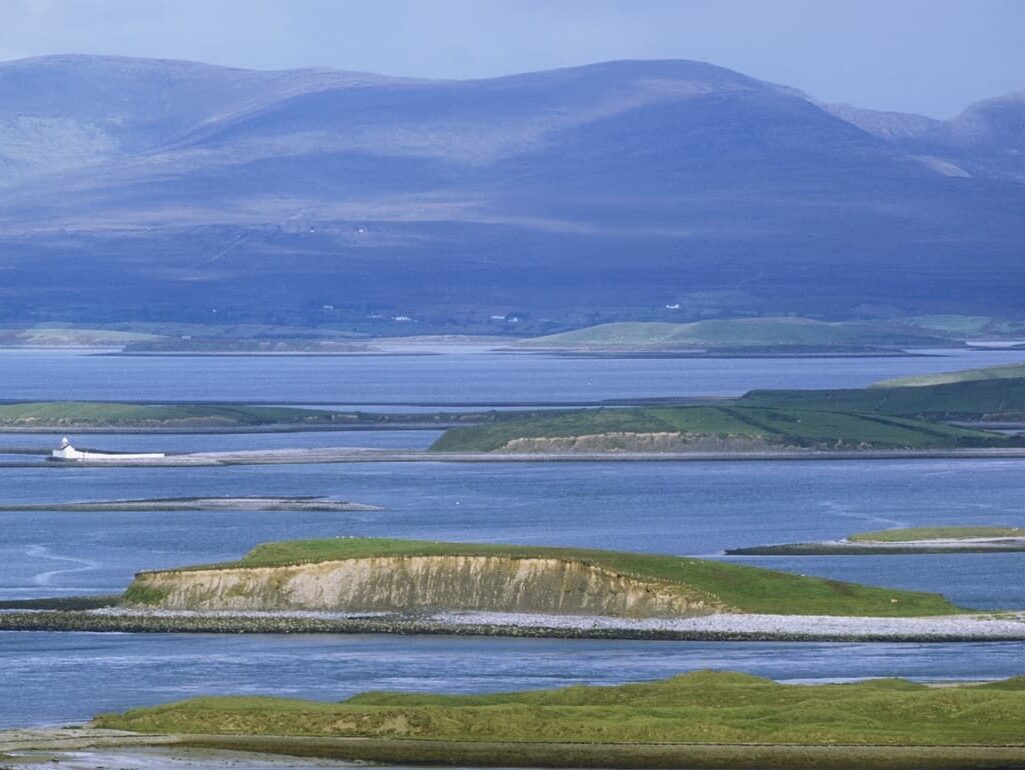 Clew Bay Heritage Centre at Westport Quay.
Clew Bay Heritage Centre traces the history of Westport ned town and the Clew Bay area from pre-Christian times to the present. Artefacts, documents and photographs connected with the general Westport area and of course Grainne the Pirate Queen can be found here.
Rockfleet Castle
Rockfleet is a tower house that was built in the mid-16th century. It was home to Pirate Queen Grace O'Malley and her husband Richard Burke 'Richard of Iron' from 1566. O'Malley is believed to have died here. The castle was restored in the 1950s and is open to the public in the summer season.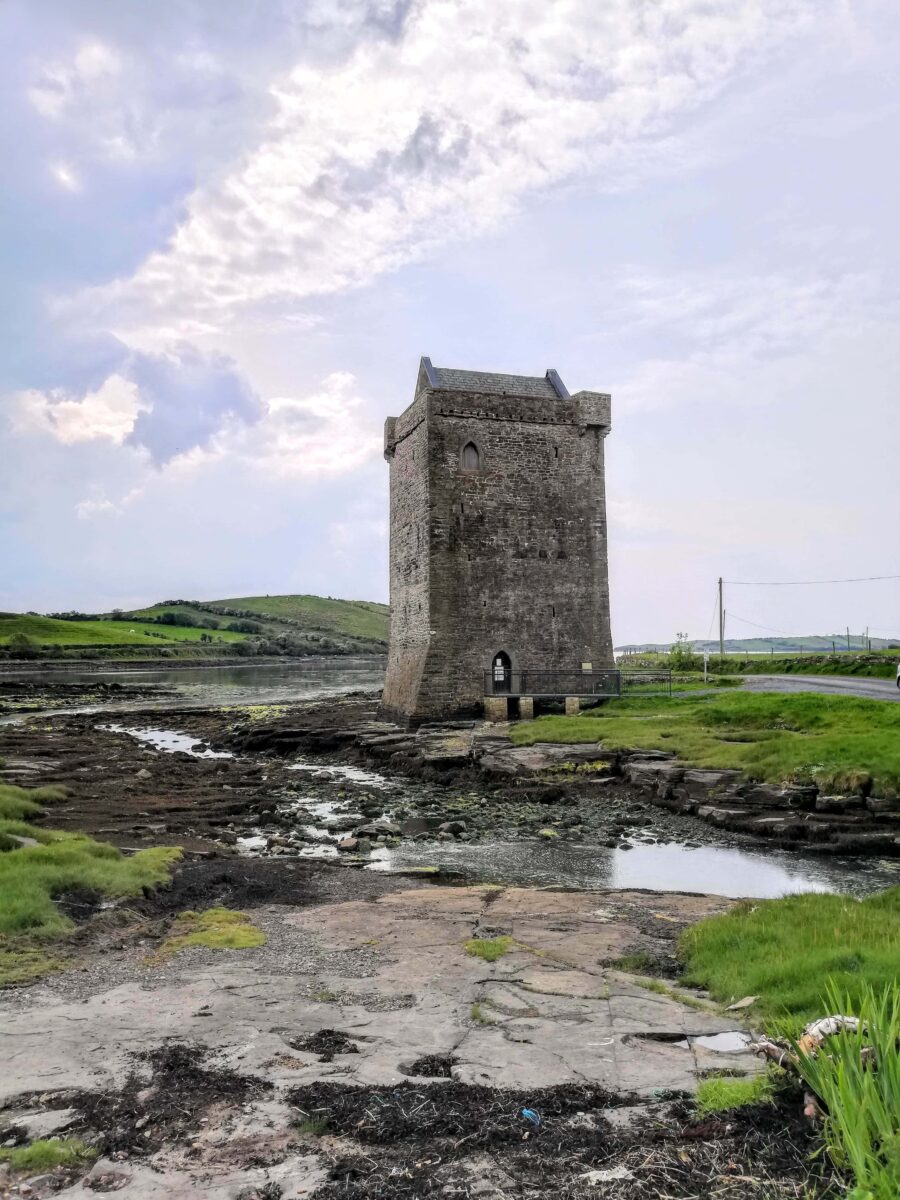 Grace O'Malley was born around 1530 to Owen O'Malley, the chieftain of a clan that ruled the area around Clew Bay on the west coast of Ireland for more than 300 years. During that time, they built wealth from both piracy and legitimate trade with France and Spain.
Westport Golf Club
For those of you more leisurely inclined how about a round of golf just 5 minutes outside of town on one of Ireland's finest parkland courses. The Westport Golf Club is a championship venue that has hosted the Irish PGA tour and it has over 260 acres of pristine parklands on the shores of Clew Bay.
Boheh Stone
The Boheh Stone is also known locally as St Patrick's Chair. On April 18, and August 24th on The Reek, a strange natural phenomenon occurs. The setting sun appears to roll down the northwestern side and this occurrence can only be seen from the Boheh Stone.
This incredible work of Neolithic art is probably over 4000 years old. Found along a narrow side road and tucked behind a derelict house this large outcrop of rock has over 250 petroglyphs carved on it.
Some of the markings are similar to those found at Newgrange in County Meath.
Burrishoole Abbey
Burrishoole Abbey is a beautiful ruin, standing beside a quiet, tidal estuary. It was founded by Sir Richard de Burgo for the Dominican order in 1469, who resigned his lordship before entering the friary, where he remained a friar until his death four years later.
It fell into ruin in the 18th century and the roof finally collapsed in 1793. Today, the nave, chancel, tower and south transept remain and there are ruins of domestic buildings and a cloister to the north.
The cemetery is still in use; take a stroll around the grounds and seek out the oldest inscribed tomb in the Abbey, that of Alan O'Kelly which has a Latin inscription dated 1623.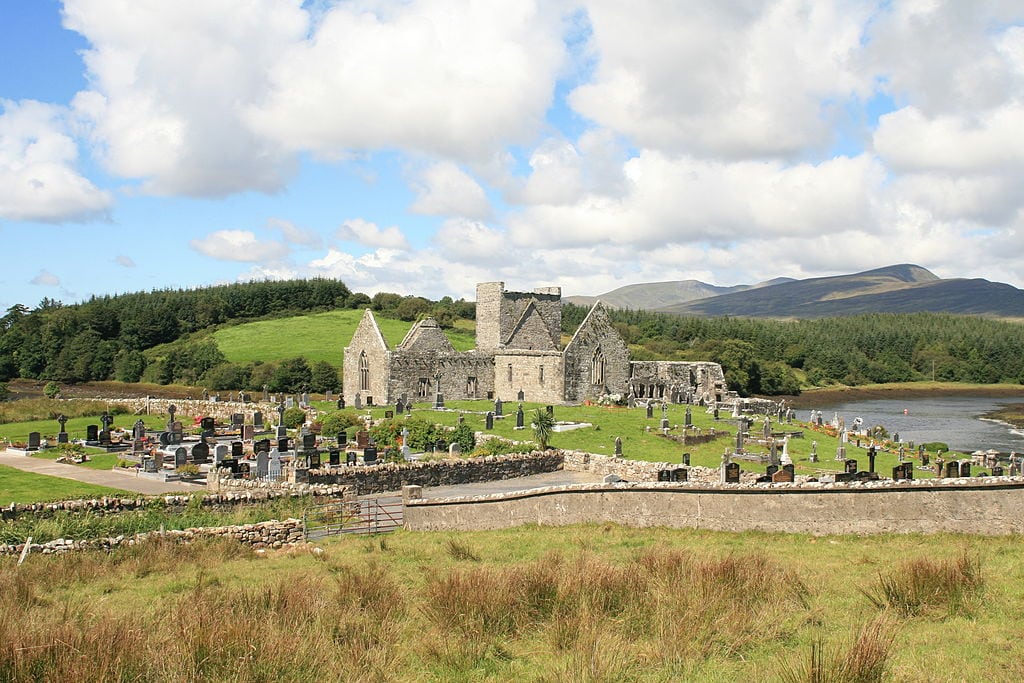 Where to stay in Westport
We absolutely loved our stay at the Ardmore Country House on the shores of Clew Bay. This lovely boutique hotel is a 5-minute walk from Westport Harbour.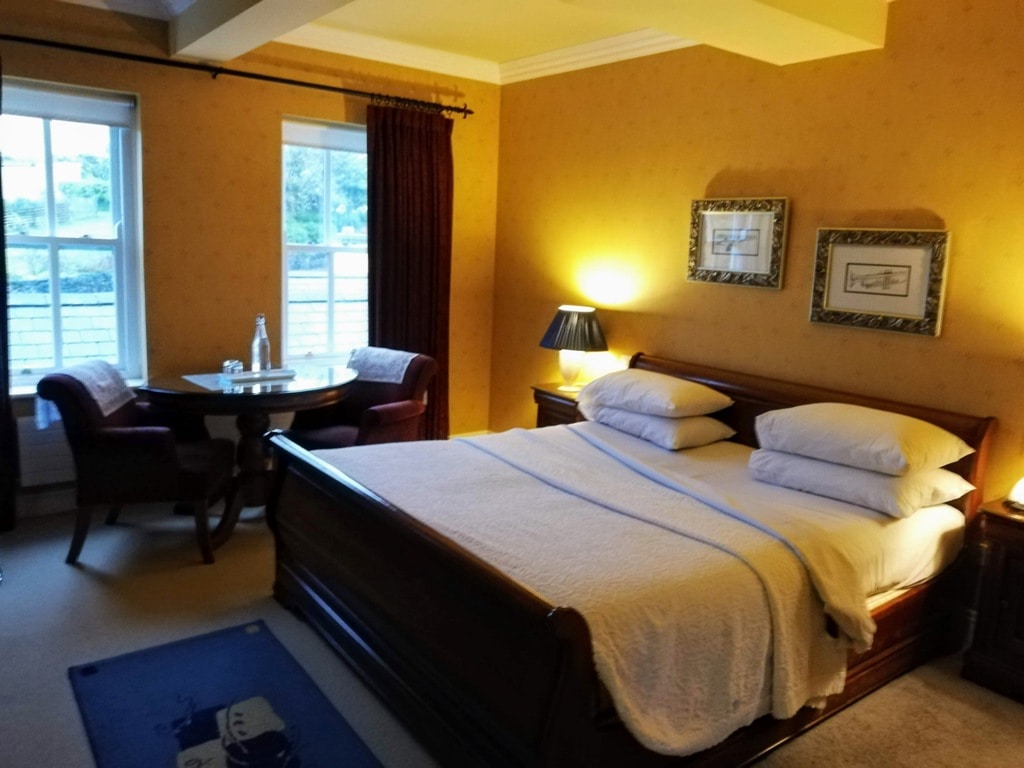 A small, and intimate, 4-star hotel that offers large rooms and fantastic breakfasts in a peaceful setting. Rooms at the Ardmore Country House are individually decorated in a country-house style. They offer free Wi-Fi and some have sea views. Spacious en suite bathrooms feature luxurious toiletries and separate bath.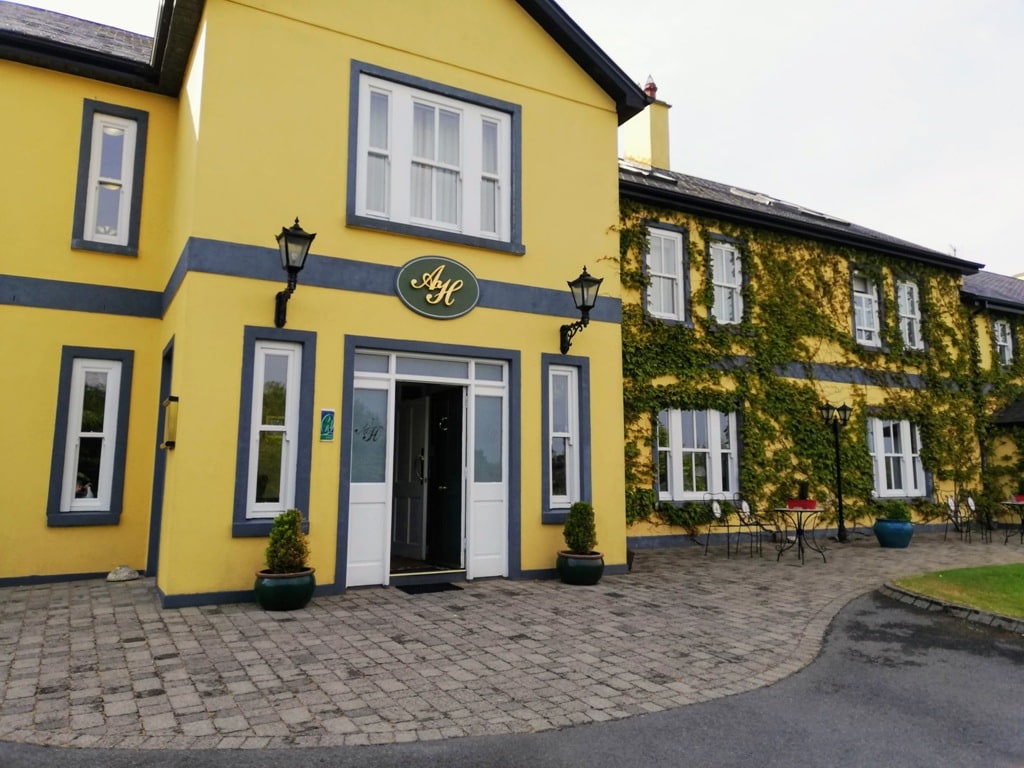 The Westport Plaza Hotel is an award-winning 4-star hotel located close to Clew Bay and surrounded by stunning countryside within reach of several golf clubs. The hotel offers a New York inspired Italian bar and restaurant, and a health club, pool and spa. Coveys Gastrobar is a modern restaurant and bar with a fashionable interior and serves up delicious food in a laid back and informal vibe. The Plaza Bar has a new menu including the new Gourmet Burger Menu and is the perfect spot for a relaxed meal.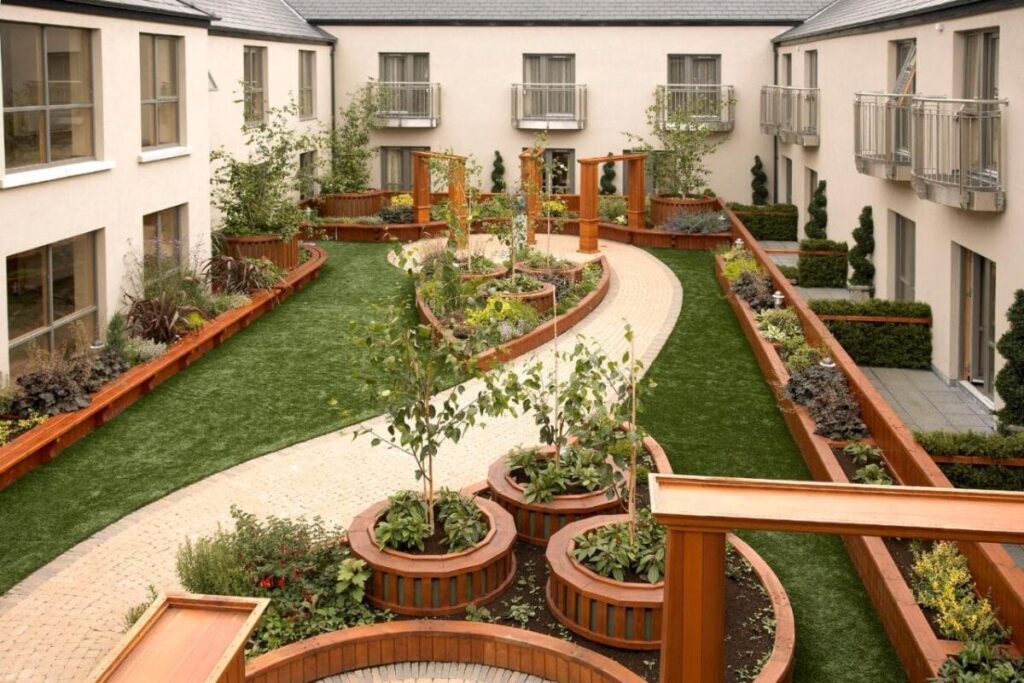 Where to eat in Westport
We were only in Westport for a weekend but we had some of the best food we have eaten in Ireland and trust me that is saying something. We obviously didn't eat breakfast out but had two superb dinners that have still to be beaten in value and taste. Westport also has some awesome cafes for a light lunch.
The Towers
Located in Clew Bay right on the harbour we had dinner here and were blown away by the food. Now I have never liked mussels I found them way too chewy with no flavour. Guess what? After eating fresh mussels pulled from the sea that day The Towers awesome seafood platter I am now a huge mussel fan. We were afraid that the price we thought the platter at was so cheap we couldn't believe it was for two people – turns out it was and we had even decided at that price each we didn't care it was so damn good.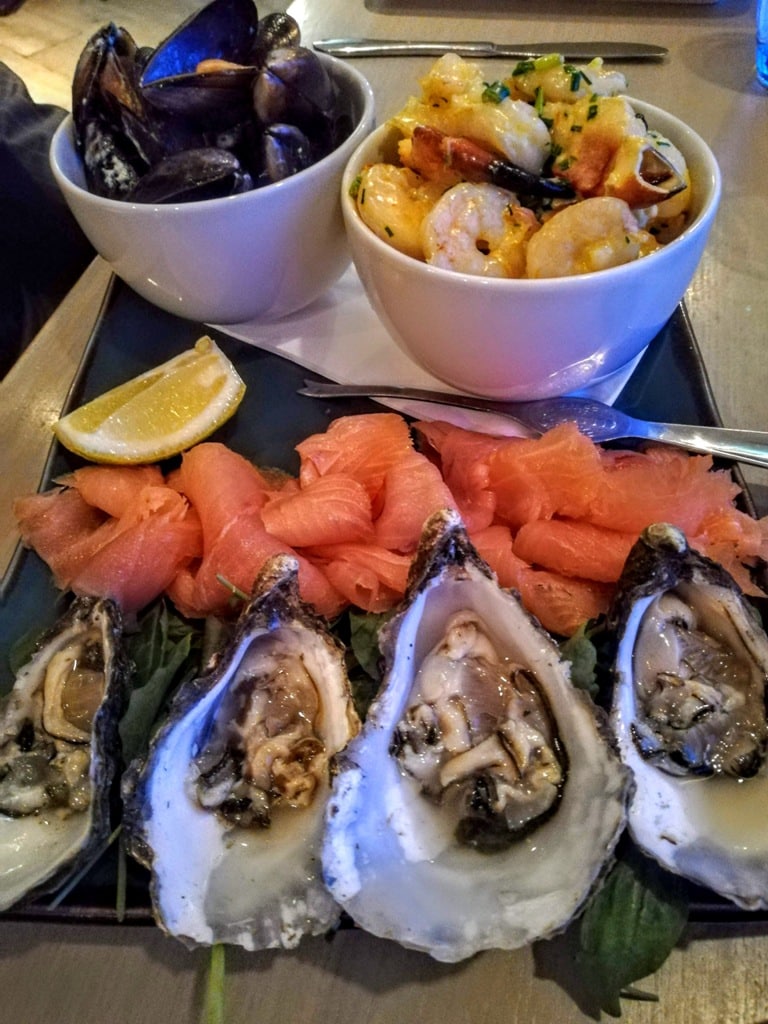 An Port Mor
From the freshest seafood from Clew Bay and Connemara to local vegetables, artisan cheeses and meat reared on lush green fields; An Port Mor is a true foodie treat. Customers won't allow them to take their House Specials of Pot-Roasted Pig's Cheek with Kelly's Black Pudding and 21-day aged Ribeye Steak off the menu. They like to play around a little with ingredients, but they take their food very seriously. Think signature creations that you won't find anywhere else like Crab Cakes in a Seaweed Polenta and Coffee, Almond and Black Pepper Bread. This is a true West of Ireland restaurant inspired by local produce. Sorry but we tucked in so fast I didn't even have time to take photos.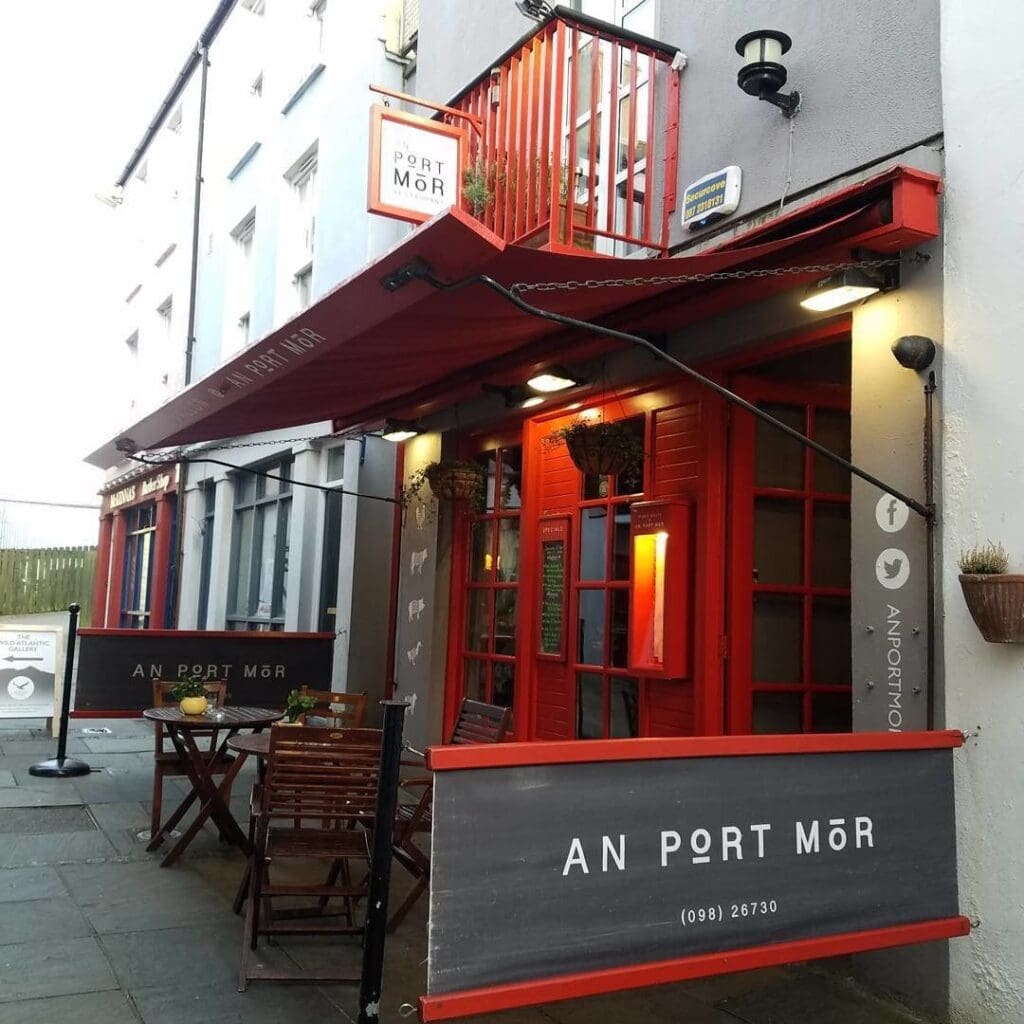 Matt Molloy's
No trip to Westport would be complete without taking in some traditional music and a pint. You simply can't go wrong with a visit to Matt Molloy's. Matt and the world-renowned Chieftans brought Irish music to the world and here at this fabulous little traditional pub you can feel part of that world – this is truly an authentic Irish experience – besides you can't go wrong with a great pint of the black stuff lol.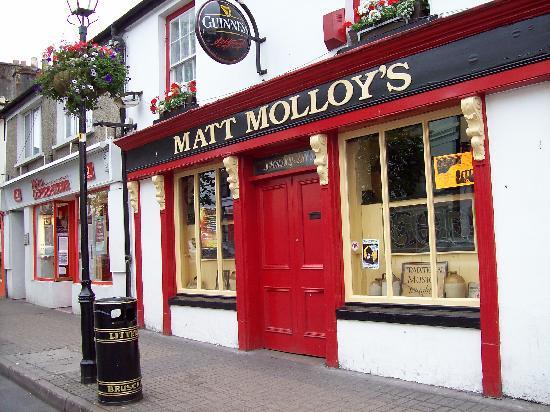 When you visit Westport, Mayo, there are many exciting activities and sights to explore. One attraction not to be missed is the stunning Westport House. Another must-see is Clew Bay, known for its breathtaking views and tranquil atmosphere. You can take a boat tour and admire the surrounding islands or even try your hand at fishing.
For those seeking adventure, a visit to Croagh Patrick is a must. This iconic mountain is a pilgrimage site and offers a challenging climb, rewarding hikers with stunning panoramic views of the Westport area. If you prefer a more laid-back experience, exploring the charming streets of Westport town is a great choice. With its colorful shops, traditional pubs, and lively atmosphere, this vibrant town has something for everyone. In addition, taking a leisurely walk or bike ride along the Great Western Greenway, a scenic route that follows the route of a former railway line, is a fantastic way to soak in the natural beauty of the surrounding landscape.
With so many wonderful things to see and do, a visit to Westport, Mayo is sure to be a memorable and enjoyable trip. Westport is a stunning destination that offers a wide range of activities for travellers looking to explore Ireland's hidden gems. From exploring the beautiful landscapes and historic sites to enjoying delicious food and drink, there is something for everyone in this charming town. Whether you're travelling solo or with family and friends, Westport is an ideal spot and well worth a visit to experience the rich culture and natural beauty of Ireland. So why wait? Start planning your trip today!
More articles to read before visiting Ireland
Planning a dream trip to Ireland? Everything you need to know
27 Things to do in Galway in 2 days
A Traditional Irish Breakfast – the lush full Irish breakfast
101 Landmarks in Ireland to see
Ultimate Wild Atlantic Way Route
Ireland's Ancient East – an epic road trip
Ancient Ireland 30 sacred places
Cool things to do in Dublin off the beaten path Ireland
Ultimate Ireland Road Trip Itinerary in 14 days
Pin it to save it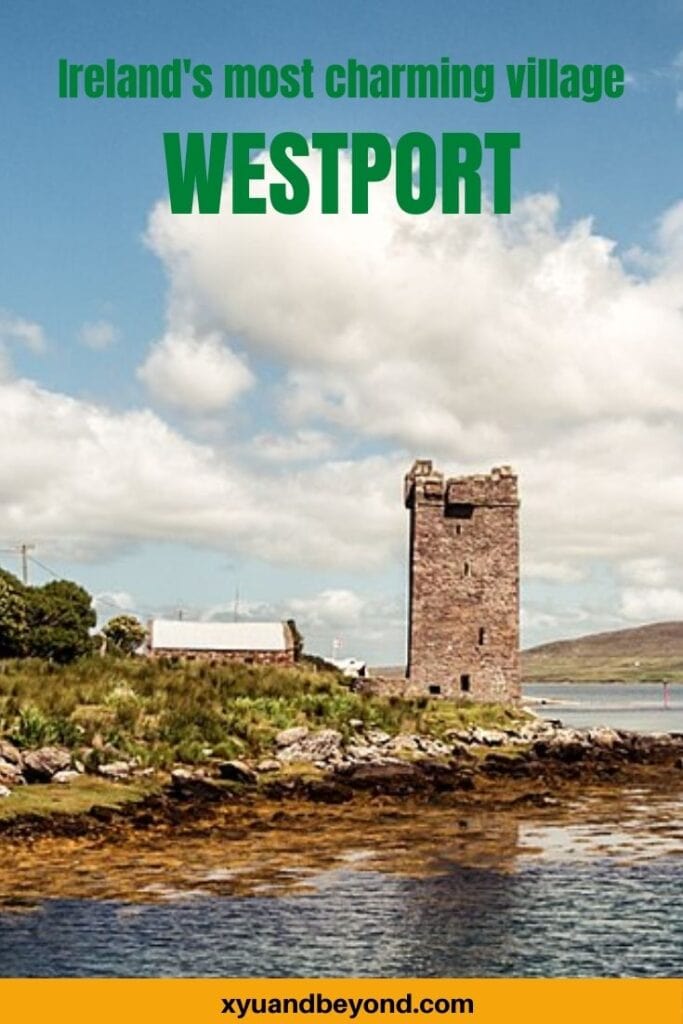 Latest posts by Faith Coates
(see all)