Best things to do in Covent Garden Market London
Historic Covent Garden Market is a fairground of west end London living and it brings out every conceivable character from posing influencers changing their outfits for their Insta account to absolutely phenomenal musicians busking on the various streets of the area. Londoners flock to the market as there is a myriad of things to do at Covent Garden London and you could spend days here, shopping, eating and being entertained.
Covent Garden sits at the heart of the West End, a mix of museums, theatres, underground bars and old-school pubs. London's Convent Garden was once the playground of Kings and their mistresses – Nell Gwynn and King Charles come to mind and it was here that Eliza sold her flowers to Mr Higgins in the 1938 film Pygmalion. Convent Garden is also home to London's oldest theatre with its 500 ghosts and a history stretching back over 400 years. Alfred Hitchcock was born here, Jane Austen lived here and the sandwich was invented here.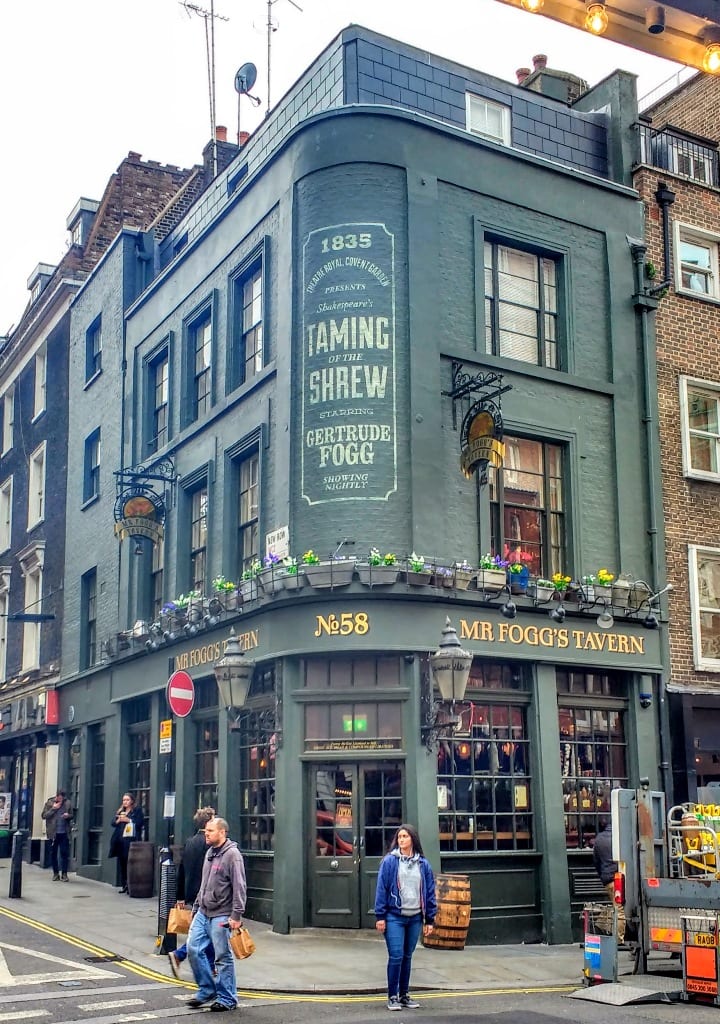 "Covent Garden" was actually called "Convent Garden," in the early 1500s as it was the vegetable garden for the Monks of Westminster Abbey. It was in 1536 when King Henry VIII seized the land when he dissolved the monasteries when it was given to the Earl of Bedford.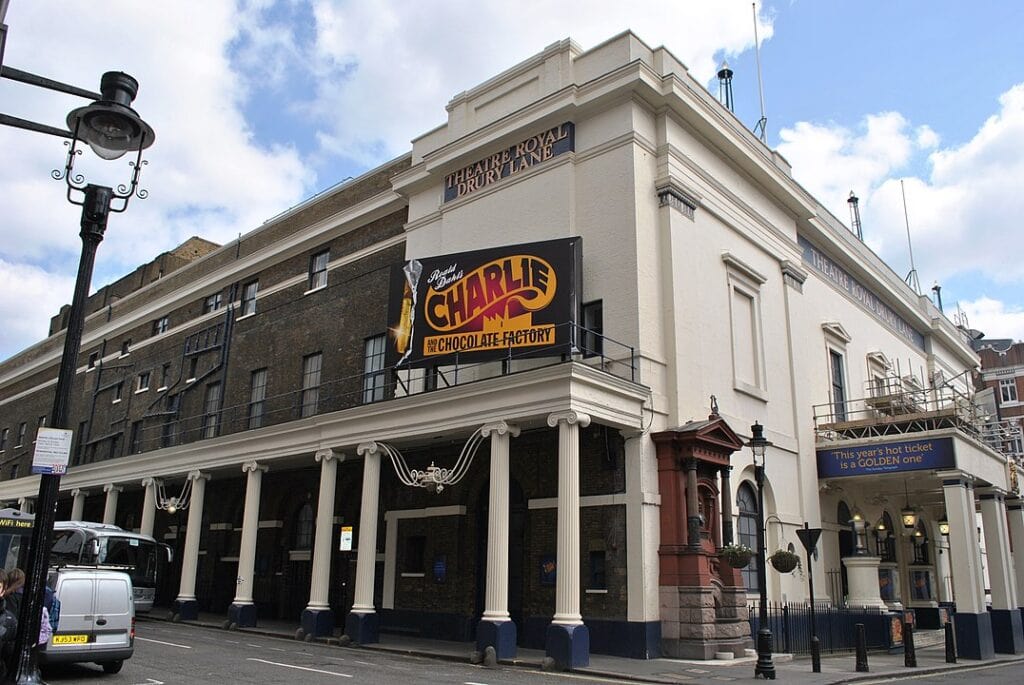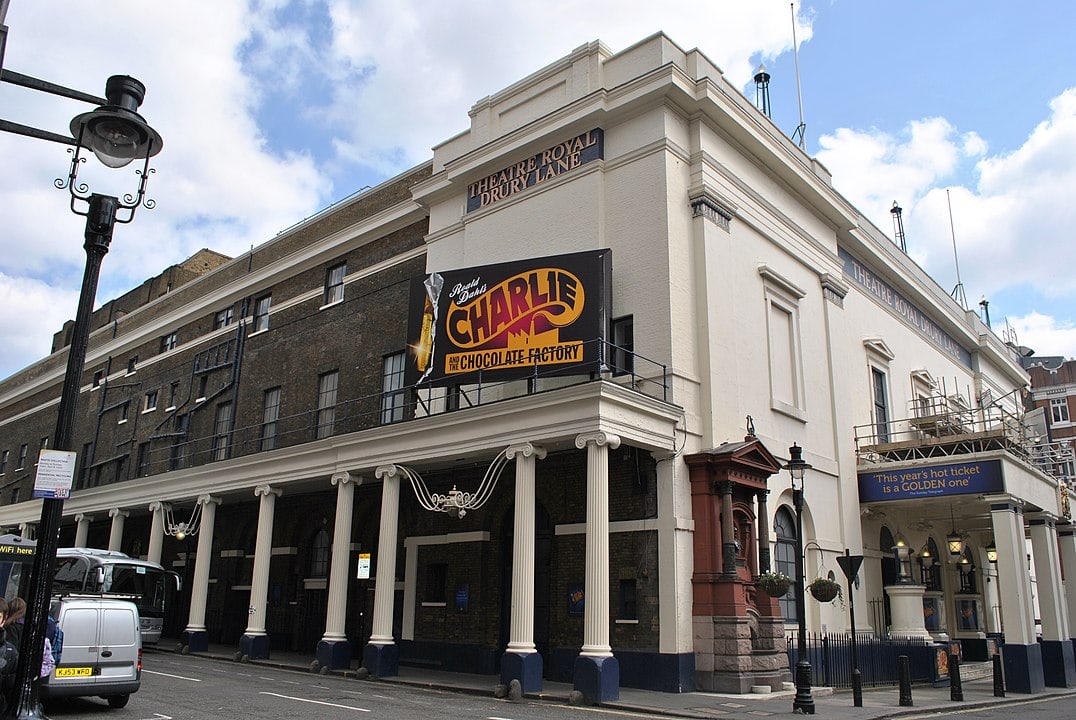 It wasn't until the Earl's heirs needed to make money from the space that Inigo Jones was commissioned to build a square with houses fit for upper-class folks. A church was also to be built as one had to have a place to worship. Legend has it that Russell asked that the church be no more elaborate than a barn and Jones planned the impressive St. Paul's Church which sits at the centre of Covent Garden. No not the St. Paul's Cathedral.
Covent Garden Piazza was the first of its kind in London and the Russell family was commemorated by naming streets after them – Russell Street and Bedford Street. Don't forget to stop and watch The Street Performers In the Piazza. The first record of Covent Garden street entertainment came in 1662 when Samuel Pepys' diary notes that a marionette show featuring a character named Punch took place on the Piazza.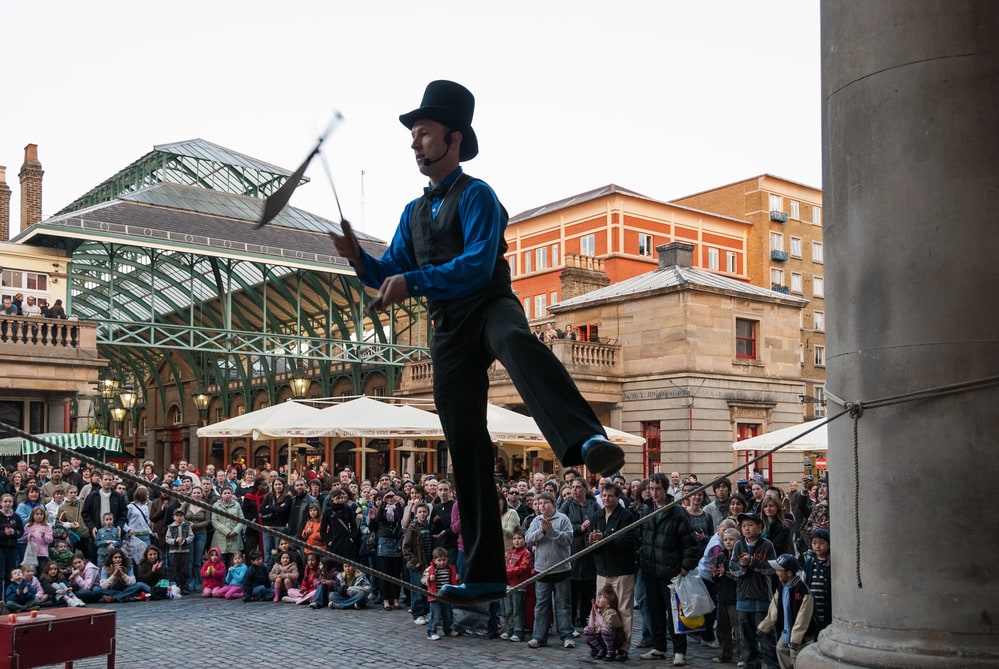 Covent Garden Market began officially in 1835 when a patent was issued to hold a "public fair or mart" in the area of Richmond, Dundas and King Streets. In 1845, the Market found a permanent home when city business owners donated land near Richmond, Dundas and King Street.
The central Covent Garden market building really took place in 1974 when the market relocated to the New Covent Garden Market about three miles (5 km) southwest at Nine Elms. The central building re-opened as a shopping centre in 1980 and is now a tourist location containing cafes, pubs, small shops, and a craft market called the Apple Market, along with another market held in the Jubilee Hall.
Only have 2 days to spend in London? Here's what you need to see.
Covent Garden Map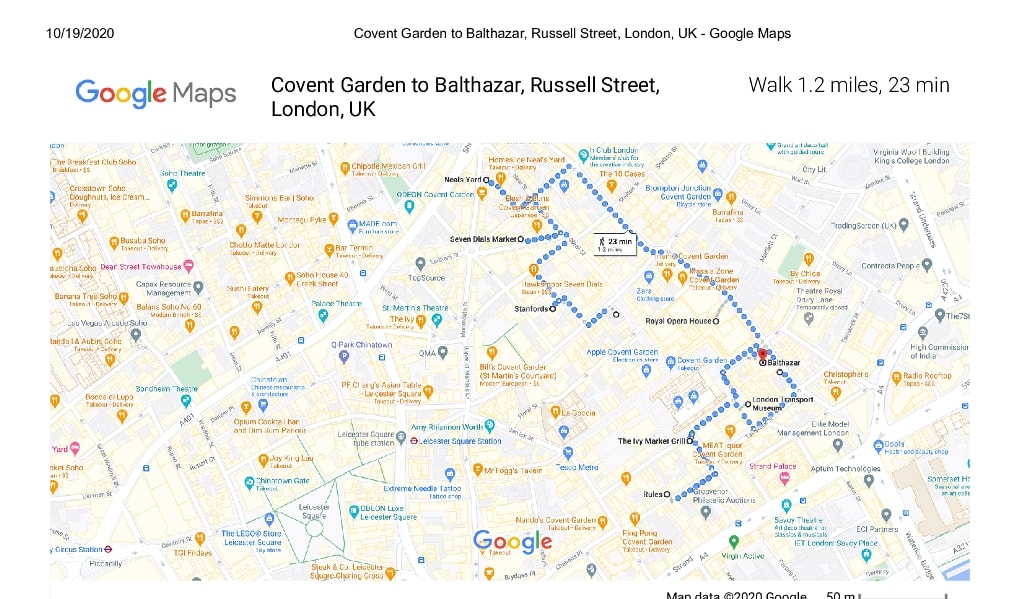 Xyuandbeyond is reader-supported. When you buy through links on our site, we may earn an affiliate commission. You can read my privacy policy here.
How to get to Covent Garden
You can easily walk to Covent Garden from most points in central London. If you are at Leicester Square for example don't bother taking the Tube as Covent Garden Tube Station is a mere 45 seconds from there. Covent Garden is on the Piccadilly Line. Covent Garden's tube station is a very short walk from the Market Building at the end of James Street.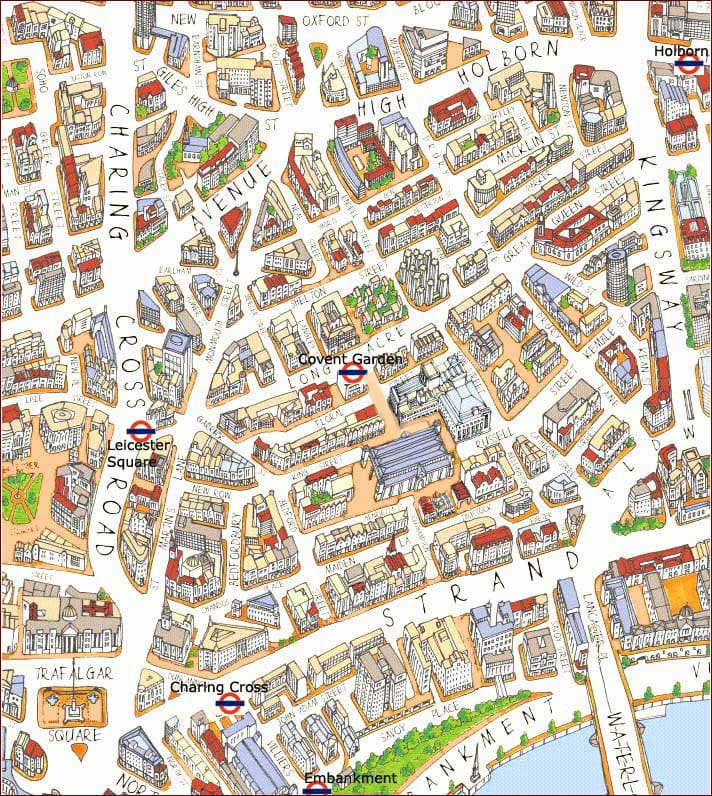 Things to do in Covent Garden
Covent Garden is not only a great shopping area it also the place to go as it contains some fascinating museums and historic sites. Given Covent Garden's proximity to the Theatre District and Drury Lane, it is not surprising that its affinity with the Theatre World is pronounced.
Theatre and live entertainment are well-catered to within Covent Garden. It is home to the world-renowned Royal Ballet and the Royal Opera house. Within the area are more than 20 fabulous theatres where you can catch some incredible theatre shows. Everything is on stage at Covent Garden from ballet to Fringe theatre, supremely talented buskers, and Punch and Judy show and everyone's tastes are catered for. You also can't go wrong visiting at Christmas time when the Christmas markets are heaving with people and loads of Christmassy treats to buy.
New Covent Garden – Covent Garden fruit and vegetable market
This is the food market in Covent Garden – home of fresh foods, flowers, meats, and fish and does home deliveries of fine foods from New Covent Garden Market businesses you'll find more of what you need for both delivery within London and buy-in person. Wholesalers offer delivery of an extensive list of produce and groceries including bread, milk, pasta and vegan items to your home.
Covent Garden Apple Market
Once home to the world-famous fruit and vegetable market, Covent Garden's Apple Market continues to offer a range of unique handmade crafts and goods throughout the week. From Tuesday to Sunday, the Apple Market is filled with handmade jewellery, prints, watercolours and beautiful crafts and every Monday, you'll find one-off antiques and collectables.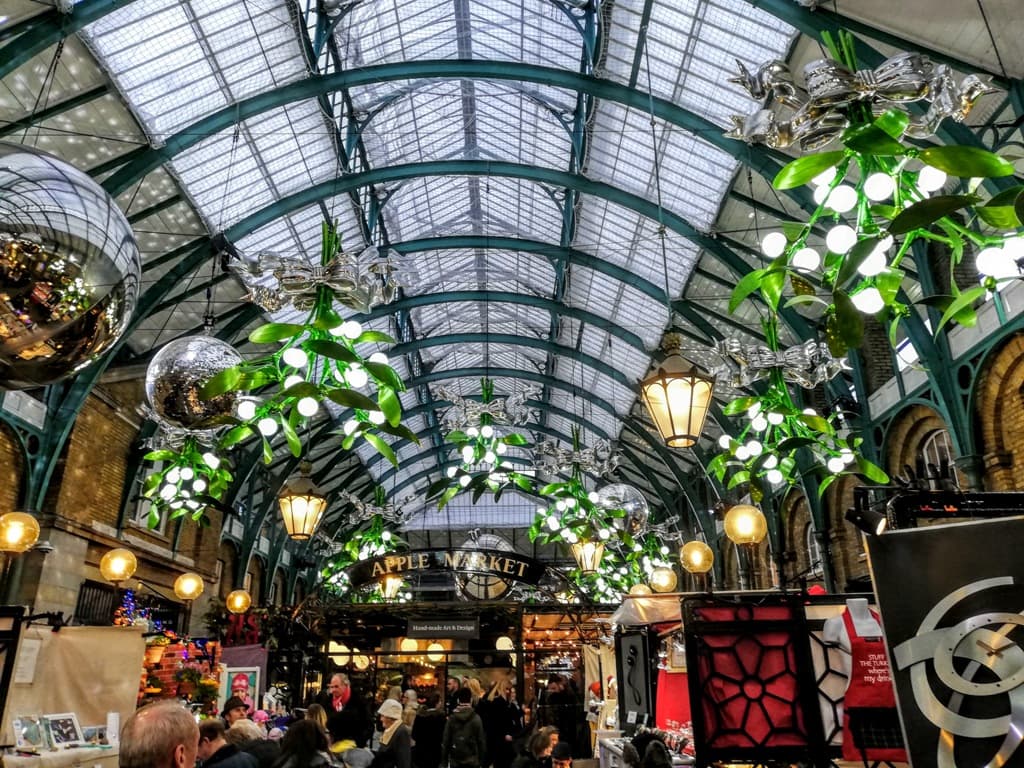 Additionally, the East Colonnade Market is located on the east side of Covent Garden's Market Building and is filled with handmade soaps, sweet treats and jewellery stalls.
Covent Garden Jubilee Market
Jubilee Market is located in Jubilee Hall in Covent Garden, London. The first market in Covent Garden piazza took place in 1654, and Jubilee Market was built in 1904, covering Tavistock Street, named after the then Duke of Bedford, Marquess of Tavistock. These days the Jubilee Market hosts every kind of stall from antiques and collectables to gifts and everyday items.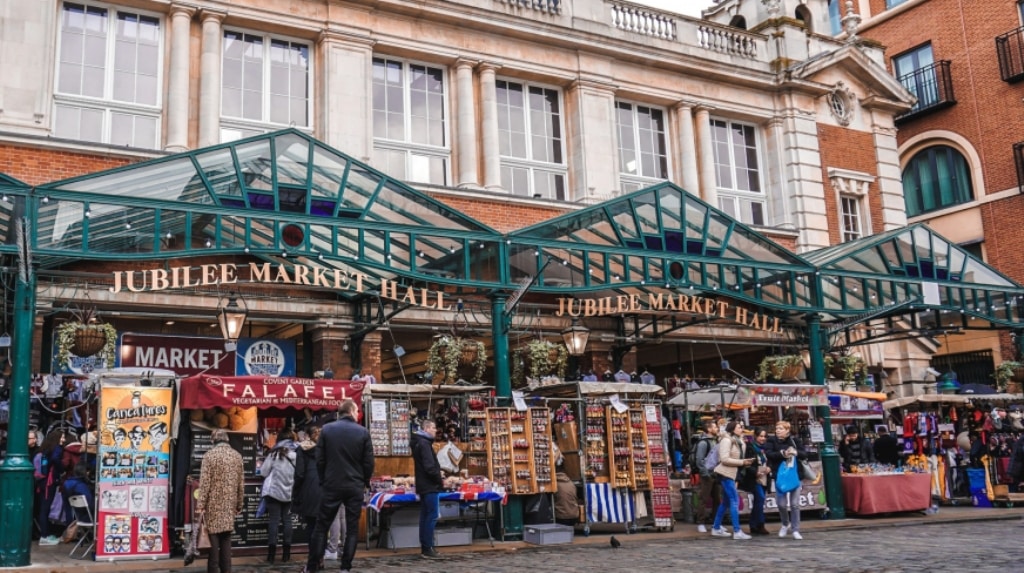 Attractions at Covent Garden Market
Royal Opera House & Royal Ballet
The Orchestra of the Royal Opera House was founded in 1946 as the Covent Garden Orchestra when the theatre reopened after World War II as the nation's first permanent home for opera and ballet. It took on its current title in 1968 when The Royal Opera received a Royal Charter. Entrances are on Bow Street and from the Covent Garden Piazza.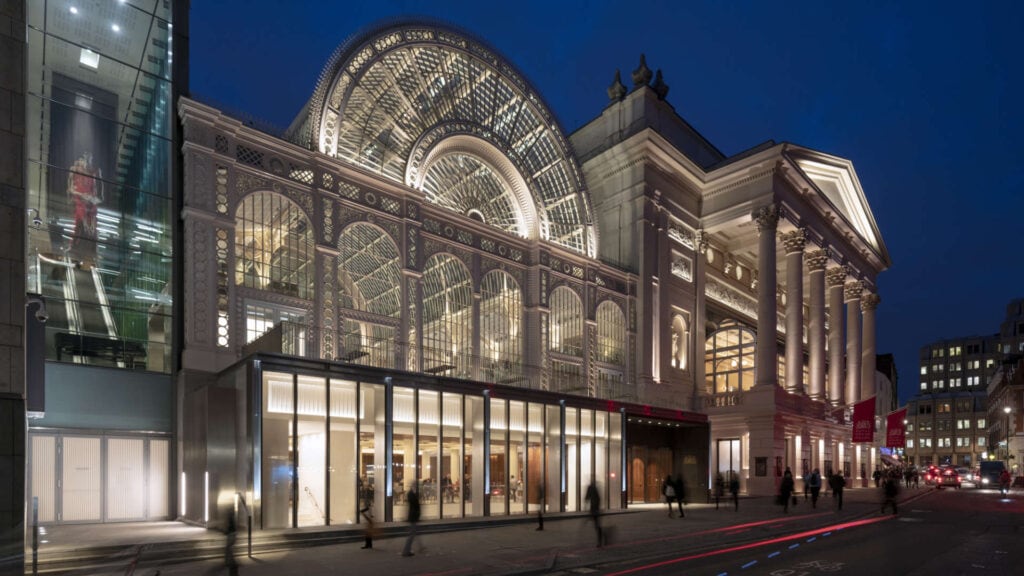 Somerset House
Since the 18th century, Somerset House has functioned as a hub for intellectual discourse and exchange, serving as the original location for the Royal Academy of Arts and other scholarly organizations. It has played a crucial role in fostering intellectualism and creativity in the country.
For more than two centuries, the building accommodated various government departments, including those responsible for managing births, marriages, deaths, and taxation. In July 1997, Somerset House Trust was established with the aim of preserving and developing the location into an arts center. It now offers a diverse and dynamic public programme of contemporary arts and culture, and is also a home to a community of creative businesses, artists and makers.
Punch and Judy
In 1662 on 9th May Samuel Pepys recorded in his diary a reference to a theatre show held at Covent Garden, which has gone down in history as the first-ever written record of a Punch and Judy Show. The festival has been held every May for 40 years to mark Mr Punch's birthday and begins with a procession led by a brass band. Now Punch and Judy may not be everyone's cup of tea but the kids seem to love it.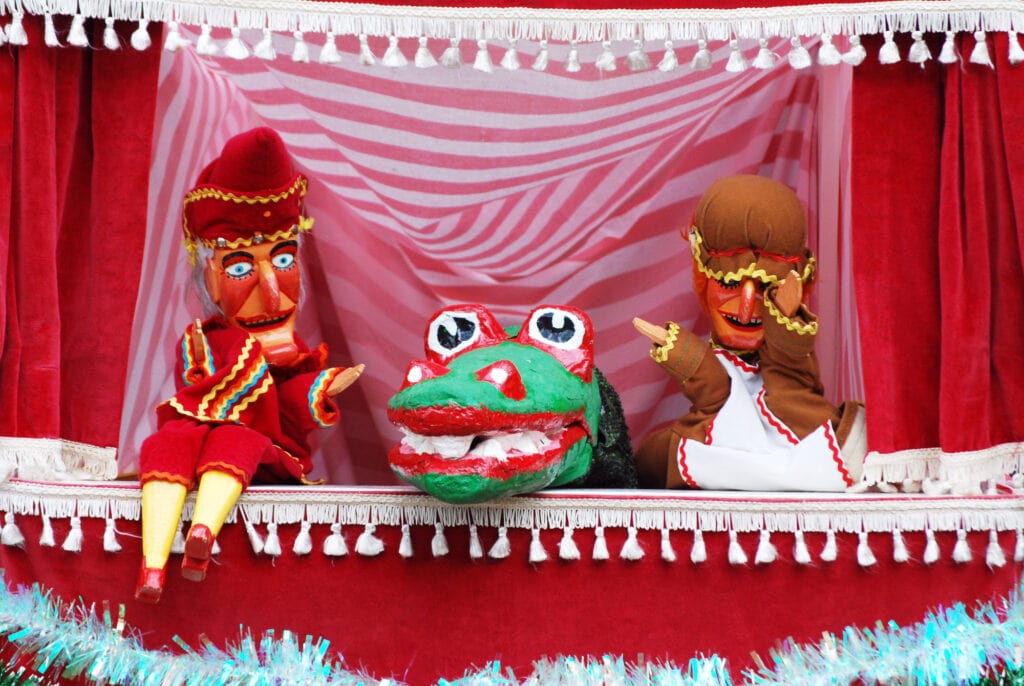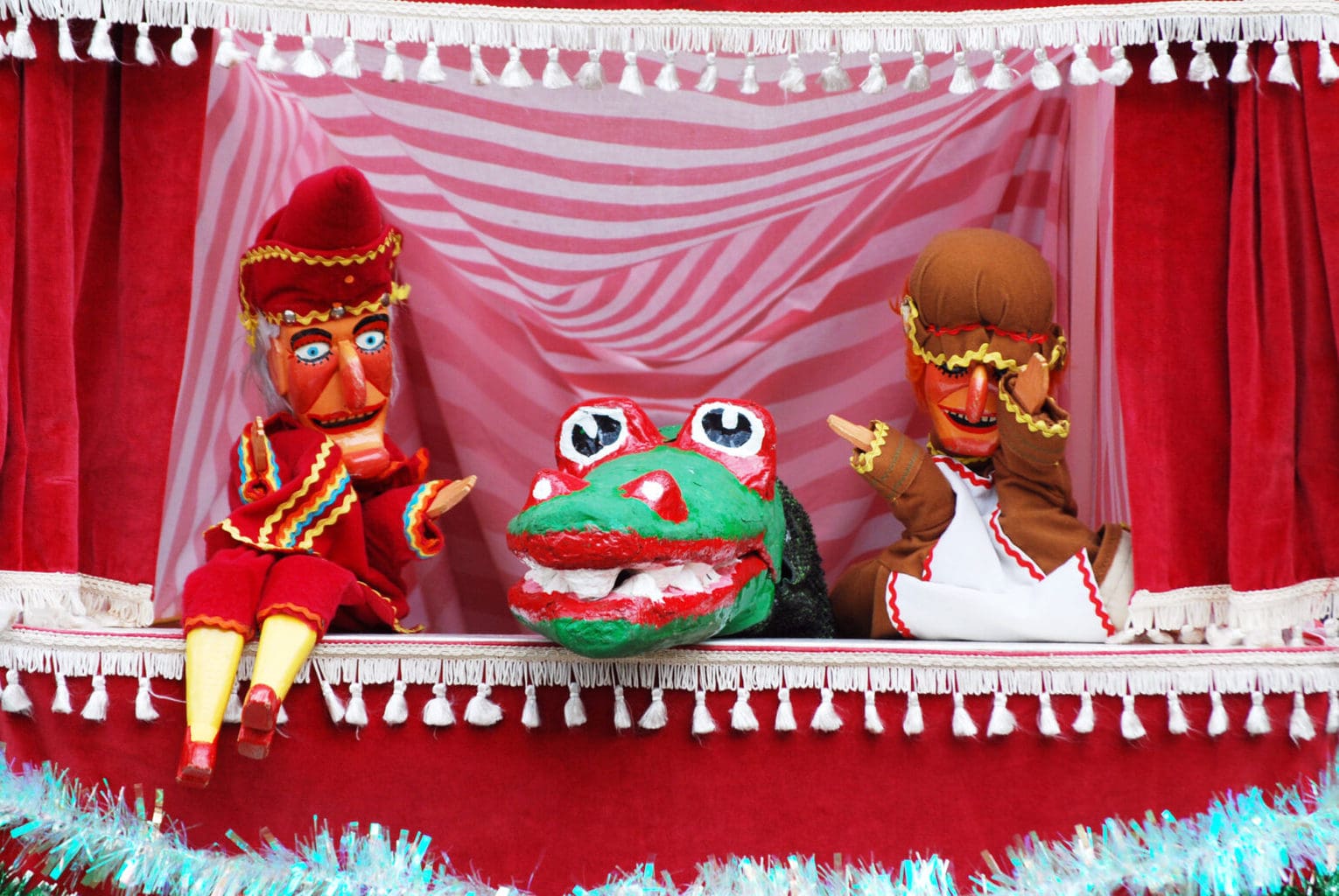 After a birthday toast to Mr Punch, a blessing service takes place in St Paul's Church, Covent Garden during which Mr Punch usually makes an appearance in the pulpit. During the afternoon the Professors (which is what P&J puppeteers are called) perform shows in the traditional Punch and Judy booths throughout the church gardens.
Covent Garden Comedy Club
If you love a laugh you will want to stop by the Club and check out some of the best comics in London.
St Paul's Church
St. Paul's is considered the Actors Church thanks to a long association with the theatre district. In 1662 the first-ever Punch and Judy Show was staged here and even today still takes place every May. There are memorial plaques dedicated to Boris Karloff, Vivien Leigh, Charlie Chaplin and Noel Coward.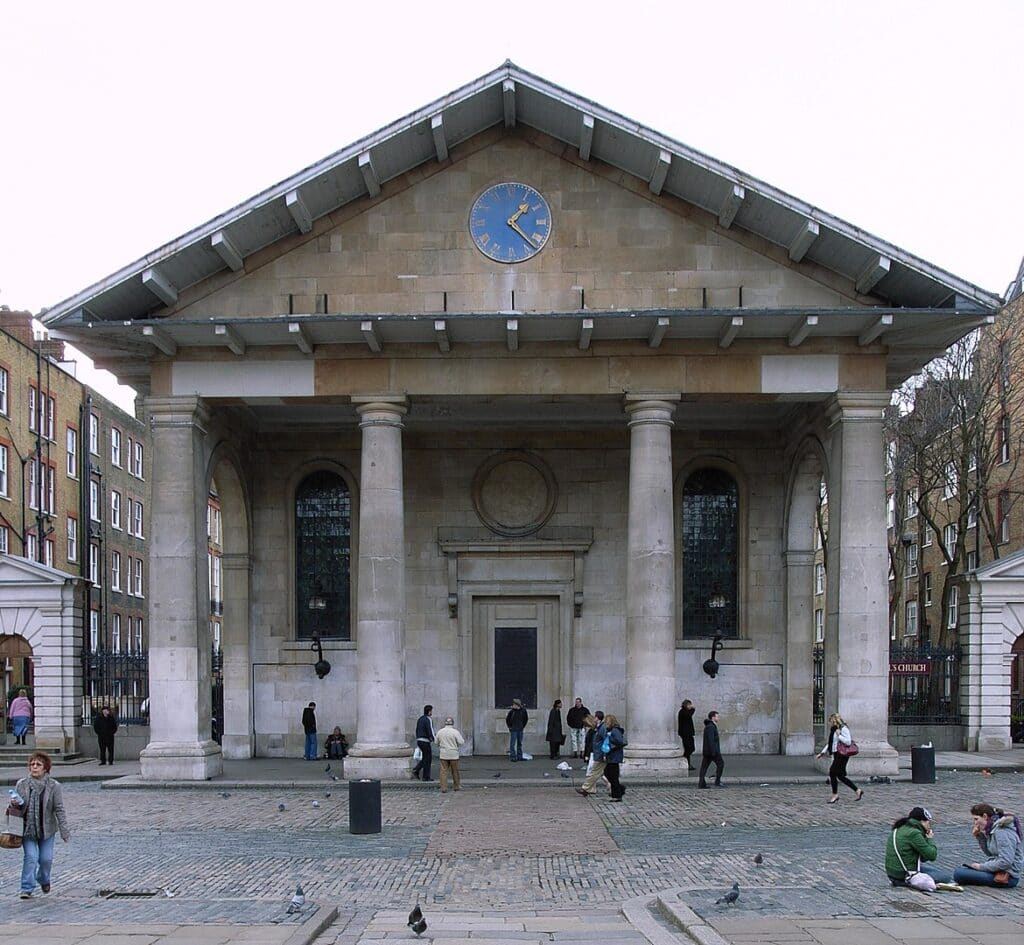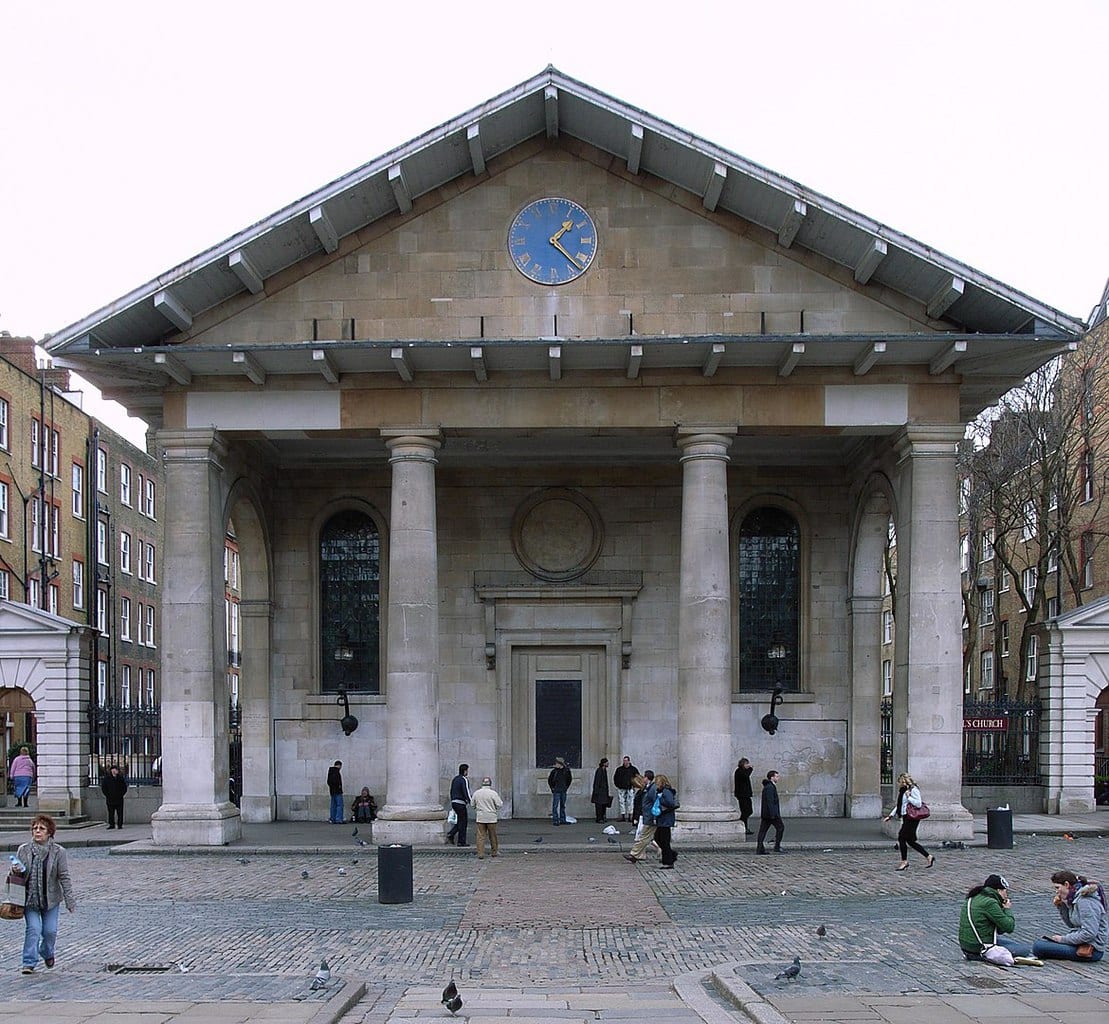 Seven Dials
Seven Dials was originally laid out with the seven streets converging into a central point dominated by the Sundial Pillar. Six sundial faces topped the Pillar, the seventh 'style' being the column itself. It was regarded as one of London's 'great public ornaments' at the time.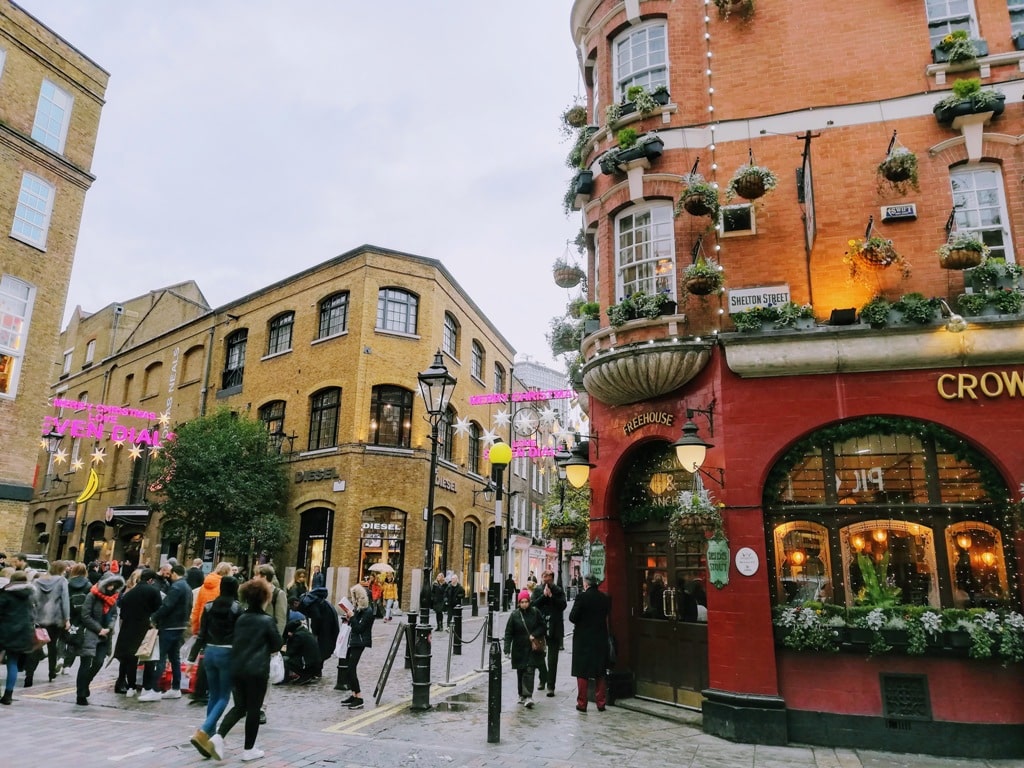 Thomas Neale laid the area out in triangles to maximize the number of rentals available and attract affluent residents.
There are several "blue plaques" which mark some of London's fascinating history. Above 13 Monmouth Street, a blue plaque highlights the location where the Beatles manager Brian Epstein ran NEMS. In Neal's Yard, Seven Dials' other blue plaque identifies the location of the Animation, Editing and Recording Studios of Monty Python.
Seven Dials Market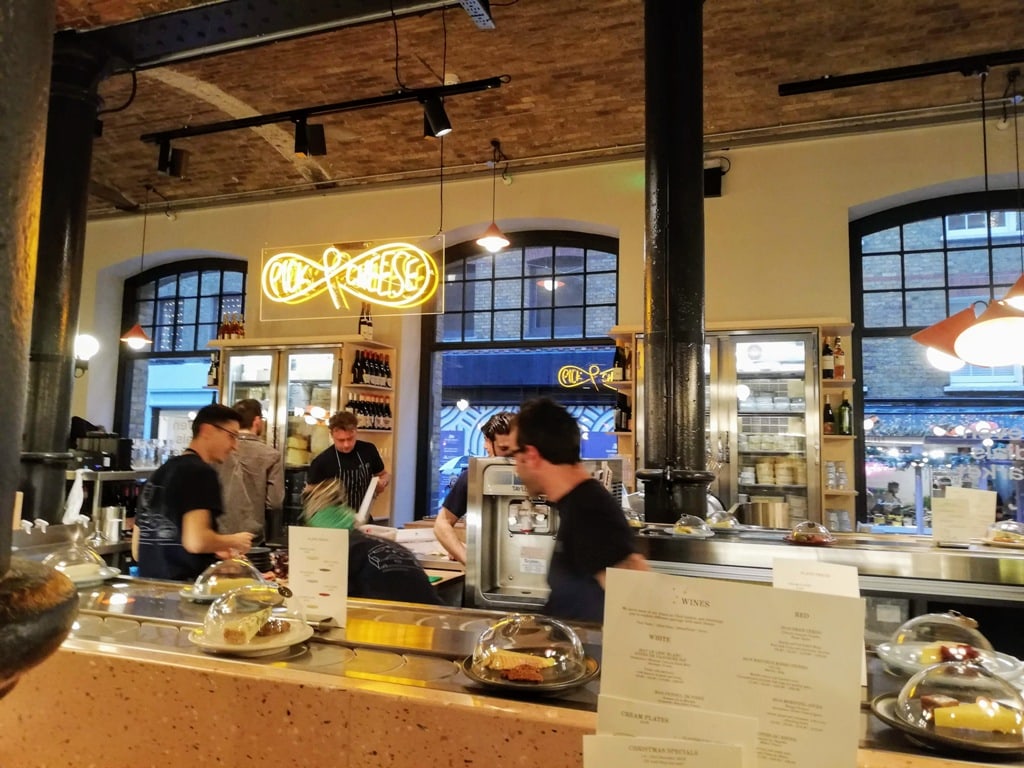 Situated in Seven Dials Market's Banana Warehouse is a food hall that has thirteen food vendors including the world's first cheese conveyer belt Pick & Cheese; award-winning vegan street food by Club Mexicana; Japanese soul food from Nanban, steamed bun specialists Yum Bun, one of the greatest burger brands Truffle, Latino fried chicken from El Pollotte, and Strozapretti, the pasta restaurant from the team that founded Franco Manca.
Just a note here the Market does not accept cash only debit or credit cards which can be a royal pain. Sadly we couldn't eat here because we only had cash – I guess that's one way of ensuring you get your percentage rent.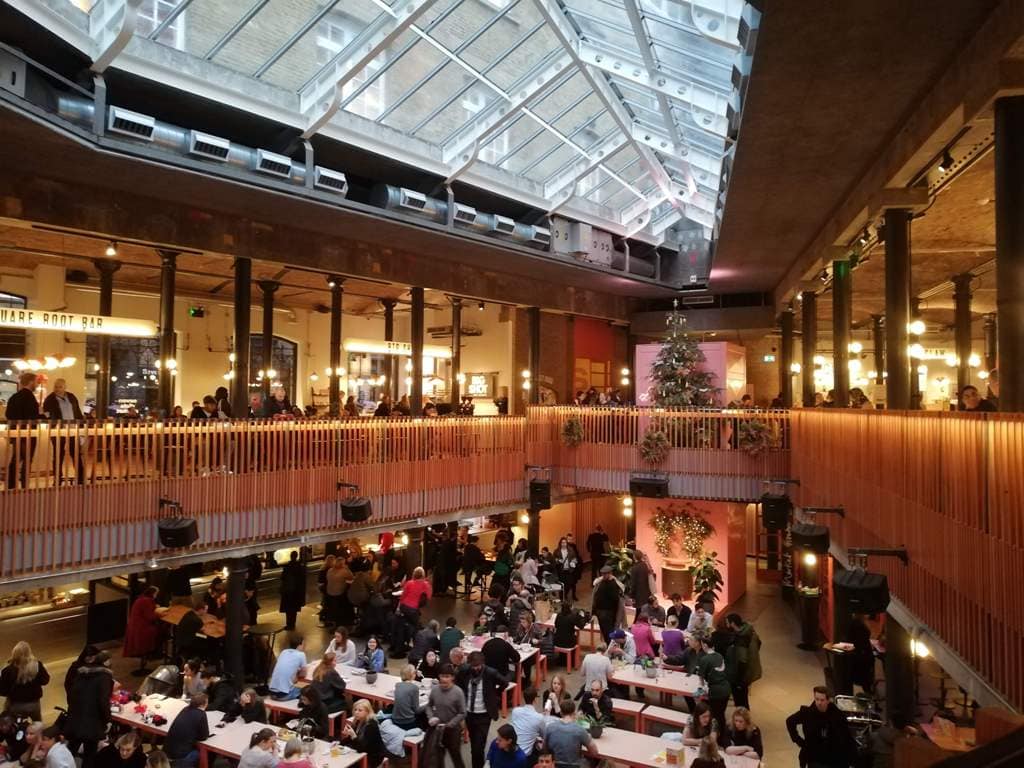 Neal's Yard Remedies
One of the best things to do is wander over to Neal's Yard Remedies. Tucked away down a side street in Seven Dials is Neal's Yard on Neal Street naturally – this is one of the most photographed locations for influencers in London as it is one of London's prettiest areas. Every business within Neal's Yard is committed to sustainable and ethical commercial practices.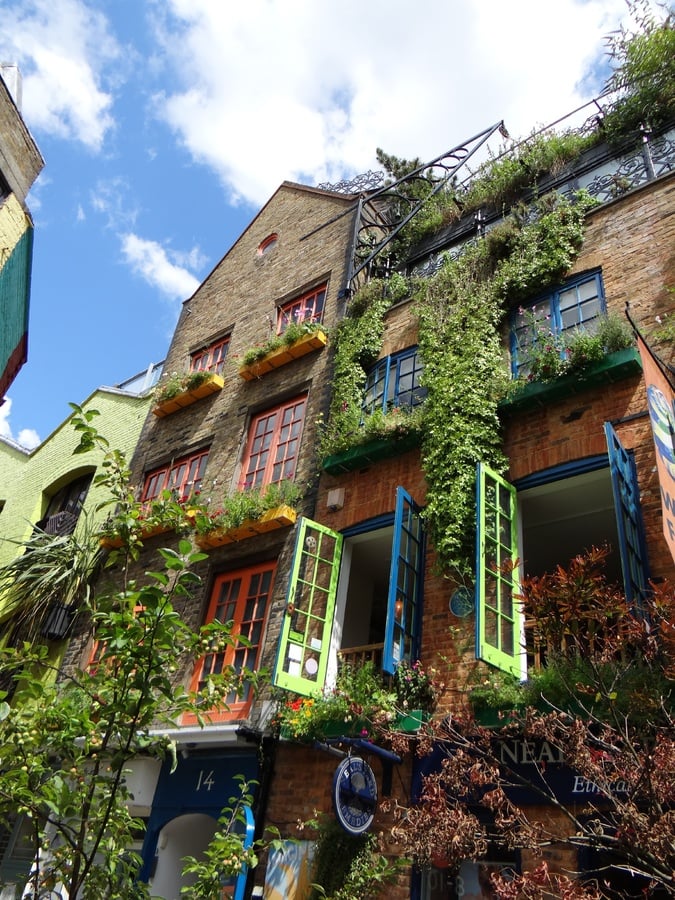 Neal's Yard has been the home of alternative medicine, occultism and astrologers since the 17th Century, all of whom were attracted by the sundial and the symbolic star layout of the streets.
Neal's Yard is a small alley in London's Covent Garden between Shorts Gardens and Monmouth Street which opens into a courtyard. It is named after the 17th-century developer, Thomas Neale.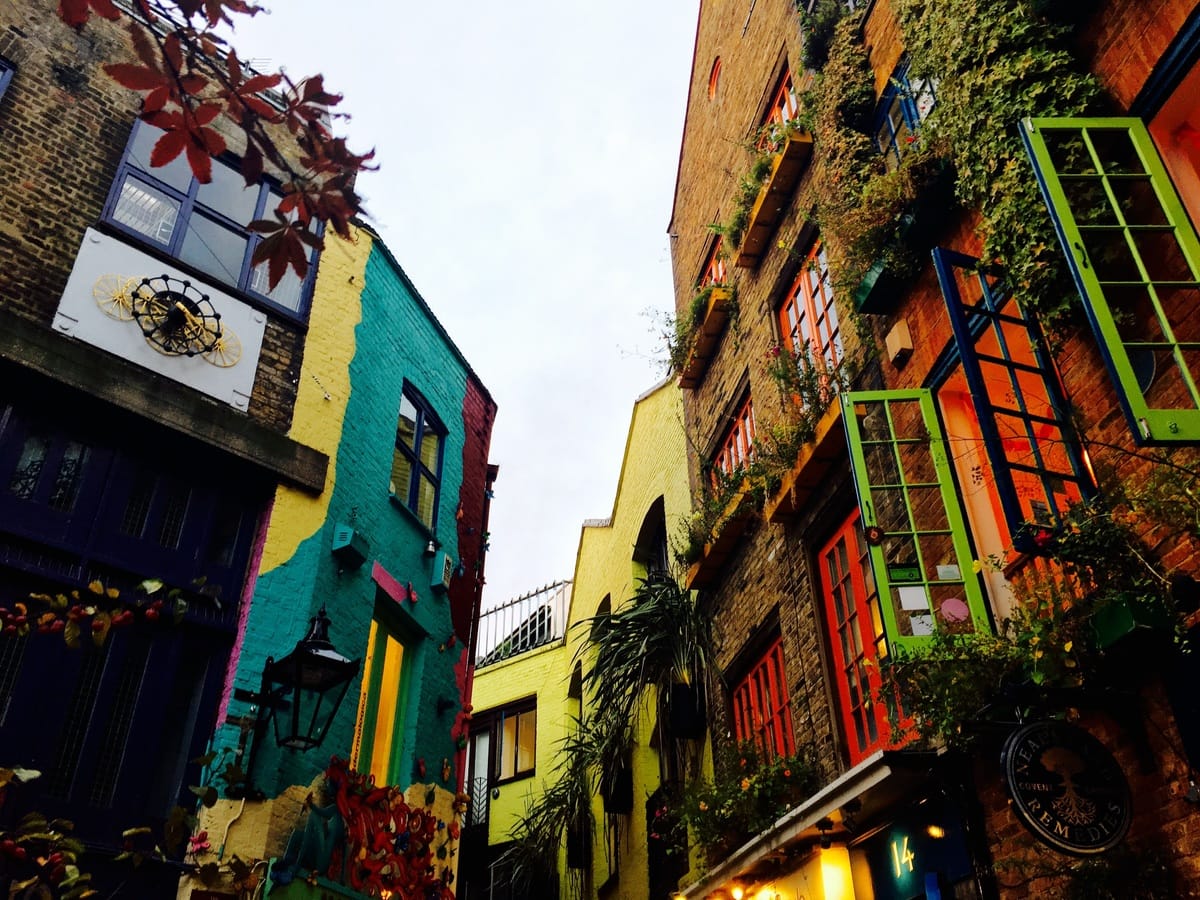 Neal's Yard is sort of a micro-village full of boutique shops, cafes and bars. One of the most popular is Monmouth Coffee shop. Back in 1978, Anita Leroy started roasting beans in the basement of her shop on Monmouth Street. Some 30 years later, the street is now synonymous with fine coffee.
Museums in Covent Garden
London Transport Museum
The LTM as it is known is housed in a stunning Victorian iron and glass building that was part of the Covent Garden vegetable, fruit and flower market. The museum is a tribute to London's transport heritage and hosts many exhibits related the history of London's transport system. There are 200 years of impressive history packed in here, including the first underground steam-powered engine and a wooden Metropolitan Railway coach to clamber aboard.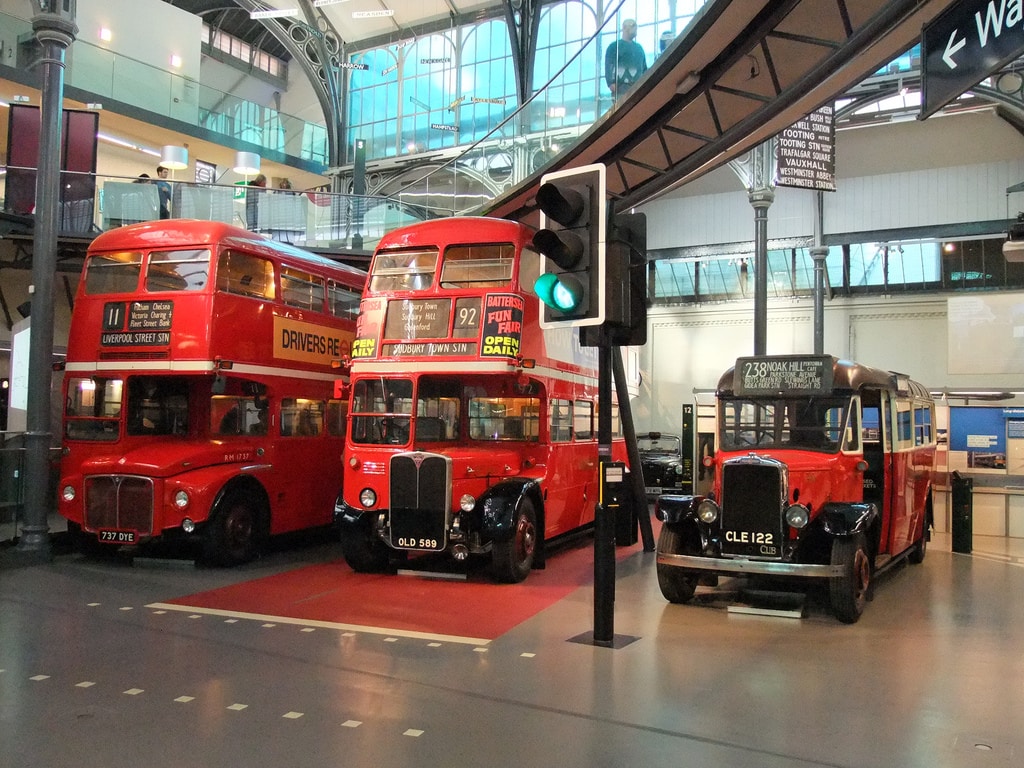 The museum brings to life the history of London's public transport network — its buses, trains, tubes and taxis, from the 19th century to the present day. Within the museum, you will find interactive displays and some incredible examples of the graphic design used to advertise London's buses alongside the historic vehicles.
London Film Museum
The London Film Museum is a museum dedicated to the British film industry. It exhibits original props, costumes and sets from feature films created and filmed in the UK. There is an exhibit on how films are made, costumes and props from British films, 'Little Nellie' from You Only Live Twice, and the original Superman meteor. There is also an exhibit explaining how films are made with the chance to talk to those involved.
Shops in Covent Garden
Every conceivable brand and upmarket shop can be found in Covent Garden Market alongside some historic merchants that have served the British for years.
Floral Street is a narrow street in Covent Garden that runs east from Garrick Street to Bow Street and contains a number of fashion stores, including Paul Smith, Diptyque, Ted Baker and Trevor Sorbie's hair salon (he was famous for Lady Di's haircuts),. The Upper School of the Royal Ballet School is located at 46 Floral Street, across the street from the back of the Royal Opera House.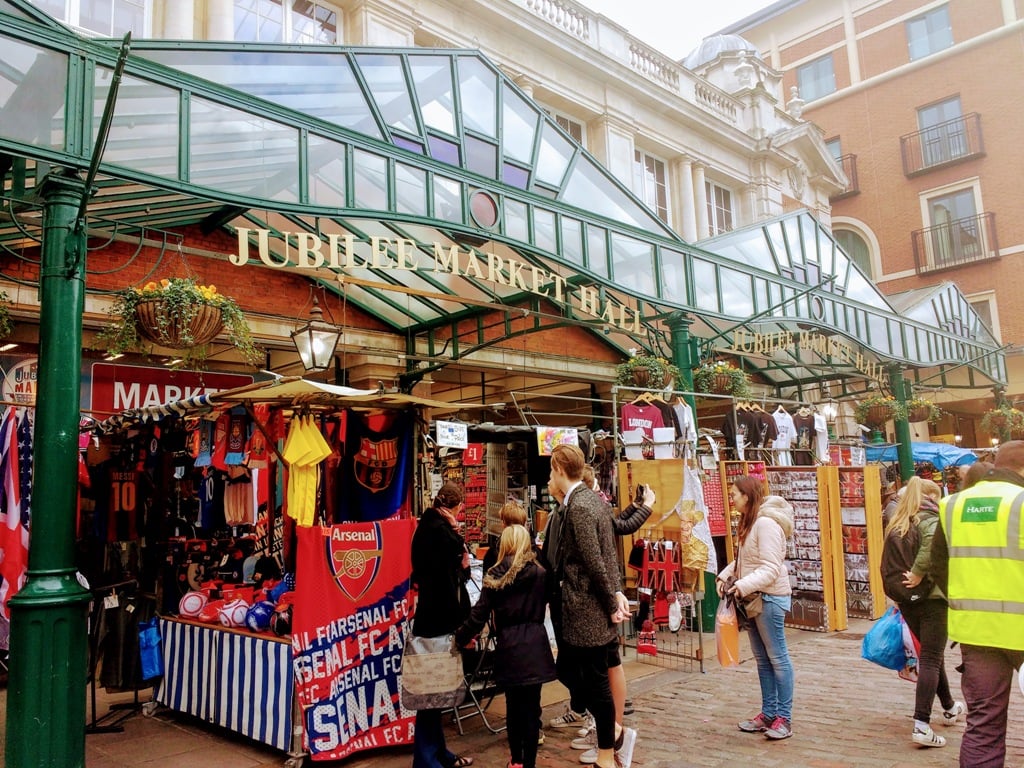 Segar and Snuff Parlour
Segar and Snuff is a traditional cigar and snuff parlour in the heart of Covent Garden.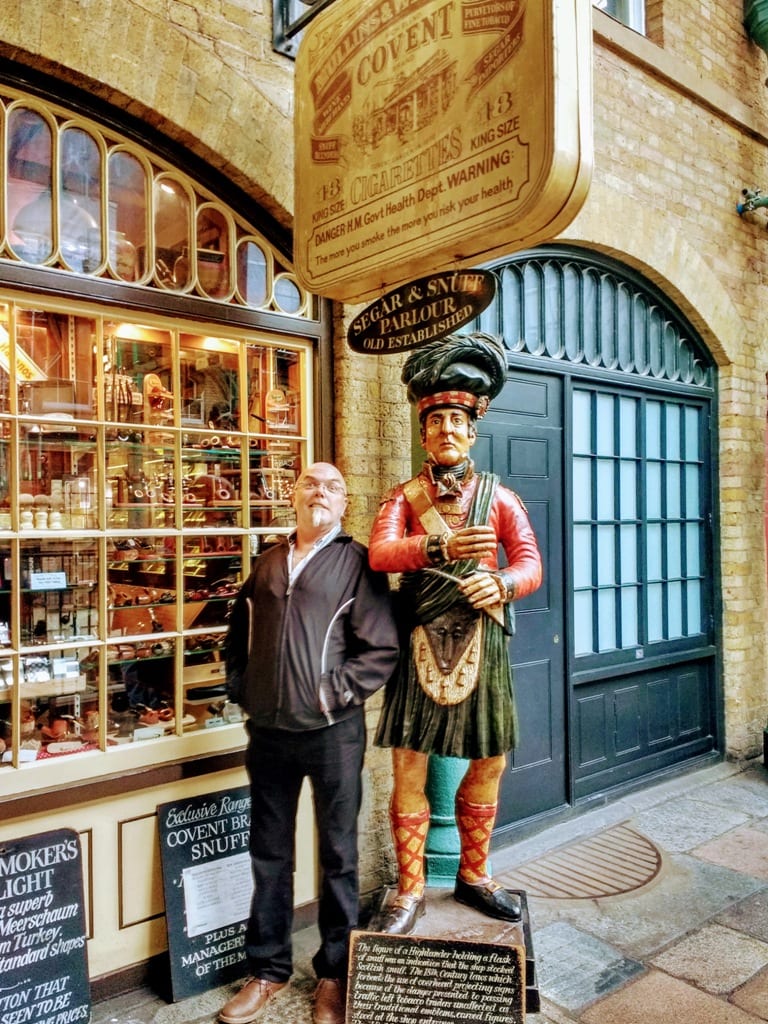 Tucked away in the southeastern corner of the market, Segar and Snuff is one of London's few remaining independent specialist tobacconists. Not only do they offer handcrafted English Briar Pipes but you can find a selection of snuff blends that date back to Jacobean times.
Arthur Beale's – Yacht Chandler
If your into sailing then duck into Arthur Beales on Shaftesbury Avenue to pick up literally anything sailing and boating related. Books, gear, equipment and all the latest sailing information can be found here.
Penhaligons
Established in 1870, Penhaligon's was originally a hairdressing salon located near the former Turkish baths on Jermyn Street in central London. Inspired by the aromas from the baths William Penhaligon began creating perfumes.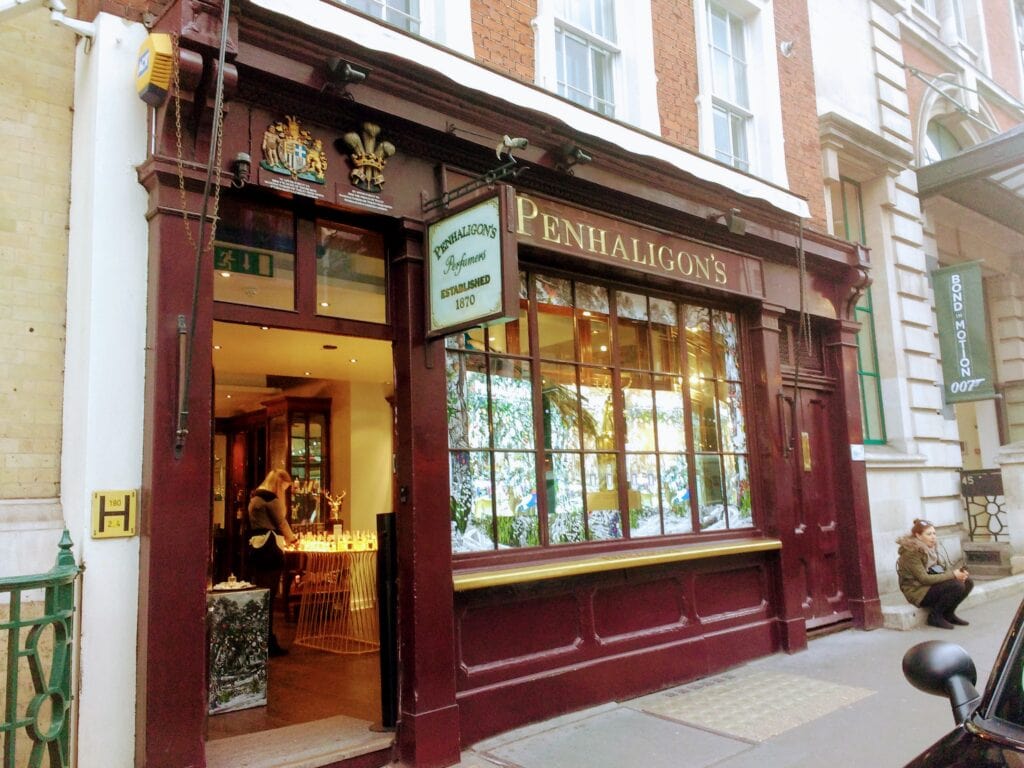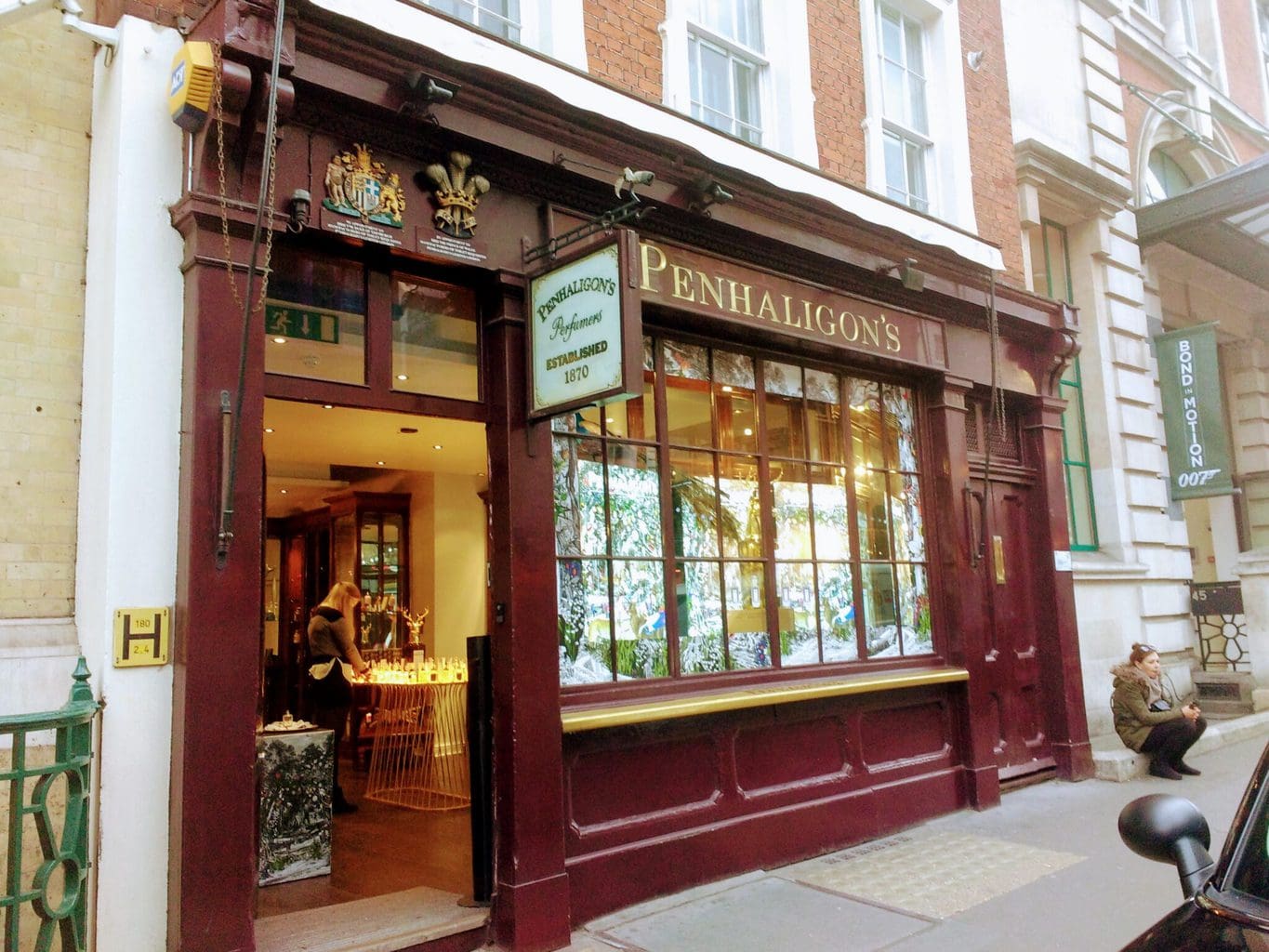 Still made and bottled in England, Penhaligon's scents are created using the finest ingredients, such as jasmine and hand-squeezed bergamot, and the company has long been a supplier to the British royal family.
Royal Warrants are a mark of recognition to individuals or companies who have supplied goods or services for at least five years to HM The Queen, HRH The Duke of Edinburgh or HRH The Prince of Wales. Warrants have always been regarded as demonstrating excellence and quality, and are highly prized. Penhaligons are the holders of two royal warrants.
The best markets to visit in London
Stanfords
Stanfords was established in 1853 in Covent Garden as cartographers and map makers and today are the worlds' leading map and travel book shop. As Covent Garden began to be redeveloped into the popular London shopping district it is today, Stanfords focussed on its role as a specialist map retailer with a reputation for selling maps unattainable anywhere else in the country.
In 1939, the British government called Stanfords to ask them to create a map that showed Hitler's growing military power. Due to this, the owner Stanford decided to reinforce his buildings with iron girders. In 1941 the building was hit by a bomb but it survived and the company went on to sell the charred maps at a discount.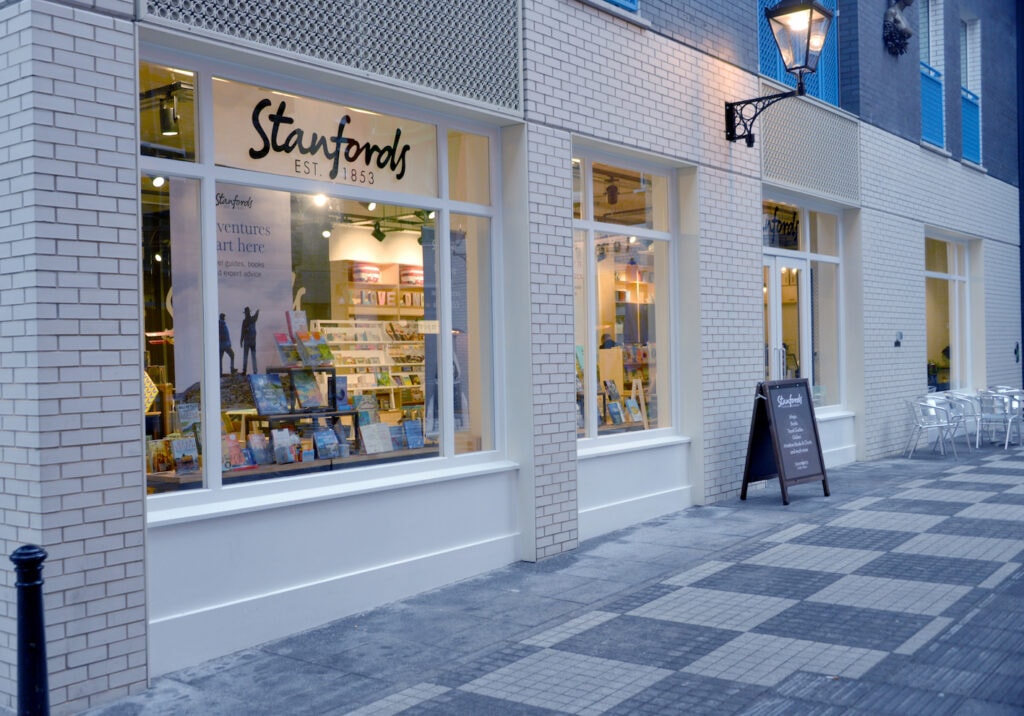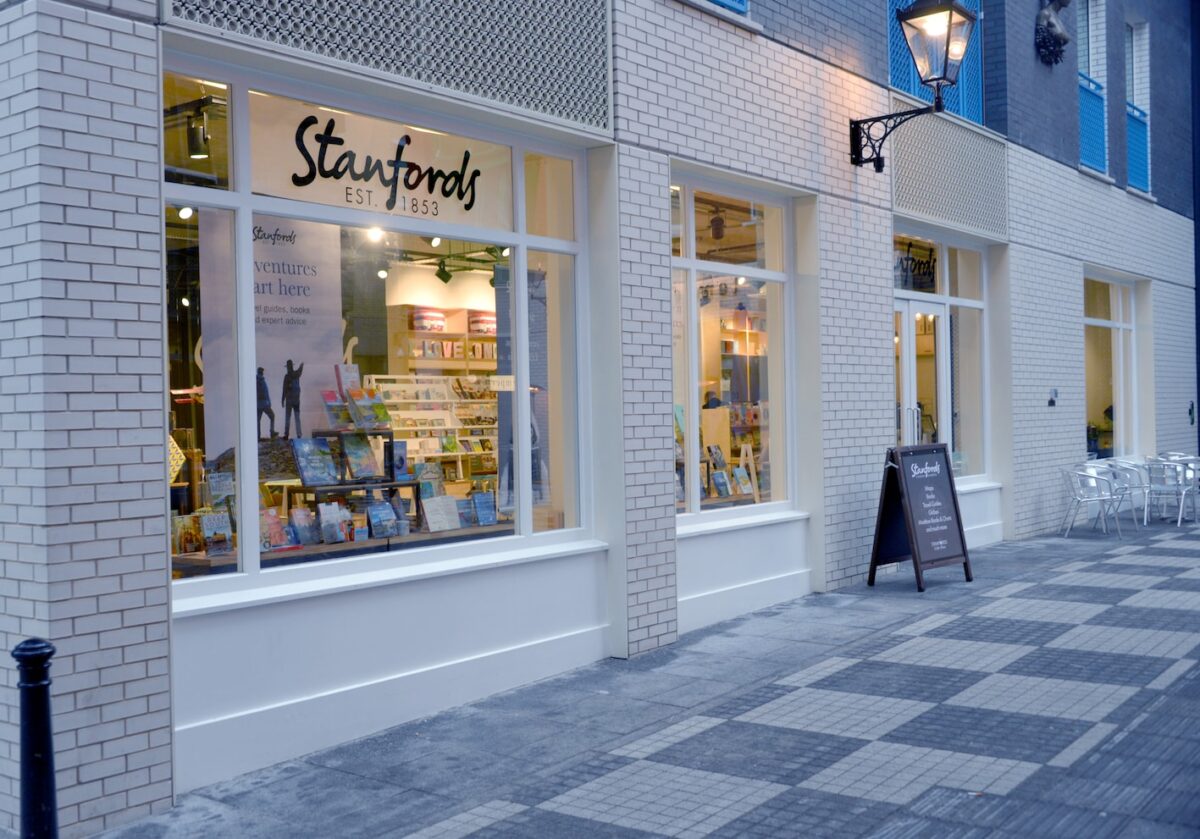 Petersham Nurseries Store
Although the flower market is long gone you can still grab a gorgeous bouquet or posy of English flowers at Petershams.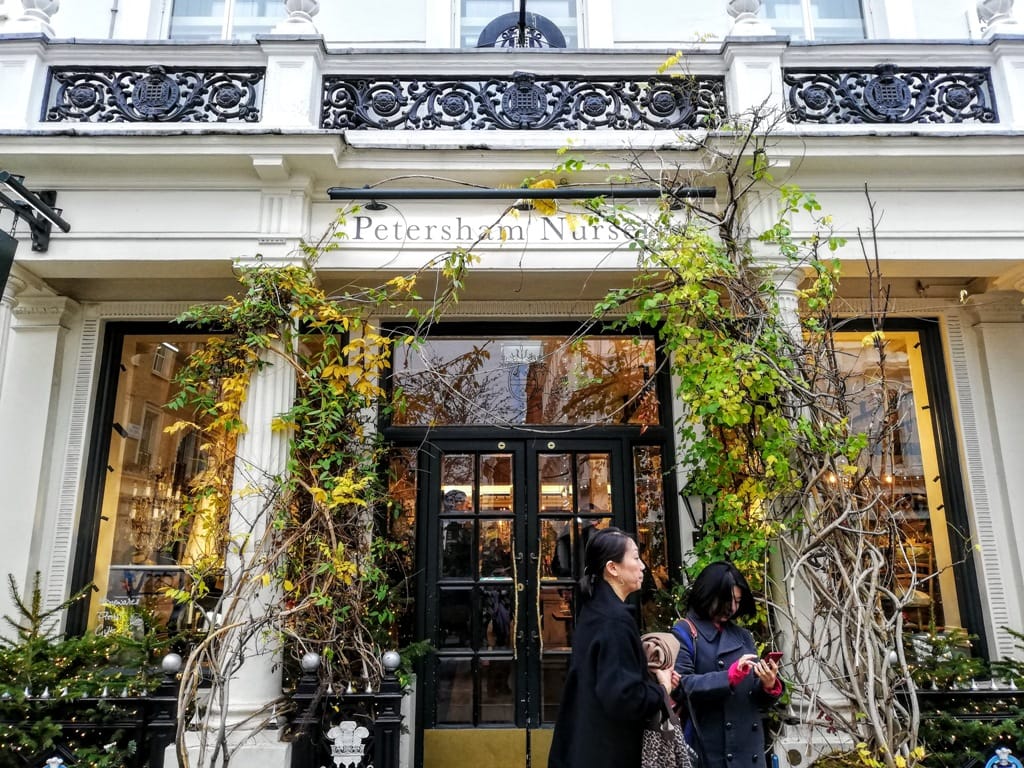 Not only can you purchase some beautiful flowers but you can take a variety of classes on flower arranging or wreath making. If you are in the mood for some relaxation in a fabulous garden terrace take advantage of Petershams lovely cafe and tea room.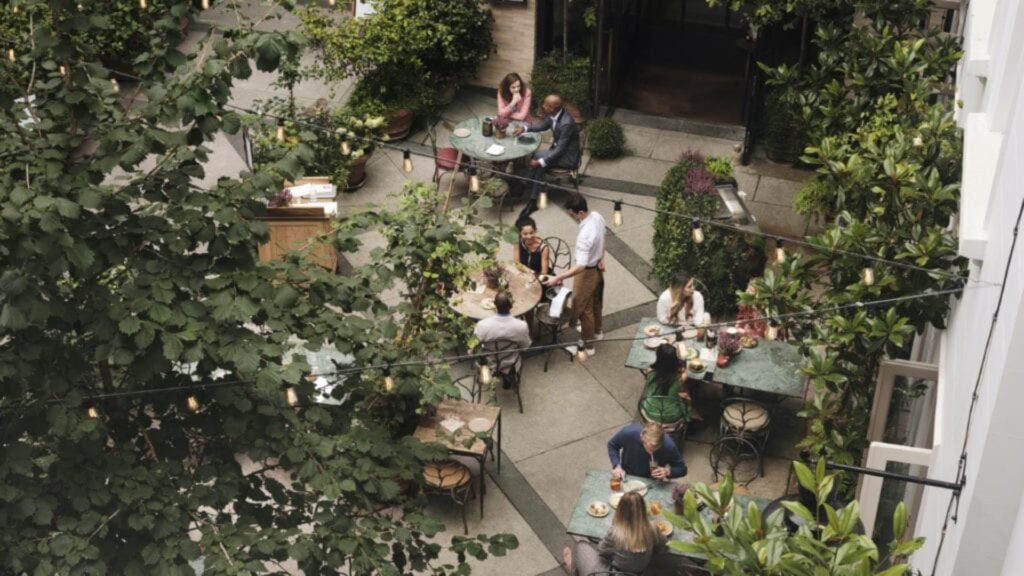 Designer gear
From Tom Ford's eponymous designer brand shop to Paul Smith the rock n roll designer, they are all here in Covent Garden. You can find David Beckham and Daniel Kearns Kearns', Kent & Curwen shop.
For ladies check out the Shop at the Bluebird which carries Victoria Beckham, Marni, Alexander McQueen and other famous British designers. There's a Tiffany's and a huge Apple store where you can have your new IPad engraved with your name.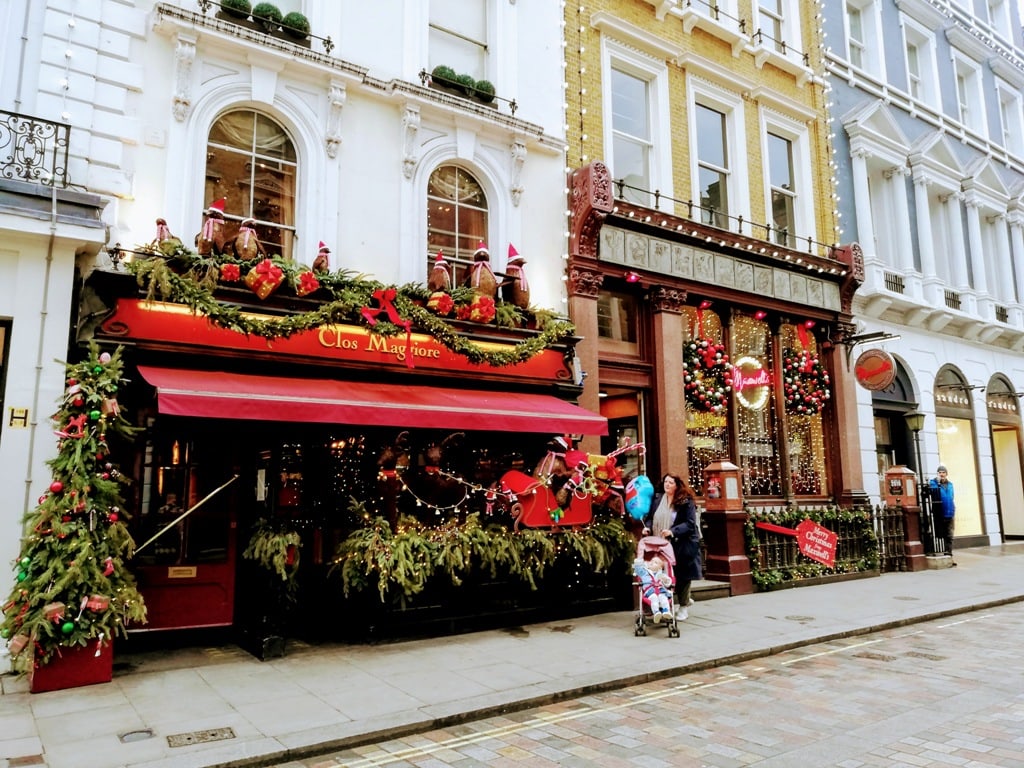 Benjamin Pollock's Toyshop
Covent Garden Theatre District has more than 20 west end theatres and a must not miss for theatre lovers this gorgeous toyshop specializes in models of theatres and theatre novelties. They sell reproductions and original toy theatres from around the world. They stock books, puppets, music boxes, and original toys from artisanal makers. A lovely gem of a store that any theatrephile will adore and not leave empty-handed.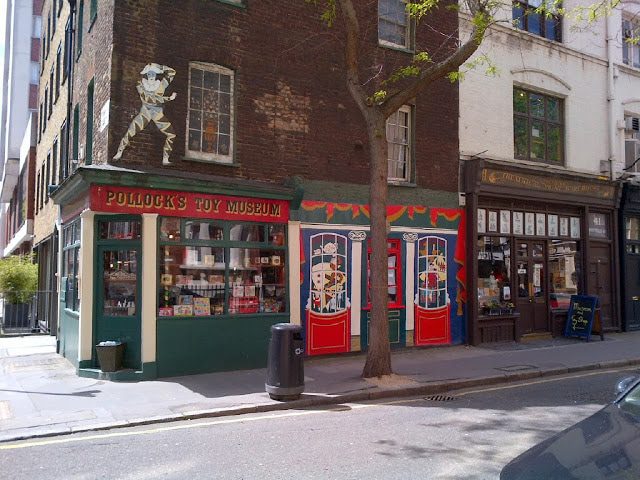 The Astrology Shop
Stocking an amazing selection of crystals, gemstones, Tarot cards and all things spiritual the Astrology Shop is not to be missed. I could go on forever about this shop and its goodies which include Feng-Shui accessories, incense, loads of astrological books and bits and bobs, buddha figures, candles, dreamcatchers, and pretty things!
You can have your personalised astrological birth charts and interpretations while you wait.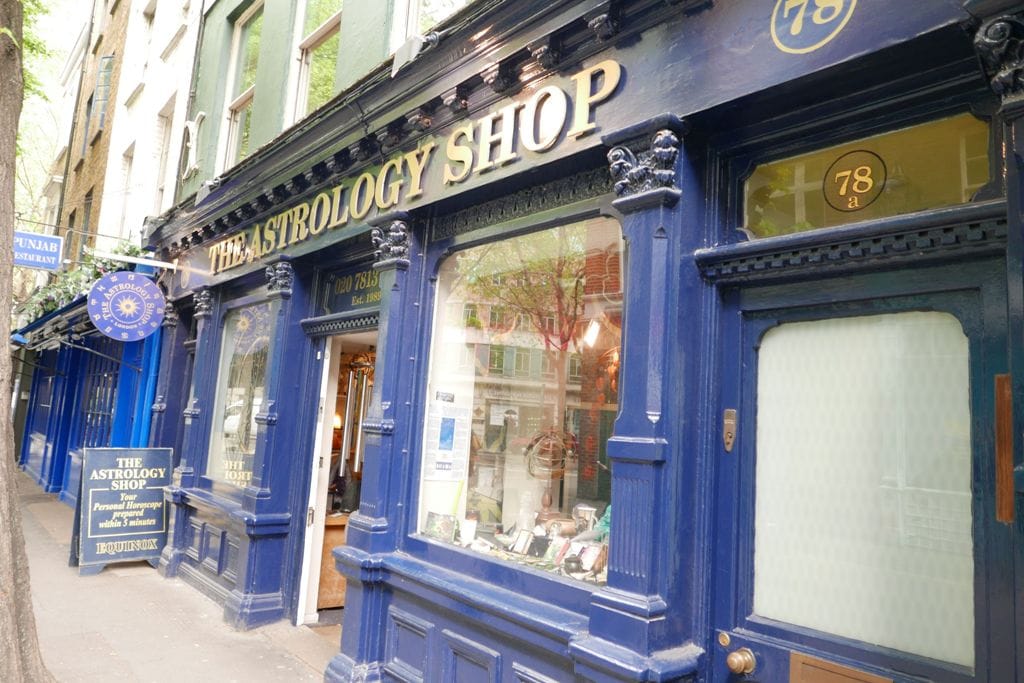 If you want to see a cute Christmas movie set in Covent Garden see if you can get Last Christmas on Netflix or DVD. This movie shows you highlights of both Covent Garden which features some beautiful places to search out in London and it stars Emilia Clark from Game of Thrones.
Places to eat Covent Garden
You can find everything in Covent Garden a cheese conveyor belt in Seven Dials Market, tiny Caffs that serve builder's tea and chip butties, traditional British fare and lovely Afternoon Teas and several historic Covent Garden restaurants. In Covent Garden, you can go from honest and simple fare to fancy and Michelin-starred cuisine. Head down to Great Newport Street to find some of the best restaurants in Covent Garden.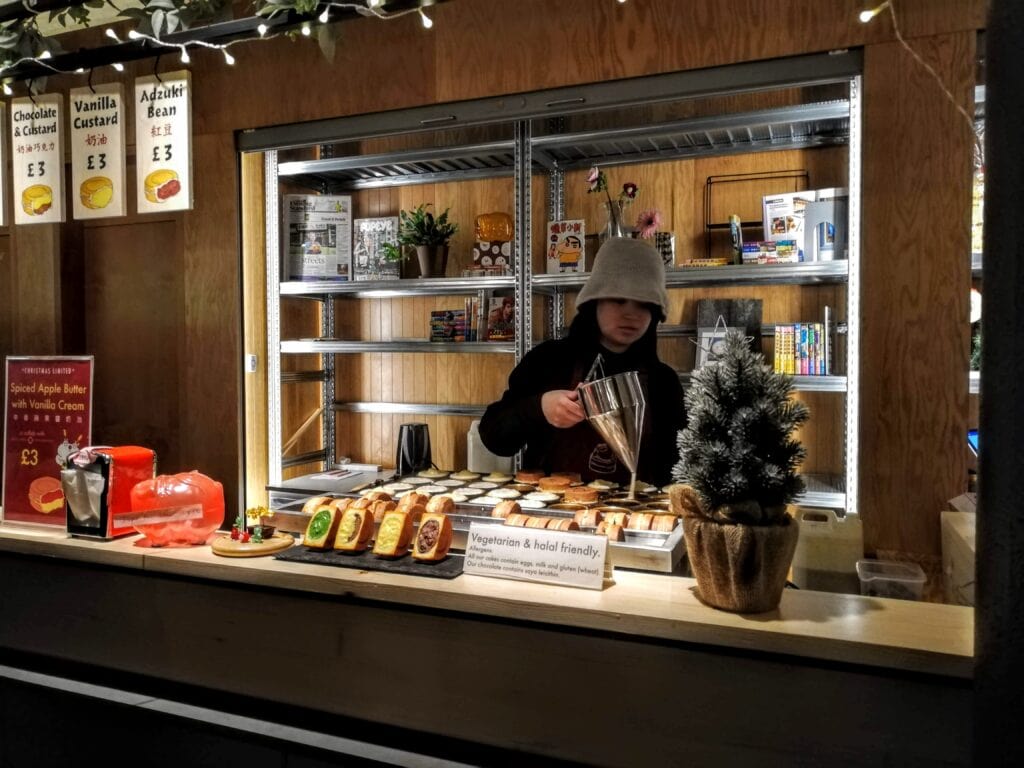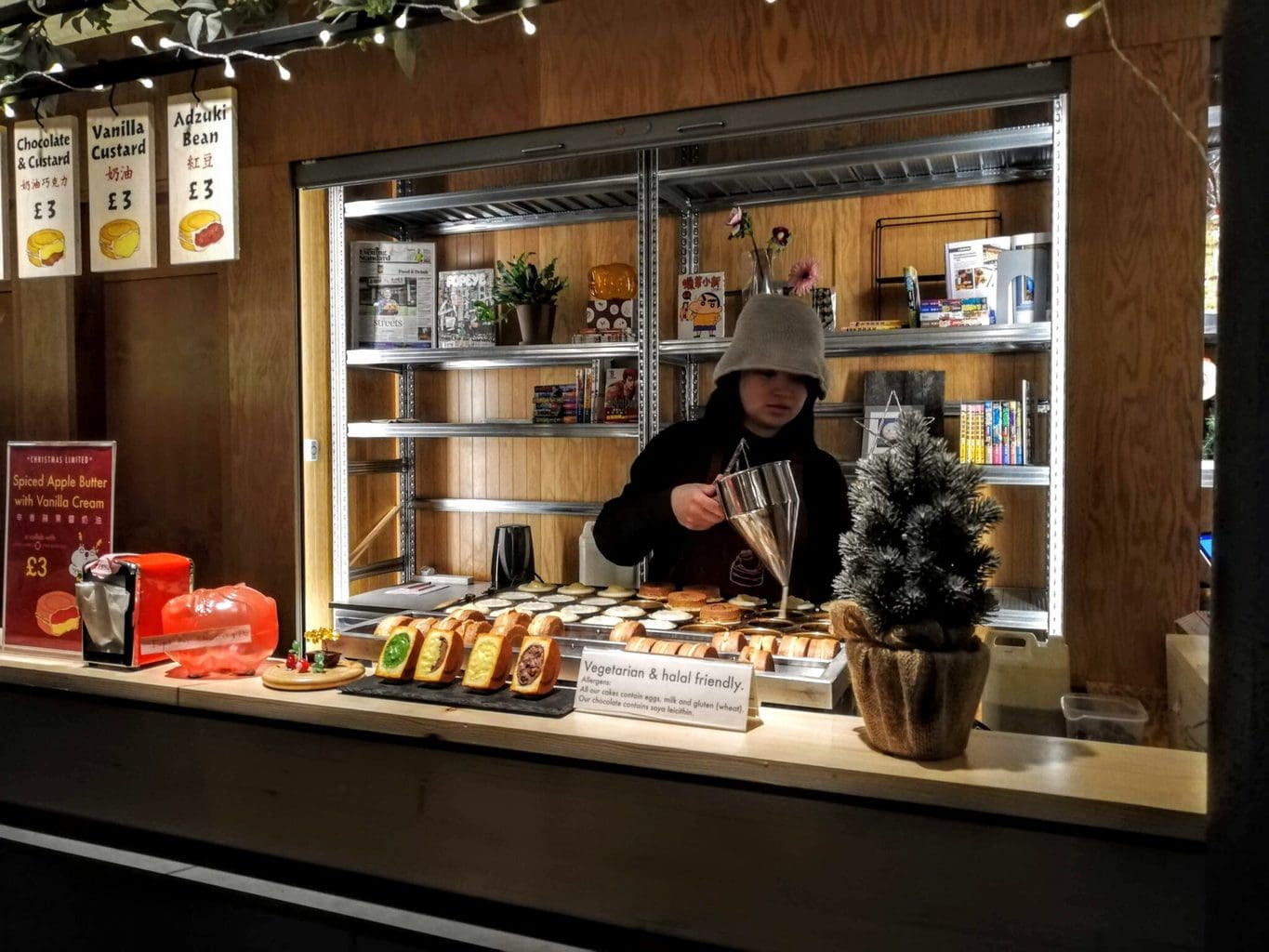 Rules
It wouldn't be a visit to Covent Garden without either pre-theatre drinks or a meal at Rules, the oldest restaurant in London which began here in 1798. Used as the setting for several Downton Abbey episodes it has been featured in London's dining scene for a long time. Charles Dickens, Clark Gable, Laurence Olivier and Henry Irving drank and ate here and it has been noted in several of Graham Greene's novels and in James Bond's Spectre.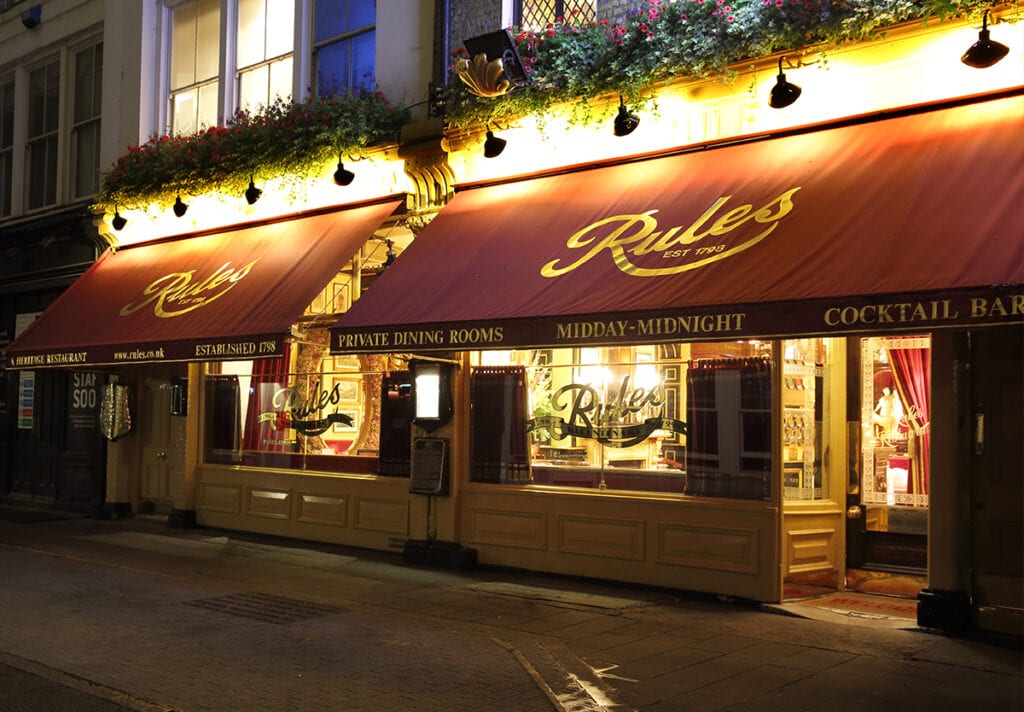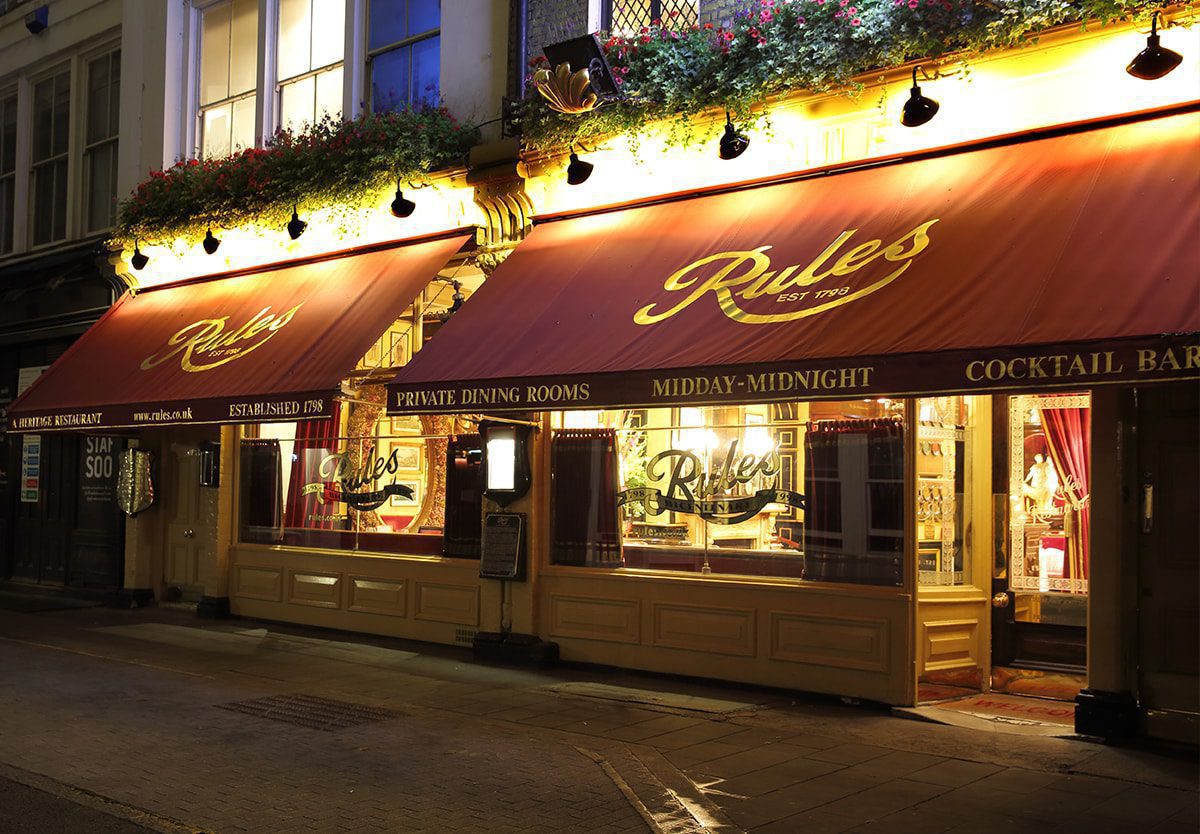 Truly its most famous patron was King Edward VII who would entertain his mistress, Lillie Langtry here.
Rules serve traditional British cuisine and specialize in game meats from its own Estate in Teesdale. The restaurant has been carefully preserved and is decorated with paintings and cartoons collected over the centuries.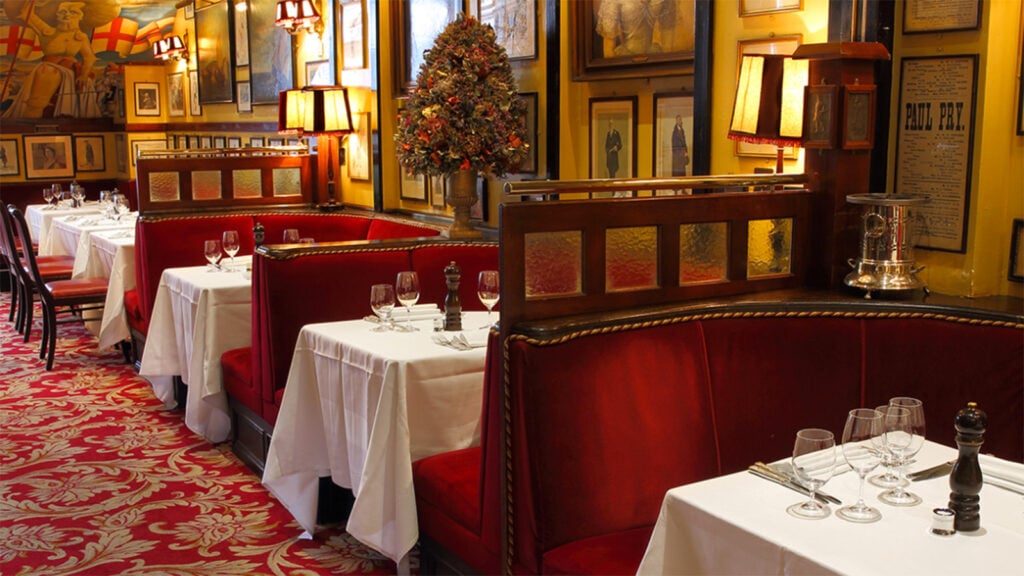 Afternoon Tea
Covent Garden has a few places to treat yourself to afternoon tea. They include the Ivy Market Grill, Petersham Nurseries, Balthazar's Whittards or even Cinnamon Bazaar.
Brasserie Max at the Covent Garden Hotel offers a selection of delicious, freshly-baked savoury and sweet items as well as gluten-free, sugar-free and vegan options. You can also order an Afternoon Tea Box to enjoy as a picnic these can be delivered all over London.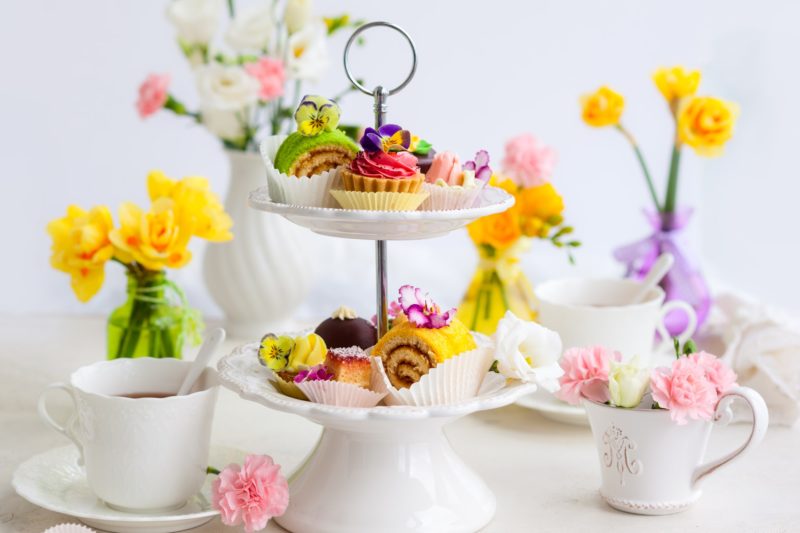 Brasserie Max offers a Gentleman's Afternoon Tea focusing on savoury items such as Fish goujons, French fries and tartar sauce, Covent Garden club sandwiches, Scotch egg, steak sandwiches with Béarnaise sauce and more.
Or how about a healthy afternoon tea that has reduced sugar, gluten-free options or Vegan Afternoon Teas options that are now available on request.
Mariages Freres a French shop has the longest tea wall in the world – a choice of 1,000 loose-leaf teas from Japan to Argentina, a tea museum and a choice of teas for breakfast, lunch and tea, along with tea-infused delicacies in their gallery restaurant.
Balthazar in Russell Street for tea was created in collaboration with Flowerbx which includes flower-inspired cakes such as choux pastry anemone and a rose-shaped raspberry-flavoured mousse.
Clos Maggiore is where you can enjoy outstanding French-influenced cuisine and one of the world's finest wine lists – and it is also the winner of London's most romantic restaurant.
British lunch or pre-theatre menu
One of the many bars in Covent Garden or pubs to spend a perfect afternoon would be a pint at any of one the dozens of pubs in Covent Garden or how about some pub grub and a pint at the 18th century Lamp & Flag a favourite of Charles Dickens.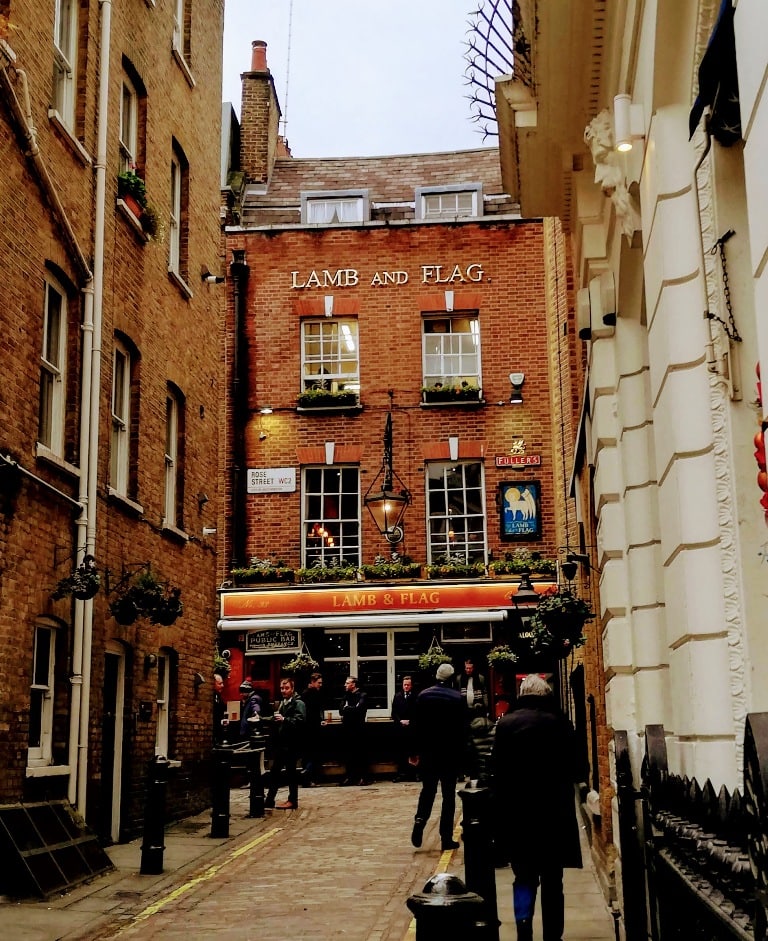 Kebab Queen
A true foodie place serving a six-course kebab-inspired tasting menu. It's hidden below street level at Maison Bab, enter through a kitchen and duck into the tiny dining room, you can watch the Chef cook over an open fire and the dishes are served straight onto the countertop and eaten with your hands.
By Chloe
By Chloe is a vegetarian/vegan restaurant originally from New York and it serves vegan burgers, mac & Cheese, hotdogs and more. You get a pretty good-sized lunch for a reasonable price here.
Cinnamon Bazaar
Indian fine dining serving street food classics to regional specialities and British Colonial foods. The menu ranges from South Asian cuisine to Middle Eastern and Afghanistan into India and its various cuisines.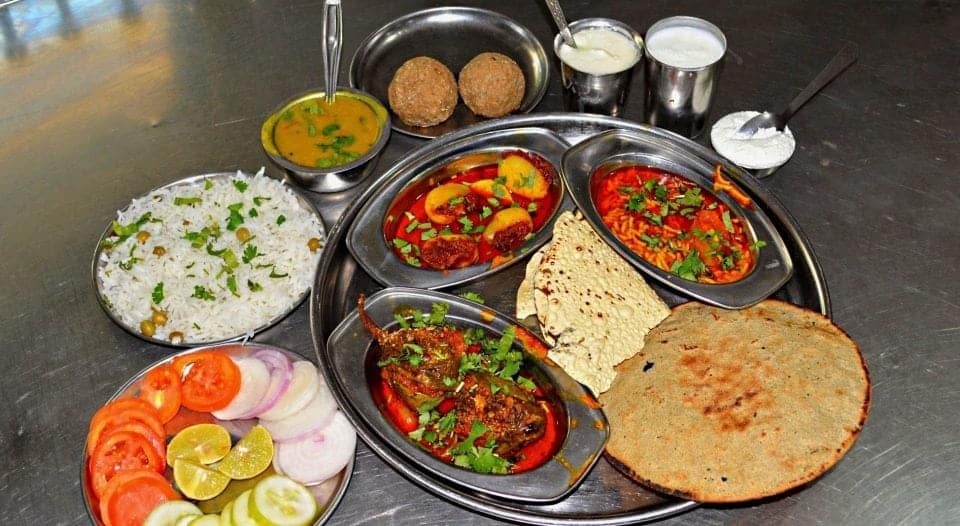 Wahaca
Wahaca serves a wide range of Mexican street food at great prices. Dishes include my favourite Churros along with tacos, fajitas and more.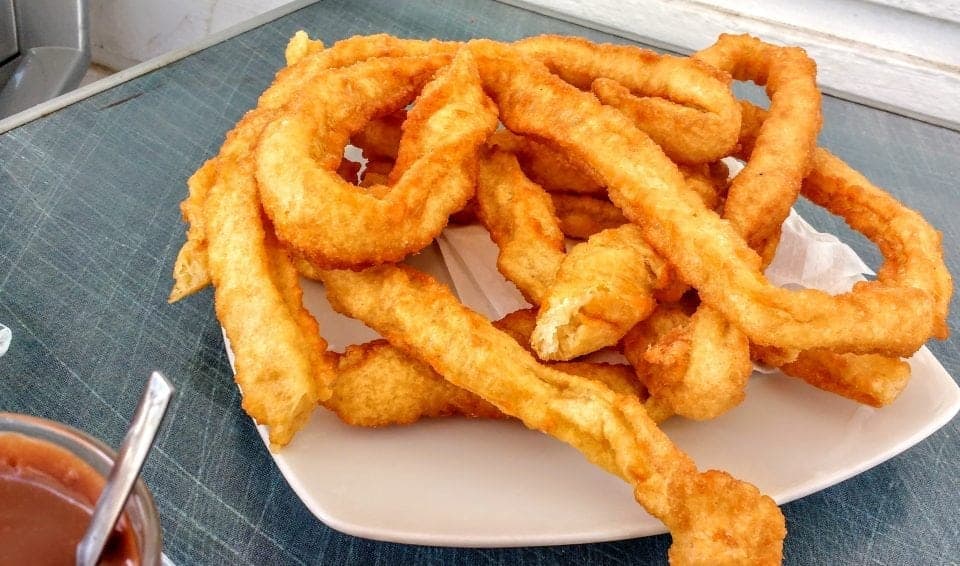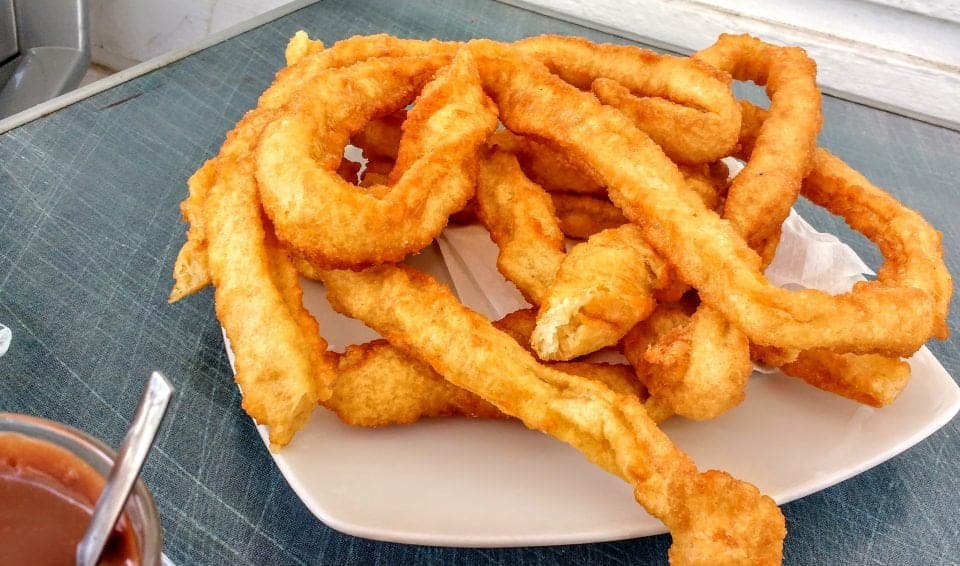 Koshari Street
My first taste of Egyptian food was the street food Koshari which combines pasta, rice, lentils, and chickpeas, in a tasty sauce topped with fried onions. The signature dish of this restaurant is plentiful and affordable. The menu also includes lots of other Egyptian dishes both savoury and sweet.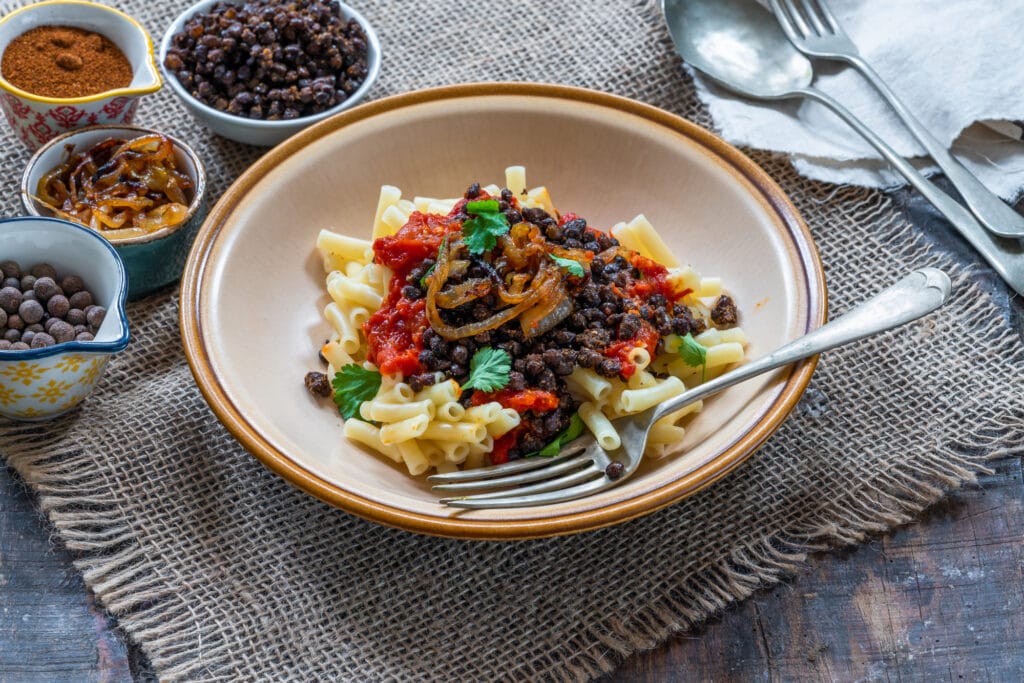 Breakfast or brunch at Covent Garden Market
Laduree Terrace
The best brunch or breakfast I can imagine is sitting on the famous Laduree Terrace at the Henrietta hotel watching the Covent Garden market come alive.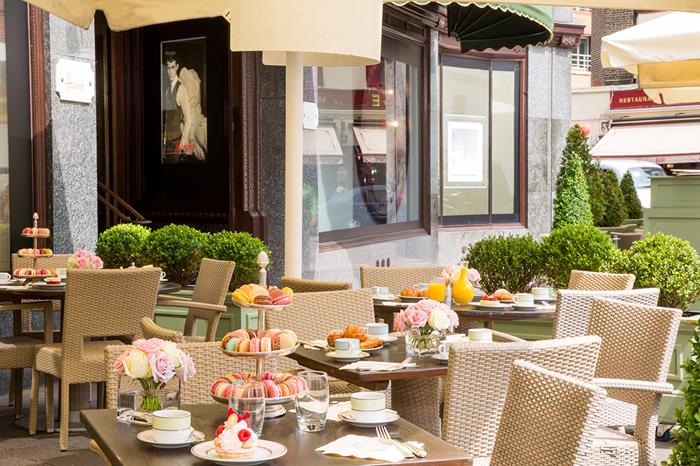 From a peaceful breakfast to a leisurely lunch to dinner and drinks after work or before the theatre they offer menus to fit all occasions. Classic menu items include the Ladurée signature Vol-au-vent, French toast and the club Ladurée sandwich. Menus also include vegan, vegetarian and gluten-free options along with a children's menu.
For the perfect afternoon indulgence to enjoy with friends and family or take a break from shopping, sit back and enjoy a traditional Afternoon Tea with a French twist, beautifully served on a three-tier cake stand and includes a selection of their famous macarons, mini patisseries, scones served with clotted cream and jam, accompanied with dainty finger sandwiches with a choice of teas and champagnes.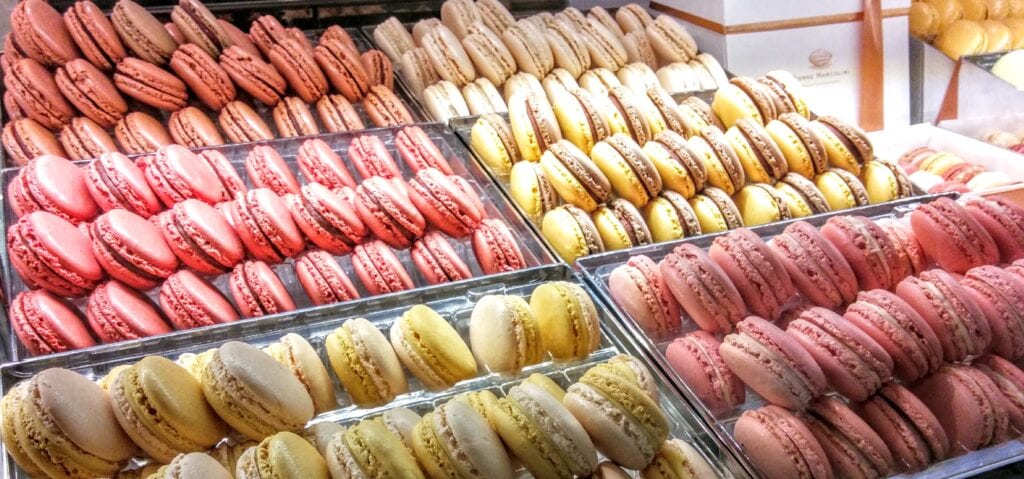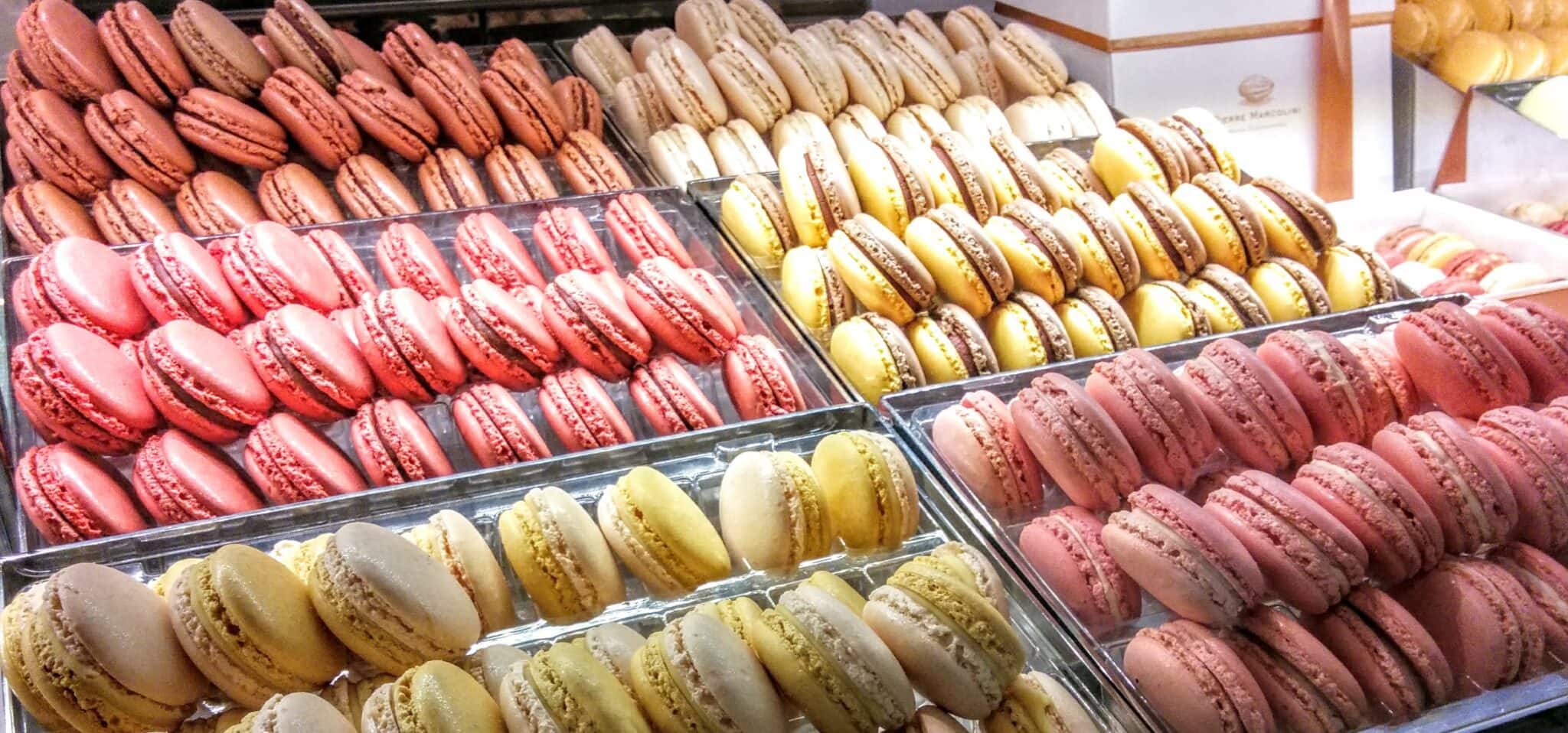 Blame Gloria
With her bottomless disco brunch to karaoke Drag Night, Blame Gloria is the place to be, eat and drink in Covent Garden this is absolutely one of the best things to do around Covent Garden.
During brunch, you'll be belting out your favourite Beejee's ballads and getting down with Grace Jones as you submerge yourself in all the disco drama. Set to be a day filled with lip-sync battles, death-drop-inducing dance-offs and, above all, copious amounts of alcohol.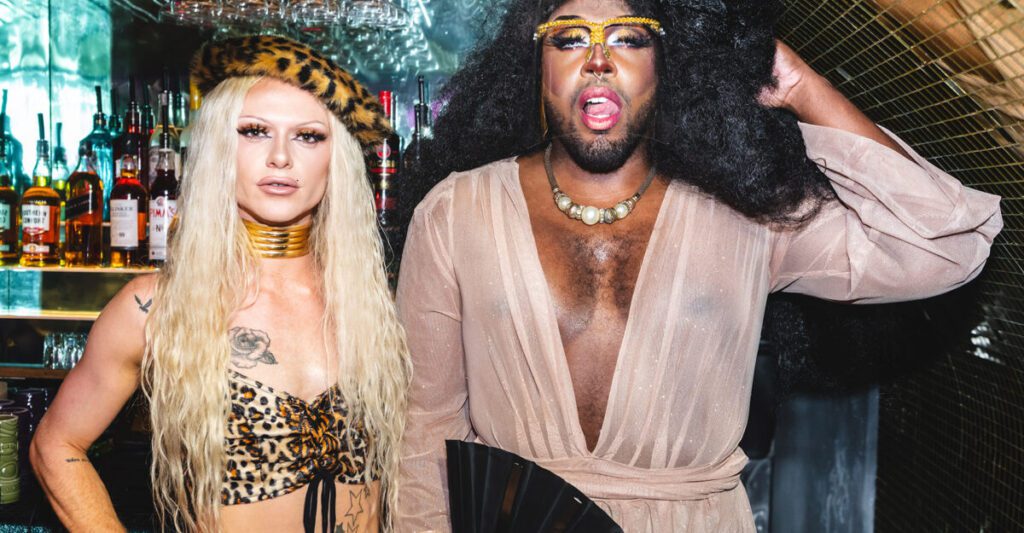 Disco vocalists and the den's very own disk jockey will spin the beats along with the drag hosts. Buckle up because this is all being washed down with bottomless bubbles, Spritz cocktails and buckets full of beer.
Thought we'd forget about food? Of course not! Gloria's delicious dishes will be served up during brunch and you best believe they're almost as tasty as our drag hosts themselves. Inspired by her travels around the globe, all on the back of a tour bus, she's bringing you everything from brilliantly British smashed avo to harissa chicken from the magical Middle East.
Hotels Near Covent Garden
Luxury
A modern and spacious luxury 2-bedroom/2-bathroom apartment located in London's most central and famous Covent Garden area. Being in the heart of London, this apartment has everything on its doorstep. Along with Covent Garden's rich heritage, cobbled Piazza, and eclectic range of theatres (including the Royal Opera and Royal Ballet), you will be spoiled with its world-class shopping and international dining options.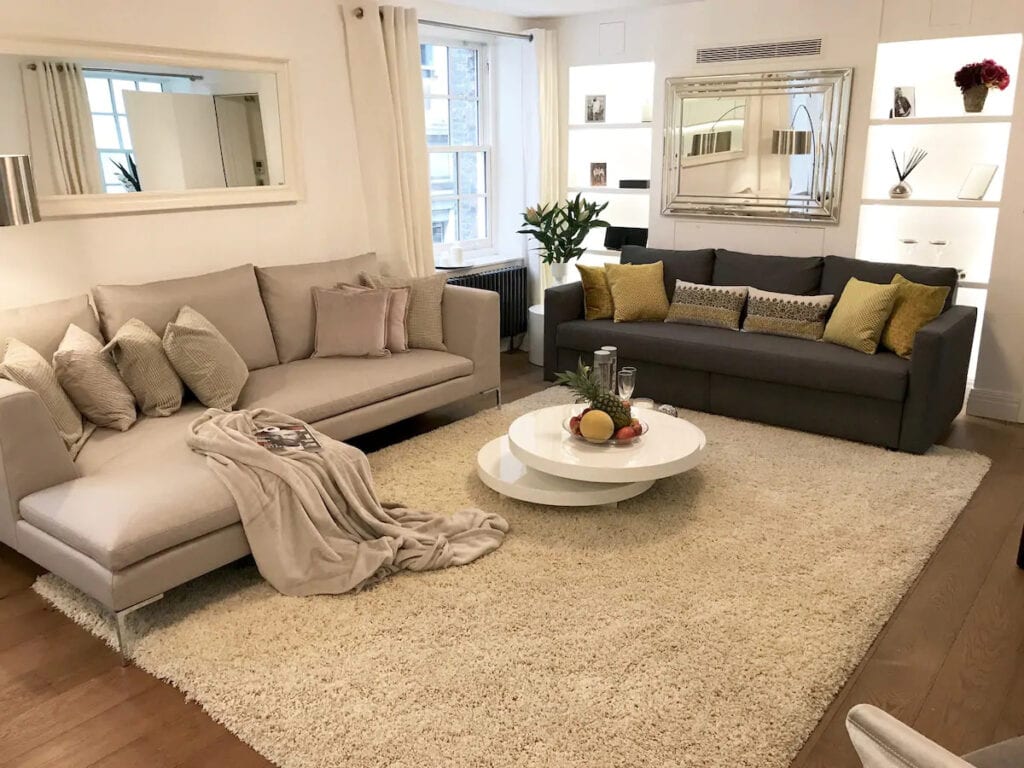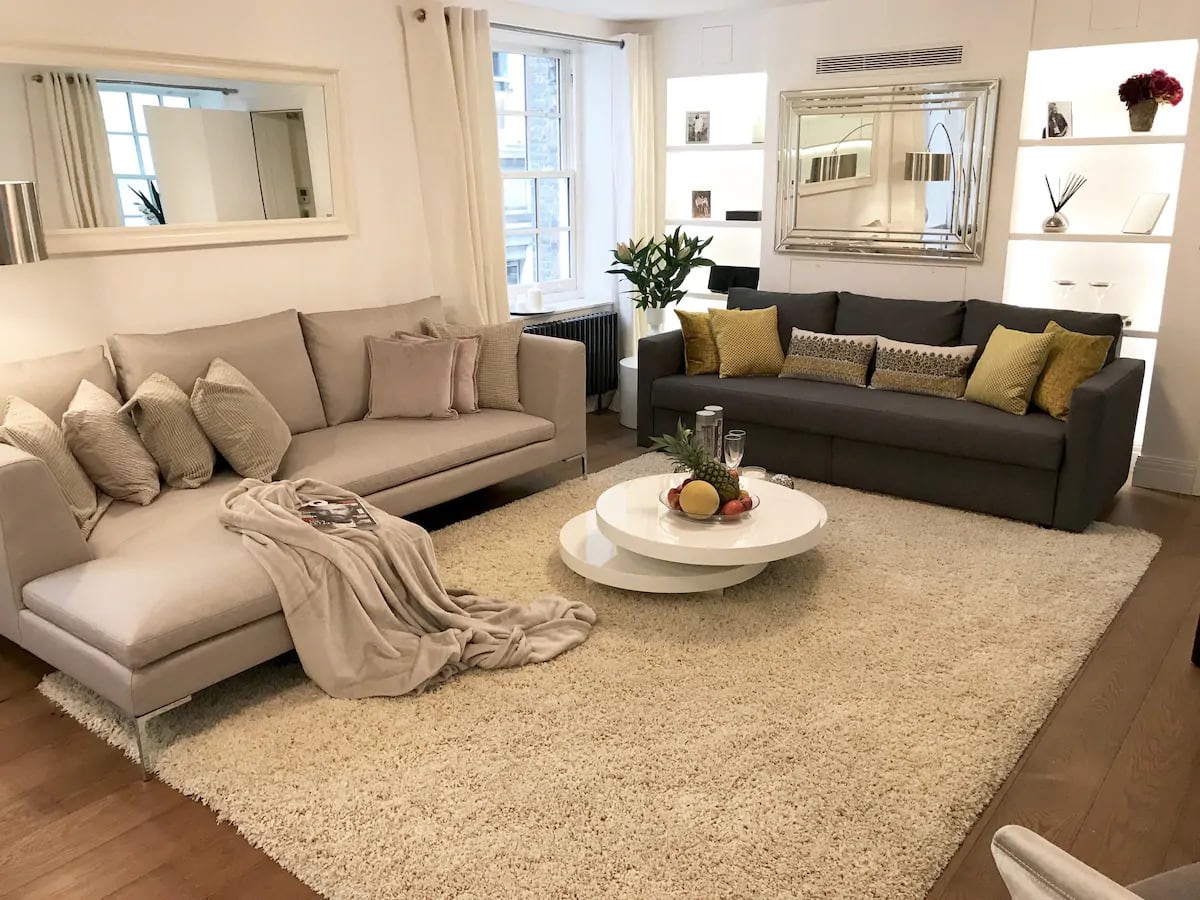 Luxury One Bed Flat
Offering city views, a terrace and free WiFi, Urban Chic – Covent Garden offers accommodation ideally set in London, within a short distance of the Royal Opera House, Covent Garden and Lyceum Theatre.
Each unit has a fully equipped kitchen with a microwave, a seating area, a flat-screen TV, a washing machine, and a private bathroom with a bath or shower and a hairdryer. A fridge, an oven and a stovetop are also offered, as well as a kettle and a coffee machine.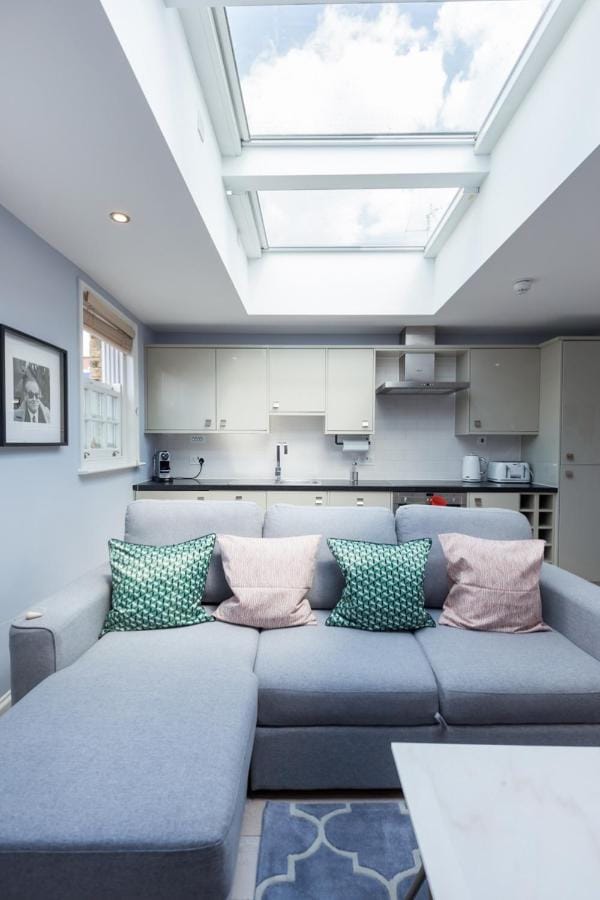 Covent Garden is one of the most vibrant and exciting areas in London. With its rich history, stunning architecture, and bustling atmosphere, there's always something to see or do here. From exploring the many unique shops and restaurants to catching a show at one of the area's world-renowned theatres, Covent Garden has something for everyone. So why not plan a visit today?
If you love markets like I do here are a few more articles to enjoy
16 Fabulous food street markets in London
Ultimate Guide to the London Eye – the giant Ferris Wheel in London
Where is the famous Abbey Road crosswalk?
The London Postal Museum a fascinating history
The 7 Best Places to See Street Art in London
Things to do in Chelsea London
Borough Market London the best gourmet Guide for foodies
Leather Lane Market London a Delicious street food hub
18 Things to do in Notting Hill London's prettiest neighbourhood
Have you visited Covent Garden Market yet? What was your favourite part of the market?
You might also like

Latest posts by Faith Coates
(see all)