The 7 Best Places to See Street Art in London
The capital of the United Kingdom — London boasts some of the most brilliant and exciting street art scenes in the world, from stunning Banksy pieces to graffiti by emerging artists. Public street art in London is an absolutely dynamic, vibrant, and colourful culture. Find out below where in London can you discover the biggest and best creative collections of uncommissioned street art in the world.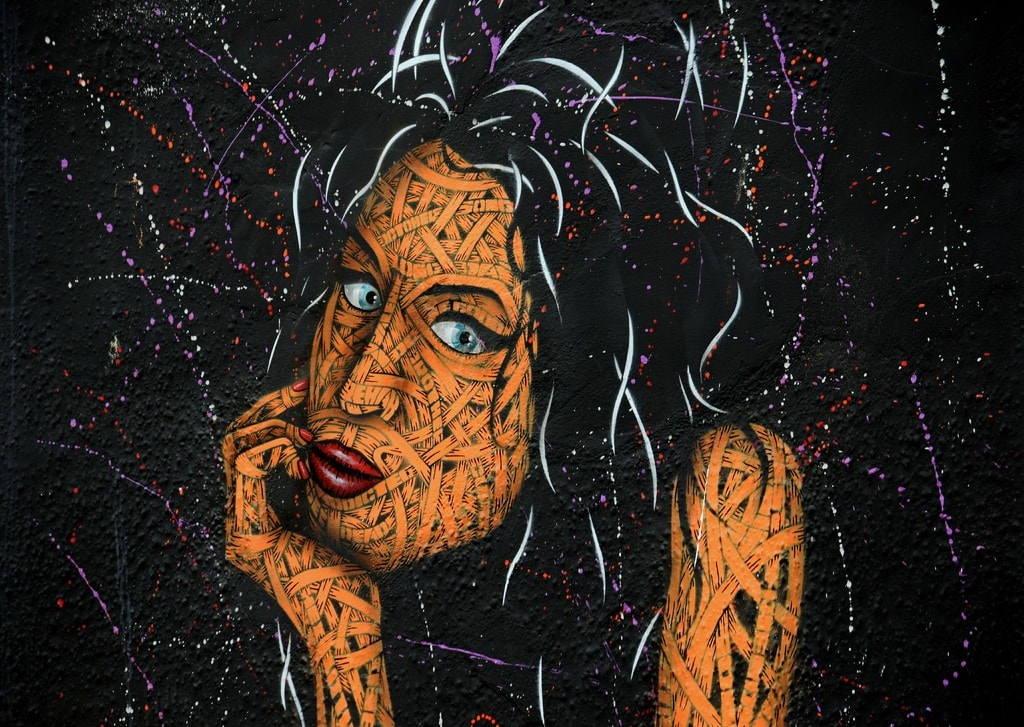 Best Places to See Street Art in London
Leake Street Tunnel
This 300-meter-long tunnel underneath Waterloo Station is completely dominated and covered by amazing street art. Leake Street Tunnel rose to fame when Banksy organized an exhibition here in 2008, the Cans Festival. Since then, it has become a space where you can paint graffiti using spray and stencils.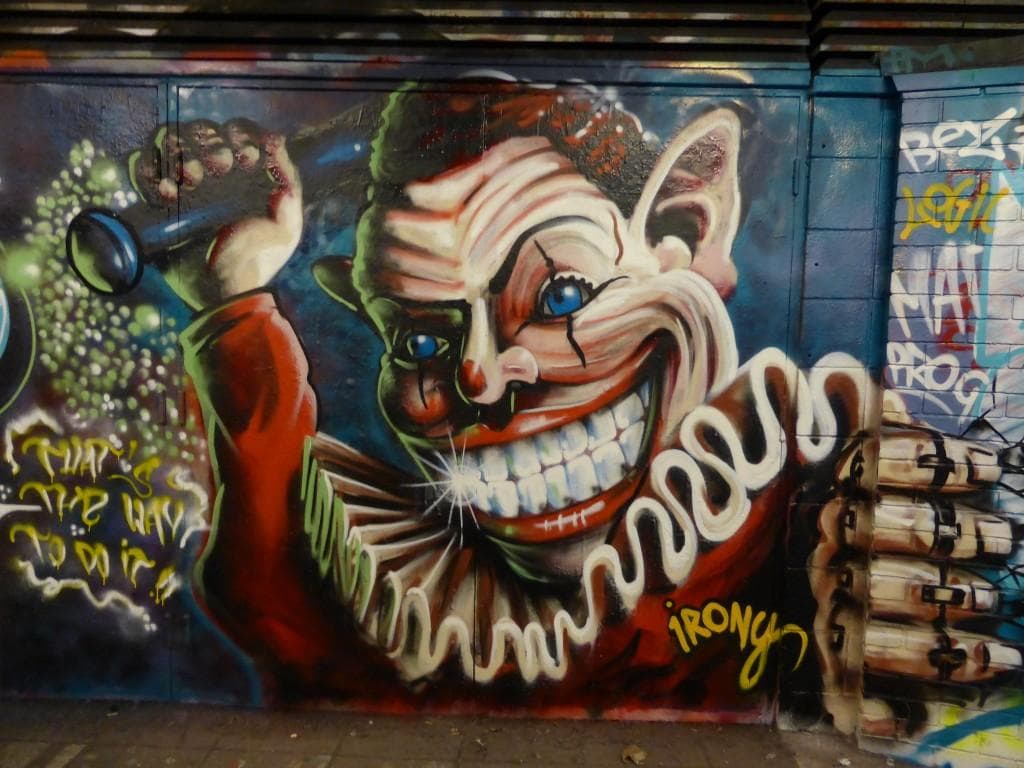 You'll also find a wide range of art styles, none of which are identical. Though you may not be able to discover the same piece of art from one day to the next because it is constantly changing due to a large number of individuals spraying nonstop on the walls. This is where many street artists practice after all.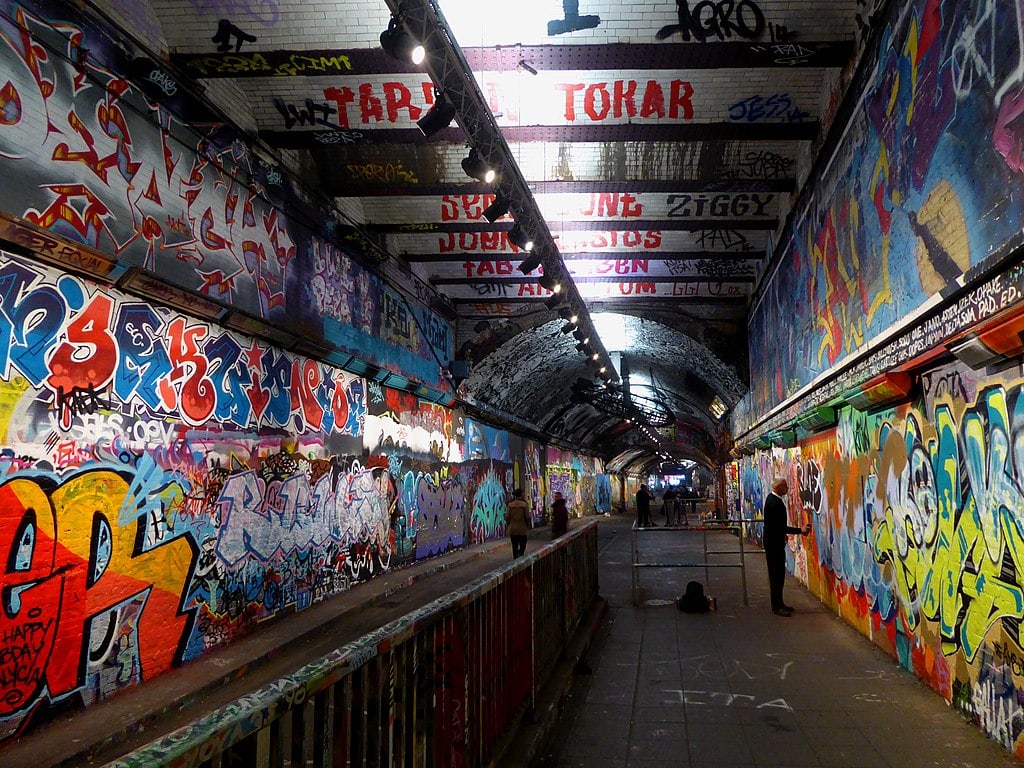 Hackney Wick
Formerly an industrial area, Hackney Wick has a high density of artists who live nearby. It is important to know where you're going exactly as you just can't wander aimlessly like in Brick Lane or Shoreditch. After getting off at Hackney Wick Station, there are two interesting choices for you. You can either go to Number 90 Bar, which is nestled on the canalside with plenty of street art or walk towards Wallis Road to see the exquisite mural painted by Martin Ron Murales.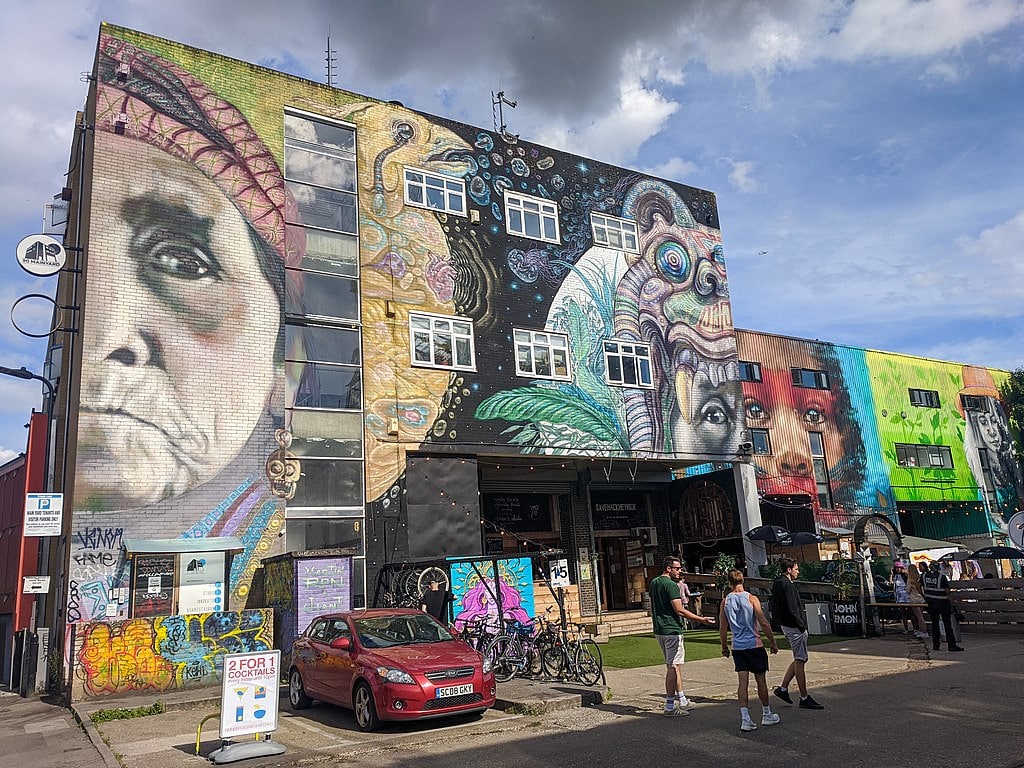 Furthermore, drop by Fish Island if you want to see some masterpieces by Sweettooth. Explore Smeed Road, Bream Street, Dace Road, and Stour Road, all within the small Fish Island. If you are in London for a couple of days, look for accommodations close to the Hackney neighbourhood. Staying in the heart of the city will make it easier for you to explore the street art, with everything accessible and within walking distance.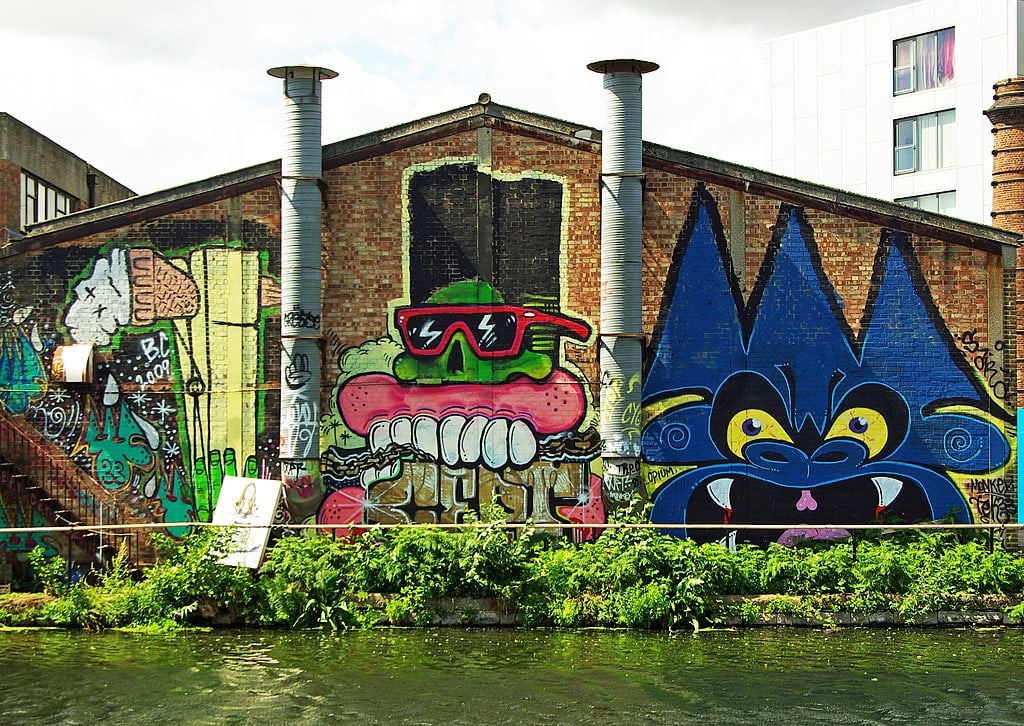 Brick Lane
Treat the Brick Lane area as a treasure hunt since there is so much interesting street art to see as artists from all over the world come here to paint. Start your tour from Stolen Space Gallery and then head to the markets where you'll see every street on both sides painted with breathtaking artwork.
You can see a unique graffiti portrait on Commercial Street at Toynbee Hall wherein the hair is made from real ivy leaves that crawl down the building. A short detour to the left of Brick Lane along this side street is recommended. Fashion Street and Star Yard are home to several major murals and paste-ups.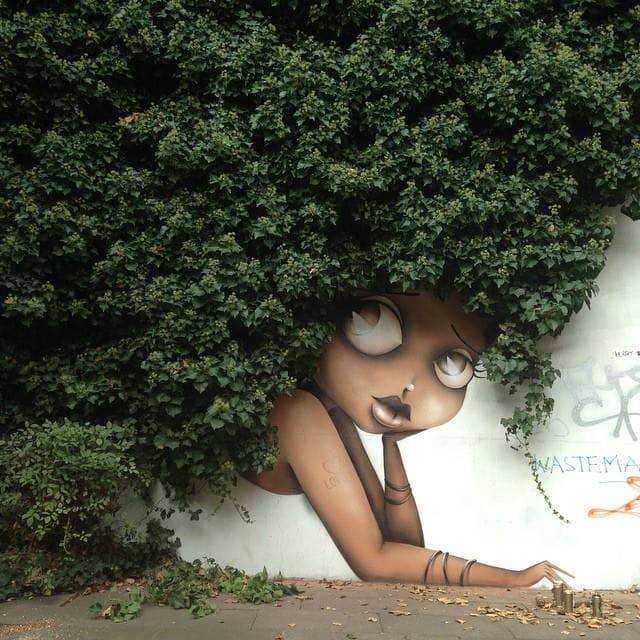 Another great street is Hanbury, where the famous 'Big Rower' wall is situated. Don't forget to check out the stunning Bicicleta Sem Freio piece and the popular Corbet Place. You'll find here D-Face, Banksy's car, Giant, and a 3D 'bow' up on a wall. Lastly, pay a visit to Monty's Bar for an intimate atmosphere to be one with art. Who knows, you may bump into one of the artists here while having a drink since it is one of their go-to places.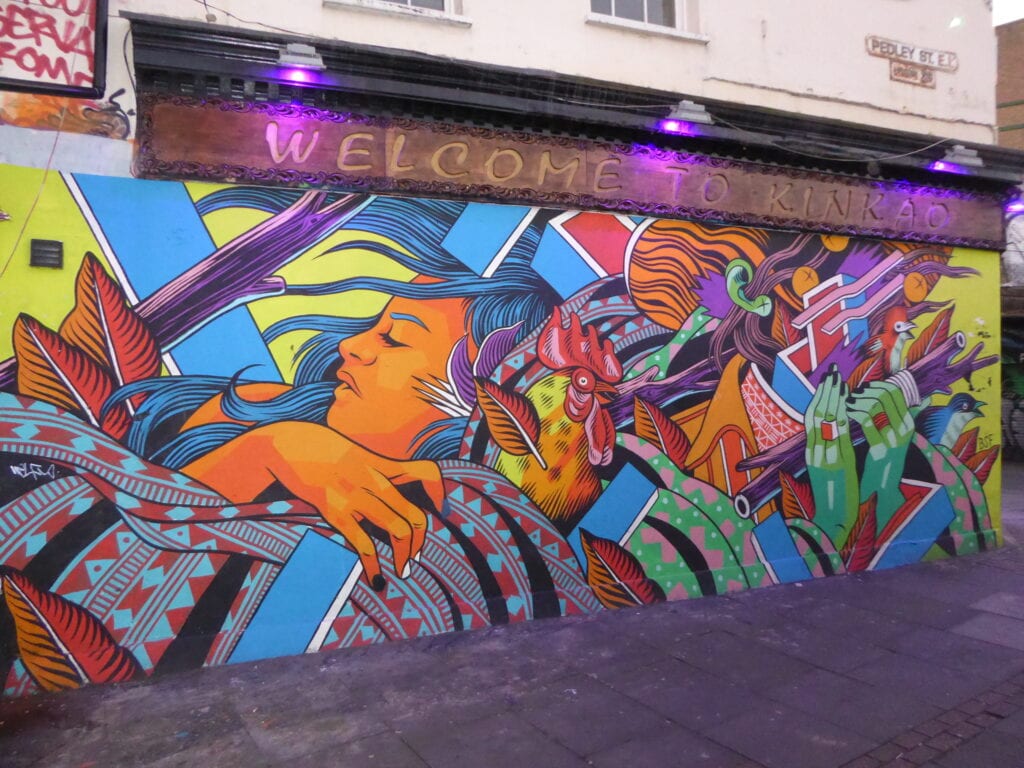 Shoreditch
Though Shoreditch and Brick Lane merge into each other, both are known for their diverse street art. This is why it is highly advisable to visit and wander the area one street at a time. Pieces by popular names like Banksy, Ben Eine, Stinkfish, Cranio, and Rolla are abundant in Shoreditch, making it hard to miss.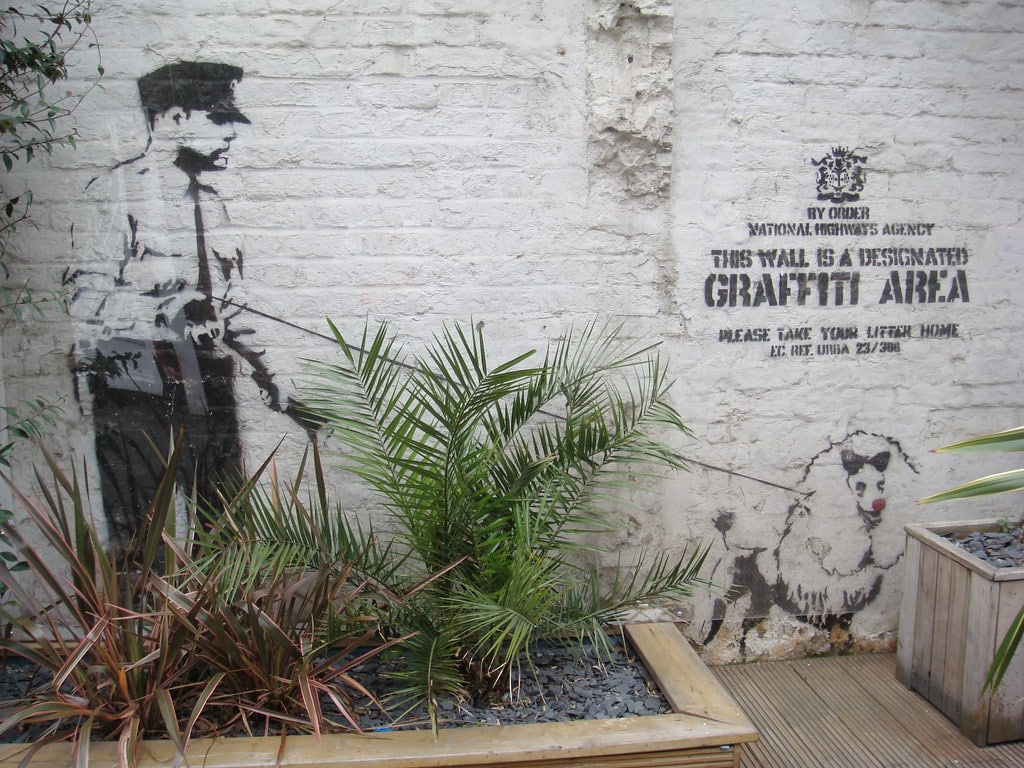 Start your tour by exploring the pop-up mall made from shipping containers in Boxpark. Then, head towards Great Eastern Street and be in awe of the Shoreditch Art Wall. Make sure not to miss Ravey Street, where many hoardings around buildings attract graffiti artists like moths to a flame.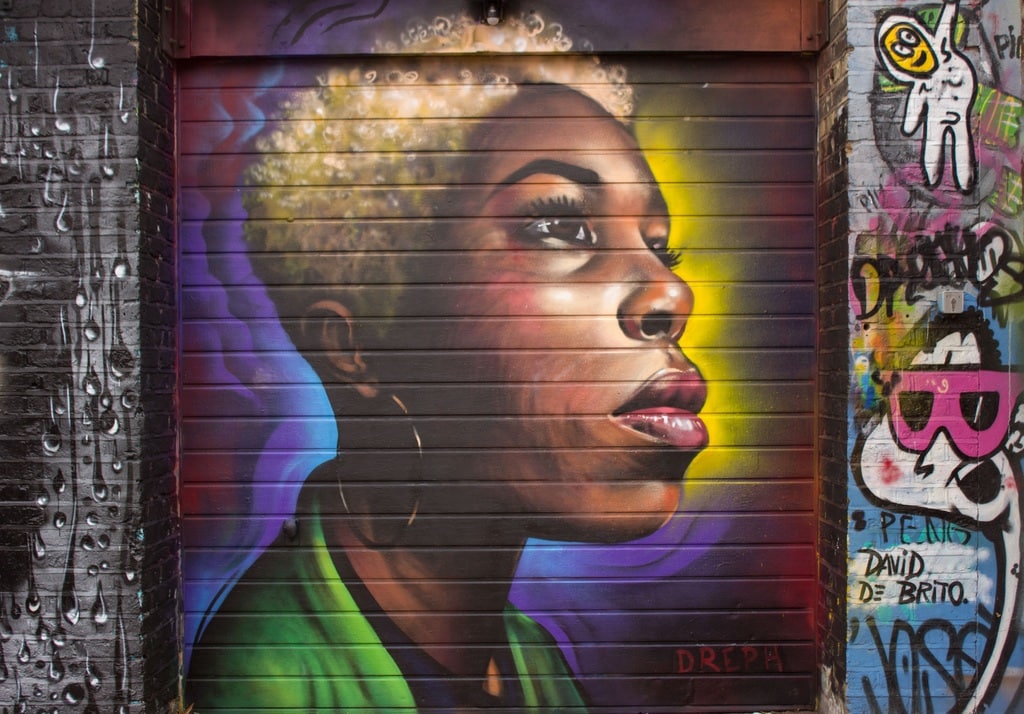 Brixton
If you enjoy street art, a visit to Brixton is a must. Unlike other London graffiti hotspots such as Shoreditch or Hackney, where artists change frequently, Brixton boasts the largest collection of historical murals from the 1980s, as well as more recent works by Jimmy C and Dreph.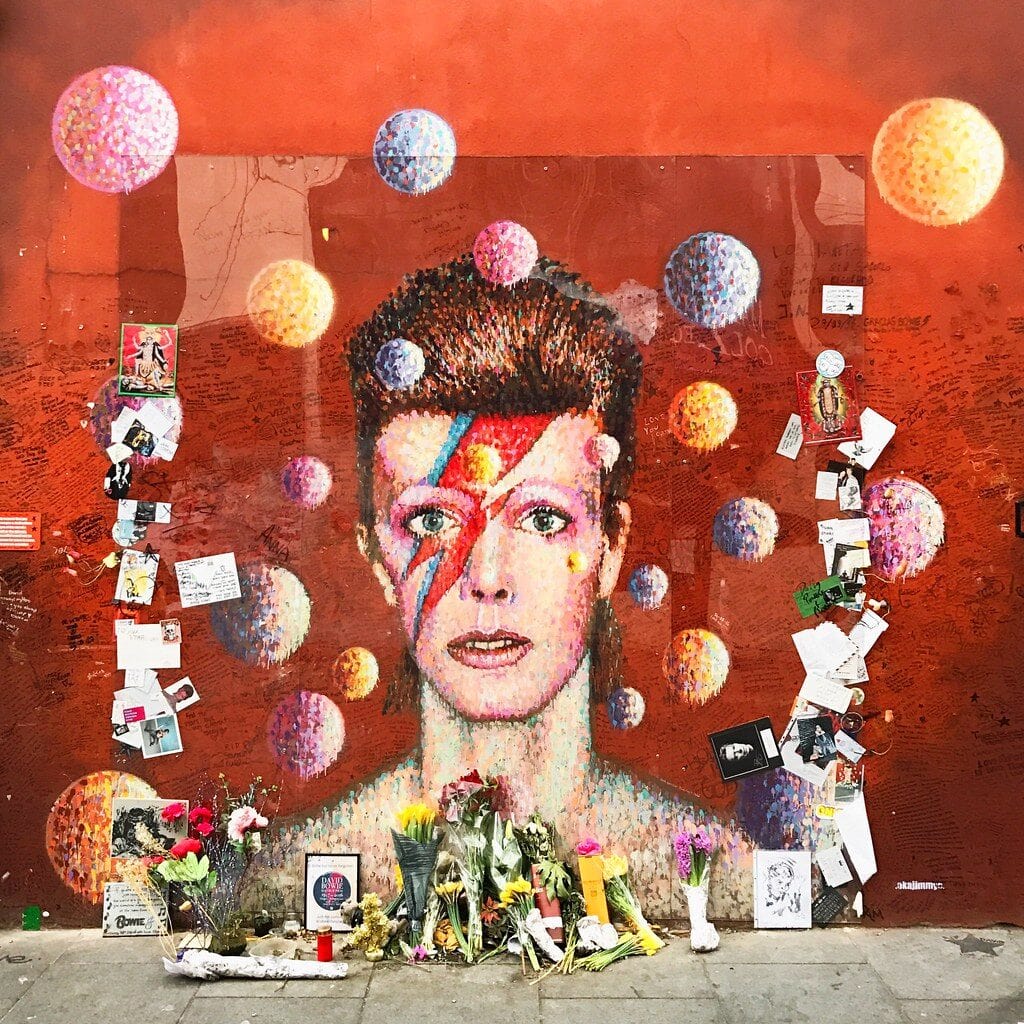 Just over the road from Brixton Station into Brixton Road, the street is home to David Bowie's iconic orange mural that's become a big cornerstone piece within the region since 2013. It represents the late icon's picture adorning the cover of his 1973 record Aladdin Sane, and the spot was specially chosen given the singer's long Brixton residency.
Camden
A tremendous array of vivid, original street art can be found all across Camden aside from being known for its contributions to fashion, music, and art. Otto Schade, Onesto, Pegasus, and Gnasher are just a few of the well-known, worldwide, and local street painters whose work can be found along the side streets off Camden High Street and Chalk Farm Road.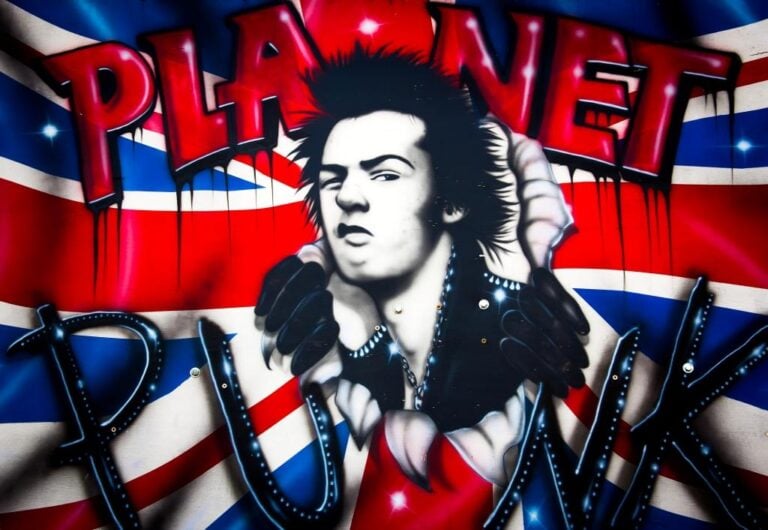 As you leave the Camden Town Station, you'll come across a bright graffiti painting made by the street art organization AeroArts. Since Amy Winehouse's rise to popularity and untimely death in 2011, there has been a lot of love for the singer in Camden Town, and various murals have appeared in her honour.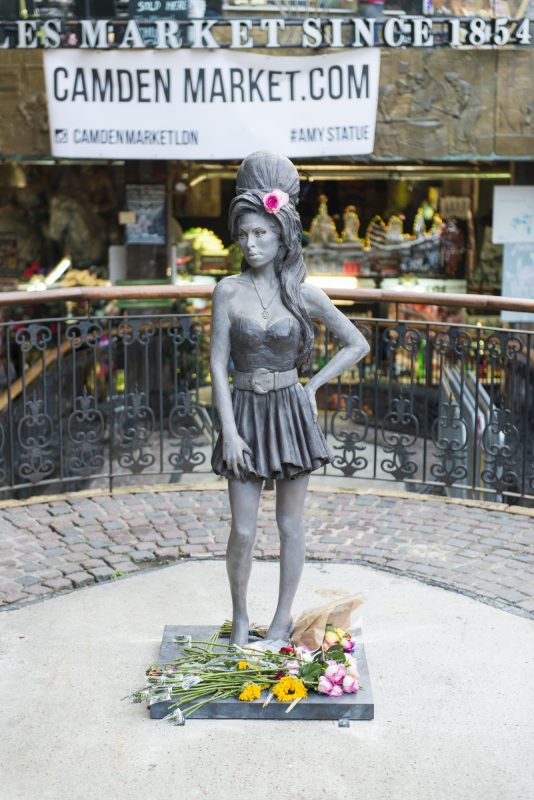 Dulwich
Dulwich is one of London's most innovative street art initiatives, and the subject of the critically praised Street Art, Fine Art book. Artists from across the world flock to the Outdoor Gallery to be inspired by the permanent collection of Dulwich Picture Gallery's 17th and 18th-century baroque artists.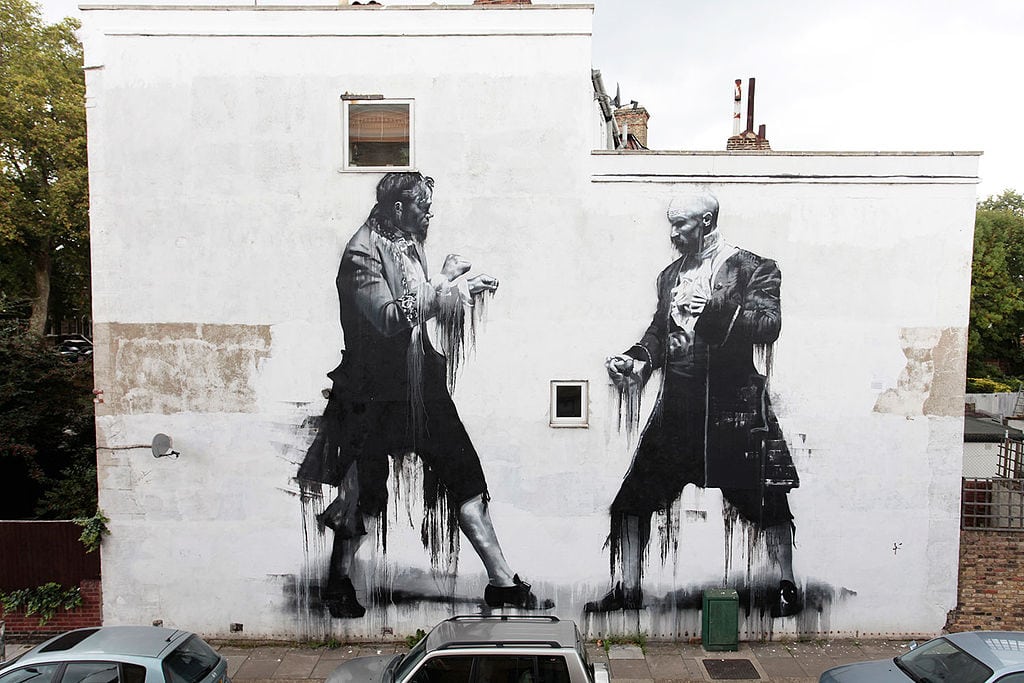 Street artists replicate these paintings, and based on these inspirations they add their signature house style to make it their own. Conor Harrington, Stik, Mear One, and System are just a few of the well-known urban artists whose work can be found across the neighbourhood. Over 20 sculptures, ranging in size from microscopic to several stories high are installed throughout East Dulwich, Dulwich Village, and Herne Hill.
Have you ever been to one of these streets? What is your favourite street art in London?
Guest Post contributed by Auston. Auston runs the blog Two Bad Tourists and is also a freelance writer. His work has been featured in many publications including Attitude Magazine, Edge Media Network, The Houston Chronicle and ManAboutWorld Magazine.
You might like to read these posts on visiting London
Best things to do in Covent Garden Market London
The London Postal Museum a fascinating history
Chinatown exploring the vibrant heart of London
11 Quirky Afternoon Teas In London
Pin it to save it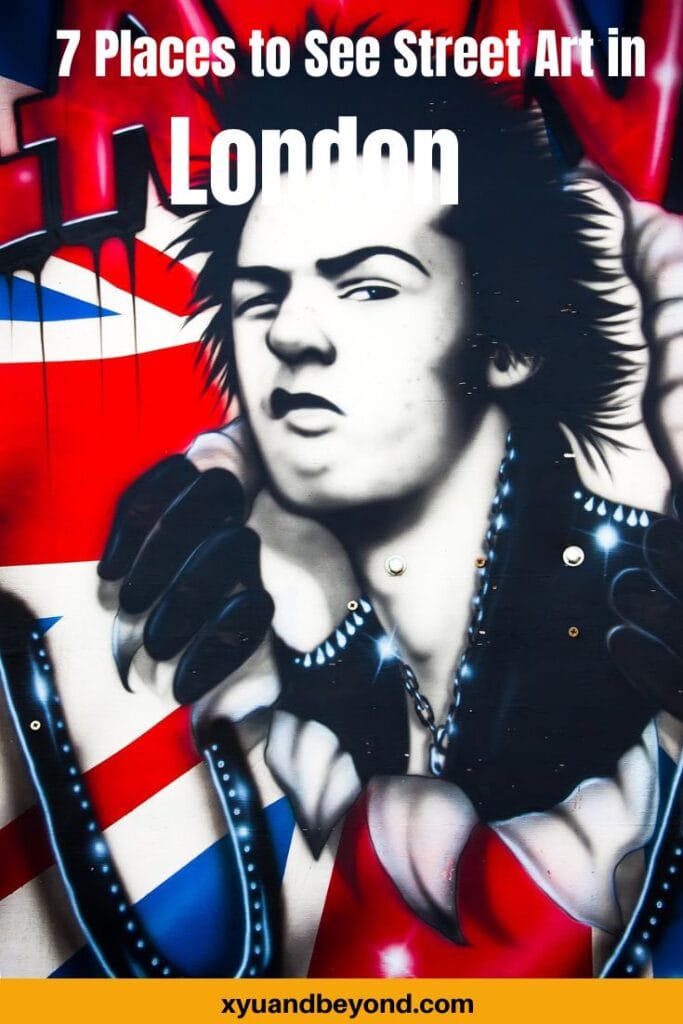 Latest posts by Faith Coates
(see all)