11 Quirky Afternoon Teas In London
Updated May 2023
I simply cannot get enough of clotted cream and scones and think High Tea is something we should all treat ourselves to. If you plan to be in England you must experience some of the unusual afternoon teas in London. There are a host of themed afternoon teas in London ranging from the super-luxurious to a drag queen afternoon tea.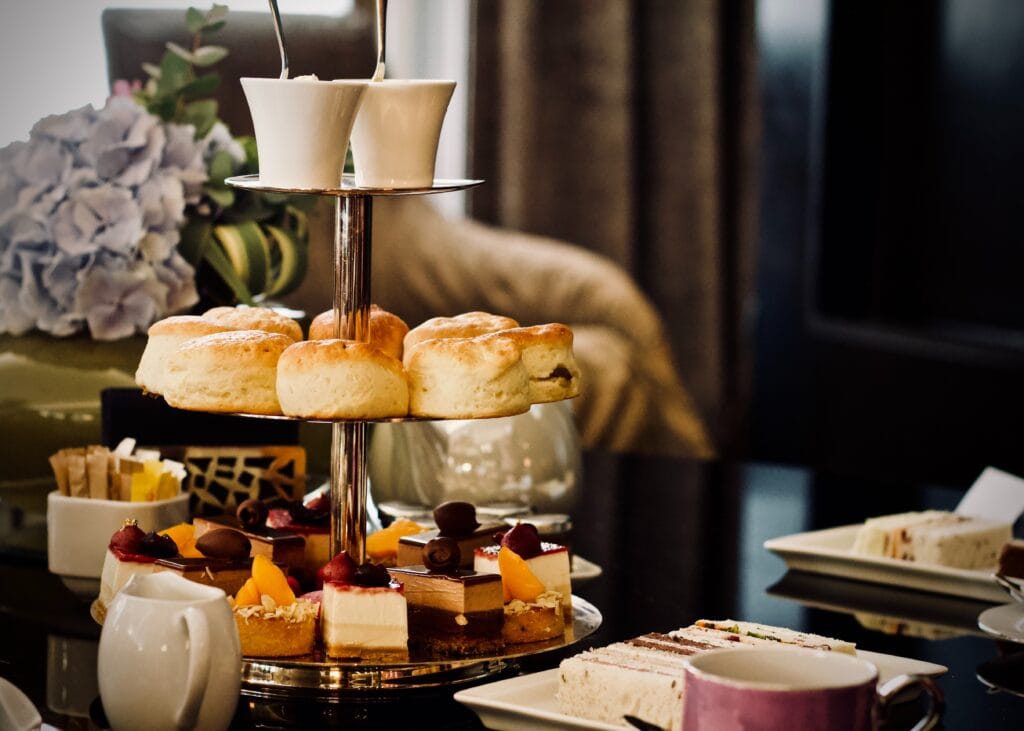 If you have been to England and done the usual afternoon tea in London experience then maybe you are looking for something a little different so how about a quirky afternoon tea in London or a themed afternoon tea in London?
Afternoon tea etiquette
If you are new to the High Tea or Afternoon Tea ritual then perhaps you need to know some details. The Queen for example always took afternoon tea at Buckingham Palace. Her tea was remarkably unexciting as it always involves a cup of Earl Gray Tea, a few finger sandwiches like cucumber and cream cheese and perhaps some Jam Pennies. Jam pennies are simply jam and butter on a round piece of bread how exciting is that?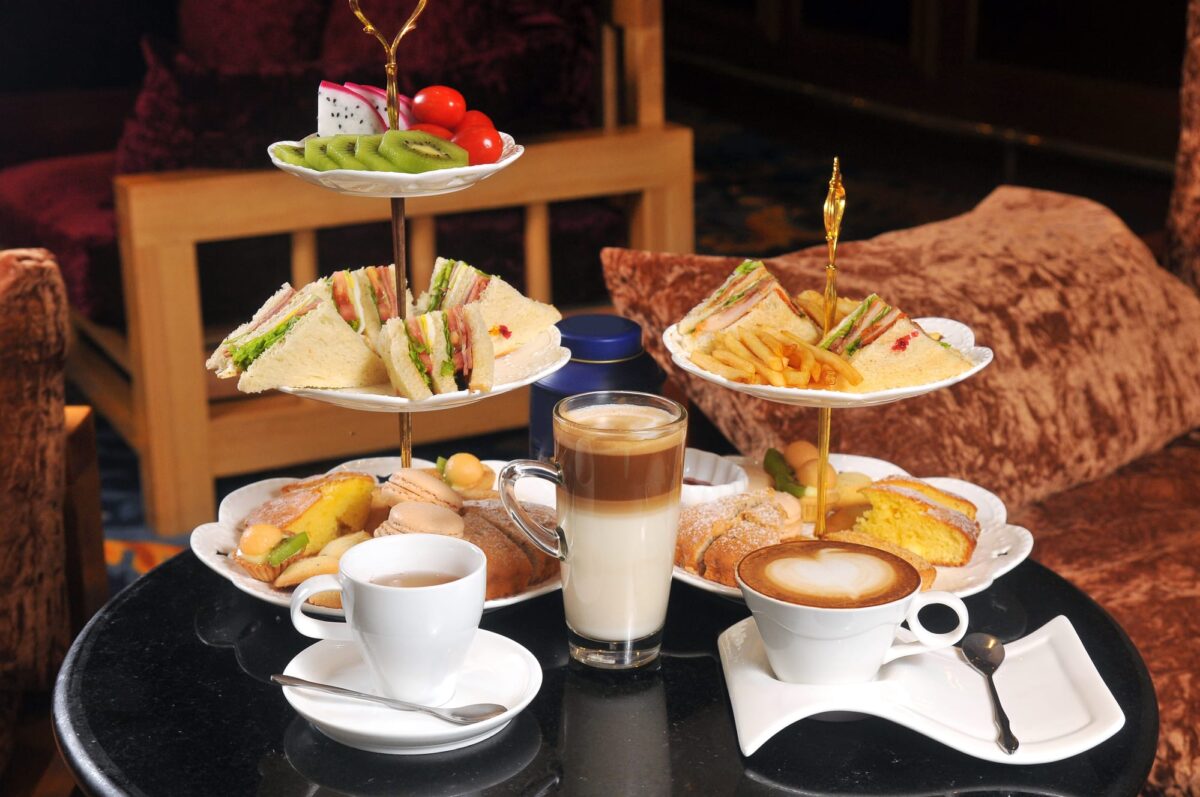 There is an etiquette for taking part in the great British tea ritual and this is shared across the nation. You can take your tea in any place from N. Ireland across to Scotland, Wales and England and Age Co even has a map of the perfect tea locations across Britain. You can join in the fun and take their quiz Afternoon Tea Etiquette. These days an Afternoon tea can involve champagne, gin & tonics and Prosecco just to fancy it up a bit.
London afternoon teas range from fanciful to extremely luxurious, but one thing you can count on is the scones with clotted cream. Now a scone is simply a biscuit but it's made with eggs. Both scones and biscuits are usually made with flour, baking powder or baking soda salt, sugar, milk or buttermilk, eggs and butter.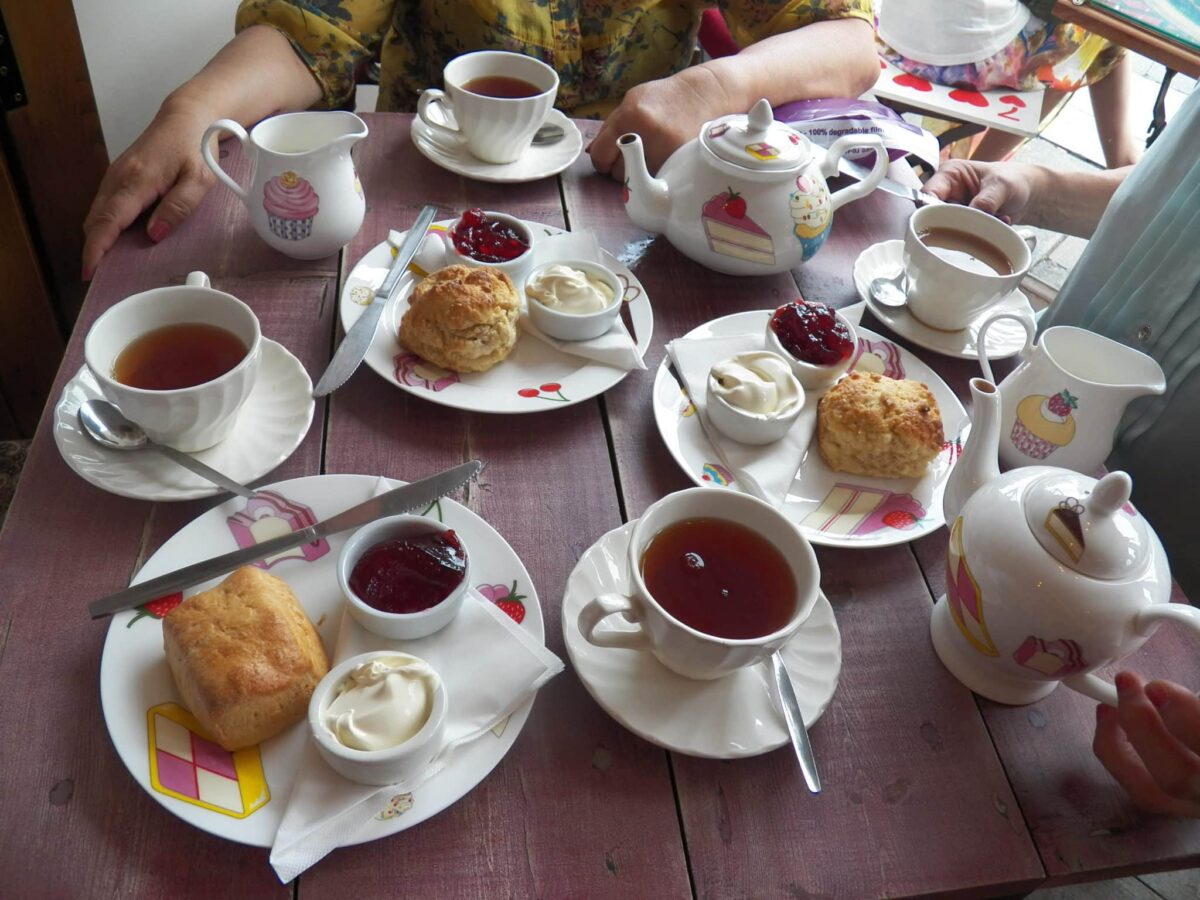 What is clotted cream?
I hear you what the hell is "clotted cream"? Unlike whipped cream clotted cream is created by gently heating full-fat cream for at least 12 hours. The result is that the liquid separates from the cream and the cream then rests for another 8 hours. The result is a deeply satisfying almost butter-like consistency that isn't sweetened like whipped cream but adds another dimension to the word cream.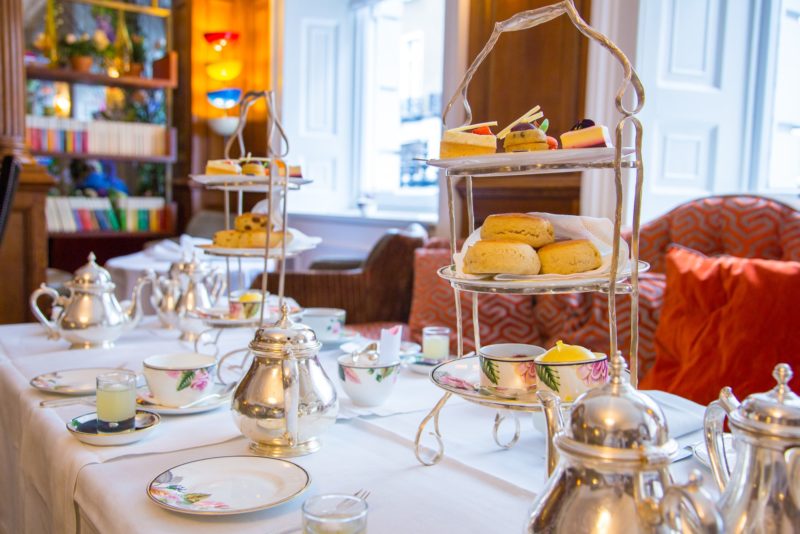 There is always a raging argument somewhere in England as to what comes first on your scone, jam or cream? Personally, I am firmly in the jam first camp. Well not exactly because all scones must have good fresh butter first, then jam then great piles of clotted cream which is then shoved into one's mouth and enjoyed with sighs of bliss.
Keep in mind that every one of these unusual high teas can be served gluten-free, vegetarian or vegan which is great.
11 of London's most unique and unusual high teas
The Potion Room
Glass Room Afternoon Tea Cruise on the Thames
Science Afternoon Tea
The Drag Queen Brunchette
Prêt-à-Portea
A Midsummer Night's Dream afternoon tea
Afternoon Tea Bus
Japanese tea ceremony
Fortnum & Mason Elegant Tea
Madhatter's Tea Party
Charlie and the Chocolate Factory Tea
The Potion Room
Harry Potter fans will definitely not want to miss The Potion Room, a Potter-themed high tea that takes place at a bakery called Cutter & Squidge. Despite not being able to mention any specific Harry Potter characters or locations due to copyright restrictions, the organizers do an incredible job of transporting participants into the wizarding world. The Potion Room is one of my favourite Harry Potter things to do in London.
When you first enter Cutter & Squidge, it looks like just a typical bakery. But once you head down the stairs into the basement potion room and don your hooded cloak, you will immediately feel like you're in potions class at Hogwarts. The experience is more interactive than most high teas, as you actually get to make some of the drinks and food, or "potions", yourself!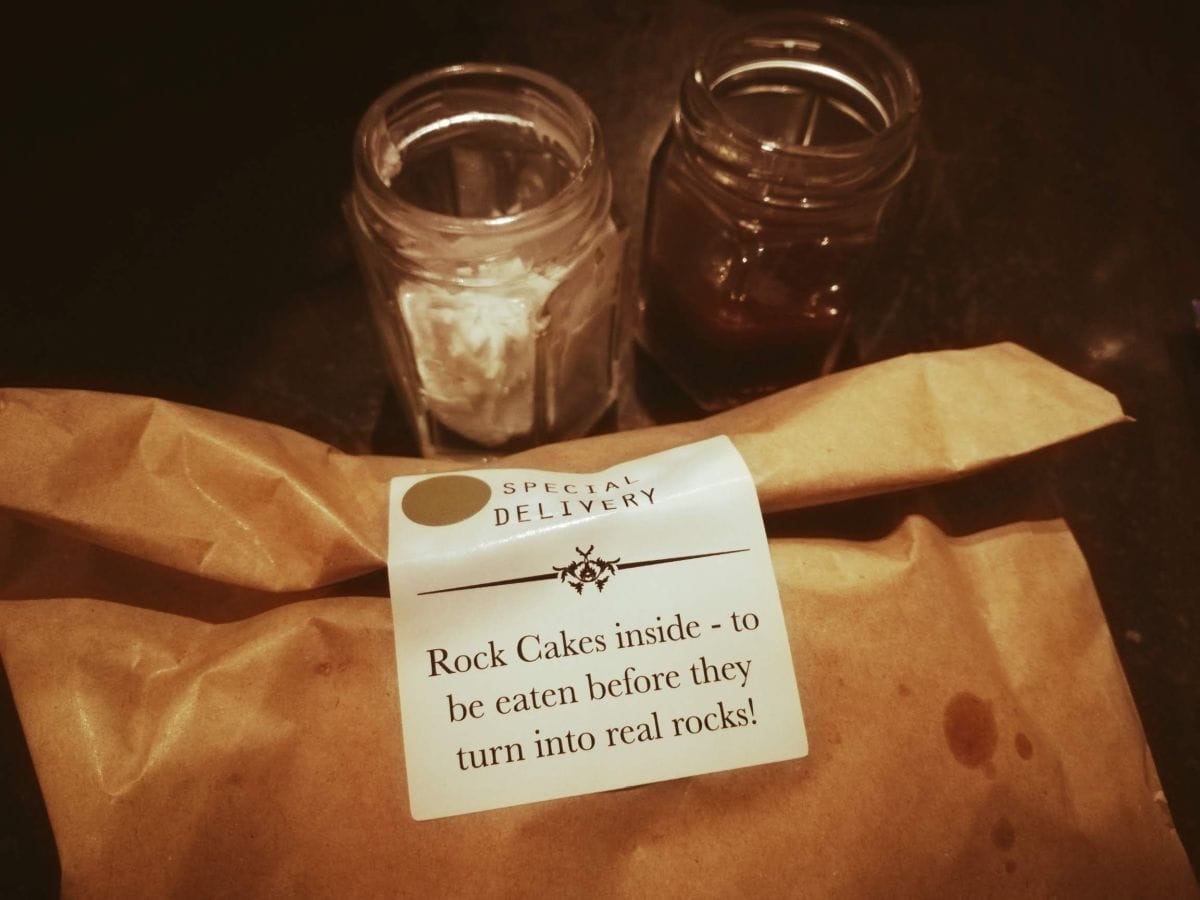 With the test tubes full of colourful liquids and other mysterious ingredients waiting for you at your desk, you will first prepare a glass of Galaxy Juice. Your next creation will be a Crackling Cauldron, which really does crackle! I won't give away all the surprises, but it's a fun and delicious experience that you won't soon forget.
If you have any dietary requirements, specify when booking, and the organizers may be able to accommodate. They can definitely provide a vegan or vegetarian version of the Potion Room tea. Prices start from £49.50 for adults, £39.50 for kids.
There are so many brilliant Harry Potter locations in the UK to visit from Oxford on up to Scotland you can do a whole tour of England just to see Harry Potter sites. Contributed by Wendy of The Nomadic Vegan
Glass Room Afternoon Tea Cruise on the Thames
A cruise on the Thames is always a treat but when you add in a luxurious afternoon tea in a beautiful boat called the Glass Room it becomes a perfect day.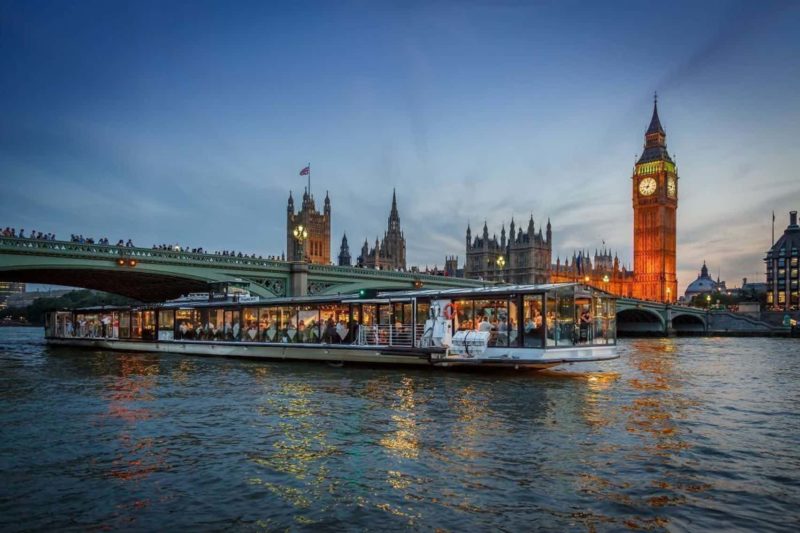 Lazily floating down the Thames passing such highlights as Tower Bridge and the Tower of London, the Houses of Parliament, and the London Eye you will be served a quintessentially unique London Afternoon Tea. From £46 for adults & £22 per child.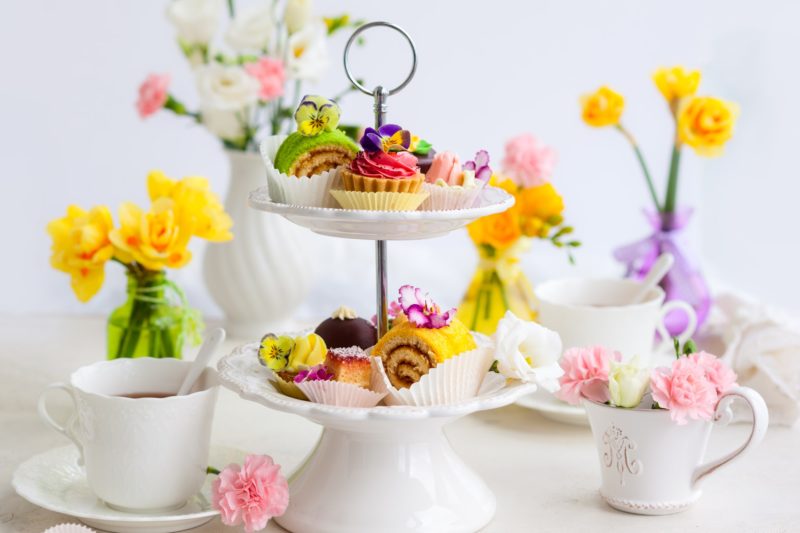 A lavish spread of delicate finger sandwiches including cucumber and cress and some delightful pastries and cakes and of course the traditional scones and cream. You can indulge your taste in a curated tea selection of sip champagne all while listening to the smooth sounds of a very talented pianist.
Science Afternoon Tea
When visiting London, we knew we wanted a more unique tea than your traditional setup. I set about trying to find a quirkier tea and as soon as I saw the Science Afternoon Tea at The Ampersand Hotel, I knew it was perfect. Located in the Kensington area, just a few blocks from Hyde Park, it's a convenient location for visitors to the city.
Our tea began with a science "experiment" that involved stirring together water and flavourings in beakers and pipettes just like I used to use in high school chemistry to make a lemonade drink. The final touch was stirring in a packet of powder that added a little bit of fizz to it. We also, of course, got to pick from a list of teas. These were tasty, but fairly traditional flavours.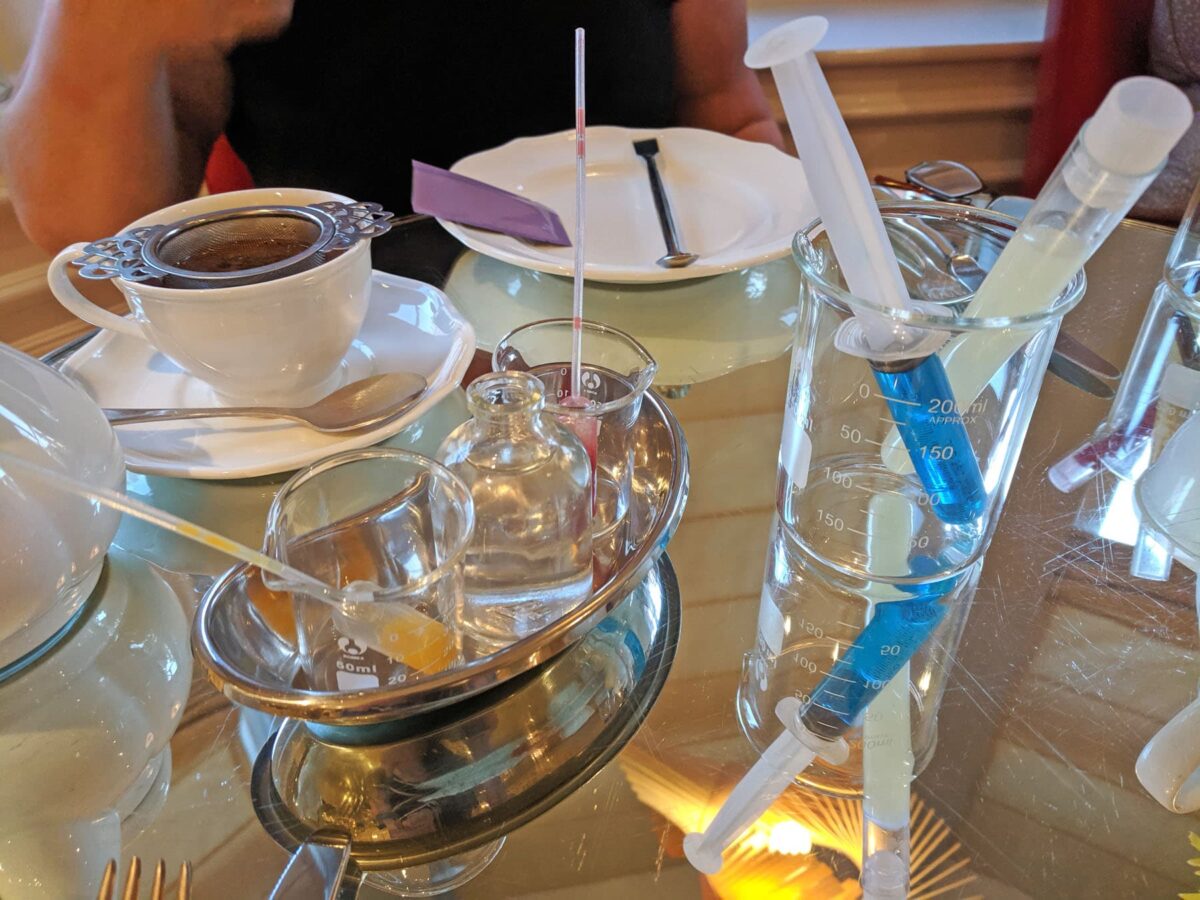 Our food tray was spectacular and came with a dry ice "volcano" amid the space-themed desserts for a fantastic visual effect. The Saturn-shaped cakes and galaxy-swirled macarons (served with pipettes of extra flavour to inject) were almost too pretty to eat.
On the savoury side of things, we had bite-sized sandwiches with roast beef, chicken salad, and smoked salmon. There were also some scones that were out of this world (pardon the pun) and surprisingly were my favourite part of the meal. These came with rock candy-like bits of fruit flavour to sprinkle on top giving them a lovely little crunch. The grand finale was digging for chocolate dinosaur "fossils" in a box of cookie crumble just like a palaeontologist would. It was a fantastic experience for anyone seeking a quirkier tea time in London. Science Tea Pot-Tails £64.50. by Kris from Nomad by Trade
The Drag Brunchette
The Drag Brunchette features high energy performances from London's top lip-syncing and live singing Drag Queens. Indulge in a delicious Afternoon Tea set, stay lubricated with Bottomless Bellinis and be wowed by fabulous guest stars from the global Drag Queen circuit. Join your hostess, international superstar and Soho's number one diva Vanity von Glow, along with other members of Drag Royalty each week. Be prepared for jaw dropping performances and the best tunes to keep you bopping and hopping for hours.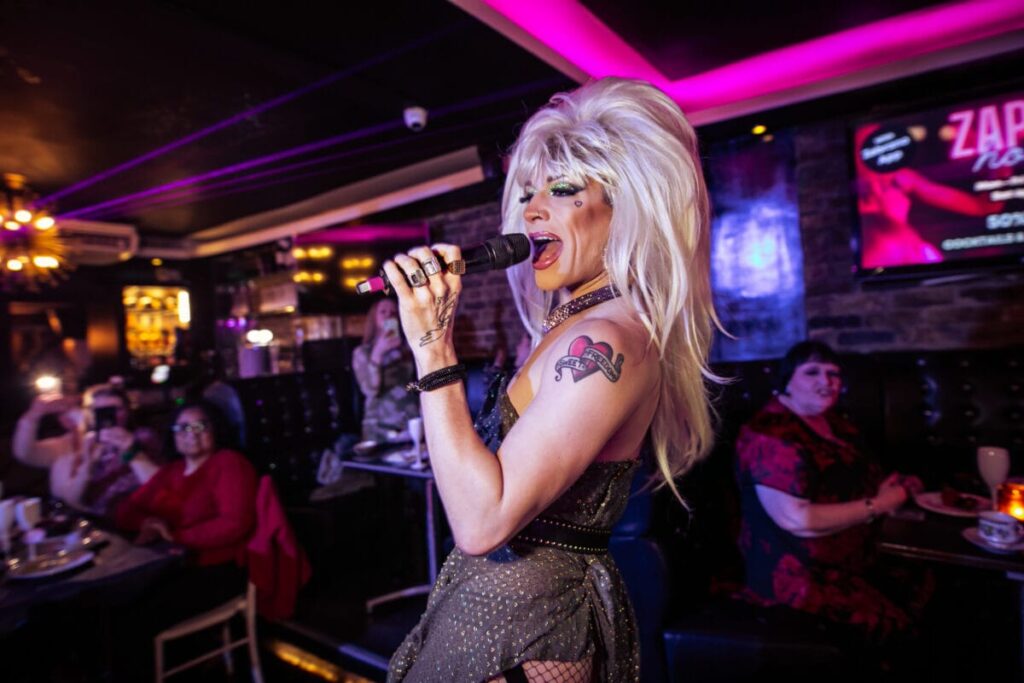 Prêt-à-Portea at the Berkeley Hotel
There are hundreds of locations in London to enjoy a typically English afternoon tea but none give it quite the same fashionista slant as The Berkley Hotel in Knightsbridge. Known as Prêt-à-Portea, this afternoon tea uses the fashion industry and its ever-changing style to inspire an afternoon tea fit for a world-class supermodel!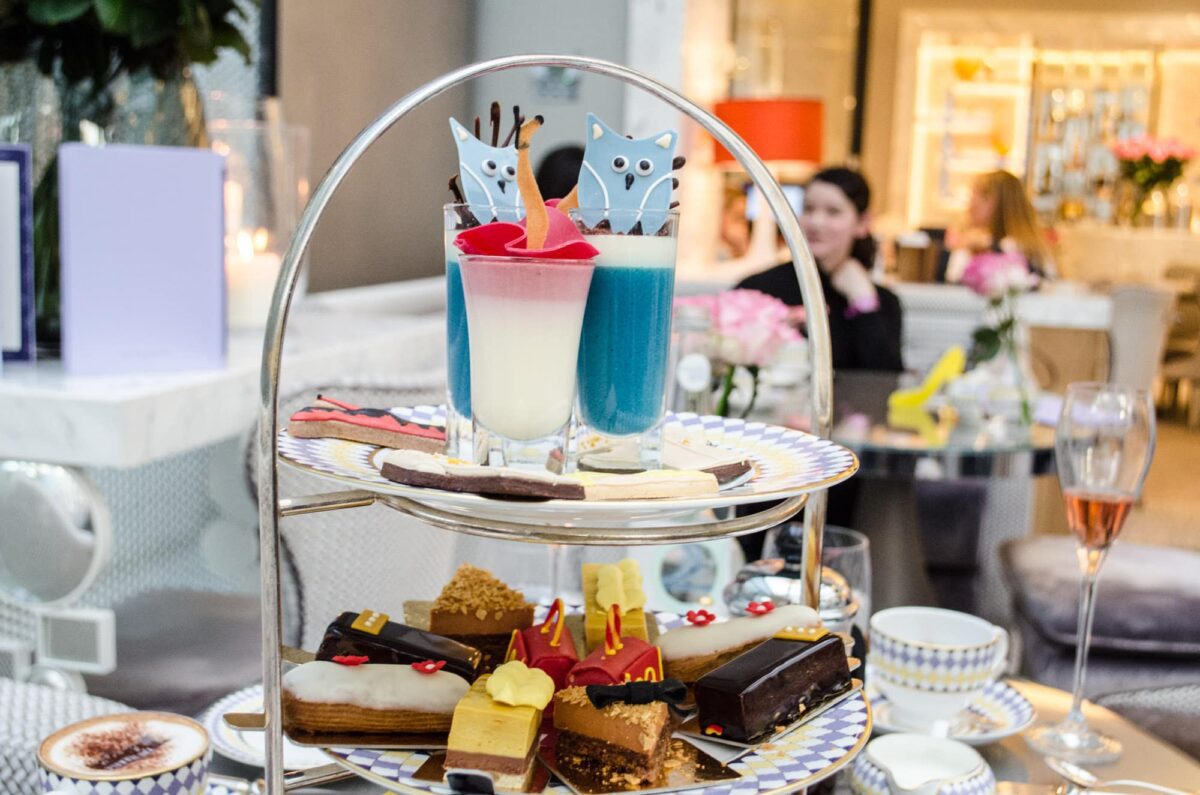 Taken in the Collins room at the Berkley, your Prêt-à-Portea afternoon tea begins with a glass of champagne while you peruse the mouth-watering menu of savoury and sweet delights. The chefs here step it up a notch from a regular afternoon tea, while still giving a nod to classic flavours such as egg mayonnaise and smoked salmon sandwiches. The savoury course here though also includes goodies such as a beetroot gazpacho and a spinach and feta muffin – delicious!
Once you've had your fill of savoury bites, you'll move onto the three-tiered dessert platter paired perfectly with your choice of warming tea. The sweet treats have been carefully created with fashion designers in mind such as the Manolo Blahnik stiletto ginger biscuit, a Burberry trench-coat-inspired chocolate biscuit, and Moschino handbag cakes.
By the time you've finished, you'll be full to the brim so simply sit back and admire the pretty pastel surrounds filled with twinkly lights and roses. And, if you're inspired to try your hand at making some of these beautiful baked goods, you can purchase the Prêt-à-Portea High Fashion Bakes and Biscuits book to take home. Prêt-à-Porte ais priced from £75 per person.Chrysoula of Historic European Castles
Midsummer Night's Tea at The Swan
If you are a Shakespeare fan and attending the Globe Theatre to experience some of the best Shakespearean work in England then you must indulge in an Afternoon Tea experience at The Swan.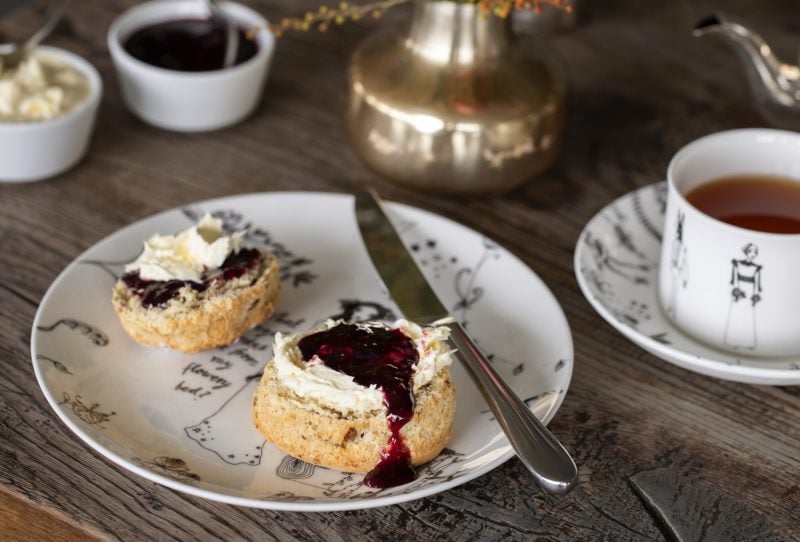 With beautifully themed tea tableware, you will be inspired by lovely finger sandwiches of egg mayonnaise and cress, wild mushroom and leek quiche, Scottish smoked salmon and more. Sweets include Blackcurrant jam and violet macaroons, Rosewater Jelly, Mulberry scones and of course clotted cream.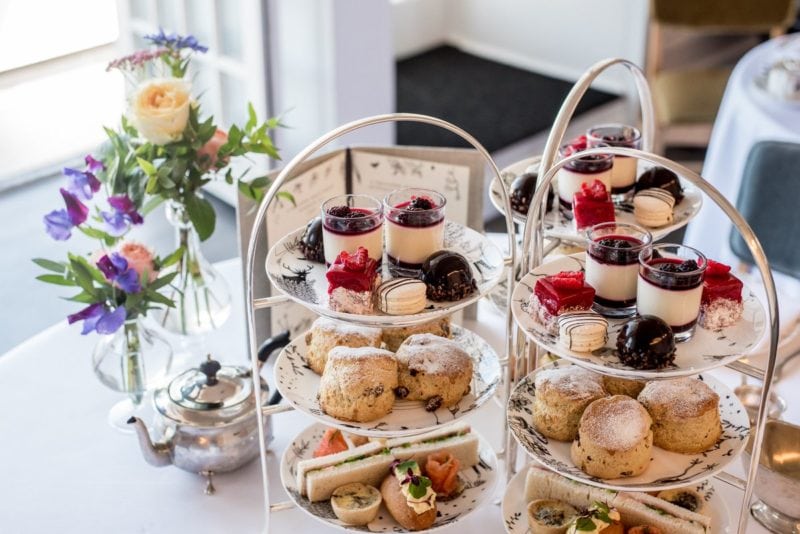 There is also a Gentleman's Savoury tea with pulled beef sliders, and black pudding Scotch Eggs (I adore a Scotch egg and insist on hitting up the magnificent London Food Halls to buy mine to take home). The Gentlemen's tea is accompanied by a tankard of ale or lager.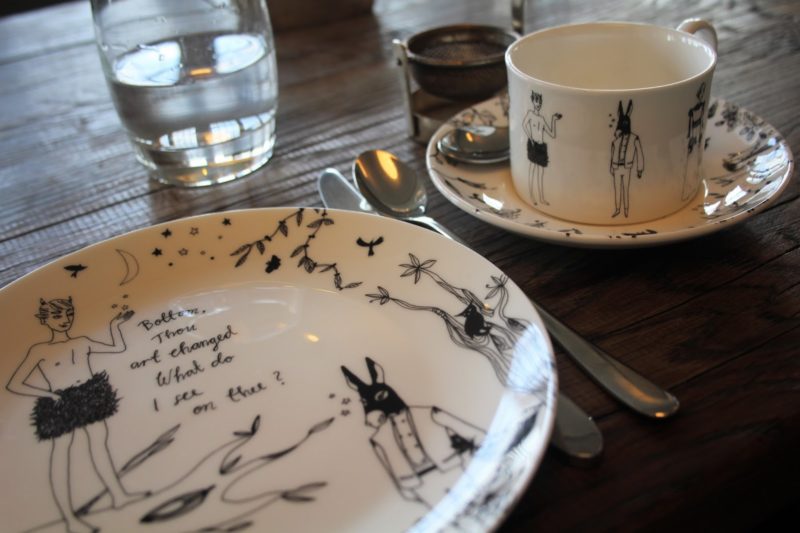 If you are lucky you will be seated near the windows where you will have an absolutely stunning view of the Thames and St. Paul's across the river. Tickets start at £38.50.
Afternoon Tea Bus
If you're looking for a truly unique afternoon tea experience in London, the Afternoon Tea Bus Tour from B Bakery is a perfect choice. You'll board a beautiful iconic vintage double-decker red bus that has been outfitted with tables, complete with cup holders for your hot tea, and enjoy a ride around the bustling city.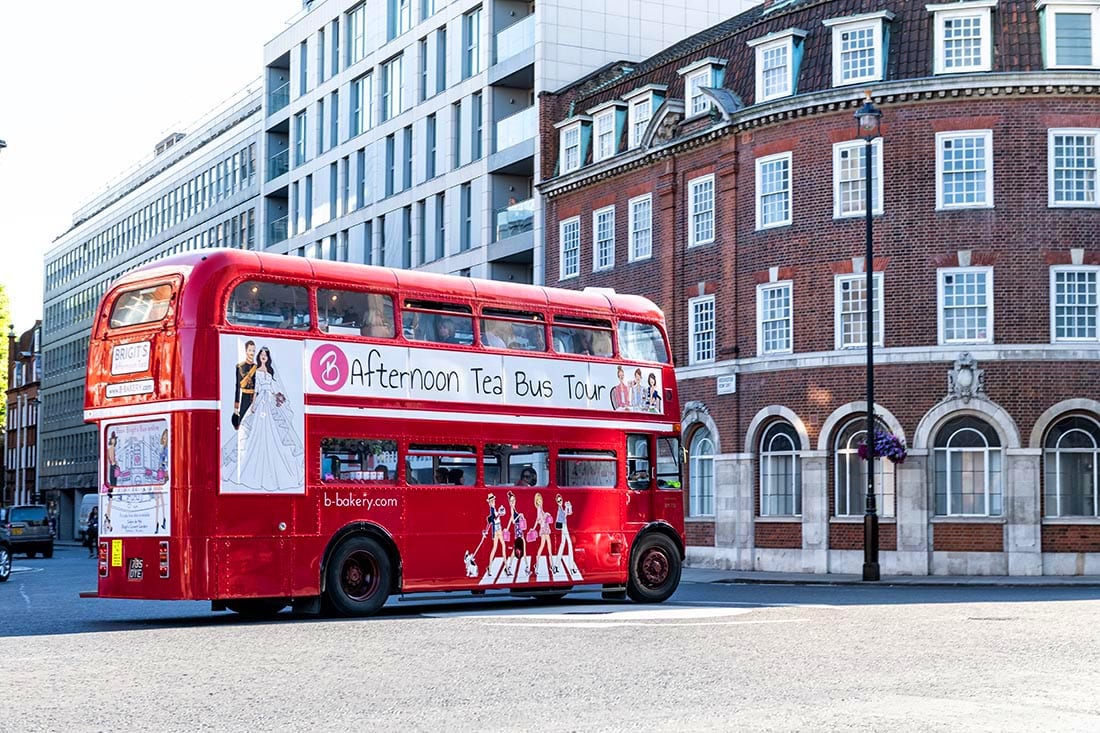 Your guide will help you explore some of London's most popular sites while sipping on steaming tea and nibbling on scrumptious pastries and amazing sandwiches made fresh at the B Bakery. You'll also get to take home your very own tea tumbler, which makes for a great souvenir to remember your time in the city.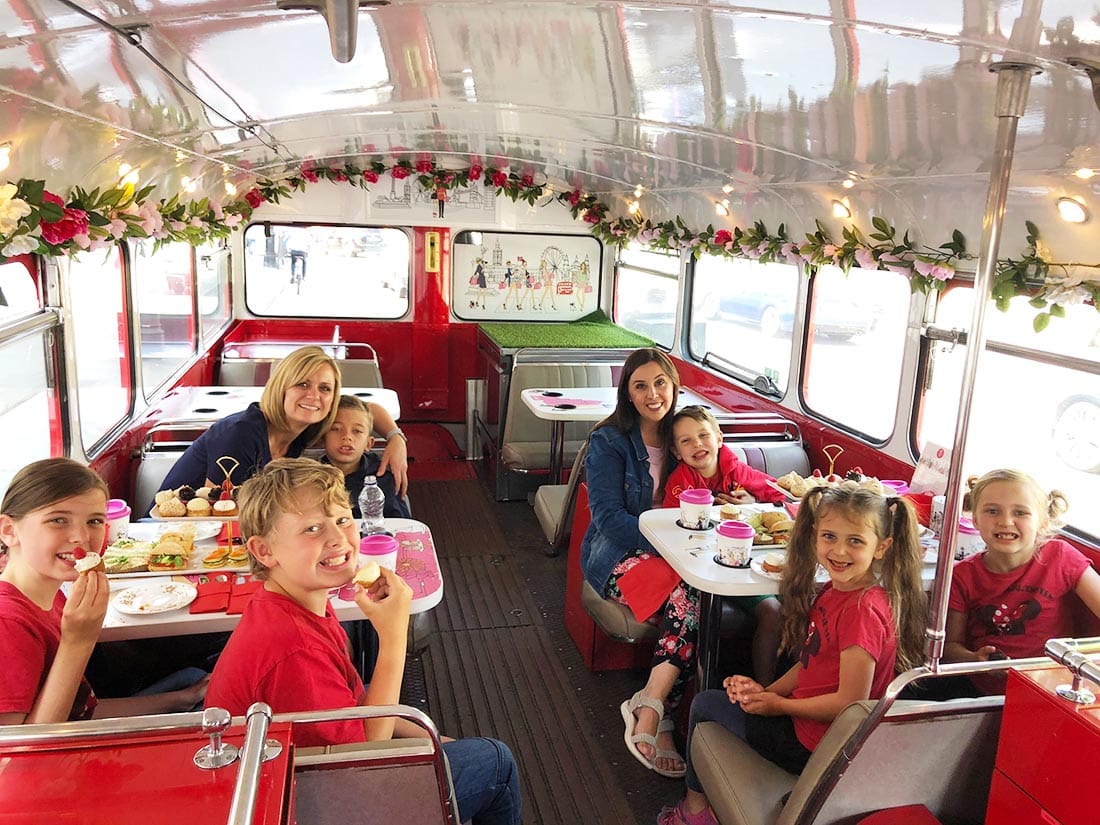 You can reserve an entire floor or the whole bus if you're travelling as a group or want to throw a rip-roaring tea party! This afternoon tea option is also great if you're short on time in London and have a short time to see the city. It's a great way to combine two experiences (afternoon tea and a sightseeing tour) into one quick afternoon! Adult tickets are £38.25 and children are £34.00. from Vanessa of Wanderlust Crew.
Ochakai Traditional Japanese Tea Ceremony
Ginza Onodera's afternoon tea is a Japanese take on a traditional High Tea. A tea ceremony is performed at your table in association with Tsujiri, a Japanese tea house with more than 150 years of history. You will be treated to Spider Rolls, Wagyu sliders, Salmon tataki and an incredible Kinako Blancmange (pudding) with a black sugar sauce and a gorgeous Chocolate cake with Matcha icecream.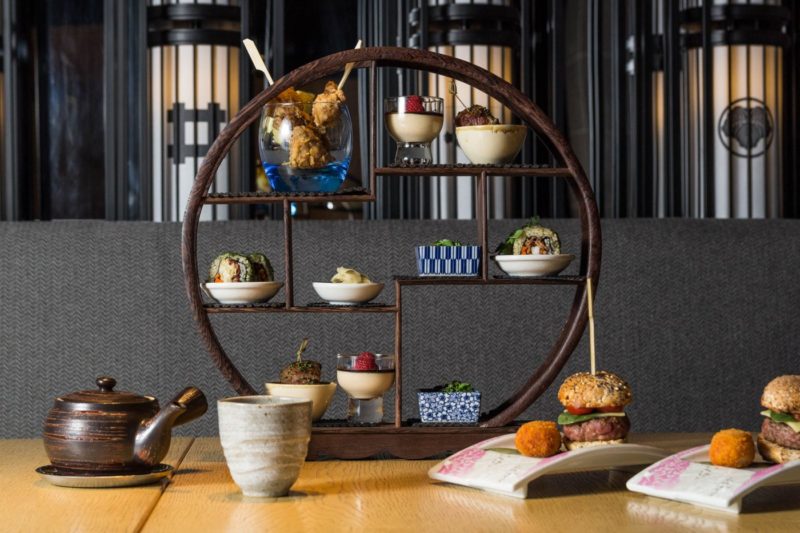 This afternoon tea is very serene and zen-like watching the tea ceremony is said to clear the mind and leave you perfectly peaceful for the rest of the day. Featuring a Japanese twist on the British original, the selections include a variety of unique Japanese teas, delicious savoury bites & sweet treats all for £45 per person. Additionally, you can add a little sparkle to your afternoon with a glass of Champagne for £63 per person.
Fortnum & Mason Elegant Afternoon Tea
Fortnum & Mason have a very elegant Afternoon Tea on the top floor of their store called The Diamond Jubilee Tea Salon. Afternoon tea service is spread across half a floor so it does not feel crowded even though it is very popular. This tea is very family-friendly with a separate kids' tea menu. There is even a piano player adding to the ambience.
There is a huge selection of teas including tea mixes that were created in honour of important Royal occasions. Champagne is an extra charge.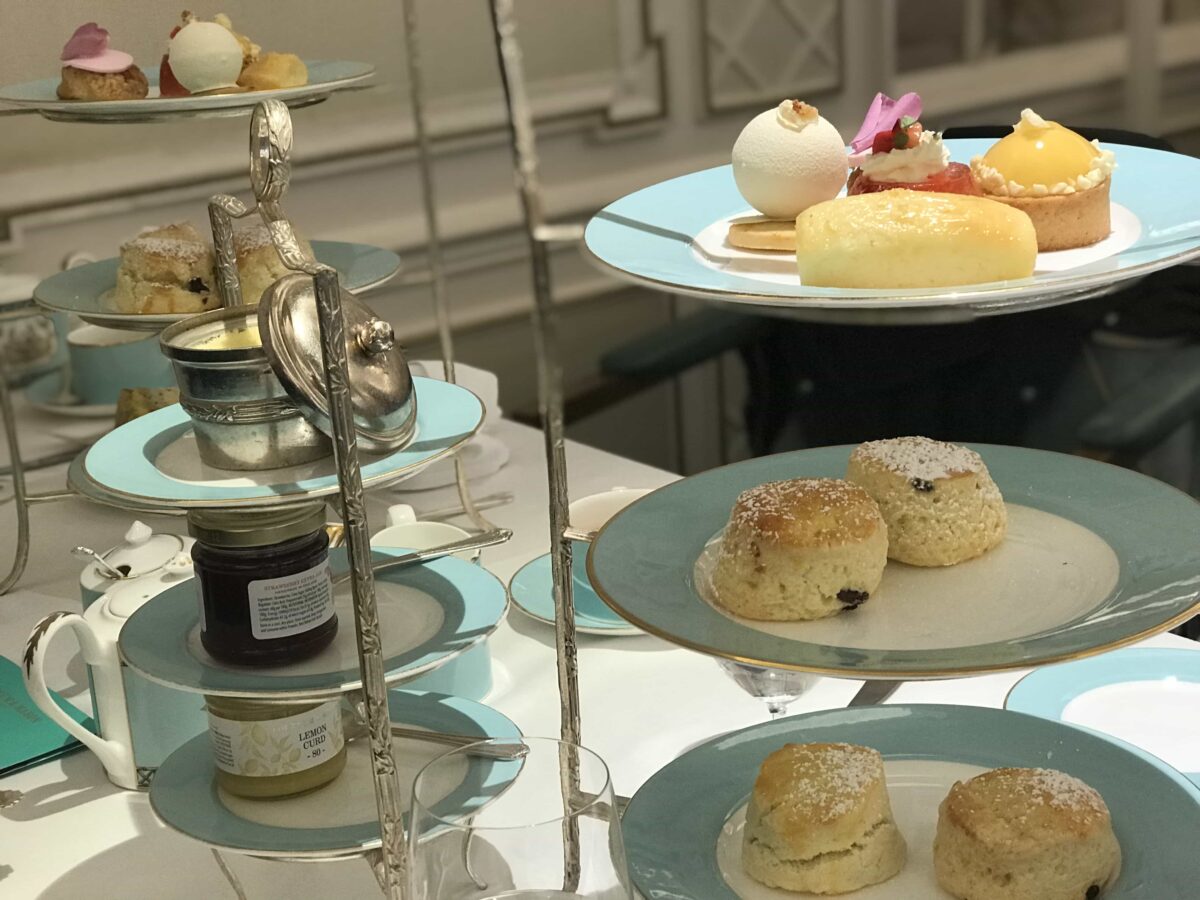 You have the usual finger sandwiches and scones (sweet and/or savoury) in a selection of different menus. In addition to the traditional cucumber sandwiches, there are some interesting combinations like avocado with chilli. My husband was a big fan of the Scotch Egg which is a super British dish. My son, ever the luxury lover, had a lobster omelette as one of his courses.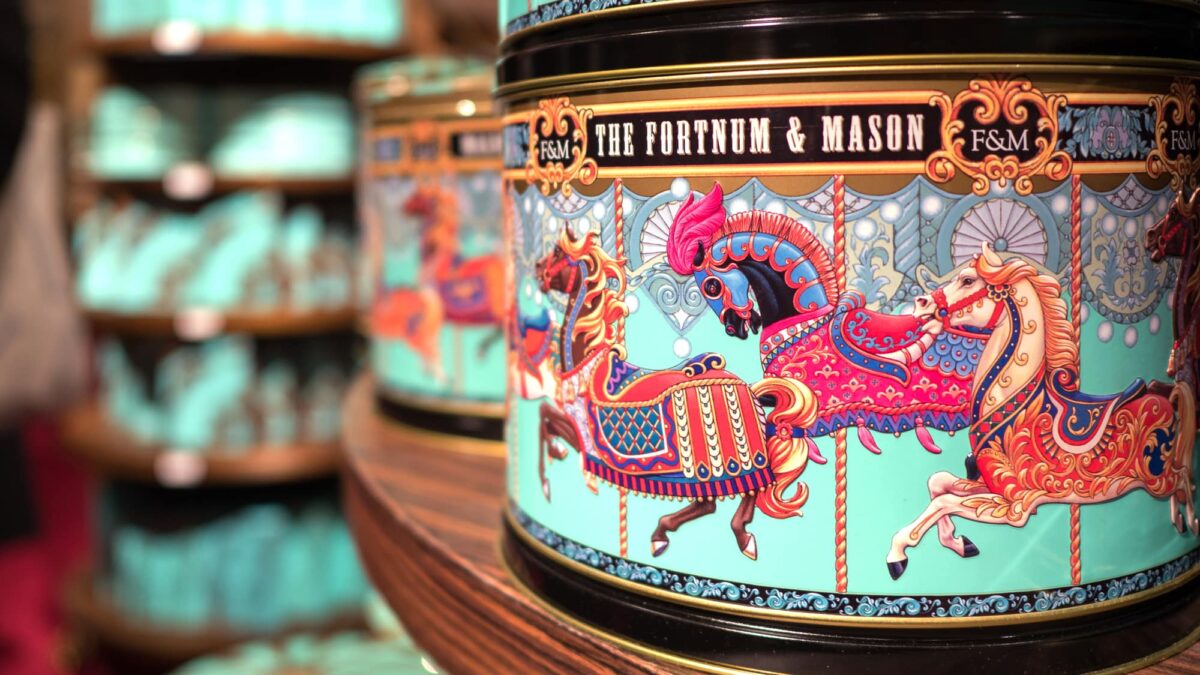 Then there are charming little cakes. If you are still hungry, then you can pick from the Cake Carriage. We found it amusing that the Cake Carriage was so full and so heavy that it didn't actually move. You went to the Cake Carriage to pick out your cake. We really couldn't finish our cakes and took some home in one of Fortnum & Mason's pretty little cake boxes. Afternoon Tea starts from £70 excluding the service charge. Contributed by Shoba of Just Go Places
Mad Hatter's Tea Party
Alice in Wonderland fans rejoice if you can't get to Oxford to see all the Alice sites then treat yourself to a Mad Hatter's tea party in London. The menus are hidden within vintage books and the teapots and cups are decorated with the Queen of Hearts.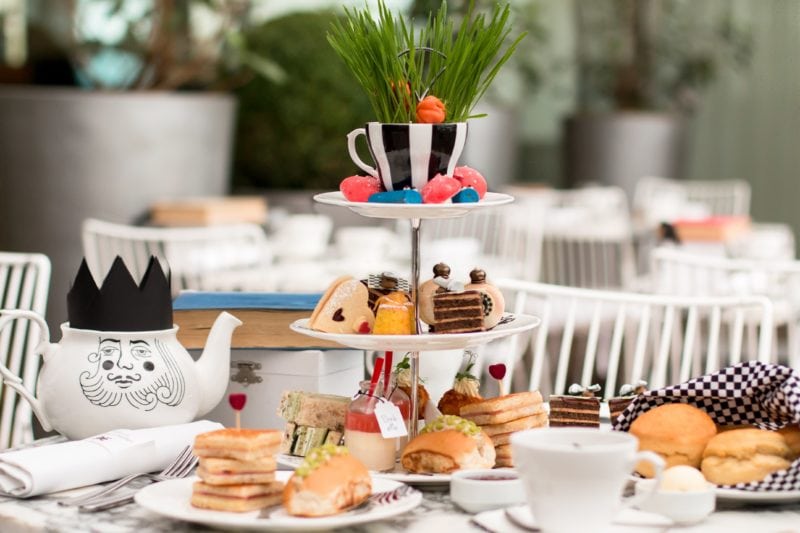 Treats include Smoked Salmon Scotch Quail Egg with Caviar and Cream Cheese and a melt-in-your-mouth Stack of King of Hearts Ham and Parmesan Croque-Monsieur to the Queen of Hearts Rose and Strawberry Jammy Dodger (for those not in the know a Jammy Dodger is a British jam sandwich cookie), complete with the Mad March Hare Vanilla Pocket Watch Macaroon.
Quench your thirst with the finest Alice-inspired teas to have with your warm scone. Perhaps you want to try some "Drink Me" potions or wash everything down with a glass of Veuve Clicquot. Mad Hatters Afternoon Tea is served in The Restaurant at Sanderson and is priced at £48 per person. If you're feeling celebratory, include a glass of Champagne for just £10 more.
Charlie and the Chocolate Factory Tea
The Charlie and the Chocolate Factory tea is served in two courses: the savouries, followed by the sweets. Willy Wonka style you can have savoury treats like salmon and beetroot macaroons, cheddar scones with bacon toffee jam, and blueberry cheesecake sandwiches and that's just the beginning. Indulge in a Fizzy lifting drink which is a tiny glass teapot with dry ice so it "smokes". Then there are various milkshakes mixed by a waterfall, champagne naturally.
Sweet treats like lemon floss, cake pops mousses and of course scones. This can all be washed down with some indulgent chocolate or lemon sherbet teas. Afternoon Tea – £52 with a glass of Champagne or Cocktail – £65 and Children under the age of 12 – £35.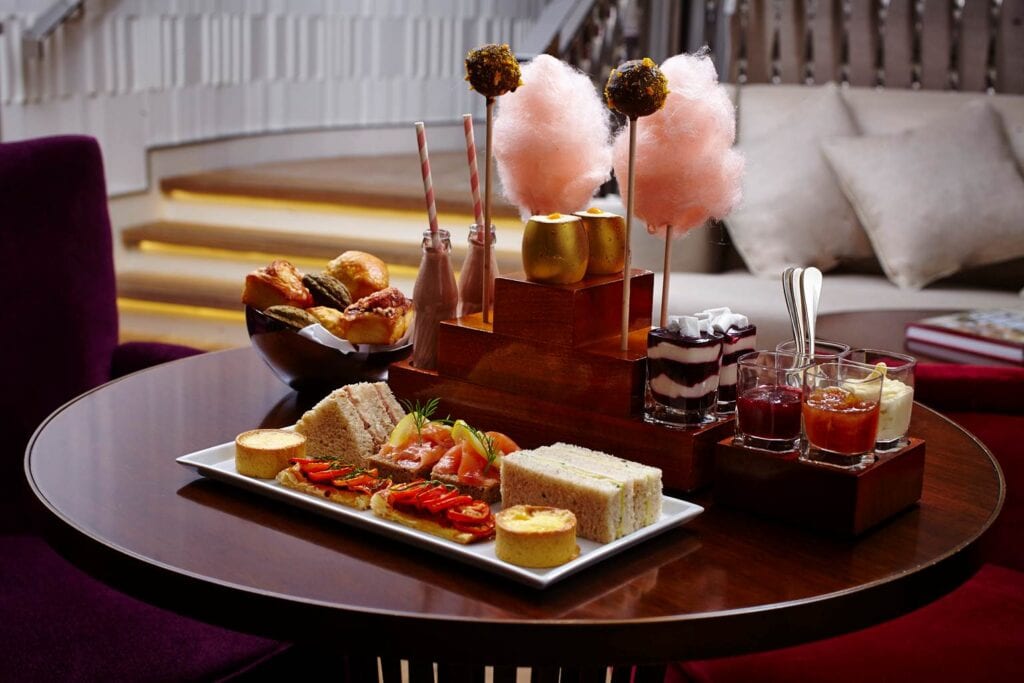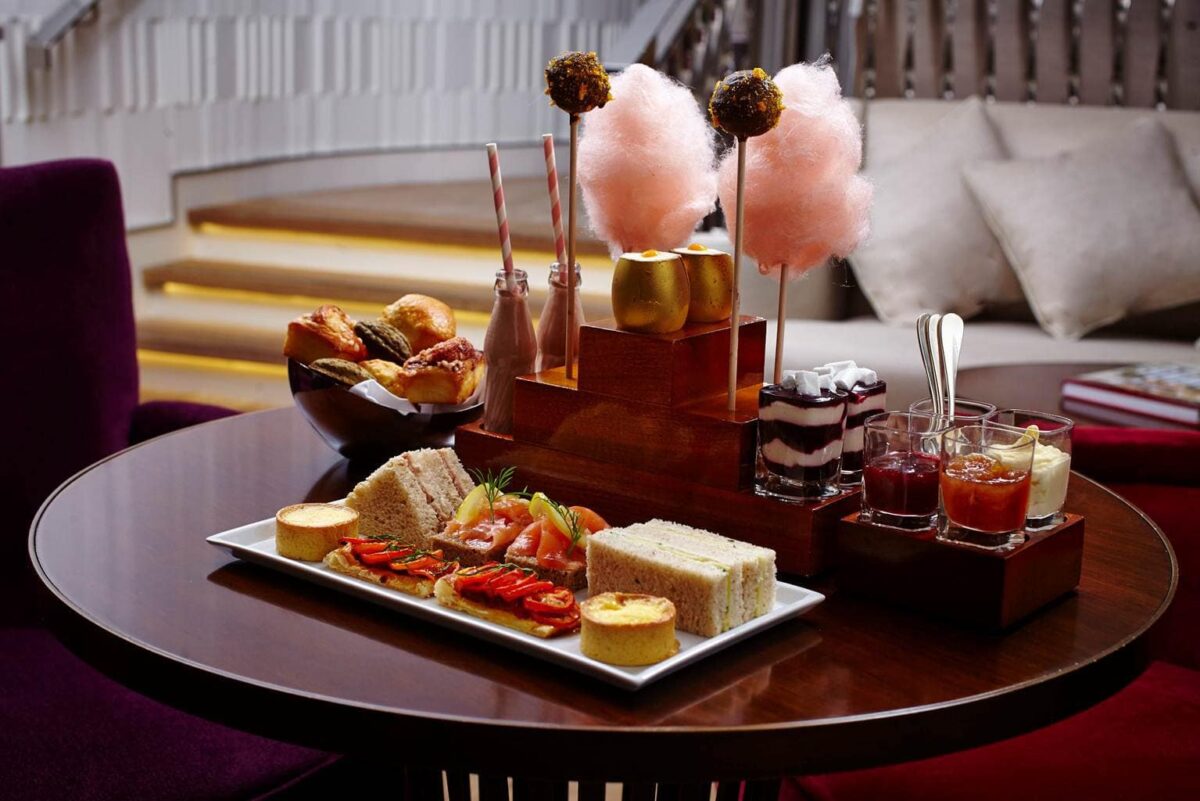 You can't beat that – 11 totally unusual afternoon tea London experiences that you have to try. For us mega foodies who are looking for a different but quirky afternoon tea in London, there are loads to choose from.
More to read
The London Postal Museum a fascinating history
Ultimate Guide to the London Eye – the giant Ferris Wheel in London
The 7 Best Places to See Street Art in London
Best food markets and food halls in N. America
59 Traditional British Foods – from the sublime to the WTF
What to see, do and eat in Chinatown, London England
To make sure you don't forget you can pin this post for reading later.